It's official: Gay Palm Spring is back again baby, and us gays are absolutely living for it! We are literally everywhere here from the plethora of clothing-optional gay resorts, to fabulous gay nightclubs, chic museums, hiking trails, modern dining venues and everywhere in between…
Once the glittery desert escape of Hollywood's star in the 50s and 60s, Palms Springs slowly slid into obscurity and decay only to be rediscovered in the last few decades by the gays, and now hipsters, hikers and everyone in between has moved in. With incredible nature, retro-chic vibes, mid-Century architecture, fabulous resort, and an epic line up of events annually it was only a matter of time really we guess.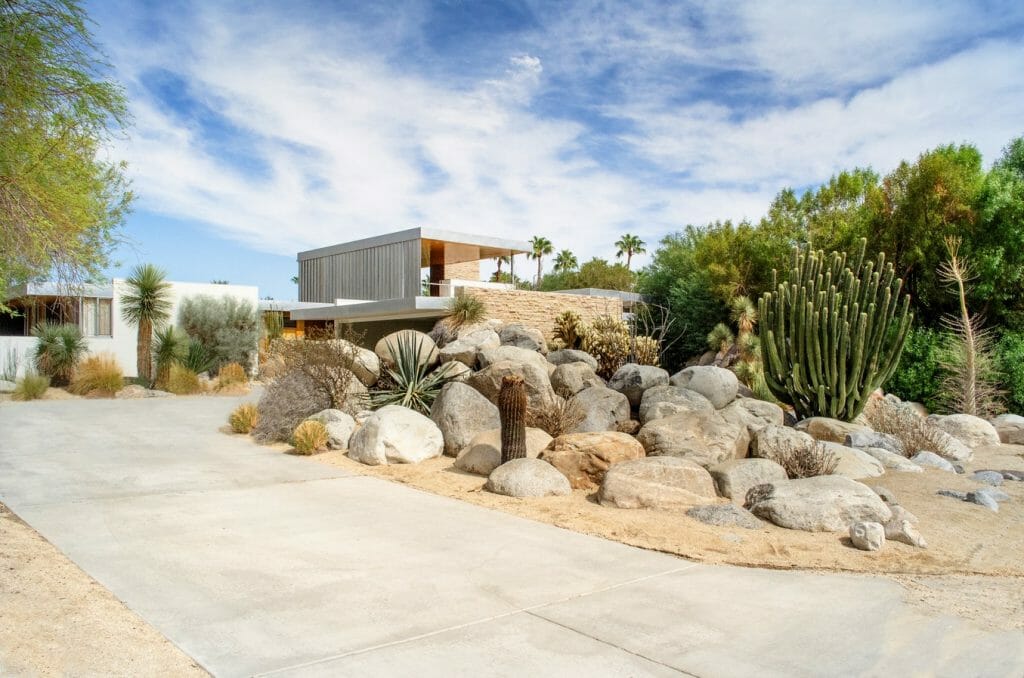 Forget Key West, Tel Aviv, and Mykonos: with over 40% of the permanent population identifying as LGBT+ it is safe to Palm Springs reins supreme and the biggest gayest destination on Earth. Home to America's first all-LGBT city council, Gay Palm Springs is a haven for all those who want to just be themselves with LGBT discrimination is almost unheard of and a host of resorts, clubs, bars, and restaurants all vying for the almighty 'pink dollar.
From the 20,000 strong lesbian party, The Dinah, to fabulous Prides and the infamous White Party, queer spirit runs strong here and if partying all night (or day by the pool) doesn't take your fancy there is also plenty of fine dining, world-class art, and remarkable hikes to keep you entertained.
Only a few hours from Los Angeles, Vegas, and San Diego, and yet a seemingly a world away from the current Trump era politics of hate and discrimination, Gay Palm Springs is truly a desert haven for LGBT people the world-over. So, why not join in on the fun?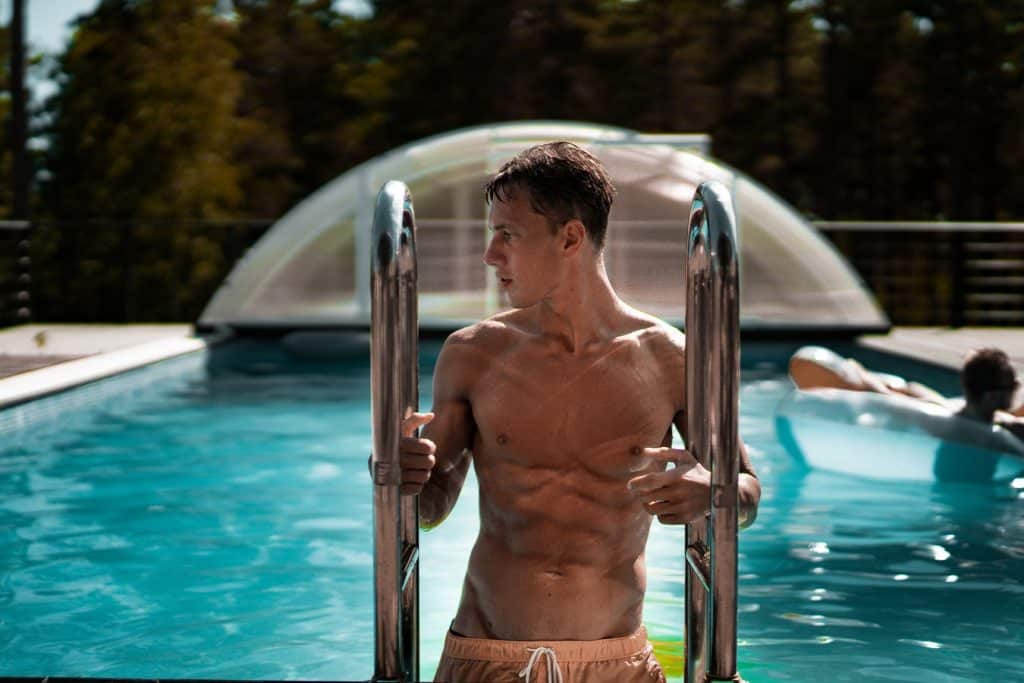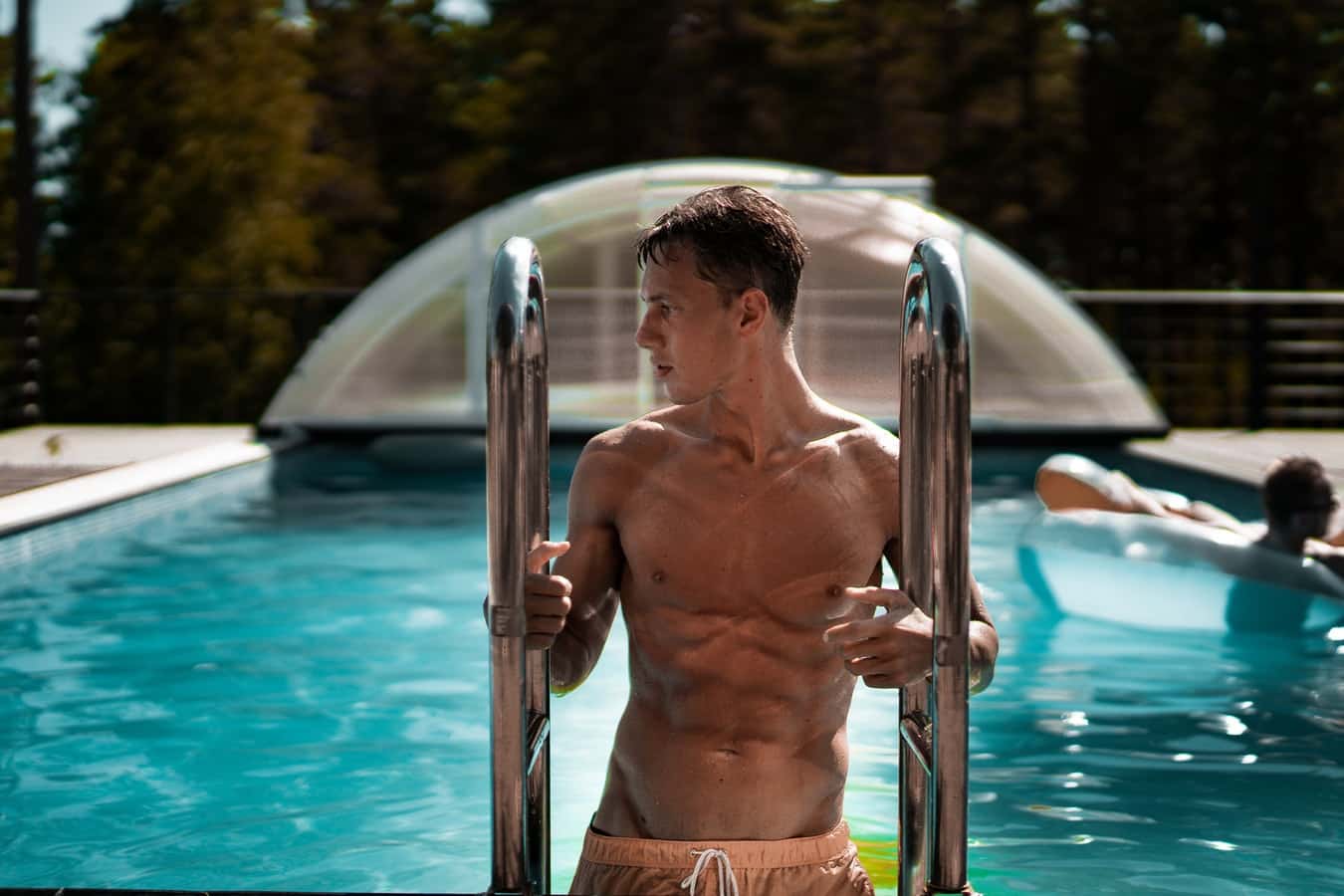 Gay Palm Springs Guide: The Essential Guide To Gay Travel In Palm Springs California 2019
With more than 300 days of sunshine each year, you can bet there are going to be plenty of outdoor things to do in Palm Springs and fabulous gay events which take advance of the amazing weather.
Desert hiking and cycling is popular, equally so is laying by the pool, exploring the wonderful arts scene of Palm Springs or just drinking the day away in utter bliss. The Coachella Valley is small enough to explore by hiring a bike for the weekend, but it is hot – and if you plan to get a lot done car hire in Palm Springs is a very affordable option and popular to see more far-flung attractions.
This is America after all and the car is king.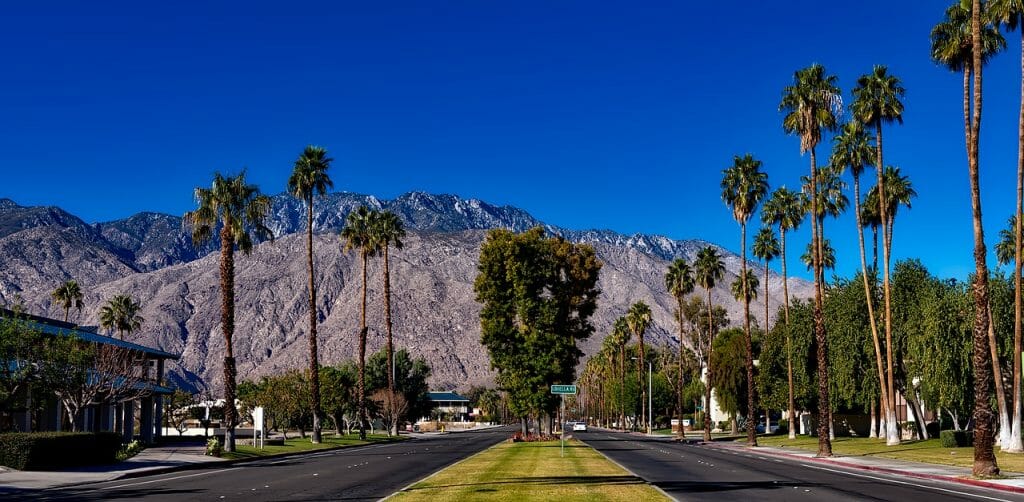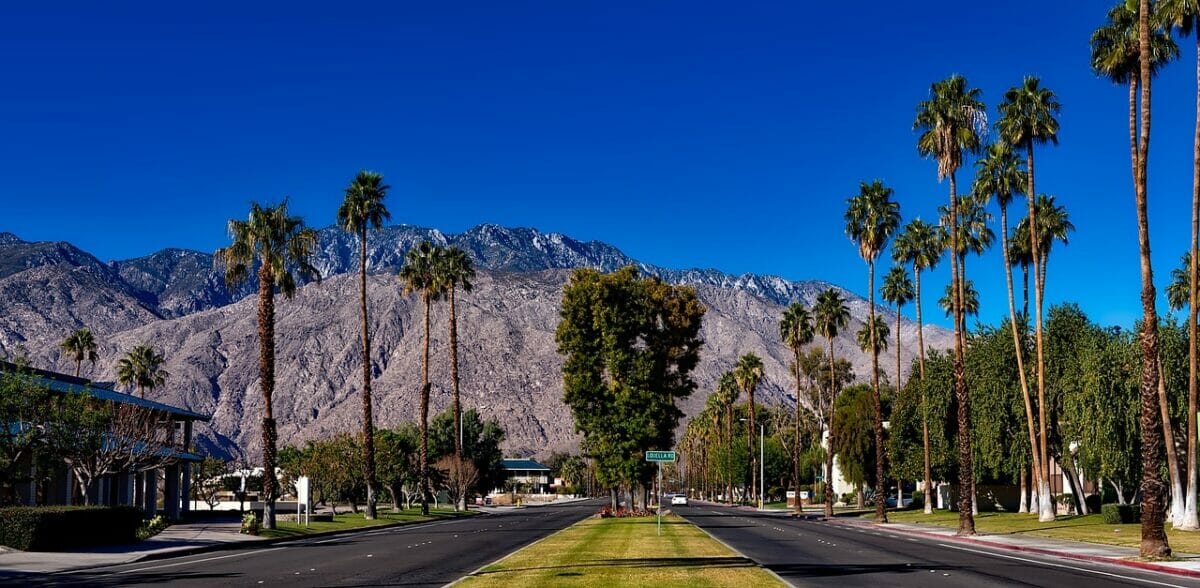 Naturally being gay does not define which attractions most of us will want to see in each destination and most queer travelers will simply want to check out the top things to see in Palm Springs during the day! We found our favorite memories were watching the sunset from a relaxing cocktail bar, dancing till dawn with our queer family, or laying out at any of Palm Springs gay resorts.
However, if you're someone who can't sit still, we have put together a few of our other things to do in this gay paradise that are sure to keep you busy!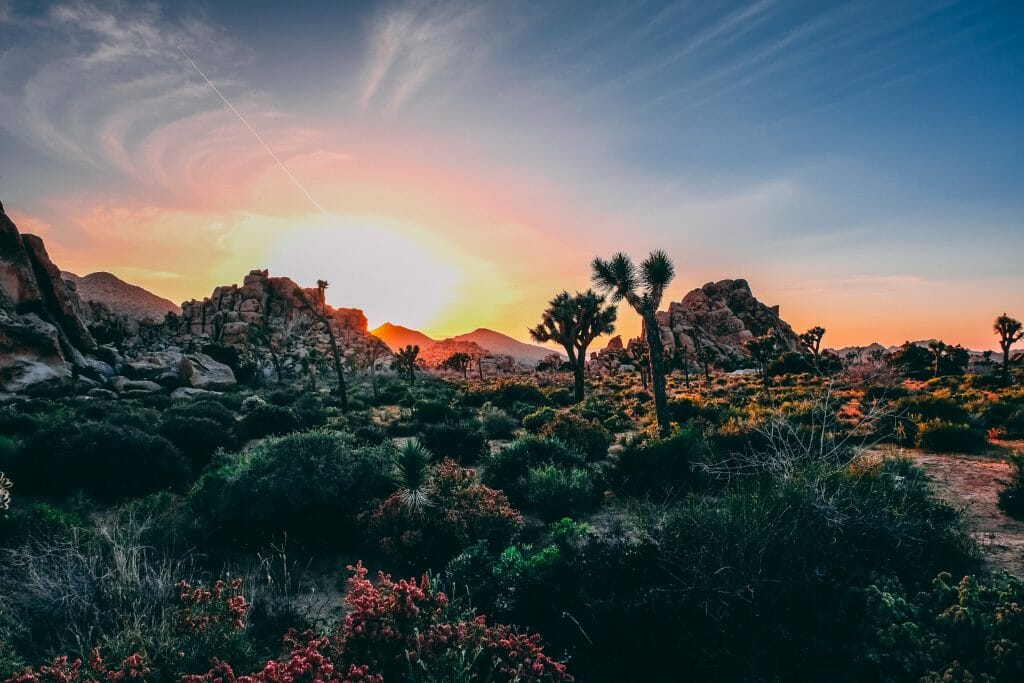 Top Highlights in Palm Springs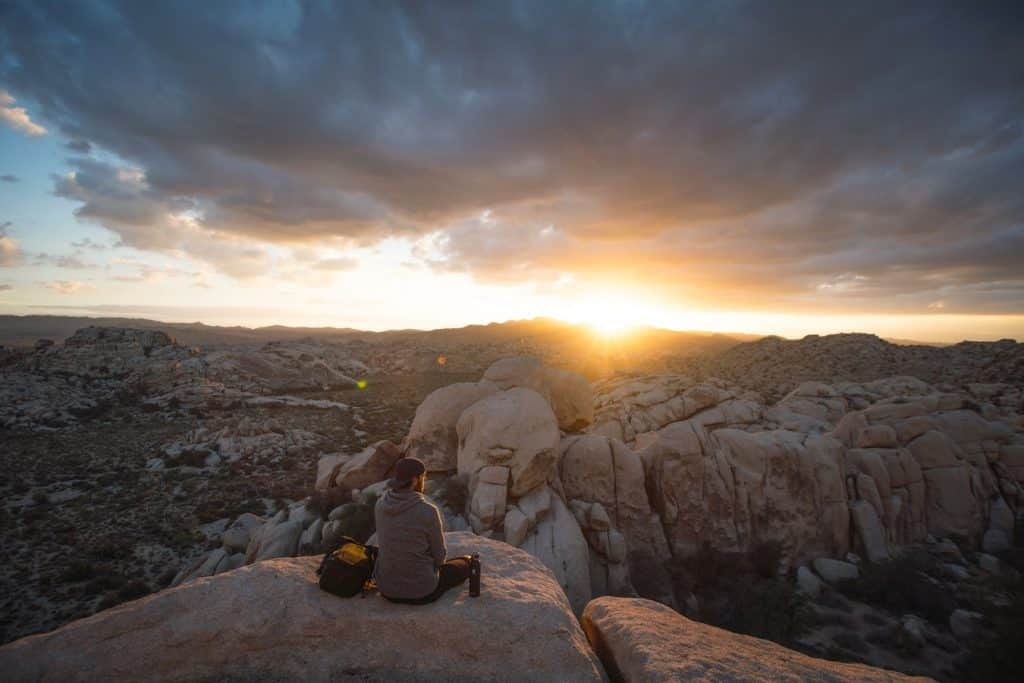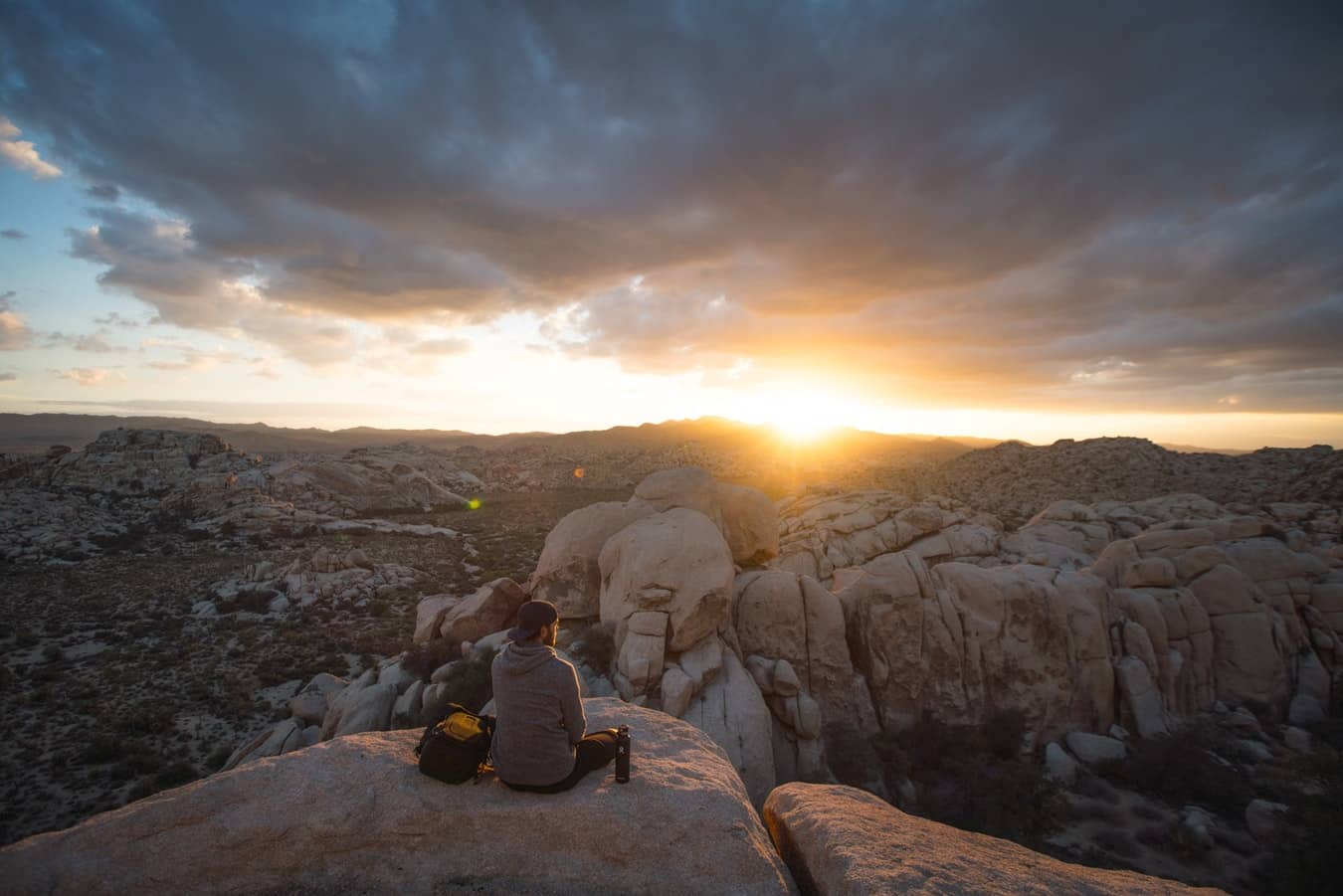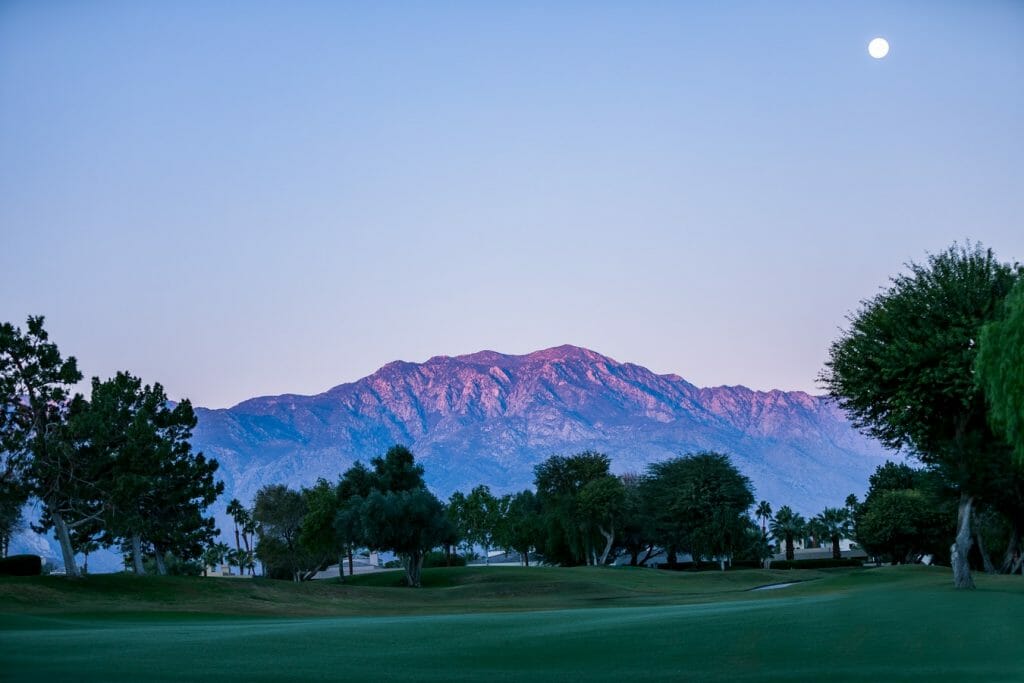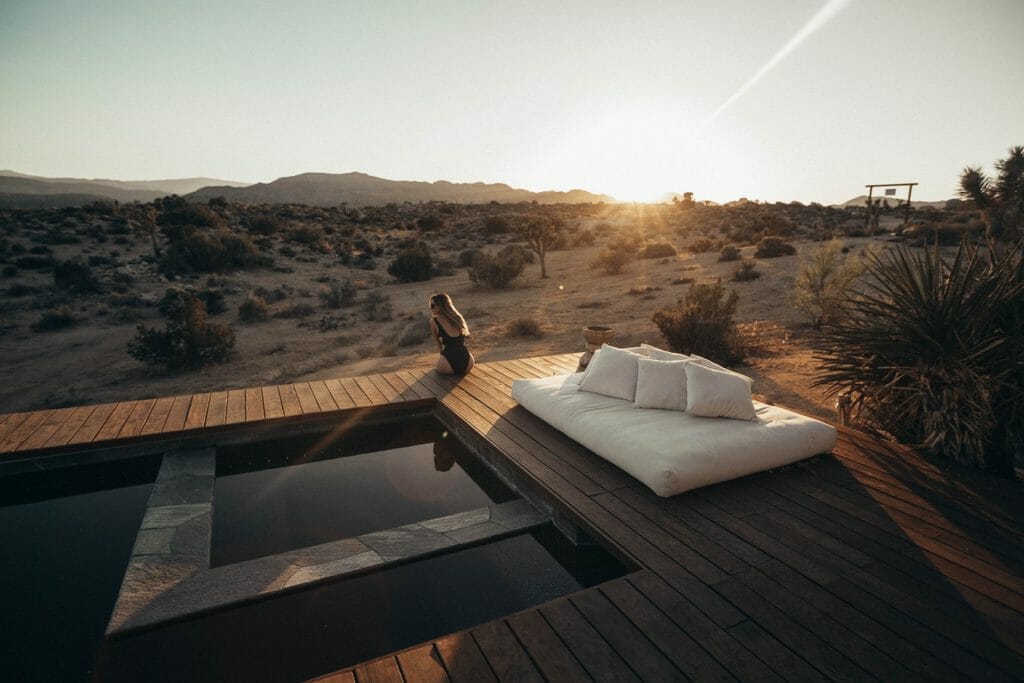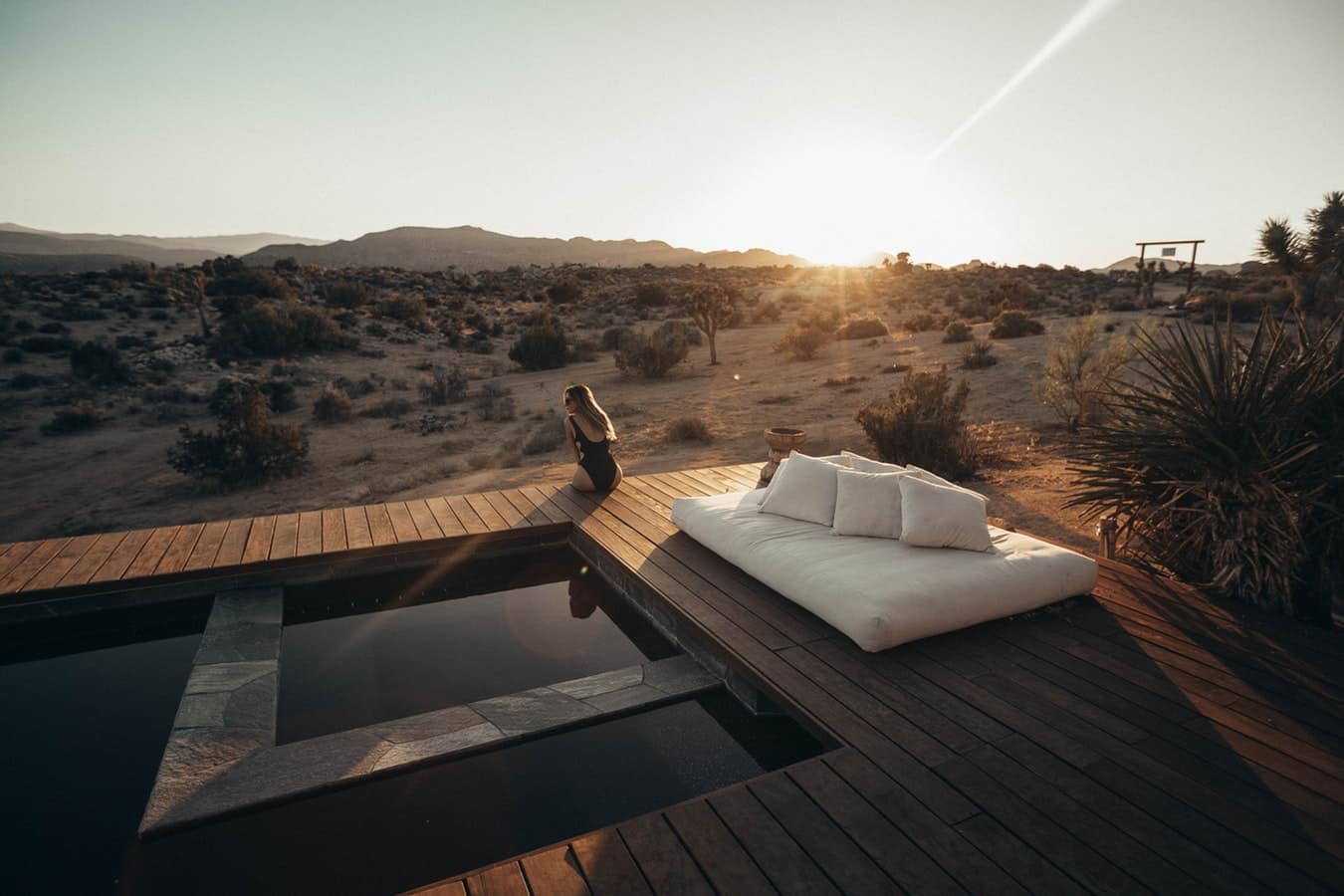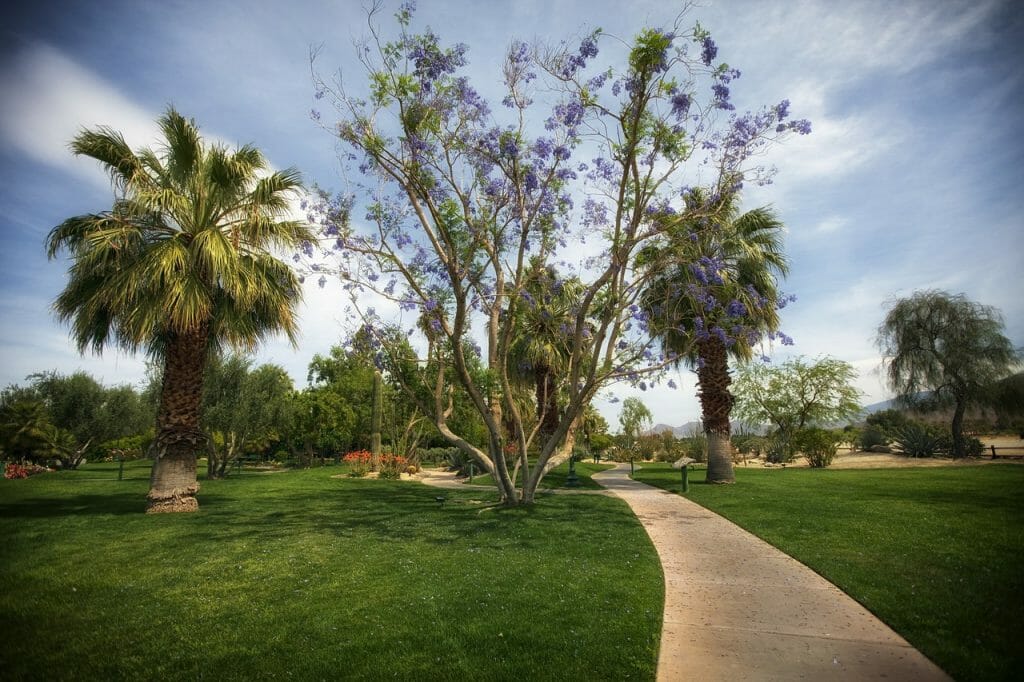 Gay Annual Events in Palm Springs
As a paradise for the LGBT community, Gay Palm Springs offers a wonderful line-up of events for gays, lesbian and transgenders and – well, anyone who wants to be involved! These signature gay events are just the biggest and best, however no matter when you visit there is sure to be something on (which is why we really recommend locking your Palm Springs hotel down in advance…)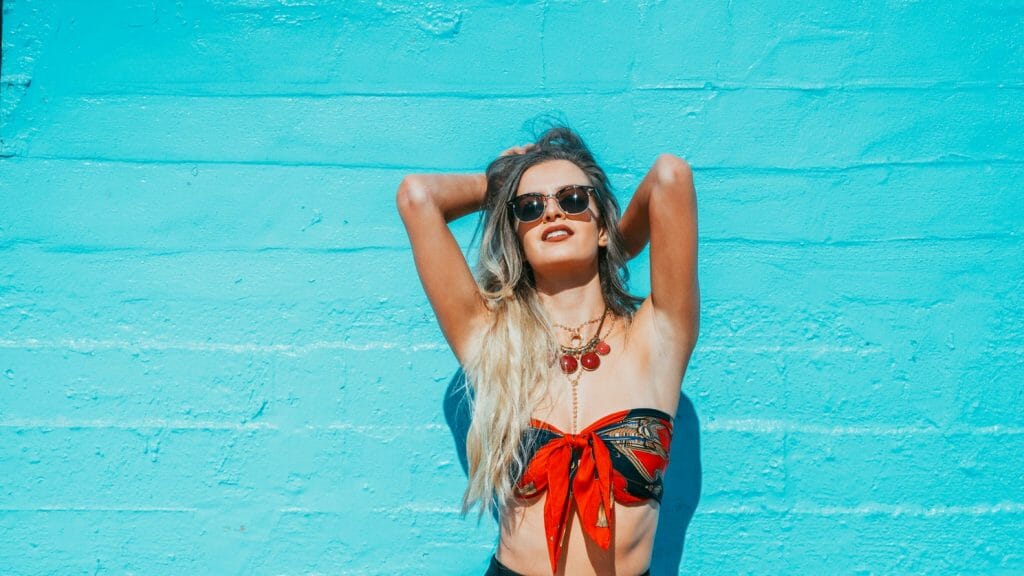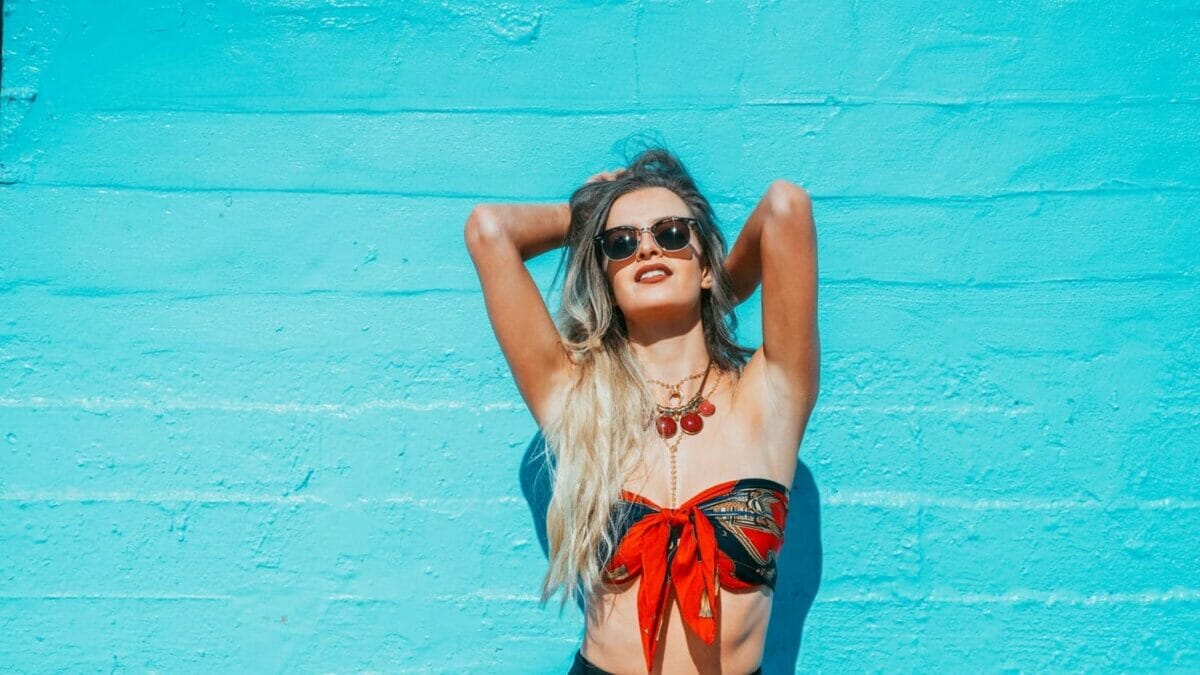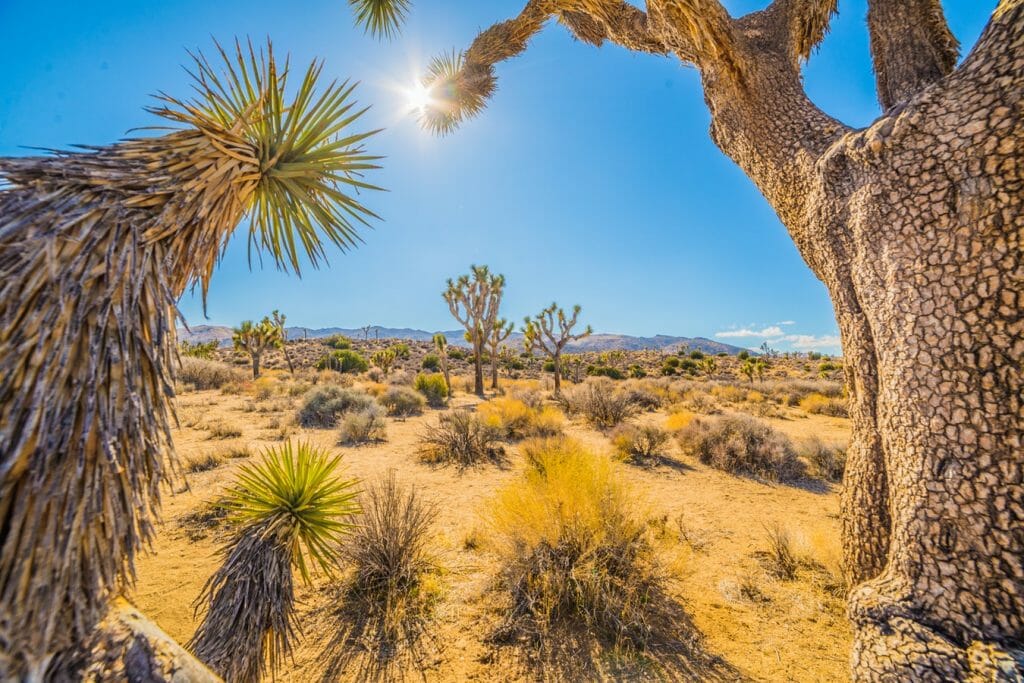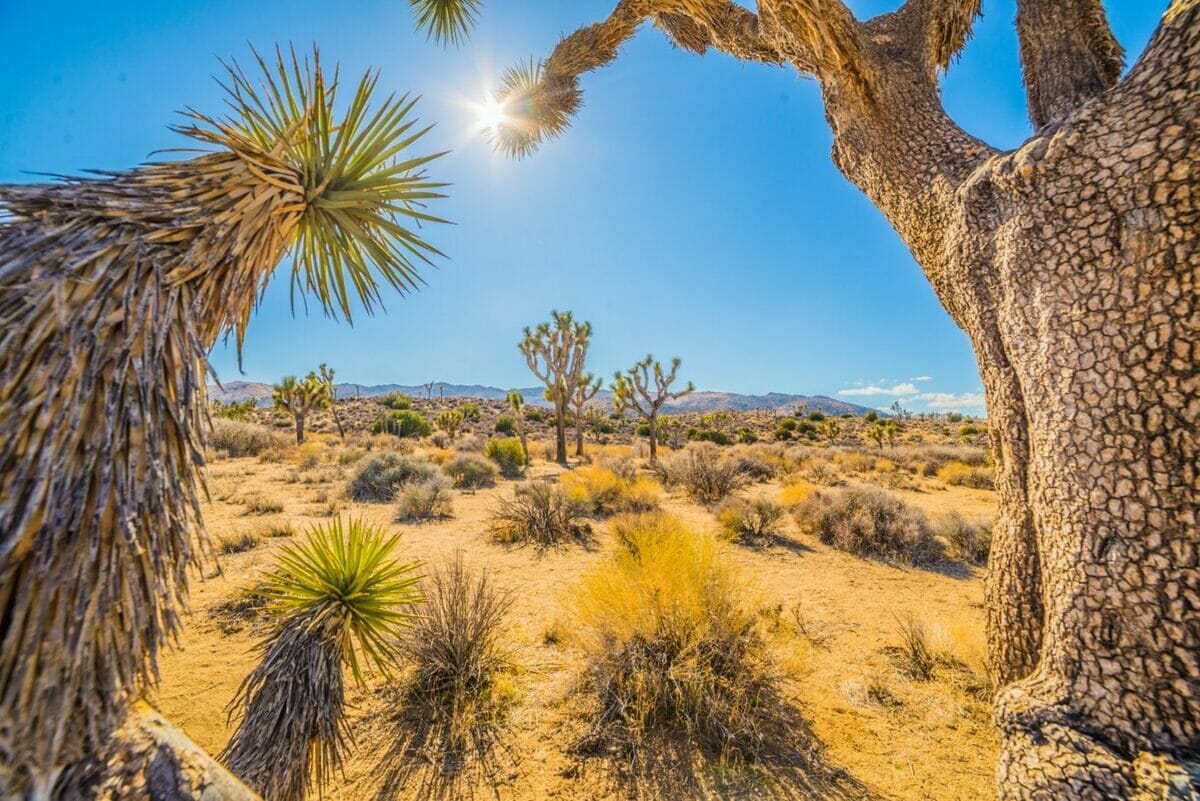 Gay-friendly and Gay Hotels in Palm Springs
In this glorious and extremely liberal desert oasis, you will not find any accommodation that isn't gay-friendly.
After all being gay-friendly is about providing a non-judgmental and respectful environment in which all people are treated equally. In saying that, elegant design, helpful staff, and excellent value for money never hurt anyone. Some hotels in Palm Springs have also gone above and beyond in recognizing and marketing to the LGBT community and given their popularity with gay travelers we would say it has paid off!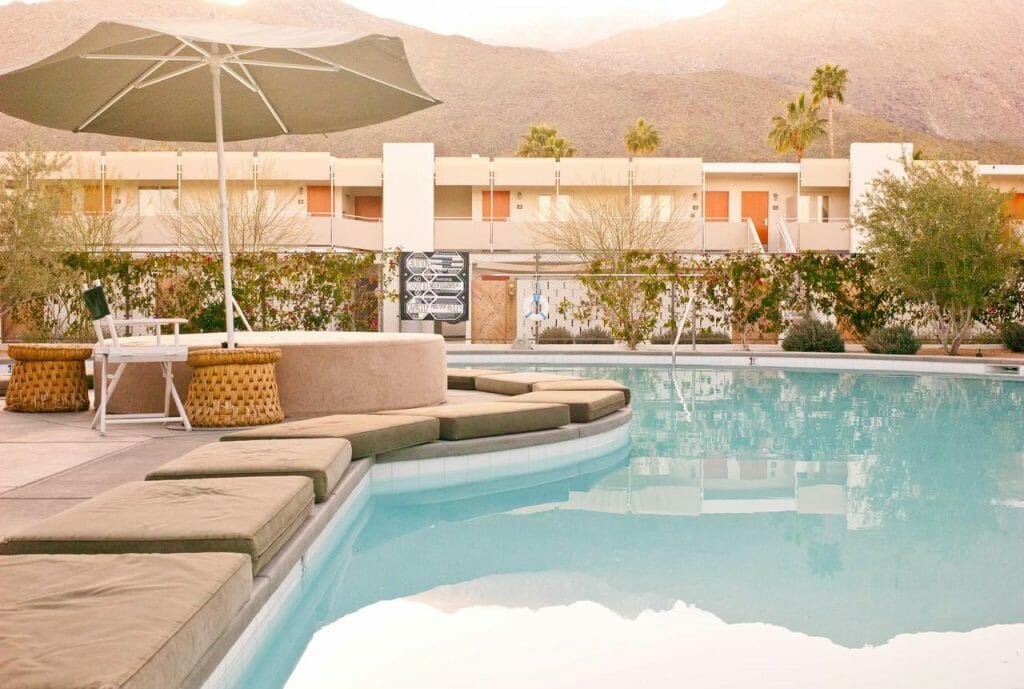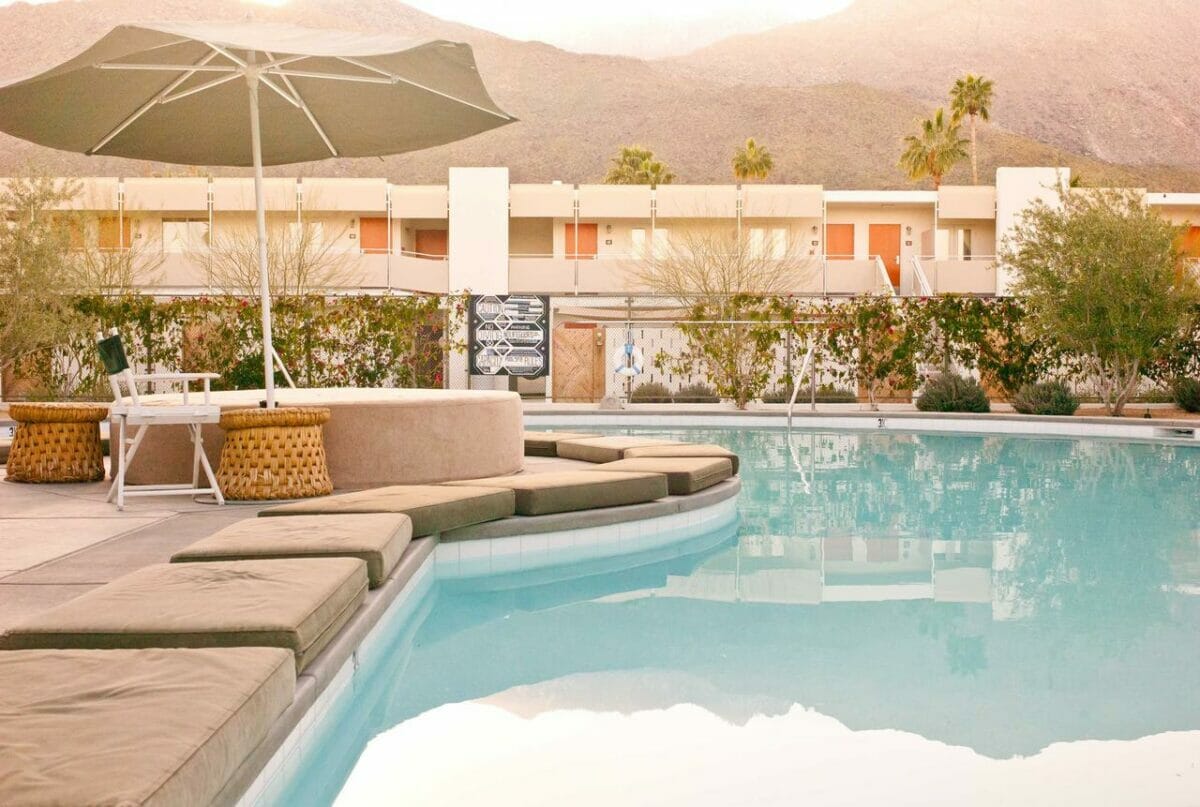 Everybody likes to be surrounded by people with common interests and as such a there a few hotels in Palm Springs favored by the gay jet-set. There are even some exclusively gay hotels in Palm Springs with cruisy atmospheres and clothing optional pools if that is what you desire.
The following gay-friendly hotels in Palm Springs are only the most recommended, but there are hundreds of other hotels in Palm Springs if you don't find quite find what you are looking for. Whether you want a fun and social hostel, a cheap but private place to crash after a night of partying or a chic luxury option to sip cocktails surrounded by fashionable people, Gay Palm Springs as something for everyone!
No matter where you choose to stay however it pays to book as far ahead as you can because occupancy rates in Palm Springs are extremely high year-round with demand routinely exceeding supply. This trend goes into over-drive with special events, festival, and concerts when good Palm Springs hotels are known to sell out months in advance.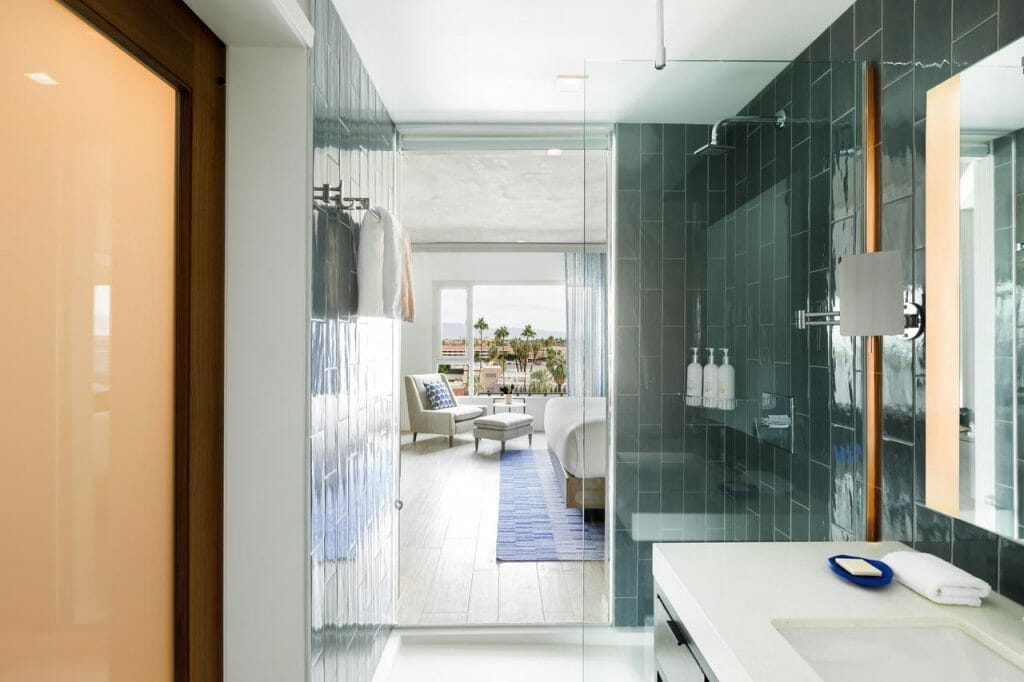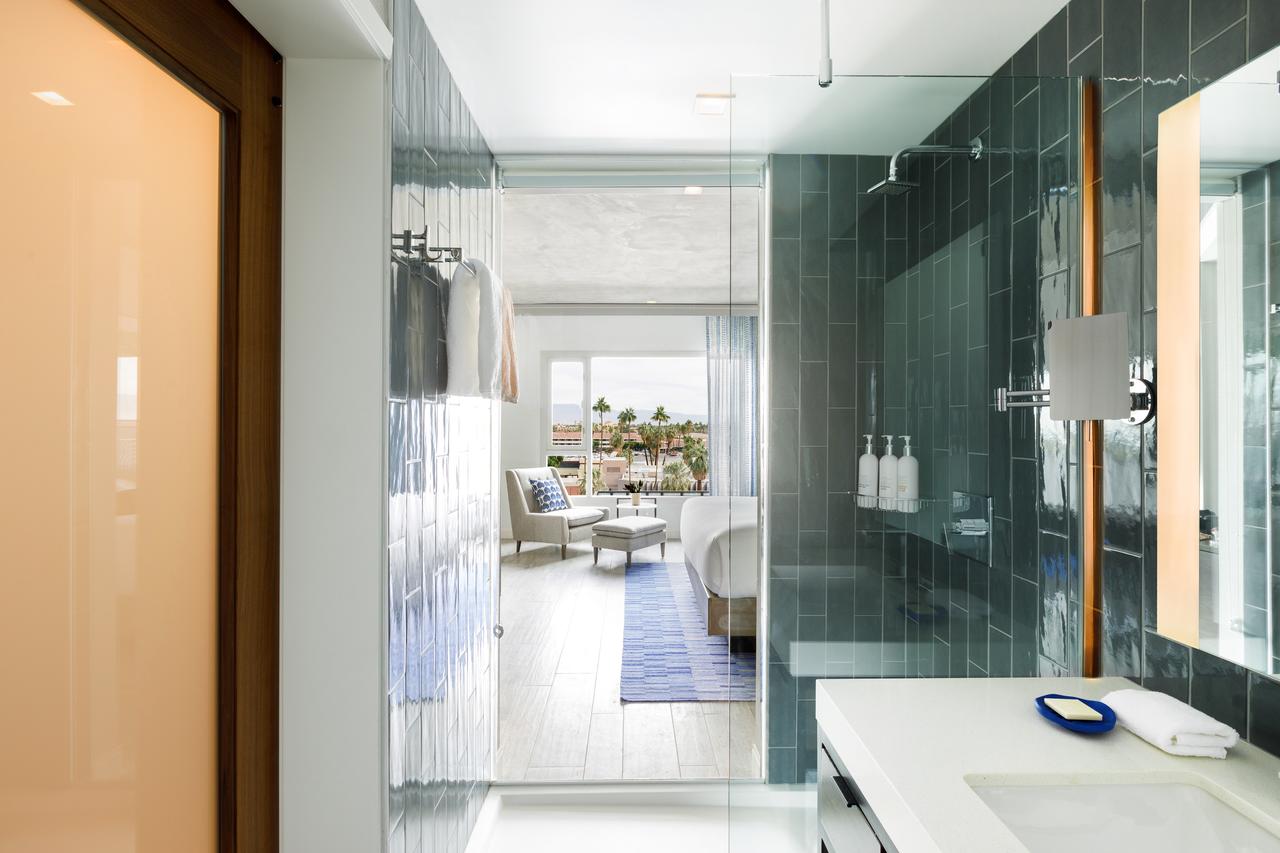 Gay Resorts in Palm Springs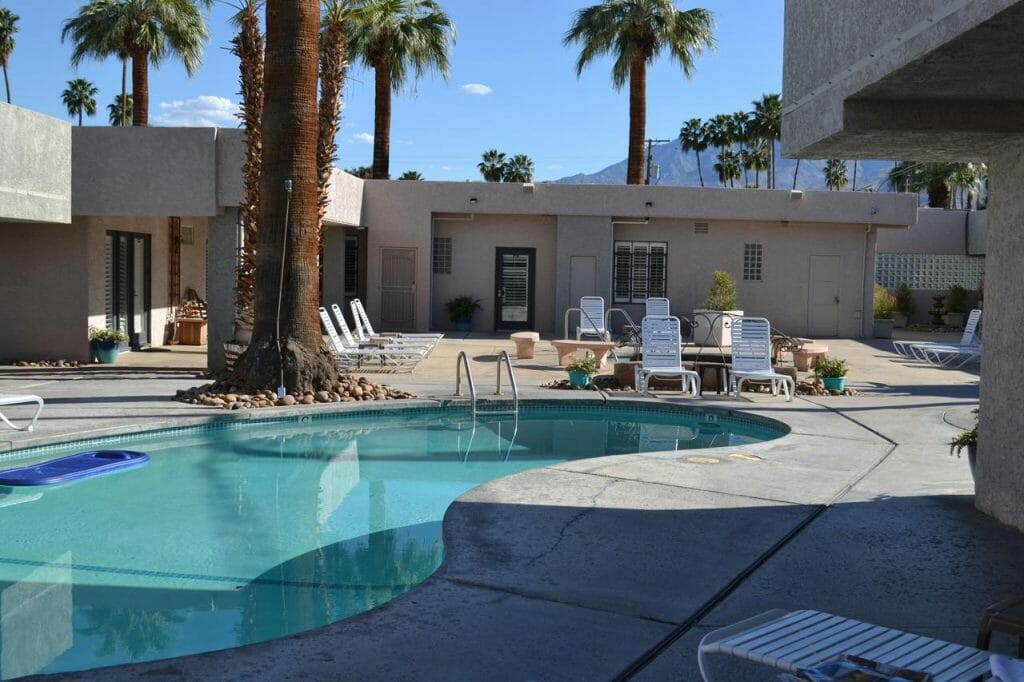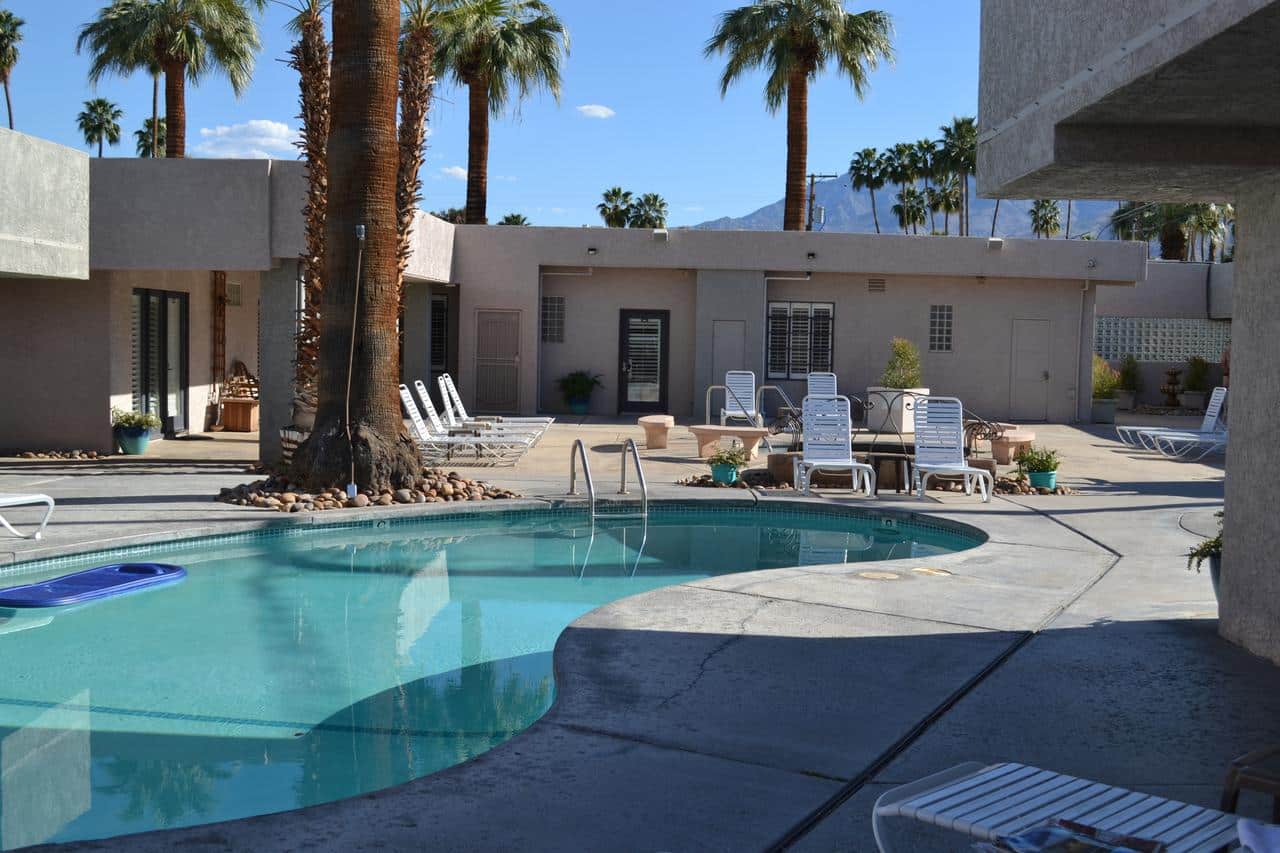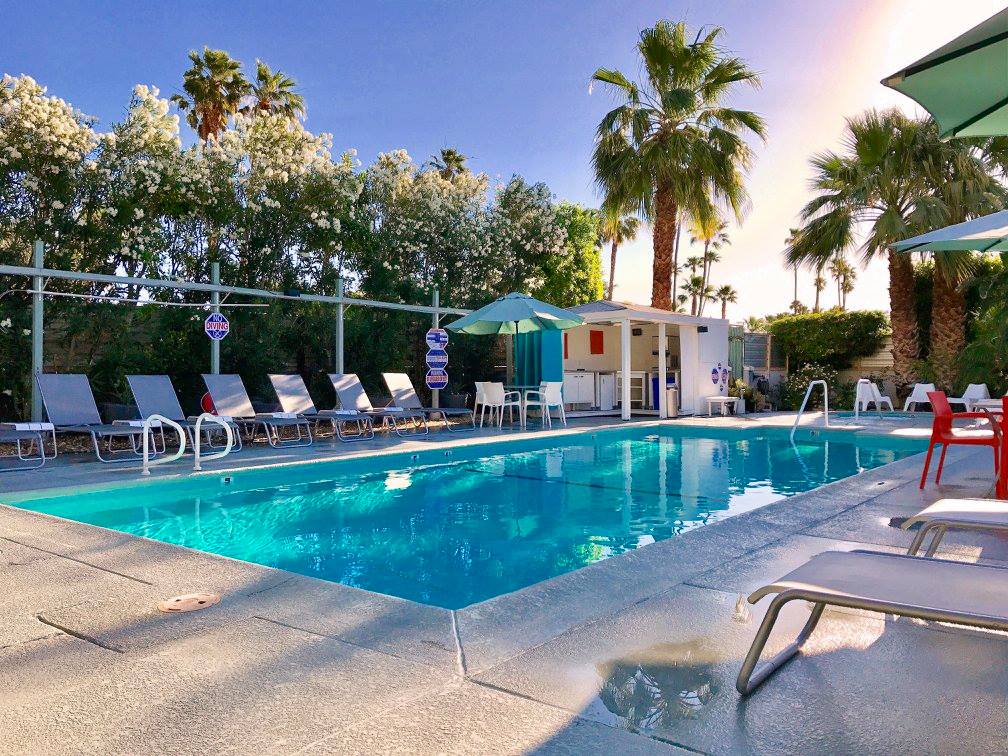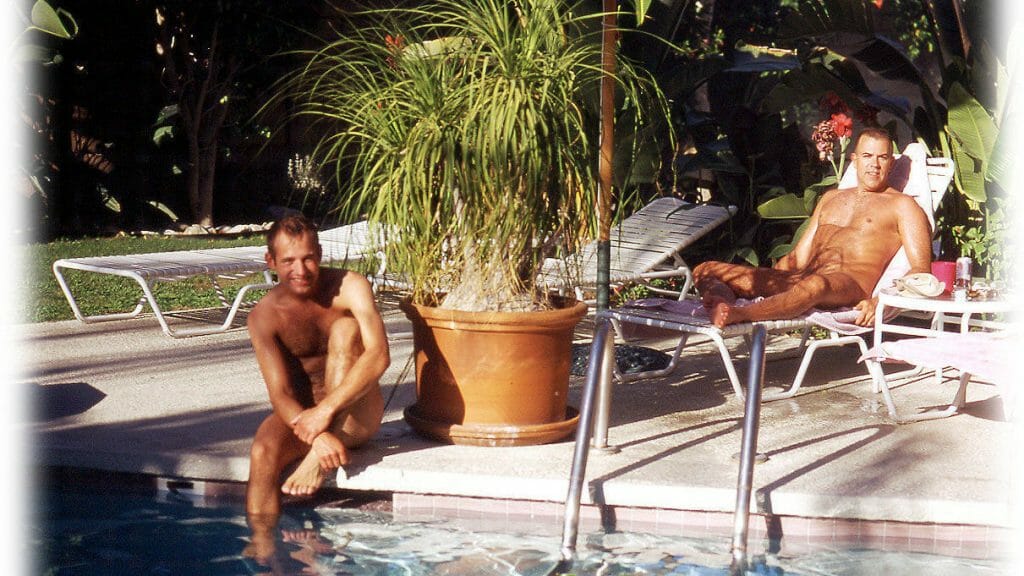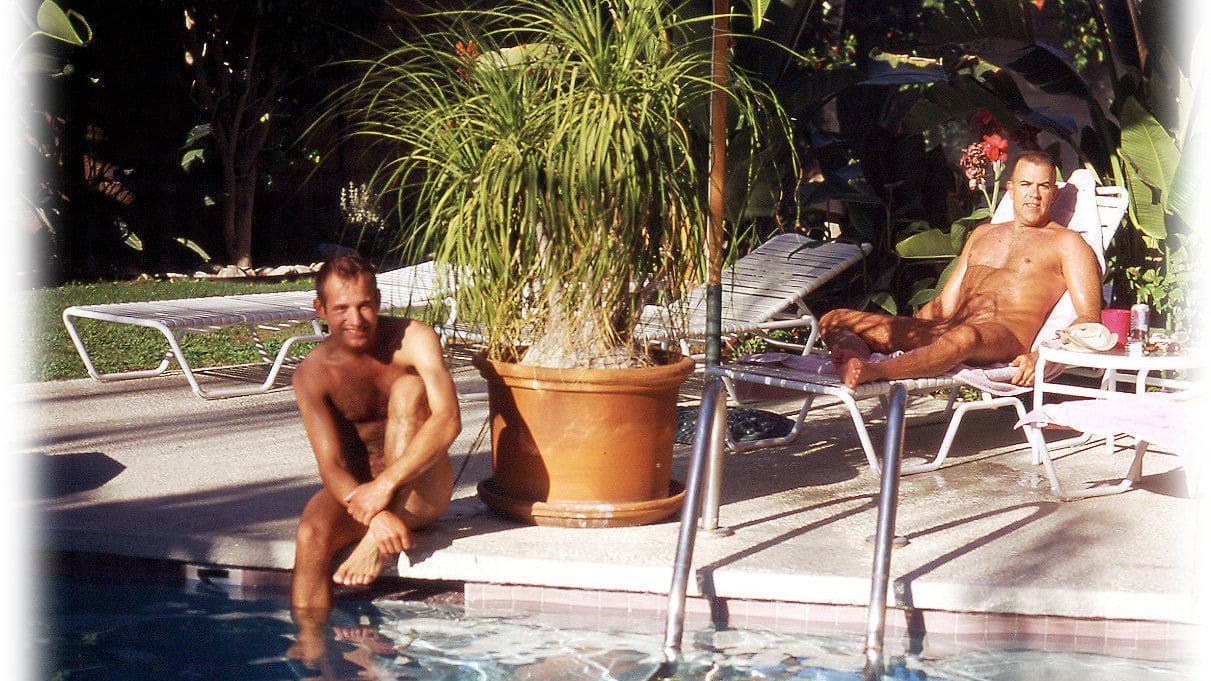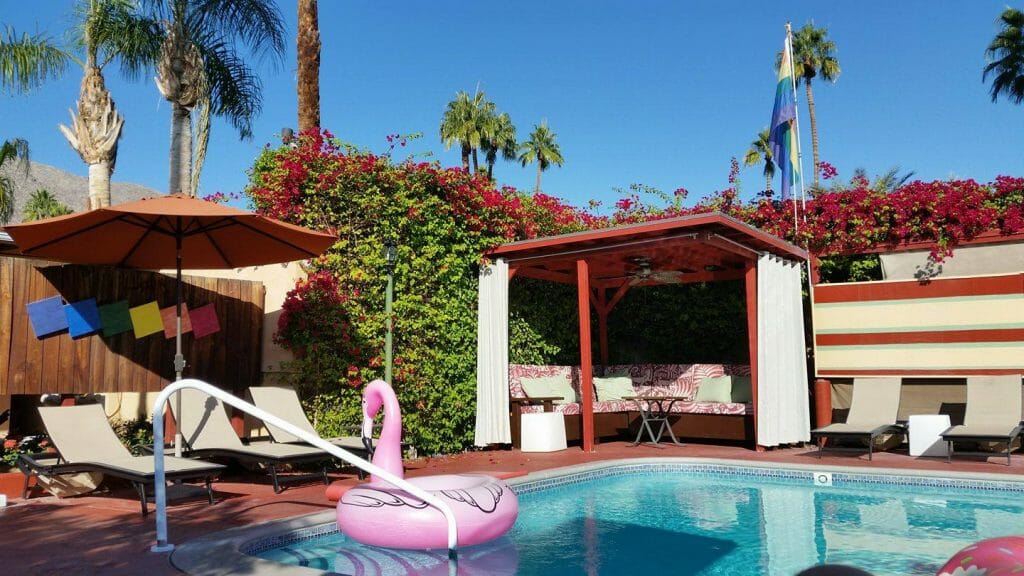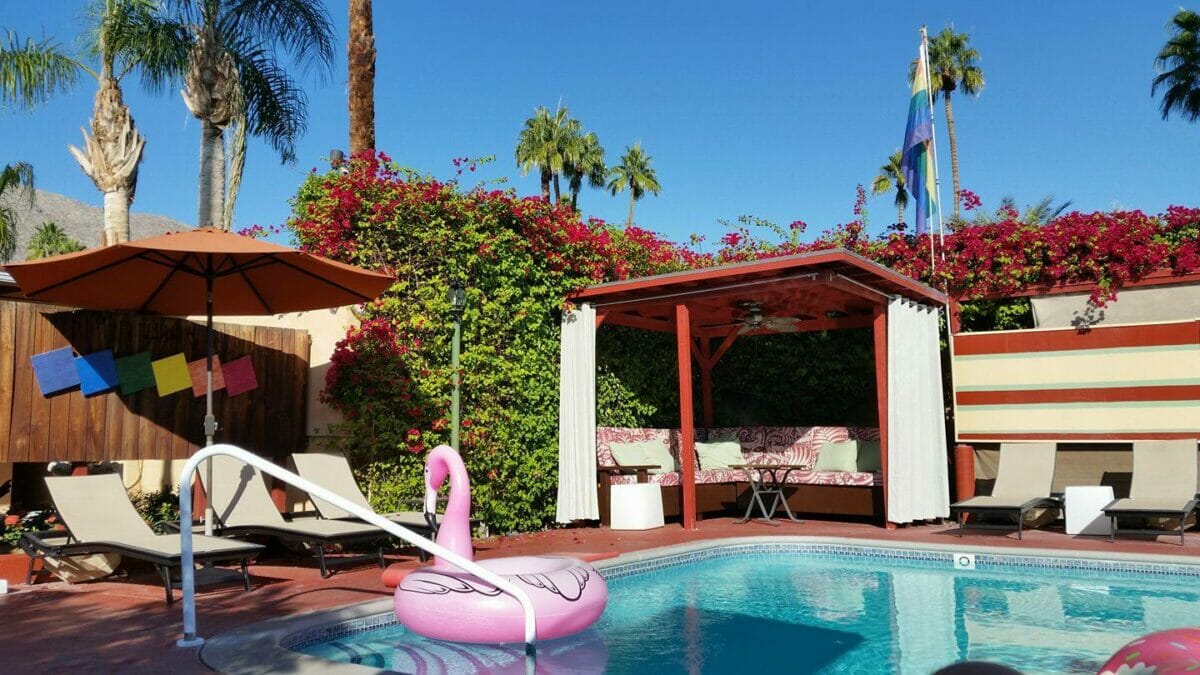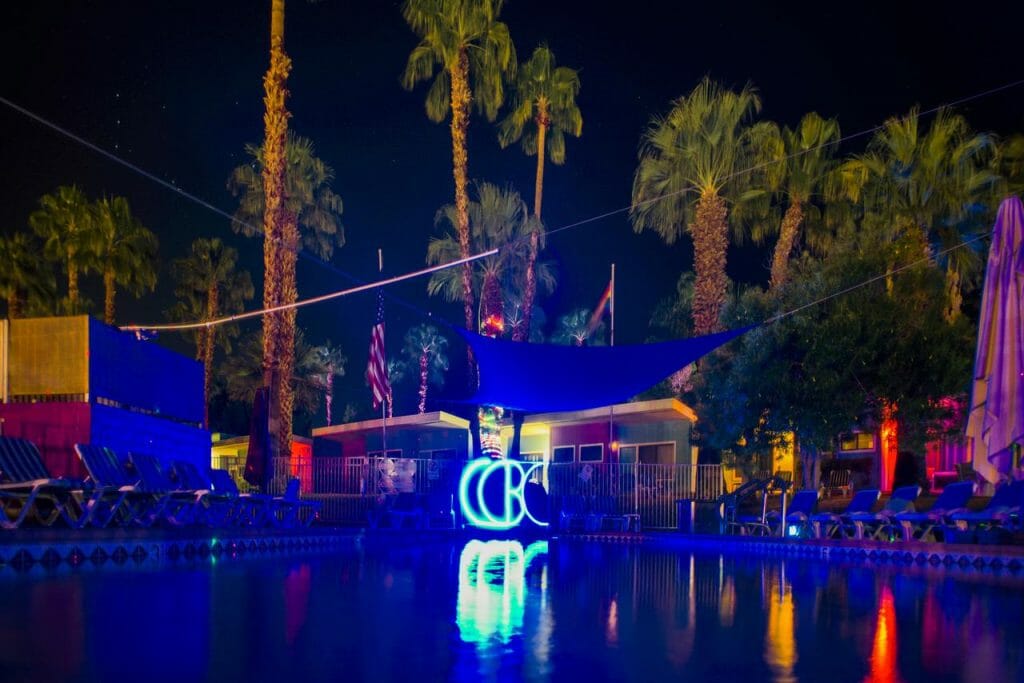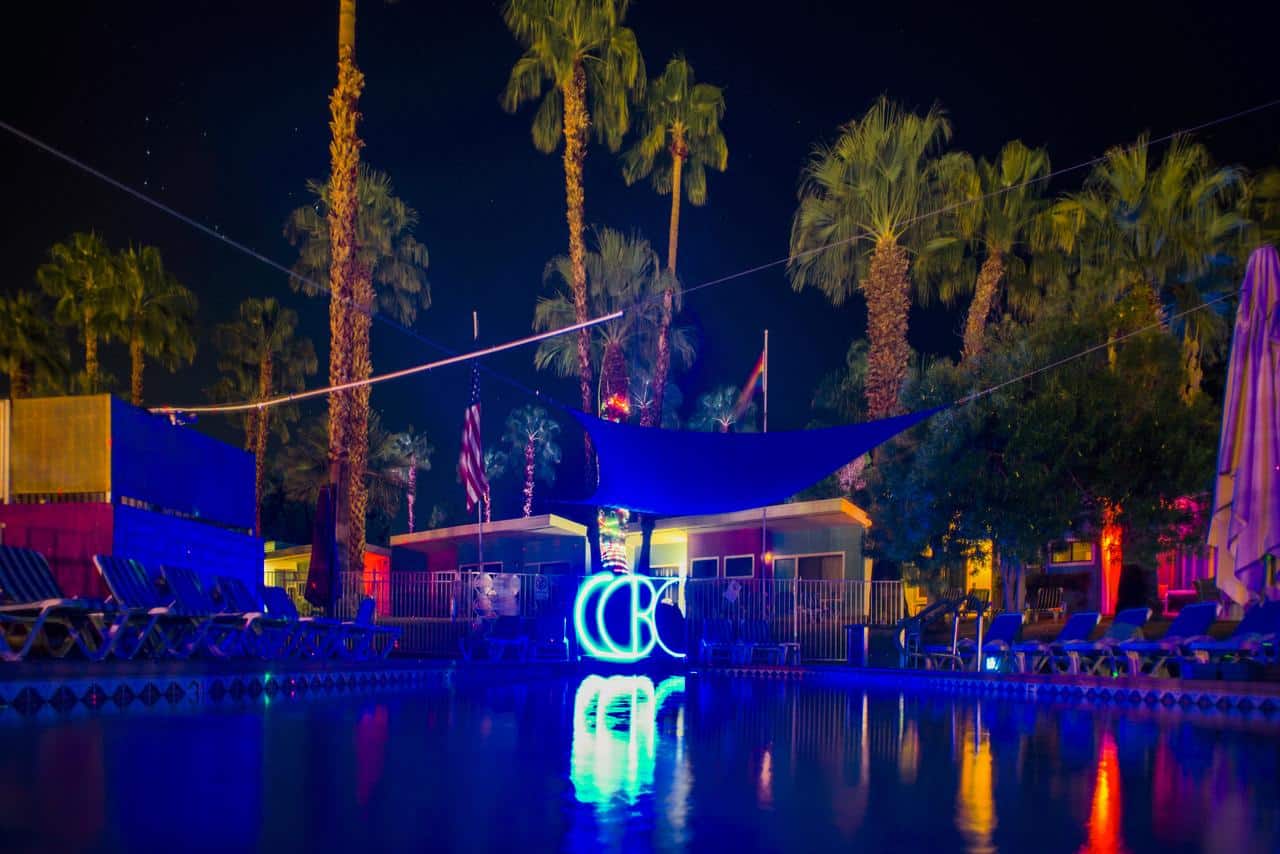 Gay-Popular Hotels in Palm Springs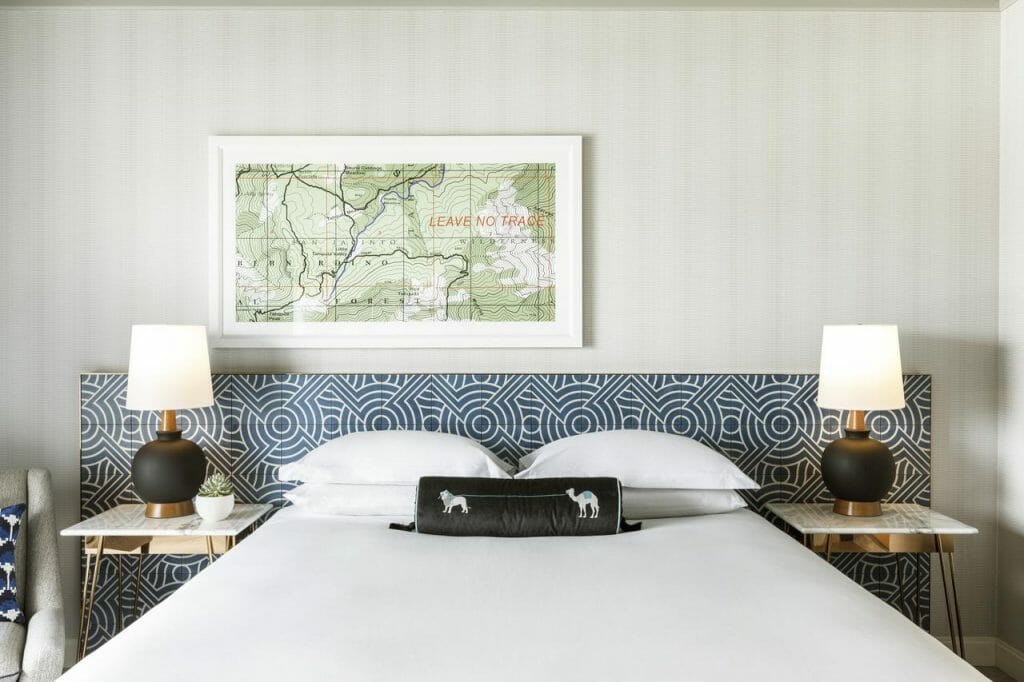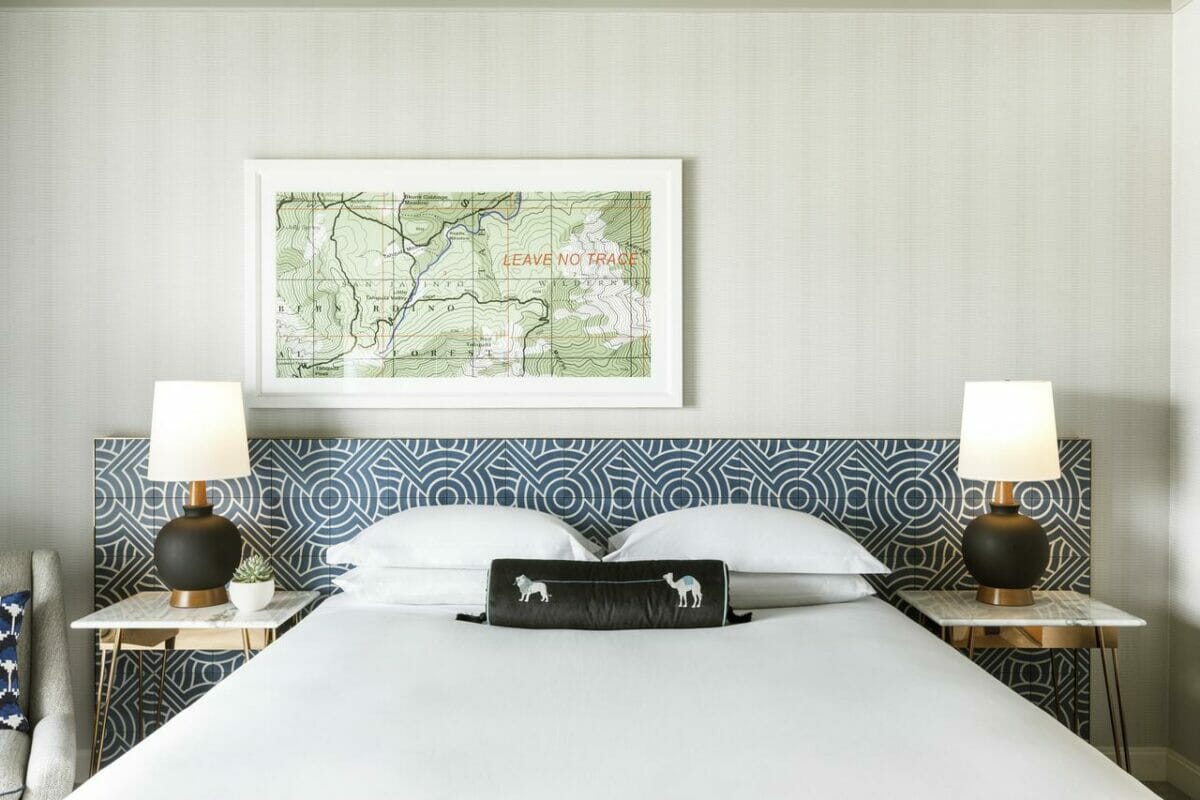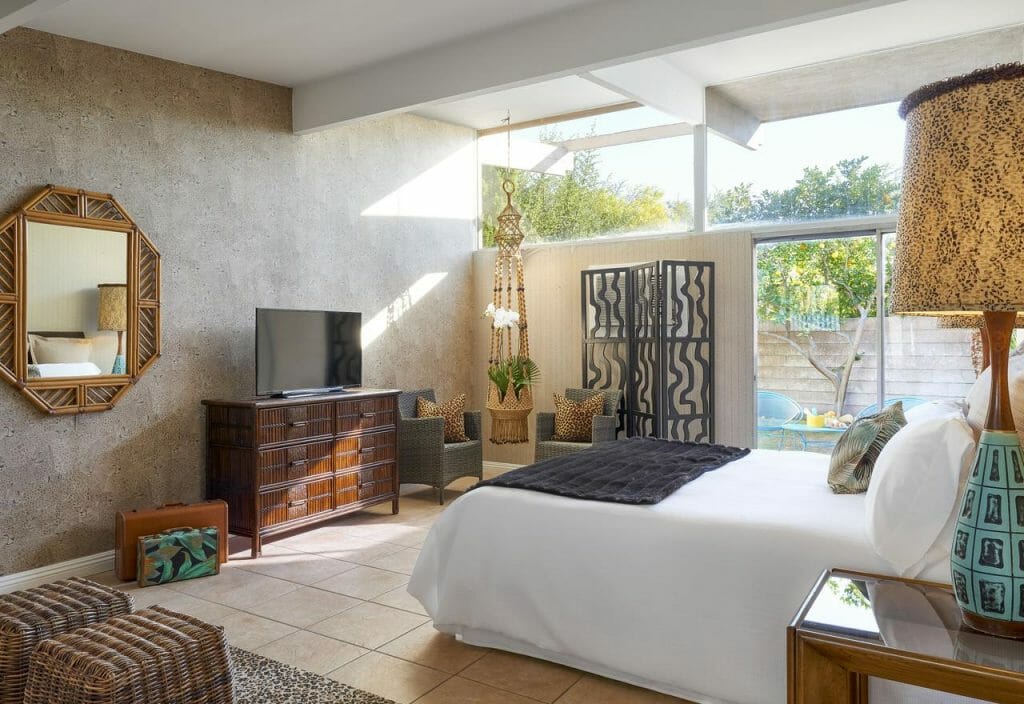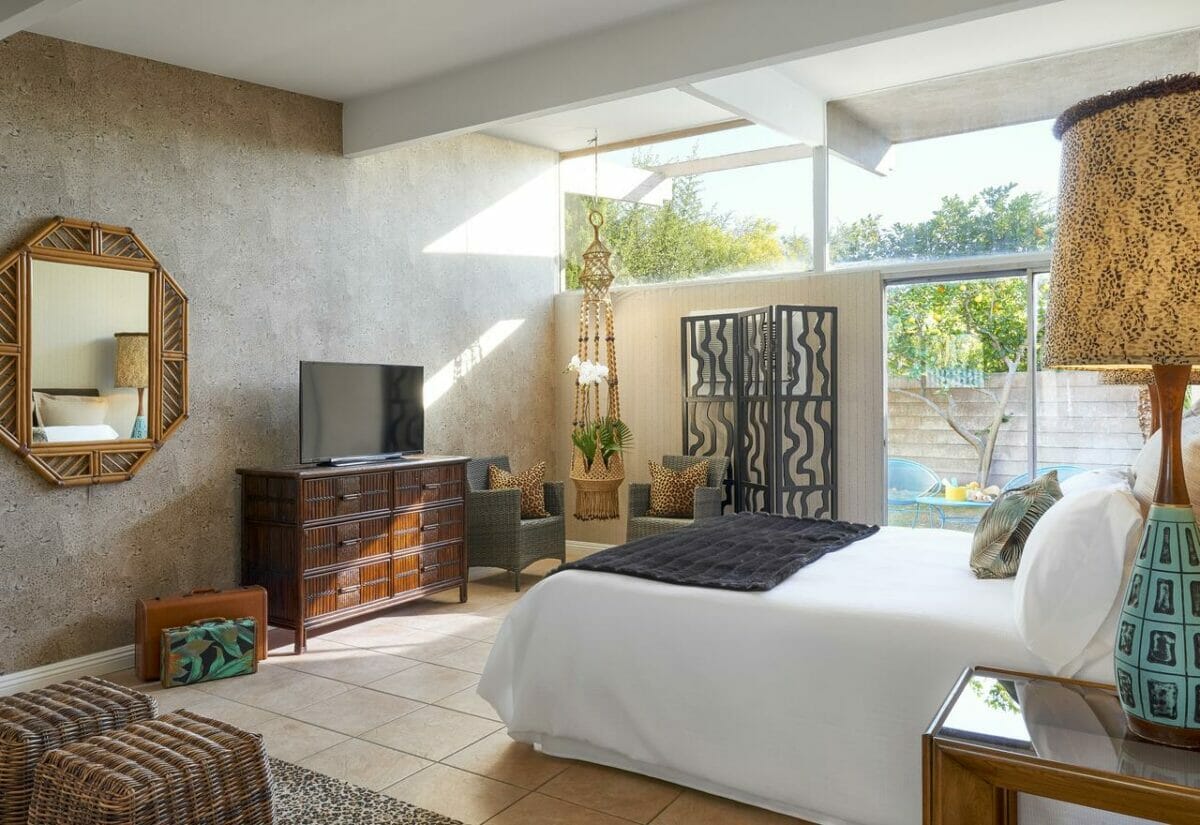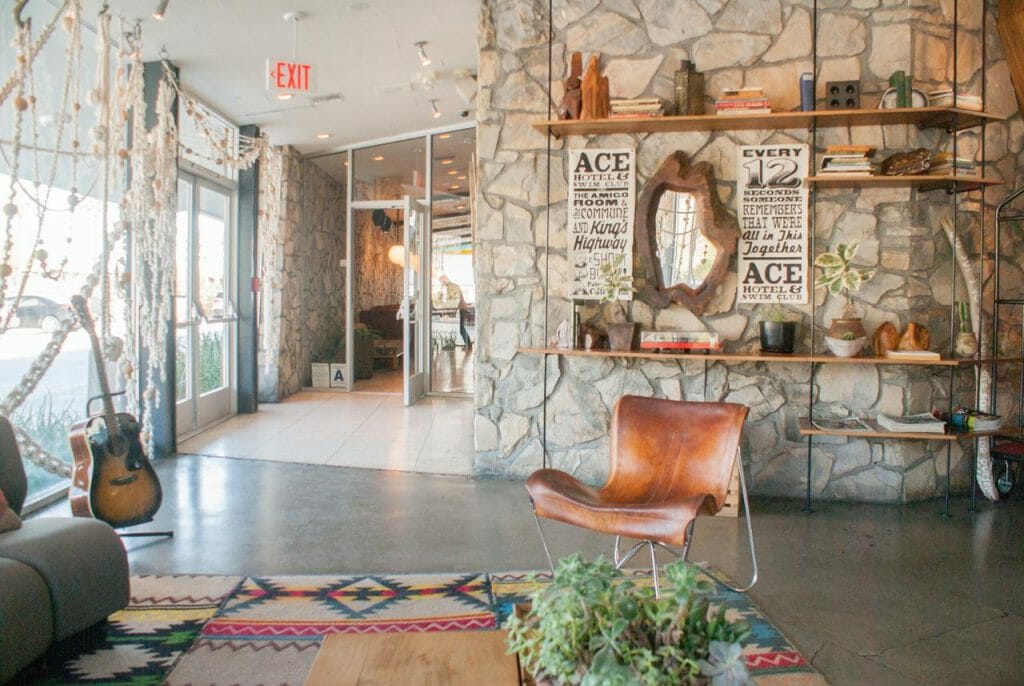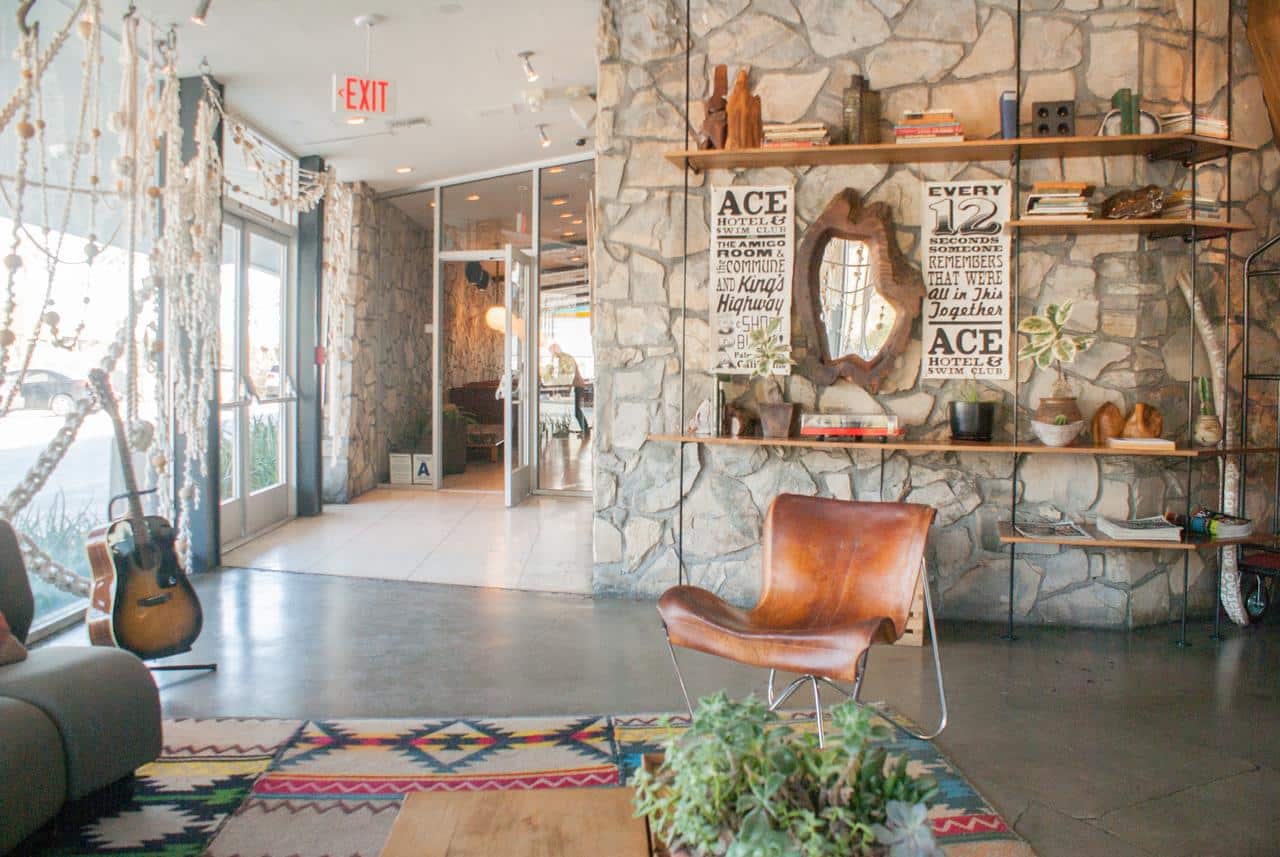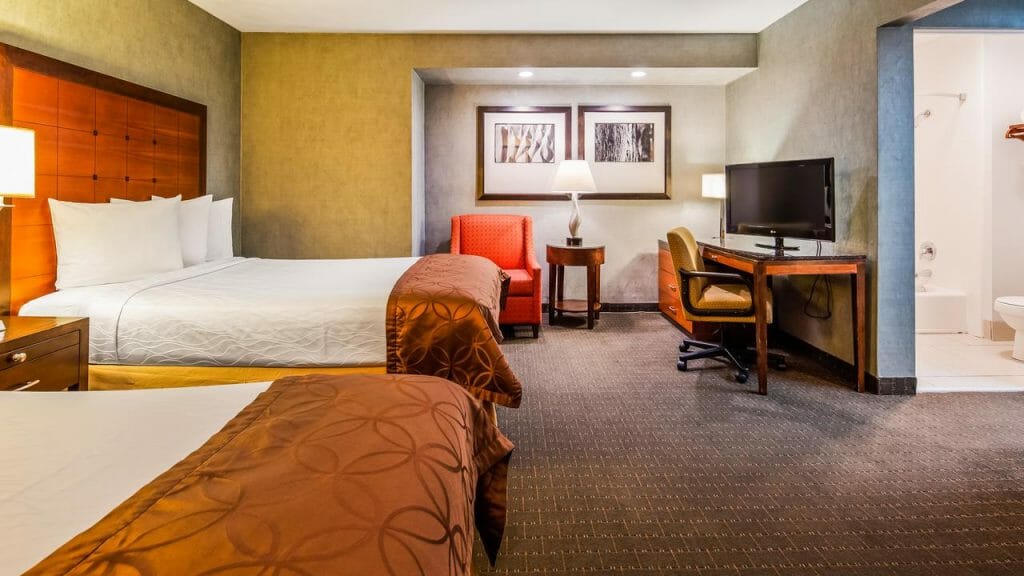 Gay Nightlife in Palm Springs California
With Palm Springs being one of the most gay-friendly vacation destinations in the world, you would expect an incredible gay nightlife scene – and luckily Palm Springs does not disappoint.
Depending on your mood you can find anything here from a relaxed cocktail in an upscale bar to an all-night dance party surrounded by your queer family! There is also plenty of cruise bars, sexy go-go boys, fab drag, fun events and something to cater for every taste. This is one of California's most desirable and expensive destinations, however – and will cost you more than your typical gay holiday in the sun like at Puerto Vallarta, Phuket or Valencia.
Visitors to Gay Palm Springs tend to be more focused on the daytime fun-in-the-sun so there is no need to wait until Happy Hour to head to the bars – and many travelers here can be found drinking any time of day poolside in their chic hotels or in the clothing optional resorts.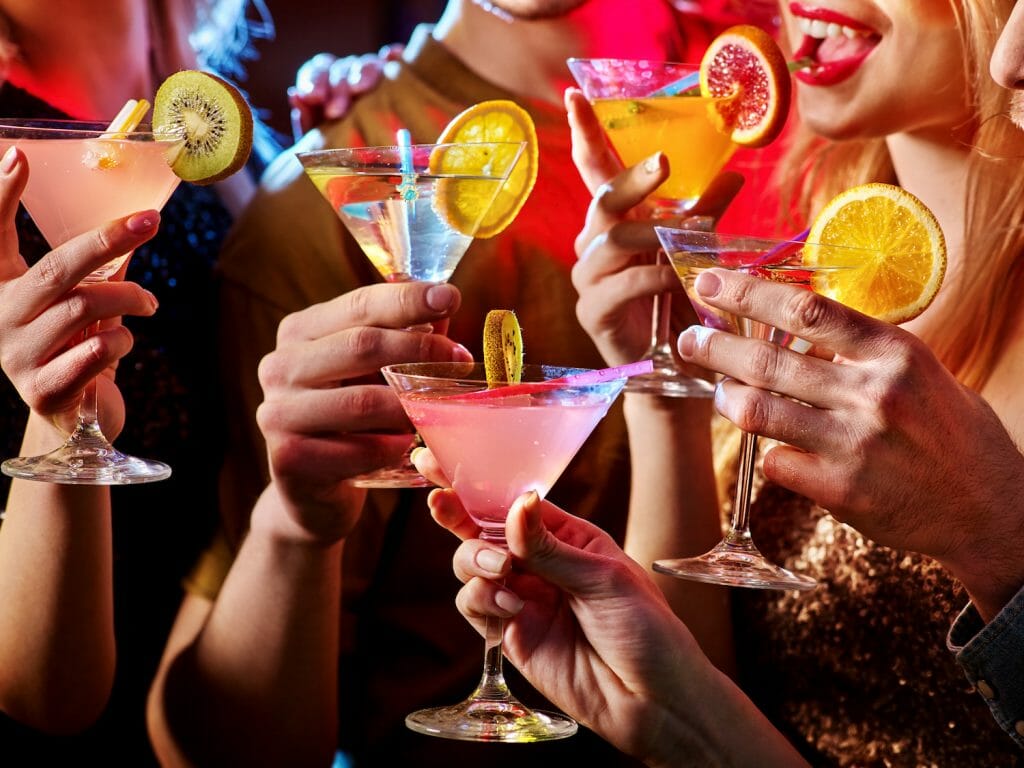 Later at night, most gay bars and clubs are packed from 10 pm until into the early morning, with a mix of tourists and a few locals. Most the nightlife – gay or straight – is centered around Arenas Road area in the downtown, so if this is a priority, you should try to stay close by as ride-shares always have a premium later at night. Use our Gay Palm Springs map at the end to help orientate yourself.
With over 40% of the local population belonging to the LGBT community, you can imagine distinguishing 'gay bars 'can be difficult, which is fabulous since you will be welcomed as you are everywhere. For the following venues, we were looking for rainbow events, exceptional recommendations, and very cool vibes. We are sure you will not be disappointed.
For many gay bars in Palm Springs flip-flops and tank tops are the uniforms of choice – but some more upscale clubs and venues demand more. As Coco Chanel declared "luxury equals comfort," so don't get too caught up as later in the night plenty of t-shirts come off!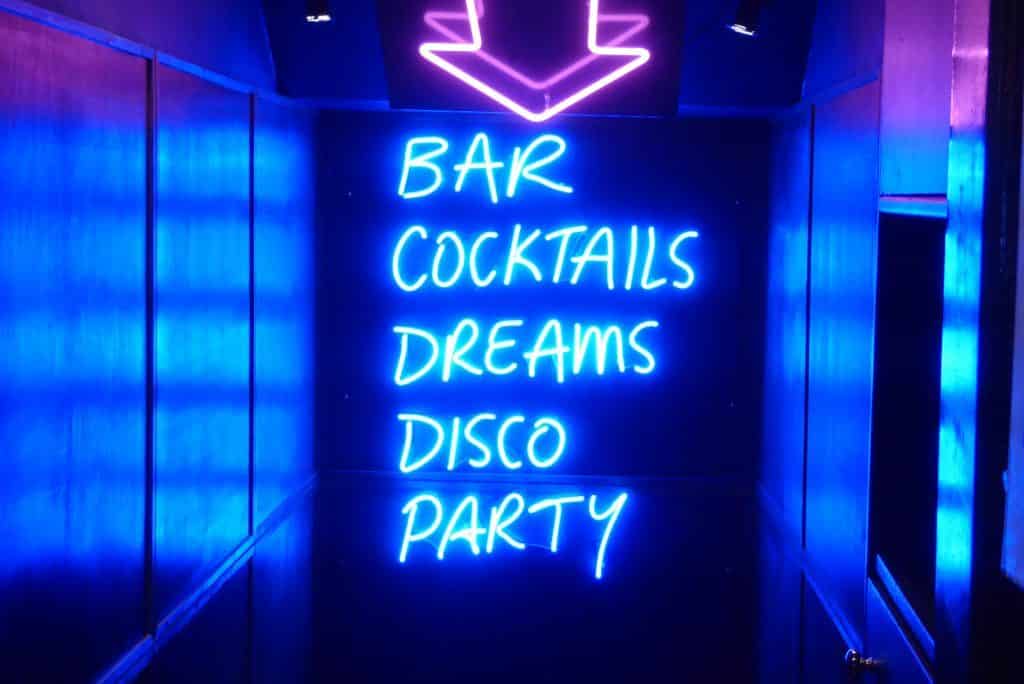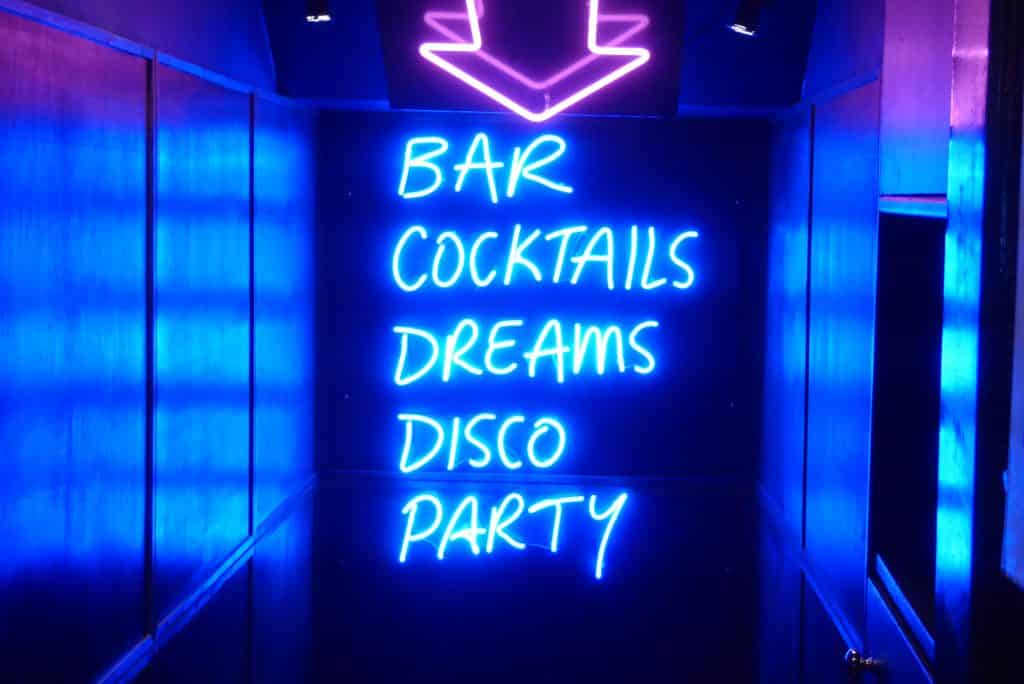 Gay Clubs & Bars in Palm Springs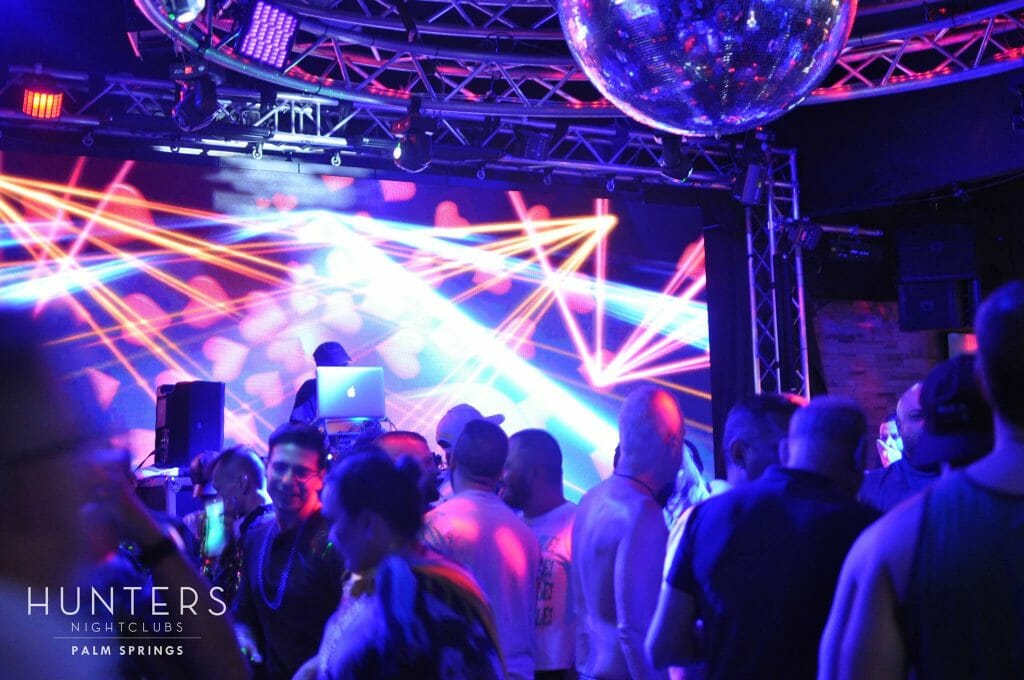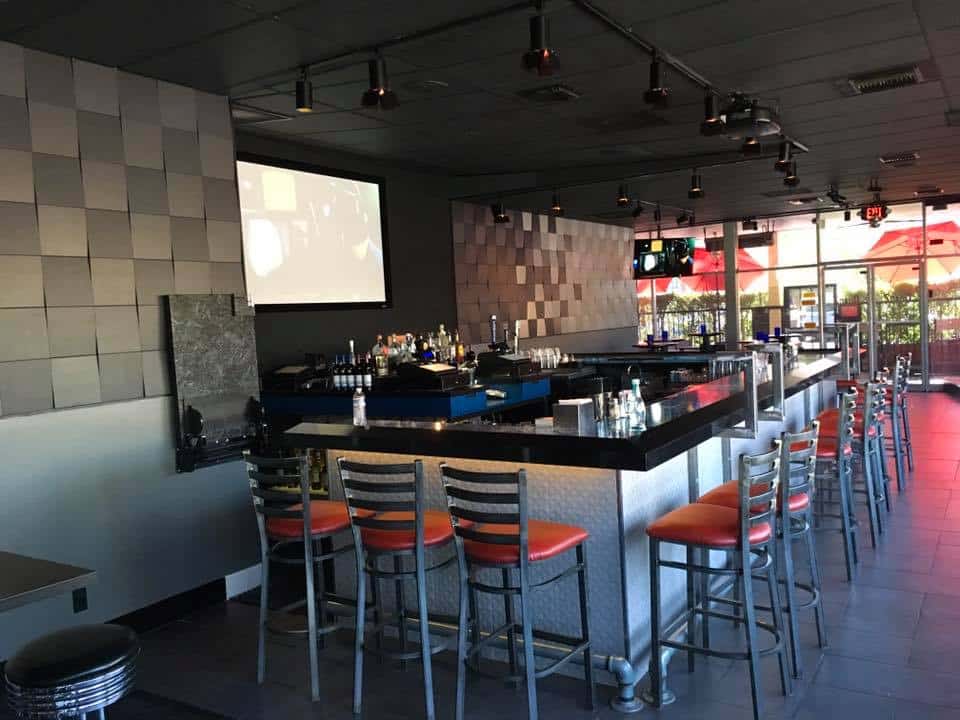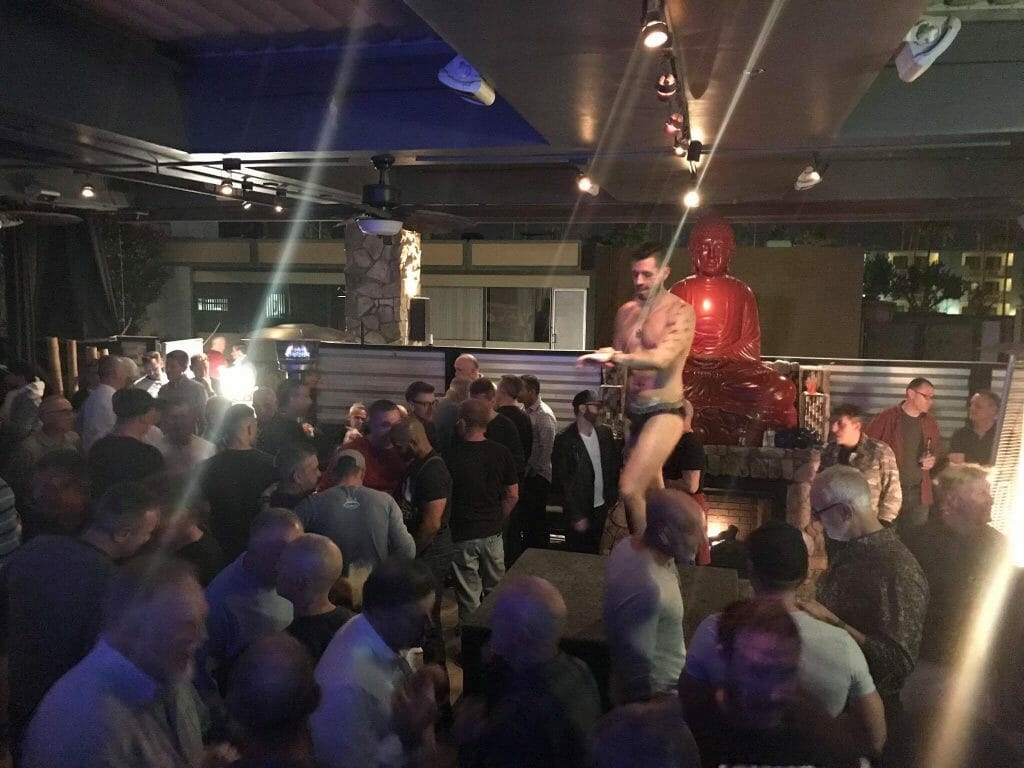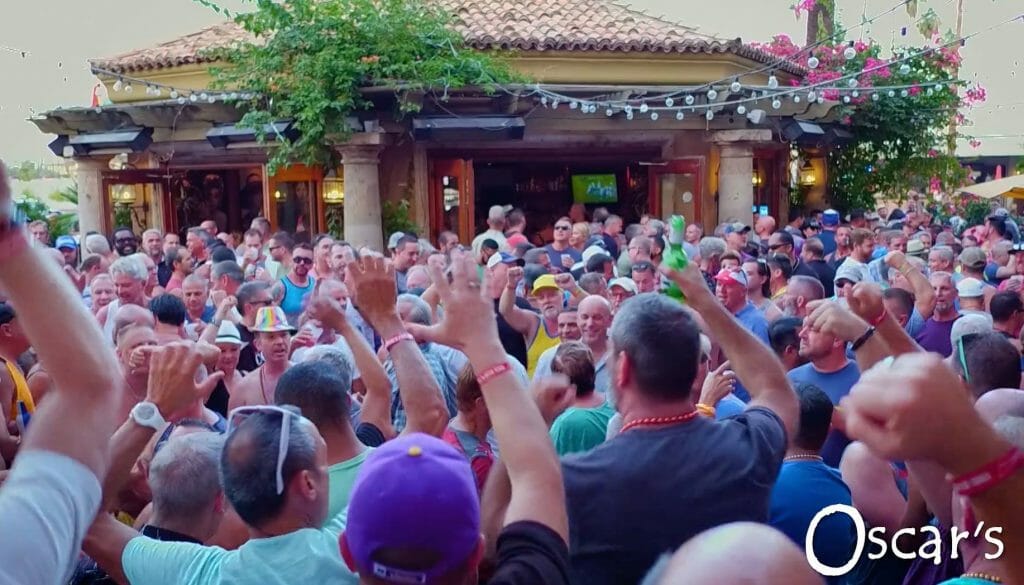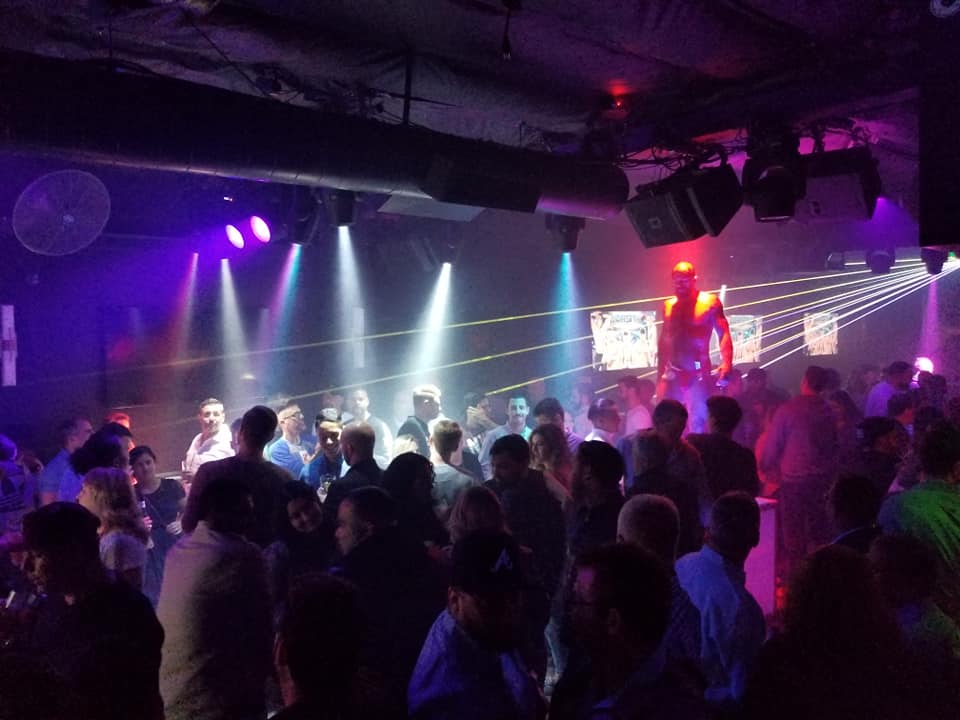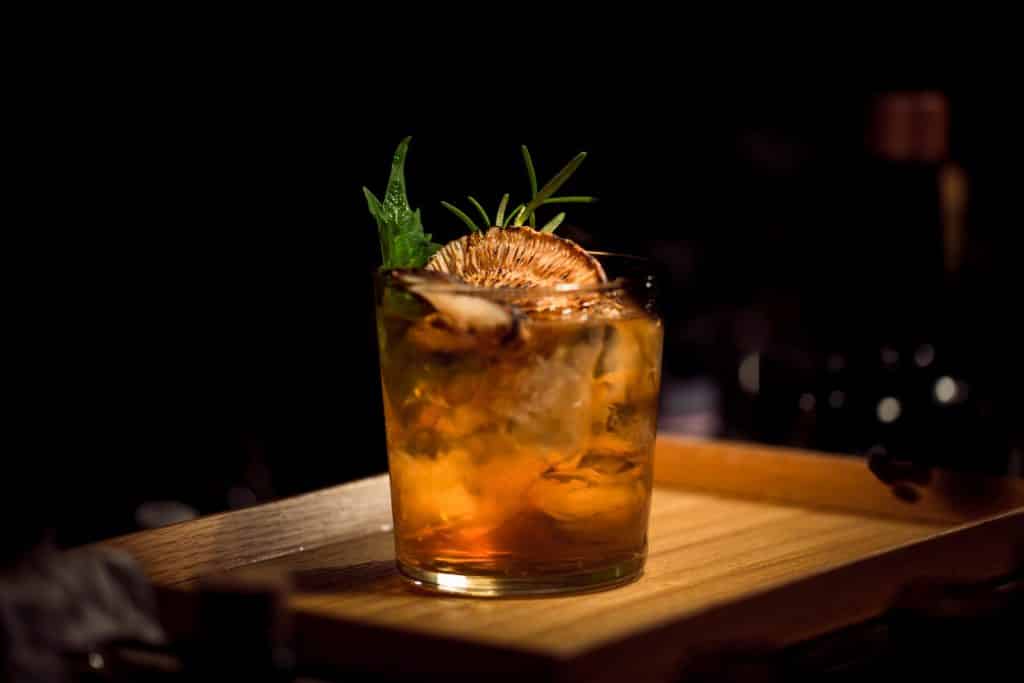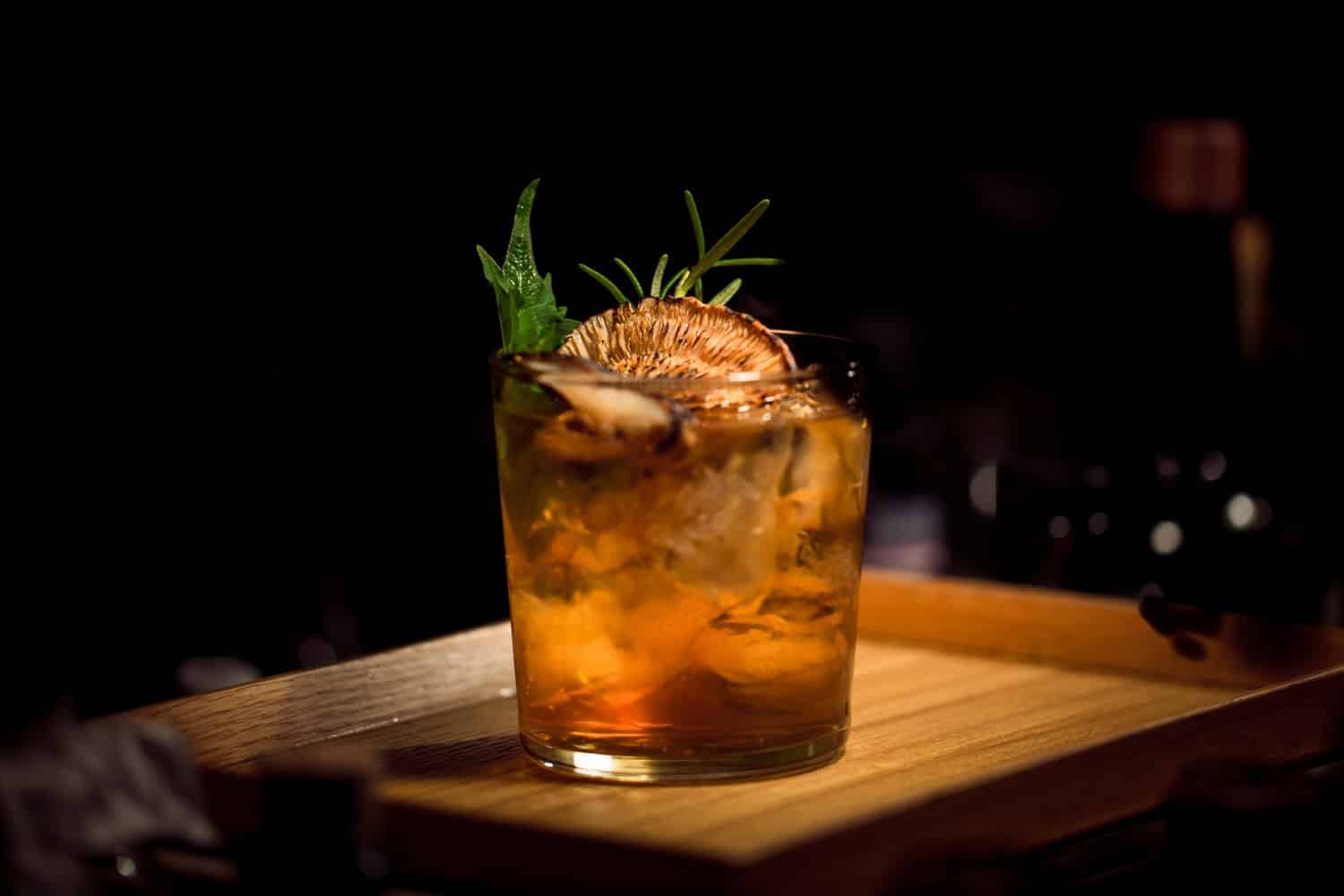 Gay-Friendly Bars in Palm Springs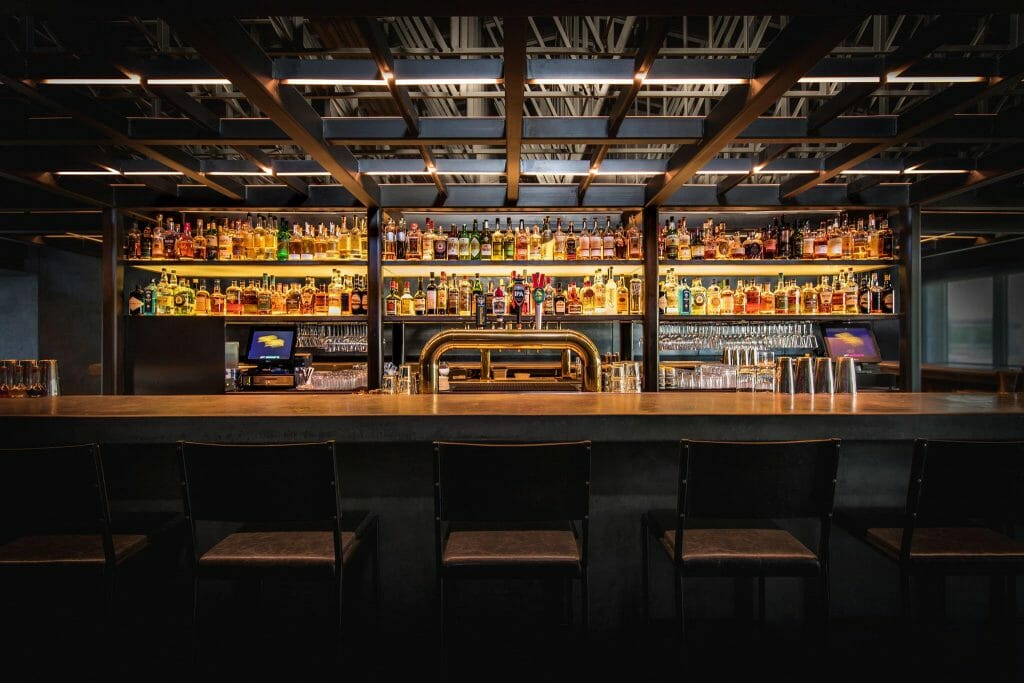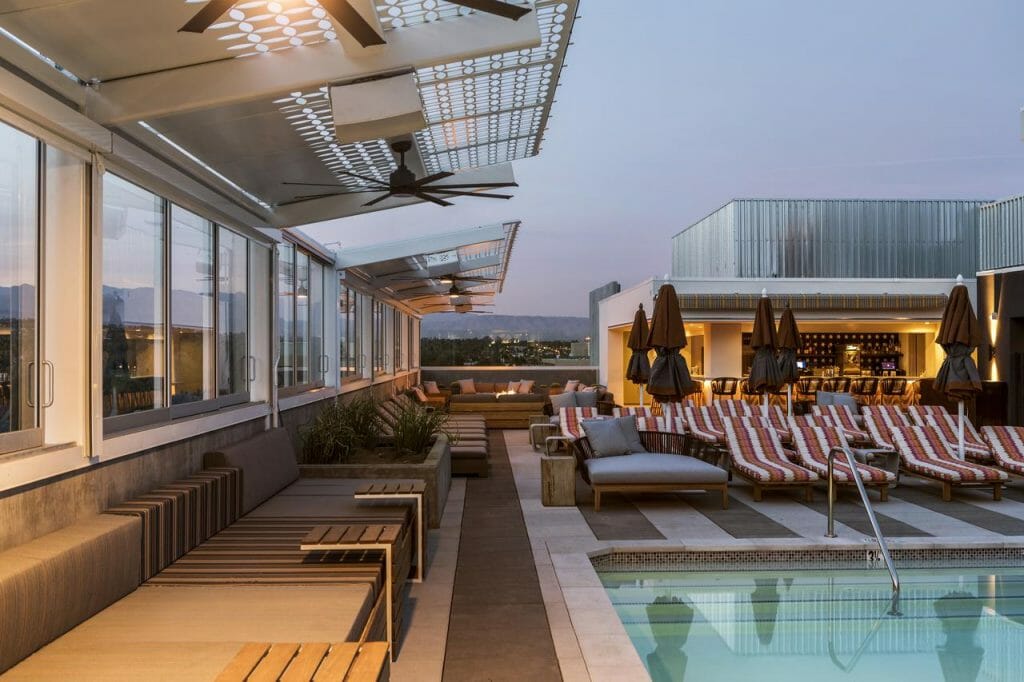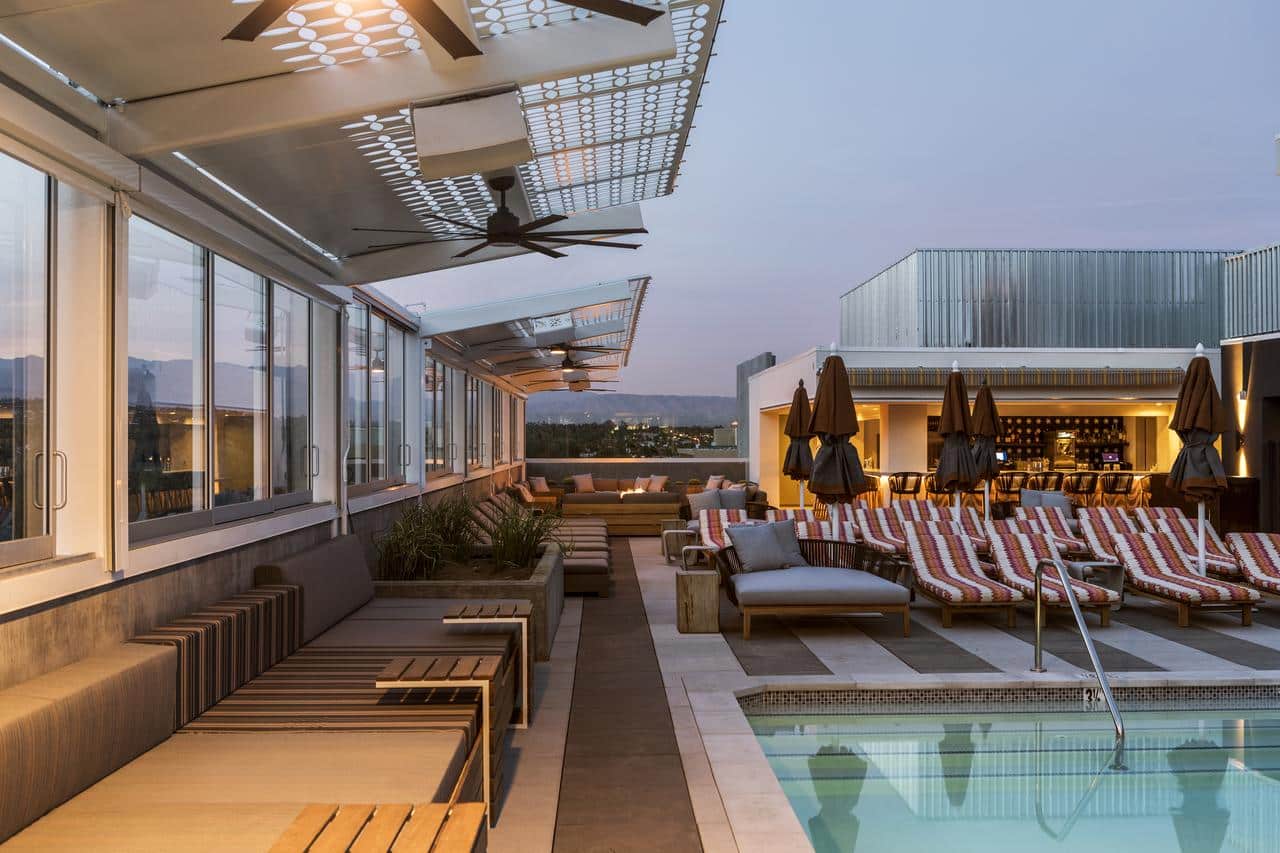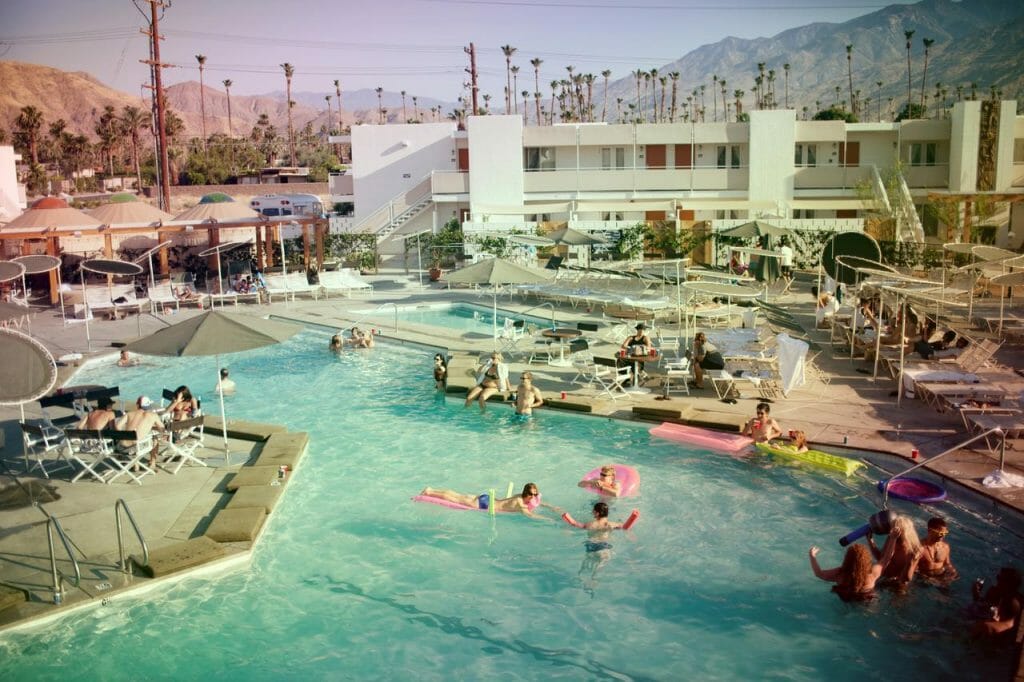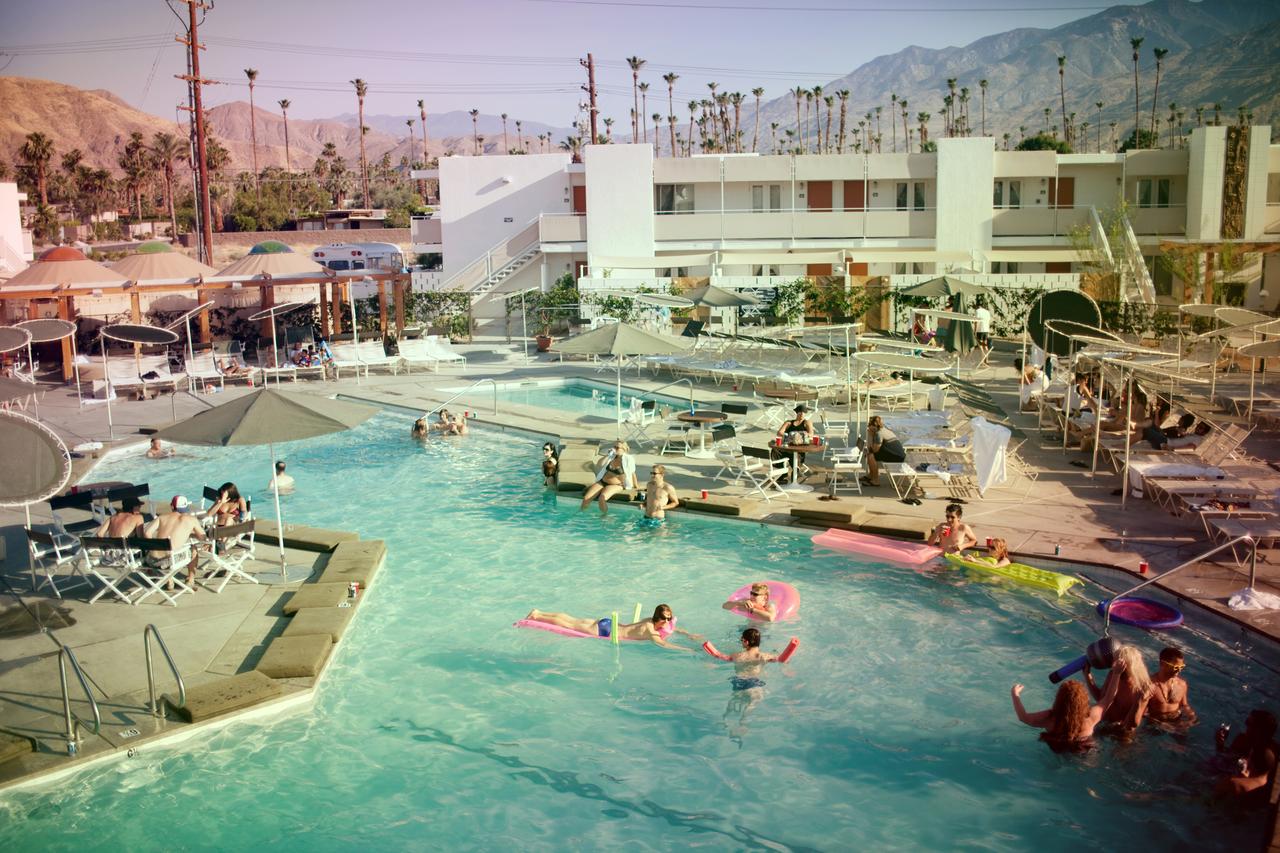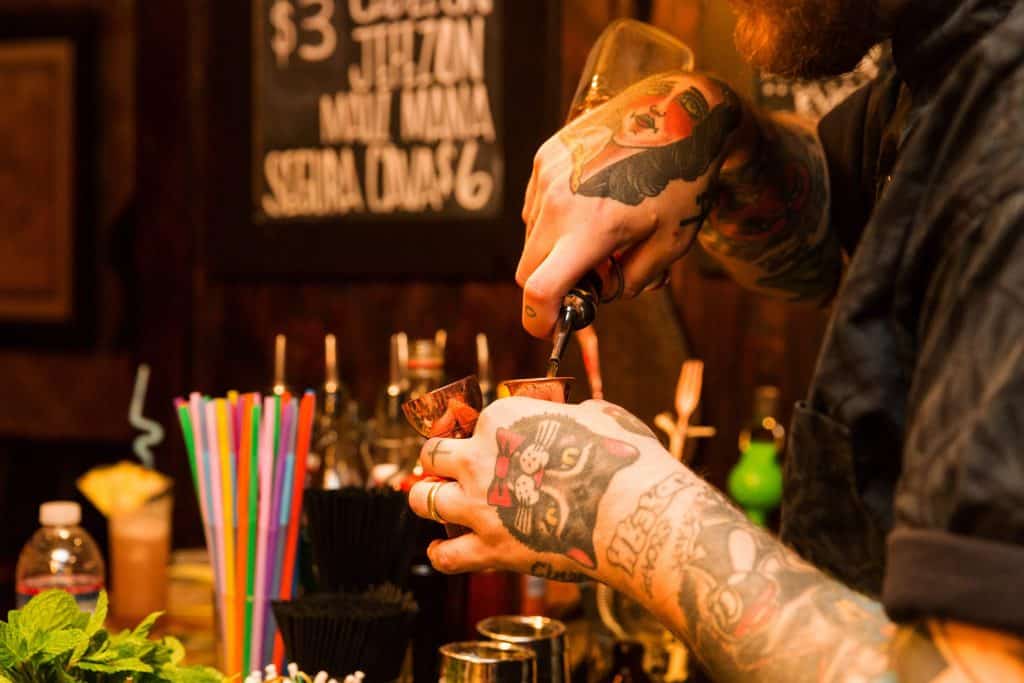 Cruising, Gay Saunas & Bath Houses in Palm Springs
Even though Palm Springs is a wildly popular gay vacation destination there is no gay bathhouse in Palm Springs, and your nearest option for a traditional gay sauna is Los Angeles or San Diego.
If your visiting from outside of the USA you should know that the gay sauna culture is not very prevalent in the USA and in no way as popular or as high-quality as you might find in international destinations such as Vienna, Bangkok, Hong Kong, Lisbon or Paris. Still, we never said there was no naughty fun to be had in Gay Palm Springs…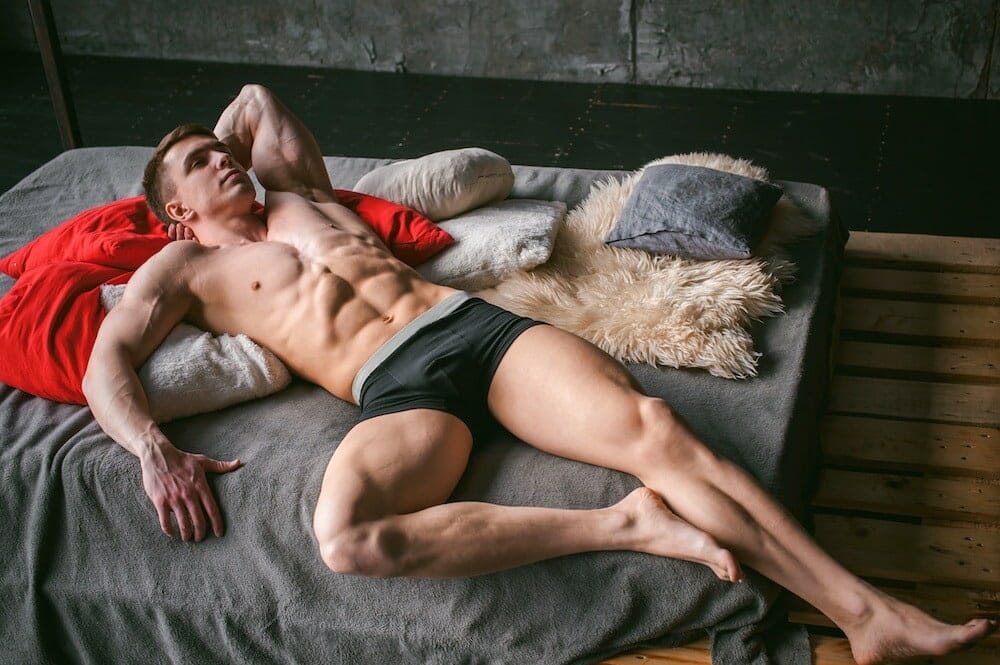 With such a high LGBT+ population, you just know there has to be pretty of action going down here – and you can join in by either downloading a gay hook up app, checking in to (or get a day pass for) some of the cruiser clothing-optional gay resorts with saunas and jacuzzis, or try your luck at the kinkier gay leather bars.
If we had to pick out two of the best clothing-optional resorts in Palm Springs for meeting other guys, we'd suggest All Worlds Resort or CCBC, both with play rooms, pool parties, and other action-filled events. For the gay leather bars, Barracks or Toolshed, are the place to be!
Gay sauna or not, in any sexual encounter, please take adequate precautions. No matter what your intentions are in while traveling, you should bring your own condoms and lube to play it safe. Take home a hot guy or a hot memory, not an STD.
Besides, you never know what other fun surprises your trip might have in store for you...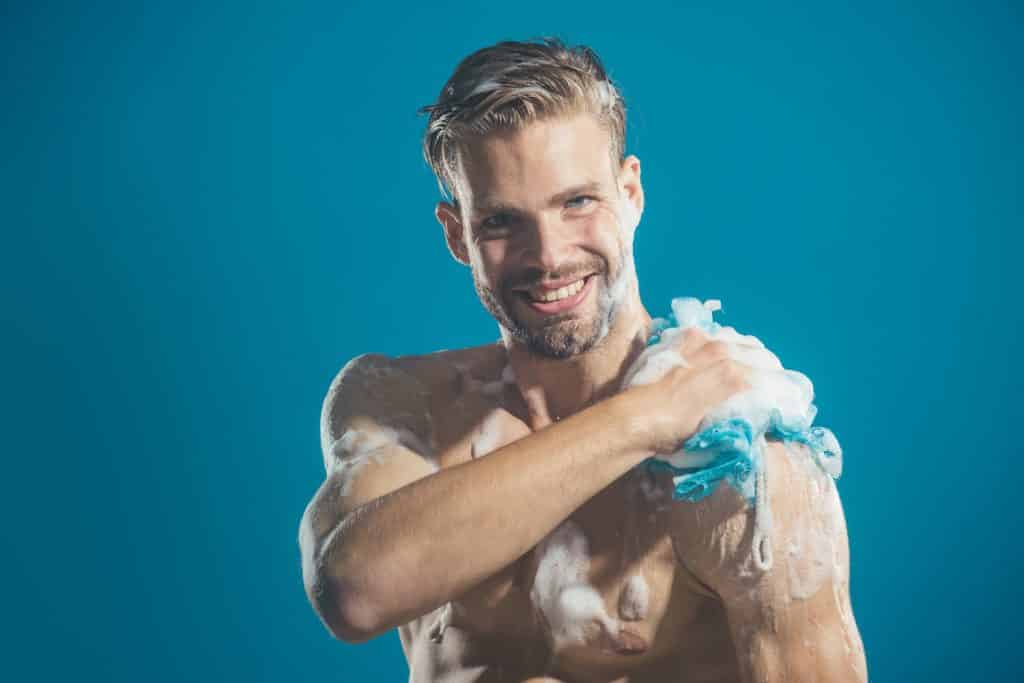 Barracks – An eclectic gay kink bar offering cocktails and beer with a simple outdoor patio plus regular DJ. If you're into leather, bondage, discipline, spanking, boots, uniforms, rubber, bears, tattoos, or basically any fetish, this is the destination and cruise bar for you. Look up their busy events schedule for specific fetish themed events or just head down if you want to meet friendly, like-minded, men.
Toolshed – The only gay leather bar in Palm Springs and the home bar for Palm Springs Leather Order Of The Desert as well as the Desert Pigs Motorcycle Association. There is a daily happy hour, heavy cruising, hot go-go dancers, DJs and a solid line-up of leather events to tempt you in week and week.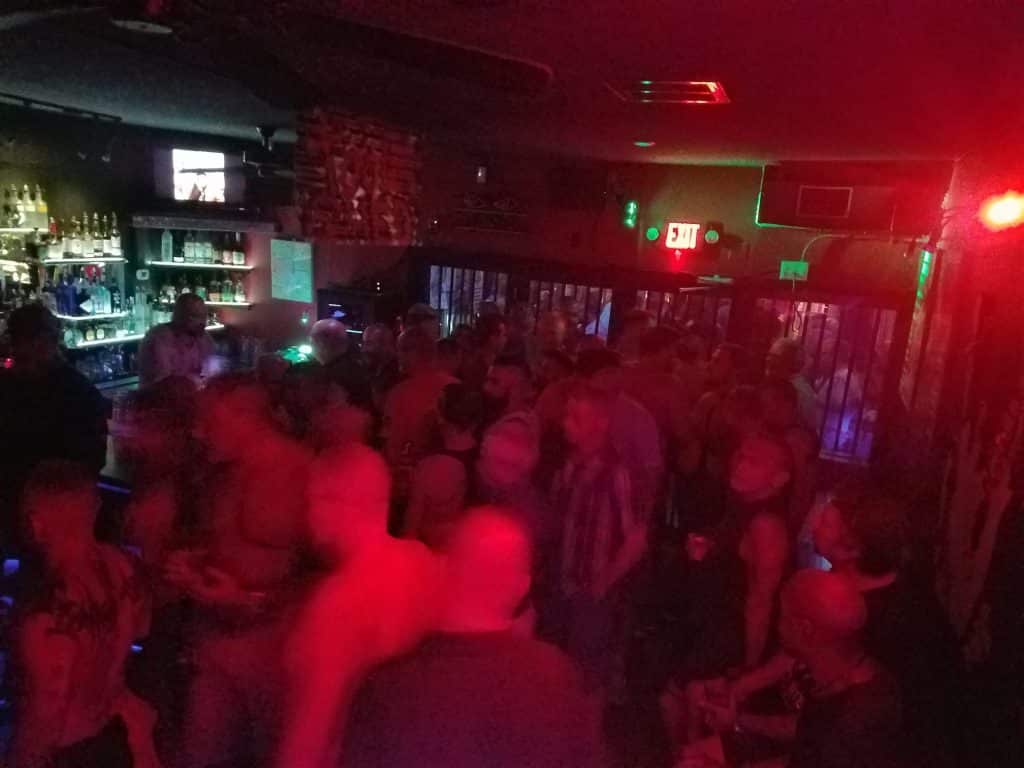 Gay Palm Springs Map
Further Things To Consider Before Any Gay Trip
Now you're all set and prepared to explore our big queer world, why not sort out everything else out all in one go? If necessary for your travel plans make sure you have brought proper travel insurance, protected your privacy by getting a secure VPN, compared all the top hotel booking sites to find just what you're after, reserved an unbeatable rental car price and - of course - booked the best flight deals!
Or maybe just forget it all and go for a last minute cruise or effortless tour instead?
Many gay travelers (including us) indulge in worldwide airport lounge access and pre-arrange airport transfers to take the stress out of travel. Naturally, we would never leave home without a more mainstream travel guide since we couldn't possibly cover everything here!
Just add an adventurous attitude and plenty of smiles - they go a long way - and that about covers it all! Now go out, find your global rainbow family and don't forget to share your best gay stories with us on Facebook, Twitter, and Instagram...We'd love to hear from you!