A humanistic metropolis of love, food, art, design, and shopping where queer people are embraced as a natural part of society, it's no wonder Gay Paris is one of the world's most famous LGBT travel destinations.
By day there are plenty of sexy French boys and girls picnicking in tranquil parks, wandering monument-lined boulevards or lazy in the iconic bistro's of the gay Paris quarter but by night is when things really come alive.
High-brow cocktails? Bears with beers? Dark underground fetish /circuit parties? The most prominent gay parties in Europe?
Check, check, check, and CHECK!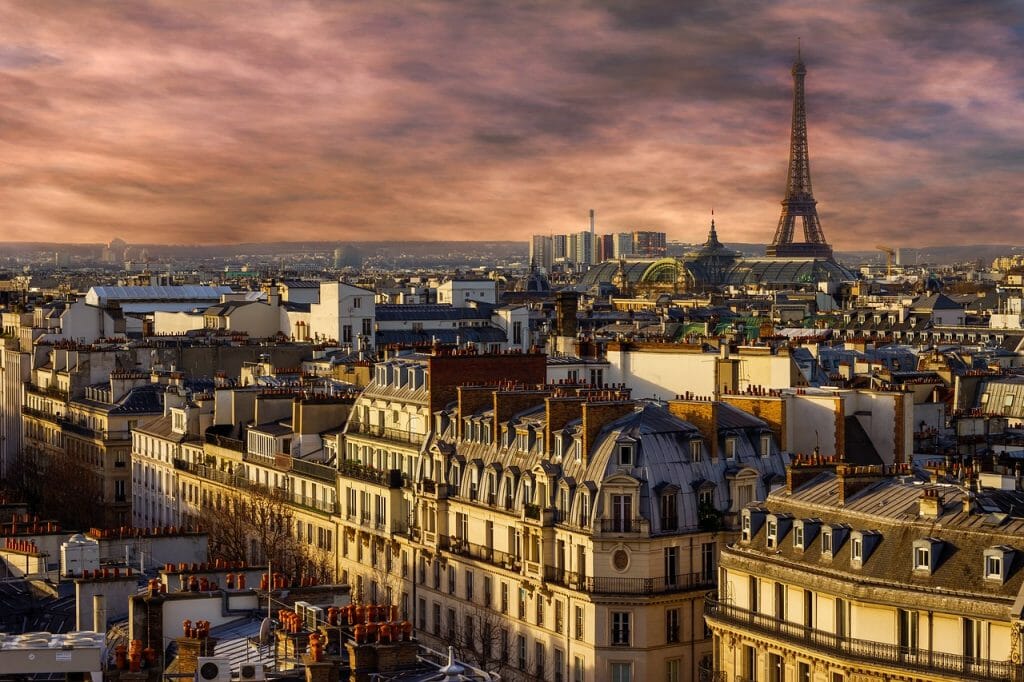 A traditionally liberal country that legalized same-sex activity in 1791 during the French Revolution and gay marriage in 2013, France is frequently named one of the most gay-friendly countries in the world.
Gay travelers need not take any more extra precautions in Paris than they would in any other Western European capital, especially in the Gay Paris area of Le Marais, where most queer nightlife is located and in the LGBT-popular neighborhoods of Quartier Pigalle and Bois de Boulogne.
As a result of such accepting attitudes, Gay Paris offers a large and well-established LGBT presence with some of the oldest gay bars and cruising venues in the world, and one of the most significant gay prides in Europe held annually in July.
Even excluding the nightlife, the world-class museums, haute couture shopping, iconic architecture, fine dining, and utterly intoxicating atmosphere will give tourists more than enough reason to visit Gay Paris – whether it's for a night, a week or to live full-time!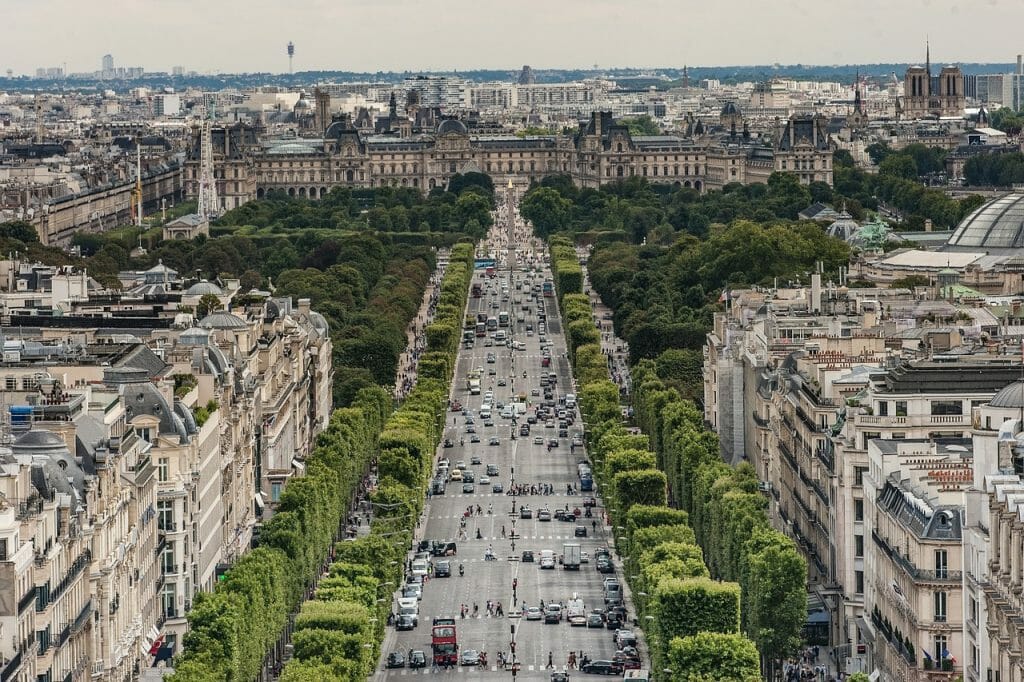 Gay Paris Guide: The Essential Guide To LGBT Travel In Paris France
Attractions in Gay Paris
Being gay does not define which attraction most of us will want to see in each city, and most queer tourists will simply want to check out the top things to see in Paris during the day! This is a very safe city, but still, all travelers should take caution with valuables.
Queer people in Paris do not need to take any extra precautions in terms of public displays of affection in this very openminded city and should have no issues exploring its enchanting beauty! Here are just a few of our favorite gay things to do in Paris!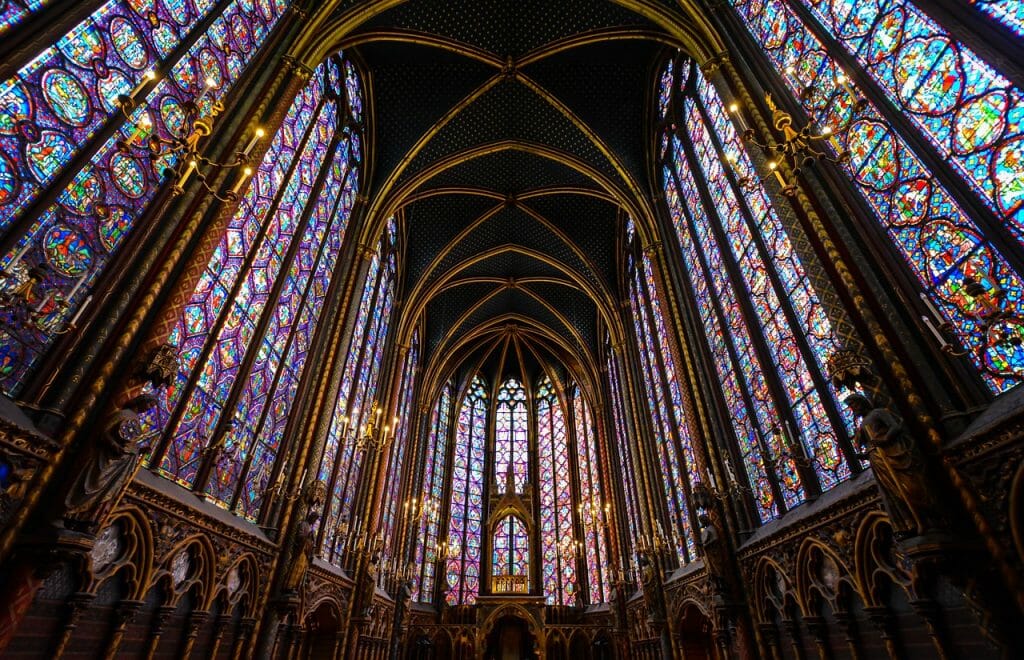 Top Highlights of Paris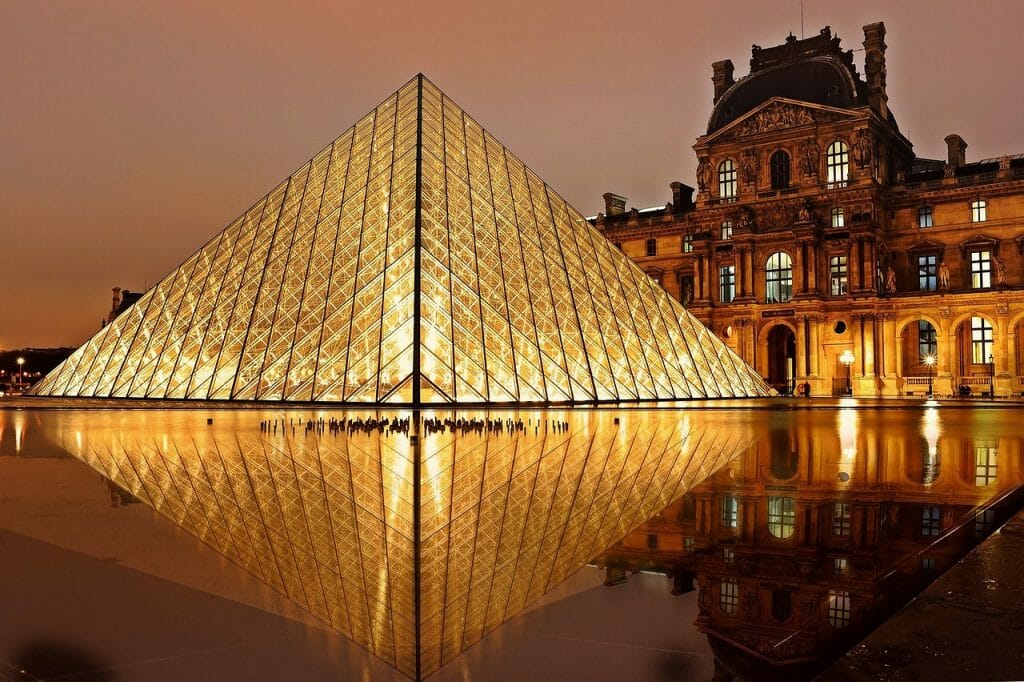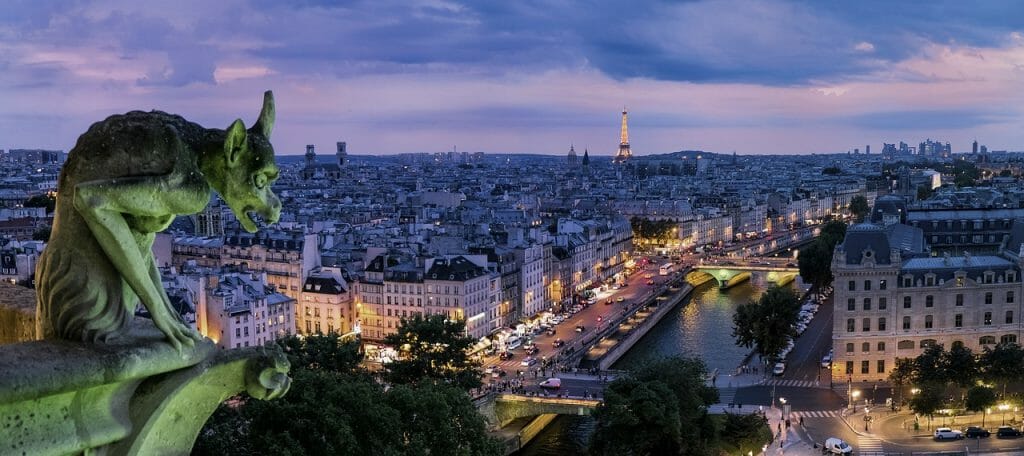 Gay Things To Do In Paris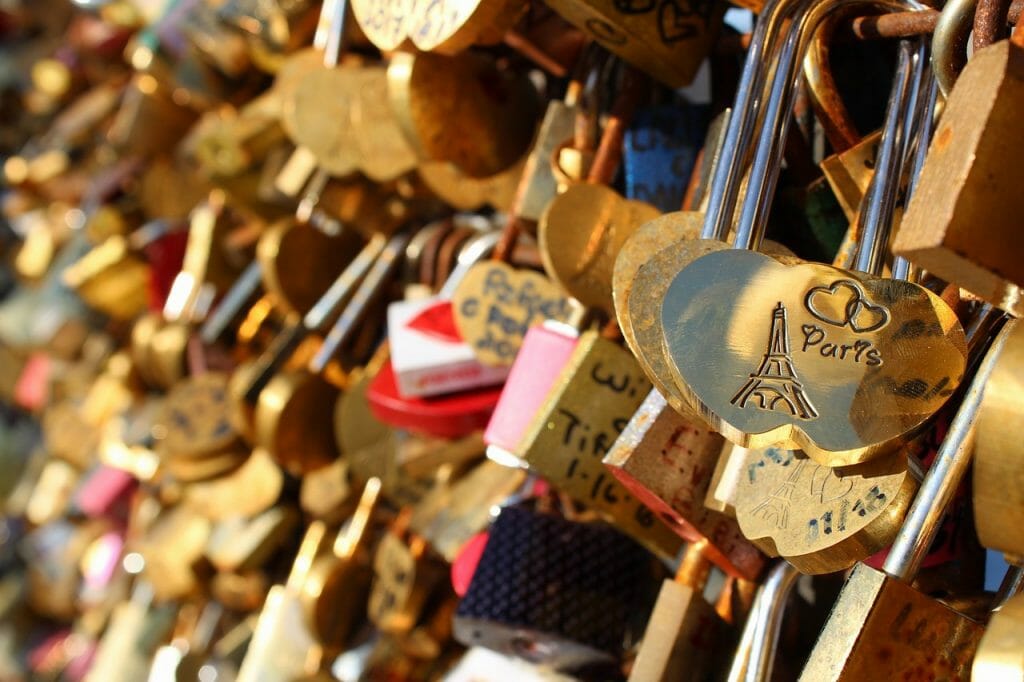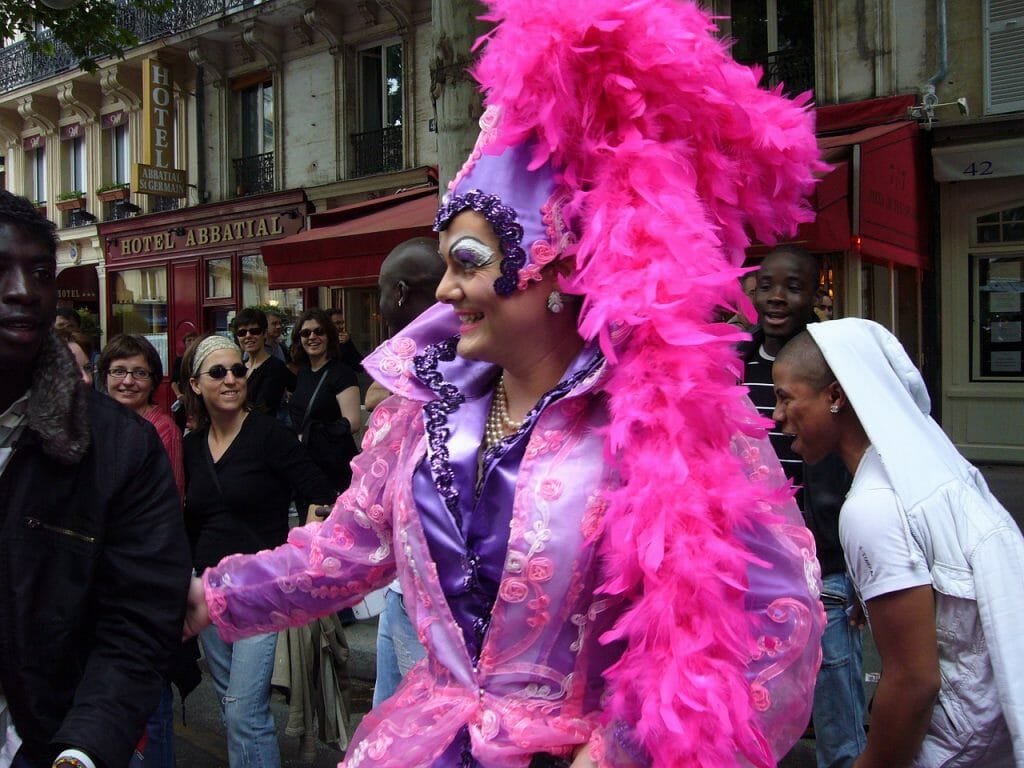 Gay-friendly and Gay Hotels in Paris France
Being one of the most gay-friendly countries in the world, almost every hotel and hostel in Paris can be considered open and welcome to LGBT travelers. After all, being gay-friendly is about simply providing a non-judgmental and respectful environment in which all people are treated equally.
Elegant design, helpful staff, and excellent value for money never hurt anyone, though! Some hotels in Paris have gone above and beyond in recognizing and marketing to the LGBT community – and given their popularity with gay travelers we would say it has paid off!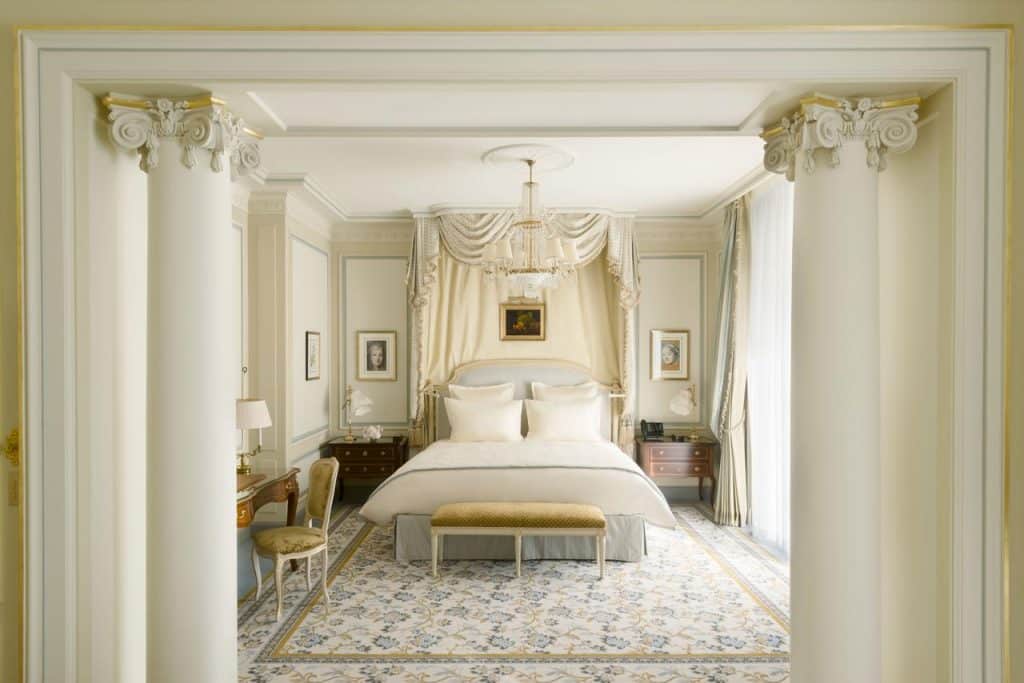 There are quite a few popular hotels in Paris that are go-to hot spots for gay travelers…and really, doesn't everyone like to be surrounded by people with common interests! These are the hotels we have checked out and included here.
While there are no exclusively gay hotels in Paris, any hotel in the Le Marais gay district of Paris is sure to have more than a few gay guests staying – plus being a stumble home from all the gay bars is pretty desirable.
There are
hundreds of other good hotel options in Paris
if you don't find what you are looking for, but we are confident you'll find something here for you. Whether you want a fun and social hostel, a cheap place to crash after a night of partying, or a chic designer option to sip cocktails and surround yourself with fabulous people – Gay Paris as something for everyone!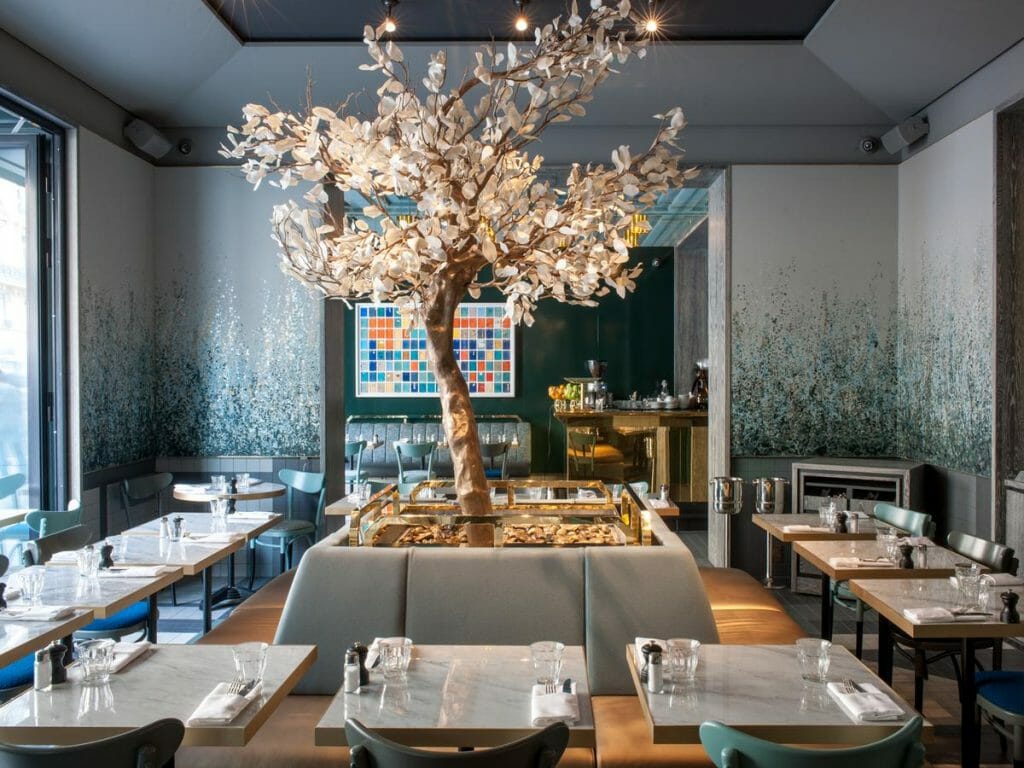 Luxury Hotels in Paris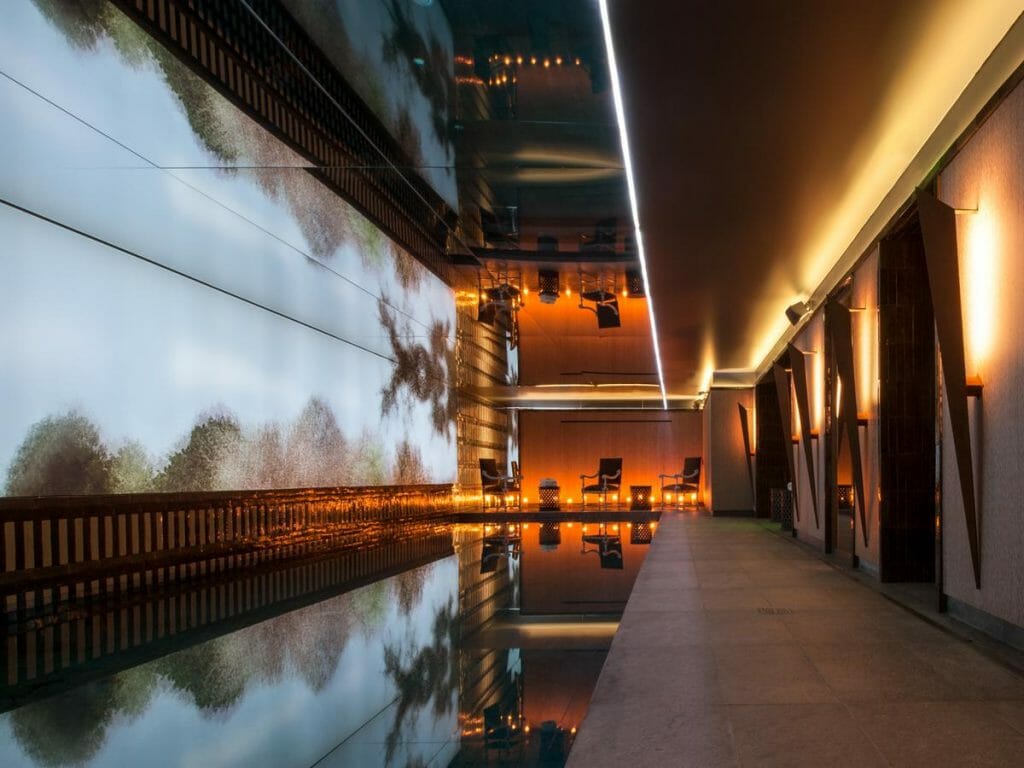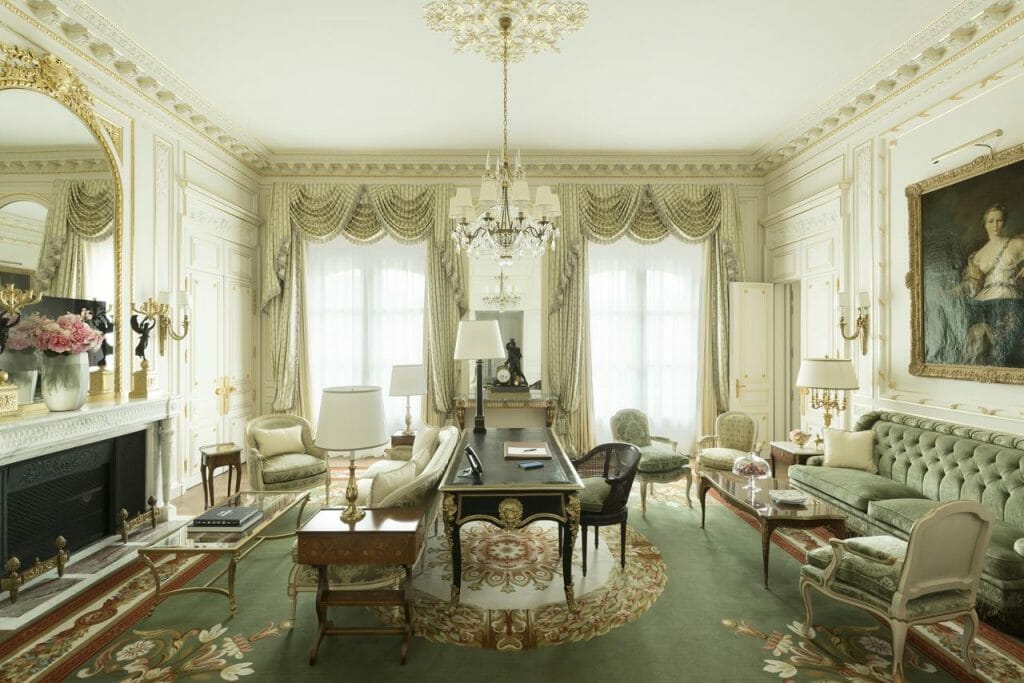 Mid-range Hotels in Paris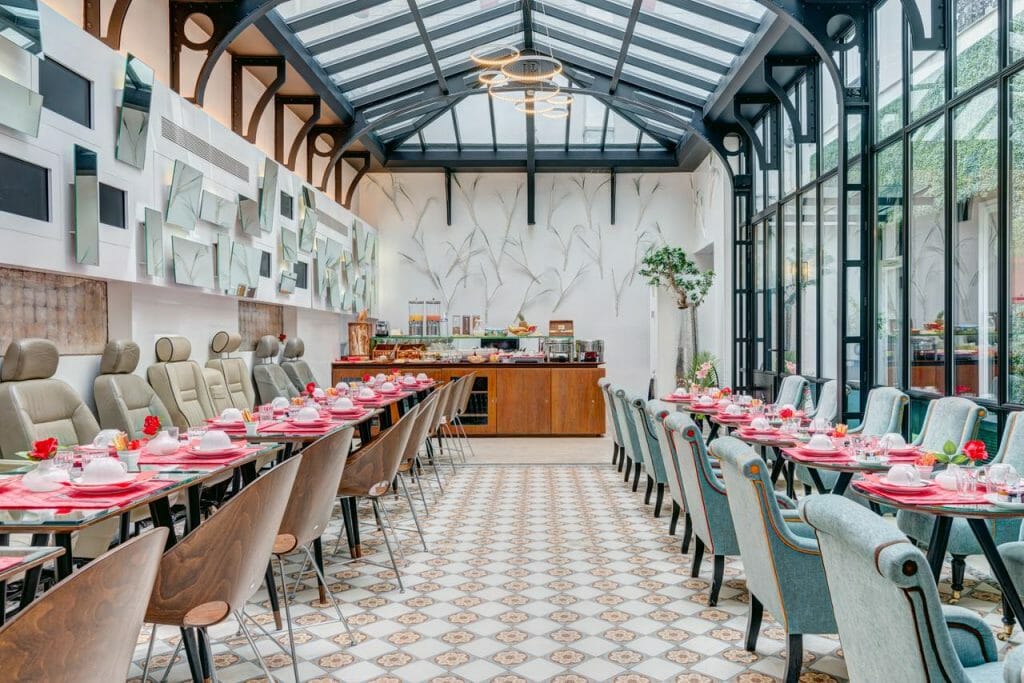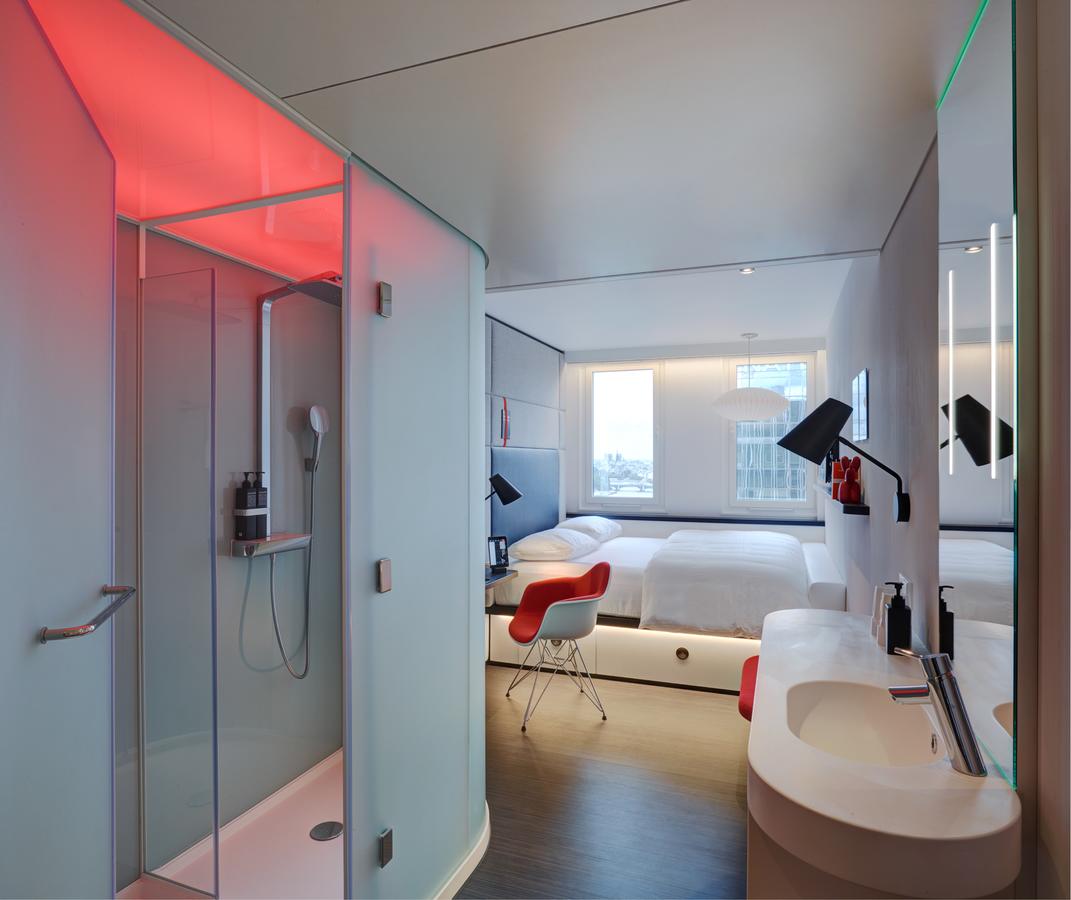 Best Hotels In Gay District of Paris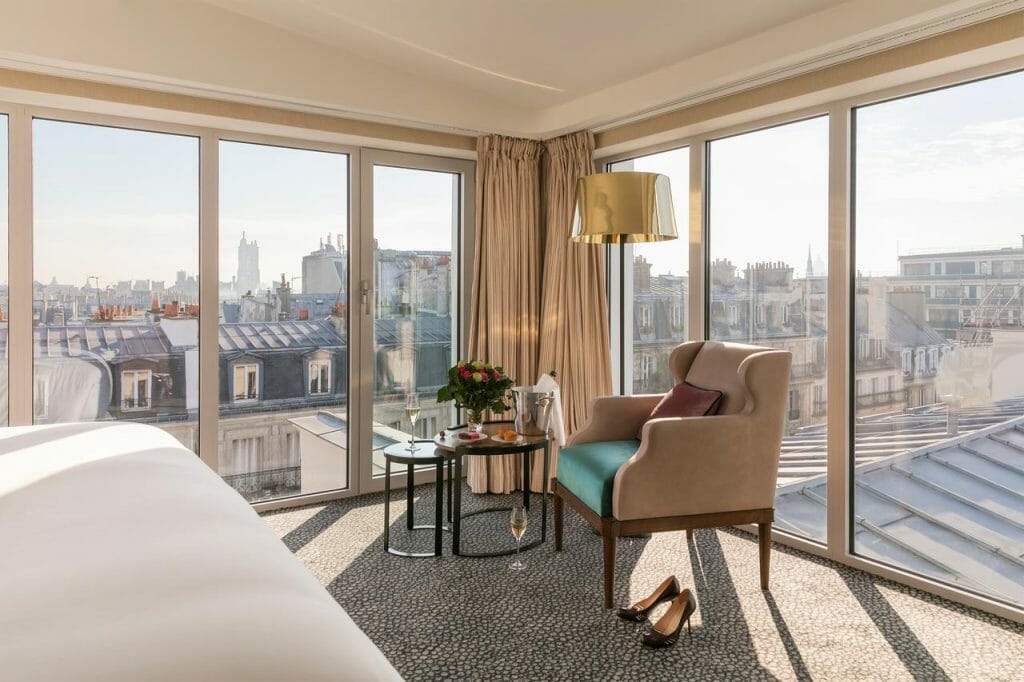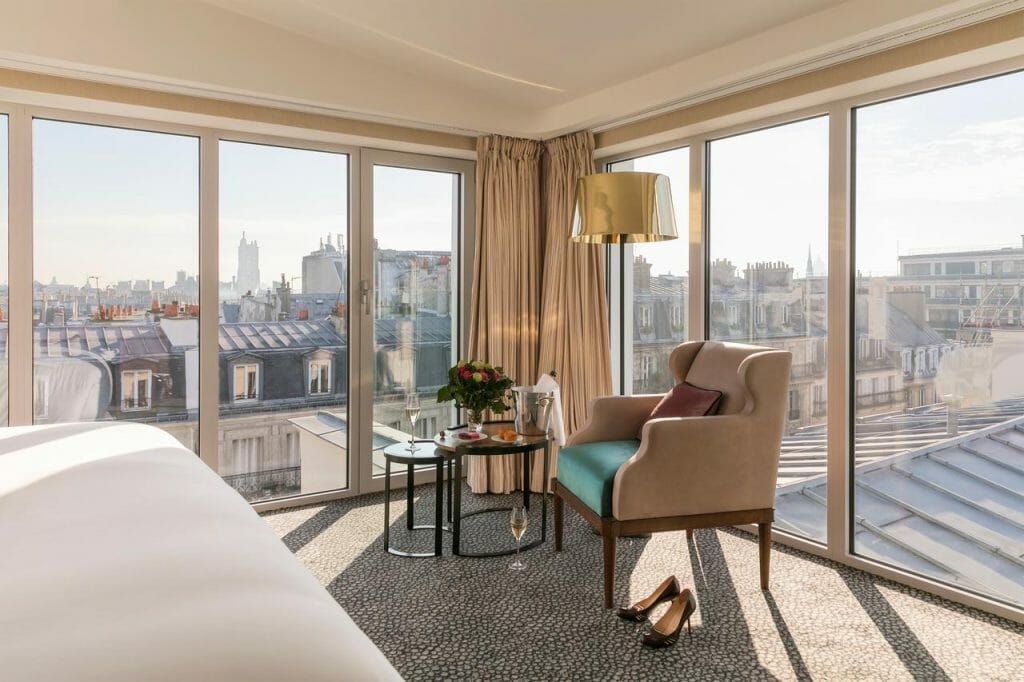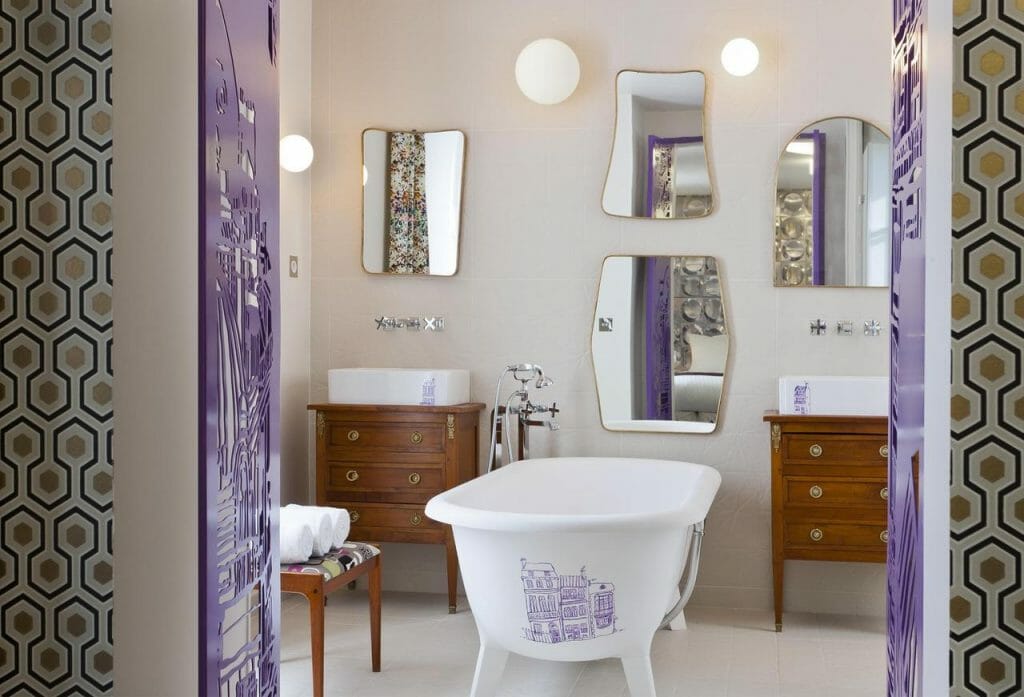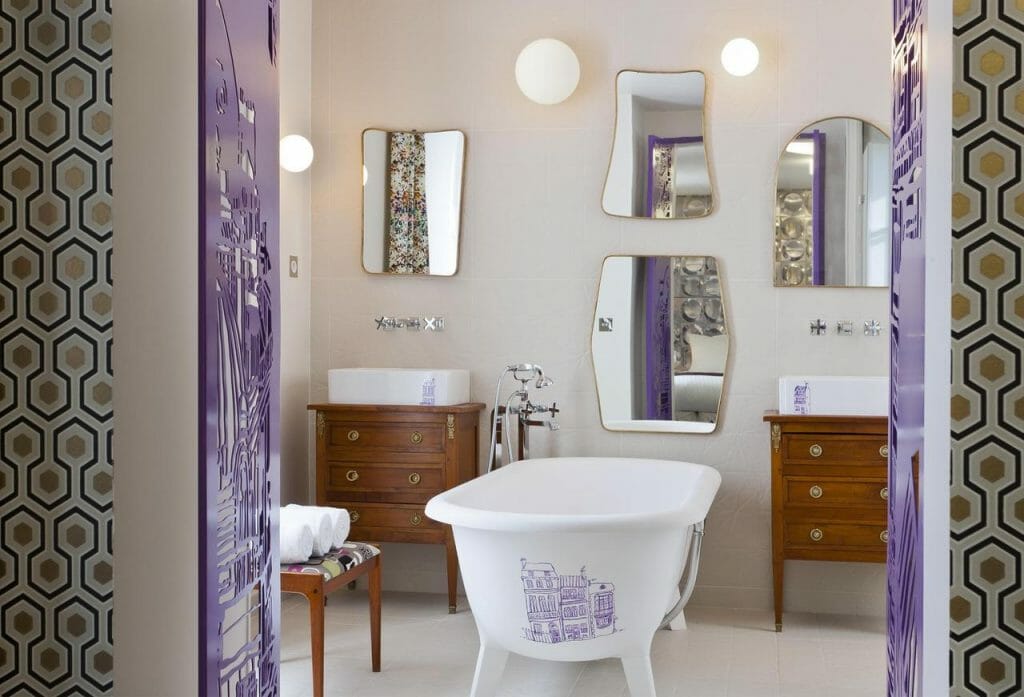 Budget Hotels In Paris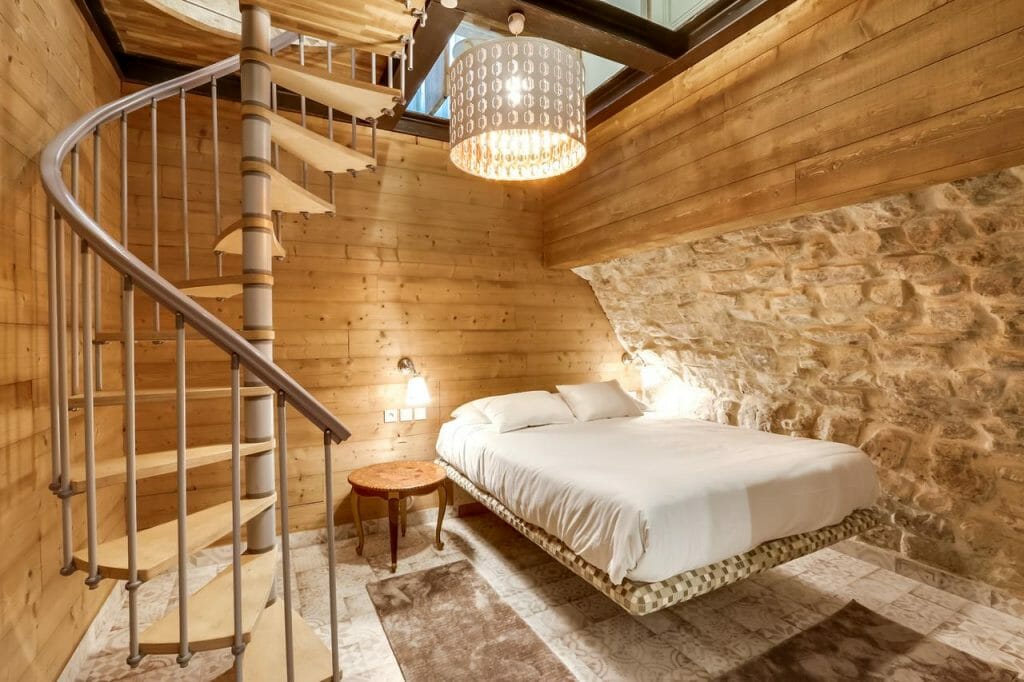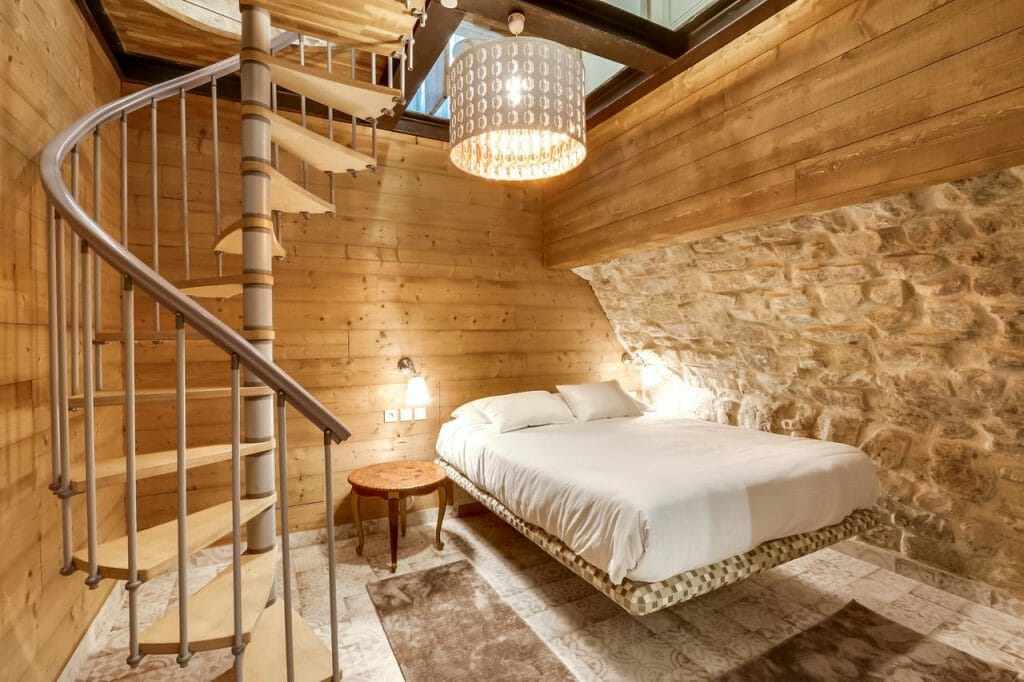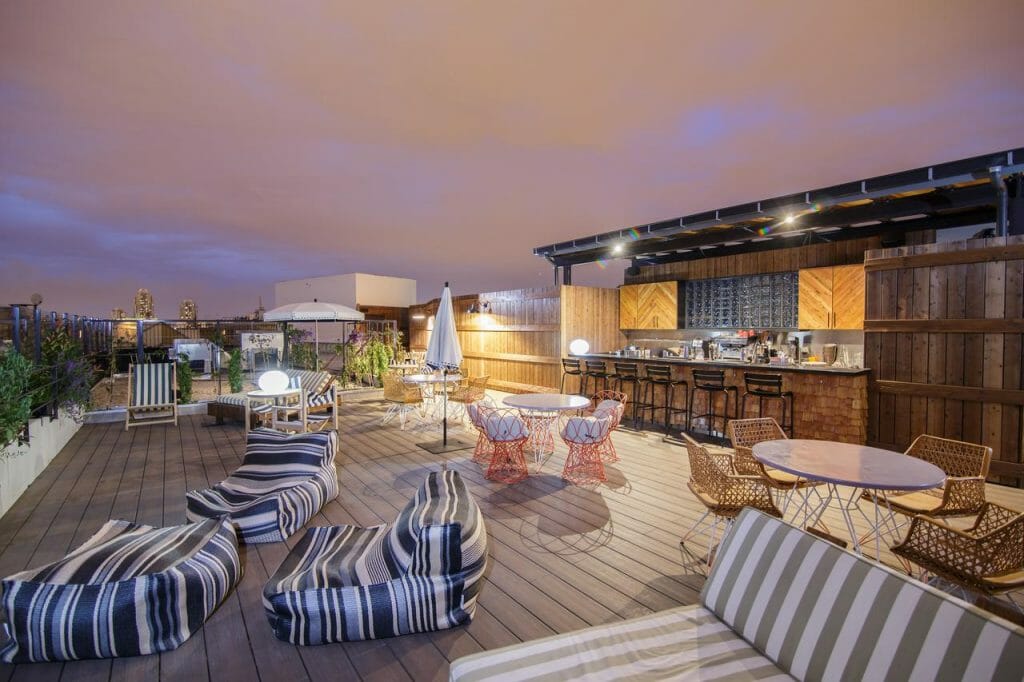 Where not even sure where to start as the gay nightlife in Paris is amongst the best in the world. If you are as overwhelmed as we are, the only thing you need to know is the Marais district is the perfect hub of LGBT nightlife in Paris…But by no means the only place to enjoy a fabulous night out.
Gay club parties in Paris are all the range with different locations every evening, but we have only listed the most popular and fabulous, as there are almost too many to count!
Use our Gay Paris Map at the end if you're lost, but there is plenty of bars, cocktail lounges, drag shows, and bear dens littered across Paris to satisfy even the most discerning of gay travelers.
Oh, and speaking of discerning – You know that rude Parisian stereotype? Just as accurate in the bars and clubs. It's one big meat market out there, so don't take it personally. Much like gay guys in Las Vegas, Milan, and Tel Aviv, people here are almost aggressively direct and to the point.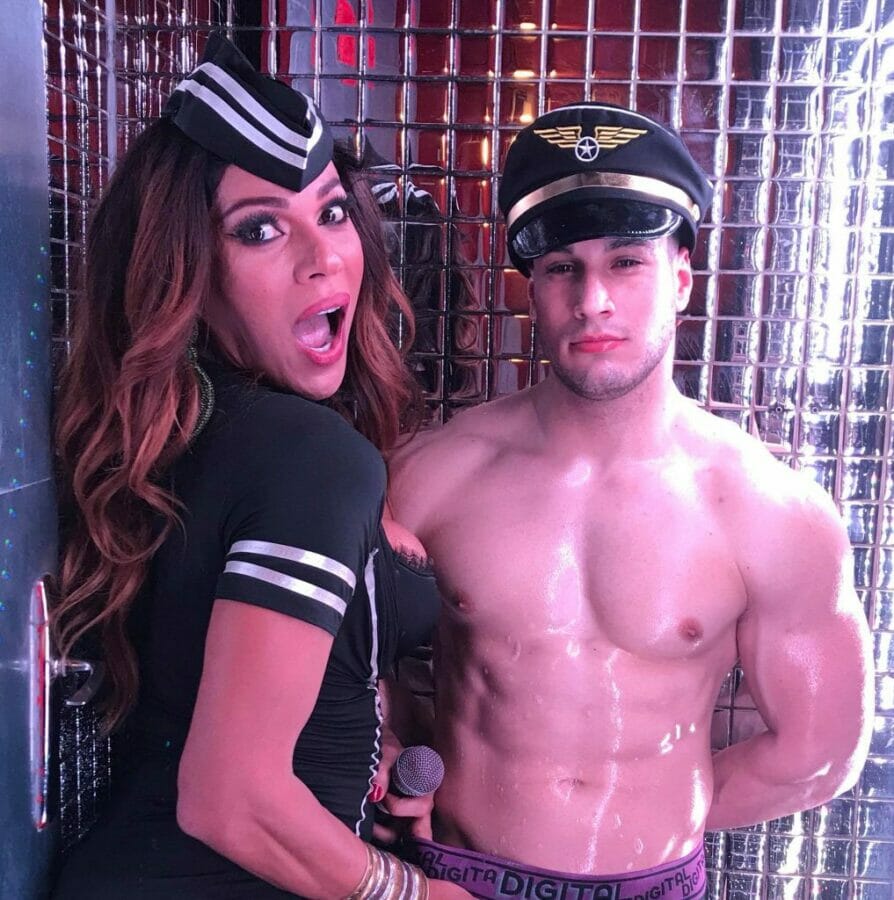 Gay Bars In Paris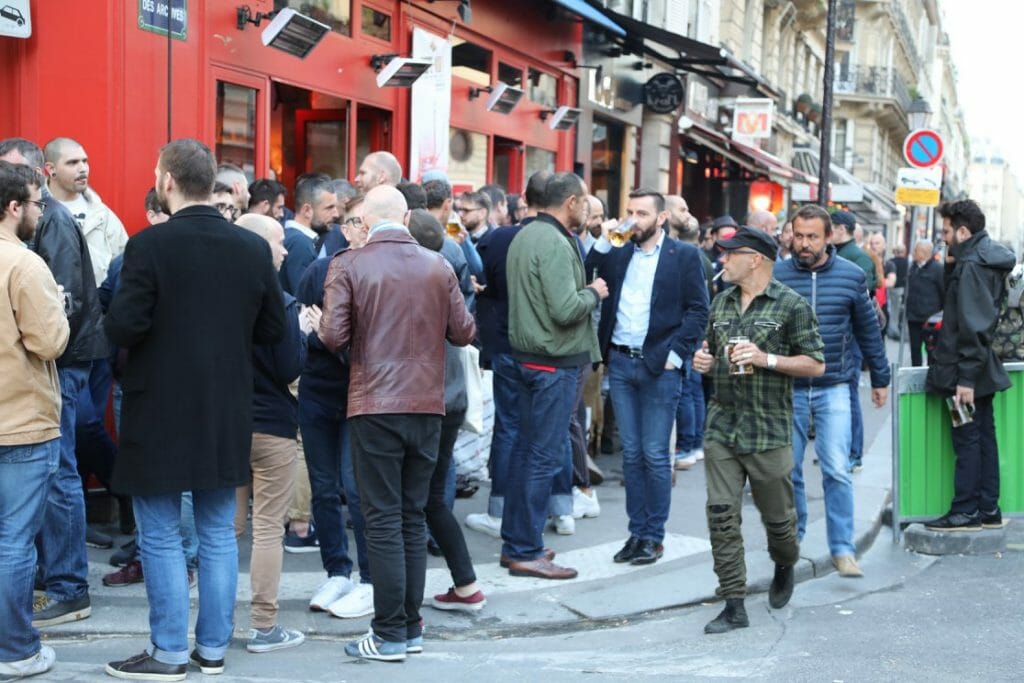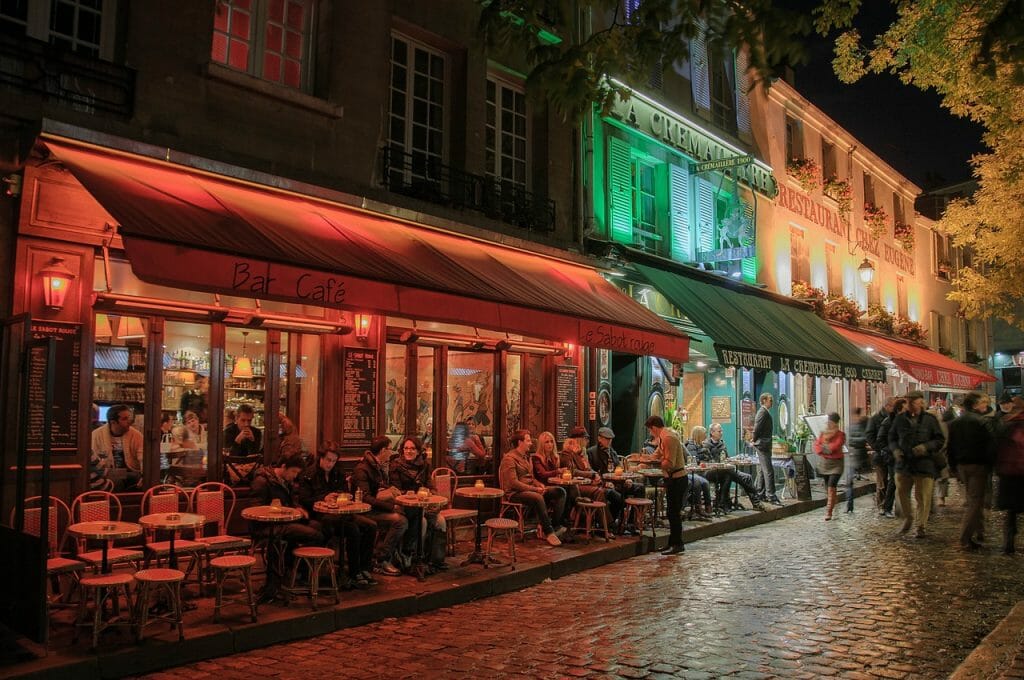 Bear Gay Bars In Paris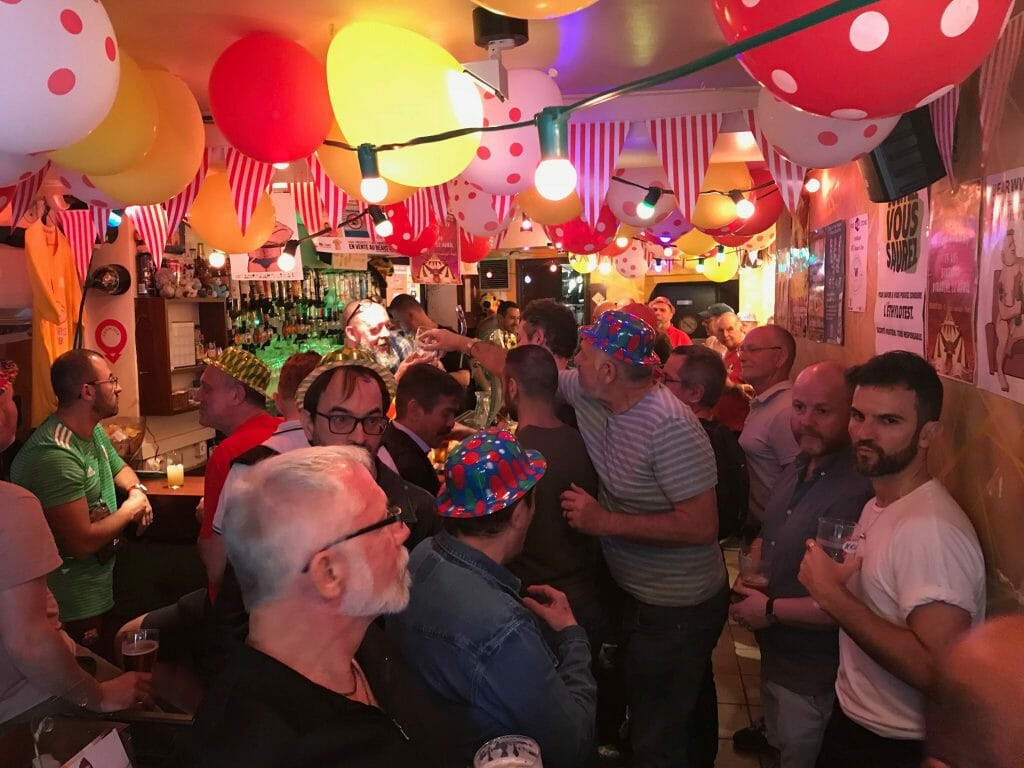 Lesbian Bars In Paris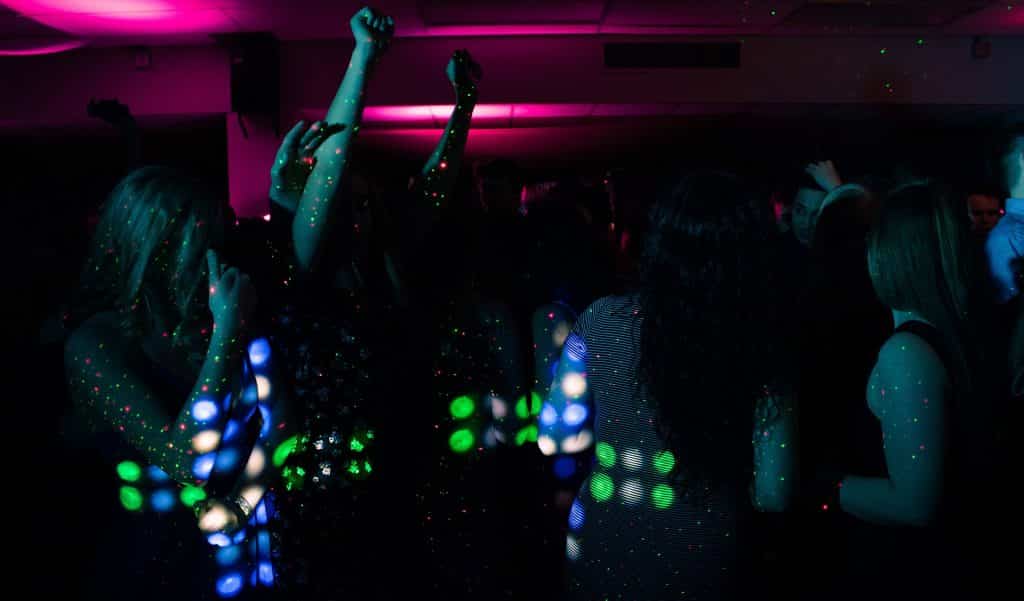 Gay Clubs In Paris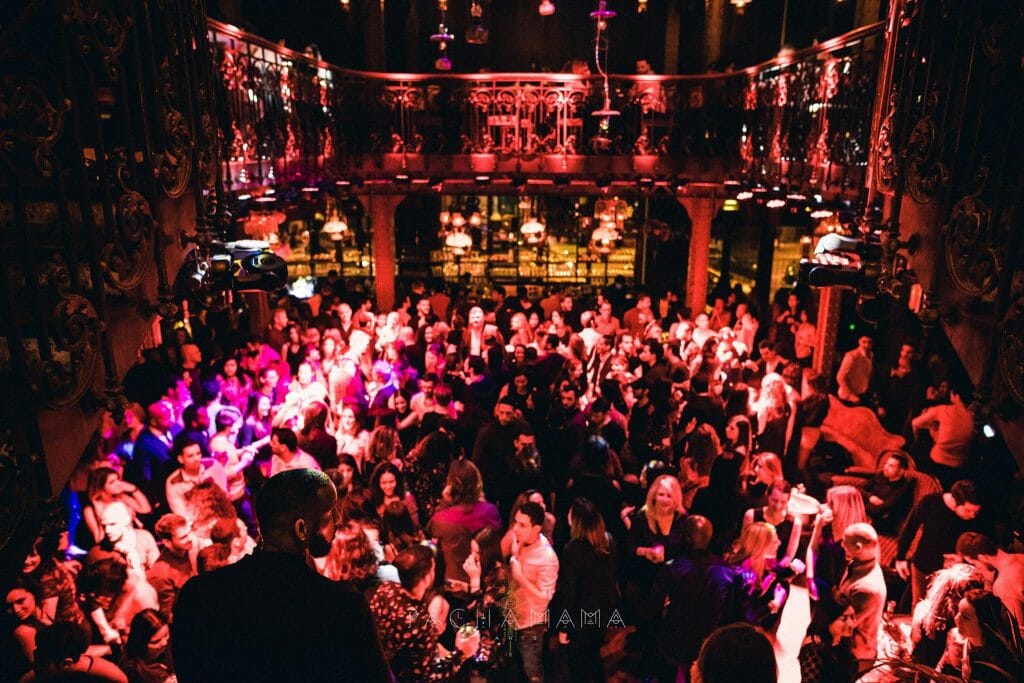 Gay Parties In Paris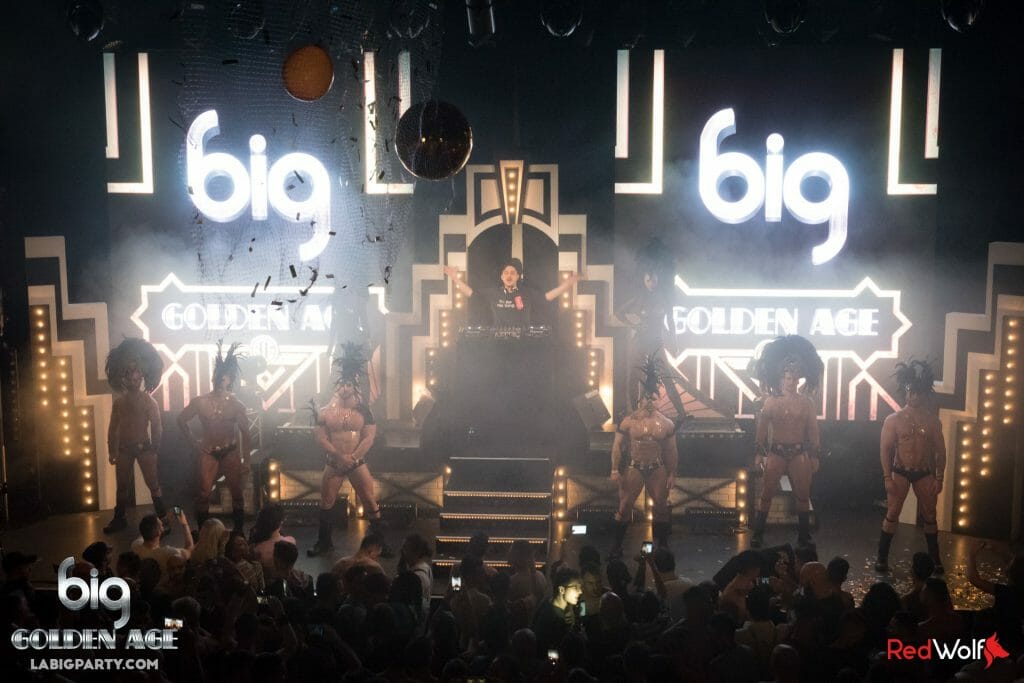 Bizarre Love Triangle @ Maxim's – Monthly gay party in Paris attracting a trendy hipster crowd and many sexually-fluid members of the LGBT community. A chance to party the night away in at Maxim's often named one of the most famous restaurants in the world. The red Art Nouveau interior decor is serving iconic 1920's French bohemian vibes where anything and everything is possible.
Trou Aux Biches @ La Java – Monthly queer party with no attitude, come-as-you-are vibes. Low-key electro/techno music.
La Boîte à Frissons @ Tango – Not your usual club event but a fun ballroom / gay dancing event being held for over 30 years. Lesbian and gays welcome with no VIPS or attitude. Fem boys, butch girls, straight supporters -everyone is welcome here. A wide range of music, plenty of couples and a friendly atmosphere to chat, have fun and dance!
Fluid Parties – Organised by gay DJ Jon Dixon in different locations around Paris every month or so. Mixed / older crowds with beards and not a shirt in sight.
beardrop @ YOYO – The biggest party of the month for bears, club, wolves, pandas, and leather daddies. Held in a variety of locations with house music and progressive DJ's drawing large, no-attitude crows.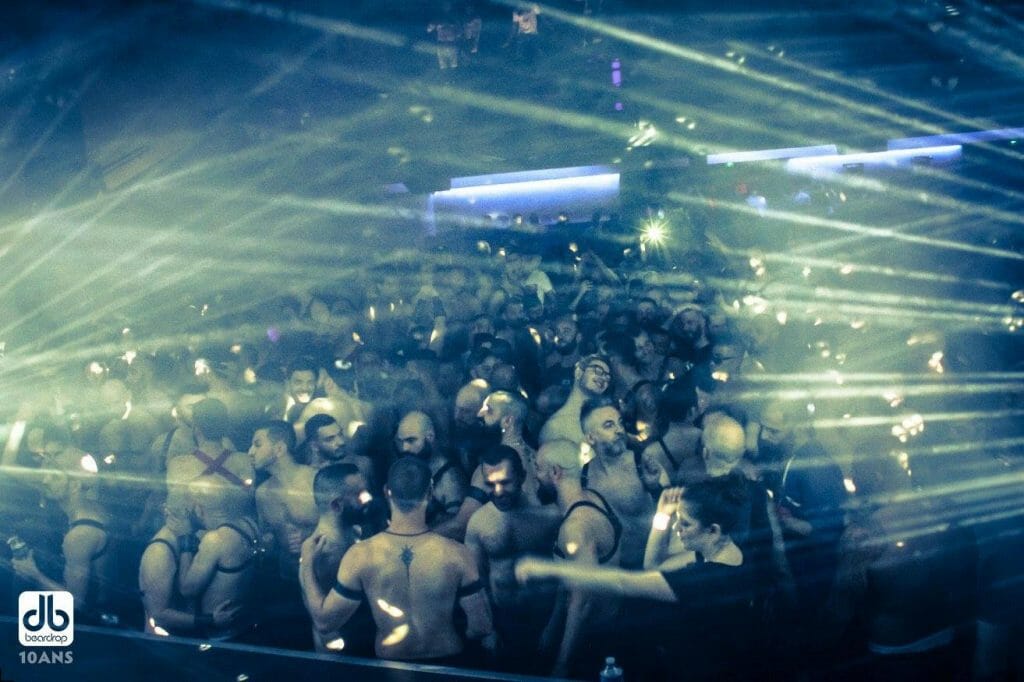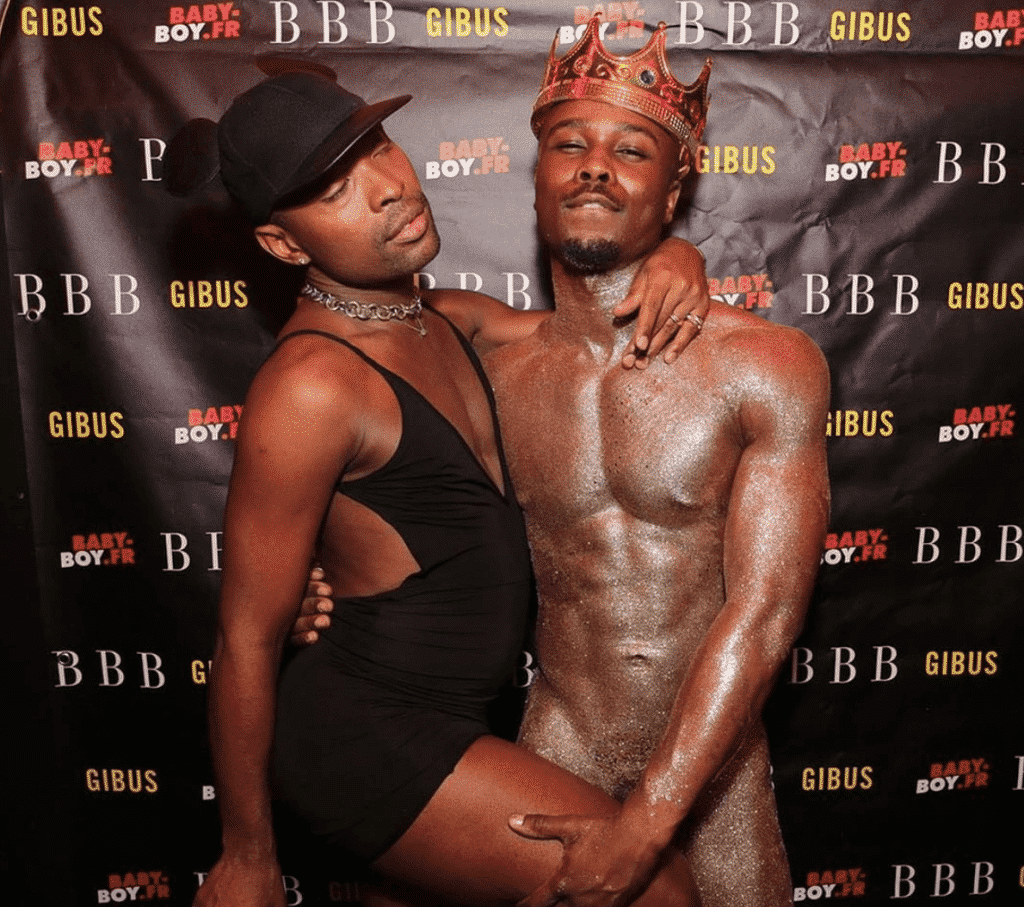 Gay Saunas in Paris
Had enough of gay cruising in Paris – either in the bars or elsewhere? For those who want a bit more guaranteed action, the gay saunas in Paris will not disappoint you (unlikely all those faceless accounts on Grindr or the other hook up apps).
Foreigners are typically welcoming through-out the Paris gay scene, but many guys don't speak English in the saunas so you'll need to be good at reading non-verbal cues. You might also want to busy up on etiquette with our gay sauna guide.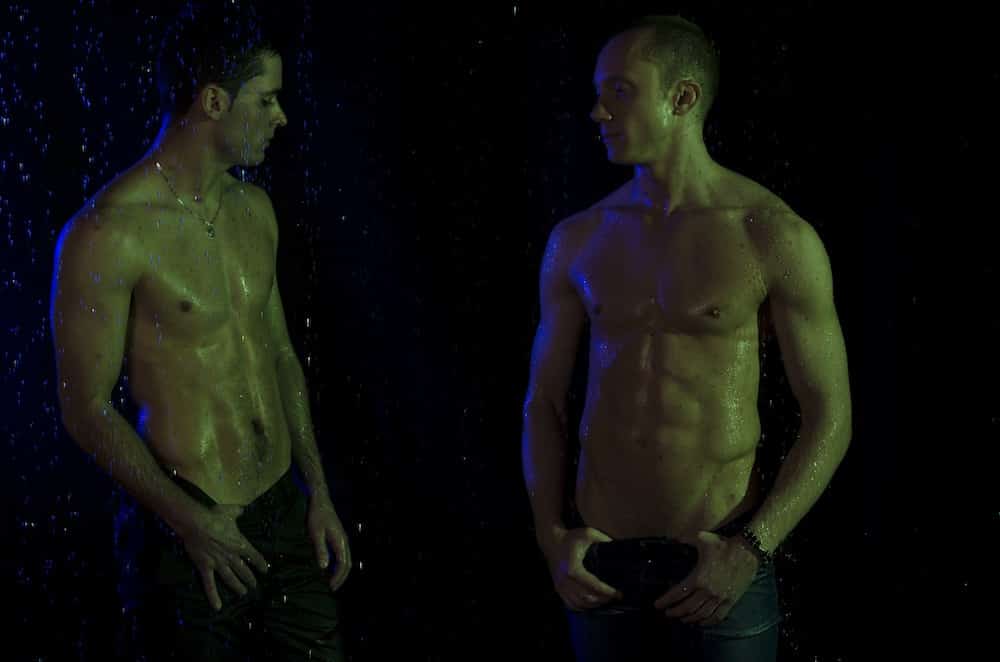 If you're planning gay travel in Paris, you will be delighted to know there are more gay sauna that we could keep a count of in this hedonistic paradise. While we are sure we missed a few, these are the most popular gay sauna in Paris, and you spend weeks just exploring everyone.
The biggest saunas are located in the gay area of Paris (Le Marais), and most get crowded on weeknights after 5 pm and on Sunday afternoons. We also found Google Maps helpful for displaying the busiest times for most locations.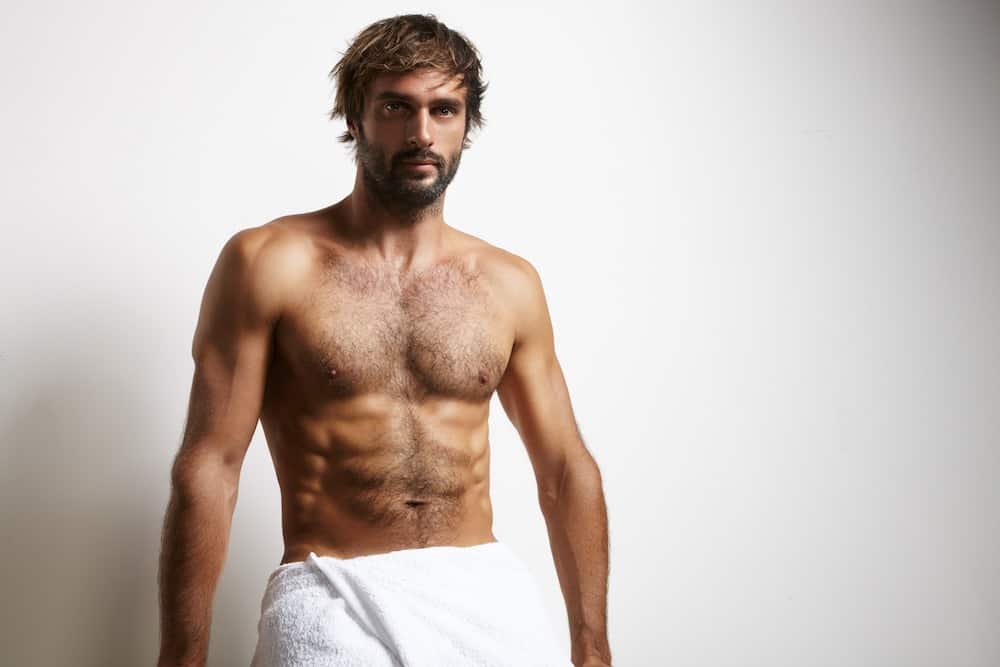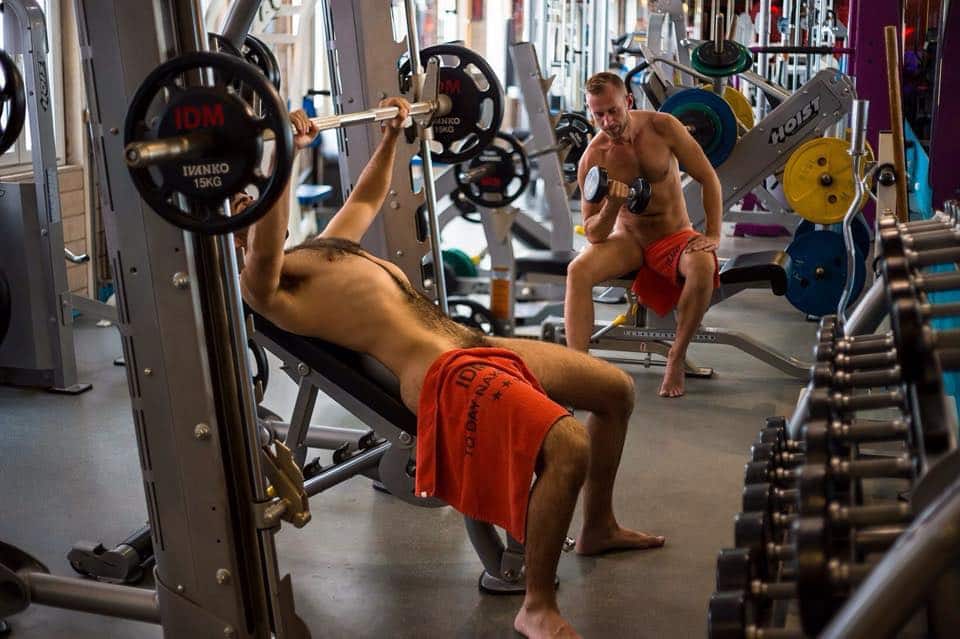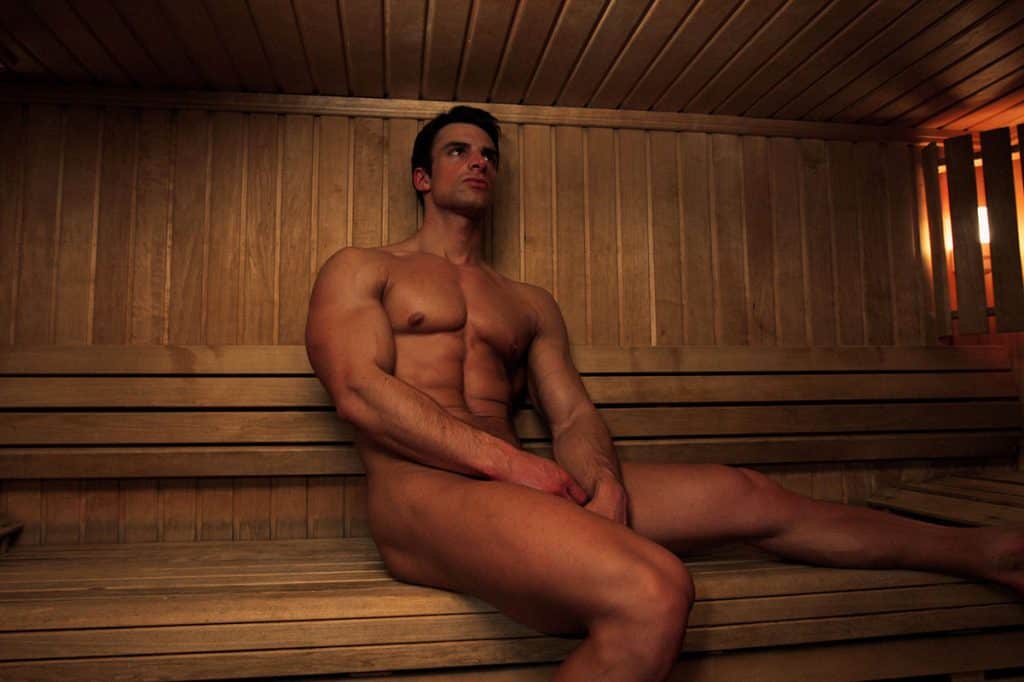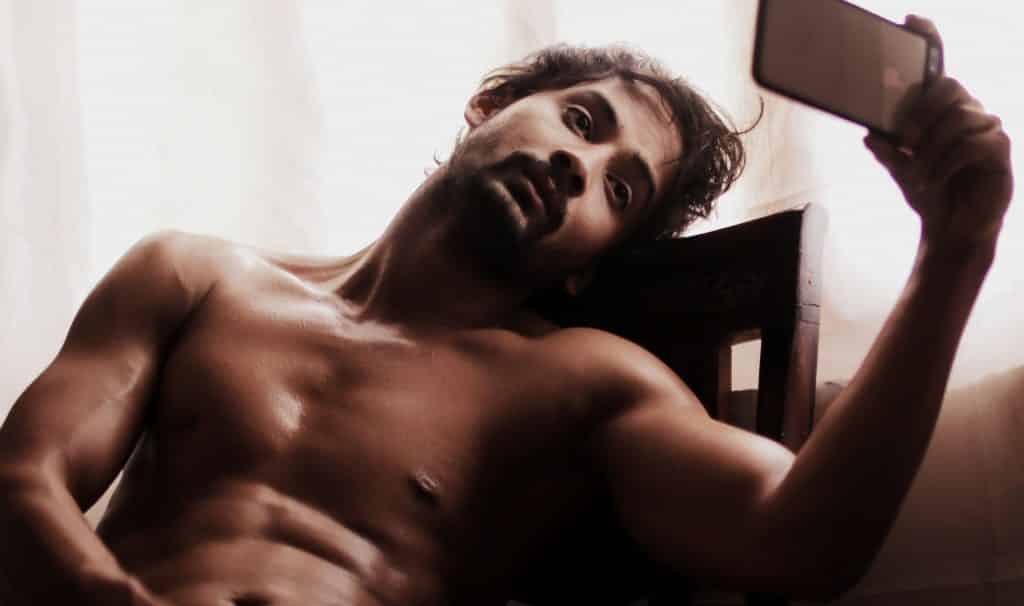 Gay Cruising and Fetish Clubs in Paris
If the bars or gay parties in Paris are too vanilla for you, perhaps these fetish clubs and cruise lounges are a better fit?
We have to warn you; however, Paris has one of the most intense fetish scenes we have ever come across – up there with Antwerp, Vienna, Rome, and Berlin – and it is not for everyone.
We have tried to identify places for the more 'initiated,' but really, there is nothing vanilla here. Most of these ultra-hardcore cruising venues / gay sex clubs in Paris are located close to the Le Marais gay area, but you can use our Gay Paris map at the end to find the closest to you.