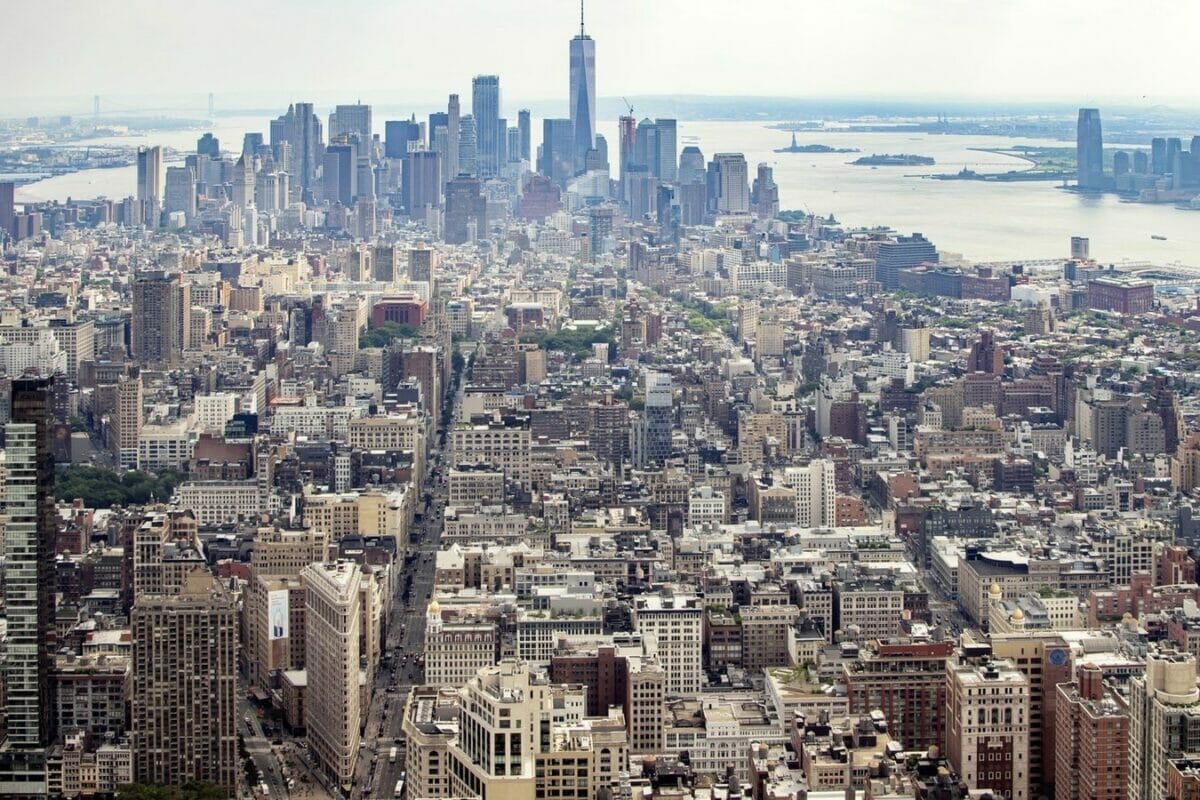 With one of the world's biggest queer scene, a rich history of Stonewall and LGBT activism, magnificent gay nightlife and a liberal population who have seen and done it all – New York was always destined to be one of the world's great gay cities!
The fabulosity of Gay New York is unrivaled on Earth, and queer culture seeps into every corner of its five boroughs. Chelsea, Hell's Kitchen, Greenwich Village – are all bastions of gay life that you need to add to your queer-tinerary and much like the Manchester's Canal Street, Le Marais in Paris and Toronto's Church and Wellesley neighborhood, at times it can seem the LGBT community far outnumbers their hetero-counterparts here. This leads to the unusual position of many venues declaring themselves straight-friendly which we are absolutely living for.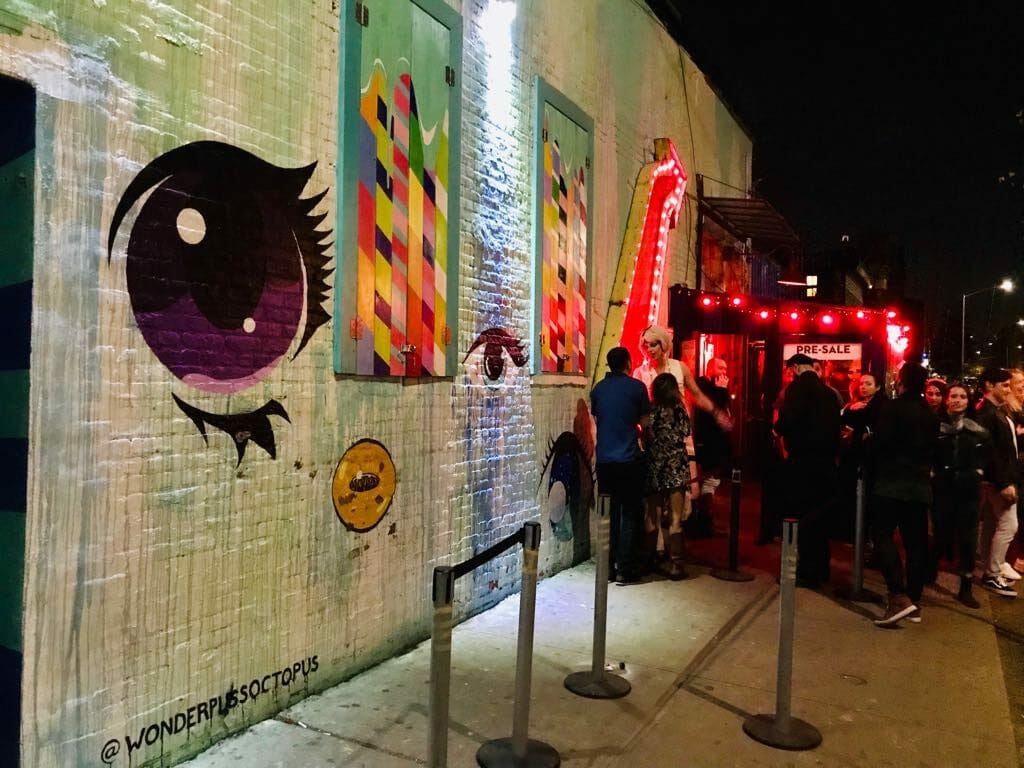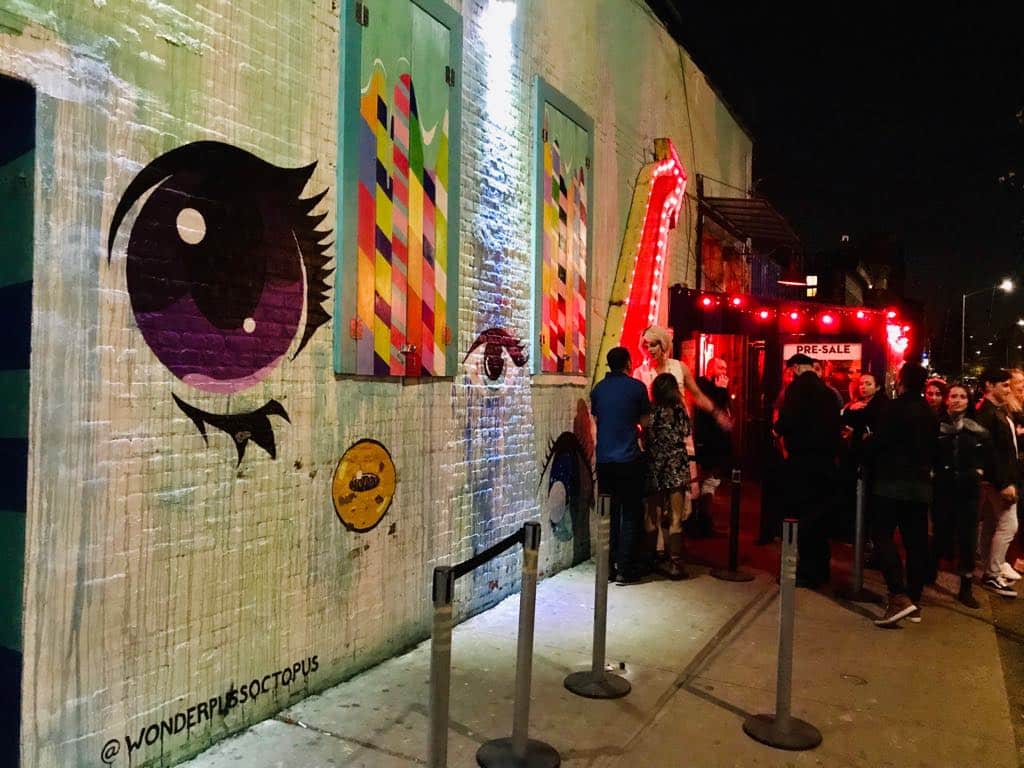 The queer vibes and come-as-your-fabulous-self spirit here infuses your soul with warmth and tempts you to never leave but to be clear: the LGBT community is welcome across the entire city and you should explore beyond these legendary gaybourhoods. New York is such an iconic city that the first few days you're there you walk around wide-eyed with wonder, feeling like you're in a movie.
This pulsing city has tons to offer gay visitors – it's steeped in LGBT history and culture and whatever you'd like to do here, you can! In between soaking up the atmosphere and walking so much your feet hurt, you can sample some of the world's best dining, explore boutique stores, avant-garde museum exhibitions, beautiful parks – or just spend your time gawking at all the cute guys.
If you have ever seen Hunting Season, the steamy LGBT web series set in Manhattan about the romantic and sexual exploits of Alex – it's exactly like this. So, why not have a little fun…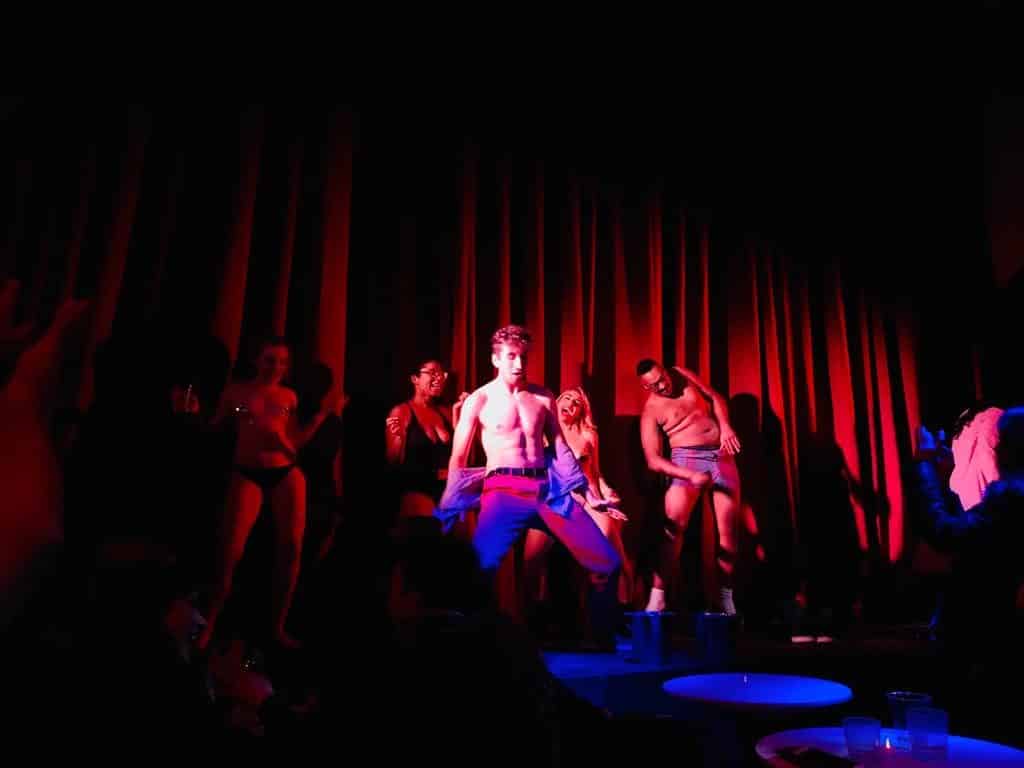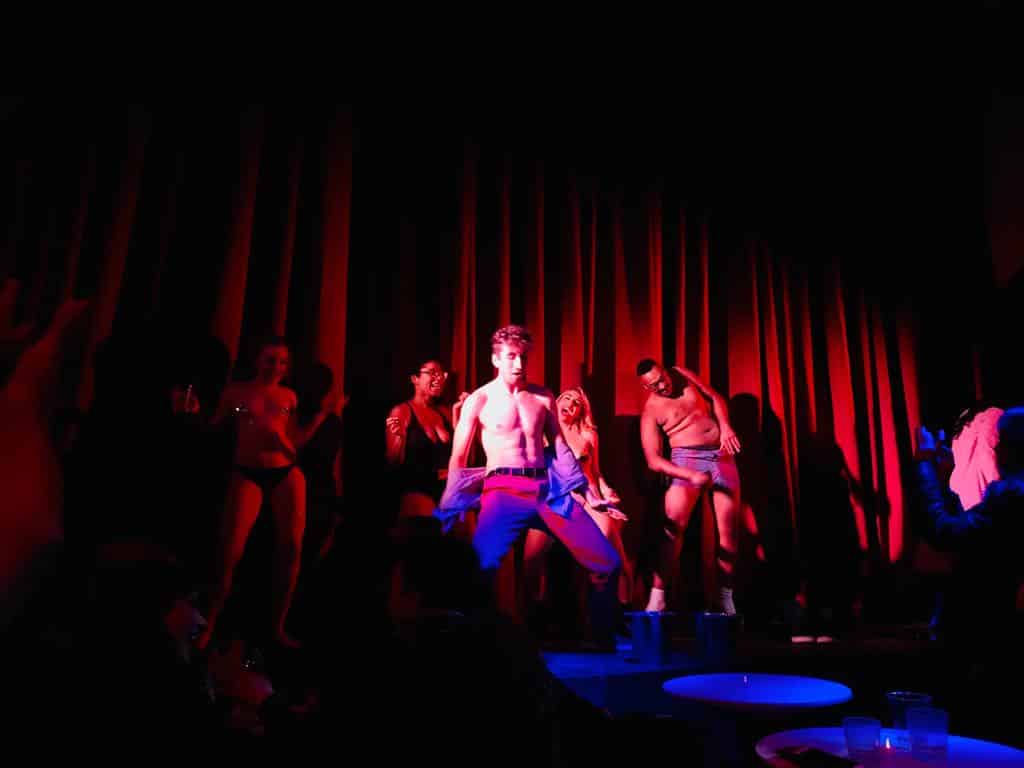 Another aspect we loved in Gay NYC was discovering a local LGBT community infused with energy, passion and genuine excitement about the future – all this despite the best efforts of this current Trump era politics of hate and discrimination. From gender-bending drag, post-gay nightlife venues, queer arts festivals and one of the biggest Pride Festivals on Earth – there is never a boring minute in this trend-setting city with performances with their finger on the pulse of global queer culture, or more often setting it.
For just one example, consider the House of Yes parties out in Brooklyn, one of the best things to do in the entire world right now, reviving the gritty NYC party scene with a sensory overload of the weird, wonderful, taboo and exotic. This is one nightlife spot you can let your freakiest freak flag fly! Ever changing, we have tried to capture as much as possible the diversity that Gay New York offers. From cabaret to clubs to hotel to festivals to arts and more – we gave it our best shot.
So get prepared darlings, we are going on a journey to the center of the world…
Are you relocating? This guide will help travelers discover the queerer side of the city. However, if you are lucky enough to be considering a move here, we recommend getting in touch with a local gay realtor. They can happily give you no-obligation advice and all the information you'll ever need to know about your new city. And if you then want their help to find your dream home, you are guaranteed fair, equal, and honest representation. No surprises or awkward conversations necessary!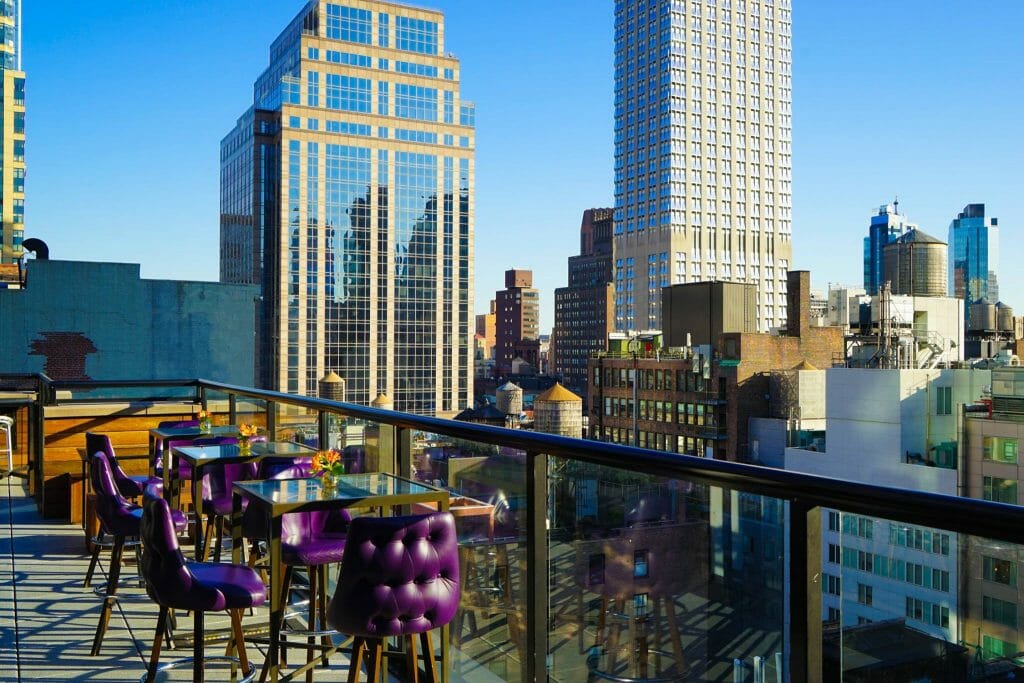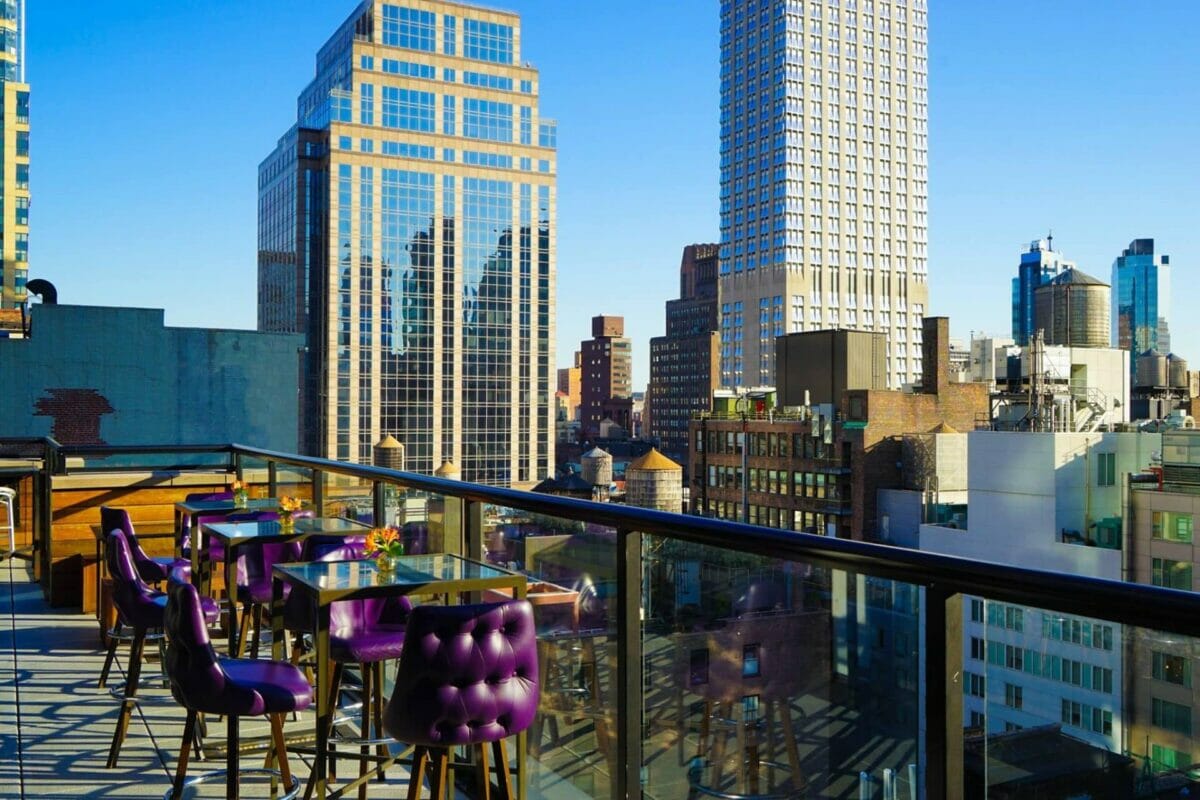 Gay New York City Guide: The Essential Guide To LGBT Travel In New York City USA
Naturally being gay does not define which attractions most of us will want to see in each destination and most queer travelers will simply want to check out the top things to see in New York City during the day! We found our favorite memories were enjoying happy hours at energetic cocktail bars, dancing till dawn with our queer family, or exploring the fabulous food and world-class museums on offer here.
If you are ever lost you can head to Brooklyn for a diverse multi-neighborhood experience with gays of all tribes and a smattering of queer watering holes throughout or Queens for lower prices, fewer tourists and plenty of sexy Latino gogo dancers and dance-centric nightlife.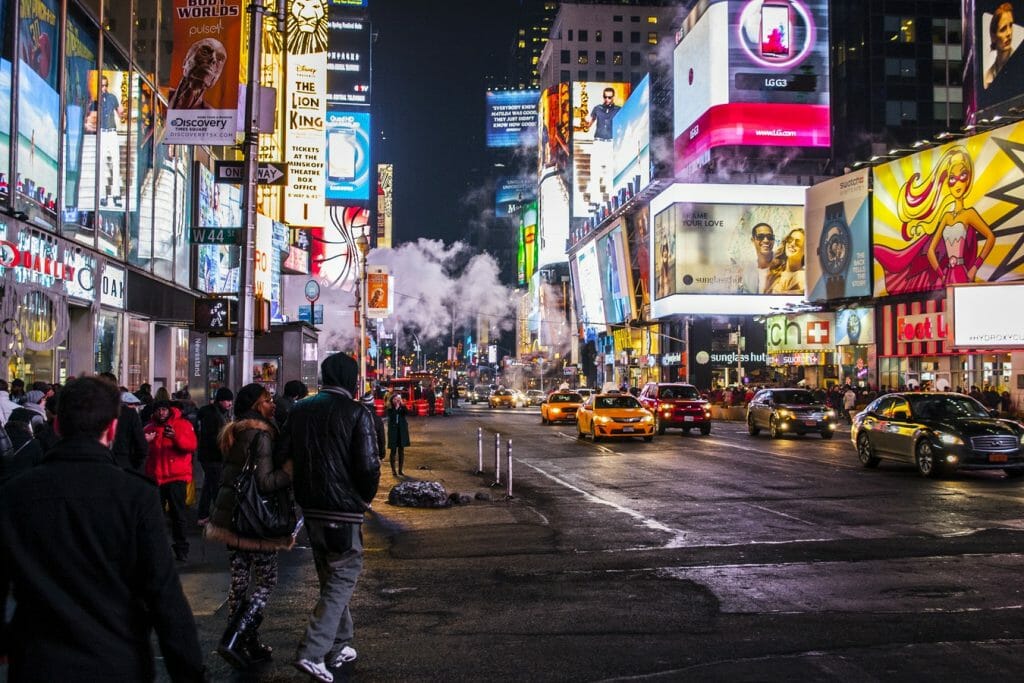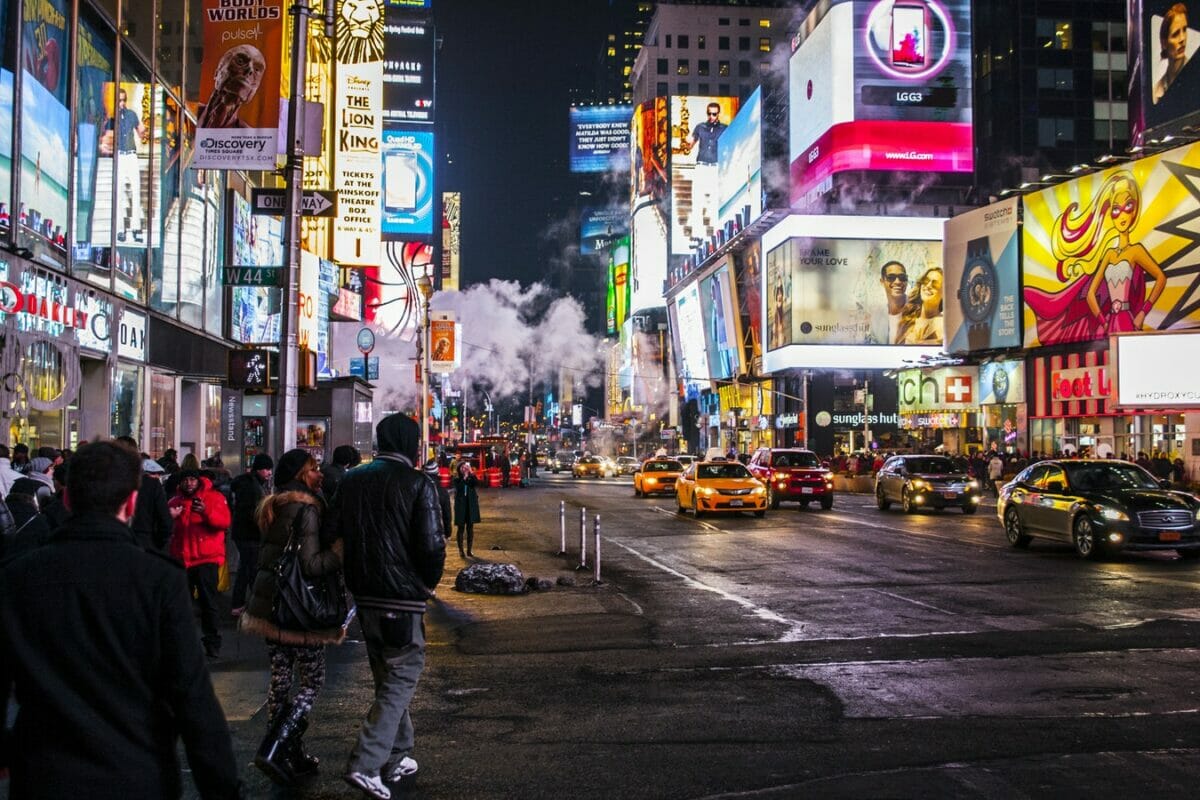 Back on the island, the West Village is where it all began with historic LGBT venues, Chelsea was the second major gaybourhood scene in NYC but is slowly dying as gentrification is complete – moving to the edgier Meatpacking District, now the 21st-century gay epicenter of NYC. The East Village has similar vibes to the East, just grittier, stickier and grungier versions of the west side haunts while the Union Square and Flatiron District area all have LGBT 'spill-over' clubs and bars that are worth exploring.
No guide to every hope to keep up with every highlight of New York, and you can rest easy in the knowledge there is no way you will ever see or do it all here. It is impossible. But that doesn't mean you shouldn't try: so here are just a few of our favorite ideas to get you started…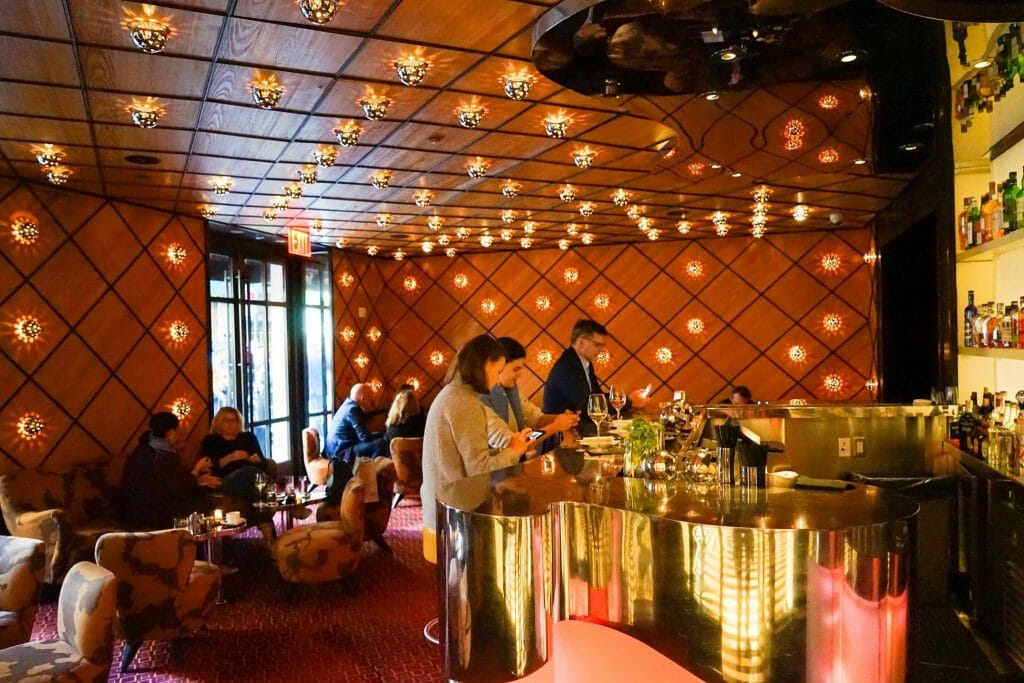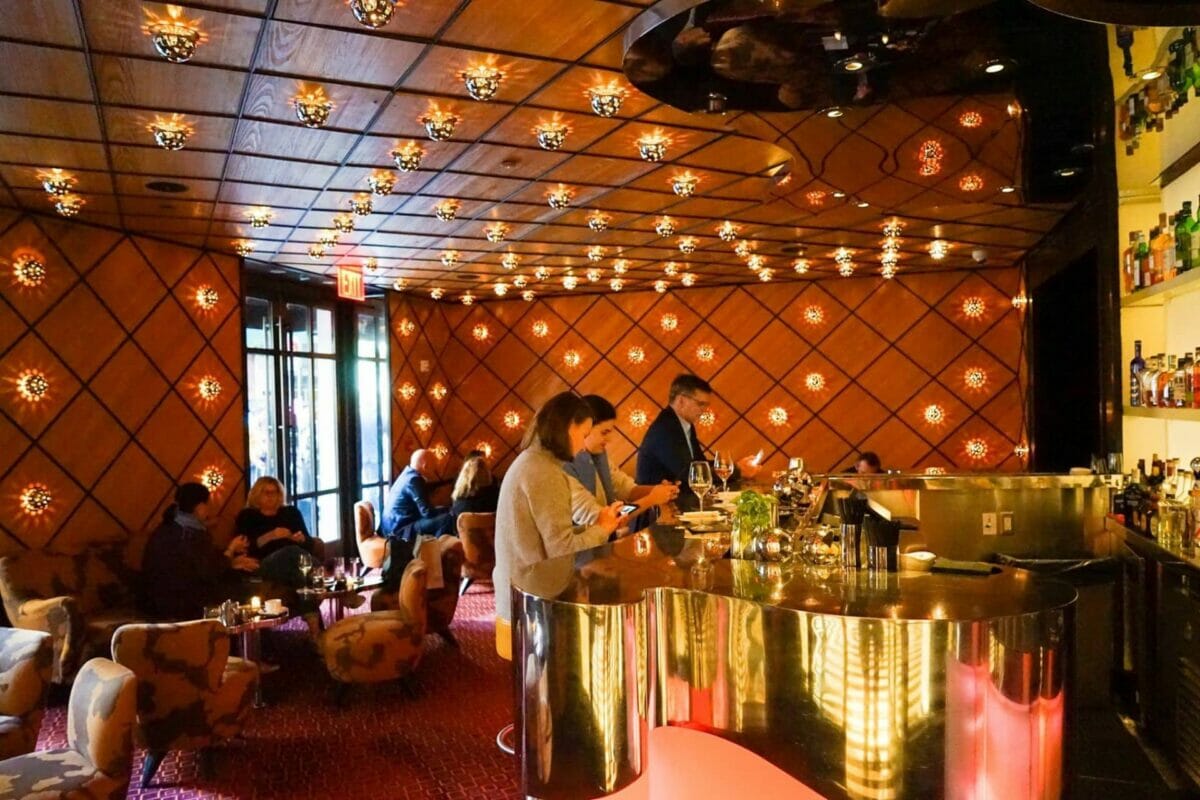 Top Highlights in New York City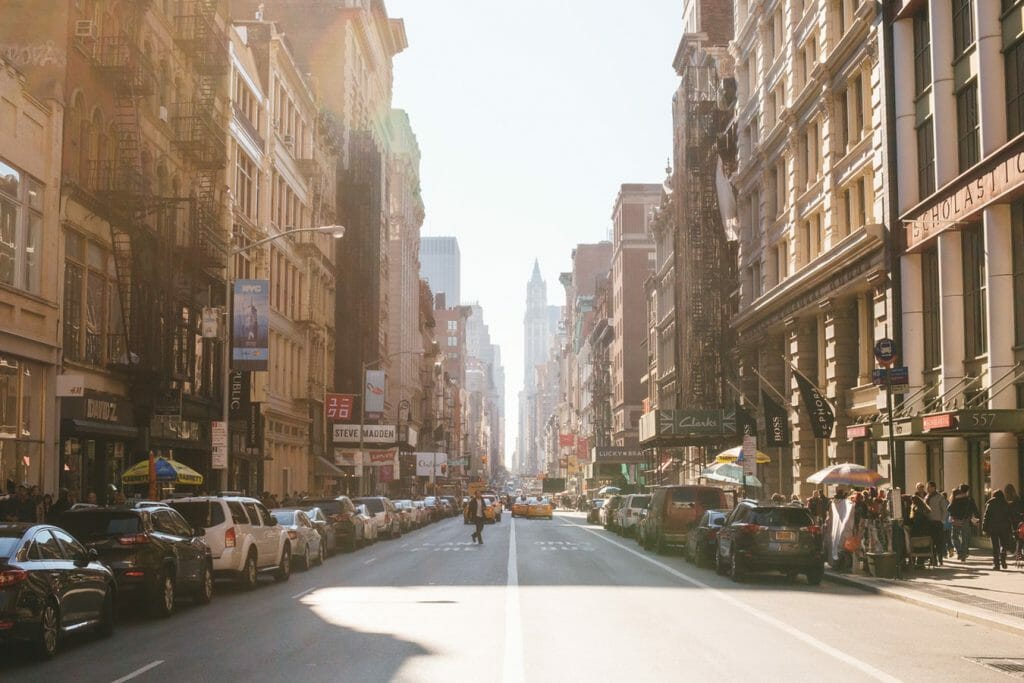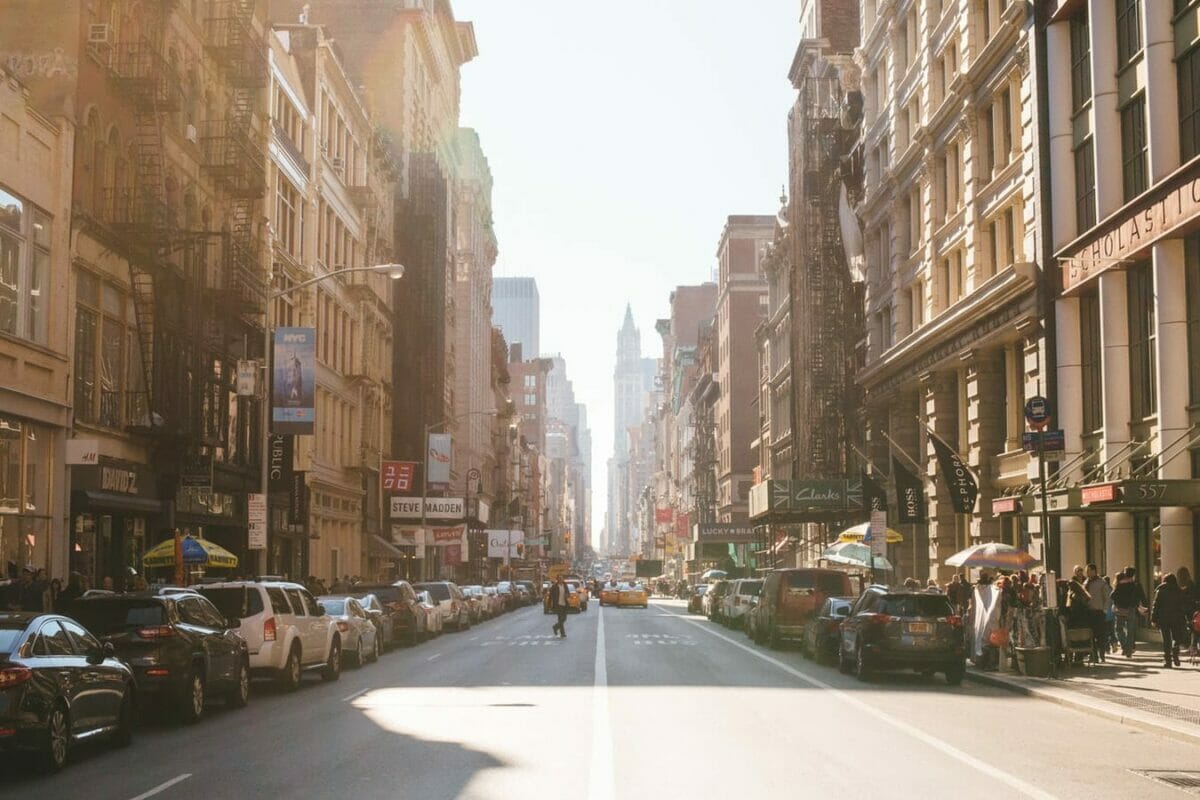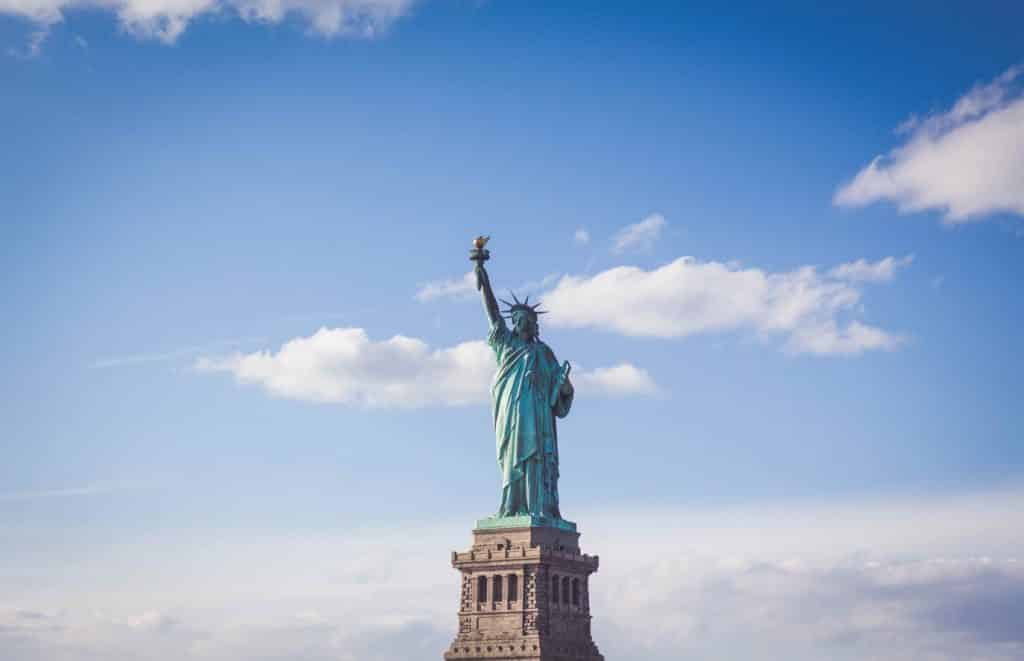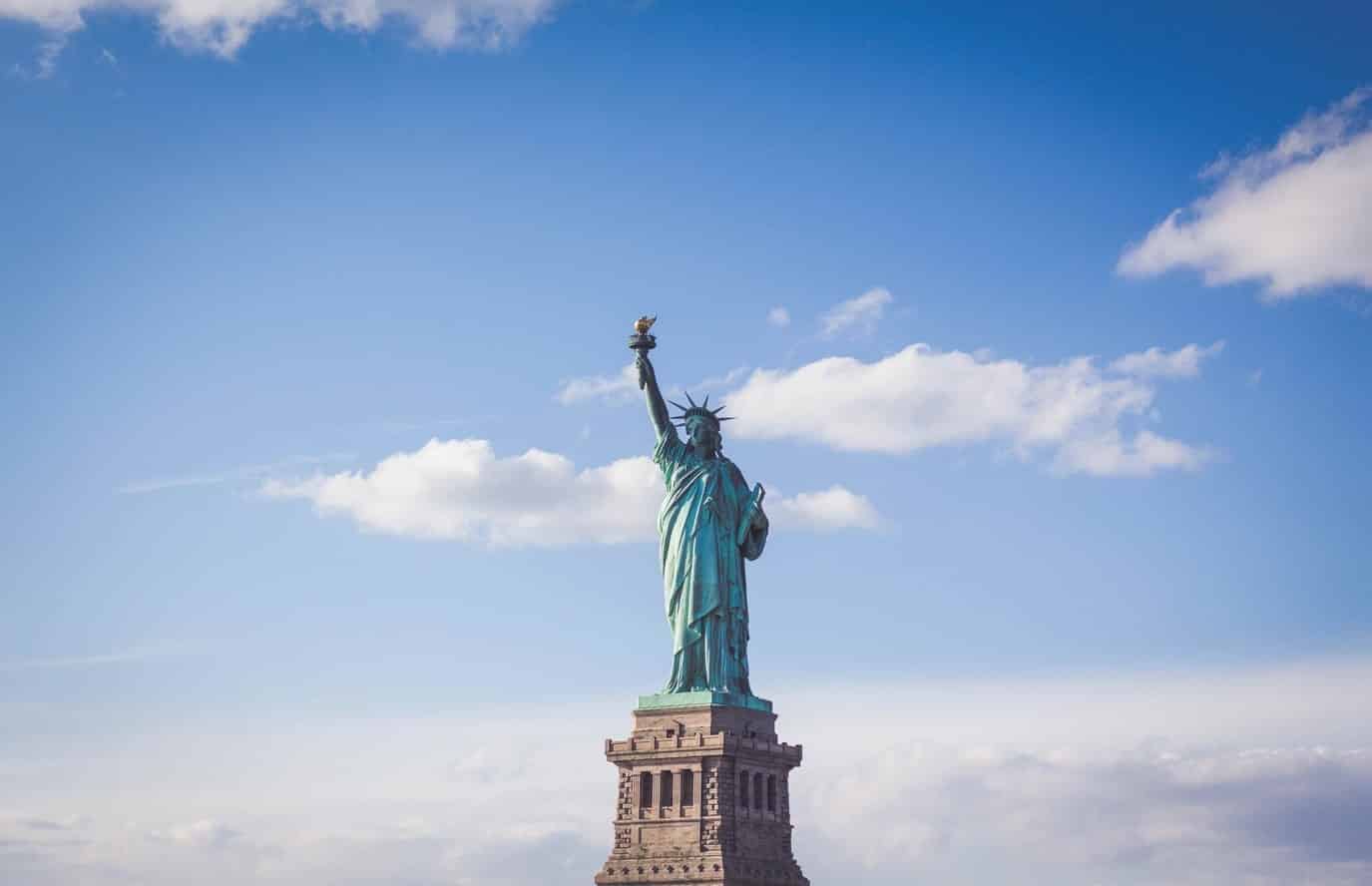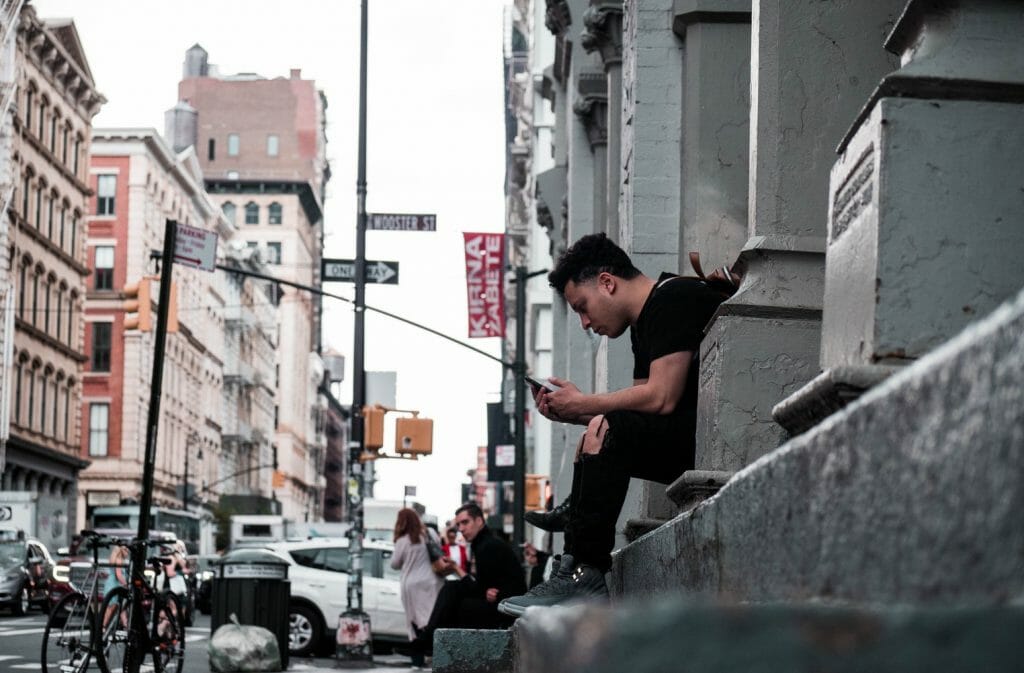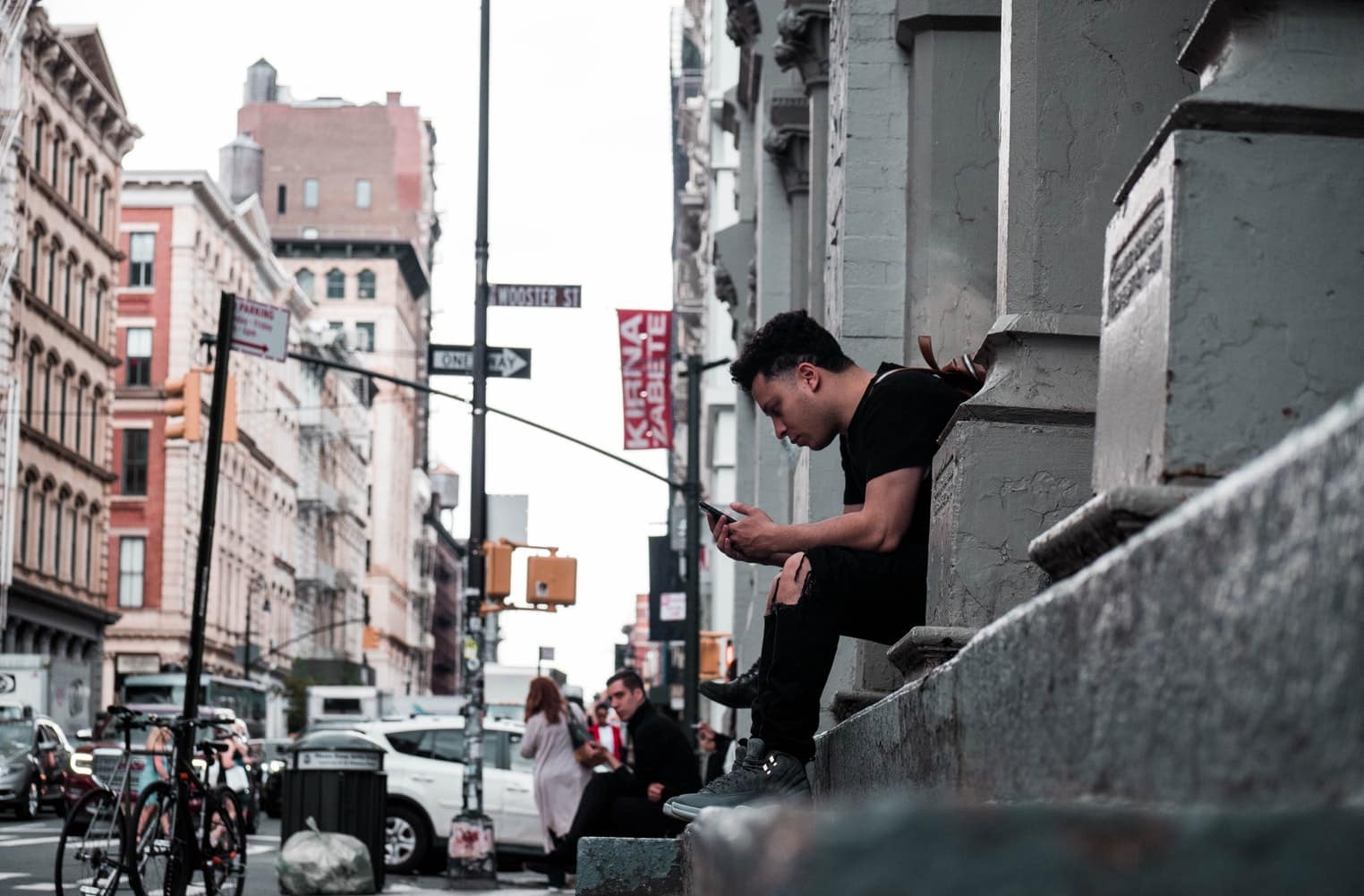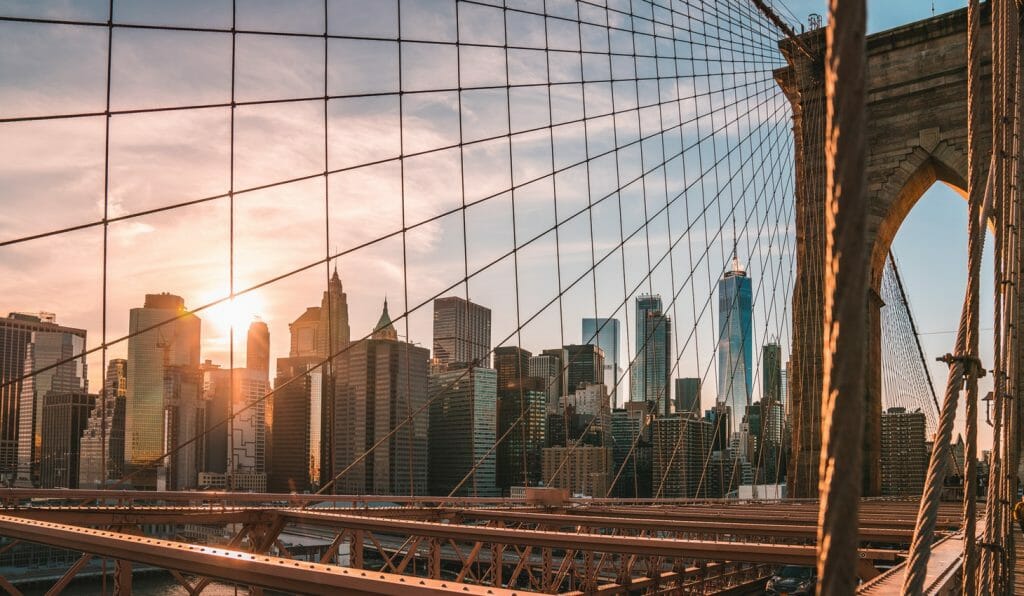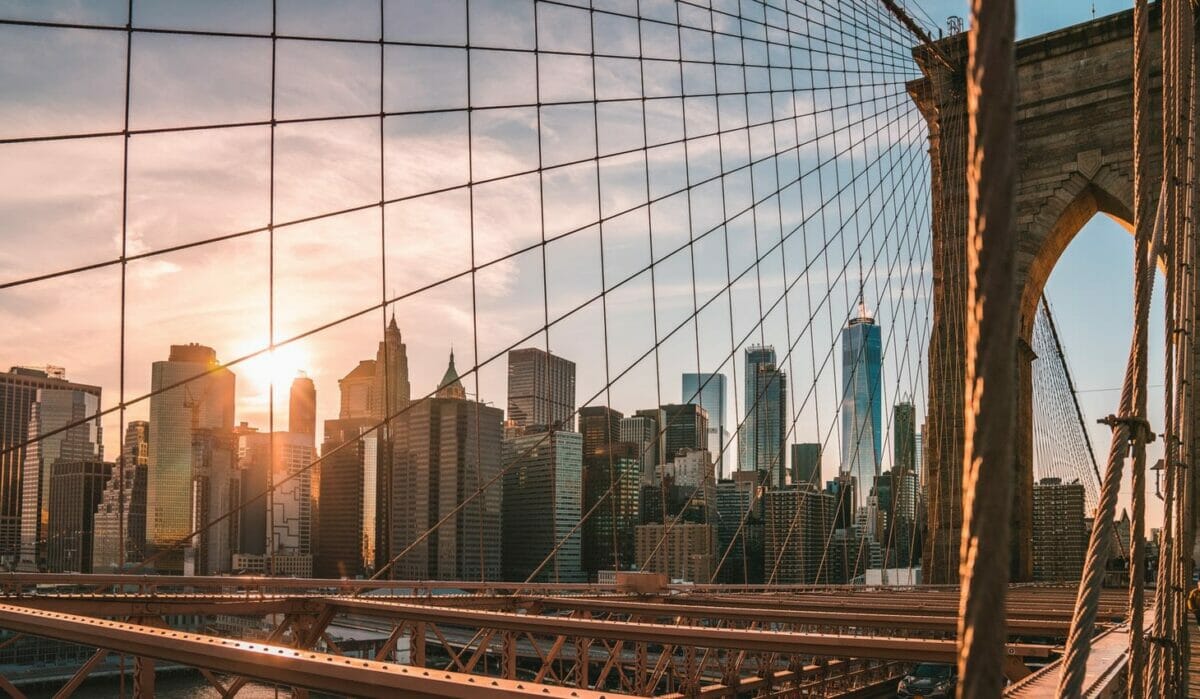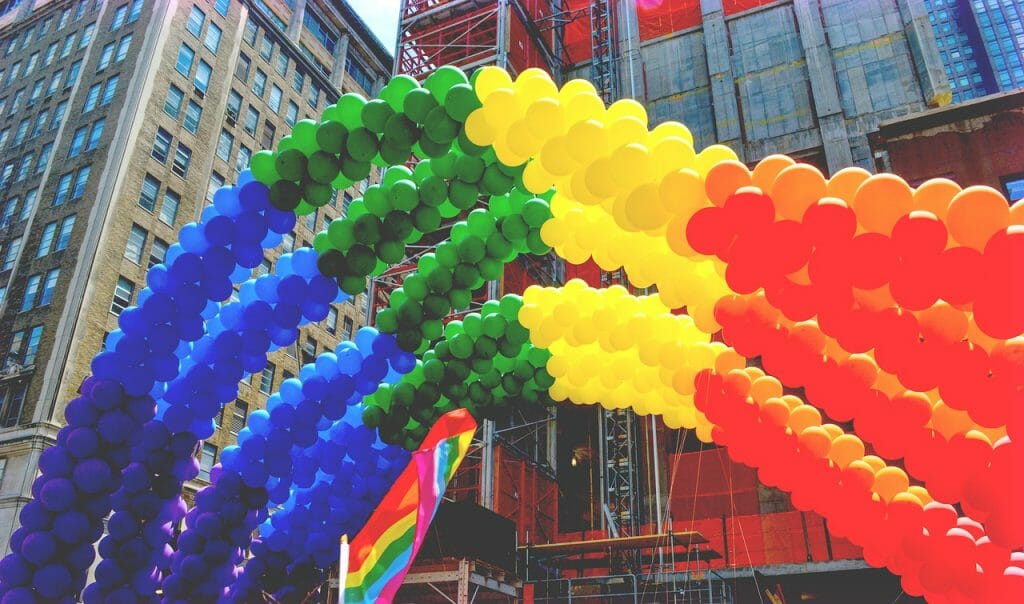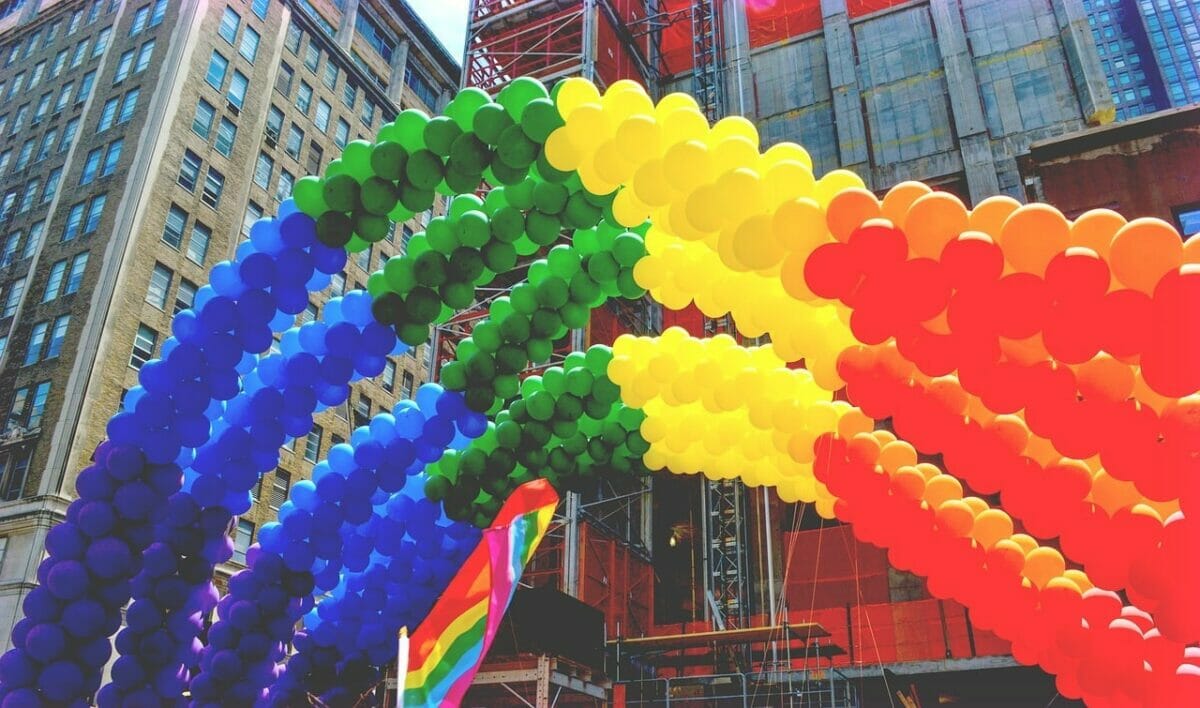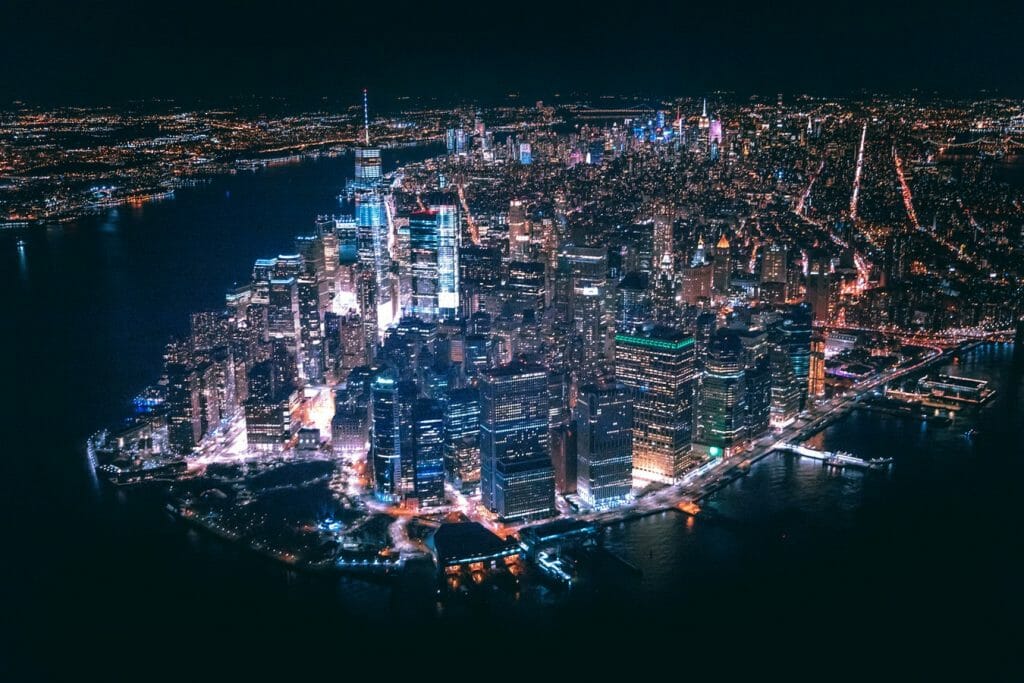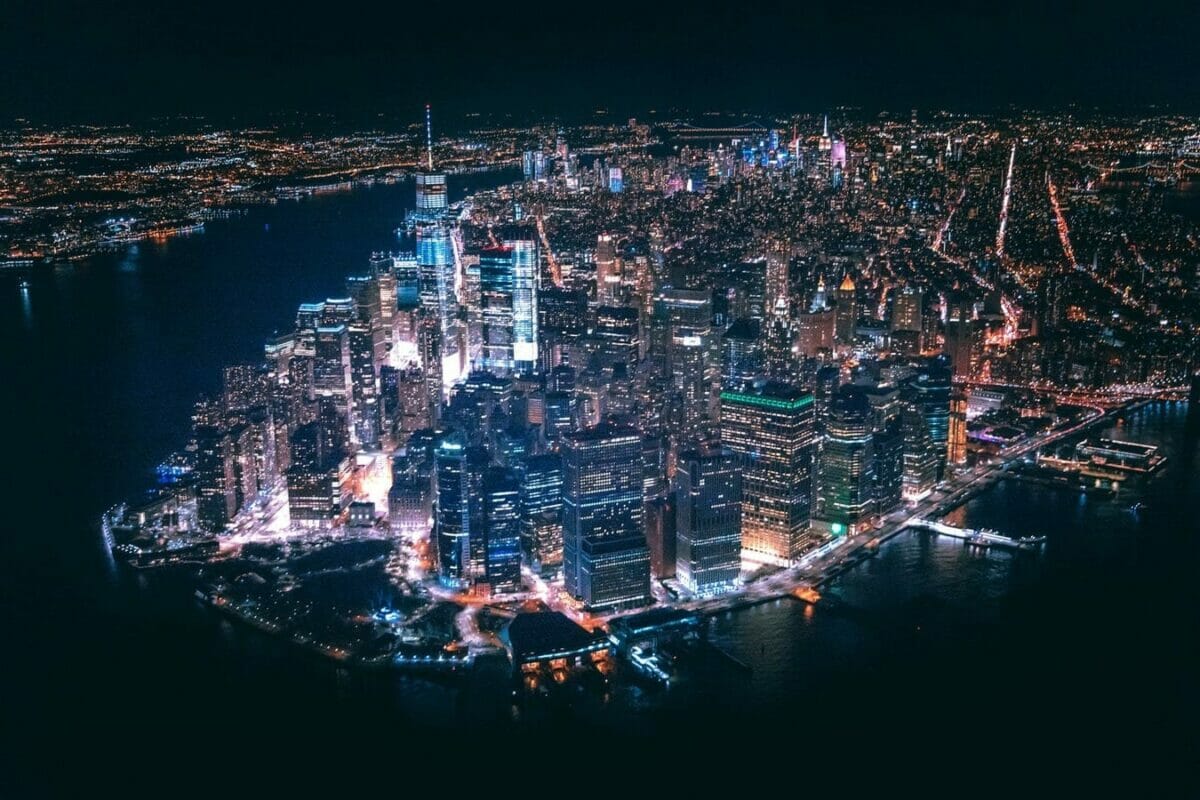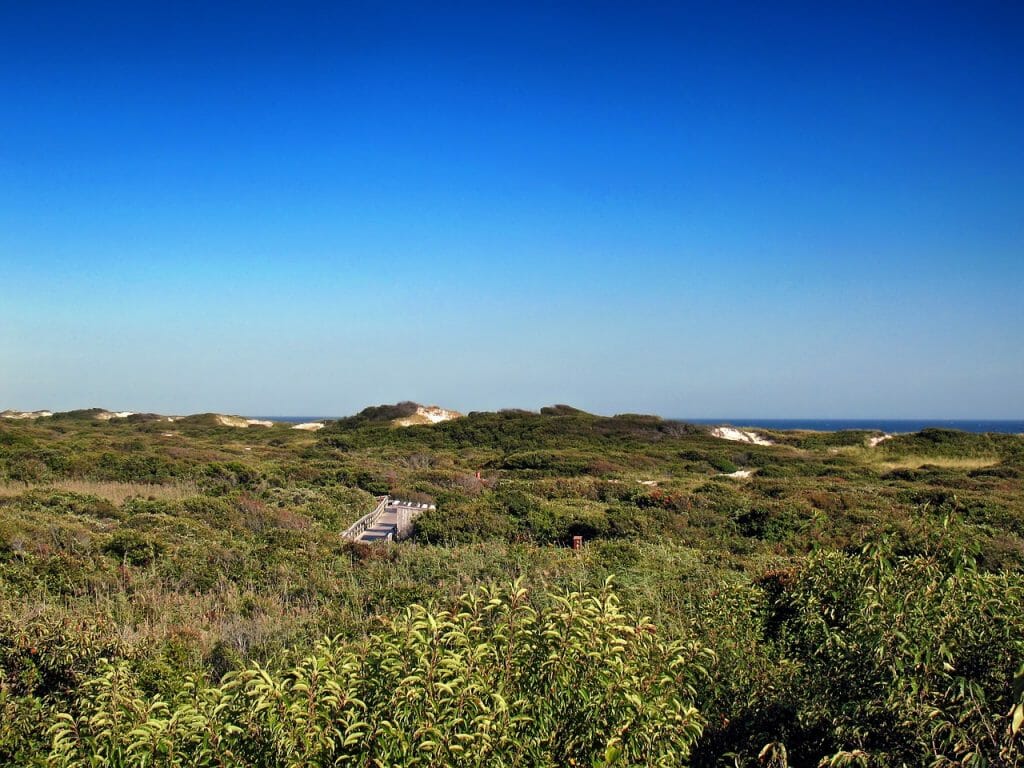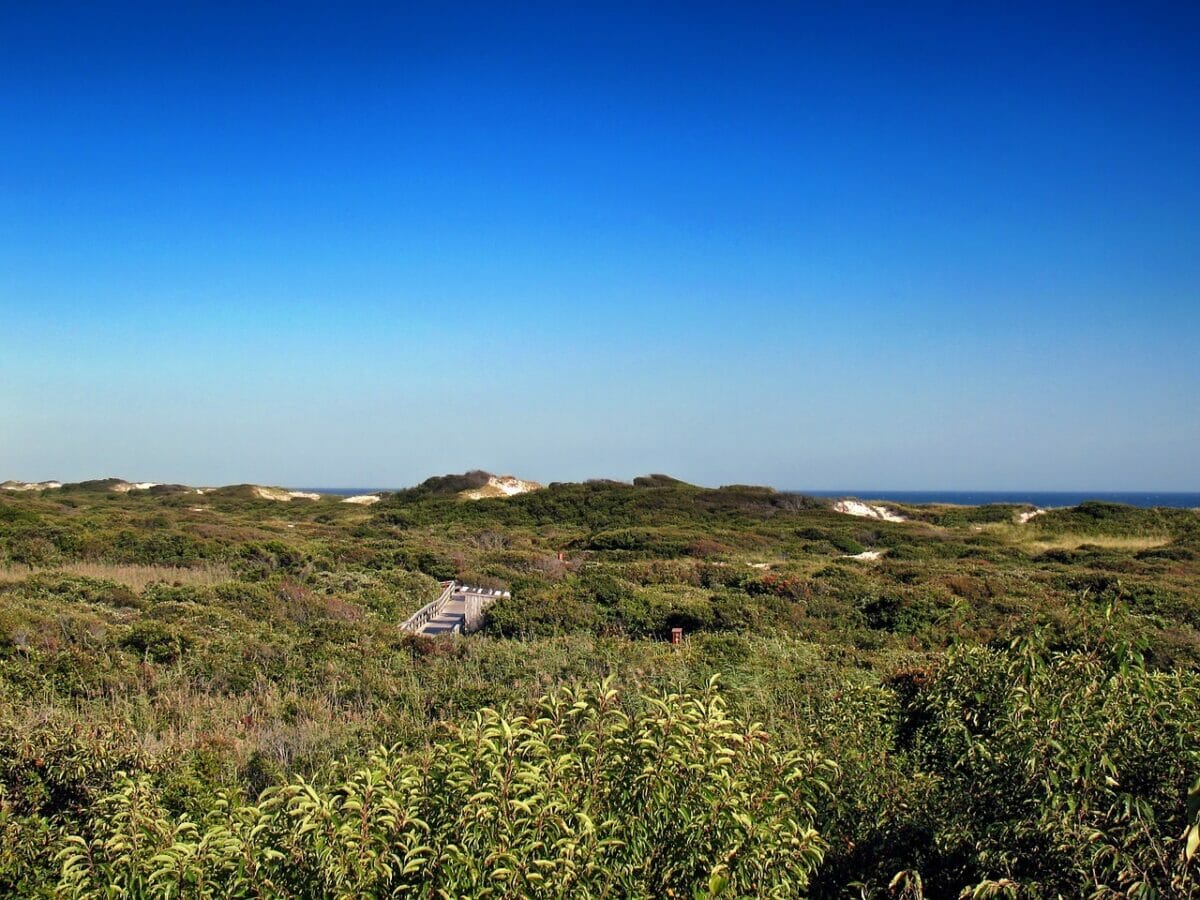 Gay-Popular And Gay Shops In New York City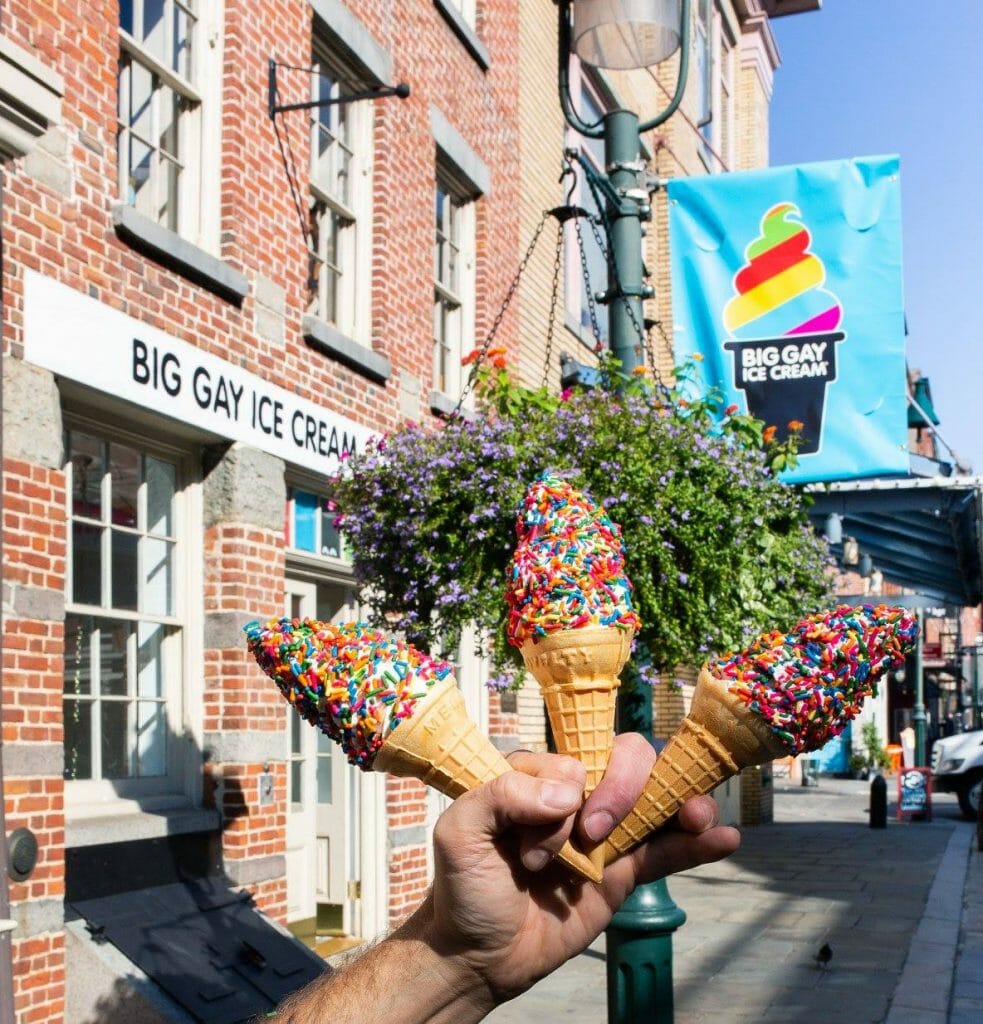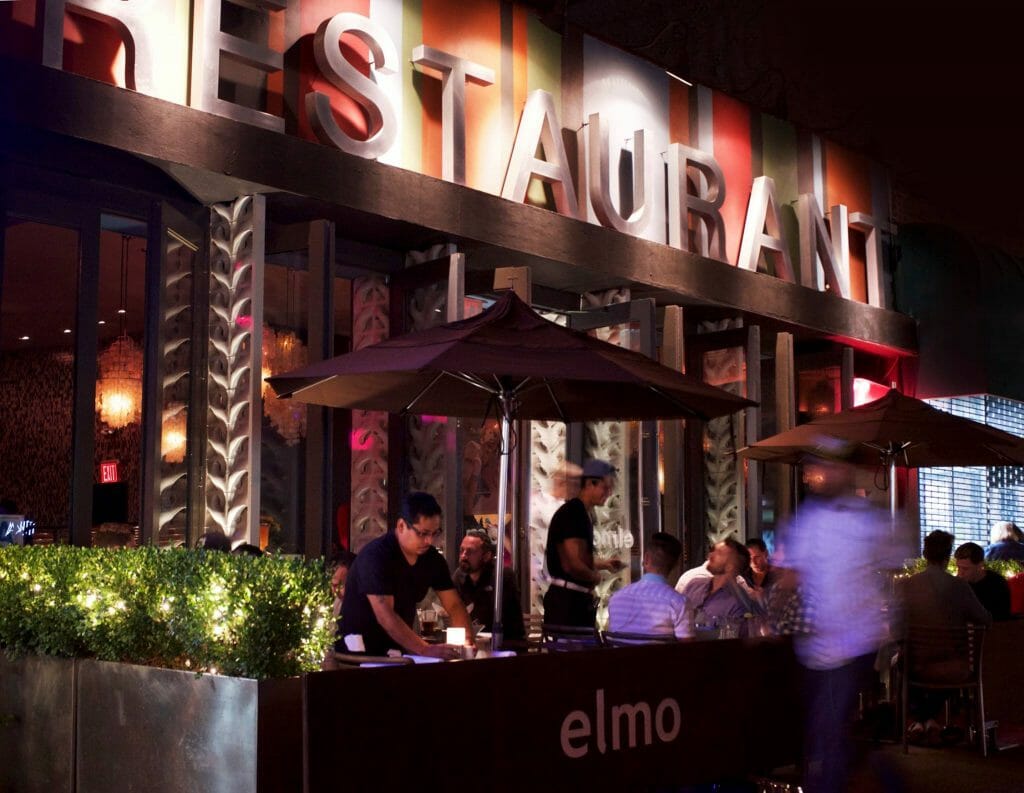 httpv://www.youtube.com/watch?v=299273745
Gay Annual Events in New York City
As a paradise for the LGBT community, Gay New York City offers a wonderful line-up of annual events for gays, lesbian and transgenders and – well, anyone who wants to be involved! These signature gay events are just the biggest and best, however no matter when you visit there is sure to be something on (which is why we really recommend locking your New York City hotel down in advance…)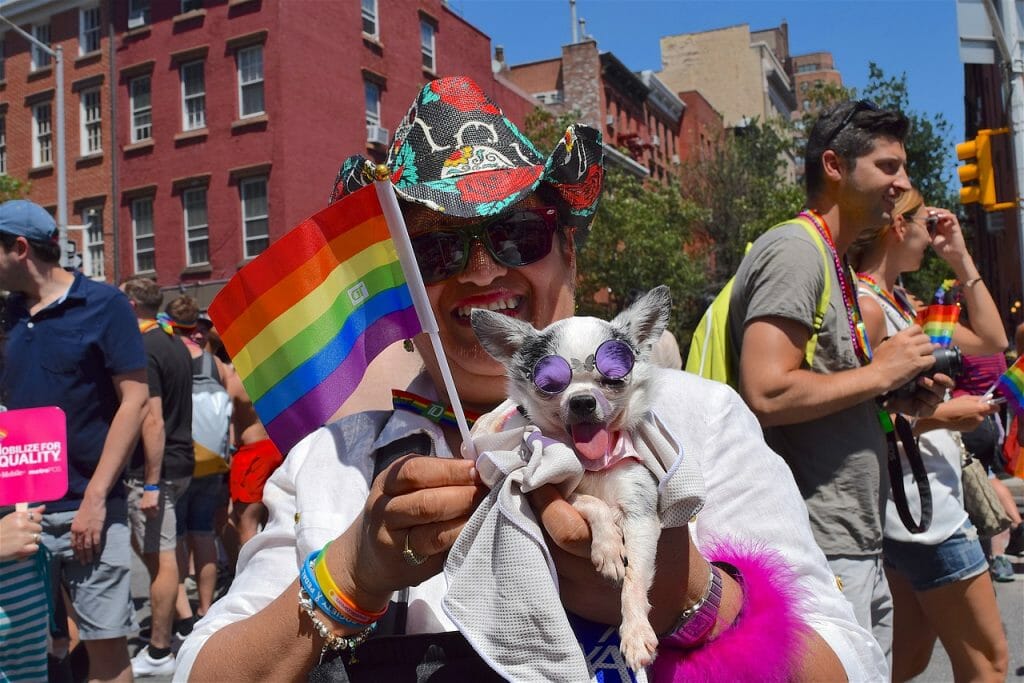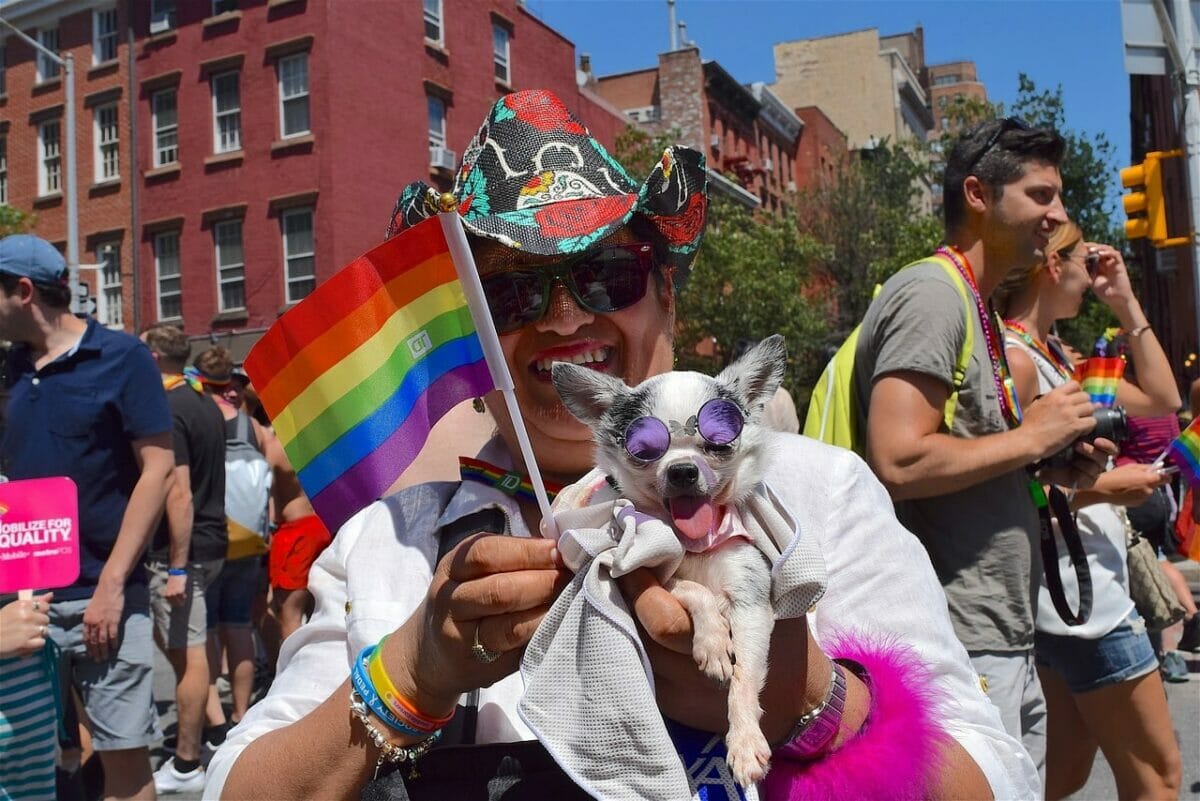 Exploring Folsom Street East Fair Heroes 2016
2017 Pride Parade in NYC (Highlights)
Halloween Parade latest New York Village Parade #VillageHalloweenParade #NYCStrong #NYCHalloween
Gay-friendly and Gay Hotels in New York City
In this glorious and extremely liberal metropolis, you will not find any major hotel accommodation that isn't gay-friendly.
After all being gay-friendly is about providing a non-judgmental and respectful environment in which all people are treated equally. In saying that, elegant design, helpful staff, and excellent value for money never hurt anyone. Some hotels in New York City have also gone above and beyond in recognizing and marketing to the LGBT community and given their popularity with gay travelers we would say it has paid off!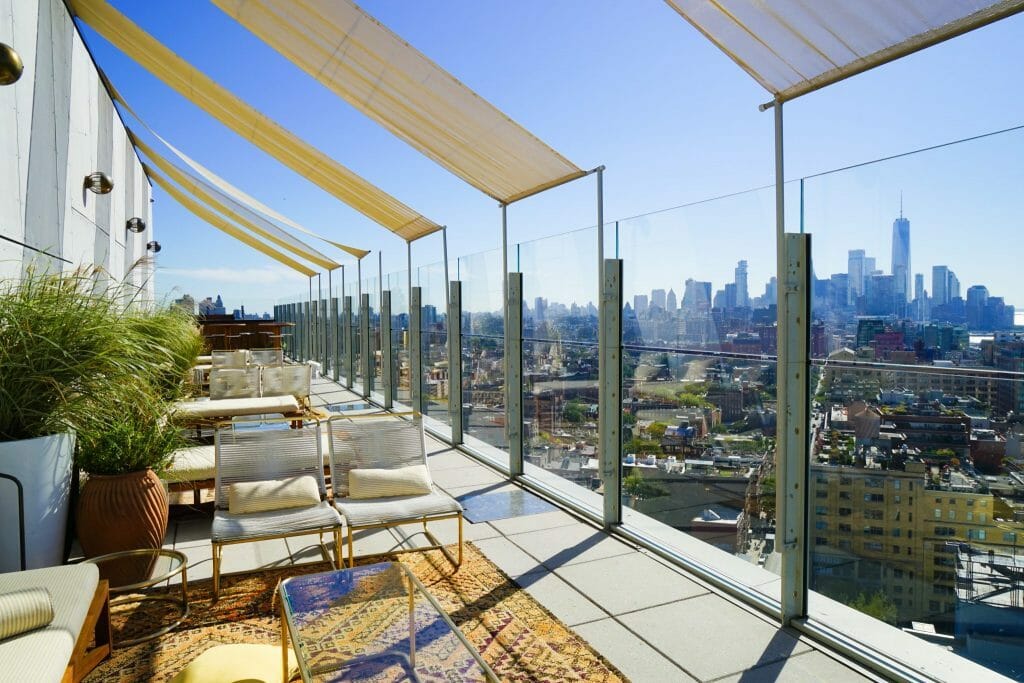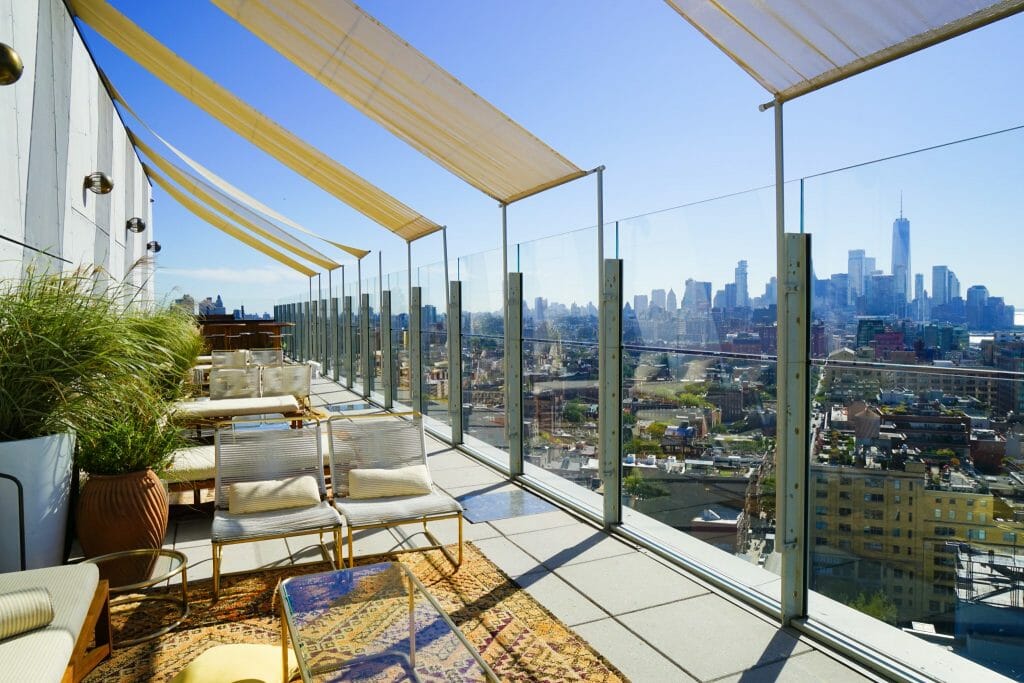 Everybody likes to be surrounded by people with common interests and as such a there a few hotels in New York City favored by gay travelers – although to be clear there are no exclusively gay hotels in New York City sadly. There was one 'official' gay hotel – The Out Hotel – which was a great place to stay but is now no longer marketed as a gay hotel and has been renamed Cachet Boutique Hotel NYC. Luckily New York has always welcomed everyone, so it's no surprise that you've got a huge choice of designer gay-friendly hotels to stay.
The Hells Kitchen / Chelsea / Greenwich Village gaybourhoods are at the forefront of LGBTQ+ inclusiveness in New York City – and our favorite places to stay since they have easy access to all of New Yorks amazing attractions by day – and are brimming with queer nightlife and gay-owned businesses. This is a huge city, however, and there simply isn't one perfect place to stay!
The following gay-friendly hotels in New York City are only the most recommended, but there are hundreds of other hotels in New York City if you don't find quite find what you are looking for. Whether you want a fun and social hostel, a cheap but private place to crash after a night of partying or a chic luxury option to sip cocktails surrounded by fashionable people, Gay New York City as something for everyone!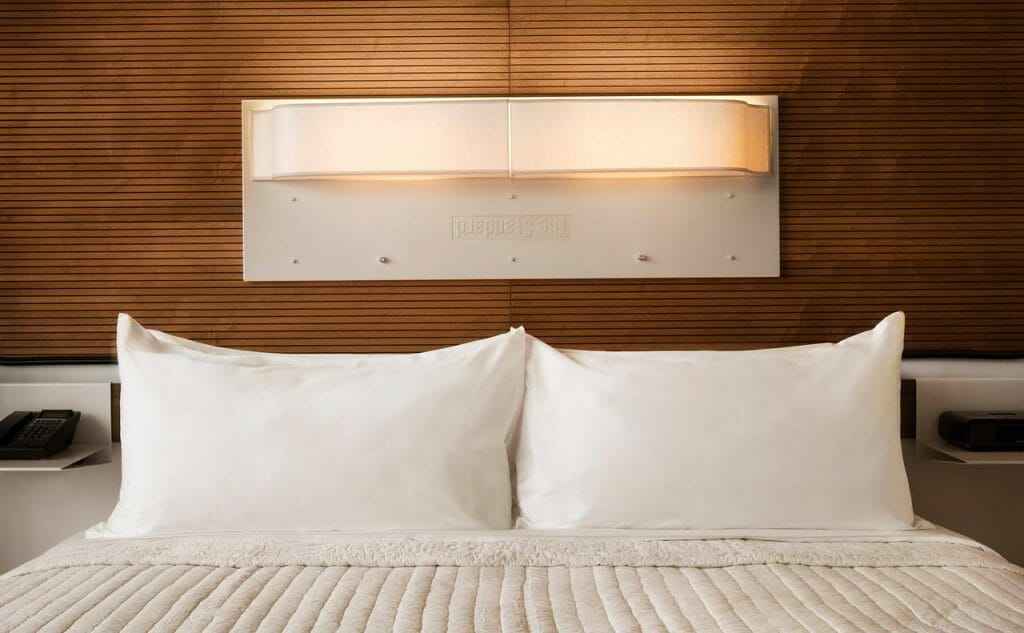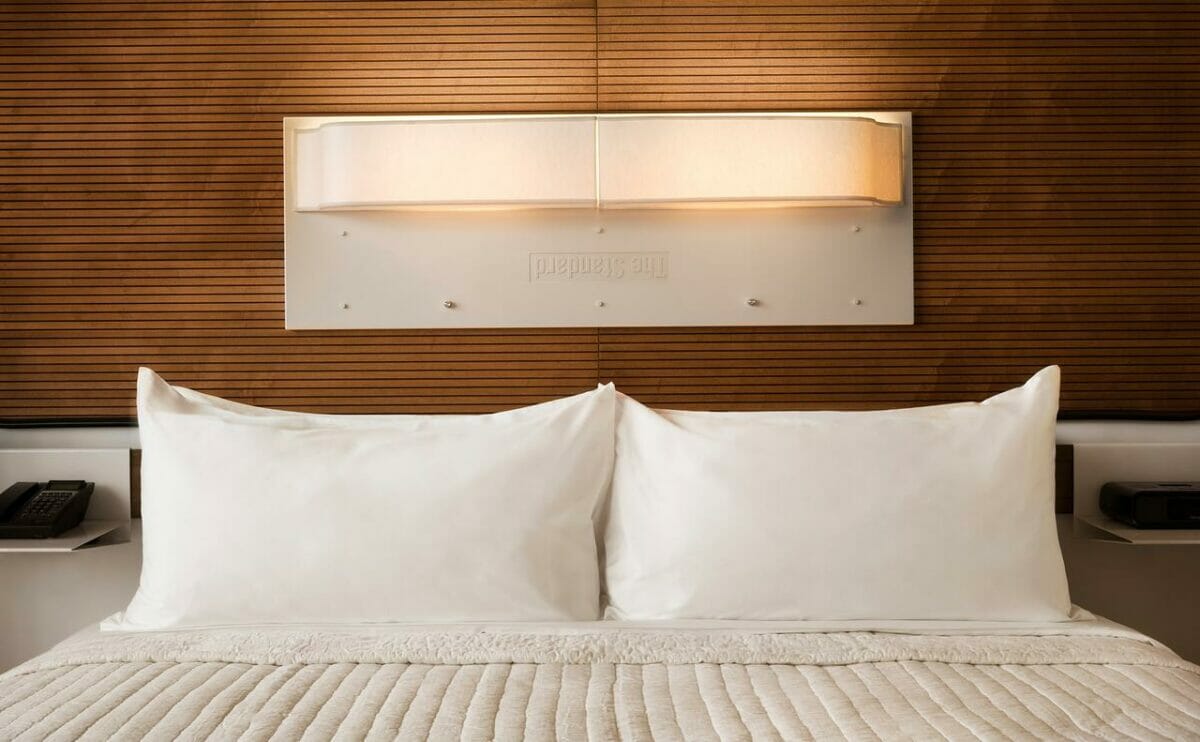 Gay-Popular Hotels in New York City
The Bernic ☆☆☆☆ – Have a completely luxurious Midtown stay in New York at this gay-friendly and modern hotel. If you're on a romantic break, the minimalist and well-equipped hotel room is the perfect place to lock yourselves away for the night. There's a restaurant serving Italian-American food on the top floor and a sky lounge with incredible views.
Nomo Soho Hotel ☆☆☆☆☆ – This is another contemporary and hip designer hotel where you'll sometimes feel like you're walking through an exhibit. The design is based on 1946 French Film 'La Belle et la Bête' (Beauty and the Beast) and features a huge ivy-clad gate and lantern at the entrance. Nomo has managed to maintain this nod to SoHo's past while ensuring that the hotel guests have all modern conveniences. There are plate windows offering stunning views to the streets and you feel like you have your finger on the pulse in the open workspace downstairs.
The Standard High Line ☆☆☆☆☆ – This sleek high-rise hotel towers over the High Line and offers incredible views through floor-to-ceiling windows. There are on-site bars and restaurants, but there's plenty to be found in the surrounding Meatpacking District as well. Fun, minimalist décor and sexy peek-a-boo showers make this one of the best gay hotels in New York. It also happens to be one of our favorite hotels in the world, and has been so successful there are now 6 different Standard hotel locations globally.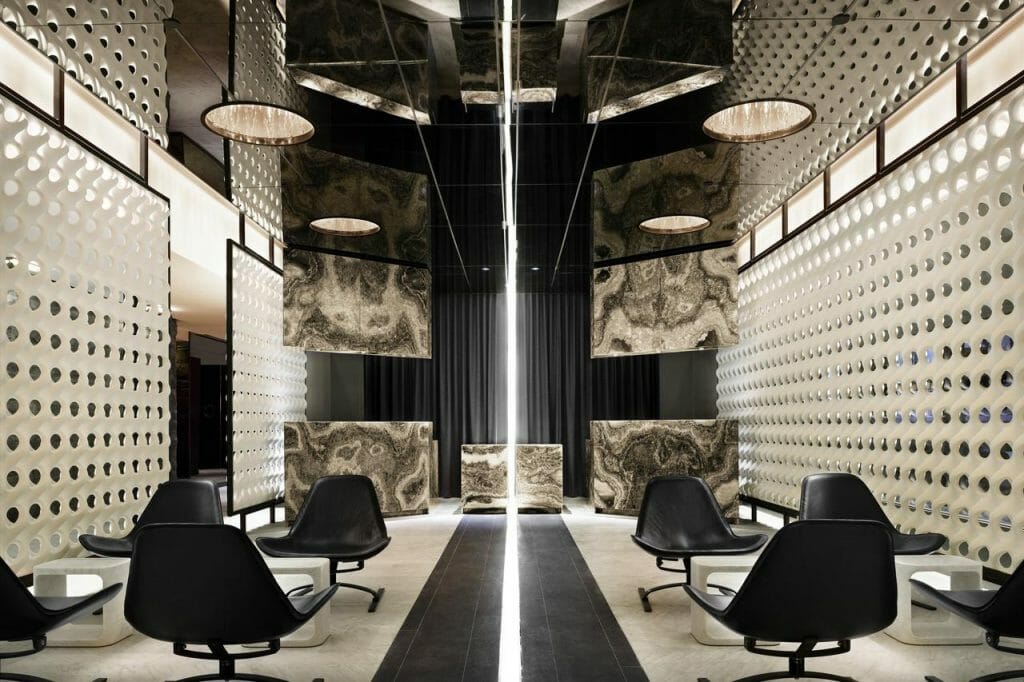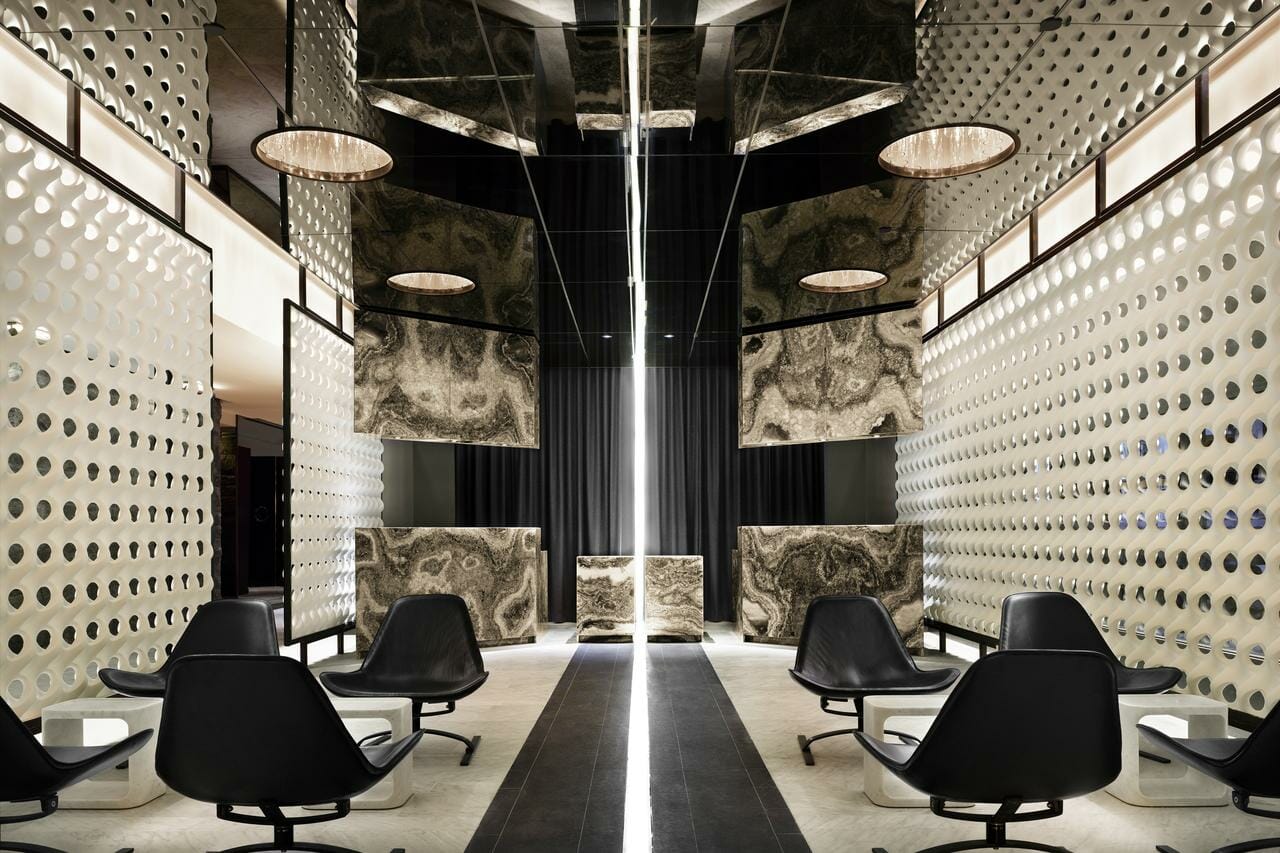 W Times Square ☆☆☆☆ – Perfect if you like eclectic stylings and being right in the heart of the action. The W Hotel in Times Square has space and luxury galore. True to W standards, the service is exceptional and attention is paid to every detail. Broadway is just a step away and the hotel's location in Times Square really makes you feel like you are on the pulse of one of the greatest cities in the world. We can also confirm their luxurious linens are a perfect place to hunker down for a night of watching gay TV shows — if that is what you feel like. There is no judgment here!
The Roxy ☆☆☆☆ – You might guess from the name, but the Roxy is all about old-school glamor and a touch of jazz. There is actually an underground jazz club in the hotel, as well as a cinema and a cocktail bar. No wonder it's one of the most popular gay hotels in New York! Once you retreat to your room, you'll find comfortable beds and great amenities.
Paper Factory ☆☆☆☆ – Sure, Queens is a little further away from the city, but you gain hugely in space when you don't stay in Manhattan. You are also out near the spicy Latin gay nightlife and everyone knows Queens has the best food. This is a gorgeous boutique hotel in a renovated paper factory – expect exposed brickwork and hip design. We love that there's a food truck in the backyard and a games room where you can relax with a bit of shuffleboard.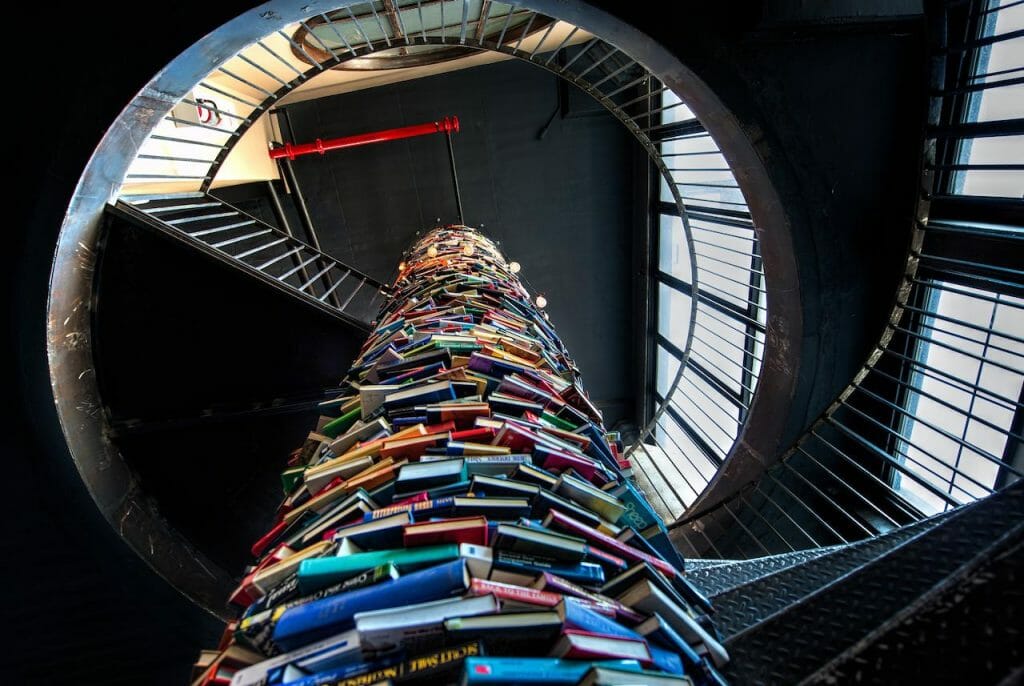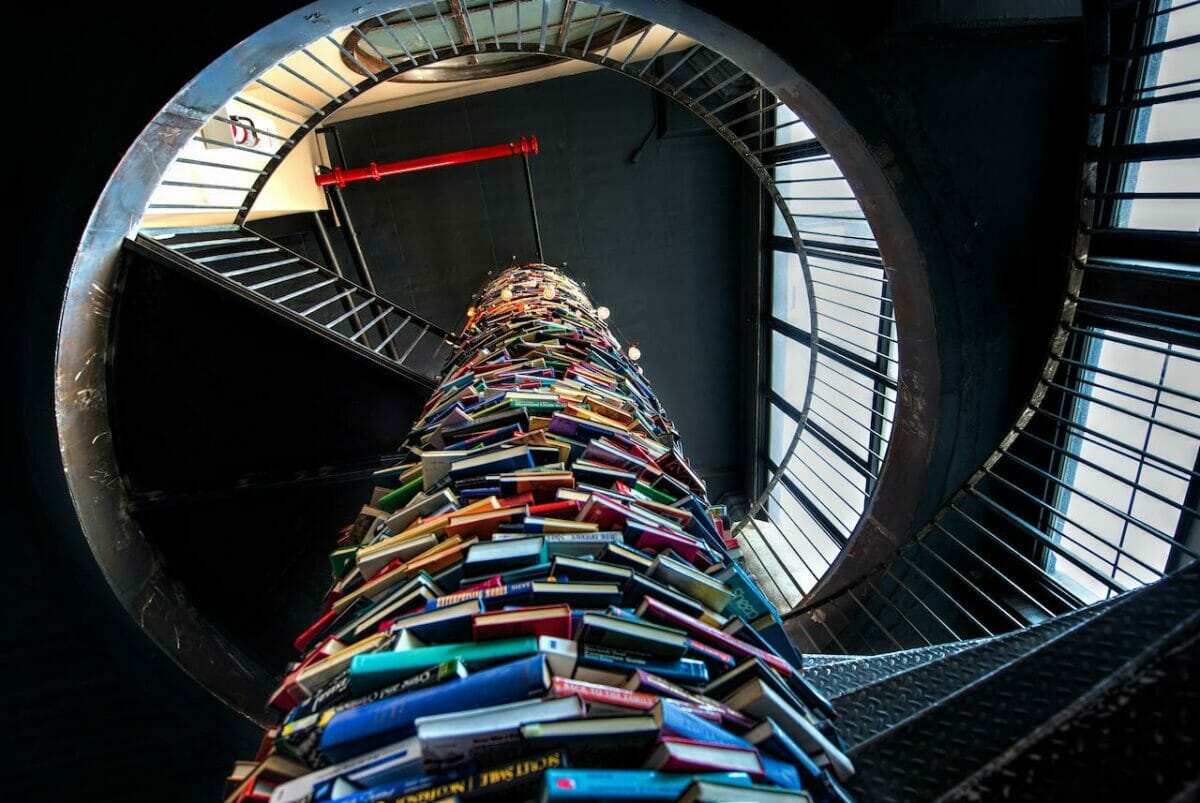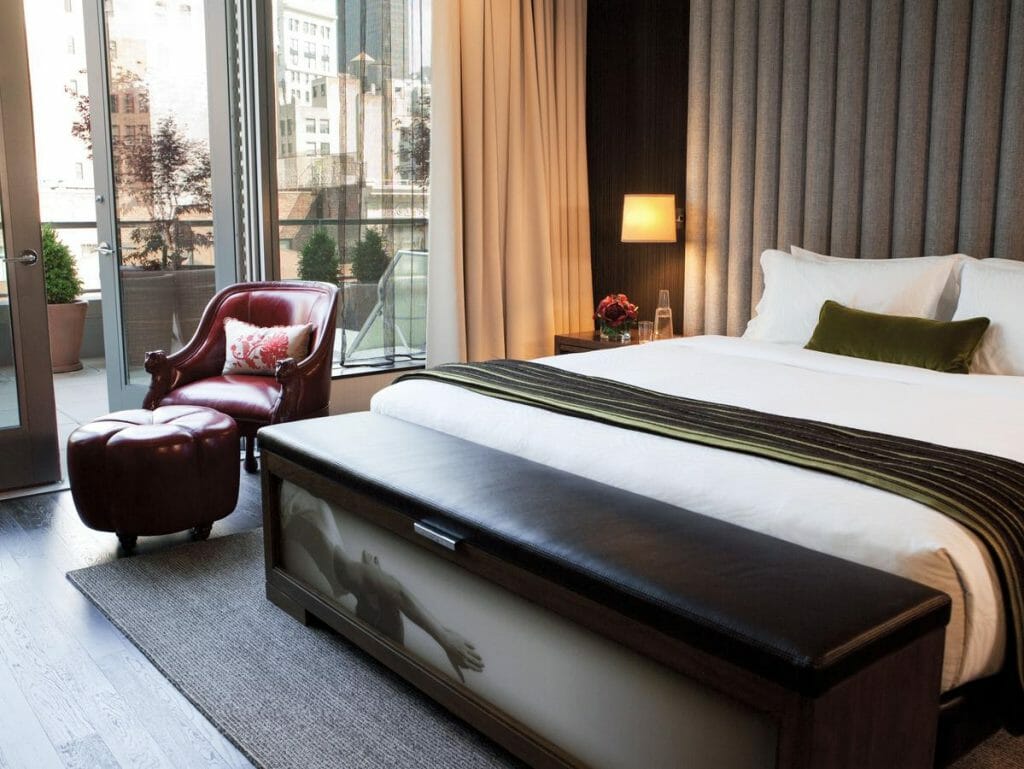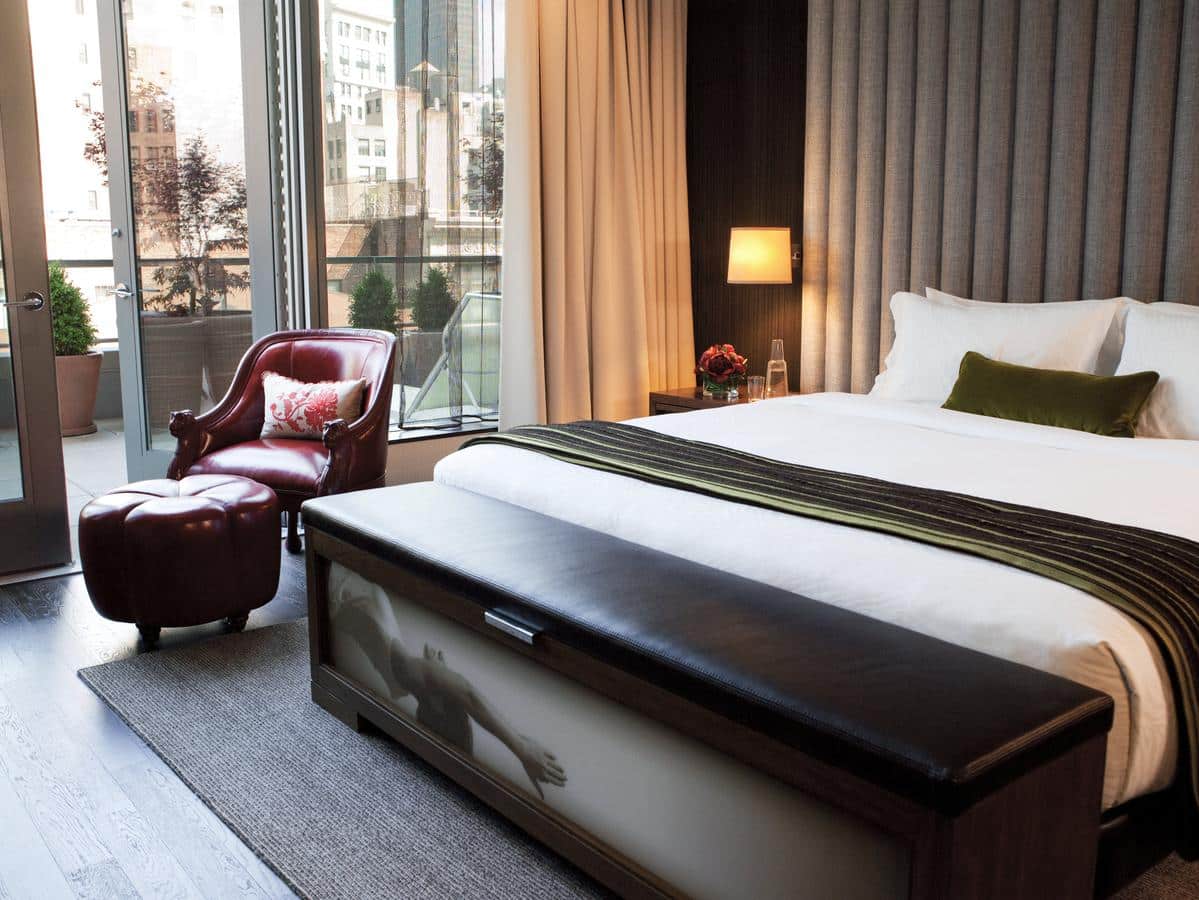 Yotel New York ☆☆☆ – Yotel is the epitome of affordable designer hotels in New York – don't be put off by the slightly odd exterior, inside the cabin-style rooms are attractive and have all the latest technology (there's even a robotic luggage storer!). There's a roof terrace where you can chill out after a day's sightseeing and a Mediterranean restaurant serving tasty dishes to reenergize you for a night experiencing the legendary gay clubs of Manhattan.
Nu Hotel ☆☆☆☆ – Stay in the heart of hip Brooklyn with this hotel with décor inspired by the surrounding lofts. With such chic design, central location and a bar called Misdemeanor, no wonder it's one of the more frequented gay hotels in New York. Rooms have all amenities including minibars, safes, blackout curtains and some seriously comfortable beds.
Citizen M Hotel ☆☆☆☆ – An arty and compact hotel right in the heart of Manhattan, everything is 24-hour at the citizenM in Times Square. It's all designed to suit a busy, bustling visitor who wants to make the most of this busy bustling city. Like all their other location worldwide, the rooms are modern and use state-of-the-art technology for your convenience. Escape from the hustle with a drink at the rooftop bar, where the sounds of the city fade away a bit! They also have a second location in the Bowery if that appeals more…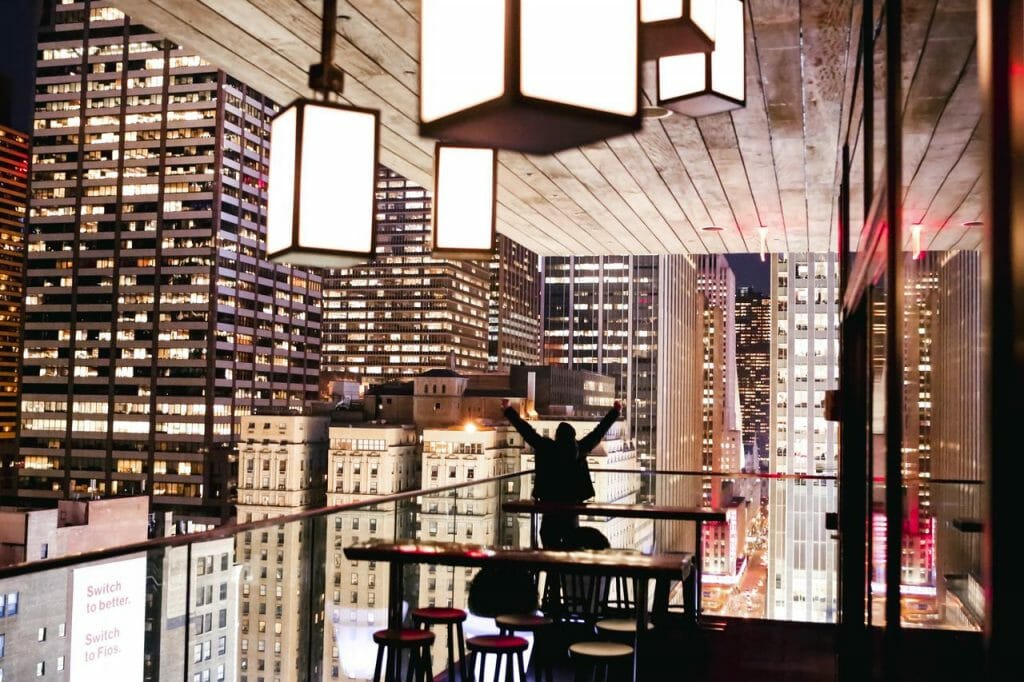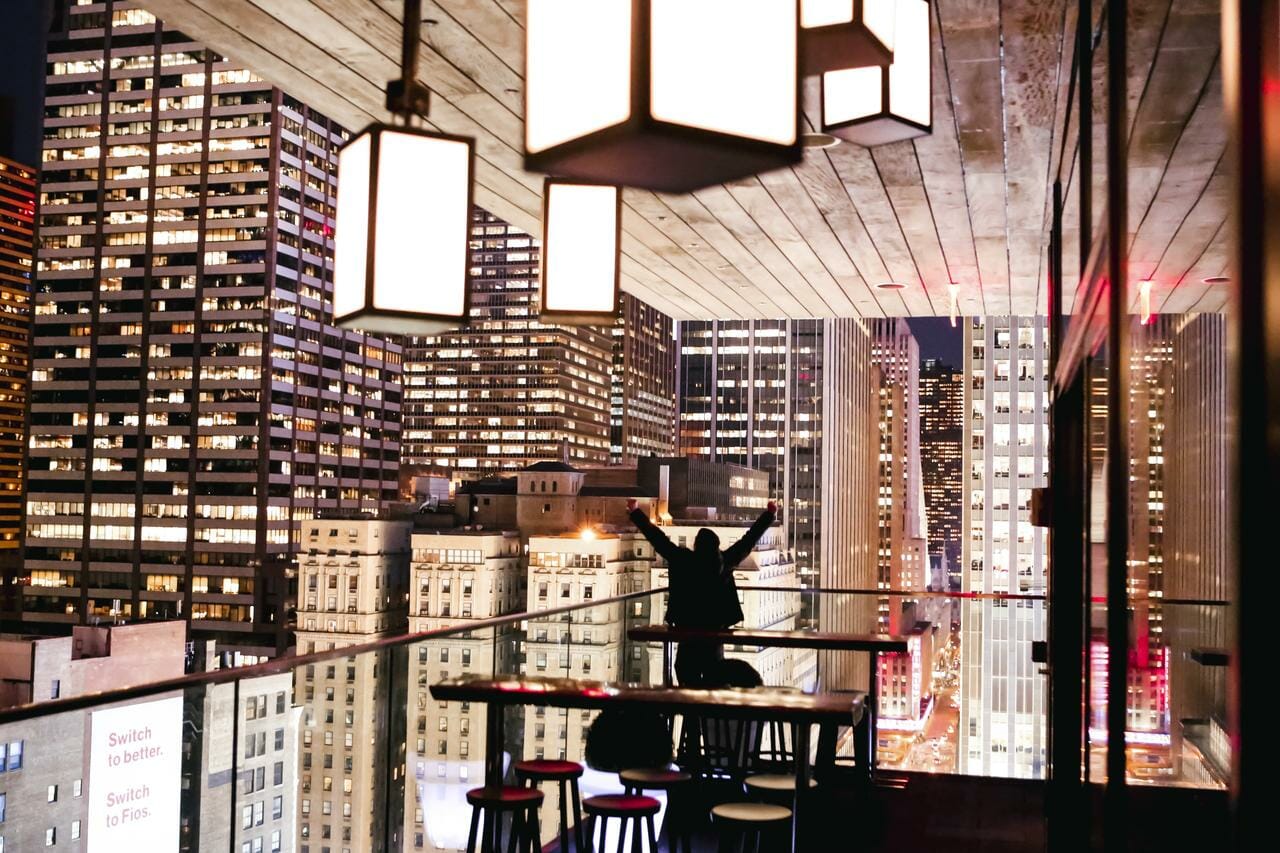 Cachet Boutique Hotel NYC [Previously The Out Hotel] ☆☆☆ – The straight-friendly Out Hotel was opened in 2012 with the intent of providing a gay hotel in New York that was more than just a place to sleep, but a place where gay travelers could hang out, people watch and have fun. So while the rooms are great, they're the least of the attractions! Recently rebranded, the Cachet Boutique Hotel NYC is still very gay-friendly but no longer the gay paradise it once was. The rooms in the postmodern building are well equipped with 40-inch TVs and organic skincare products. Relax in the comfort of your own space or head to one of the three outdoor courtyards for a drink and a peruse of the other guests. The 'Great Lawn' is a place to chill out, while business travelers can work in the Bamboo Garden. The sun deck is inspired by Fire Island, with hot tubs and a waterfall. If you choose to leave all the fun, Times Square is just a stroll away.
Americano Hotel ☆☆☆ – This hotel offers the height of pared-down minimalist chic. We love the simple beds on blonde wood platforms, with the view of the city through the windows behind; the bathrooms are modern and some even have soaking tubs. You're right in the middle of Chelsea and can rent bicycles to go shooting around the city like a real New Yorker. To recover from that, head to the roof, where there's a swimming pool and loungers to relax on.
MADE Hotel ☆☆☆☆ – All natural light and various types of wood, the rooms at this central hotel are perfect retreats from the occasional chaos of New York. The hotel describes themselves as a community that rejects boundaries – perhaps one reason why it is so popular with gay travelers? The beds are pleasingly spacious and the public spaces are attractive and welcoming. Have a drink on the roof and listen to the city below.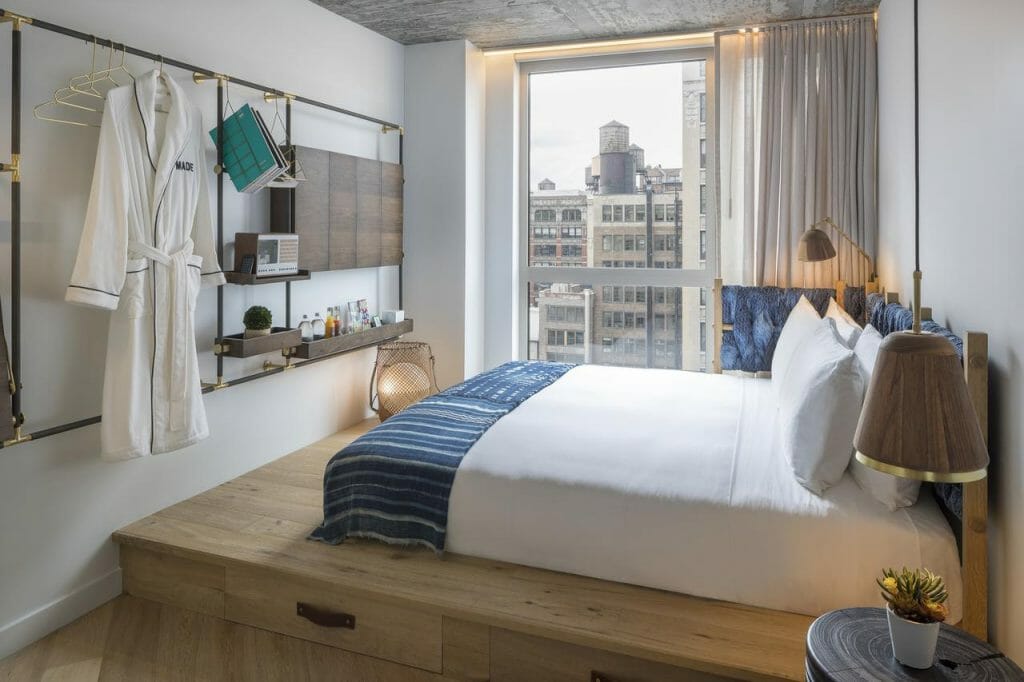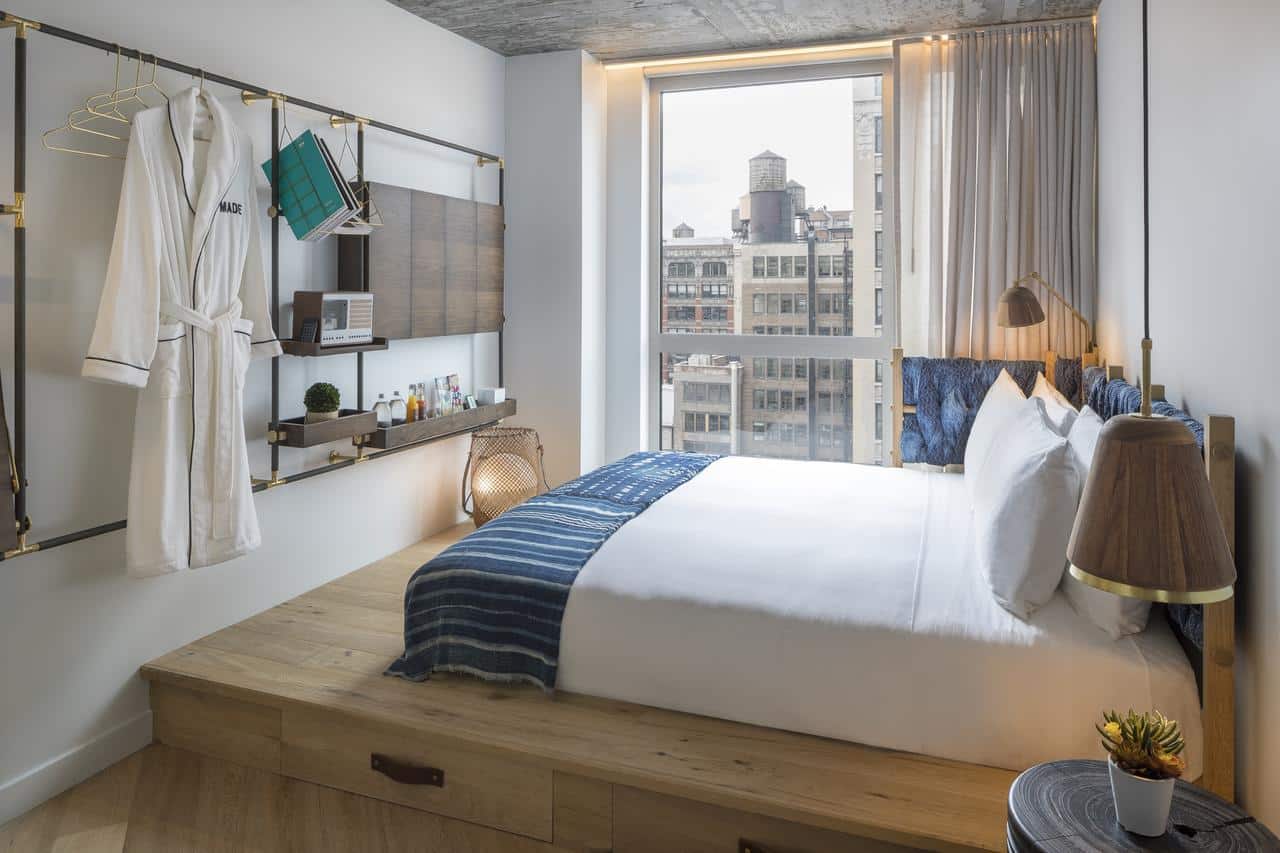 Pod 39 ☆☆☆ – As the name suggests, this is another hotel that understands that you just need a comfortable place to stay in the heart of the city, and streamlines that experience as much as possible. Your room might be small, but it has everything you need – and there's more space at the bar on the roof.
The Local NYC ☆☆☆ – This luxe hostel tops our list of gay hostels in New York City. This is an ultrahip hostel that you could find in a converted industrial building. When you check in on this just-in-Queens hostel, you will get to sleep in chic and clean bunk bedrooms instead of just staying on its couch. The rooms, in particular, are minimalist in nature. So, millennials who appreciate less would love this place more. You could choose between mixed or single-sex dorms for bunk beds with lockers and reading lights. Towels and linens are also available. If you are traveling solo and you want a room all by yourself, you could also avail of a private room. Free Wi-Fi and en suite bathrooms are also included. Its fridge is always stocked, so you will never run out of things to eat. As its name implies, you become a local of New York City when you stay at The Local NYC. Being the top favorite among the gay hostels in New York City, there is a lot of expectations for the Local NYC. Fortunately, it exceeds most expectations for a hostel. It features a stunning skyline view of Manhattan. It also offers various amenities such as an industrial bar and cafe, a rooftop terrace, and a communal kitchen. In the city that never sleeps, you will find yourself liking to relax and rest on this hostel – and just a four-minute walk four-minute walk from the nearest subway station to get into Manhattan.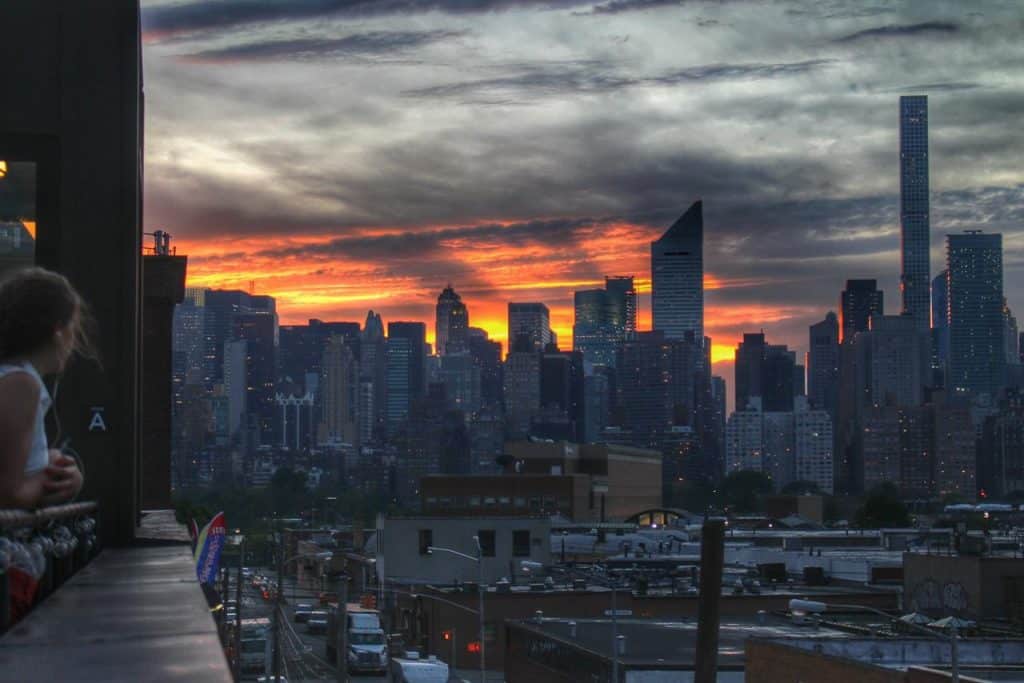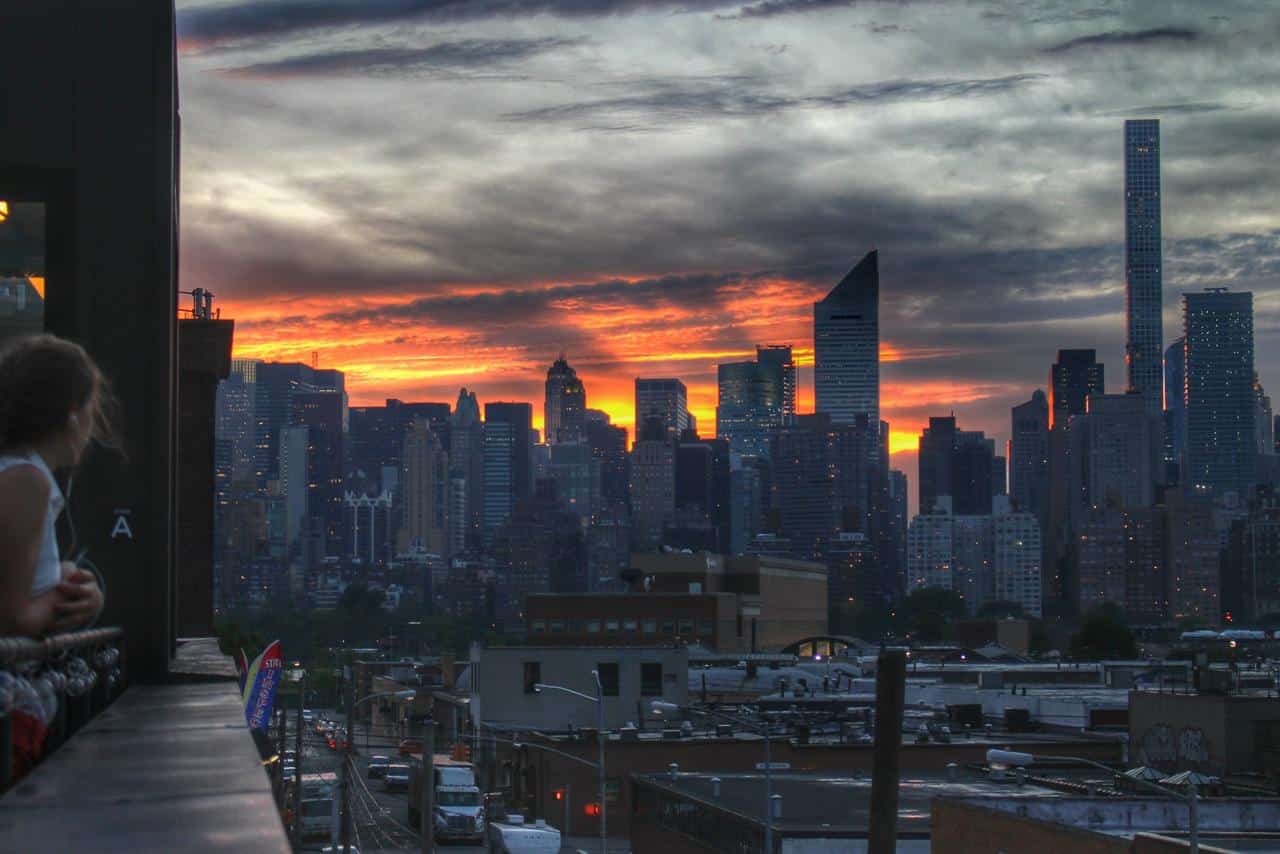 Gay Nightlife in New York City
New York City has one of the hottest gay nightlife scenes we have encountered anywhere in the world – and trust us, there is a gay bar for everyone here.
Depending on your mood you can find anything here from a relaxed cocktail in an upscale bar to an all-night dance party surrounded by your queer family. There is also plenty of cruise/dive bars, sexy go-go boys, fabulous drag, fun events and – well, something to cater for every taste!
We have yet to find a gay city with anywhere near as many bars and nightclubs as we found here, and it can totally get a little overwhelming but we have tried to break the spots down by area so you can try each micro-scene out to get a flavor. For example, you could try Greenwich Village for historic gay bars, Hell's Kitchen for stylish-industrial hangouts, Brooklyn for the House of Yes and other alternative nightlife options or Queens for some spicy Latin heat!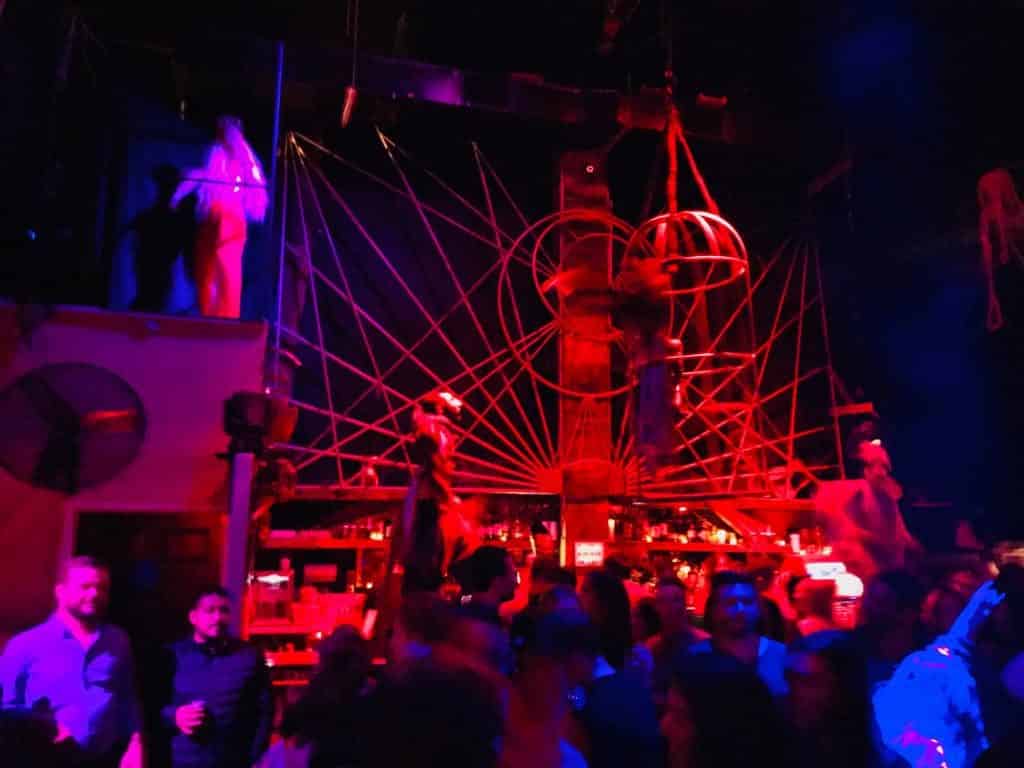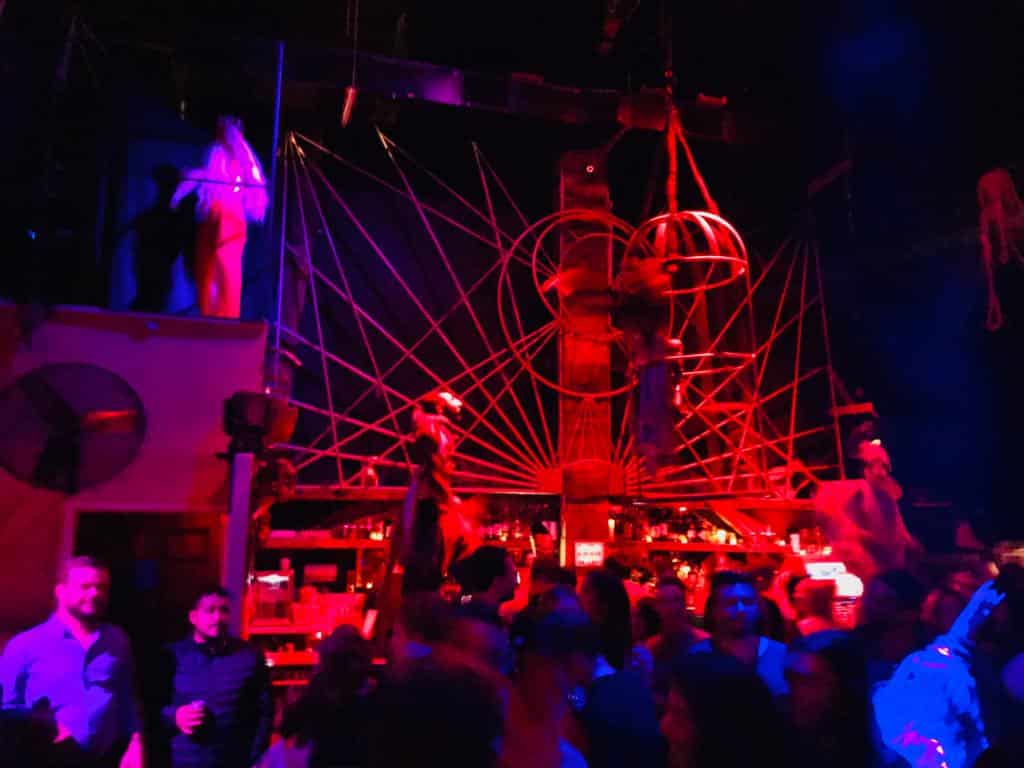 Most gay bars and clubs are packed from 10 pm until into the early morning, with a mix of tourists and locals depending on where you go. The core of the gay scene is in the lower Manhatten and Mid-town area, so if this is a priority, you should try to stay here, but there are gay hotspots everywhere you go. Use our Gay New York City map at the end to help orientate yourself.
With a vibrant – and diverse – local LGBT community and a wonderfully gay-friendly liberal populace, you can imagine distinguishing 'gay bars' can something difficult, which is fabulous since you know you will be welcomed as you are basically everywhere here. For the following gay venues, however, we were looking for rainbow events, exceptional recommendations, and spots specifically marketed towards gays.
We are sure you will not be disappointed.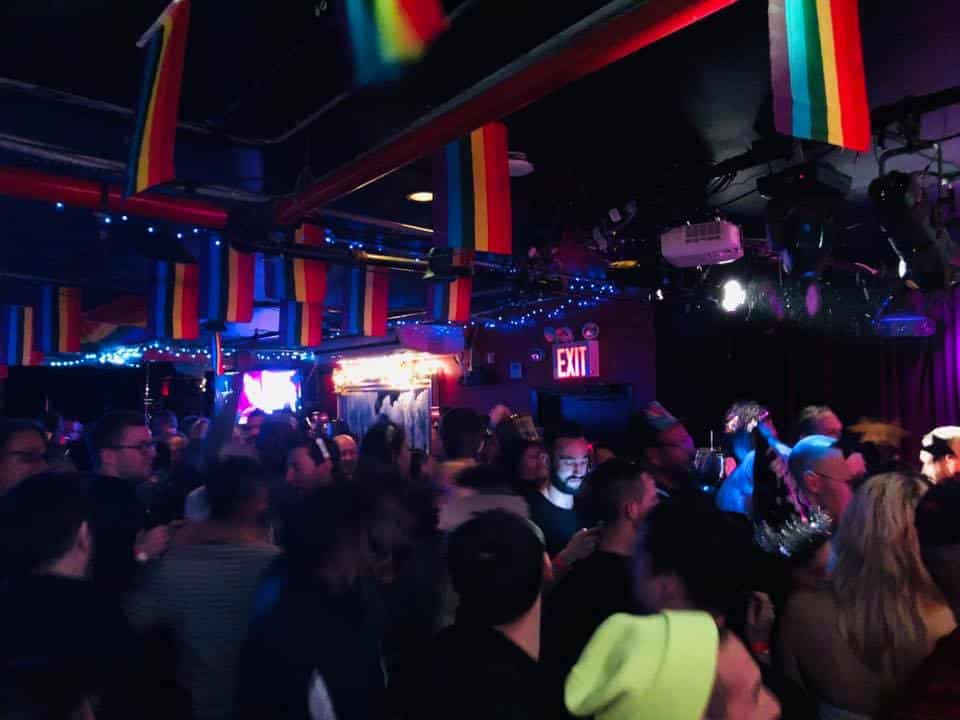 East Village Gay Bars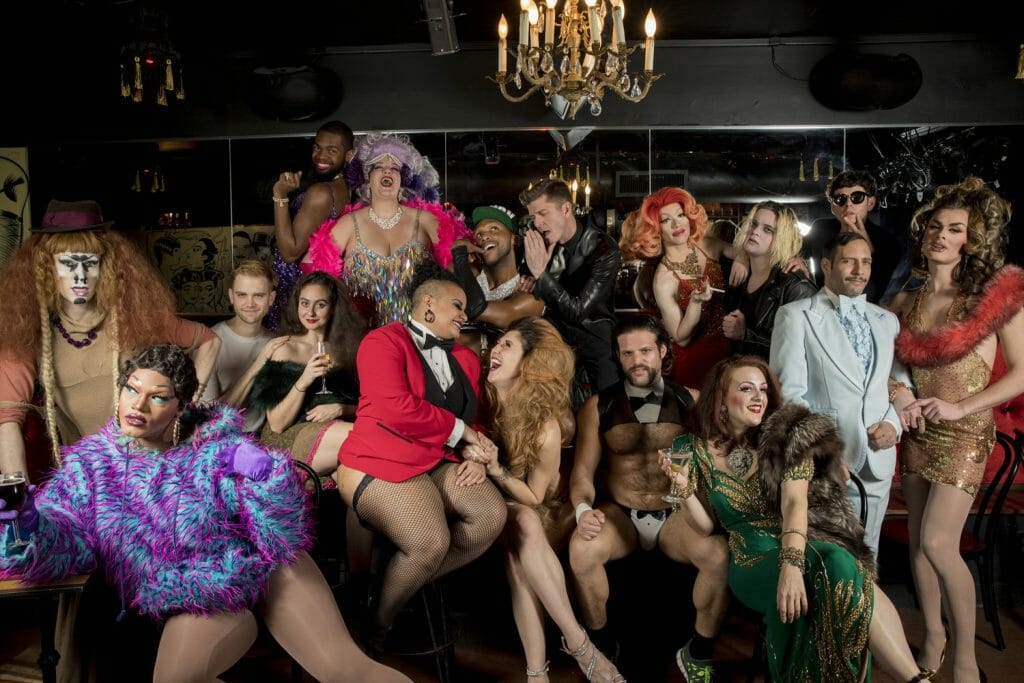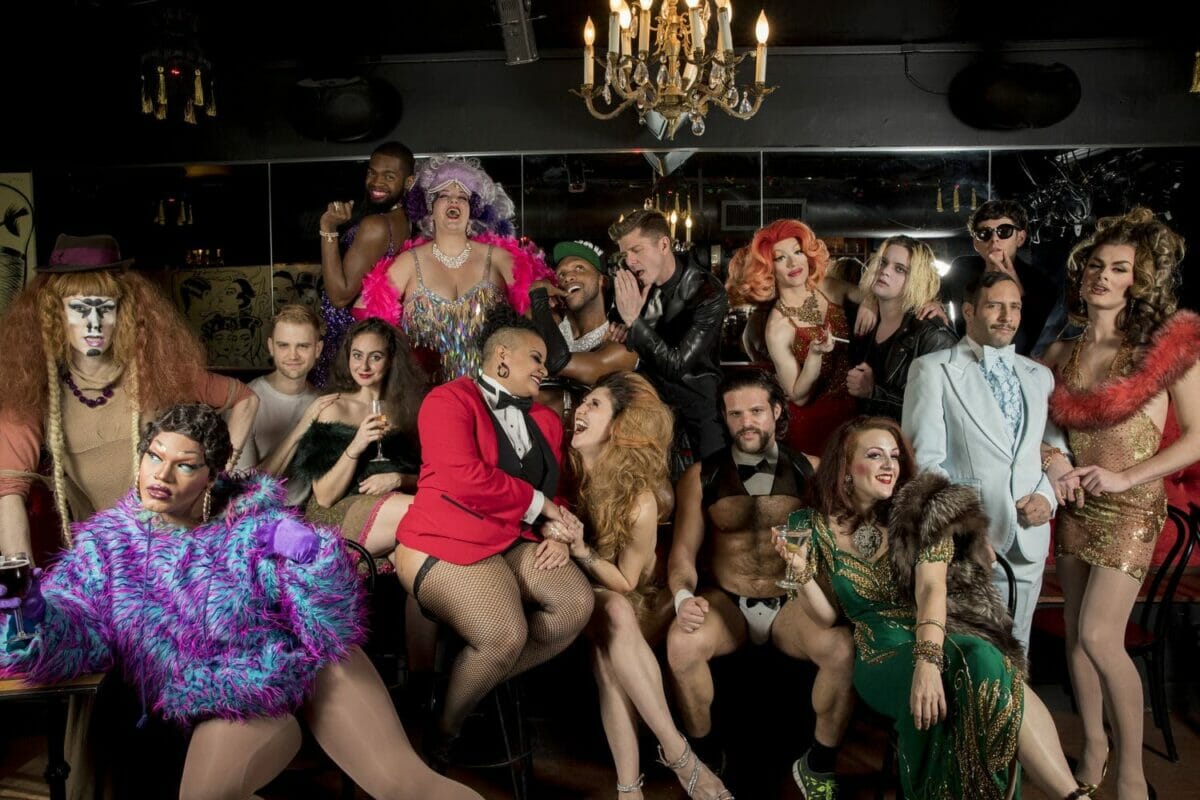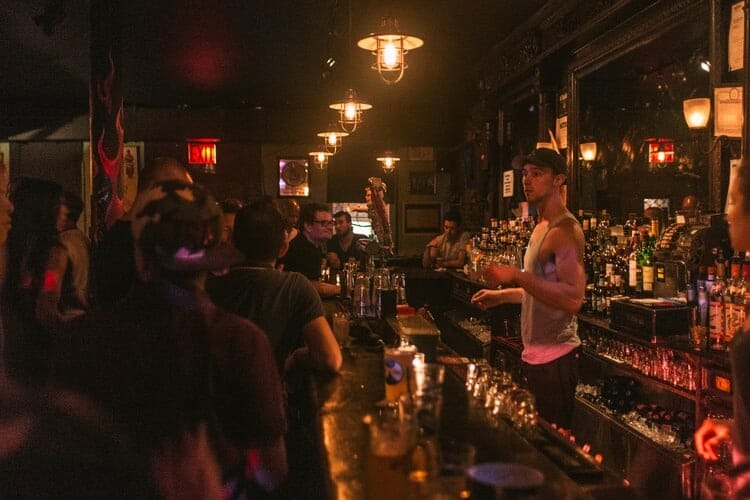 West Village Gay Bars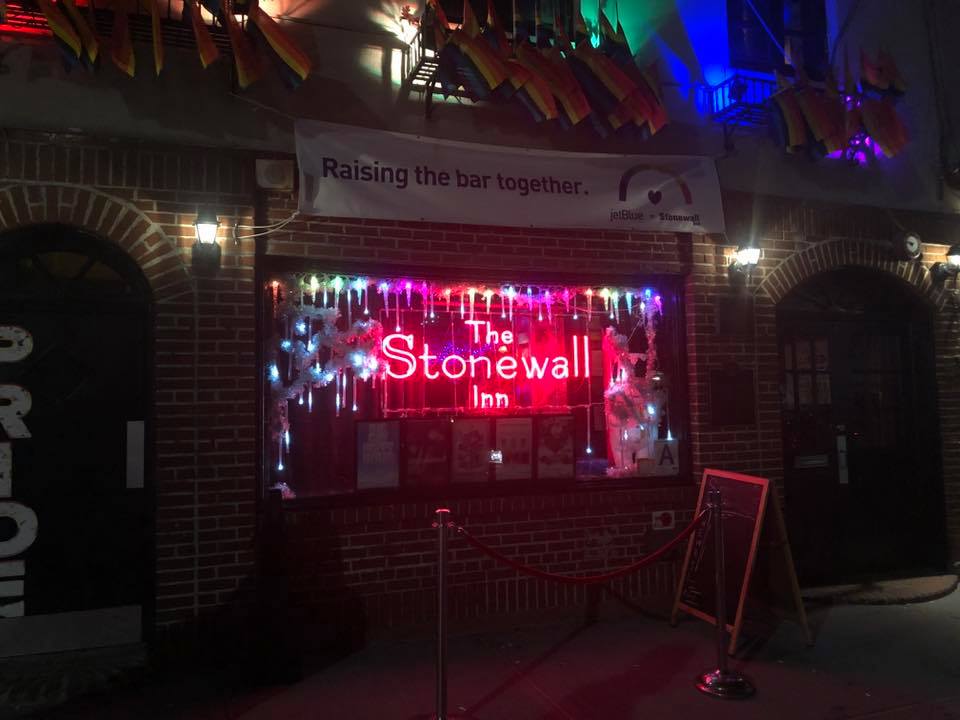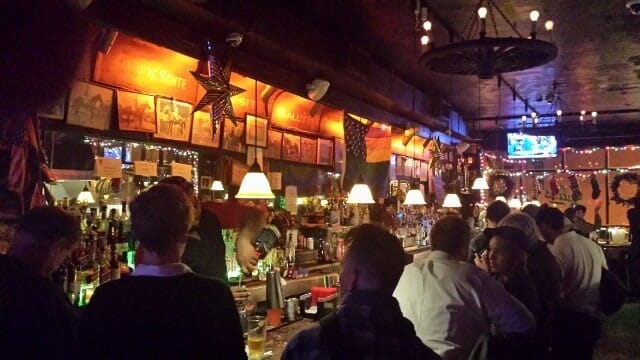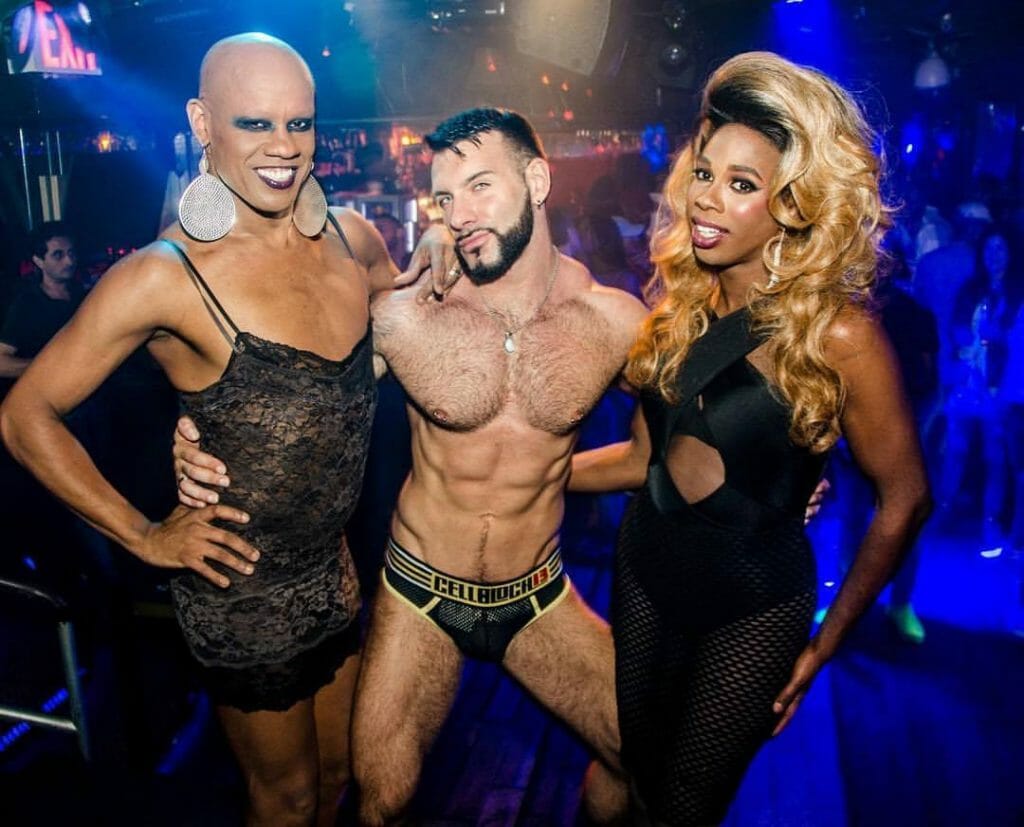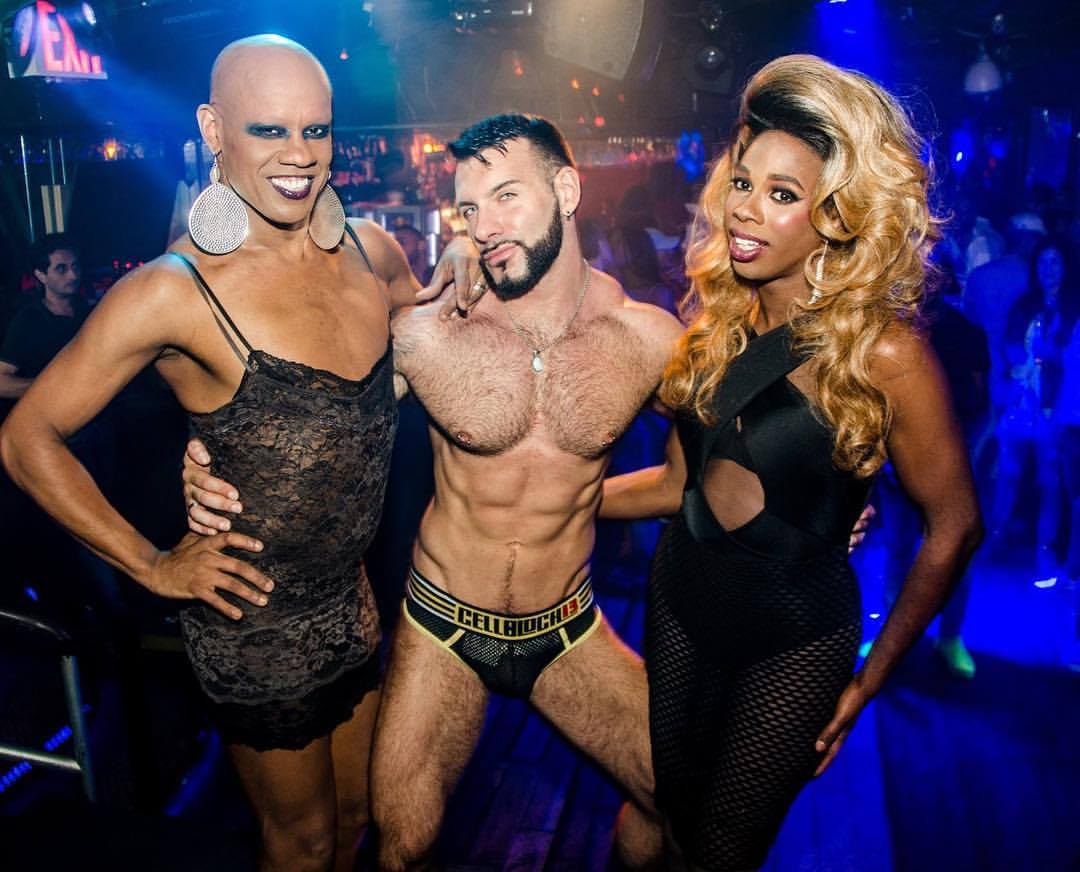 Gay Bars in Hells Kitchen / Meatpacking District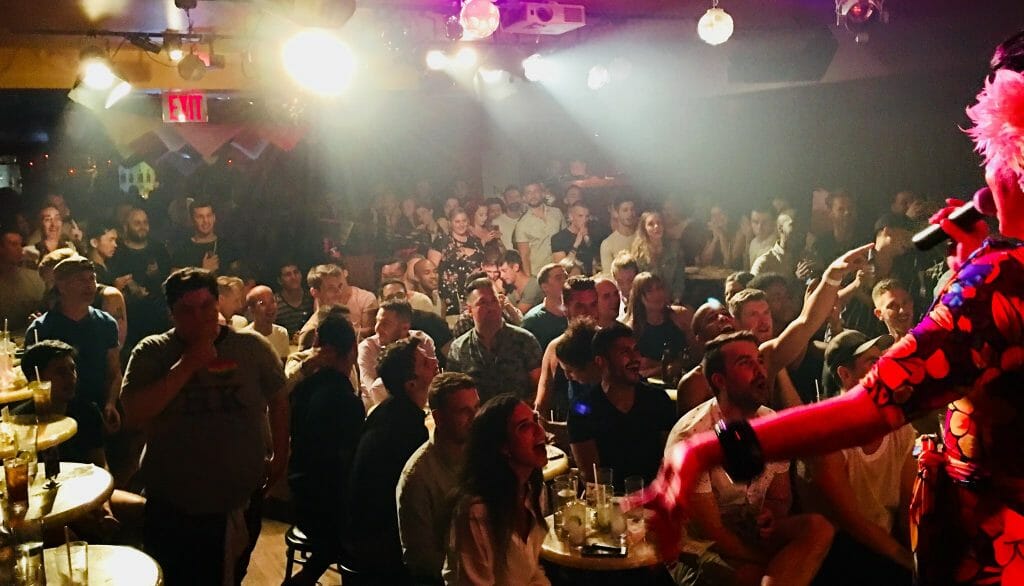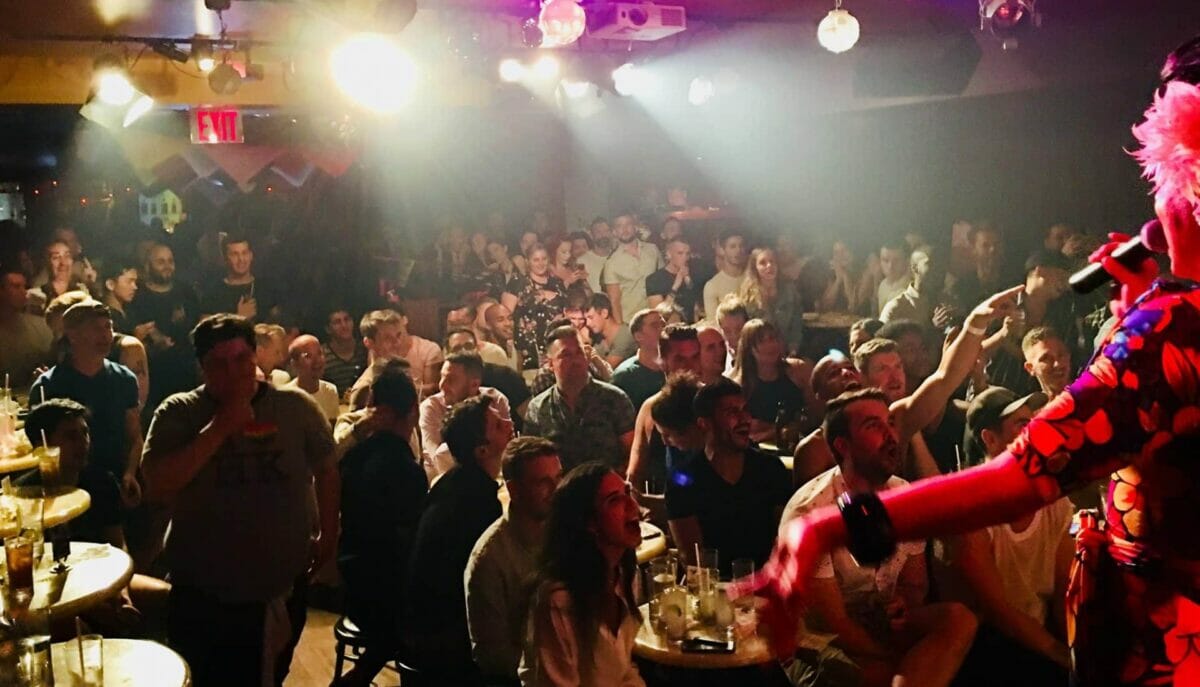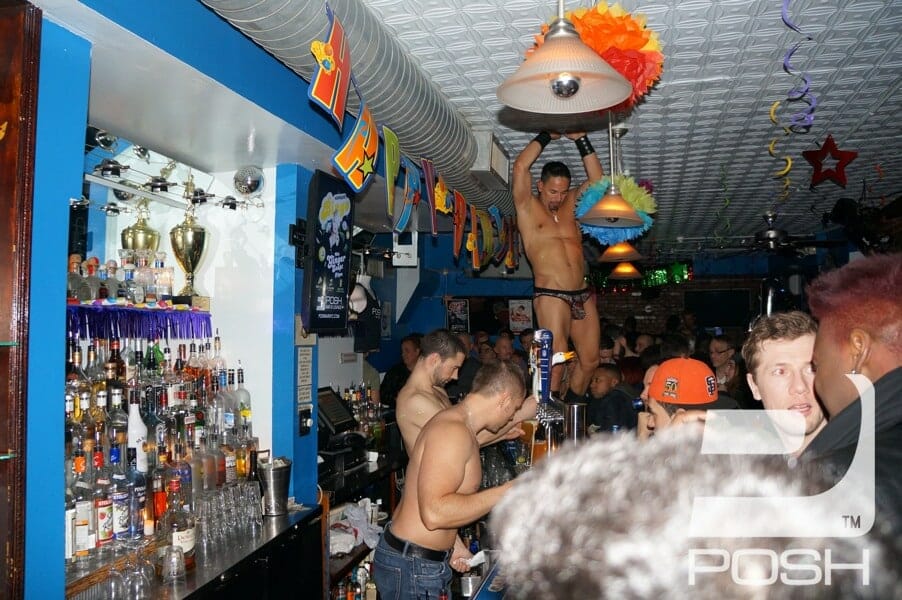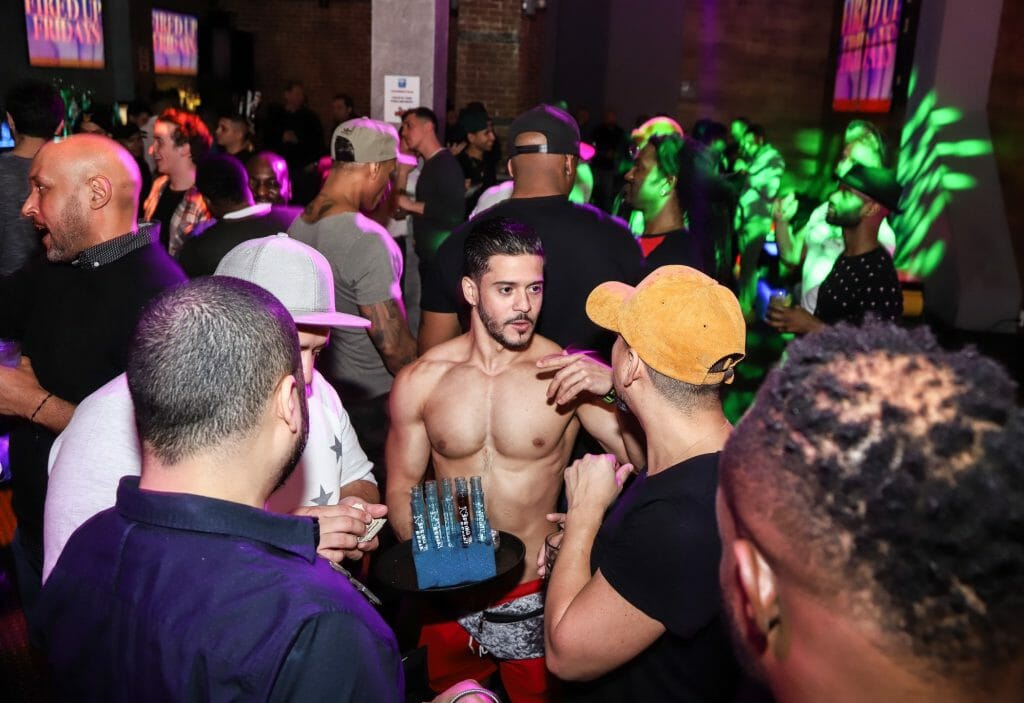 Gay Bars in Chelsea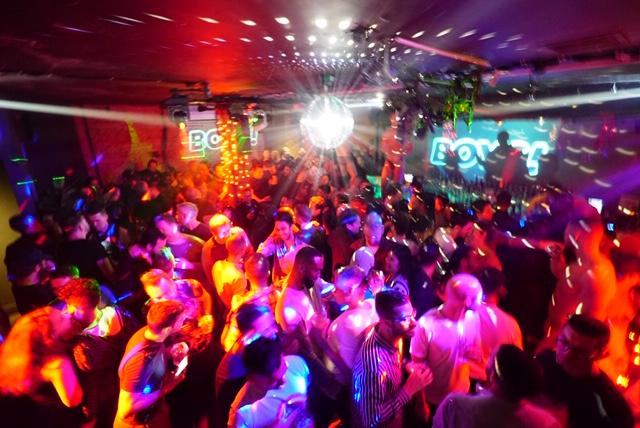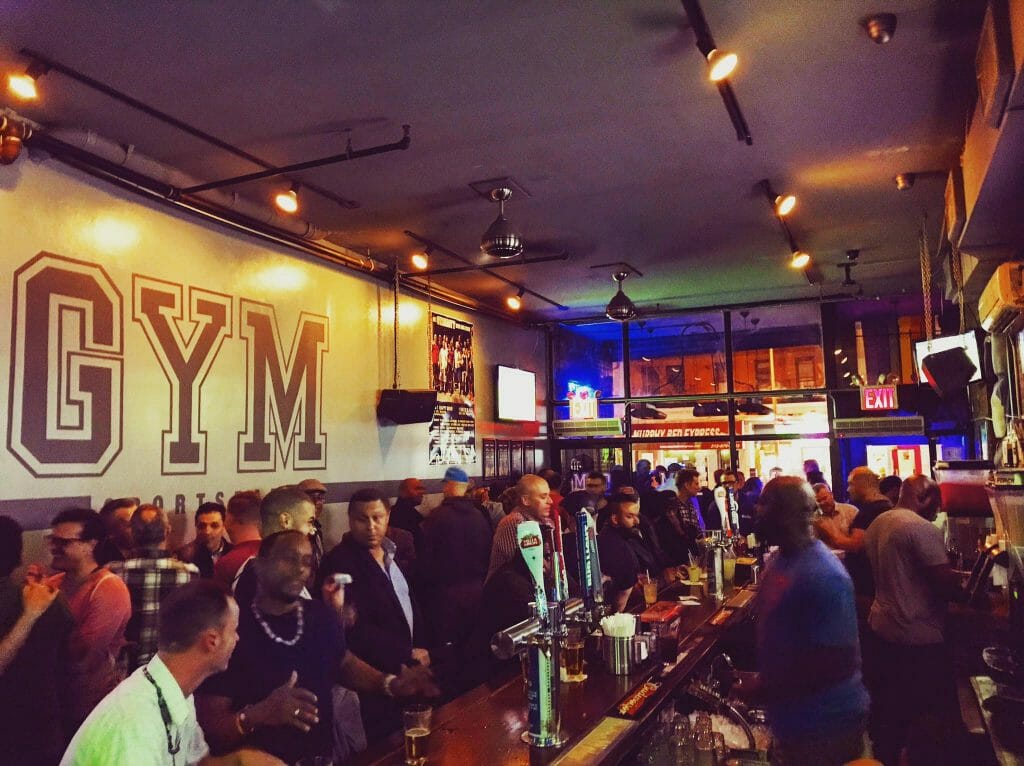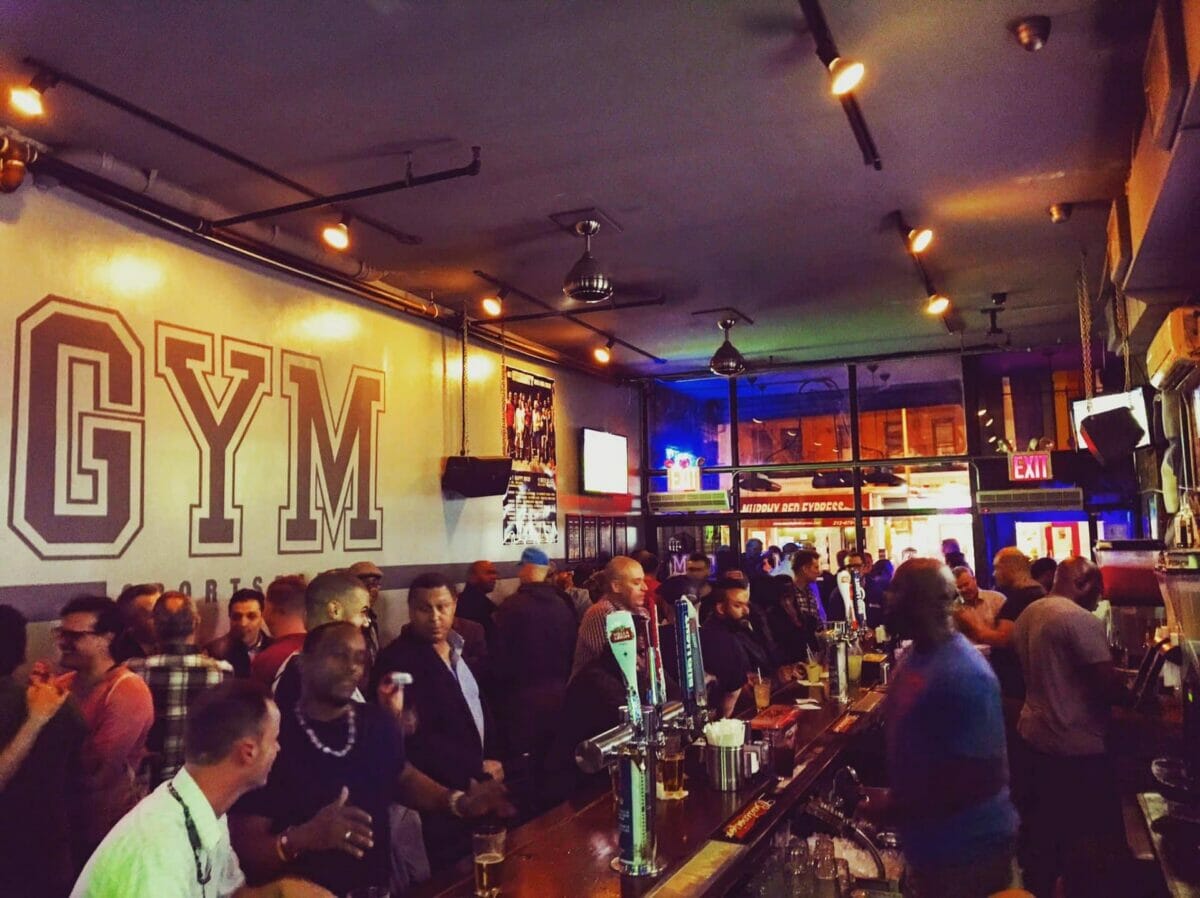 Other Gays Bars In Manhatten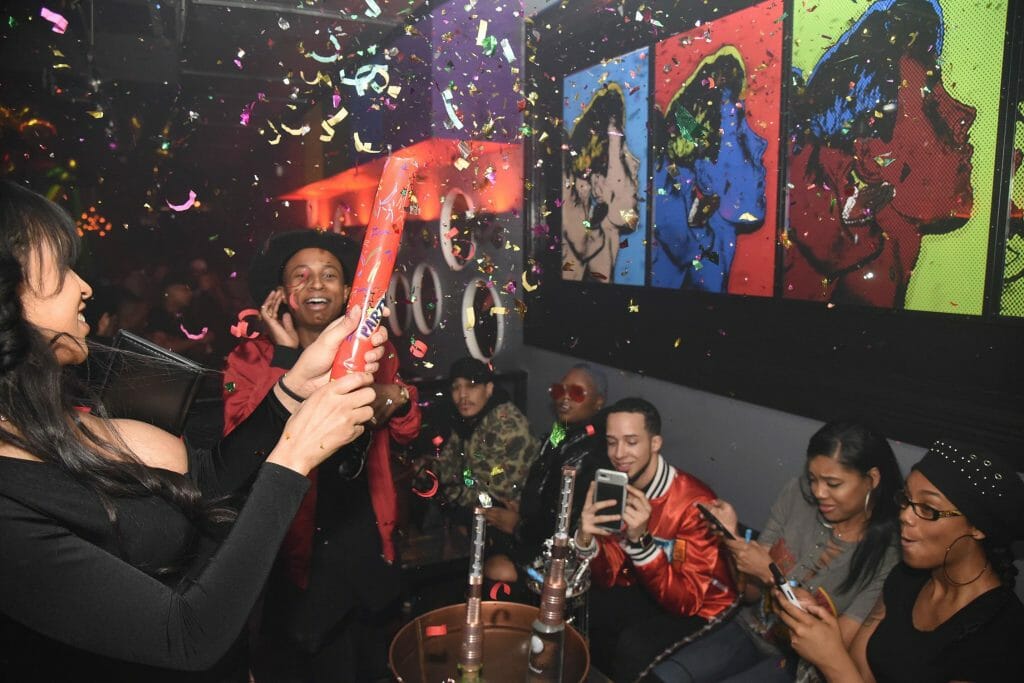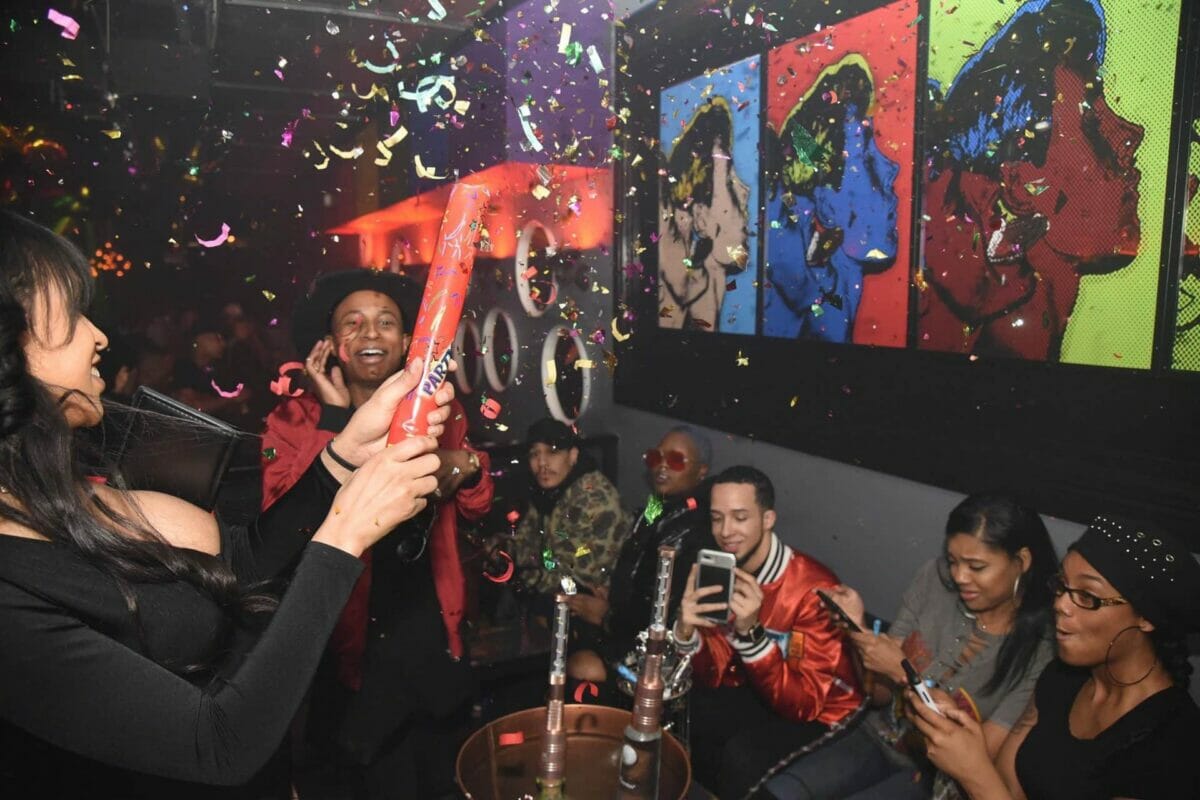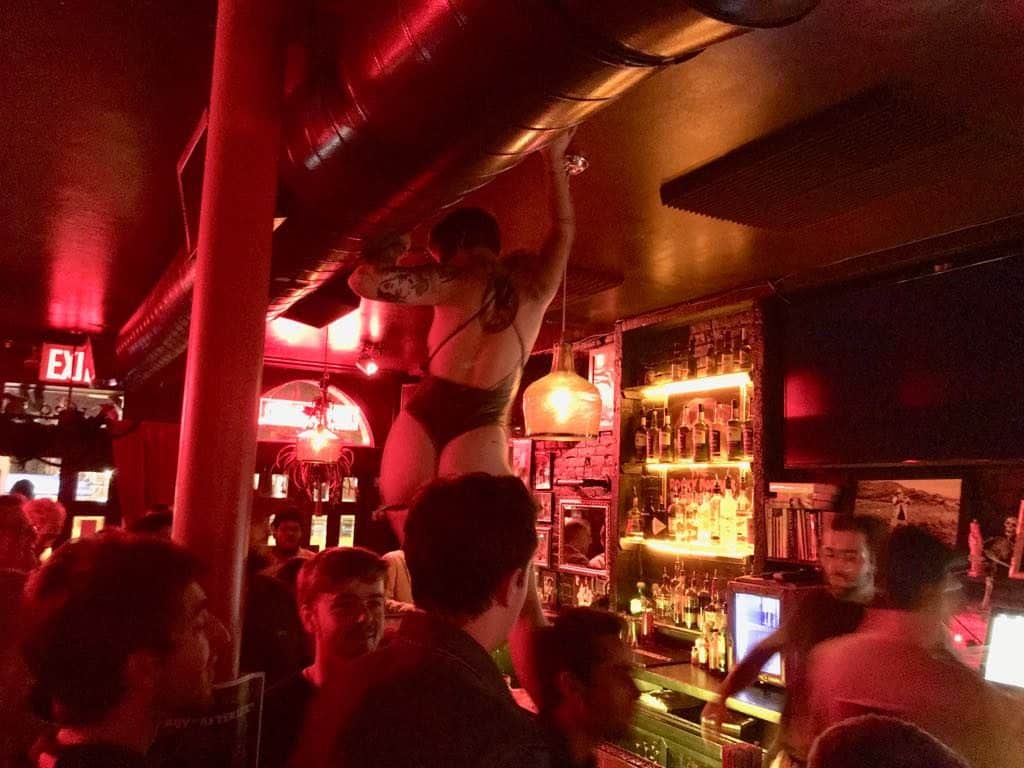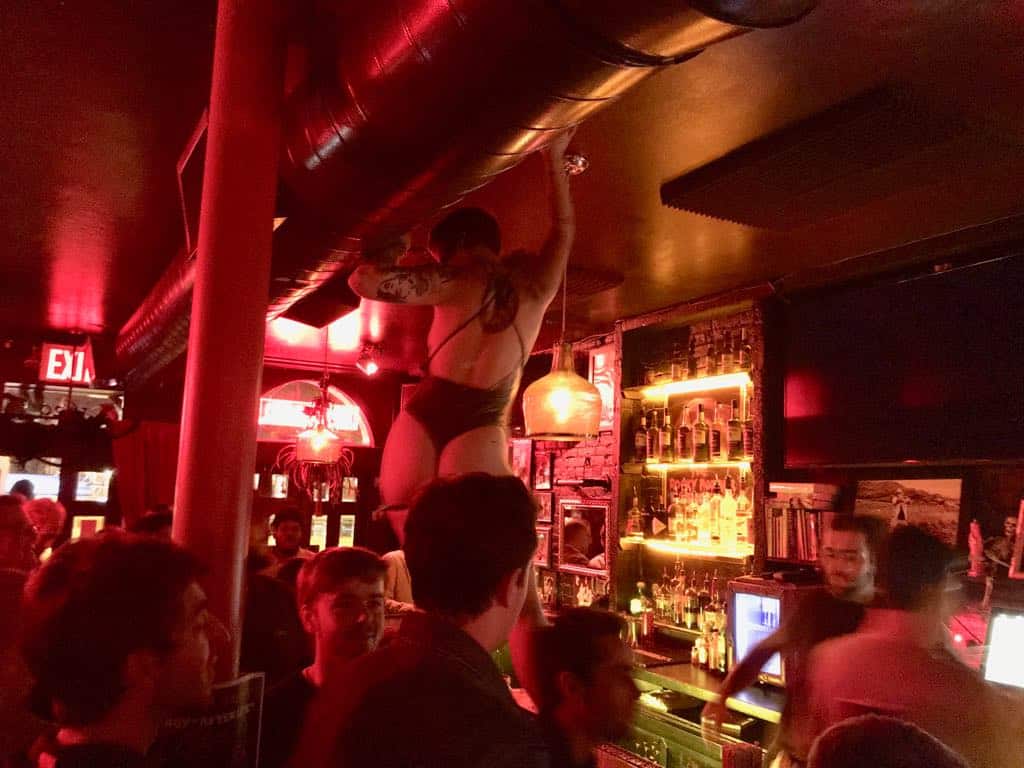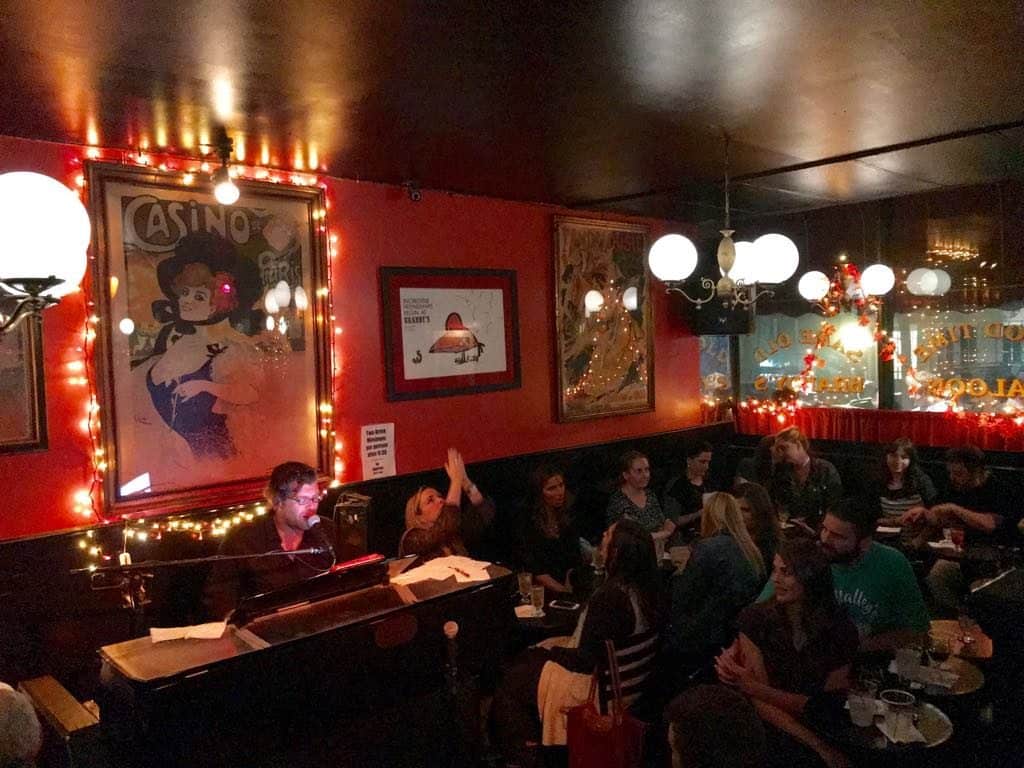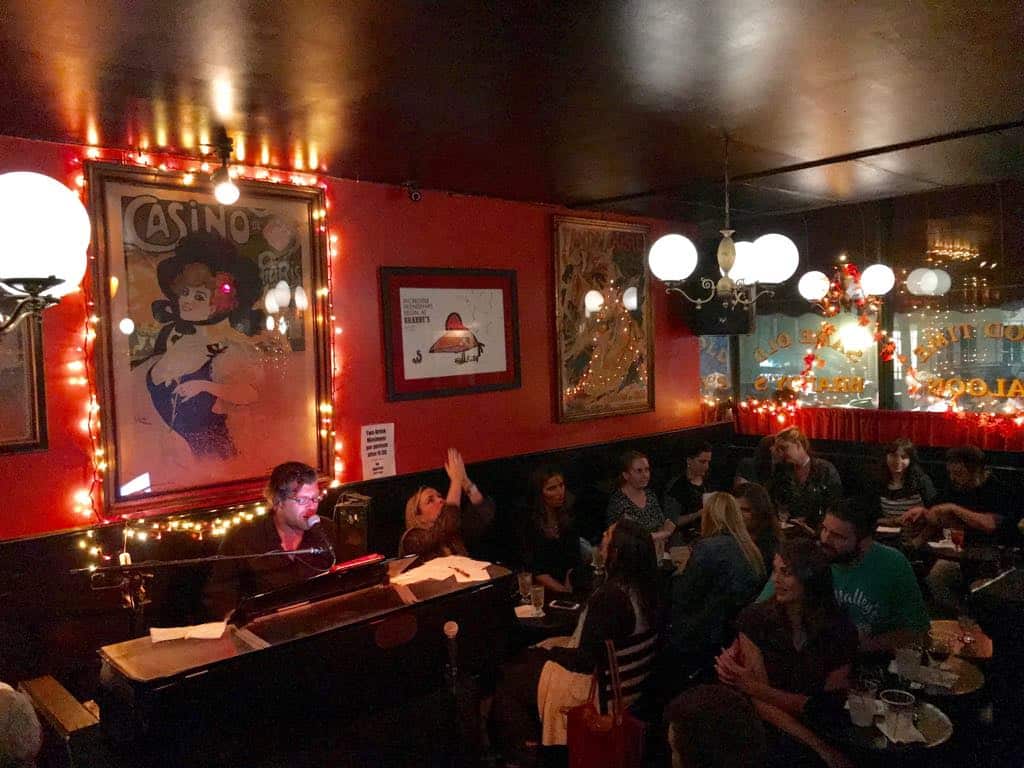 Gays Bars in Brooklyn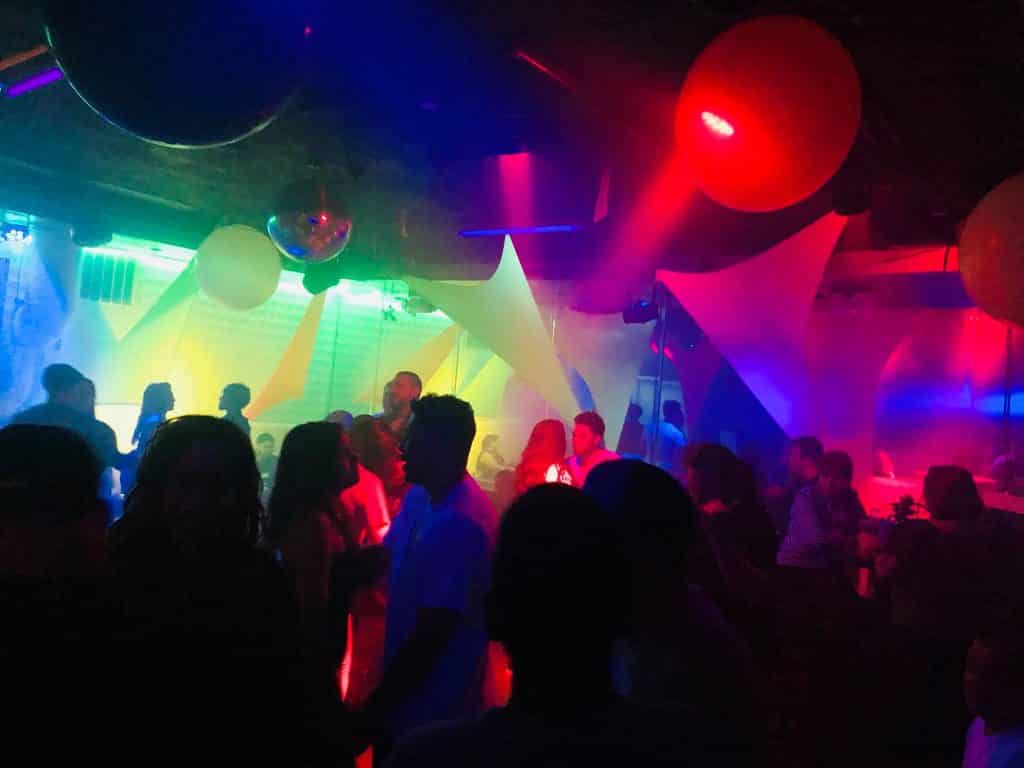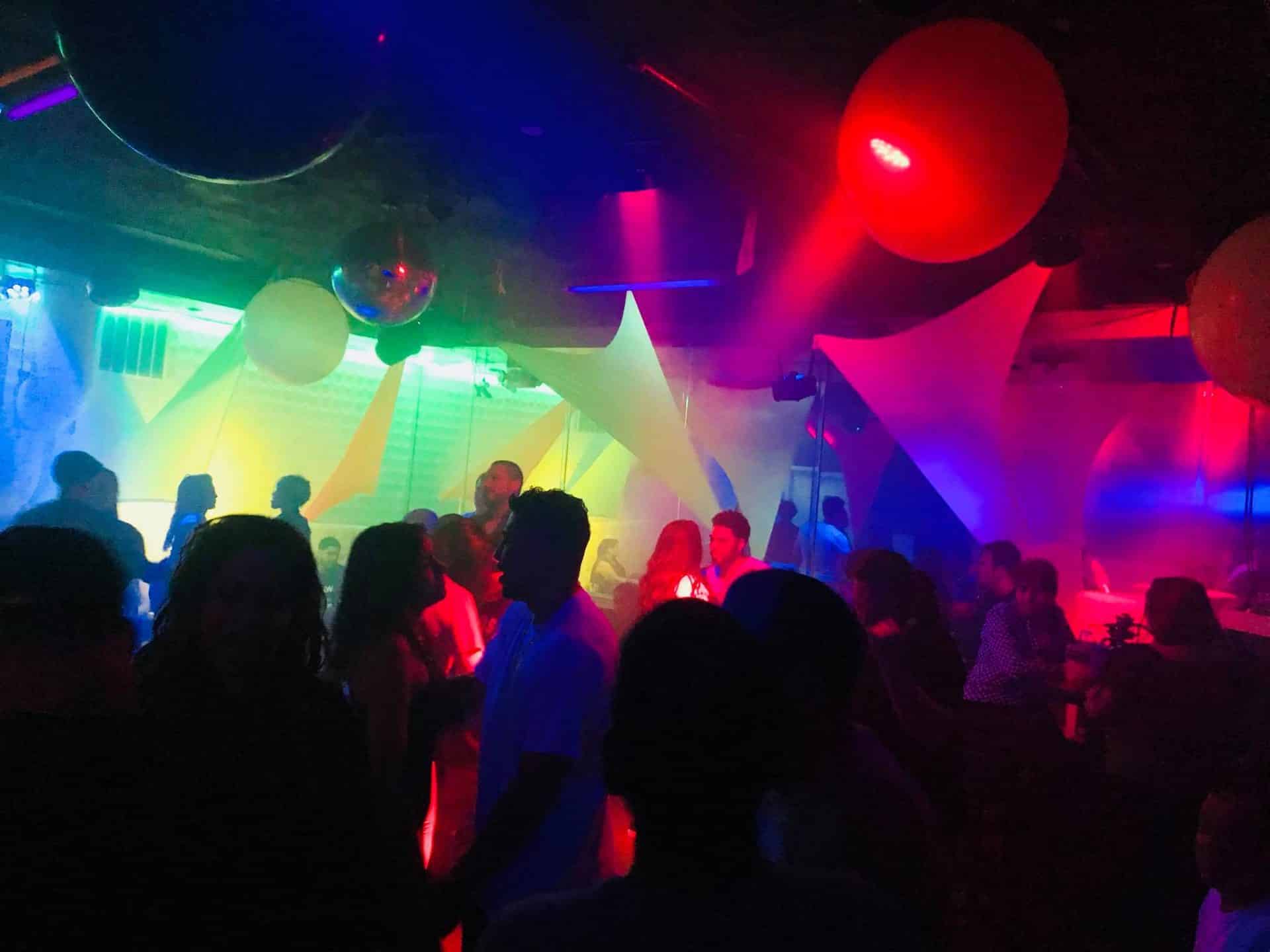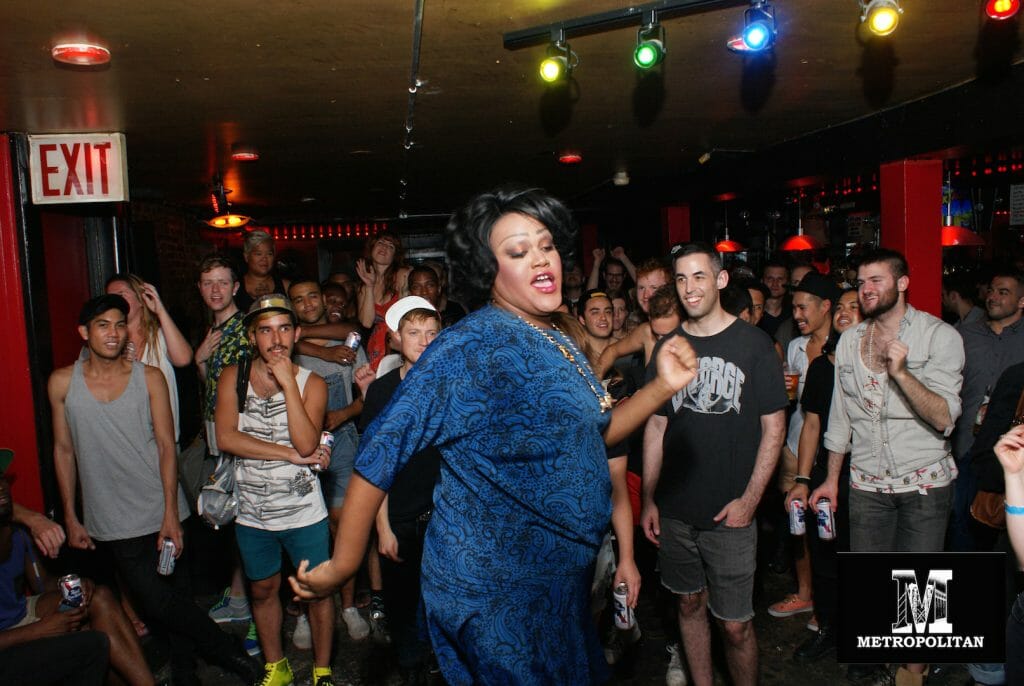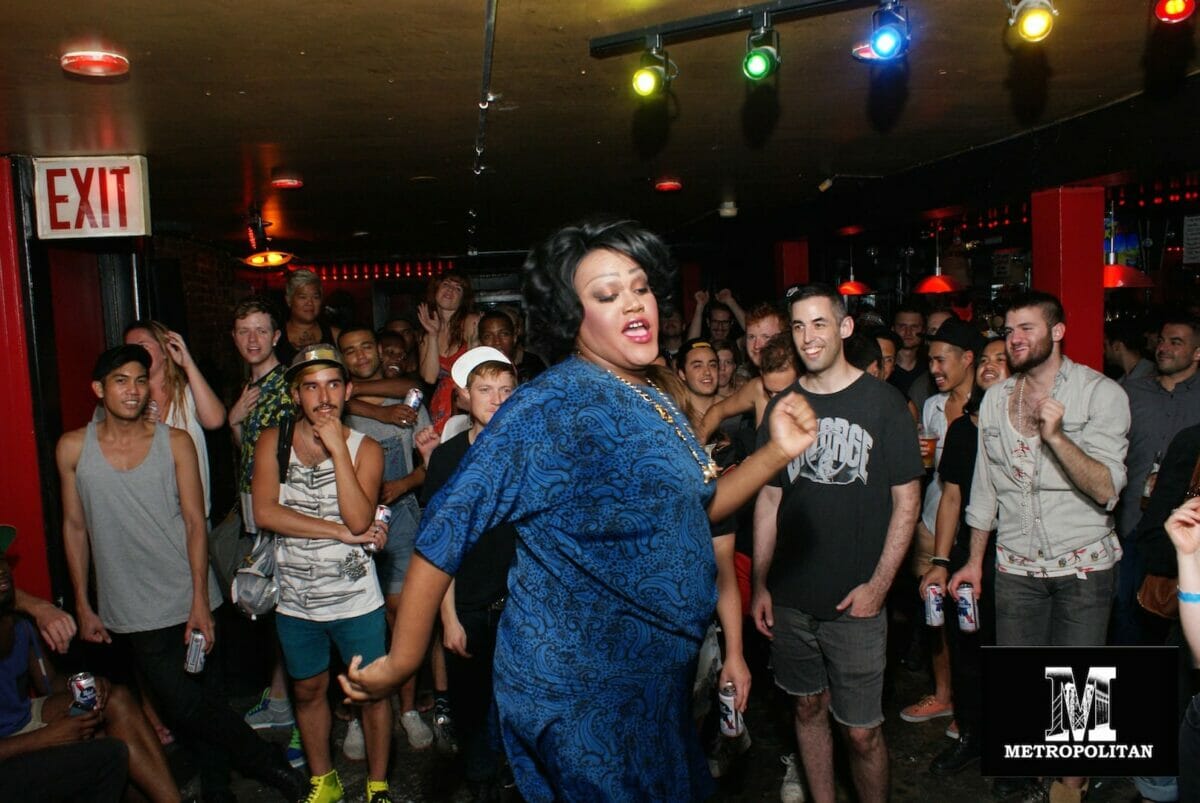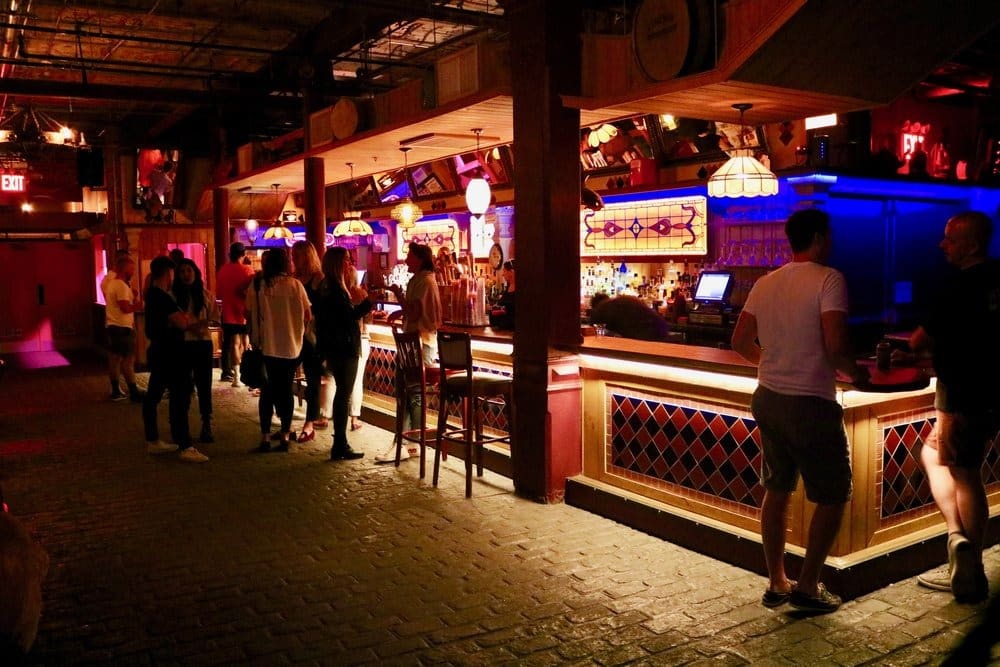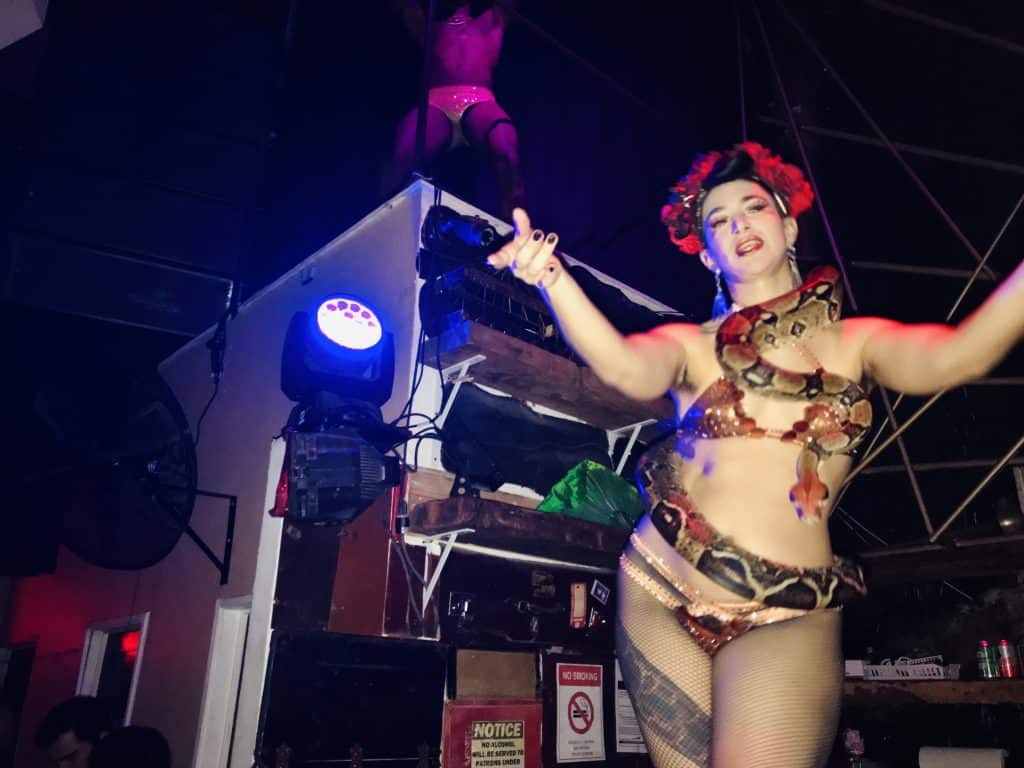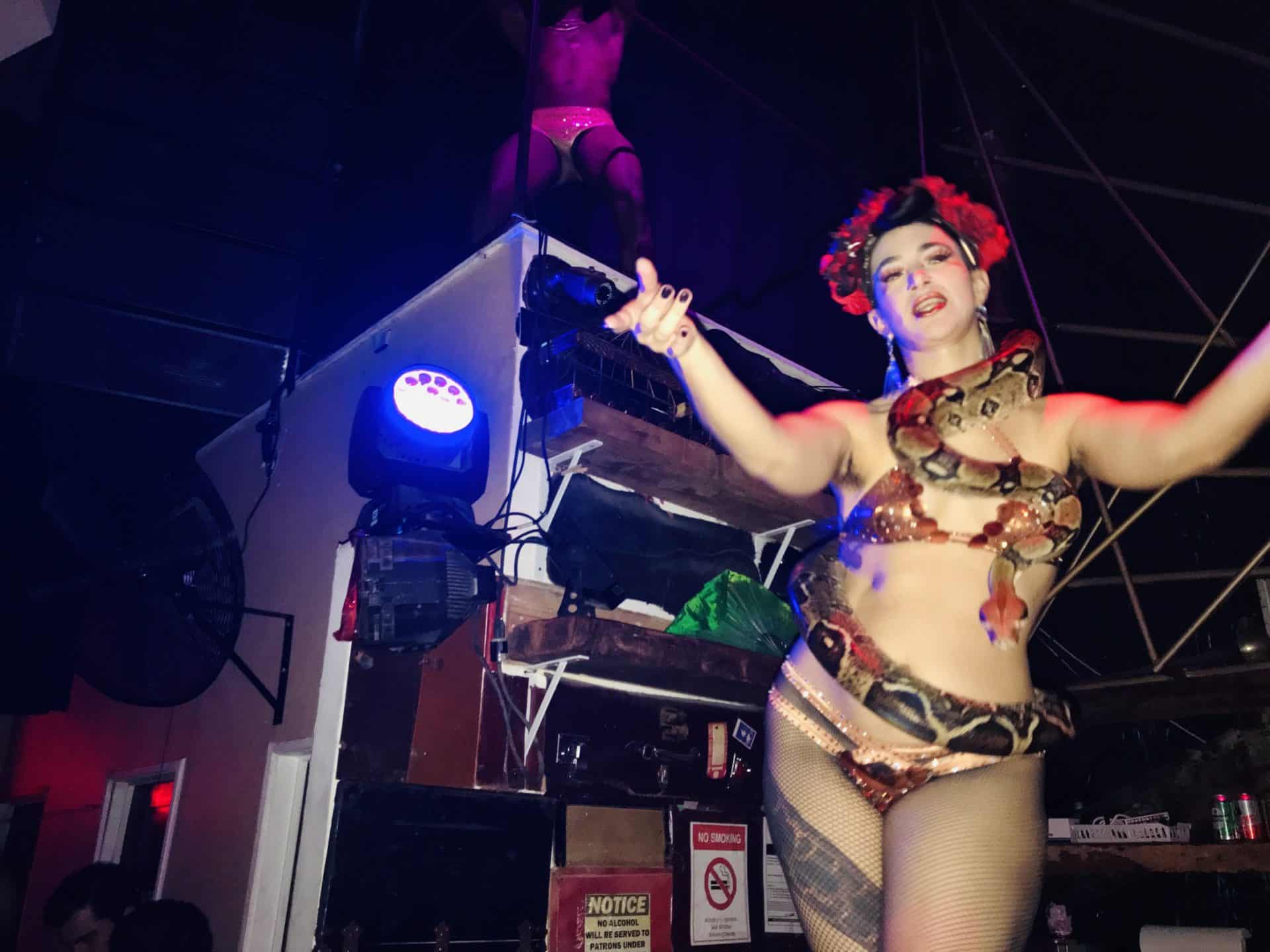 Other Gays Bars In Queens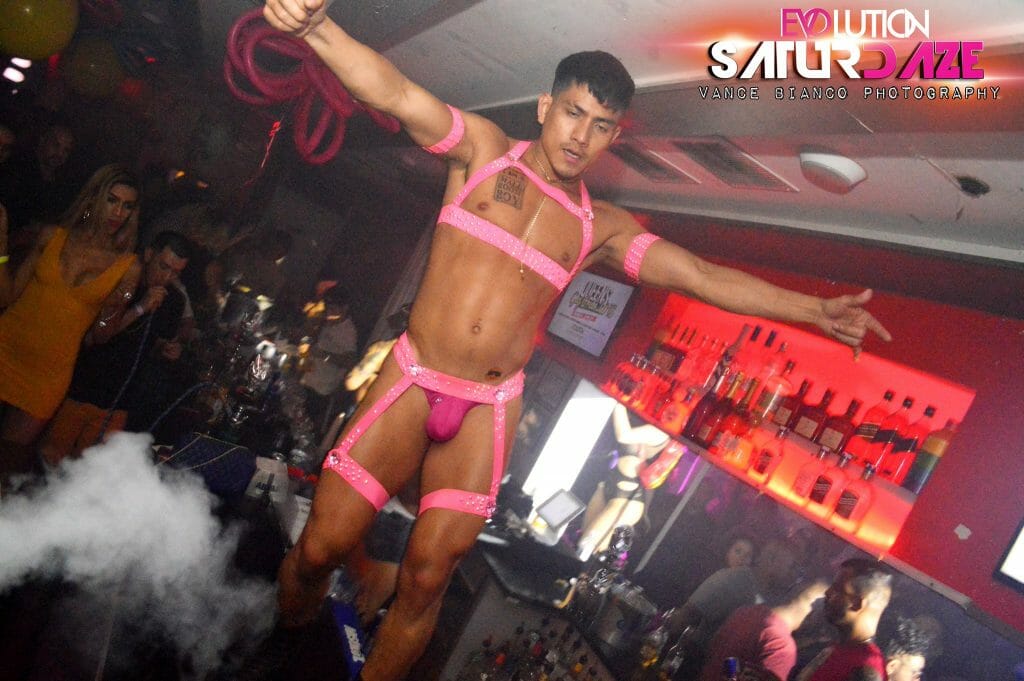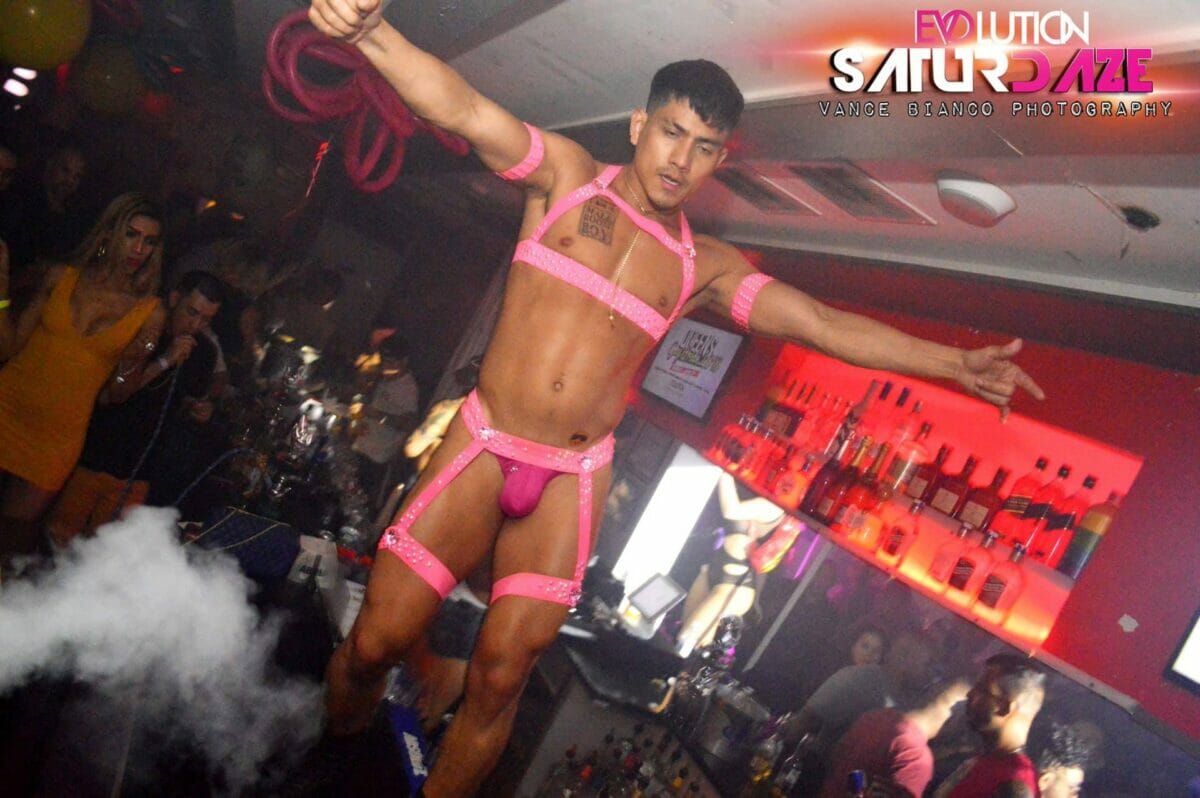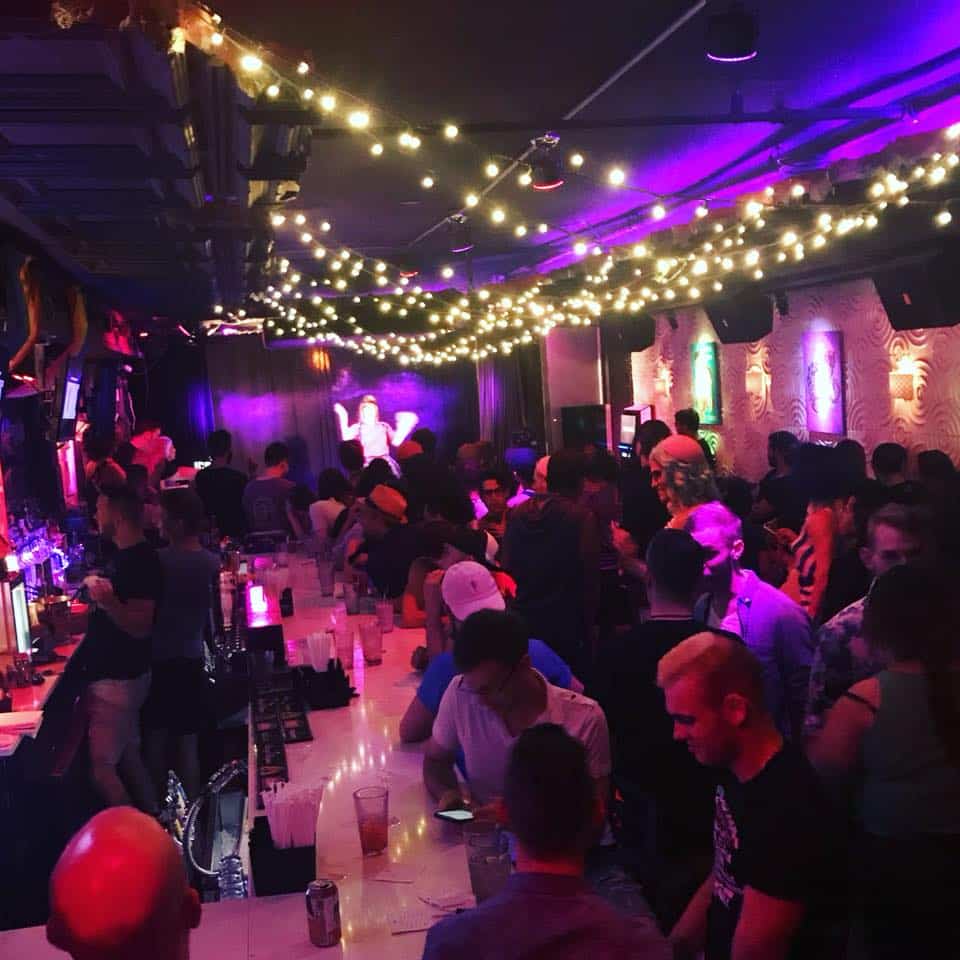 Lesbian Bars in New York City
Not many cities have devoted lesbian bars, but in Gay New York City you girls get lucky with one of the most vibrant lesbian scenes in the world. They really are the case of use it or lose it though ladies, and we can't tell you the number of similar spots we have seen come and go over the years. Luckily they are all pretty great so you're probably going to love them!
Ginger's Bar – A relaxed lesbian bar with a very neighborly vibe in Park Slope Brooklyn. Boasting a daily happy hour, casual outdoor patio, pool table thanks to happy hours, a pool table, jukebox, and a huge outdoor patio. Cheap, cheerful and full of character.
Henrietta Hudson – Manhattan's number-one lesbian bar for 25 years, Henrietta Hudson is the ultimate destination for lesbians and the gay-friendly community, 365 days a year. Lesbian-owned and operated—now and always—Henrietta Hudson is renowned across NYC and the world for its friendliness, free spirit, and ever-inviting atmosphere. Their two full bars are stocked with a selection of liquors, wine, and beer and expertly tended by attractive and charismatic bartenders. Happy Hour (4—7 p.m., seven days a week) offers discounted drinks, while an ever-changing selection of mixologist-created cocktails is available. First-time visitors frequently become lifetime regulars at Henrietta Hudson, thanks to the welcoming vibe, constant influx of diverse and beautiful patrons, intelligent and sexy bartenders, exciting roster of events, and inclusive spirit. The bar is age- and gender-diverse, gay-boy friendly, and tourist-accommodating. There's something vibrant and new every day of the week at Henrietta Hudson—world-class DJs spinning for sexy and enthusiastic crowds, stimulating evenings of cocktails and conversation with old and new friends, electric evenings of world-class flirtations, and countless chances to meet someone special. So why not stop in and say hi?
httpv://www.youtube.com/watch?v=90676990
Bum Bum Bar – An old-school lesbian bar in Woodside Queens catering for a butch-femme, predominately Latina lesbian clientele. Friendly with plenty of sultry salsa dancing, great vibes, and beautiful queer people – the long subway journey might keep the less dedicated away from other boroughs, but we think it is worth the trip out! Oh, and its pronounced 'Boom Boom'…
Q-Girls – A classy alternative to the NYC lesbian bar scene, Q-Girls has been providing a venue for women 35+ to meet and socialize for 15 years. They find spots around NYC that offer the lesbian community a safe space to connect, dance, enjoy a cocktail, with access to a full food menu. Q-Girl's mission is to offer enjoyable events where women can socialize with other like-minded women.
Cubbyhole – A long-time NYC gay village haunt most popular with lesbians but open to all. With eclectic décor, a mellow but very friendly crowd and a roaring good time to be had, why would you not check it out! Cubbyhole isn't preoccupied with being a lesbian bar however so feel free to take your friends!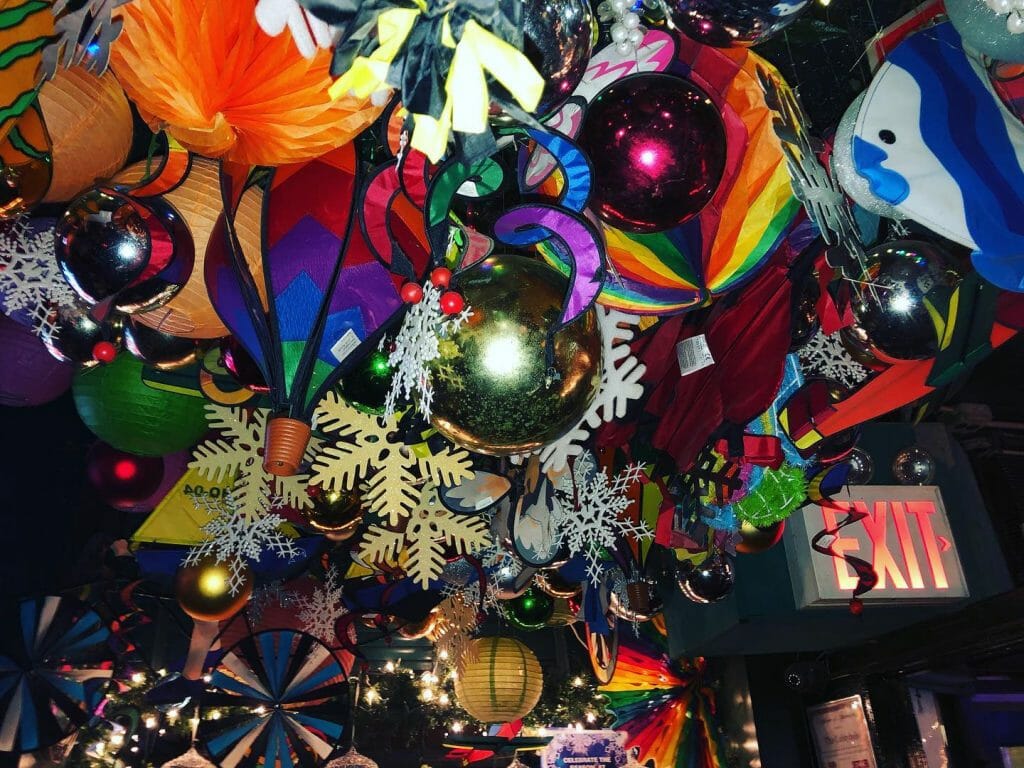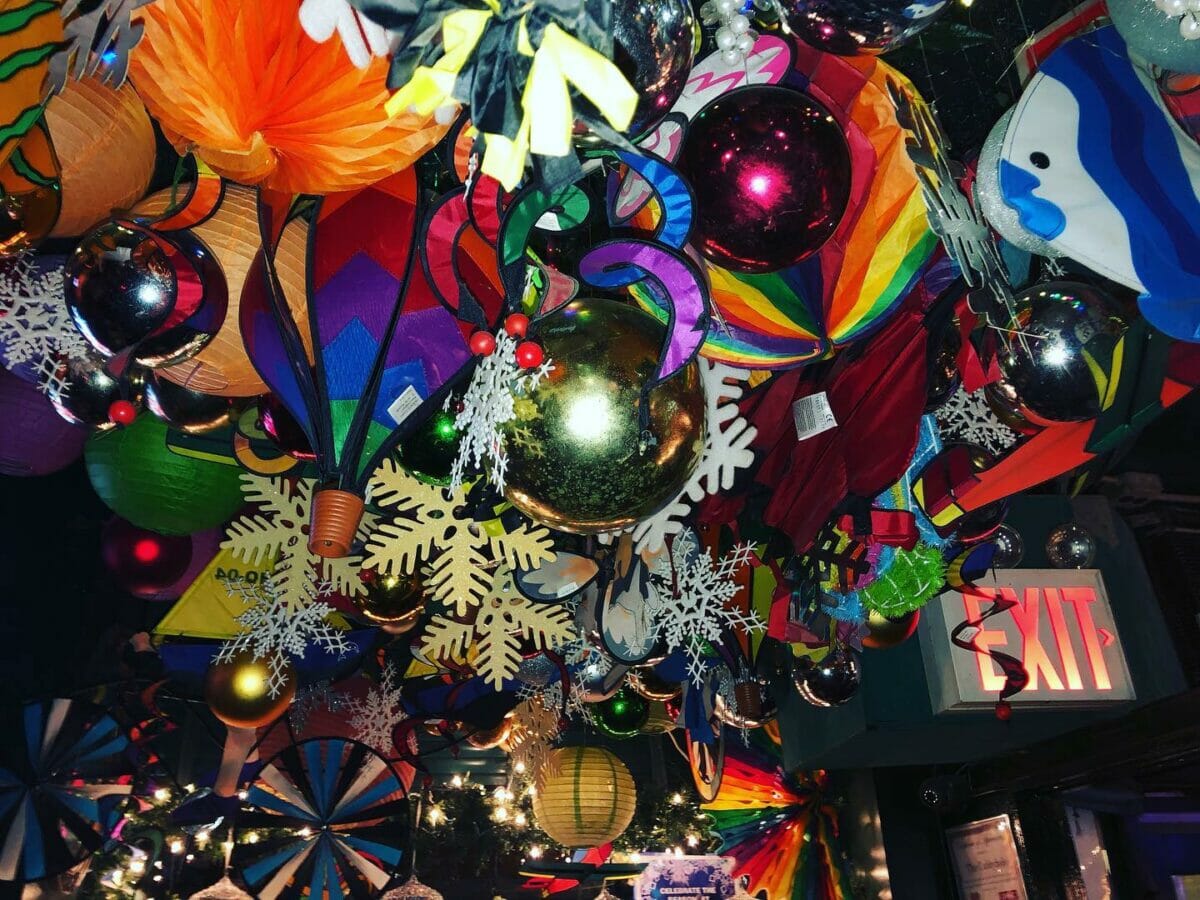 Gay Sex Clubs & Bath Houses in New York City
Even though New York City is a fabulous gay vacation destination there are only a few gay sex venues here – and all of them are pretty terrible. We really don't recommend visiting any, except perhaps Paddles if you are feeling bit kinky.
If your visiting from outside of the USA you should know that the gay sauna culture is not very prevalent in the USA and in no way as popular or as high-quality as you might find in international destinations such as Bangkok, Barcelona, London, and Paris. New York, however, much like San Fran, closed all of these gay sex locations in the wake of the AIDS crisis and it has never sprung back – because local regulations discourage them, hook up apps remain popular and real estate costs are simply too costly.
With such a high LGBT+ population, you just know there has to be pretty of action going down here – and you can join in by either downloading a gay hook up app, going to the last New York City bathhouse or checking out some of the more cruise orientated gay bars.
West Side Club – A social relaxation club for gay and bisexual men conveniently located in Chelsea since 1995. It can be filled with hot guys, but there is no sauna here and its basically just small rooms, a lounge, and bathrooms. Honestly, one of the worst cruising places we have tried in the world and in this case you really are better using hook up apps if you can host. Otherwise, West Side Club is open 24/7, 365 days of the year.
East Side Club – From the same owners as West Side Club, but only marginally better since it is near the UN and you sometimes can meet interesting international guys here. Expensive, with a steam room that is basically never operating, dirty, sad and just not worth it. Sorry boys, we are a big fan of hot and steamy fun, having trying cruising clubs everywhere from Cape Town and Melbourne to Seoul and Copenhagen, but these are just some of the absolute world. Just avoid it.
Northern Men's Sauna – Much cheaper than in Manhattan, the crowd at this Queen's gay sauna can be hit or miss but normally busier after work. All nationalities, sizes, and ages can be found here – and a few rent boys. At the end of the day however it is still very dirty and dated, with the steam room and sauna never seeming to be in operation.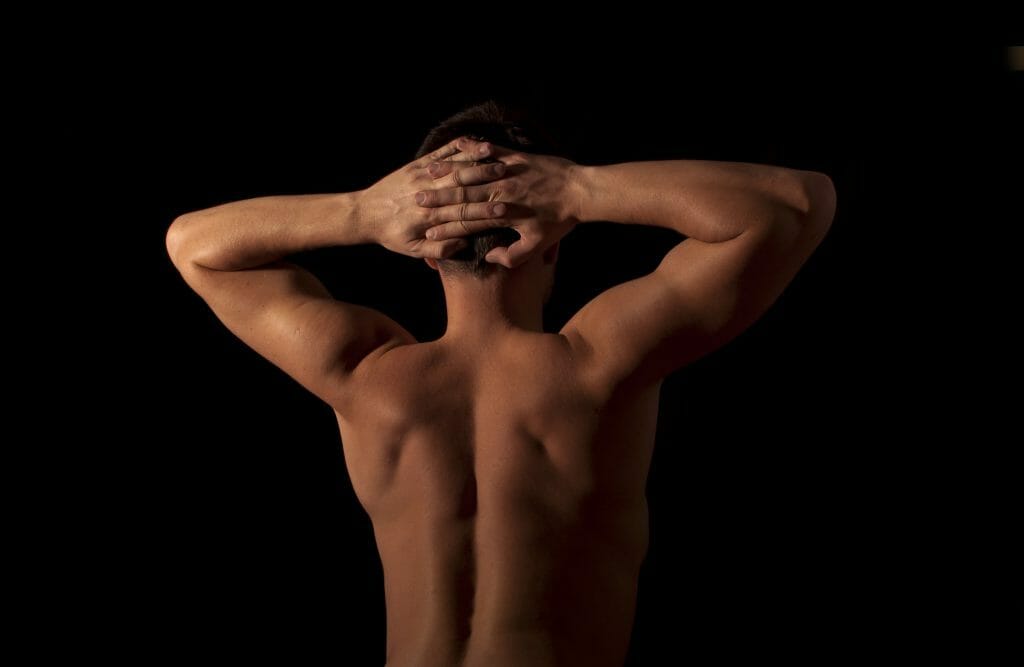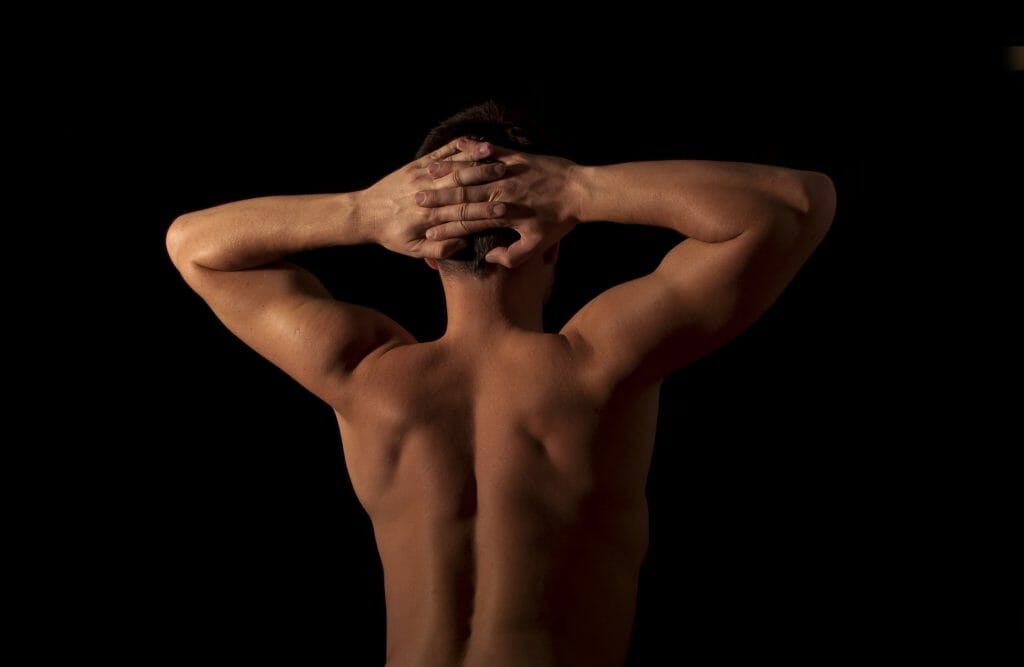 Queen Sauna – A mixed venue which definitely has some cruising but plenty of straight guys can be found here too. Korean-run, it is the cleanest sauna in New York City with an area for sleeping and all facilities actually working. If you want a good steam, to nap and relax then its quite the experience… and if something more happens then view it as a bonus!
Paddles NYC – A sex club to get your freak on, for everyone into spanking and whipping, though other BDMS practices like bondage, domination, and submission are encouraged as are foot fetishes, cross-dressing and all other fetishes. A 5000 Square foot multi-level state of the art location with over 30 pieces of equipment, everyone is welcome at different events but most men come after the gay clubs close on the weekends for Encore Men's After Hours Party (2:30am-7am). There is also a Bear Party on Sunday afternoons, underwear parties for men of color, spanking parties and more on their site. Not specifically for gay men, but very gay-popular.
Handsome NYC – Two erotic fantasy underwear events for gay men held at Paddles or RPG Playspace in Astoria Queens once a week. Because who doesn't want to dance around in a room filled with gay men in undies. It also organizes the once-a-month Incubus parties, a sexy night with a kinky twist for criminally seductive dudes.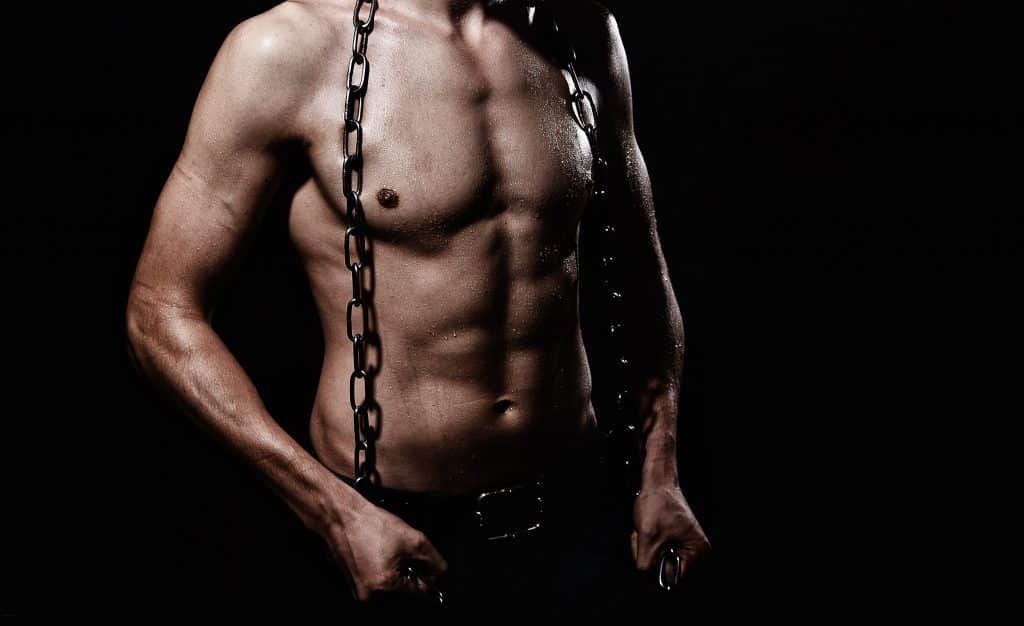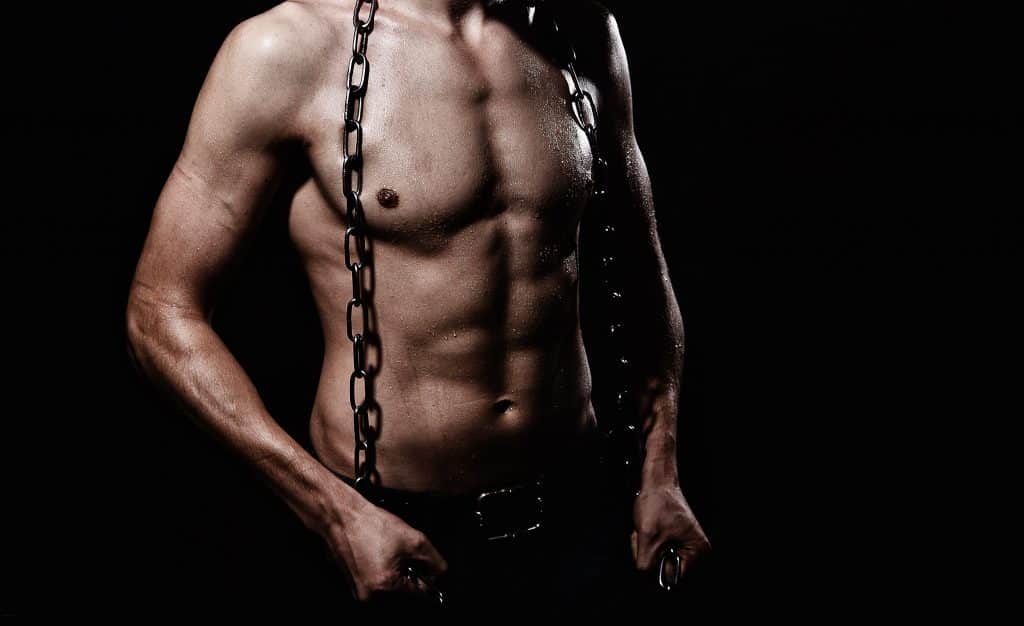 Gay New York City Map