Are you considering a move to LGBT New York, the city that never sleeps and one of the world's most diverse and vibrant city. Lucky you!
New York is home to the world's biggest financial center and is also the most expensive city in the world to live in. Living in New York comes with plenty of benefits, but for an individual in the LGBTQ+ community, it means living at the epicenter of the most prominent queer scene in the world, enjoying rich LGBT activism, being part of a liberal population, and enjoying an exceptional gay nightlife.
Yes, just like in New Orleans, Miami, Fort Lauderdale, and other fabulously gay US cities, there is an incredibly diverse LGBT scene here (if you know where to look), and this is something a gay realtor in New York can help you navigate as you find your new perfect home here.
There's no doubt that New York has and probably will be one of the world's greatest gay cities. However, we know moving to a new city presents distinctive challenges, and moving to LGBT New York City is no exception. Luckily, we've got your back.
Think of this article as a queer New York City relocation guide that will help you understand what you're getting yourself into when moving to this beautiful city. If you need a more night-life and travel-focused guide detailing all the LGBT clubs, parties, and more, check out our Gay New York City Guide!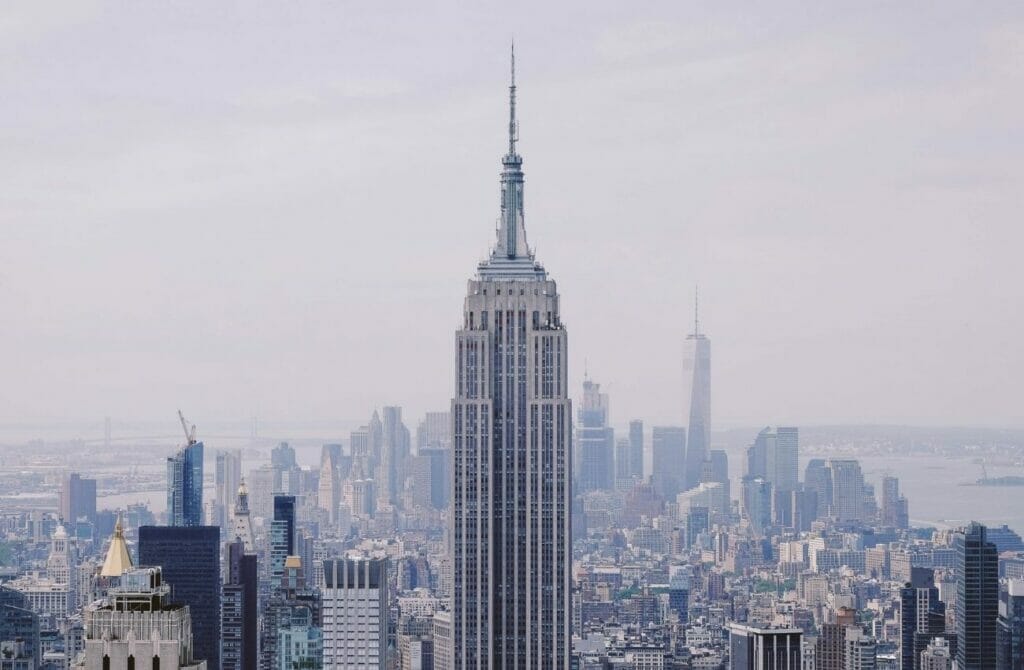 Highlights Of Moving To LGBTQ New York City
There are plenty of reasons why anyone might choose to live in New York. Whether it's the culture, job opportunities, and culture, packing your bags and moving here is worth it. Here's why:
Plenty Of Walking
If you're used to living in a city where driving yourself around was the norm, you're in for a rude shock. Unless there's a subway stop near your home, it would be best to get yourself some comfortable walking shoes. Most New Yorkers are used to walking a few miles a day while trying to get around.
It's a 24-Hour City
There's a good reason why New York is known as 'the city that never sleeps. 'Non-essential' services such as restaurants, gyms, and spas are open around the clock, and it's legal for bars here to be open between 7 a.m.- 4 a.m. Whether you're craving a Gatorade in the middle of the night or need an item from the drugstore, 2 a.m. is not a weird time to get it.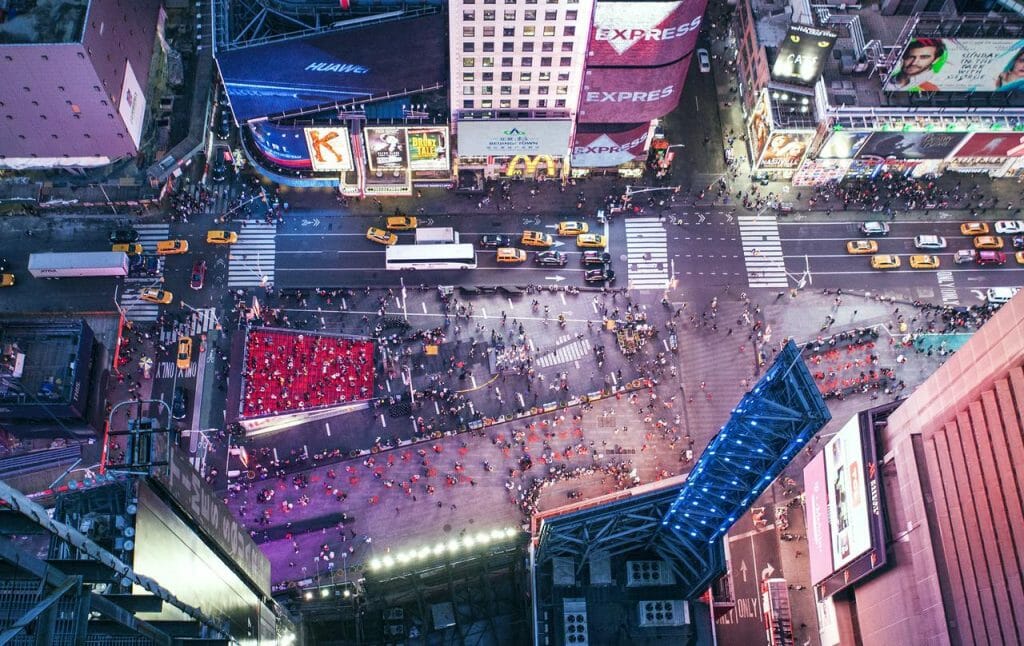 FOMO Personified
There's always something exciting happening in New York, and if you're looking for new experiences or adventures, it's easy to get carried away. Even though you might struggle to get over the fear of missing out, the most important thing to do is remember that you're here for a time and that you have all the time in the world to explore.
Finding Tranquility Here Is Possible
While New York is crowded, fast-paced, and incredibly loud, you have to believe us when we say that there are serene spots in this busy city. However, to experience the quiet side of this city, you have to keep your mind open to possibilities you aren't used to. The Ford Foundation has an atrium you would appreciate, and Greenacre Park has a massive green space.
Does New York Embrace The LGBTQ Community?
Years before Lady Liberty called New York home, the city welcomed immigrants from all parts of the globe searching for freedom, a better life, and an existence free of persecution.
People from all over America who did not feel welcome in their areas of birth would come to New York, where the city's diversity welcomed them and found a community they could call home. Not surprisingly, LGBTQ people were amongst those who would flock to the city. At the time, it wasn't usual to see queer people marry, walk hand in hand down the street, or adopt a child.
There wasn't the possibility that LGBT people would one day live free from stigmatization and stigma and live openly. At the time, there were minimal places where queer people could meet and socialize, and the City had laws prohibiting the LGBTQ community from getting together in public spaces. Police even arrested people that wore opposite-sex clothing.
The police raided a popular Greenwich Village bar, the Stonewall Inn, on June 28, 1969. While police were used to such raids, this time was different because patrons couldn't take it any longer, and they fought back. The raid resulted in days of the LGBT community having significant confrontations with law enforcement.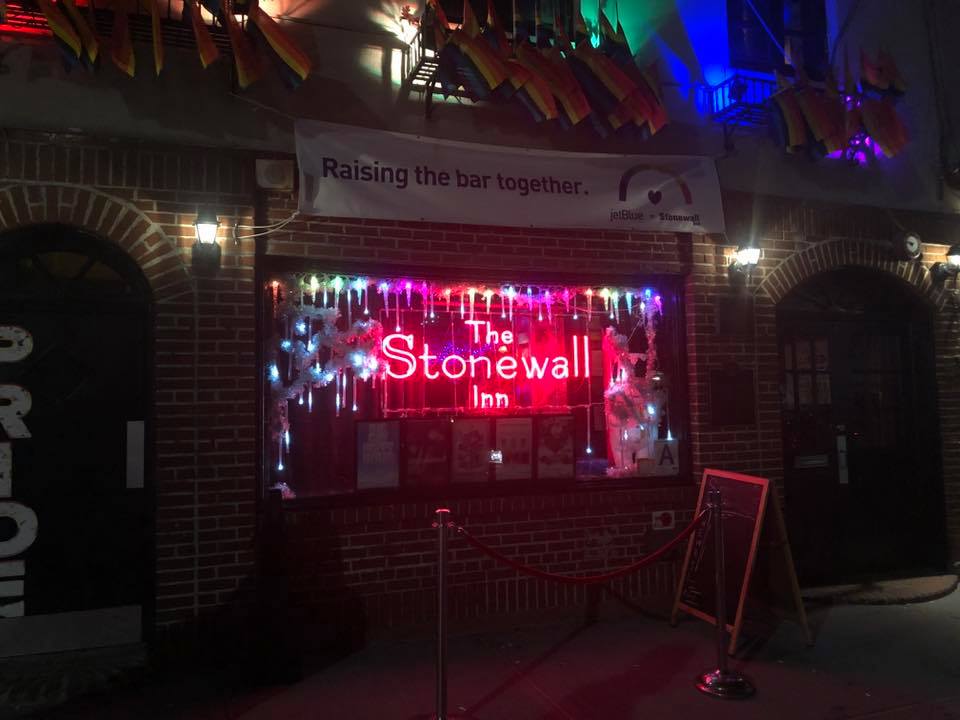 As they came to be known, the Stonewall riots were the last straw that inspired the community to get to the drawing board and fight for equality. Even though there's still a lot of work to be done, the city has since observed the 50th anniversary of the Stonewall riots. Currently, same-sex couples can marry in all 50 states, and laws prohibiting homosexuality have been abolished.
LGBTQ culture is now deeply ingrained in New York's identity, and the city is home to one of the world's most powerful and largest LGBTQ populations. At the same time, homosexuality is ingrained into the city's culture. The state of New York is generally social liberal regarding LGBT rights. The state has discrimination protections in housing, credit, education, employment, public accommodation, sexual orientation, and gender identity and expression.
Transgender people in the state no longer have to go through sexual reassignment surgery to change their gender or sex on their official documents. In many neighborhoods in New York City, openly gay and lesbian elected officials represent their communities. They have also been vital in ensuring communities are more inclusive and welcoming to LGBTQ people.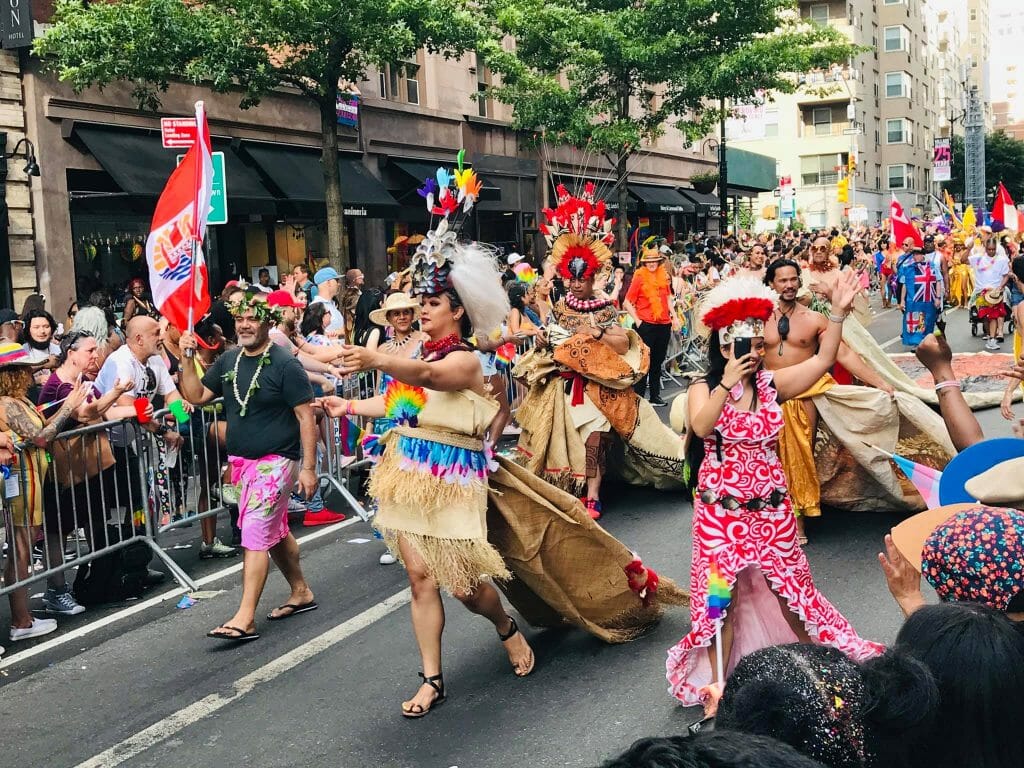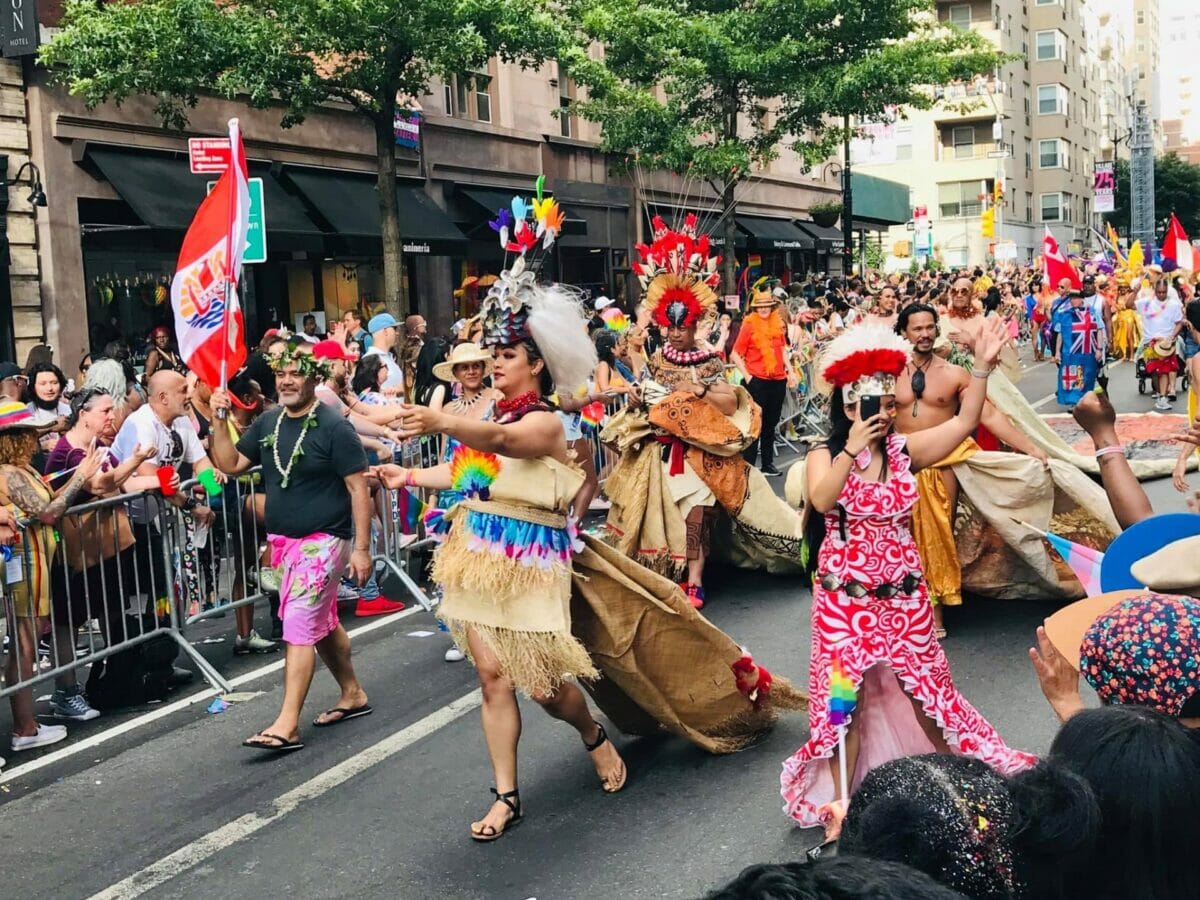 Is New York An Expensive City To Move To?
New York is the most expensive city in America to live in. With that being said, it's essential to be aware of all the costs you will have to incur while living here.
Rental prices: almost two-thirds of residents of New York city rent their homes and spend more than 30% of what they earn on housing costs. The average cost of an apartment in the city is $4,210 and is almost three times the country's average of 1,460.
Home purchase: the median price for single-family homes in the city is $571,000. Single-family homes in the city aren't very common. Condos and co-ops come with a median price of $537,000.
Cost of utilities: the good news is you will pay less for utilities while living here since water, heat, and electricity are often a part of the rent, especially if you live in an older city. The city of New York mandates that hot water be a part of the rent.
Cost of food and groceries: New York City residents love to enjoy their social life. A full meal at a full-service restaurant costs 10% more than the rest of the country. On the other hand, Groceries vary all over the city, but it's estimated that the average New Yorker spends around $477 each month on groceries.
The Best Gay Neighborhoods In New York
Not all LGBT individuals want to live in the frenzy of New Yorks Downtown Financial District t, so thankfully, there are lots of alternate areas to live for those who are seeking a calmer-yet-still-LGBT-friendly environment.
When relocating to LGBTQ New York, keep in mind that some neighborhoods are closer to all of the exciting queer events and happenings than others. Knowing them in advance will ensure that you arrive at your new home in the most suited gay-friendly area of town.
Start with these top gay and LGBT-friendly New York communities to find your fabulously perfect new home, each with its own individual personality, welcoming community, and amenities you'll adore. Allow ample time to become acquainted with New York's diverse personalities, and keep in mind that this city has plenty to offer everyone – LGBTQ or not!
Now let's take a look at where the handful of marvelous gay areas in New York are and talk about the New York gayborhood where you might feel most at home! Or speak to a local LGBT real estate agent for a more detailed understanding of the best options today.
Greenwich Village
No list of the best gay neighborhoods in New York is complete without Greenwich Village. The district is well-known as one of the queer capitals of the world, most likely due to its significance as the center of the modern LGBTQ+ movement. Many people in the LGBT community call the village home, and openly gay LGBT officials hold both state and city offices.
The Village is perhaps the only neighborhood in New York City (or the entire country) that holds so much cultural and historical significance for its role in gay liberation. This neighborhood is home to Stonewall Inn and has the country's most significant concentration of LGBT organizations, monuments, bars, and historic sites.
Not only has Greenwich Village become a tourist destination, but homes and services here are incredibly pricey and known to be less diverse than other NYC neighborhoods. Some of the wealthiest residents in this neighborhood are those who can afford to pay rent of $3,500 or a median home price of $1.5 million – though many activists and drag queens still survive here and have not been pushed out. Yet.
Chelsea/Hell's Kitchen
The Chelsea and Hell's Kitchen neighborhoods have some of the most significant concentrations of LGBT health organizations, resources and services, clubs, and bars in New York and possibly even worldwide. Most of the LGBT-owned businesses in NYC are located in these neighborhoods.
Chelsea is home to major national LGBT organizations such as GLAAD, GLSEN, the media watchdog, SAGE, and Services & Advocacy for GLBT Elders. Some local organizations are also present here, including the Callen-Lorde Community Health Center, the city's branch of the Audre Lorde Project, and Oasis Latino LGBT Wellness Center.
Down north, Hell's Kitchen will offer you a variety of nightlife, including gay bars huddled in Ninth Avenue. With a fantastic array of services, welcoming businesses, and institutions, there's no surprise that Chelsea and Hell's Kitchen neighborhoods have the largest concentration of same-sex couples in NYC.
Park Slope/Windsor Terrace
Park Slope has been a lesbian haven since 1983. It is considered an LGBTQ center because it is the site of Brooklyn's Pride Festival and Night Parade. The neighborhood is also home to the Lesbian Herstory Archives, which is the world's most significant collection of material about lesbians.
The district is known for spots such as Ginger's, one of the last and oldest lesbian bars in New York, and Submit, the trans/woman only BDSM party. This neighborhood is an excellent place to raise a family, and recent census results show that it has many same-sex couples.
Since prices have gone up in recent years, queer and lesbian businesses have since closed, and areas such as Windsor Terrace are more welcoming for businesses. The high prices for real estate in this neighborhood are straining for women-only households, considering the gap in men's and women's pay. Windsor Terrace is a cheaper alternative to Park Slope and has plenty of amenities.
Bushwick
Bushick is a diverse neighborhood characterized by art, restaurants, and many stores. There are plenty of support groups residents can reach out to. Theater production, parades, and community events make up a large part of the entertainment scene here, and the area has progressed positively in the last couple of decades. It's currently a great mix of hip, edgy, and fun young people.
Bushwick neighborhood features plenty of stylish nightclubs, including the popular gender-fluid establishment known as the Rack Shack.
Annual LGBT Events In New York City
After moving to a new city, you will likely want to create new connections, meet new people, and network. Thankfully, LGBT New York City plays hosts to a variety of annual events for lesbians, transgender persons, gays, and anyone else who wants to have a good time.
While there are many queer events in the city (more than almost any other place on Earth in fact!), the ones listed here are the largest and greatest and are all worth marking in your calendar as you won't want to miss them.
A feistily independent open-access arts festival with innovative, diverse, and vibrant emerging performance artists hosted in converted spaces and pop-up venues around the city. It is not technically queer, but very liberal and alternative in the vein of 'gender is a construct tear it apart'. Fringe NYC does use a juried application process, so it is not quite as experimental and radical as the original Edinburgh Festival Fringe.
Since 1992, this trailblazing summer festival has sizzled with over 100 artists presenting queer theater, dance, music, literature, puppetry, comedy, and homoeroticism! The longest-running annual LGBTQ festival in the world, HOT! has been a pioneer of queer arts and culture for 27 years. A magnificent celebration of queer culture we are living for!
An award-winning two-day queer music & performance festival at Knockdown Center, Queens – a sprawling warehouse converted into a world-class artist gallery, music venue & bar. The Bushwig festival is committed to fostering innovation and creativity in performance and is not just a drag queen festival but a celebration of queer creative New York.
Since 1997, the Folsom Street East street festival has been an annual highlight of the global fetish/kink calendar — an in-your-face, sex- and body-positive shared space on the streets of New York City for all to enjoy! Much like the original event in Gay San Fran, or Folsom Europe in Berlin, this is one unmissable display of pride, kink, and fetish you will not want to miss!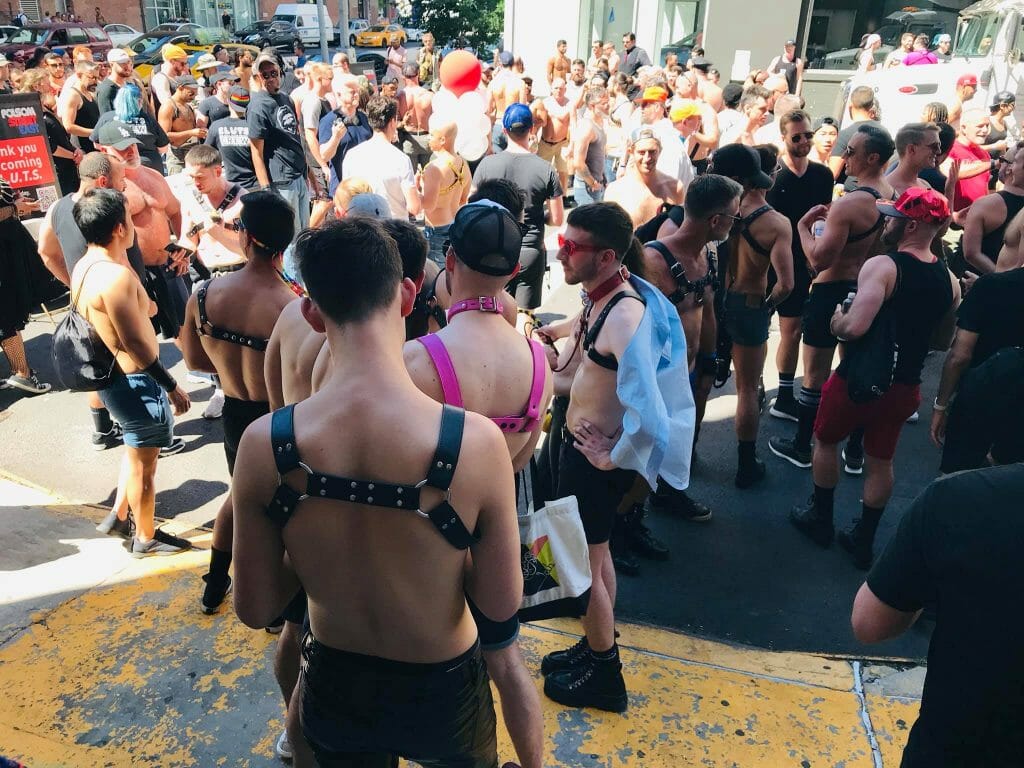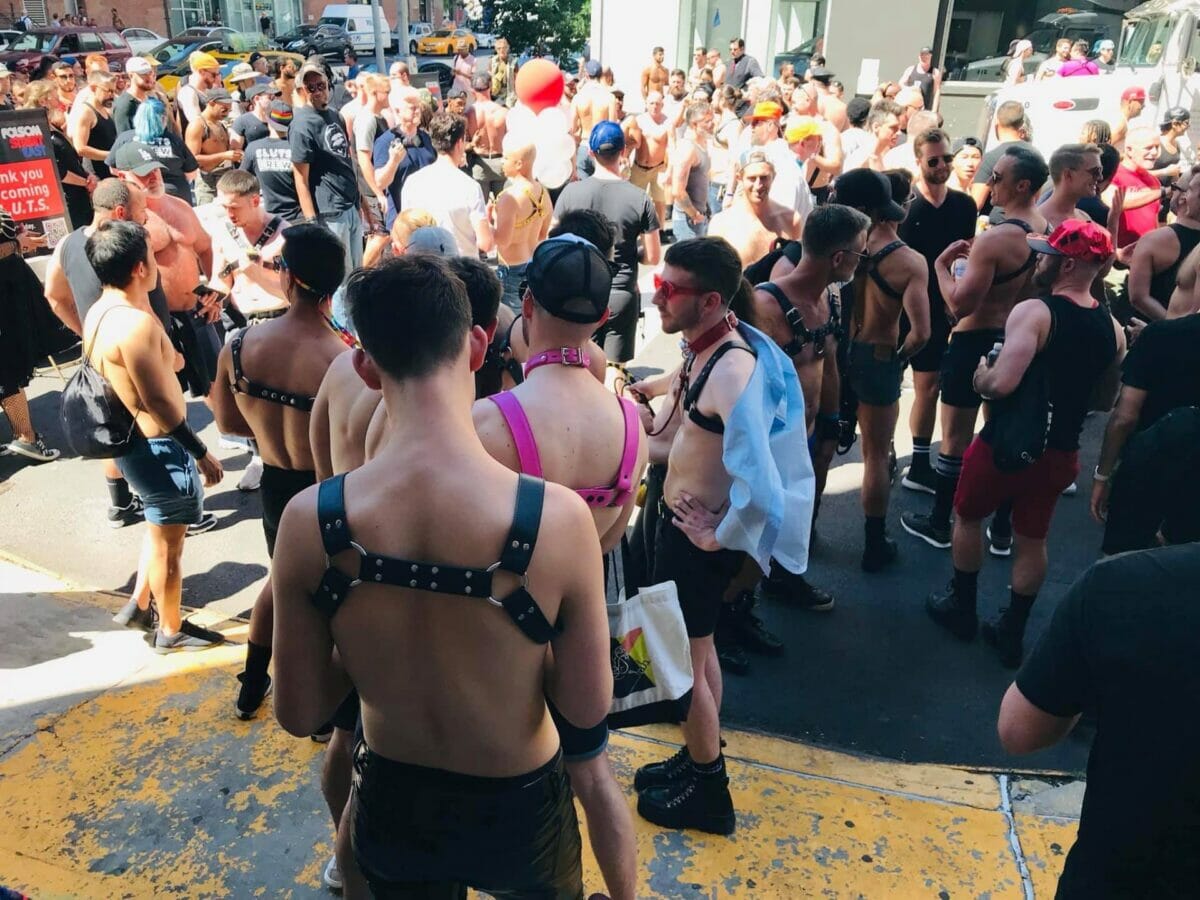 A festival celebration LGBT+ art and culture encompassing theater, performance, poetry, comedy, spoken word, music, dance, visual arts, and some talents that defy categorization. They present work that is fresh, exciting and insightful – and most importantly inclusive of the entire community.
Urban Bear NYC Weekend Street Fair (May)
Our furry friends hit the street once a week for a block party like no other that has taken the bear subculture in NYC from fringe to mainstream. Join thousands of the hottest bears, cubs, and friends at this old-school street party and open-air Fur-Fest in the heart of the Meatpacking District featuring a beer garden, incredible food, artists, dancing, community groups, entertainment, and more!
New York is hosting the largest Pride celebration in the world in 2019, spanning the entire month of June to coincide with 50 years since the Stonewall Riots. It will also be the first time WorldPride has been held in the USA in over 20 years. We all celebrate Pride in different ways, which is why you'll find over 50 different official and partner events offered culminating in the famous NYC Pride March on the final Sunday. There are more highlights and celebrations of queerness than we could ever possibly include in one place, but if you can figure out a way to time your visit – you will not be disappointed!
Since 1992, this trailblazing summer festival has sizzled with over 100 artists presenting queer theater, dance, music, literature, puppetry, comedy, and homoeroticism! The longest-running annual LGBTQ festival in the world, HOT! has been a pioneer of queer arts and culture for 27 years. A magnificent celebration of queer culture we are living for!
New York's LGBT Film Festival which features over 140 films, panels, and parties, and attracts over 12,000 attendees from around the globe. This annual celebration of the year's best LGBTQ film and media has grown to become a vital part of New York City's cultural landscape, and one of the world's premier gatherings of LGBTQ filmmakers and artists. NewFest's collection of narratives, documentaries, episodics, and shorts portray the diverse and compelling stories–shining a light on the LGBTQ experience.
Village Halloween Parade (October)
An annual parade in the NYC Greenwich village and incredibly gay-popular. Some might even call Halloween a national gay holiday. This is the world's largest Halloween parade and the only nighttime parade in New York City with over 50,000 "costumed participants" and 2 million spectators. Expect one epic night of debauchery, first on the streets then in all the surrounding club parties and events.
LGBTQ+ Community Organizations In New York City
Some of the loudest and largest populations of our LGBTQ community live in NYC. Considering this, it's only proper that the city is home to some amazing resources and organizations that cater to this community.
To progress the LGBTQ agenda, the queer community commonly has to rely on donor organizations or non-profits.
Wherever you live, it's critical that you support such groups in any way you can use so that they can reach out and aid others in the community. You might even need their assistance right or at some point in the future – and no matter what, every queer person has benefited from their tireless work to achieve the progress and rights we have today. Here are some outstanding community LGBT organizations in New York City.
These are wonderful places to start if you're looking for LGBTQ groups to join, seek support from, meet new people with or volunteer for a cause you care about.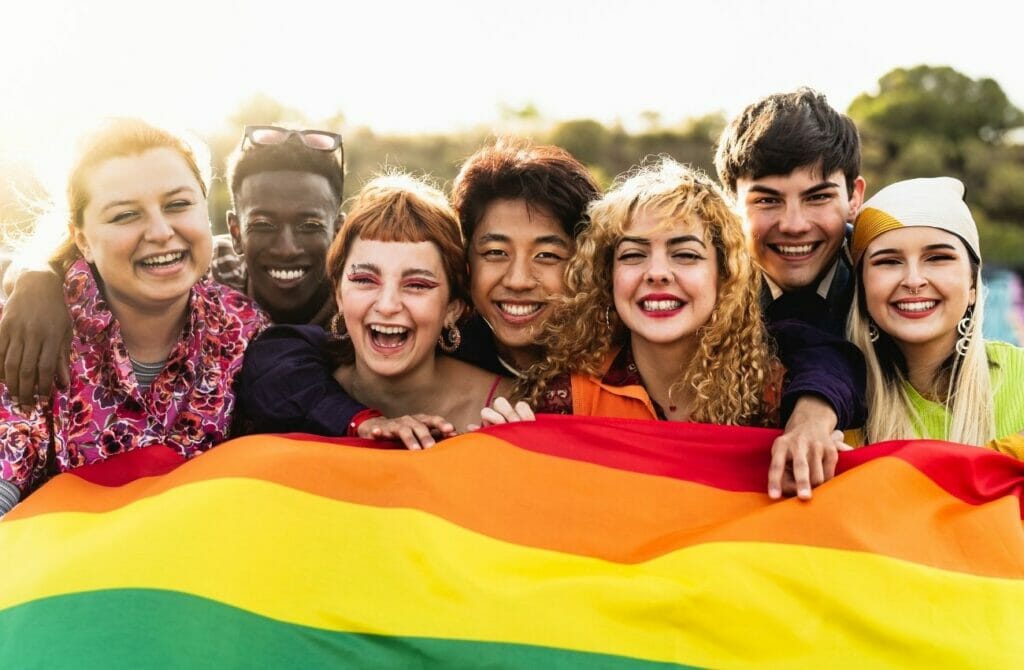 The Bureau of General Services- Queer Division
Also known as BGSQD. BGSQD is a volunteer-run and independent queer cultural center, event space, and bookstore hosted by The Center. Here, you will find publications, books, and art meant to educate and excite LGBTQ people and their allies.
TransParentcy
TransParentcy was founded by the Westchester Jewish Community Services to assist trans youth, their parents, and guardians maneuver around a hostile environment. The agency also hosts Pride Camp, a summer program for young people to learn about communication and leadership skills.
Also known as the Lesbian, Gay, Bisexual, and Transgender Community Center, The Center's mission is to empower the LGBTQ+ community and advocate for opportunity and justice. The organization supports the LGBTQ community by providing programs for career service, community connection, advocacy, health, and wellness.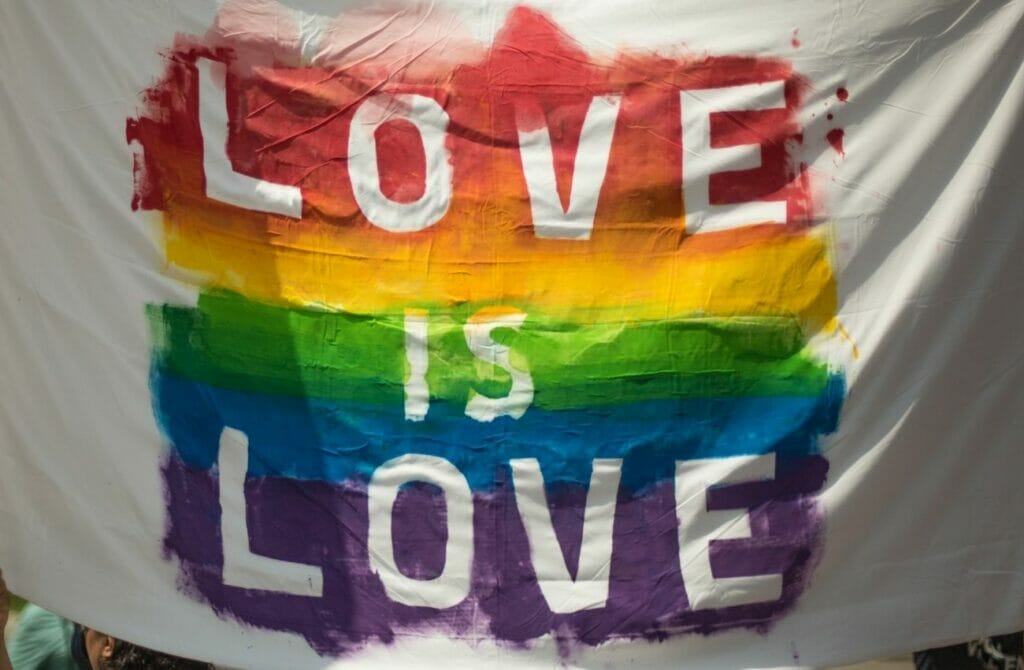 LGBT Owned Businesses In New York
The LGBTQ+ community in NYC is more than parades and parties. The community owns plenty of businesses around the city, and you could show some support by visiting a couple that we found.
After all, when moving to LGBT New York City, it's only natural to want to support queer businesses. One strategy for establishing a safer and more inclusive society is to create a secure environment where people may rest, buy, dine, and connect without fear, and this is exactly what LGBT companies should strive for.
To safeguard the queer community's survival and success, it is critical to support these initiatives wherever you are. With that in mind, here are a few LGBTQ-friendly businesses worth visiting in NYC.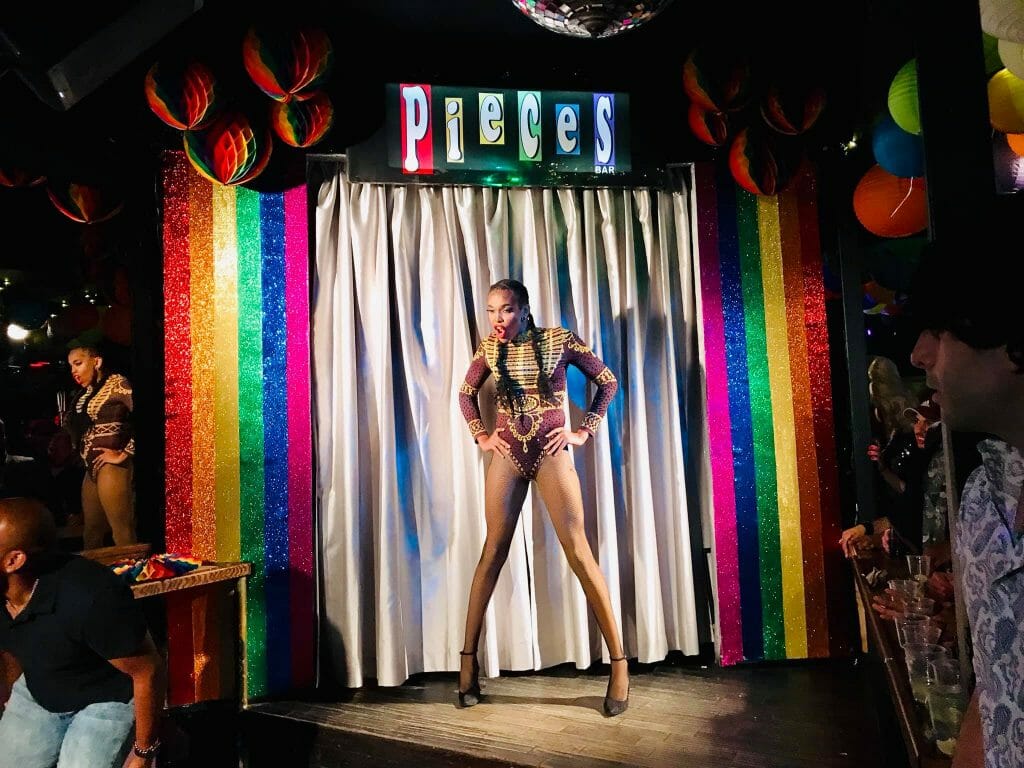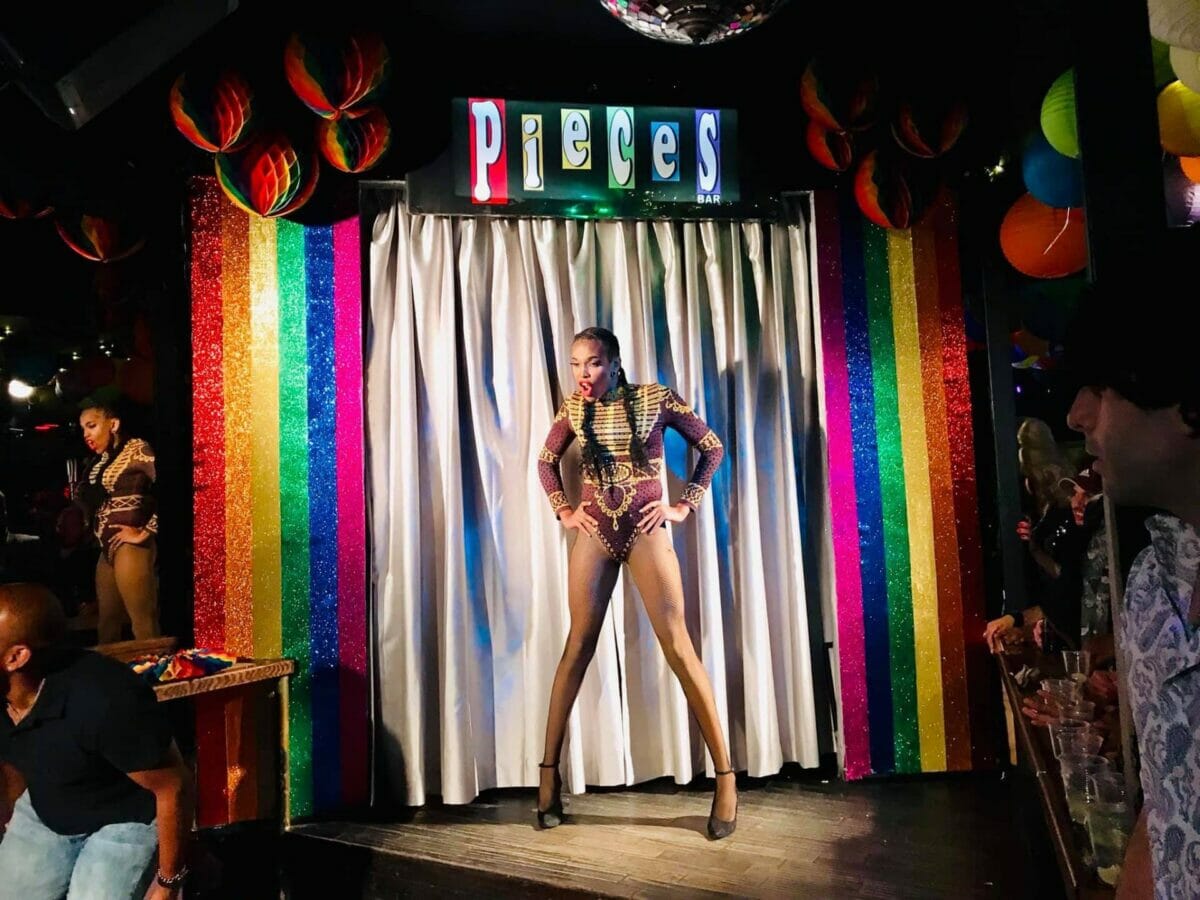 Leslie-Lohman Museum of Gay and Lesbian Art – A art museum dedicated to exhibiting and preserving artwork that speaks about the LGBTQ experience. With a collection of over 30,000 objects, the Museum hosts six major exhibitions annually, offers several public programs throughout the year, publishes an arts newsletter, and maintains a research library of over 3,000 volumes.
A New York City booklovers treasure trove in Union Square, home to 18 miles of books. New books, used books, rare books, out of print books, art books, queer books, you will find them all here.
Offering 75 delicious and innovative cookie flavors in a modern bakeshop targeting millennials with too much money. Whether you are a seasoned cookie monster or just in the mood for a sweet treat, come experience Schmackary's for yourself and find the best, most original cookies New York City has to offer.
Male Strips Clubs in NYC
New York is the city that never sleeps, and that means if you're looking to have some fun after dark, you've come to the right place. New York City is home to one of the most exciting nightlife scenes in the world, and there is no shortage of male strip clubs to explore while you're living it up in the Big Apple. In fact, there are so many to choose from that you might have a difficult time narrowing down your selection! Although each show is different, the atmosphere in New York is generally inclusive, and you'll see people of all gender expressions and sexualities at a strip show. Check out our separate guide to decide which male strip show in New York City could be for you…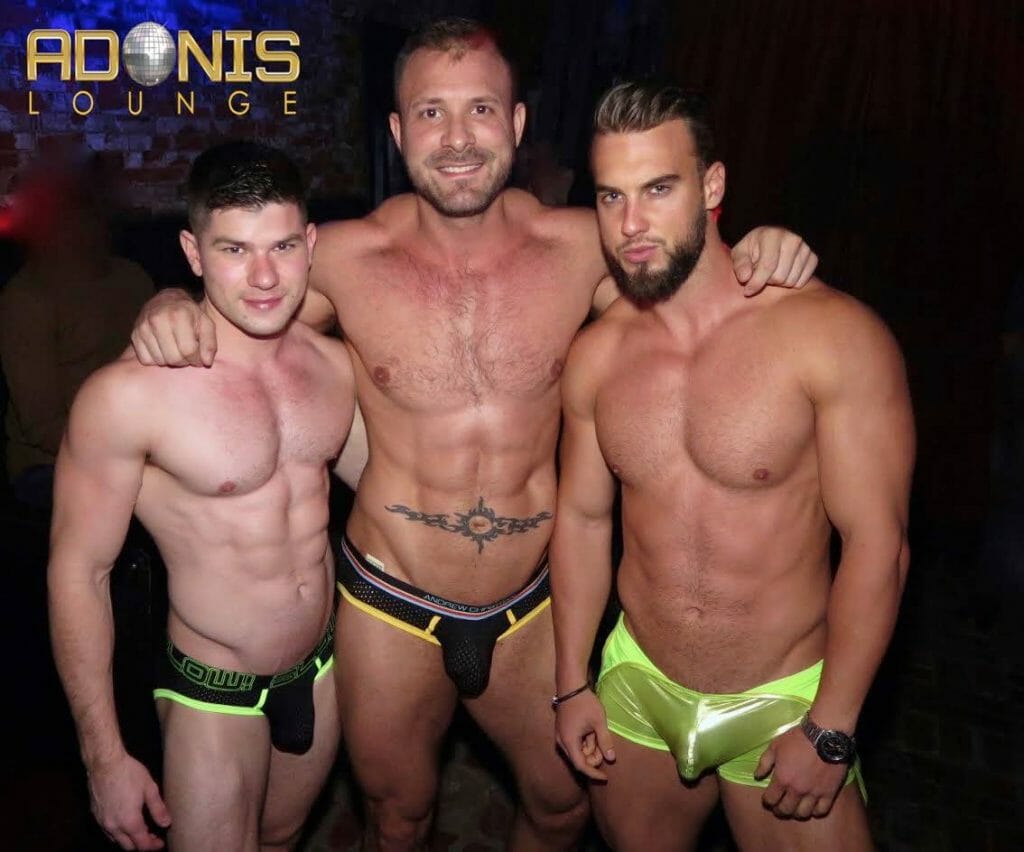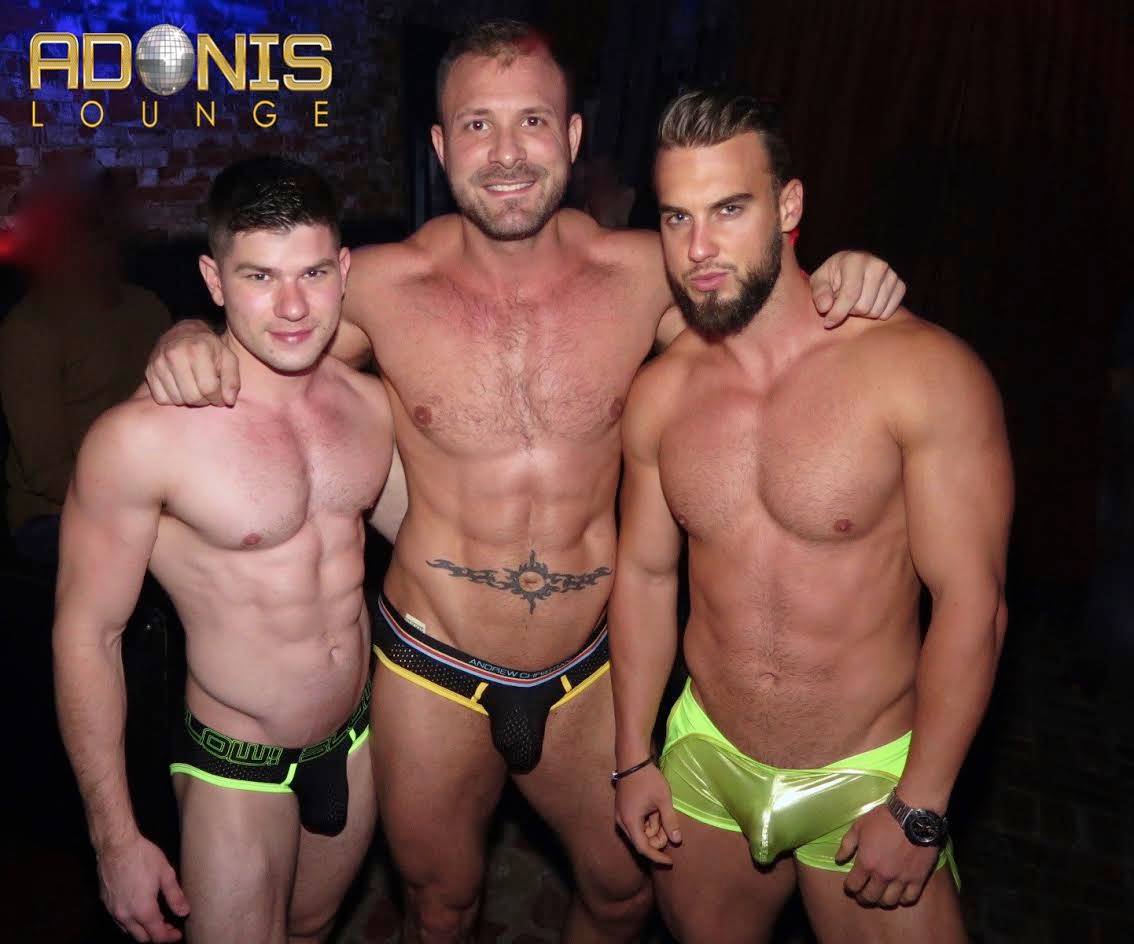 Serving the gay fetish community for more than 50 years in the West Village. Widely regarded as New York City's best source for S&M leather-fetish clothing and gear. If you are in need of a harness, pup play gear, or have a specific kink, they can likely help you out!
The Bureau of General Services—Queer Division is an independent, all-volunteer queer cultural center, bookstore, and event space hosted by The Lesbian, Gay, Bisexual & Transgender Community Center in the West Village. The only queer book shop in NYC which seeks to excite and educate a self-confident, sex-positive, and supportive queer community by offering books, publications, and art and by hosting readings, performances, film screenings, book discussion groups, and workshops. They provide local and visiting queers and friends with an open and inclusive space for dialogue and socializing. The Bureau of General Services—Queer Division welcomes you.
A New York City-based company that started with an ice cream truck and now operates 2 New York City storefronts – one in the West Village and one in the East Village. They specialize in serving soft-serve ice cream cones, cups, and novelties with a menu of unique and unusual flavors and toppings. Because darling, calories don't count when they are as fabulous as these!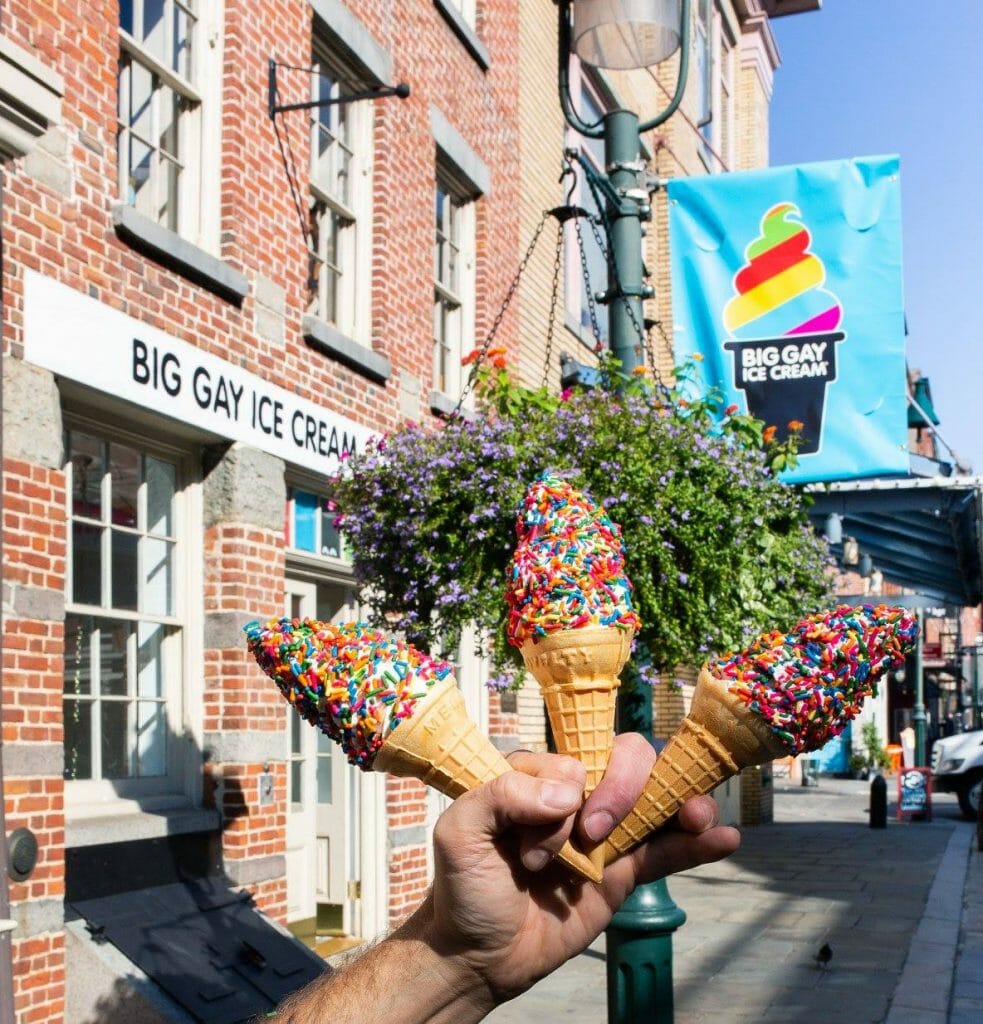 A gay-popular gastrothèque in the Greenwich gaybourhood inspired by European traditions that honor a history of craft and design, where each detail evokes a sense of story, place, and delight. Part restaurant, part bar, part café, Buvette combines the elegance of an old-world café with the casual nature of a neighborhood eatery. It is a light-filled space for an early morning espresso or a long lunch of shared dishes or even a spot for a late-night digestif.
Pioneering the fusion of sportswear and gear since 1994 in Chelsea. A trailblazing brand that makes hot clothes that get you laid as influenced by hip-hop culture as by gay culture. Stop by their New York flagship store to see their latest offerings, and who knows who you might meet.
Automic Gold is an NYC-based and queer-owned fine jewelry business that makes wearable jewelry for people of all sizes and genders. It is an inclusive company whose pieces are made from the studio's reclaimed gold in recyclable packaging.
Gay New Yorks City's ultimate drag queen palace with nightly shows for over 20 years! Yes, all you young things, that is before Drag Race brought gender-bending realness into the mainstream. Every night they offer a different drag queen show, including celebrity impersonators in Dinner with the Divas and Bitchy Bingo. Not only do they offer some of the best in modern drag queen entertainment, but they also have an exquisite menu from lobster ravioli, Filet Mignon to the chocolate sin dessert, and more! Lips also offer a fun Broadway boozy brunch NYC with all you can drink every Sunday – and has locations in Atlanta, San Diego, and Fort Lauderdale.
Cult Party is a feminist boutique selling various unique products. The eclectic store is queer-owned and sells different products such as jewelry, clothing, stationery, artwork, and books. Support them through their website.
An uber-stylish restaurant serving American comfort food to their gay majority clientele. There is an animated bar and décor that harks back to NYC's fabulous golden age. So cool it almost hurts; we love Elmo, and Elmo loves the gays – so make a reservation in advance unless you want to experience heartbreak and rejection.
Bianca's Design Shop is an independent store selling patches, accessories, stickers, and much more. Queer designer Bianca Negron runs the shop. All the store's items sprout from the owner's love of creating one-of-a-kind designs.
The site of the Stonewall riots of 1969, which is widely considered to be the single most important event leading to the gay liberation movement and the modern fight for gay and lesbian rights in the United States. Closed after the riots and moved to different locations in the intervening years, it moved back to its original location in 1990 and renovated and returned to its original name, "The Stonewall Inn," in 2007.
In 2015, the Stonewall Inn was the first landmark in New York City to be recognized by the New York City Landmarks Preservation Commission on the basis of its status in LGBT history, and in 2016, the Stonewall National Monument was named the first U.S. National Monument dedicated to the LGBTQ-rights movement. An absolute must-visit, the modern bar has a ridiculous amount of events daily, draws a diverse crowd, and is never, ever boring. Upstairs is a lounge and busy dance floor with a stage for shows, while downstairs is a bar, pool tables, and small tables for conversation.
Final Thoughts On Moving To LGBTQ New York
There are a lot of reasons to call New York City home. It's a media hotbed, a financial center, and a cultural hub. NYC has it all, from fashion, technology, education, sports, and education, and you, like many others, can find something you will love here.
Keep in mind that life is what you make it, and wherever you choose to begin your new life in gay New York City, we hope you find the openness and security you deserve. The surest way to discover LGBT New York City is always going to be living in a gay-friendly neighborhood by frequenting local LGBT businesses and events and joining queer community groups and sports teams.
We promise that if you follow these steps, your transition to LGBT New York City will be easier, and you'll rapidly meet like-minded people to build your new chosen family here. And if you are still not sure, we also recommend reading our Gay New York City guide with more specifics on the queer attractions, events, and LGBT fun on offer…
Finding Gay Realtors In New York City New York
When looking for the ideal realtor, why would you consider someone's sexuality? This may seem strange at first, but there are several reasons why contacting a gay realtor in New York City is a great way to find your dream house.
After all, when it relates to one of life's most important transactions, it's not unreasonable to expect fair, equal, and honest representation from someone who understands the queer community's particular needs and wishes. Furthermore, unfortunately, many people (up to a third of Americans) continue to believe that our community does not deserve protection and dignity in housing, adoption, employment, and other areas of life.
So it's no surprise that LGBT people who use mainstream realtors often describe feelings of discomfort, unnecessary trouble, unenthusiastic representation, or even antagonism or outright contempt. Everyone deserves a pleasant, stress-free home buying or selling experience while being adequately represented, and this is why we feel you should hire a gay realtor to assist you in finding your future home.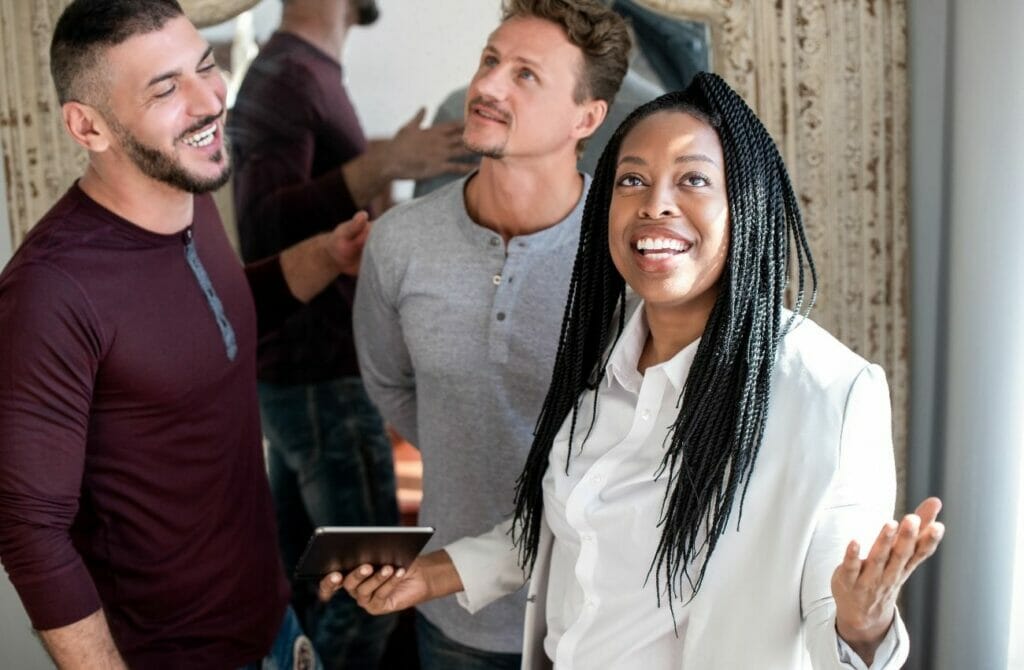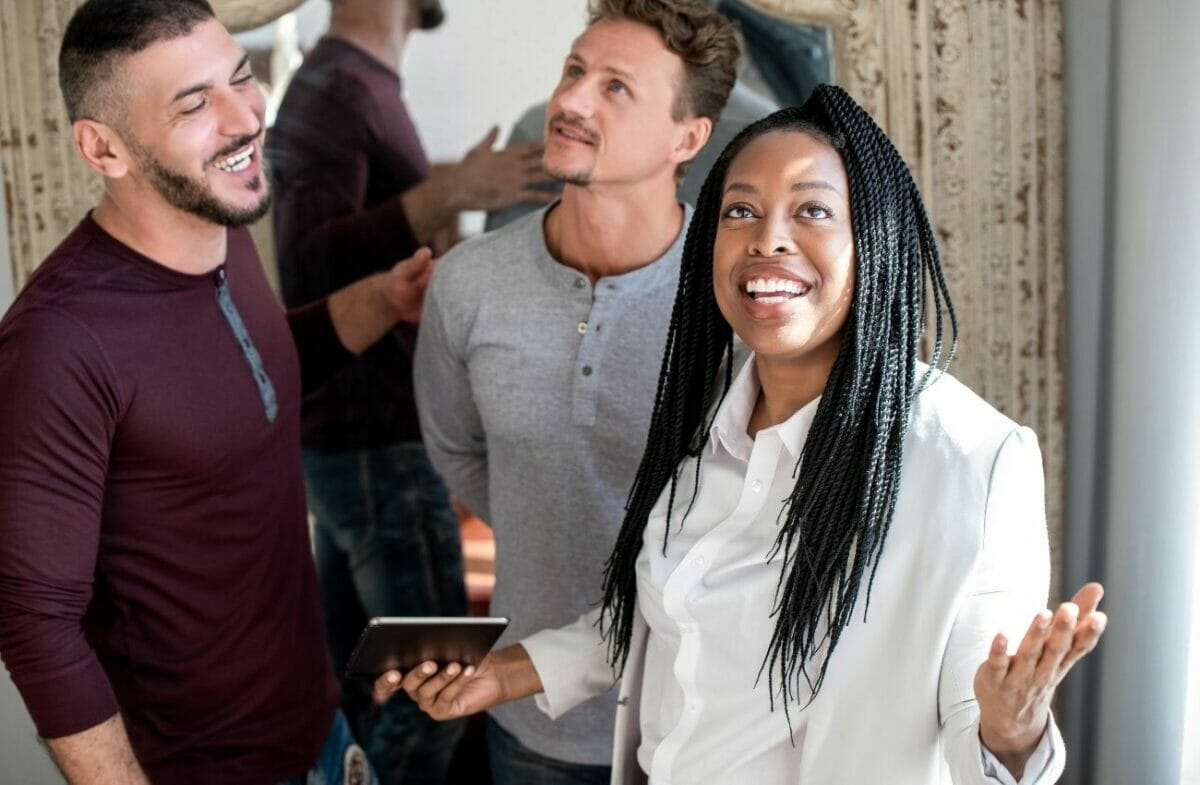 LGBTQ realtors are more likely to be familiar with the diverse communities in their area and know which ones may be best suited to you when looking for a home. That's not to say a heterosexual realtor isn't capable, but they've probably never had to address many of the issues LGBT people face. Rather than just being concerned with how bustling, fashionable, or up-and-coming a neighborhood is (or what it may appear like), gay realtors conduct extensive research into the neighborhoods in which they sell homes to ensure that clients are safe.
It used to be difficult to locate professional LGBT-friendly real estate agents in New York City, and it was virtually impossible to find one if you were relocating here from out of state and didn't have access to a local referral. You no longer have to search for a realtor without knowing whether or not they are accepting of others because you can use a list of gay, lesbian, and gay-friendly agents in New York City to do all of your homework for you.
Simply go to the page, and you'll be presented with a free list of gay, lesbian, and gay-friendly agents who can help you with your relocation as well as other useful information like LGBT+friendly schools, shopping, storage firms, tradesmen, and more. Read the biographies of LGBT real estate agents, then choose the one who is right for you. It's critical that you find someone who will be by your side and support you and your family during one of life's most exciting occasions.
Even better, there is no hidden motive, cost, or obligation whatsoever!