Sun-kissed, seaside and seamlessly sexy, Gay San Diego has long since shrugged off its reputation as a conservative military town and is today one of the USA's top LGBT destinations.
As chilled and welcoming as the stereotypical surfer dudes for which San Diego is famed, in this sunny city you will an LGBT community infused with energy, passion and genuine excitement about the future – all this despite the best efforts of this current Trump era politics of hate and discrimination.
While the queer community is welcome across the entire city, the epicenter of gay life here is undoubtedly the Hillcrest gaybourhood fills with farm-to-table eateries, trendy boutique store, fabulous gay bars, what is quite possibly the world's only gay brewery and a seemingly endless array of gay-orientated events.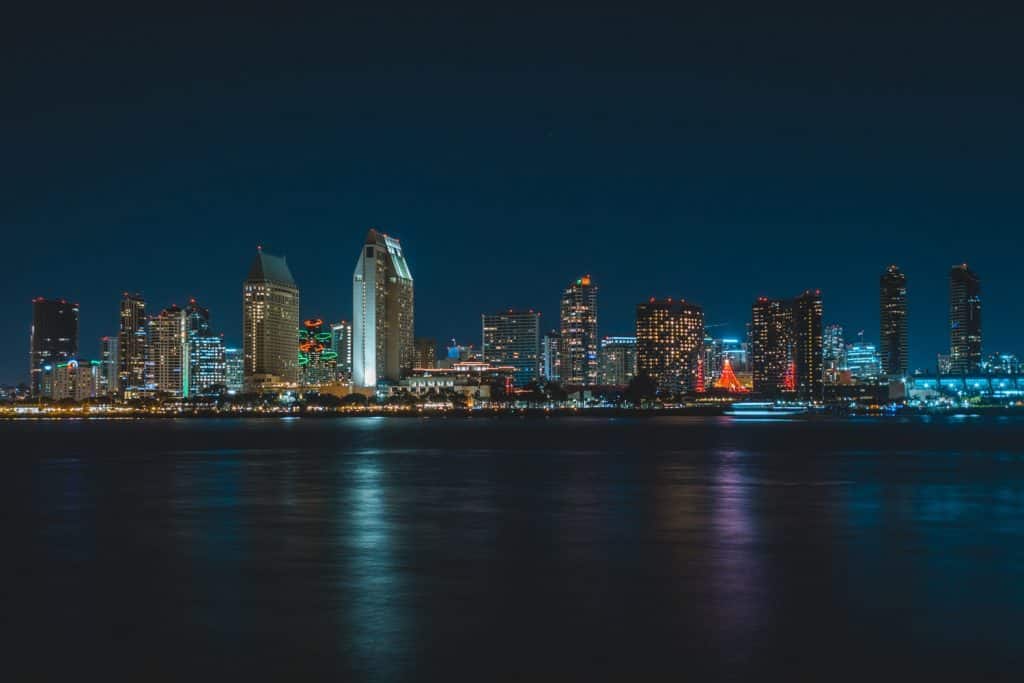 Much like the Manchester's Canal Street, Le Marais in Paris and Toronto's Church and Wellesley neighborhood, at times it can seem the LGBT community far outnumbers their hetero-counterparts leading to the unusual position of many venues declaring themselves straight-friendly. It's fair to say we are absolutely living for it and can testify that the queer vibes and come-as-your-fabulous-self spirit here infuses your soul with warmth and tempts you to never leave.
But leave you should! At least to explore the rest of wonderful San Diego, with its wealth of outdoor attractions, miles of gorgeous coastline, bubbling collection of unique villages, revitalized downtown, and marvelous dining experiences. Everything is so laid-back here it is hard to believe that this is America's 8th largest city, but with the most perfect weather, a welcoming community and a thriving cultural scene, what is there to stress about?
Are you relocating? This guide will help travelers discover the queerer side of the city. However, if you are lucky enough to be considering a move here, we recommend getting in touch with a local gay realtor. They can happily give you no-obligation advice and all the information you'll ever need to know about your new city. And if you then want their help to find your dream home, you are guaranteed fair, equal, and honest representation. No surprises or awkward conversations necessary!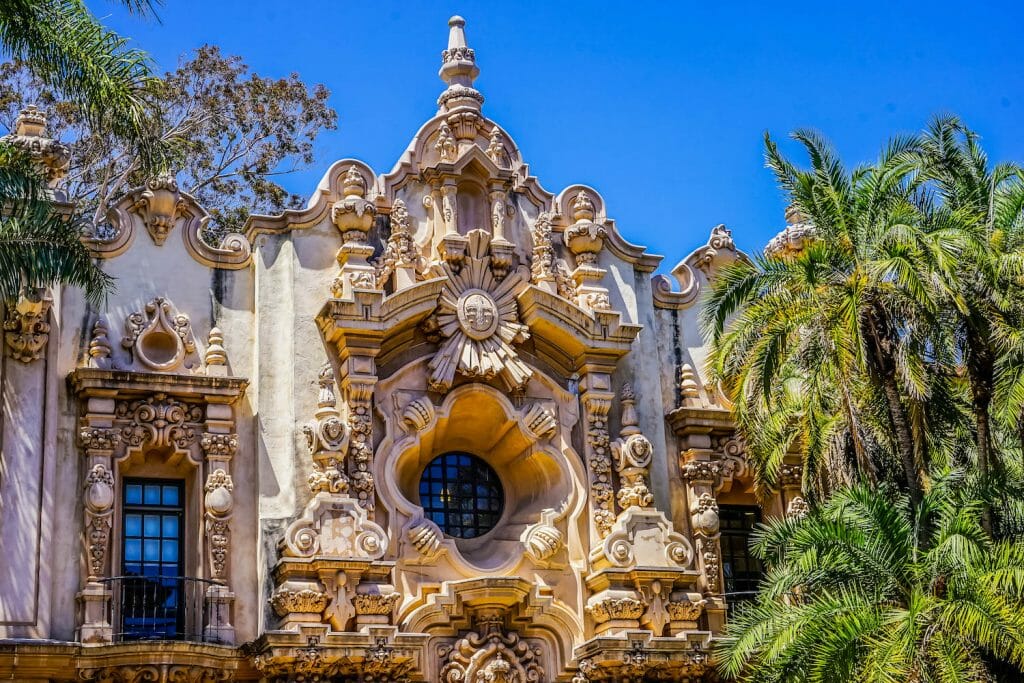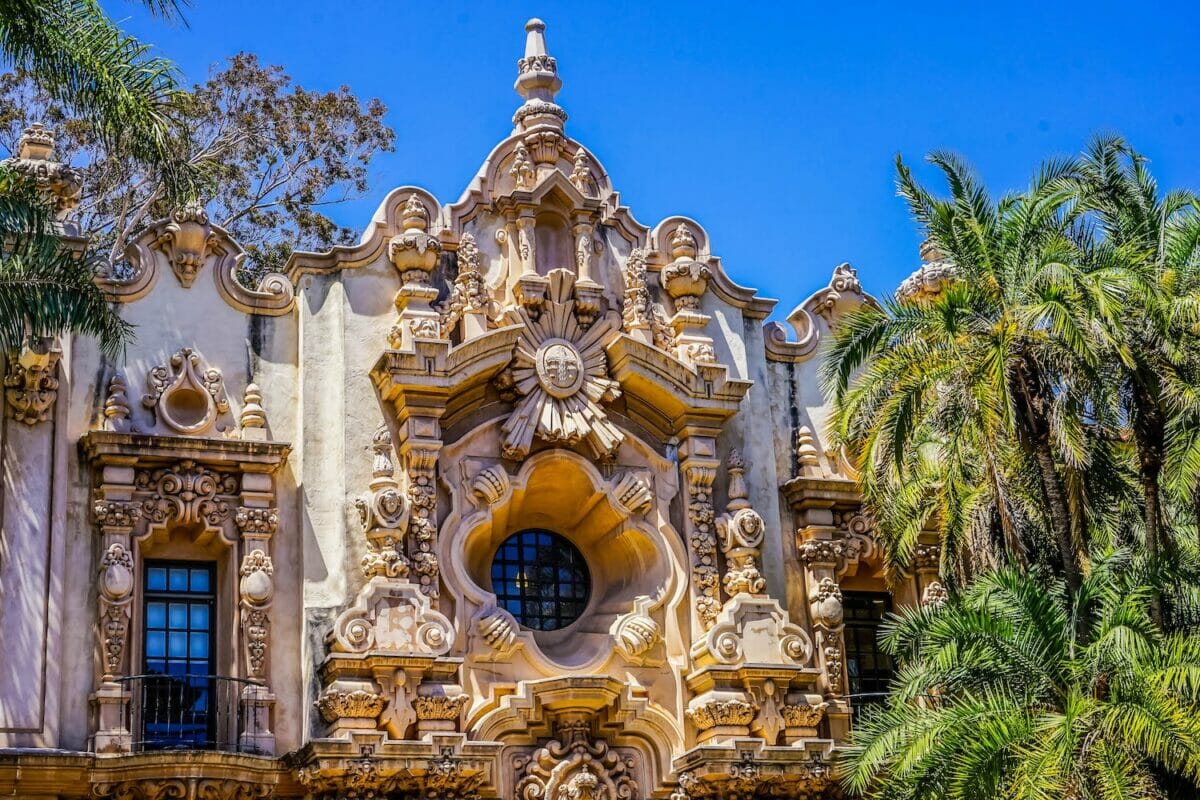 Gay San Diego Guide: The Essential Guide To LGBT Travel In San Diego California
With more than 300 days of sunshine each year, you can bet there are going to be plenty of outdoor things to do in San Diego and fabulous gay events which take advance of the amazing weather.
Beach days, hiking and cycling is popular, but equally so is laying by the pool, exploring the wonderful arts scene of San Diego or just heading to one of the (seemingly) all-day happy hours. If you plan on getting a lot done then car hire in San Diego is a very affordable option and popular to see more far-flung attractions. This is America after all and the car is king. You can also get creative and join a few destinations for the ultimate gay road trip: Long Beach, Palm Springs, Vegas… maybe even San Fran and Los Angeles.
But if you just want to explore the gaybourhood, downtown and a few other places – public transport and rideshare apps should be sufficient.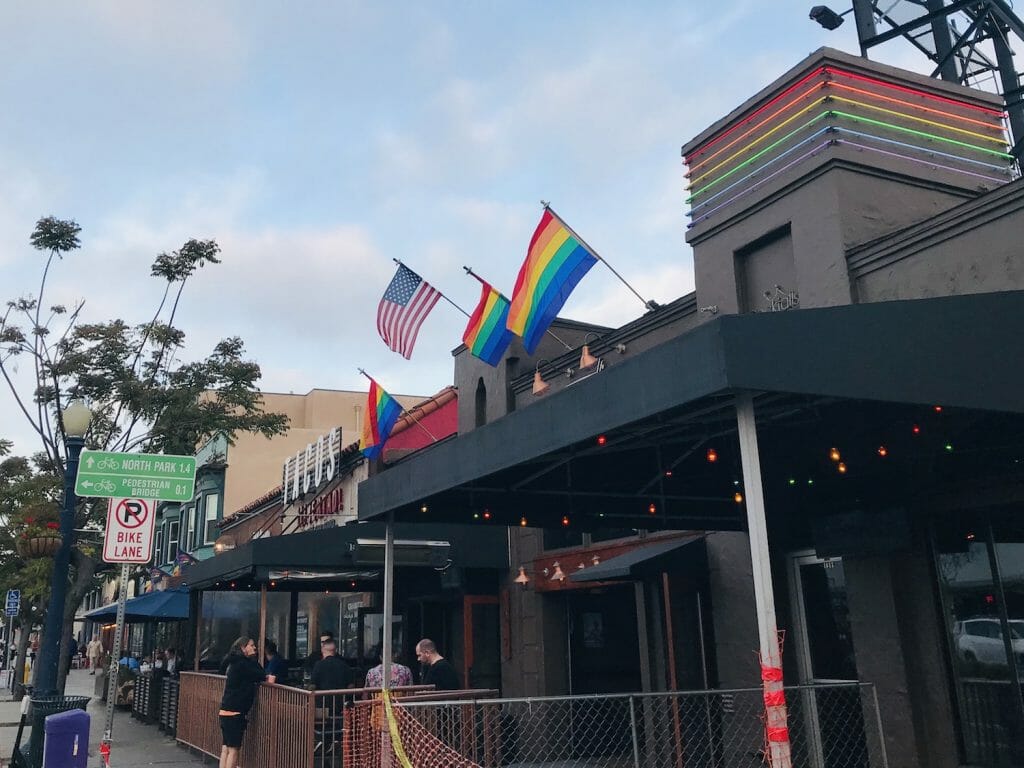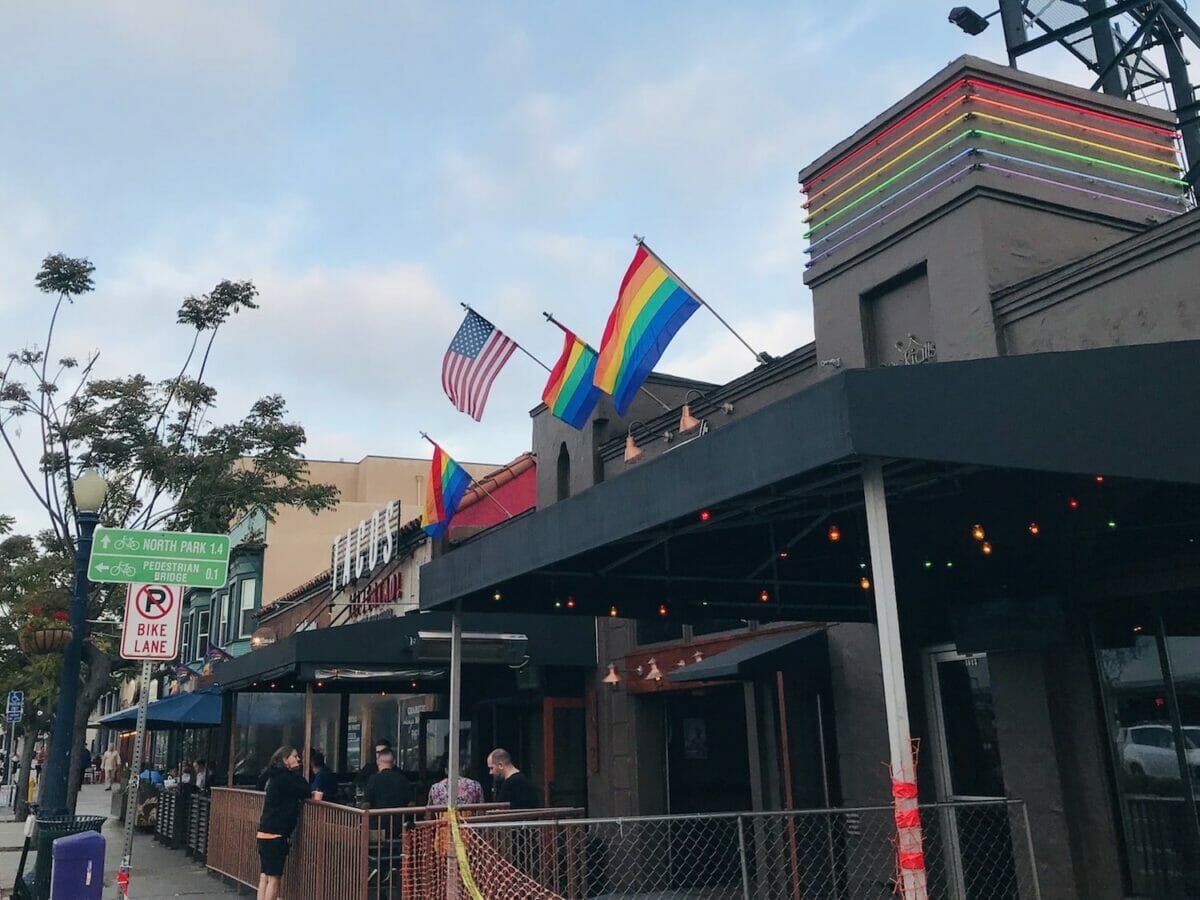 Naturally being gay does not define which attractions most of us will want to see in each destination and most queer travelers will simply want to check out the top things to see in San Diego during the day! We found our favorite memories were watching the sunset from a relaxing cocktail bar, dancing till dawn with our queer family, or laying out by the pool in our luxe San Diego hotel.
However, if you're someone who can't sit still, we have put together a few of our other things to do in this gay paradise that are sure to keep you busy!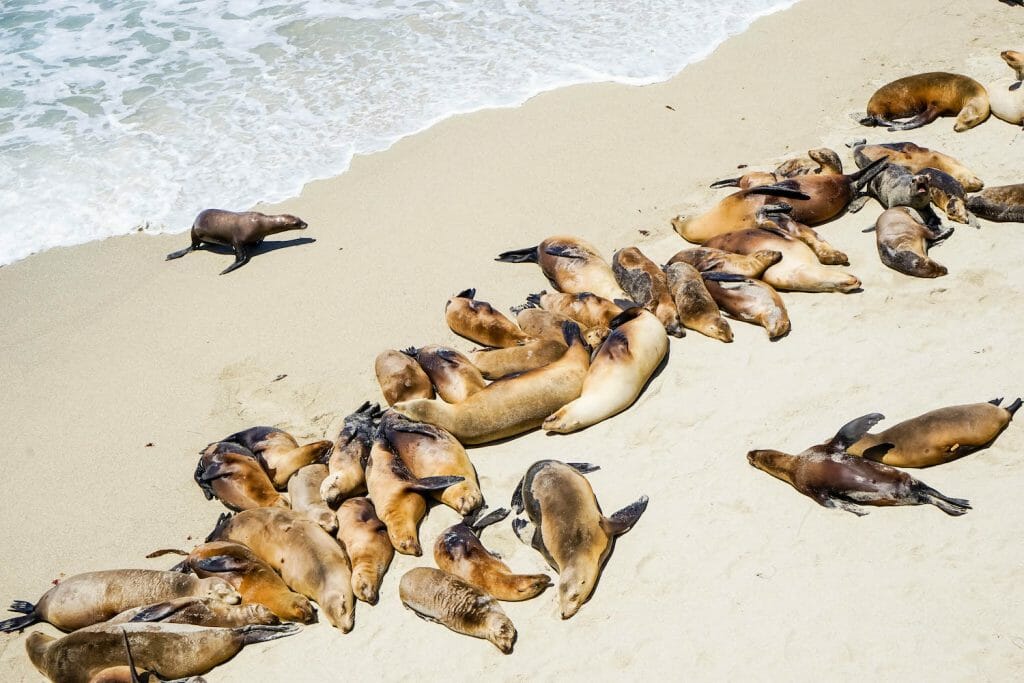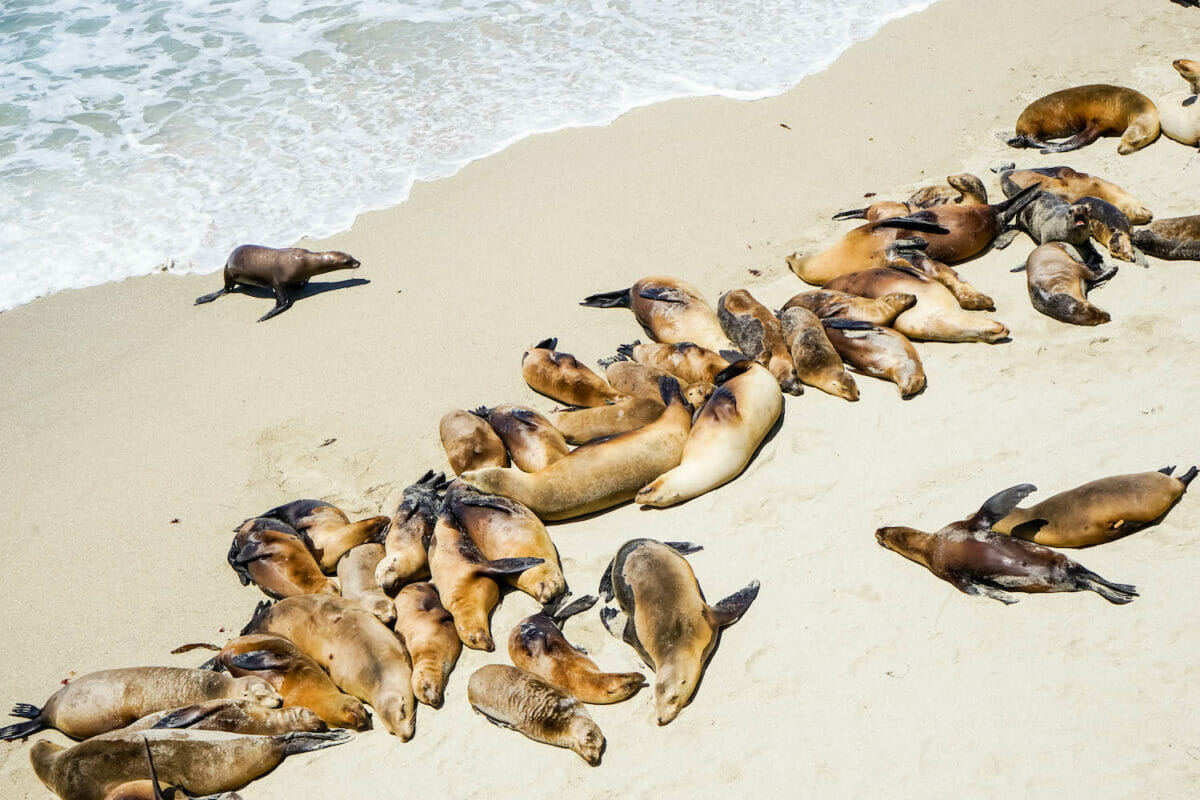 Top Highlights in San Diego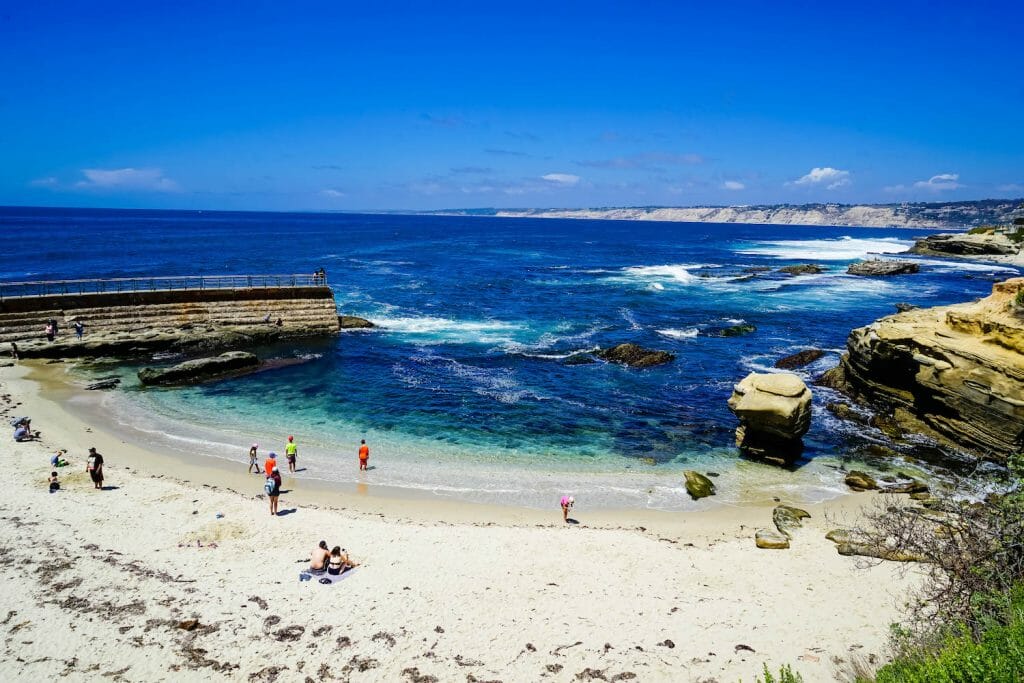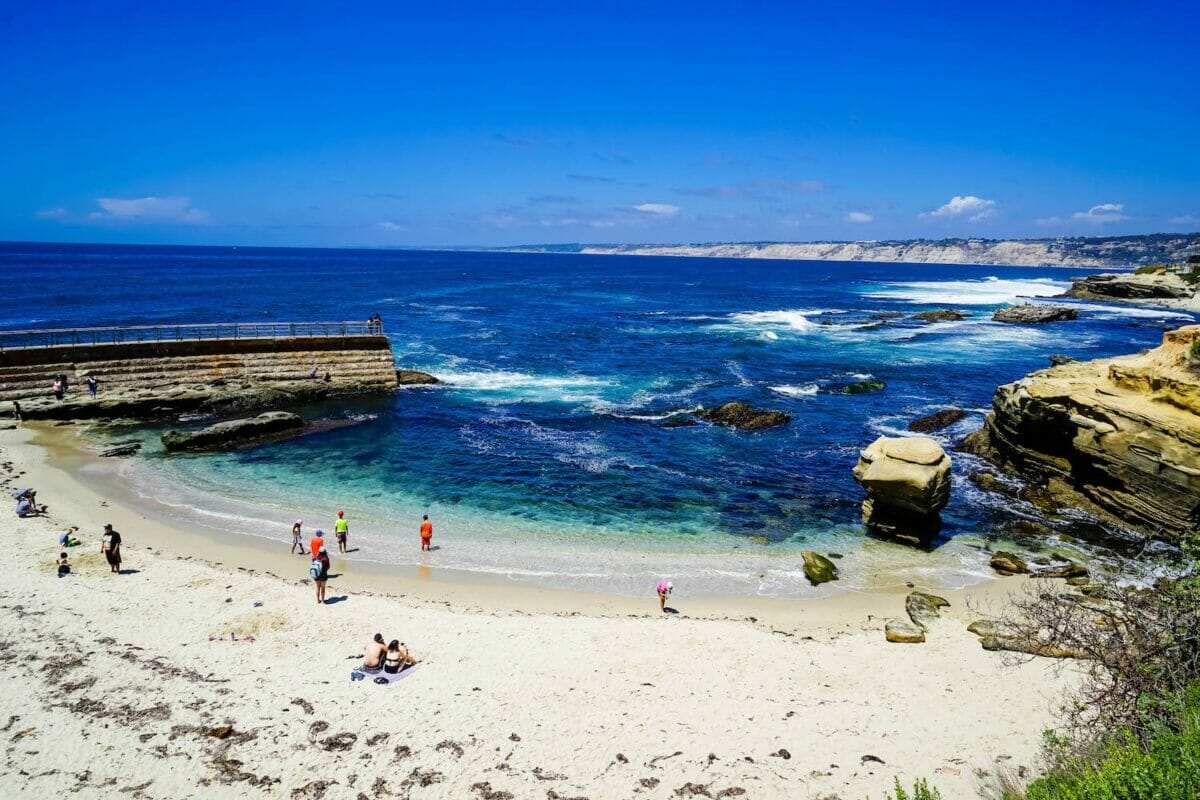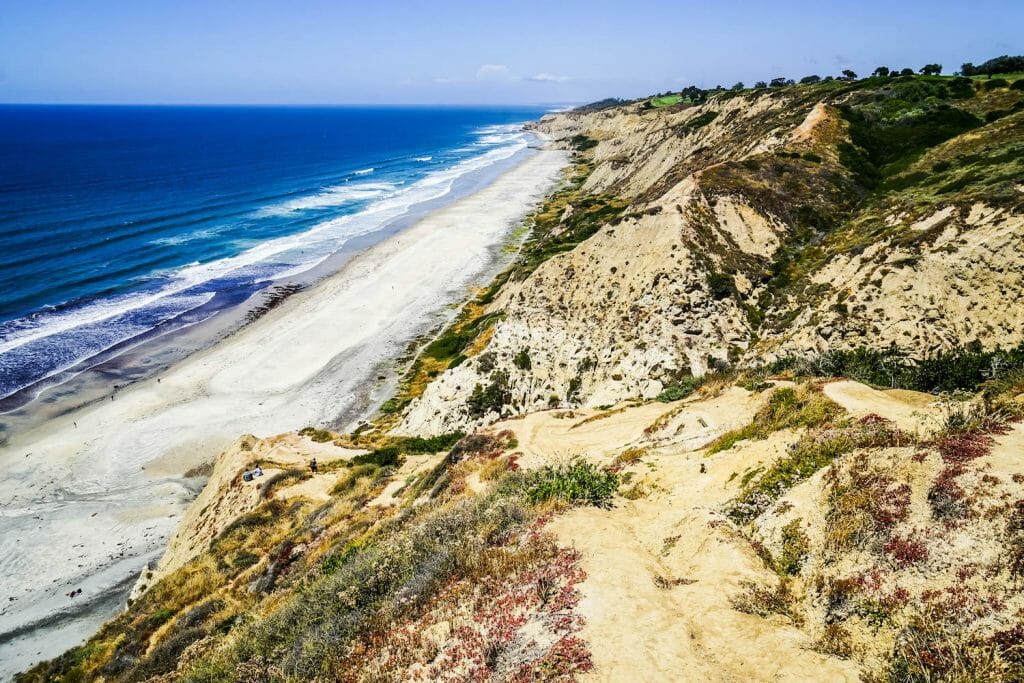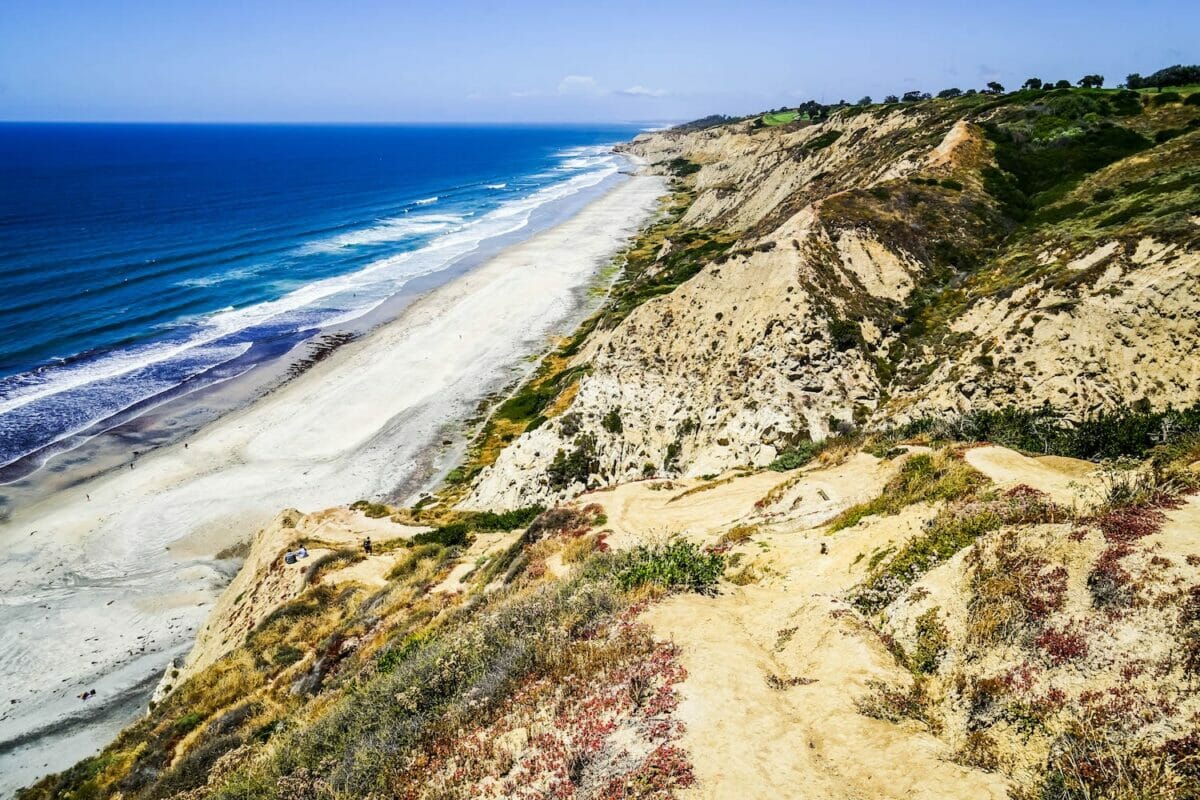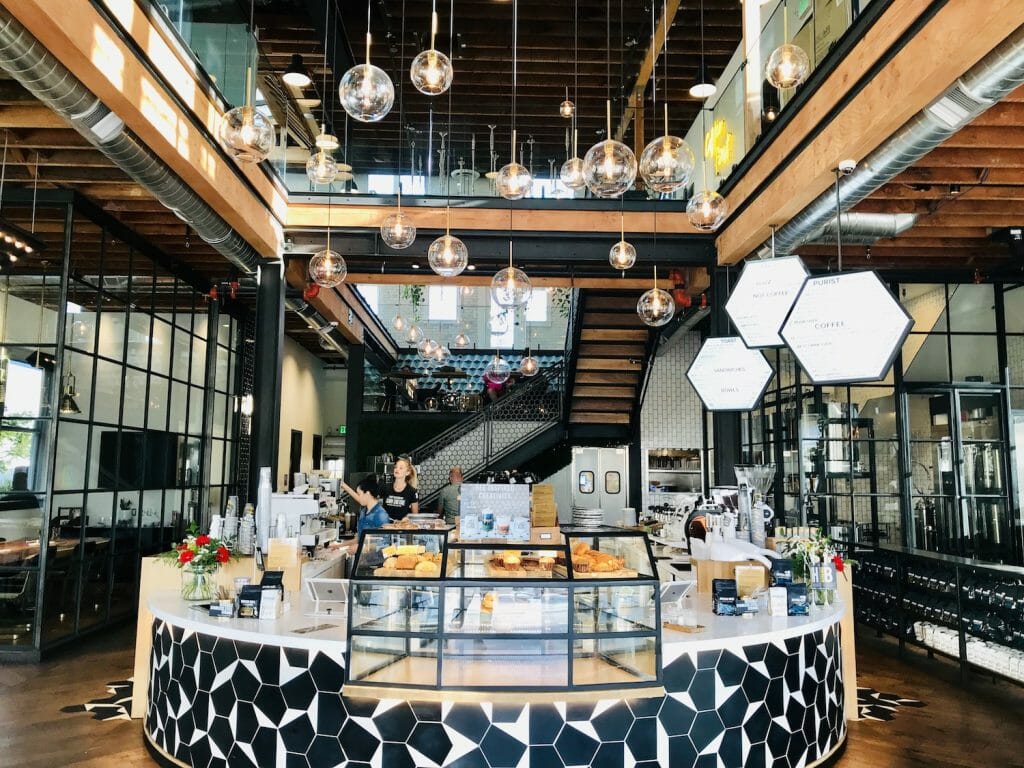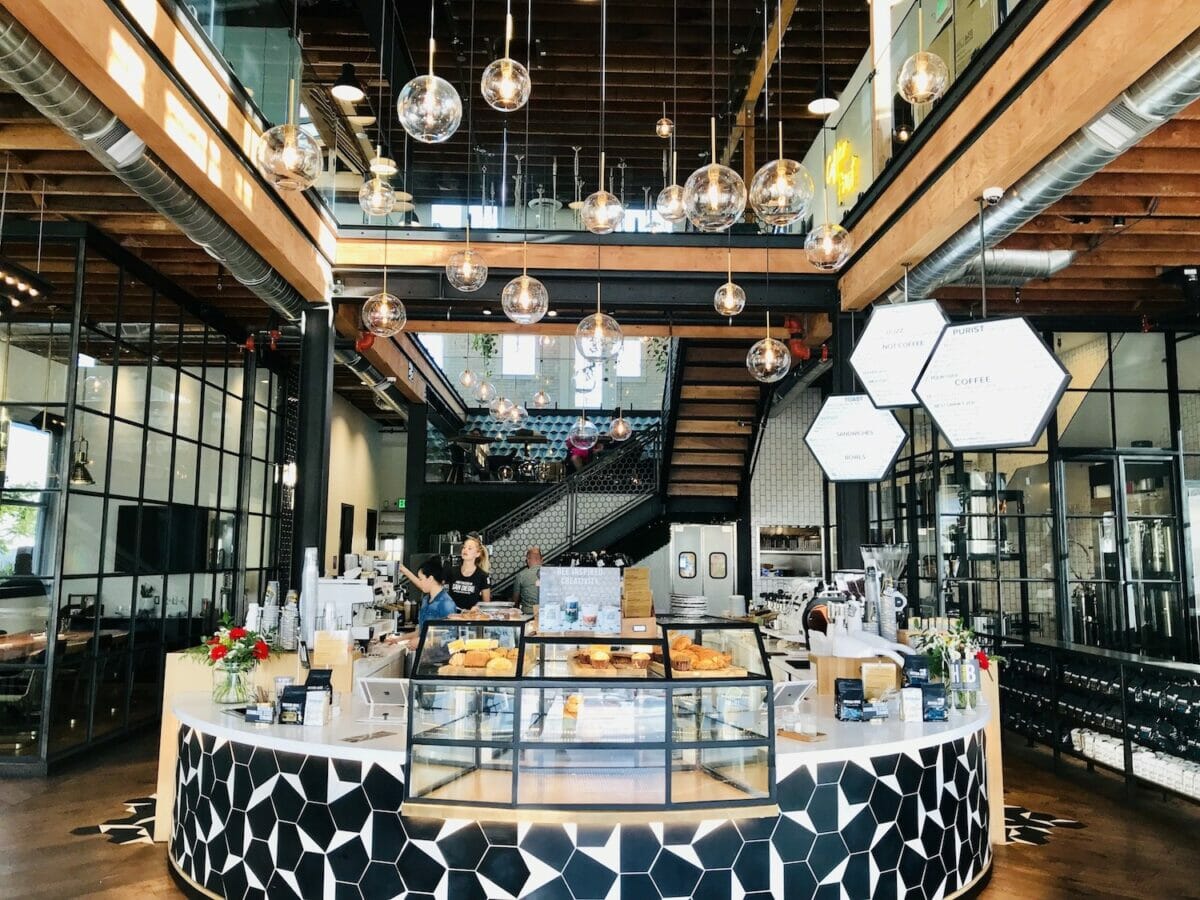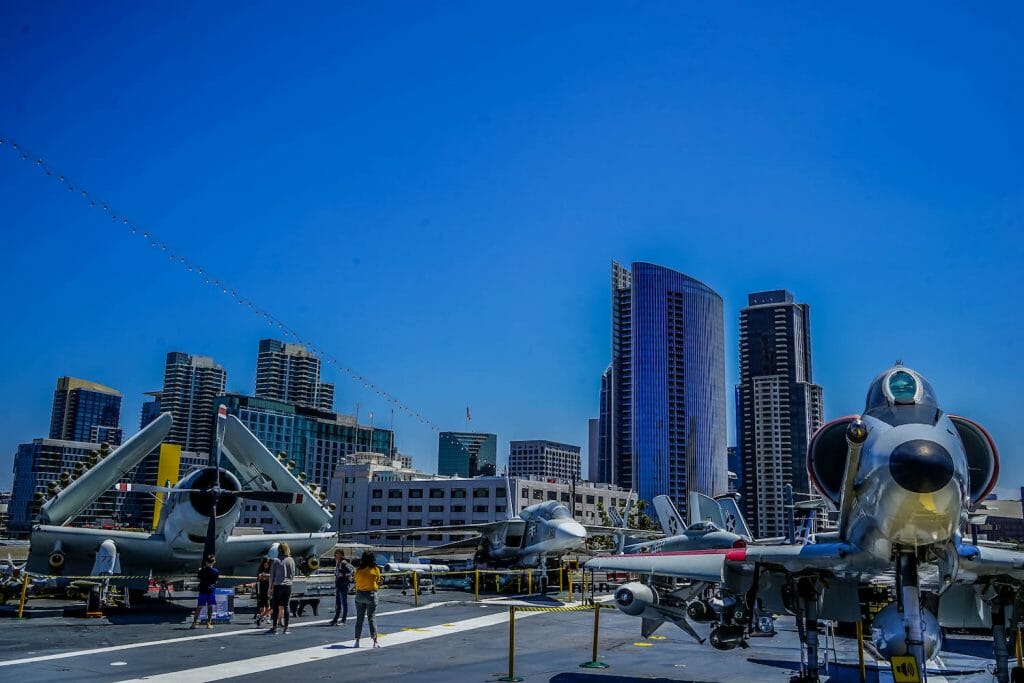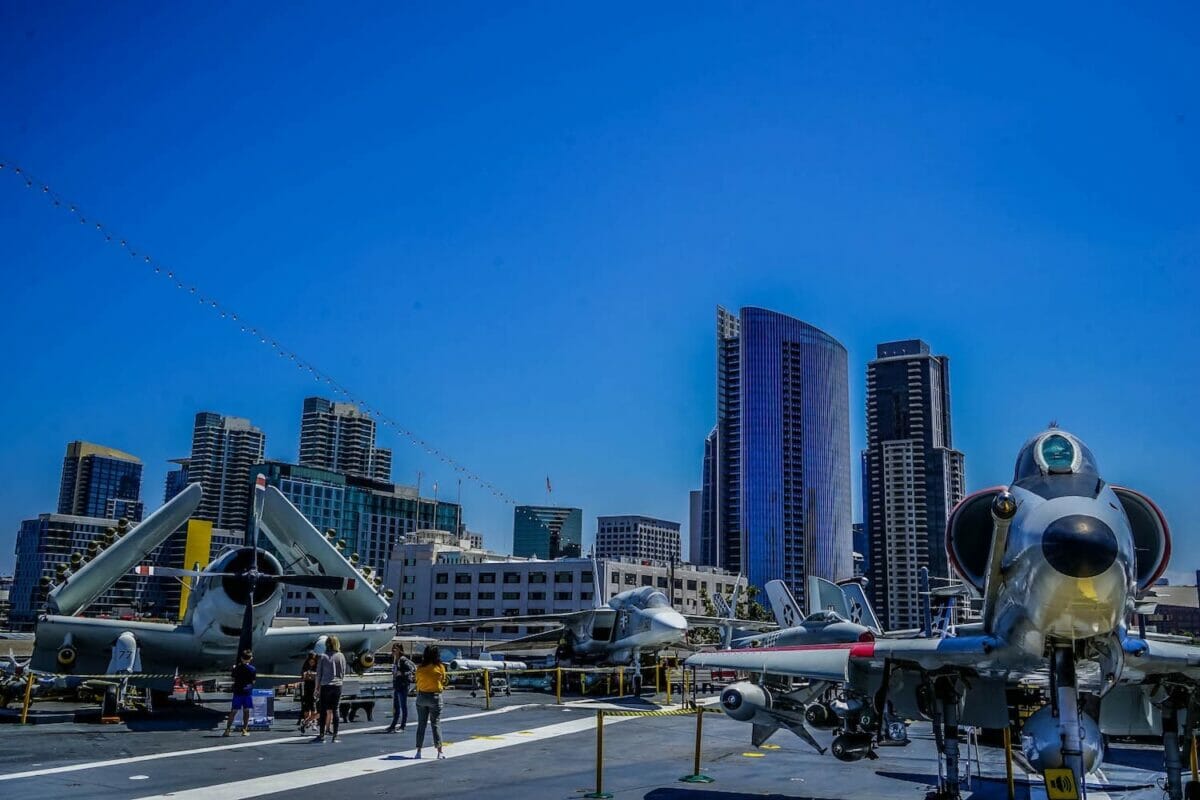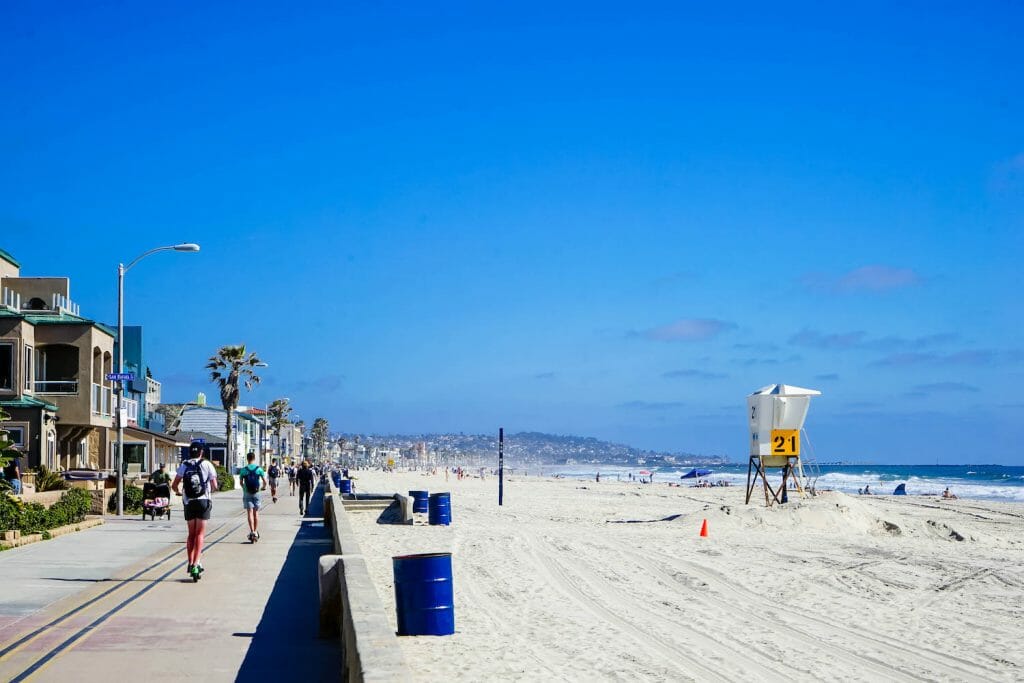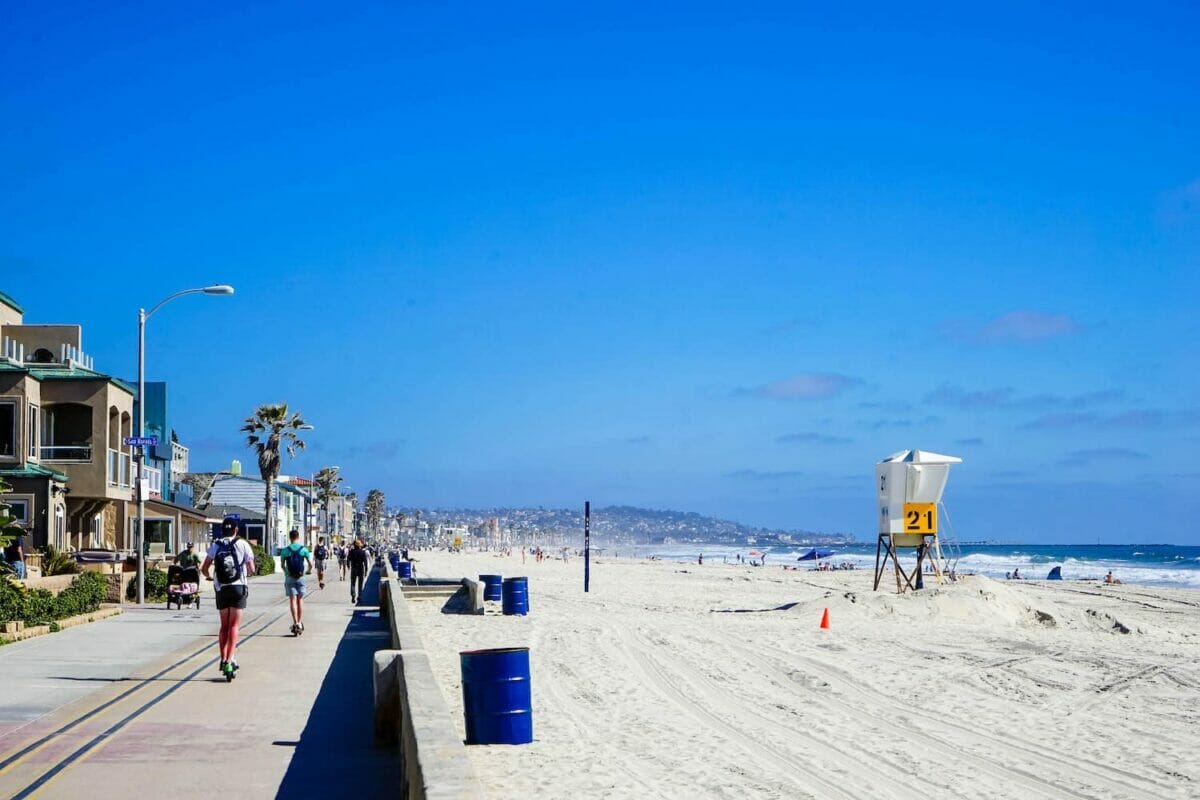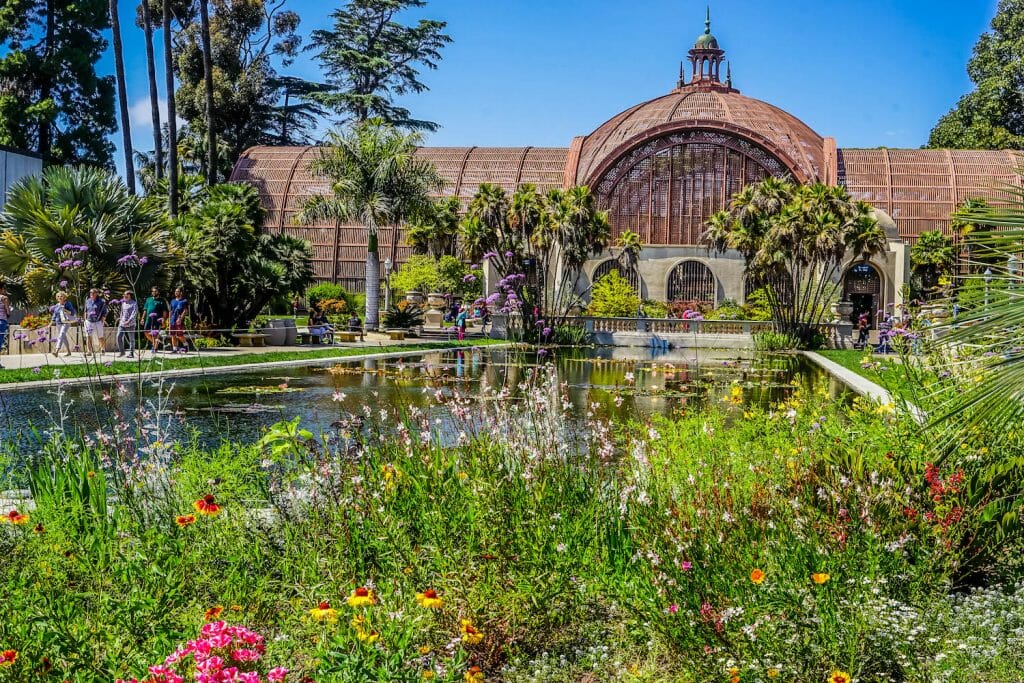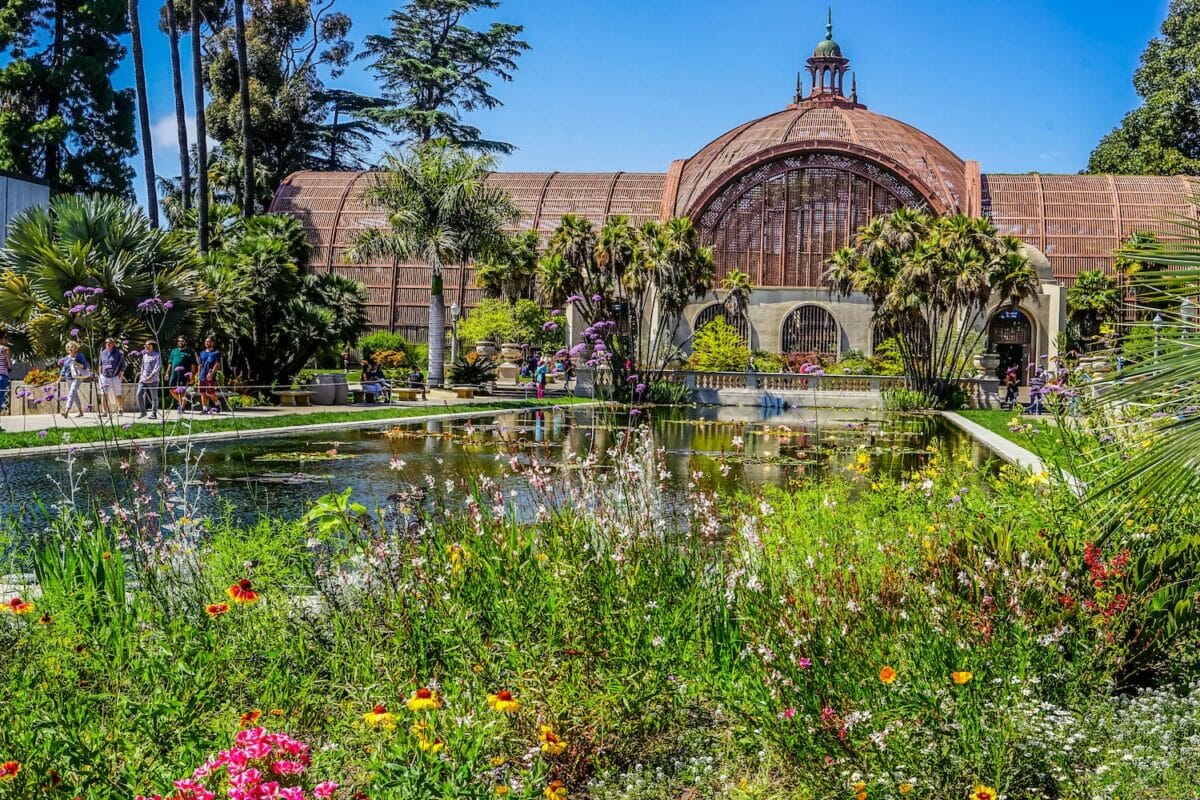 Gay Annual Events in San Diego
As a paradise for the LGBT community, Gay San Diego offers a wonderful line-up of annual events for gays, lesbian and transgenders and – well, anyone who wants to be involved! These signature gay events are just the biggest and best, however no matter when you visit there is sure to be something on (which is why we really recommend locking your San Diego hotel down in advance…)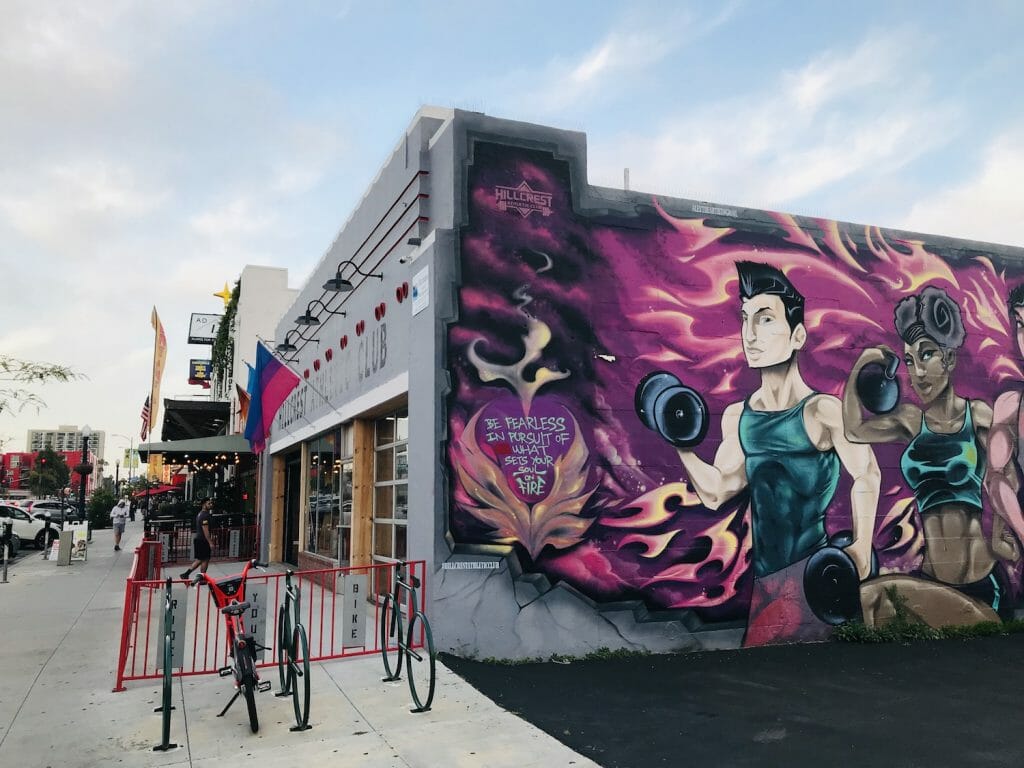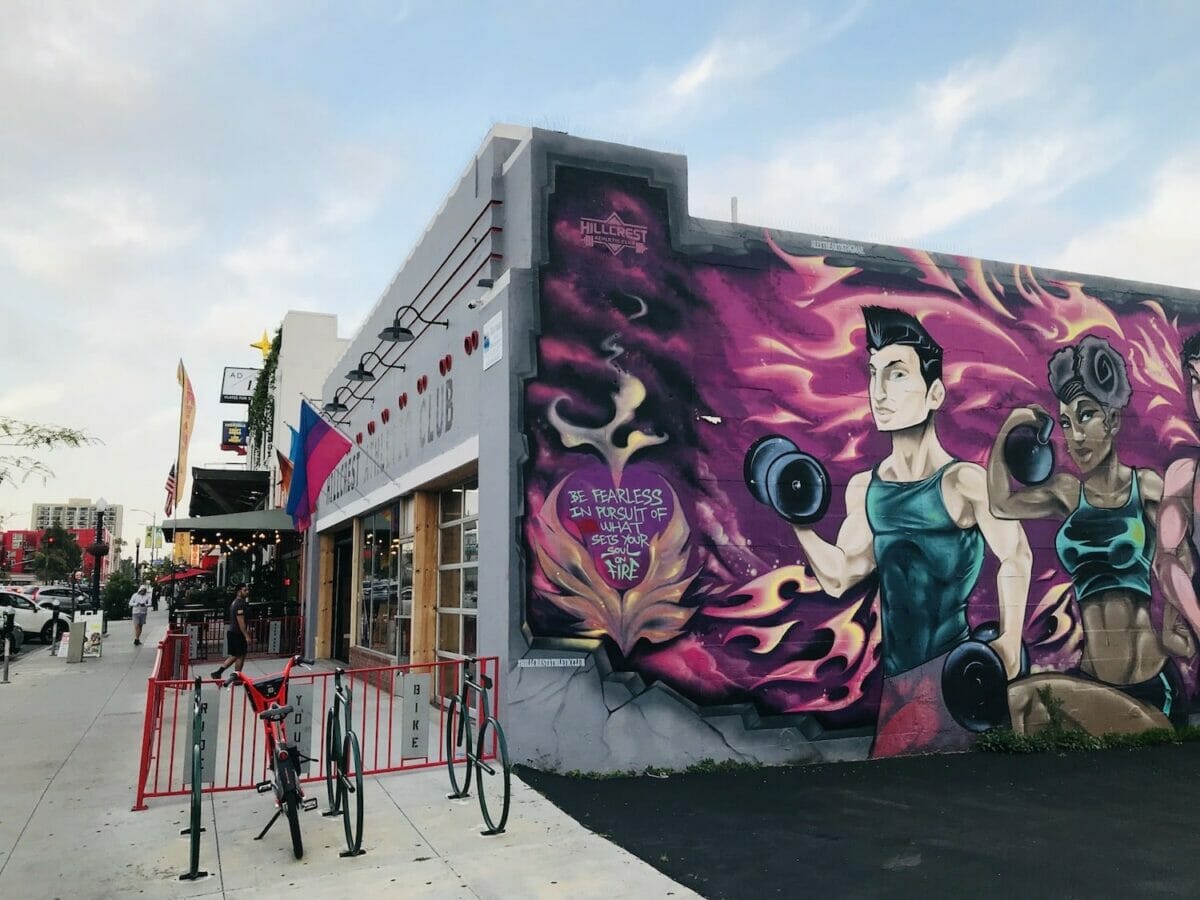 Pride of Hillcrest Block Party 2016
2017 San Diego Pride Parade Montage
Red Dress Party SD 2017 Rewind
Gay-friendly and Gay Hotels in San Diego
In this glorious and extremely beachside city, you will not find any major hotel accommodation that isn't gay-friendly.
After all being gay-friendly is about providing a non-judgmental and respectful environment in which all people are treated equally. In saying that, elegant design, helpful staff, and excellent value for money never hurt anyone. Some hotels in San Diego have also gone above and beyond in recognizing and marketing to the LGBT community and given their popularity with gay travelers we would say it has paid off!
Everybody likes to be surrounded by people with common interests and as such there are a few hotels in San Diego favored by gay travelers – although to be clear there are no exclusively gay hotels in San Diego sadly.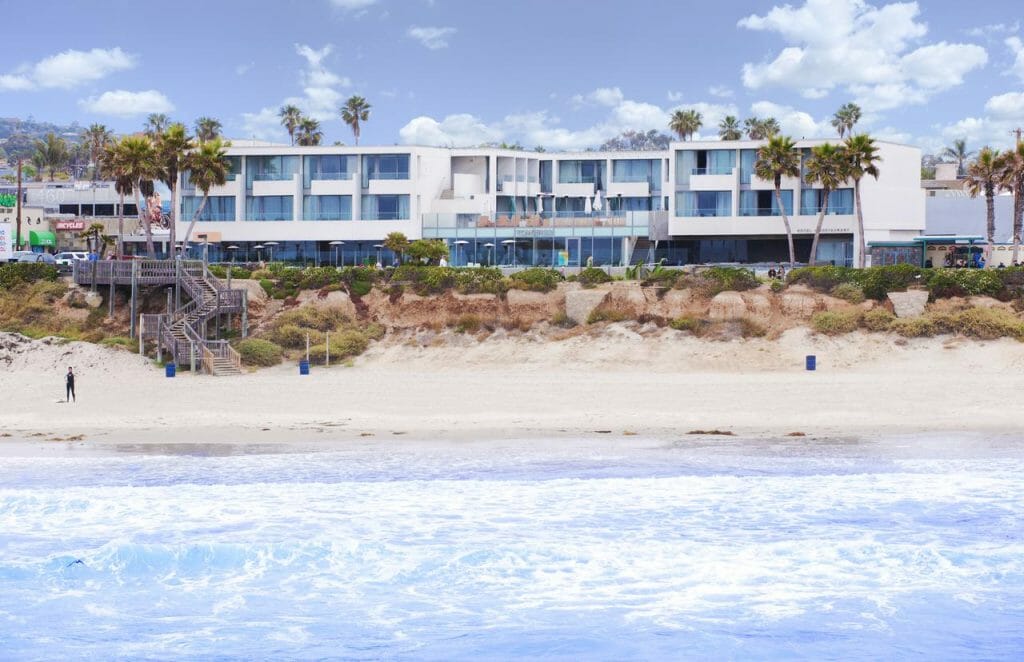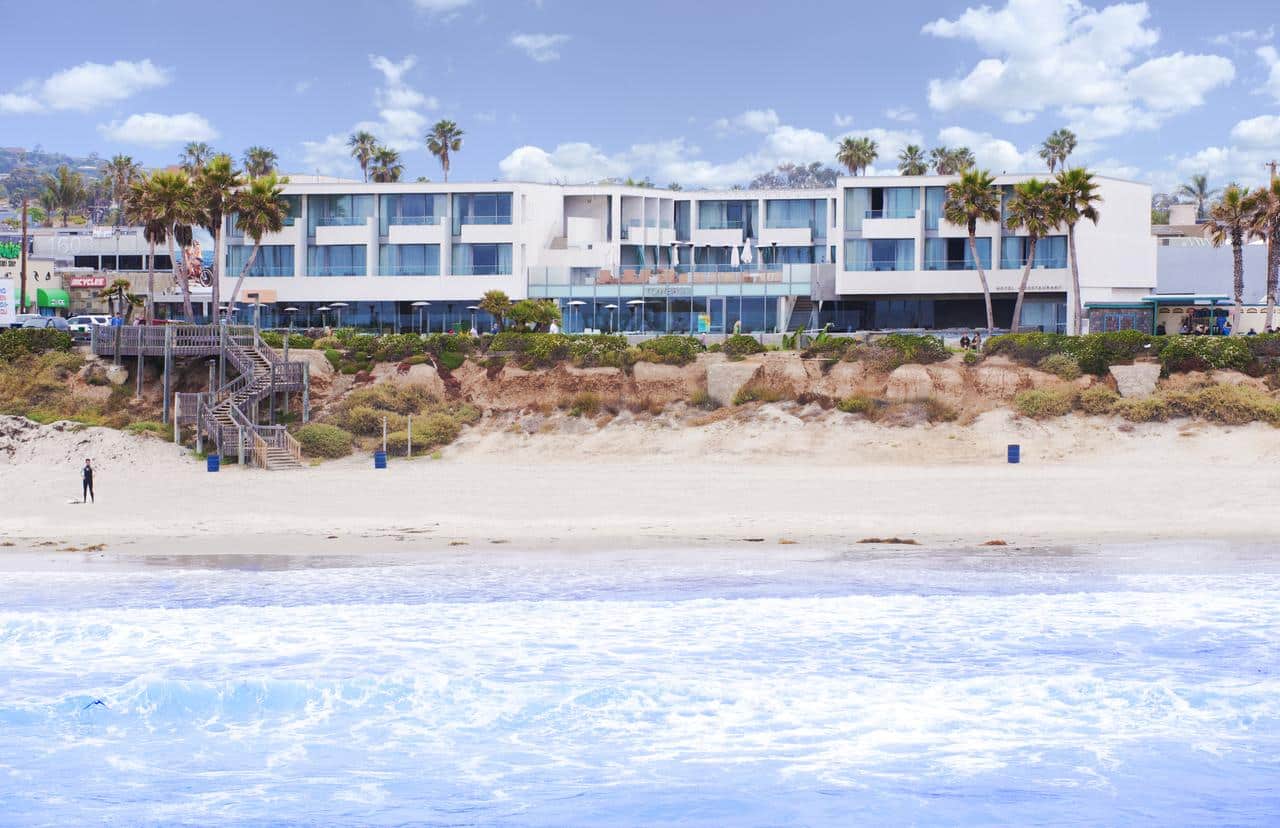 The Hillcrest gaybourhood is at the forefront of LGBTQ+ inclusiveness in San Diego – and while it is a diverse community brimming with queer nightlife and gay-owned businesses, there are no hotels here. Its proximity to the San Diego downtown, and the many cute surrounding neighborhoods give you a wealth of funky gay-friendly hotel options to consider which are not too far away. Personally, we loved to stay in Little Italy, but if you have a car you could also consider staying at one of San Diego's many diverse beach neighborhoods.
The following gay-friendly hotels in San Diego are only the most recommended, but there are hundreds of other hotels in San Diego if you don't find quite find what you are looking for. Whether you want a fun and social hostel, a cheap but private place to crash after a night of partying or a chic luxury option to sip cocktails surrounded by fashionable people, Gay San Diego as something for everyone!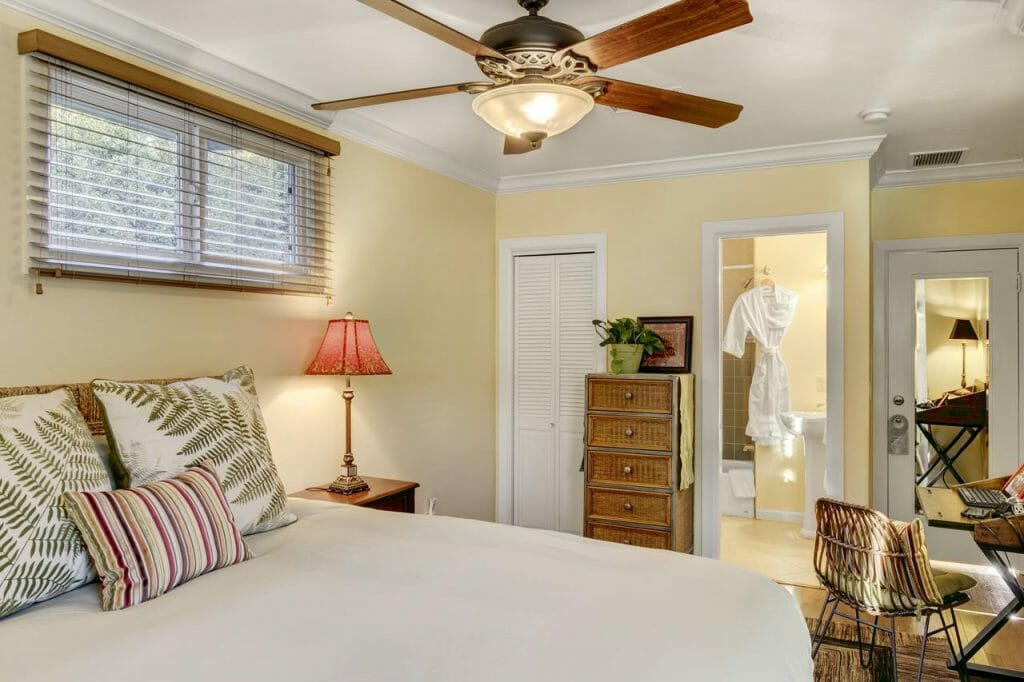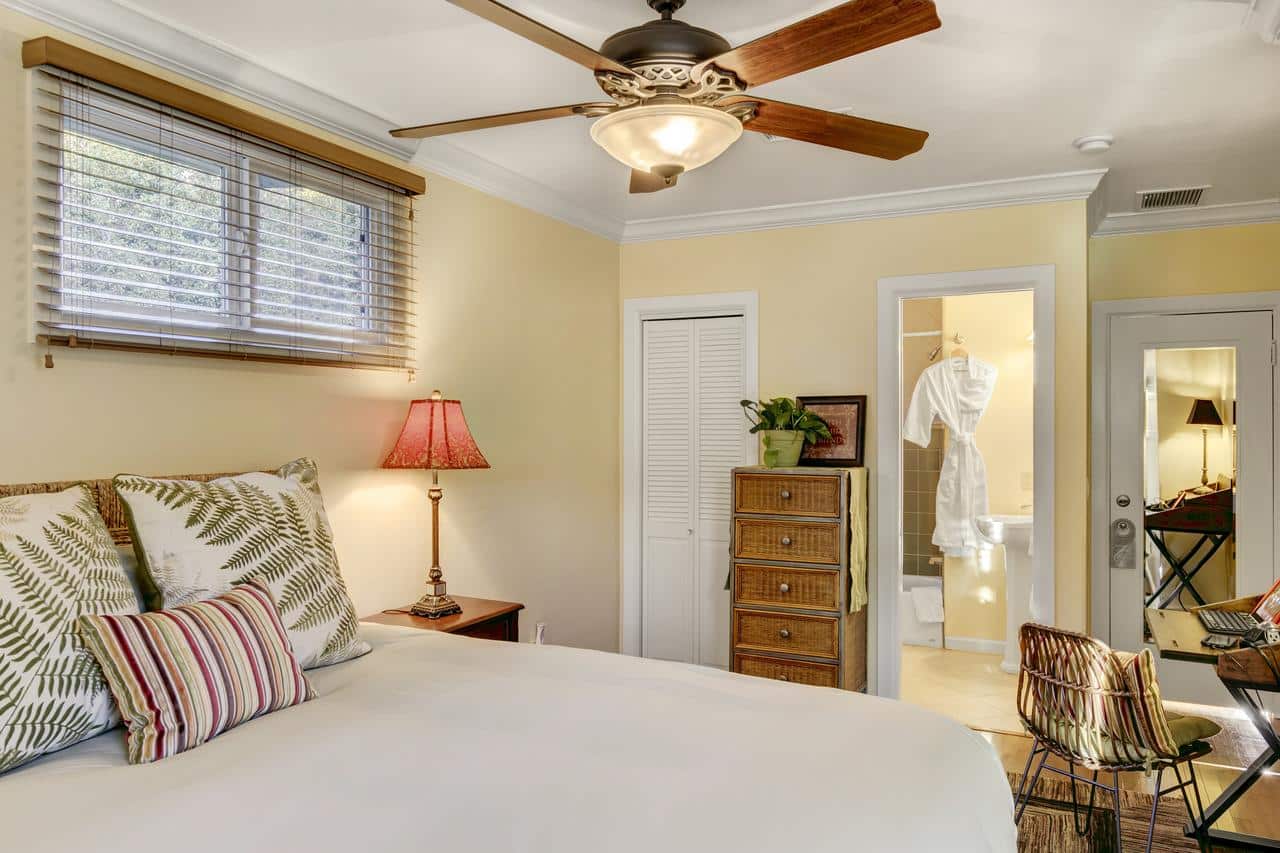 Gay-Popular Hotels in San Diego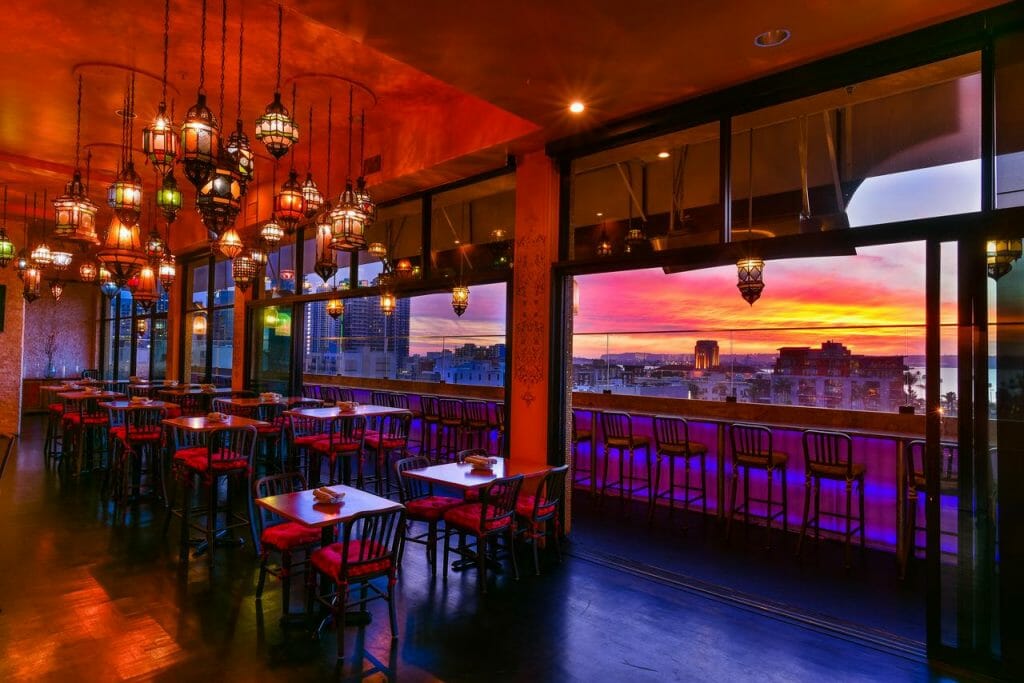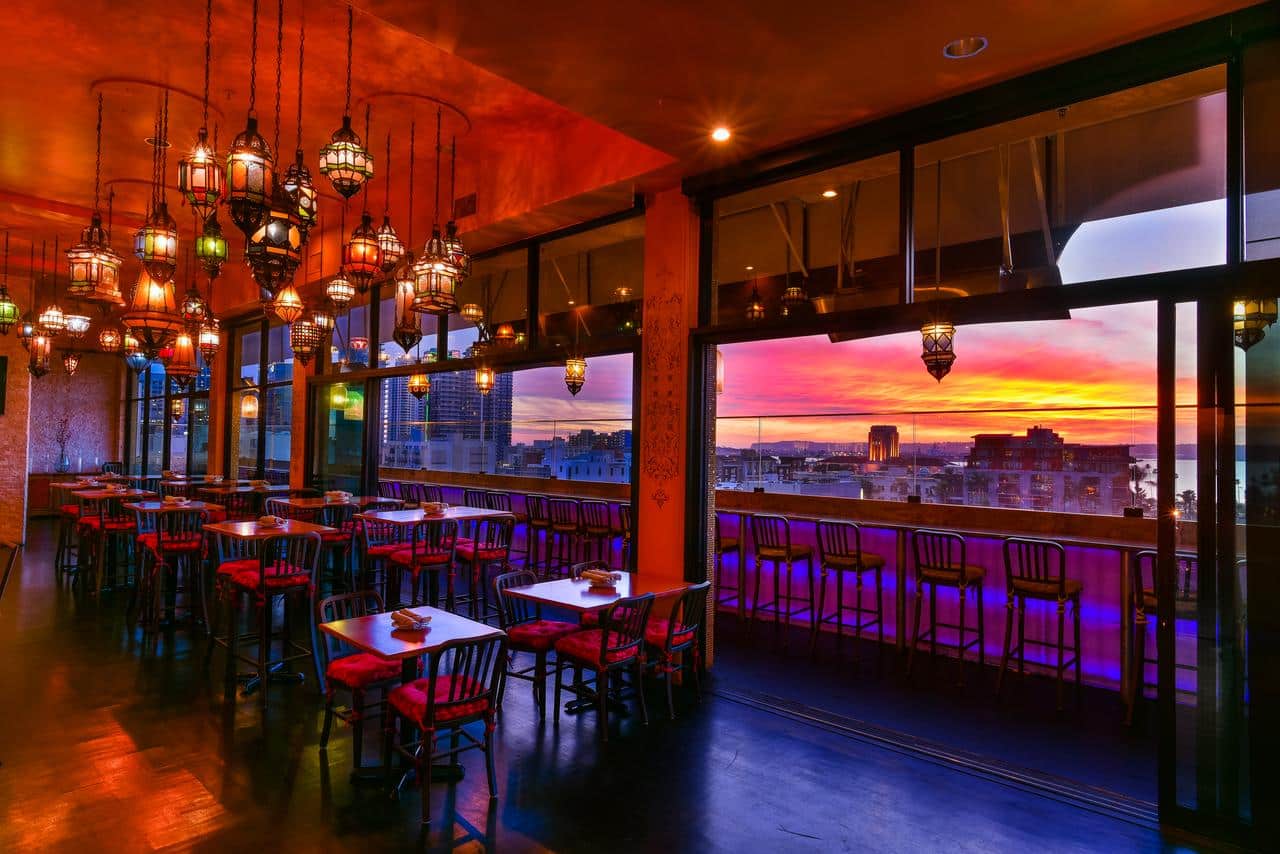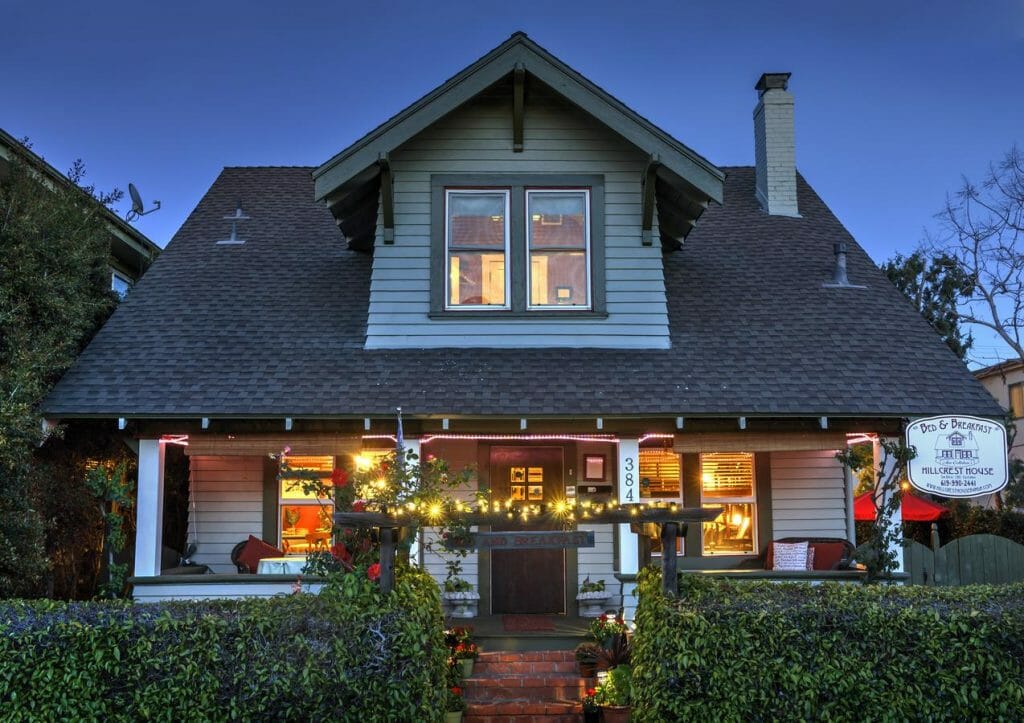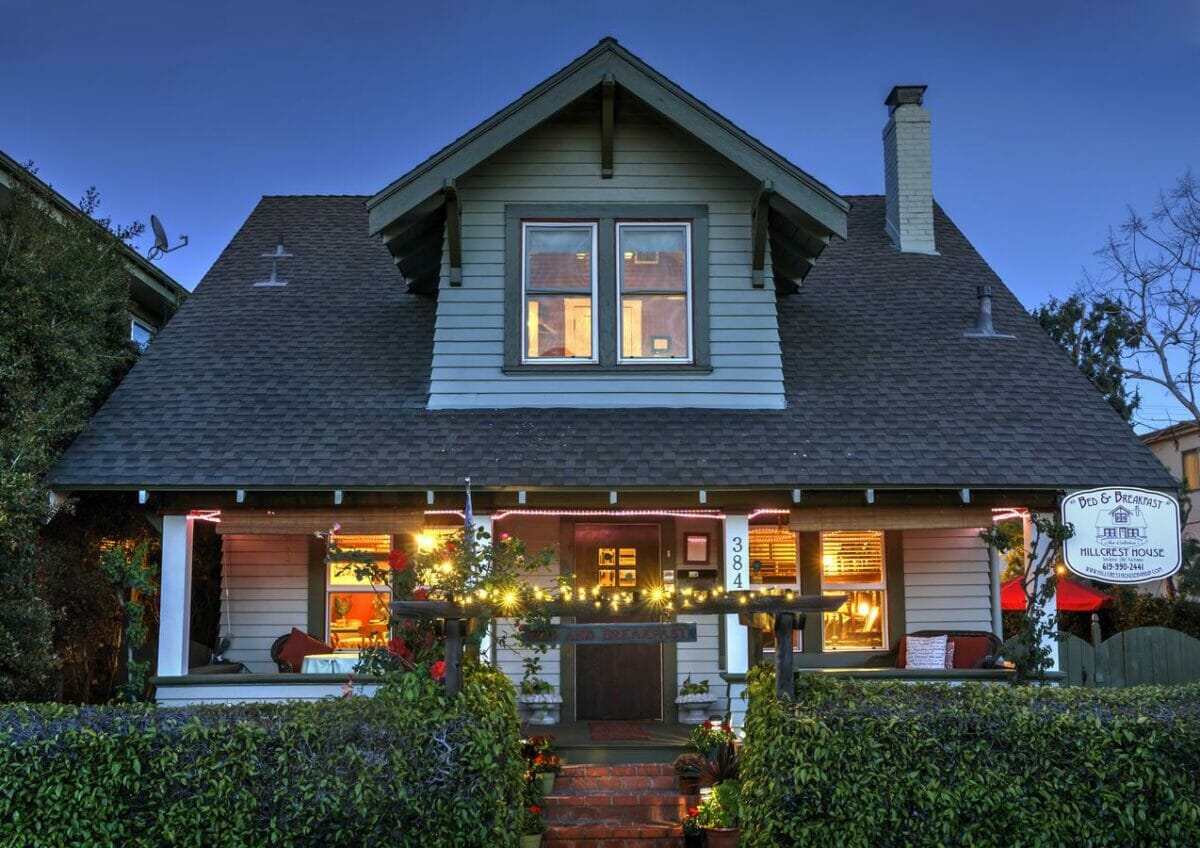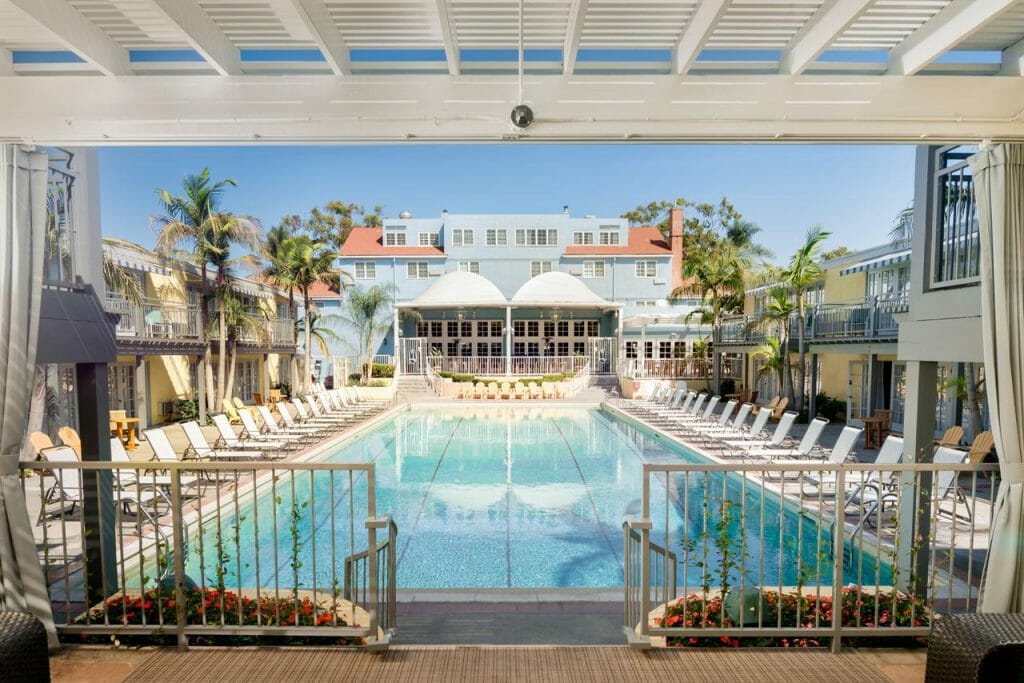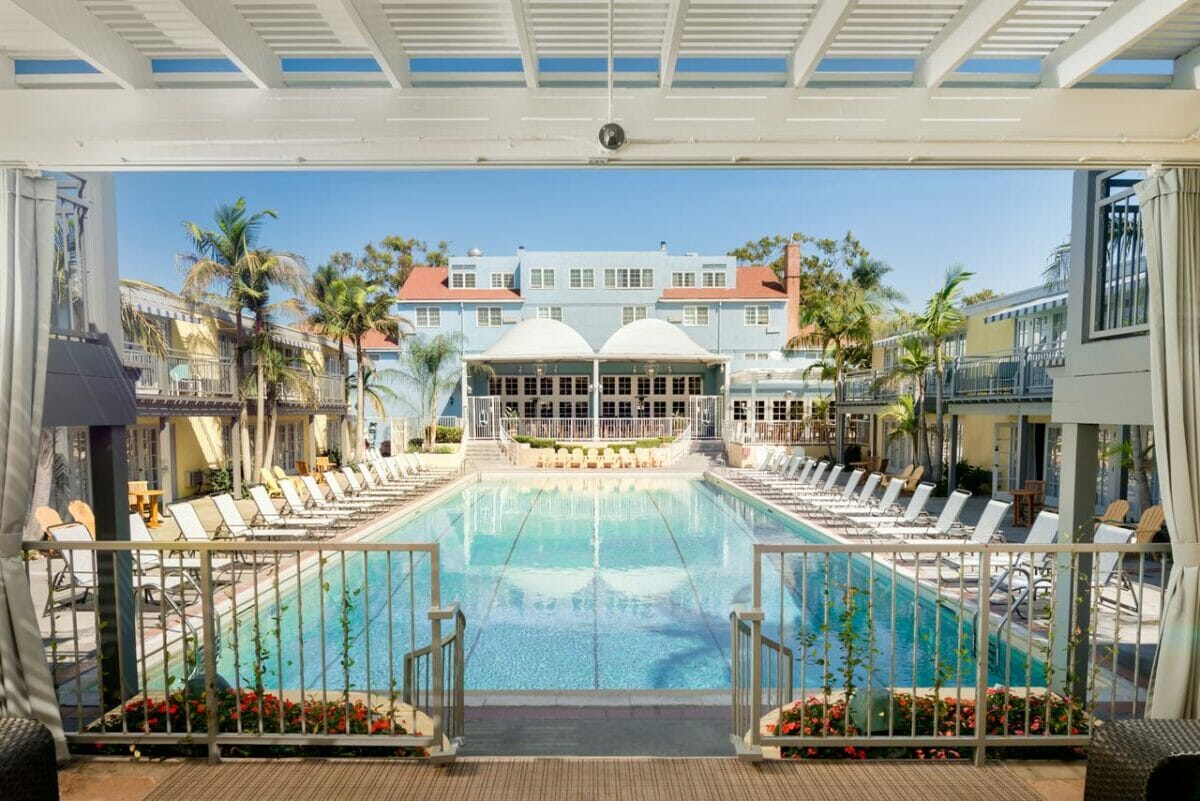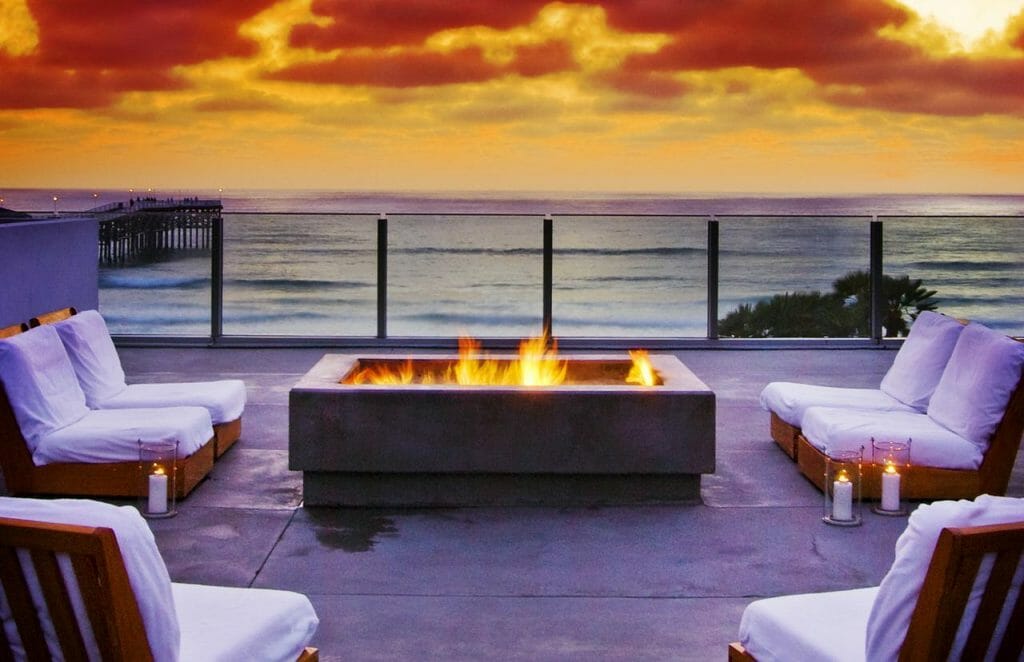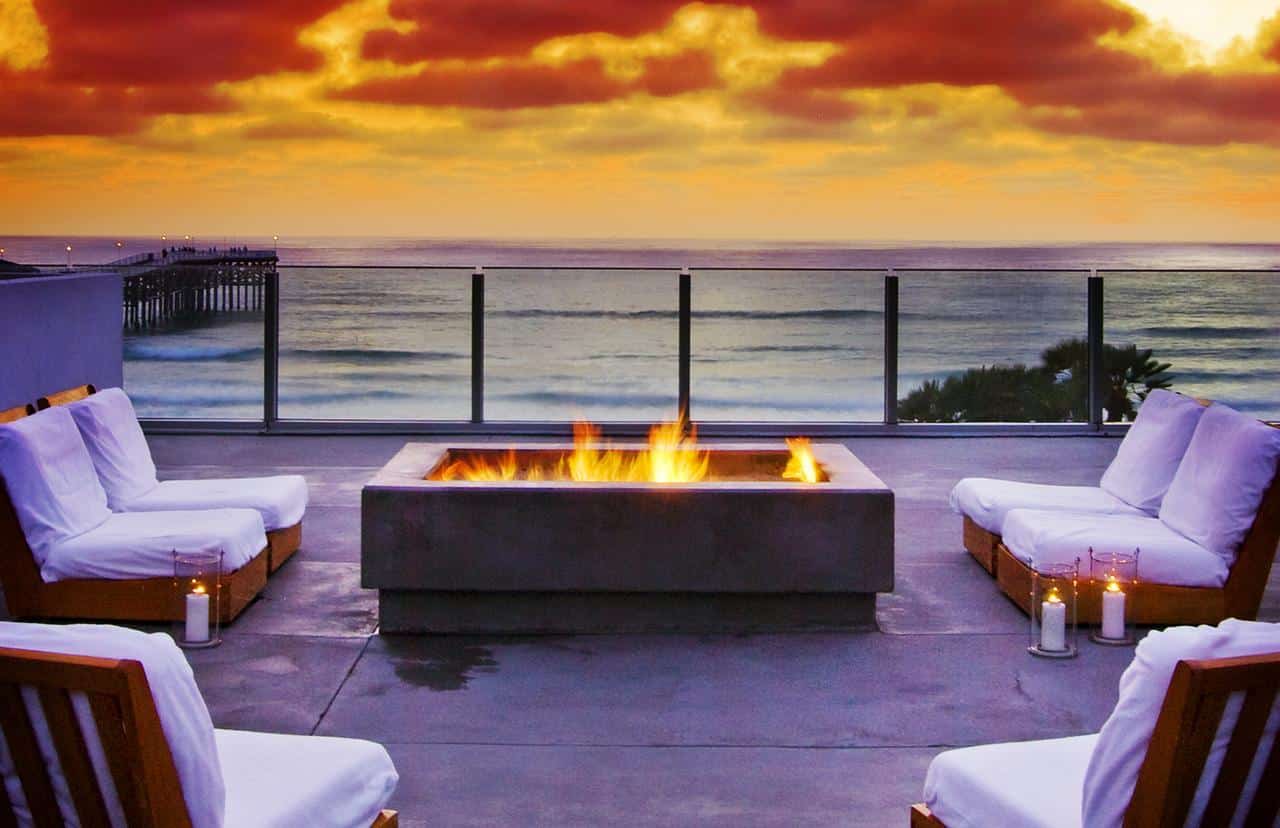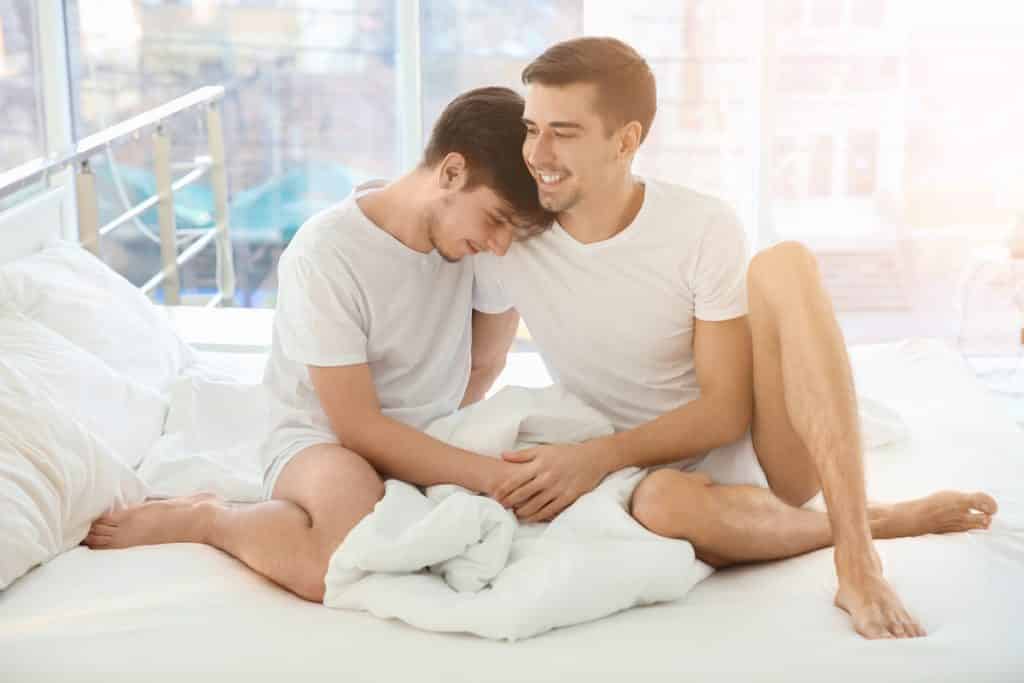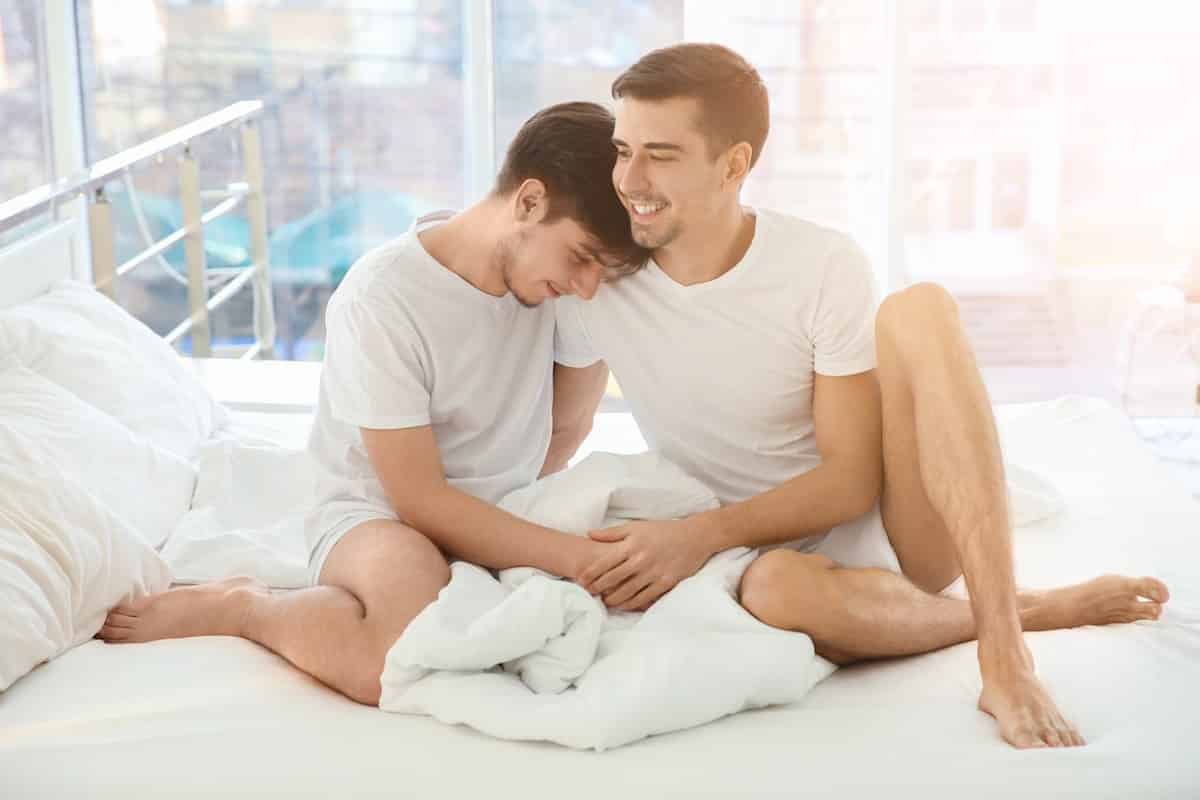 Gay Nightlife in San Diego California
With San Diego being one of the most gay-friendly vacation destinations in the world, you would expect an incredible gay nightlife scene – and luckily San Diego does not disappoint.
Depending on your mood you can find anything here from a relaxed cocktail in an upscale bar to an all-night dance party surrounded by your queer family. There is also plenty of cruise/dive bars, sexy go-go boys, fabulous drag, fun events and – well, something to cater for every taste!
Visitors to Gay San Diego tend to be more focused on the daytime fun-in-the-sun so there is no need to wait until Happy Hour to head to the bars – and many travelers here can be found drinking any time of day on sun-drenched patio's, at chic cocktail bars, or in LGBT grill restaurants (a hallmark of the San Diego gay scene).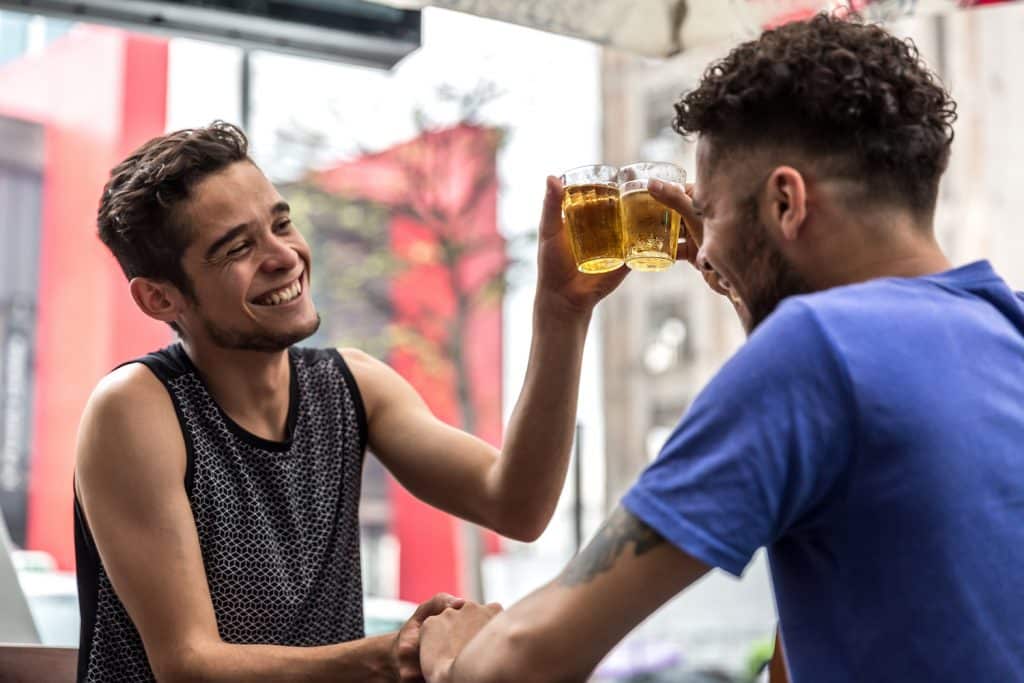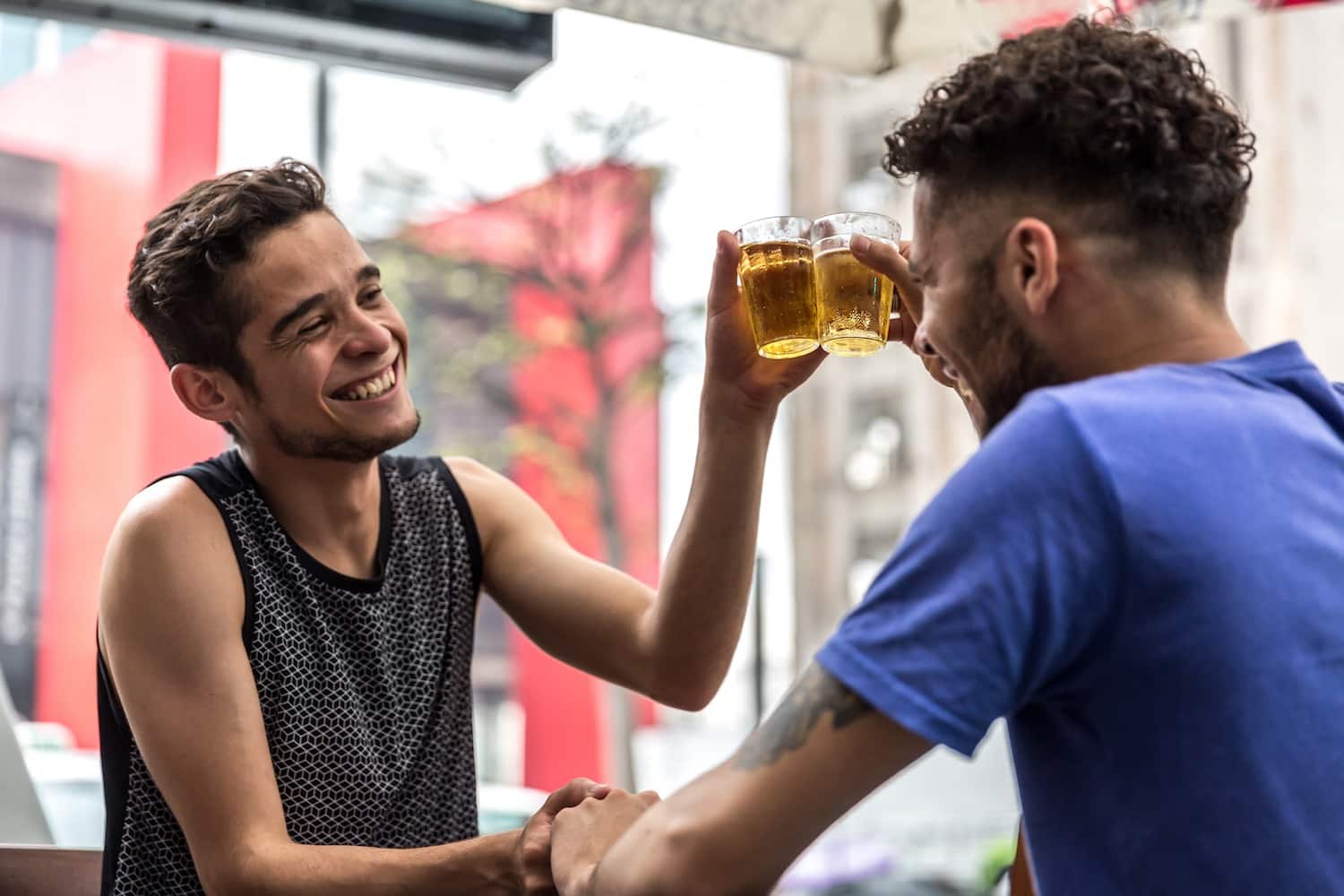 Later at night, most gay bars and clubs are packed from 10 pm until into the early morning, with a mix of tourists and locals. Most the gay scene is centered around the Hillcrest gaybourhood, so if this is a priority, you should try to stay here, but other hotspots include North Park and the San Diego Downtown. Use our Gay San Diego map at the end to help orientate yourself.
With a vibrant – and diverse – local LGBT community and a wonderfully gay-friendly liberal populace, you can imagine distinguishing 'gay bars' can something difficult, which is fabulous since you know you will be welcomed as you are basically everywhere here. For the following gay venues, however, we were looking for rainbow events, exceptional recommendations, and spots specifically marketed towards gays.
We are sure you will not be disappointed.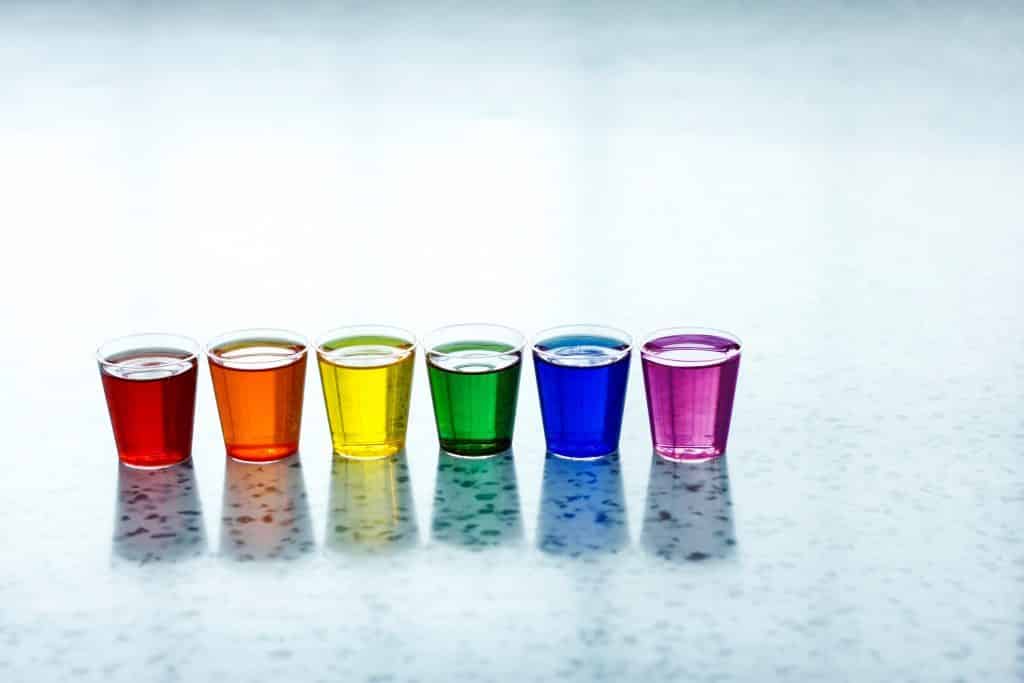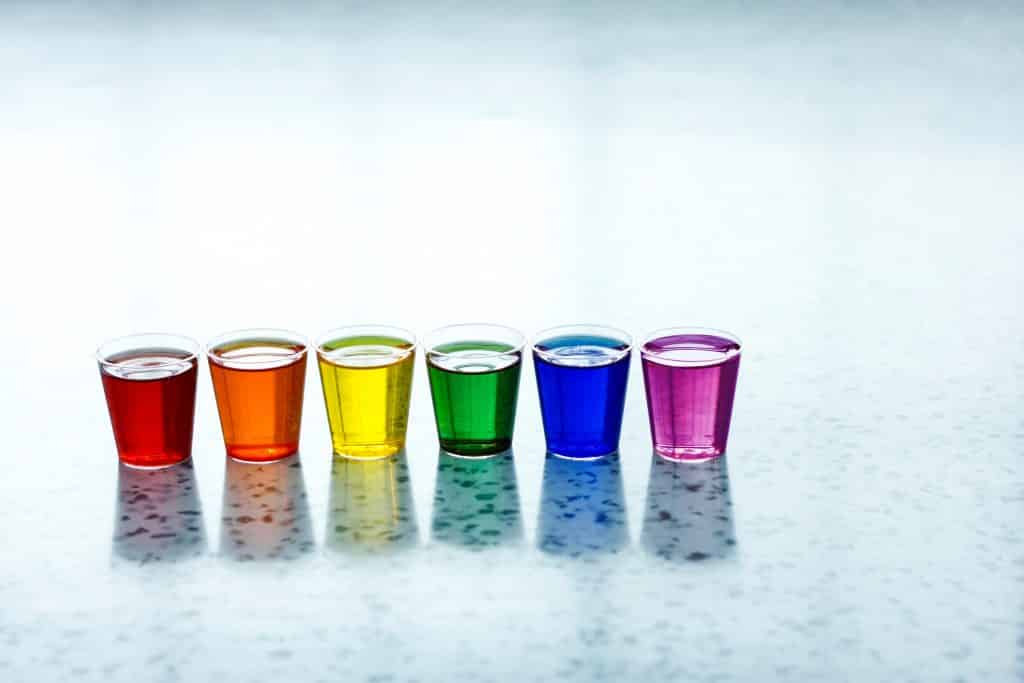 Gay Clubs & Bars in San Diego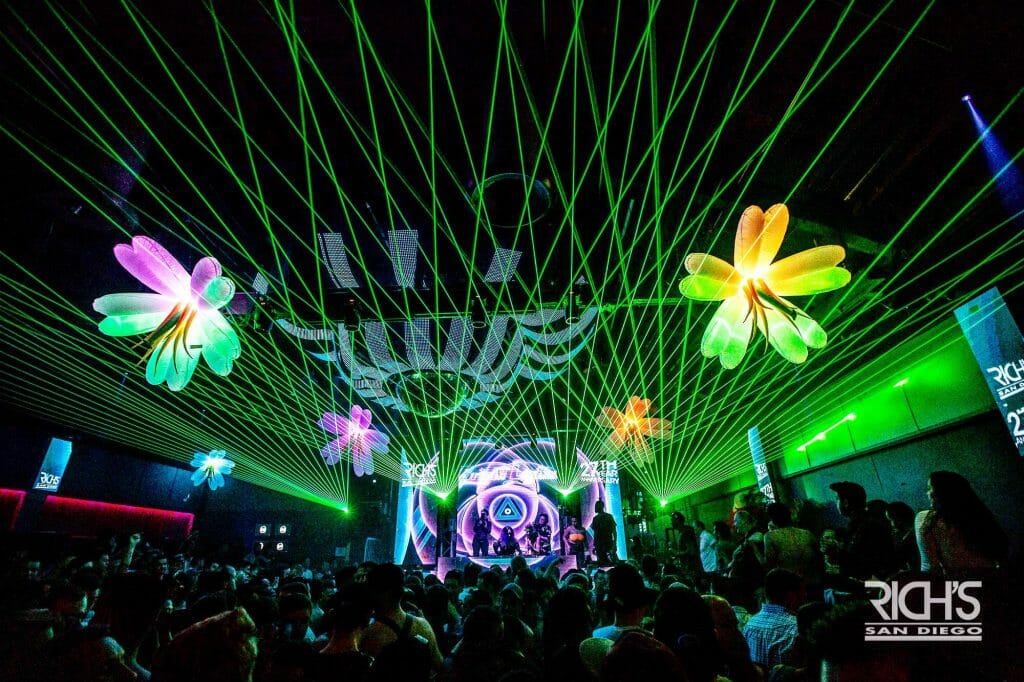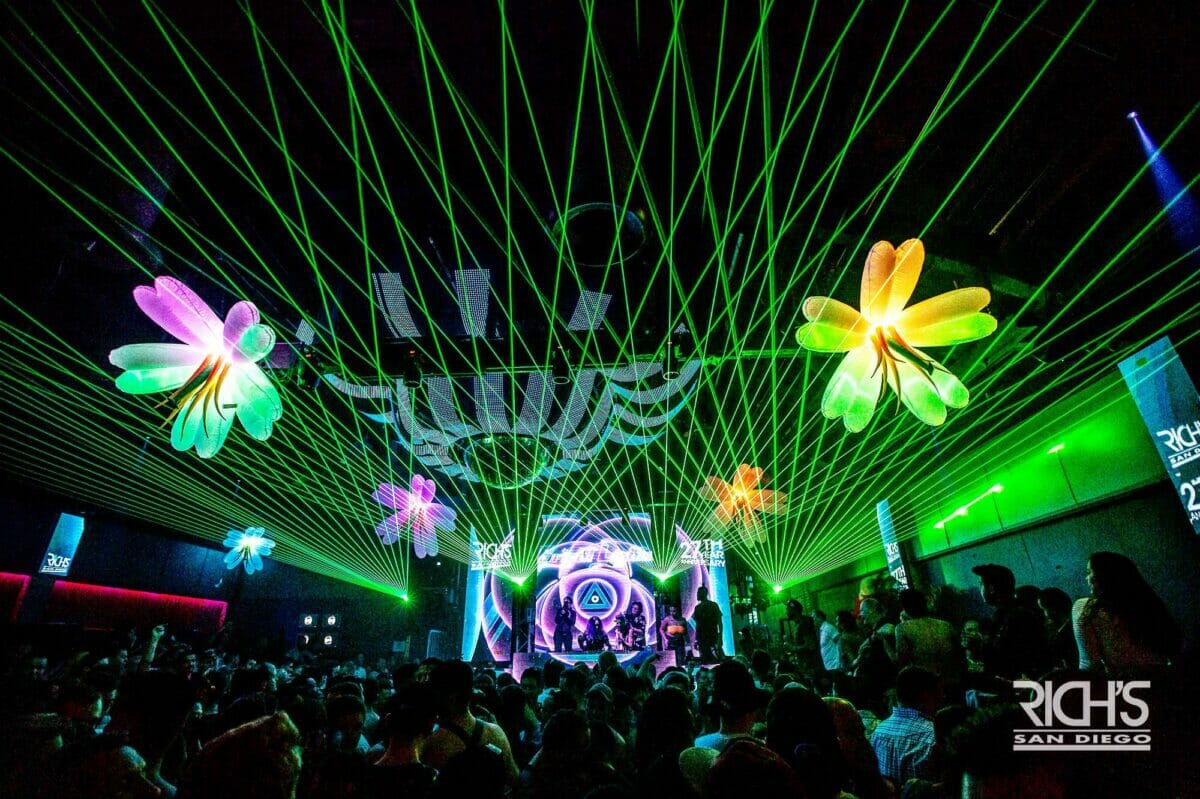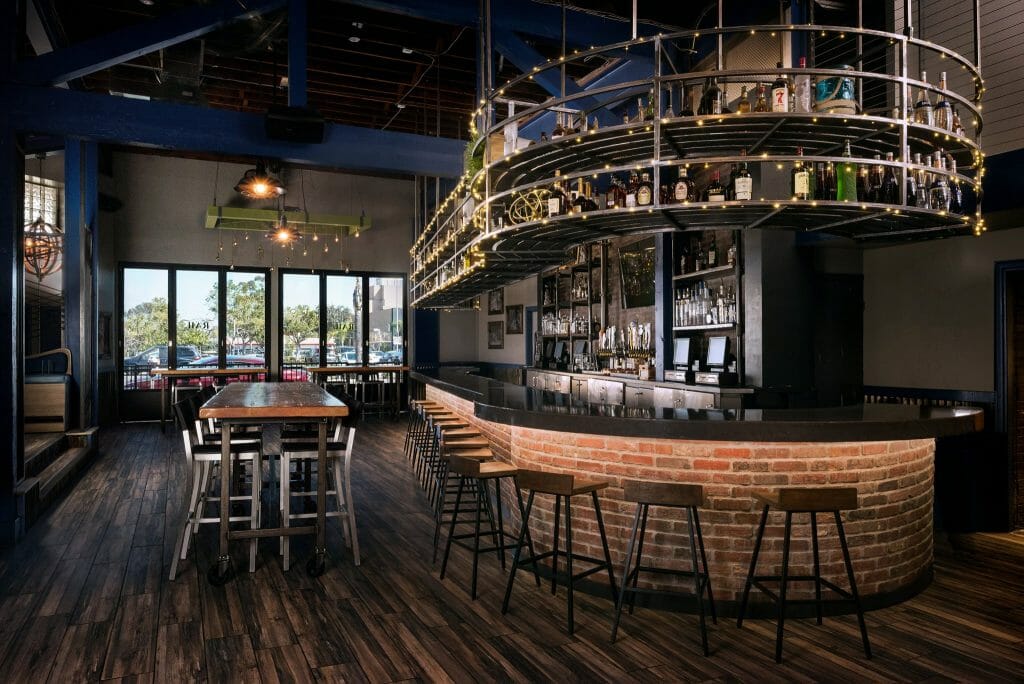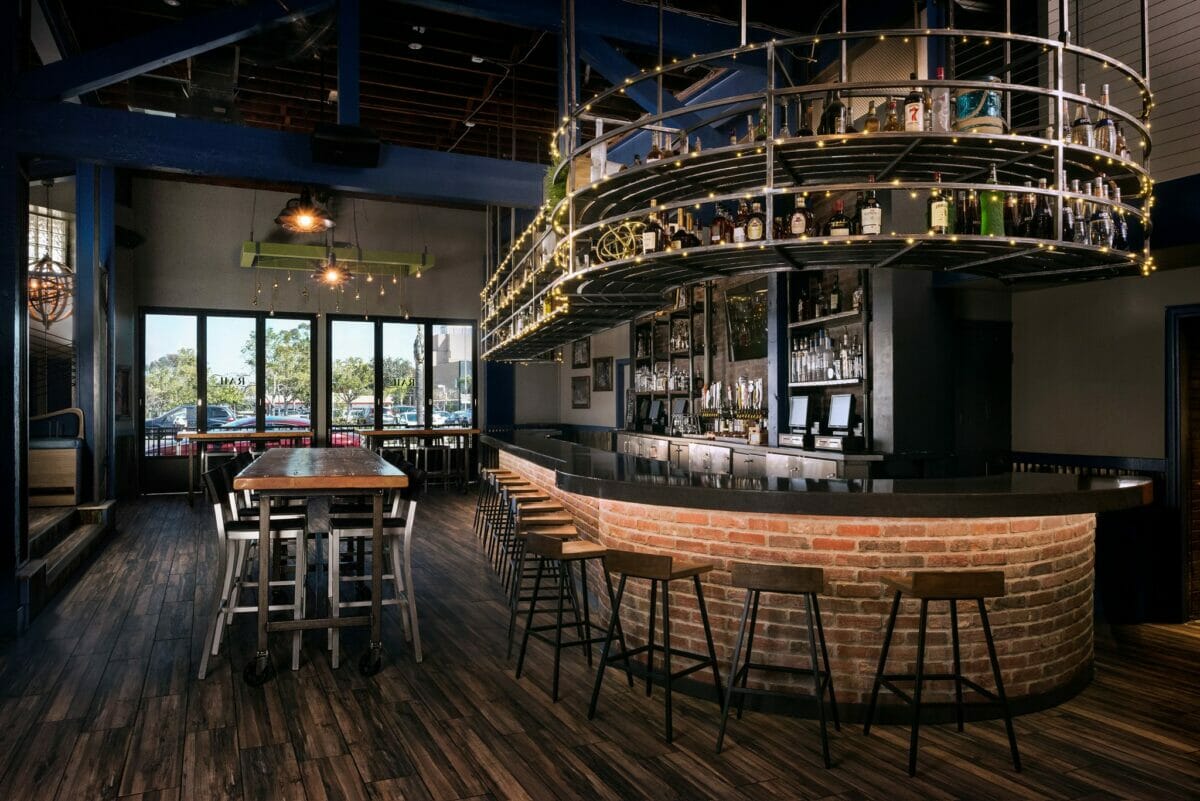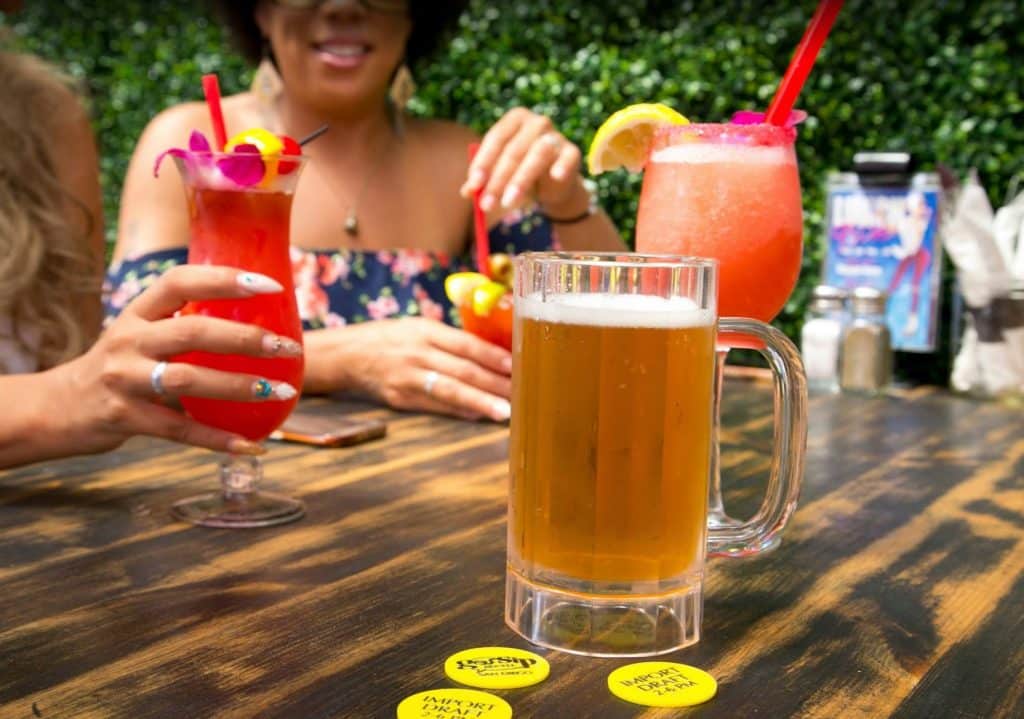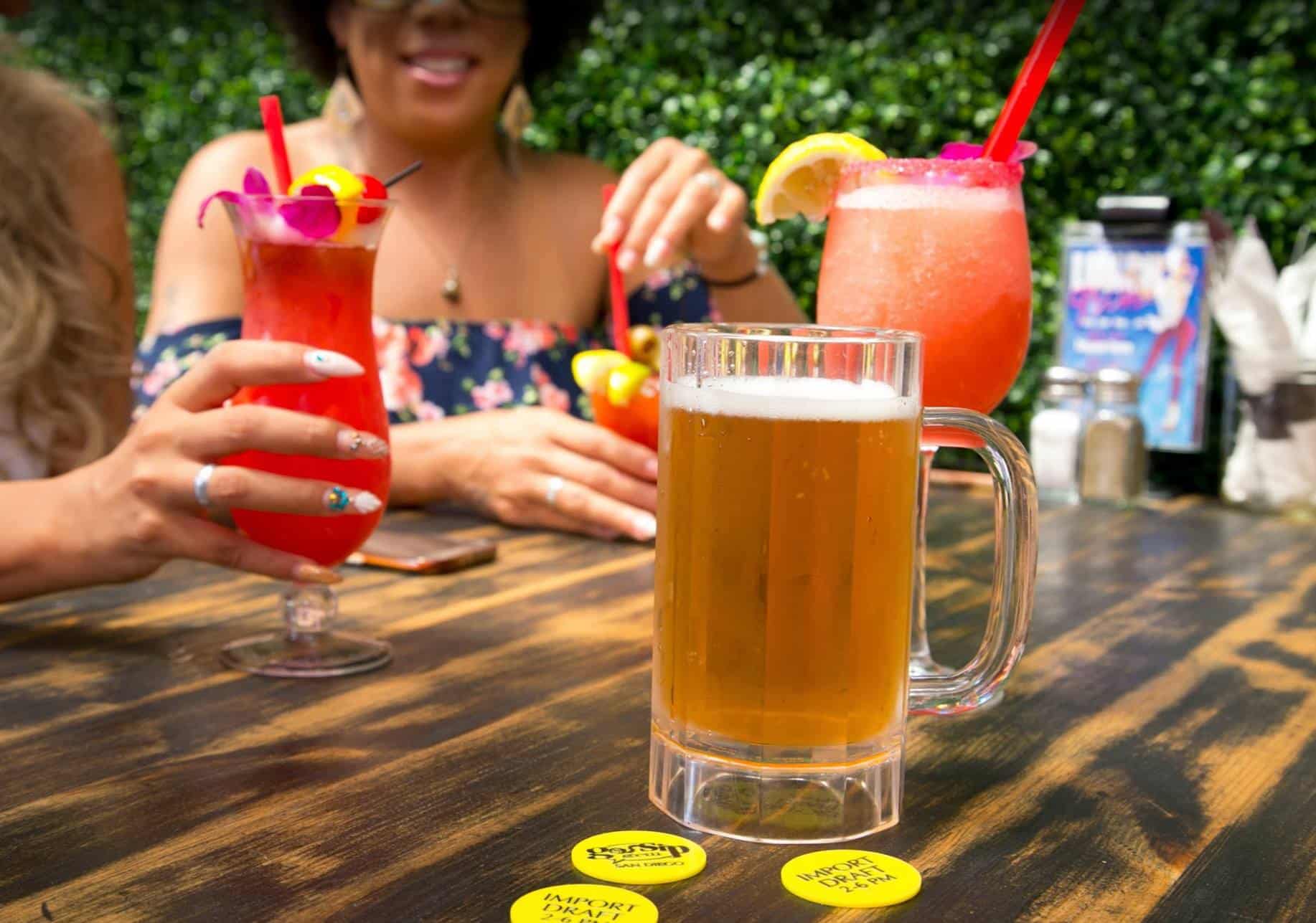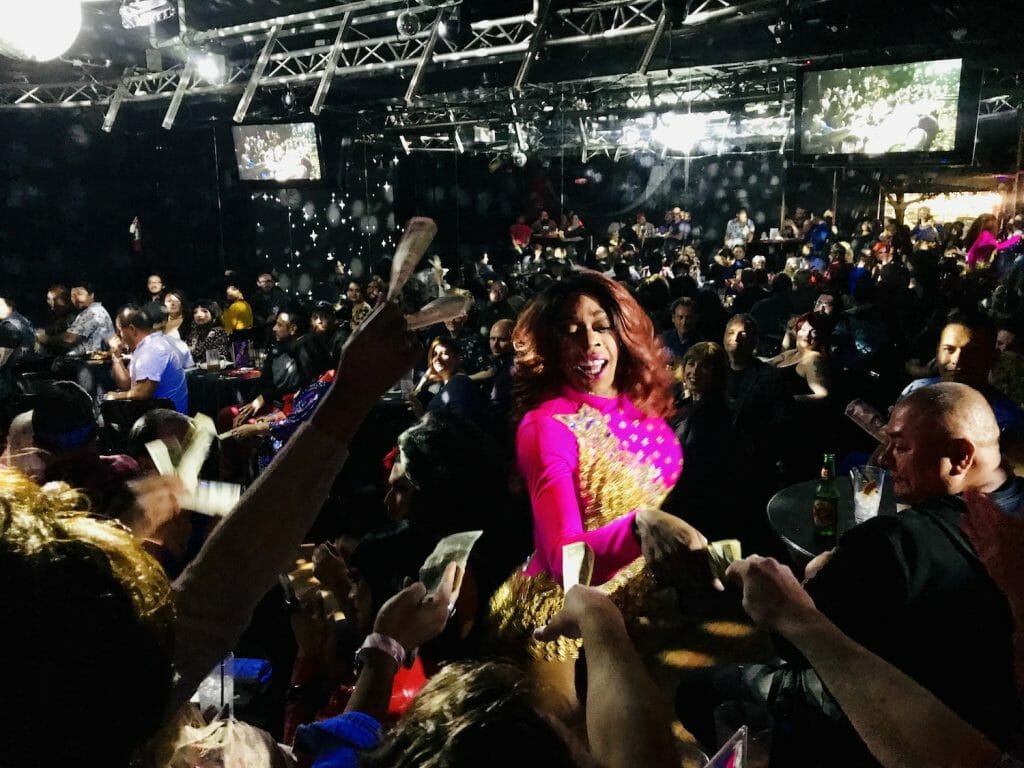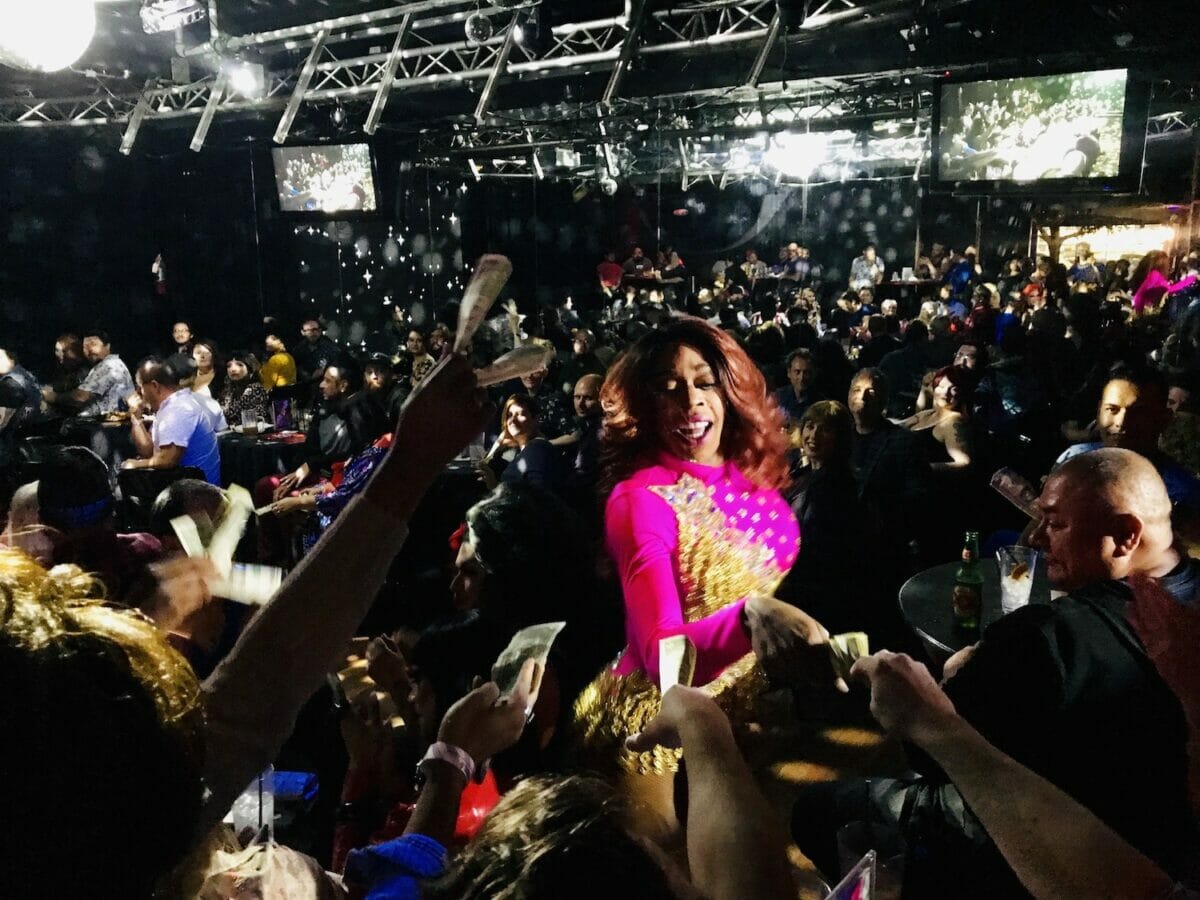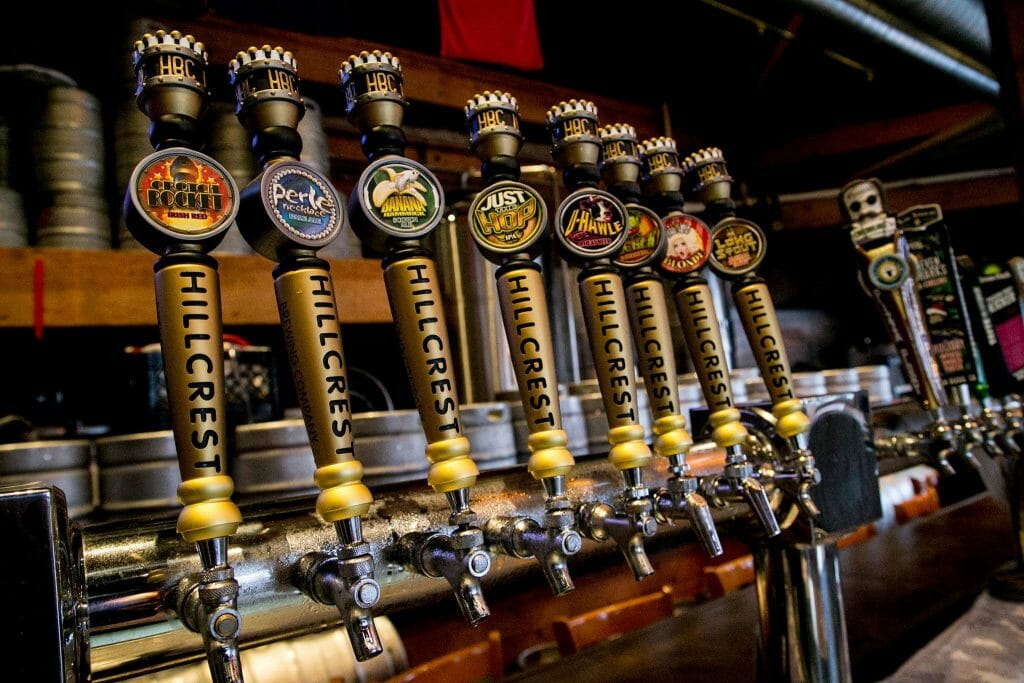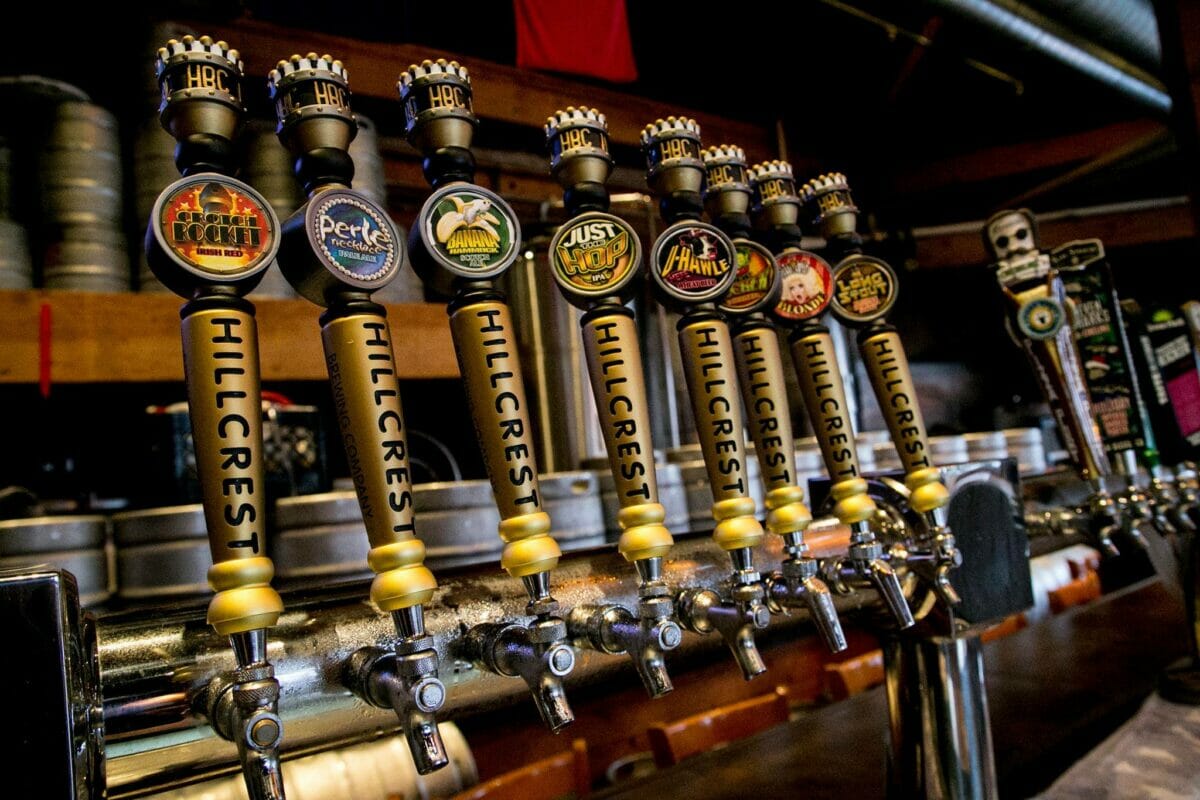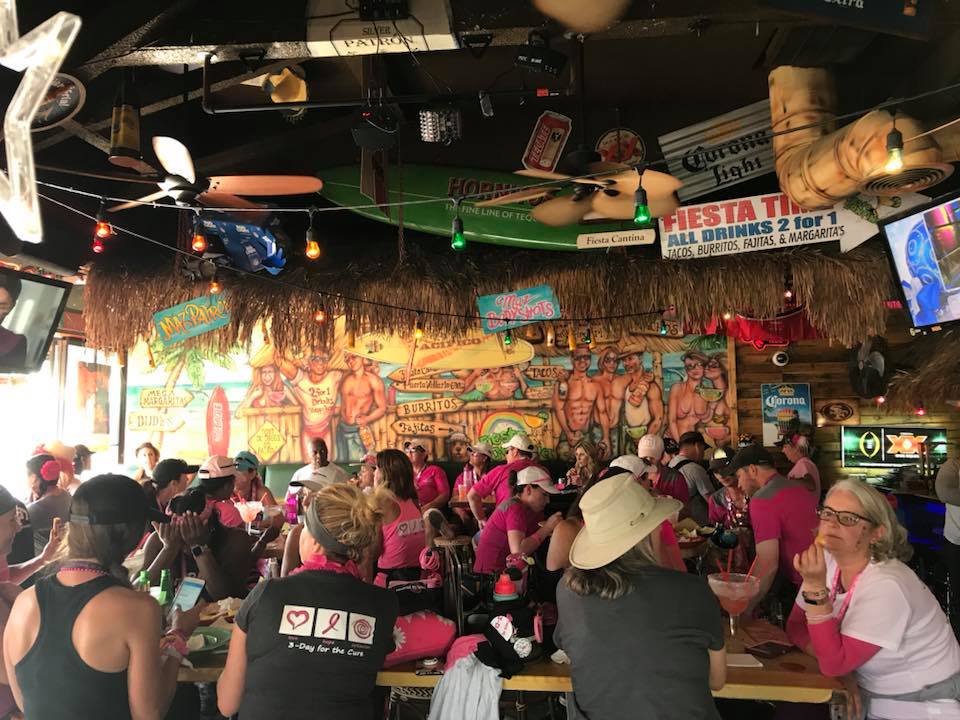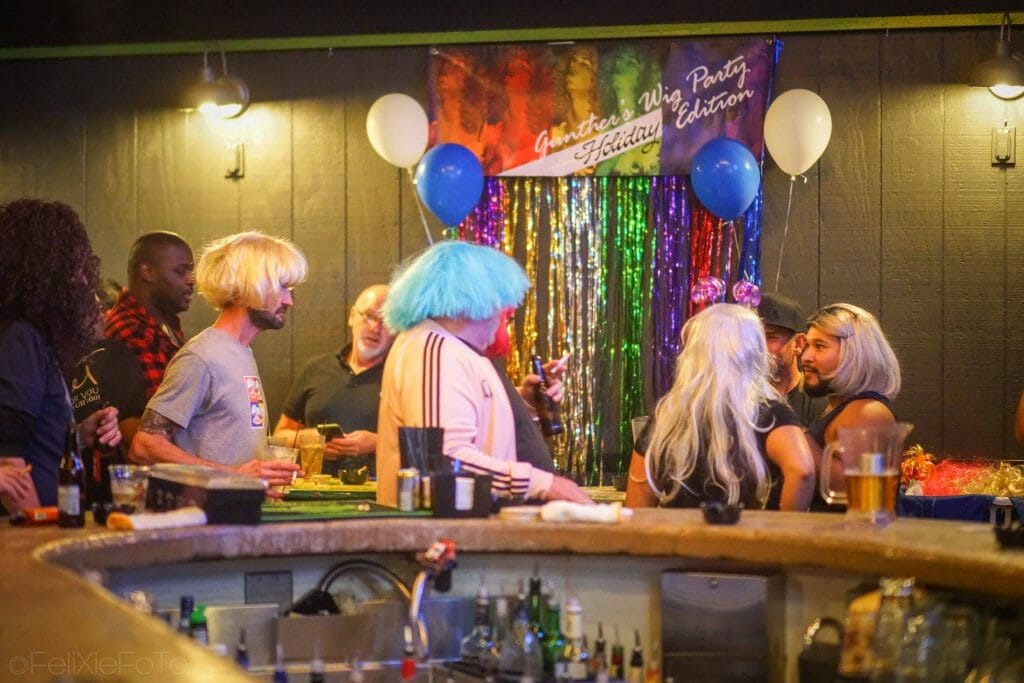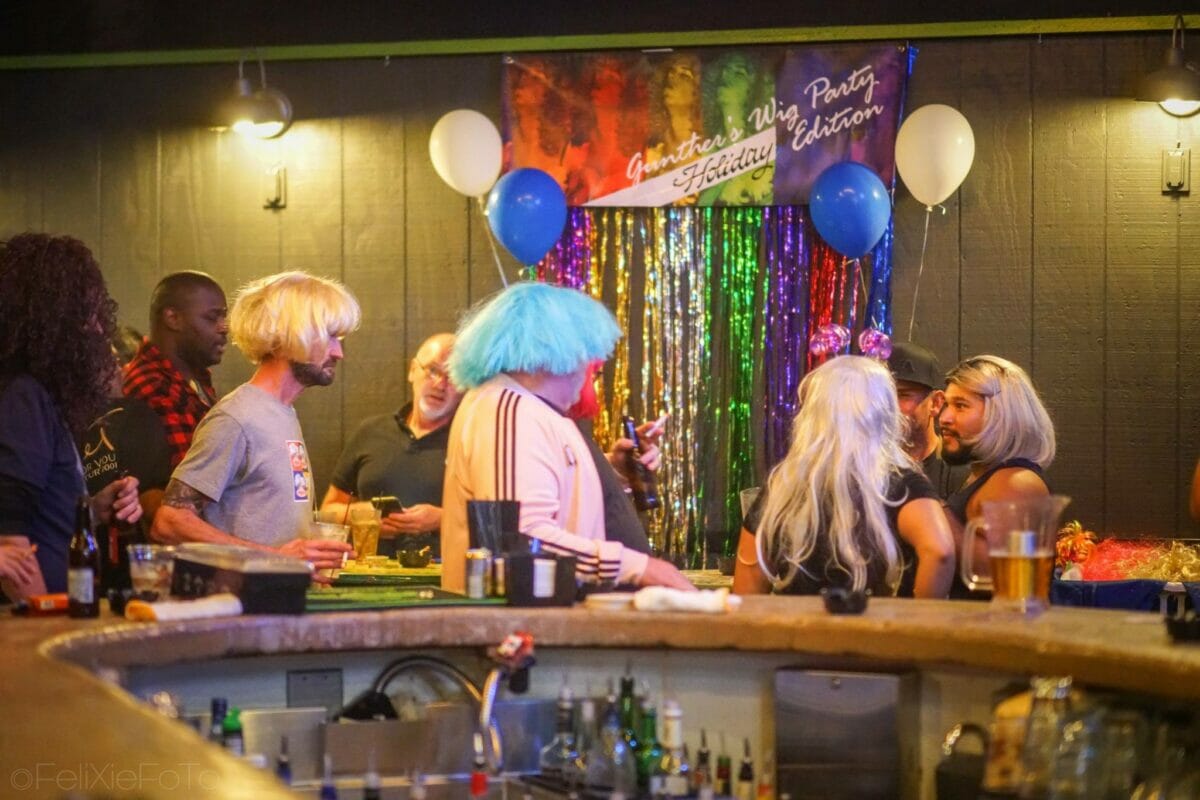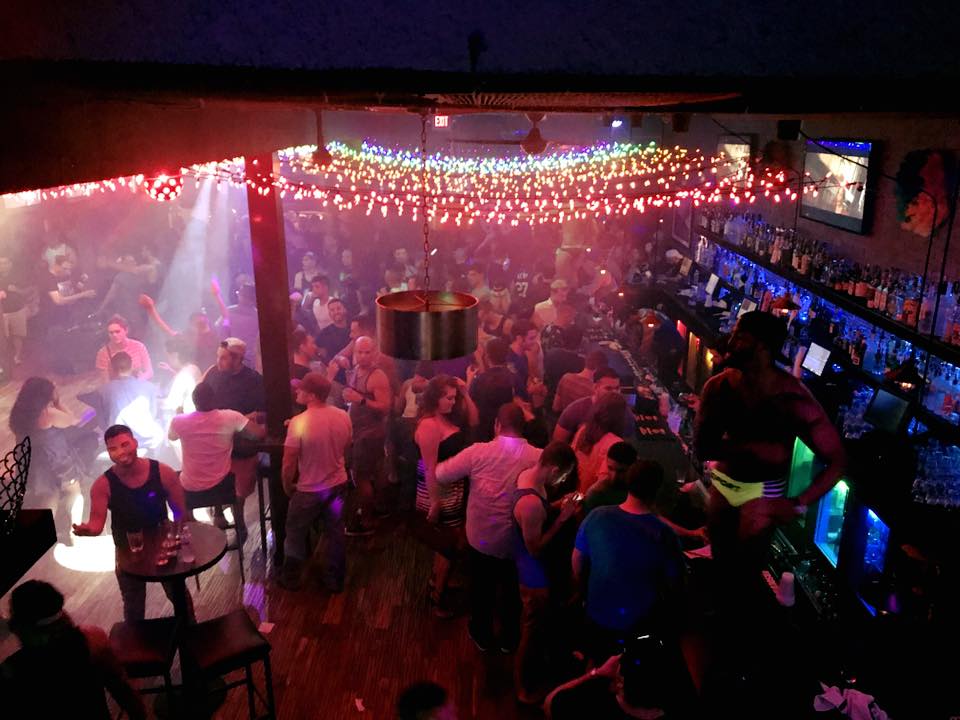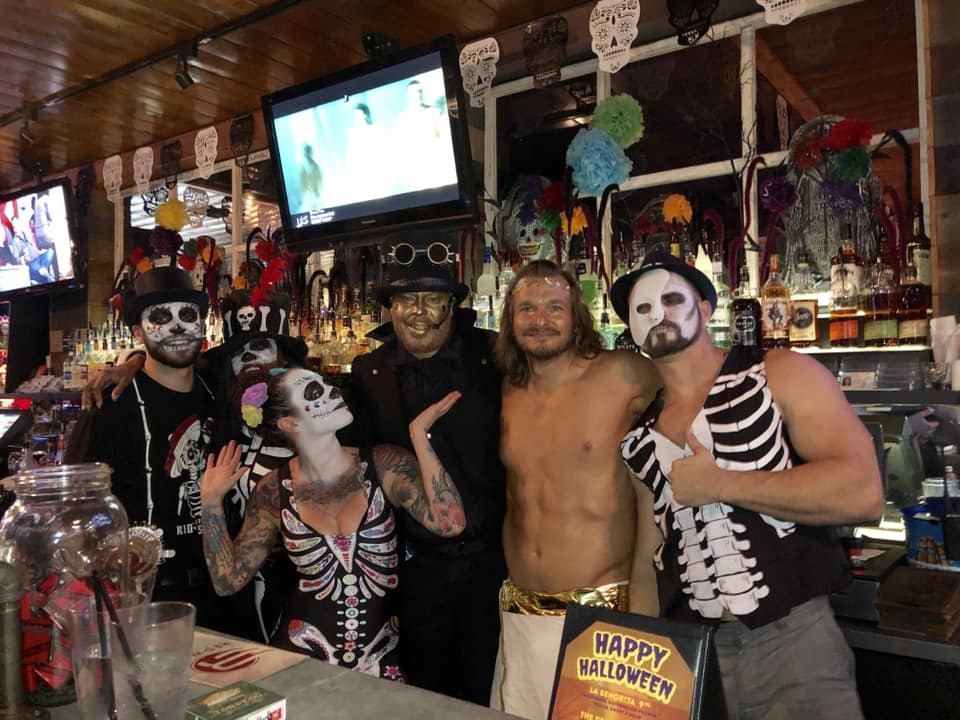 Gay-Popular Bars in San Diego
Fairweather Bar – A designer rooftop delicatessen with intimate vibes serving drinks from sunny places. Try their signature Singapore Sling, almost a good as those in Gay Singapore, or the Austrian Muscle Relaxer (strong tones of Butterscotch, Cherry, Pineapple, and Coconut come together to create a cocktail that is equally decadent, boozy, and smooth as silk) that was better than anything we tried in Vienna.
Sacha's Supper Club – A all-inclusive monthly dining, dancing, social and musical experience revisiting the elegance of a bygone era in intimate and historic venues around San Diego. A much-needed breath of life for the local Jazz scene, step back in time to the glitzy glory days of old Hollywood where mystery and romance linger long after the music ends as you delight in a glamorous soiree of sultry performances and wonderful company.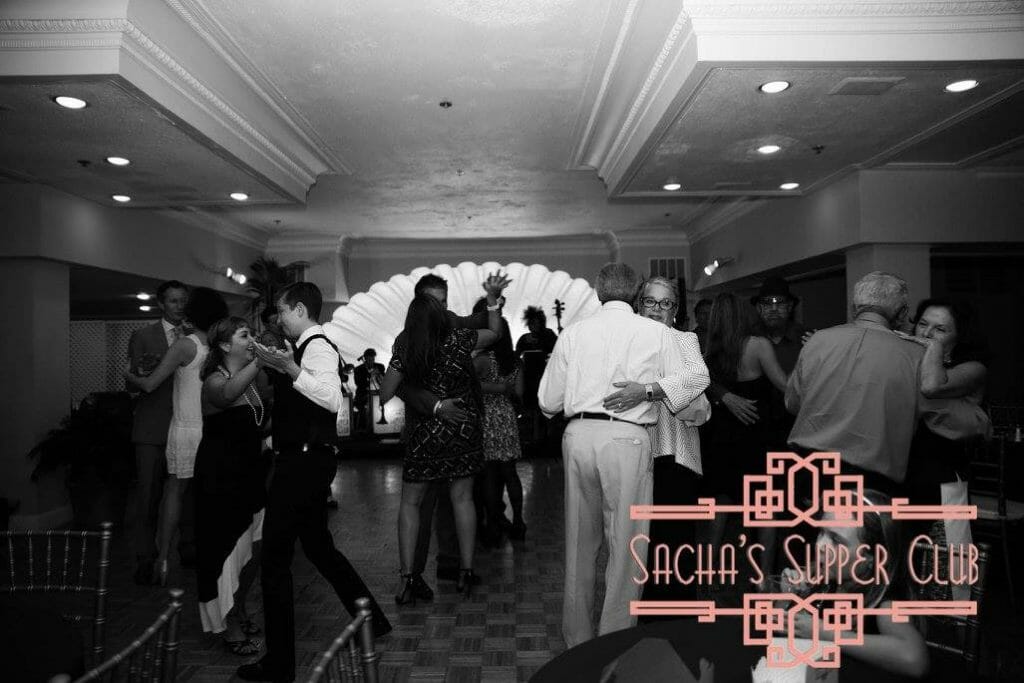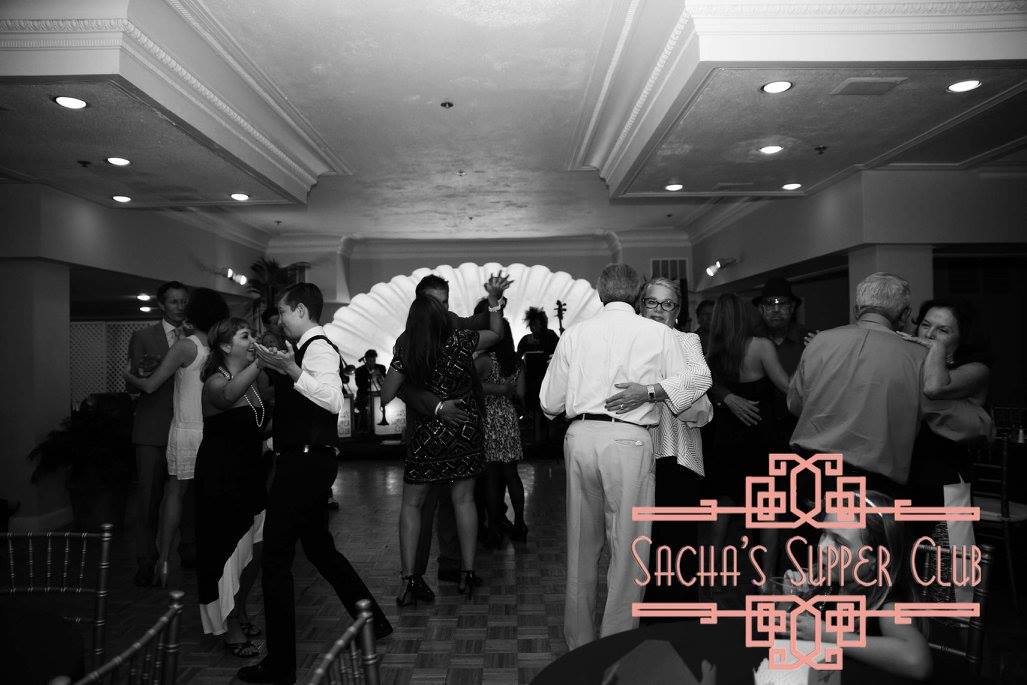 The Hole In The Wall – A gay-popular bar in the quiet San Diego coastal community of Loma Portal where you can feel instantly at home, with friendly staff and the largest outdoor smoking patio in San Diego. Insanely sociable and very popular later at night with large, young crowds.
Analog Bar – Positioned in the historic Gaslamp District, this sleek downtown lounge offers inspired design amalgamating elements of wood clad 1970's recording studios and an eclectic New York City dive bar. The end result is an award-winning classic American neighborhood bar and popular foodie-destination, admired by hipsters, gays, fashionistas and everyone in between. Comprised of two rooms separated by glass doors; one side is decorated like a recording booth with vinyl hits handing off the walls but after 10 pm the doors open to make one room where light reflects off the disco balls and DJs pump out lively dance-driven music.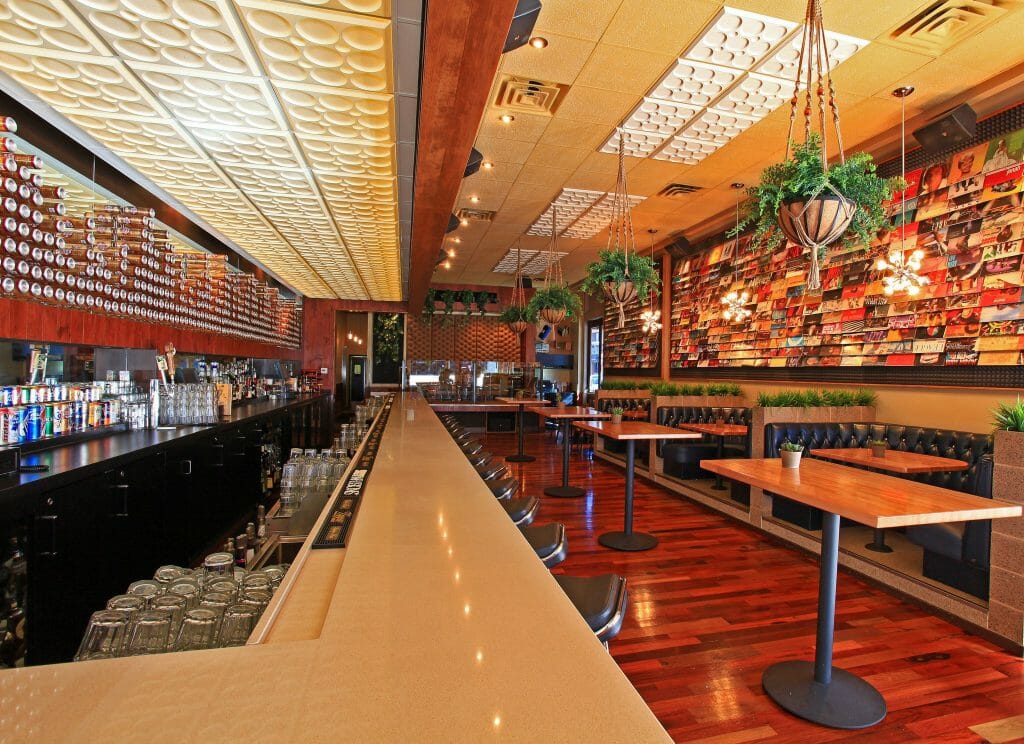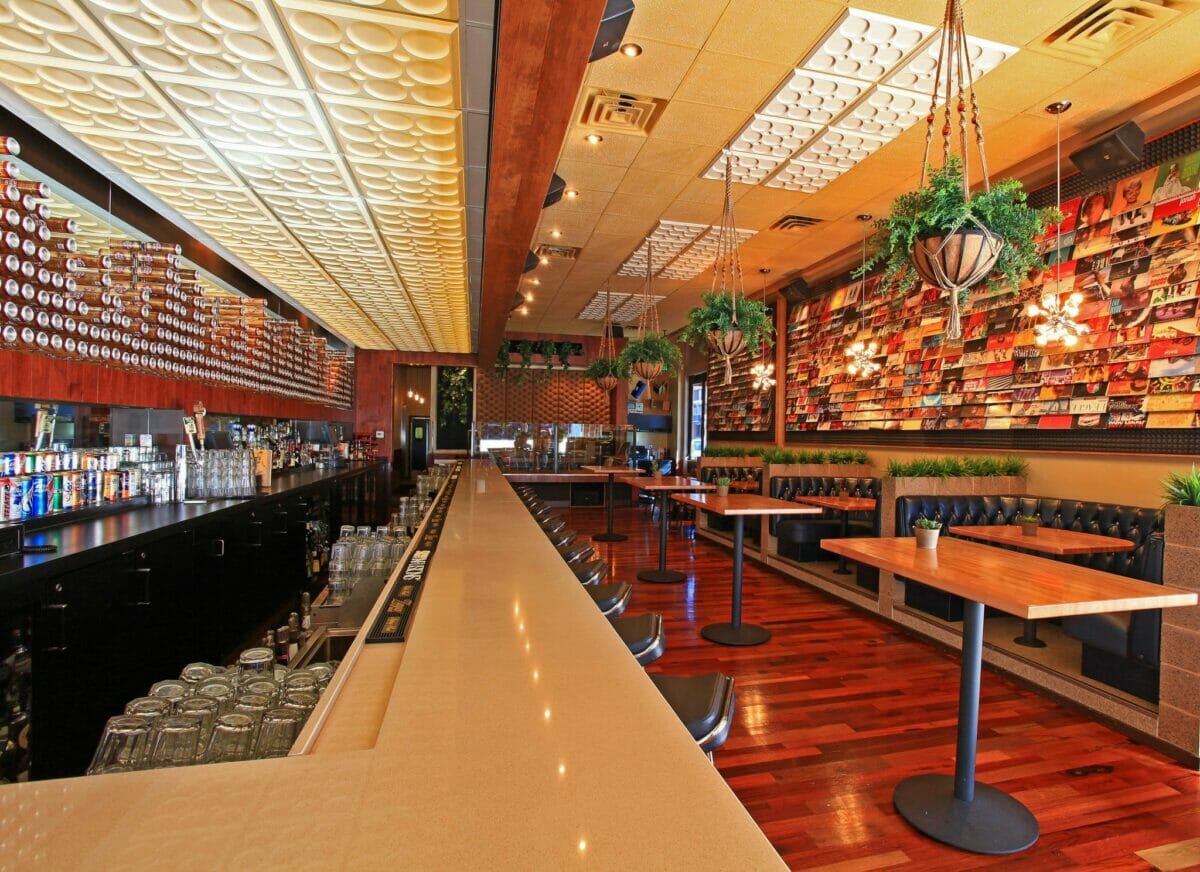 Altitude Sky Lounge @ Gaslamp Marriott – Perched 22 stories above the historic Gaslamp District, ALTITUDE Sky Lounge is an elite rooftop bar in San Diego, pairing stunning panoramic views with a sleek, modern atmosphere complete with a blazing fire pit and can't-miss happy hour. Be mesmerized by the glittering skyline, watch the sunset over the harbor, or catch a Padres game from a sleek new vantage point, all while enjoying specials on well cocktails, beers, and small plates.
Raised by Wolves – After a hot day exploring the La Jolla gay beaches, take a short trip to the nearby Westfield mall – yes, you read that right – to this uber-cool speakeasy hidden behind a rotating fireplace platform in a liquor shop. The cocktails served up here are as imaginative as they are eclectic, and prices are not as outrageous as we had thought they would be.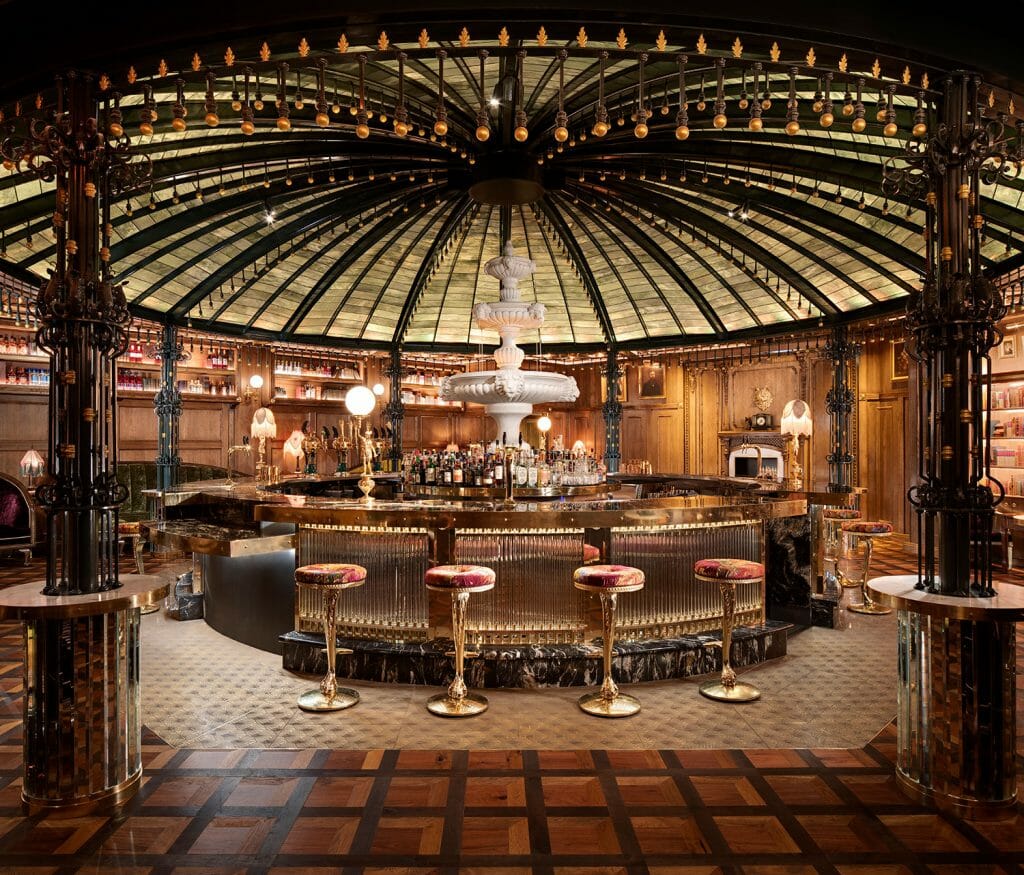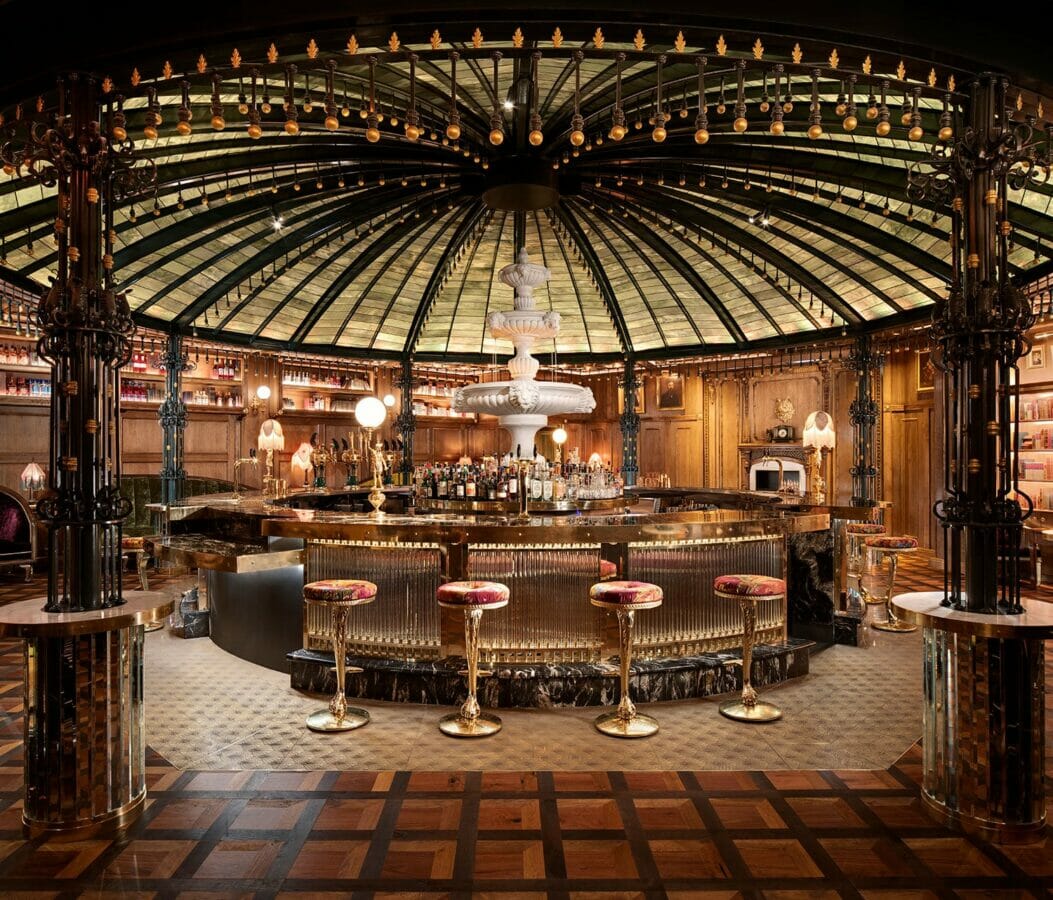 Cruising, Gay Saunas & Bath Houses in San Diego
Even though San Diego is a wildly popular gay vacation destination there is now only one gay bathhouse in San Diego following the regrettable closure of Vulcan Sauna in Little Italy.
If your visiting from outside of the USA you should know that the gay sauna culture is not very prevalent in the USA and in no way as popular or as high-quality as you might find in international destinations such as Vienna, Bangkok, Hong Kong, Lisbon or Paris. Still, we never said there was no naughty fun to be had in Gay San Diego…
With such a high LGBT+ population, you just know there has to be pretty of action going down here – and you can join in by either downloading a gay hook up app, going to the last San Diego bathhouse, checking out one of the gay cruise bars or just trying your luck at the San Diego gay beaches. However, if you're are planning a trip up the coast, you'll find many, many more options for hot, steamy fun in the City of Angels.
Club San Diego – San Diego's only gay bathhouse offering a discreet and relaxing atmosphere to enjoy the company of other men. Gay, straight, bi or anything else – It doesn't matter how you identify as long as you are a male aged over 18 this club is open to you. Amongst the facilities are shared open bunk rooms (each with 2 bunks -4 beds) available at no extra charge, a communal TV room and two separate XXX theatre areas, a sauna, jacuzzi, and a communal steam room. Lockers are readily available, as are private rooms at an additional cost. If this is your first time in a gay sauna, don't expect everything to be 100% clean or functioning – but we were generally pretty happy with the results, and meet a few hot marines out of uniform thanks to the proximity to the San Diego Military Bases. There is a small membership fee to enter, which is waived for active or retired military with ID. For easy, hot fun with a nice range of guys, there is no better place to go in San Diego.
Black Beach – The unofficial nude beach of San Diego attracting plenty of gay men. A small hike is required to get here, but the reclusive spot is worth it for some clothing-optional sunbathing and the beautiful stretch of beach. We noticed a few guys pairing off throughout the day, but should note sexual activity is always illegal on public beaches in the USA. Close to the UC San Diego campus.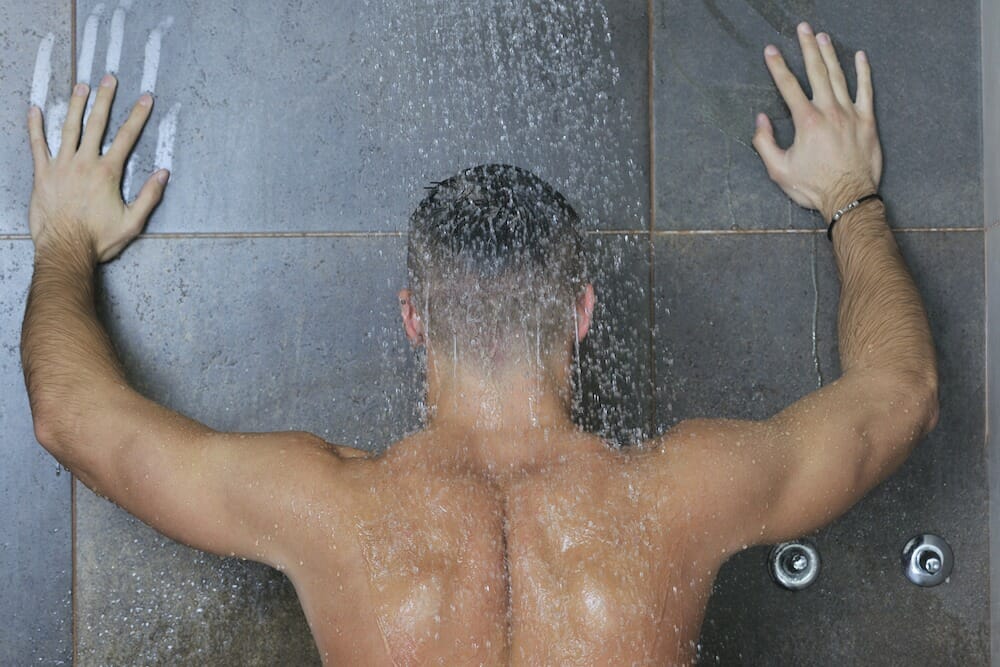 Gay San Diego Map