It's hard to believe Gay Lisbon has flown under-the-radar for so long, but if nothing else hosting the 2018 Eurovision contest showed the world that Lisbon is here and queer… so why not enjoy it?

By day this capital city offers twisting alleyways, world-class museums, carefree dining, and understated glamour – all served with idyllic views thanks to the cities seven hills setting – but trust us when we say that at night is when Lisbon really slays!
An abundance of gay bars and clubs dot the streetscape of the gay Lisbon neighborhood which is somewhat loosely found in the old Bairro Alto district and neighboring trendy Principe Real area. Huge all-night club events, trendy cocktail bars, drag shows and go-go boys galore tempt those who are willing to go out and explore, though there is also a gay luxury hotel, plenty of gay saunas, gay cafes and gay beaches in Lisbon.
The result?
A gay scene in Lisbon matched unmatched in Portugal (though Gay Porto does try it's best) and one of our favorite destination in Europe – made even better by the pleasant Mediterranean climate.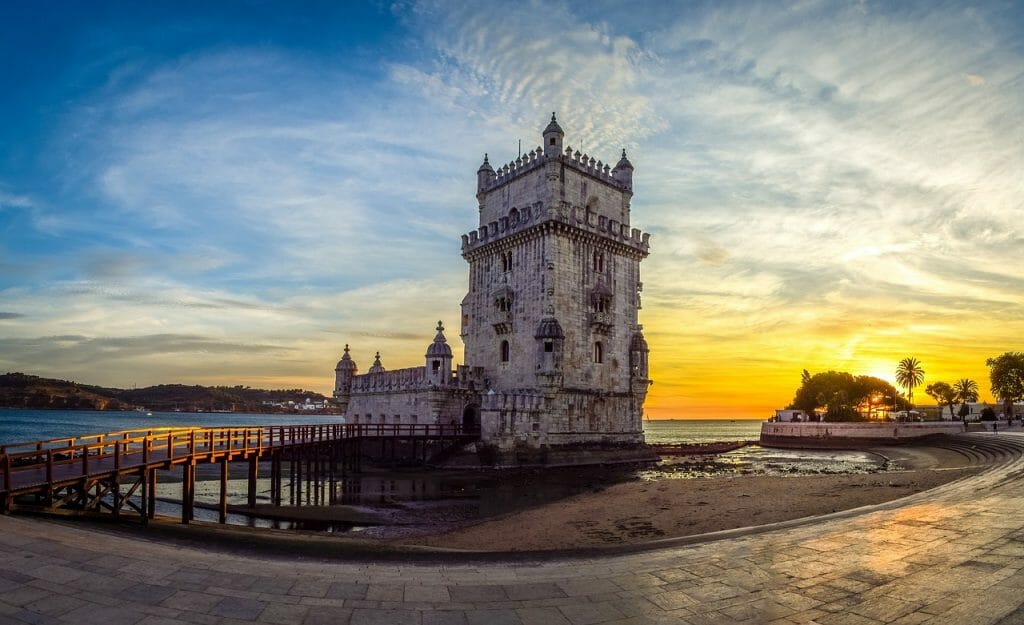 Perhaps somewhat surprisingly, LGBT acceptance in Lisbon is high – even by Western European standards – and Portugal has some of the most progressive gay rights legislation in the world with gay marriage, same-sex adoption, a simplified process of legal gender identification and even a ban on discrimination based on sexual orientation enshrined in its Constitution.
All this means you will find plenty of gay couples wandering the streets of Lisbon, posing for photos next to colorful doorways, getting cozy in any one of delightful cafés and just generally making the most of life. Throw into the mix all those gorgeous Portuguese bodies, boutique fashion stores and art galleries, plenty of sunshine and various day-trips to vineyards/beaches/castles and you begin to understand why so many gays are flocking to Lisbon.
Watch out Amsterdam, Paris, Berlin, and Barcelona – Gay Lisbon is coming for you!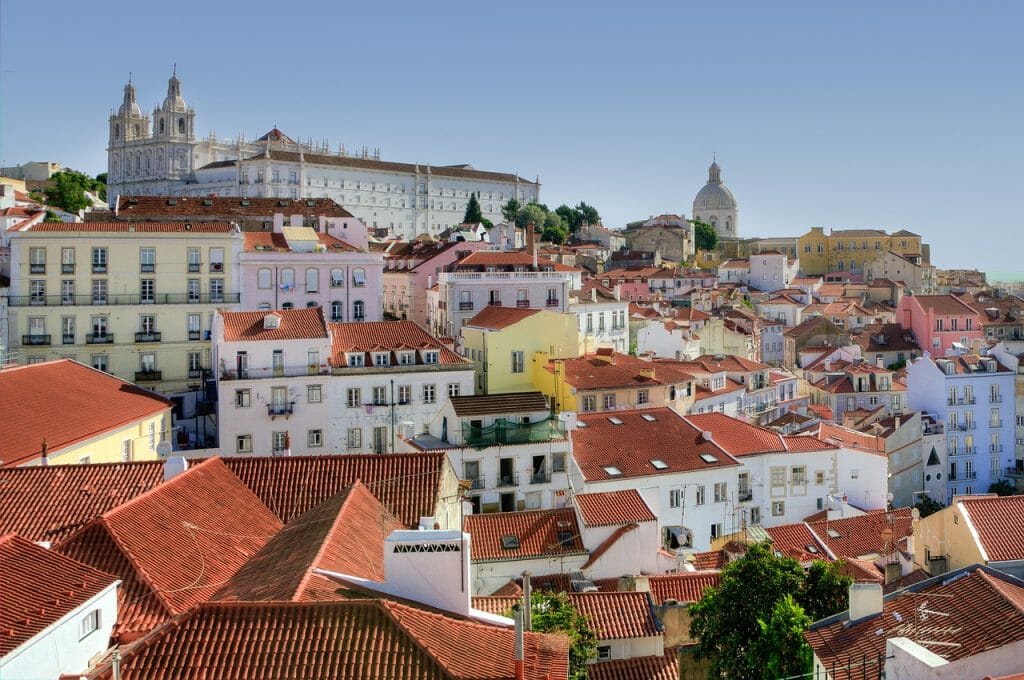 Gay Lisbon Guide: The Essential Guide To LGBT Travel In Lisbon Portugal
Attractions in Gay Lisbon
Naturally being gay does not define which attraction most of us will want to see when traveling and – generally speaking – queer travelers will simply want to check out the top things to see in Lisbon during the day! Lisbon is a very safe city, but still, all travelers should take caution in crowded areas or at night in bars with valuables.
There is so much to do here – but we found our favorite memories were tanning poolside at the Late Birds Hotels, drinking wine in a gorgeous street-side cafe or getting lost only to find beauty in the strangest of places. Still – it helps to have some kind of idea of what is going on, so here are our must-see attractions in Lisbon that you should not miss!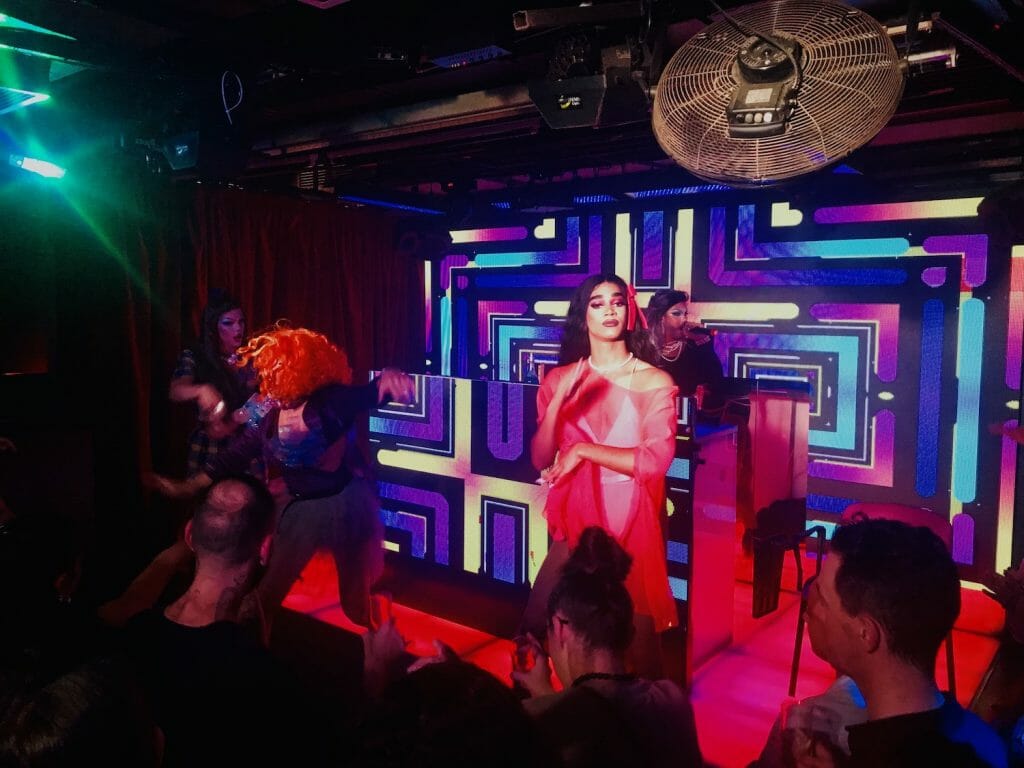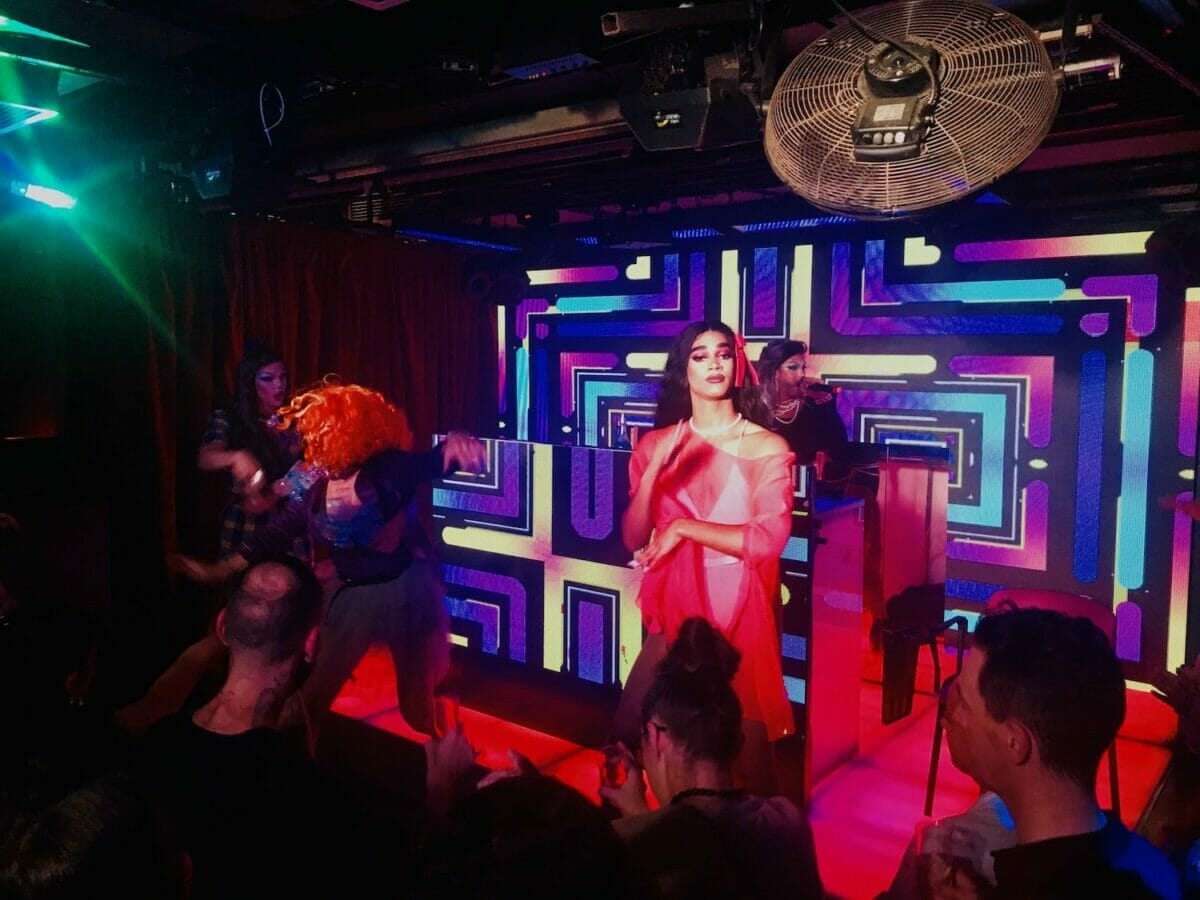 Top Things To See In Lisbon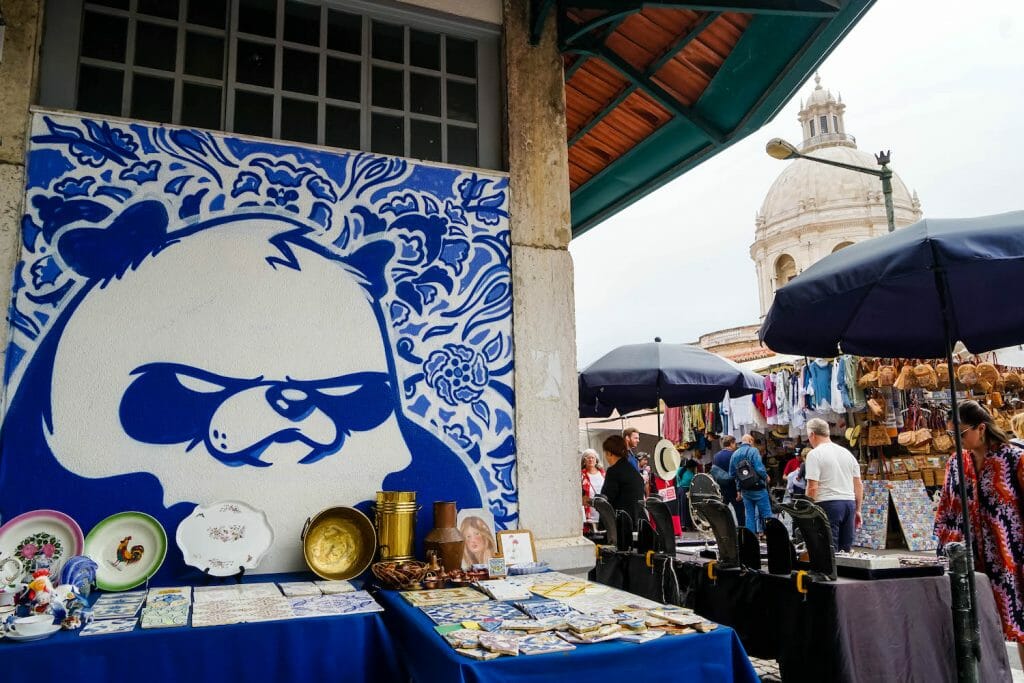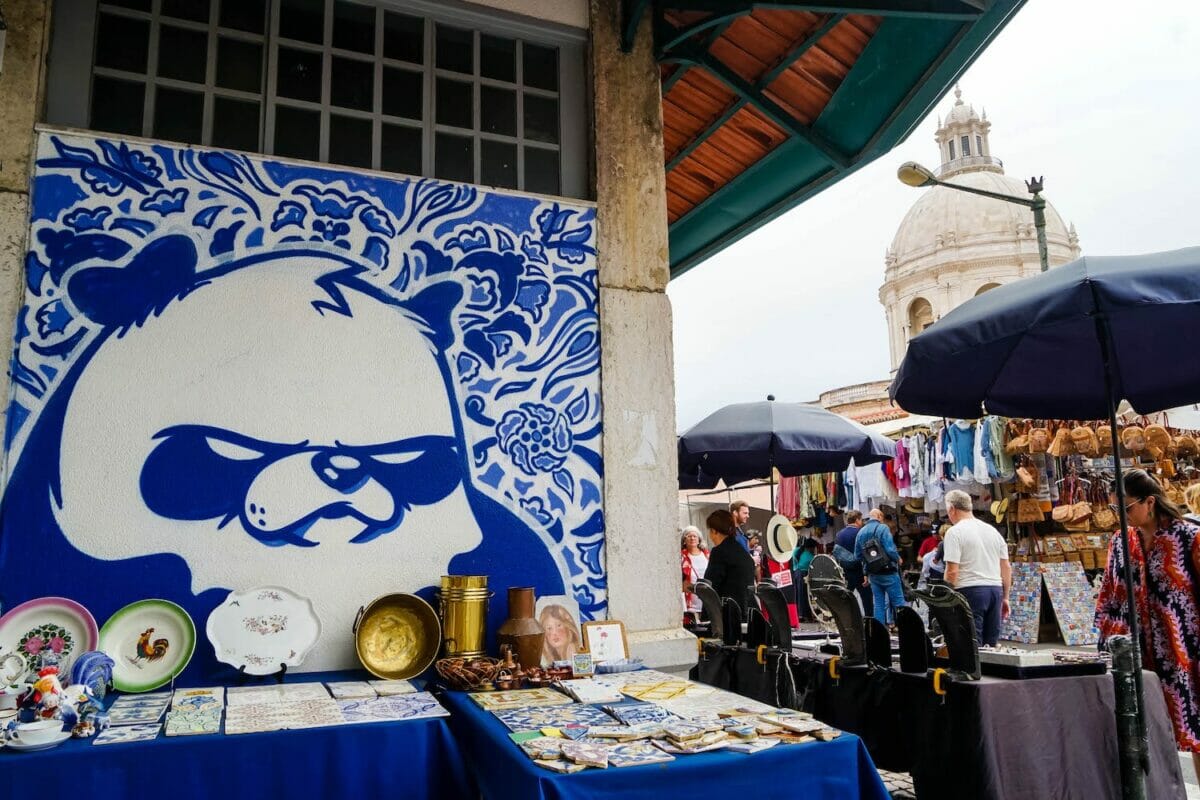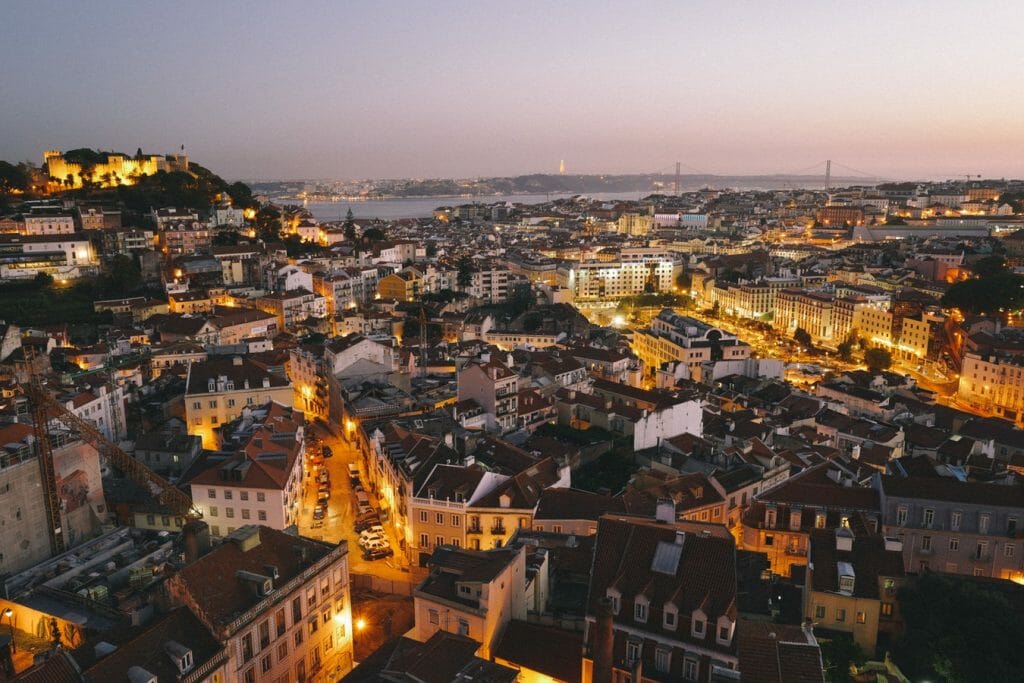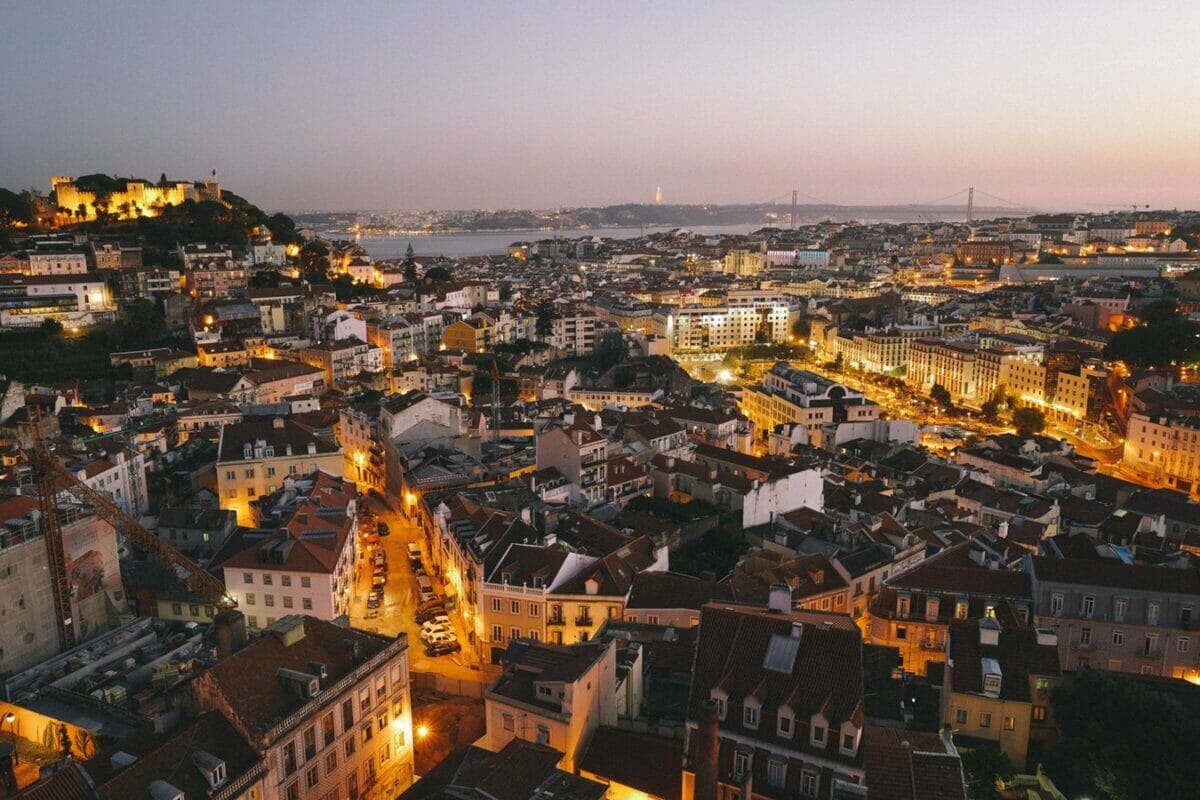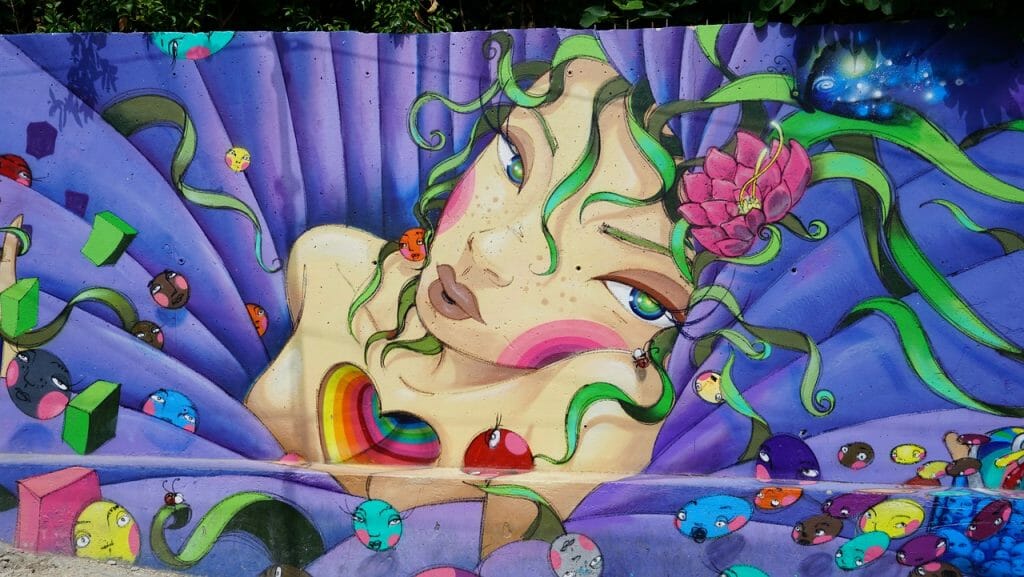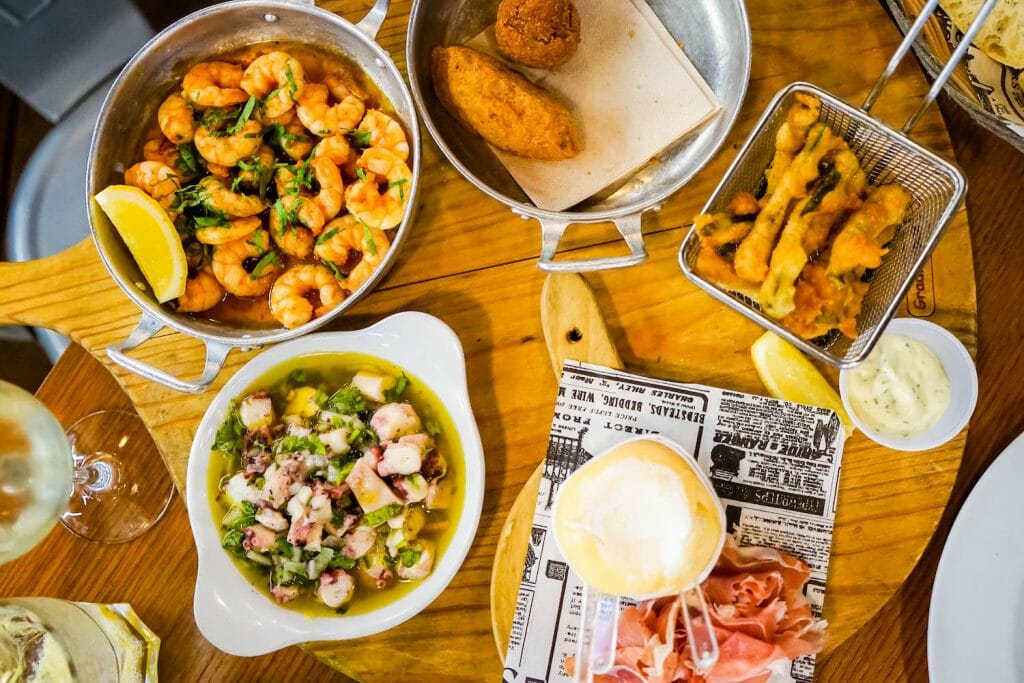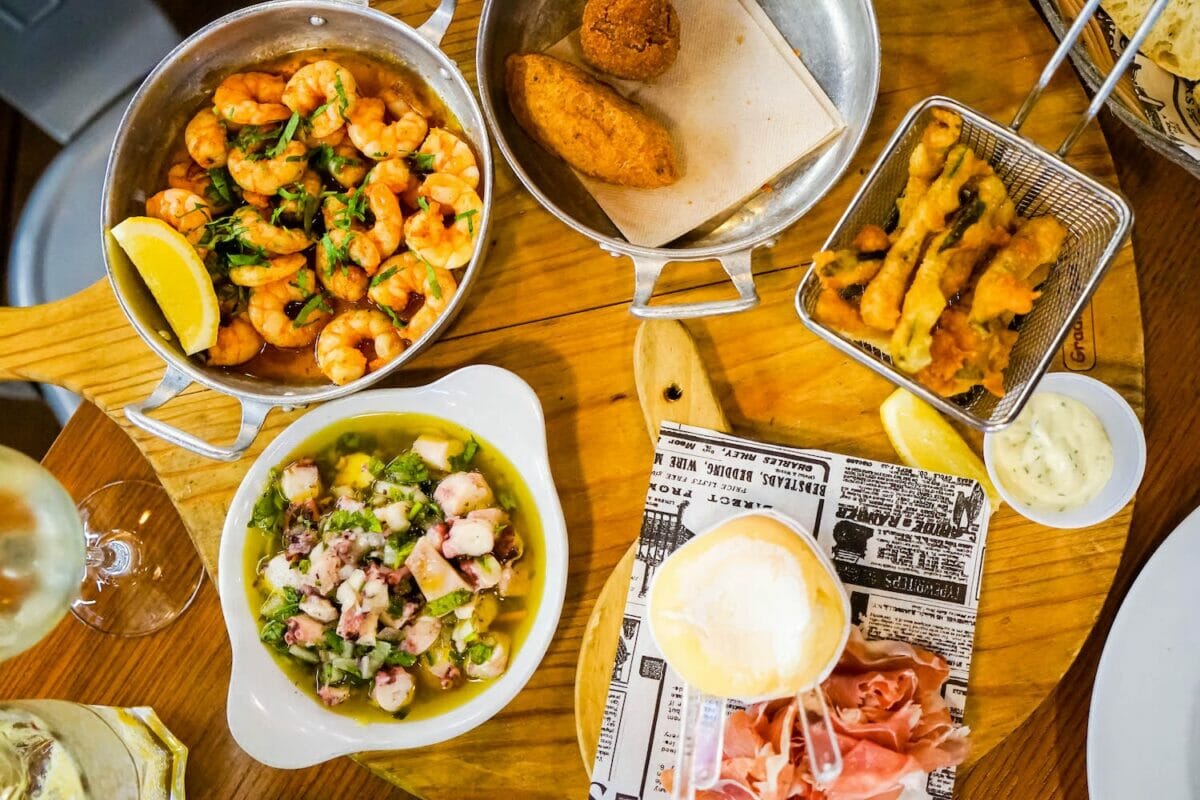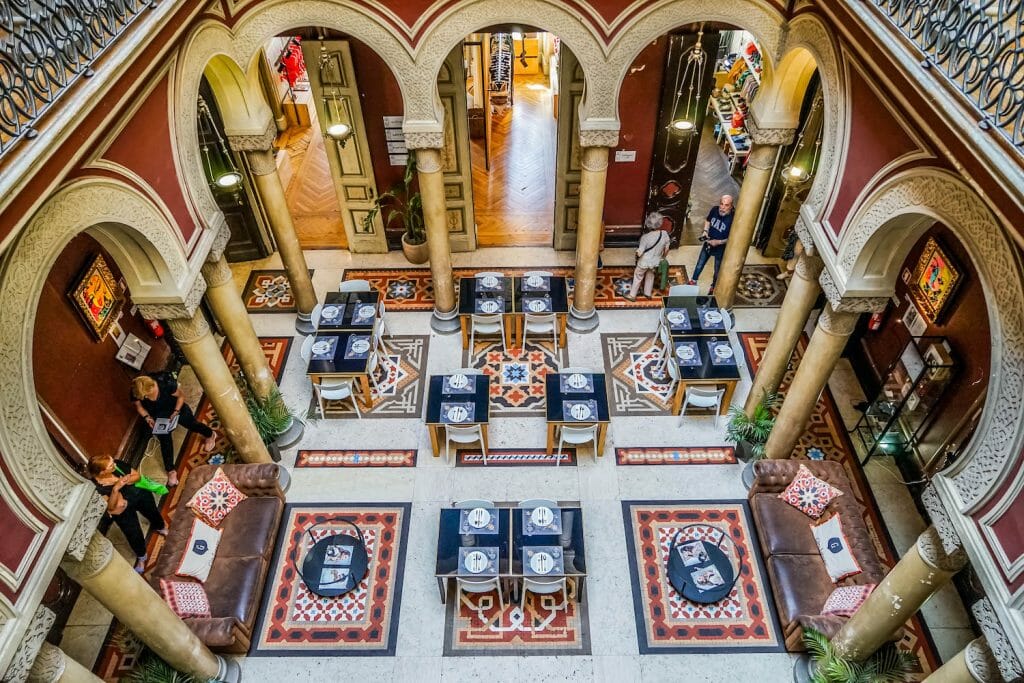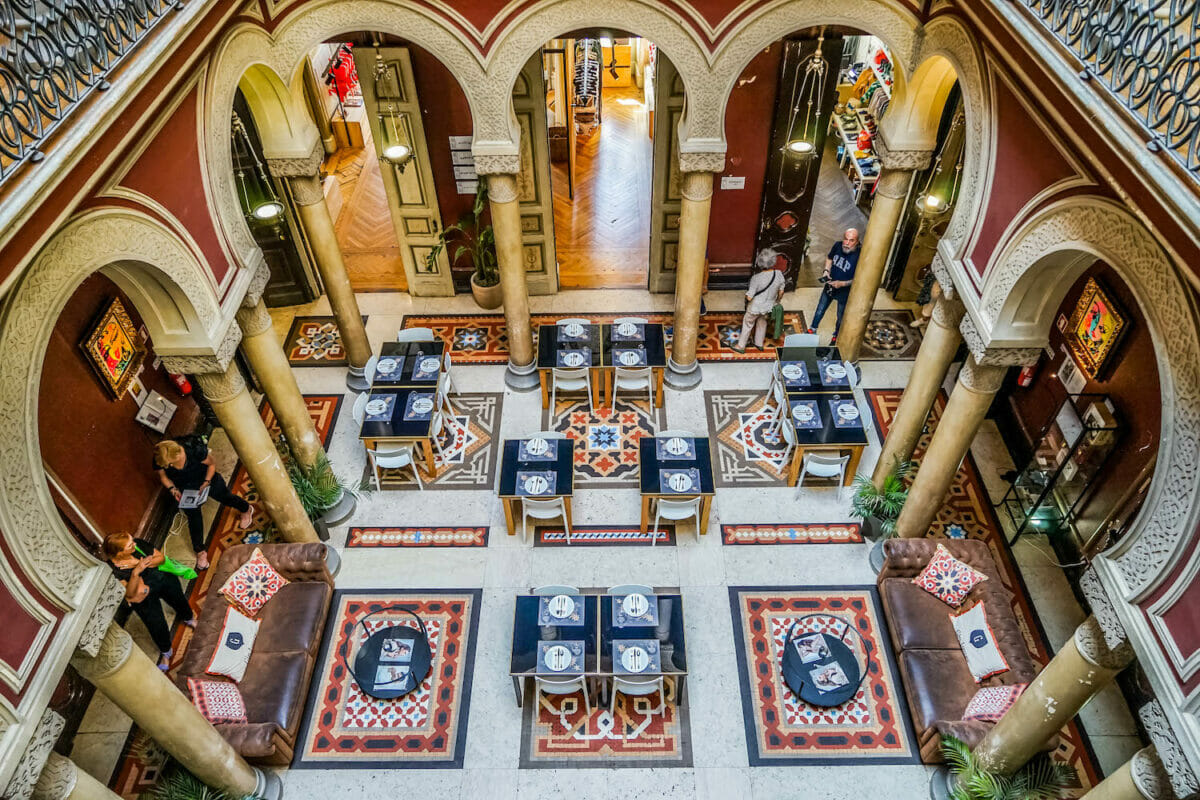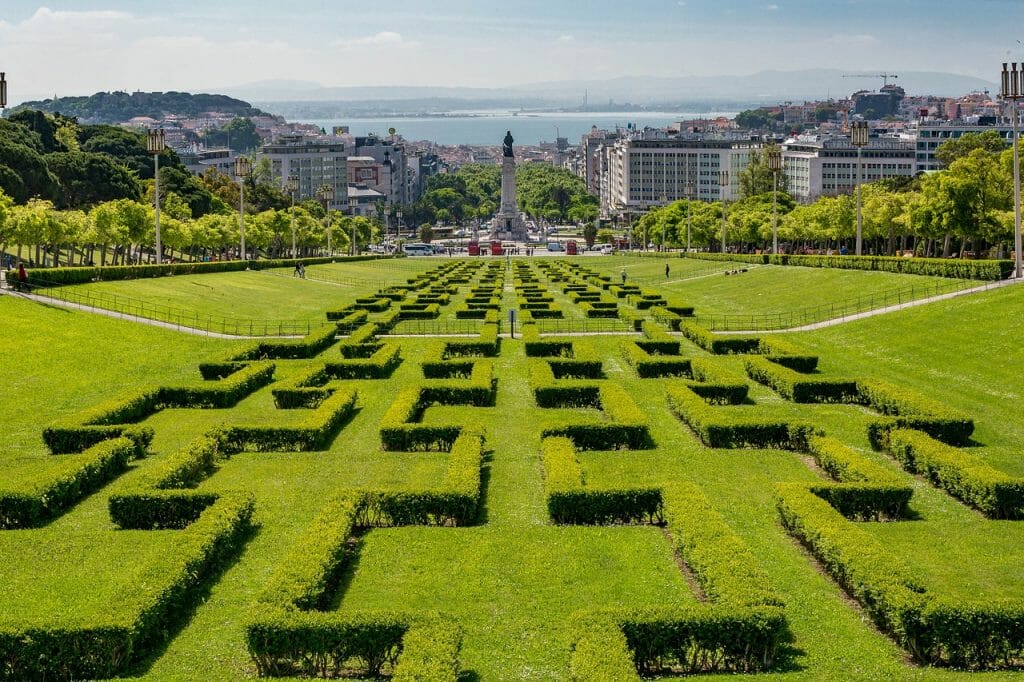 Gay Things to Do In Lisbon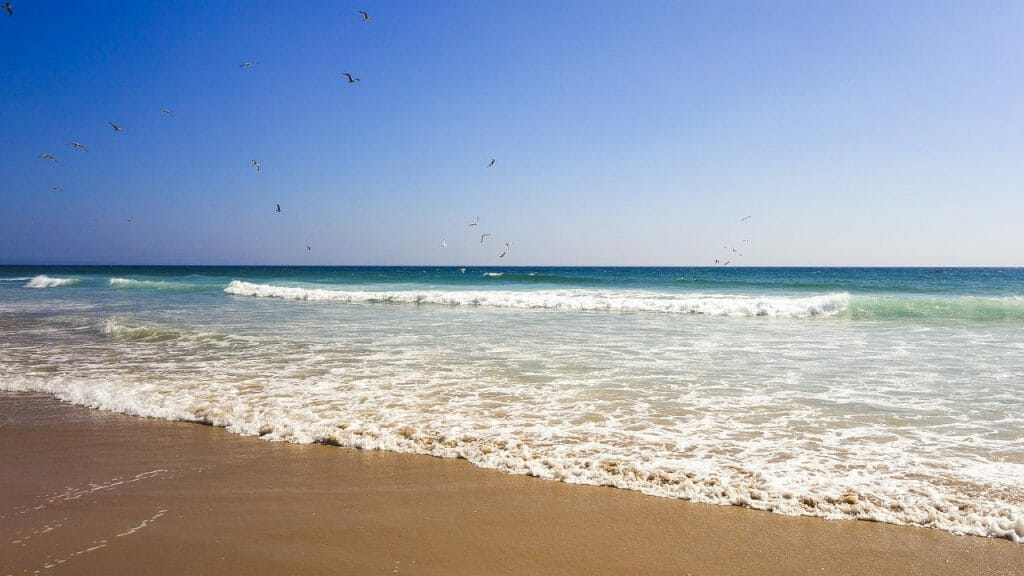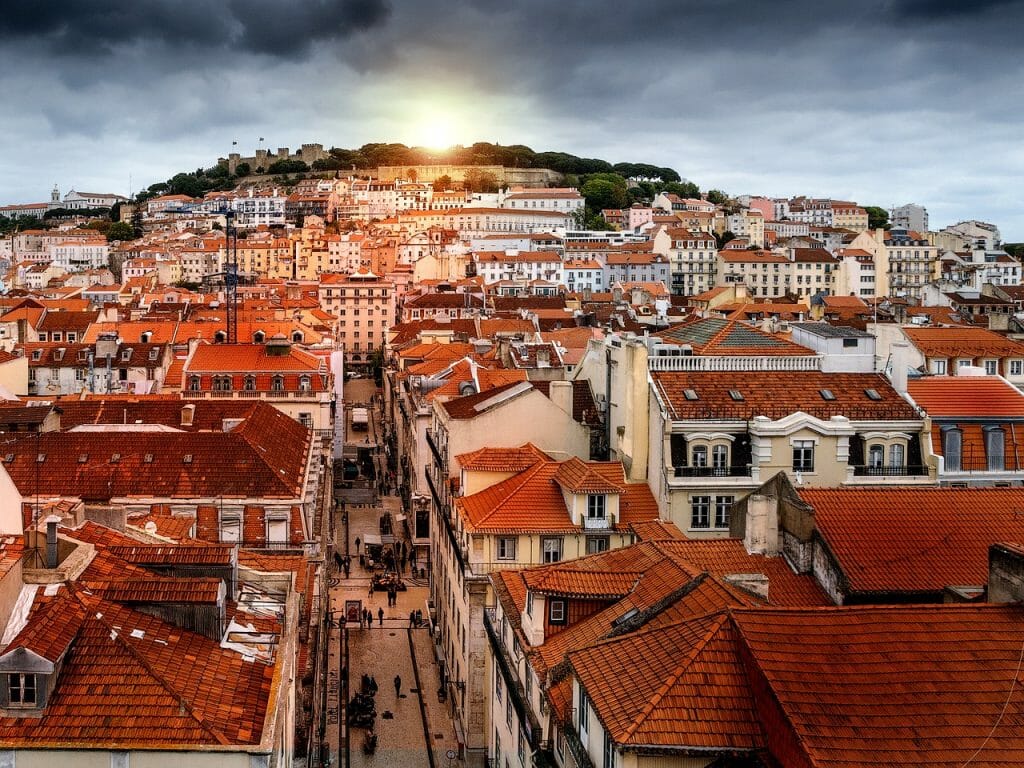 Annual Gay Events In Lisbon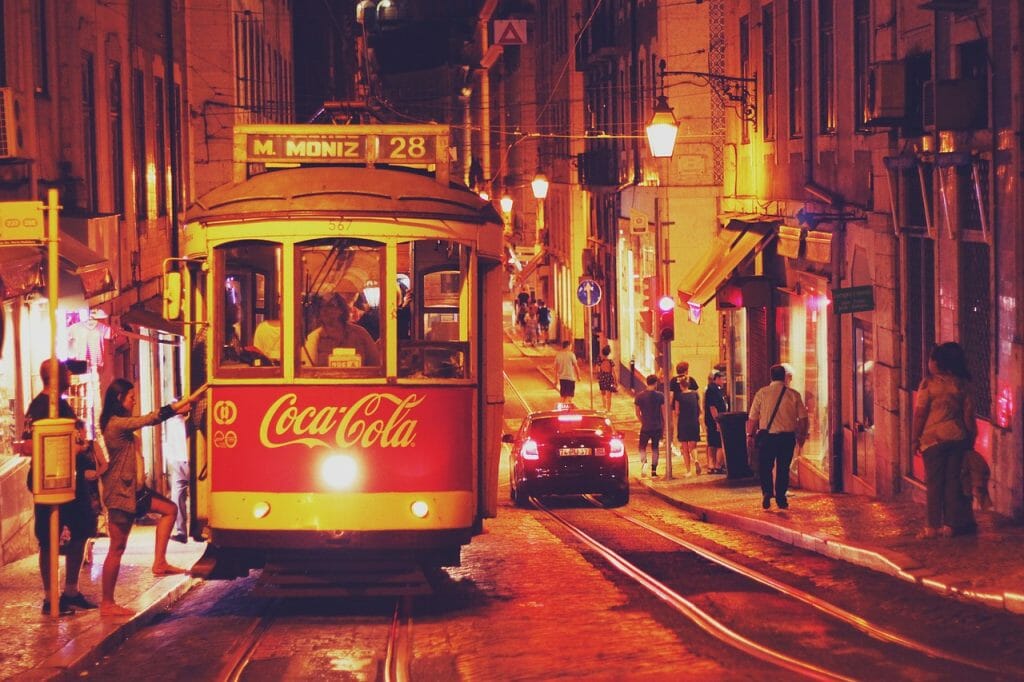 Day Trips From Lisbon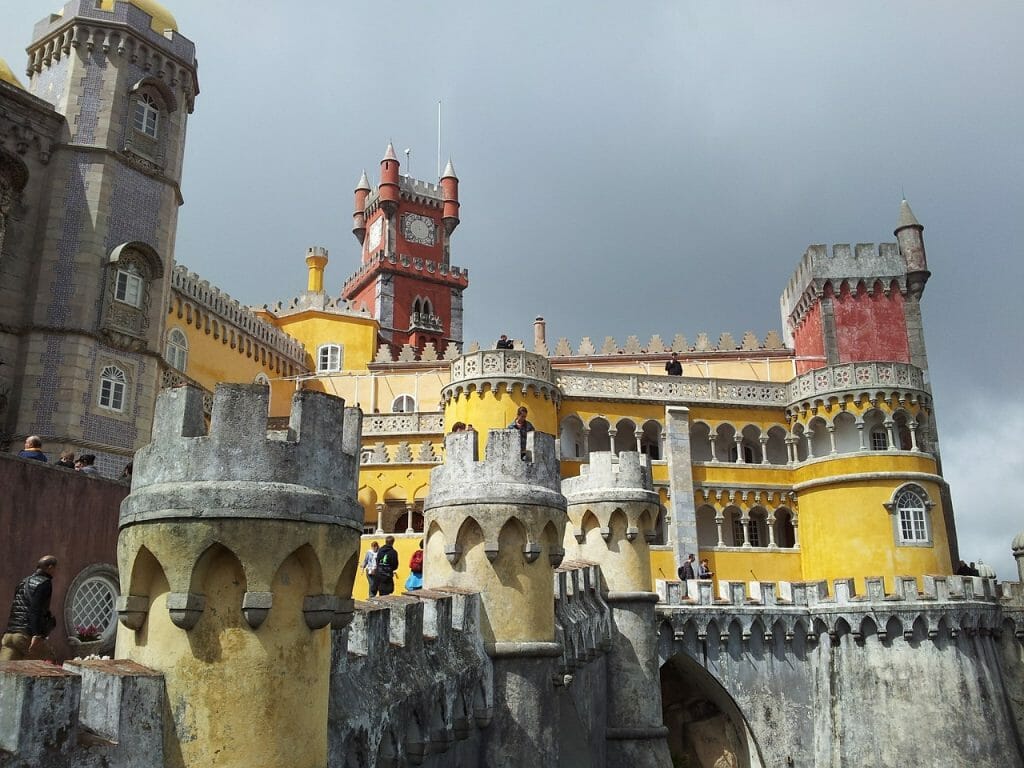 Gay-friendly and Gay Hotels in Lisbon Portugal
As a world leader in LGBT tourism, pretty much every hotel and hostel in Lisbon can be considered gay-friendly – after all, being gay-friendly is not all about upscale luxury, but about providing friendly service and welcoming guests without prejudice!
However, everybody likes to be surrounded by people with common interests and as such there are a few hotels in Lisbon favored by the gay jet-set. Most are located around the Bairro Alto / Príncipe Real Lisbon gay area – close to all the attractions by day and night – and each offers something unique and unforgettable. There are also two exclusively male/gay hotels in Lisbon that we urge you to seriously consider.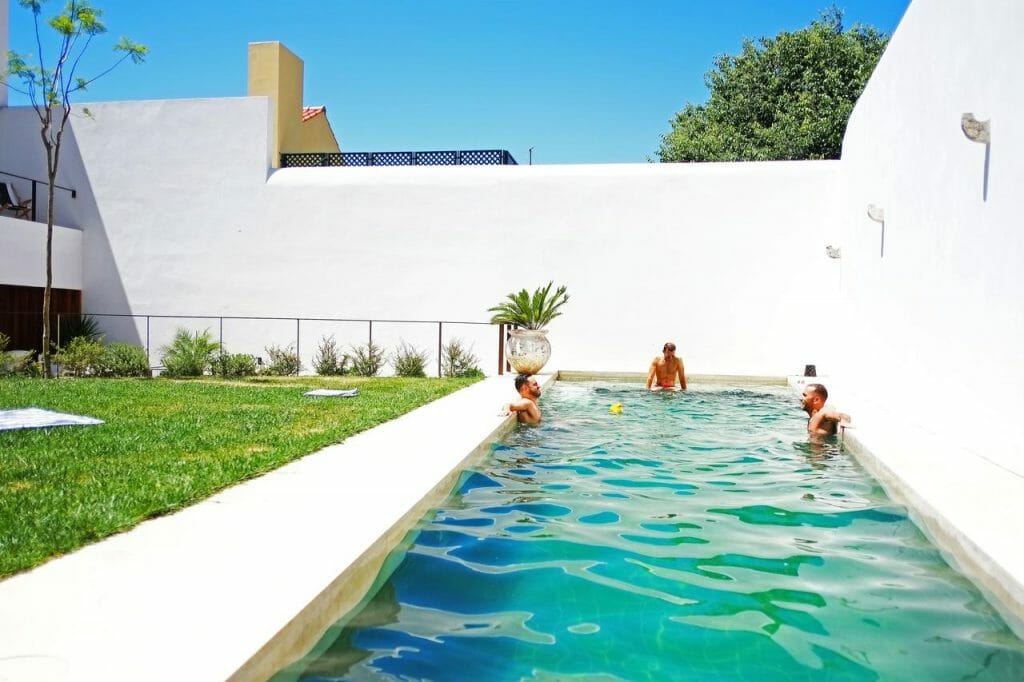 The following gay-friendly and gay hotels in Lisbon are only the most popular with gay, but there are hundreds of other hotels in Lisbon if you don't find quite what you are looking for.
Whether you want a fun and social hostel, a cheap place to crash after a night of partying or a chic designer option to sip cocktails and surround yourself with fabulous people – Gay Lisbon has something for everyone!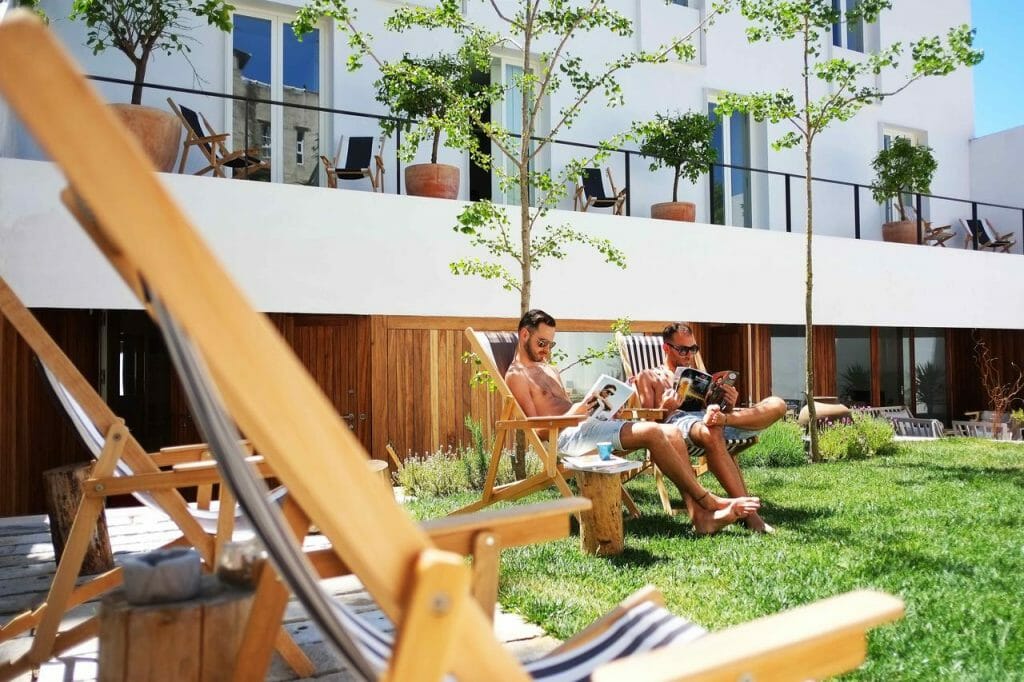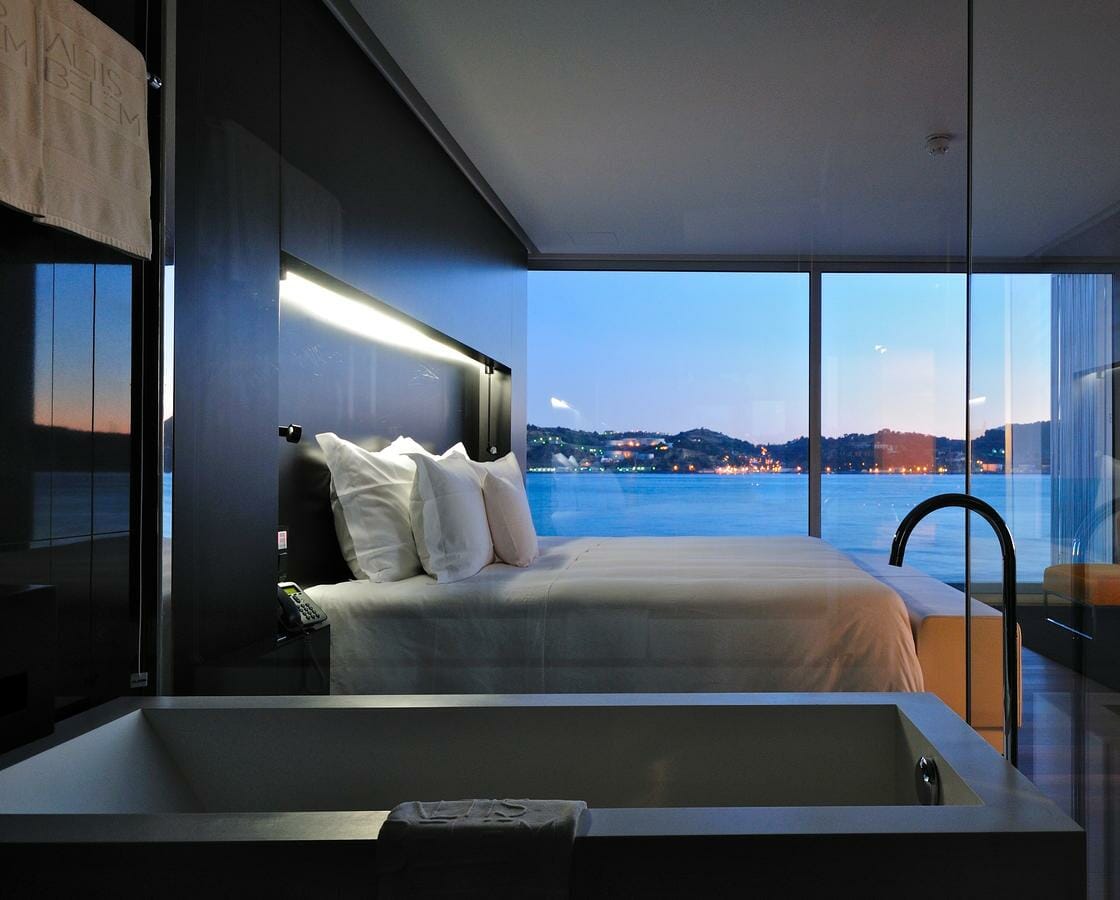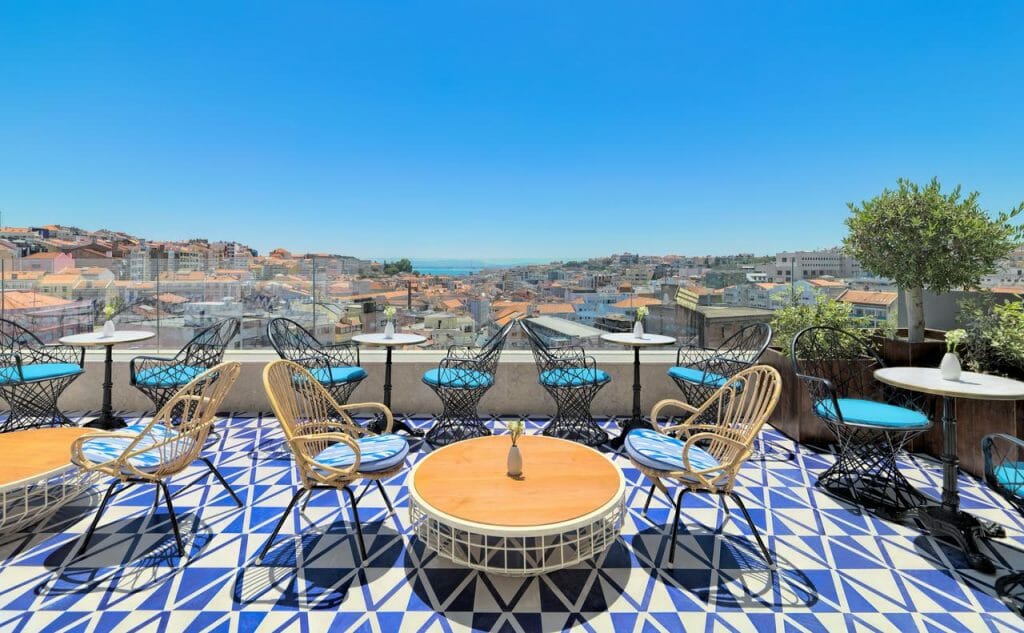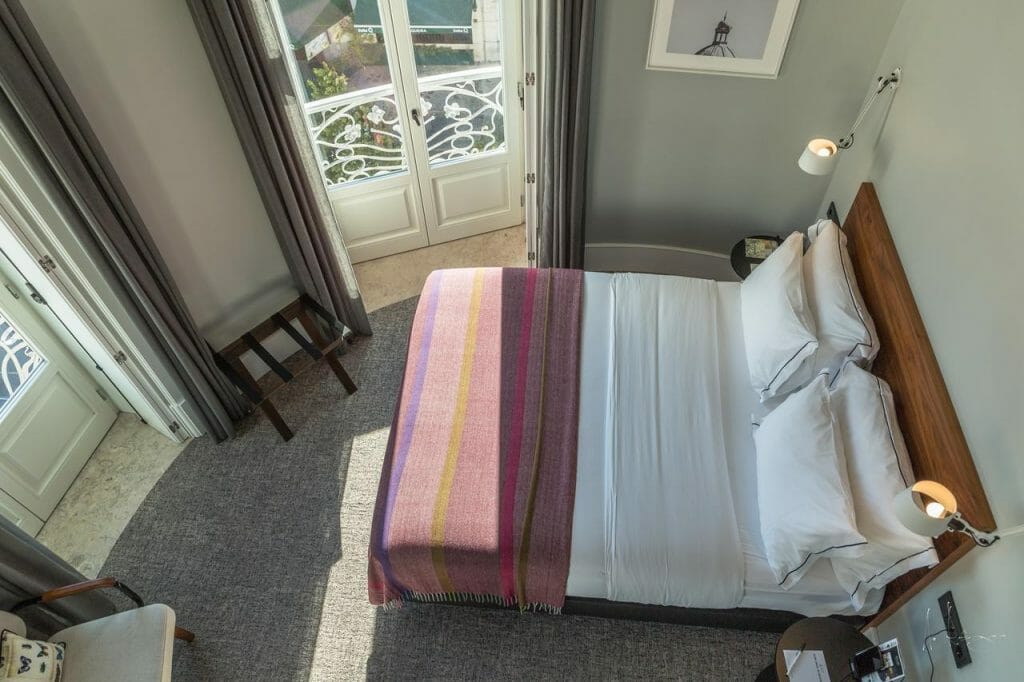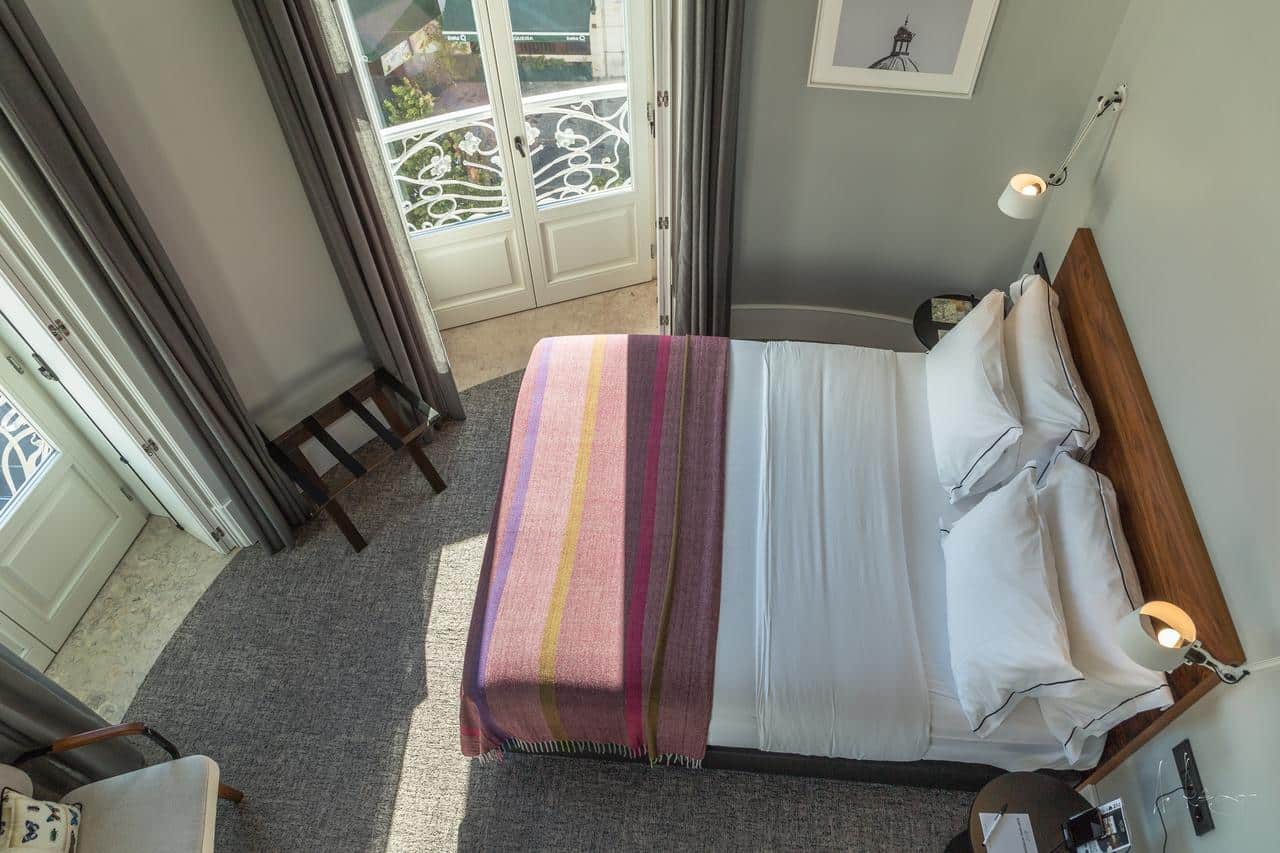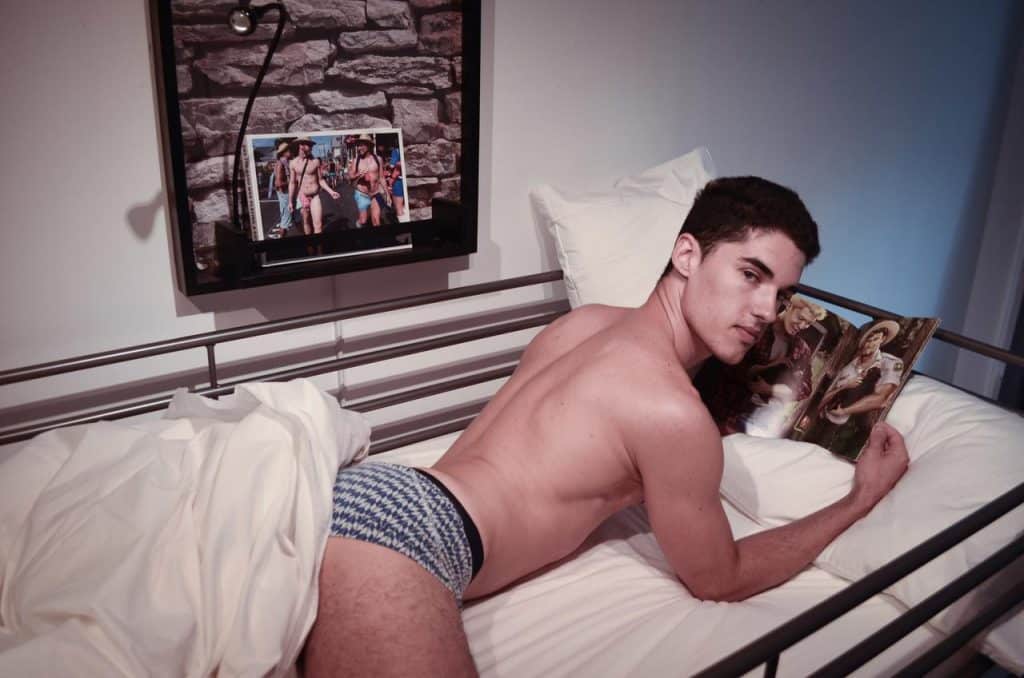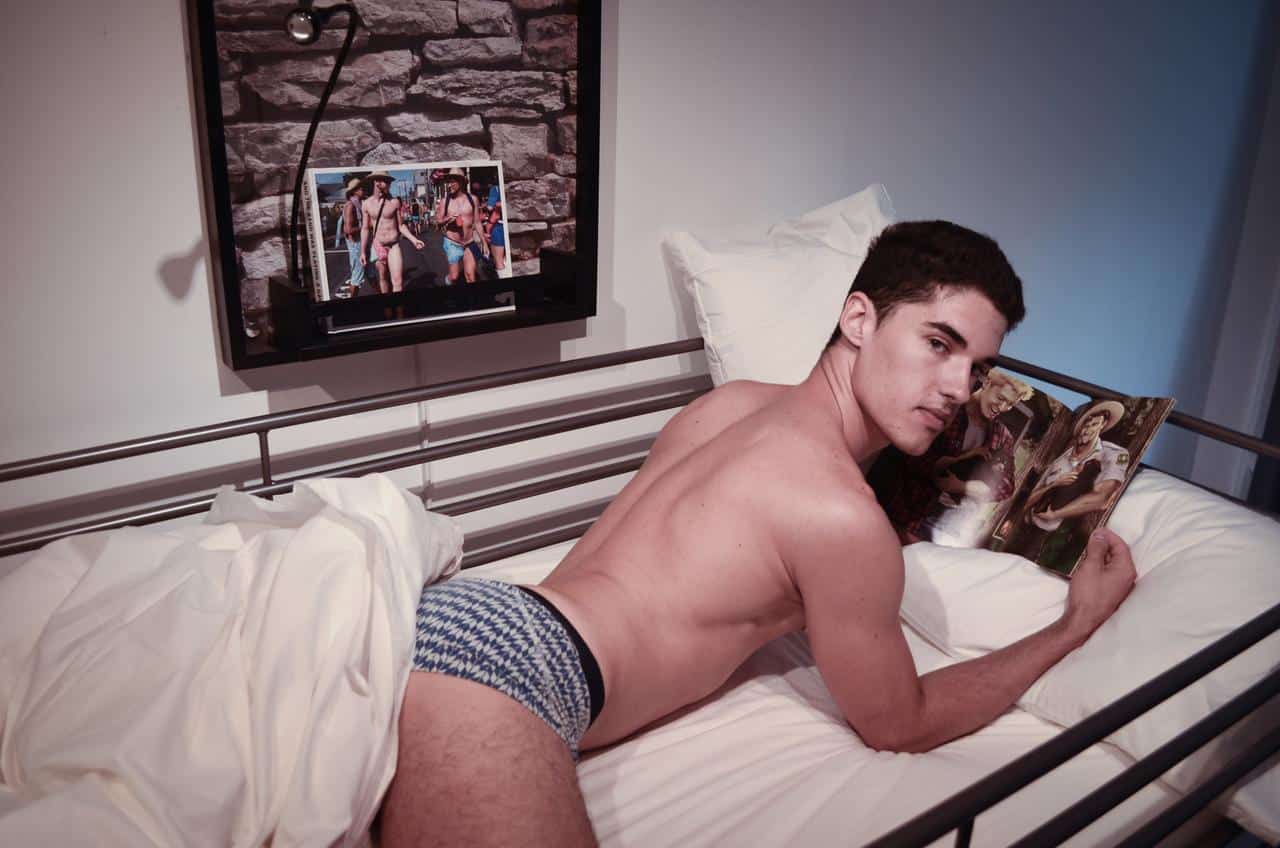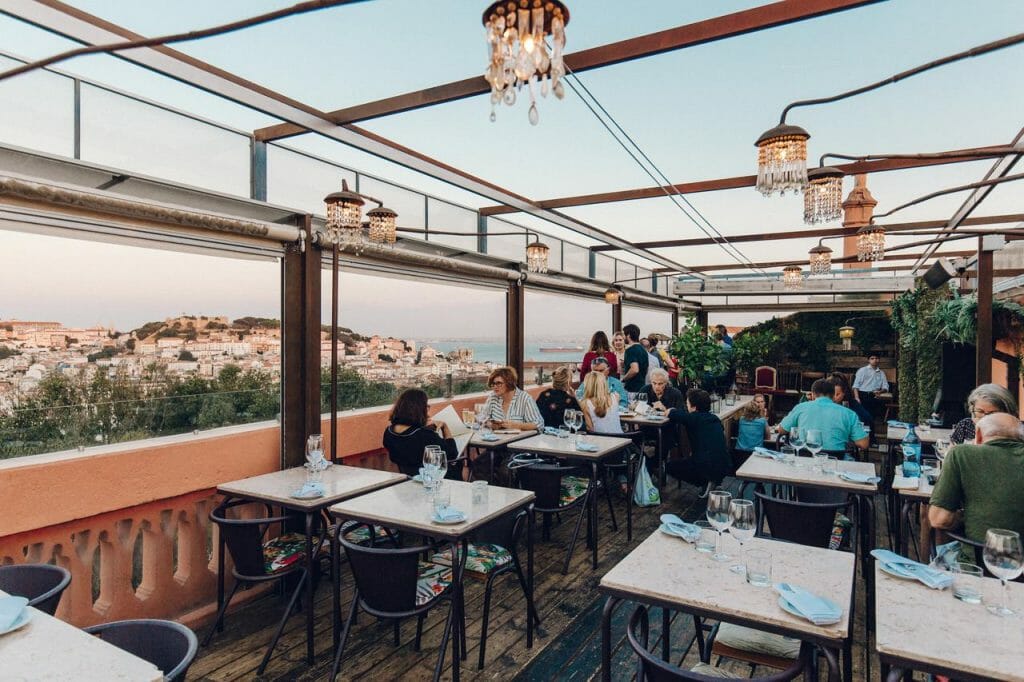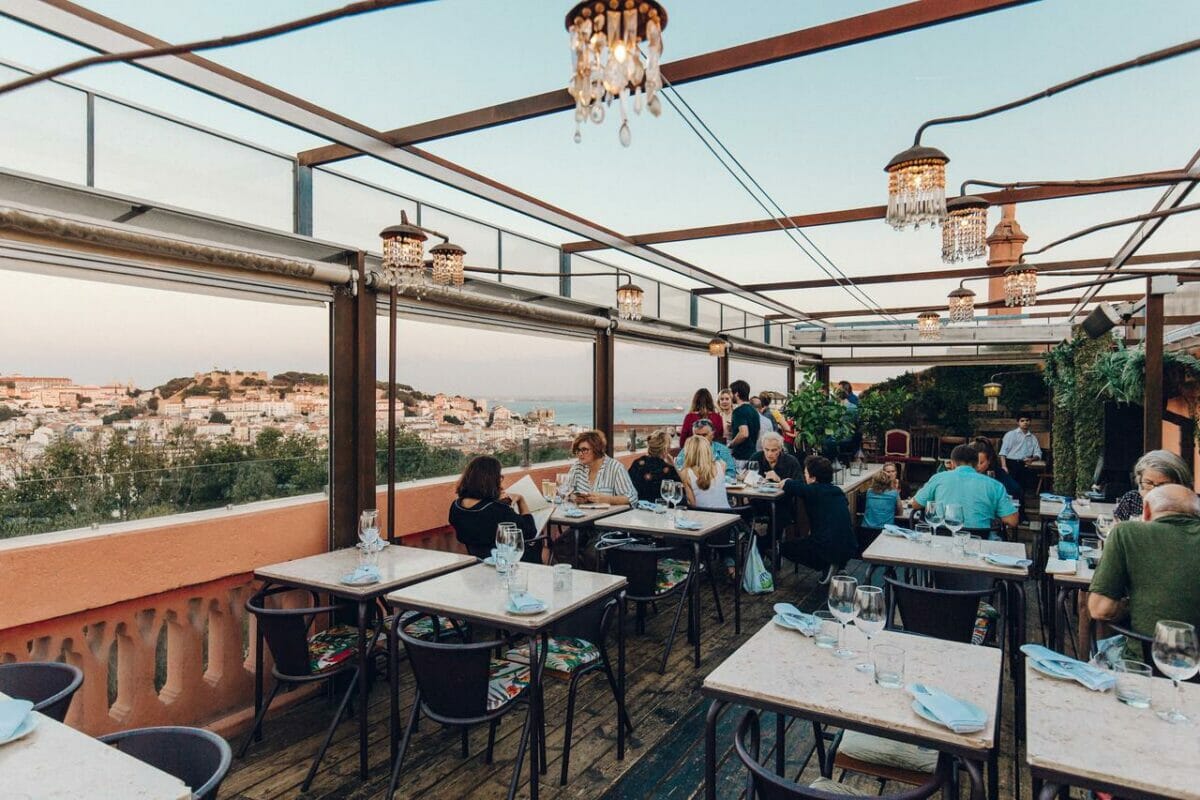 Gay Nightlife in Lisbon
We are not even sure where to start as the gay nightlife in Lison is amongst the best in the world. There is almost too much to count!
If you are as overwhelmed as we are, the only thing you need to know is the Bairro Alto, and Príncipe Real districts are the hub of gay life in Lisbon and where most of the nightlife is located. If you are traveling solo or want to follow the crowds, a good place to start is on Rua da Barroca between Purex and Side Bar where many gays gather around midnight…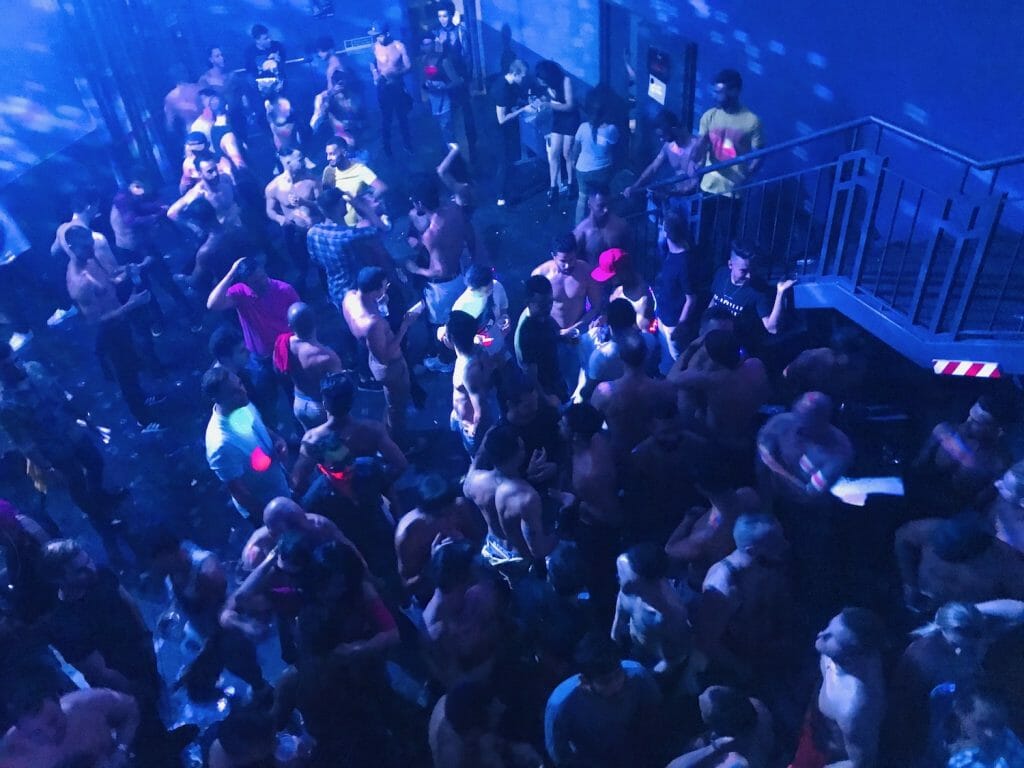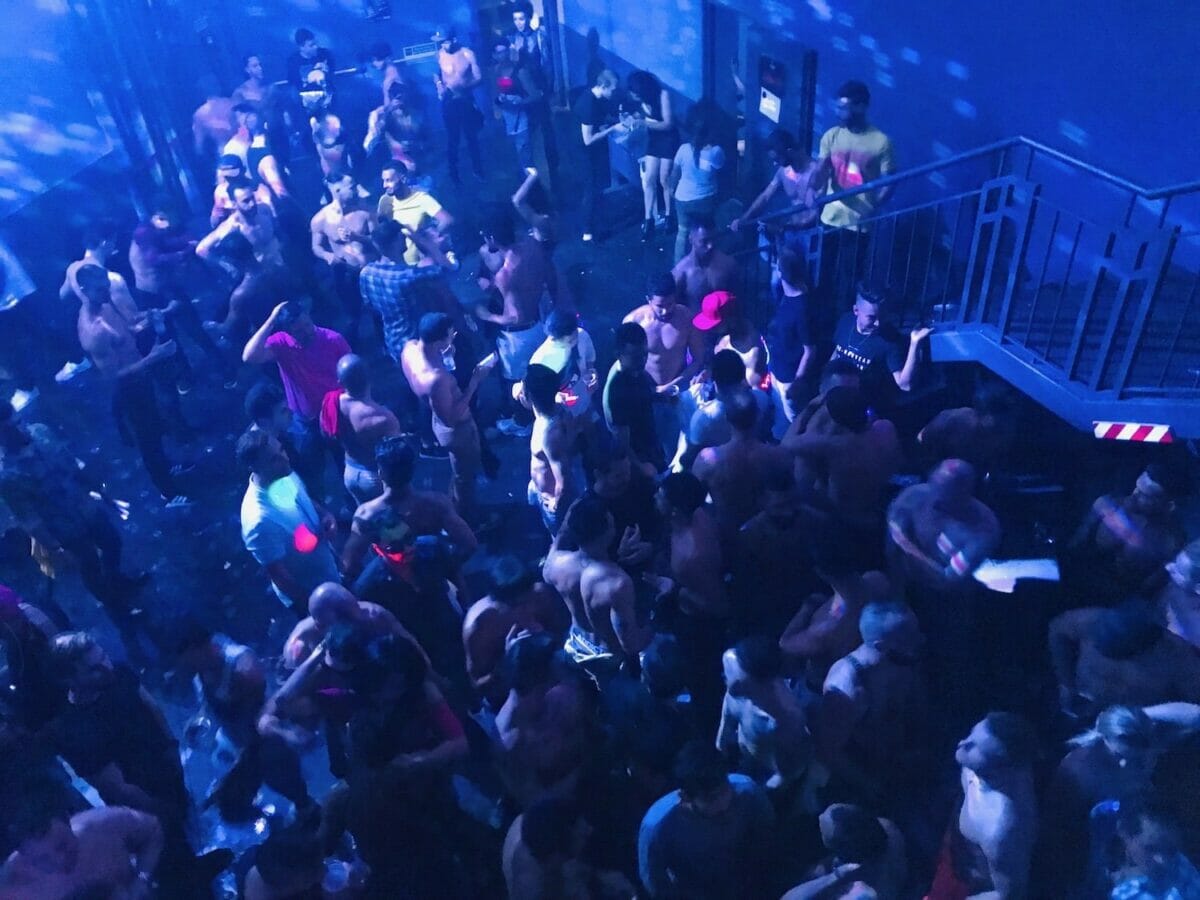 Use our Gay Lisbon Map at the end of this guide if you're lost, but know there plenty of bars, cocktail lounges, drag shows and bear dens littered across Lisbon to satisfy even the most discerning of gay travelers. Anyone who knows anything about the Portuguese knows they love a good festa, and while the party might not start till late you can guarantee it keeps going till sunrise – or even later!
New gay bars and club events are popping up consistently, so it pays to ask around when you arrive, but at the moment these are the most popular nightlife spots, gay bars, and gay clubs in Lisbon. Things will get crazy – but just go with it!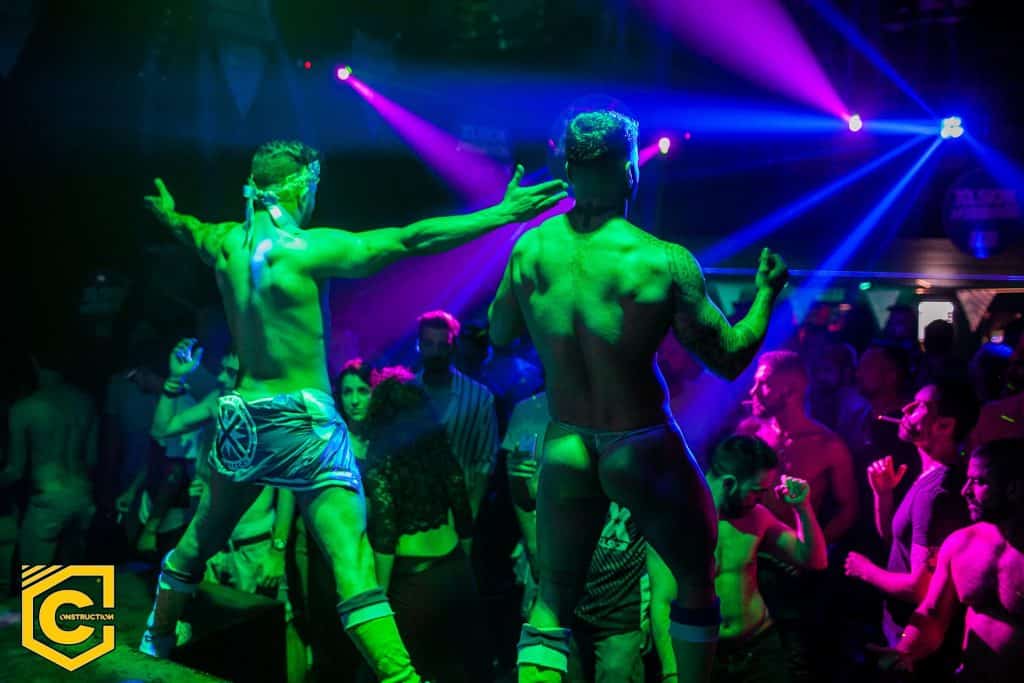 Gay Bars in Lisbon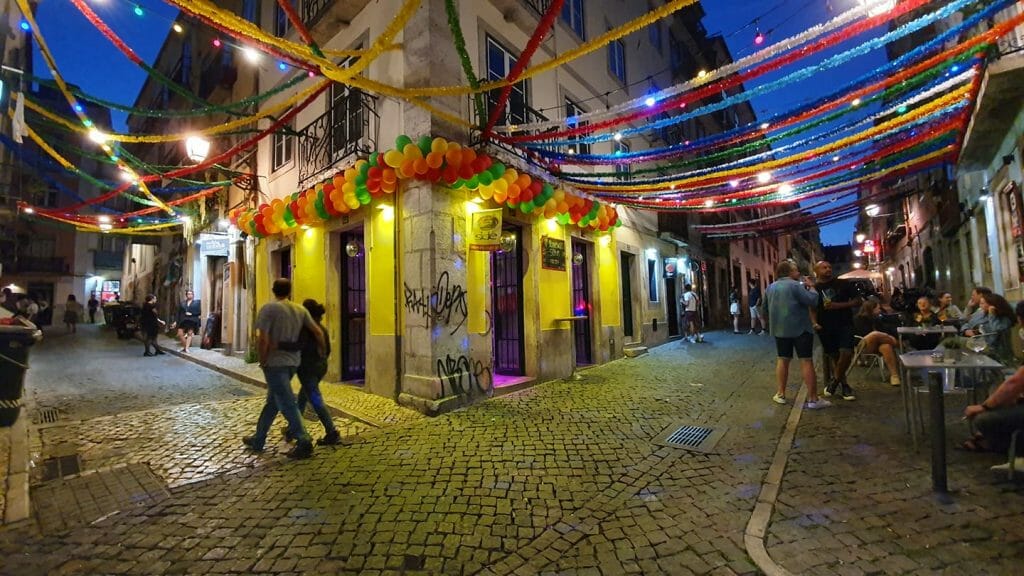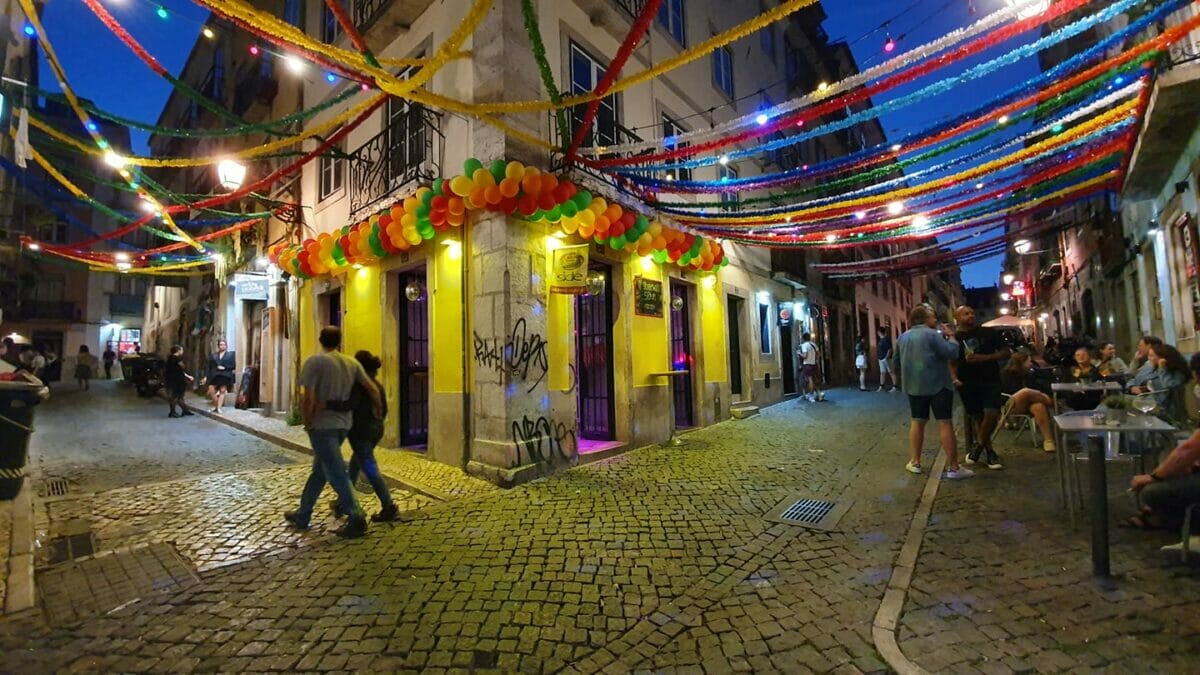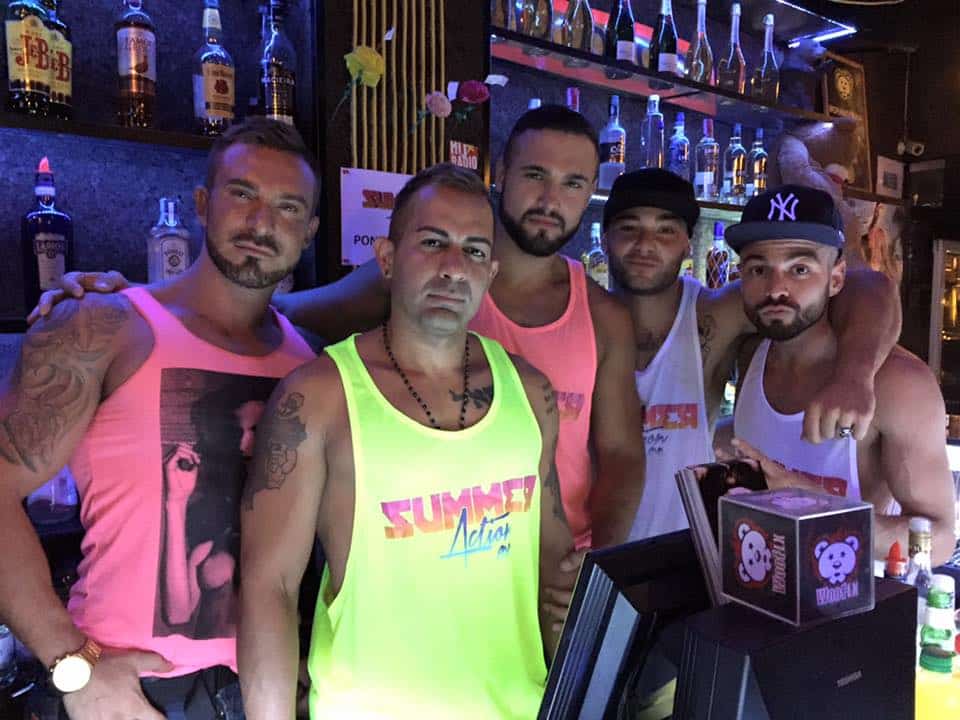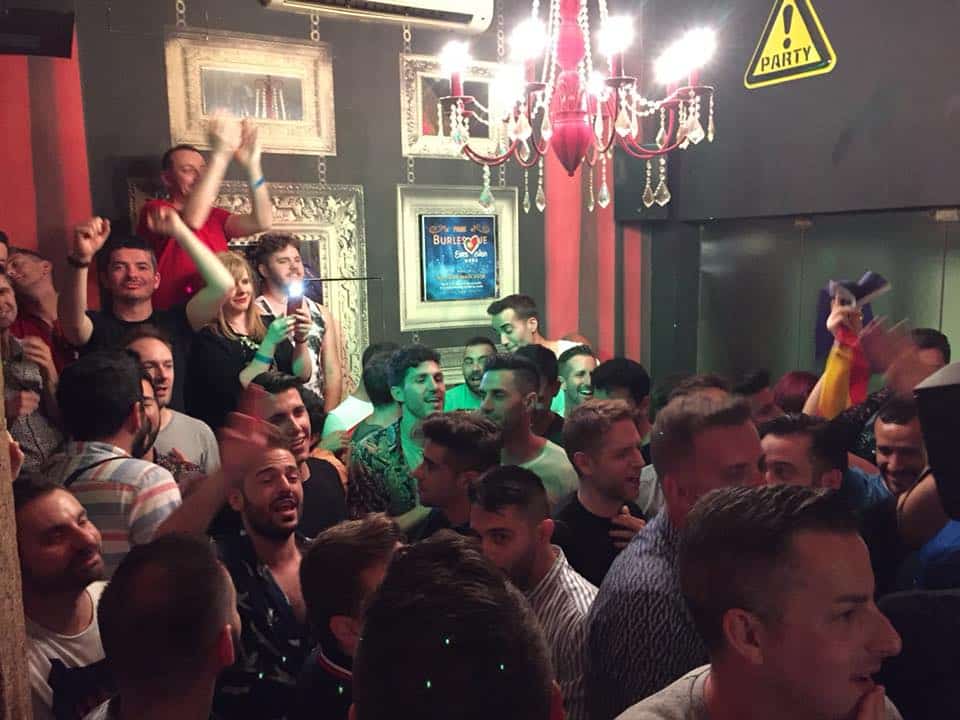 Gay Clubs in Lisbon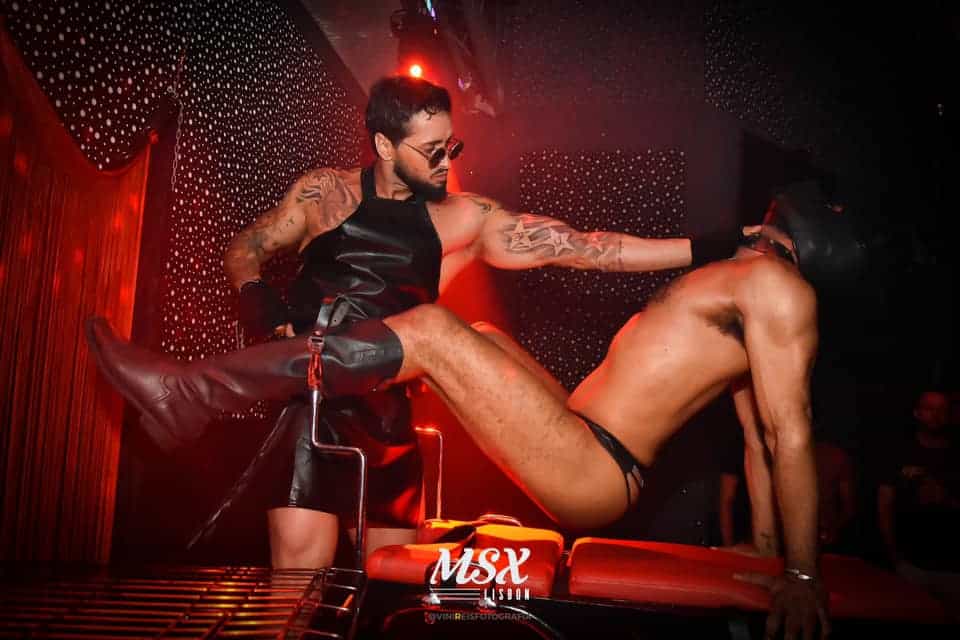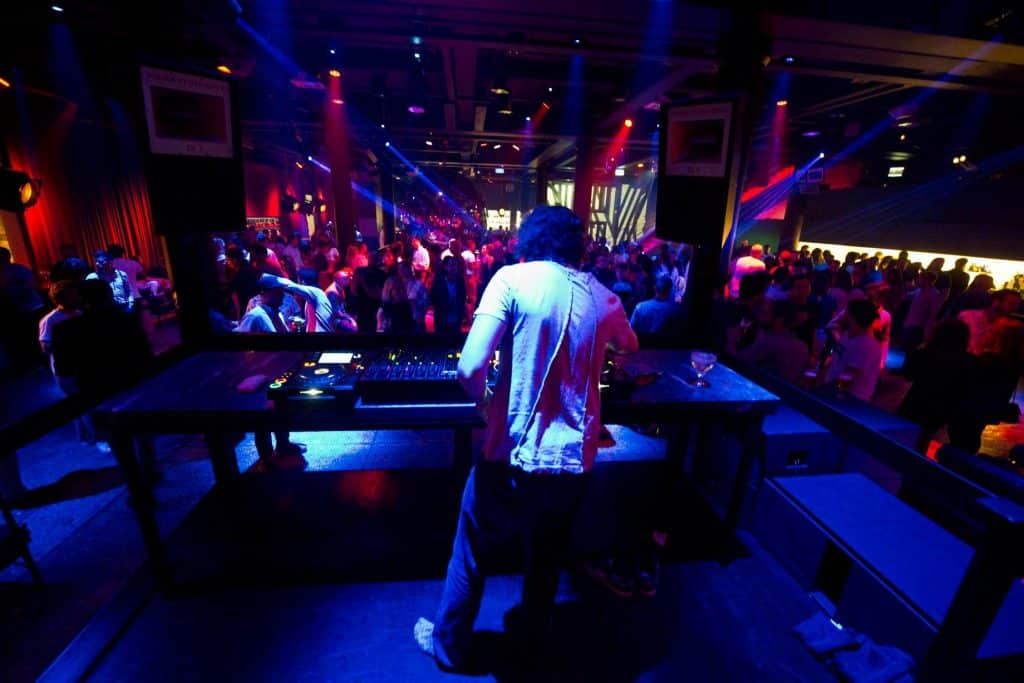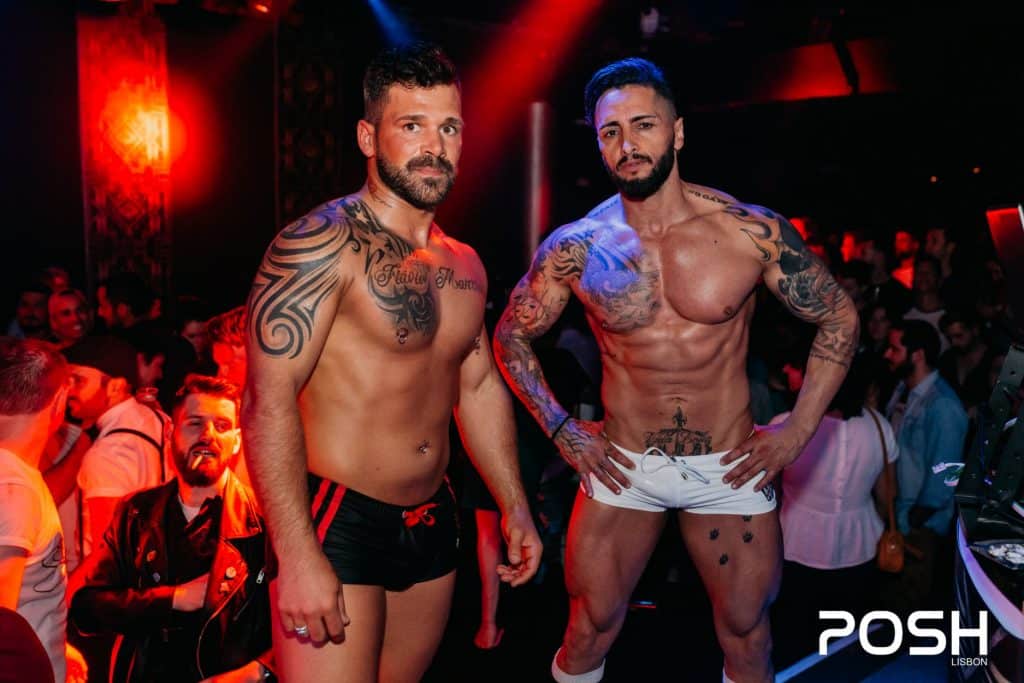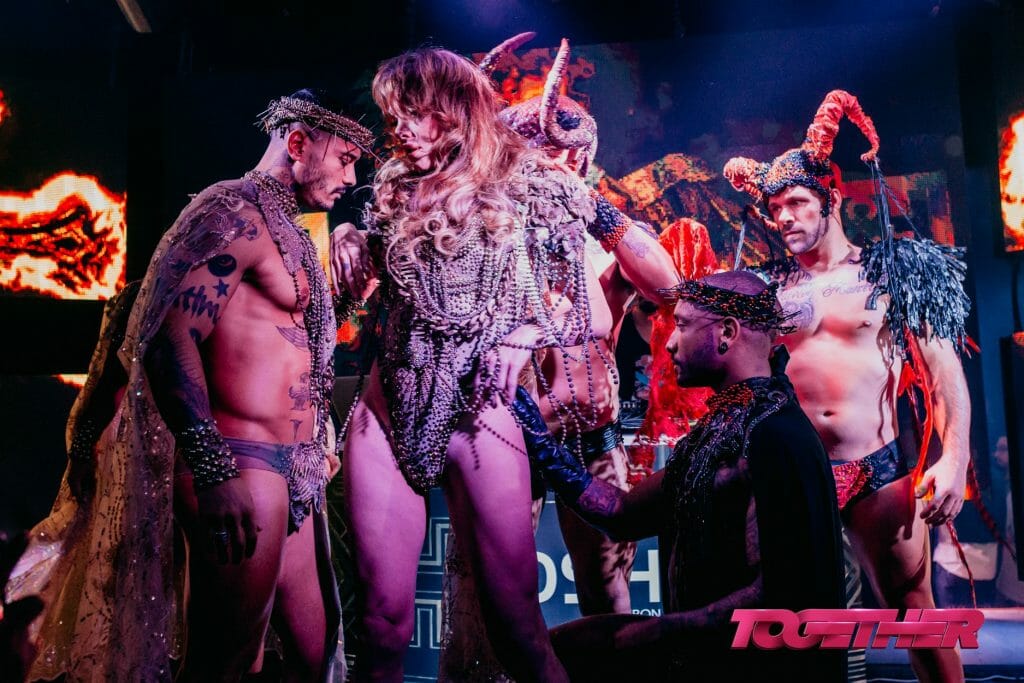 Other Fun Bars in Lisbon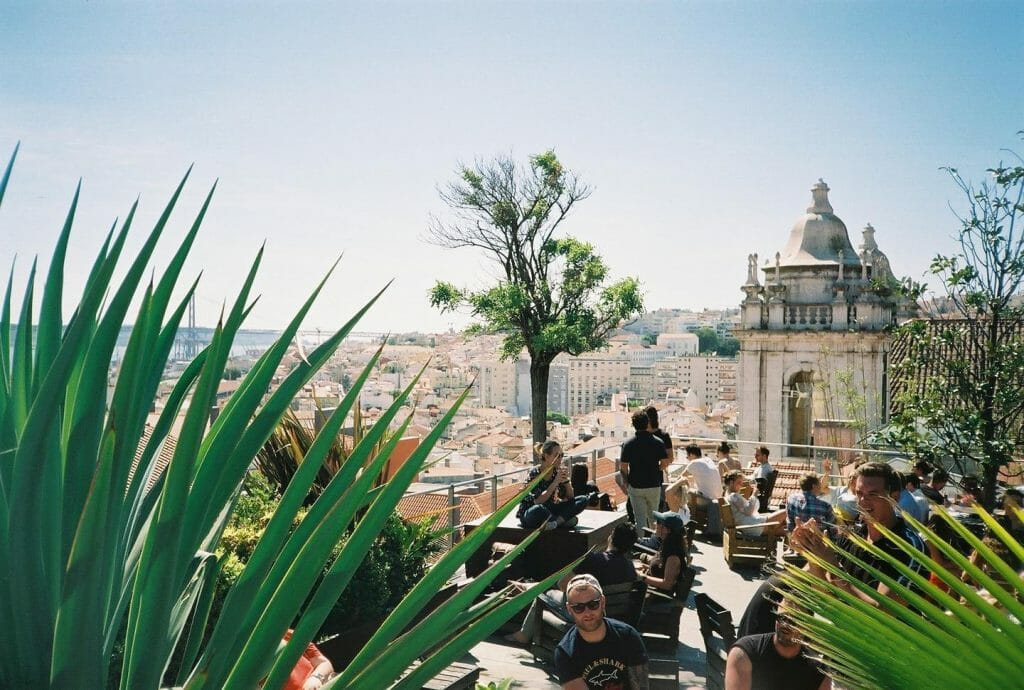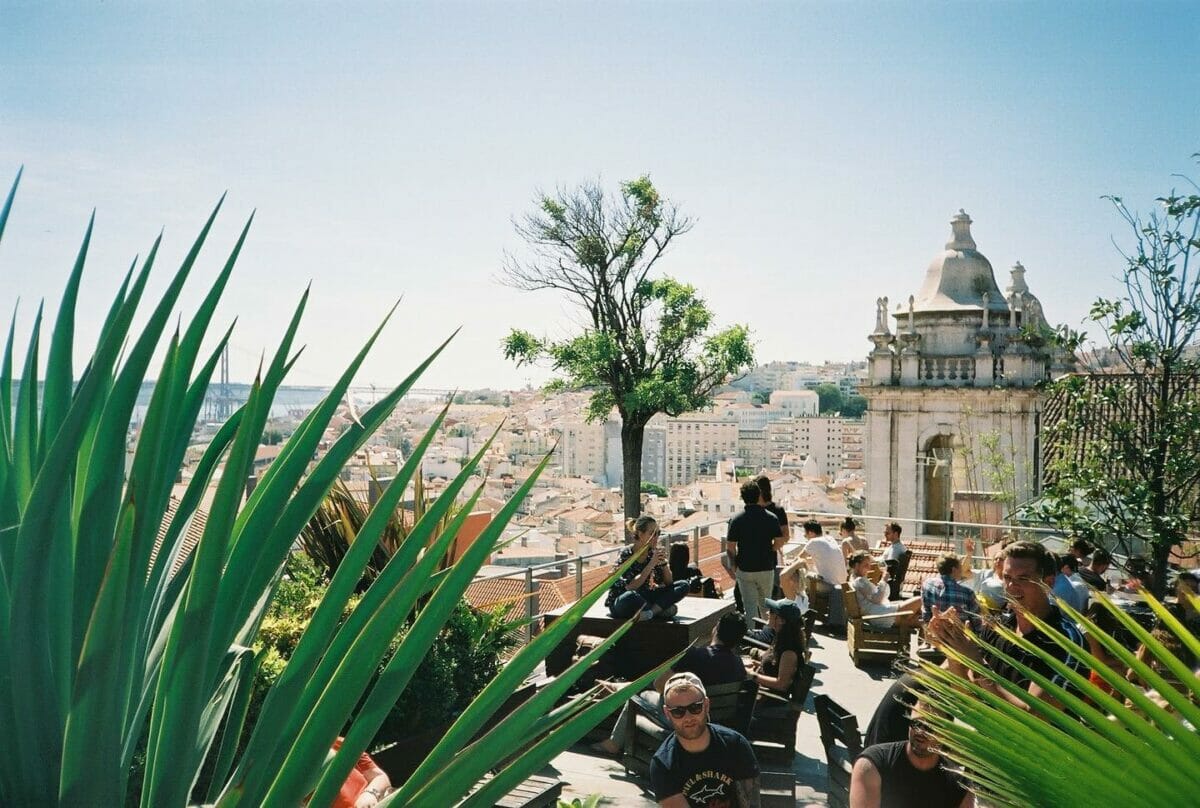 Gay Saunas in Lisbon
Had enough of gay cruising in Lisbon – either in the bars or elsewhere? If you desire a bit more guaranteed action, the gay saunas in Lisbon will not disappoint you (unlikely all those faceless accounts on Grindr or the other hook up apps…). In such a foreign-friendly city you should have no issues visiting any Lisbon gay sauna, though a few words in Portuguese never hurt.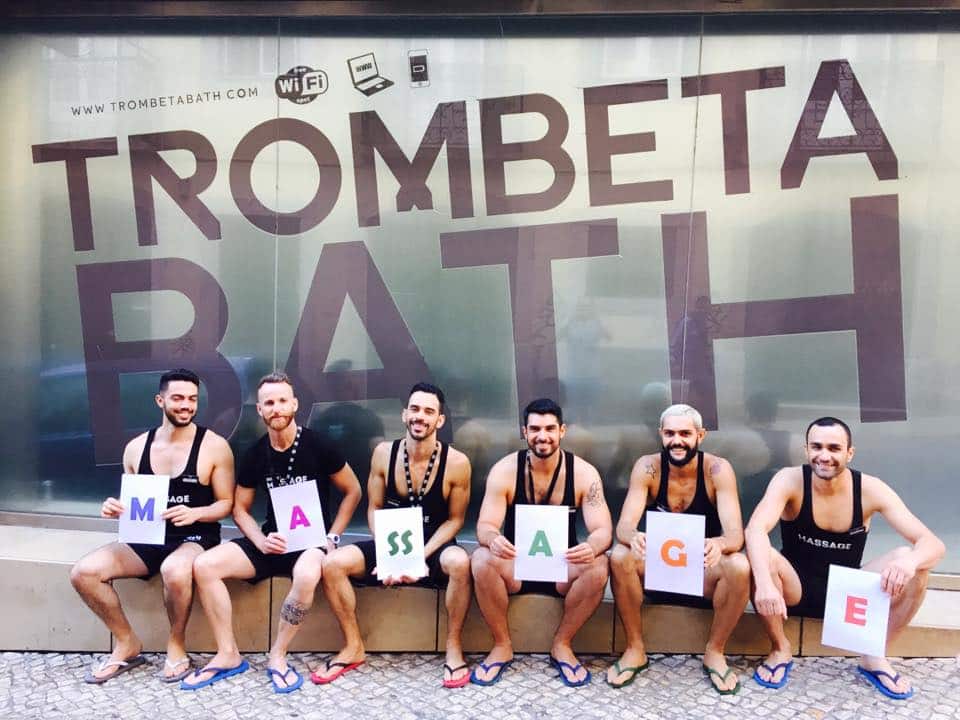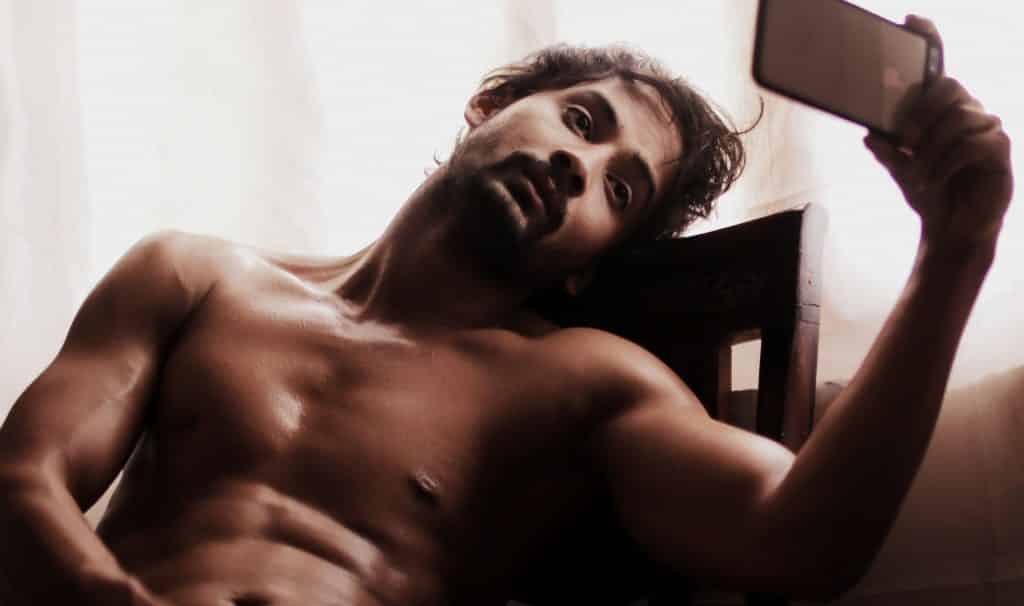 Gay Cruising and Fetish Clubs in Lisbon
If the bars, saunas or gay parties in Lisbon are too vanilla for you, perhaps these fetish clubs and cruise lounges are a better fit? We have to warn you; however, some of these places are not for the faint-of-heart (although still nothing compared to the intense gay fetish scene in Paris).
Most of these cruising bars in Lisbon are located a short walk from the Príncipe Rea Lisbon Gay area, but you can use our Gay Lisbon map at the end to find the closest to you.