Made famous in the 1970s by Jackie Onassis and Grace Kelly, us homos have been flocking to Gay Mykonos -that infamous Greek Island in the Aegean Sea – ever since. And it's easy to see why!
Tempting beaches, the desirable Mediterranean climate, luxurious white-washed hotels and the legendary gay nightlife that does from sunset to sunrise makes Mykonos an en vogue travel destination for queers wanting to relax in style and escape it all.
Much like Fire Island, San Francisco, Bangkok or Ibiza, Gay Mykonos is one of the world's most infamous epicenters of gay culture, nightlife and hedonism. A fabulous gay playground where it often feels gays outnumber straights – and we actually do during the XlSIOR Mykonos International Summer Gay Festival – in Mykonos anything can, and does, happen!
A paradise awash with sophistication, glamour, and mesmerizing beauty – both scenic and carnal – it's no wonder that rainbow flag's fill the streets here.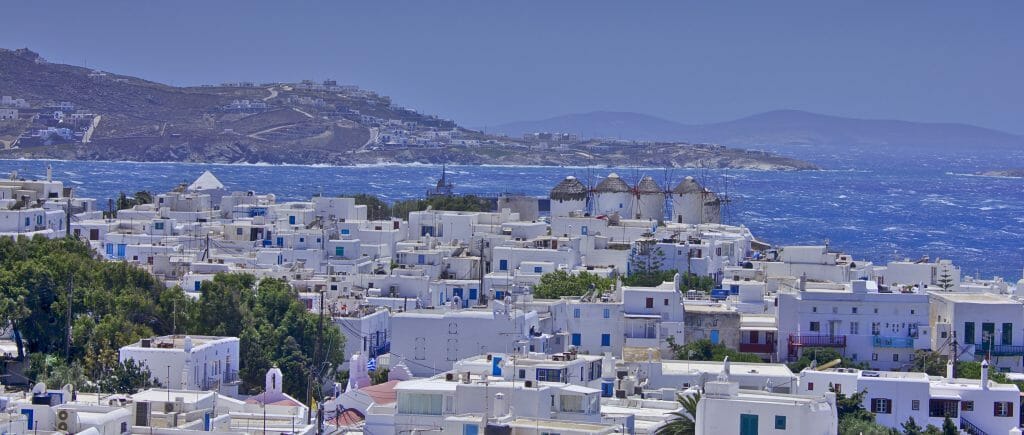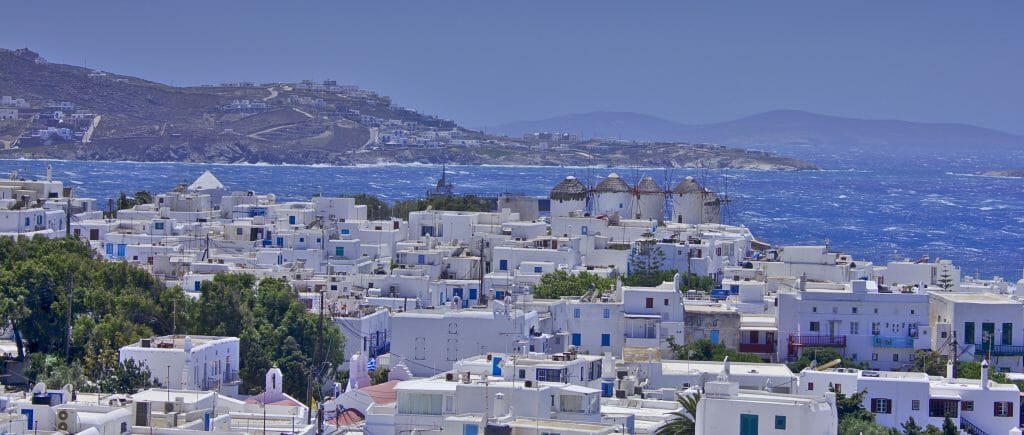 While Greece is mostly still a strongly Orthodox Christian country, Mykonos has changed its tune thanks to us big-spending gays and lesbians with our wit, charm, and abundance of pink euros. As a result, today most of the Mykonos's accommodation can now be considered gay-friendly, and locals are generally very open-minded and welcoming.
Gay travelers are highly unlikely to find any trouble here and should not be at all concerned. A legendary gay island like no other, today Gay Mykonos's still attracts thousands of queers travelers every year looking for sun, sea, sand, and sex!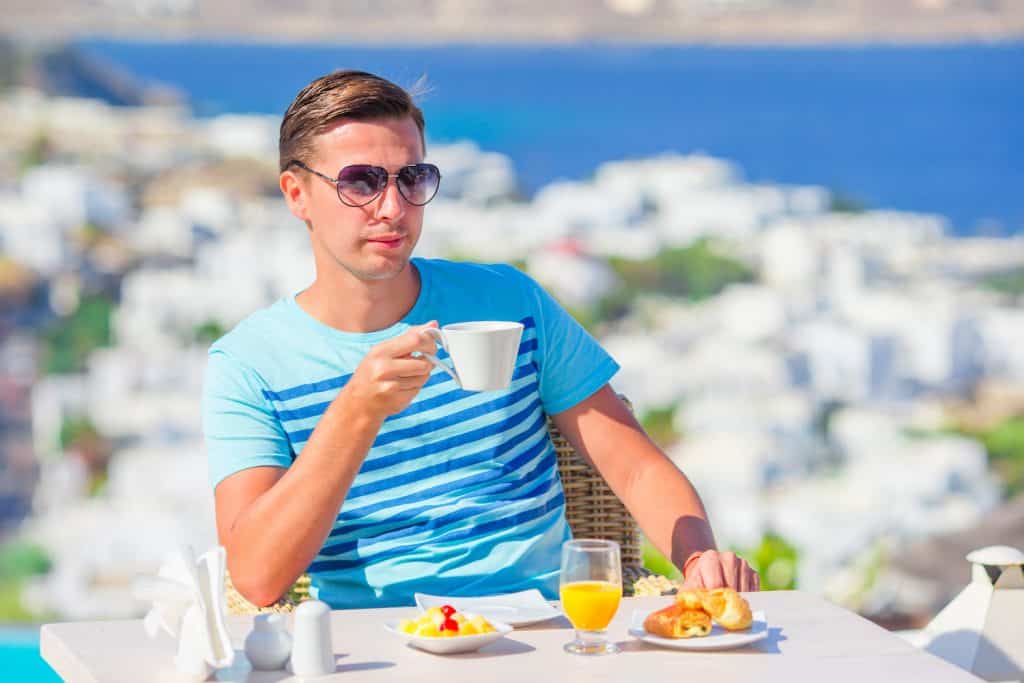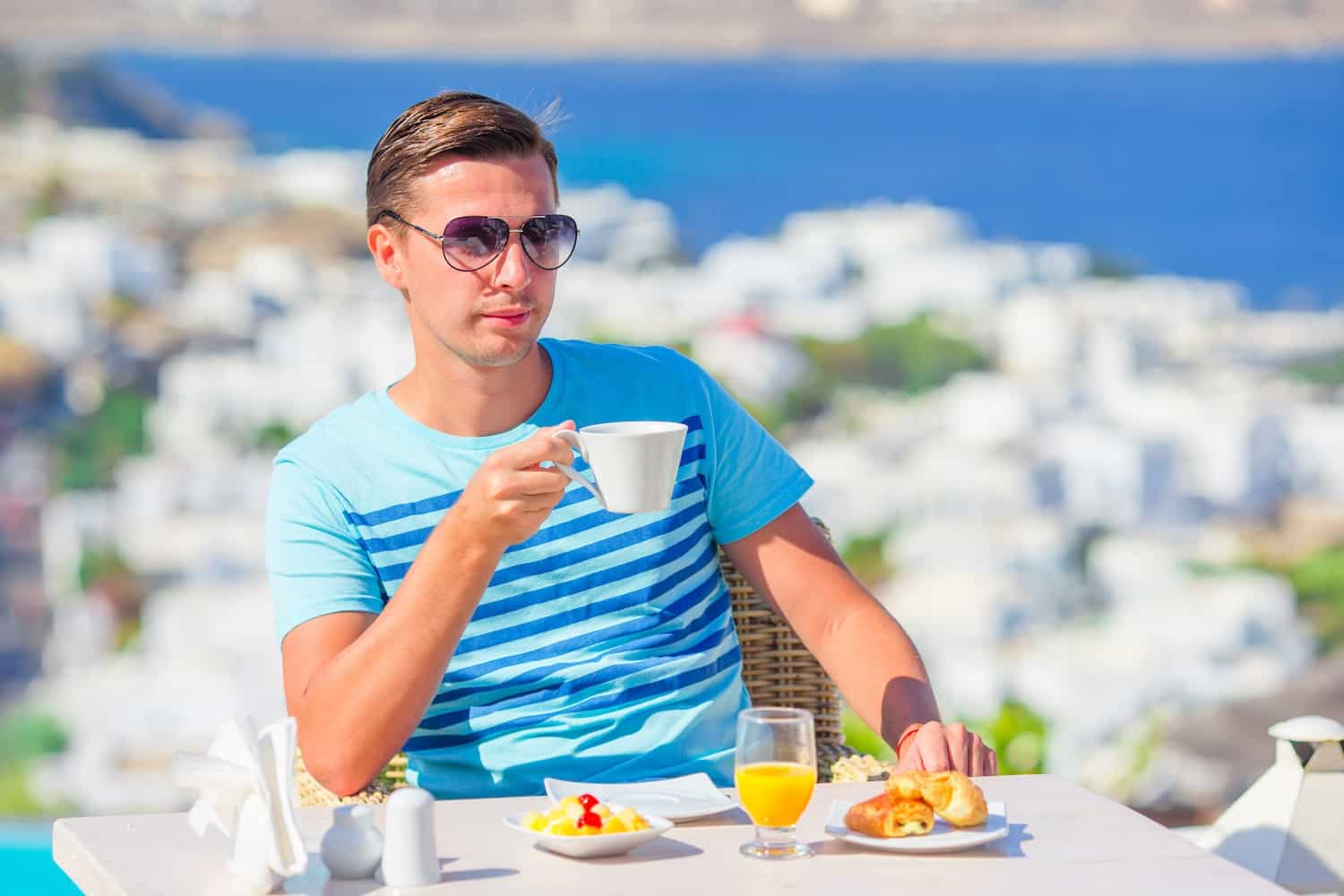 Gay Mykonos Guide: The Essential Guide To LGBT Travel In Mykonos Greece
Attractions in Mykonos
Naturally being gay does not define which attractions most of us will want to see in each destination and most queer travelers will simply want to check out the top things to see in Mykonos during the day!
We found our favorite memories were watching the sunset from a relaxing cocktail bar, dancing till dawn with our queer family, or laying on any of Mykonos gay beaches – but if you're someone who can't relax we have put together a few other things to do in Mykonos to keep you busy!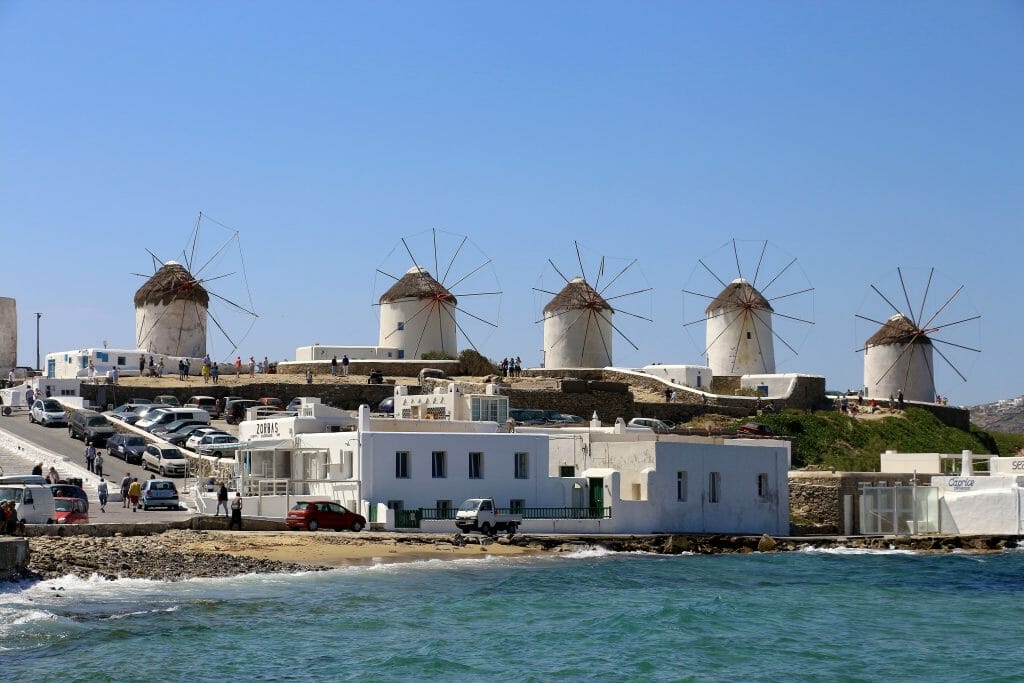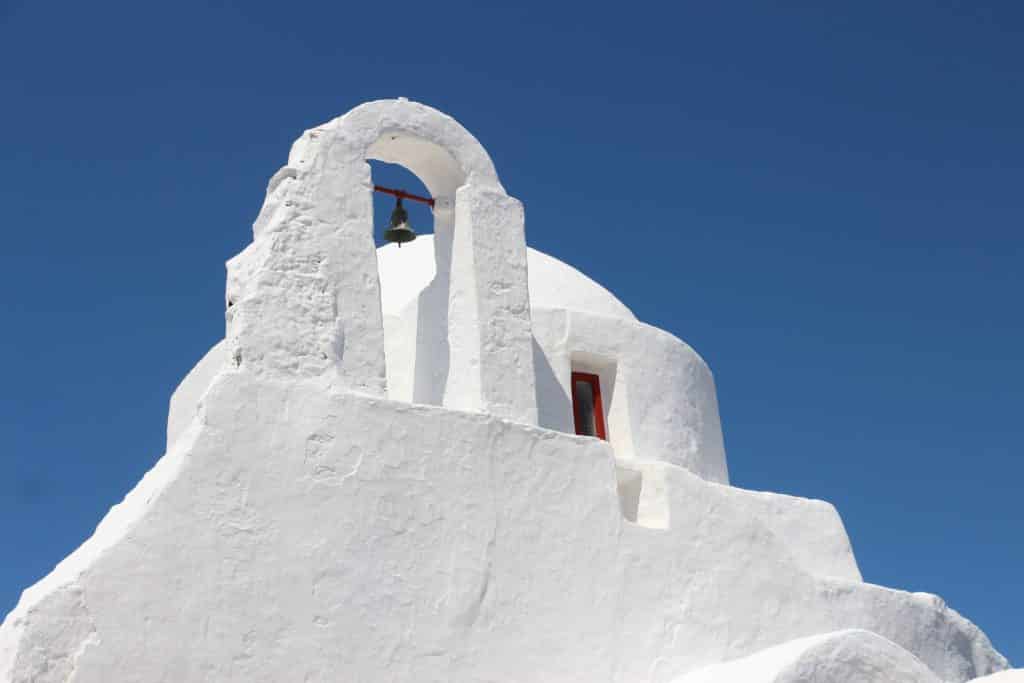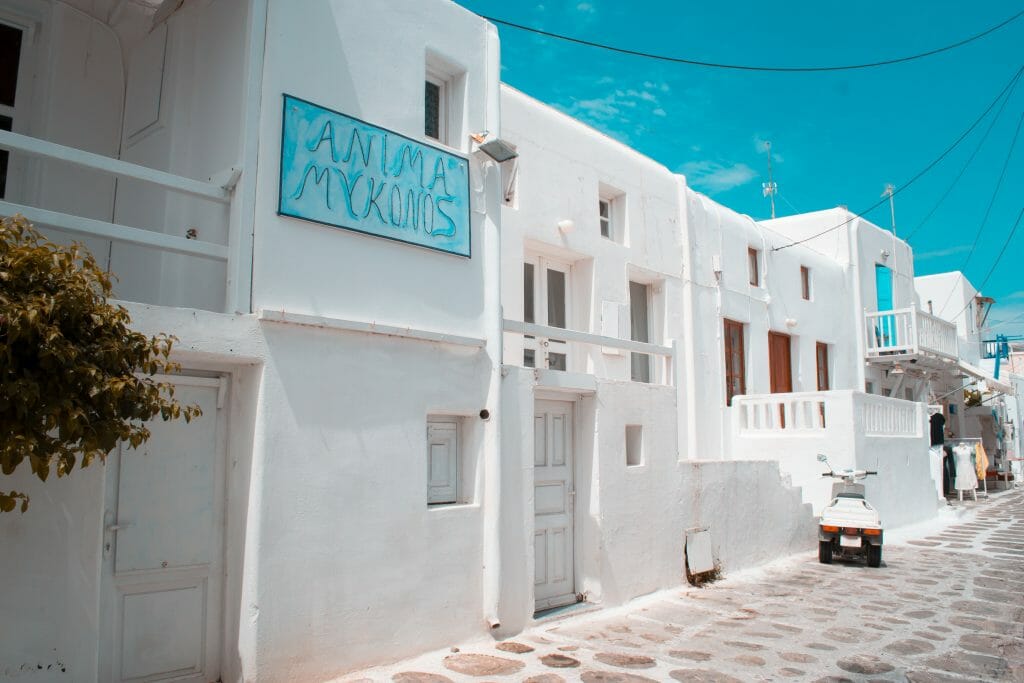 Gay Beach in Mykonos Greece
In Mykonos, you're spoilt for choice when it comes to beaches and bays. From little more than barren strips of sand to those with seas of sunbathers with all the expected amenities, you will find pretty much all beaches in Mykonos are packed during the high season of July and August, but things quieten down again in September.
Buses head out to the most famous beaches in Mykonos around 9-10 pm, but if you want to visit the northern beaches where the public buses don't reach you might want to consider hiring a car in Mykonos. Super Paradise and Elia are at the center of Mykonos gay beach scene, but there are also a few other options if you prefer something quieter.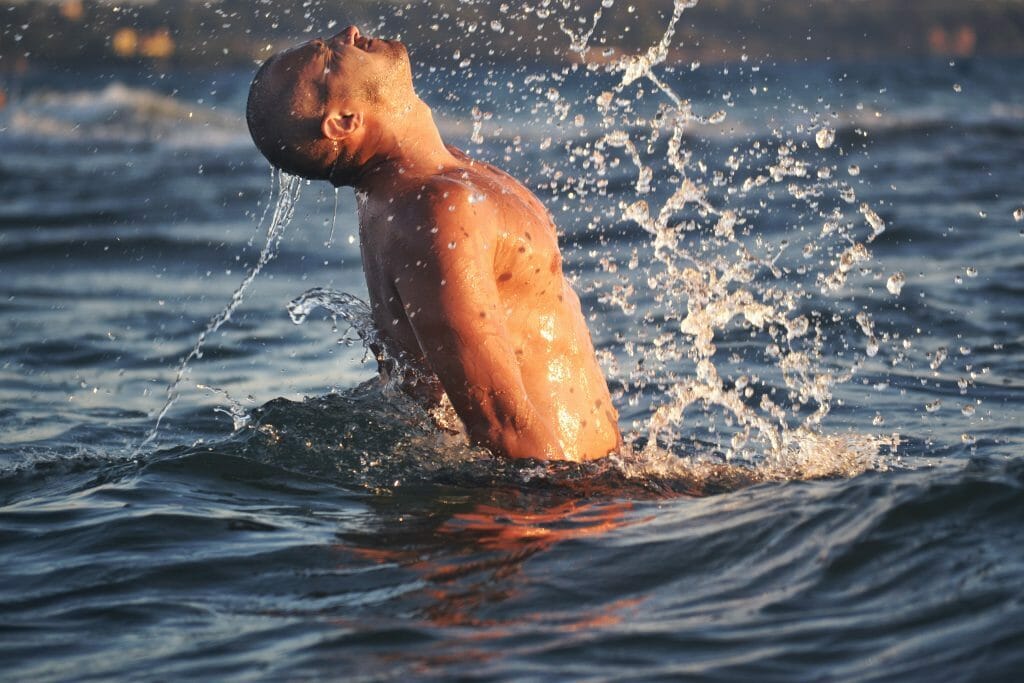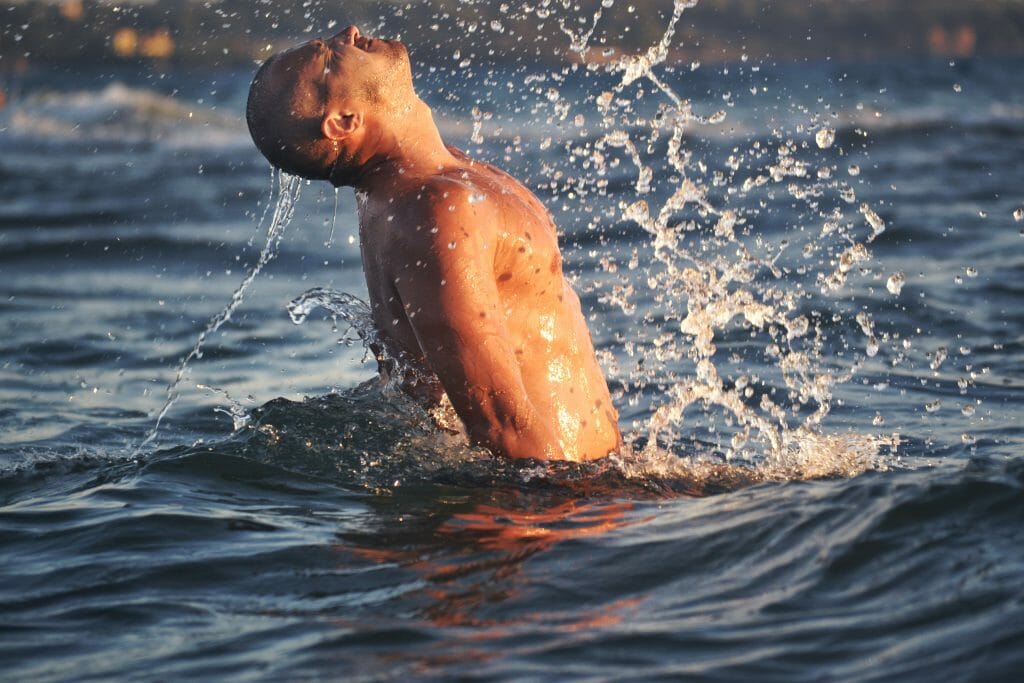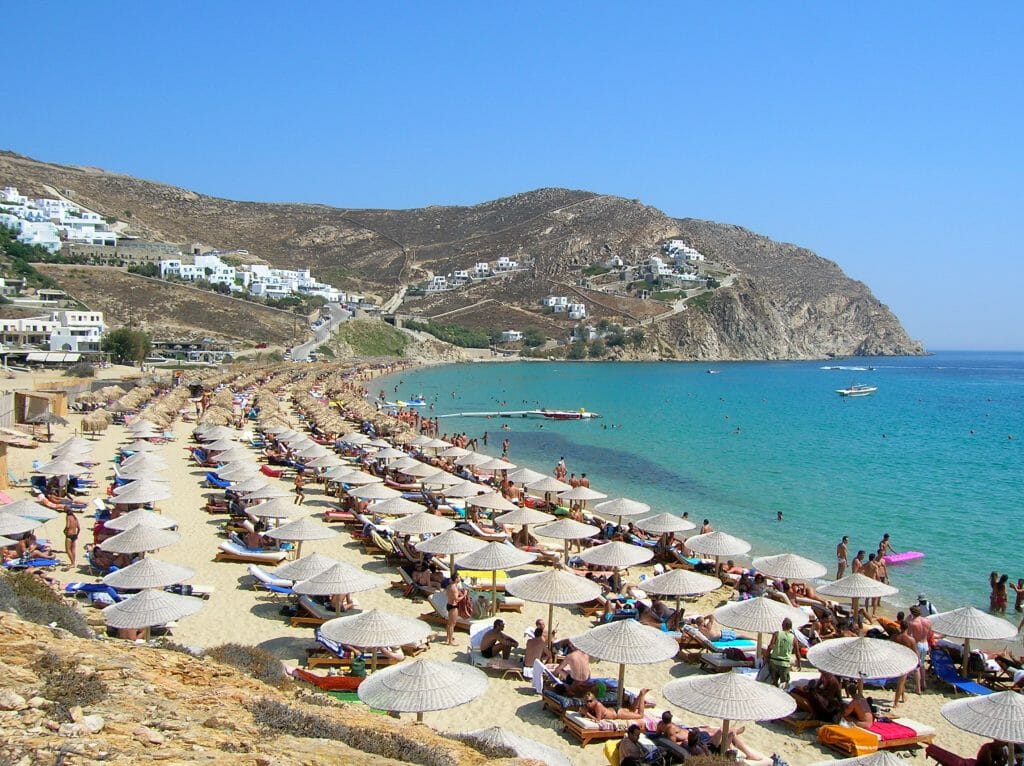 XlSIOR Mykonos International Summer Gay Festival
Forget everything you have heard; this is the worldwide benchmark in gay festivals! Held annually in the last two weeks of August when over 30,000 gays flock to Mykonos to be connected by the universal language of music at this heaven on Earth party.
A spectacular week-long experience of open air and outdoor parties, international DJ's, hot-as-fuck crowds and a hedonistic no-boundaries atmosphere. The complete gay holiday experience, the XlSIOR Mykonos International Summer Gay Festival is worth planning a trip to Mykonos on its own for – but of course, if this is not your scene you should avoid these dates as hotel's sell out months in advance, and prices surge!
Gay-friendly and Gay Hotels in Mykonos Greece
As a world leader in LGBT tourism, there are plenty of hotels in Mykonos catering for every type of traveler – and it would be unheard of for any hotel or guesthouse to have an issue with a gay couple checking it.
Still, everyone likes to be surrounded by like-minded people, and as such a few hotels in Mykonos have cropped up as *the* place for gay travelers to stay! Primarily clustered around the Mykonos Old Town – with its gay nightlife – you can get to a lot of places on the island cheaply and efficiently using public transport, or you could explore with a car.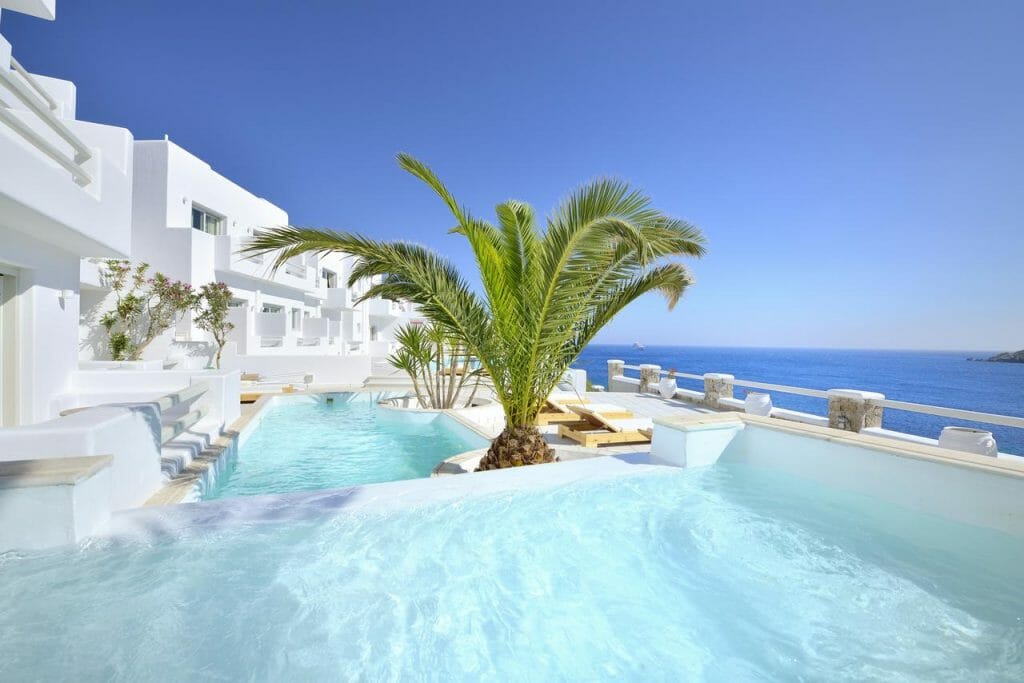 The following hotels in Gay Mykonos have all received glowing recommendation from gay travelers in the past, but of course, there are hundreds of other hotels all over Mykonos if these are not quite what you are looking for. Prices are high in peak season, and the adage is true. You really do get what you pay for here, and those iconic Mykonos balcony views and roof-top pools don't come cheap.
Whether you want a fun and social hostel, a cheap place to crash after a night of partying or a chic designer option to sip cocktails by the ocean surrounded by fabulous people – Gay Mykonos has something for everyone!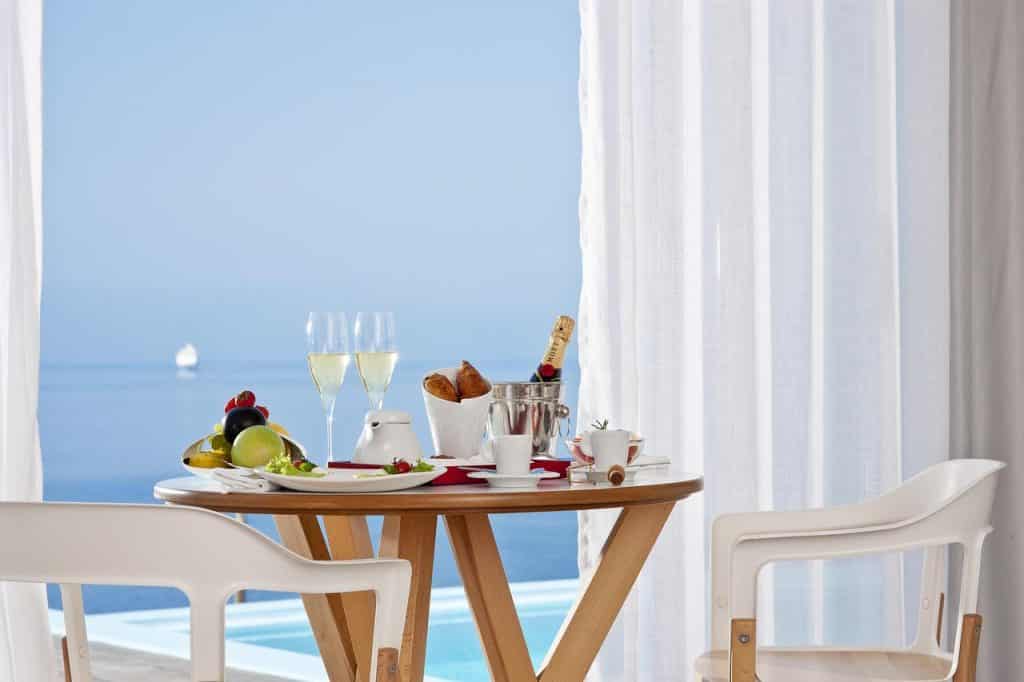 Gay Hotels In Mykonos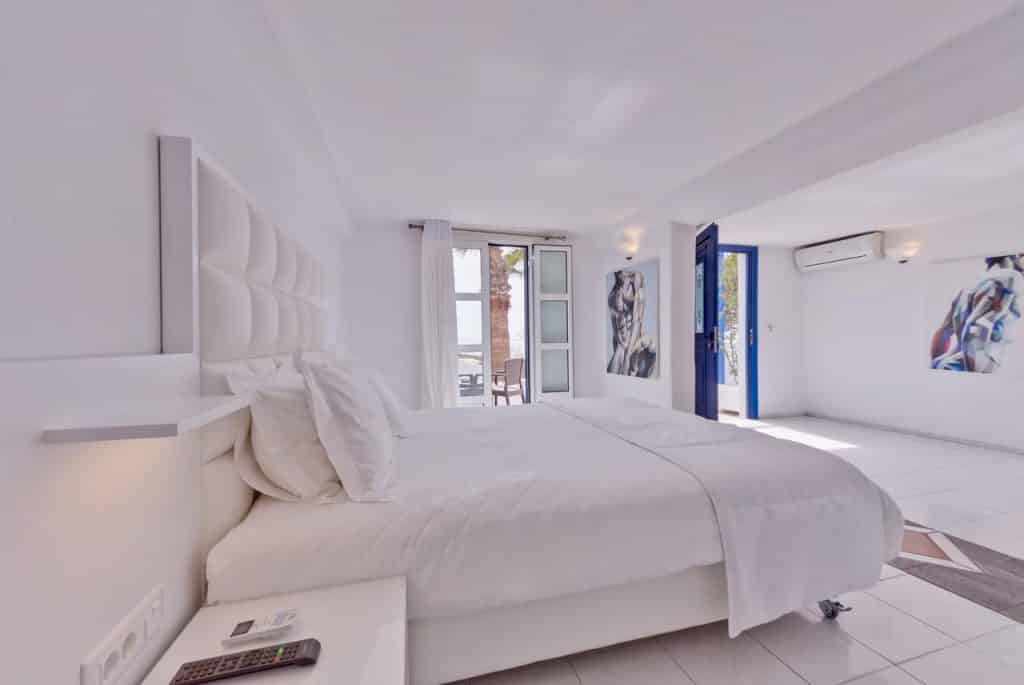 Gay-Friendly Luxury Hotels in Mykonos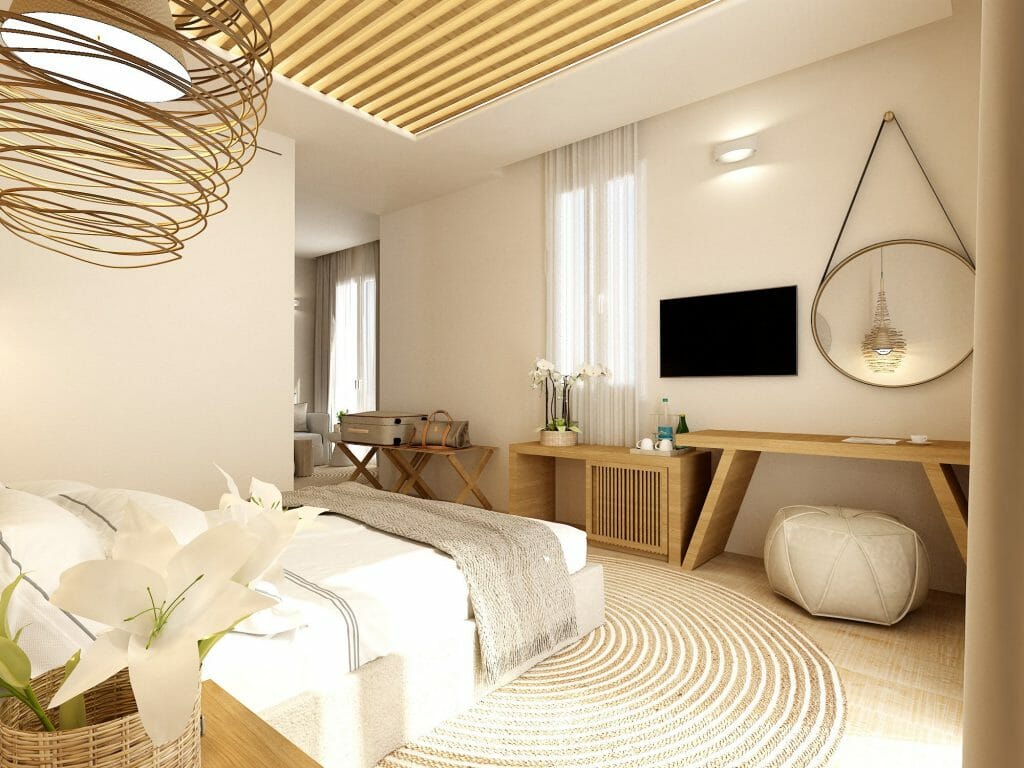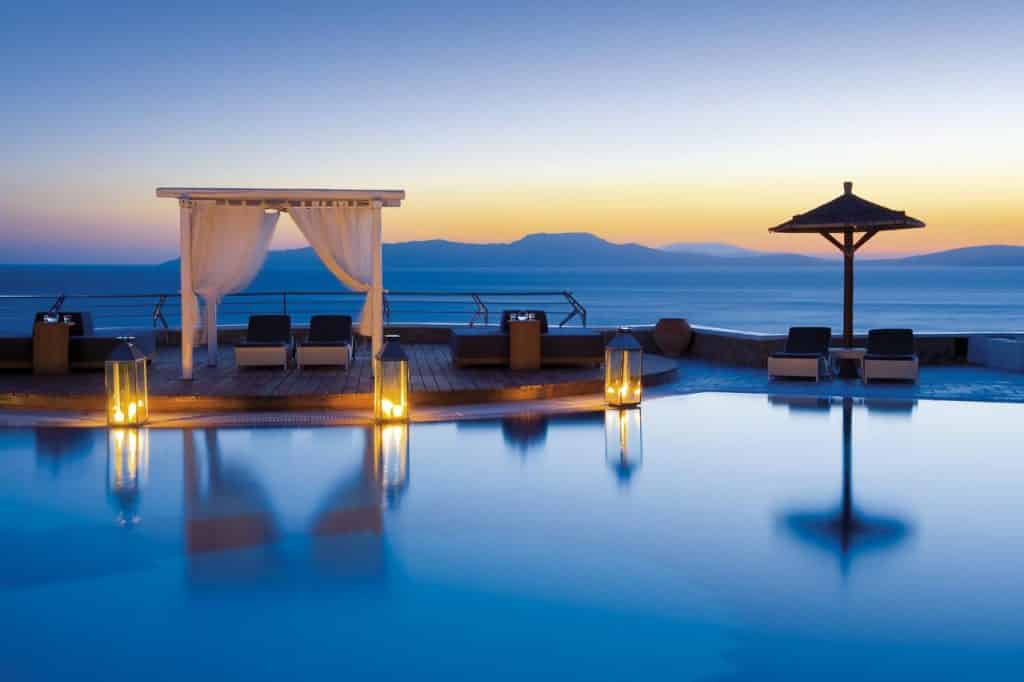 Gay-Friendly Accommodation in Mykonos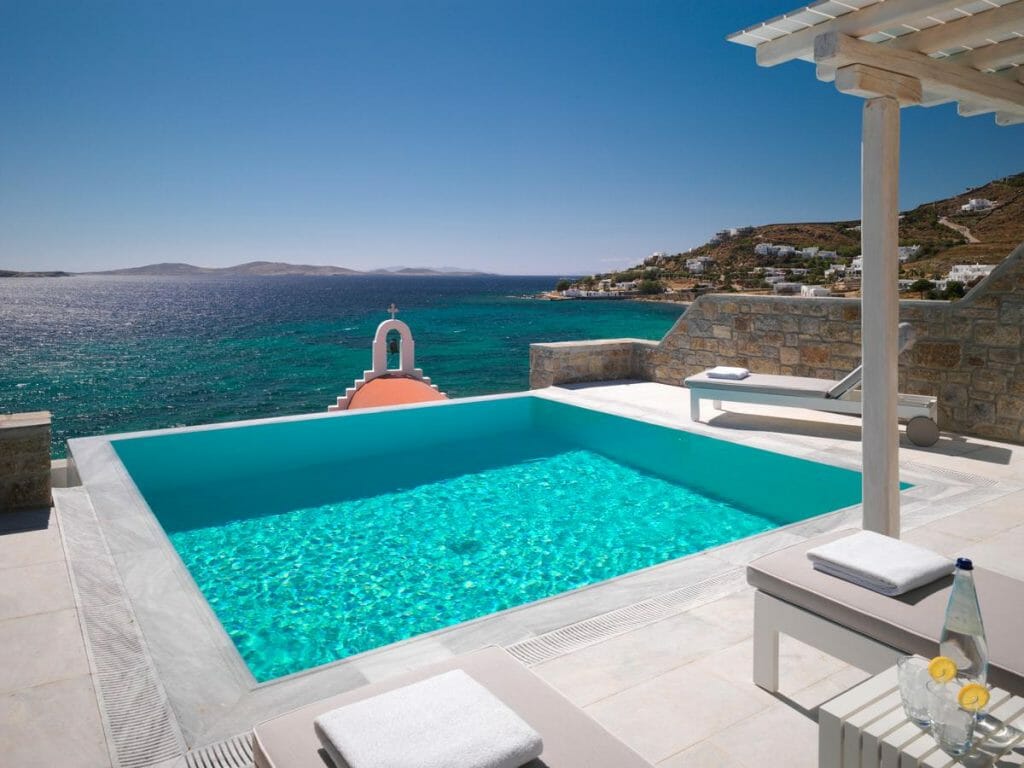 Gay Bars and Gay Clubs in Mykonos
With Mykonos being one of the most gay-friendly vacation destinations in the world, you would expect an incredible gay nightlife scene – and luckily Mykonos does not disappoint!
Depending on your mood you can find anything here from a relaxed cocktail in an upscale bar to an all-night dance rave surrounded by your queer family! It's one of Greece's most desirable and expensive islands, however – and will cost you more than your typical gay beach holiday in Phuket, Punta Cana or Puerto Vallarta.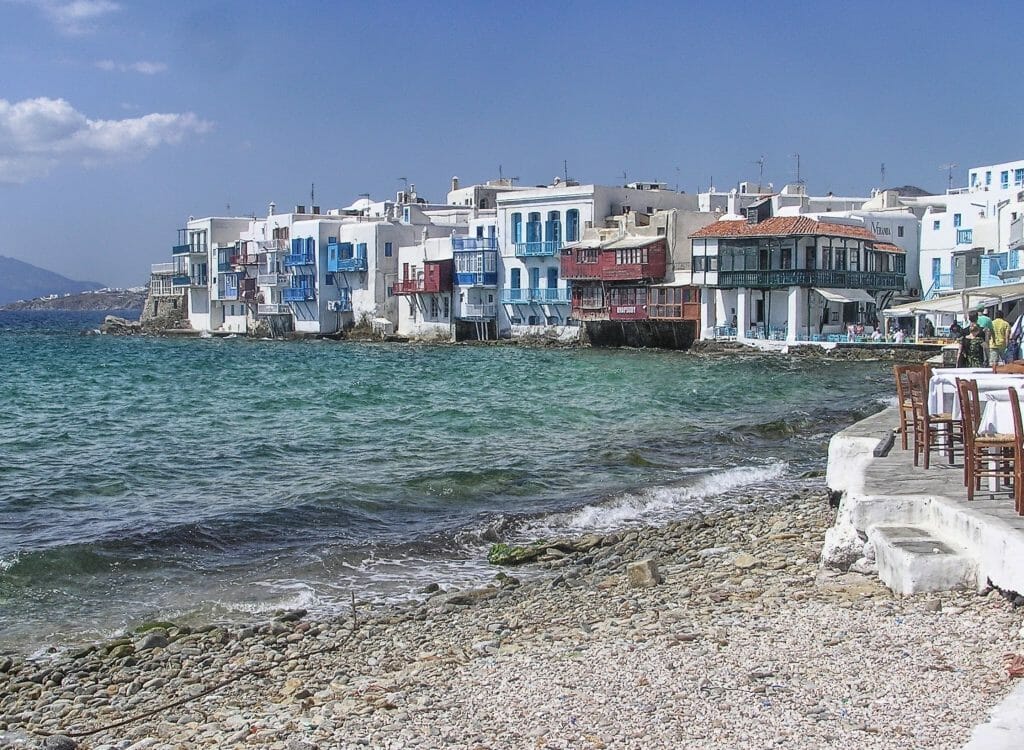 The Mykonos gay scene here starts to get going when people head to the bars for the magical sunset, then most bars and clubs are packed from midnight until into the early morning, with a mix of tourists and a few locals. For many gay bars in Mykonos flip-flops and tank tops are the uniforms of choice – but some more upscale clubs and venues demand more.
Still, as Coco Chanel declared "luxury equals comfort," so don't get too caught up as later in the night plenty of t-shirts come off!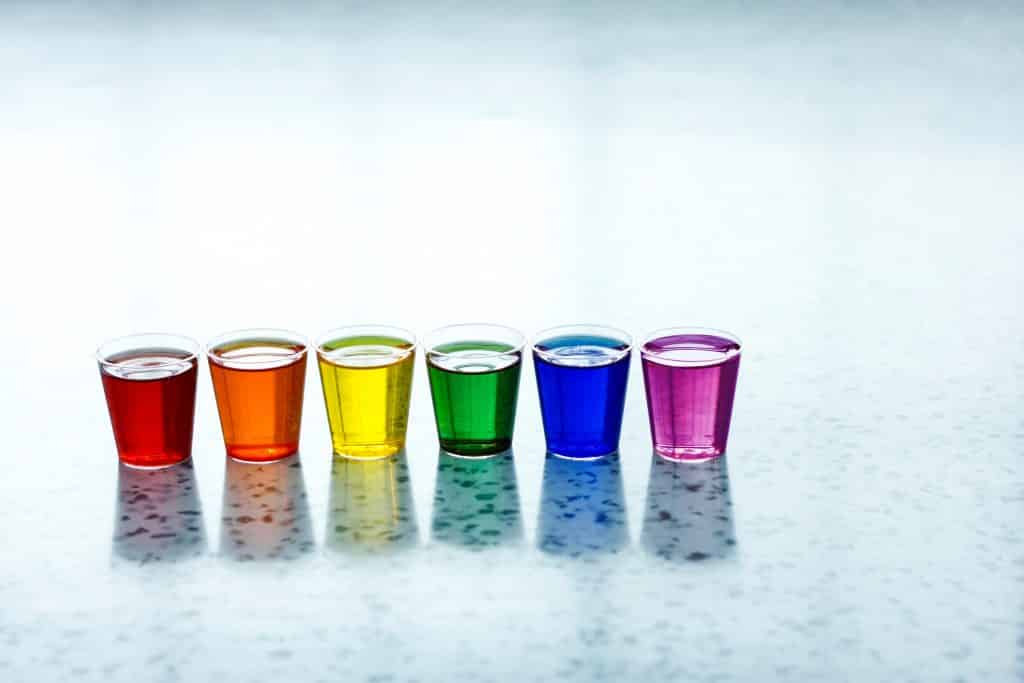 Gay Bars in Mykonos Greece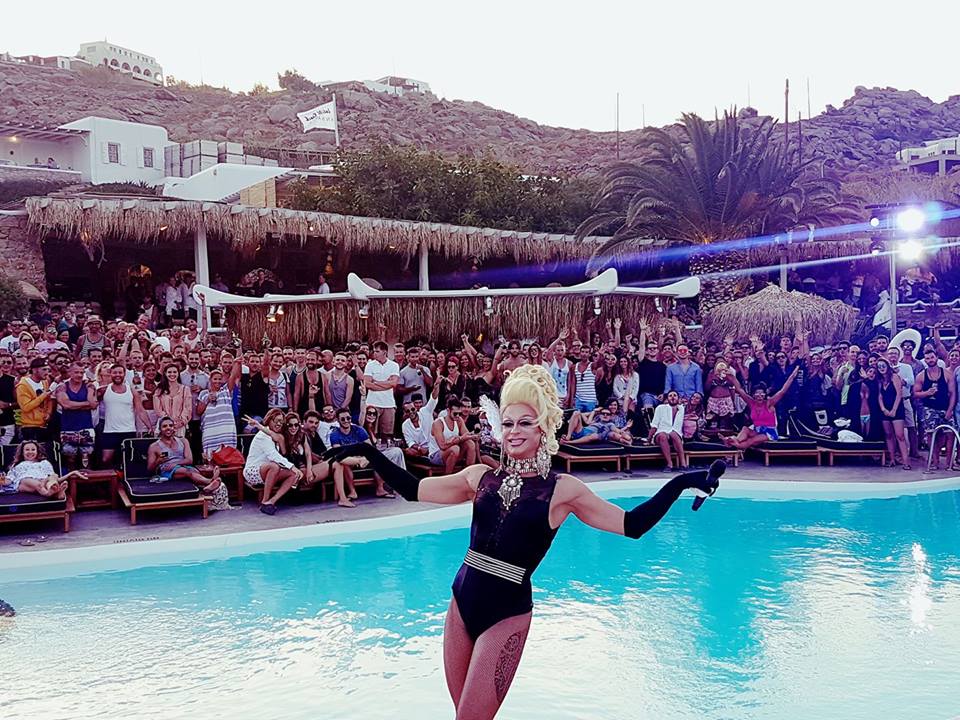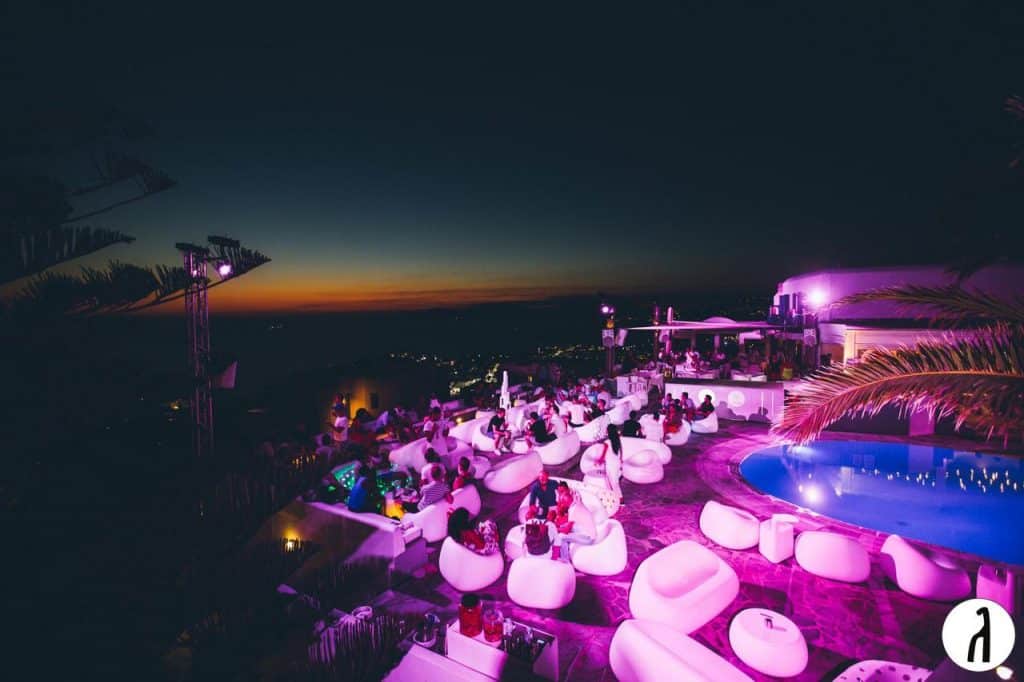 Gay Clubs in Mykonos Greece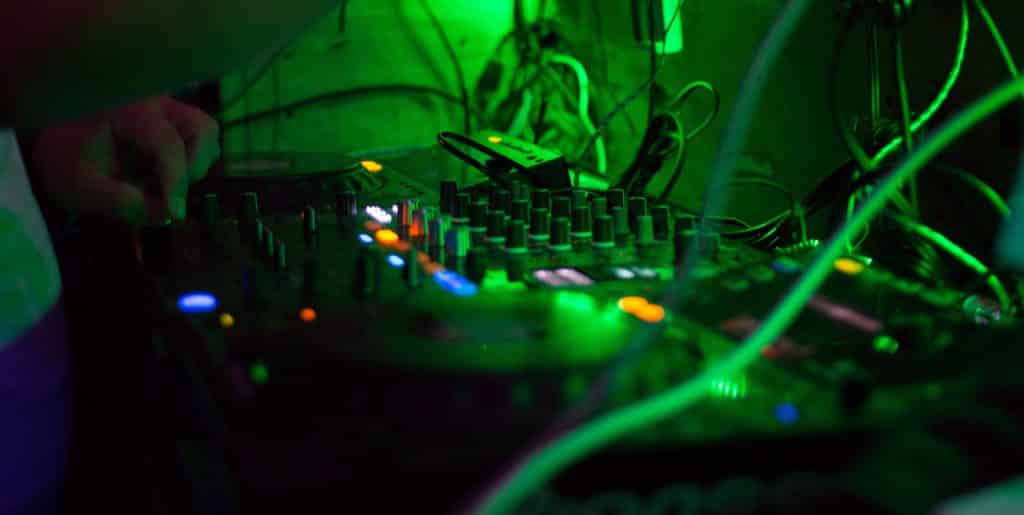 Cruising & Gay Saunas

in Mykonos
While the gay scene here is booming, the Mykonos gay sauna scene has not developed, and your options are very limited – if this is a significant consideration for you, better to choose a different destination like Tel Aviv, Paris, Valencia or Fort Lauderdale.
While the designer gay hotel in Mykonos, Elysium, has free use of the hydro-massage room, sauna and steam room it is generally not that kind of place. Gay hook-up apps remain a favorite way of meeting, but you can try cruising in Mykonos around the Church of Paraportiani.
You can also make a trip to gay-popular Agrari and Elia beach frequented by local and foreign guys – although with gay locals you will generally be expected to host so you might want to consider your own private apartment in Mykonos.
Gay Mykonos Map