Tranquil, calming and relaxed by day – energetic, unforgettable and party-hard by night, Gay Ibiza has something for absolutely everyone.
Gorgeous beaches, wild nightlife, booze-fuelled boat cruises, luxury hotels and endless happy hours might be the more famous appeals of Ibiza, but for those in the know, there is also hidden hamlets, quiet beaches, beautiful hikes, secluded coves, and a rich history to discover. Much like Europe's other most popular gay beach getaways – Sitges and Mykonos, Ibiza has risen to almost mythical status as a gaycation destination and shows no signs of abating.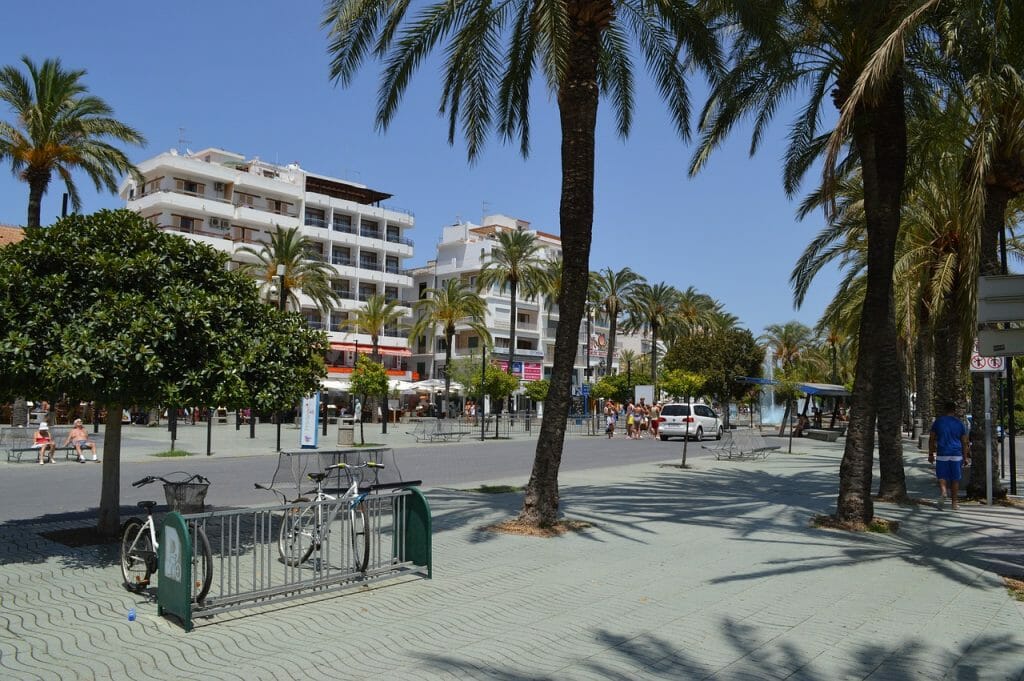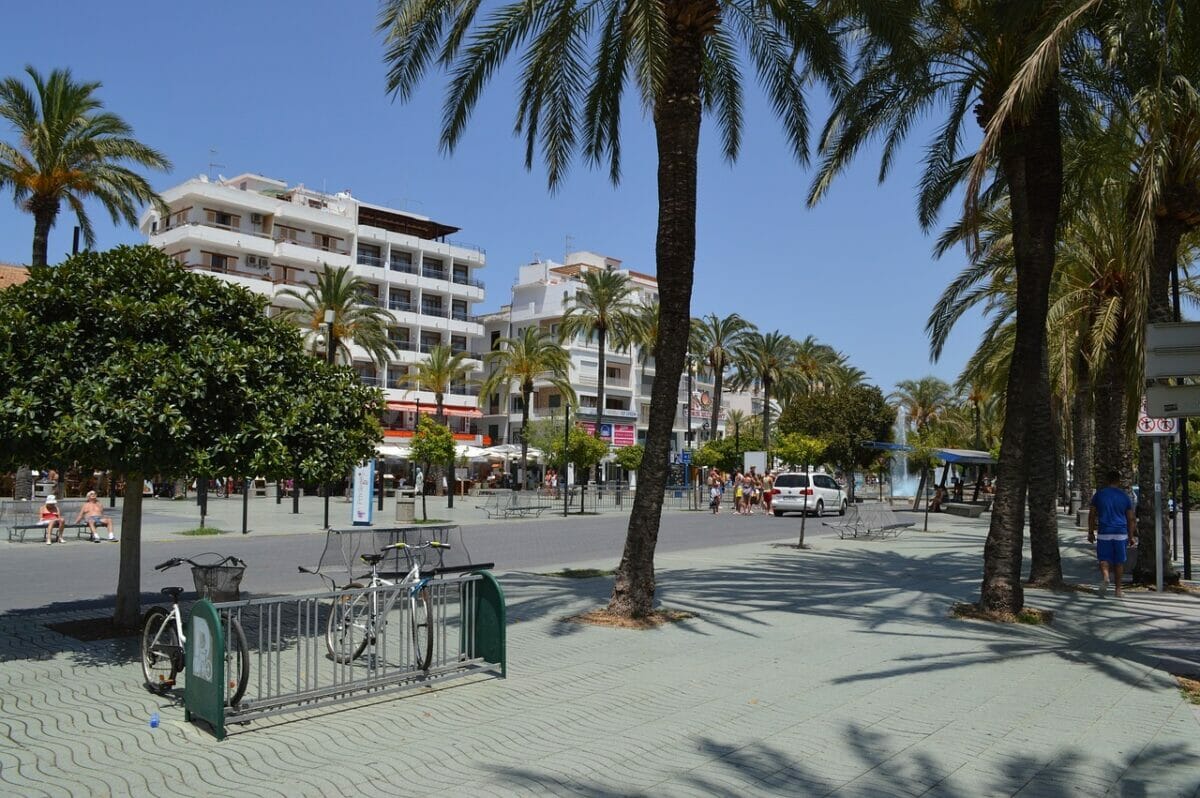 The most spirited party destination in the Spanish Balearic island group, Ibiza is the undisputed nightlife capital of the Mediterranean attracting millions of gay and straight summer holidaymakers each year. While parts of the island have arguably been ruined by development, large swaths of Ibiza are protected from growth, so if you seek to get away from the crowds there are always places to enjoy world-class panoramas in solitude.
Expats from all over the world call Ibiza home, giving it a very cosmopolitan feel – and basically everywhere and everybody is gay-friendly though there is a glut of gay hotels, beaches, club nights and even an entire street – Calle de la Virgen – filled with relaxed terrace bars just for us queers! Most gay travelers chose to stay either around here in the Ibiza Town, close to the most popular gay bars, and shops or the nearby old town of Figueretas with a beach, but still within walking distance of the Ibiza gay nightlife. Other popular options are also Playa d'en Bossa, between Ibiza Town and the famous Es Cavallet gay beach, or across the island in San Antonio with the Axel gay resort and the Purple Hotel.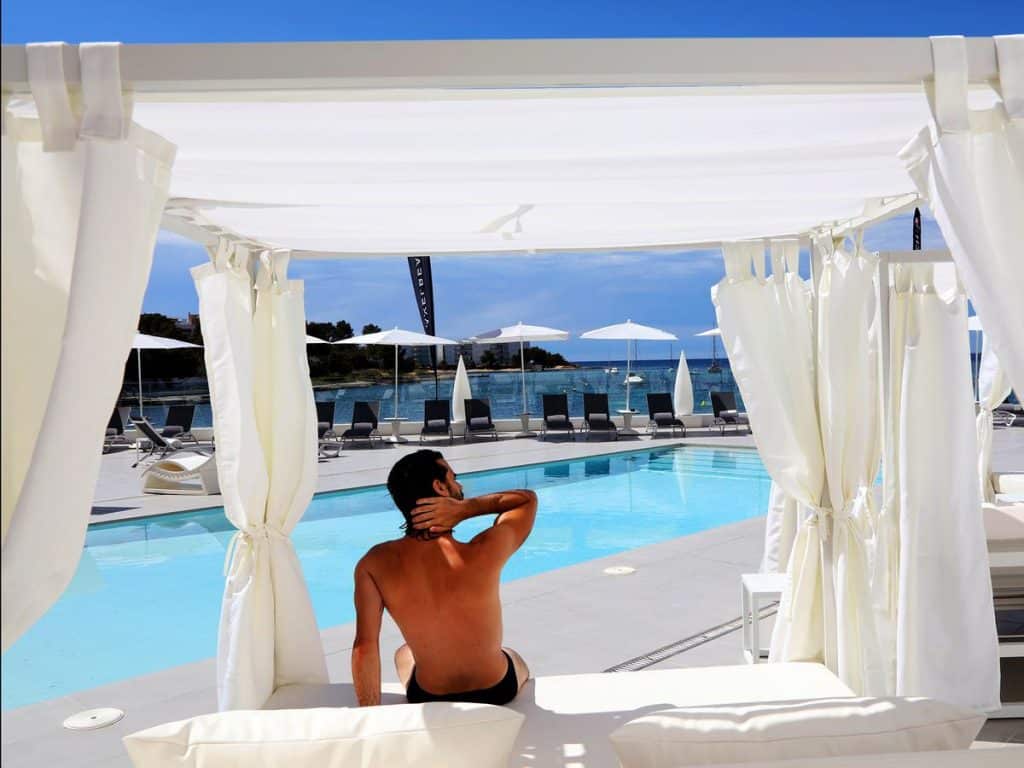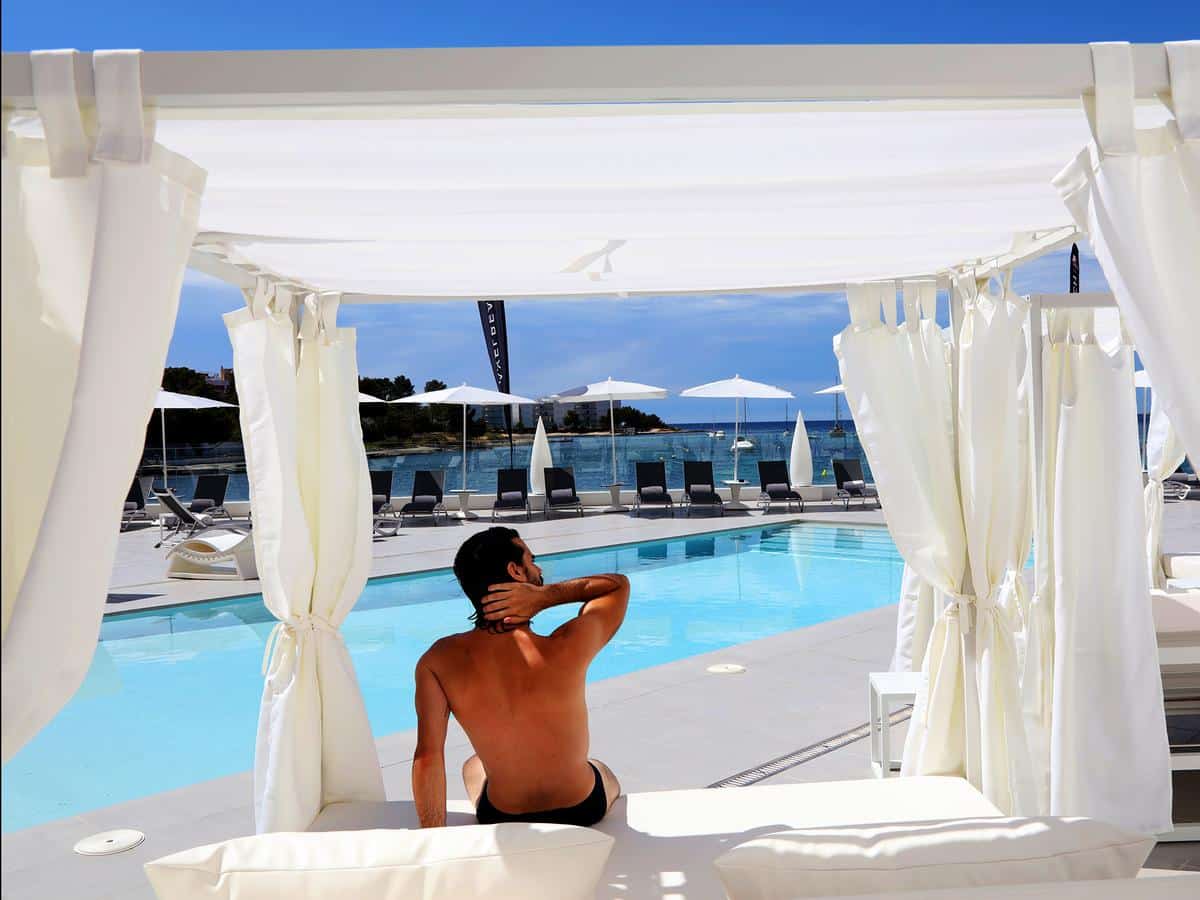 Spain is undoubtedly one of the world's most gay-friendly country and while the Catholic Church still holds a lot of sways here, LGBT acceptance in Ibiza (and other urban centers like Valencia, Seville, Madrid, and Salamanca) is very high and international DJs are more revered than any god. As big as it already is, the gay scene in Ibiza is still growing as word continues to spread and more bars, clubs, hotels, sauna, and cafes battle it out for the almighty Pink Dollar. Yes, we all know the gays all love a good trend and in Ibiza, everything has snowballed so that today many bars and restaurants in Ibiza has resorted to calling themselves hetero-friendly!
If you are here to party, then the scene blazes throughout July and August to wrap up in September as Europeans flock from the big cities to coastal resorts – and prices soar. However, outside of these times, there is still gorgeous nature, plenty of fabulous hotel deals and places to explore. No matter when you visit, however, striking sunsets, boho-glam style, divine dining, and just-perfect cocktails await.
Welcome to Gay Ibiza!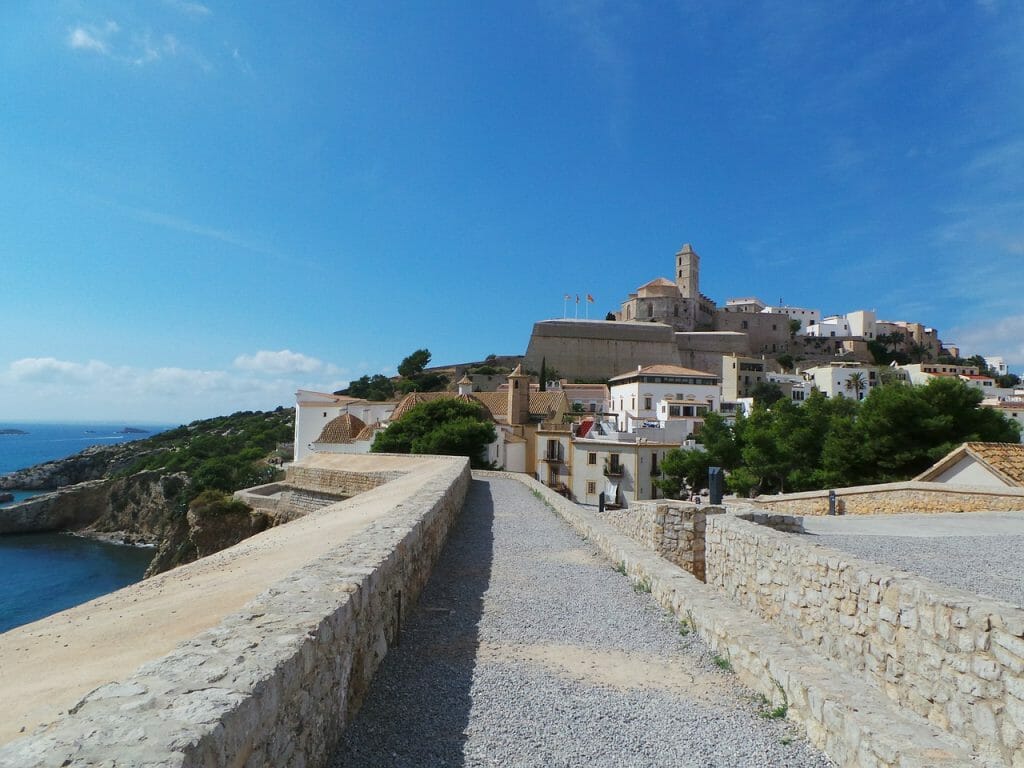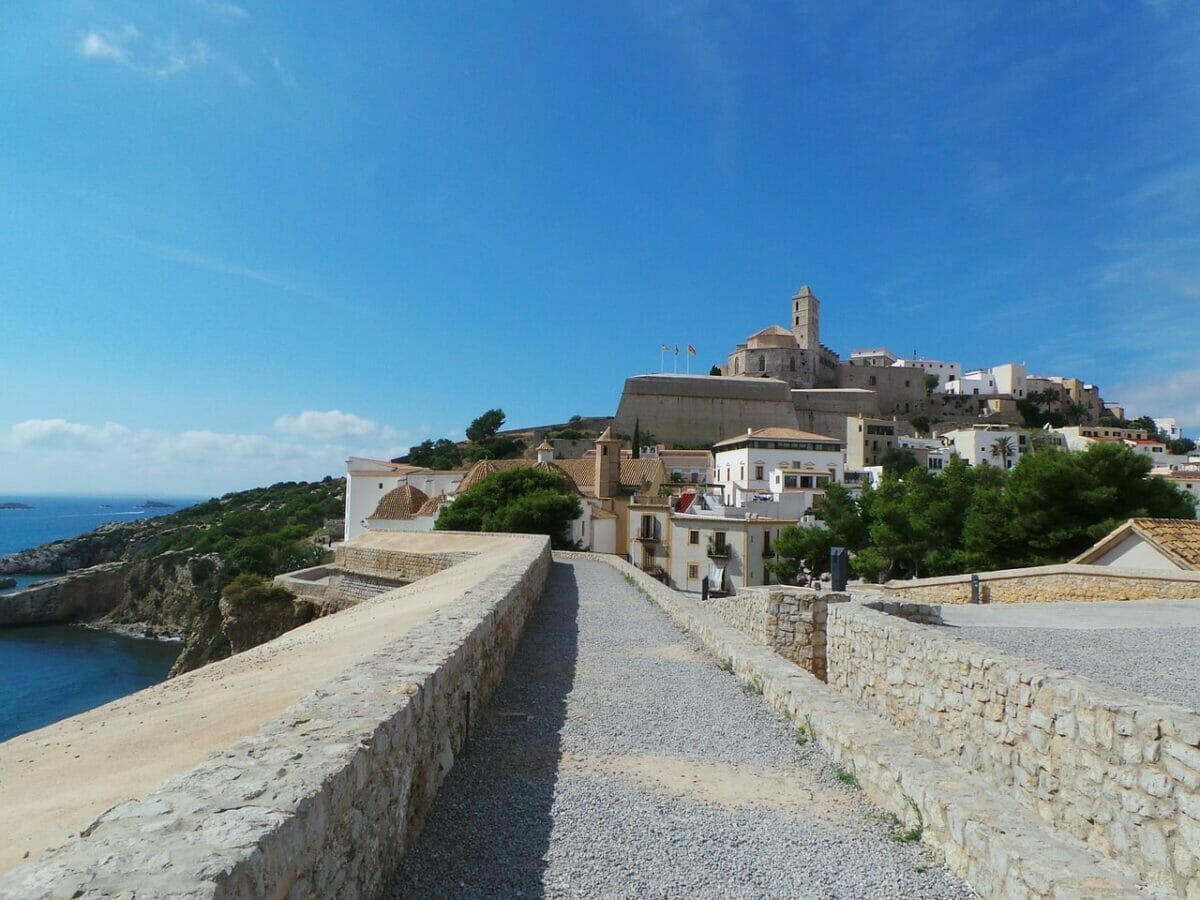 Gay Ibiza Guide: The Essential Guide To LGBT Travel In Ibiza Spain
Attractions in Gay Ibiza
Being gay does not define which attraction most of us will want to see in each city and most queer tourists will simply want to check out the top things to see in Ibiza during the day!
Ibiza is a very safe island, but still, all travelers should take caution with valuables. Gay people in Ibiza do not need to make any precautions at all regarding public displays of affection in this very progressive city, and we encourage you to experience what true freedom feels like. There are so few places in the world as uninhibited and liberating for gay couples as Ibiza, and this is something every one of us should be able to experience every day!
Whoah! We're going to Ibiza
Whoah! Back to the island
Whoah! We're gonna have a party
Whoah! In the Mediterranean Sea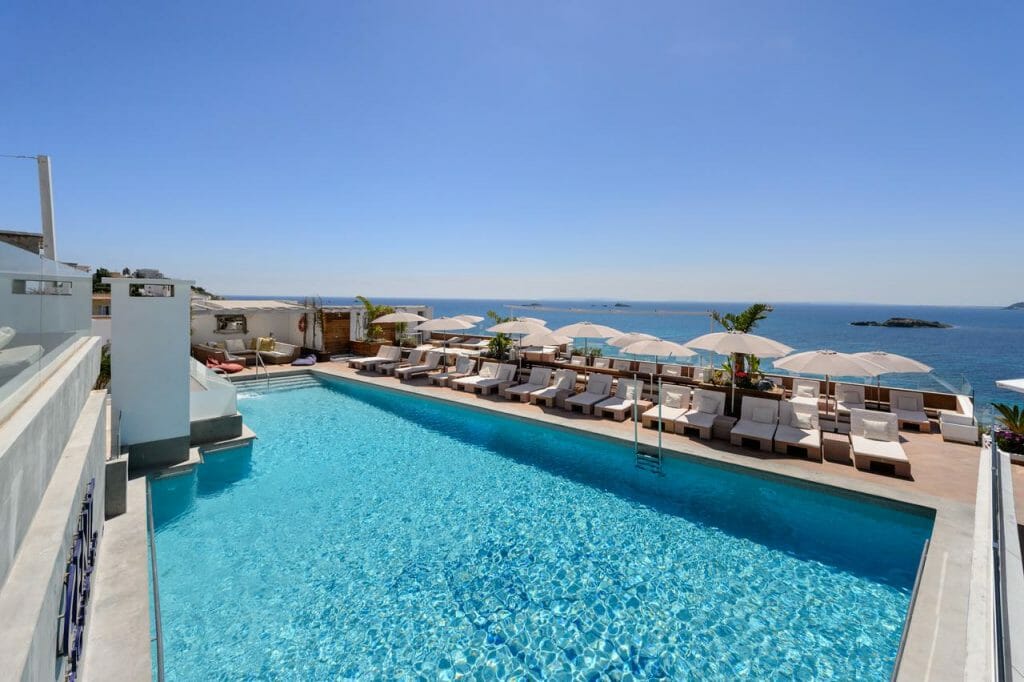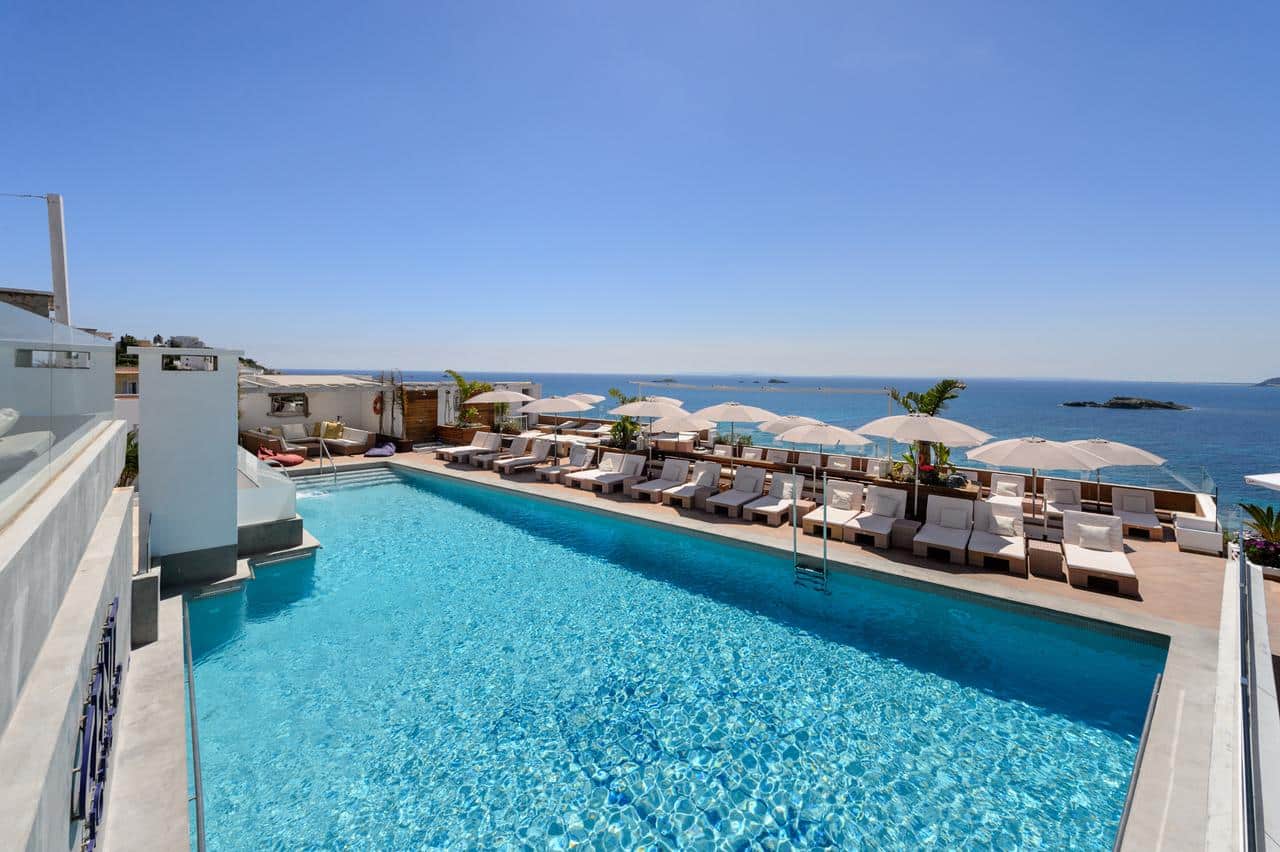 Ibiza has so many things to do it can be overwhelming, but most gay travelers simply head for the Old Town at night or the gay beach during the day. We, however, enjoyed exploring food markets, architecture, art, the islands quirkier towns and relaxing by our luxe hotel pool – cocktail in hand. If you are not sure where to go, take a peek at our gay map of Ibiza at the end to get an idea of where all the gay bars, clubs, cafes and stores are.
Having said that, here are just a few of our favorite things to do in Ibiza to get you started!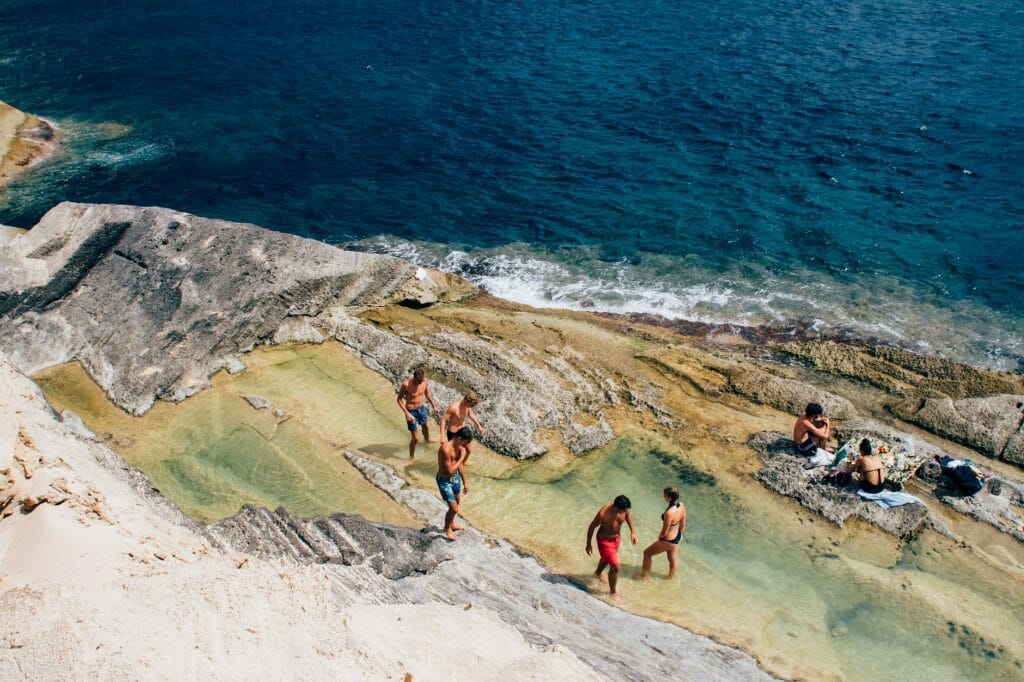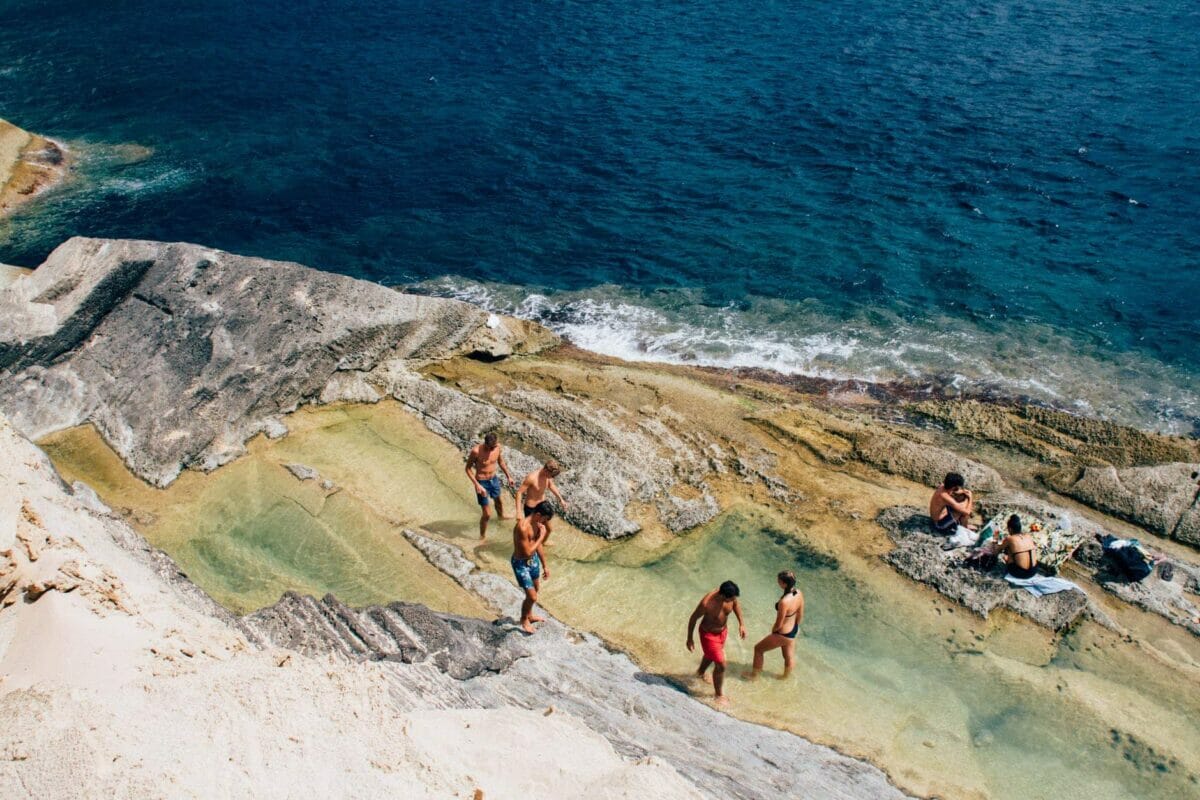 Top Highlights Of Gay Ibiza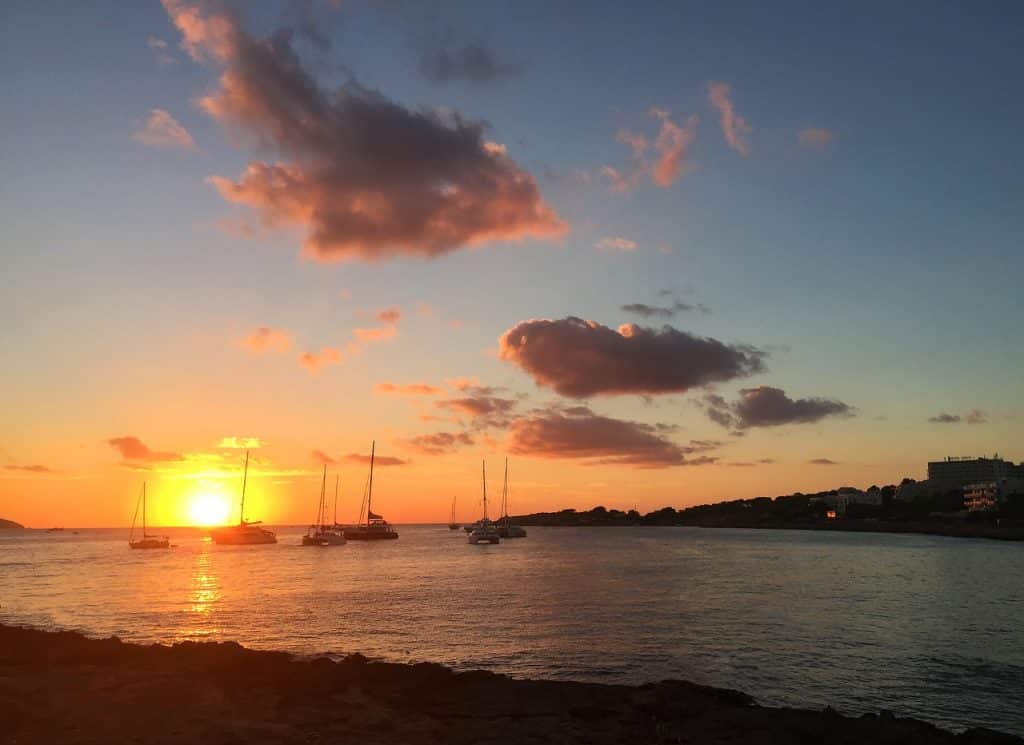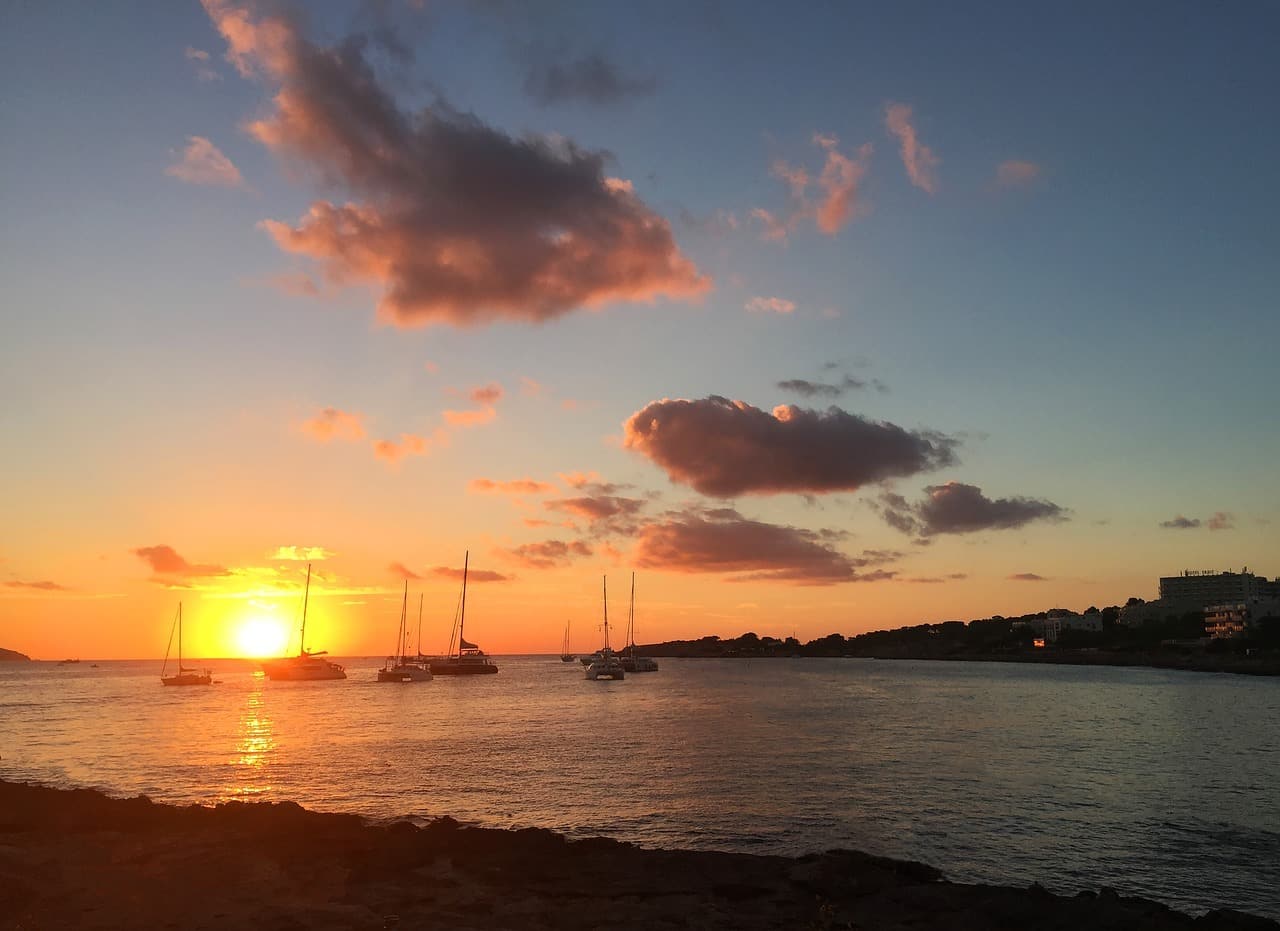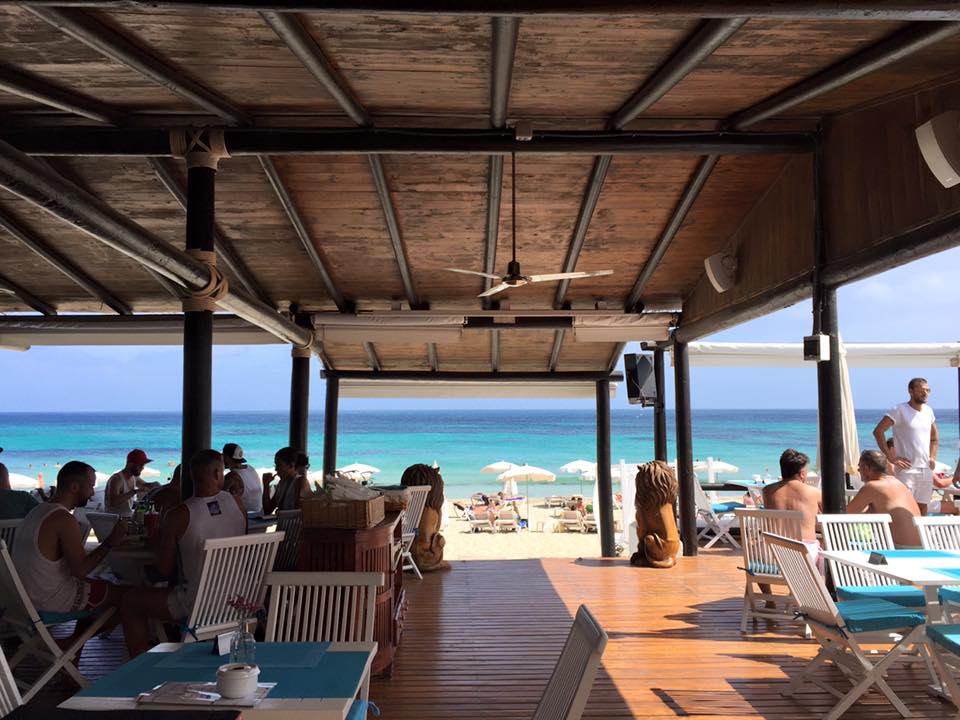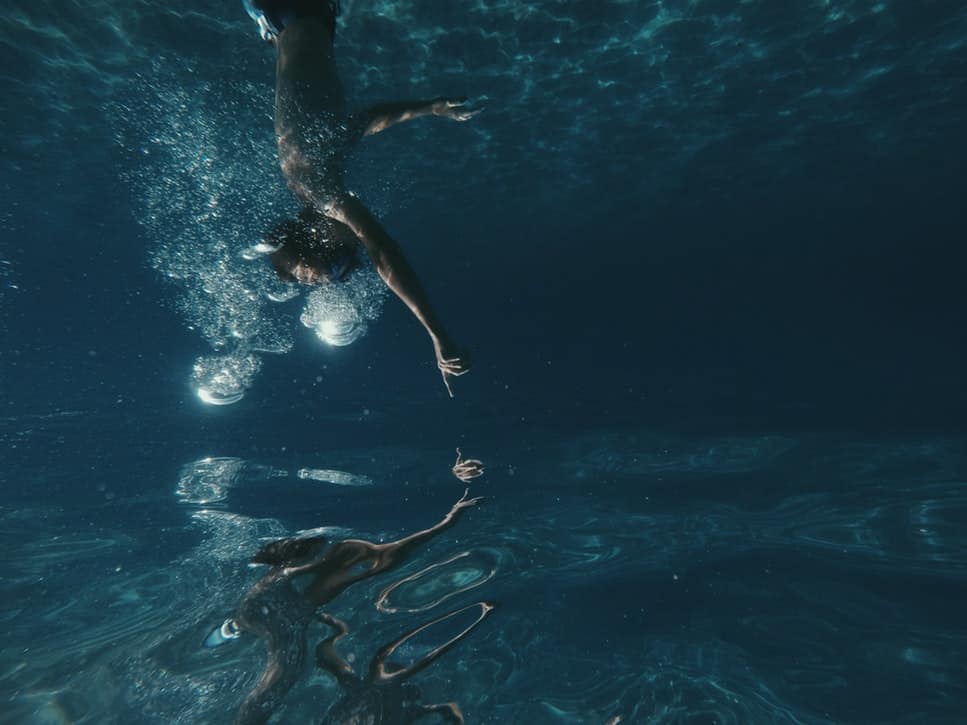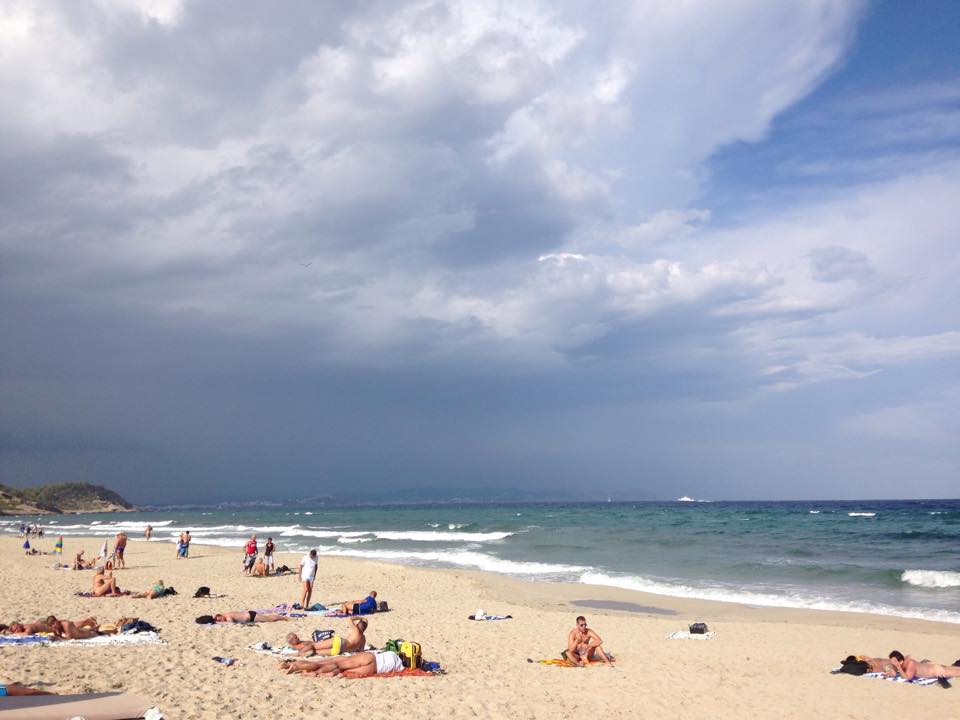 Gay Events In Ibiza
Gay and mixed clubbing events take place almost every day in Ibiza during the peak season and make up the majority of the annual gay events here but there are two specific one-off events wort planning entire trips around – included a lesbian festival proving Ibiza isn't just for the boys.
One of the world's largest gay parties, the Circuit Festival Ibiza, used to be held here until a few years ago but seems now to have permanently shifted to Barcelona, Miami, Pattaya, and Maspalomas.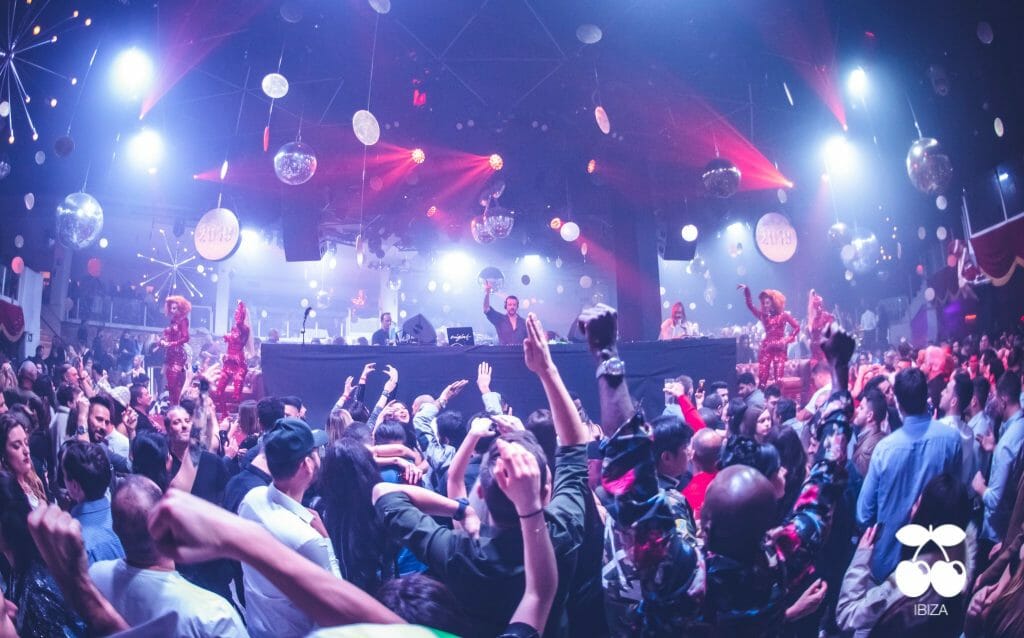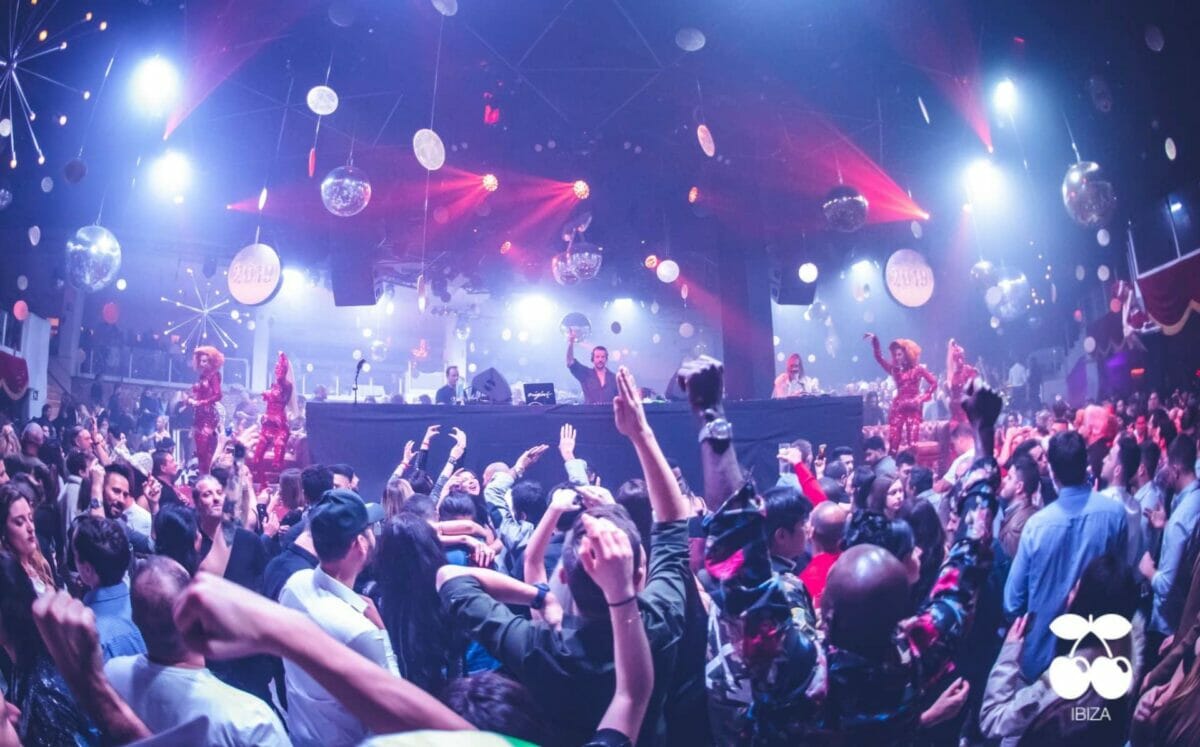 Gay-friendly and Gay Hotels in Ibiza Spain
While basically every hotel in Ibiza is friendly and welcoming to the LGBT community, there are some that make an exceptional effort to be part of gay Ibiza.
While there used to be more than a dozen hotels exclusively for gay men, there are now only three gay hotels in Ibiza – a sign of the more liberal / mixed times we guess. These three hotels – and a few other hotspots – are still regarded as a crucial part of the gay scene however because of their location and history. Some other hotels are just known as being exceptionally welcoming of gay guests, have fabulous design, great value and luxurious touches which we have also included here.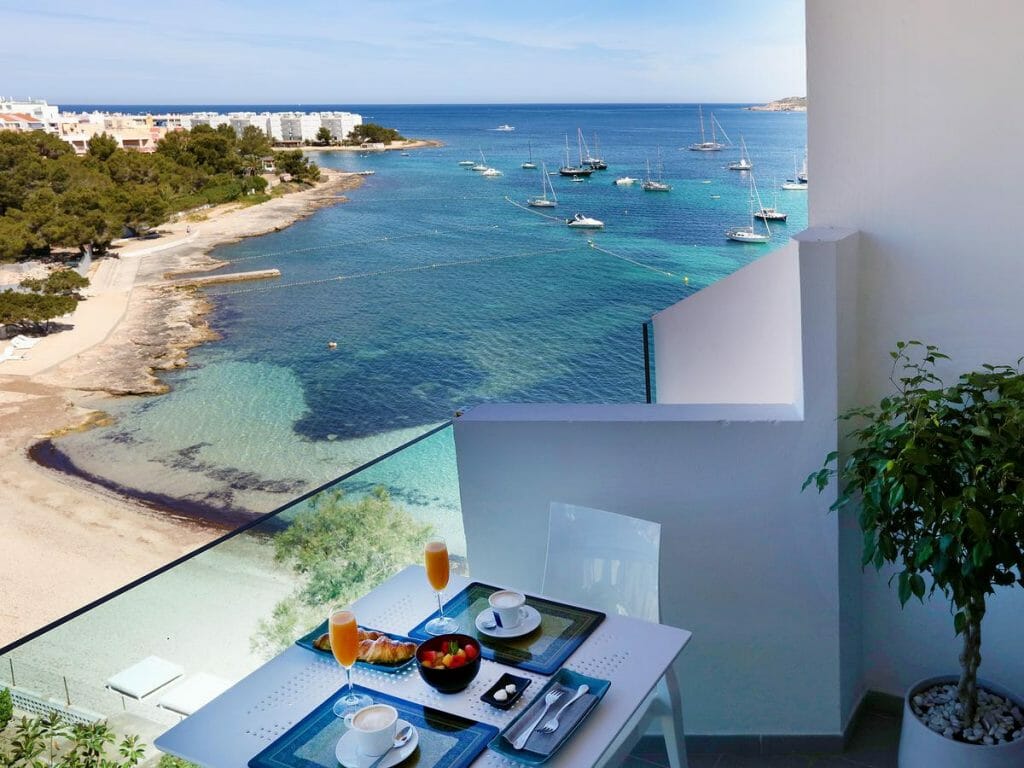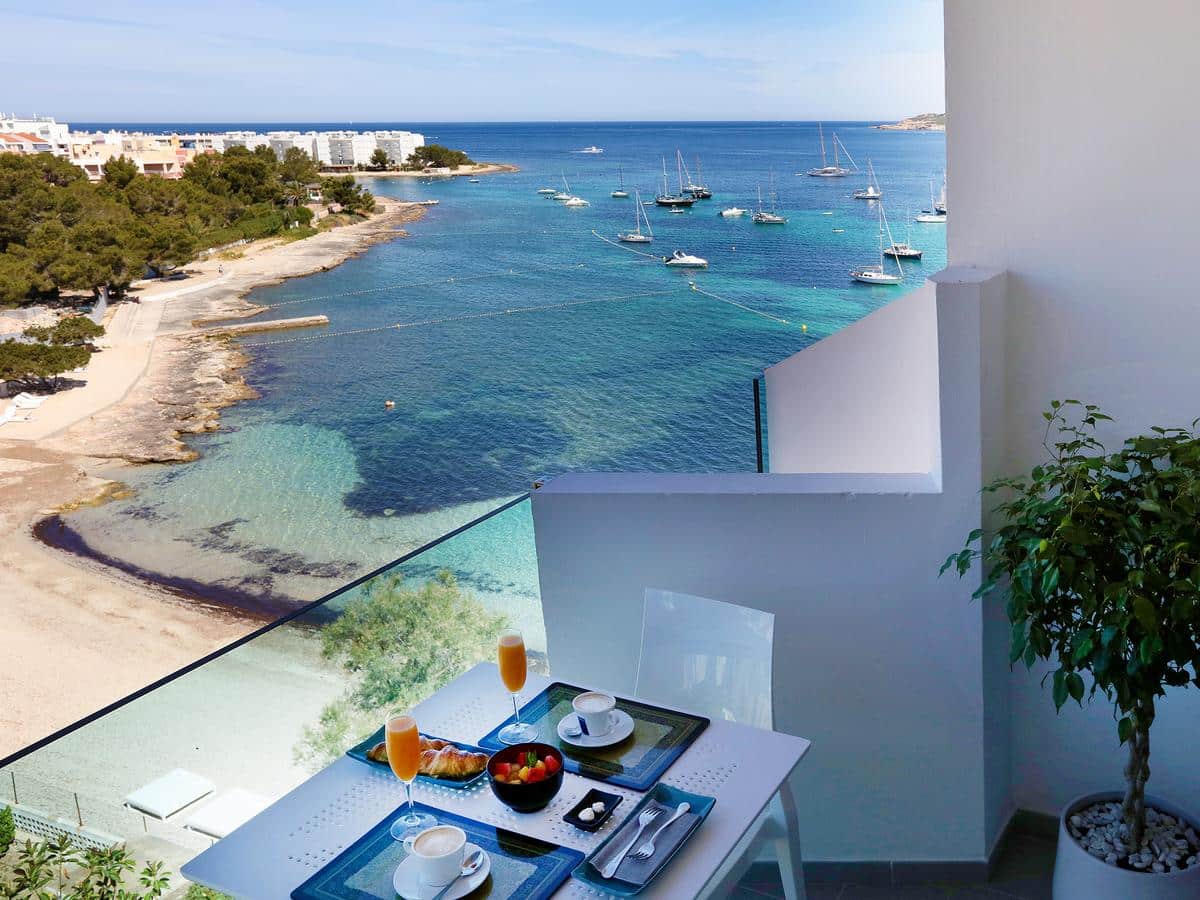 In most of the below options, you'll find sheer decadent luxury, contemporary design, and delicious in-house restaurants – along with plenty of other gay guests. If Ibiza wasn't so amazing, we'd never leave some of these hotels!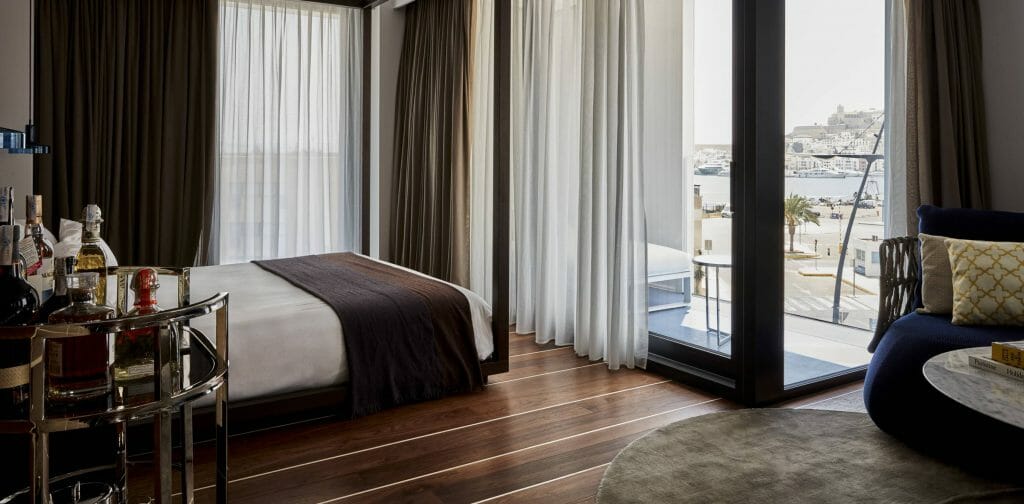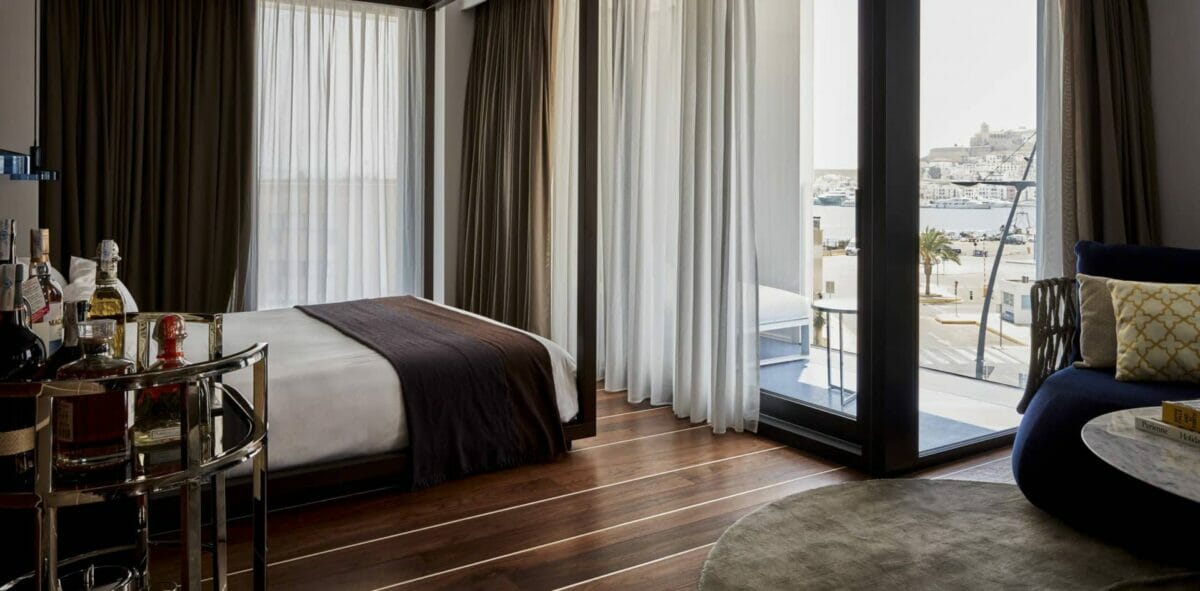 There are hundreds of other good hotel option in Ibiza if you don't find what you are looking for but we are confident you'll find something here for you. Whether you want a fun and social hostel, a cheap place to crash after a night of partying or a chic designer option to sip cocktails and surround yourself with fabulous people – Gay Ibiza as something for everyone!


Gay Hotels in Ibiza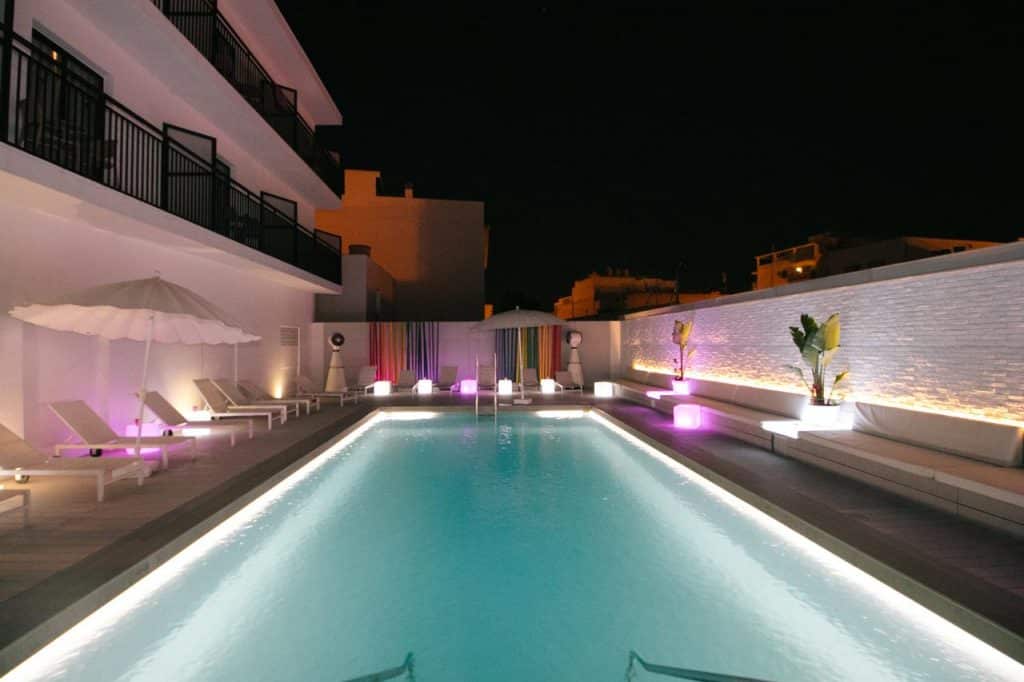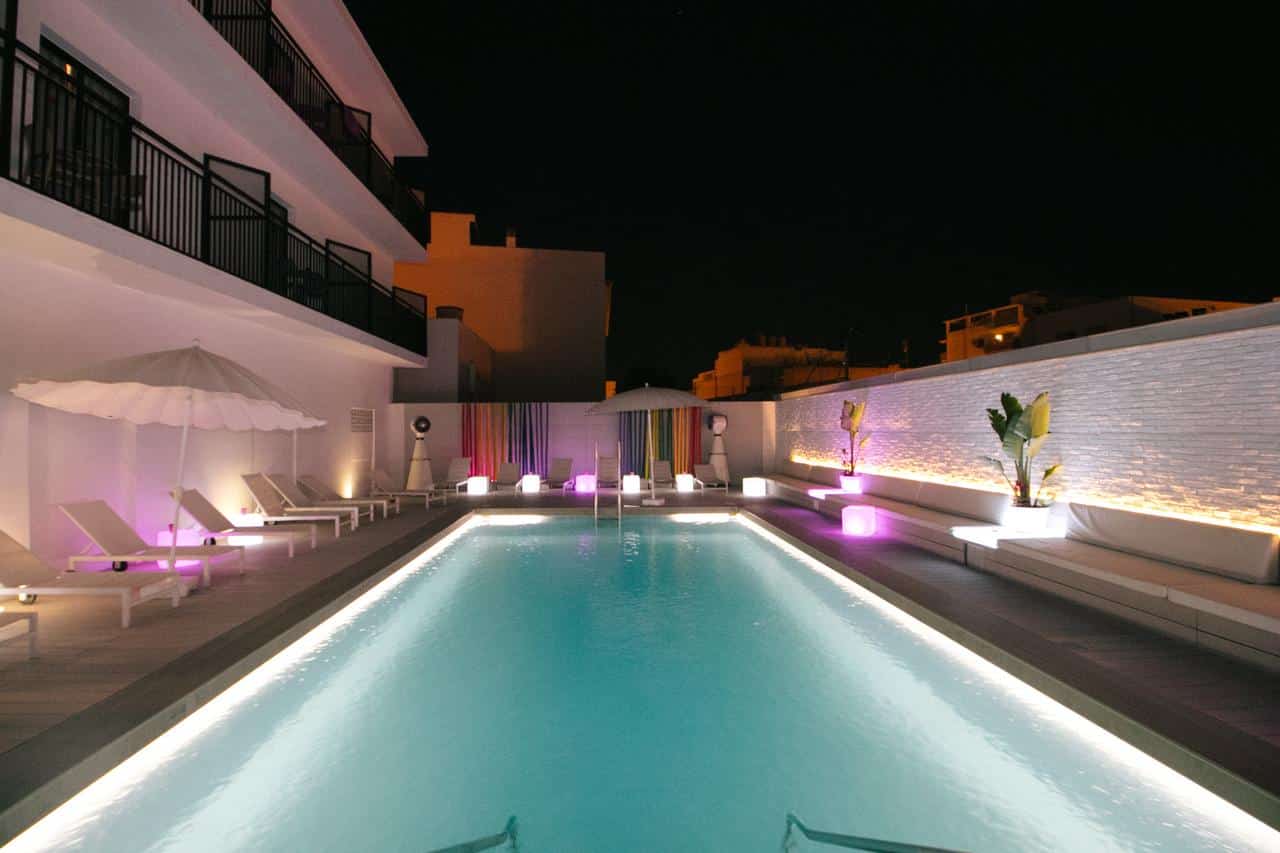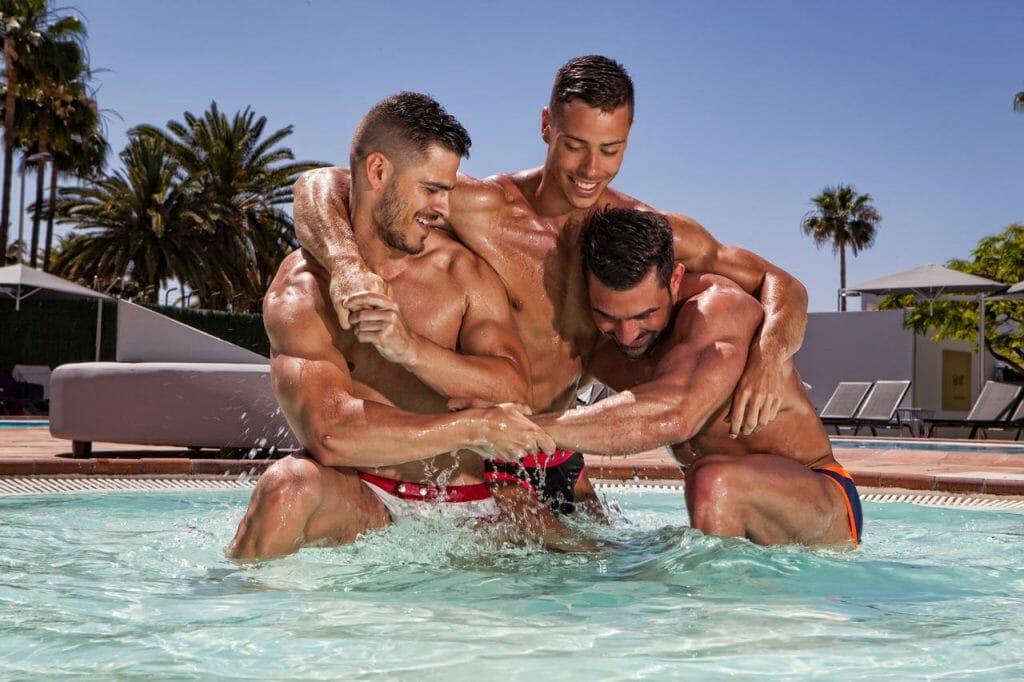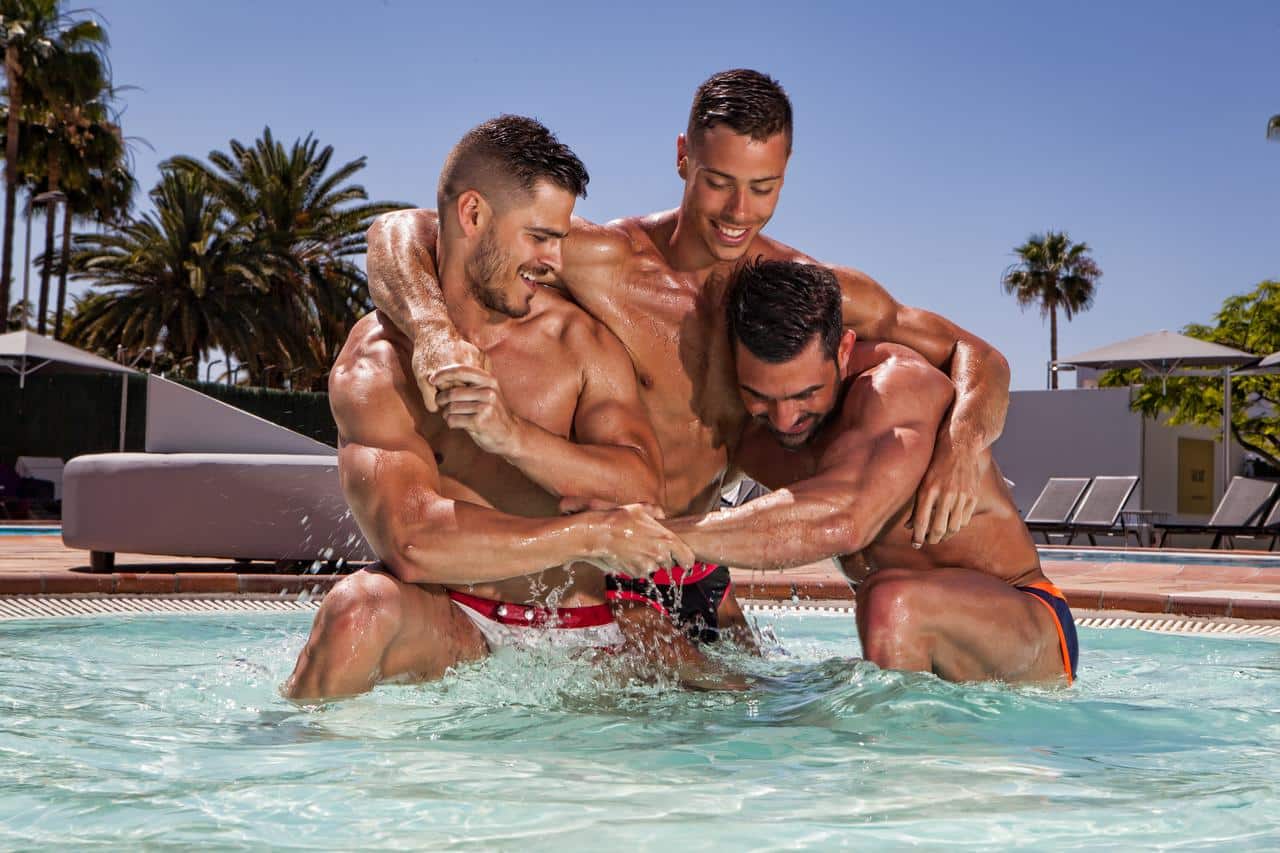 Gay-Popular Hotels in Ibiza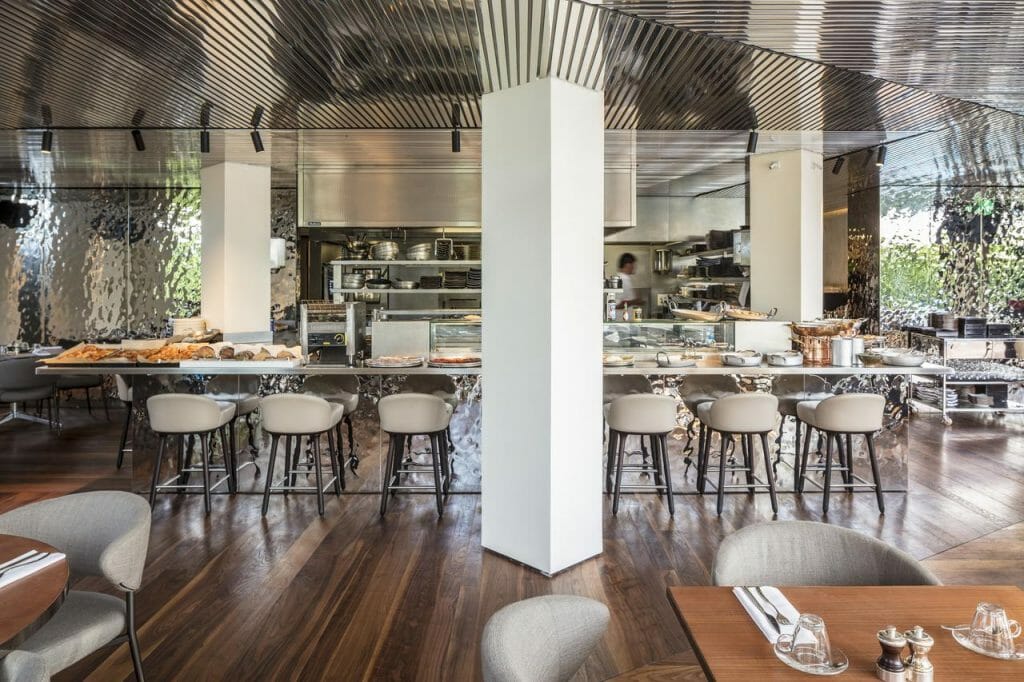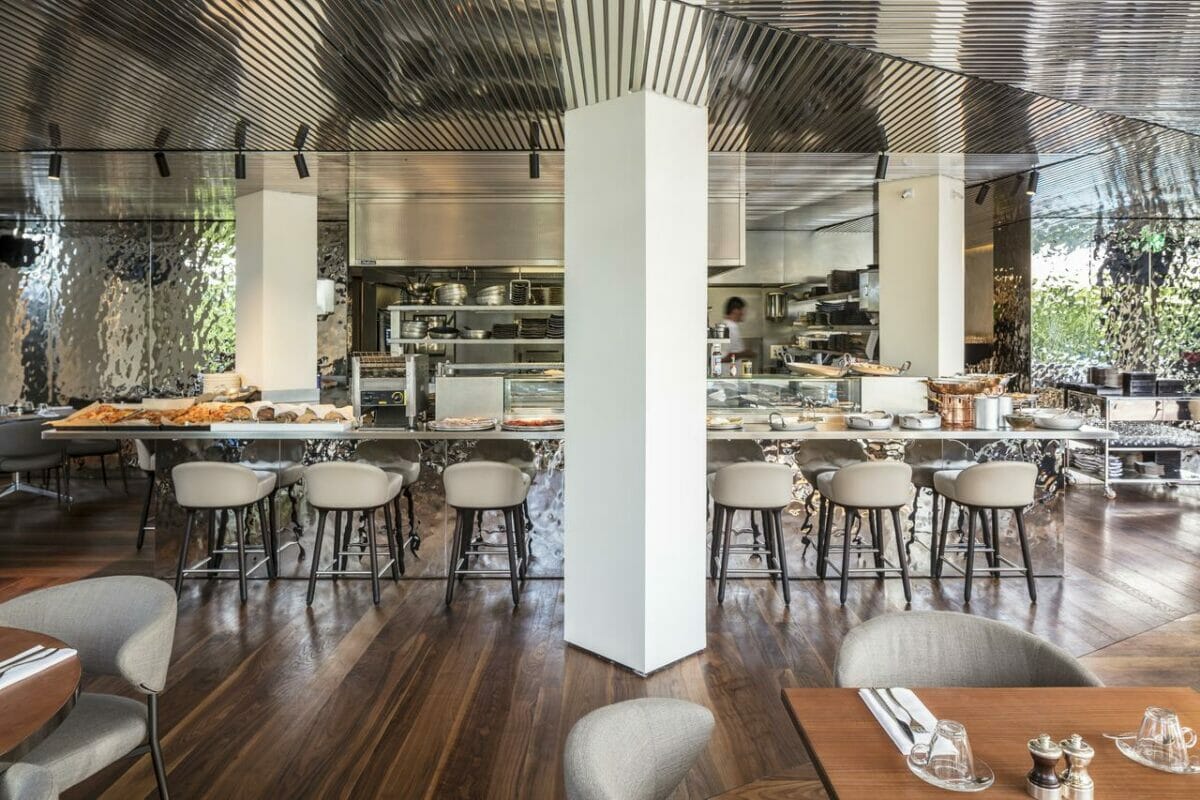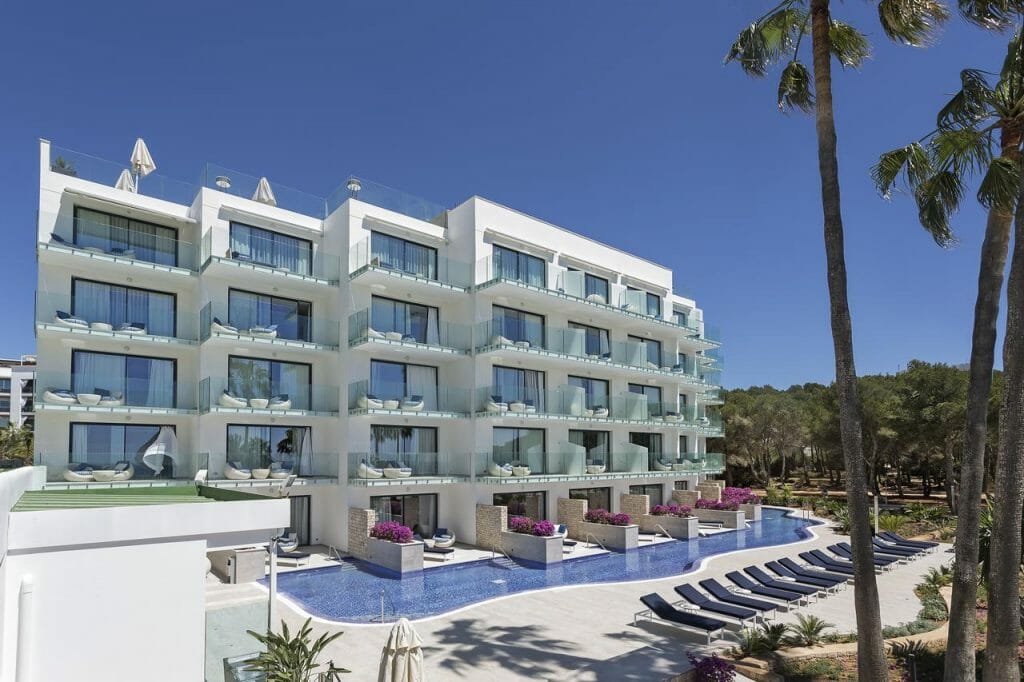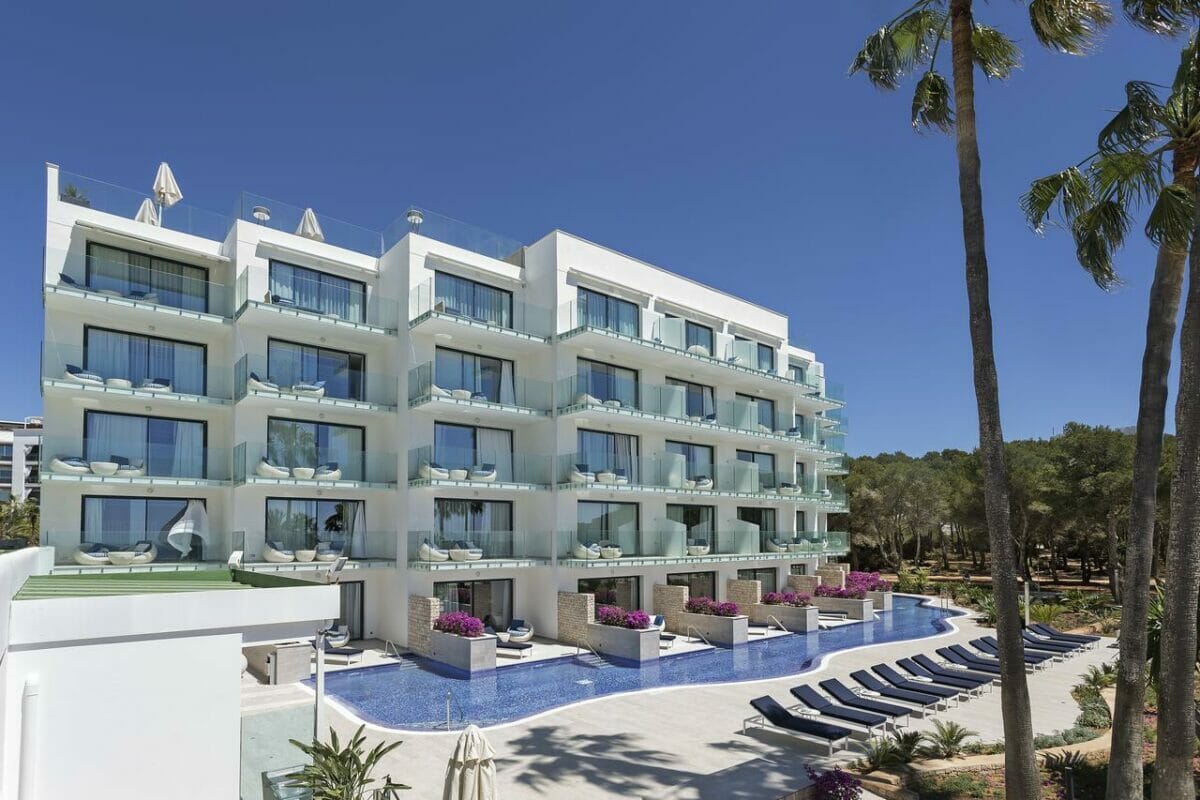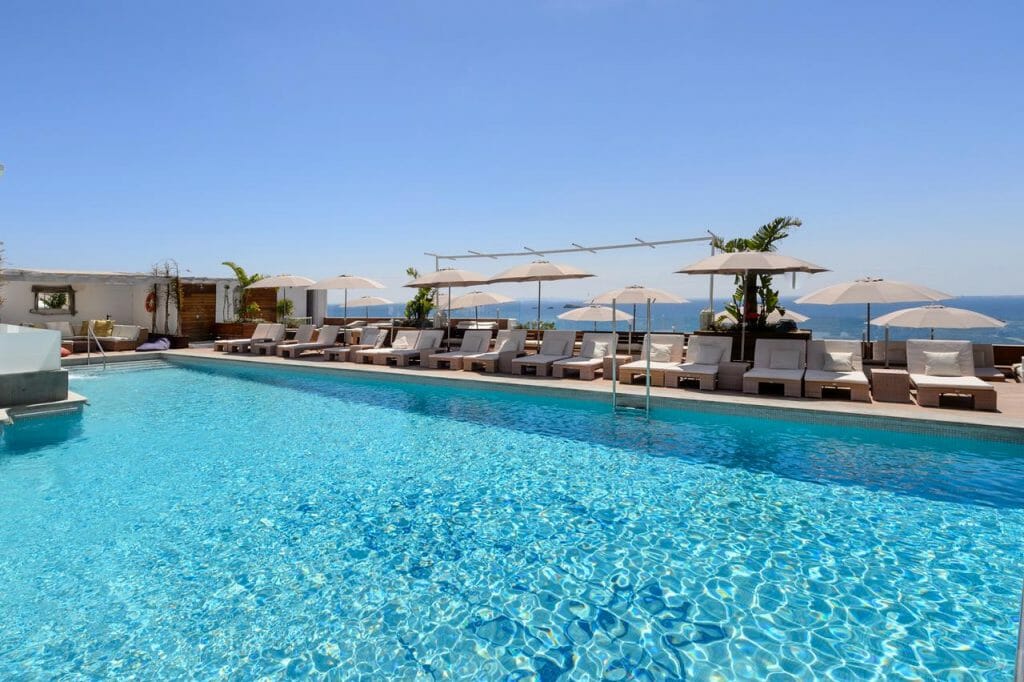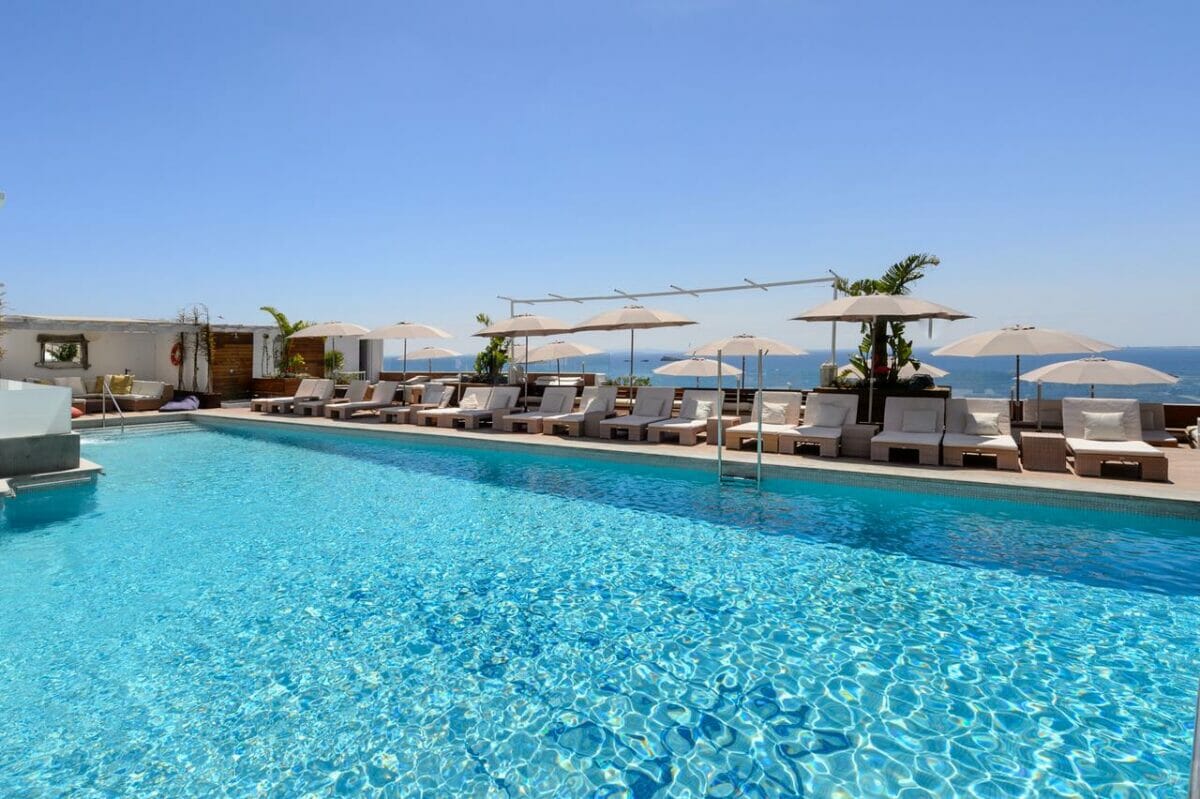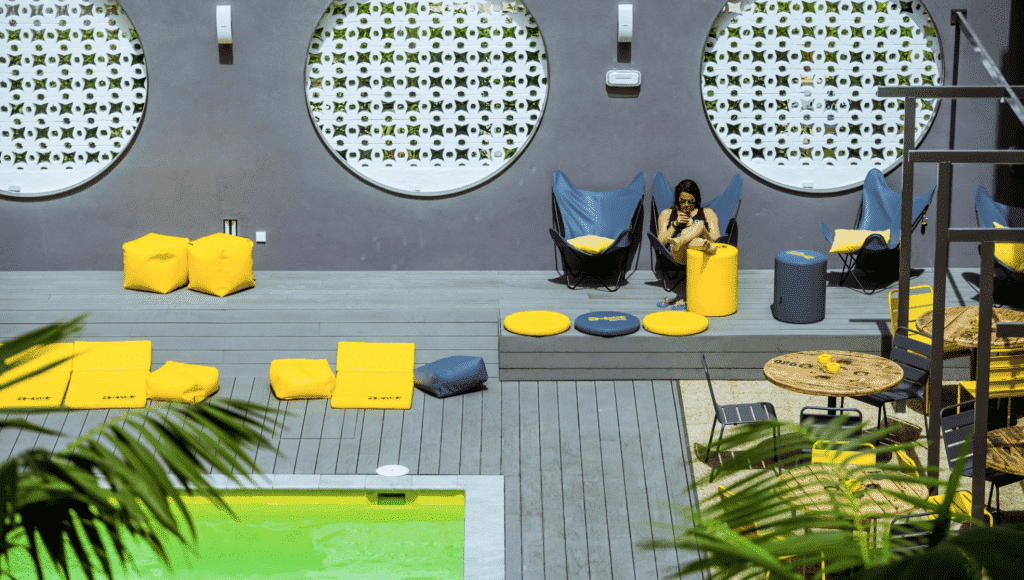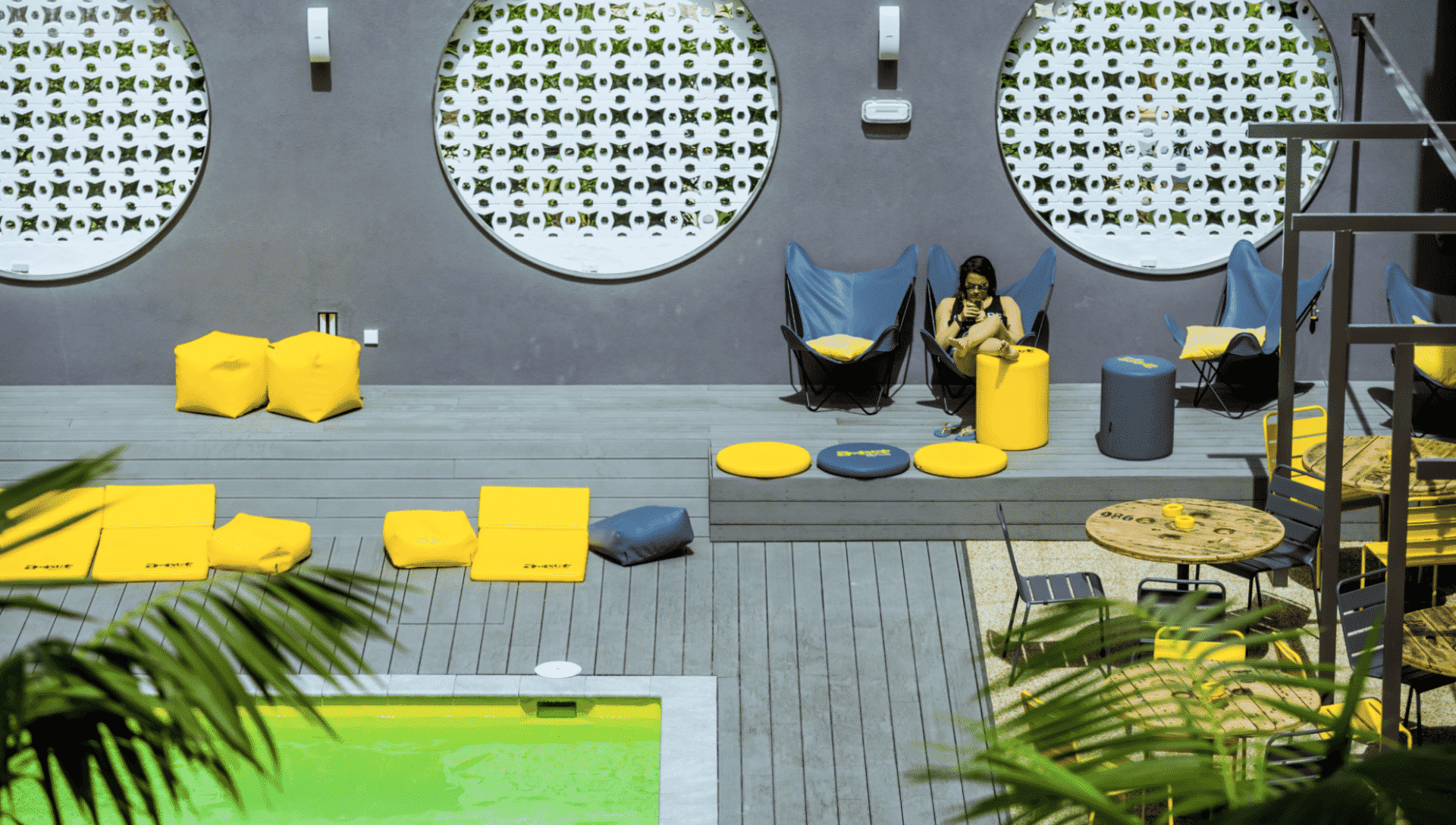 Gay Nightlife in Ibiza
We are not even sure where to start as the nightlife in Ibiza is amongst the best in the world – gay, straight or unicorn – you are not going to be bored here!
If you are as overwhelmed as we are, the only thing you need to know is the two main gay areas for nightlife is the small Calle de la Virgen gay street and nearby on Calle Alfonso XII, ancient city walls of Old Town. These areas contain more gay spirit than anywhere else in the city – but is by no means the only place to spend the night with your global queer family.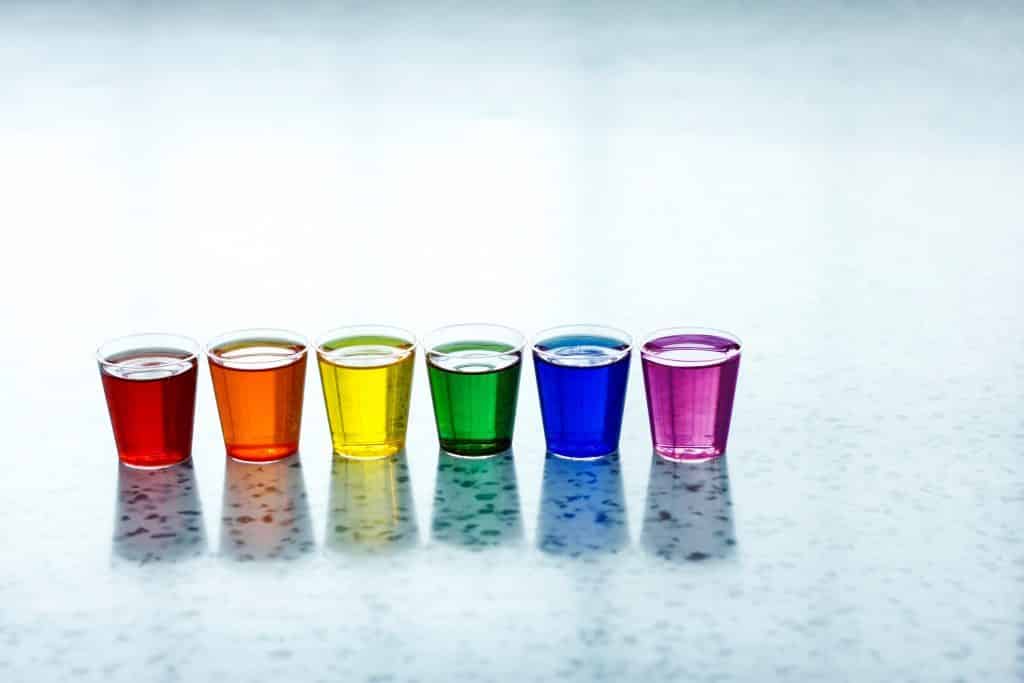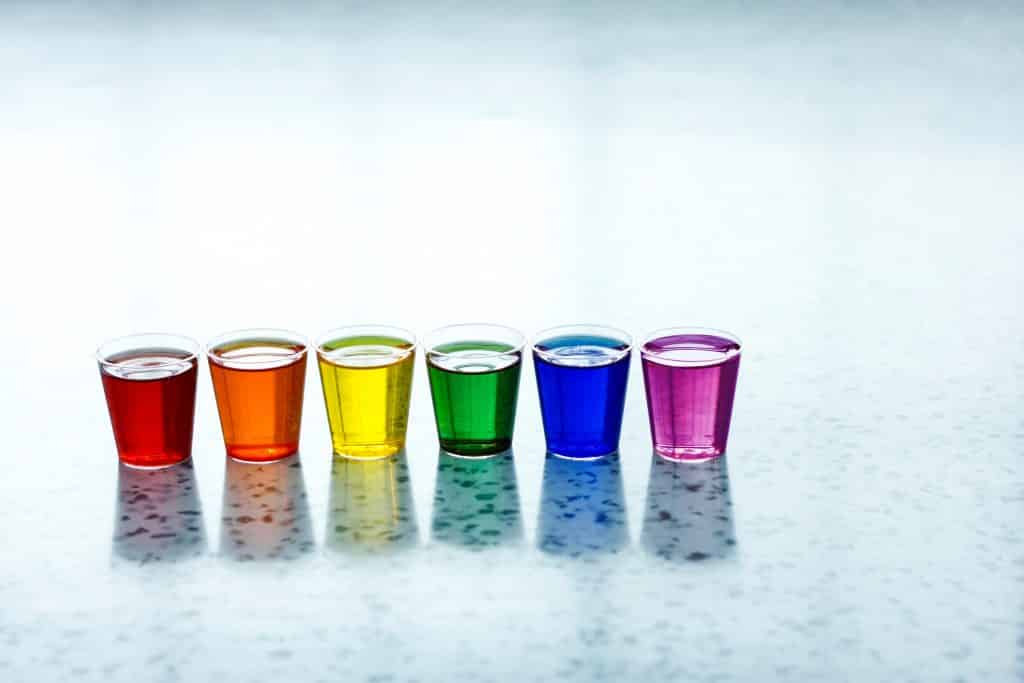 Like most cities in Gay Spain, Ibiza's nightlife starts late and goes even later. Many restaurants here don't get busy till around 10 pm, which bars filled from around 1 am and clubs getting going around 2.30am. The insanely-epic weekend gay events are the exception to this however and full up fast! Outside of peak season (May-June), nights might get started a little earlier – but are still plenty of fun to be had.
Cash is king here, and pickpockets are sadly rife throughout almost venue we visited – just be careful, leave your non-essentials at home and just take what you are actually going to use on the night. Take special care at bars and in dark rooms as – well, easy targets are those literally with their pants down. We have only focussed on explicitly gay venues here in Ibiza, but the city and country are so liberal don't feel like you can't make out with your partner in most bars or clubs here!
Refreshing and freeing, the gay nightlife in Ibiza has something for everyone!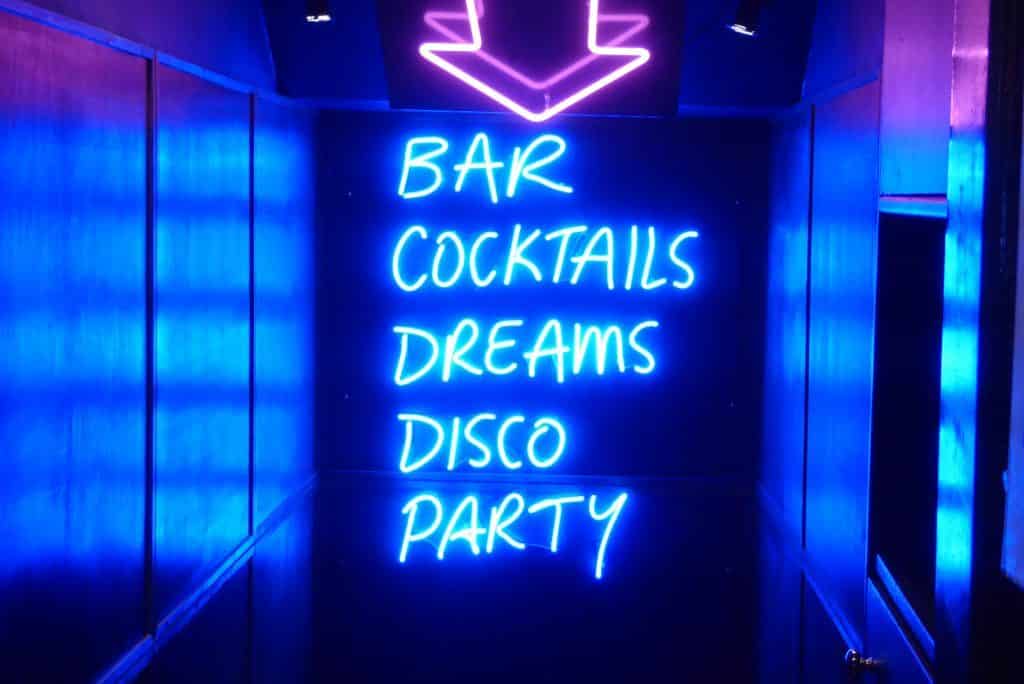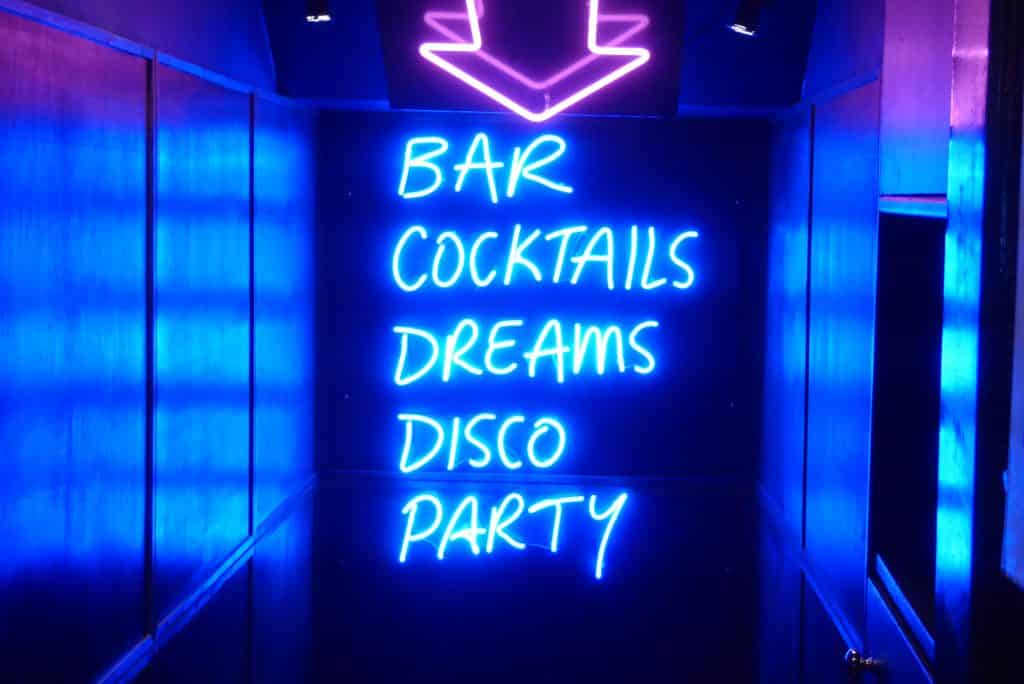 Ibiza Gays Bars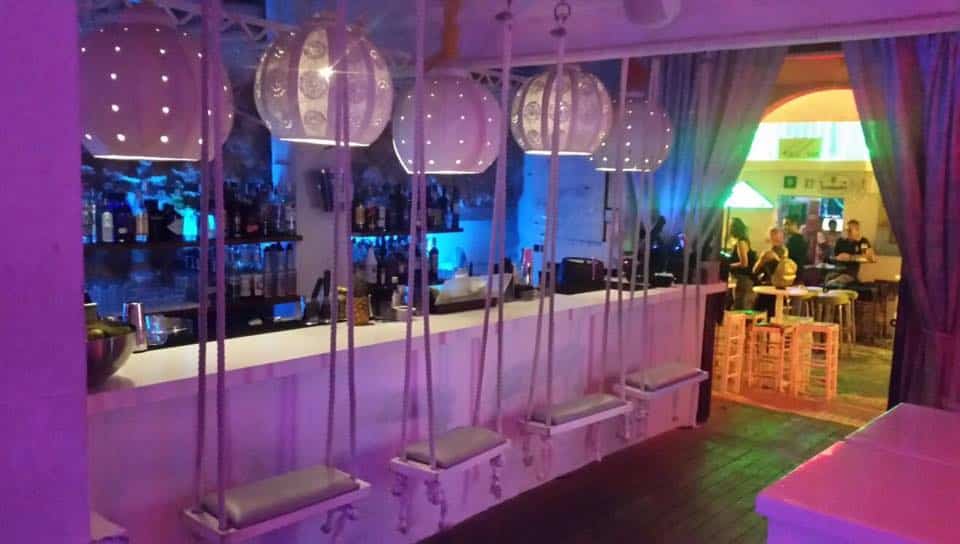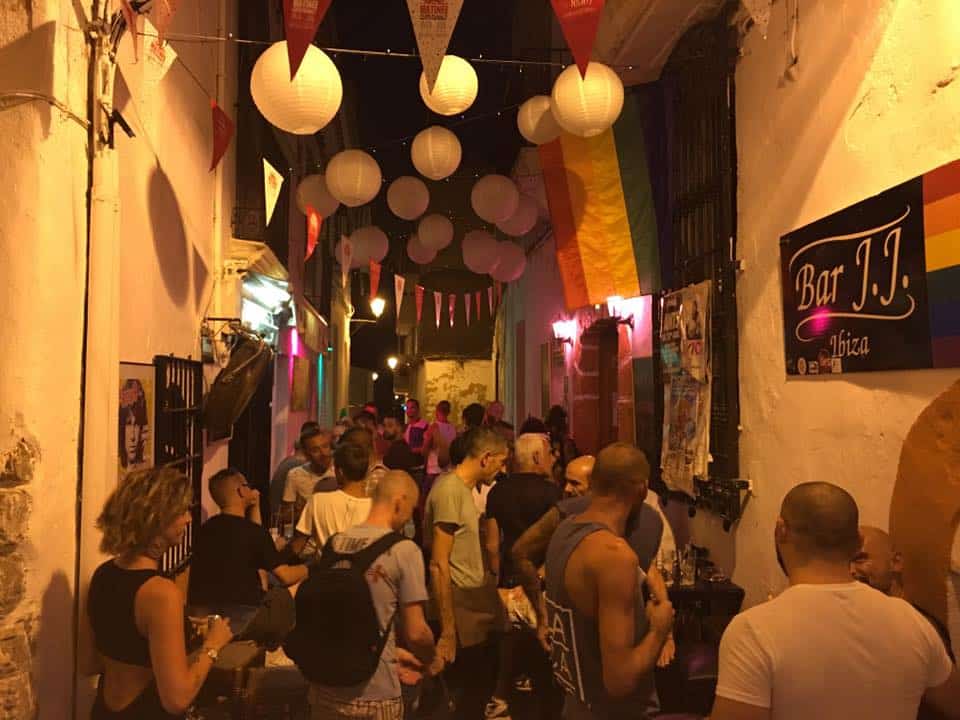 Gay Clubs & Parties In Ibiza
On this liberal island, most clubs are welcoming to LGBT party-goers, but the gay clubbing scene in Ibiza is dominated by a few gay parties nights in the islands mega-clubs. Vibrant dance party parades flow through the Ibiza Town gay gays around 1 am, handing out flyers to the night's events so are hard to miss – but there are a few of the most well-known to plan your trip around.
The gay party schedules do changes regularly, however, so ask around to make sure you don't miss anything good. It is also important to note that the gay parties in Ibiza only operate from May through October so outside of this season your gay holiday will be decidedly tamer.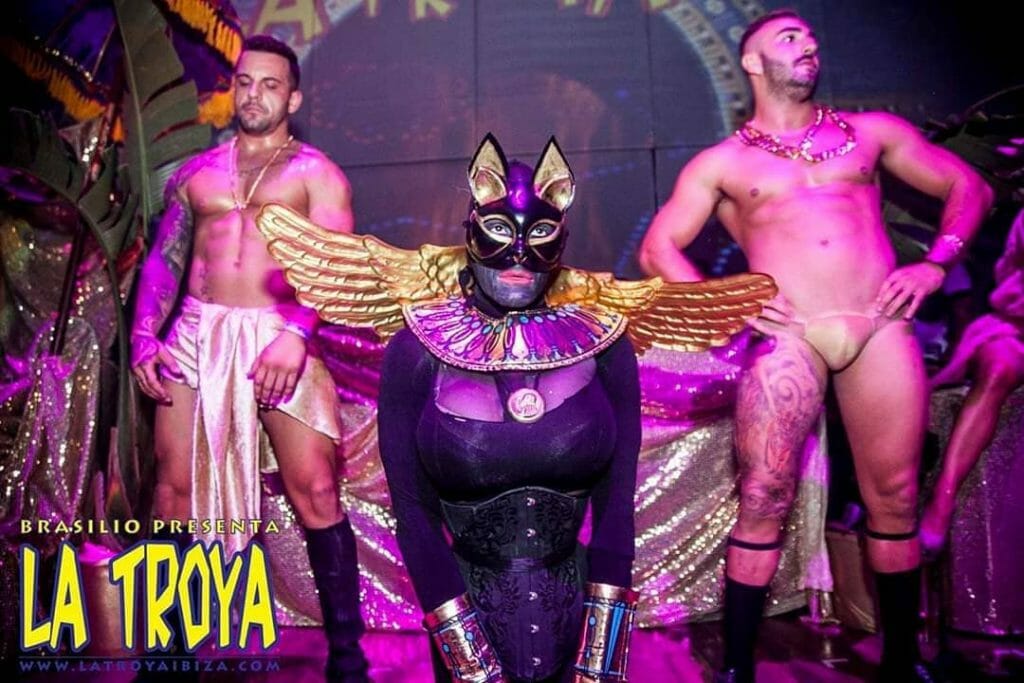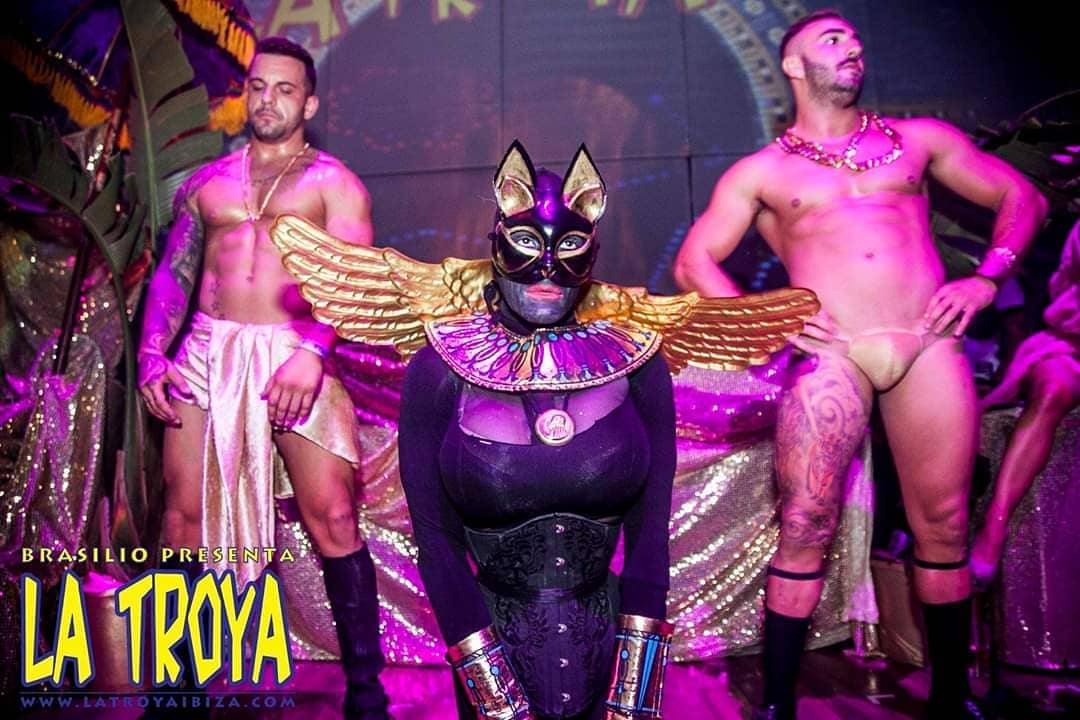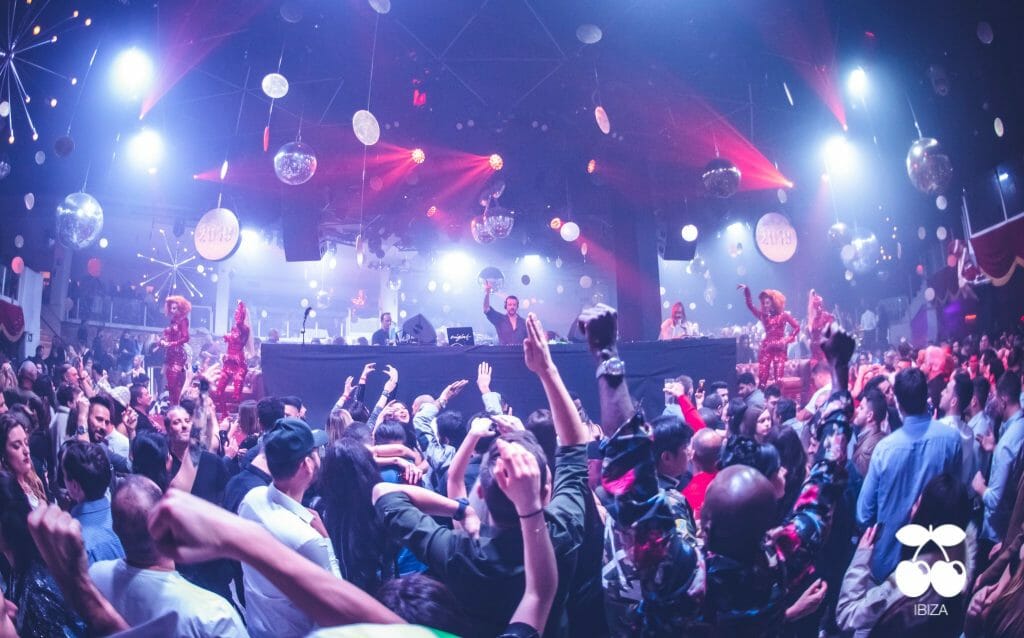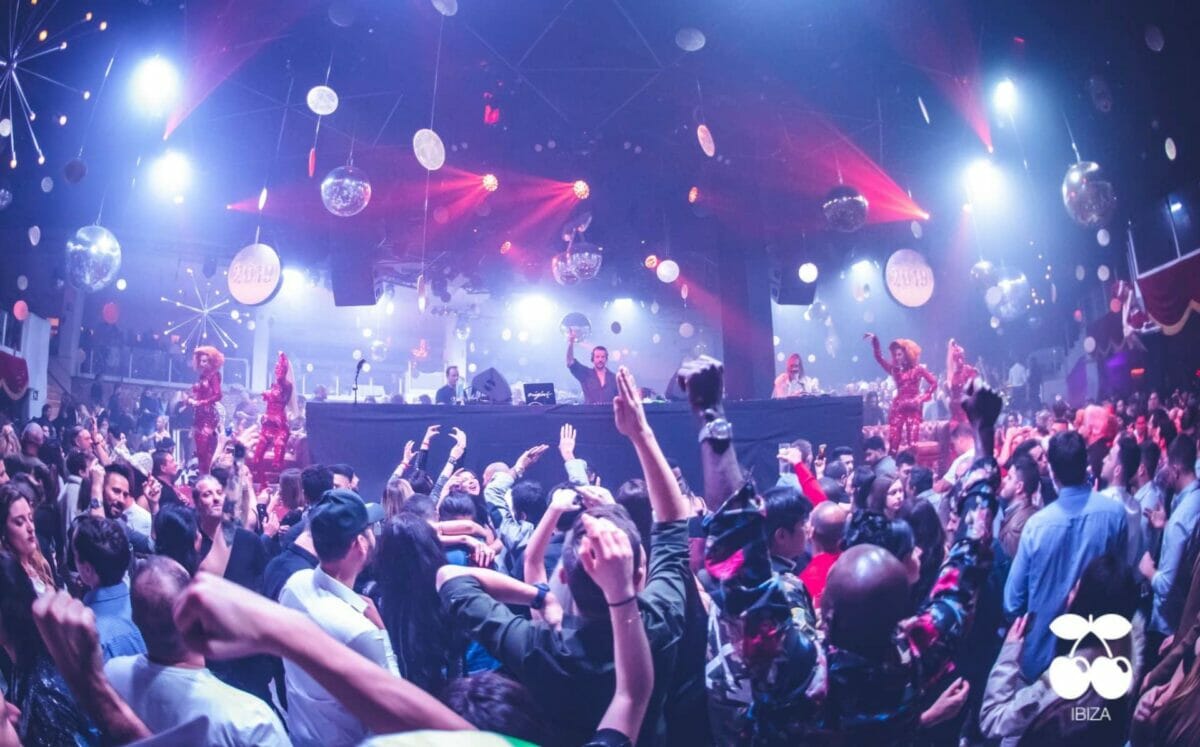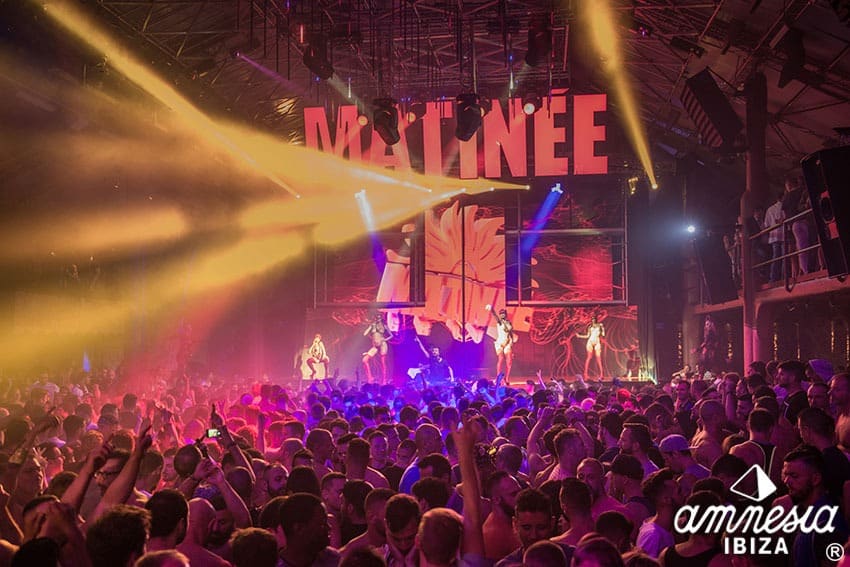 Cruising Gay Saunas in Ibiza
While the gay scene here is booming, the Ibiza gay sauna scene has not developed, and your options are very limited – if this is a significant consideration for you, better to choose a different destination like Tel Aviv, Berlin, Valencia or Fort Lauderdale.
Figurestas neighborhood within Ibiza Town itself offers quite a few gay-only hotels and exclusively gay guesthouses which are a great way to meet other guys and you are bound to meet plenty of cute guys just walking the streets here. You could also try a stay at the more secluded Casa Alexio, a gay clothing optional hotel in Ibiza. La Muralla was the only gay cruise club in Ibiza Town, but has been closed since 2017 with no signs of re-opening.
The Es Cavallet gay nudist beach in Ibiza is frequented by both local and foreign guys – although with gay locals you will generally be expected to host. And of course, gay hook up apps remain an ever popular and convenient means of connecting with other gay men nearby.
Gay Ibiza Map