We all love a party, and a festival is the ultimate party. Music, dancing, clothes that sparkle, events, and talks; all these things make up a fantastic few days.
And do you know what's even better? Going to a queer festival or event. Let's be honest, there's nothing quite like being surrounded by 'your' people, people who share experiences with you, and feeling fully engaged in the community.
Pride might get all the attention, but did you know how many fabulous lesbian festivals there are around the world? We're betting the answer is no, which is a shame, so we've come up with a list of some of the best lesbian festivals around the world.
Trust us, this is by no means an exhaustive list and we could have gone on and on (and on!); this is a great place to get started though. Why not use these fun festivals to inspire you for your next trip away?
A queercation plus a lesbian festival? It sounds like a match made in heaven to us!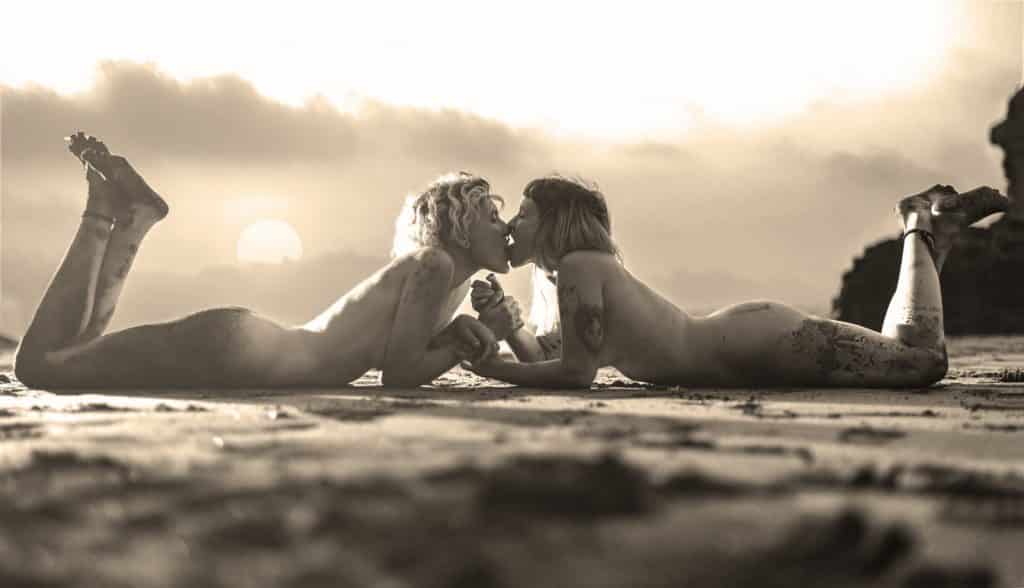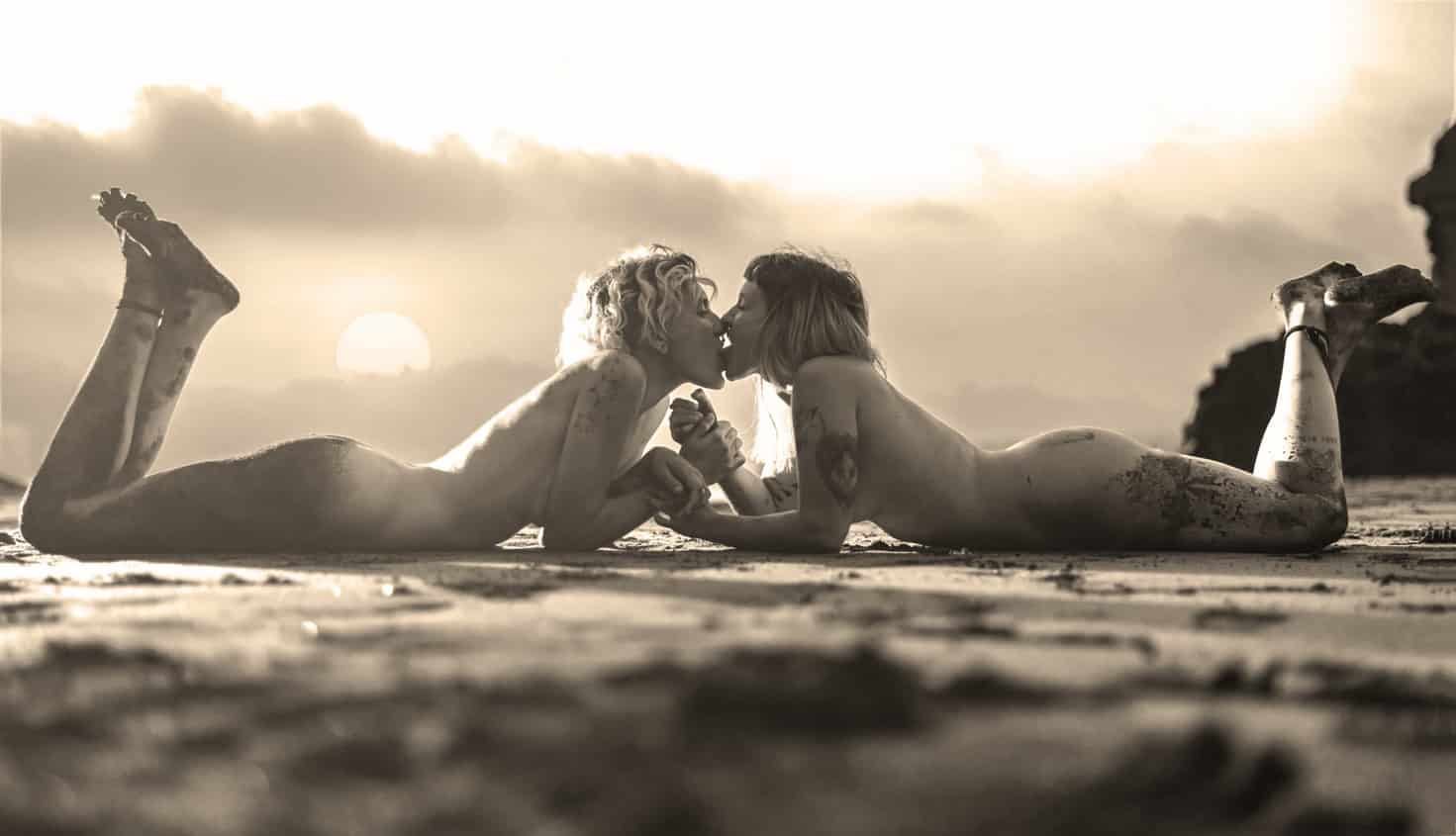 The Best Lesbian Festivals To Inspire Your Next Queercation! 🎉
Aqua Girl (Miami)
Every autumn Miami's South Beach is home to one of the best lesbian festivals in the US. It's five solid days of girl-on-girl fun and frolics. Dance parties, pool parties, tea parties – even some yoga for those who can manage downward dog on a hangover!
This festival has everything you'd hope for from Miami parties. Expect to have an amazing time and meet people ready to mingle; don't expect to sleep much. One of our favourite parts (aside from the Girltopia dance party)? The profits go to Aqua Foundation for Women, a non-profit supporting the LBT community in South Florida. Dancing for a good cause is definitely the best kind of dancing.
Velvet (Ibiza)
This would not be a list of the best lesbian festivals without at least one of the being in Ibiza, the homeland of good parties! It's another five day-and-night extravaganza all in one place. In fact, it's an all-inclusive price so you don't need to worry about anything once you're there, simply relax and enjoy the experience.
Hot DJs, hot women, pool parties, yoga and all-night dancing; could you ask for anything more? Oh yes, a welcoming and inclusive atmosphere full of joy – it's got that! Happening in April or May every year, this is a brilliant way to kick off the summer, and perhaps have a holiday romance.
Club Skirts Dinah Shore Weekend (Palm Springs)
No list would be complete without the largest and arguably most famous lesbian party in the world, commonly known as 'The Dinah'. It's a massive celebration of the lesbian community; five days of joy and fun in balmy Palm Springs in spring (see what we did there?).
From end of March through early April you can enjoy frolics in the pool, concerts and club nights. Whether you're looking for a short-term smooch, a little romance or a circle of friends, you'll find it here. If you're super-lucky, you might even bump into a celebrity – Lady Gaga has been seen here and there are always tons of 'celesbian' bloggers! For those of you who can only make it to one festival next year, make it this one.
Girl Splash (Provincetown)
Provincetown, home to the week-long Girl Splash festival, is a lovely city to hang out in any time of year, with its seaside charm and lobster rolls. However, this week in July it comes alive with comedy shows, parties, tours, beach bonfires and other events, all for us girls who love the ladies.
You can buy passes for the whole week or tickets for individual events to design the kind of festival you want. It's one of the best lesbian festivals if you prefer a slightly more chilled vibe or just aren't that into partying every night (just every second night!). There are day time activities where you are every bit as likely to meet like-minded women as at the parties and everything is organized with care and passion by the team behind the festival.
Girls in Wonderland (Orlando)
Running since 2000, Girls in Wonderland is a magical mystery ride into a world of superb events, thousands of other queer chicks and even a designated host hotel for the after-after party! It takes place annually in Orlando at the end of May or beginning of June and is a great mash-up of performances, pool parties, dance parties and more.
It's a totally open event so no matter what your vibe is, you'll receive a warm welcome. The team at Pandora Events keep improving year on year to provide an amazing menu of female-oriented events that all keep you entertained, interested and empowered. Some of the hottest women around perform, which will keep you coming back for more year on year. Many call this 'lesbian Disneyland' but trust us when we say it's so much more than that!
Sydney Gay and Lesbian Mardi Gras
From the second Thursday every February to the first Saturday in March Sydney comes alive with colour, dance, music, sparkle, joy, queer expression and oh so much more. While not exclusively a lesbian festival, it is a must-go for any lesbian with a sense of fun and fearlessness. It's one of the biggest pride events in the world and has truly earned its stripes as one of the best. Though it makes a pretty fabulous lesbian vacation destination any time of year, to be honest.
There's performance, art, drag shows, cabaret, burlesque, parades and club nights for everyone to enjoy. Lesbian participants will love joining forces with other members of the LGBTQ community to rock the city and explore their identity and community. Plus, cute chicks with Australian accents – love it!
L-Beach (Hamburg)
L-Beach has been rocking the Baltic coast near Hamburg since 2010 and has grown to become Europe's biggest women's indoor festival. Taking place every April or May, L-Beach brings together about 4000 women in sandals and cute clothes for a weekend of fun on a gorgeous stretch of sand with nearby accommodation.
There's nothing quite like dancing all night with new friends and then watching the sun come up over the sea with someone special you might have met. You can also enjoy movie nights, pub quizzes, readings and workshops and perhaps even some sport during the day. The team there basically create their own private village, with pools, supermarkets and free time activities to ensure no one ever wants to leave!
Barcelona Girlie Circuit (Barcelona)
Barcelona is the dream spot for a city break so why not combine everything this city has to offer with a fabulous lesbian festival as well? For a week in August this party city transforms into a Sapphic paradise where women who love women come from all over the world to enjoy a specially curated week of partying, activity and exploring the city.
And… wait for it… there's even a waterpark. Seriously, sun, water flumes and incredible music, what more can we ask for? The themed parties are legendary and you're sure to meet lots of fun loving new friends (or more!). It's all about sharing experiences and having one of the best summers of your life. If you're open to this (and who wouldn't be?) then the Girlie Circuit can be an incredible way to experience one of Europe's best cities.
Ella (Switzerland and Majorca)
This is not only one festival, but two; the winter one takes place in Davos, Switzerland, and its summer sister happens every August in Majorca. Go to one; go to both – you're certain to experience something that's not only fun but educational. There are often speakers and panels discussing relevant issues as well as the nightlife side of things.
The Switzerland option offers a range of ski and après ski events and isn't just for snow bunnies. The less actively inclined of us can spend time in the bars enjoying the scenery or dancing at the parties. In Majorca expect fun in the sun with beach activities and boat parties. The girls are fun and open, the locations are lovely – what more do you want from a festival?
Chunky Dunk (Portland)
It almost goes without saying that Portland plays host to this body-positive pool party where everyone's welcome to strip down and cool off. America's capital of the weird and wonderful is definitely a place that's going to celebrate inclusivity and diversity in a fun way. Plus the girls here are hilarious.
Taking place regular weekends every summer, the Chunky Dunk only requires a small donation from participants, who can then leap into the public pools they've rented without shame or worry about their shape and size. Lesbians are always going to welcome everyone so it's no surprise that this summer event has spread to places like Melbourne and Chicago, too.
So from having nowhere to go on holiday this year, you now have at least 10 places where you'll find not just new lesbian travel adventures, but some great lesbian festivals to experience. Now all you need to do is choose one!