A city with something for everyone, Gay Melbourne has rewards aplenty for those willing to do a bit of exploring.
Often overshadowed internationally by Gay Sydney – with its famous Madri Gras and prize jewels on display – discovering the best of Melbourne requires venturing down a labyrinth of laneways to find hidden speakeasy-cocktail bars, world-class coffee roasters, avant-garde art galleries or pop-up performance venues.
The gay scene in Melbourne is diffuse and difficult to pin down, very much alive and vibrant but interwoven with the food, arts and nightlife scene that leads to Melbourne's much-deserved reputation as the cultural capital of Australia.
The city-fringe neighborhoods of South Yarra and Collingwood are a hotspot for gays, hipsters and all things trendy – where it is common to see queer folk out in full force, snogging in bars or walking hand in hand down the street.
While gay bars and saunas are largely centered in Collingwood, gay locals no longer feel the need to limit themselves to such venues, and neither should you. Gay travelers in Melbourne will find exceptional acceptance in this modern and progressive city almost anywhere they venture.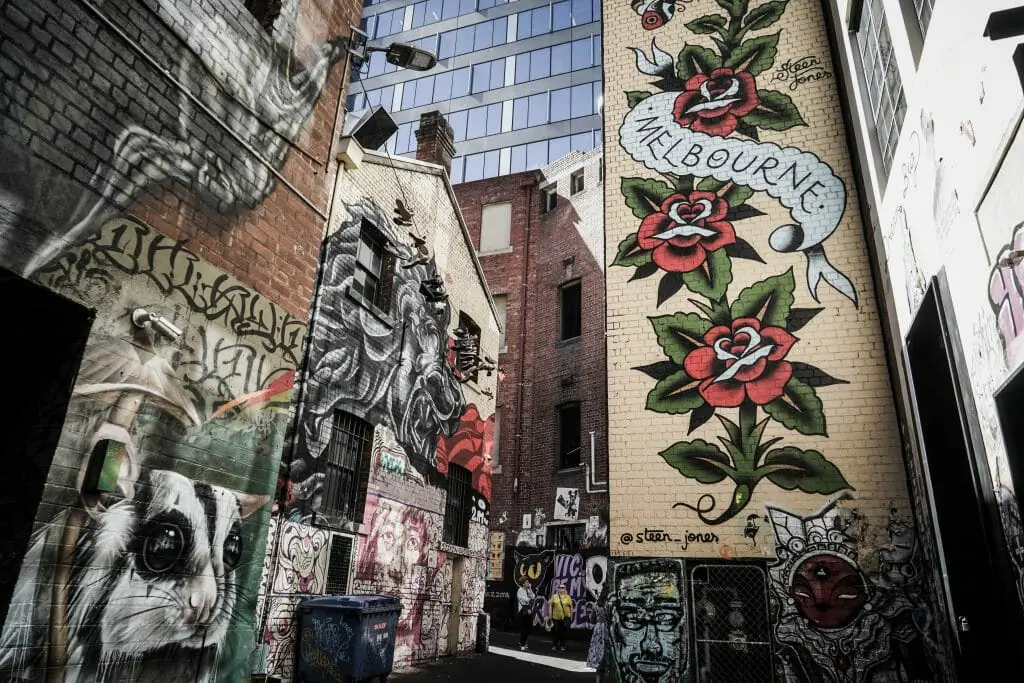 As one of the most cosmopolitan and forward-thinking cities in Australia, Melbourne has long been a shining beacon for queer's in a country long associated with toxic masculinity, but today, Gay Melbourne is currently experiencing a golden age of sorts thanks to the landmark passing of same-sex marriage laws in Australia.
You can find rainbow flags flying from buildings, plenty of Queer street art, advertising vying for the pink dollar and LGBT-friendly stickers on all manner of local shops.
This atmosphere of acceptance, combined with the city's many highlights for culture vultures, foodies or those with a shopping addiction, means there has been no better time to plan a trip to gay Melbourne and experience this bustling, dynamic city for yourself.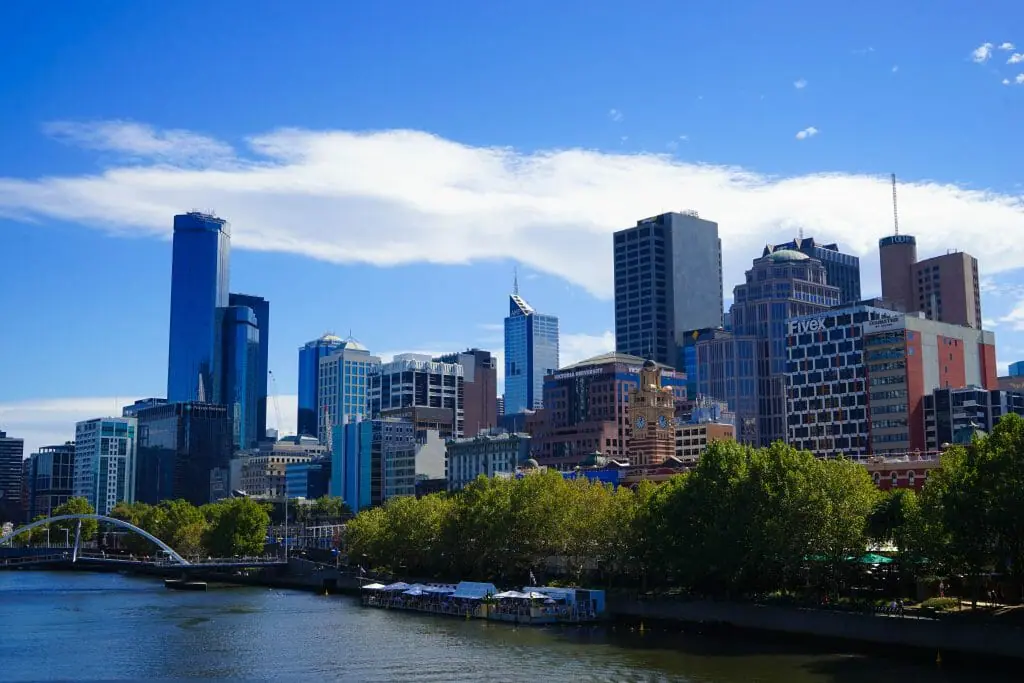 Attractions in Gay Melbourne
Obviously, being gay does not define which attraction most of us will want to see in each city, and most queer travelers will simply want to check out the top things to see in Melbourne during the day! Melbourne is a very safe city, and gay travelers in Melbourne do not need to take any extra precautions in terms of public displays of affection in this very tolerant and progressive city.
If you are at a loss for things to do in Gay Melbourne or can't decide – we recommend just heading to Prahan / South Yarra, which is home to Melbourne's pseudo 'gay village' and exploring all the trendy boutiques, restaurants, art galleries and cafes along Commercial Road.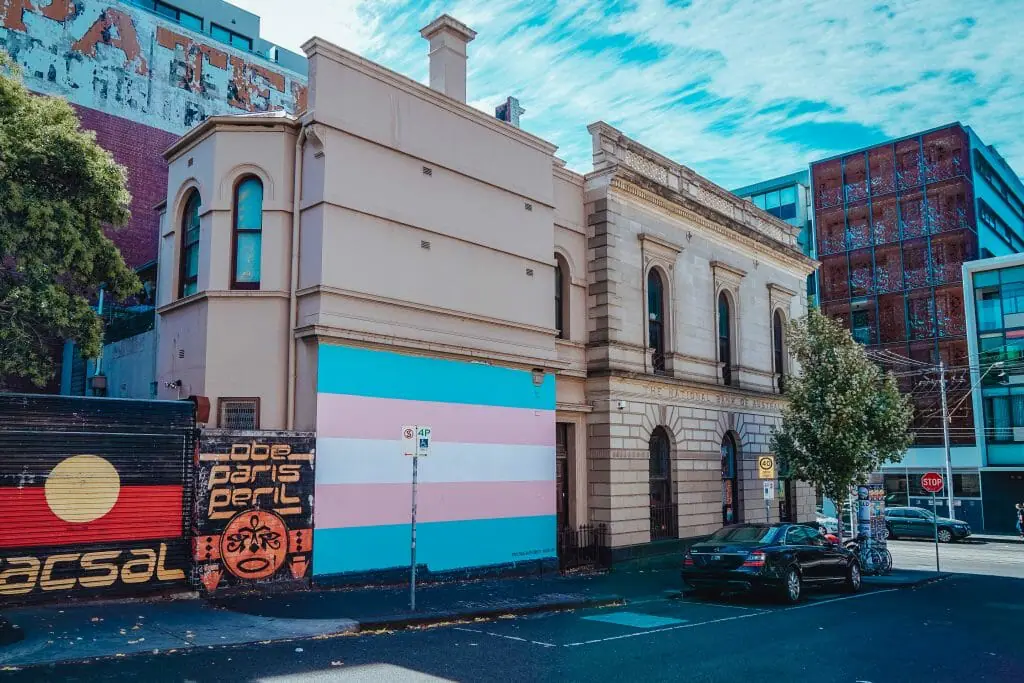 Things To Do In Melbourne
National Gallery of Victoria
Wander through galleries upon galleries of some of Australia's best art, including indigenous, colonial, contemporary and a permanent collections,s including a Rembrandt, a Bonnard and a Tiepolo.
Brunswick Street
While Fitzroy might be home to gay Melbourne after dark, during the day, it is the past to experience everything cool and alternative with ultra-fashionable shops, boutiques, street art and the unique Hares & Hyenas,, a cool LGBT bookstore.
World-famous open-air market filled with fresh produce, quirky cafes, brunches and plenty of tourists.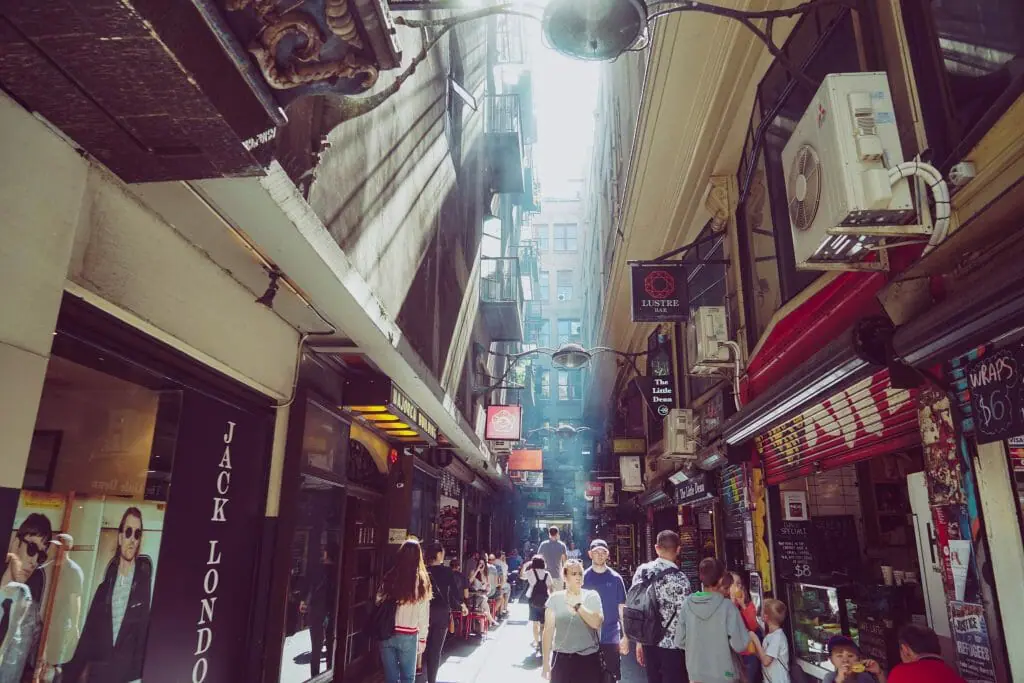 St Kilda
An upscale seaside suburb with a beautiful promenade, plenty of retail therapy, cafes and bars. For a (slightly) quieter experience, head to Brighton Beach for some sunbathing and to see the Brighton Beach bathing boxes.
View Melbourne from the highest public vantage point in the Southern Hemisphere, and brave the glass box experience (known as the Edge), which extends three meters out of the 88th floor.
A queer basketball team seeking to generate interest in all players in the LGBTIQA+ community (and allies) who are disengaged in a sporting activity or looking for a safe space to play basketball.
For a fun way to socialize and engage with members of our own community – without the aid of alcohol – why not consider joining? They also have a partner club in Brisbane and Auckland.
Melbourne Laneway's
World-famous, exploring these sometimes dirty, sometimes Parisian-looking lanes filled with everything from high-end cafes and shopping arcades like Degraves Street to crazy street art like AC/DC lane.
Royal Botanic Gardens
Right in the middle of the city, these beautiful gardens have expansive grounds perfect for a picnic, enjoying nature and escaping the concrete jungle.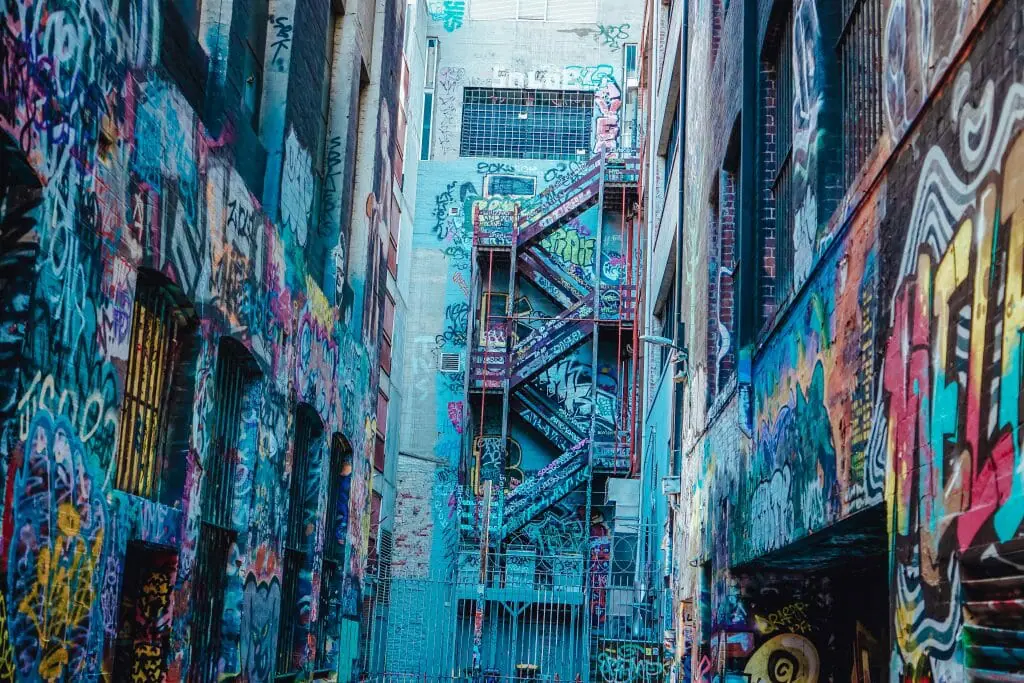 Melbourne Day Trips
A quintessential attraction of Gay Melbourne. Head out for the day to taste some of Australia's best wines in scenic vineyards – Not to be missed!
One of the most famous sites in all of Australia, head out on a day trip filled with the stirring sights of the Shipwreck Coast, including the 12 Apostles, Loch Arc Gorge, and Gibson Steps – and guaranteed koala sightings!
Absolutely unique, you can't miss the opportunity to experience thousands of penguins wandering up the beach right in front of you – and all under cover of darkness.
Sovereign Hill & Ballarat Wildlife Park
Come face-to-face with all those iconic Australian animals – with some patting permitted – then step back in time to the gold rush days at Sovereign Hill.
Wilsons Promontory National Park
The southern region of mainland Australia is filled with spectacular scenery, inspiring wildlife and refreshing rainforests. Grampians National Park – An ancient rainforest with majestic mountains, breathtaking waterfalls, and panoramic splendor.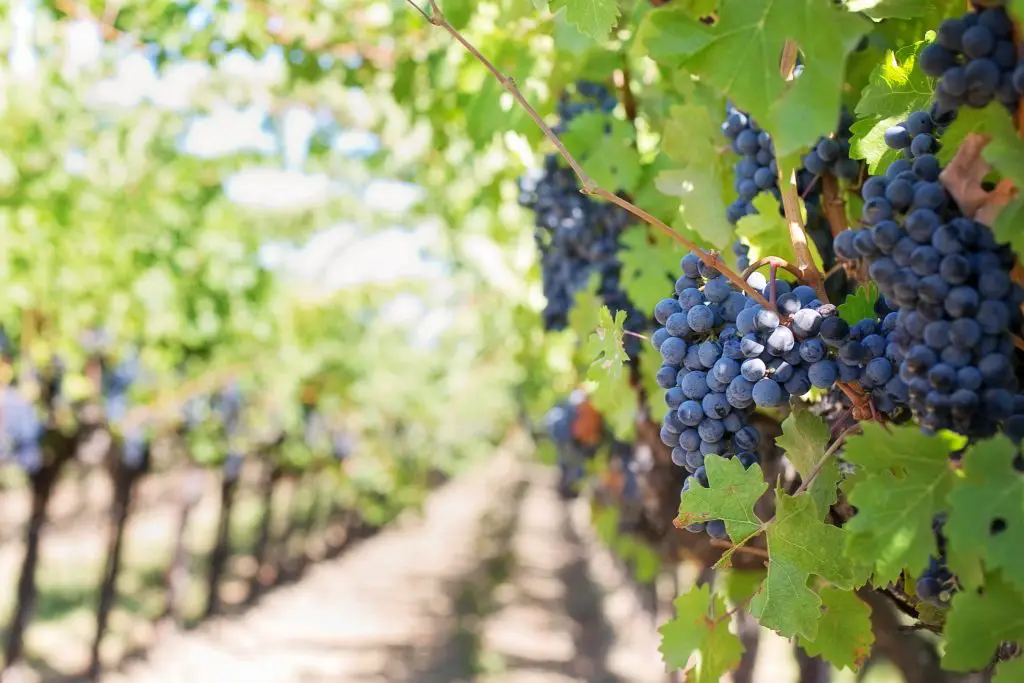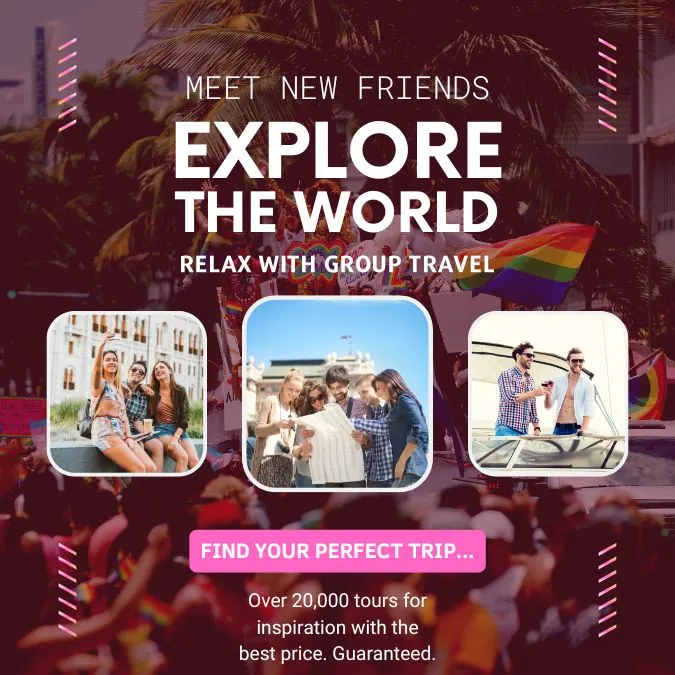 Gay-Friendly and Gay Hotels in Melbourne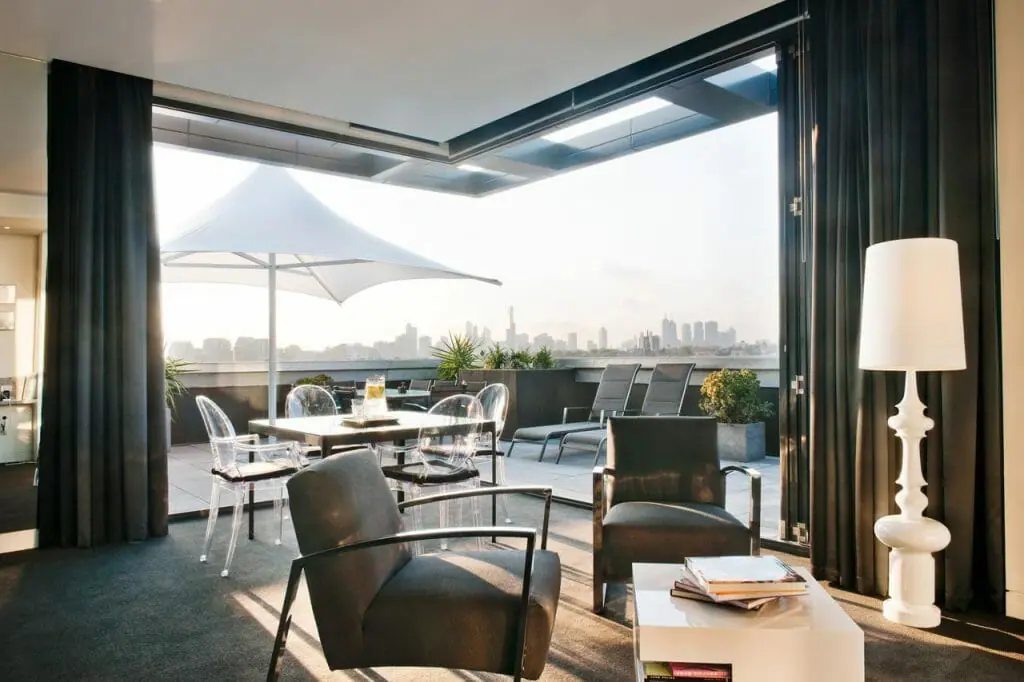 As a world leader in LGBT tourism, every hotel and hostel in Melbourne can be considered gay-friendly – after all, being gay-friendly is not all about upscale luxury, but about providing friendly and open service and welcoming everyone with open arms! While you are extremely unlikely to have any issues, The Equal Opportunity Act 2010 – Victoria's anti-discrimination law – ensure's the law is on your side at all times.

Having said that, everyone likes to be surrounded by people with common interests, and as such, there are a few fabulous gay-friendly hotels in Melbourne that are hot spots for gay travelers to stay!
The best locations for most gay travelers are in the Melbourne city center, close to major attractions, Collingwood / Fitzroy gay neighborhood and public transport – but many people also opt to stay close to St Kilda Beach and South Yarra / Prahran gay community with upscale shops, art galleries, cafes and boutiques.
The following gay-friendly hotels and accommodations in Melbourne are only the most popular with gay travelers, but there are hundreds of other hotels in Melbourne if you don't find quite what you are looking for.

Whether you want a fun and social hostel, a cheap place to crash after a night of partying or a designer highrise option to sip chic cocktails and surround yourself with fabulous people – Gay Melbourne as something for everyone!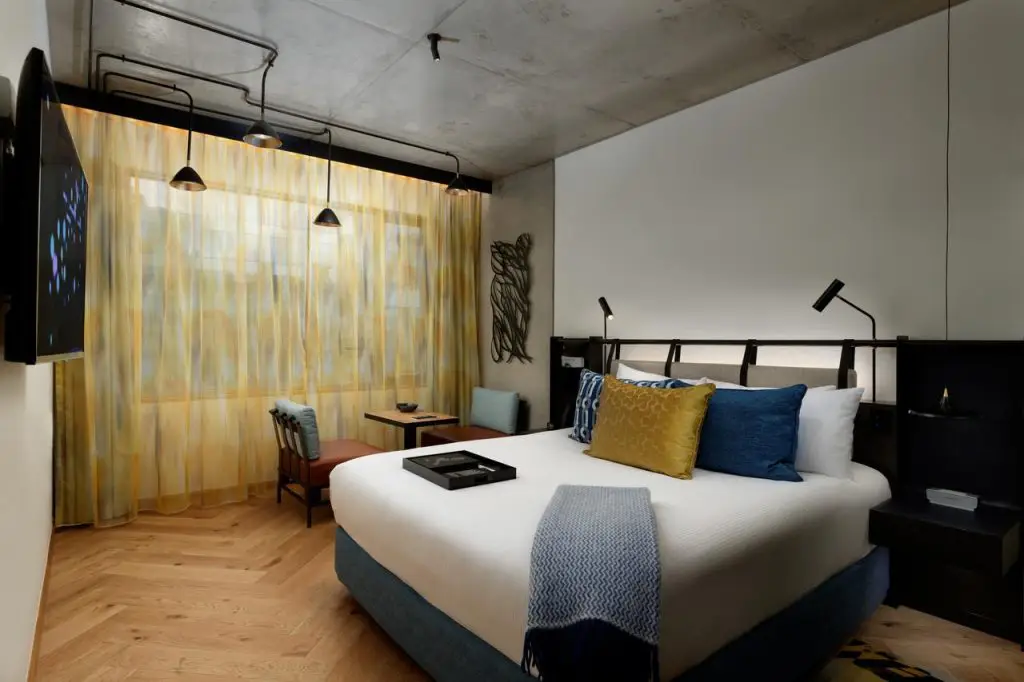 The Cullen Art Series Hotel ☆☆☆☆☆
One of the top-rated hotels in Melbourne, this unique and vibrant hotel in the fashionable Prahran gaybourhood offers trendy accommodation with designer details from Australian contemporary artist Adam Cullen.
Novotel Melbourne Central Hotel ☆☆☆☆☆
Located in the heart of the Melbourne CBD, next to Hardware Lane, this brand-new modern hotel offers a range of accommodation options with impressive in-room technologies, including the latest 55-inch LG TV, Chromecast and free WiFi.
Even better – access to all downtown precincts can be reached via free tram services running every 5 – 7 minutes. The Novotel Melbourne Central Hotel also features a modern cafe, Italian restaurant and classy Aperitivo Bar for socializing, + a gym and meeting spaces.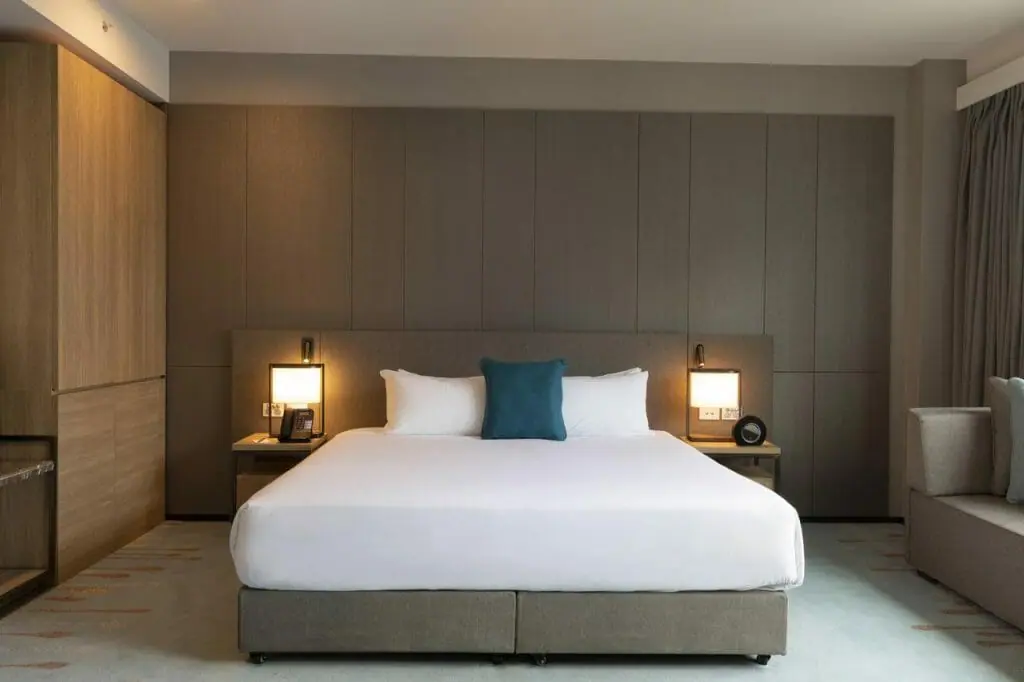 A fashionable hotel in the city's Central Business District, offering Parisian old-world flair meets contemporary industrial flair with spacious rooms, innovative art installations and buzzing nightlife thanks to its trendy bar – and Melbourne's best G&T.
Setting the benchmark for luxury accommodation in Melbourne, this central city/ Southbank hotel offers spectacular city views, extravagant public spaces, a heated pool, tennis courts and easy access to the Crown Casino.
No one does luxury like the Hyatt, and this international chain offers exclusive accommodation in the heart of the city – though nothing too innovative, if we are being honest. Beautiful views, an indoor heated pool, spa, sauna and steam rooms complete the package.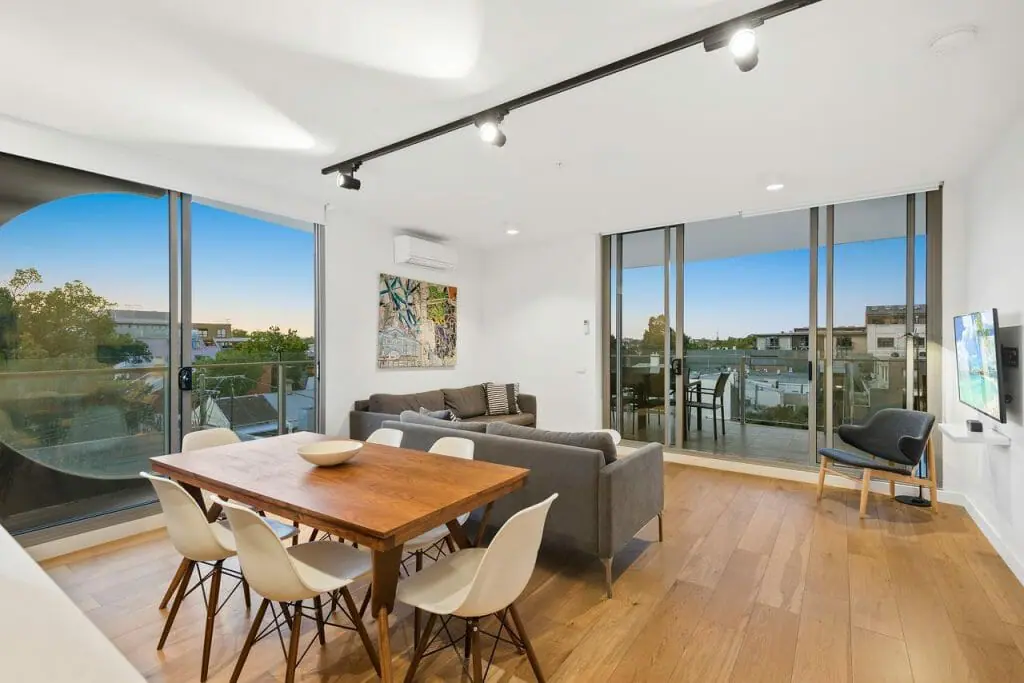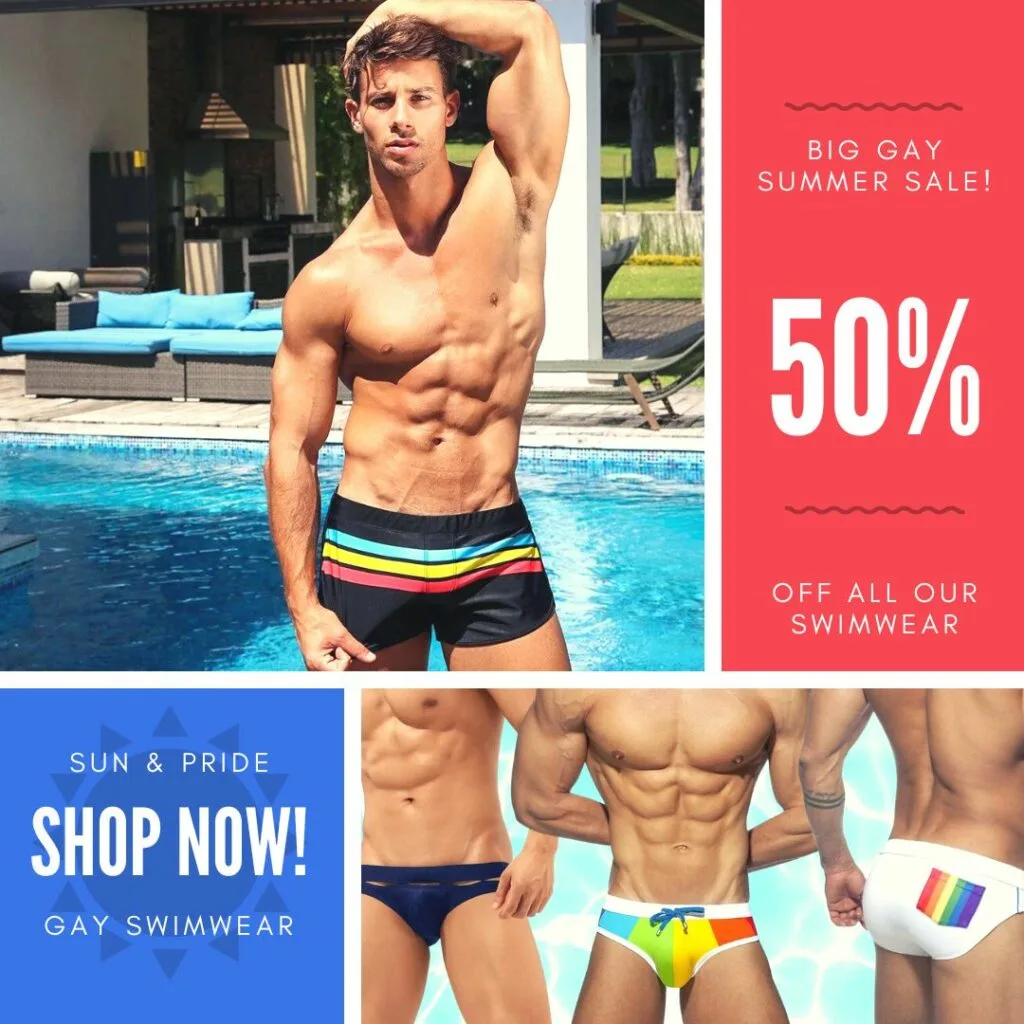 District Apartments Fitzroy ☆☆☆☆
Trendy, upscale apartments and the only accommodation in the Fitzroy / Collingwood gaybourhood. Spacious, designer details complete with kitchen and views – Entertaining friends, there are no worries, and it is one of our favorite options for a relaxed trip to Gay Melbourne for one night – or one month!
Punthill Apartment Hotel South Yarra Grand ☆☆☆☆
Spacious 1 & 2 Bedroom Serviced Apartments in South Yarra Melbourne gaybourhood giving you privacy, stylish location and oodles of space. Ours most frequently booked accommodation for a gay stay in Melbourne.
A stylish hotel only a 10-minute walk from the popular St Kilda Beach. Featuring award-winning art, vibrant colors and an artistic ambiance with an exceptional adjoining restaurant.
Right in the heart of the Melbourne CBD, the Adelphi Hotel boutique hotel features 34 one-of-a-kind rooms, a famous cocktail bar, a grand foyer and a beautiful swimming pool. They have even newly opened an Om Nom Dessert Bar here to complete the tempting package.
One of the world's most gay-friendly hotel chains. Their central city location, gorgeously appointed rooms and suites and vibrant lounge make this one of the most gay-popular hotels in Melbourne, where you can be sure of exactly what you're getting.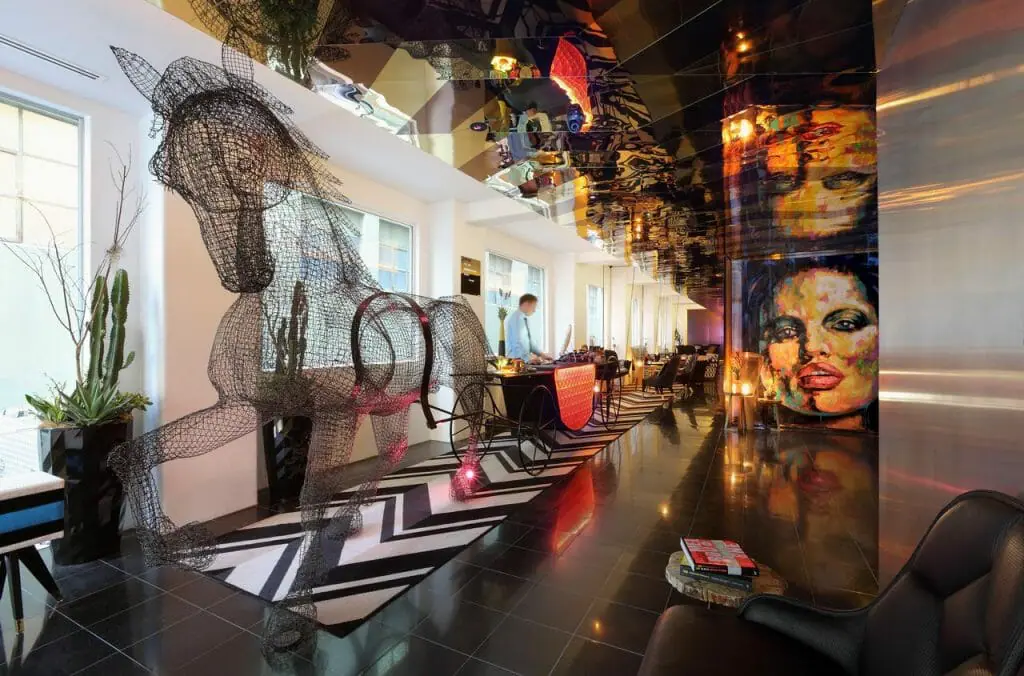 A chic, budget hotel in Melbourne's city offering low prices in clean accommodation. Also features a rooftop sundeck, café and bar – it's no wonder this hotel sells out fast.
Designer details with budget travel prices. This is our best pick for a gay-friendly hotel in Melbourne that won't break the back – I mean, seriously, it has a restaurant, a swimming pool, a sauna and a rooftop fitness center plus a fabulous location right in the heart of the Melbourne CBD.
A totally unique hostel with dorms and private rooms on the edge of the hip Fitzroy gaybourhood. Housed in an exquisite old building and rave reviews, if you're on a budget, traveling alone and want to have instant friends to check out the nightlife, then you need to head to the Nunnery Hostel.
An Uber-chic and modern hostel for glambackers in the Melbourne CBD. Roof-top spa and bar, plenty of hot European boys handing around, and affordable dorm prices make this a great option for those who are just here to have fun!
The infamous male-only & bear popular gay hotel in Melbourne. Ok, it's a bar with a few rooms upstairs and pretty basic, but at least you can just head home whenever you are finished!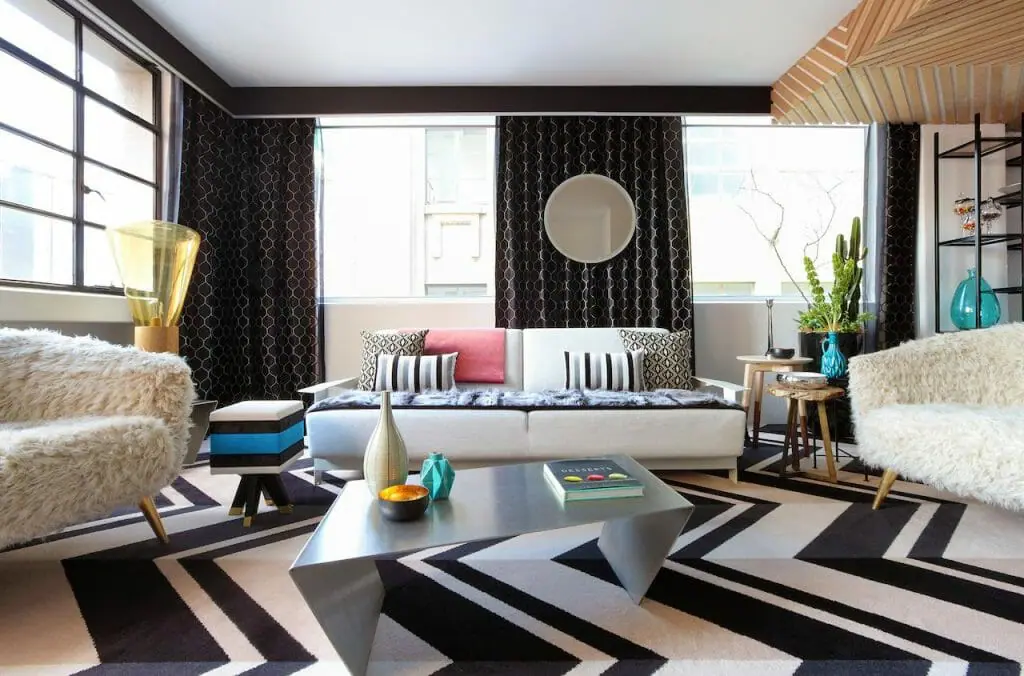 Melbourne Gay Nightlife Scene
Melbourne is well-known as one of the most gay-friendly cities in the world, and of course, it has plenty of gay nightlife to cater to any kind of mood. Gay Melbourne offers some of the biggest gay dance parties in Australia, and there are a ridiculous amount of Melbourne gay bars to choose from located around the Gay Village / Collingwood neighborhood or gay clubs in the South Yara / St Kilda area.
The are also plenty of semi-underground gay nights in Melbourne where queers take over different clubs (also very popular in Gay Tel Aviv), which are worth checking out for a change of scene!
Sadly there are no lesbian bars in Melbourne – although plenty of gay bars in Melbourne are more than welcome to our thirsty sisters, or there is the women-only Pinkalicious gay night on Saturdays!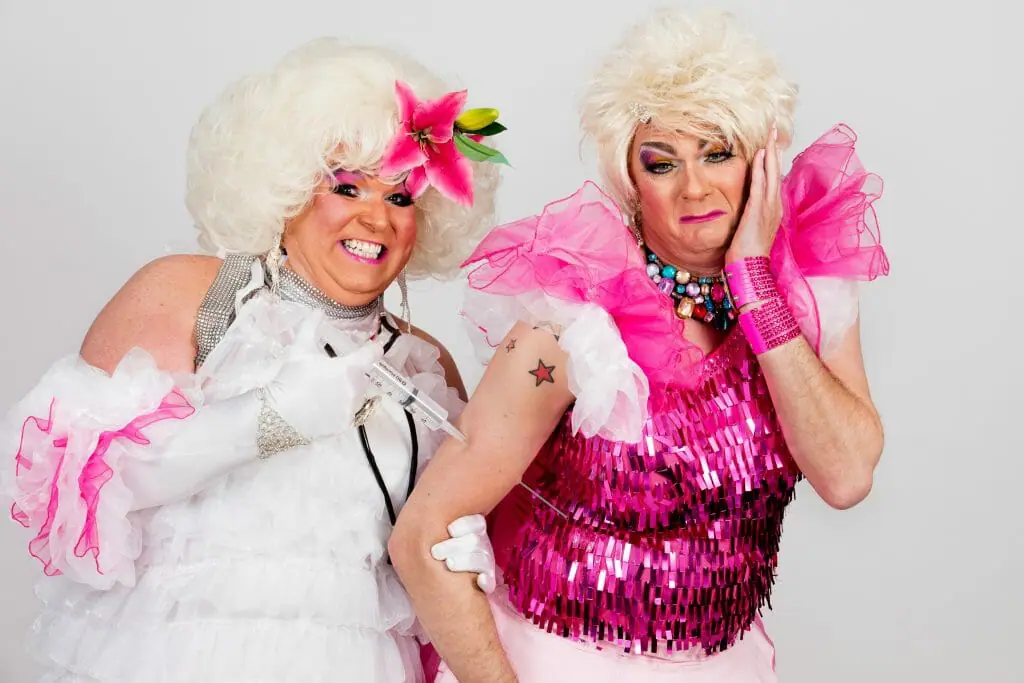 Gay Bars in Melbourne
Attracting friends of Dorothy for over 80 years, this is one of Melbourne's oldest gay-friendly pubs found in St Kilda. Offers cheap eats and drinks, live music, plenty of fun events and no cover charge. This is the place to go for a colorful and diverse crowd while supporting local musicians & artists.
Probably the most famous gay bar in Melbourne, the Laird is a gay institution famed for its men-only policy, bar/hotel hybrid concept and themed parties on the weekend. All manner of guys come here, but the leather, bear and fetish crowd have a particular soft spot for the Laird. Friendly more than raunchy, this is a classic gay bar just a few minutes' walk from the main strip in Collingwood.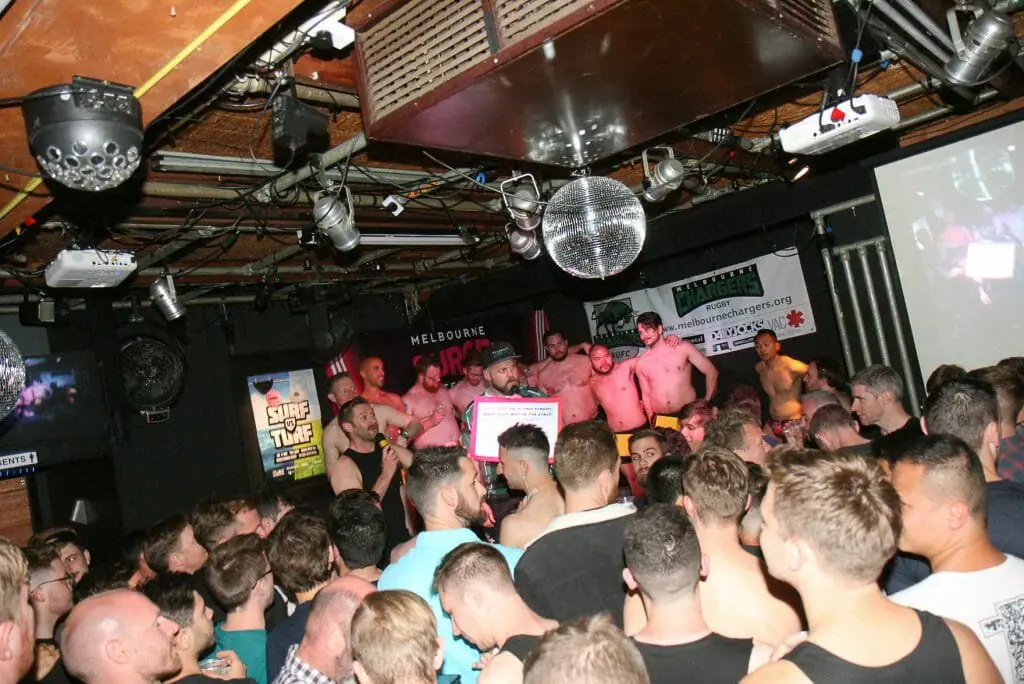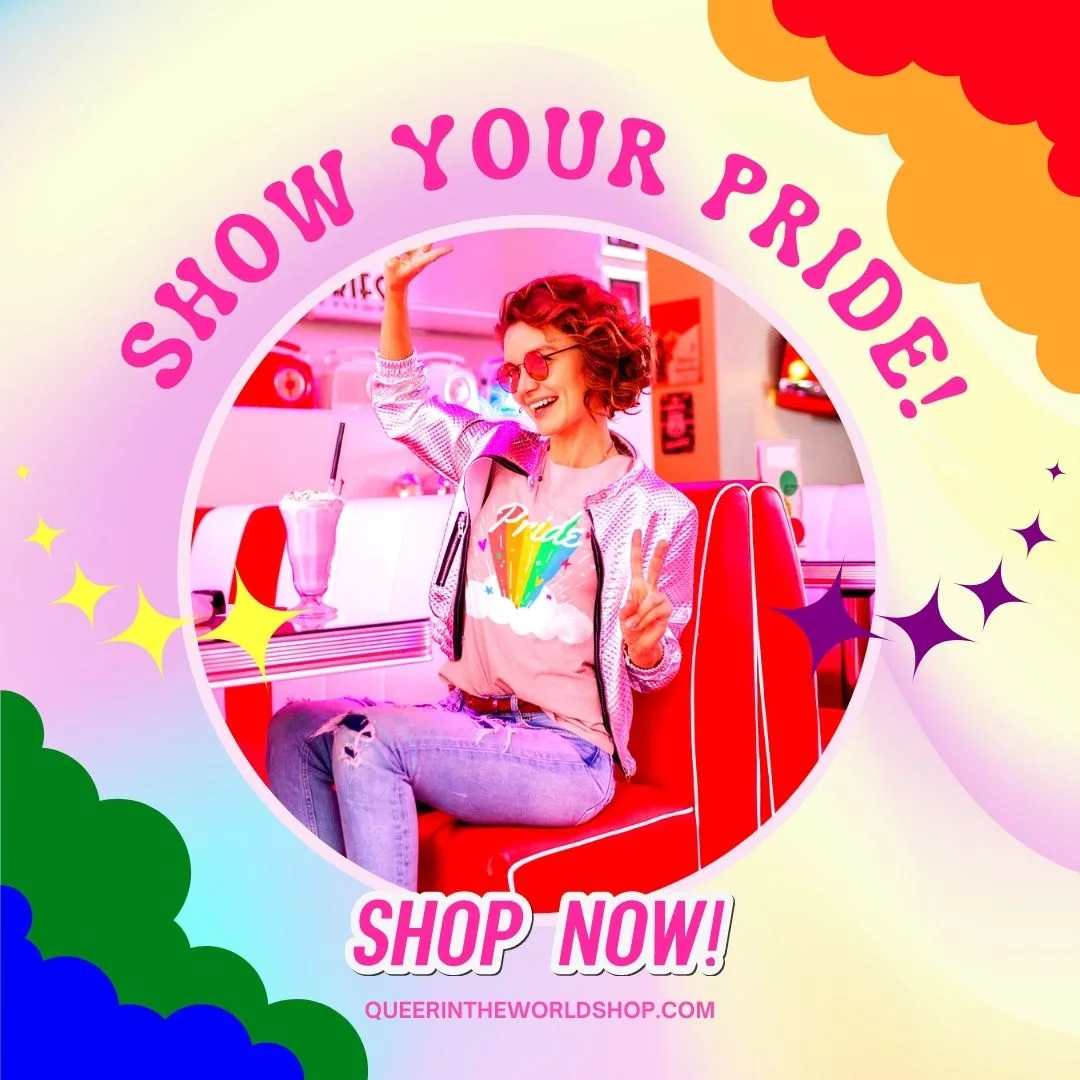 A no-frill gay-orientated bar offering great beer and a friendly crowd. Offering drag shows, themed events, pub quizzes and more – this unpretentious hot spot and beer garden is welcoming to anyone, no matter who you are.
Celebrating the human race and all its diversity. Pride of our Footscray Community Bar offers up the best of the neighborhood & humanity! An electric mix of food, drag, sports, music, shows, pool and whatever else is going on!
A crazy, fun cabaret bar offering something for everyone: drag shows, burlesque and boylesque nights, comedy specials and more. With the risque atmosphere with booths, a bar, a performance stage & pumping dance floor, The 86 also has great cocktails and a selection of food, making it popular for an evening out and then a short walk to the rest of the Melbourne gay scene.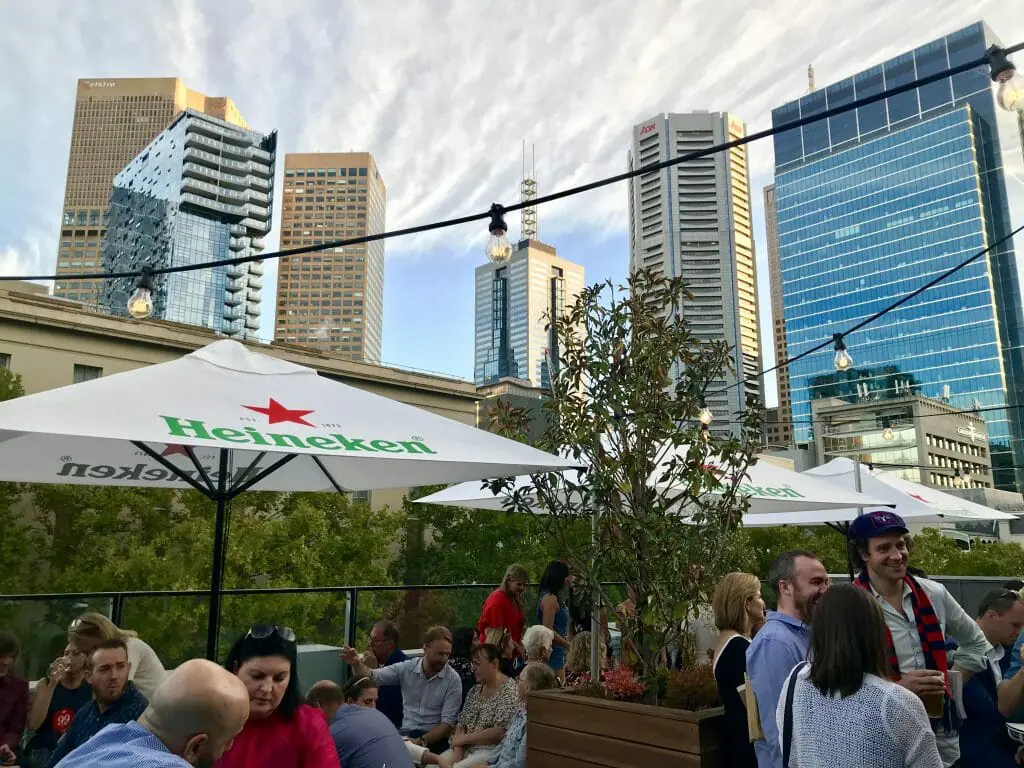 Gay Clubs in Melbourne
The most popular club on the Melbourne gay scene. House music, party boys, drag queens and a hot, sweaty dance floor all night long. Only open Saturdays from 10.30pm.
Another male-only gay bar / club in Melbourne, so you won't find those annoying bridal parties here while you enjoy the boundary-pushing drag show here. Female guests are allowed after 11pm most nights, but most gays here love the exclusively gay boy vibes here, so it's rather taboo to bring along your fruit fly!
Plenty of special events on the weekend, and it features 3 bars, a dance floor and a relaxing courtyard.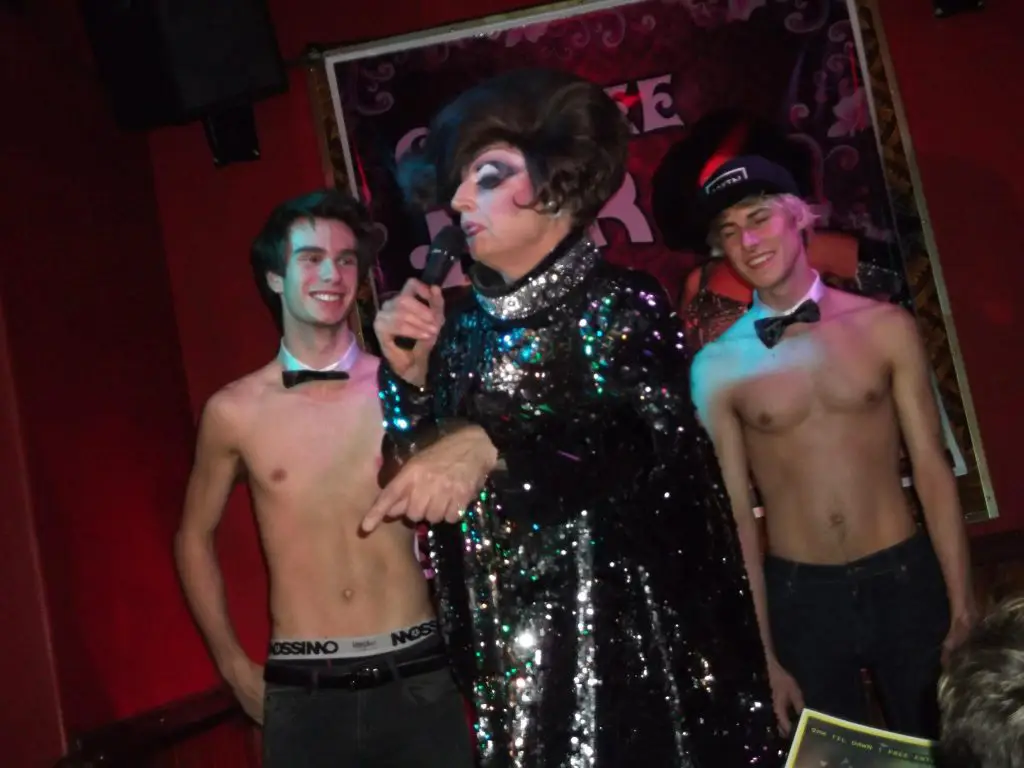 LGBTQ-friendly but with a mixed crowd, this Melbourne nightclub is uber-stylish and has 3 floors, multiple bars, VIP areas and talented DJs. Especially popular as one of the best Sunday club nights, Gossip Sundays, in Australia.
Gay dance club and popular cruising spot in Melbourne's Collingwood gay strip. Dance floor, movie lounge, maze private rooms and a different theme each night (so check their website before heading out). The best part? No cover charge!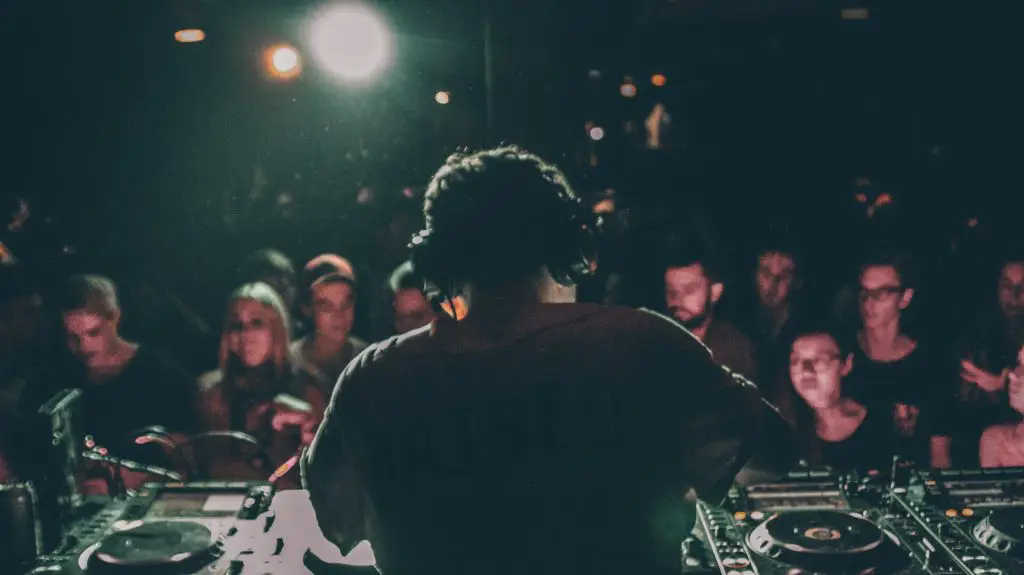 Gay Nights in Melbourne
Waiting for the weekend is so over-rated, so why not stay your Thursdays off with a bang at this alternative event welcoming everyone from the LGBTIQ community? Party until the early morning, then stumble to work the next day on a classy walk of shame: check!
Ok, Circuit was already a gay bar, but on Monday and Tuesday nights, it's taken over as a nudist night for gay men to hang out, play pool and have fun!
A mixed venue is famous for its skyline views and 24/7 bottle shop. The Railway Sunday sessions from 4 pm are gay-popular, with plenty of drink specials and a DJ. Perfect for a sunny afternoon.
A weekly party for all your queer girls to let your hair down. Making up for the lack of dedicated lesbian bars in Melbourne, here you can enjoy zero cover charge, great DJs, free pizza (until midnight) and happy vibes!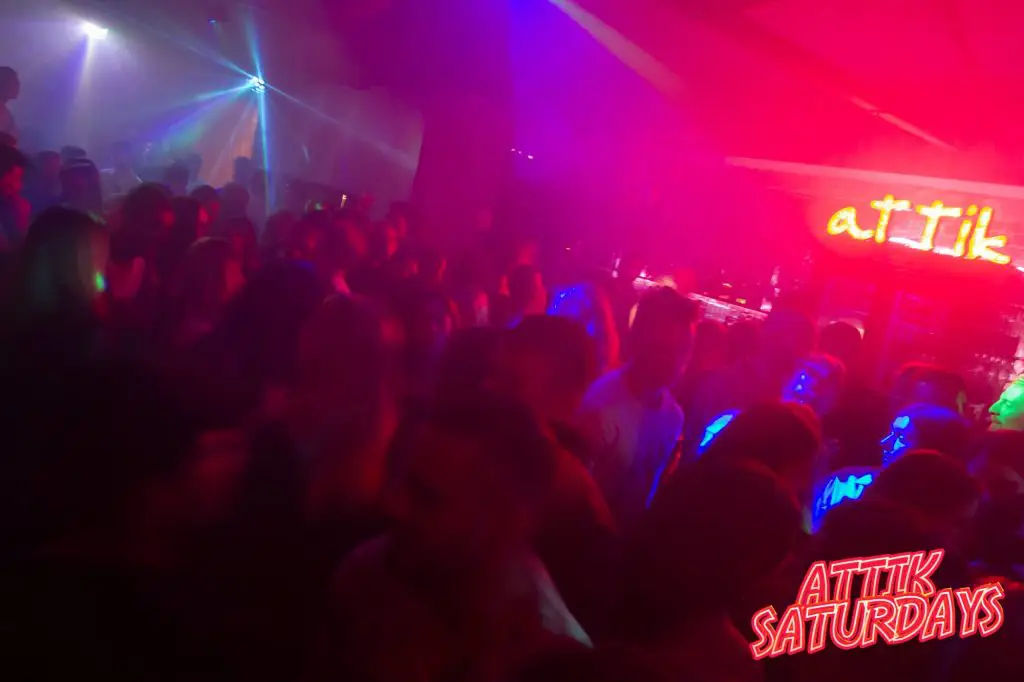 One of the newer gay nights in Melbourne every Friday night at Mollies Bar, serving you color, rainbow and all things queer Hunny! Easily located in the CBD and well-known for its over-the-top extravagance, drag shows and innovative weekly themes (Pokemon Party, anyone?)
Pinkalicious Lesbian Dance Event
There might not be any exclusively lesbian bars in Melbourne, but stylish lesbians at least get their own dance party scene/community dance event for girls who love girls with pinkalicious! A friendly, fun and sophisticated Saturday night out exclusively for women, only running for over a decade!
An off-shoot of Pinkalicious, this casual yet insanely popular Sunday session is now integral to the Melbourne gay scene, taking place at various locations around the CBD and welcoming all queer folk!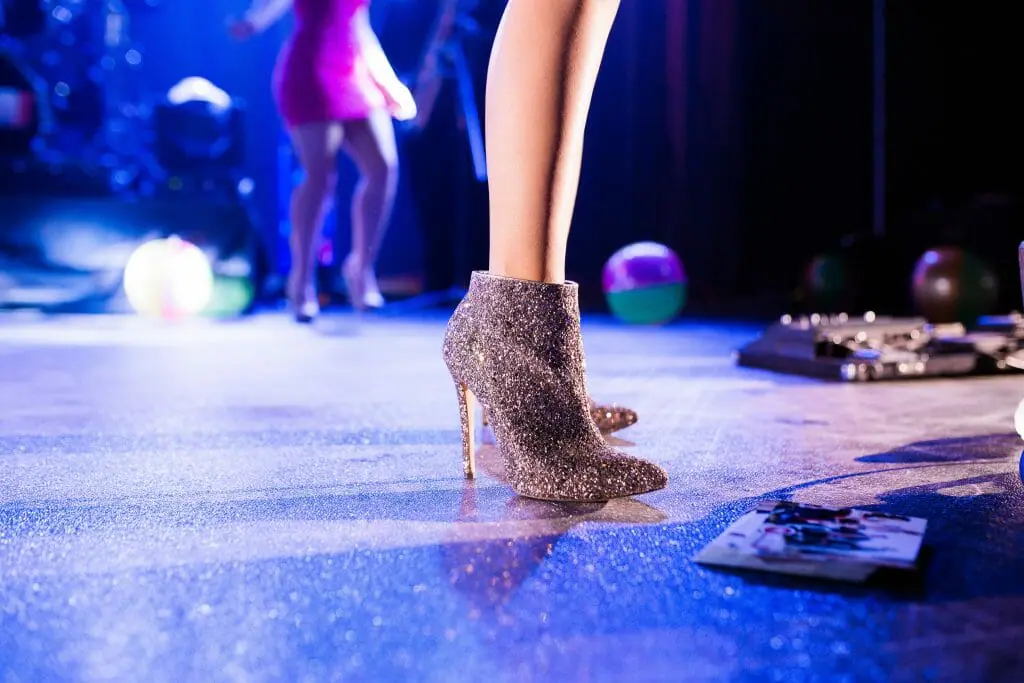 Gay Events in Melbourne
Brought to you by Scruff, this is the Melbourne gay dance event for bears, daddies, otters, leather queens, and all their fans. Plenty of DJs and sexy go-go dancers, plus a shed load of lasers
The hottest gay party in Melbourne, and by hottest, we mean HOT! Seriously, gorgeous men dancing to high-energy DJ's set, sweating, grinding and generally just making us thirsty as hell! Check their Facebook for upcoming events and plenty of thirst trap pictures. Did we mention how hot the guys are here??
Otherwise known as, In The Dark Presents, it is New Zealand and Australia's leading LGBT event producer. Originally from Adelaide and now operating in Brisbane, Sydney, Perth, Auckland, and more, they are responsible for bringing sickening drag race artists and other performers to town for one-off events that are not to be missed! Check their website for upcoming events.
A popular gay dance party event organized by THE bearded homo for all you bearded homos. Held monthly in either Melbourne or Sydney, check their Facebook page for more details, including DJs and location.
Held one Friday every month, swagger is a gay RnB event that mixes pop, gay anthems and thumping club hits like Pitbull and Eminem. Different themes every month, so be sure to check out in advance!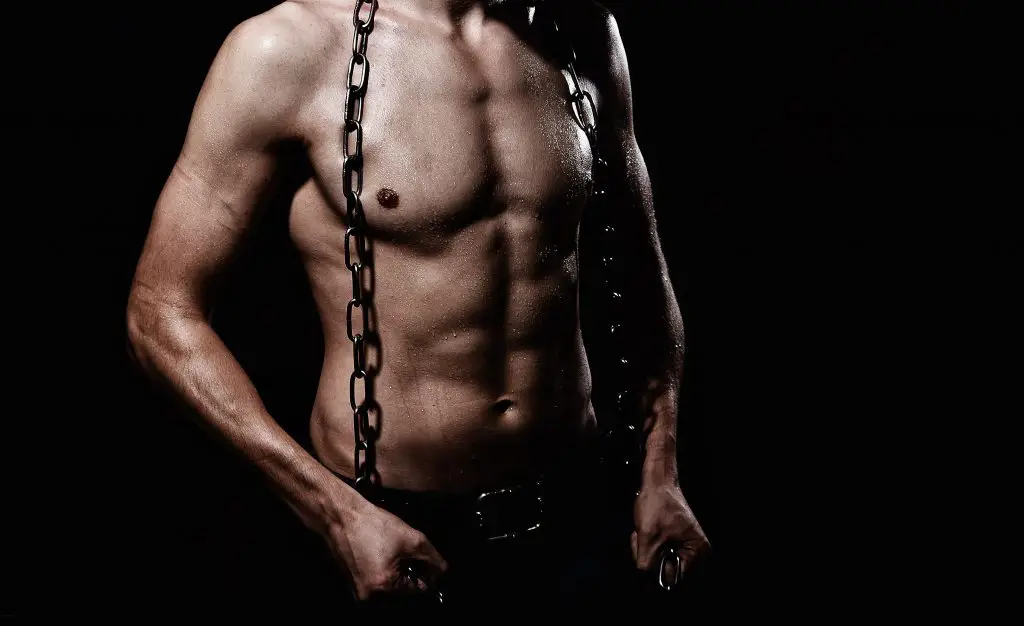 Pampering & Male to Male Massage in Melbourne
While at night, Melbourne's gay scene might come alive, for those who can't wait, don't care about the sights and simply want to take to relax while getting a male-to-male massage in Melbourne – there are plenty of options for you. Here are some of the top recommended male grooming spots, spas and male-to-male massages in Melbourne!
The only male-to-male massage on offer in Melbourne, and with rave reviews. Take a break from life, relax and lets these guys calm your nerves. In East Melbourne, with sports, Swedish or deep tissue male-to-male massages.
A hair, beauty and day spa retreat in Melbourne only for men. Hit the clubs looking your best with the very best in personal care on offer here.
Known for being the best male Brazilians in Australia, they also offer a variety of waxing and tanning options.
Fantastically named, head here for all your hair, shaving and grooming service. These guys have plenty of services on offer, all tailored for today's contemporary man.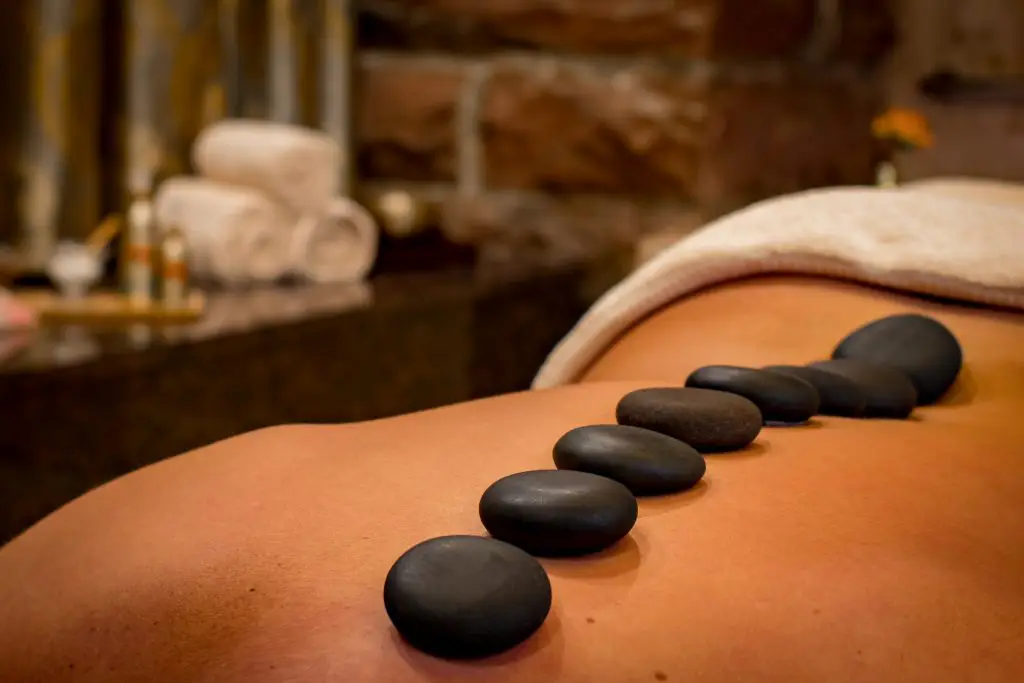 If you just want to relax in the CBD, we love the Onsen Ma Japanese bathhouse with public & private baths, traditional female massage and a Zen-like setting. No hanky-panky here, please, just a serenely relaxing environment.
One of Melbourne's most luxurious spa experiences, a trip here is not cheap, but the standards are insanely high, and you won't want to leave. They offer everything here, from full body massages to spa pedicures.
Conveniently located in the Collingwood gaybourhood, have a soak in the public onset or indulge in a traditional shiatsu massage. Complete with tatami mats; you're basically in Japan at this point.
Another Melbourne day spa out of the city. Clean, ultra-minimalist and with plenty of chances to snap an Insta-shot, there is a vast array of services on offer here to leave you feeling pampered, but our love was the hot stone massage.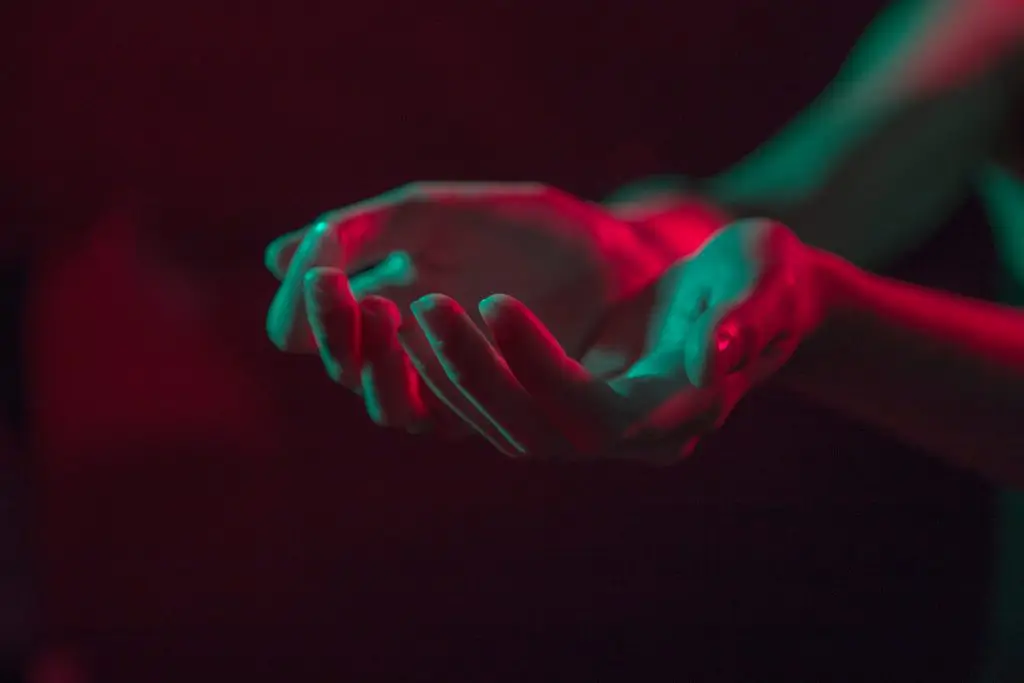 Sex on Premises Venues in Melbourne
Unlike the USA and much of the western world (where in cities such as Gay Austin and Gay Orlando the gay sauna scene is all but extinct), saunas and cruising spaces in Melbourne are still all the rage. Gay hookup apps are popular here, but often it's just easier and more fun to head to any of these sex-on-premises venues in Melbourne.

Under local law, you will need to provide IDs, but cruising lounges and gay saunas in Melbourne is not only clean and safe, but they are also welcoming to foreigners and host guests of all different shapes, sizes, fetishes and more!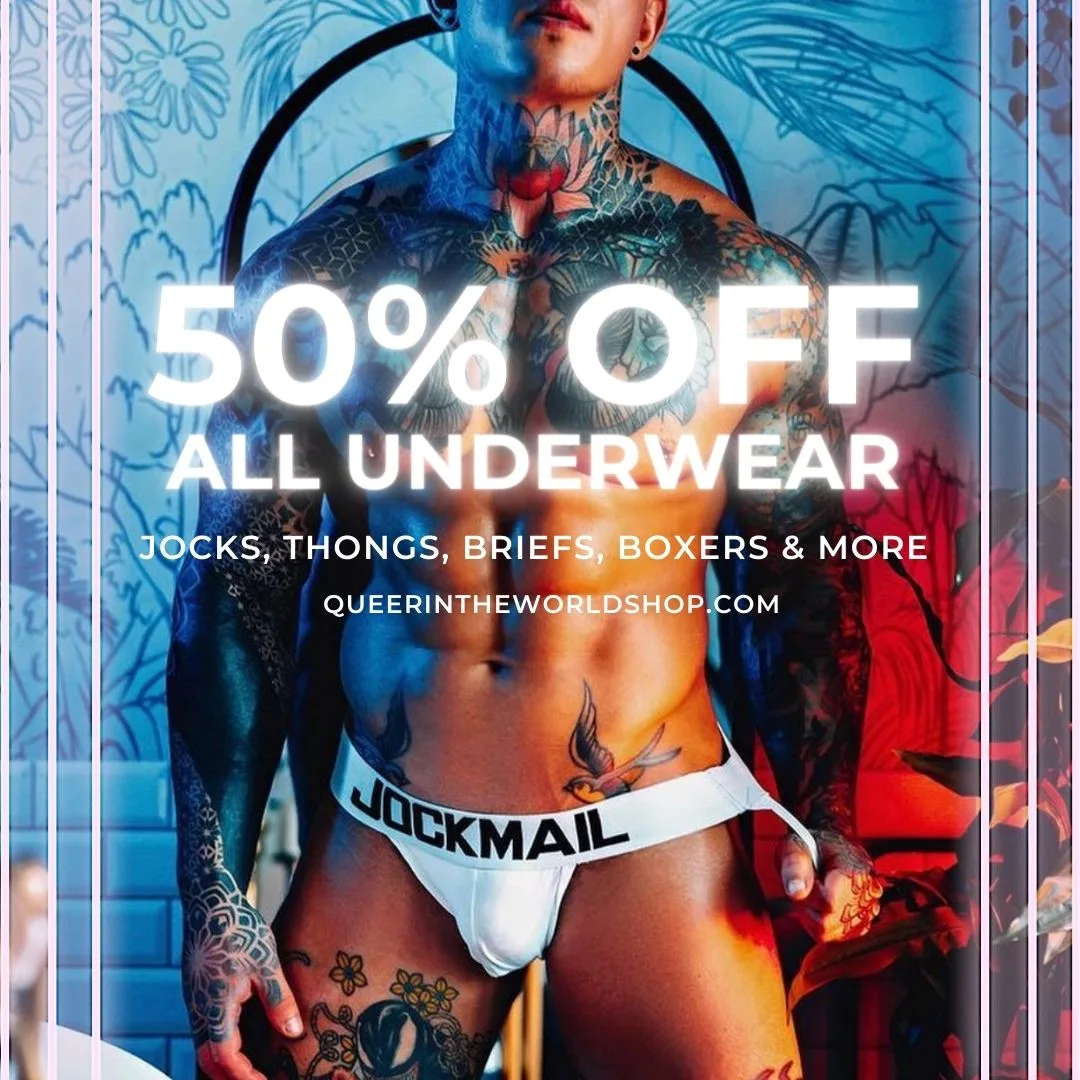 Gay Saunas

in Melbourne
Probably the most popular gay sauna in Melbourne thanks to its proximity to the Collingwood gaybourhood. Expect Friday and Saturday nights to be pumping as those who strike out at the bar – or prefer to get straight to the action – head here in droves.
A local popular gay sauna in Melbourne with a dark room sauna, steam, spa, relaxation area and more. They host a great array of themed nights catering to everyone – including a mixed all-genders night – and the extremely popular Melbourne Wanker's Club night on the 2nd & 4th Monday.
A discreet yet popular gay venue – and the only gay sauna in Melbourne's CBD. 24 hours but popular at lunchtime with businessmen who just can't wait til knockoff time. Mazes, plenty of mirrors and a video / porn lounge – along with the obligatory spa, steam room, sauna and showers.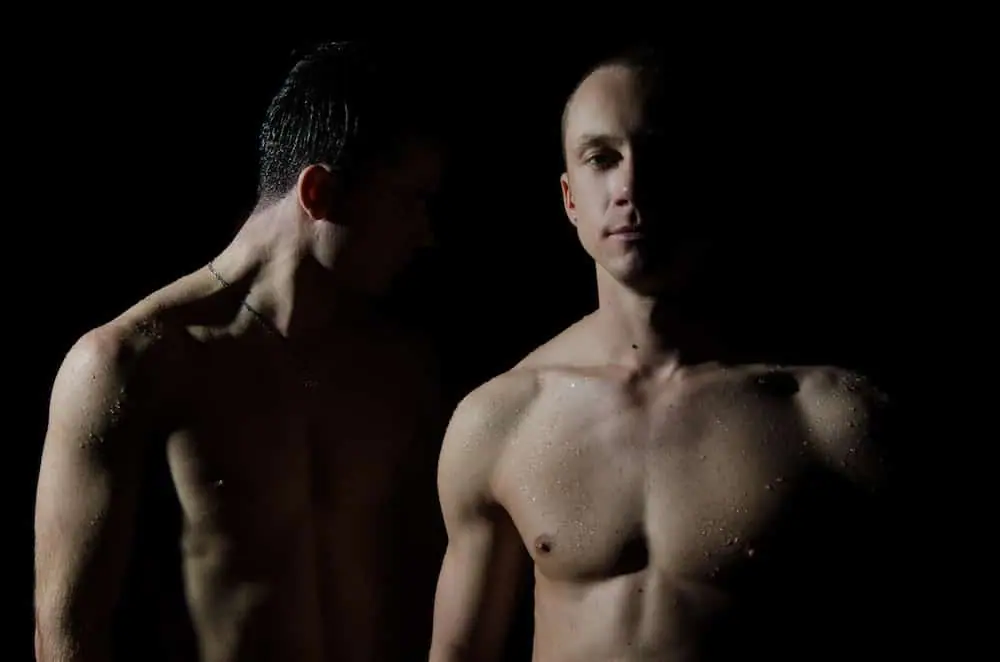 The same owners of Wet on Wellington and Bay City Sauna, this is a popular clean sauna in the southeast of Melbourne. Featuring indoor & outdoor spas, steam & dry sauna, private rooms, sling, porn+ dark room… a sanatorium, voyeur rooms, and heavy-duty rooms. Need we go on? They even have a discount if you're using a gay Melbourne hook-up app to meet someone here!
The1Spa Sauna
(Temporarily or permanently closed. If you know something, please suggest an edit.)
Newly opened, The1Spa Gay Sauna has a large spa, wet steam room and dry sauna, plus chill-out areas, a smoking area and clean rooms for you. They are the only gay sauna in Melbourne that does not scan ID for entrance and is conveniently located in Abbotsford.
Sadly after being an integral part of the Melbourne gay scene for 20 years, the sauna at 55 Porter St has now closed.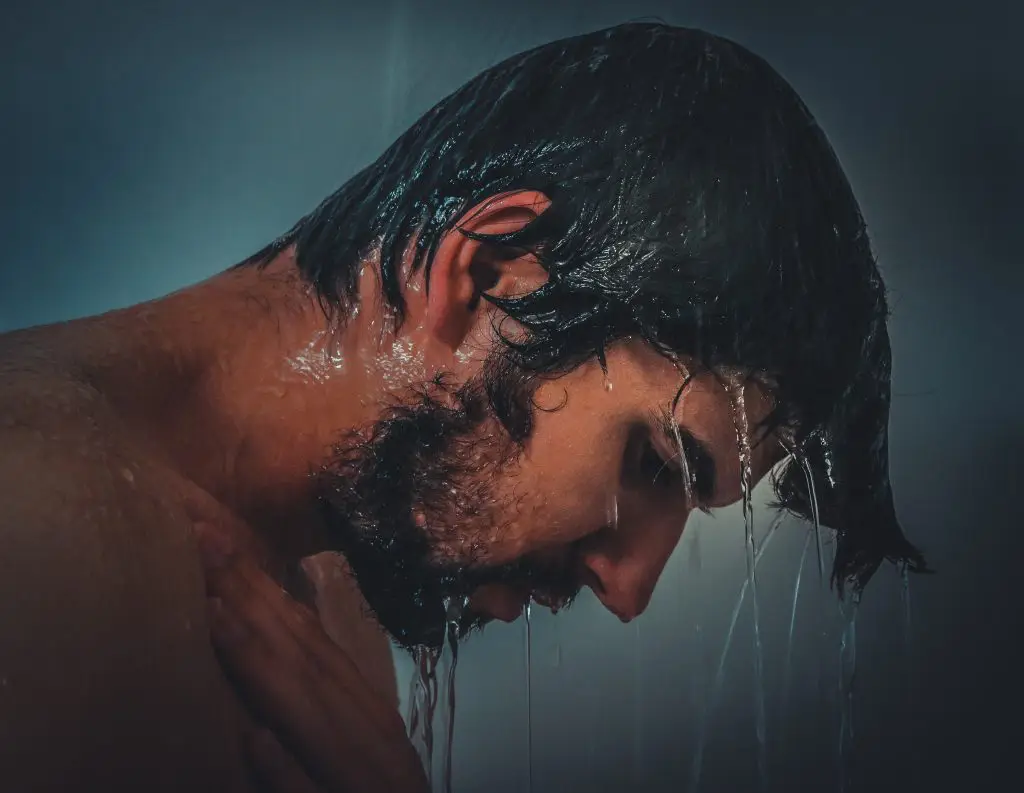 Cruising Lounges

in Melbourne
Club 80
(Temporarily or permanently closed. If you know something, please suggest an edit.)
A fetish and cruise lounge rather than a gay sauna. Rather industrial and dirty, there are two floors with a cruise maze, private spaces, glory holes and a sling room – plus some kinky oil barrels in the basement for those who don't mind being the star attraction.
No-holds-barred action kind of place in the heart of Collingwood gaybourhood. Even better, try to attend TROUGH X, Australia's hottest gay fetish party, which is held here.
Spartacus Lounge
(Temporarily or permanently closed. If you know something, please suggest an edit.)
On the 3rd floor of the Amazing Gifts For Lovers, a Gay sex shop in Melbourne featuring action-filled private cabins and glory holes.
Melbourne's original adult entertainment provider with multiple locations across Melbourne and Australia. Cruising spaces, live peep shows (both genders) and private booths. Most action at Dandenong Brach with cinema and changing room.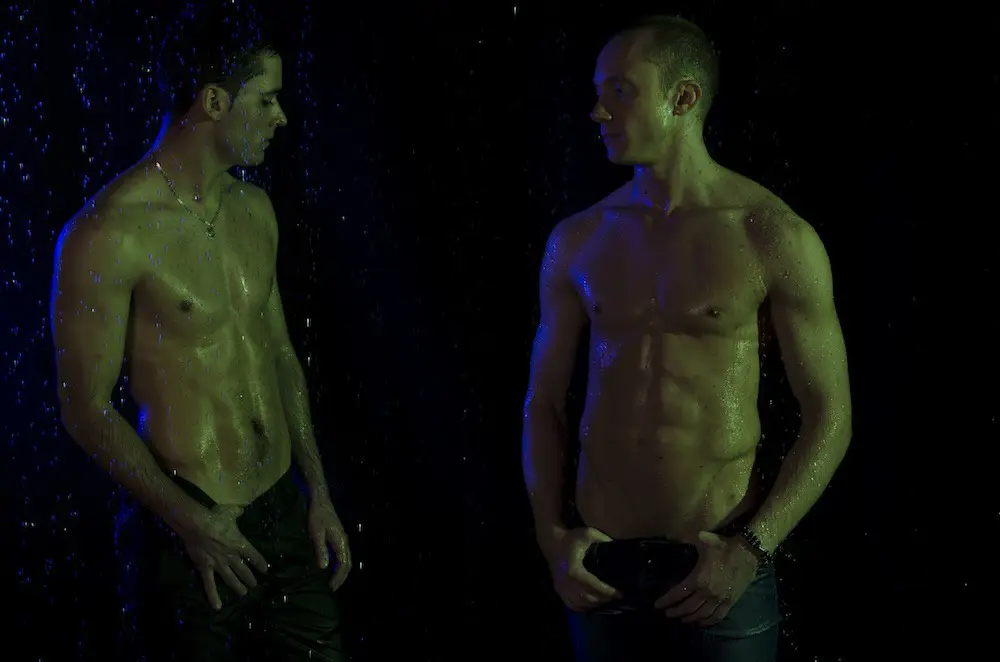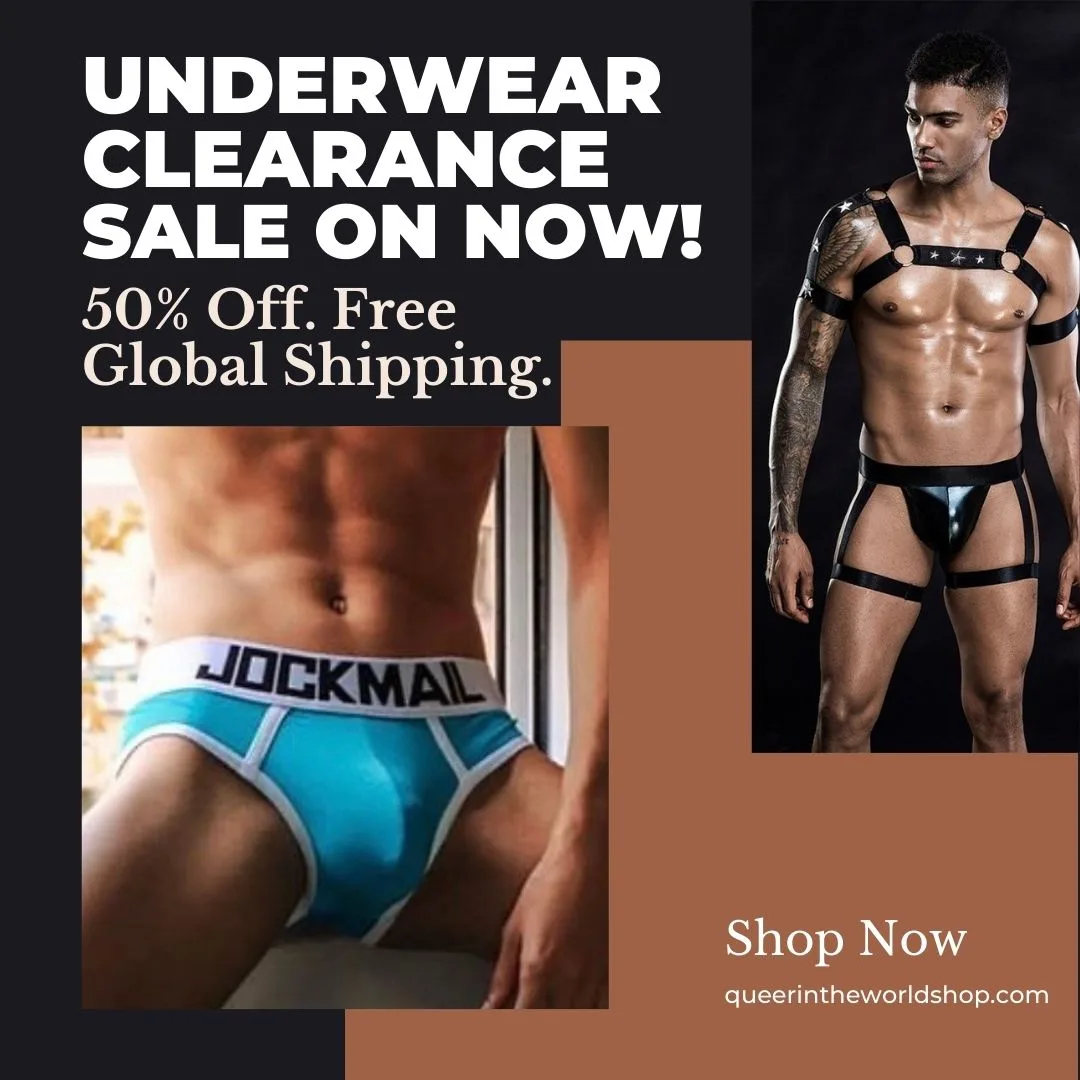 Gay Map Of Melbourne
Finding it hard to envisage where everything is Gay Melbourne? Hopefully, this queer-centric map helps where we have marked all the bars, clubs, parties, hotels, saunas, massages and more will help you stay in the spot best suited to you!