A city with something for everyone, Gay Melbourne has rewards aplenty for those willing to do a bit of exploring.
Often overshadowed international by Gay Sydney – with its famous Madri Gras and prize jewels on display – discovering the best of Melbourne requires venturing down a labyrinth of laneways to find hidden speakeasy-cocktail bars, world-class coffee roasters, avant-garde art galleries or pop-up performance venues. The gay scene in Melbourne is diffuse and difficult to pin down, very much alive and vibrant but interwoven with the food, arts and nightlife scene that leads to Melbourne's much-deserved reputation as the cultural capital of Australia.
The city-fringe neighborhoods of South Yarra and Collingwood are a hotspot for gays, hipster and all things trendy – where it is common to see queer folk out in full force, snogging in bars or walking hand in hand down the street. While gay bars and saunas are largely centered in Collingwood, gay locals no longer feel the need to limit themselves to such venues and neither should you. Gay travelers in Melbourne will find exception acceptance in this modern and progressive city almost anywhere they venture.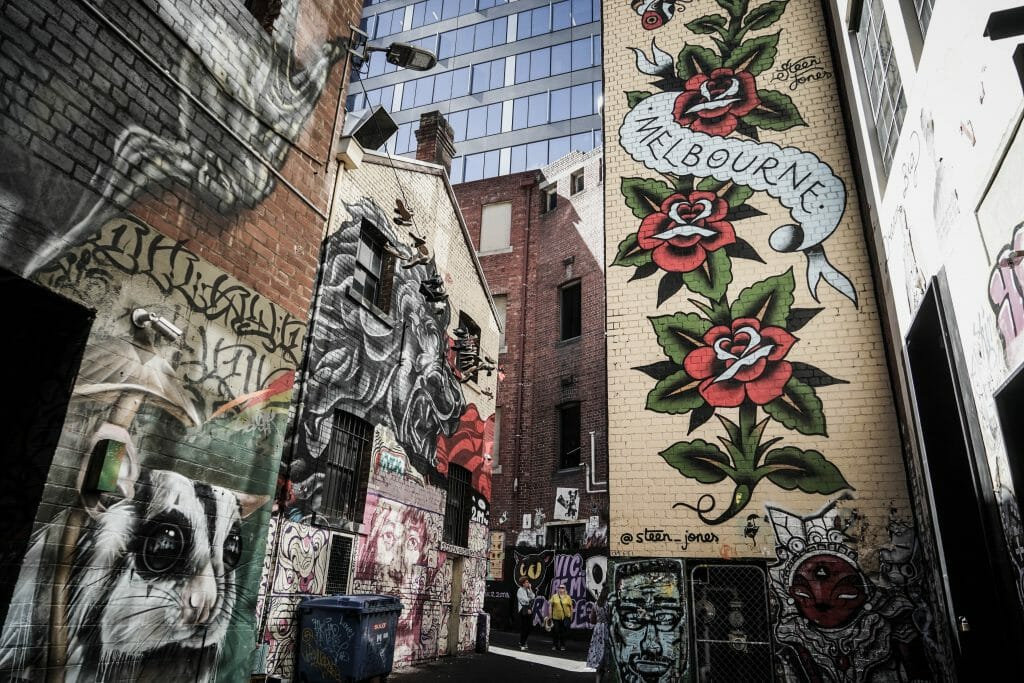 As one of the most cosmopolitan and forward-thinking cities in Australia, Melbourne has long been a shining beacon for queer in a country long associated with toxic masculinity but today Gay Melbourne is currently experiencing a golden age of sorts thanks to the landmark passing of same-sex marriage laws in Australia.
You can find rainbow flags flying from buildings, plenty of Queer Street art, advertising vying for the pink dollar and LGBT-friendly stickers on all manner of local shops. This atmosphere of acceptance combined with the cities many highlights for culture vultures, foodies or those with a shopping addiction means there has been no better time to plan a trip to gay Melbourne and experience this bustling, dynamic city for yourself.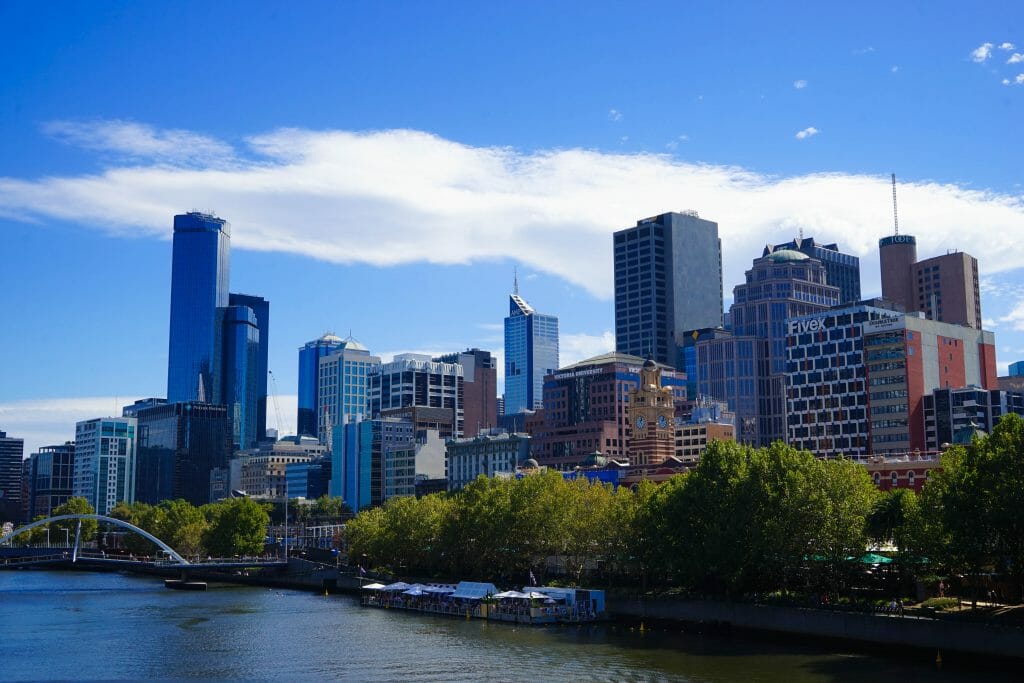 Gay Melbourne Guide: The Essential Guide To Gay Travel In Melbourne Australia 2019
Attractions in Gay Melbourne
Obviously being gay does not define which attraction most of us will want to see in each city and most queer travellers will simply want to check out the top things to see in Melbourne during the day! Melbourne is a very safe city and gay travellers in Melbourne do not need to take any extra precautions in terms of public displays of affection in this very tolerant and progressive city.
If you are at a loss for things to do in Gay Melbourne or can't decide – we recommend just heading to Prahan / South Yarra which is home to Melbourne's pseudo 'gay village' and exploring all the trendy boutiques, restaurants, art galleries and cafes along Commercial Road.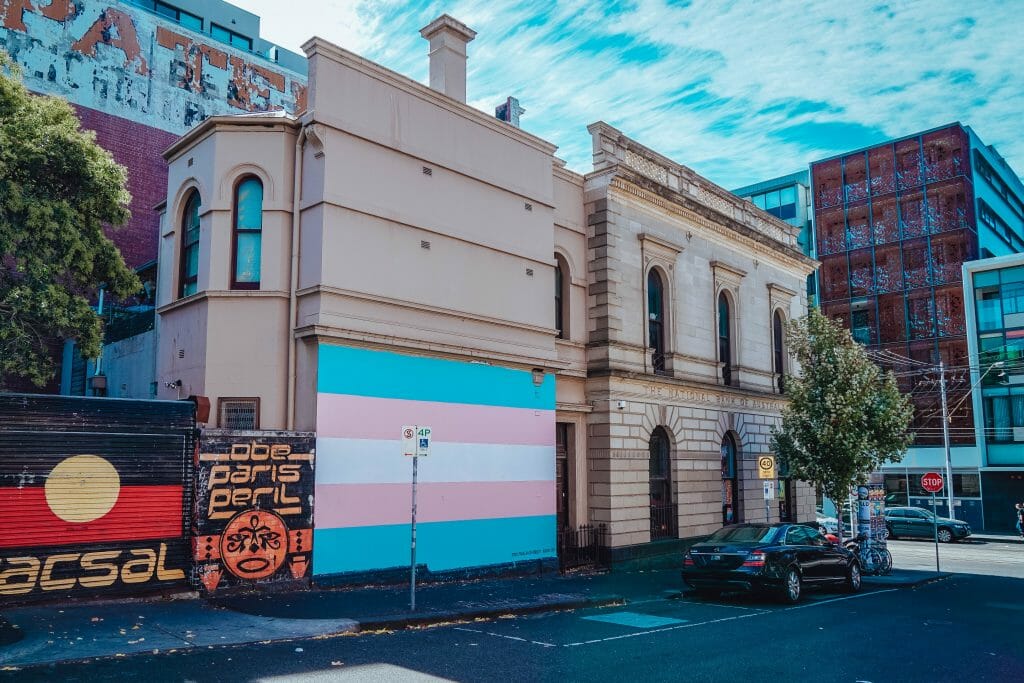 Things To Do In Melbourne
National Gallery of Victoria – Wander through galleries upon galleries of some Australia's best art including indigenous, colonial, contemporary and a permanent collection including a Rembrandt, a Bonnard and a Tiepolo.
Brunswick Street – While Fitzroy might be home to gay Melbourne after dark, during the day its is the past to experience everything cool and alternative with ultra-fashionable shops, boutiques, street art and the unique Hares & Hyenas, a cool LGBT bookstore.
Queen Victoria Markets – World-famous open-air market filled with fresh produce, quirky cafes, brunches and plenty of tourists.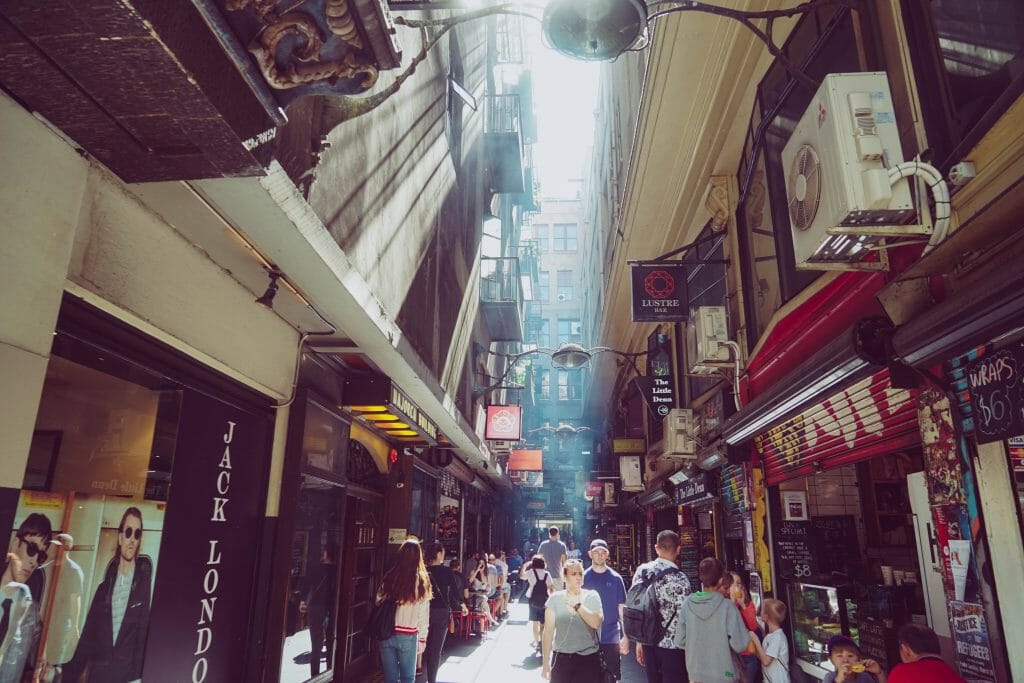 St Kilda – An upscale seaside suburb with a beautiful promenade, plenty of retail therapy, cafes and bars. For a (slightly) quieter experience head to Brighton Beach for some sun-bathing and to see the Brighton Beach bathing boxes
Eureka SkyDeck – View Melbourne from the highest public vantage point in the Southern Hemisphere, and brave the glass box experience (known as the Edge) which extends three metres out of the 88th floor.
Melbourne Laneway's – World-famous, exploring these sometimes dirty, sometimes Parisian-looking lanes filled with everything from high-end cafes and shopping arcades like Degraves Street to crazy street art like AC/DC lane.
Royal Botanic Gardens – Right in the middle of the city these beautiful gardens have expansive grounds perfect for a picnic, enjoying nature and escaping the concrete jungle.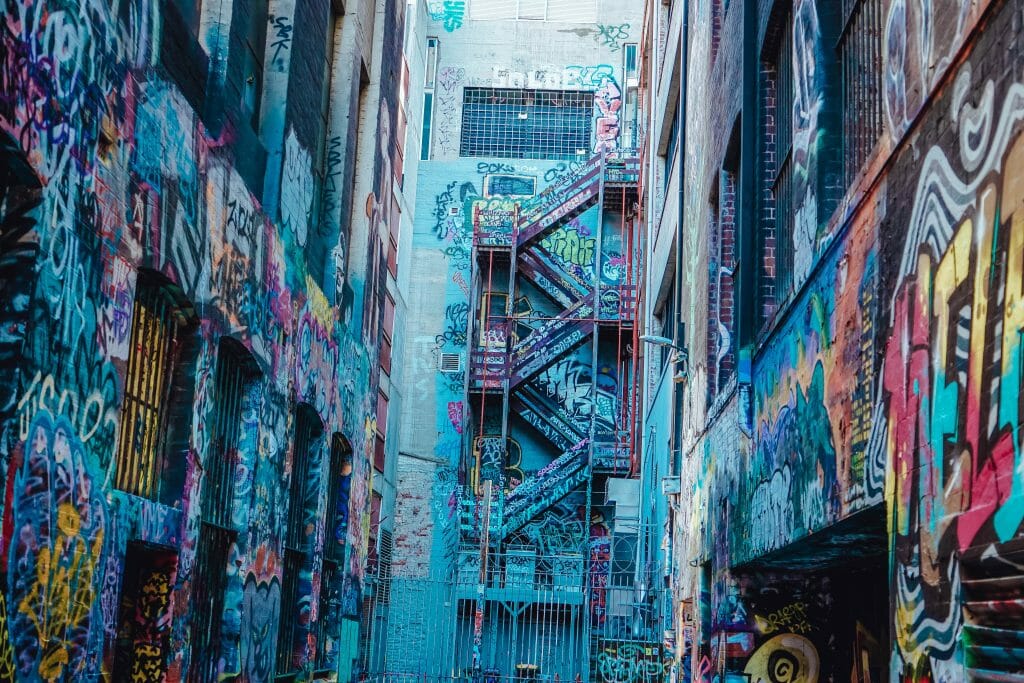 Melbourne Day Trips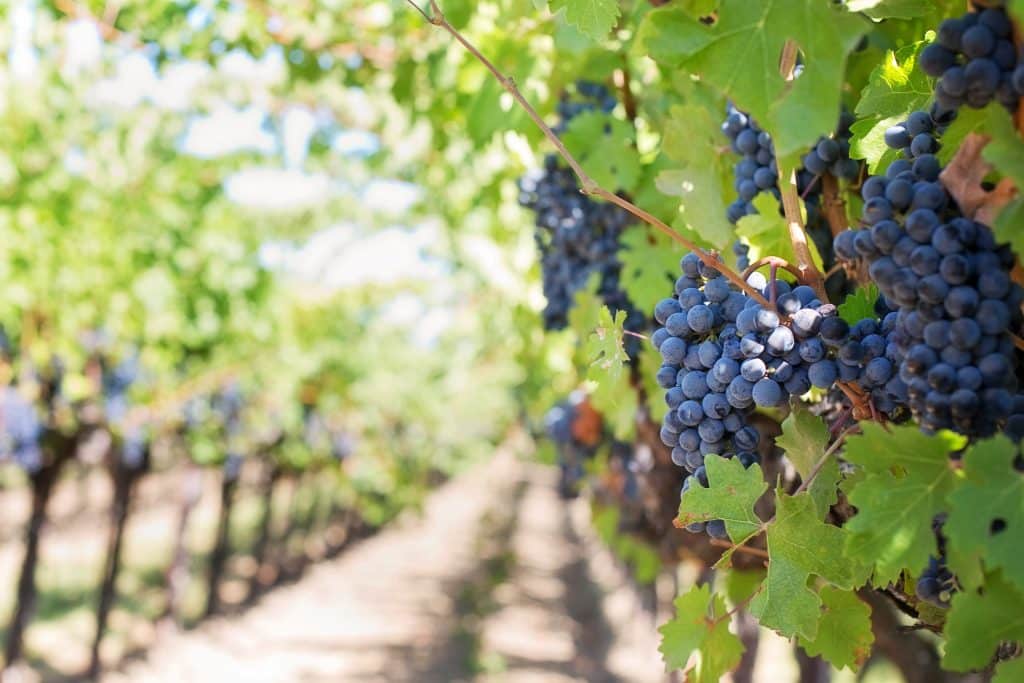 Gay-friendly and Gay Hotels in Melbourne
As a world-leader in LGBT tourism, every hotel and hostel in Melbourne can be considered gay-friendly – after all being a gay-friendly it not all about upscale luxury, but about providing friendly and open service and welcoming everyone with open arms! While you are extremely unlikely to have any issues The Equal Opportunity Act 2010 – Victoria's anti-discrimination law – ensure's the law is on your side at all times.
Having said that, everyone likes to be surrounding by people with common interests, and as such there a few
fabulous
gay-friendly hotels in Melbourne that are hot spots for gay travellers to stay! The best locations for most gay travellers is in the Melbourne city centre close to major attractions, Collingwood / Fitzroy gay neighbourhood and public transport – but many people also opt to stay close to St Kilda Beach and South Yarra / Prahran gay community with upscale shops, art galleries, cafes and boutiques.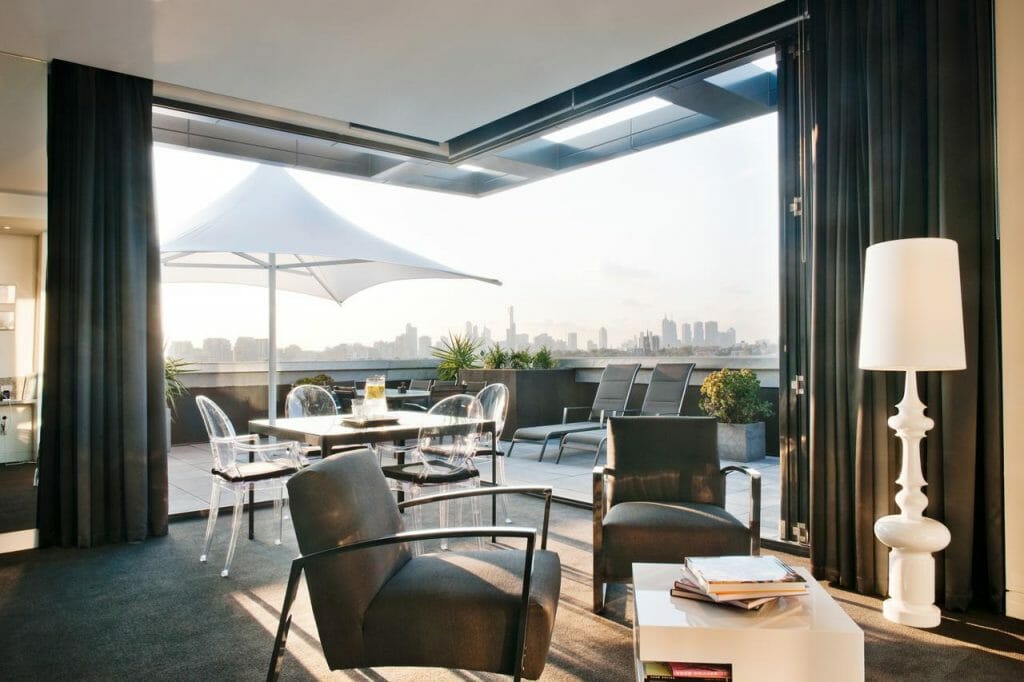 The following gay-friendly hotels and accommodations in Melbourne are only the most popular with gay travellers but there are hundreds of other hotels in Melbourne if you don't find quite what you are looking for.

Whether you want a fun and social hostel, a cheap place to crash after a night of partying or a designer highrise option to sip chic cocktails and surround yourself with fabulous people – Gay Melbourne as something for everyone!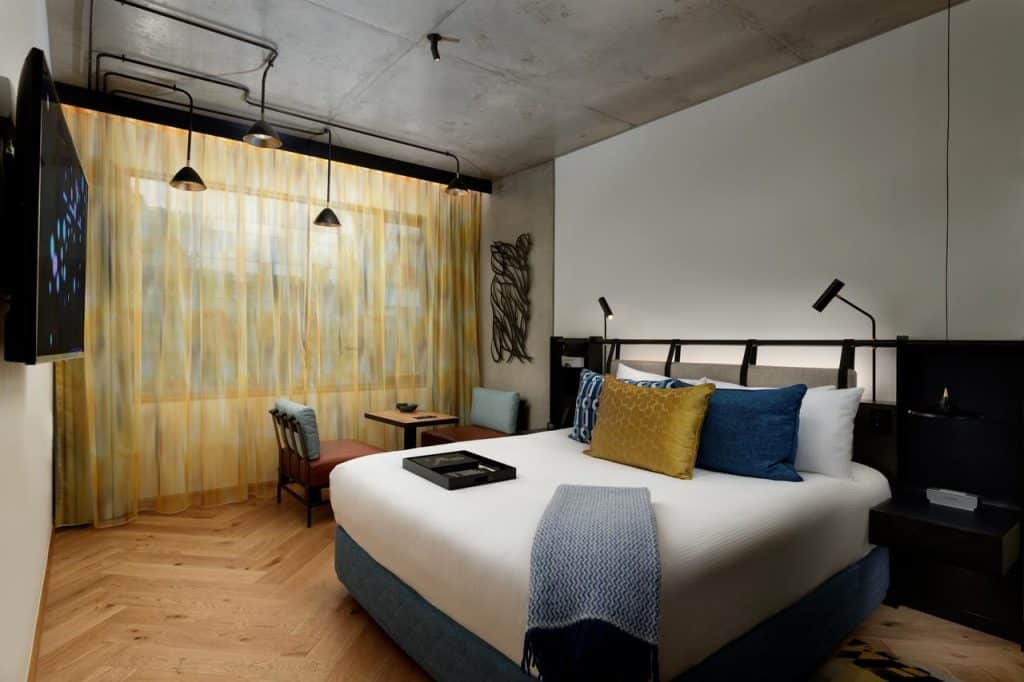 The Cullen Art Series Hotel ☆☆☆☆☆ – One of the top-rated hotels in Melbourne, this unique and vibrant hotel in the fashionable Prahran gaybourhood offers trendy accommodation with designer details from Australian contemporary artist Adam Cullen.
Novotel Melbourne Central Hotel ☆☆☆☆☆ – Located in the heart of the Melbourne CBD, next to Hardware Lane, this brand-new modern hotel offers a range of accommodation options with impressive in-room technologies including the latest 55inch LG TV, Chromecast and free WiFi. Even better – access to all downtown precincts can be reached via free tram services running every 5 – 7 minutes. The Novotel Melbourne Central Hotel also features a modern cafe, Italian restaurant and classy Aperitivo Bar for socializing + a gym and meeting spaces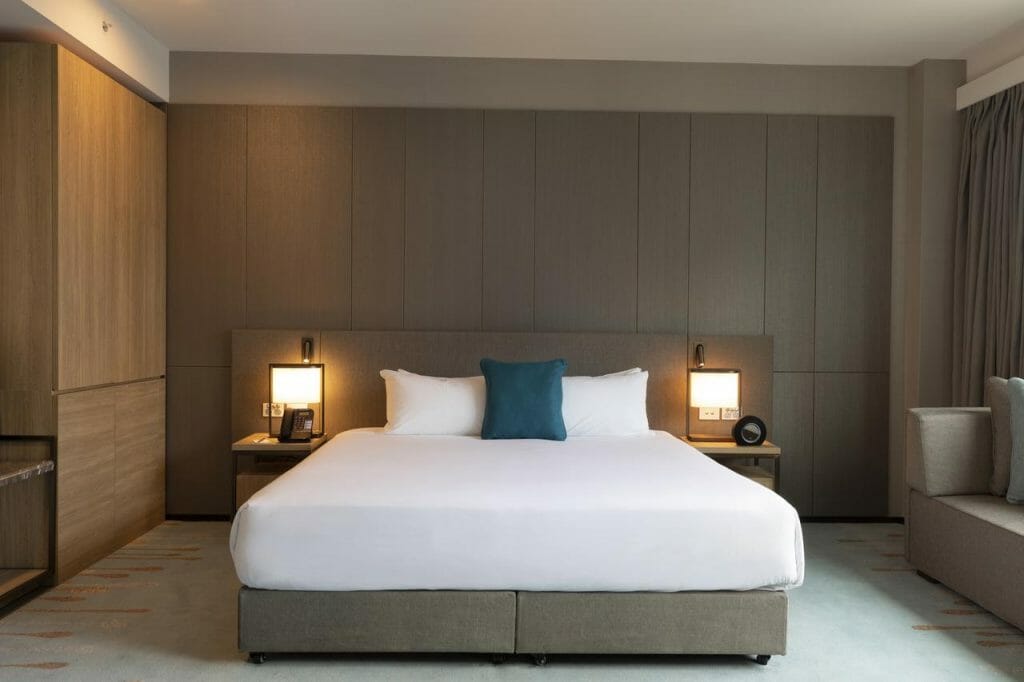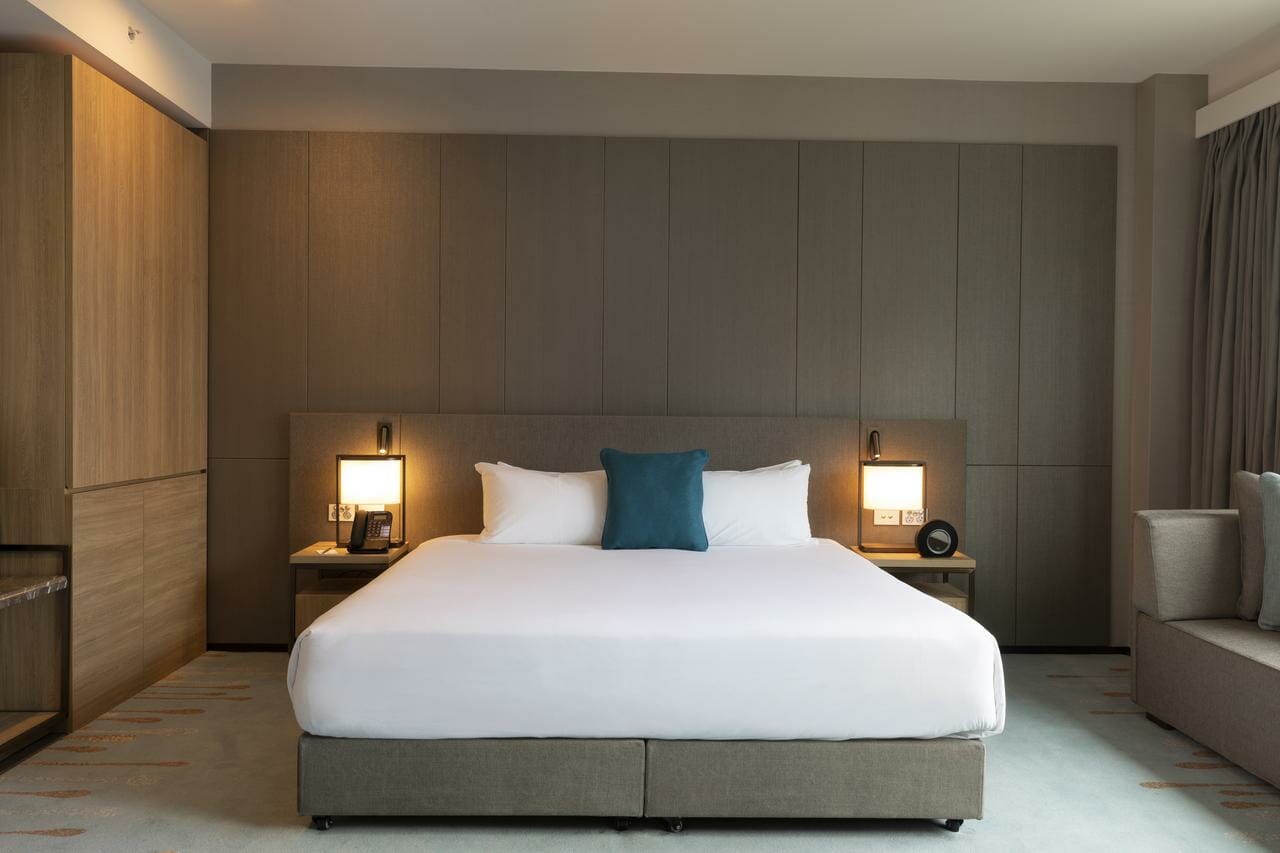 QT Hotel ☆☆☆☆☆ – A fashionable hotel in the city's Central Business District, offering Parisan old-world flair meets contemporary industrial flair with spacious rooms, innovative art installations and buzzing nightlife thanks to its trendy bar – and Melbourne's best G&T.
Crown Towers Melbourne ☆☆☆☆☆ – Setting the benchmark for luxury accommodation in Melbourne, this central city/ Southbank hotel offer spectacular city views, extravagant public spaces, heated pool, tennis courts and easily access to the Crown Casino.
Grand Hyatt Melbourne ☆☆☆☆☆ – No one does luxury like the Hyatt and this international chain offers exclusive accommodation in the heart of the city – thought nothing too innovative if we are being honest. Beautiful views, indoor heated pool, spa, sauna and steam rooms complete the package.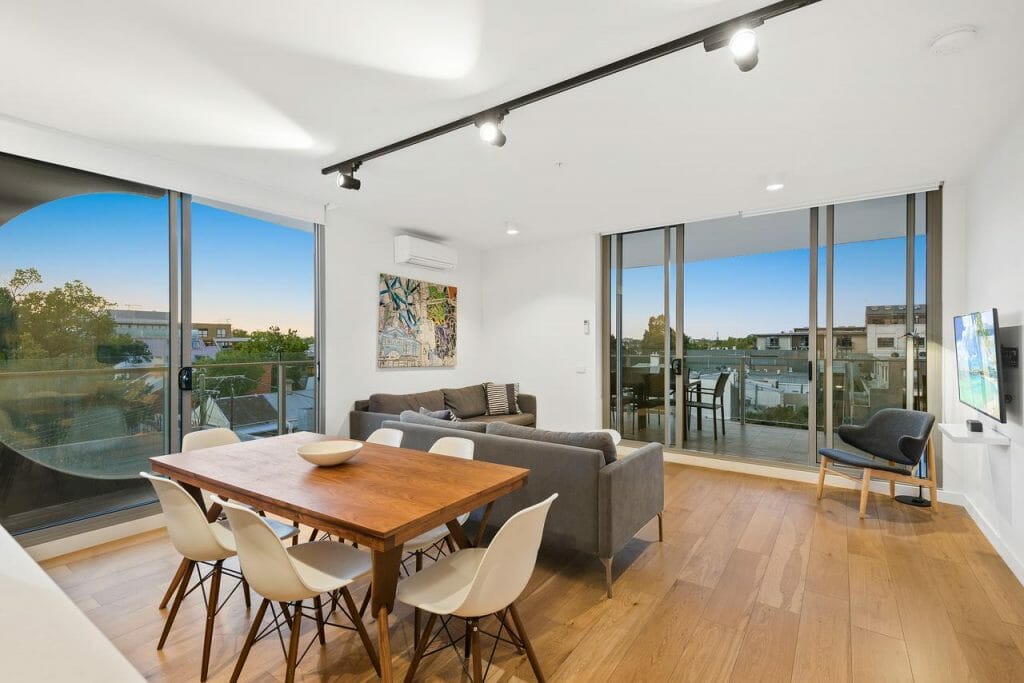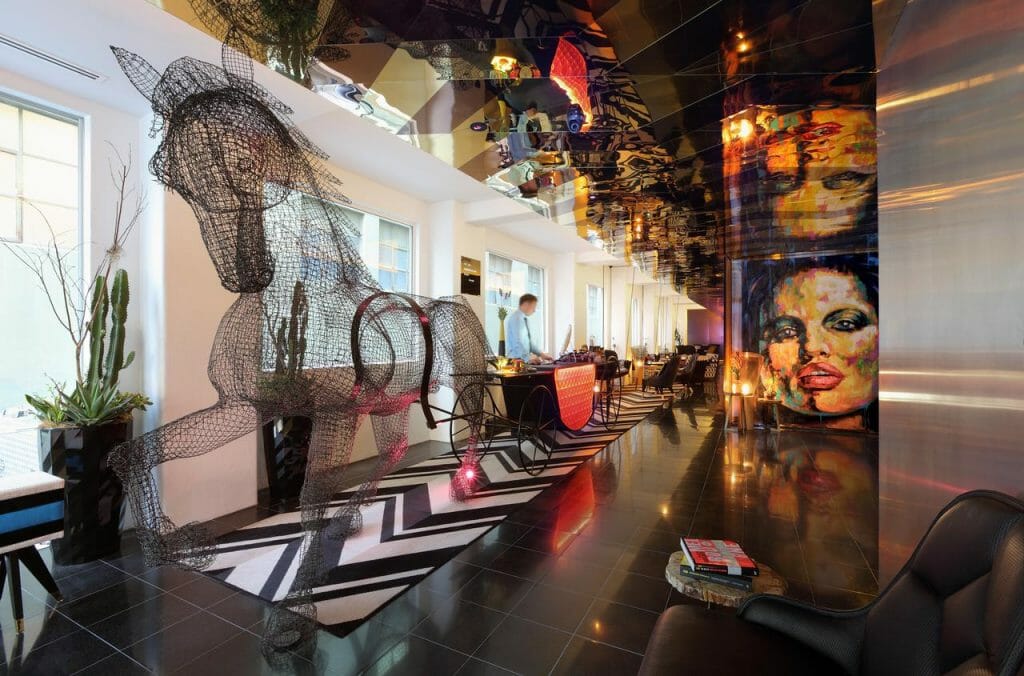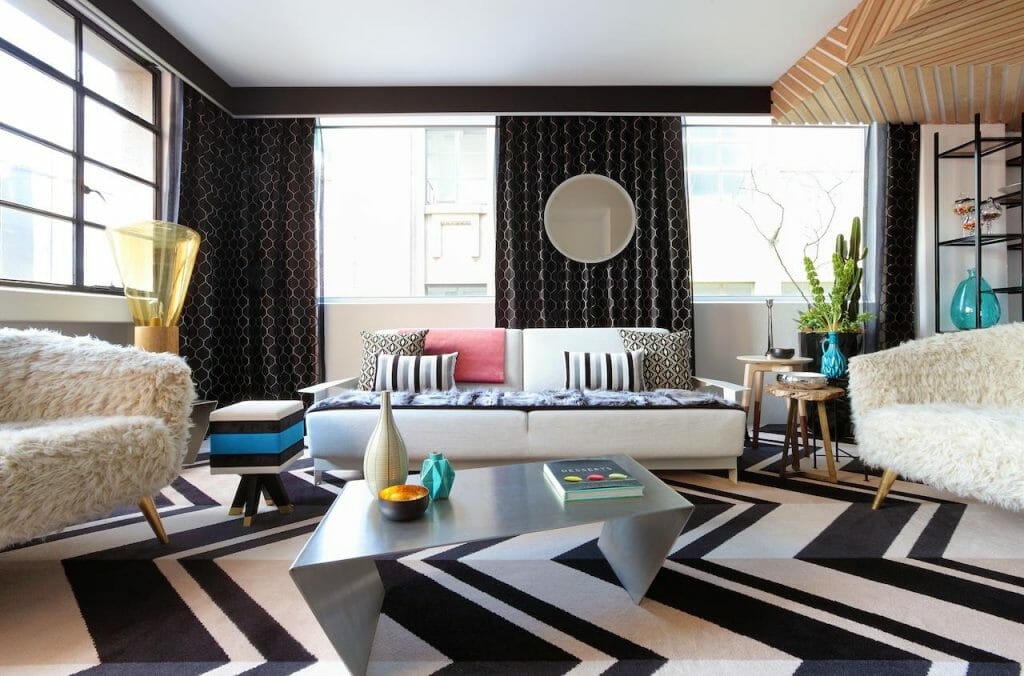 Melbourne Gay Nightlife Scene
Melbourne is well-known one of the most gay-friendly cities in the world, and of course, it has plenty of gay nightlife to cater for any kind of mood. Gay Melbourne offers some of the biggest gay dance parties in Australia and there are a ridiculous amount of Melbourne gay bars to choose from located around the Gay Village / Collingwood neighbourhood or gay clubs in South Yara / St Kilda area.
The are also plenty of semi-underground gay nights in Melbourne where queers take over different and clubs (also very popular in Gay Tel Aviv) which are worth checking out for a change of scene! Sadly there are no lesbian bars in Melbourne – although plenty of gay bars in Melbourne are more than welcoming to our thirsty sisters, or there is the women-only Pinkalicious gay night on Saturdays!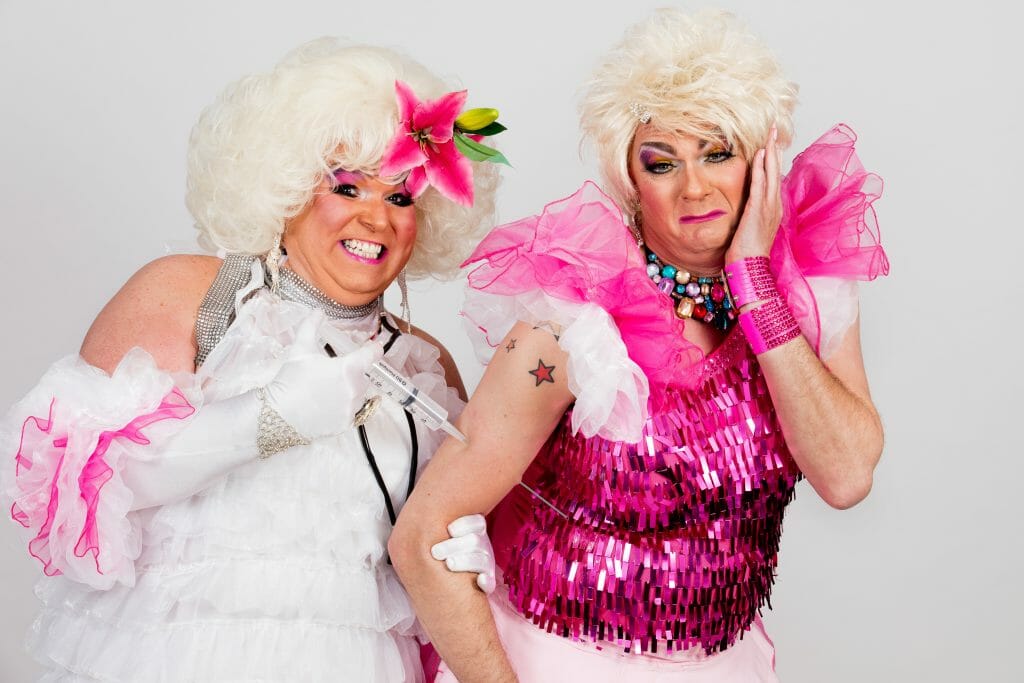 Gay Bars in Melbourne
Prince Public Bar – Attracting friends of Dorothy for over 80 years, this is one of Melbourne's oldest gay friendly pubs found in St Kilda. Offers cheap eats and drinks, live music, plenty fun events and no cover charge this is the place to go for a colourful and diverse crowd while supporting local musicians & artists.
The Laird – Probably the most famous gay bar in Melbourne, the Laird is a gay institution famed for its men-only policy, bar/hotel hybrid concept and themed parties on the weekend. All manner of guys come here but the leather, bear and fetish crowd have a particular soft spot for the Laird. Friendly more than raunchy, this is a classic gay bar just a few minutes walk from the main strip in Collingwood.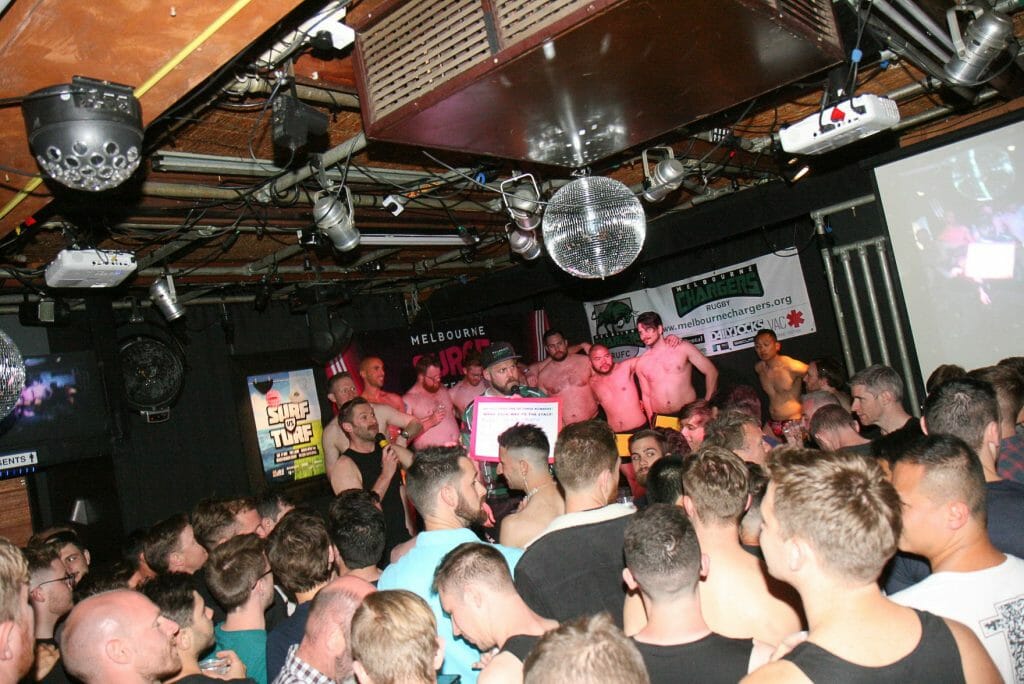 DT's PUB – A no-frill gay orientated bar offering great beer and a friendly crowd. Offering drag shows, themed events, pub quizzes and more – this unpretentious hot spot and beer garden is welcoming to anyone, no matter who you are.
Pride Of Our Footscray – Celebrating the human race and all its diversity. Pride of our Footscray Community Bar offers up the best of the neighbourhood & humanity! An electric mix of food, drag, sports, music, shows, pool and whatever else is going!
The 86 – A crazy fun cabaret bar offering something for everyone: drag shows, burlesque and boylesque nights, comedy specials and more. Risque atmosphere with booths, a bar, a performance stage & pumping dance floor, The 86 also has great cocktails and a selection of food making it popular for an evening out then a short walk to the rest of the Melbourne gay scene.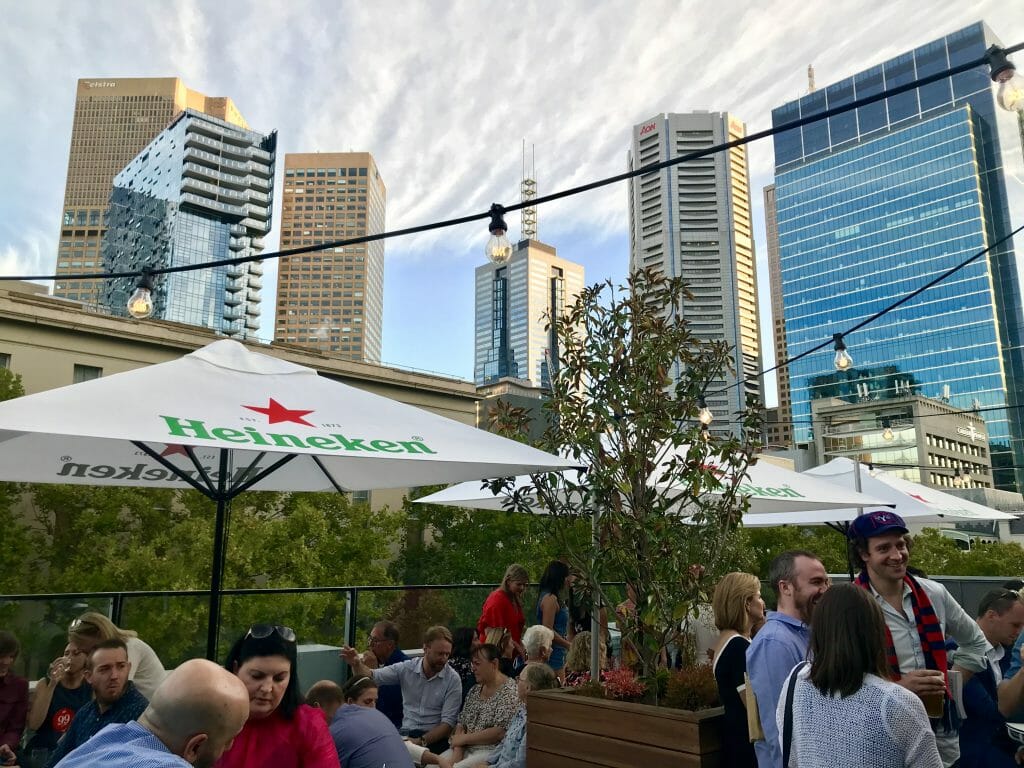 Gay Clubs in Melbourne
Poof Doof – The most popular club on the Melbourne gay scene. House music, party boys, drag queens and a hot sweaty dance floor all night long. Only open Saturdays from 10.30pm.
The Peel – Another male-only gay bar / club in Melbourne so you won't find those annoying bridal parties here while you enjoy the boundary pushing drag show here. Female guests are allowed after 11pm most nights, but most gays here love the exclusively gay boy vibes here and so it's rather taboo to bring along your fruit fly! Plenty of special events on the weekend and features 3 bars, a dance floor and relaxing courtyard.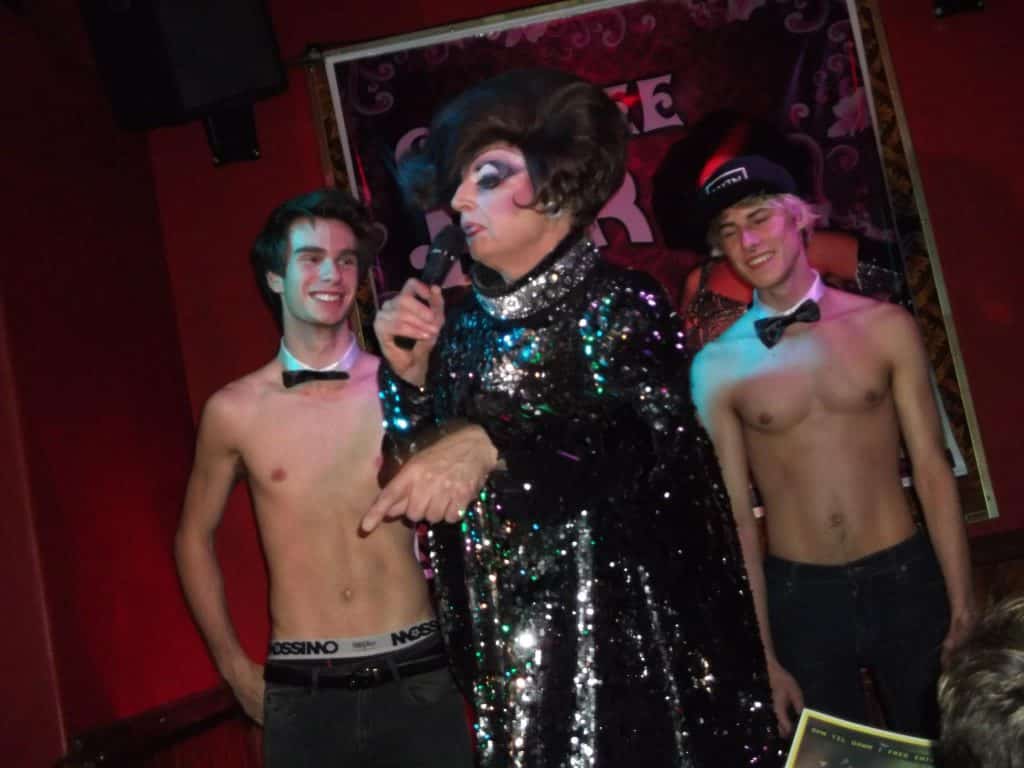 Love Machine – LGBTQ-friendly but with a mixed crowd, this Melbourne nightclub is uber-stylish and has 3 floors, multiple bars, VIP areas and talented DJ's. Especially popular as one of the best Sunday clubs nights, Gossip Sundays, in Australia.
Sircuit – Gay dance club and popular cruising spot in Melbourne's Collingwood gay strip. Dance floor, movie lounge, maze private rooms and a different them each night (so check their website before heading out). The best part? No cover charge!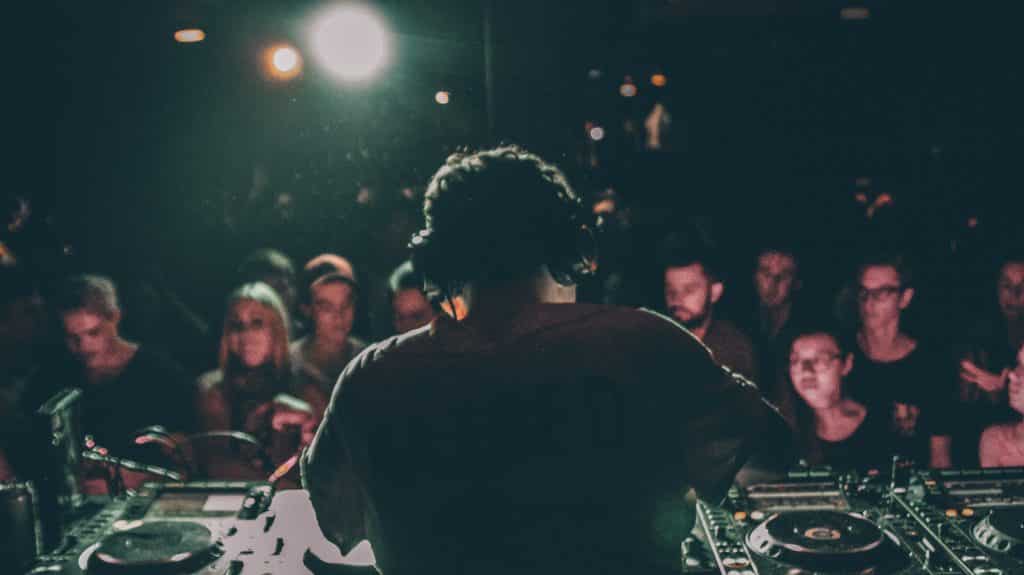 Gay Nights in Melbourne
ThursGay @ Yah Yah's – Waiting for the weekend is sooo over-rated so why not stay your Thursday's off with a bang at this alternative event welcoming everyone from the LGBTIQ community! Party until the early morning then stumble to work the next day on a classy walk of shame: check!
Adam @ Sircuit Bar – Ok, Sicuit was already a gay bar but on Monday and Tuesday nights it's taken over as a nudist night for gay men to hang out, play pool and have fun!
Sunday Sessions @ The Railway – A mixed venue famous for its skyline views and 24/7 bottle shop. The Railway Sunday sessions from 4 pm are gay-popular with plenty of drink specials and a DJ. Perfect for a sunny afternoon.
Mother @ Attik – A weekly party for all your queer girls to let your hair down. Making up for the lack of dedicated lesbian bars in Melbourne, here you can enjoy zero cover charge, great DJ's, free pizza (until midnight) and happy vibes!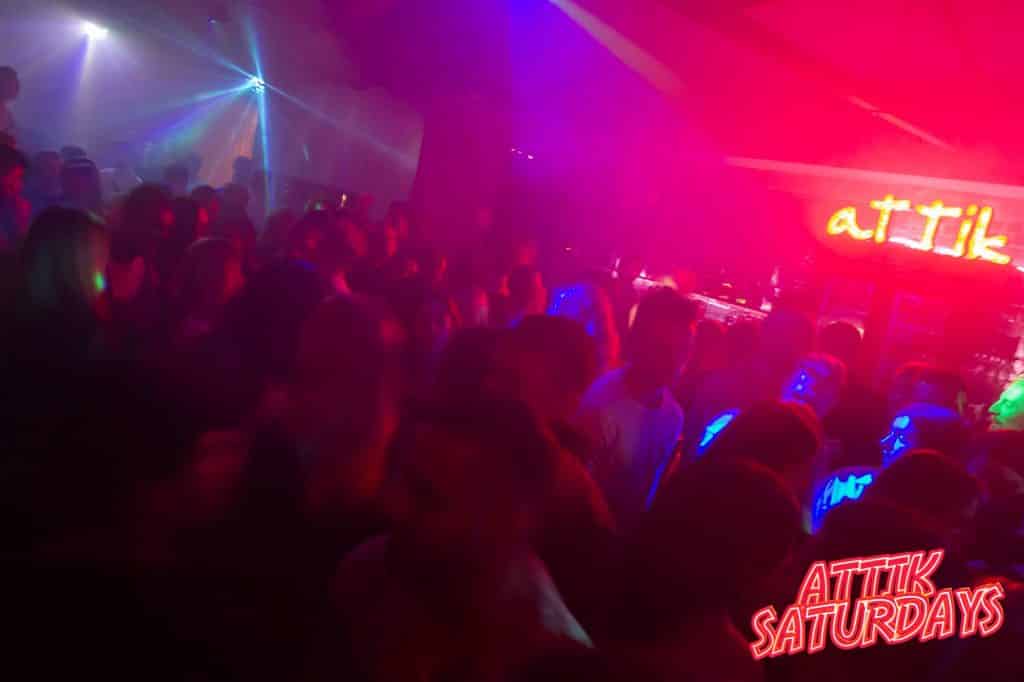 Fabuland – One of the newer gay nights in Melbourne every Friday night at Mollies Bar serving you color, rainbow and all things queer hunny! Easily located in the CBD and well-known for it's over the top extravagance, drag shows and innovative weekly themes (Pokemon Party anyone?)
Pinkalicious Lesbian Dance Event – There might not be any exclusively lesbian bars in Melbourne but stylish lesbians at least get their own dance party scene/community dance event for girls who love girls with pinkalicious! A friendly, fun and sophisticated Saturday night out exclusively for women only running for over a decade!
Sundaylicious – A off-shot of Pinkalicious, this casual yet insanely popular Sunday session is now integral to the Melbourne gay scene, taking place at various locations around the CBD and welcoming all queer folk!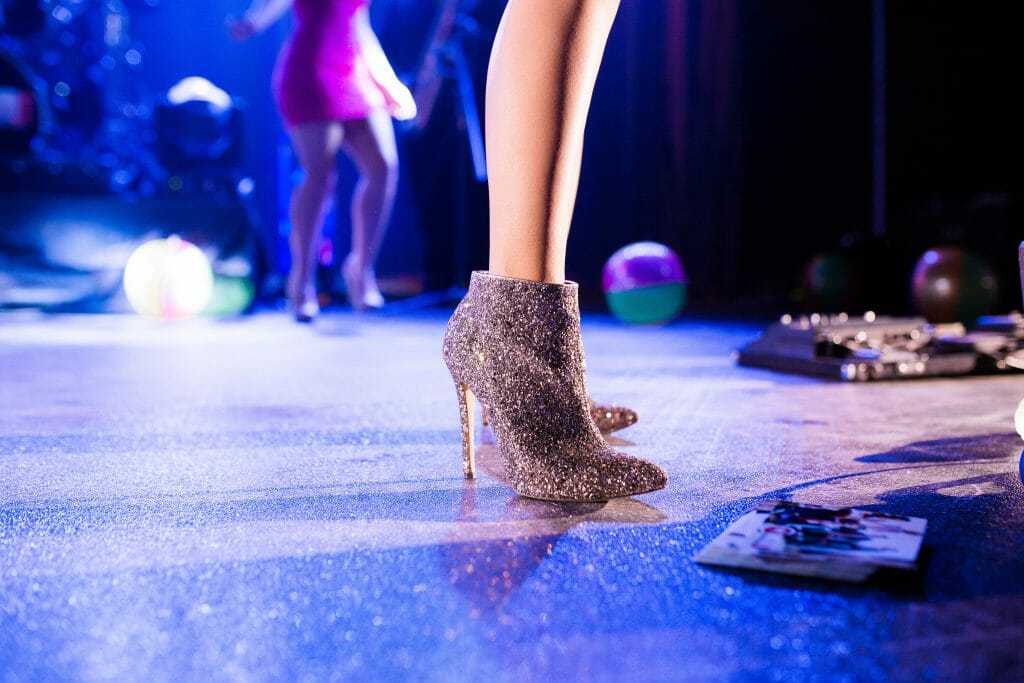 Gay Dance Events in Melbourne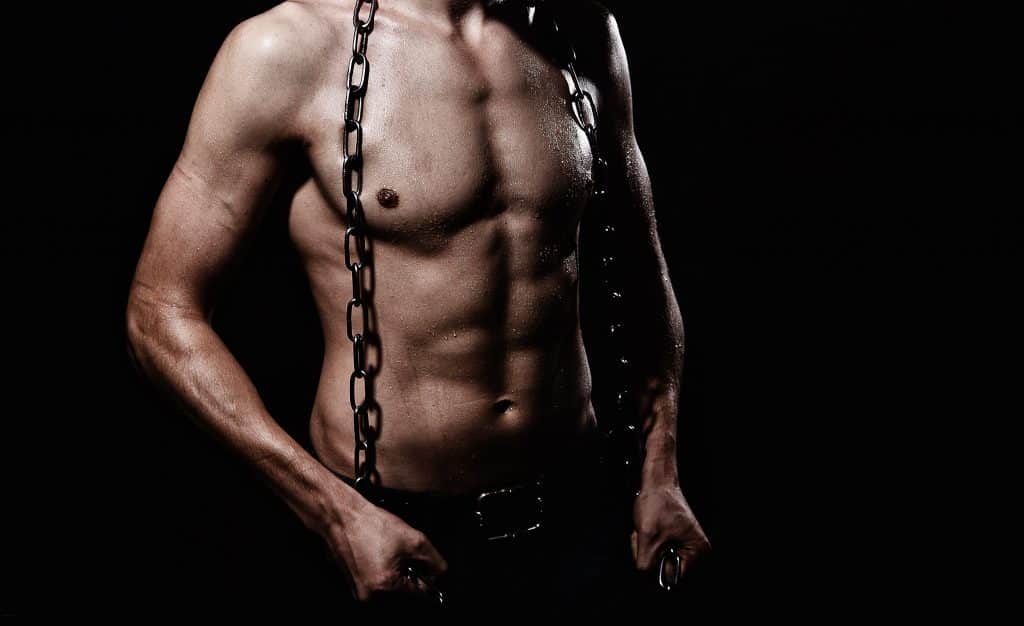 Pampering & Male to Male Massage in Melbourne
While at night Melbourne's gay scene might come alive, for those who can't wait, don't care about the sights and simply want to take to relax while getting a male to male massage in Melbourne – there are plenty of options for you. Here are some of the top recommended male grooming spots, spas and male to male massages in Melbourne!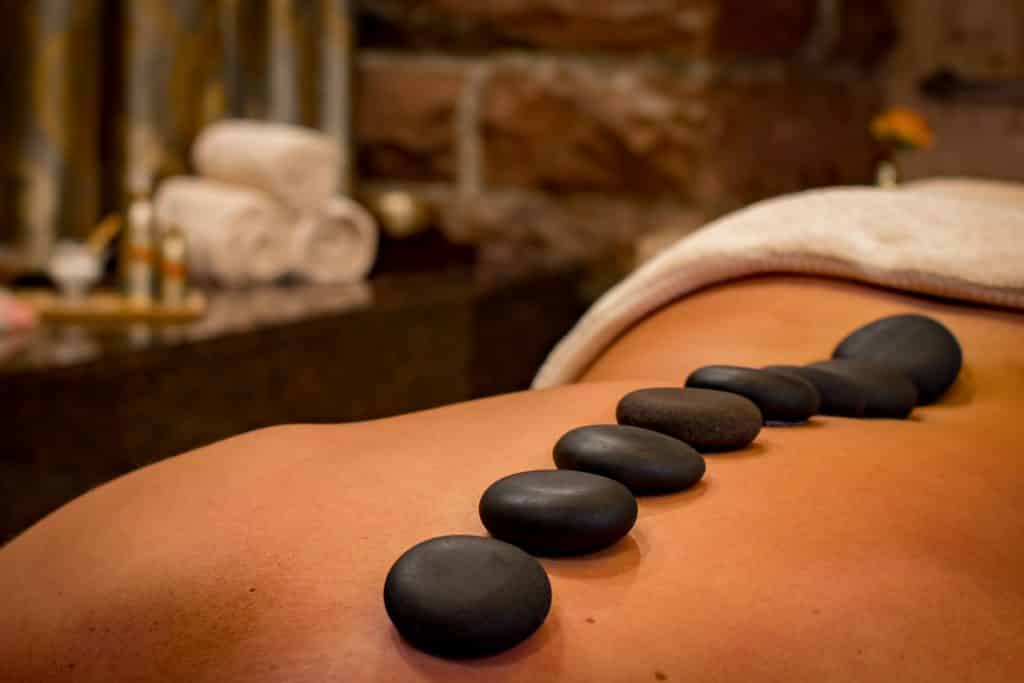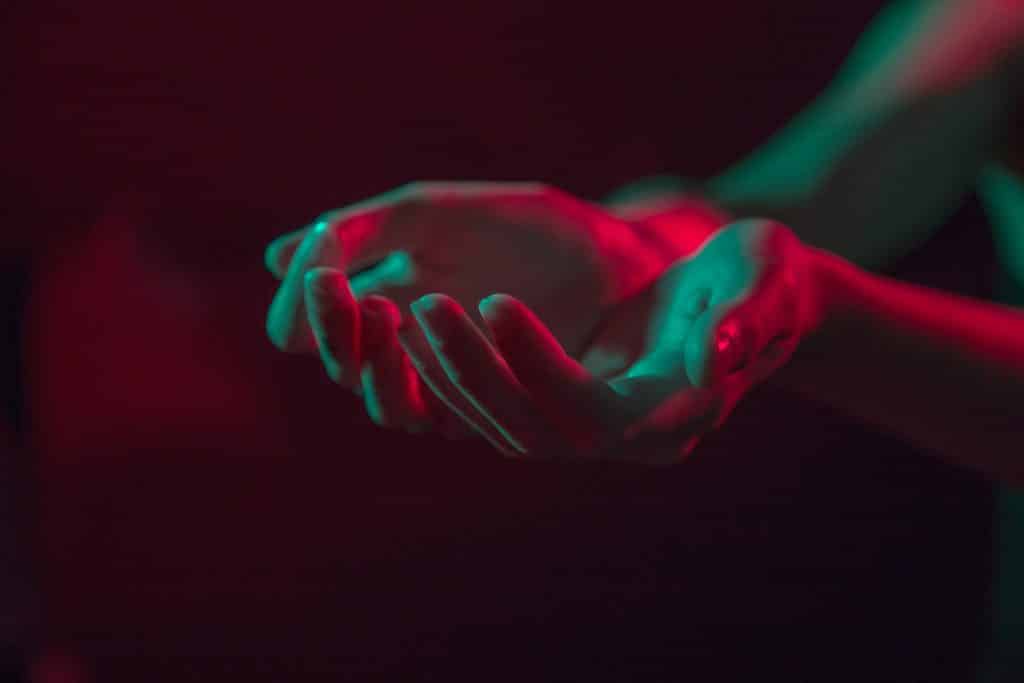 Sex on premises venues in Melbourne
Unlike the USA and much of the western world (where in cities such as
Gay Austin
and
Gay Orlando
the
gay sauna
scene is all but extinct), saunas and cruising spaces in Melbourne
are still all the rage. Gay hookup apps are popular here, but often it's just easier and more fun to head to any of these sex on premises venues in Melbourne.
Under local law you will need to provide ID's but cruising lounges and gay saunas in Melbourne are not only clean and safe, they are welcoming t
o foreigners and host guests of all different shapes, sizes, fetishes and more!
Gay sauna or not, in any sexual encounter, please take adequate precautions. No matter what your intentions are in while traveling, you should bring your own condoms and lube to play it safe. Take home a hot guy or a hot memory, not an STD.
Besides, you never know what other fun surprises your trip might have in store for you...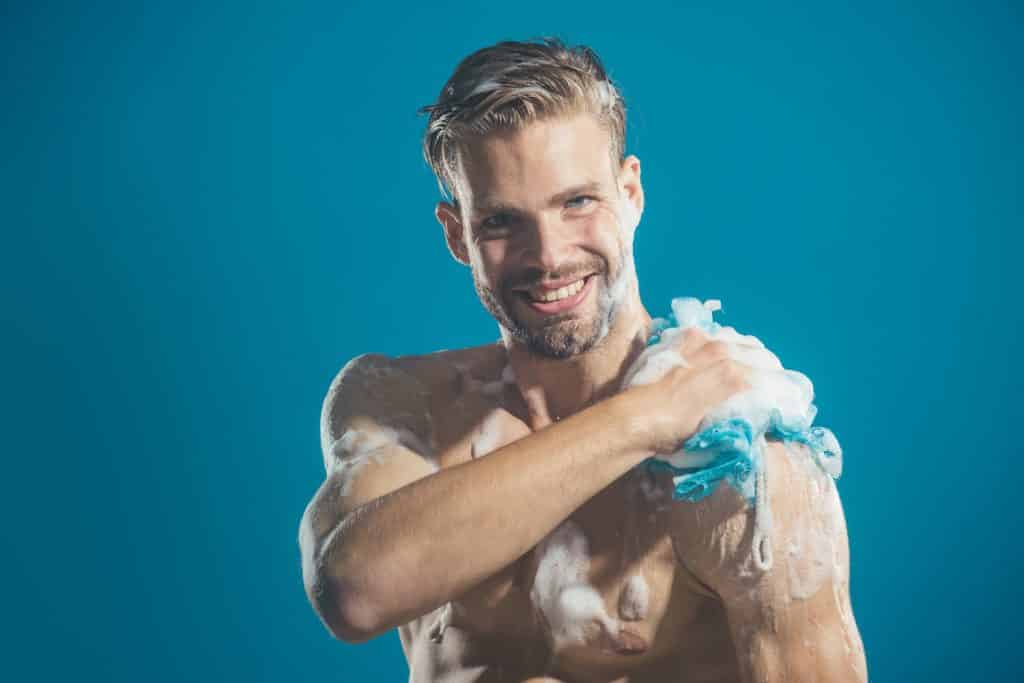 Gay Saunas

in Melbourne
Wet On Wellington – Probably the most popular gay sauna in Melbourne thanks to its proximity to the Collingwood gaybourhood. Expect Friday and Saturday nights to be pumping as those who strike out at the bar – or prefer to get straight to the action – head here in droves.
Bay City Sauna – A local popular gay sauna Melbourne with dark room sauna, steam, spa, relaxation area and more. They host a great array of themed nights catering to everyone – including a mixed all genders night – and the extremely popular Melbourne Wanker's Club night on the 2nd & 4th Monday.
Subway Sauna – A discreet yet popular gay venue – and the only gay sauna in Melbourne's CBD. 24 hours but popular at lunchtime with businessmen who just can't wait til knockoff time. Mazes, plenty of mirrors and a video / porn lounge – along with the obligatory spa, steam room, sauna and showers.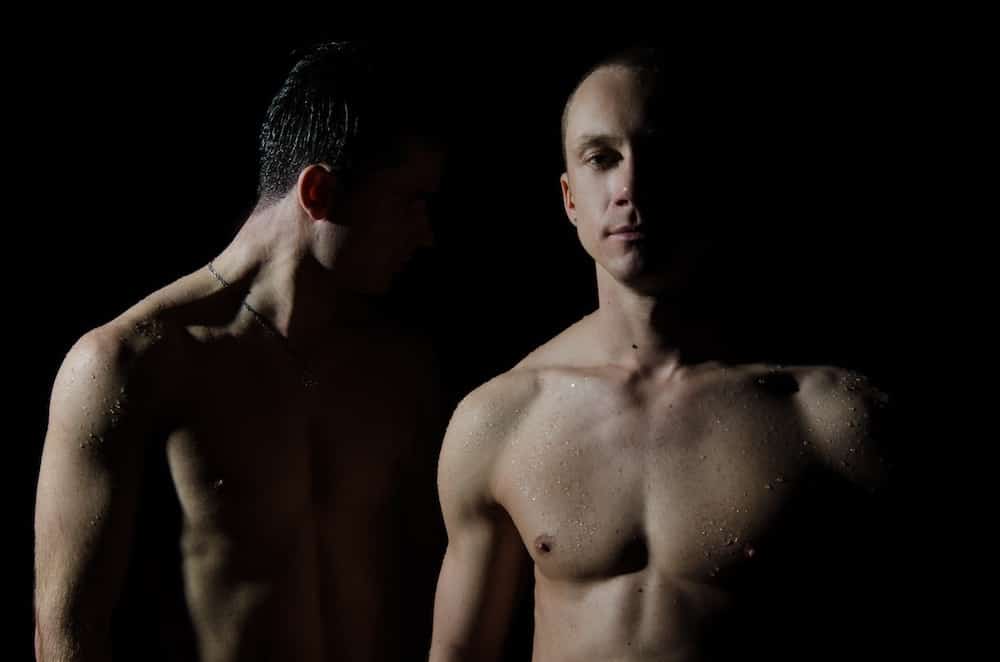 Peninsula Sauna – The same owners of Wet on Wellington and Bay City Sauna, this is a popular a clean sauna in the south-east of Melbourne. Featuring indoor & outdoor spas, steam & dry sauna, private rooms, sling, porn+ dark room… a suckatorium, voyeur rooms, heavy-duty rooms.. Need we go on? They even have a discount if you're using a gay Melbourne hook up app to meet someone here!
The1Spa Sauna – Newly opened, The1Spa Gay Sauna has a large spa, wet steam room and dry sauna plus chill out areas, smoking area and clean rooms for you. They are the only gay sauna in Melbourne that does not scan ID for entrance and is conveniently located in Abbotsford.
Sadly after being an integral part of the Melbourne gay scene for 20 years, the sauna 55 Porter St has now closed.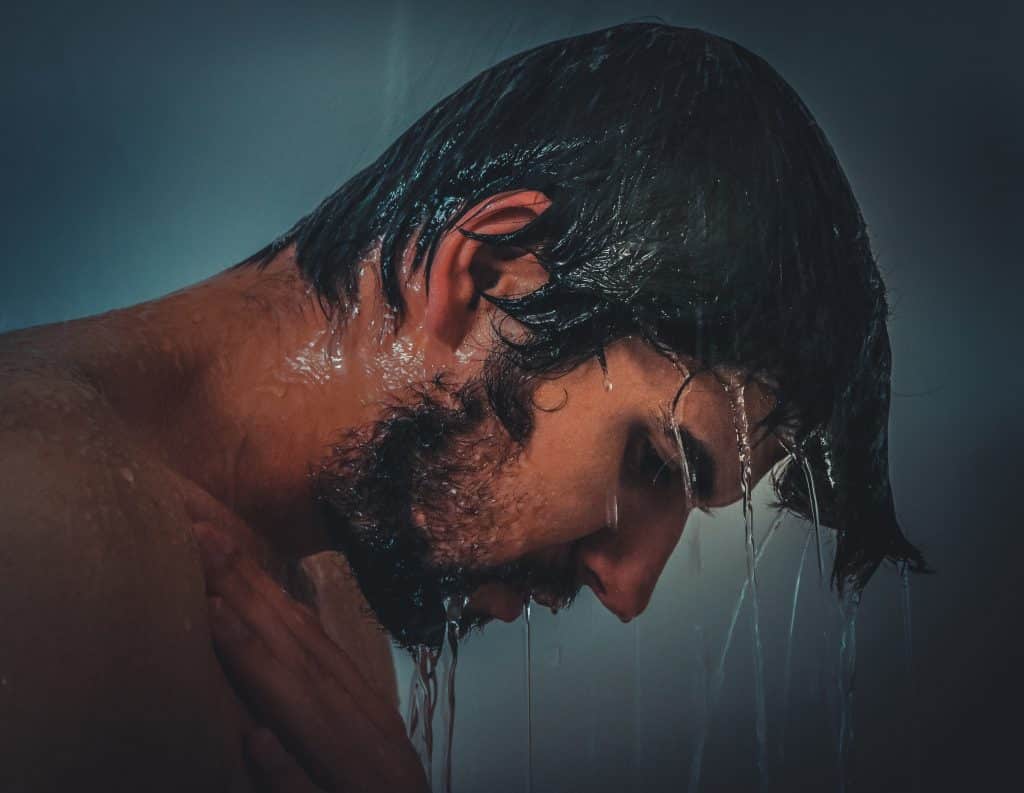 Cruising Lounges

in Melbourne
Club 80 – A fetish and cruise lounge rather than a gay sauna. Rather industrial and dirty, there is two floors with a cruise maze, private spaces, glory holes and a sling room – plus some kinky oil barrels in the basement for those who don't mind being the star attraction. no-holds-barred action kind of place in the heart of Collingwood gaybourhood. Even better try to attend TROUGH X, Australia's hottest gay fetish party which are held here.
Spartacus Lounge – On the 3rd floor of the Amazing Gifts For Lovers Gay sexy shop in Melbourne featuring an action filled private cabins and glory holes.
Club X – Melbourne's original adult entertainment provider with multiple locations across Melbourne and Australia. Cruising spaces, live peep shows (both genders) and private booths. Most action at Dandenong Brach with cinema and changing room.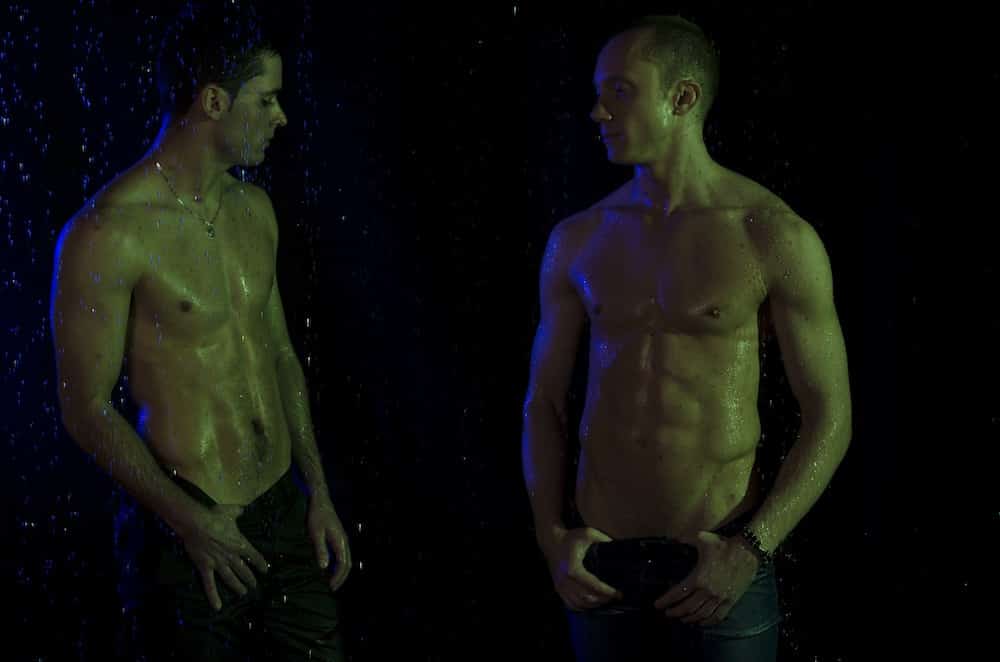 Further Things To Consider Before Any Gay Trip
Now you're all set and prepared to explore our big queer world, why not sort out everything else out all in one go? If necessary for your travel plans make sure you have brought proper travel insurance, protected your privacy by getting a secure VPN, compared all the top hotel booking sites to find just what you're after, reserved an unbeatable rental car price and - of course - booked the best flight deals!
Or maybe just forget it all and go for a last minute cruise or effortless tour instead?
Many gay travelers (including us) indulge in worldwide airport lounge access and pre-arrange airport transfers to take the stress out of travel. Naturally, we would never leave home without a more mainstream travel guide since we couldn't possibly cover everything here!
Just add an adventurous attitude and plenty of smiles - they go a long way - and that about covers it all! Now go out, find your global rainbow family and don't forget to share your best gay stories with us on Facebook, Twitter, and Instagram...We'd love to hear from you!