They say only steers and queers come from Texas, and while you won't find many steers roaming the streets of Austin, Texas, there certainly isn't a shortage of queers here …
Austin is easily one of the most gay-friendly places in America, with a very active and visible LGBT community – a progressive, liberal haven in the heart of Texas where cowboys, politicians, gays, hipsters, artists, and musicians all live, work and play in harmony.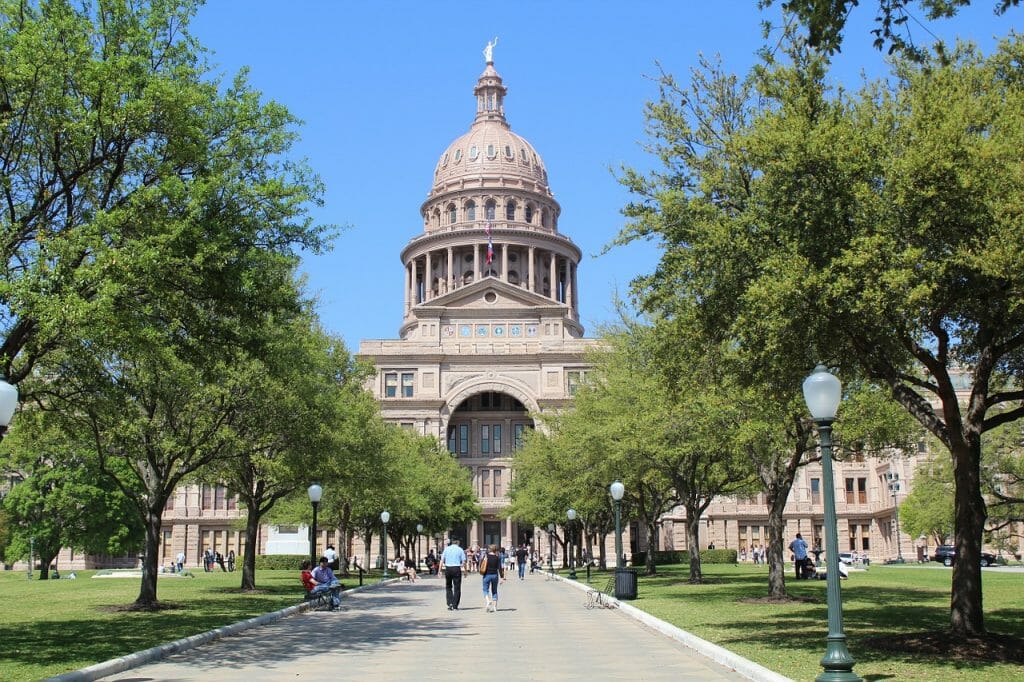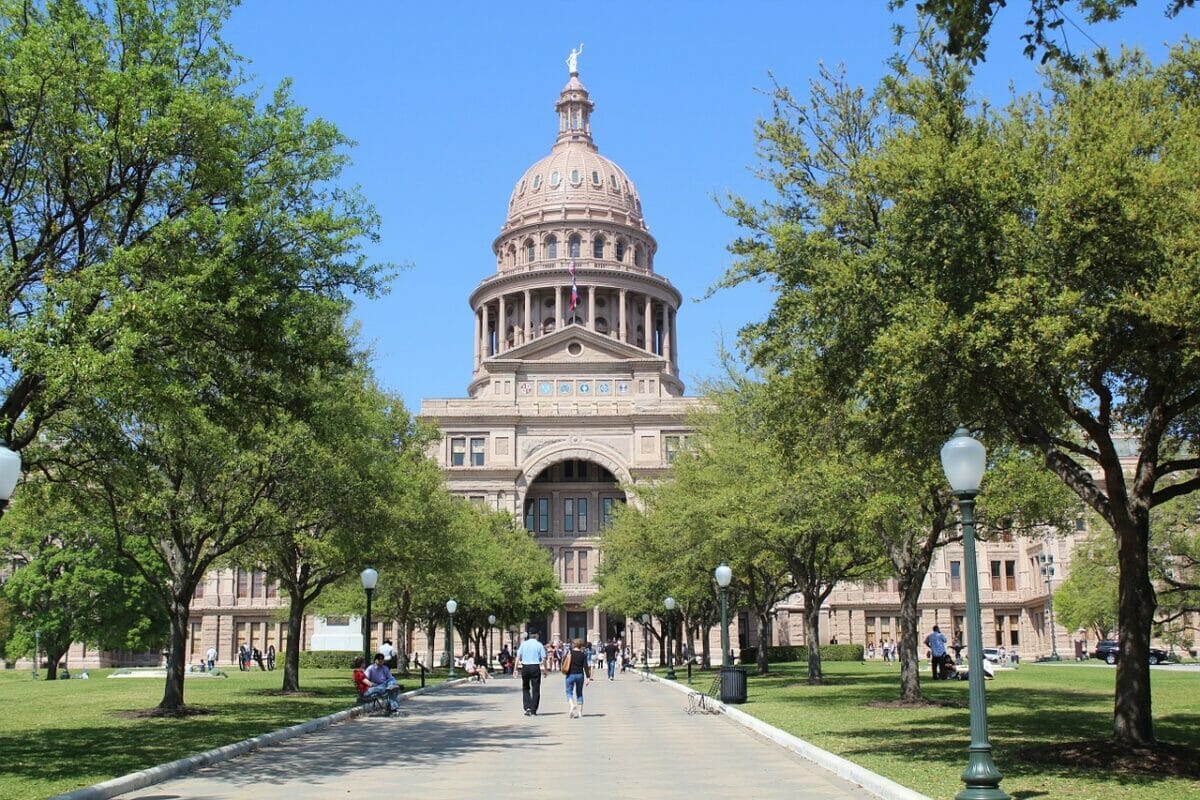 If you ask anyone in Austin about which gay neighborhood to visit or stay in, they will tell you, "Gay neighborhood? No need…this whole city is gay-friendly", which is pretty accurate from our experience – though as with any city some areas are better to stay in than others!
Are you relocating? This guide will help travelers discover the queerer side of the city. However, if you are lucky enough to be considering a move here, we recommend getting in touch with a local gay realtor. They can happily give you no-obligation advice and all the information you'll ever need to know about your new city. And if you then want their help to find your dream home, you are guaranteed fair, equal, and honest representation. No surprises or awkward conversations necessary!
There is a lot to love here with diverse communities, a thriving calendar of gay events, multiple gay bars and club, and more attractions than you could ever see in one visit. Not to mention all that live music! All of which fuses to make Austin a weird and fabulous gay holiday destination no matter where your interests lie! YEE-HAW!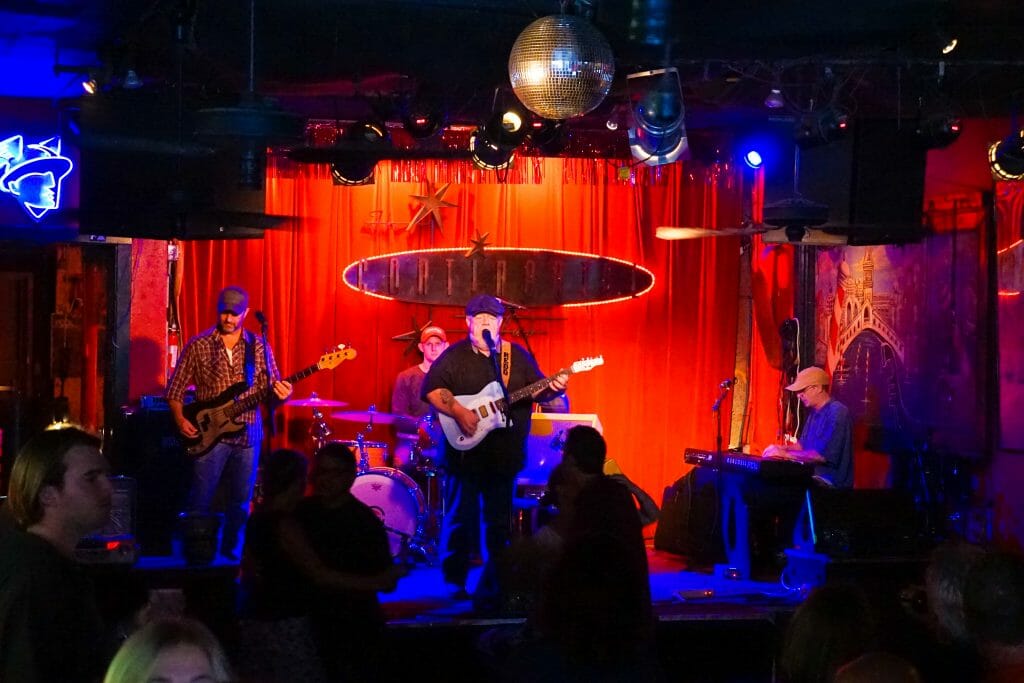 Gay Austin Guide: The Essential Guide To LGBT Travel In Austin Texas
The Austin tourism scene is booming on multiple fronts thanks to Austin's reputation as the 'live music capital of the world,' its unique mix of cowboys and hipster, innovative food scene, and abundance of outdoor leisure activities.
Massive events such as the Austin City Limits Festival and South by Southwest (SXSW) have helped put Austin on the map. If you're not planning on attending, you should bear in mind that these events could be a hindrance as hotels in Austin book up fast, prices skyrocket, and everywhere gets pretty crowded. Austin has four major neighborhoods that you should explore, all of which are extremely gay-friendly and will give you a look into local life in Austin. These are East Austin, Clarksville, South Congress, and Downtown Austin, and each has its own distinct flavor.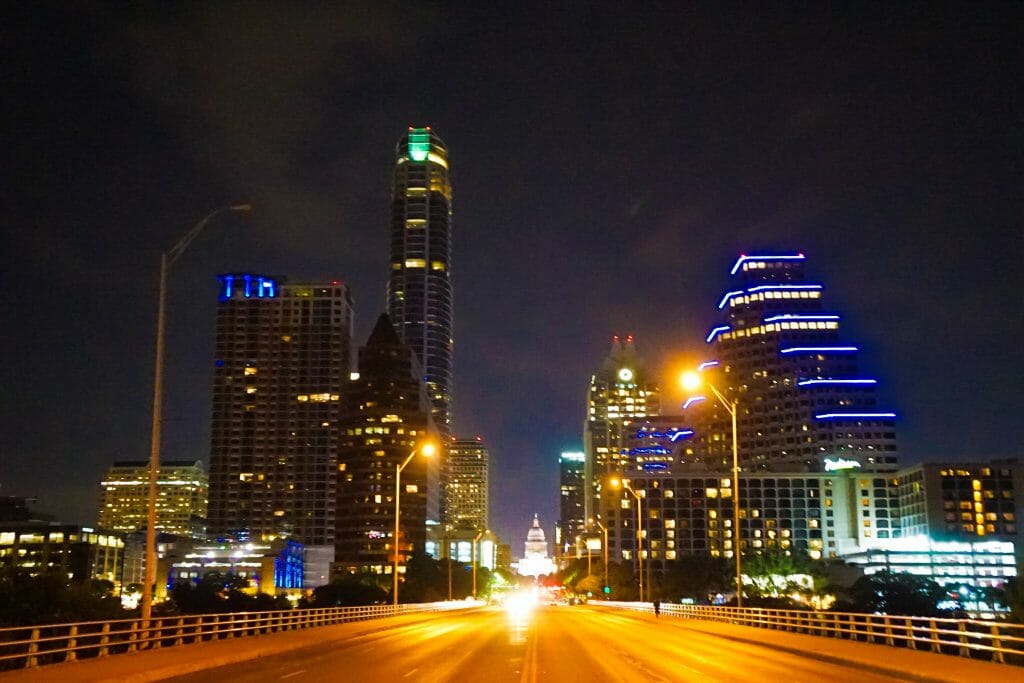 East Austin is the #1 gayborhood in Austin, which is not surprising given how close it is to the downtown. Expect plenty of hike and bike trails along the river, trendy restaurants and bars, and a post-urban renewal landscape of condos and bungalows. The gays have moved in and are here to stay! By contrast, Clarksville is a small historic quarter in Austin with picturesque streets just east of the downtown filled with unique mom-and-pop shops and funky restaurants. Perfect for getting lost in – just be sure not to miss the vibrant graffiti park, the HOPE Outdoor Gallery.
South Congress is directly south of the Austin downtown consisting of a quiet neighborhood and a vibrant strip with postcard-worthy views towards the Texas Capital Building. Expect hip boutiques, trendy accommodation, and plenty of Austin food scene institutions.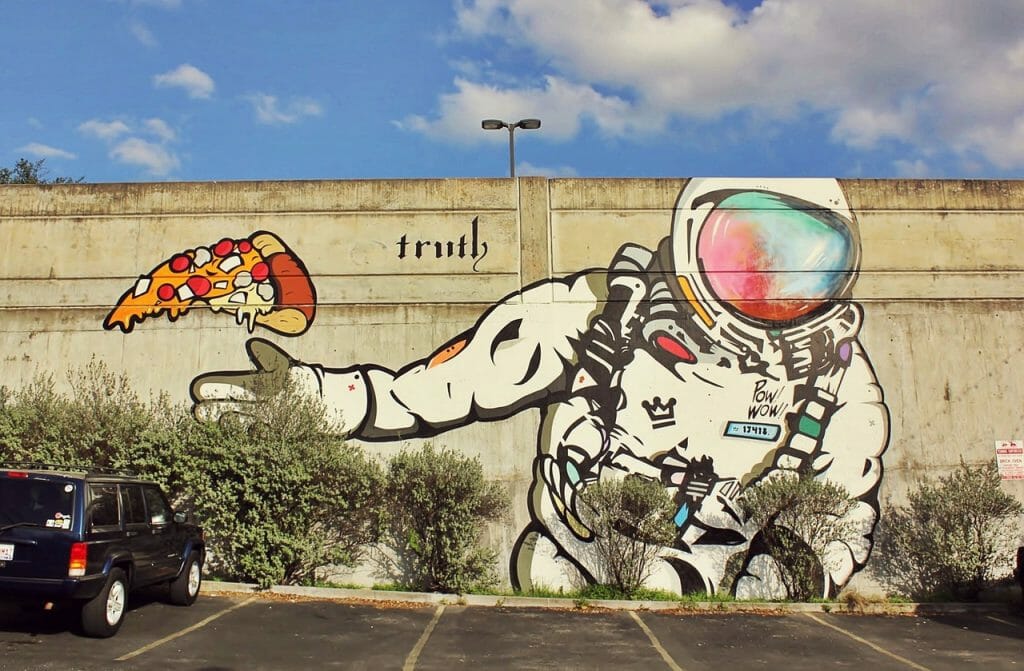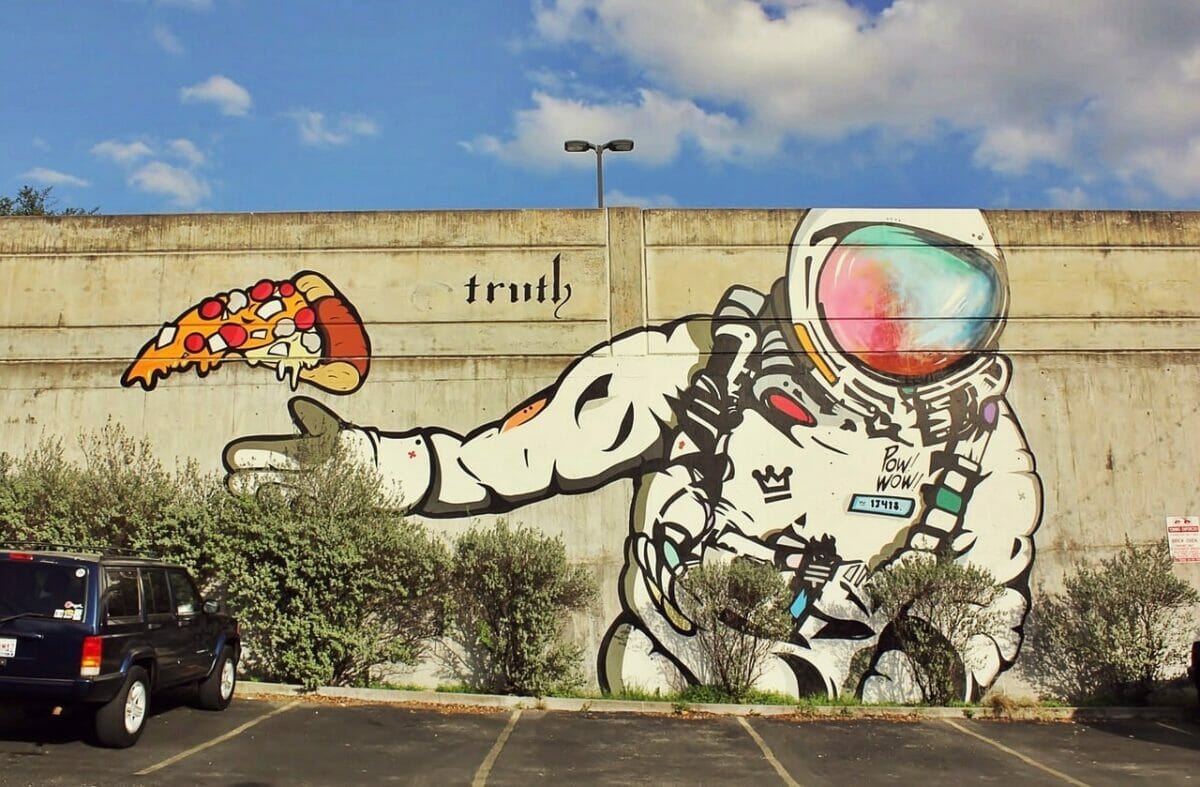 If you can time your visit here with the summer evening flight of the famous bat colony from under the Congress Avenue Bridge and pop your head into the legendary Continental Club, there is always something good playing! On a rainy day, you can also check out the Alamo Drafthouse Cinema, which is Quentin Tarantino's (and pretty much all of Austin's) favorite cinema serving food, beer, and cult-classic films. A true weird Austin experience!
And of course, you can't miss the Austin Downtown, which bucks the recent trend of mid-sized American cities by having a thriving downtown with just about everything you can imagine. Home to the Austin 4th Street Gay District, plenty of live music venues and VooDoo donuts (you have to, right!?), there is plenty to love here whether you visit by day or night!
To truly enjoy gay Austin like a local, you need to get out and enjoy all of the stunning natural attractions of Central Texas. A bit out-of-town, you can find the picnic-perfect spot and natural swimming grotto of Hamilton Pools, or closer to town there is the Barton Springs Pool – Regardless of your desire to swim or not, the people-watching here is just too good to pass up!
If you're feeling more active, a sunset hike up Mount Bonnell should be on the cards with its surreal vista over Austin City, providing the ideal makeout spot. If you have your own car (or want to rent a car in Austin) you should make the trip out to the visually stunning Longhorn Caverns, or Hippie Hallow Park, the infamous clothing-optional gay 'beach' at Lake Travis – and the only legal nude beach in all of Texas!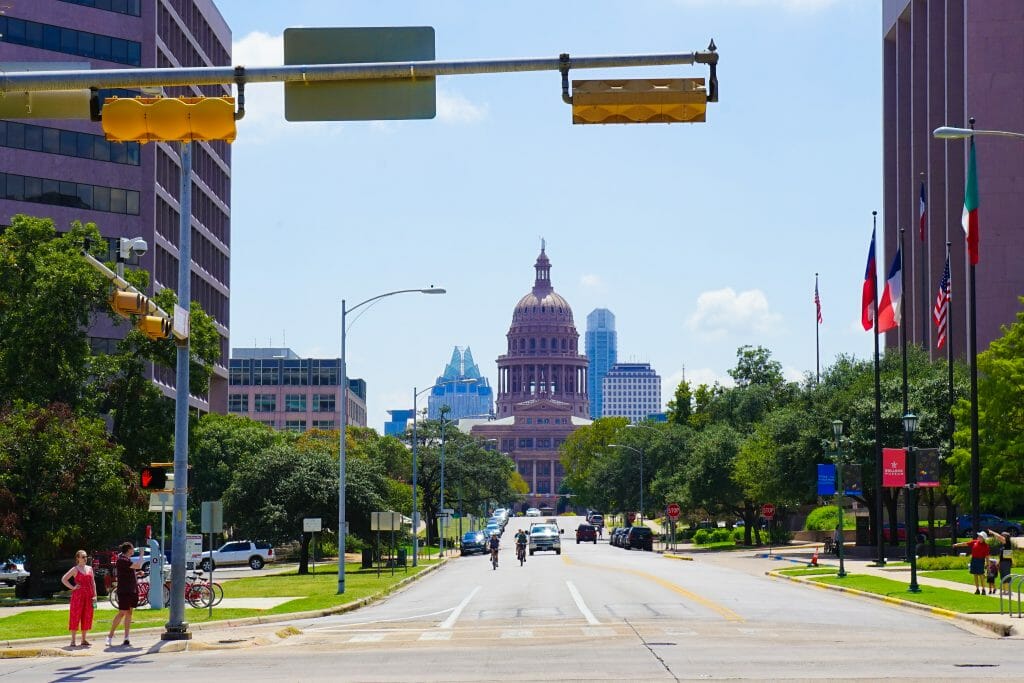 If your holiday is never complete without a bit of shopping, be sure to make plans to visit the HOPE Farmers Markets, which take place every Sunday. Other must-see shops in Austin include the local feminist bookstore BookWoman, Uncommon Objects for the weird and wonderfully bizarre and Allens Boots – the next best thing to taking a real cowboy home (though why not try for both?)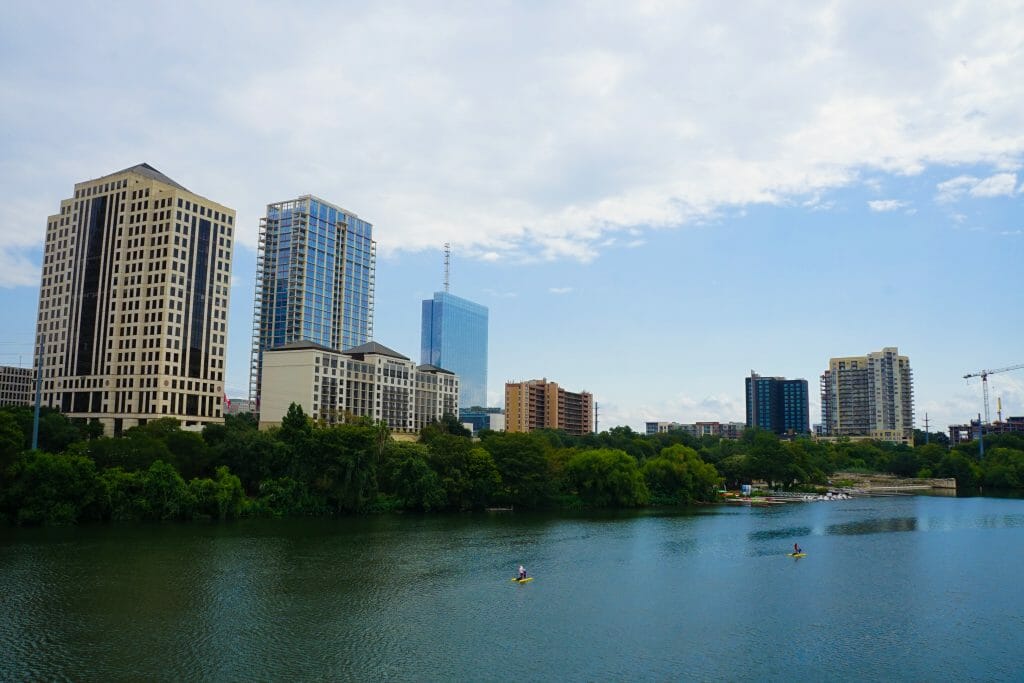 Gay Events In Austin Texas
Austin Texas is a city that has hundreds of events on every single night of the year, and therefore you can expect the Gay Austin events calendar to be similarly jam-packed.
While September is the main month of celebrations and events for Austin's LGBT community revolving around a huge Pride Festival, there are plenty of other gay events in Austin to look out for during the rest of the year. People in Austin are incredibly social and welcoming, so any time you choose to go to Austin, you are guaranteed to hear about something somewhere. These, however, are the biggest annual and monthly events in Gay Austin.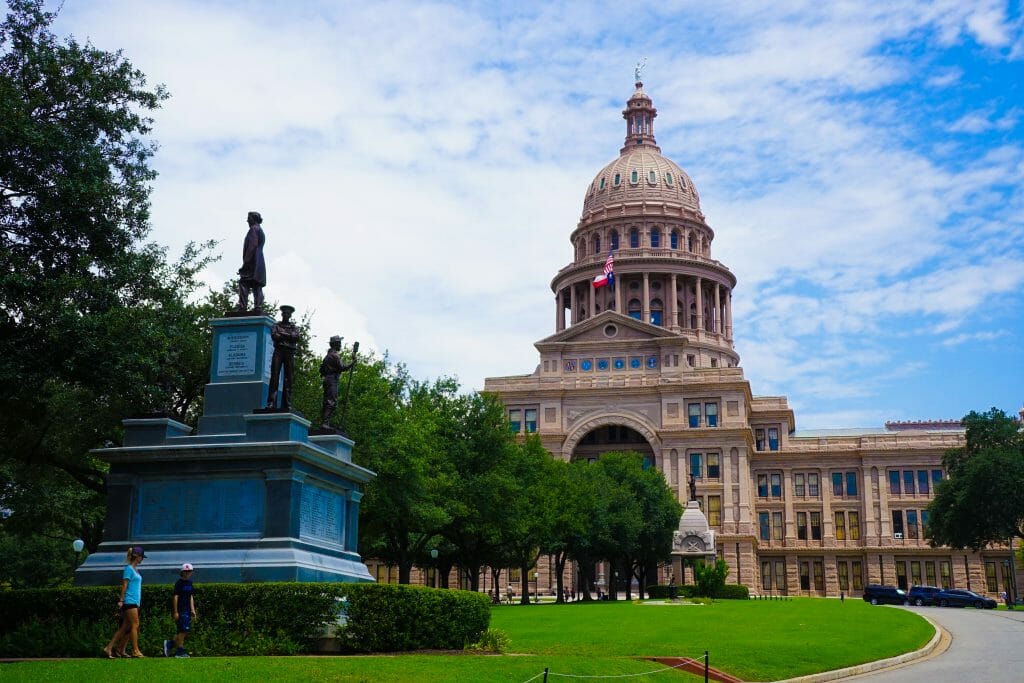 Gay Annual Events In Austin Texas
Austin Gay Pride in 2018 – The main event in the Gay Austin event calendar occurring every year in September. Plenty of side-events throughout the week (including the fabulous WERK Fashion Show) as well as the main parade and music festival on the weekend. Austin Gay Pride is suitable for everyone – family, friends, children, and has a relaxed atmosphere by day and a rather electric atmosphere by night. Austin Pride is one event worth planning your trip around!
Hill Country Ride for Aids -- An annual charity race for AIDS prevention that allows participants to enjoy the beautify scenery of Central Texas every April. The focus here is on fun rather than winning, so anyone can join in, and you choose the distance you want to ride over. A great sense of community with all proceeds going to local HIV/ AIDS nonprofits.
Austin Gay Rodeo – Only steers and queers come from Texas, and this event actually has them both! An annual event aimed at encouraging LGBT participation in western-related activities and showing that rodeo is not merely a straight man's game. Occurring every year in September with all profits donated to charity, the Austin Gay Rodeo is not to be missed!
Splash Days Austin – A huge event that attracts gays from all over Texas and the US who are looking to take advantage of the Labour Day Weekend in September. Plenty of circuit parties and club events take place at this time, but the focus is actually on an all-out party at the clothing-optional Hippy Hallow Beach at Lake Travis.
UnderGear at Splash Days 2011
GAYbiGAYGAY – A queer alternative addition to the famous SXSW festival (and typically held around the same time in March). This homegrown event brings together gay bands and the queer community and supporters for a free and fun day in the sun with plenty of food, drinks, dance, and entertainment.
HRC Black Tie Gala – A formal dinner in downtown Austin featuring a cocktail reception, silent auction, elegant dinner, thought-provoking speakers, and live entertainment. Proceeds go towards the work of the Human Rights Campaign, and every year, this event attracts top political and entertainment figures. Any excuse to get dressed up in Black-Tie attire, right?! Held in January or February.
The Austin Gay and Lesbian International Film Festival – A forum to showcase local and international LGBT themed films and arts that takes place every year in September. An event for those who are looking for more than just clubbing and dancing, expect to be entertained, educated, and enlightened. You might want to read about our other favorite Gay Film Festivals around the world!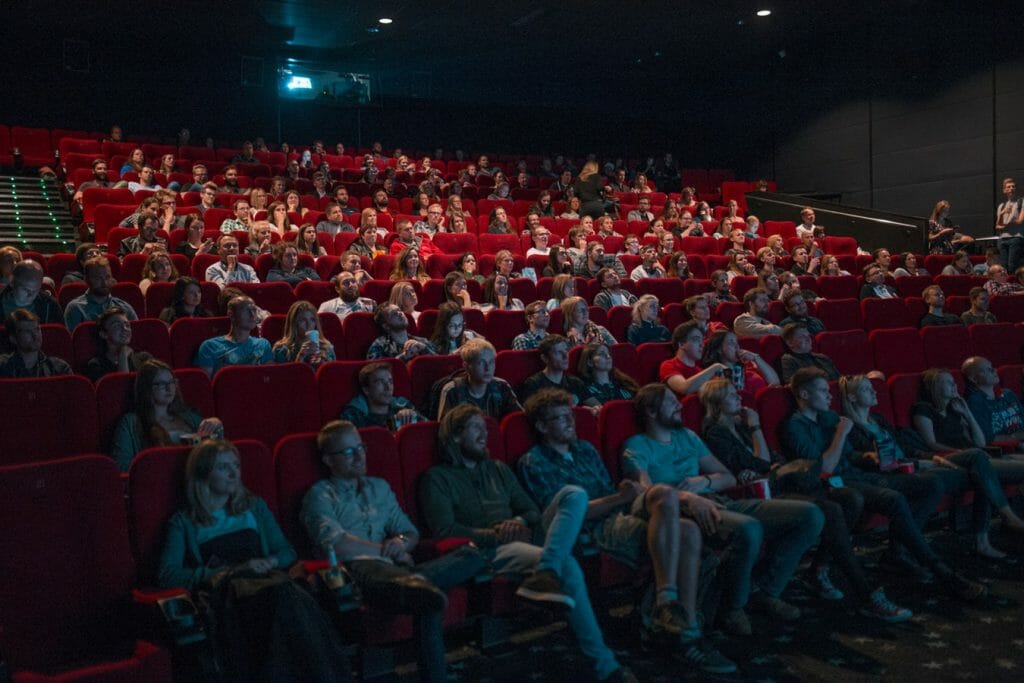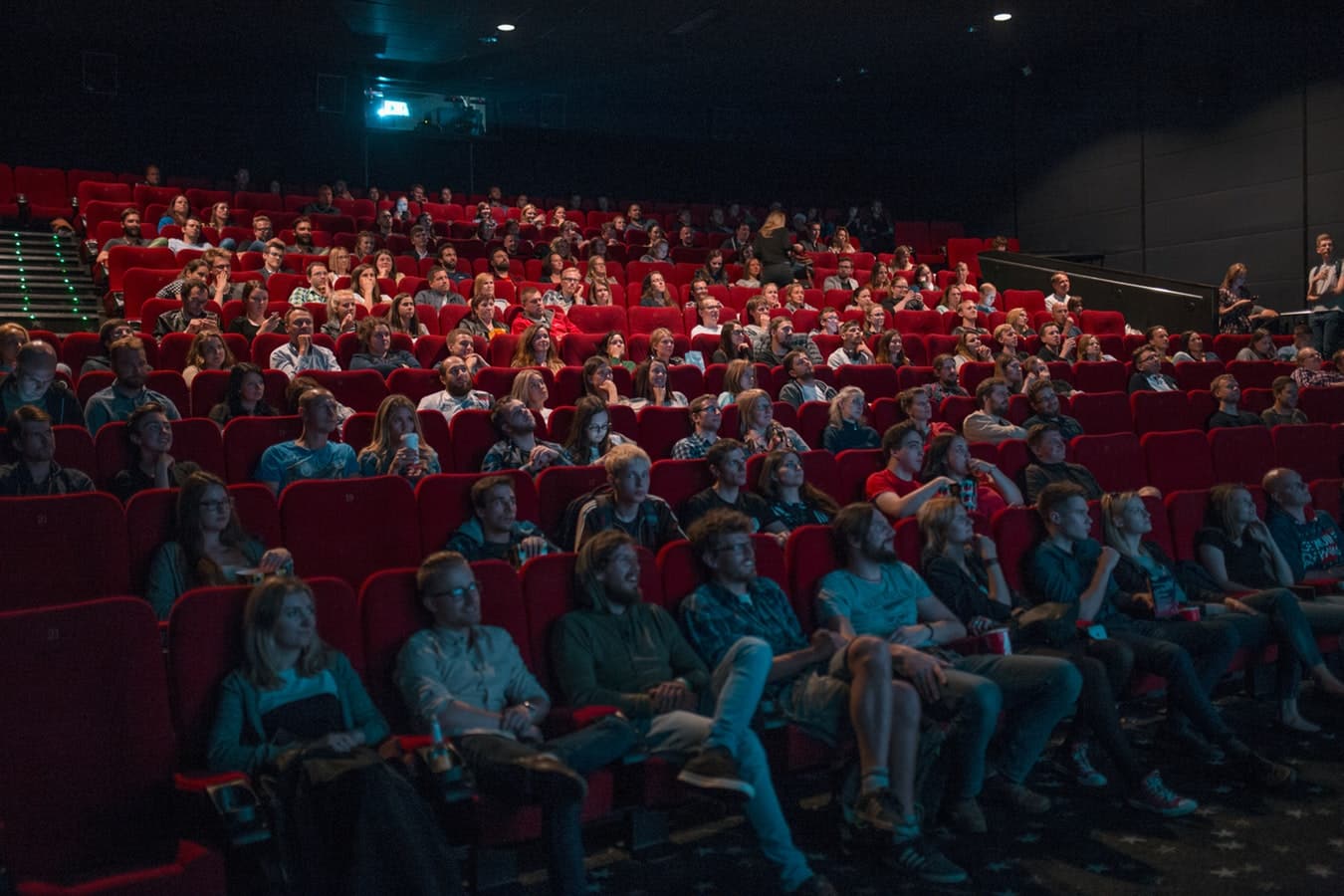 Merry Martini Mixer – Bottomless martinis, dancing, and over 500 people getting together to support the work of Equality Texas in the LGBT community in Texas. Helping others has never been so fun! Typically held in January.
The Austin International Drag Festival – The crème de la crème of the Drag world gathers in Austin annually in November for everything drag related. Expect drag showcases, Meet & Greets, Panels, Workshops, club nights, brunch, and much more. Take your best merch for drag queens to sign! Only in its 3rd year this festival is constantly changing and growing every year!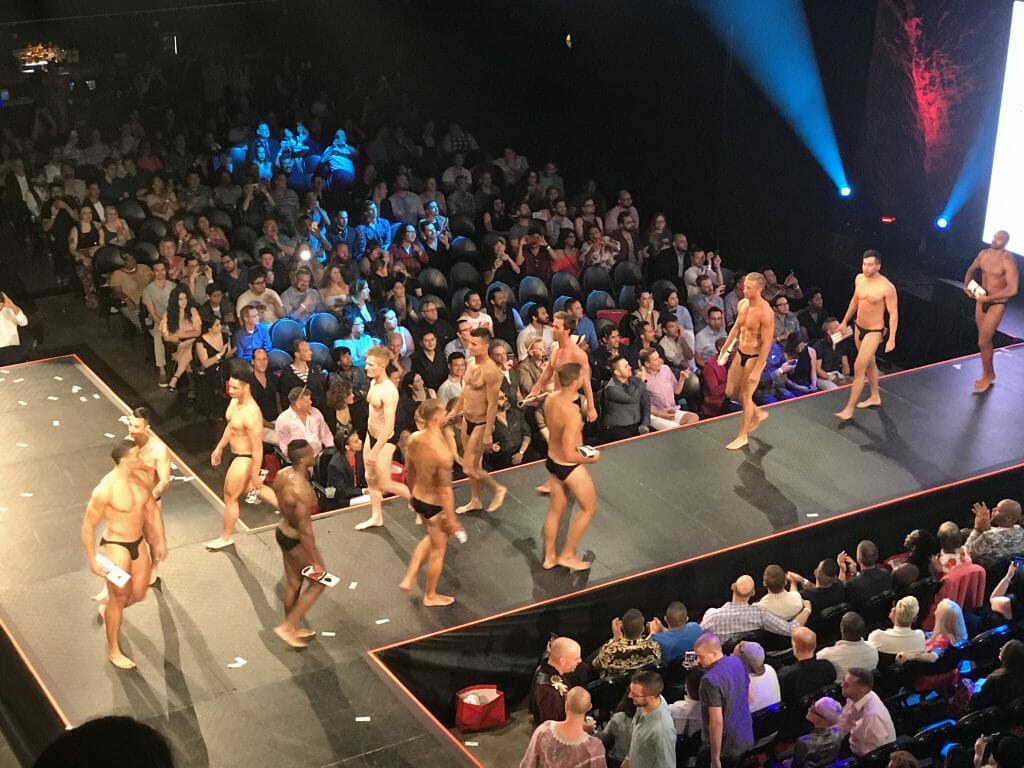 Gay-friendly Dining in Austin Texas
Austin's super gay-friendly/inclusive vibe extends to its burgeoning foodie scene, but there are some LGBT institutions you just are not going to want to miss. Below are a few of the more popular places with queer travelers that you should try to visit – eat and be merry as they say, and one of the best ways to travel is through your taste-buds.
For more on the ever-changing Austin food scene, check out the South Austin Foodie blogger or this up-to-date guide on Austin food trucks and their current location.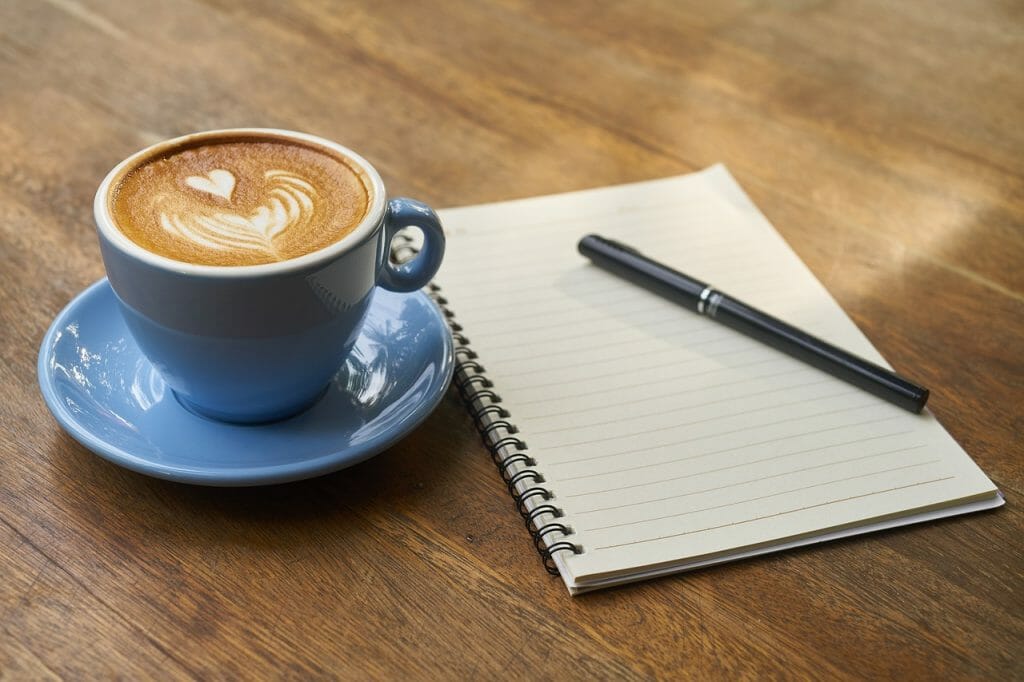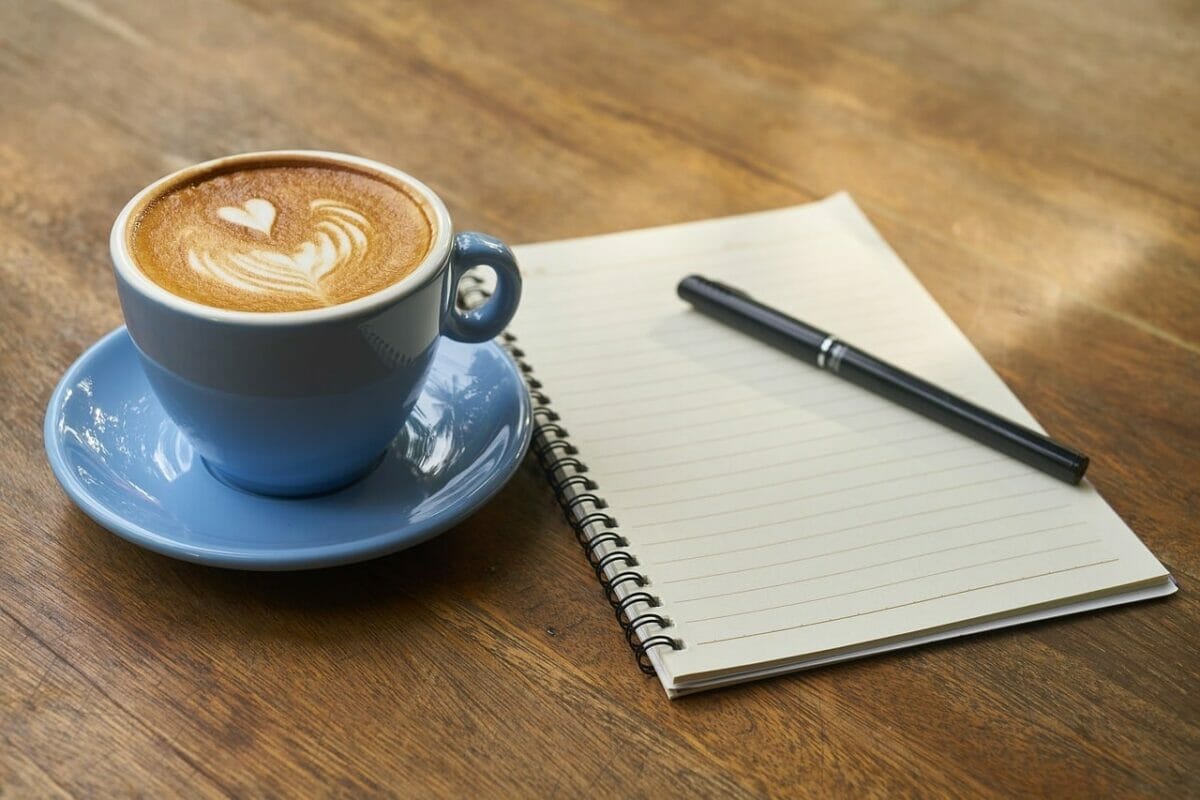 Halcyon Coffee Bar and Lounge ($$) – A hip, happening coffee lounge serving food, alcohol, and yes – coffee! – opposite the 4th street gay district. A great place to meet up for friends or a date and make a plan for the night. Even better yet, if it's not going well, the gay clubs are literally right next door. Their specialty drinks are delicious, and Halcyon always has a troupe of young gays coming in and out.
Kerby Lane Cafe ($$) – Gay popular and expanding rapidly now with 7 locations. Not be as cool as it once was, but Kerby Lane Cafe serves cheap, healthy food 24/7 and is perfect for quick breakfast or a post-club snack that won't leave you feeling guilty or gluttonous.
Santa Rita Tex-Mex Catina ($$) – Located in North Austin, Santa Rita might be a decent hike from the main Austin gay area, but it is still known as a hot spot of queer locals to get some of the best Tex-Mex in town. They also have a weekend brunch service – perfect if you're staying on this side of town!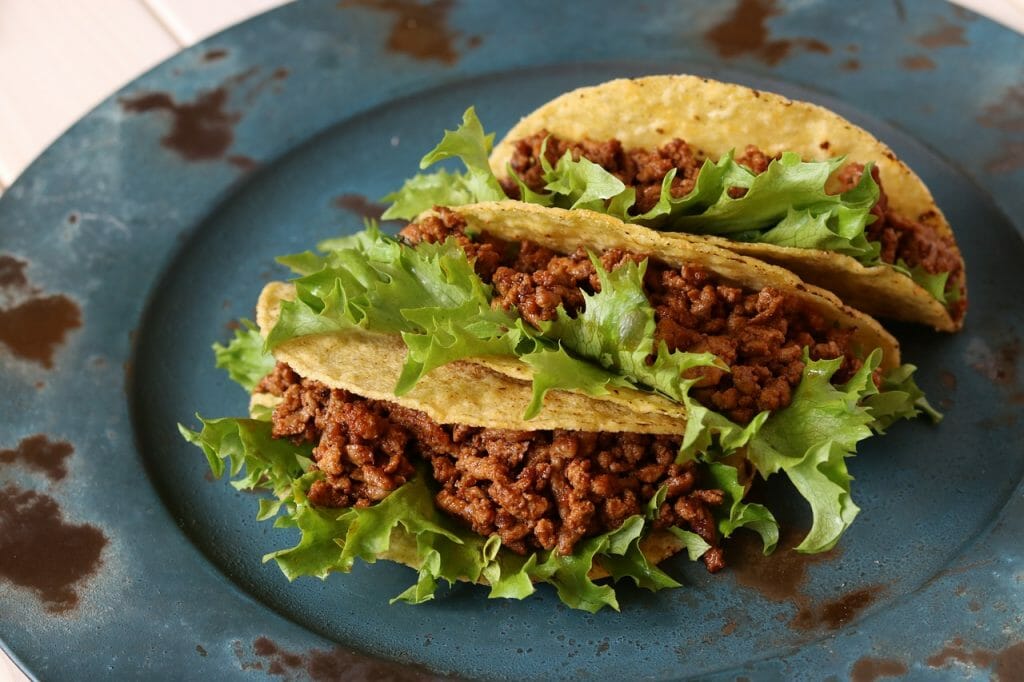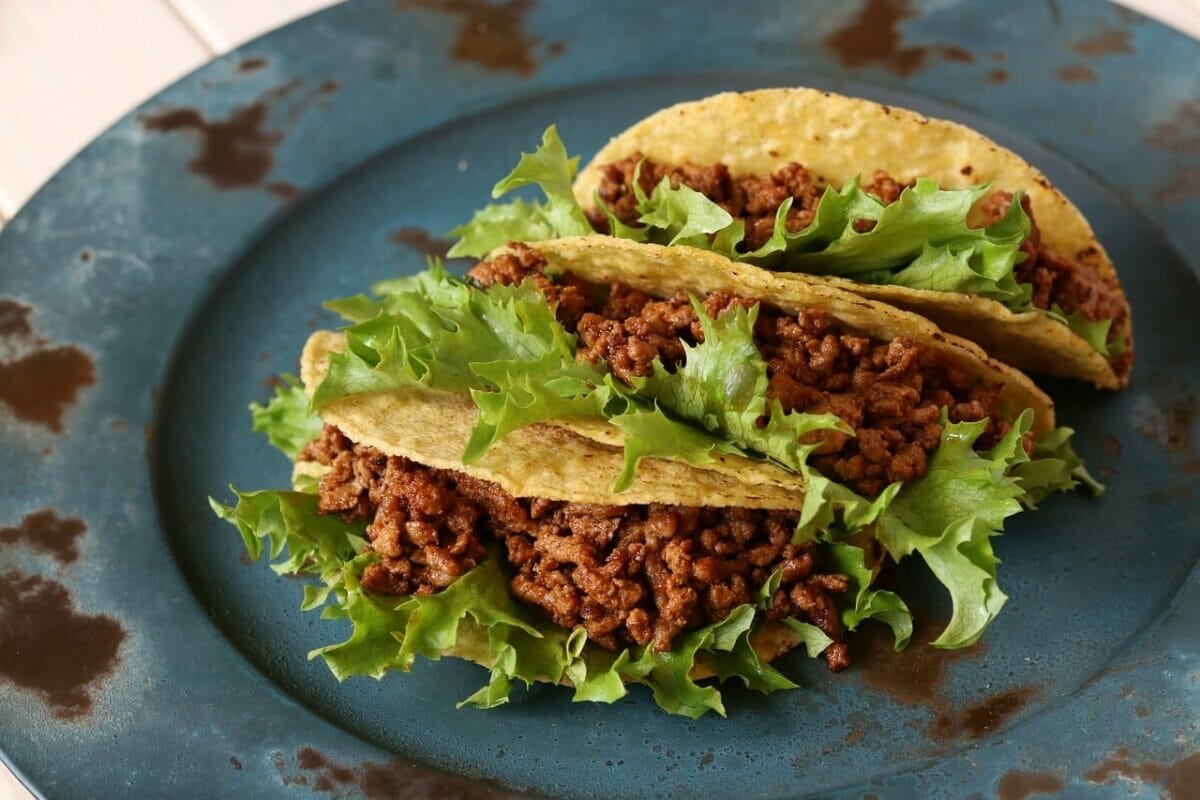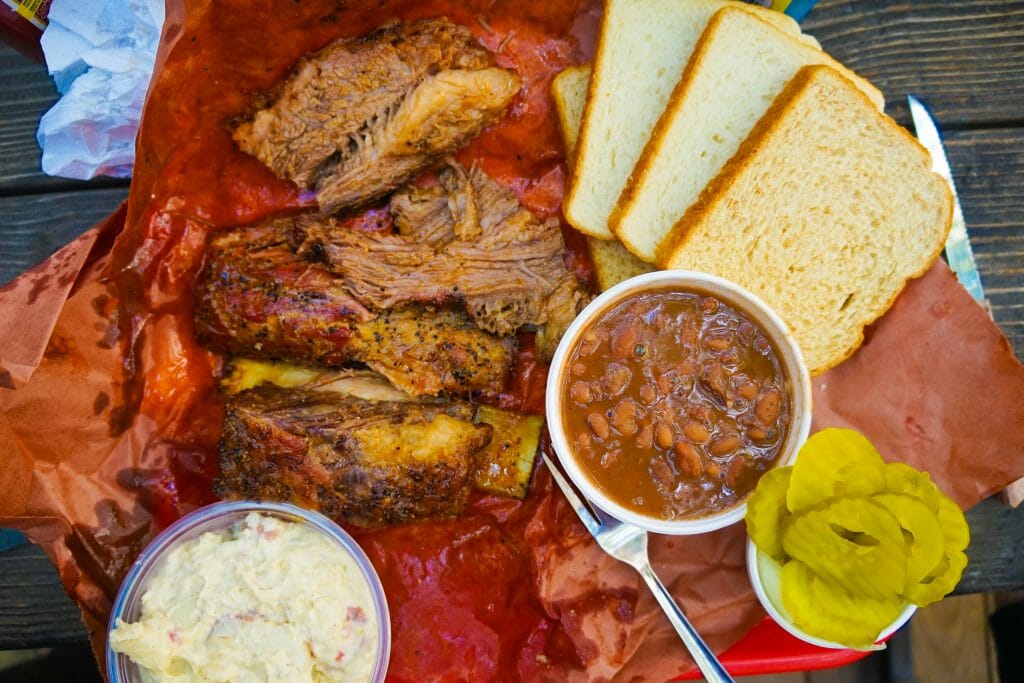 Gay-friendly and Gay Hotels in Austin Texas
As a world-leader in LGBT tourism, pretty much every hotel and hostel in Austin can be considered gay-friendly. After all, being gay-friendly is not all about upscale luxury but about friendly and open service and welcoming everyone with open arms.
Having said that, it completely normal to want to be surrounded by like-minded people, and as such, a few hotels in Austin have a solid reputation as spots for gay travelers to stay – even in Weird Austin, it seems people still follow trends.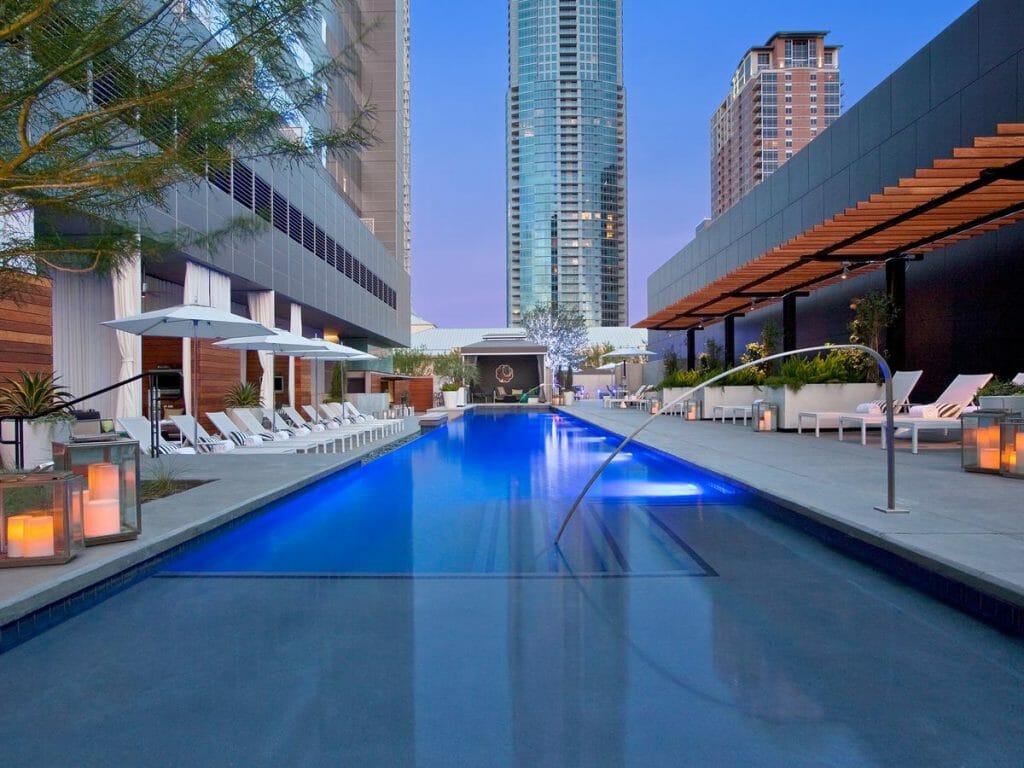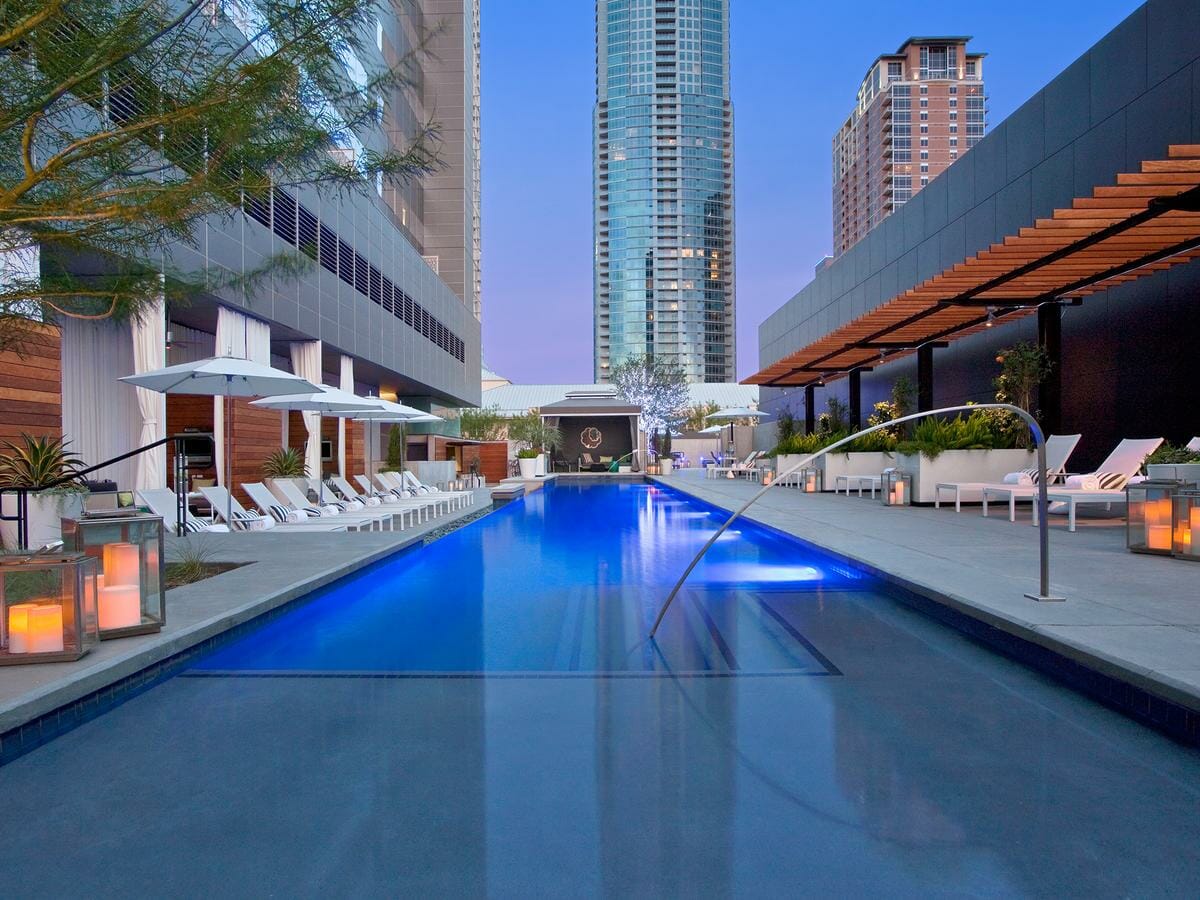 Mainly clustered around the commercial downtown and local South Congress neighborhoods, you can easily walk between the two areas. Still, for exploring further afield, you are going to want to hire a car in Austin or figure out its erratic public transport system.
Of course, the following gay-friendly hotels in Austin are only the most recommended. Still, there are hundreds of other hotels in Austin if you don't find quite find what you are looking for. Whether you want a fun and social hostel, a cheap but private place to crash after a night of partying, or a chic luxury option with a pool to spend the day lying by, Gay Austin as something for everyone!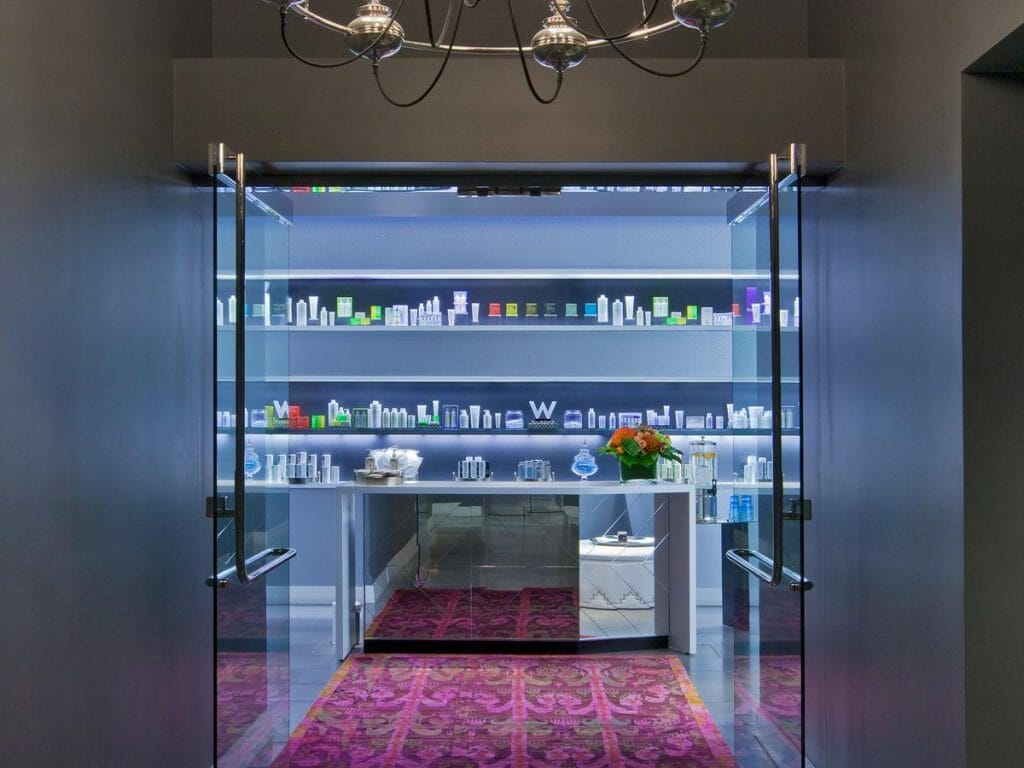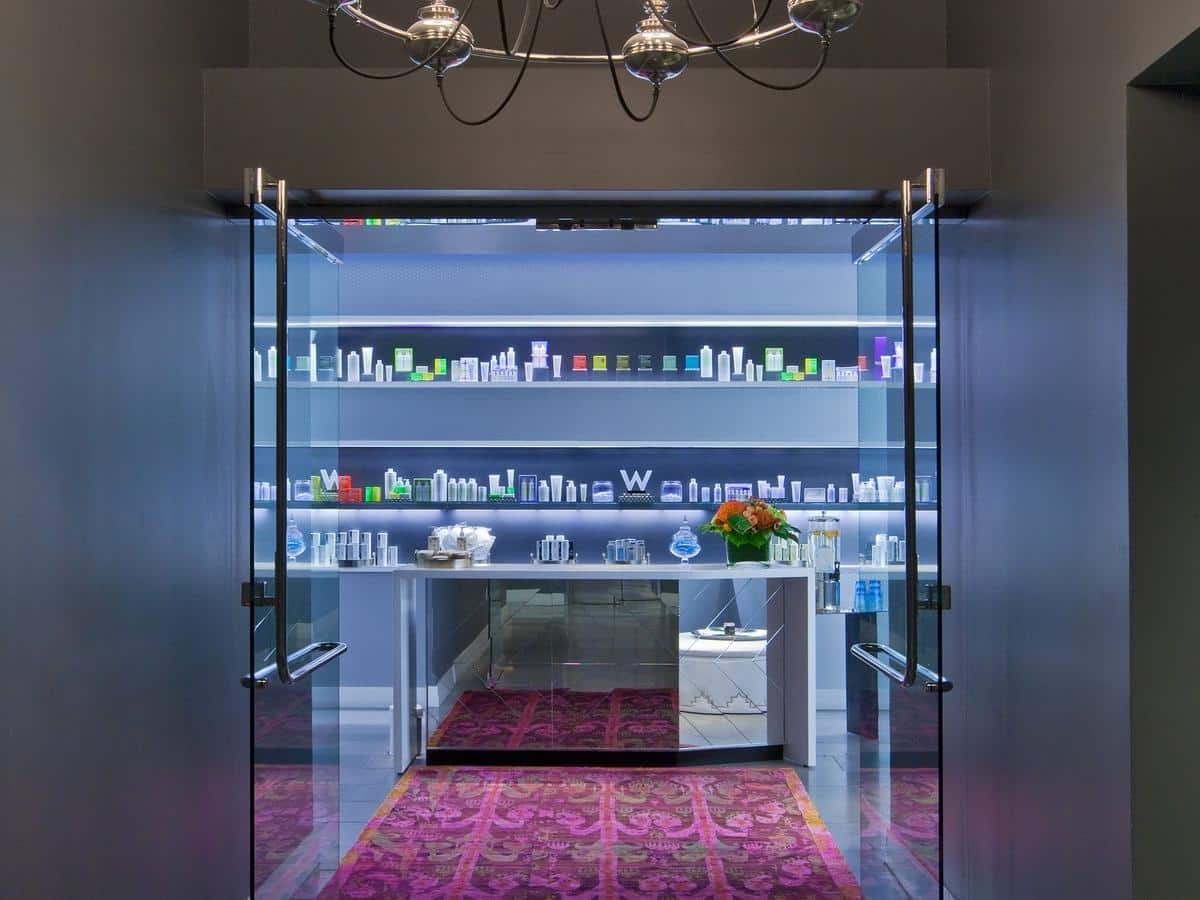 No matter where you choose to stay, however, it pays to book as far ahead as you can because occupancy rates in Austin are incredibly high year-round with demand routinely exceeding supply. This trend goes into over-drive with events such as South by Southwest and Austin City Limits when good Austin hotels are known to sell out months in advance.
Park Lane Guest House ☆☆☆☆ – The absolute best option for an LGBT Friendly Bed & Breakfast in Austin, Texas, and an increasingly rare find in Austin. Enjoy the best of local life in this urban eco-oasis hidden in South Congress while being only a short walk or bike to the happening Austin downtown. Run by a knowledgable local lesbian couple, Shakti and Devkrin, for over 20 years, the Park Lane Guest House offers spacious rooms, a refreshing natural pool, and a delicious organic breakfast served right to your door. The perfect introduction to the Austin LGBT community. There is no better option for a unique stay in this little patch of paradise (and as you can imagine, they are often booked months in advance…).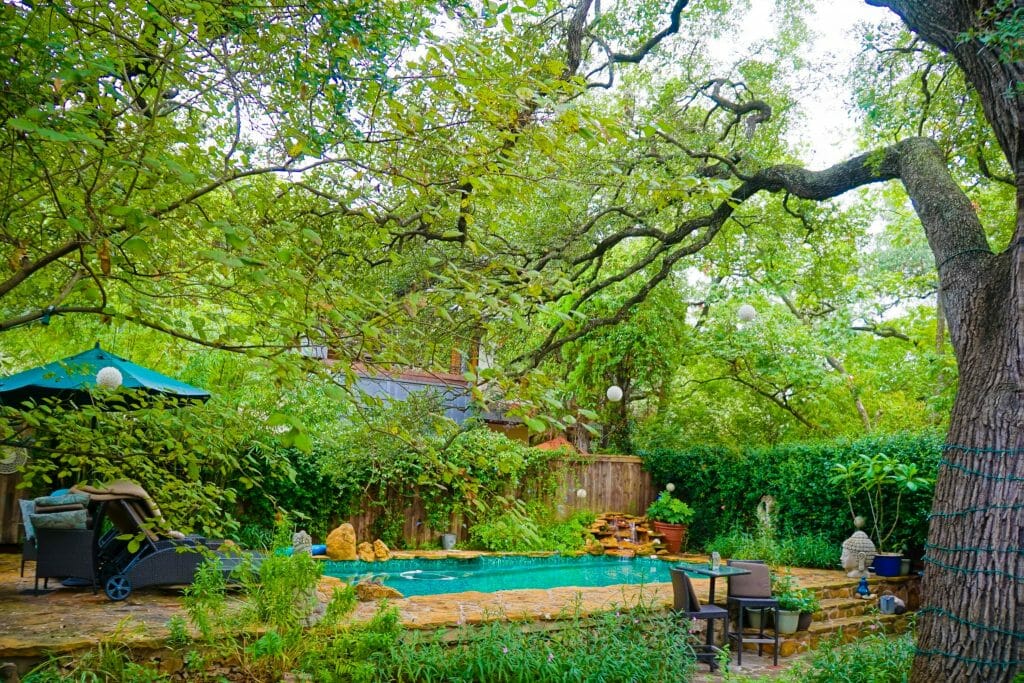 Four Seasons Hotel ☆☆☆☆☆ – Perfectly located in downtown Austin, this luxury hotel in Austin offers everything you could need for a pampered stay. Spacious rooms, beautiful views of the city and nearby lake, well-manicured grounds, a swimming pool, and an internationally acclaimed restaurant all come together to create a 'resort in the city' feel. For those who don't much want to Keep Austin Weird.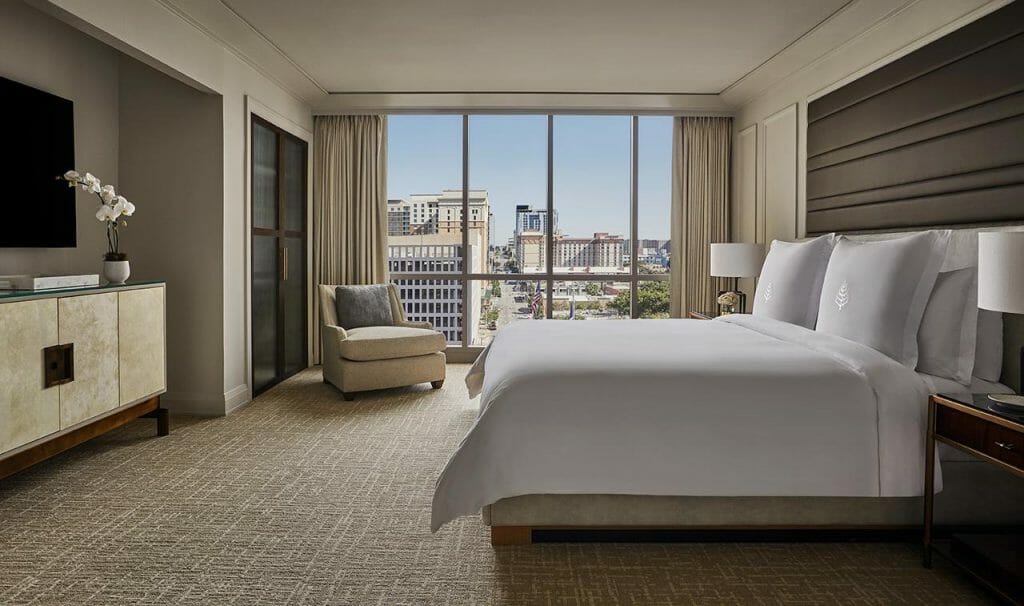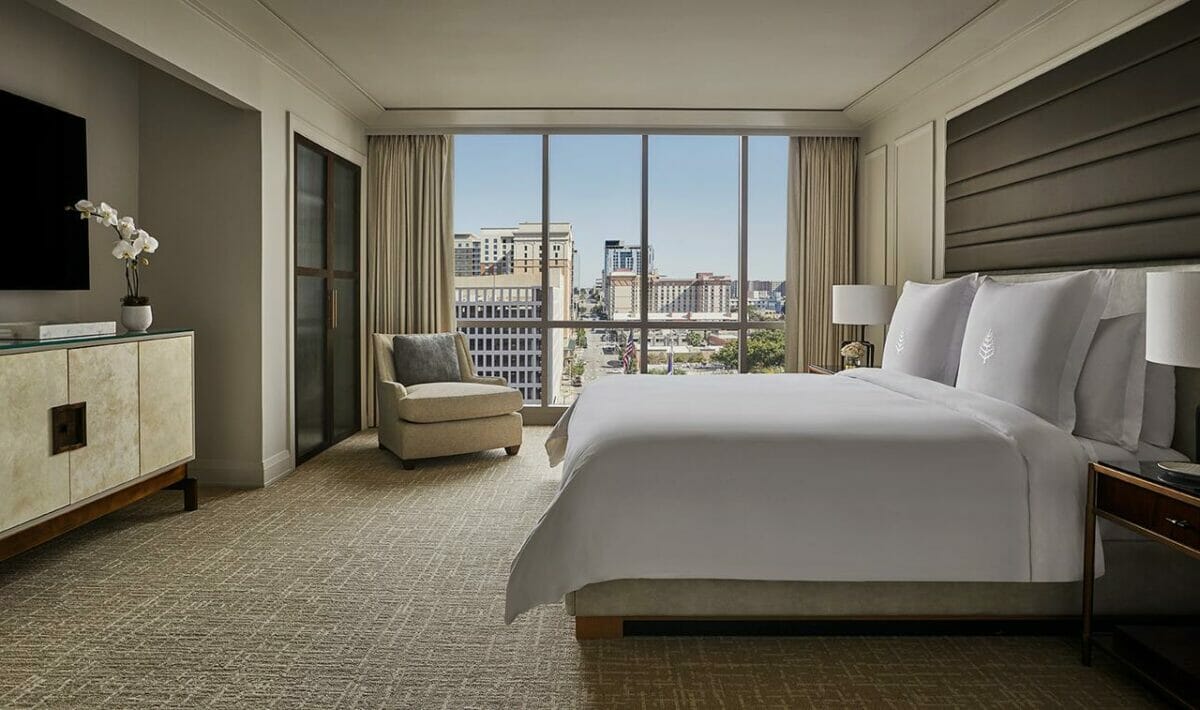 W Austin Hotel ☆☆☆☆ – The most famous gay-popular hotel in Austin, located just half a block from 4th street – Austin's gay district. A international brand well-known for courting the 'pink dollar' the W Hotel Austin has an eclectic mix of gay travelers, the mega-wealthy, celebrities, and those praying the cool exuded here might rub off on them? With themed minimalist rooms, raw textures, a swimming pool and roof-top bar – what else could you want!
JW Marriott Hotel ☆☆☆☆ – Hyper-modern for those who aren't cool enough for the W Hotel. With beautiful marble and concrete detailing, an edge roof-top pool, the posh Spa by JW, and epic views, there is no better place to stay in downtown Austin. Expect open and accepting service without feeling like you need to have either old-world money or be a tech billionaire.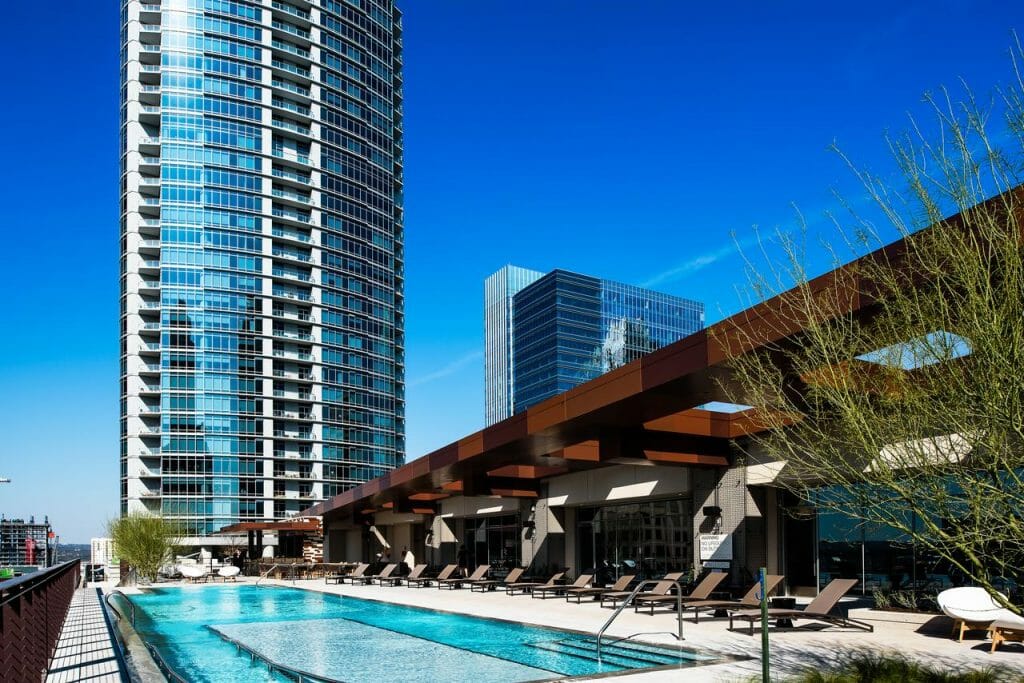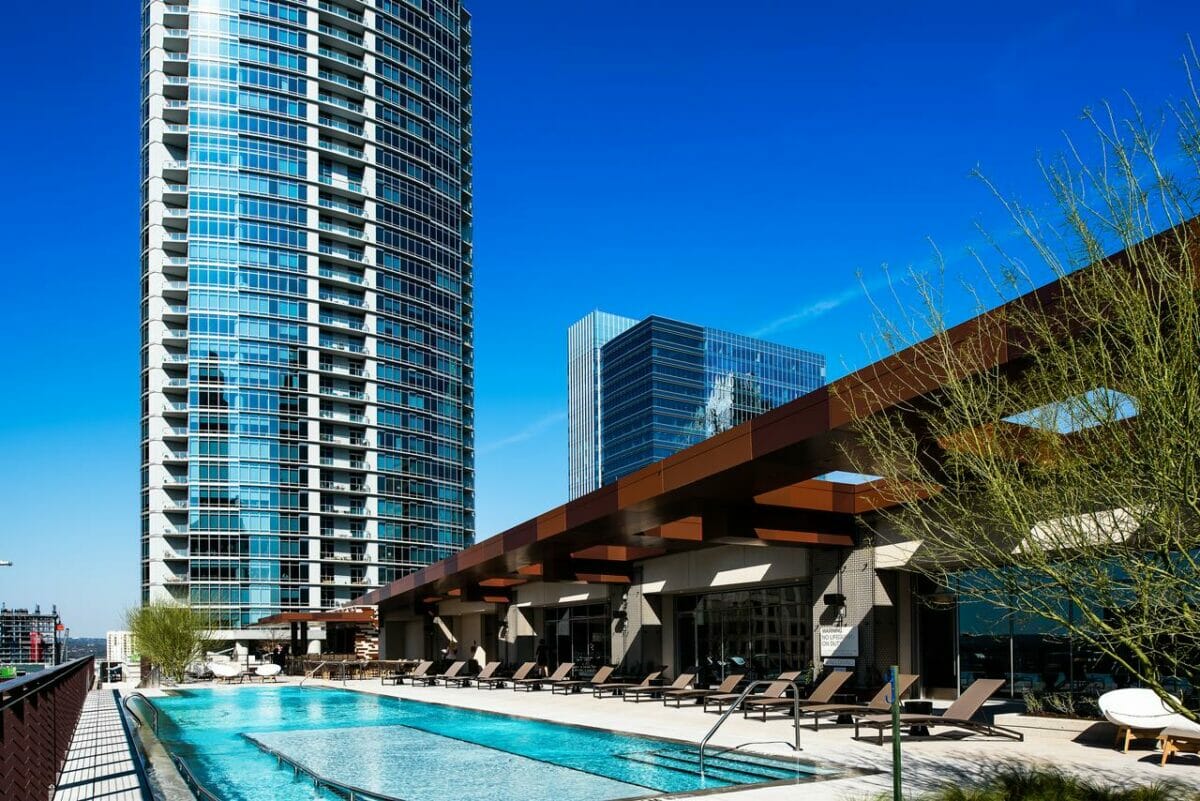 Hotel San Jose ☆☆☆ – A renovated motor-lodge on the edge of South Congress with modern decor. Popular with musicians and artists, the ultra-chic fit-out brings a touch of Scandinavian design to your stay in Austin.
Austin Motel ☆☆☆ -- A landmark of the South Congress neighborhood with its hyper-instagrammable bright neon sign. Happening at all-hour thanks to an on-site restaurant, general store, and main-road location – the Austin Motel is the perfect place to surrounding yourself with the hip and cheap-chic crowd.
The Firehouse Hostel ☆☆ – The best option for the gay on a budget visiting Austin. This recently opened hostel within the oldest standing firehouse in downtown Austin provides a budget accommodation option for those who don't want to miss the party. Well-known as an LGBT friendly hostel, there are also plenty of events and gigs going on here – and a few private rooms for those who can't hack the dorms!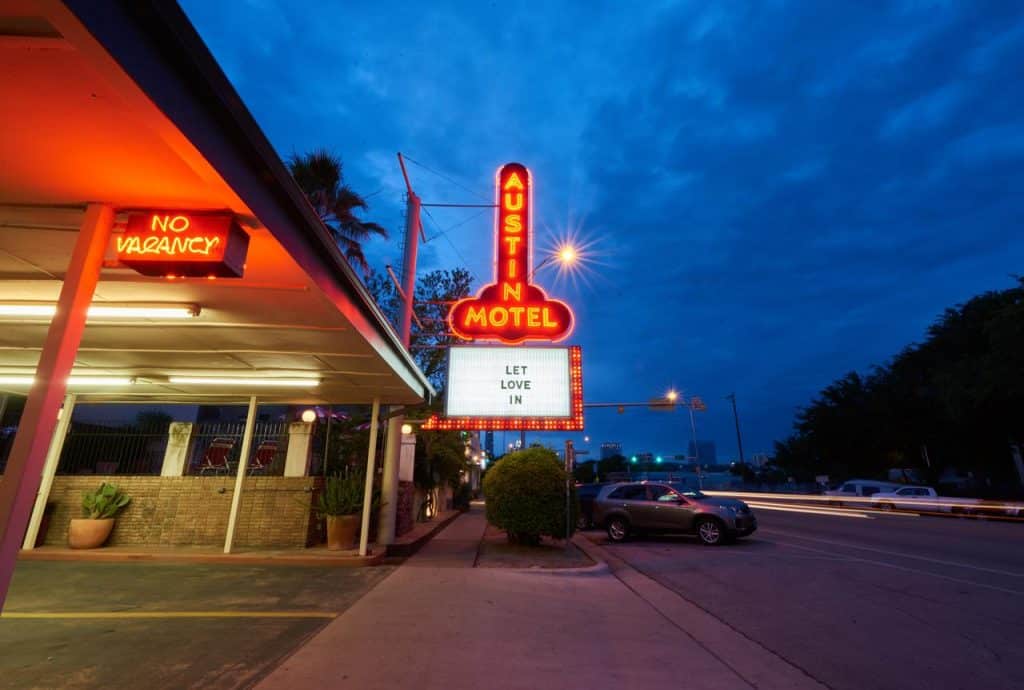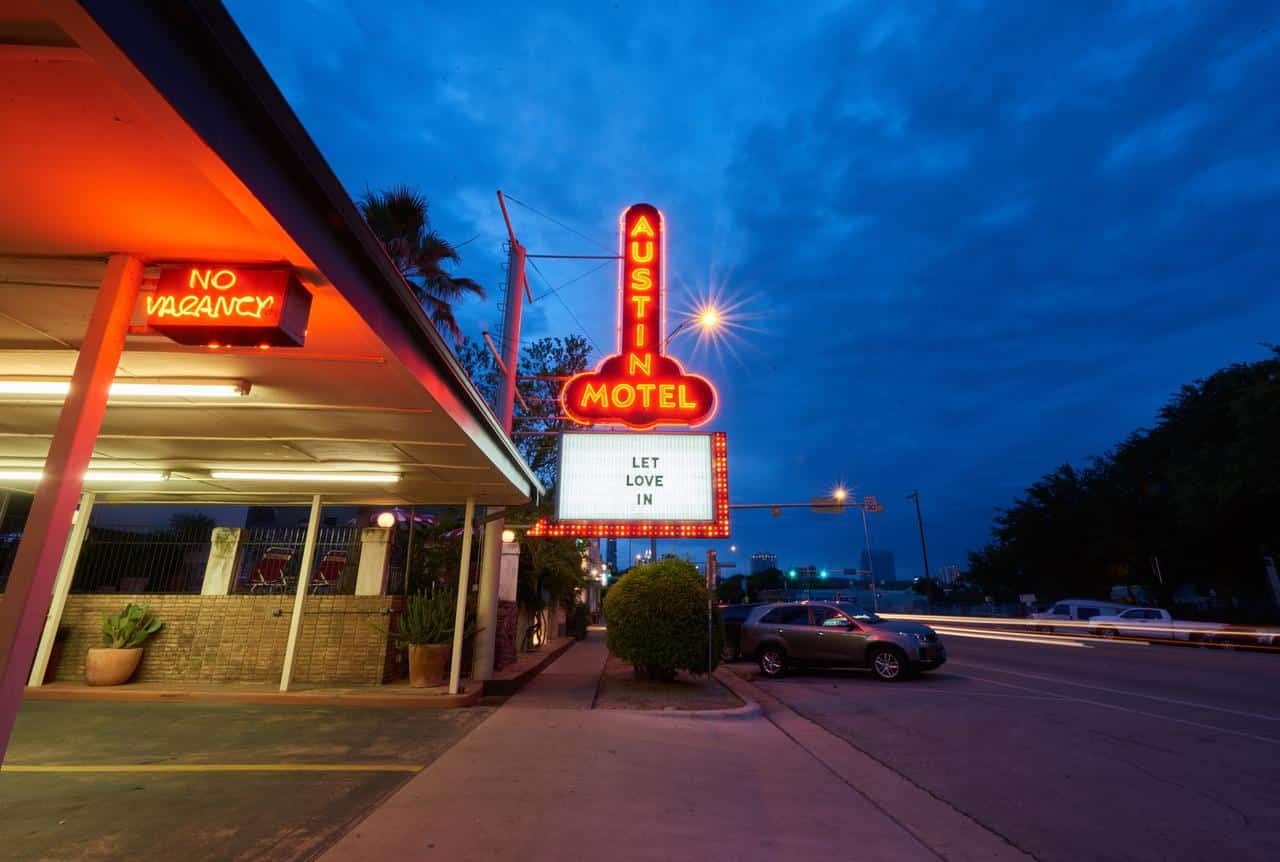 Gay Nightlife in Austin Texas
Befitting Austin's reputation as one of the gay-friendliest cities in the world, there is a whole host of gay bars and nightclub destinations to choose from.
Even better, most of the clubs in Austin lean heavily toward "get drunk and have a good time" rather than the whole "not dressed well enough for our establishment" scene. Austin is not a place to see or be seen – but rather a city to grab a casual beer, strike up a conversation, and make new friends – or more!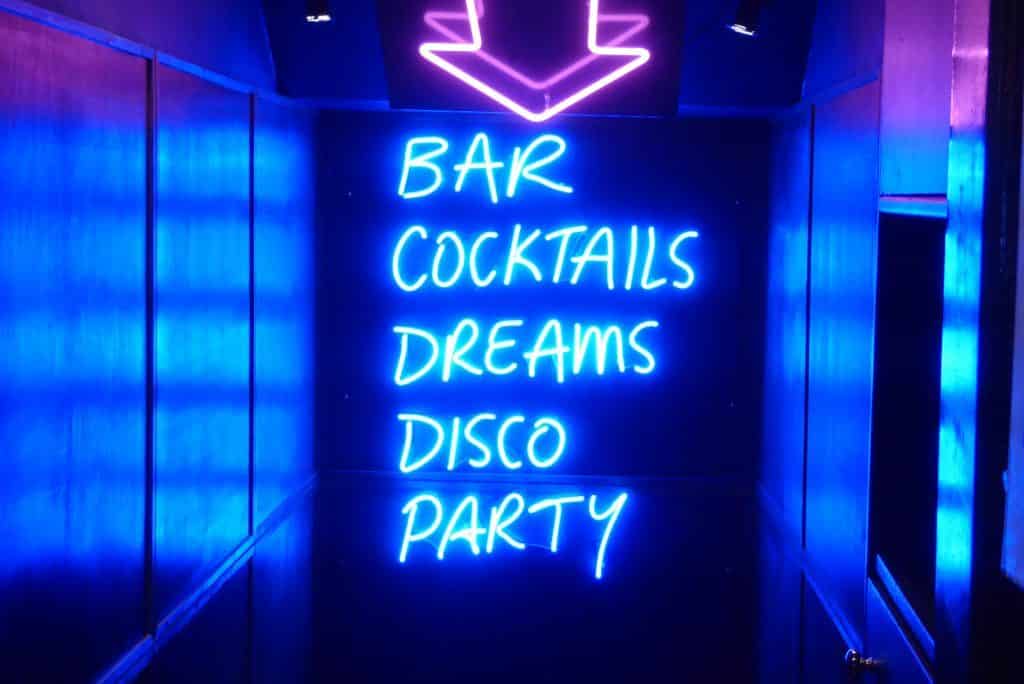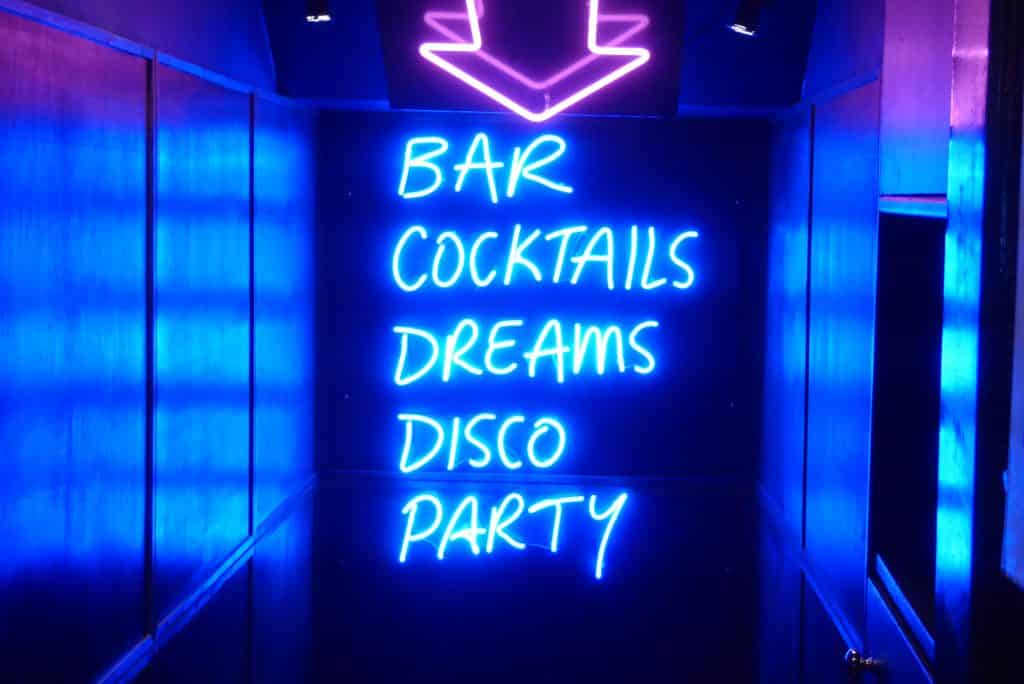 Having the University of Texas on the edge of tow means the crowds in Austin gay clubs are typically younger. You'll also find plenty of people from more conservative towns experimenting and experiencing gay life for the first time. Things are rapidly changing, however, as more professionals flock to Austin.
The gay clubs in Austin are largely centered around the 4th street gay district and don't get going until around midnight. A good game plan is to mix-and-mingle at straight bars early, check out the dining scene and coffee shop, or, better yet, listen to some live music in Austin before heading out for a night in the clubs. Whatever you're after, Gay Austin can provide!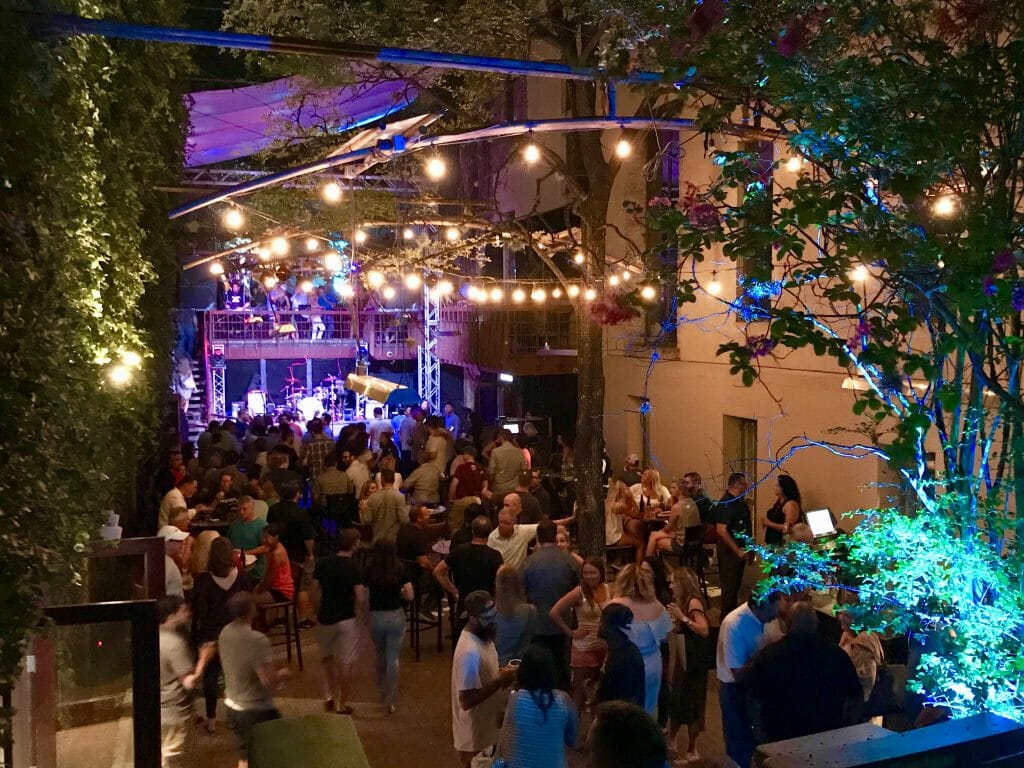 Gay Bars and Gay Clubs in Austin Texas
Bout Time II (BT2) – Located a little off-the-beaten-track in North Austin, BT2 is the place to go for local vibes and affordable drinks. With a large dance-floor as well as pool tables and a TV to watch sports games. BT2 is a hub of LGBT life in North Austin and is perfect for everything from a casual night to an all-night blowout. There are regular drag shows on Tuesday night and a hot Latin night on Sundays.
Speakeasy – A relaxed mixed venue in downtown Austin with a roof-top lounge, bar and live music stage where you can chill, people-watch, and take in the city views. Plenty of events throughout the week and weekend, and given its central location, Speakeasy is an excellent gay-friendly/mixed place to meet-up and start the night!
Rain on 4th – Next to Olican Harry's in the Austin gay district, expect an epic dance floor, plenty of lights, music, and baby drag queens getting their start. Again plenty of events, and if it's not happening here, there are plenty of options just a stone's throw away you can check out.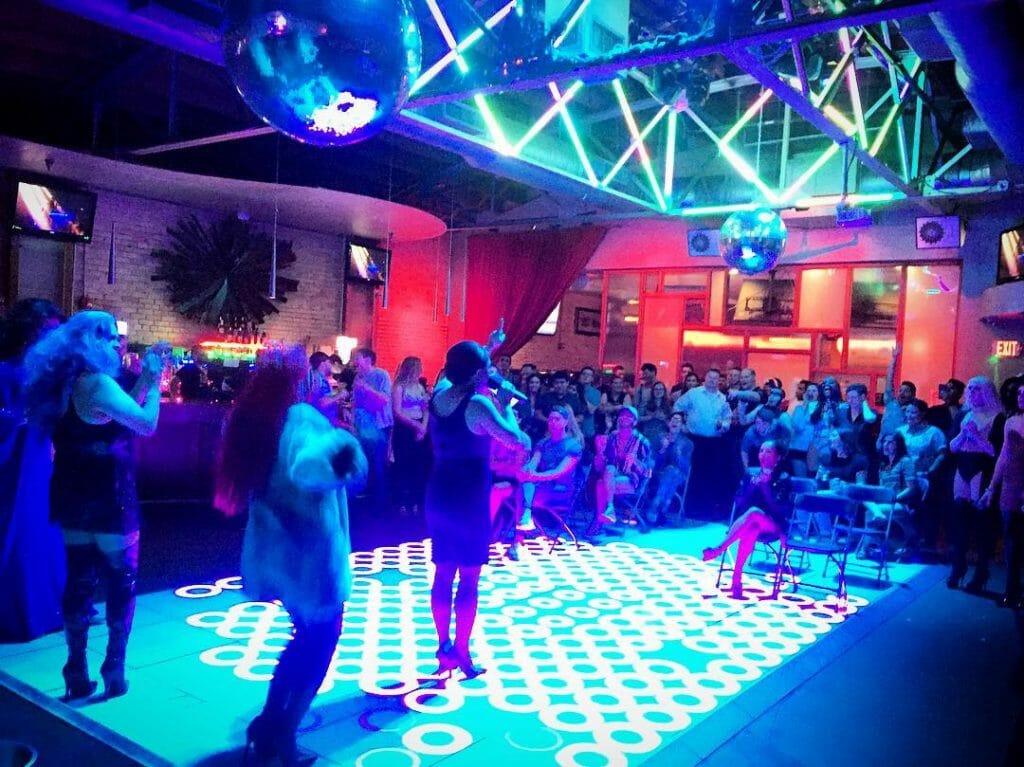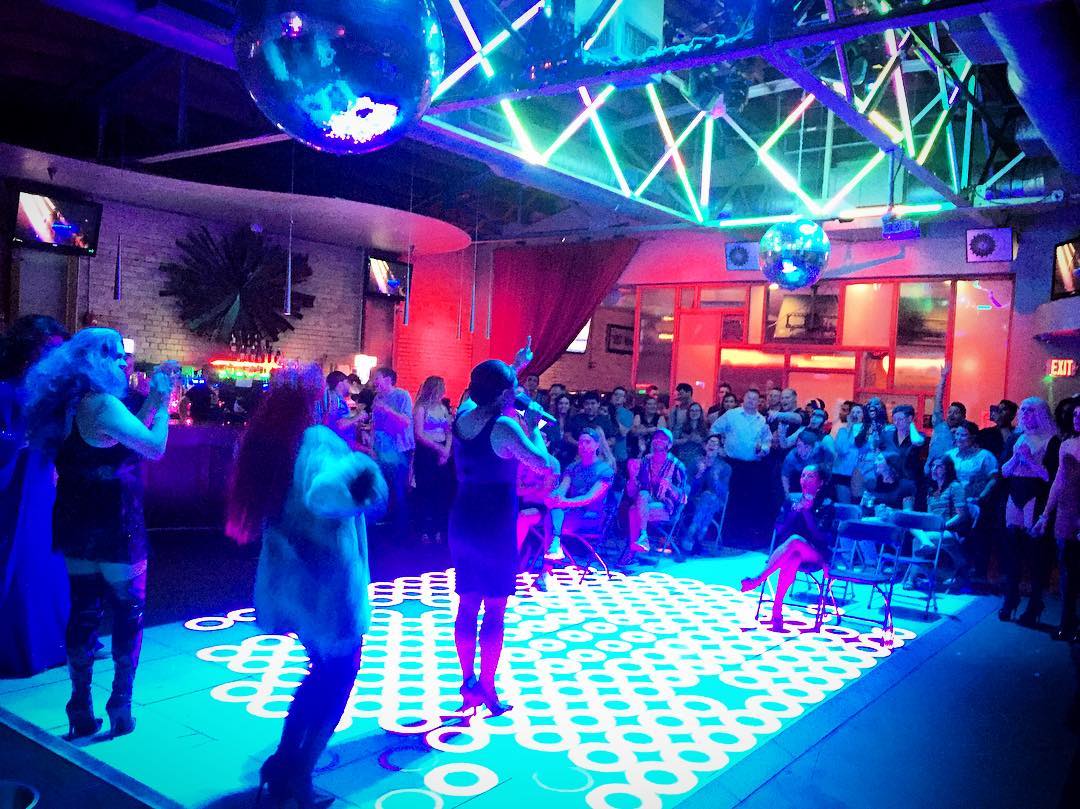 Highland Lounge – The name is deceptive; this is no lounge but a sprawling multi-level gay club with five bars and an Ibiza-style DJ sound system. Highland Lounge is the go-to place for next-level dance parties, shirtless bartender, and huge, hot, and heaving crowds. Only open Friday to Sunday, check out what events are on, and arrive early to avoid the huge lines that form after midnight.
Azul – A fabulous roof-top bar and pool located at the Westin Austin for the young and cool with cash to burn. Enjoy margaritas and raspberry frosé with one of the best views in town – and if you're anyone who's anyone you have got to have a private cabana right? Popular with gays in the afternoon through till sunset and be aware that Azul is only open to outside guests from 2-9 pm Sunday to Thursday.
Olican Harry's – Every town has one, and Olican Harry's is Austin gay institution which opening on 4th Street in the 1990s before gay was cool. With a spacious dance floor, themed parties, and weekly drag shows – plus 18+ nights on Wednesday, Thursday, and Sundays – this is a shameless place to listen to Top 40 and trashy pop until the early hours.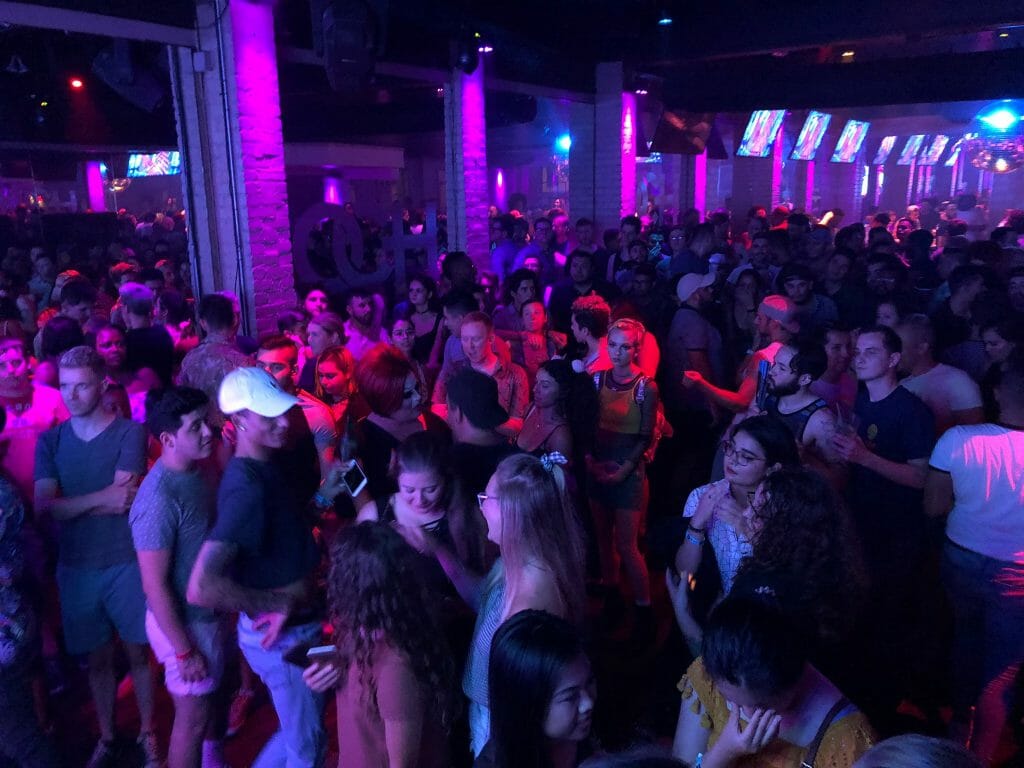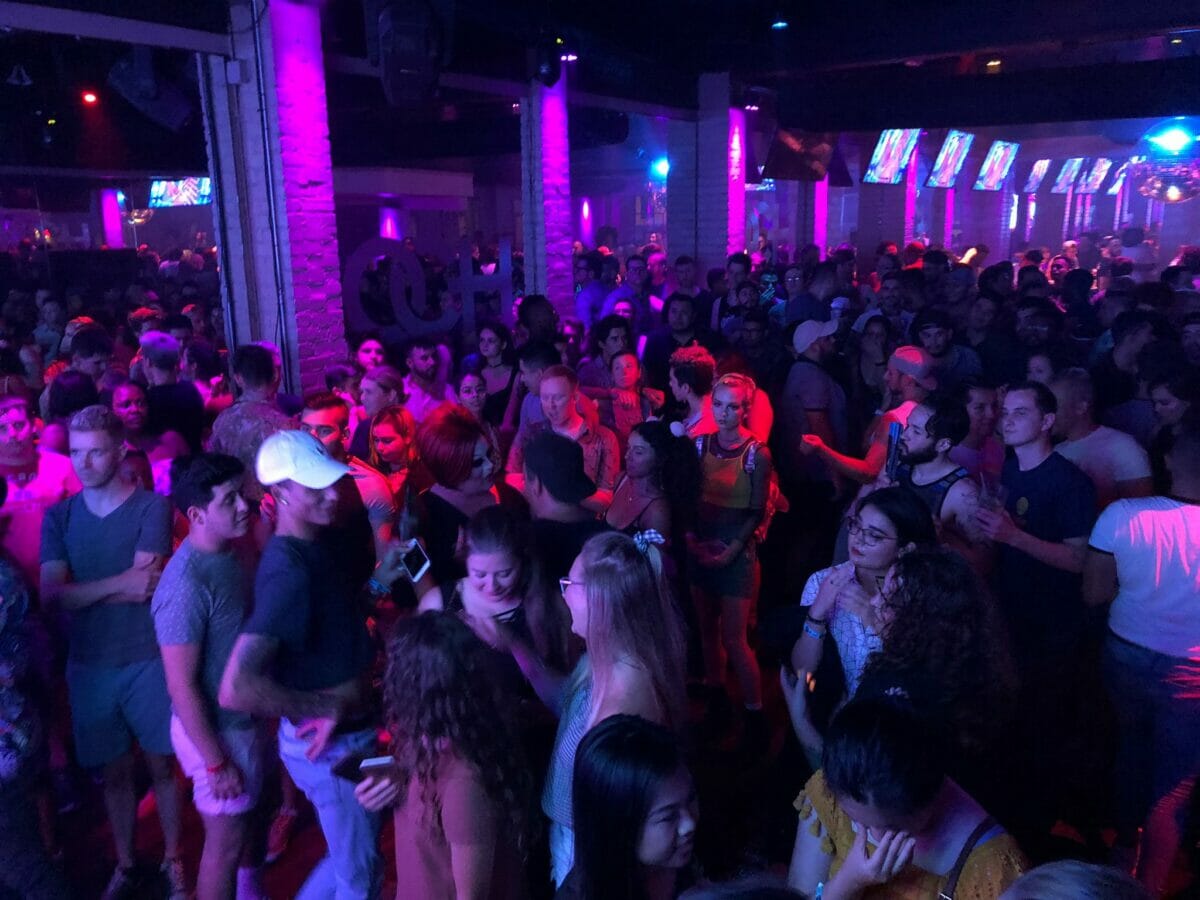 The Iron Bear – Calling all Bears, Cubs, Otters, Wolfs, Leather + Fetish (or simply admirers). The Iron Bear is a place to leave your shirt at the door, enjoy cheap drinks and good company in the downtown. Weekly events will entice you back time-and-time again, and the weekends are predictably packed with great music and beautiful men who take over the dance floor.
Barbarella – Home of the fabulous 'Tuezgayz' event with plenty of drag queens and enough dance music to help get you through until the weekend. Hipster and college students abound here, but then again – who else has got time for an all-out night of revelry on a Tuesday!
Cheer Up Charlie's – A mainstay of the LGBT scene in Austin this gay venue offering everything – indoor and outdoor spaces, live music, trivia nights, drag shows, and touring acts. They also have an incredible vegan food truck on-site and innovative cocktails with freshly squeezed juice. Really – what more could you want?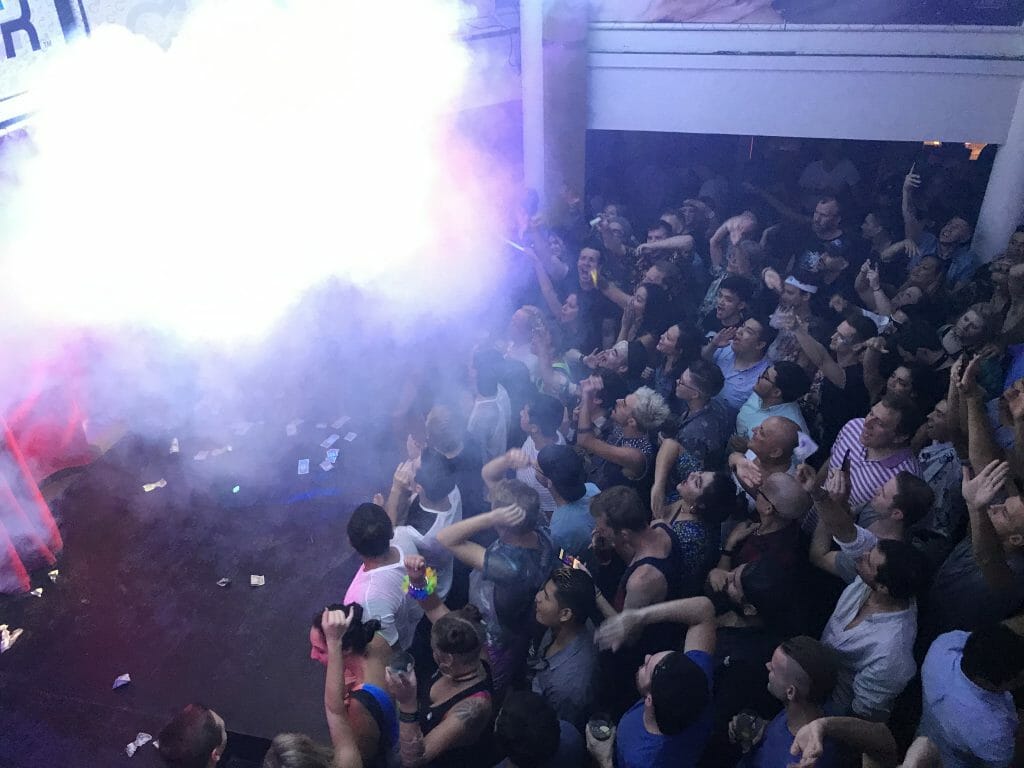 Gay Monthly Events In Austin Texas
Night Tropics LGBT Dance Party – On the third Thursday of every month at Dozen Street, expect dark dance, intense bass, obscure music, and cheap drinks at this dive-bar out-of-town. Uniquely Austin and a great way to get off-the-beaten-track.
Poo Poo Platter's Hail Yasss – A regular 'drag shit show' held by local drag idols every Thursday at Elysium – and seemingly other random dates, so check their Facebook page out. An unforgettable night of lip-syncing, classic divas, mayhem, and throwback horror films. Yes, this has Austin written all over it!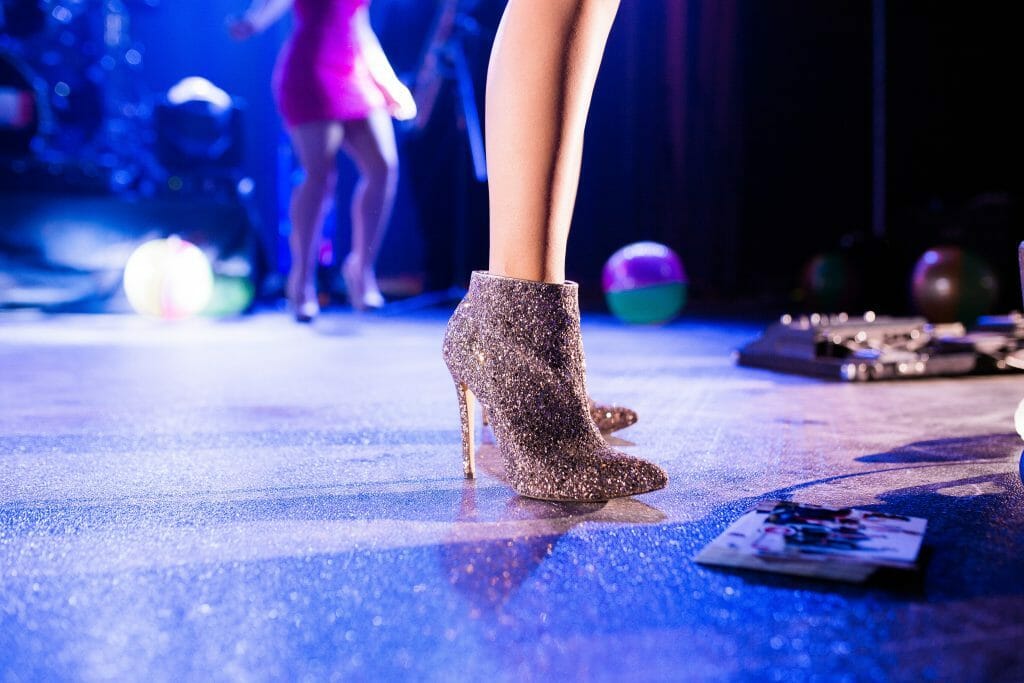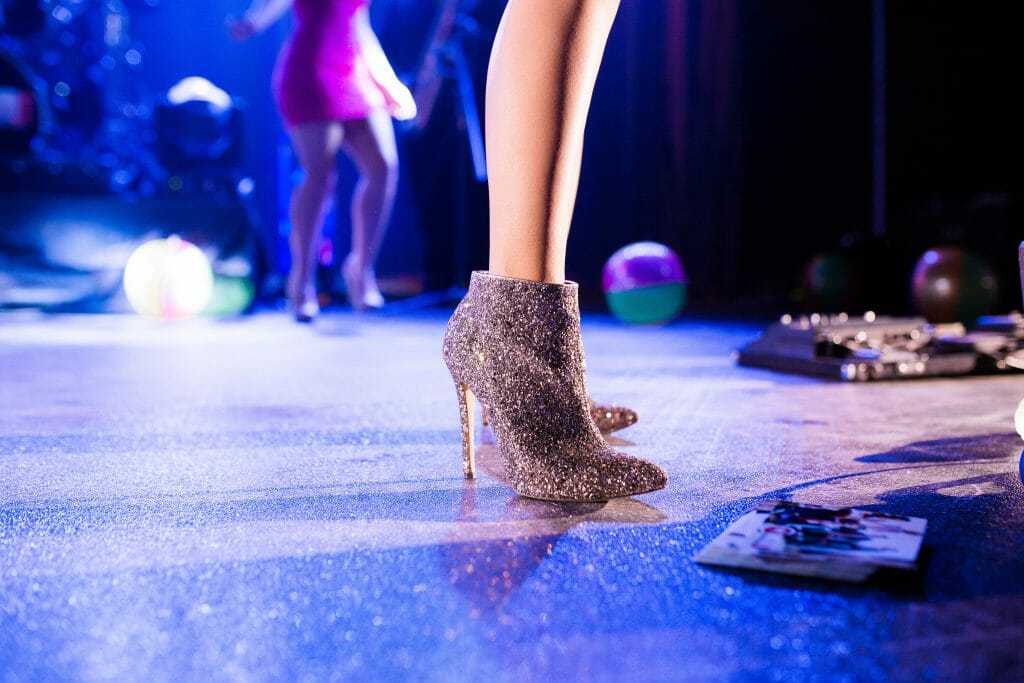 Queer Film Theory 101 – Films, clips, and videos that showcase queer identity discourse through film. Held the first Monday of every month at Barrel O' Fun this is much more fun than it sounds, trust us! No cover and a great group of locals, what have you got to lose!
Toy Box with Chique Fil-Atio – Famed local drag talent Chique Fil-Atio performs on the third weekend of every month at Carousel Lounge accompanied by comedians, performance art, and sick DJ beats. Formerly held at the Austin Toy Museum (thus the name), Toy Box was far too popular and had to move to its new location in 2017.
Where The Girls Go/ATX – Organizing guerilla queer take over's of different spaces in Austin on a semi-regular basis. Aimed at lesbians, but anyone can join and drink, talk, makeout / hang out with a whole bunch of kickass queers. Every event also tries to raise money and taking donations for SAFE in observation of Sexual Assault Awareness Month. Events are all-gender-inclusive, anti-isms/ists, pro-makeout spaces. Don't be a dick.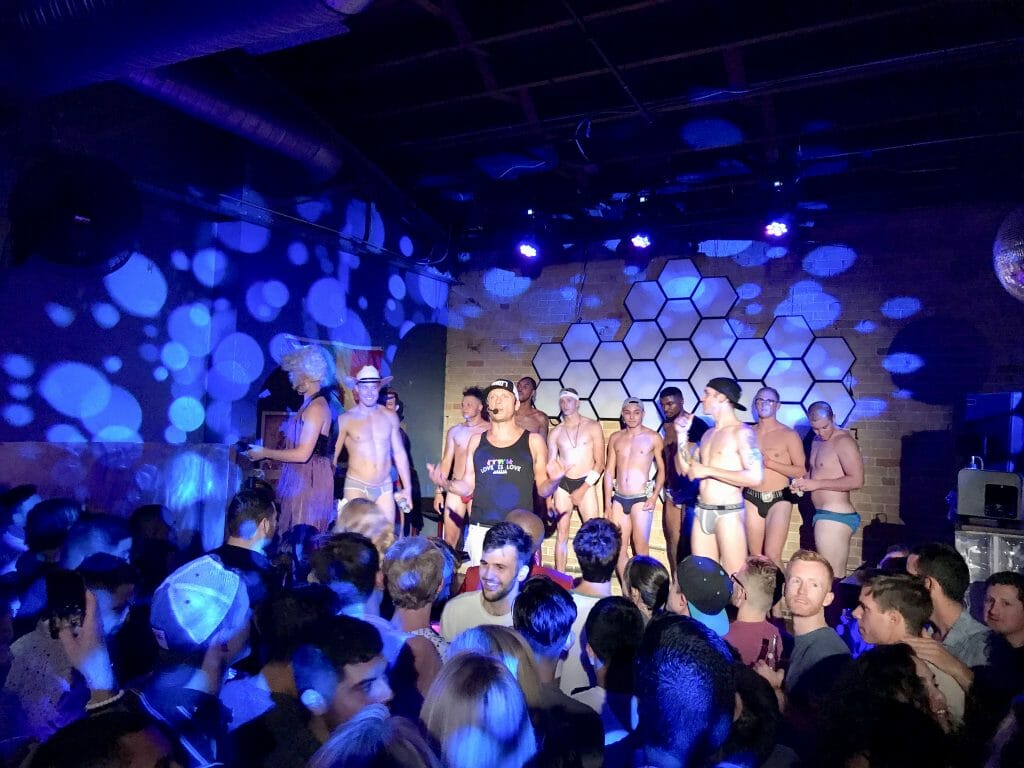 Gay Saunas and Gay Bath House Austin TX
Sadly, for one of the gayest cities in the world – There is currently no operating gay bathhouse in Austin Tx. Previously there had been the 21-year old Midtowne Spa, but this has recently closed due to the owners' retirement.
Where all the closeted republicans and law-makers who looked forward to their bi-annual trips to the state capital will go now is anyone's guess – but I sense a business opportunity for a new gay bathhouse in Austin TX!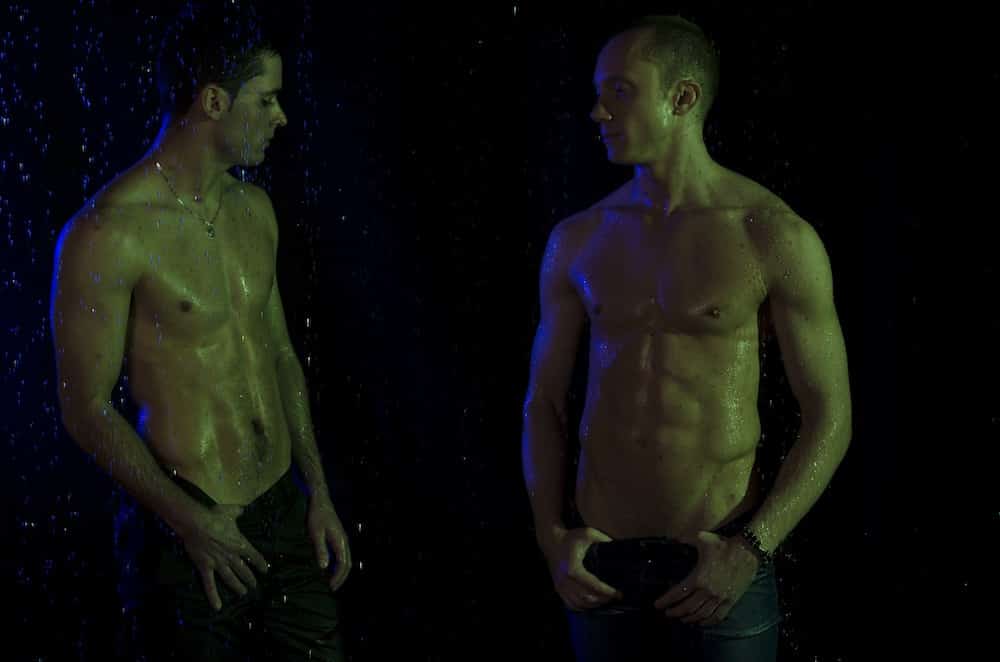 The closest gay bathhouse and sauna to Austin is now ACI Alternative Club in San Antonio – 1.5-hour drive south (the main sauna and bathhouse in South Texas.
Or as an alternative to the non-existent gay bathhouse in Austin, there is always The Homestead at 3218 – a gay/bisexual men's clothing-optional retreat a two-hour drive north. Or you could try the popular clothing-optional park, Hippie Hollow, an essential part of the Austin gay scene where many gay men meet for discreet cruising, sunning, and all types of fun.
Gay Austin Map