A modern, spirited and diverse city with community at its core, Gay San Antonio is an offbeat queer destination for those who love to explore. With a surprisingly boisterous gay scene, historical attractions, avant-garde dining, and fabulous mix of cultures and people -- San Antonio is so much more than meets the eye.
And trust us -- the longer you stay, the more there is to surprise you.
They say only steers and queers come from Texas, and while you won't find many steers roaming the streets of San Antonio, there certainly isn't a shortage of queers here …
Similar to Austin, San Antonio is a progressive, liberal haven in otherwise deep-red Texas, which has developed a very active and visible LGBT community. Here cowboys, gays, hipsters, artists, and musicians all live, work, and play in harmony -- creating the multicultural ambiance that makes San Antonio just so irresistible.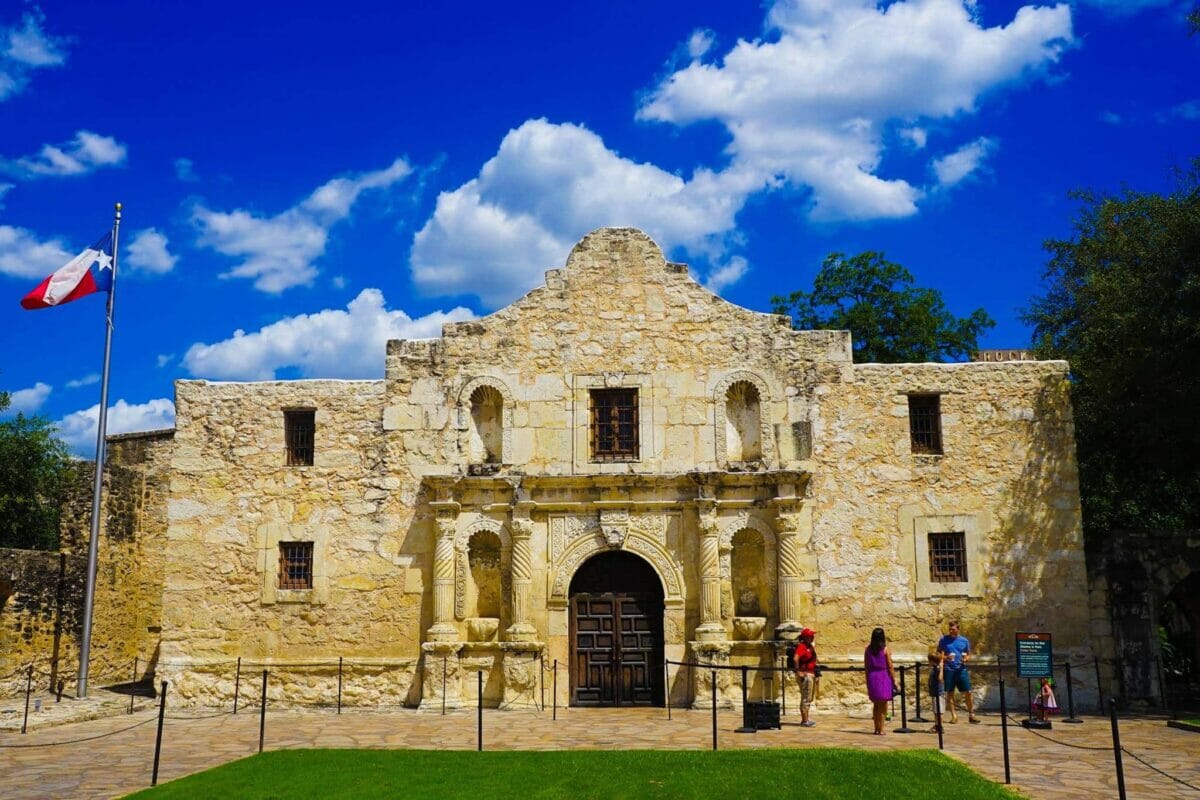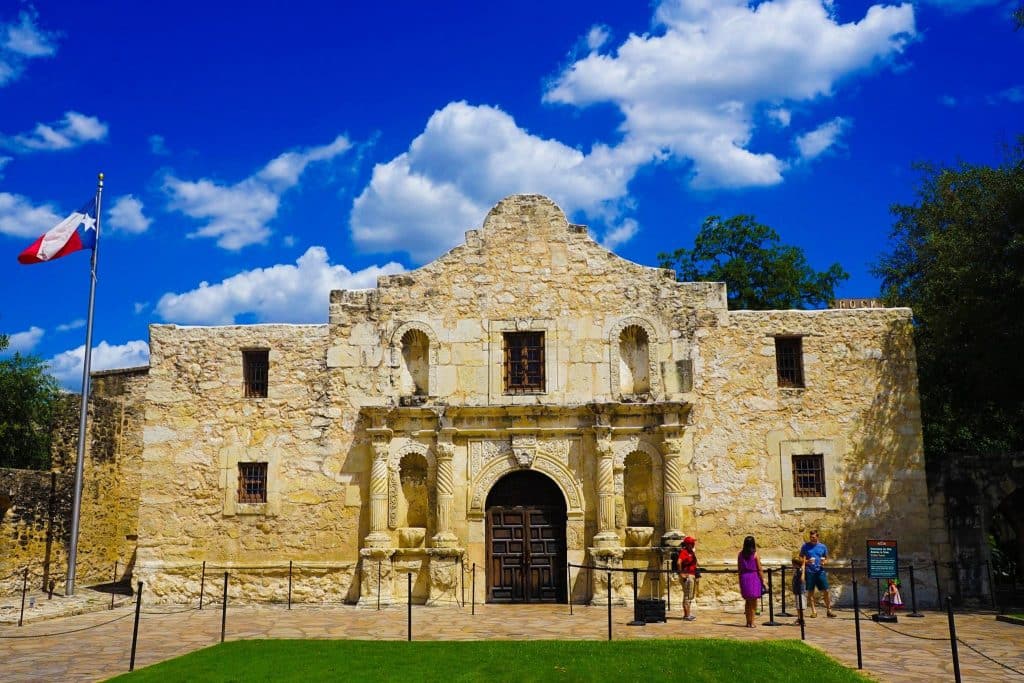 People here are by and large accepting, but gay acceptance and the culture around it was always going to be complicated here as we also found in Denver and Nashville. We don't want to over-simplify anything -- but for your average tourist visiting for a few days, you are unlikely to encounter any issues.
"The Strip" just to the north of the Downtown in Tobin Hill is the central gaybourhood district, but areas like Southtown the Arts District -- where artists showcase the creative culture of the city -- also have their own alternative rainbow flare. The oldest city in Texas, and effortlessly the most beautiful, San Antonio also boast the legendary Alamo, glorious and utterly unique collection of waterside pathways, historic missions, fabulous parks, intriguing museums, and an innovative design scene.
A youthful city with strong creative tendencies, a thriving culinary scene, live music to die for, and more outdoor adventures than you could ever want…Gay San Antonio is guaranteed to be a roaring good time!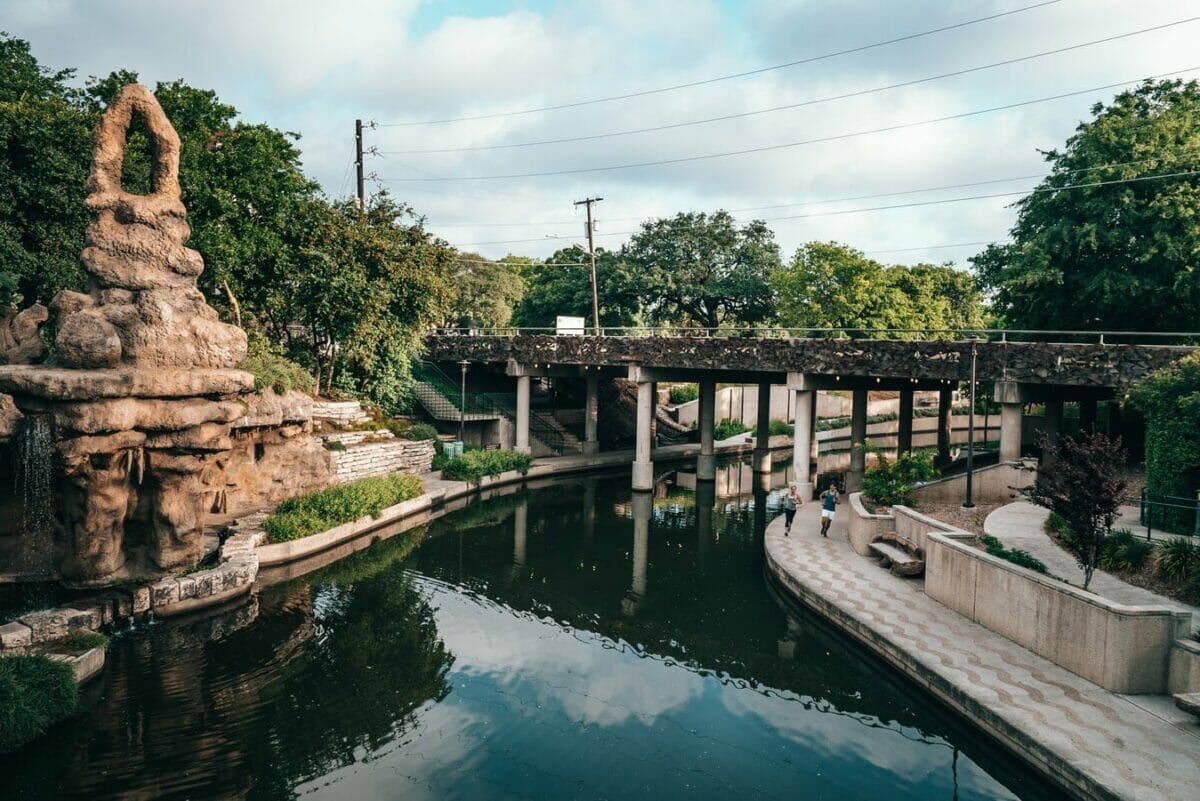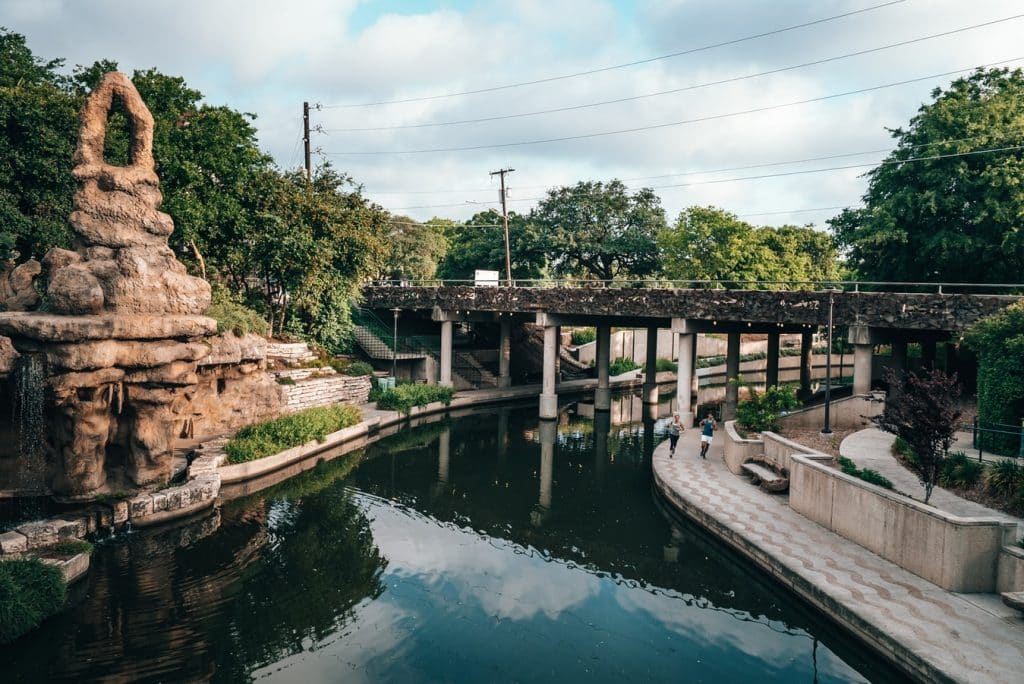 Gay San Antonio Guide: The Essential Guide To LGBT Travel In San Antonio Texas
Attractions in Gay San Antonio
Naturally, being gay does not define which attractions most of us will want to see in each destination, and most queer travelers will merely want to check out the top things to see in San Antonio during the day! We found our favorite memories were hiring a car and exploring the vast South Texas landscapes, dining in the chic, upscale eateries of San Antonio's riverwalk, and dancing till dawn surrounded by our fabulous queer community on "The Strip."
However, if you're someone who wants to see it all, we have put together a few more popular things to do in San Antonio that are sure to keep you busy! Whether you're a refined foodie, an outdoor adventure seeker, or a first-time visitor, rest assured that cosmopolitan San Antonio will have something for you.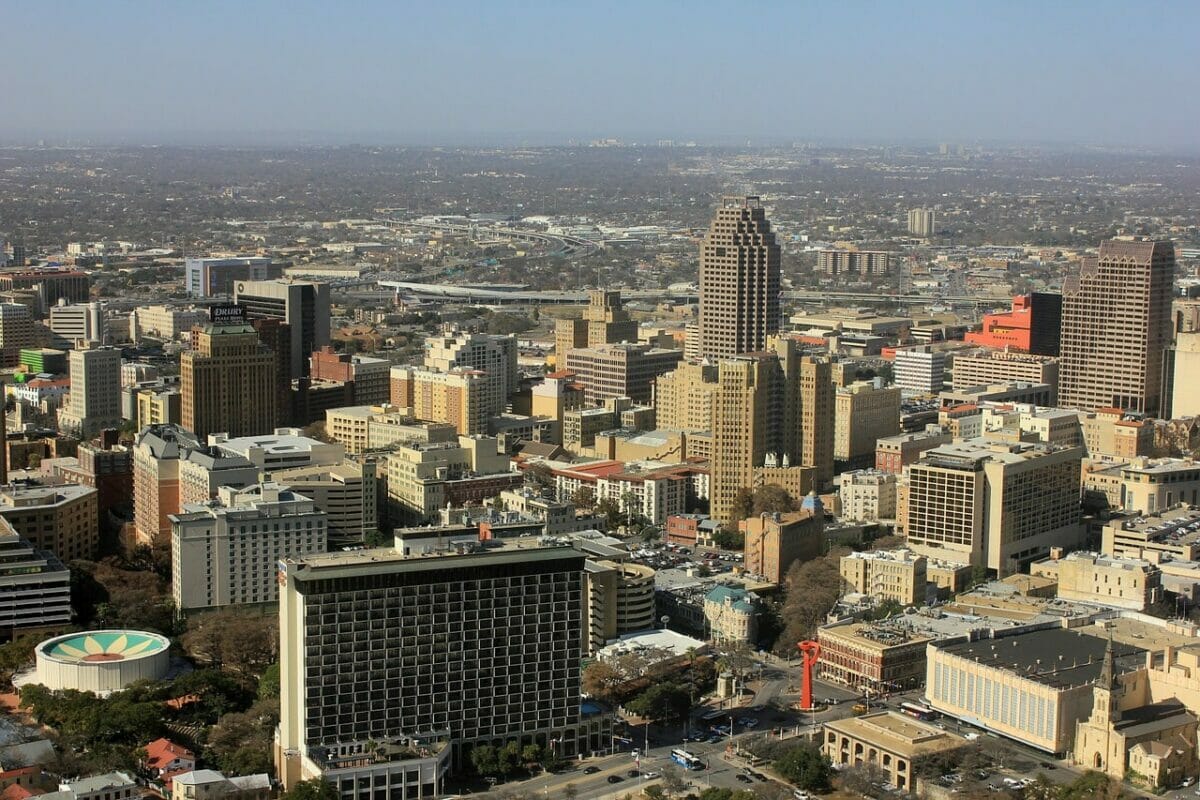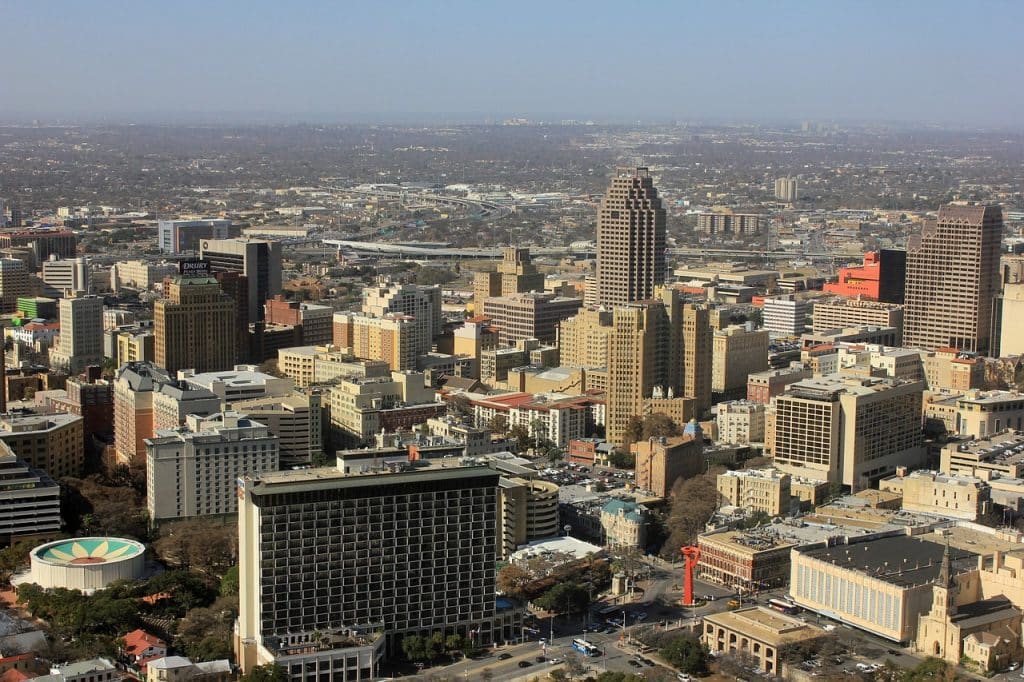 Top Things To Do In San Antonio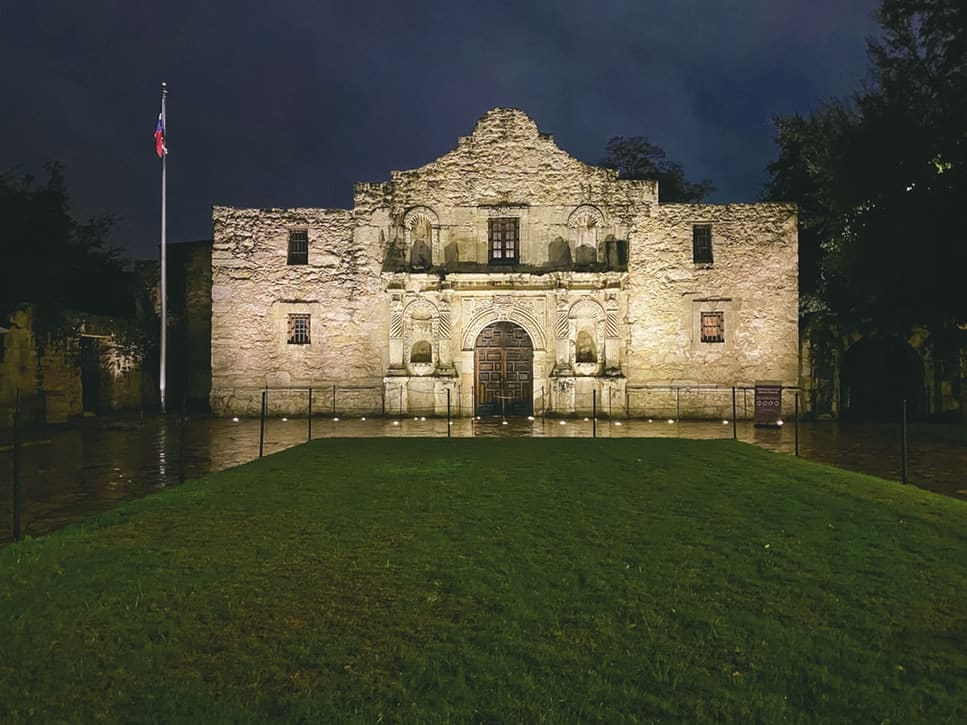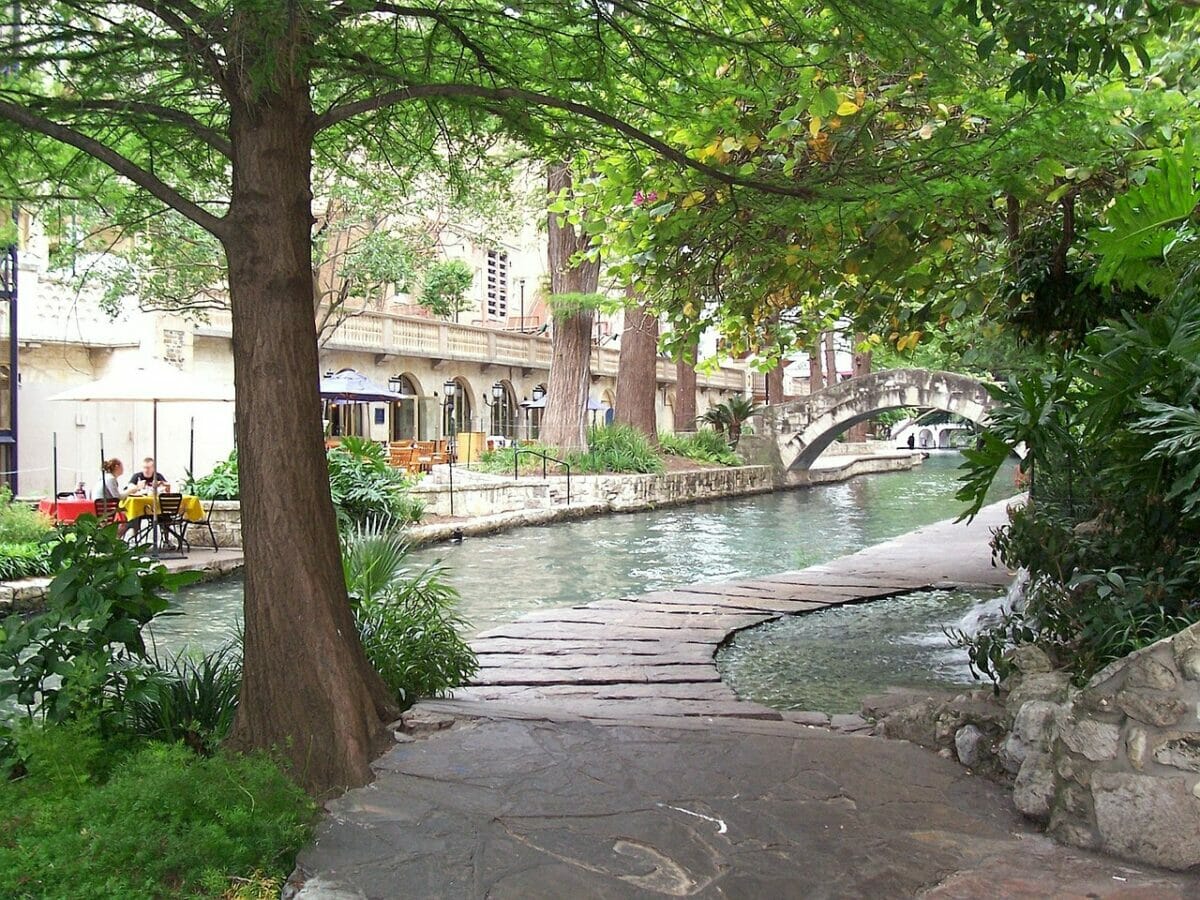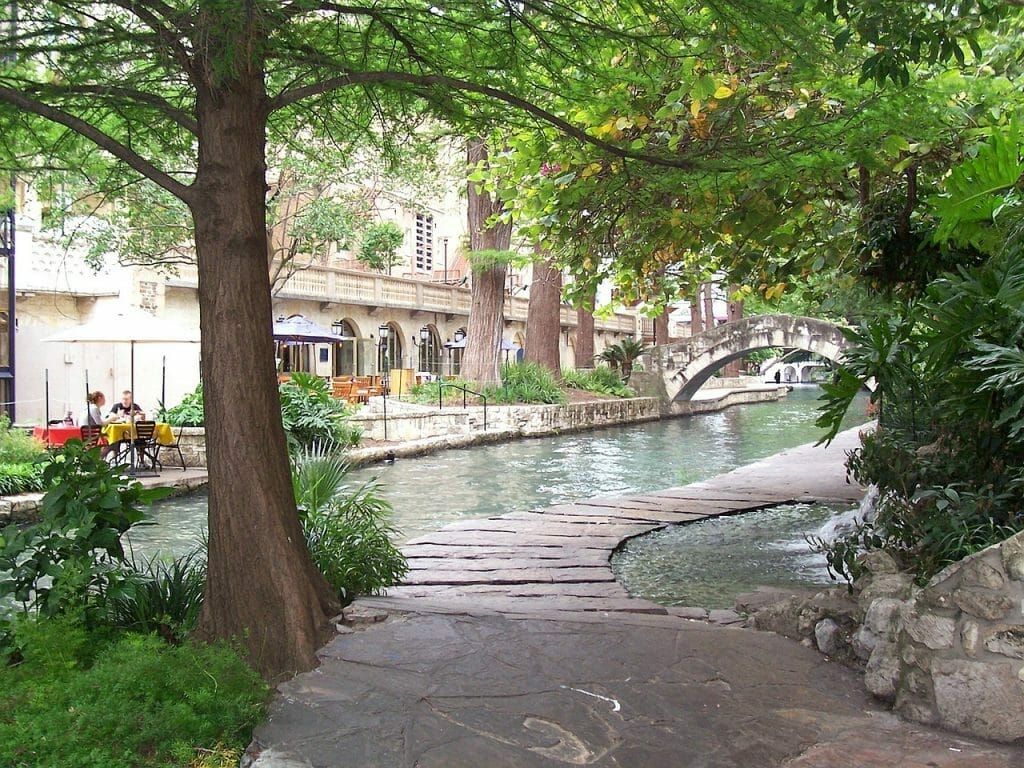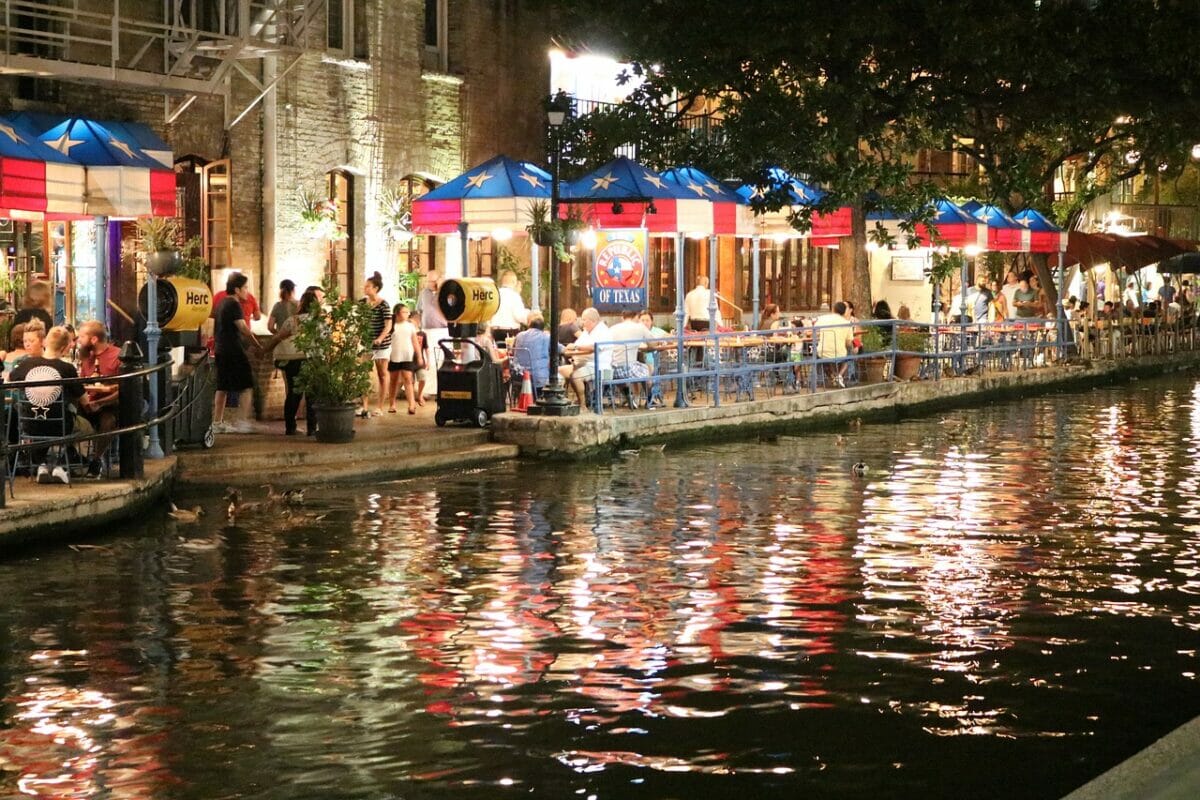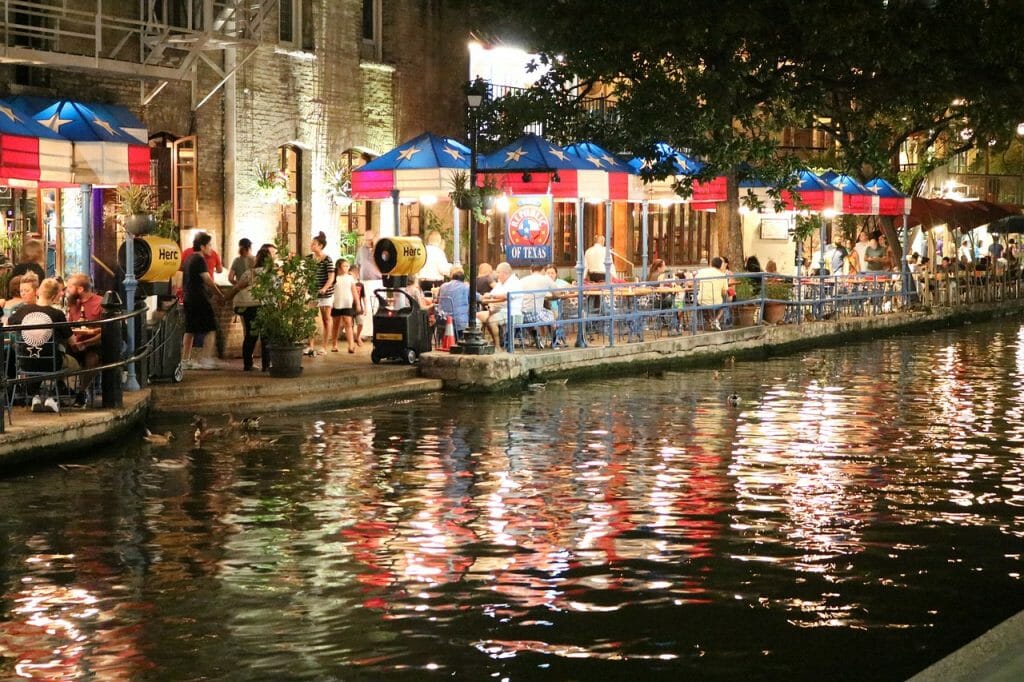 Gay Things To Do In San Antonio
San Antonio celebrates 14th Annual Pride Festival
Gay-Friendly and Gay Hotels in San Antonio Texas
In this relatively liberal city, you will not find any significant hotel that isn't gay-friendly.
Being gay-friendly is about creating an environment of inclusiveness, where all people are treated equally, and diversity is welcomed and respected. Elegant design, helpful staff, and excellent value for money never hurt anyone, though! You won't have to hide your same-sex relationship or sexuality when you check-in at any of these fabulous hotels -- but obviously you don't have to declare it either.
While there are no exclusively gay hotels in San Antonio, any hotel in Downtown San Antonio or "The Strip" gaybourhood is sure to have more than a few gay guests staying. Plus, being a stumble home from wherever the night takes you is always pretty desirable. Otherwise, we recommend finding a hotel that is as central as possible to minimize travel time during the day or to the best nightlife spots after dark.
There are hundreds of other good hotel options in San Antonio if you don't find what you are looking for, but we are confident you'll find something here for you. Whether you want a fun and social hostel, a cheap place to crash after a night of partying, or a chic designer option to sip cocktails and surround yourself with fabulous people – Gay San Antonio as something for everyone!
Gay Nightlife in San Antonio
San Antonio isn't exactly well-known for its wild nightlife that goes until sunrise, but in our experience, there were plenty of options for us to chose from as the sun faded away, and the moon begins sliding into the sky. Fancy cocktails, chilled drinks, live performances, and all-night dancing are each on offer.
San Antonio has a fabulous selection of gay-friendly venues to tempt you out as a direct result of growing social acceptance and the increasing ability to live our queer lives openly. However, San Antonio's gayborhood just north of Downtown is still the place to go for queer nightlife. In fact, the gaybourhood here is on the rise -- unlike many gay ghettos around the world.
We have also listed some other fabulous nightlife spots for those who prefer to plan their nights around music, DJs, and cool venues rather than the sexual orientation of the crowd. But remember, while San Antonio is one of the most gay-friendly places in Texas -- this is still not New York, Los Angeles or Portland -- and some discretion might be required.
Besides, who doesn't want to party the night away with our fabulous queer global family? We are just more fun after all…
Gay Bars & Clubs In San Antonio
Other Popular Nightlife Venues In San Antonio
Gay Sauna And Cruise Clubs in Gay San Antonio
Had enough of gay cruising in San Antonio – either in the bars or elsewhere? Why not explore the steamier side of this sexy town…
While French-Canadians in Montreal and Quebec City seem to have bucked the trend of closing bathhouses and gay cruising spaces in North America, San Antonio has followed in the footsteps of other North American cities like Washington DC, Portland and Boston. As a result, there is only one such gay cruising space left in town. You could always try one of the gay hook up apps…
You should have no issues visiting the San Antonio gay sauna and will be welcomed openly, though a firm 'no' may be required at some points to get your point across. You can read our guide, however, if you are nervous about visiting a gay sauna for the first time. So that you know what to expect.
Gay sauna or not, in any sexual encounter, please take adequate precautions. No matter what your intentions are in while traveling, you should bring your own condoms and lube to play it safe. Take home a hot guy or a hot memory, not an STD.
Besides, you never know what other fun surprises your trip might have in store for you...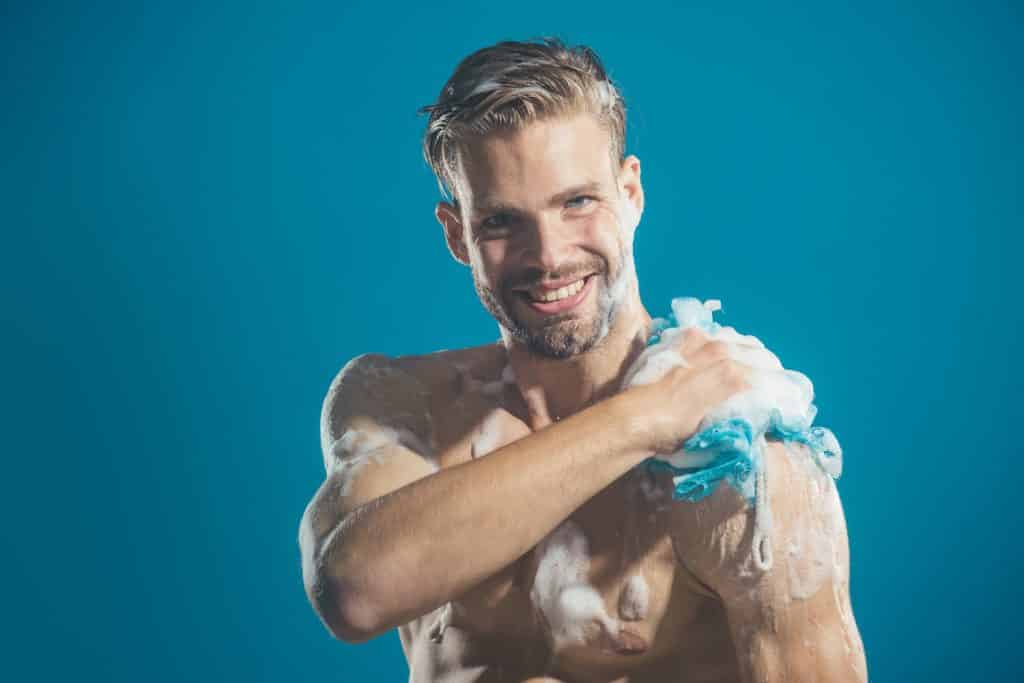 ACI Alternative Club -- So discreet it doesn't even have a website -- but this gay bathhouse in San Antonio is your only option for some hot, steamy fun. Popular with older men, military guys and those who are not out of the closet -- though as the only bathhouse for miles around you can find guys here from all over Southern Texas including Corpus Christi, Laredo, Del Rio, and somewhat surprisingly -- Austin -- as they don't have a bathhouse of their own. Found at 827 E. Elmira Street, about fifteen blocks northeast of downtown, inside is relatively clean with the normal range of facilities including a steam room, dark maze, lockers, private rooms, XXX TV room, etc. There is also an outdoor patio, weights room, and vending machines -- useful as there is no 'in/out' privileges. Busiest on Friday and Saturday nights.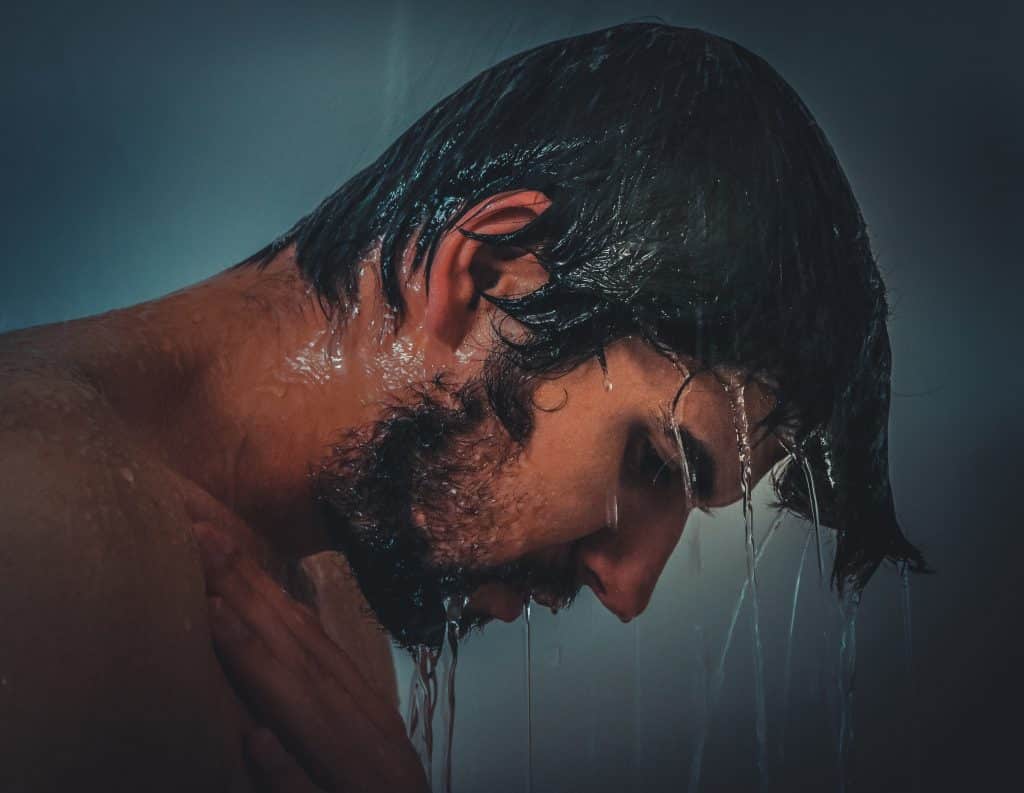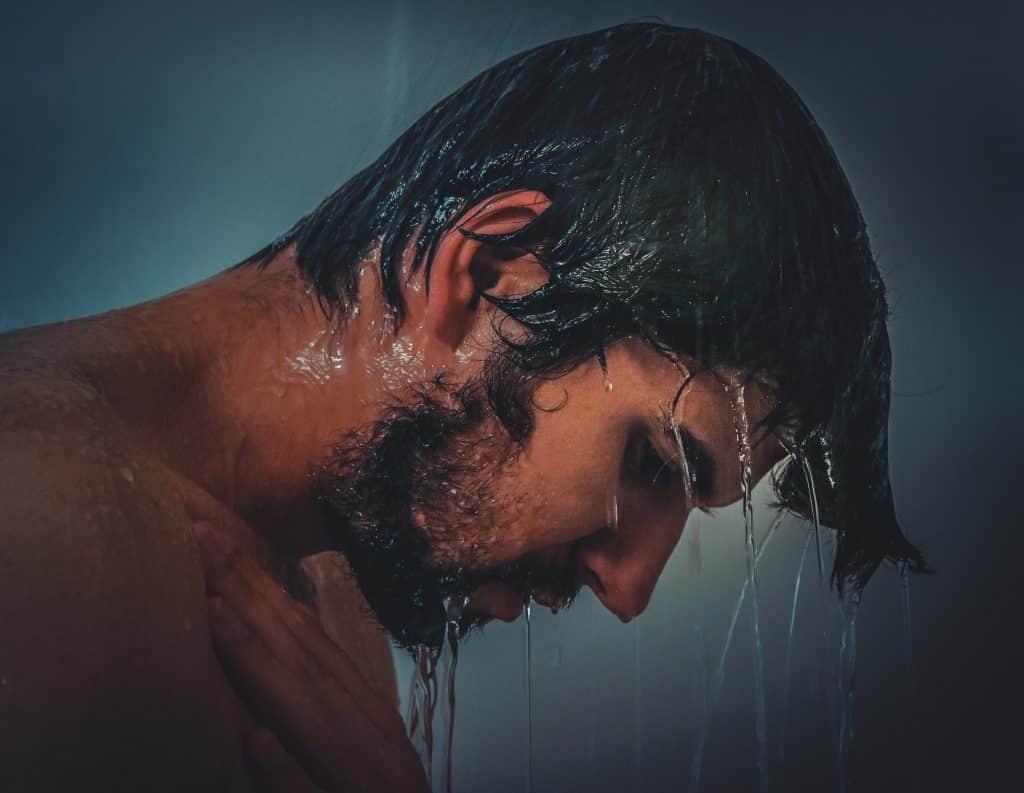 Further Things To Consider Before Any Gay Trip
Now you're all set and prepared to explore our big queer world, why not sort out everything else out all in one go? If necessary for your travel plans make sure you have brought proper travel insurance, protected your privacy by getting a secure VPN, compared all the top hotel booking sites to find just what you're after, reserved an unbeatable rental car price and - of course - booked the best flight deals!
Or maybe just forget it all and go for a last minute cruise or effortless tour instead?
Many gay travelers (including us) indulge in worldwide airport lounge access and pre-arrange airport transfers to take the stress out of travel. Naturally, we would never leave home without a more mainstream travel guide since we couldn't possibly cover everything here!
Just add an adventurous attitude and plenty of smiles - they go a long way - and that about covers it all! Now go out, find your global rainbow family and don't forget to share your best gay stories with us on Facebook, Twitter, and Instagram...We'd love to hear from you!