A modern, spirited and diverse city with the community at its core, Gay San Antonio is an offbeat queer destination for those who love to explore. With a surprisingly boisterous gay scene, historical attractions, avant-garde dining, and a fabulous mix of cultures and people – San Antonio is so much more than meets the eye.
And trust us – the longer you stay, the more there is to surprise you.
They say only steers and queers come from Texas, and while you won't find many steers roaming the streets of San Antonio, there certainly isn't a shortage of queers here …
Similar to Austin, San Antonio is a progressive, liberal haven in otherwise deep-red Texas, which has developed a very active and visible LGBT community. Here cowboys, gays, hipsters, artists, and musicians all live, work, and play in harmony – creating the multicultural ambiance that makes San Antonio just so irresistible.
People here are by, and large accepting, but gay acceptance and the culture around it was always going to be complicated here, as we also found in Denver and Nashville. We don't want to over-simplify anything – but for your average tourist visiting for a few days, you are unlikely to encounter any issues.
"The Strip" just to the north of the Downtown in Tobin Hill is the central gaybourhood district, but areas like Southtown the Arts District – where artists showcase the creative culture of the city – also have their own alternative rainbow flare.
The oldest city in Texas, and effortlessly the most beautiful, San Antonio also boasts the legendary Alamo, a glorious and utterly unique collection of waterside pathways, historic missions, fabulous parks, intriguing museums, and an innovative design scene.
A youthful city with strong creative tendencies, a thriving culinary scene, live music to die for, and more outdoor adventures than you could ever want…Gay San Antonio is guaranteed to be a roaring good time!
---
Are you relocating? This guide will help travelers discover the queerer side of the city. However, if you are lucky enough to be considering a move here, we recommend reading our article about moving to LGBT San Antonio or getting in touch with a local gay realtor. They can happily give you no-obligation advice and all the information you'll ever need to know about your new city.
And if you then want their help to find your dream home, you are guaranteed fair, equal, and honest representation. No surprises or awkward conversations are necessary!
Attractions in Gay San Antonio
Naturally, being gay does not define which attractions most of us will want to see in each destination, and most queer travelers will merely want to check out the top things to see in San Antonio during the day!
We found our favorite memories were hiring a car and exploring the vast South Texas landscapes, dining in the chic, upscale eateries of San Antonio's riverwalk, and dancing till dawn surrounded by our fabulous queer community on "The Strip."
However, if you're someone who wants to see it all, we have put together a few more popular things to do in San Antonio that are sure to keep you busy! Whether you're a refined foodie, an outdoor adventure seeker, or a first-time visitor, rest assured that cosmopolitan San Antonio will have something for you.
Top Things To Do In San Antonio
Venture into the Texas Hill Country and discover the award-winning wines and picturesque vineyards in Fredericksburg with a local guide. Your escort is not only an expert oenophile but a storyteller who shares history and insight about the region.
After two tastings at local wineries (where you'll also take a behind-the-scenes tour of the production facilities), spend time in the charming town of Fredericksburg. Have lunch, browse the shops, or experience additional wine tastings.
San Antonio's biggest, most popular themed attraction features dozens of thrill rides, shows, and activities. Be like a superhero and soar with Wonder Woman's Golden Lasso Rollercoaster, BATMAN: The Ride, and SUPERMAN: Krypton Coaster.
Or whizz, spin, and loop around Boomerang, Fireball, and Goliath – all rides will have your heart pounding with excitement. If you're looking for a place to cool down, head over to the water rides and or take a chill out with a trip on the lazy river.
See the Alamo and other UNESCO landmarks, including the Mission San José and Mission Concepción, both belonging to the San Antonio Missions National Historical Park. Visit, too, the King William Historic District and Market Square for a complete understanding of the significance these gorgeous sites represent.
There's a lot of strange history that's happened here in the streets of San Antonio, and throughout this San Antonio ghost tour, hear the haunted, paranormal tales of notorious Texas events.
The journey begins and ends at The Alamo, where you meet your guides, who are carrying lanterns and dressed in historical costumes. Walk the streets of the city's Old Town and learn about its fascinating past, which is vividly and masterfully brought to life by informative and passionate guides.
Animal lovers won't want to miss this fun day trip with a chance to see more than 3,000 animals from around the globe. Check out the most extensive collection of birds in the world; large animals, including tigers, hippos, zebras, and elephants; several different monkeys; and daily talks by the experts.
Eat your way around downtown San Antonio on this small-group food and walking tour—an excellent choice for first-time visitors and foodies. With this tour, skip the waitlist and enjoy immediate seating at some of Alamo City's best restaurants.
Taste classic Tex-Mex, authentic Creole, and more. In between tastings, get the inside scoop on San Antonio's food scene and learn about the city's rich cultural heritage.
The Buckhorn Saloon & Museum and Texas Ranger Museum
See an 8-legged lamb, chairs created from antlers, and more than two centuries of Texas law artifacts with a visit to the Buckhorn Saloon & Museum and Texas Ranger Museum. A truly authentic Texas attraction, these conjoined museums include everything from a taxidermy Hall of Feathers to 'Ranger Town,' featuring its working jail cell and a Bonnie and Clyde exhibit.
Grab a locally brewed beer at the onsite salon, where Teddy Roosevelt supposedly recruited his famous Rough Riders. You can even tour the museum with it.
Set your own pace as you sightsee with the San Antonio Explorer Pass, valid for 30 days after your first use. Select three, four, or five top attractions, tours, or activities, including perks such as skip-the-line admission.
Enjoy discounts and save up to 40 percent on regular ticket prices to sites such as the Texas Ranger Museum, San Antonio River Cruise, and Six Flags Fiesta Texas.
Gay Things To Do In San Antonio
An LGBT clothing brand with an independent store focussed on selling underwear for men and women along with custom shirts, mugs, and accessories.
Your one-stop shop for gay and lesbian products covering everything from personal lubricants to popular gay underwear brands. Zebra Z is the largest online gay and lesbian department store and is based in San Antonio; they have a retail showroom for you to visit.
A late-night retro restaurant Luther's Café, is an institution of the local gay community in San Antonio. Spreading acceptance, awareness, love, unity, and respect to one another unconditionally for years now – it is fair to say they are the voice of difference and definition of pride.
They are located at the heart of "The Strip" gaybourhood, head here for comfort food, cocktails, and extra-ordinary entertainment, including drag performances and Jazz nights. Similar to Hamburger Mary's, if you are more familiar with their concept.
A queer film festival committed to bringing awareness of the LGBTQ community to the greater San Antonio region. To achieve this goal, the festival showcases films and pieces of art that illustrate the community by being created by and/or featuring the LGBTQ community — held annually in October.
Formed to instill pride, celebrate unity, embrace diversity, and recognize the contributions of the LGBT community in San Antonio. The main event organized every year is their "Pride Bigger Than Texas" Pride Parade and Festival in June, but they also produce several events throughout the year to celebrate pride.
The most fabulous time to plan a visit to Gay San Antonio, but even if you cannot attend, check their Facebook page for other smaller events.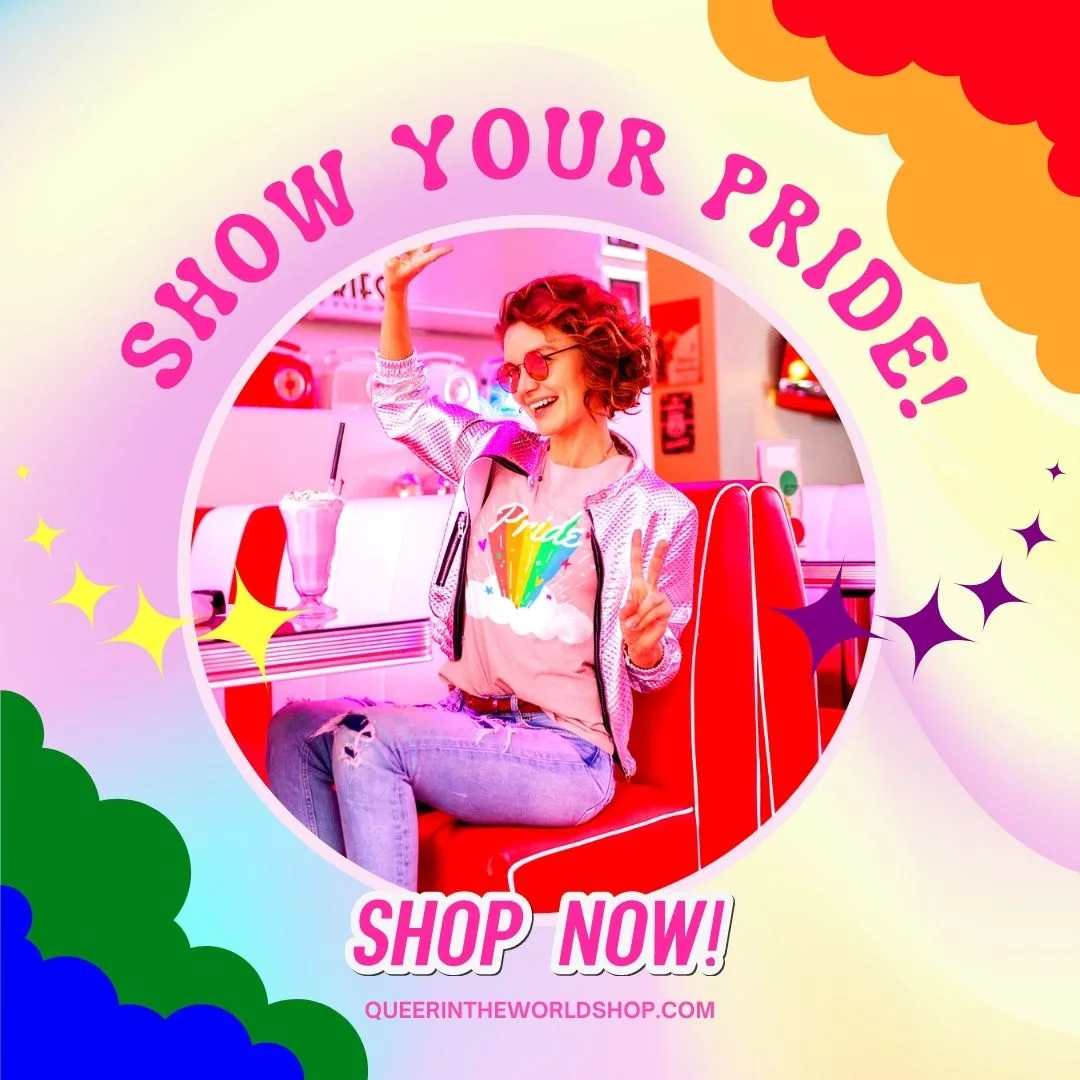 Gay-Friendly and Gay Hotels in San Antonio
In this relatively liberal city, you will not find any significant hotel that isn't gay-friendly.
Being gay-friendly is about creating an environment of inclusiveness, where all people are treated equally, and diversity is welcomed and respected.
Elegant design, helpful staff, and excellent value for money never hurt anyone, though! You won't have to hide your same-sex relationship or sexuality when you check in at any of these fabulous hotels – but obviously, you don't have to declare it either.
While there are no exclusively gay hotels in San Antonio, any hotel in Downtown San Antonio or "The Strip," gaybourhood is sure to have more than a few gay guests staying.
Plus, being a stumble home from wherever the night takes you is always pretty desirable. Otherwise, we recommend finding a hotel that is as central as possible to minimize travel time during the day or to the best nightlife spots after dark.
There are hundreds of other good hotel options in San Antonio if you don't find what you are looking for, but we are confident you'll find something here for you. Whether you want a fun and social hostel, a cheap place to crash after a night of partying, or a chic designer option to sip cocktails and surround yourself with fabulous people – Gay San Antonio is something for everyone!
A historic hotel, authentic and welcoming, located in a renovated 19th-century Brewhouse. Now an excellent 146-room riverfront hotel and the flagship for Pearl's culinary and cultural community Hotel Emma allows you to experience San Antonio as if you are staying at the well-appointed home of fascinating friends.
Your visit will be peppered with warm social experiences, genuine cultural flavor, insider knowledge, and delightful surprises unique to the hotel, the neighborhood, and the city. Off-beat and utterly unique, there is an upscale eatery with river views, a happening cocktail bar, and a fresh food market – in addition to the library, rooftop pool, gym, and bike rentals.
Our favorite splurge stays in San Antonio, and judging by the cute boys around the pool – we are not the only ones.
Bonner Gardens B&B ☆☆☆☆
(Temporarily or permanently closed. If you know something, please suggest an edit.)
A state-of-the-art, modern B&B in a magnificent Italian-style villa that provides you with all of the comforts and luxuries of the world right at your fingertips. Jump in their refreshing pool and lounge in the surrounding gardens. It is incredible how totally disconnected from the busy city around you quickly become.
Indulge in a delicious, homemade breakfast delivered straight to your door, or for the romantics – why not perch yourself on the rooftop deck and gaze at the stars and return to your one-of-a-kind canopy bed? An immersive, yet peaceful experience with a history that you cannot find elsewhere.
Celebrate the history and charm of the Alamo City with a welcoming spirit, elegant style, and historic Texan hospitality at this luxury hotel stay. The Grand Hyatt San Antonio offers an upscale—and updated—retreat, with luxurious décor and modern Southwestern accents for an authentic ambiance.
Keep your workout routine at their 24-hour fitness center, where you can enjoy sweeping San Antonio views as you grind through a workout. Or relax at their year-round outdoor heated pool – the perfect place for a lazy dip, a quick workout swimming laps, or a poolside afternoon on the sundeck.
You'll also be spoilt for choice, with dining options, including a refined steakhouse, a cafe, and a hip lounge.
Four Victorian-inspired houses comprise the six well-appointed Guest Suites, each having its own unique story but sharing a lush garden designed and planted by the owner.
Adorned with a beautiful fountain courtyard, outdoor seating, natural shaded landscaping, and umbrella tables, guests often have their delivered continental breakfast outdoors, enjoying a good book and relaxing under a canopy of native Texas flora and the warmth of the morning sunlight.
Each of the seven guest suites has been individually decorated with furnishings and artwork collected from a myriad of sources – functional, exciting, and fun. You will never stay in a hotel as unique, intimate, or convenient. Extremely gay-popular, The Arbor House Suites offers you Southern comfort nestled between the historic district and the arts and culture precinct.
Rooted in the rich history of San Antonio, the historic Menger Hotel reigns as the oldest continuously operating hotel west of the Mississippi.
An elegant anchor steps from the Alamo, this storied hotel has played host to generations of guests who delight in its architectural grandeur, glamorous public spaces, and thoughtful modern-day services and amenities. From their museum-worthy furnishings to a celebrated mango ice cream, the Menger is the essence of San Antonio.
A historic hotel situated on the Museum Reach of the San Antonio River Walk offering 27 quaint, individually decorated rooms.
Hotel Havana's most exceptional offering is the beauty of the original 1914 Mediterranean Revival design – Bastrop Pine floors, 20′ ceilings, large colonial shuttered windows, elegant terraces, and historical elements. In addition to its architectural assets, the hotel provides a variety of useful services and amenities to enrich your stay.
The charm of an inn with the privacy of a hotel, this gay-friendly San Antonio, Texas bed and breakfast on a tree-lined residential street in the south of Downtown offers quaint, antiques-filled rooms and gay-friendly service. A full breakfast is served in-room, and prices are very reasonable.
El Tropicano Riverwalk Hotel ☆☆☆
Inspired by the casual glamour of Mexico's popular beach resorts, El Tropicano opened its doors in 1962 as an ode to sunny Acapulco. Hip and fashionable right from the start, "El Trop" was the first hotel located on the North Channel of San Antonio's famed Riverwalk.
Over 50 years later, this iconic "Hotel to the Arts" remains a favorite in the local community for its retro lobby, elevated pool area with a tiki bar, massive event space, and its outstanding amenities and accommodations.
Gay Nightlife in San Antonio
San Antonio isn't exactly well-known for its wild nightlife that goes until sunrise, but in our experience, there were plenty of options for us to choose from as the sun faded away, and the moon began sliding into the sky. Fancy cocktails, chilled drinks, live performances, and all-night dancing are each on offer.
San Antonio has a fabulous selection of gay-friendly venues to tempt you out as a direct result of growing social acceptance and the increasing ability to live our queer lives openly. However, San Antonio's gayborhood just north of Downtown is still the place to go for queer nightlife.
In fact, the gaybourhood here is on the rise – unlike many gay ghettos around the world.
We have also listed some other fabulous nightlife spots for those who prefer to plan their nights around music, DJs, and cool venues rather than the sexual orientation of the crowd. But remember, while San Antonio is one of the most gay-friendly places in Texas – this is still not New York, Los Angeles or Portland – and some discretion might be required.
Besides, who doesn't want to party the night away with our fabulous queer global family? We are just more fun, after all…
Gay Bars & Clubs In San Antonio
Cobalt Club
A hole-in-the-wall gay bar famous for its friendly staff, and incredibly low prices, and is open from 7 a.m. Love it or hate it, this anything-goes space attracts a variety of local oddballs and eccentrics and is anything but boring.
A gay country bar with great staff, stiff drinks, and a drama-free atmosphere. Everyone is welcome here with weekly dance lessons, happening karaoke nights and the best country & dance music. Saturday nights are especially crowded with no cover, hilarious drag shows, and gorgeous boys.
A legendary LGBT dance club is offering 25,000 square feet of fabulous fun inside a historic building in downtown San Antonio. Cover 3 levels plus an immense patio with multiple DJs pumping sickening beats covering all genres, including house, dance, EDM, top-40, Latin, hip-hop, and more.
Add to this the heart-pounding sound systems, immersive light shows, fantastic drink specials, and 10+ bar stations – and you can see why Bonham Exchange is famous throughout Gay Texas. Open to everyone, regardless of sex, race, ethnicity, age, or sexual preference, who wants to dance and have a good time in a safe environment.
A fun gay dance club in the San Antonio offering two dance floors, different drag shows every night, and a rotating range of drink specials! Music is mostly EDM/Techno, but the infamous drag shows are always worthwhile. On Sunday nights, Heat becomes "Club Sin," with no cover all night and plenty of drink specials.
The newest LBGTQ bar to play at on the San Antonio Strip and proving this gaybourhood is very much still on the rise. Watch the sports games on one of their 15 flat screens, mingle, shoot pool, and play games in their back bar.
If that's not enough… you can party and grub at their full kitchen and pizza parlor right next door. No matter your age, race, background or sexuality, this is a place where you can show your true colors with passion. They also host one of San Antonio's most fabulous drag brunches every Sunday.
The first official gay sports bar, which at first may seem an unusual combination but has proven a successful concept in other USA gay scenes like Boston, Seattle, Chicago, and Atlanta.
A low-key gay bar popular with cowboy types who are more interested in two-stepping, pool shooting, and drinking beer. People here are generally very welcoming and remain the only bar on the San Antonio strip offering Tejano music.
A gay-popular old English-style pub that offers you the Brighton or Manchester experience in San Antonio's gaybourhood. Relax with a cold draft beer or cocktail in a welcoming and relaxing atmosphere. Take a turn on the pool table, shoot darts in the game room, or hang out for a conversation on the front bar patio.
Music and video screens help set the mood – we also loved that the restrooms are gender-neutral and the eclectic array of cheap daily drink specials. There are no lesbian bars in San Antonio, but Sparky's is always a good place to meet other girls, especially when Ladies on the Loose nights are held here.
A mainstay of the Gay San Antonio scene since 1994, the Pegasus is a fabulous spot to have a drink or two, enjoy great music, and partake in some late-night karaoke. Welcoming to absolutely everyone over the age of 21 – 365 days of the year!
Friendly staff, fabulous drag, and trashy in the best kind of way. Never a cover, relaxed, and always a good time in Downtown San Antonio.
An LGBT-friendly neighborhood cocktail bar with pool tables, a dartboard, a private lounge area, a dance floor, a shaded patio, numerous televisions, and a jukebox with a fantastic sound system! Newly renovated, stop by for wonderful handcrafted cocktails, or to unwind with their famous Happy Hour specials all day Sunday.
Uptown San Antonio's only gay bar located in NE San Antonio for over 30 years! Open every day until 2 a.m. with a popular $2 Happy Hour running until 9 p.m. that draws in the after-work crowds. A typical neighborhood watering hole where everyone is welcome to play darts or pool, pick songs from the jukebox, and make new friends.
A new LGBT nightclub in downtown San Antonio with no cover, friendly service, and queer vibes. Feel safe and embrace the 90's party spirit here. There is a small bar section open all week with a menu of craft drinks and local beers, with a nightclub area open Wednesday through Sunday with DJs, drag shows, and other events.
Bar Essence
(Temporarily or permanently closed. If you know something, please suggest an edit.)
Located in 800 Live, this is the only spot with male dancers in San Antonio seven days a week. Head here daily from 2 PM – 2 AM for great performances and drink specials. The Eagle-style leather cruise bar Annex closed in 2019 after a fire, and many have told us it is re-incarnated here, but to us, there is a very different vibe on offer. It's hot, but not exactly kinky…
Other Popular Nightlife Venues In San Antonio
A 1960's themed Cocktail Bar with a gorgeous era-inspired design, menu, and even an airstream outdoor bar. Everything from the colors, chairs and handbuild bar is a tribute to this classic era – complimented by laid-back professionalism and the artisanal quality of their well-crafted drinks.
Wax Club Lounge
(Temporarily or permanently closed. If you know something, please suggest an edit.)
A women's alternative/goth live music venue and late-night dance club. Expect cool, laidback, dark underground, gothy vibes with plenty of room to dance. A gem of San Antonio's alternative scene.
A soaring rooftop bar offering a sophisticated escape with signature cocktails, attentive service, and a relaxed yet provocatively charged ambiance. In a setting so unique and seductive, the cocktails could be an afterthought – but instead are worth visiting alone.
Situated in a glass conservatory overlooking the River Walk, Ocho is the perfect place for Happy Hour drinks with old-world charm. The pan-Latin cultural influences from Mexico, Cuba, and Texas-inspired its excellent cocktail menu, which is innovative and bold. Though, when the occasion calls, the pure satisfaction of an ice-cold Michelada is also available.
If you are looking for a cute dinner and conversation over dancing, this gay-friendly café-come-wine bar is the place for me. Offering delicious American fare and brunch in intimate surroundings, we would almost classify it as a gay venue personally, given the fabulous queerness of the clientele when we visited.
Later at night, it is a little more happening as the wine starts to flow, but this is more of a pre-party destination than a party itself.
Located in the basement of the Bottling Department at the historic Pearl Brewery, Jazz, TX, is San Antonio's favorite spot for live jazz five nights a week. The music calendar highlights the sounds of South Texas and includes Jazz, Blues, Big Band, Texas Swing, Salsa, and Latin Jazz.
Sternwirth Tavern & Club Room @ Hotel Emma
A tavern and club room with dramatic 25-foot vaulted ceiling soars over intimate groupings of sofas, comfortable chairs, and banquettes. Enjoy a therapeutic cocktail, a notable wine or sturdy craft beer – perfect for conversation, celebration, and business deals.
A wine bar and shop in San Antonio's historic Pearl neighborhood offering a refined environment focused on comfort and a highly-curated selection of wines. Modern yet rustic, with superb service and a must-visit for any wine connoisseur.
An ample indoor/outdoor Beer Hall and Garden space serving up our beers direct from their onsite brewery facility. Free tours take place every Thursday evening and Saturday afternoon, but otherwise, this is just a wonderfully designed venue to enjoy the sunshine, craft beer, good company, and live music.
Gay Sauna And Cruise Clubs in Gay San Antonio
Had enough of gay cruising in San Antonio – either in the bars or elsewhere? Why not explore the steamier side of this sexy town…
While French-Canadians in Montreal and Quebec City seem to have bucked the trend of closing bathhouses and gay cruising spaces in North America, San Antonio has followed in the footsteps of other North American cities like Washington DC, Portland and Boston. As a result, there is only one such gay cruising space left in town. You could always try one of the gay hook-up apps…
You should have no issues visiting the San Antonio gay sauna and will be welcomed openly, though a firm 'no' may be required at some points to get your point across. You can read our guide, however, if you are nervous about visiting a gay sauna for the first time, so that you know what to expect.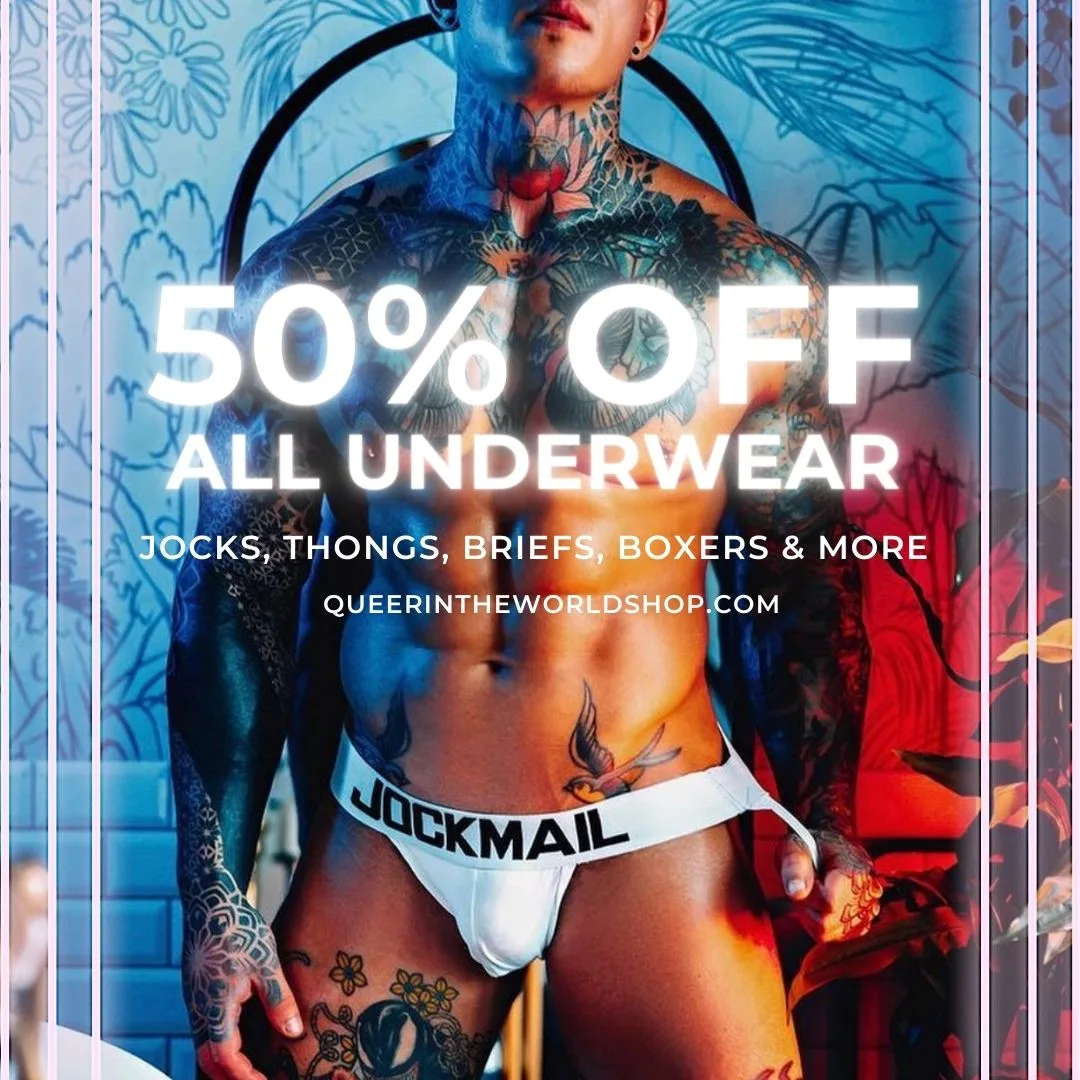 ACI Alternative Club
(Temporarily or permanently closed. If you know something, please suggest an edit.)
So discreet it doesn't even have a website – but this gay bathhouse in San Antonio is your only option for some hot, steamy fun.
Popular with older men, military guys and those who are not out of the closet – though as the only bathhouse for miles around, you can find guys here from all over Southern Texas, including Corpus Christi, Laredo, Del Rio, and somewhat surprisingly – Austin – as they don't have a bathhouse of their own.
Found at 827 E. Elmira Street, about fifteen blocks northeast of downtown, the inside is relatively clean with the normal range of facilities, including a steam room, dark maze, lockers, private rooms, XXX TV room, etc. There is also an outdoor patio, weights room, and vending machines – useful as there are no 'in/out' privileges. Busiest on Friday and Saturday nights.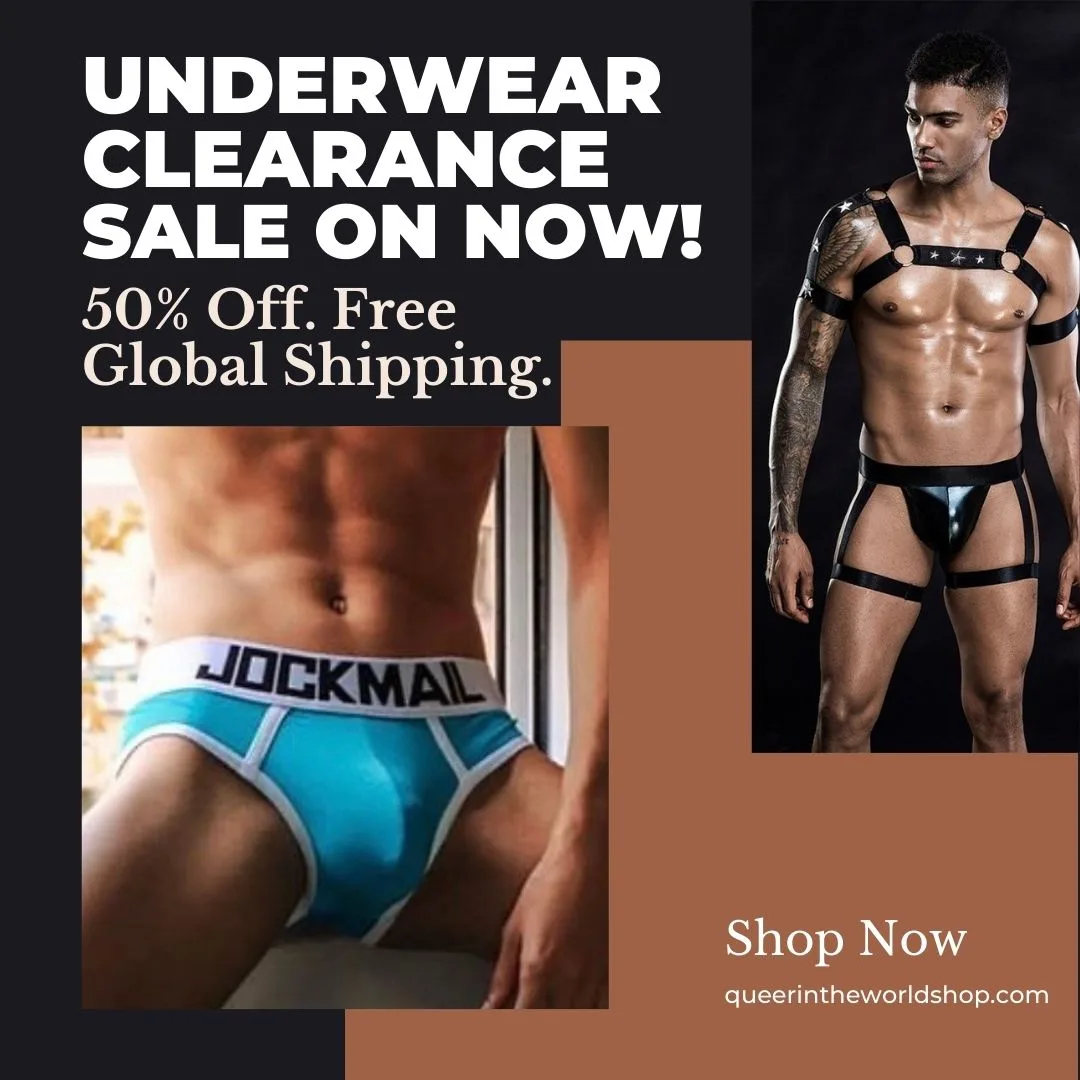 Gay Map Of San Antonio
Finding it hard to envisage where everything is in San Antonio? Hopefully, this queer-centric map helps where we have marked all the bars, clubs, parties, hotels, saunas, massages and more will help you stay in the spot best suited to you!