Big tech. Innovation. Experimentation. Progress. Gay Seattle is always adapting, always reinventing and always looking to the future. And – despite its dreary weather – is a shining example of how fabulous city can be when it embraces its LGBT+ community with open arms.
A city that changes in the blink of an eye, Seattle is more a microcosm of distinct neighborhoods than a city with one contiguous feel. This means you'll never fully understand Seattle until you've spent a bit of time in each of them, and allows you to return time and time again to discover something new.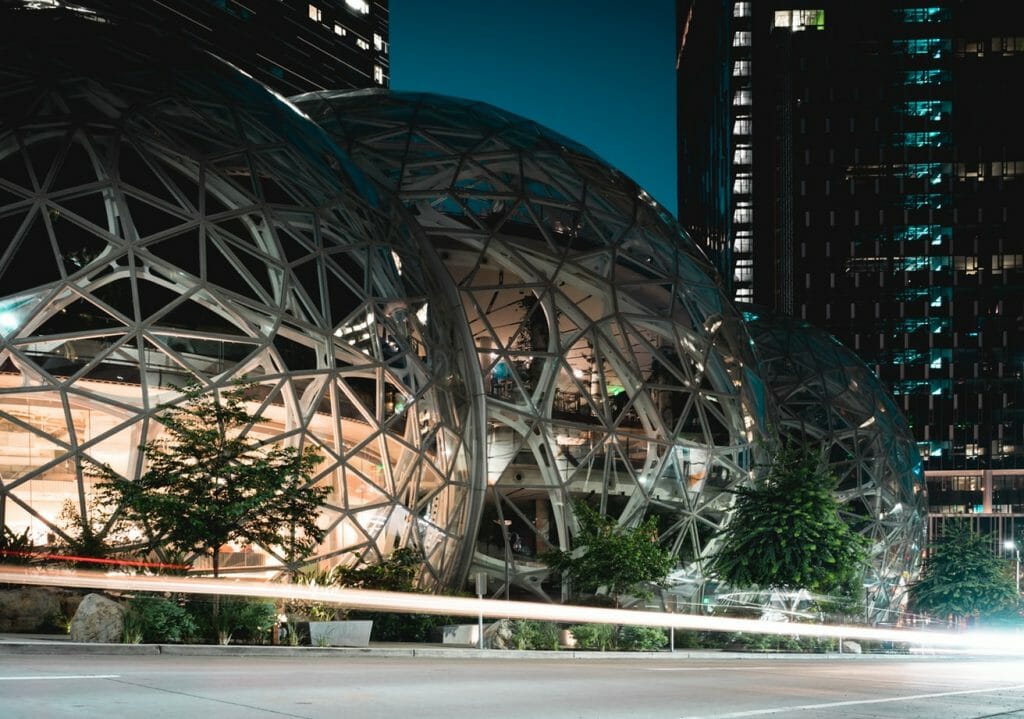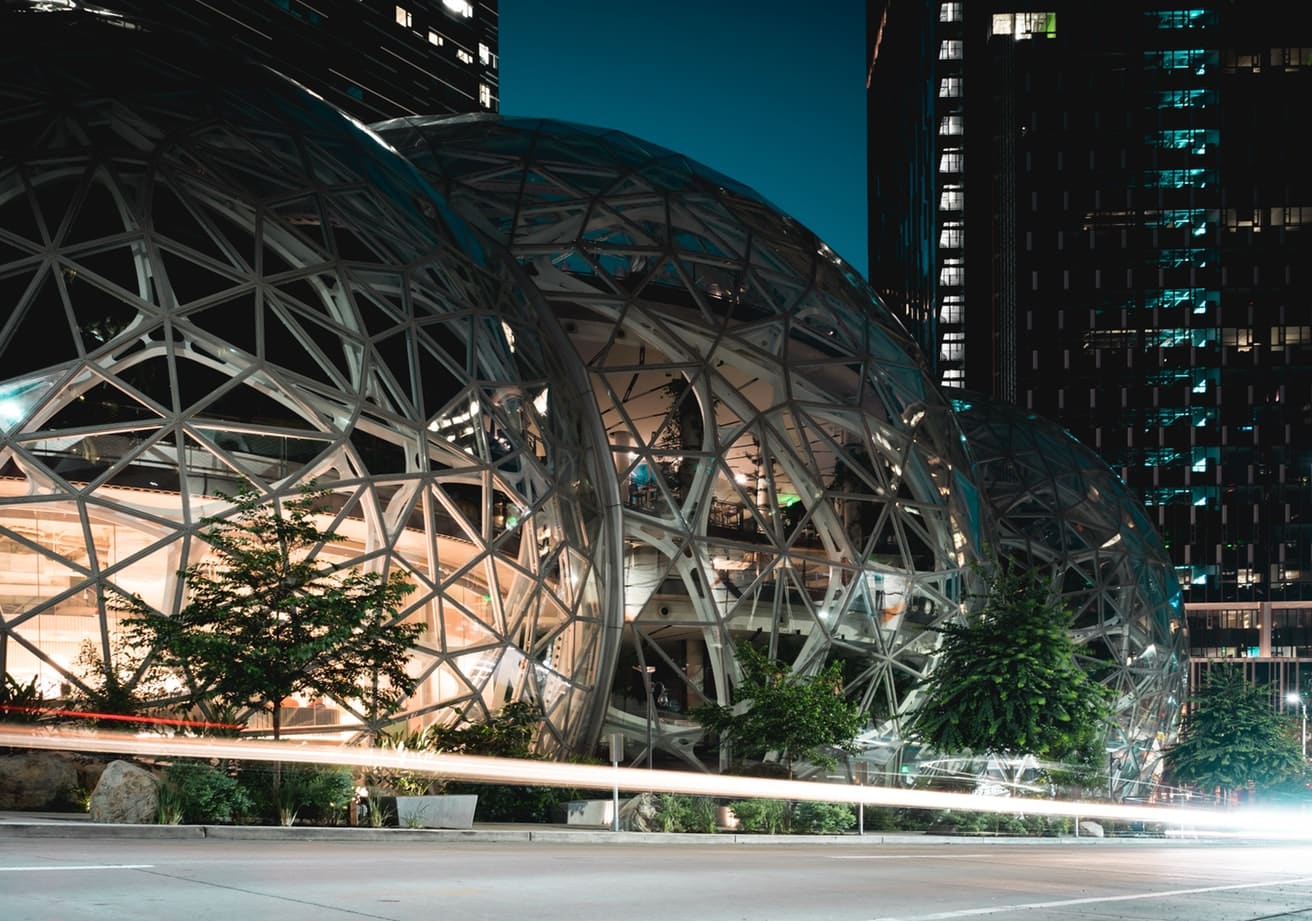 The elegant Queen Anne, the artistic Fremont, the hipster Ballard and the up-and-coming South Lake Union each have their appeal but for gay travelers Capitol Hill has to take top priority: a fabulous gaybourhood filled with more queer or queer-friendly cafes, bars, restaurants and stores than we could count.
A city that celebrated individuality, creativity, and non-conforming lifestyles while embracing love, respect, and joy, we were blown away by this community's commitment to diversity – including that of its LGBT population.
Adding to Gay Seattle's appeal is an almost unfair abundance of natural beauty, a flourishing experimental food scene, hyperlocal micro-businesses, intriguing grassroots movements and plenty of eccentric oddballs letting their freak flags fly at full mast. Beginning to see why we are so obsessed?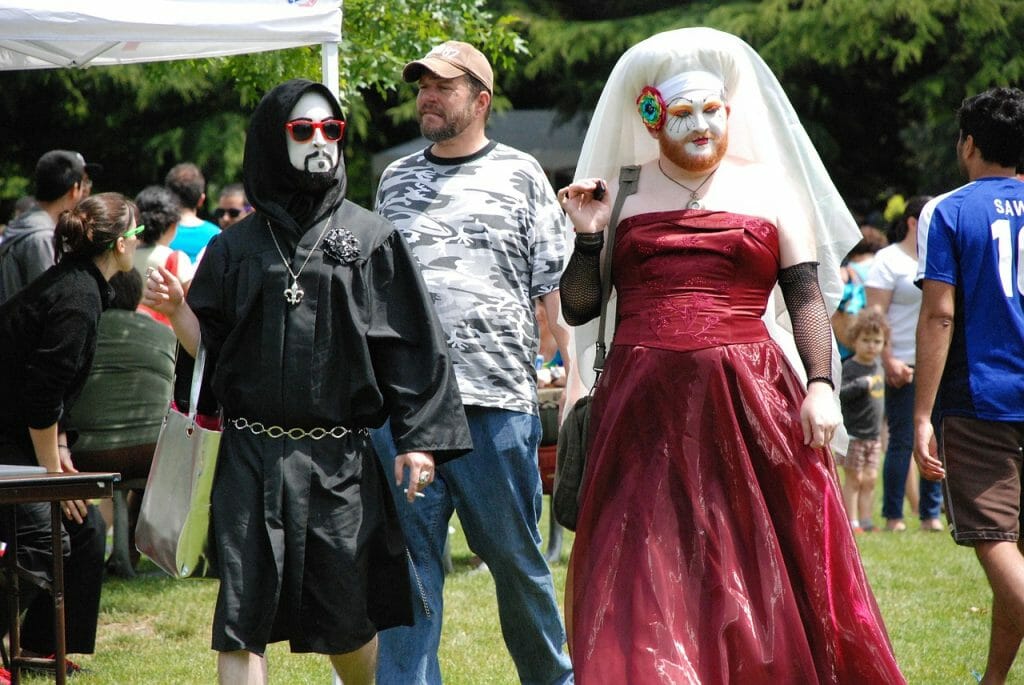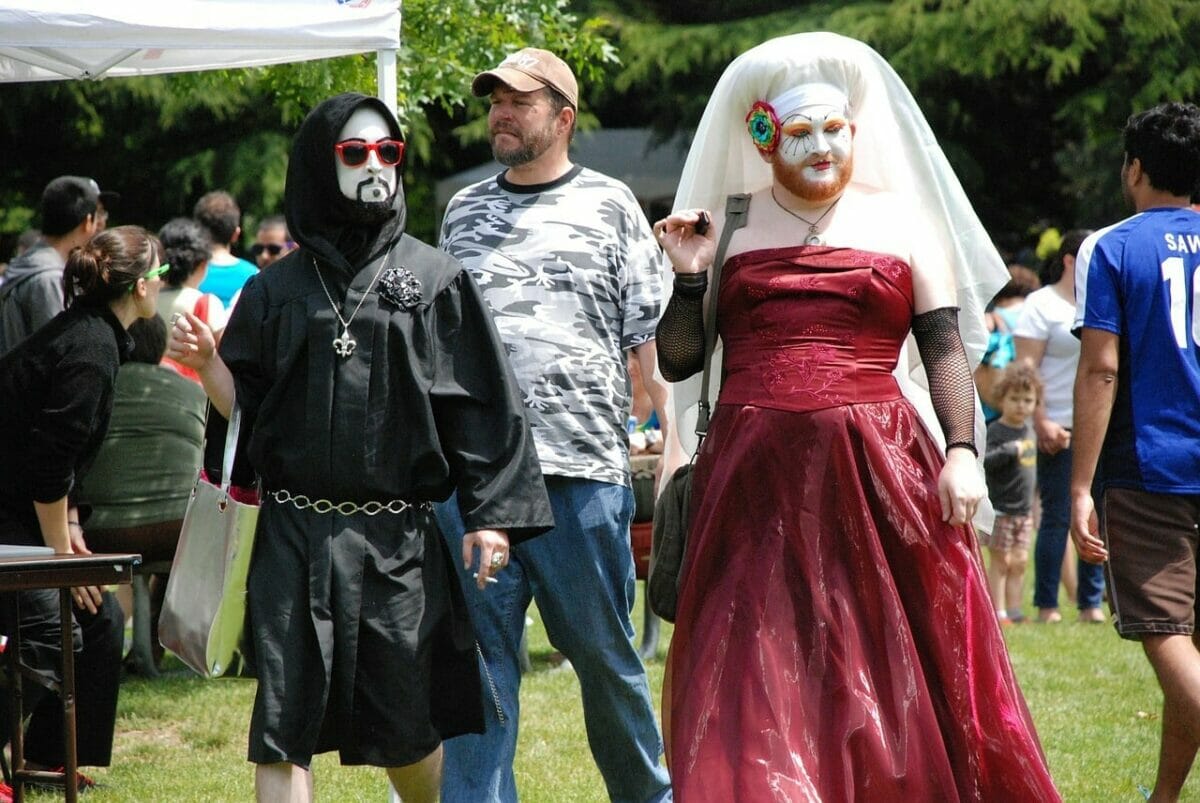 When it comes to the local gay scene, well where do we even start. Not only are there more gay clubs, bars, and bathhouses here than you could possibly visit in one trip – but there are rainbow flags proudly flown across the city to remind you that the entire city is a sanctuary for self-expression and that you are welcome absolutely everywhere you go.
Queer spirit is still strong here, as testament by the broad line up of annual LGBT events including the Seattle Boylesque Festival and Seattle Pride, headlined by PrideFest at the Seattle Centre where 50,000 people turned up to see over 100 performers appeal across five stages.
Even if you are not able to visit for these flagship events, there is all but guaranteed to be something every night of the week to pique your interest. Burlesque, poetry slams, camp drag shows, kink night and the Inferno women & the Trans* party series are just some of our top picks.
Are you relocating? This guide will help travelers discover the queerer side of the city. However, if you are lucky enough to be considering a move here, we recommend getting in touch with a local gay realtor. They can happily give you no-obligation advice and all the information you'll ever need to know about your new city. And if you then want their help to find your dream home, you are guaranteed fair, equal, and honest representation. No surprises or awkward conversations necessary!
Buzzing, eclectic and wonderfully queer, Gay Seattle is waiting for you with open arms…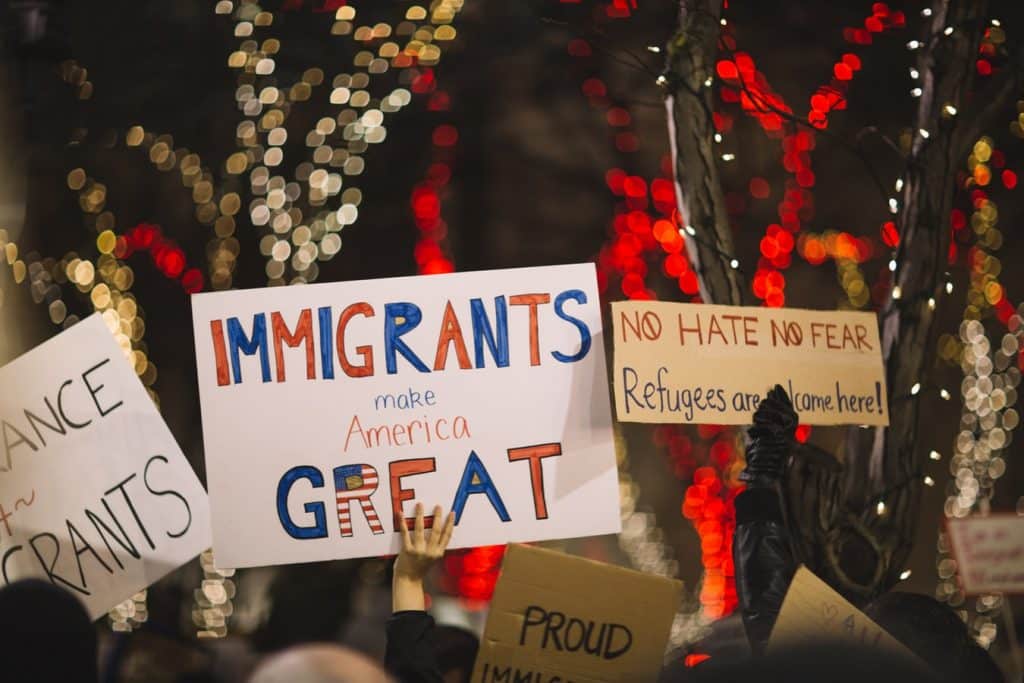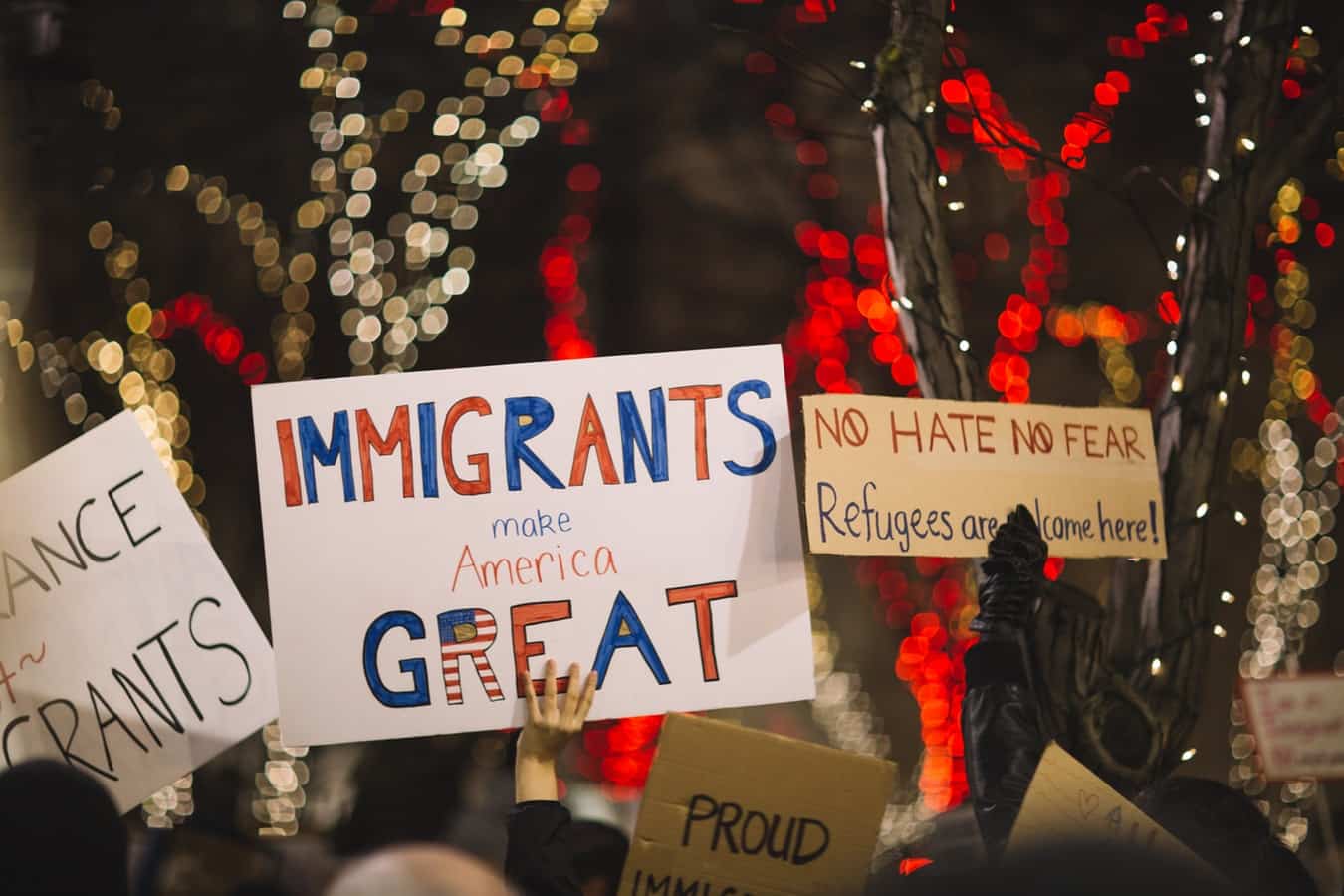 Gay Seattle Guide: The Essential Guide To LGBT Travel In Seattle Washington
Being gay does not define which attraction most of us will want to see in each city, and generally, gay tourists will simply want to check out the top things to see in Seattle during the day! Seattle is an extremely safe and accepting city, and gay people here need not take any more extra precautions concerning public displays of affection than they would in other large US cities.
As we already said, there is a lot to love in this creative and accepting city. Seattle blends the approachability and friendliness of a small town with the culture and refinement of a big city to create something unique, that just begs you to explore further and stay longer.
There is a prolific arts community, energetic and distinct neighborhoods to wander, exceptional architecture, a distinguished restaurant scene, and so many more things to do we couldn't possibly list them all. If you plan on getting a lot done then car hire in Seattle is a very affordable option and popular to see more far-flung attractions of Washington State. This is America after all and the car is king.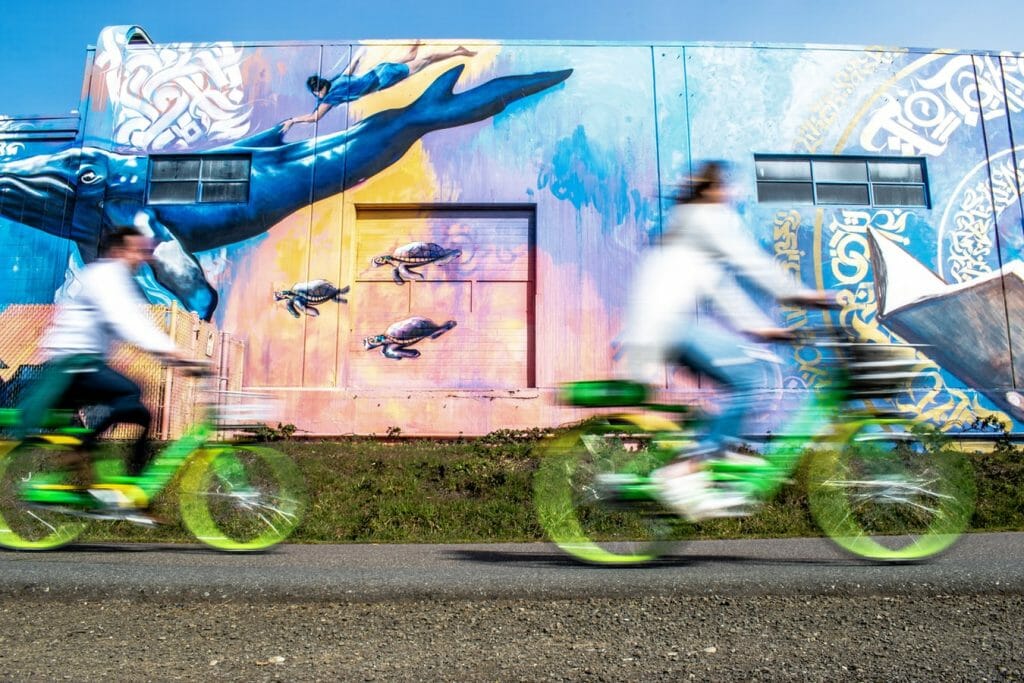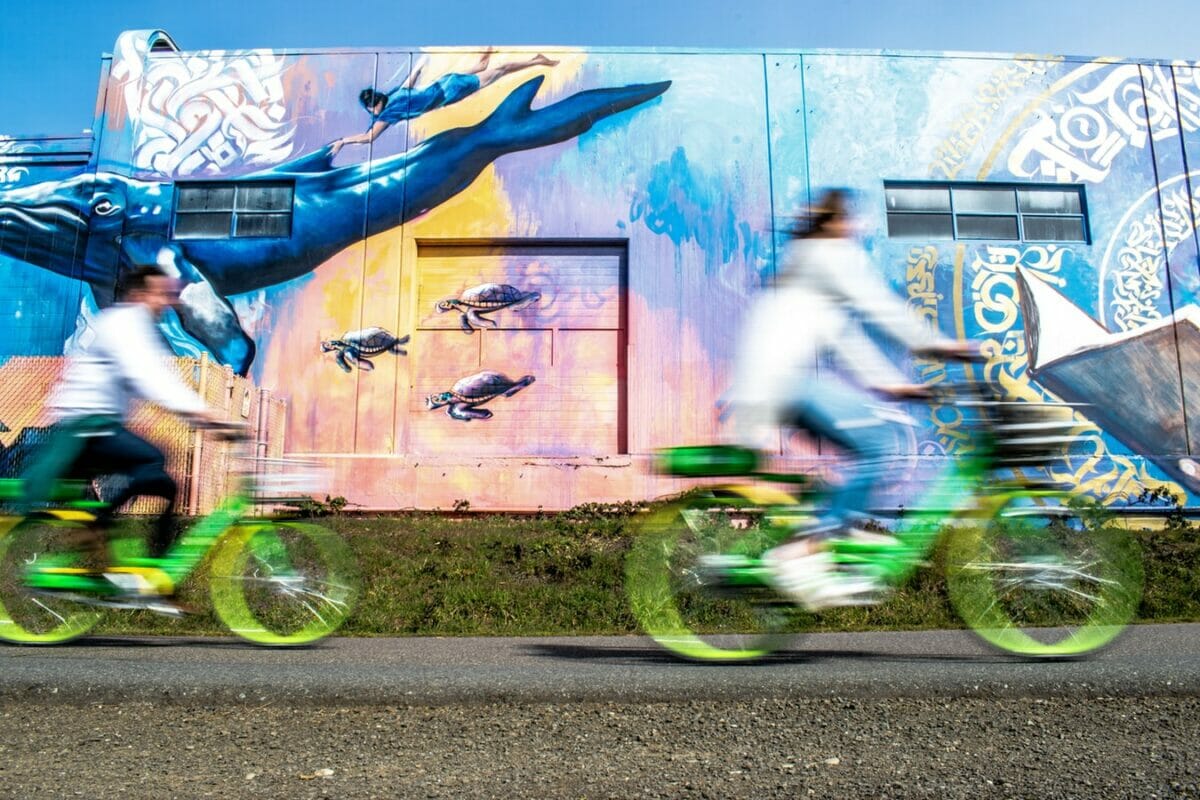 But if you just want to explore the Capitol Hill gaybourhood and a few other places – public transport and rideshare apps should be sufficient.
Naturally being gay does not define which attractions most of us will want to see in each destination and most queer travelers will simply want to check out the top things to see in Seattle during the day! We found our favorite memories were chasing natural highs in nature, dancing till dawn with our queer family, exploring the superlative craft beer and coffee scene and spending hours wandering hipster neighborhoods dreaming of our move here.
However, if you're someone who can't sit still, we have put together a few of our other things to do in this inspiring city that are sure to keep you busy!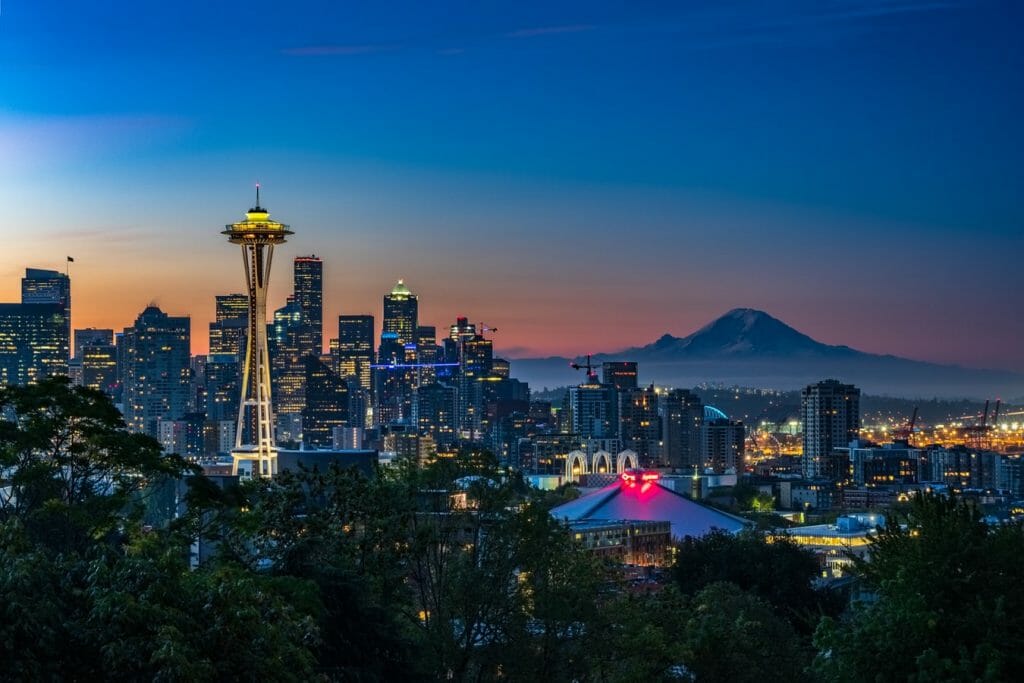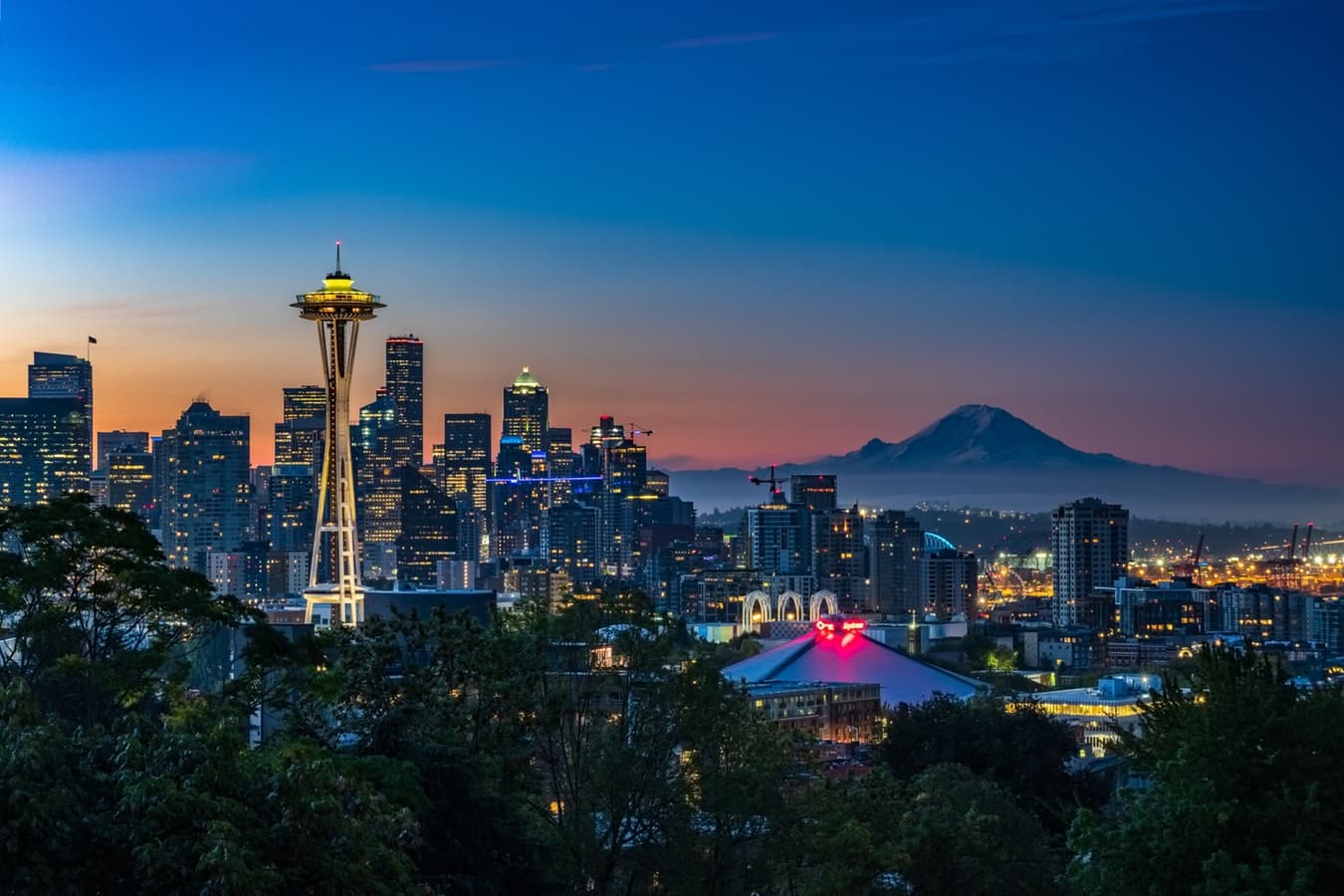 Top Highlights in Seattle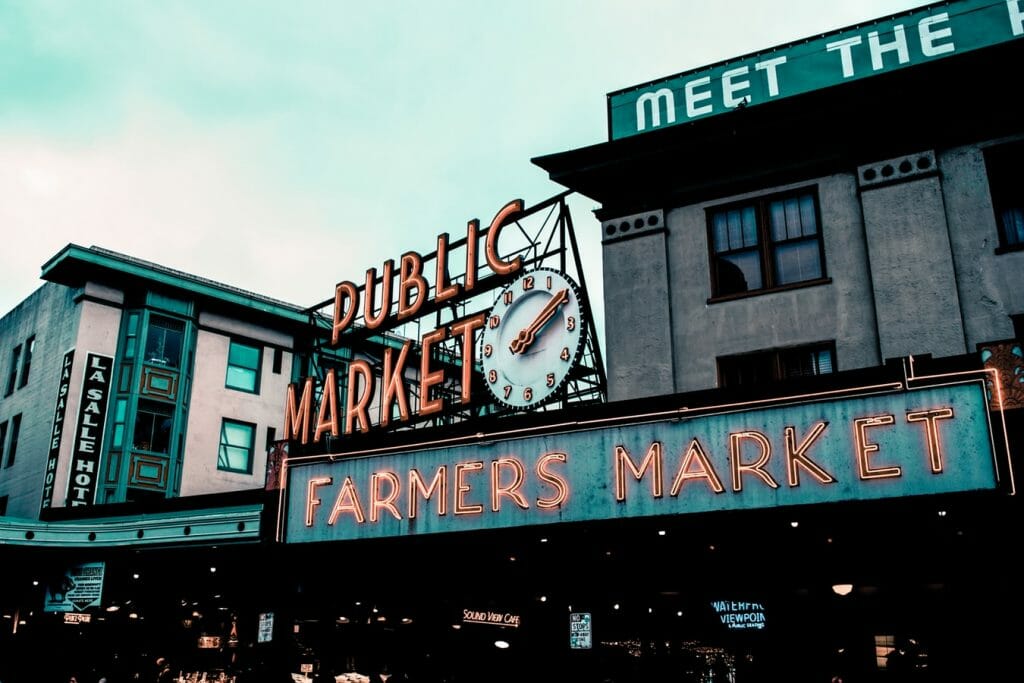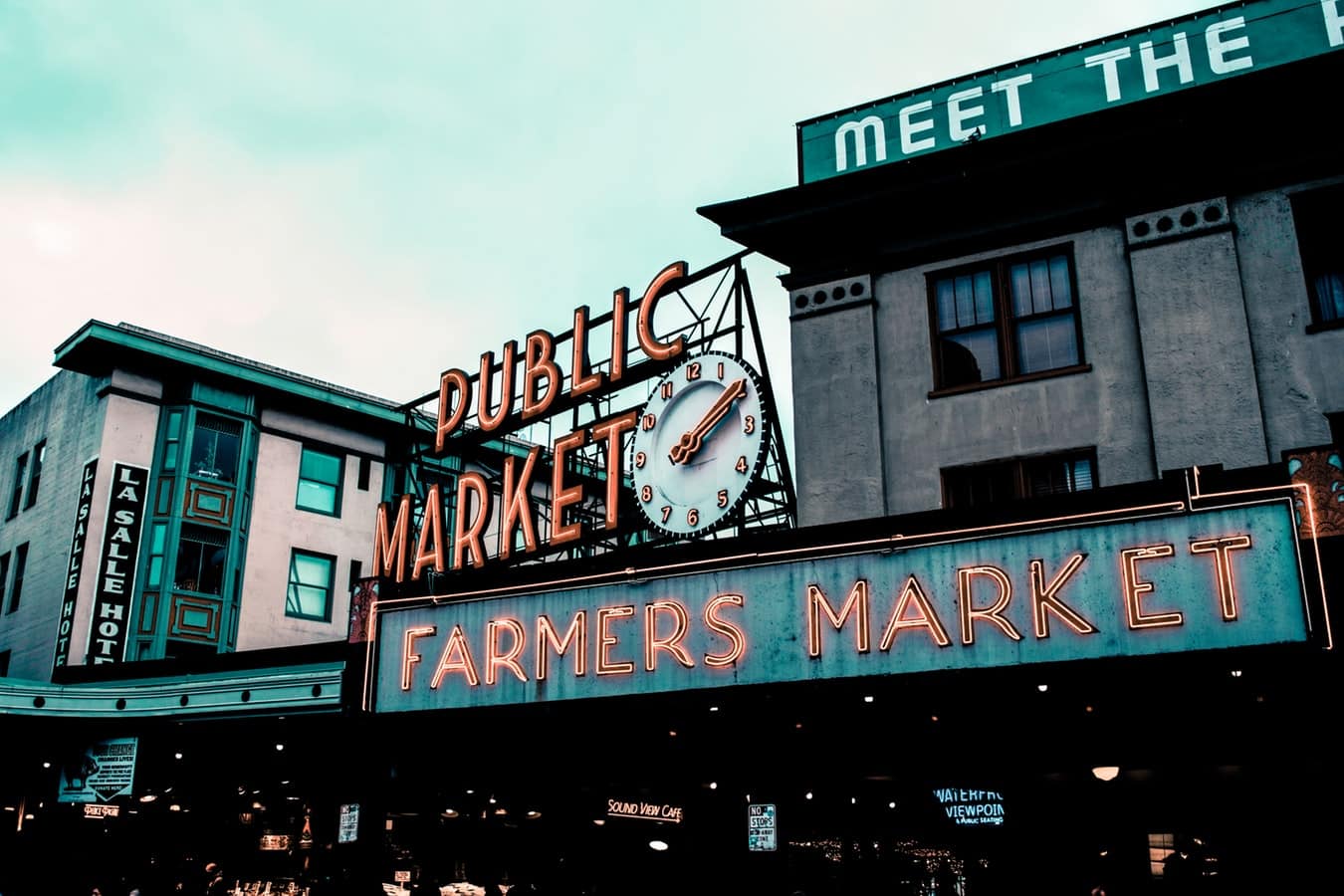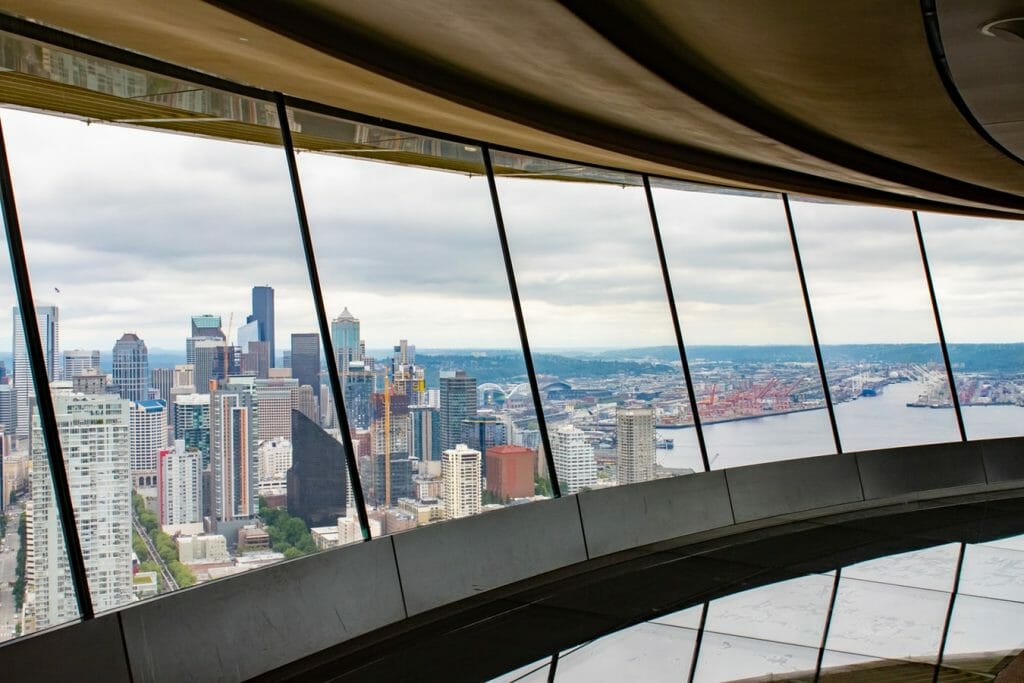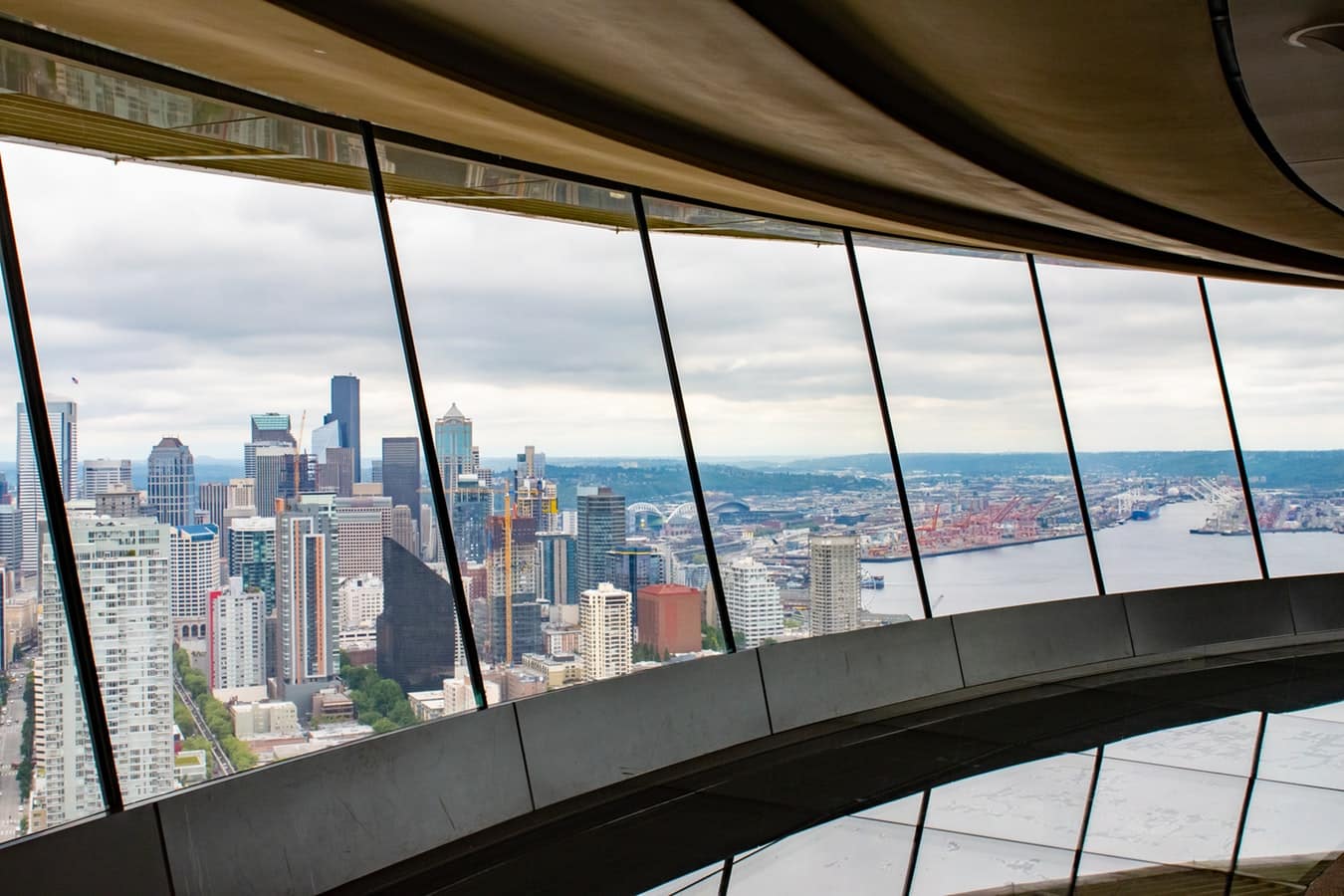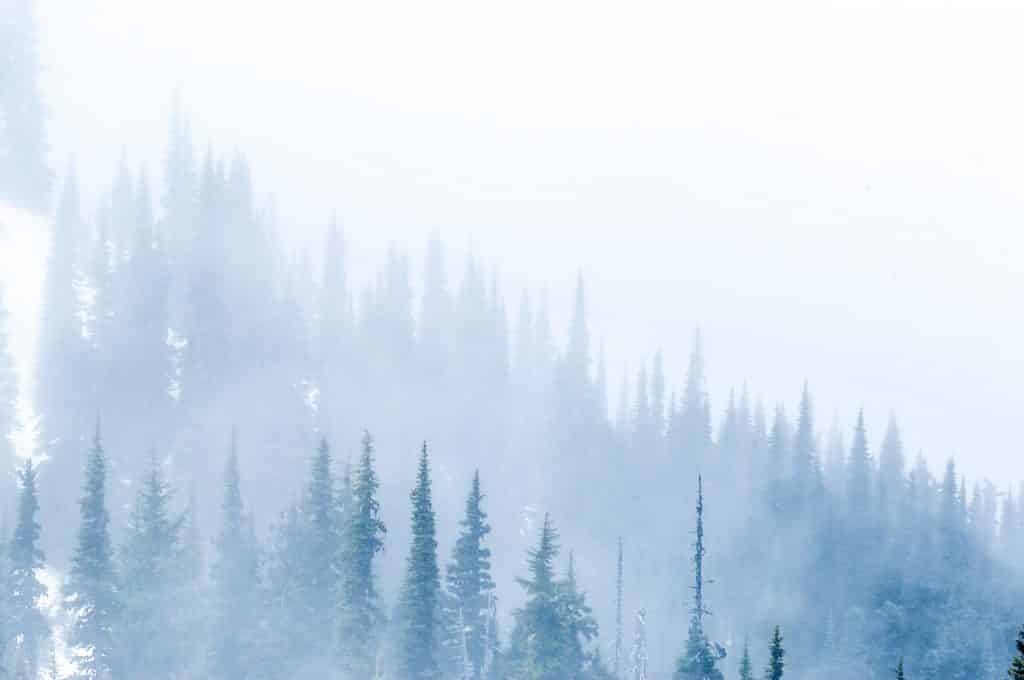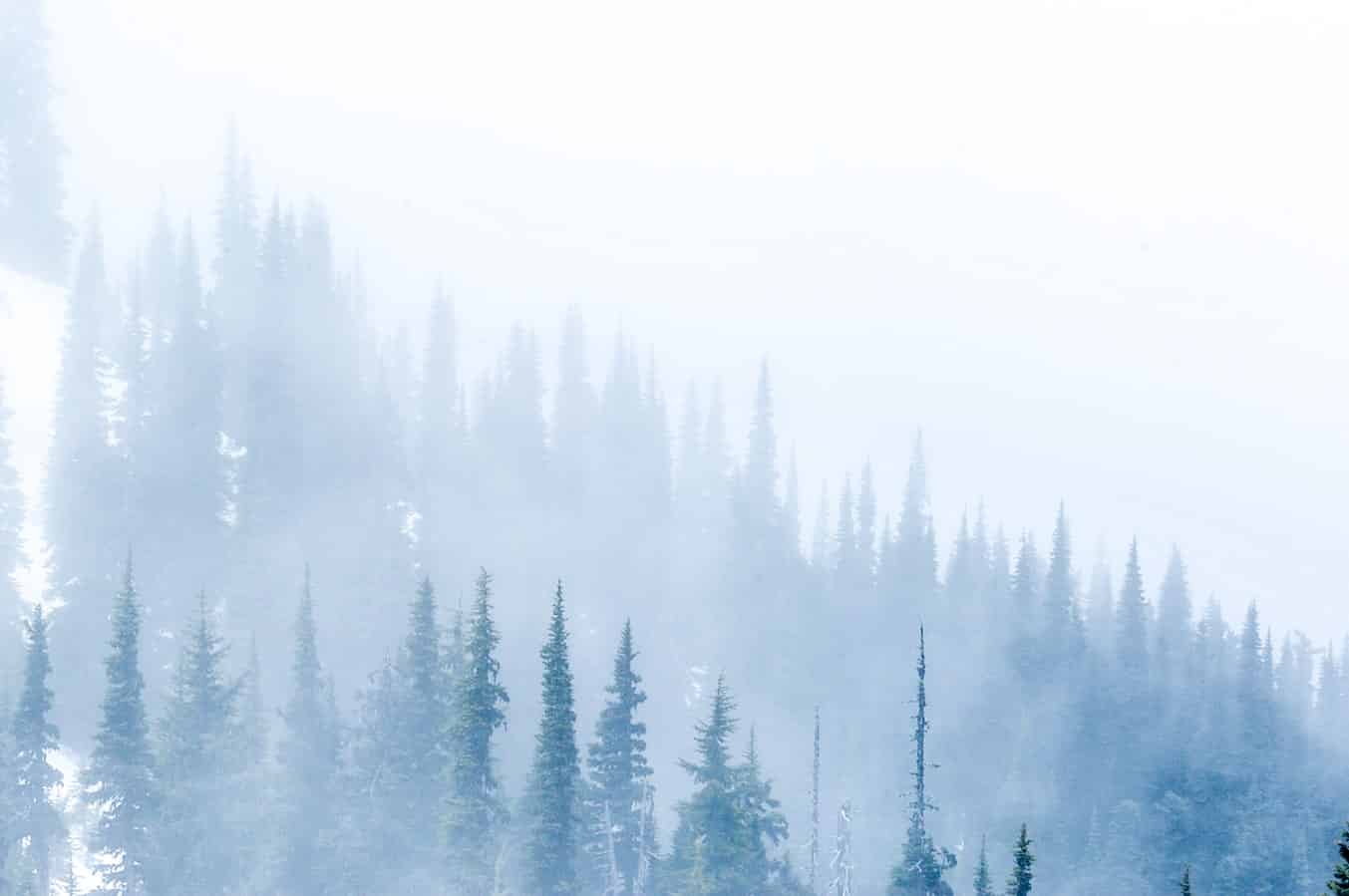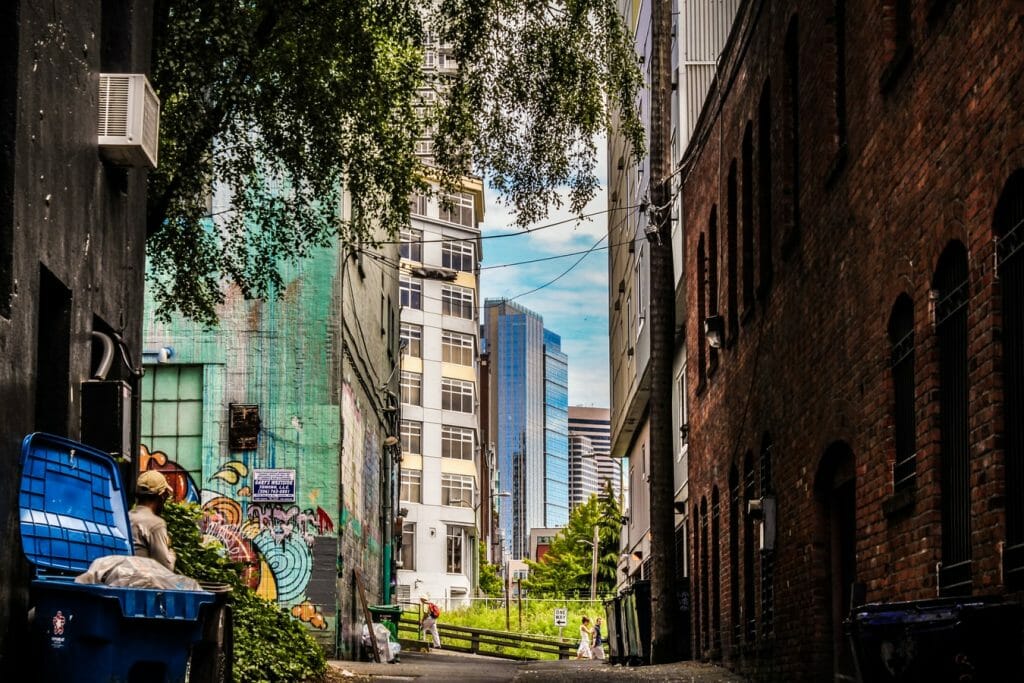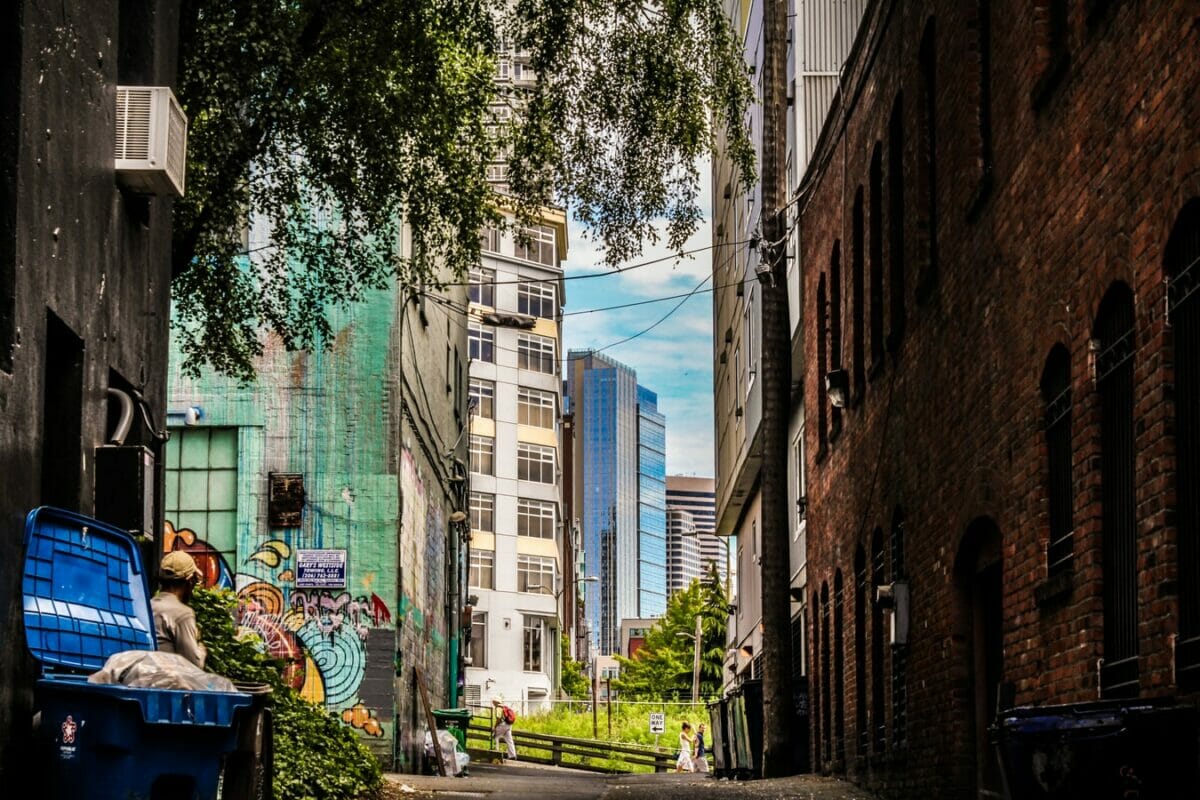 Gay Shops In Seattle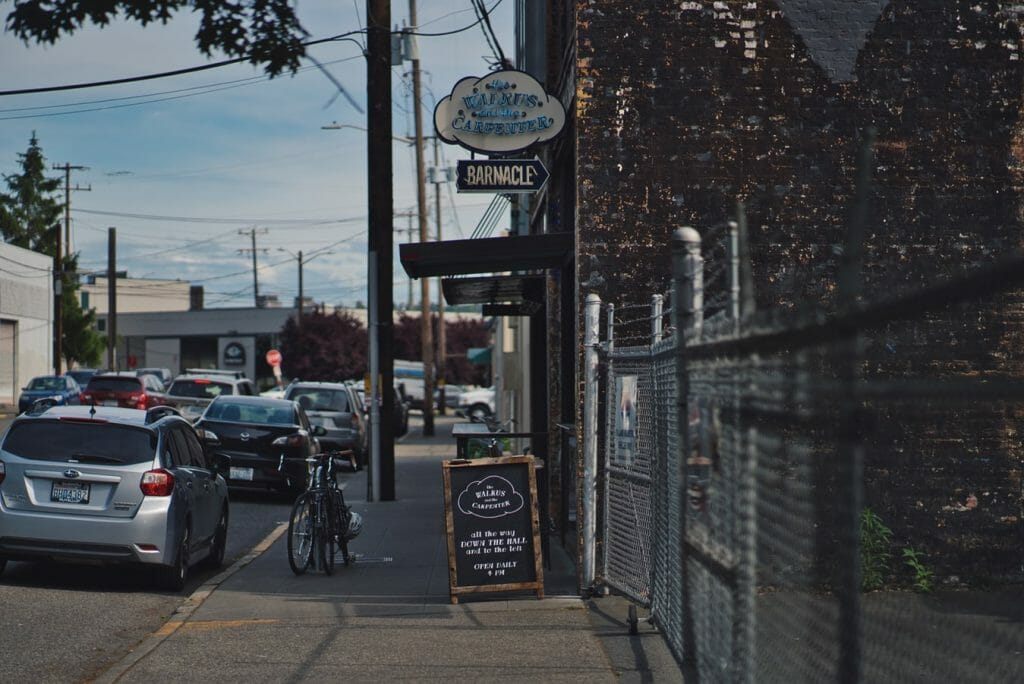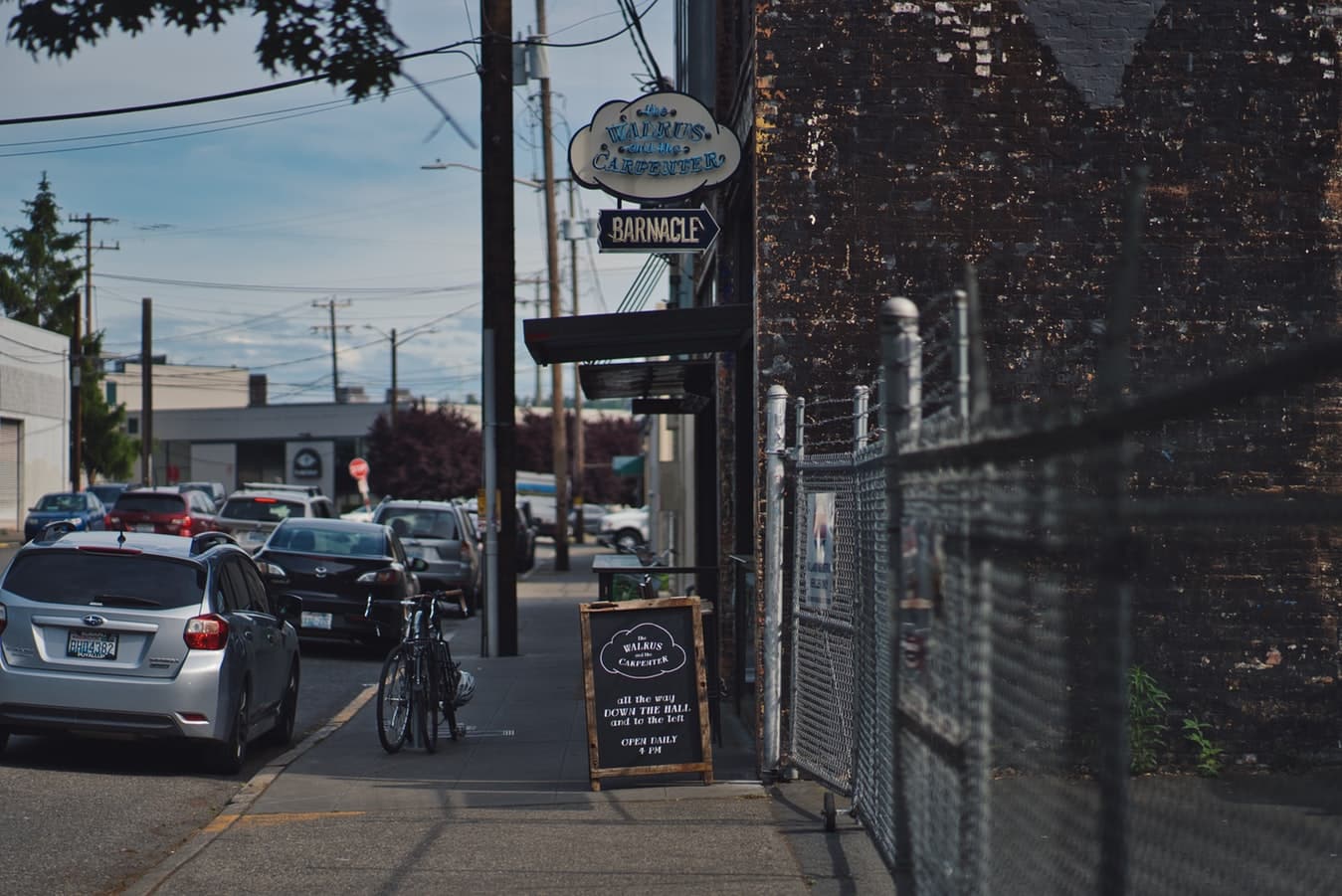 Gay Annual Events In Seattle
Seattle Boylesque Festival 2019 Highlights
🌈Highlights of Seattle Pride Parade 2019🌈
BE YOUR MOST
FABULOUS SELF!
PRIDE 2020 COLLECTION
CHECK OUT THE QUEER IN THE WORLD SUMMER LINE UP.
BE THE FIRST TO GET THE BEST!
Shop Now
Gay-friendly and Gay Hotels in Seattle Washington
In this extremely liberal city, you will not find any significant hotel that isn't gay-friendly. After all, being gay-friendly is about providing a non-judgmental and respectful environment in which all people are treated equally. Elegant design, helpful staff, and excellent value for money never hurt anyone though!
Some hotels in Seattle have gone above and beyond in recognizing and marketing to the LGBT community and given their popularity with gay travelers we would say it has paid off!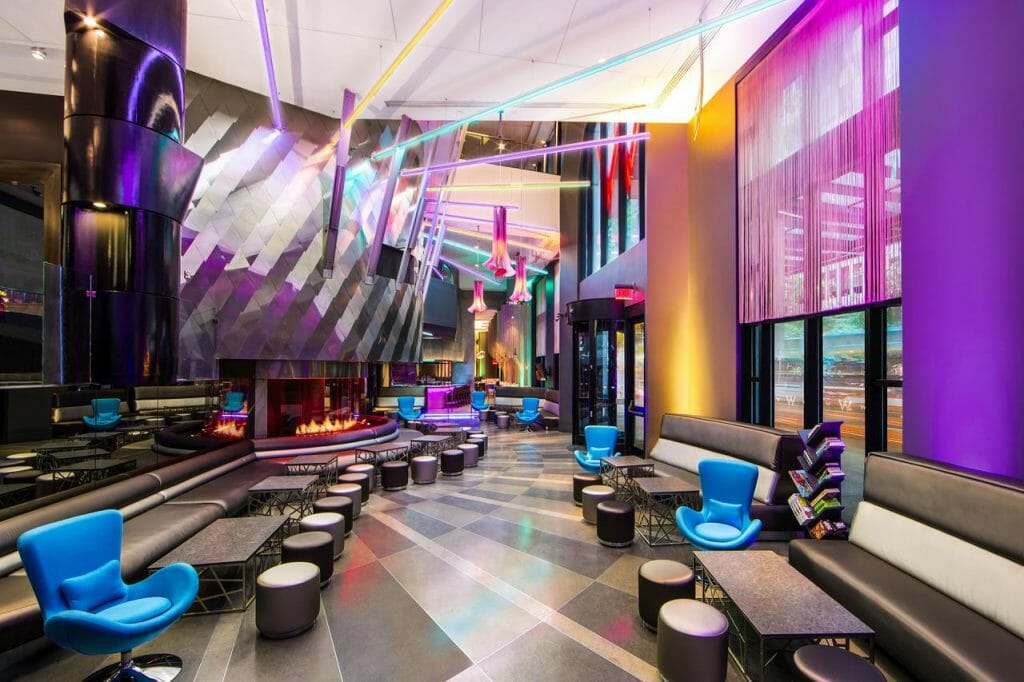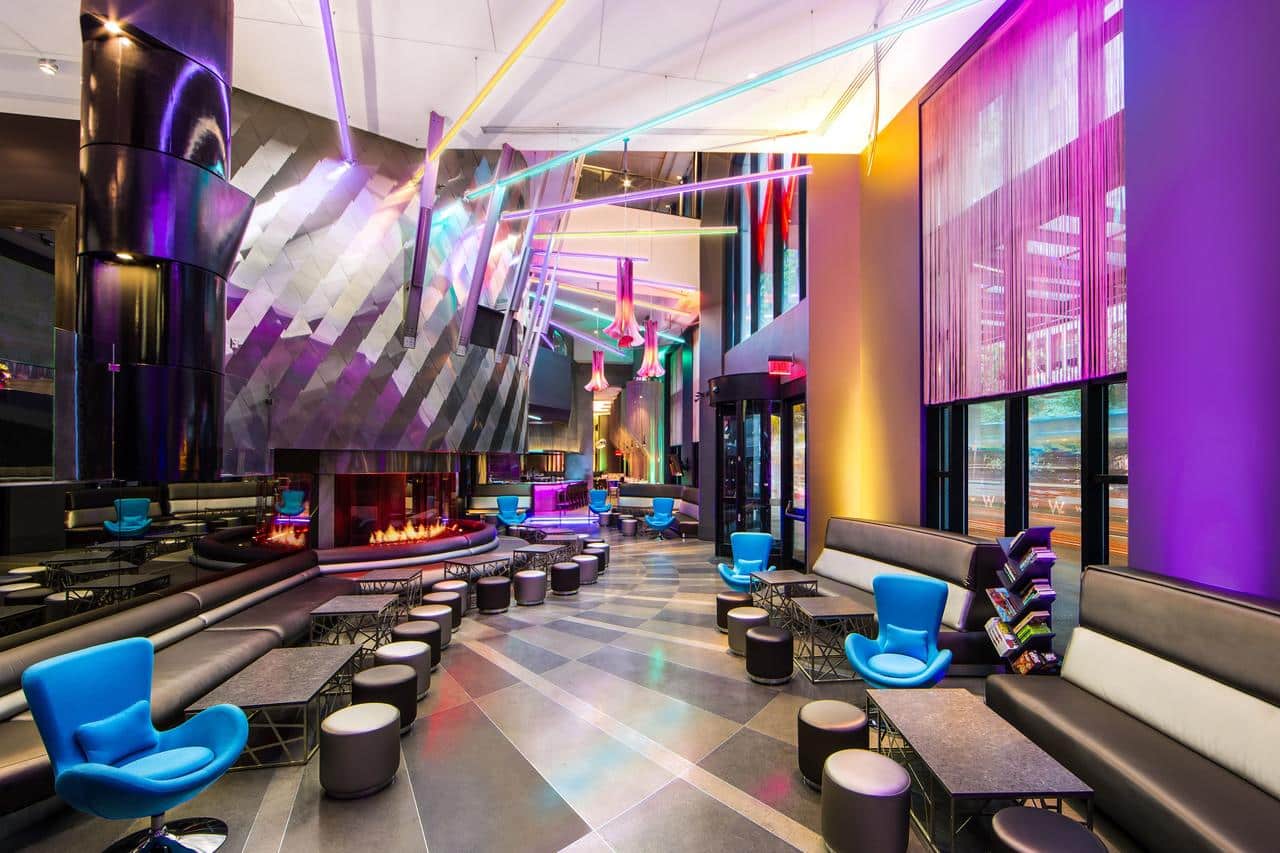 Everybody likes to be surrounded by people with common interests and as such a there a few hotels in Seattle favored by the gay jet-set. Most are located in the upscale or nearby in the Capital Hill gaybourhood – close to all the attractions by day and night – and each offers something unique and unforgettable. Sadly there are no exclusively gay hotels in Seattle, but we do have a helpful list of the best USA gay resorts if that is more your style.
The following gay-friendly hotels in Seattle are only the most recommended, but there are hundreds of other hotels in Seattle if you don't find quite find what you are looking for. Whether you want a fun and social hostel, a cheap but private place to crash after a night of partying or a chic luxury option with a pool to spend the day lying by, Gay Seattle as something for everyone!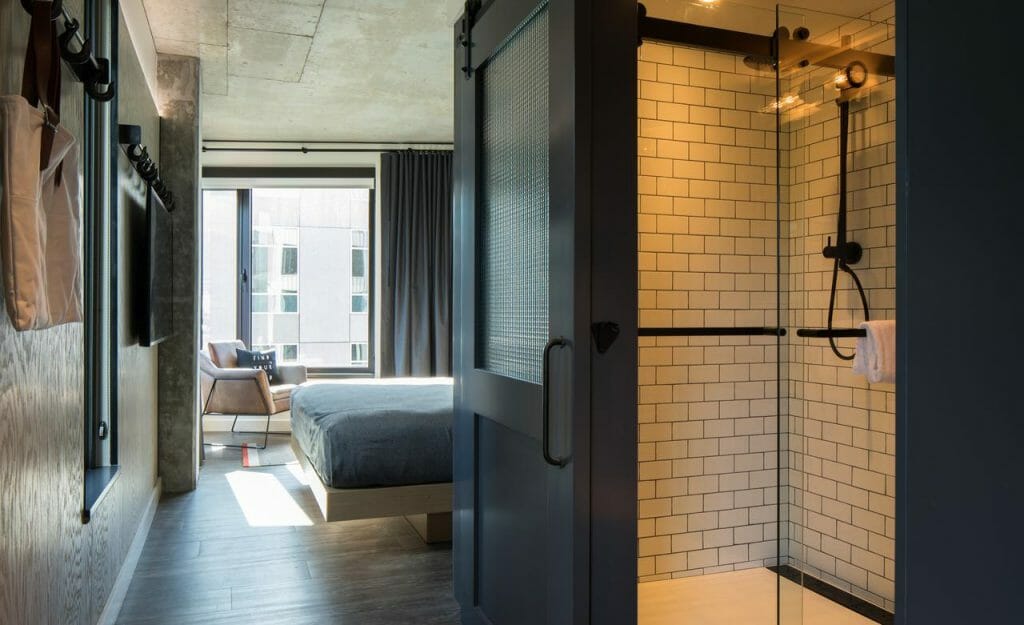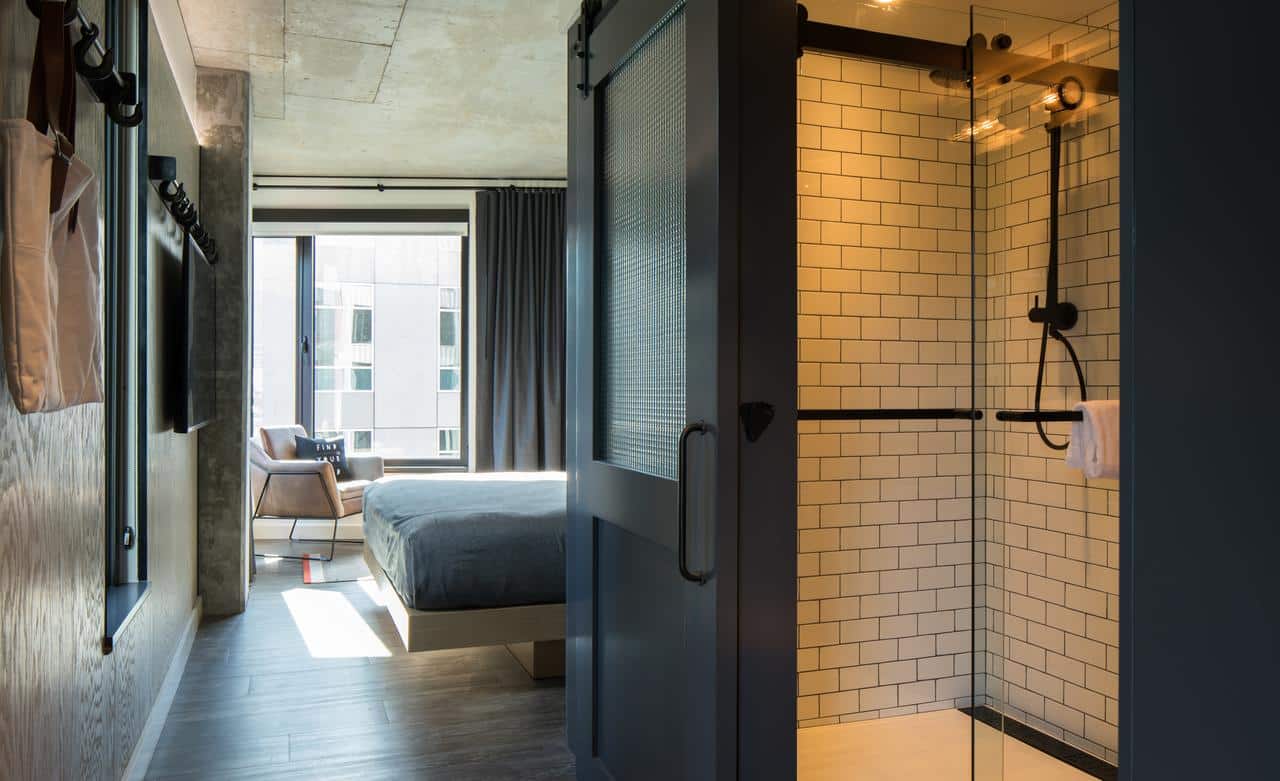 MOXY Seattle Downtown ☆☆☆☆ – Keep your finger on the pulse of Seattle staying in the South Lake Union neighborhood, and feel the insane creative energy of the area- both inside and out of the hotel. The Moxy, a new hotel concept for travelers who love to play on, offers complimentary cocktails on check-in, a bright and open lobby layout with sleek furniture, a happening bar, and unique social spaces. Drawing on the art-infused surroundings, Seattle's vibes fuel the Moxy's décor. It's all local – the lighting, the furniture, the art. Let the guestrooms be your home away from home with comfy bedding and furiously fast and free WiFi, and plenty of surprised. While it's a small walk to the gay scene, it is fair to say we are not the only gay travelers obsessed with the Moxy and think it is worth it….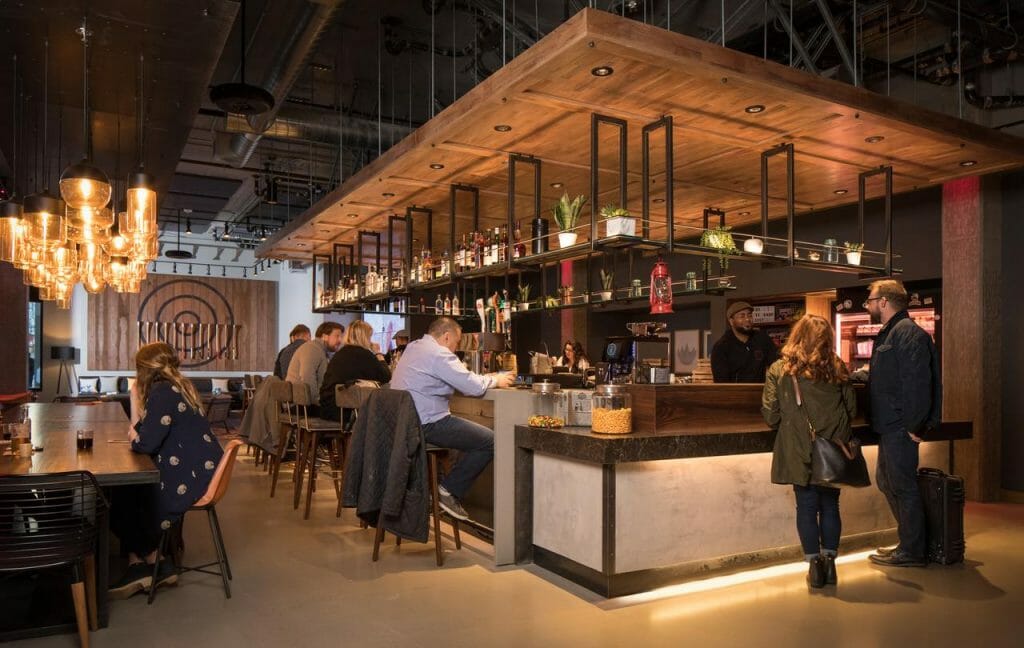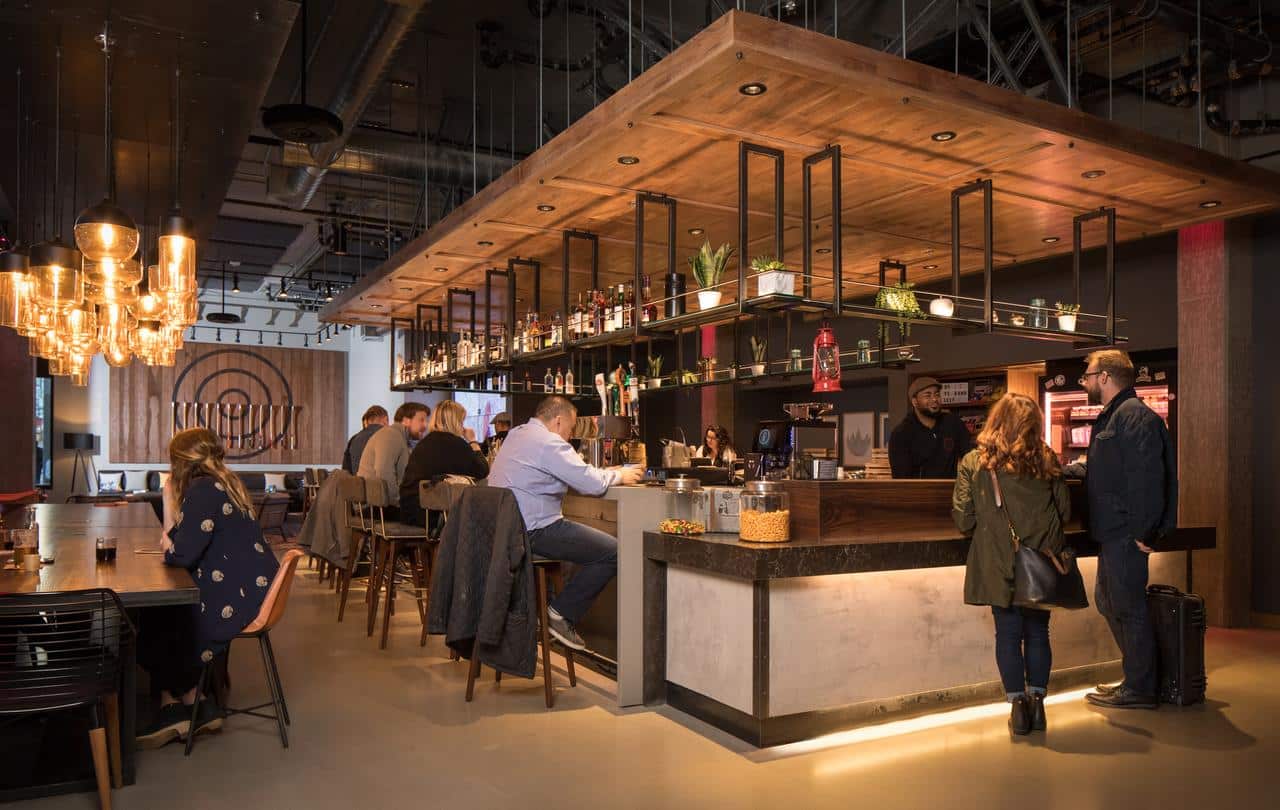 Grand Hyatt Seattle ☆☆☆☆ – Experience an upscale Pacific Northwest in the downtown Theater District with stunning skyline views and a location just steps from many iconic landmarks and the scenic Seattle waterfront. After a long day luxuriate in contemporary rooms or opt for a decadent suite with a spa-like bath and sleek living areas. There is also an on-site spa, upgraded club rooms, fitness centre with steam room and three restaurants including a deli, a steakhouse and a Japanese restaurant.
W Seattle ☆☆☆☆ – A vibrant, upscale and oh-so-colourful, the W is always gay-popular and this location is no exception. Soak up the pulsating scene in the living room bar, complete with live music and DJ series head to the award-wining dining offering modern, sustainable Pacific Northwest cuisine. After a long night or a long flight, detox with an energizing sweat sesh at their state-of-the-art FIT Gym, featuring modern equipment and open 24/7 – before retiring to the W's inspiring rooms all offering fabulous views, ample space, and high-speed internet access.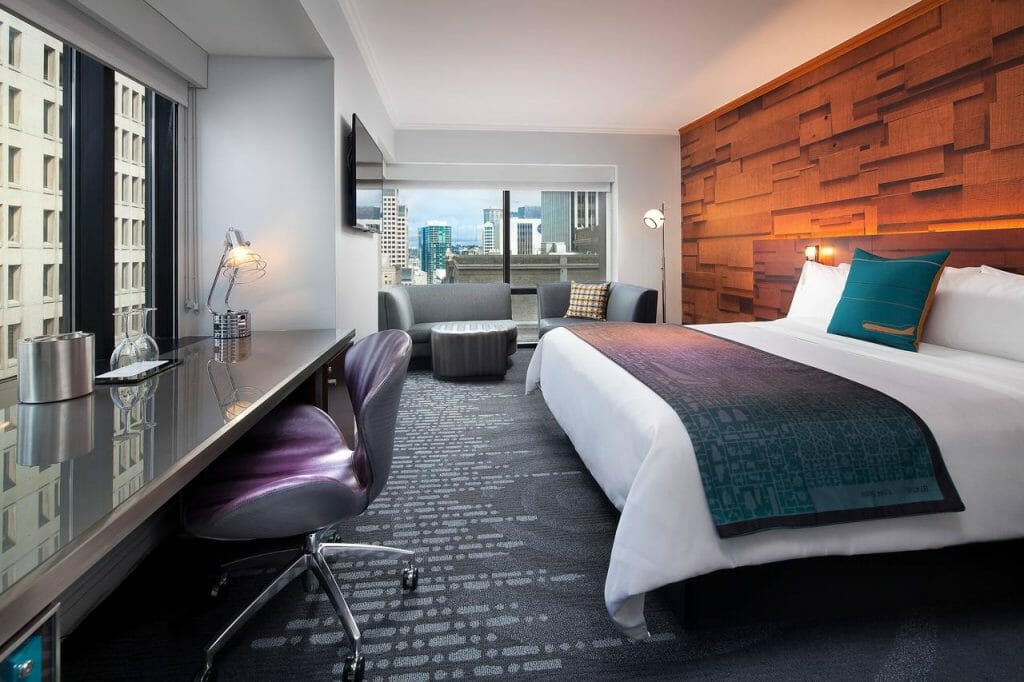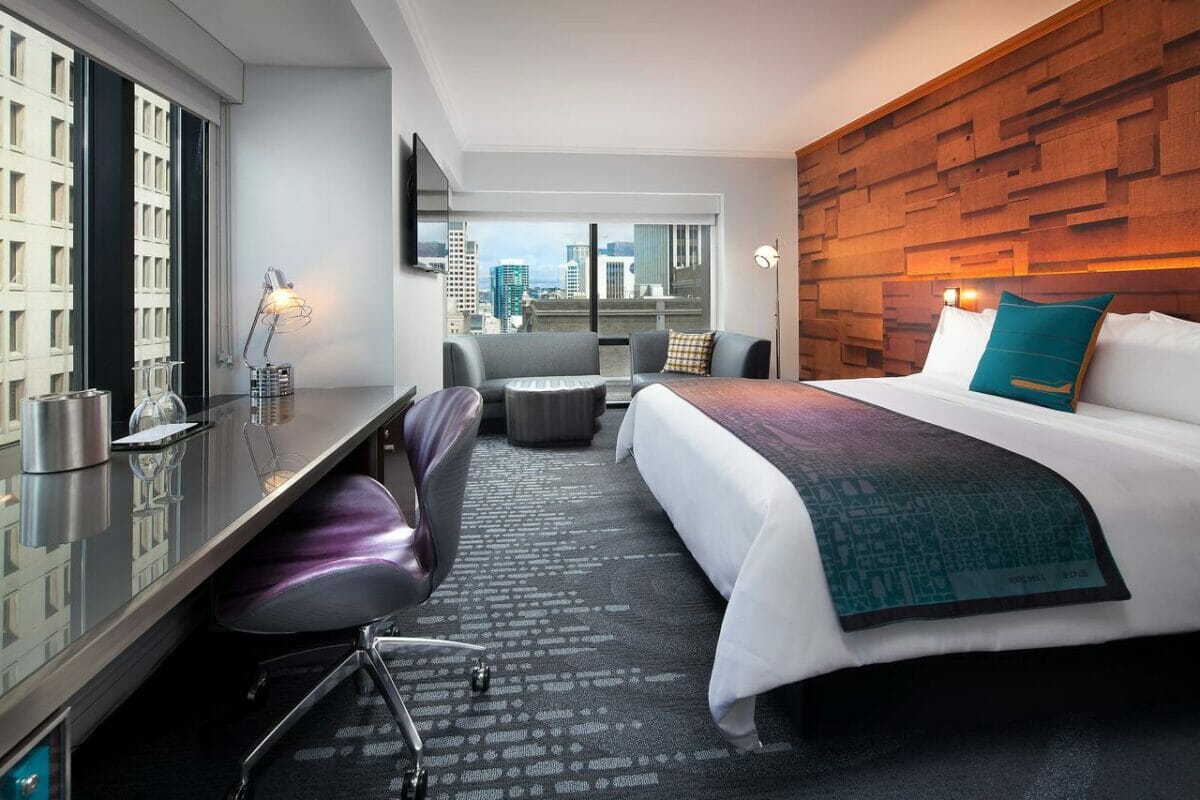 Kimpton Hotel Vintage Seattle ☆☆☆☆ – The Kimpton chain is famously gay-friendly, but that is not the only reason to stay here. There is also the contemporary design, plush beds, and a prime location on 5th Avenue in downtown Seattle. Oh, and did we mention the nightly wine tasting that serves as a social hub with a fun, communal vibe!
Hotel Ändra ☆☆☆☆ – A sophisticated, stylish downtown Seattle hotel offering world-class service and a charming boutique hotel atmosphere. Step into their "Living Room" lobby to be transported from bustling Fourth Avenue to a chic, Nordic-inspired escape from realtiy that wouldn't be out of place in Helsinki, Stockholm, Reykjavik or Copenhagen. Calming textures and subtle Scandinavian design envelope every guest room and bespoke suite – soft alpaca headboards, white linens with chenille coverlets and warm patterned drapery are complemented by modern minimalist furniture. To add to the appeal there is two beautiful onsite dining options, a chic lobby-lounge with a fireplace and gym.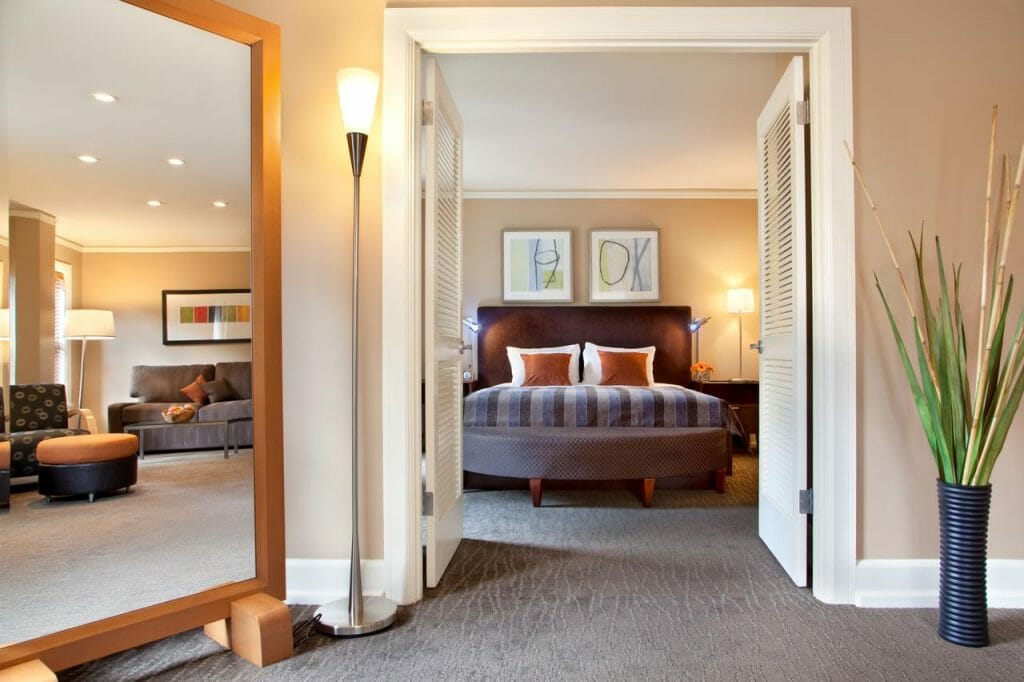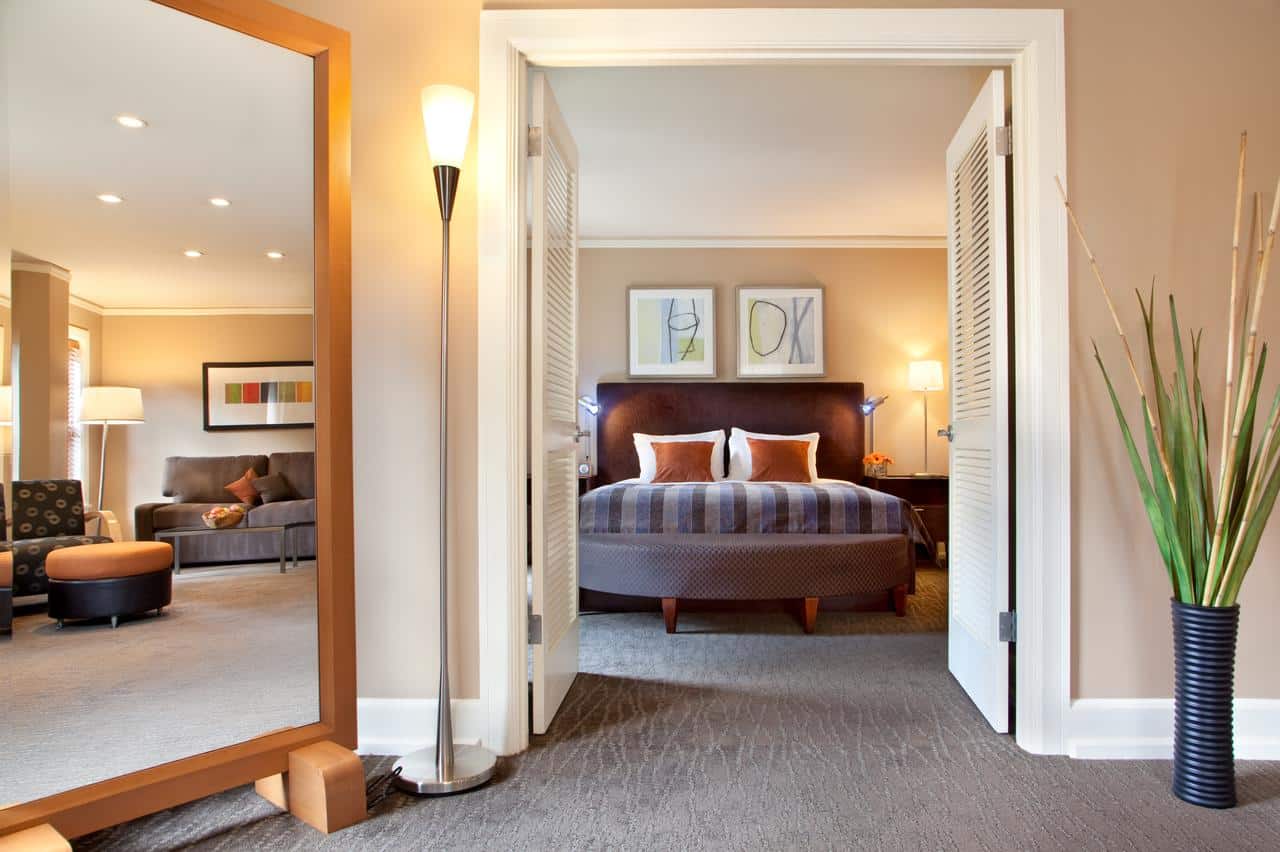 SpringHill Suites Seattle Downtown ☆☆☆ – A affordable all-suties hotel option close to the gay scene. There is nothing too special here but the teams goal is to make you as comfortable as possible – weather it is for a night, a weekend, or an extended stay. Each of their spacious suites offers a separate living area, as well as a kitchenette with a mini-fridge, a coffee maker, and a microwave for your convenience. To make the budget stretch further be sure to take advantage of our daily complimentary breakfast each morning.
Hotel Max ☆☆☆ – A very gay-popular boutique hotel experience made for creators. Hotel is Max downtown Seattle's destination for big imaginations, a place where art, photography and music mingle with exceptional food from Miller's Guild, playful signature amenities and plenty of attitude. And the original Andy Warhol in the lobby is just the beginning. There are stylish rooms – all featuring original paintings and luxe design – plus the complimentary amenities include loaner bikes, a fun craft beer hours and locally brewed coffee in the morning. Don't want to leave? We don't blame you – and you don't have to with a farm-to-table restaurant onsite and a fitness centre.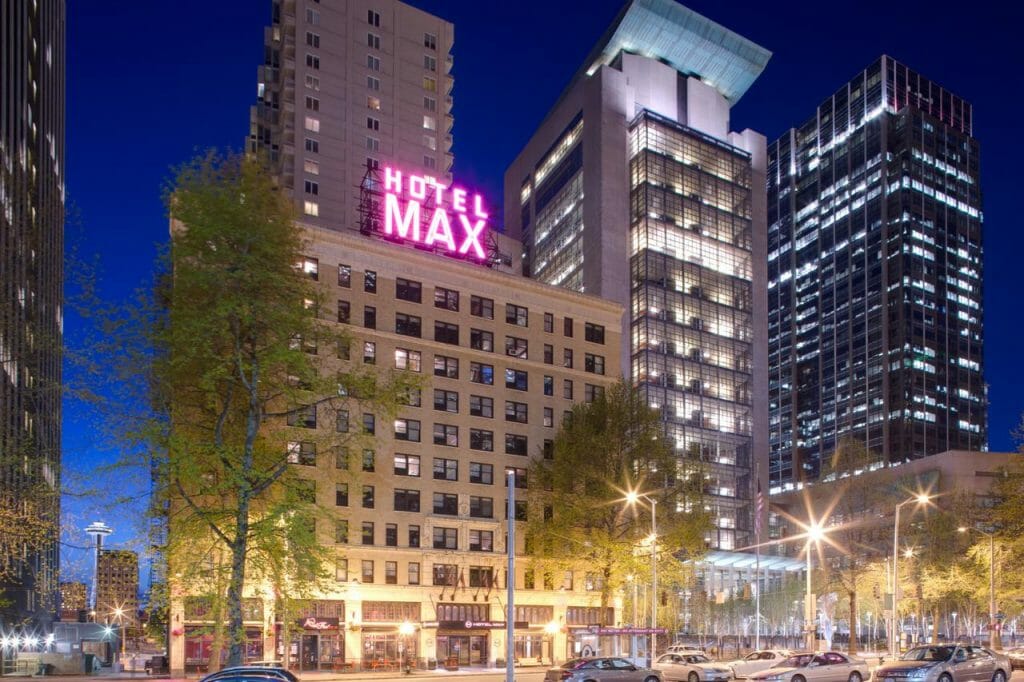 11th Avenue Inn Bed and Breakfast ☆☆☆ – A cute B&B in the heart of the gay area offering 10 simple, cozy, modest-sized guestrooms, each with a queen bed and a private attached / ensuite bathroom. All guestrooms are on the upper floors, and there is no elevator but offer cotton quilts, wool blankets, and pressed cotton sheets. Oriental rugs, antique furniture, original wood floors and detailing can be found throughout the rooms and the inn. In addition, you will find complimentary lightning-fast fiber-optic Internet access, should you be tempted to spend the night in watching gay TV shows. There is no judgment here!
HI Seattle at the American Hotel ☆☆ – Set in the Chinatown-International District neighborhood of Seattle, this fun hostel is minutes away from the Amtrak station, Bolt Bus stop and the Link Light Rail station which is the easiest and least expensive way to reach Sea-Tac Airport. There is free WiFi, a shared lounge, and complimentary continental breakfast every morning -plus the front desk is staffed 24/7 for your convenience. It is not exactly luxurious, but perfect if you are on a tight budget – and you are likely to find other backpackers to out and explore with.
Gaslight Inn ☆☆☆ – A bed and breakfast in Seattle, is conveniently located on Capitol Hill, the cities gaybourhood. The Gaslight Inn's interior is appointed in exacting detail with strikingly rich, dark colors, oak paneling, and an enormous entryway and staircase. The comfortable and unique guestrooms are furnished with quality double or queen-sized beds, refrigerator and television. Many rooms also feature private baths and some also have decks with fabulous views or fireplaces. The living room, with its large oak fireplace, is always an inviting room, as is the library. There is also a private, in-ground, heated pool with several decks for the warmer months and impressive continental breakfast.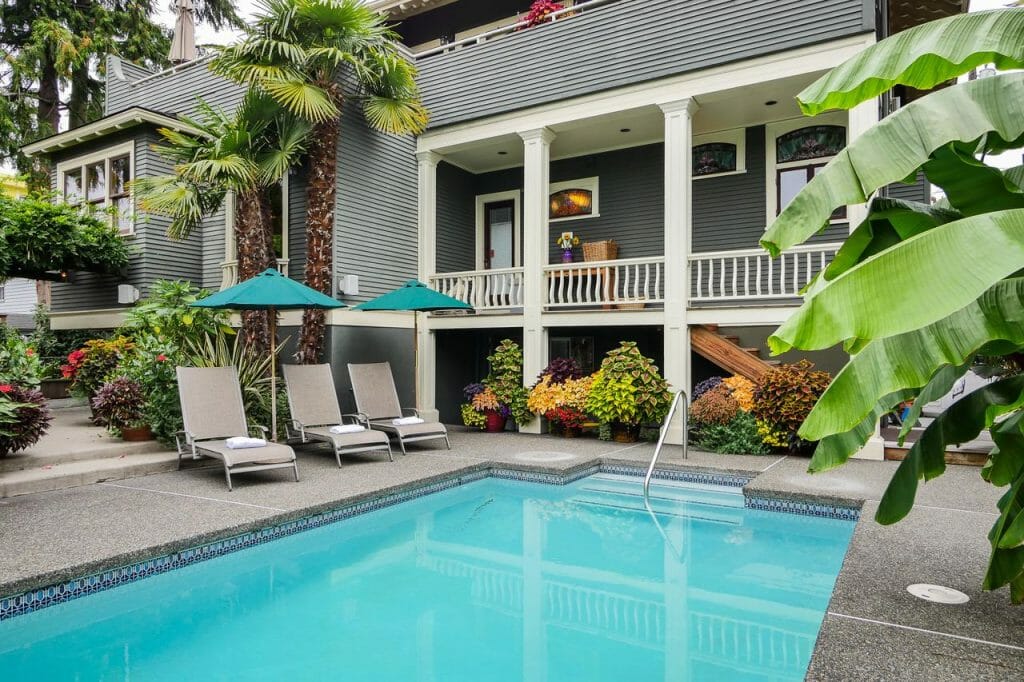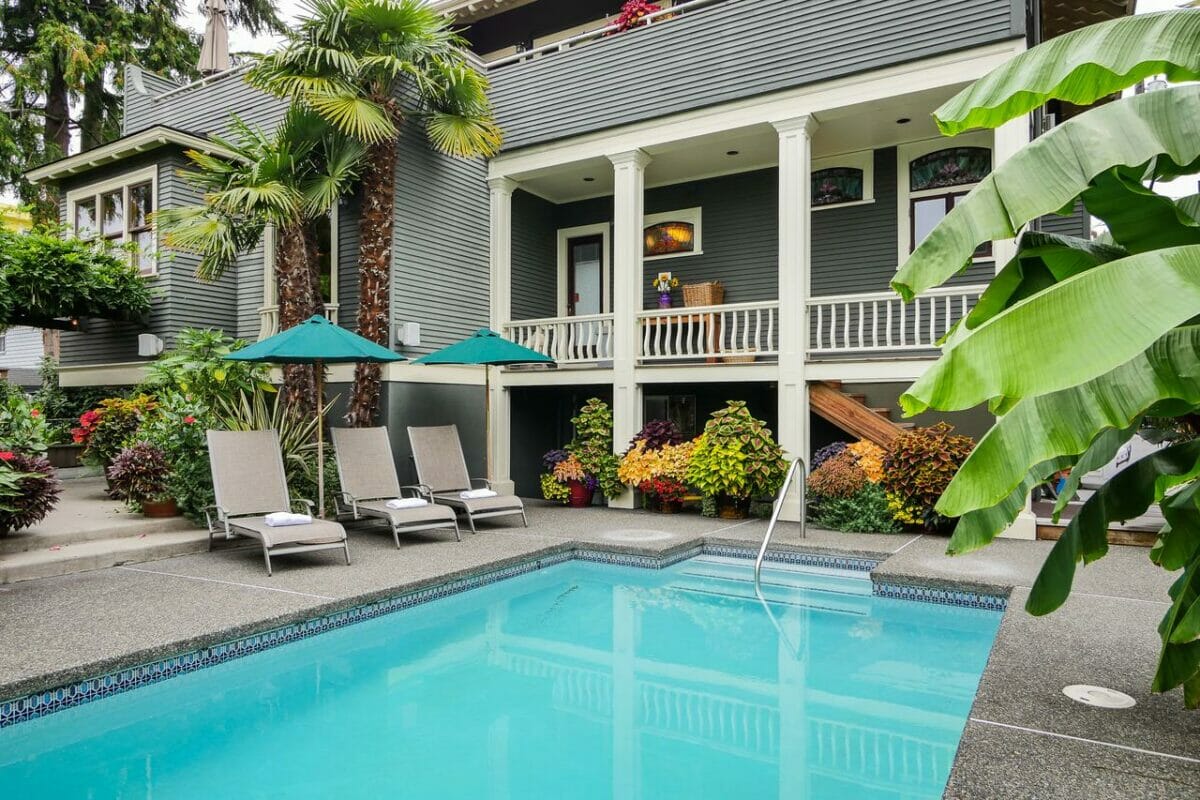 Gay Nightlife in Seattle Washington
Seattle is no NYC or LA in terms of nightlife, by which we mean this city most definitely does go to sleep, but that doesn't mean there isn't a whole host of gay bars and nightclubs tempting you to dance the night away with Britney, Ariana, and Cher.
Even better, most of the clubs in Seattle lean heavily toward "get drunk and have a good time" rather than the whole "not dressed well enough for our establishment" scene. This is not a place to peacock – but instead, Gay Seattle is where you can actually grab a casual beer, strike up a conversation and make new friends…or more!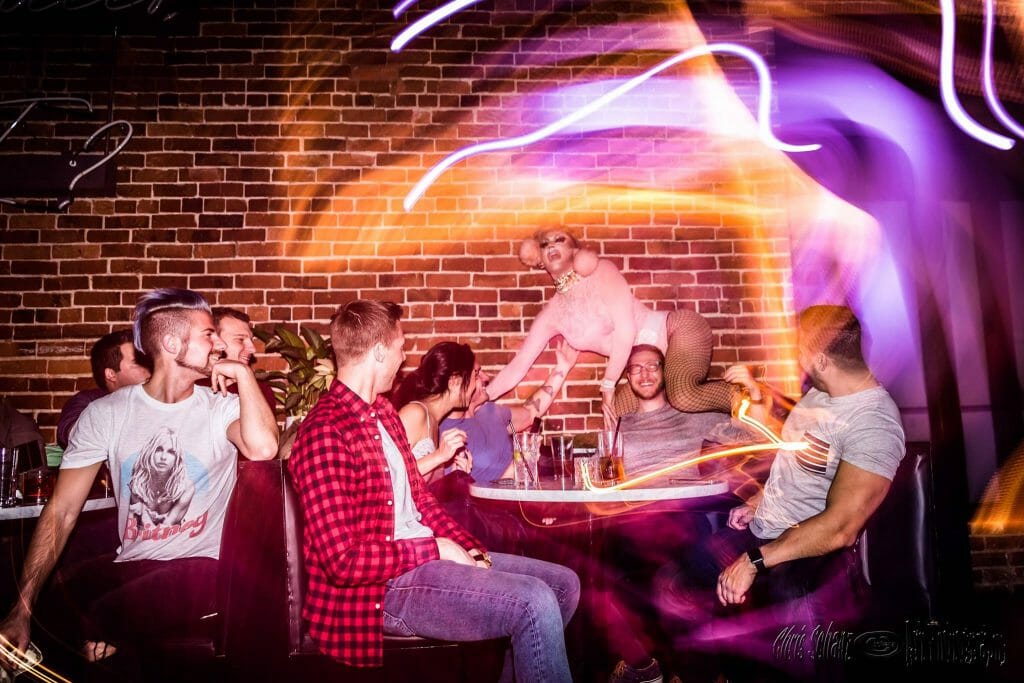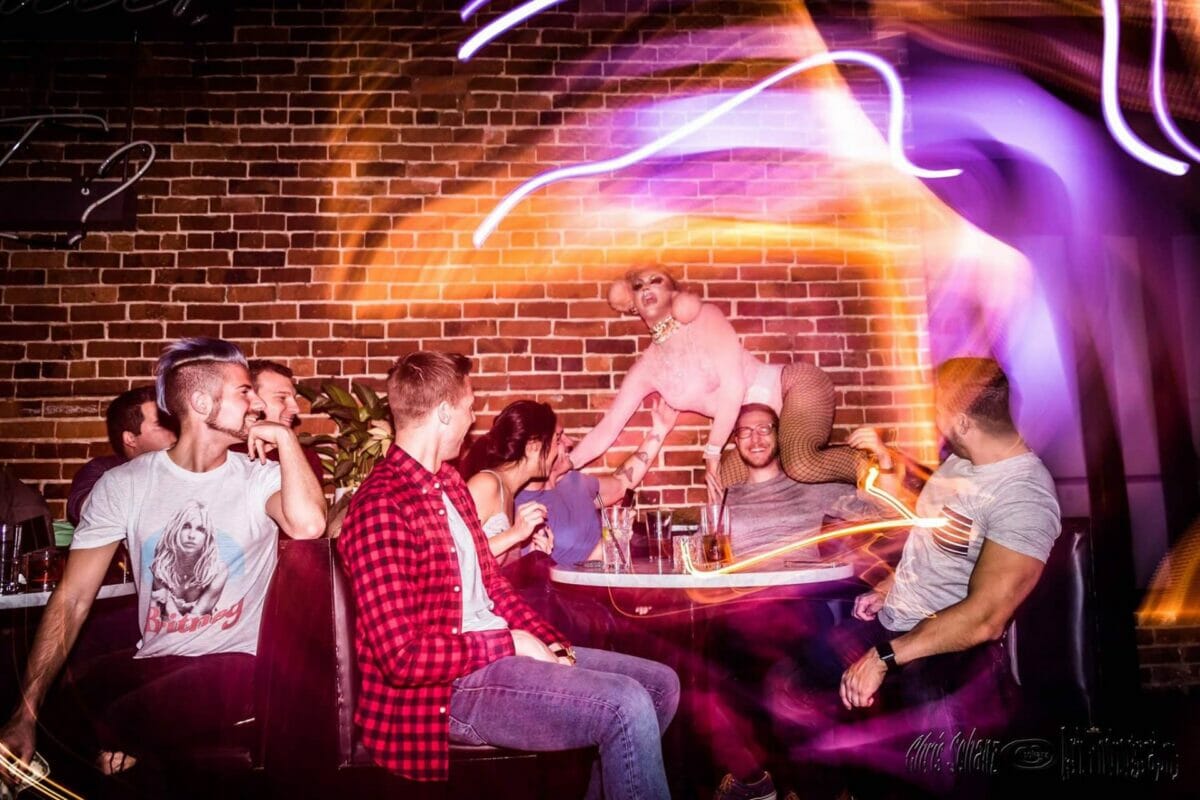 The gay scene in Seattle is the historically gay neighborhood of Capitol Hill, though there are other gay bars spread out across the city if you're renting a car or catching a ride-share. Clubs don't get going until around 11 pm on weekends, but during the week, most bars have fun events to tempt you in, and they seem to be working!
A good game plan is to mix-and-mingle at gay bars early, look out for a fabulous gay event to suit your tastes, enjoy a meal at one of the LGBT-friendly bistros then head out for a night in the clubs. Trust us when we say, Seattle has a very open and diverse scene and whatever you're after, Gay Seattle can provide!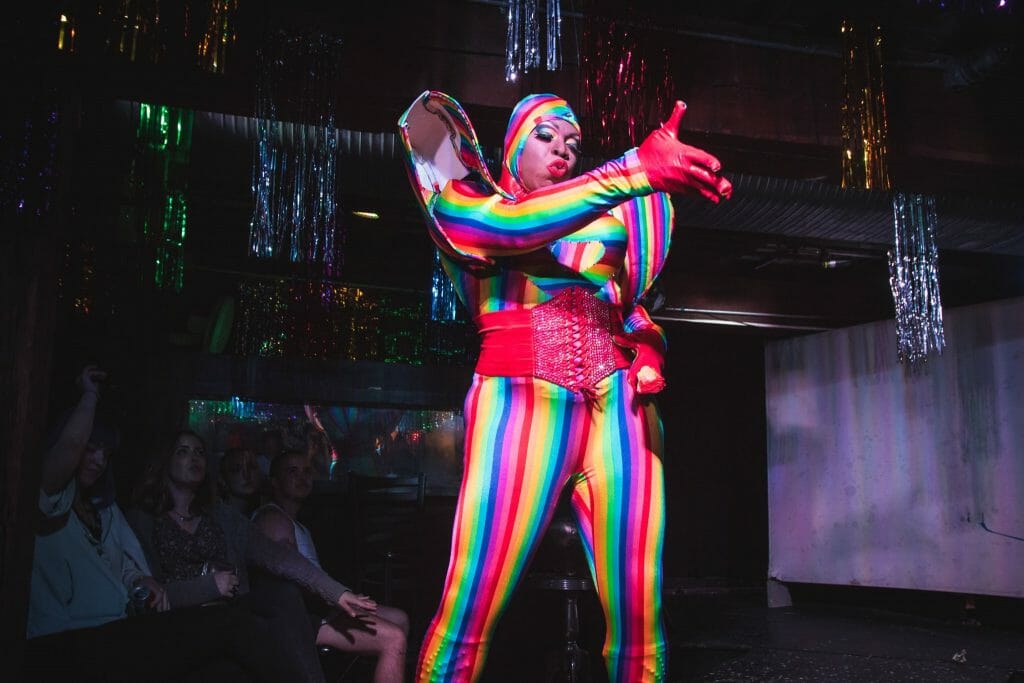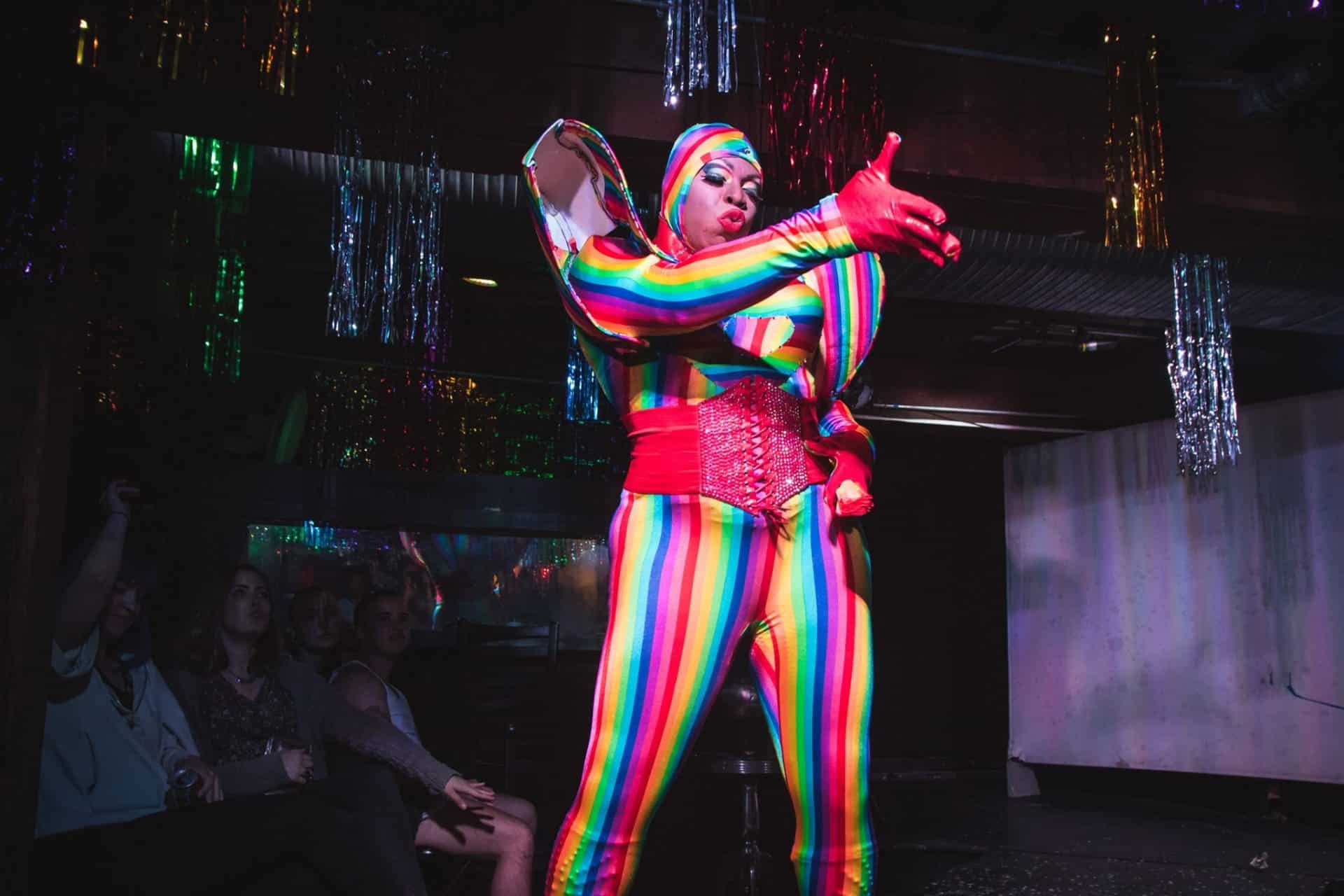 Gay Bars In Seattle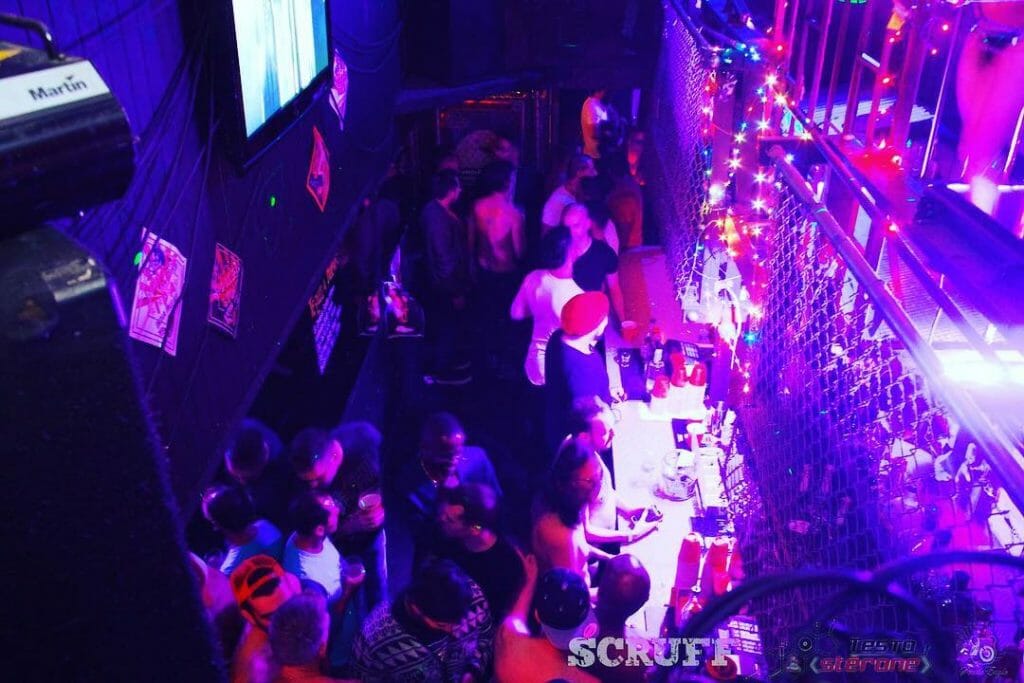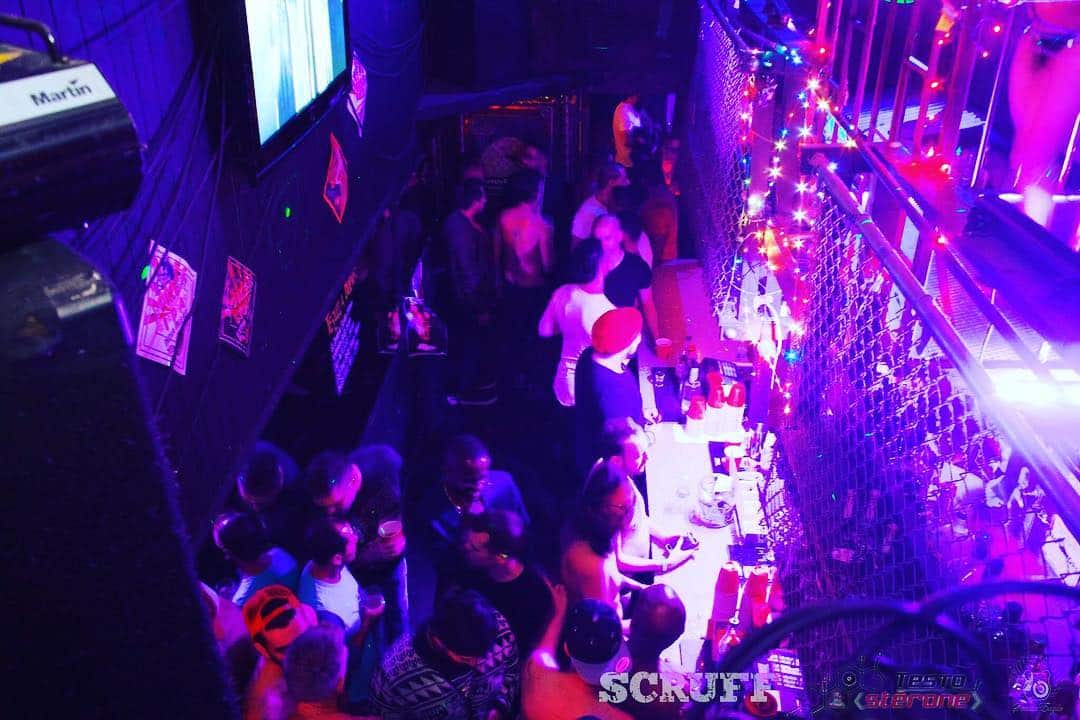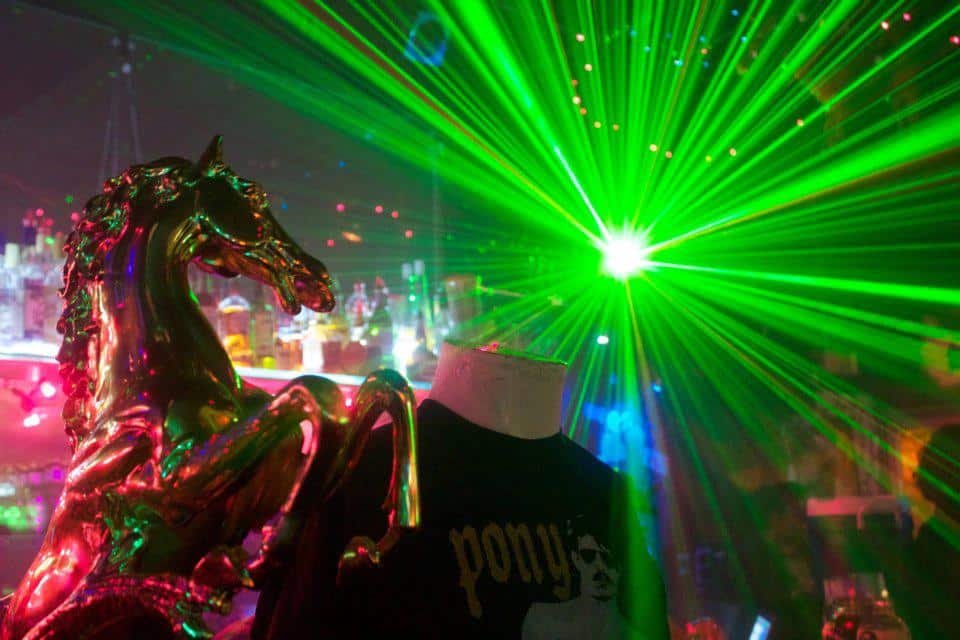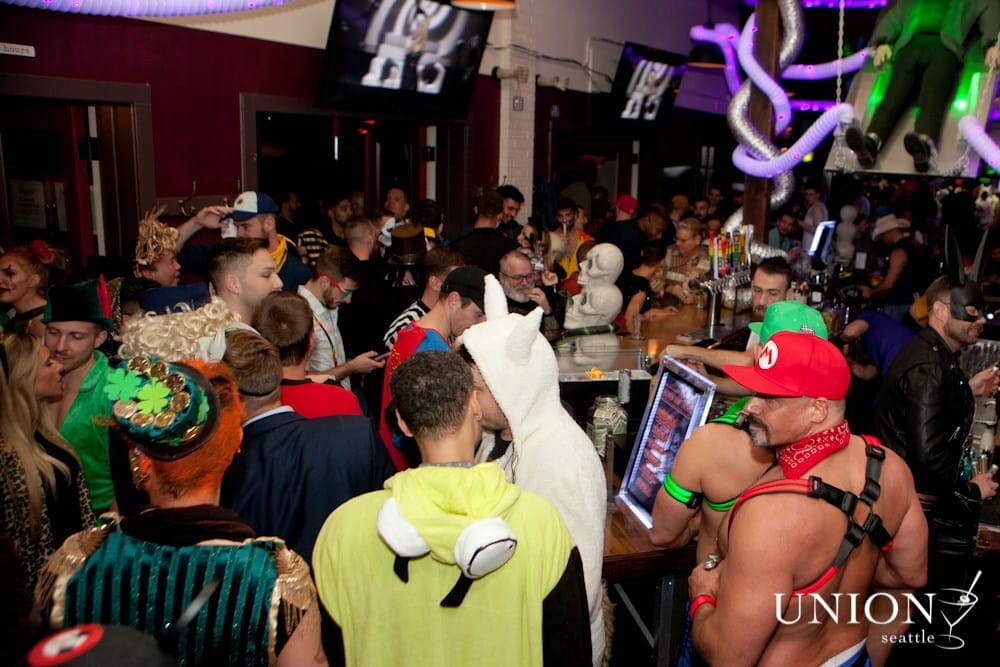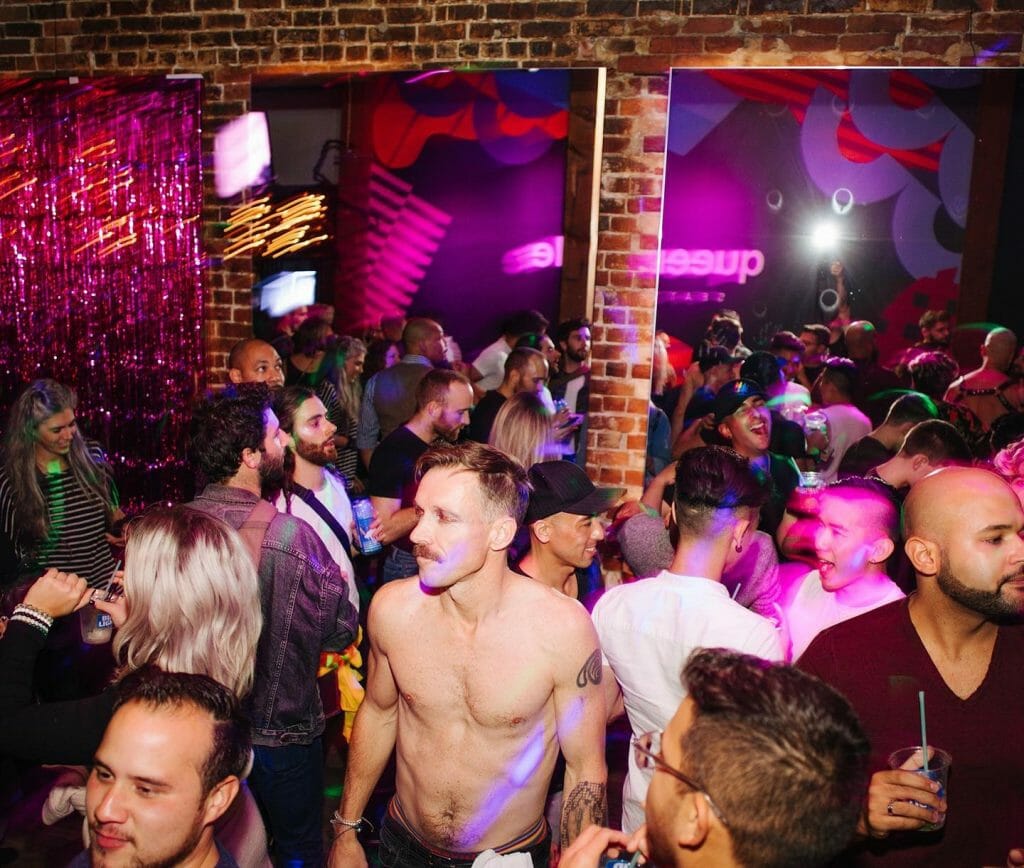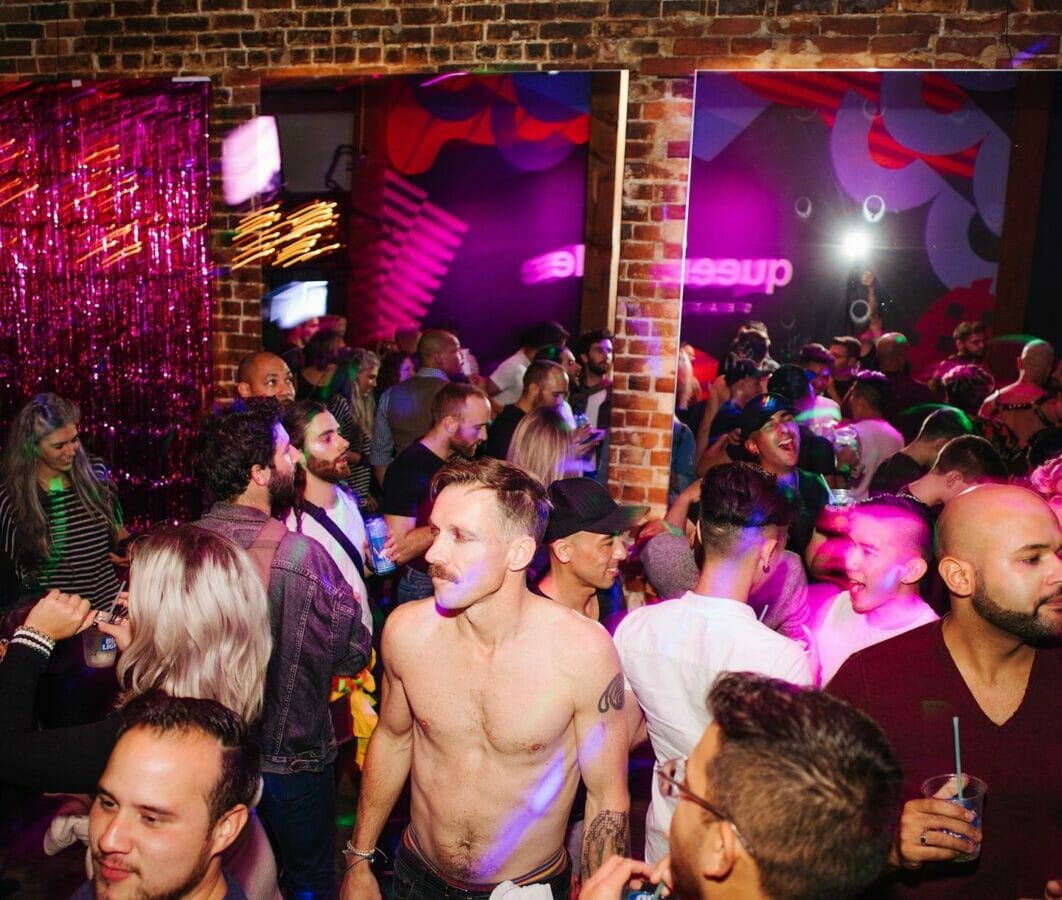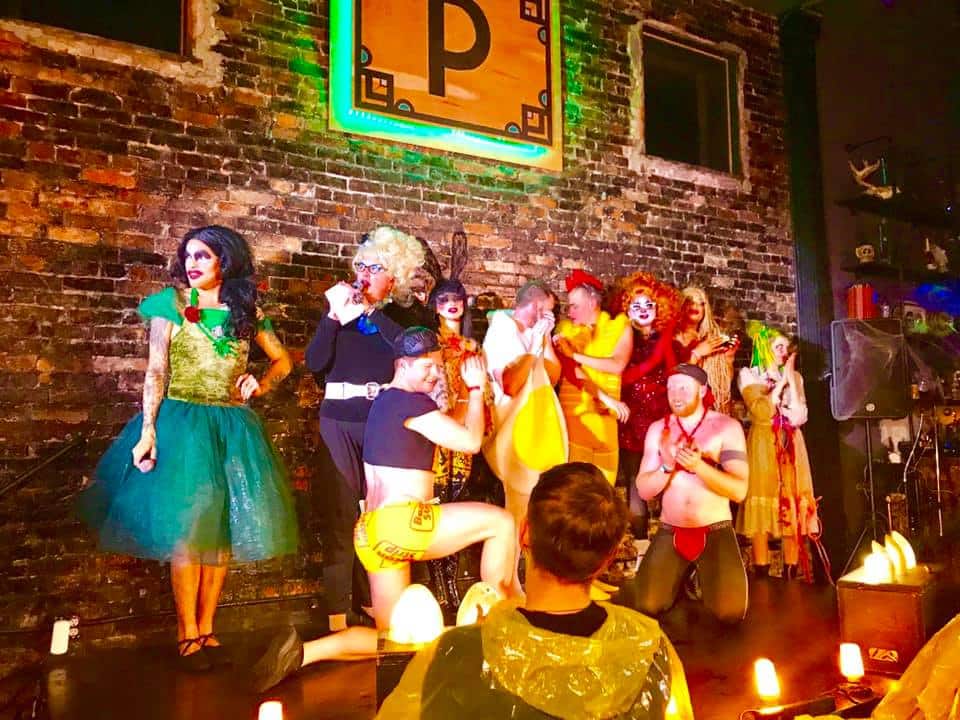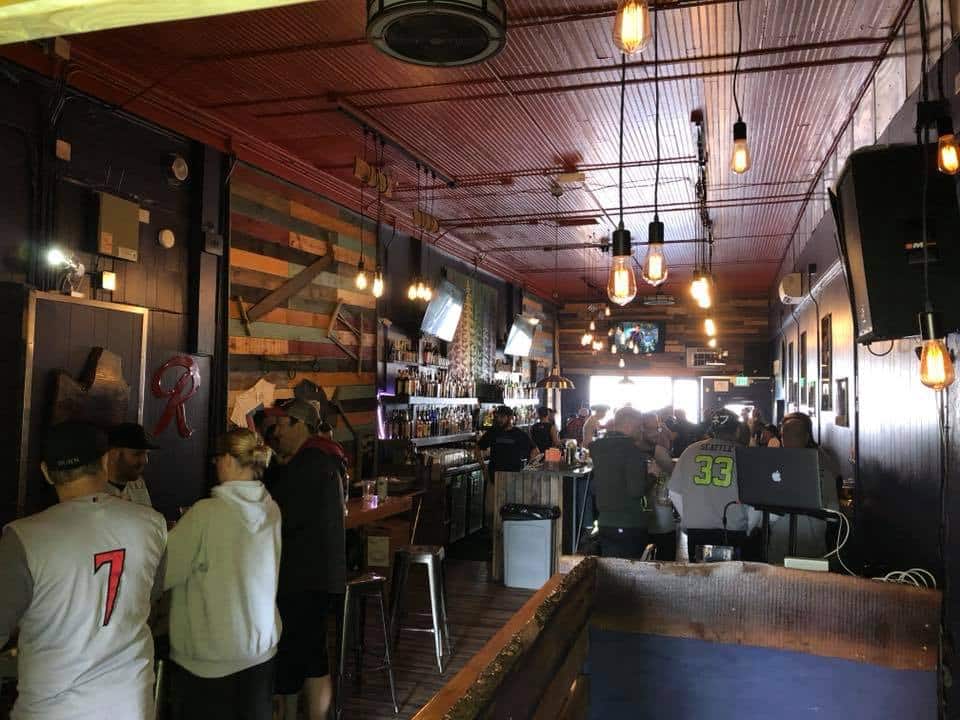 Gay Nightclubs In Seattle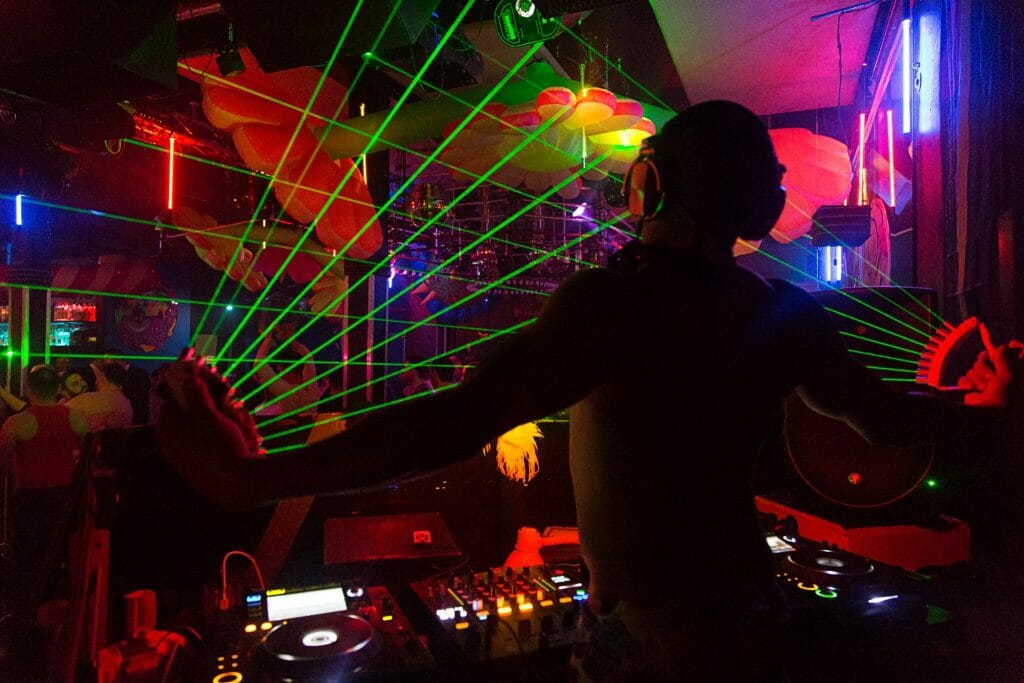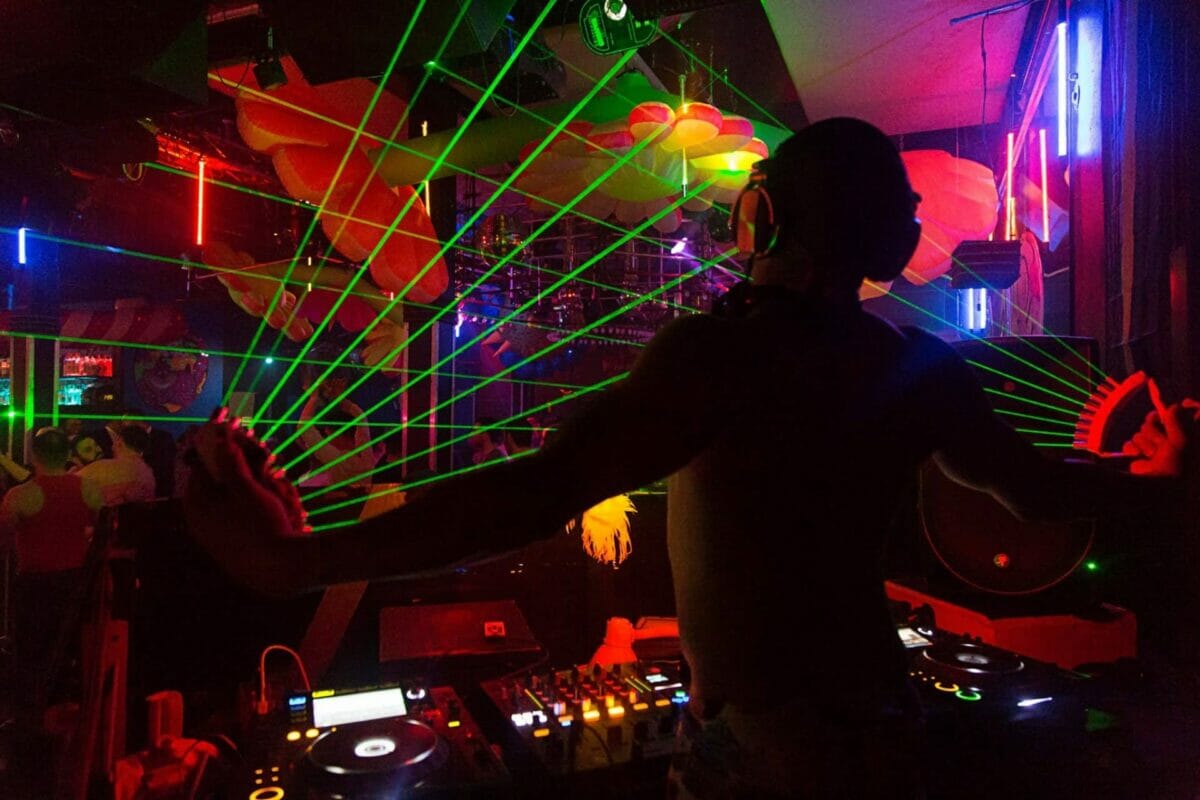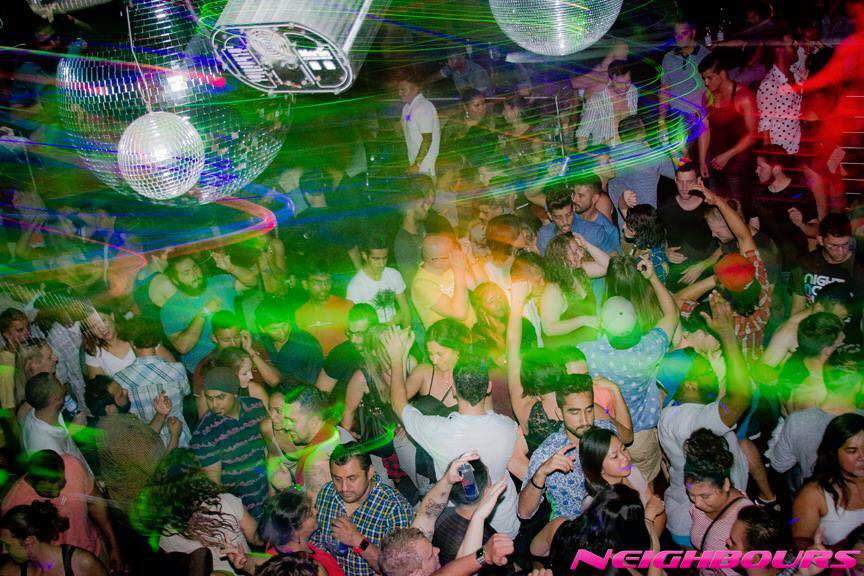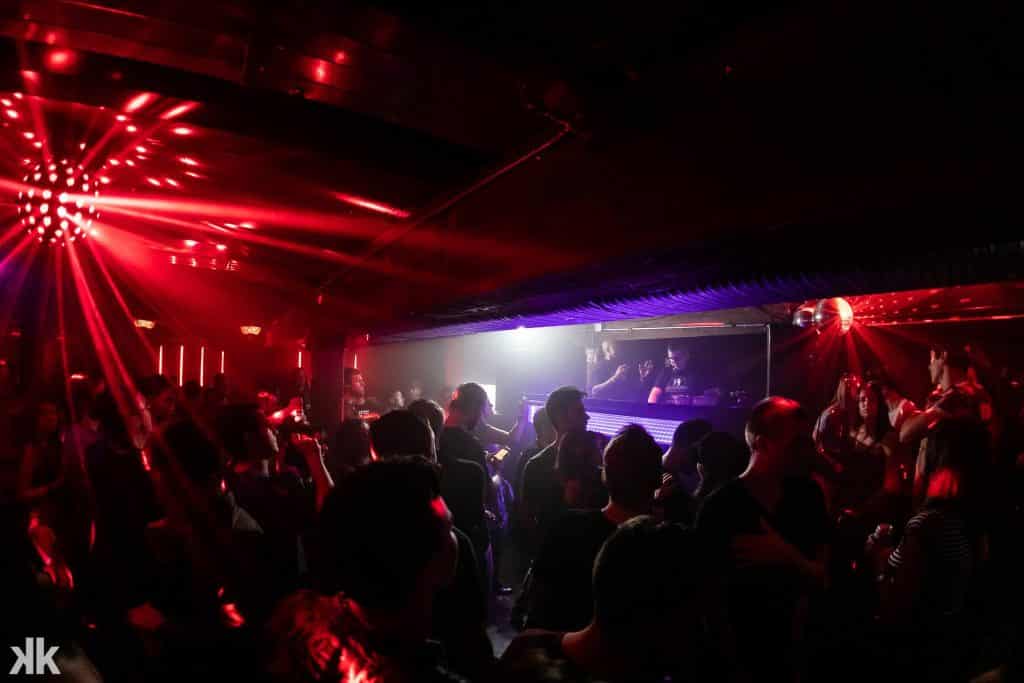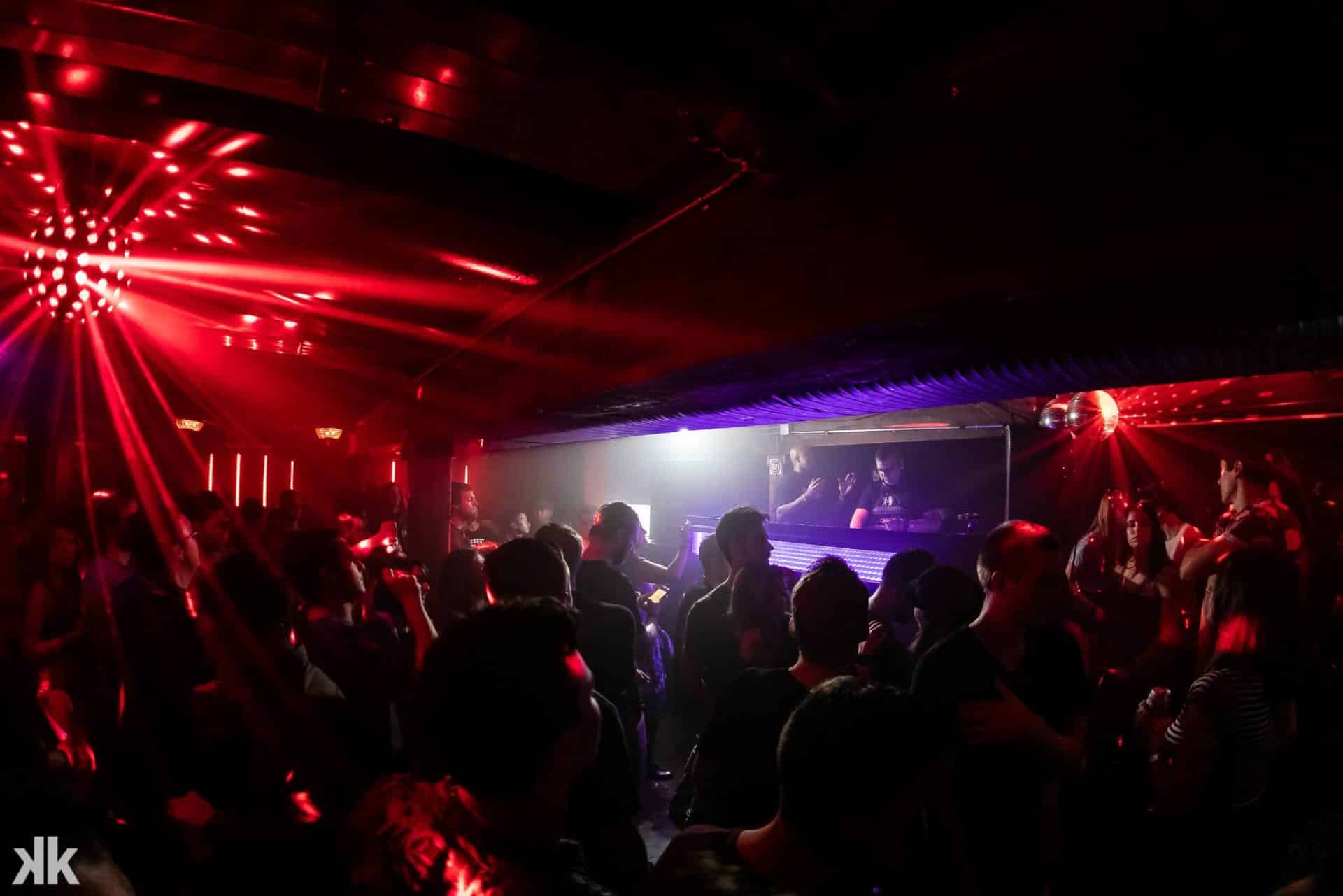 Other Gay-Popular Nightlife Options In Seattle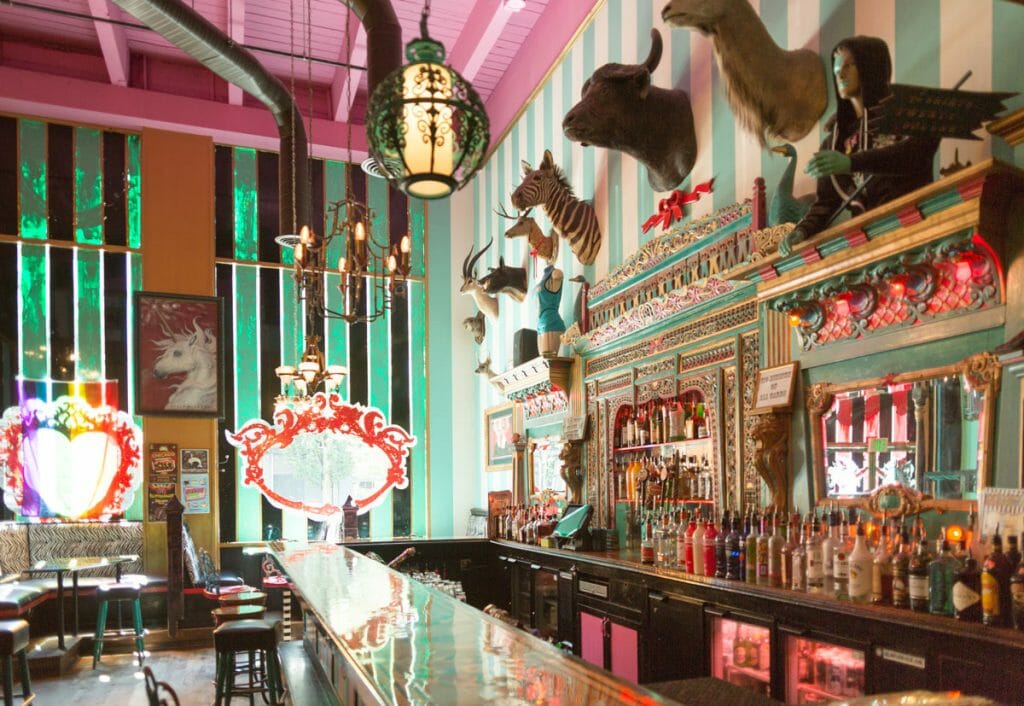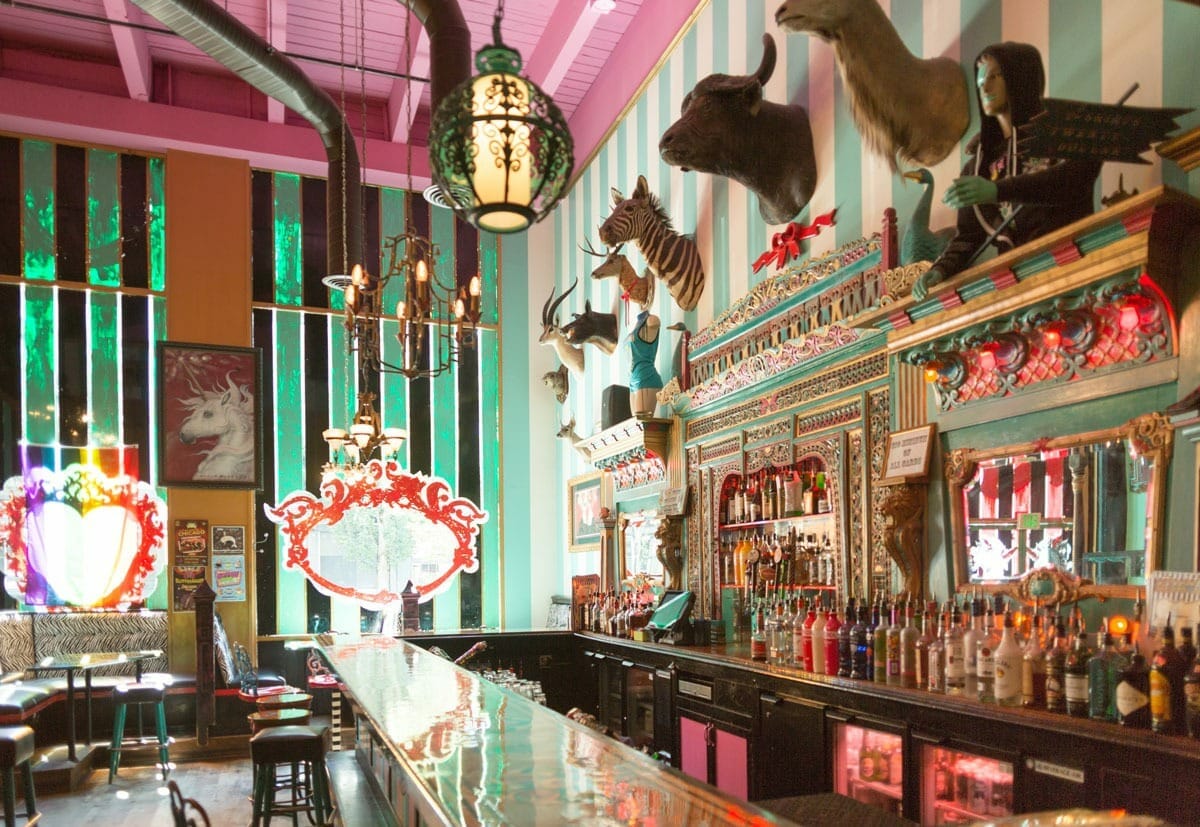 Gay Saunas / Gay Bath Houses in Seattle
Halleloo! Unlikely so many Gay USA destinations we visit … New York, Nashville, Santa Cruz, Honolulu… there is actually a gay bathhouse in Settle. Two, in fact!
While Grindr and other gay hooks up apps have to lead to the closure of sauna and bathhouses worldwide, we are happy to report that in sex-positive Seattle there are still places to go for a hot encounter with no strings attached. Even better, the scene in Seattle is generally more inclusive and less hung up on age, race, body perfection and labels.
Use our gay map of Seattle at the end of this article to decide which is closest to you. If cruising for men in Seattle's gay bars and clubs is a little too indirect, or you just want some steamy action in a sex-positive and safe environment, we promise these are the best cruising spots and gay bathhouses in Seattle for you.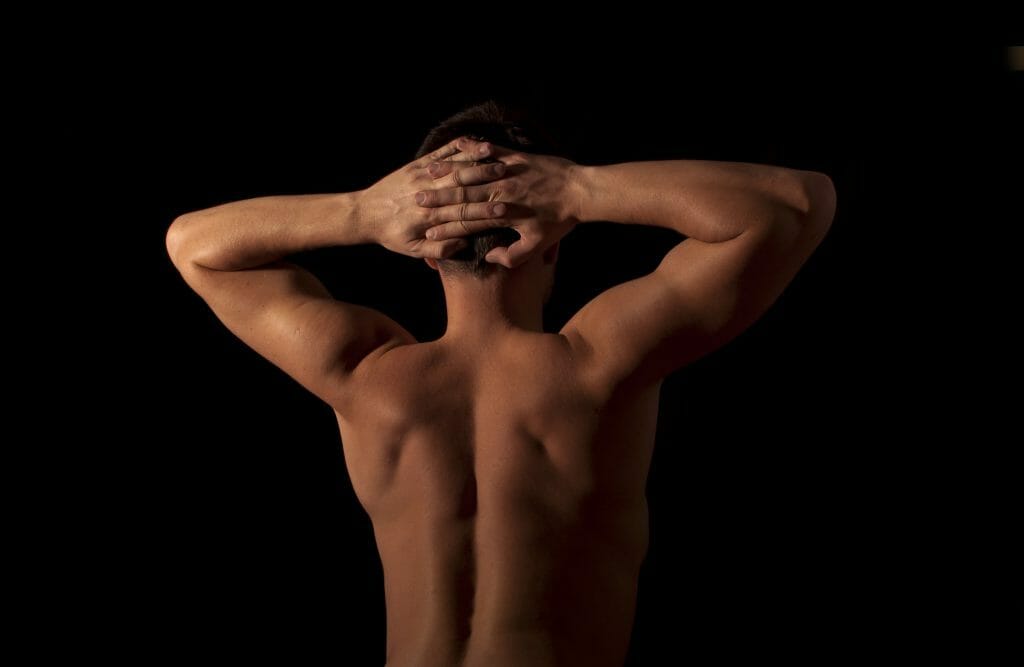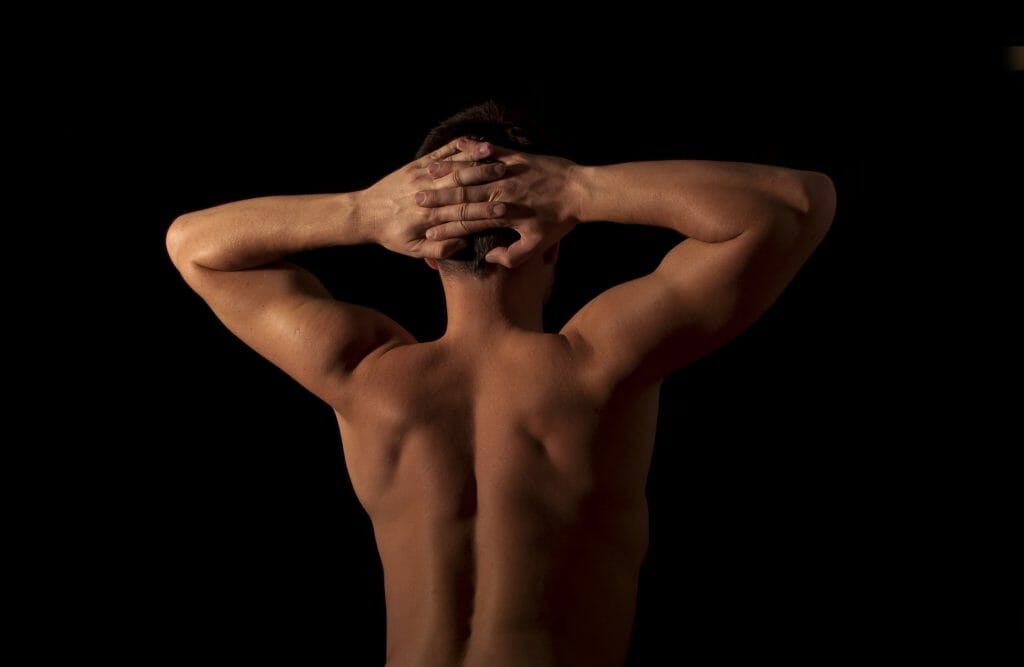 Gay Seattle Map