There are plenty of reasons why Seattle is an appealing city. Think about progress, innovation, experimentation, and big tech. Regardless of the seemingly dreary weather, Seattle is a city that has its eye on the future while constantly reinventing and adapting itself.
Unless you move to Seattle and fully embrace its core, chances are that you might never understand it. If you're planning a move, you're in luck because there's much to discover and enjoy about Seattle's creativity, individuality, and non-conforming lifestyle. You don't have to be worried about recreation because Seattle is home to the South Lake Union, Fremont- a favorite of free-loving artists, and the timeless Queen Anne.
Like all major US cities, there is a lively gay scene here (if you know where to look) and this is something a gay realtor in Seattle can help you navigate as you find your new perfect home here.
One of the places where you might end up spending a lot of your time in getting to know the LGBTQIA+ community of Seattle is Capitol Hill. Now, this is literally the gaybourhood of Seattle. It's filled with queer/queer-friendly bars, stores, cafes, and restaurants. You can easily tell that Seattle is a city dedicated to diversity, which includes that of its LGBTQIA+ population.
Here's the thing though- this isn't the only thing appealing about Seattle. The city has its fair share of natural beauty, a flourishing food scene, plenty of individuals flying their freak flags as high as they can, and interesting movements. Moving to a new city presents unique challenges. Luckily, we've got your back.
Think of this article like a Seattle guide that will help you understand what you're getting yourself into when moving to this beautiful city. If you need a more comprehensive guide when you arrive, there is also our more extensive (and travel-focused) Gay Seattle Guide!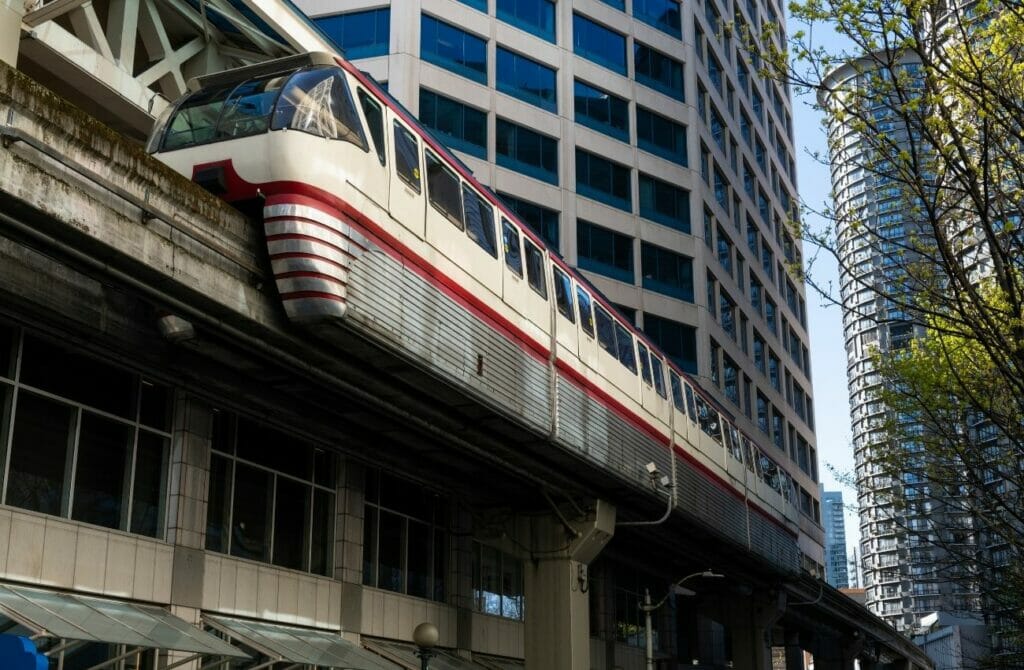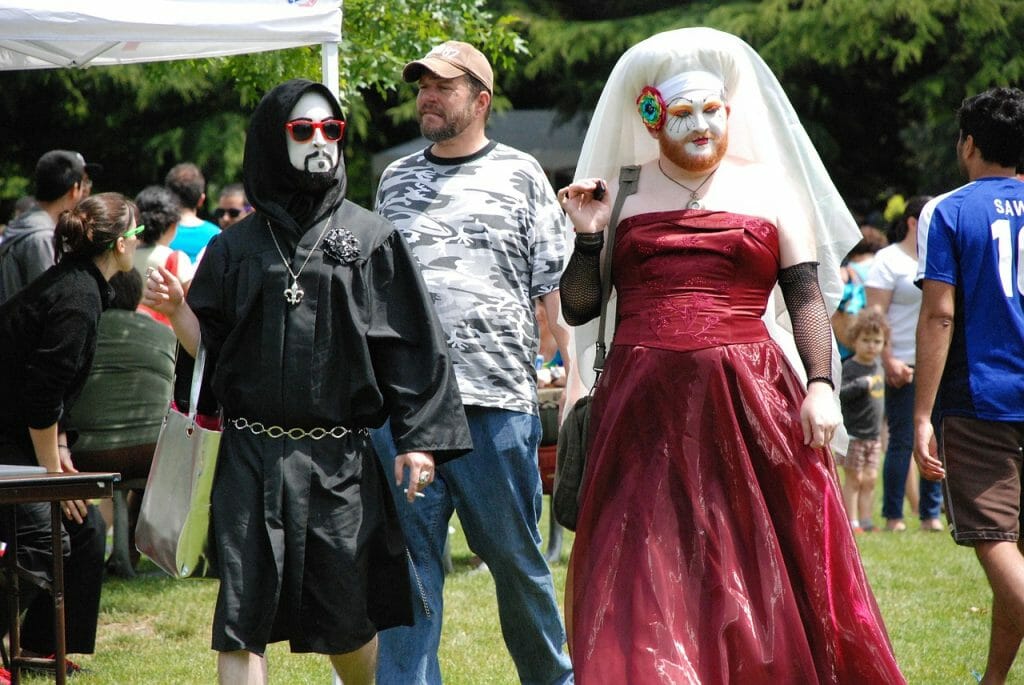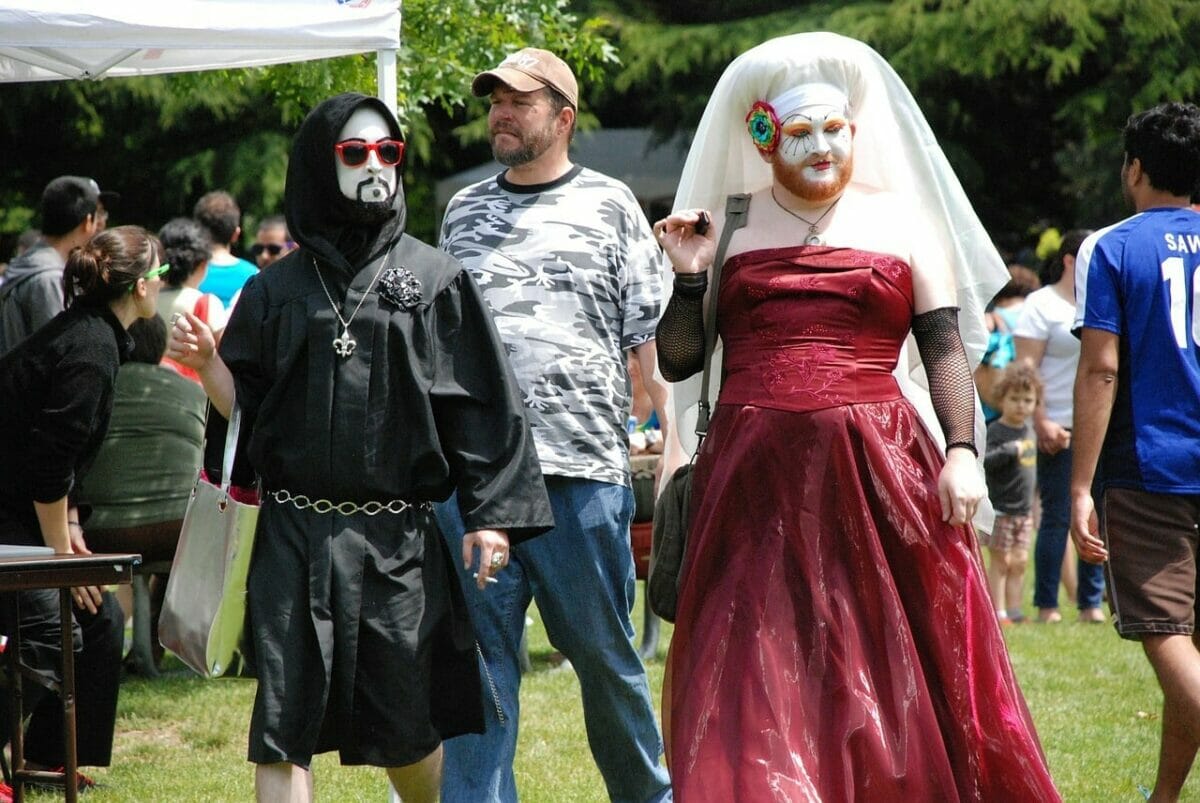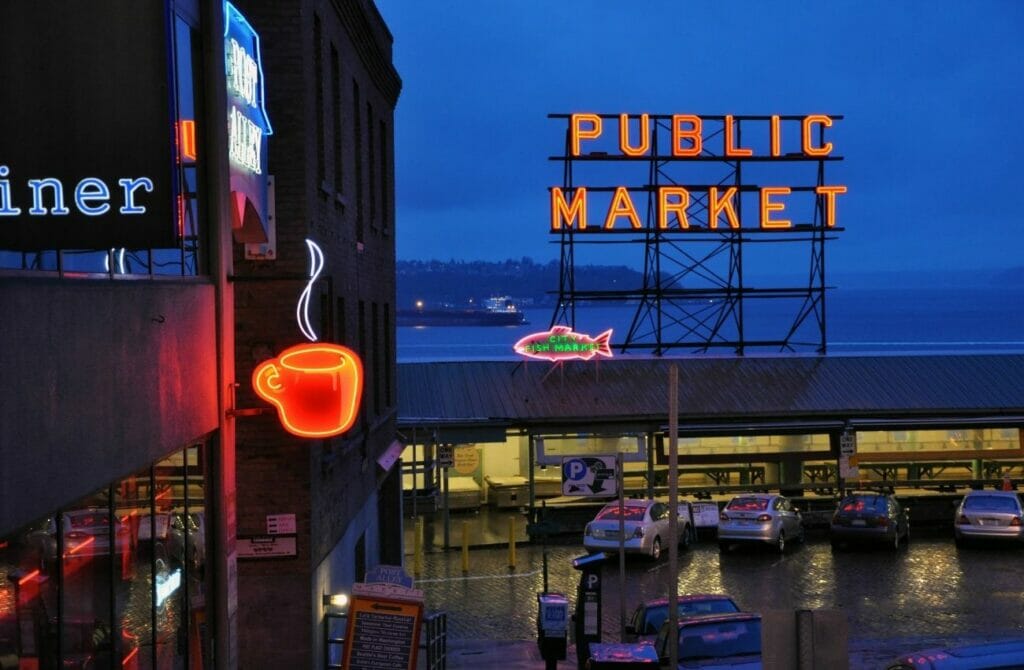 Does Seattle Embrace The LGBTQ Community?
Seattle has a significant LGBTQIA+ community and protects it's lesbian and gay workers through its 1973 Fair Employment Practice Ordinance. The city is known as one that's welcoming, friendly, and safe for all. Seattle is known as one of the gayest cities in the country and is also well-known for being liberal.
On the surface, attitudes are quite progressive and there are crystal-clear, enforceable laws and policies when it comes to discrimination against services, housing, employment, and so forth. These laws are some of the strongest in the United States.
The Capitol Hill neighborhood is known as Seattle's gay epicenter and features rainbow-colored crosswalks and an array of ways to get into the city's LGBTQ scene. Other than Capitol Hill, there are plenty of gay-owned, and gay-friendly establishments sprinkled all over the town.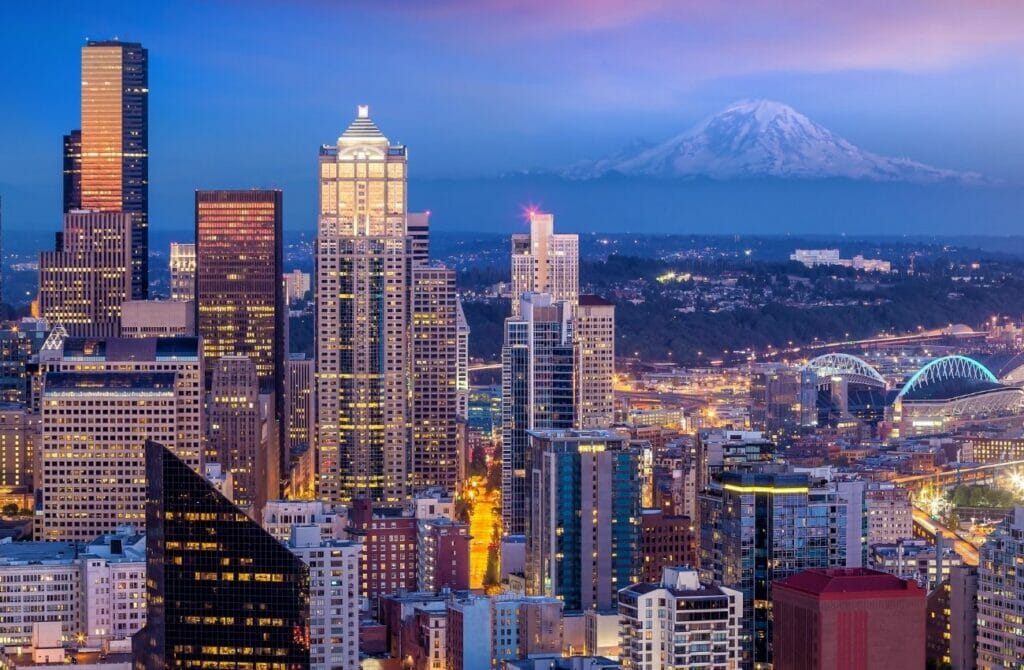 Is LGBT Seattle An Expensive City To Move to?
How expensive or affordable is compared to other US cities depends on where you're moving from. If you're coming from Los Angeles, San Francisco, or New York, you will find that Seattle is a relief for your wallet. However, if you're moving from a medium-sized city or a small town, the city can appear pricey especially in the housing department.
Here's a look at some of the primary expenses you will incur while living in Seattle:
Housing: keep in mind that the average rent per month in Seattle is around $1,965. This depends on the type and size of housing as well as the location. You can get an apartment ranging between $1,400 to more than $2,000.
Transportation: if you don't have a car, you will have to rely on public transportation. Bus fare is $2.75. Gas prices, however, are slightly higher than in other parts of the country.
Food: you can keep your food budget down by comparison shopping around different grocery stores. The Seattle area has various budget and discount-oriented grocery chains such as Costco and Trader Joe's.
With all the fun stuff to do around the city, Seattle isn't designed to keep you within budget. There are plenty of new restaurants mushrooming all the time, intriguing entertainment scenes, and numerous shopping activities that will get you spending more than your budget.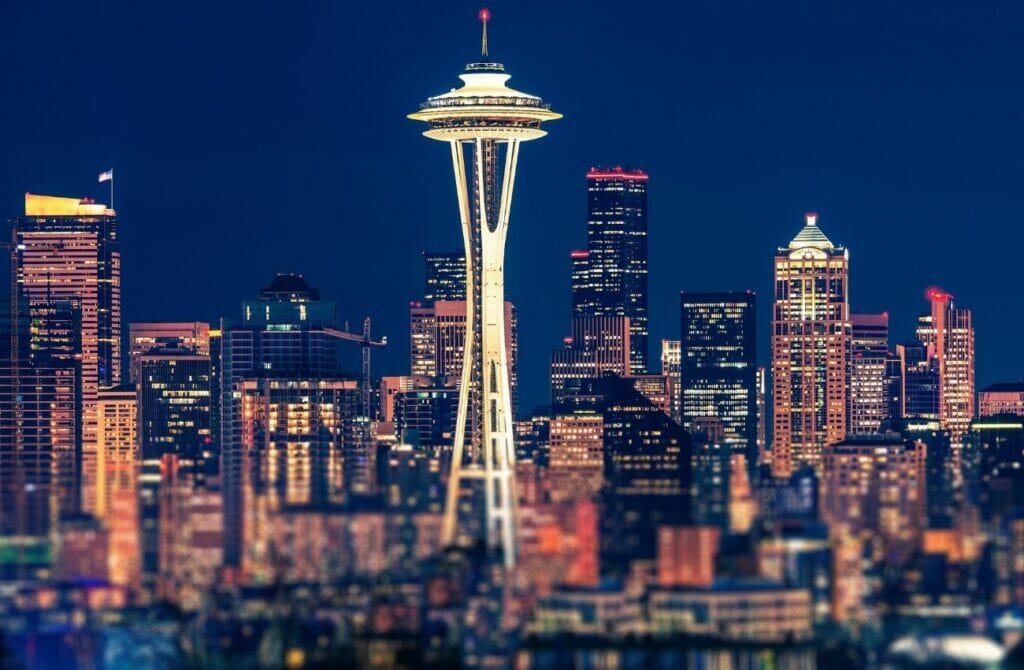 The Best Gay Neighborhoods in Seattle
When relocating to LGBTQ Seattle, you should be aware that there are a few areas that are close to all the fantastic gay clubs and nightlife, allowing you to pull your U-Haul up to your new house in a gay-friendly neighborhood of town.
If you're a lesbian, gay, bisexual, transgender, or queer person seeking a welcoming neighborhood with facilities you'll cherish, start with these top gay and gay-friendly Seattle neighborhoods to discover your perfect new home.
Or speak to a local LGBT real estate agent for a more detailed understanding of the best options today.
Capitol Hill
As the epicenter of Seattle's gay scene, Capitol Hill had to feature first on this list. 4.5% of the households in Capitol Hill are same-sex couples making it the largest LGBTQ neighborhood in the city. The area is densely populated. The area is home to majestic panoramic views of the city, excellent walking trails, and a plant conservatory.
Madrona
Madrona is primarily a residential neighborhood. It's located in east-central Seattle and sits at the shores of Lake Washington. The area is racially diverse and its motto is, 'The Peaceable Kingdom'. It is the second-largest LGBTQIA+ neighborhood after Capital Hill and 4.1% of the couples in this area are same-sex. Madrona offers recreational activities such as picnicking, lakeside swimming, boating, and hiking.
Vashon Island
Vashon Island has a population of around 10,000 making it the largest island in Puget Sound. It is quite rural due to the absence of a bridge to connect it to the mainland. It is home to creative LGBT artists and the annual Strawberry Festival. If you're looking for an artsy place to live, consider Vashon Island. The island's same-sex population is 1.8%.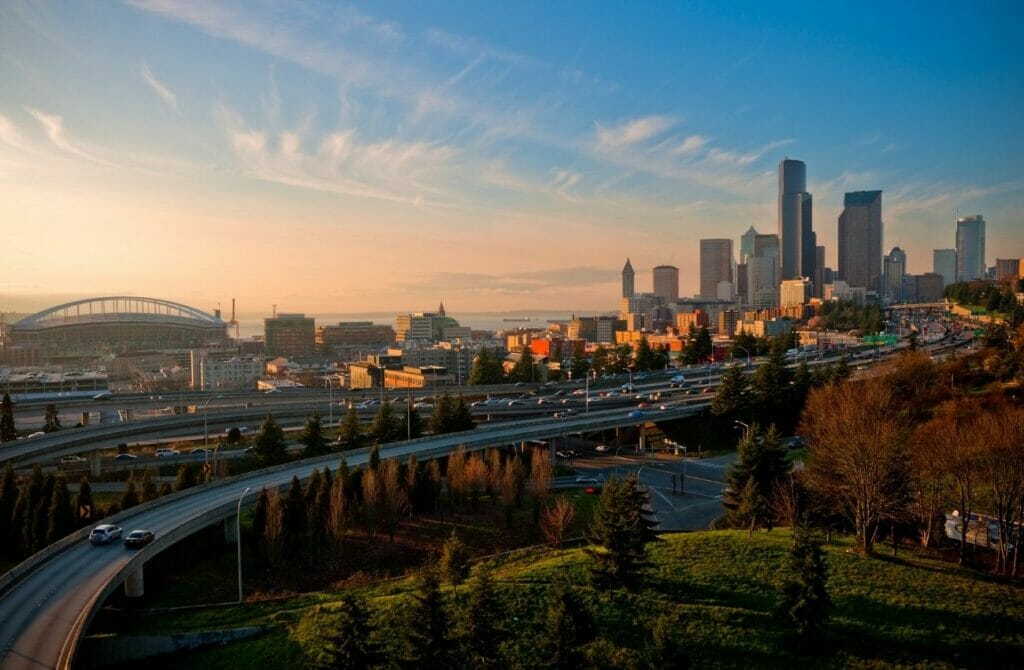 LGBTQ+ Community Organizations in Seattle
There are plenty of LGBTQ+ community organizations in Seattle. Some of them were founded decades ago and others were formed in recent years.
Check out this roundup of all the LGBTQ+ community organizations in Seattle so you can find one that suits you. The organizations are listed in order of their founding so you will find earlier ones at the beginning of the list and newer ones at the bottom. Here are some of the highlights you might want to get involved in when moving to LGBTQ Seattle
Free2Luv
Free2Luv is an award-winning nonprofit whose mission is to empower youth and celebrate individuality. The organization is committed to standing up to bullying, spreading kindness, and celebrating equality. Its aim is to empower youth while engaging and enlightening them to know that they are as they should be and that they can use their voices for the greater good.
The target demographic for this organization is youth with little to no resources, teens, and young adults. Free2Luv also provides mental health support and tools that this demographic requires to live full lives.
Ingersoll Gender Center
Ingersoll Gender Center is one of the oldest organizations for and by the gender-nonconforming and transgender communities in the U.S. The organization was officially formed in 1977 and has since been connecting folks to resources, building community, and advocating for its target community in the Puget Sound region for 40+ years.
Pride Foundation
The Pride Foundation is a community-based organization that works to strengthen the LGBT and allied community. The foundation has put in more than $8million to support nonprofits and students building the lesbian, gay, bisexual, and transgender community. Each year, Pride Foundation supports hundreds of differently-sized organizations that are critical to the Seattle LGBT community.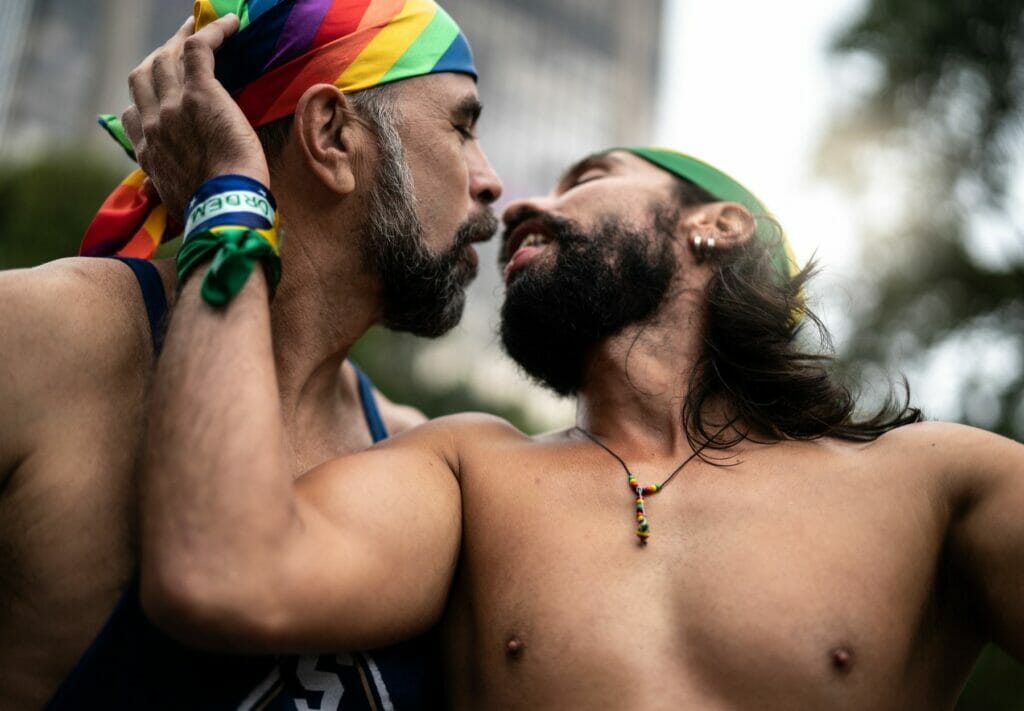 Regular LGBT Events in Seattle
There are plenty of LGBT events happening in Seattle all year round. Check out some of them below that you can get involved with to spread the queer spirit and find your new tribe after moving.
Emerald City Pride
Each year, during the month of June, Seattle comes out in full force to proudly display rainbow flags and support the LGBTQ+ community. The festivities usually climax during PrideFest (June 23rd– 24th) and feature the Seattle Pride Parade. Summertime is usually packed with concerts, a craft bazaar, and food trucks. Seattle Pridefest happens at the Seattle Centre.
PFLAG – North Seattle Online Support Meeting
This meeting takes place each month. It's a support event that offers a comfortable atmosphere where LGBTQ individuals, their friends, families, and parents can openly share their experiences so that everyone can learn how to give support to each other with pride and love. The event also offers various free educational materials for those in need.
CHBA Community Conversations
Community conversations is a new program initiated by the Capitol Hill Business Alliance. Its aim is to unite Capitol Hill business owners and those that love the neighborhood to discuss vital issues pertaining to the community. The monthly event is also geared towards helping people connect with each other and discussing about the overall health of the community. Whether you work days or nights, you can join in the conversation since the event will happen at alternating times.
Power Connect: LGBTQ Networking
Power connect is a free-to-attend event that gives you an opportunity to meet new business associates or reconnect with colleagues each month. Since the event is virtual, you can invite your colleagues from different parts of the state to join the community.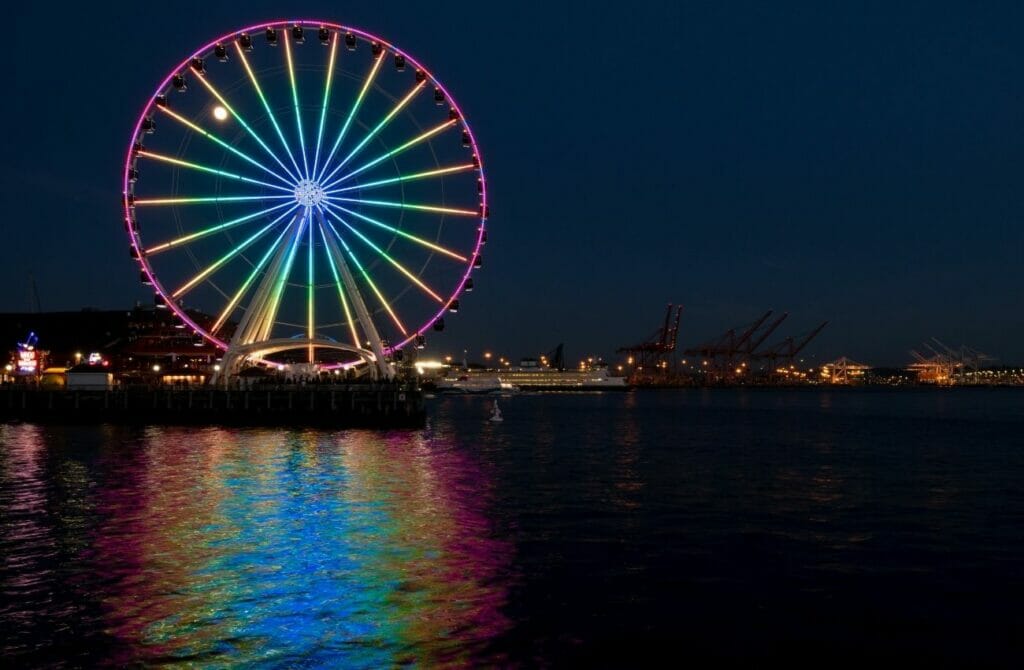 LGBT Owned Businesses in Seattle
Of course, while you live in Seattle, you will want to promote businesses or spaces owned by the LGBT community. Here's a quick run-down of what's in store for you.
Fulcrum Café, Belltown
Owned by Blas Alfaro, Fulcrum Café is the perfect spot for a quality cup of liquid gold. The coffee is sourced from small farmers across the globe while he himself is a descendant of coffee farmers.
Footprint Wine Trap, Capitol Hill
Footprint Wine Trap is an excellent happy hour spot with a unique setup. The owner Ken Dillon describes the chill spot as a safe space for all (and the crowd is always very diverse!). It looks like a brewery taproom but with wine instead of beer.
Marination Ma Kai, West Seattle
If dinner with a view is what you're looking for, there's nothing better than this indoor-outdoor spot. The owners, Kamala and Roz are the most incredible hosts you will ever meet. This spot boasts scenic views of the city with exceptional food and drinks right next to the Water Taxi dock.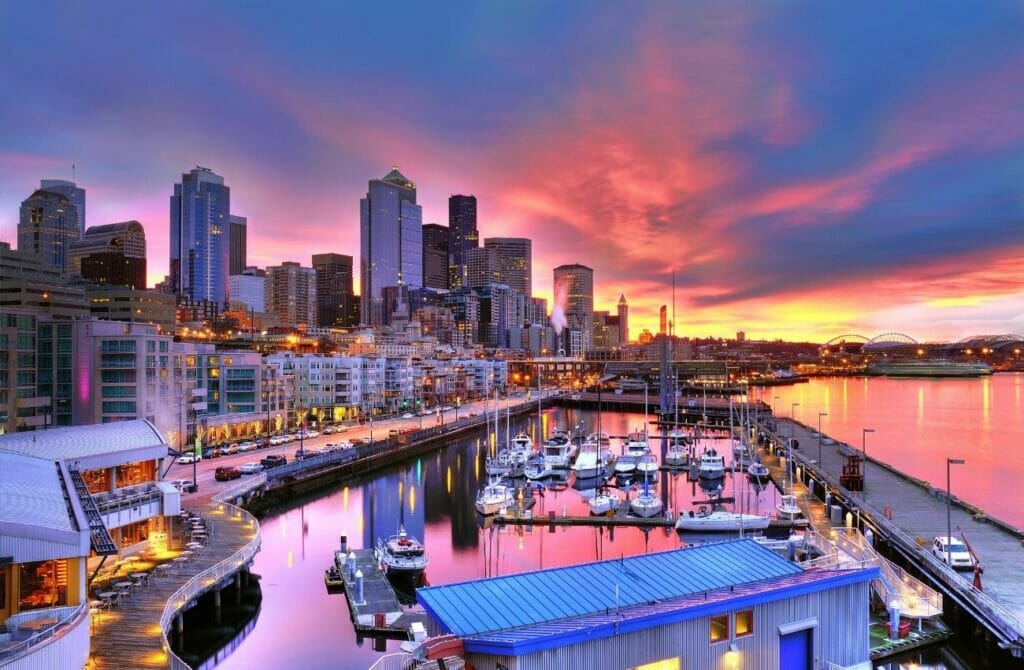 Final Thoughts On Moving To LGBTQ Seattle
If you're looking for a mild-climate city, outdoor recreation, and a growing economy, Seattle could be an excellent fit for you. The cost of living is fairly reasonable, and the culture is progressive. Keep in mind that there's no place to live in that's perfect.
You can make Seattle perfect for you by adapting to its atmosphere. Some folks are reserved, and that can make them look aloof or cool and there's also some kind of stratification between everyone else, and the single, young techies. But even given this, it is one of the best places in the US to live in as long as you make it yours – and very gay-friendly which is a massive plus in our books.
Finding Gay Realtors In Seattle Washington
Why would you consider someone's sexuality when searching for the perfect realtor? This might sound a little odd at first, but there are plenty of reasons why a gay realtor in Seattle is your best bet in looking for the home of your dreams.
After all, when it comes to one of life's most significant purchases, it is not too much to ask to be assured of fair, equal, and honest representation by someone that knows the unique needs and desires of the queer community.

Worst, many people (including up to a 1/3 of Americans) still don't believe our community merits protection and dignity in housing, adoption, employment, and other sectors of life.
So it is no wonder that reports of discomfort, needless difficulty, unenthusiastic representation, or even outright hostility are rampant from LGBT individuals using everyday realtors. Everyone should be assured of a pleasant, smooth home buying or selling experience while being fully represented – and that is why we believe you should let a gay realtor help you find your next home.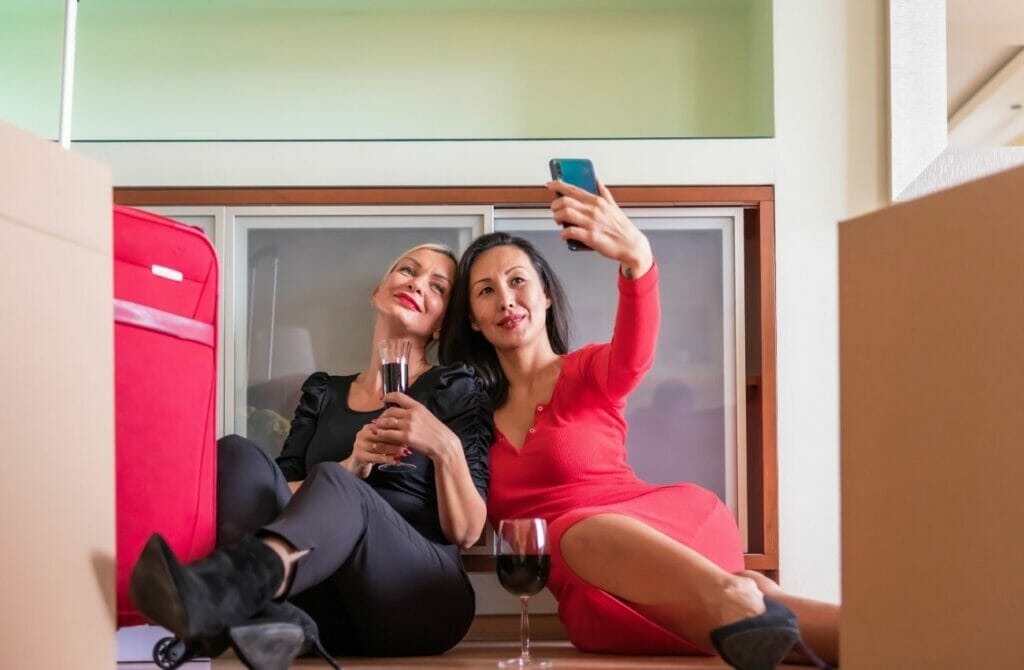 Gay realtors tend to have an understanding of the different neighborhoods in their area and know which ones they should select houses from. Now that's not to say a straight realtor isn't good enough for the job, but they've likely never had to consider some of the things queer people do.
Instead of just being concerned by how busy, trendy, or up-and-coming a neighborhood is (or what it may look like), gay realtors do a deep dive into the areas they sell houses in to make sure they are safe for their clients.
In the past, it was challenging to find professional LGBT-friendly real estate agents in Seattle, and almost impossible to find one if you were moving here from across the country and without access to a recommendation from a local.
Thankfully, you no longer have to hunt for a realtor without knowing if they are accepting of others, as you can use a directory of gay, lesbian, and gay-friendly agents in Seattle to do all the legwork for you.
Just visit the page, and you'll instantly be presented with a free list of gay, lesbian, and gay-friendly agents who could not only assist you with our move but also provide other beneficial information such as help with LGBT+friendly schools, shopping, storage companies, contractors, etc.
Read the gay real estate agent bios and choose the agent that is best for you. It is vital that you seek out someone who will stand by you and support you and your family in one of the most exciting times in your life.
Even better, there is never any hidden agenda, cost, or obligation!