Are you considering a move to LGBTQ Cleveland? Well, if you've heard of Ohio, chances are, you know a little about Cleveland but you might want to find out a little bit more about it (and its gay neighborhoods) before packing up the U-Haul!
First up, Greater Cleveland is home to more than 2,088,000 residents and is the second-largest city in the state. It is also well-known for having four major sports teams and being the dream city of every adventure lover.
Like all major US cities, there is a lively gay scene here (if you know where to look) and this is something a gay realtor in Cleveland can help you navigate as you find your new perfect home here.
When it comes to costs, you should know that Cleveland is super-affordable, and you probably will be getting more for your money's worth. The city has a population density of slightly over 5,000 people per square mile, so you can be sure that you will have plenty of neighbors around you.
Half of the 168,500 Cleveland households are family households, with an average of 2.3 people per household. According to the 2019 census, Cleveland is more racially diverse than other areas in Ohio, making it the perfect place to learn about other traditions, cuisines, and cultures. It sure is a special place to be!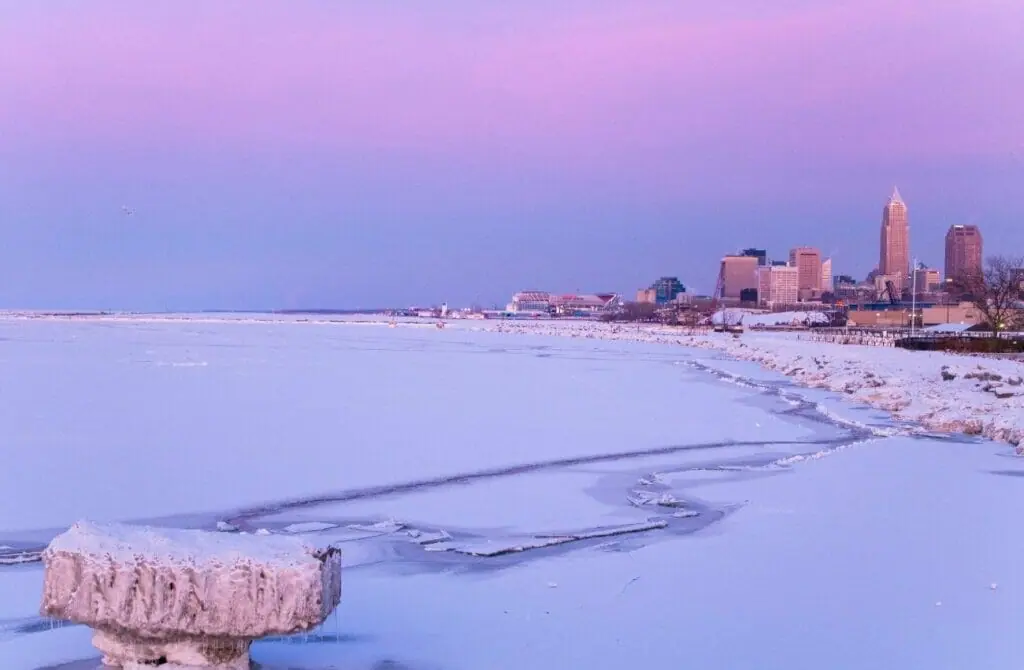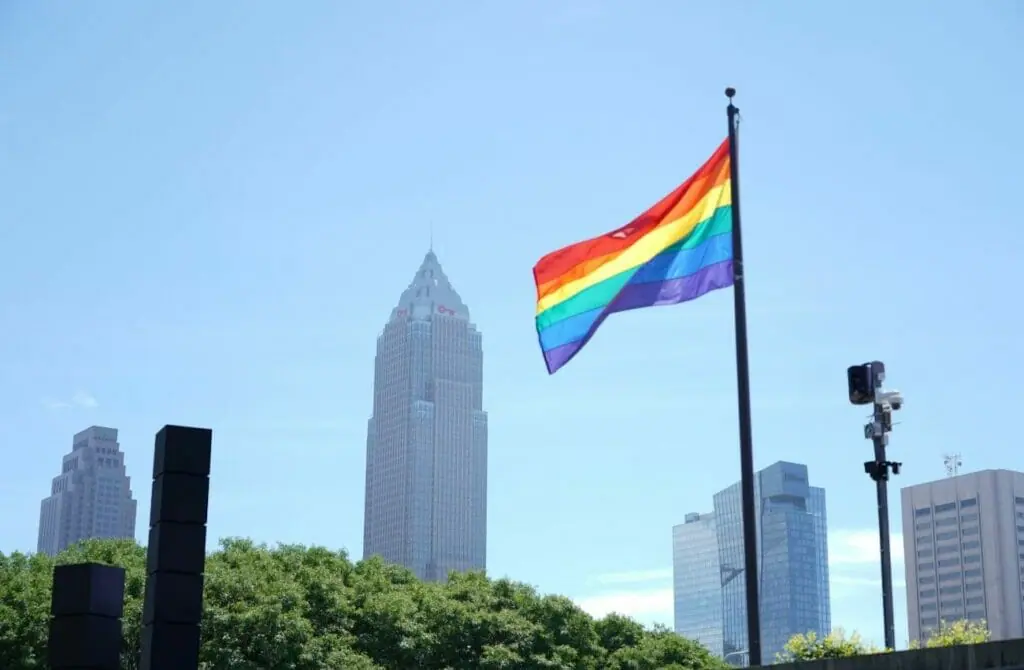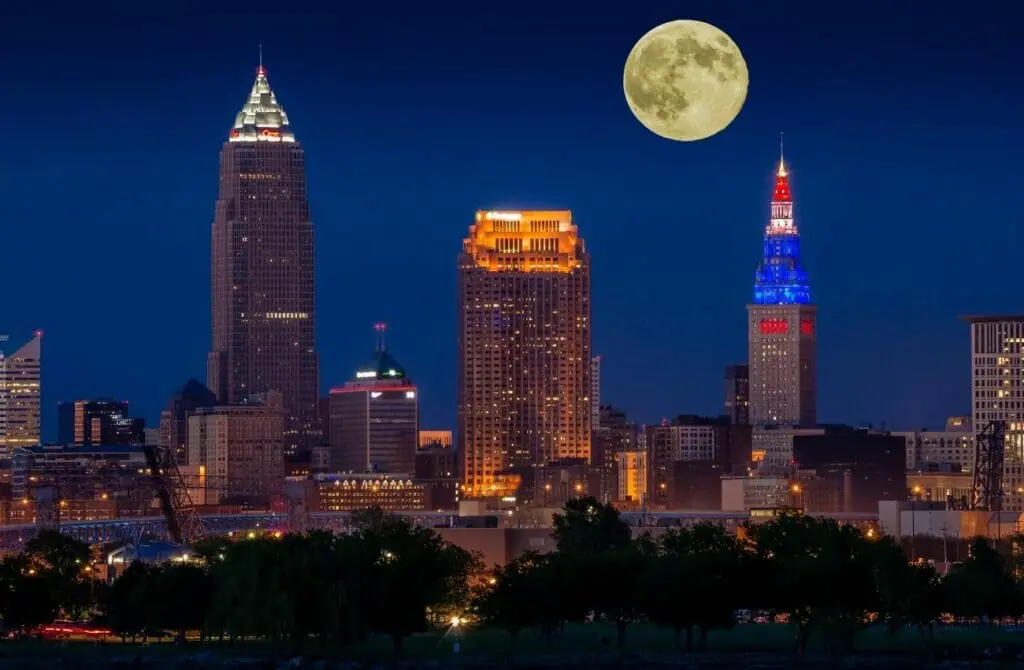 Highlights Of Moving To LGBTQ Cleveland
When it comes down to the weather, you should know that Cleveland experiences all four seasons, with the highest temperatures in July getting to 82 degrees and the lowest in January reaching down to 22 degrees.
With that being said, here are a few reasons why Cleveland is such an appealing city.
Envious Food And Drink Scene
Cleveland was ranked by TIME as the no.7 best food city in the U.S. It comes with a mix of community classics and trendy restaurants that would cater to anything you're looking for. In Cleveland, you can find cuisine from almost anywhere in the world to cater to your cravings.
Sports
Even though Cleveland might not be famous for the most successful teams, some of the best fans in the U.S. come from this city. Cleveland fans portray unwavering loyalty to their teams, and they're always ready to cheer them on. The city is home to four professional sports teams and many minor league teams that are happy to call Cleveland home.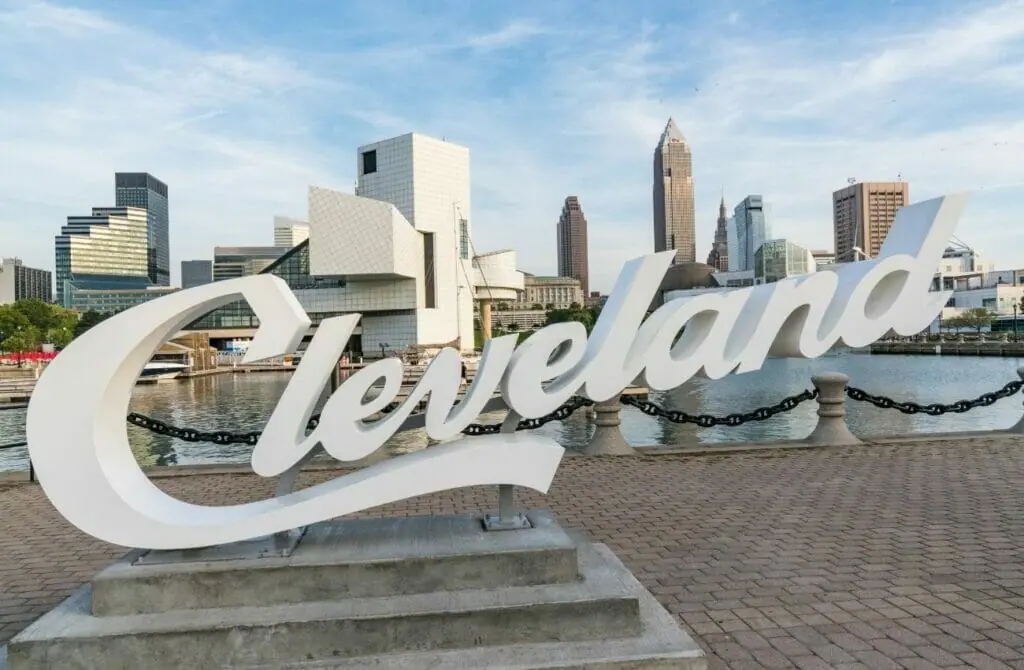 Affordable Cost Of Living
You can be sure of enjoying a high quality of life In Cleveland for a low price point. The cost of living in Cleveland is 27.4% than the national average, so you will spend less on entertainment, transportation, housing, groceries, and utilities than in other areas of the U.S.
Natural Resources And Recreation
Cleveland is known as the "Emerald Necklace" due to the natural circle of greenery from the Cuyahoga Valley National Park and Cleveland Metroparks surrounding the city. The parks are the perfect hiking locations with overlooks, trails, and beautiful waterfalls.
You can also participate in exciting opportunities such as boating on the Cuyahoga River and Lake Erie, jet skiing, paddle boarding, and kayaking.
Growing Economy
Cleveland's job market is on the rise, and there are plenty of opportunities up for grabs. In 2020, Glassdoor ranked the city as the number 5 best city for jobs in terms of job openings, job satisfaction, and cost of living. It is also the no.3 best city in the U.S. to start a career.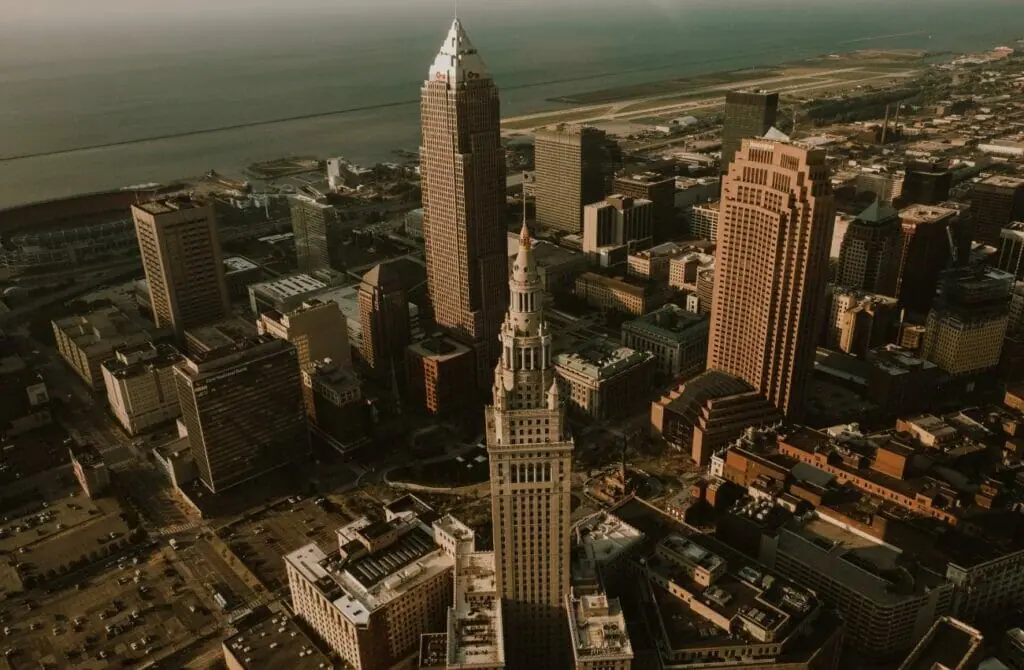 Does Cleveland Embrace the LGBTQ Community?
Other than the City of Cleveland itself, different groups such as non-profits, the visitors' bureau, and foundations have worked for years to ensure the city is more welcoming to LGBTQ+ residents. Some of the motivations have been geared towards getting more revenue in the form of tourist dollars. In contrast, others are more humanitarian and focused on protecting the rights of each resident of Cleveland.
Unfortunately, the fight for equality for the city's LGBTQ residents hasn't been easy. While the town has featured democratic politics in the past, Cleveland still stands as a socially conservative area. There is still antigay discrimination that sometimes goes hand-in-hand with violence.
While Cleveland is mainly a great place to move and settle to, there are still many vulnerable people- most especially those without the economic means or support from family that allow them to be open about being part of the LGBTQ community. To be honest, the LGBTQ community in Cleveland is still living at a crossroads.
They do experience some improvements in some areas, which is excellent, but some think that the efforts are still lacking. It is worth noting that more than 389,300 LGBT adults live in Cleveland. Even with the high numbers, this community still experiences discrimination in different aspects of their lives. Members of the Cleveland LGBTQ community have reported denial of employment opportunities due to their gender identity and/or sexual orientation.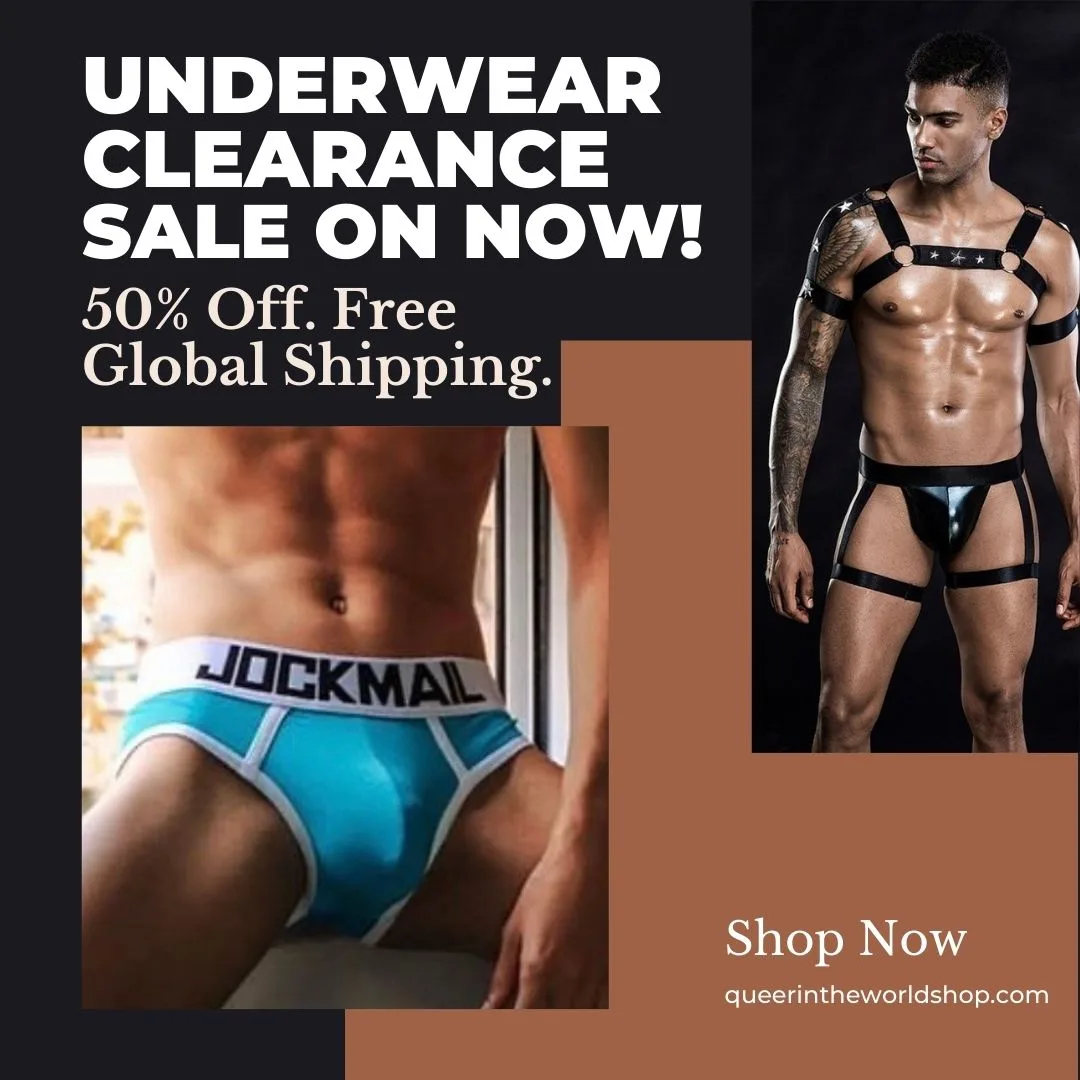 Is Cleveland An Expensive City To Move To?
If you're looking for a city that will give you high quality of life vs. a low cost of living, then Cleveland should be at the top of your list. New residents have so much to look forward to in regards to relatively affordable housing. For example, the index for living in the city is 72.6, which is a low figure compared to the national average of 100.
According to research, most apartments in Cleveland will cost you between $500- $1,500 per month in rent. Almost 20% of apartments have an average rent amount of $1500-$2,500 per month, and 10% of apartments cost more than $2,500 in rent per month. A small number of apartments cost less than $500 per month.
However, finding apartments that cost less than $500 isn't so easy. While the cost of living in major metro areas becomes more expensive every year, the average living expenses don't change much over a short period in Cleveland.
So, how affordable is life in Cleveland as compared to other cities? Let's find out.
The cost-of-living index in Ohio is 82.6, 10 points higher than Cleveland's. When you consider other metro areas in Ohio, the ranking gets higher. For example, to the south of the states' border is Cincinnati with an index of 87.5 and Columbus with an index of 90.5.
Let's take a look at a breakdown of some of the most significant expenses you're likely to incur while living in a Cleveland apartment.
– The housing index in Cleveland is 23.1, which means renting an apartment in the area is more affordable than average. In Columbus, the housing index is 78.5.
– In Cleveland, the cost of utility index is 94.9, while in Cincinnati and Columbus, it's 89 and 101.8, respectively.
– Transportation index in Cleveland is 90.5, while in Cincinnati, Columbus, and the rest of Ohio, it's 96.7, 92.3, and 83.9, respectively.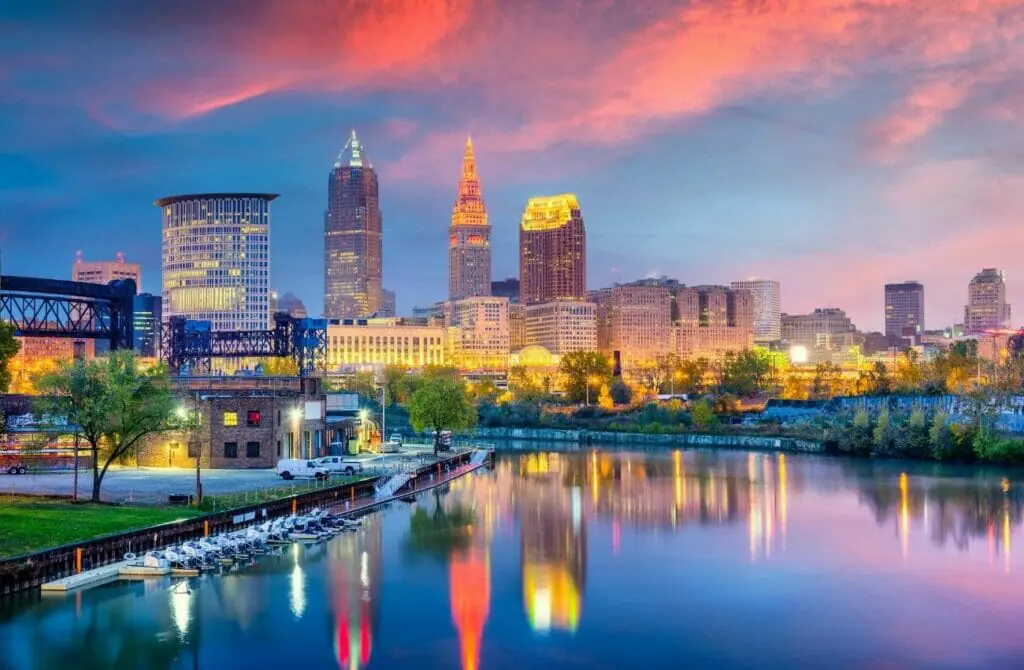 The Best Gay Neighborhoods In Cleveland
When relocating to LGBTQ Cleveland, you should be aware that there are a few areas that are close to all the fantastic gay clubs and nightlife, allowing you to pull your U-Haul up to your new house in a gay-friendly neighborhood of town.
Unfortunately, Cleveland is currently a city without a gay neighborhood. While other cities have a neighborhood specifically for their LGBT community, Cleveland only has gay-friendly neighborhoods. However, this is set to change with the development of Studio West, a 10,000 sq-ft LGBT hub rising at the edge of Lakewood.
If you're a lesbian, gay, bisexual, transgender, or queer person seeking a welcoming neighborhood with facilities you'll cherish, start with these top gay and gay-friendly Cleveland neighborhoods to discover your perfect new home.
Or speak to a local LGBT real estate agent for a more detailed understanding of the best options today.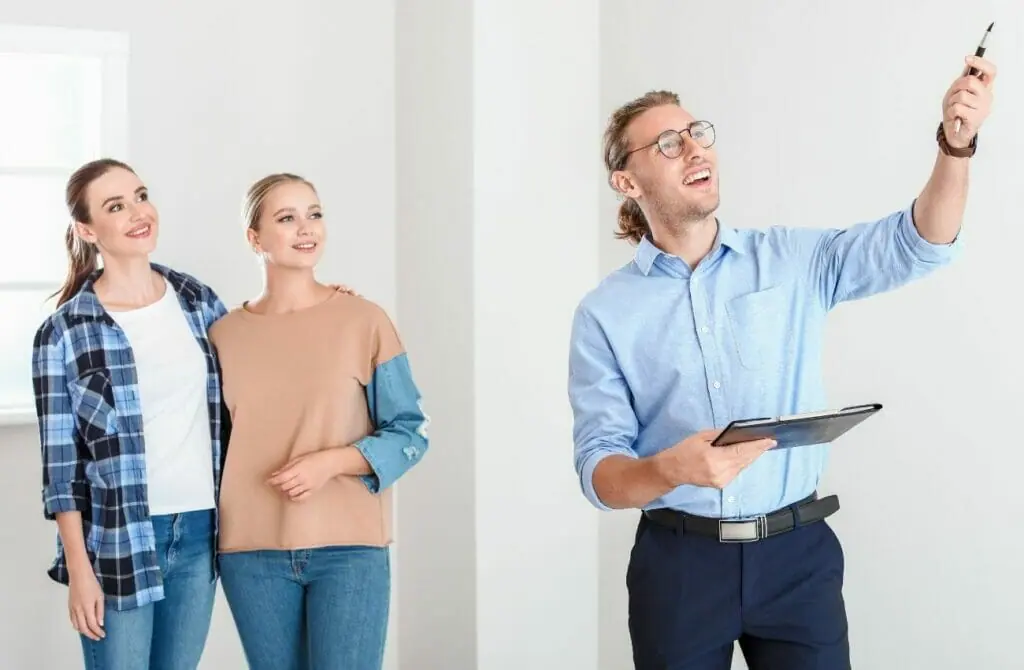 Studio West
The project has a multi-phased opening throughout 2022. It will cover 10,000sq-feet on the border of Cleveland and Lakewood in order to offer Cleveland's LGBT community a place to gather, play, live, shop and work. This gayborhood is founded on inclusivity and intersectionality and will offer the LGBT community a place to thrive.
Lakewood
Lakewood is a mid-sized town located on the Westside of the city. It is an open and accepting area with a sizeable business district, various restaurants, and a growing bar scene. Some bars, such as Twist, cater to the LGBT community.
There are plenty of houses in Lakewood that showcase gay pride flags displayed in the yard or hanging aloft. The community is accepting, has an excellent record of tolerance, and had the most significant gay population of any Ohio city during the '80s and '90s.
Tremont
Tremont is considered a fun, 'artsy' area and very LGBT friendly. Many people that move here renovate older homes. Tremont has its fair share of fine restaurants and hot spots such as Fahrenheit, Lolita, and Rocco Whalen's.
Detroit Shoreway Area
The Detroit Shoreway area has three major theaters including the Cleveland Public Theater. The area also features a number of shops, cool bars, and restaurants you can visit. Detroit Shoreway area is along Highway 90 so you will have easy access to a variety of places in Cleveland.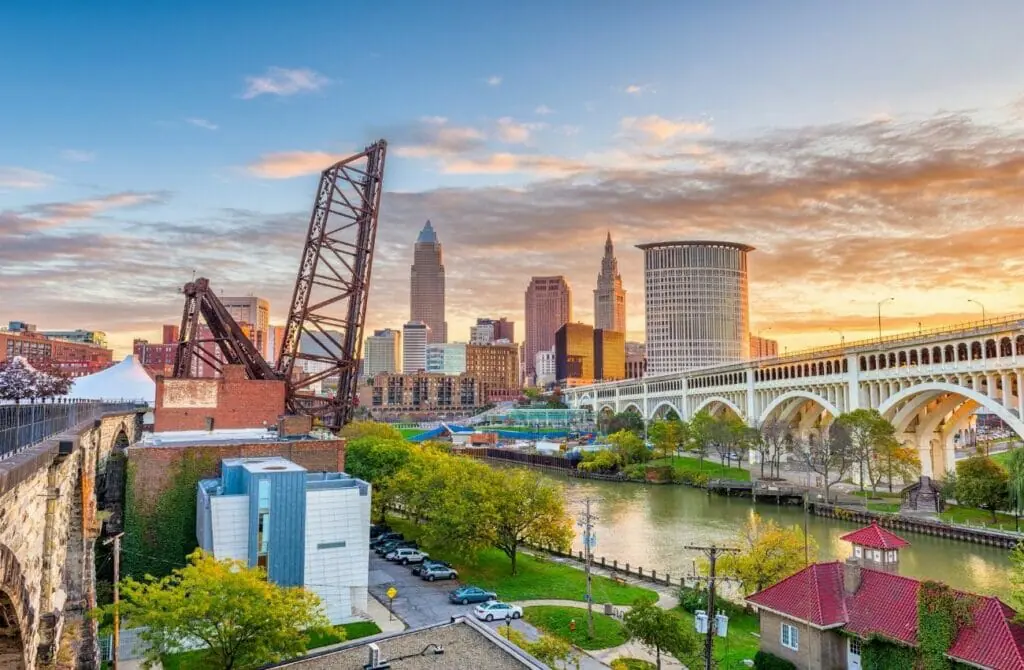 LGBTQ+ Community Organizations in Cleveland
If you're looking for LGBTQ groups in Cleveland to join, meet new people, or work towards a cause you like, here's a list of some local groups you should join. The LGBT scene in Cleveland is quite active, and some of the places where you can celebrate pride regularly include:
Cleveland Pride
Cleveland Pride was founded in 1989. It is a non-profit organization whose mission is to offer outreach and education in Cleveland that celebrates LGBT culture and to build bridges that allow understanding within the LGBT community and other Clevelanders.
LGBT Community Center of Greater Cleveland
The LGBT Community Center of Greater Cleveland works to enhance the diversity, rights, and respect of the Cleveland LGBT Community. The center works with other allies and LGBT groups to address the issues and needs of the community. It also sponsors various programs and events for the Cleveland LGBTQ+ community.
Other LGBT activities organized by the LBGT Community Center of Greater Cleveland include performances by the North Coast Men's Chorus that happen regularly throughout the year.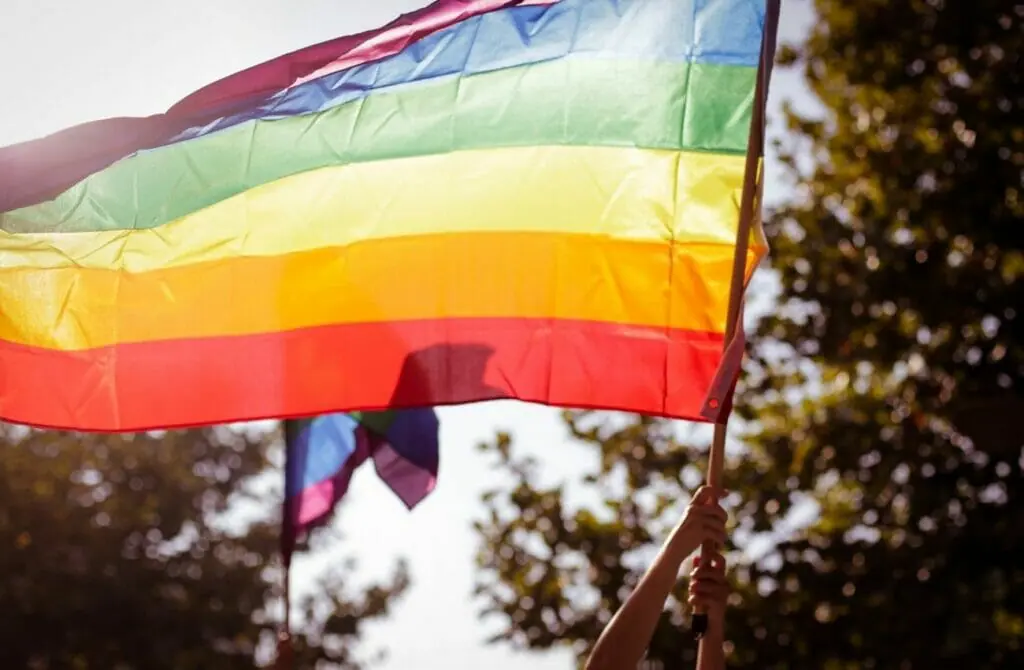 Regular LGBT Events in Cleveland
There are plenty of LGBT events happening in Cleveland all year round. Check out some of them below.
Cleveland Pride Parade, Rally and Festival
The CLE Pride parade, rally, and festival is now in its 28th year. It offers drag shows, fun, food, live entertainment, and a beer garden. The even has a special area for teens and families and has various sponsors and exhibitions.
Gay Guys/Girls Happy Hour (G2H2)
G2H2 is one of the most eventful LGBT nights Cleveland has to offer. It moves around different bars and restaurants every third Friday of the month and attracts hundreds of participants. Everyone in the LGBT community is welcome to take part in this event even though most participants are men.
Cleveland Leather Awareness Weekend (C.L.A.W)
C.L.A.W has been working for more than a decade on a welcoming LGBT fetish event. There's usually no competition for titles so that participants give their focus to camaraderie. Since there is no Gay Eagle Bar in Cleveland, this is the time to get your leather fix!
Women's Happy Hour Cleveland (WH2)
WH2 is for the ladies in the LGBT community. They enjoy happy hour at a restaurant every fourth Friday of each month. This event features entertainment, drink specials, and plenty of mingling.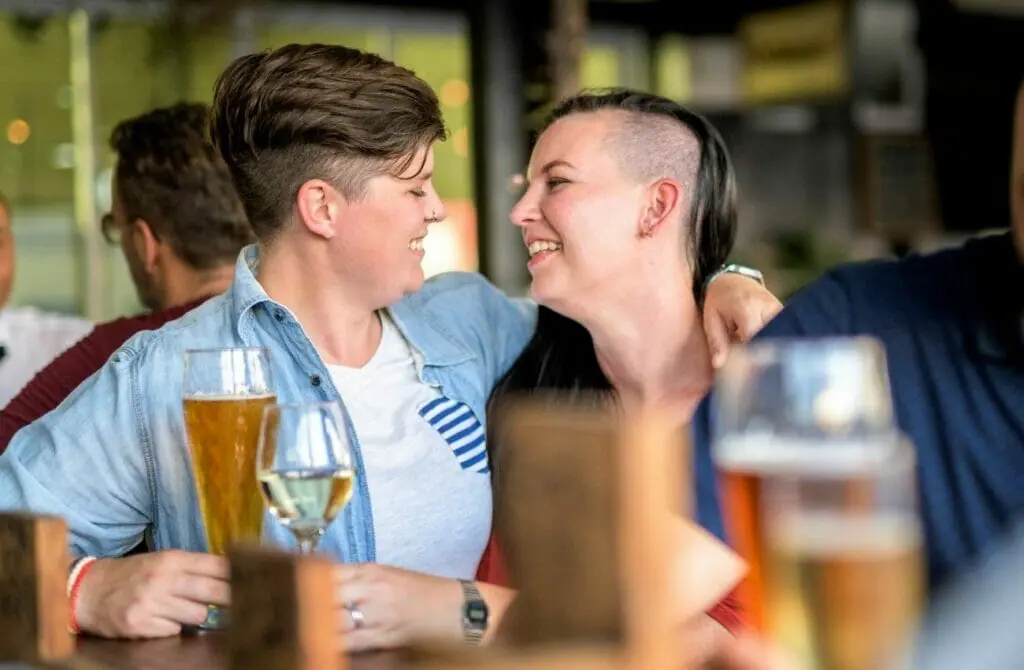 LGBT Owned Businesses in Cleveland
It's only normal to want to support queer businesses after relocating to LGBT Cleveland. Making a safe space where individuals can relax, shop, eat, and meet without fear is one way to build a safer and more accepting society – and LGBT businesses are frequently doing the heavy lifting to achieve this goal.
It is crucial to support these projects wherever you reside to ensure the survival and development of the queer community. When you shop local, you are personally investing in your city and community – a small step that can be transformational when people do it en masse. Here are just a few of our favorite LGBTQ+-owned companies in Cleveland that you can support with your pink dollars…
Brewella's Coffee, Crepes, and Collectibles
Owned by husbands Joe Keppler and Chris Murphy, Brewella's is a 900-square foot café that serves a range of sweet and savory crepes along with Phoenix Coffee. The establishment is part coffee shop, antique store, and creperie.
Owned by husbands Kevin and James Sutton and based in Cleveland, SlipDix is a leading online sexual health and wellness store offering adult products tailored exclusively for gay men. They also sell underwear, jockstraps, and other exciting apparel. All products are competitively priced, and free USA shipping applies to all products.
The Chill Pop Shop is owned by Elizabeth and Maggie Pryor. The shop offers frozen fruit pops made with quality ingredients sourced in a sustainable, equitable, and fair manner.
Pop Life Universe is owned by Jack Mueller and is a juice bar, gallery, and yoga and wellness studio.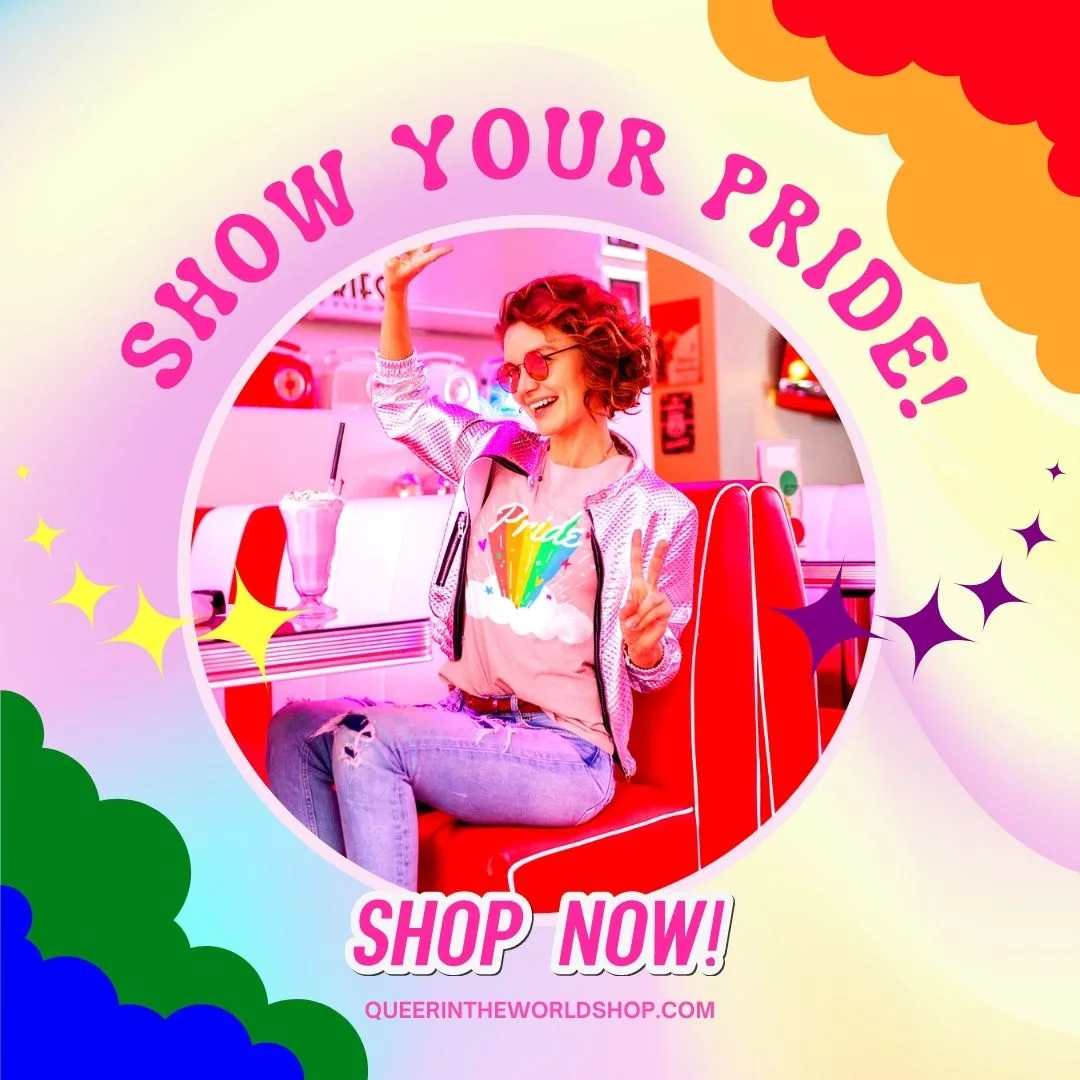 Final Thoughts On Moving To LGBTQ Cleveland
All in all, Cleveland is a great city to move to that will require a lot of your patience to learn and understand. For a fuller experience, don't let the negatives outweigh your excitement about the positives. There is a lot to love here, and the local charm and queer scene will surely will you over if you let it!
We hope you receive the freedom and security you deserve if you decide to start your new chapter in LGBT Cleveland. However, please remember that life is what you make of it. The best ways to learn more about LGBT Cleveland are to live in a gay-friendly neighborhood, support local queer businesses and events, and join LGBT community clubs, organizations and teams.
We promise that if you go by these suggestions, moving to LGBT Cleveland will be less challenging for you and that you'll meet like-minded individuals and build up that all-important support network quickly.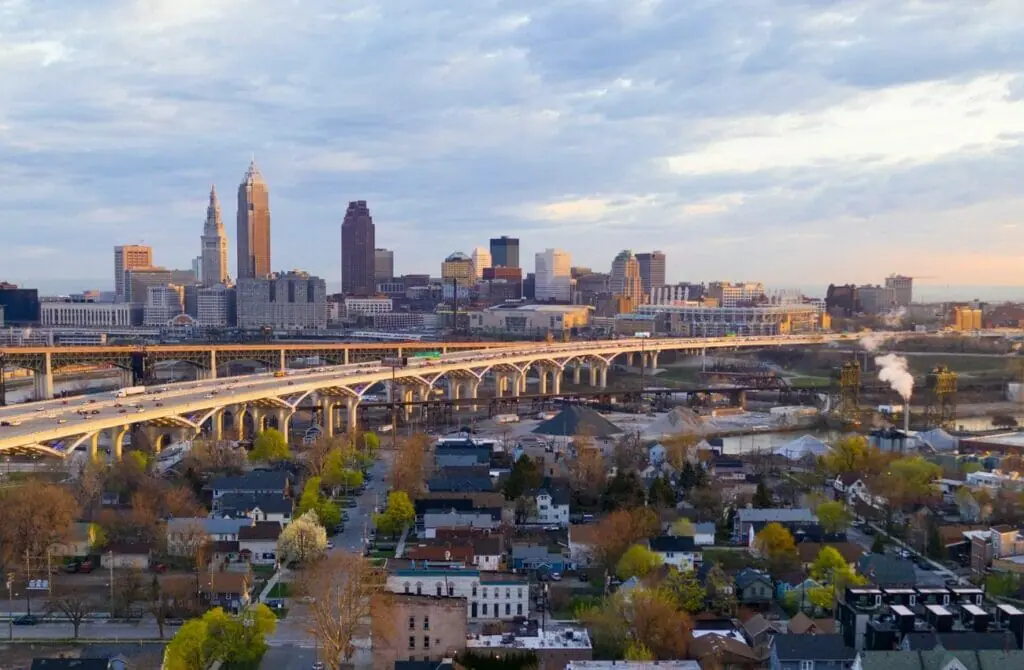 Finding Gay Realtors In Cleveland Ohio
Why would you consider someone's sexuality when searching for the perfect realtor? This might sound a little odd at first, but there are plenty of reasons why a gay realtor in Cleveland is your best bet in looking for the home of your dreams.
After all, when it comes to one of life's most significant purchases, it is not too much to ask to be assured of fair, equal, and honest representation by someone that knows the unique needs and desires of the queer community.
Worst, many people (including up to a 1/3 of Americans) still don't believe our community merits protection and dignity in housing, adoption, employment, and other sectors of life.
So it is no wonder that reports of discomfort, needless difficulty, unenthusiastic representation, or even outright hostility are rampant from LGBT individuals using everyday realtors. Everyone should be assured of a pleasant, smooth home buying or selling experience while being fully represented – and that is why we believe you should let a gay realtor help you find your next home.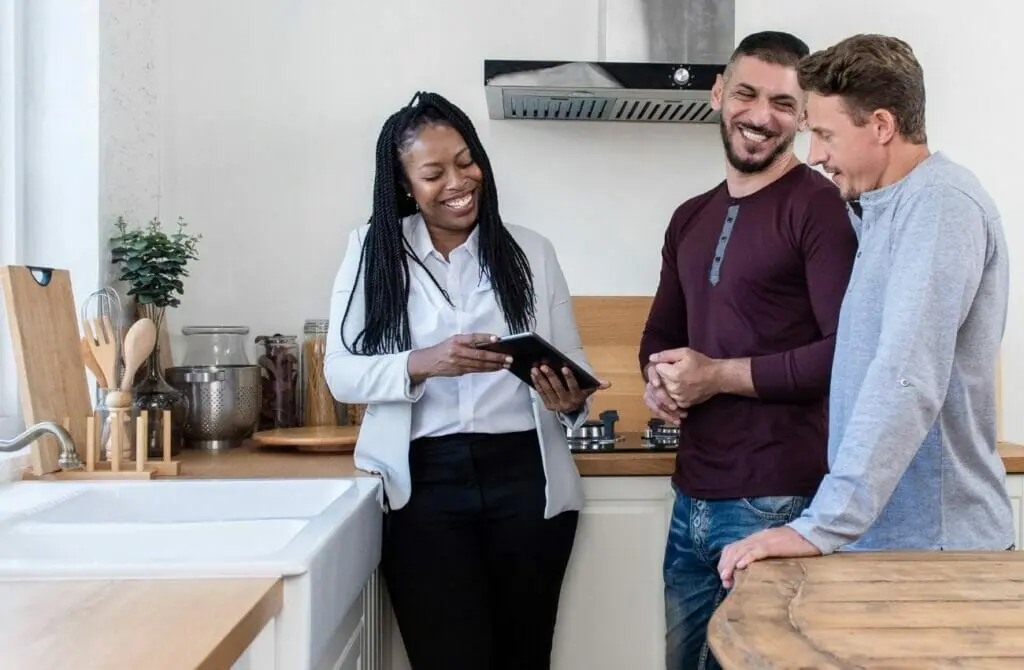 Gay realtors tend to have an understanding of the different neighborhoods in their area and know which ones they should select houses from. Now that's not to say a straight realtor isn't good enough for the job, but they've likely never had to consider some of the things queer people do. Instead of just being concerned by how busy, trendy, or up-and-coming a neighborhood is (or what it may look like), gay realtors do a deep dive into the areas they sell houses in to make sure they are safe for their clients.
In the past, it was challenging to find professional LGBT-friendly real estate agents in Cleveland, and almost impossible to find one if you were moving here from across the country and without access to a recommendation from a local. Thankfully, you no longer have to hunt for a realtor without knowing if they are accepting of others, as you can use a directory of gay, lesbian, and gay-friendly agents in Cleveland to do all the legwork for you.
Just visit the page, and you'll instantly be presented with a free list of gay, lesbian, and gay-friendly agents who could not only assist you with your move but also provide other beneficial information such as help with LGBT+friendly schools, shopping, storage companies, contractors, etc.
Read the gay real estate agent bios and choose the agent that is best for you. It is vital that you seek out someone who will stand by you and support you and your family in one of the most exciting times in your life.
Even better, there is never any hidden agenda, cost, or obligation!