Whether or not you're familiar with moving to LGBT Cincinnati, a little extra information about the city will make relocating that much easier. In any case, knowing as much as you can about a city before you make the big move will make the heavy lifting a little more bearable and help you know whether you've made an informed decision.
Cincinnati is Ohio's largest metropolitan area and houses more than 300,000 residents. The city is popular for its three sports teams and it's where the first U.S baseball team was founded. Cincinnati is a vital part of Ohio and is considered the cultural hub of southern Indiana, southwestern Ohio, and northern Kentucky.
Like Indianapolis, Salt Lake City, Tuscon, and other mid-sized cities in the USA, there is a queer scene here but it is much more low-key than say, New York or Los Angeles – which is why a gay realtor in Cincinnati is worth their weight in gold as they can help you navigate as you find your new perfect home here in the most gay-friendly neighborhood.

However, this somewhat camouflaged LGBT scene doesn't mean that you should be nervous about making the move to this beautiful city. Most people are friendly towards the LGBTQ community and you will find services, shops, and establishments proudly serving our community.
While the city has been growing slowly over the last decades, the growth has been steady. Moving to LGBTQ Cincinnati is one of the best decisions you will ever make. To ease your transition into this fabulous community, we've connected with the most reliable and queer-friendly moving company in Cincinnati.
They understand the nuances and needs of the LGBTQ community, ensuring your move is not just about relocating your belongings, but also about celebrating and embracing your identity in a city that's waiting to welcome you with open arms. Read on to find out why Cincinnati is the queer haven you've been looking for.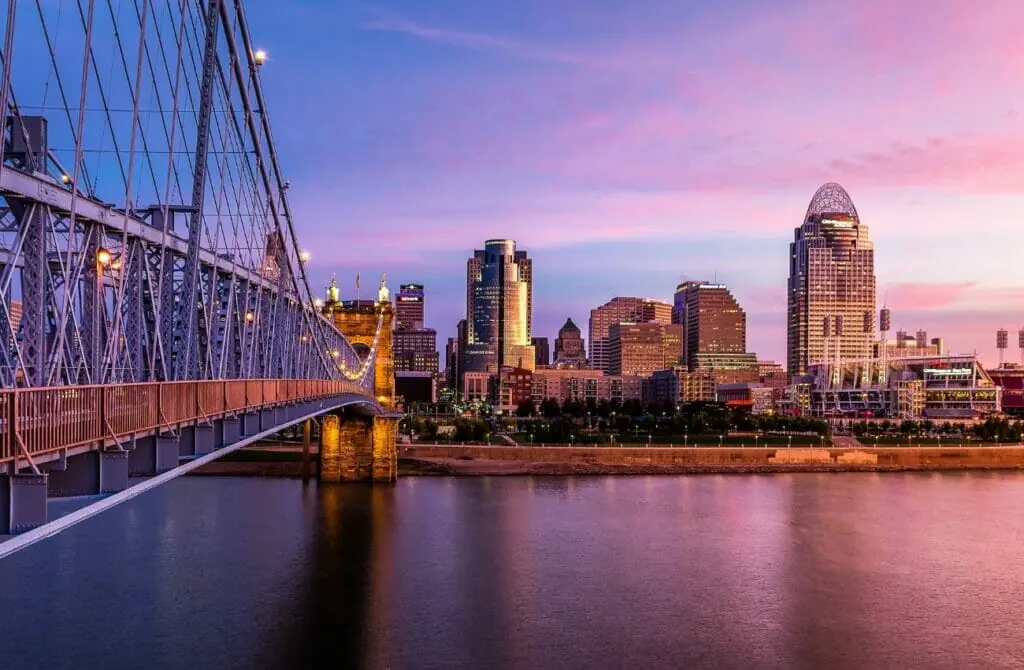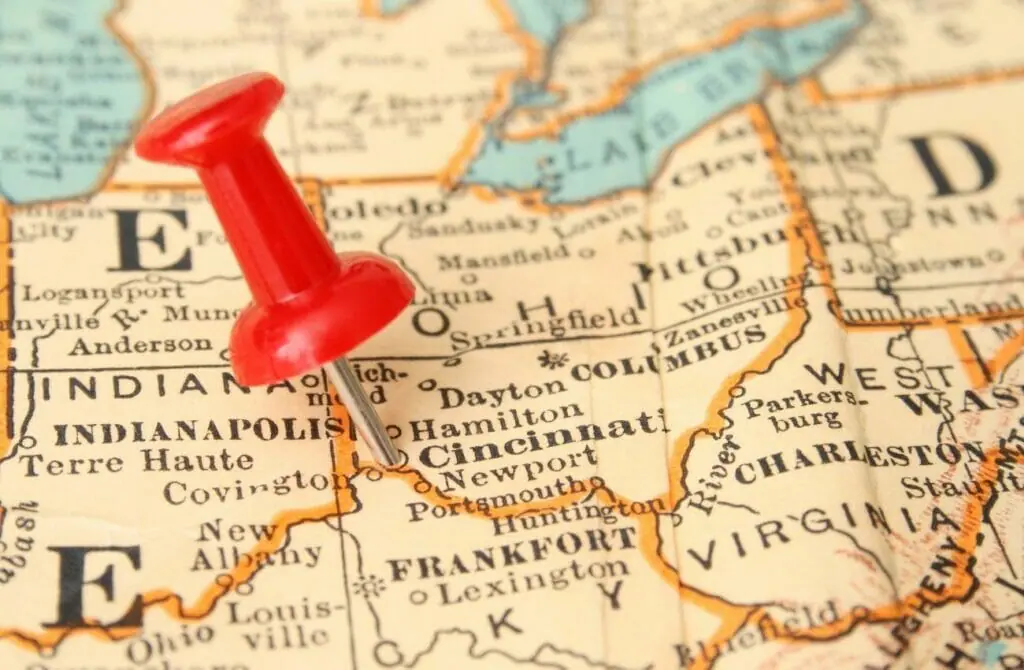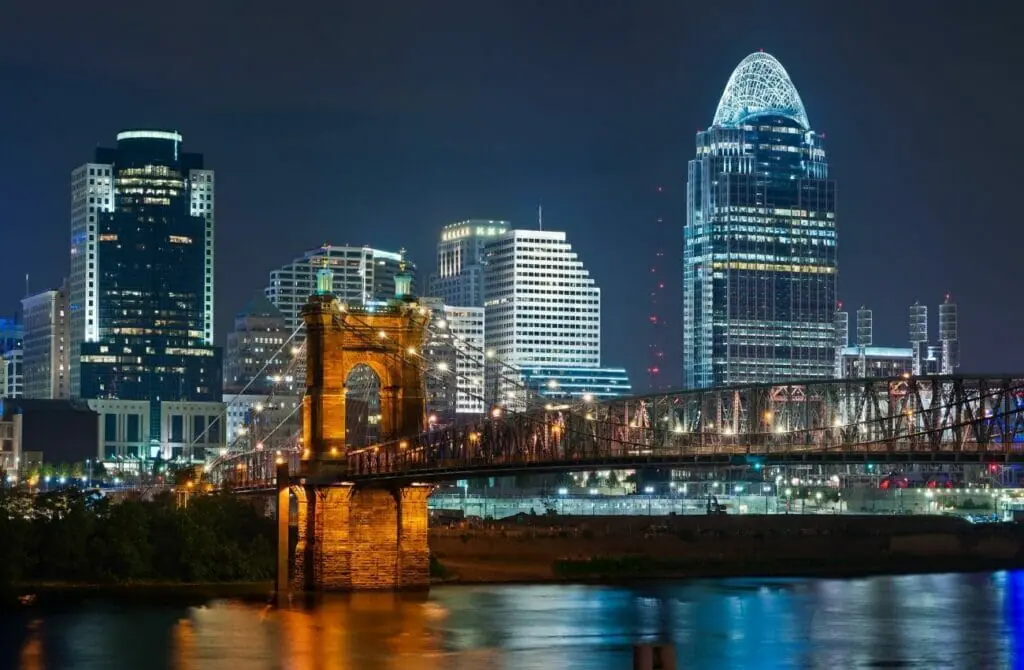 Highlights of Moving to LGBTQ Cincinnati
Residents of Cincinnati know that the city is a hidden gem. It is rich with culture and amazing places waiting for you to discover.
And thanks to a quirky-yet-highly-engaged gay scene, including a few fabulous queer locations of interest in the city's most popular neighborhoods, securing a move here will allow you to meet people with similar interests.
You can find pretty much anything that your heart desires here. Whether it's fun bars, cute coffee shops, or boozing brunch spots, there are plenty of things to look forward to when moving to LGBT Cincinnati.
Before we get into the nitty-gritty, let's take a look at some of the highlights that make up this fantastic city.
A Vibrant Job Market
One of the most common reasons why people move to this city is its vibrant job market. Cincinnati is home to TriHealth and UC Health, both of which are hospital systems that are some of the city's biggest employers. Both of these organizations have multiple locations and are able to offer employment to thousands of the city's residents.
In addition to these healthcare systems, Queen City hosts several financial institutions that employ thousands of other residents within the city. Financial institutions in Cincinnati include Fifth Third Bank, and Western & Southern Financial Group. Retail companies in the city include The Kroger Company, Macy's, and Proctor & Gamble.
Low Cost of Living
The low cost of living is another good reason to move to Cincinnati. As compared to other major metropolitan areas in the U.S. in 2019, Queen City was ranked by the U.S. News & World Report as the 10th most affordable city to live in the country.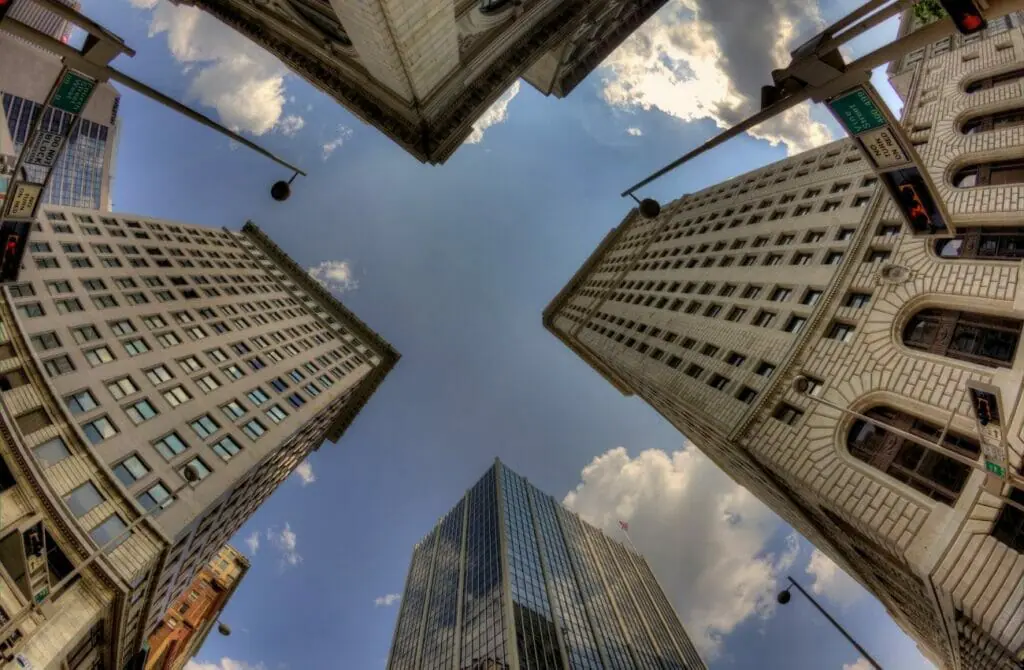 Fabulous Beer Scene
Cincinnati has a beer scene that's enviable to many other cities. There are more than 40 breweries littered all over the city including some with rooftop bars, and others with outdoor volleyball courts. Cincinnati definitely has a variety of places to enjoy a beer all around the city.
The Great Outdoors
Whether taking long tranquil walks is your jam, or you prefer sweat-inducing hikes and deep walks in the forest, there are lots of green spaces for you to partake in your favorite activity. In fact, if you're coming from a concrete jungle, you're likely to be dumbfounded at the number of outdoor spaces available to you.
There are nature centers such as the Cincinnati Nature Center featuring miles of hiking trails, public areas that offer dog parks, beautiful lakes, and Instagram-worthy gardens such as Glenwood Gardens. When it comes to outdoor spaces, Cincinnati has it all.
Outstanding Architecture
Taking photos of gorgeous architecture on your travels is a good thing, but when you have the chance to take in beautiful architecture every day because you call it home, that's a different ballgame.
Take for example the historic houses littered all over the city, City Hall, and Music Hall in Over-The-Rhine. There are plenty of masterpieces for you to take in all over the city.
Diverse Mix of Neighborhoods
The neighborhood you move to plays a big role in your quality of life and luckily, Cincinnati is as diverse as they come. Each Cincinnati neighborhood has its own distinct culture.
Whether it's the vibrant The Banks neighborhood, upscale Hyde Park, or the hip Northside, you have to acknowledge the unique personality that each neighborhood possesses and all you need to do is take a short drive down the road to experience what each one has to offer.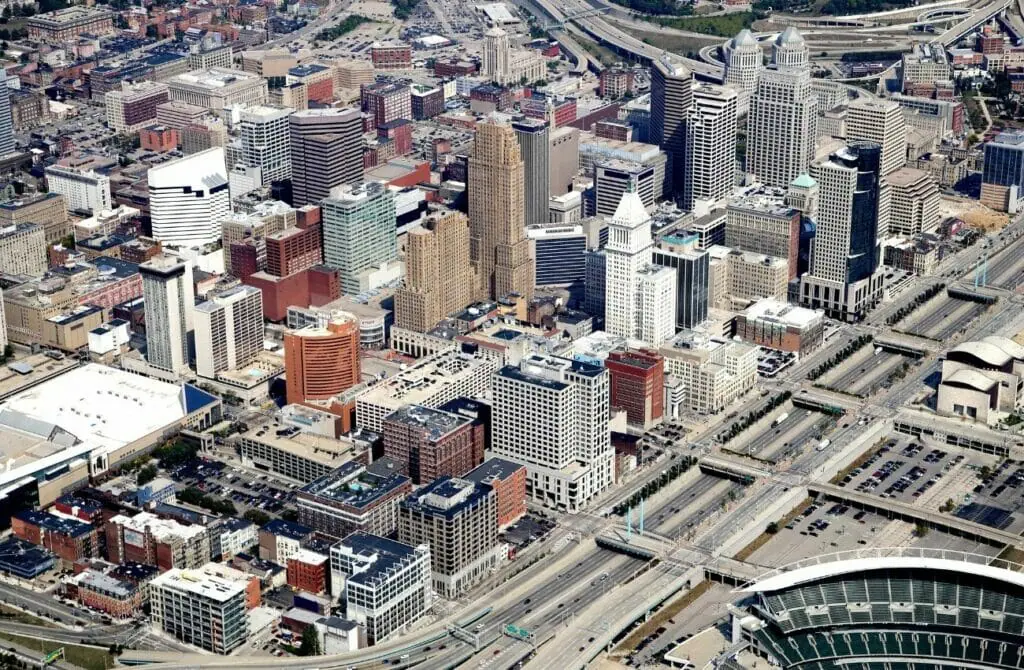 Does Cincinnati Embrace The LGBTQ Community?
While Cincinnati has not always been LGBTQ-friendly, we do have to give it up to the city for making great strides. In 2001, one could hardly call Cincinnati a welcoming city for LGBTQ people. And then, three years later, things to worse as there was a vote for Article XII that barred the City of Cincinnati from consenting to laws that protected LGBT people, which made Cincinnati one of the worst cities for LGBT people to live in.
Decades later, the good news is that Cincinnati has received its 5th consecutive perfect 100high score from the Human Rights Campaign (HRC), an advocacy organization for the LGBTQ people that rates cities' friendliness each year in relation to the treatment of LGBTQ+ individuals living and working there. Other Ohio cities to score a 100 include Akron, Cleveland, Columbus, and Dayton.
The city is now known as the home of Jim Obergefell, a civil rights activist that fought hard to have his marriage to his husband (now deceased) John Arthur acknowledged by Ohio state. After this fight and his journey to the Supreme Court, marriage equality became legalized in all U.S states.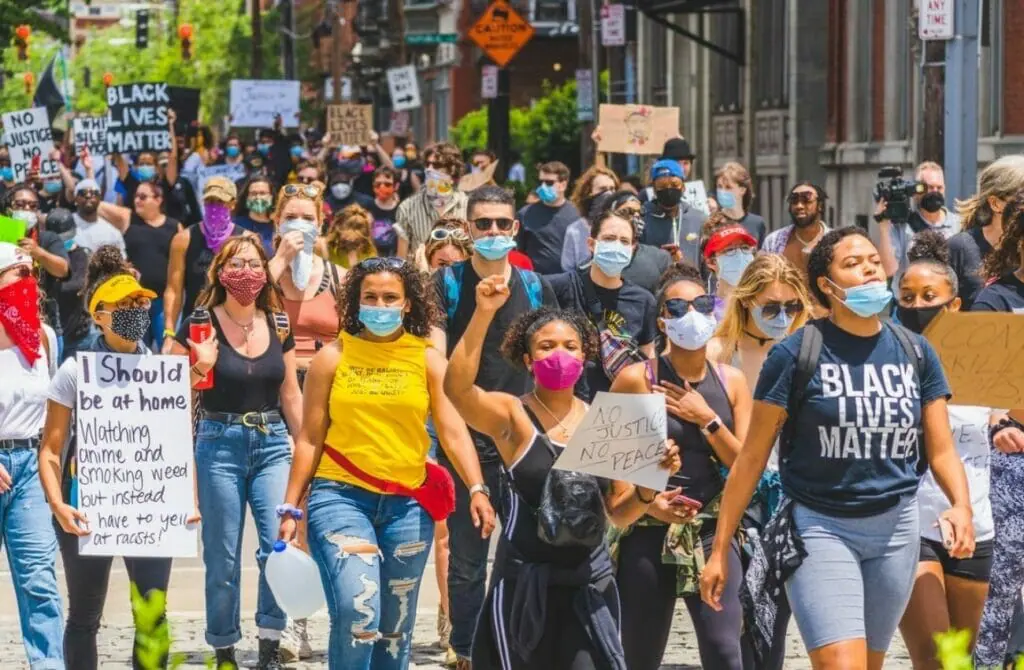 Is Cincinnati An Expensive City To Move to?
Other than the city being welcoming to LGBTQ individuals, it's a good thing that life here is affordable. It's possible to buy a decent house, get access to great healthcare, pay for utilities, transportation, and groceries all without running your pockets dry.
Cincinnati has a low cost of living compared to major cities in the country allowing you to have enough money to explore and enjoy yourself.
The cost-of-living index for Cincinnati is 84.6. It is 8% lower than the U.S national average but the quality of living is high. Groceries, utilities, and housing in Cincinnati are considerably lower than the U.S average. Below is a closer look at some of the costs you might incur while living in Cincinnati.
– Healthcare: it is 2% lower than the national average.
– Rent: rent prices in the city are rising. In 2019, they rose 7.34% and as the city grows, predictions are that they'll rise more. However, housing expenses are 24% below the national average.
– Utilities: Cincinnati utilities are 5% lower than the U.S national average.
– Transportation: prices for gas and bus fare are 1% higher than the national average.
– Food and Groceries: 9% lower than the national median.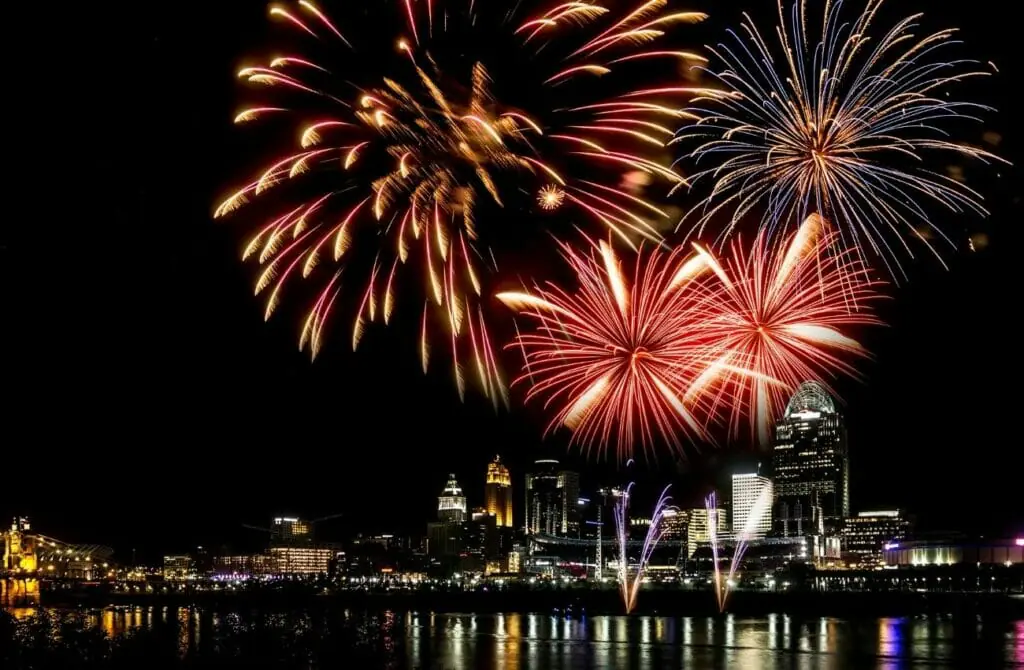 The Best Gay Neighborhoods in Cincinnati
When relocating to LGBT Cincinnati, you should be aware that there are a few areas that are close to all the gay nightlife, allowing you to conventionally pull your U-Haul up to your new house in a gay-friendly neighborhood or part of town.
If you're a lesbian, gay, bisexual, transgender, or otherwise queer person soliciting a welcoming neighborhood with facilities you'll cherish, start with these top gay and gay-friendly Cincinnati neighborhoods to discover your perfect new home, each with its distinguished personality.
Give yourself enough time to acquaint yourself with Cincinnati's diverse personalities, and remember that this city offers something for everyone – LGBTQ or not!
Or speak to a local LGBT real estate agent for a more detailed understanding of the best options today.
Most areas in this city would welcome you, but let's take a look at the handful of the more fabulous gay areas in Cincinnati are and talk about the Cincinnati gayborhood where you might feel most at home!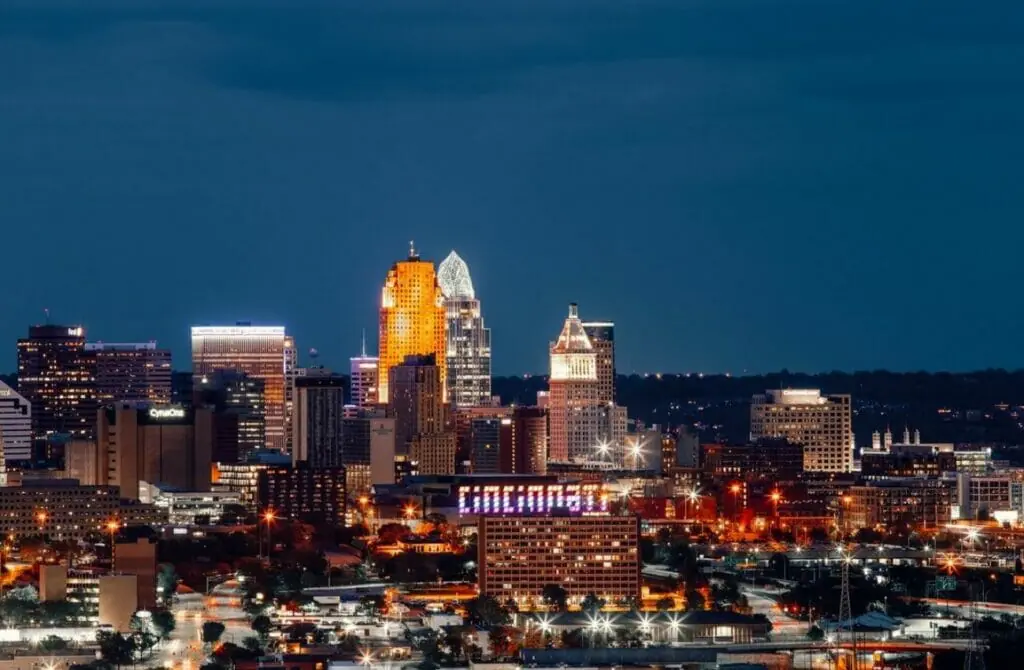 Northside
Northside is possible the gayborhood of Cincinnati thanks to the number of LGBT residents drawn to the area. Whether you're single or want to raise a family in this neighborhood, you might want to check out everything it has to offer.
The population of Northside is almost 7,300 people and the median age is about 36yrs. Most of the residents are white, followed closely by people of African American descent. Northside is a liberal neighborhood and is a great place to raise your family since people look out for each other here.
Mount Adams
Mount Adams sits squarely on the hilly side of Cincinnati and offers panoramic city views to its residents. The neighborhood features a healthy dose of lively nightlife and amazing restaurants. It is trendy and stylish and mostly attracts young professionals and is very welcoming to LGBTQIA+ people.
Clifton
Clifton is a neighborhood located near the Gaslight district and the University of Cincinnati. The area is popular for its gigantic public swimming pools, cultural centers, galleries, big parks, and museums.
Walnut Hills
If you're looking for a more affordable area yet be close to downtown Cincinnati, Walnut Hills could be the perfect neighborhood for you. The area features stylish Victorian homes that are a little hipper than those in other areas of the town. It has outdoor venues, excellent restaurants, and historical sites for you to explore.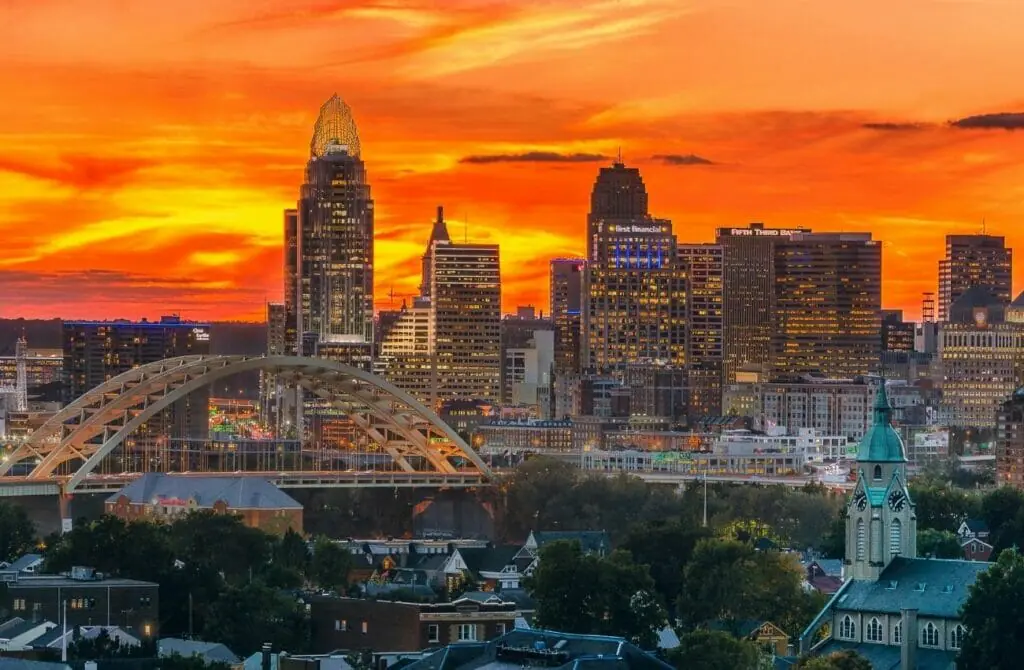 LGBTQ+ Community Organizations in Cincinnati
Wherever you live, it's vital that you give your support to such organizations in different capacities so they can reach other more vulnerable people within the community. After all, we are stronger together and everyone needs a helping hand at some point.
Cincinnati is home to a thriving and diverse LGBTQ community that has helped Cincinnati become more gay-friendly than it was in its rather recent past.
As a result, there are plenty of resources and community centers available to individuals in the community, their allies, friends, and families – and you should offer them your full support to keep your new home city moving forward!
The Gay and Lesbian Community Center of Greater Cincinnati
This organization is a virtual community center whose mission is to raise funds for LGBTQ and allied groups whose aim is to find worthwhile projects that will support and give visibility to a thriving and diverse LGBTQ+ community.
The organization also maintains an up-to-date record of organizations and resources that help the LGBTQ community in the city.
Greater Cincinnati Gay Chamber of Commerce
The Greater Cincinnati Gay Chamber of Commerce has been working for more than 20 years to provide LGBTQ and allied businesses networking opportunities with business organizations and professionals. Its mission is to create networking opportunities for and within the LGBTQ community and to increase the community's visibility.
PFLAG Cincinnati
This is the local chapter of the largest LGBTQ grassroots organization in the United States. The organization works to offer advocacy, support, and education to LGBTQ individuals, allies, and their family while celebrating the community and its diversity.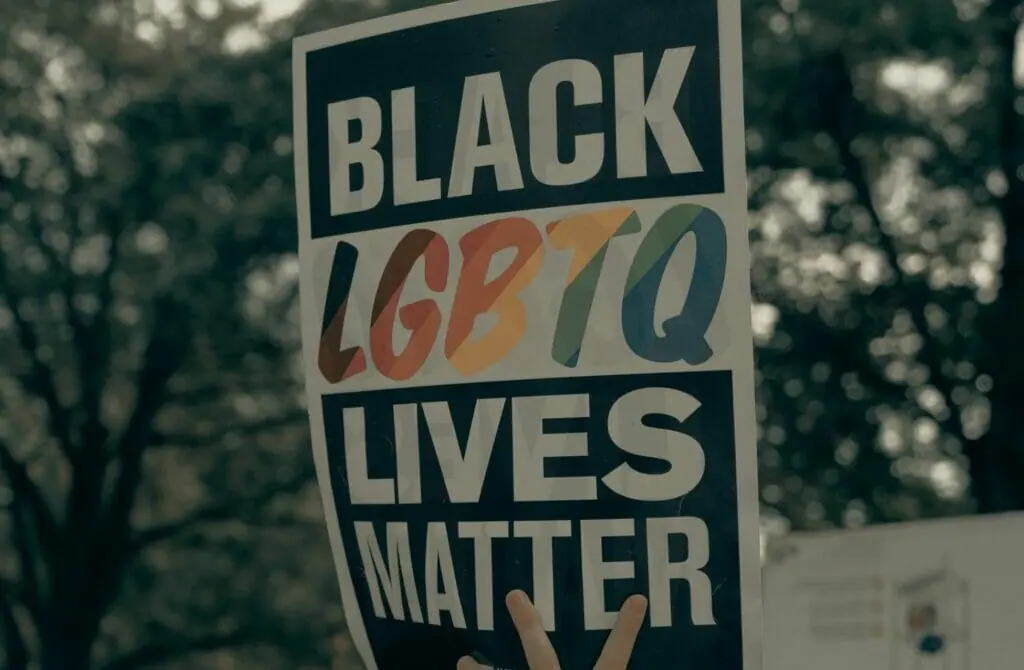 Regular LGBTQ Events in Cincinnati
You might want to spend some of your time at the LGBT events in Cincinnati to network, make new friends, or simply to enjoy yourself. After all, moving to a new city can be hard enough, and these are great ways to meet new like-minded people.
Below are some that you shouldn't miss.
Cincinnati Pride Ohio
Cincinnati Pride is a vibrant festival that includes a diverse pride march as well as different events such as pool parties, leather balls, and various after-parties.
For gay rights advocacy in Cincinnati, 40 LGBT men and women congregated at Washington Park and paraded to Fountain Square in 1973. After the Stonewall Riots in New York City, demonstration fervor intensified, and Cincinnati Pride has since risen to become one of Queen City's largest events.
Paint and Sip Class
Inside his Pendleton Art Center studio, James Reynolds hosts this unique upscale "paint and sip" event. Reynolds offers courses by appointment 7 days a week. On the Final Friday event in the art studio, his studio is open from 6 to 10 p.m.
Weekly Nights at the Bird Cage
The Bird Cage is one of Cincinnati's hottest LGBTQ bars. The venue offers different events on each day of the week such as Karaoke Nights on Wednesdays from 8 pm -midnight, 90's night every Thursday from 9 pm-1 am, and a Drag Show and Dance Party every Saturday.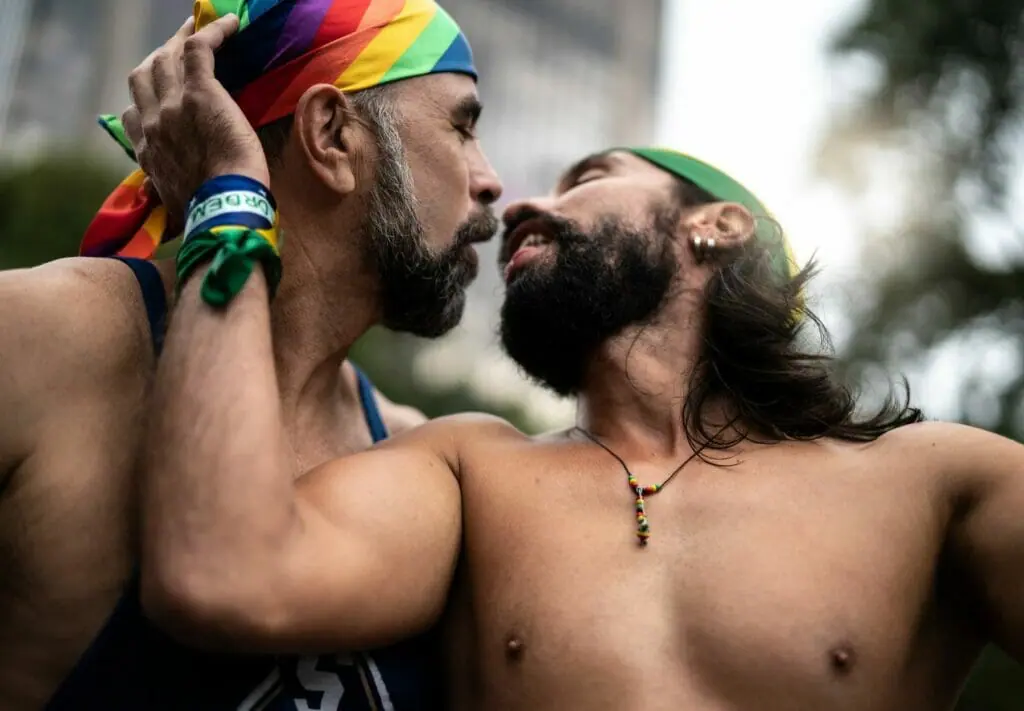 LGBT Owned Businesses in Cincinnati
When you've got the chance to do business with an LGBTQ enterprise, it only makes sense that you jump on it. One of the ways that the LGBTQ community can have an identity is by creating a safe space where we can relax, groom, dine, and come together without fear.
As a result, it's important that we as members of the LGBTQ community support each other's dreams and in extension, businesses. With that said, there are a number of LGBTQ-owned businesses in Cincinnati. Here are some that you should definitely check out.
Creative House of Art and Design, 609 Main St., Covington
Chad Turner and his partner Chuck Beatty, own and run Creative House of Art and Design, also known as CHAD. In November 2020, the pair founded CHAD as a venue geared to giving skilled, professional art instruction in a pleasant, secure, and fun atmosphere. CHAD personalizes the learning experience for each student.
&Sundries, 2807 Woodburn Ave., East Walnut Hills
In 2017, the owner of &Sundries, John Meyer, began manufacturing soap in his home prior to opening his shop and taking online orders in 2019. Meyer now produces over 200 items with basic ingredients and takes a holistic approach to product development and client service, along with a Pride Month product line that is sold in June.
Smartcat Marketing Solutions, 7012 Harrison Ave. #4, Green Township
Kelly Mullen and Erin Wainscott, the owners of this business, take an all-encompassing, well-rounded strategy to promote enterprises and brands in the city of Cincinnati.
e|19, 1905 Elm Street, Over-the-Rhine
Richard Cooke's e|19 is a lounge bar and discotheque that plays amazing music and provides excellent customer service to provide a pleasant, inclusive environment for people in the LGBTQ+ and their allies to interact, party, and drink in a gorgeous setting.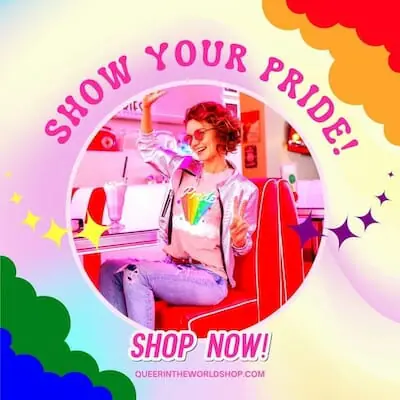 Final Thoughts on Moving to LGBTQ Cincinnati
Whether it's lawyers, pastors, activists, actors, social workers, or historians, plenty of people have played immense roles in shaping LGBTQ+ Queen City into what it is today. Keep in mind that it takes a journey for any city to be called LGBT friendly as with the case of Cincinnati.
While progress has been made, there's still a lot to be done for the future of LGBT generations coming up. We hope that this article has cleared a lot of the questions you had about moving to Cincinnati as an LGBTQ individual.
Remember that life is what you make it and in whatever Cincinnati neighborhood you choose, may you find the freedom and comfort you seek.
The best thing you can do to uncover LGBT Cincinnati is to take a deep dive and discover the scene for yourself by living in a queer-friendly area, attending local LGBT businesses and events, and getting involved in LGBT community organizations and sports teams.
Do this, and we promise moving to LGBT Cincinnati will be more enjoyable and you'll quickly connect with like-minded people to add to your chosen family here.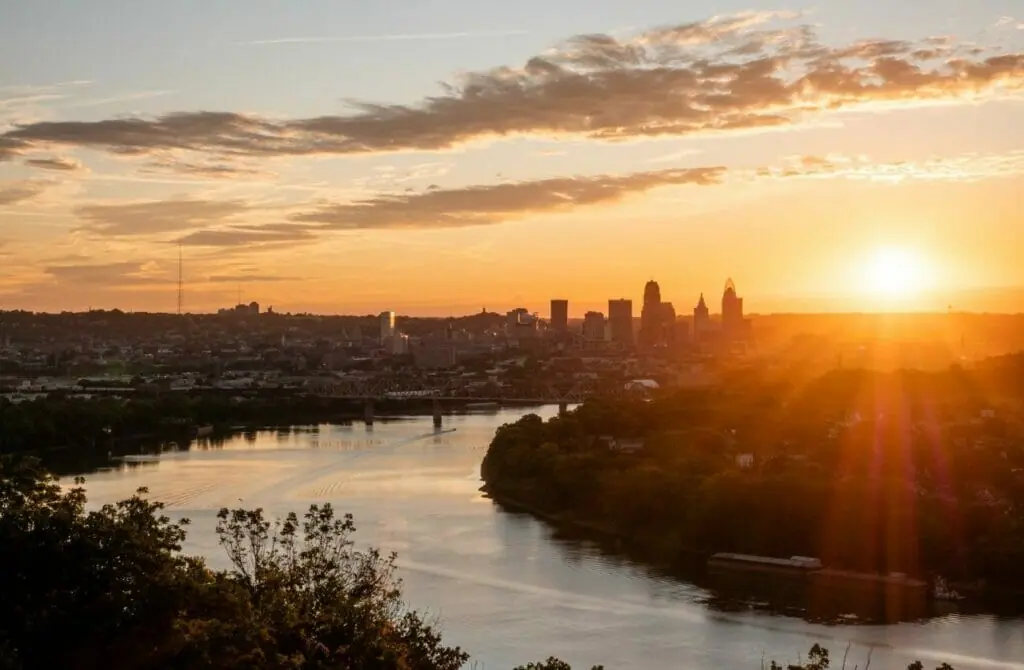 Finding Gay Realtors In Cincinnati Ohio
Why would you consider someone's sexuality when searching for the perfect realtor? This might sound a little odd at first, but there are plenty of reasons why a gay realtor in Cincinnati is your best bet in looking for the home of your dreams.
After all, when it comes to one of life's most significant purchases, it is not too much to ask to be assured of fair, equal, and honest representation by someone that knows the unique needs and desires of the queer community.
Worst, many people (including up to a 1/3 of Americans) still don't believe our community merits protection and dignity in housing, adoption, employment, and other sectors of life.
So it is no wonder that reports of discomfort, needless difficulty, unenthusiastic representation, or even outright hostility are rampant from LGBT individuals using everyday realtors. Everyone should be assured of a pleasant, smooth home buying or selling experience while being fully represented – and that is why we believe you should let a gay realtor help you find your next home.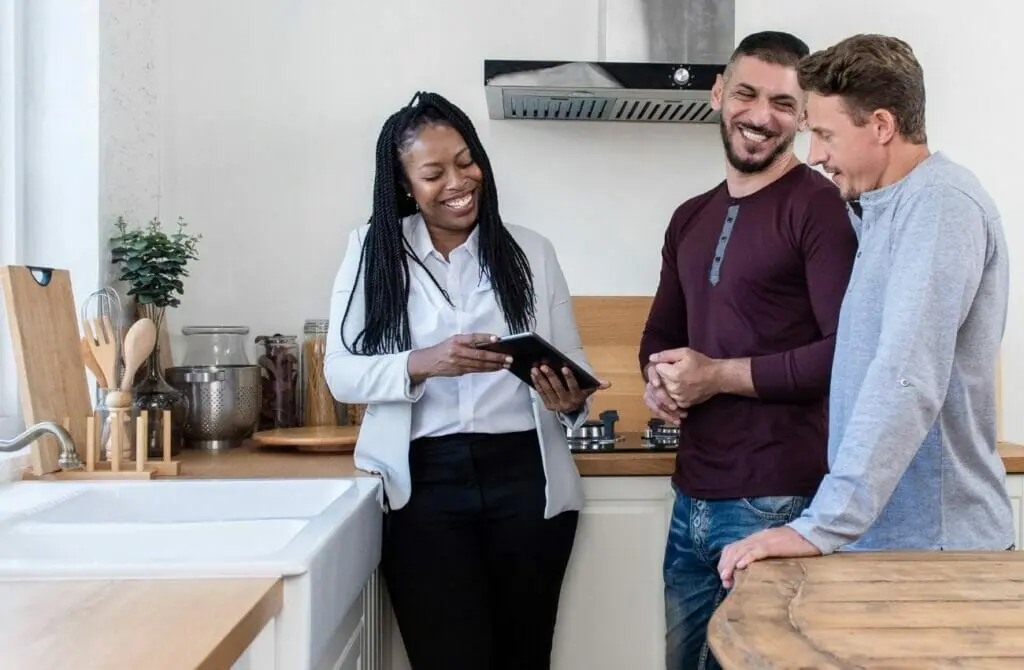 Gay realtors tend to have an understanding of the different neighborhoods in their area and know which ones they should select houses from. Now that's not to say a straight realtor isn't good enough for the job, but they've likely never had to consider some of the things queer people do. Instead of just being concerned by how busy, trendy, or up-and-coming a neighborhood is (or what it may look like), gay realtors do a deep dive into the areas they sell houses in to make sure they are safe for their clients.
In the past, it was challenging to find professional LGBT-friendly real estate agents in Cincinnati, and almost impossible to find one if you were moving here from across the country and without access to a recommendation from a local. Thankfully, you no longer have to hunt for a realtor without knowing if they are accepting of others, as you can use a directory of gay, lesbian, and gay-friendly agents in Cincinnati to do all the legwork for you.
Just visit the page, and you'll instantly be presented with a free list of gay, lesbian, and gay-friendly agents who could not only assist you with your move but also provide other beneficial information such as help with LGBT+friendly schools, shopping, storage companies, contractors, etc.
Read the gay real estate agent bios and choose the agent that is best for you. It is vital that you seek out someone who will stand by you and support you and your family in one of the most exciting times in your life.
Even better, there is never any hidden agenda, cost, or obligation!