Gay leggings are a great way to show pride and are suitable to wear when it's too cool for shorts and too balmy for jeans. They are also just a dependable go-to as part of any casual ensemble since they are comfortable, easy to wear, and generally flattering on any body type. It's no wonder they are a staple of so many queer wardrobes.
These versatile leg coverings are also known for being suitable for any season (since, being typically made of materials that are light and breathable, they are warm in winter and cool in summer) which adds to their popularity as well as their usefulness. That beautiful summer dress that you are just so in love with? Well, now you can wear it even after the weather turns colder with tights underneath.
That cute as-all-get-out miniskirt you've been dying to wear out but just can't muster the audacity (or maybe you just don't want to freeze your bum off)? Because gay leggings exist, it's no longer a problem. And there are leggings for everyone, male, female, non-binary, and gender-non-conforming.
If that's not enough reason to fall in love with gay leggings, then what is?
So now that we've had a look at what the fuss is all about when it comes to these style standbys, let us go ahead and have a look at what stunning gay leggings we've got for you.
These candy-cane rainbow LGBT leggings are the perfect beginning to our rundown of sexy and stylish gay pride legwear. These stylish AF leg coverings will be a hit at a pride parade or any pride-themed event. They feature a gorgeous print with vibrant colors and a design that will flatter any form.
If you choose to have even one pair of pride-themed gay leggings in your fashion arsenal, then you might want to consider making it these. Or if you are in the mood for gay gift giving with the holiday season coming up, then your LGBTQ friend would absolutely adore a pair of these.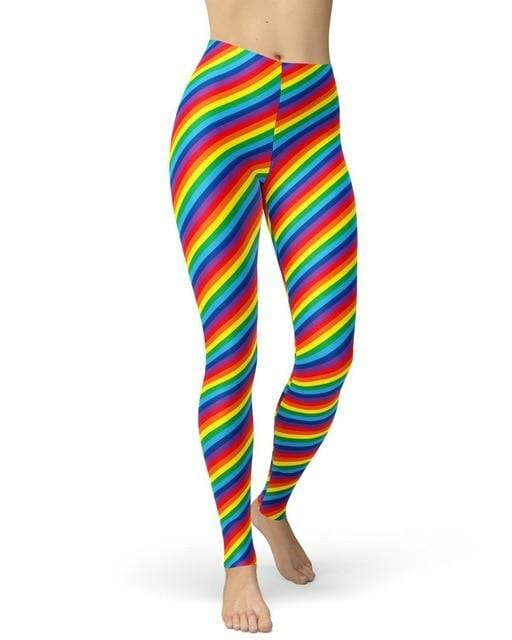 You'll notice that many of the fun products on this list are from Seobean. If you're not familiar with this fine brand then know that they are one of THE industry leaders in men's wear, and their products are top of the line.
These leopard print leggings are a trendy and attractive choice whether you get them in blue or pink. Comfort, style, and sex appeal have never felt so good. The leopard skin aesthetic of these has the effect of making you feel sleek, catlike, athletic, and robust just like the mighty, graceful, and majestic leopard itself.
Embody that carnal, feline mystique with these and add them to your fashion collection today.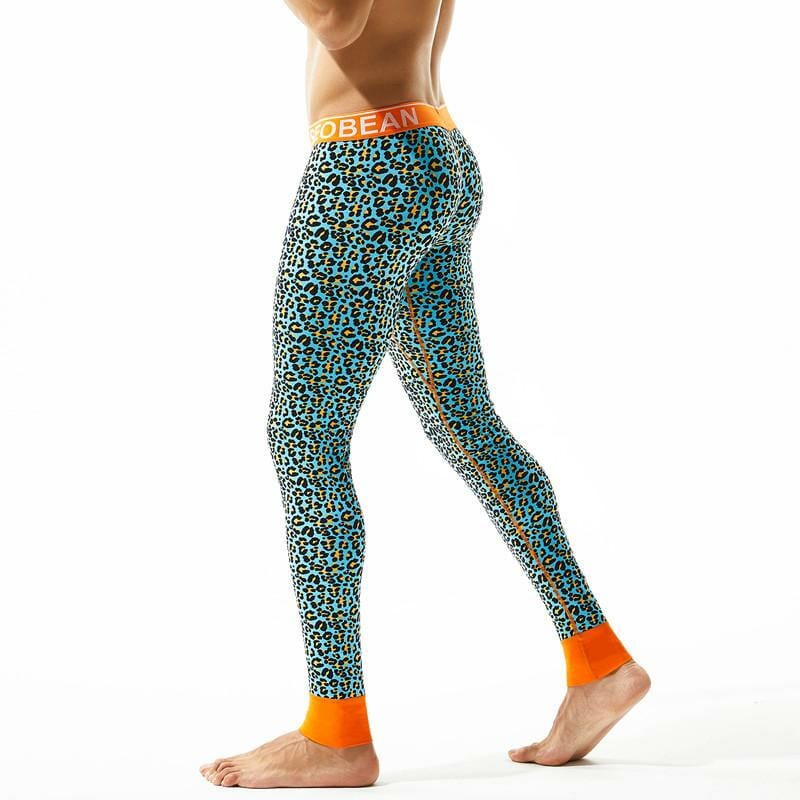 You'll adore the slightly psychedelic look of this item. The rainbow cloud print is a real feast for the eyes and gives off a festive kind of vibe, full of whimsy and adventurousness. These multicolored tights are the quintessential pride parade attire.
Or if it's just a trip to the mall or the grocery store, these are a fashionable way to display your support for gay rights. This is the perfect thing to add to your fashion collection to break out when you find yourself in one of those fanciful moods where you want to do something different, something audacious and adventurous.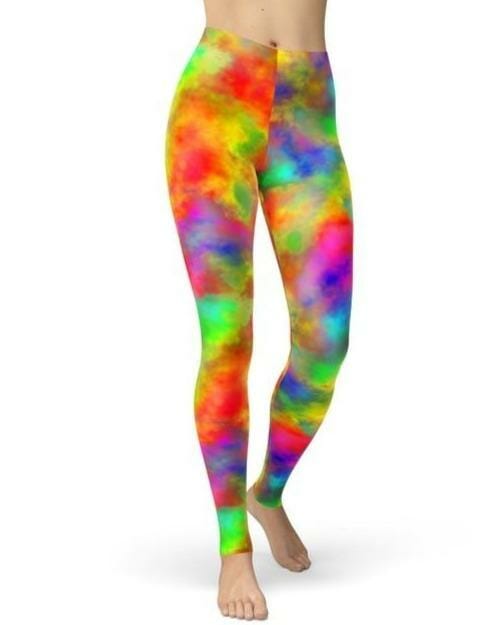 You will instantly fall in love with the fabulous floral pattern on these leggings. The print features rich colors that pop in any type of lighting. They are fine for sleepwear but really, as good as these look it would be a shame not to show them off a little, right?
Wear them to the grocery store or the shopping mall and enjoy the looks you'll get. If you just so happen to be on the lookout for the right Christmas gift for a certain someone, well it looks like your search just may have ended right here.
What better gift could you give a friend than the gift of looking sharp, sleek, sexy, smart, snazzy, and downright fabulous all at once? And if you'd like to have a little of that for yourself (and why not?) why then there's nothing to stop you from getting two.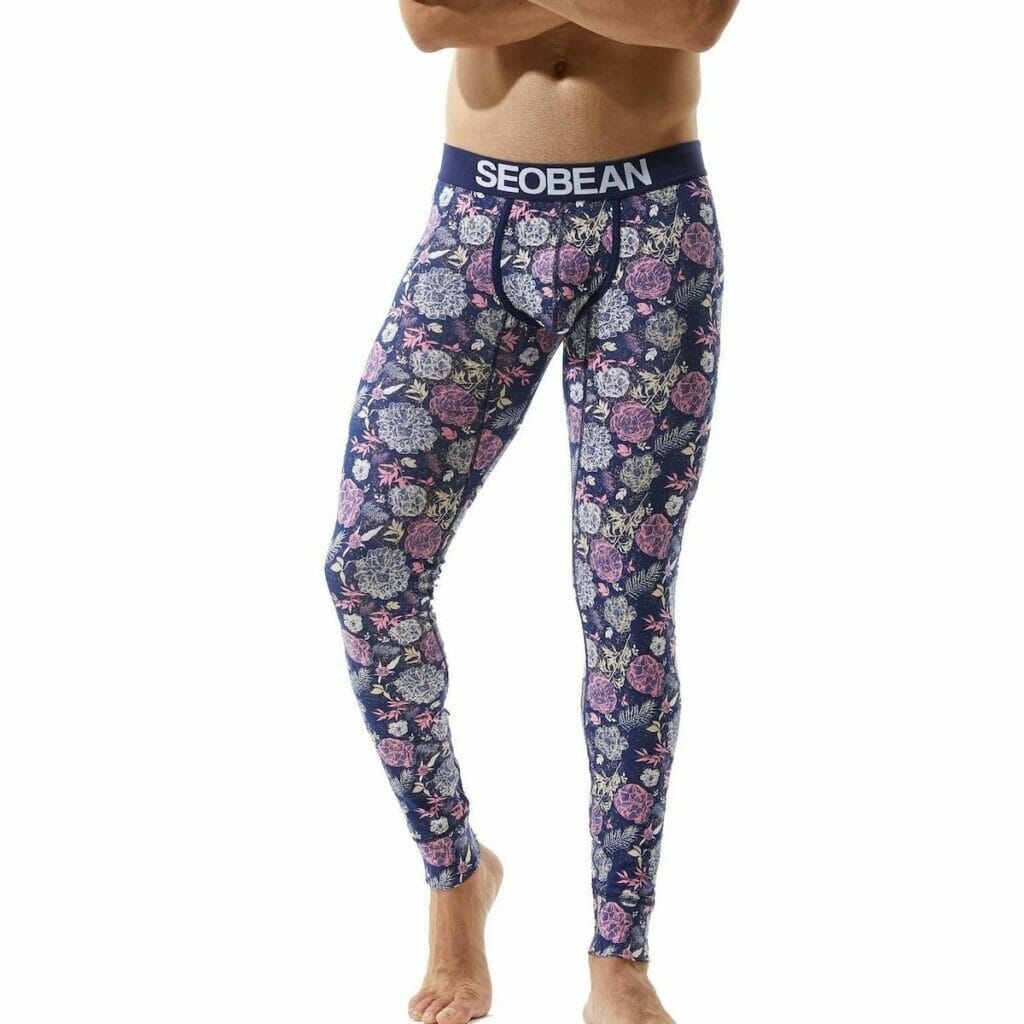 These rainbow chequered tights are a dazzling way to stand out at a pride parade. The chequered aesthetic has a rich fashion heritage, particularly in its use to make stylish political statements, and has taken on many different connotations throughout history and among many different cultures.
And besides that, it just tends to look flattering, especially on these beautiful gay leggings. You won't have to sacrifice style for substance with these.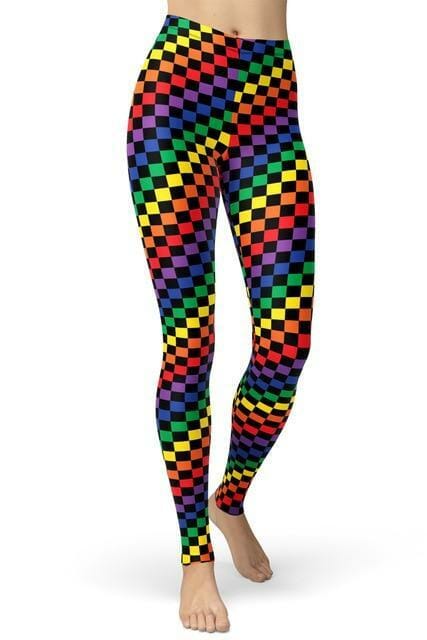 You can get these sexy thermal long johns in black, pink, or blue and you'll look stunning either way. You'll be quite comfortable, too. These are great for keeping the lower body warm in winter, and can be worn underneath trousers. But they are also suitable for any time of year, and can be worn in public as well as just lounging around the house.
They are the perfect thing to wear to the gym. Sleek and form-fitting, they are an excellent choice when you want show off a little or even for those days – and we all have them – when you need just a little confidence boost. Hey, it's okay to flatter yourself once in a while. You are gorgeous x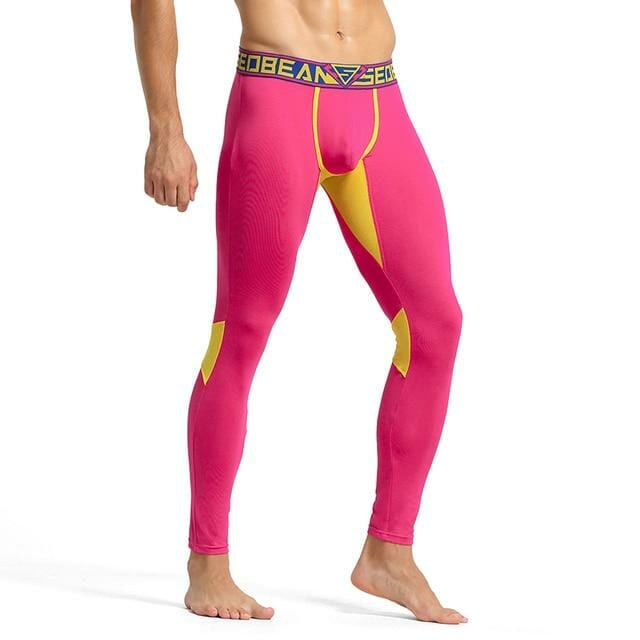 You'll be seeing plenty of stars with these celestially-themed gay tights, and you'll feel like a star yourself. The print on these has a rainbow-stars design in keeping with the gay pride aesthetic. Wear these and you will fit right in at any kind of pride event. Also you will look equally snazzy when you're out for a stroll or at the club.
These are a great addition to any casual outfit, as they look great, feel great and they'll go with just about anything, so they are an easy way to throw together a snazzy outfit in a hurry. That alone is a great reason to add them to your queer fashion collection – and they match perfectly with a gay crop top or LGBT hoodie.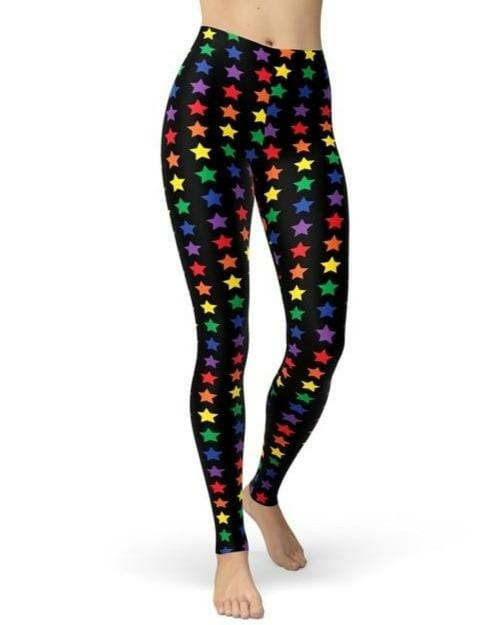 No question these are some of the most instantly eye-catching – and utterly stunning – gay leggings to be featured here. The print on these is inspired by the elements and is simply jaw-dropping in any version: ice blue, fire red, forest green, ocean blue, earth form, and rainbow. This is the very essence of style.
Wear these and you'll be sure to turn heads everywhere you go. In fact, we wouldn't blame you for having multiple sets of these in your closet, perhaps even one for each season, so impressive they are. Got a friend who you think would look good in a pair of these? Tis the season for giving gifts, as they say.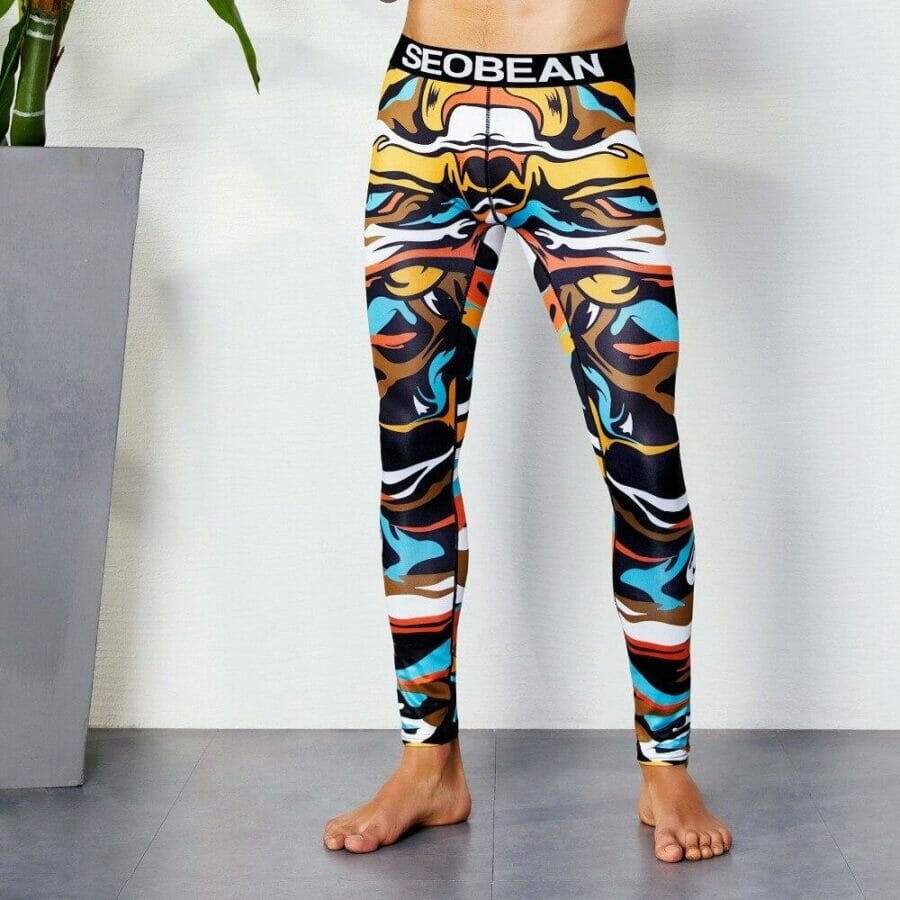 Have a blast with these yoga pants and the infamous expression printed on them. For anyone who doesn't know (all two of you) "Yasss Queen" is a term of exaltation and praise to someone/thing fierce or fabulous; it originates from the gay community – particularly from gay people of colour – and became part of pop culture after a viral video featuring Lady Gaga.
Anyways, you will be the one feeling like a queen when you wear these. Though they are perfect for the gym or, obviously, yoga class, these super comfortable gay leggings (so comfortable in fact, you might have a hard time making yourself take them off) will make you feel fabulous anywhere.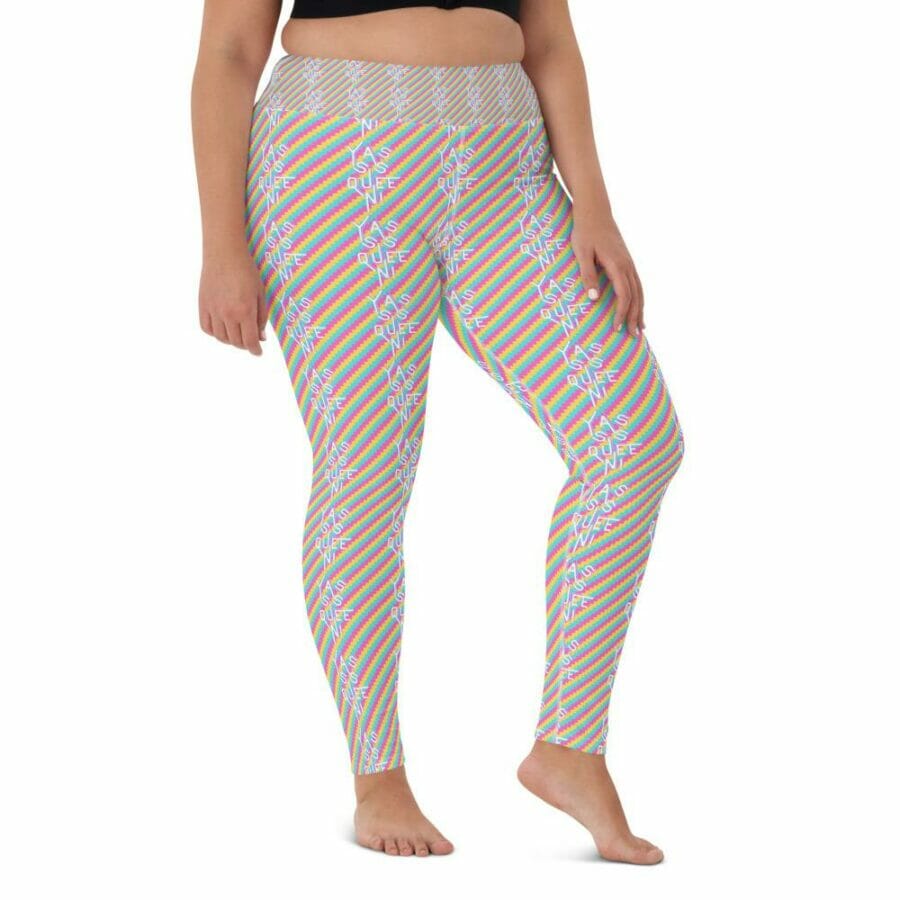 These sleek tights are inspired by the polar regions of the world. They come in either tidal blue or aurora blue, and in either of these sensational colors they give off an unmistakably "chill" vibe (we just couldn't resist the pun). It doesn't have to feel like winter in these, though.
In fact, these are thermal long johns that are designed to more efficiently retain body heat, so they will keep you snug and toasty even on the coolest days, but you'll look hotter than hell. Get a pair – hell, why not get one in each color? – for your winter wardrobe at home, when visiting Gay Reykjavik or wearing to a gay ski week?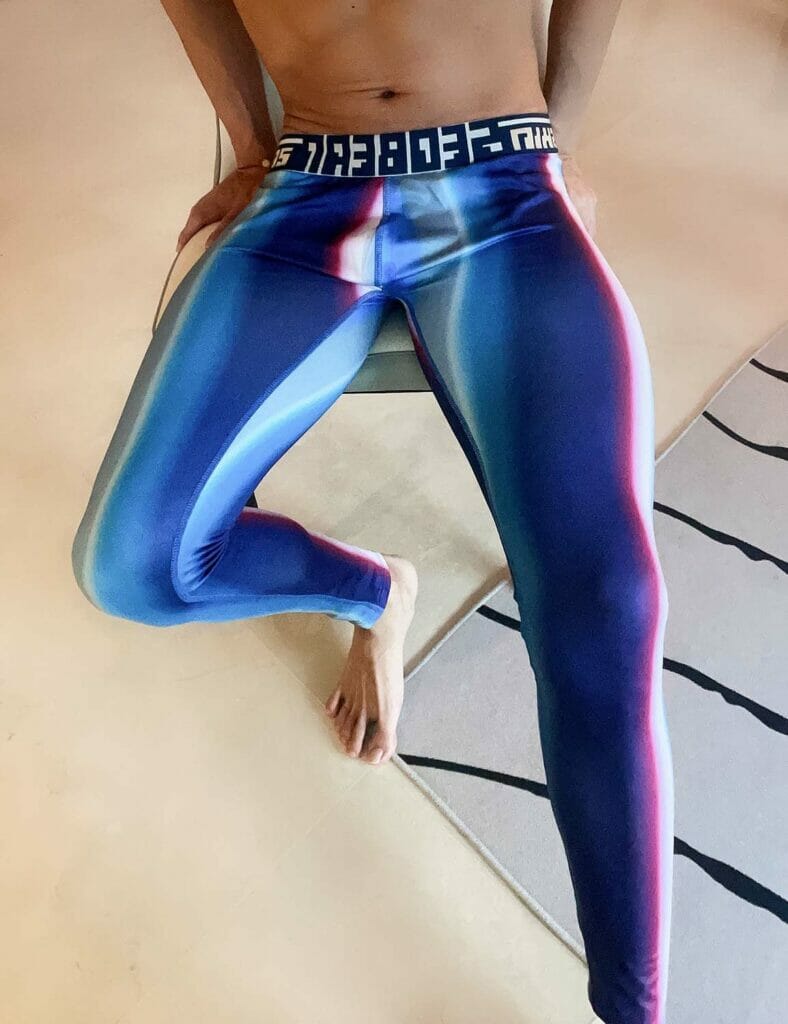 This colorful item takes inspiration from the pop-art artistic genre first made famous by folks like Andy Warhol, Richard Hamilton and Roy Lichtenstein – a style which itself is driven by popular and commercial aesthetics.
You will look positively sensational in these incredibly voguish tights. They are a great way to show off your artsy, sophisticated side. And since these are vibrator leggings, it will be like a party in your pants wherever you go. You won't find a more fun or playful piece of fashion apparel than this.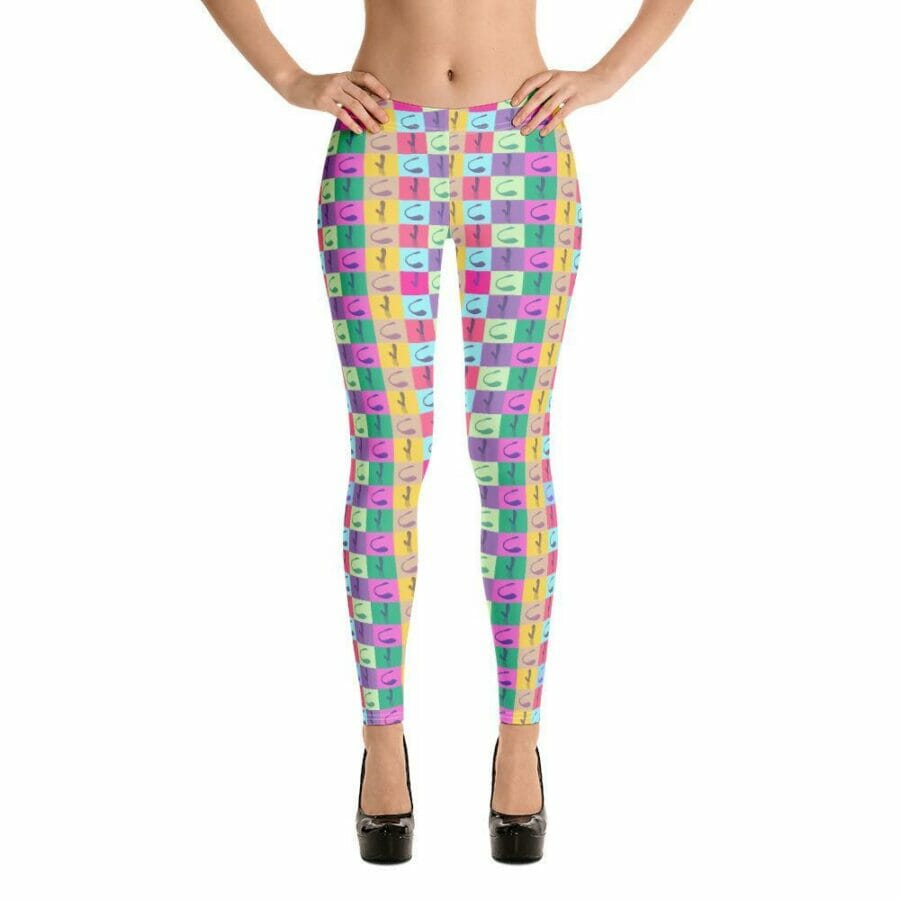 You really can't go wrong with these, the last entry on our list of the most fabulous and best gay leggings. This is quintessential pridewear. These gay pride leggings feature a striped rainbow print and are a dependable go-to when you want to show your support for the LGBTQ community – a must-have for your wardrobe when you want to throw together a smart-looking outfit with minimal effort.
If you don't already own a set of these, then there's no time like the present to remedy that. And you don't have to take out word for it: the reviews on this are univariably glowing.