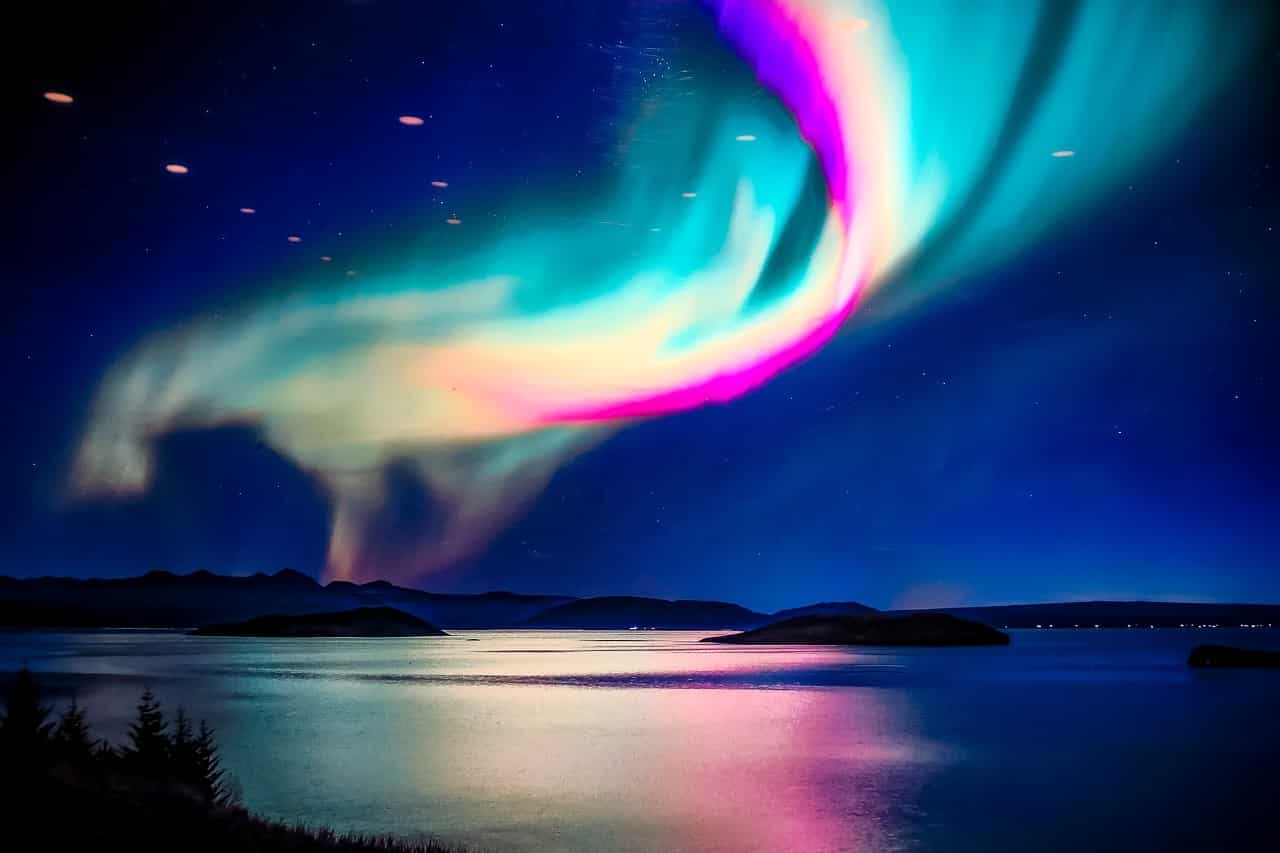 One of the most progressive, liberal and welcoming cities in the world, Gay Reykjavik is a captivating destination with beautiful design, a rich history, and a burgeoning nightlife scene. And all set amongst some of the world's most stunning nature…
While many travelers will be drawn to Iceland for its stunning natural vistas – unparalleled anywhere else on earth – it is also important to know Iceland is gay-friendly. Extremely gay-friendly. Even compared to its Nordic neighbors like Sweden, Denmark, Norway, and Finland. In Iceland and Reykjavík, gay couples walk hand in hand without any concerns and the most you will ever get is a curious stare on occasion, which is quickly followed up by a smile or nod of approval.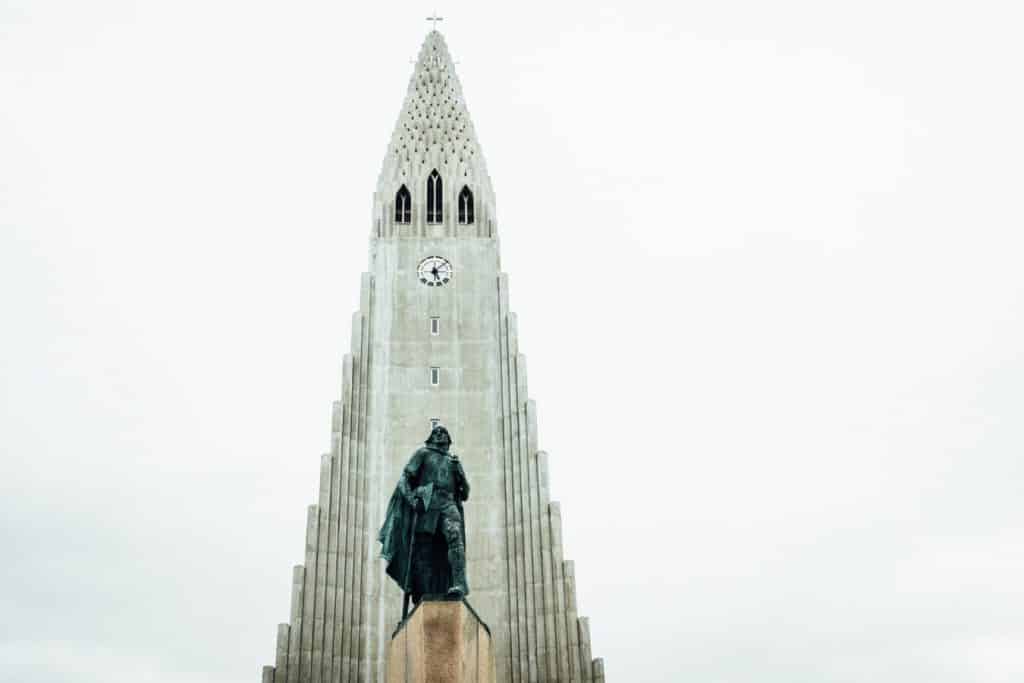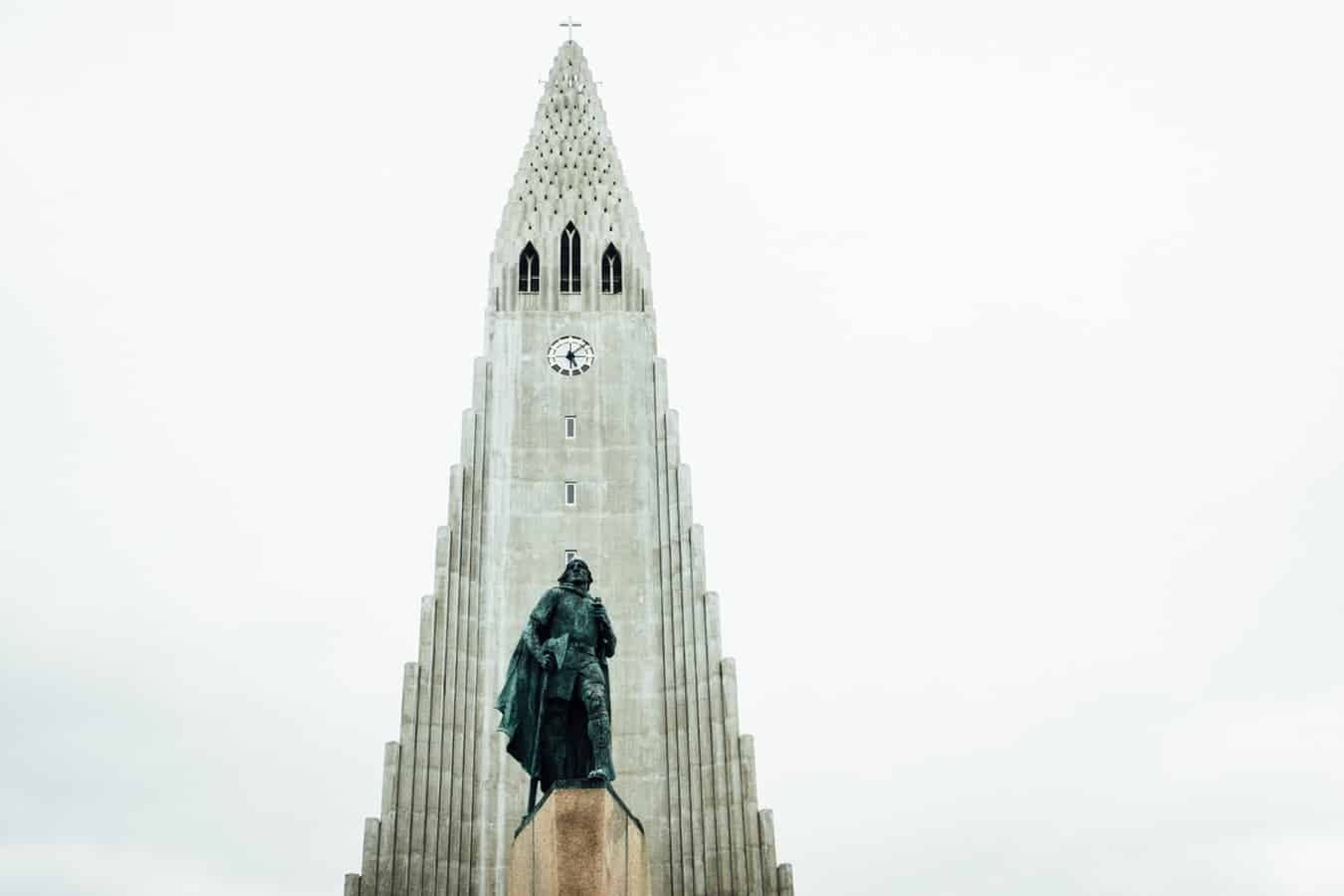 Gay people here stand equal to straight people in the eyes of the law and while work still remains to be done, especially in regards to transgender rights, Iceland is much further down the road to full and utter equality than almost any other destination that we have ever visited. They even elected Jóhanna Sigurðardóttir as Prime Minster back in 2009, making her the world's first openly LGBT head of government.
Besides being a stepping stone to magnificent nature and hosting a wonderfully queer-friendly atmosphere Reykjavík is a fascinating, small city that's undergoing somewhat of a cultural renaissance thanks to tourism, meaning there is a wealth of bars, restaurants, and cultural attractions to explore here. There is a reason it is listed amongst the most livable cities in the world. Multicolored buildings and inspiring design help break up the long and harsh winters, as do the quirky, creative souls who reside here.
This cultural renaissance and tourism boom has also added to the gay scene of Iceland, and while it is not able to compete with the likes of Berlin and Barcelona, there are a few gay bars and gay-owned establishments worth visiting. Not to mention one of the best gay Prides in the world.
No matter where your interests lie, Gay Reykjavik offers an adventure like no other with nature, nightlife, design and more…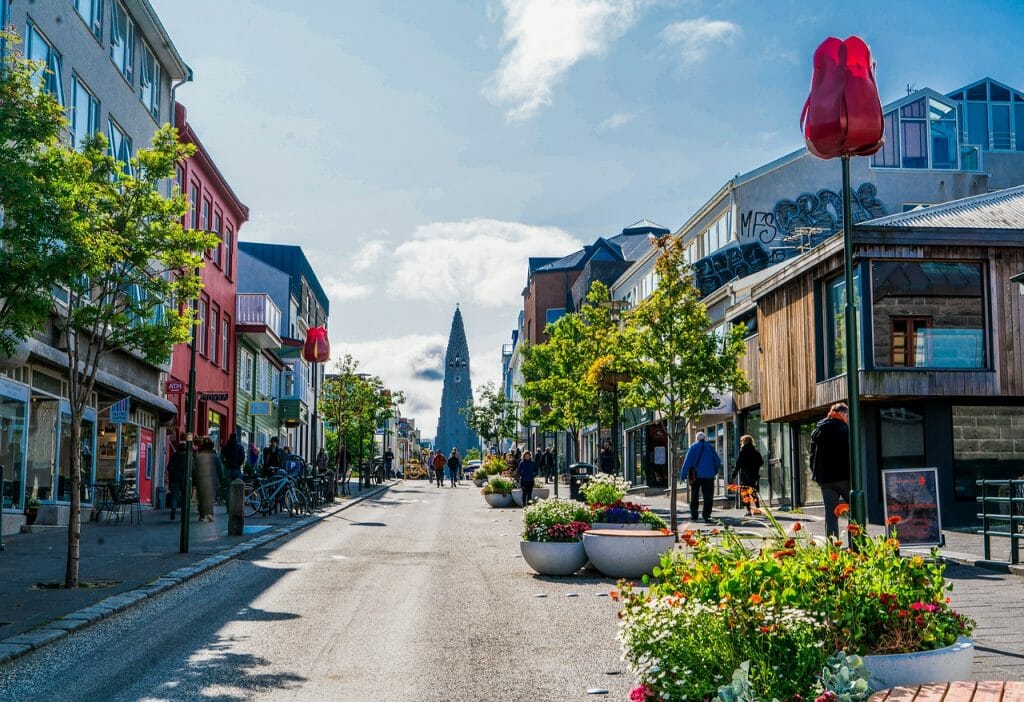 Gay Reykjavik Guide: The Essential Guide To LGBT Travel In Reykjavik Iceland
Attractions in Reykjavik Iceland
Obviously being gay does not define which attraction most of us will want to see in each city and most queer travelers will simply want to check out the top things to see in Reykjavik during the day!
Reykjavik is a very safe city and gay travelers in Reykjavik do not need to take any extra precautions in terms of public displays of affection in this very tolerant and progressive city. Rest assured gay travelers will have no issues exploring this beautiful and diverse city!
If you are at a loss for things to do in Gay Reykjavik or can't decide – we recommend hiring a car and getting out and exploring the stunning nature for yourself, or just wandering the city and admiring all its colorful architecture. In the rain, nothing is better than wrapping up in a warm cafe with a cup of coffee for hours of long conversation or visiting any of the world-class museums that dot the city

Things To Do In Reykjavik
Reykjavik Food Walk – Discover Reykjavik's foodie scene and sample delicious Icelandic cuisine on this walking tour. Visit a variety of Reykjavik eateries from restaurants to food trucks, and sample a selection of traditional dishes and street food favorites including Icelandic cheeses, lamb, homemade ice cream, and the famous Icelandic hot dogs. Along the way, pass by landmarks such as Hallgrimskirkja, the Harpa concert hall, and Parliament House.
The Icelandic Phallological Museum – Probably the only museum in the world to contain a collection of phallic specimens belonging to all the various types of mammals found in a single country. Inside contains a collection of more than two hundred penises and penile parts belonging to almost all the land and sea mammals that can be found in Iceland – including that of a human. Its got to be one of the weirdest places we have ever visited but actually is incredibly interesting.
Blue Lagoon – Bathe in the famous Blue Lagoon, one of the top attractions in Iceland, and take advantage of the geothermal seawater's radiant powers, rich in silica and sulfur. Get a complimentary silica mud mask and the first drink of your choice while you relax in this utterly unique environment.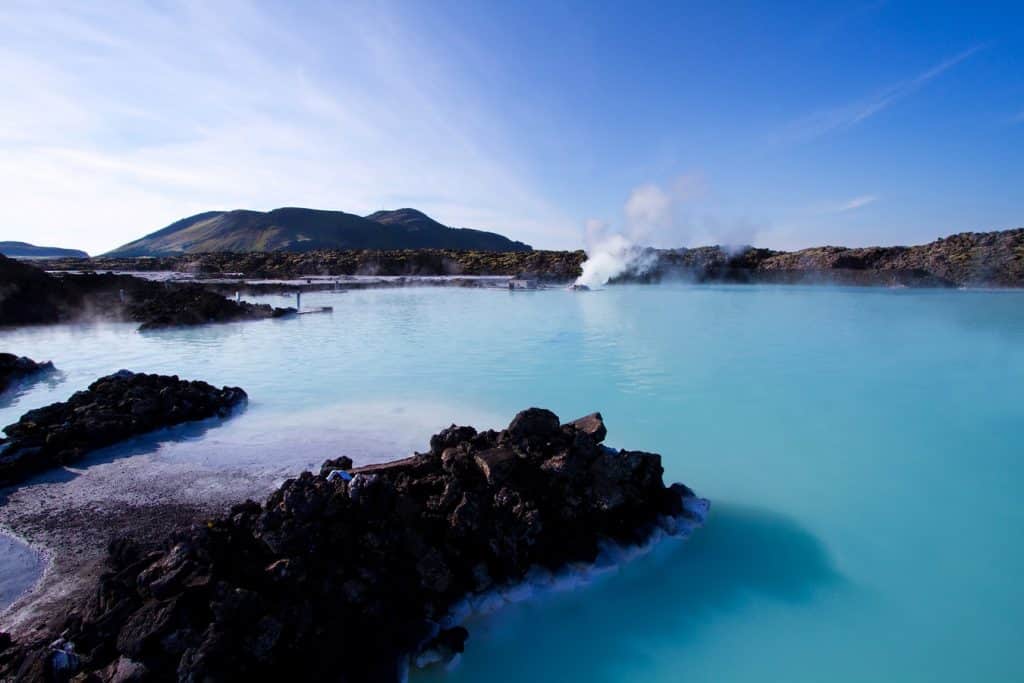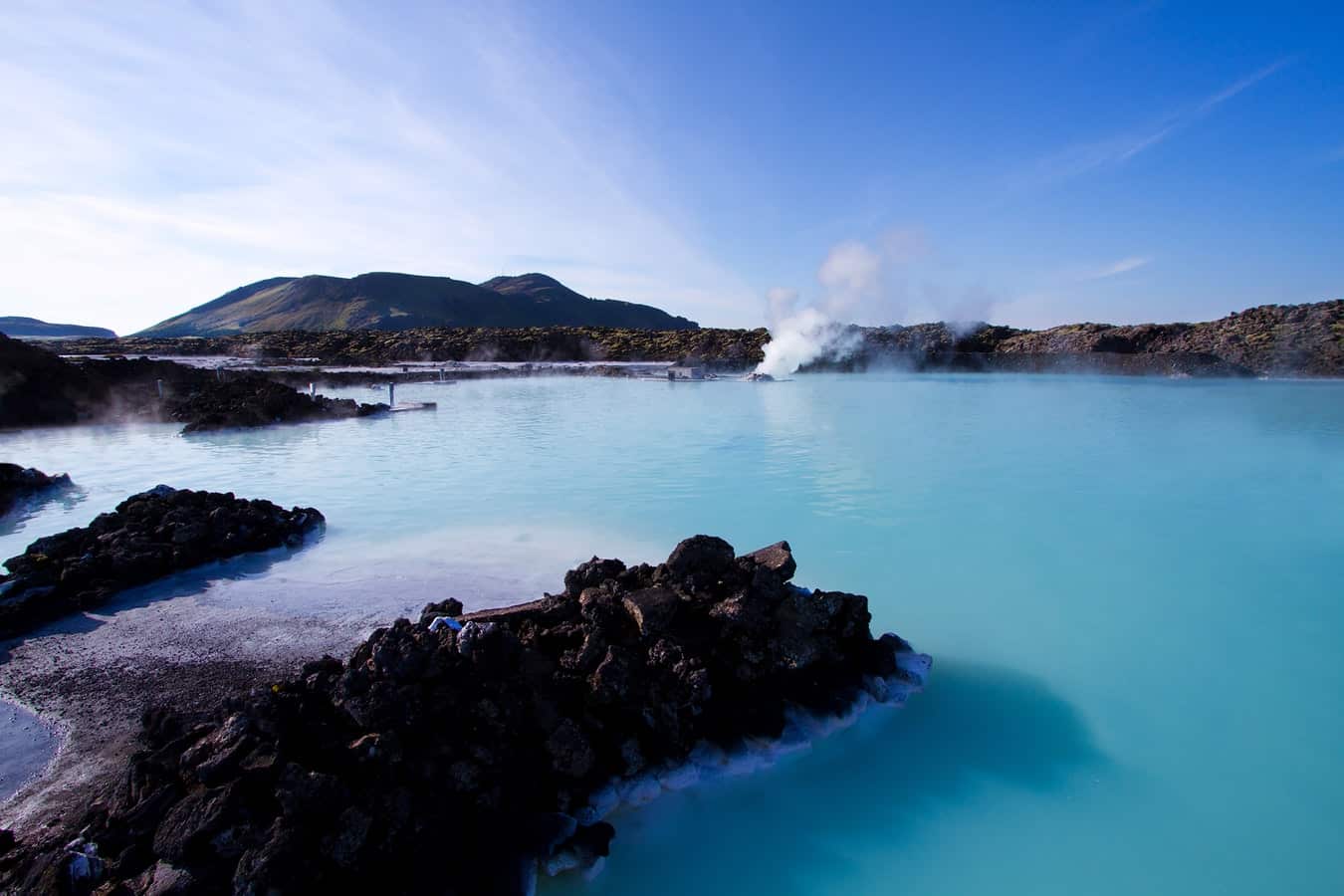 Jokulsarlon Glacier Lagoon – Visit one of the most spectacular natural wonders of Iceland, the Jokulsarlon Glacial Lagoon on a full-day tour of glaciers, icebergs, and waterfalls from Reykjavik. Discover the black sands of Diamond Beach, the grand Seljalandsfoss waterfall, and the small fishing village of Vík along the way. It is a long drive through the impressive South Coast of Iceland to actually get to the extraordinary Glacier Lagoon, but entirely worth it.
Reykjavík Art Museum – The leading art museum in Iceland, housed in three distinct buildings in central Reykjavík—Hafnarhús, Kjarvalsstaðir, and Ásmundarsafn. The museum regularly exhibits works by three of Iceland's most renowned artists; Erró, Kjarval, and Ásmundur Sveinsson, as well as established and emerging current artists.
Golden Circle – Take a full-day tour of Iceland's iconic Golden Circle. Experience the stunning natural scenery and see the spectacular Geysir area, Gullfoss waterfall, and Þingvellir National Park. Discover where the North American and Eurasian tectonic plates meet, feel the spray of the Gullfoss Waterfall, go to the spouting geyser of Strokkur in the Geysir area and look into a volcanic crater at Kerið. The most popular day tour in Iceland – and the best if you only have a short visit.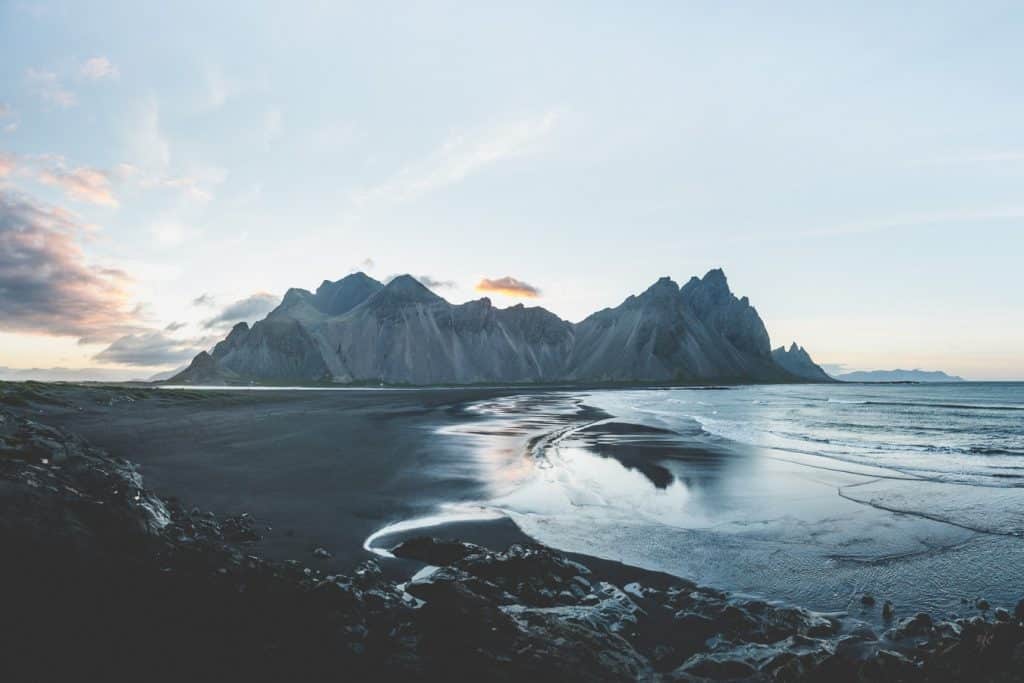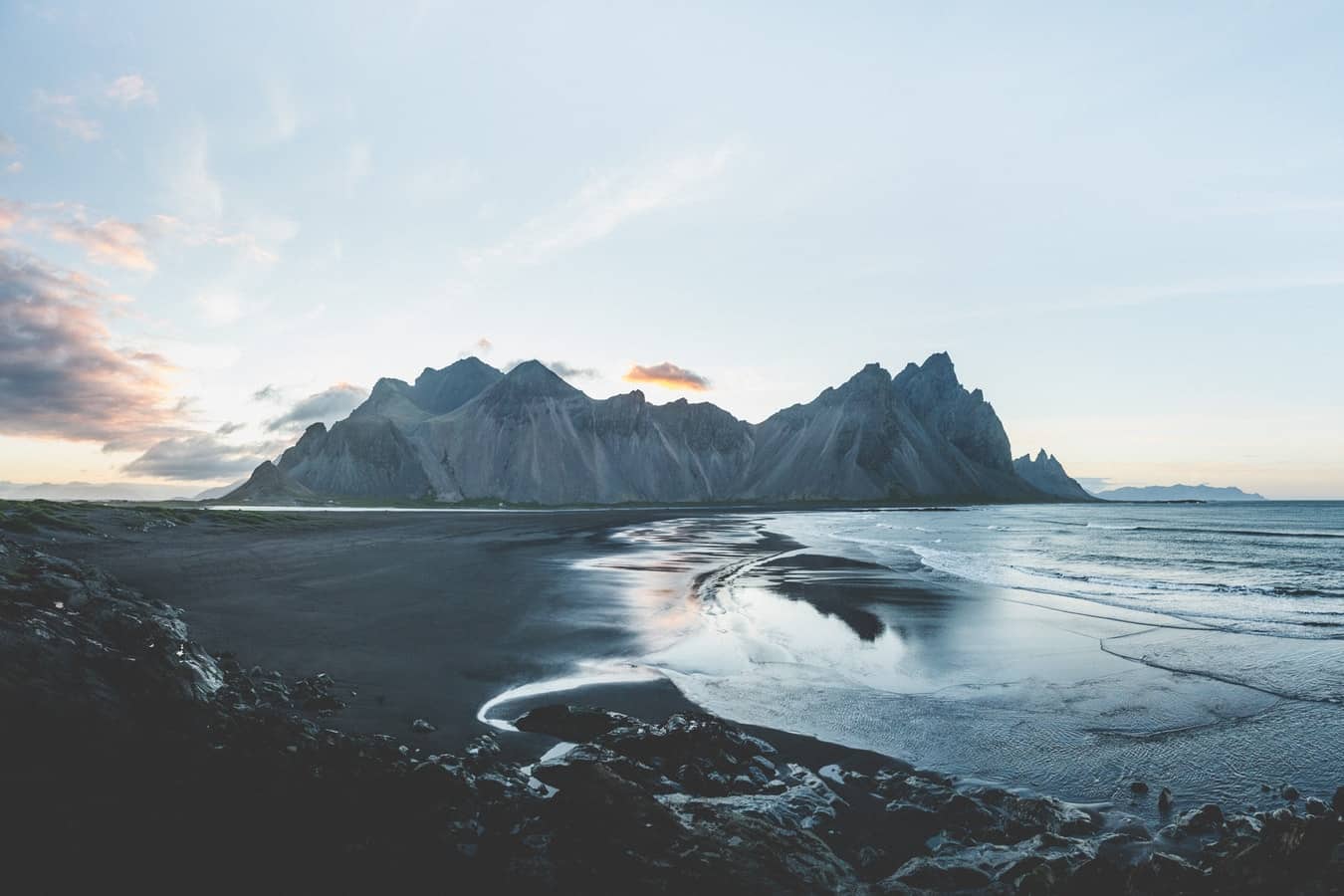 Whale Watching – Set off on a fantastic whale watching boat to spot some of the Atlantic Ocean's most magnificent mammals. You'll be on the lookout for minke whales, dolphins, porpoises and more. If you don't see a whale, you'll get to go on another trip for free!
The National Gallery of Iceland – A national museum and the main emphasis of the collection is on 19th and 20th-century Icelandic art, but international art is featured as well. The museum owns the most valuable collection of works by Icelandic artists in the country. The collection also includes an impressive array of works by internationally renowned artists such as Pablo Picasso, Edward Munch, Karel Appel, Hans Hartung, Victor Vasarely, Richard Serra, and Richard Tuttle.
Icelandic Horseback Riding – Get close to nature in the way of old Icelanders on this 2 or 4-hour horseback riding experience from Reykjavik. Hop on a small, sturdy, Icelandic horse, a breed originally brought here by the Vikings, and enjoy a relaxing ride through lava-laden scenery past mountains, lakes, and moors. Your horse ride will be matched to your ability and led by an instructor – and all hot drinks, riding equipment, and guidance are included.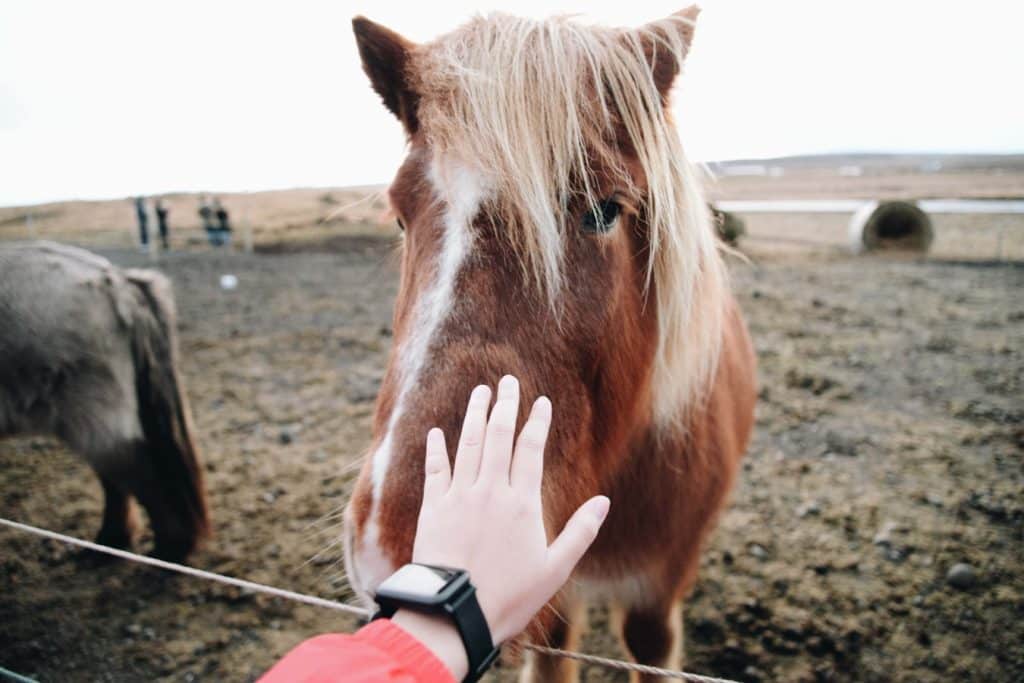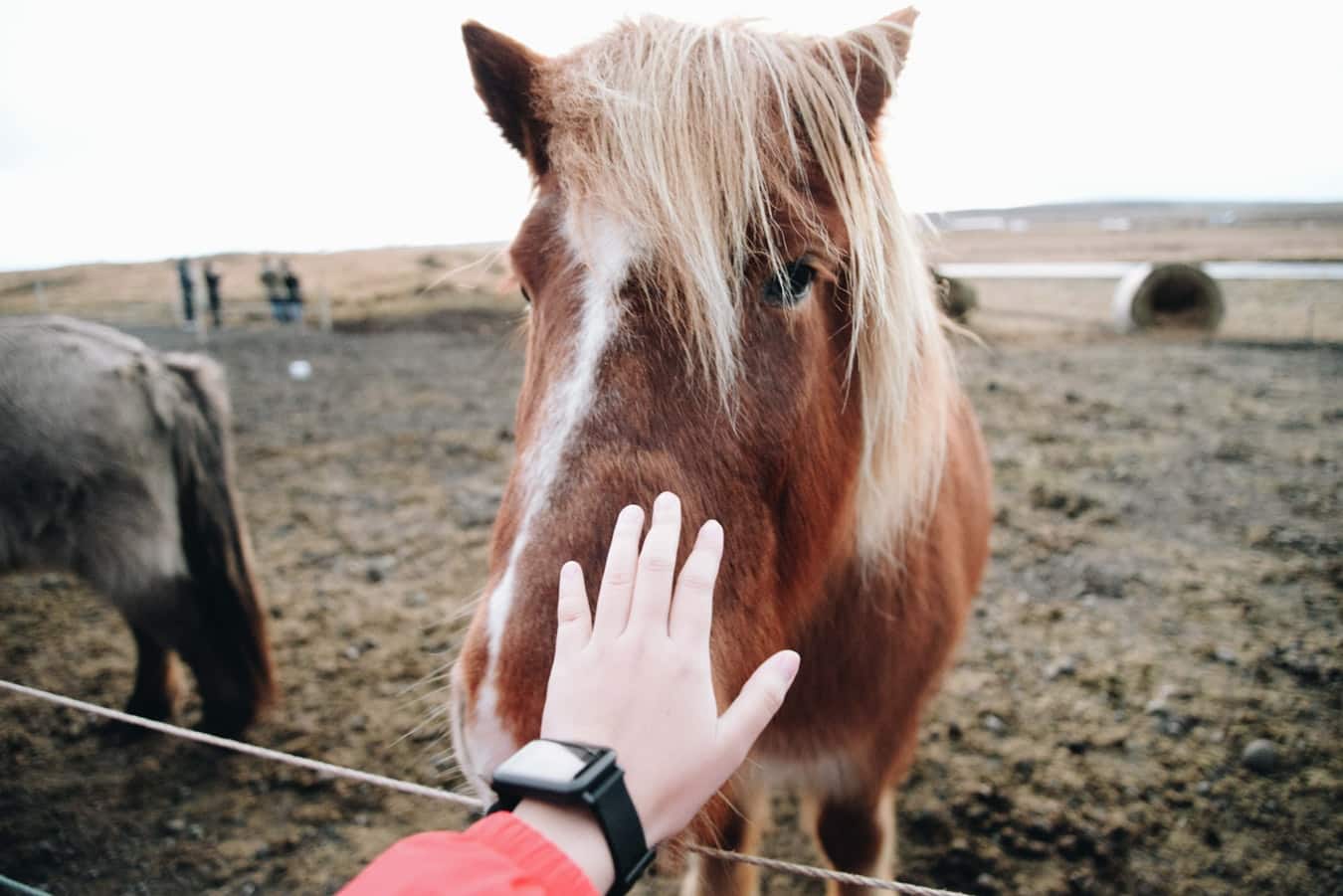 Drysuit Snorkeling Adventure – Silfra rift, a UNESCO World Heritage Site in Thingvellir National Park, is definitely an out-of-this-world adventure and a hidden natural wonder with 100 meters of underwater visibility and bright colors make the experience almost unrealistic. The pristine water in Silfra is one of the purest and clearest waters you'll find on the planet. When snorkeling in Silfra, you are traveling between two continents, ending the tour in a lagoon often called "the real blue lagoon" because of the bright blue color of its water. A total must-see for all nature and adventure thirsty individuals and groups.
National Museum of Iceland – Get enlightened about the making of the Icelandic nation and its history. The museum offers a variety of fascinating exhibitions and one permanent display illustrating lavishly the story of Iceland's past, from the medieval days of Viking settlements to current contemporary culture. The main exhibition has over 2,000 artifacts discovered in various parts of the country.
Northern Lights – Seize the opportunity to see one of the world's greatest natural spectacles while you are in the Arctic. Venture deep into Iceland's darkness-cloaked countryside, far from the electric glow of any towns and stop at different locations to scan the ink-black skies for the legendary lights, and with luck, catch a dazzling display that you'll remember forever. The best part? If you don't see the aurora on this tour, you can do it again at no additional cost.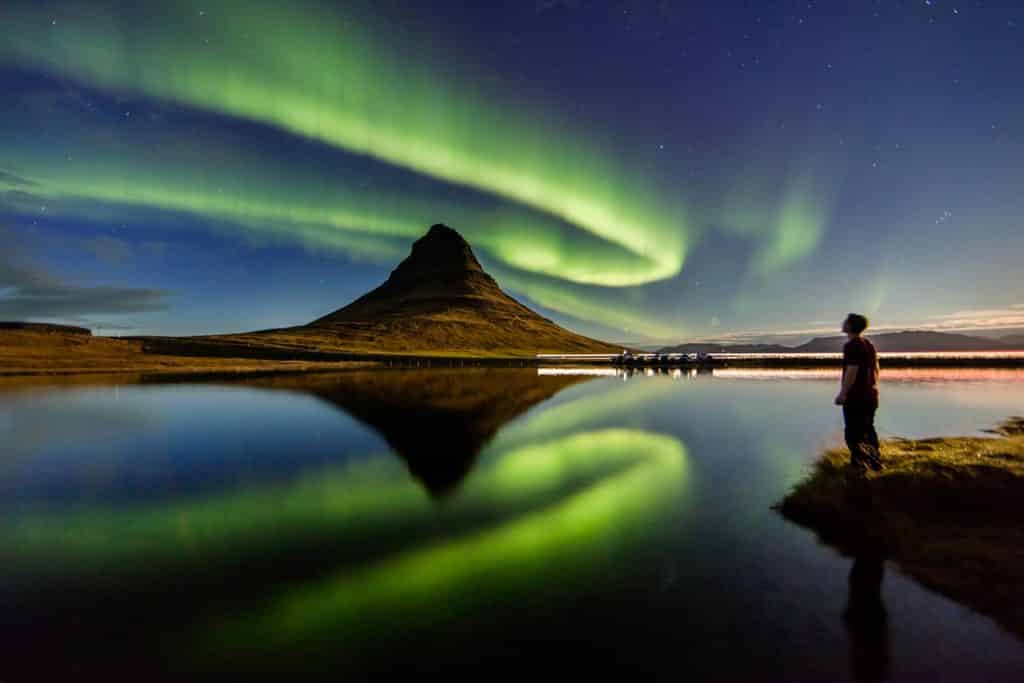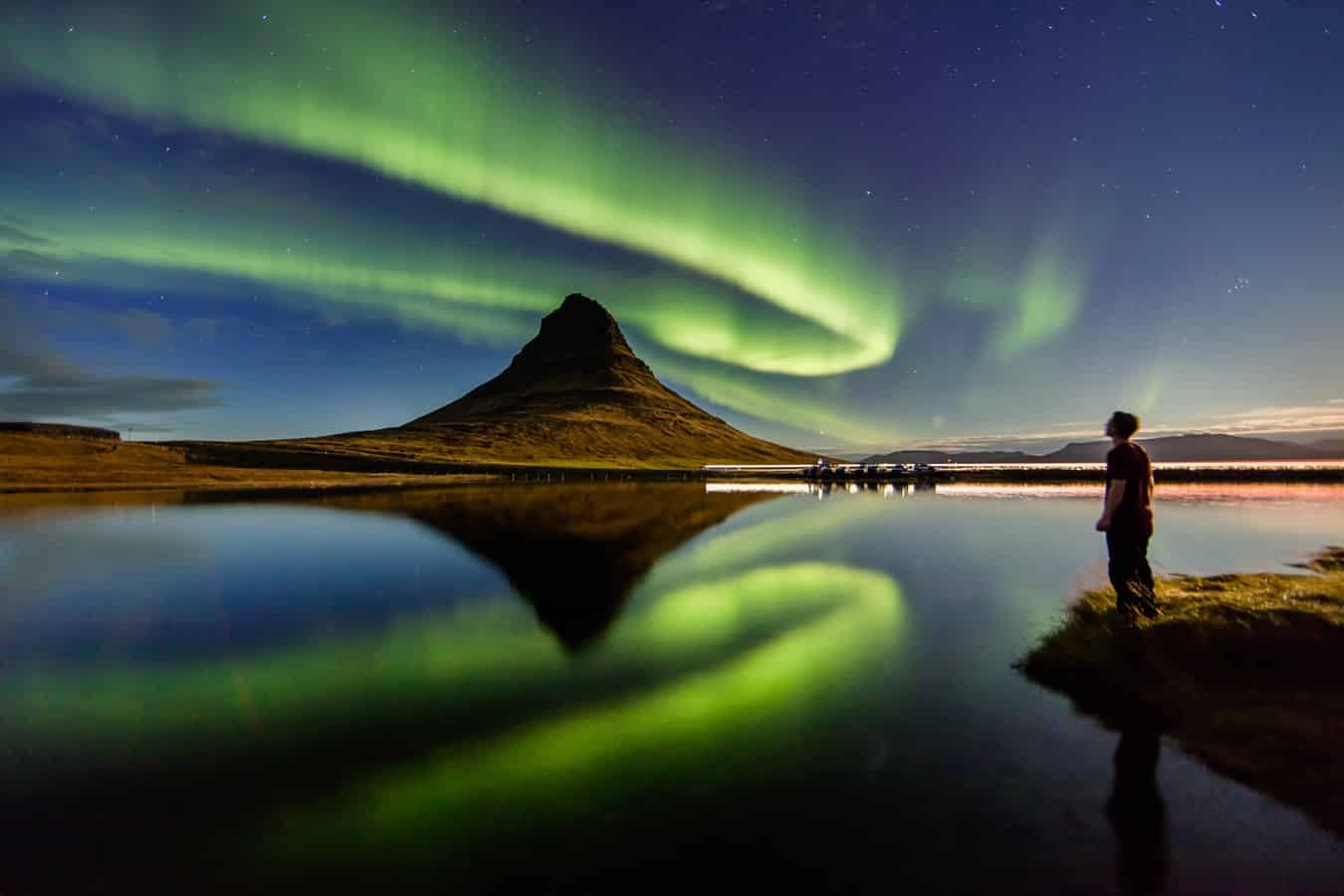 Highlights Of Gay Reykjavik
Pink Iceland – Iceland's first and foremost gay owned and operated travel expert. Founded by lesbian couple Eva María & Birna in March 2011 and in early 2012 their friend Hannes joined forces and the trio now owns and runs the company together with love. Pink Iceland works for and with the LGBT community and specializes in day tours (gay tours), weddings, international and domestic events, and festivals as well as organizing tailor-made luxury travel. With decades of combined experience in the tourism industry, they guarantee a professional service, but perhaps, more importantly, a personal one. Pink Iceland pick their partners carefully, making sure their guests experience Gay Iceland at its best and friendliest. Every other Friday Pink Iceland organizes a free concert at their office, opening their doors to Pink guests, the local community and anyone interested in listening to queer and queer-friendly artists. Check out upcoming events on their website.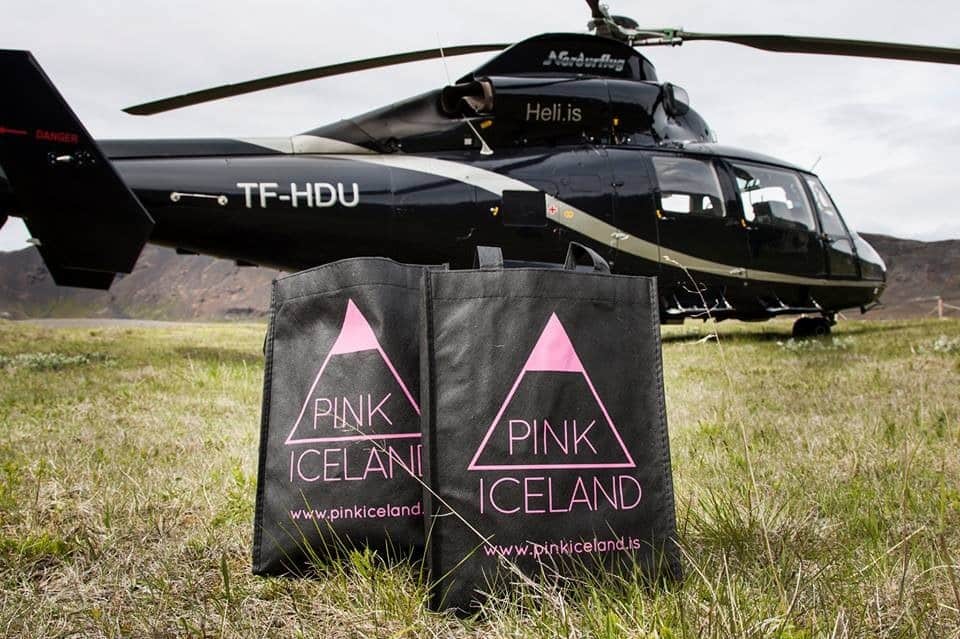 Curious – Reykjavík's newest queer space, which houses a cafe and restaurant space during the day with plenty of delicious vegan snacks to enjoy.
Café Babalú – A gay-owned small and quirky café at Skólavördustígur, perfect for a warming cup of coffee or light meal. There is very eclectic decorations, with vegan and vegetarian options available.
Ida Zimsen – A enchanting lesbian-owned café / book-store / gift-shop in downtown Reykjavik. Good music, nice and cheap coffee that you can refill and very kind staff make this the perfect spot for a rainy afternoon in the city.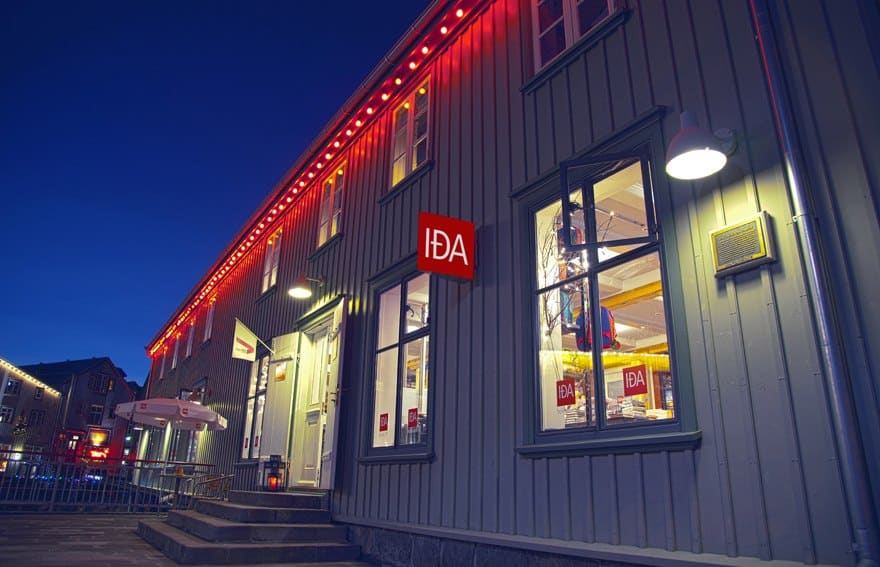 Reykjavík Pride – Held annually in August, this is one glitterific, queer event to plan your trip around – and when Iceland is at its most fabulous in our opinion. Reykjavík Pride has emerged over the years into a colorful six-day celebration that attracts up to 100 thousand guests from all over the world every year to show support and solidarity with the local LGBT community and to have fun. Reykjavík Pride is, in fact, one of the biggest events in Iceland and probably "the biggest small Pride" in the world. People of all genders, friends, relatives, and a fast-growing number of tourists, all come together to celebrate and support universal human rights – so why not join them all!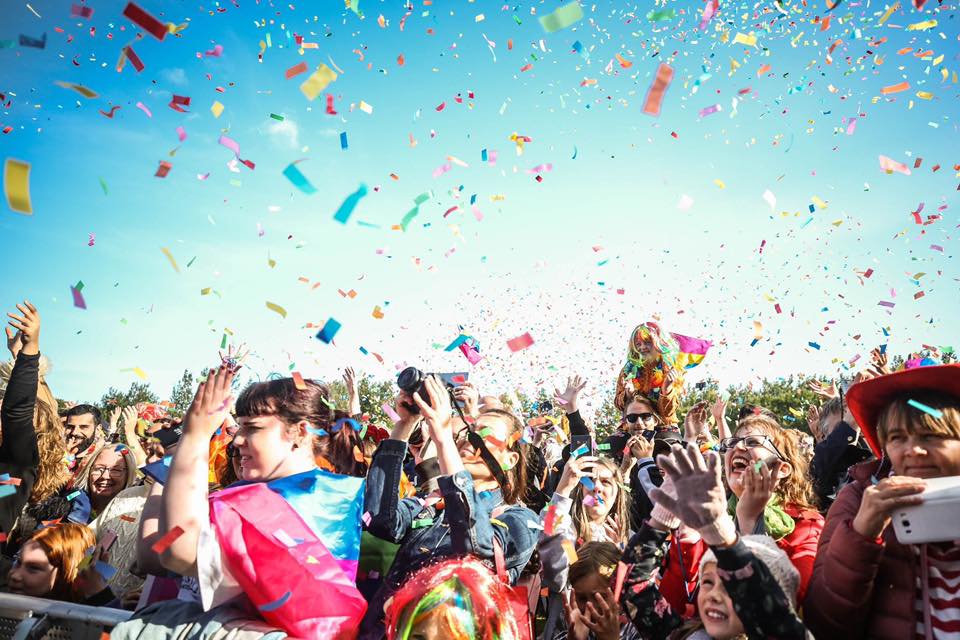 Gay-friendly and Gay Hotels in Reykjavik Iceland
As a world leader in LGBT tourism, every hotel, and hostel in Reykjavik can be considered gay-friendly – after all, being a gay-friendly it not all about upscale luxury, but about providing friendly and open service and welcoming everyone with open arms!
Having said that, everyone likes to be surrounded by people with common interests, and as such there a few well-known hotels in Reykjavik that are known hot spots for gay travelers to stay.
The best locations for gay travelers is in the central city close to the best shopping areas and gay scene on Laugavegur Street..This is a small and well-connected city thankfully, so no matter where you stay, getting around is relatively simple and easy. The following gay-friendly and gay hotels in Reykjavik are only the most popular with gay travelers but there are hundreds of other hotels in Reykjavik if you don't find quite what you are looking for.
To be clear, however, there are no exclusively gay hotels in Reykjavik like you might find in Key West, Maspolamas, Puerto Vallarta or Palm Spring. Still, whether you want a fun and social hostel, a cheap place to crash after a night of partying or a chic designer option to sip cocktails and surround yourself with fabulous people – Gay Reykjavik has it all!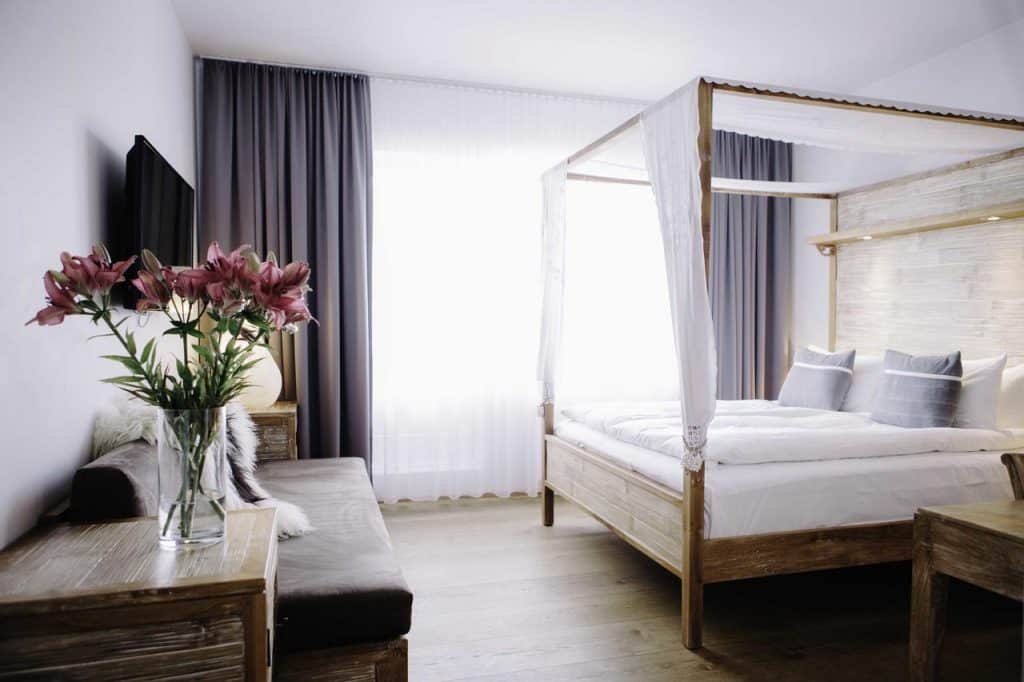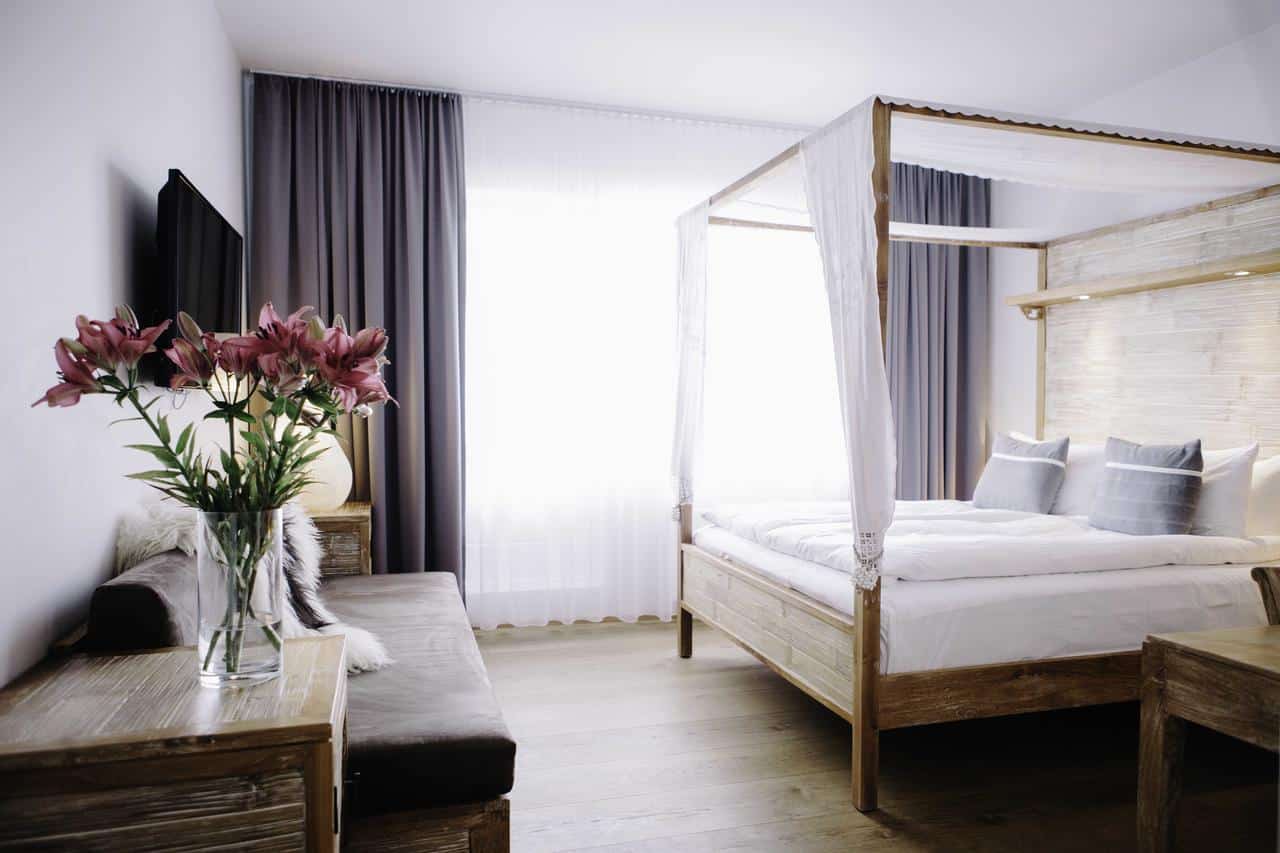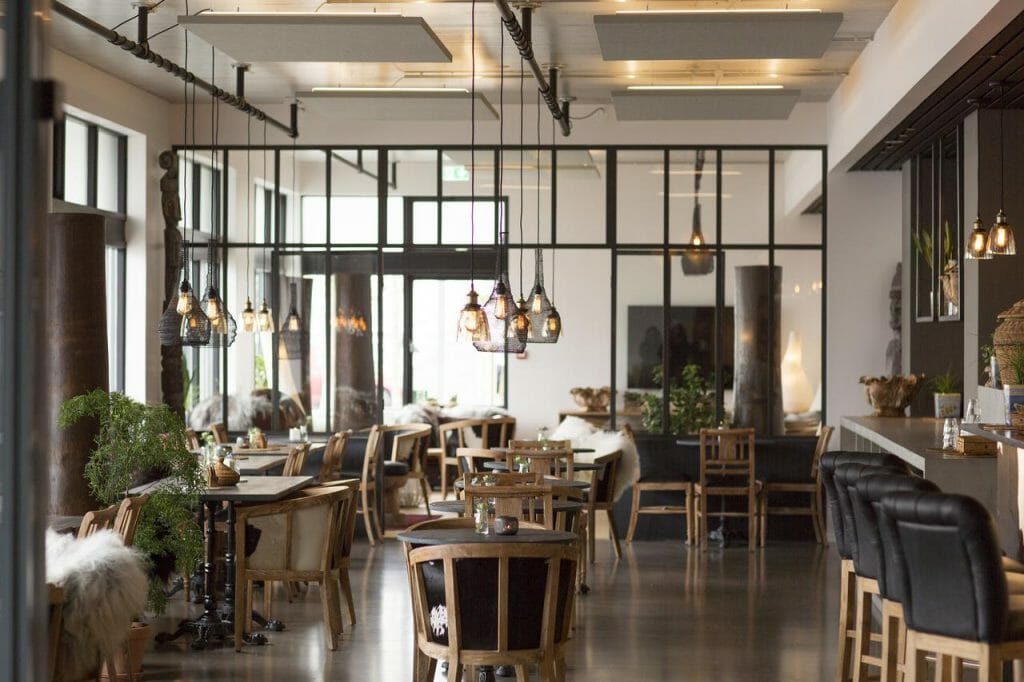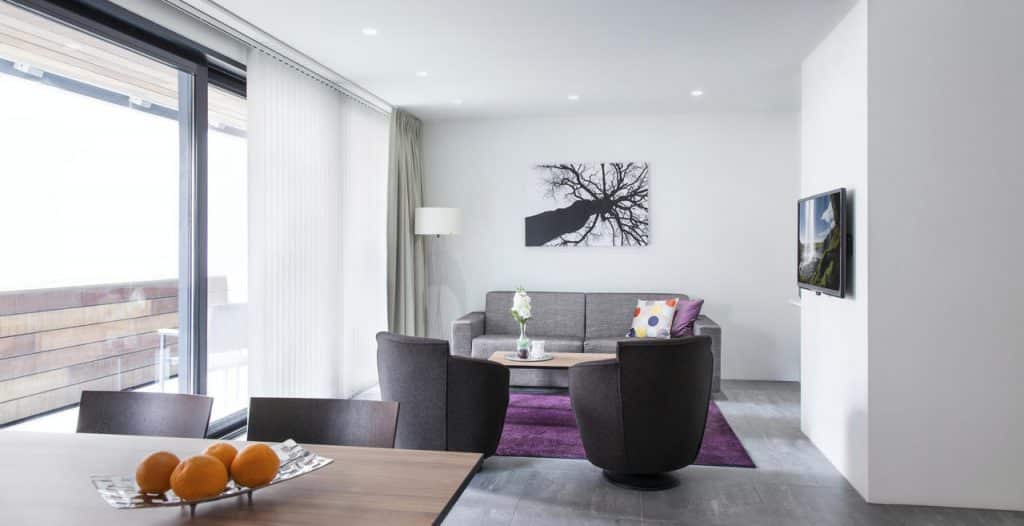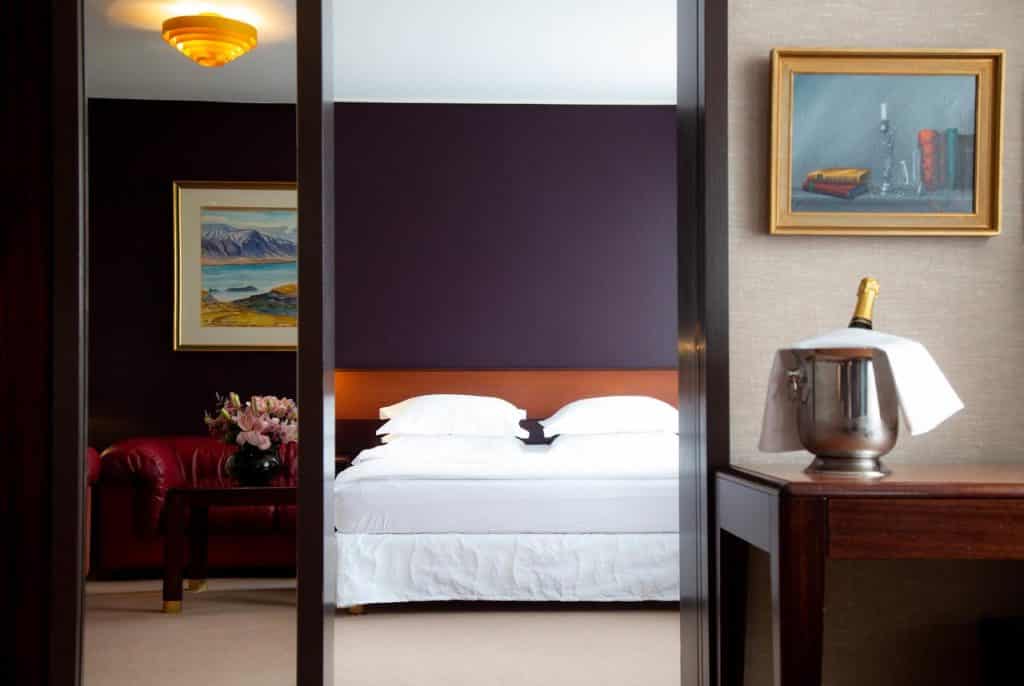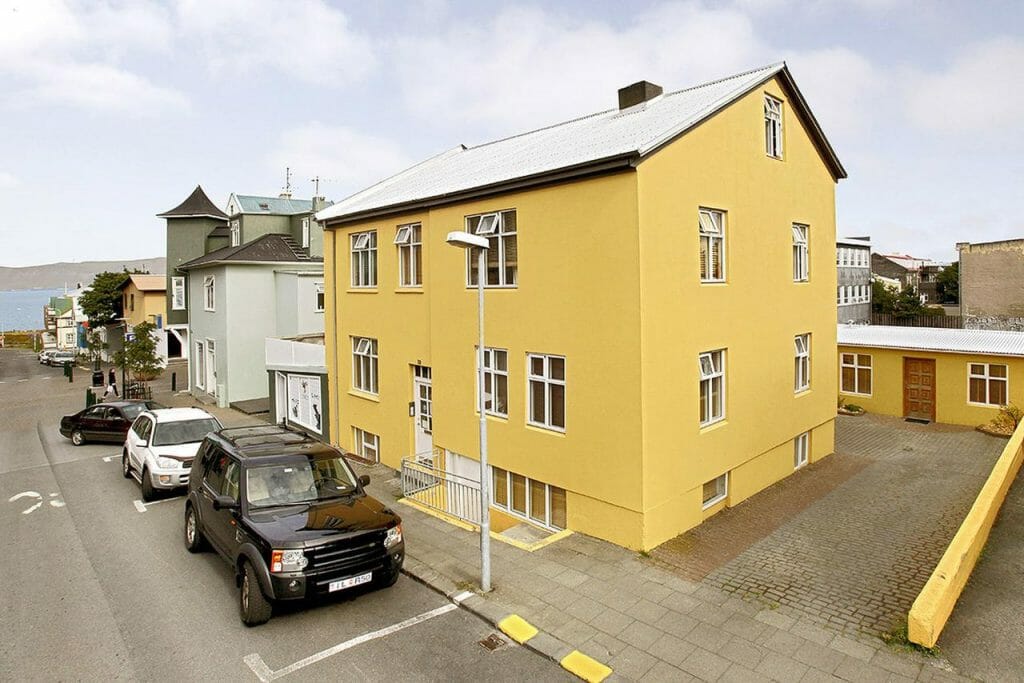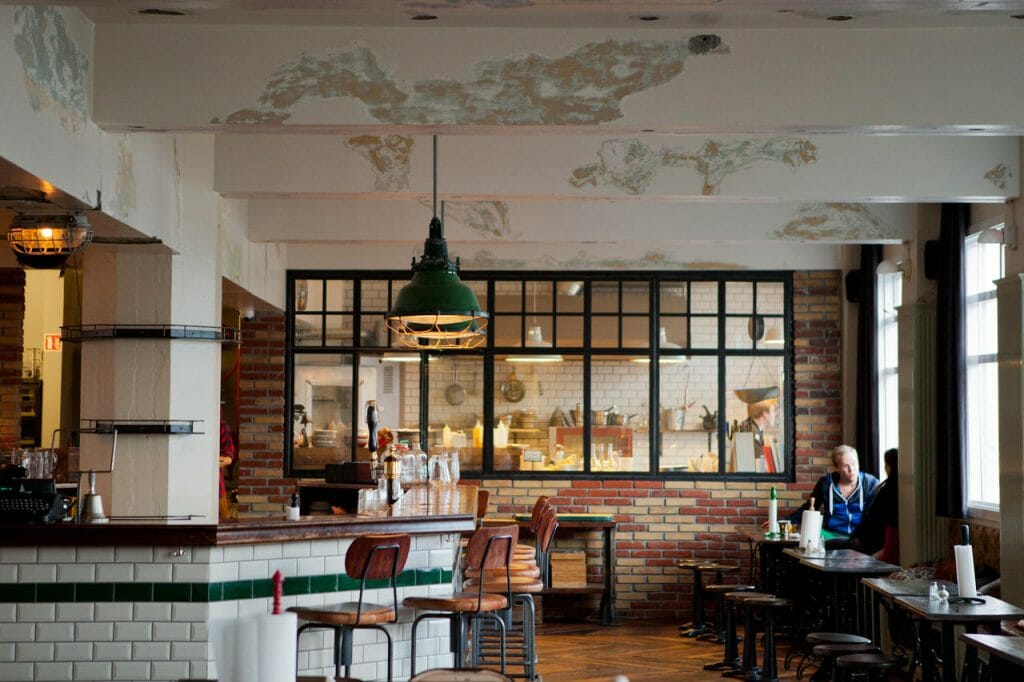 Gay Nightlife in Reykjavik
While there is no doubt Reykjavik is one of the world's most gay-friendly destinations, the Reykjavik gay scene is hard to find since most gay people no longer feel the need to segregate themselves in gay bars. If you want to experience the gay nightlife, you can head to the one of the two gay bars in Reykjavik which is always a good time.
Otherwise, lesbians and gay men mix freely with straight people in bars and clubs across the city. Being such a tolerant society, you are unlikely to experience any issues with displays of affection in public in Iceland and will be welcomed in most clubs and bars.
Casual is usually the dress code here, but these Icelandic are so effortlessly chic this might require a bit more effort from us foreigners. Alcohol is not cheap here, so you might want to consider bringing some in from duty-free with you to get the party started before heading out. Or try one of the Reykjavik's many happy hours.
If you get the opportunity to ask around on the gay apps for happening events and if you find a new queer event happening, please contact us. For now, here are our favorite gay-popular / gay bars in Reykjavik!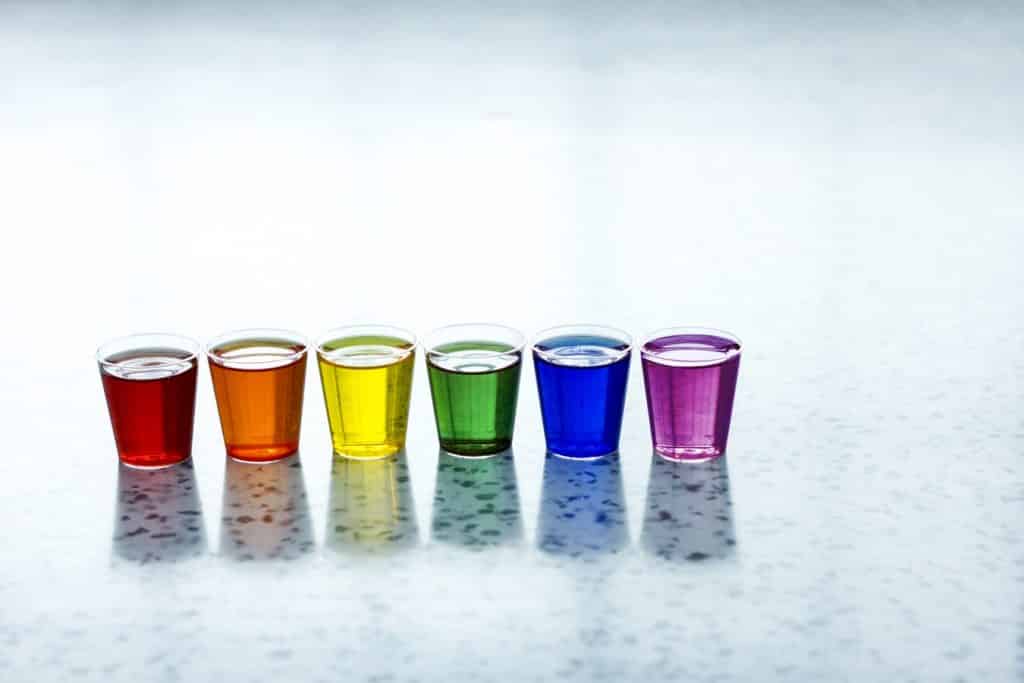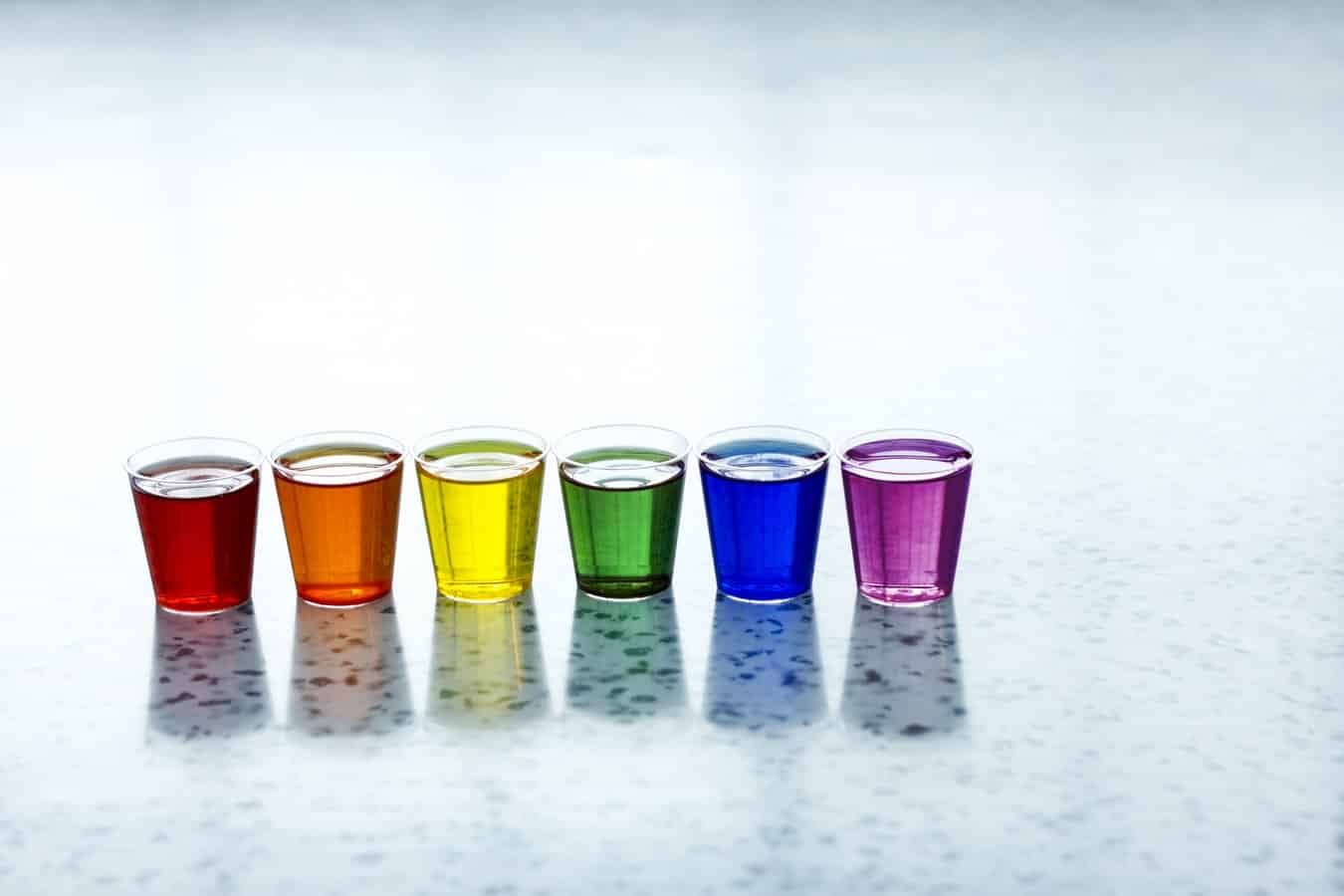 Gay Bars And Clubs in Reykjavik
Kiki Queer Bar – The oldest gay bar in Reykjavík (and Iceland) providing a fabulously queer space for the local and international community to mix and mingle Thursday, Friday and Saturday night. There is dance-worthy mainstream American pop and hip-hop music, a fun and frivolous atmosphere and a no-attitude crowd that is easy to mix and mingle in! Located on the second and third floor of Laugavegur 22, with a giant rainbow entrance from Klapparstígur that is hard to miss. We believe queer nightlife deserves our support – but even if they didn't you'd find us here as Kiki has the best music in town and really competitive drink prices… though newly-opened Curious is giving them a run for their money.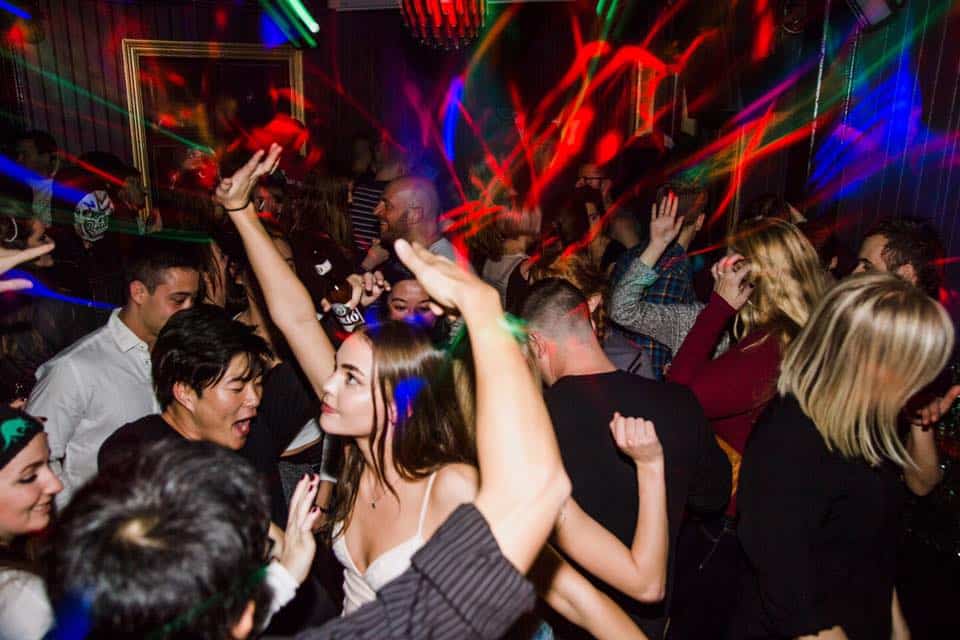 Curious – Reykjavík's newest queer space, which houses a cafe and restaurant space during the day with plenty of delicious vegan snacks to enjoy. Upstairs there is a fun and camp bar for dancing with DJs and a performance area. It is a little soon to say what kind of staying power Curious has (the building it is housed in has been home to many a bar over the year) but we love the bold mission statement of creating a safe space for all of the LGBTQ+ community to gather, host events, and party. As they say, it's a straight-friendly bar. The bar is open weekends from Tuesday to Sunday and the café from 11am on Monday to Sundays.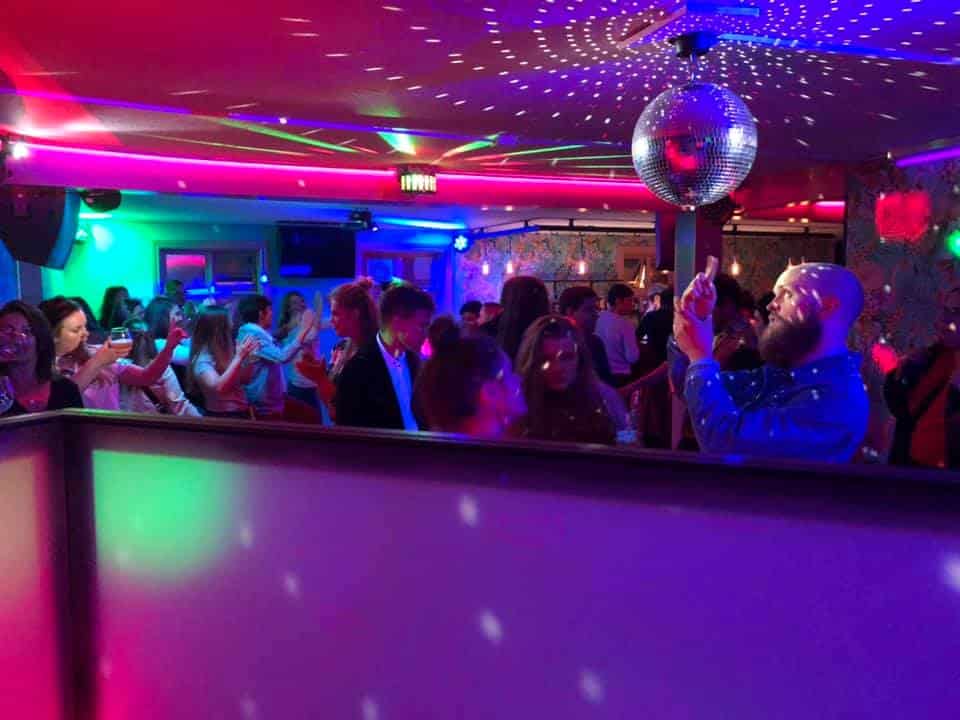 Other Fabulous Gay-Friendly Nightlife Options in Reykjavik
Bravo – Not gay, but a mixed bar next to Club Kiki that is a popular meeting point earlier in the night with the local LGBT community with a relaxed atmosphere and friendly staff. It gets more energetic as the night goes on, probably thanks to the long happy hour and DJs on the weekend. The staff are super-friendly and there is a decent selection of draft and bottled beers.
Hotel Holt Gallery Bar – This gorgeous bar hidden in the Hotel Holt is an old school gem that invites you in and tempts you never to leave with. Warm and sumptuous bar the plush leather armchairs, Persian rugs and walls filled with portrait sketches by Kjarval, Iceland's most beloved artist, add to the overall appeal. Come by, wind down by the fire and enjoy a whiskey in this, Reykjavík's ultimate time capsule.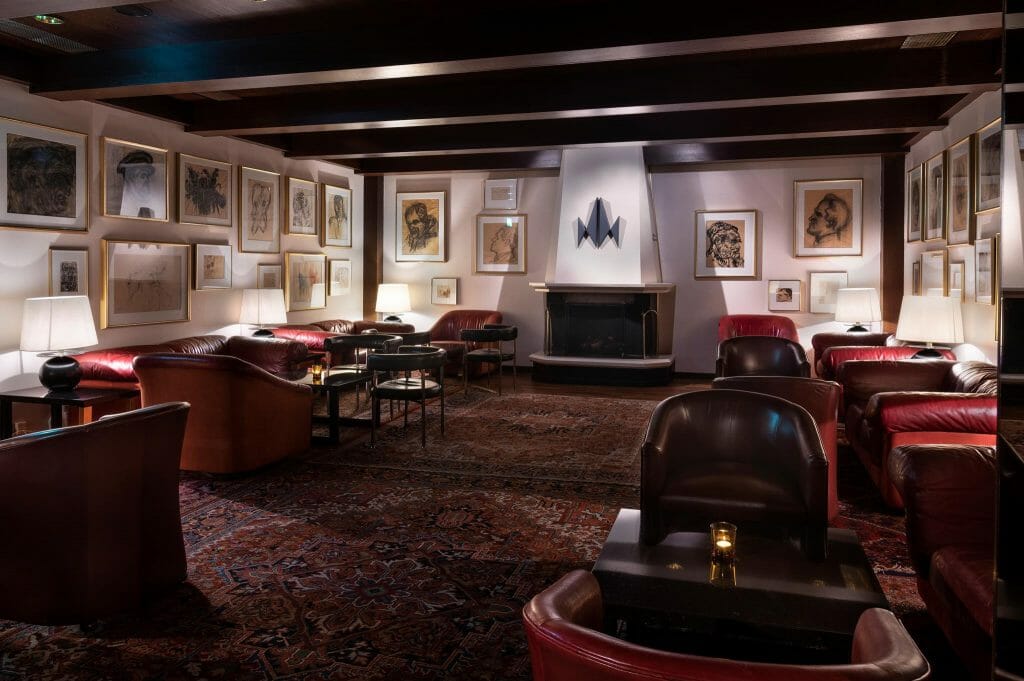 Kaldi Bar – The flagship bar of one of Iceland's biggest beer breweries with four modern brews on tap served alongside liquor and other drinks. Their Gin & Tonic is pretty amazing for non-beer drinkers, though the knowledgeable bartenders are happy to craft the right drink for you. It's expensive, but so basically everywhere in Iceland. Visit for happy hour between 16-19 each day and prices for the Kaldi beers drop to almost acceptable levels.
Apotek – The restaurant Apotek Kitchen + Bar is located on the ground floor at Apotek Hotel. When designing the restaurant emphasis was set on keeping the integrity of the building and its history with a nod to the importance of the kitchen. The result is a modern location offering an entertaining and relaxed atmosphere. The menu is a fun mix of Icelandic and European cuisine with a smoking hot Argentinean grill. At the lively cocktail bar, the award-winning "pharmacists" mix together exciting artisan cocktails to suit every mood; painkillers, stimulants, tranquilizers, and even placebos. Sure, it's not cheap – but the drinks are memorable and the setting is divine.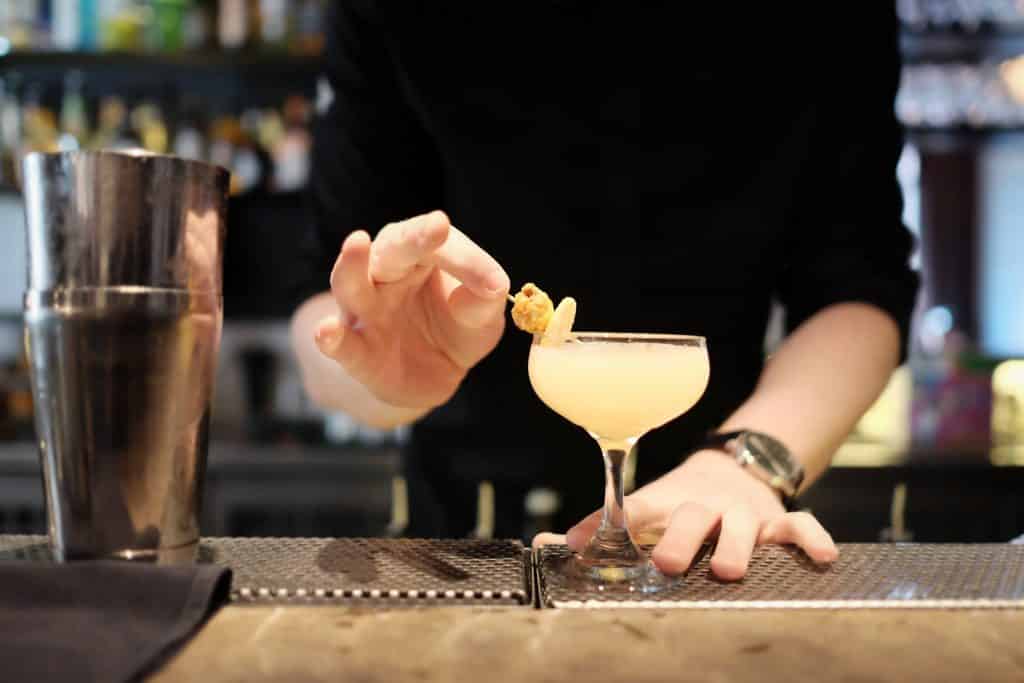 Út í blainn – A restaurant and cafe situated under a glass dome at Perlan. The drinks are well-crafted but nothing innovative – you come here for the panoramic views of Gay Reyvakick, and to visit the world-class museum below. The restaurant revolves so slowly you would hardly notice it, though we would especially recommend going on a sunny day so the view is better and you feel the sun on you all the time.
Sæmundur í Sparifötunum – A gastropub at the heart of KEX Hostel. It's not quite a fancy bistro but swankier than your ordinary pub grub. At the DRINX bar, part of Sæmundur í Sparifötunum, you can enjoy a frosty pint of a local lager, craft beer or ale as well as spirits, cocktails and specially selected wines. There is always a young, foreign crowd ready for conversation, beautiful design and frequent live music performances.
Austur – Normally the hottest nightclub in Reykavik, open from Wednesday to Saturday. Dynamic, animated and oh-so-fun this nightclub boasts an expansive dance floor and strong drinks in fashionable surrounds. It's not gay, but everywhere in this fabulous city and country is gay-friendly so don't be afraid to be yourself. Dress nice, but not too fancy to avoid problems at the door. Busy generally from midnight onwards.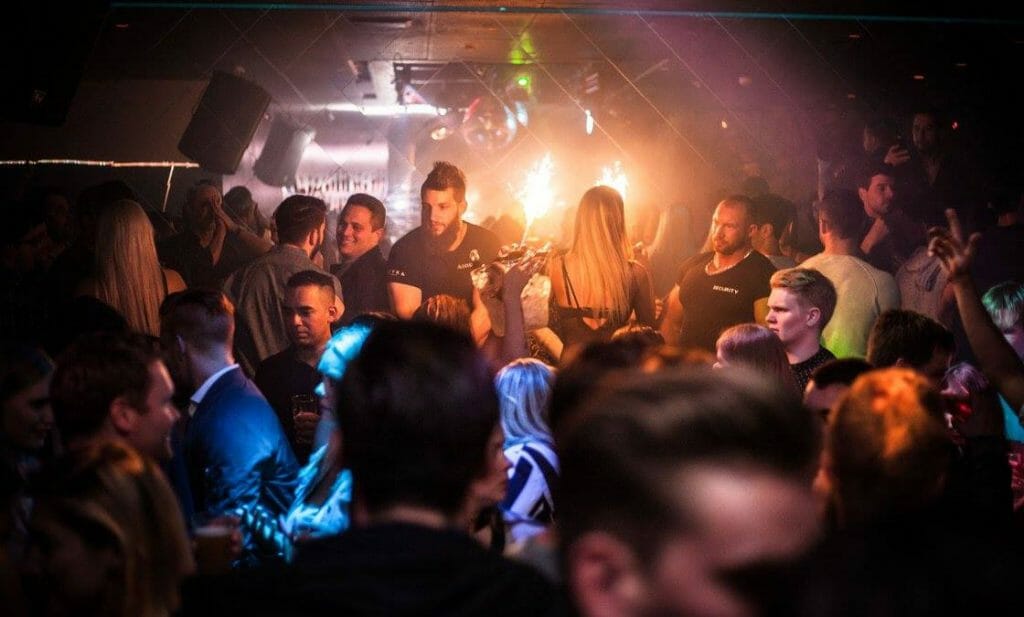 Cruising Spots & Gay Sauna in Reykjavik
Gay cruising takes place in Reykjavik like every major city around the world, but in the past decade has diminished significantly as older cruising grounds have been replaced with modern buildings. Out-of-date information is rife and for the most part you will have to try your luck on the gay hook up apps now – or in some of the swimming pools used by gay Icelanders or tourists.
The sauna at Vesturbaejarlaug, a small neighborhood pool located within walking distance of the city center, is often cited as a cruising space but we didn't have any luck when we visited and cannot recommend it.