One of the world's biggest and most mysterious megalopolises, Gay Jakarta has it all – street food, roof-top bars, luxury hotels, mega-malls, and friendly people.
Everything that is, except an acceptance of the LGBT community, and it's fair to say gay travelers should look instead to Hong Kong, Bangkok, Phuket or Taipei if they want to experience a vibrant and accepted gay scene.
Even other Muslim majority capitals like Istanbul and Kuala Lumpur have large gay scenes – though much like Indonesia LGBT rights are rapidly being rolled back and acceptance is on the decline as history seems doomed to repeat itself. See homosexuality in Indonesia for the latest on-goings here or read an explanation for the latest spike in LGBT bigotry and hatred here.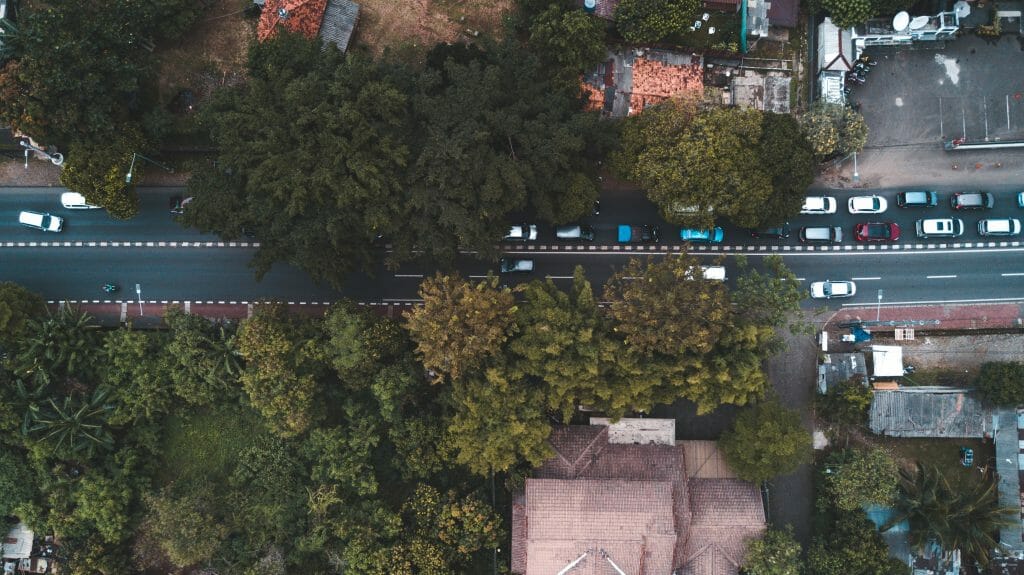 While homosexuality is still currently legal in Indonesia (except in the ultra-conservative northwesternmost province of Aceh) and we don't recommend planning your big, fabulous 'here and queer' gaycation to Jakarta, there is still a lot of reasons to visit this sprawling capital.
If your travels take you nearby you might want to pop in, use a VPN to connect with local gays here and discretely meet up to learn first-hand about the open oppression here – or perhaps to get the inside scoop on the latest gay gathering places that change overnight. Public displays of affection or any talk of sexuality in Indonesia is taboo, and so outright persecution of LGBT travelers in Jakarta is unlikely as long as use caution and discretion.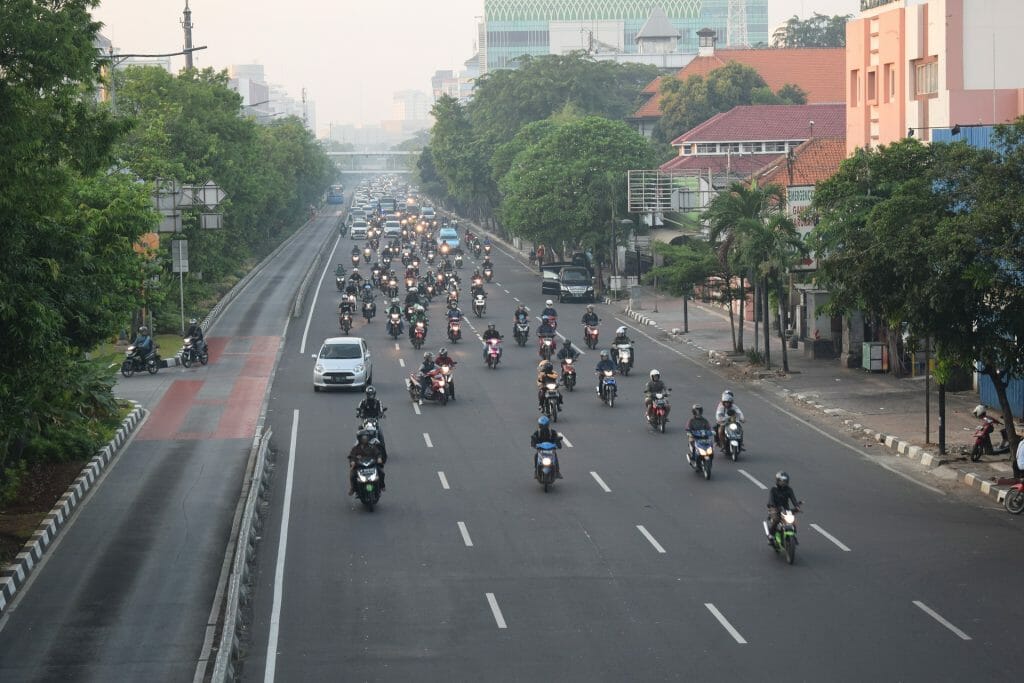 We don't even want to condone returning to the closet or the ugly events taking place here – but we also strongly believe in cultural exchange and that gay people should travel everywhere and anywhere they want.
In this case that means adapting to a conservative society (though in all fairness Jakarta and even Yogyakarta are liberal compared to the rest of the country – except Bali!), for which you are rewarded with luxury hotels cheaper than you ever imagined, a vibrant design community, history, culture, food and a more than a few epic nightlife venues..
Blued is one of the most popular hook-up app used by gay men in Jakarta, but was recently removed from the Indonesian Google Play store along with most other LGBT apps. We strongly recommend you set up a
high-quality VPN on your phone
before going to protect your privacy, to remain anonymous and to keep access to your favorite websites and apps.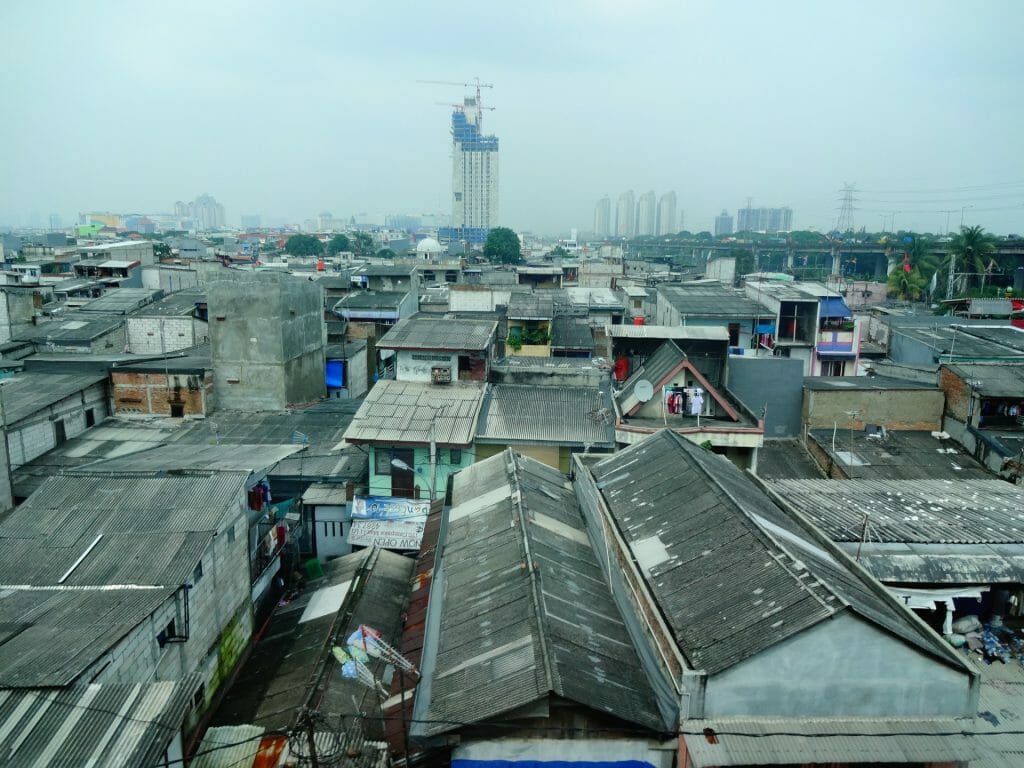 Gay Jakarta Guide: The Essential Guide To Gay Travel In Jakarta Indonesia 2019
Attractions in Gay Jakarta
Because gay life in Jakarta is covert and secretive at best, during the day travelers have nothing to do but sit poolside, indulge at a spa or check out the cities top attractions – which should keep you busy for a few days at least! All travelers in Jakarta should take caution in less-developed areas with valuables and take taxi's or Grab at night – and always listen to local advice when exploring.
Remember – gay or straight – public displays of affection are not normal here and best totally avoided, especially those between same-sex people. Having said this, we loved exploring the hot and crazy markets, finding designer cafes hidden in quiet side-streets and learning more about this fascinating city.
One of the best tips we can give you for exploring Gay Jakarta is to pre-order a travel SIM card for easy airport pickup and activation the moment you arrive so you will not pay a fortune in international roaming charges. Get restaurants recommendation and reservations on the fly, public transport instructions up to the minute, bar opening hours and if it is your thing – access to gay hook up apps to find out more about the local scene.
Mobile data is fast, cheap and available almost everywhere in Asia so it is no wonder most travelers chose to stay connected and to get off the beaten track (without ever worrying about getting lost). So why wait? Pre-order the best local SIM card now to have it waiting for you in Indonesia when you arrive.
Overall, Jakarta is a safe city where a common-sense approach to travel will generally ensure you have no issues exploring this beautiful and diverse city.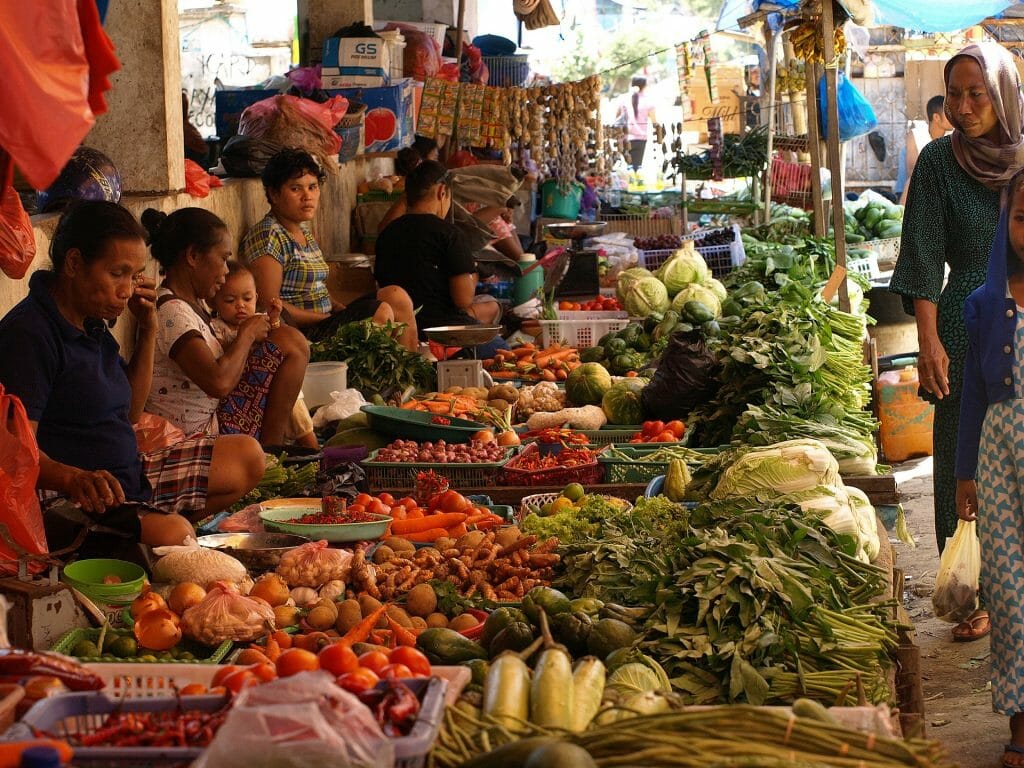 Naturally, a city the size of Jakarta has plenty more to explore!
We recommend getting a full guidebook if you are staying for more than a night or two. It probably won't have any information on Gay Jakarta – that's what we are here for – but it will have useful tips and an exhaustive list of the best attractions across Indonesia to assist you on your fabulous adventure!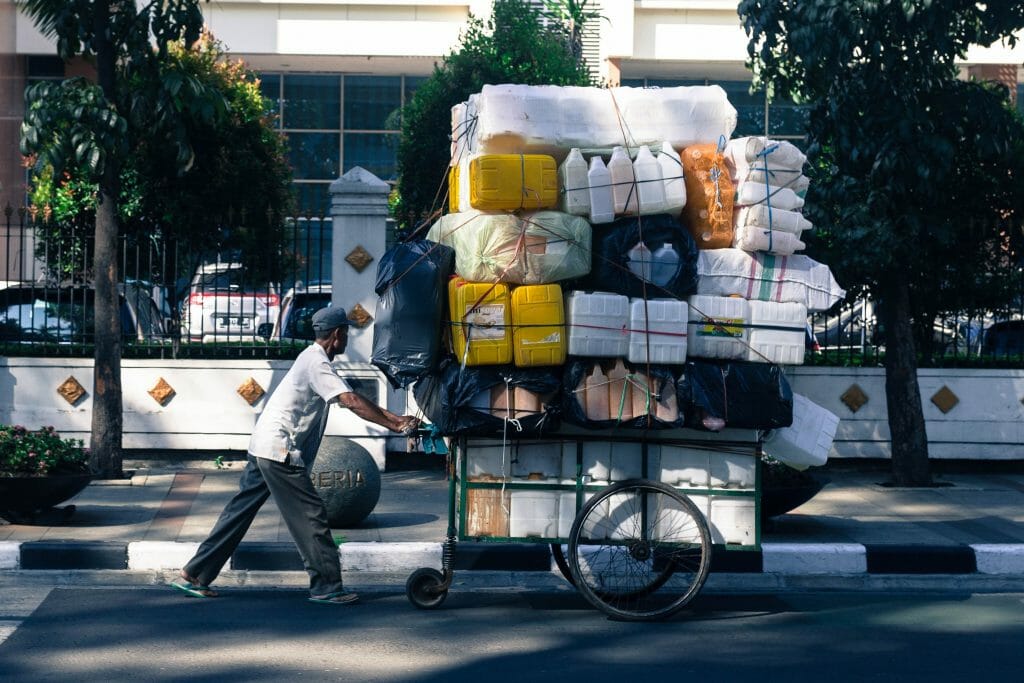 Gay-friendly and Gay Hotels in Jakarta
Given the current LGBT hostilities in Indonesia, it is safe to say ni gay hotels in Jakarta will be opening any time soon, but gay travelers to Jakarta are unlikely to experience an outright discrimination if they book upscale international hotels.
In fact since sex and sexuality of any kind are taboo in this society, even at a smaller guest house you are more likely to find the owner doesn't ask any questions and leaves you to yourself. Still, discretion is advised in this conservative society.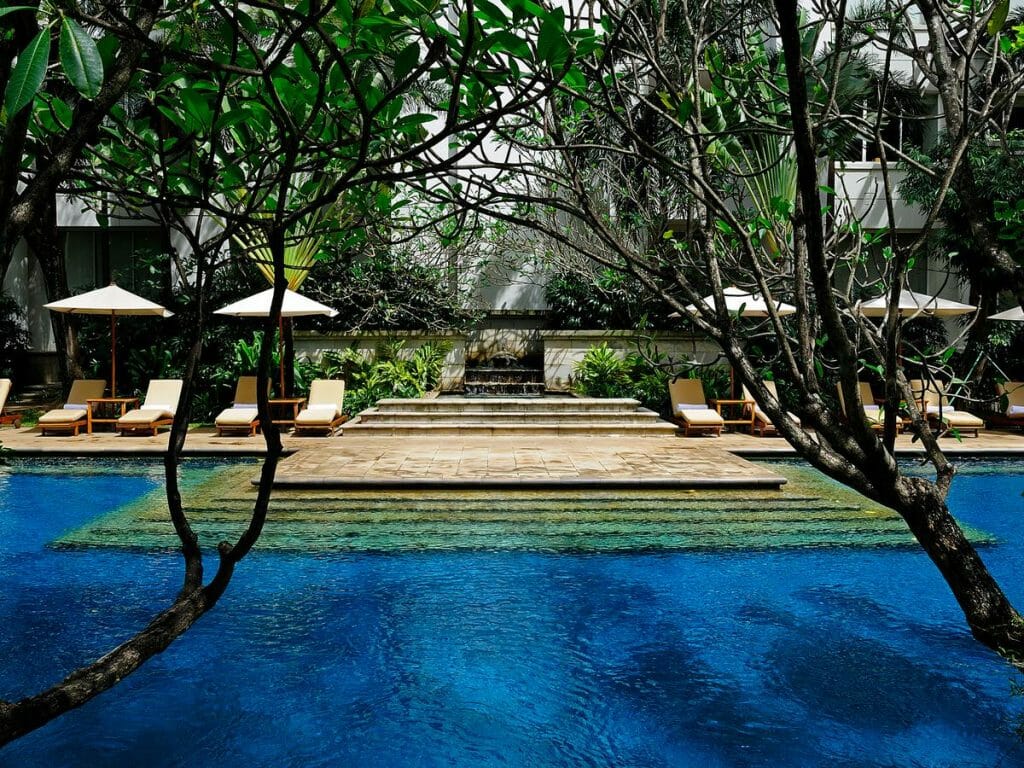 If you are traveling as a gay couple in Jakarta, you should have no problem booking double rooms in high-end hotels and in our experience, we only encountered slightly concerned staff who then became embarrassed for their mistake after questioning if we wanted 2 single beds.
Some hotels might just automatically change your reservation to two single beds – how you want to handle this is up to you, and remember even in the current hostile environment homosexuality is still currently legal in Indonesia (except in the ultra-conservative northwesternmost province of Aceh)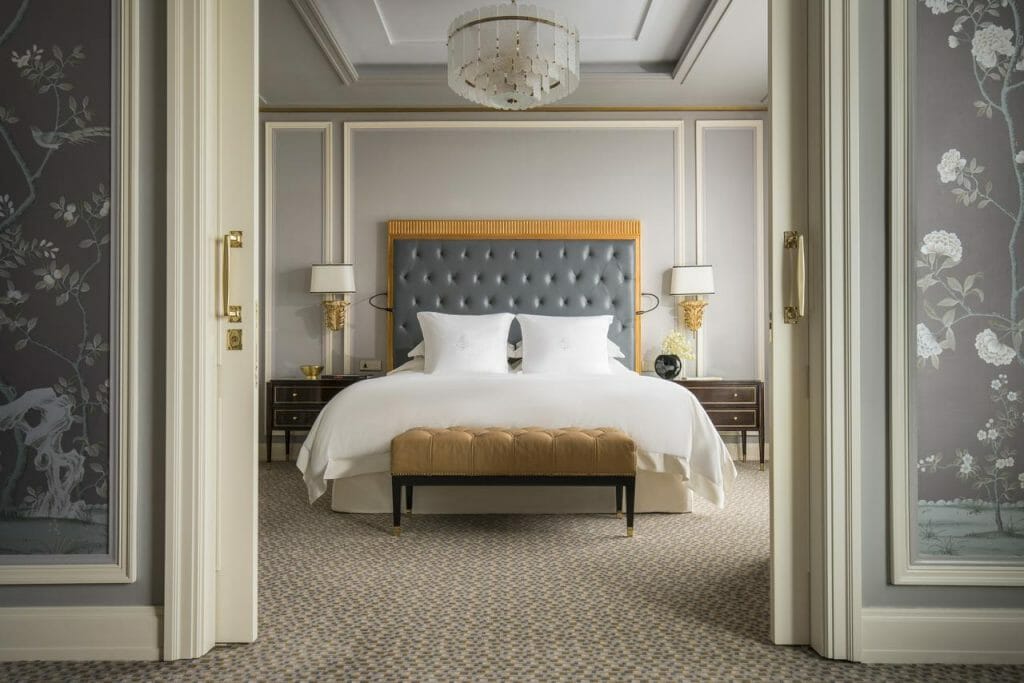 Now that's out of the way – let's talk luxury, specifically how Jakarta has the cheapest luxury hotels in the world. Prices are insanely cheap here compared to North American and European hotels, even when compared to the rest of Asia. Standards are still extremely high though – so it's a great place to splurge! Some Jakarta hotels are more popular with queer travelers due to their location and inclusive environment or vibe, which are features here.
These gay-popular hotels in Jakarta are frequented by members of the LGBT community and have received rave reviews. Each hotel and area offer something very specific, so be sure to choose the right style and location to meet your needs. Of course, there are also hundred's more hotel and hostel options in Jakarta if none of these suit your desired budget, facilities or area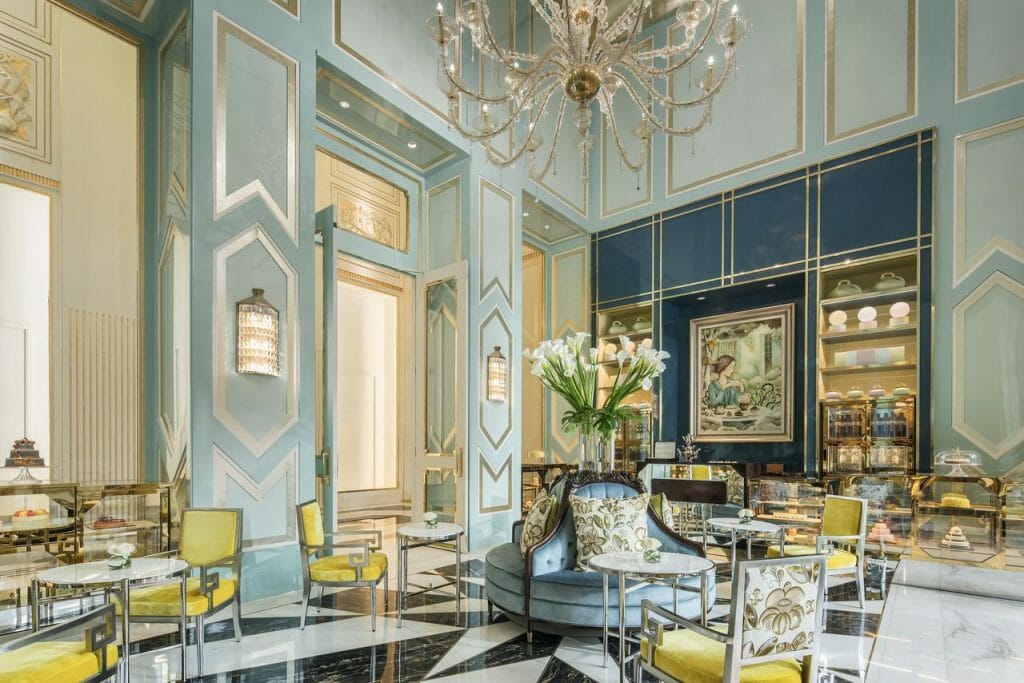 Westin Jakarta ☆☆☆☆☆ – Set on the top twenty floors of the Cemindo Tower, the tallest building in Indonesia, it's no surprise this is one of the most sought-after hotels in Jakarta. With floor-to-ceiling windows overlooking the city, rainfall shows, a rooftop Japanese-Peruvian fusion restaurant and bar and indoor heated pool, this is one of the top luxury stay in Jakarta.
DoubleTree by Hilton Jakarta ☆☆☆☆☆ – An international renown gay-friendly chain with large pool surrounded by lush forest in the heart of the city. Hyper-modern and stylish without pretense, you won't feel out of place here in this understated luxury.
Four Seasons Jakarta ☆☆☆☆☆ – Not your ordinary hotel, this is probably the cheapest Four Seasons in the world and offers many travelers the chance to experience total luxury that won't have anywhere else. You feel – and are treated – like a king in this glorious property with high ceilings, opulent suites, 5 on-site dining outlets and fabulous Nautilus Bar.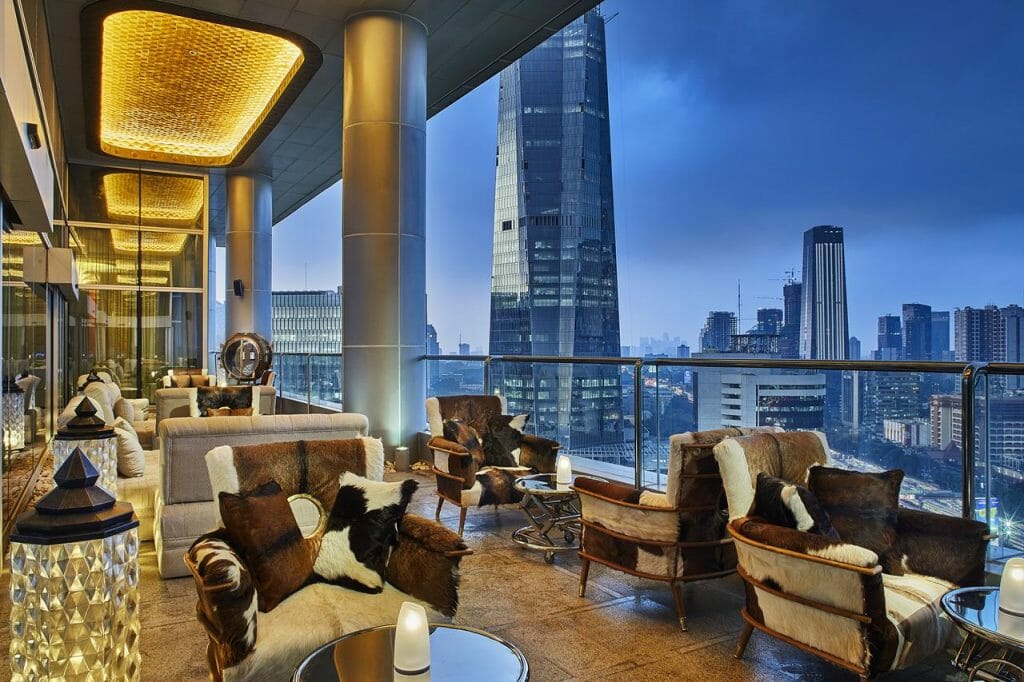 Le Meridien ☆☆☆☆☆ – A refined gay-friendly hotel in Central Jakarta run by an international chain. Expect a large outdoor pool, elegant suits, spa and sauna complete with a plunge pool. A popular option with gay guests.
The Dharmawangsa Jakarta ☆☆☆☆☆ – A warm hotel which offers 5-star luxury without the pretense of the big international chain. Tucked away in an upscale residential area we loved the spacious rooms with Indonesia influence, friendly staff, terrace balances and onside amenities with the tranquil outdoor pool, fitness center, and tennis courts.
Morrissey Hotel Residences ☆☆☆☆☆ – An apart-hotel with one of the best infinity pools in Indonesia. Elegant studios with kitchenette and sofa seating area – perfect if you are having guests over – as well as a self-service laundry room, fitness center and location that can't really be beaten.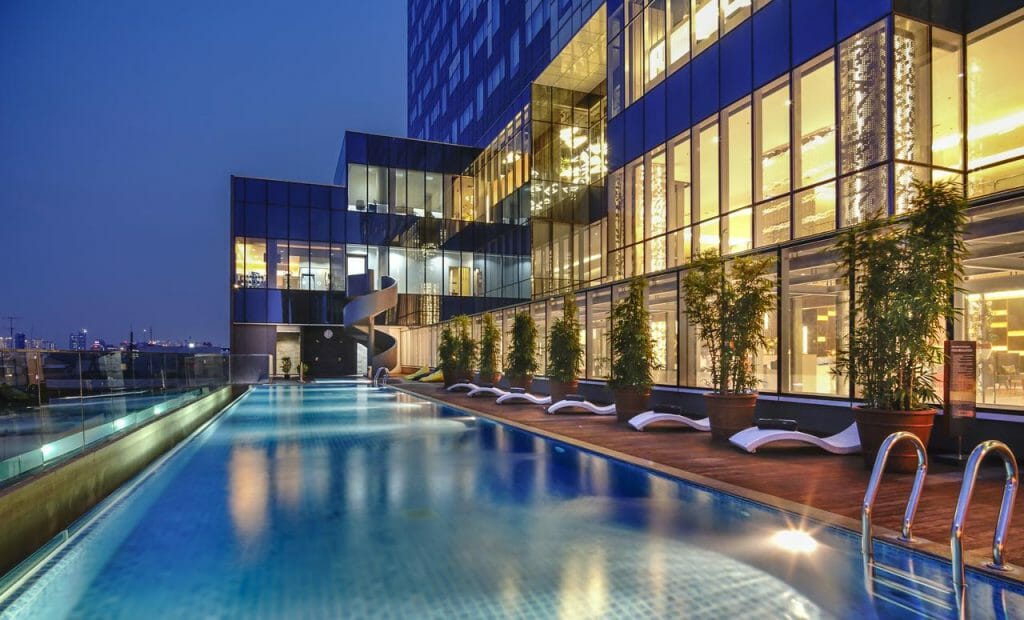 HARRIS Vertu Hotel Harmoni ☆☆☆☆ – Modern, spacious rooms that won't break the bank. Newly opened, the National Museum of Indonesia and National Monument Park are only a 15 minute walk away so its no wonder this hotel as one of the best-rated locations in Jakarta. We also loved the modern design, marble lobby and roost-top infinity pool. Try it out while the prices are low before words gets out.
Sultan Hotel ☆☆☆☆ – A spreading resort in central Sean with 23 acres of lush gardens, outdoor swimming, and six dining options. Sure, it could do with a bit of a refresh decor wise but the lower price and helpful stage make it all worthwhile. Popular spa and massage facilities, as well as a tennis court and daily included breakfast.
Millennium Hotel Sirih ☆☆☆☆ – In the heart of Jakarta with modern rooms, outdoor pool, international quality and a popular sauna/gym complex.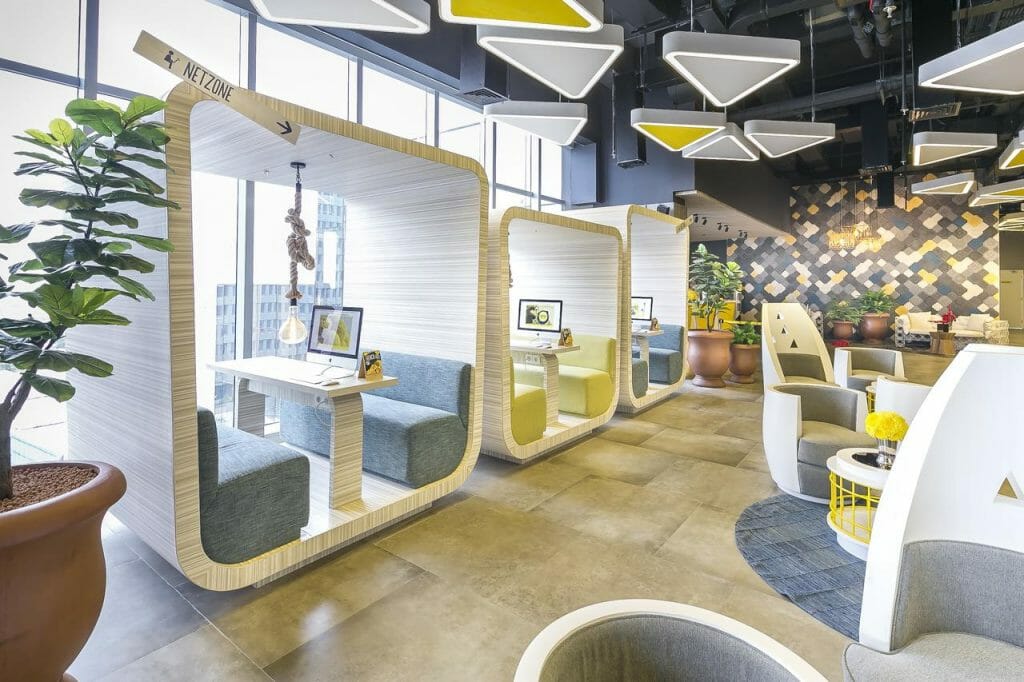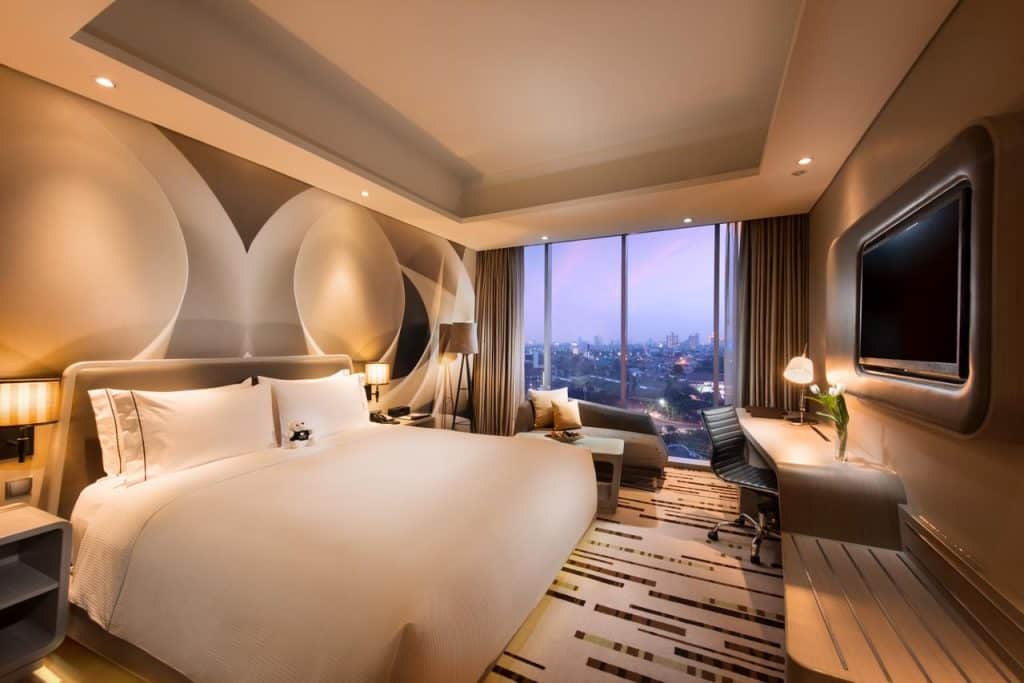 Bars and Clubs in Gay Jakarta
The visible nightlife scene of Gay Jakarta was always small but today while almost every LGBT venue has been closed, even the more mainstream Indonesia party scene has taken a hit.
Spot checks and urine tests for drug use have become increasingly common – and the consequences if they find any trace of drugs can destroy your life. Under these circumstances, it's understandable why so many people are opting to avoid the nightlife scene in Jakarta, but there are still a few standout venues in Gay Jakarta to visit – even if you should be discreet about your sexuality.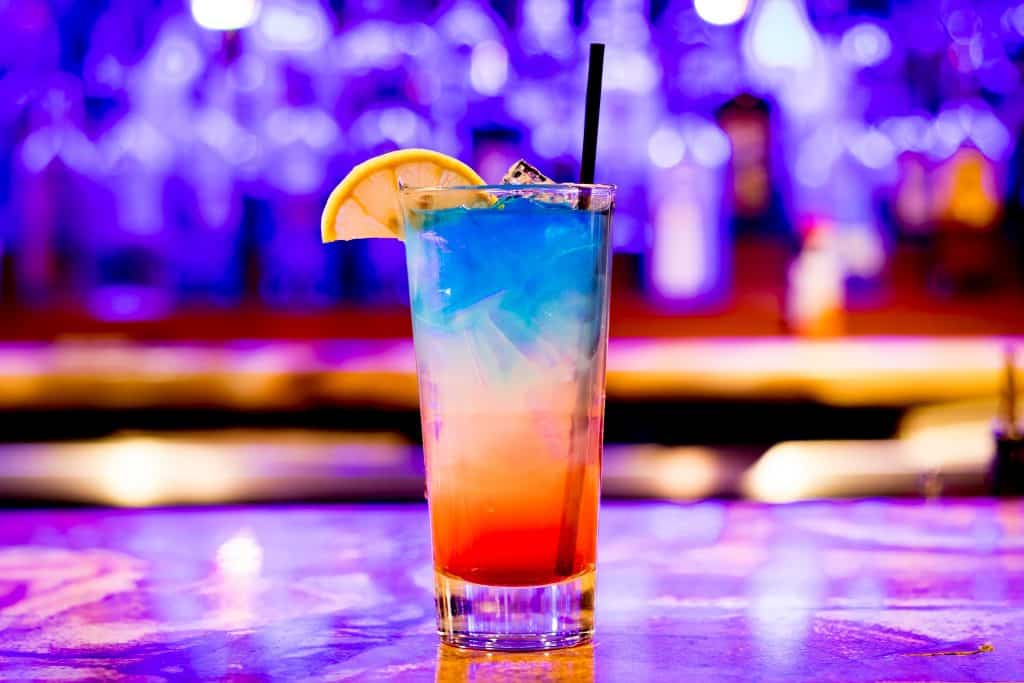 Until late 2017 Apollo was one of the best bars in the city and many in the local gay community in Jakarta would hang out here. It was closed in 2018 but as of December 2018 it is open again for limited nights (and the parties seem to be as wild as ever).
Of course, the homophobic and draconian approach taken by Indonesian authorities will never 'eliminate' homosexuality and you can still meet plenty of queer guys in the bars and clubs of Indonesia. Indonesian society is very sexually conservative meaning that any form of open sexuality, regardless of preference is taboo. So as long as you're discreet, you are unlikely to have any issues.
New gay bars in Jakarta pop up and inevitably close down frequently so get a VPN and try to meet locals on Grindr (it's blocked otherwise) to find the latest hang-outs. For now, these are our favorite bars, clubs, and hang-outs in Gay Indonesia – none are outwardly 'gay' but still, you never know who you will meet.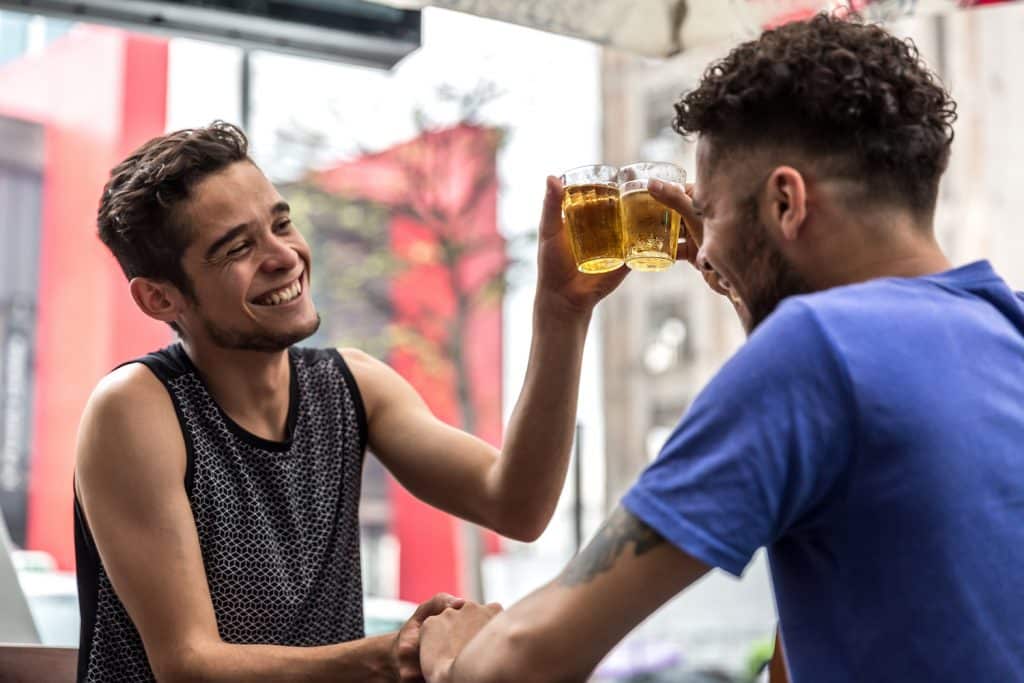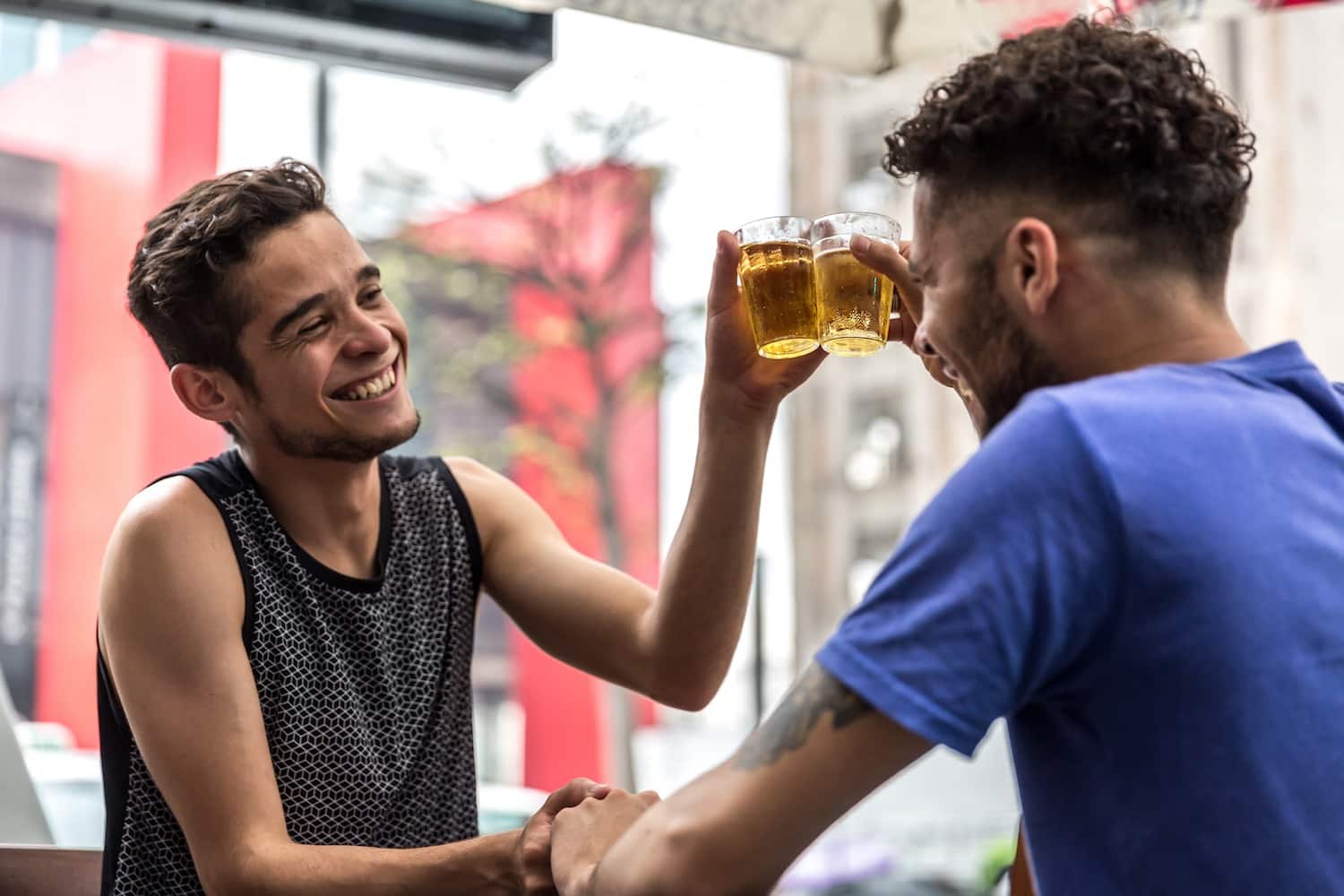 Apollo Club – The best gay club in Jakarta (really the only one) open again every Wednesday-Saturday from 10 pm – 4 am. Saturday's are the biggest nights but you can see upcoming events listed on their Instagram. Message the page if you want to check any particular deals before going (and they have an email listed to ensure you are on the guest list). Apollo is very strict with their no-drug policy, so expect to be frisked by a big security guy at the entry. Inside you will find a fabulous crowd dancing away to pop music, lasers, and an electric energy. Especially look out for events including local divas lip-syncing as this is never, ever boring.
Bauhaus 1933 – A subterranean hidden spot surrounded by the busy uptown life, with a hip crowd, great cocktails, and fun events. We are always a fan of pop-up karaoke and accepting vibes but try to head along every Thursday for their gay party night, Inside the Closet.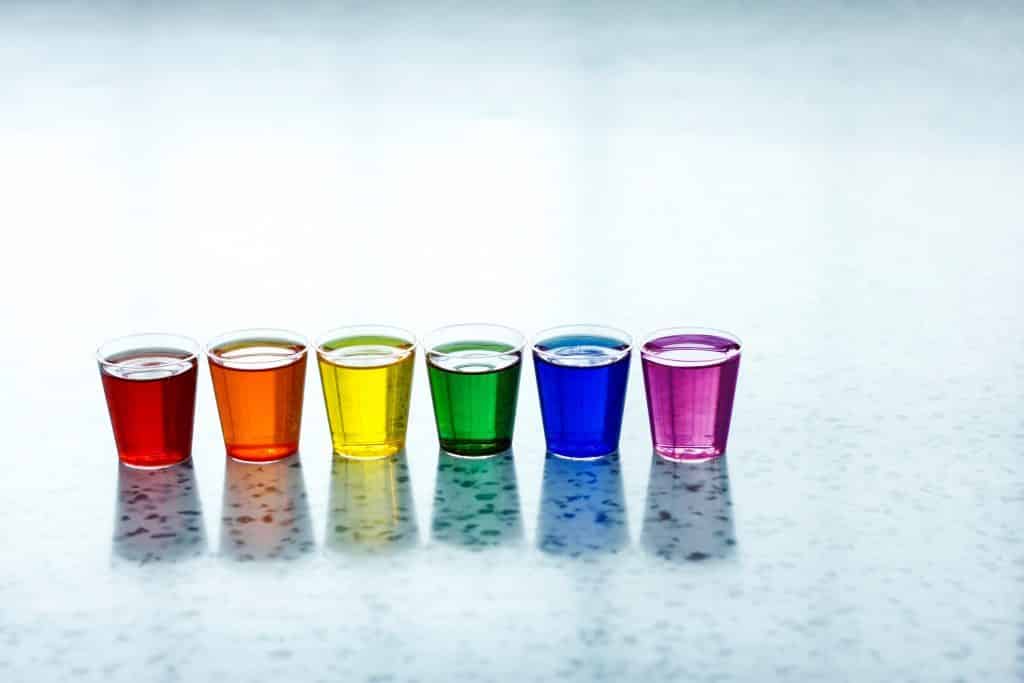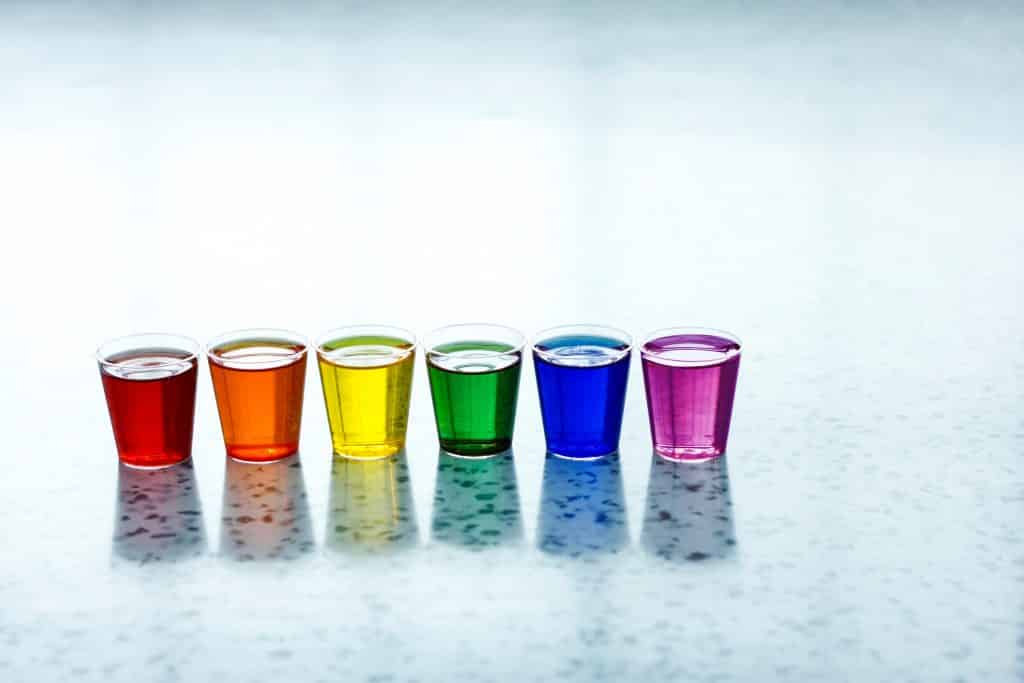 Oh La La Café – A gay-popular cafe and restaurant which is the closest you will get to a gay bar in Jakarta these days (and it's not very close). They serve a range of baked goods, signature meals and drinks with several branches around Jakarta. Open all day and busy in the evenings most night – try to chat to people here who are generally shy but happy to speak to foreigners.
Illegals Club – A popular nightclub in a hotel which hosts international top talent, award-winning resident DJs and upscale nightlife. There is also 24-hour karaoke suites.
Jenja Club – A nightclub popular with male expats and students who just want to dance the night away. This has to be one of the coolest bars in Jakarta with full-size mosaic sharks hanging over the upscale bar pumping from Wednesday to Saturday. DJs rev play their gigs downstairs with a large dance floor and state-of-the-art sound + lighting system, with a more relaxed lounge and VIP area upstairs.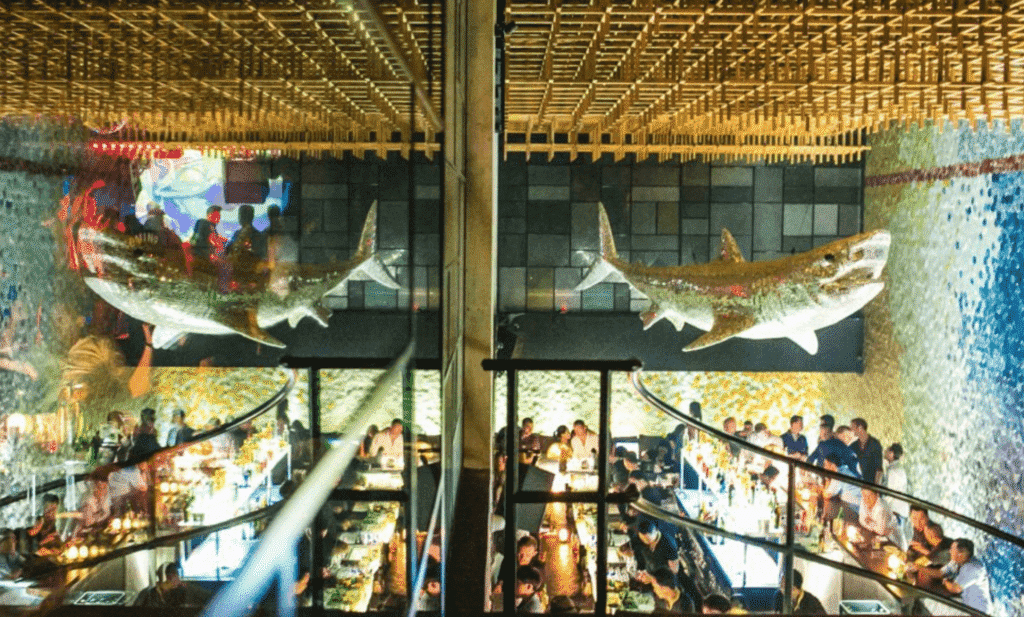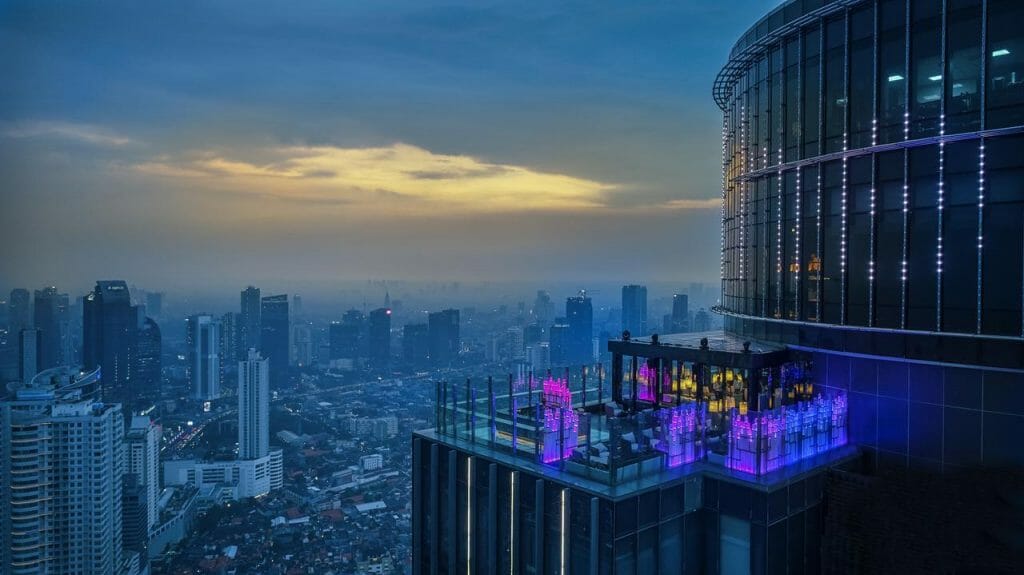 LoLa – So hip and trendy it almost hurts, this bar has a string Caribbean vibes with chic decor, incredible cocktails, and a very alternative crowd.
Beer Garden – A happening bar in Kemang popular with the under 25's crowd. Relatively cheap and a nice place to chat, meet new friends or arrange a date.
Lucy In The Sky – As you can probably guess by now there is no shortage of fabulous rooftop bars in Jakarta – but we love here thanks to the incredibly laid-back atmosphere (almost too much so) and lower prices than what you normally pay for skyline views like this.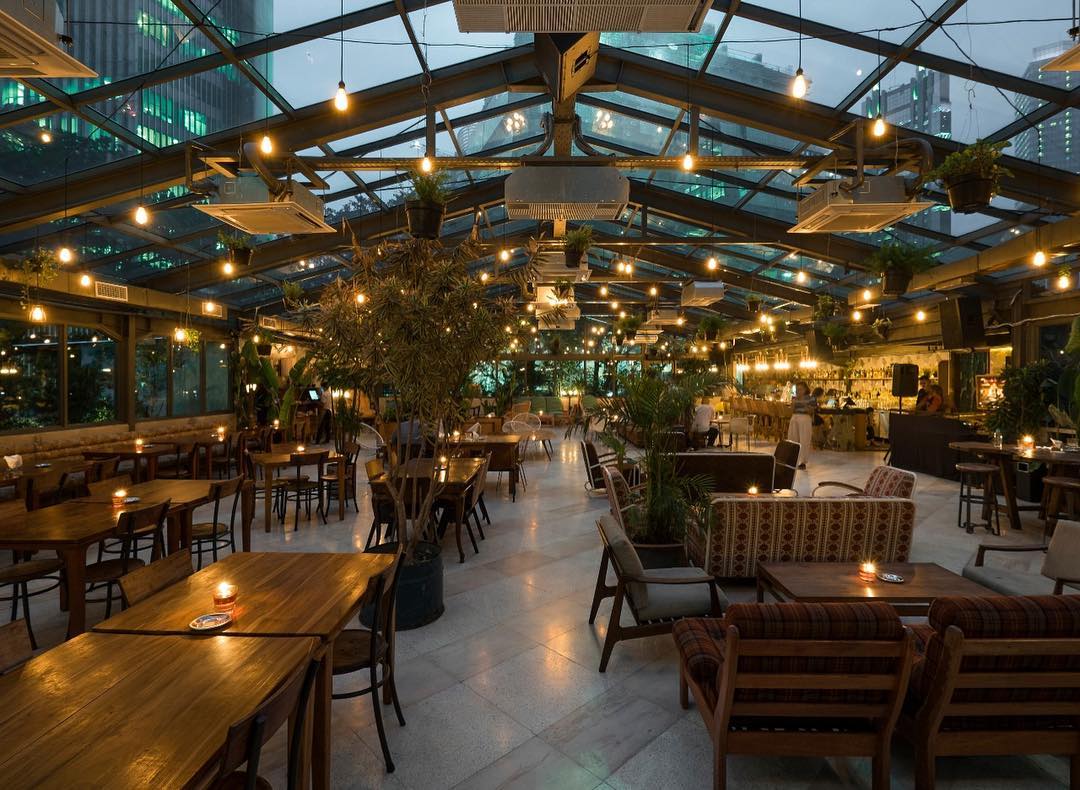 Gay Saunas in Jakarta
Until recently there were two large gay saunas in Jakarta – Atlantis Sauna and T1 Sauna – but as previously discussed Indonesia as a whole has become increasingly aggressive to those with alternative lifestyles led by a President who has said there is no room for a gay community in Indonesia.
There are some other cruisy hotel saunas in Jakarta often frequented by gay men such as the Meridien, Swiss-Belhotel, Millenium, and Sultan which you can try entirely at your own risk. With increasing police raids, public humiliation of those caught – not to mention the risk of a 5-year jail term – we would only head here if we actually stayed in the hotel and had our own private room.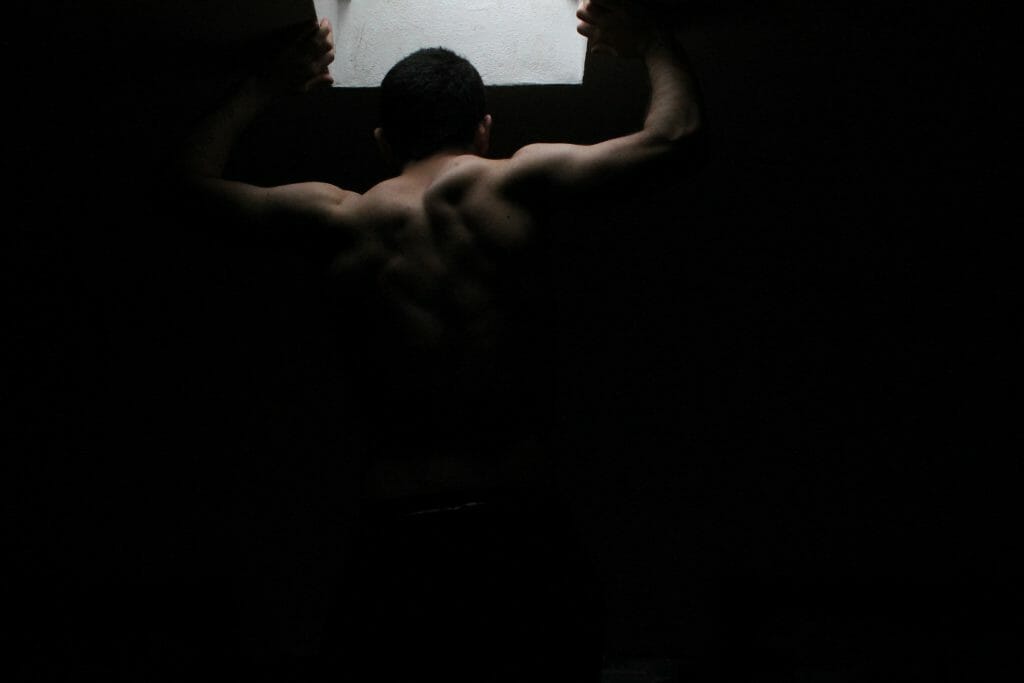 Even before the gay sauna police raids of 2017 in Jakarta forced there closure, it was largely only lower-income people using these spaces. Wealthy Gay Indonesians's saw them as dirty and preferred gay hook-up apps which offered them privacy and anonymity, even though most of these are now blocked by a government ban on popular pro-LGBTQ websites.
Gay sauna or not, in any sexual encounter, please take adequate precautions. No matter what your intentions are in Gay Jakarta, you should bring your own condoms and lube to play it safe. Take home a hot guy or a hot memory, not an STD.
Besides, you never know what other fun surprises your trip might have in store for you…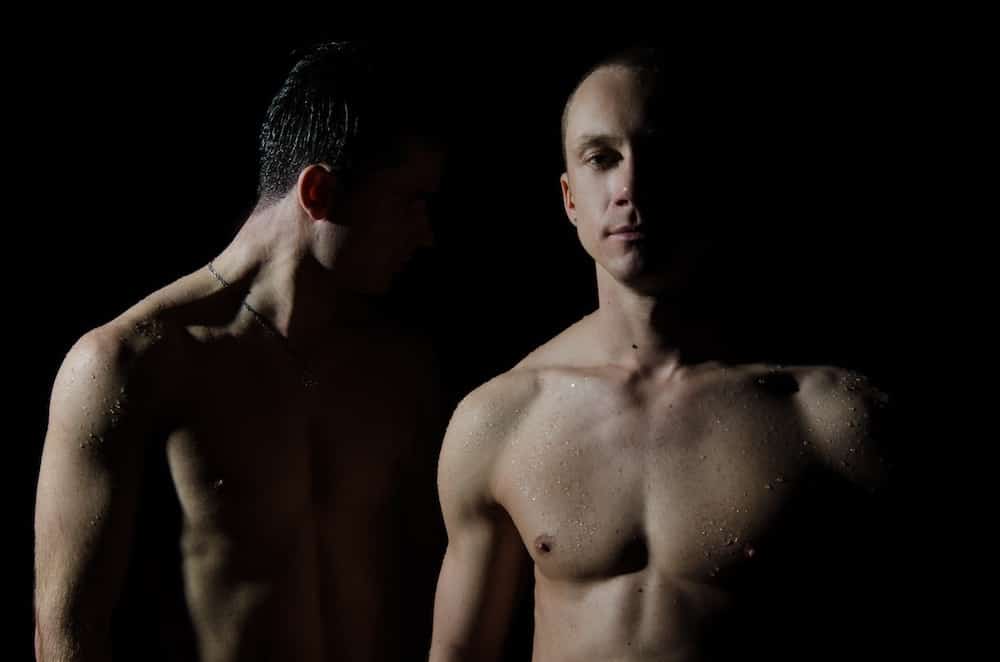 Further Things To Consider Before Any Gay Trip
Now you're all set and prepared to explore our big queer world, why not sort out everything else out all in one go? If necessary for your travel plans make sure you have brought proper travel insurance, protected your privacy by getting a secure VPN, compared all the top hotel booking sites to find just what you're after, reserved an unbeatable rental car price and - of course - booked the best flight deals!
Or maybe just forget it all and go for a last minute cruise or effortless tour instead?
Many gay travelers (including us) indulge in worldwide airport lounge access and pre-arrange airport transfers to take the stress out of travel. Naturally, we would never leave home without a more mainstream travel guide since we couldn't possibly cover everything here!
Just add an adventurous attitude and plenty of smiles - they go a long way - and that about covers it all! Now go out, find your global rainbow family and don't forget to share your best gay stories with us on Facebook, Twitter, and Instagram...We'd love to hear from you!