Bali is a true paradise – lush jungles, white sand beaches, and stunning sunsets. It's one of our favorite destinations to really get away from it all. You can escape into the hills of Ubud and explore rice paddies region, or you can enjoy beach parties and cocktails in the gay area of Seminyak.
The LGBT rights situation in Indonesia is turbulent at the moment and gay travelers are advised to exercise caution while traveling there, but Bali (so far) has remained relatively open and still has a pretty active gay scene.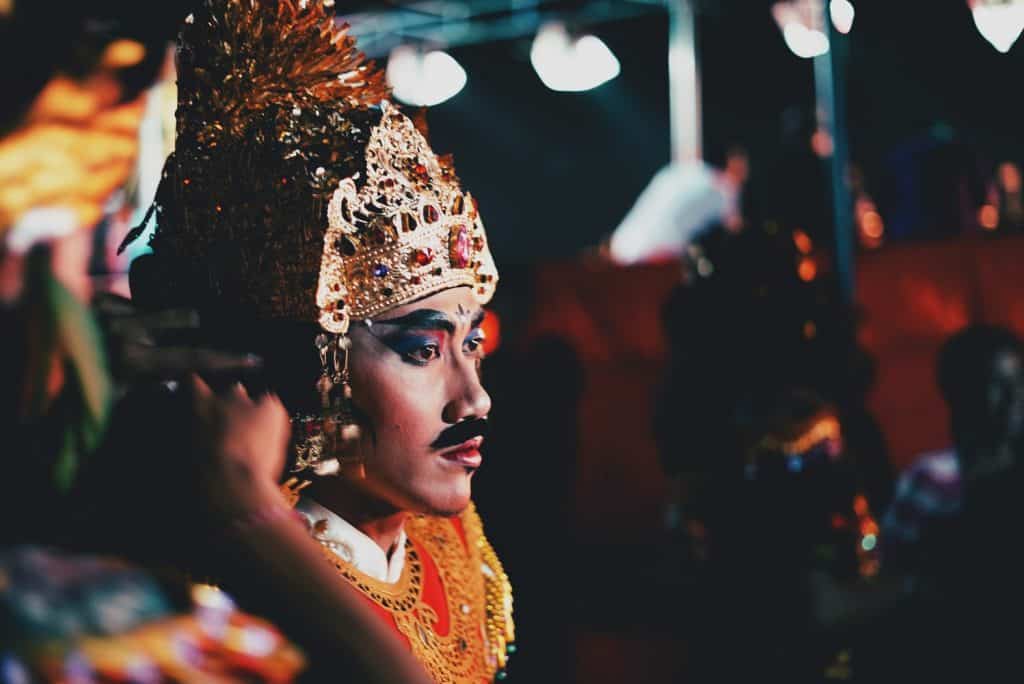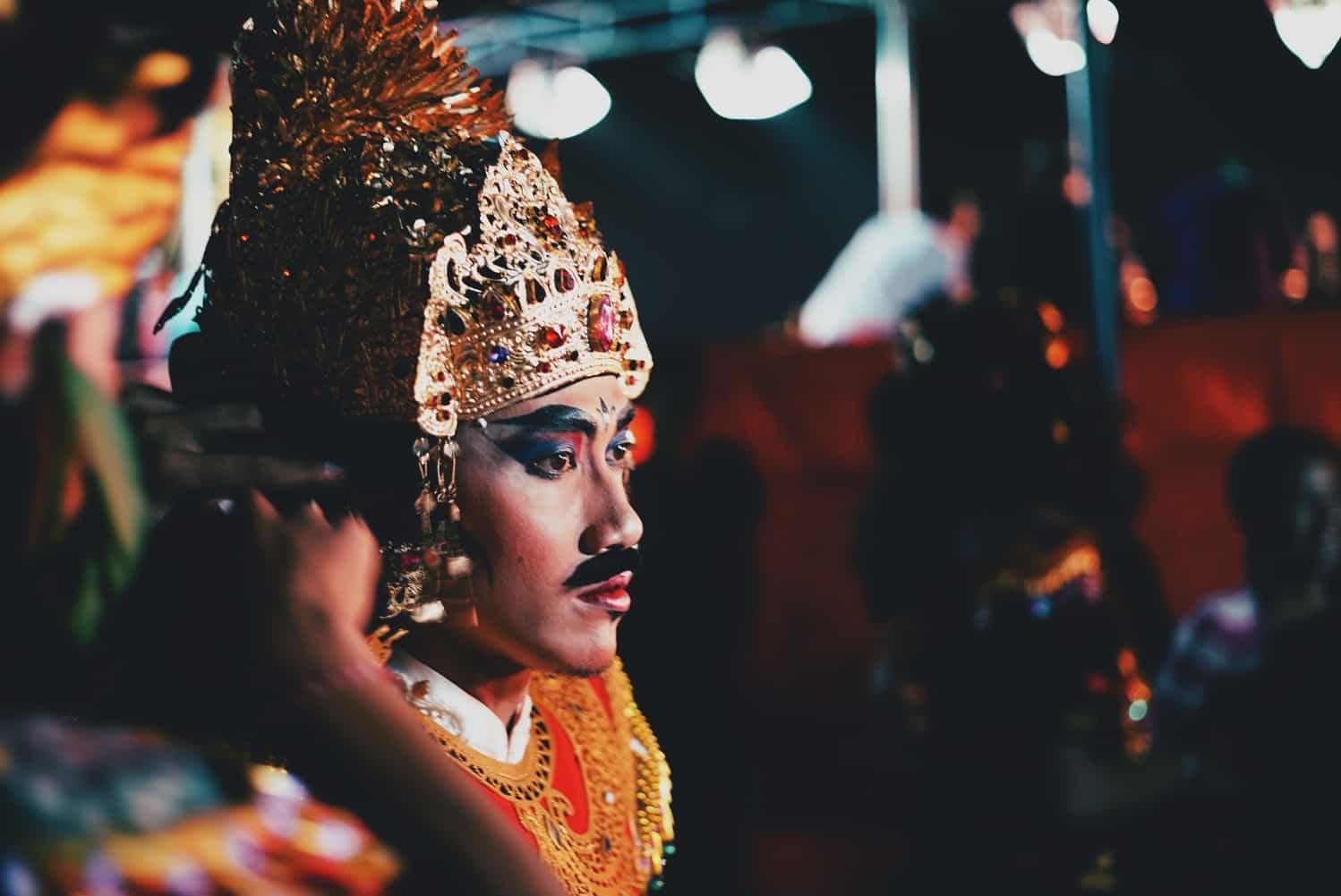 Because of the current political situation, there are no official gay hotels in Bali, but there are several that are insanely popular with gay travelers due to their great design and affordability. Here is somewhere you can enjoy five-star luxury for wonderfully low prices (leaving you cash left over for partying!).
Here we have some of our favorite unofficial gay hotels of Bali, divided by area. Splash out and treat yourself, darling…Because you are what? Sickening!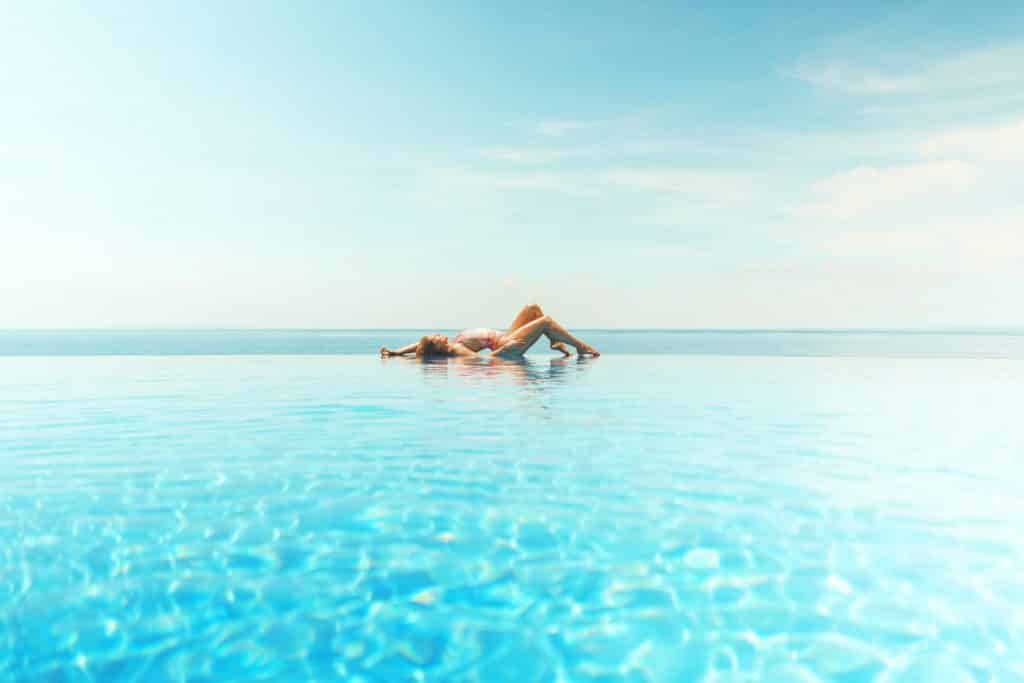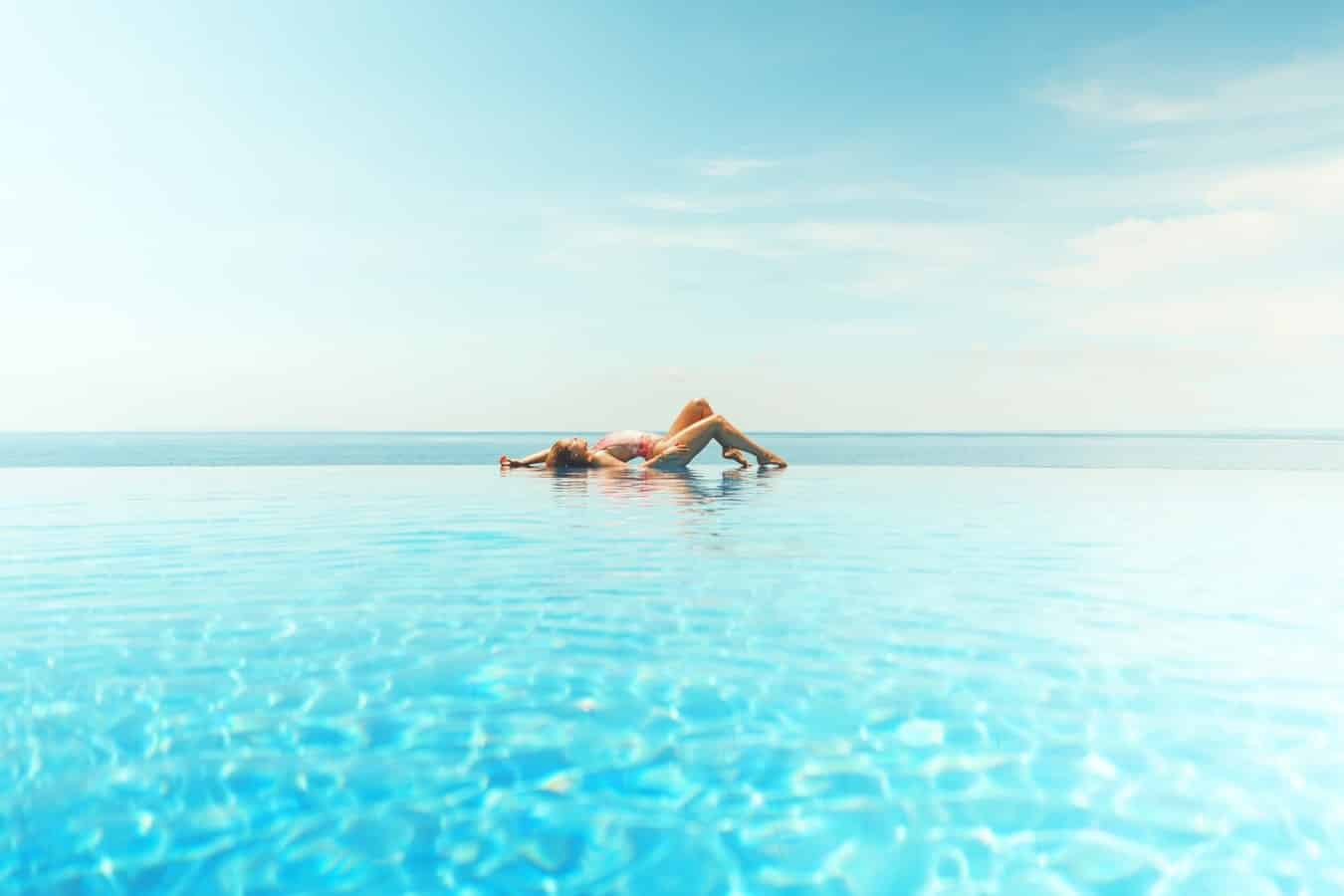 Relax Amidst Luxurious Glamor in the World-Class Gay Hotels of Bali! 🌴
If minimalist chic is your thing then the W hotel chain is a concept you need to get involved with; and why not start with this gorgeous resort in Seminyak? The rooms are stylish and modern, with snazzy features like light-up door handles and state-of-the-art speakers.
There are a range of private villas, but the main building has rooms that look over the ocean and are a much shorter walk to the multi-layered pool.
Location wise, you are right on the beach and near one of Bali's gay beaches – and the gay clubs are only 15 minutes away. That's if you want to leave this gorgeous hotel as with its pool, bar, gym and spa, you've got almost everything you need for a great retreat!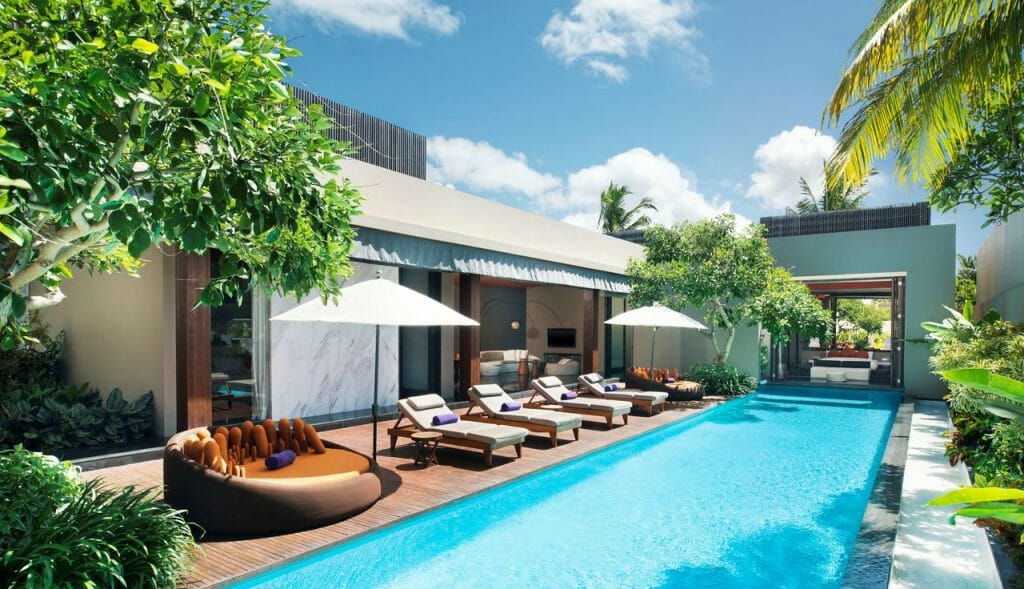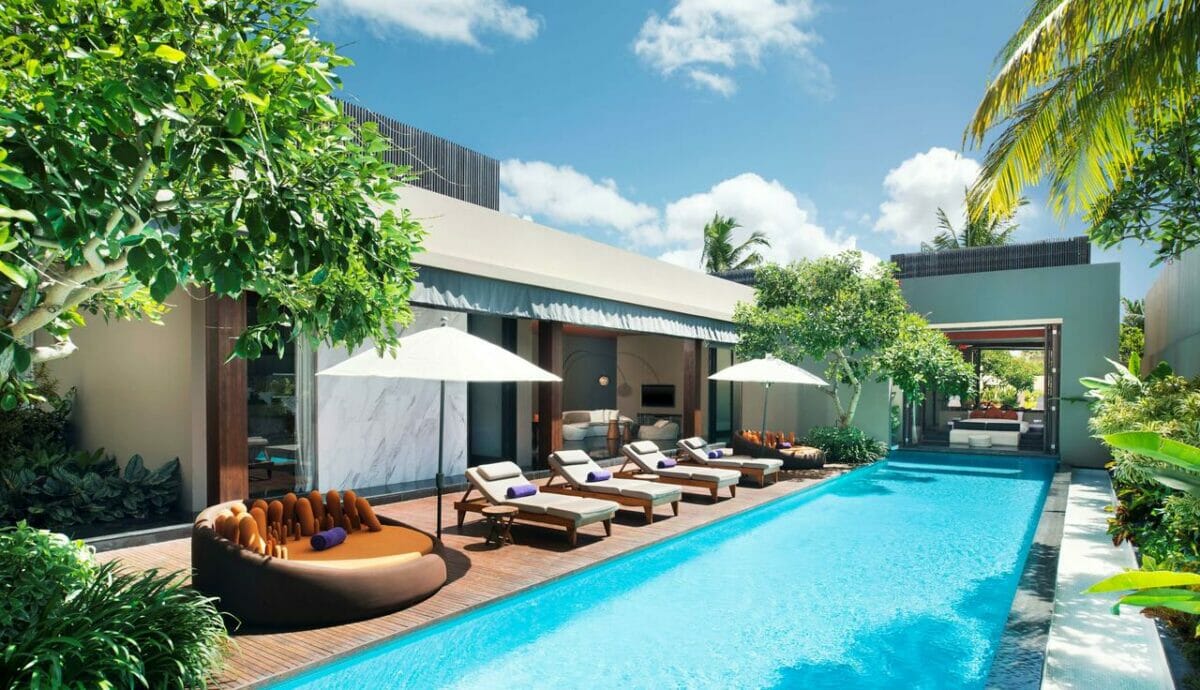 We have to admit, we're suckers for a private villa and the Elysian Boutique Hotel offers some absolute top of the range private villas that you'll seriously consider moving into for life.
Not only is every single villa meticulously decorated to be as attractive and modern as possible, each one has its own private pool – perfect for a romantic getaway. If you do manage to drag yourself away from your secluded hideaway there are huts around the main pool or the beach is only seconds away.
It might feel as though it's miles away from everywhere, but you'll find all of Kuta's gay bars less than 15 minutes' walk away. There are also restaurants on the resort site, if 10 minutes feels just too far!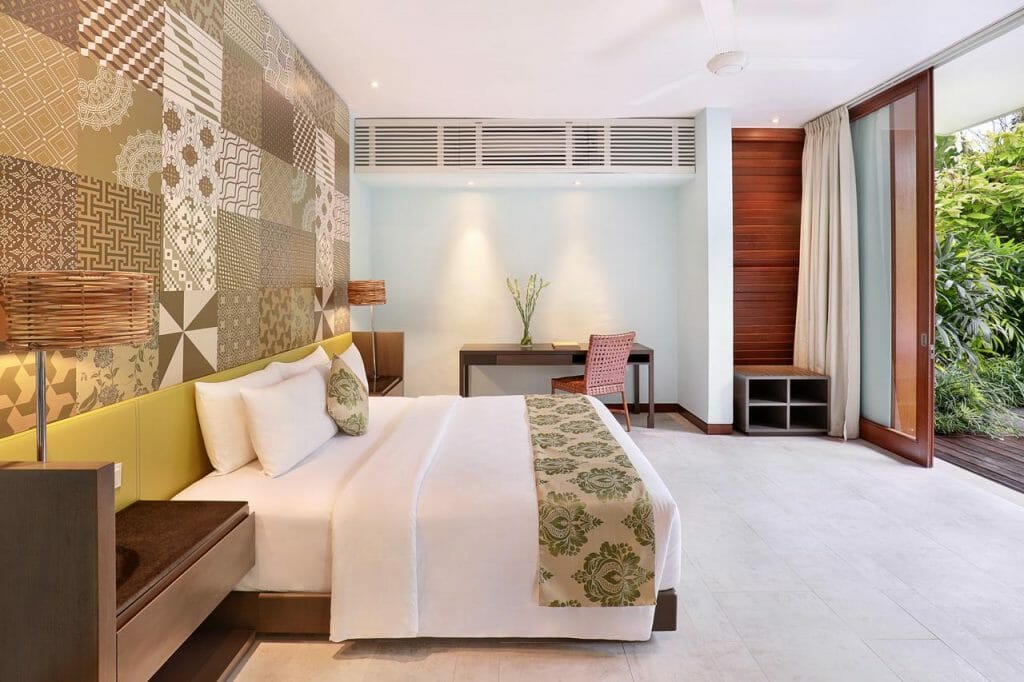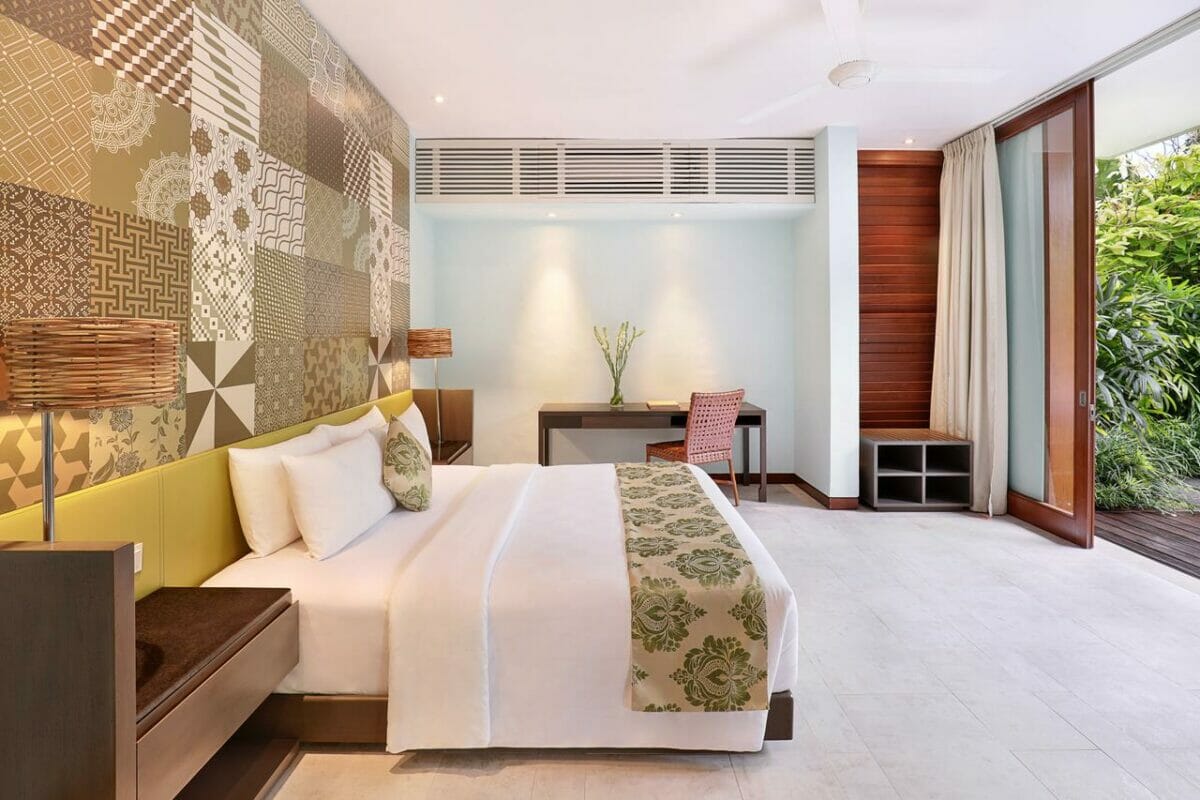 If you are looking for a luxury resort located directly on the beach, we cannot recommend the Anantara highly enough. What sets it apart from other unofficial gay hotels of Bali is the high quality of service; the staff here always go over and above to welcome all guests, whether gay or straight.
It's really close to all of Seminyak's gay nightlife so you can dance the night away. The next morning you can recover with a great breakfast and then chill in your suite's terrazzo tub or the semi-private pool.
The suites are absolutely stunning; while the décor is modeled on traditional Balinese design, the amenities are all fully modern and you'll love making a coffee from the espresso machine and then sitting on the terrace looking at the ocean.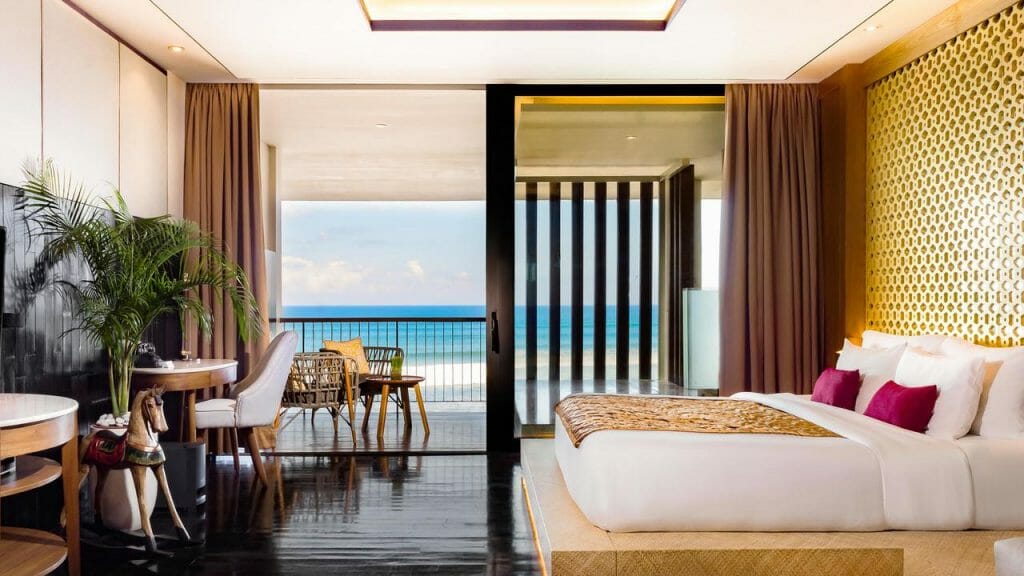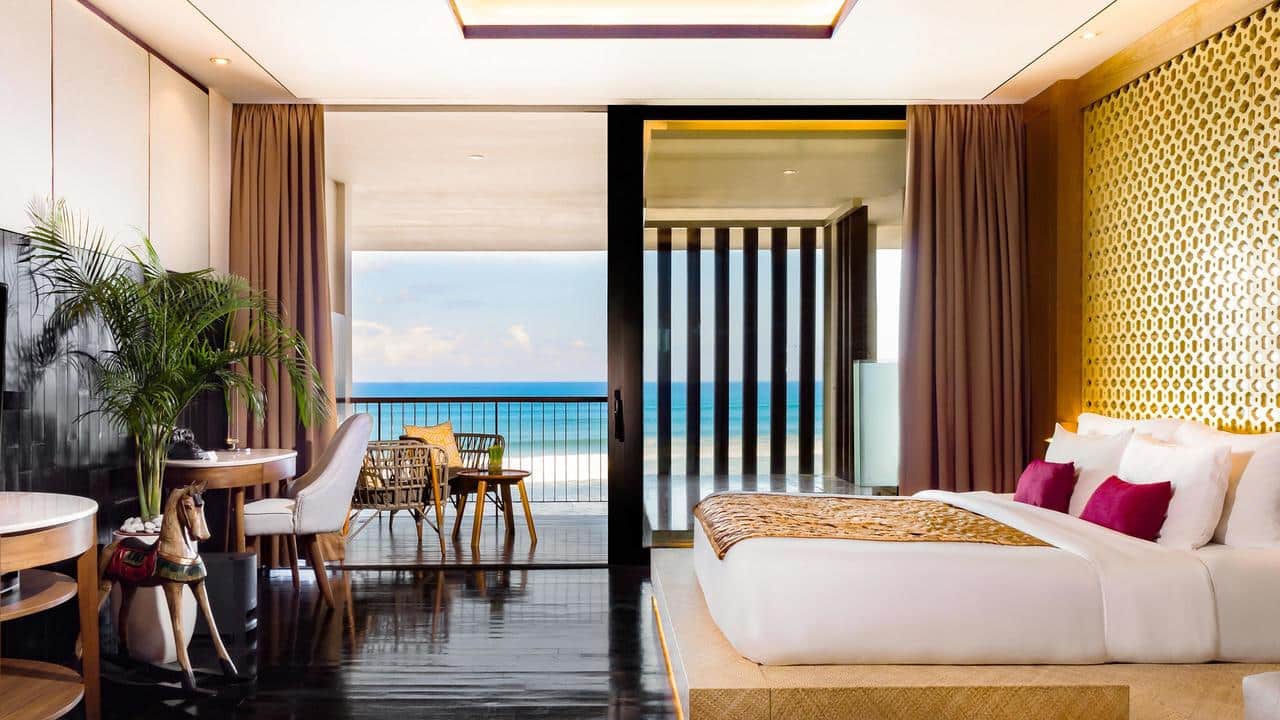 This is the place to stay if you want to be right in the heart of the action (seekers of peaceful retreats might want to look elsewhere!). This fabulous resort is just moments away from the hub of the gay party scene and you can easily walk to the famous KU DE TA restaurant.
It's enormous, too: even the smaller suites are almost 100m² and you'll have your own living space and gorgeous outdoor terrace with a view of the ocean.
In terms of facilities, it's hard to beat the Legian. There's a bar, a café and a restaurant, full spa amenities and three swimming pools, one of which is adult-only. There's so much here, in fact, that you barely need to leave – even after a week's stay, you won't have seen all of it!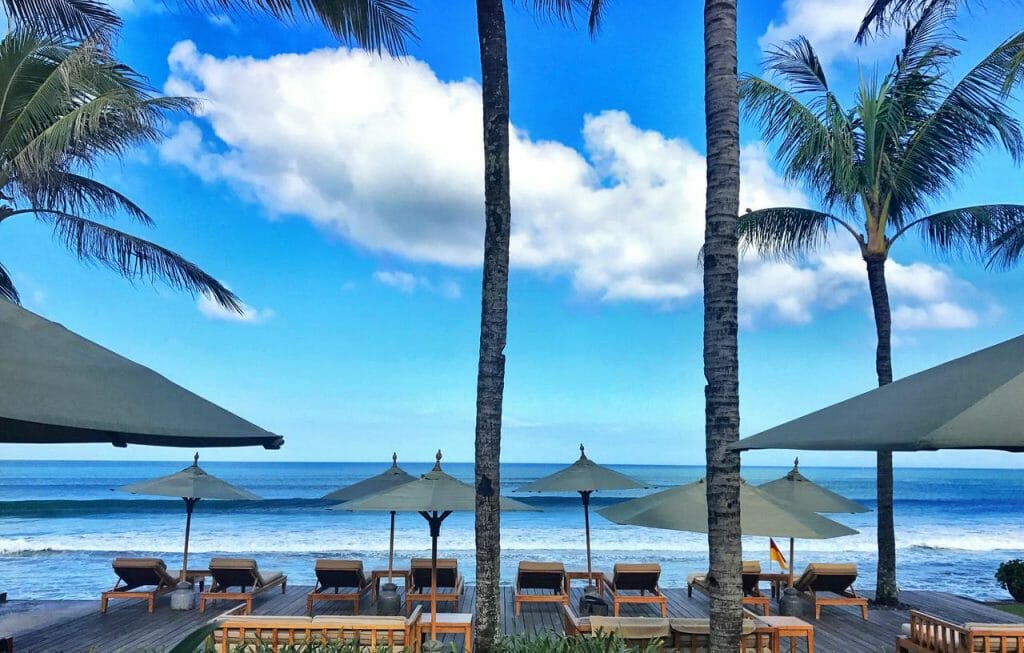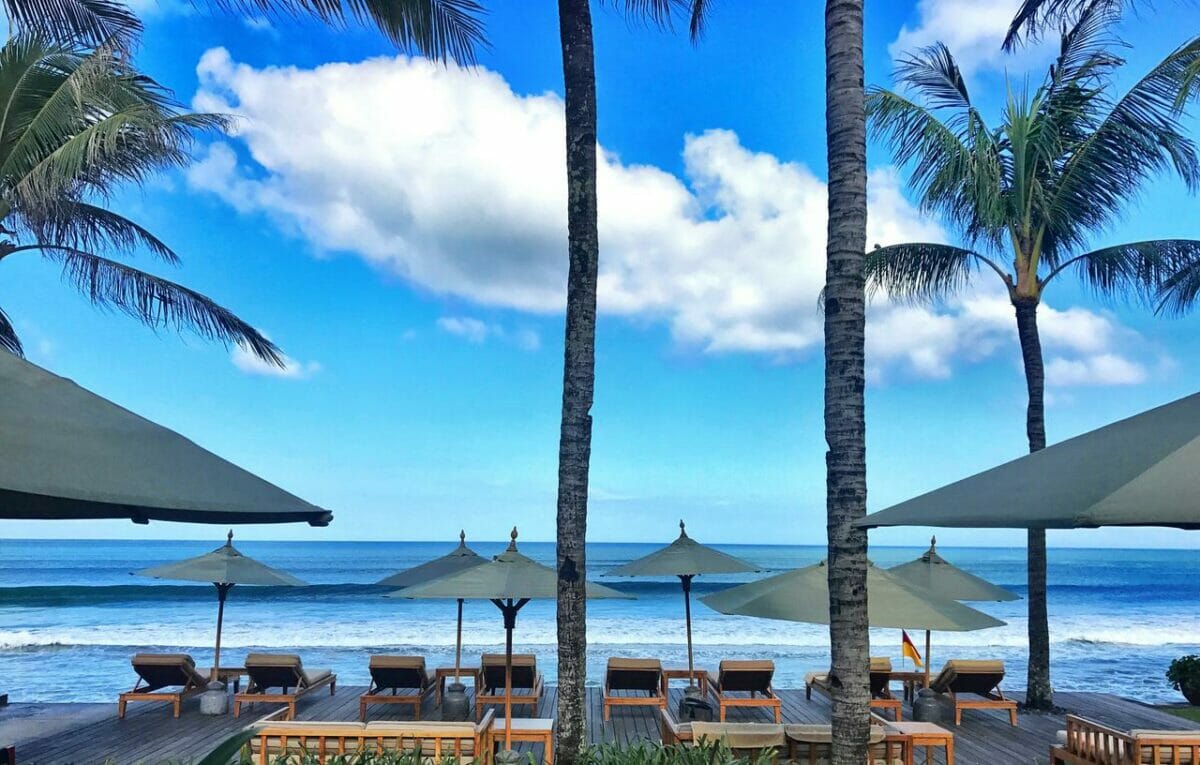 We were amazed by the Legian's three swimming pools; now it's time to be flabbergasted by the AYANA's four swimming pools! Situated in Jimbaran bay south of the airport, an area famous for its white sand beach and gentler waters, this spectacular resort sits atop a cliff looking out over the sea.
In addition to its four pools – one that's built into the cliff – it has a private beach, so you're never short of swimming options. The rooms are beautifully designed and we love the deep bathtubs, where you can soak away the sand and saltwater, preparing a drink at the Rock Bar.
If you do want to head out for the night, the gay bars of Seminyak are a 45 minute taxi ride away, but there's more than enough at the resort to keep you occupied.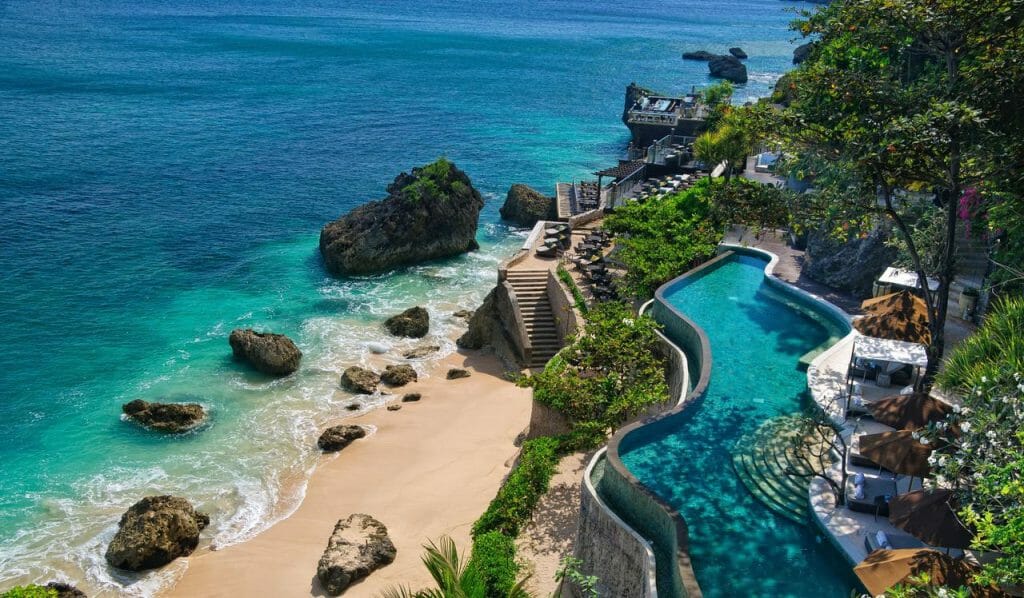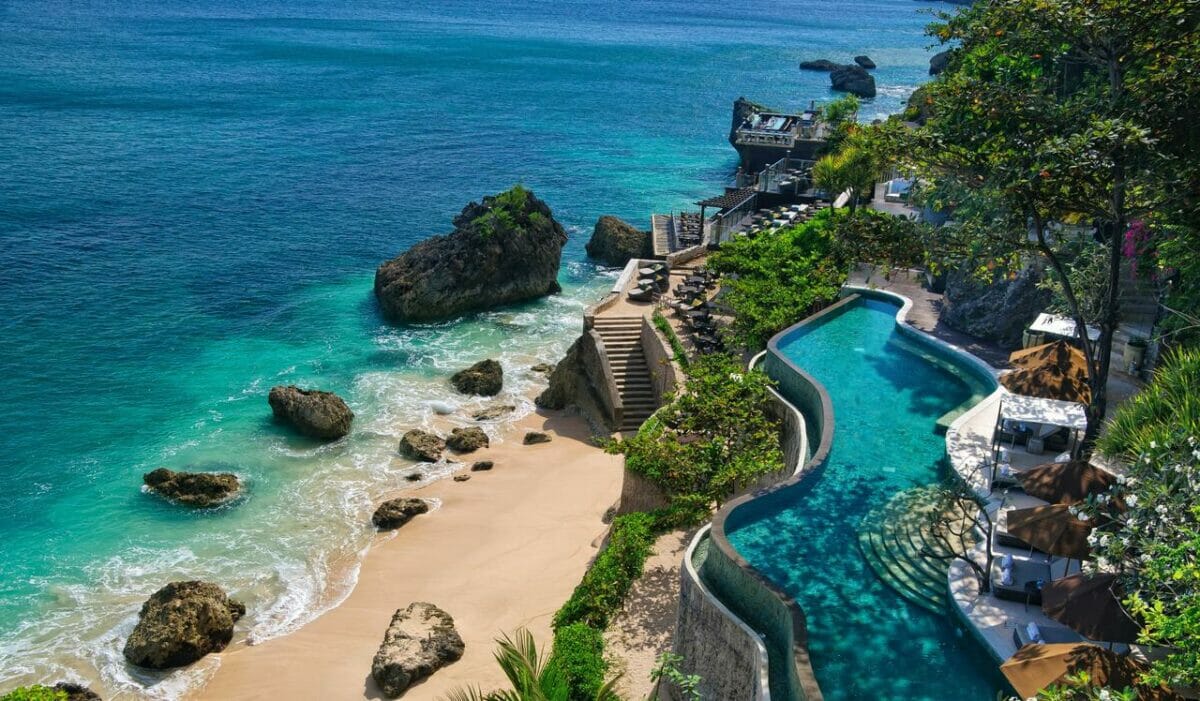 This is another resort on beaches where it's safe to swim (much as we love Seminyak, the ocean around there is too rough to safely swim) and you know you can't go wrong with a Hilton Resort. Again, it's better to choose this one if you don't want to spend every night out on the town.
It's fully gay-friendly, with a Club Lounge that includes all day drinks and a private pool, where young children are not permitted (great if you prefer a more chilled pool scene!).
There's a wealth of on-site facilities and a private beach for those of you who like to swim in the open sea rather than a pool.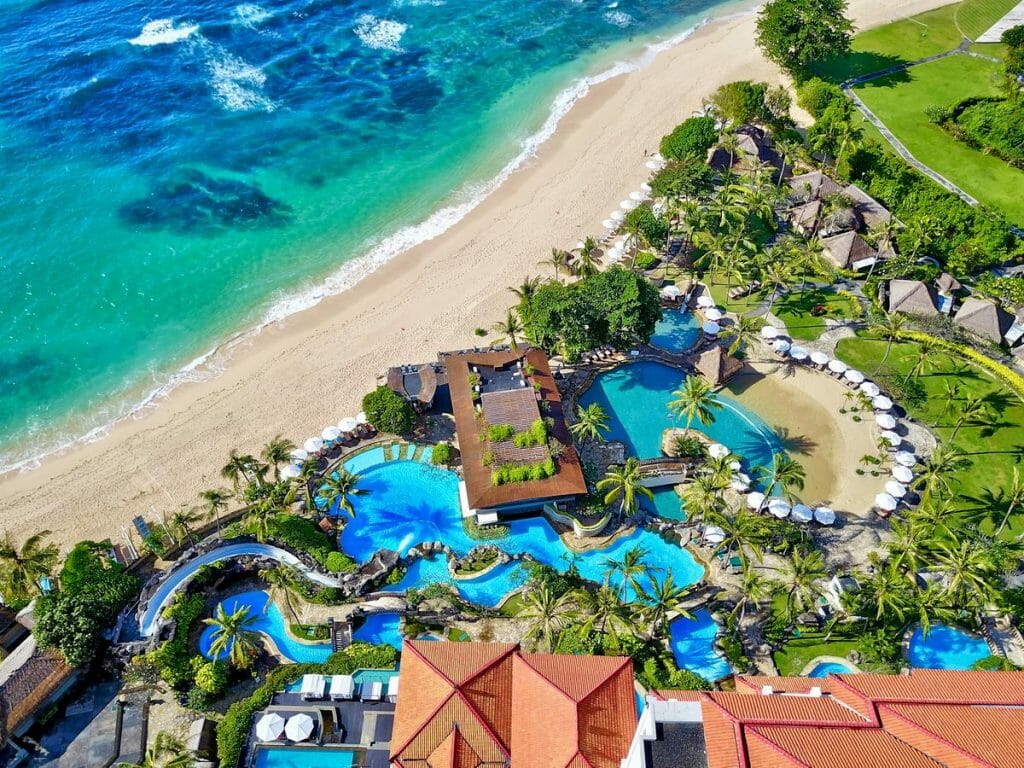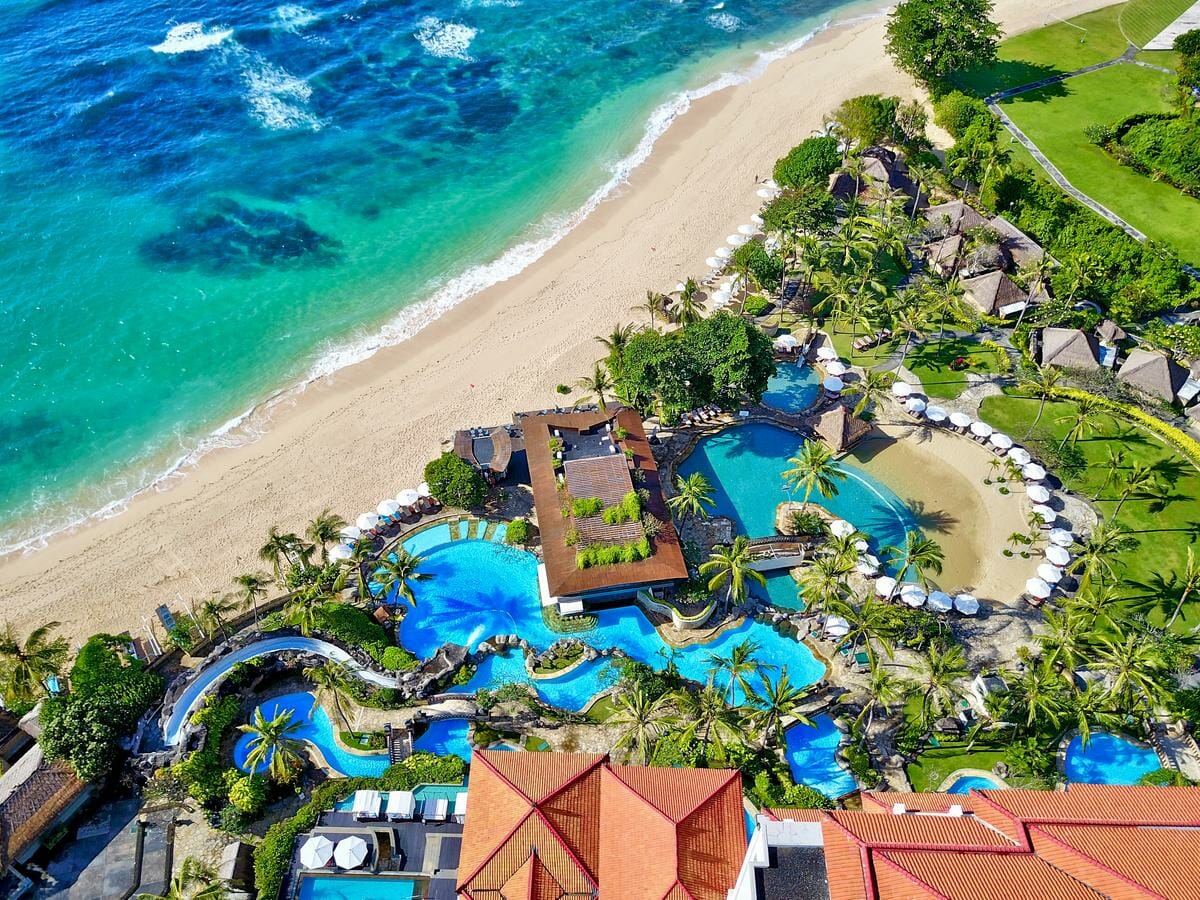 This is one the ultimate getaway retreats, a completely peaceful villa resort located in the heart of Ubud, Bali's cultural town in the rice paddies. The Samaya is surrounded by lush jungle and has incredible views of the surrounding scenery.
Each villa is your own private kingdom, with chic minimalist design and secluded outside space. You can do laps in the outdoor pool and then reenergize with the delicious food.
If you do want to go out and explore, it's just a quiet 10-minute walk to Ubud Palace, and the market is just a bit beyond that.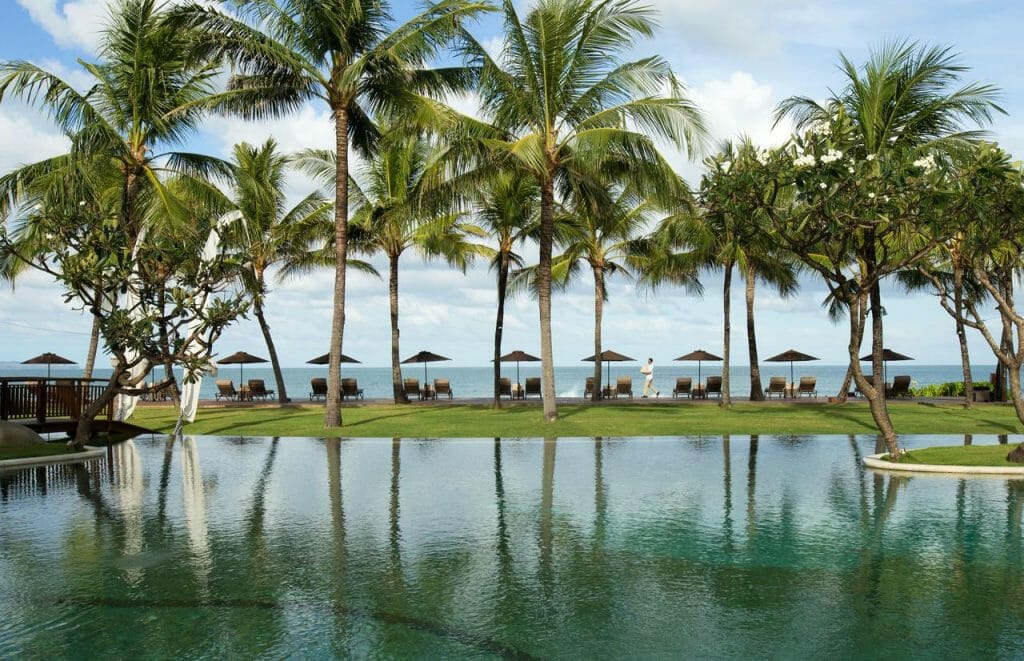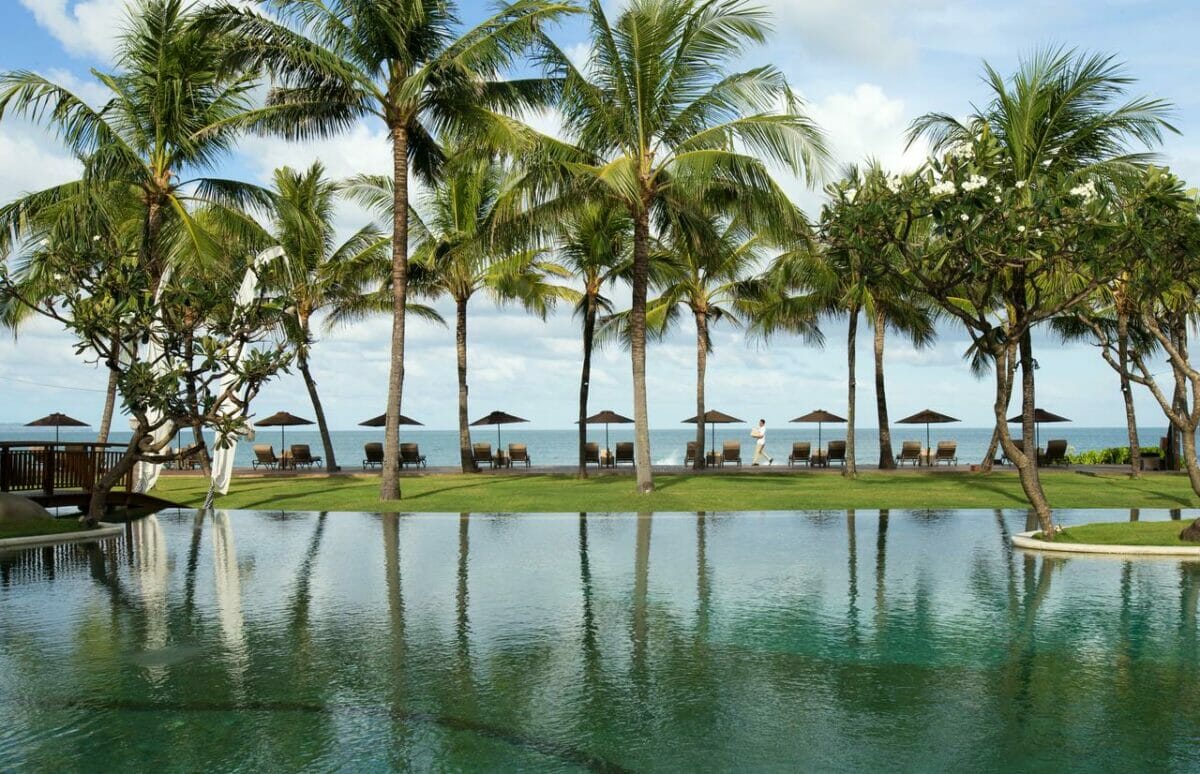 The Maya Resort will absolutely take your breath away. Tropical gardens tower above the natural-looking infinity pool and the Petanu River idles its way around the contemporary buildings.
The villas and suite buildings have been carefully designed to meld with the inspiring nature around so you really do feel like you're in the middle of nowhere. It's a wonderful place to escape from the chaos of everyday life!
To complete your relaxation, there are yoga and Pilates classes, as well as nature walks offered by the resort. Unwind after a walk with a massage in the spa then enjoy a drink on your private terrace.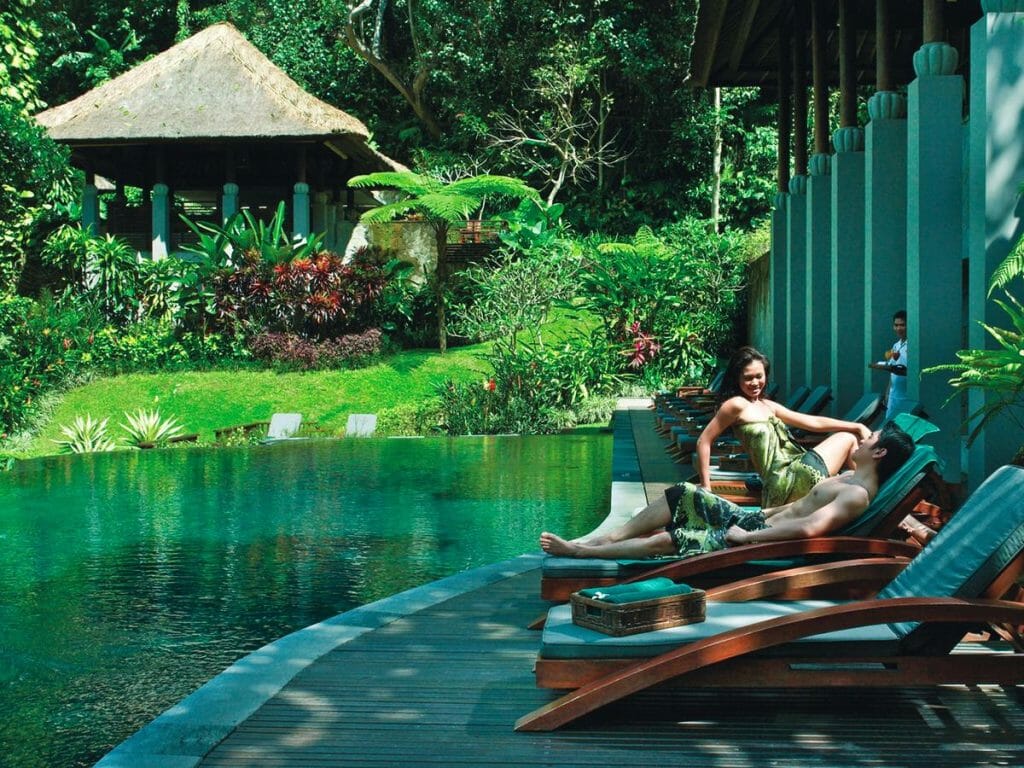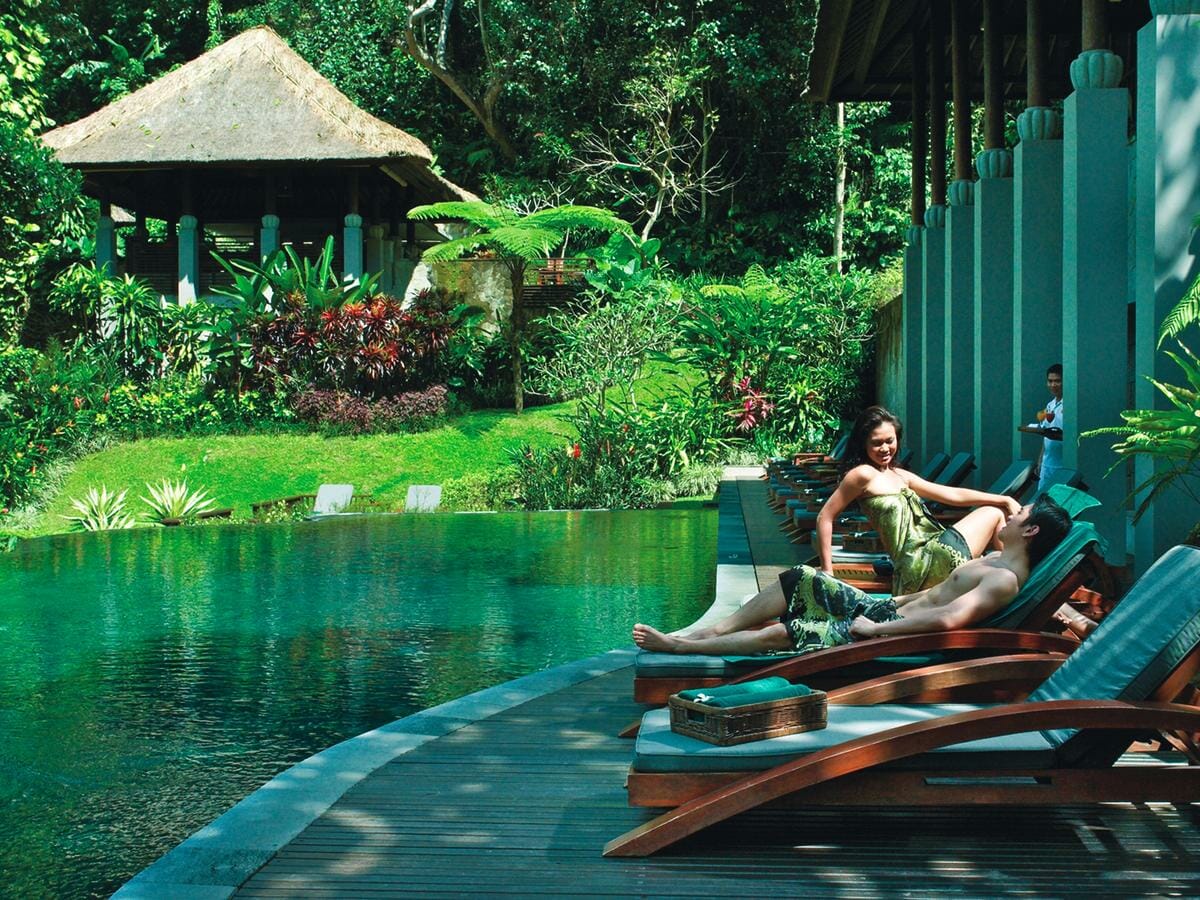 What we love about Villa Semana is that it's one of the only gay-owned resorts to be found in Bali. This secluded accommodation is situated in the middle of rice fields on a languid, soothing river. Sit on a lounger overlooking the river and enjoy being in nature; or take a dip in the infinity pool.
It is great value for what's on offer – not only is there the pool, there's also a spa and a restaurant serving delicious Thai food. Your individual villa will have outside space and is fully equipped with all the mod cons.
The center of the city is actually only about 10 minutes away, but this resort succeeds in making you feel like there's nothing for miles!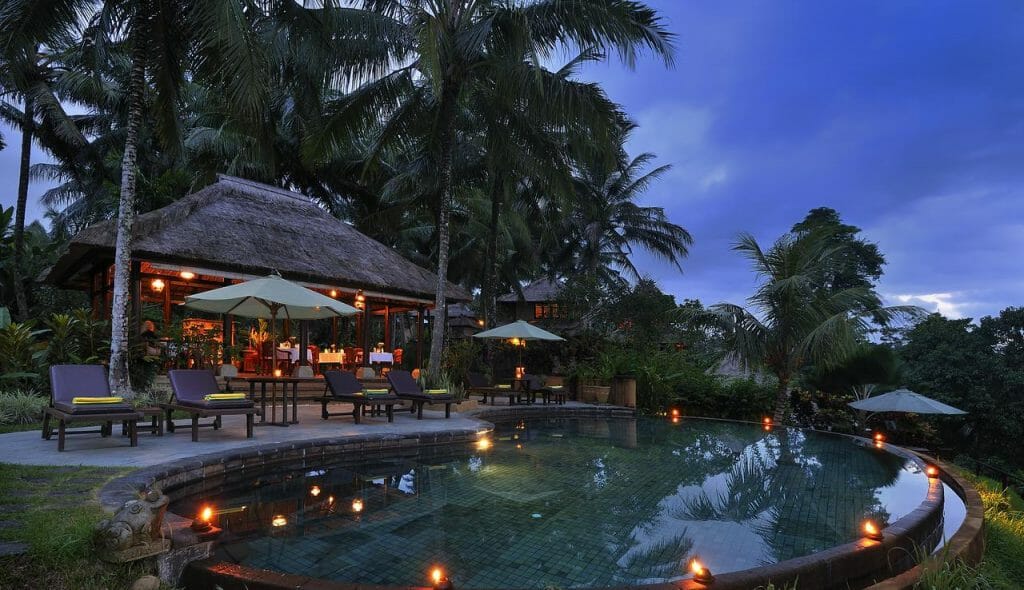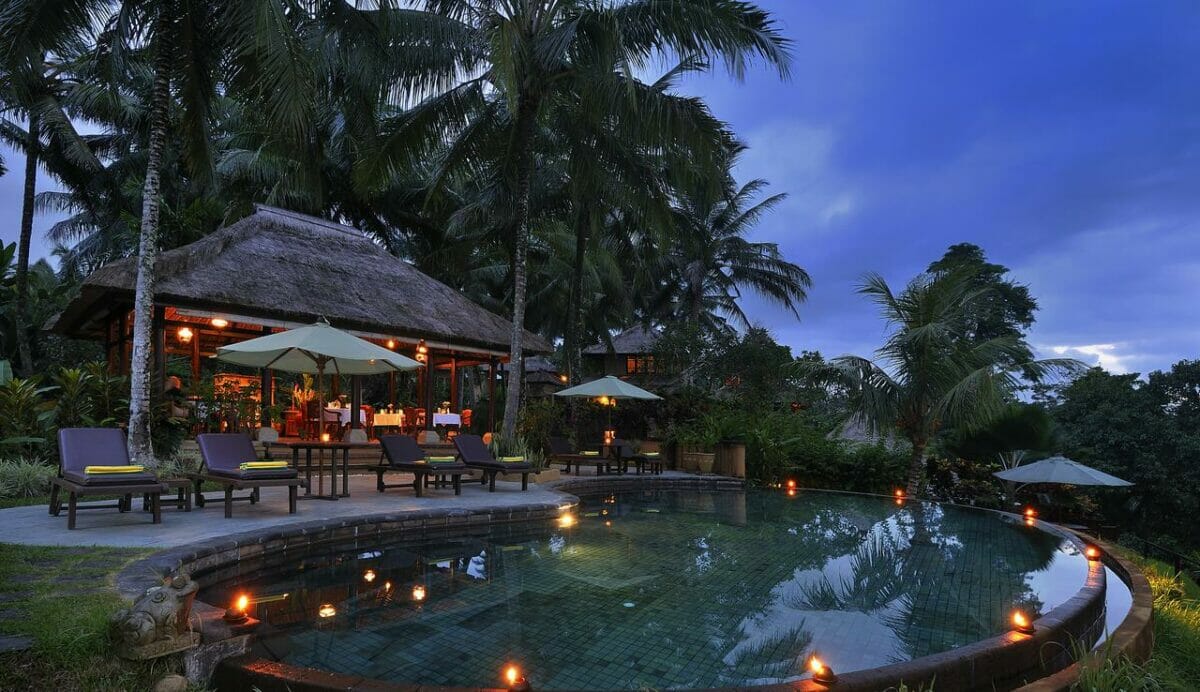 Apparently, almost half of the guests at this secluded resort are gay, so you know it's going to be a fun and welcoming atmosphere! The center of Ubud is only a 15 minute walk away but the surrounding rice paddies really make you feel like you are away from everything.
The modern design mixes dark wood and light soft furnishings to create a sleek and elegant finish, one that sooths your mind and helps you enjoy your well-earned holiday.
There's a range of villas and rooms to suit every budget – if you really want to treat yourself, opt for a villa with a private pool. Then kick back and relax!
So whether you're looking to retreat from the rat race or party all night, you know there are plenty of places in Bali to stay in!