W Hotels are a range of luxury accommodations, with locations in some of the most appealing and cosmopolitan cities in the world.
Run by the Marriott Group, this hotel chain stands out from other luxury hotels for its sleek, modern design and accessibility. Each W Hotel is representative of the city it is located in, and they are marketed towards a younger generation of avid travelers. There's no snobbery here – the hotels are very welcoming for people of all ages, backgrounds, and orientations.
There are a total of 57 W Hotels located throughout the world. Each has a very unique design with plenty of Instagrammable features that will fill your friends with envy. The W Hotels are also entrenched in the music and fashion scenes in their respective cities, and host many events throughout the year. Staying at the W not only provides you with a luxurious place to relax, but it will also give you the opportunity to socialize with other exciting trendsetters in your destination.
Each hotel also offers modern fitness classes and equipment, so you can stay fit and sexy during your vacation.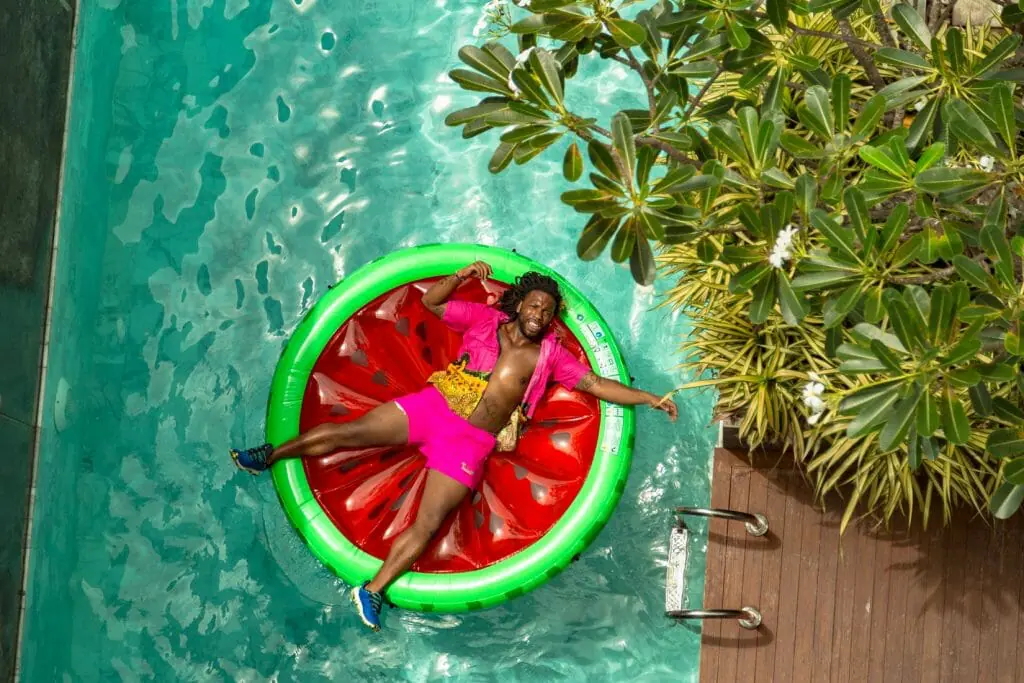 As a luxury hotel, the W can get pricey, but you get huge value for money with the amenities located on site. You can also join the Starwood rewards program and earn points every time you stay, which makes your travels a bit more affordable. They also offer 'W Escapes' packages at many of their resort locations, which includes not only lodging but also exciting activities like surfing, skiing, yoga, and so much more.
If you're traveling to another city long-term, you may also want to consider staying at the W Residences, which are available in 14 different cities. These are luxury private apartments that offer many of the amenities of the W Hotel while providing a bit more of a homey, personal feel.
All of the W Hotels are unique and exciting in their own way, so it's difficult to choose favorites. However, some of them stand out in particular for their design, amenities, and events. Here are our top 10 favorite W Hotels from around the world.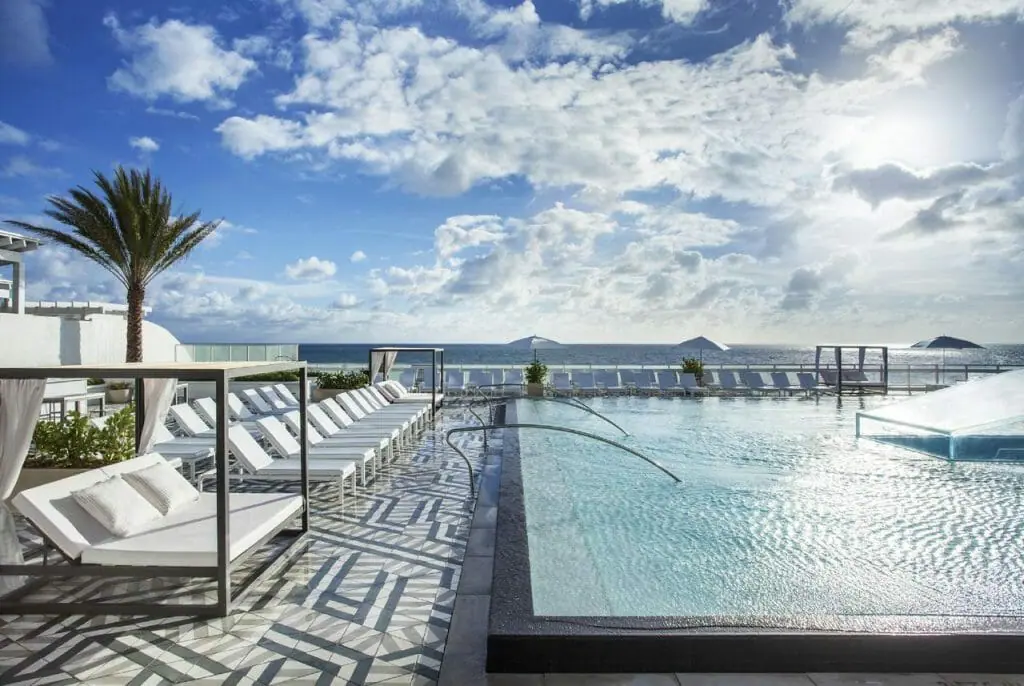 Why We Are Obsessed With The Ultra-Chic W Hotel Chain! 🤩
There are several W Hotels in the Miami area – one in downtown Miami, one in South Beach, and one in nearby Fort Lauderdale. While it's very difficult to pick a favorite, downtown Miami location is a modern classic that puts you right in the center of everything.
The artsy, eclectic rooms look out over the beautiful blue waters of the bay, but you're also just a short walk to the financial district if you're going to be working during your travels. This hotel also has a huge on-site spa, a 15th-floor bar overlooking the Miami skyline, and a rooftop pool where you can soak up the sun.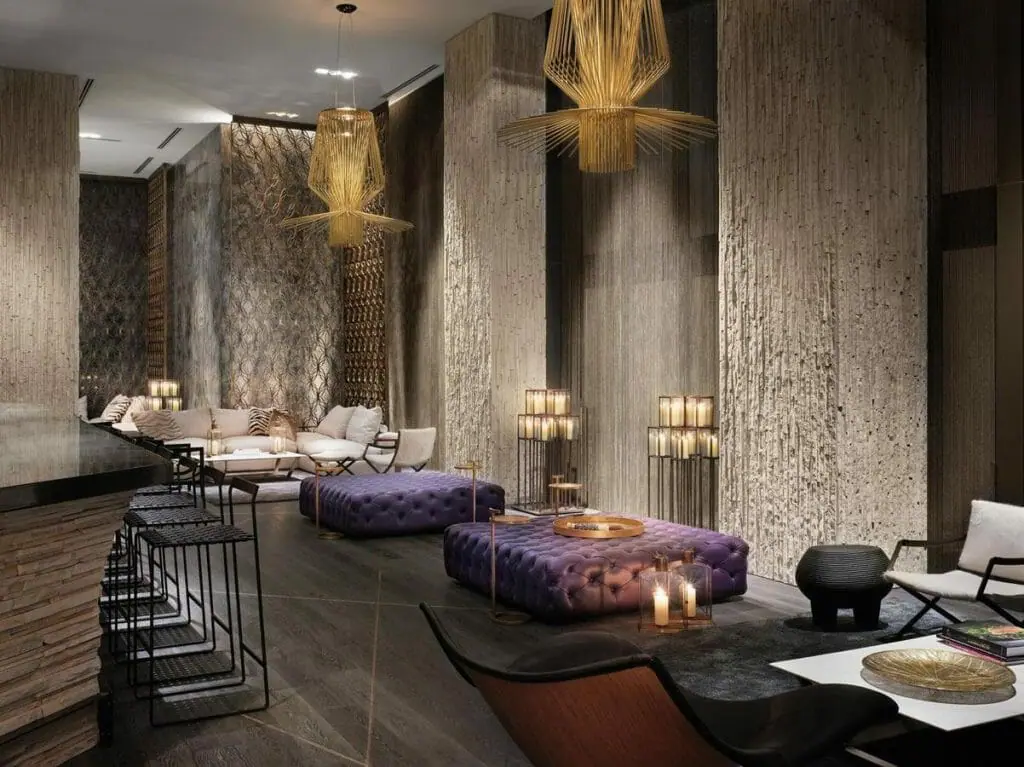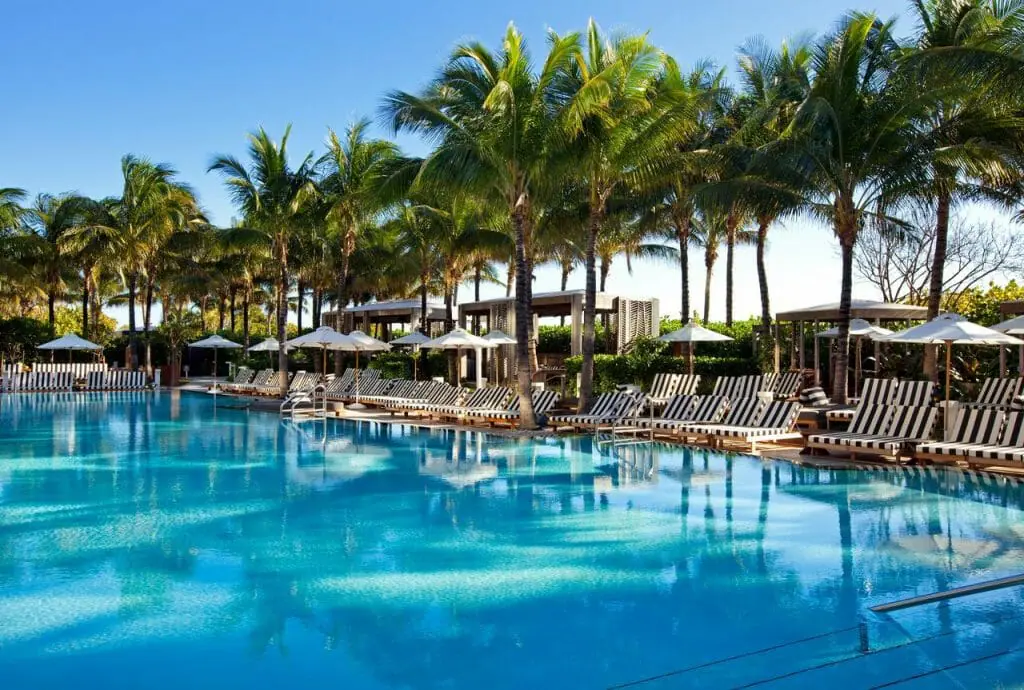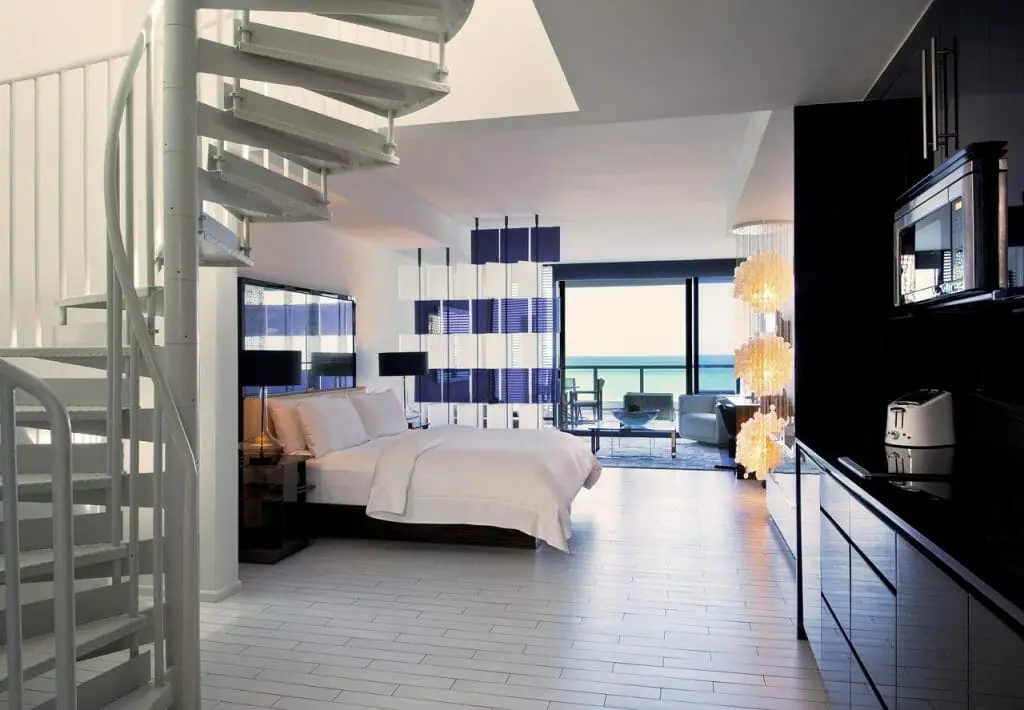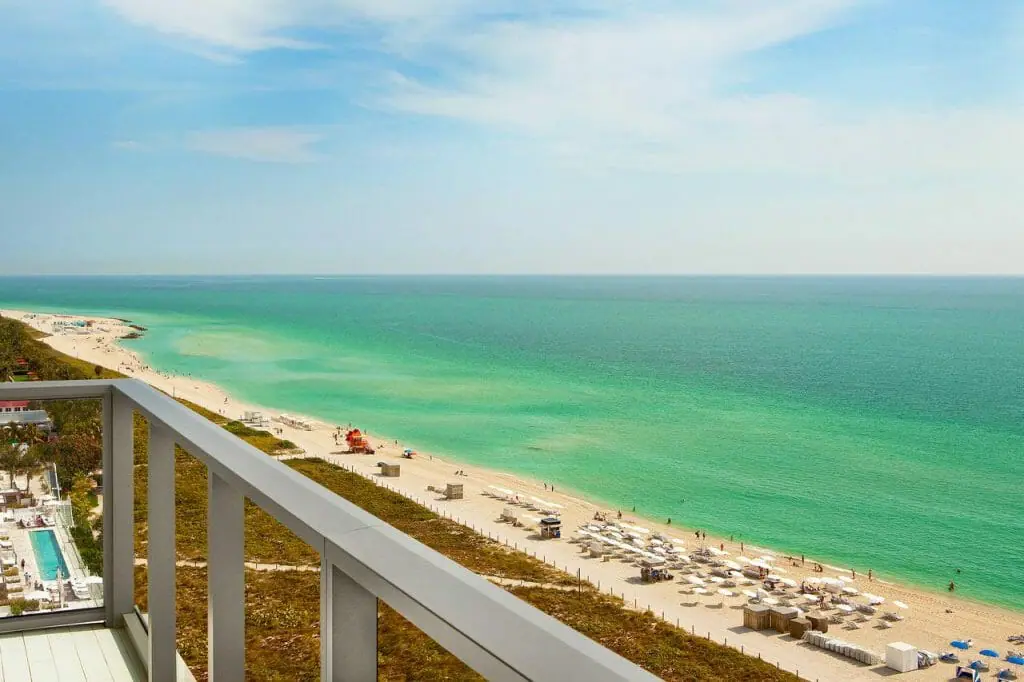 Shanghai is a beautiful urban paradise that is quickly developing and changing, and the W Hotel in Shanghai puts you at the center of an up-and-coming neighborhood, North Bund. This hotel stands out because of its unique blend of architectural influences, which take inspiration from traditional Mandarin design, 1920s glamour, and sleek, contemporary lines. It also has a modern, urban spa which combines relaxation with innovative workout options.
For those who love nightlife, you can take advantage of one of the site's three bars. Liquid at Yen has a speakeasy vibe and stunning city views, the Wet Bar is lively and social, and the lobby Woobar is a casual lounge with top-notch cocktails. You can also order American and Cantonese cuisine on site, referencing Shanghai's blend of international influence and traditional culture.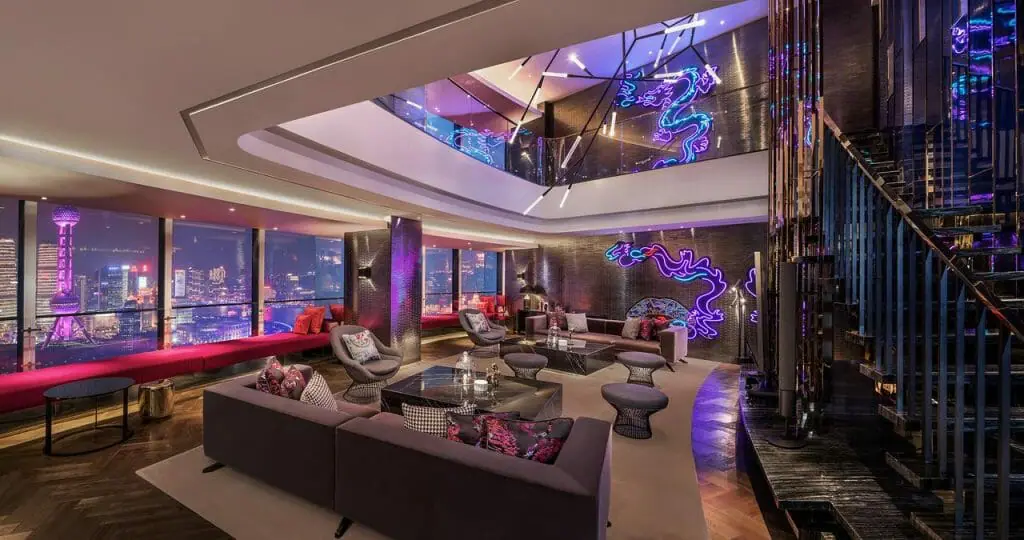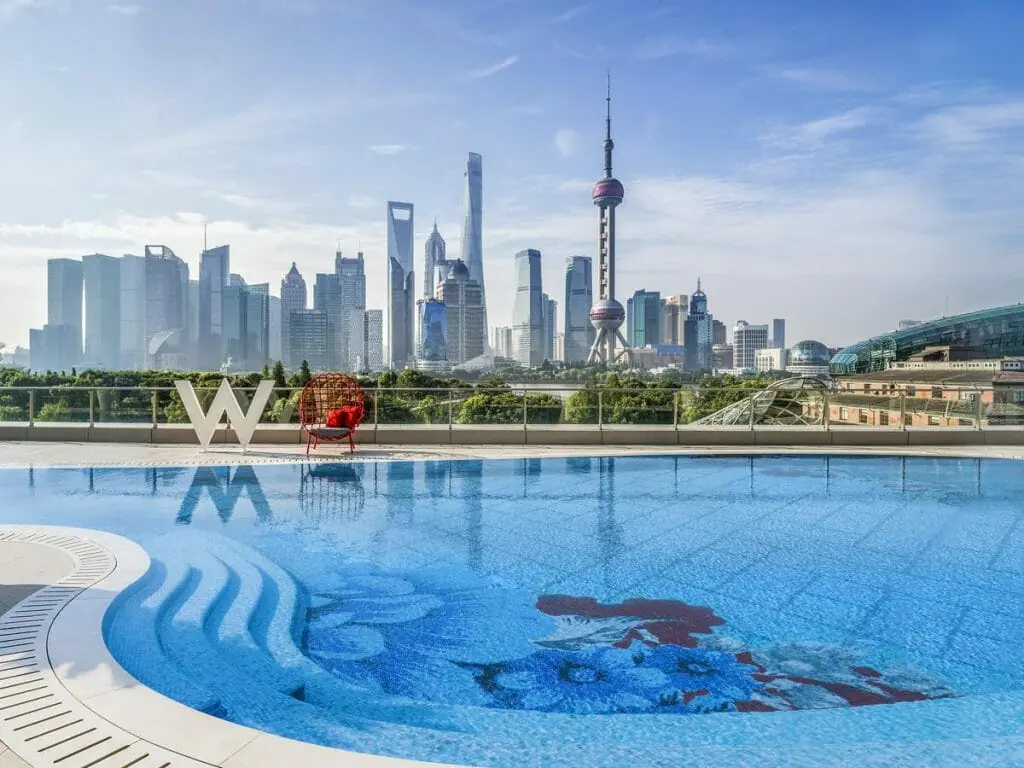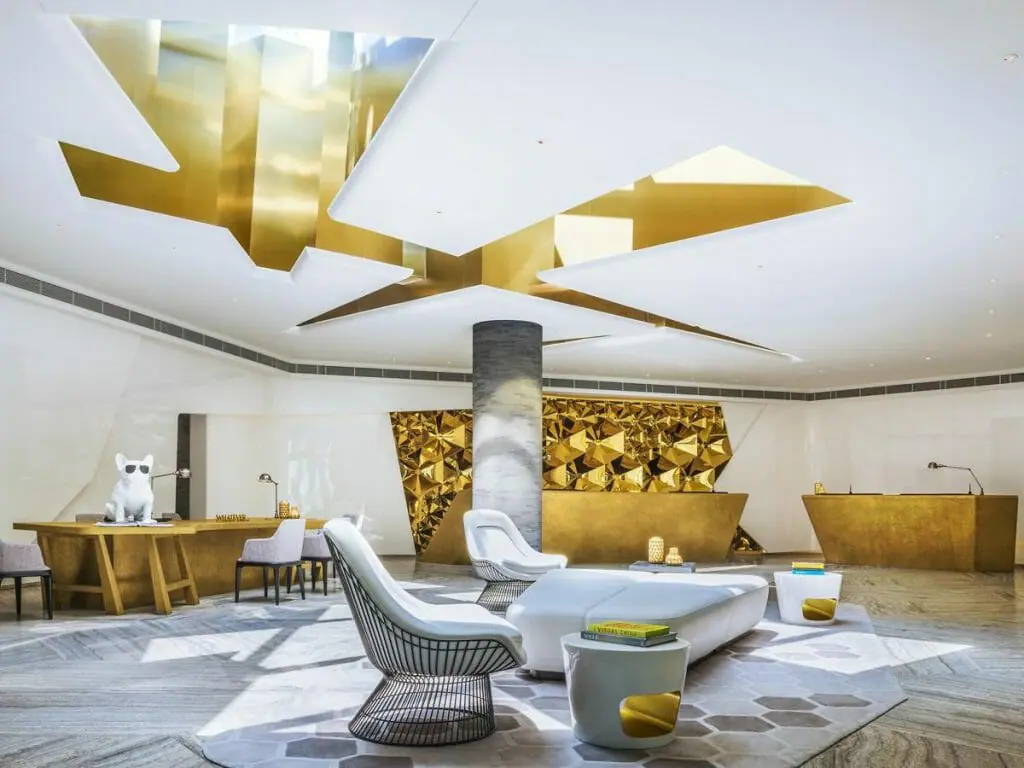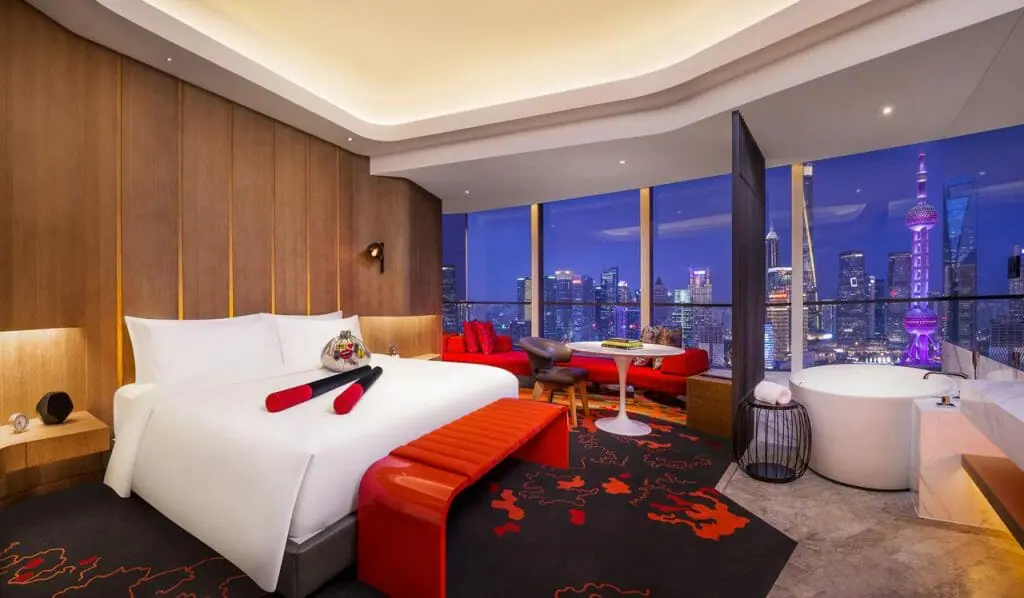 Los Angeles is another city with multiple W Hotels – one in Hollywood and one in Beverly Hills. Both are excellent, but if you are looking for the most luxurious experience possible, you can't go wrong with the Beverly Hills location. Beverly Hills is the place to see and be seen in Los Angeles, and there's a good chance you'll spot a celebrity when you're out and about.
You're close to the iconic shopping of Rodeo Drive, many of LA's most sophisticated museums, and the lauded nightlife of West Hollywood. If you want to soak up California's beautiful weather, you can take advantage of the hotel's private poolside cabanas and bar,or you can head inside to the Living Room Bar, which features live music and specialty cocktails. You can also indulge in dinner at STK Los Angeles, a modern steakhouse with impeccable design.
Each of the hotel's rooms and suites also features luxury designs you'd expect to see in a celebrity's home. For the most memorable experience, book the 1400 foot Extreme Wow suite.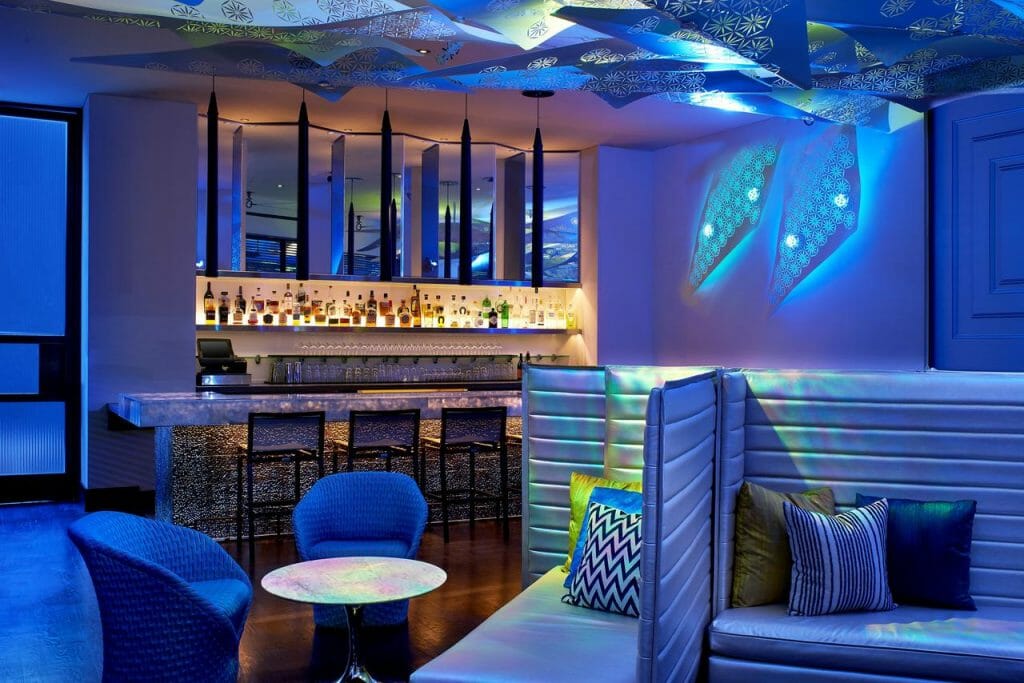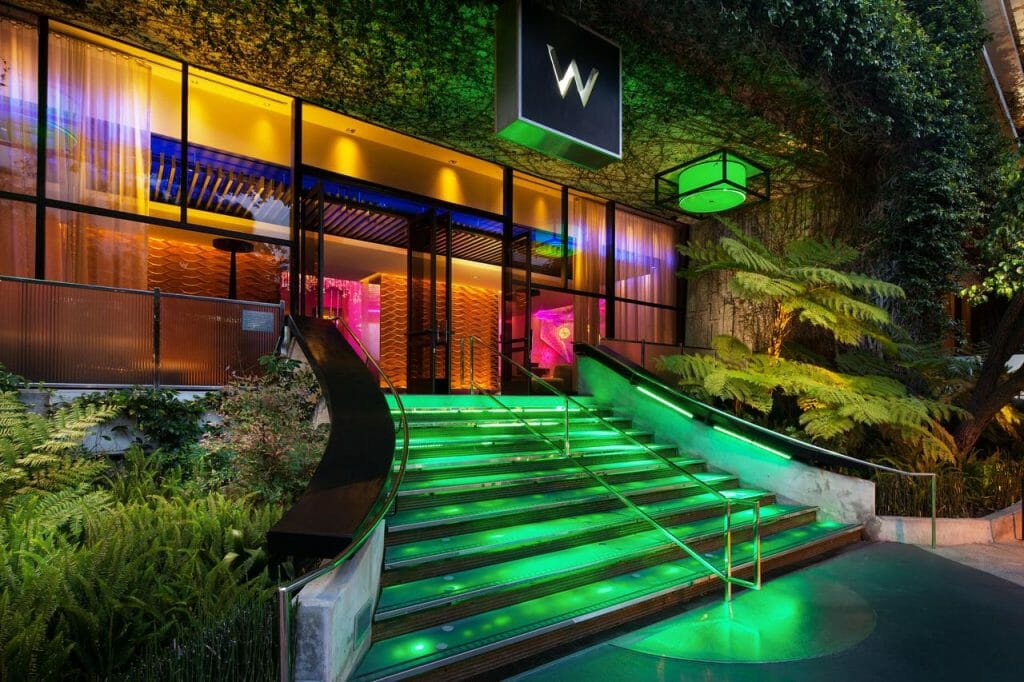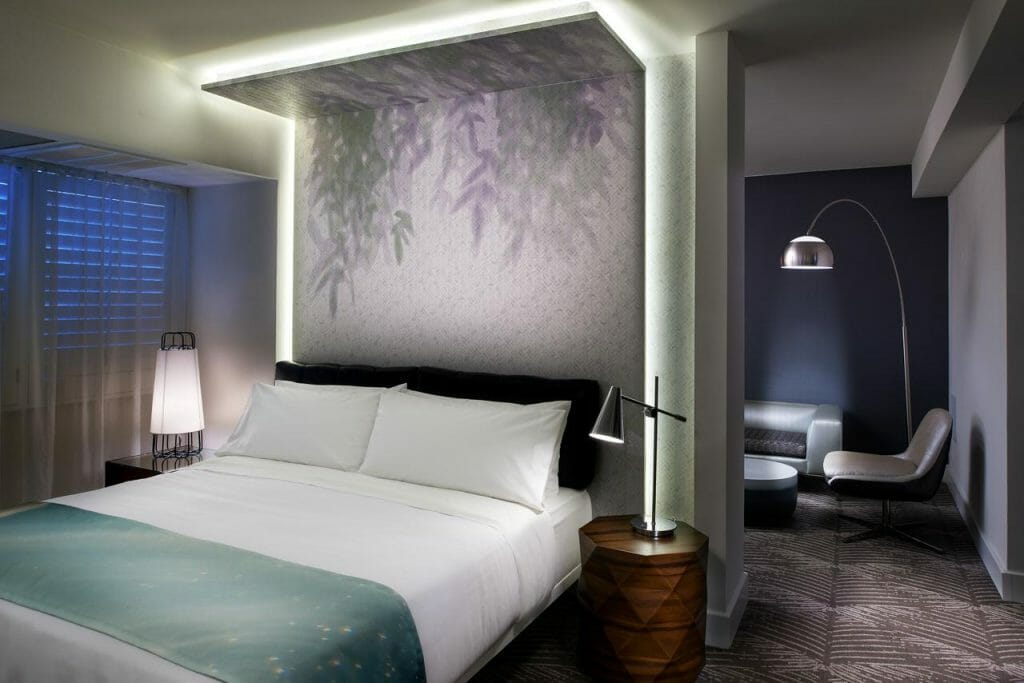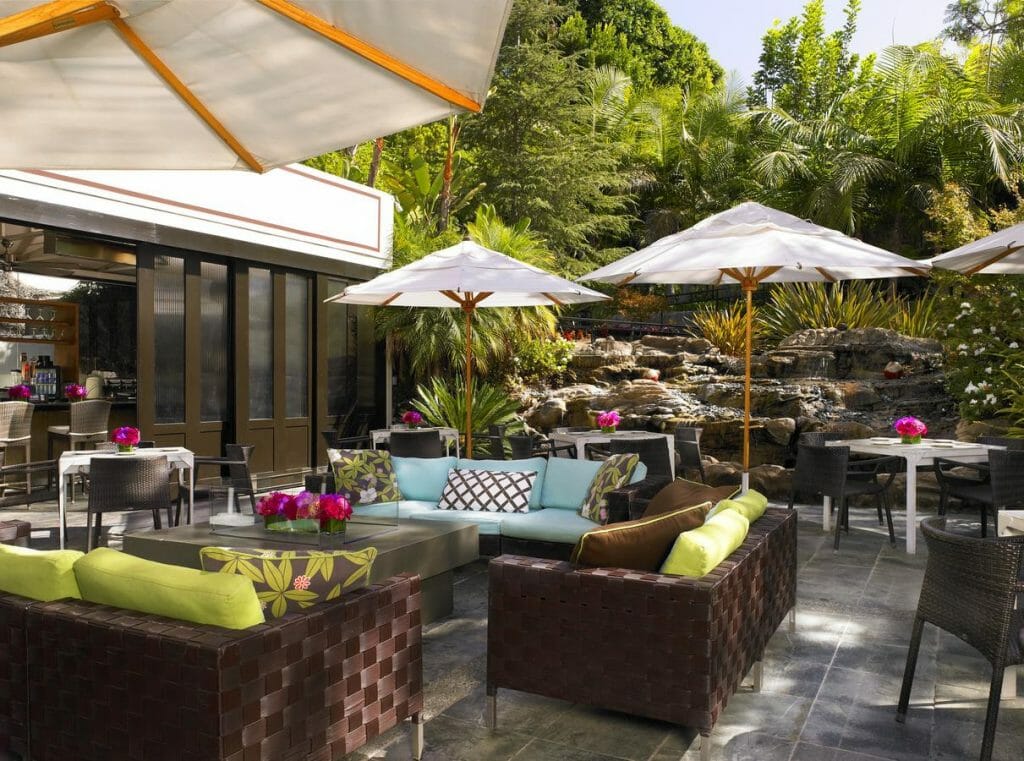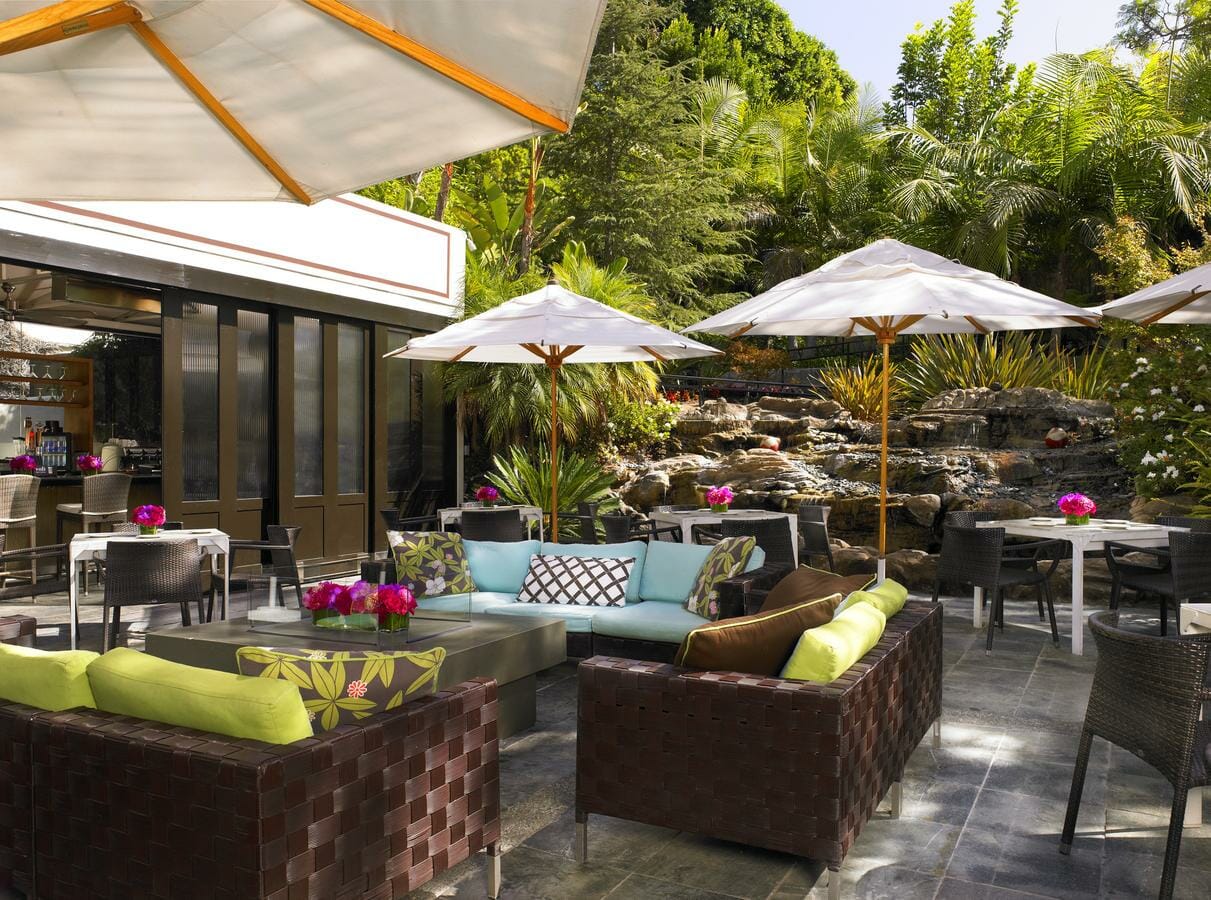 Istanbul is a fascinating city with a rich blend of cultures. Situated on the border between Europe and Africa, Istanbul is incredibly diverse and exciting, and the W Hotel in this city reflects that.
The exterior architecture is elegant and fits right in with the surrounding historic neighborhood, which is home to many of the city's top restaurants and art galleries. The interior has both modern and historic Turkish influences, and the luxury suites feature stunning skylights and private terraces. The hotel also has a stunning bar as well as a spa with traditional Turkish baths.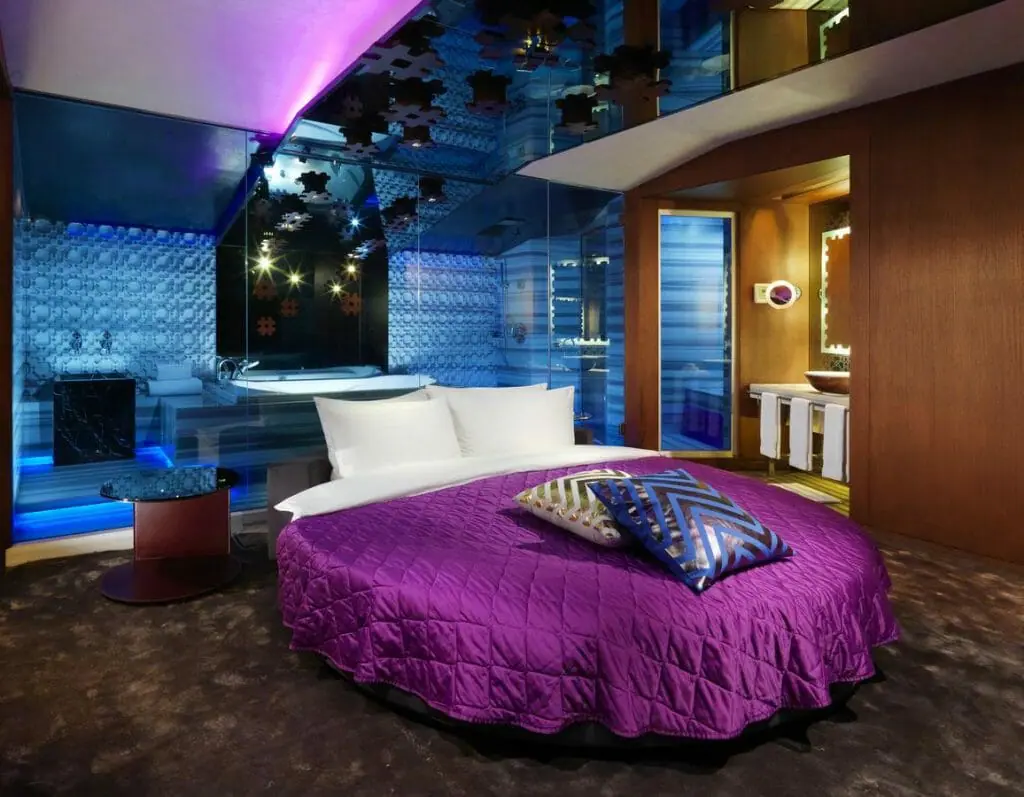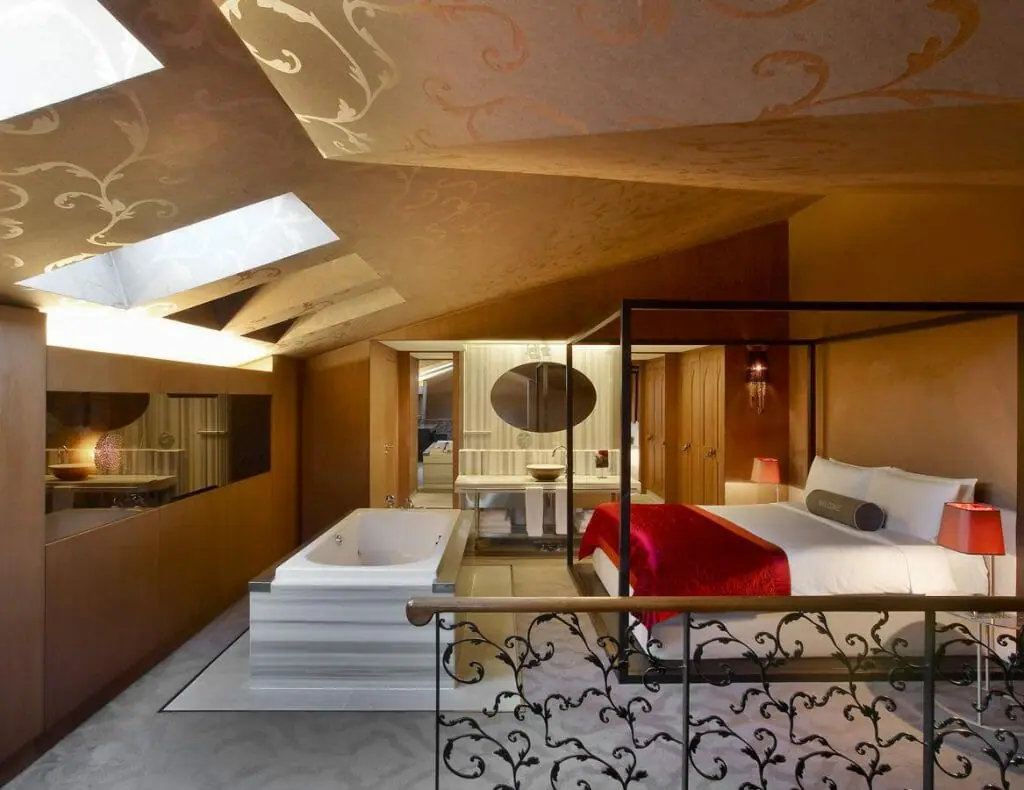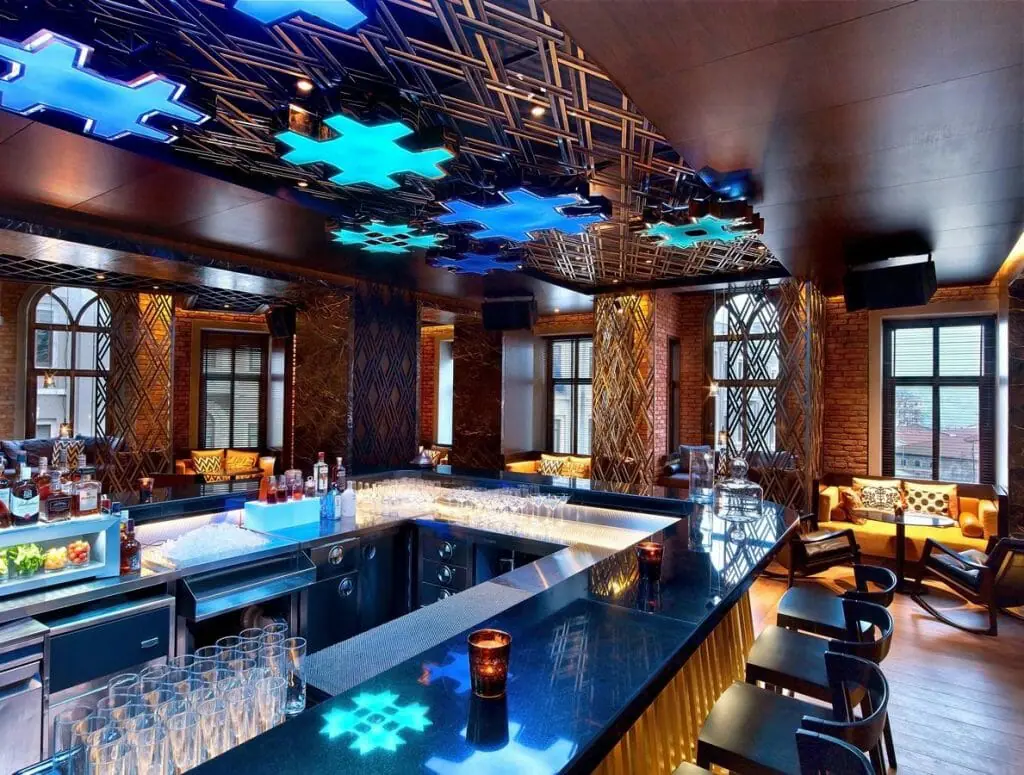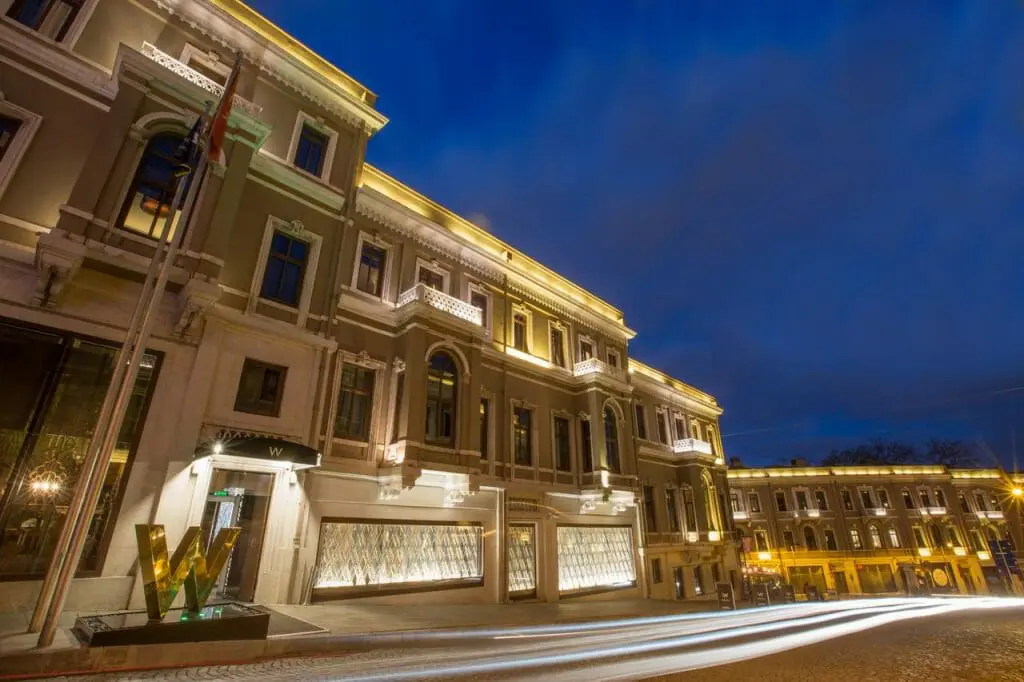 Barcelona combines European continental beauty with a sunny Mediterranean vibe, and the W Hotel Barcelona actually overlooks the beachfront for the ultimate luxury. In fact, the hotel actually offers some of the best views of the sea as well as the city, and you can relax on the beach at the Salt Restaurant and Beach Club.
You can also reserve private cabanas for a day in the sun, or indulge in some cocktails on the rooftop bar. The Barcelona W Hotel also has some of the most beautiful meeting spaces and wedding rental spaces in the entire chain, making it a perfect place to host an event.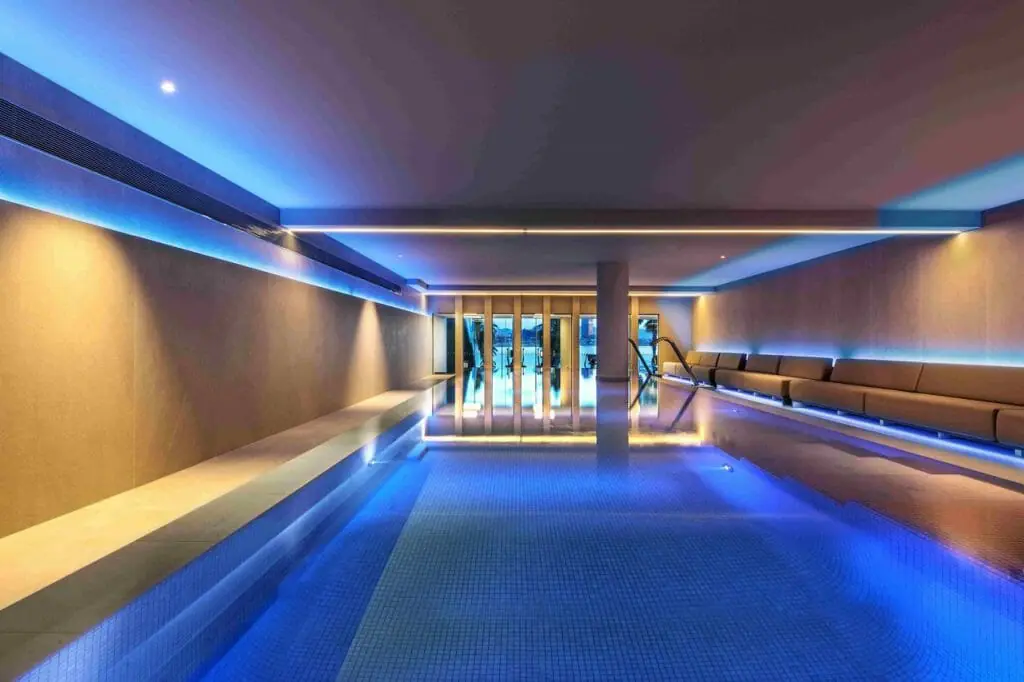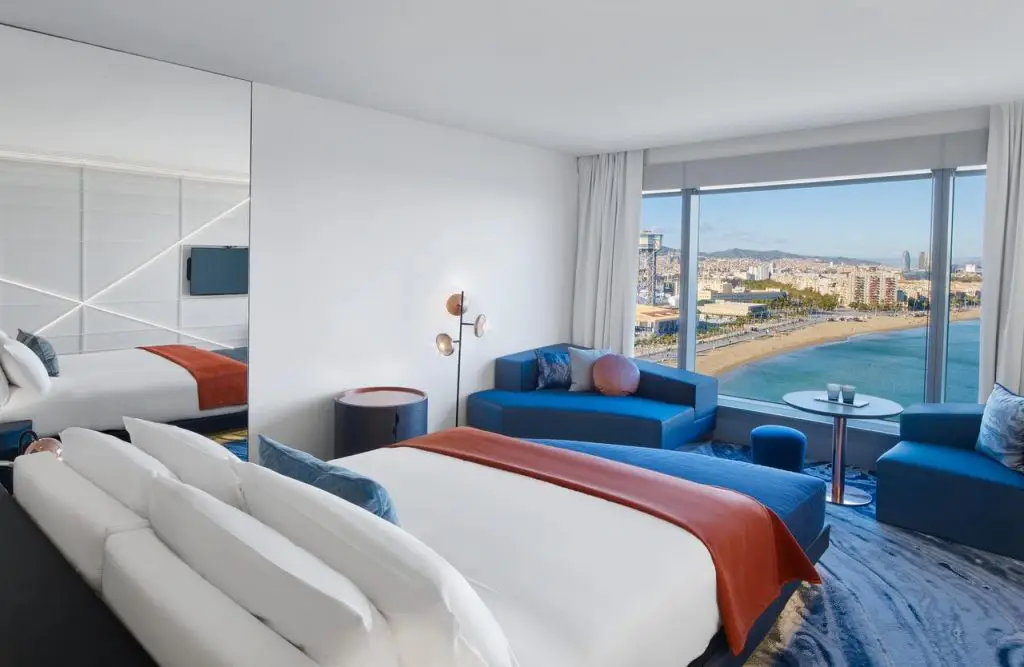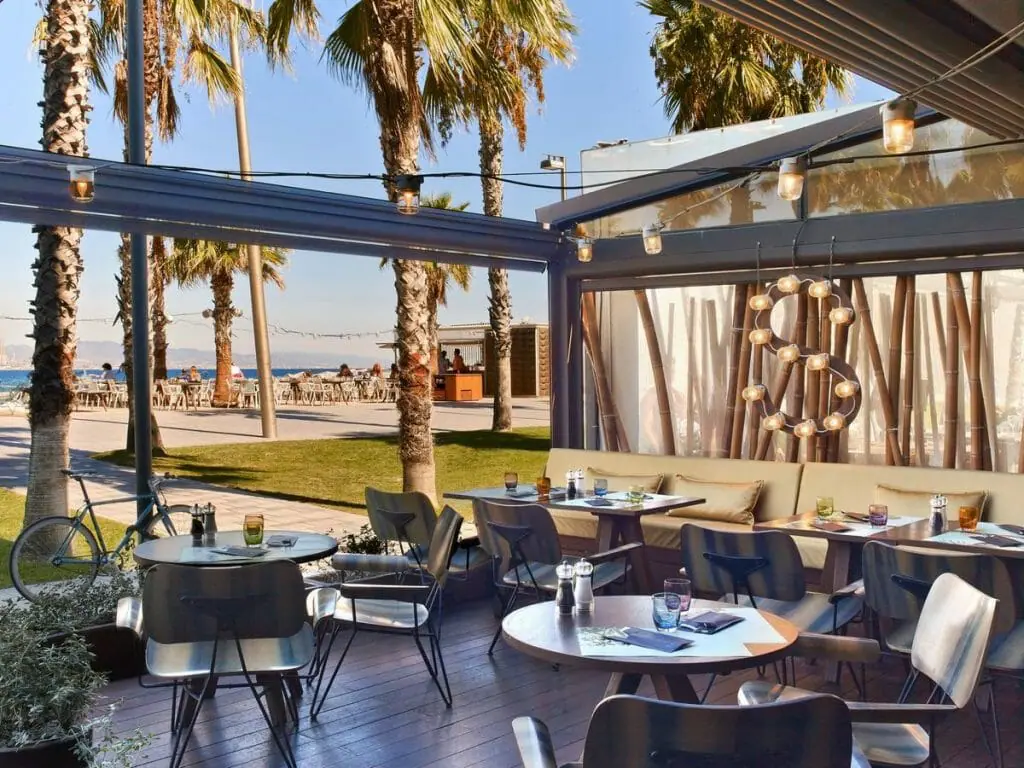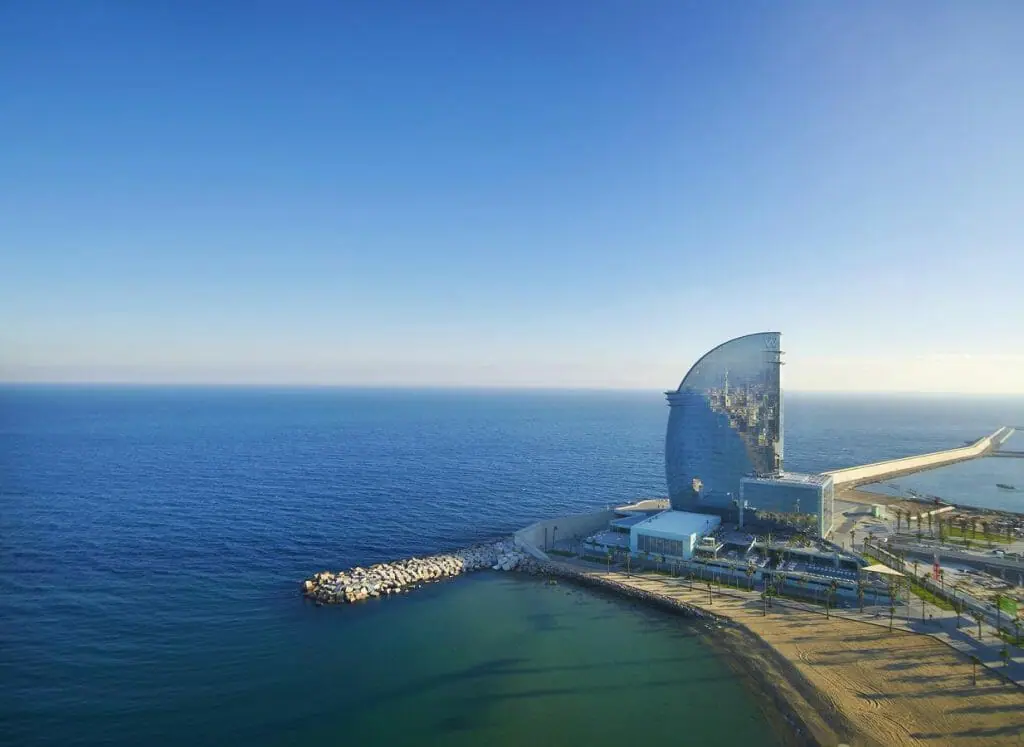 Austin is one of the most unique cities in the US, known for a vibrant live music scene and diverse local food options. The W is situated right in the middle of the action in downtown, and they have an in-house cocktail bar as well as a relaxed lounge for innovative food and drinks.
Their Trace restaurant offers farm to table cuisine that rivals some of the best in the city. The sophisticated modern suites offer views of the downtown skyline, and you can relax in the record room or the hidden bar. You can also enjoy some of the warm Texas weather in the outdoor pool.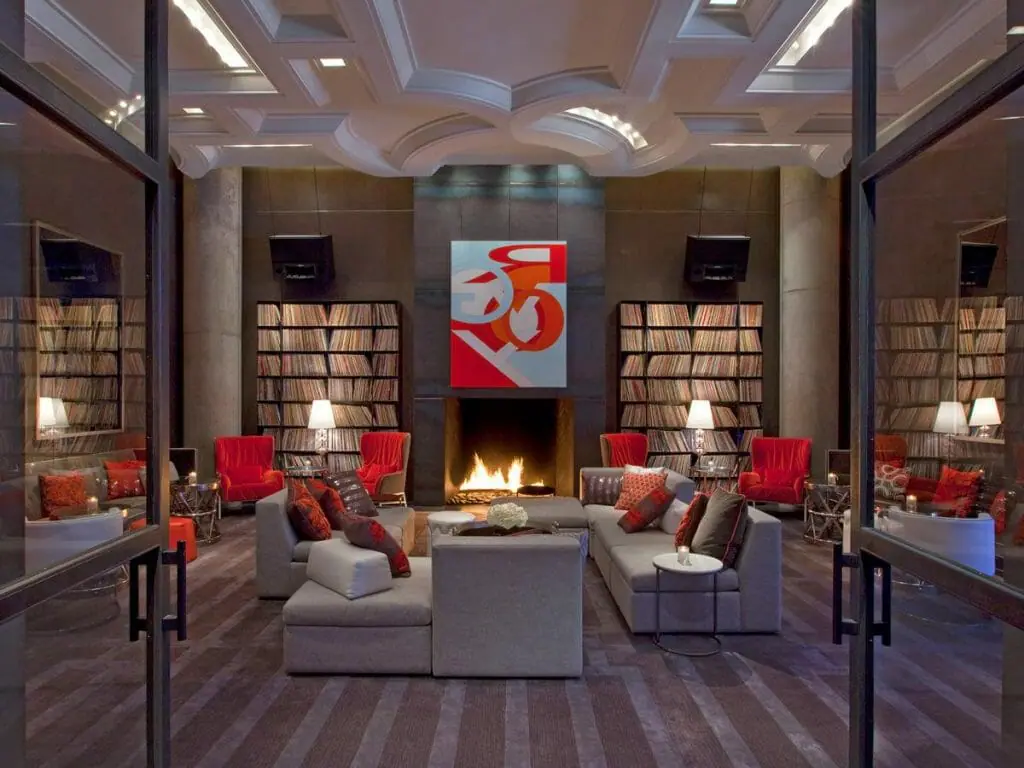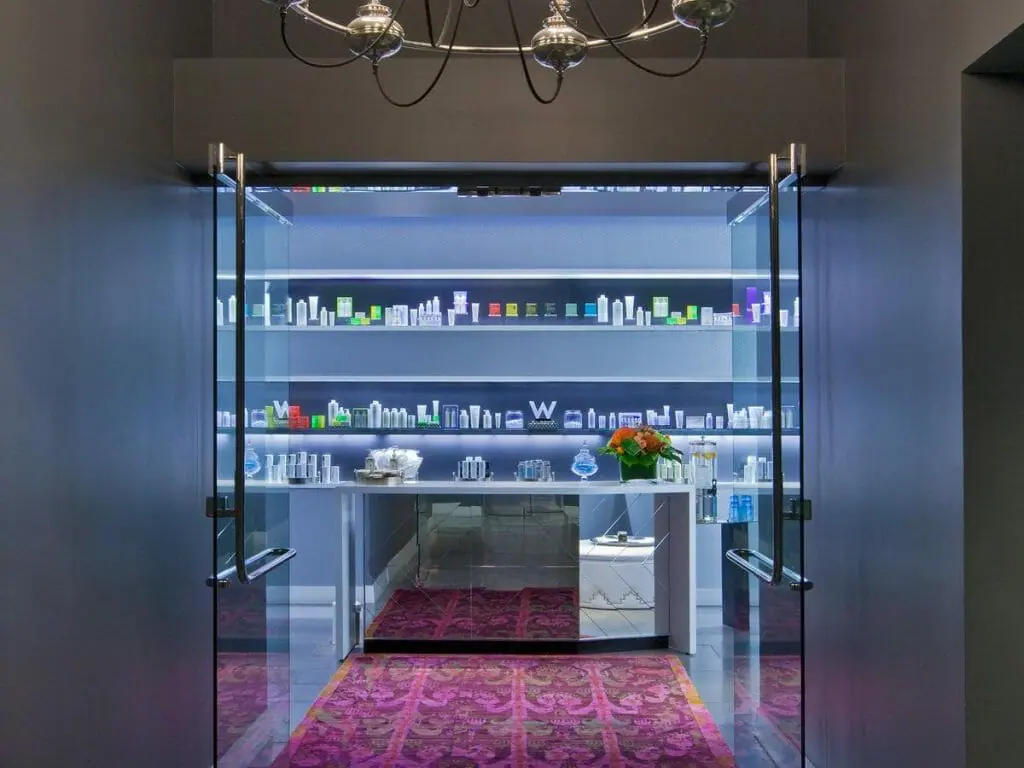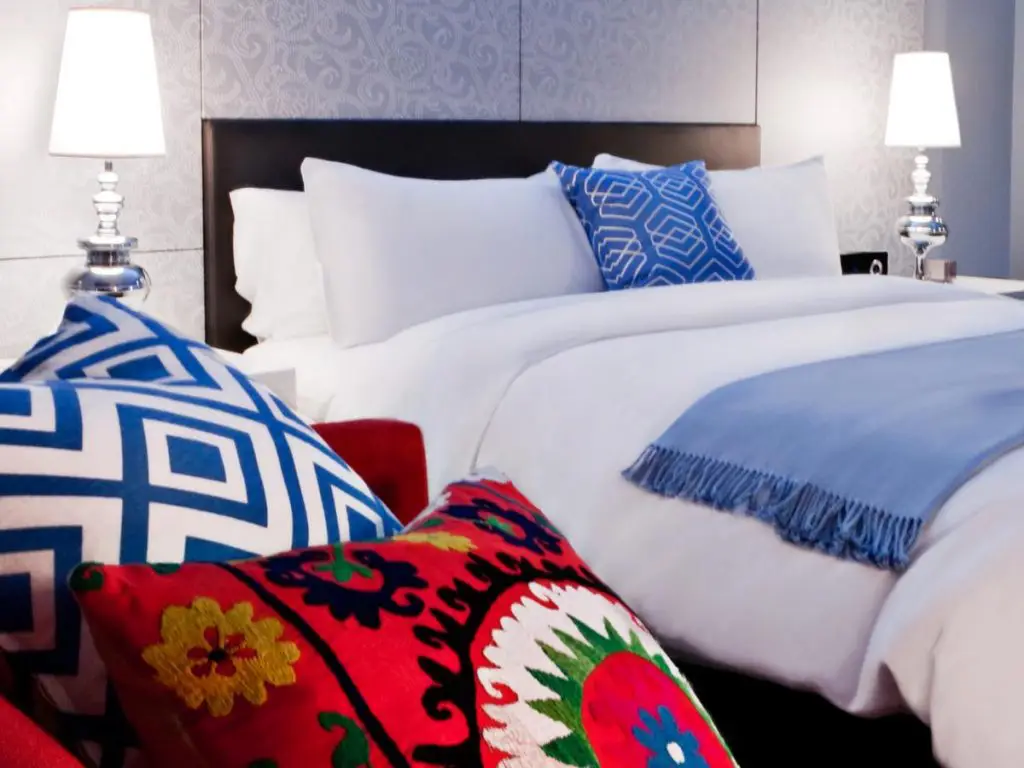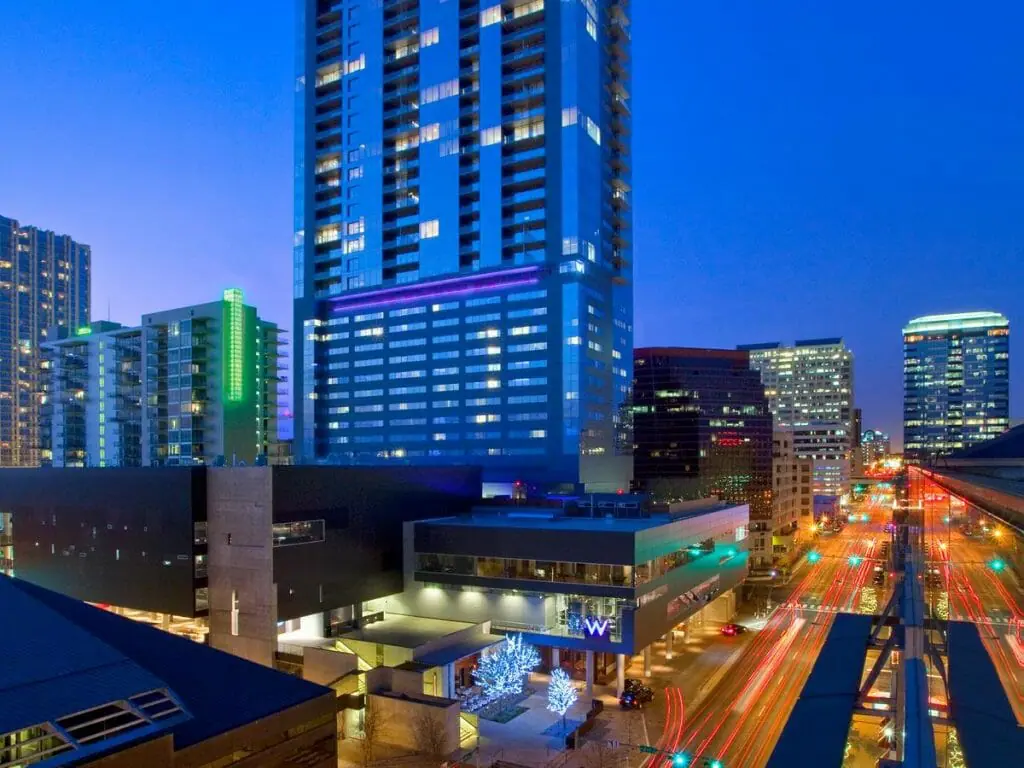 The elegant W Hotel London is located in the middle of vibrant Leicester Square, which is the center of the entertainment district. It's also just a walk away from the nightlife of SoHo, and completely accessible to public transit as well. The suites at this hotel are some of the most stunning in the entire hotel line, with a sleek modern design as well as incredible services like designer wardrobe service and a mobile cocktail bar.
You can also head down to the Perception Bar for everything from afternoon tea to late-night cocktails. There's also a unique private screening room as well as a sleek modern spa and gym.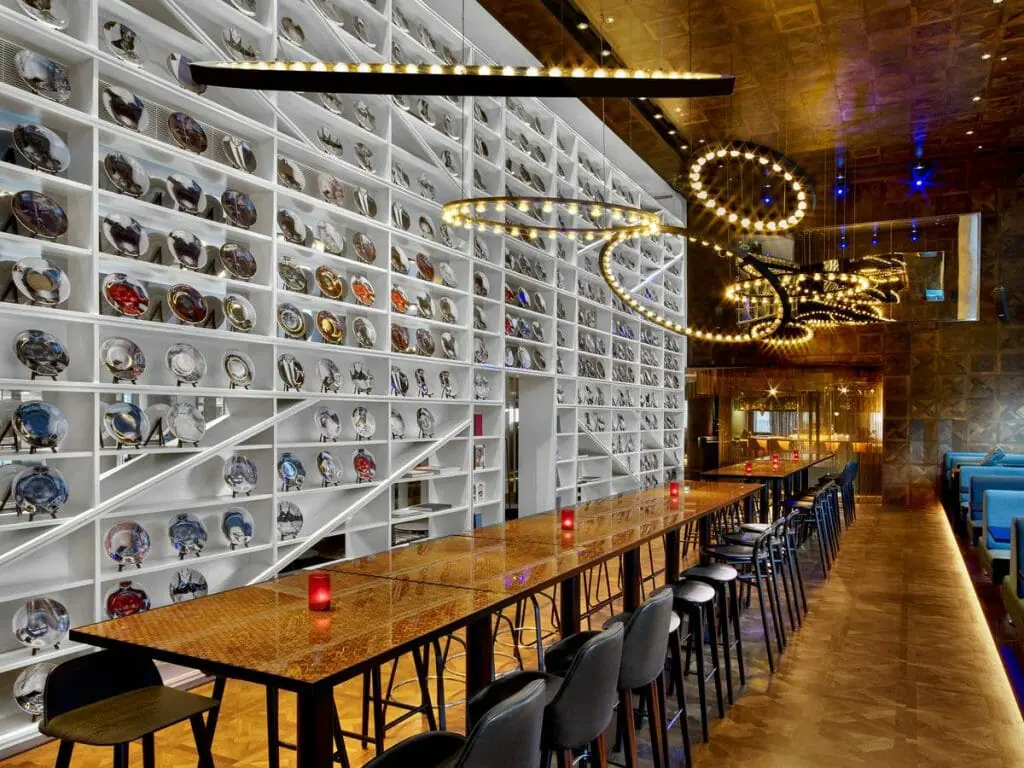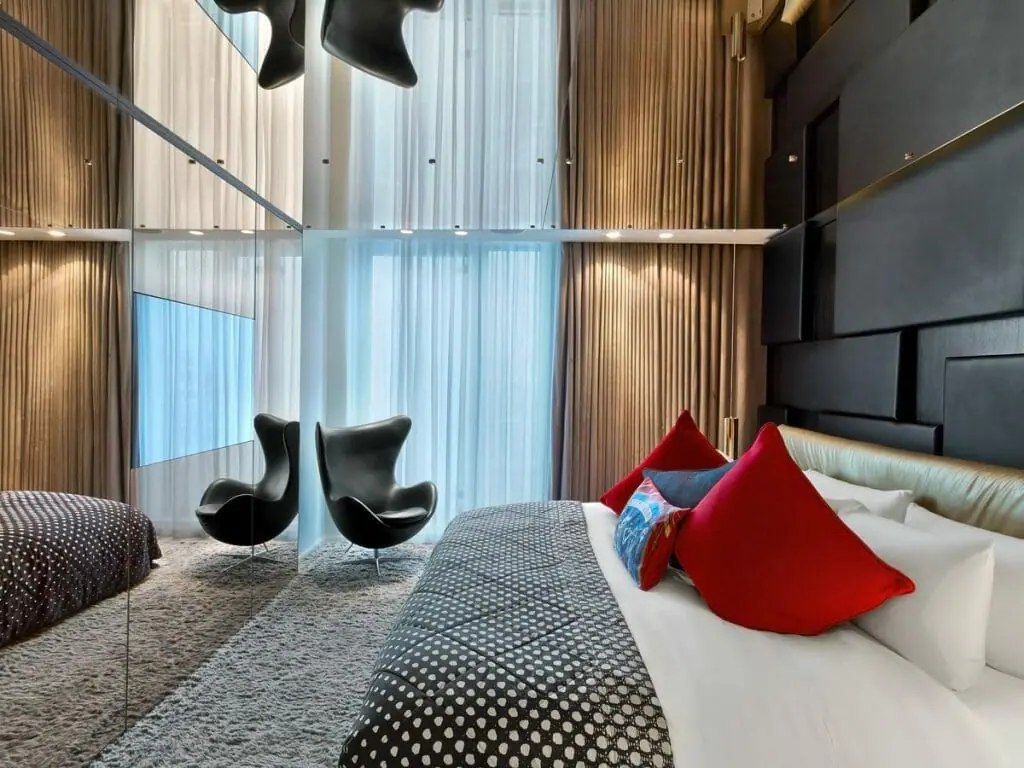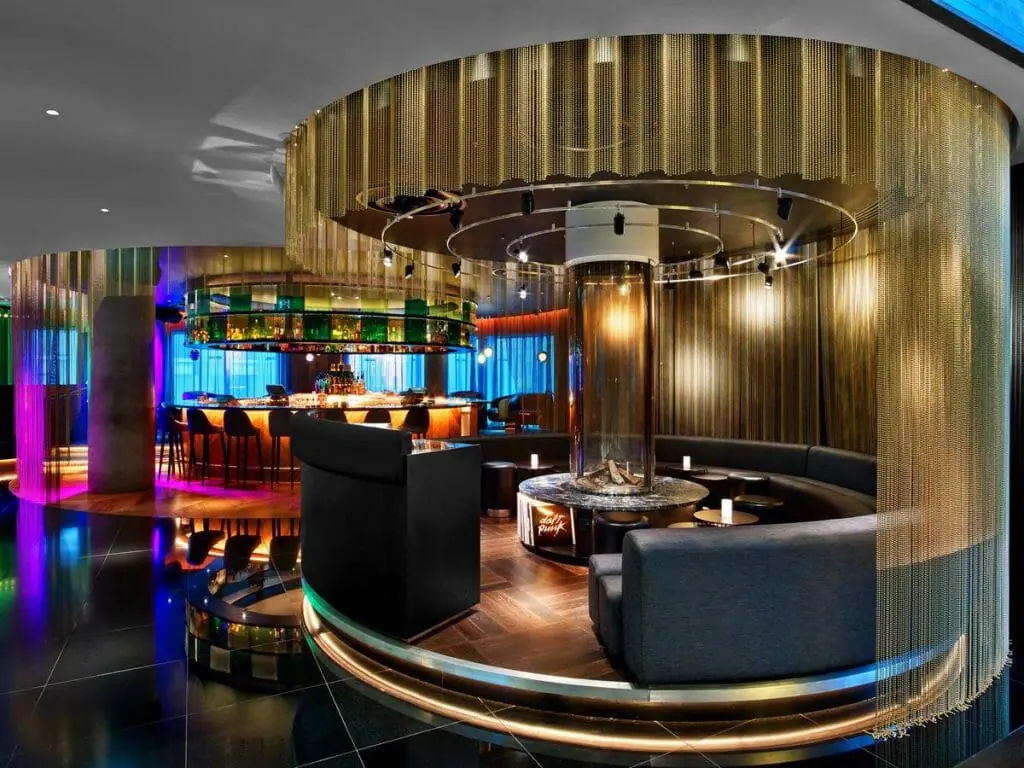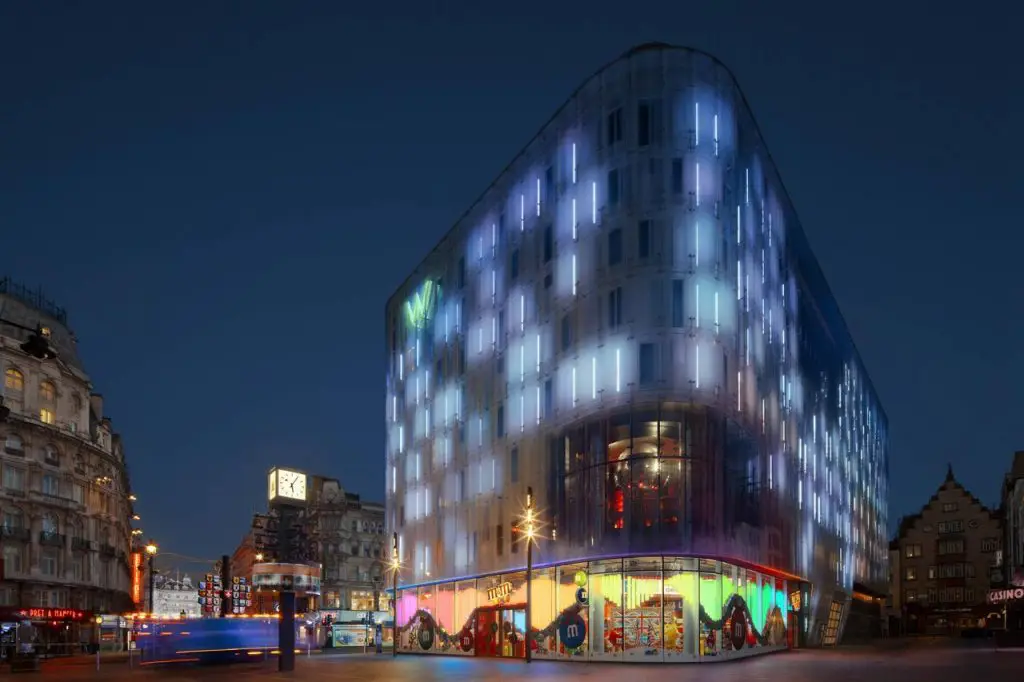 There's something for everyone in Chicago, whether you're a business traveler, art lover, or sports fan, and this hotel is right in the middle of everything. It's located in a gorgeous historic building with chic art deco touches. There's a luxury hotel and bar on site, as well as a modern hotel gym and meeting rooms. The
Extreme Wow suites are an entertainment lover's paradise, with large screen TVs and even a mini arcade.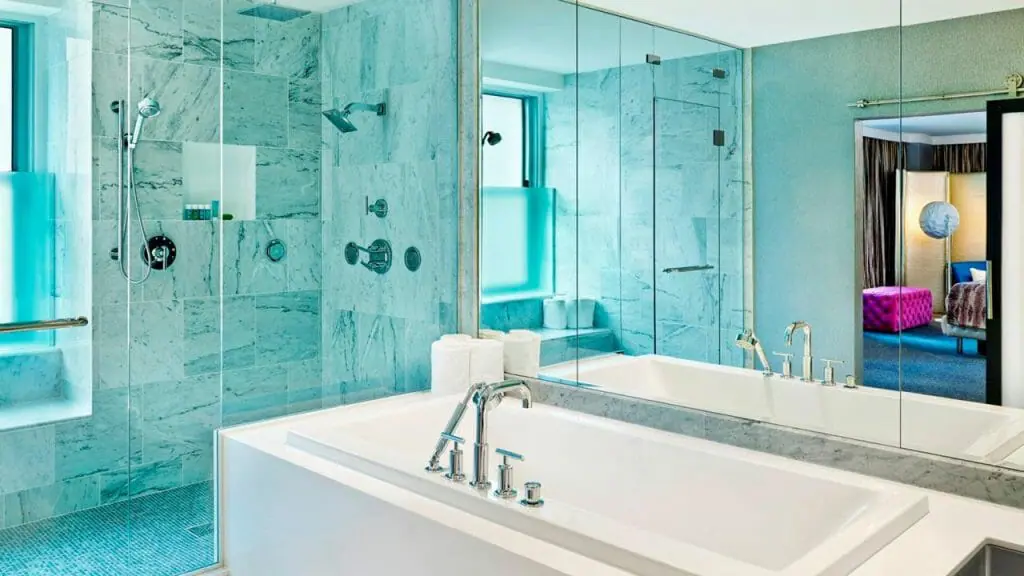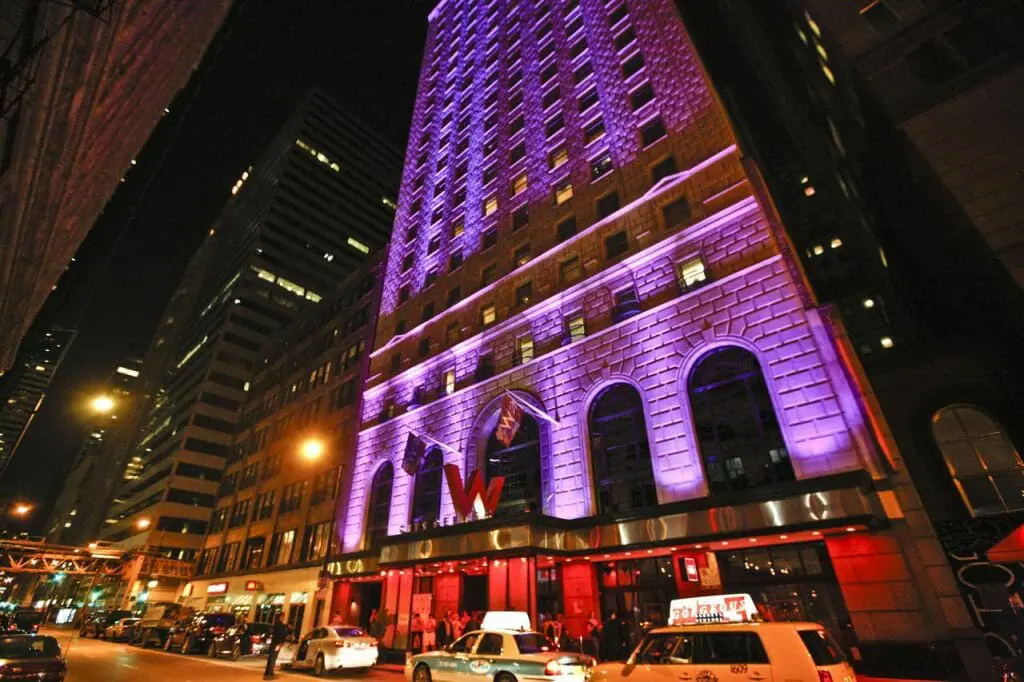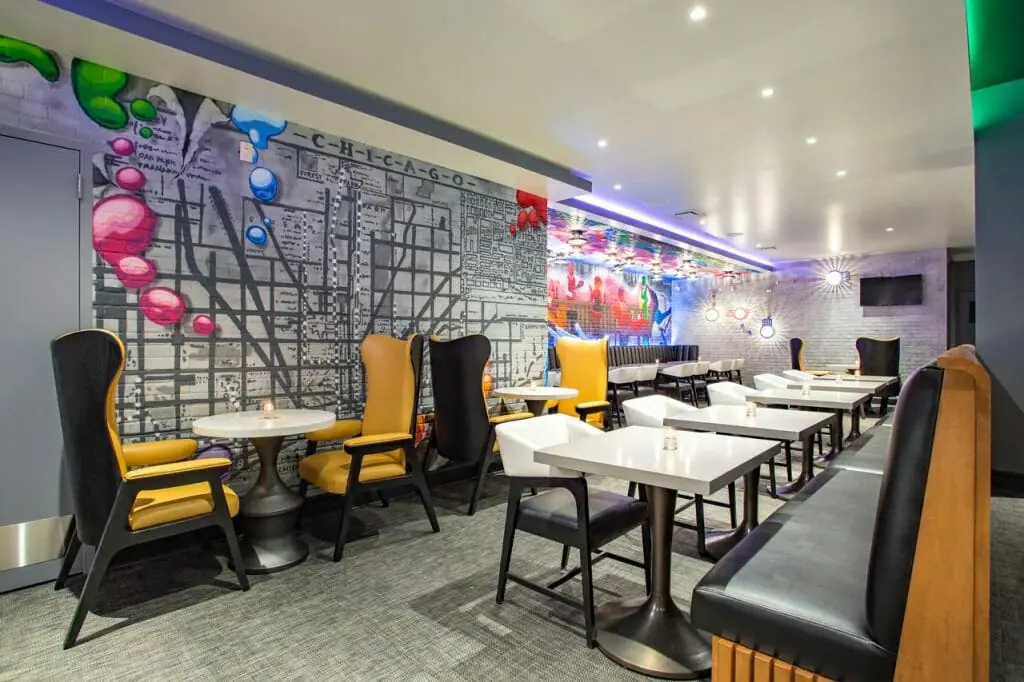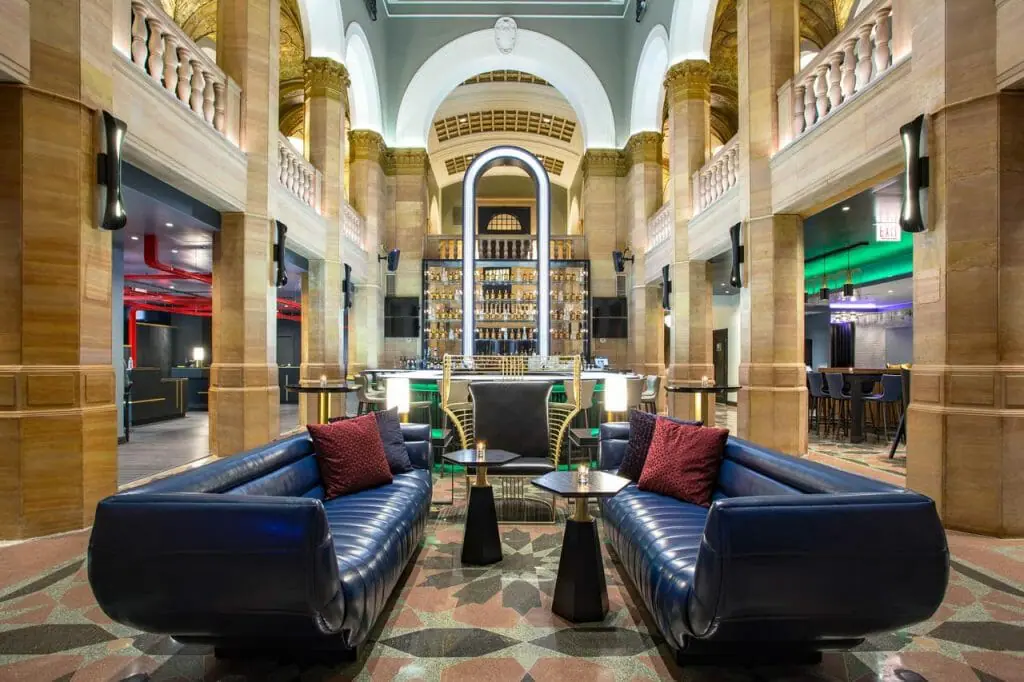 The W Hotel in Amsterdam is particularly unique because it is split across two buildings in the heart of this charming city. The suites will make you feel totally at home right away, like you're living in a little studio apartment in the city.
The spa makes you feel like you're in an underground grotto, and there are food options for everyone, ranging from a decadent steakhouse to a more elegant Mediterranean restaurant.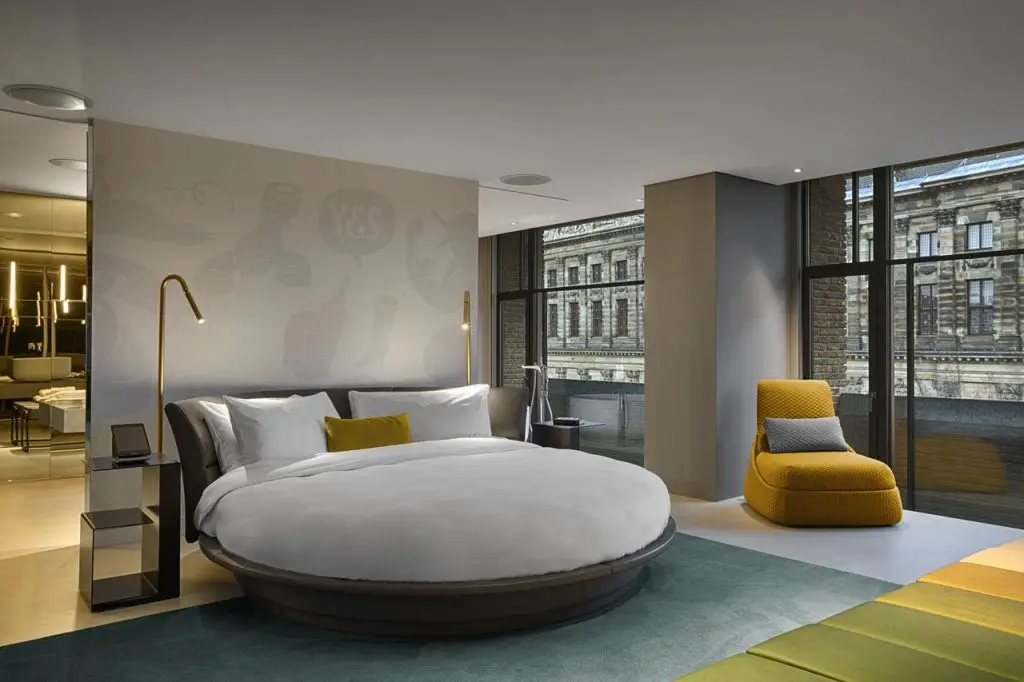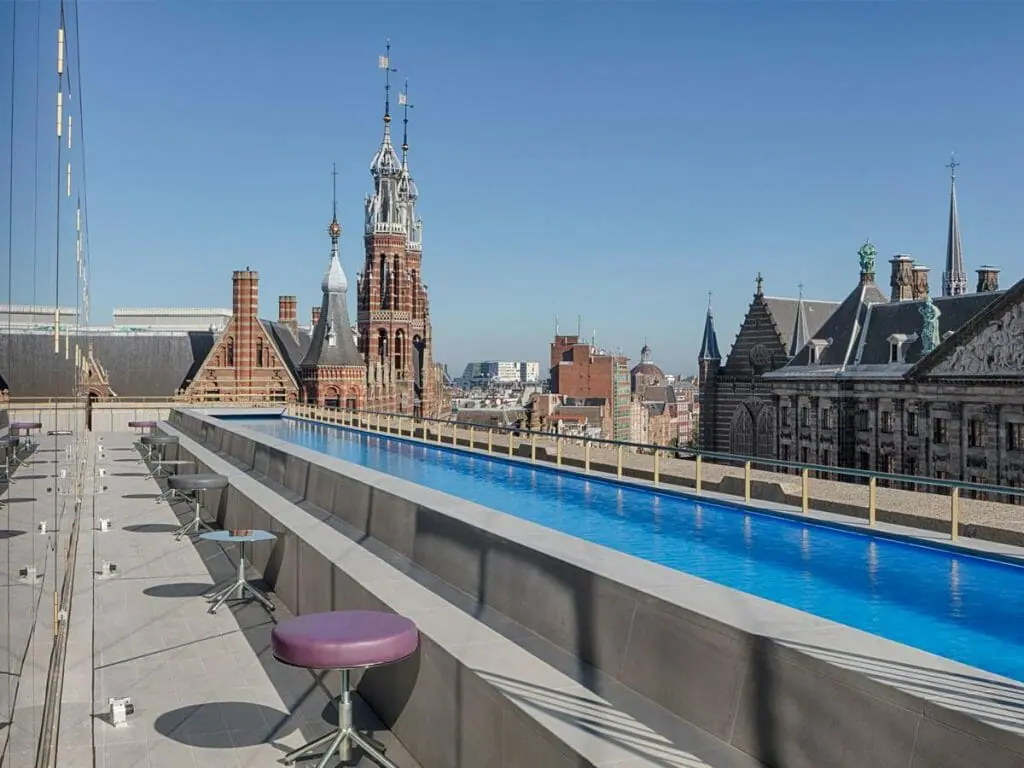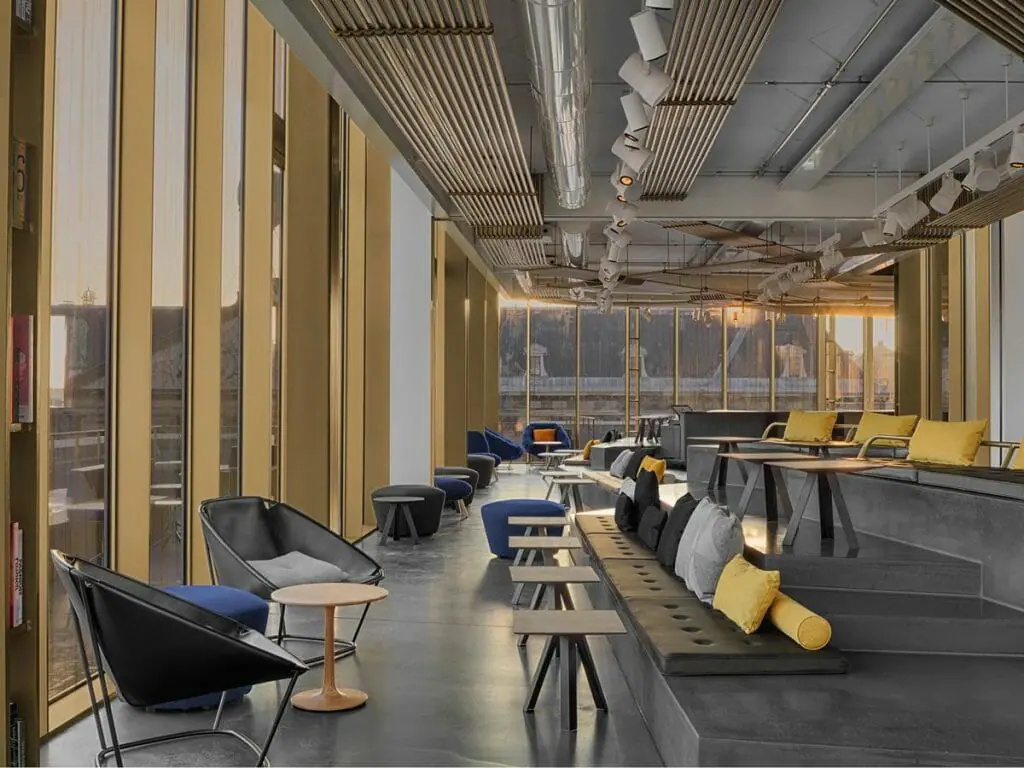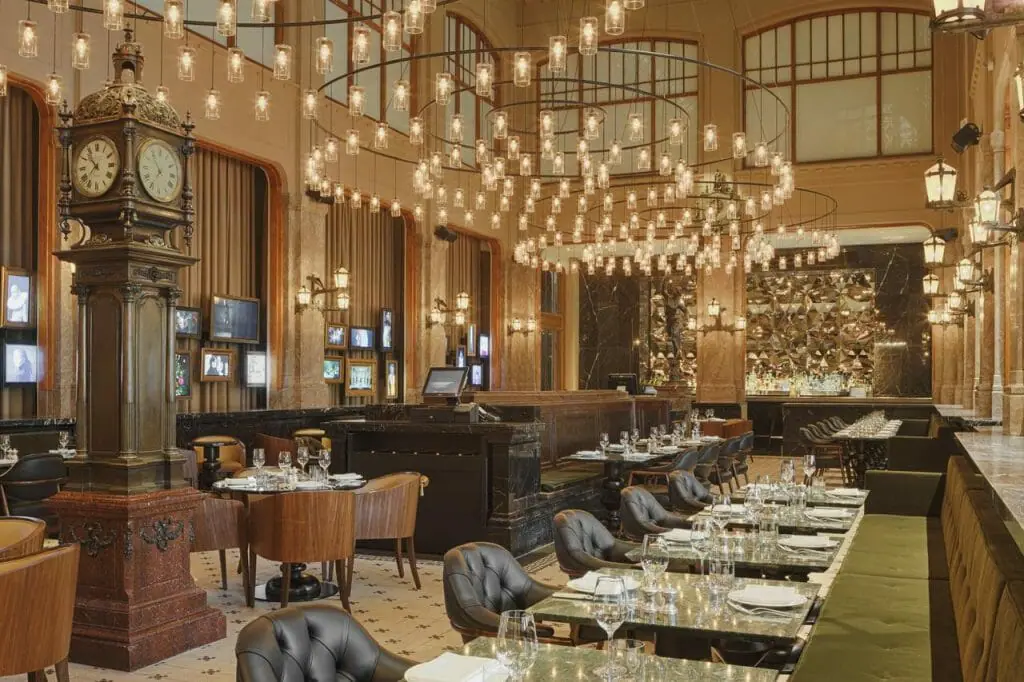 There are three dynamic W Hotels in New York City, but the Downtown location is the best option if you want to be right at the heart of the action, while still providing an authentic New York experience. You're walking distance to some of the most exciting neighborhoods in the city, and just a train's ride away from all five boroughs if you want to explore.
The highlight of this hotel is the beautiful terrace, which has stunning skyline views, a pool, and a bar with live DJ sets. This is the place to see and be seen on your visit. When you decide it's time to relax, every room offers beautiful city views and modern design that will have you feeling right at home.