Are you looking for something more diverse for your next movie night? Would you like to see trans people better represented on your screen? This is the place for you – we're here to help with some inspiration for the best transgender movies you absolutely must see (and then recommend smugly to others!).
If there's anything that we feel grateful for, it's the greater awareness of trans people and issues over the past few years. Now, we're definitely not saying everything's perfect (far from it), but progress has been made – and hopefully will continue to be made.
One contributing factor – and probably a result as well – is the impact of great transgender movies that bring these issues more into the public sphere. They say that if you can't see it, you can't be it, which is why representation in popular culture is so important. That these films are part of such a positive movement is one reason you should already have seen them by now.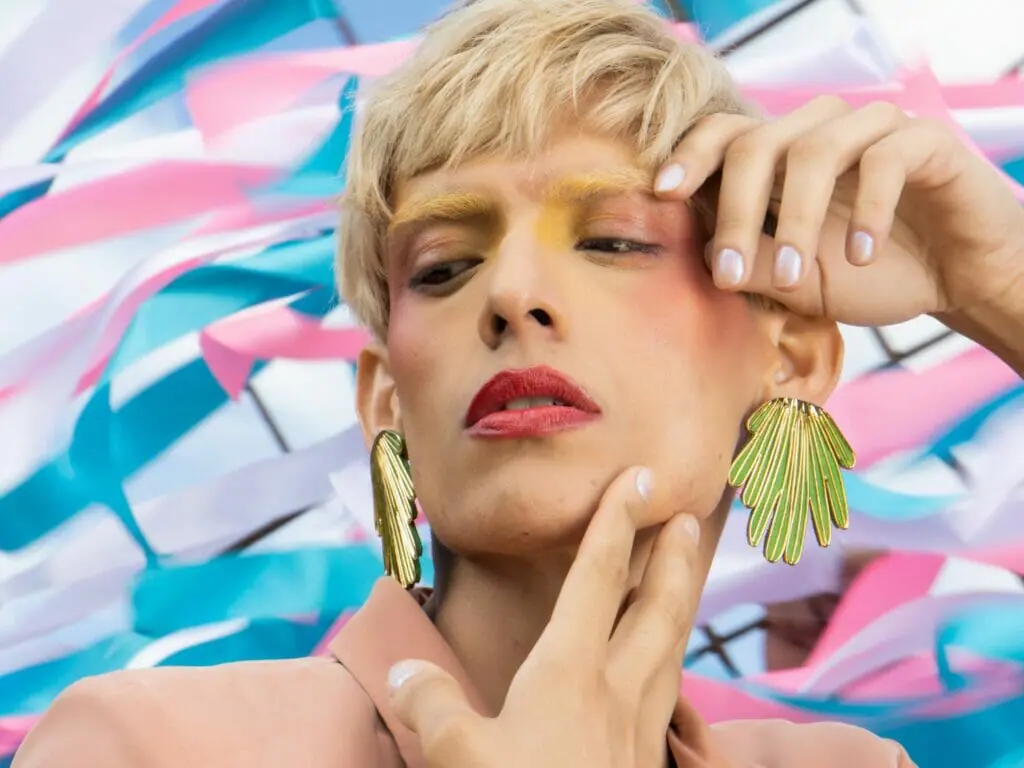 The other reason? Well, they're amazing movies in their own right, of course! With a range of styles, stories and characters, this varied list means that you'll be spoiled for choice on your next movie night.
Wondering where to watch? It depends on where you live in the world and which streaming services you have. We link to the streaming service we watch on in each case - be it Netflix, Amazon Prime, Apply TV+, or elsewhere.
You can get one month free of Amazon Pride (or a 6-month trial for students) of Amazon Prime and also get immediate access to FREE Two Day shipping, Amazon Video, and Music. While you won't be charged for your free trial, you'll be upgraded to a paid membership plan automatically at the end of the trial period - though if you have already binged all these, you could just cancel before the trial ends.
Apple TV+ also has a one-week trial, and Hulu has a one-month trial (which can be bundled with Disney!). Another option might be using a VPN to access Netflix titles locked to other regions. Netflix is now available in more than 190 countries worldwide and each country has a different library and availability. US Netflix is (understandably) one of the best.
While we wish everything could just be in one place - for now, it seems these are the best streaming platforms to watch on.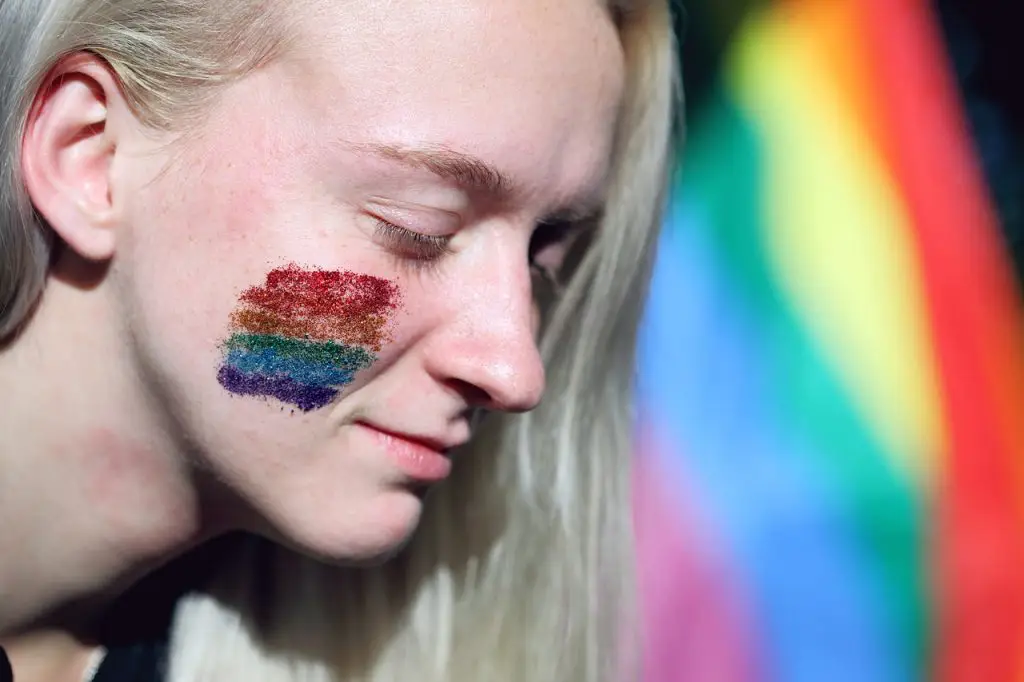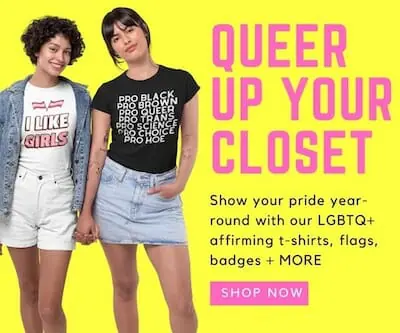 A heartwarming tale of trans youth, Cowboys uses the beautiful backdrop of stunning Montana to explore masculinity, both toxic and healthy. Up-and-coming writer and director Anna Kerrigan is someone to be looking out for. With her first feature-length film, she managed to give viewers an insightful look into the good and the bad about being a man, and a woman. Without going for stereotypical portrayals, this passionate anti-Western shows a man and his transgender boy escaping into the wilderness and getting to know themselves for who they truly are.
The film's focus isn't on the transgender boy, though, it's on his father: Troy is an alcoholic with bipolar disorder and a rough past. He's a rough person, but he loves his son: Joe has recently decided that he wants to be a man, not a woman, and his father is completely fine with that. Not his mother.
After their divorce, Sally got custody of Joe, but she still lets Troy visit him. But when she wants to revoke this right, Troy decides to kidnap his own son and escape to Canada. All the while, Joe is very happy to be able to go out into the wilderness with his father, who he adores: Troy is the only one that lets Joe be who he wants to be, indulging in his fantasy of being a cowboy.
We love this movie's portrayal of Joe: he's a young child and, as such, he's not that likable of a character. He can behave in ways that would annoy anyone, but his father is always there for him. It's such a realistic performance, the likes of which you don't see very often.
We also want to applaud the filmmakers for giving Joe's role to a young transgender actor (Sasha Knight). Well done, Cowboys!
While there was some controversy surrounding the historical accuracy of this biopic, it's still a beautiful film that explores universal and trans themes with delicacy and respect. It tells the story of Danish painters Lili Elbe and Gerda Wegener and how Lili's transition from her male identity as Einar to her female self affects their lives and relationship.
Although it differs from reality in several aspects, The Danish Girl has a poignancy and tenderness that can't help but move. The performances from Eddie Redmayne as Lili and Alicia Vikander as Gerda are outstanding and totally immersive.
It's this exceptional acting that makes the film as heart-breaking and true (in feeling, if not in fact) as it is. And its filming location in Copenhagen and Brussels makes it all the more beautiful and worthy of being named one of the best transgender movies of all time.
Back in 2011, this captivating trans drama went by almost unseen. And that's a shame. Gun Hill Road is an emotional film that was very ahead of its time. It focuses both on a teenager who is discovering her trans self and her father, recently released from jail, who is trying to come to terms with his newfound daughter.
We give this movie plenty props for actually casting a transgender actress, the talented Harmony Santana, to play the role of the trans character.
Set in the Bronx in New York City, the film sees Enrique being back in his house after three years in prison. He quickly finds out that his family moved on while he was locked away: his wife, Angela, had an affair, and his son, Michael, has now embraced his identity as a trans woman by the name of Vanessa. Of course, Enrique has a hard time understanding what's happening. After a period of denial, he realizes that if he doesn't connect now with his son, he will be as alone as he was in prison.
What we love about this movie is that it takes the opportunity to not only tell Vanessa's story, but also Enrique's. Most of the time, LGBT movies are focused on the inner turmoil of the queer characters as they come to terms with their sexuality and gender. Of course, parents usually take part in the story, their pressure and expectations being part of the reason why the teens are afraid of being who they are.
But in Gun Hill Road Enrique is the main character too, and his struggles to understand his daughter are a crucial part of the story.
Obviously, it's not ideal that a trans woman is played here by a female actress (Felicity Huffman), but we would argue that this doesn't take away from the message and impact of this 2005 film.
It's a particularly aware film due in large part to having writer and activist Andrea James as a consultant on the script. It also features many trans people, although Huffman is at the center – and owns it, to be fair.
In this road trip film, Bree, a transgender woman, unexpectedly ends up on a road trip with her long-lost son from her time in a male identity. Bree and Toby's reunion is by no means easy – then again, what is? – and Transamerica explores Bree's struggles with her past, the revelations of their relationship and Toby's growing understanding of the woman who once fathered him.
Taking a look at the queer people who are part of the military, Soldier's Girl did a lot back in 2003 to fight against harmful stereotypes. The movie is based on the tragic true story of Private Barry Winchell and transgender woman Calpernia Addam's relationship a sad and infuriating transphobic event, one of many that took place within the ranks of the military.
Perhaps what's worst about the situation is that it still is relevant today, almost twenty years later, given that a transgender military ban was instituted in the United States in 2019 (and luckily overturned with the 2021 change of administration).
For a long time, the United States military imposed a "don't ask, don't tell" policy regarding their soldier's sexual orientation and gender identity. While it was instituted in 1993 as a sneaky way to lift the ban on homosexuality, it was clearly a short-sighted decision: it forced gay people into secrecy and tacitly banned any demonstration of their real selves. It wasn't until 2011 that the policy was changed to a more accepting one.
Yet Soldier's Girl takes place in 1999, when the policy was still in place. The film follows Barry, a private stationed in Kentucky. One night, his barrack-roommate, Justin, takes him on a night out beyond the border and into Tennessee. They go out of their way to visit Justin's favorite club: one featuring transgender dancers. At the club, Barry meets Calpernia, and it doesn't take much for them to fall in love. But Justin was in love with her too and, jealous, he spreads rumors about Barry's sexuality.
Soldier's Girl is a much necessary reminder that institutions are a key part of any kind of discrimination.
One of the more light-hearted transgender movies, this riotous Australian film is credited with helping to bring LGBTQ themes to a wider audience and has become a cult classic – for good reason.
Priscilla was even part of the Australian culture parade during the 2000 Summer Olympics in Sydney. It's another road-trip premise, where two drag queens and a transgender woman (Hugo Weaving, Guy Pearce and Terrace Stamp) take a trip across Australia in a tour bus they name 'Priscilla, Queen of the Desert.
We might have been slightly inspired by this trip…
It's a movie about misfits and friendship, full of quirky adventures and tenderness. There are powerful scenes where the trio performs in backward rural towns, responding to the prejudice they meet with humor and poise. When the three actors are together, riffing off each other, the film really sparkles – although the film belongs to Terrace Stamp as Bernadette.
Also, how can you not love a film that has them clambering around Kings Canyon in full-drag regalia?
This Argentinian drama generated a lot of buzz upon its release: it was surprising to see a film in the year 2007 tell a story about an intersex teenager with such an insightful point of view. Starring some of Argentina's best actors and actresses, the movie went on to become a hit in Spanish-speaking countries. It won the Goya Award for best Spanish-language film and the Critics Award at Cannes.
Now, while this is not strictly a movie about a transgender person, we do believe it poses some interesting questions that are relevant when thinking about transgender and transsexual issues: the film's protagonist, Alex, is an intersex teenager, meaning that they were born with both male and female genitals.
XXY shows them struggling with the decision of which genitals do they want to have removed. So, Alex is pressured into choosing whether they want to be male or female. You may as, "Is there a need to choose?". There isn't per se, but the doctors and Alex's parents pressure them into choosing so that they would be more accepted in society. Sounds familiar? XXY depicts a complex situation and then treats it with the utmost respect by always taking into account Alex's perspective and not giving into easy answers.
As for the story, the film sees Alex's family moving to a remote village by the sea in Uruguay. While Alex has been presenting as a female, taking hormone blockers, they are not quite sure how they want to be seen, besides themselves. During their time at the sea, Alex will meet people who change their way of thinking.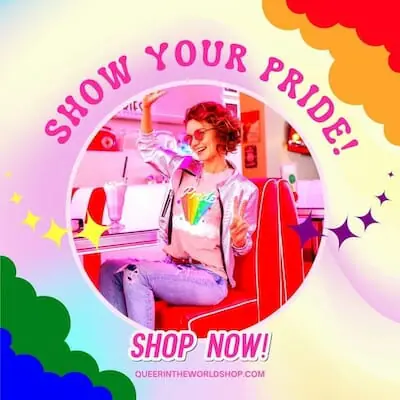 This documentary film about ball culture in New York in the 80s is what inspired the fabulous TV series Pose and, if anything, the real stories are even more engrossing. Directed by Jennie Livingston, the movie is an intelligent and beautifully-filmed exploration of ball competitions, where contestants "walk" adhering to a theme. It also uncovered the origins of 'voguing'.
It's important to note that the film is not only about dance and competitions; rather, it used this framework to celebrate the communities that are formed for people who felt like they had no place but also talks about homophobia, transphobia and racism they faced in their daily lives.
It's about how we express our identity and the interlocking areas of gender, class and race. In short, it's fascinating, fabulous and vital viewing – and certainly one of the best transgender movies.
For some levity, we have this comedy about two German boys, one transgender and one cisgender, who fall in love. Romeos features one the most accurate representations of a transgender person that we have ever seen: it focuses on a wide array of daily issues that trans people face, showing the changing way the friends, family and strangers see the main character, Lukas, as he transitions.
We like that the filmmakers behind Romeos chose to cast a man to play Lukas, instead of having a woman cross-dress, underlining his feminine side (we would have preferred, of course, for a trans man to have the role).
The film follows Lukas, a gay trans man in his twenties. He has recently moved to Cologne, a big city in Germany with a lively nightlife, in order to voluntarily work at a nursing home. During a night out exploring Cologne's gay scene, Lukas meets Fabio, a confident and beautiful man who falls in love with him. With great performances by both actors, their romance flourishes so naturally that it makes you yourself feel part of it.
Although we are fans of dramas, it's nice to sit down and watch a heartwarming comedy. We love this little film for that very reason. Want to know our favorite part? The ending! By now you know we love to see a happy ending for a trans character, something we sadly don't get as much in media. If you're looking for a good and queer time, put on Romeos and enjoy!
Heart-breaking, stunningly acted and unflinching, Boys Don't Cry interpreted the real-life story of Brandon Teena, a trans man who was tragically murdered in 1993 by acquaintances who discovered his gender identity.
Hilary Swank played Brandon – while having a cis woman playing a trans man is not ideal, considering the time it was made, it was powerful enough to give a voice to this figure and her performance is a revelation.
Watching Brandon trying to fit in with the guys while maintaining his secret and exploring his identity as a man fully immerses the viewer in the layers of struggle he encounters. Despite its devastating ending, Boys Don't Cry is a beautiful love story, bringing humanity even in the darkest of moments.
There are so many tough themes explored throughout the film, you'll want to watch it twice to get as much from it as you can.
Regarded as one of his best films, Laurence Anyways comes from the mind of Canadian gay auteur Xavier Dolan. There's something so appealing in Dolan's films: even when they don't directly touch on LGBT themes, they are always charged with a queer energy and sensitivity that makes them stand out from others.
With Laurence Anyways, Dolan tackles a long-lasting relationship between a literature teacher in her thirties, who goes through a male-to-female transition, and her girlfriend. Like most of Dolan's films, it was met with lots of praise, going on to win the Queer Palm at Cannes.
The film introduces us to Laurence Alia, a lauded novelist and literature teacher presenting as a male who lives in Montreal with her girlfriend, Frédérique (Fred, for short). They have been together for quite a time and are very close.
Precisely for that reason, on Fred's birthday, Laurence shares her most deep secret: she is a woman born in the wrong body and feels like it's finally time to embrace her real self. Sadly, this revelation is met with anger by Fred, who tells her she's a gay man and breaks up with her. But the film will see them finding their way back to each other again and again, showing how their lives have changed as time went on.
We love this film. We love all Xavier Dolan's films. But there's something so special about this one: its portrayal of an ill-fated love that still persists through the years will be very familiar to many queer folks. Laurence Anyways captures the best and the worst moments of the trans experience and exposes them with a beauty that only Dolan could achieve.
This is a rare beast among transgender movies (although hopefully not for long) as it's a rom-com that might even have (*whisper it*) a happy ending.
Boy Meets Girl is essentially a demonstration in the film of our favorite expression, 'love is love', that tenderly portrays first love, friendship and gender identity in the context of a small town in Kentucky. Ricky is a transgender woman working as a barista before moving to New York – she's funny and filthy, but also a little lost.
Enter Francesca, a bright and attractive local girl who finds herself drawn to Ricky, despite the objections of her army fiancé. Added into the mix is Ricky's best friend Robby, as cheery and forthright as her. As well as the light touch on serious issues, we love that Ricky is played by a transgender actress, Michelle Hendley – a sure sign of the distance we've traveled.
Set on a Navajo Reservation in New Mexico, Drunktown's Finest takes a look at the lives of three Navajo young adults who are struggling in life. This moving and intimate film cached the eye of most critics during 2014, a time that transgender movies weren't the most popular.
Perhaps what's most surprising about Drunktown's Finest is that it was the first movie written or directed by Sydney Freeland. On her feature-length debut, Freeland managed to portray her own experiences as a transgender Navajo woman in an extremely poignant way.
The town of Gallup was controversially called "Drunk Town, USA" by a reporter in the American News. "Why?", you may ask. Back then, the Navajo population was undergoing a serious alcoholism problem. Mocking this problematic nickname, Drunktown's Finest tells the stories of three Navajo young adults.
Sick Boy, an alcoholic trying to get his life back together before his first son is born. Then there's Nizhoni, a college student raised by white adoptive parents, who are trying to connect with her roots. Most relevant to this list is Felixia, a trans woman who makes adult films and wants to be featured in a swimsuit calendar.
While the three stories start converging as the movie goes along, Felixia is at the center of everything. What we love the most about her is that her story completely breaks the stereotypes surrounding trans characters: her queerness isn't met with total disdain and disgust, rather she is understood by her grandparents. Men are shown to desire her fully aware of her gender identity.
We adore that she's shown to be a person with ambitions and her story focuses on her struggle to achieve them.
We've got endless respect for Pablo Almodóvar for how he often uses trans subjects and has a forward-thinking attitude towards trans casting (sometimes using trans women playing cisgender women as well as vice-versa).
All About My Mother perfectly demonstrates his ability to make meaningful and in-depth films about trans women and their lives.
When Manuela's son Esteban dies in a road accident, she tries to find his father, who was a trans woman and sex worker (facts that her son never knew). There are beautiful moments where trans women talk about the challenges of being true to themselves in a prejudiced society and there's an overarching level of respect for their experience.
Things seem to be looking up for Chilean transgender Marina. After years of struggling with work and love, now she has a stable job, where she waits tables and sings salsa, and a loving boyfriend, who she recently moved in with.
Even though Orlando is on the older side, he truly loves her for who she is. The night of her birthday, they have a beautiful day eating out. Then, that very night, Orlando wakes up feeling bad. They're rushing out on their way to the hospital when he stumbles and falls down a flight of stairs. Marina takes him to the hospital but there's nothing to be done, he's dead.
This is how the thrilling drama of A Fantastic Woman begins. After this horrific accident, Marina is faced with nothing but hardship: the abusive police things she was a prostitute that murdered Orlando and Orlando's family, including his ex-wife and son, believes she was taking advantage of him. She will have to stand before these bigots all the while dealing with Orlando's death. The thing is, she will do so, however hard it is.
We love A Fantastic Woman's portrayal of a strong and courageous trans character who stands up against those who seek to wrong her. Marina is an inspiring figure. And Daniela Vega, the trans actress who played her, is one too. The film was thoroughly praised and went on to win the Academy Award for Best Foreign Language Film.
We are so happy for the filmmakers and for Vega, who has become one of the most influential transgender women in the world.
Truly a film of the modern age, this LA-based movie was shot entirely on three iPhone 5S and follows the story of a transgender sex worker who learns that her pimp-slash-boyfriend has been cheating on her with a cisgender woman. Sin-Dee learns this upon getting out of prison and goes on a rampage trying to find the woman (or women, as it turns out) who wronged her.
Tangerine might not sound super-cheery, but it actually plays out almost like an old-school comedy. That's something that feels totally new, taking place as it does in such a harsh subculture. Amidst the moments of fun, there are also plenty of tender moments of friendship and human connection.
An absolute must-watch.
Lingua Franca is a drama film set in Brooklyn. It follows a Filipino trans woman, Olivia, who's working as a caregiver for Olga, an old lady with dementia. Besides her work, Olivia is dating an American man who she hopes to marry one day in order to get a green card.
You see, Olivia came to the United States illegally, so she doesn't have any documentation besides her passport. Sometimes she feels like she's hanging by a thread: fearing that the immigration officers will find her and send her back to the Philippines. To make matters worse, her family back in the Philippines depends on her paychecks to survive.
When things seemed like they couldn't get worse, they do: Olivia's grandson, an erratic yet recovering drug addict, comes to stay with them. The film will see him fall in love with Olivia, putting her whole plan at risk. Lingua Franca is a tough film to watch, yet it's very faithful to the trans-immigrant experience. It was, in fact, created by trans-Filipina filmmaker, Isabel Sandoval.
We have been following Sandoval's career ever since the stunning Señorita (2011), a drama about a trans woman who is raising a child while also working for a political candidate, which she made years before publicly transitioning. For Lingua Franca, she not only acted as Olivia, but she also wrote and directed the entire film, winning awards for all three categories in festivals all around the world.
Without a doubt, Sandoval is one of the most visionary and relevant filmmakers in this day and age. Lingua Franca is proof of that.
Taking its name from Lou Reed's famous song (itself a ground-breaking reference to trans culture), this French-language film focuses on a transsexual sex worker, Stephanie, played by trans woman Stephanie Michelini. She moves to a small town to care for her mother, bringing with her the flatmates she is also having relationships with.
Wild Side is very non-linear, with the stories being told in fragments that contrast the moments of sadness with those of joy in a way that you'll either find totally immersive or rather jarring, depending on your tastes.
Either way, you're sure to appreciate the freshness of the content and characters.
We love the idea of transgender characters as figures that fight for justice against oppressive systems. After all, isn't that what all queer people do? Adapting the 2001 novel of the same name (written by Latino queer icon Pedro Lemebel), My Tender Matador tells a captivating trans love story set during Pinochet's dictator regime in Chile. It's a tough-provoking film that dives deep into the main character's relationship, their only comfort during the political turmoil.
The film doesn't take long to portray this trying political situation: the opening scene features a vivacious drag show that turns sour when the police irrupt, beating and shooting people without any thought. In the midst of the chaos, two people meet young revolutionary Carlos and an older transgender woman is known as Queen of the Corner.
They escape the drag show together and go on to become lovers. Little by little, they get to know more about each other's past, with Carlos becoming privy to the struggles of queer folk and the Queen becoming more involved with the country's politics.
My Tender Matador was praised for telling an insightful story through some of the most beautiful visual narratives in recent years. What we loved most about the movie, besides its characters, was its music: composed by the talented Pedro Aznar, his ballads are an essential part of the film. We hope you enjoy My Tender Matador as much as we did. We are always looking for more Latinx queer cinema, and this one is one of the best we've seen.
Coming all the way from Belgium is this moving story about a young trans girl who aspires to become a ballerina.
One of the things we love most about Girl is that it was made in collaboration with the person that inspired the story: Nora Monsecour, a Belgian trans female dancer, who worked closely with the filmmakers to bring her experiences to the big screen. The result was a very poignant story that should be taken into consideration whenever we think about the struggles of trans teenagers.
Girl is all about the life of Lara, a 15-years old trans girl who wants to attend a prestigious Belgian ballet school. She lives with her younger brother and her father, who completely supports her, sometimes a little too much, and wants to be a part of her journey.
Even though she's accepted by the ballet school, they do so with the condition that she undergoes a two-month trial period: they argue she must train extra hard to make up for her time badly spent (meaning, her time being a boy). Nevertheless, the family moves closer to the school, and they all begin a new life together with Lara.
Of course, the Girl wouldn't be a drama film if it didn't portray Lara's struggles. We find her journey very compelling and remarkably portrayed: from gender dysphoria and puberty blockers to the procedures that entail a sex reassignment surgery, Girl shows every aspect of a young trans life.
We recommend this film, from its hopeful beginning to its bleak ending, as it is an important piece of media for anyone not aware of the hardships that trans people face.