Are you looking for something more diverse for your next movie night? Would you like to see trans people better represented on your screen? This is the place for you – we're here to help with some inspiration for transgender movies you absolutely must see (and then recommend smugly to others!).
If there's anything that we feel grateful, it's the greater awareness of trans people and issues over the past few years. Now, we're definitely not saying everything's perfect (far from it), but progress has been made – and hopefully will continue to be made.
One contributing factor – and probably a result as well – is the impact of great transgender movies that bring these issues more into the public sphere. They say that if you can't see it, you can't be it, which is why representation in popular culture is so important. That these films are part of such a positive movement is one reason you should already have seen them by now.
The other reason? Well, they're amazing movies in their own right, of course! With a range of styles, stories and characters, this varied list means that you'll be spoiled for choice on your next movie night.
Wondering where to watch? It depends on where you live in the world and which streaming services you have. We link to the streaming service we watch on in each case - be it Netflix, Amazon Prime, Apply TV+, or elsewhere.
You can get one month free of Amazon Pride (or a 6-month trial for students) of Amazon Prime and also get immediate access to FREE Two Day shipping, Amazon Video, and Music. While you won't be charged for your free trial, you'll be upgraded to a paid membership plan automatically at the end of the trial period - though if you have already binged all these, you could just cancel before the trial ends.
Apple TV+ also has a one-week trial, and Hulu has a one-month trial (which can be bundled with Disney!). Another option might be using a VPN to access Netflix titles locked to other regions. Netflix is now available in more than 190 countries worldwide and each country has a different library and availability. US Netflix is (understandably) one of the best.
While we wish everything could just be in one place - for now, it seems these are the best streaming platforms to watch on.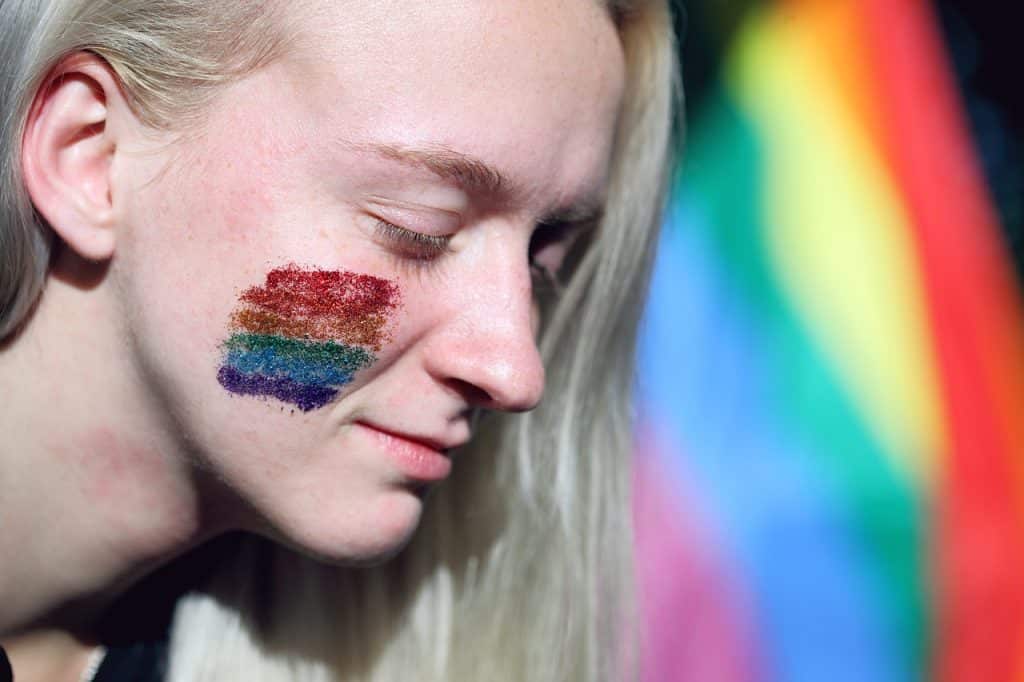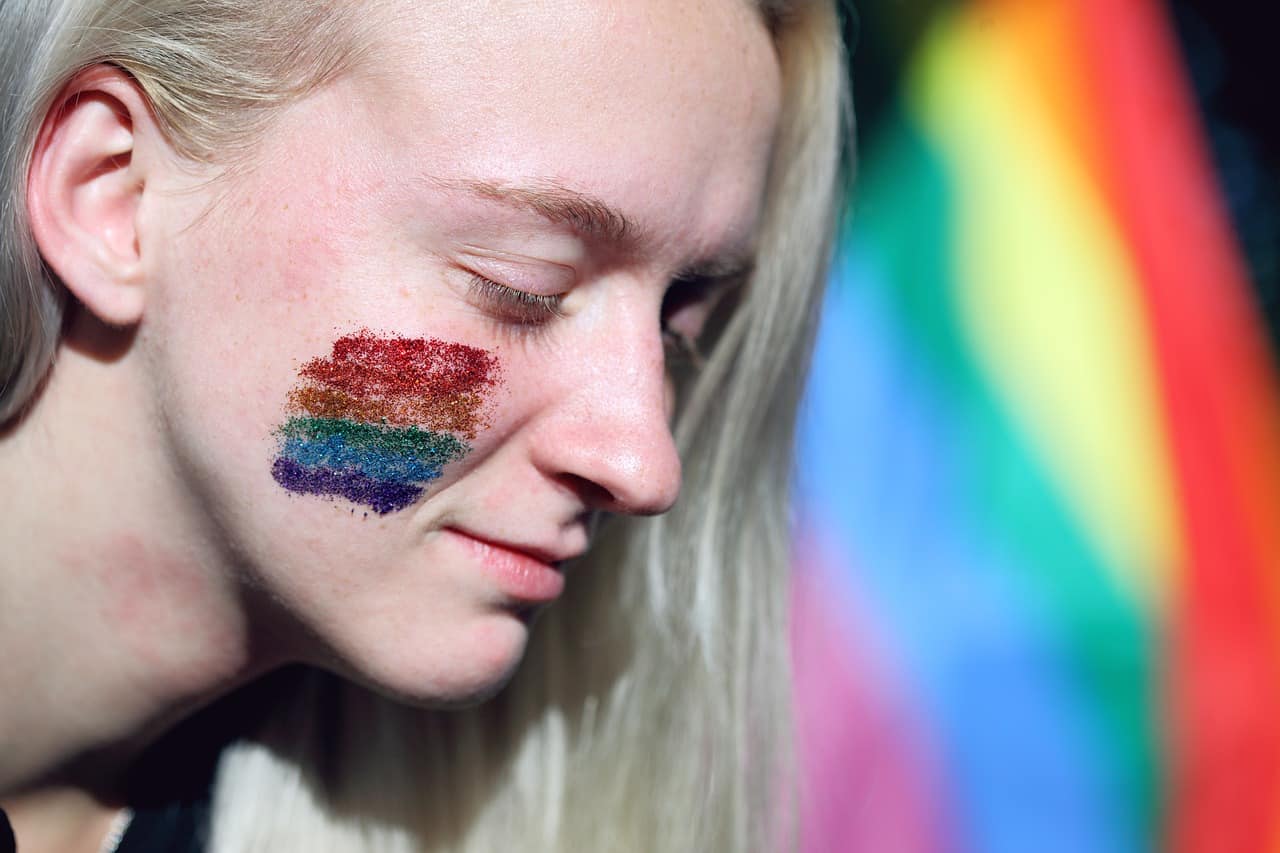 The Best Transgender Movies You Should Have Already Seen By Now! 🏳️‍🌈
While there was some controversy surrounding the historical accuracy of this biopic, it's still a beautiful film that explores universal and trans themes with delicacy and respect. It tells the story of Danish painters Lili Elbe and Gerda Wegener and how Lili's transition from her male identity as Einar to her female self affects their lives and relationship.
Although it differs from reality in several aspects, The Danish Girl has a poignancy and tenderness that can't help but move. The performances from Eddie Redmayne as Lili and Alicia Vikander as Gerda are outstanding and totally immersive. It's this exceptional acting that makes the film as heart-breaking and true (in feeling, if not in fact) as it is. And its filming location in Copenhagen and Brussels make it all the more beautiful.
Obviously, it's not ideal that a trans woman is played here by a female actress (Felicity Huffman), but we would argue that this doesn't take away from the message and impact of this 2005 film. It's a particularly aware film due in large part to having writer and activist Andrea James as a consultant on the script. It also features many trans people, although Huffman is at the centre – and owns it, to be fair.
In this road trip film, Bree, a transgender woman, unexpectedly ends up on a road trip with her long-lost son from her time in a male identity. Bree and Toby's reunion is by no means easy – then again, what is? – and Transamerica explores Bree's struggles with her past, the revelations of their relationship and Toby's growing understanding of the woman who once fathered him.
One of the more light-hearted transgender movies, this riotous Australian film is credited with helping to bring LGBTQ themes to a wider audience and has become a cult classic – for good reason. Priscilla was even part of the Australian culture parade during the 2000 Summer Olympics in Sydney. It's another road-trip premise, where two drags queens and a transgender woman (Hugo Weaving, Guy Pearce and Terrace Stamp) take a trip across Australia in a tour bus they name 'Priscilla, Queen of the Desert'. We might have been slight inspired by this trip…
It's a movie about misfits and friendship, full of quirky adventures and tenderness. There are powerful scenes where the trio perform in backwards rural towns, responding to the prejudice they meet with humour and poise. When the three actors are together, riffing off each other, the film really sparkles – although the film belongs to Terrace Stamp as Bernadette. Also, how can you not love a film that has them clambering around Kings Canyon in full drag regalia?
This documentary film about ball culture in New York in the 80s is what inspired the fabulous TV series Pose and, if anything, the real stories are even more engrossing. Directed by Jennie Livingston, the movie is an intelligent and beautifully-filmed exploration of ball competitions, where contestants "walk" adhering to a theme. It also uncovered the origins of 'voguing'.
It's important to note that the film is not only about dance and competitions; rather, it used this framework to celebrate the communities that are formed for people who felt like they had no place, but also talk about the homophobia, transphobia and racism they faced in their daily lives. It's about how we express our identity and the interlocking areas of gender, class and race. In short, it's fascinating, fabulous and vital viewing.
Heart-breaking, stunningly acted and unflinching, Boys Don't Cry interpreted the real-life story of Brandon Teena, a trans man who was tragically murdered in 1993 by acquaintances who discovered his gender identity. Hilary Swank played Brandon – while having a cis woman playing a trans man is not ideal, but considering the time it was made, it was powerful enough to give a voice to this figure and her performance is a revelation.
Watching Brandon trying to fit in with the guys while maintaining his secret and explore his identity as a man fully immerses the viewer in the layers of struggle he encounters. Despite its devastating ending, Boys Don't Cry is a beautiful love story, bringing humanity even in the darkest of moments. There are so many tough themes explored throughout the film, you'll want to watch it twice to get as much from it as you can.
This is a rare beast among transgender movies (although hopefully not for long) as it's a rom-com that might even have (*whisper it*) a happy ending. It's essentially a demonstration in film of our favourite expression, 'love is love', that tenderly portrays first love, friendship and gender identity in the context of a small town in Kentucky. Ricky is a transgender woman working as a barista before moving to New York – she's funny, filthy, but also a little lost.
Enter Francesca, a bright and attractive local girl who finds herself drawn to Ricky, despite the objections of her army fiancé. Added into the mix is Ricky's best friend Robby, as cheery and forthright as her. As well as the light touch on serious issues, we love that Ricky is played by a transgender actress, Michelle Hendley – a sure sign of the distance we've travelled.
We've got endless respect for Pablo Almodóvar for how he often uses trans subjects and has a forward-thinking attitude towards trans casting (sometimes using trans women playing cisgender women as well as vice-versa). This sumptuous film perfectly demonstrates his abilities to make meaningful and in-depth films about trans women and their lives.
When Manuela's son Esteban dies in a road accident, she tries to find his father, who was a trans woman and sex worker (facts that her son never knew). There are beautiful moments where trans women talk about the challenges of being true to themselves in a prejudiced society and there's an overarching level of respect for their experience.
Truly a film of the modern age, this LA-based movie was shot entirely on three iPhone 5S and follows the story of a transgender sex worker who learns that her pimp-slash-boyfriend has been cheating on her with a cisgender woman. Sin-Dee learns this upon getting out of prison and goes on the rampage trying to find the woman (or women, as it turns out) who wronged her.
This might not sound super-cheery, but it actually plays out almost like an old-school comedy. That's something that feels totally new, taking place as it does in such a harsh subculture. Amidst the moments of fun, there are also plenty of tender moments of friendship and human connect. An absolute must-watch.
Taking its name from Lou Reed's famous song (itself a ground-breaking reference to trans culture), this French-language film focuses on a transsexual sex worker, Stephanie, played by trans woman Stephanie Michelini. She moves to a small town to care for her mother, bringing with her the flatmates she is also having relationships with.
It's very non-linear, with the stories being told in fragments that contrast the moments of sadness with those of joy in a way that you'll either find totally immersive or rather jarring, depending on your tastes. Either way, you're sure to appreciate the freshness of the content and characters.