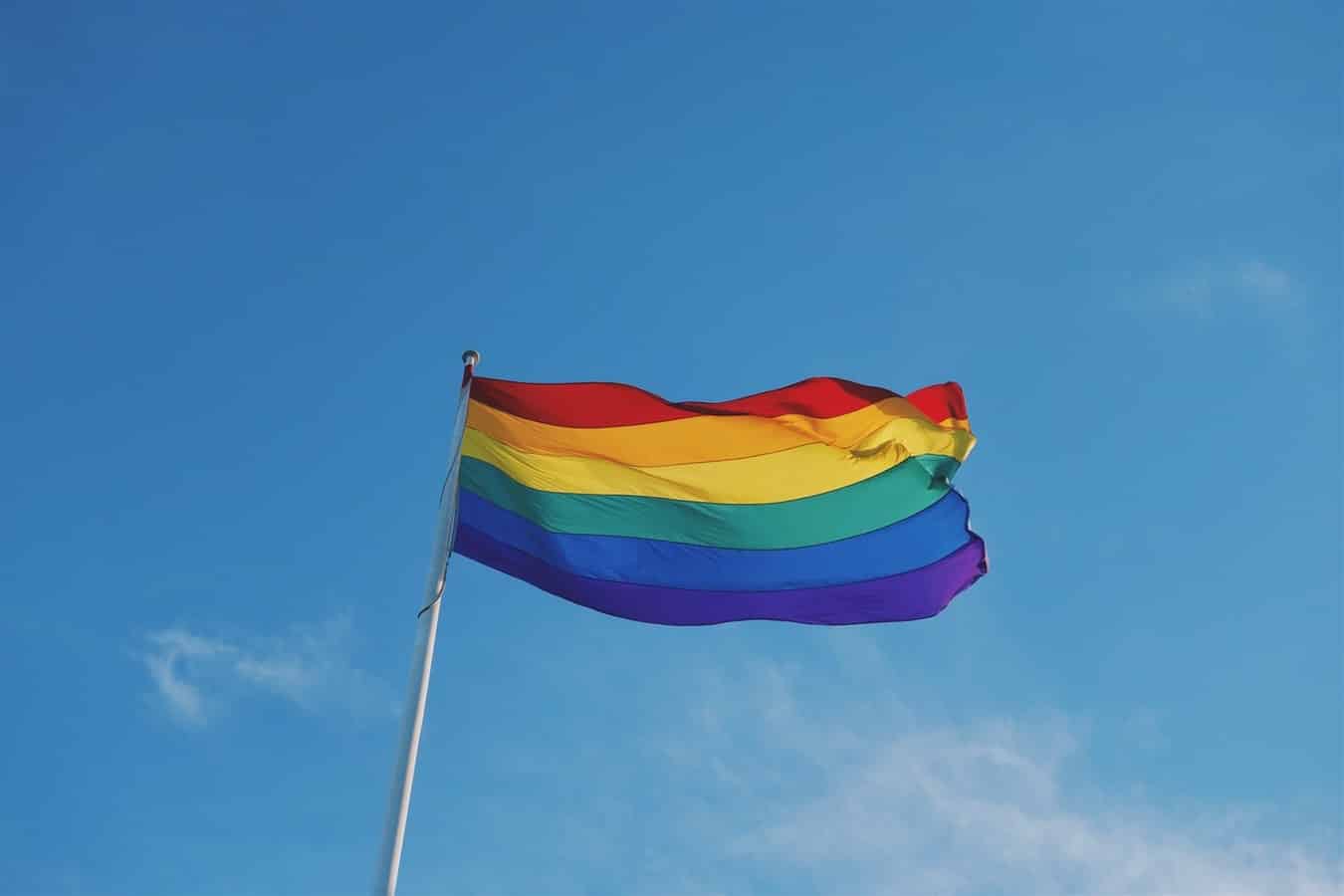 It's no secret that we're living in a golden era of television. Critics and think pieces have been telling us this for the past five years, as have all our friends each time they recommend a new series. An exciting result of this is that finally, the queer community is getting a diverse selection of LGBT TV shows for those cozy Netflix nights in.
Now, we don't just mean that there are more token gay characters in these TV shows – hell, no! We mean that the storylines, characters, themes and styles of so many programmes are gaining a depth and an inclusivity that we simply haven't seen before (certainly not to this extent).
It isn't only happening in one genre of TV show either. Whether you love comedy, drama, fantasy or a mixture of everything, you're sure to find LGBT friendly options out there. It could mean that there are (finally!) main characters that are gay; but we also mean that the topics and themes are all-inclusive. Basically, the distinction between 'gay' and 'straight' TV shows is becoming increasingly blurred – exactly as it should be!
So, what's next on your binge-watch list? How about checking out some of these fabulous LGBT TV show options? Everyone – gay, straight or unicorn – is bound to love them!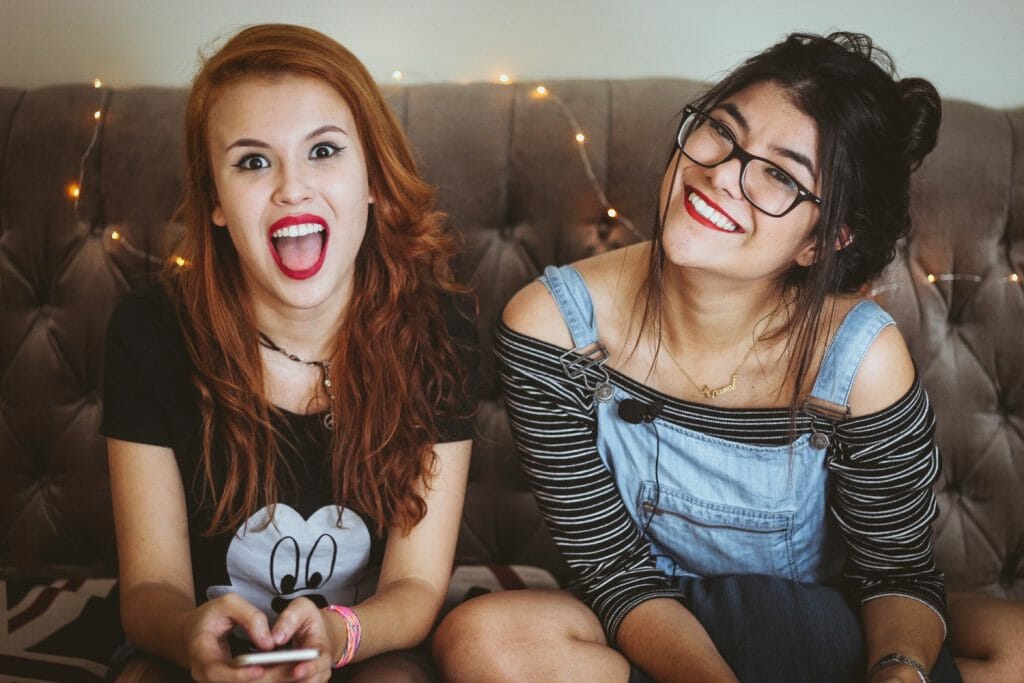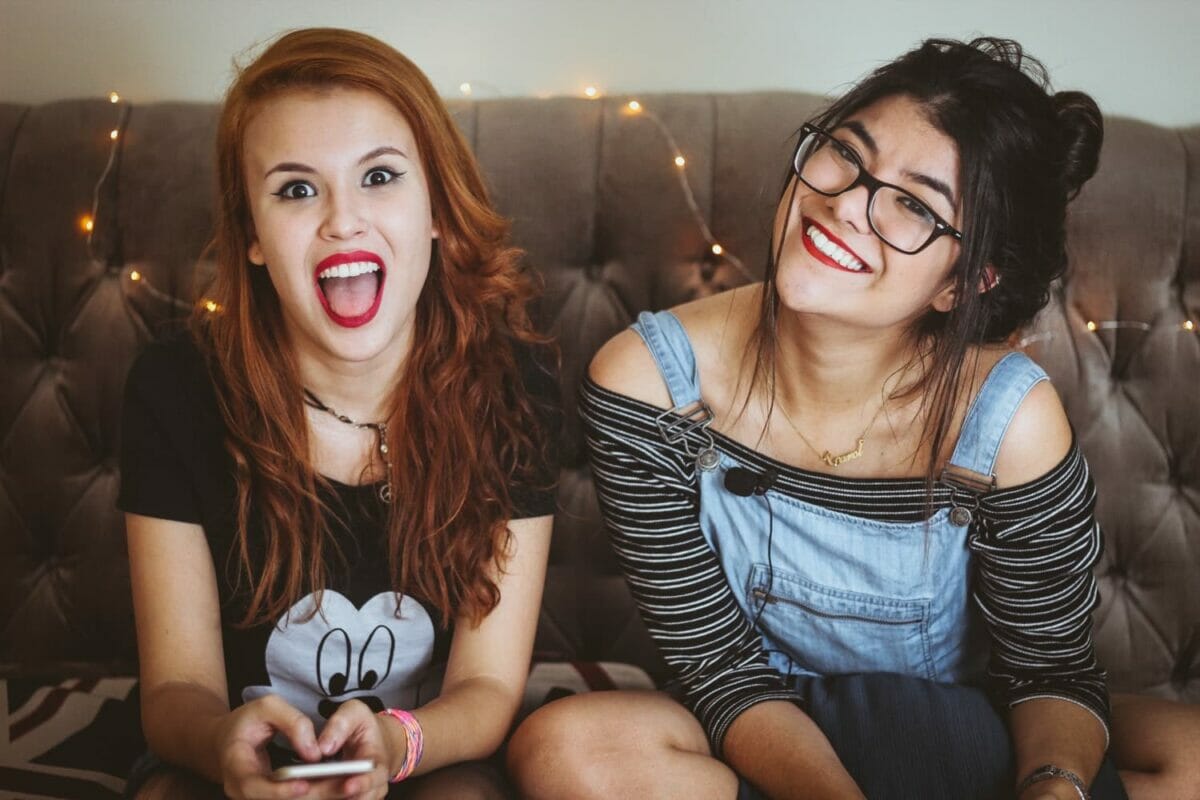 13 Fabulous LGBT TV Shows To Binge Watch Tonight! 📺
#1. Special
With rave reviews, this honest and funny comedy produced and starred in by Ryan O'Connell is one of the best things you haven't watched yet (unless you have watched it – in which case, we're sure you're nodding along now). It's semi-autobiographical, based on his memoir, and tracks the journey of a gay man with cerebral palsy who decides to change his life.
It's a great show on so many levels set in present-day Los Angeles. The main character is deliciously sarcastic, flawed yet so relatable; it's hilarious, but it's also often very moving. Anyone who feels like they don't fit in or those of us constantly navigating our own mistakes – this one is for you! It's also important to have something like Special on our screens because, as O'Connell himself says, "when you don't see yourself being reflected back at you, you're implicitly told that you don't matter." By the end of your 8-part binge-watch, you won't know if your tears are of inspiration or laughter. This is what we want from our shows!
#2. American Gods
From the absolutely epic opening credits of American Gods, the recent adaptation of Neil Gaiman's book of the same name, you know you're in for a treat. Neon lights and pulsing music merge with the symbols of religion in a trippy intro to a wild ride of a show. The story follows ex-convict Shadow Moon as he gets caught up in a war between the Old Gods, an ancient group who have fallen on hard times, and the New Gods like Media and Technology. The cast is stellar (we could watch Ian McShane for hours) and the story is fascinating.
It's the aesthetics of this fantasy-horror that really help it take its place in the canon of LGBT shows. The showrunner Bryan Fuller has always been interested in bringing the stories of those who feel 'different' to the fore; American Gods offers him the perfect way to do this, because all these gods are hiding. It also includes one of the most honest and electrifying gay sex scenes ever seen on TV – it's tender, erotic and entirely without fanfare, except for many to ask why it's taken so long to see this realistic depiction. Whether you're a fan of the book, fantasy, Bryan Fuller or none of the above, you'll love this original show. Season 2 has struggled with reviews, true, but season 1 is practically perfect.
#3. Pose
We seriously hope you're already watching Pose because if you're not, you need to cancel all other plans and get on it NOW. Ryan Murphy, famous for Glee and American Horror Story, made history with this show because it features the largest number of transgender cast members in US TV history. But it wasn't a token gesture – the show also tells a well-rounded and rich story of life and culture in 1980s New York, including the glamorous ballroom scene.
The depth of humanity on offer in Pose is enormously affecting. The plot covers the devastation of the AIDs crisis, the challenges faced by transgender people of colour, the staggering wealth and privilege of the time (and how many people were shut out of it). While it treats these topics with respect, there's a good helping of humour, fun and some downright fabulous costumes. Huge amounts of commitment have gone into making the set and props as authentic to the New York period is possible.
If you only watch one of the LGBT TV Shows on this list, make sure Pose is it…
#4. Now Apocalypse
This eclectic, smutty, funny show is a thriller, a romance and sci-fi all at the same time. A diverse group of 20-somethings in LA are brought together by hedonistic Ulysses. His friends and their romantic intertwinings live classic 20-somethings lives until Uly becomes convinced the apocalypse is coming. Whether he's actually having premonitions or simply drug-fuelled delusions is difficult to tell.
Creator Gregg Araki brought his colourful, exuberant style to Now Apocalypse to create something that's part music video, part acid trip and all 100% inclusive. Despite the otherworldly feel to some of it, it's an empathetic piece of work that makes even the raunchy material glow like magic.
#5. Grace & Frankie
This Netflix comedy brings the diversity both in LGBT characters and in age set in San Diego's La Jolla area. So often TV programmes focus on young people, so seeing older people navigate emotions, relationships and crises is a breath of fresh air for all of us! Jane Fonda and Lily Tomlin star as Grace and Frankie, arch-rivals who learn that their husbands have fallen in love with each other. When the women are left, they learn how to live together.
The show started out a bit shaky but has only gotten better with time. Sure, it can be a little sappy, but sometimes we all like having our heartstrings tugged a little. The humour has become bolder and the characters have become better-developed. RuPaul also joined the cast in season 5 as a nemesis for the pair, adding to the fun!
#6. Gaycation
Stop the press, this is a LGBT travel show. Aka, our dream show. Ellen Page and her best friend Ian Daniel spend each episode in a different country learning about the LGBT community in these locations. We cannot stress enough how fascinating this show is, particularly if you're a member of the LGBT community who likes to travel. Some of the notable stops include Jamaica, notorious for homophobia, and Tokyo and Osaka, with quirky gay bars but a somewhat ambiguous stance on homosexuality.
The hosts aren't afraid of asking difficult questions and listen to the stories they hear with empathy. A special episode they did after the tragic shooting in Orlando brings the compassion to the fore. It's a force for learning and change that we hope comes back soon (the last episode aired in 2017).
#7. The Handmaid's Tale
You would have to have been living under a rock to not have heard of The Handmaid's Tale, an eerily prescient adaptation of Margaret Atwood's 1980s classic that gained even more depth as it landed at the dawn of Trump's presidency. The series is set in Gilead, a fundamentalist state that treats women as property and uses fertile women as 'handmaids' to bear children for the ruling classes. It's incredibly dark and incredibly gripping, with universal themes and messages.
While there are LGBT characters, such as June's best friend from before Gilead took over and her shopping partner Ofglen, these are not token 'gay characters' but so much more than their sexual identity. The show highlights what can happen (and what has happened) to people who are marginalised in society. It shows us a brutality that we have to always remember to stand against. Amidst the horror, there are moments of light, reminding us how resilient humanity can be. Even though it's not always an easy watch, it is a must-watch.
#8. Schitt's Creek
We're not going to lie, initially we let the title of this Canadian sitcom put us off what might be one of the funniest TV shows around at the moment. A wealthy family are defrauded and lose all their money, forcing them to move to a motel in small town Schitt's Creek. It's somewhat absurd but always hilarious as they get to know the straightforward residents. Beneath the capers, there's a warm heart and you'll end up falling in love with the whole cast of characters.
What makes it qualified to be on our list of LGBT TV Shows? Well, there's a pansexual character (the adult son in the family) whose sexuality is never judged, questioned or even highlighted. Not even in a 'these are my struggles but I've overcome them' way. He is who he is, and the other characters accept him 100%. You'll be amazed at how refreshing this is to see.
#9. Sex Education
Sex Education is one of the single most refreshing TV shows around. We wish it had existed when we were teens, to show us that a full range of sexuality and sexual experiences are possible and totally normal. Awkward teen Otis finds it difficult to get in touch with his sexuality as his sex therapist mother tries to talk about everything; he someone ends up as the school's sex therapist.
Set in Wales but with an oddly American high school aesthetic, the characters are extremely well developed and the storylines explore sensitive subjects with levity and tenderness. Otis's gay best friend is one of ours (and everyone else's) favourite characters for his openness, courage and fabulous sense of style.
#10. Wynonna Earp
Based on a comic book series of this same name, this supernatural horror series speaks to our love of sci-fi and of inclusive characters. Wynonna Earp fights the dead with a weapon inherited from her great-great-grandfather. There's a wild-West feel to this Wynonna Earp and the main character is witty, tough and complex.
Family loyalty is a huge theme, as is destiny. Seeing so many kickass female characters in one show is unusual, let's be honest, so we fully appreciated it. Wynonna's sister Waverly goes on her own journey of discovery as she falls in love with the new police officer in town – their blossoming relationship gives us all the feels.
#11. One Day At A Time
This ensemble comedy series is a reimagining of a sitcom from the 1970s and 80s, depicting a Cuban-American family. At the family's core is the mother, a veteran with PTSD raising her two children alone, with the help of her mother and the landlord of their building. All of the characters have their own journeys and the show deals with issues like racisms, depression, alcoholism and homophobia with warmth and understanding, all while not compromising on the laughs.
Season one's coming-out story involving the teenage daughter is a particularly strong point and a reason we had to include on our list of LGBT TV Shows. It's realistic, hopeful and doesn't lapse into cliché. We love that this show takes a mainstream format and uses it to send important messages.
#12. Tales of the City
This was originally an iconic queer book series, now brought to TV for the second time in this 2019 drama. Starring Laura Linney, it follows her character as she returns to San Francisco after 20 years to reconnect with her daughter, ex, and various friends.
The diverse mix of characters, including a transwoman, transgender man and a drag queen played by RuPaul, celebrates the openness and inclusivity of San Francisco, all while keeping the drama fresh and compelling.
#13. Bonding
The bite sized episodes of this fun and sexually frank show are perfect for binging. They actually only last 15 minutes each, so you could (theoretically) watch all 7 in 2 hours! It's light and enjoyable, but also carries an important message about the value of being braver in all areas of your life. Grad student Tiff moonlights as a dominatrix and brings in her high school best friend, Pete, a young gay man, to be her assistant.
As the two of them navigate life and the kinks of Tiff's clients, their forays into the world of BDSM help them reflect on their friendship and life choices. It's not the meatiest show we've ever watched, let's be honest, but it's a short and sweet LGBT TV show, which is sometimes exactly what you need.