Gay Tokyo, one of the world's biggest and most vibrant metropolises, is a crazy mix of past, present, and future that intoxicated travelers without fail.
For LGBT visitors, there is the further appeal of having Shinjuku Ni-chōme, the densest gay bar district in the world with over 500 bars, clubs, saunas, and more. Would you expect anything less in the biggest city on Earth?
The beating heart of the gay scene in Japan, this iconic LGBT neighborhood is very Japanese: discreet, compartmentalized, often smaller than a cruise ship cabin, and obsessed with order.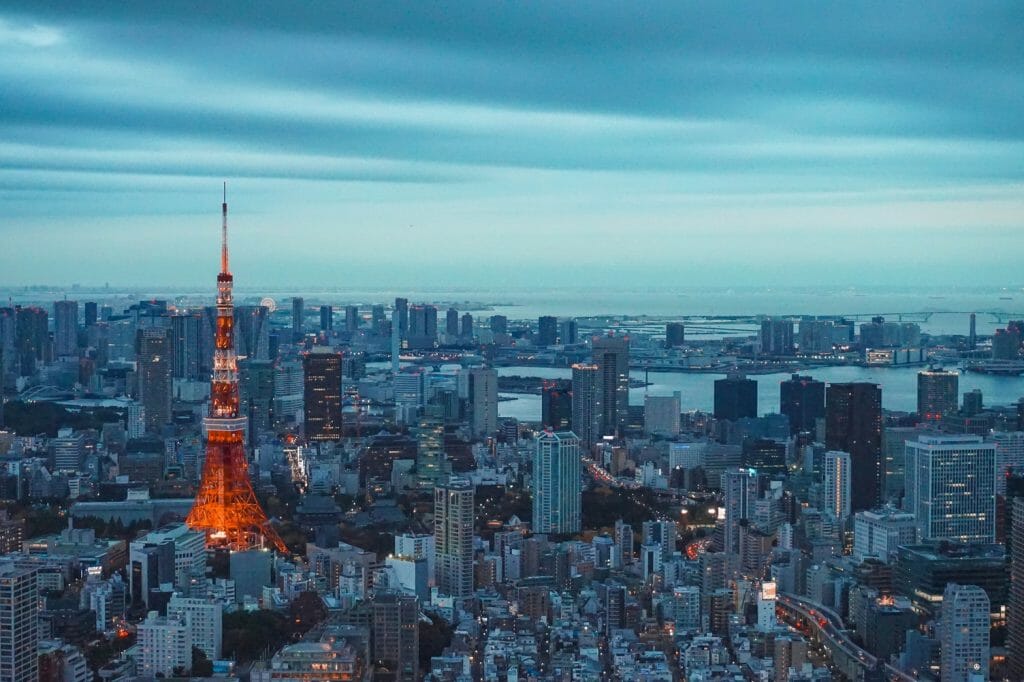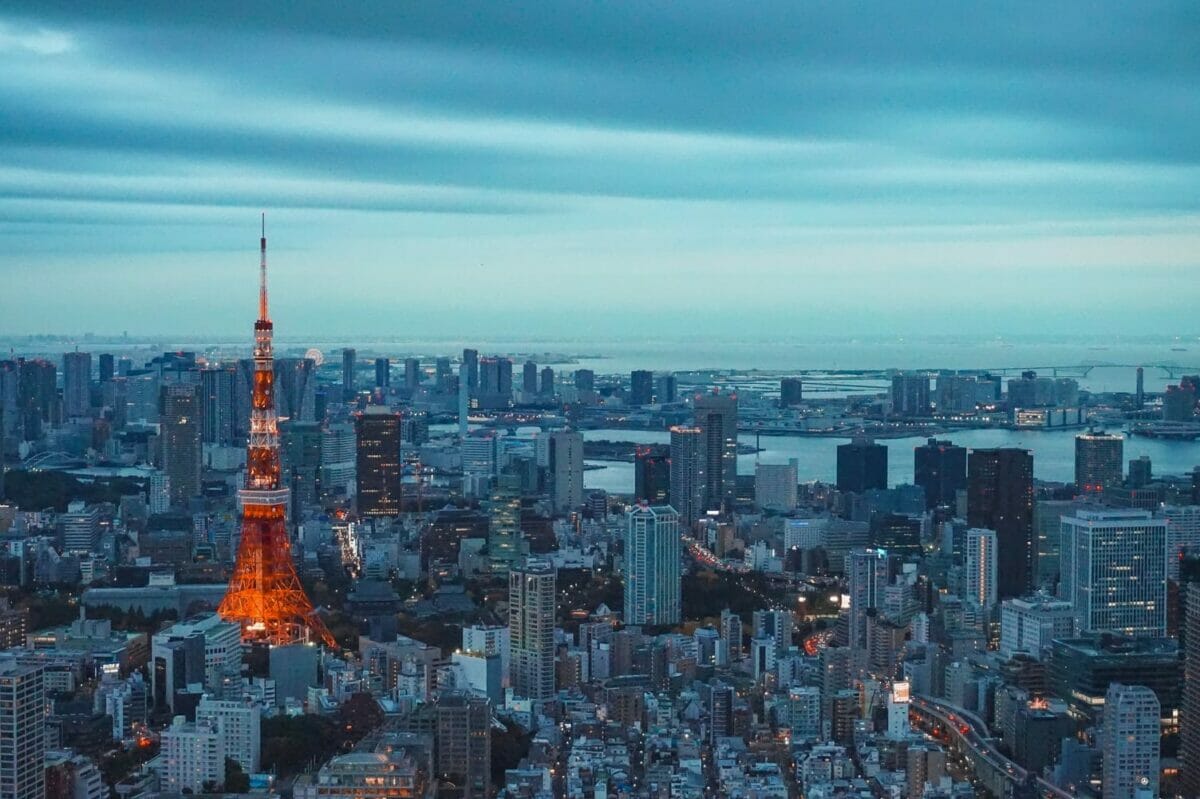 We all know bars are often split into gay and lesbian, occasionally with leather/ bear bars – but Japan has taken this to a whole new level. Imagine bars for Gaisen (a Japanese gay man attracted to foreign, usually white, men), for those with rugby fetishes, lovers of older men, only those who enjoy oral sex or underwear kinks – yes, Gay Tokyo truly has something for everyone!
Local attitudes, however, mean many most foreigners can only sample, but a few as personal friendships with members and strict Japanese only rules dictate who can enter. You might think this is xenophobic – and it is – but it is, in large part, to protect members from being judged by unfamiliar standards.
Japan is like nowhere else on Earth, and as anyone who has visited before will know, they do things very differently here. Luckily the ongoing economic stagnation in Japan has made the country – and the gay scene of Tokyo – more open to foreigners, and there are no many gay saunas, bars, and clubs who actively welcome non-japanese into their midst.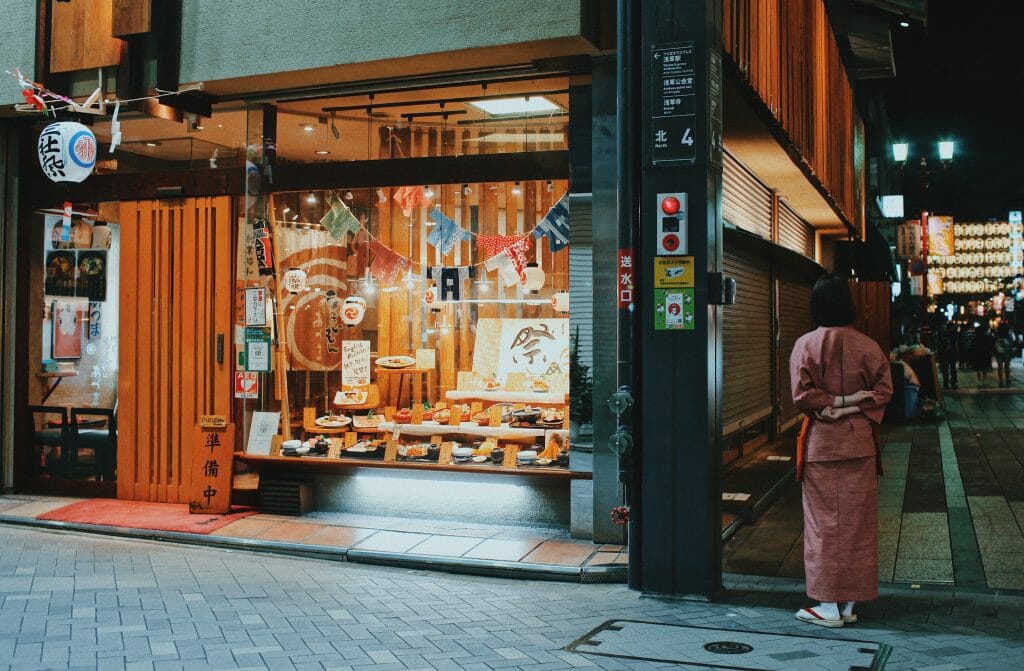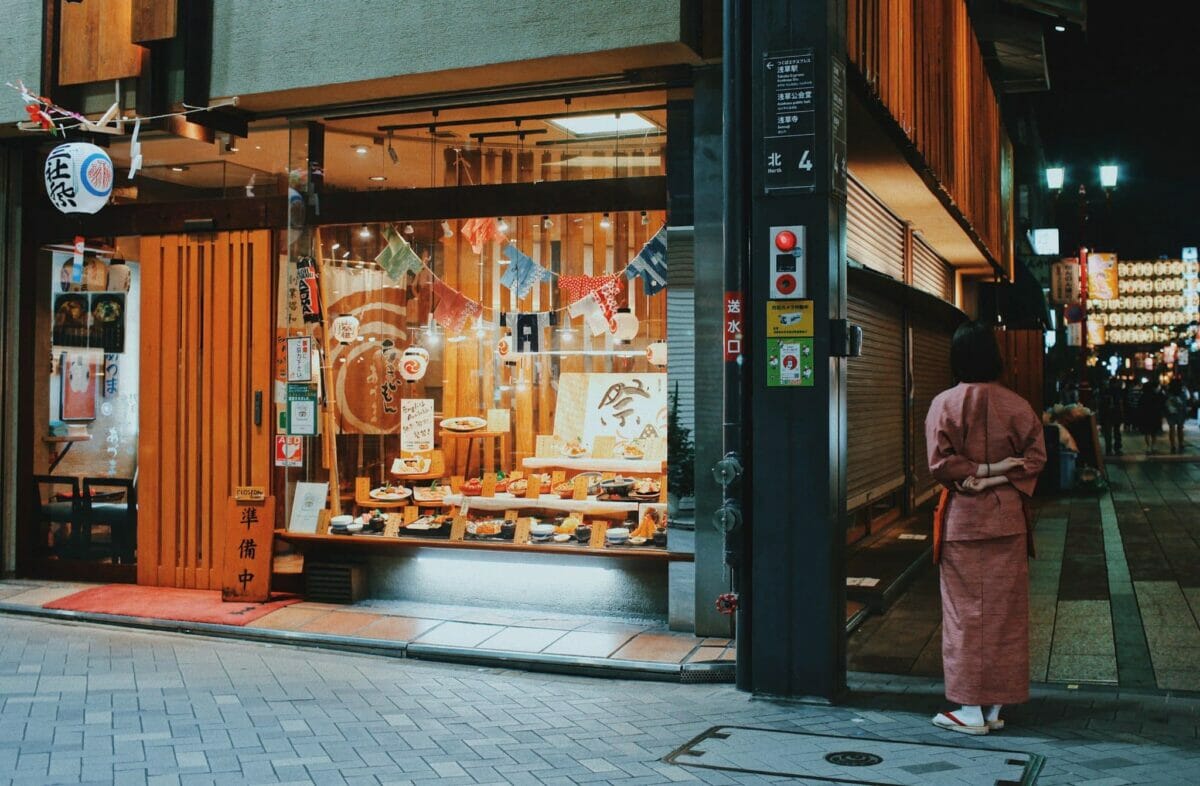 Homosexuality has never been prosecuted in Japan – it was not considered a sin, just shameful. Today, despite recent trends of tolerance and openly gay spaces in cosmopolitan areas like Tokyo, Kyoto, Yokohama and Osaka, many queer Japanese still, hide who they are. Being gay is often still seen as a personal choice, and while homophobia is uncommon, Japanese society views being gay as not something to be flaunted or openly discussed.
This live and let live attitude – as long as outward appearances are maintained – towards LGBT people now is actively hindering gay rights in Japan. There is no political and social frisson to propel things forward, similar to Vietnam, China, and Korea. There are few openly gay lawmakers, celebrities, or business people, and the National Diet has yet to take action on including sexual orientation in the country's civil rights code.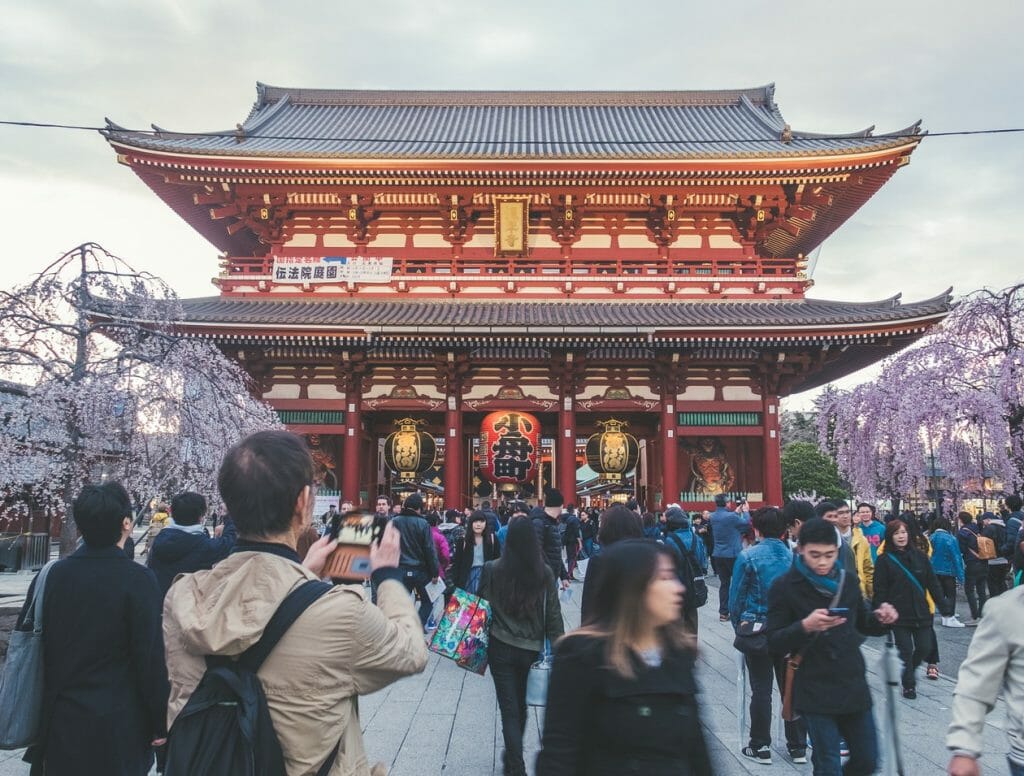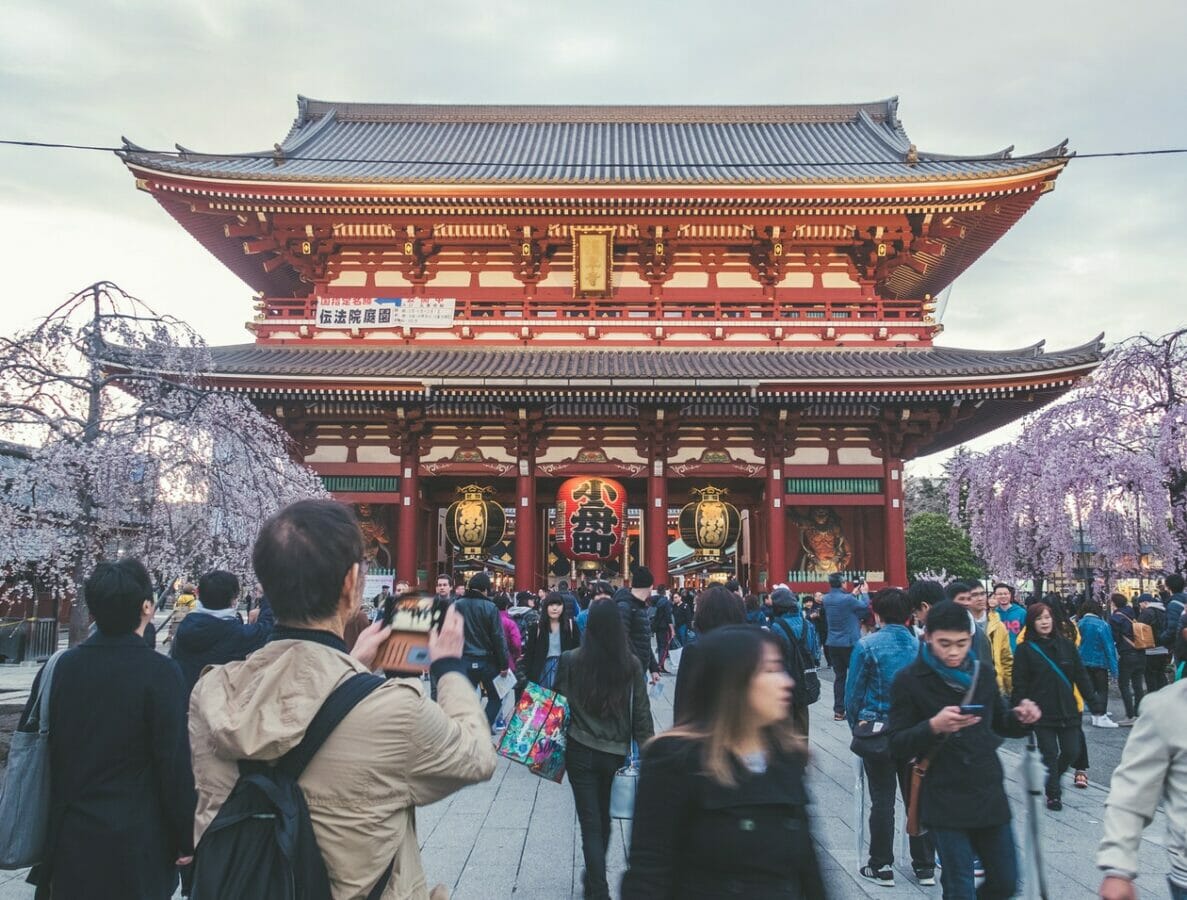 Same-sex marriage is not legal at the national level. However, Shibuya District in Tokyo has passed a same-sex partnership certificate bill to recognize same-sex partners as equivalent to those married under federal law. Taiwan currently leads Asia in LGBT rights, and with the growing momentum and grand plans of Tokyo Pride, we hope this will prompt Japanese society and lawmakers to discuss protections and equality for all citizens.
Despite this, gay travelers to Tokyo – and Japan – are highly unlikely to experience any discrimination regarding sexual preferences. With a dazzling gay scene – and skyline, gourmet food, more attractions that one could ever hope to see, and a passion for absolutely everything Gay Tokyo is one of the world's most popular destinations.
Fashion, pop culture, and neon-lit streetscapes collide with cherry blossoms, wooden shanty bars, and quiet cobblestone alleys to ensure you will never be bored in Tokyo – no matter if you are visiting for a few days, weeks or moving here full-time!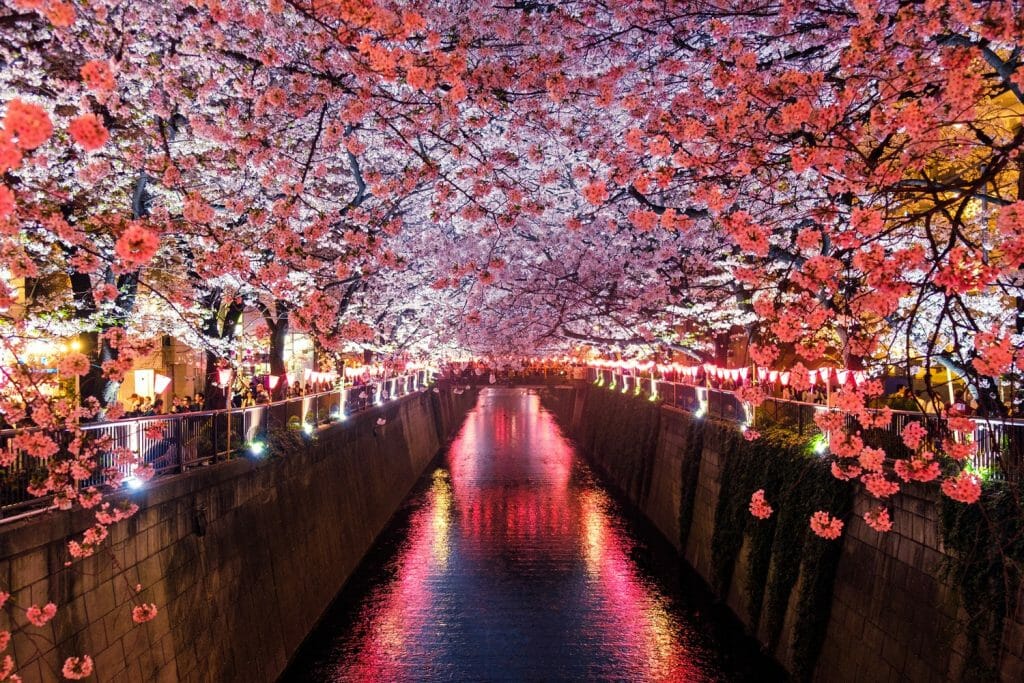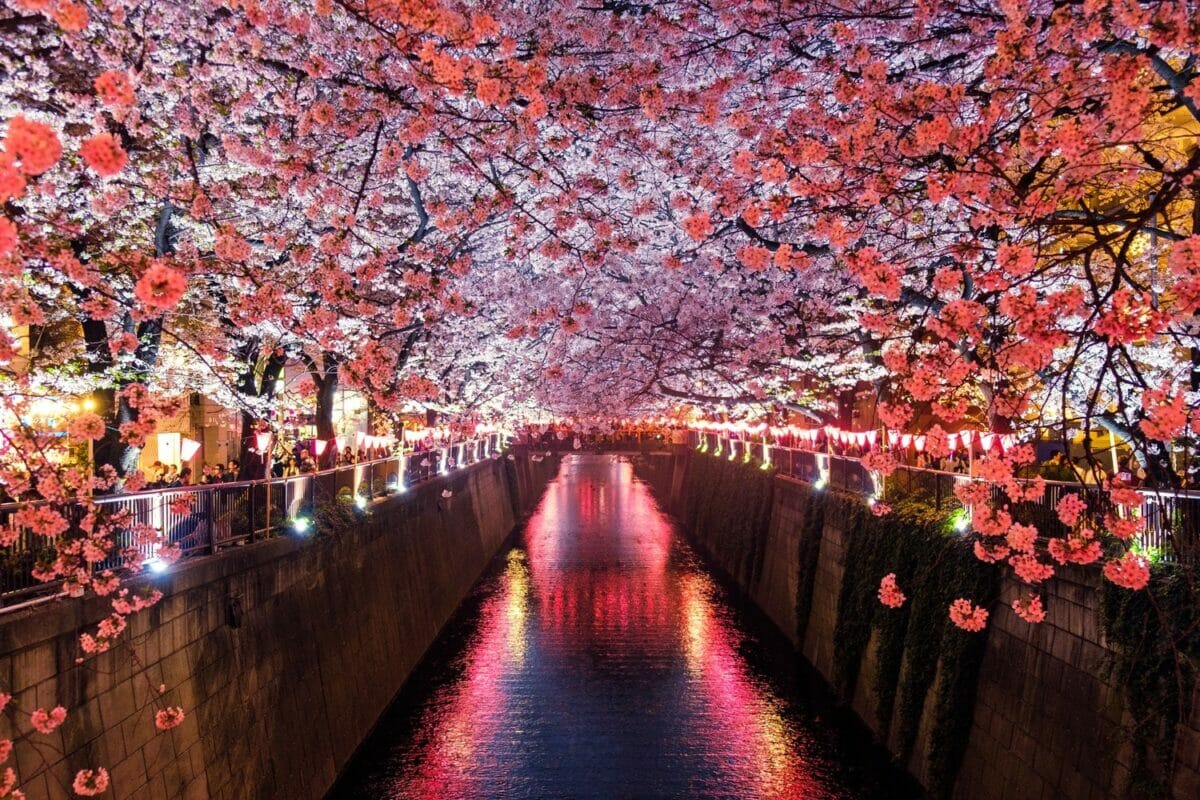 Gay Tokyo Guide: The Essential Guide To LGBT Travel In Tokyo Japan
Naturally, being gay does not define which attractions most of us will want to see in each city, and most queer travelers will simply want to check out the top things to see in Tokyo during the day!
There is so much to do here – but we found our favorite memories were wandering through getting lost on back-streets, visiting all the weird cafes, hitting up Disney, and wandering through design studios! Still – it helps to have some idea what is going on, so here are the best things to do in Tokyo, according to us!
If you want to deep-dive further into the local culture, there is airKitchen, an online gay-friendly cooking class service that provides travelers with an opportunity to visit ordinary Japanese family home's to learn to cook – and then share a meal. Its Airbnb-esque, and a fabulous way to get to experience the authenticity and warmth of local Japanese people. The cooking class choices are as varied as Tokyo itself: sushi-making, ramen, bento boxes, and even vegan and vegetarian options, to name a few.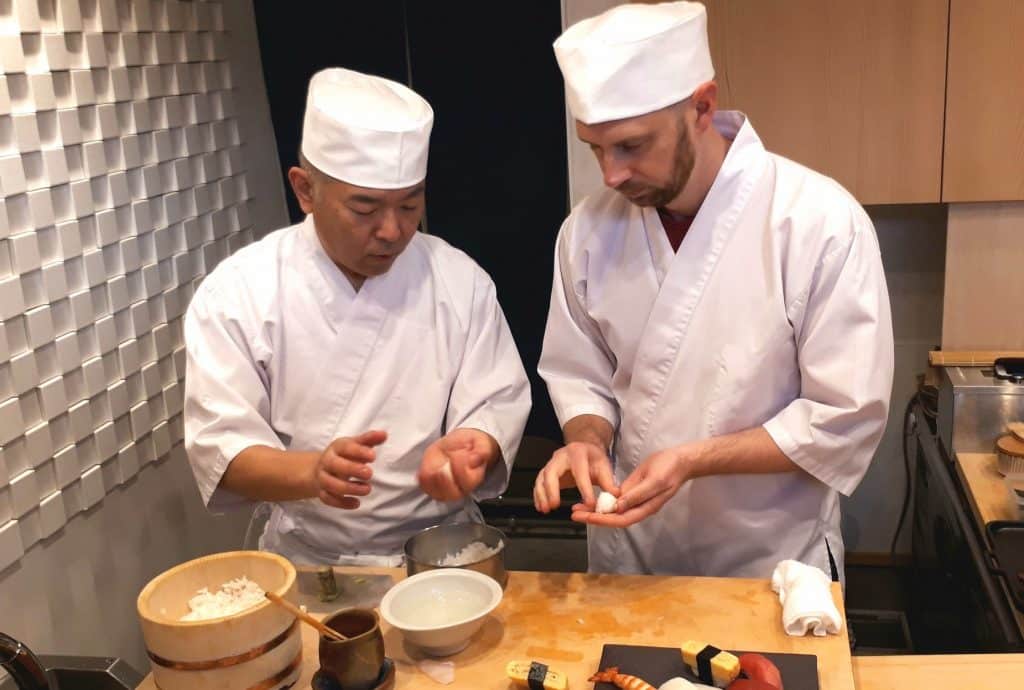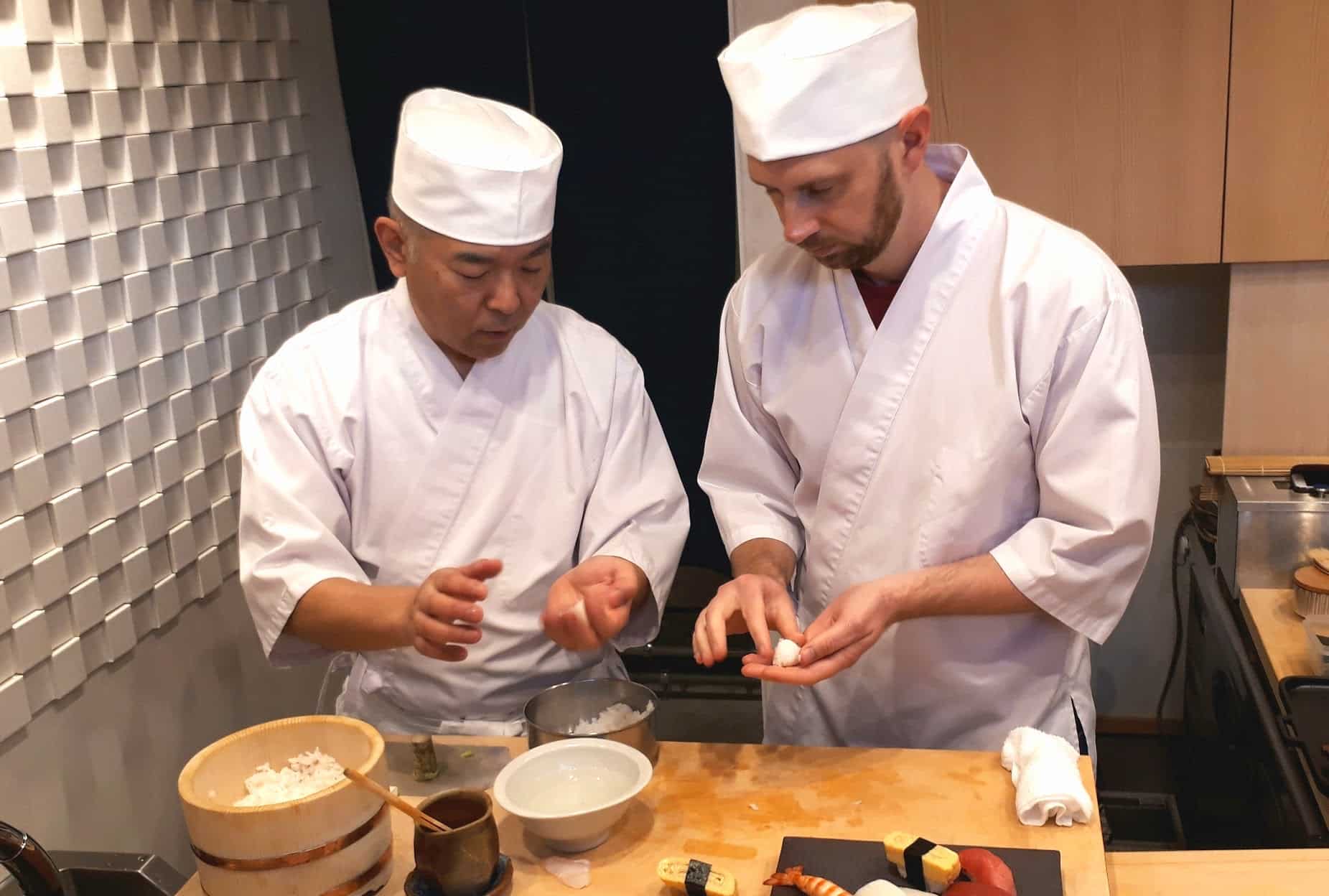 Another of the best tips we can give you for exploring Gay Tokyo is to pre-order a travel SIM card for easy airport pickup and activation the moment you arrive so you will not pay a fortune in international roaming charges. Get restaurants recommendation and reservations on the fly, public transport instructions up to the minute, bar opening hours, and if it is your thing – access to gay hook up apps to find out more about the local scene.
Mobile data is fast, cheap, and available almost everywhere in Asia, so it is no wonder most travelers chose to stay connected and to get off the beaten track (without ever worrying about getting lost). So why wait? Pre-order the best local SIM card now to have it waiting for you in Tokyo when you arrive.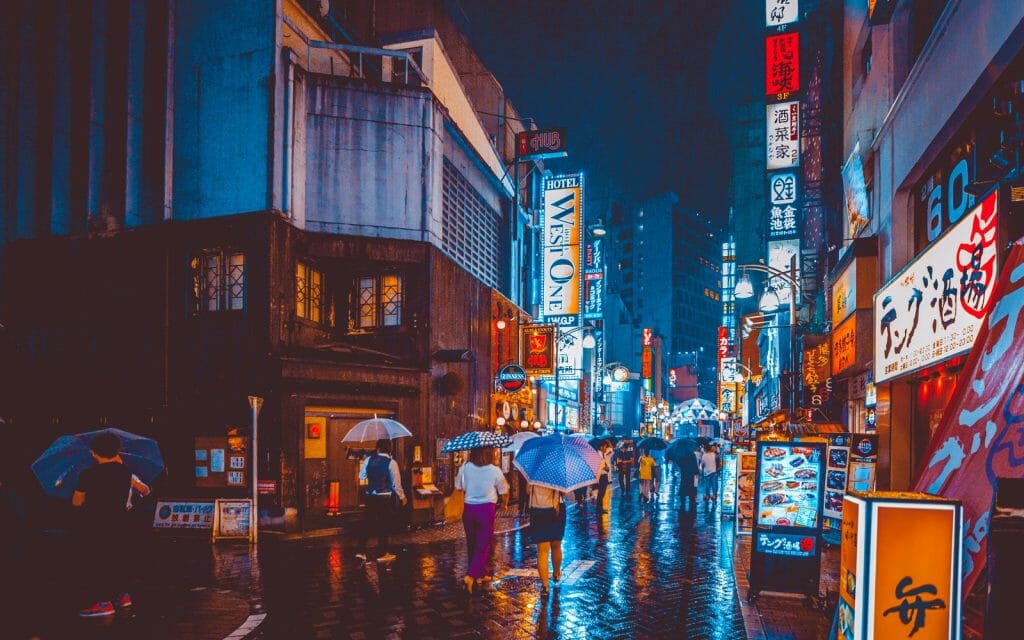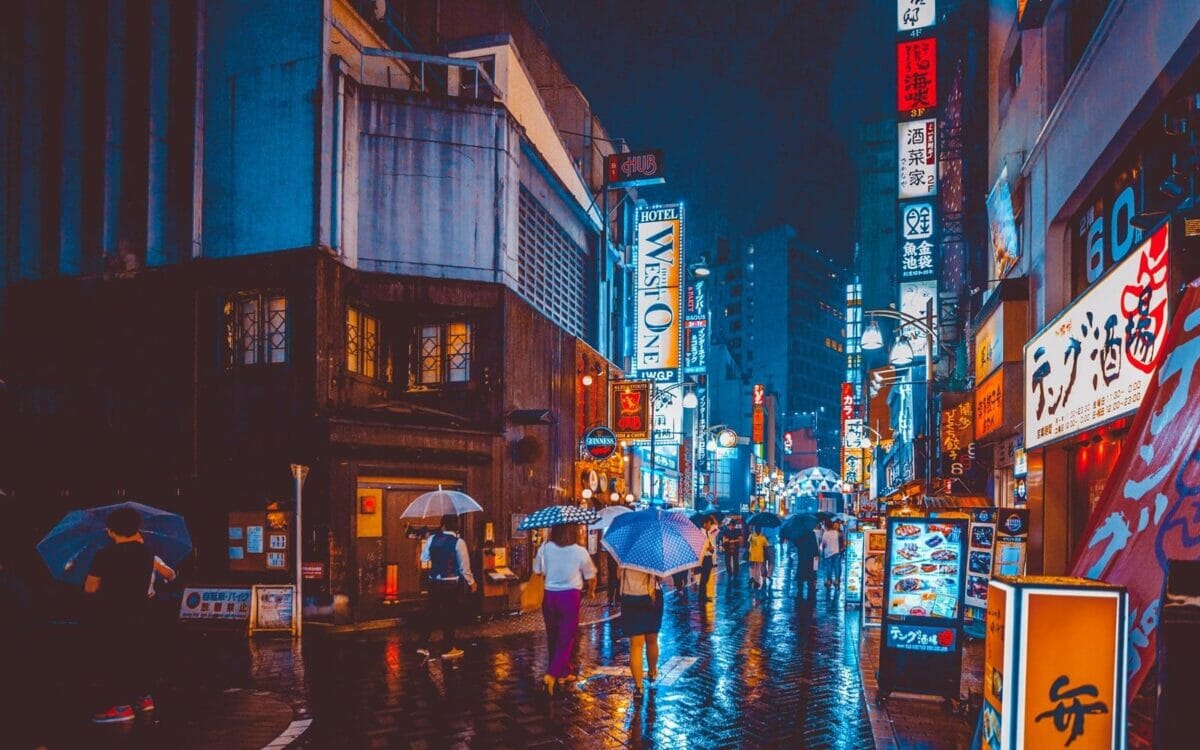 Things To Do in Tokyo
Akihabara Neighborhood – Otaku, in Japan, is generally a young person obsessed with computers or particular aspects of popular culture to the detriment of their social skills. In Akihabara, they find a home with plenty of maid cafes, video game shops, and cosplayers shops. For a more female-centric version, head to Ikebukuro, where butler cafes are all the rage, along with indie stores for anime and manga.
Mario Go Kart Adventure – Head out on a real-life Mario Kart tour through the busy streets of Tokyo. There is nothing quite like it in the world, and besides getting your heart pumping and adrenaline running – you will probably be the most popular guy in Tokyo with locals running after your just for a picture!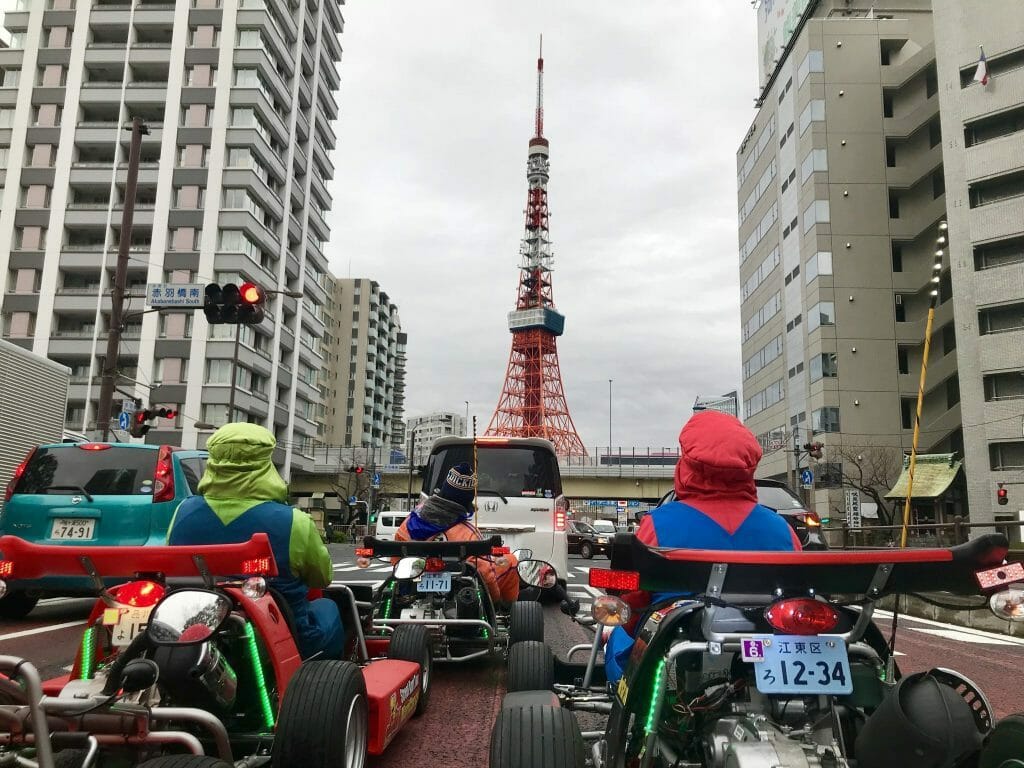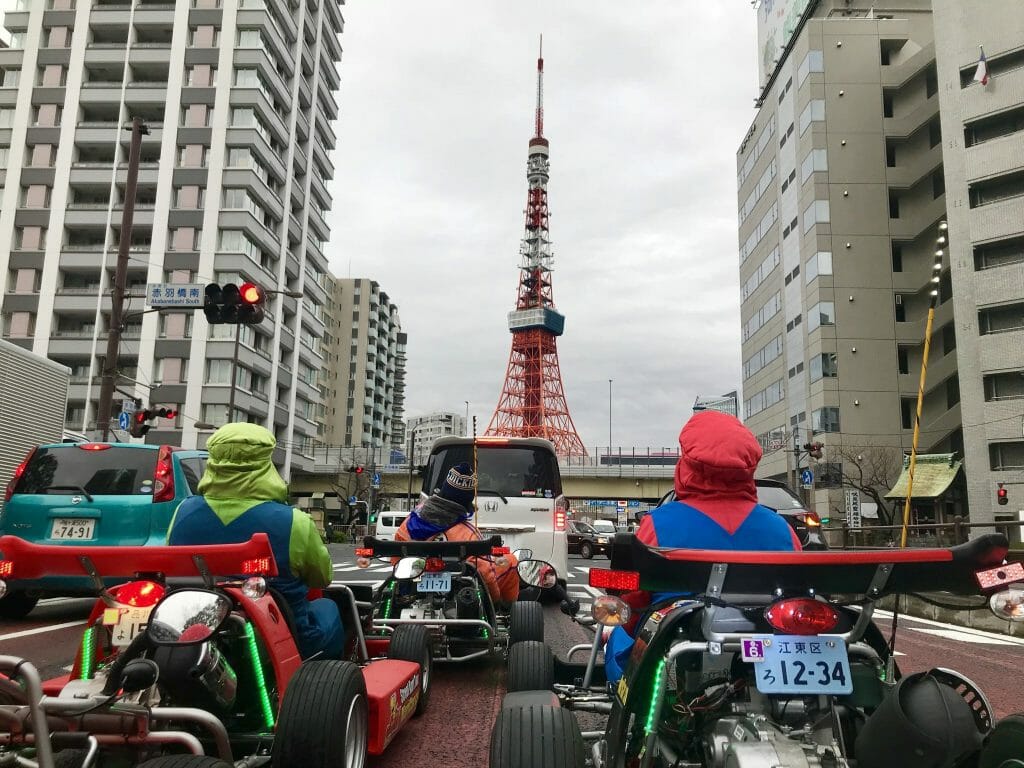 Ghibli Museum – See all the stories of Hayao Miyazaki's creative mind in real life and spot the famous characters from this many films. If you don't know about Studio Ghibli – creators of Spirited Away and Howl's Moving Castle – then you are missing out! At the Studio Ghibli Museum, you can learn about the history and techniques of animation as well as visit the famous rooftop garden. Frequently sold out weeks or even months in advance, no tickets are ever sold at the Studio Ghibli Museum, and you need to book far in advance to avoid missing out. If you're a Studio Ghibli fan, you won't want to miss this!
Mandrake -The world's largest anime and manga reseller established way back in 1987 as a pre-owned manga dealer, Mandrake today has morphed into Tokyo's largest vendors of used anime and manga-related products with 25 branches in Tokyo. My favorite is Mandarake Akihabara which spread out across eight floors, with each level dedicated to different collectibles, manga works and art. Not for the faint of hearted, the middle floors have some pretty hardcore anime works that cross some boundaries (let's just say Japan only made the possession of child pornography at crime in 2014, and explicit anime is not covered). A time capsule of Japanese pop culture, a visit to the claustrophobic aisle of Mandarake has got to be one of the most unusual things to do in Tokyo, and if you not careful, you could spend days here.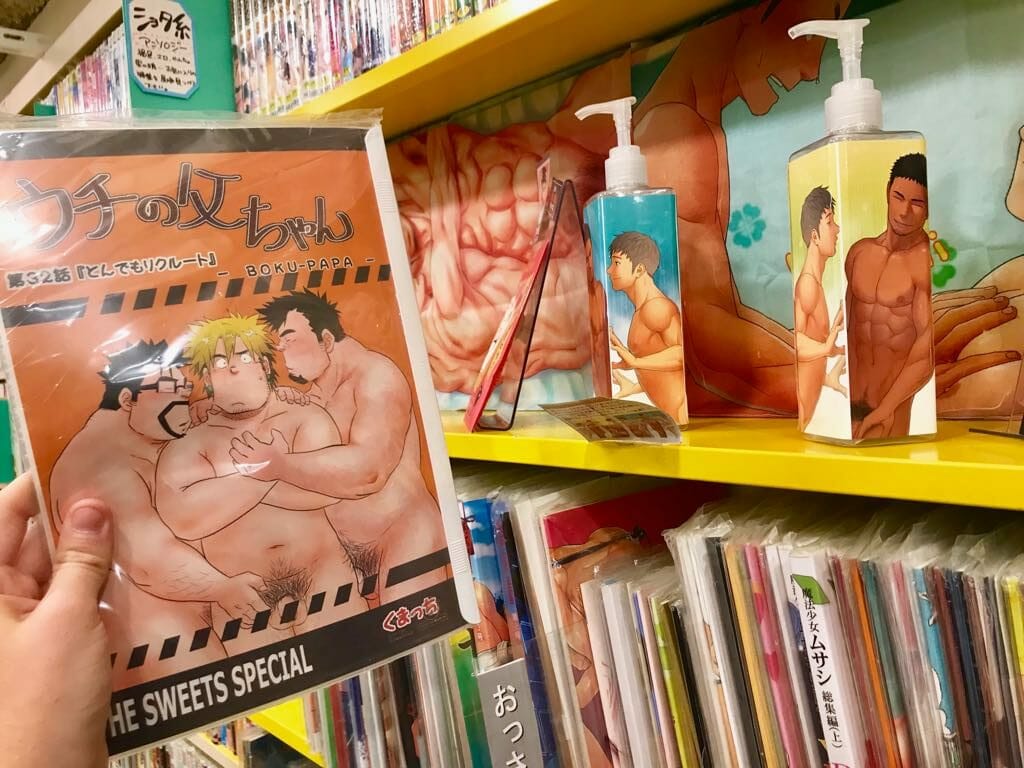 Harajuku Lane – Probably the most touristy spot in Tokyo, Takeshita-dori, or Harajuku Lane is still an unusual thing to do in Tokyo just for the crazy array of shops and boutiques focussed on unusual fashion items for mainly high school girls. Designated an adult entertainment-free area by local authorities, there are no pachinko parlors or dirty sex shops anywhere nearby. Still, plenty of young teens (or older) out exhibiting the latest in crazy Harajuku fashion trends. Watch on perplexed as they each try to out-do each other with their eccentric outfit, all while waiting in line for the latest soft-serve ice cream phenomenon to open in the lane.
Tokyo Food Tour – There is no doubt that Tokyo is a foodie city, but finding the best of Japanese cuisine can be a real challenge amongst so many options. We highly recommend you try to book a Tokyo Food Tour to savor legendary Tokyo flavors and culture with the help of a local Tokyoite guide. Try yakitori (skewered BBQ chicken) streetside, Monja-yaki Japanese pancakes at the place they were invented, or try wagashi, a traditional sweet with different flavors depending on the season. Food tours are possibly the quickest way to understand a city, and in Tokyo, this is no exception.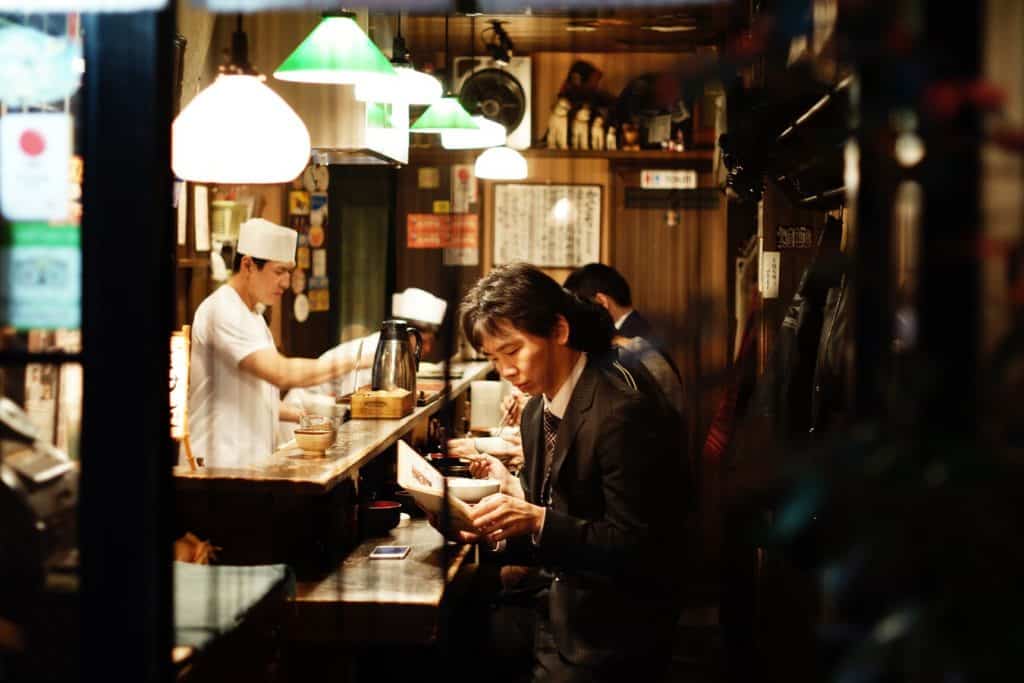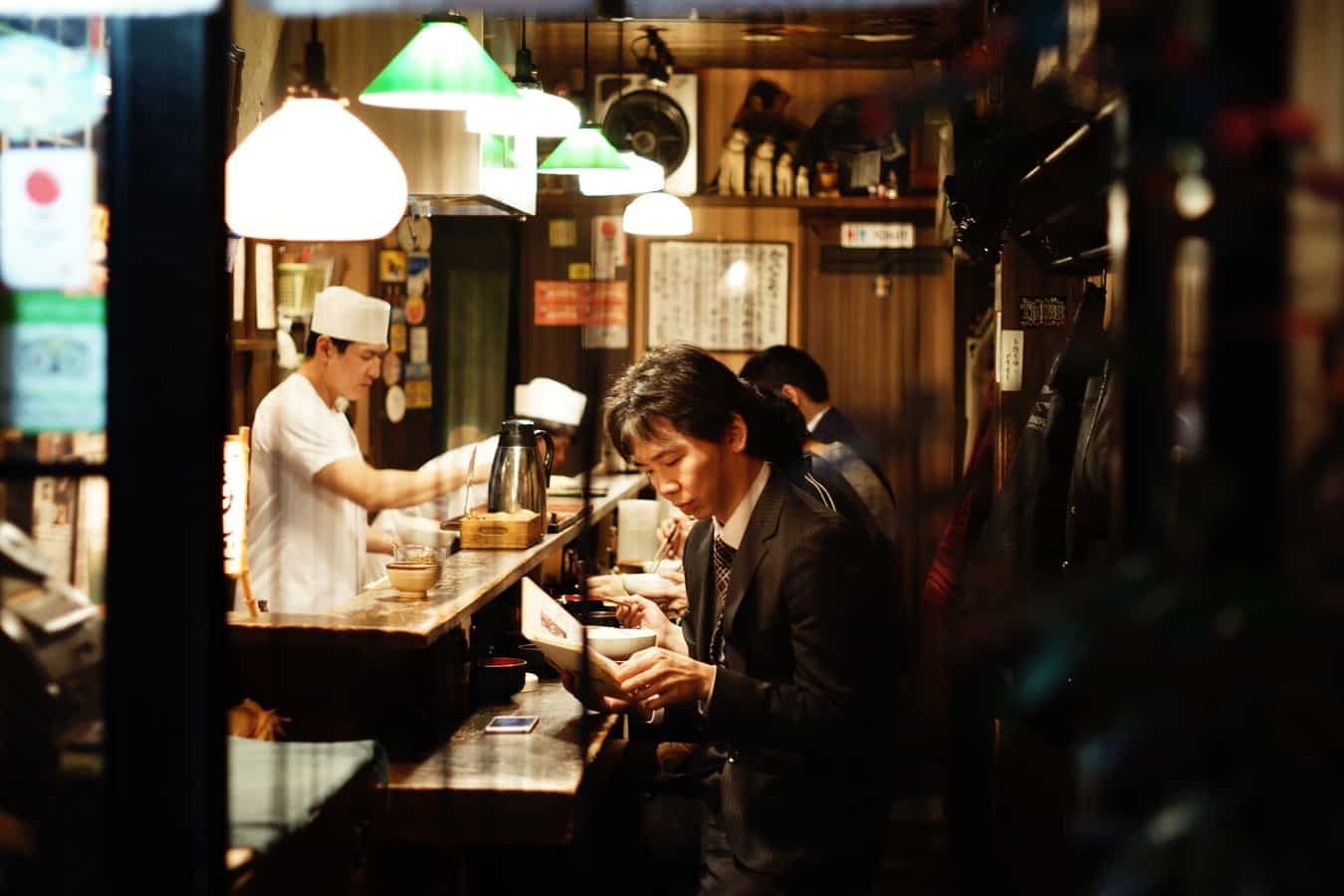 Tsukiji Fish Market – The largest wholesale fish and seafood market in the entire world, you have probably heard of the daily auctions that take place at Tsukiji Fish Market around 5.20 am. From the world's most expensive caviar to cheap seaweed – you name it, and it's for sale here feeding the insatiable demand for Japan's seafood and sushi restraints. A significant tourist attraction in its own right (and popular with jet-lagged tourists), be sure to go early as everything closes early here – by mid-afternoon at the latest. Plans to move the Tsukiji fish market before the 2020 Summer Olympics in Tokyo have been on the cards for years but continually postponed due to issues around the new location's hygiene. Currently delayed in July or Autumn of 2018, be sure to check the current situation before heading out!
World's Best Disney – Thought Disneyland would be the same everywhere in the world? …Nope! Forget Harajuku, Disney Resort Tokyo is where you are going to see the absolute weirdest outfits ever as teen Japanese go all out and queue for absolutely everything (including to get selfies on blank walls)! Watch as they go crazy for curry popcorn (and other bizarre flavors) which must be consumed from limited edition Disney Popcorn buckets and all dress as twins in identical outfits (with identical soft-toys!) in something called the Osoroi Code…. Sure the others in Paris, Orlando, Los Angeles, Hong Kong, and Shanghai are great, but DisneySea is utterly unique and not to be missed!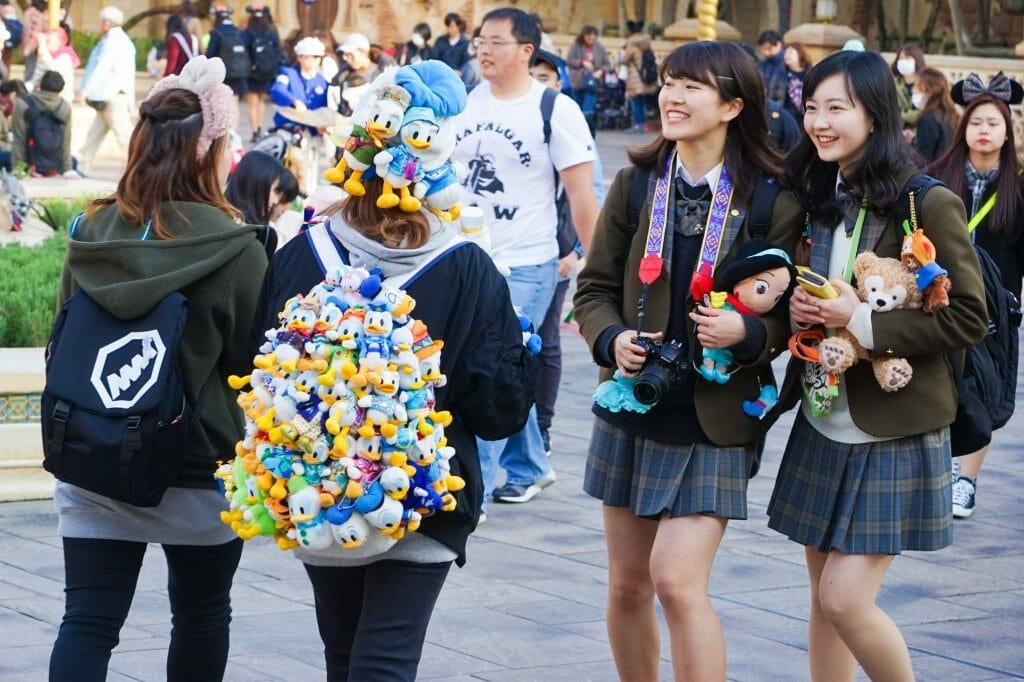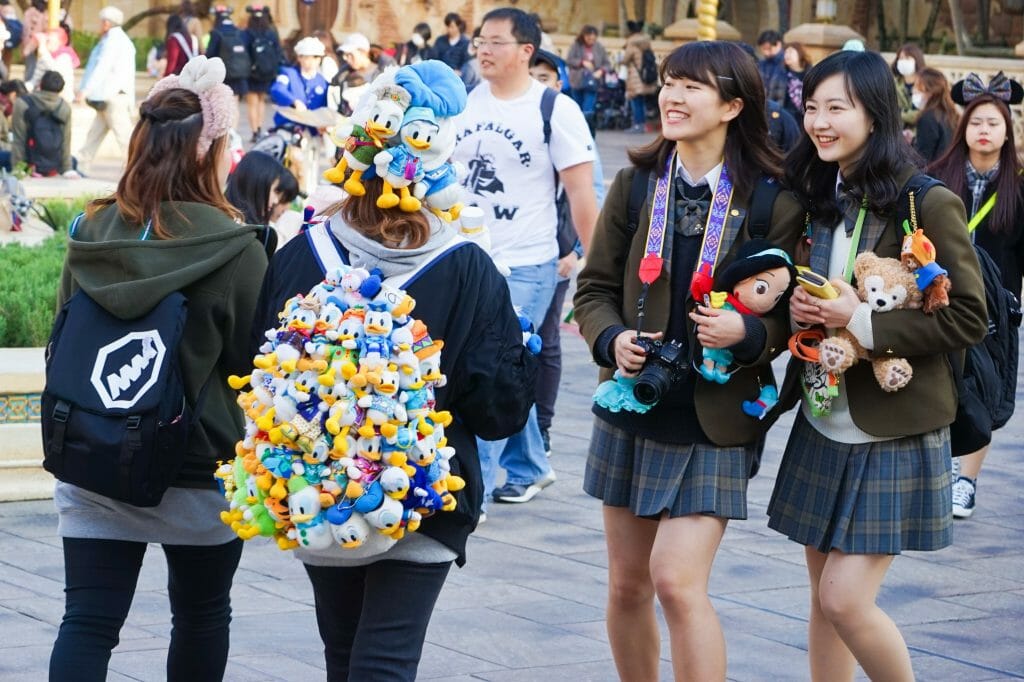 Ueno Park – One of the original public parks in Tokyo, Ueno Park is an unusual thing to do in Tokyo precisely because it's relaxing and not overwhelming. On a weekday take a wander around, grab a coffee at one of the most beautiful Starbucks stores in the world and enjoy the people watching. It's rare to find such a large, open space in Central Tokyo, and plenty of families know it. They come not only to visit the world-class museums surrounding the Park or to see the panda at the Toyko zoo but to relax in nature and enjoy a quiet space when the sun is shining!
Unlimited Sake – Only in a country like Japan would you be allowed to taste 100 different kinds of sake with an all-you-can-drink sake session. Taking place nightly at the Kurand Sake Market and insanely popular with locals – be sure to book in advance and BYO food for this 6-hour epic odyssey to discover every type of sake possible that probably won't end well. Perfect for starting a night out in Gay Tokyo, it's a very social environment, so even if you're by yourself, you are almost guaranteed to leave with friends at the end!
Shibuya 109 – Young teens in Tokyo might head to Harajuku to show off their crazy threads, but chances are they bought them at the Shibuya 109 Department Store. A mecca for all fashionistas looking to release their inner Harajuku, this place is cooler than cool with ten floors and more than 120 stores all blaring J-Pop and vying for your attention. At Shibuya 109, it seems each store tries to outcompete the other for the craziest concept, and its customers eat it up. A kitsch neon maze, you are either going to love it or hate it, but you really should take a look to decide. Nearby is the lesser-known 109 Men, a similar concept for guys but far less intense.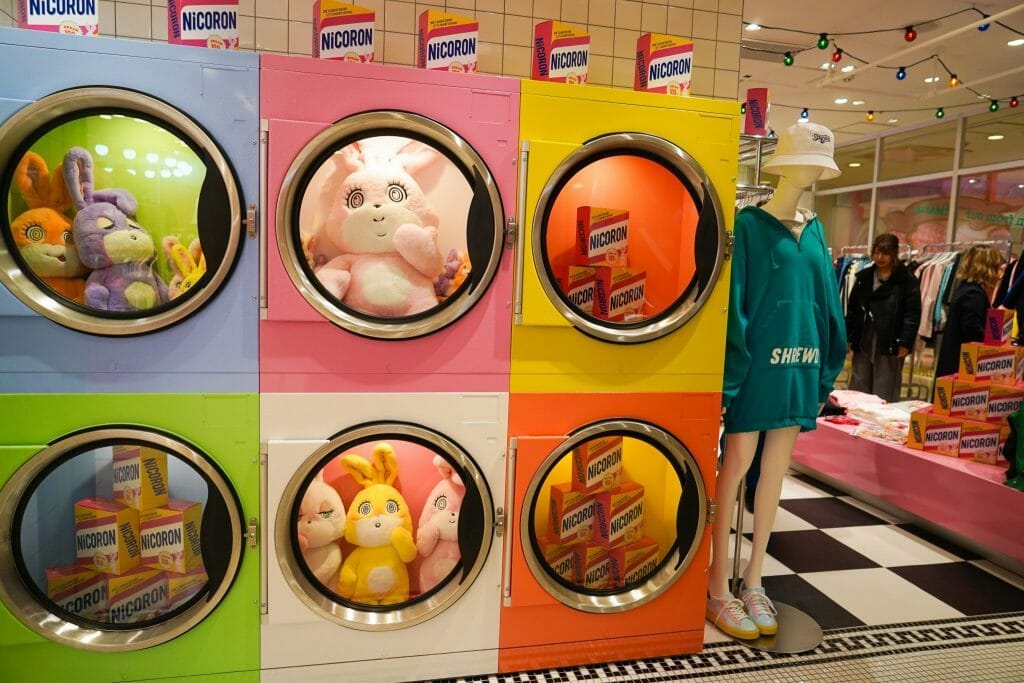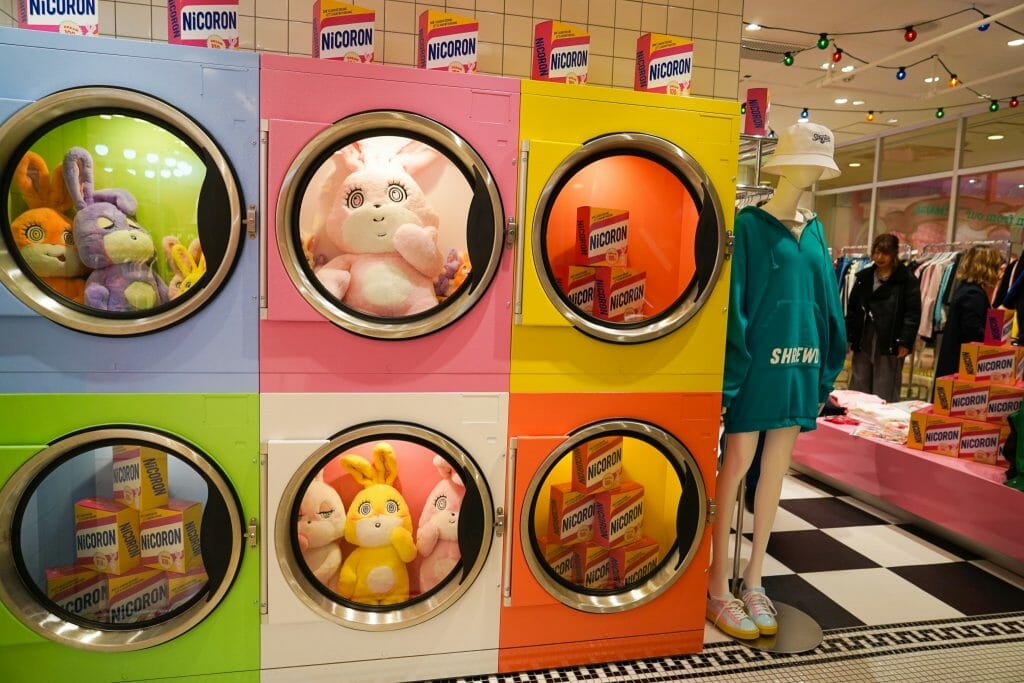 Tokyo Video Game Arcades – While in the Western world arcades have gone the way of the cassette tape and hammer pants, in Japan, they are still big business. Tokyo Video Game Arcades are not just for children either; pop into any given arcade around lunchtime, and you will see row upon row of businessmen all getting their fix before heading back to work. Most have multiple levels filled with machines covering everything, from horse-racing to dancing to subway driving.
Tokyo Metropolitan Government Building – Located in Shinjuku, this gargantuan complex has kindly opened observatories in both of their 243-meter tall towers providing incredible and free panoramic views of Tokyo – and even to Mt. Fuji on a good day. Beautifully designed by esteemed architect Kenzō Tange, the Tokyo Metropolitan Government Building No. 1 is still the third-tallest building in Tokyo at 243 m!
Robot Restaurant – This has got to be the craziest, weirdest, most bizarre, and unusual thing to do in Tokyo hand-down. The Robot Restaurant in Tokyo is one of those things you can't explain, but it involves one of the greatest shows on Earth, high-tech lasers, dino-robot battles, fireworks, flashy dancers, and more. If you only do one thing in Tokyo, we beg you to make it this – No matter your age! Book your tickets in advance as there is minimal seating and book the drinks deal for¥100 extra (¥500 otherwise).
Shibuya – A major commercial and business center in Tokyo, there is more to Shibuya than just the Shibuya Crossing. An entertainment hub and home to the flagship stores of most affordable international fashion brands, you can find almost everything that makes Tokyo unusual here in just a few blocks. Packed with shopping, dining, and nightclubs, Shibuya is totally safe and brightly lit by neons 24/7 – and doesn't have the same seedy feel as Shinjuku after dark. Eat, drink, and be merry, if you're ever wondering what to do in Tokyo: Shibuya is the answer.
Nasu – Technically not in Tokyo but close enough to hire a car in Tokyo or use the JR Rail Pass and make a short visit is the intriguing Imperial Resort Town of Nasu. Famed throughout Japan as home to the Imperial Retreat, us mere commoners are now free to travel here and enjoy its glorious nature, weird attractions, and the best hot springs close to Tokyo. There is even a dinosaur hotel, an alpaca farm, lion feeding, skiing, and the best strawberries in Japan. You can read here plenty more things to do in Nasu Japan if you are sufficiently intrigued!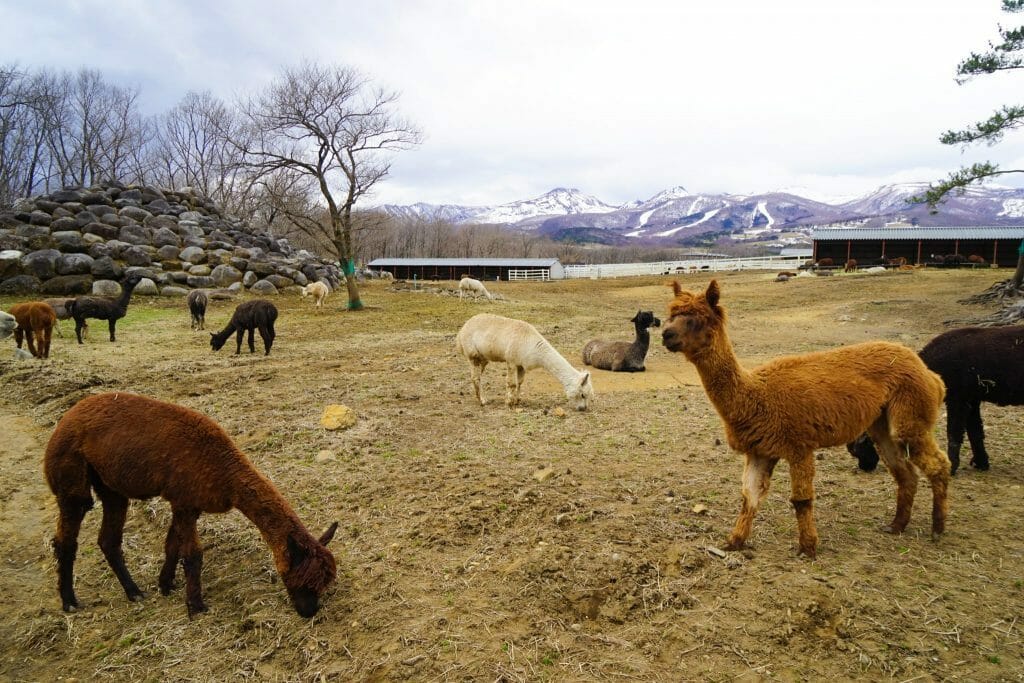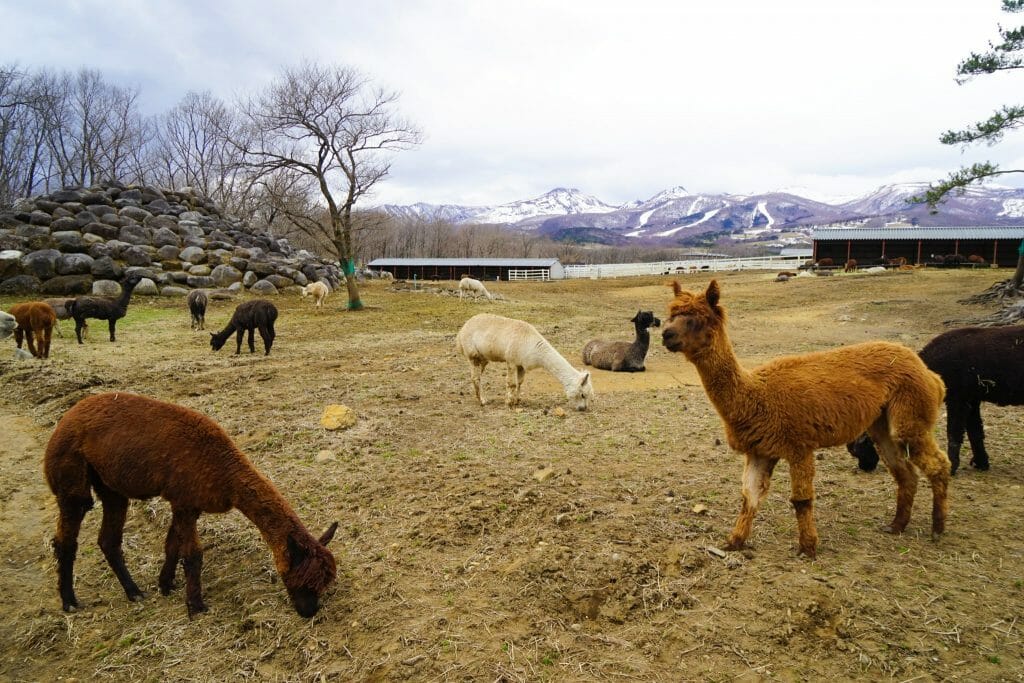 Gay Things To Do In Tokyo
CoCoLo Cafe – A gay cafe in Tokyo serving cakes, tea, coffee, and a welcoming vibes at a reasonable price. While Gay Tokyo might be most alive at night, head here to get a taste of the local scene, or enjoy coffee and admire the art.
Alamas Cafe – Another gay cafe owned by the same people as AiSOTOPE. Open for dinner until late with delicious food and great people watching.
Lumiere / WearEverXXX.Tokyo – The two most popular gay stores in Shinjuku Ni-chōme selling underwear, sex toys, films, and more.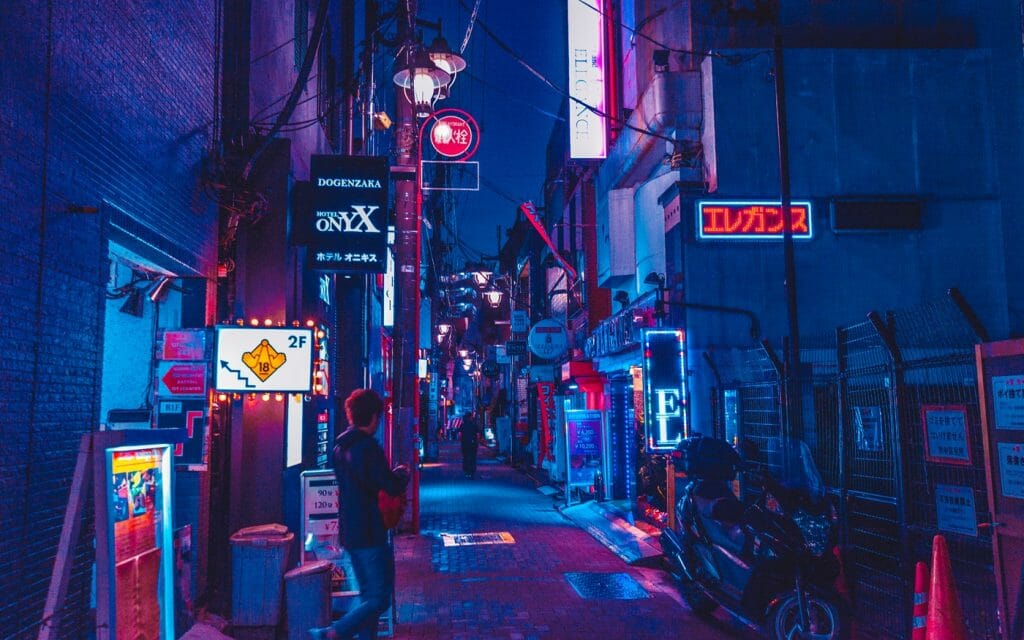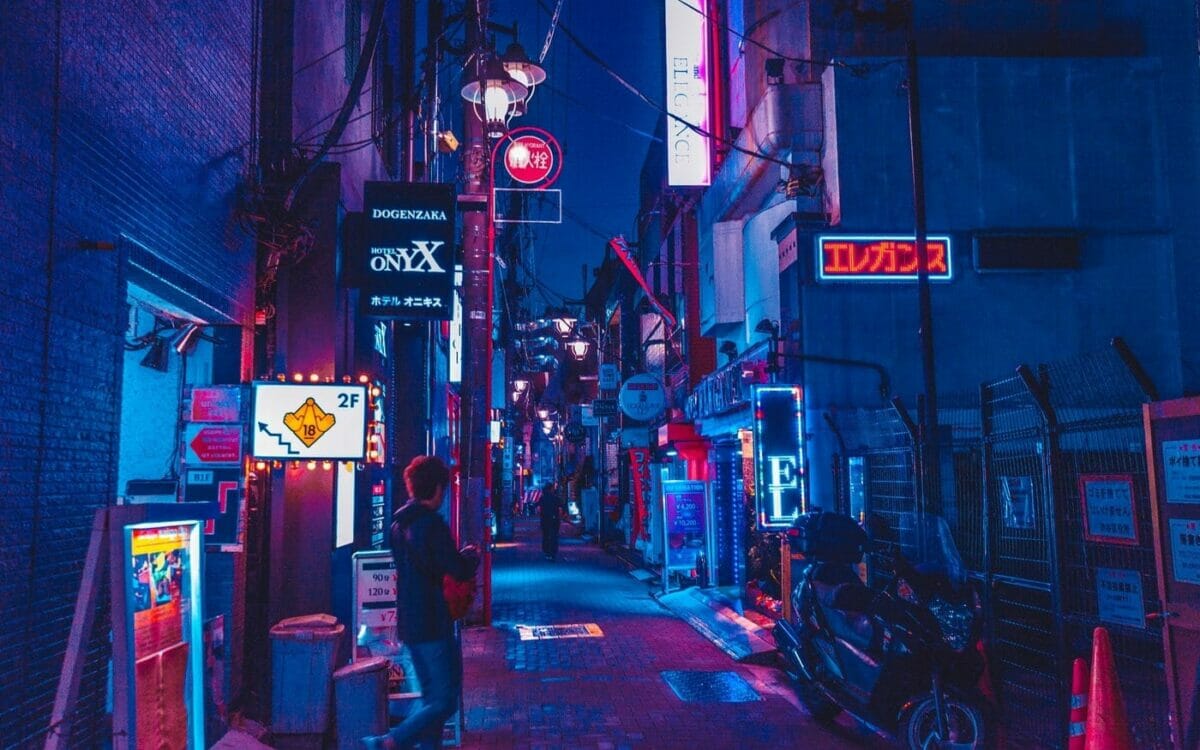 Tokyo LGBTQIAP+ and Supporters – Popular online group hosting English language discussions of the latest gay events and parties in Tokyo. Feel free to join if you are going to be in Gay Tokyo for a longer period and want to be kept up to date!
Rainbow Events – An up-to-date online resource of all upcoming gay parties in Tokyo. They also organize some LGBT-friendly events and gay parties in Tokyo
Rainbow Reel Tokyo – An annual event in July dedicated exclusively to screening gay, lesbian, bisexual, transgender, and queer films. Rainbow Reel Tokyo is one of the most critical Asian forums of international LGBT film/video and if your dates coincide if a way to experience a more sophisticated level of gay life in Tokyo.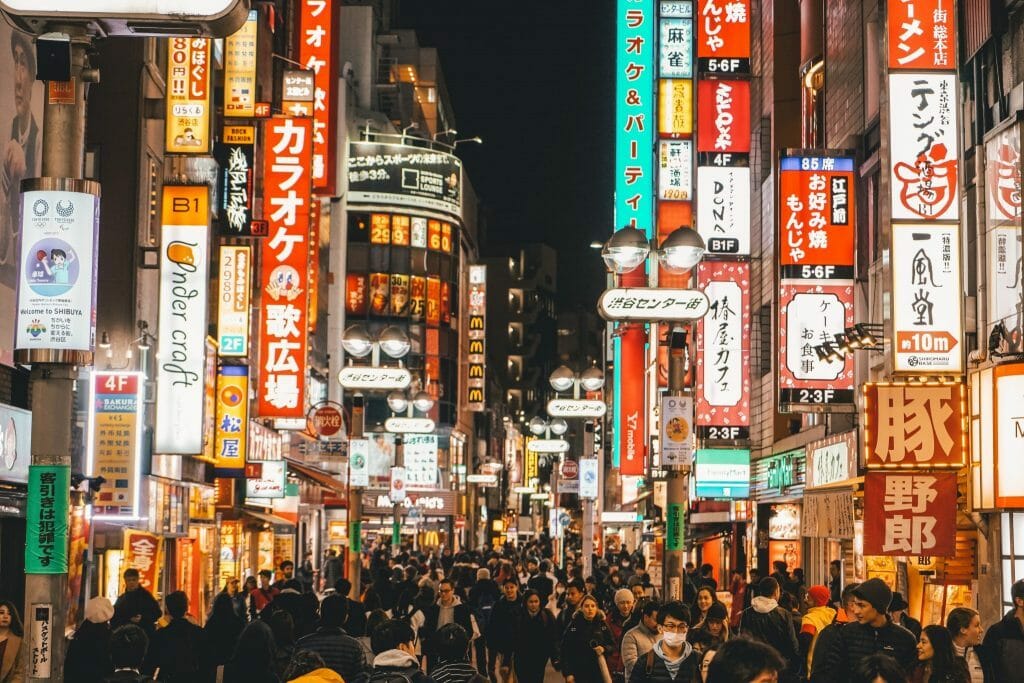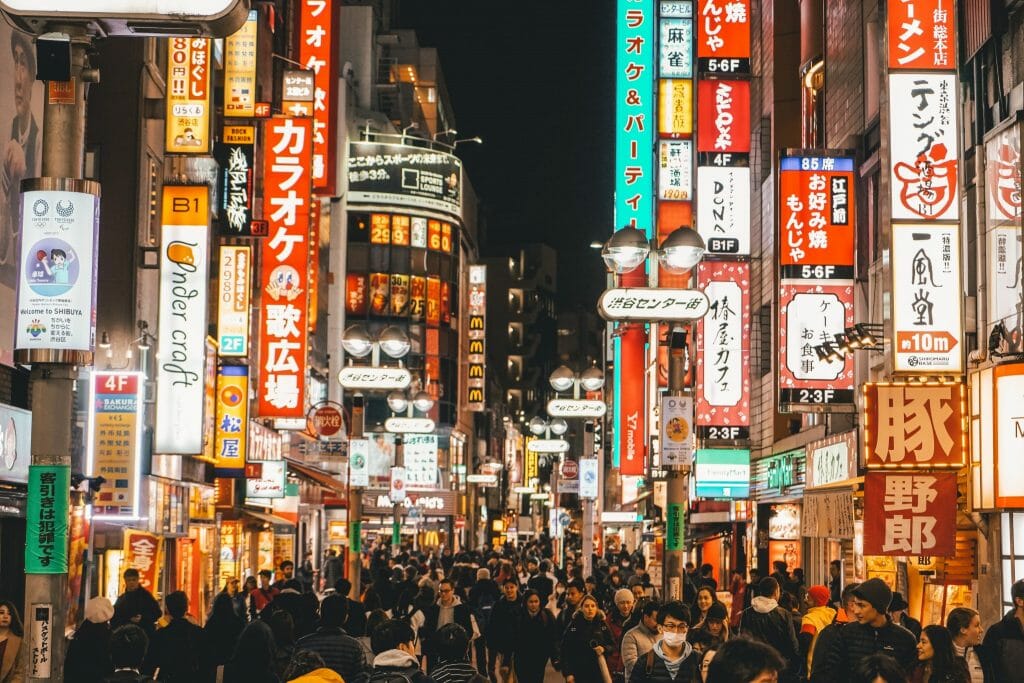 Tokyo Rainbow Pride – A surprisingly family-friendly event held in Yoyogi Park in April. While the organizers have big plans to grow the event to the biggest in Asia, Tokyo Pride shows in many ways Japan is in the Stone Age when only 7,000 people participate compared to hundreds of thousands in Hong Kong, Taipei and Sydney – not to mention Europe or US! Still, it's amazing to see NGO's and brands getting on board as the event grows – especially the parade that takes over the streets of Shibuya and Harajuku. In a country where modesty around outsiders is paramount and sexual preference is not something to be flaunted, we can only hope increased visibility in the future helps new generations of Japanese feel comfortable enough to be who they truly are.
Pink Dot 2017: Against All Odds
name="Queer Fashion"]
Gay-friendly and Gay Hotels in Tokyo
As Tokyo is one of the more progressive and gay-friendly countries in Asia, pretty much every hotel in Tokyo can be considered gay-friendly, and none of our readers will experience any issues here – after all, being gay-friendly is not all about upscale luxury, but about providing friendly service and welcoming everyone with open arms!
Tokyo is a global mega-city with a shortage of space, so room size's are smaller than almost everywhere else in the world – but as plenty of gay men know, it's not all about size, but how you use it! We are talking about design, functionality, and views, darling!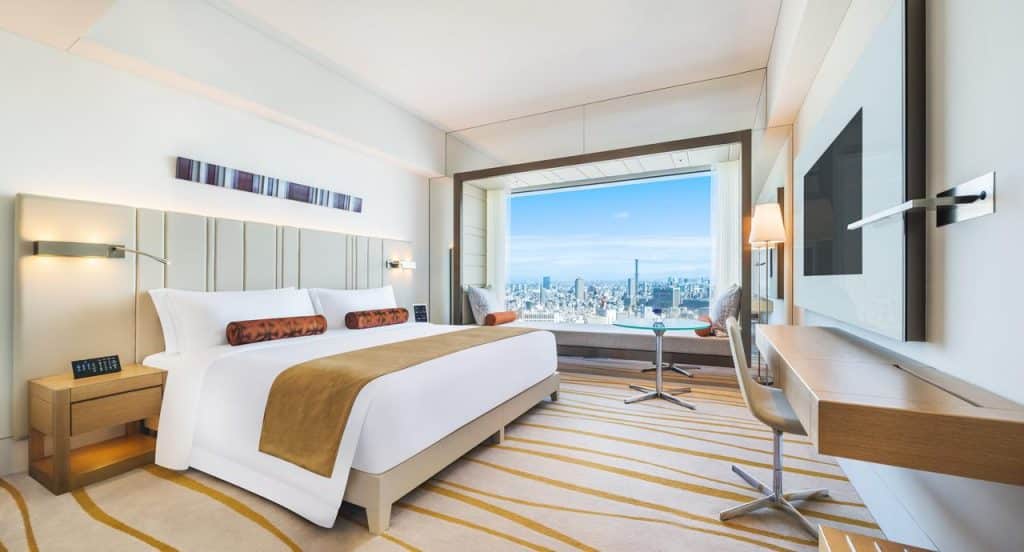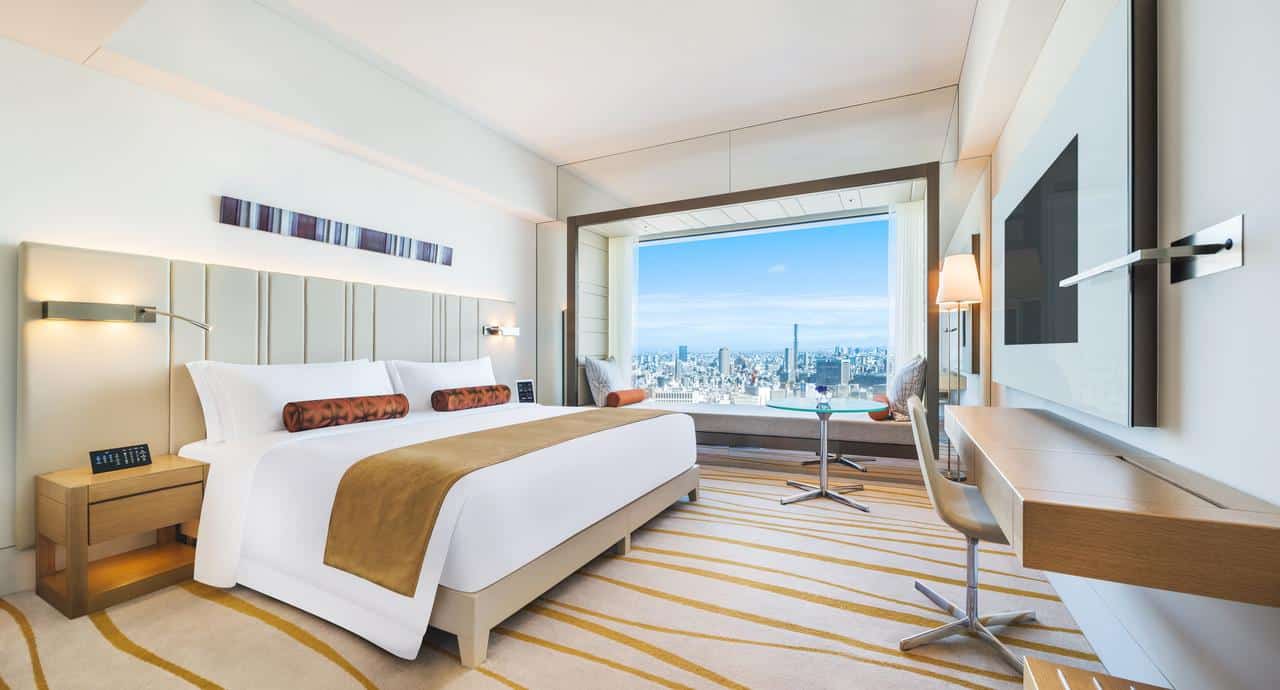 Everyone likes to be surrounded by people with common interests. As such, there are a few well-known gay-friendly hotels in Tokyo that are hot spots for gay travelers to stay – either because of their location near the Shinjuku Ni-chōme gay village – the best place to stay in Tokyo if you are looking for gay nightlife – or their design and inclusive vibes.
The following hotels in Gay Tokyo have all have glowing recommendations from gay travelers in the past, but of course, there are hundreds of other hotels in Tokyo if these are not quite what you are looking for. Whether you want a fun and social hostel, a cheap place to crash after a night of partying or an ultra-chic designer option to sip cocktails and surround yourself with fabulous people – Gay Tokyo has something for everyone!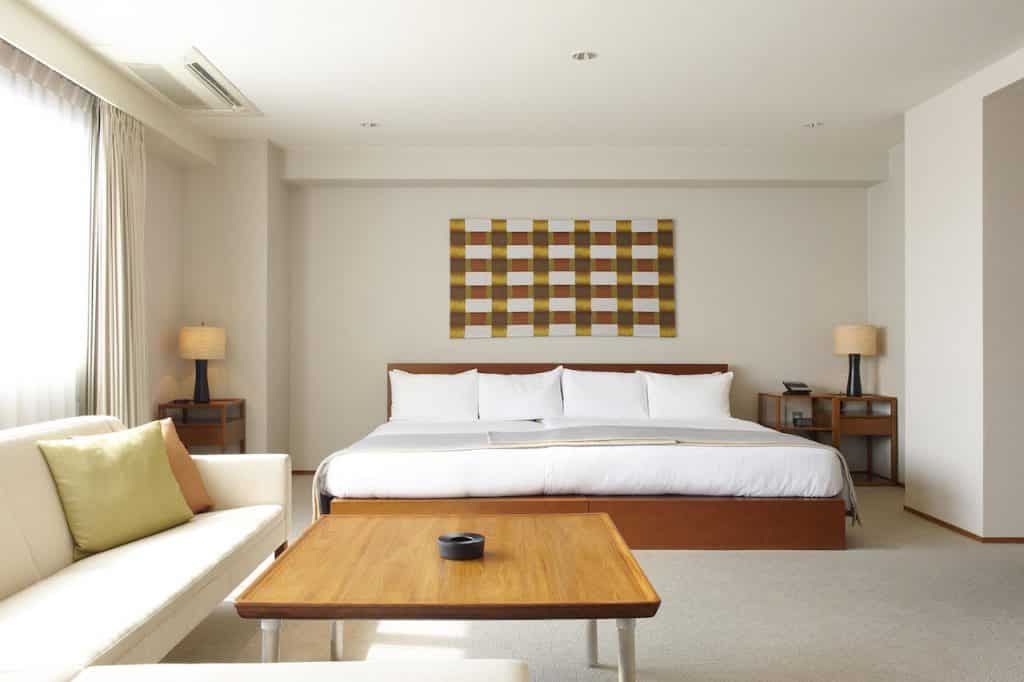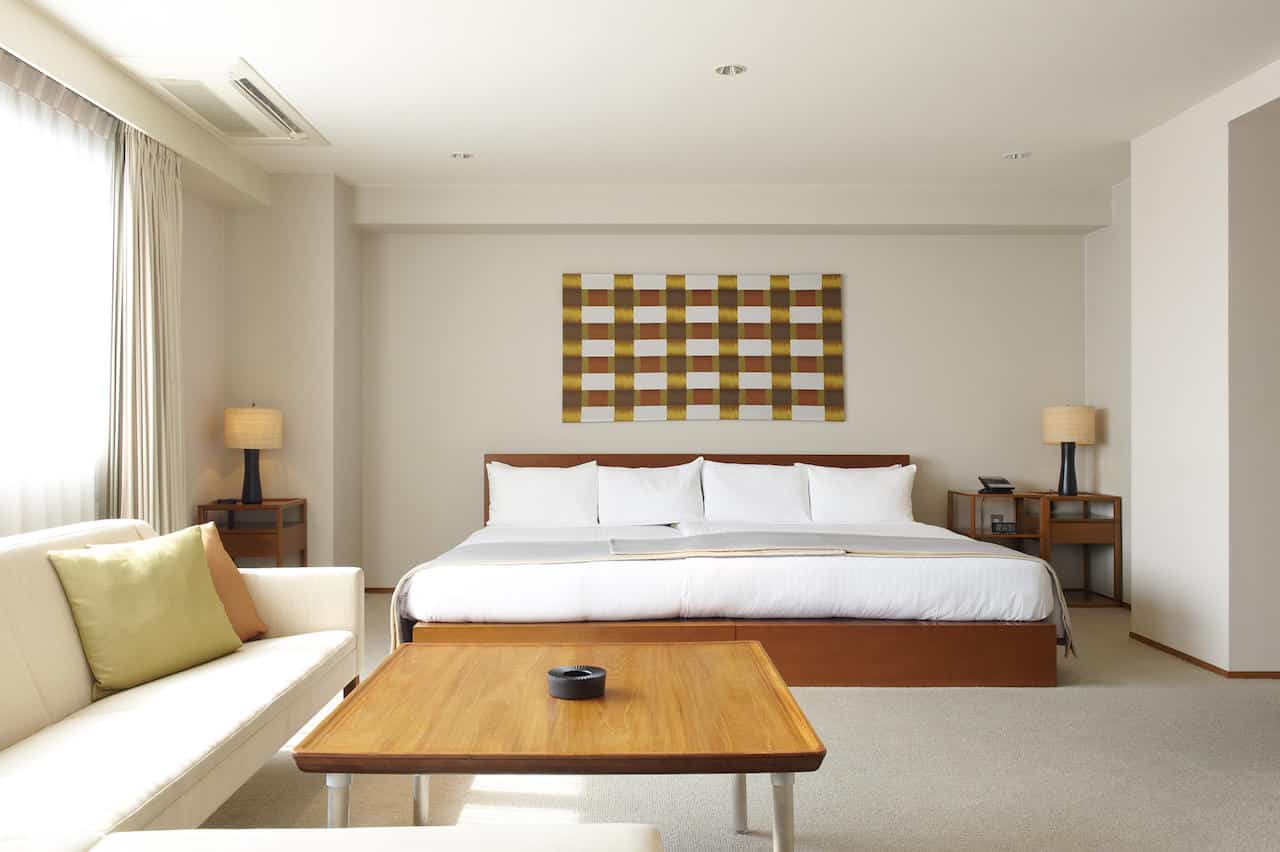 Gay-friendly Luxury Hotel in Tokyo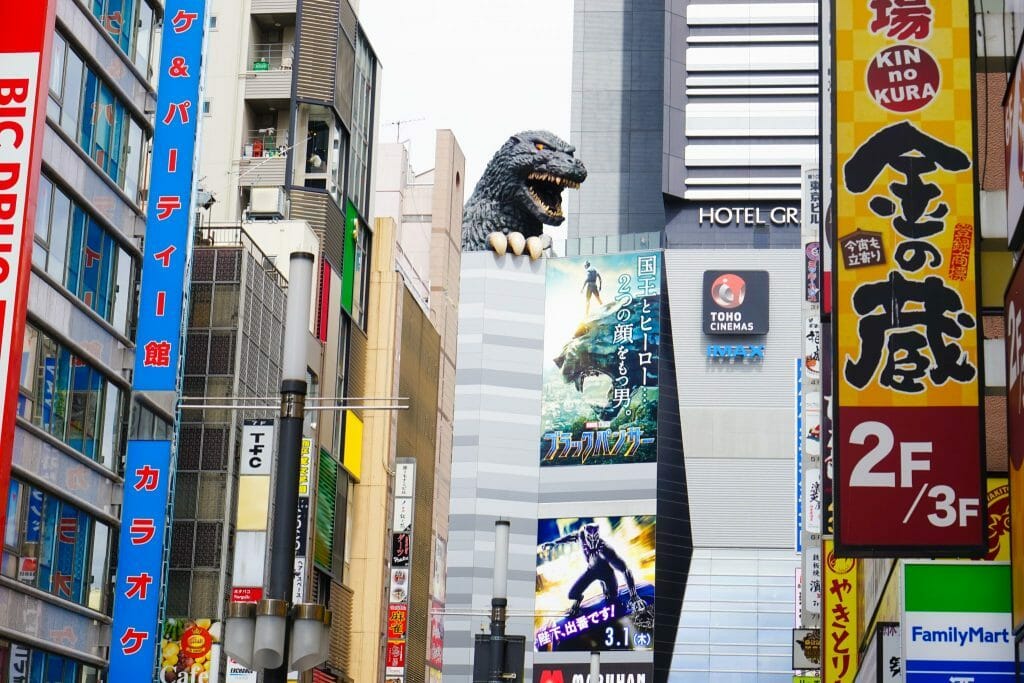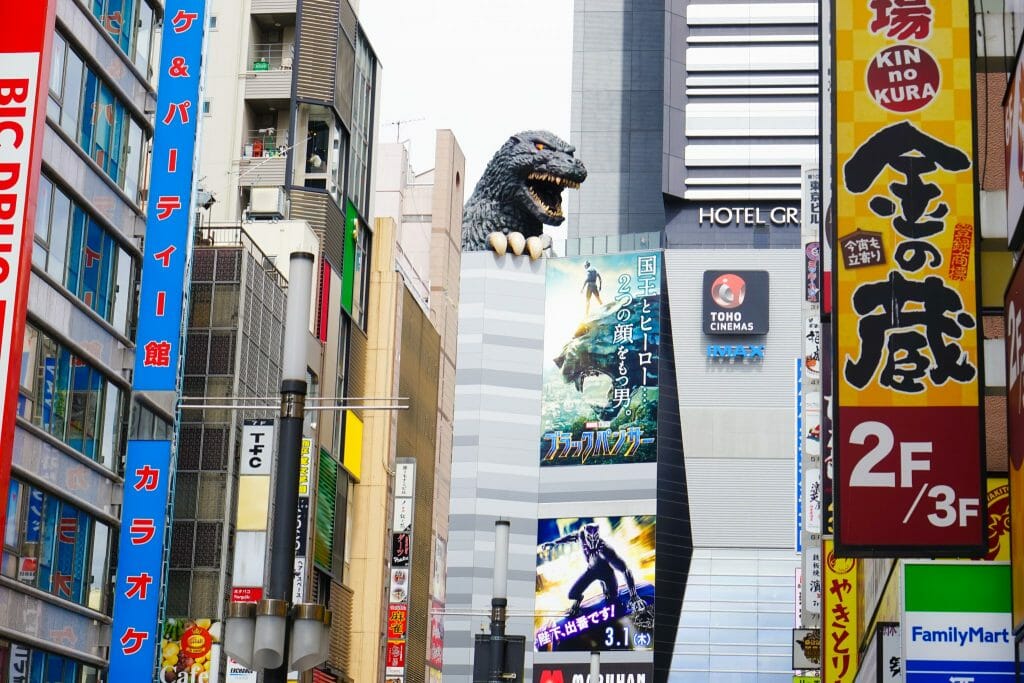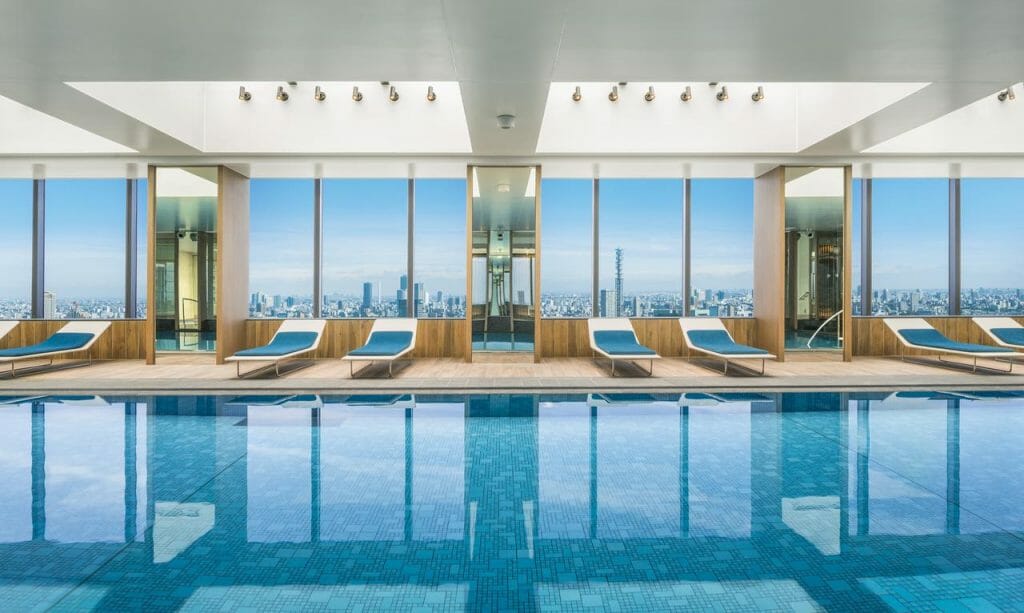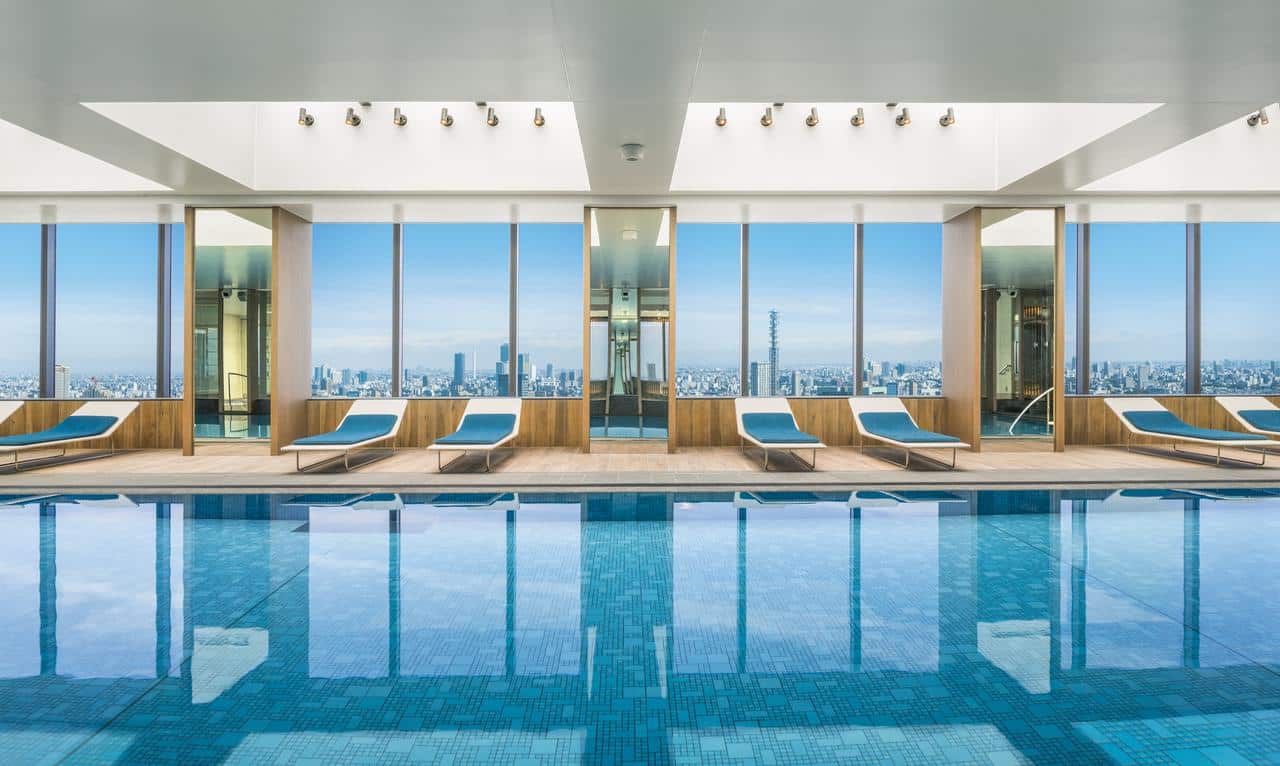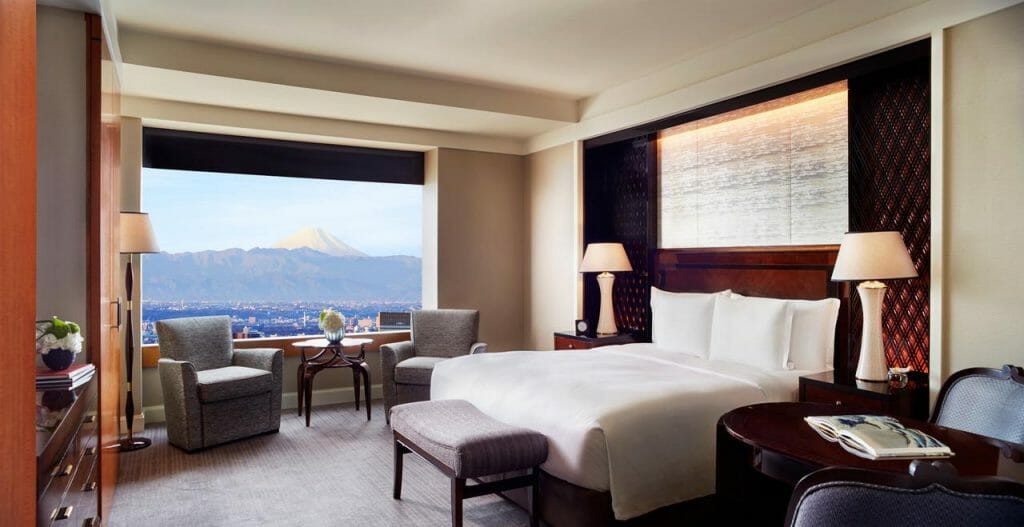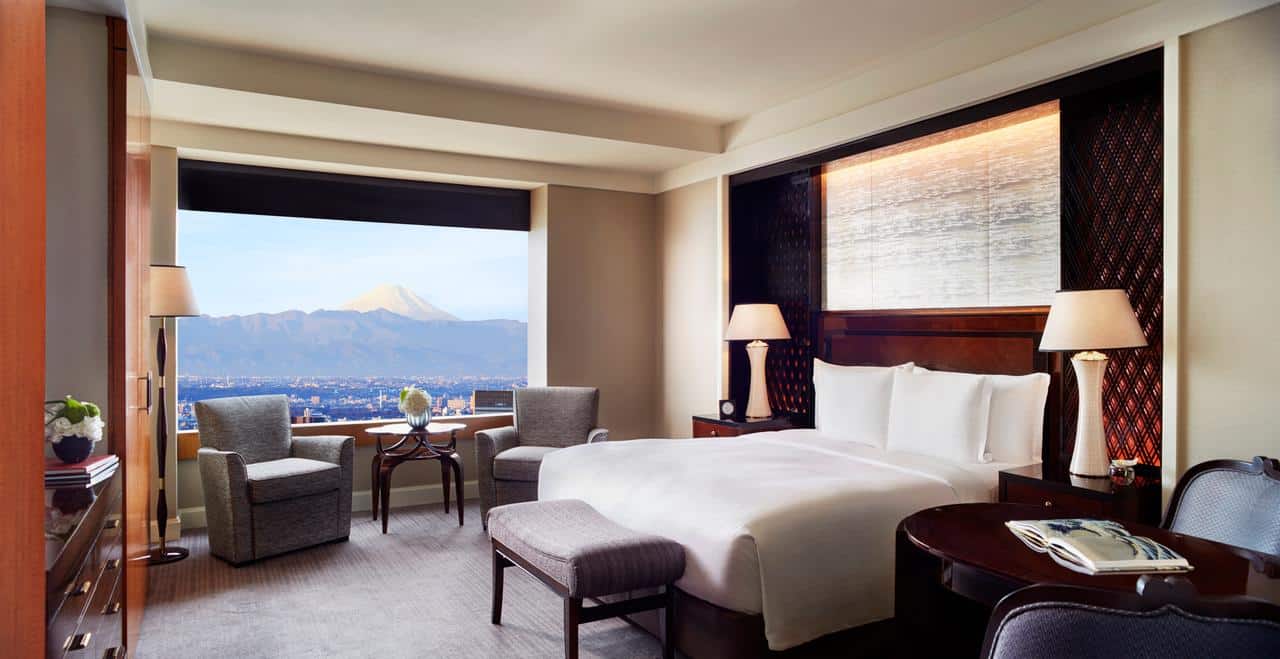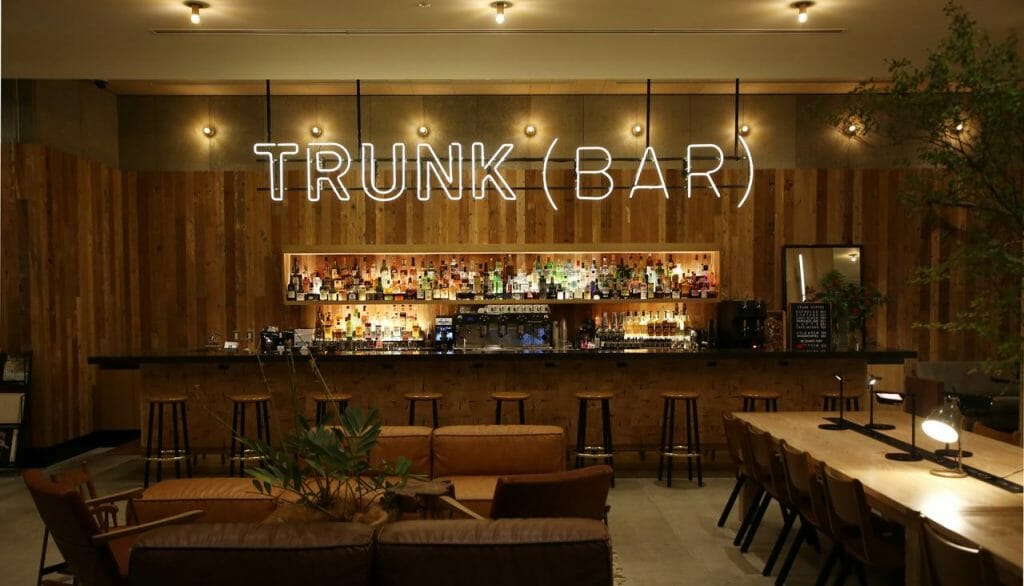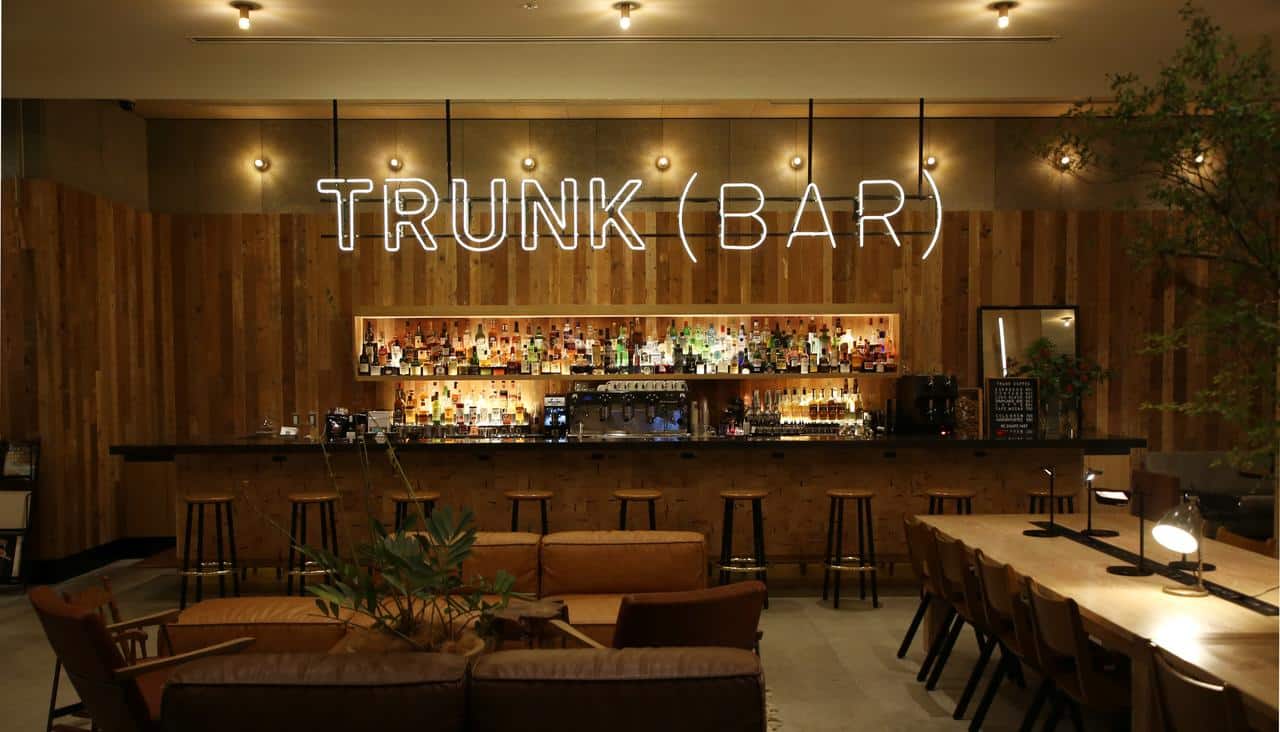 Gay-friendly Mid-Range, Budget Hotels, and Hostels in Tokyo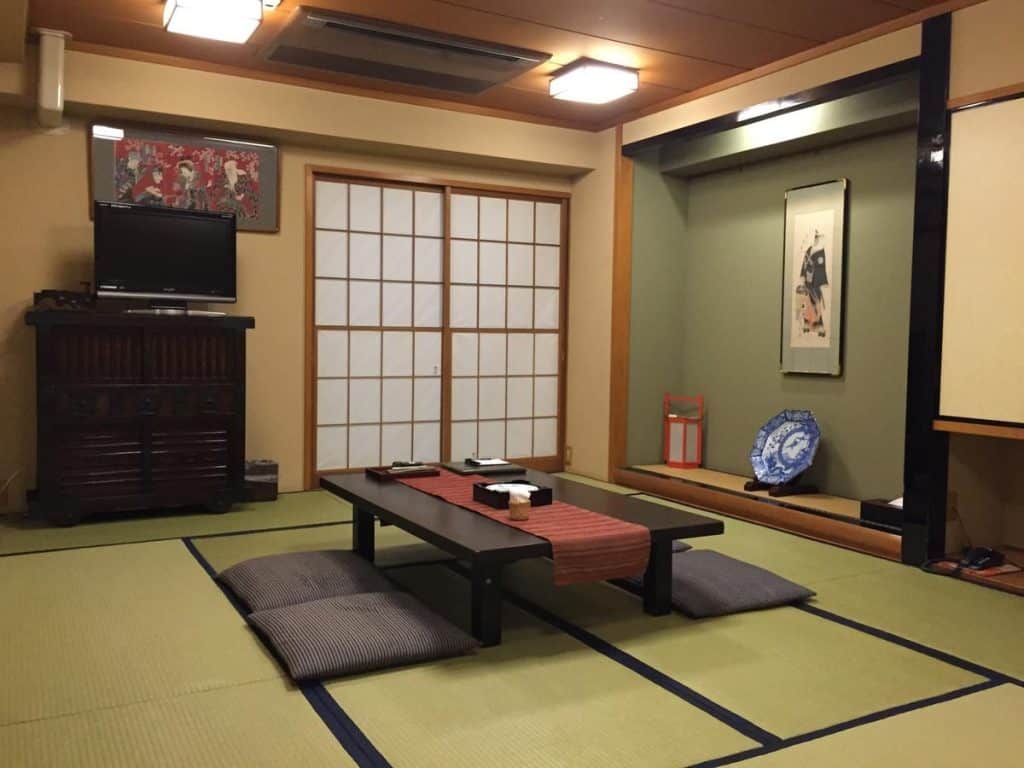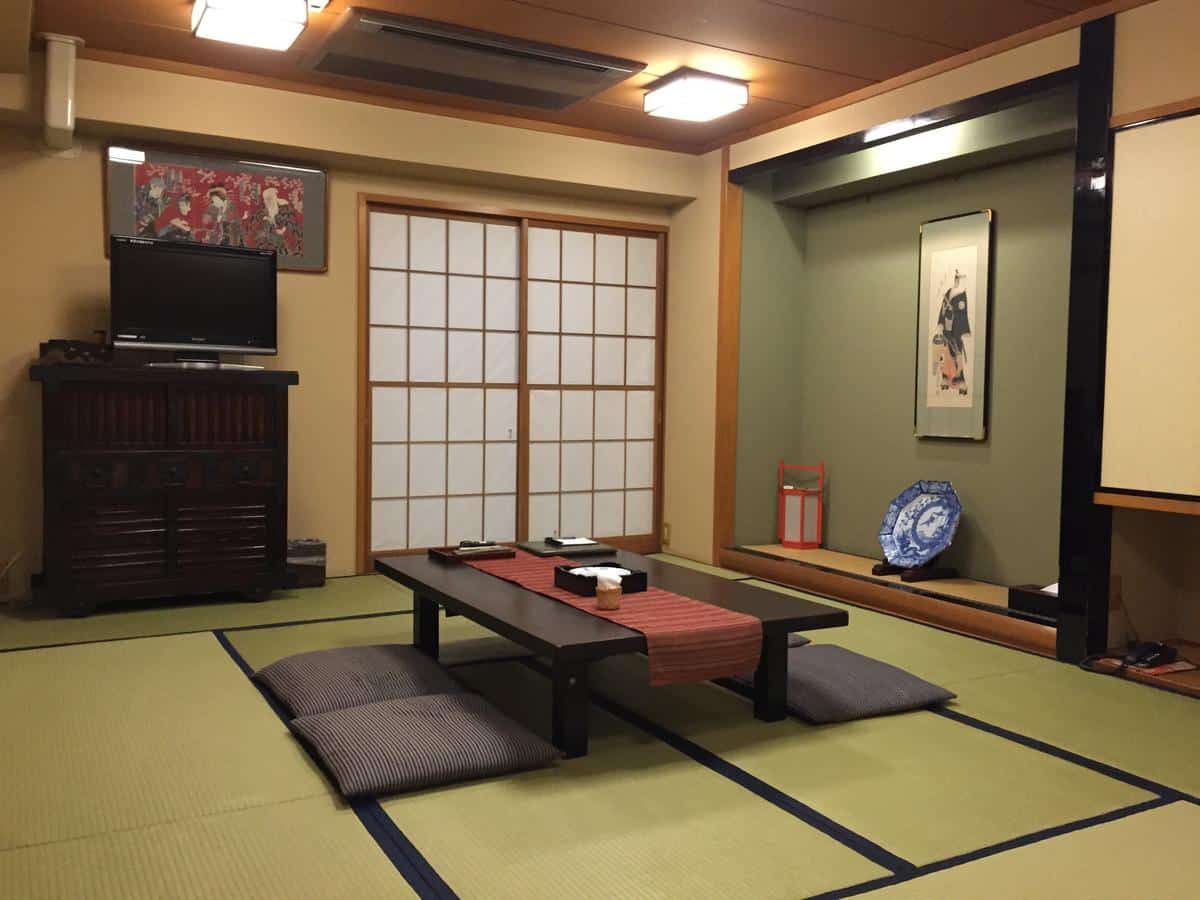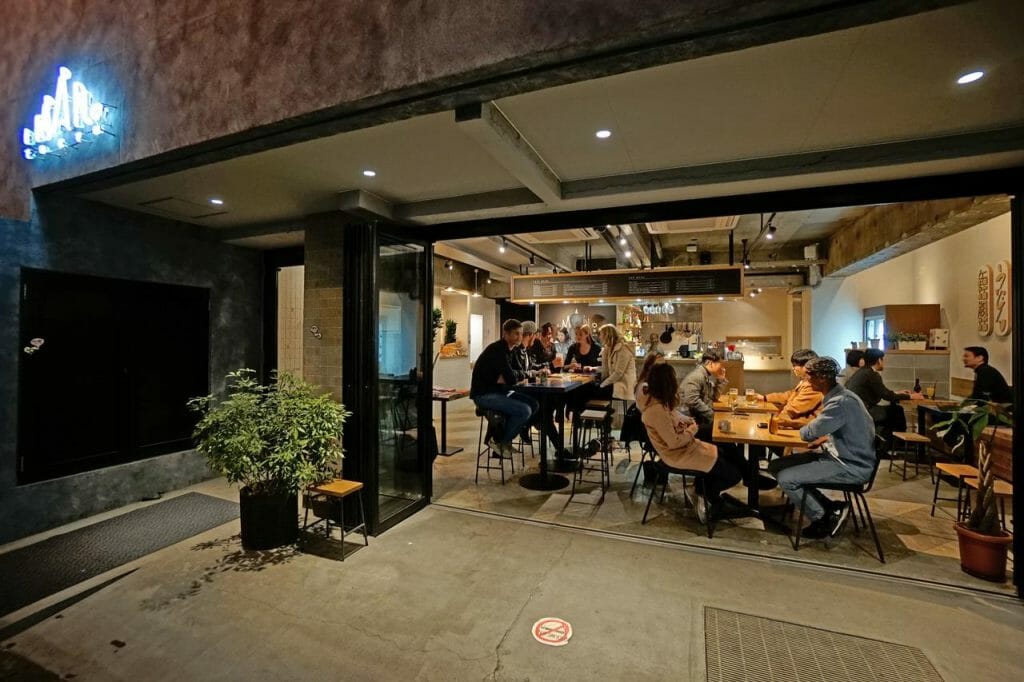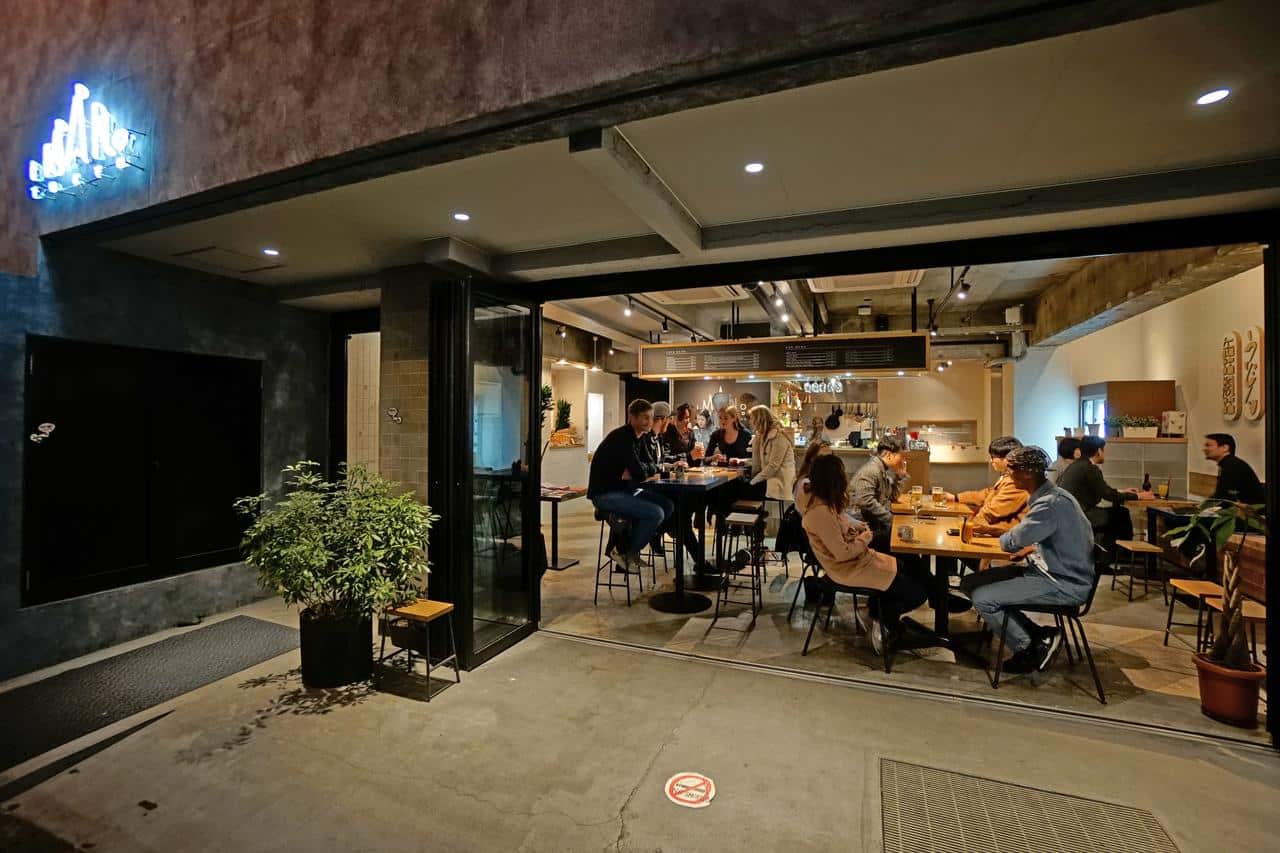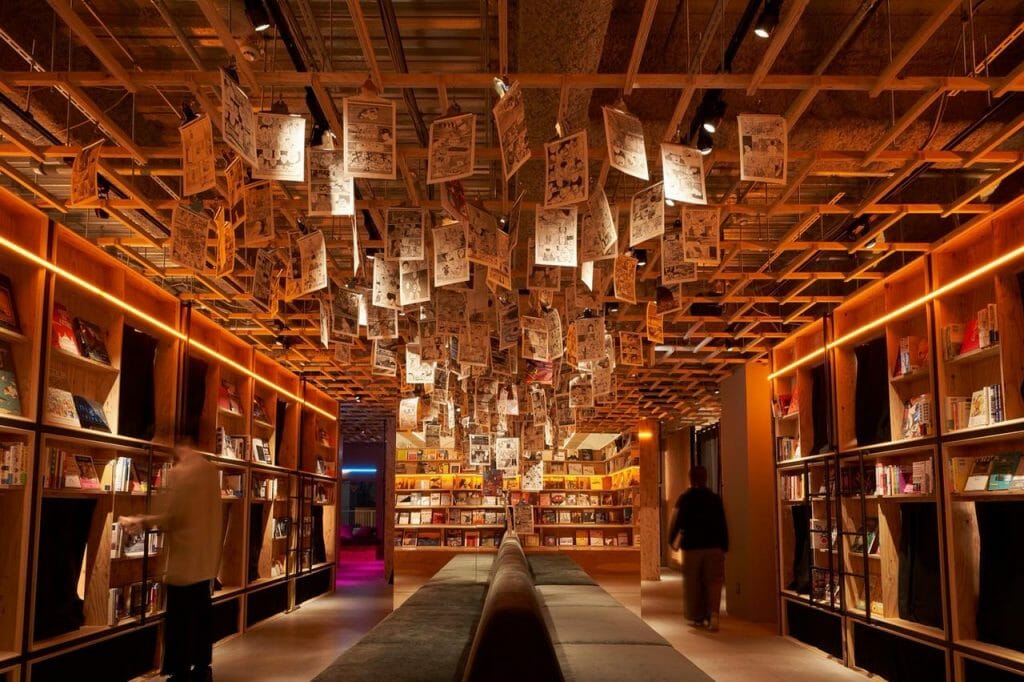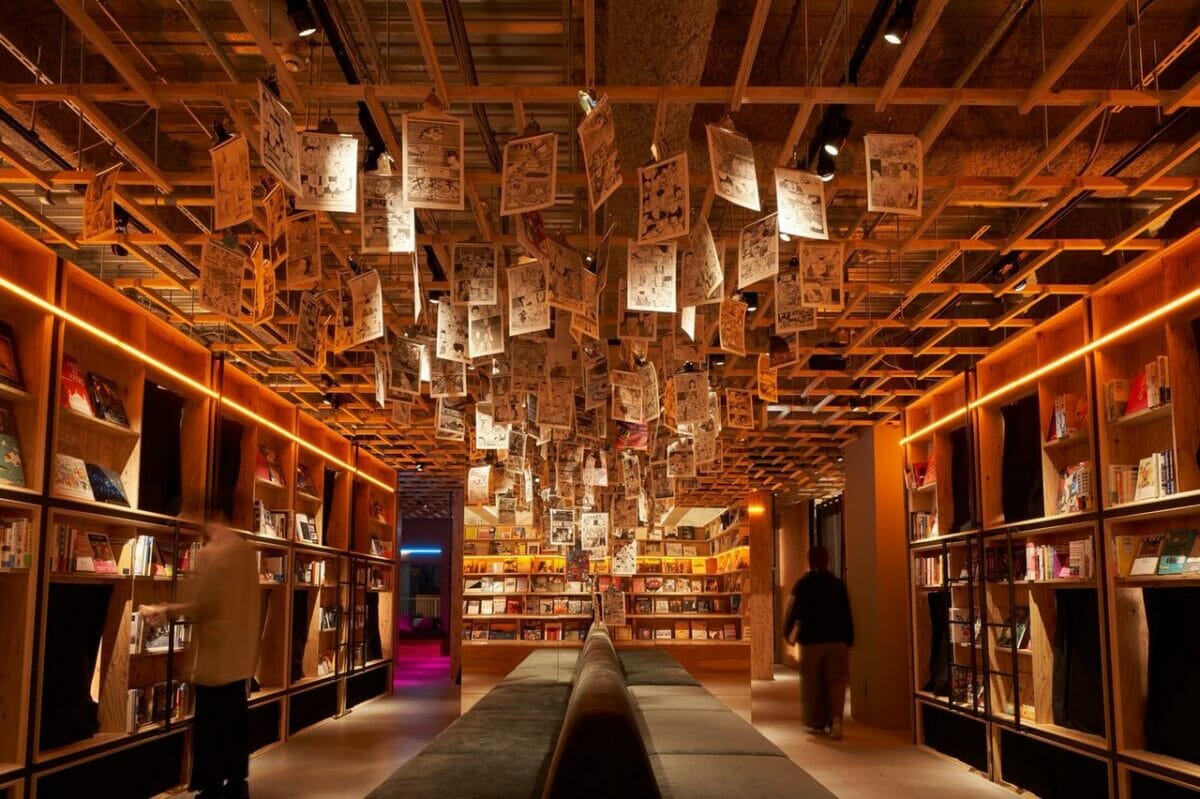 Gay Nightlife in Tokyo
With Tokyo being one of the most gay-friendly destinations in Asia – joined by the likes of Taipei, Bangkok, Phuket, and Hong Kong – you would expect an incredible gay nightlife scene, and luckily Tokyo does not disappoint. Depending on your mood, you can find anything here from a relaxed cocktail in an upscale bar to an all-night dance rave surrounded by your queer family!
The central Tokyo gay bar scene is found in the infamous Shinjuku Ni-chōme gayborhood filled with over 500 bars, clubs, cafés, and cruise spaces. Shinjuku Nichome is the world's biggest gay town, and we couldn't possibly list every single venue – some of which are little more than broom closets – and have focussed on those that are foreign-friendly. There are also 150 gay bars in Ueno, 100 gay bars in Shibuya, and 50 gay bars in Asakusa.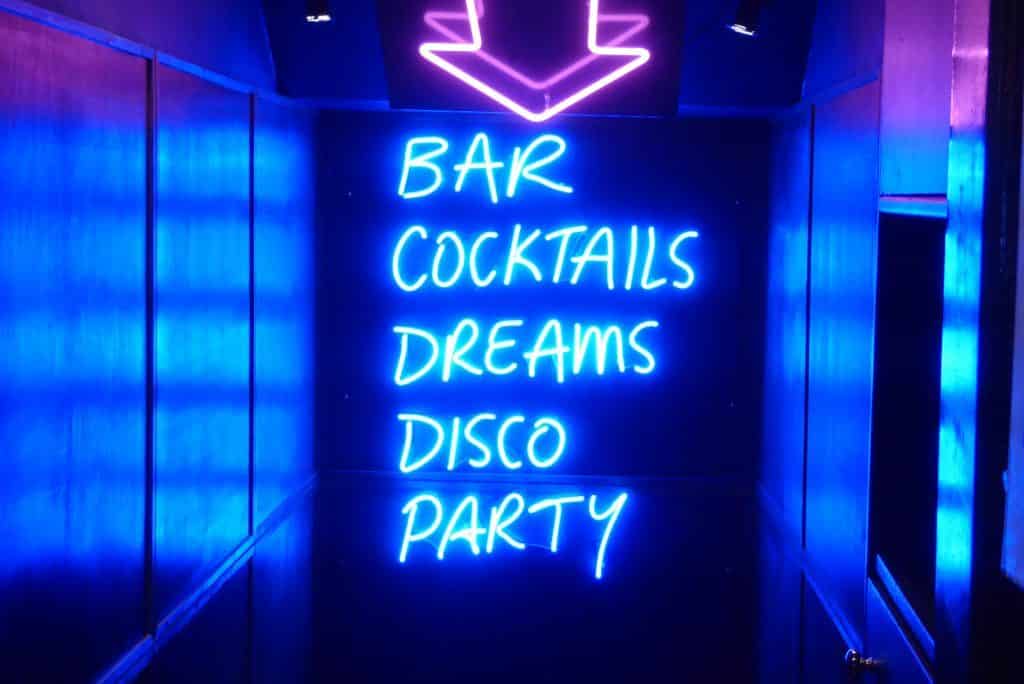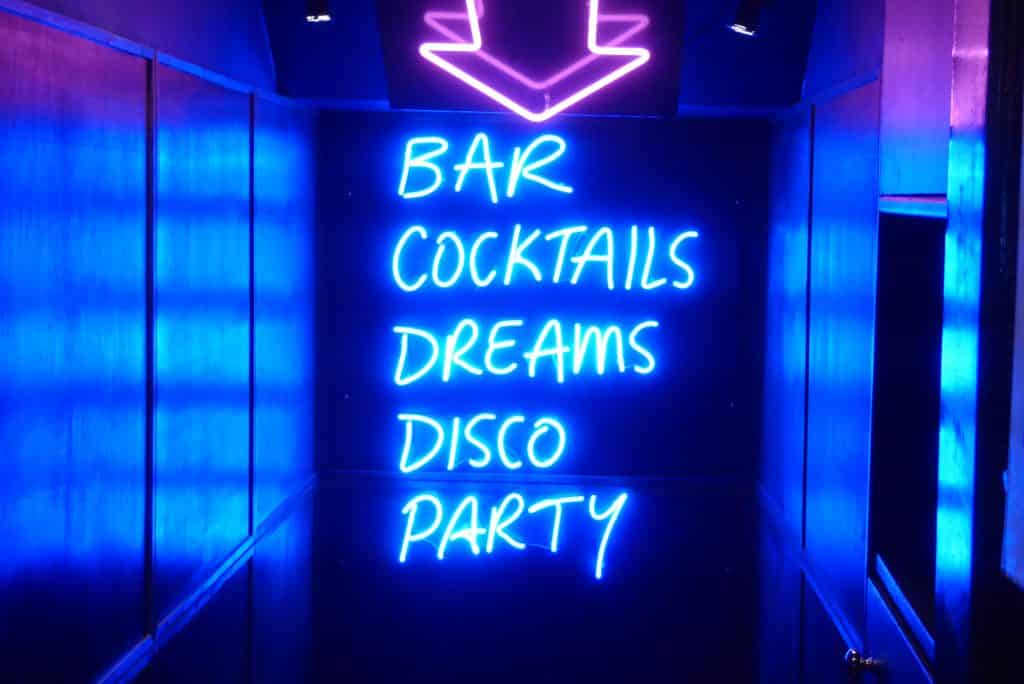 Many bars only allow Japanese speakers, and others have very straight policies allowing only specific sub-categories of gay. This can make things very hard, but if you make a Japanese friend, they can help you navigate deeper into Shinjuku Ni-chōme.
There are also other gay bars spread across the city, so use our gay Tokyo map at the end to help, and do not miss the world-class gay clubbing and gay dance parties in Tokyo! A night out here is guaranteed to be insane and unforgettable – just go with it!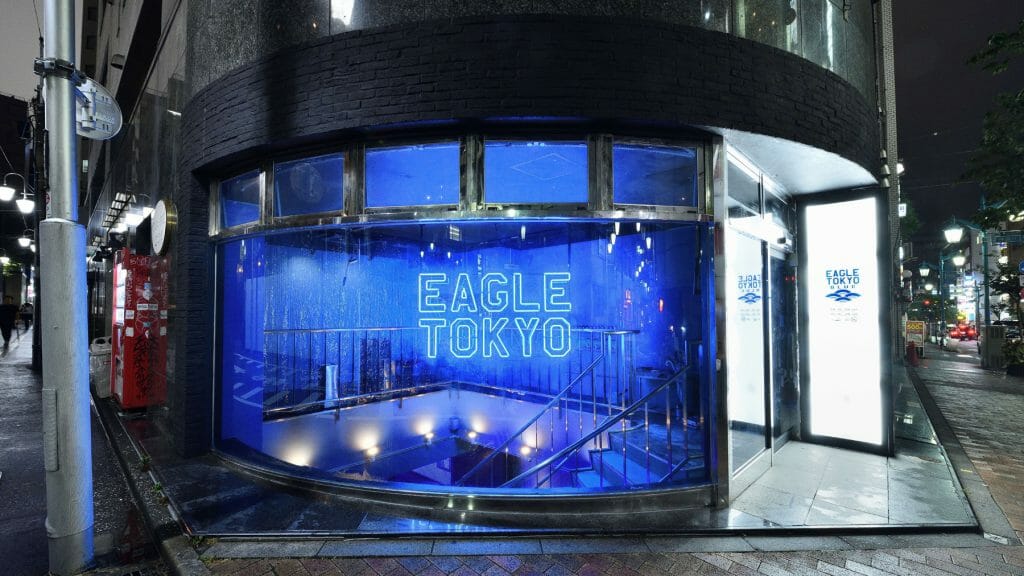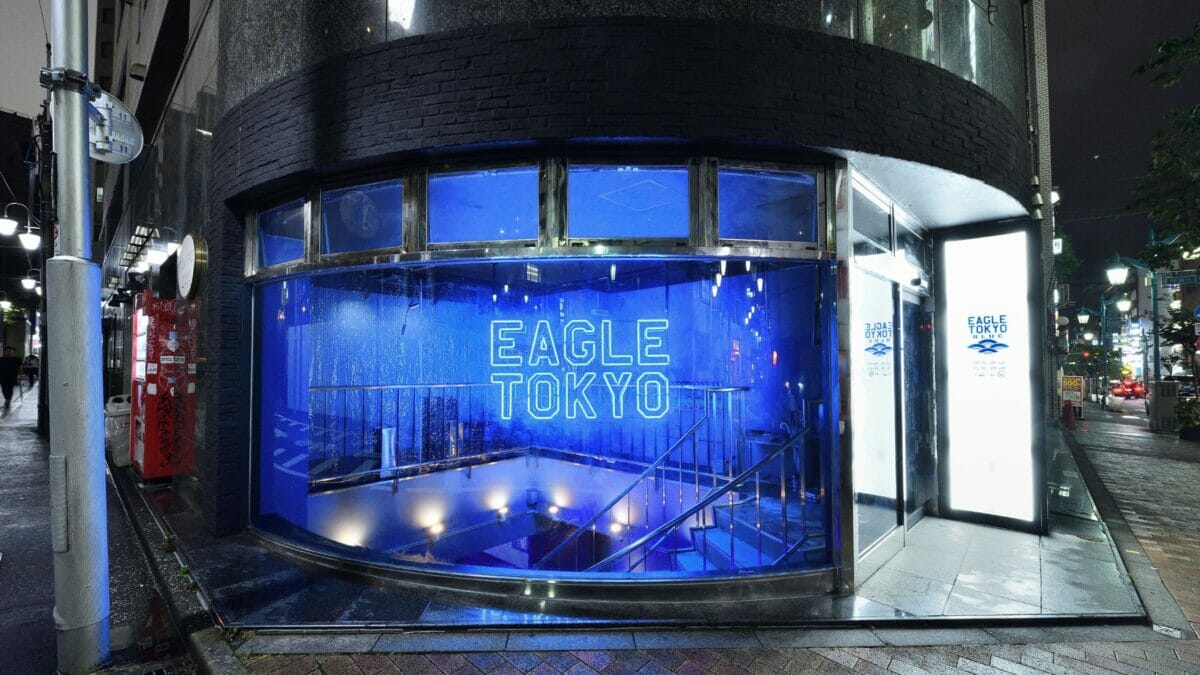 Shinjuku Ni-chōme Gay Bars
Campy! Bar – You have not been to Gay Tokyo until you have experienced this fabulously queer and colorful bar run by celebrity drag queen Bourbonne. You can't miss the place from outside as the checked wallpaper catches your eyes, and the fabulous drag girls welcome you in. Various beers, cocktails, and shots from ¥8-900 are available.
Adezakura – A popular lesbian bar in Shinjuku for women only before 2 am where you can drink, hang out, and enjoy music. Drinks are from ¥850, and there is no cover charge; we hear great things about the "Tequila Shoot" – served in a fun syringe!
EAGLE Tokyo – Tokyo's newest International gay bar located in the Shinjuku Ni-chōme gay town. EAGLE Tokyo is open to everyone who wants to socialize and enjoy drinks prepared by handsome bearish staff – and is popular with both locals and tourists. The original bar, Eagle Tokyo, has a relaxed Brooklyn-sport bar type fit out with chilled vibes. Still, they have also opened a new bar just around the corner – Eagle East Tokyo – which is flooded in deep blue neons, has an aquarium built into the bar, and it utterly unique.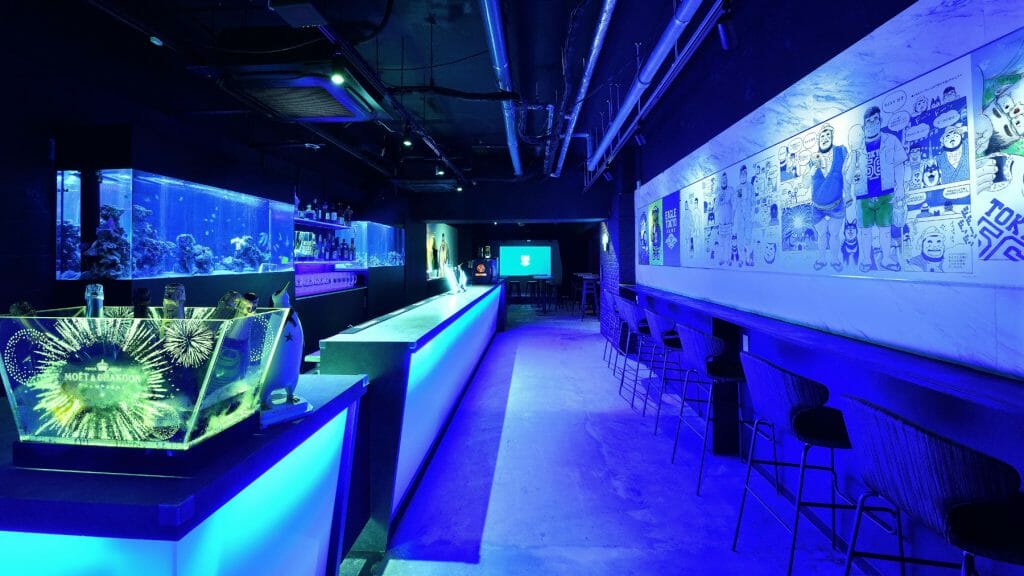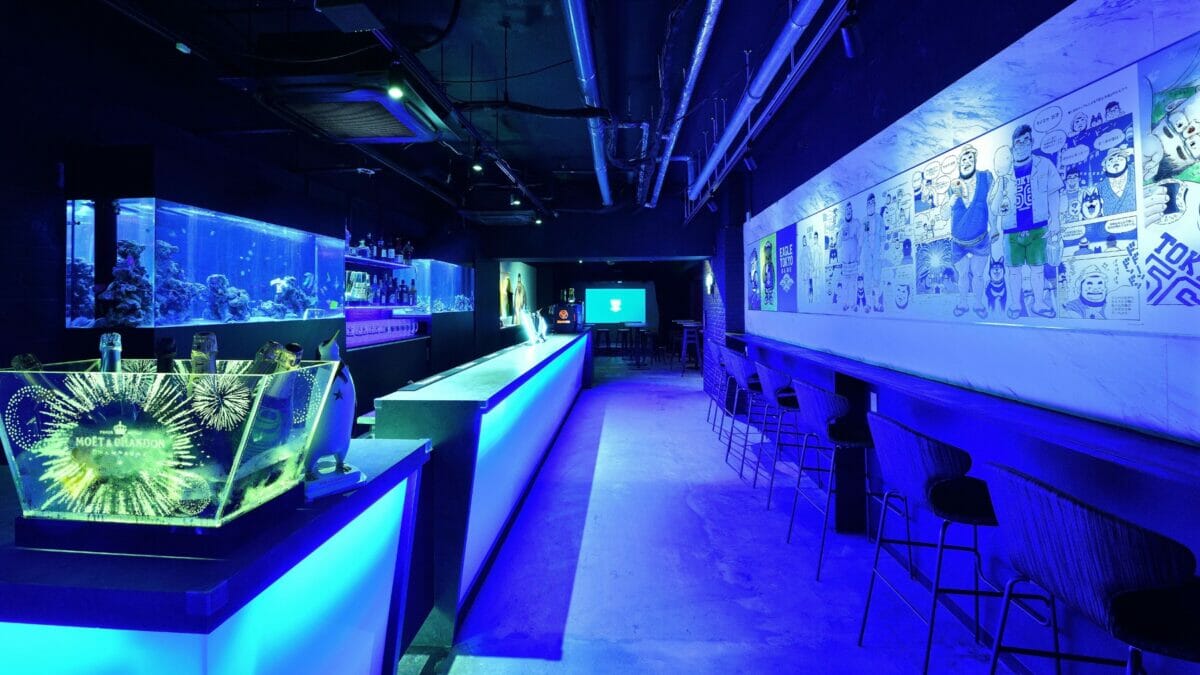 Roots – A fashionable gay bar, in the form of a basement style Tex-Mex Pub hosting fun gay parties that are a fusion of Japanese anime and gay culture. Food and weekend events and cover charged – along with opening times – are explicitly listed on their website. A large-ish space with English speaking staff, a relaxing lounge, dance floor, and Top-40 / J-POP music. It is neither Austin or Guadalajara – but something unique and not to be missed.
Ashura Bar – A typical Japanese gay bar in Tokyo with karaoke, affordable drinks, and no cover. Ashura Bar is an International bar where staff can speak English, or at least try their best to, very friendly customers and two locations – one in Shinjuku and the other in Ueno. Small and intimate, where you can sing Madonna on the karaoke, get Otooshi (small dish), and wade into an in-depth conversation with bartenders. Open 24hrs on the weekend, in case you prefer drinking over coffee to start your morning.
GB – A famous gay bar in Tokyo for East/West encounters that only admits men unless you happen to be visiting on Halloween. Big by Tokyo standards, with a rather less formal atmosphere, GB Gay Bar is handily attached to a 'business hotel' and is very busy/cruisy at the weekends. Originally the only gay bar in Shinjuku that 'allowed' gaijin (foreigners) in the 80s and 90s, GB is legendary as a pre-clubbing spot for ex-pats and 'gaisen' (Japanese men who like Westerners).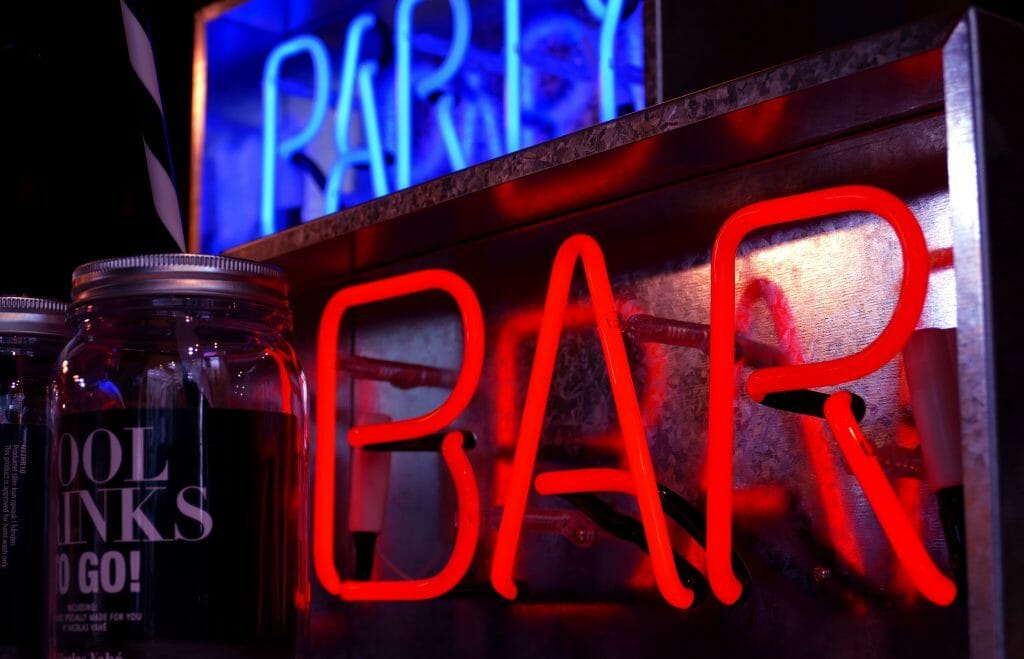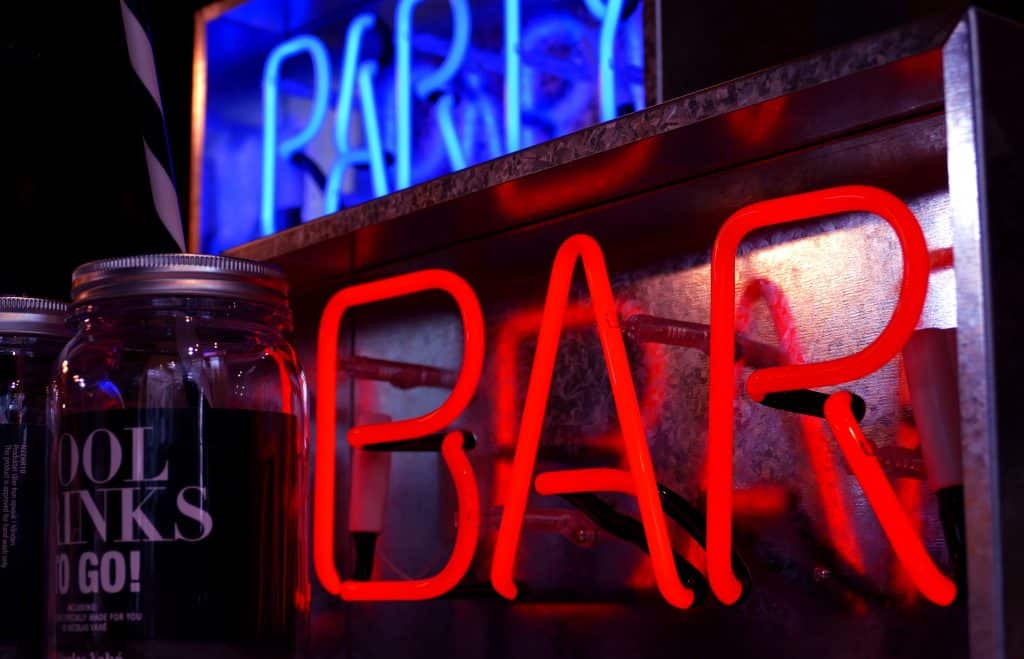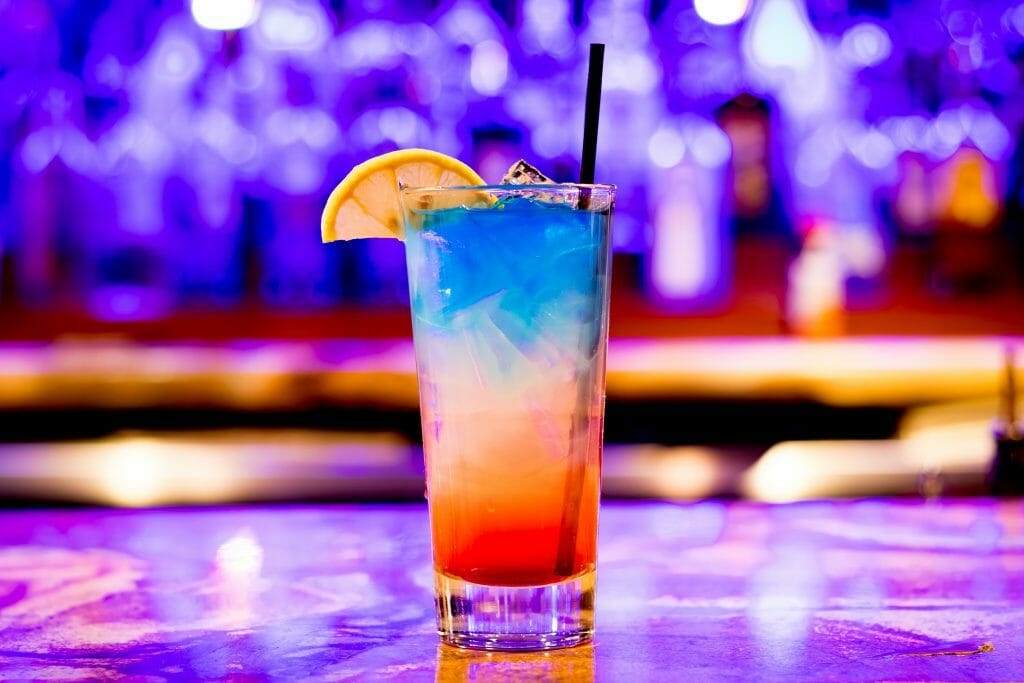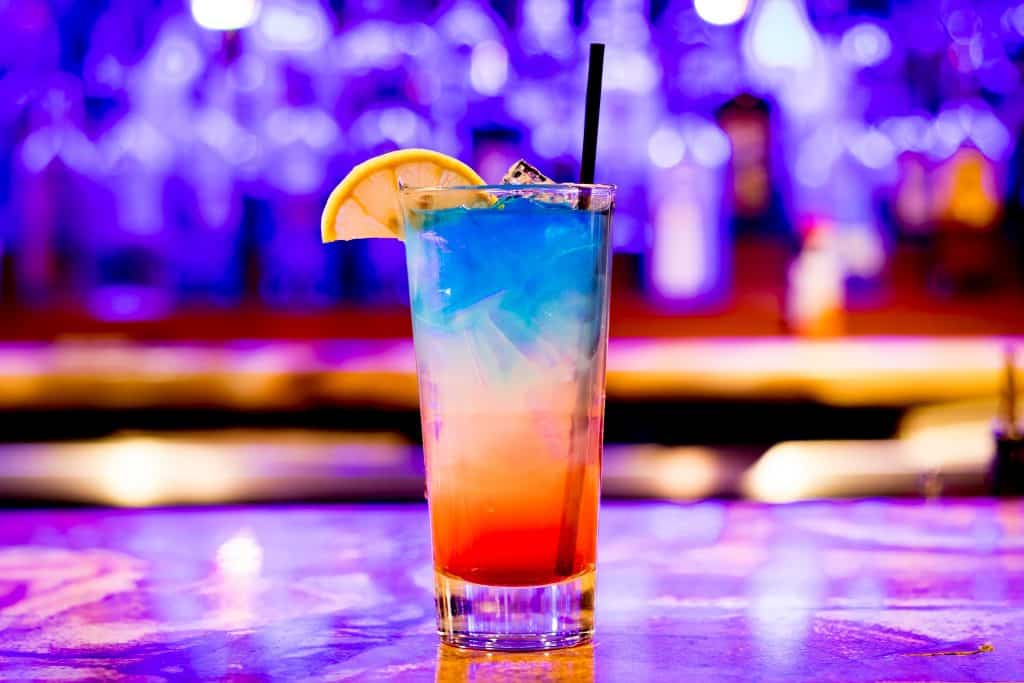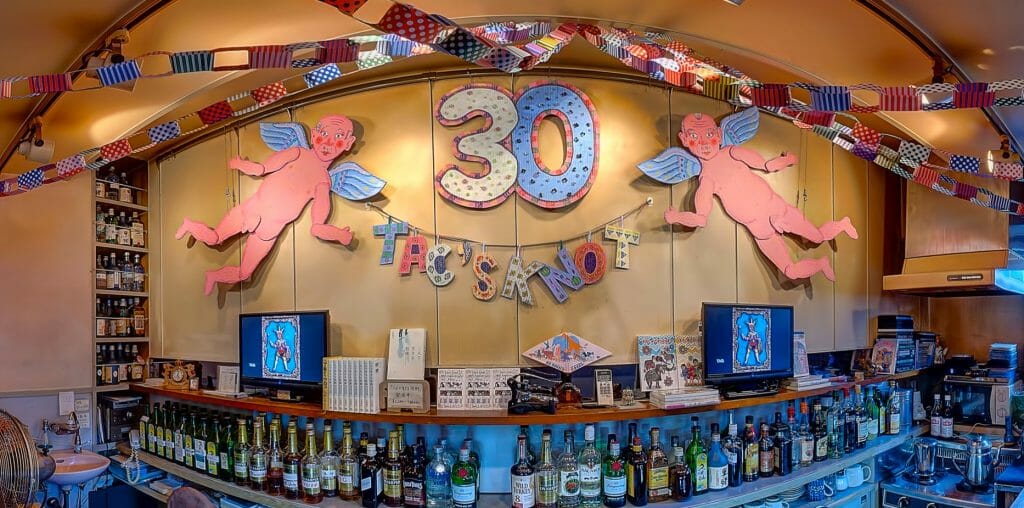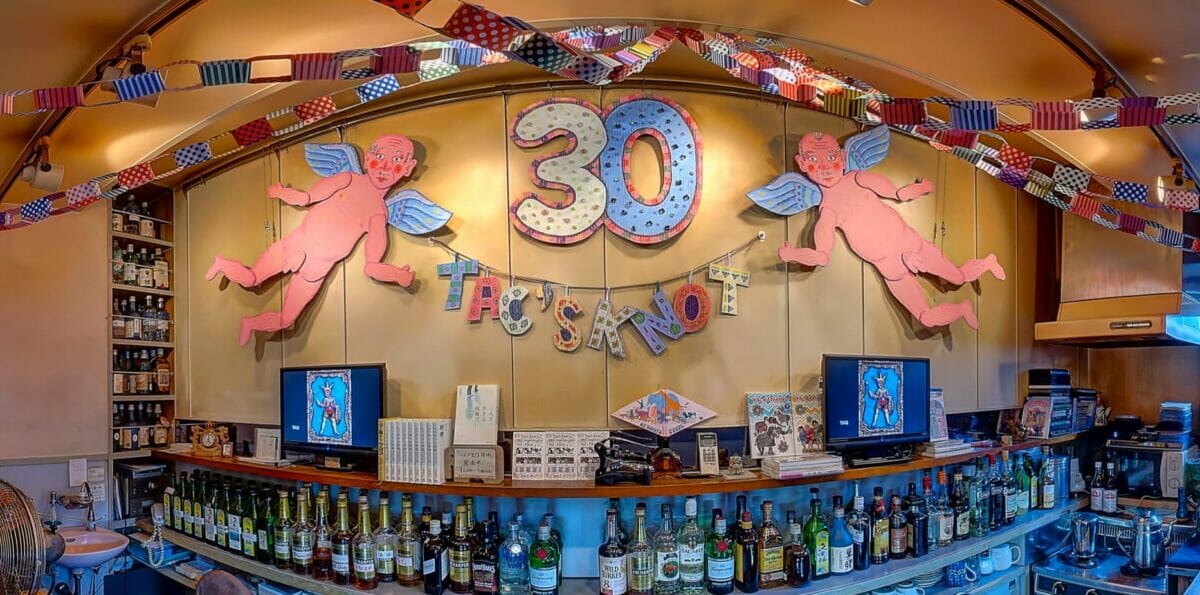 J's Bar Cross Dress – A trans bar in Tokyo for cross-dressers and transexuals and everyone else who enjoys karaoke and good times. They have a variety of unlimited drink deals listed on their website, starting from ¥3000.
Bar PROP – Ok, this is a different concept for us, but Prop Bar is a new gay bar in Tokyo with a rugby theme thanks to its ex-rugby owner. Expect big, hulking staff, fun parties, and masculine vibes. We haven't quite seen anything like it before – but are curious why those rugby-mad kiwi's in Auckland or Christchurch haven't tried to do this!
AiiRO Café – An open-air cafe & bar located in the Nakadori, the main street in Shinjuku Nichome. One of the most popular bars for customers from all over the world, this is the perfect meeting place before a night of partying in Gay Shinjuku. The staff speak excellent English and are happy to help you find the right gay bar in Tokyo for your niche and explain how things work – but there is an affordable happy hour here with all-you-can-drink beer with¥1000 only till 9 pm!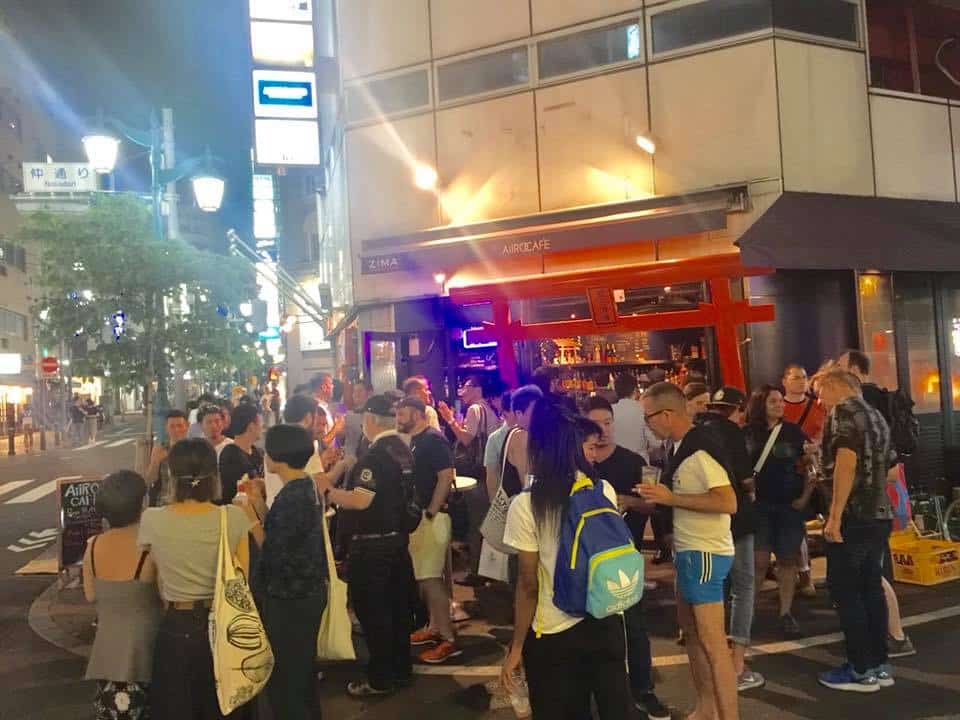 Shibuya Gay Bars
Other Gay Bars in Tokyo
Navigate – A popular karaoke gay bar in Taito-district for bears, chubby guys, and their admirers. The master speaks English and is welcoming to everybody.
Bar Amigo – Another gay karaoke bar in Taito-district go owned by a Spanish and Japanese couple. Very bear-popular aswell.
Conflictable Cube Art Space – LGBT fashionable space in Ibaraki without displays, alternative crowds, cafe, and DJs.
Bar Kabuto – A gay karaoke bar found close to Haneda International Airport for men only, and English is spoken by most staff and clients. Bar Kabuto's charge system is a typical Japanese gay bar-style where ¥1500 includes your 1st drink and table charge. You may get to Kamata conveniently from the Tokyo metropolitan area and Yokohama areas, and the bar is just a 3-minute walk from the JR station if you are traveling on the JR pass!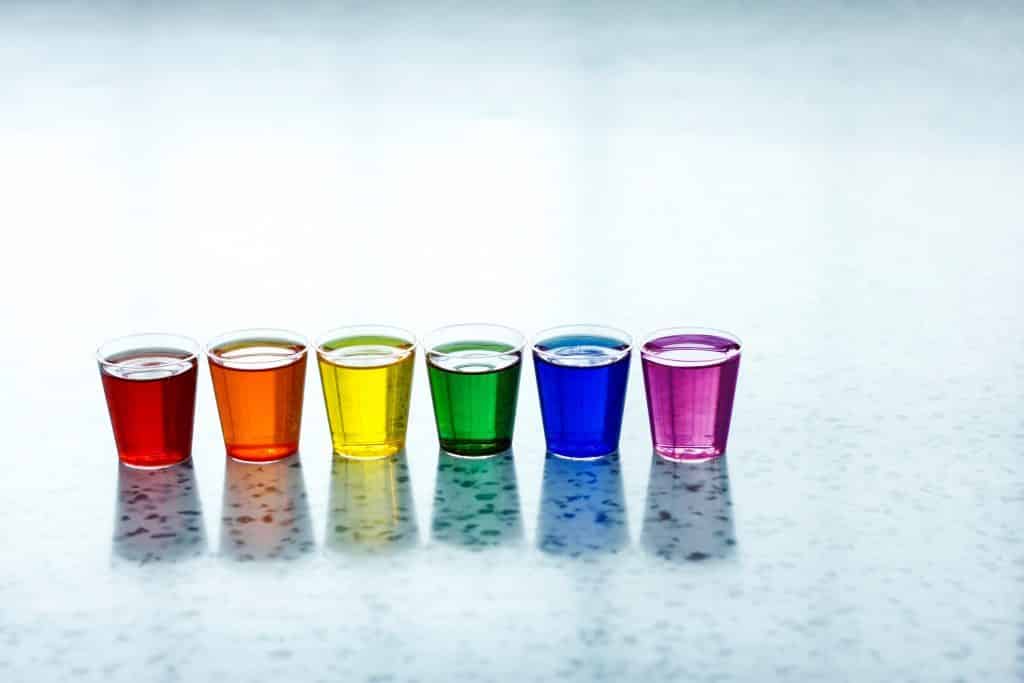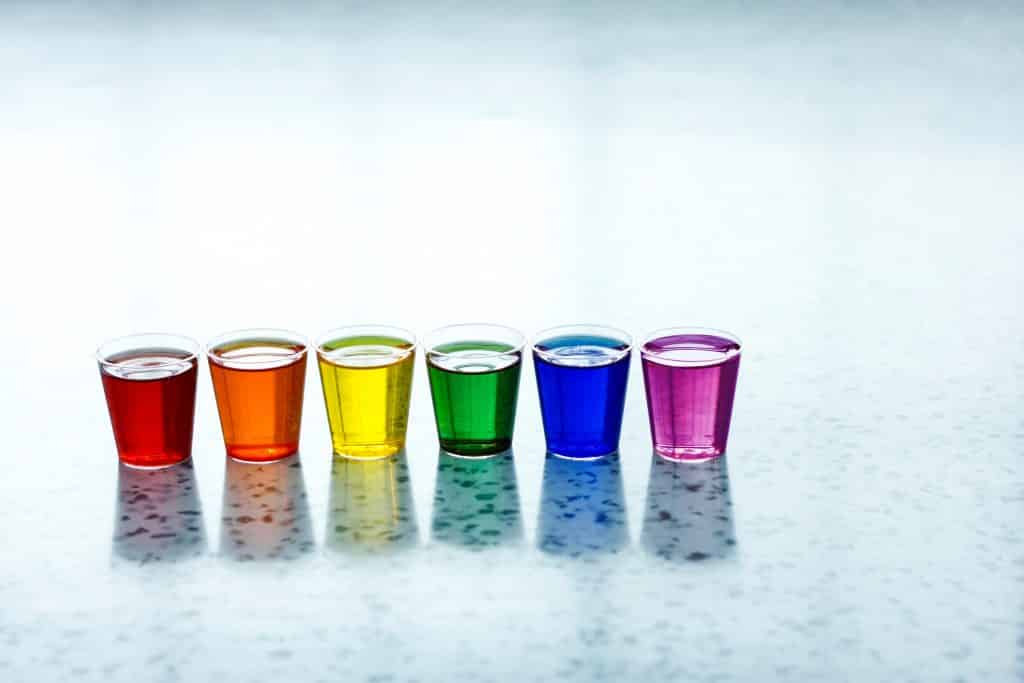 Gay Parties in Tokyo
Arty Farty – A foreign popular gay dance club in Tokyo with DJs on weekends, and delicious mint-flavored beer. The bartenders don't speak English, but the menu is in English, and everything is pretty simple to understand. Women must come with a man to be admitted on Friday and Saturday, and getting your hand stamped here gives free entry to Annex, the sister venue. More crowded than the Tokyo subway at rush hour, but with no attitude, reasonable prices, and a mix of guys and types for everyone.
The ANNEX – The sister venue to Arty Farty with all-night dancing until dawn, a small cruise area, and plenty of locals. Don't bother going during the week, however, unless there is a special event on.
AiSOTOPE Lounge – One of the biggest gay clubs in Tokyo – and the largest in Shinjuku Ni-chōme – owned by the same people as Aiirco Cafe. There are two floors, plenty of drag queens and crazy weekend parties with DJ music. There is a steep ¥3000 cover, but there are sexy go-go boys, cute Japanese, a chill-out lounge, and a crowded dance floor after midnight.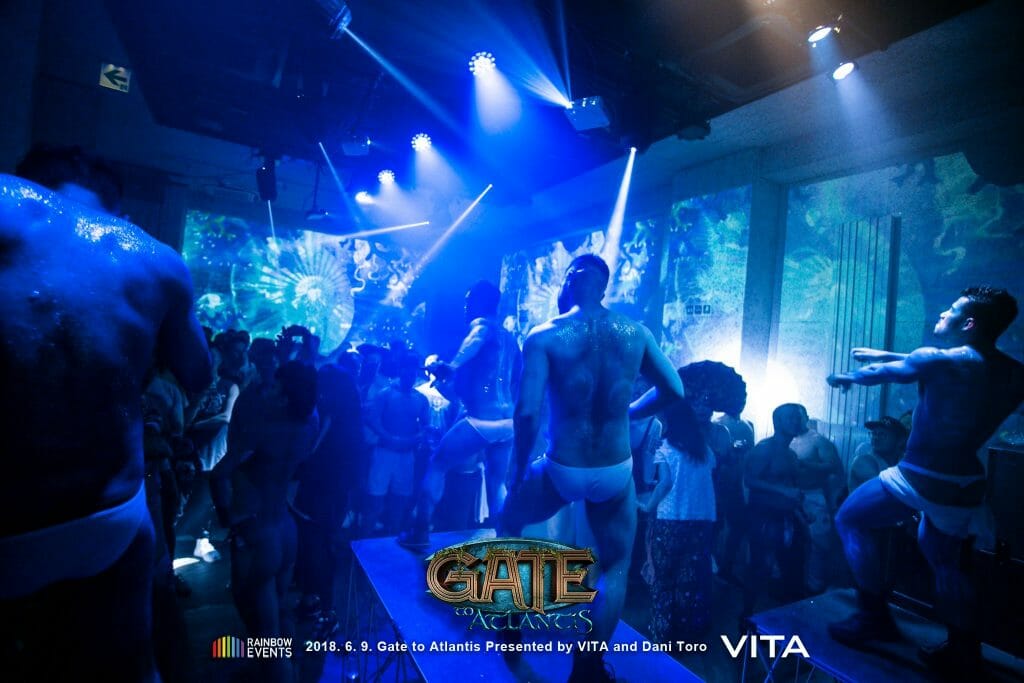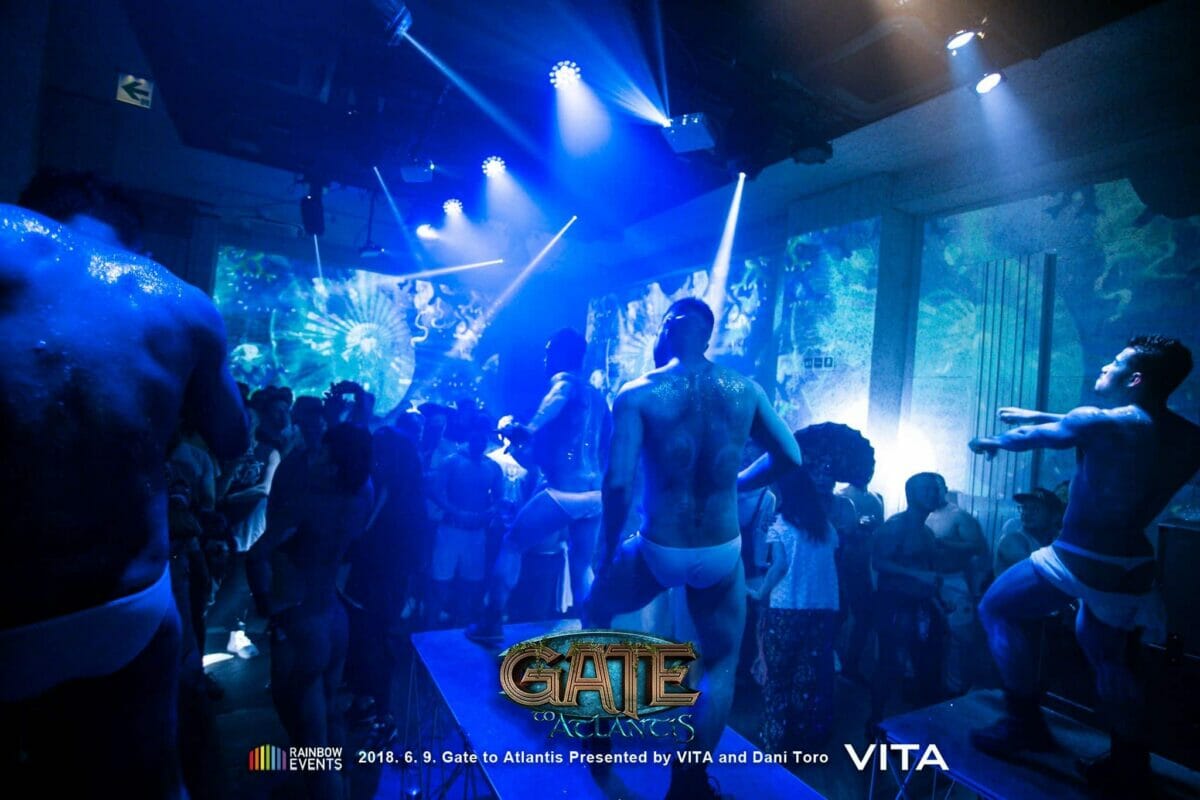 VITA Tokyo – A gay dance party in Tokyo held in upscale locations around six times a year, including pool parties and all-night circuit-style events with international DJs. Stiff drinks – and guys – ensure any event they host is going to be utterly unforgettable and worth planning a trip to Gay Tokyo around.
Glamorous Tokyo @ Club Asia – Irregular gay parties but not worth missing for their world-class collection of hulking men, epic shows, and no-attitude vibes. They have also recently held a few parties in Taipei.
BUFF @ Roots – A fetish/leather/beer party held every 2-3 months in Tokyo's gay district, Shinjuku Ni-chōme. Dressing up is generally encouraged, but everyone is welcome including all admirers or those who are curious…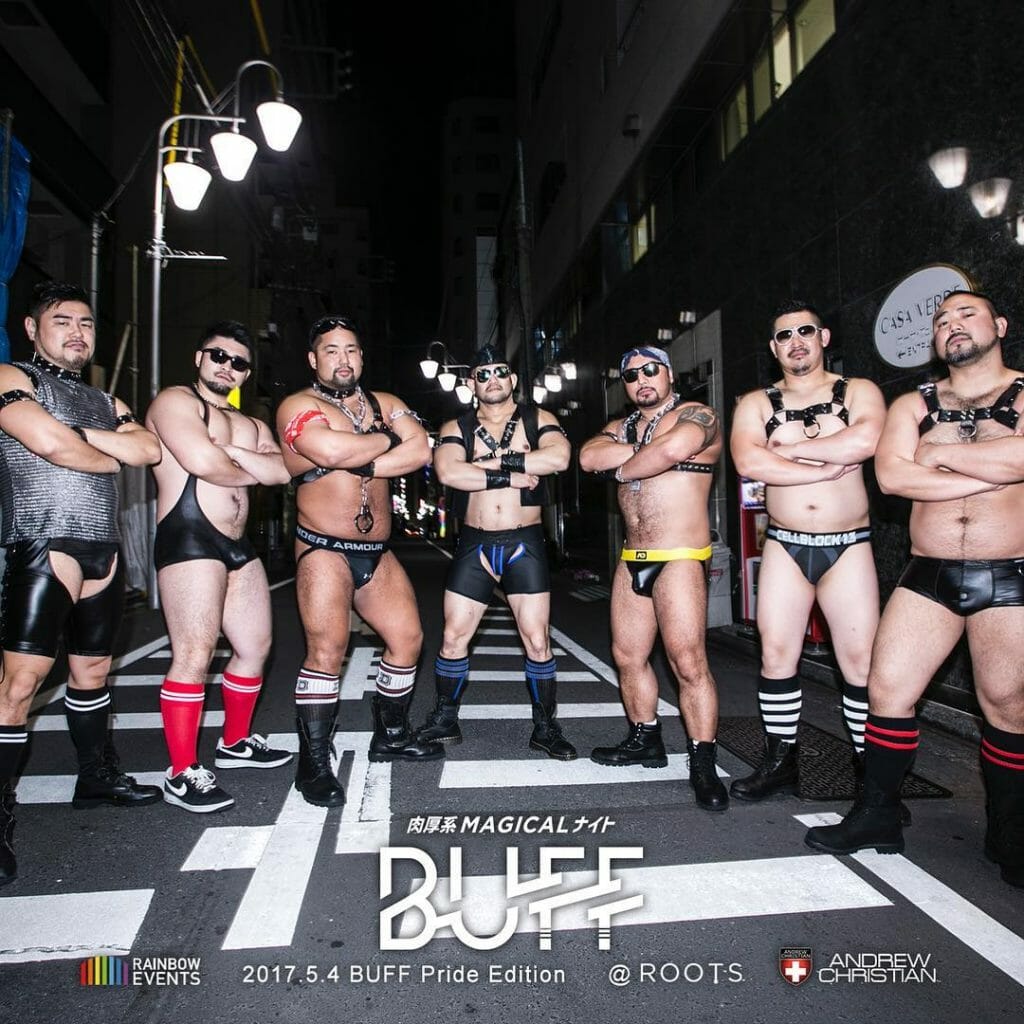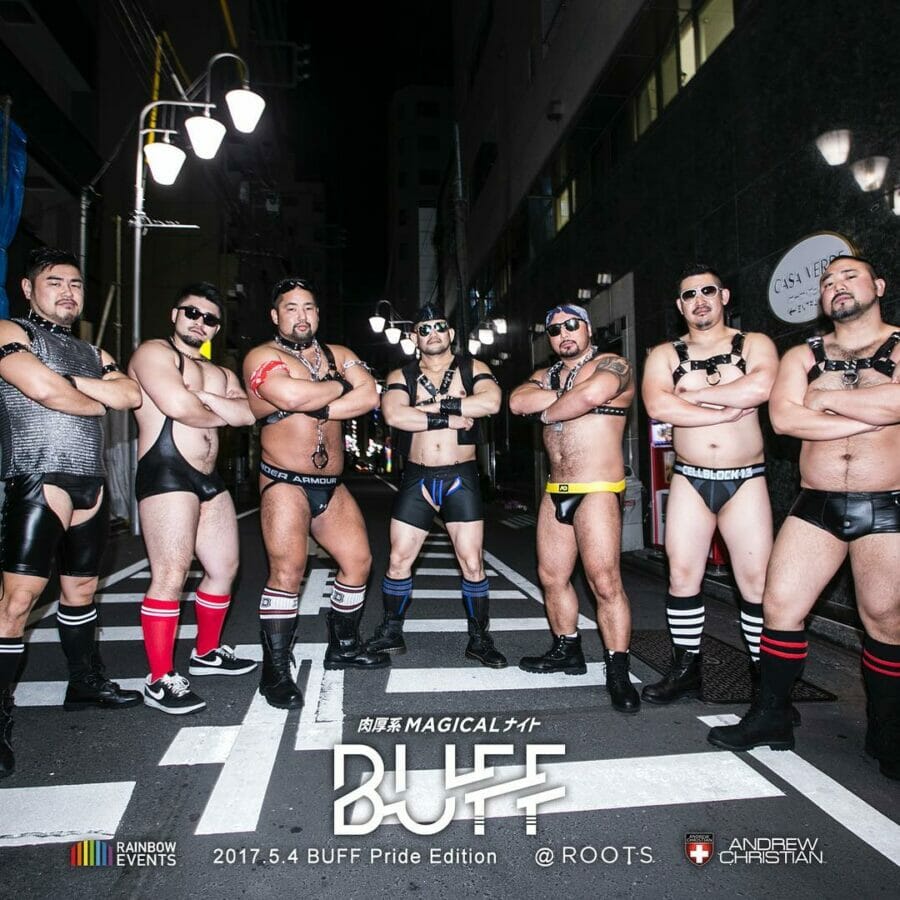 Gay Spa and Man Massage in Tokyo
Don't care about the sights or want to take advantage of high-quality gay spas in Tokyo? Then why not get a sensual male massage in Tokyo – there are plenty of options! Here are two recommended gay spas and male massage in Tokyo options – and a few more luxurious options!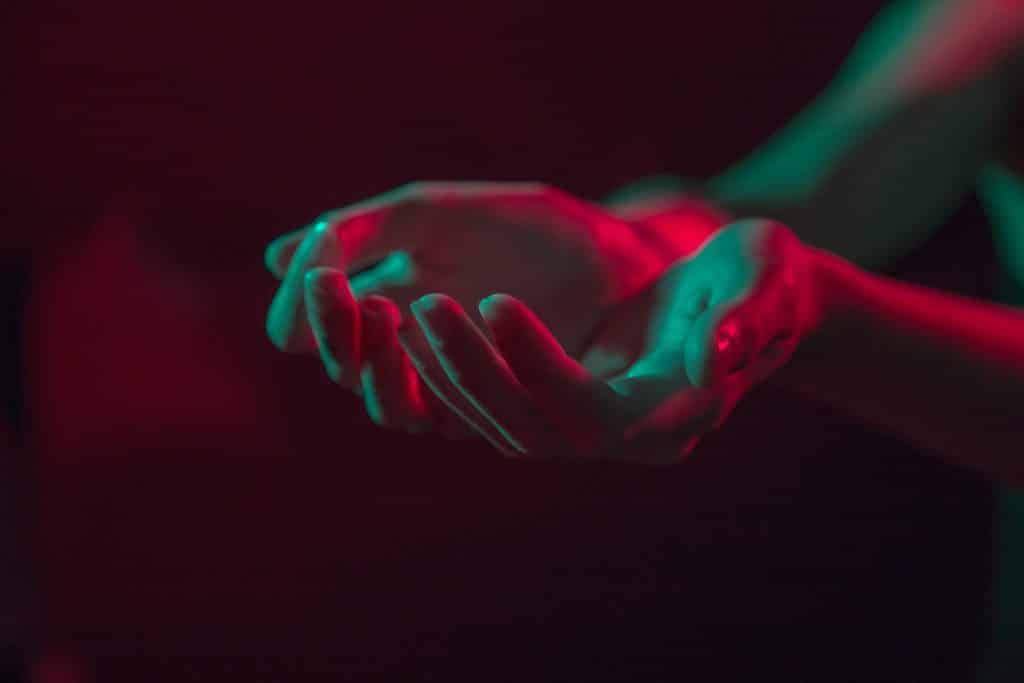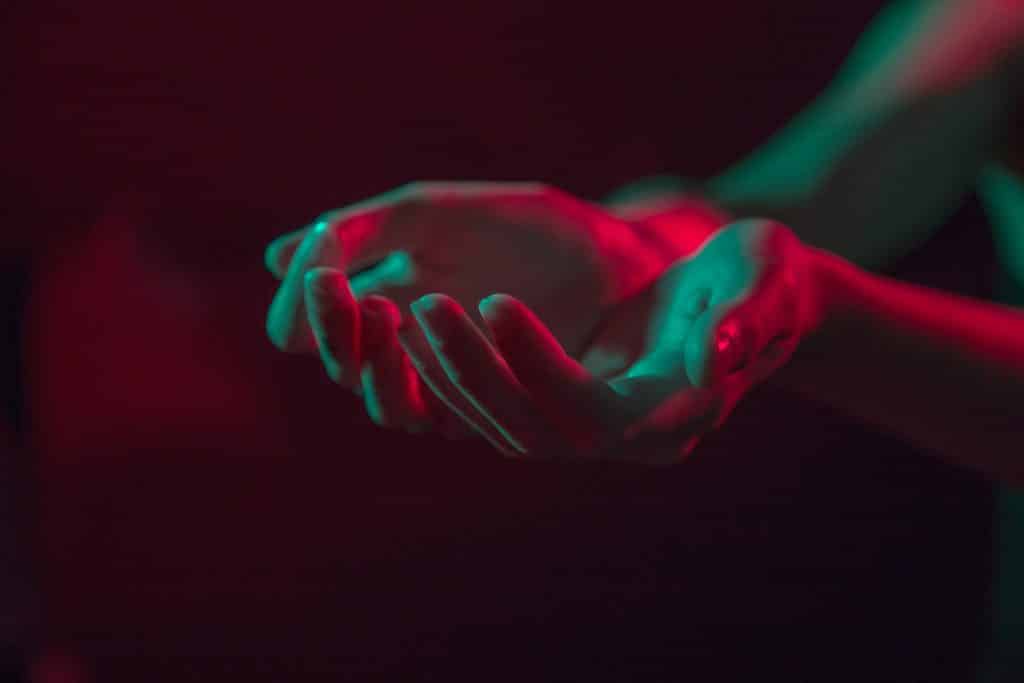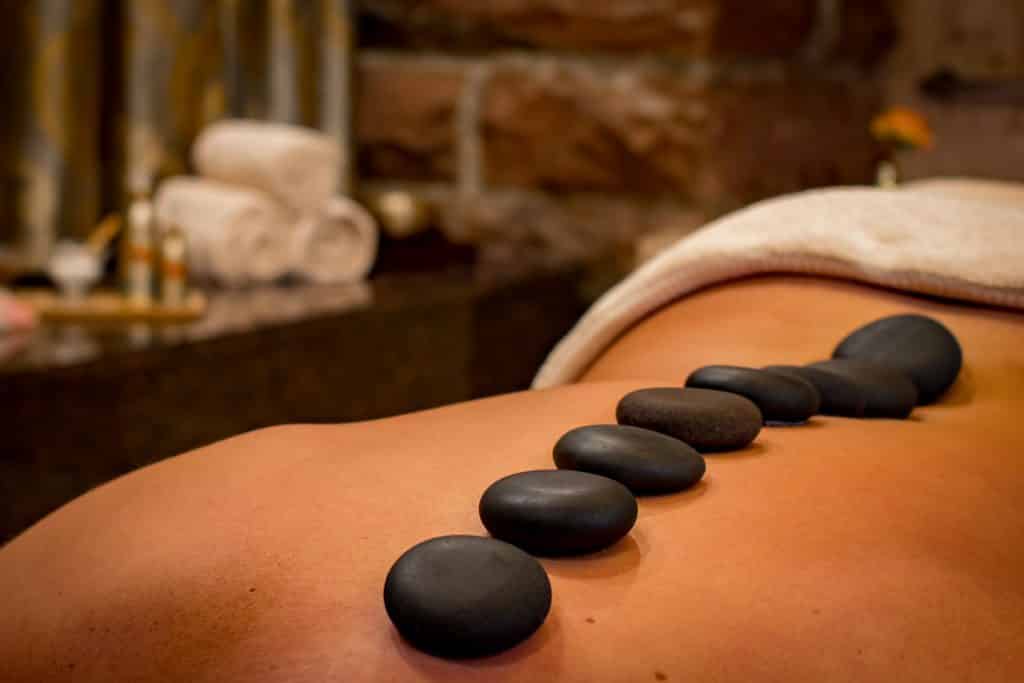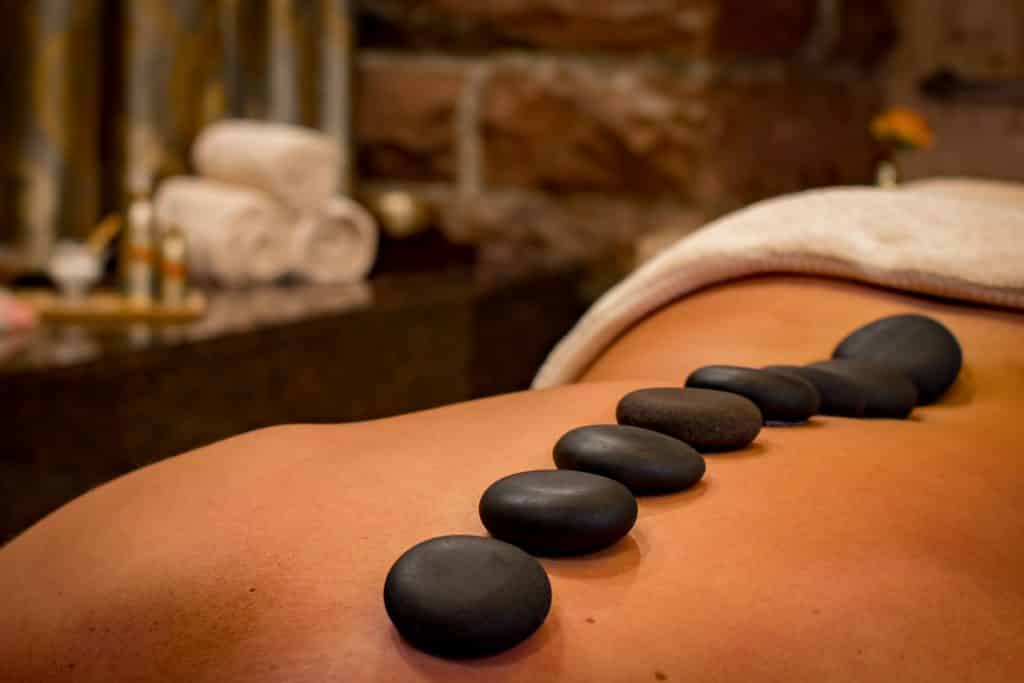 Nagomi no Yu – A beautiful natural onsen with a range of saunas, baths, and hot spring water rich in natural sodium chloride. Enjoy the healing spa with Finnish-style bedrock, a favorite carbonated bath, and a minus ion sauna. The entrance fee is only ¥2,000 before midnight, but you can visit 23 hours a day.
Waspa – One of the top spas and massages in Ginza where you can experience Japanese healing, beauty, and health. Absolute serenity in a uniquely Japanese environment, this experience does not come cheap. Still, the selection of carefully curated body, facial, and spa treatments will leave you in total bliss for days to come.
Club On The Park @ Park Hyatt Tokyo – A tranquil oasis that offers stunning views of the city. The calm, spacious environment and luxurious pampering by dedicated spa and fitness specialists providing an optimal wellness experience, one that is guaranteed to satisfy.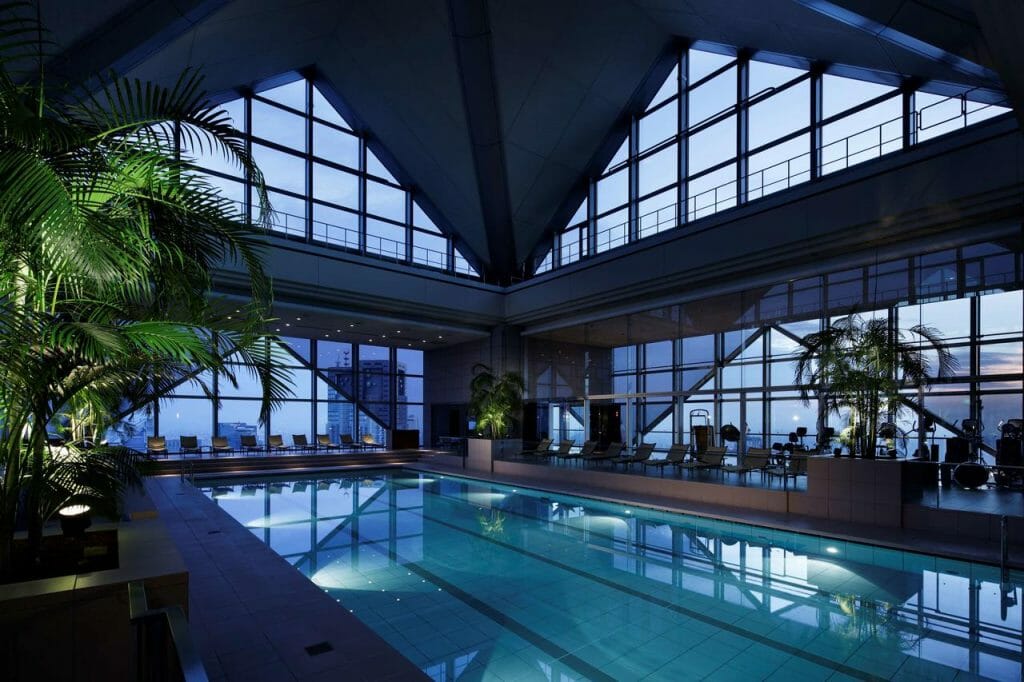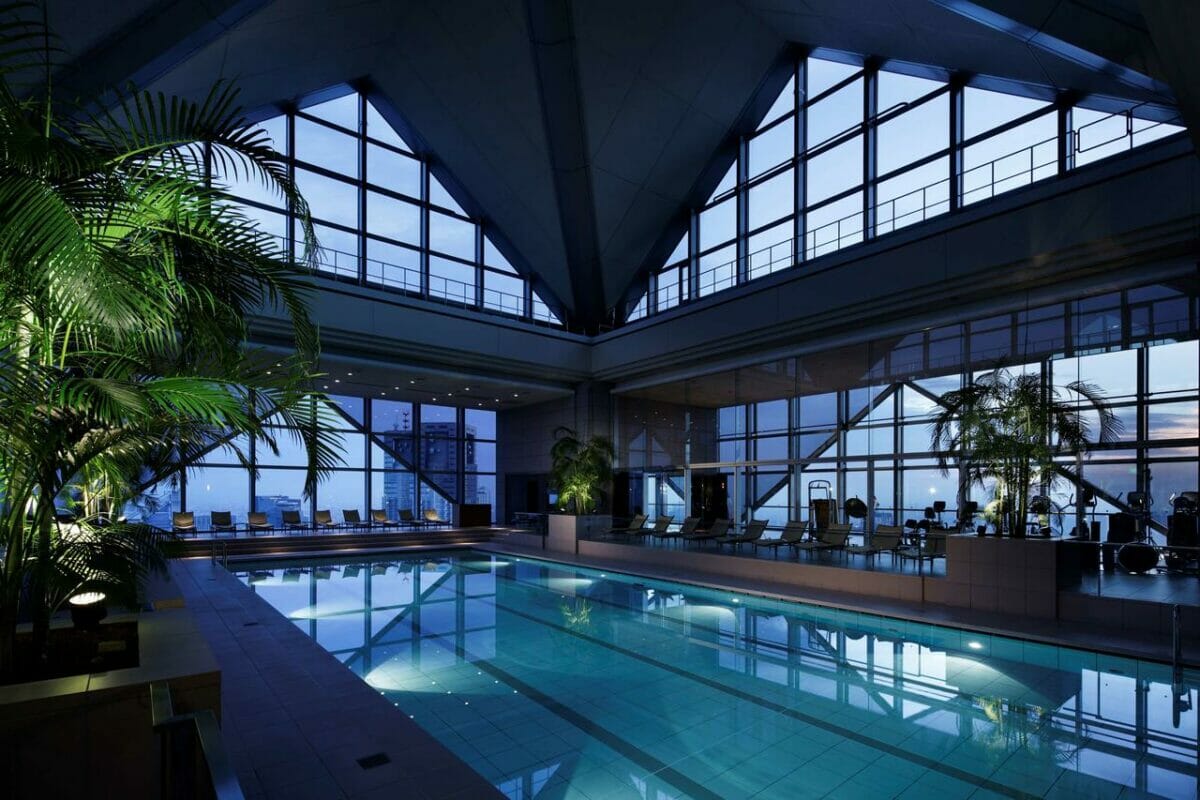 Gay Cruising in Tokyo
Had enough of gay cruising in Tokyo – either in the bars or elsewhere? For those who want a bit more guaranteed action, the gay saunas in Tokyo will not disappoint you (unlikely all those faceless accounts on
Grindr or the other hook up apps)
. – although they are not quite as high-quality as
Taipei
,
Ho Chi Minh City
or
Bangkok
.
Since all the gay sauna in Tokyo are open 24 hours, it is not uncommon for men to spend the night sleeping in their private cabin afterward, so as the night goes on, moaning changes to snoring! If you are nervous about visiting, read our
gay sauna etiquette guide.
We have heard reports that older, hairy, or chubbier guys being ignored in some saunas, and foreign guys getting attitude from some locals. You can also be an object of curiosity and desire, so it does work both ways. Gay saunas in Tokyo are not nearly as favored – or numerous – as the cruising clubs, which are as
kinky
and insanely popular as anywhere in Asia and up there with
Paris
,
Rome
, and
Vienna.
Gay Sauna in Tokyo
24 Kaikan Shinjuku – The 24 Kaikan gay sauna chain in Tokyo operates 3 of the four saunas in town, and this is their most popular location. And no wonder, there are eight floors of pure, hedonistic joy with everything you could possibly desire. Steam room, dry sauna, jacuzzi, private spaces, lockers, XXX porn rooms and more. Open 24/7, all you need to do is a get a ticket from the vending machine, exchange for your bag, robe and towel and away you go. Foreigners may be asked for passports so make sure you take yours, but Japan is a very safe country, so there is no need to worry about it being stolen once it is safely in your locker. 24 Kaikan Shinjuku has a good mix of locals and foreign guys and a reputation for being foreign-friendly!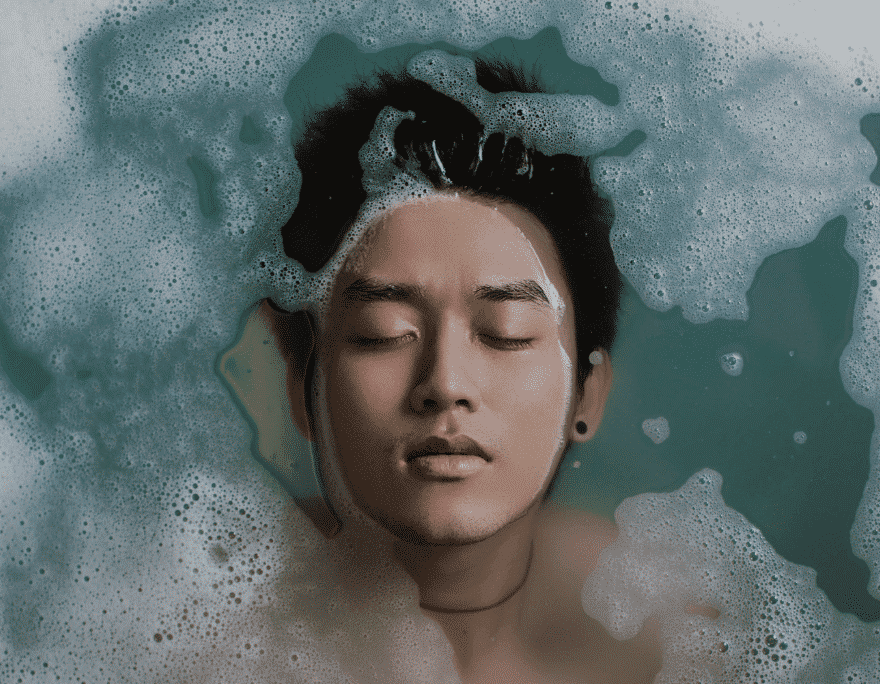 JIN-YA – A small, 24/7 sauna close to Ikebukuro with multiple play areas, dry sauna, nude rooftop and communal baths. It is not the busiest sauna but has a reputation as the most foreigner-friendly gay sauna in Tokyo, and you can always relax sunbathing on the rooftop or in the video room if there is no one to your liking. Busiest later at night.
24 Kaikan Asakusa – The original branch of this popular Tokyo gay sauna chain, and shows it's age. Most popular with over 40s, men with bellies, bears and their admirers. 24 Kaikan can be quite dirty – which is surprising in Japan – and their wet spaces are too small and narrow. Our least favorite sauna in Tokyo and not worth visiting unless you are curious and in the area …and even then, prepare for disappointment. Open 24 hours.
24 Kaikan Ueno – Centrally located with a mix of locals, foreign guys, younger boys, and chubby men. Not as big as their Shinjuku sauna but still plenty of fun for everyone. You can stay as long as you like since it is 24 hours, and there are private cabins, bunk beds, porn room, play areas, steam, mist and dry sauna.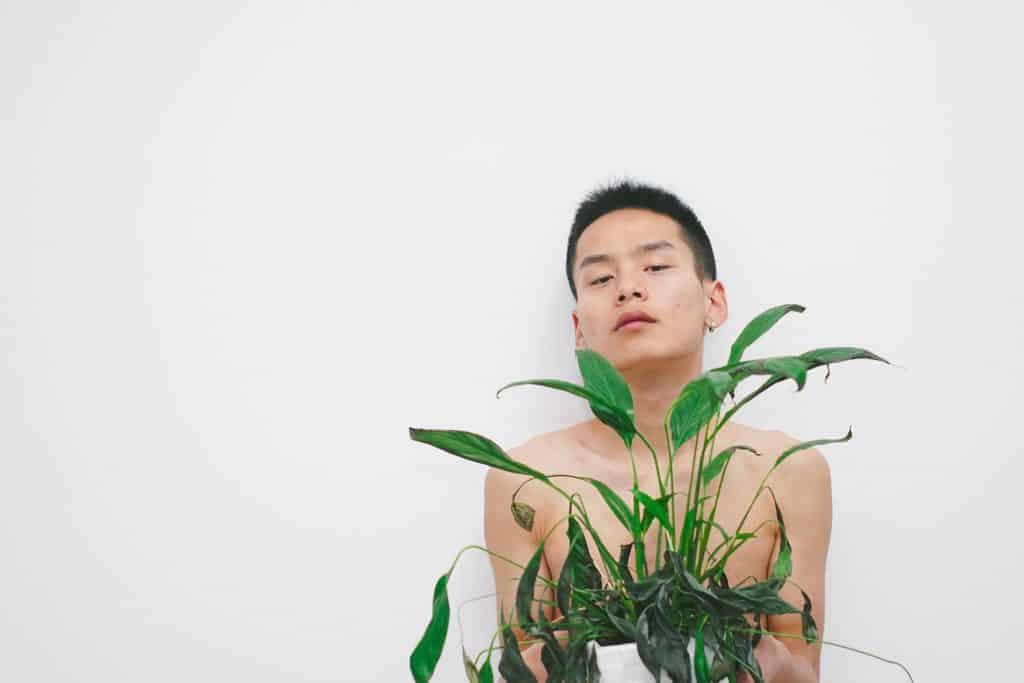 Gay Cruise Clubs in Tokyo