So you're considering a holiday in Gay Pattaya? Why not – Pattaya is infamous for its boys, the shows, the gay bars and gay beach's, plus all those cheap luxury hotels. It's easy to see the appeal!
After years of overdevelopment, a booming commercial sex trade and a loss of it's soul – Pattaya has taken great strides to improve it's image, restoring the beaches, making the city for friendly to bikers and pedestrians and cracking down on the sex industry (though it is still very much alive, just safer).
As a result, numerous luxury hotels have come in, boutique shops and bars have sprung up and a more relaxed gay scene is developing. Pattaya is once again aiming to reclaim its throne as one of the world's gay tourism hotspots – though it now has some serious competition from Mykonos, Taipei, and Medellin!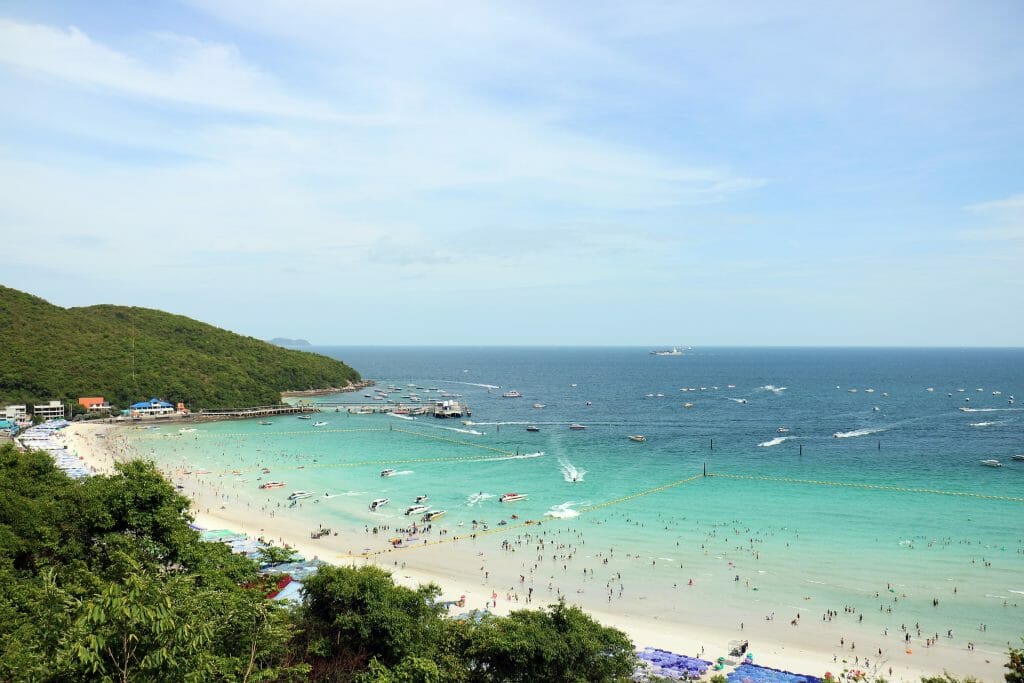 Gay nightlife in Pattaya is focussed in two main areas, in central Pattaya with the go-go lounges of BoyzTown and Sunee Plaza gay areas in the south with Jomtien Complex (similar to Phuket's gay Paradise Complex) and Dongtan gay beach, which are more focused for gay travelers who only want to spend their money on drinks.
Pattaya is one of the few places on earth where the gay nightlife scene is as crazy as wild as the straight – and even if it's not normally your thing you have to at least try visit one of the countless cabarets, clubs, bars, karaoke or go-go bars if only to see how accepting Thai culture in general is of the LGBT community. However equally tempting is the plethora of roof-top bars and dining, world-class spas, infinity pools, and affordable luxury hotels – all of which nearby Bangkok also has, just without the beach which is why so many people jet into the capital and head straight here instead.
Love it or hate in Gay Pattaya is here to stay – and based on what we saw, we wouldn't write it off just yet!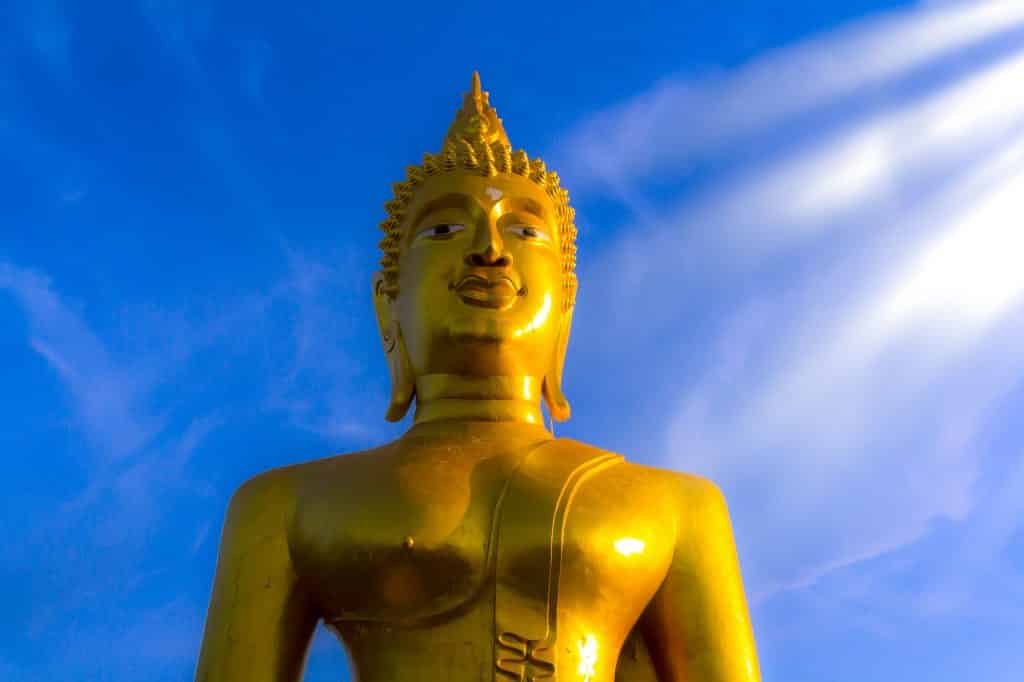 Gay Pattaya Guide: The Essential Guide To LGBT Travel In Pattaya Thailand
Gay-friendly Attractions in Pattaya
Pattaya is not your traditional 'tourist city' in the way of Barcelona, Rome, or New Orleans where you can easily gather together a list of must-do attractions and tick off as many as you can. Most travelers come here for the nightlife and affordable luxury hotels – but rest assured there is plenty to do in Pattaya during the day!
Our favorite memories, however, were relaxing in the sun at the gay beach of Pattaya, exploring the neon light Walking Street entertainment district and eating all the delicious street food we could get our hands on! One of the best tips we can give you for exploring Gay Pattaya is to pre-order a travel SIM card for easy airport pickup and activation the moment you arrive so you will not pay a fortune in international roaming charges. Get restaurants recommendation and reservations on the fly, public transport instructions up to the minute, bar opening hours and if it is your thing – access to gay hook up apps to find out more about the local scene.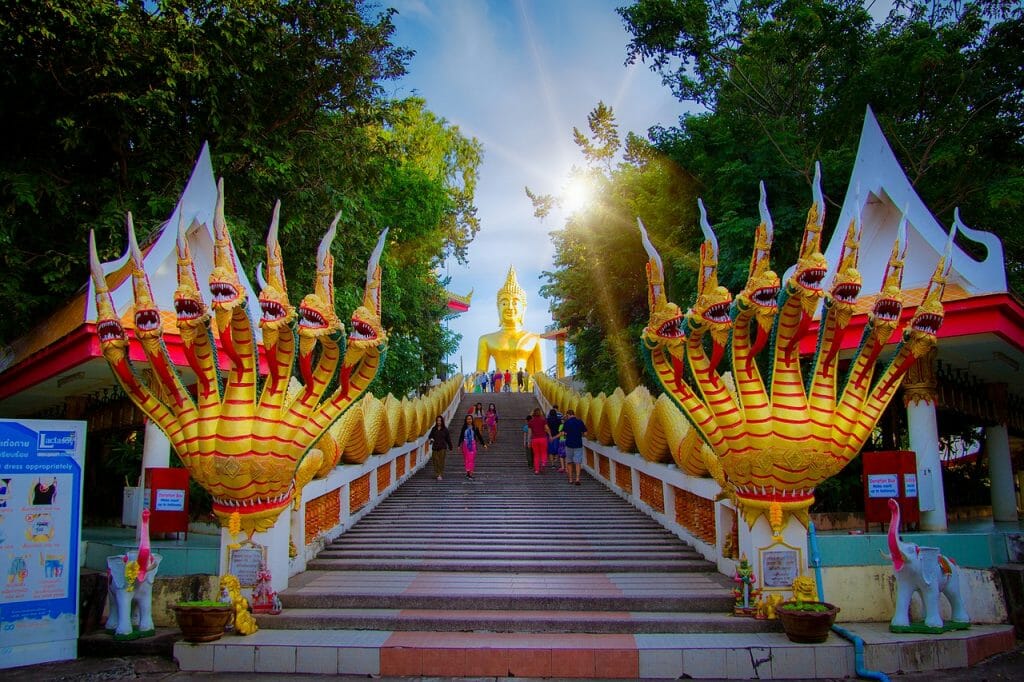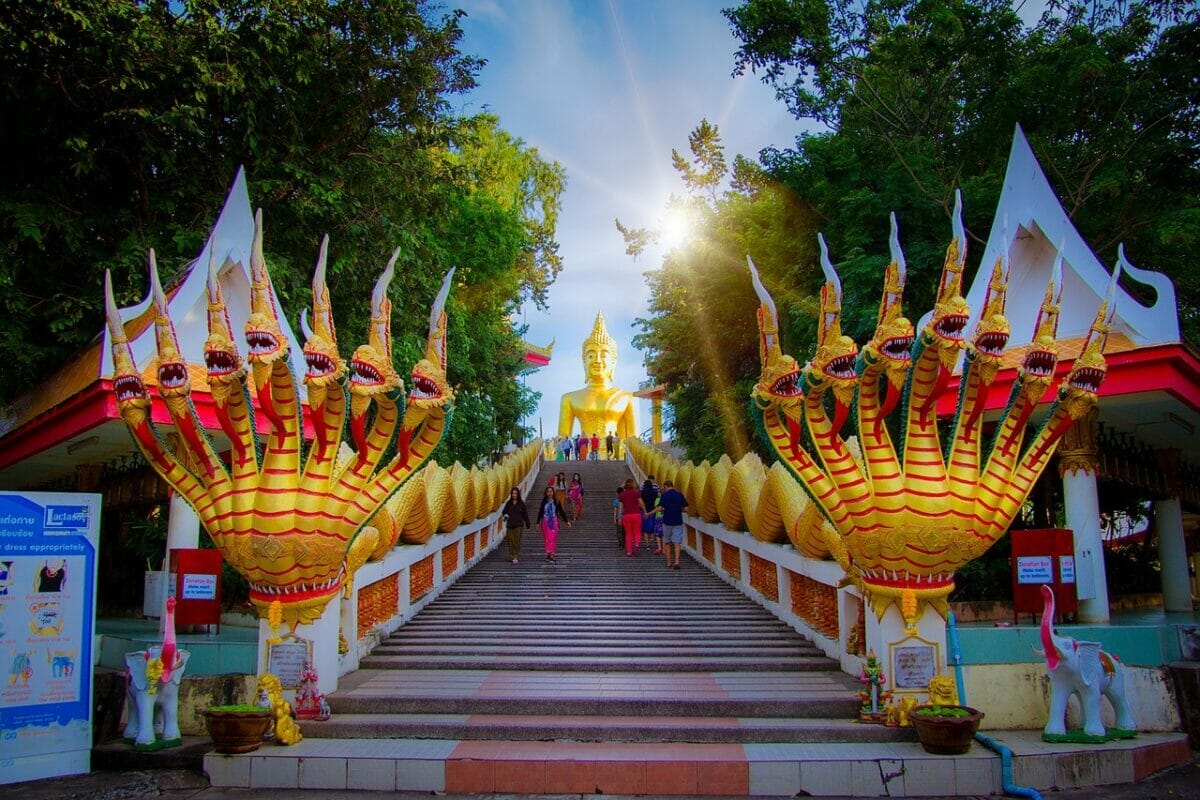 Mobile data is fast, cheap and available almost everywhere in Asia so it is no wonder most travelers chose to stay connected and to get off the beaten track (without ever worrying about getting lost). So why wait? Pre-order the best local SIM card now to have it waiting for you in Thailand when you arrive.
In Southeast Asia, there is often a digital gap between local suppliers and world travelers and getting around can seem difficult. Luckily, we found Bookaway which enables travelers to find, compare and book ground transportation tickets online with outstanding user experience and a 24/7 support team that works closely with local suppliers. If you want to simplify the travel planning process and make travel ticket booking easier – check them out before you travel.
Still – it helps to have some kind of idea what is going on, so here are the best things to do in Pattaya according to us!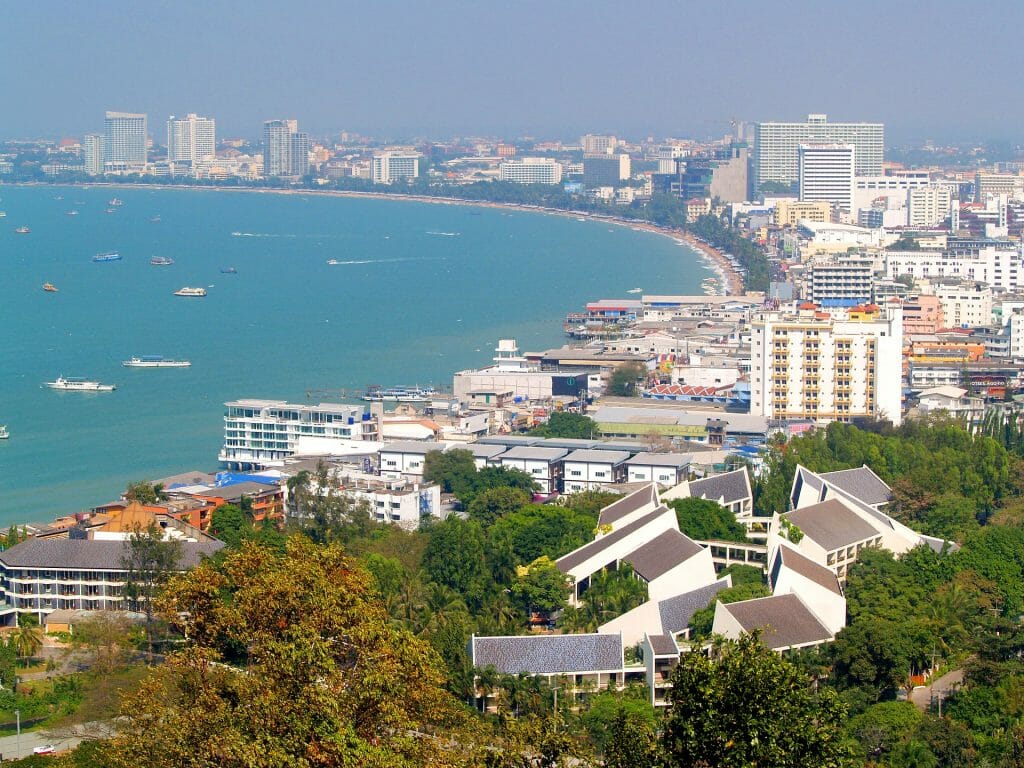 Dongtan Gay Beach – The most popular gay beach in Pattaya (if not all of Thailand) located at Jomtien. Plenty of guys of all shapes and sizes flock here year-round including tourists, expats and locals. The gay part is right in front of Rabbit Resort and has been cleaned up significantly later – but there are now no sun loungers either.
Tiffany's Show – Pattaya has so many cabaret shows, but we loved this glorious transvestite cabaret with over 400 dazzling, talented artists, and beautiful entertainers. Frequently named one of the world's top 10 live shows.
The Sanctuary of Truth – Visit this famous – yet still unfinished – wooden carved Thai temple that stands 105 meters tall!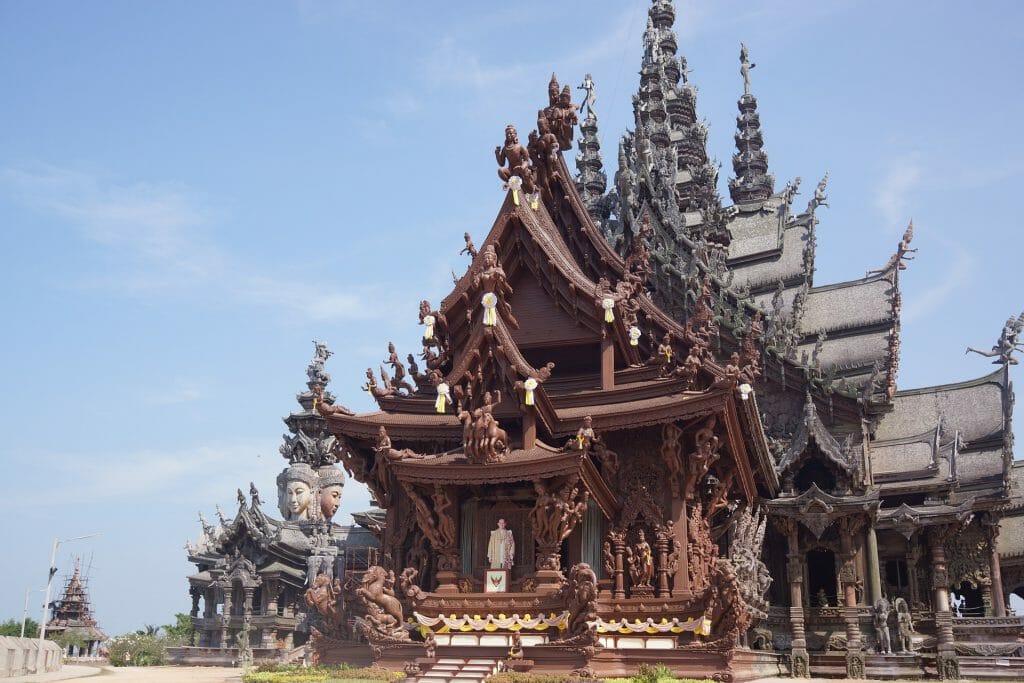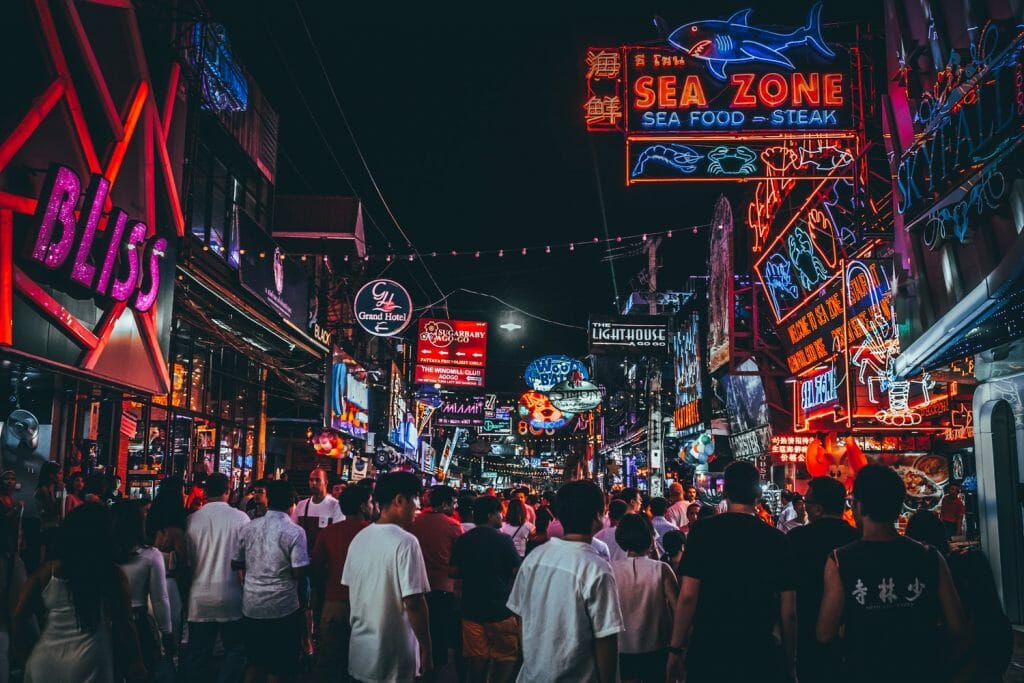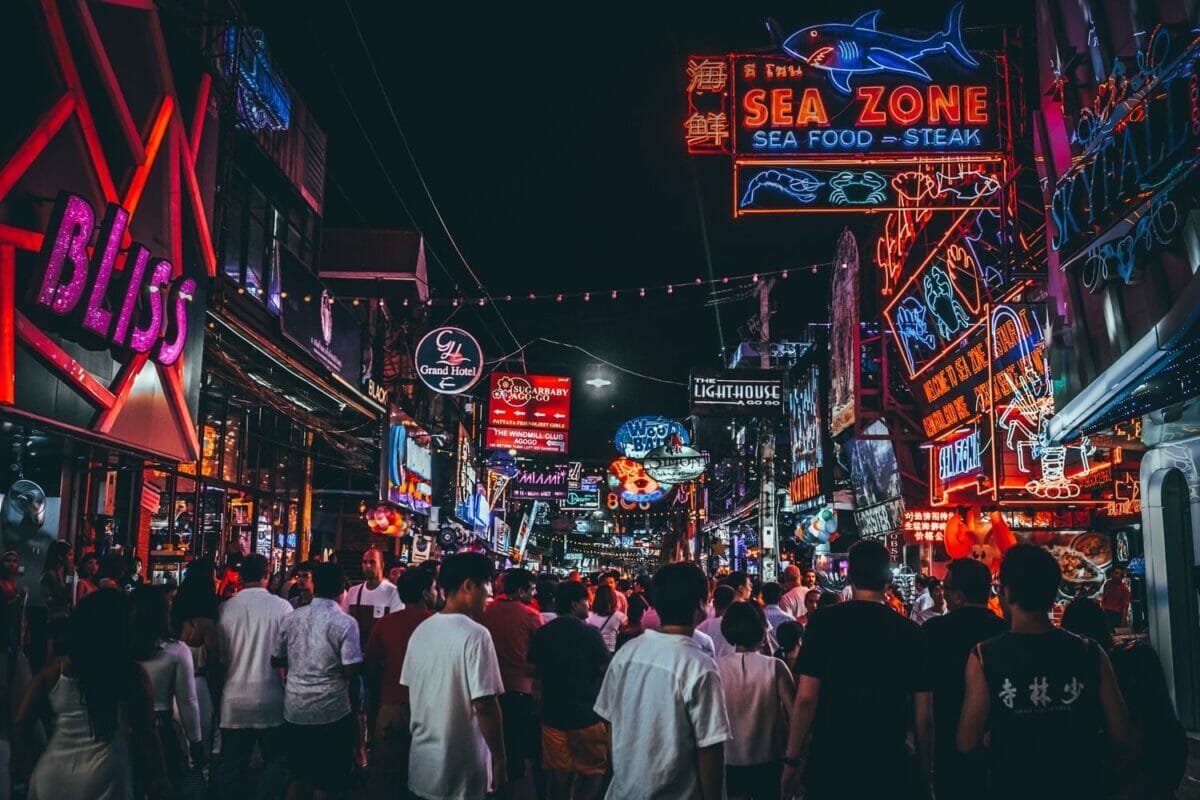 Beginner Kitesurfing – Want an exhilarating day out uncovering the joys of kitesurfing for the first time? In that case this beginner course is going to be perfect for you. Book in and enjoy the school's perfect location on a low-wind, sandy beach with warm all year round temperatures, giving you the chance to practice kitesurfing in the best conditions ever. The beginner's courses are simply the best way to discover kiteboarding and get all the skills and knowledge to be able to practice this activity. Depending on what you want to do, it's up to you to choose between the 1 day and the 3 day courses.
Snorkel Koh Larn – A large island reachable by boat with white sands beach and nice corals to explore. A cheap day trip out in the sun – but like most attractions in Thailand, just don't expect to be alone!
Nong Nooch Tropical Garden – An award-winning garden complex with innovative landscaping and planting set on a beautiful 600-acres. A fusion of European and Thai inspiration, it was like nothing we have ever seen before.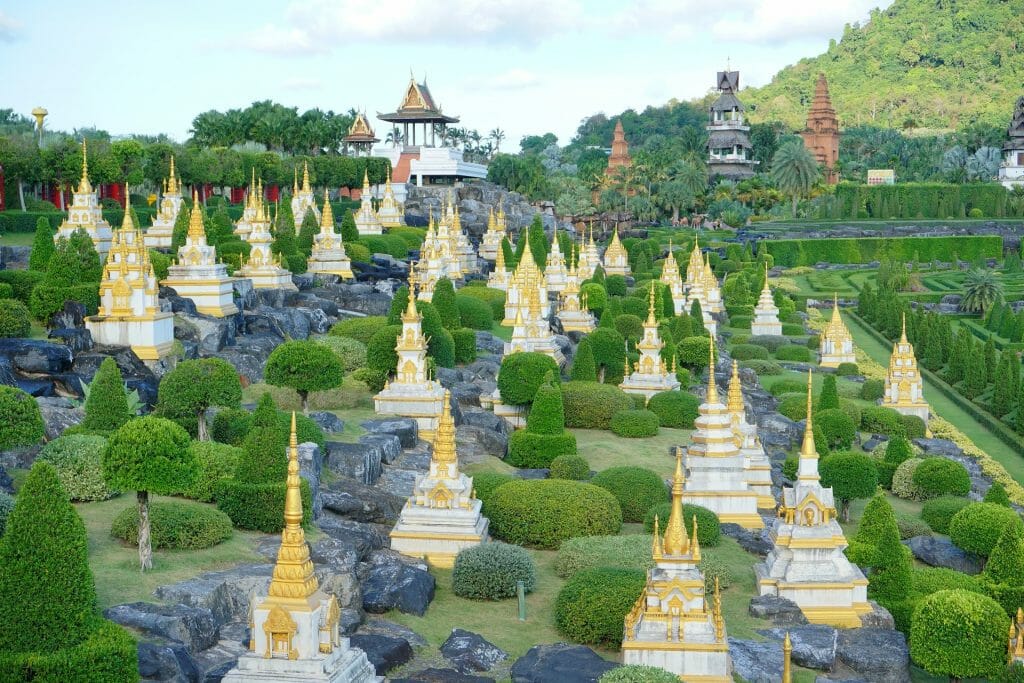 Gay-friendly and Gay Hotels in Pattaya
As a world leader in gay tourism, there are hotels and hostel in Pattaya catering for every type of traveler – and it would be unheard of for any hotel or guesthouse to have an issue with a gay couple checking it.
Still, everyone likes to be surrounded by like-minded people, and as such a few gay hotels in Pattaya have cropped up as the place for gay travelers to stay! We recommend staying in Jomtiem for the gay beach and gay bars of the Jomtien Complex, Central Pattaya for the go-go bars of BoyzTown and Sunee Plaza and North Pattaya for more upscale elegance.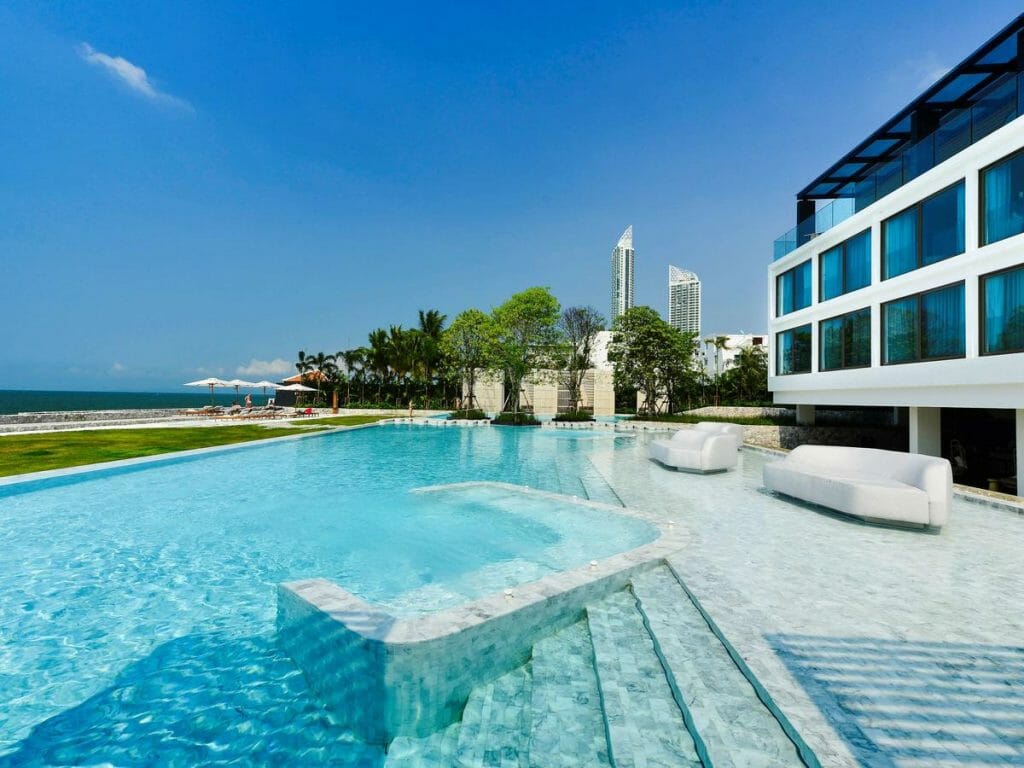 Of course, there are hundreds of other hotels in Pattaya if you don't find quite what you are looking for – or if you are considering having guests over you could consider a private apartment in Pattaya (but we like the safety and security of hotels which keep the boys ID at reception to ensure your safety). Whether you want a fun and social hostel, a cheap place to crash after a night of partying or a chic luxury option with a pool to spend the day lying by – Gay Pattaya as something for everyone!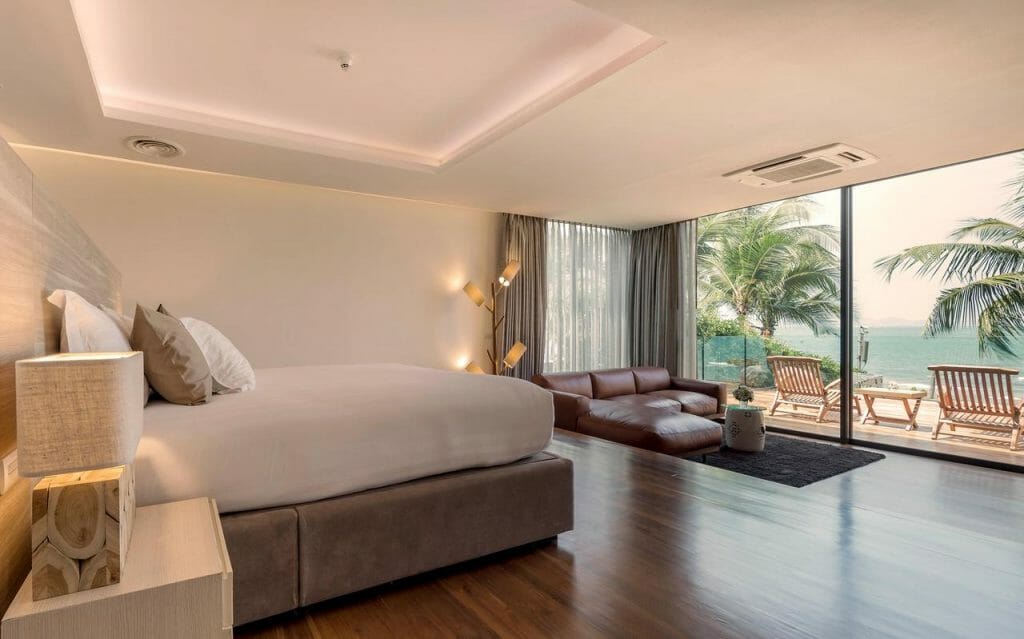 Luxury gay-friendly and gay hotels in Pattaya
InterContinental Pattaya Resort ☆☆☆☆☆ – Previously the Sheraton Pattaya, this luxurious five-star hotel in Pattaya has an exclusive slice of the headland between Pattaya Bay and Jomtien Beach. Boasting a private beach, Asian-style decor, 3 pools, tropical pools and a speedboat to Ko La island – This is the perfect anthesis of traditional 'red-light Pattaya'
Pullman Pattaya Hotel G ☆☆☆☆☆ – This high-end resort was always going to be a big hit with the gay community. Set amongst lush tropical gardens with absolute beach frontage, a private beach section and cutting-edge design. A sister property of the Pullman G Bangkok – another gay-popular hotel – we love this luxury hotel in North Pattaya
U Pattaya Hotel ☆☆☆☆☆ – Fusing a luxury resort with a fisherman village concept we are living for the rustic wood details, bamboo throughout and unique touches like loaner bikes, an infinity pool with stunning views and balcony rooms with hot-tubs. A designer hotel like no other full of Instagrammable decor, and set on a quiet stretch of white sand beach allowing you to truly relax. The problem? It's a 30-minute taxi to the nightlife in Boyztown.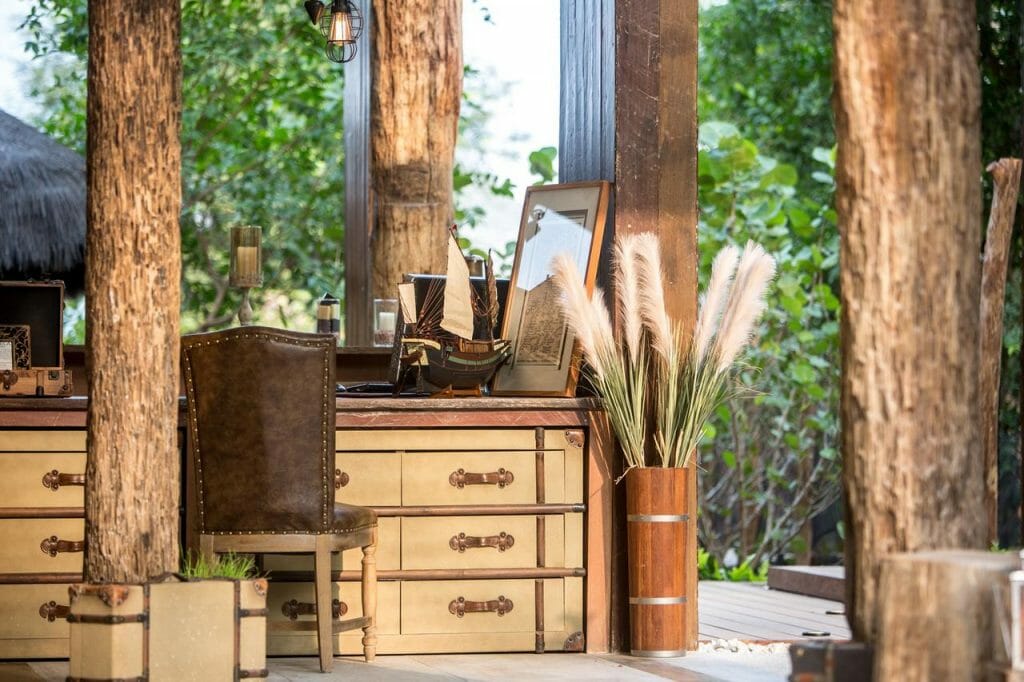 Veranda Resort Pattaya Mgallery By Sofitel ☆☆☆☆☆ – A gay-friendly hotel on Jomtien Beach giving you modern-beachfront villa vibes only a few minutes from the buzzing nightlife of the Jomtien Complex. It's no wonder this our most frequently booked hotel by gay travelers. Sofitel delivers the high-end luxury we have come to expect but has a location no other hotel in town can compete with.
Cape Dara Resort ☆☆☆☆☆ – A beautiful new concept hotel offering five-star luxury in a secluding beach sport in Northern Pattaya. Stunning views out of the Gulf of Thailand with homely touches, this unique design hotel is one of the best places to stay in Pattaya if you want great food, cocktails, and view – and to never leave your hotel. If we had to choose just one place to stay in Pattaya it would be here – Its absolute perfection.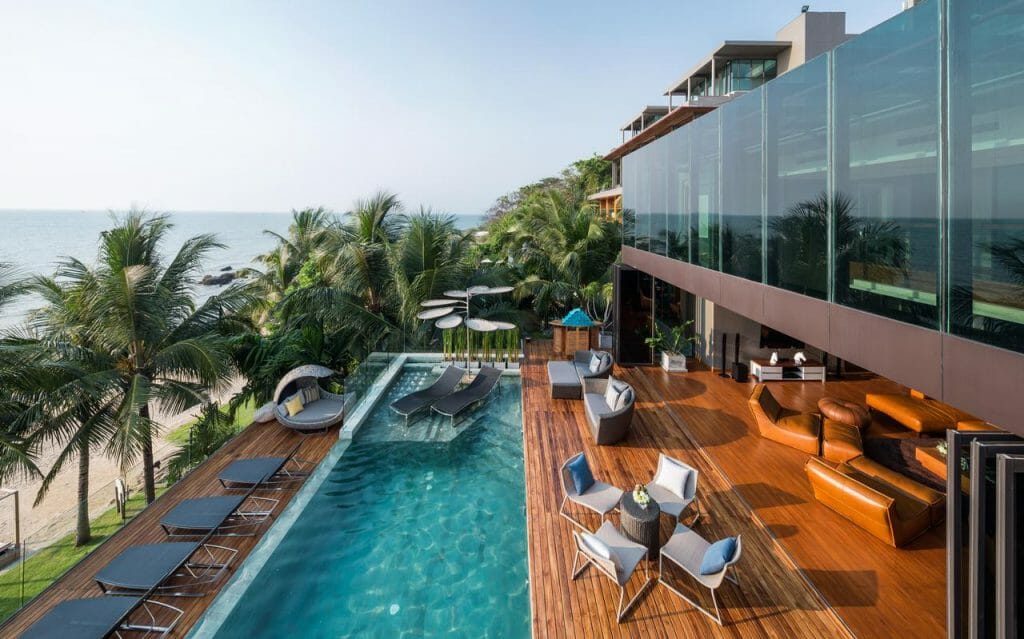 Mid-range gay-friendly or gay hotels in Pattaya
Siam@Siam Design Hotel ☆☆☆☆ – A stylish hotel in North Pattaya with beautiful rooms, high-rise glamour and friendly staff. The clincher? Two fabulous outdoor pools on the 25th and 27th-floor hosting pool parties and movie nights, some of the best sunset viewing in town and a funky restaurant and bar.
D Varee Jomtien Beach ☆☆☆☆ – On Jomtien beach and close to the buzzing nightlife nearby, this hotel features two swimming pool, a trendy rooftop bar, a balcony in every room and a beachfront location.
Welcome World Beach Resort & Spa ☆☆☆☆ – Another gay-popular hotel on Jomtien beach and close to all the nightlife. Very new with modern facilities and tastefully decorated rooms, an expansive pool and resort faculties.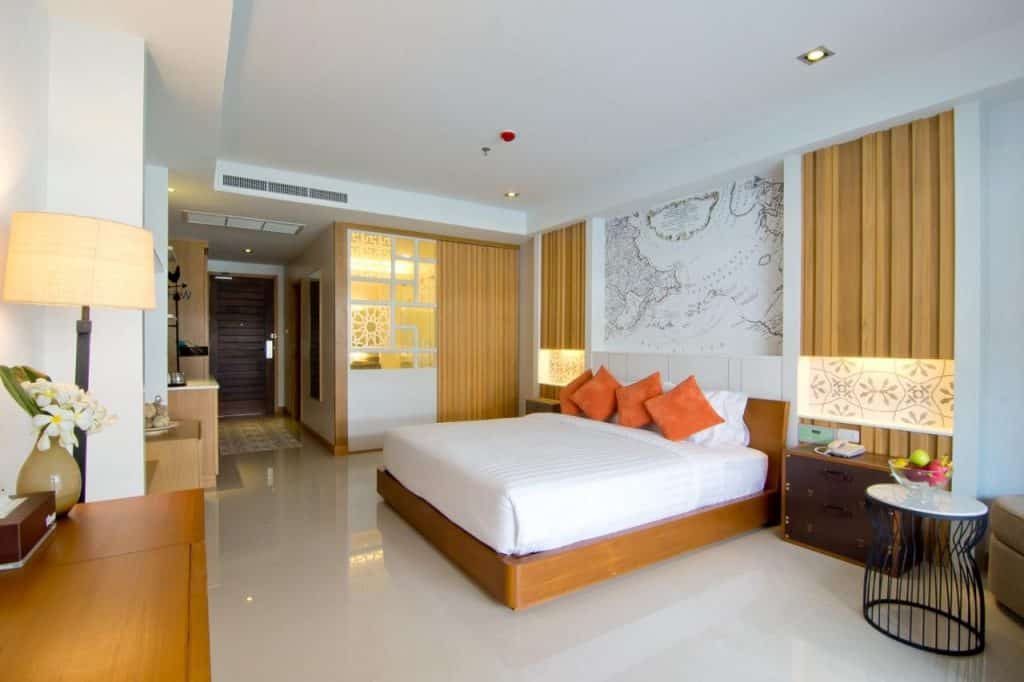 Rabbit Resort Pattaya ☆☆☆☆ – An Thai villa-hotel that is always filled with gay travelers thanks to its location behind the gay section of Dongtan Beach and walking distance from the gay bars in the Jomtien Complex. We loved the adult's only pool and private villas in mature forest with teak furniture.
Zing Resort & Spa ☆☆☆ – Not advertised as a gay hotel in Pattaya, but you will are not likely to find anyone else here thanks to its supreme location in the middle of the Jomtien gay complex. Including a popular bar and unofficial but action heave sauna, with low prices and a relaxing pool.
Baan Souy Resort ☆☆☆ – A gay report in Pattaya bear Boyztown with a small pool, garden terraces and large Thai style apartments. We love the friendly vibes and they don't charge a joiners fee for overnight guests.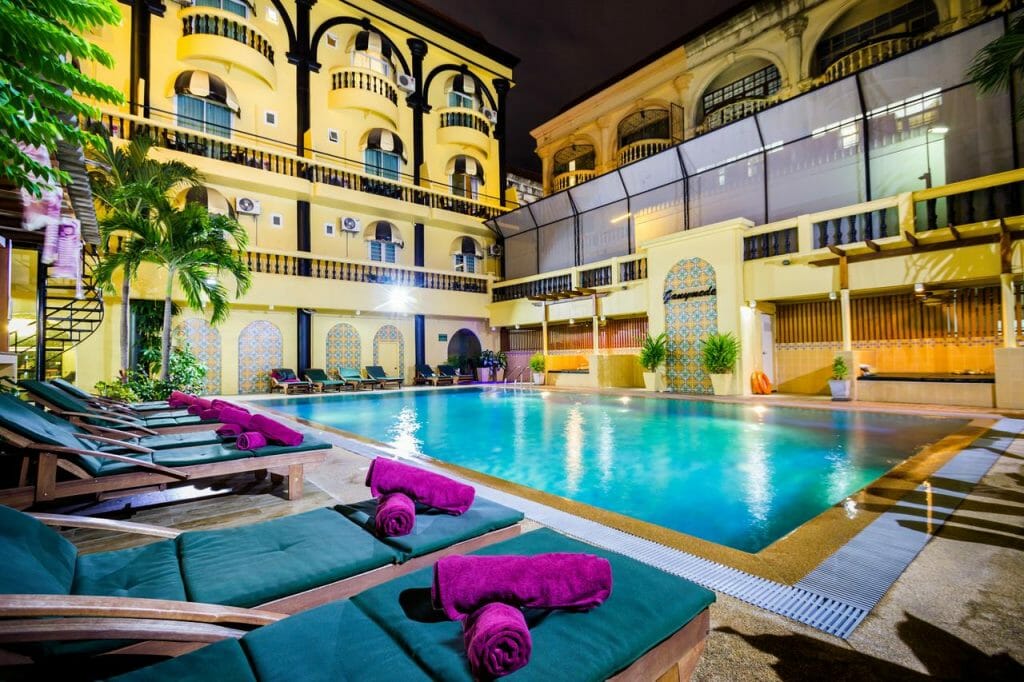 Budget gay hotels and gay-friendly hostels in Pattaya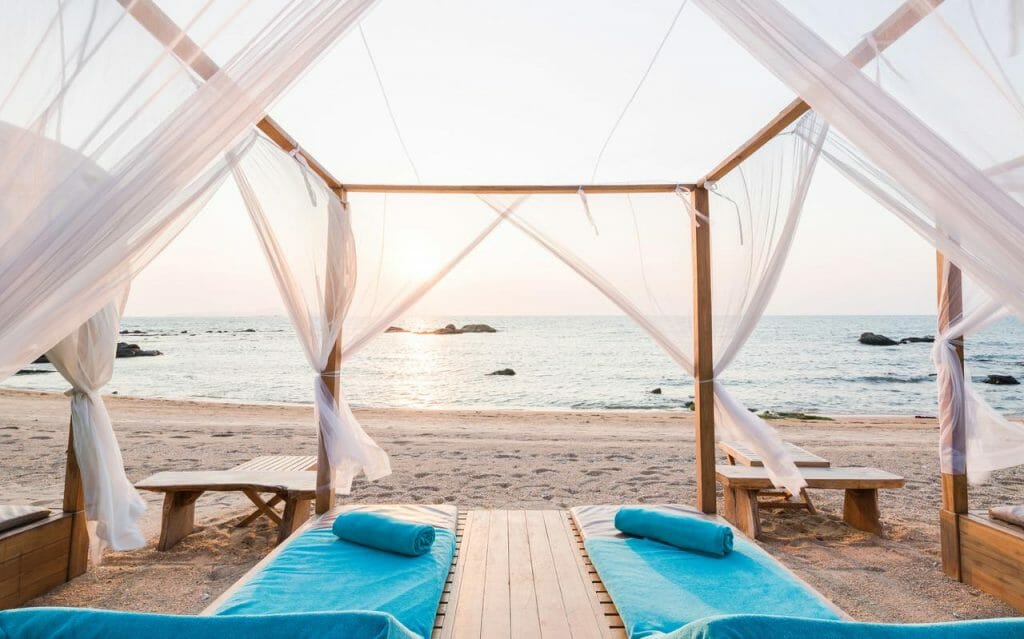 The Venue Residence ☆☆ – A fun gay owned hotel in Jomtien close to the beach and nightlife. If you don't feel like going out they even have an in-house cabaret show every evening with no cover charge
Jomtien Hostel ☆☆ – A gay-owned hostel close to Jomtien Beach. Modern rooms, dorms and reasonable prices. Its a no-frills hostel approach for those who really want to make every penny count – but thankfully very friendly staff and secure.
Nonze Hostel ☆☆ – In central Pattaya only a few minutes walk from BoyzTown, Nonze Hostel has top-reviews and everything we want to see in a hostel. Trendy, clean, friendly and with nice sea views. If you are on a budget, traveling solo and just want to meet other travelers to explore the Pattaya nightlife (and don't mind sharing a dorm room) then this is the place for you!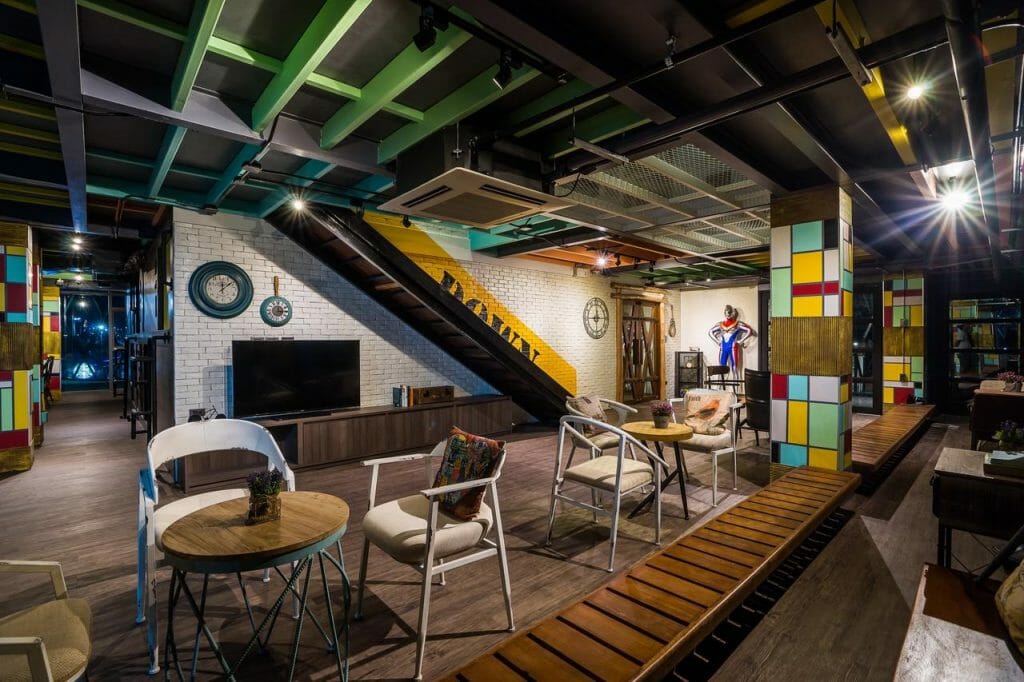 Gay Nightlife in Pattaya
For better or worse, Pattaya's night is infamous and often intertwined with the commercial sex scene. If you're a first time visitor's to Pattaya's gay scene it can be a little overwhelming, so be sure to take care not to get yourself into anything you can't handle – and always, always ask for photo ID if you are in any doubt as to someone's age.
We recommend staying at the gay bars in Pattaya – at one of Pattaya's thousands of beer bars – and striking up a conversation with an expat who is bound to be hanging round to show you the ropes. BoyzTown and Sunee Plaza gay areas are famous for go-go lounges, while the Jomtien Complex and Dongtan gay beach are more focused for gay travelers who only want to spend their money on drinks…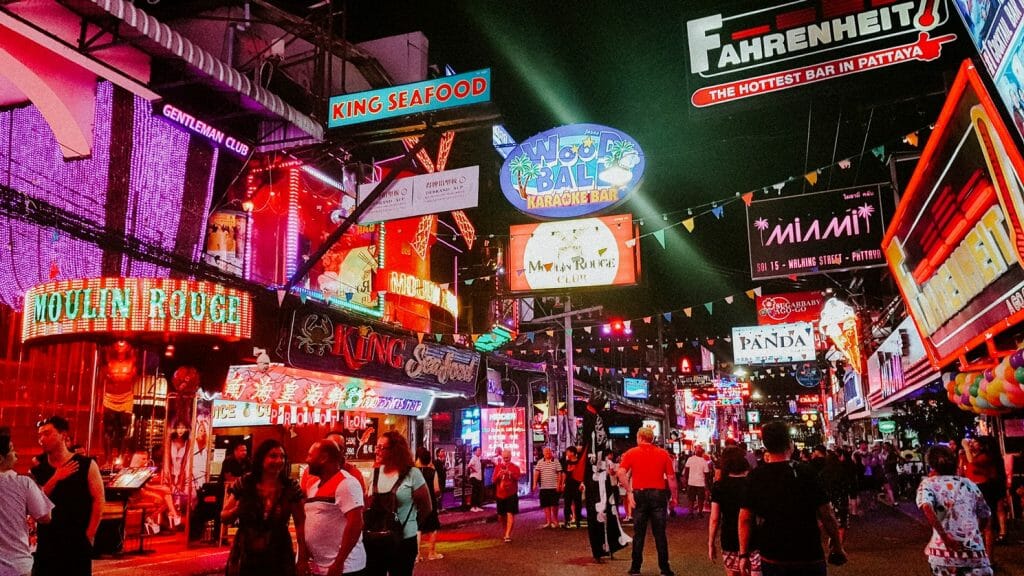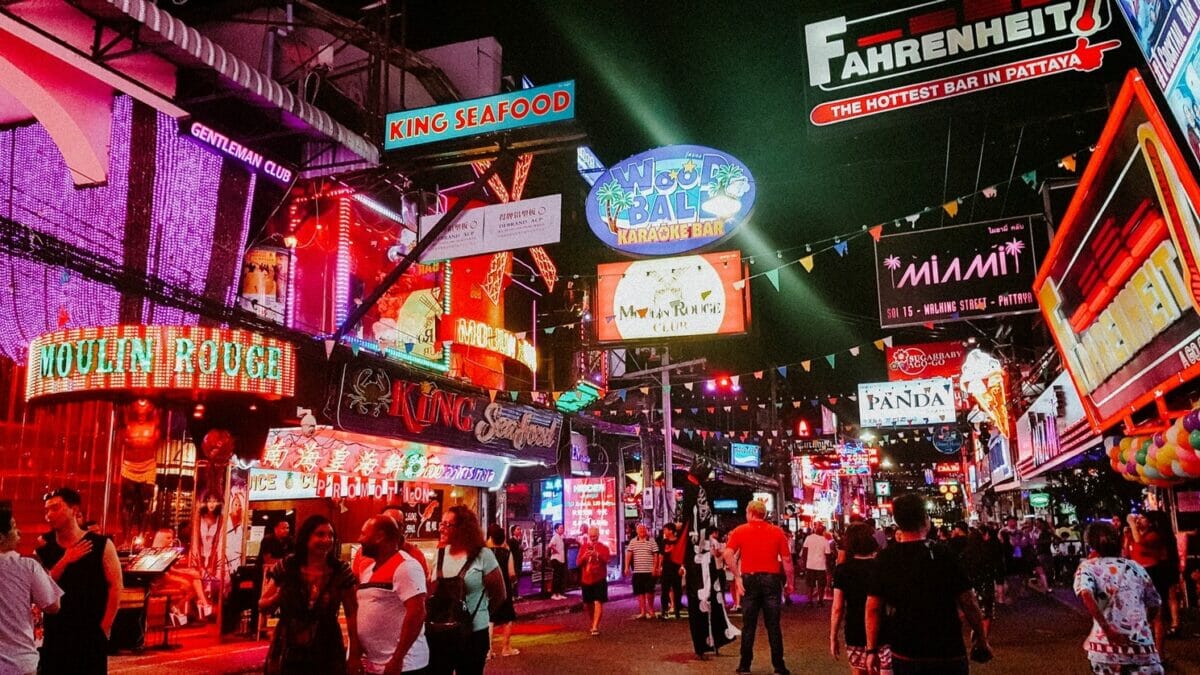 Gay foreigners flock to Pattaya in droves – though you can also find plenty of wealthy locals or gay Thai boys trying to find a meal ticket. Things are crazy, wild and insanely fun here once you let loose and get used to the risqué environment, and while Pattaya's reputation for commercial sex is deserved, things here have been cleaned up considerably in the past years yet the gay bar-hopping and clubbing is still some of the best in the world.
When the gay bars of Pattaya cool down for the night, that's when everyone heads to the all-night gay dance clubs and while we can't possibly list every gay venue in Pattaya we have gathered together the most famous gay bars as well as a few of our personal favorites!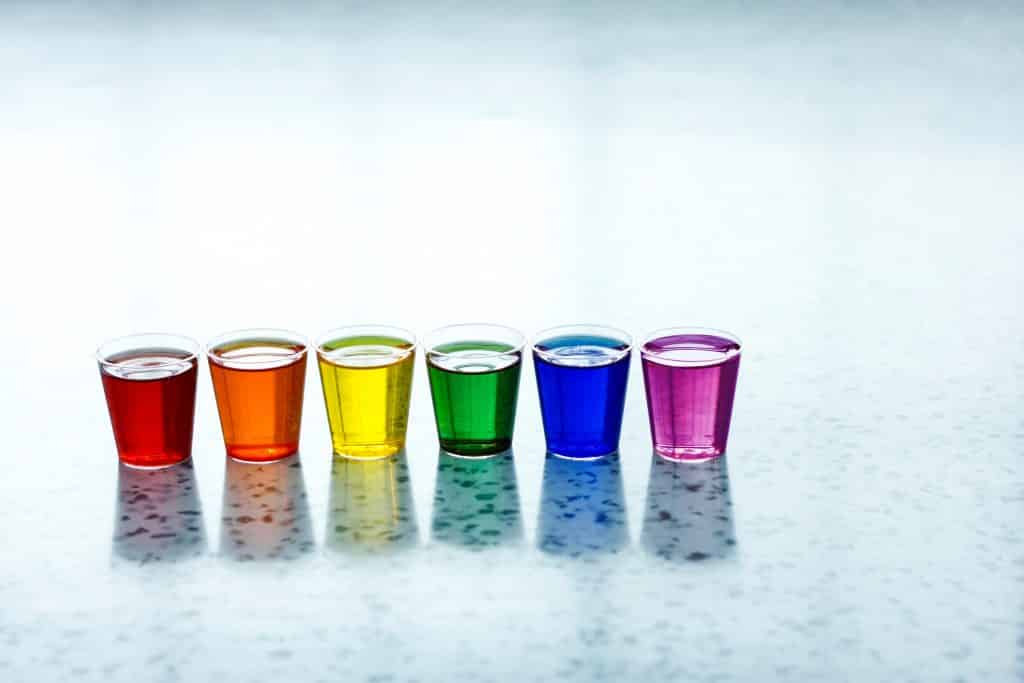 Gay Bars in BoyzTown Pattaya
Pattaya's biggest gay nightlife area can be found in BoyzTown surrounding Pattayaland Soi 3 in Central Pattaya. There are many go-go bars with live shows, male massage parlors, gay hotels and restaurants.
Boyz Boyz Boyz – The original gay bar in Pattaya that started it all, though it's largely trading off its name at this point. Cabaret drag shows around midnight and go-go dancing before. Drinks are extremely expensive at 280 baht, the dancers are bored and disinterested and everybody wants a tip. If you want to watch the show pay for your drink upfront and tip straight away so you can get other otherwise this will be a very expensive night.
Castro Bar – A great place to start the night out with a terrace to look over BoyzTown with a cocktail in hand. The servers here are not very pushy so you can just sit and enjoy their drag show and water tank. Coyote's – who job is actually to only dance – show from 11 pm and a big drag show at midnight. This is easily one of the best cabaret show bar in Pattaya.
Panorama Pub – One of the longest-running gay bars in Pattaya with a nice happy hour from 6-8 pm – though after that their prices are a little steep. Nice views over everything going on in BoyzTown with fabulous service, pool tables and an outdoor terrace.
Oscars Bar – Cute little side-way bar with low prices and relaxing vibes. Great place to start up a conversation with other travelers and they have half-priced cocktails during the day.
Cupidol Bar – A straight up go-go bar with over 30 guys and nightly shows. The staff here are pushy, but it's their whole game so we get it.
Kawaii BoyzBar – A go-go bar focusing on young, 'cute' dancers with a small side of cabaret and drag.
X Boys – Probably the best go-go bar in Pattaya now with reasonable prices, handsome guys and some fun themed nights. Pushy staff like all go-go bars and similarly here the show tends to start late so you might buy more drinks…
Go-go bars in Pattaya are the best-known type of sex venue. Enter, take a set and order a drink. All the boys have numbered briefs to identify them so just let the Mamasan / Madam known if you're interested in any and she can help call one over for you to chat. If you like don't like him it's customary to pay for his drink and a small 100 Baht tip before sending him back, but if you do – just pay a 'Bar Fine' or facilitation fee to the bar (normally between 250 – 400 Baht), and in moments later he will appear dressed and ready to leave with you. Everything else beyond this is discussed beforehand and between you and the boy.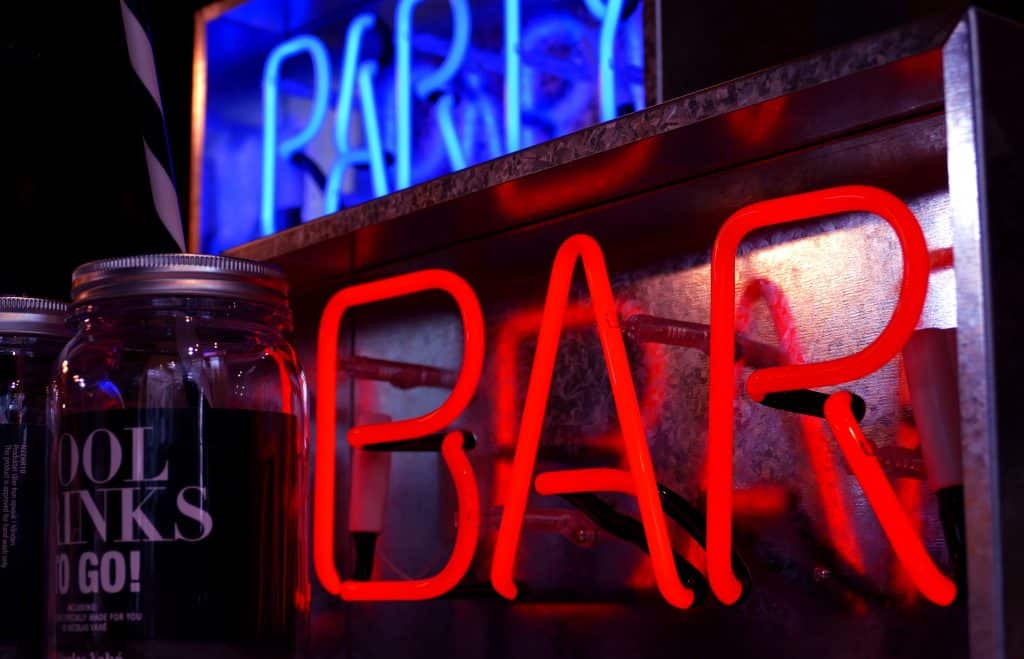 Gay Bars in Sunee Plaza Pattaya
The seediest gay area of Pattaya – and on a downwards trend – Sunee Plaza is almost exclusively go-go dancers and gay host bars. It's a 10-minute walk from BoyzTown but don't go here for just a drink. Popular with older foreign guys with cash to splash.
Ting Tong Bar – The most popular gay bar in Sunee Plaza with a guest-house attached with basic + cheap guest rooms upstairs. Surprisingly good food is served here during the day – and it's a popular hangout for gay German travelers (including German food and menus!).
Eros Boy Bar – Plenty of go-go bars in Sunee Plaza open and close before we can even get the chance to list them. Eros Boy Bar is one of the largest and has built a bit of a name for itself with hot, eager guys and reasonable drinks. We have also heard good things about Nice Boys, Power Boys, and Winner Bar, but it's all much the same.
Gay Bars in Jomtien Beach And Plaza Pattaya
With go-go popular, this is a more upscale gay area in Pattaya which is increasingly popular (and the area we recommend you stay in Pattaya).
M2M Cabaret – In the Jomtien Complex, this newly opened gay cabaret bar has fun nightly shows at 11 pm and 12.30pm nightly with drag and dancers. Affordable drinks and pretty sexy guys.
Cocka2 Bar – An Australian owned (but very much Thai managed) gay bar with a nice atmosphere, cute guys and a pool table (the staff will even play with you).
Ganymede Bar – Small but fun gay bar offering food and drinks that is part of the Zing Resort & Spa. If you are staying nearby this is a great place to start.
Tommy's Bar – The closest thing to a gay pub in Pattaya. Relaxed atmosphere with affordable food and drinks, plus some nice outdoor seating to watch the ongoings of Jomtien Complex.
Dick's Cafe – Another relaxed gay bar in Pattaya – we prefer to go here during the afternoon to enjoy their relaxed vibes, company and lunch specials. They are open until 1 am every day, but unless there is a crowd it can be very dull.
The Venue Cabaret – A high-end cabaret show in Pattaya with no-cover-charge starting at 10 pm every night. Inside the Venue – a popular gay hotel in Jomtien – they also have a fabulous We also offer an 'after the beach and before the show' Happy Hour from 4 pm to 8:30 pm where everything is 'Buy one get one free'
At Home – Our go-to bar in Pattaya as you really do feel at home here. Reasonable drink prices, friendly staff and plenty of long-term expats hanging about. If the guys here can't answer your questions then the owner is always nearby to help you navigate the Pattaya gay scene. Beautiful looking guys, and fun Bingo on Wednesday.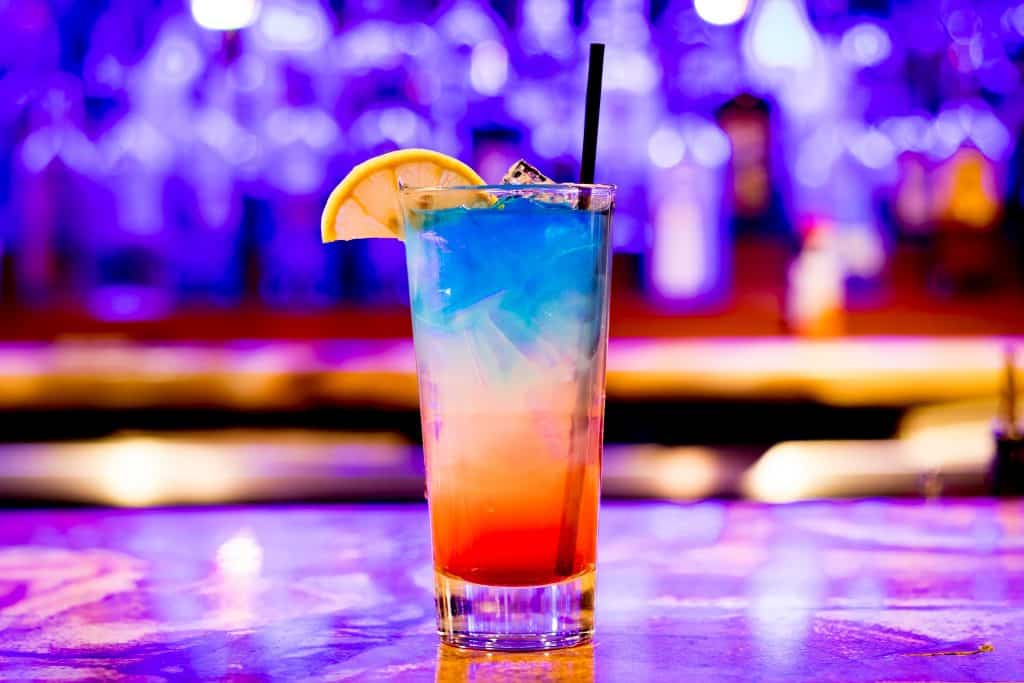 Other Gay Clubs In Pattaya
More gay clubs that you might want to head to after the go-go boy strips die down at night.
SODOM Fetish Bar *Reported closed in September 2018* -The only gay bar in Thailand specialized in providing BDSM and Fetish experiences. Fully equipped with all the facilities you can imagine with different place zones and accessories. Entrance is 950 baht which includes a drink and one of two free fetish show taking place nightly. Audience members can participate though the guys here have limited English.
NAB Men Club – One of the worst place we visit in Pattaya. It's basically a late night go-go club that draws in gays and females looking to admire the admired sexy guys. Extremely expensive, by no means a 'club' – We won't be returning to this gay 'club in Pattaya ever.
Muze Club – A very hip, hot and fun club in Pattaya with muscly dancers, a sexy crowd of mostly Thai locals. Often listed as a gay club, it's very mixed with a wide variety of people in there – but it is gay-popular. Plenty of fun themed events and always a lot of fun.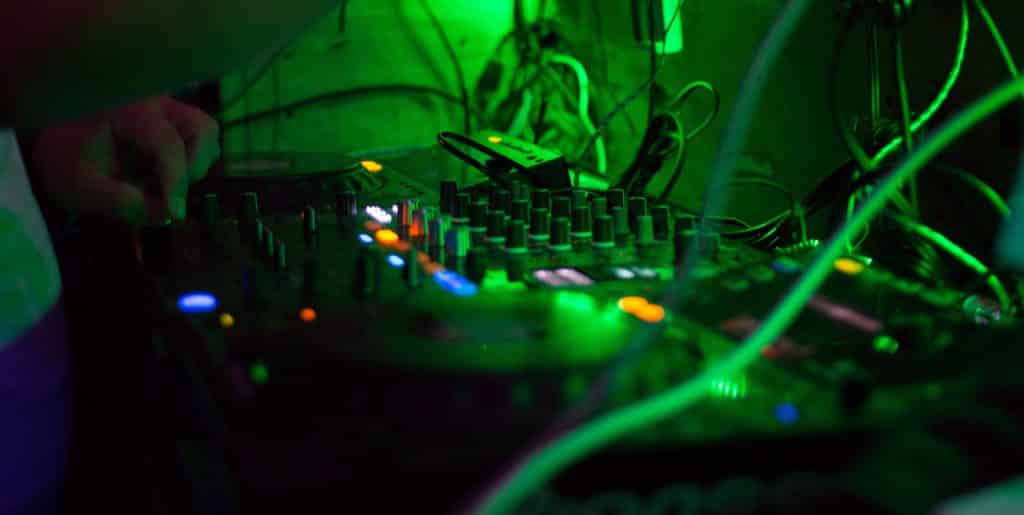 Other Bars In Pattaya
If you want a reprieve from the hassling and boys shaking their asses – or constantly being asked to pay for sex, we loved these upscale bars in Pattaya to really relax in more 'upscale' surroundings.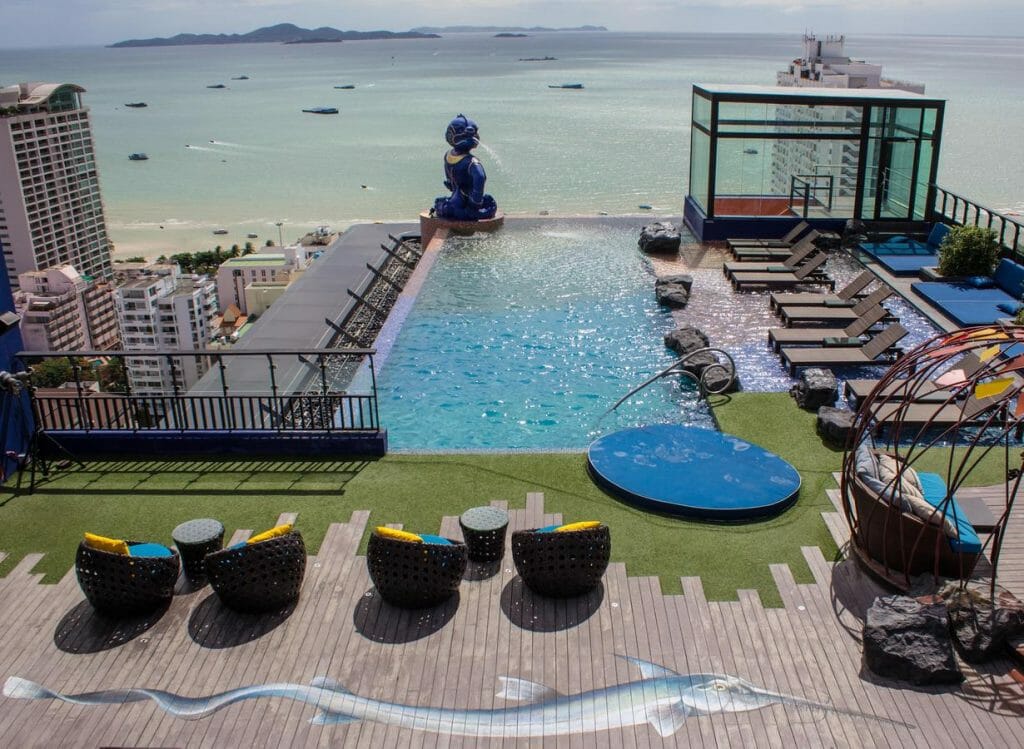 Roof Sky Bar @ Siam@Siam Design Hotel – Our favorite hangout in all of Pattaya, this bar and restaurant is like attending a quaint garden party with delicious food, inventive cocktails and artificial. Oh, and did we mention the best rooftop infinity pool in Pattaya which plays host to some crazy parties – It's reason enough to stay at this hotel!
Hops Brew House – A fun German beer bar with micro-brewing onsite and a house bang. A fun Casula place to meet up, down 3 liters of beer and enjoy those famous pork knuckle sausages.
The Beach Club Pattaya @ Pullman Pattaya Hotel G – A huge complex with 3 bars, a restaurant and VIP lounge. On Wongamart Beach, we loved chilling here during the day sipping cocktails and taking dips in the pool.
La Vela @ U Pattaya Hotel – A cool bar, pool and club space – though we think its best during the day and for sunset. Stunning views over Pattaya and with an infinity pool, relax in style with elegant dining, fun bunches and international cocktails.
DIB @ D Varee Jomtien Beach – An relaxed rooftop bar with sweeping views over Jomtien (the Pattaya gay beach). Ultra-chic with talented DJs, surreal sunset vibes and a fun laser show at night – plus a nice secretion of cocktails and imported beer/wine.
Infiniti @ The Intercontinental – Total luxury and beautiful set-out, we could sit and enjoy these panoramic ocean views all day. Totally removed from the seedier side of Pattaya.

Gay Spa and Male Massage in Pattaya
Sick of the Jomtien Gay Beach? Want to recover after a long night out in the gay bars of Pattaya? Thailand is famous for its spas and massages and Pattaya has plenty places you can try – at varying quality and prices. If all you are concerned about is massages including 'happy ending service' in Pattaya then gay men need only to walk into any of the countless boy or male massage shops in Pattaya.
Once you enter, you will be greeted by a 'madam', asked to sit and buy a drink while you select from the Thai boys to complete your 'gay massage' – and whether you would prefer an oil, cream or Thai massage. You then are shown to a small room, given a clean towel and asked to shower. During your (normally below average) massage the masseur will let you know his services and the cost of a 'happy ending' which is usually a tip paid directly to the boy of between 500-1200 Baht. Afterward, you will pay the original agree price for massage and drink downstairs to the madam (usually around 500 – 650 Baht per hour) and head on your merry way.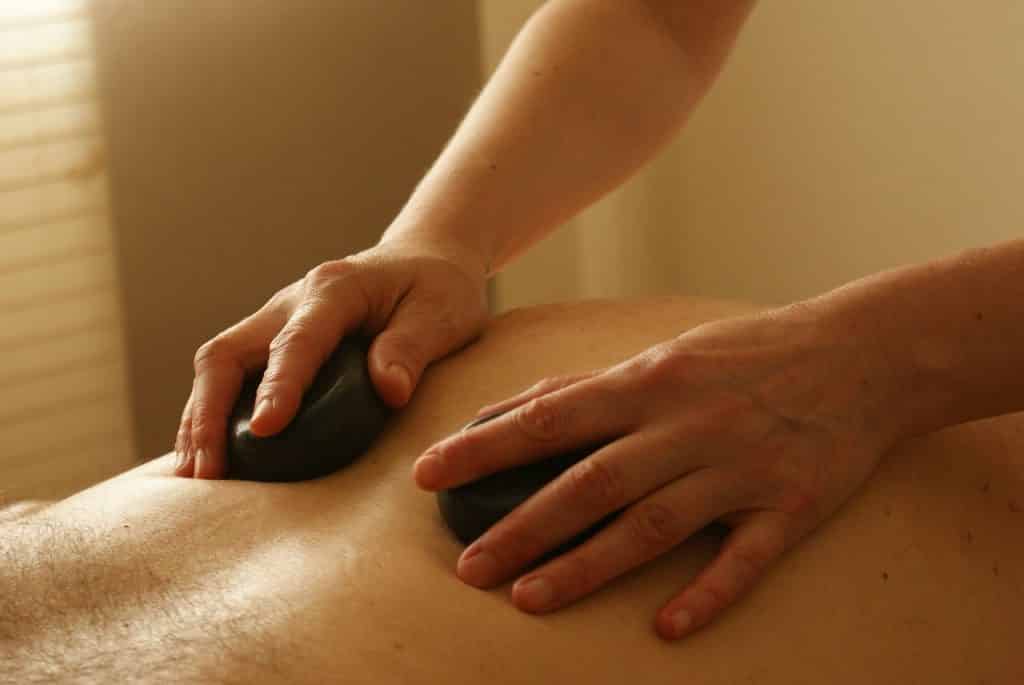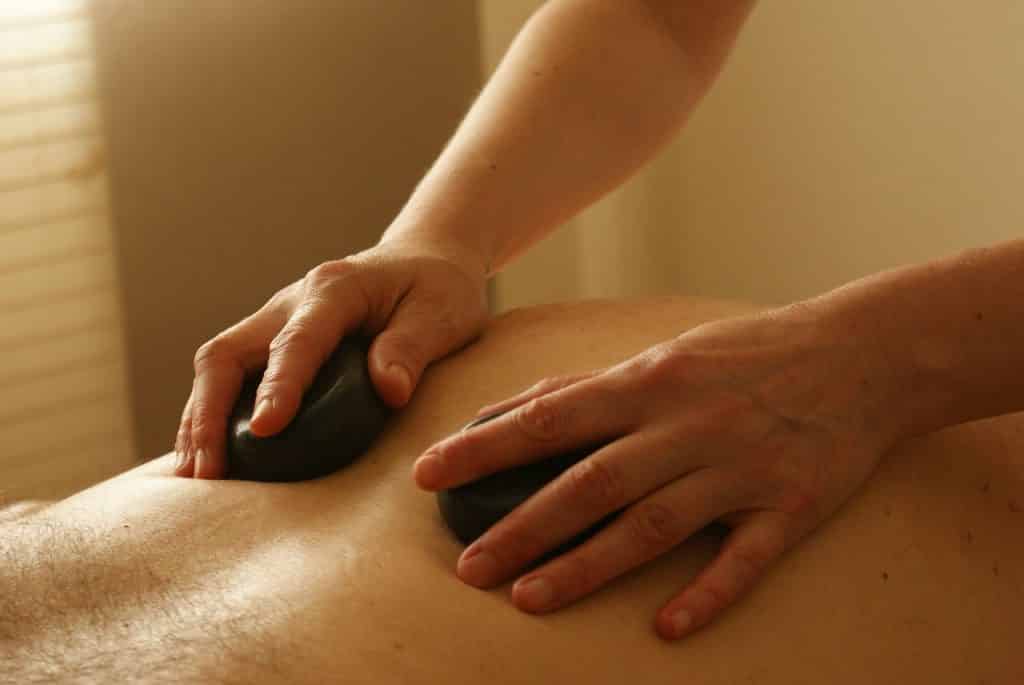 Please don't get a male massage with 'happy ending' in Pattaya confused for a real massage as there is only one thing they do well there (and even that is not guaranteed). We have included Helios Men Club and COPA Body Club below as they seem to be the most famous male massages in Pattaya, but if you're looking for a good massage or luxury spa treatment we have also included our favorite options too!
COPA Body Massage – A male massage in Pattaya that's part of the COPA Gay Hotel. We can't recommend as they are not transparent about pricing, have multiple up-charges (read scams) and the massage itself is just terrible in supply cupboard type place. The masseuses are very sexy, but most readers agree there are so many better massages in Pattaya.
Helios Men Club – Previously known as the Blue House Massage, this gay massage in Pattaya has much better reviews in a newly renovated service. A range of services but they are known for their foam massages, taking place in a big shower cubicle on a rubber-mattress where you are covered with warm water and foam. Transparent pricing and tips are listed on the website.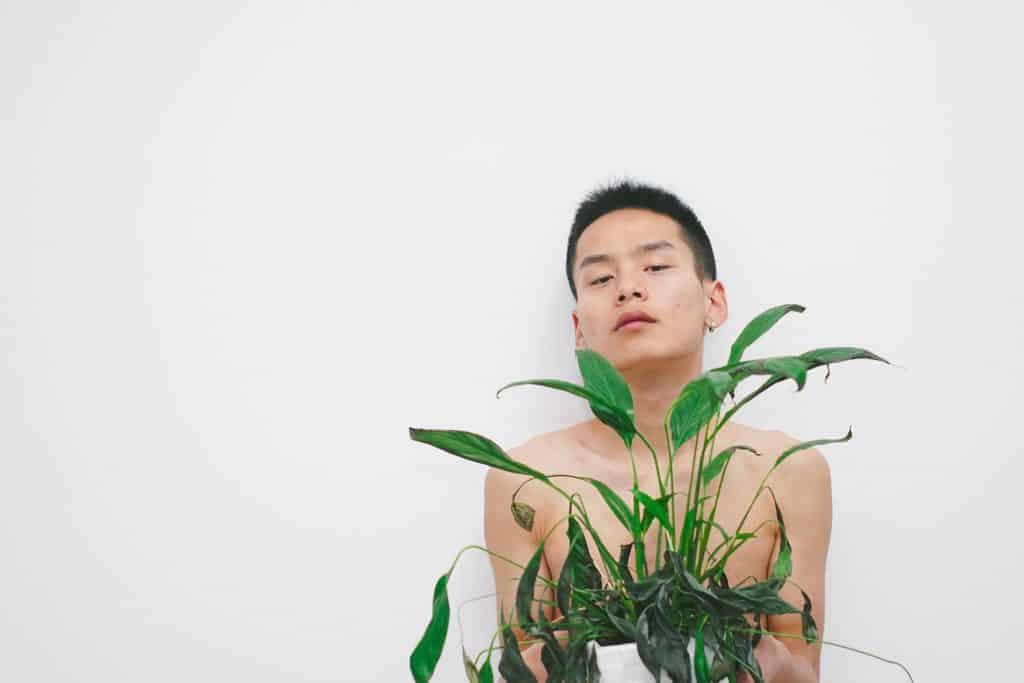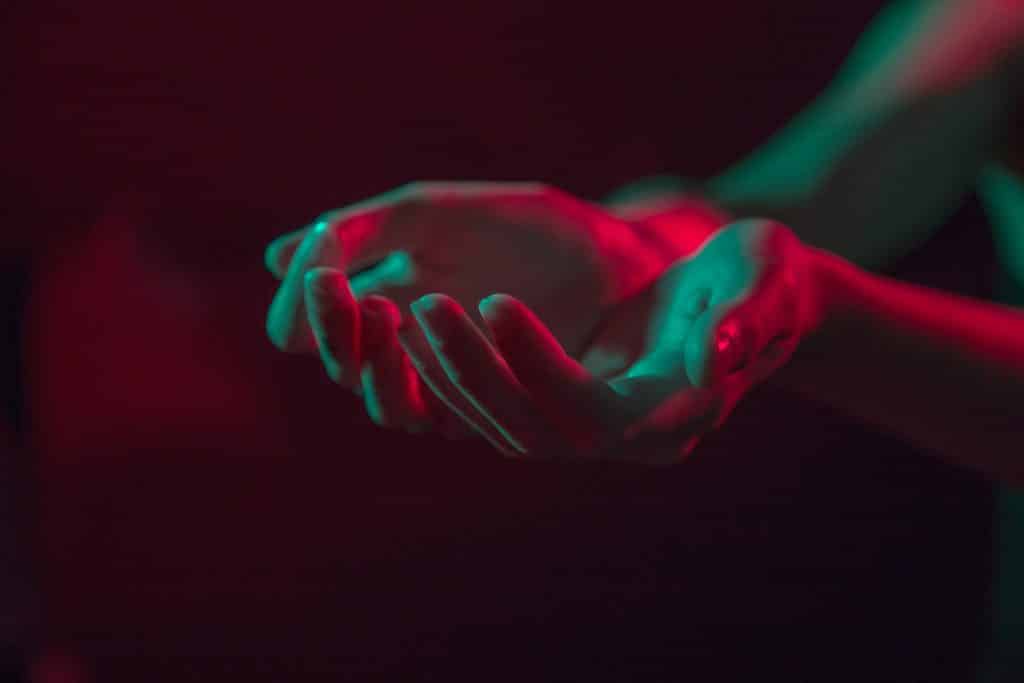 Cruising & Gay Saunas in Pattaya
While not as popular or developed as the extensive gay sauna scene in Bangkok – there is still one gay sauna in Pattaya worth visiting for some fun. If the gay sauna, gay beach or gay clubs of Pattaya don't give you want you're looking for then gay hook-up apps are also a popular way of meeting – although as a foreigner you will generally be expected to host so you might want to consider your own private apartment in Pattaya. Another approach we highly recommend it to stay with a gay local in Pattaya who can help you navigate the often confusing gay Pattaya scene and point you in the right direction!
Prostitution is neither legal or strictly illegal in Thailand and is in part tolerated and regulated. Prostitution is common throughout the country and rent boys are found in many saunas in Thailand. Given the police attention prostitution and rent boys frequently draw, better to stay away from this completely and stick with good old fashion 'free' sauna fun.
Sansuk Sauna – The only real gay sauna in Pattaya with all the necessary facilities. Hot water was not running to shower when we visited but we still enjoyed the steam room, jacuzzi, nice outdoor pool and sun terrace hang-out spot. There is also a gym, dark room with a maze and private cabins. Busy in the evenings – though as with all sauna's it can be a bit hit and miss. Sansuk Sauna also has a bar, restaurant, guesthouse and massages available (but we wouldn't personally want to stay here…)
Sauna @ Zing Resort & Spa – Not a gay sauna in Pattaya but a popular spot for cursing while enjoying the steam room, dry sauna and indoor pool. Discretion is advised but plenty of gay customers who are staying at the Zing Resort & Spa (part of the Jomtien Complex).