Gay Santa Cruz is fun in the sun, counterculture central. A coastal city washed by the salty Pacific air and sandwiched between the towering redwoods and golden sand beaches.
With its beautiful wooden boardwalk and long wharf of eateries and shops that stretches into Monterey Bay, it's easy to see the appeal for any visitor of this leftie-liberal paradise.
Gay travelers to Santa Cruz are all but guaranteed to have a hassle-free visit, just don't expect crazy Las Vegas nightlife as the extremely easygoing attitude and hippie vibes of Santa Cruz have actually left the city somewhat 'post-gay' and without any real need for a dedicated gay bar.
Thankfully this void in the queer space has been filled by a vibrant and well-organized Santa Cruz gay community that organizes plenty of events throughout the year.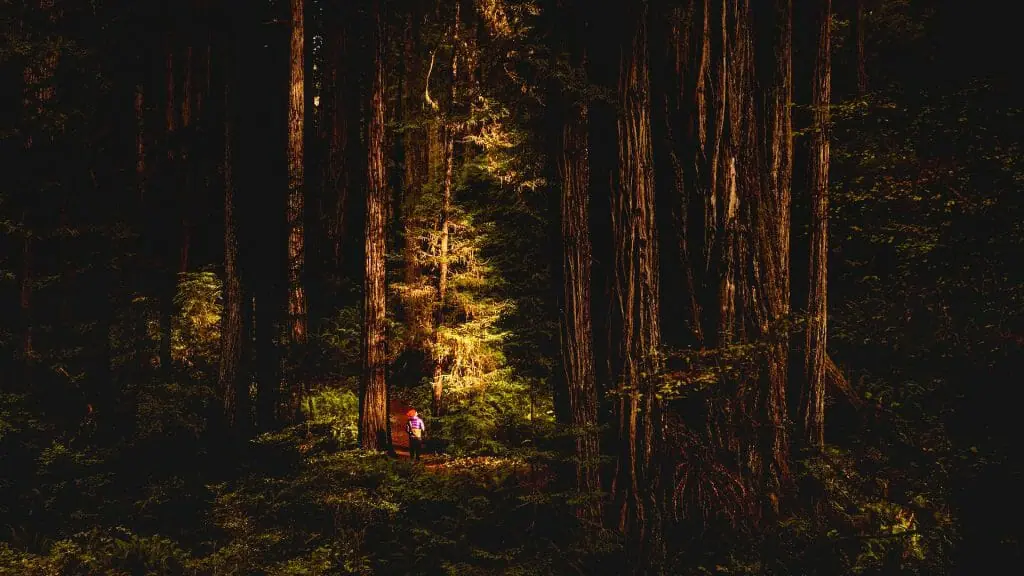 With rugged mountains to hike, soaring redwoods and crashing surf beaches, you will probably be too exhausted to actually spend all night dancing – but if you like, Santa Cruz is home to the University of California Santa Cruz (UCSC), so you will never be short of a party!
You're just as likely to rub shoulders with Silicon Valley millionaires as college students and hippy stoners, but telling the difference is getting harder and harder all the time.
The biggest gay parties are all arranged around Santa Cruz Gay Pride, held annually in June – a real highlight if you can time your trip correctly. Either way, be sure to slow down, embrace the relaxed beach lifestyle and enjoy the bohemian vibes of Gay Santa Cruz.
---
Are you relocating? This guide will help travelers discover the queerer side of the city. However, if you are lucky enough to be considering a move here, we recommend reading our article about moving to Santa Cruz or getting in touch with a local gay realtor. They can happily give you no-obligation advice and all the information you'll ever need to know about your new city.
And if you then want their help to find your dream home, you are guaranteed fair, equal, and honest representation. No surprises or awkward conversations are necessary!


Gay-Friendly Attractions in Santa Cruz
The Santa Cruz tourism scene is booming on multiple fronts thanks to its gorgeous beaches, diverse nature, laid-back vibes and proximity to the San Jose–San Francisco–Oakland area. Our favorite memories in Santa Cruz were exploring the rugged coastal line with a rental car, wandering the boardwalk at sunset and dancing the night away with new friends.
Oh, and don't forget those mammoth redwoods! Still… it helps to have some kind of idea of what is going on, so here are the best things to do in Santa Cruz according to us! Though there are plenty more activities here if you don't like our tastes…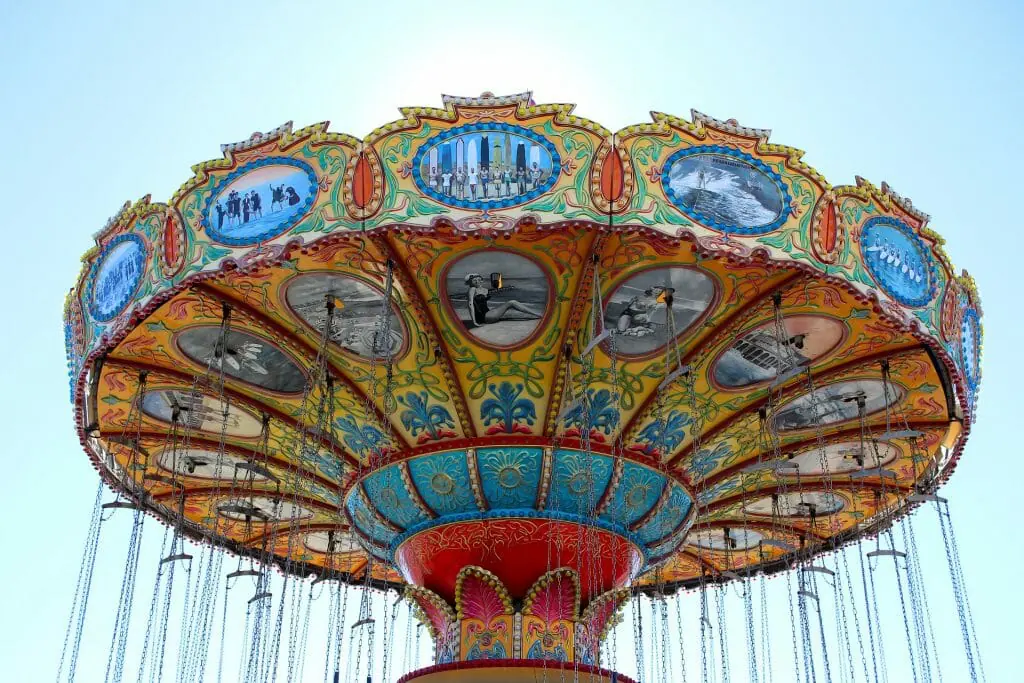 Gay Beach In Santa Cruz CA
There are no official gay beaches in Santa Cruz, but Bonny Doon Beach, Trestle Beach and Laguna Creek Beach are popular with older gay men, especially the nude part. Each is pretty quiet and rather beautiful.
Wander the iconic amusement park on a beach, with plenty of games, rides and a sandy beach. Don't miss the 1911 Looff Carousel and the Giant Dipper roller coaster.
Downtown Santa Cruz
Wander around Pacific Avenue to find quirky cafes, art galleries, and fun vintage shopping – and maybe stop off for a cocktail or two!
A beautiful natural formation home to plenty of sea lions and shorebirds with a nice beach. Monterey Bay – Hope to get on a boat and explore this large bay with year-round sunset cruises & trips to observe marine life, including migrating humpback whales.
A pier that seems to extend forever out into the ocean is now filled with shops, seafood restaurants and cute sea lions.
A famous surfing spot that has been pumping for almost 100 years. Watch pros take on the waves or check out the surfing museum in a historic lighthouse on the cliffs next door.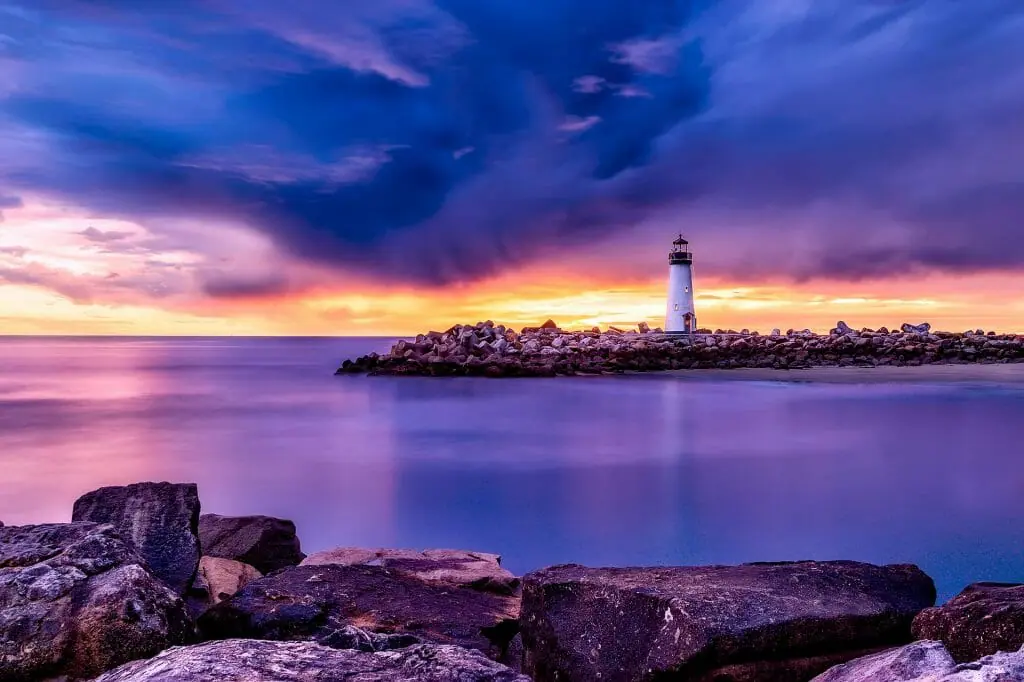 Henry Cowell Redwoods State Park
Walk amongst giants in this stunning natural park offering hiking, picnicking or camping. Not to be missed!
One of the most beautiful drives in the world; it's a full day, but hire a car and head south to take in the simply incredible coastline between San Simeon and Carmel. Look beyond your first instinct of Santa Cruz, and you will find things hidden in plain sight: Rugged mountains, majestic redwoods, vibrant communities, and much more.
No trip to Santa Cruz would be complete without at least giving the waves a test. Learn the basics of how to paddle out, pop up, balance, and catch a wave, along with surfing etiquette and understanding the ocean. At the very least, you are sure to spot plenty of cute guys (and girls).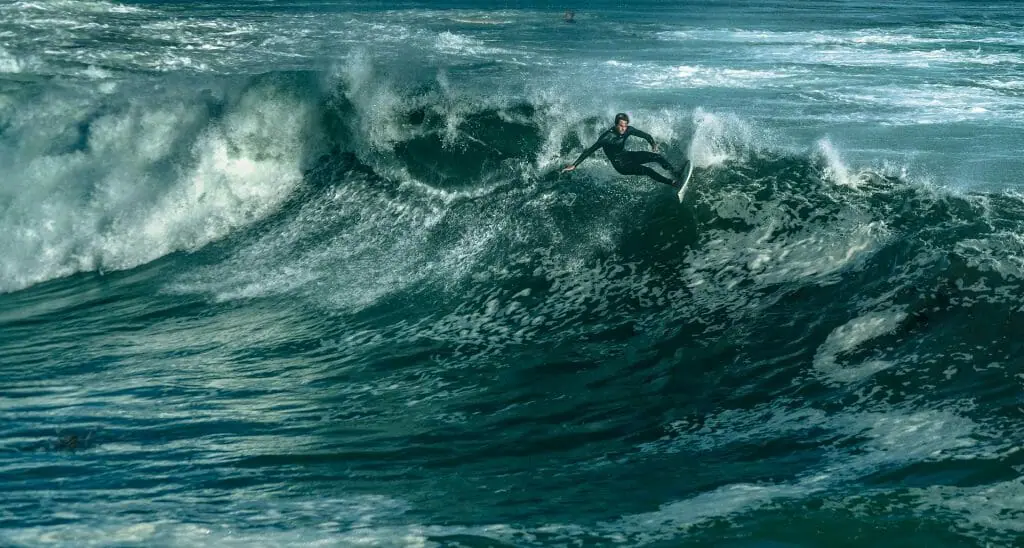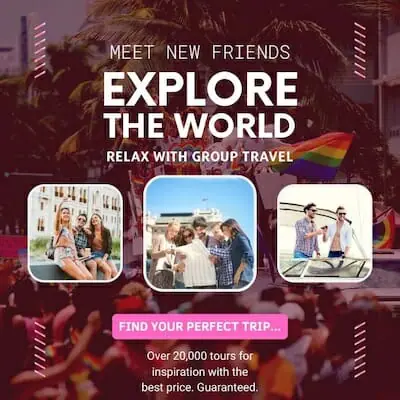 Gay-Friendly and Gay Hotels in Santa Cruz
LGBT tourism is booming in Santa Cruz, and pretty much every hotel and hostel in Santa Cruz can be considered gay-friendly. After all, being gay-friendly is not all about upscale luxury, but about friendly and open service and welcoming everyone with open arms.
Having said that, it is completely normal to want to be surrounded by like-minded people, and as such, a few hotels in Santa Cruz have a solid reputation as spots for gay travelers to stay – it seems everyone likes to follow trends! Though there are plenty of other hotels in Santa Cruz you could consider, these options are the closest to a gay hotel in Santa Cruz.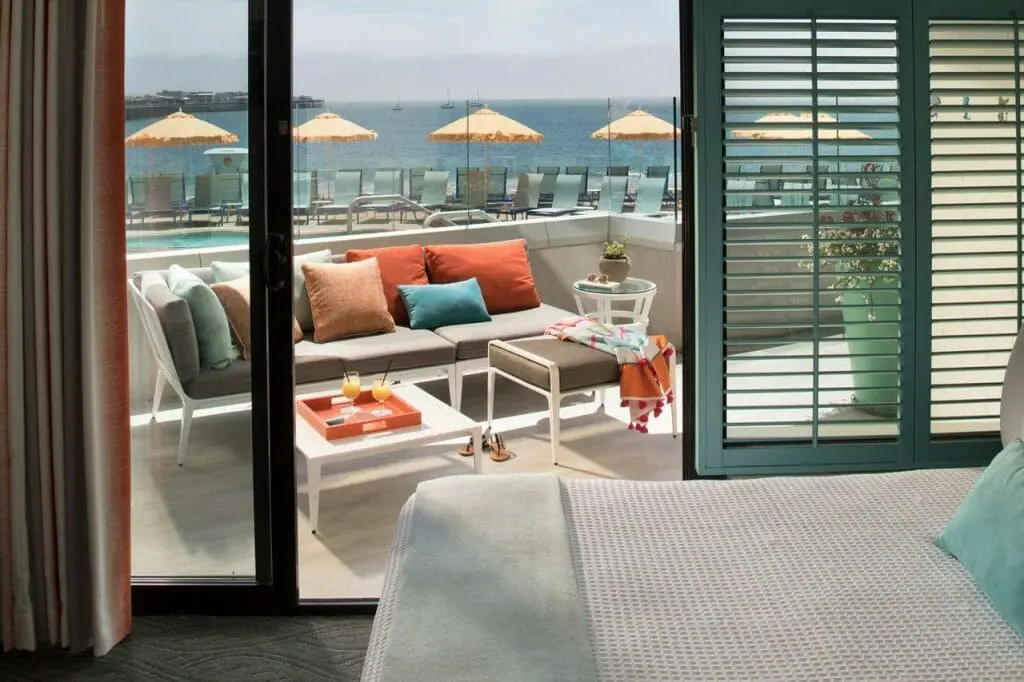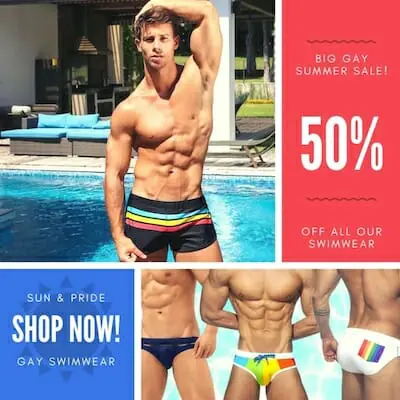 Staying central within walking distance of the Santa Cruz Beach Boardwalk and the Santa Cruz downtown is ideal – though we found a few nearby mountain retreats we really liked the look of. No matter where you choose to stay, it pays to book as far ahead as you can because occupancy rates in Santa Cruz are extremely with demand routinely exceeding supply.
Competition keeps prices from varying too much – but quality varies greatly. As one top hotel in Santa Cruz told us a month beforehand, 'Oh, that's cute you think we still have availability'… Whether you want a fun and social hostel, a cheap but private place to crash after a night of partying or a chic luxury option with a pool to spend the day lying by, Gay Santa Cruz is something for everyone!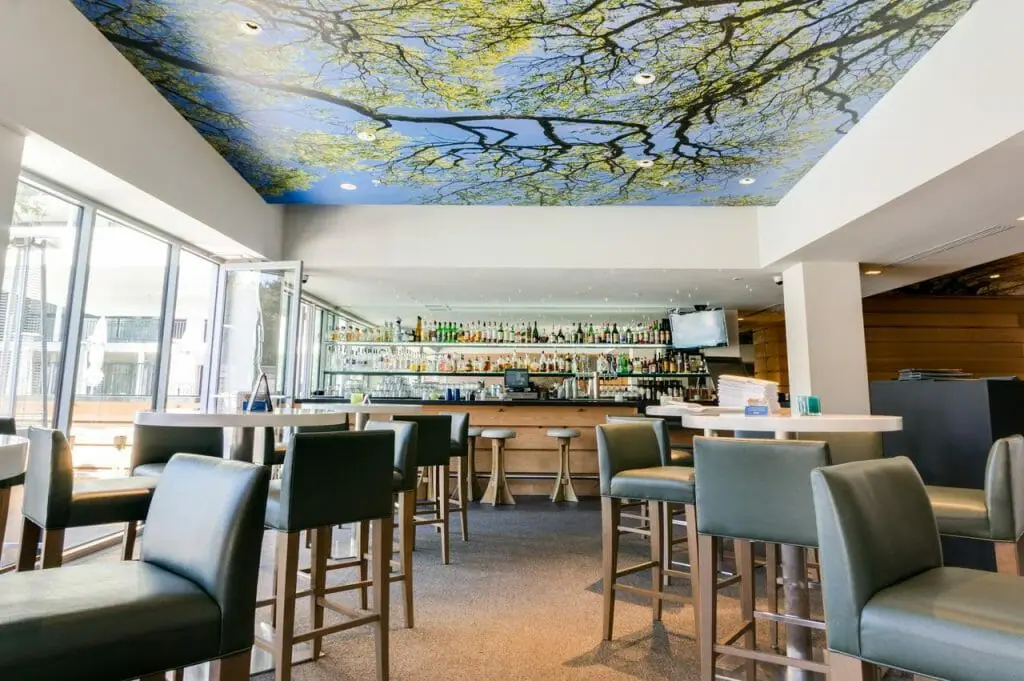 Sure it's not an exclusively gay hotel in Santa Cruz, but this is our #1 choice when staying in town. A luxurious hotel right o Cowell beach with a natural, laid-back atmosphere and incredible ocean views.
Everything is minutes away as the hotel is literally between the Santa Monica Boardwalk and the beach! Retro-chic design, a large pool, and the Happy Hour cocktails at the legendary Jack O'Neill Lounge mean we are just dying to get back here!!
Staying in Santa Cruz is over-rated, just head a little out-of-town and enjoy a blissful mountain retreat with unparallel views over the forest and out to the cost. Large, clean rooms, plenty of nature, a short drink to all the attractions and a spa that has been described as the 8th Wonder of the World.
Hotel Paradox, Autograph Collection ☆☆☆☆
A boutique hotel in Santa Cruz offers a mixture of natural and urban design elements. Gay-popular, with bold contemporary rooms – We loved the free hire of cruiser bikes, outdoor firepits, poolside cocktails and cozy private cabanas – plus adults-only swim times!
Delicious on-site dining at the Solaire Restaurant + Bar, all the eco-friendly touches complete the package.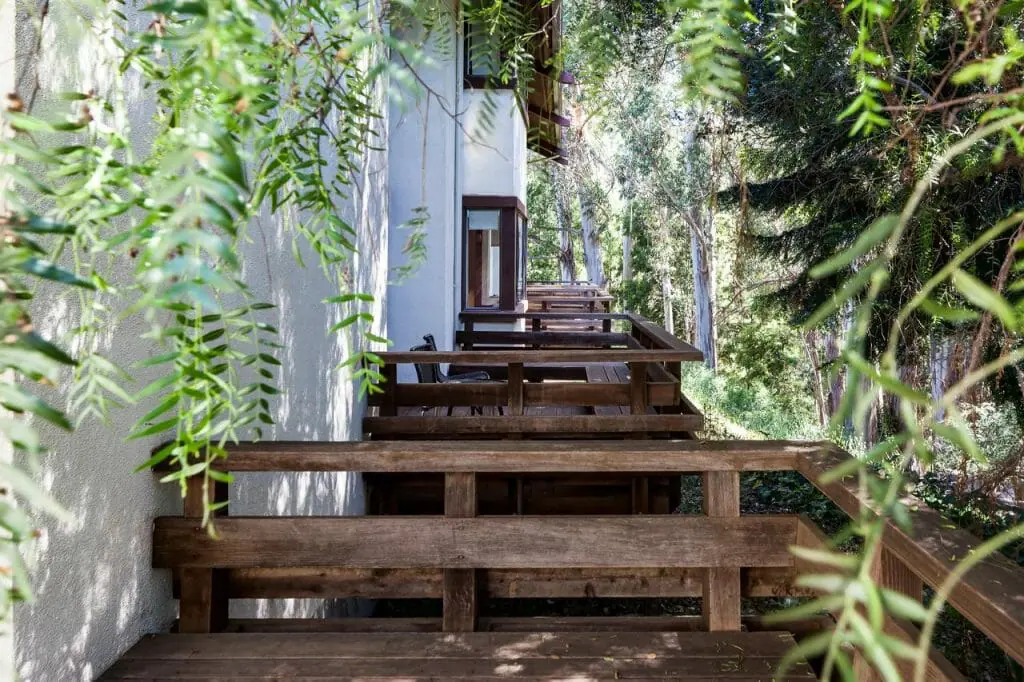 Hilton Santa Cruz/Scotts Valley ☆☆☆☆
A beautiful retreat nestled in a redwood forest with homely vibes. Only a few minutes drive from the famous Santa Cruz Boardwalk and the gay nightlife in Santa Cruz. We loved the cozy interiors, forest views, heated outdoor pool and private whirlpool tubs in the suites!
Beach Street Inn and Suites ☆☆☆☆
A boutique hotel on the beach that has undergone an extensive renovation recently. Beautiful modern rooms with sea views, a large swimming pool and the cute Picnic Basket café on-site.
A basic hotel with an enviable location in town and surprisingly beautiful rooms. Photos are accurate, and you won't be disappointed – especially as they also have on offer an outdoor pool and hot tub. The best budget hotel in Santa Cruz with stellar reviews.
Close to Santa Cruz Beach and Boardwalk and only a few blocks from the nightlife, the Islander Motel is a blast from the past. With unfussy, traditional furnishings, a recent renovation and the lowest prices in town. Throw in a seasonal outdoor pool and free breakfast/parking, and you can't really complain.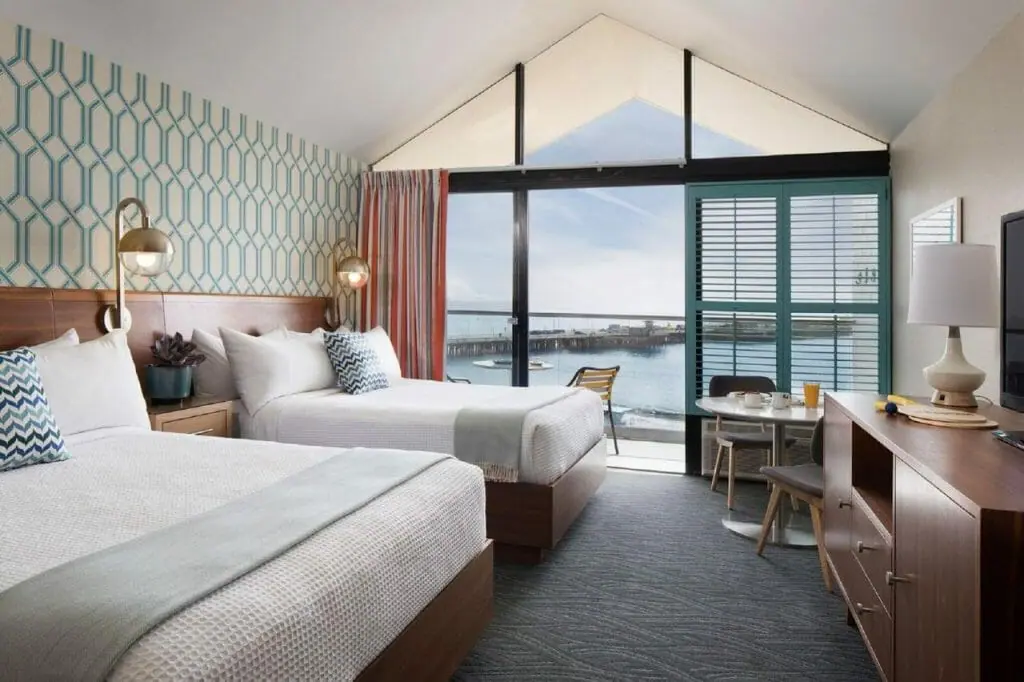 Gay Nightlife in Santa Cruz
Although Santa Cruz is a college town – it seems all the queers are too busy studying or enjoying the beautiful nature nearby, as there are no longer any gay bars in Santa Cruz…Not a single one!
Luckily, however, we put in the hard yards to determine the most gay-friendly or mixed bar, but we have to say Santa Cruz is relatively 'post-gay', and we felt welcome everywhere.
With 75% percent of the population being liberally-minded, we can't imagine you will have any more issues in any bar than you would in other liberal towns in America like Austin – but if you really want to find your gay family, you could also plan around these LGBTQ events in Santa Cruz.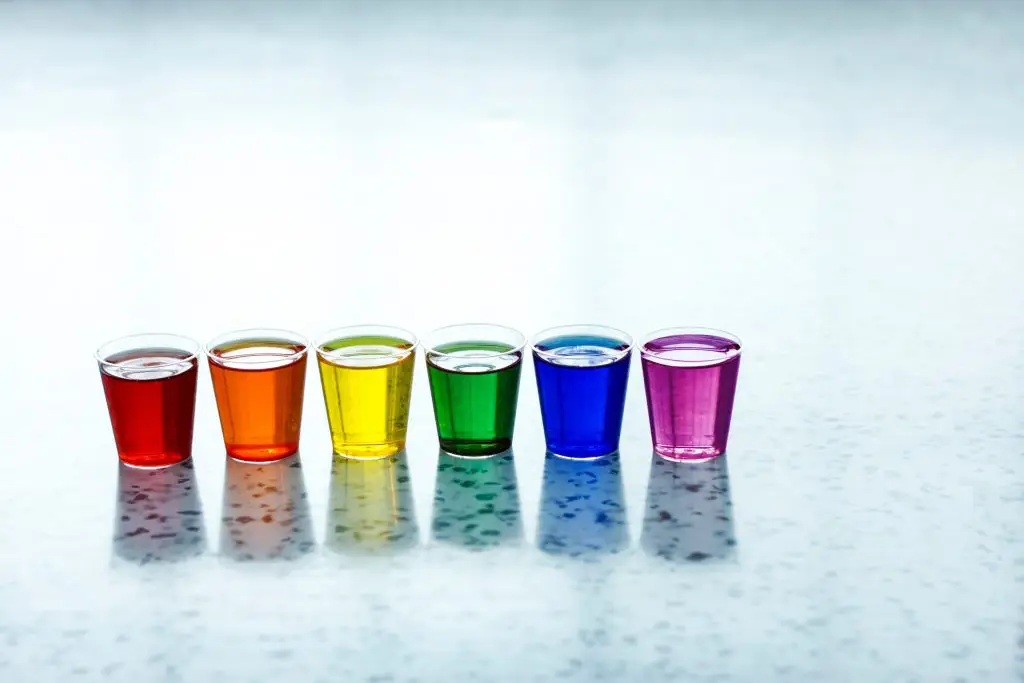 Gay-Friendly Bars and Clubs in Santa Cruz
The closest thing to a gay bar in Santa Cruz. Really diverse crowd with gays, some metalheads and college dudes. But it all works out! Great karaoke, cheap beer, dark divey-ambiance and some seriously cool events, including the occasional burlesque and drag nights.
Another super diverse spot with a funky, eclectic crowd. LGBT is popular with cheap drinks, a big bar and a pool table area giving it the real classic bar feel. Nothing fancy – but we don't mind since the prices match.
Probably the best nightclub in Santa Cruz, which, many years ago, used to be a gay bar called Dakota. It's really not anymore, but it's often the most buzzing place in town, with a busy dance floor and fun cocktails.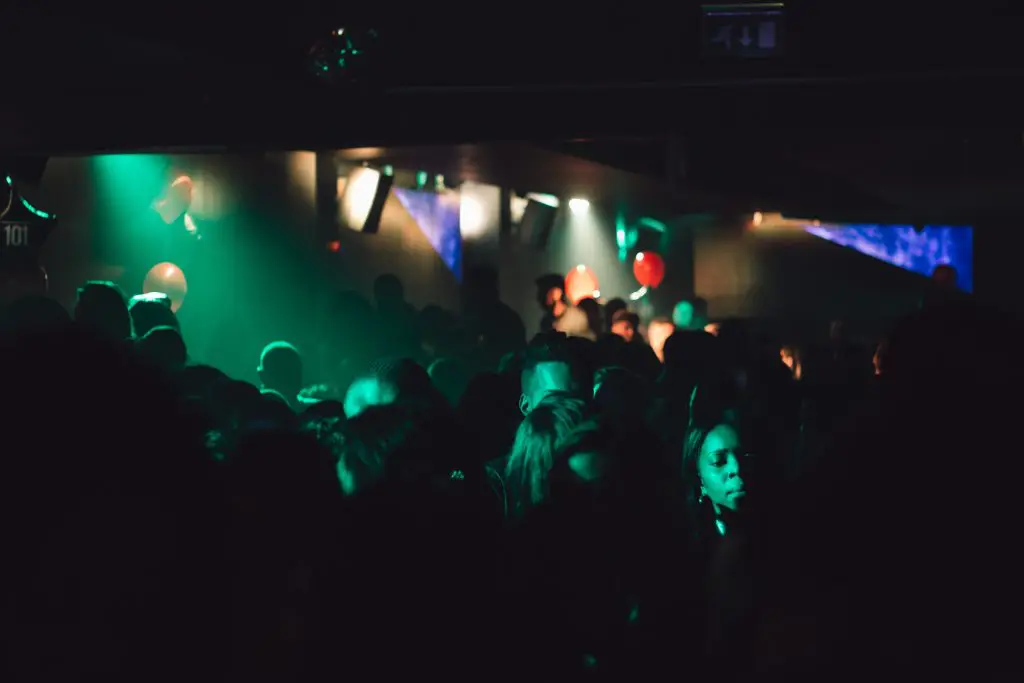 If you are sick of the student scene, this fun cocktail bar is perfect for a grown-up night out of the conversation. Nice balcony and patio upstairs (and delicious food if you're hungry).
A cool spot in downtown Abbott Square that is kind of hidden away. This is the bar for a hipster vibe with a fabulous G&T (we loved the #4) and actually separated into a beer/wine bar and a cocktail bar. We love the post-industrial modern vibes and talented cocktail makers.
A cozy vibe that takes the red theme a bit far – but the UCSC students seem to love it. Nice mix of indoor and classic rock, strong drinks and a fireplace. The perfect place to arrange to meet in a casual setting.
Yes, micro-brewing is slowly taking over the world, but if you're a beer enthusiast, you have to go here. Rave reviews, a great selection of all-organic beer and a nice tasting room. It's also a cool complex with other businesses around that are worth exploring.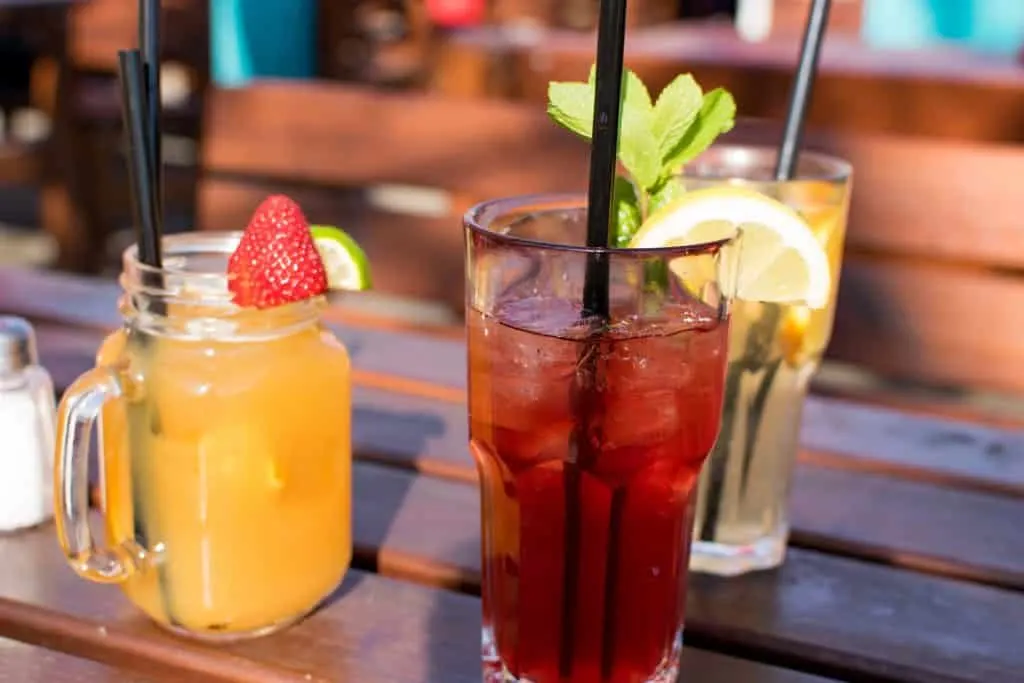 Gay Events in Santa Cruz
While the gay bars of Santa Cruz might be non-existent, there is still a strong and prideful community here that often organizes events for the LGBT community. We can't possibly keep up with them all, but there are a few of the longest-running and ongoing gay events in Santa Cruz – either weekly, monthly or annually.
People in Santa Cruz are laid back but very welcoming, so any time you choose to go to visit, you are almost guaranteed to hear about something somewhere (or check out the Santa Cruz LGBT events Facebook page)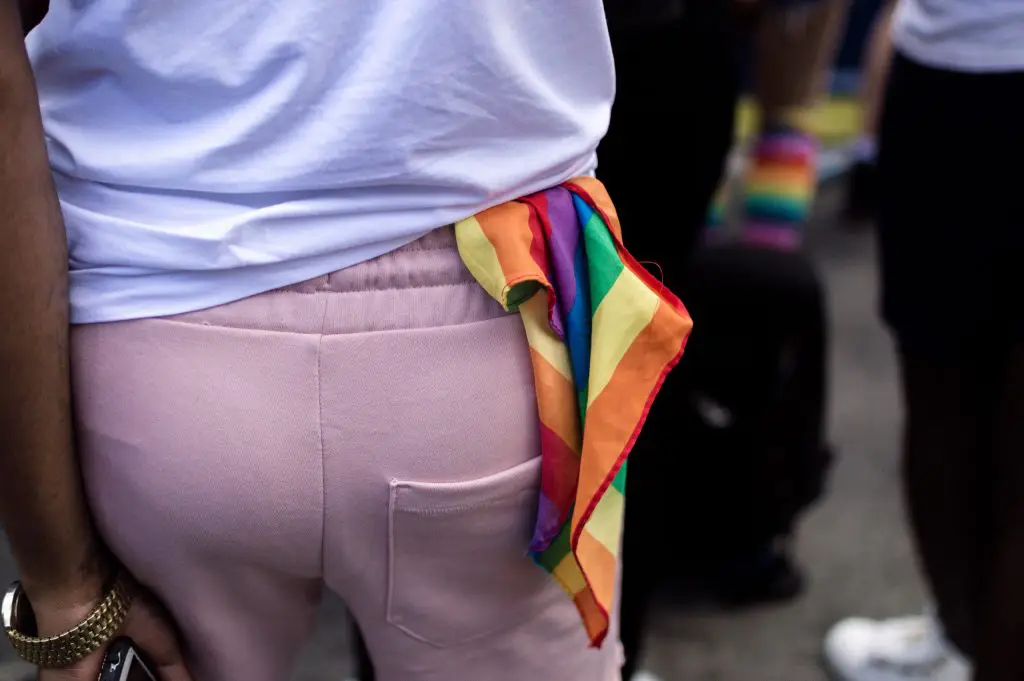 Queer Grads Student Nights Out
Taking place on the 3rd Thursday of every month if your studying here or a visiting student wanting to connect, they meet at 8: 30-10: 30 pm @ Seabright Brewery. Seasonal, so get in touch to confirm.
A monthly gay meet-up for men is hosted in different venues around Santa Cruz. Always a good time and perfect for induction into the gay scene of Santa Cruz.
A Santa Cruz Weekly LGBTQIA Happy Hour is held at the Motiv Dance Club every Saturday at 3.30 pm. This is one way to get cheap drinks, start a night out early and have fun with your new queer family.
Famous in these parts, this fabulous burlesque show takes place on the 2nd Saturday of every month at 9 pm. Very popular with locals in the LGBT community, but we would go just to see these girls in action.
A social community for lesbians who live and work in Santa Cruz and Monterey County areas and host various events throughout the year. Feel free to ask questions and help here from your local sisters.
A very active community center running a variety of events and programs aimed at helping the local LGBTQ+ community. One of the most well-organized we have seen. Most of their events focus on helping local youth through support groups but check their site as a few others pop up now and then.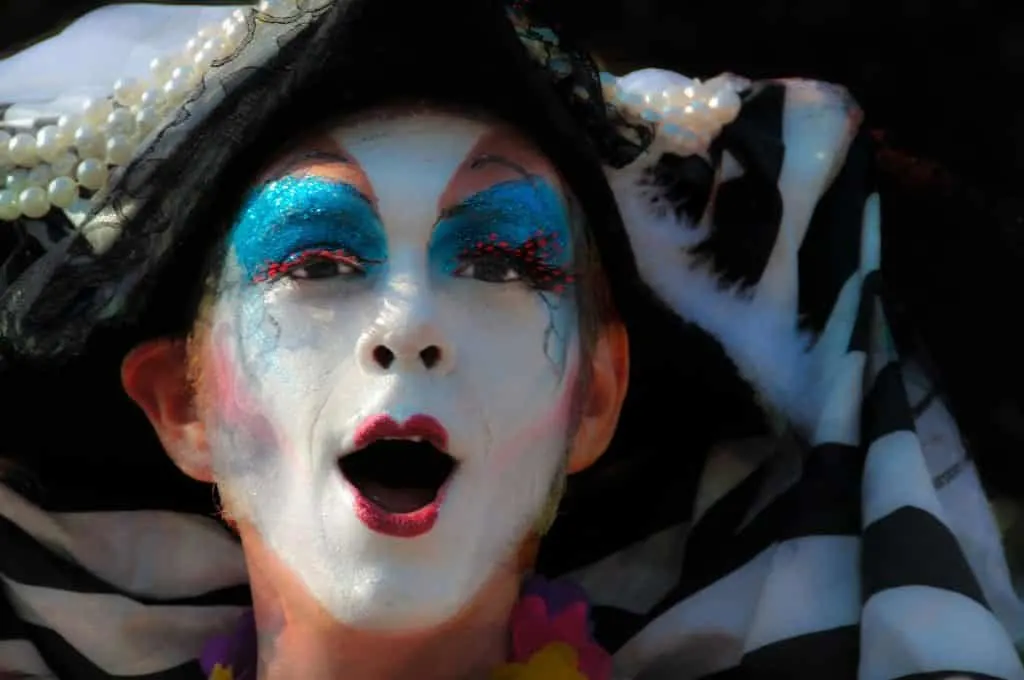 A longtime community tradition to raise funds to support men, women and children who are HIV-positive living in Santa Cruz. Everyone from professional athletes to casual riders is welcome. A super fun way to explore the scenic roads of the Central Coast (from redwoods to beaches!).
For 25 years, this rally has taken place on the Saturday before Santa Cruz as is a poignant reminder that queer space is not optional. There is also a Pink Party held afterward at Bocci's Cellar!
Santa Cruz Pride Parade & Festival
A fabulous parade through Santa Cruz when the gay community is at its most visible. Now in its 44th year, this is one event in Gay Santa Cruz to plan your trip around – held on the 3rd Sunday of June – and we really hope to attend one year soon! After the parade, there is the Pride Festival which features LGBTQ musicians, spoken word artists, and other performers.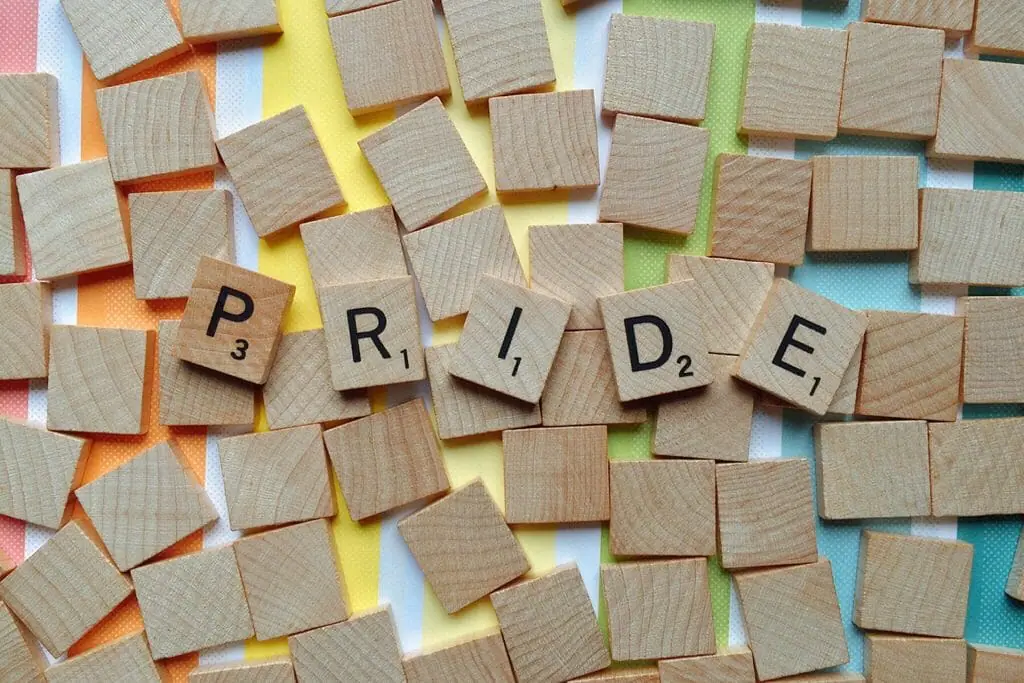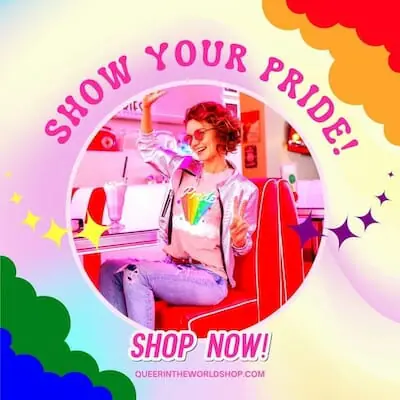 Gay Bath House & Gay Saunas In Santa Cruz
Sadly for those looking to spice up your gay seaside getaway – There is currently no gay sauna in Santa Cruz. We guess everyone is here simply to relax or is content with meeting gay Santa Cruz men via hookup apps or in gay bars.
If you consider yourself a bit of a gay sauna connoisseur, you might consider making the 45-minute drive to San Jose, which has the nearest gay sauna, The Watergarden. If you just want to meet other guys in relaxed surroundings, you could try the Santa Cruz Queer Hikers Club, the Wednesday Night Gay Volleyball meet-ups or the monthly Fab Friday social group of Santa Cruz Gay Men.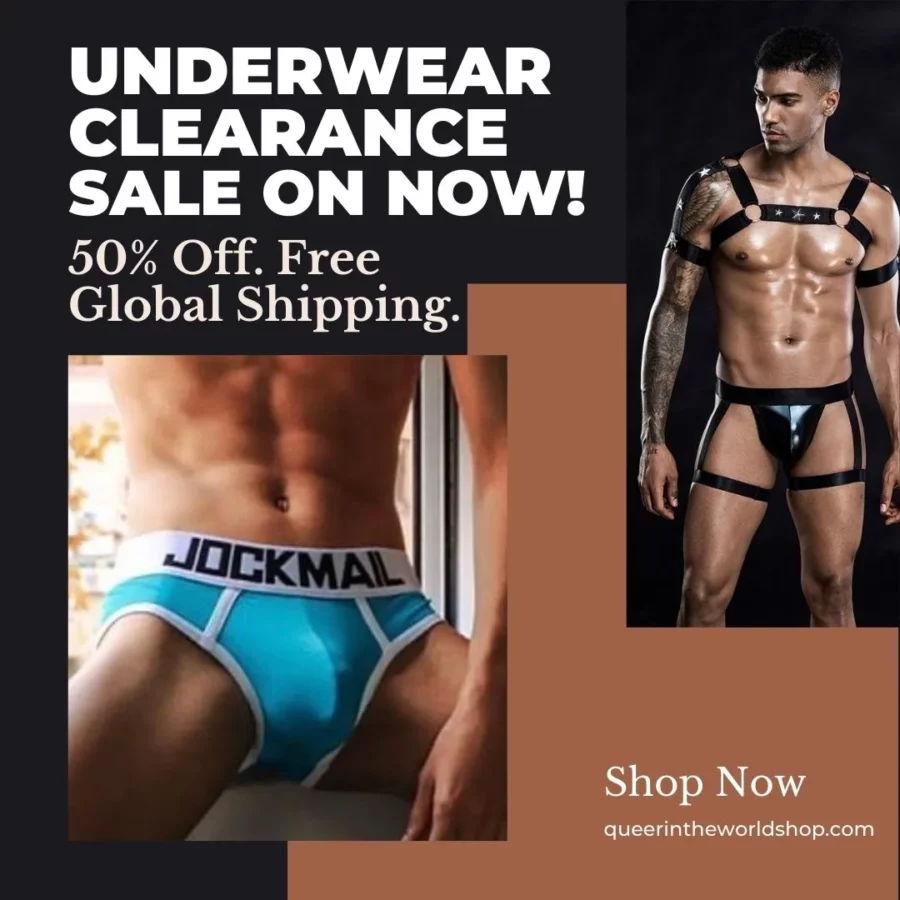 Gay Map Of Santa Cruz
Finding it hard to envisage where everything is in Santa Cruz? Hopefully, this queer-centric map helps where we have marked all the bars, clubs, parties, hotels, saunas, massages and more will help you stay in the spot best suited to you!