Welcome To Fabulous Las Vegas' as the sign says, and now finally, after all these years, it's actually true! Turns out: Sin city isn't just for the straight's anymore, and over the past decade, Gay Las Vegas has been well and truly flourishing. Glitter, muscles, pool parties, cocktails, and fun times await…
An oasis of dazzling lights, rolling dice, big-budget shows, and award-winning fine-dining restaurants, it's no wonder that Vegas turned to the gay market during the recession to keep the dollars flowing in.
With more disposable income, frequent travel tendencies, and a penchant for luxurious gay-friendly hotels and nightlife, we are not entirely sure why Vegas didn't turn to the pink dollar earlier. As anyone who knows Vegas knows: here they don't do anything small and true to form Vegas is now one of the biggest gay travel destinations in the world. And you know they want us as they are still outspending every destination worldwide in LGBT marketing dollars.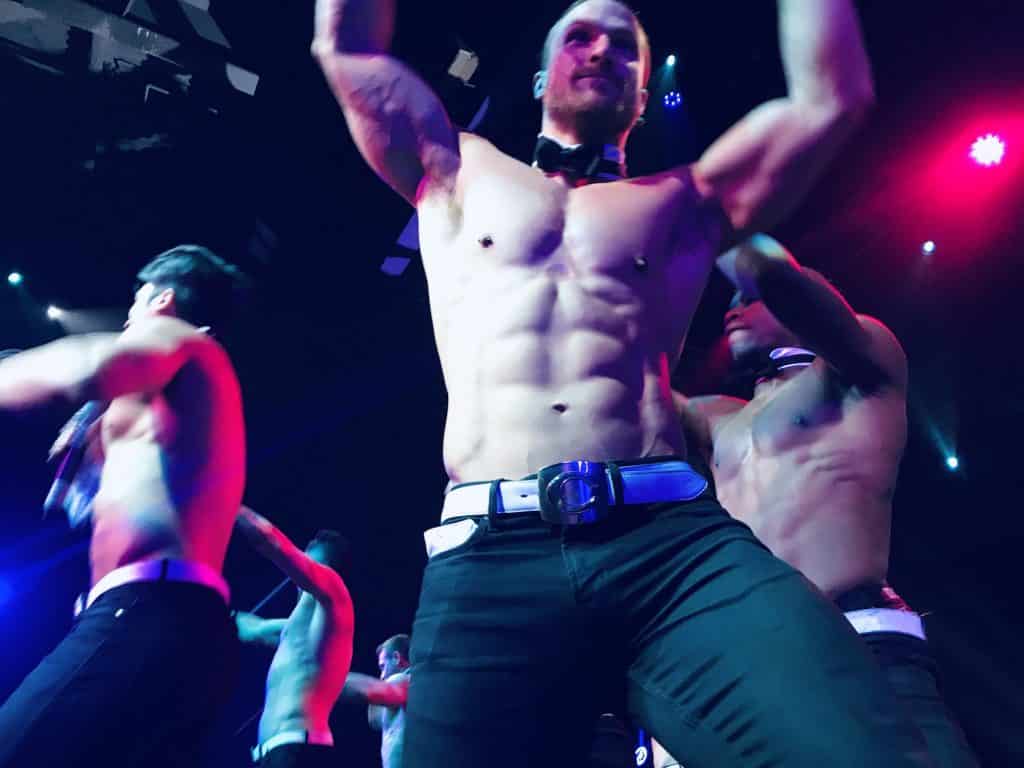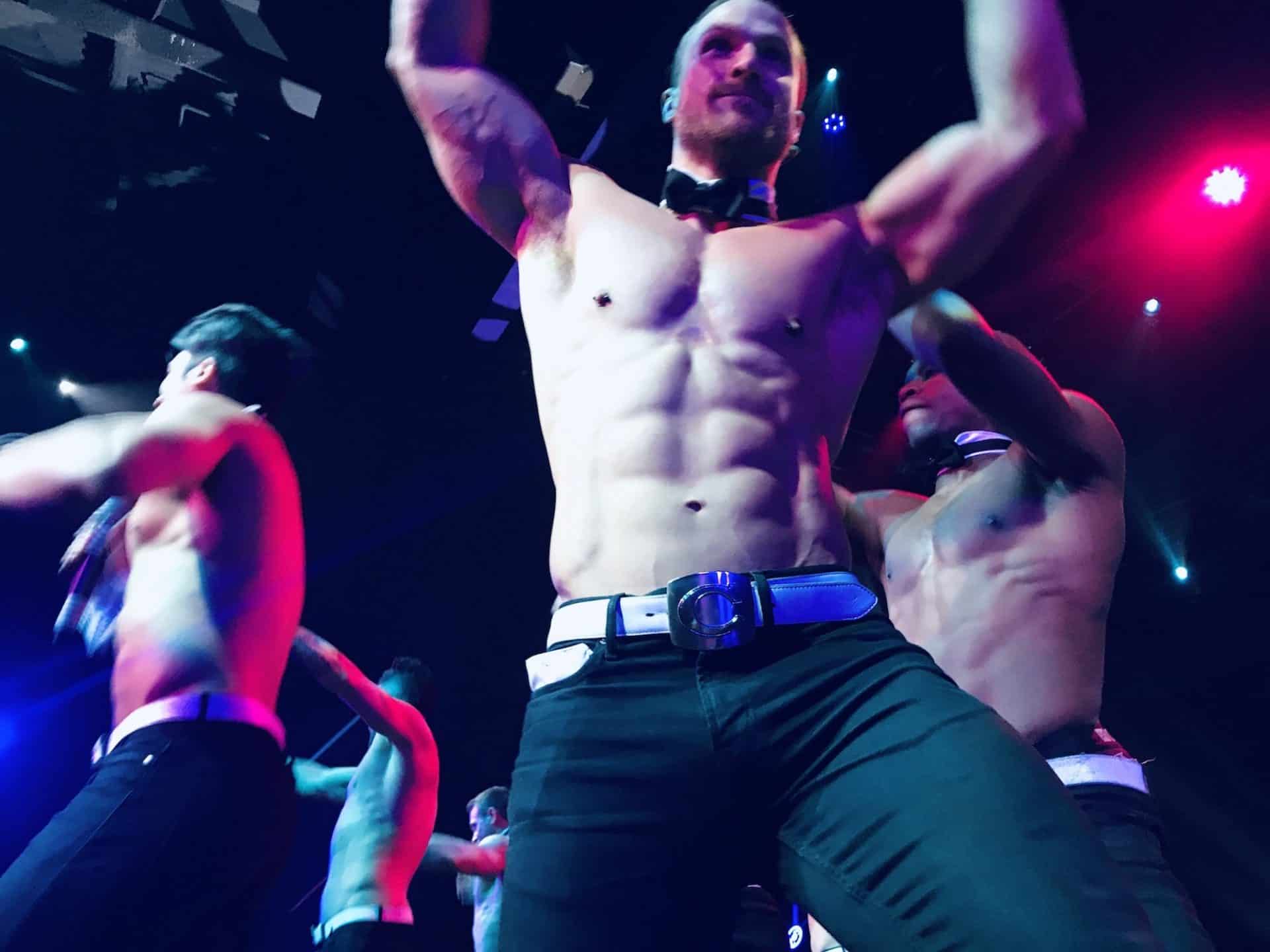 Las Vegas wants everyone to know whether your a leather daddy, twink drag queen, butch lesbian or trans, come, enjoy, and be accepted as you are. And come us queers have, in droves for the nightlife, the food, the posh hotels, and warm sun-bathing climate. Then there is the residency of gay icons such as Celine Dion, Elton John, Ricky Martin, Brittany Spears, and now Lady Gaga, which really puts Gay Vegas on the map!
Spend your day exploring the iconic Strip, getting out into nature, or attending a glamorous gay pool party when all-night dancing up a storm in any-one of the gay clubs and bars in Las Vegas (the so-called 'Fruit Loop' gay hub of LGBT Vegas is a good bet!).
And of course, we can't forget the vast array of gay events held in Las Vegas annually from the gay rodeo, fetish parties, and circuit events to the epic Pride Parade at night, music festivals, and the most significant gay sporting competition in the world.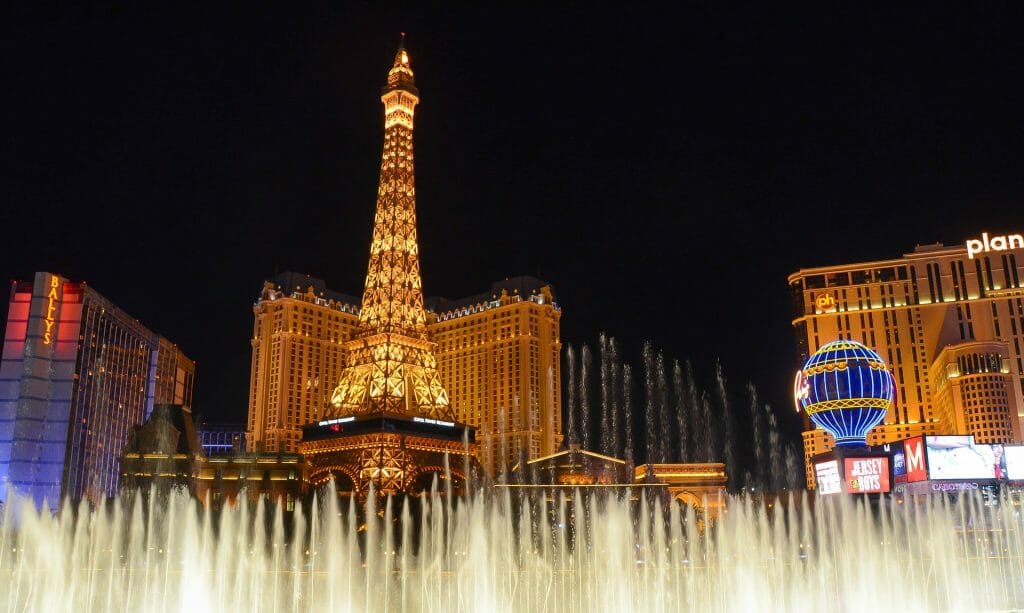 Our only complaint would be that there is yet to be a gay nightlife spot on the main Vegas strip that stays open for more than a few months. Still, we are hopefully in time one can succeed – and thankfully, we didn't have any issues finding some fellow gay in the hottest 'straight' clubs in Las Vegas anyway.
No matter where your interests lie, you can be sure Las Vegas has bent over backward to create something for you, and we were so busy here we didn't even get a chance to put a single dime in any of the machines here!
Progressive, glitzy, cutting-edge, and utterly hypnotic, Gay Vegas will draw you in and quickly have you coming back for more. Just remember that while unicorns aren't real, the house's advantage is.
Are you relocating? This guide will help travelers discover the queerer side of the city. However, if you are lucky enough to be considering a move here, we recommend getting in touch with a local gay realtor. They can happily give you no-obligation advice and all the information you'll ever need to know about your new city. And if you then want their help to find your dream home, you are guaranteed fair, equal, and honest representation. No surprises or awkward conversations necessary!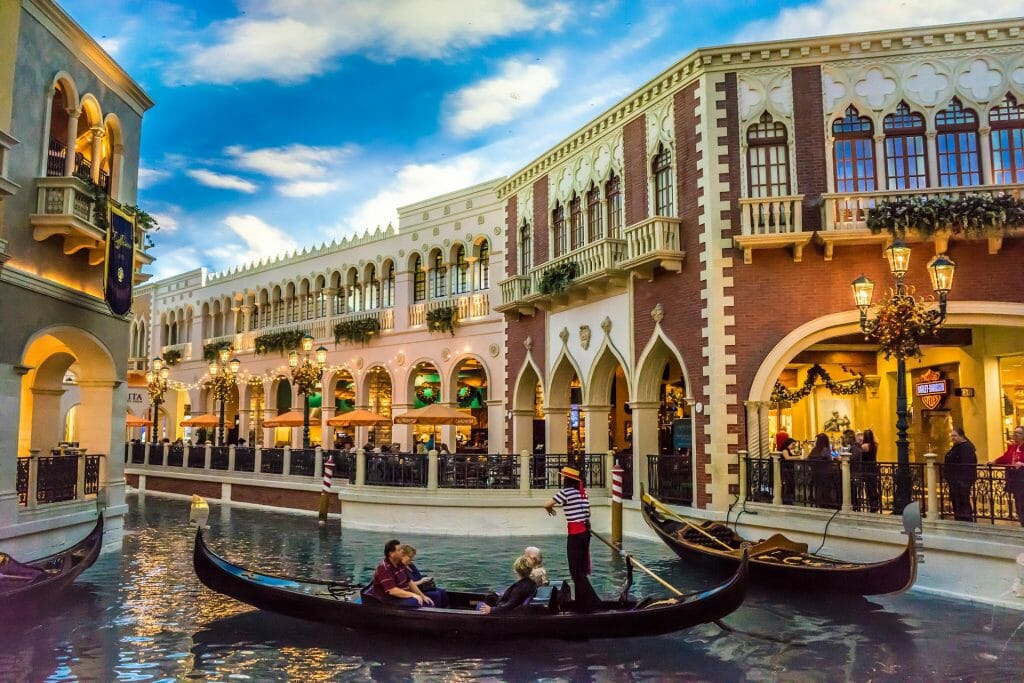 Gay Las Vegas Guide: The Essential Guide To Gay Travel In Las Vegas Nevada 2019
Being gay does not define which attractions most of us will want to see in each city, and most queer travelers will simply want to check out the top things to see in Las Vegas during the day!
There is so much to do here – but we found our favorite memories were hiring a car and heading out into the desert, gawking at the some of the hottest guys we have ever seen at the Las Vegas male strip shows and wandering out the Strip checking out all the free hourly shows. For the ultimate gay getaway, you could consider stringing together Palm Springs, Long Beach, and San Diego – or even San Fran and Los Angeles if you have more time.
Still, for Gay Vegas – it helps to have some idea what is going on, so here are the most popular attractions and shows in Las Vegas, according to gay travelers and us!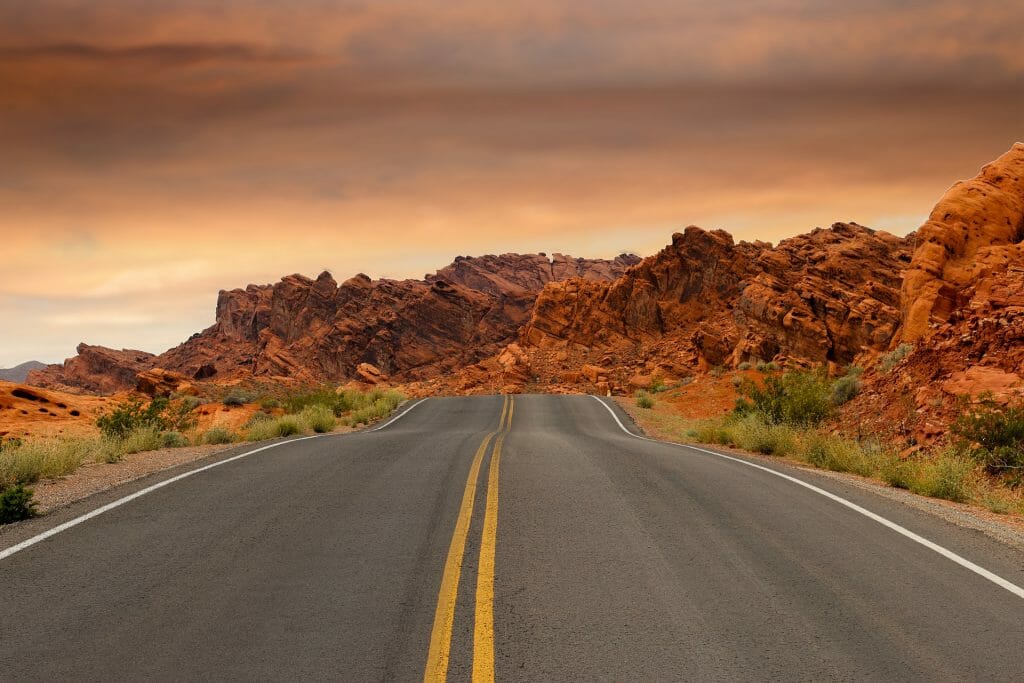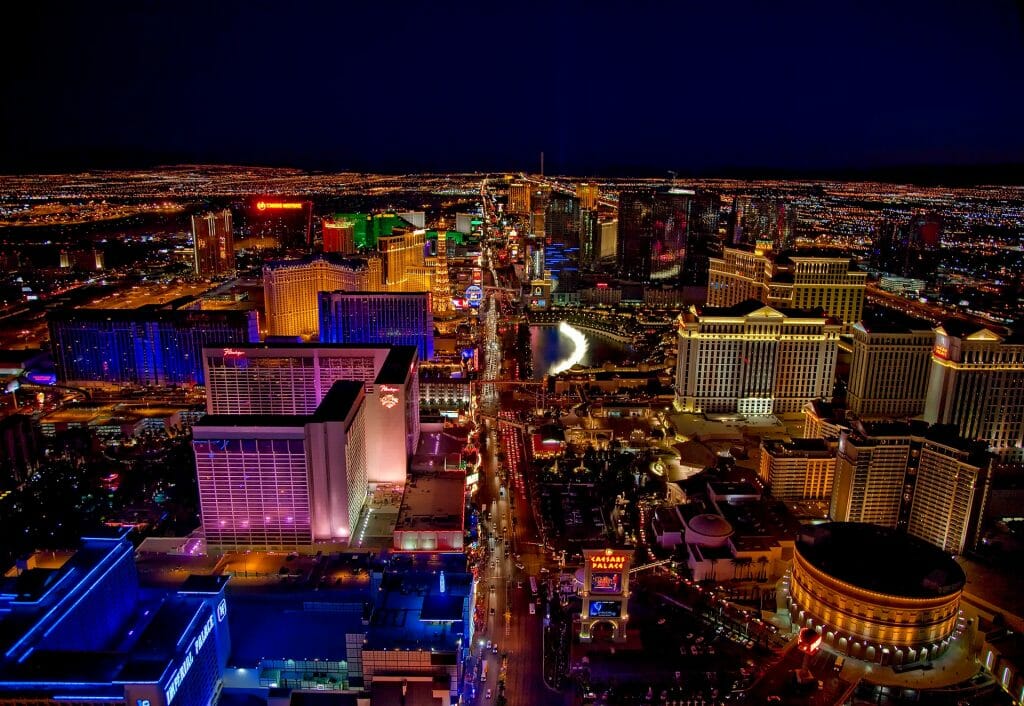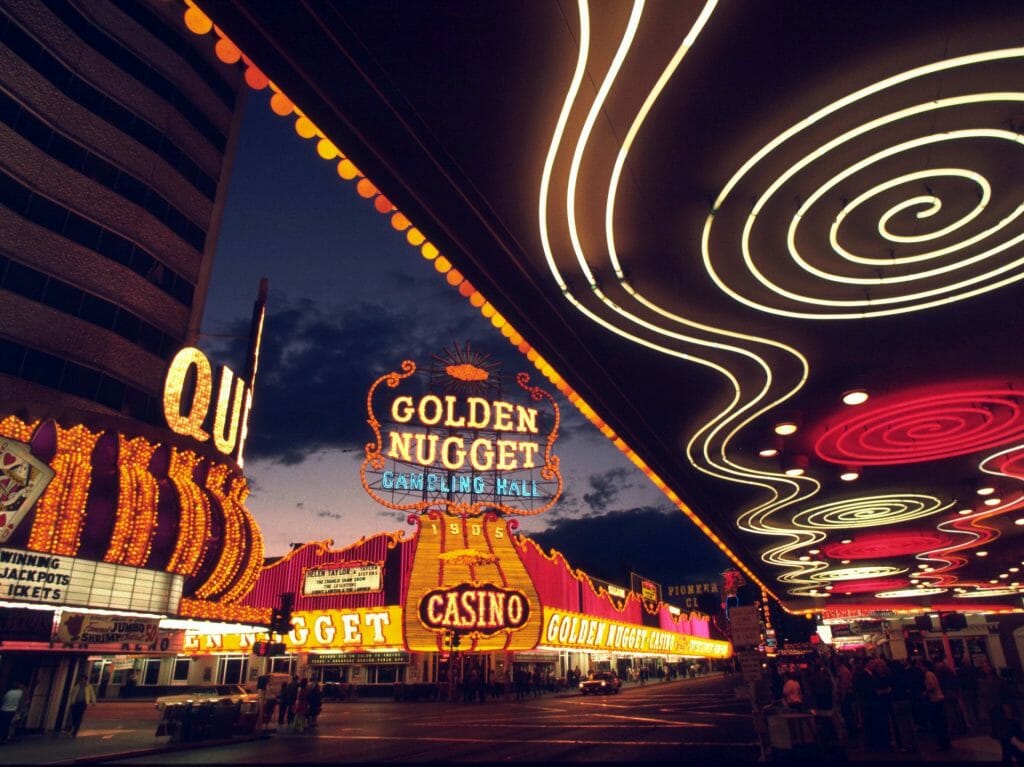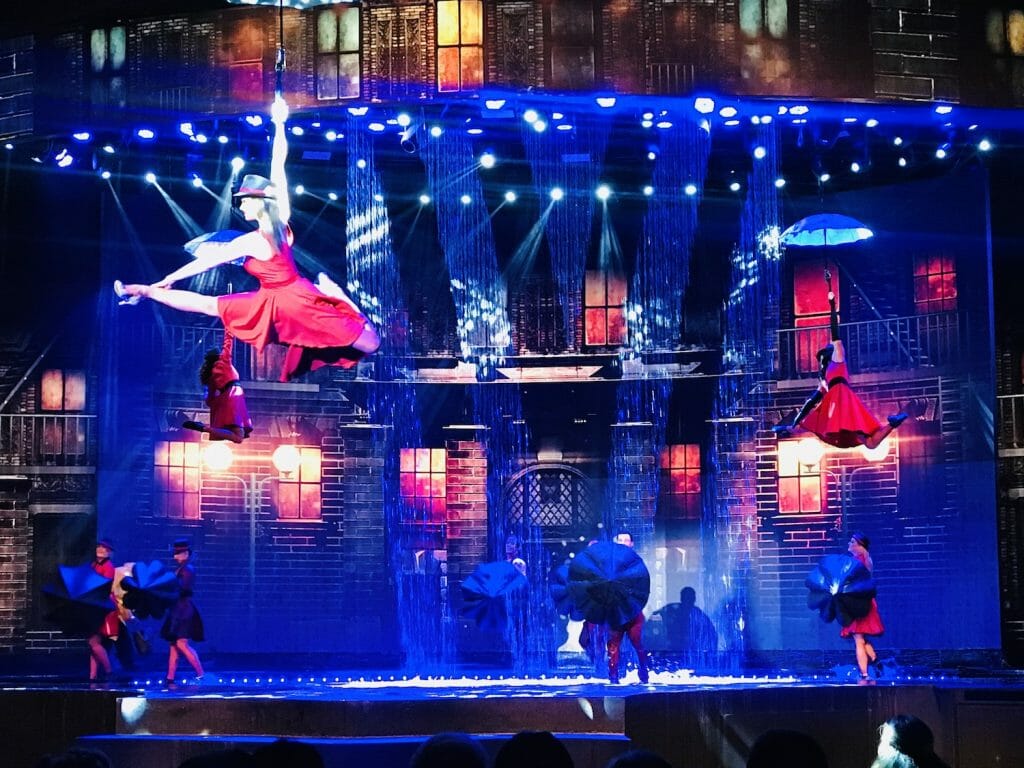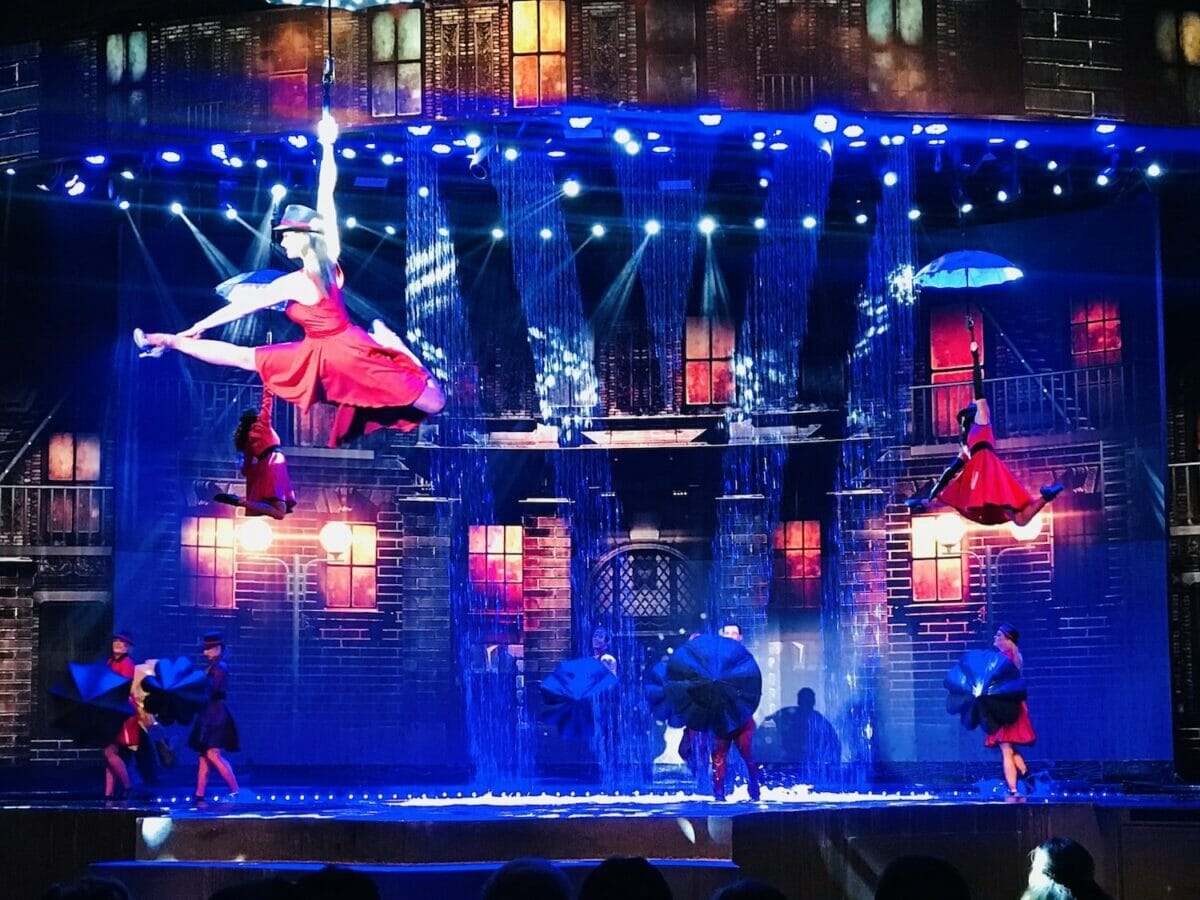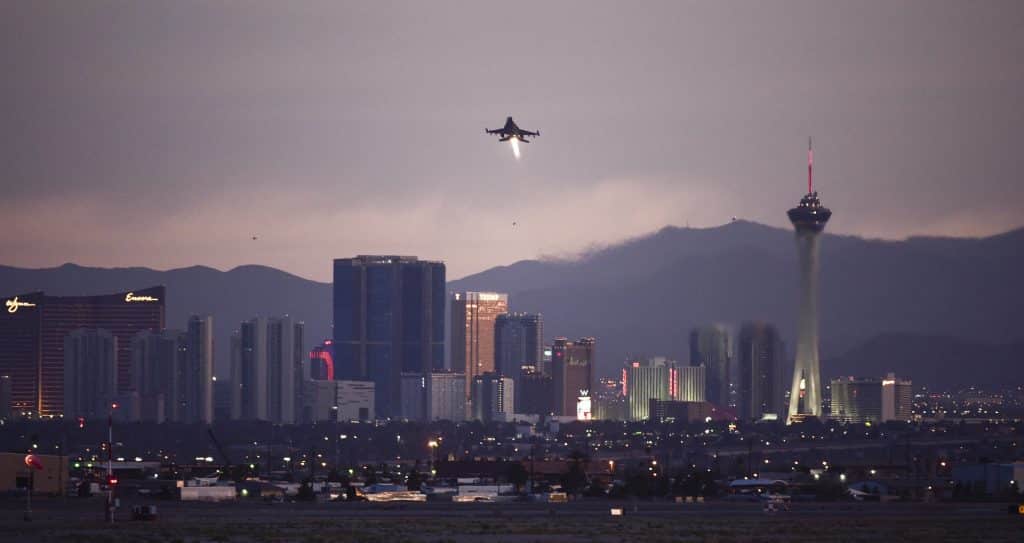 The Best Male Strip Show's in Vegas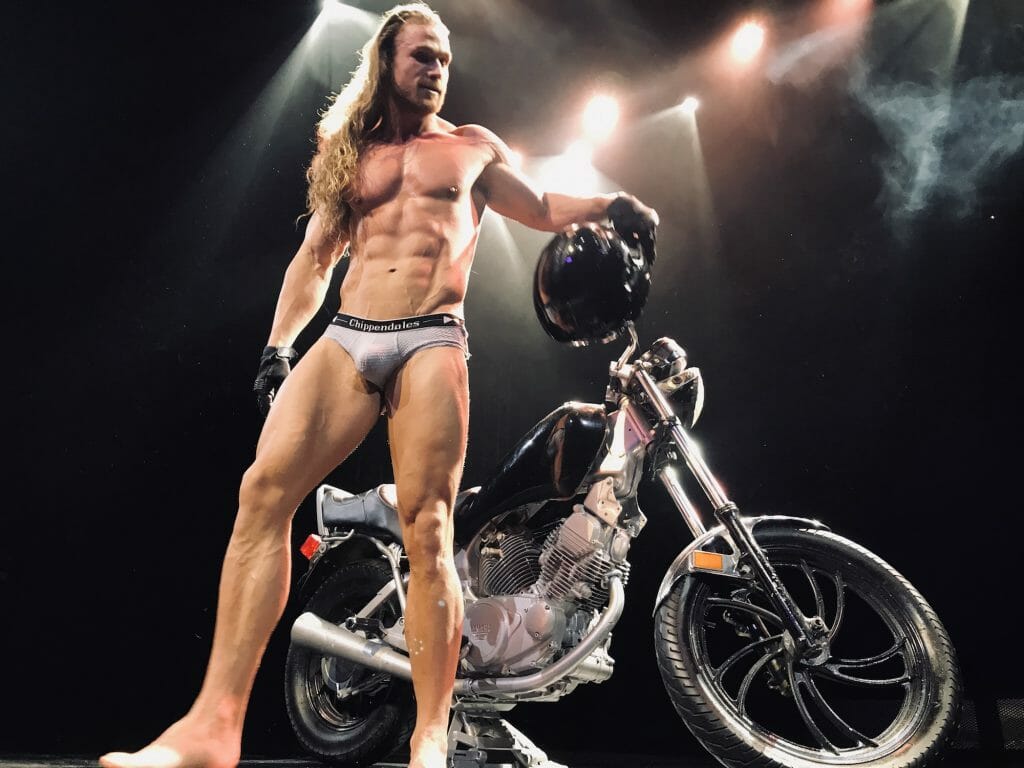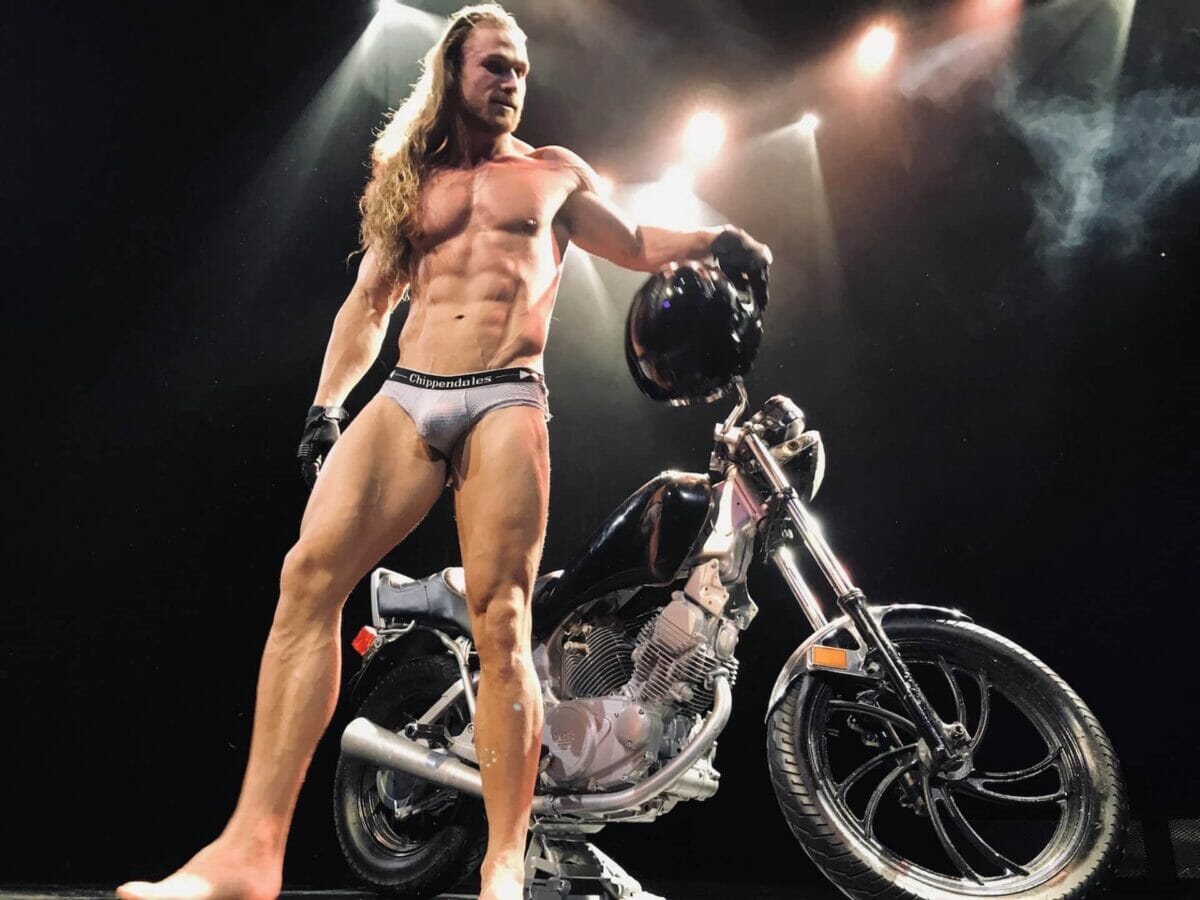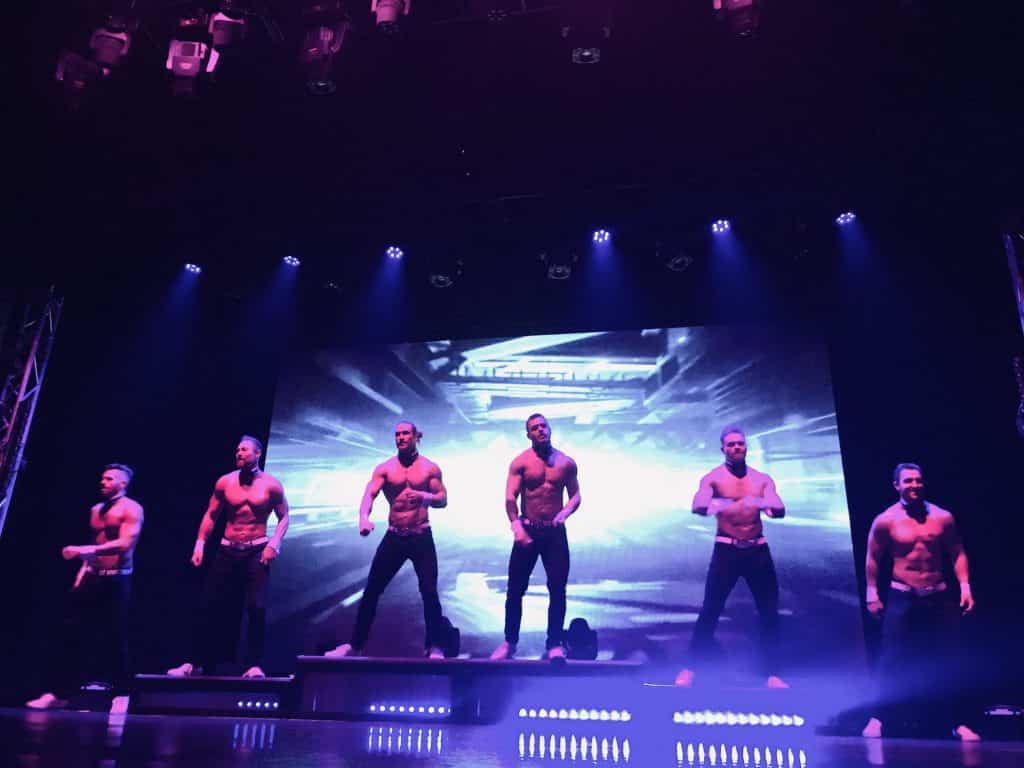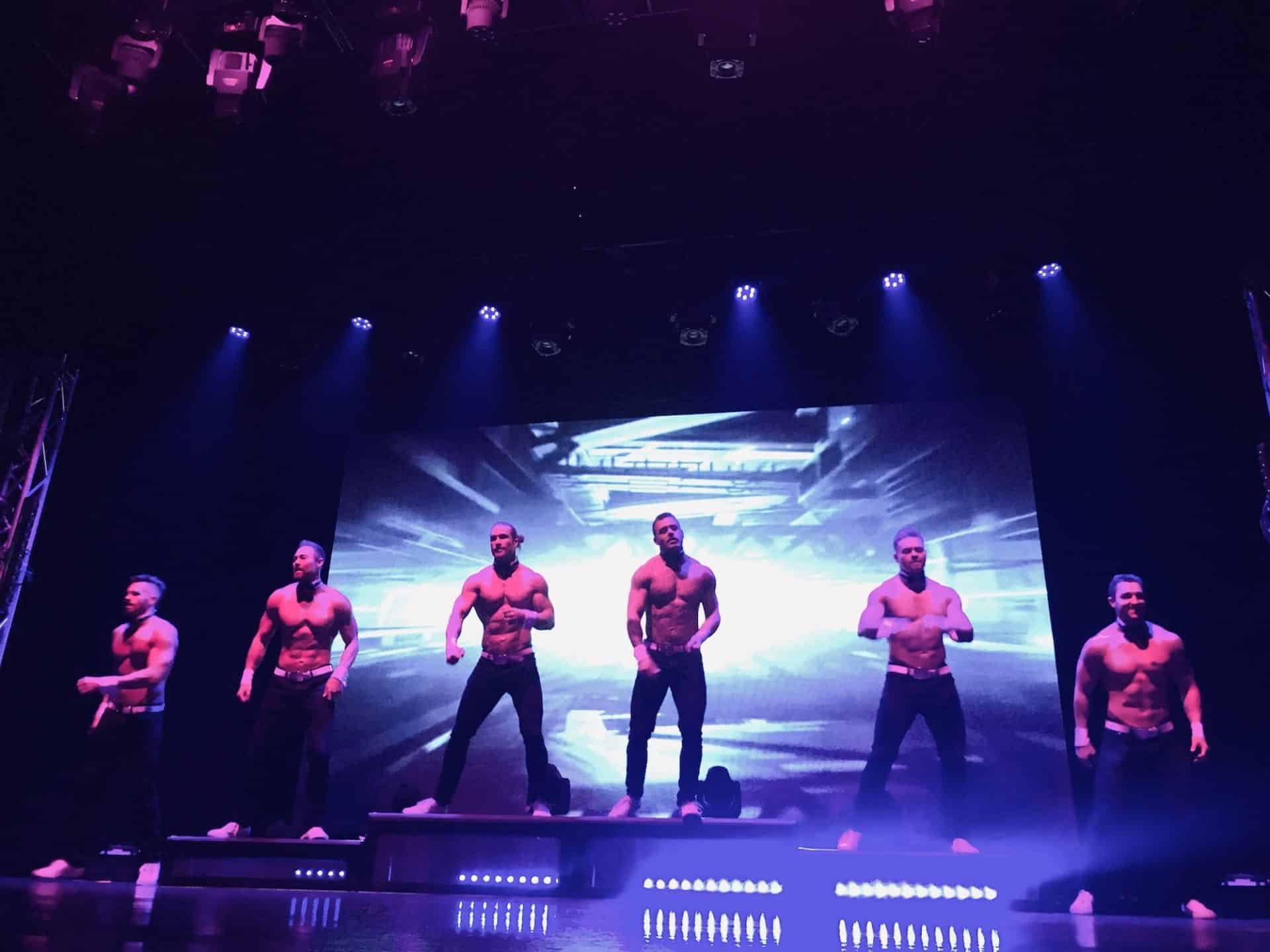 Gay-friendly and Gay Hotels in Las Vegas
LGBT tourism is booming in Las Vegas, and pretty much every hotel and hostel in Las Vegas can be considered gay-friendly. After all, being gay-friendly is not all about upscale luxury, but about friendly and open service and welcoming everyone with open arms.
Since Las Vegas's only gay hotel, the Blue Moon Gay Resort, abruptly closed it's doors a few years ago, there have been no exclusively gay hotels in Las Vegas. Luckily public acceptance has progressed to the point it's no longer necessary to stay in exclusively gay hotels in Vegas to avoid discrimination.
Many hotels in Vegas actively court the 'pink dollar' while hosting LGBT events, Pride promotions, and giving staff training on the local Vegas gay scene so they can better help gay guests.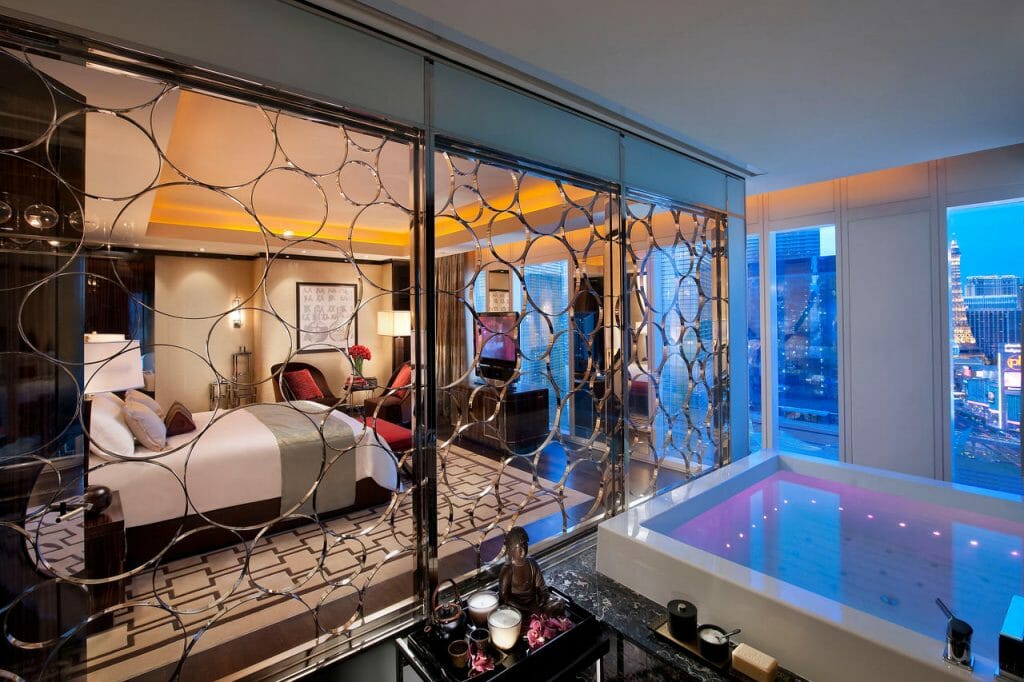 Some hotels have courted the gay's better than others, which are the hotels in Vegas we recommend because of their solid reputation as spots for gay travelers to stay – and who doesn't like to be surrounded by like-minded people.
Staying central within walking distance of the Las Vegas strip is ideal – although prices get cheaper the further away you travel. For a compromise, you might want to consider staying next to the Las Vegas Fruit Loop / Gay Hub, which is still walking distance to the strip – but with lower prices and gay clubs right outside your room.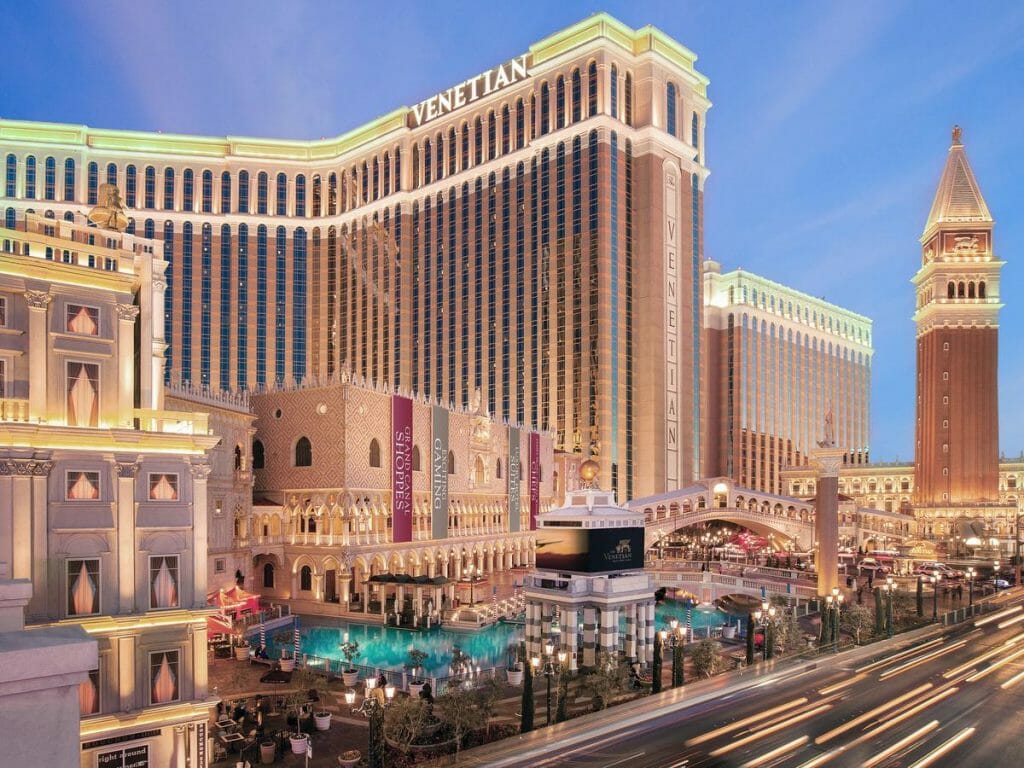 No matter where you choose to stay, it pays to book as far ahead as you can because occupancy rates in the best Las Vegas hotels routinely exceeding supply – though it does depend on which season you visit. Competition keeps prices from varying too much – but quality varies greatly.
There are plenty of other hotels in Las Vegas you could consider. Still, as it stands, these options are the most popular and closest to a gay hotel in Las Vegas. Whether you want a fun and social hostel, a cheap but private place to crash after a night of partying, or a chic luxury option with a pool to spend the day lying by, Gay Las Vegas as something for everyone!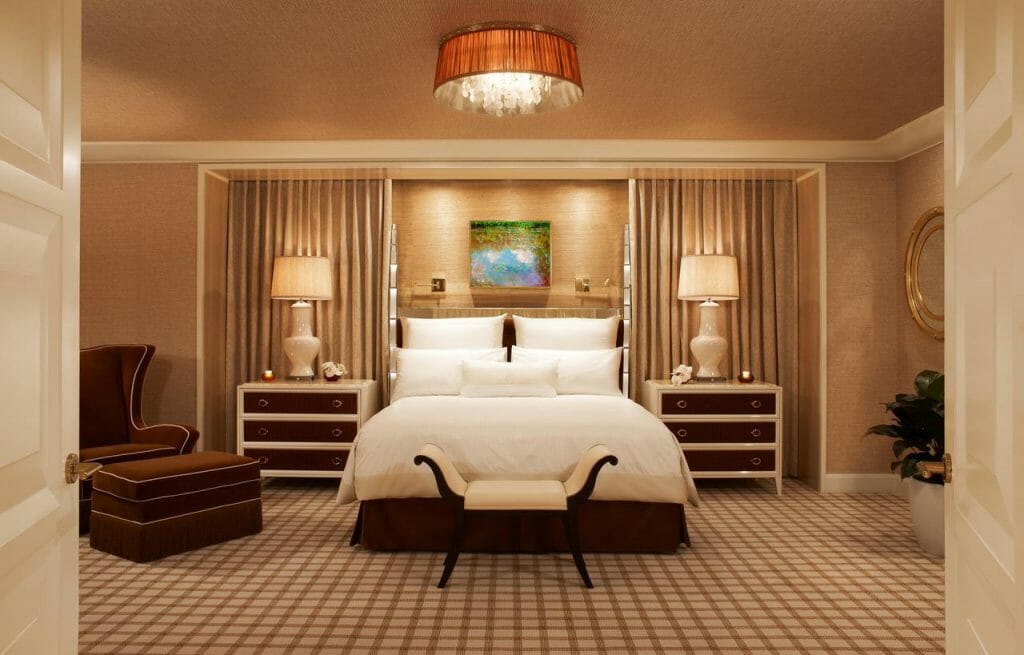 Luxury Gay-Friendly Hotels in Las Vegas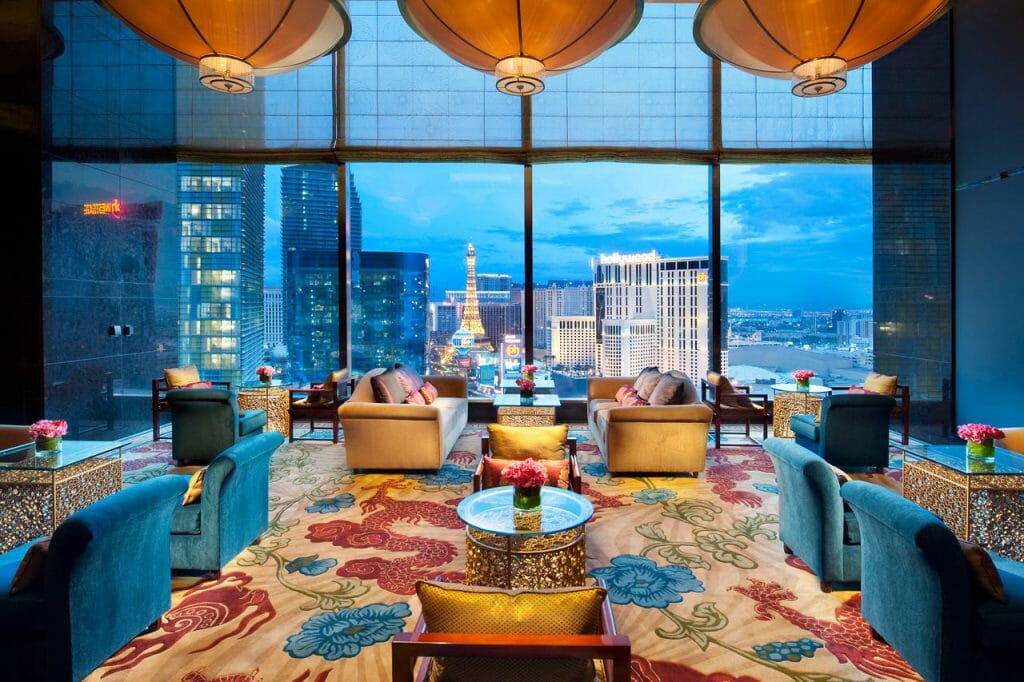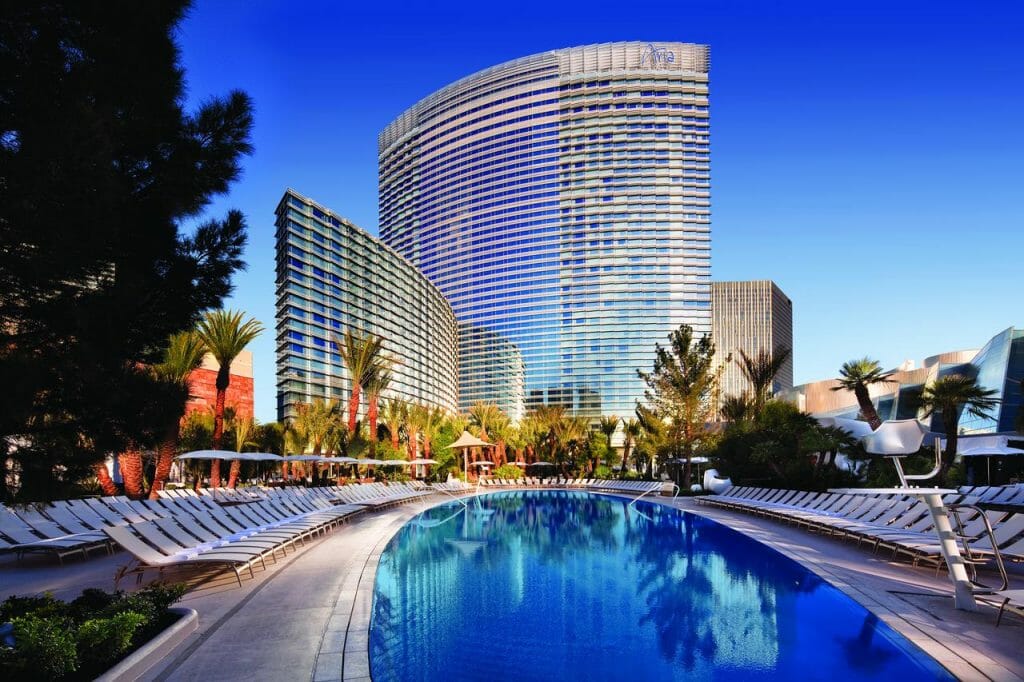 Other Gay-Friendly Hotels in Las Vegas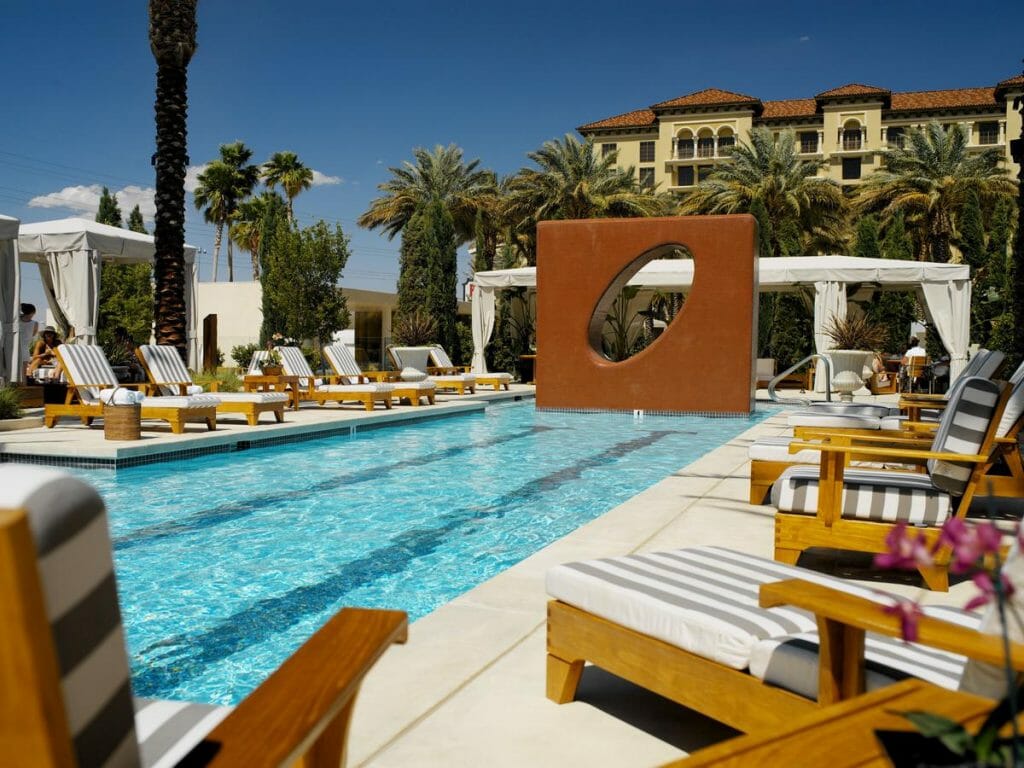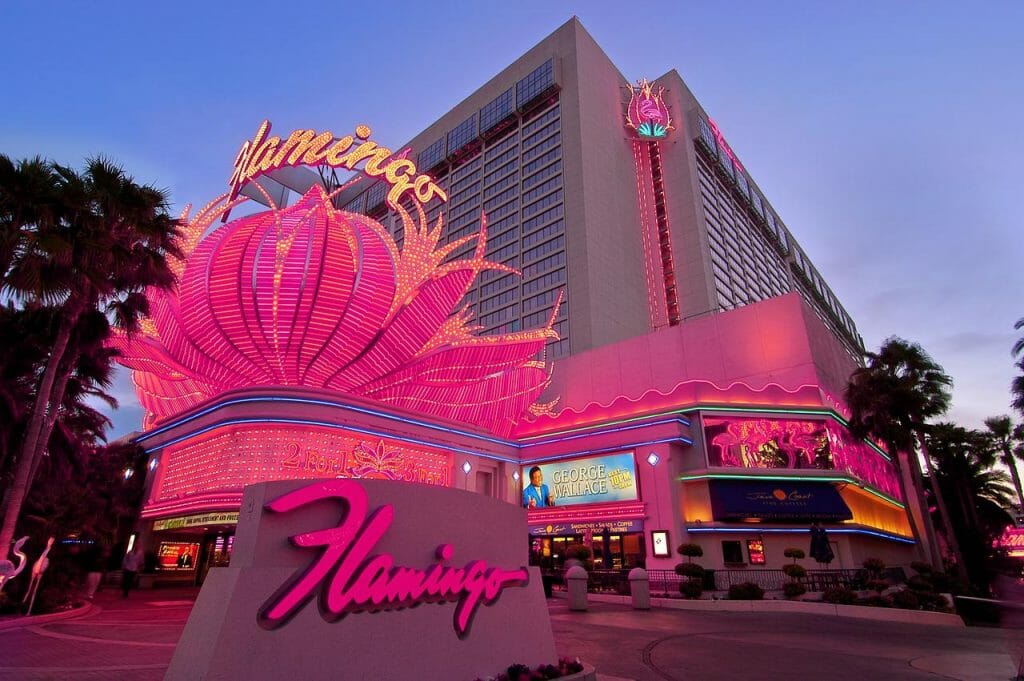 Gay-friendly Hotels Close To The Las Vegas Fruit Loop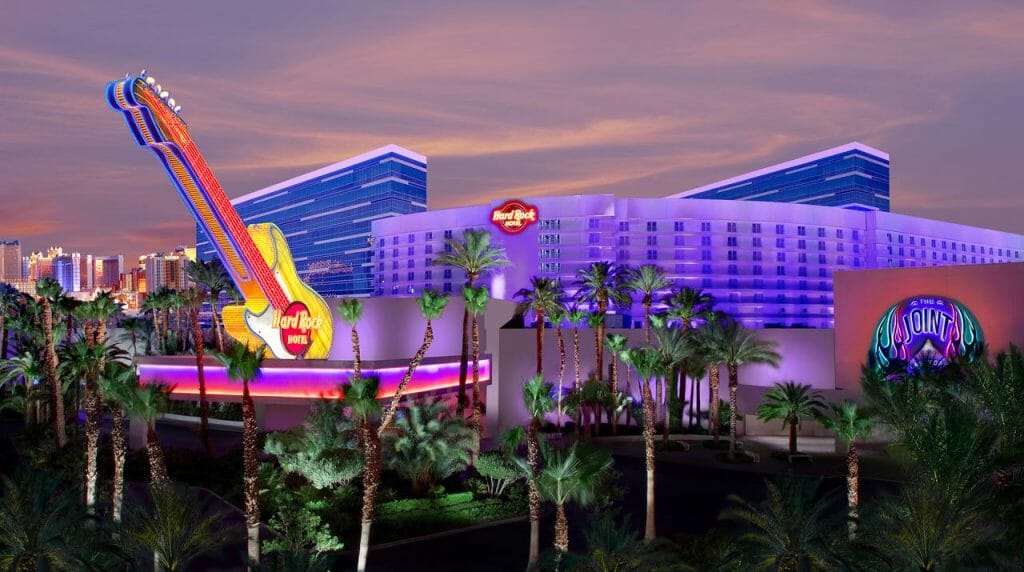 Gay Nightlife in Las Vegas
It wouldn't be a night out in Sin City without a few bad decisions, and luckily Gay Las Vegas has more than enough gay bars, clubs, and venues for you to make them in. With everything from dirty dive bars, full-scale clubs with international DJs, and chilled summer pool parties, you are never going to be bored here.
Check out our map of gay Vegas at the end to get an idea of locations, but if your not sure where to head, the hilariously named 'Fruit Loop' is the hub of the Las Vegas gay scene. A group of LGBT nightclubs, bars, and bathhouses on Naples Street near the University of Nevada, Las Vegas – there is always something going in here, and it's a great place to mingle with locals and tourists.
One thing is for sure though: Whatever you're after, Gay Las Vegas can provide!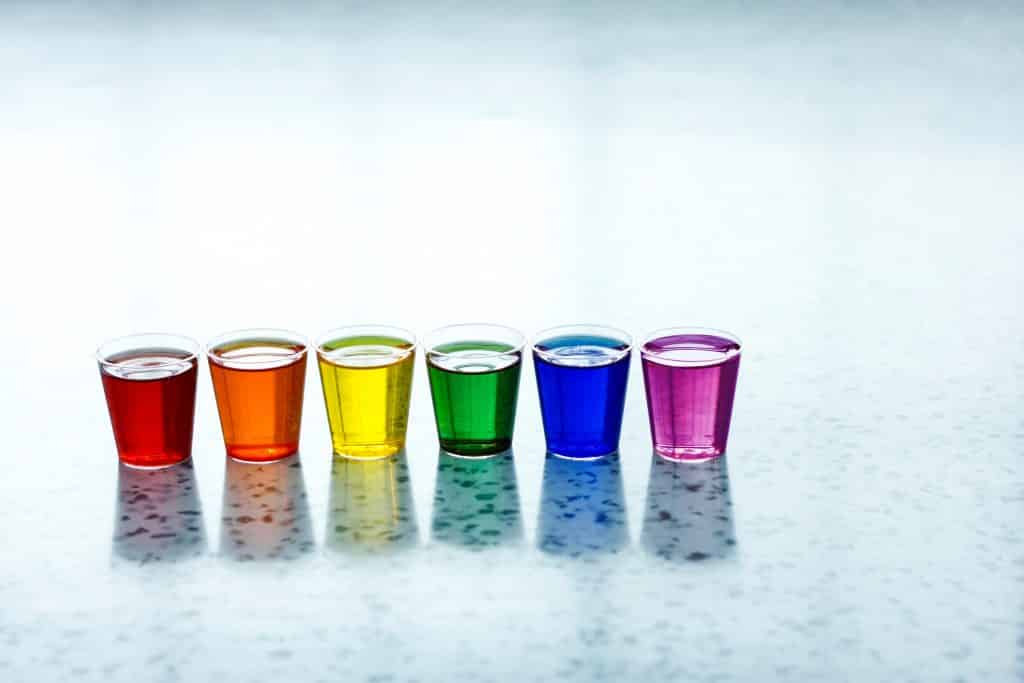 Gay Bars in Las Vegas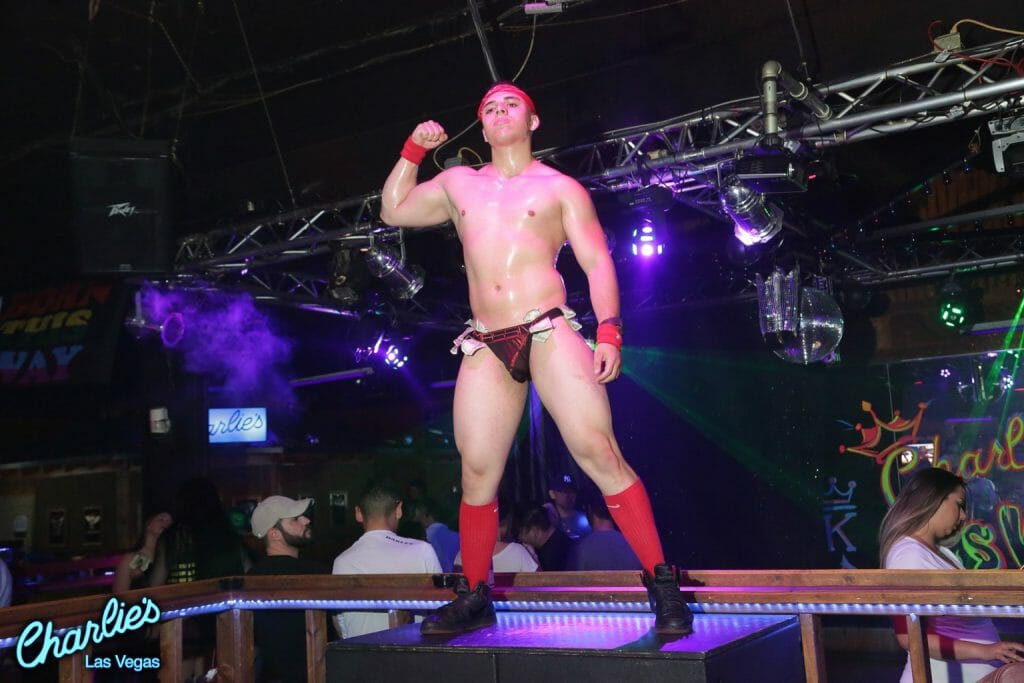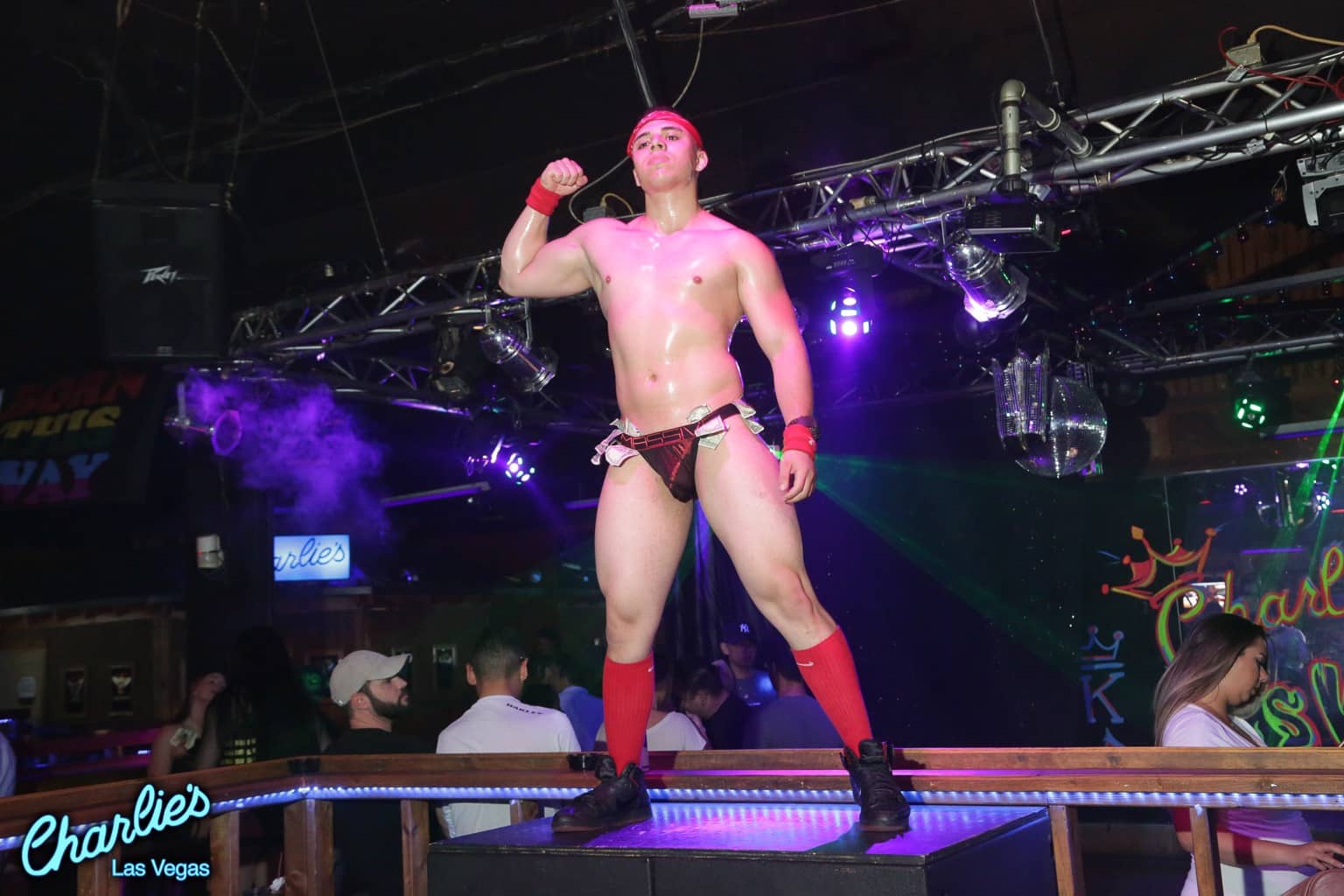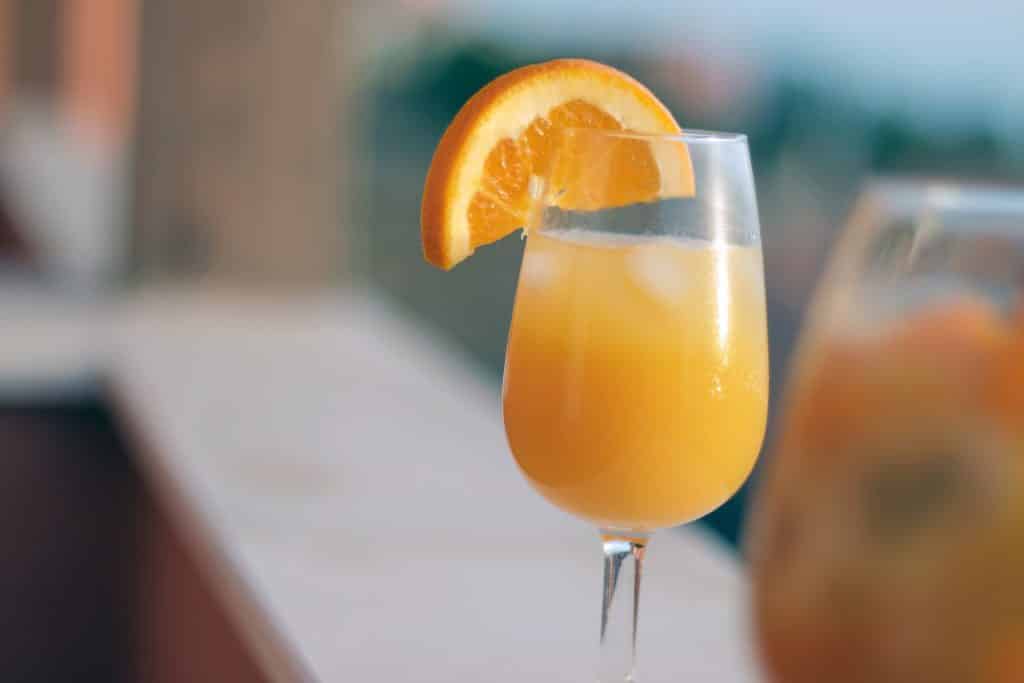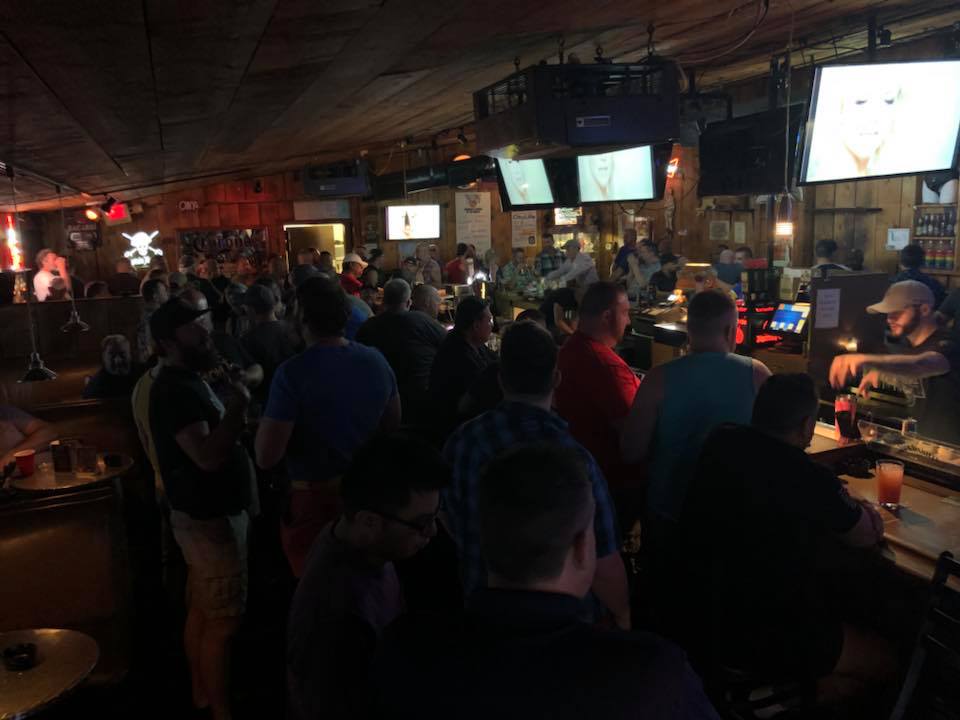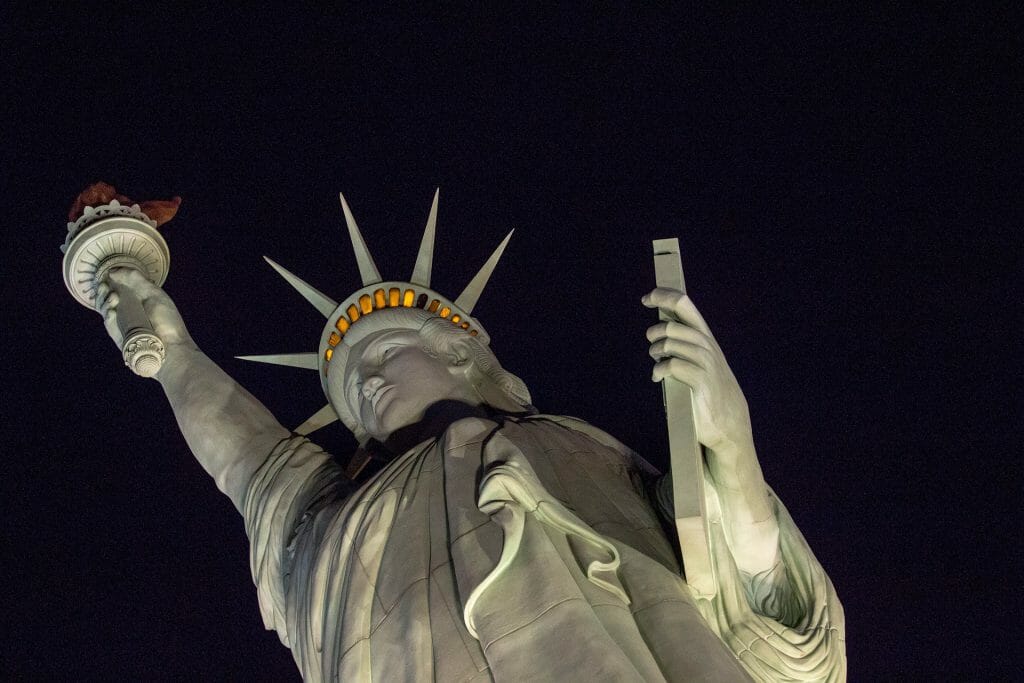 Gay Clubs in Las Vegas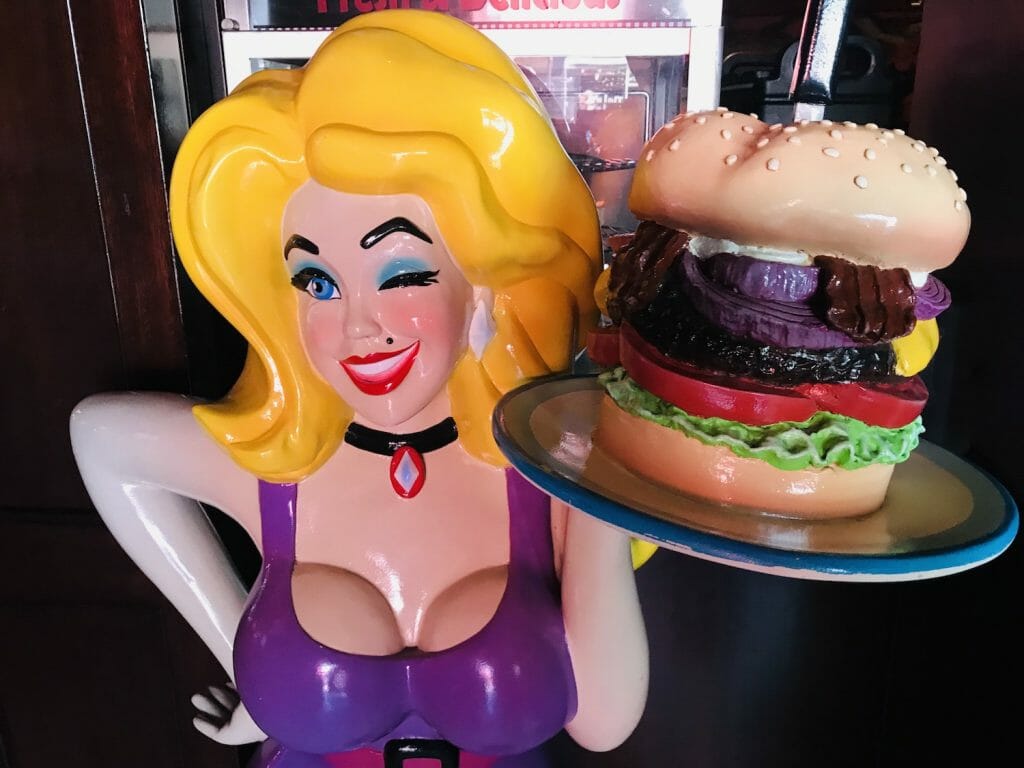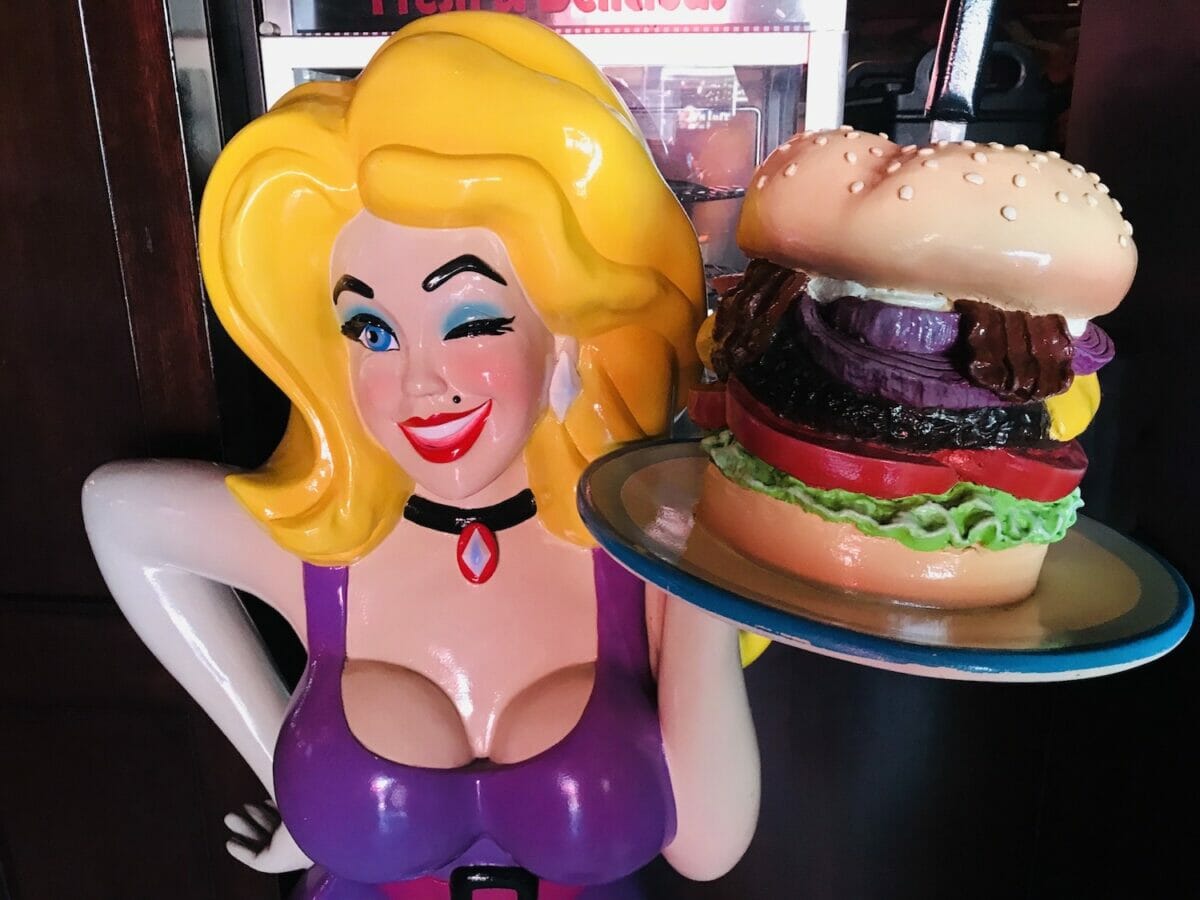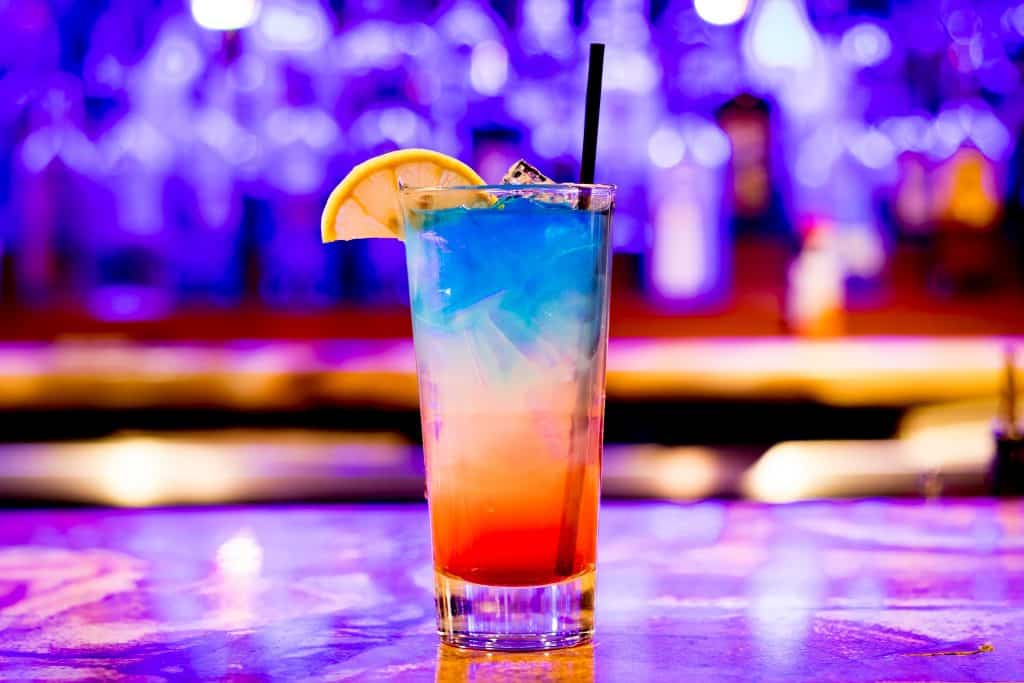 Gay Pool Party in Las Vegas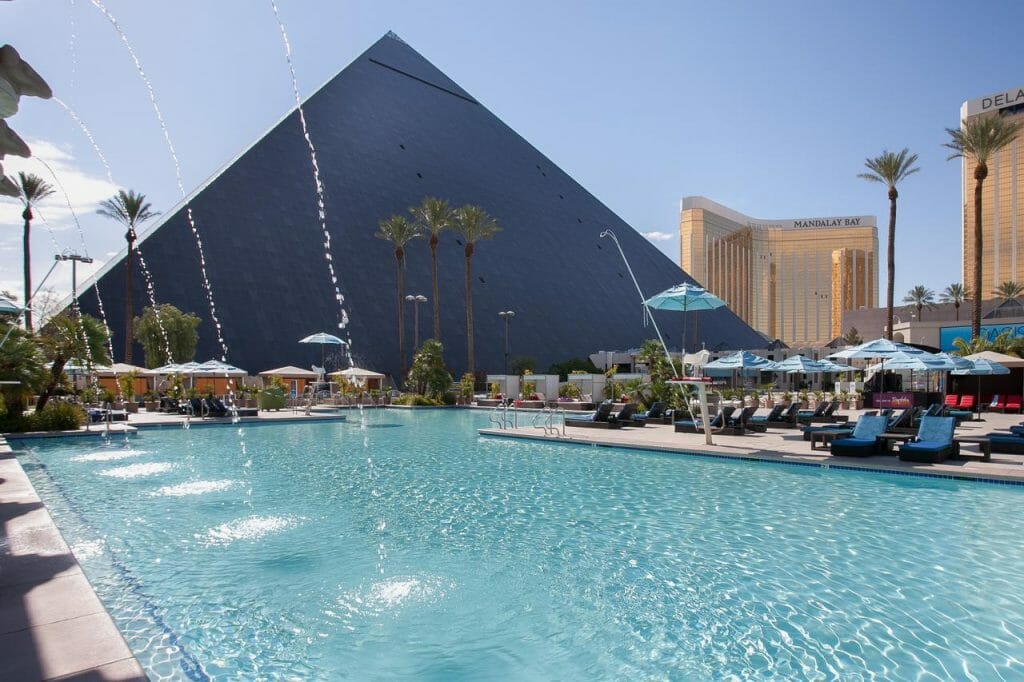 Gay Events in Las Vegas
Las Vegas is a city that has hundreds of events on every single night of the year, and therefore you can expect the events calendar to be similarly jam-packed.
While October is the primary month of celebrations and events for Las Vegas's LGBT community revolving around a vast Pride Parade & Festival, there are plenty of other gay activities in Las Vegas to look out for during the rest of the year. New developments are coming-and-going all the time, so if you hear of one that belongs with the most prominent annual Gay Vegas events, please contact us – but for now, these are our absolute favorite that are worth booking a trip around.
Just be sure to make sure you book your favorite gay-friendly hotel in Vegas well in advance!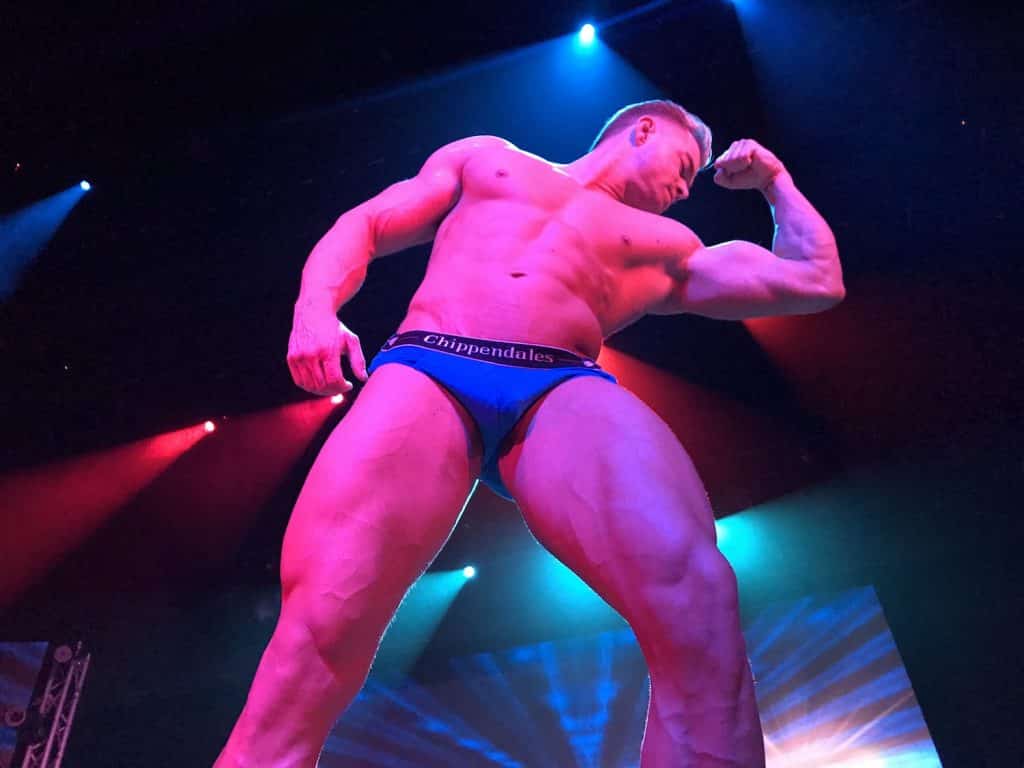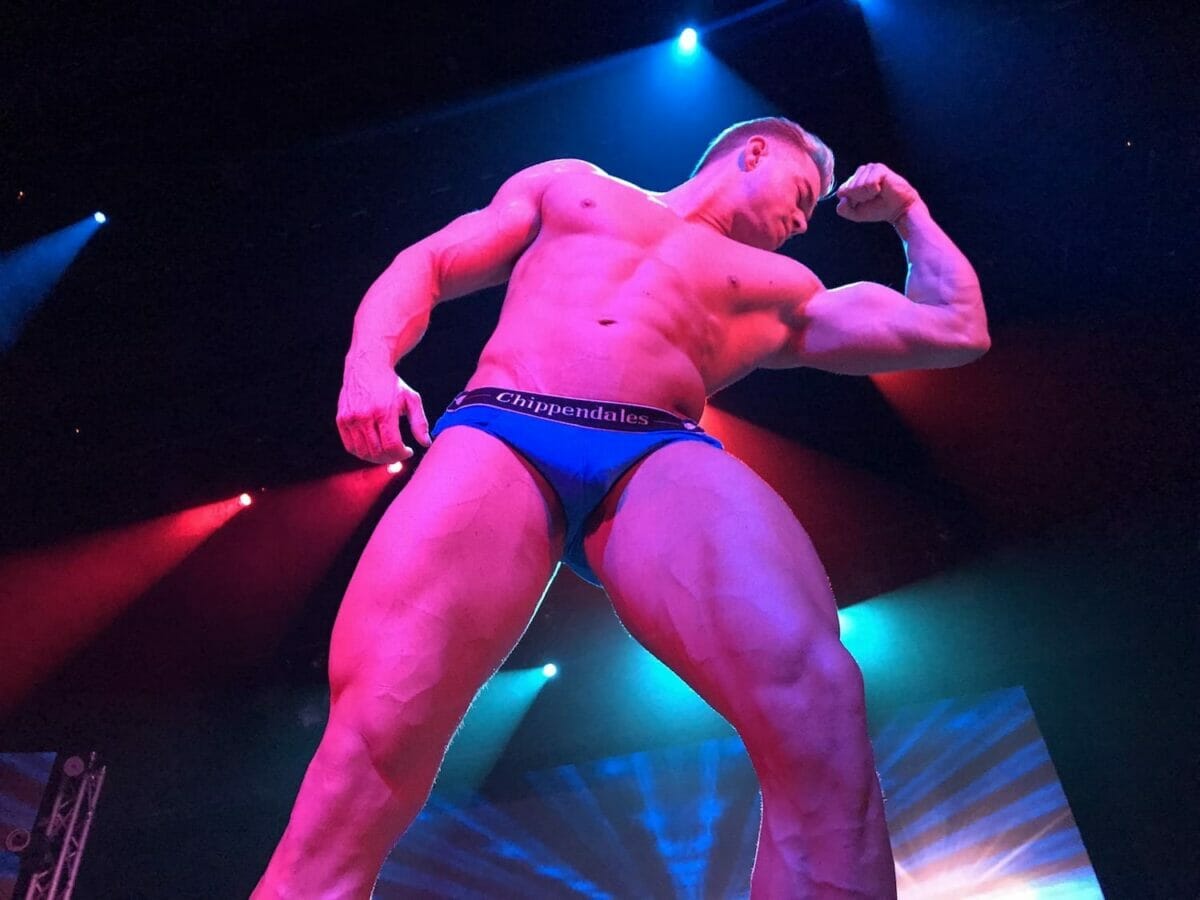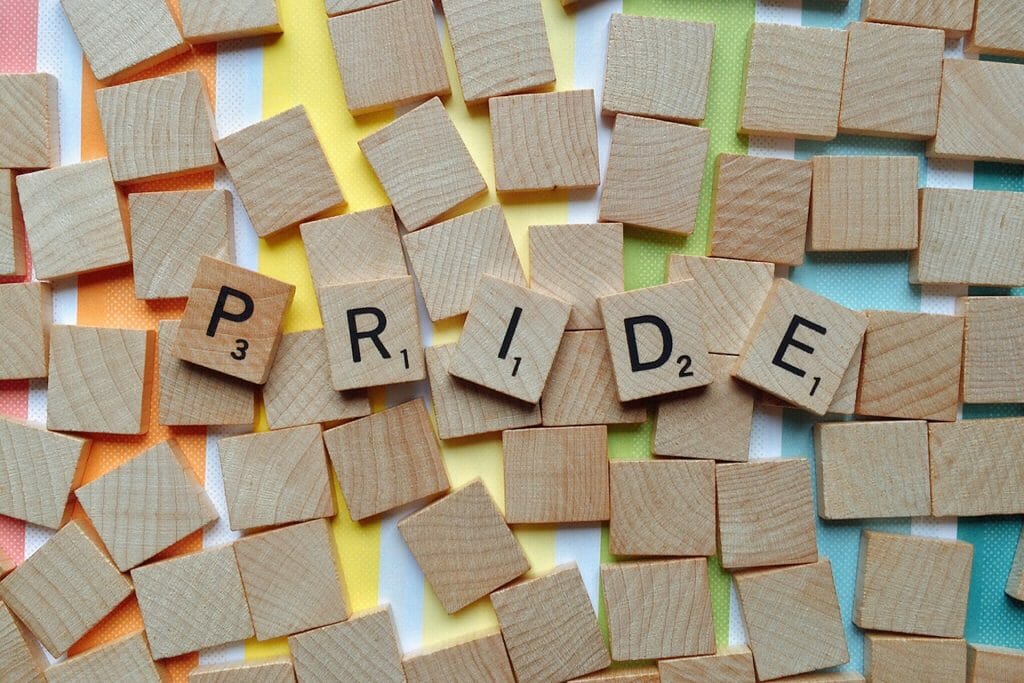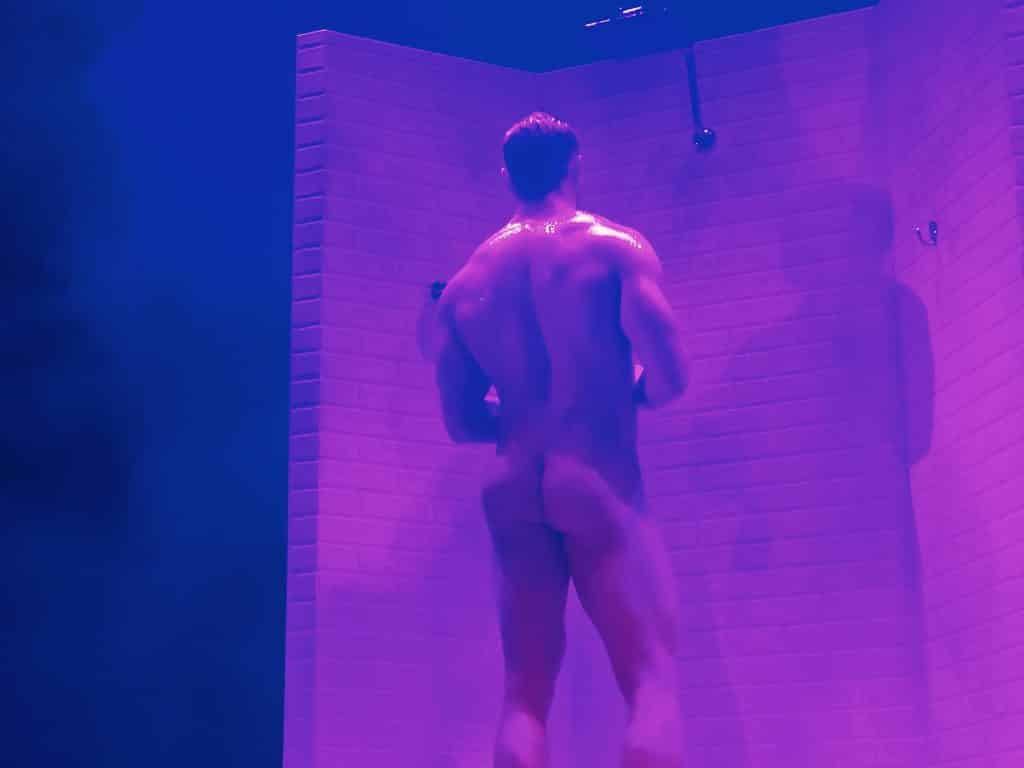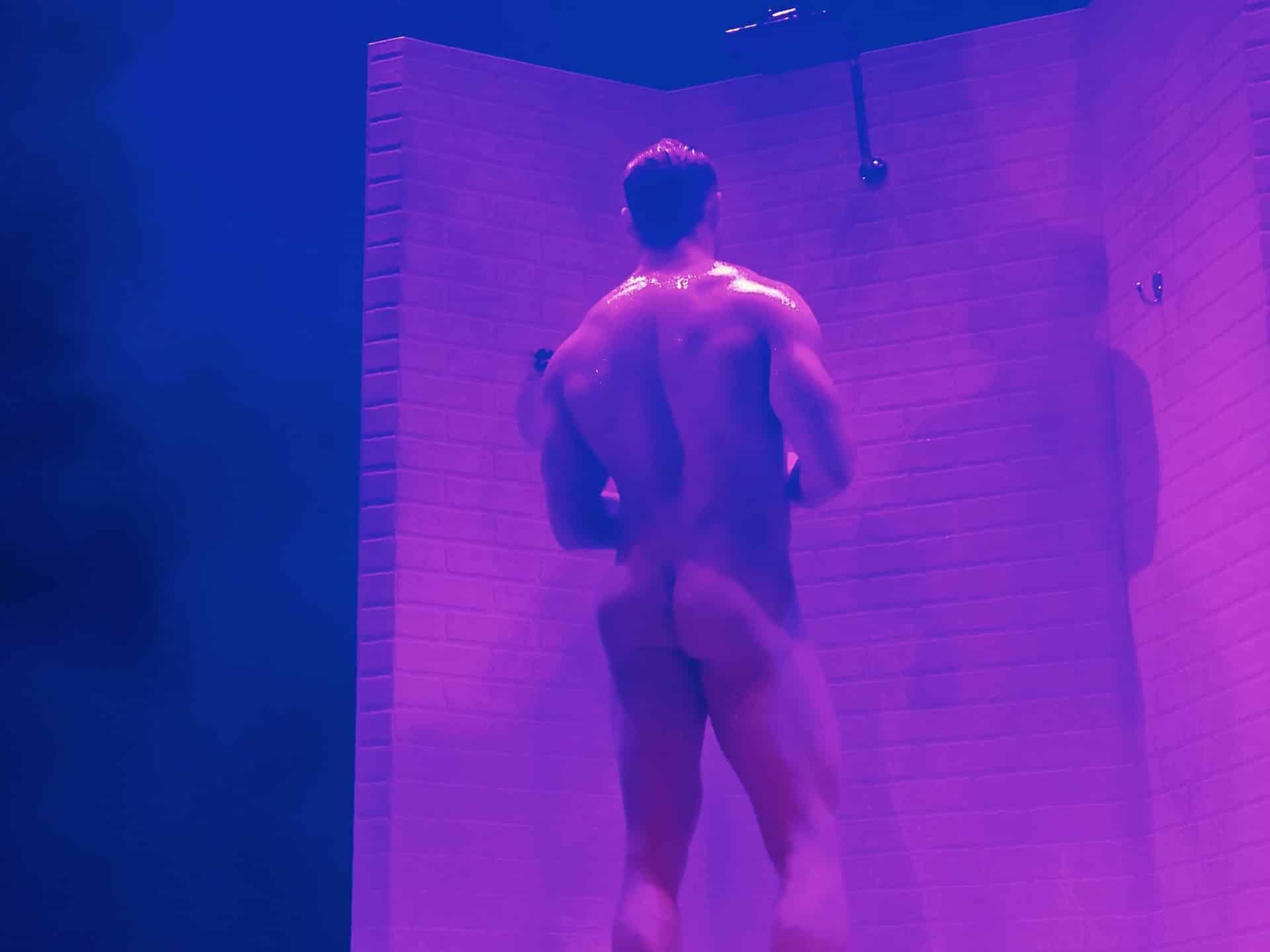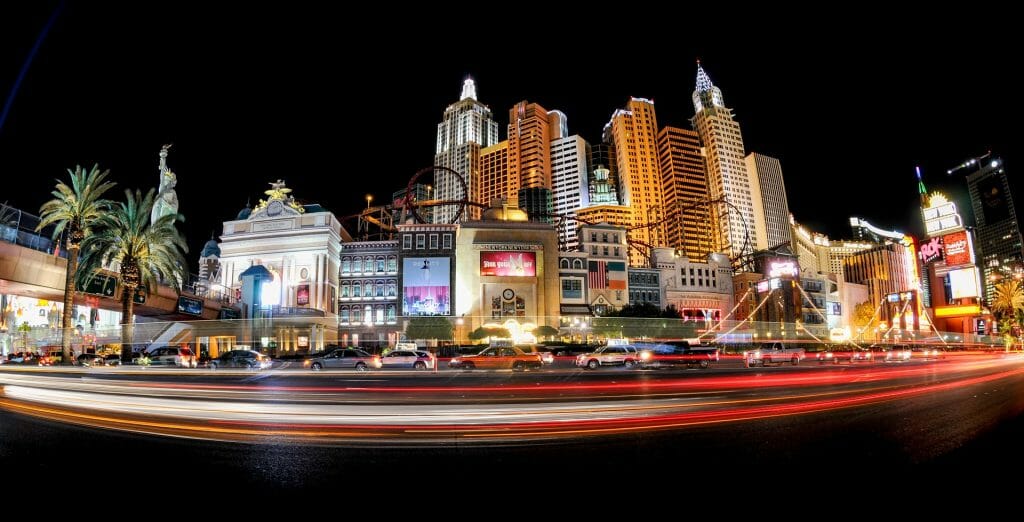 Cruising and Gay Sauna/Bath House In Las Vegas
The gay sauna scene in Las Vegas is relatively small as many people prefer to use gay hook up apps – but luckily, there are still two world-class gay saunas left in Vegas (which is far more than the zero we found in Santa Cruz, Honolulu or Austin!).
These two men's-only club/bathhouse in Las Vegas are Entourage Vegas and Hawks Gym, both of which are found in the Historic Commercial Center District, on E Sahara Ave between the Vegas Downtown and the Strip. Public cruising in Las Vegas was previously very popular. However, it is not recommended now, thanks to increased police patrols and wide-spread CCTV surveillance. However, many guys still choose to hire a car and head out to Lake Mead National Park to the gay beach, which is semi-private and a popular option to meet other gay men.