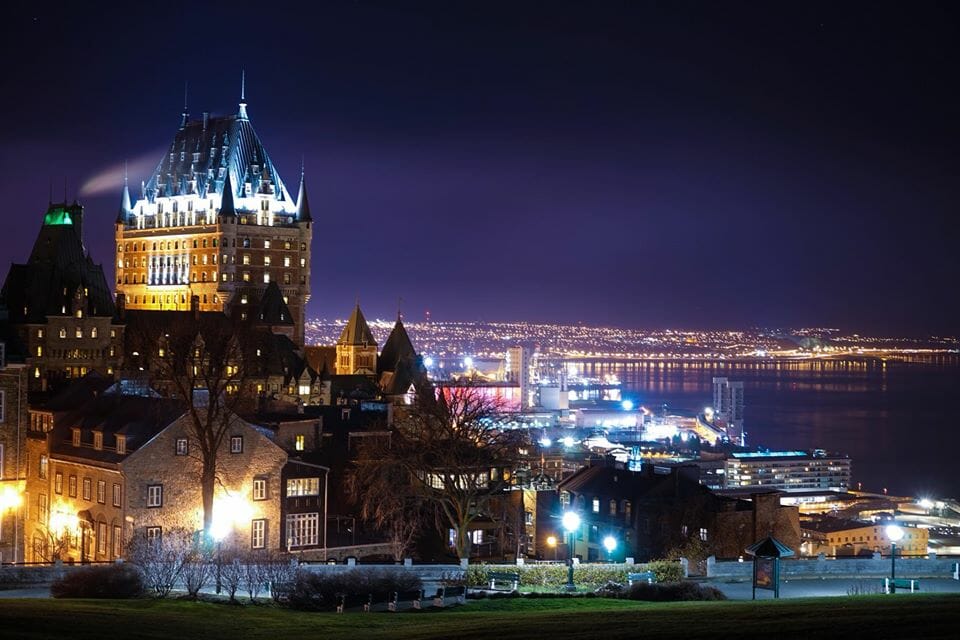 Gay Quebec City is a breathtaking city whose historic streets and colonial Nouvelle-France inspires romance and exoticism. Charming, transfixing and utterly unforgettable – there is a lot to love here, including a small but vivacious gay scene
The only fortified city in North America, Quebec City is famed for its picturesque nature, charming streetscapes, fun festivals, world-class museums, epicurean restaurants, and effervescent nightlife. Not only that, Quebec – and Canada in general – is renowned for its openness meaning queer travelers can a safe and fun visit where they are free to be themselves and love whomever they wish.
Quebec Province – and Quebec City – are French-speaking, and you would be wise to not forget it. English is widely spoken here in and in Montreal and while people here might not be as uppity as in France, a few words de français will surely help you make friends quicker. A lack thereof can equally be a recipe for disaster and misconstrued as downright rude.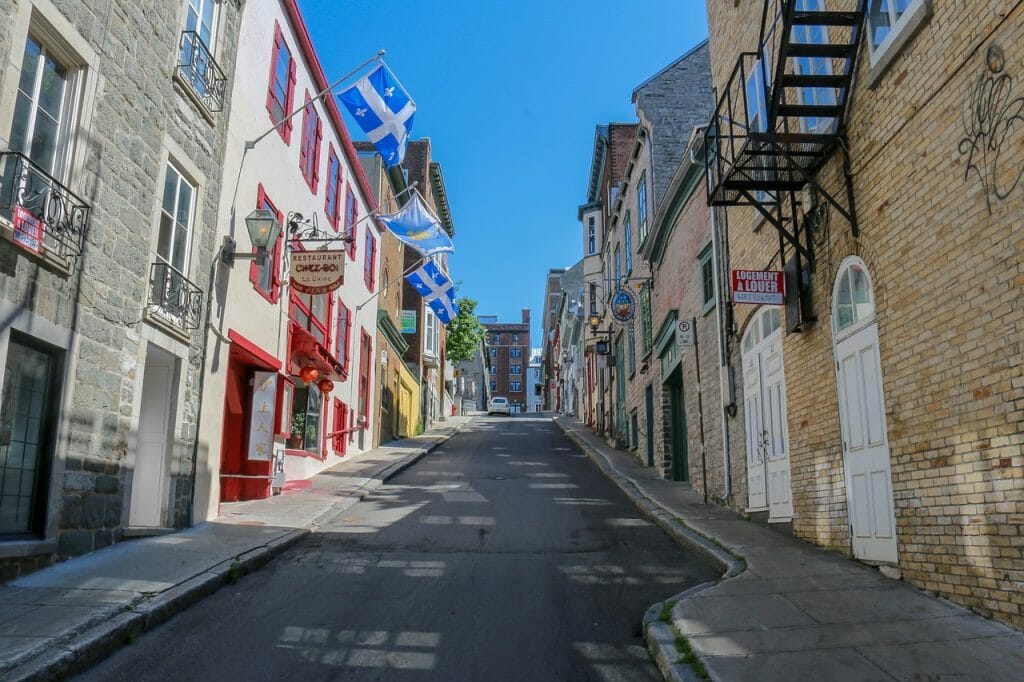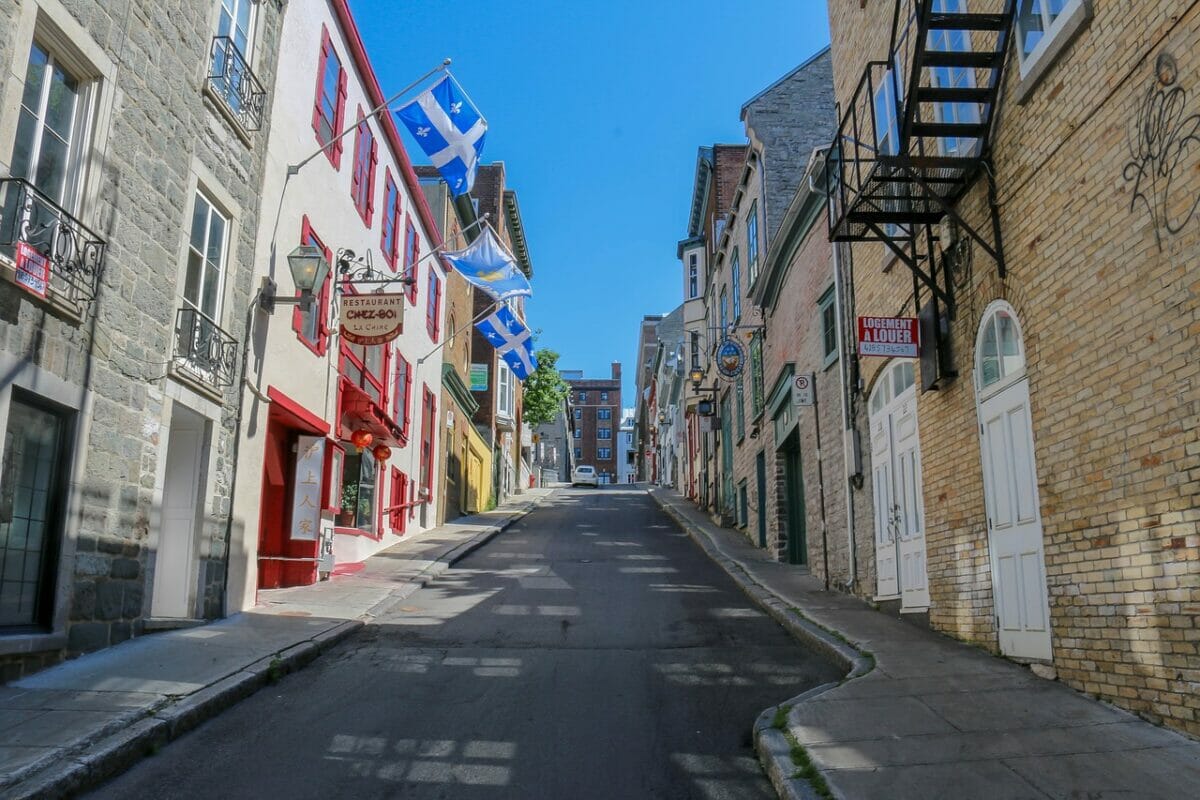 We also loved that in Quebec City the usage of hook up apps is not yet as pervasive here as in most other cites, meaning that while everyone is still connected online here, people also still genuinely enjoy chatting each other up in bars and cruising in nightclubs or bathhouses is still common practice. Enjoy that while it lasts!
Lesbian, gay, bisexual, and transgender rights in Canada are some of the most advanced in the world, and in modern times the Government of Canada has a strong history of commitment to protecting and advancing the rights of LGBT people — both within Canada and worldwide. Quebec was also one of the world's first jurisdictions to prohibit all forms of discrimination based on sexual orientation.
While Montreal's Gay Village is probably the most vibrant in Canada, you can also see the physical manifestation of Canada's queer spirit in Toronto's Church Wellesley Village, Vancouver's Davie Village, and Ottawa's Bank Street Gay Village. While there is no gay village in Quebec City, rue Saint-Jean in the Saint-Jean-Baptiste neighborhood has plenty of rainbow flags and queer spirit to keep you entertained.
While we love the energy, passion and queer spirit that flows from these LGBT spaces, travelers should know you can hold hands and can kiss on the street anywhere here without any concerns. People won't even raise an eyebrow…because Quebec City loves and accepts you just the way you are.
Now, why can't the whole world be like this?
Are you relocating? This guide will help travelers discover the queerer side of the city. However, if you are lucky enough to be considering a move here, we recommend getting in touch with a local gay realtor. They can happily give you no-obligation advice and all the information you'll ever need to know about your new city. And if you then want their help to find your dream home, you are guaranteed fair, equal, and honest representation. No surprises or awkward conversations necessary!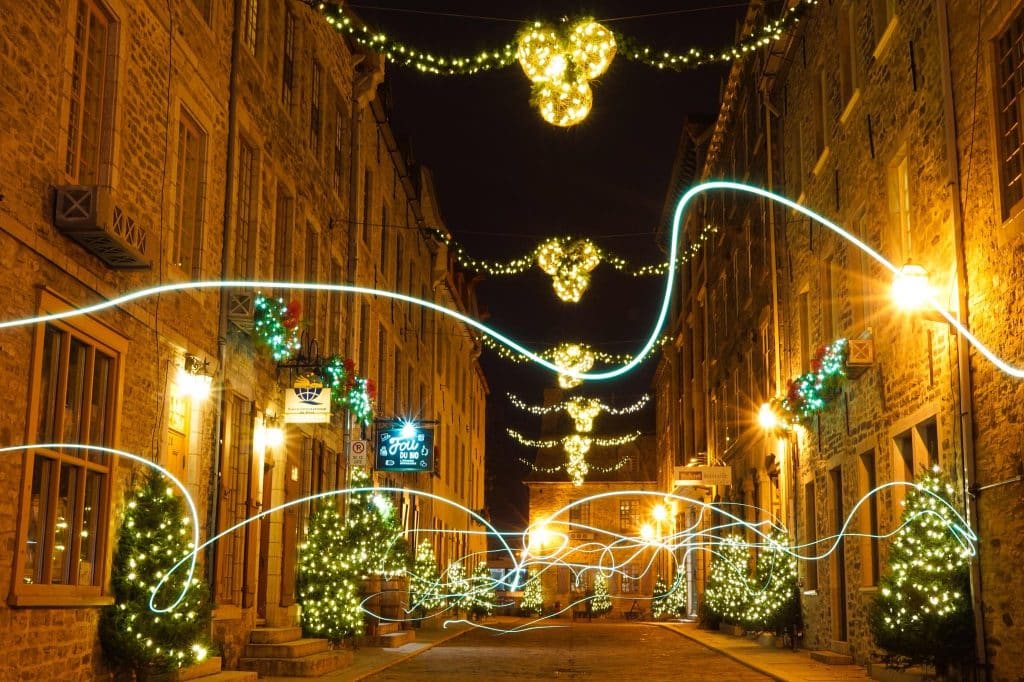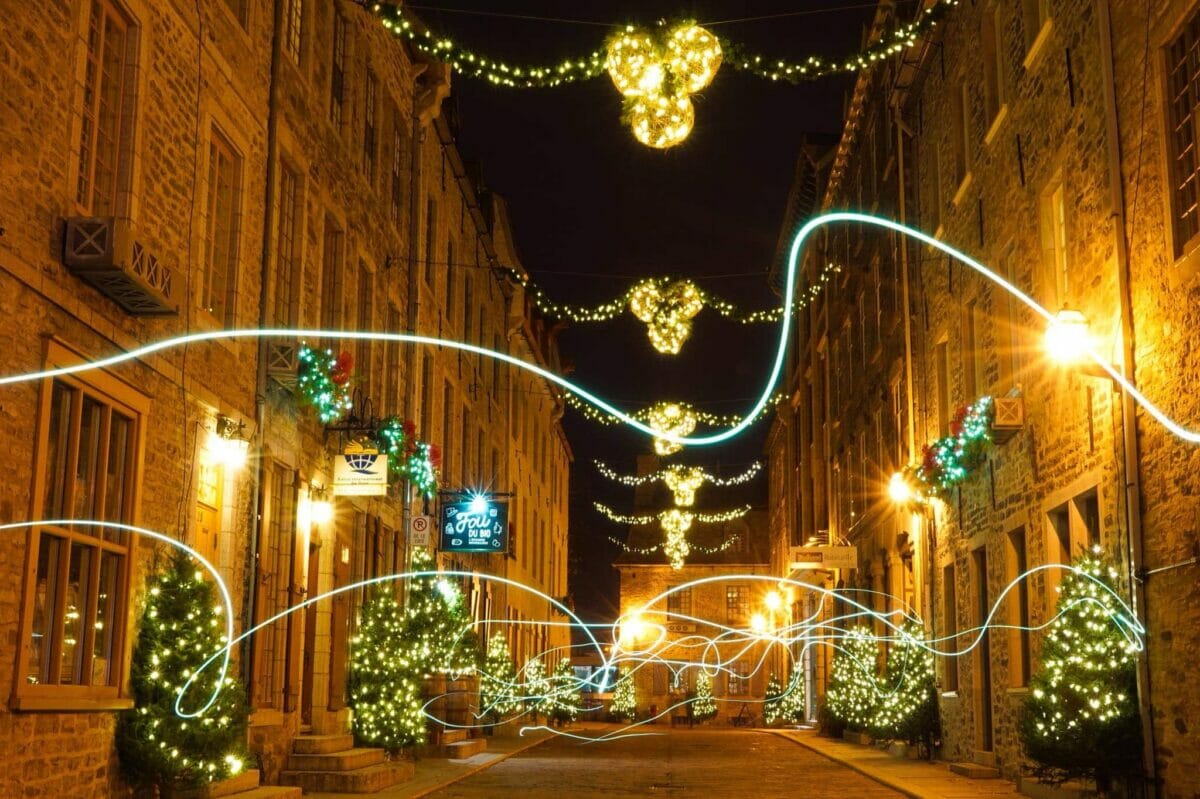 Gay Quebec City Guide: The Essential Guide To LGBT Travel In Quebec City Canada
Attractions in Gay Quebec City
Naturally being gay does not define which attractions most of us will want to see in each destination and most queer travelers will merely want to check out the top things to see in Quebec City during the day! We found our favorite memories were watching the sunset from the gorgeous Governors Promenade, dancing till dawn surrounded by fabulous queers or exploring all of the gastronomic delights on offer…
However, if you're someone who wants to see it all, we have put together a few of our other things to do in Quebec City that are sure to keep you busy! Rest assured, Quebec City is a very safe city, and gay travelers here do not need to take any extra precautions regarding public displays of affection in this very progressive city.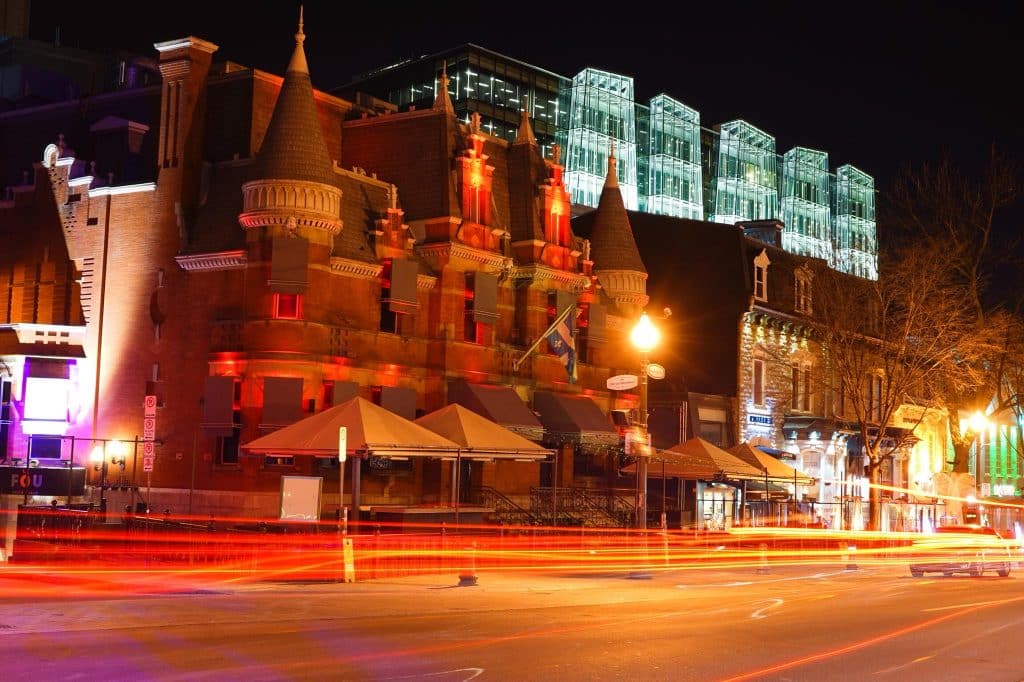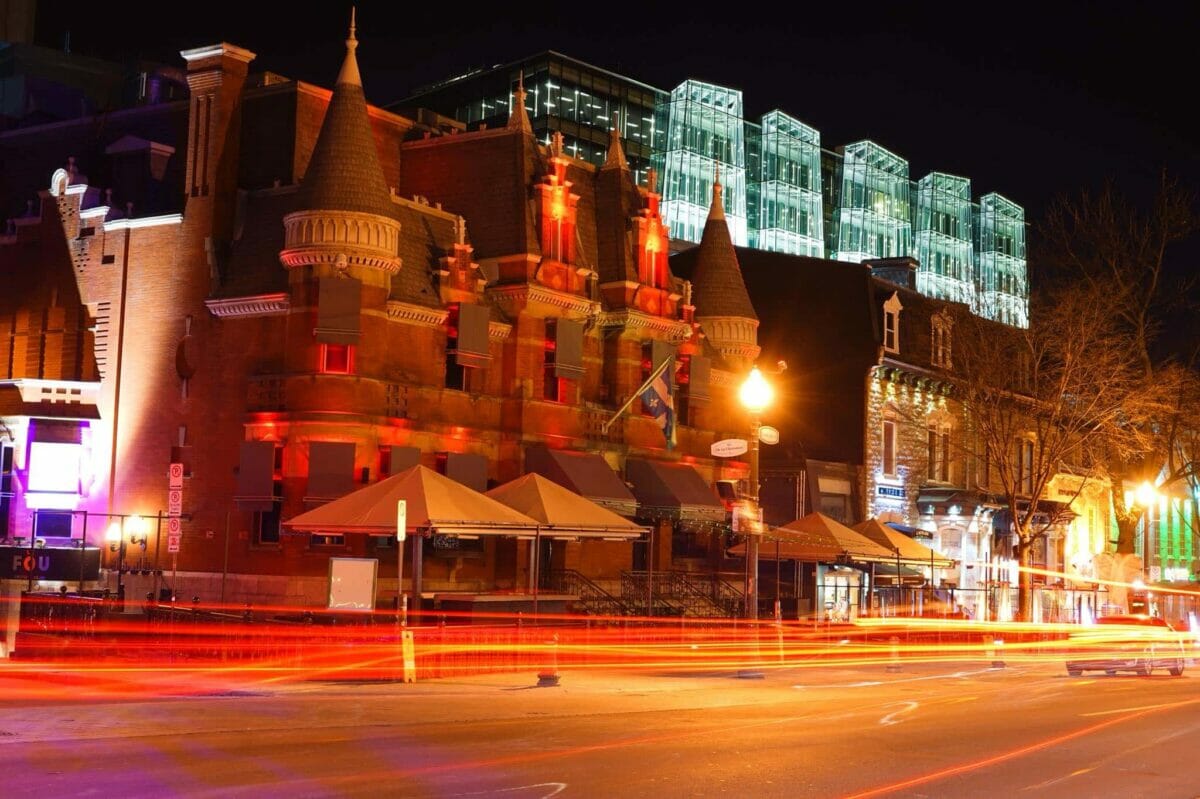 Top Things To Do And See in Quebec City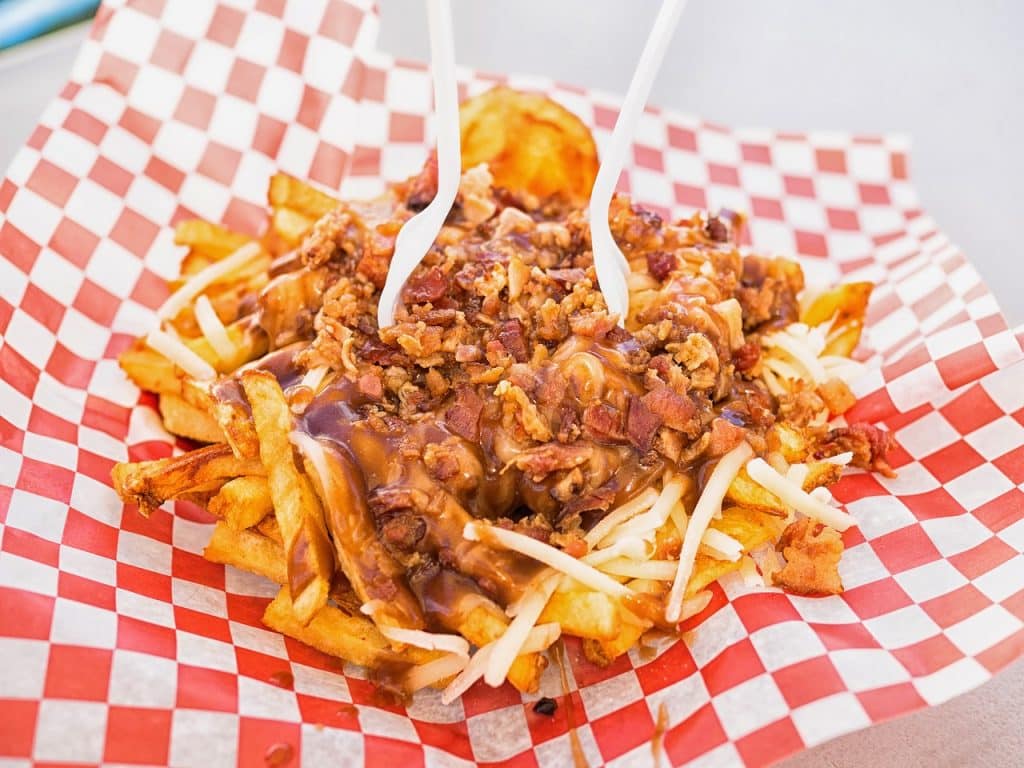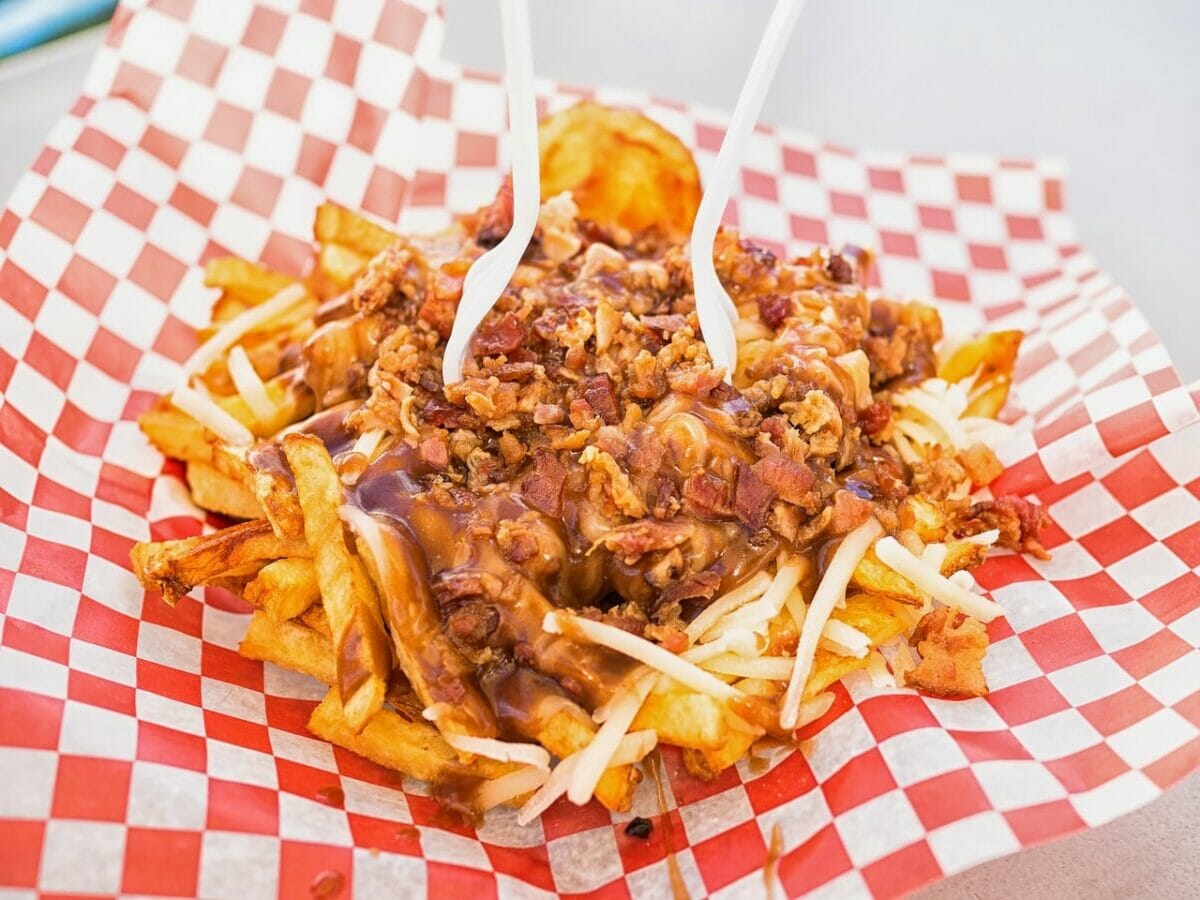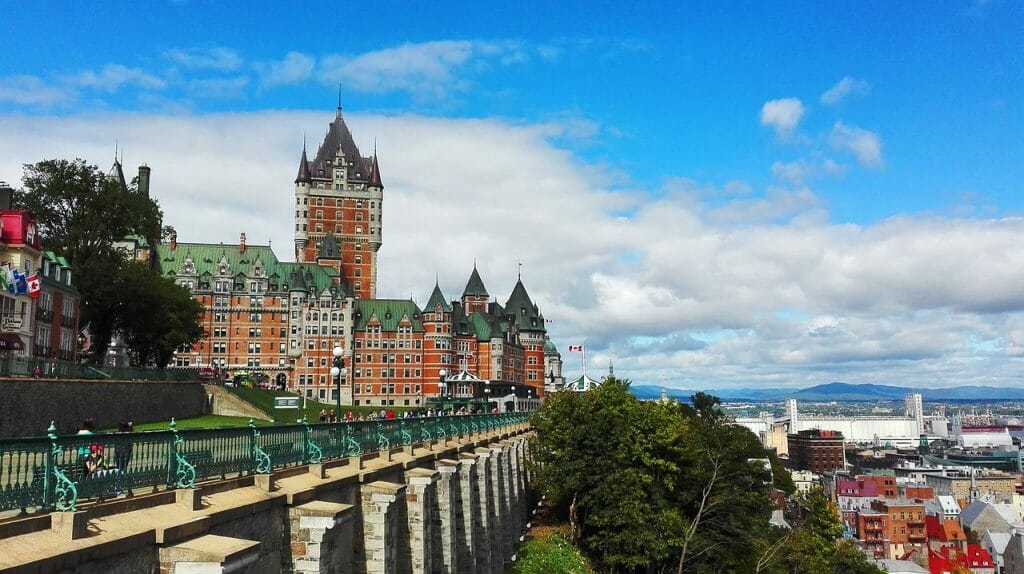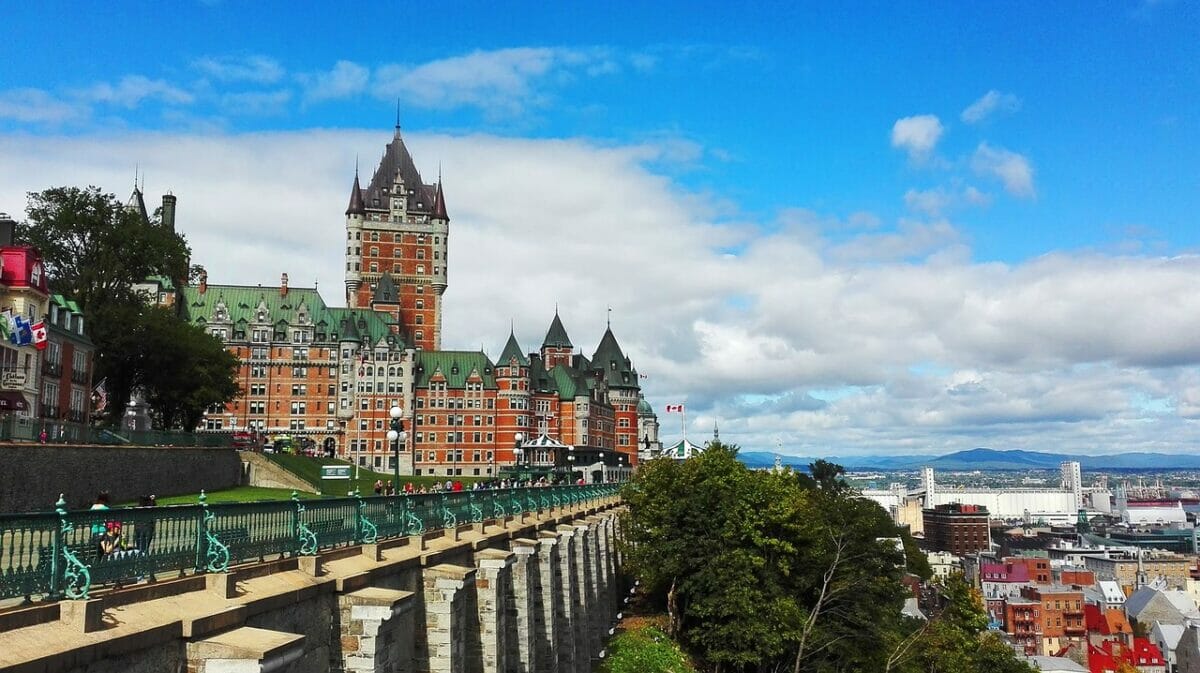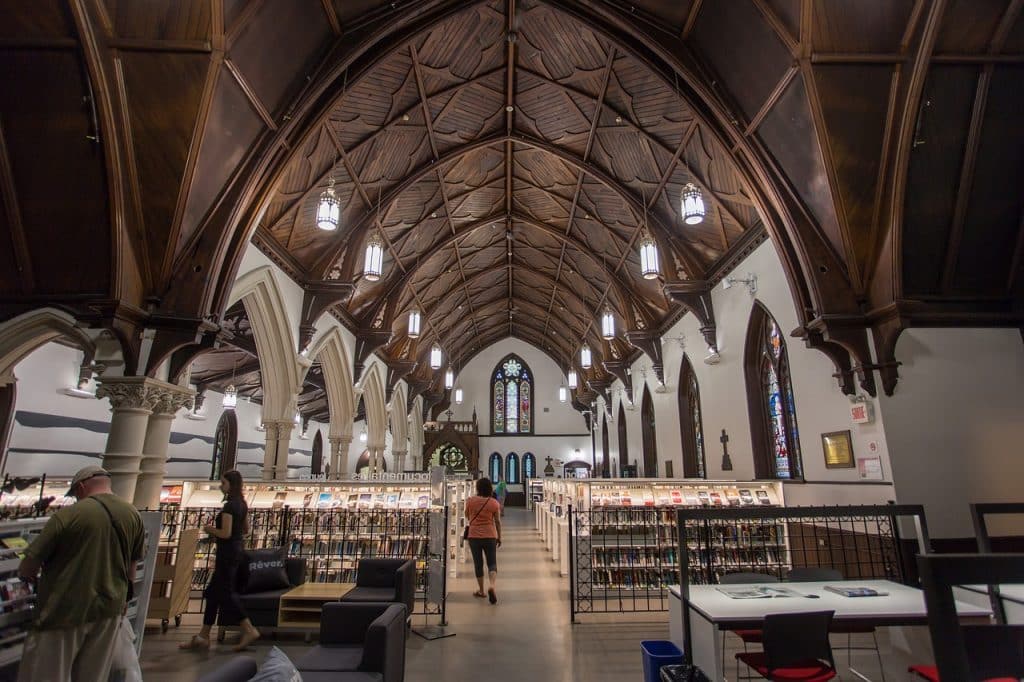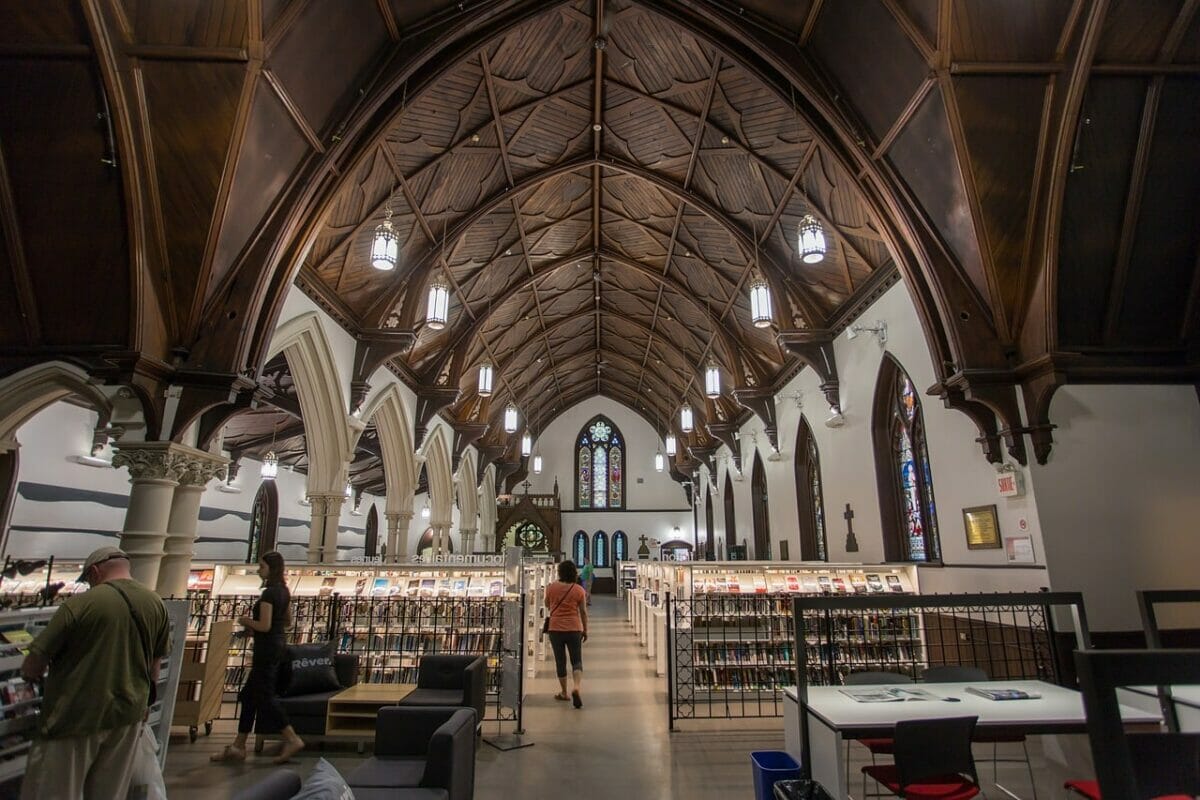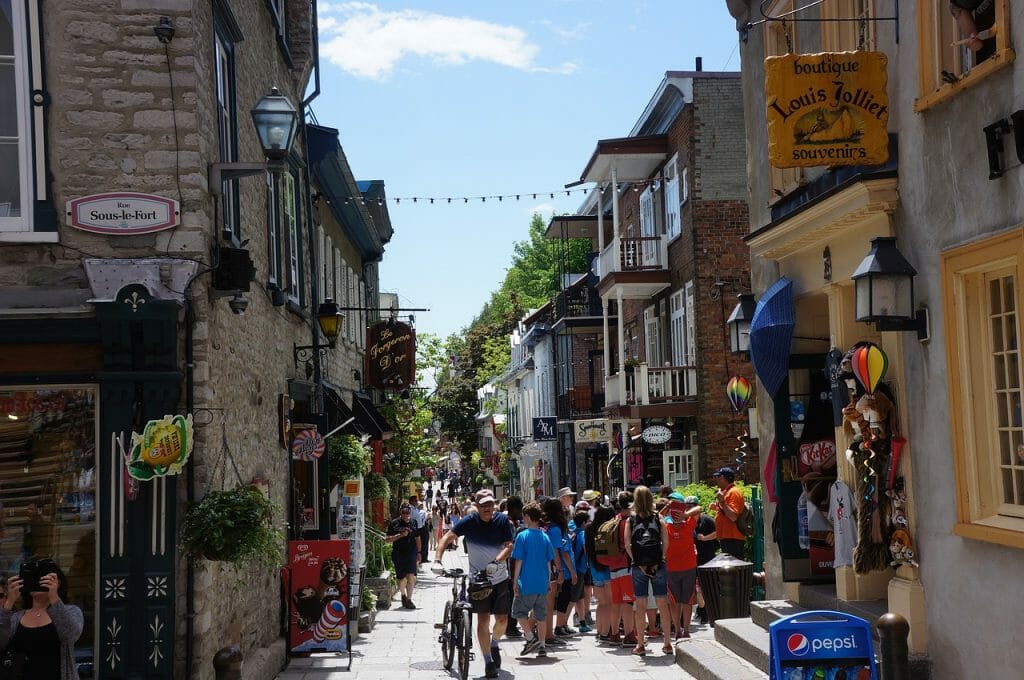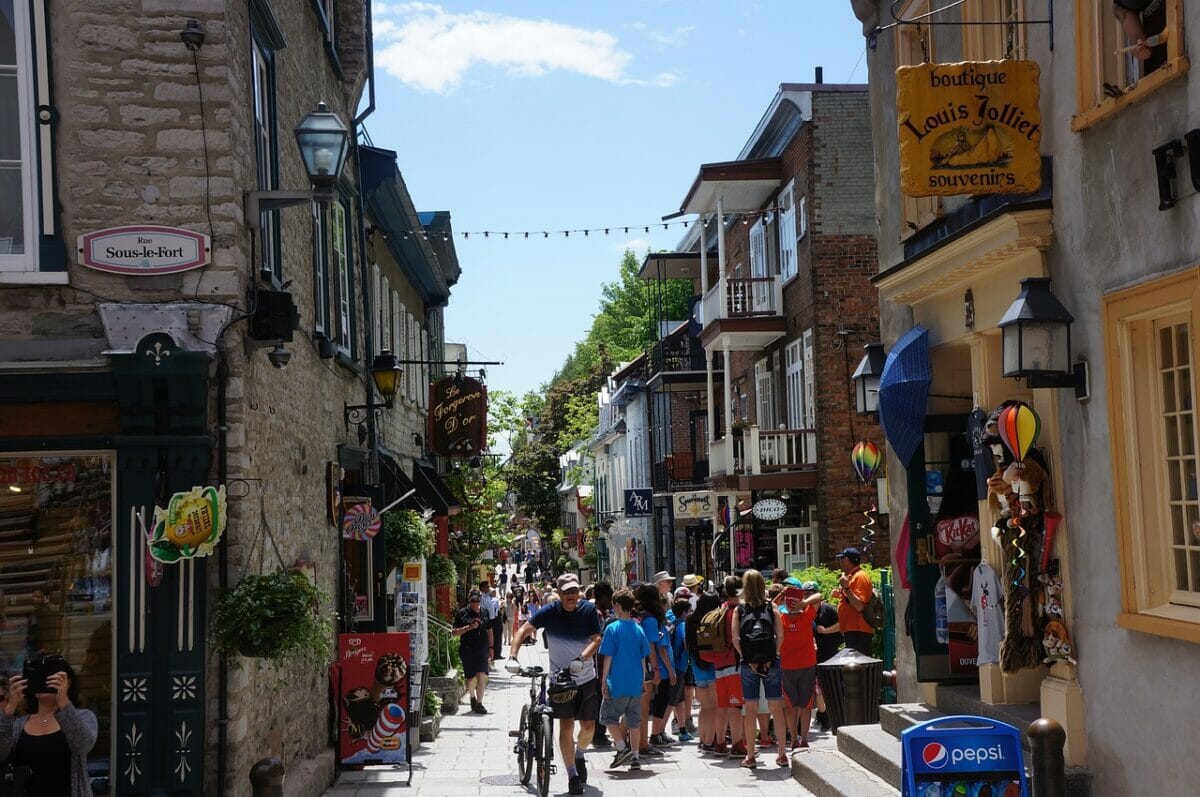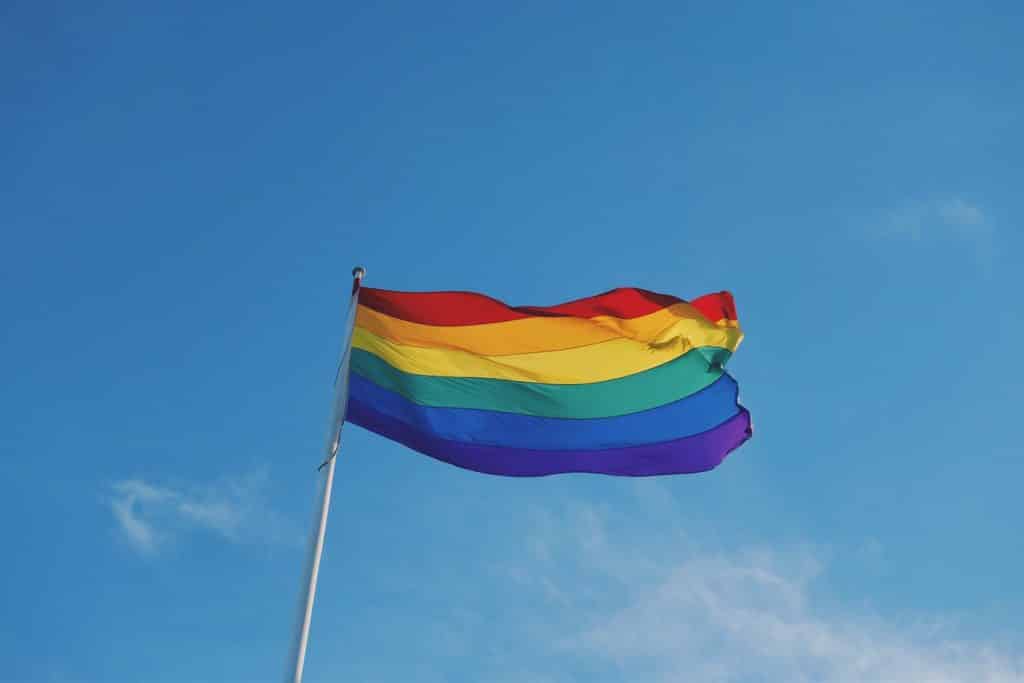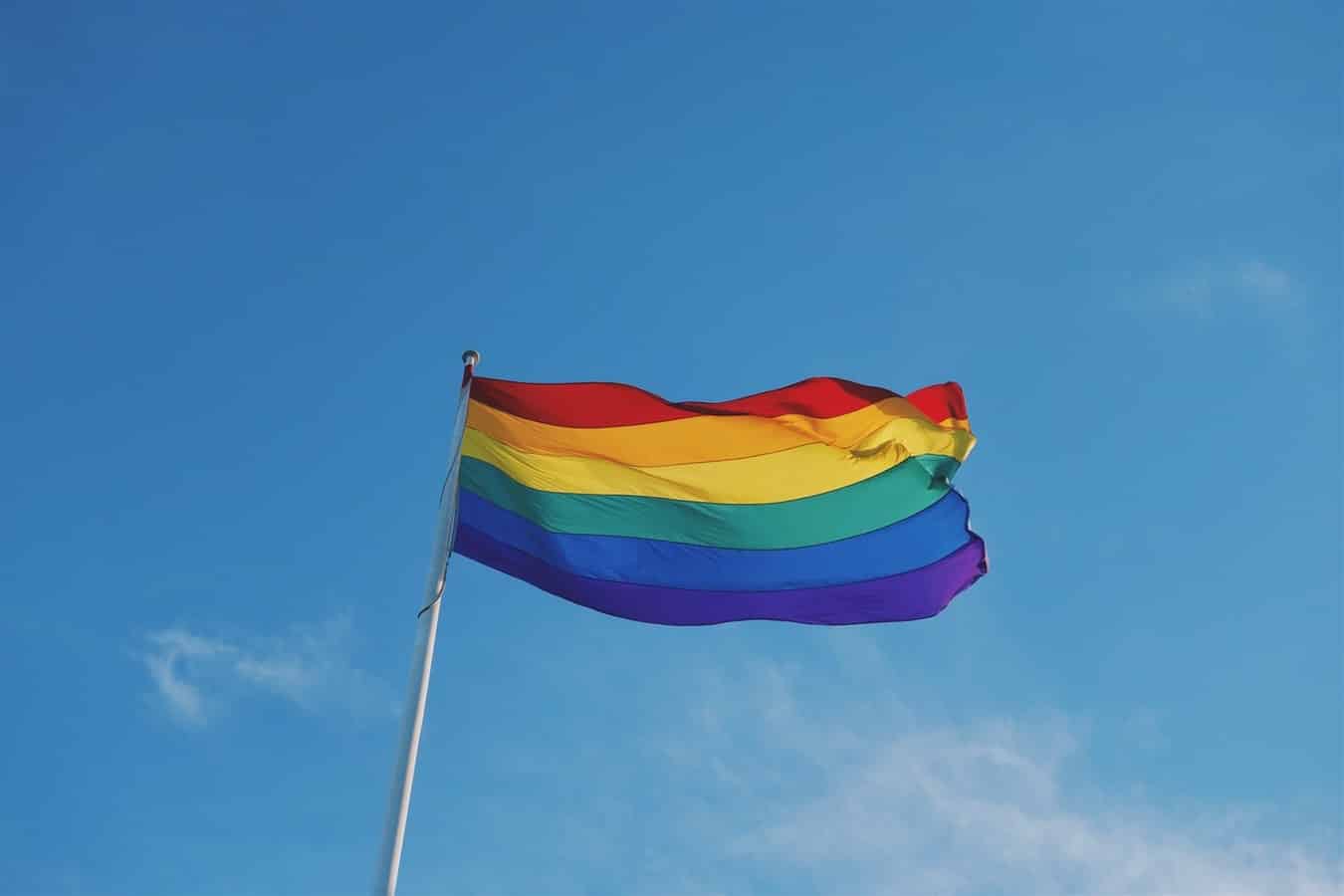 Gay-friendly and Gay Hotels in Quebec City Canada
As you would expect in such a progressive country, pretty much every hotel and hostel in Quebec City can be considered gay-friendly — after all, being gay-friendly is not all about upscale luxury, but instead about providing friendly service and welcoming everyone with open arms!
Having said this, everyone likes to be surrounded by people with common interests, and as such there a few hotels in Quebec City that are known hotspots for gay travelers to stay!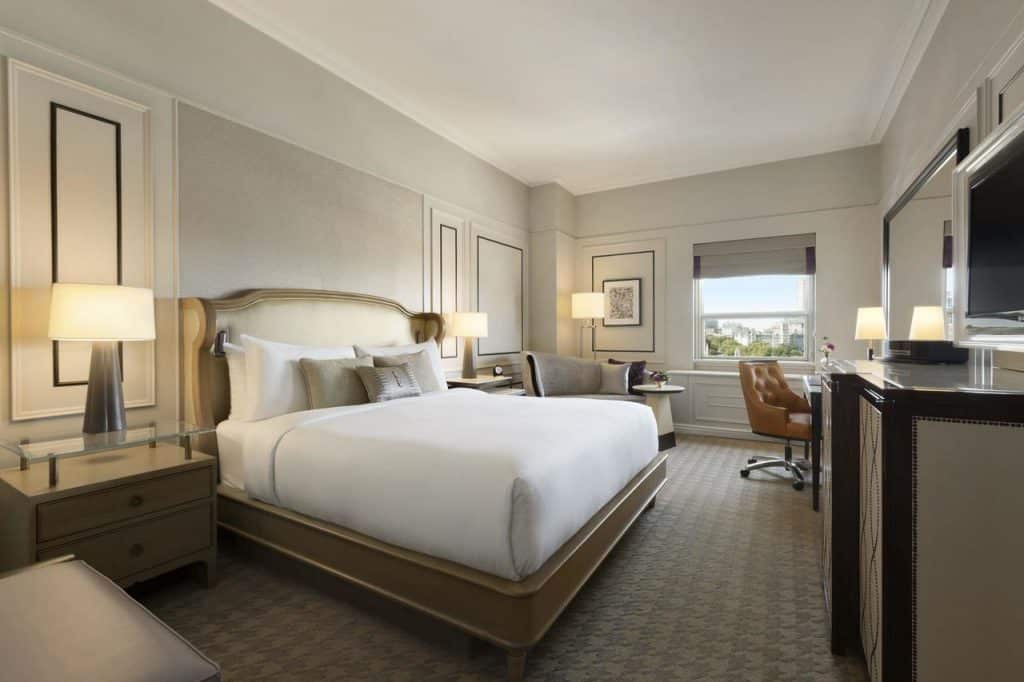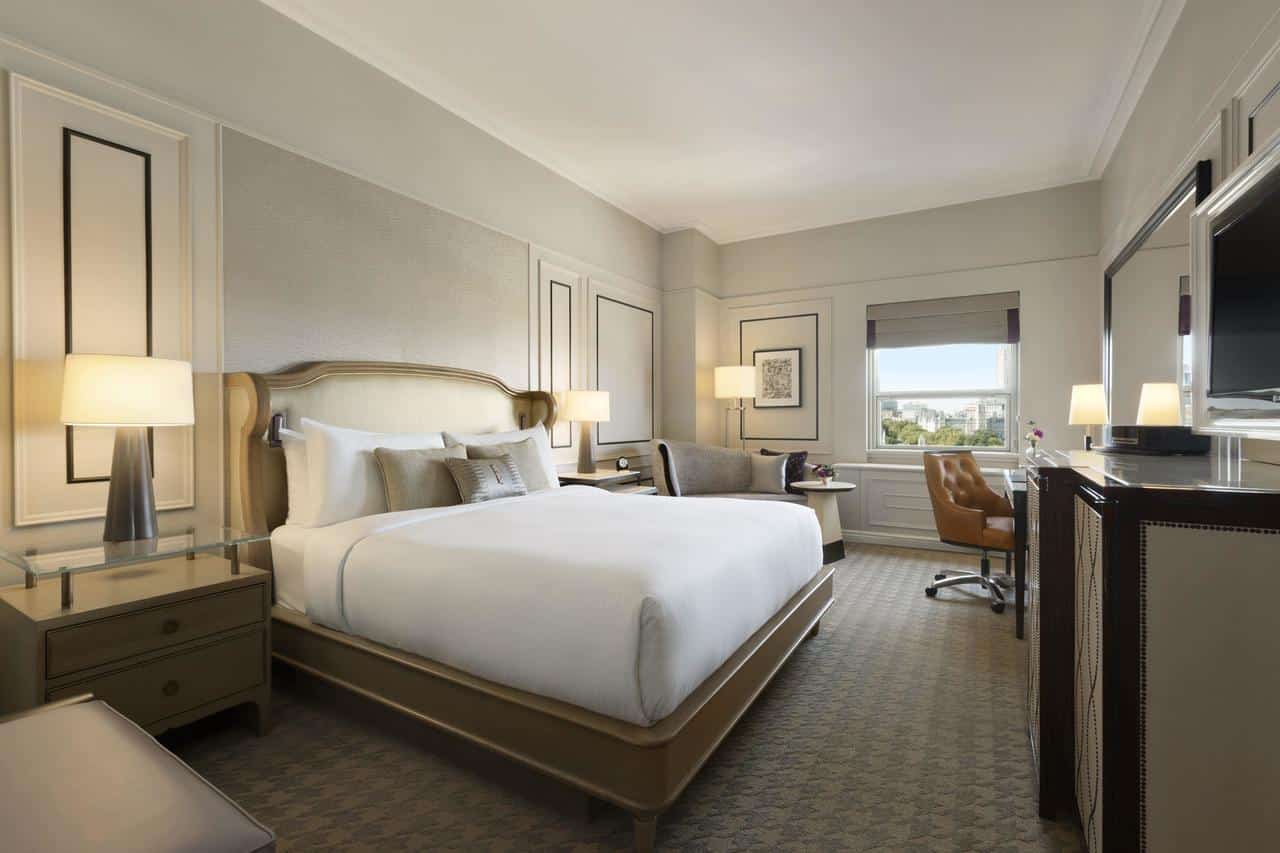 The best locations for gay travelers is in the historic Old Town or Rue Saint-Jean, Quebec City's most queer-friendly neighborhood, both of which are close to all the top tourist sites and attractions – by day or by night. However, having said that – this is a compact city where almost everything is relatively easy to reach on foot and so there are hundreds of other hotels in Quebec City you could consider.
We have also put a Gay Quebec City map at the end in case you need some help getting an idea of where everything is. Whether you want a fun and social hostel, a cheap place to crash after a night of partying or a chic designer option to sip cocktails and surround yourself with fabulous people – Gay Quebec City as something for everyone!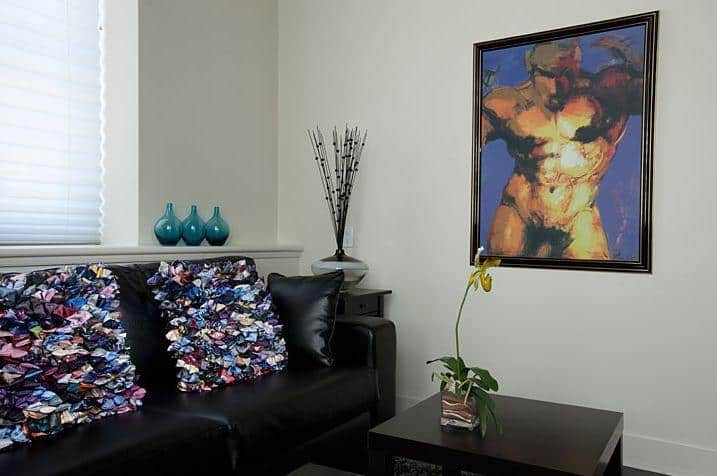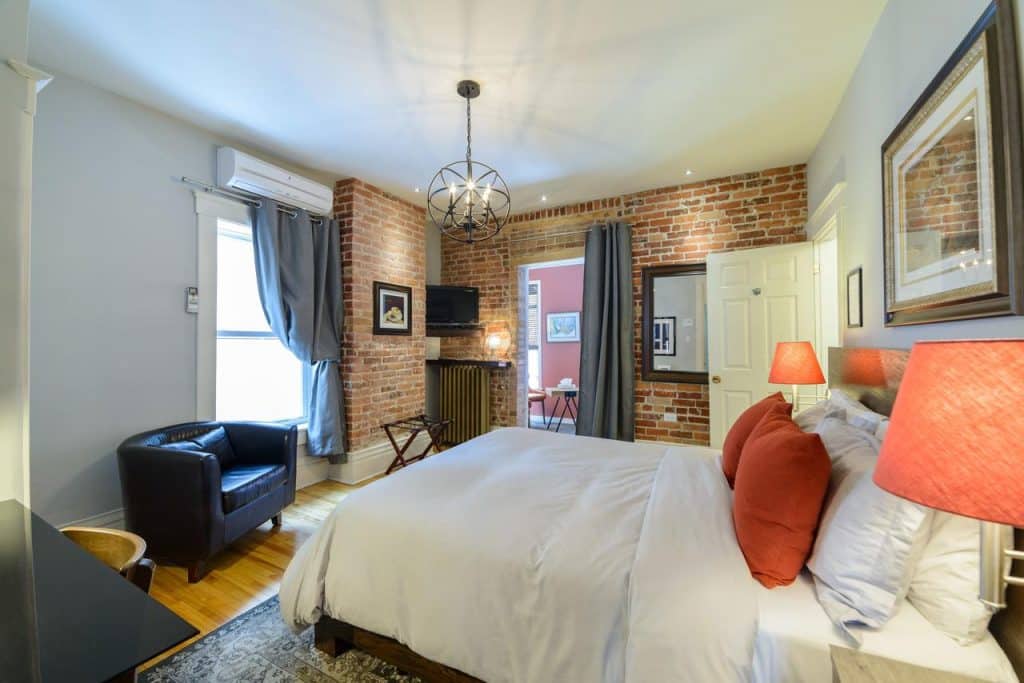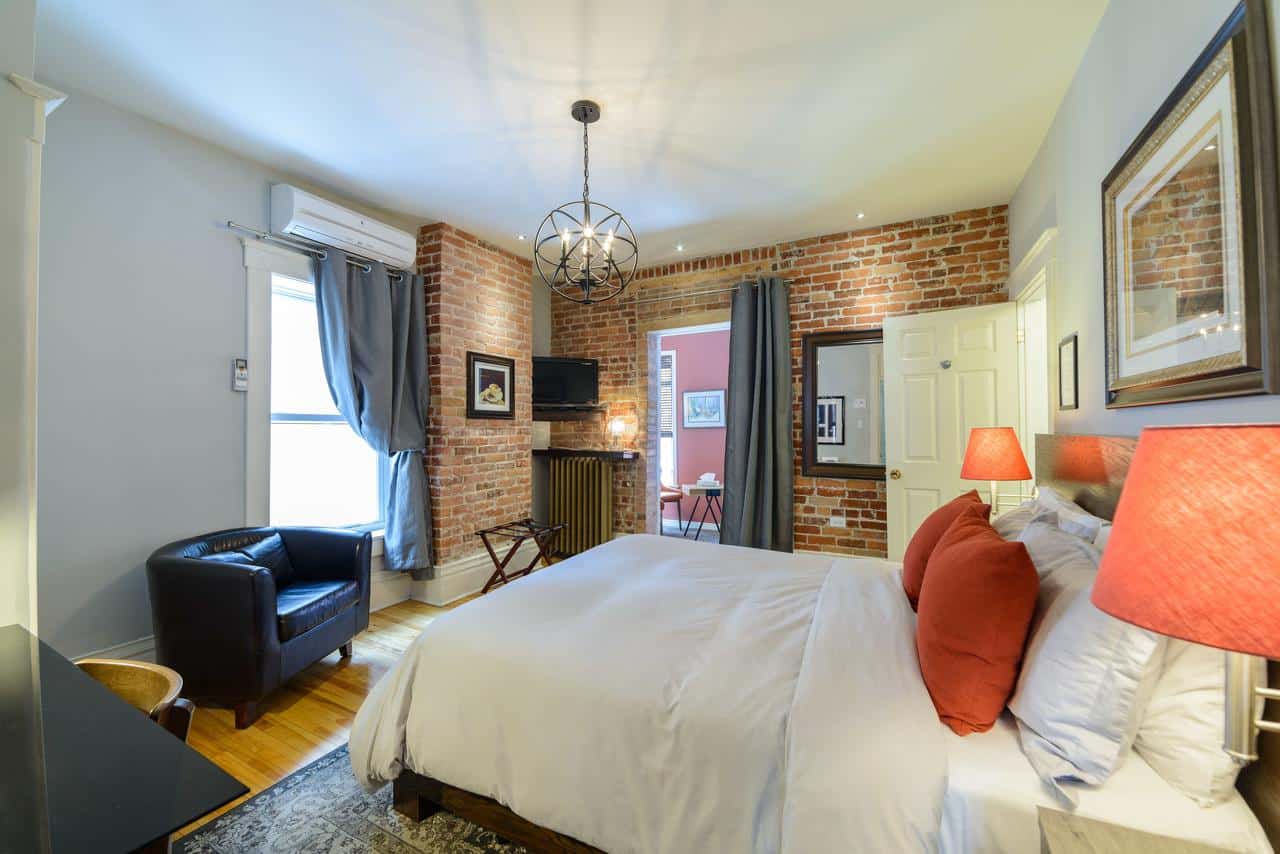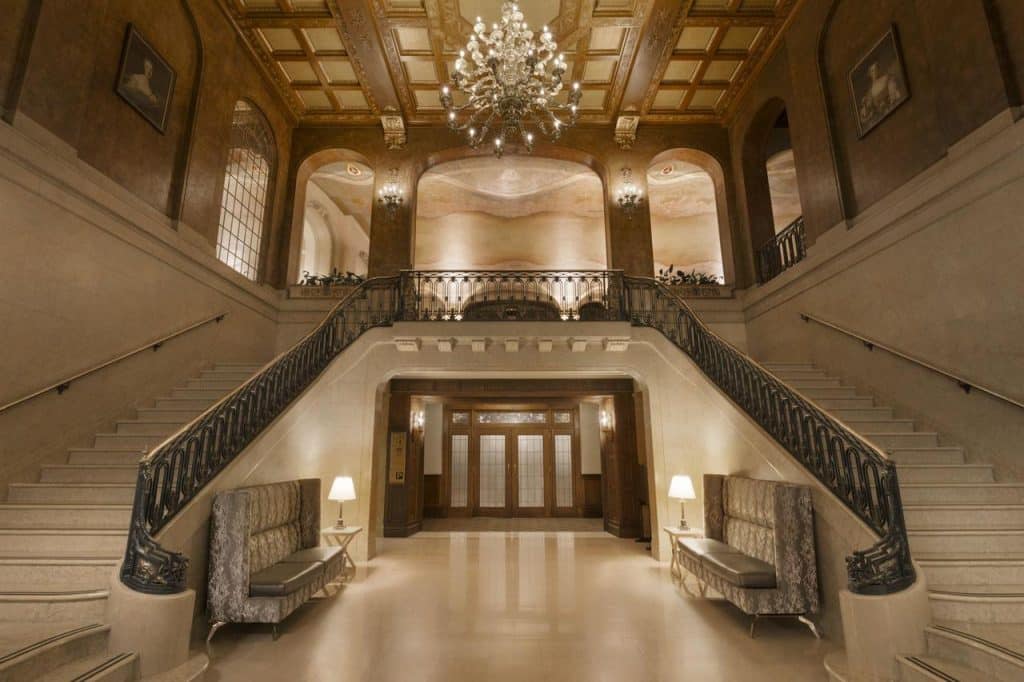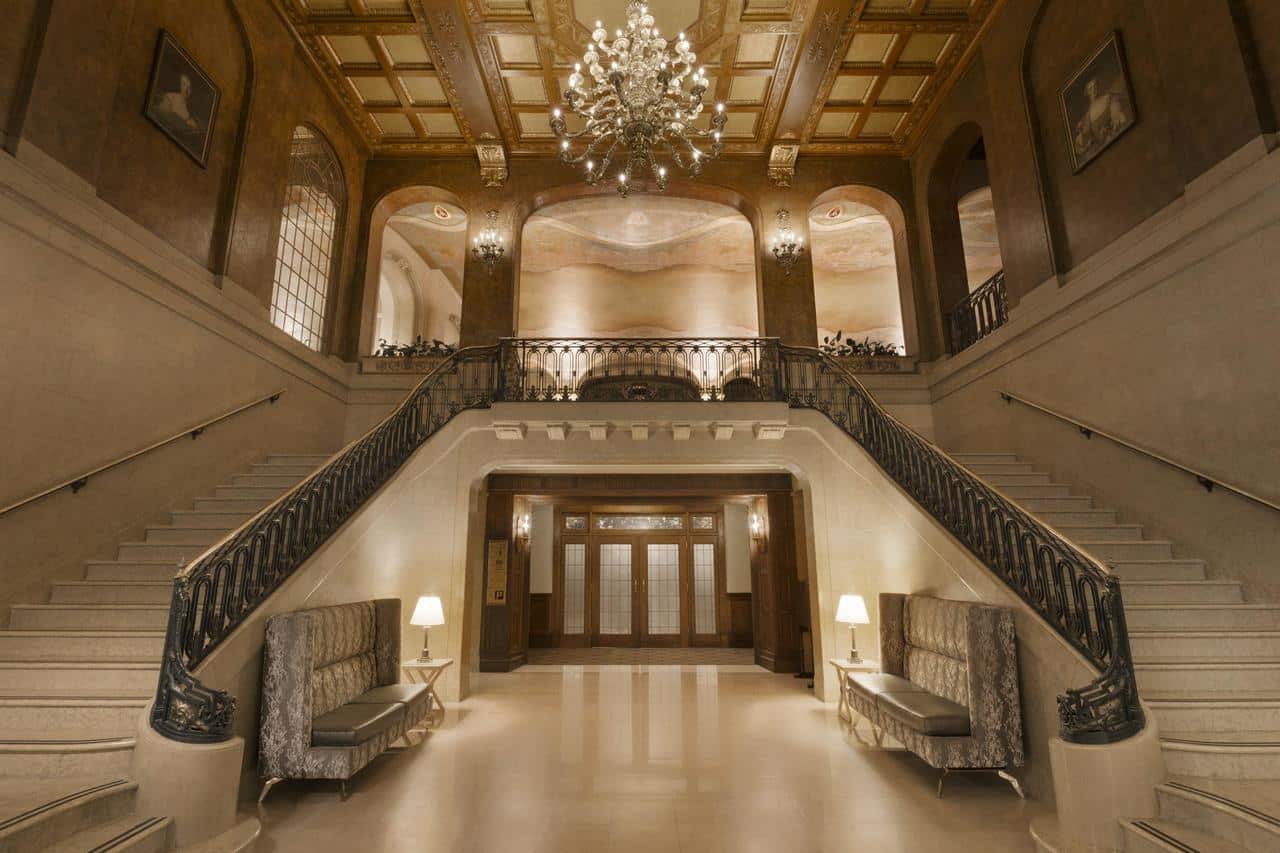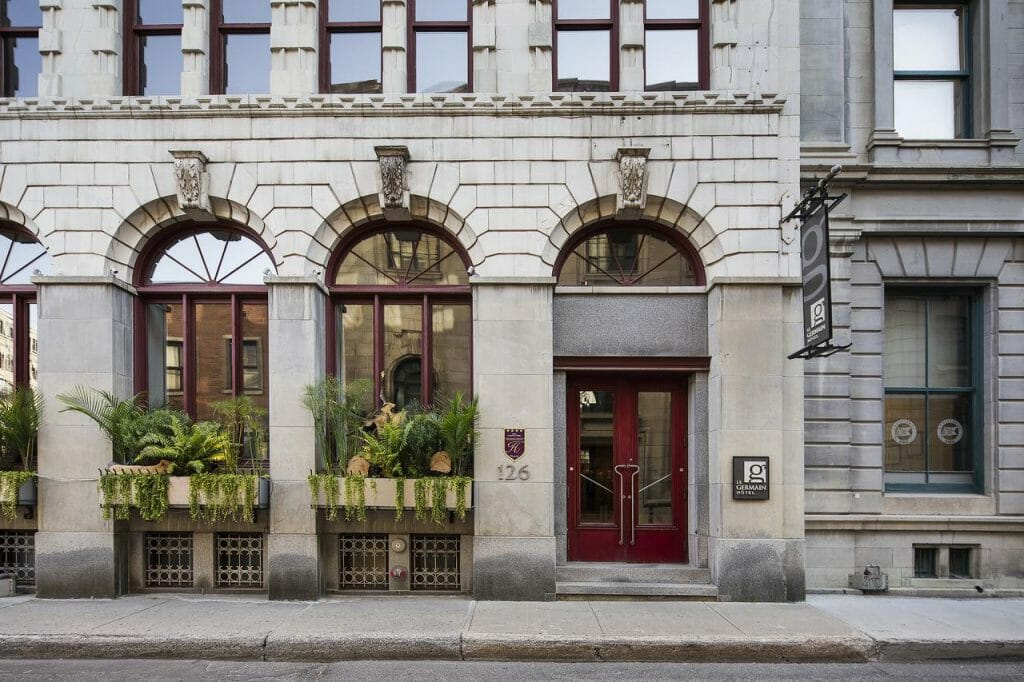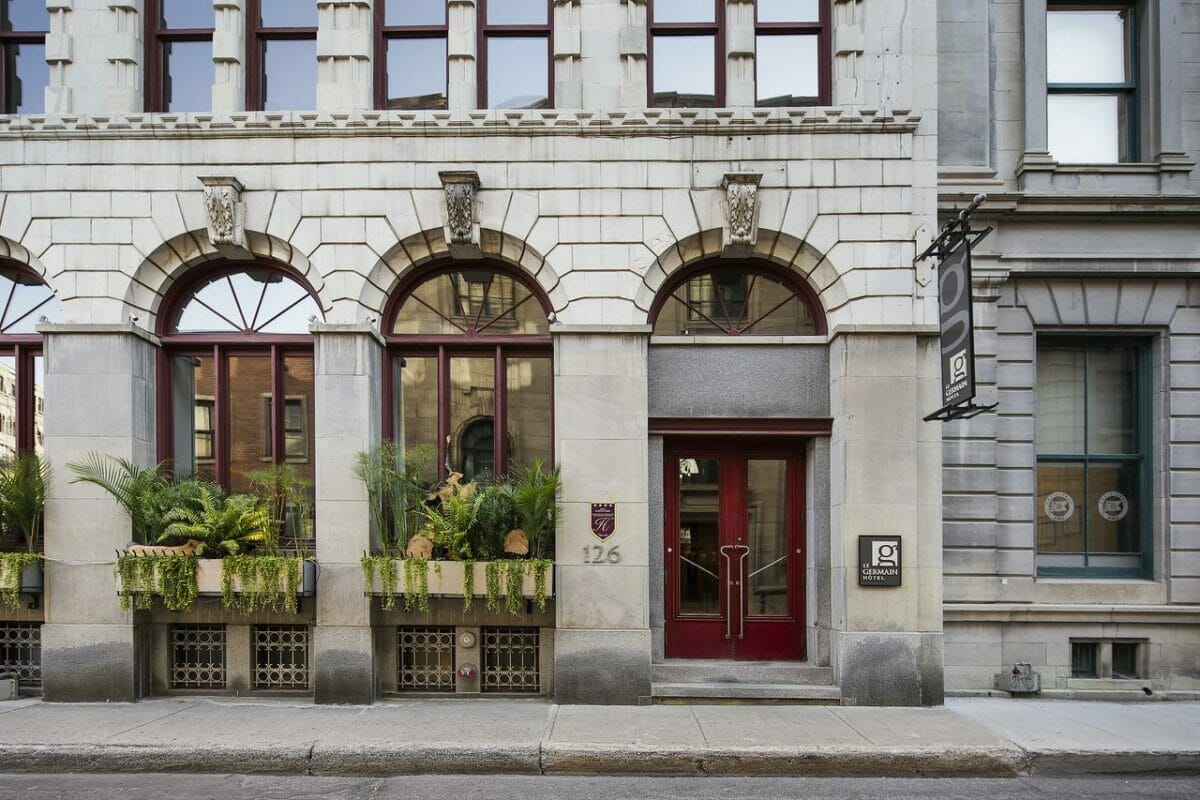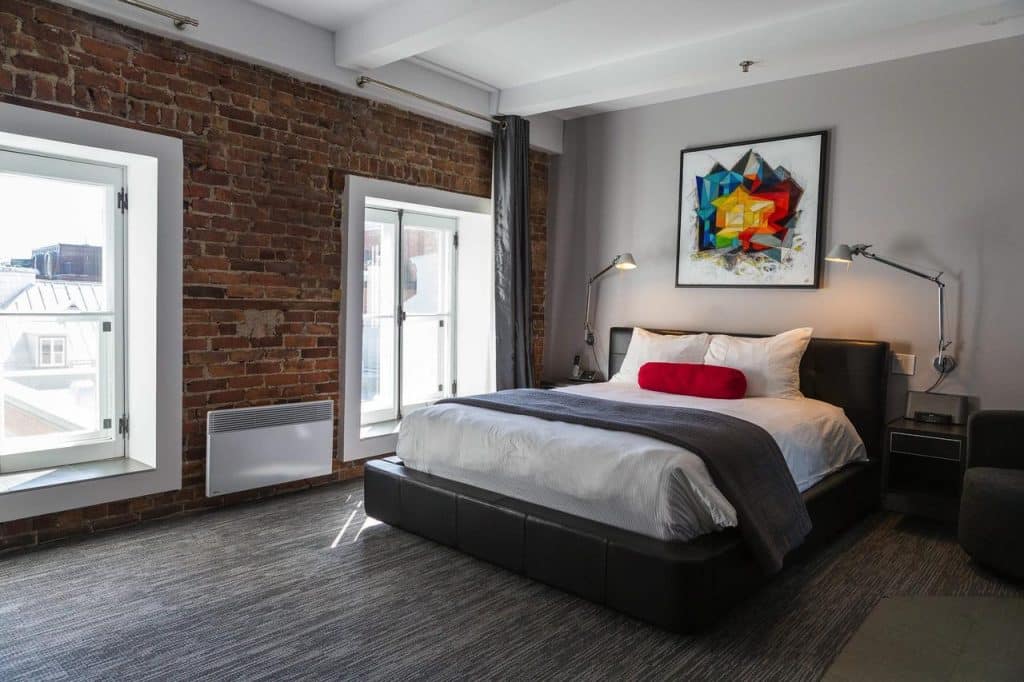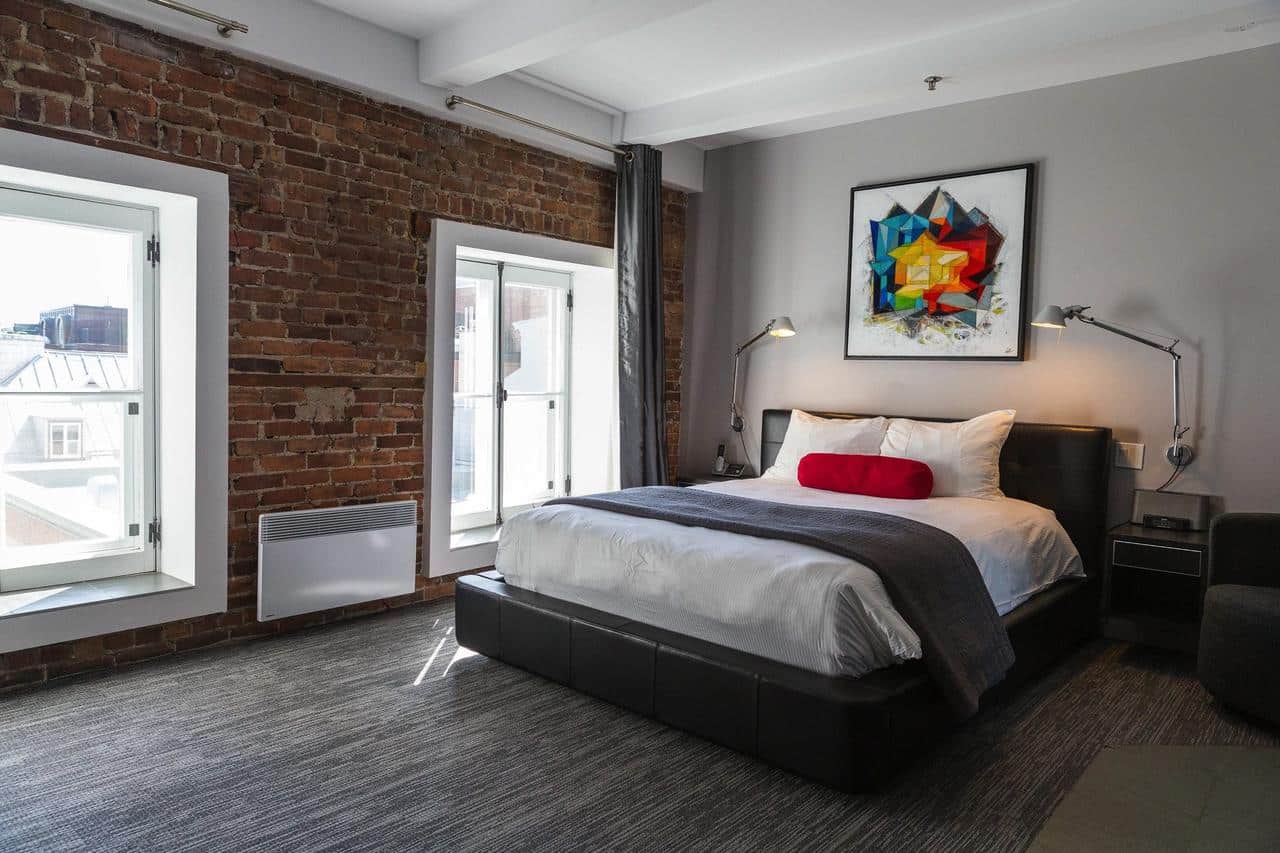 Gay Nightlife in Quebec City
Quebec City is one of our favorite under-the-radar gay destinations in Canada – in part due to the gorgeous cityscape, vibrant gay nightlife scene and all those smoking hot French-Canadian boys (and girls!). Compared to Montreal or Toronto, we found the Quebec City gay nightlife scene to be more relaxed with less attitude.
Quebec City has an excellent, yet not overwhelming, selection of gay bars and clubs from which always kept things interesting – and plenty of 'gay-but-mixed' venues too. Most bars and clubs often don't kick off till late here, but there are plenty of cute cocktail spots and wine cellars to relax in until then. Although Quebec City does not have a gay village as such, many of most gay-frequented clubs, bars, shops, and hotels are found in Rue Saint-Jean, the cities most LGBTQ+-friendly neighborhood, and a good place to start any night out.
Being such a tolerant society, you are unlikely to experience any issues with displays of affection in public and as such will be welcomed in most clubs and bars in Quebec City. So, if you want to mix with hetero's, you will be accepted pretty much anywhere you go. Having said that – who doesn't want to party the night away with our fabulous queer global family. We are just more fun after all…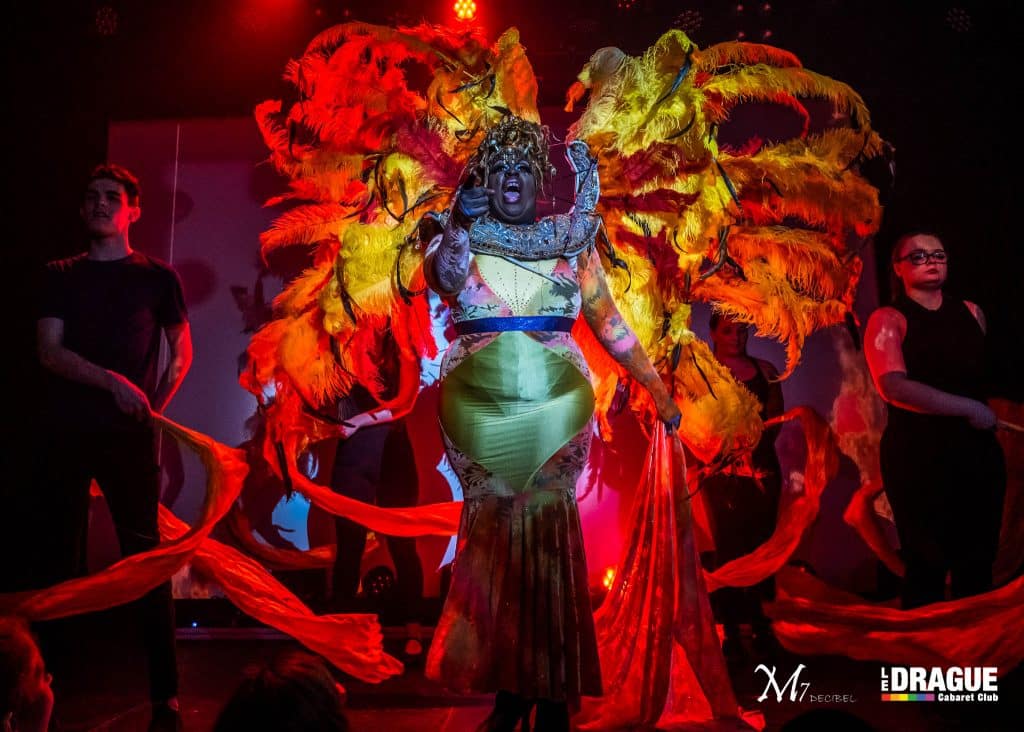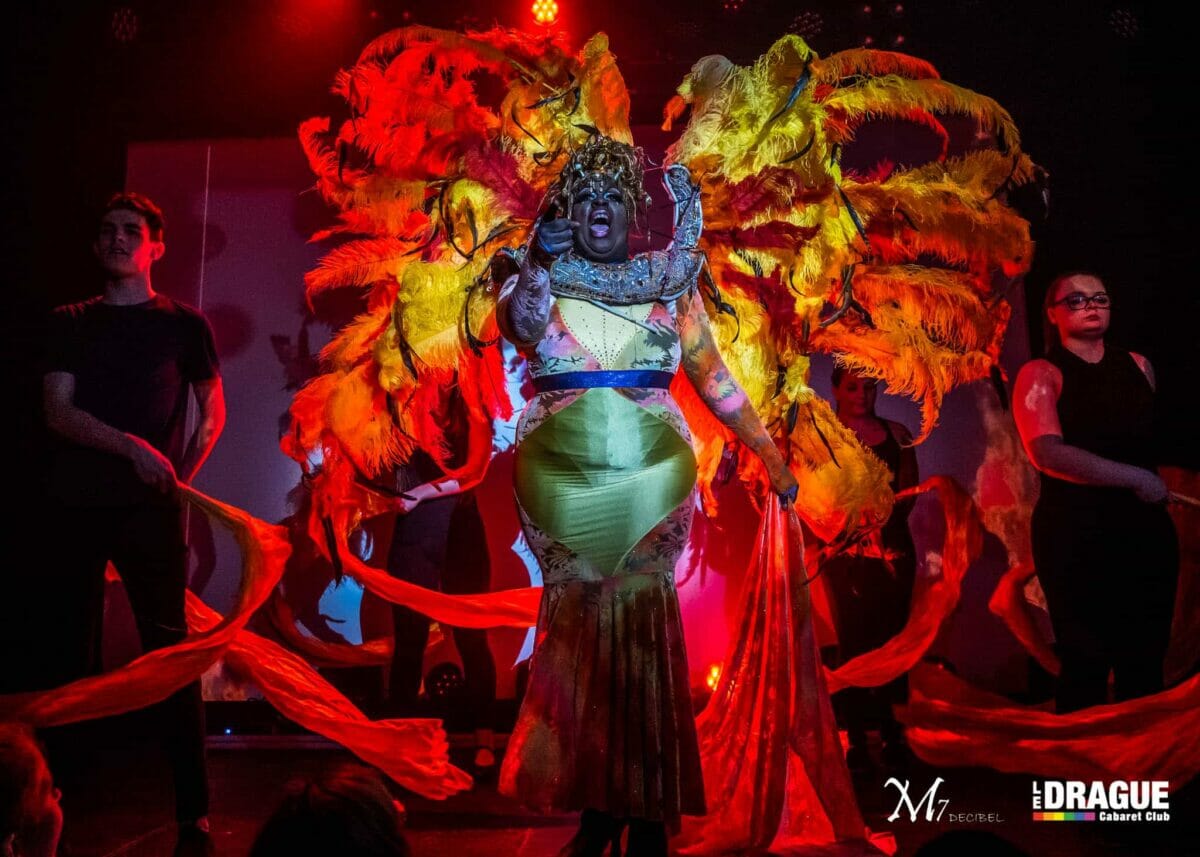 Gay Bars And Clubs in Quebec City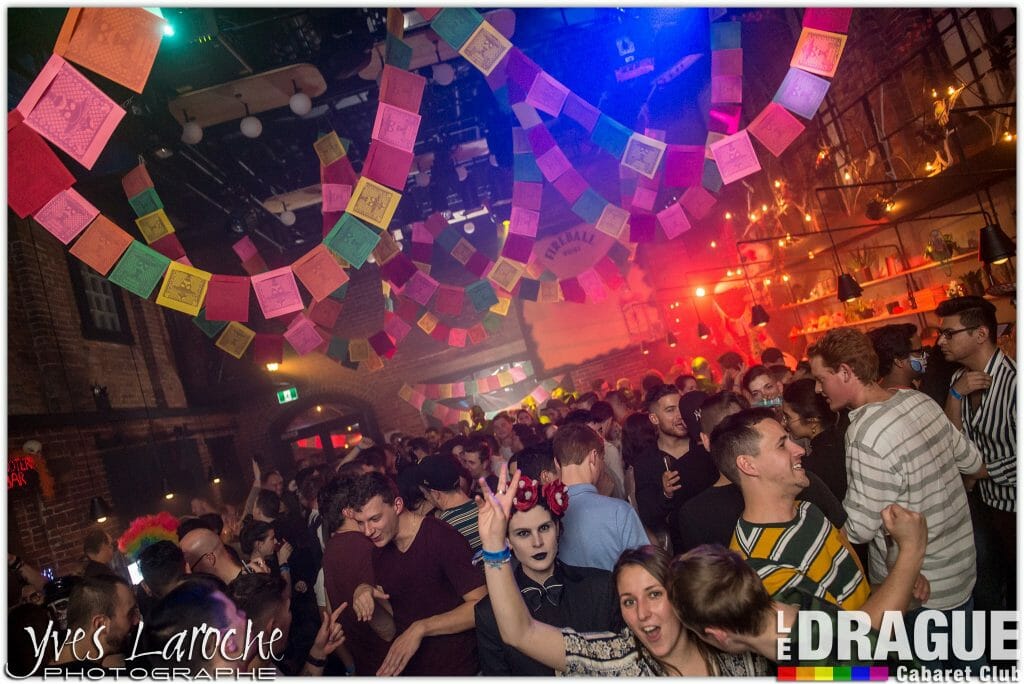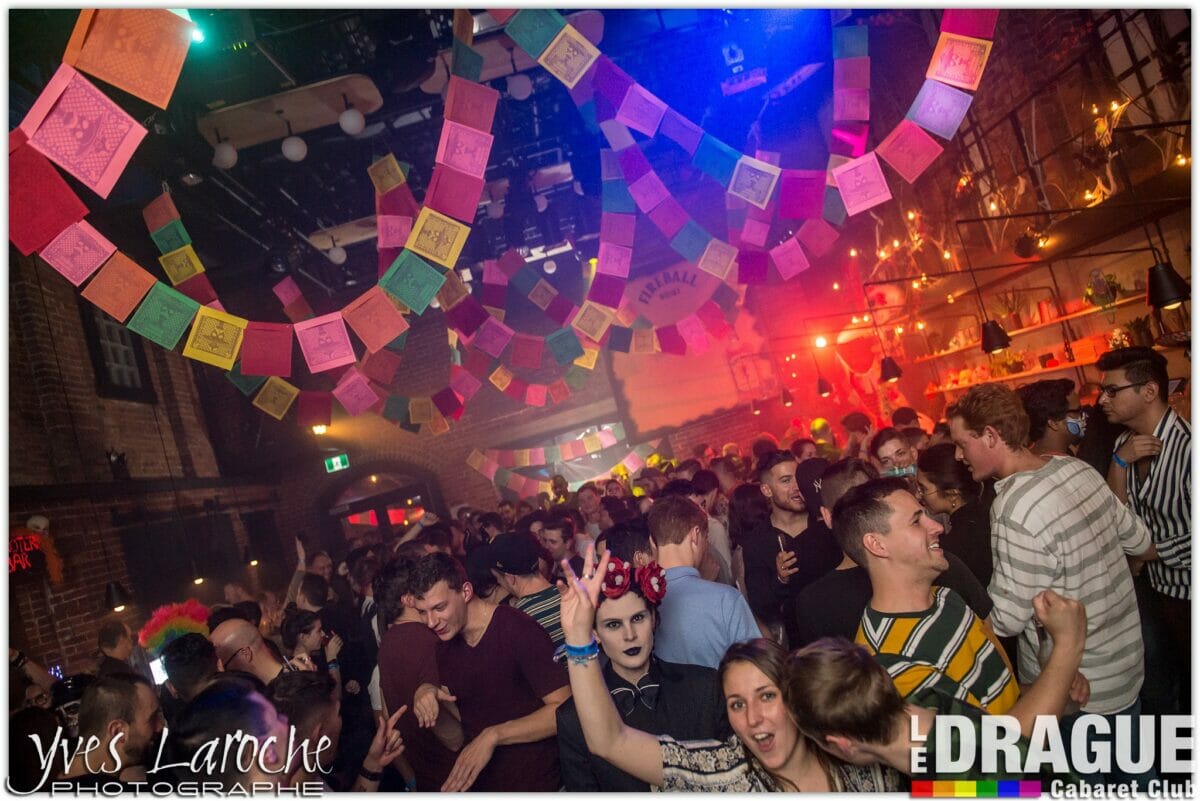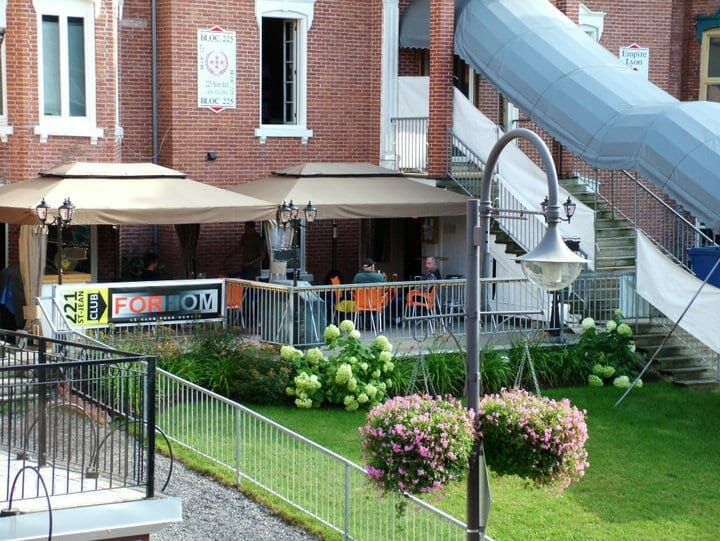 Mixed / Gay-Friendly Nightlife in Quebec City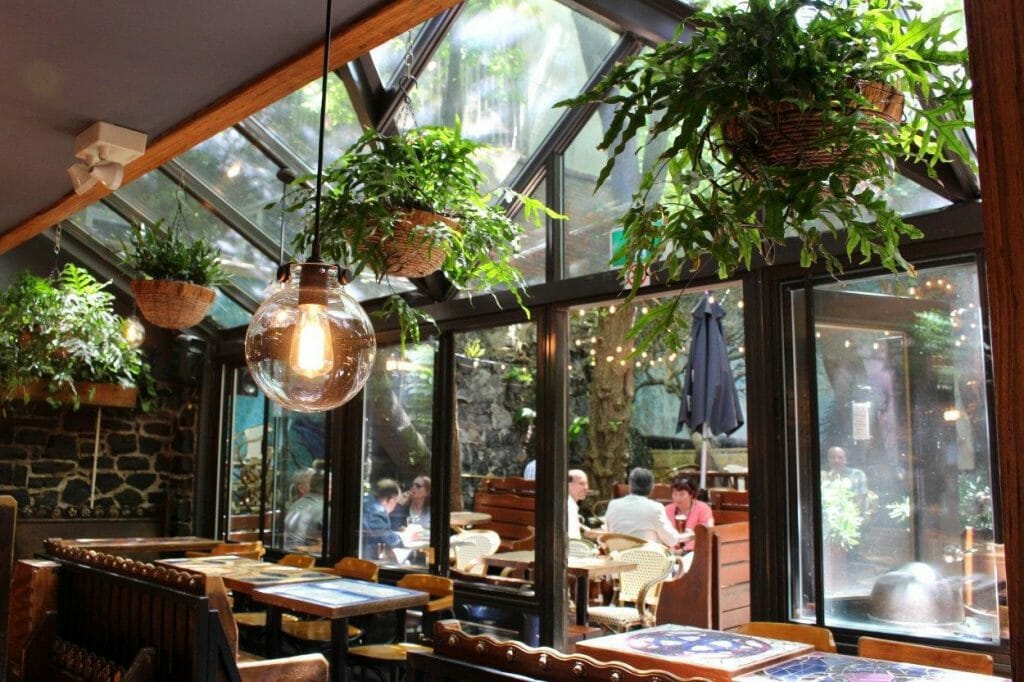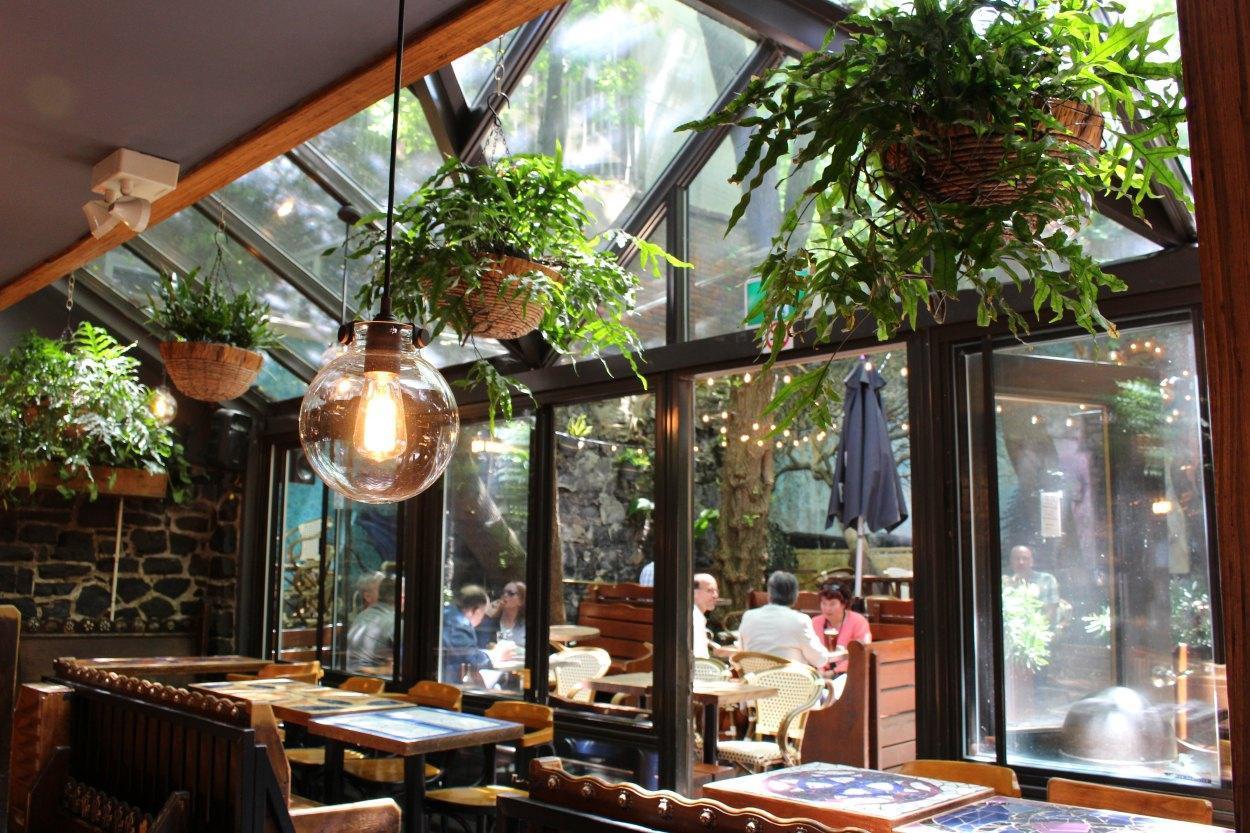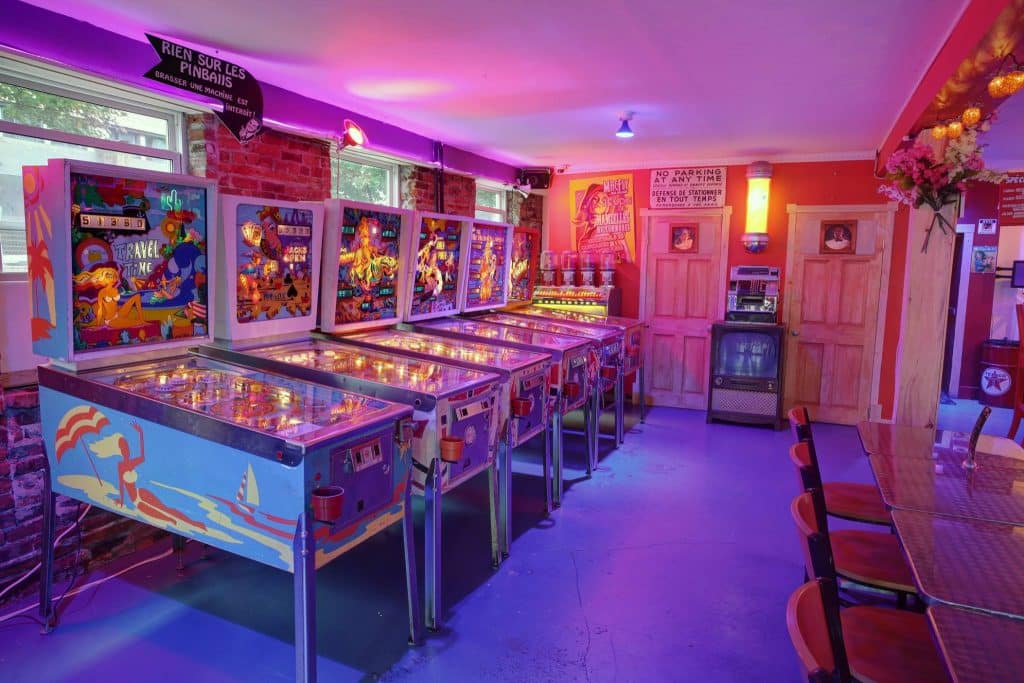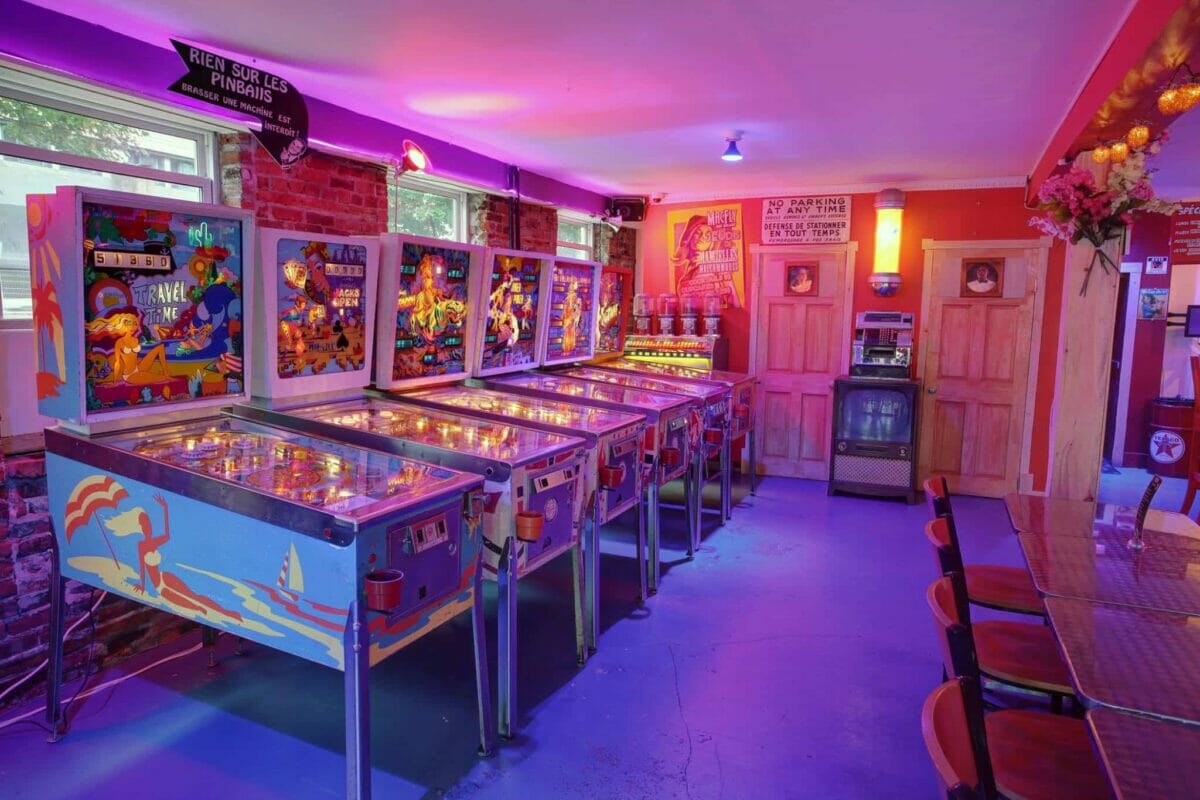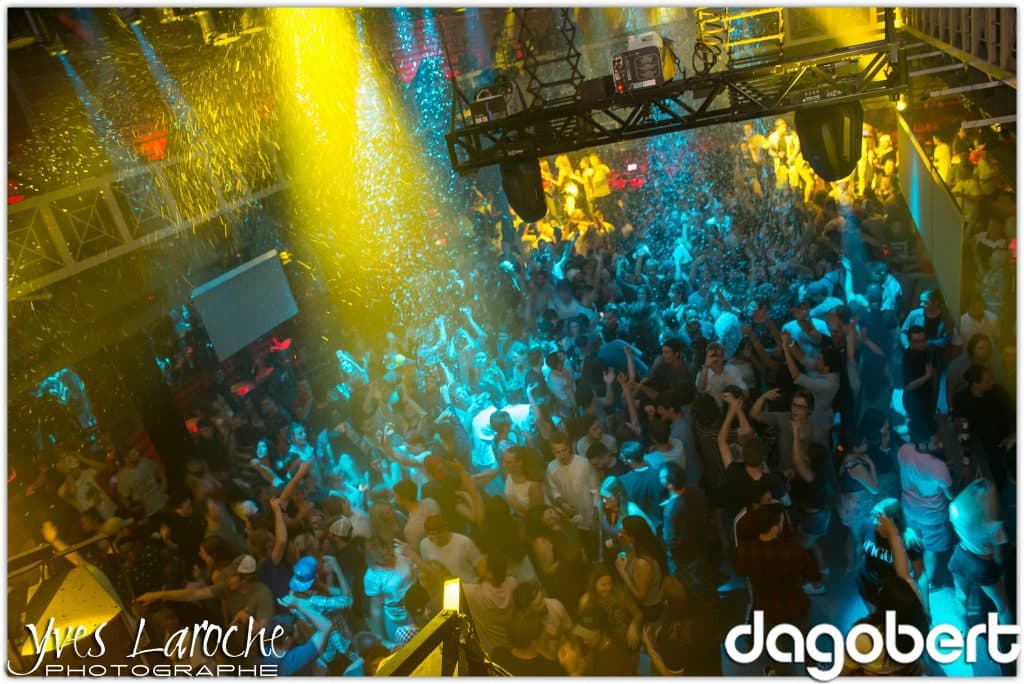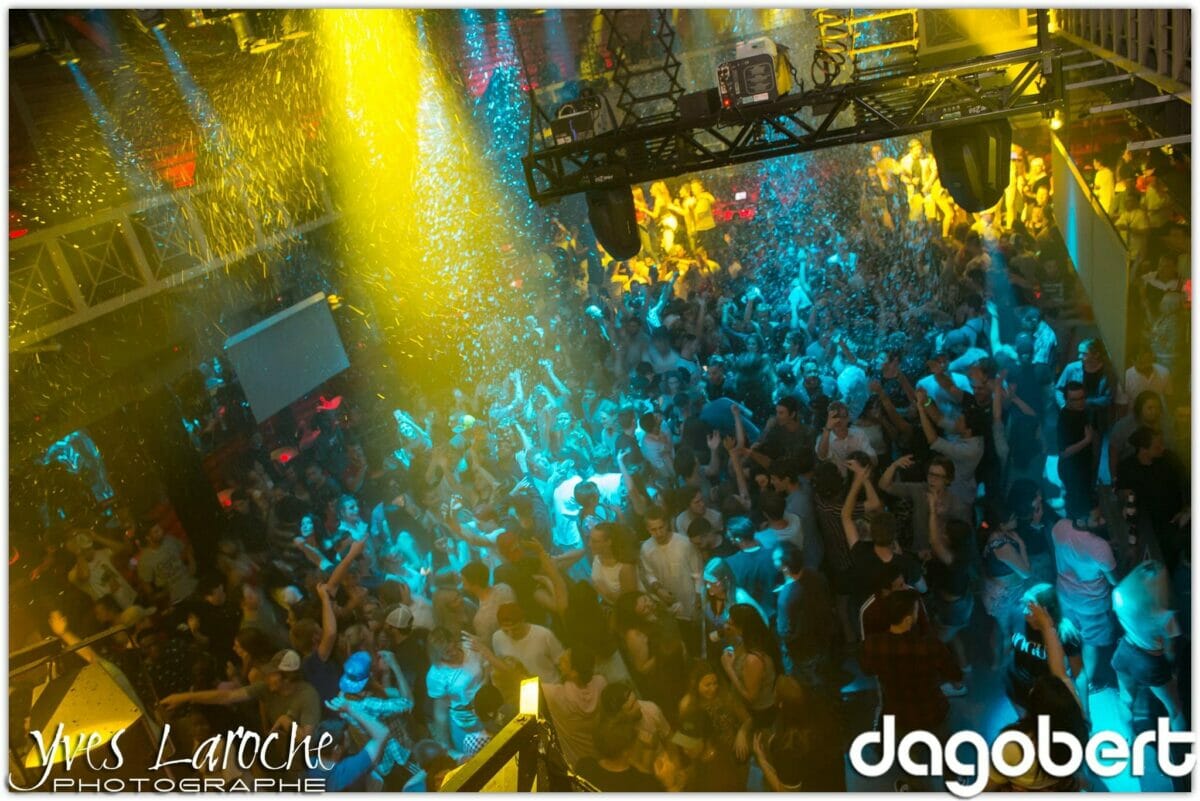 Gay Sauna And Cruise Clubs in Gay Quebec City
Had enough of gay cruising in Quebec City – either in the bars or elsewhere? Why not explore the steamier side of this sexy town…
Unlike so many other cities in North America – Atlanta, Washington DC, Portland, Boston – where bathhouses are closing, in Quebec City, there is a variety of popular bathhouses to choose from – three in fact, which is surprising given the size of this city. While there are not quite as many options as Montreal, which has the biggest gay sauna scene on the continent, none of the bathhouses in Quebec City will disappoint you (unlikely all those faceless accounts on Grindr or the other hook up apps…).
All of the best cruising and sauna venues in Quebec City are centrally located in interesting neighborhoods and near the most popular gay accommodation options making life a little easier. One is even attached to a gay hotel if you are thinking of making a few visits. In such a foreign-friendly destination you should have no issues visiting any of the Quebec City gay sauna/bathhouses and will be welcomed openly, as in the rest of the gay scene here.
A little French never hurt anyone, however, and if you are nervous about visiting a gay sauna for the first time – we have a helpful guide.
Sauna Back Boys – A Quebec City gay institution for men to have fun and relax away from prying eyes offering 3 levels and a basement – all in the heart of the old city of Quebec. Open 24 hours a day, 7 days a week, the Back Boys recently underwent a complete renovation in a Mediterranean style with sunny and bright colors and no offers an impressive list of services such as the whirlpool, dry and steam saunas, a cozy fireplace in the relaxation lounge, lockers and more intimate spaces. We found the sauna to be clean, with helpful staff and a hot crowd especially during the daily happy hour from 5-7 pm after workdays – or almost anytime on Friday and Saturday nights. Our top recommendation for a gay sauna un Quebec City if you only have time to visit one.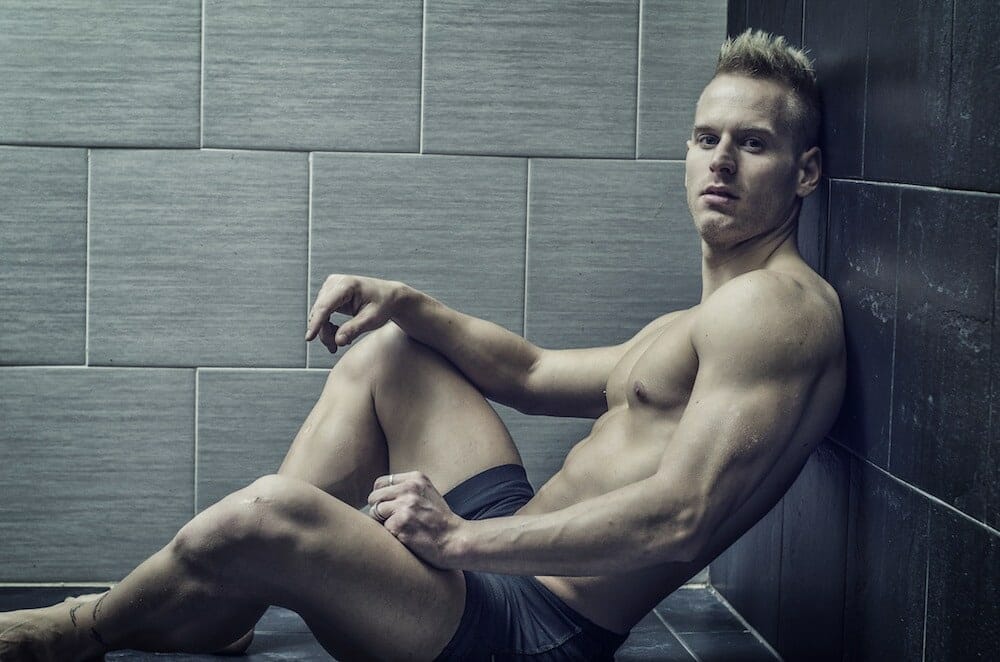 Sauna Bloc 225 – A gay sauna located at the western entrance to the St-Jean Baptiste district, the gayest neighborhood in Quebec City. Housed in a superb Victorian-style building dating from the end of the 19th century. Whatever the mood, whatever the moment, enter the lair of hot Quebec men and curious visitors and make your own fun in a warm and respectful atmosphere. Somewhat dated, but there is a labyrinth, dry sauna, glory holes, and whirlpool.
Hippocampe Sauna – Established in Quebec City since 1973 – this place of meeting and relaxation offers you a sexy atmosphere in a somewhat basic setting. Open 24/7 inside you will be tempted with a whirlpool, steam and dry sauna plus plenty of eroticism with a black room, glory holes, XXX cinema, and shop to meet all your fun needs. The team here is also very welcoming to foreigners, speaks English and happy to help you feel at home. You don't stay in business for all these years without ensuring your customers always leave happy after all. Attached to the Hotel Hippocampe, a Quebec City inn for gay men, though there is a separate entrance – on cold Canadian nights, we did appreciate not having to go to far….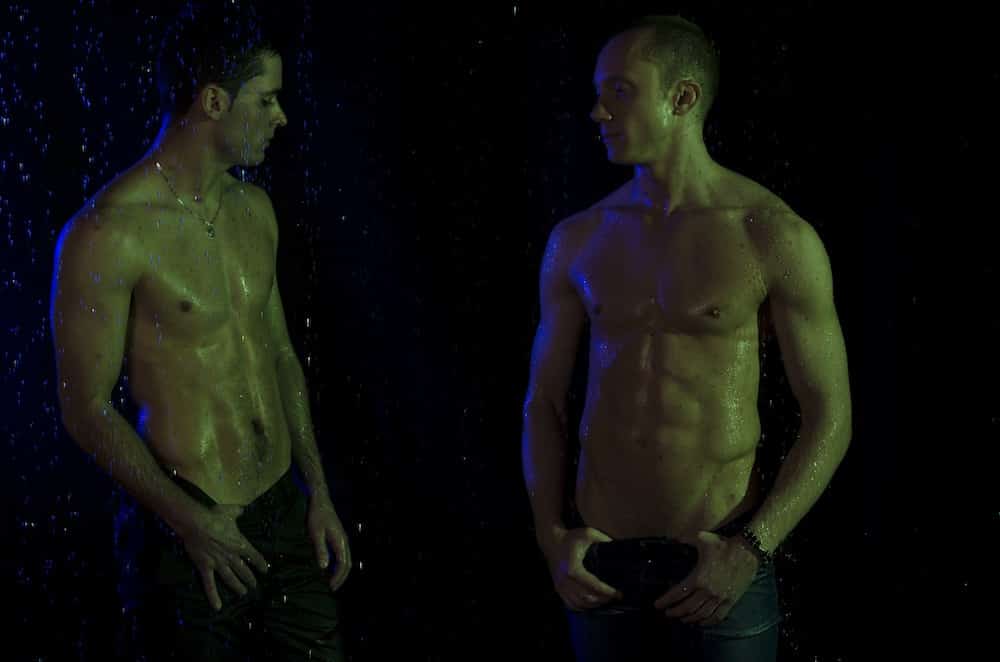 Gay Quebec City Map