You know by now that we love Palm Springs. After all, with that glorious desert heat, a wide range of recreation activities, hot springs and retro architecture, what's not to love?
And all that's before we even start talking about the fabulous LGBT scene. After its heyday as a romping ground for Hollywood stars in the 60s, Palm Springs disappeared for a while before the gays led the vanguard of re-discovery. Now over 40% of the population identify as LGBTQ and, as you can imagine, the scene is vibrant and thriving.
Another thing we love about this desert spot is its wide range of clothing-optional resorts. No one wants to be restricted by clothing on holiday, especially when the weather is this good.
One of our favorite spots for enjoying everything Palm Springs has to offer is the All Worlds Resorts, the largest gay clothing optional resort in Palm Springs that's actually two properties rolled into one (hence the 'Resorts' in the name!).
Where Is All Worlds Resorts?
The All Worlds Resorts is slap-bang in the middle of the historic Warm Sands area of the city. The Main Resort and the Annex are across the street from each other on South Warm Sands Drive.
South Warm Sands Drive is only a few blocks away from the heart of the city so you can easily get to restaurants, attractions and clubs. There are plenty of attractive villas and you're also in good company, as many of the city's clothing optional resorts are around here – as you can imagine, there are a lot of high hedges!
Where Do I Sleep?
There's a huge range of rooms at the All Worlds Resorts, whether you choose to sleep on the main resort or at the annex. There have also been some recent renovations to modernise the options. Choose a studio, a double room, a deluxe king room (with or without kitchen), a deluxe king suite or a one-bedroom suite depending on your needs, budget and company.
If you're staying a bit longer, we'd recommend you pick a room with a kitchen or kitchenette. Obvious dining options are great in Palm Springs, but it's also nice to have the option to just have a snack in your suite.
All of the rooms have great amenities; for example, a fridge full of cold drinks never goes amiss in the desert! Some of the fancier rooms even have wet bars or Jacuzzi options, so it's worth thinking about that as well. There's air conditioning, rooms are clean and comfortable and prices are reasonable.
On balance, we'd say the Annex Resort is a bit quieter, so if you're looking for a more chilled vibe that might be the best place to stay. The Main Resort has a bit more of a party scene, so if you like being in the heart of the action, try to get a suite there.
Where Do I Play?
A better question for the All Worlds Resorts might be 'where don't I play?' It's definitely a great place to socialise and have a good time. In fact, there's so much going on here it can be difficult to leave the resort – not that we're complaining!
If you're staying at the hotel you're able to access both properties, giving you a wealth of choice when it comes to hanging out. There are five pools to choose from, including a chilled-out reflection pool. Heated in winter and chilled in summer, you'll always be able to have a dip somewhere. The main pool is huge, with complimentary towels and plenty of loungers to stretch out on.
If swimming seems like too strenuous an activity then hop into one of the two hot tubs to sooth your muscles and chat with other guests. Alternatively, head to the dry sauna and steam room to unwind and get to know people. The playrooms and the sand volleyball court offer very different options for people who want to be a little more active on holiday.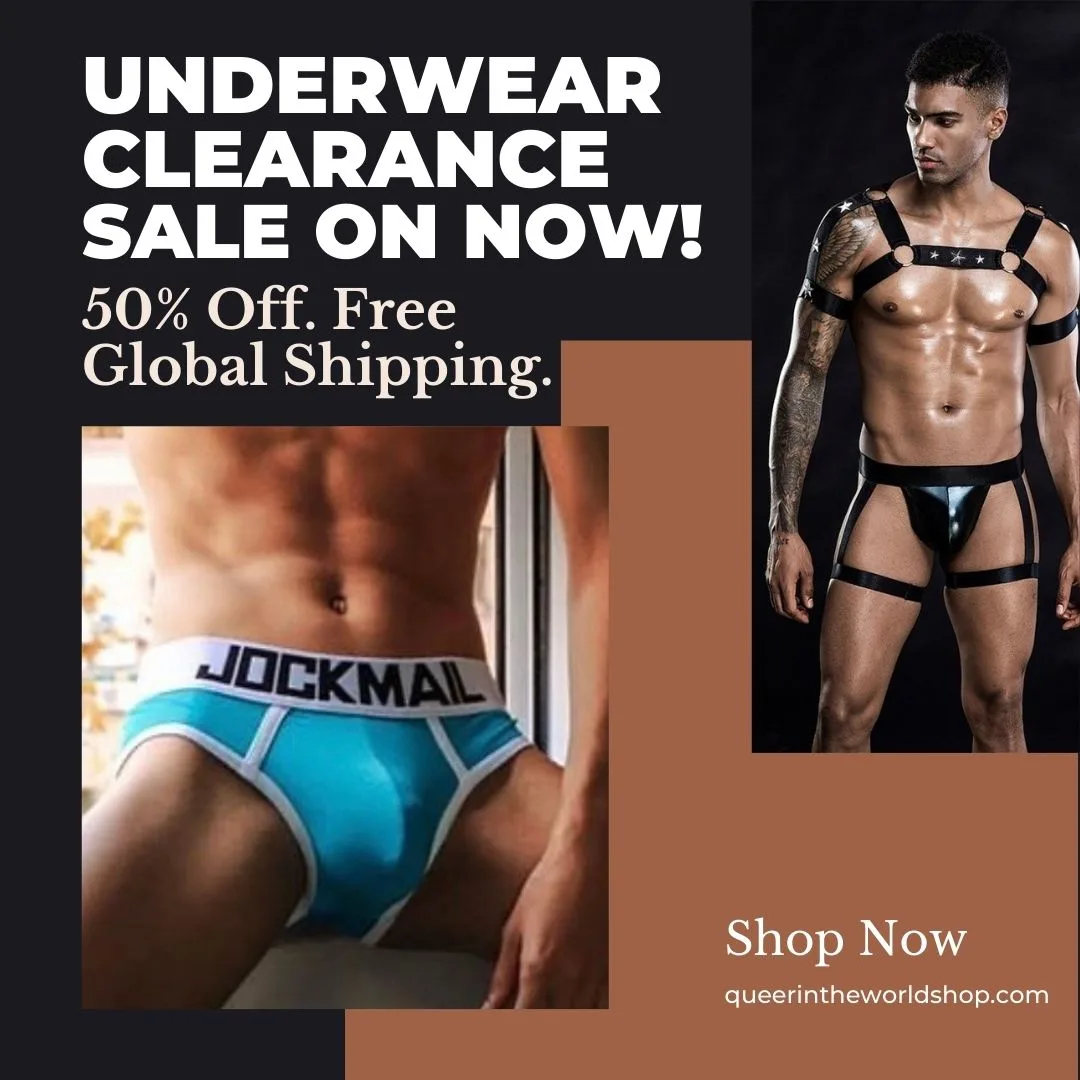 You can spend time wandering around the excellently-maintained grounds. Because the Resorts are so huge, it never feels too crowded. The staff are super friendly, as are the other guests (many are regulars, which speaks volumes in our book). There is also an outdoor and an indoor maze at the Annex – but we'll let you discover that for yourself!
After dark, things really start to heat up. As All Worlds offers Day and Night passes, you'll often see plenty of visitors in the evening who are looking for a fun alternative to the usual bar scene. Sidebar: these Day or Night passes are also a great option if you like the sound of the All Worlds Resorts but think it might be a bit overwhelming to stay there for your whole trip!
The Sunday Pool Parties and Free BBQs are legendary in Palm Springs. There's a live DJ, BYOB and plenty of chance to cruise the hundreds of delicious men there to party! New events also include Unwind Mondays, 2-4-1 Tuesdays and Snack Thursdays – they're definitely trying to keep the punters entertained!
What Else Should I Know About All Worlds Resorts?
It's clothing optional and (obviously) adult-only. There's definitely a particular vibe at All Worlds Resorts. We love the action-packed atmosphere and opportunities for flirting (or more!) but if you're looking for a more laid-back trip, or the cruise scene isn't really your thing, then you might prefer to stay at one of Palm Springs' other fabulous gay resorts.
Weekends can get busy so book far in advance if you're going for a long weekend break. This is also good to know if you'd like to try All Worlds at a quieter time first – during the week is the time to do this!
Otherwise, relax, strip off and enjoy the scene!