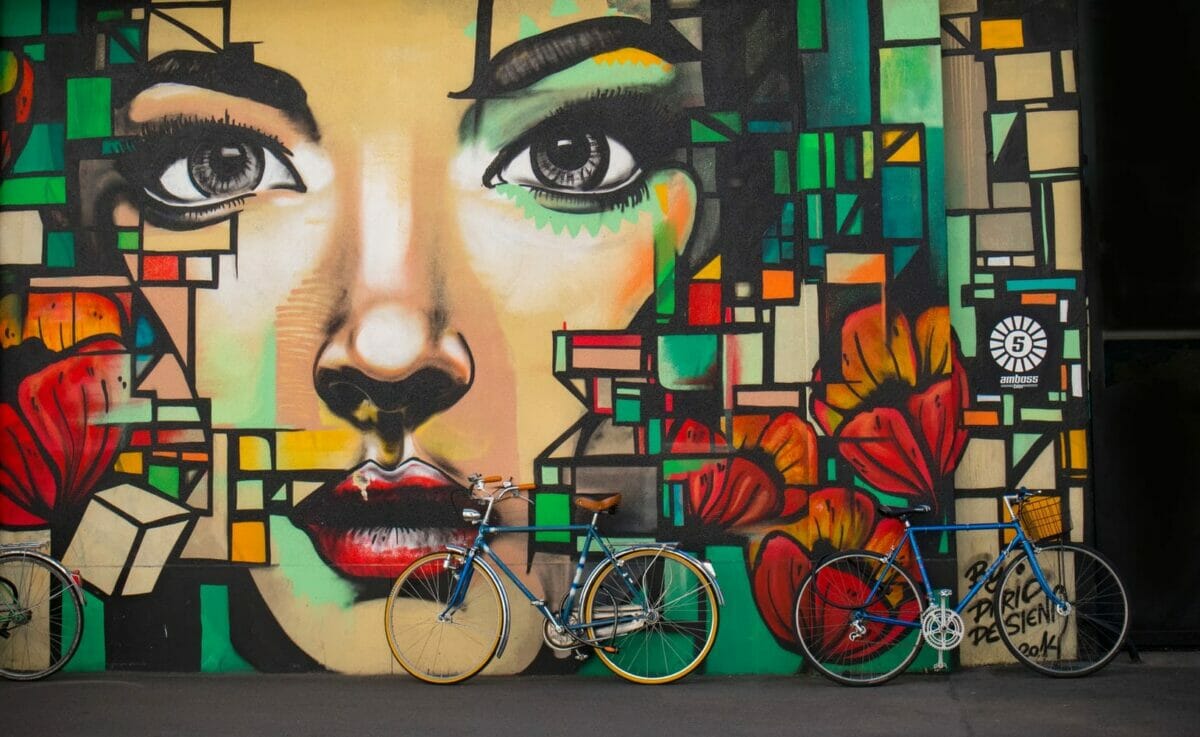 Welcome to Amsterdam, one of the most sexually liberating cities in the world! Better yet, its liberal mindset on sex even extends to the gay scene, making it a perfect destination for gays everywhere in the world!
For years, the small city of Amsterdam has been the hottest hotspot for travelling gays thanks to its friendly and open mindset to gay people. With several LGBT pride parades per year, as well as other LGBT events, Amsterdam has been at the forefront of LGBT pride since forever. In fact, many even consider it to be the birthplace of modern gay rights movement!
The story began with a legislation in 1811 which effectively decriminalized homosexuality, a move that no country in the world at that time had boldly taken. Since then, gays around the world have found their own gay utopia here in Amsterdam. The first gay bar in Amsterdam opened in 192, marking the first long strides in LGBT rights. In 1946, one of the world's first LGBT rights organization was opened in Amsterdam.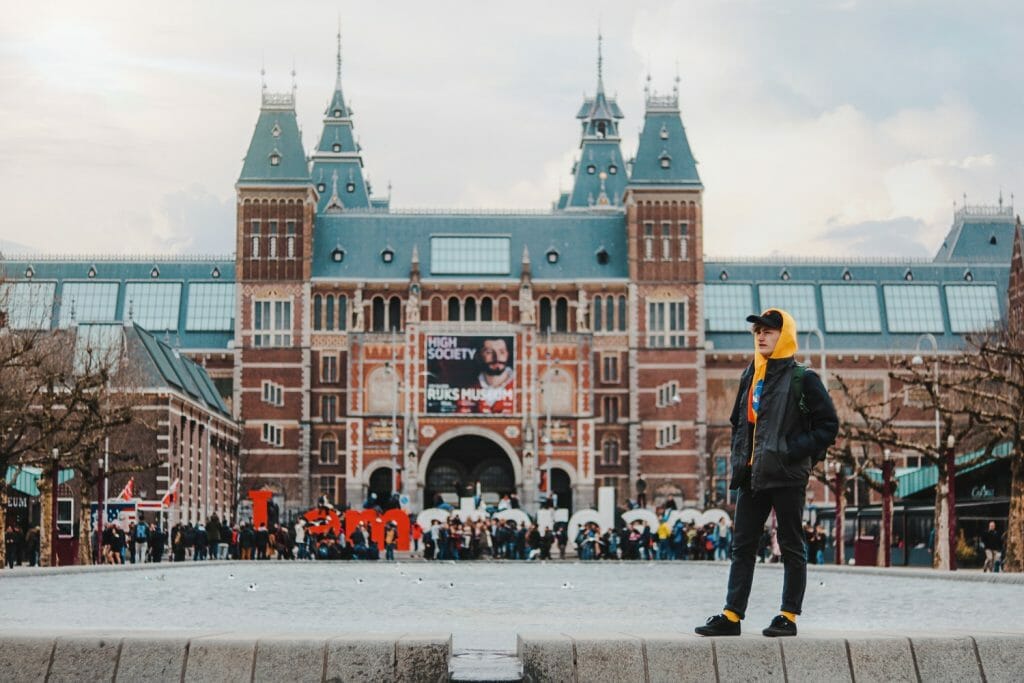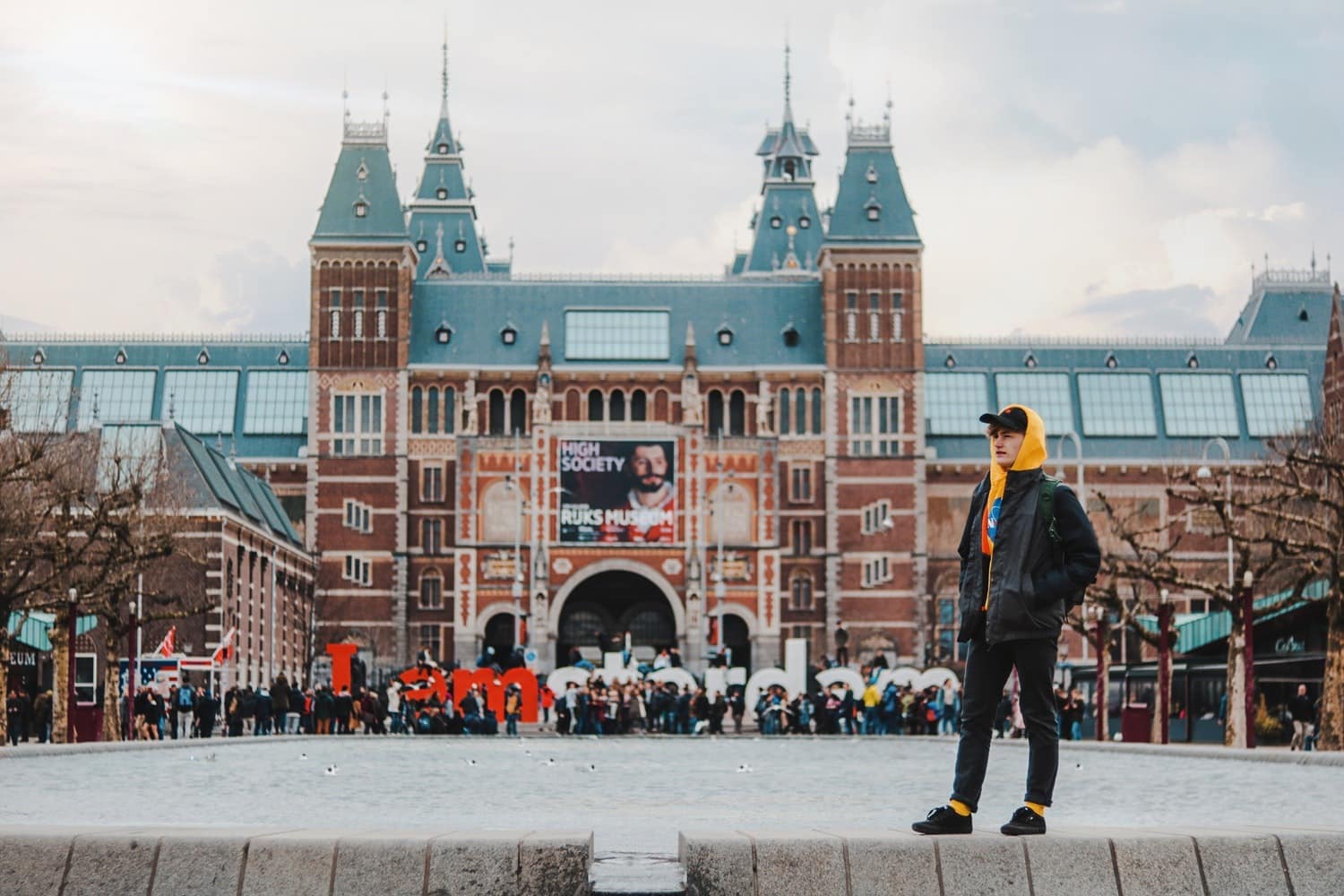 While the history of gay men and women who served during World War II was largely forgotten by other countries, it is never forgotten here in Amsterdam, as the locals erected the very first Homomonument in 1987 in their memory. Amsterdam has also received the honor of being the first city outside of North America to host Gay Games in 1998. Finally, a decisive victory for LGBT rights was made here in Amsterdam, as the world witnesses the first legalization of homosexual marriage in 2001.
Today, gay rights activism is still a part of the city's cultural heritage. The annual Amsterdam Gay Pride has become a welcoming sight to local citizens, and a must-see for tourists. As one of the most renowned gay pride parades in the world, it attracts at least 500,000 visitors to the city annually, making it a huge tourist attraction for the city.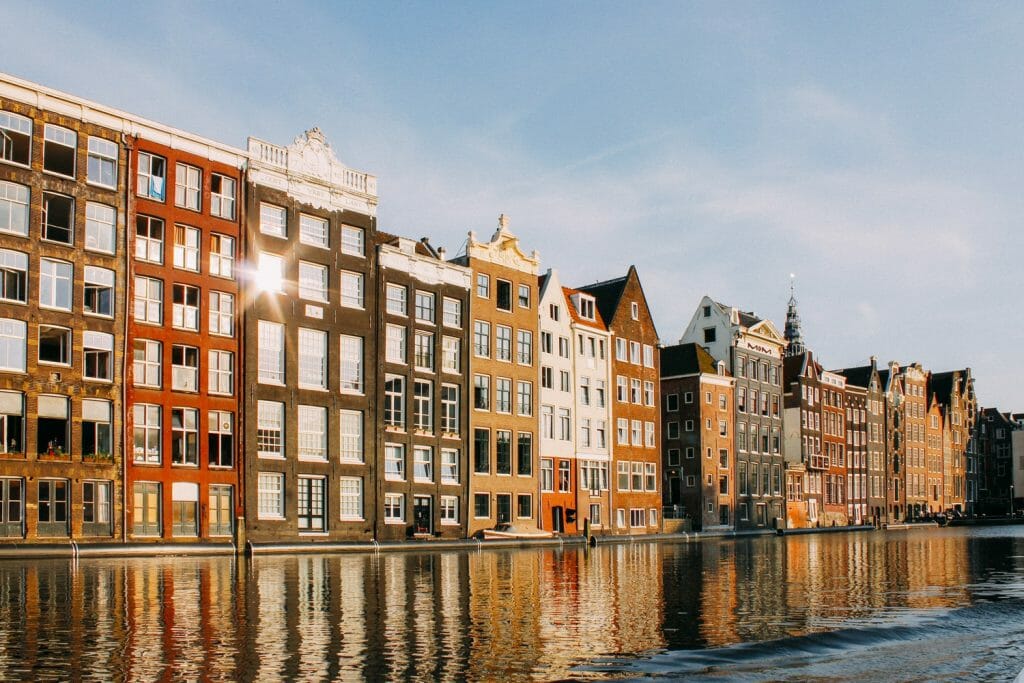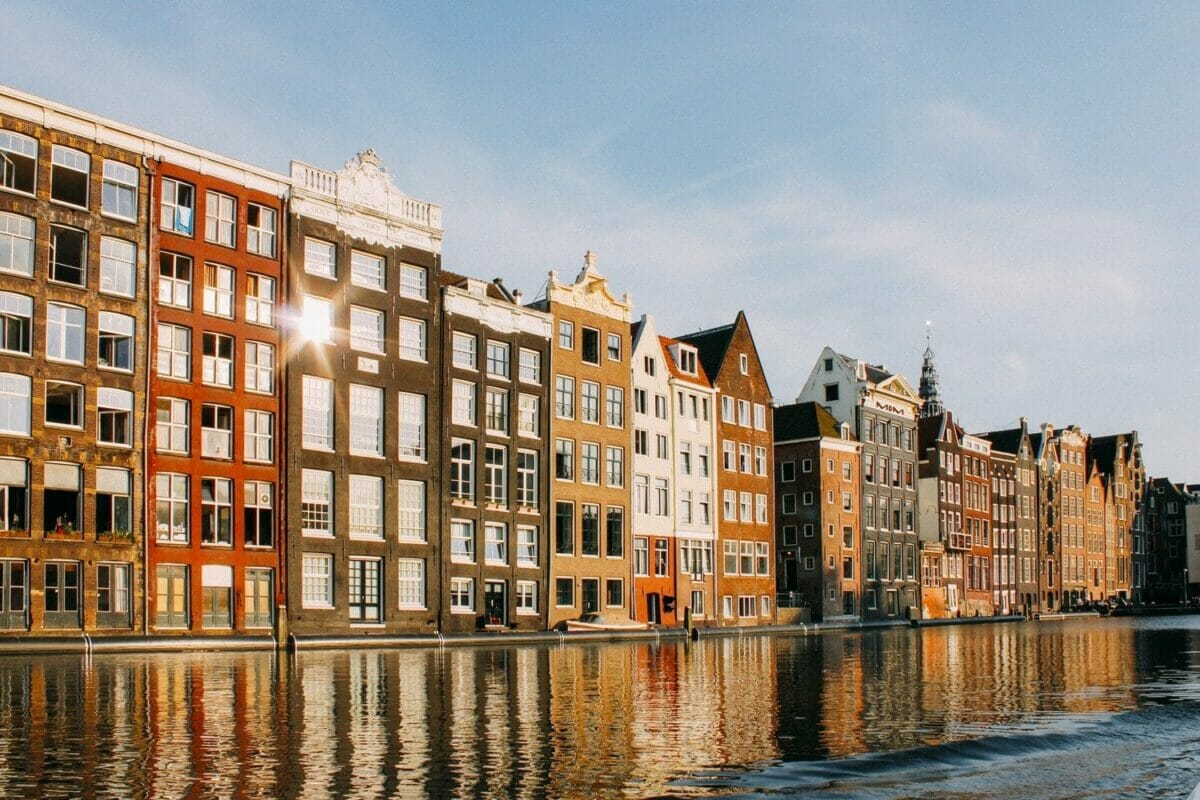 Amsterdam has much more than just gay parades. Since the opening of its first gay bar, the city has seen the surging rise of gay establishments. From Vrolijk Gay and Lesbian Bookshop, where one can find the most LGBT-friendly books and guidebooks, to Homodok-lesbisch Archief, a great free archive of free information on homosexuality and LGBT activism, the local bookshops will offer you a great deal of information on gays and their struggles towards tolerance. However, as Amsterdam is renowned for its liberal attitude towards sex and BDSM roleplaying, perhaps you might be interested in something more exotic. In that case, RoB or Mister B might be the place to check out. With years of experience in crafting genuine leather products, these two establishments will offer you the best leather sex toys and fetishwear for gay men which are guaranteed to satisfy all your kinks.
If you are in for the scenery, then Amsterdam has more than just gay attractions. The city canal will allow you to sit back and enjoy the vibe of this ancient city, where the traditional meets the modern. If you are looking for a cruise around the city, then De Oeverlanden Park is your go-to place. In this park, you can freely go about cruising, as it is tolerated by the public. However, do take notice that you have to stay in the designated area, as loitering out of it can get you a nasty fine.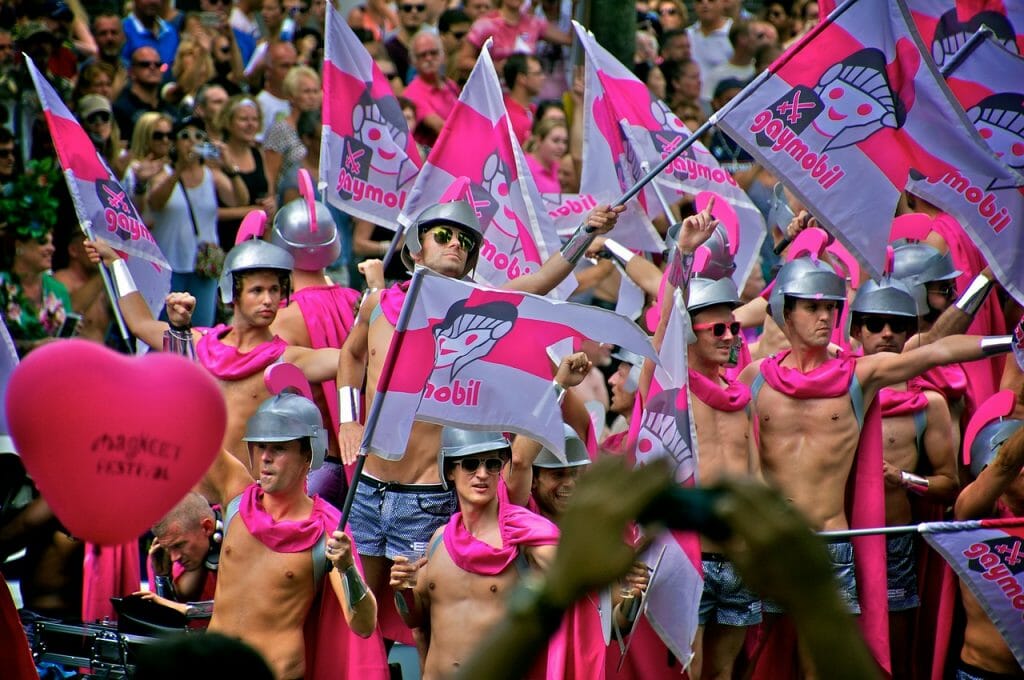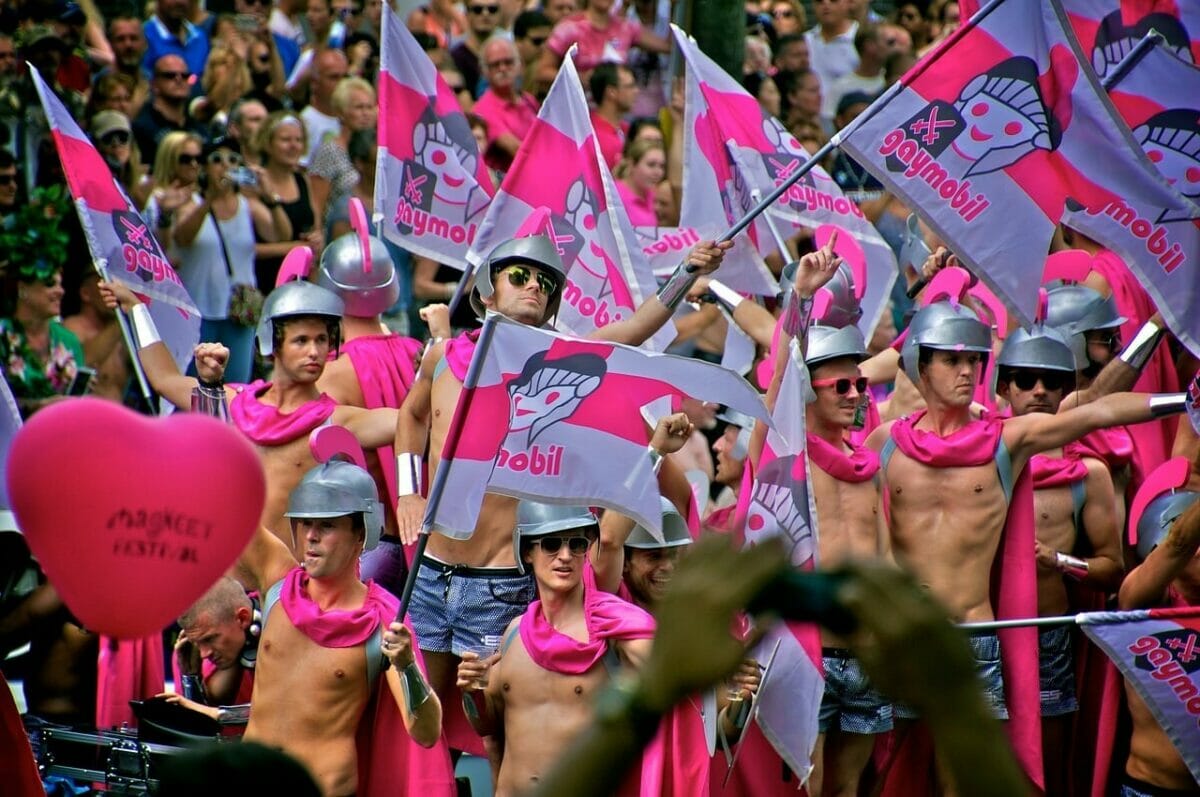 After a long day traveling around the city's gay areas, a good sleep is definitely what you will need, and since you are in one of the most gay-friendly cities in the world, is there a better way to savour your night than resting at a gay hostel? You are in for a shock! There is no gay-exclusive hostel in Amsterdam!
There used to be some gay-only hostels in the city, but nowadays, the line has become so blurred that pretty much every hostel is gay-friendly, and the former gay-only hostels have now accepted heterosexual guests as well. While almost every hostel has become very open to gays, some put in more effort than others, earning themselves a great deal of reputation in gay communities. To save you some time, we have compiled a list of the best gay-friendly hostels in Amsterdam for you to choose. It's time to dive into your gay adventure!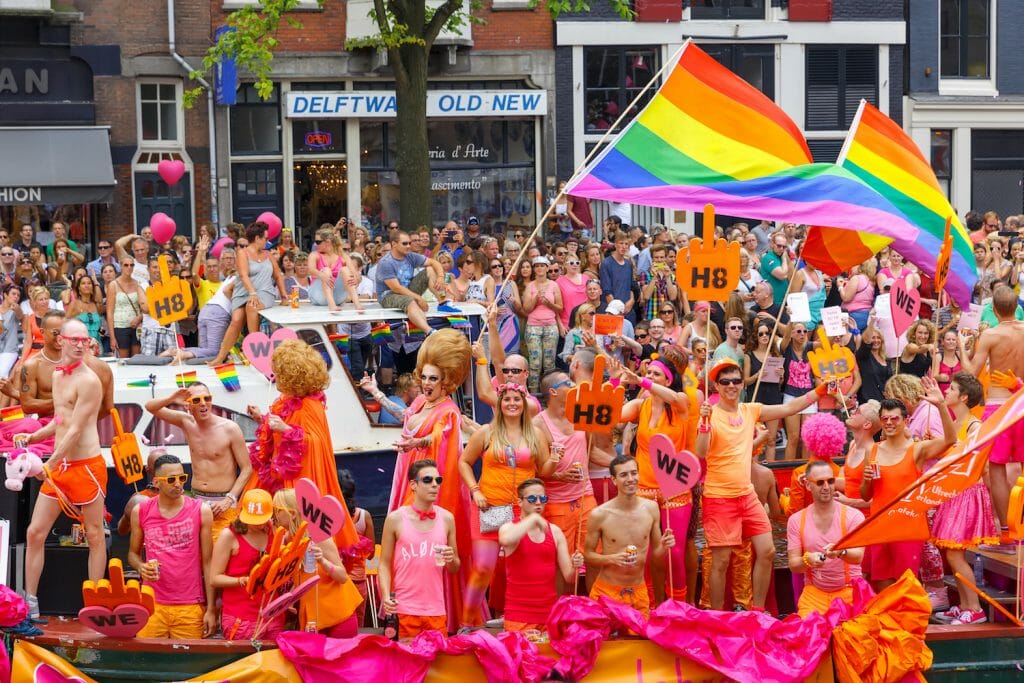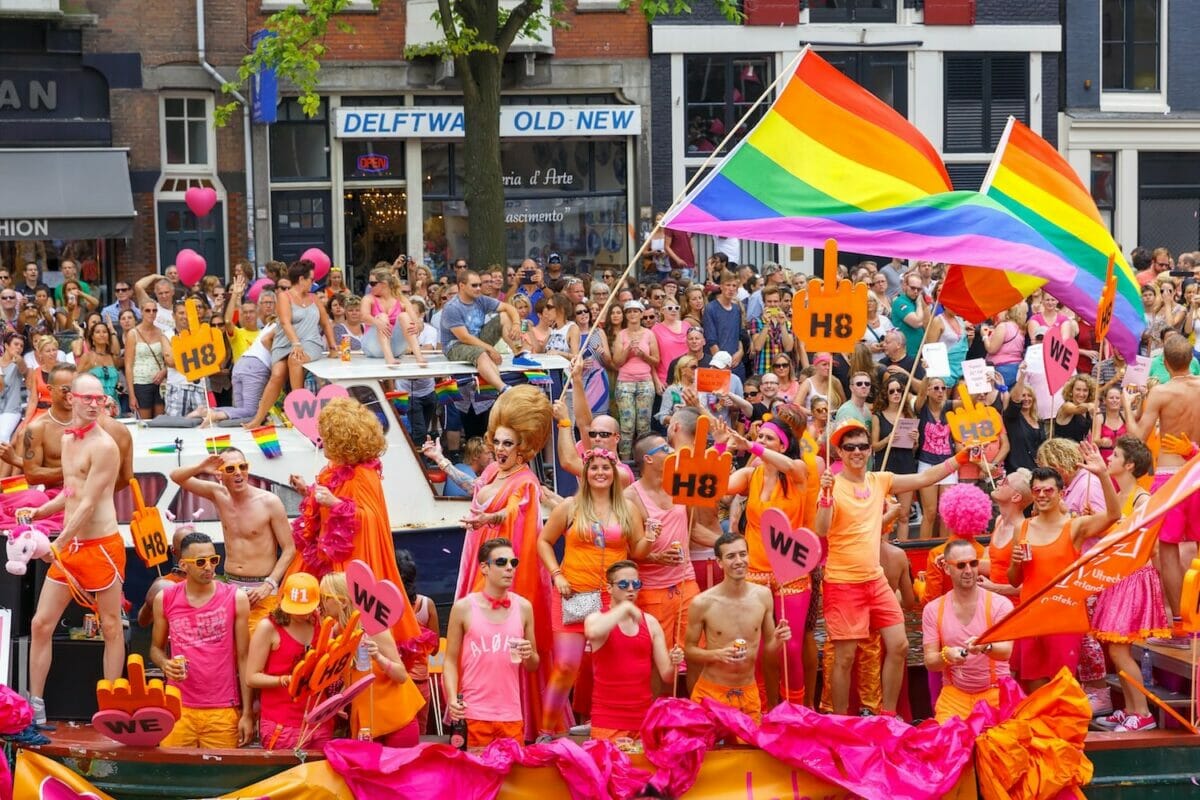 The Most Fabulous and Almost-Gay Hostels in Amsterdam! 🇳🇱
Located in the culturally vibrant Amsterdam Noord area, which doubles as a lively gay area, ClinkNOORD is a modern and chic gay-friendly hostel which offers you unrivalled services at very affordable pricing. The rent for one night is comparably much cheaper than other local hotels, so this is a great choice for travelers on a budget, if you don't mind sharing the room a bit. What is more, this lovely hostel is located just 10 minutes away from Amsterdam Central Station, allowing you to easily catch trains to anywhere in the city.
The accommodation is modest, but it is well worth the price. The hostel consists of both private rooms for those seeking privacy and dormitories for those wanting to find more friends. It also features a great range of amenities, from lounges, a library, a shared kitchen where guests can cook, to events and meeting spaces for those needing them. The hostel offers breakfast buffets for its guests.
[one_third]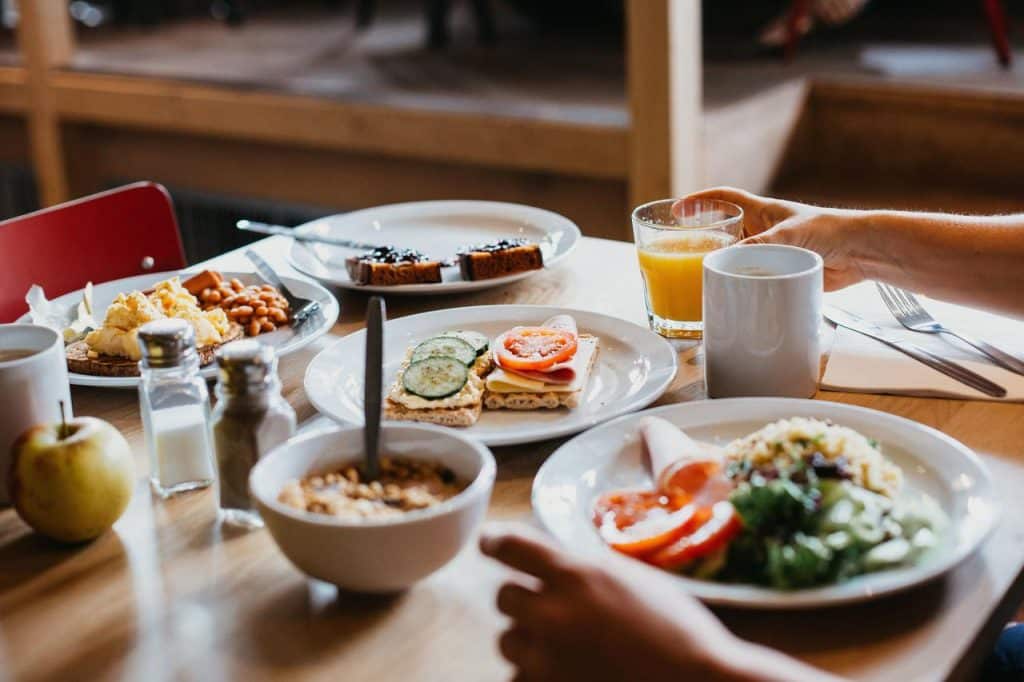 [/one_third]
[one_third]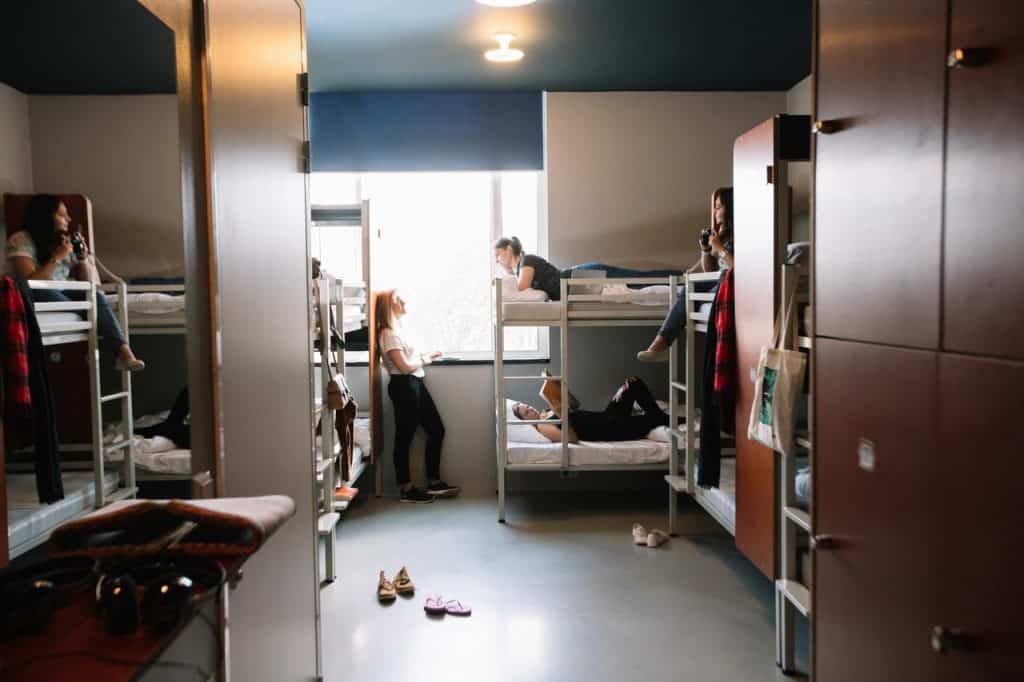 [/one_third]
[one_third]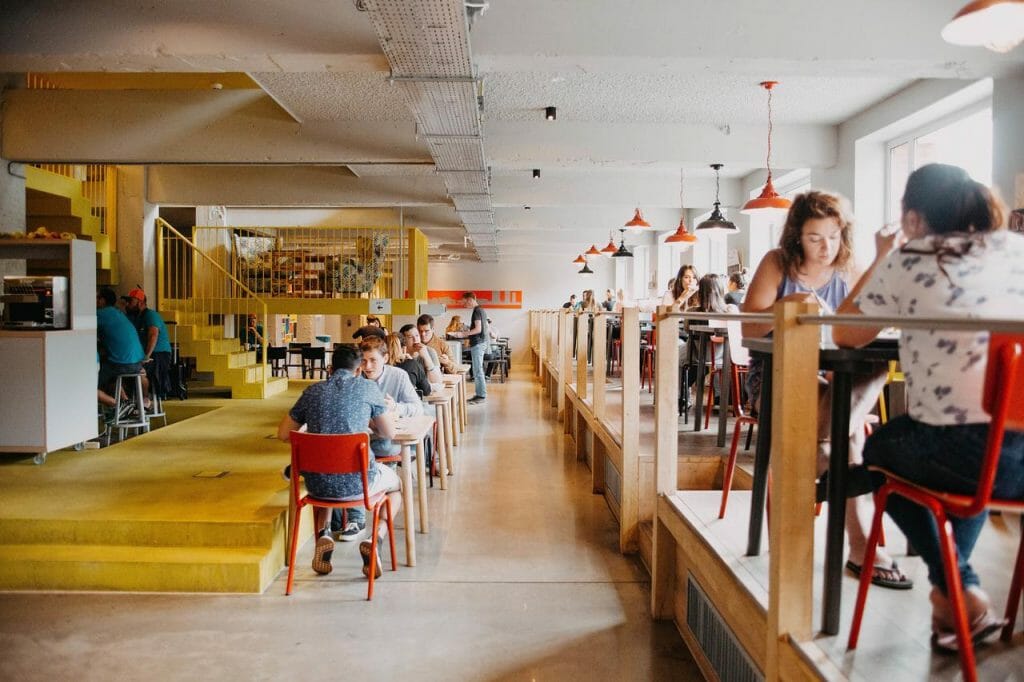 [/one_third]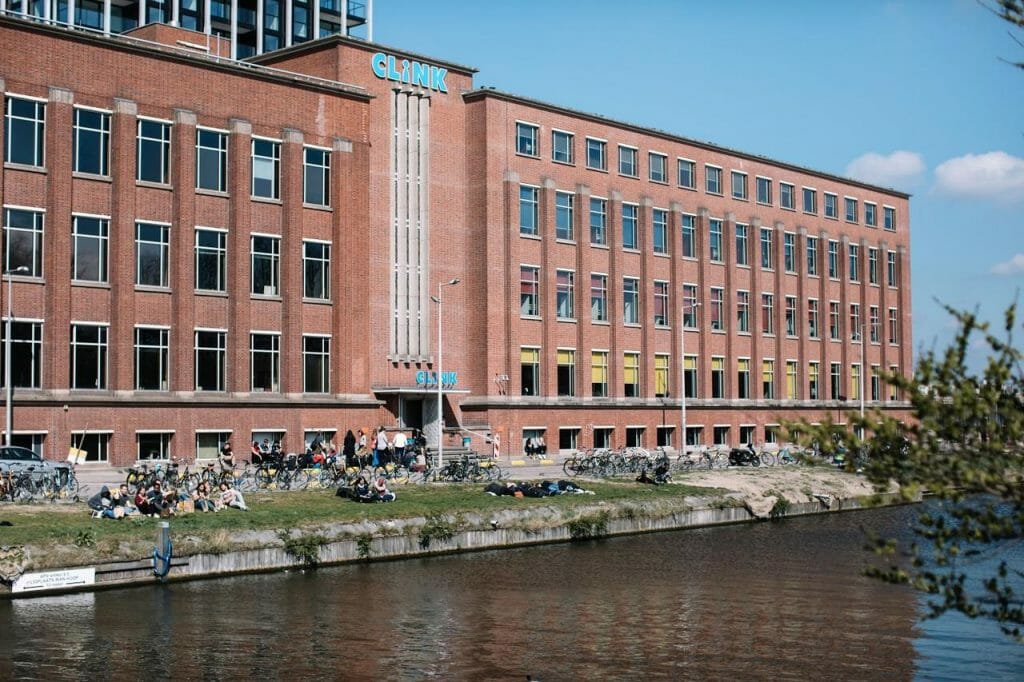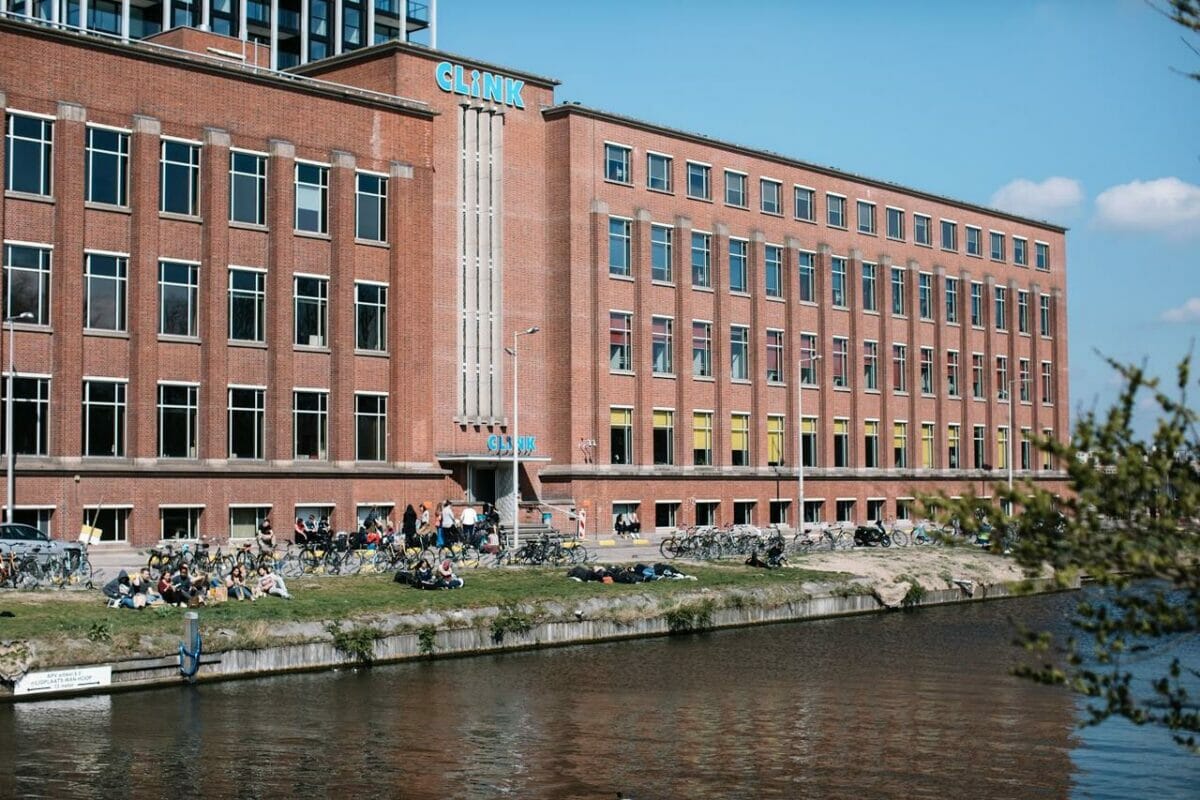 Amsterdam is not only about the gentlemen, but ladies can also get something exciting as well. Hostelle is a female-only hostel which is located 20 minutes away from Amsterdam's city centre. Decorated in modern designs with a touch of vintage timelessness, each room in the hostel is a story in its own, ensuring that each of your days in the hostel is a unique experience. The hostel also offers laundry services for busy travelers.
Accompanying amenities include a garden and a library. There is a shared kitchen for your usage in every communal area.
[one_third]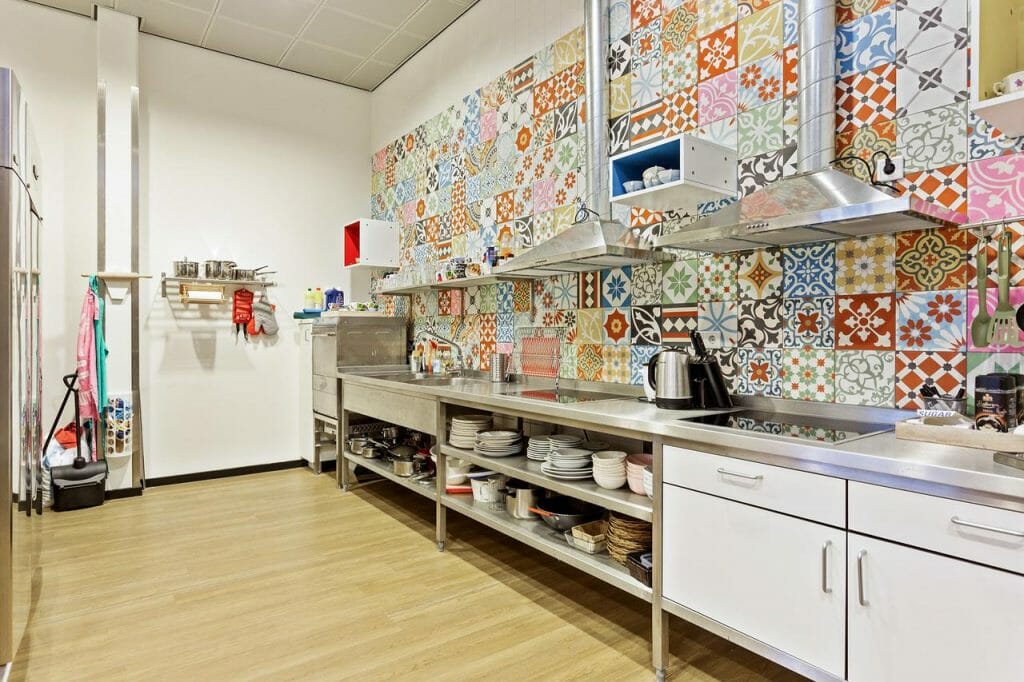 [/one_third]
[one_third]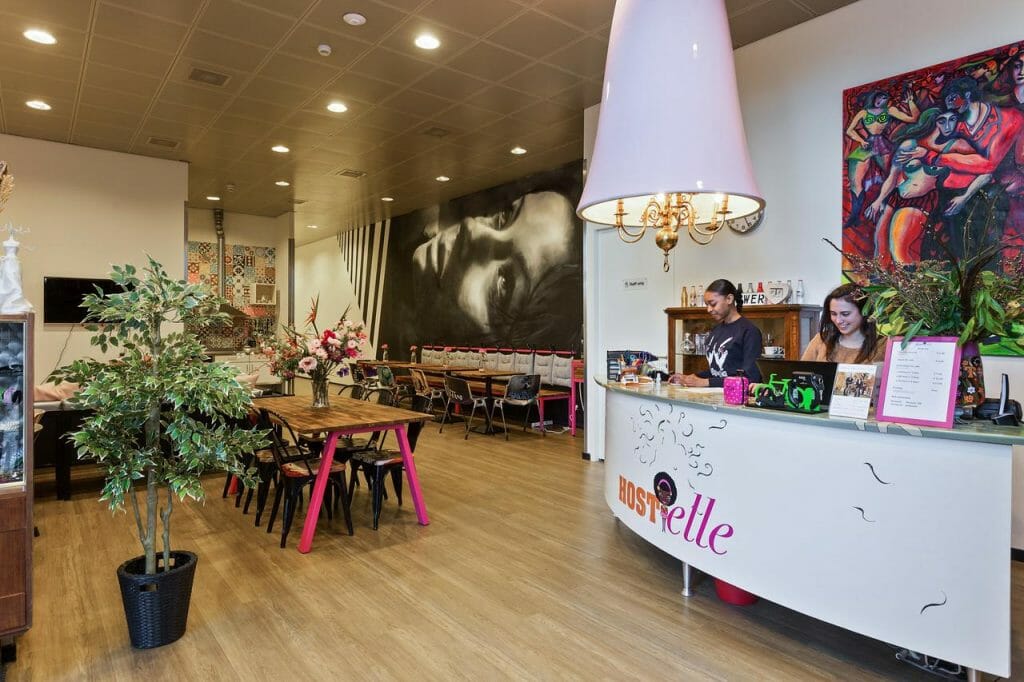 [/one_third]
[one_third]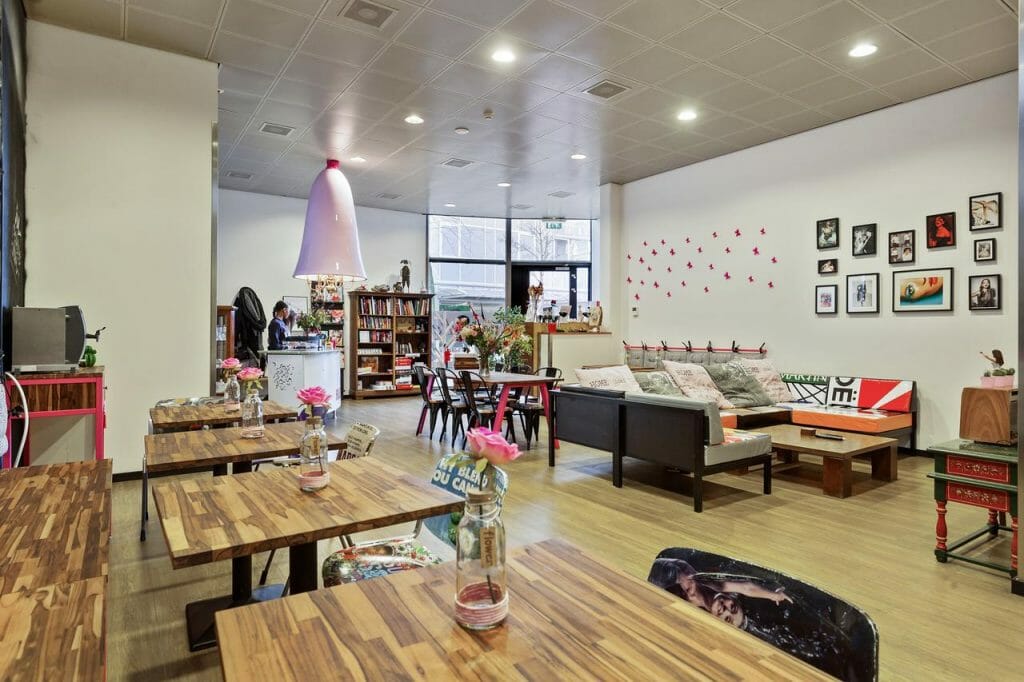 [/one_third]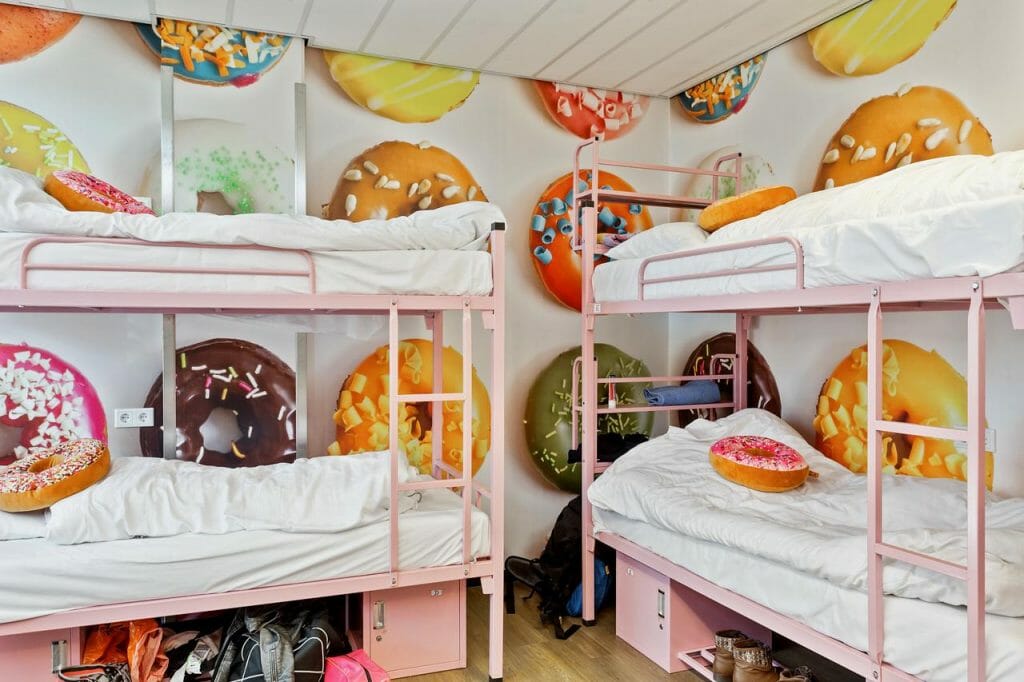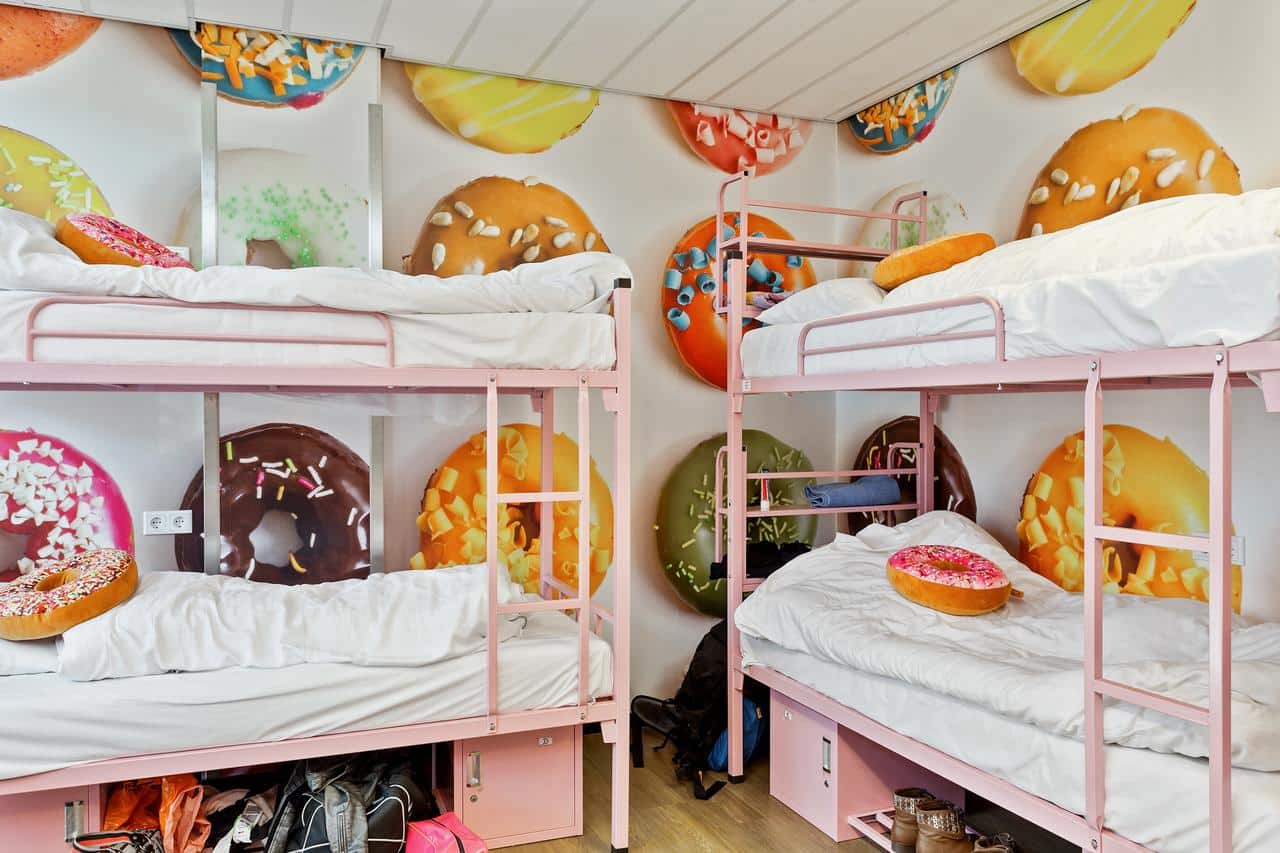 This hostel is located right in the centre of the city, so there will not be much walking around if you stay in it. From this hotel, you can easily walk to famous attractions such as Heineken Experience, Royal Theater Carré, etc. Aside from being extremely gay-friendly, the hostel's biggest plus is that it has a terrace where you can chill with your friends and partners while enjoying the view of Amsterdam. The rent for a day can get extremely cheap if you choose to share your room with roommates, and don't worry, every room comes with a private bathroom.
[one_third]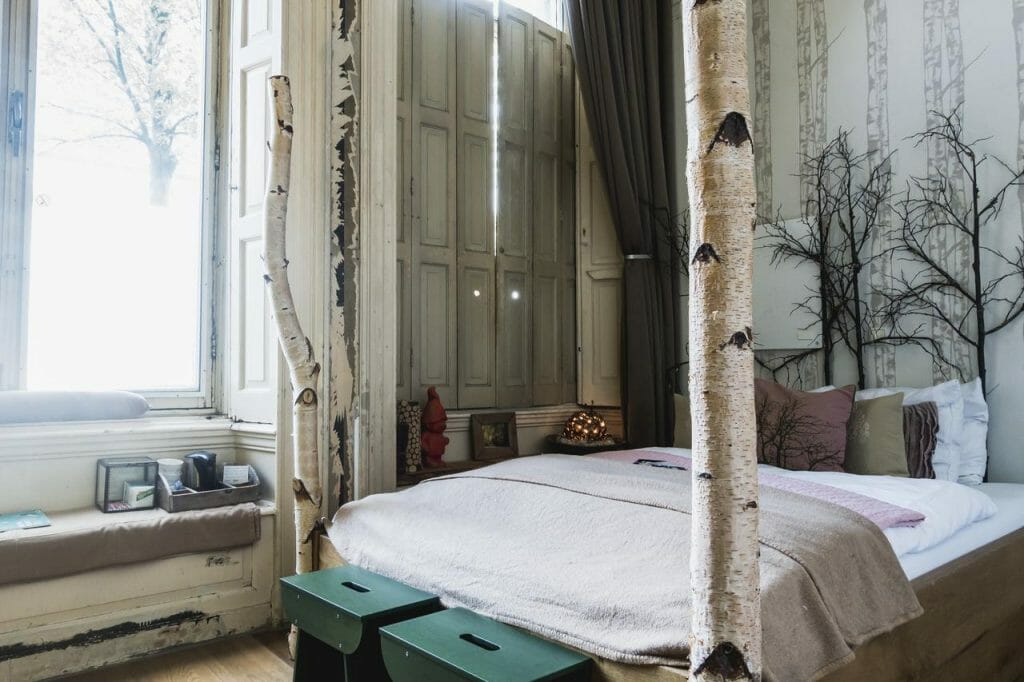 [/one_third]
[one_third]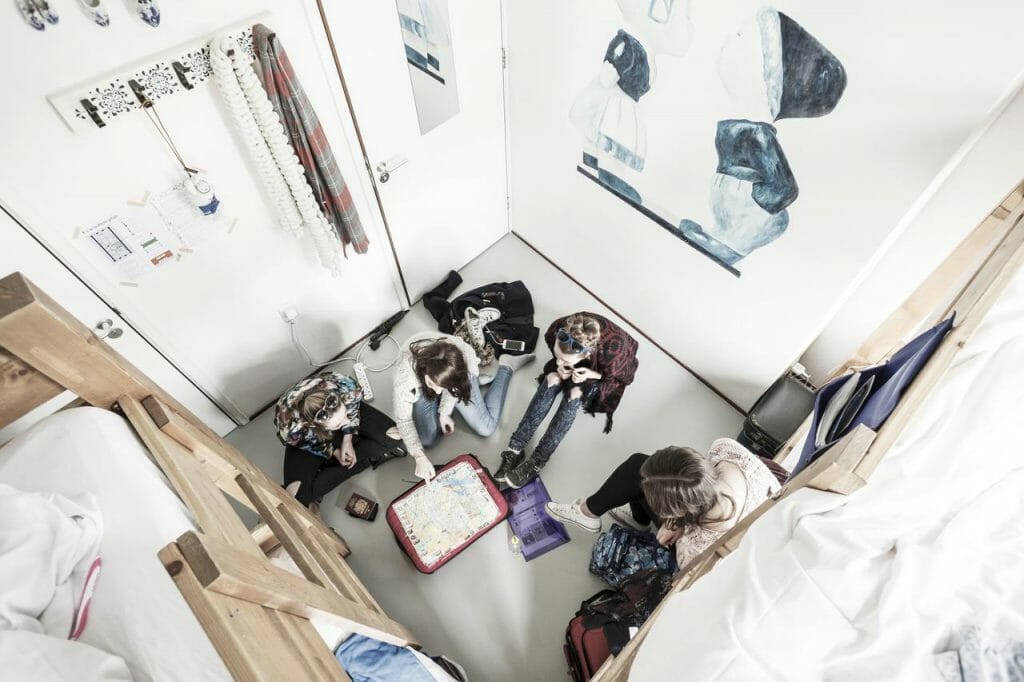 [/one_third]
[one_third]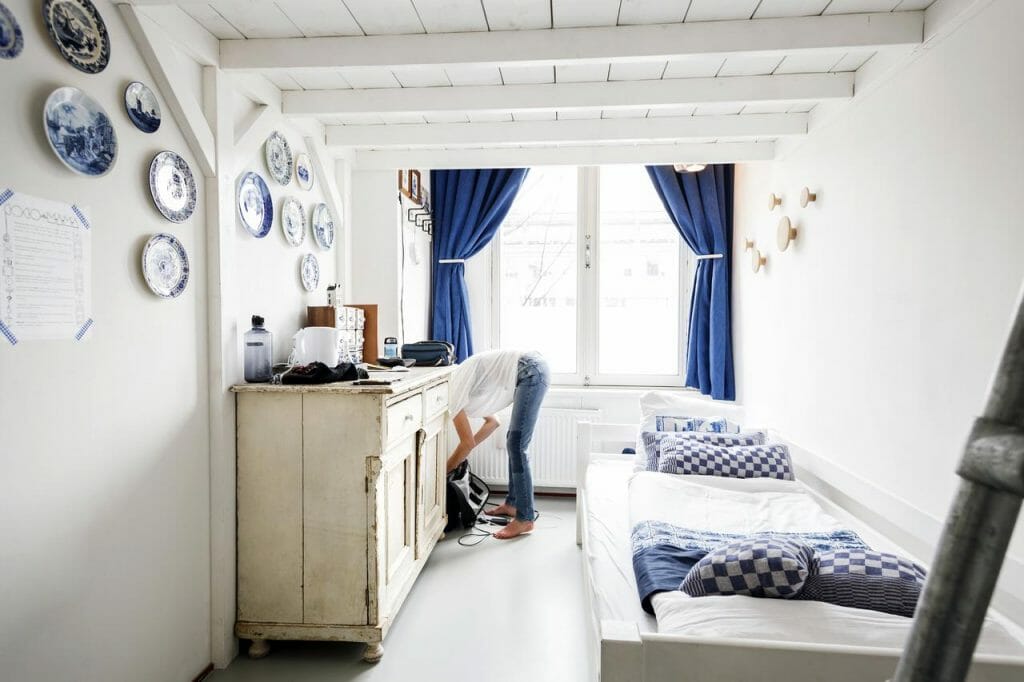 [/one_third]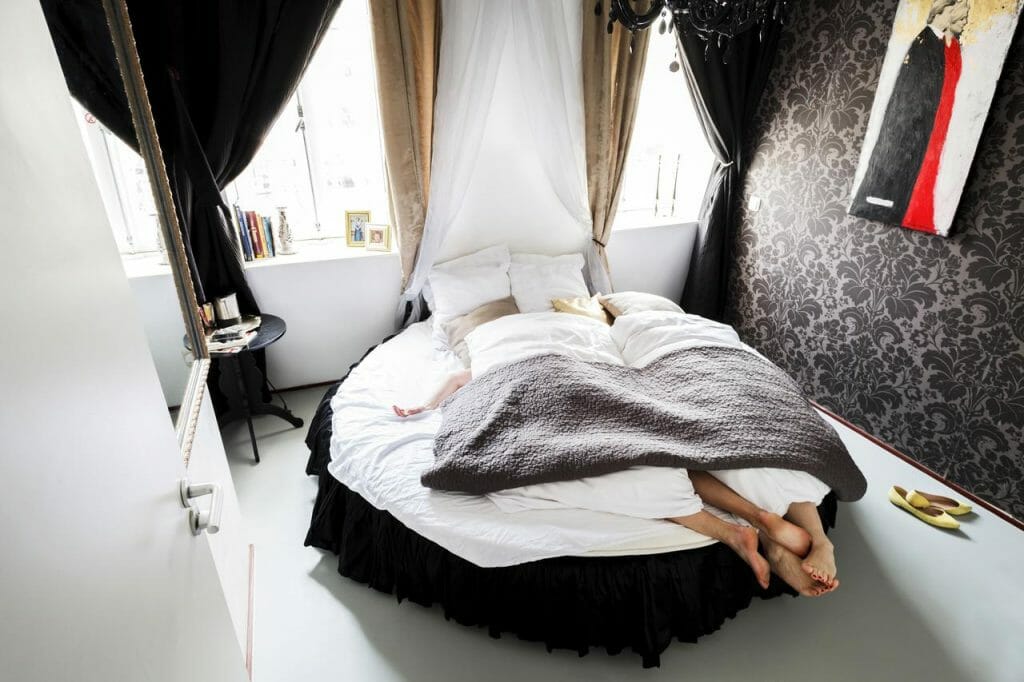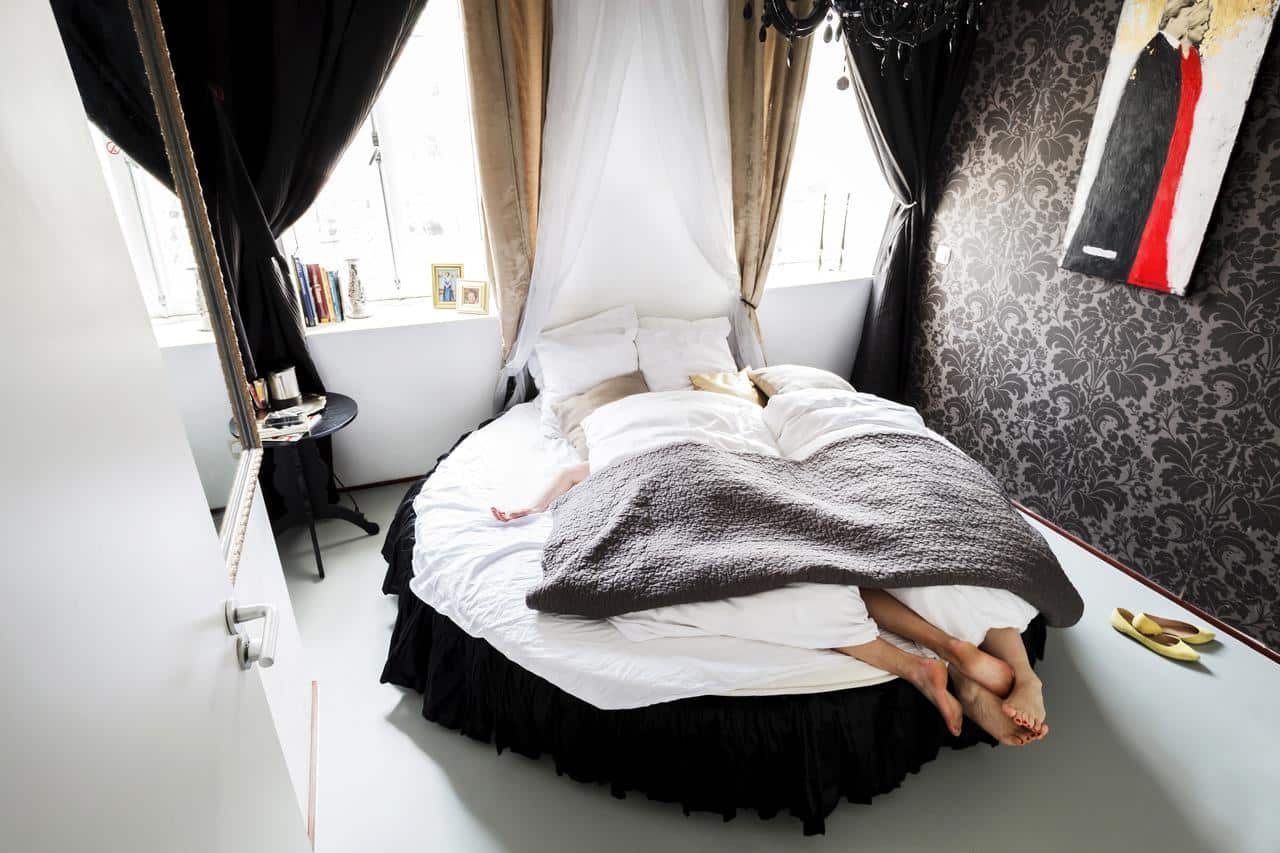 Modern, chic, and affordable, MEININGER is the place to stay on your gay adventure to Amsterdam. It is located right next to Amsterdam Sloterdijk Railway Station, so you will not have to worry about transportation while staying here. Equipped with a flat-screen TV and free wi-fi, the rooms in MEININGER can easily satisfy even the most demanding guests.
To give the hostel a unique Dutch vibe, its spacious lobby has been blessed with traditional art pieces from famous artists such as Van Gogh, Rembrandt, etc. There is also a bar and a guest kitchen for your usage. While staying here. You can enjoy a wide variety of both continental and buffet breakfast options.
[one_third]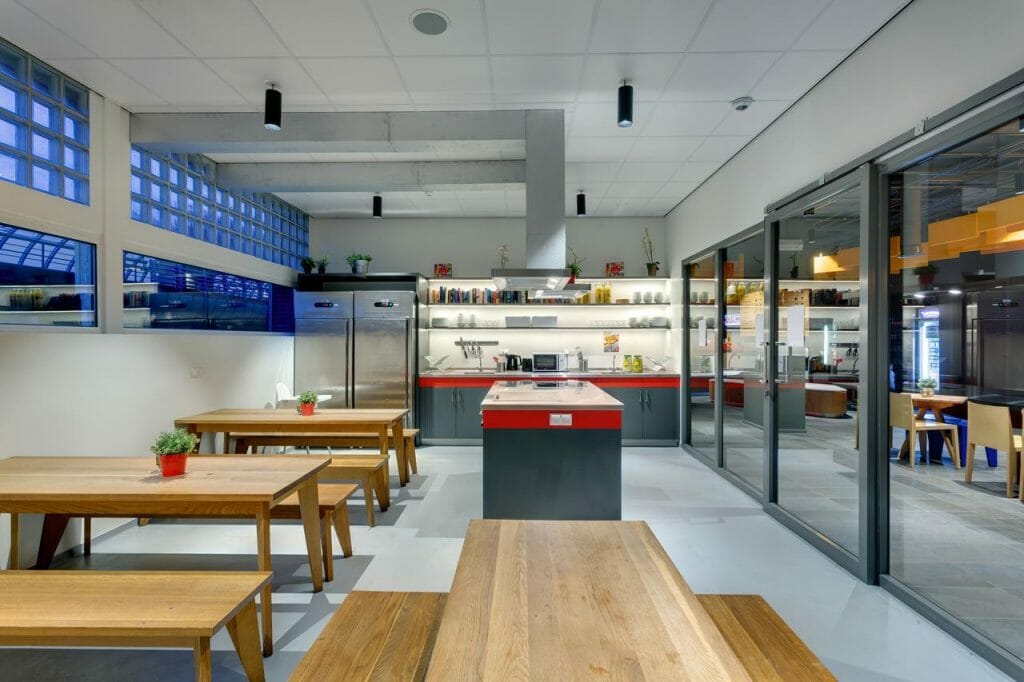 [/one_third]
[one_third]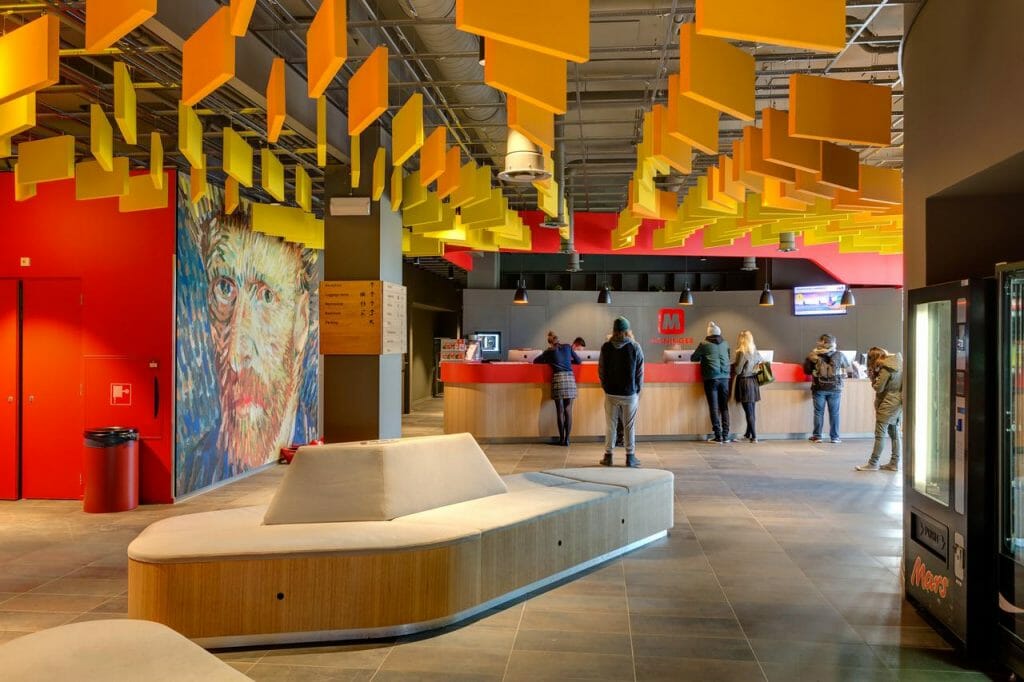 [/one_third]
[one_third]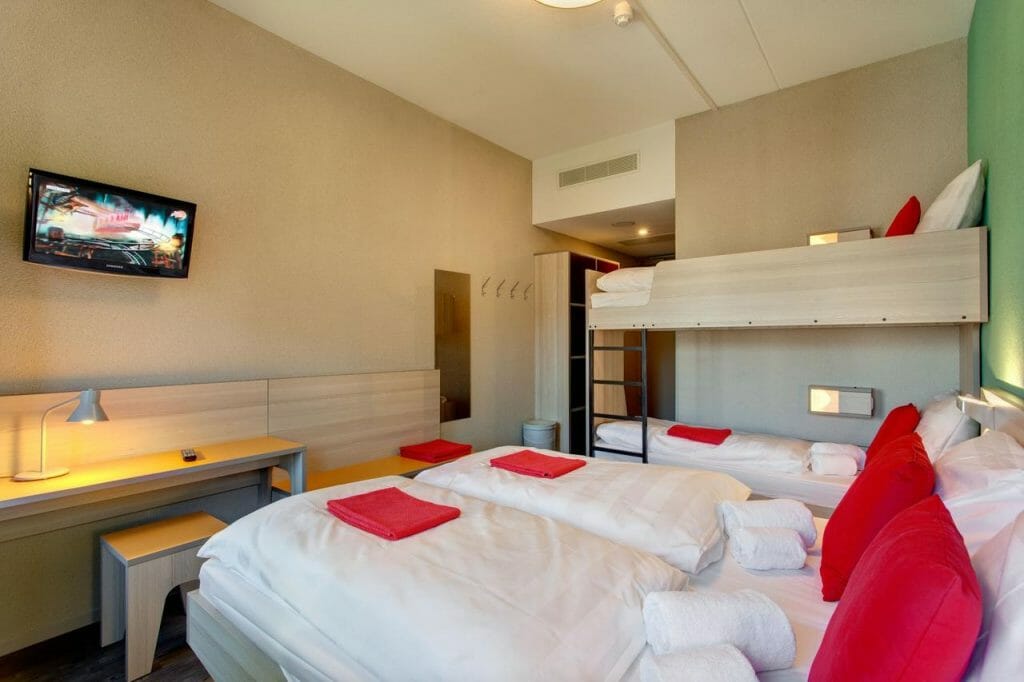 [/one_third]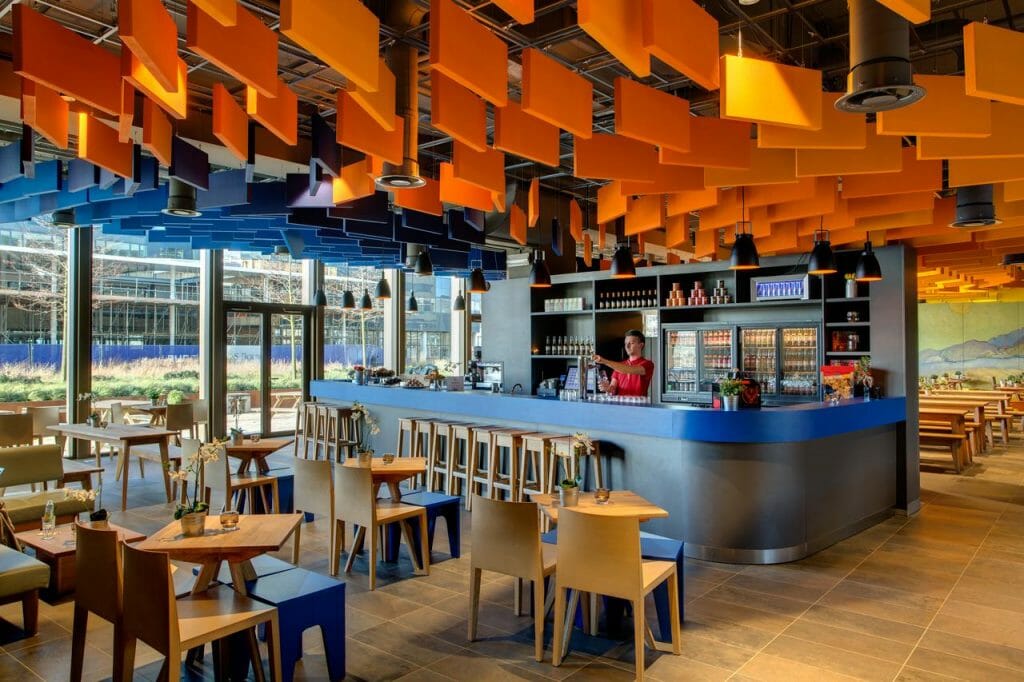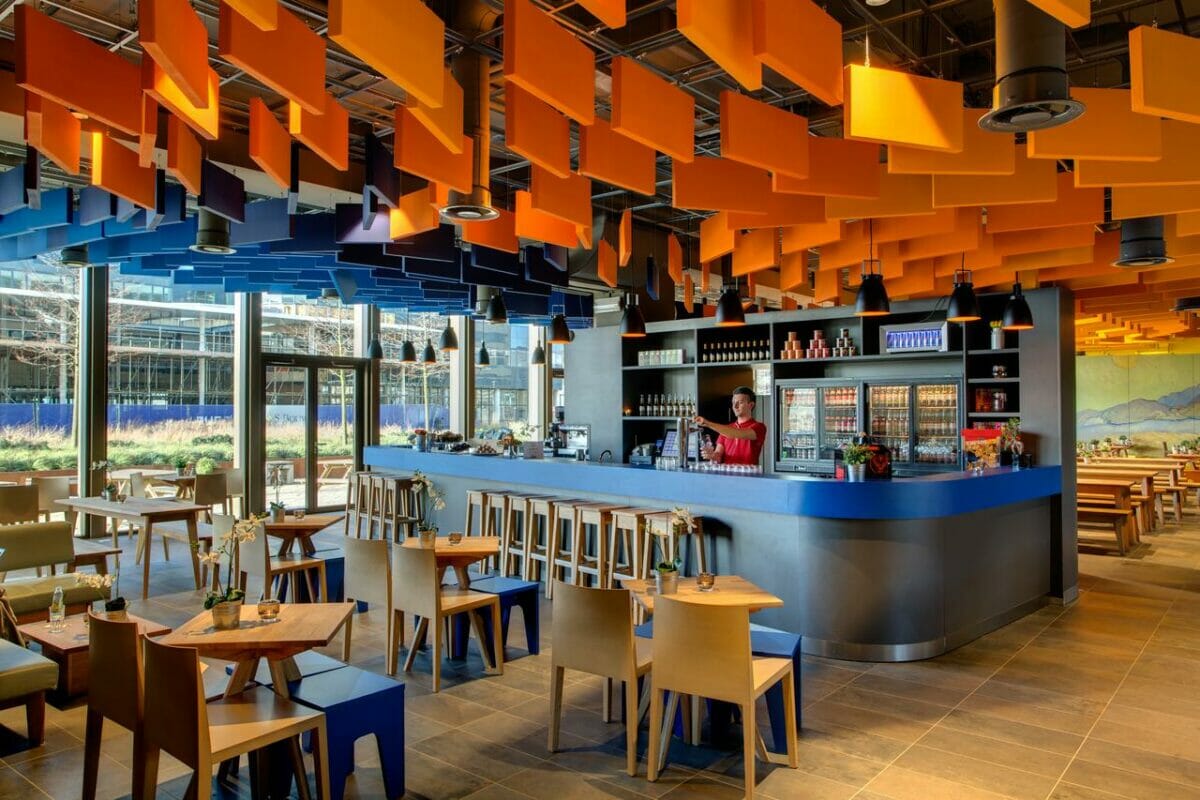 Located in the heart of the lush and verdant Vondelpark, this hostel provides unrivalled scenery and beautiful designs at affordable prices. Gays who stay here will be able to enjoy lovely dormitories with coin-operated lockers to add an extra layer of security.
For couples, there are also private bedrooms available throughout the hostel. Accompanying amenities include a bar where guests can enjoy a good drink with friends at the end of an exhausting day. You can also hire bikes from the hostel to freely explore the streets of Amsterdam.
[one_third]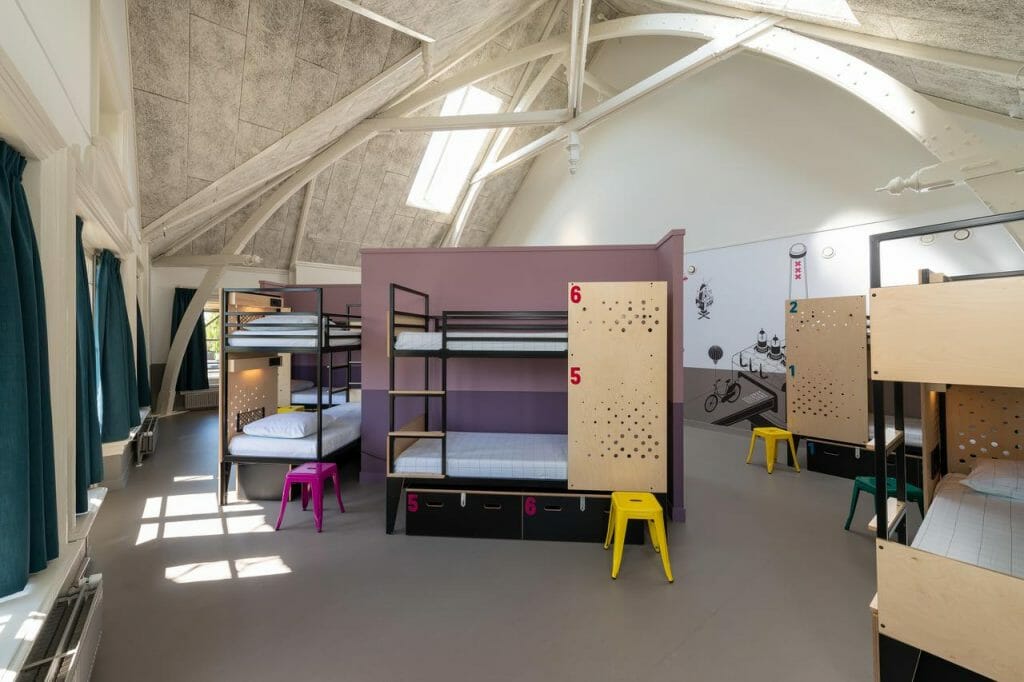 [/one_third]
[one_third]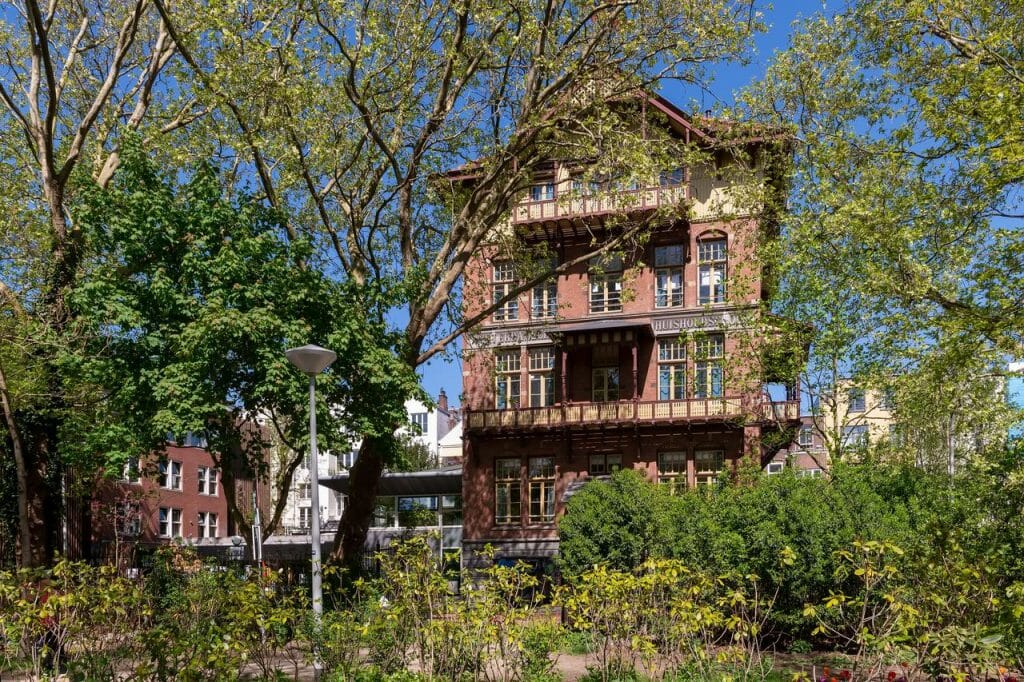 [/one_third]
[one_third]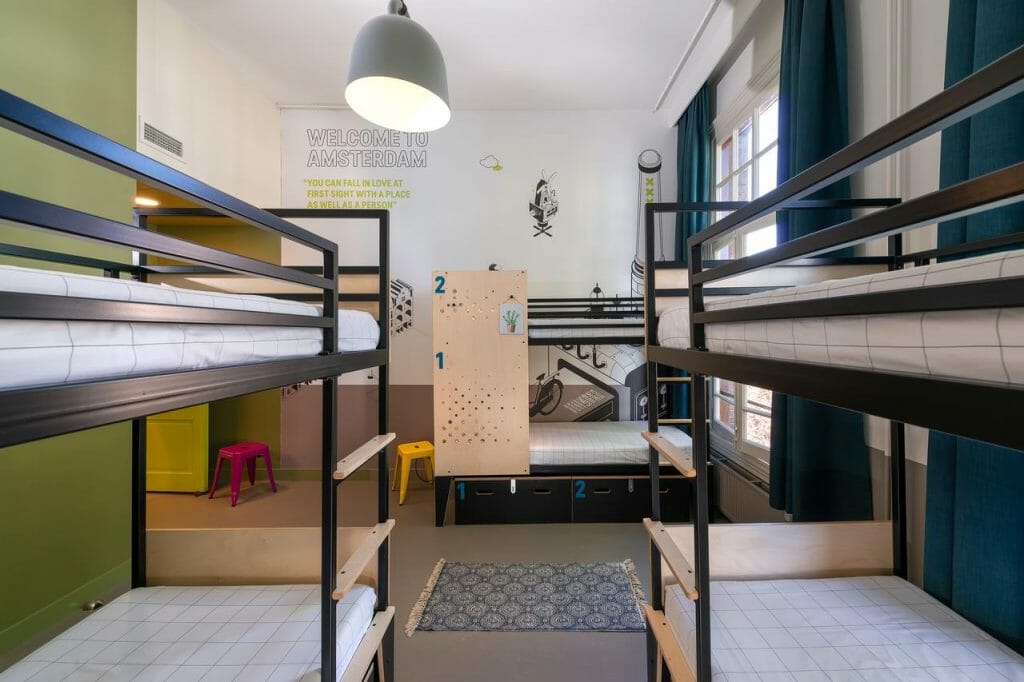 [/one_third]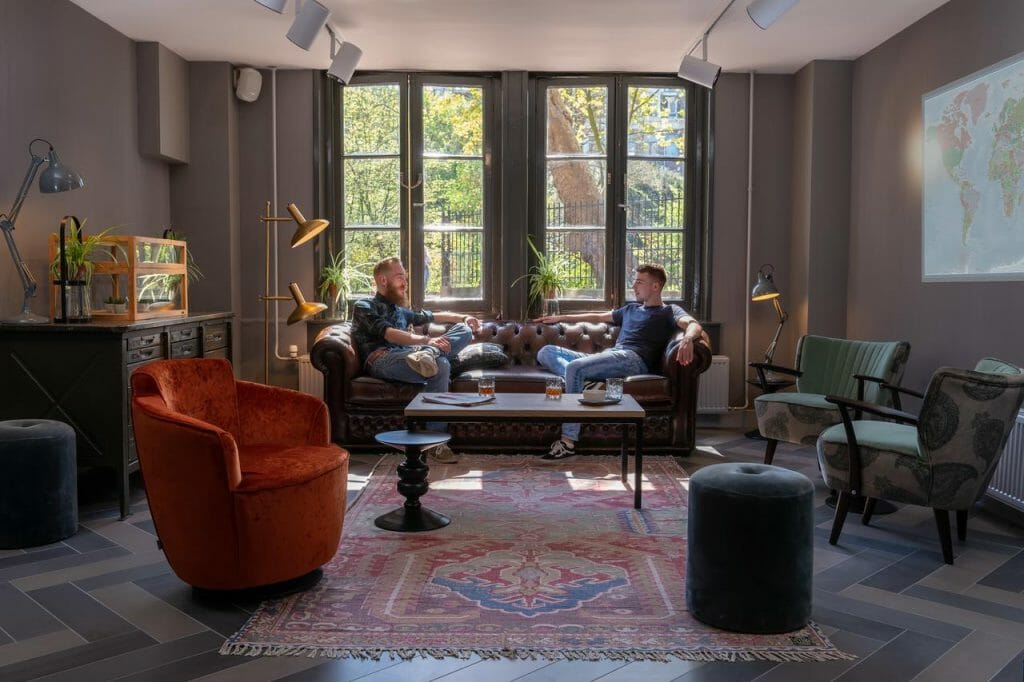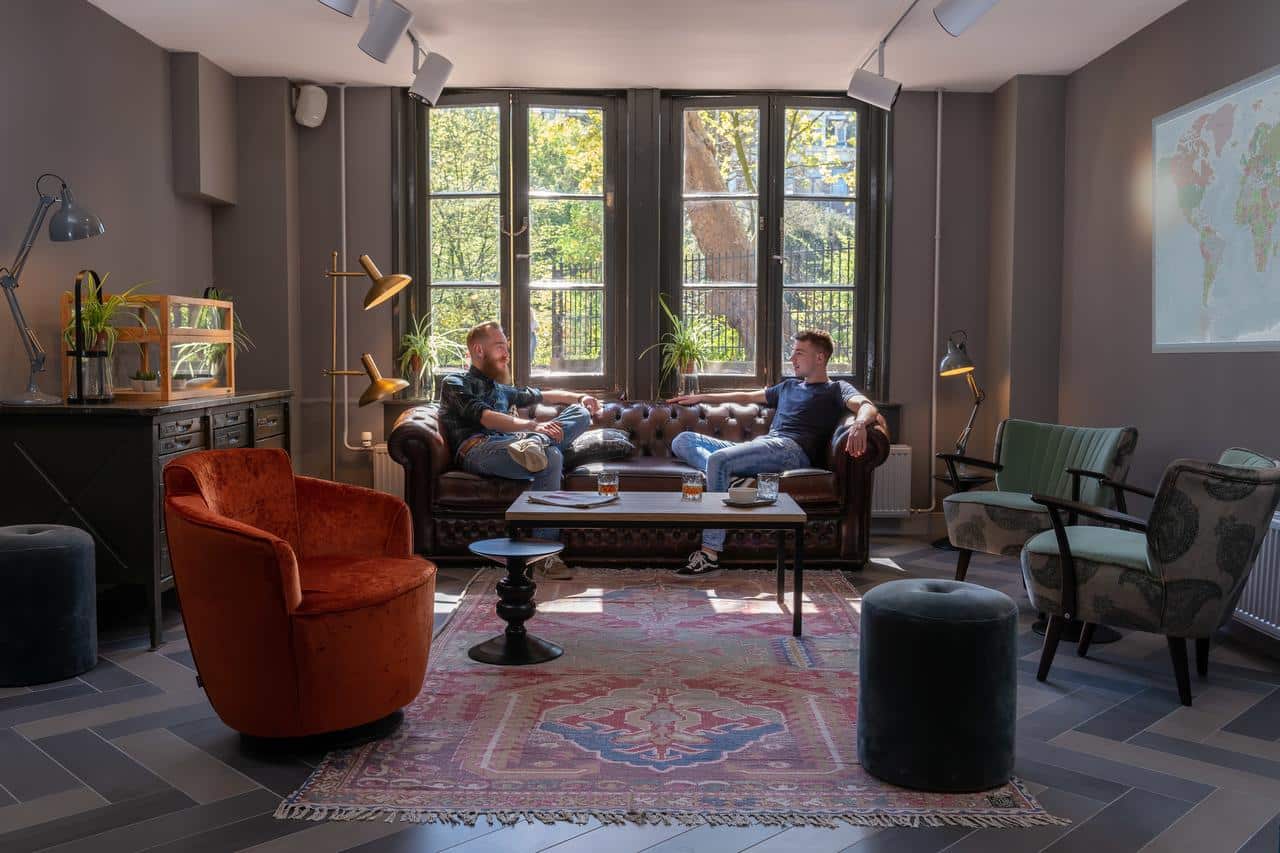 Quirky, green, and fabulous, what can gays demand more from Ecomama? Located just 500m from the historic company of Dutch National Opera & Ballet, the hostel is definitely the place to stay in if you want easy access to Amsterdam's rich ballet and classical music history. Furthermore, to enhance its charm, the property comes with a nice terrace for you to enjoy a panoramic view of Amsterdam, and a shared lobby with a pretty unique design.
There is also a bar in the hostel, making it the perfect place to chill with your friends.
[one_third]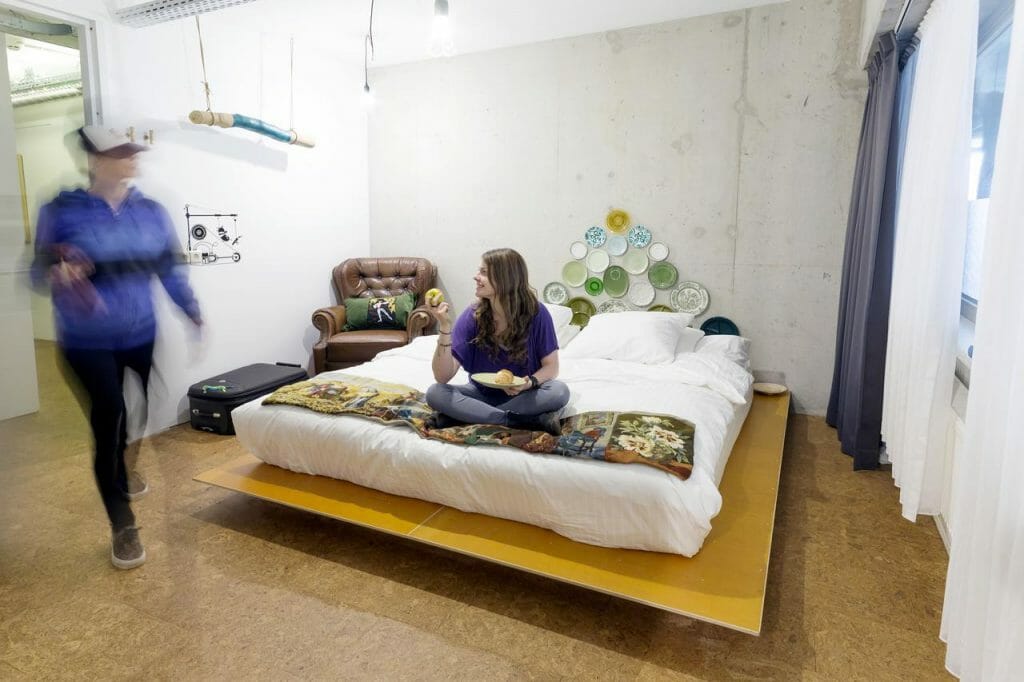 [/one_third]
[one_third]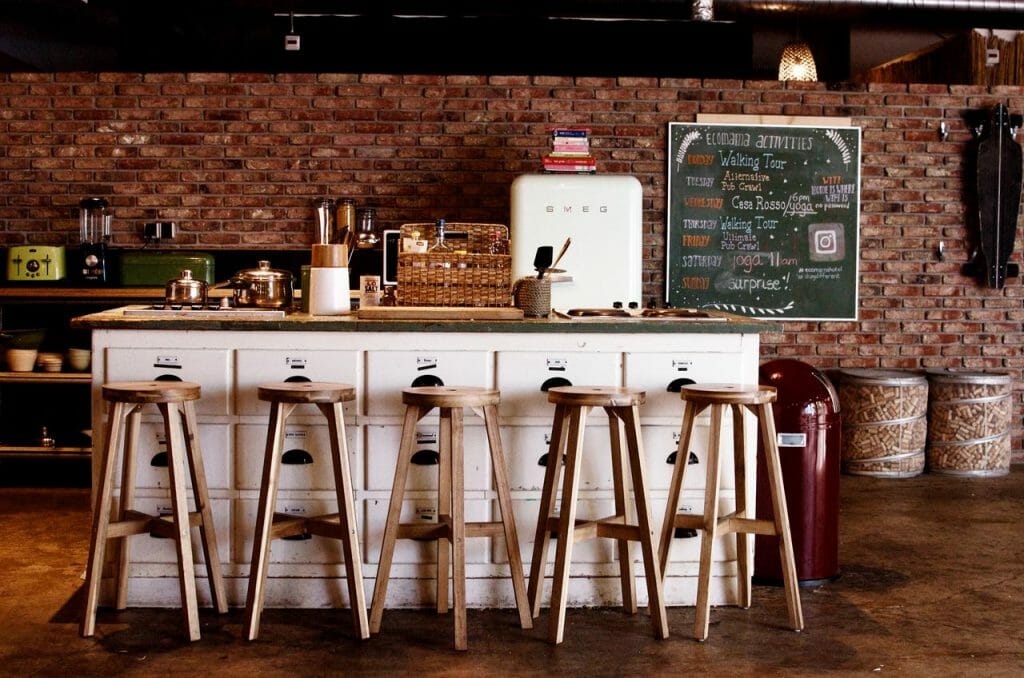 [/one_third]
[one_third]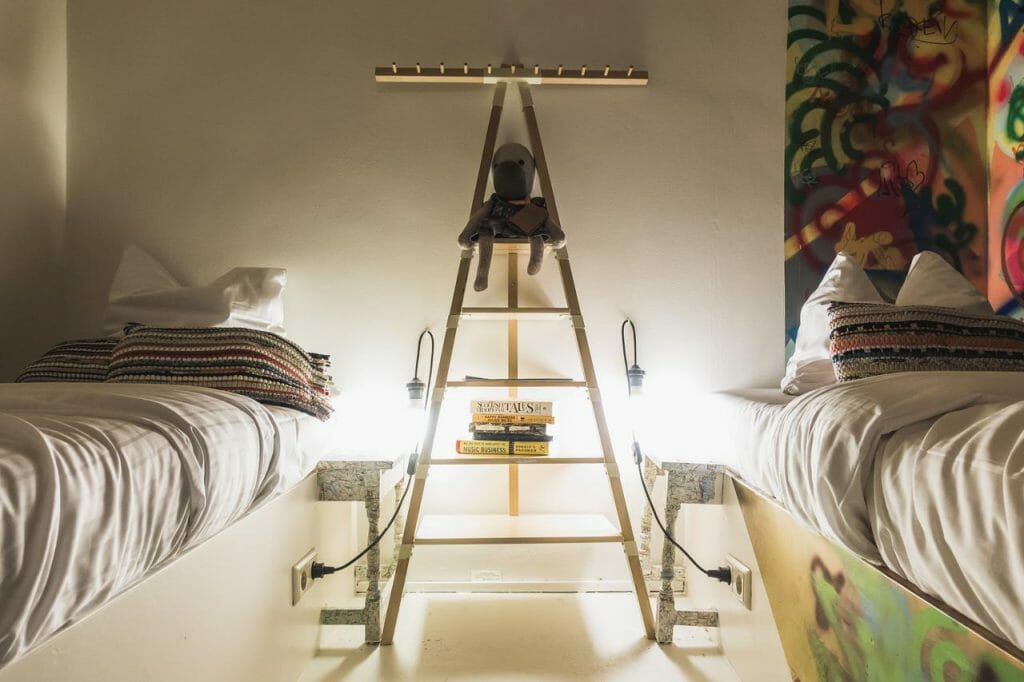 [/one_third]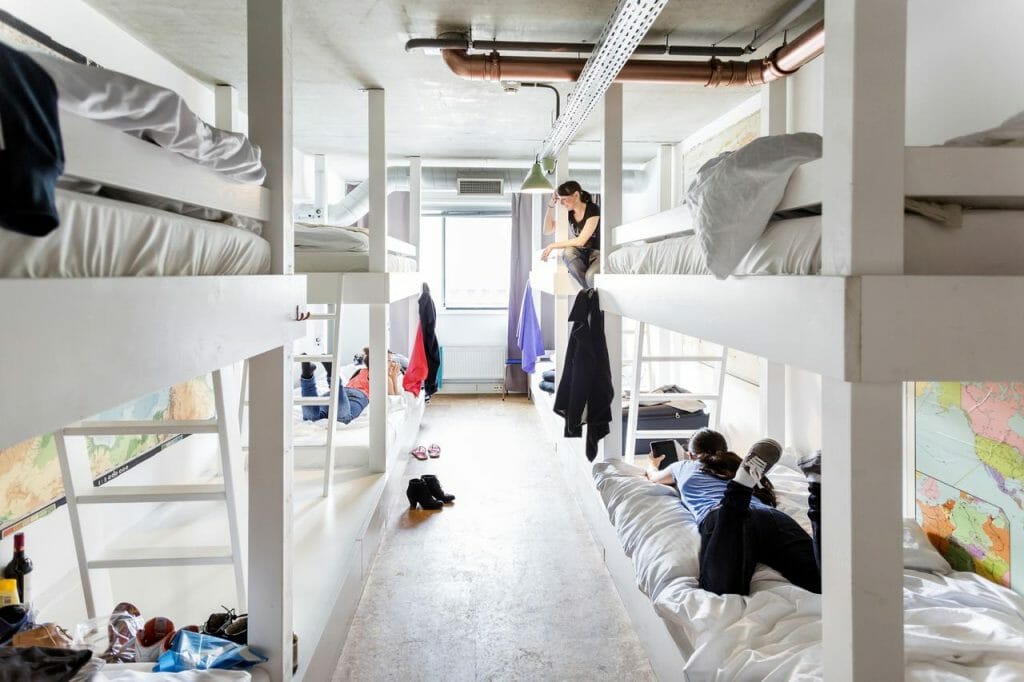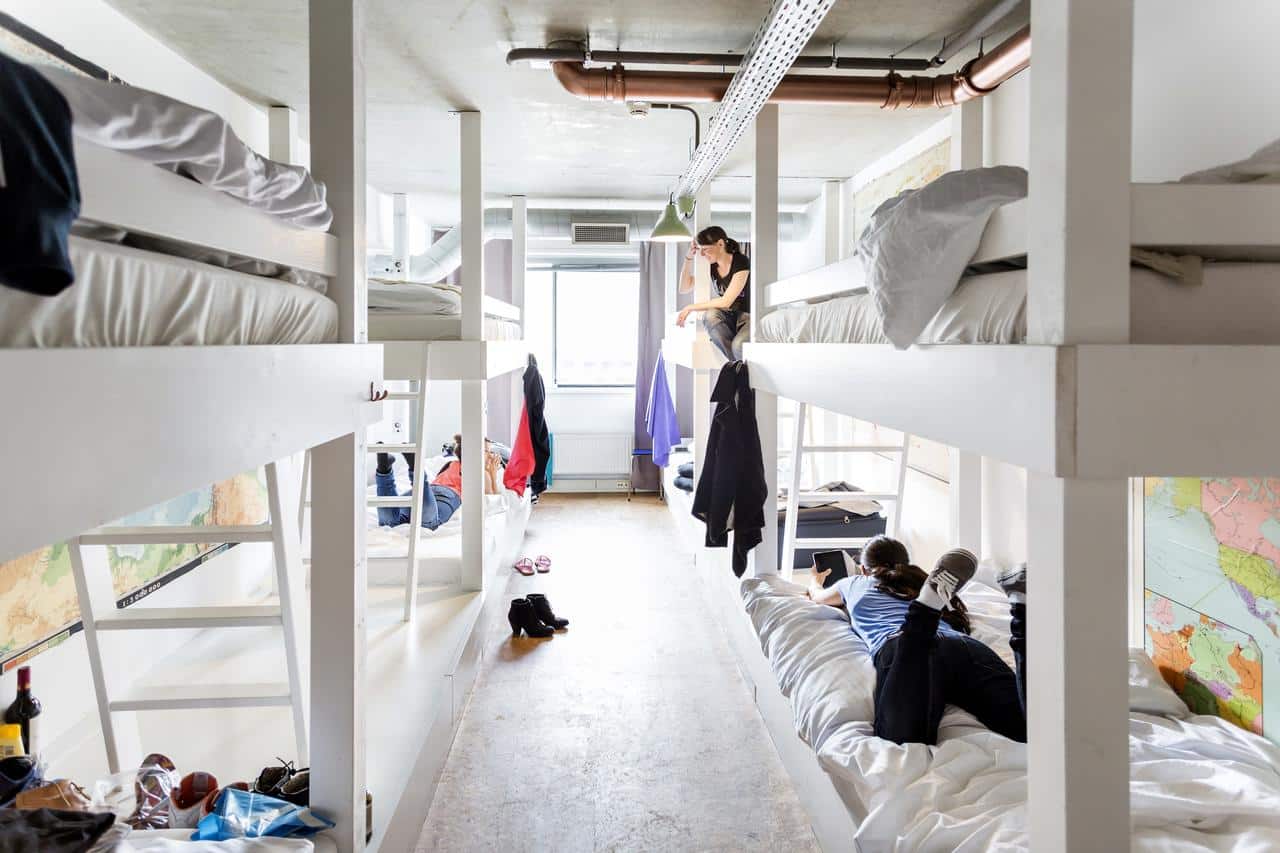 Another great hostel from MEININGER, and this time, in the gay quarter of Amstel. Like its sister in Amsterdam West, this hotel consists of chic and modern rooms with flat-screen TVs and free Wi-Fi throughout the property.
This hostel is located within walking distance of many famous destinations such as Heineken Experience, the Rijksmuseum, and many more, so you will never run out of things to do here. For breakfast, there is a daily continental breakfast with a surcharge.
[one_third]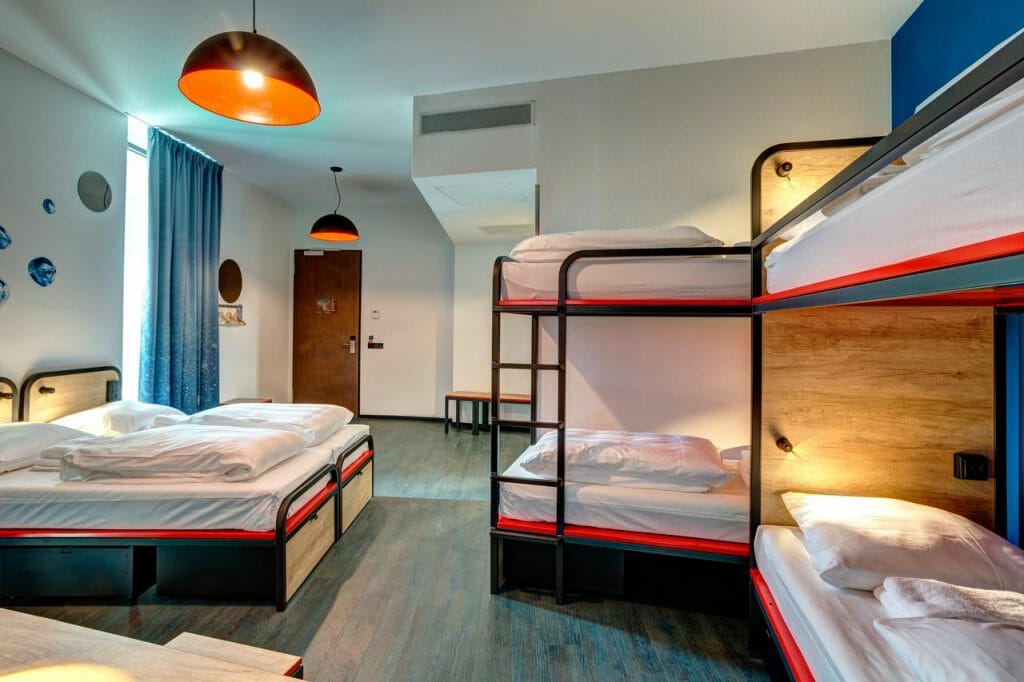 [/one_third]
[one_third]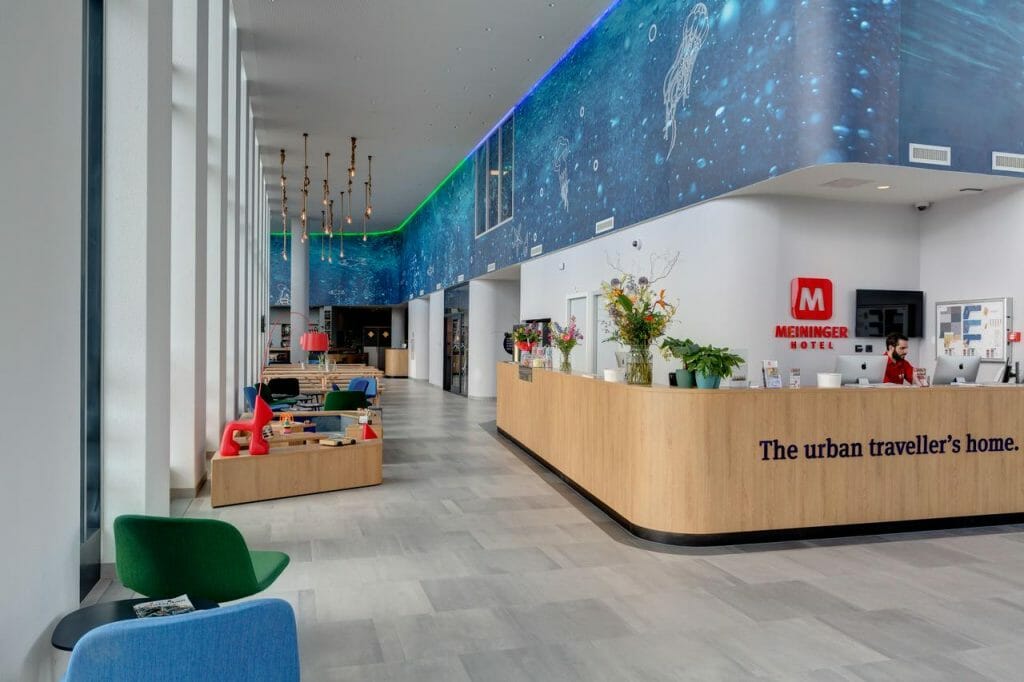 [/one_third]
[one_third]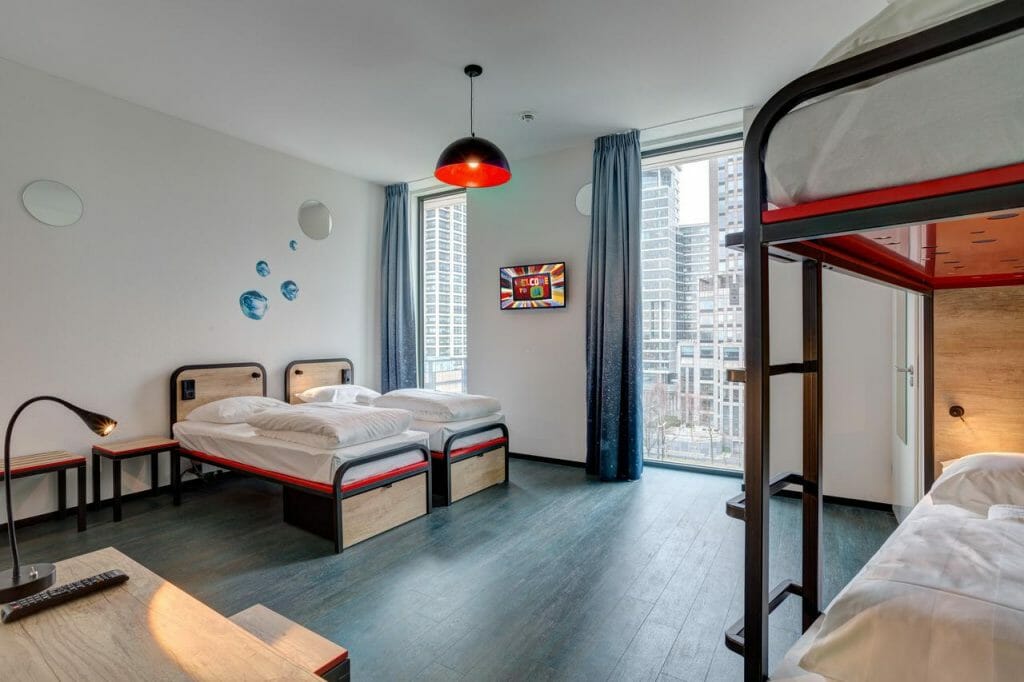 [/one_third]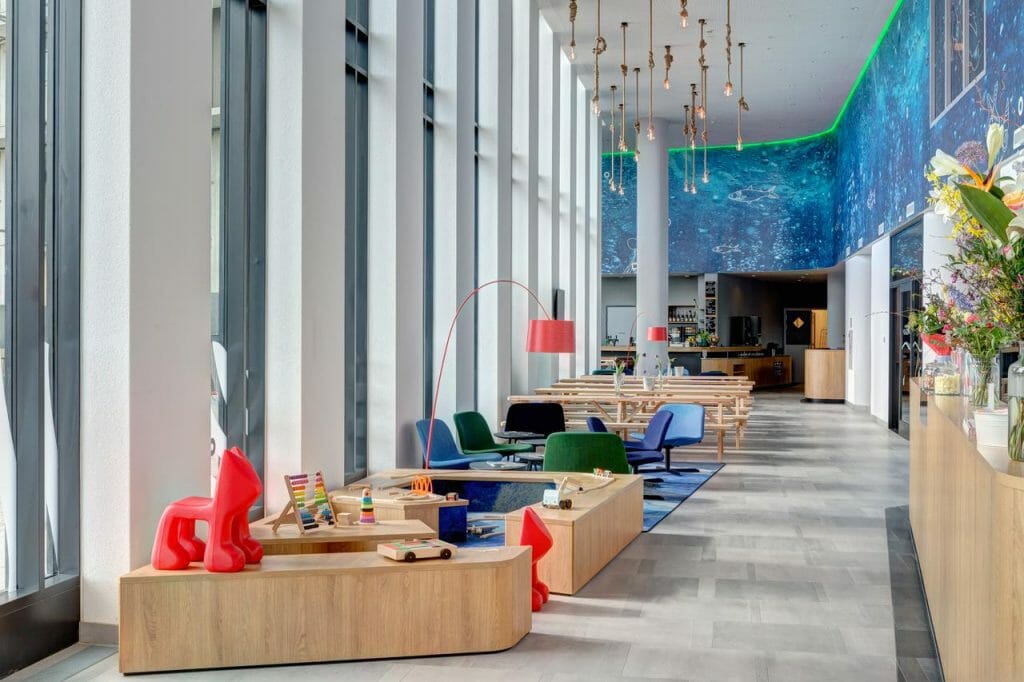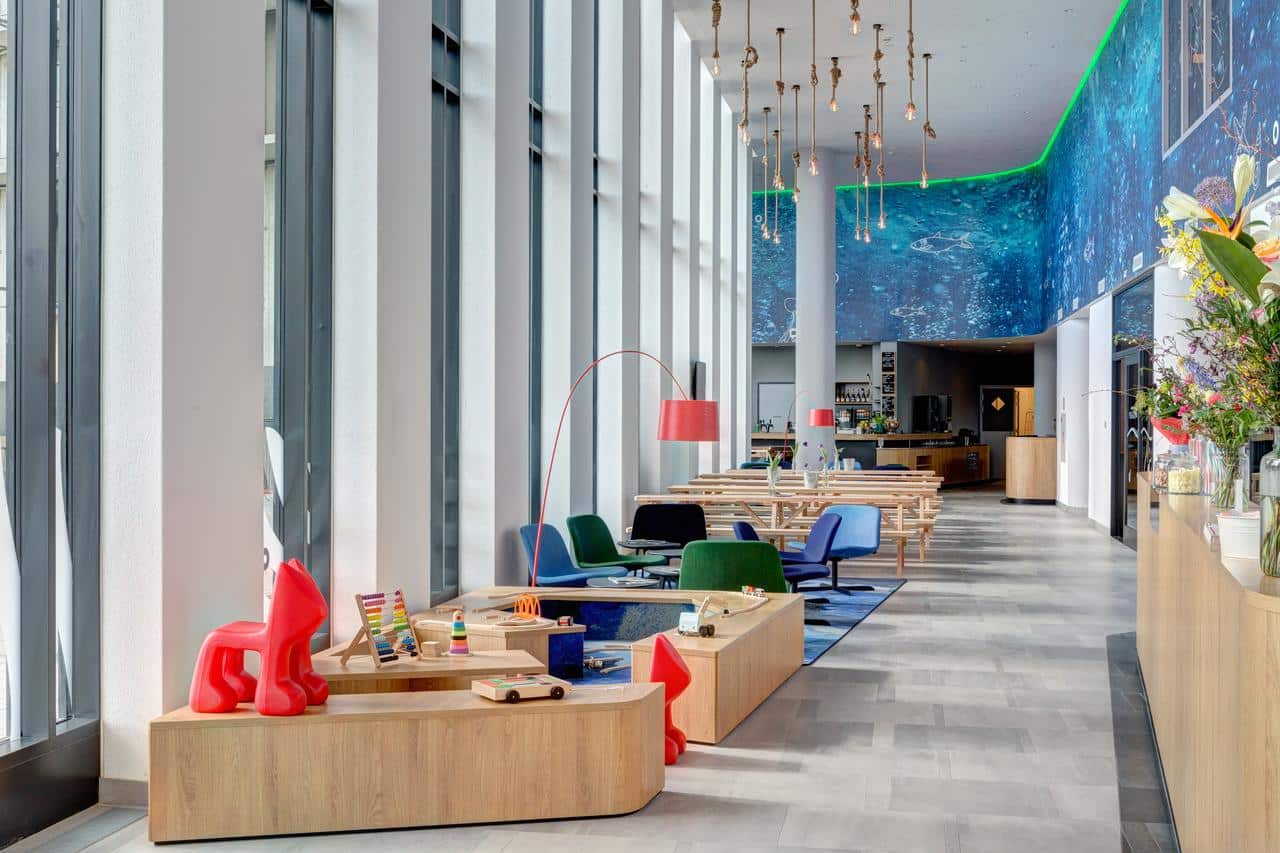 As one of the most famous hostels in Amsterdam, the Bulldog offers you the most talked-about specialty from the Netherlands, cannabis coffee. With psychedelic design and special house drinks, this hostel will keep you entertained throughout your trip to explore the most cannabis-liberal city in the world. The Bulldog is also the first 5-star hostel in the world, so be ready to pay some extra for its luxury services.
The property is conveniently located close to the red light district, so if you are looking for some gay sexual adventure, this is the place to be.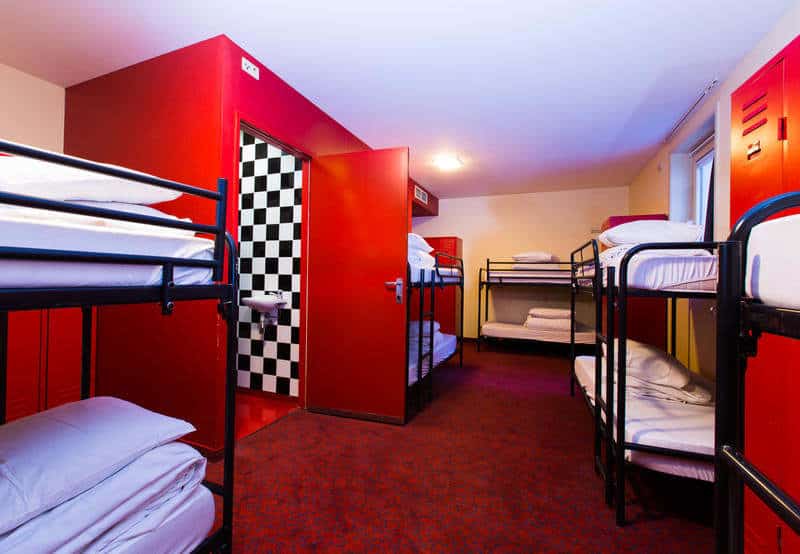 This hostel is new and it is dressed in a quirky yet classic design. Based in a refitted zoological building in Oosterpark, the hostel blends perfectly well the stately sentiment of an old lecture hall with modern touches. For curious guests, there is also a secret bar in the hostel, but we won't tell you where!
Every room in the hostel is air-conditioned, and the onsite café is the best spot for a full breakfast. There is also a bike rental service in case you want to explore the streets of Amsterdam.
[one_third]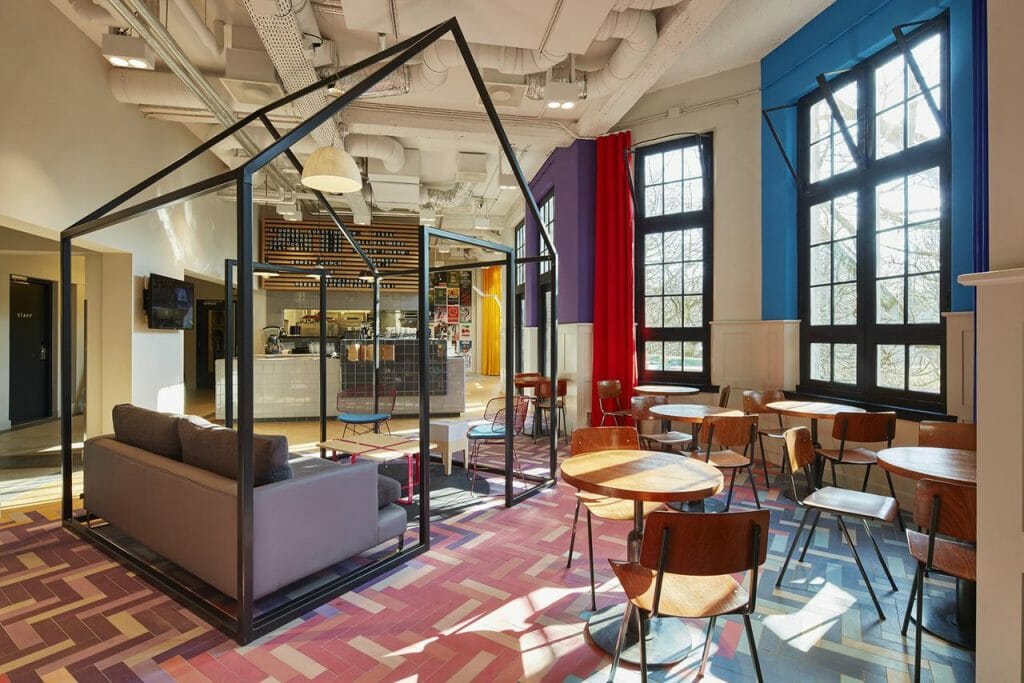 [/one_third]
[one_third]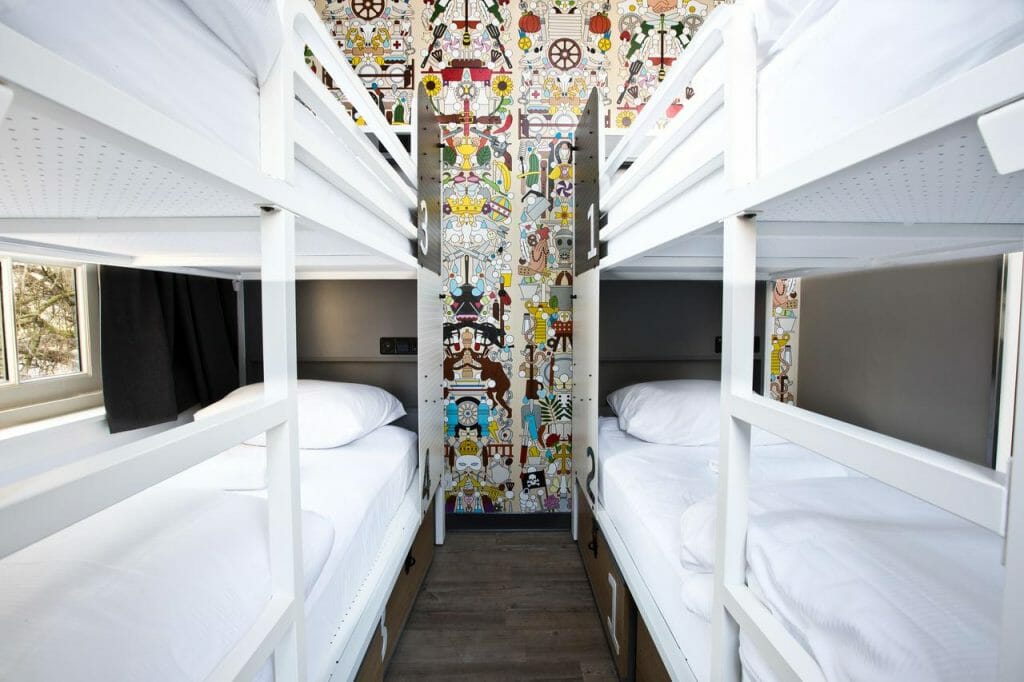 [/one_third]
[one_third]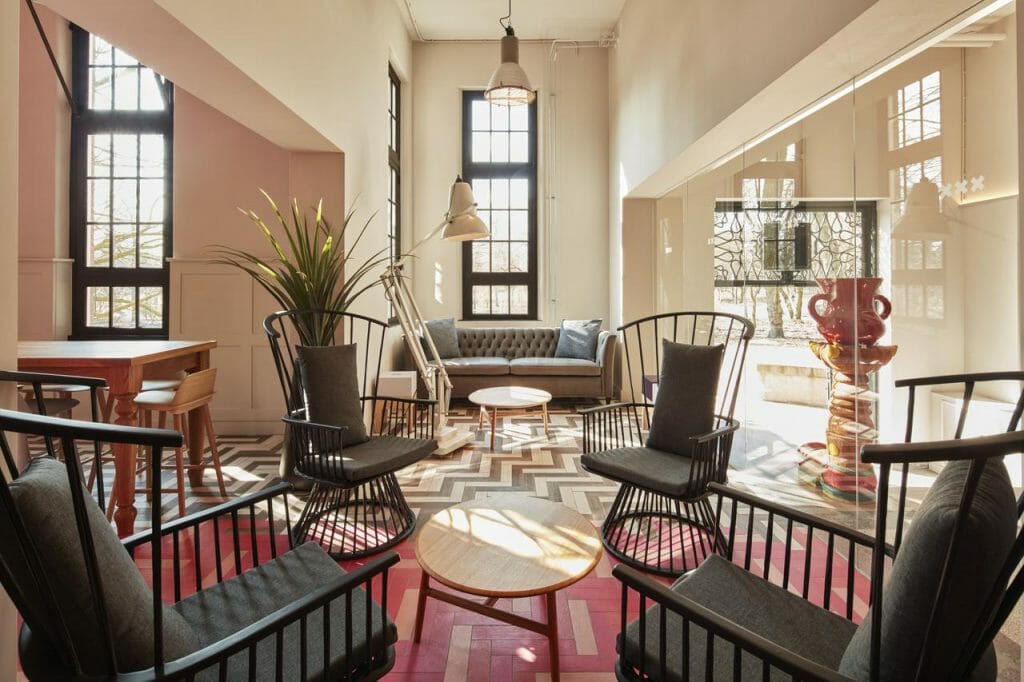 [/one_third]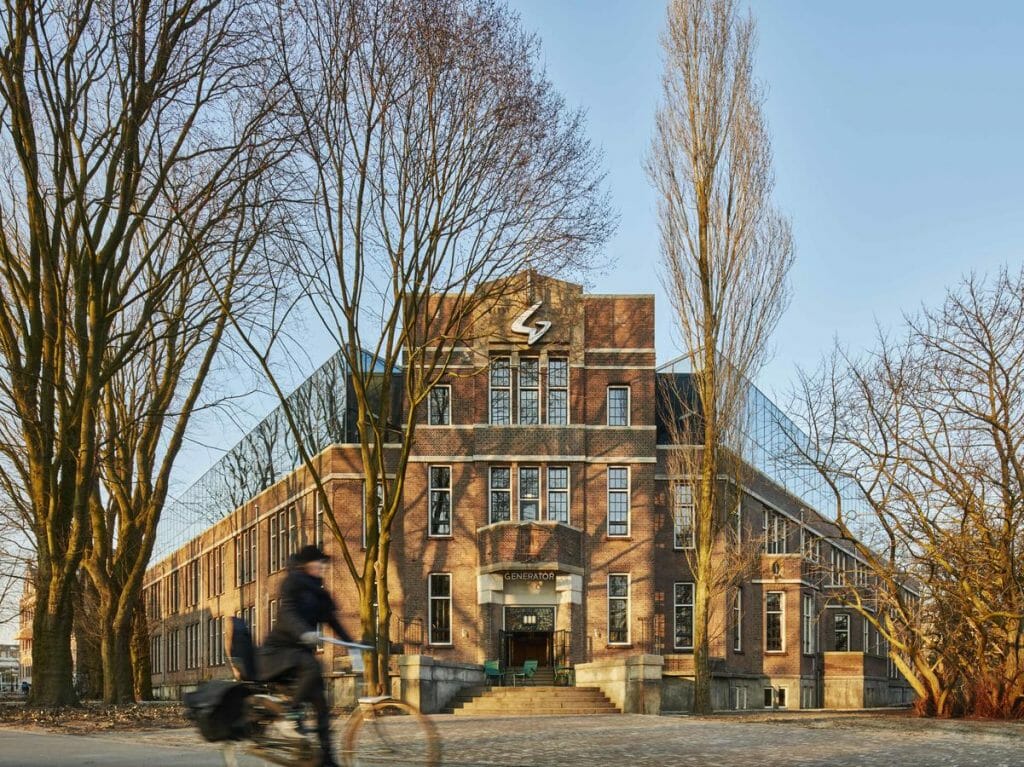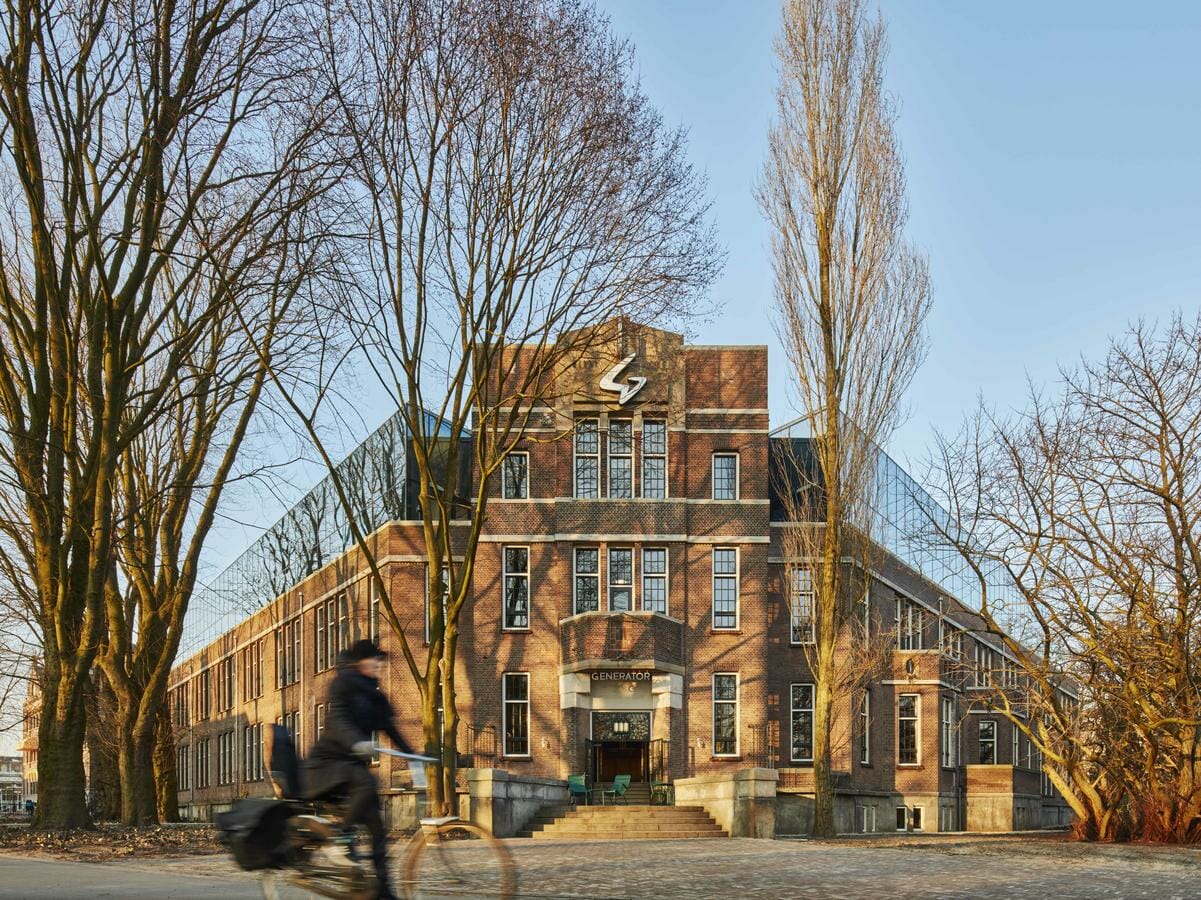 Situated beside a canal, this hostel has relatively easy access to famous tourist attractions in Amsterdam. The hostel will offer you with a wide range of rooms, from dormitories to some private rooms with en suite bathrooms for extra privacy. The hotel has 24-hour reception, so you can come and go as you will, perfect for those who want to explore the nightlife of Amsterdam. There is also a laundry service for busy travelers in the property.
With these budget-yet-gay-friendly hostels, you will not have to worry about accommodations while setting out to explore Amsterdam's famous gay scene. As these hostels are all gay-friendly, maybe you will even make new friends on your trip, or even more! Everything is possible in Amsterdam!