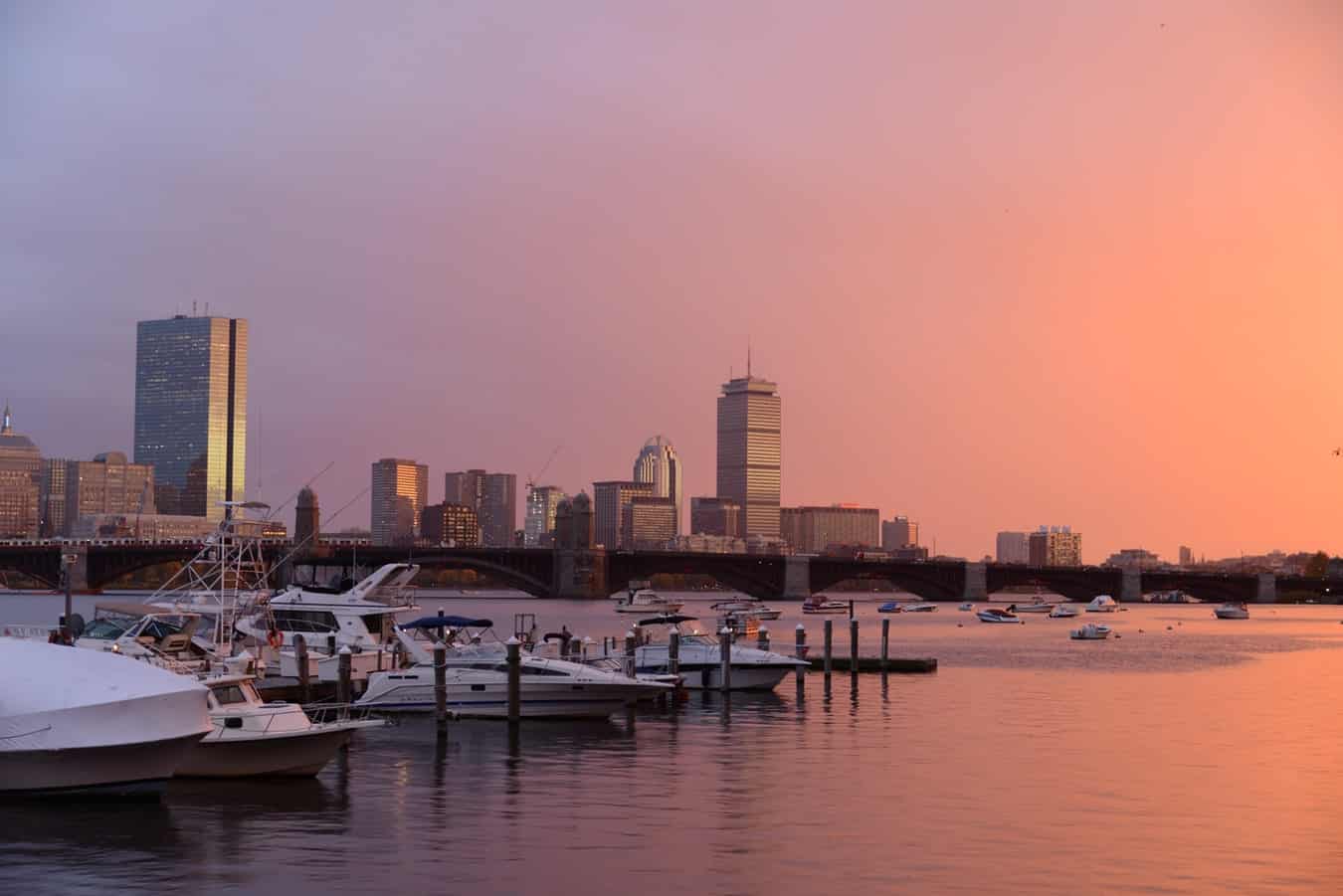 Historic Boston, one of the oldest cities in the US, is beloved by many for its grace, its stories, and its eclectic mix of old and new. It's the place where the War of Independence was started in 1775, and this passion for transformation lives on in its forward-thinking approach today.
Progressive.
Yes, you read that right.
Despite recent news of Straight Pride aking place here, Boston leads the nation in its LGBT Rights movement and still remains at the forefront of the fight today. Massachusetts was the first state to legalize same-sex marriage, and the nation's first openly gay state representative, Elaine Noble, was elected to the Massachusetts House of Representatives here back in 1974.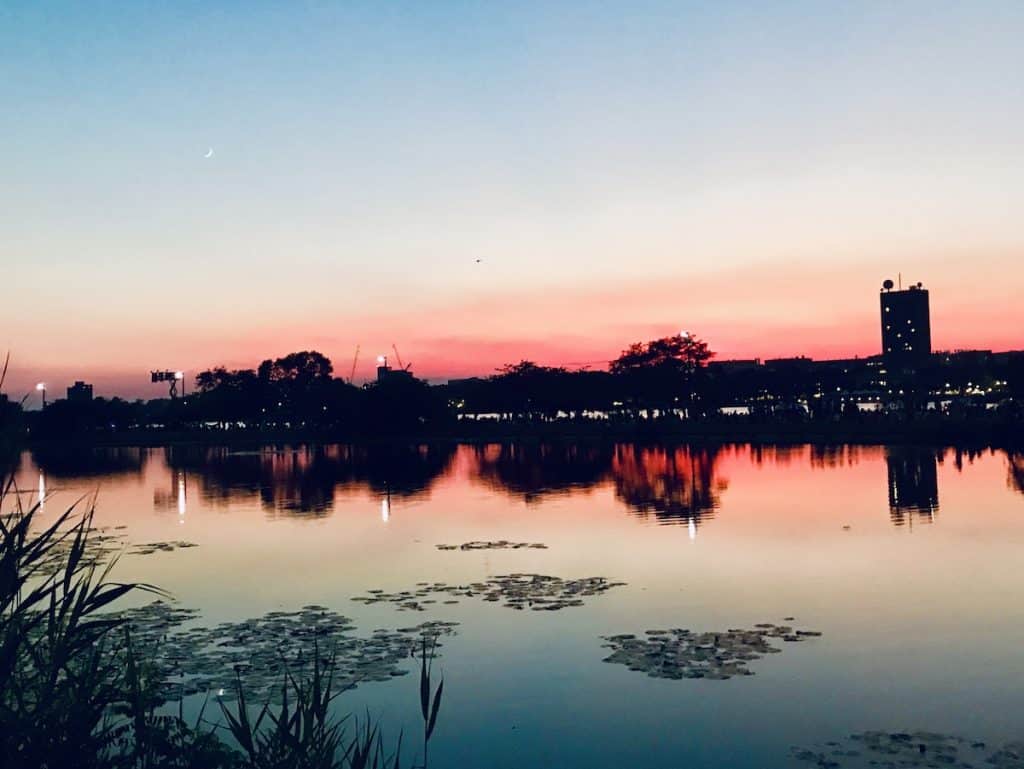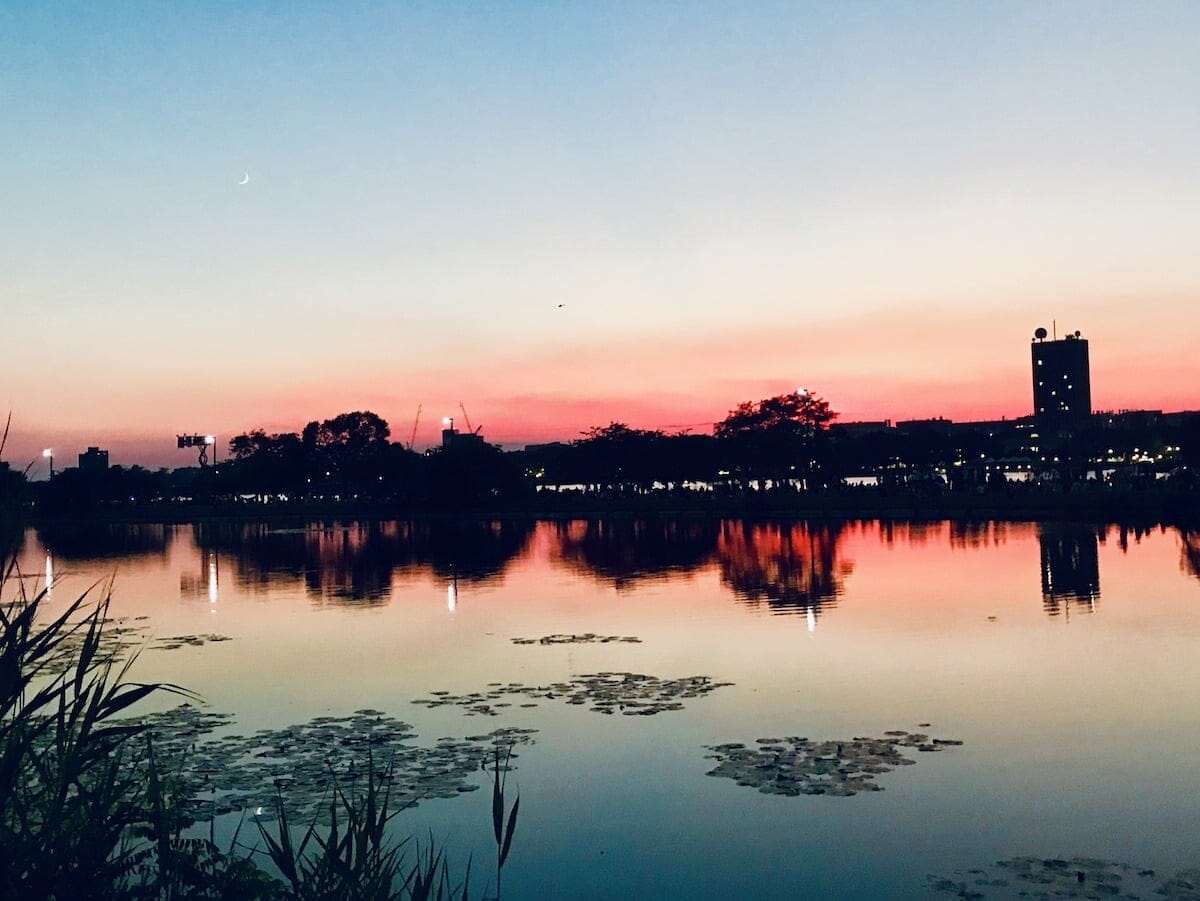 Not only this, but Boston is the hometown of the Gay & Lesbian Advocates & Defenders (GLAD). Blazing ahead of the nation with legal rights and protections for the LGBT community has had its side effects — and today, the gay scene of Boston is a shell of its former self. We asked for inclusion and acceptance, and for the most part, we got it – at the cost of our queer nightlife spaces as singles in Boston has moved online, and married gay couples into the suburbs.
Today in Boston, even saying "gay bar" as a somewhat loose term, as many of the most famous institutions of the scene have closed their doors – and those that persist rely on a more mixed crowd. Yes, we are welcome everywhere – but have we lost something in the process? And with such a regressive presidency – can we really let these sacred spaces disappear?
Thankfully, all is not lost – and some incredible individuals continue to work tirelessly to keep the queer scene in Boston alive. So, please, support them.
Are you relocating? This guide will help travelers discover the queerer side of the city. However, if you are lucky enough to be considering a move here, we recommend getting in touch with a local gay realtor. They can happily give you no-obligation advice and all the information you'll ever need to know about your new city. And if you then want their help to find your dream home, you are guaranteed fair, equal, and honest representation. No surprises or awkward conversations necessary!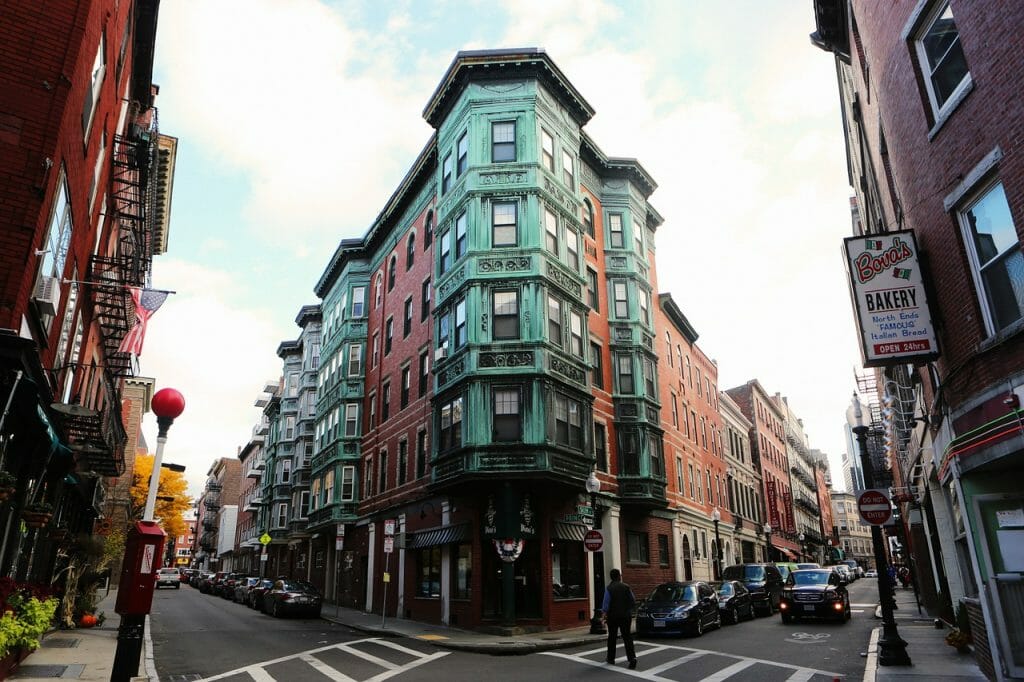 Gay Boston Guide: The Essential Guide To LGBT Travel In Boston Massachusetts
As we already said, there is a lot to love in this energetic city – though if you are not interested in US history or higher education, the nightlife might be the most exciting part of your visit.
There is a prolific arts community, energetic and distinct neighborhoods to wander, exceptional architecture, a distinguished restaurant scene, and so many more things to do we couldn't possibly list them all. If you plan on seeing a lot outside of Boston, then car hire is a very affordable option and access to see more far-flung attractions of Massachusetts and New England. This is America — and the car is still king!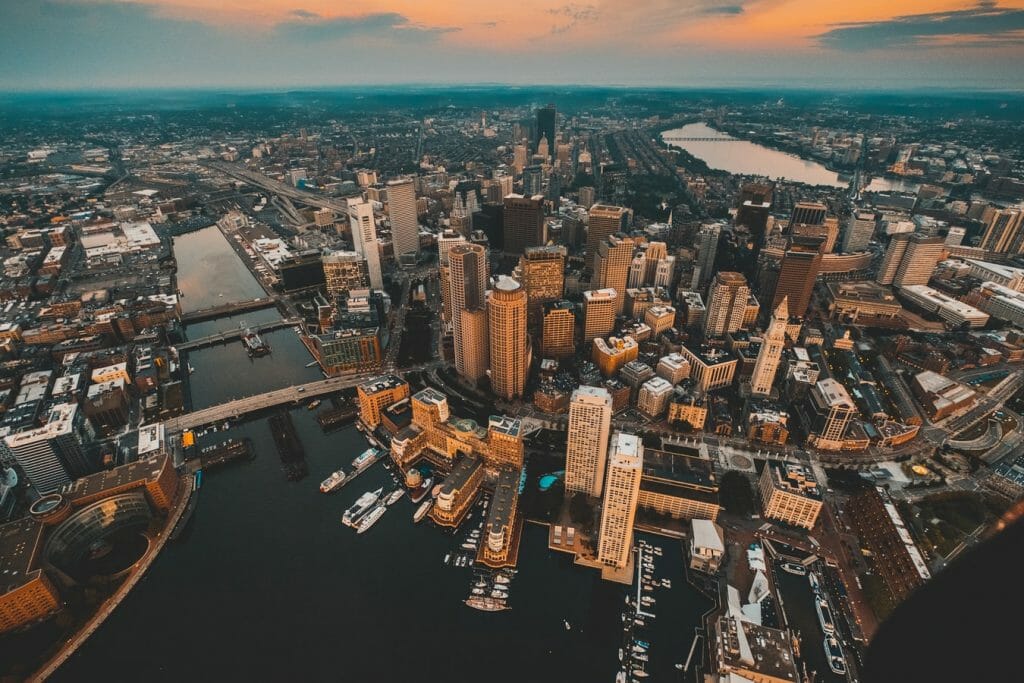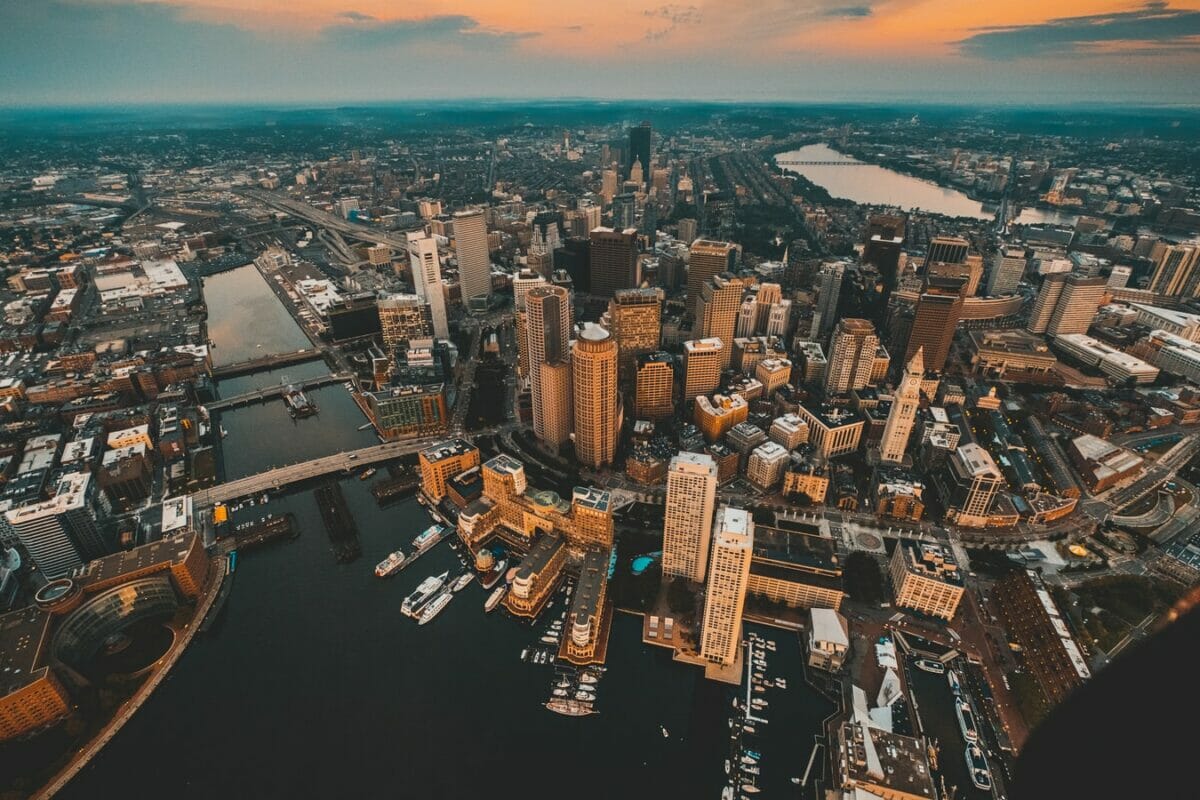 But if you just want to explore the downtown gaybourhood and a few other places – public transport and rideshare apps should be sufficient. Beautiful and historical it may be, it's a city that you either immediately warm to or that leaves you a little cold – whatever camp you fall into, it's definitely not a city you can ignore. Unlike many US cities, it's very walkable, which was a massive plus in our books. Take the Freedom Trail around its cobbled streets to see 16 of its historically significant sites, recalling the Revolutionary War, Boston's role in abolition, and the fight for independence.
Cobblestone streets take you past 1800s buildings, but buildings of glass and steel tower over those, illustrating perfectly the mix of old and new here. Among the red brick, brownstone, and glass, you'll find a myriad of restaurants, from small boutique ones in South End to glamorous oyster bars. What do most of these varied places have in common? Stunning seafood. If there's one rule while in Boston, it's this: always order seafood.
Another way of really getting into the Boston spirit is heading to a ball game. This could be baseball, where you cheer on the famous Red Sox, but Boston locals are passionate about all sports. Football (American), basketball, hockey – they've got successful teams for all of them! There's also the Boston Marathon for you long-distance runners, and of course, plenty of rowing. Sports events are where you really see Boston-ites come alive, and it's a great insight into US culture.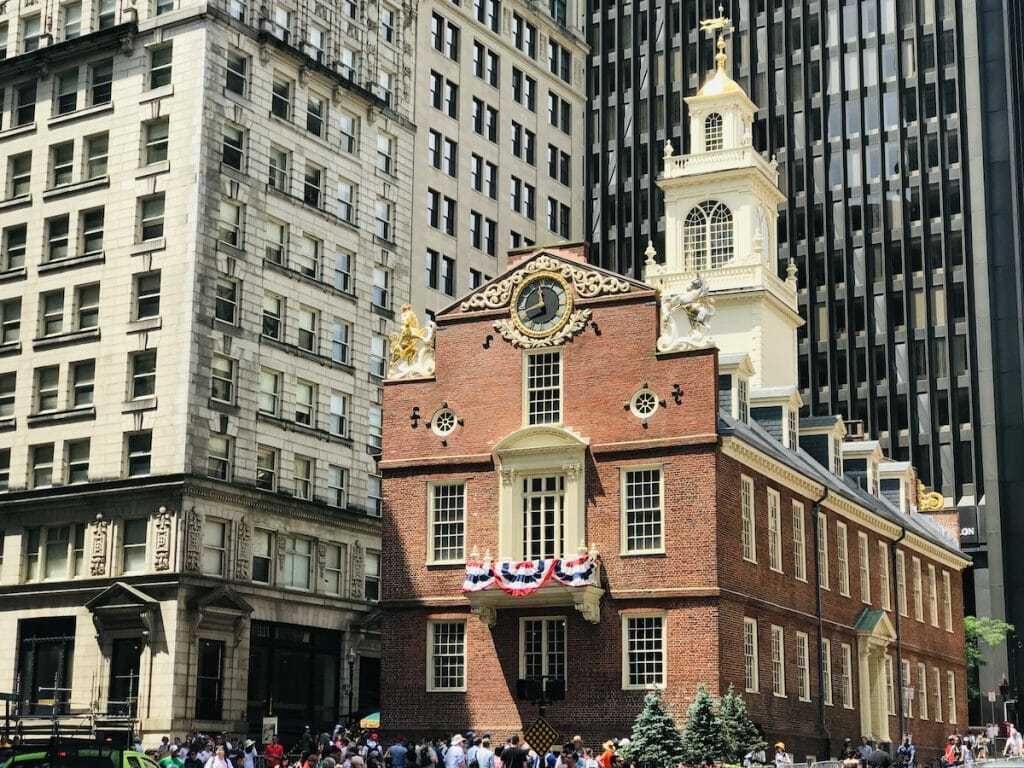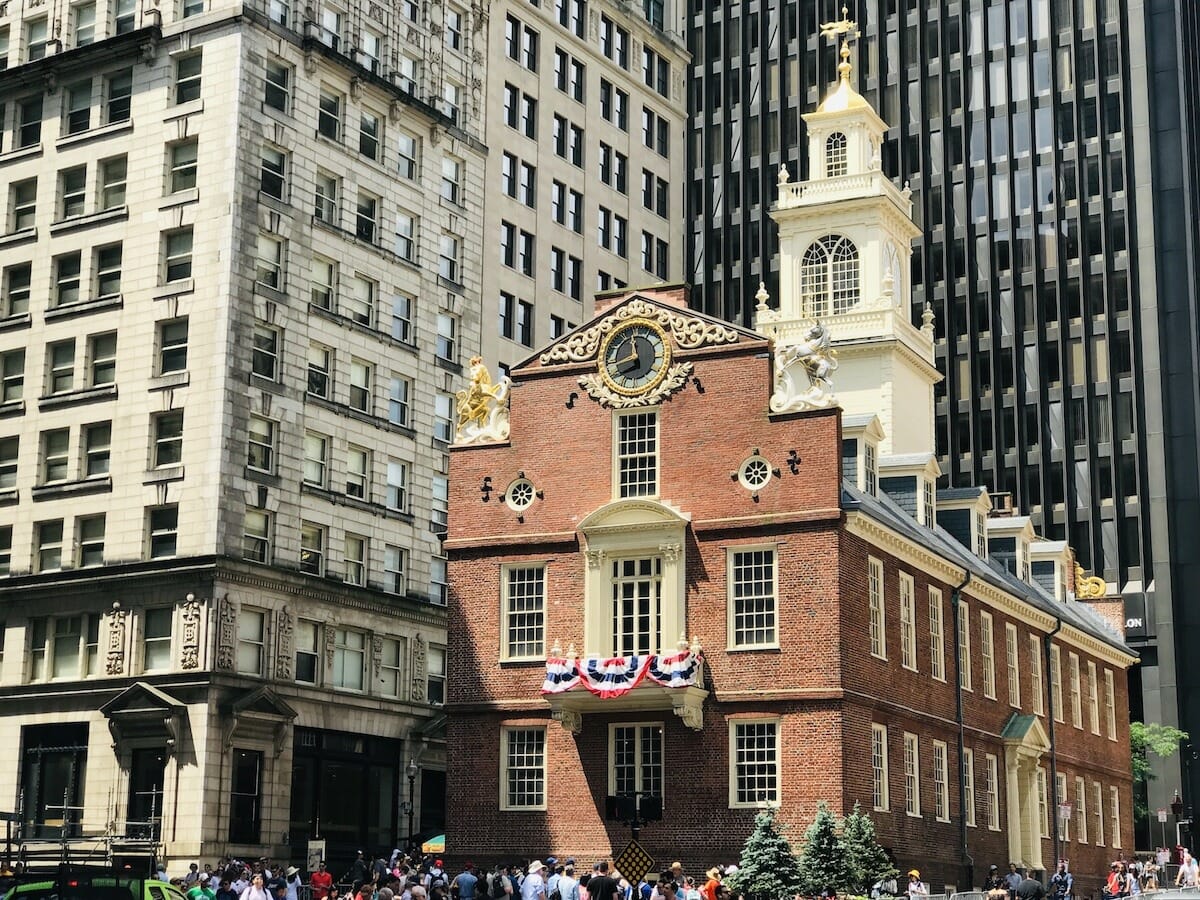 Aside from history, sport, and food, the other main thing Boston has to offer is a million ways to spend your evenings. From ballet at the Opera House (where there's no opera) to speakeasies, cocktail bars, and college sports, there are tons of things to do in Boston after dinner. You can be sure to overhear plenty of intellectual conversations while you're out and about as well. And if somehow you ever get bored here, well, Providence is only a short 1.5 hours away on local commuter rail.
We've got some suggestions of the best things to do in Boston (in between stuffing yourself with lobster rolls) to help you get started with planning your trip here.
Naturally, being gay does not define which attractions most of us will want to see in each destination, and most queer travelers will simply want to check out the top things to see in Boston during the day! We found our favorite memories were wandering historic neighborhoods (and picking out our dream house), dancing till dawn with our queer family, exploring the historic sites, and spending hours in the beautiful Museum of Fine Arts.
However, if you're someone who can't sit still, we have put together a few of our other things to do in this exciting city that are sure to keep you busy!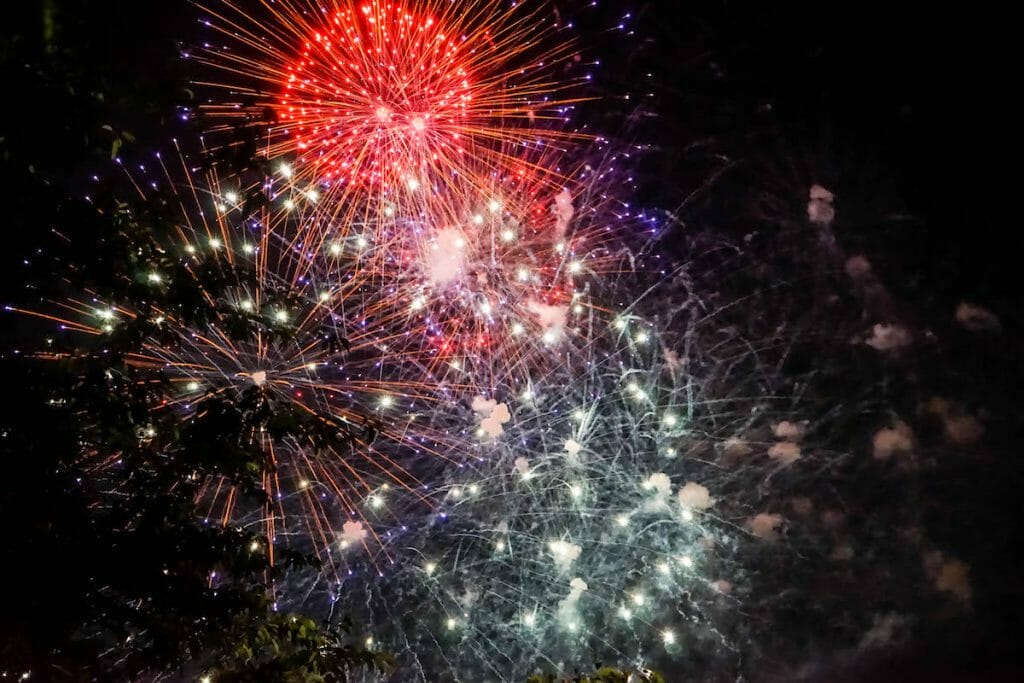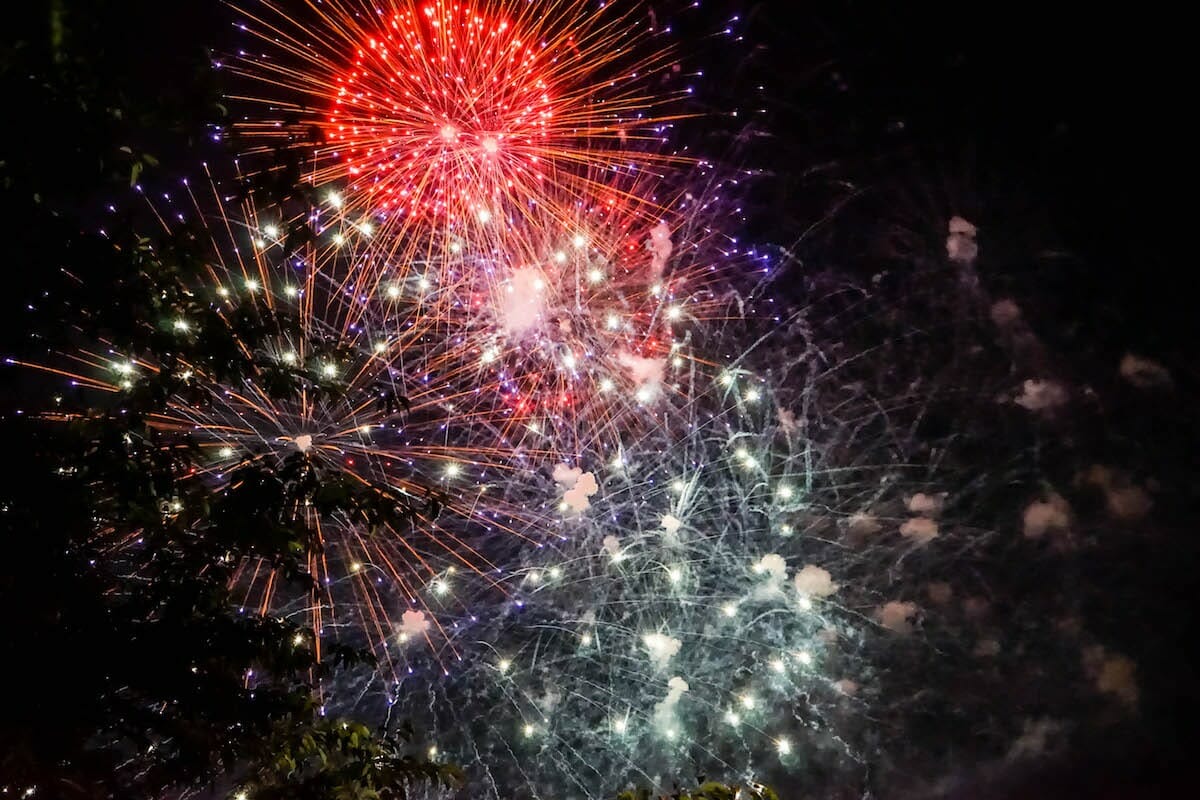 Top Highlights in Boston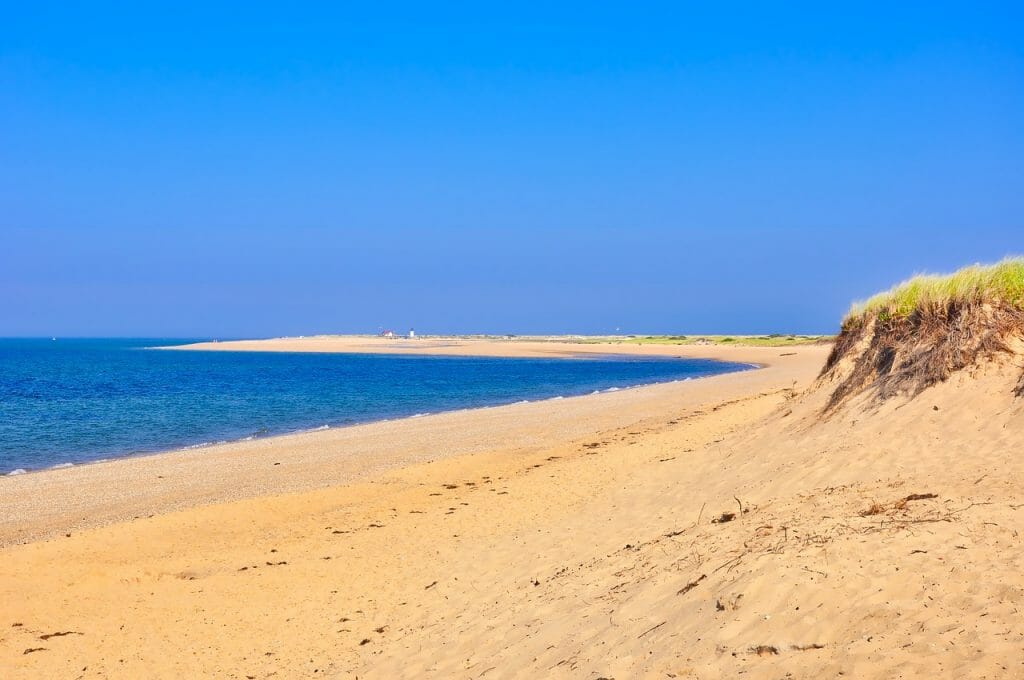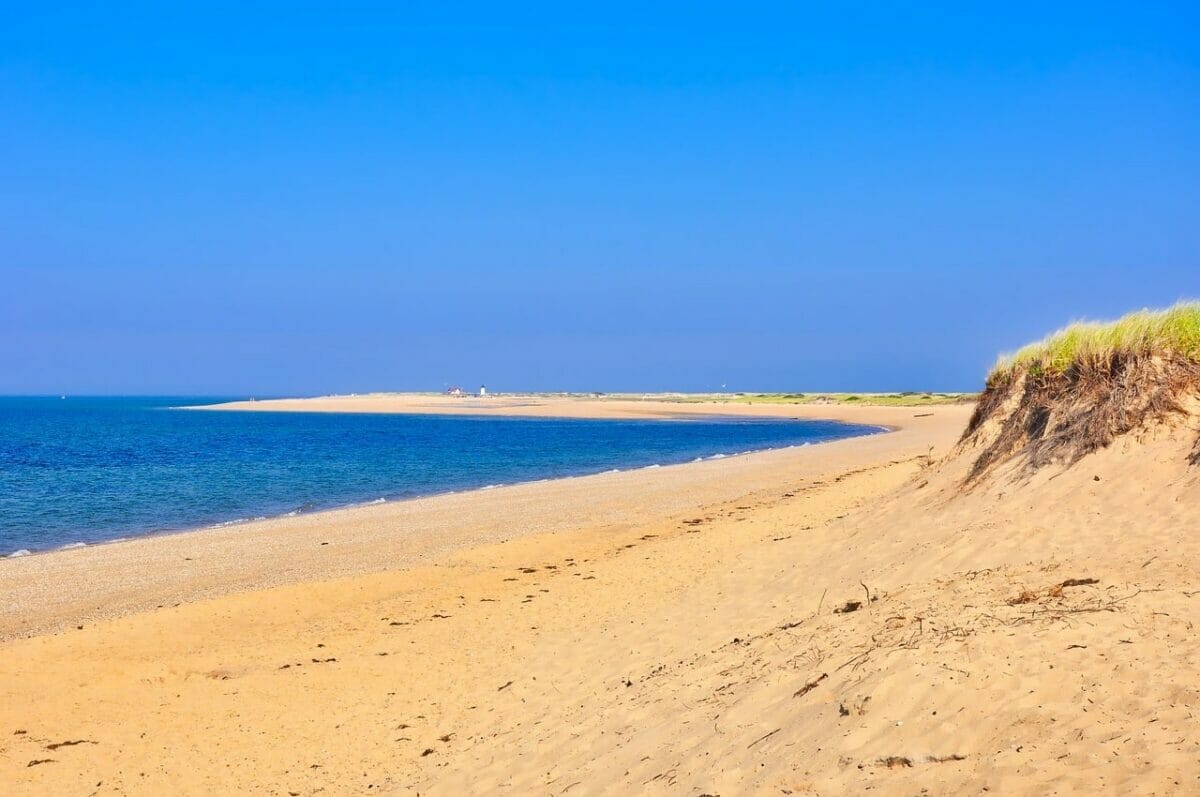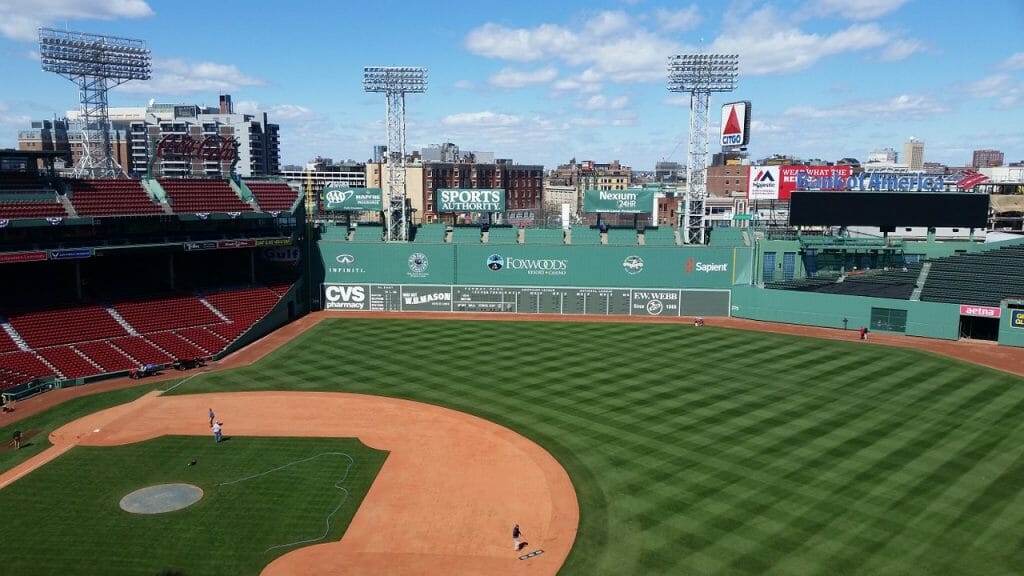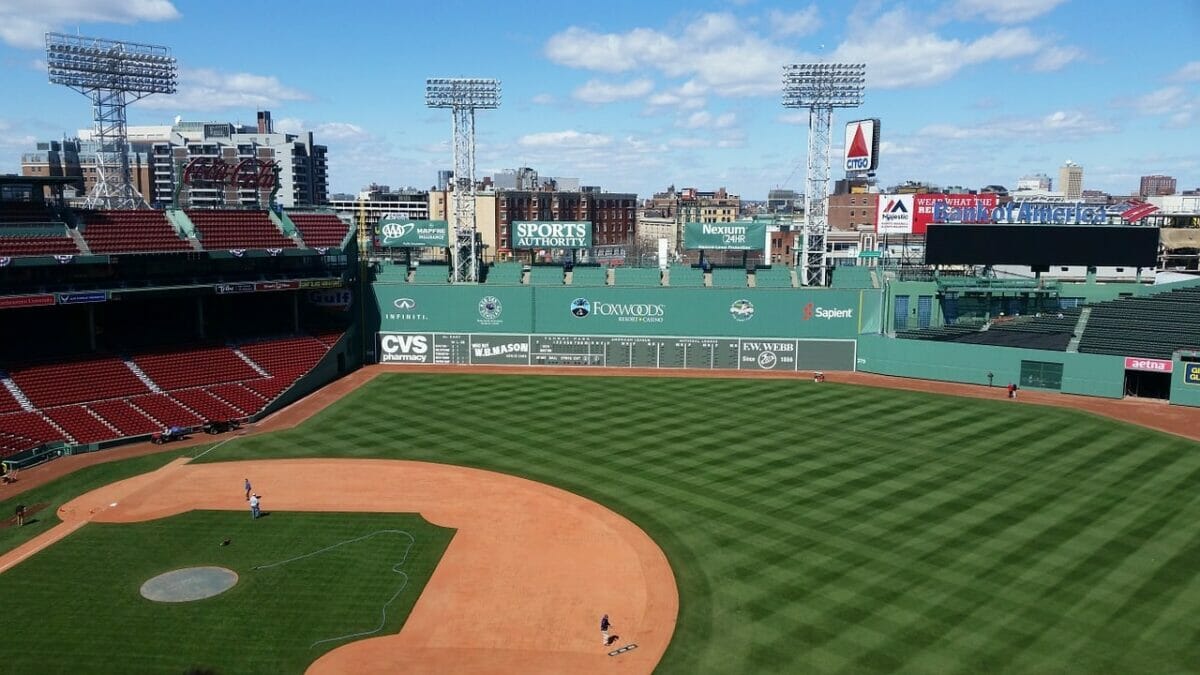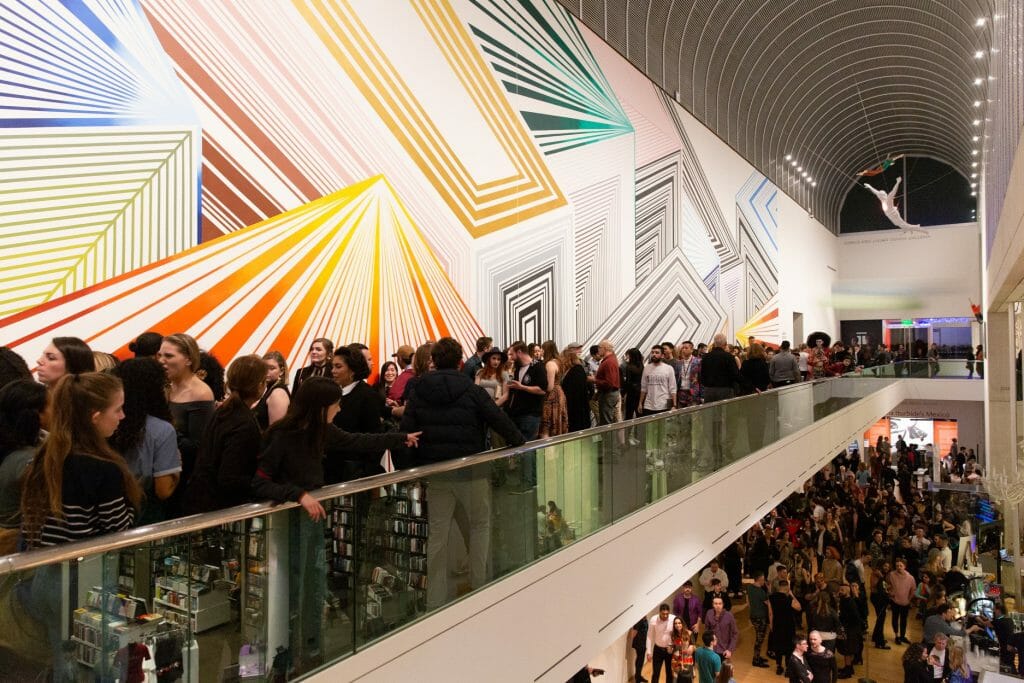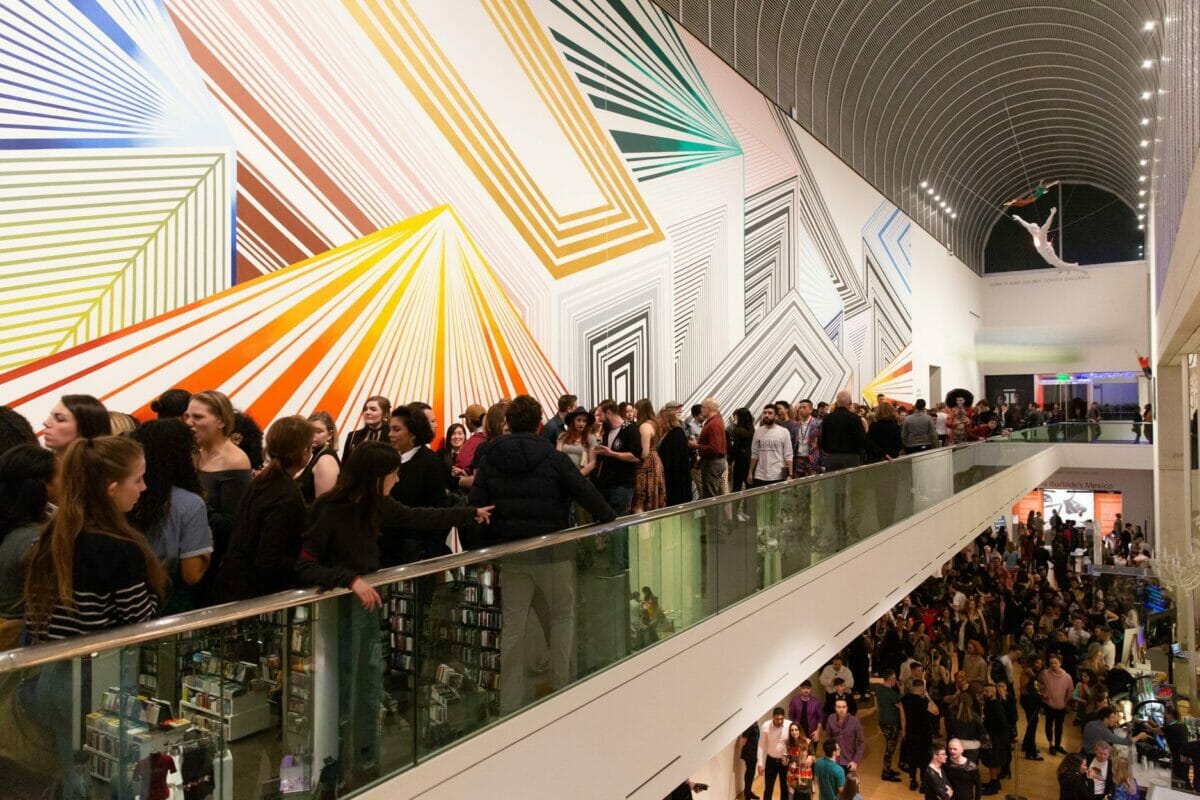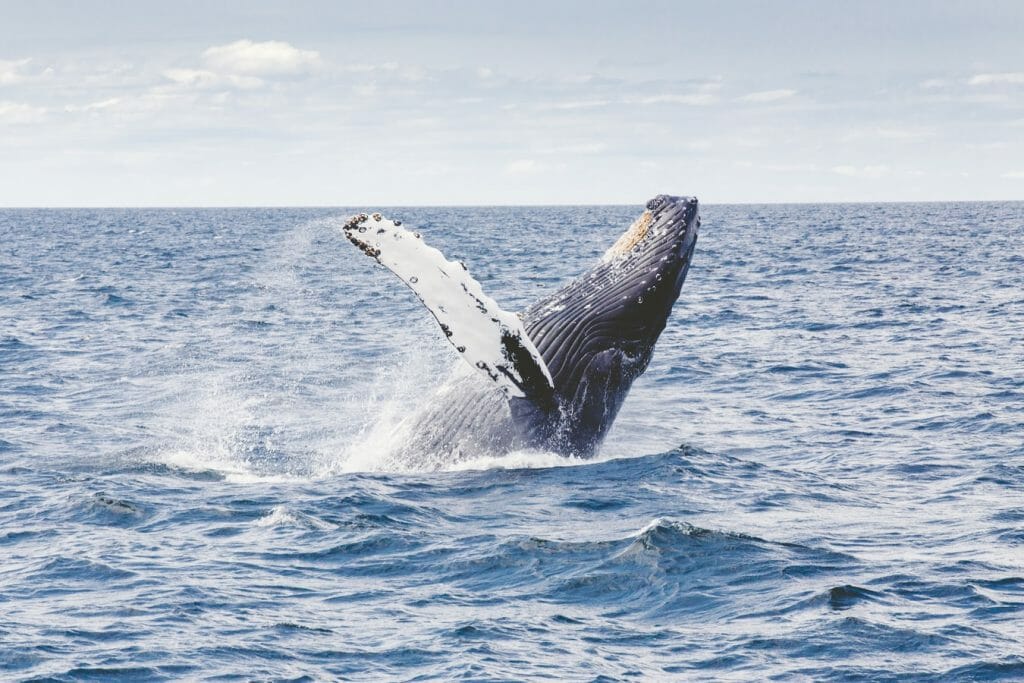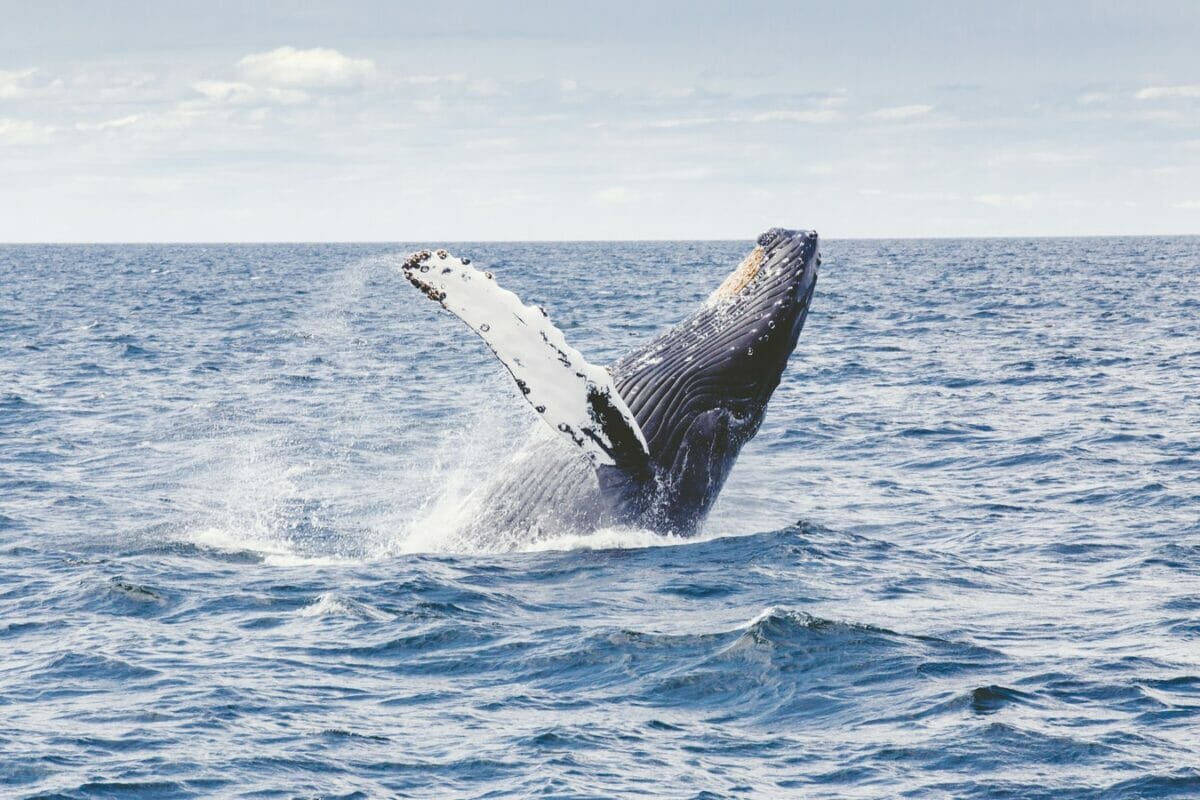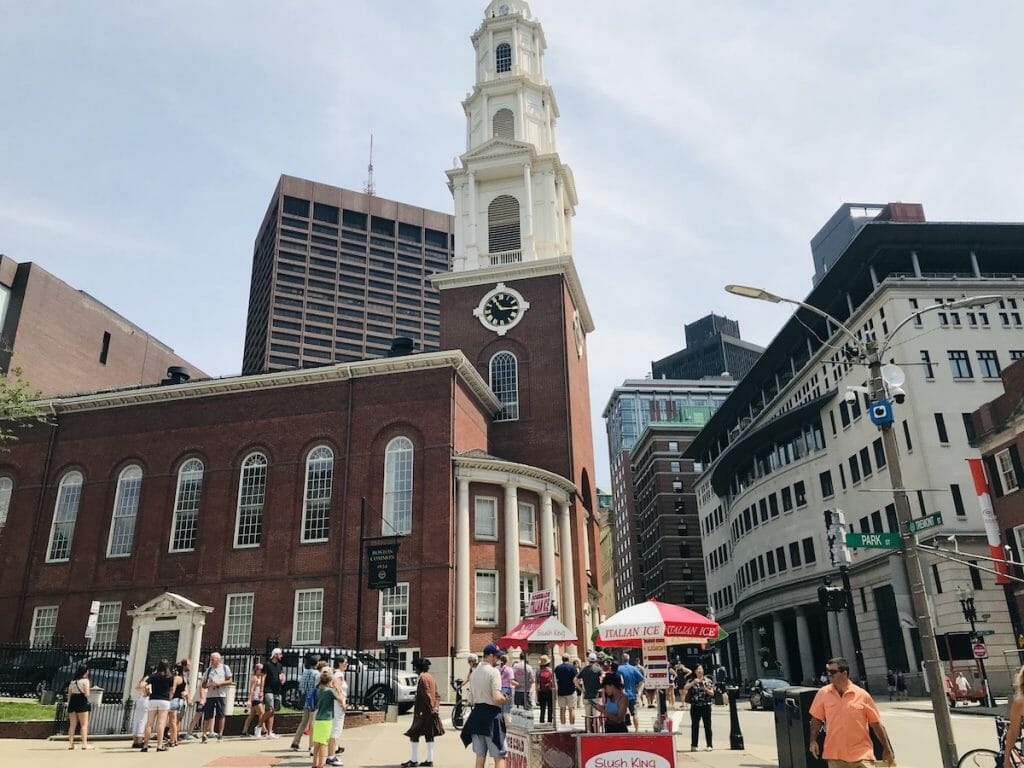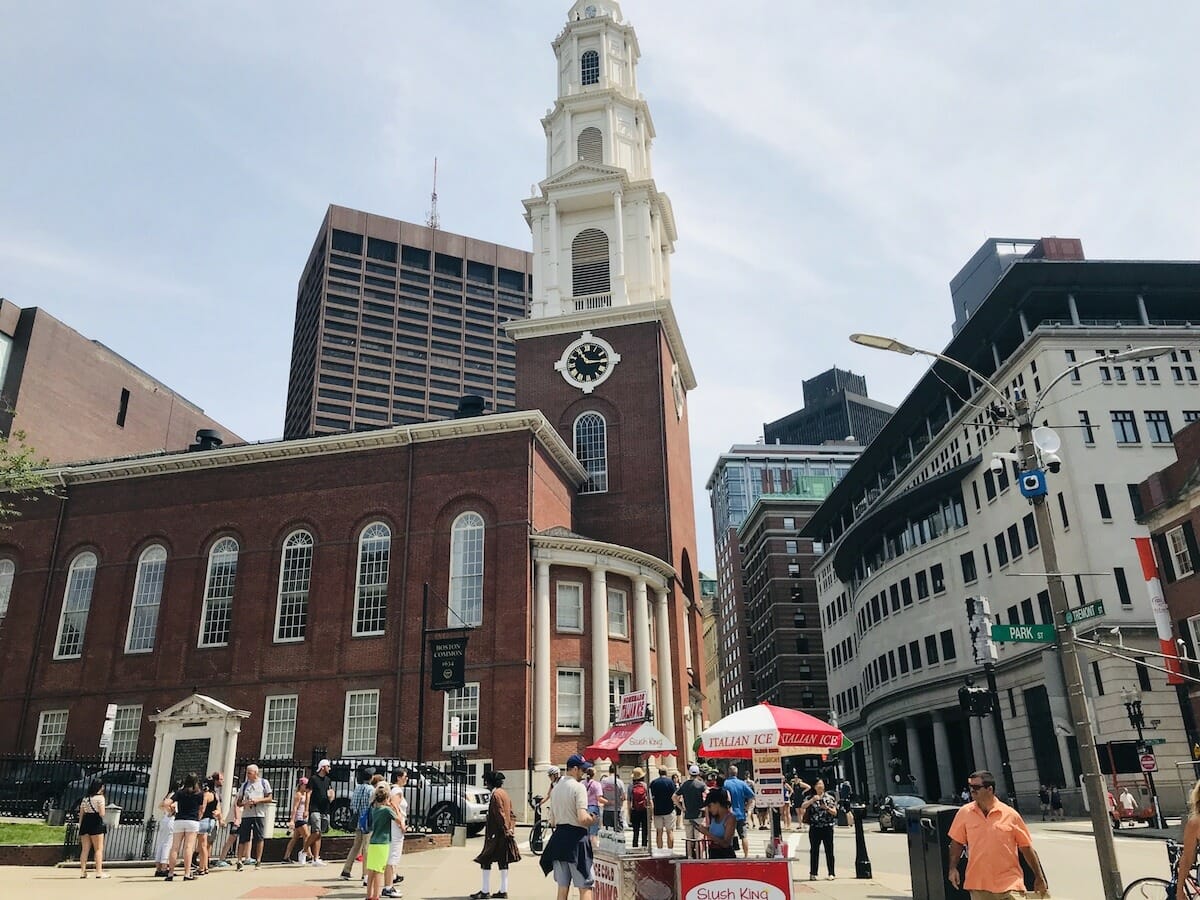 Gay Annual Events in Boston
As a paradise for the LGBT community, Gay Boston offers a wonderful line-up of annual events for gays, lesbian and transgender, and – well, anyone who wants to be involved!
These signature gay events are just the biggest and best, however, no matter when you visit, there is sure to be something on (which is why we really recommend locking your Boston hotel down in advance…). We also highly recommend checking out the Queer Agenda list for one-off events throughout the year.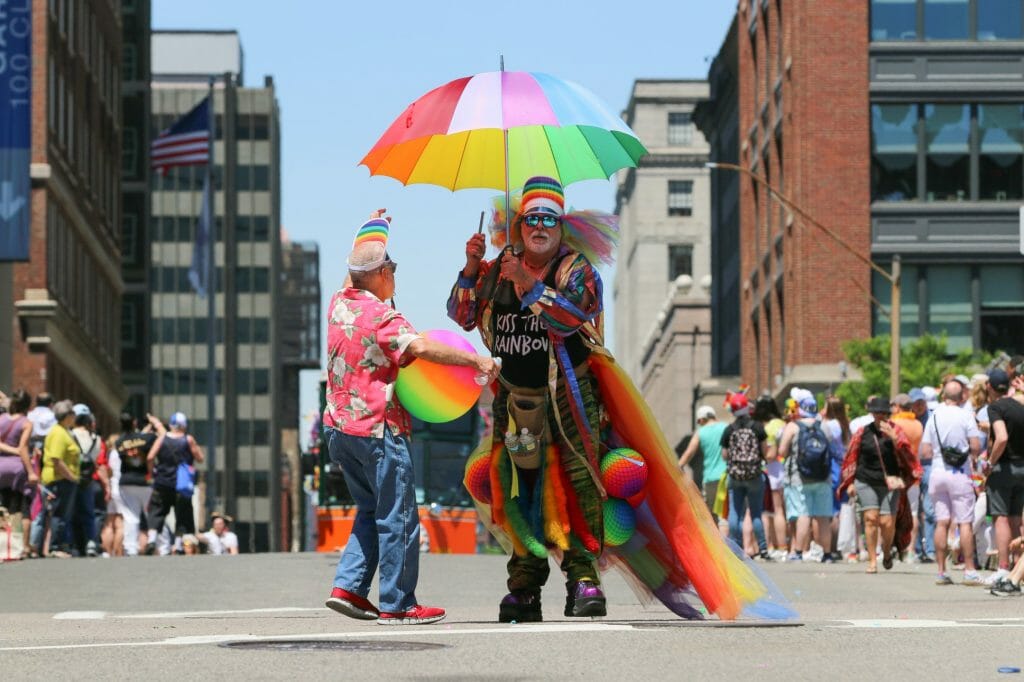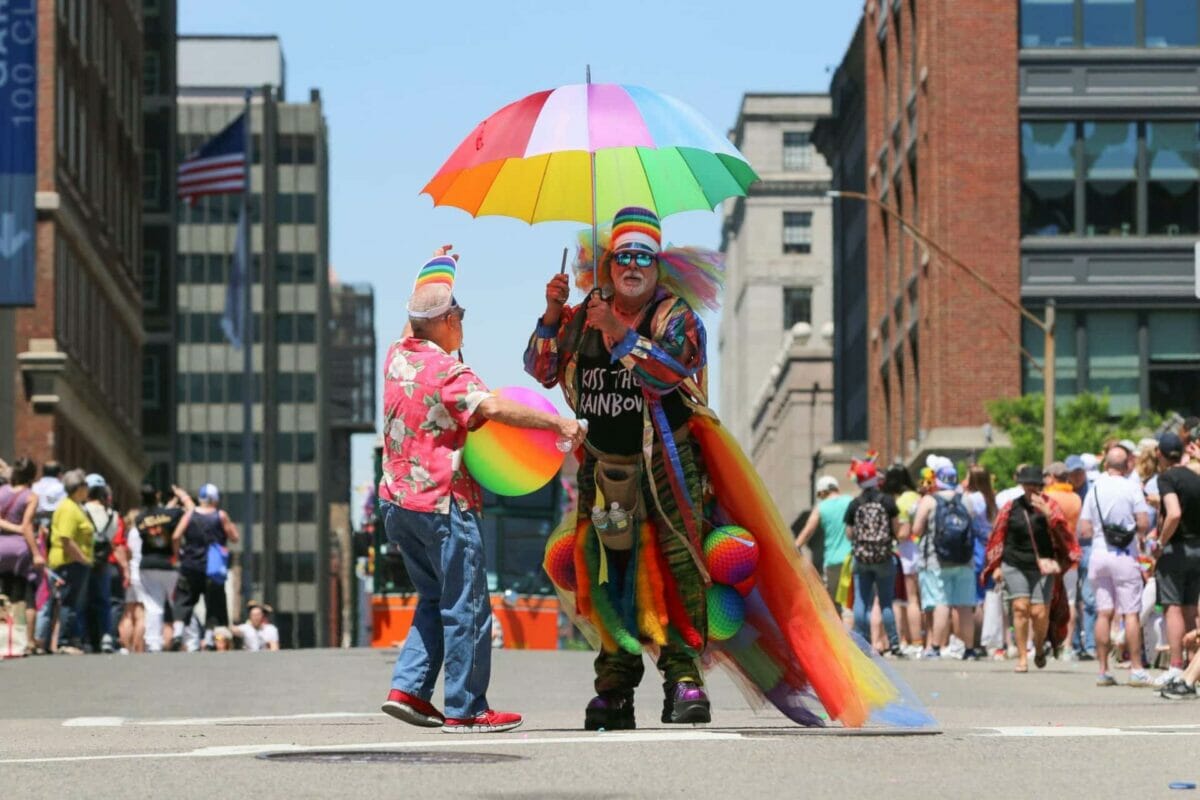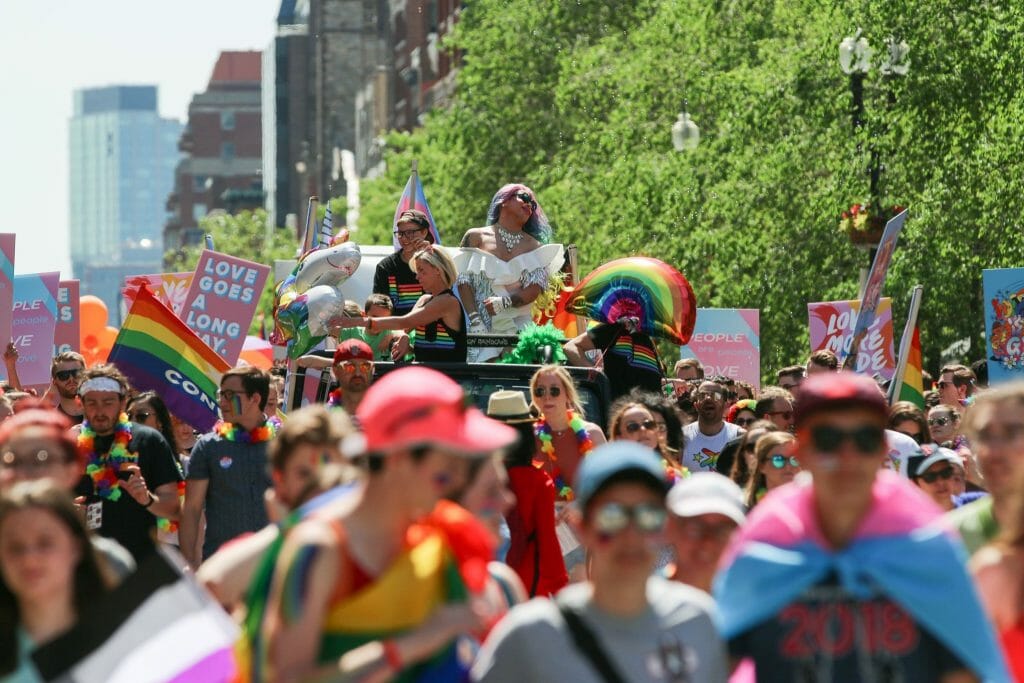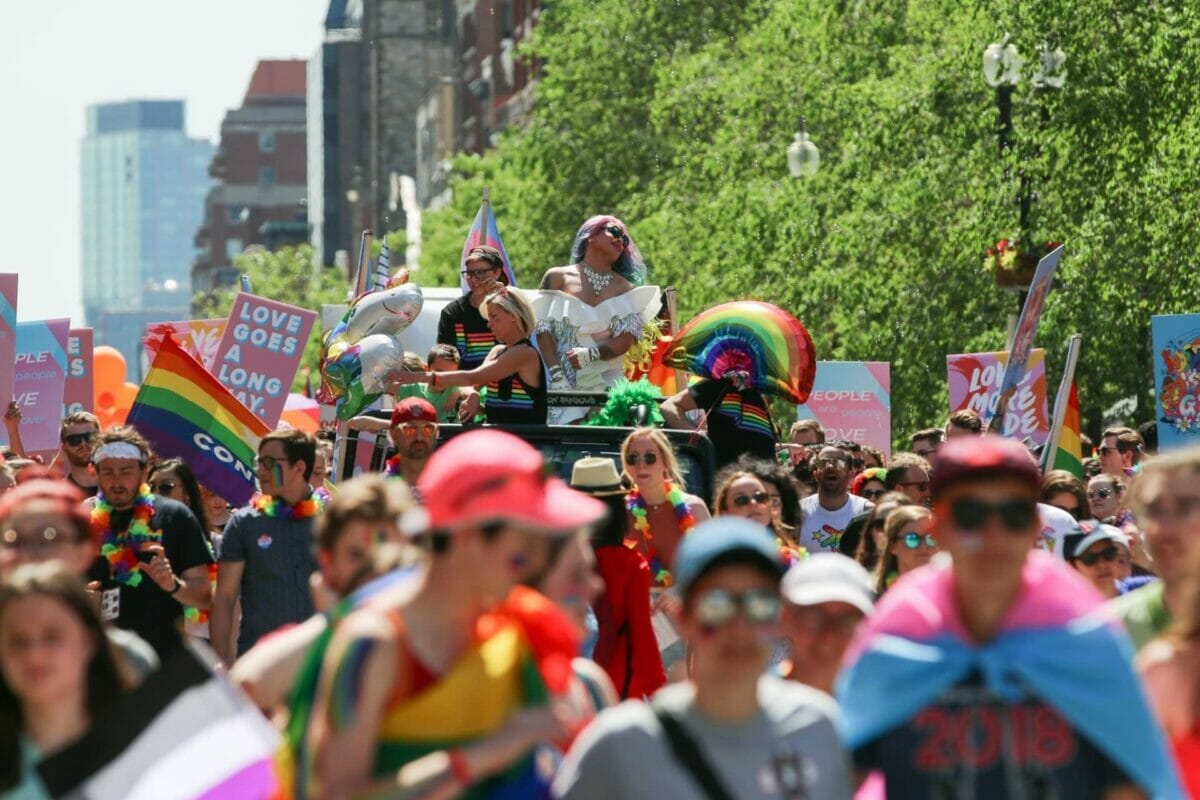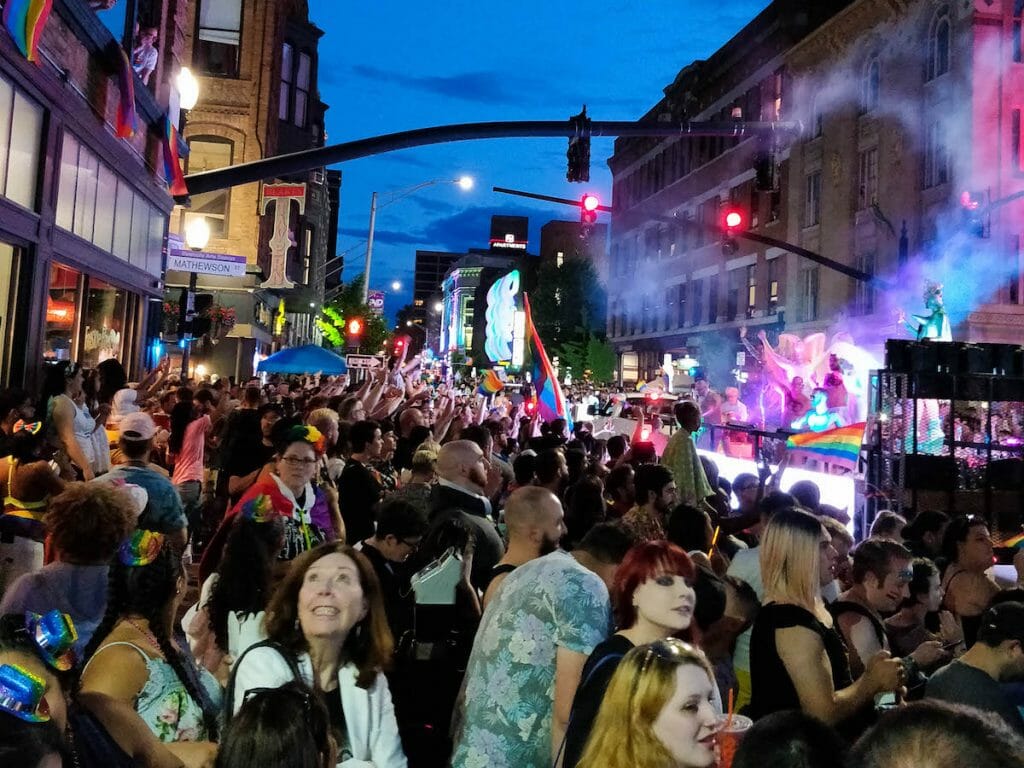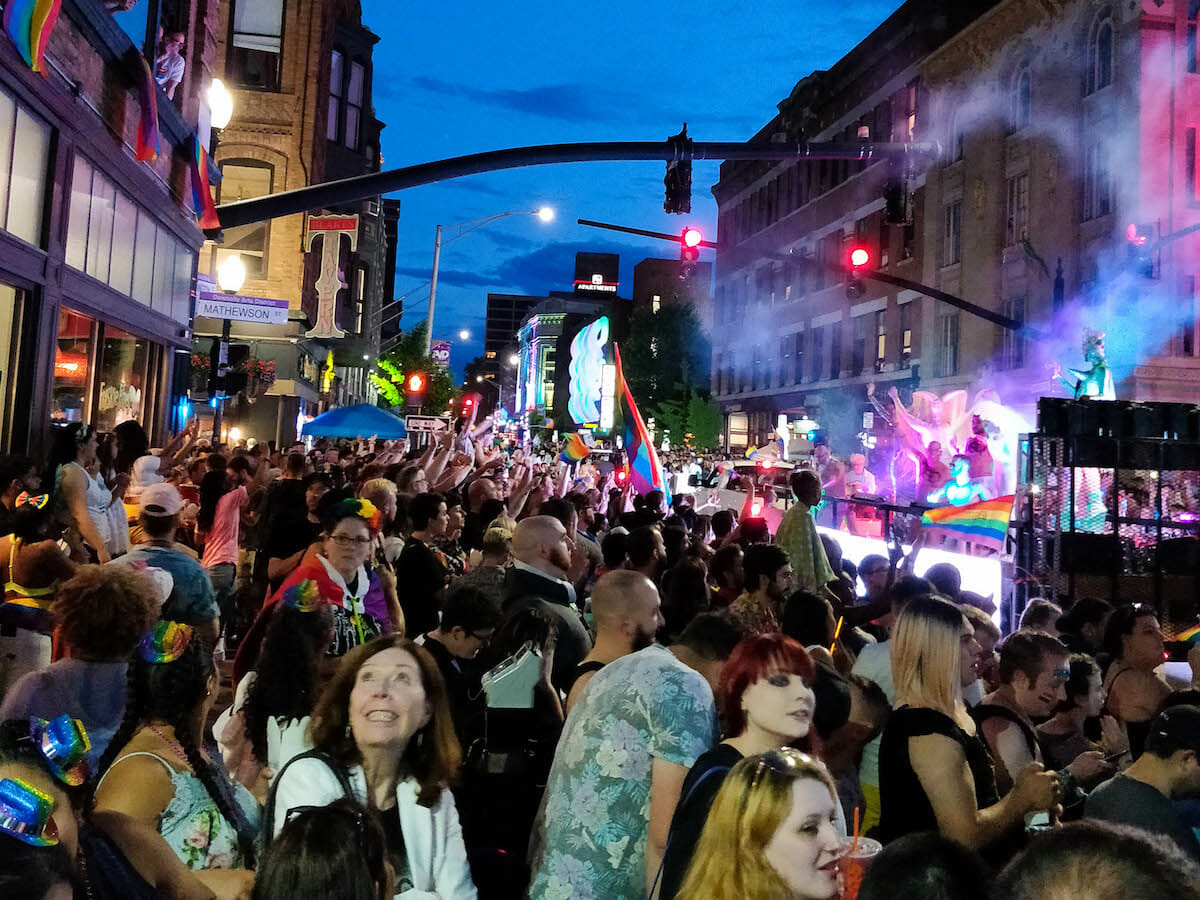 Gay-friendly and Gay Hotels in Boston
In this modern, bustling city, you will not find any significant hotel accommodation that isn't gay-friendly.
After all, being gay-friendly is about providing a non-judgmental and respectful environment in which all people are treated equally. In saying that, elegant design, helpful staff, and excellent value for money never hurt anyone. Some hotels in Boston have also gone above and beyond in recognizing and marketing to the LGBT community, and given their popularity with gay travelers; we would say it has paid off!
Everybody likes to be surrounded by people with common interests. As such, there are a few hotels in Boston favored by gay travelers – although to be clear; there are no exclusively gay hotels in Boston sadly.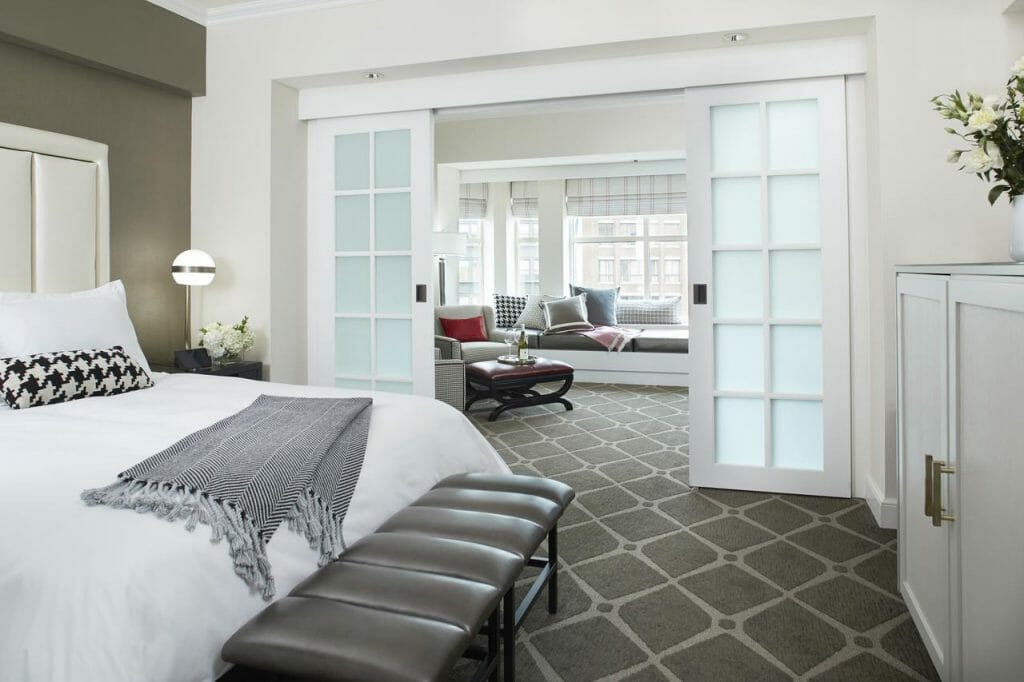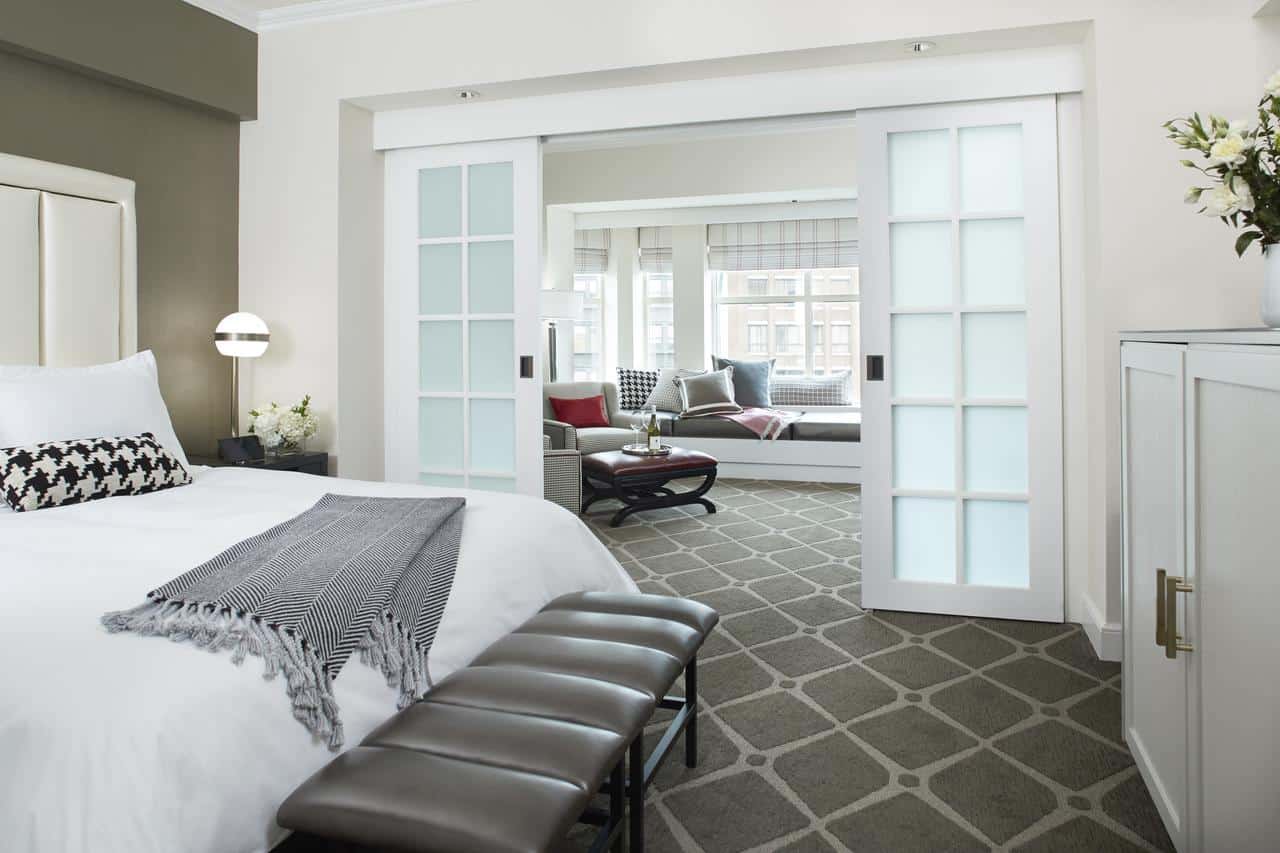 The Boston Proper neighborhood of South End is at the forefront of LGBTQ+ inclusiveness in Boston – and thanks to its diverse community brimming with queer nightlife and gay-owned businesses, this is the place to stay. It's proximity to all of the main attractions in Boston, and walkability to the many cute surrounding neighborhoods completes the appeal. Other gay-popular areas include the Savin Hill and Melville Park areas of Dorchester, and Jamaica Plain – though, in terms of accommodation, it is better to stay in the city.
The following gay-friendly hotels in Boston are only the most recommended, but there are hundreds of other hotels in Boston if you don't find quite find what you are looking for. Whether you want a fun and social hotel-bar, a cheap but private place to crash after a night of partying, or a chic luxury option to sip cocktails surrounded by fashionable people, Gay Boston as something for everyone!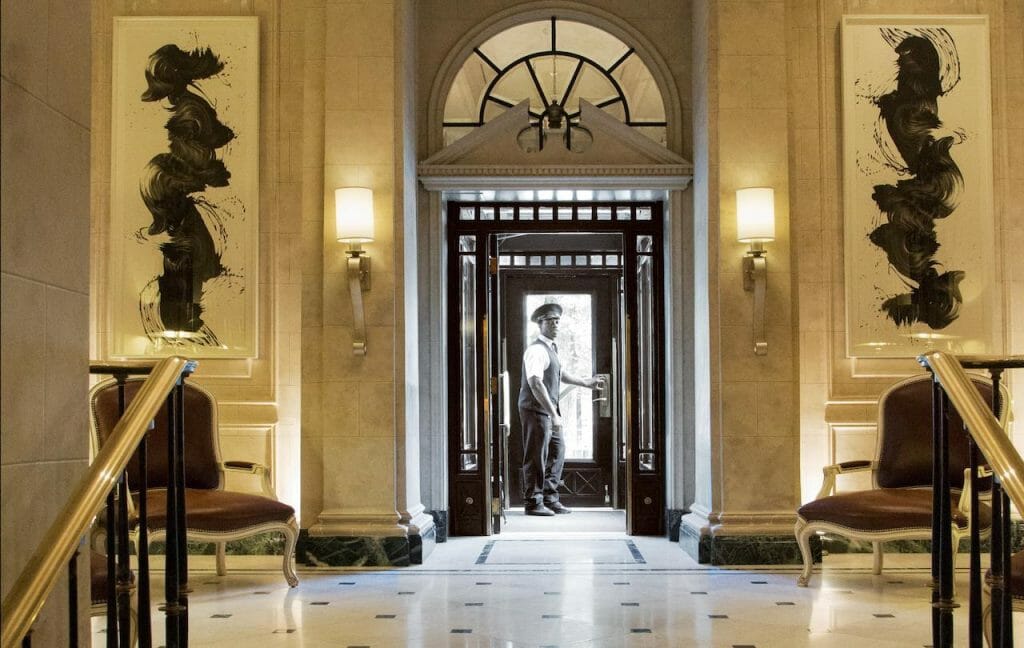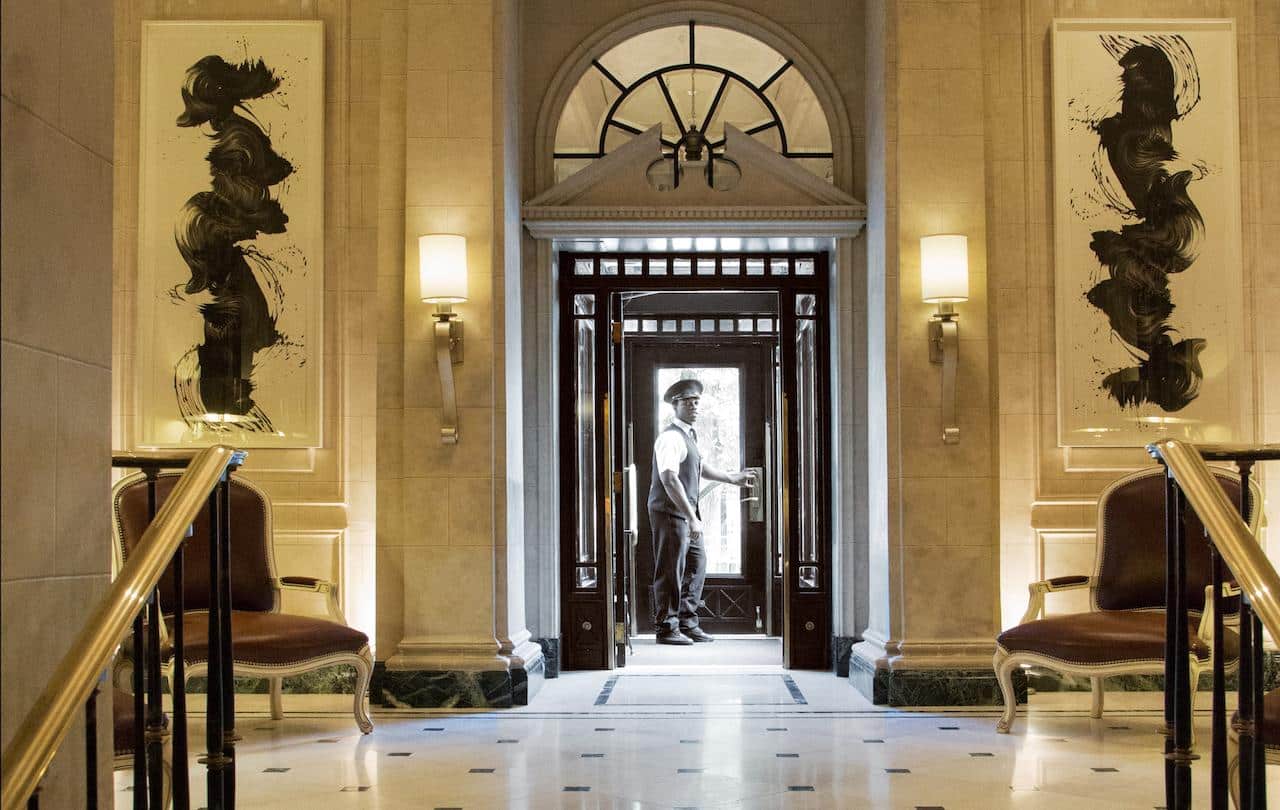 Gay-Popular Hotels in Boston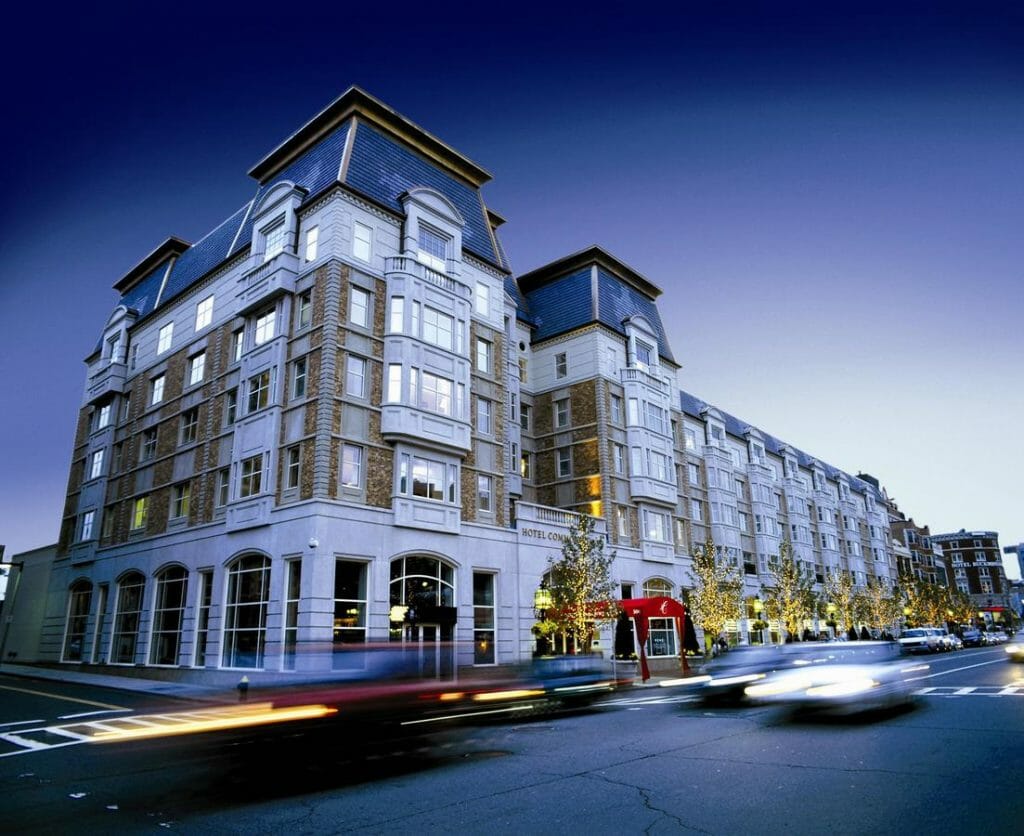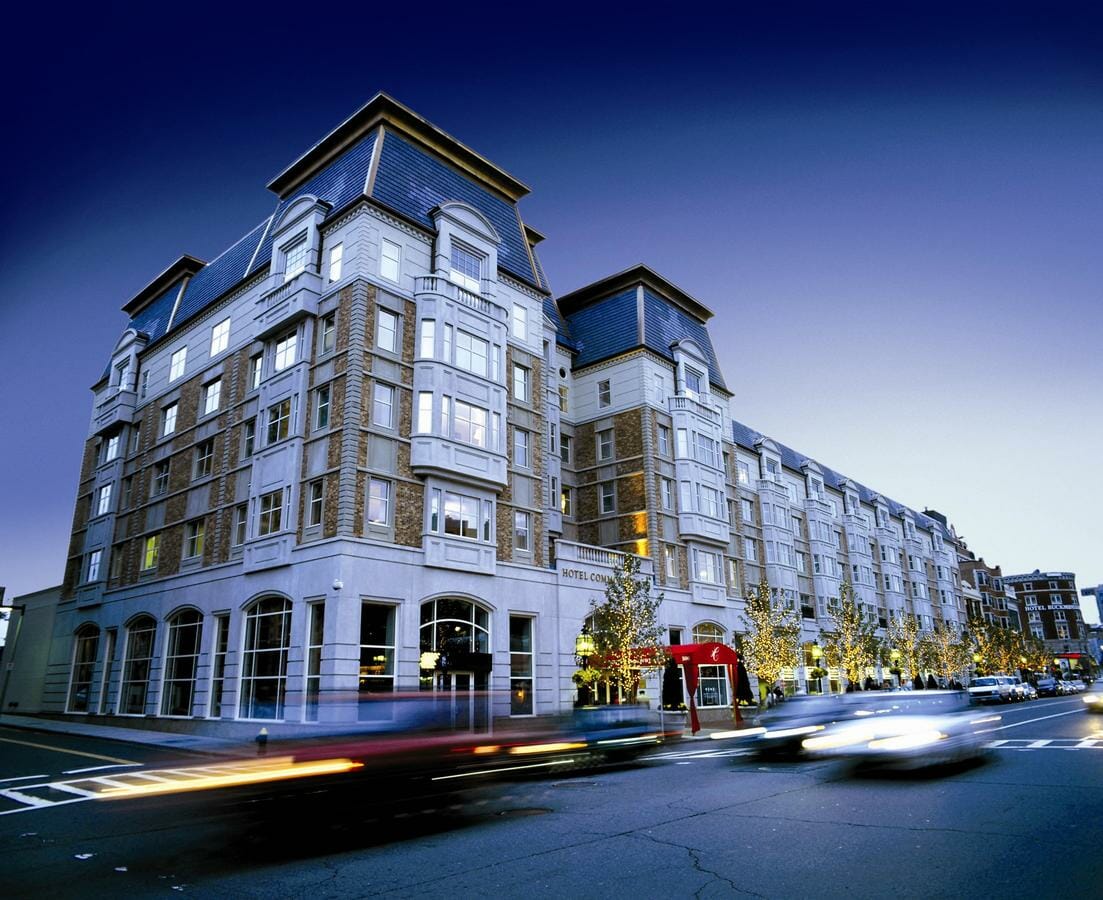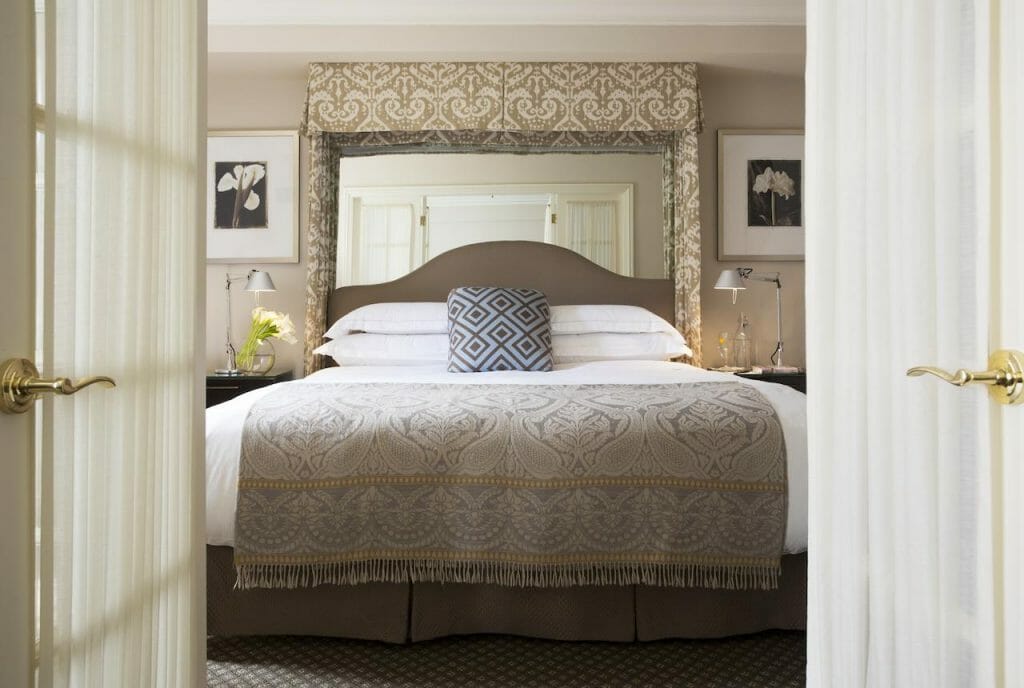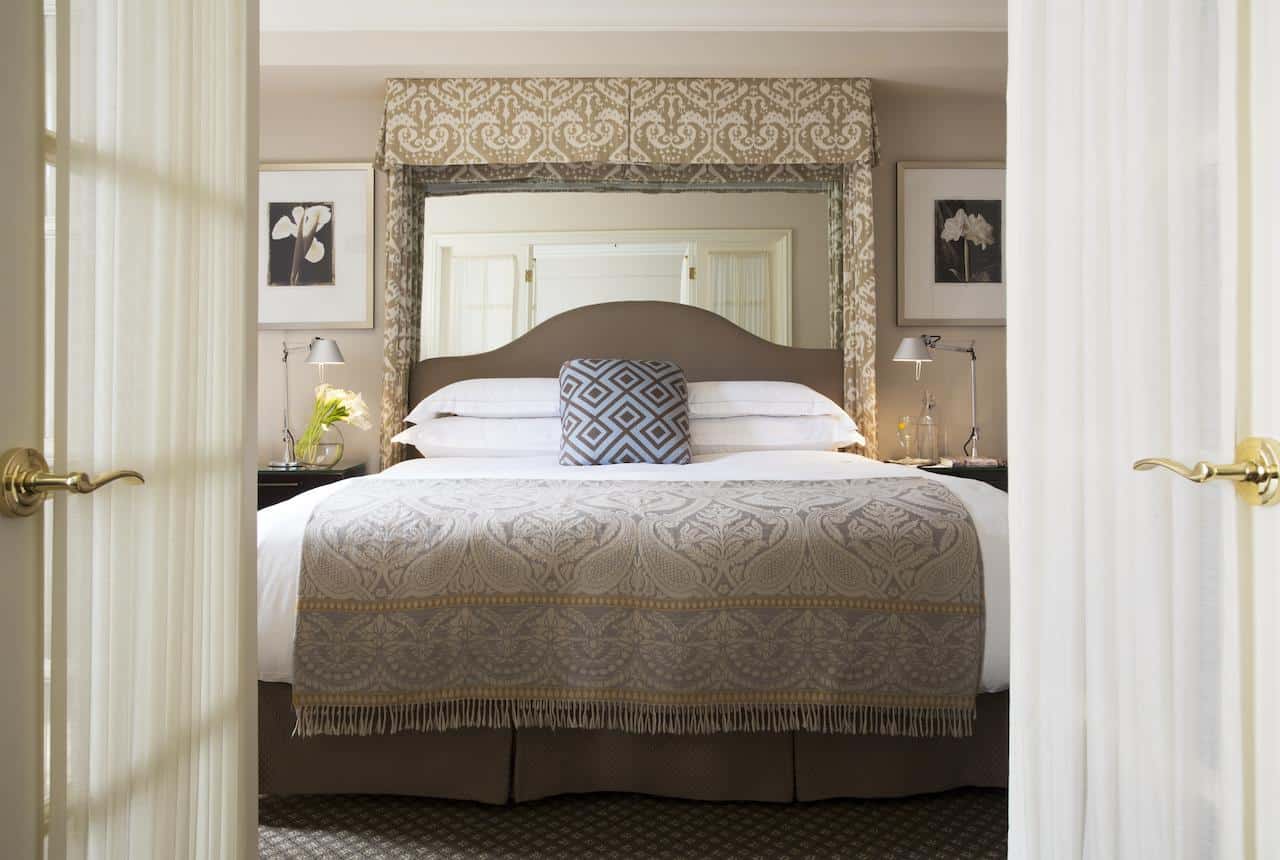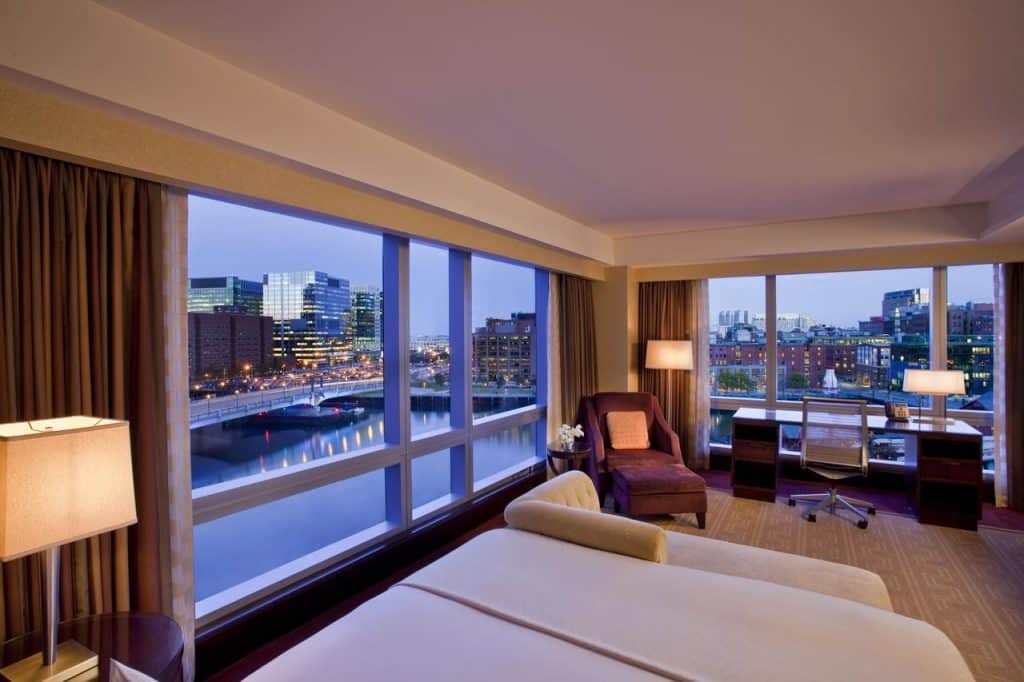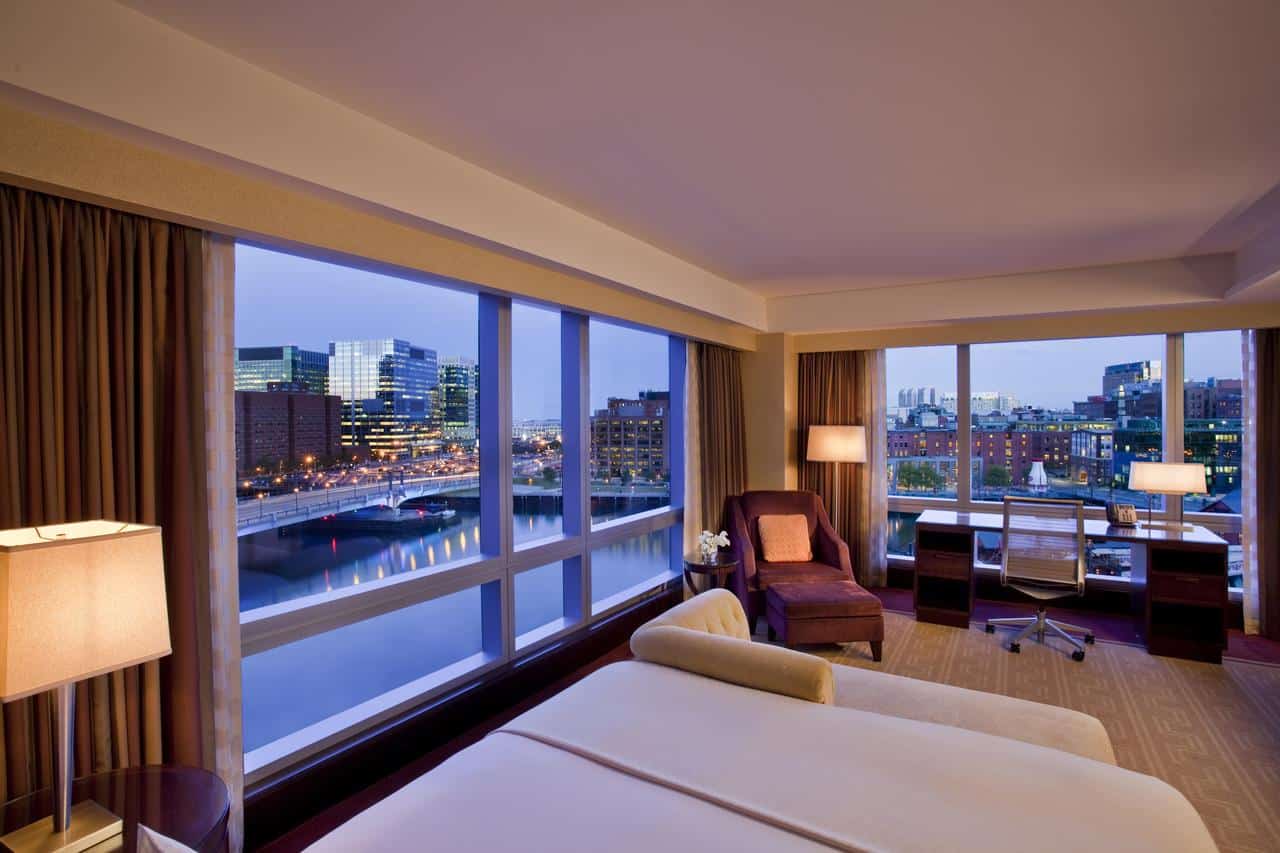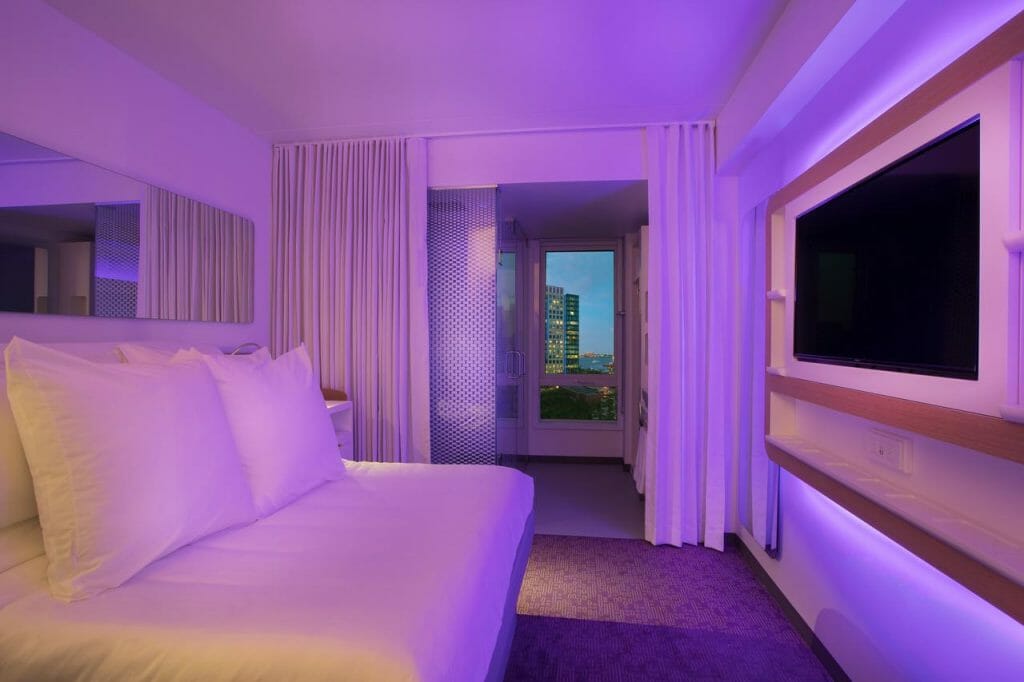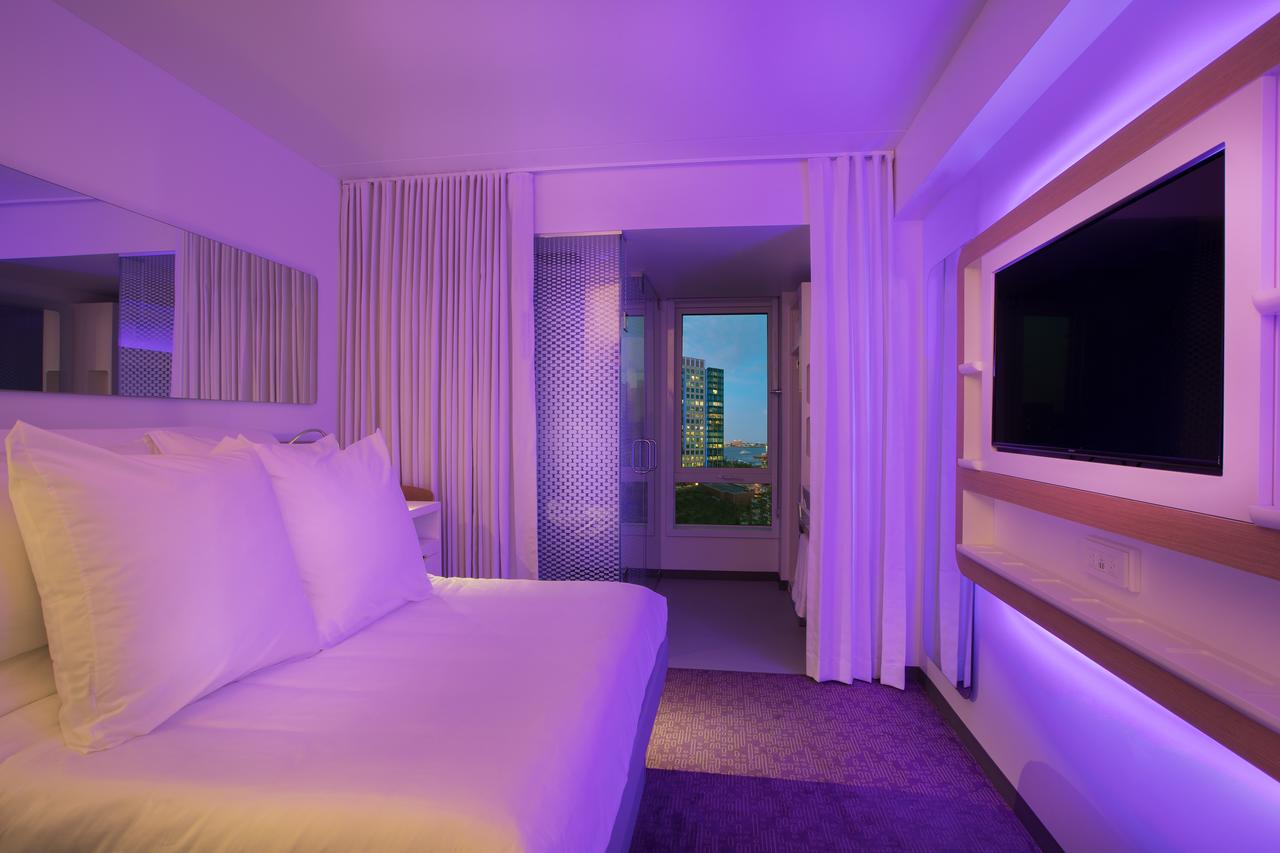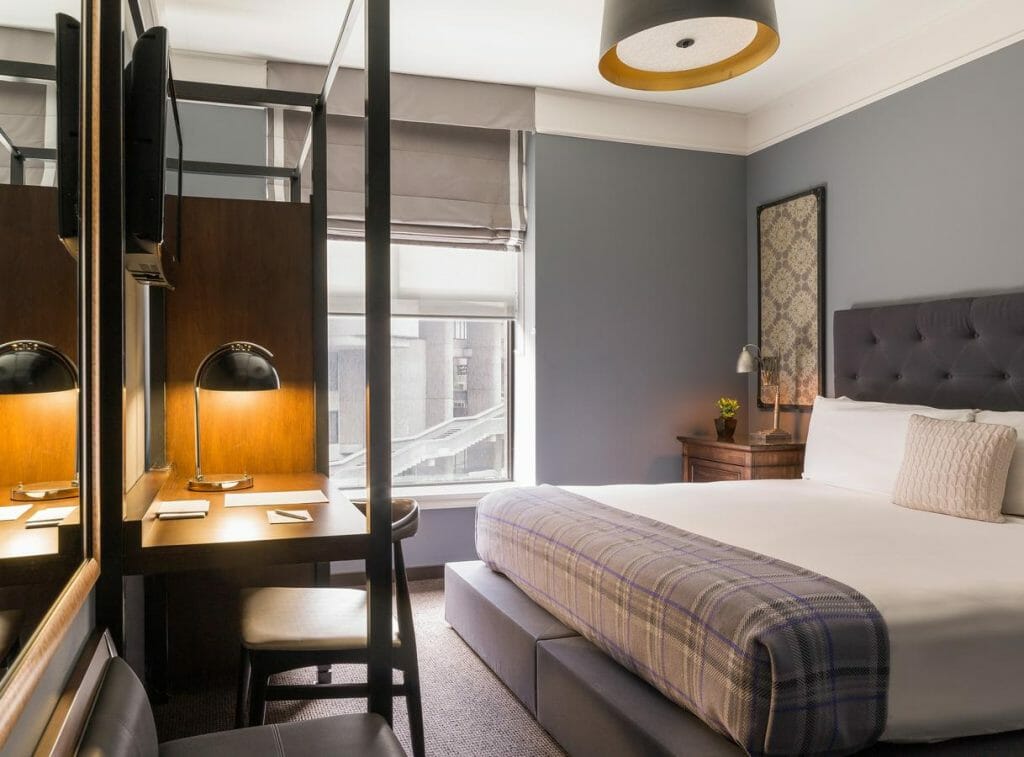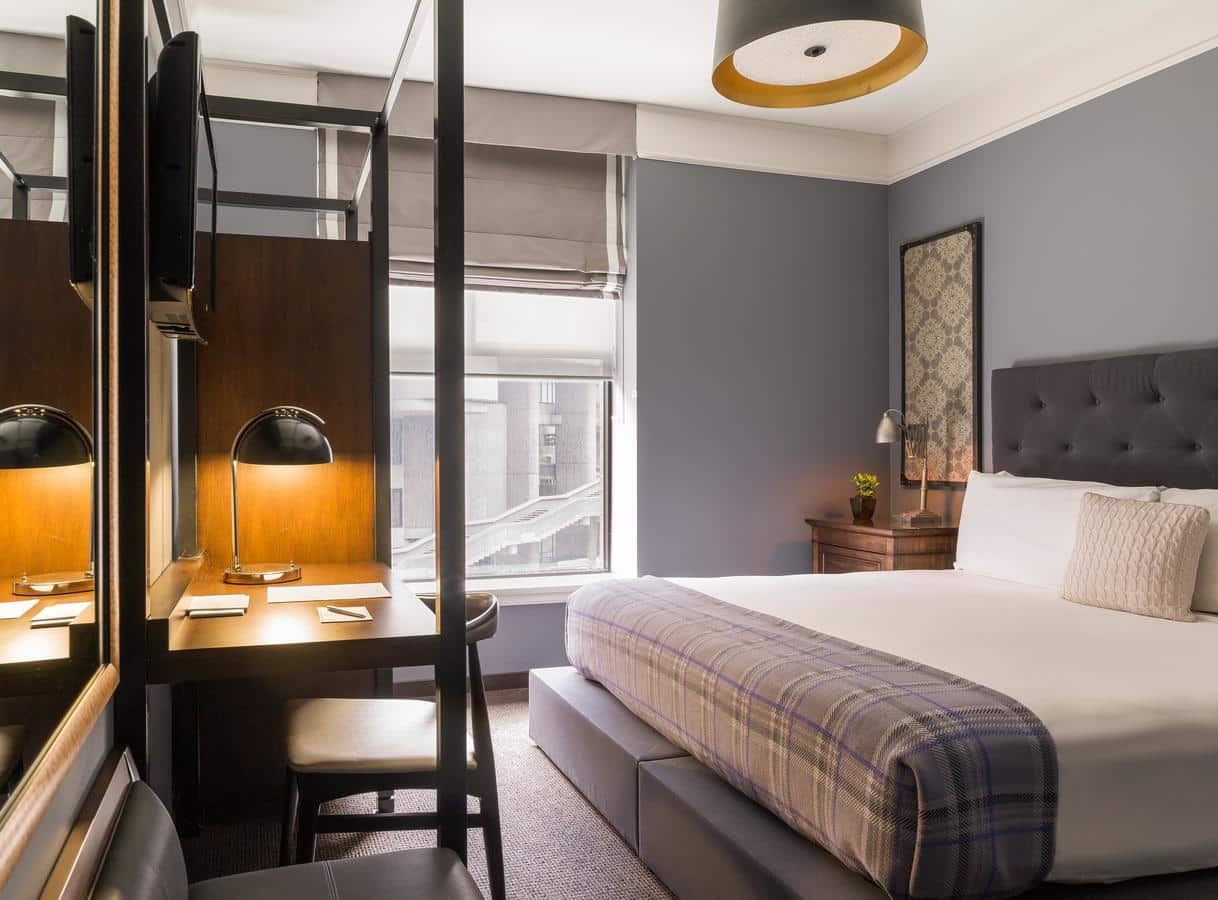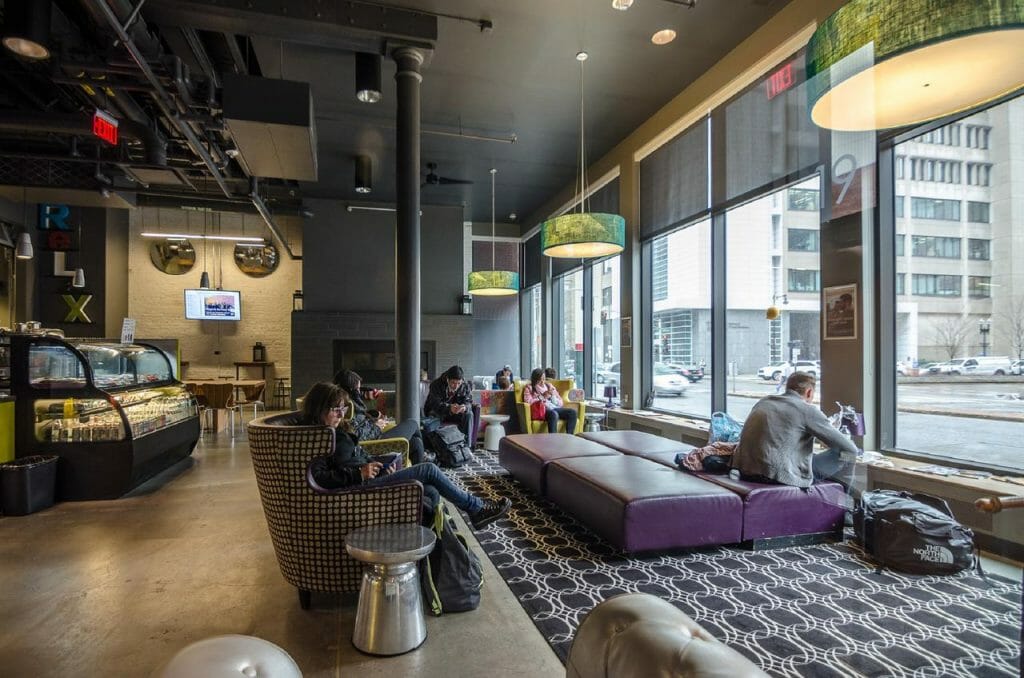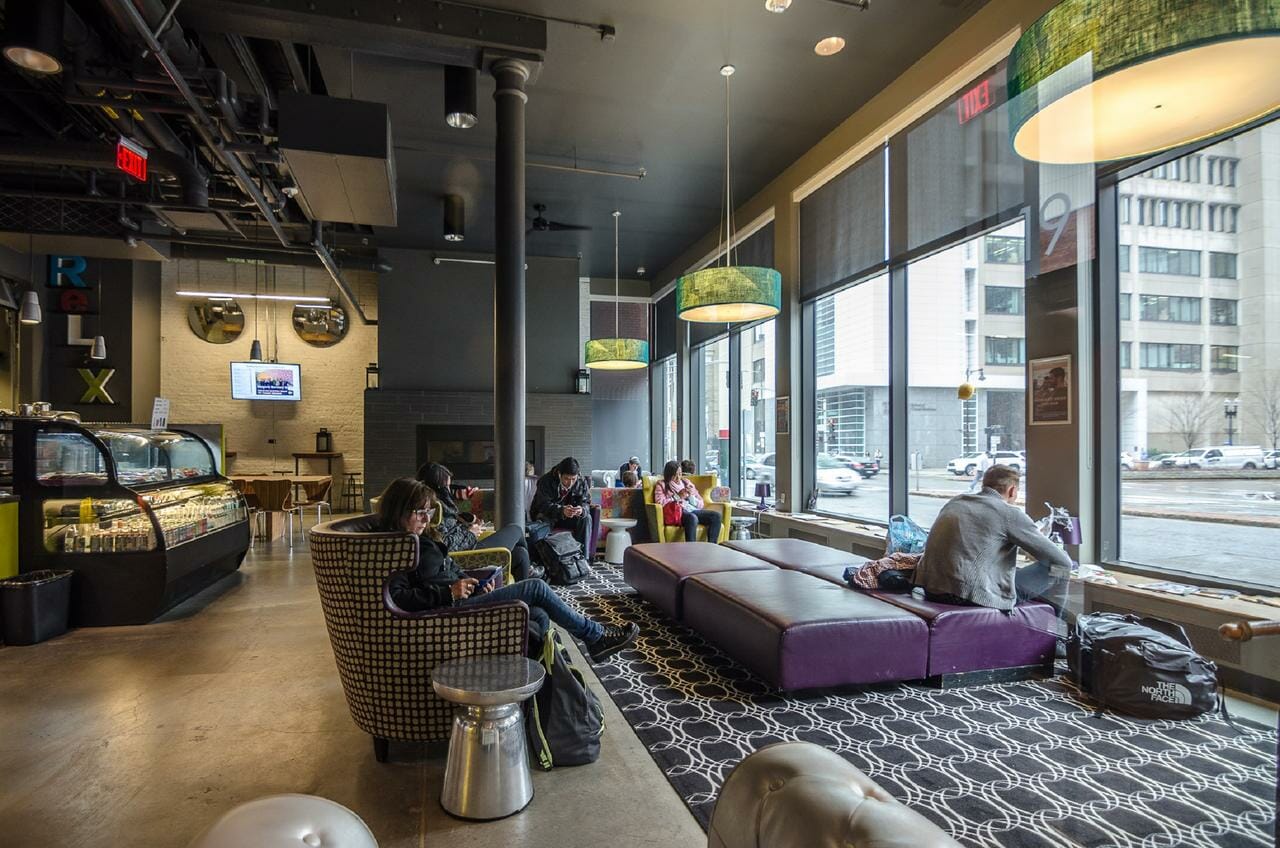 Gay Nightlife in Boston Massachusetts
With Boston being one of the most gay-friendly cities in the world, you would expect an incredible gay nightlife scene – and luckily, Boston does not disappoint. Sure it can be cliquey and expensive, but this a city that loves to party – and the sizeable college-aged population here does help…
Depending on your mood, you can find anything here from a relaxed cocktail in an upscale bar to an all-night dance party surrounded by your queer family. There is also plenty of cruise/dive bars, sexy go-go boys, queer events, and – well, something to cater to every taste!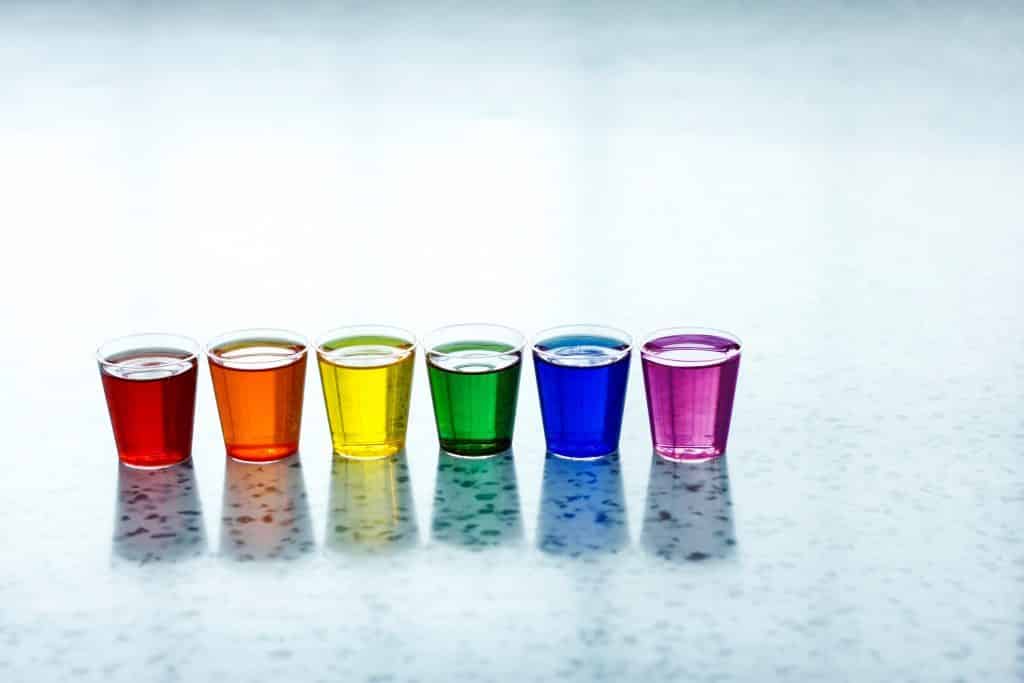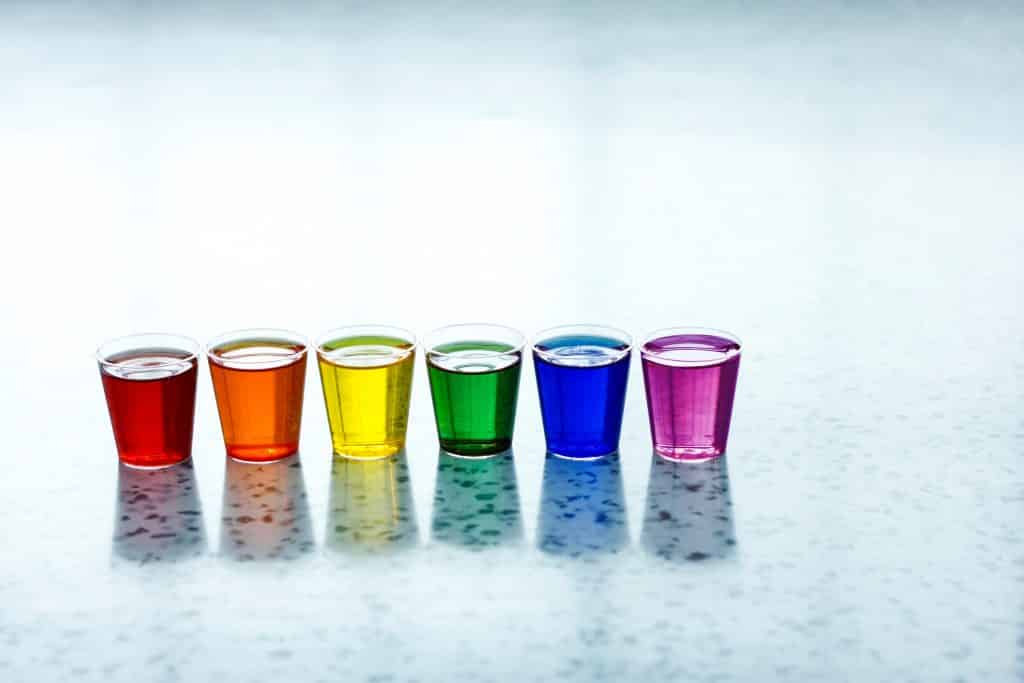 Most gay bars and clubs start to get busy around 10 pm and go until into the early morning, with a mix of locals, college students, and out-of-state tourists. Most of the gay nightlife spaces are located in South End, which is the unofficial gaybourhood of Boston – as the various rainbow flags will attest.
With a vibrant – and diverse – local LGBT community and a wonderfully gay-friendly liberal populace, you can imagine distinguishing 'gay bars' can sometimes be difficult… and there is a certain amount of truth to the statement that the gay scene in Boston has gone straight. For the following gay and gay-popular venues, however, we were looking for rainbow events, exceptional recommendations, and spots specifically marketed towards gays. We also highly recommend checking out the Queer Agenda list for one-off events throughout the year.
We are sure you will not be disappointed.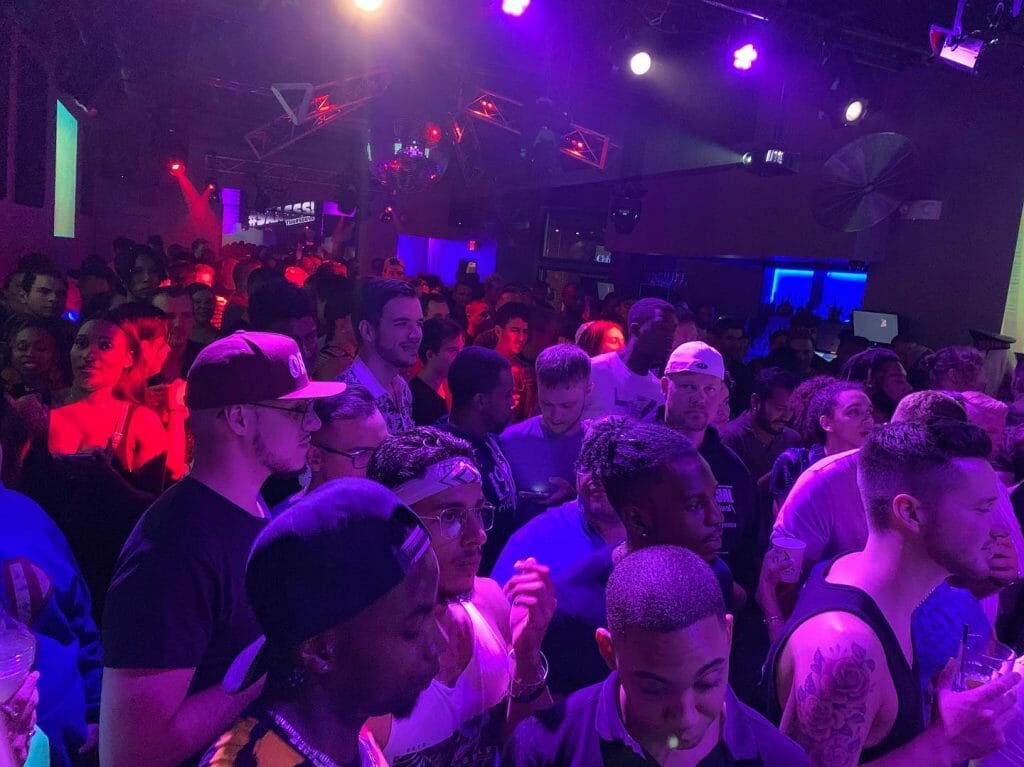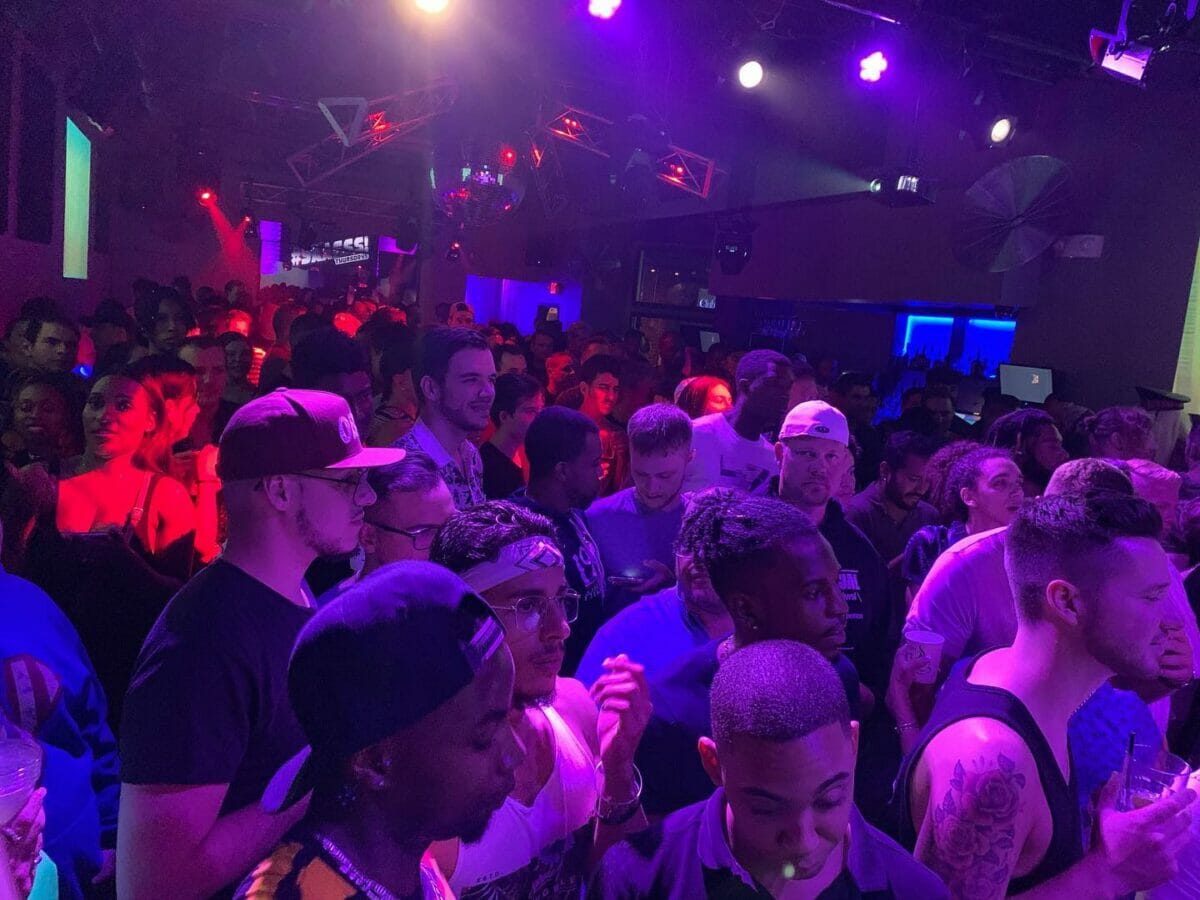 Gay Clubs & Bars in Boston
Machine – Not our favorite gay club in Boston by any means, and often we found it was dead inside after paying a cover – but if you are in the area, it can be worth a try. Things improve significantly when they bring out the sexy go-go dancers on the Friday Gay Latin Nights – though they are still a far cry from nights out in Medellin or Guadalajara. The machine also hosts 18+ nights, which are great for travelers who haven't quite made it to 21 yet…
The Alley – A sizeable gay bear and leather cruise bar in the downtown area with two-levels and plenty of theme parties. Drinks are strong, there is a large selection of beers on draft, and the bartenders are very respectful – but the crowd can be very cliquey. Downstairs is more of a bar with tables for conversations and upstairs is a second bar, and more of a club feel with dancing after 10 pm on busier nights. The first Saturday of every month is generally the wildly popular Underbear party, and the Mr. Boston Bear contest is held here in September.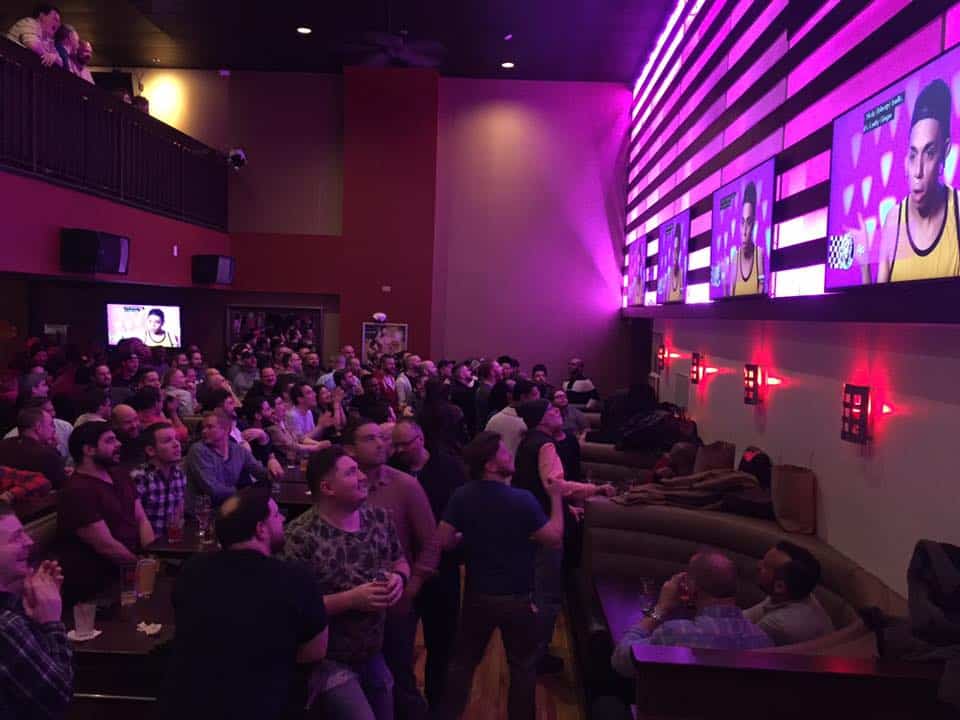 The Boston Eagle – One of Boston's oldest gay bars, the Eagle, is a worldwide intuition, and you always know what to expect here. Gritty and unassuming, this spot might be showing its age, but that doesn't stop its loyal and somewhat electric regulars from returning here time and time again. It might not be right for everyone, but for conversations and cruising, this is an excellent place in the South End to being or end your night.
Jacques – An quirky cabaret bar filled with outrageously sassy drag performances and a popular karaoke night. Honestly, this is a place for straight women in bridal parties to see a drag show, and you might find yourself the only gay patron depending on the night you visit. We just wish these girls would learn they are in our house, not their own. Still, Jacques can be fun with affordable beers, and if nothing else is on, we would happily start out our night here. Local gays might look down their nose at Jacques, but we just can never say no to drag…
Cathedral Station – A gay sports bar and neighborhood pub that welcomes everyone in the South End. Expect minimal campness or gay flare. They have a beautiful outdoor patio area and free parking in the back, pub food, including a fantastic lobster roll and fun weekend brunches. If you want a fun place to watch the game – this is it, or try your luck at one of their weekly trivia game nights.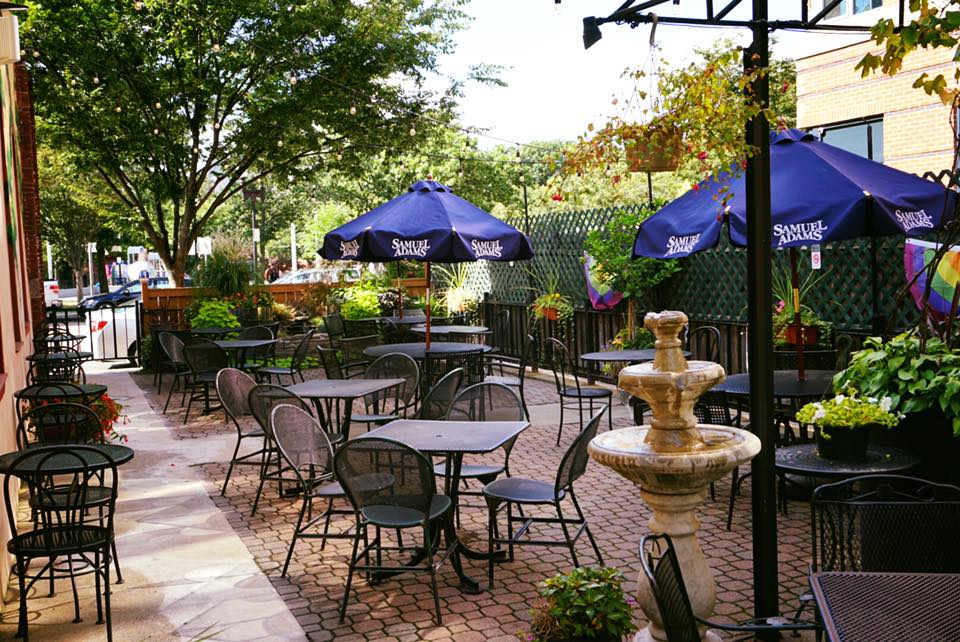 Trophy Room – Established in 2014, Trophy Room has already made its mark on Boston's South End. They have become a neighborhood favorite due to our friendly atmosphere, creative menus, and a variety of special events. Live performances from local artists bring vibrance and energy to weeknights, and locals pack the bar to watch their favorite stars. Very gay-popular, and – well, the name suggests the kind of guys you might find here.
Club Café – A leader in the Boston nightlife entertainment for over three decades, this local gay landmark is located in the Pledge of Allegiance building and has a fun restaurant, cabaret performance, and happening dance club. As the gay bar scene diminishes, Club Cafe persists (and for a good reason). Open seven nights a week with an insane roster of events including Drag Bingo, RuPaul Drag Race viewing parties, Trivia Tuesday's, Atomic Karaoke Wednesday's, Hot Body #YAASSS! Thursday's, dance parties, and even a retro T-Dance on Sunday evening for those who aren't ready for the weekend to end. Club Cafe's famed Napoleon Room also offers an intimate setting for lovers or friends to meet and features some of Boston's best cabaret performers performing artists, comedians, and musicians. Club Café really isn't kidding when they say they have everything you need.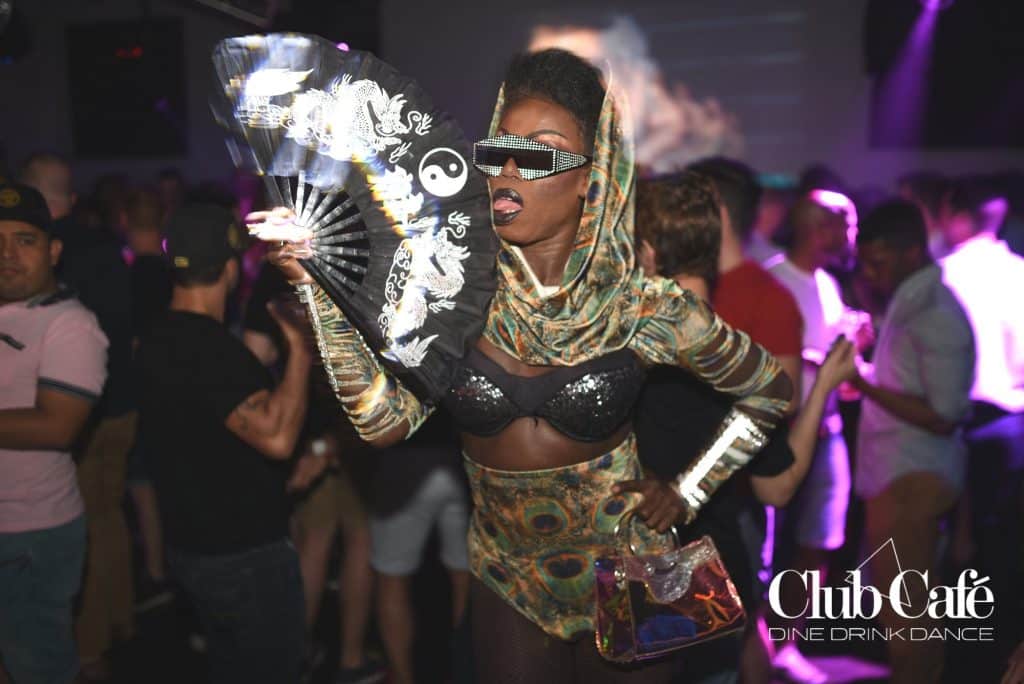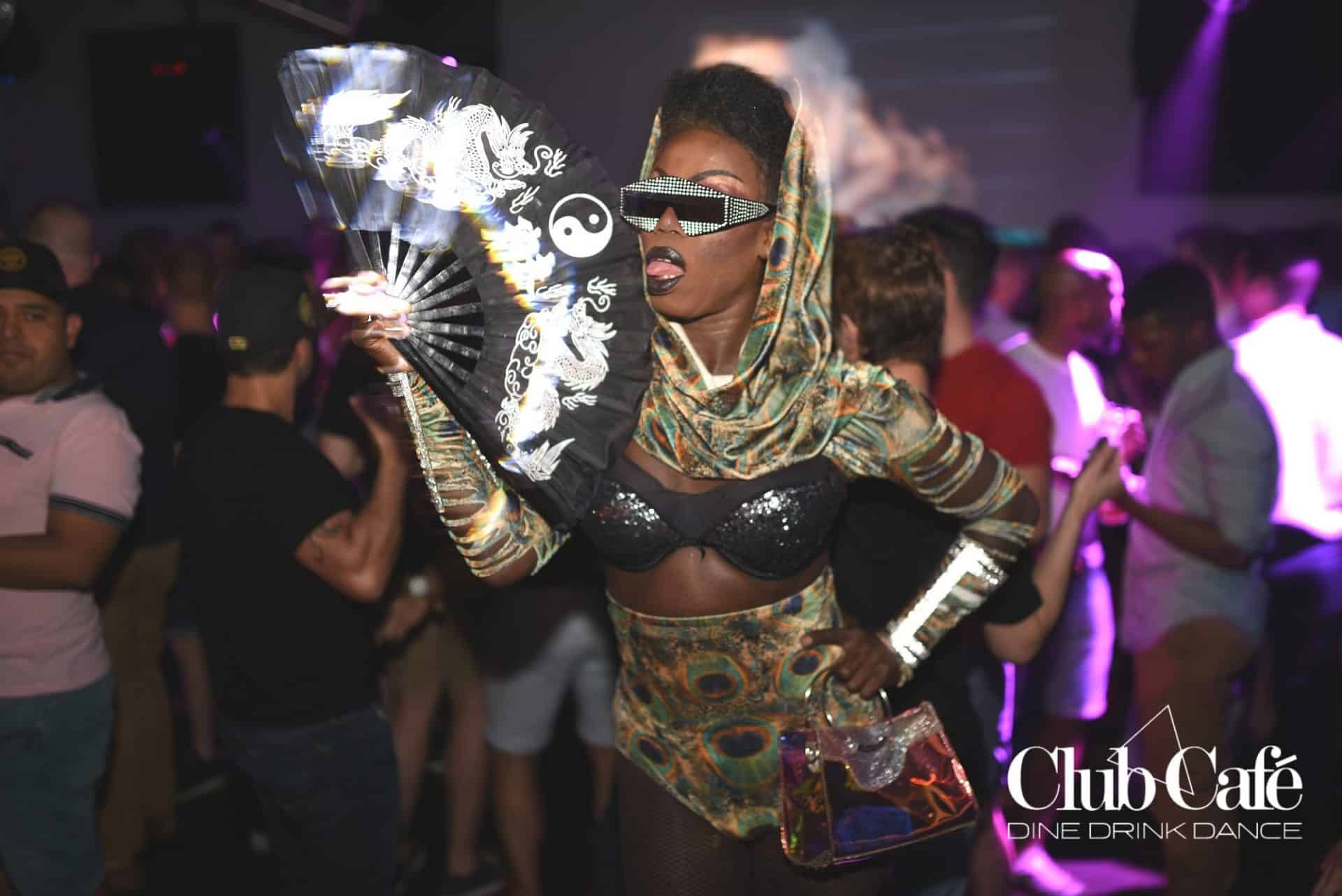 Midway Café – A cash-only dive bar in Jamaica Plains know for its draught beers, quirky varieties of shows, and pumping Thursday night Queeraoke parties, perfect for a night of fun & debauchery! One of Boston's longest-running queer nights, where everyone including queer, trans, friendlies, and area hipsters are welcomed.
DBar – Located out of central Boston in residential Dorchester, this fabulous New American restaurant with a creative streak transforms after dark into a happening gay club. The interior's charm harkens to the space's former life as an Irish pub. Still, under the vision of owner Brian Piccini, Dbar transformed into the ultimate neighborhood restaurant, for Dorchester locals and curious visitors alike. Dorchester has become a bit of a mecca for the Boston's gay scene thanks in part to Dbar, so it is well worth the trip out, especially for events like Showtunes Tuesdays and Magnum Saturdays.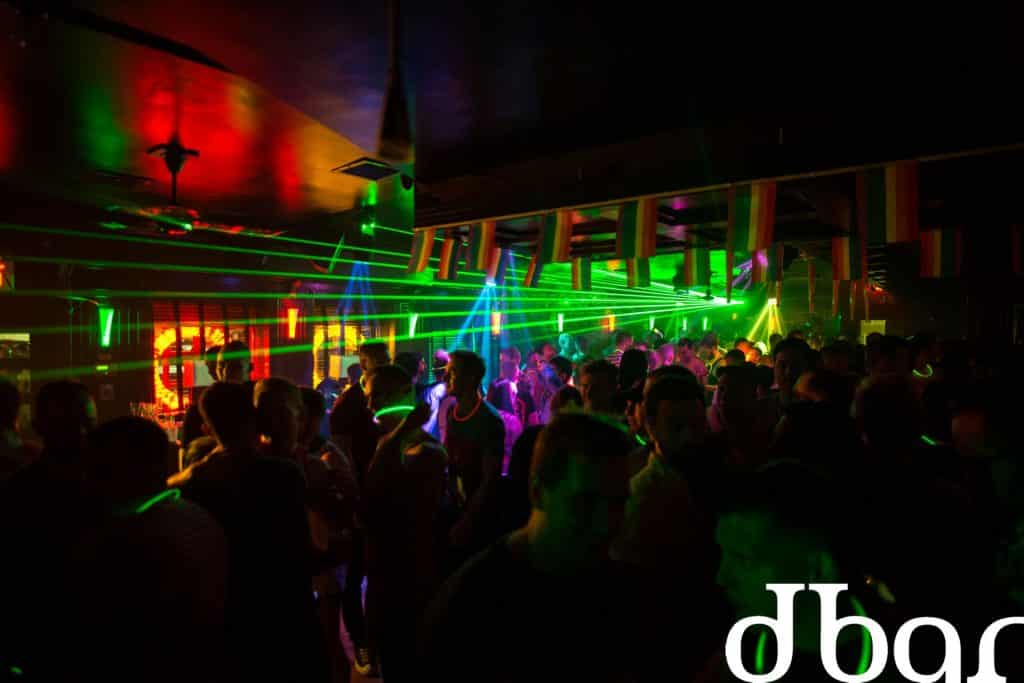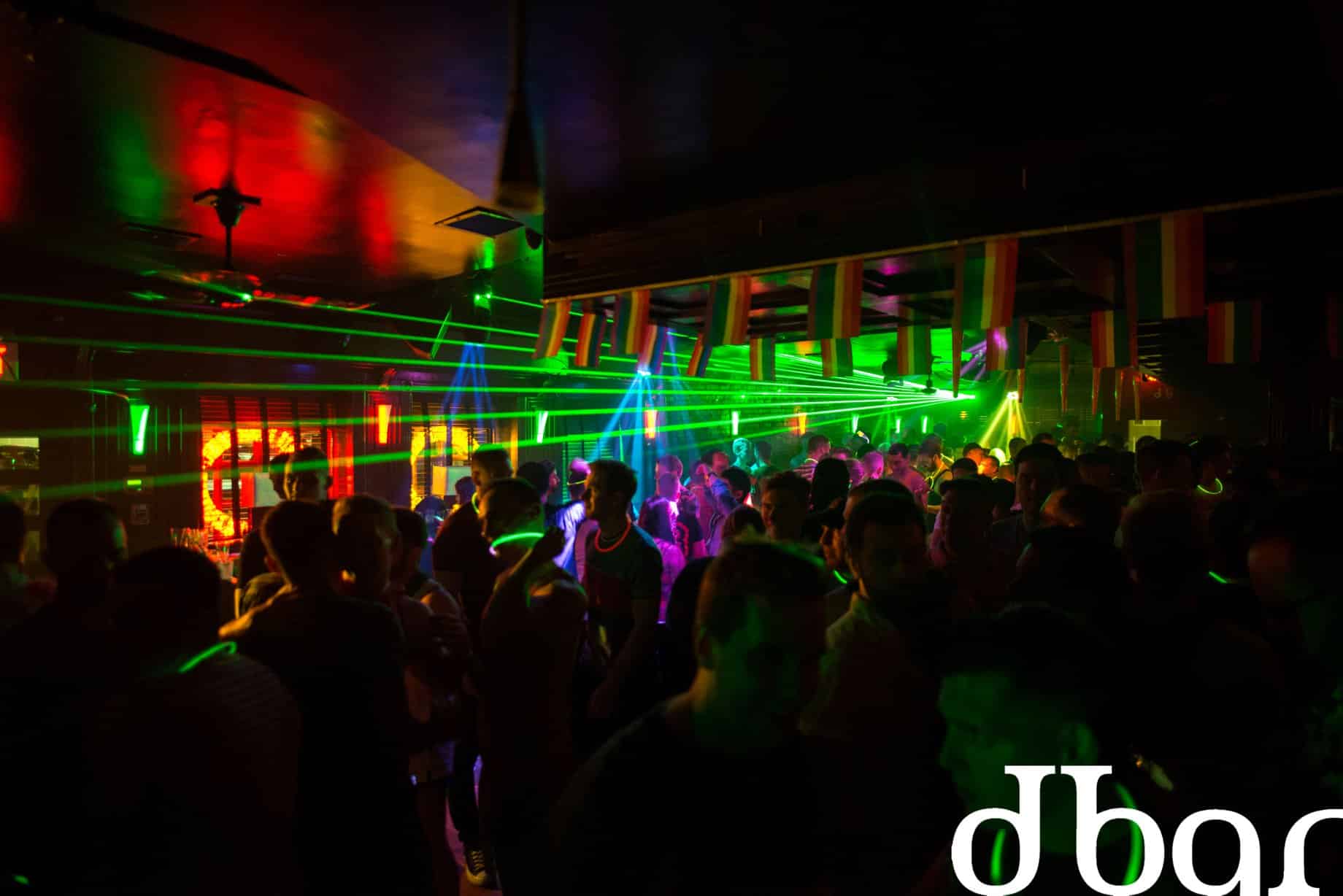 Gay-Popular Bars in Boston
Tiki Rocks – Tasteful island décor adorn the walls at Tiki Rock, and the kitchen serves Polynesian-inspired food like sushi, crab Rangoon and barbecue skewers, with classic and proprietary tiki cocktails made with fresh juices, homemade syrups, and eccentric garnishes. Fun, funky, and frivolous – who needs to splurge on a trip to Honolulu when you can just stop by here.
Versus – Boston's first arcade bar in Downtown Crossing. Versus masterfully combines retro-modern arcade games with iconic pop art murals from local artist Dirty Dek in a thematic and high-energy bar setting. The space boasts LED televisions, a Funktion One sound system, and design elements inspired by 80's pop culture. Open daily, serving pub grub, creative and fun cocktails, as well as craft beer and wine.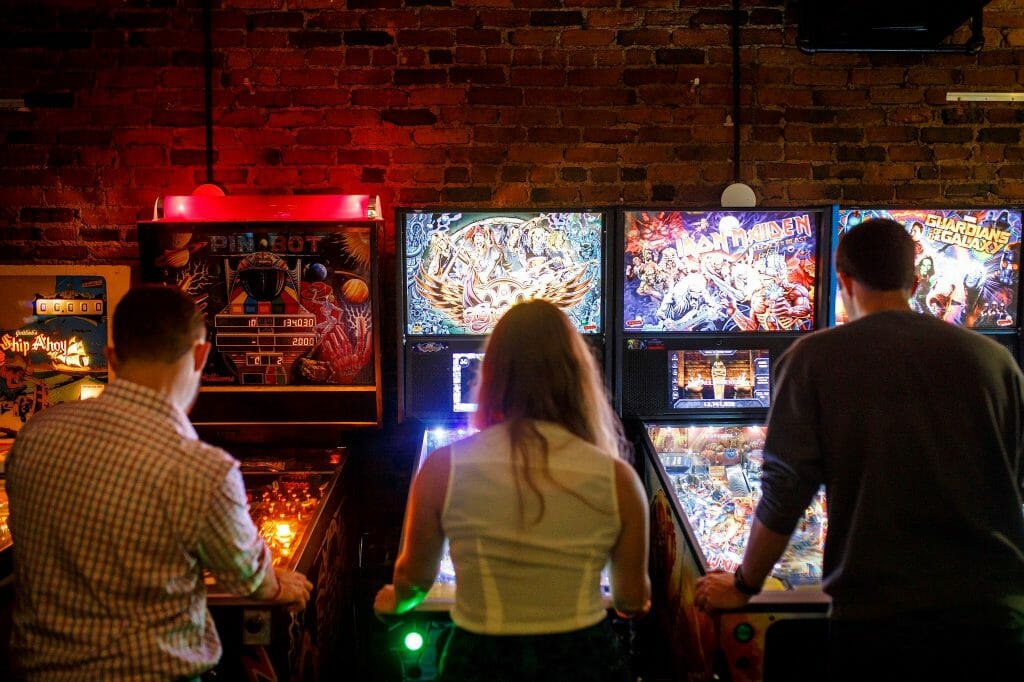 Wink & Nod – Located in Boston's south end, this oh-so-cool Speakeasy effortlessly embodies the good spirit of yesteryear – with a healthy dash of modern flair. There is an extensive list of seasonal craft cocktails, wines, beers, cordials, and more – complemented by unforgettable dishes from a rotating pop-up culinary program, where visiting chefs stage at Wink & Nod to experiment and showcase their boldest creations. It's not cheap, but an absolute must-visit in our opinion.
Sky Bar @ Yotel – Step out on to this huge rooftop terrace with a 270-degree view over Boston city and harbor. The twinkling lights make it a perfect location for sundown cocktails, and the views make it a perfect Instagram post. Trendy yet casual, this 12th floor is our go-to spot when in town, but that is also because we are often staying at this funky hotel.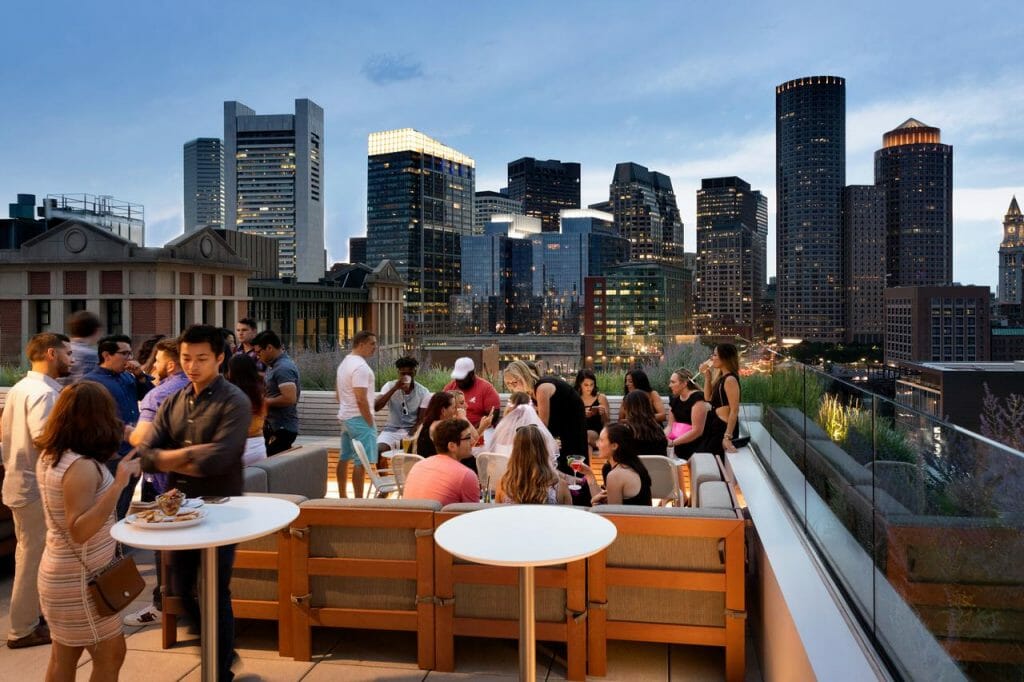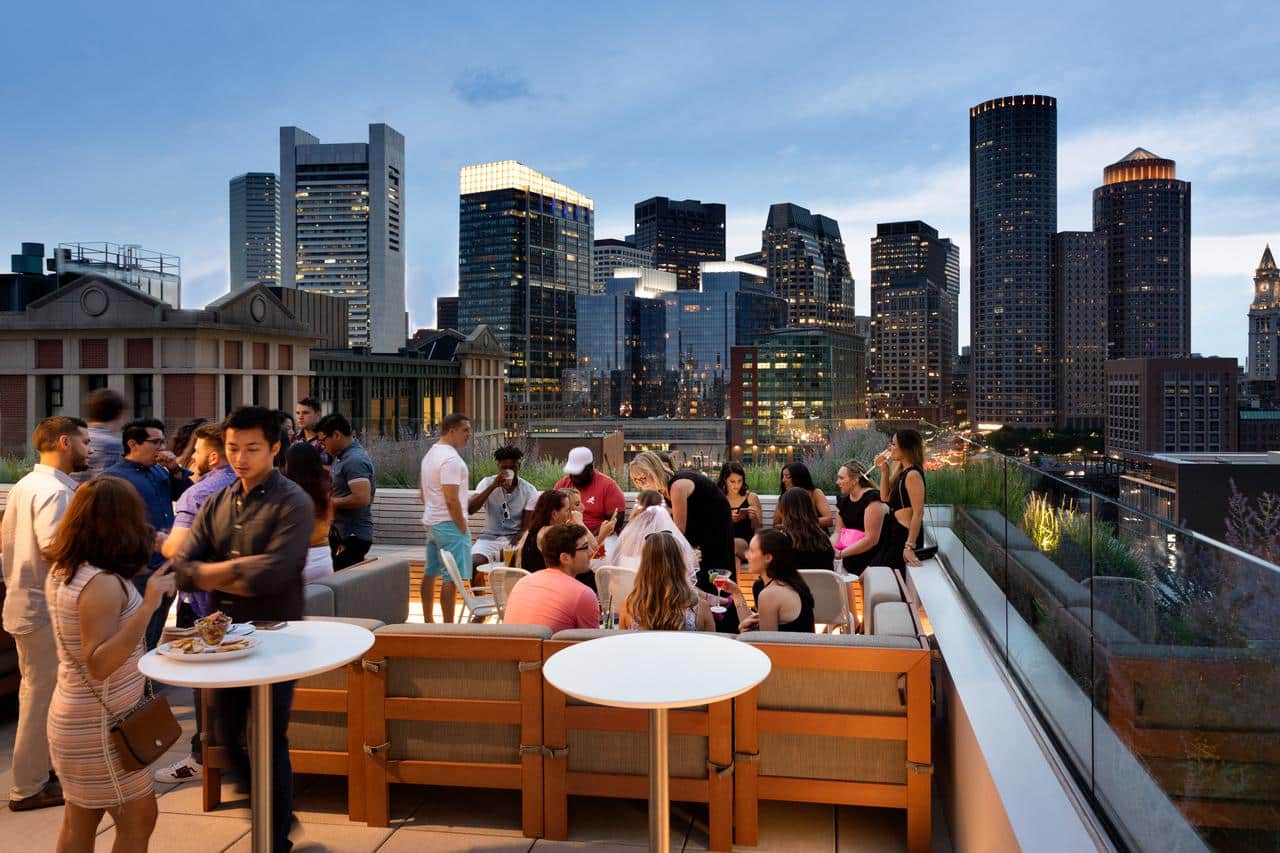 Cruising, Gay Saunas & Bath Houses in Boston
It turns out, Boston City Hall isn't exactly a fan of gay bathhouses – and so you will not find a single-sex clubs or bathhouse here, or anywhere else in New England except for in nearby Providence, Rhode Island. They have two, Mega-Plex and Club Body Center, and is New England's top city for cruising and late-night fun.
Only an hour drive away, gays from Boston and nearby cities all congregate here – and if this is your sort of fun, you might consider making the trip too. Providence is just an hour's drive south of Boston, so it tends to lure plenty of guys from there as well as in nearby cities like Hartford, Worcester, and even Cape Cod. If you are nervous about going to a gay sauna for the first time, that's understandable, but the crowd here is generally pretty friendly.
If your visiting from outside of the USA, you should know that the gay bathhouses culture is not very prevalent in the USA and in no way as popular or as high-quality as you might find in international destinations such as Vienna, Bangkok, Hong Kong, Lisbon or Paris. But to find a large American city with absolutely no bathhouses is uncommon — and in many ways, the dire state of gay cruising in Boston is indicative of the overall scene here.
Other options? Gay hook up apps or simply trying your luck in the bars…
Gay Boston Map