Historic Boston, one of the oldest cities in the US, is beloved by many for its grace, its stories, and its eclectic mix of old and new. It's the place where the War of Independence was started in 1775, and this passion for transformation lives on in its forward-thinking approach today.
Progressive.
Yes, you read that right.
Despite all the recent news of Straight Pride taking place here, Boston leads the nation in its LGBT Rights movement and still remains at the forefront of the fight today.
Massachusetts was the first state to legalize same-sex marriage, and the nation's first openly gay state representative, Elaine Noble, was elected to the Massachusetts House of Representatives here back in 1974.
Not only this, but Boston is the hometown of the Gay & Lesbian Advocates & Defenders (GLAD). Blazing ahead of the nation with legal rights and protections for the LGBT community has had its side effects — and today, the gay scene of Boston is a shell of its former self.
We asked for inclusion and acceptance, and for the most part, we got it – at the cost of our queer nightlife spaces as singles in Boston have moved online, and married gay couples into the suburbs.
Today in Boston, even saying "gay bar" is a somewhat loose term, as many of the most famous institutions of the scene have closed their doors – and those that persist rely on a more mixed crowd. Yes, we are welcome everywhere – but have we lost something in the process? And with such a regressive presidency – can we really let these sacred spaces disappear?
Thankfully, all is not lost – and some incredible individuals continue to work tirelessly to keep the queer scene in Boston alive. So, please, support them.
ver-changing, we have tried to capture as much as possible of the diversity that Gay New York offers. From cabaret to clubs to hotels to festivals to arts and more – we gave it our best shot. So get prepared, darlings; we are going on a journey to the center of the world…
---
Are you relocating? This guide will help travelers discover the queerer side of the city. However, if you are lucky enough to be considering a move here, we recommend reading our article about moving to Boston or getting in touch with a local gay realtor. They can happily give you no-obligation advice and all the information you'll ever need to know about your new city.
And if you then want their help to find your dream home, you are guaranteed fair, equal, and honest representation. No surprises or awkward conversations are necessary!

Attractions in Boston
As we already said, there is a lot to love in this energetic city – though if you are not interested in US history or higher education, the nightlife might be the most exciting part of your visit.
There is a prolific arts community, energetic and distinct neighborhoods to wander to, exceptional architecture, a distinguished restaurant scene, and so many more things to do. We couldn't possibly list them all. If you plan on seeing a lot outside of Boston, then car hire is a very affordable option and access to see more far-flung attractions of Massachusetts and New England. This is America — and the car is still king!
But if you just want to explore the downtown gaybourhood and a few other places – public transport and rideshare apps should be sufficient. Beautiful and historical it may be, it's a city that you either immediately warm to or that leaves you a little cold – whatever camp you fall into, it's definitely not a city you can ignore.
Unlike many US cities, it's very walkable, which was a massive plus in our books. Take the Freedom Trail around its cobbled streets to see 16 of its historically significant sites, recalling the Revolutionary War, Boston's role in abolition, and the fight for independence.
Cobblestone streets take you past 1800s buildings, but buildings of glass and steel tower over those, illustrating perfectly the mix of old and new here. Among the red brick, brownstone, and glass, you'll find a myriad of restaurants, from small boutique ones in South End to glamorous oyster bars. What do most of these varied places have in common? Stunning seafood. If there's one rule while in Boston, it's this: always order seafood.
Another way of really getting into the Boston spirit is heading to a ball game. This could be baseball, where you cheer on the famous Red Sox, but Boston locals are passionate about all sports. Football (American), basketball, hockey – they've got successful teams for all of them!
There's also the Boston Marathon for you long-distance runners, and of course, plenty of rowing. Sports events are where you really see Boston-ites come alive, and it's a great insight into US culture.
Aside from history, sports, and food, the other main thing Boston has to offer is a million ways to spend your evenings. From ballet at the Opera House (where there's no opera) to speakeasies, cocktail bars, and college sports, there are tons of things to do in Boston after dinner.
You can be sure to overhear plenty of intellectual conversations while you're out and about as well. And if somehow you ever get bored here, well, Providence is only a short 1.5 hours away on local commuter rail.
We've got some suggestions of the best things to do in Boston (in between stuffing yourself with lobster rolls) to help you get started with planning your trip here.
Naturally, being gay does not define which attractions most of us will want to see in each destination, and most queer travelers will simply want to check out the top things to see in Boston during the day! We found our favorite memories were wandering historic neighborhoods (and picking out our dream house), dancing till dawn with our queer family, exploring the historic sites, and spending hours in the beautiful Museum of Fine Arts.
However, if you're someone who can't sit still, we have put together a few of our other things to do in this exciting city that are sure to keep you busy!
Top Highlights in Boston
Boston Common
America's oldest public park, a place that's witnessed countless historical events and plays host to dozens of annual celebrations today. It consists of 50 acres of parkland at the foot of Beacon Hill and has Frog Pond at its heart – here is where you can ice-skate in winter, which is super romantic. In summer, while you'll miss the skating, you can picnic under a tree or wander through the site where cows used to graze, and rallies were held.
The absolute cutest things you'll see here are in the adjacent Public Garden – the Make Way for Duckling statues cast in bronze that toddle their way beside one of the paths. These are based on the children's book 'Make Way For Ducklings' about a family of ducks creating their home in Boston Gardens.
The adorable statues show eight ducklings following their mother, Mrs. Mallard; they're so life-life, you want to cuddle them (and plenty of kids do!).
You can't visit New England without at least making a day trip to what must be one of the gayest places on the planet. Imagine a laid-back Fire Island. On the very tip of Cape Cod, Provincetown is only a 90-minute ferry ride from Boston and is the perfect day trip (or multi-day excursion). You cruise through the harbor, getting a great view of Boston from the water, before heading out to the cape.
Once out in Provincetown, you can enjoy the glorious expanses of beaches, the diverse LGBT scene, and the fascinating art galleries. It feels like an eclectic haven on one of the US's outposts and is such a welcoming place. You can understand why so many artists and writers have made it their home over the years.
The seaside vibes here are the ideal antidote to Boston's steely intellectuals and devoted sports fans – enjoy the laid-back attitude and salty sea air before heading back on the ferry.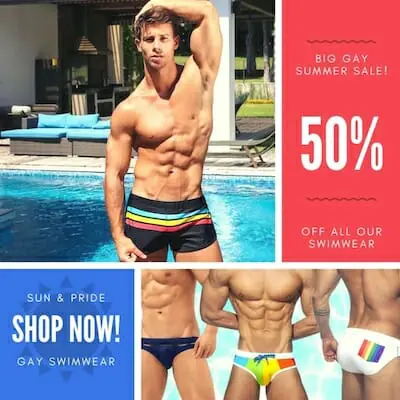 Inside the grand, old building, you'll find a great selection of stalls, shops, performers, and restaurants. You can find your usual chain stores (Gap, Urban Outfitters) but also more local places. If you don't have room in your suitcase for any more stuff, simply use your time at Faneuil Hall Marketplace to admire the history, and the old printing press and to eat!
Quincy Market has a variety of food stands serving everything from clam chowder to Boston cream pie (two-layer chocolate-covered caked filled with vanilla custard – the diet starts tomorrow!).
Home of the Boston Red Sox, a visit to Fenway Park is basically one of the compulsory things to do in Boston. After all, you can't come to a city as sports-mad as this one and not get involved. Whether you're here for a game or one of the excellent tours, there's plenty to discover at this sacred baseball ground. It's been the home field since 1912, and you can feel a lot of nostalgia for being here.
The famous 'Green Monster' – a 37-foot-tall left-field wall – is imposing, and you even get to sit on top of it if you're on the tour, as well as in the press box. It's relatively small, but this adds to the intimate atmosphere. Even if you're not a baseball fan, you'll be keen to watch a game after learning more about Fenway.
This warship used to be known as "Old Ironsides," getting this nickname after her role in the 1812 War against the British ship HMS Guerriere – this fierce nature has lasted over 200 years since then, and she's now the oldest floating warship in the world. She's now docked in Boston, and you can wander about aboard, asking the friendly navy officers questions; there's also a museum for further background info.
You can get on board for free, but you need ID. It's incredible to be on this ship and realize that it's been around since 1776, so virtually almost the entire modern history of the USA. It's still amazingly ship-shaped, and you get a real sense of what life is like at sea. The museum is also worth a visit, as it's very interactive and informative. But if you have time, you really can't miss heading out on a USS Constitution Cruise…
Whether you're an art expert or a total novice, you'll be able to appreciate what a gem Boston's Museum of Fine Arts is. Since its opening in 1876, it's grown from a collection of 5,600 pieces to a vast array of over half a million. It's imposing building on Huntingdon Avenue contains Egyptian artifacts, French impressionist paintings, Japanese pottery and American art from the 18th and 19th centuries, to name only a few highlights.
As well as the permanent collection, it puts on temporary exhibitions such as the popular gender-fluid fashion exhibition, Hokusai's wave, and the remains of a Boston time capsule made in 1975. The works are expertly curated, and there's so much to see that you could easily spend an entire day here. They also host queer events throughout the year at night, so it pays to check out their upcoming events. If one is on, do not miss it!
Harvard
10 minutes outside Boston is the world-famous Harvard, practically a byword for intelligence (and privilege). However you might feel about America's college system, you can't come to this part of the world and not wander on the iconic campus, ideally in autumn, with golden leaves falling around you.
Founded in 1636, this Ivy League hotbed of intellectuals has some gorgeous architecture that can be enjoyed on a free tour. Redbrick buildings surround grassy squares where students wearing crimson scarf discuss their classes, their deadlines, and their futures. If the weather's good, it's a lovely place to wander around and imagine you're in a movie.
Experience the best of New England's marine wildlife on this guided whale-watching cruise around the Stellwagen Bank National Marine Sanctuary. Hop on a high-speed catamaran that gets to and from the whales in the least amount of time possible.
See humpback and fin whales, plus Atlantic white-sided dolphins and harbor porpoises, with the help of a naturalist guide. The onboard galley offers food and beverages for purchase during the trip.
A rather queer art space that advances the endeavors of artists and performers, while fostering public engagement, enrichment, and exchange. Functioning as a creative nexus, Gallery 263 provides a contemporary voice for the arts in Cambridge and regional communities.
Through diverse programs, including juried shows, artist-curated exhibits, music, dramatic arts, and residencies, Gallery 263 empowers artists and nurtures innovation. Check out their current exhibitions and see if any pique your curiosity.
Freedom Trail
A unique way of seeing a city's most important sites – and getting some exercise at the same time! It's a mere 2.5 miles (4km) that hit 16 crucial sites. You can start at either end so that you might go from Boston Common to Bunker Hill or the other way around. It's easy to navigate as a red brick trail connects the sites, and a plaque marks each stop.
Grab a map from the visitor's center in Faneuil Hall or download the app to give you more info about each place. Things you see include Benjamin Franklin's statue, Old State Hall, burying grounds, and USS Constitution. Seeing these sites amongst the modern city streets is a fascinating way of understanding US history and how it feeds into the present.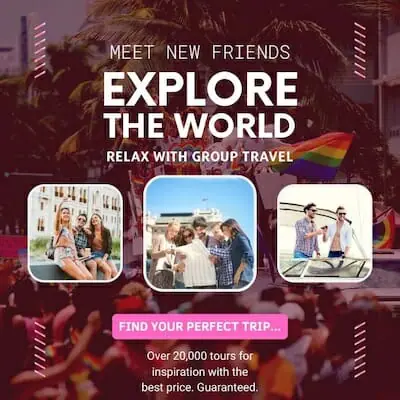 Gay Annual Events in Boston
As a paradise for the LGBT community, Gay Boston offers a wonderful line-up of annual events for gays, lesbians and transgenders, and – well, anyone who wants to be involved!
These signature gay events are just the biggest and best; however, no matter when you visit, there is sure to be something on (which is why we really recommend locking your Boston hotel down in advance…). We also highly recommend checking out the Queer Agenda list for one-off events throughout the year.
Wicked Queer: The Boston LGBT Film Festival
Founded in 1984, this fabulous festival has been hosted by the Museum of Fine Arts, Boston, since 1992 and, as of 2012, is presented across the greater Boston area.
The festival screens films at the Institute of Contemporary Art, The Bright Family Screening Room at the Paramount Theatre, The Brattle Theatre in Harvard Square, and the Museum of Fine Arts, Boston. It takes place in April, with pop-up events throughout the rest of the year.
Taking place on the second Saturday of June every year is this epic parade that stands for equality, justice, and love.
The show starts on Tremont Street in Boston and ends in front of City Hall – and it goes without saying it is an event worth planning a trip to Gay Boston around. Filled with glitter, color, Pride, and queer spirit – this is Boston at its most wonderfully gayest – but throughout June (Pride Month), there are plenty of other events, both family-friendly and – er – otherwise, worth checking out.
Occurring every year in July, if you are in the area, just simply cannot miss heading across for the day, the night or longer. Nine epic days and nights of pool parties, beach outings, dance parties, and leather events. A genuinely inclusive atmosphere and carefully planned—,, so events leave plenty of free time to enjoy the town, restaurants, cabaret shows, National Seashore park, beaches, and the daily gatherings at hotel pool decks.
Providence's Pride celebration (just over an hour away), includes an exceptional and stunningly unique Illuminated Night Parade that draws people from across Rhode Island and beyond. This is New England's only illuminated night Pride parade, so instead of celebrating your Pride in the hot sun during the day, you can let your true colors shine bright in the night with a glittery spectacle of floats, performing artists, marching groups, supportive businesses, and energetic spectators.
Then there is the energetic Pridefest which goes from strength to strength each year. More entertainment, more vendors, and more activities for both the young and old. These two signature events, plus smaller events, including epic block parties, run across the month of June and combine to make this one of the world's best destinations for LGBT Pride celebrations.
Gay Providence has sent out an open invitation that everyone is welcome here, and we can promise you the energy in this vividly visible LGBT+ city is utterly infectious.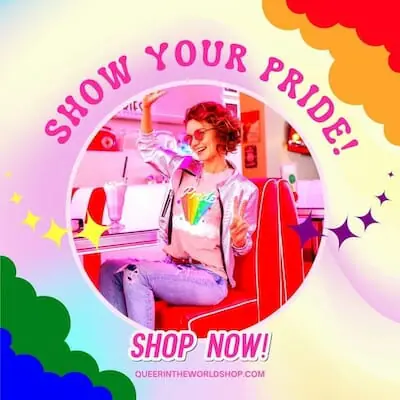 Gay-Friendly and Gay Hotels in Boston
In this modern, bustling city, you will not find any significant hotel accommodation that isn't gay-friendly.
After all, being gay-friendly is about providing a non-judgmental and respectful environment in which all people are treated equally. In saying that, elegant design, helpful staff, and excellent value for money never hurt anyone.
Some hotels in Boston have also gone above and beyond in recognizing and marketing to the LGBT community, and given their popularity with gay travelers; we would say it has paid off!
Everybody likes to be surrounded by people with common interests. As such, there are a few hotels in Boston favored by gay travelers – although, to be clear, there are no exclusively gay hotels in Boston, sadly.
The Boston Proper neighborhood of South End is at the forefront of LGBTQ+ inclusiveness in Boston – and thanks to its diverse community brimming with queer nightlife and gay-owned businesses, this is the place to stay.
Its proximity to all of the main attractions in Boston, and walkability to the many cute surrounding neighborhoods complete the appeal. Other gay-popular areas include the Savin Hill and Melville Park areas of Dorchester, and Jamaica Plain – though, in terms of accommodation, it is better to stay in the city.
The following gay-friendly hotels in Boston are only the most recommended, but there are hundreds of other hotels in Boston if you don't find quite find what you are looking for. Whether you want a fun and social hotel bar, a cheap but private place to crash after a night of partying, or a chic luxury option to sip cocktails surrounded by fashionable people, Gay Boston is something for everyone!
Gay-Popular Hotels in Boston
A premier luxury Boston hotel and only steps from historic Fenway Park and Kenmore Square. Light-drenched and eminently livable, each of their luxury guest rooms are designed to let you function well and sleep even better. Live large in an expansive modern living space appointed with every amenity and convenience for a productive and pleasurable stay.
Luxuriate in the comfort of knowing they've thought of "that," whatever it may be. You can finally relax here with exceptional dining options, a stylish lounge, concierge service, a retail boutique, and a fitness center are all conveniently on-site—what a delightful surprise it all can be.
Discover a touch of Paris in the heart of Boston with elegant suites, award-winning personalized service, and an enviable location in the Back Bay neighborhood. This luxurious property is the premier destination for discerning business and leisure travelers.
Guests love the quiet comfort of their European-inspired guestrooms and suites, each beautifully appointed with elegant linen toile and ikat fabrics, sumptuous down bedding, Italian marble countertops, and the most exceptional upscale amenities.
All accommodations include complimentary Wi-Fi, fully stocked mini-bars, plush bathrobes, flat-screen TVs, and exclusive extras like turndown service, welcome gifts, and nightly shoe shining. What more could a refined gay traveler desire?
Four Seasons Hotel One Dalton Street ☆☆☆☆☆
Experience the sleek, modern style of one of the city's newest skyscrapers. In a cutting-edge 61-story sculptured tower right in the heart of Back Bay – steps from global business, art, and music – discover the latest in Four Seasons comfort.
Let their inspiring staff offer friendly, loving care, redefining a lifestyle of contemporary luxury in Boston. This home away from home features floor-to-ceiling windows, providing natural light and sparkling city views. Unwind in the airy, modern living area, then retreat to the spacious bedroom with its sunlit en suite bath. Excellent for more extended stays.
Experience five-star service in a historic downtown Boston location at this top-rated luxury hotel with a spa, upscale dining, and suites with skyline views. After a long day of work or play, unwind and indulge your senses at SPA InterContinental and its heated indoor pool before retreating to your luxurious room or suite.
Savor delectable dishes at an array of restaurants and bars influenced by a variety of international tastes. Discover a lifestyle of modern elegance and comfort with personalized services, including a dedicated concierge team, a business center, valet parking, and Wi-Fi. An urban-inspired refuge that brings the best of Boston to you.
An upscale hotel in a renovated beaux-arts building dating from 1900 where smiles outweigh thread count. And with their high ceilings, crystal lamps, and wood-burning fireplaces, there's a lot to smile about at the Lenox.
A seamless marriage of historic and modern design lays the foundation for 214 guest rooms and suites. From large workspaces to 55-inch TVs (and yes, great bedding), they have planned every detail with you in mind. The results? Chic and comfy rooms with unique features are sure to tickle your fancy.
A centrally located Boston hotel on Seaport Blvd, in the Seaport District, is close to the Waterfront, Boston Harbor, and interesting landmarks. A revolutionary hotel concept taking the world by storm, this very gay-popular outpost offers Old England meets New England – and any tea parties will be of the entire social sort!
Inspired by Japan, defined by a Brit, YOTEL delivers ergonomically designed rooms, that optimize the available space and make smart use of technology to save you time and money. At YOTEL Boston, their signature tech-driven approach is supported by a switched-on, can-do Crew. Guests can check in and out using self-service terminals, leaving more time to relax or explore the city.
Crammed full of smart ideas and space-saving designs, these Boston cabins have everything you need, and nothing you don't – from award-winning beds and adjustable mood lighting to rejuvenating rain showers and smart TVs that connect seamlessly with your own devices. Then there is that incredible rooftop bar…
Are you ready to rock? Get ready for a music-inspired boutique hotel experience offering a retro-chic vibe with Rock & Roll artifacts and collectibles everywhere you look.
Take a trip back to the 1960s and '70s with music infused into every detail of this unique retro hotel. Stay cool (or warm) in their seasonal outdoor pool, enjoy fun and friendly service, and settle into clean, music-inspired rooms with their own in-room record players (and earplugs!).
One of the most centrally located boutique downtown Boston hotels, The Boxer Boston Hotel celebrates and represents the neighborhood it inhabits and, with its name, celebrates the independent spirit of challengers who stand firm for their core beliefs. This is the very essence of Boston, a progressive and ever-evolving city with an unshakable sense of itself and its significance in history.
Initially constructed in 1904 and newly renovated with an industrial-chic aesthetic. Tufted bedframes, riveted steel wardrobes, and gold metal pendant lamps accent the stylish slate blue guestrooms. Workspaces are punctuated with ergonomic desk chairs reminiscent of classic Scandinavian design, and bathrooms feature custom-designed vanities with Calcutta marble tops.
In this way, the Boxer tells the story of Boston's past and present through design, architecture, and, most importantly, personalized and intuitive service.
We can't pretend that Boston is the cheapest place we've ever visited, but luckily, it's got hostels like HI Boston Hostel, so you don't even need five stars! Not only is this one of the friendliest hostels we've visited, it's also got an incredible location only 5 minutes from Boston Common. The imposing red building has bright and modern décor, a range of private and dorm rooms, and free breakfast.
What more could you ask for? There are lots of shared spaces, so you can get to know other travelers over a game of pool or a coffee. HI, Boston Hostel also runs organized tours and other activities to help you get to know Boston better.
For example, we had a huge group go out and enjoy the Fourth of July fireworks organized for free by HI Boston. Bike tours, trips to Harvard, pub crawls, and Improv nights…
There is something different going on every day and night of the week. Or book into a private room and spend a chill night watching gay coming-out movies on their super-fast WiFi.
We promise not to judge. Not only are you saving some coin by staying here, but you are getting more free activities than you can shake a stick at – and the chance to make amazing new friends to explore Boston and the rest of the US with. So, the question becomes: why wouldn't you stay here?
Gay Nightlife in Boston Massachusetts
With Boston being one of the most gay-friendly cities in the world, you would expect an incredible gay nightlife scene – and luckily, Boston does not disappoint. Sure it can be cliquey and expensive, but this a city that loves to party – and the sizeable college-aged population here does help…
Depending on your mood, you can find anything here, from a relaxed cocktail in an upscale bar to an all-night dance party surrounded by your queer family. There is also plenty of cruise/dive bars, sexy go-go boys, queer events, and – well, something to cater to every taste!
Most gay bars and clubs start to get busy around 10 pm and go on until into the early morning, with a mix of locals, college students, and out-of-state tourists. Most of the gay nightlife spaces are located in South End, which is the unofficial gaybourhood of Boston – as the various rainbow flags will attest.
With a vibrant – and diverse – local LGBT community and a wonderfully gay-friendly liberal populace, you can imagine distinguishing 'gay bars' can sometimes be difficult… and there is a certain amount of truth to the statement that the gay scene in Boston has gone straight.
For the following gay and gay-popular venues, however, we were looking for rainbow events, exceptional recommendations, and spots specifically marketed towards gays. We also highly recommend checking out the Queer Agenda list for one-off events throughout the year.
We are sure you will not be disappointed.
Gay Clubs & Bars in Boston
Machine
(Temporarily or permanently closed. If you know something, please suggest an edit.)
Not our favorite gay club in Boston by any means, and often we found it was dead inside after paying a cover – but if you are in the area, it can be worth a try. Things improve significantly when they bring out the sexy go-go dancers on the Friday Gay Latin Nights – though they are still a far cry from nights out in Medellin or Guadalajara. The machine also hosts 18+ nights, which is great for travelers who haven't quite made it to 21 yet…
A sizeable gay bear and leather cruise bar in the downtown area with two levels and plenty of theme parties. Drinks are strong, there is a large selection of beers on draft, and the bartenders are very respectful – but the crowd can be very cliquey.
Downstairs is more of a bar with tables for conversations, and upstairs is a second bar, and more of a club feel with dancing after 10 pm on busier nights. The first Saturday of every month is generally the wildly popular Underbear party, and the Mr. Boston Bear contest is held here in September.
The Boston Eagle
(Temporarily or permanently closed. If you know something, please suggest an edit.)
One of Boston's oldest gay bars, the Eagle, is a worldwide intuition, and you always know what to expect here. Gritty and unassuming, this spot might be showing its age, but that doesn't stop its loyal and somewhat electric regulars from returning here time and time again. It might not be right for everyone, but for conversations and cruising, this is an excellent place in the South End to being or end your night.
A quirky cabaret bar filled with outrageously sassy drag performances and a popular karaoke night. Honestly, this is a place for straight women in bridal parties to see a drag show, and you might find yourself the only gay patron depending on the night you visit.
We just wish these girls would learn they are in our house, not their own. Still, Jacques can be fun with affordable beers, and if nothing else is on, we would happily start out our night here. Local gays might look down their noses at Jacques, but we just can never say no to drag…
A gay sports bar and neighborhood pub that welcomes everyone in the South End. Expect minimal campness or gay flare. They have a beautiful outdoor patio area and free parking in the back, pub food, including a fantastic lobster roll and fun weekend brunches. If you want a fun place to watch the game – this is it, or try your luck at one of their weekly trivia game nights.
Established in 2014, Trophy Room has already made its mark on Boston's South End. They have become a neighborhood favorite due to our friendly atmosphere, creative menus, and a variety of special events. Live performances from local artists bring vibrance and energy to weeknights, and locals pack the bar to watch their favorite stars. Very gay-popular, and – well, the name suggests the kind of guys you might find here.
A leader in Boston nightlife entertainment for over three decades, this local gay landmark is located in the Pledge of Allegiance building and has a fun restaurant, cabaret performance, and happening dance club.
As the gay bar scene diminishes, Club Cafe persists (and for a good reason). Open seven nights a week with an insane roster of events, including Drag Bingo, RuPaul Drag Race viewing parties, Trivia Tuesdays, Atomic Karaoke Wednesdays, and Hot Body #YAASSS! Thursday's, dance parties, and even a retro T-Dance on Sunday evening for those who aren't ready for the weekend to end.
Club Cafe's famed Napoleon Room also offers an intimate setting for lovers or friends to meet and features some of Boston's best cabaret performers performing artists, comedians, and musicians. Club Café really isn't kidding when they say they have everything you need.
A cash-only dive bar in Jamaica Plains known for its draught beers, quirky varieties of shows, and pumping Thursday night Queeraoke parties, perfect for a night of fun & debauchery! One of Boston's longest-running queer nights, where everyone, including queer, trans, friendlies, and area hipsters, is welcomed.
Located out of central Boston in residential Dorchester, this fabulous New American restaurant with a creative streak transforms after dark into a happening gay club. The interior's charm harkens to the space's former life as an Irish pub.
Still, under the vision of owner Brian Piccini, Dbar transformed into the ultimate neighborhood restaurant, for Dorchester locals and curious visitors alike. Dorchester has become a bit of a mecca for Boston's gay scene thanks in part to Dbar, so it is well worth the trip out, especially for events like Showtunes Tuesdays and Magnum Saturdays.
Gay-Popular Bars in Boston
Tasteful island décor adorns the walls at Tiki Rock, and the kitchen serves Polynesian-inspired food like sushi, crab Rangoon and barbecue skewers, with classic and proprietary tiki cocktails made with fresh juices, homemade syrups, and eccentric garnishes. Fun, funky, and frivolous – who needs to splurge on a trip to Honolulu when you can just stop by here?
Boston's first arcade bar in Downtown Crossing. Versus masterfully combines retro-modern arcade games with iconic pop art murals from local artist Dirty Dek in a thematic and high-energy bar setting. The space boasts LED televisions, a Funktion One sound system, and design elements inspired by 80's pop culture. Open daily, serving pub grub, creative and fun cocktails, as well as craft beer and wine.
Located in Boston's south end, this oh-so-cool Speakeasy effortlessly embodies the good spirit of yesteryear – with a healthy dash of modern flair.
There is an extensive list of seasonal craft cocktails, wines, beers, cordials, and more – complemented by unforgettable dishes from a rotating pop-up culinary program, where visiting chefs stage at Wink & Nod to experiment and showcase their boldest creations. It's not cheap, but an absolute must-visit in our opinion.
Step out onto this huge rooftop terrace with a 270-degree view over Boston city and the harbor. The twinkling lights make it a perfect location for sundown cocktails, and the views make it a perfect Instagram post. Trendy yet casual, this 12th floor is our go-to spot when in town, but that is also because we are often staying at this funky hotel.
Cruising, Gay Saunas & Bath Houses in Boston
It turns out, Boston City Hall isn't exactly a fan of gay bathhouses – and so you will not find a single-sex club or bathhouse here, or anywhere else in New England except for in nearby Providence, Rhode Island. They have two, Mega-Plex and Club Body Center, and is New England's top city for cruising and late-night fun.
Only an hour's drive away, gays from Boston and nearby cities all congregate here – and if this is your sort of fun, you might consider making the trip too. Providence is just an hour's drive south of Boston, so it tends to lure plenty of guys from there as well as in nearby cities like Hartford, Worcester, and even Cape Cod. If you are nervous about going to a gay sauna for the first time, that's understandable, but the crowd here is generally pretty friendly.
If you are visiting from outside of the USA, you should know that the gay bathhouses culture is not very prevalent in the USA and in no way as popular or as high-quality as you might find in international destinations such as Vienna, Bangkok, Hong Kong, Lisbon or Paris. But to find a large American city with absolutely no bathhouses is uncommon — and in many ways, the dire state of gay cruising in Boston is indicative of the overall scene here.
Other options? Gay hook-up apps or simply trying your luck in the bars…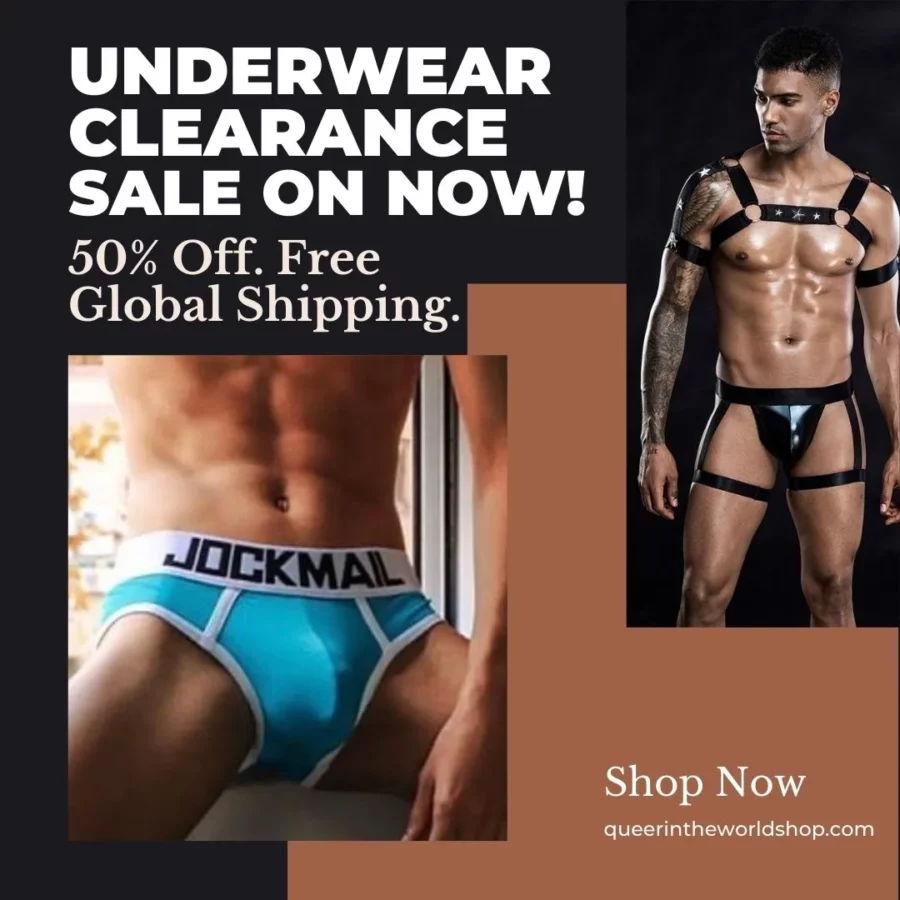 Gay Map Of Boston
Finding it hard to envisage where everything is Gay Boston? Hopefully, this queer-centric map helps where we have marked all the bars, clubs, parties, hotels, saunas, massages and more will help you stay in the spot best suited to you!