Gay Provincetown is often described as the queerest town in America, not only on a per capita basis (it has the highest number of same-sex couples per capita in the USA) but also because it has 11 gay bars, two gay beaches, various cruising zones and over 20 annual LGBTQ events.
Easily one of the most LGBTQ-inclusive places on Earth, the residents of 'P-Town' are proud of their town's history, whether that be from the various iconic queer icons who have resides here to being the beach where the Pilgrims first landed on the Mayflower. Provincetown is an unexpected queer open secret and a haven for the LGBT community the world over.
Even better for travelers is the fact that you can experience New England's gay playground (at the tip of Cape Cod) either during the quiet winter months when the town sleeps or during the thriving summer months leading up to Memorial Day.
Carnival in August is at the height of this bustling season when P-Town goes all out to show precisely why they are a gay capital of the world, but there is truly a reason to visit year-round.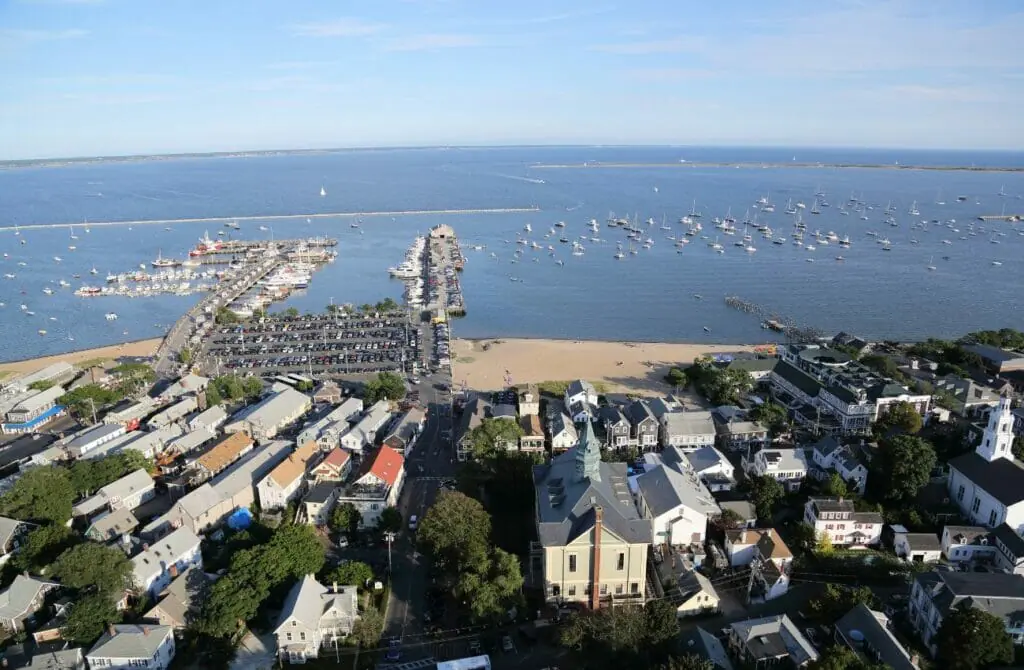 Although tamer than it once was, gay tourists can still find plenty of venues to accommodate their needs, whether it is gay-owned hotels, bars, nightclubs, dancehall or darkroom cruising zones; Gay Provincetown has it all.
P-Town isn't just all about its LGBT community, although it is an important aspect. This historical town has famous monuments related to the founding American values of liberty, a sex toy museum, stunning beaches, three lighthouses, and many art galleries to celebrate and support the large community of local artists.
So, if you are in the area or stopping by P-Town to check what all the fuss is about, be sure to take your time to experience all that this wonderful queer townlet has to offer. Talk to the locals, experience the gay cruising experience, visit the museums and galleries, and understand why Provincetown is like no place on Earth.
---
Are you relocating? This guide will help travelers discover the queerer side of town. However, if you are lucky enough to be considering a move here, we recommend reading our article about moving to LGBT P-Town or getting in touch with a local gay realtor. They can happily give you no-obligation advice and all the information you'll ever need to know about your new city.
And if you then want their help to find your dream home, you are guaranteed fair, equal, and honest representation. No surprises or awkward conversations are necessary!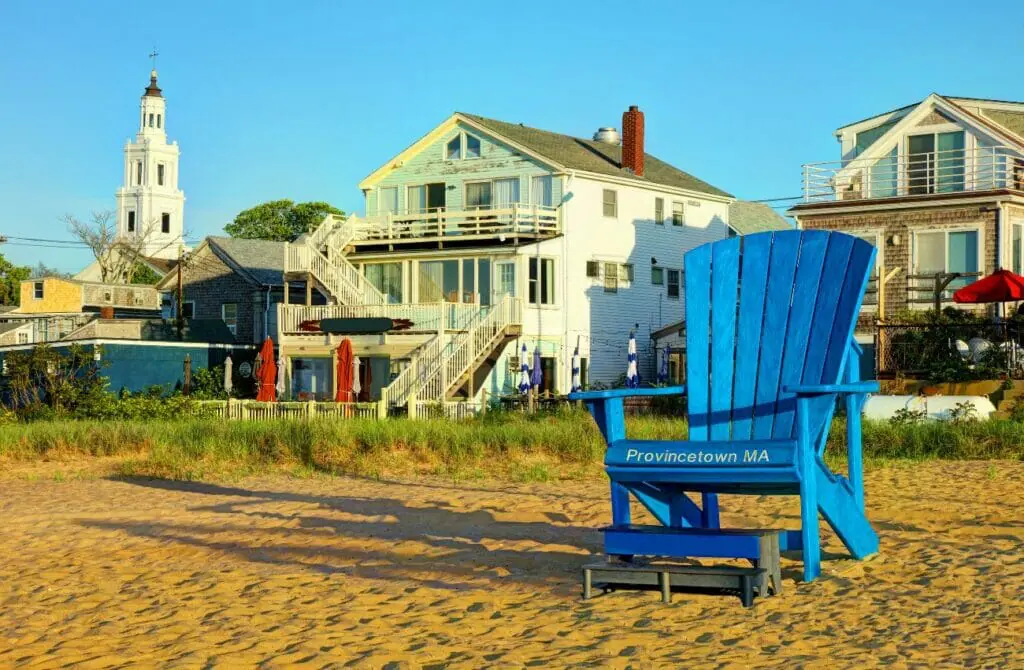 Attractions in Gay Provincetown
Provincetown might be small, but it has so many attractions that it was almost impossible to narrow it down. Rest assured you will never be bored in this gay town!
Get out of town and walk the beaches Pilgrims first sighted on the Mayflower, experience the rich history at the heart of town, and the hospitality of numerous queer venues. We also love gazing at architecture up close, exploring parks and gardens, sampling the local cuisine, visiting local markets, and attending cultural events such as festivals, concerts and shows.
If you are renting a car, it is easy to get here from Providence or New York City, however, from Boston, everyone takes the Provincetown & Cape Cod High-Speed Ferry over!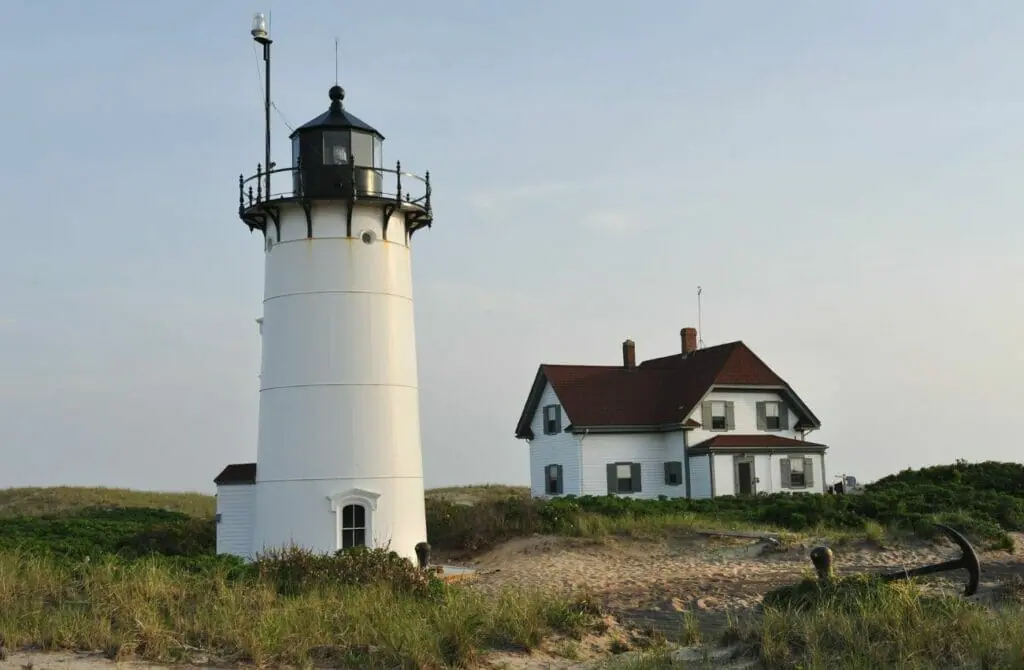 Regarded as the birthplace of American liberty to some, Provincetown holds an important place in the hearts of Americans. With this being said, this is a must for any gay visits to the region, and this phone app is the perfect way to see most of the key historical landmarks with an informative audioguide to mark the way.
The tour will take you to lighthouses, beaches including First Encounter Beach, and so much more.
Drag-Queen Tour of Provincetown: The Anne Hutchinson Walking Tour
Take a tour of Provincetown from the viewpoint of one of the infamous 17th-century residents, Anne Hutchinson. What makes this a perfect gay attraction is Anne is played by a drag queen who portrays an iconic social reformer who fought against the authority of men.
She preached for gender equality and the breakdown of traditional gender roles in society. Her legend lives on, and you can learn more about this incredible woman and laugh on this unique walking tour.
Pilgrim Monument Provincetown Museum
Built-in 1907, this monument was built to commemorate the 1620 Pilgrim landing on the Mayflower ship in Provincetown Harbor. This is a must-see, although being in the middle of town with it standing at 252 feet tall, you will see it well before you get to its base.
Standing as a reminder of the region's significant history to the development of modern-day America, either good or bad, it symbolizes their cultural liberties.
The monument's exterior can be enjoyed all year round, but the Museum and elevator to reach the top of the structure are closed out of season. So to get the most out of this, come during the summer months, and for a small admission price, you can experience the town's rich history. See some fantastic views from the top of the monument and the rich Pilgrim collection in the museum displays.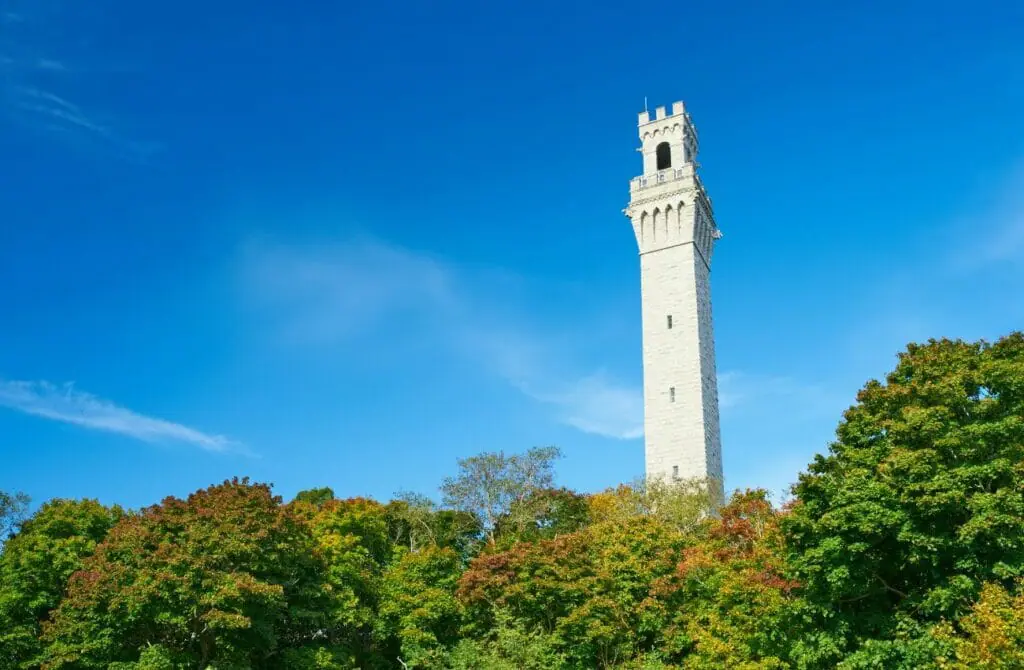 If you enjoy quizzes and solving problems, then a Let's Roam Scavenger Hunt touring app of Provincetown is a unique way to discover hidden gems. The app will guide you through town, where you'll be challenged to trivia and solve challenges to learn about the locations you visit and create memorable experiences.
Great Freedom Adventures: MA Cape and The Island Tour
This six-day biking tour is a unique way to experience the off-the-beaten-track Cape Cod with encouraged exploration and discovery. The tour begins in Provincetown and takes you through towns, natural landscapes, and the islands by boat. They go at a pace great for all fitness levels and have enough time to stop and enjoy the sights, led by passionate locals who want to share their incredible backyard.
Pilgrims' First Landing Park
One of the many must-see beach locations around Provincetown is the spot the Pilgrims first anchored in Provincetown Harbor. Pilgrim's First Landing is an iconic beachfront and a great park to stroll in the rich history and location of this precious little piece of American history.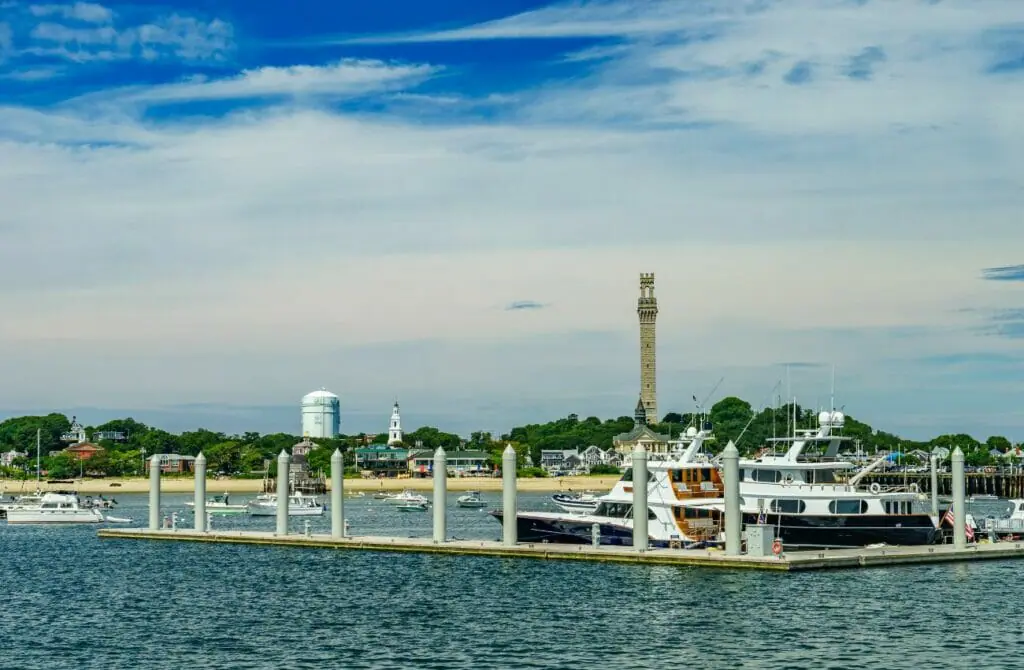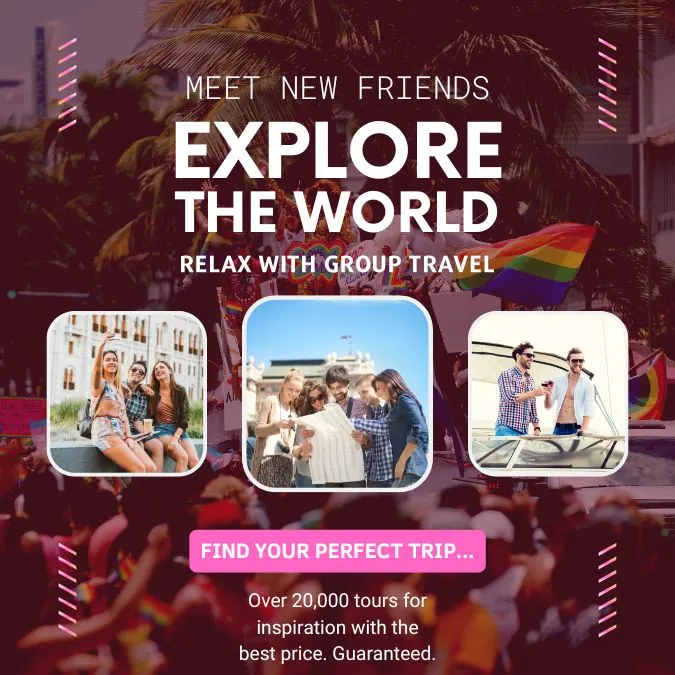 Provincetown AIDS Memorial
Located on the lawn of Provincetown Town Hall, this memorial was erected in honor of all who died of AIDS. This was built because Provincetown was the first to open an AIDS support group in 1983, so it is a must-stop in any gay visitor's itinerary to acknowledge this piece of queer history.
Provincetown Art Association and Museum
Celebrating the rich artistic community of Provincetown, a quick visit to this small community art gallery is a must. They have a tight art association, displaying art from local artists, with regular events and free entry after 5 pm on Fridays.
Provincetown Business Guild: Provincetown's Queer Alliance.
The local queer alliance, Provincetown Business Guild, is an excellent resource connecting with the local queer community in Provincetown. They have a wonderful repository of queer-friendly locations with local advice and resources to make your gay visit to Provincetown as impressive as possible.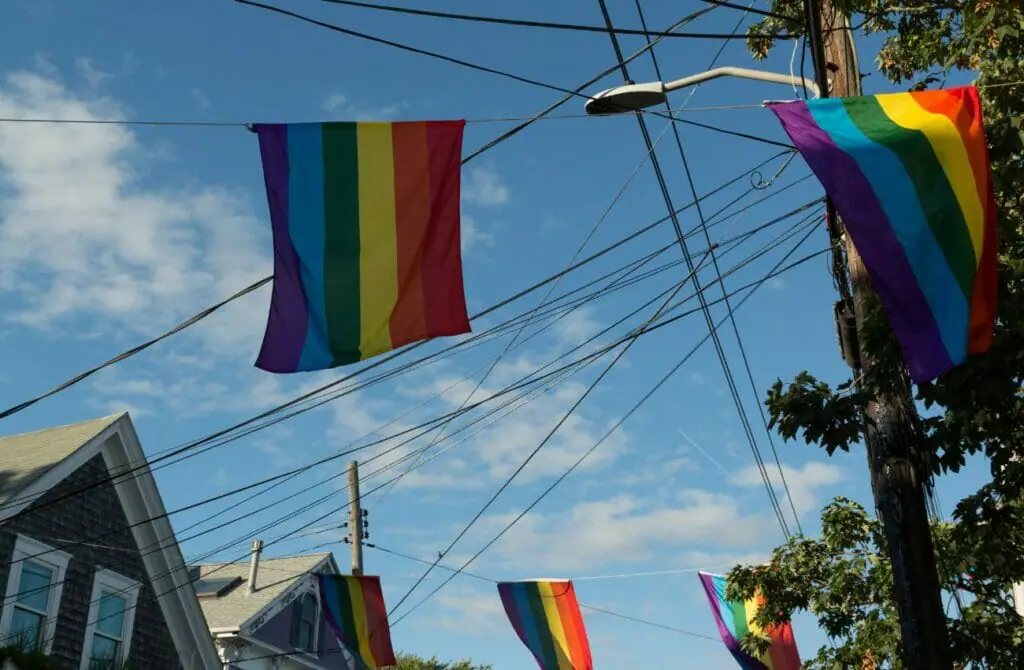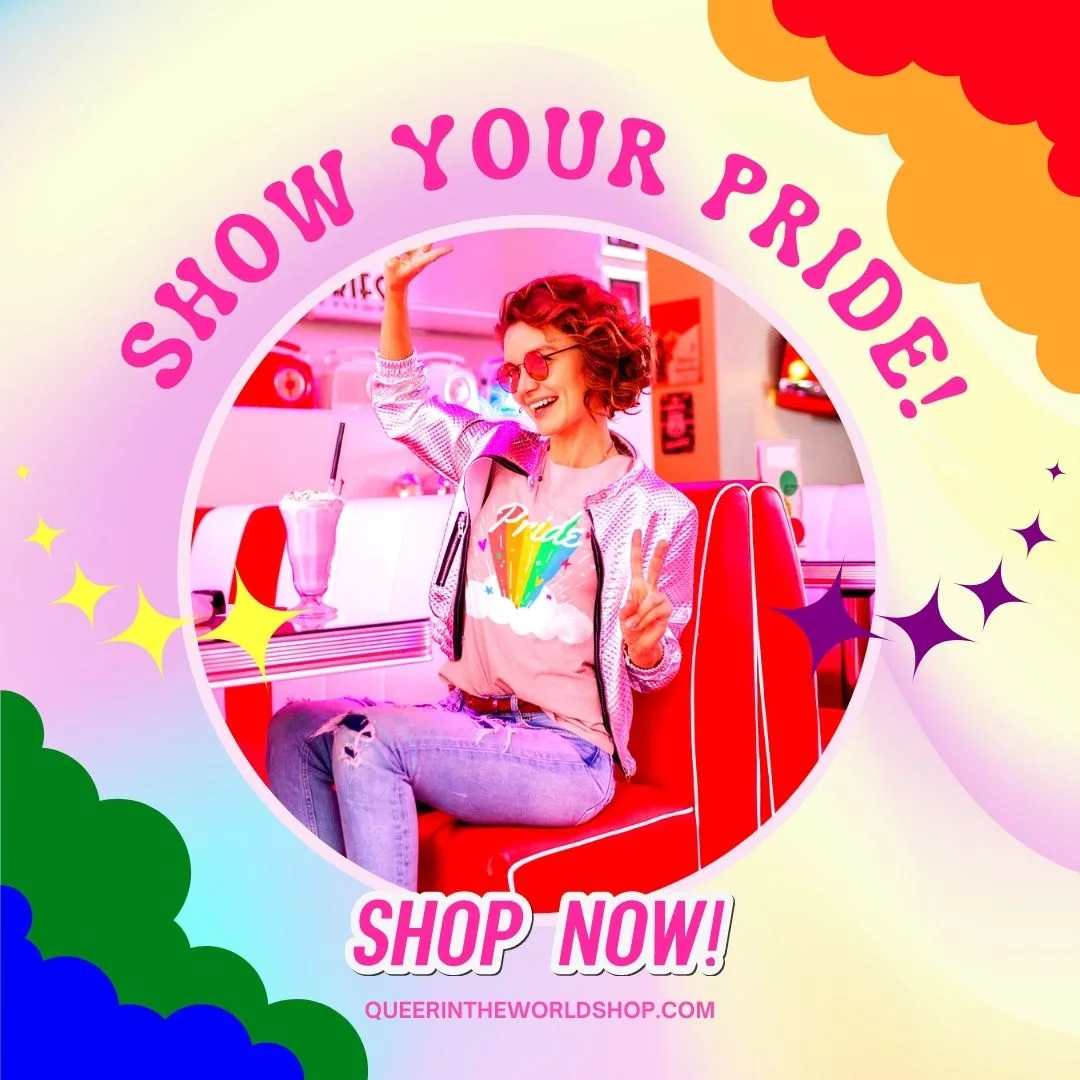 Gay-Friendly & Gay Hotels in Provincetown
When you're after a gay place to stay in P-Town, you don't need to go far to find gay or gay-friendly venues. With so many great options, you'll be stretched for choice, with iconic hotels hosting some of the biggest gay clubs and bars in the queer nightlife scene. Where ever you choose to rest, you will be treated like royalty.
Needless to say, there are also hundred's more hotel and hostel options in Provincetown if none of these suit your desired budget, facilities or area – but these are the best hotels according to other gay travelers and us. Whatever your needs are, Provincetown, Massachusetts, has you covered.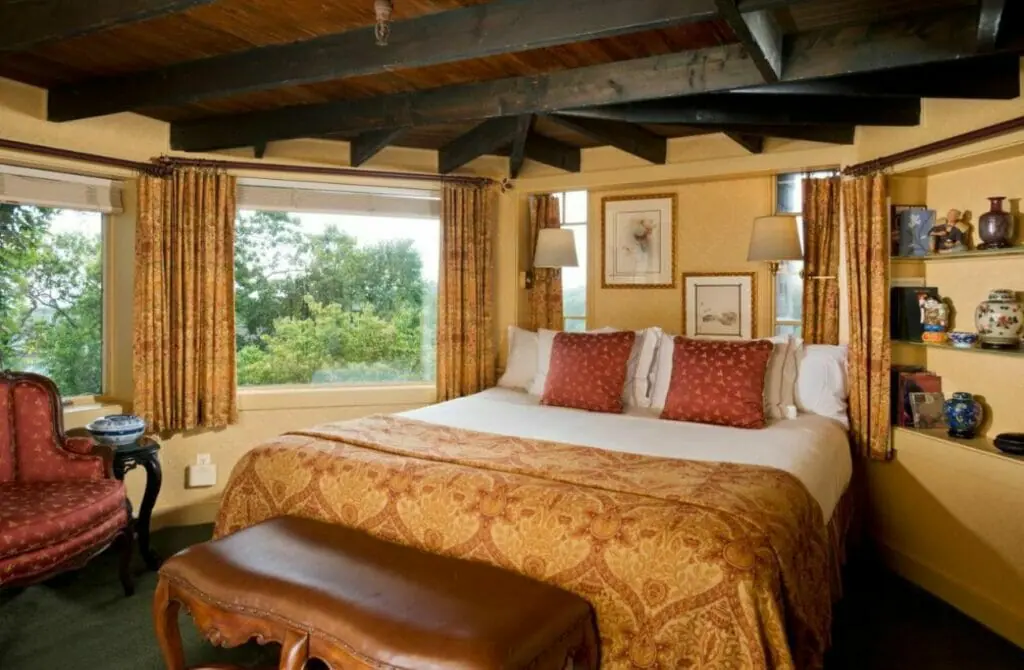 The Land's End Inn, originally a summer house built in 1871, is a gay-owned five-star inn that offers a fantastic stay for guests every time. Ed (a local DJ) and Trevor (a long-time PTown artist) purchased the inn in 2022 and continue nourishing the high standards for guest experience by previous owners.
In addition, they are committed to supporting local artists and LGBTQIA communities and giving excellent service to their customers whilst maintaining these links to the community.
The Inn is strictly reserved for adults 18+ to stay overnight, but people of all ages can visit. So what do these rooms offer? In a total of 18 guest rooms, each is unique and offers its unexpected quirkiness, equipped with free wifi, a TV with cable, a bathroom, plush bathrobes, a fridge, and an iron with board. Some rooms have private decks and patios, but it is worth checking when you select the room.
The outside gardens of the Inn are a wonderland you could get lost in. Set amongst vibrant flowers, this rustic neo-gothic Victorian mansion makes you feel like you're about to be a participant in a ghost story. And from the garden or leaning on the banister of the deck, the views outside of the property are just as breathtaking, making you understand why ghosts wanted to stay.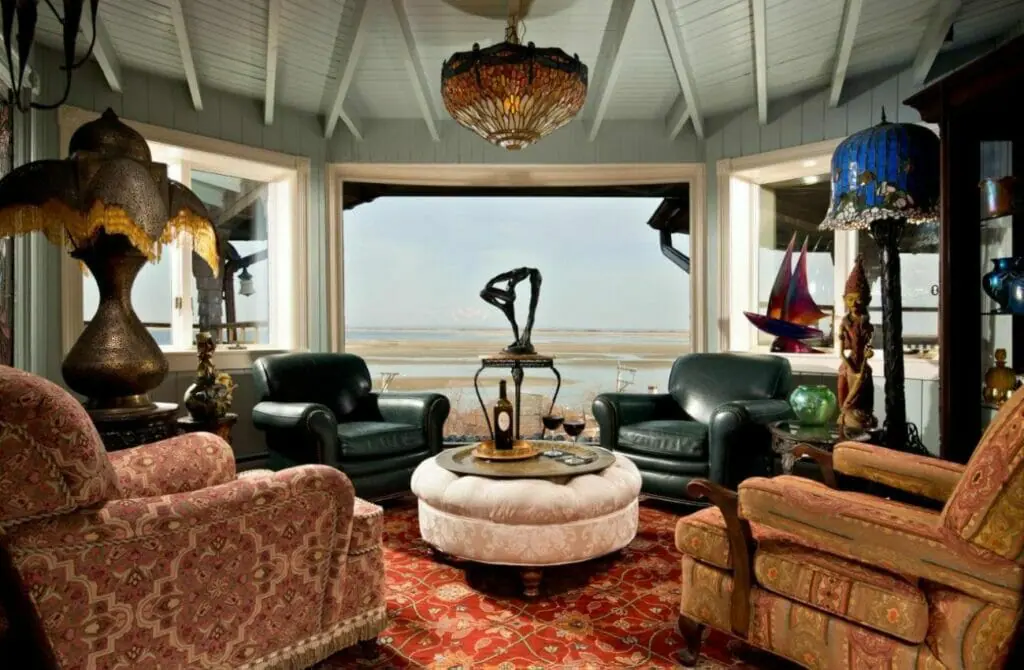 This mid-1800s four-star bed and breakfast is a gay-friendly inn located in the heart of Provincetown. With just a nine-minute walk to the docks, you could take early morning walks to watch the sunrise or get there for when it sets just as you get ready for a fun night out.
In addition, you are so close to all the major attractions you don't need to worry about hiring a car or taking public transport.
This property boasts an on-site nightclub, free parking, baggage storage, 24-hour services, cooked breakfast and a picnic area. Each of the 26 rooms on offer includes a couch, climate-controlled and central heating, a TV and radio, and toilet with a bathtub shower. Not all units have views of the sea, but all have incredible views of the town the higher you go.
The Gifford House Inn has a private beach for guests to enjoy, offering a range of sports activities to get involved with, from windsurfing to fishing. However, this is a pet-friendly venue, so no dogs are allowed on the beach. If you are seeking in-door action, the inn has pool tables and a popular bar.
These four-star hotel offers are luxurious pool townhouse experience in the heart of Provincetown. Choosing from a range of rooms in nine historical buildings enclosed together in a terraced courtyard, with a pool, cabana and English garden, is something that no other hotel in this town possesses. You will be treated to a breakfast in their Shipwreck Lounge, with fantastic bar drinks and food for the rest of the day.
All rooms have air conditioning, a TV, a hair dryer, an ensuite, large fluffy beds, high-speed internet, and a safe space with exceptional services to make you feel like royalty. An added nous, they also offer massages and room service on call.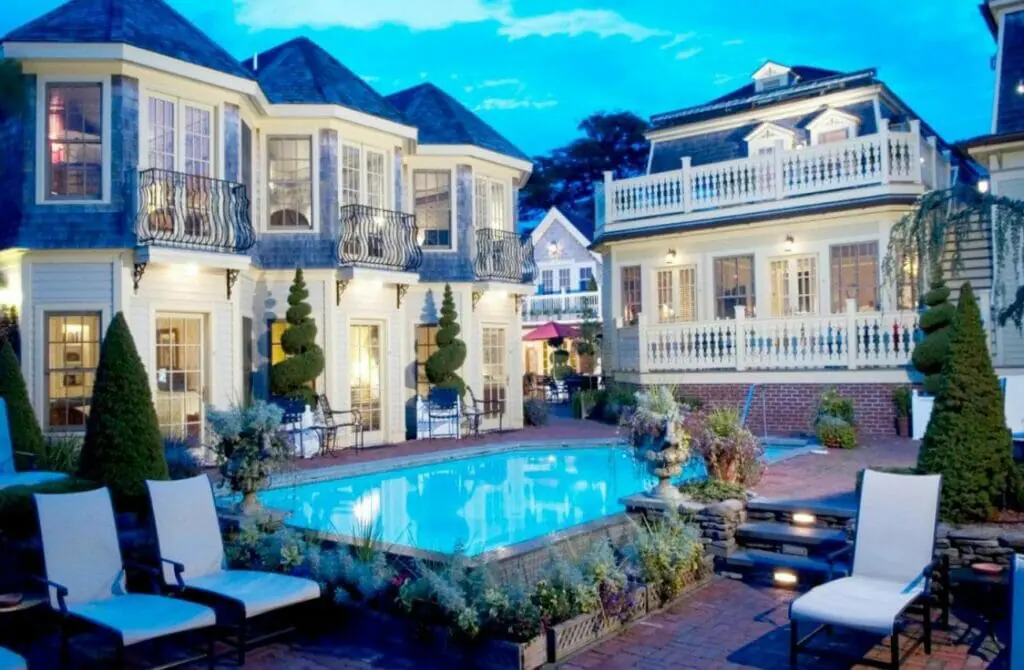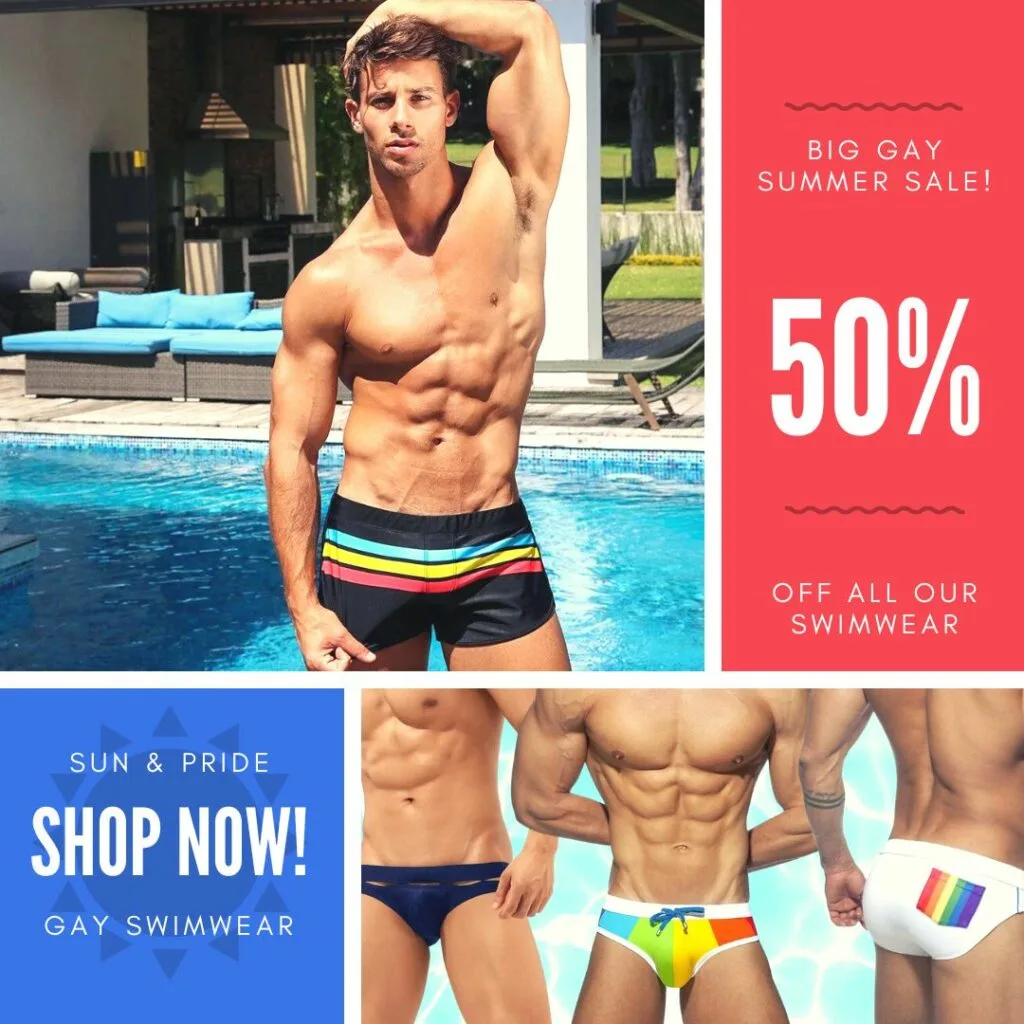 It would be sacrilegious not to mention this gay complex with a gay inn and a selection of bars, including a leather cruising venue. Located on Commerical St, The Crown and Anchor Inn is a popular venue for the queer community as it caters to providing them with a safe space with the works. From a pool, with a lounging terrace within steps of the beach, to bars with extraordinary dining experiences.
We've gushed so much about the venue, but what about the rooms? They have all the basic needs, including an ensuite, a fridge, an air conditioner and a TV. Plus, with dining served by drag queens, you will have a unique breakfast or dinner, unlike other hotels around P-Town.
With the rainbow flag hanging high above the entrance to this hotel, you can be assured, without having to ask, that Pilgrim House is gay-friendly. Stepping inside, you will be greeted with a warm reception and quickly realize there is more to this place than first conceived.
Apart from offering rooms with all the basics you could require, there are two restaurants and three bars on site. So you get room service and can have a relaxing evening without having to wander far from your room if you need to get out.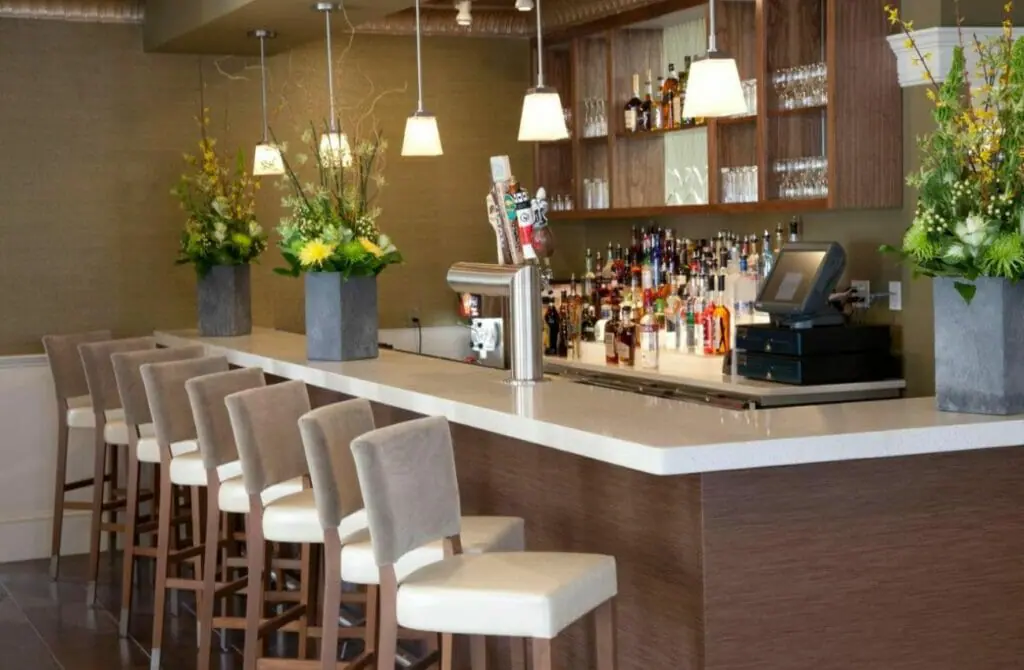 Gay Nightlife In Provincetown
Exploring the gay and gay-friendly nightlife in a new city can be one of the most exciting and rewarding experiences while traveling – and Gay Provincetown is certainly no exception. Not only will you have the opportunity to meet new people and make friends, but you'll also get a taste of the local culture and learn more about the city's LGBTQ+ community.
To begin your evening, start in a relaxed venue in the center of P-Town, and here you can talk to locals or listen to what fun events are occurring. Alot of pop-up events frequently take place, and then you can plan based on this – or simply wing it and throw yourself at the mercy of the gay nightlife gods.
Going out and experiencing the queer nightlife in a new destination can also be a great way to break out of your comfort zone and try new things. Whether it's dancing the night away at a gay club or mingling with locals at a gay-friendly bar, you'll have the chance to make memories and create lasting connections.
So, don't be afraid to step out of your comfort zone and explore the gay and gay-friendly nightlife in Provincetown. You'll be glad you did!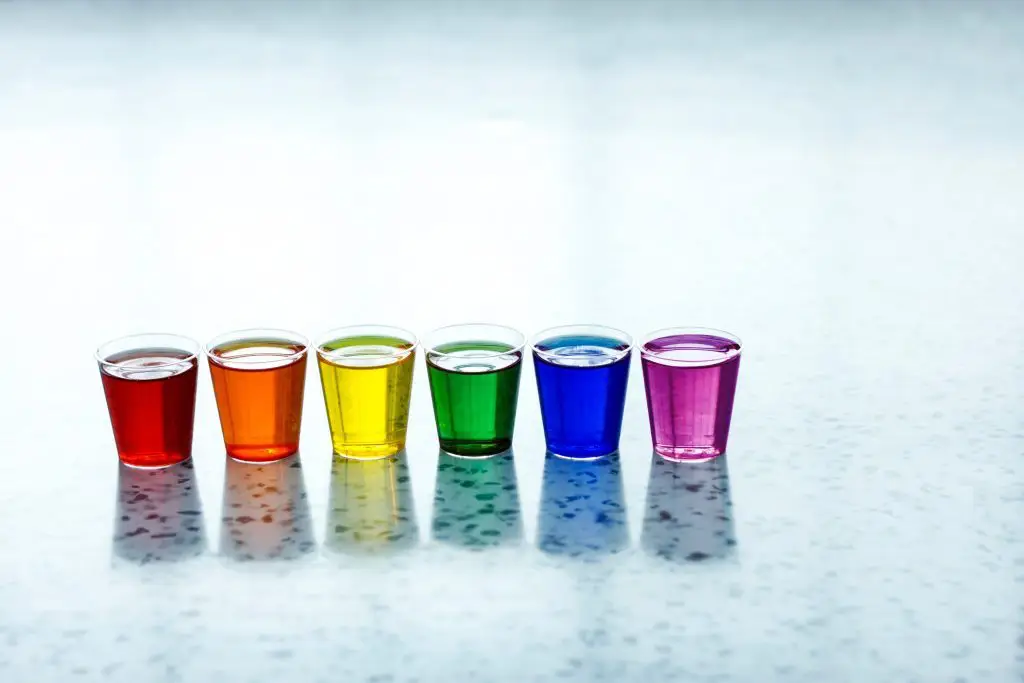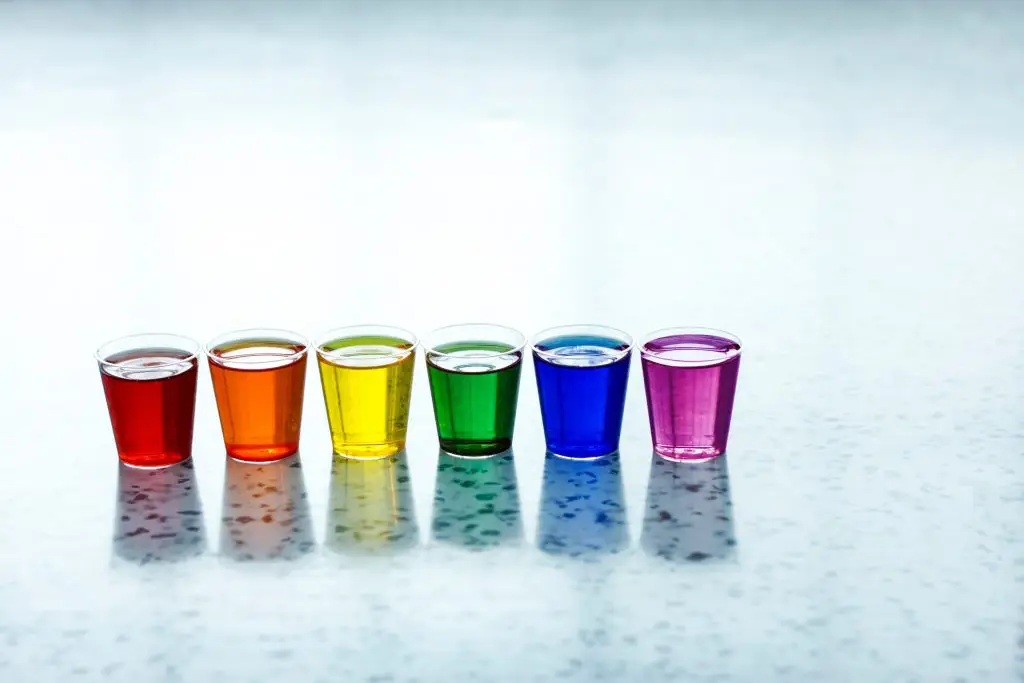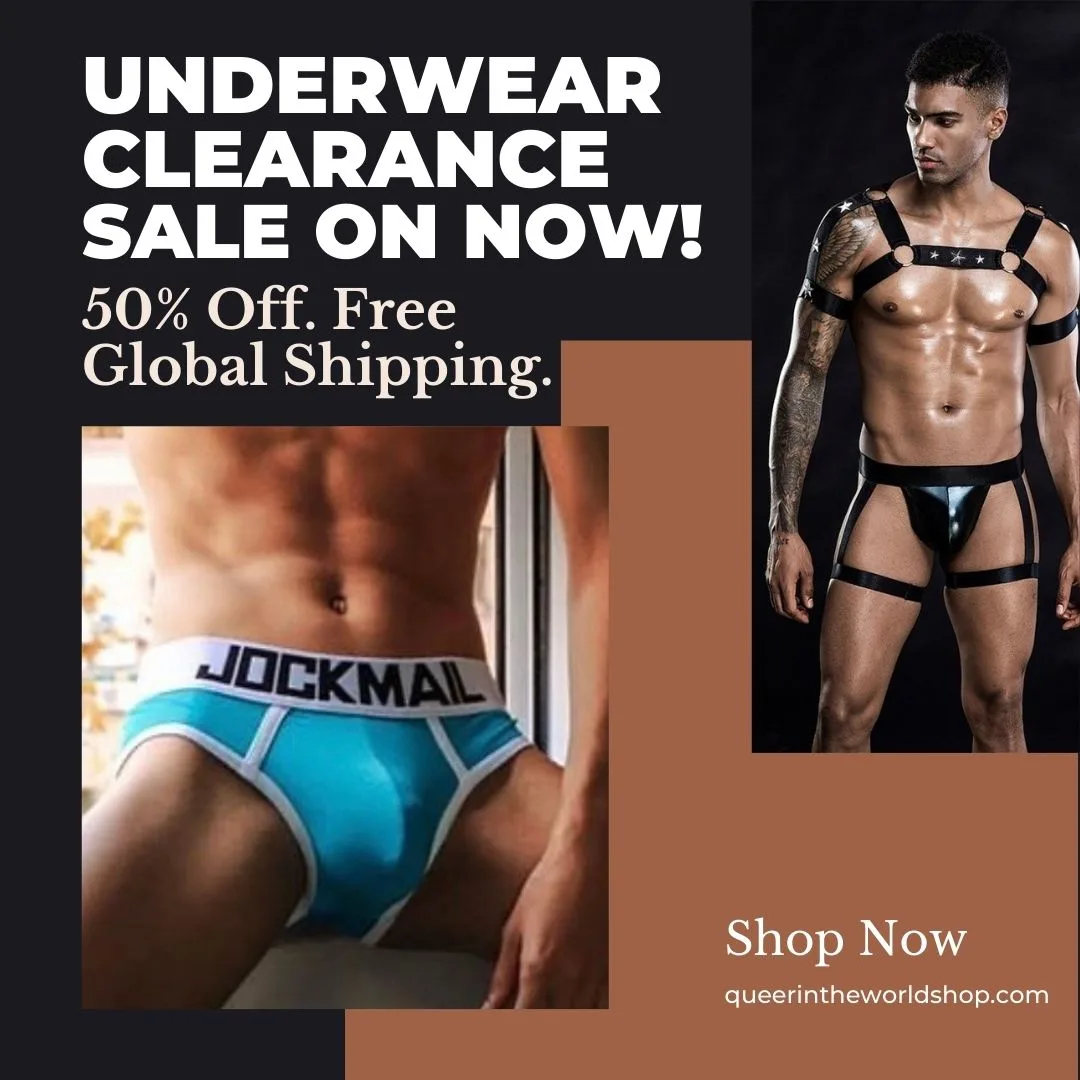 Gay Bars In Provincetown, USA
A-House (The Atlantic House) is the oldest gay venue in P-Town, the first host of discos in the USA, and possibly the oldest building in town (built in 1798). However, even with all these firsts, there is still a lot to gush about because A-House is a complex of not just one but three different establishments to ensure you get a whole gay nightlife experience.
Each venue is open seven days a week with something going on every night, including their famous themed Fridays, where the best costumes can win cash prizes! A-House is always a loud, heart-pumping time and a lively venue regardless of the day.
Big Room
(Temporarily or permanently closed. If you know something, please suggest an edit.)
The self-confessing primo dance club in Provincetown with ample space, strobe lights, and sounds mixed into a grand old nautical feel (perfect for an old fishing village) and playing only the newest songs.
Little Bar
(Temporarily or permanently closed. If you know something, please suggest an edit.)
A cruise bar with a jukebox in the oldest bar in town, where anyone can get together and socialize. It is a popular meeting place to begin an evening or hang out both day and night, with a bar decorated with nautical decor. Take the history of the artifacts and pictures as you enjoy a relaxing drink.
The original leather and Levi bar in P-Town differs from the club scene. Instead, you can expect to enter a dark room, complete with a cage and a place to hang out for those who love leather, denim or uniforms.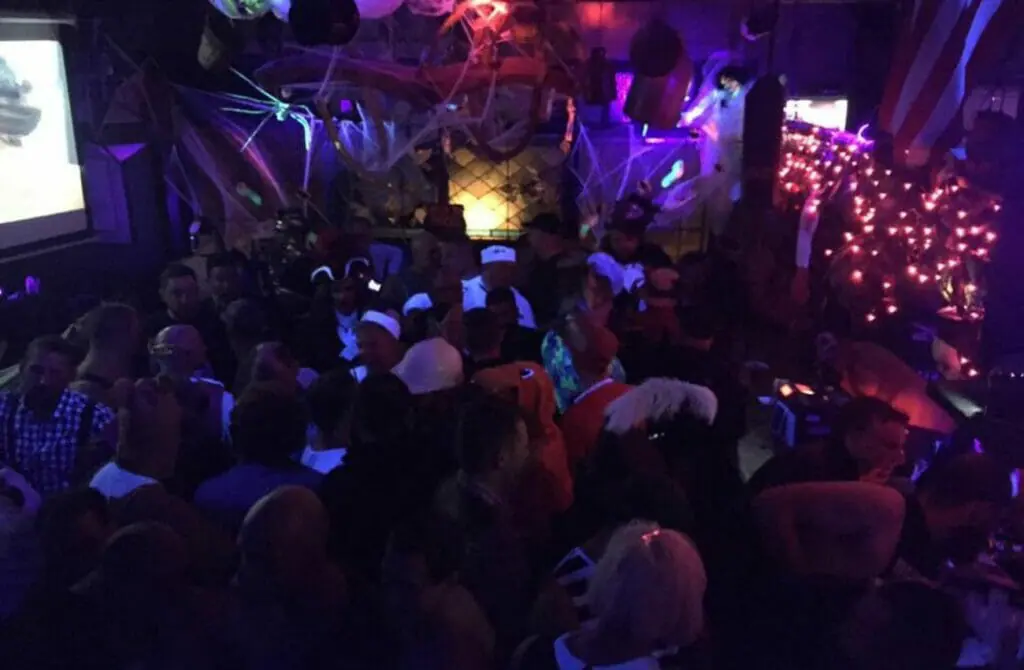 The Vault is a sexy gay cruising leather bar where wearing leather is optional, although, with so many leather-inspired events each week, it is highly encouraged to make the most of your visit. Here you'll expect to see a lot of leather, adult videos, a lively cruising scene, music, a dark room and a bar if you're simply there to drink and take a nosy.
The faced-paced kitchen during the busy season caters to the hungry needs of gay, straight, and everyone in between patrons of the C&A. The dining experience is set to the backdrop of light classical music, a soothing salty setting by the sea, and deliciously fresh, inspired delicacies.
The Paramount Nightclub is open to all to come and experience their pumping sound systems, dance floor and massive patio. They host amazing shows at the C&A, from drag through to live music and the works, and famously host dance parties, cabaret and events like the Opening Party of Provincetown's International Film Festival. In addition, they often invite big-name DJs and other visiting performers.
The wave takes you back to the music of the past, with regular dance shows catering to different musical themes. When you visit The Wave Bar, you will bring your gay groove on as you dance to melodic ballads, show tunes, or classics from the last half-century. You can expect it all with the occasional drag queen appearance; this video bar with a dance floor is a treat.
The Crown and Anchor Nightlife
As discussed in the section on gay hotels in P-Town, The Crown and Anchor is a hub for queer culture in this town. Hence, being home to a hotel and six bars catering to all types of people and their entertainment.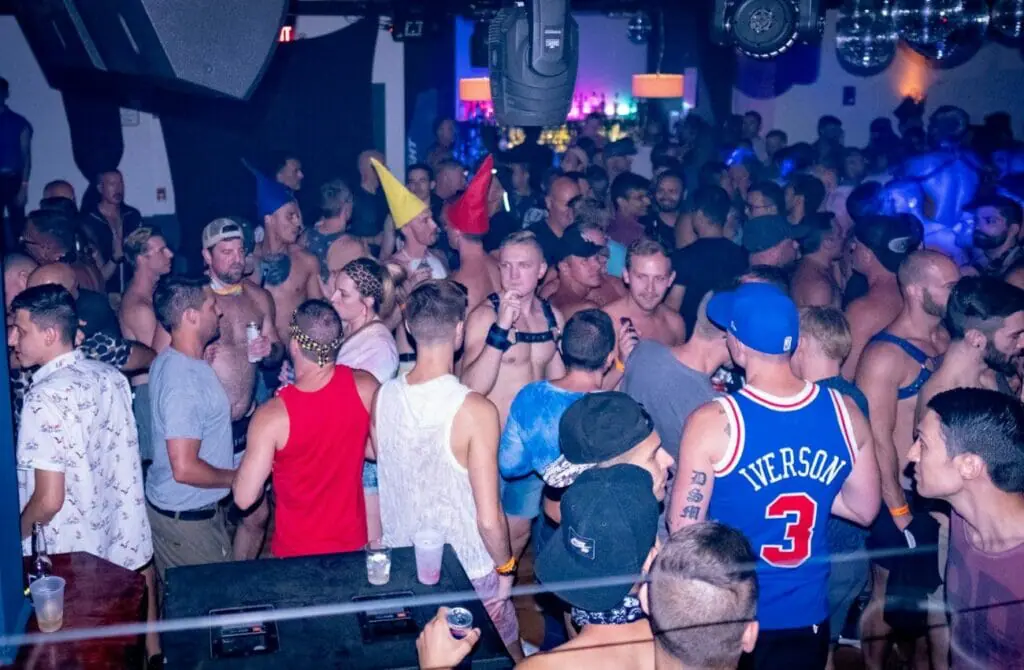 This piano bar is a favorite amongst patrons of the C&A as it is the laidback brother to the other entertainment venues in the complex. So be treated to live piano as you enjoy a drink, or dress up like a classic movie star and find a worthy partner to practice your waltz? Whatever you do, you'll be granted a great time in this idyllic setting by the ocean.
Located in the basement of Local 186, a day-time burger joint, The Grotta Bar opens later in the day and serves both the patrons of Enzo Guest House and anyone looking to add to their nighttime adventures around P-Town.
Grotta is a video bar that provides the best night dance parties with live entertainment, including bands, DJs, and live sports events. In addition, you can enjoy a drink whilst testing your skills at pinball or enjoy a yarn by the fireplace.
One of the prime gay hotels in Provincetown is the Gifford House Inn, and they host two nightlife venues worth stopping by when making the rounds.
In a historic victorian building, The Lobby Piano Bar offers a relaxing cocktail lounge with a piano bar. The venue's quaint furnishings, floral wallpaper and chill environment, pins this an excellent choice for a date or the first stop before you get started for a busy evening at the louder gay venues in the area.
This porch bar is an excellent choice if you want to enjoy the mystique of this mid-1800s building whilst also taking in the tremendous exterior views of Provincetown. There is so much to experience and see, so why spend all of it inside, even at night?
This cocktail lounge is a popular gay attraction offering services to Brass Key patrons and within the heart of P-Town to all looking for a unique experience. So relax in this cozy venue and drink a martini or wine in front of a warm fire or outside amongst the vibrancy of the patio.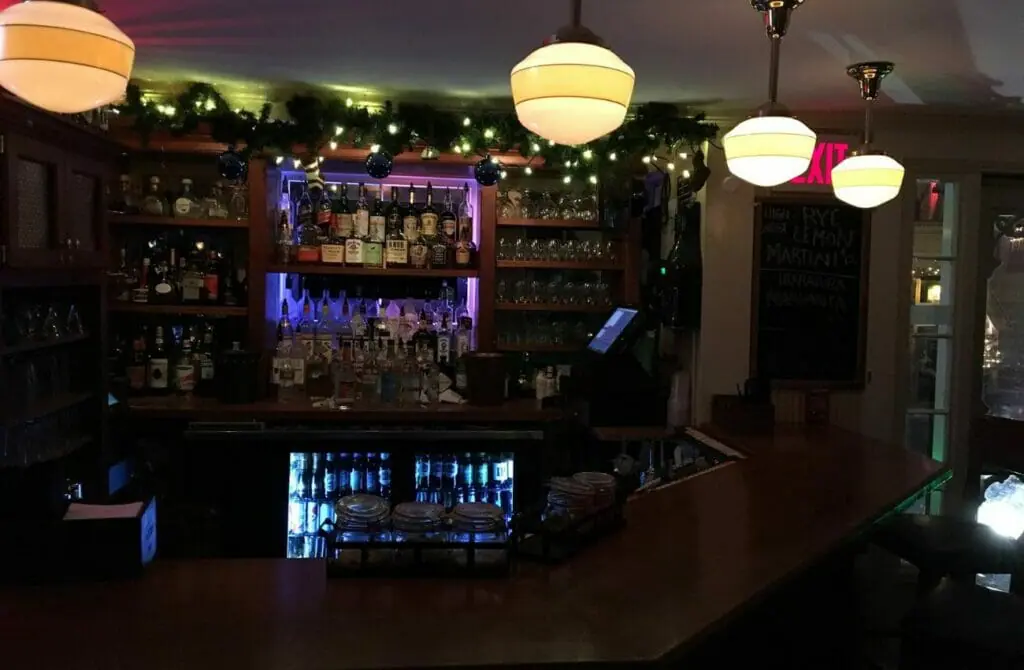 Gay Parties & Gay Clubs In In Provincetown
The annual holiday-themed LGBTQ+ event is one of the biggest celebrations in the town's calendar. Not only does this festival help attendees get a head start on Christmas shopping and support local businesses, but they also give discounts and host fundraisers and other events.
You can expect the drawing of popular entertainers to P-Town across the weekend of entertainment hosted at the town hall. Including a holiday market, Jingle Bell Run, and the Santa Run in bathing suits–and a pumping nightlife with dance parties and drag!
The Business Guild is the most prominent queer network in P-Town, hosting various events and offering excellent resources for gay people to learn more about the queer community. Although the town's population is less than 3,000, the community is large and tight, with the queerest people per capita in the USA.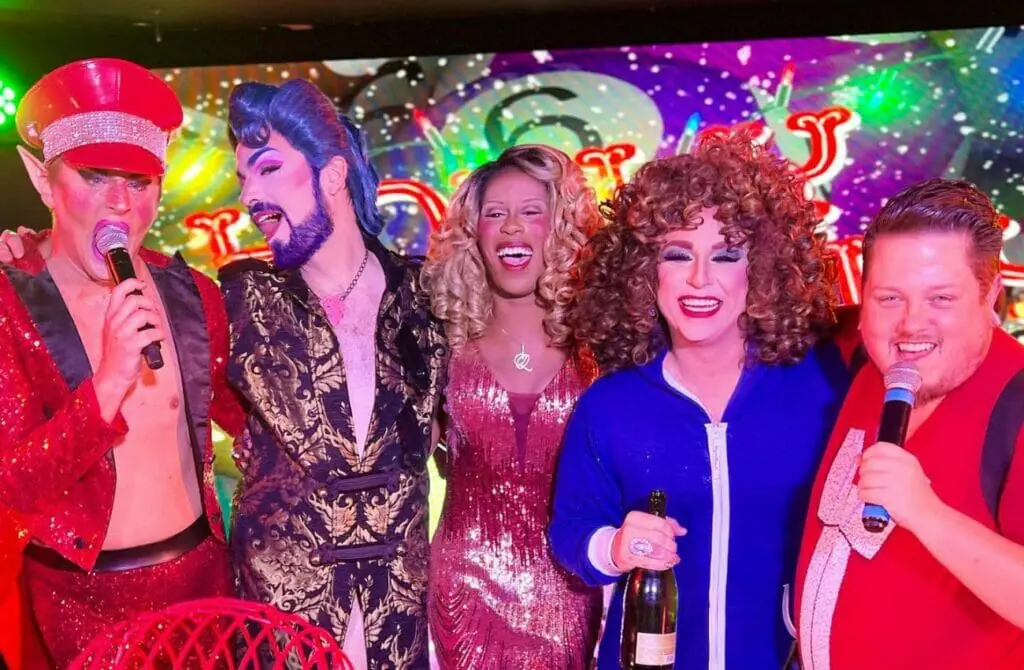 Gay Saunas & Cruising Clubs in Provincetown
There are no gay saunas in Provincetown, but there are still many great options for gay cruising in town (and outside of it).
Sure, the cruising culture in Provincetown is not as hedonistic as it used to be (or comparable to places such as Amsterdam, Barcelona or Berlin) these venues still offer a chance to meet new people, socialize, and engage in sexual activity – without resorting to gay hook-up apps. However, it's important to keep in mind that these venues can vary greatly in terms of atmosphere, clientele, and rules, so it's a good idea to prepare yourself before visiting which should help set your mind at ease, and always practice safe sex.
Whether seeking safe spaces in gay cruising bars, sex shops or outside cruising zones, Provincetown has it all.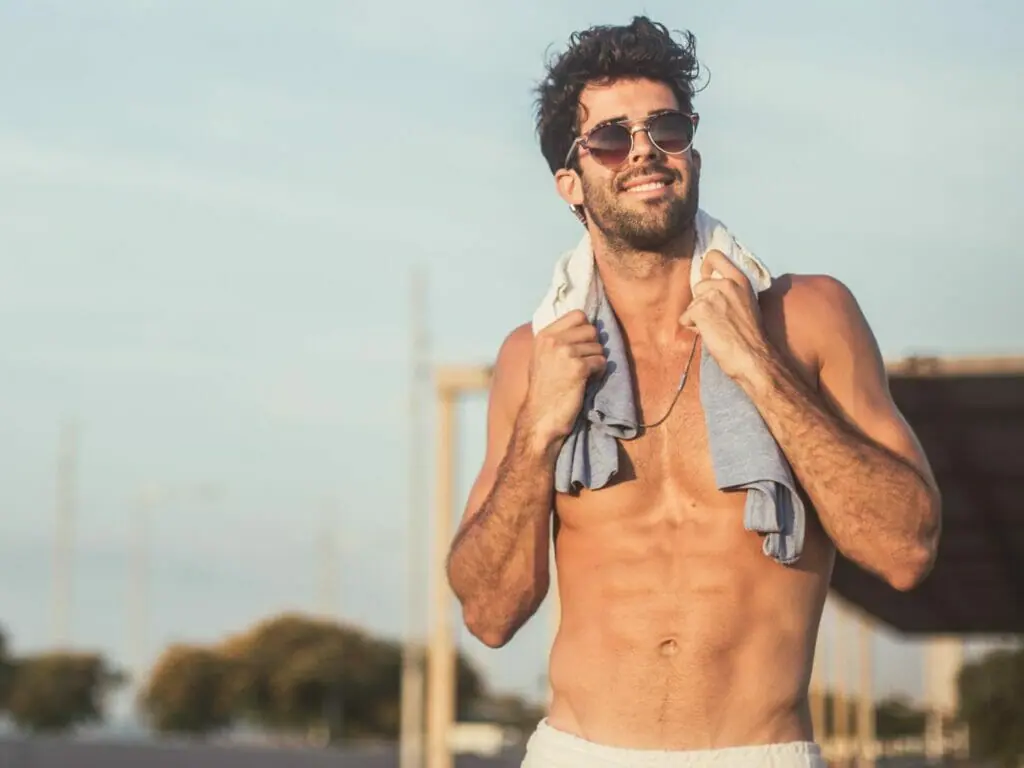 Gay Cruising Bars In Provincetown
The Little Bar is another popular gay cruising bar in P-Town, with a dark room, a cage, and plenty of space to become acquainted with the other bar's patrons. You can get a room if the trek home is too far at A-House once done, or head on to the other gay venues on site.
Go cruising at C&A's gay leather cruising bar, and be a part of a larger complex of gay venues and even a hotel. Then, once you've had fun, you can get a room or explore the other facets this great location offers.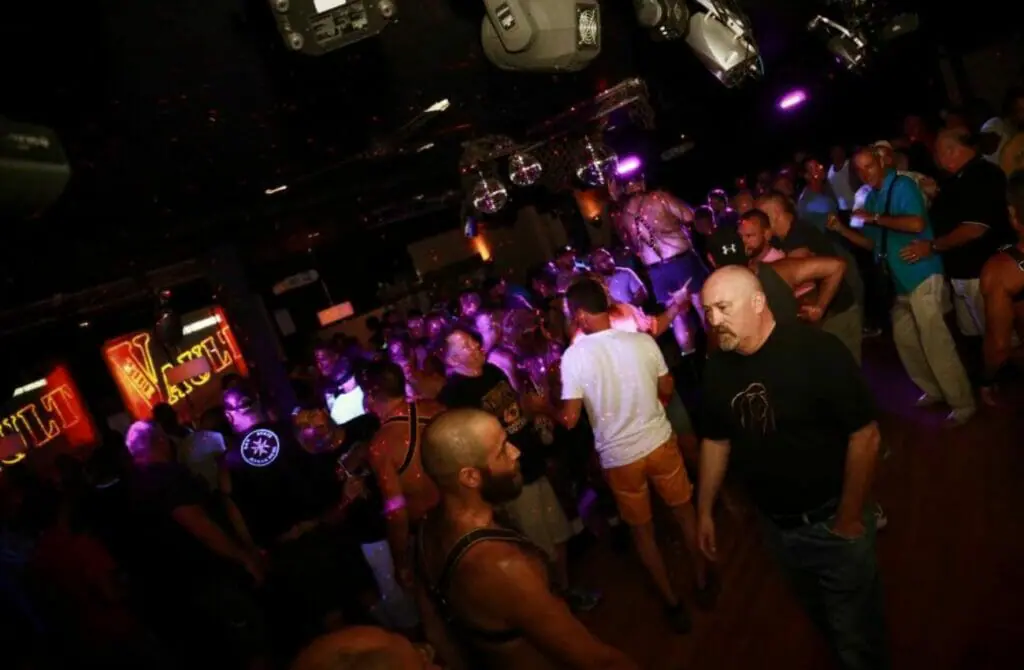 Gay Sex Shops In Provincetown
Located in the heart of P-Town, this sex stop and sex museum is a unique venue. Learn about how sex toys have changed over time, and you might find a gem to try out for yourself!
'Smack dab in the middle of downtown P-town is a unique alternative lifestyle emporium selling everything from clothes and incense, and sex toys and lube. You will experience a gay shopping experience like nothing else here.
A man's clothing store specializing in leather bondage gear and any sex toy you could need as a gay man. Here you can get that perfect fetish underwear or leather harness to hit the iconic cruising bars at A-House and C&A.
Gay Cruising Attractions In Provincetown
Getting outside of town and heading to Herry Cove Beach, you'll encounter Provincetown's gay nudist beach. Known as both Boy Beach or The Gay Beach, it is a popular place for men to frequent tight speedos and plays music on speakers. Keep in mind to not swim at night by yourself, and keep away from the seals with an eye out for sharks in the waters.
This iconic gay cruising attraction is not marked, but getting local advice from locals will help you navigate the confusing at times roads and trails. You will have to walk at least fifteen minutes from Province Land Road, through flat marshes and at high tide waist-high waters.
However, when you arrive, the best gay spot is to the left, and the further left you to walk along the beach, the more isolated and naked you expect to see the bathers.
The benches at Town Hall Square are a famous cruising zone if you want to avoid organized venues. Regardless of the day, time or night, you will never know who you might meet sitting under the shadow of the Town Hall.
A popular outdoor cruising spot is under the Boatslip's boardwalk, and it is excellent for those that are extra adventurous and find anonymous nighttime thrills in the dark. Its popularity is so massive it even has its own Facebook page, where you can share your photos or experience on your next visit!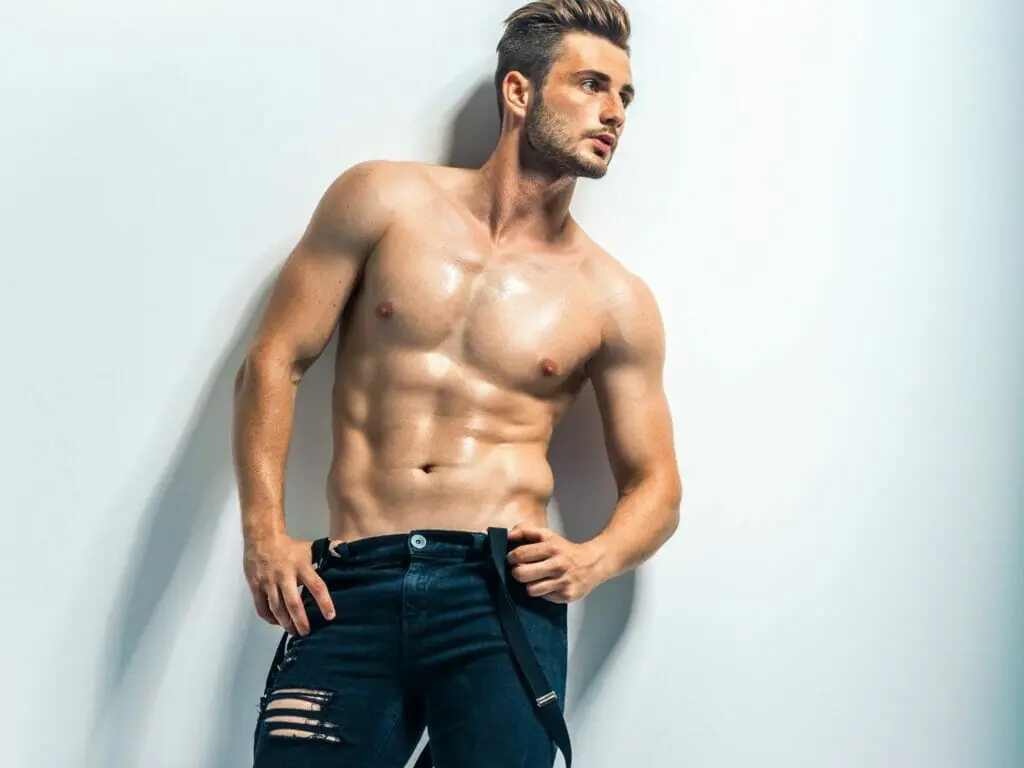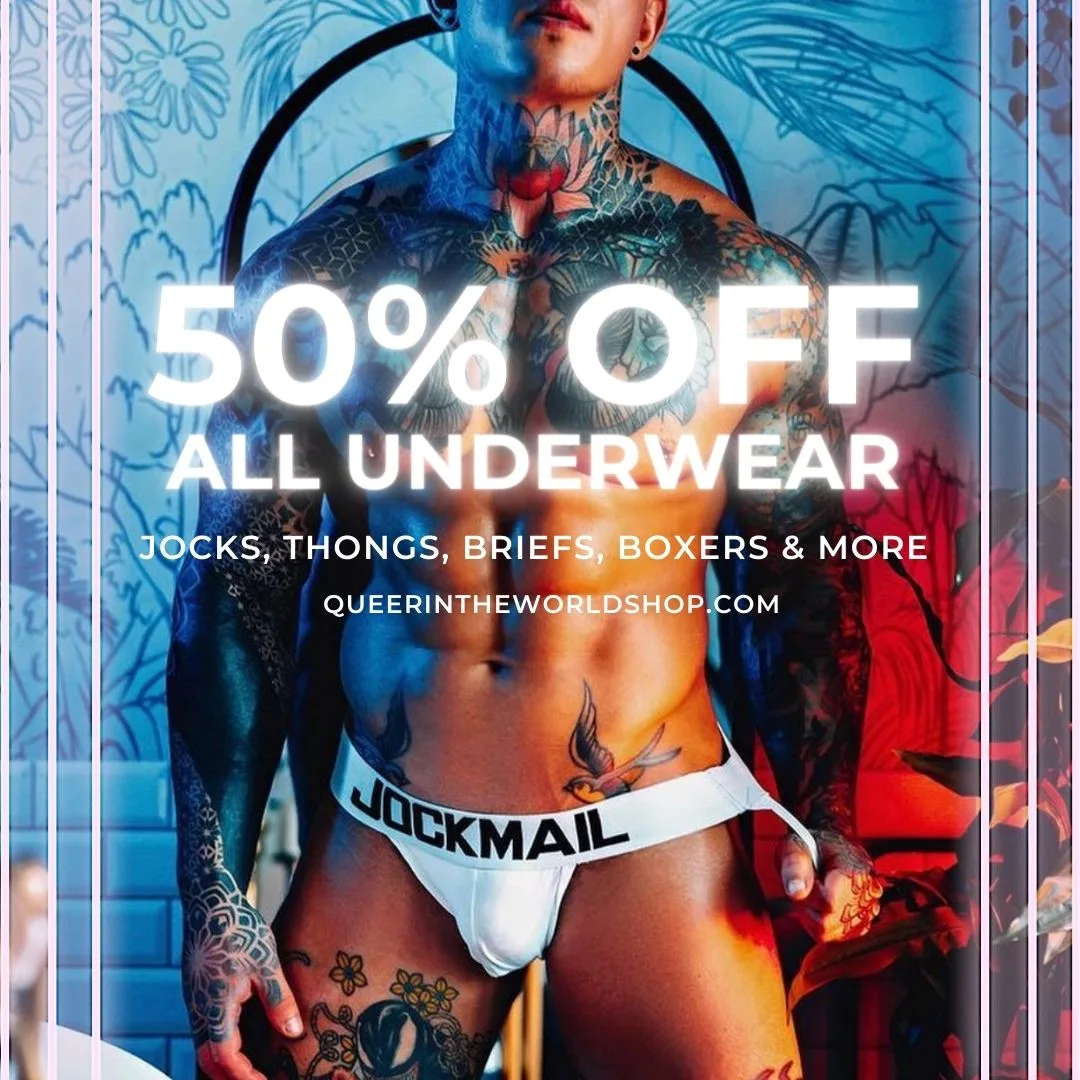 Gay Map Of Provincetown
Finding it hard to envisage where everything is in Provincetown? Hopefully, this queer-centric map helps where we have marked all the bars, clubs, parties, hotels, saunas, massages and more will help you stay in the spot best suited to you!