Everyone agrees: one of the best things about going on holiday is all the new people you meet. Whether it's the cute guy you had a holiday romance with or the gang of new friends you had an epic night out with, it's what takes a trip from great to amazing.
What helps us with this is the wealth of gay hookup apps that are available all over the world. But these apps are about more than just flings and friendship; they're also completely necessary in some countries you'll visit in order to find out more about the gay scene.
Sure, you might prefer to try out gay saunas while traveling, but in countries where homosexuality is seriously frowned upon or outright illegal and is pushed underground, there is no way of connecting with the gay community apart from gay hookup apps. Places like India, Malaysia, Indonesia, and Turkey all have a vast gay network, but it's almost impossible to find if you are just walking the streets.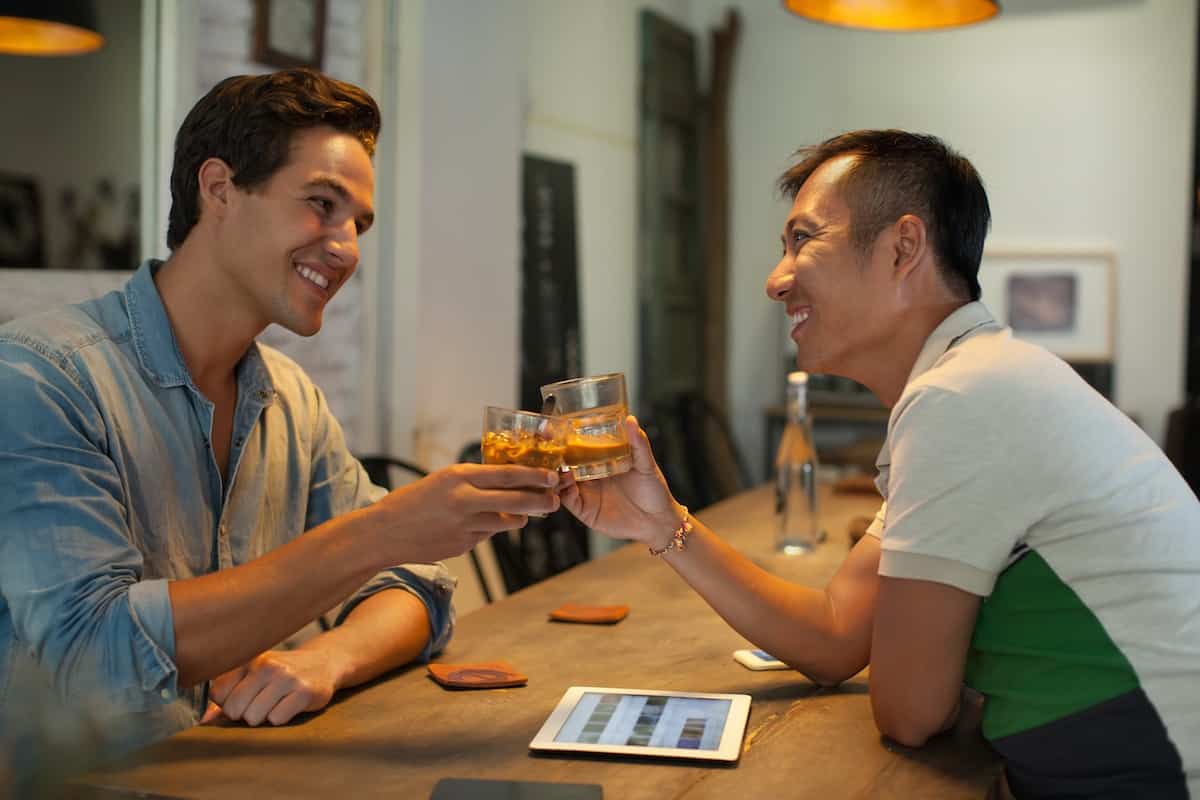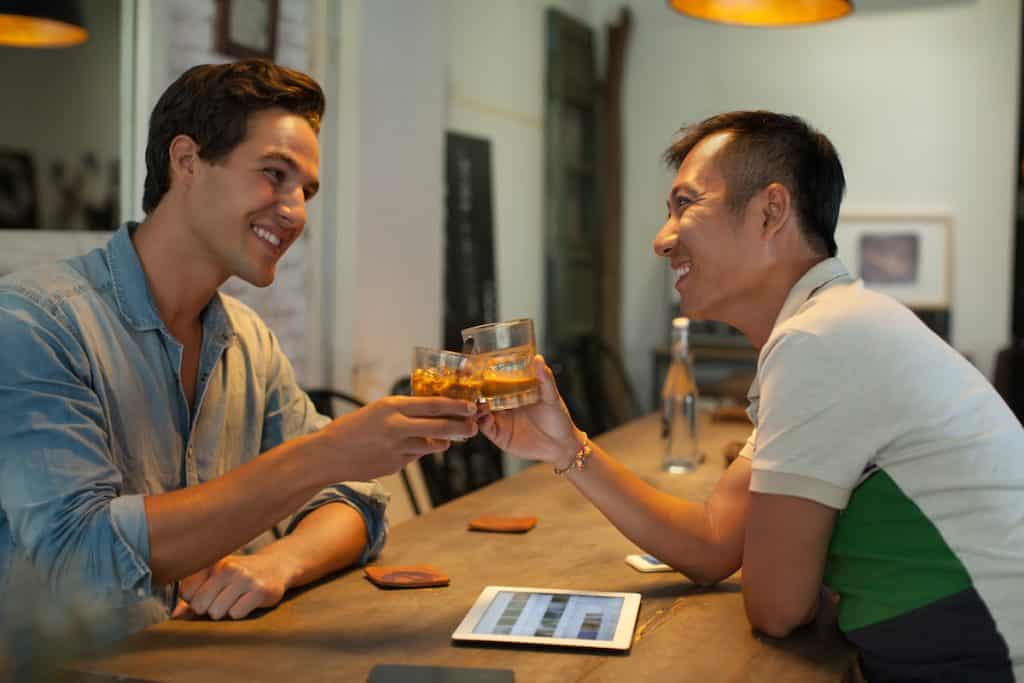 Gay hook-up apps are a great way to meet locals, but be sure to keep safe! We strongly recommend you set up a
high-quality VPN on your phone
before going to protect your privacy, to remain anonymous and to keep access to your favorite websites and apps. Better safe than sorry!
Using apps like Scruff, Grindr and Hornet is your way to tap into the gay scene of wherever you are and find secret gay bars, underground parties, and other events. As a word of warning, if you are traveling somewhere where LGBT rights are not great, make sure you get a secure VPN on your phone to protect your privacy (and, in some places, unblock these apps).
Even if it's not your thing at home, you will definitely want to download one (or more!) of these apps when traveling to help you discover not just new people, but new things, on your adventure.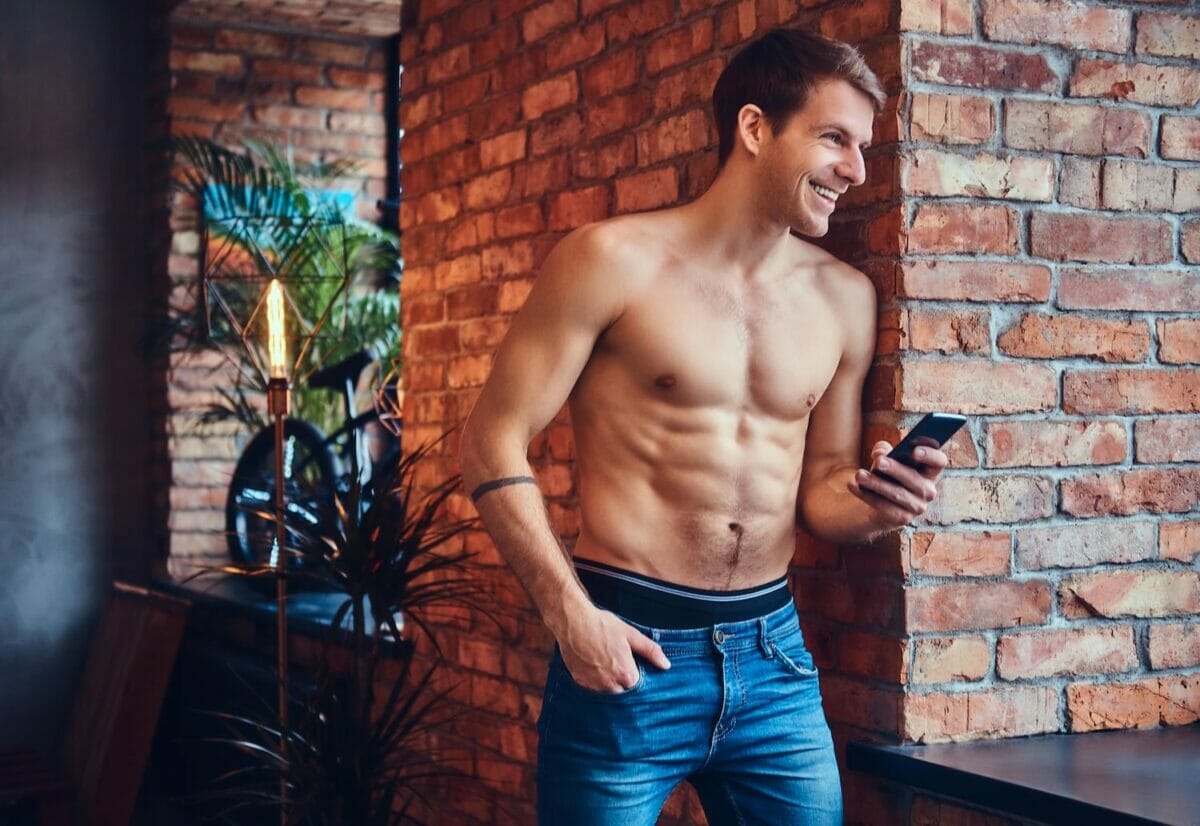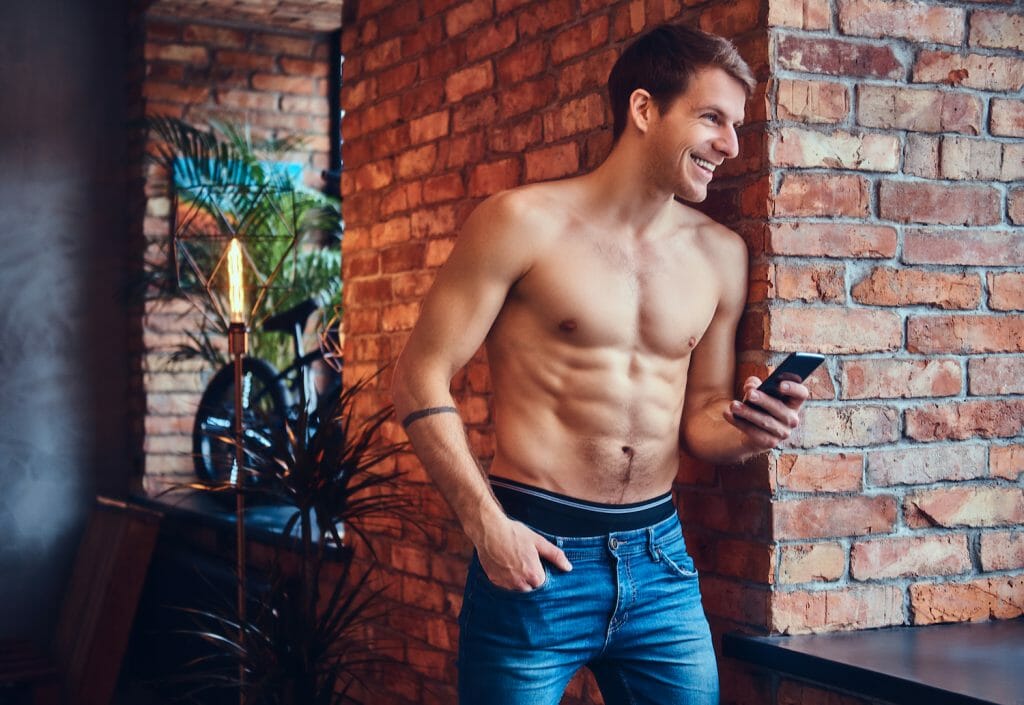 11 Gay Hookup Apps To Try Out On Your Next Travel Adventure…📱
Grindr
Grindr is the most well-known and most-used gay app all over the world, which is why if you're only going to get one, it should be this one! It's a social networking app that picks up on your phone's location to show you anyone who might be 'of interest' nearby (they have to be on the app too, of course!).
When you log in, your grid will show you pics of people nearby, in order of distance – so if you're feeling lazy, you'll know who to tap on first! Once you tap, you'll see a profile and have the opportunity to chat and exchange more photos. It's banned in some countries, like Qatar and the United Arab Emirates, but where it's available there's a good chance much of the gay community will be using it.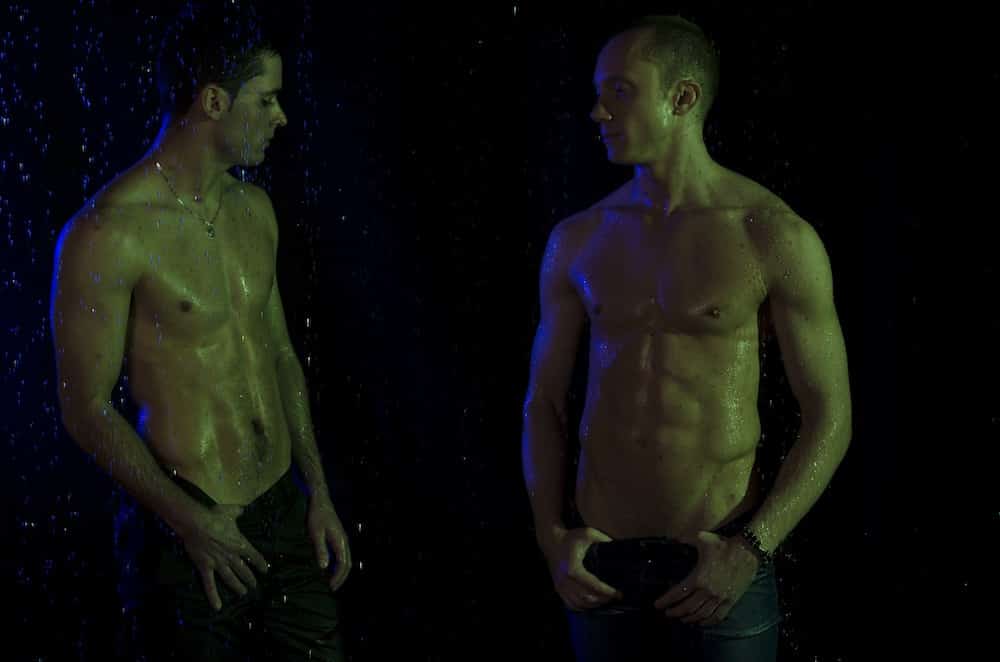 Taimi
Elevating the game is Taimi, a newcomer designed for gay men seeking real connections. It's the first app that essentially combines free gay dating opportunities with a gay social network to provide you with endless opportunities to effortlessly and swiftly form quality connections – so not just hookups, but something more substantial – or just friends and expanding your network. Because surely it's not just us that occasionally pines to for new gay connections which don't involve sex?
We also love that Taimi is focussed on the security and safety of its users with special verification and authentication systems to keep fake accounts out. There is nothing worse than a professional catfish right? And there is also the possibility of creating groups where users can launch discussions, organize events, cooperate and collaborate with NGOs. This is the social network aspect and we are obsessed with it.
There is also a collaboration with the Trevor Project meaning users can contact Trevor immediately from their profiles and the possibility of making video calls, meaning Taimi is one of the best gay apps currently out there! So get downloading now to form quality connections, stay safe and share without being judged!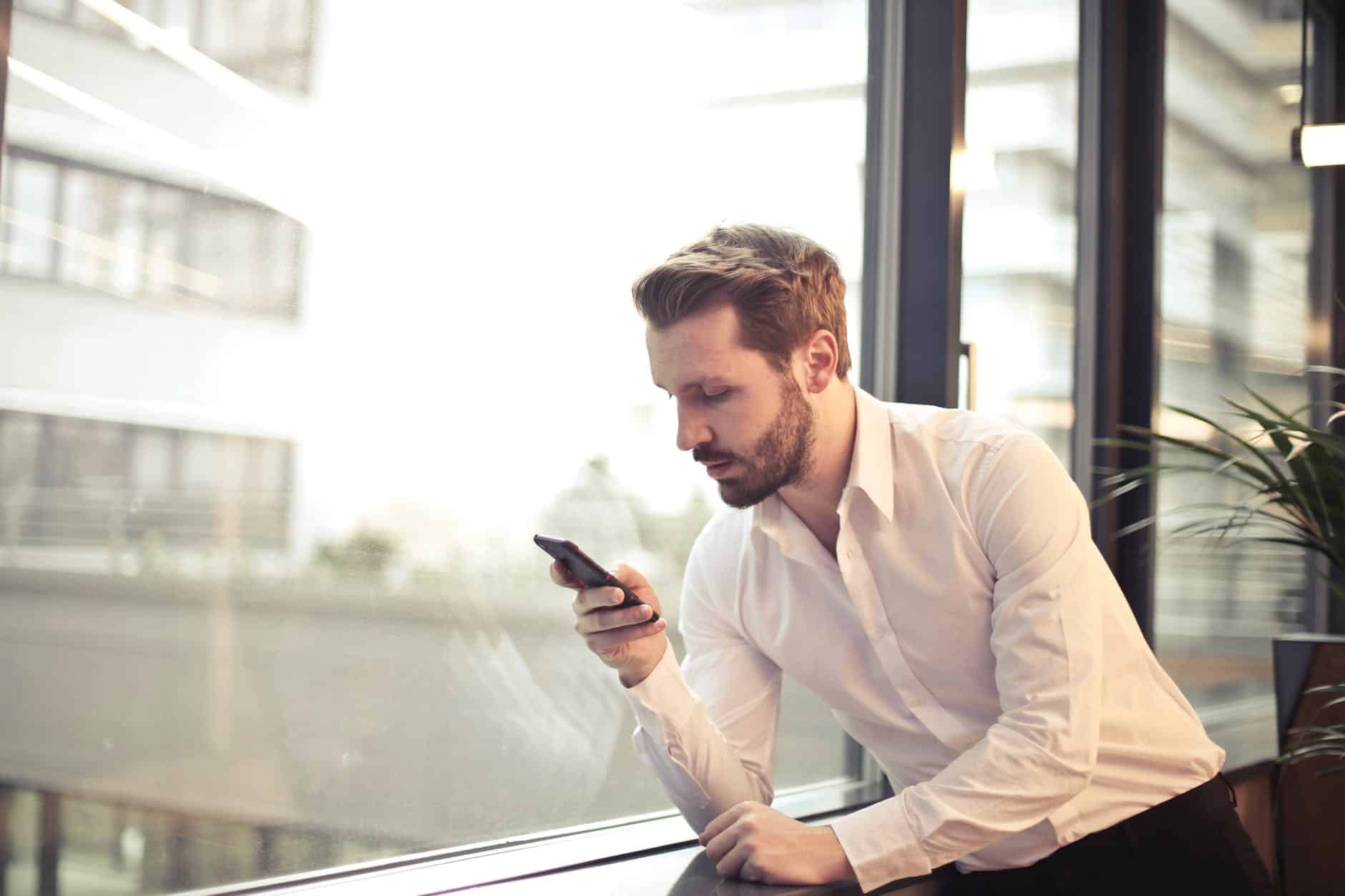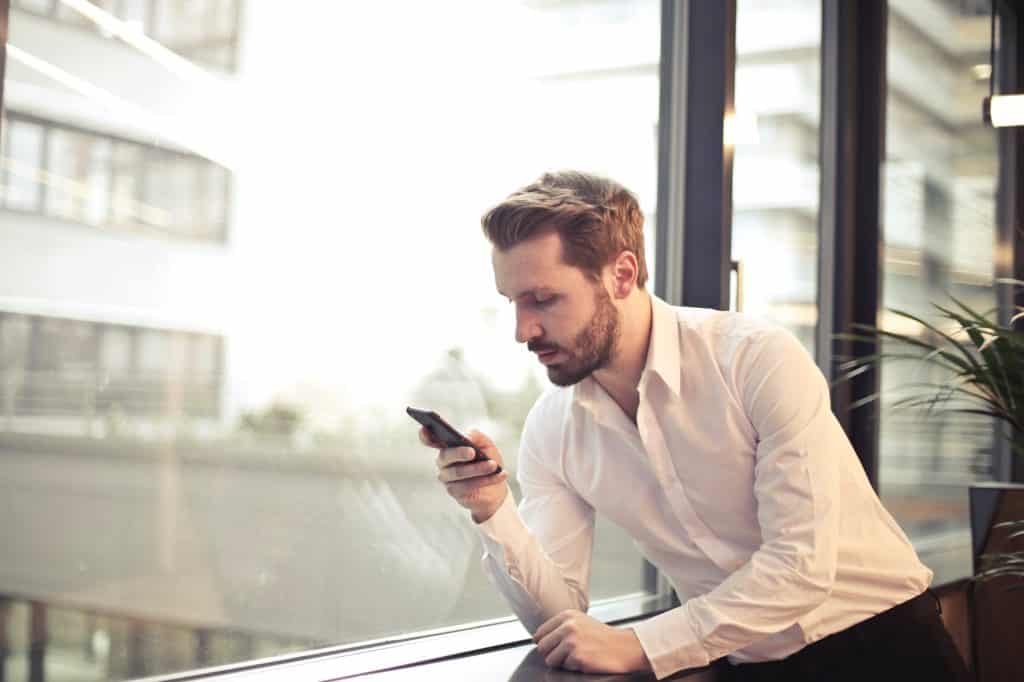 Scruff
As you might guess from the name, Scruff is the slightly rough-around-the-edges version of Grindr, developed for those guys who like a little, well, scruff! It's free and good if you want to filter down your options a little bit. The users tend to be that bit more masc and a little older than on Grindr, although with its growing popularity there are plenty to choose from.
Like its main rival, Scruff tends to be used more for hook-ups, although there is also a match option if you're looking for a date. You can scroll for nearby and around the world, so you could always set up a meet-up in your destination in advance. It hasn't got quite the same mass range as Grindr, but that does mean it flies a bit more below the radar in LGBT unfriendly countries, so is less likely to be banned.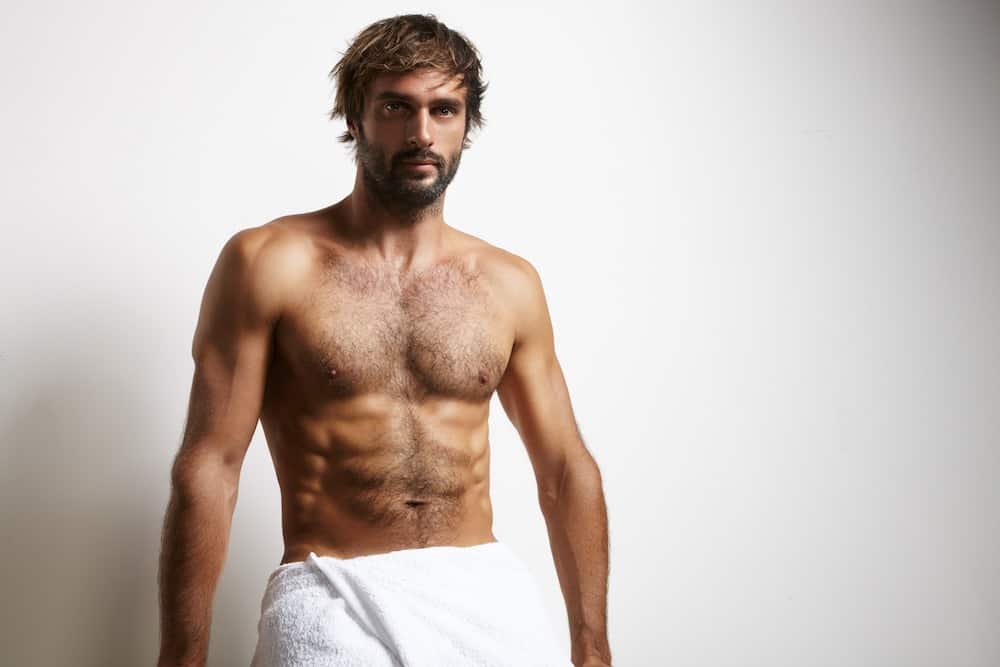 Hornet
While there are a lot of similarities between Hornet and Grindr, the newer Hornet works much more smoothly, with less of the irritating ads that pop up on Grindr to get in between you and your new piece of eye candy. There are also more photos, so you can check that profile pic isn't just an anomaly!
What makes Hornet so great for gay travelers is the community features that help users network beyond dating. You can follow people for updates, see events and stories and search for things happening near you; it's a good insight into the local gay scene. It's getting bigger and bigger all over the world, particularly in Latin America, so in many countries, you might have better luck here than Grindr.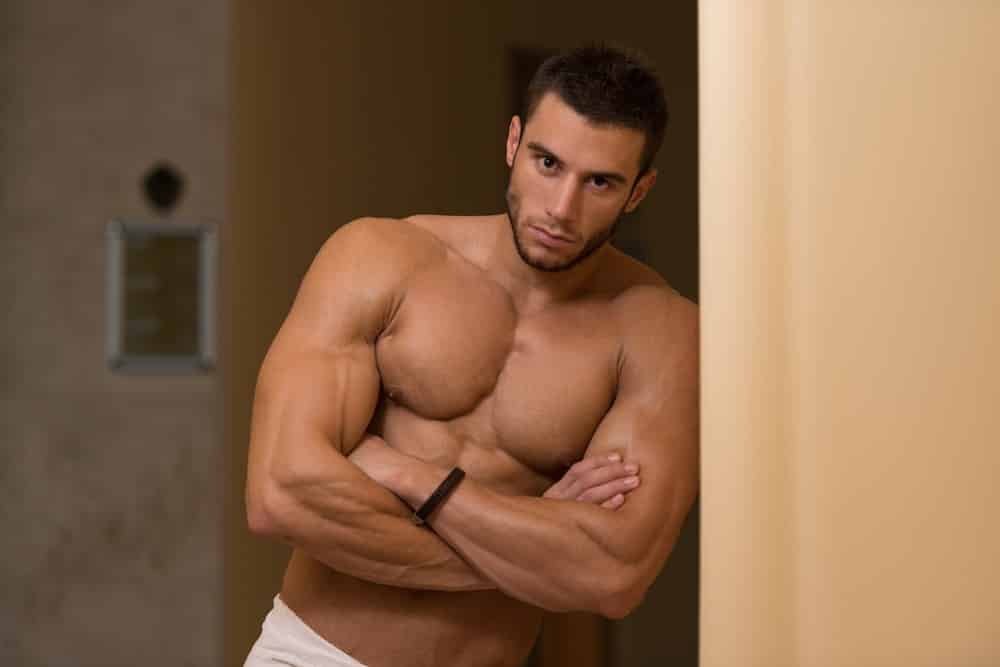 Planet Romeo (previously GayRomeo)
It started in Berlin and has now spread around the world and, while heavy on the hook-ups, also enables users to find friends, dates or learn more about LGBT issues. It aims to be a safe and friendly environment where you can live your queer life to the fullest.
The app is free and it just takes creating a quick profile to get you in touch with tonnes of guys all over the world. You can filter down a lot so your feed won't get full up of people who don't get your heart racing and save your favorites. It's popular in Europe so next time you travel there, download this first!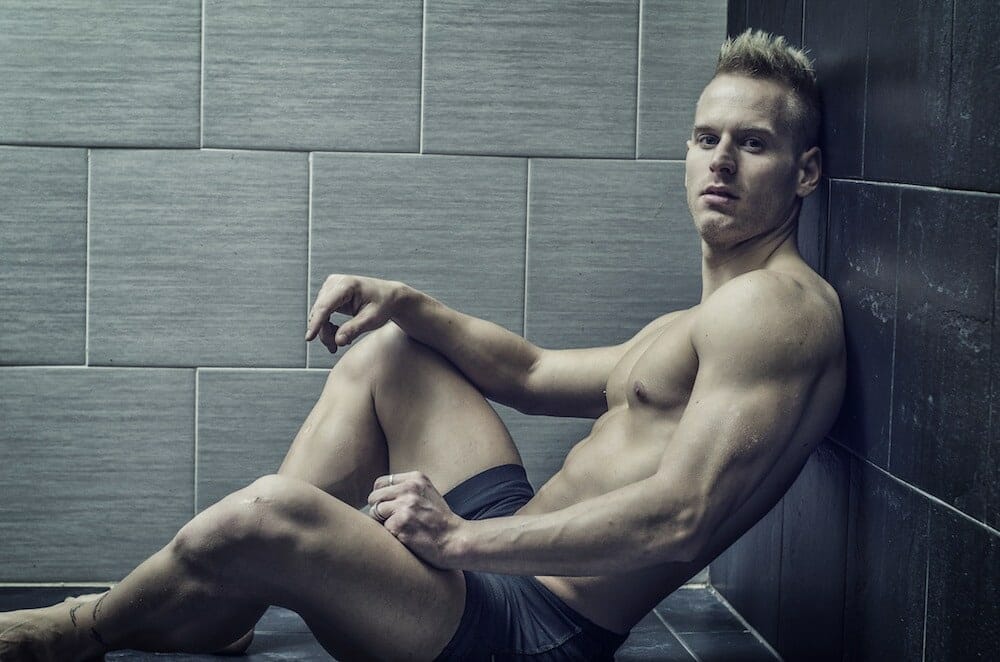 Blued
Wait, what? This is the largest gay social network in the world? You'd be forgiven for thinking it was Grindr, but in terms of users, Blued pips it to the post. Why? Well, it was developed in China and the majority of its 27 million users are there. Internet censorship is rife in China and Blued is a way of getting around the banning of sites like Grindr.
Its founder is a former policeman and committed to LGBT rights and we love that the network is now in partnership with Hornet. Like its partner, it's all about creating a safe community, with verified profile features, the ability to go live with followers and group conversations. For this reason, it's great to tap into the gay community where you're traveling, particularly if you're in Asia.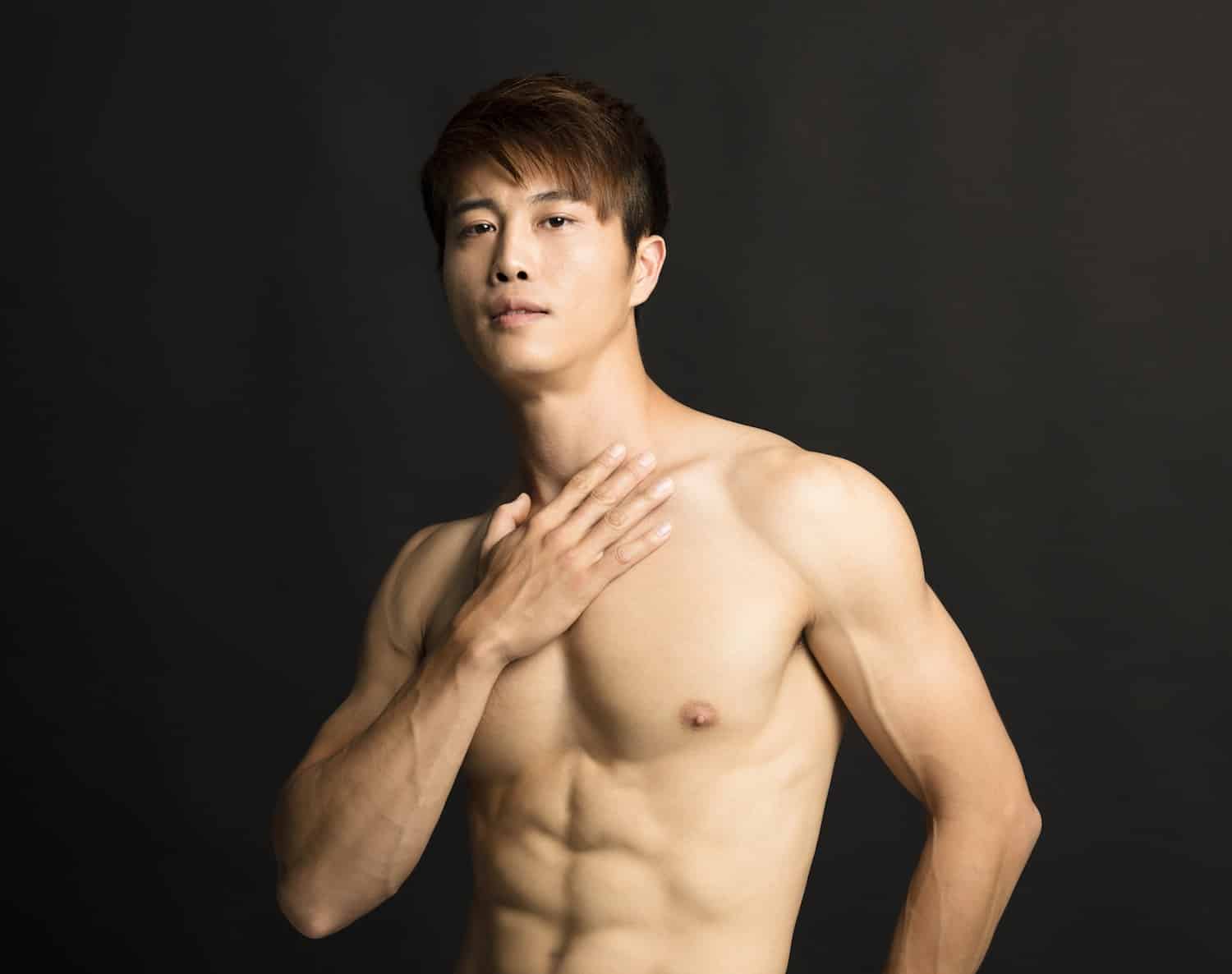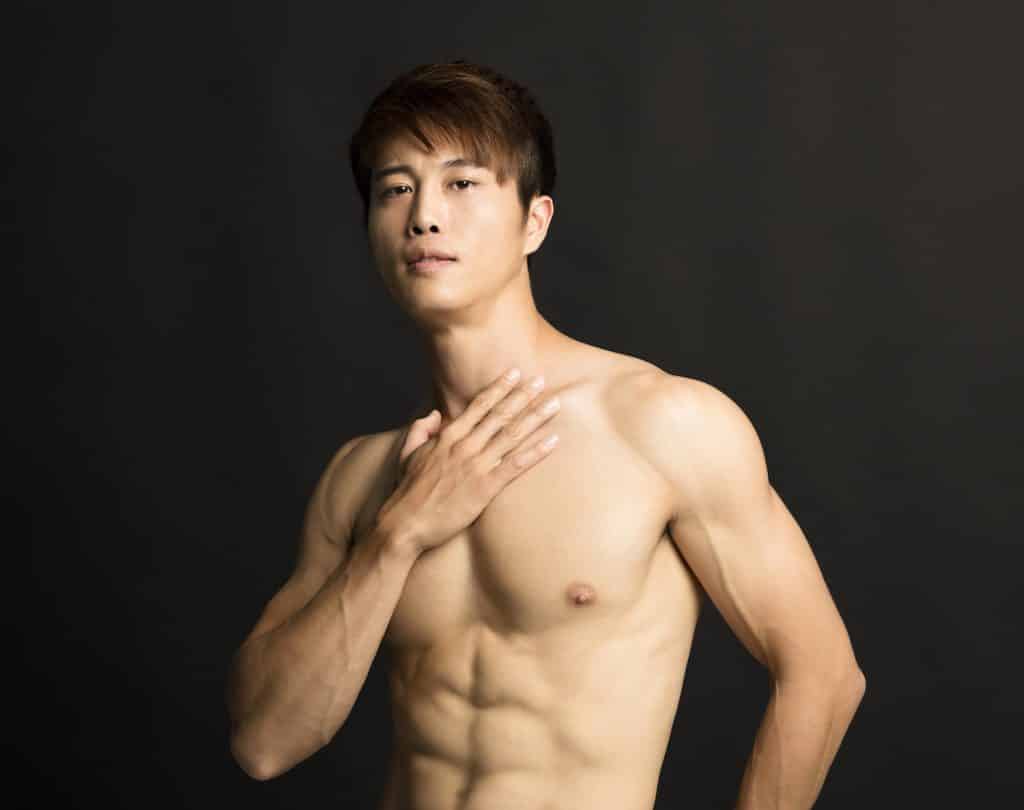 Tinder
OK, we know that technically Tinder isn't a gay hookup app, but hear us out. Although it might have been set up as a Grindr for straight people, there are now lots of gays using it; just set your preferences and enjoy the wealth of choice there. It skews a bit more towards dating, but you're not limited to that.
The clear advantage for gay travelers is that Tinder is less likely to be banned as it doesn't have the association with homosexuality that triggers censors in oppressive regimes. You have to match with someone before you can message, but we're sure you will – after all, you're so cute!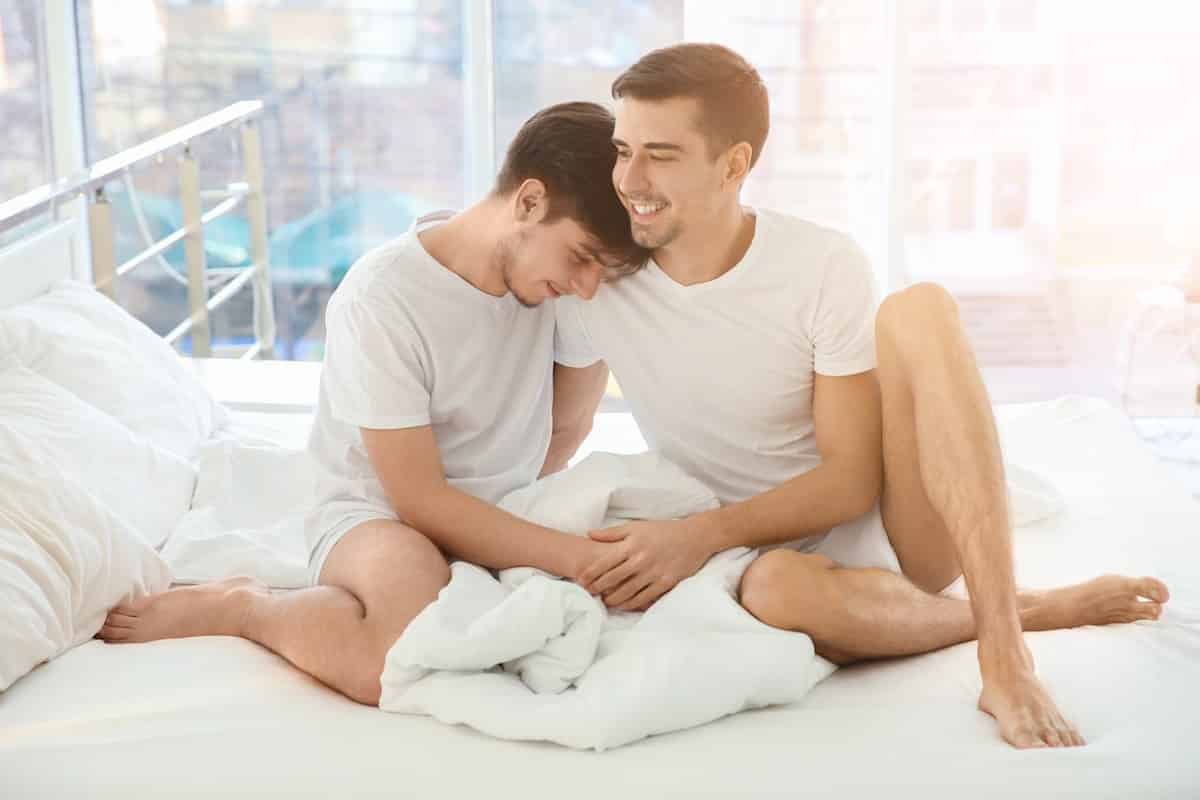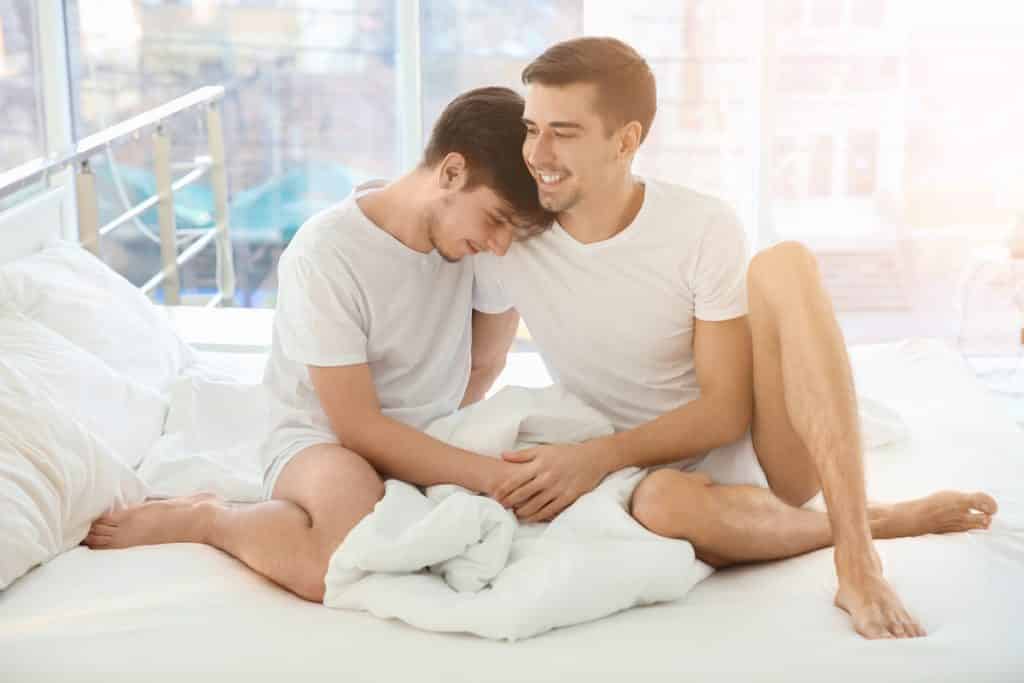 Growlr
Calling all bears, or fans of bears; this is the gay hookup app for you. The network stretches worldwide so if you're lucky you can find local bears wherever you're traveling, who might give you an insight into the bear scene there – especially if there isn't a local gay Eagle bar.
There's private messaging and you can also send pics, of course, and voice messages. We're not going to lie, it is a little bit clunky at times, but there are up-to-date bear run and bear bar listings, so it can be useful for planning a night out when in a new city. Businesses might even use their Growlr HOT! Spot feature to give app users Pro features.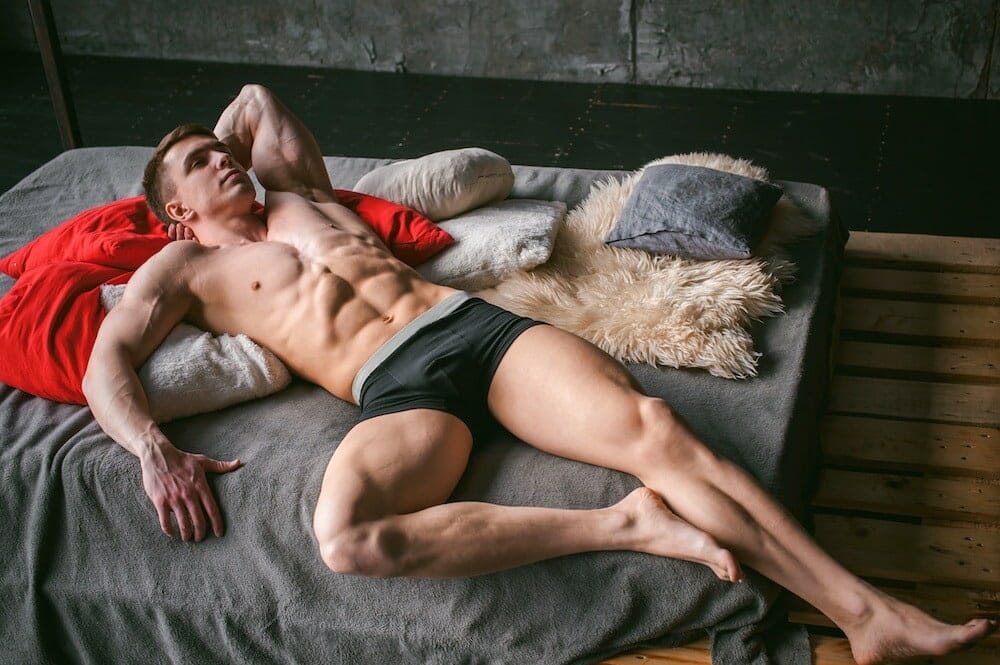 Jack'd
This works in a similar way to Grindr and Scruff – you get matched with someone who catches your eye and then the two of you take it from there. What makes it a bit different is its aim of avoiding bigotry and negativity that can be found on other apps and there is subsequently more diversity here.
You can search by 'scenes', including bears, muscles, relationships, friends-only and more, then find people with similar interests. If you're traveling, hopefully, your match will introduce you to that scene wherever you are!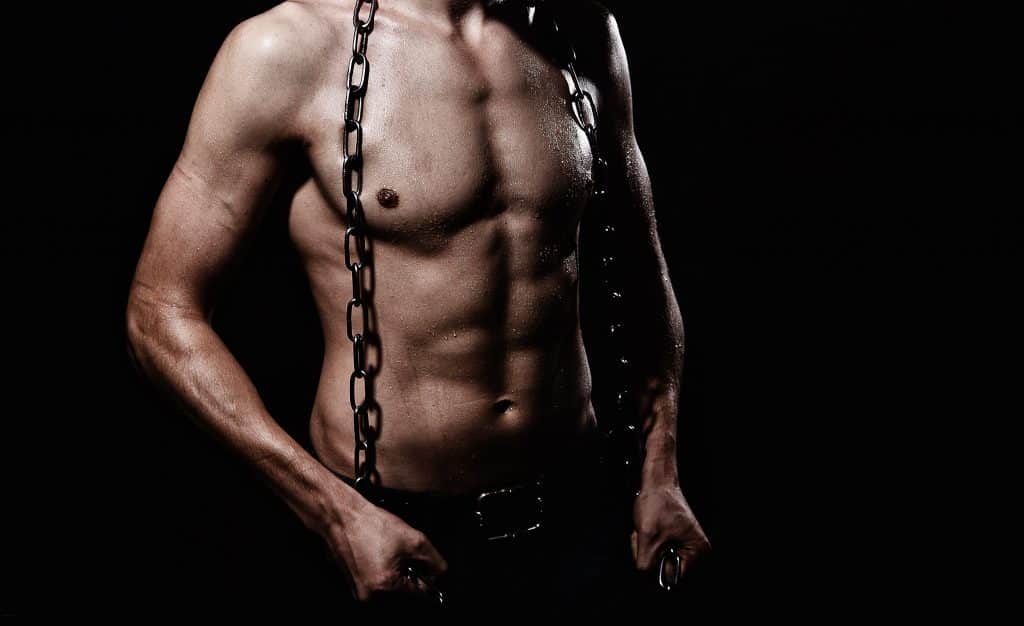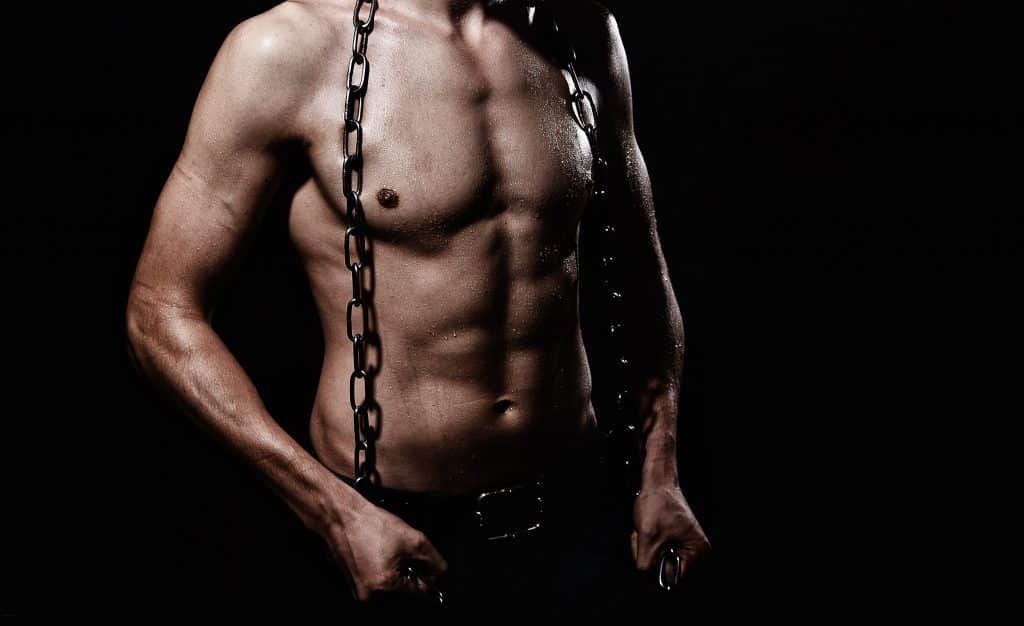 Surge
Surge is another like-Tinder-but-not app that proves useful when traveling again because it dodges the censors due to its generally low profile. It's open to all and very easy to use, so it's a good choice for a gay app novice! And on Surge, you can both like people to match, or 'power like' that extra-special someone!
It's most popular in the big cities in the States like New York, Los Angeles, and San Fran but is growing worldwide. The app actively encourages people to use it when traveling and wants to create a community worldwide, so why not be part of that?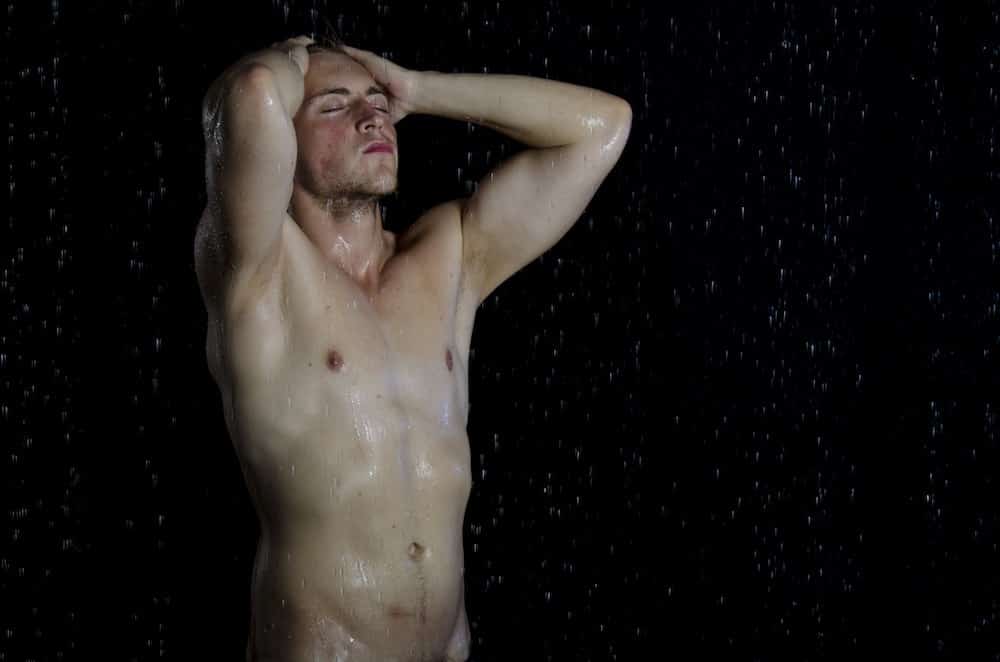 Chappy
Marketed as the gentleman's choice among gay hookup apps, Chappy looks sleek and boasts features that rule out crossed emotional wires. On a sliding scale, choose whether you're after Mr. Right, Mr. Right Now or Mr. Who Knows – you'll then get matched with someone looking for the same thing.
Well, if you're traveling it's going to be more about the 'now', right? It's also got added security like an alert if someone screenshots your image and a compulsory picture of the user's face, so it's a great choice for people looking for a safe space to hookup. The disadvantage when you're traveling? It's not got the widest range, although if you're heading to the UK it's perfect!
Traveling is a time to get out of your comfort zone, right? So download a hookup app and get exploring!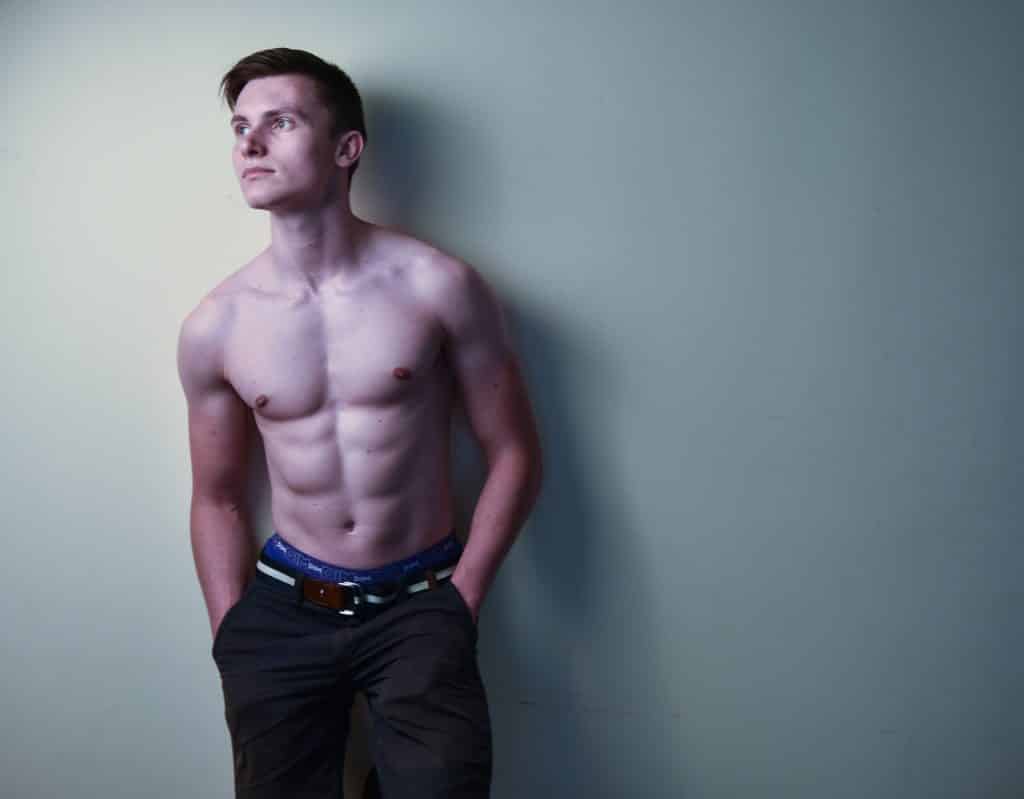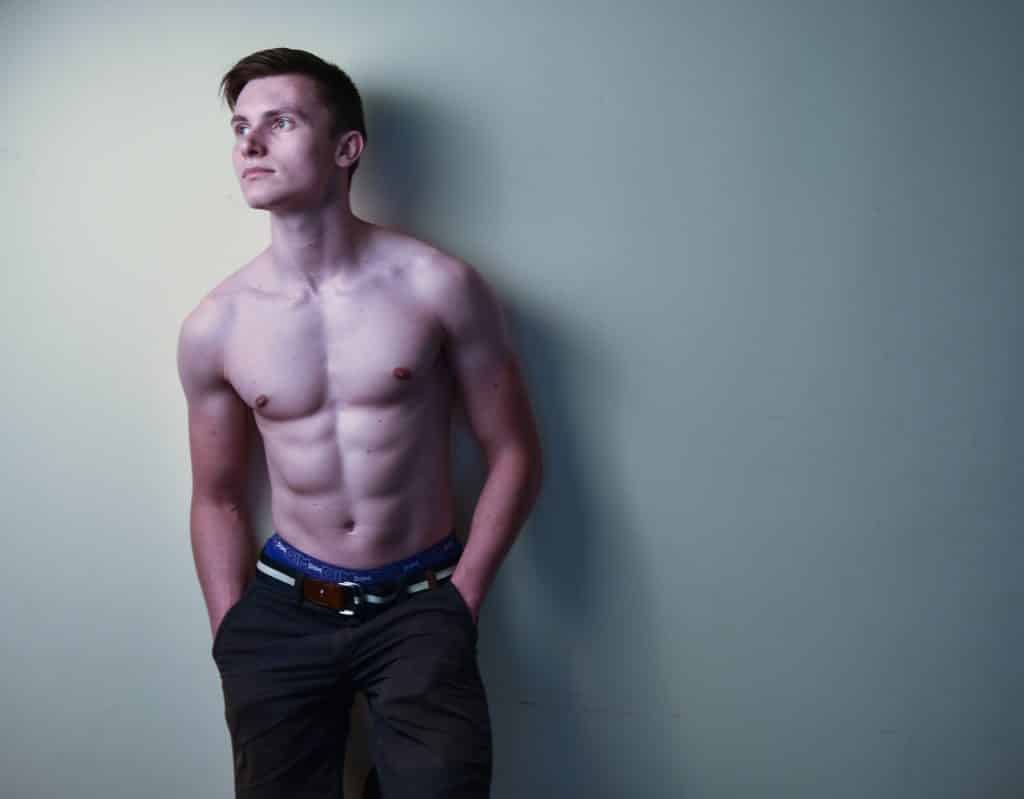 Gay sauna or not, in any sexual encounter, please take adequate precautions. No matter what your intentions are in while traveling, you should bring your own condoms and lube to play it safe. Take home a hot guy or a hot memory, not an STD.
Besides, you never know what other fun surprises your trip might have in store for you...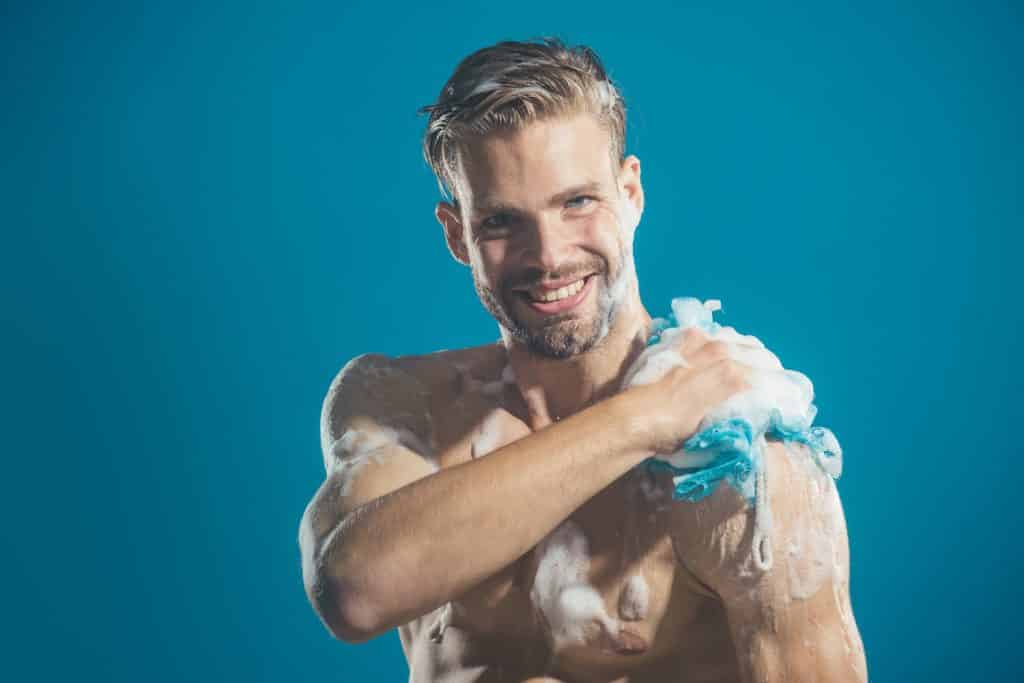 Further Things To Consider Before Any Gay Trip
Now you're all set and prepared to explore our big queer world, why not sort out everything else out all in one go? If necessary for your travel plans make sure you have brought proper travel insurance, protected your privacy by getting a secure VPN, compared all the top hotel booking sites to find just what you're after, reserved an unbeatable rental car price and - of course - booked the best flight deals!
Or maybe just forget it all and go for a last minute cruise or effortless tour instead?
Many gay travelers (including us) indulge in worldwide airport lounge access and pre-arrange airport transfers to take the stress out of travel. Naturally, we would never leave home without a more mainstream travel guide since we couldn't possibly cover everything here!
Just add an adventurous attitude and plenty of smiles - they go a long way - and that about covers it all! Now go out, find your global rainbow family and don't forget to share your best gay stories with us on Facebook, Twitter, and Instagram...We'd love to hear from you!