Gay Wellington, the cosmopolitan capital of one of the world's most liberal countries, is a vibrant, creative city fuelled by exceptional food, wine, craft beer, and caffeine. No matter who you are or love, you will find yourself welcomed in Wellington.
Long overlooked for the raw natural beauty that exists in many other parts of New Zealand, Wellington finally seems to have found its footing in the past decade.
It has transformed itself into a truly modern city and has garnered a reputation for beautiful design, fine dining, thriving nightlife, and innovative fashion. And let's not forget the flourishing coffee culture scene here, with more cafés per head than in New York.
Don't be fooled by its size; there is a reason Wellington is frequently called the coolest little capital in the world.
Within New Zealand, only Auckland is more ethnically diverse, and — as you might expect in a city driven by creative, IT, education, and government sectors — people here are open-minded and accepting of alternative lifestyles.
This means queer people – either locals or travelers – are welcomed everywhere they go, and the gay scene of NZ is perhaps less vibrant than it could be because people no longer feel the need to restrict themselves to just gay venues.
Similar to what we experienced in other ultra-gay-friendly cities like Helsinki, Edinburgh, Dusseldorf, and Eindhoven – but rest assured, there are still a few gay bars and events in Wellington to keep you entertained.
As the first country in Oceania to legalize same-sex marriage back in 2013, renewed interest has come from gay travelers who sought to find what this progressive South Pacific nation was all about.
We should note that public displays of affection are still uncommon in New Zealand – between either straight or gay couples – but you are more likely to get a silent nod of approval than anything else if you choose to show your love.
One of the best ways to experience Gay Wellington is with a local; the only problem is that many kiwis are extremely shy – especially if you are used to cities like Montreal, Madrid or Berlin and will seldom cross the room to say "Hi"…
Who would have figured in a country known for dare-devil sports, testosterone-fuelled DIY attitudes, and hulking rugby players? Once you start a conversation, they are generally open, sincere, and dying to show off their city to you. So why not let them?
You could spend a week in Wellington and only touch on many of the top attractions – though its compact size, wedged between steep hills and the sea, means exploring here is easy. Within 15 minutes from the walkable central business district, you can be mountain biking in native bush, kayaking around the coastline, or lying on a gorgeous white-sand beach.
On one of Wellington's famously windy days – you can investigate art galleries, museums, and creative dining outlets or head early to the bars where you will find attractive, artsy boys, preposterously satisfying music, and funky cocktails.
No matter where your interests lie, Gay Wellington offers an adventure like no other with nature, nightlife, wine, beaches, culture, and more…
Attractions in Gay Wellington
Being gay does not define which attraction you most want to see when traveling, and most queer travelers will want to check out the top things to see in Wellington during the day!
You might need to hire a car to see some of the best nature on Wellington's doorstep, but there are enough exciting attractions in and around the town to keep most people happy for a few days.
With so many options, our go-to usually is exploring some of the fantastic art and design on offer here, sampling the vibrant craft beer and a coffee scene or – on a sunny, windless day – laying out on Wellington's gorgeous beaches.
There are so many things to do here, but we have tried to keep our list as short and concise as possible. We are sure you will find much more to love along the way.
Things To Do In Wellington
ZEALANDIA Protected Natural Area
Immerse yourself in the tranquility of nature within the urban eco-sanctuary of Zealandia. Spanning 225 hectares in Wellington, this is one of the world's most significant conservation projects aimed to turn back time and the damage created by human settlement, restoring the land to its flourishing native flora and fauna.
Although an estimated 500 years are needed before it can be fully restored it to its original state, the sanctuary has already reintroduced six species of birds that have not been seen for the past 100 years.
The national museum of New Zealand, where you can discover the rich history behind New Zealand's people, geography, and culture through several curated exhibitions.
The Wellington Cable Car has been running for over 100 years and has long been a cherished part of Wellington's history for locals. Join visitors and locals alike aboard a short journey from the heart of Wellington CBD, through the Kelburn area and past the cozy terraced houses up towards the Kelburn Lookout.
After taking in the stunning views of the city skyline and harbor at Te Whanganui-a-Tara, you can easily make your way to several other attractions, from the beautifully landscaped Botanic Gardens to the Space Place or Zealandia.
Martinborough Gourmet Wine Tour
Discover a fantastic wine selection sourced from four award-winning vineyards at Wairarapa Valley on this fabulous day trip out of Wellington. Indulge in delectable and mouth-watering local gourmet cuisine and sweet delights as you get to meet and greet some of the families behind the world-famous vineyards. How perfect!
Journey out to Wellington's south coast, looking out over the Cook Strait, and visit the region's only fur seal colony. Journey out to Karori Rock's 'leaning lighthouse' to meet this thriving community of once-endangered critters. Tea, coffee, and snacks are provided so you can relax and watch the seals in this isolated area that even many Wellingtonians don't know about.
Go behind the scenes of 'The Lord of the Rings' and other blockbusters at Weta Workshop, the world's leading special effects and prop studio. The informative and entertaining Weta Cave Workshop Tour gives you a glimpse into the film production of your favorite movies, including the LOTR trilogy, 'Avatar,' and 'The Amazing Spider-Man 2.' One of Wellington's top attractions – and for good reason!
Wellington Capital Tastes Walking Tour
With annual festivals like 'Wellington on a Plate' pushing local chefs to innovate continually, it's little wonder that the coolest little capital has also become the culinary capital of New Zealand.
This half-day foodie tour of Wellington offers travelers the chance to look behind the scenes and visit, among other artisans, a local coffee roaster, a gelateria, a peanut butter market, and a chocolatier. This tour is a whirlwind introduction to Wellington's unique culinary scene.
Gay Events in Wellington
For 23 days every year in March, Wellington's most edgy annual festival takes over the city. Over 150 unique productions and events will fill the calendar with over 600 presentations and opportunities to explore, connect with, and experience cultural identity. Our Fringe is open-access—so anyone can be part of it, produce a show, tell their story, and leave their creative mark.
Inspired by the Fringe Festival models in Edinburgh and Adelaide, the New Zealand equivalent has built a solid reputation for diverse and exciting programming featuring innovative, emerging, and original arts productions—everything from theatre, comedy, film, and dance to lectures, visual arts, and community collaborations. Sure – it is not an explicitly gay event, but very queer-popular.
Wellington International Pride Parade (WIPP)
An ever-growing and evolving festival held in late Feb and early March designed to inspire all. It is a platform built on diversity, inclusivity, and creativity – allowing safe expression, encouraging acceptance, and forming lasting inclusive relationships for the local LGBTQI + communities and allies.
Expect plenty of fabulous queer events leading up to a colorful parade on the final Saturday.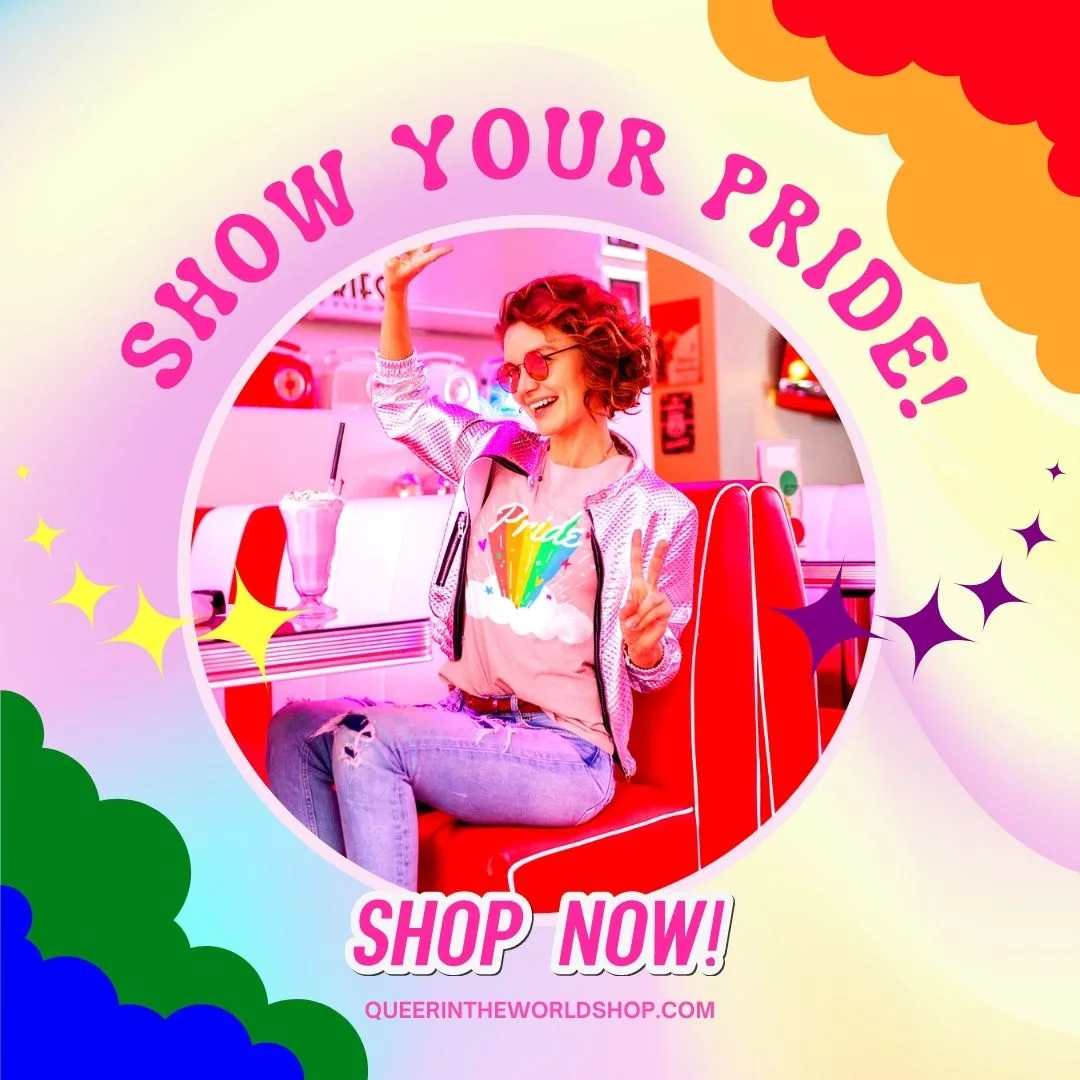 Gay-Friendly and Gay Hotels in Wellington
As you would expect in such a liberal country, pretty much every hotel and hostel in Wellington can be considered gay-friendly. After all, being gay-friendly is not about upscale luxury but providing friendly service and welcoming everyone with open arms – regardless of who they are or who they love.
Having said this, we all like to be surrounded by people with common interests, and as such, there are a few fabulous hotels in Wellington that are popular with queer travelers thanks to their style, location, or affordability.
The best locations for gay travelers are in the central business district of Wellington, close to the Cuba Street and Courtney Street nightlife – as well as being close to all the top tourist sites and attractions by day. Thankfully this is a small city, and most spots are relatively easy to reach on foot.
Many new hotels have opened in New Zealand, bringing a breath of fresh air into an otherwise tired sector – expect better amenities, international design and more competition. However, there is still a hotel room shortage in Wellington and across New Zealand, resulting in relatively high prices and limited supply in the peak period.
Whether you want a fun and social hostel, a cheap place to crash after a night of partying, or a designer high-rise hotel to sip chic cocktails and surround yourself with fabulous people – Gay Wellington is something for everyone!
Needless to say, there are also hundred's more hotel and hostel options in Wellington if none of these suit your desired budget, facilities or area – but these are the best hotels according to other gay travelers and us. Whatever your needs are, Wellington, New Zealand, has you covered.
QT Wellington Apartments ☆☆☆☆☆
Surprise yourself with a stay at this modern hotel, a significant fusion of expressive and luxurious art, technology, and indulgence. Loosely based in the new creative capital of the South, QT Wellington is a warm invitation to explore and define one of New Zealand's most eclectic collections of art and character.
This is the ideal hub for cultural connoisseurs from around the world, framed in designer opulence and showcased at a gallery opening that never closed. Decorated with dramatic chandeliers and vibrant artwork, is it any wonder this hotel is so gay-popular? Onsite, there is also an elegant French restaurant with a trendy cocktail bar, an indoor lap pool, a gym, and a sauna.
A charming heritage building that has been utterly transformed into a superior boutique hotel. Nestled in the heart of the Lambton Quarter, the Wellesley Boutique Hotel is an oasis of calm and relaxation.
Whether you are traveling for business, leisure, or a romantic escape, they have room to suit your needs. Each room is individually styled and features beautiful neo-Georgian furnishings and decor. So comfortable, you'll never want to leave.
Grand Mercure Wellington ☆☆☆☆☆
A polished hotel overlooking the busy restaurants and theatres of Cuba Quarter tucked away between the scenic hills of Wellington. This hotel embodies its lush surroundings, and everything from its unique in-room amenities, iconic art, and even restaurant menus are all purposely selected to tell the story of New Zealand and its neat little capital.
With 114 guest rooms, a 12m indoor pool, and with ample onsite car parking (not included), the Grand Mercure Wellington caters to every kind of traveler – gay, straight or unicorn.
An upscale yet relaxed Wellington hotel perfect for work, rest, or play with spacious rooms that offer you the comforts of home – with the added benefits of housekeeping and room service.
Offering a range of one and two-bedroom serviced apartments, you can now enjoy a good night's sleep with extra-comfy beds after a long day (or night) soaking up the atmosphere of Gay Wellington. There's also a cute coffee shop and bar, gym and guest laundry facilities, should you need them.
A one-of-a-kind, luxurious hotel experience proposing the perfect combination of French elegance and local culture and tradition in the vibrant soul of Wellington. From design details to exhibitions and events, there are a lot of reasons to love Sofitel Wellington.
Delight in the sheer exuberance of their guest rooms & suites, featuring vintage gold and bronze tones complemented by a myriad of luxurious textures – or head down for a bite at their modern, industrial-chic restaurant offering fresco dining or for a drink in the cultured bar.
A modern 4-star property where character meets charm in the heart of Wellington's most vibrant Cuba Street. Catering to guests with diverse needs with its varied room offerings, there is a restaurant, cafe, pool, spa, and conference center should you need it.
Brand new, beautiful, shared, and private accommodation in the heart of the city of Wellington. Unlike other hostel rooms in the town, their dorm beds include cozy custom-made privacy curtains and handmade wooden bunks with handy storage draws, lighting, and charging facilities. Voted one of NZ's best hostels, this is a great option to stay at if you are looking to meet other travelers or save money.
Wellington Gay Nightlife Scene
Wellington is one of the most gay-friendly cities in the world and has a small but vibrant gay nightlife scene. Being such a progressive society, you are unlikely to experience any issues with displays of affection in public in New Zealand and will be welcomed in most clubs and bars.
Many in the Wellington queer community no longer feel the need to segregate themselves in exclusively gay bars, which can be found in most venues around town. However, there is no vibe quite like those of a gay club, and who doesn't like having a fabulous night out surrounded by our queer family,
When heading out in Wellington for the first time, we always suggest visiting one of the two main gay bars to get a sincere feeling for the scene here, but we have also listed some of our other favorite LGBT-friendly haunts.
No matter if you want cocktails in an upscale hidden bar, a side-splitting night of drag comedy, shameless hot and sweaty dancing in a crowded club until 4 am – or practically anything else: Gay Wellington can provide — if you know where to look!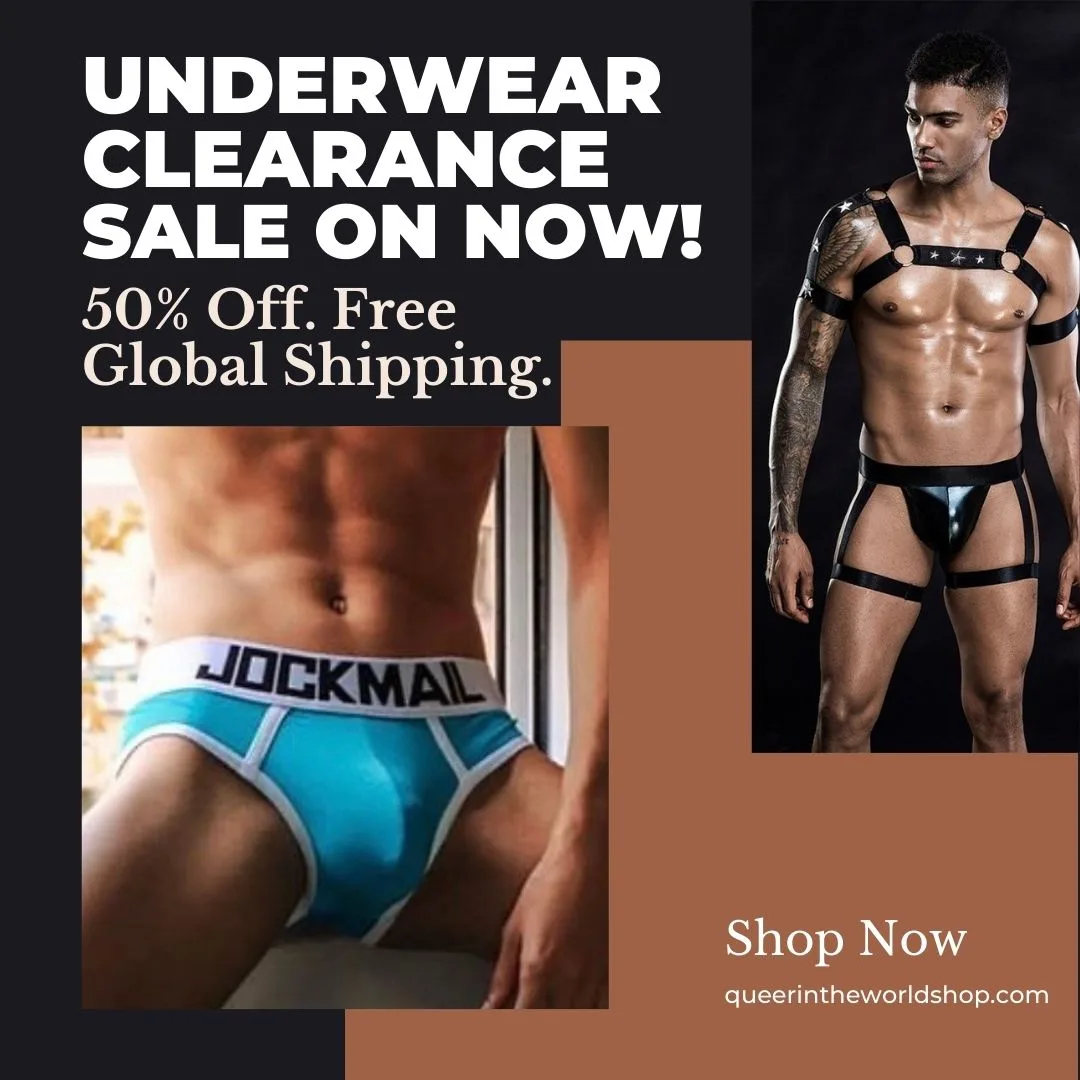 Gay Bars in Wellington
Wellington's fresh, alternative, and totally fabulous queer nightspot that is Kamper than a pair of tits! Tucked into the excavated basement of the old iconic James Smith Department Store. Head here for shows and events of all types, from drag and burlesque to comedy and poetry — or just a good old-fashioned rave!
To tempt you, there is a magnificent array of alcoholic treats and cocktails to tickle your devilish desires and pleasure your taste buds. The vibe is perfect for mixing and mingling, then carefree dancing late into the night.
A fabulous gay cocktail and lounge bar with plush surroundings, cedar walls, and Egyptian chandeliers to set the mood. Owned and run by couple Scott and Malcolm, who has been actively involved in Wellington's gay community over the past few decades and have opened various queer clubs and bars in the past.
S&M is the perfect place to relax and enjoy a gin and tonic, beer, excellent wine, or fabulous Cocktail – complete with great music, great company, and an awesome crew to look after you.
There is also a downstairs B&D (Basement and Dance) open for Bingay on Wednesdays, with shows, gigs, and functions occurring regularly, Thursdays through Saturdays. Whatever your choice, there is space for all to enjoy.
Gay-Friendly Bars in Wellington
A very queer-popular entertainment venue where anything could happen, and every night is always different. Stand Up Comedy, Improvisation, Sketch Comedy, Musical Comedy, Theatre, Poetry, Karaoke, Live Music, Homegrown Film Screenings, and Open Acoustic Music Nights.
You name it, and it can be found here. The venue hosts up to four nights of comedy every week – and there is also a varied drinks menu, friendly staff, and karaoke hits heading into the early hours of the morning. Check out upcoming events, many of which are for a queer audience.
Wellington's first rooftop container bar offers near-panoramic views of Courtenay Place and the city beyond. The newest and most cutting-edge venue to hit Wellington, this industrial-chic hideaway, inspired by the laneway bars of Melbourne, offers a range of premium and craft beers, high-end wine and spirits – including some incredible gin cocktails. Look up, or you might miss them!
An intimate and inviting little speakeasy is a home away from home for both the cocktail connoisseur and the cocktail curious. Embark on a journey of world-class libations – from the 1920's classics, through the inspired modern cocktails of today, to their creative bespoke concoctions – a specialty of the house.
With a robust and experienced bar team – their drink-making skills are not only above and beyond expectation, but their cocktail knowledge is well renowned. Quiz them on all things cocktail and liquor as they whizz you up a revelation in a glass. You will not be disappointed.
Hidden away upstairs in the heart of Courtenay Place sits this upscale bar serving fun and frivolous cocktails, exquisite and obscure wines, delicious desserts, and exceptional savory snacks.
We love to pop in here for lite bites and good conversation or to enjoy their live music sessions every Friday and Sunday evening. As you might expect, given the name, there are plenty of books here – so bibliophiles should be right at home.
A gay-friendly retro Welly nightspot where you can feel at home. They have a vast selection of back-shelf spirits, local draught beers, and delicious nibbles – and are known as one of the cheapest local waterholes in town. Their secret courtyard is the perfect spot for after-work drinks or for a low-key first date.
A hip neighborhood bar with an impressive range of local craft beers and delicious pizzas delivered from Pomodoro across the street. It's very cozy inside and almost always packed, which can make it hard to find a seat if in a larger group – but the vibes are worth it.
An oceanic-themed bar and restaurant with amazing cocktails and incredible food. There's no time like island time, so prepare yourself for an epic journey tasting and drinking your way through the Pacific, from Hawaii all the way to Aotearoa. More dining is focussed earlier in the night, but the conservatory bar gets very party-party later at night.
An exciting newcomer to the Wellington hospitality scene – a bar with an emphasis on handpicked wines harmoniously matched with delicious, seasonal food in an iconic Cuba precinct building. Rot Wine bar offers a haven for wine lovers providing a refined spot to meet, drink, eat, and enjoy.
Wellington's newest addition to an already thriving cocktail game. Built and tended by barmen steeped in both experience and half-decent chat, good times and delicious drinks are guaranteed. Character, kitsch, and a killer cocktail menu complete the appeal.
A quintessentially Cuba Street restaurant / late-night dance spot with quirky decorations, friendly servers, and a fun selection of vegan bites. A unique place for dates or to introduce out-of-towners to the Wellington vibes.
Gay Saunas In Wellington
Halleloo! Unlike Queenstown and so many North American destinations we visit — Austin, Nashville, Santa Cruz, and Honolulu — there is a gay sauna in Wellington. And it is pretty good!
While Grindr and other gay hooks up apps have led to a closing of gay saunas and bathhouses worldwide, we are happy to report that that gay sauna in Wellington is still somewhat popular!
Almost as popular as the Menfriends gay sauna in Christchurch even. Use our gay map of Wellington at the end to get a better look at the layout and to decide where to stay if you plan on visiting frequently.
First time in a gay sauna? Take a look at our guide! And please, don't try public gay cruising in Wellington – it is illegal and not very safe. The most well-known locations are now frequented by police or have security cameras at them.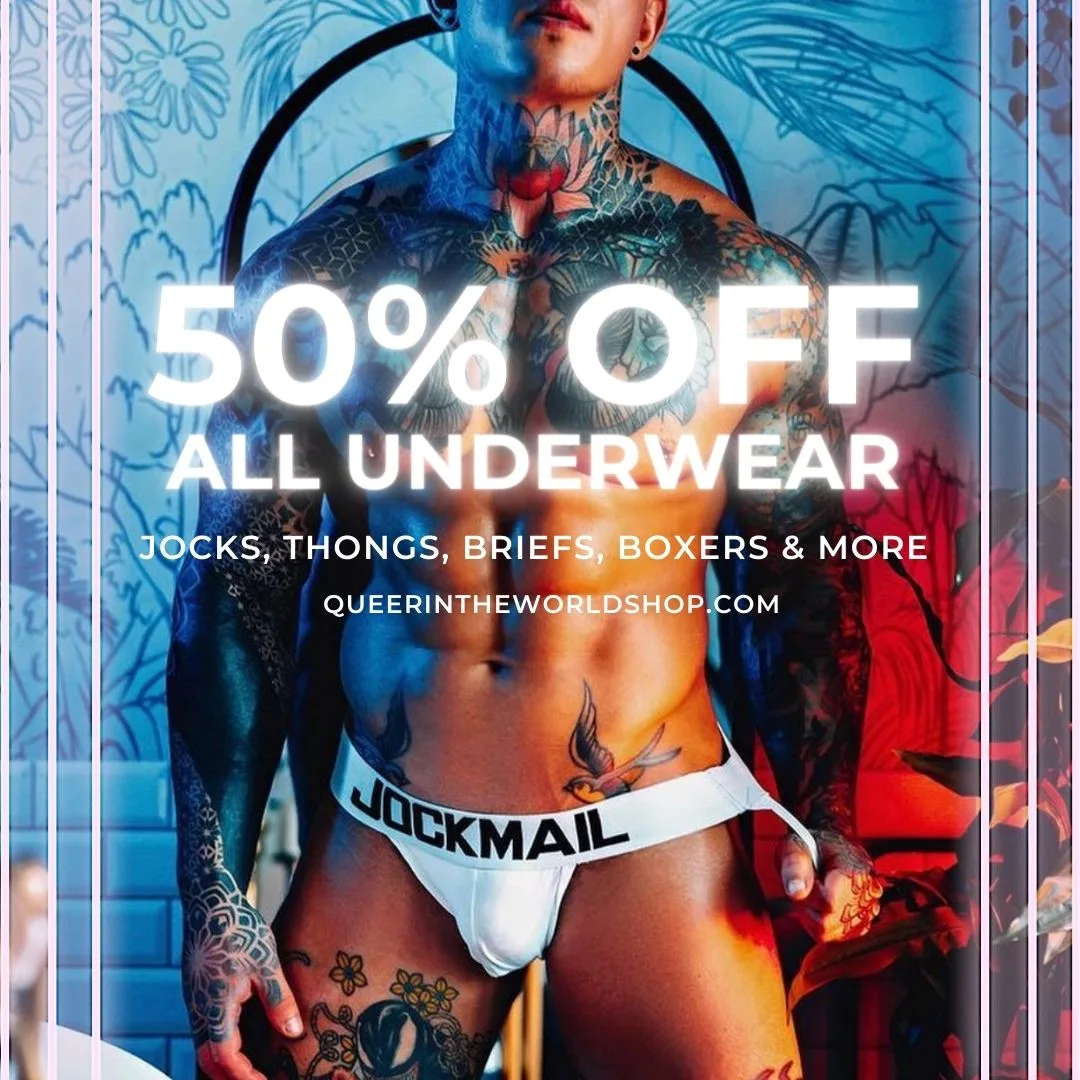 The Wellington is the only venue for men to meet men for hot steamy fun. On entry, you are given a towel, a locker key, and access to all the facilities, including a steam room, sauna, spa, BDSM dungeon, sling room, XXX video room, lounge, and showers.
Their aim is to keep all patrons safe and therefore do not sell or permit alcohol on the premises and also refuse entry to intoxicated people. Daily pass-outs are available at no additional charge. A bit run down, but the staff was attentive and friendly, and we had a great time.
Gay Map Of Wellington
Finding it hard to envisage where everything is in Wellington? Hopefully, this queer-centric map helps where we have marked all the bars, clubs, parties, hotels, saunas, massages and more will help you stay in the spot best suited to you!