Every June since a fateful night in 1969, New York dances in the rainbow-clad celebration of LGBT rights and fabulous queer spirit that is New York City Pride. Pride events throughout the month culminate in the gigantic Pride March through Manhattan and everyone is welcome.
New York is not only one of the most wonderful cities in the world, it's also the birthplace of the Pride movement and as such should be number 1 on your list of places to celebrate Pride. The whole city comes together to throw an epic party that manages to be moving, inspiring and a hell of a good time all at once.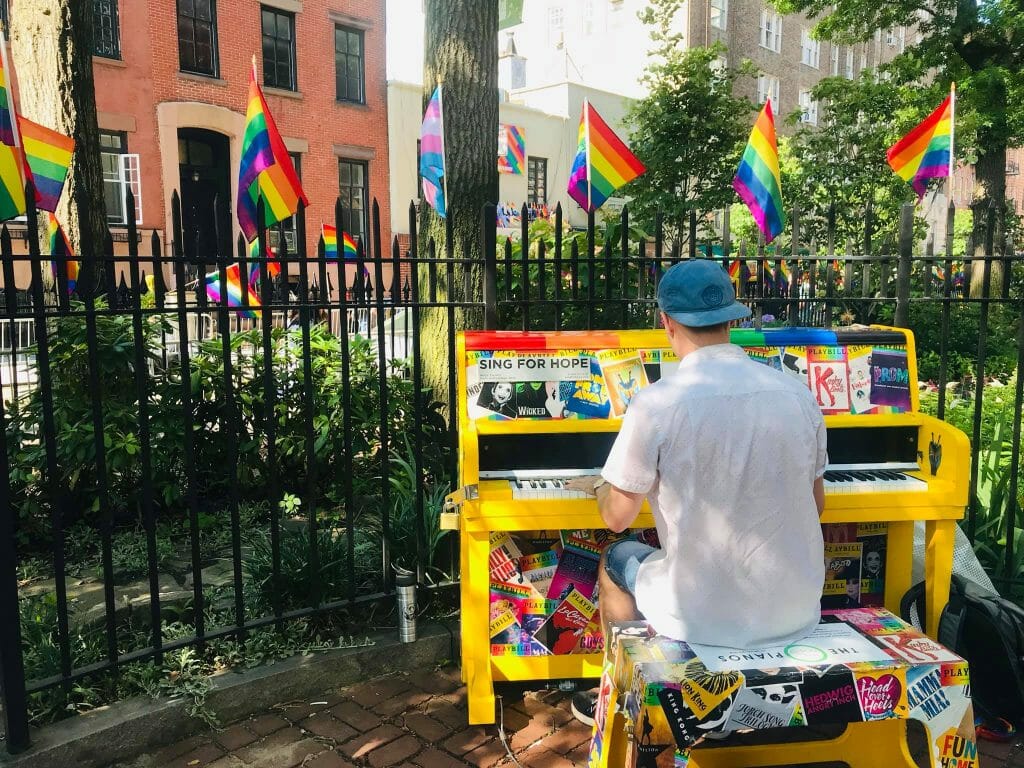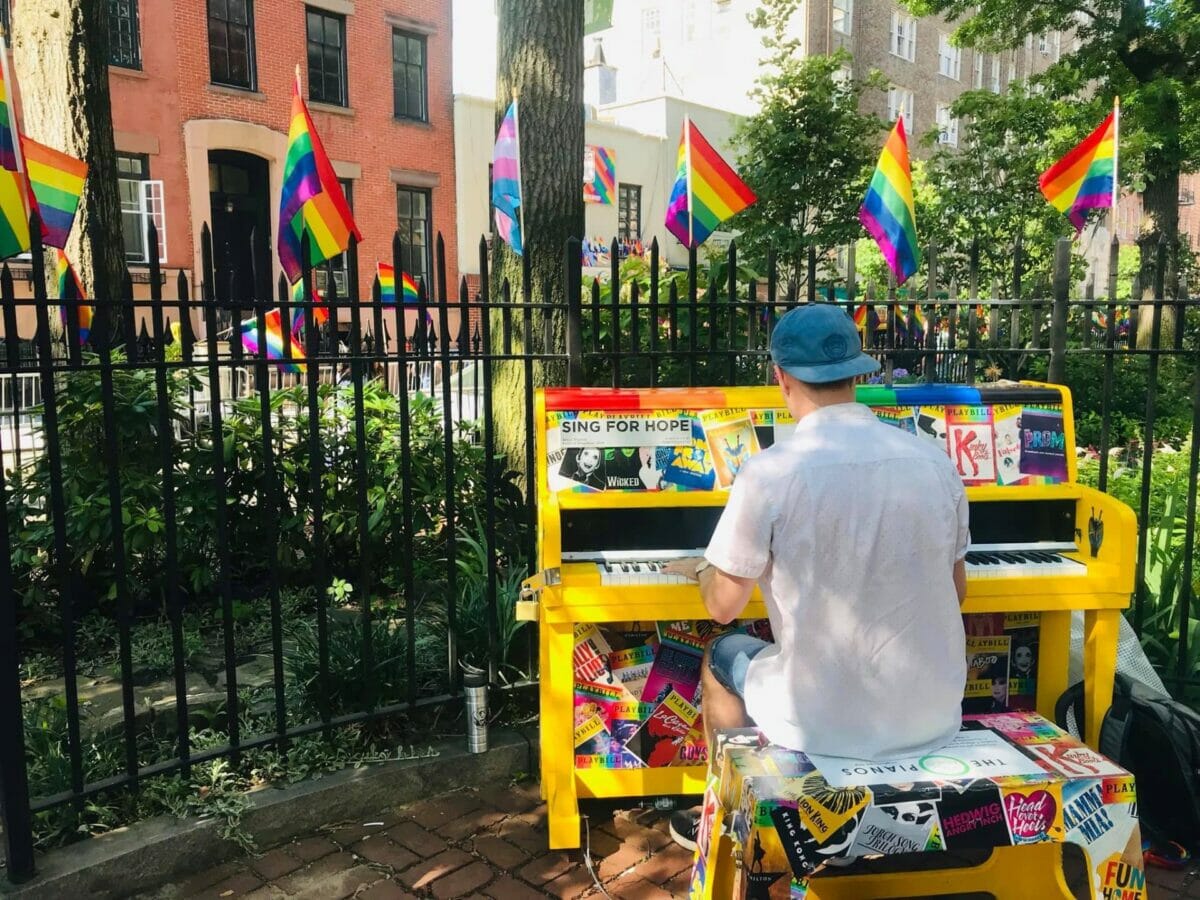 At times like these, where so much progress is being made and yet so many still seem to work against LGBT rights, supporting and celebrating the Pride movement becomes more important than ever. The situation in the States might be complicated at the moment, so why not take your stand there?
It helps, of course, that New York is amazing!
With so much going on throughout Pride month, it can get a little overwhelming, particularly for first timers at New York City Pride. So, don't worry, we're here to help with a 101 guide to answer any questions you might have and to get your motivation up for NYC!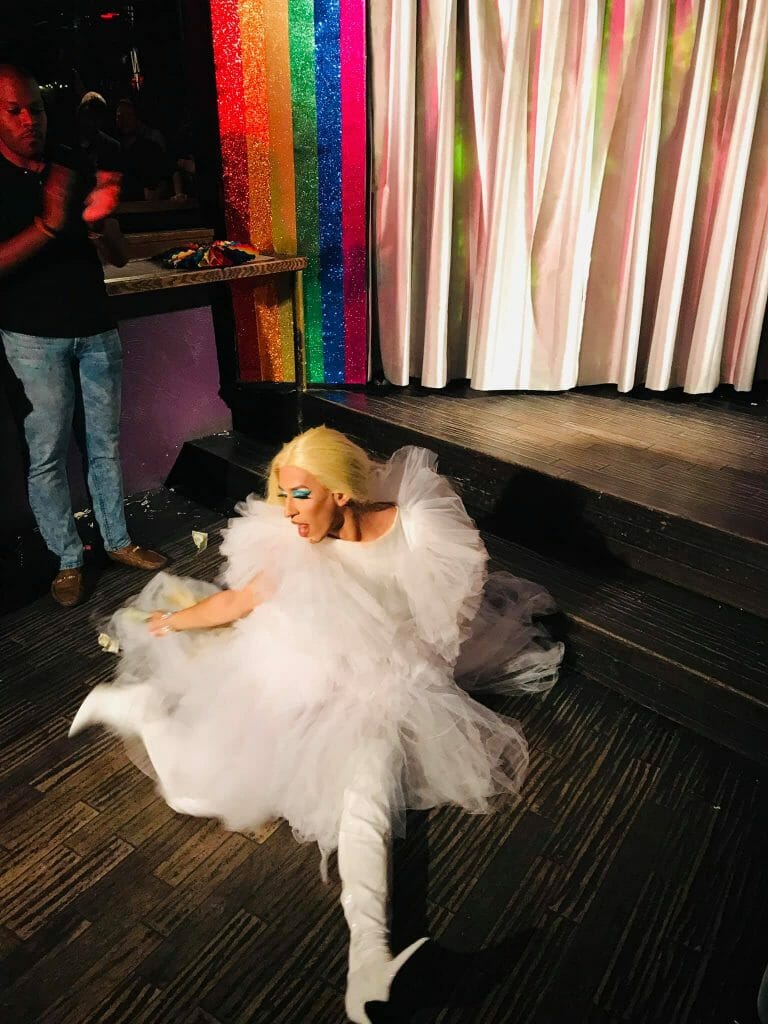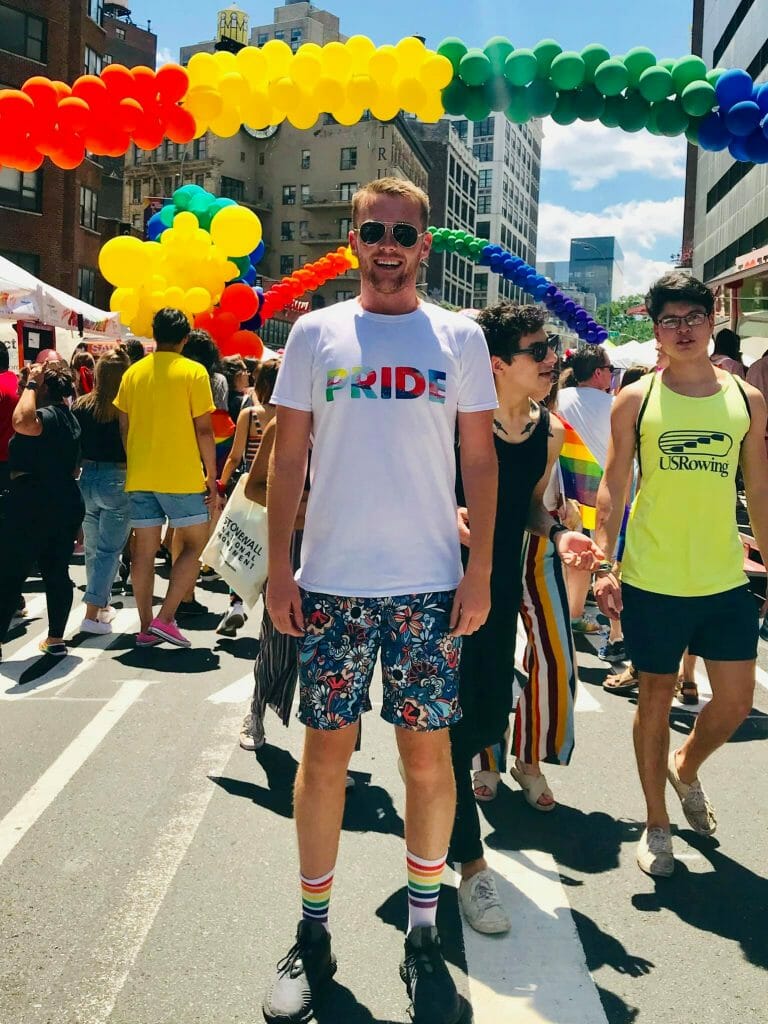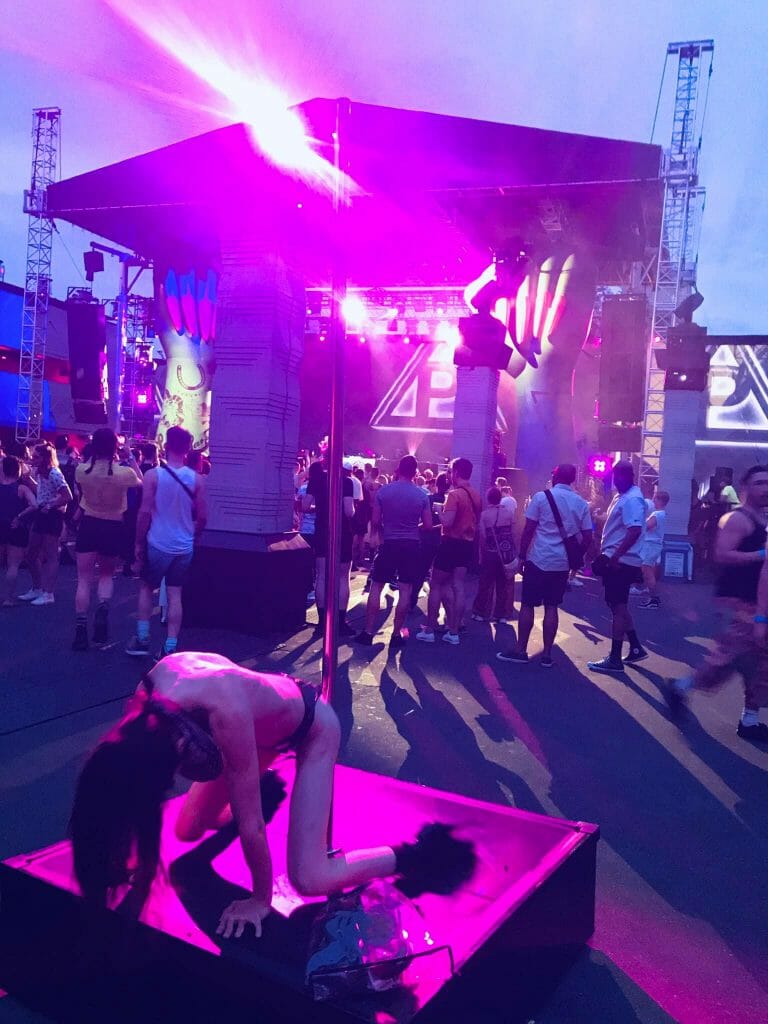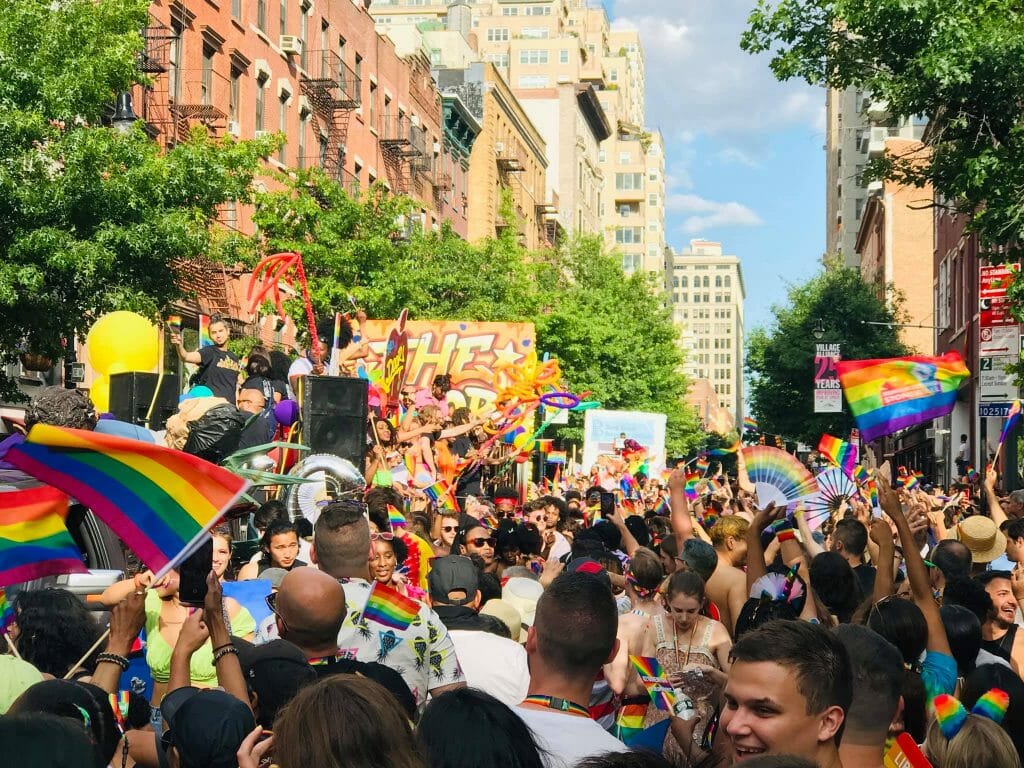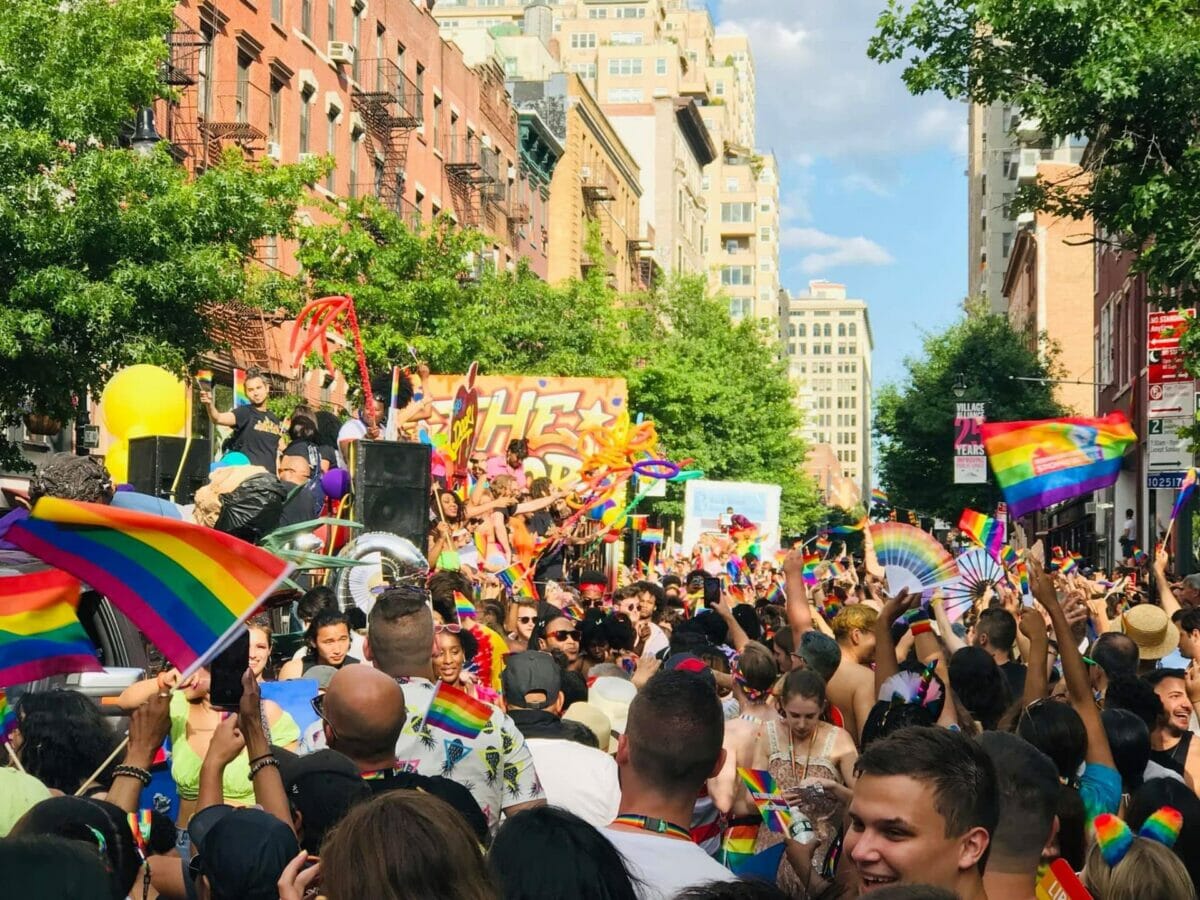 How Did New York City Pride Start?
We don't want to be rude, but sweetie, if you don't already know about the origins of NYC Pride, you might want to take a long hard look in the mirror. Why? Because the origins of New York City Pride are actually the origins of all Prides around the world.
Just in case, we'll fill you in! In the early hours of 28 June 1969, police in Manhattan raided the Stonewall Inn, a gay bar in Greenwich Village. In protest, spontaneous riots were started by members of the LGBT community to assert their rights to their sexual orientation and to spaces where they could be open about this without fear of recrimination.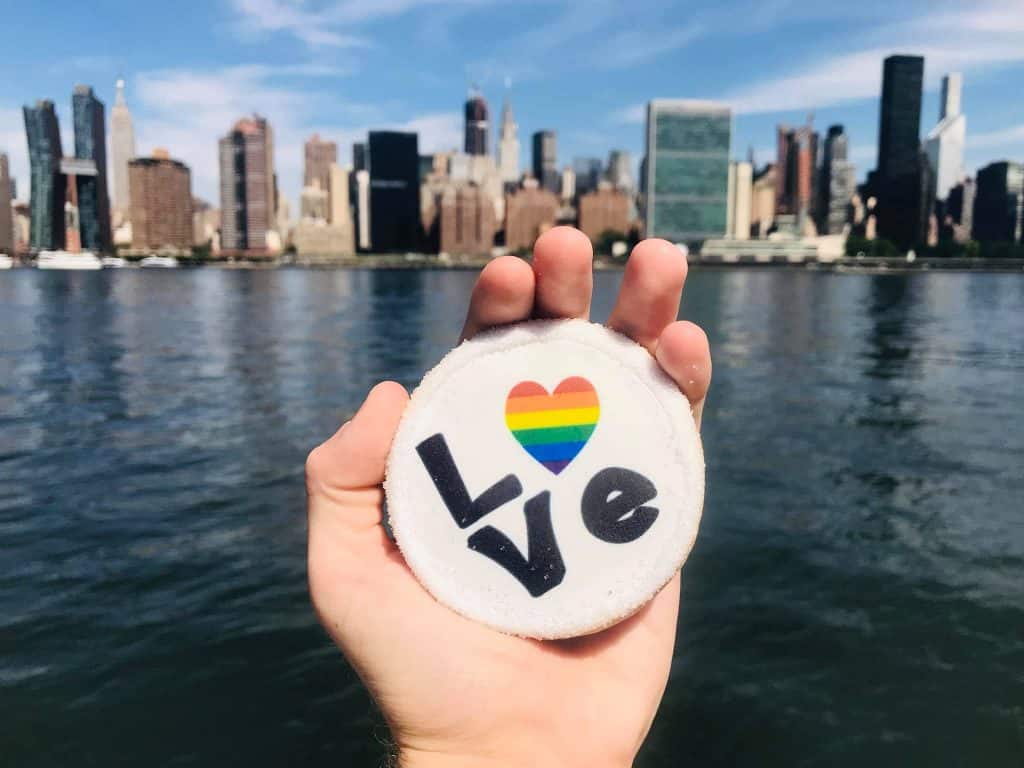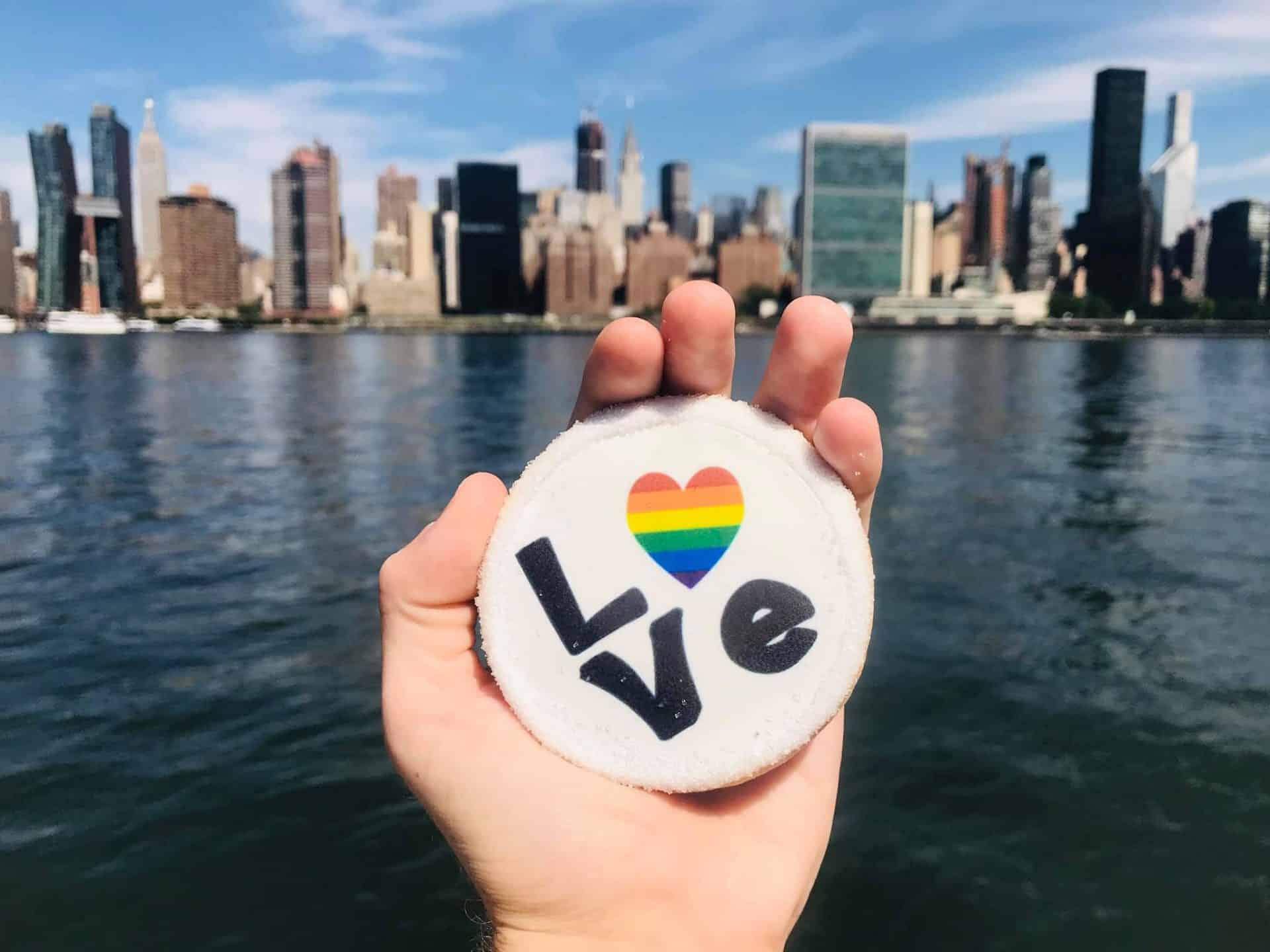 These protests continued over several days and are seen as a hugely significant moment in the movement towards gay rights. From the Stonewall riots gay activist and gay rights organisations sprung to continue fighting for LGBT rights and in June 1970 the first gay pride march happened in New York (there were also ones in LA and San Francisco).
As we've seen, this sparked a movement that has spread around the world and resulted in the epic Pride season we find today. New York Pride still takes place on or around the anniversary of the Stonewall riots every year and has grown to up to four million parade attendees on the 50-year anniversary in 2019.
Even though New York is seen as one of the most diverse and accepting cities in the world, the huge numbers at NYC Pride every year show how passionate the community here is about gay rights around the world – and how much they love a party!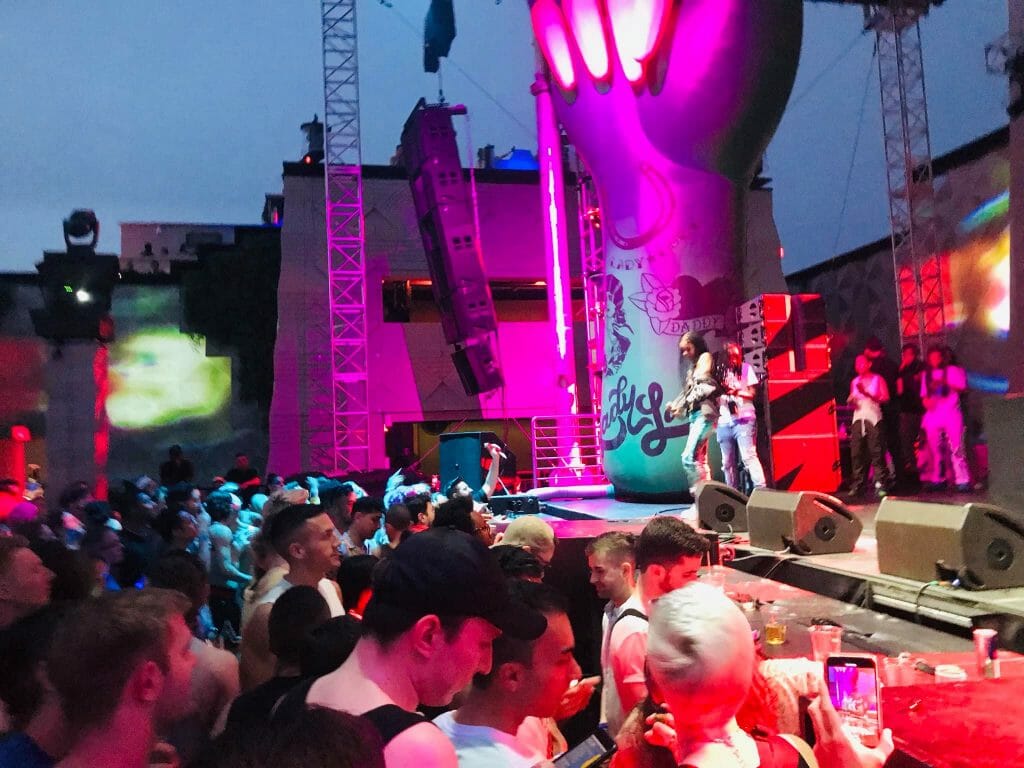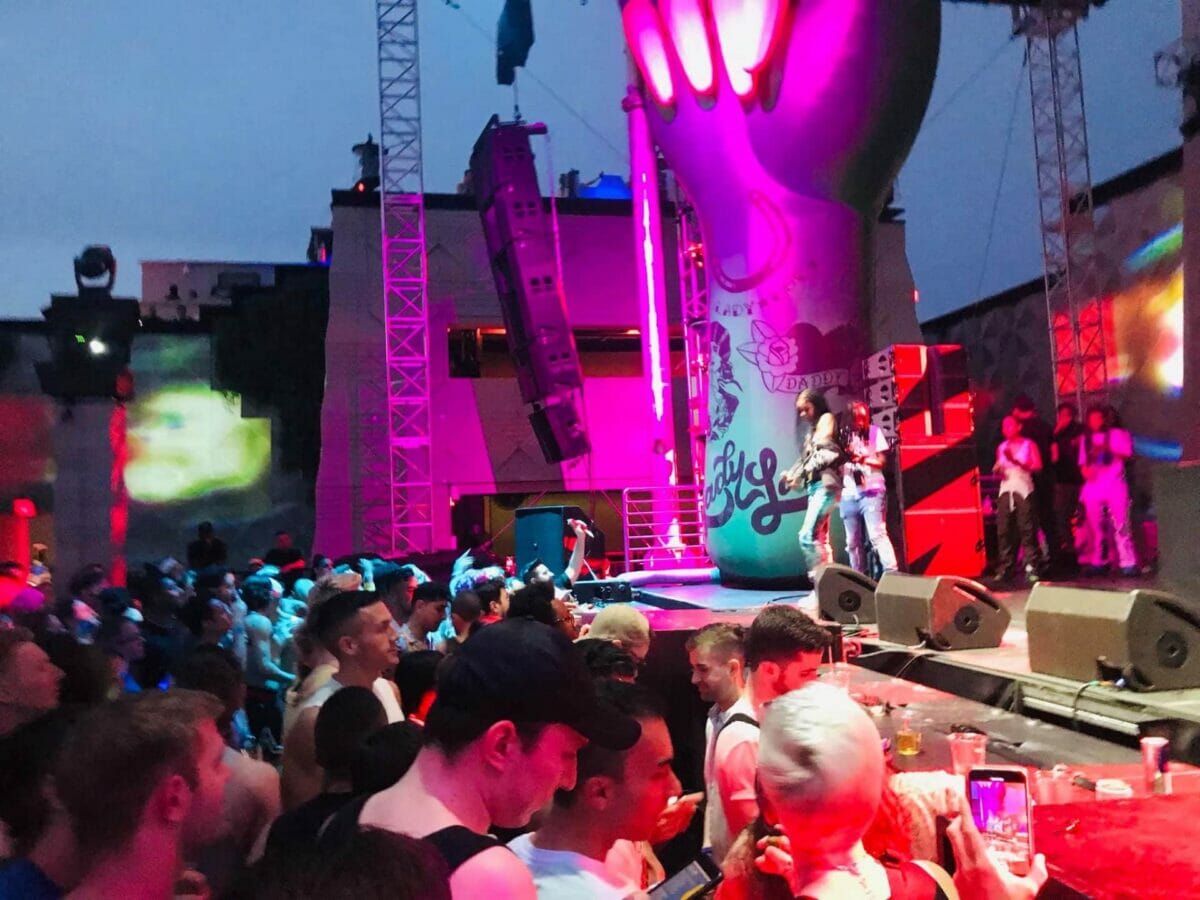 What Is NYC Pride Like Today?
So, what exactly can you expect from your NYC Pride experience? As you can imagine, it's pretty hard to summarise a month's worth of diverse and queer-tastic events into a few short paragraphs! Additionally, Pride can really be whatever you want it to be. You can be on a podium dancing with your shirt off and glitter make-up or you can be snug in an independent cinema watching the best of LGBT film (or anything in between!).
The schedule is packed full, from the opening ceremony to the closing ceremony after the March, both of which have inspiring speakers and incredible performers. Average attendance at the march is 2 to 3 million with approximately 150,000 participants. The route takes about 90 minutes to walk, going through Lower Manhattan, Greenwich Village and past the Stonewall National Monument.
It's a glorious cacophony of music, colour, dancing, determination and joy that will make your heart soar. Floats and marchers representing political groups, non-profits, activists and other organisations fly the rainbow flag proudly and the wonderful Grand Marshalls lead the charge.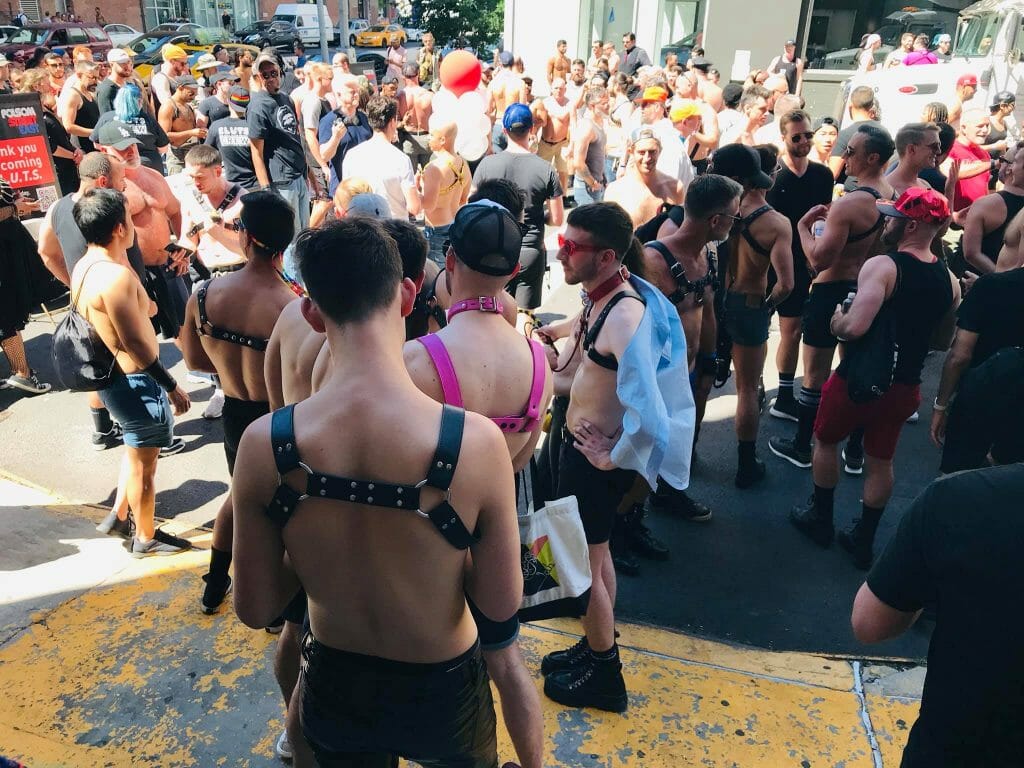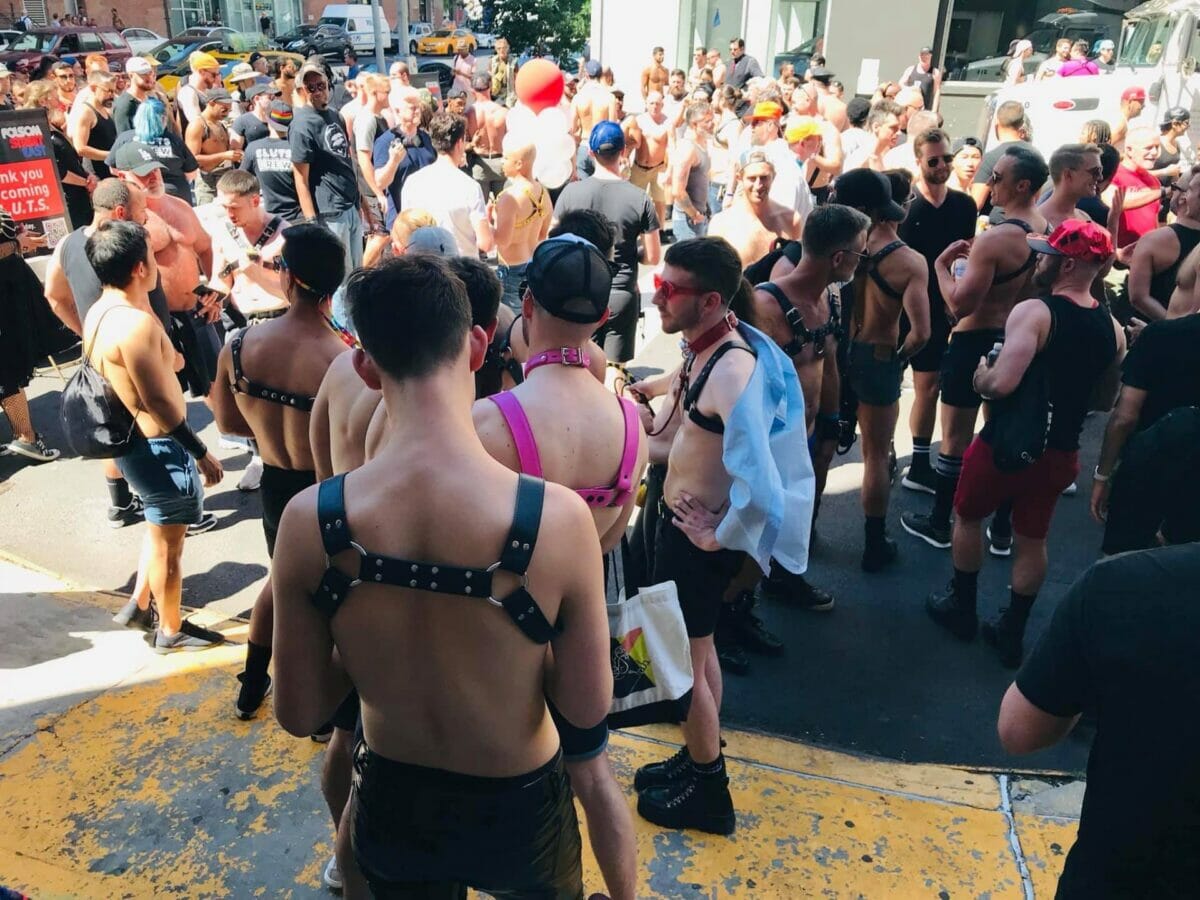 In the month lead-up to the Parade New York is buzzing with things going on. OutCinema is a celebration of LGBT film, the Human Rights Conference has thought-provoking discussions and talks, PrideIsland is two days of music on Park's Pier and there's even a Youth Pride and Family Movie Night. And this is only the official stuff – gay bars, restaurants and centres all over the city will have their own things going on.
Some things, like the official parties, the Island and the films, are ticketed while the March, the Rally and art projects are free. In between all that's going on, you'll find plenty to explore in New York and the streets are often the very best theatre! Seeing the Empire State Building lit up in rainbow colours is deeply moving and you feel a real sense of community on the streets.
The main thing you need to know is that Pride is about being who you are, living and loving freely, and expressing yourself. Take what you like, leave what you don't – there's no pressure to turn into a party animal or an intellectual; simply enjoy yourself whatever way suits you! You'll find friends and allies no matter your interests.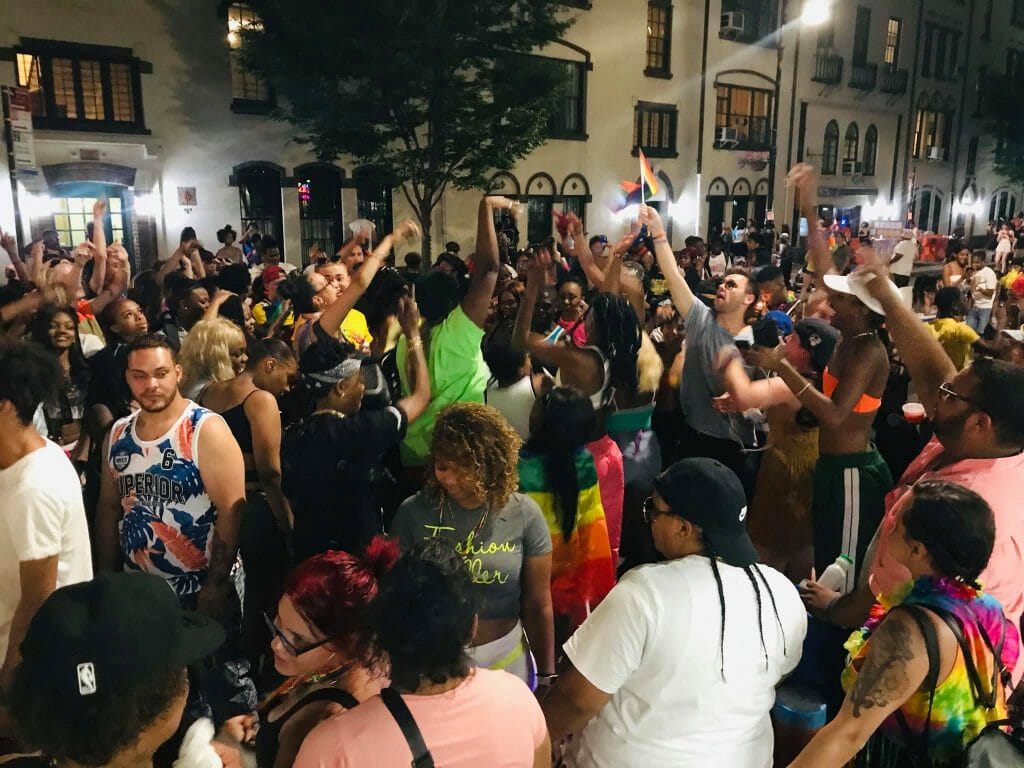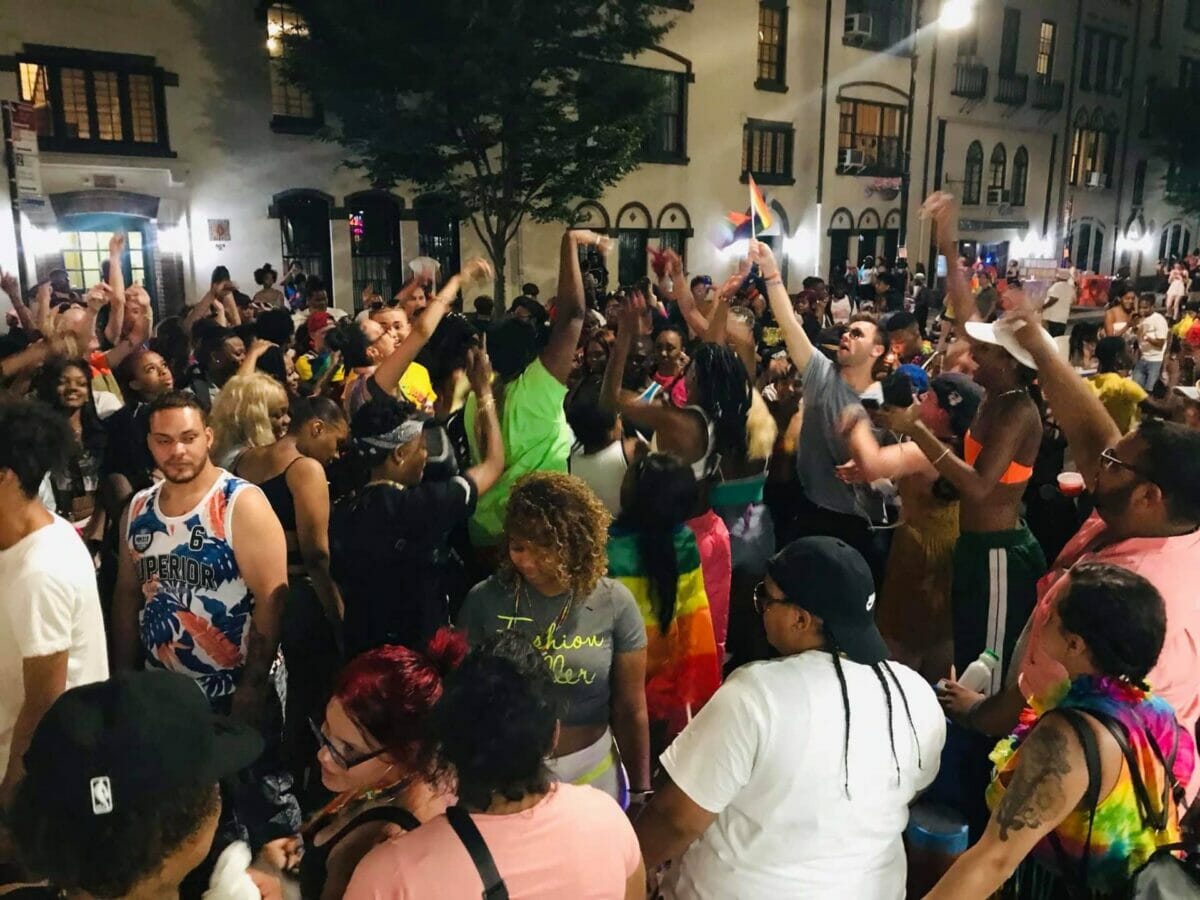 What's Next From New York City Pride?
It's seriously hard to see how New York City Pride could get any more epic, but we're sure the organisers have a trick or two up their sleeves! In 2019 New York hosted WorldPride for the 50-year anniversary of the Stonewall Riots and, as we mentioned, that drew a crowd of over 4 million.
Will 2020 be even bigger? That's difficult to predict, but one thing we can know for sure is that New York City Pride will always be larger-than-life, bursting with rainbow colours and all kinds of fabulous.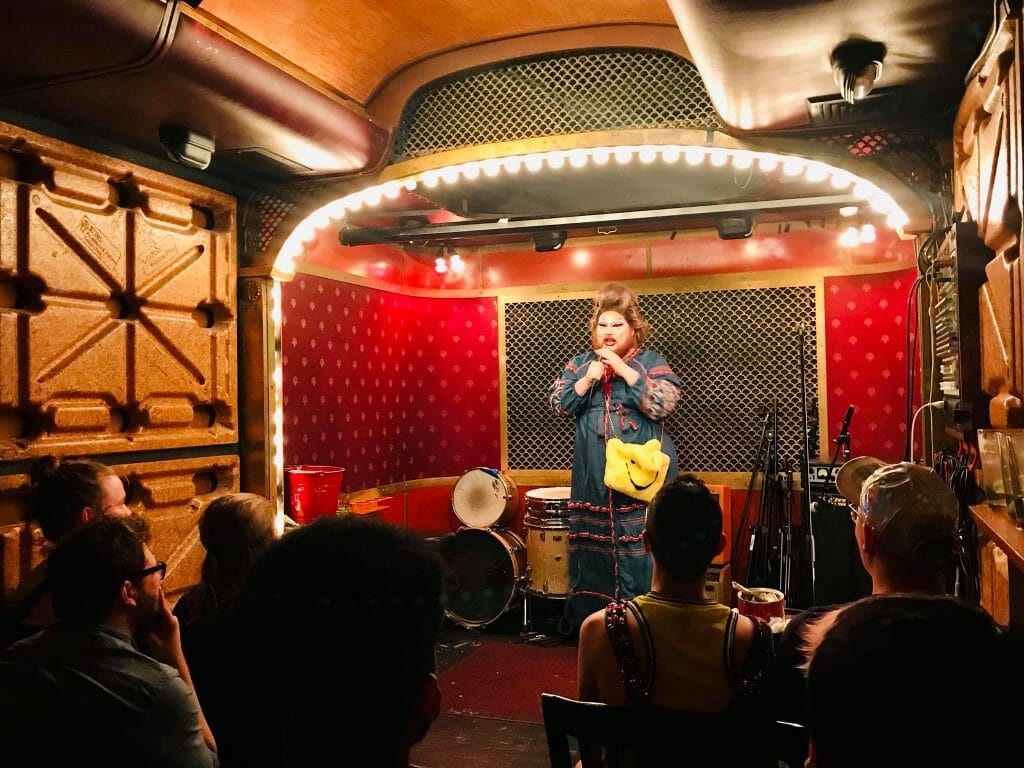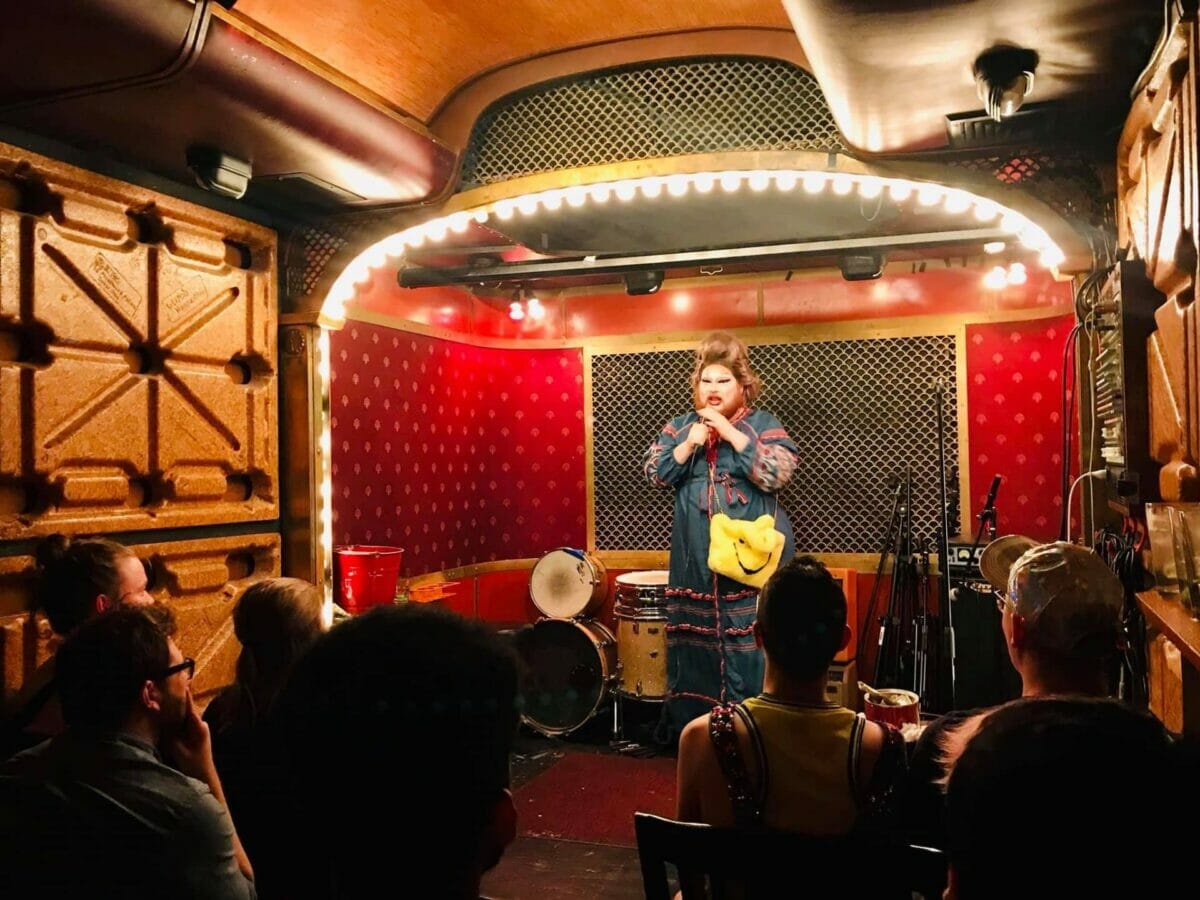 What Do I Wear To New York City Pride?
Err, hello, you can wear whatever the hell you want! We've said it once, we've said it a million times – Pride is about being you, whoever you are (unless you're Donald Trump). That means wearing whatever combination of garments that you feel comfortable in. We do have a pride clothing guide to help out if you get really stuck…
That might be a pleather catsuit and batman mask, it might be jeans and a tee; either way, you shouldn't be ashamed. We know when you see pictures of Pride Marches it looks like everyone's wearing feather boas and rainbow tights, but look a little closer and you'll notice plenty of folk in their everyday clothes (yes, we know, for some people feather boas are every day!).
If you do want to push the boat out, feel totally free to do that. Animal onesies, sequined corsets, heels, chains, fishnets, wings, G-strings, and nothing else… We've honestly seen it all and it would be very challenging to stick out in a Pride crowd! You can always try ou
A couple of tips from Pride veterans: wear comfy gay shoes and a well-fitting jockstrap or thong because you want to be able to show off your moves without wincing in pain. Also, don't forget to bring sunscreen because New York can be HOT in summer, and please – keep the glitter eco-friendly.
Now, have fun!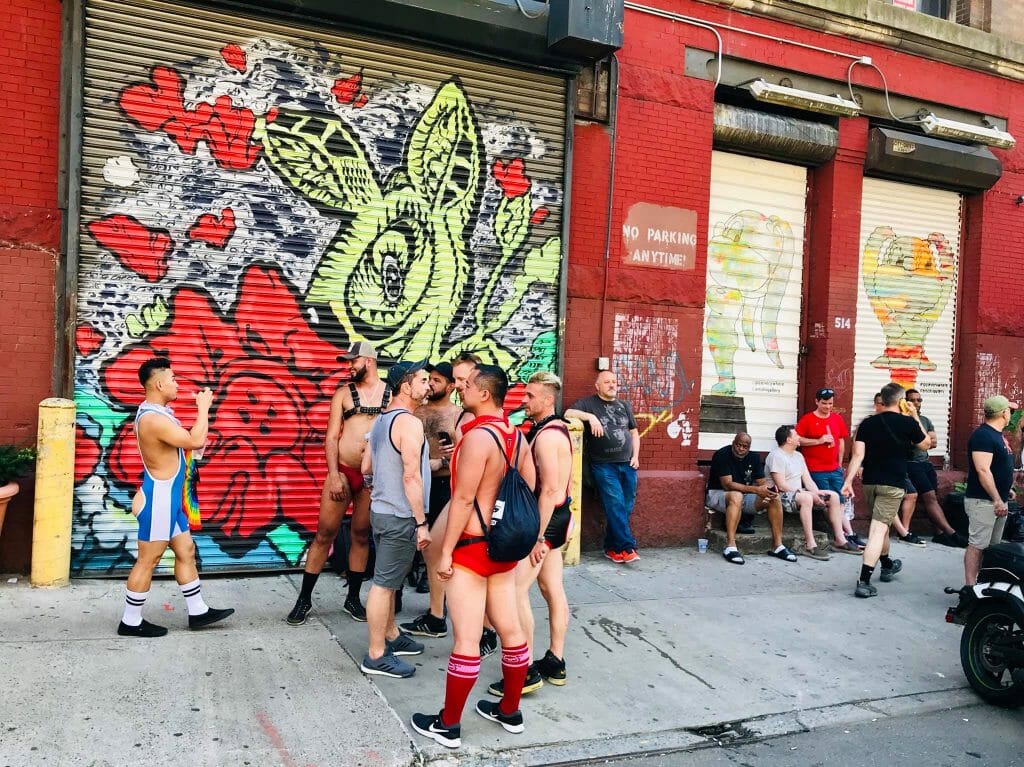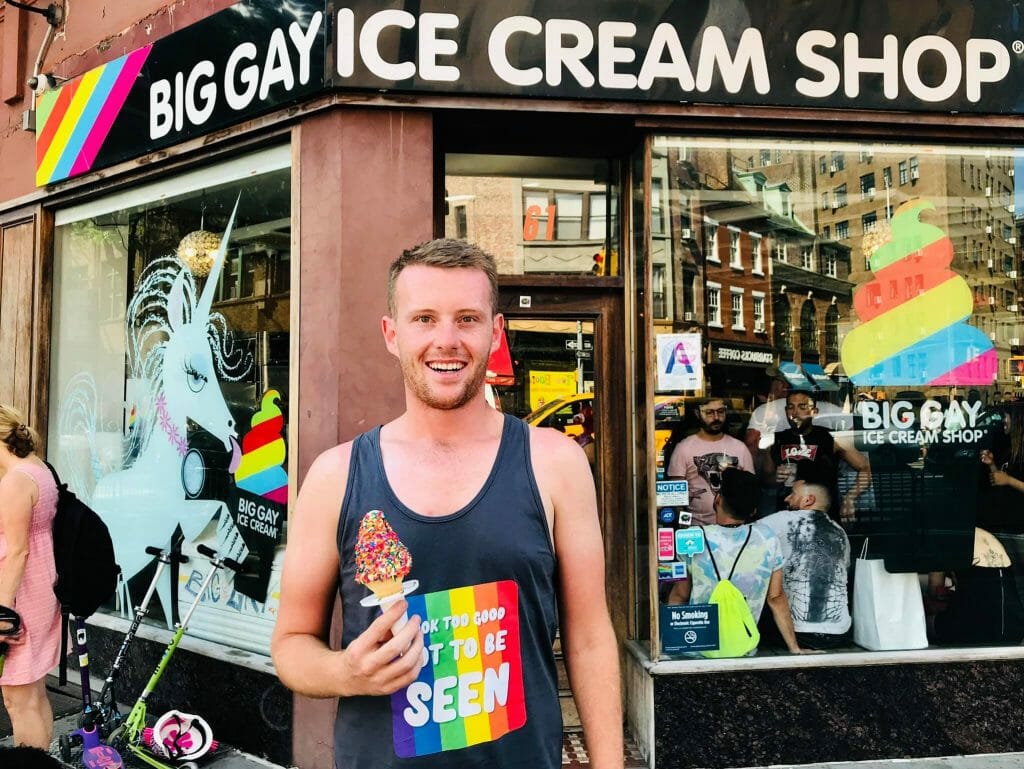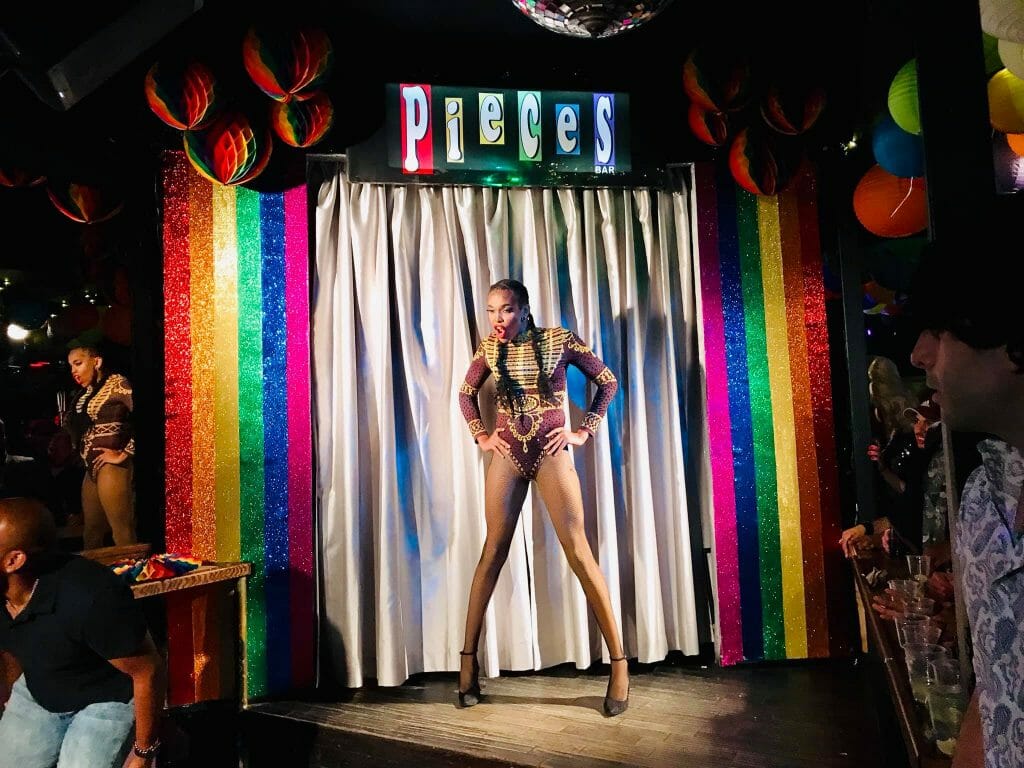 Can I Go To NYC Pride Alone?
Only HELLS YEAH! Loads of people go to Pride alone and it's one of the best places to quickly connect with others due to the open and welcoming atmosphere. Again, it might seem like everyone's in a gang, but throw people a friendly smile and you'll be part of the crew in no time!
If you're determined to go but feel a bit nervous about people, use a hook-up app to connect with other solo travellers or the locals beforehand – this will also help you hear more about what's going on around the city. New Yorkers might have the reputation for being rude – that's certainly not true during Pride!
Besides, everyone knows how big a fan of solo gay travel we are – and if you stay in one of the almost gay hostels of NYC you can save a pretty penny…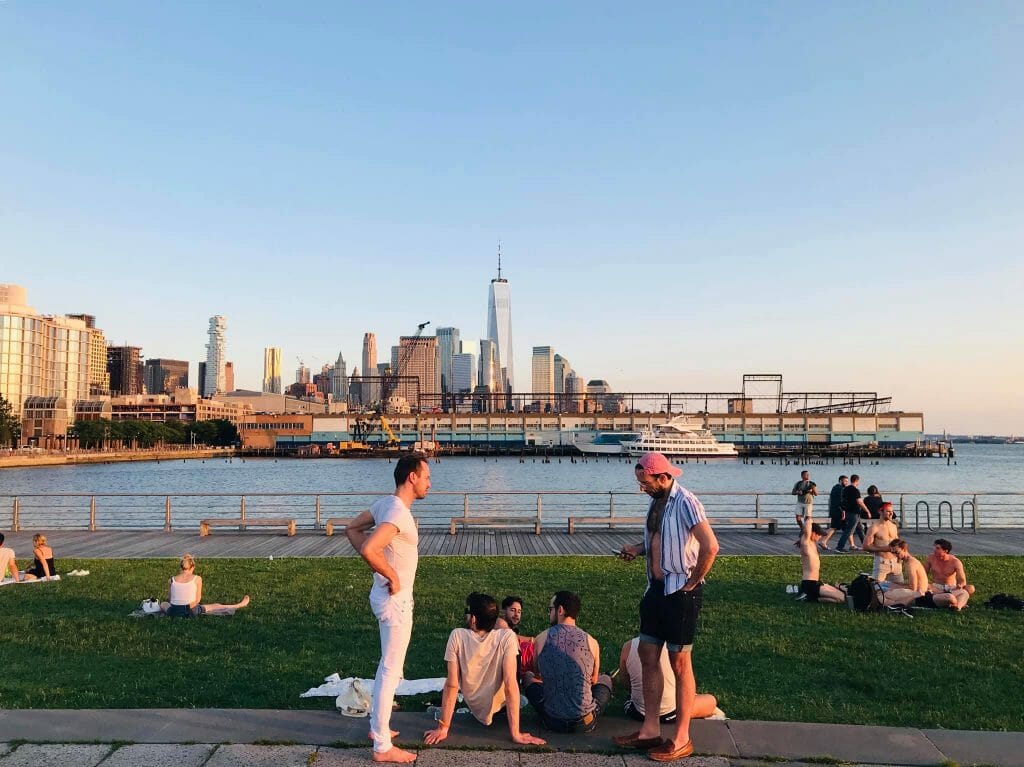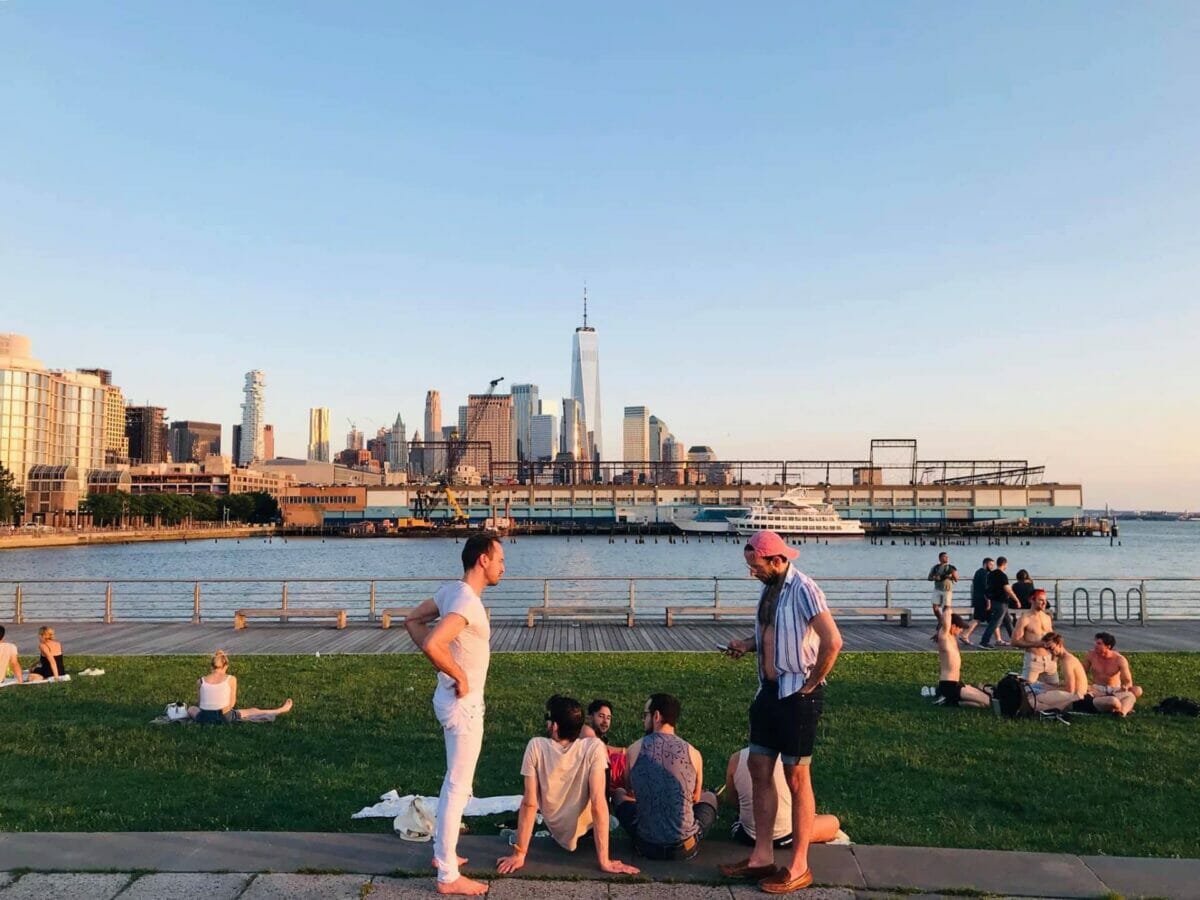 Do I Have To Drink To Celebrate NYC Pride?
While usually drinking booze in the street is technically illegal in New York, the Police have said they won't arrest anyone for it and there's a definite exception made for Pride anyway! You'll find plenty of places selling alcohol along the Pride March route and can bring your own if you want to keep it cheap.
That being said, there's absolutely no pressure to drink in order to celebrate Pride – in fact, growing numbers of people simply prefer not to. If everyone's getting crazy around you, you might feel like you need to join in, but remember you can enjoy the celebration of gay culture and history without being smashed.
Our tips to have an amazing sober Pride: find a non-drinking buddy to have fun with, keep a supply of non-alcoholic drinks on hand, look forward to not having a hangover and look out for the sober events – at WorldPride there was a sober river cruise and a sober March contingent. Amazing, right?
New York City Pride is both a historic and a current movement that you'll feel truly part to be part of – so you do you, and have an incredible time!