New York City is the dream city everyone wishes to visit. Because of its iconic destinations to its charming ambiance, a visit to the city is like going to a new world.
There are actually a lot of things to do in New York City. From watching Broadway shows to enjoying the city's attractions, you would surely need more than a day or two in Gay New York City. Hence, you should check in at the best gay hostels in New York City.
The city is one of the most gay-friendly cities in the world. No other city might come close to the warmth that New York City brings to the LGBT community. You could freely go to the best male strip clubs in NYC and not be judged by the vast majority of people. You could even scream your hearts out as the best drag queens in town excite you with their captivating performances.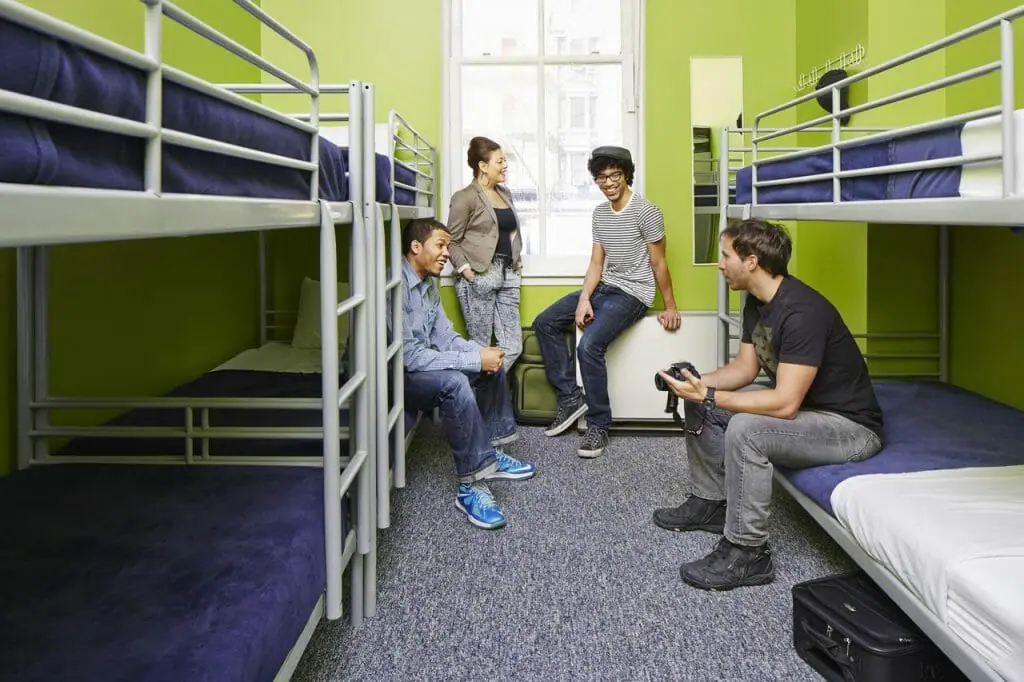 Aside from these activities, you could visit Central Park and relive a scene or two of your favorite sitcoms. You do not want to miss other stunning attractions in New York City. The Statue of Liberty, the Metropolitan Museum of Art, and the Empire State Building are essential.
Perhaps you might want to stay a little longer now that we have mentioned what the city has in store. So, it is best to find yourself a budget hotel that is also LGBT-friendly. There are not many gay hostels in New York City.
Some of them are even expensive. For those on a budget, you would need to traverse your way around the city to find the ideal place to stay. Fortunately, we have listed the top gay hostels in New York City. This way, you will not get lost once your visit the Big Apple, though if you want to splash out, we also have an article on our favorite gay hotels in New York…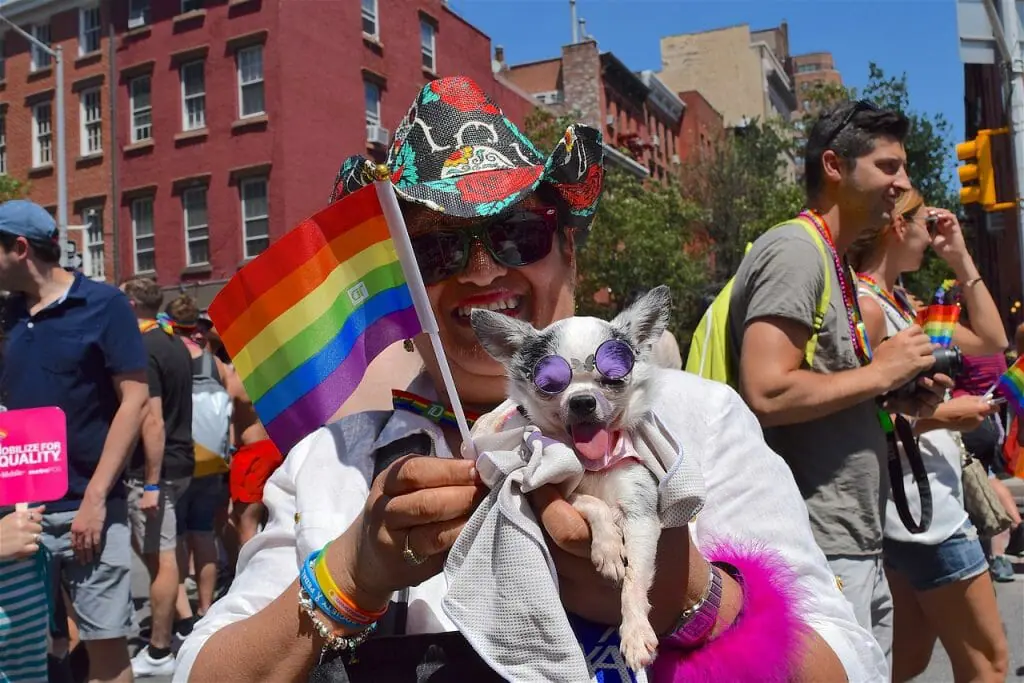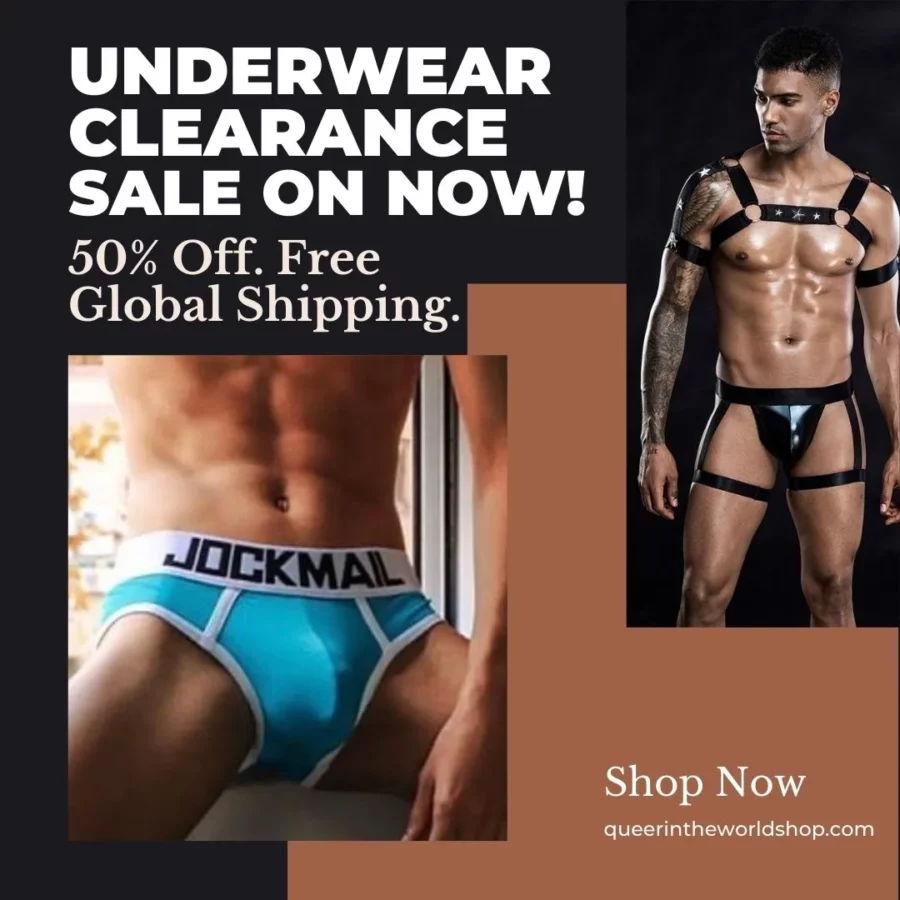 In this article we will cover...
The Most Fabulous And Almost-Gay Hostels in New York City 🇺🇸
The Local NYC tops our list of gay hostels in New York City. This is an ultrahip hostel that you could find in a converted industrial building. When you check in on this hostel, you will sleep in chic and clean bunk bedrooms instead of just staying on its couch. The rooms, in particular, are minimalist. So, millennials who appreciate less would love this place more.
You could choose between mixed or single-sex dorms for bunk beds with lockers and reading lights. Towels and linens are also available. If you are traveling solo and you want a room all by yourself, you could also avail of a private room. Free Wi-Fi and en suite bathrooms are also included. Its fridge is always stocked, so you will never run out of things to eat. As its name implies, you become a local of New York City when you stay at The Local NYC.
Being the top favorite among the gay hostels in New York City, Local NYC has many expectations. Fortunately, it exceeds most expectations for a hostel. It features a stunning skyline view of Manhattan. It also offers various amenities such as an industrial bar, cafe, rooftop terrace, and communal kitchen. In a city that never sleeps, you will find yourself relaxing and resting in this hostel.
You can find The Local NYC at 1302 44th Ave, Long Island City, NY 11101, USA. It is just a four-minute walk from the nearest subway station.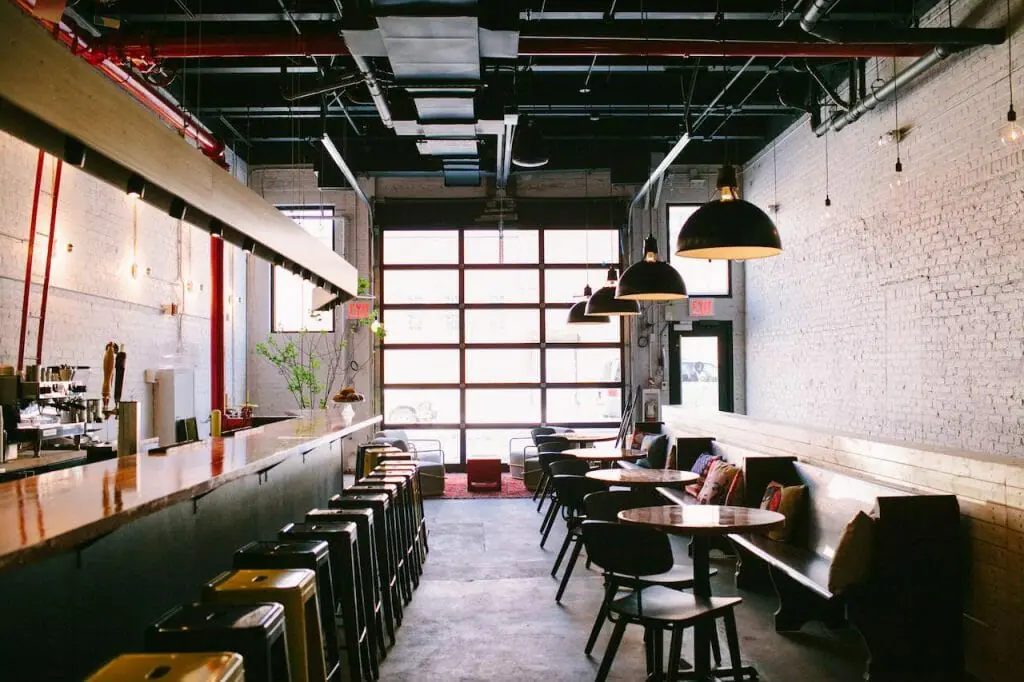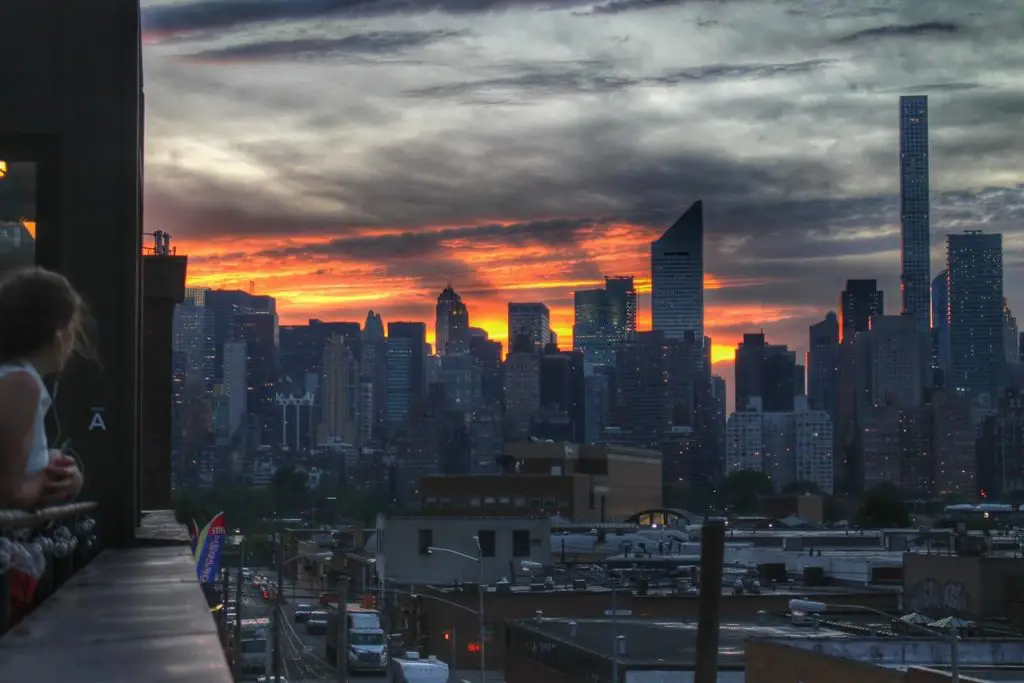 When you get to visit New York City, you have to see it like how a local would see it. What better way to do so than to stay at HI NYC Hostel, where you get to hang out with the locals? Found on the Upper West Side of Manhattan, this notable hostel could be reached just a few minutes away from Central Park. It is also a quick walk away from other destinations like Columbia University and the neighborhood of Harlem.
Situated in a Victorian-style structure, this hostel is home to large, clean, and bright dorms. Each dorm consists of bunk beds, shared bathrooms, and free Wi-Fi. Like other gay hostels in New York City, you would also enjoy other amenities such as game and television rooms, a self-catering kitchen, a cafe bar, and a sunken patio and garden. HI NYC Hostel also hosts free events and programs which could help you meet fellow travelers as you go on free daily tours.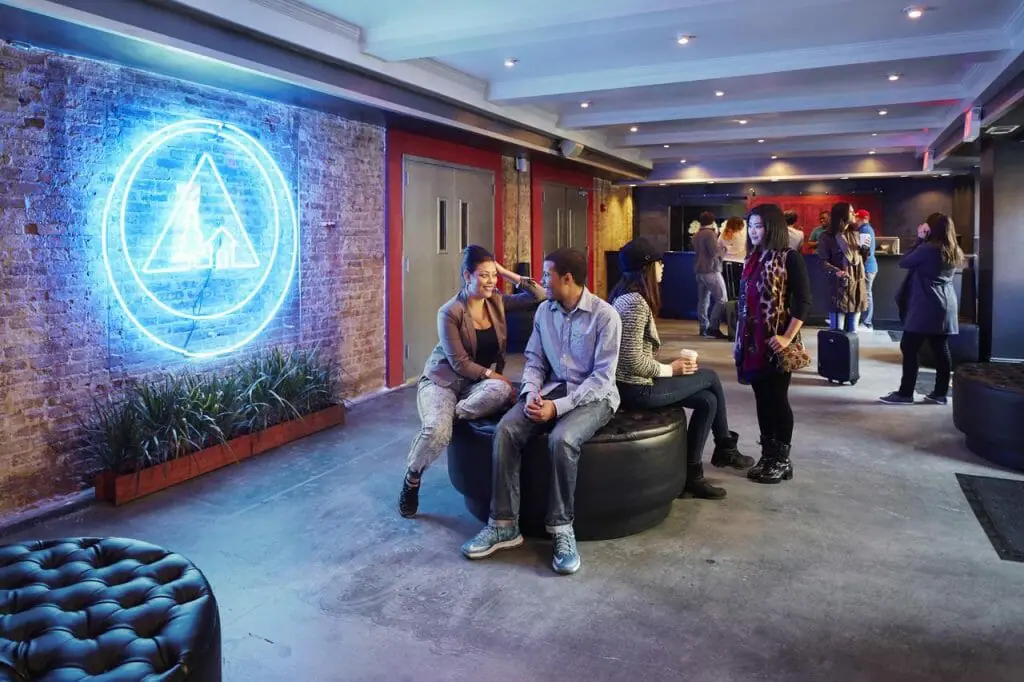 For travelers who want hip yet spacious gay hostels in New York City, consider going to NY Moore Hostel. This loft-style hostel offers convenience, luxury, space, and comfort at an affordable price. It is found in an artistic neighborhood in Brooklyn, so you can marvel at murals and street art. You would not also run out of things to do immediately since a lot of cafes, art galleries, restaurants, and shops surround the hostel. Surely, you would need more than a day to explore the neighborhood.
NY Moore Hostel itself is a spectacle as well. It is embellished with hardwood floors and high ceilings. Its minimalist rooms are home to diverse furnishings. You could choose between mixed genders or women-only dorm rooms. If you want some privacy, this hostel also offers private rooms.
Other services of the NY Moore Hostel include free Wi-Fi throughout the rooms and lobby, free parking, and air-conditioning. Additional amenities include tea and coffee, computer usage, and a guest kitchen.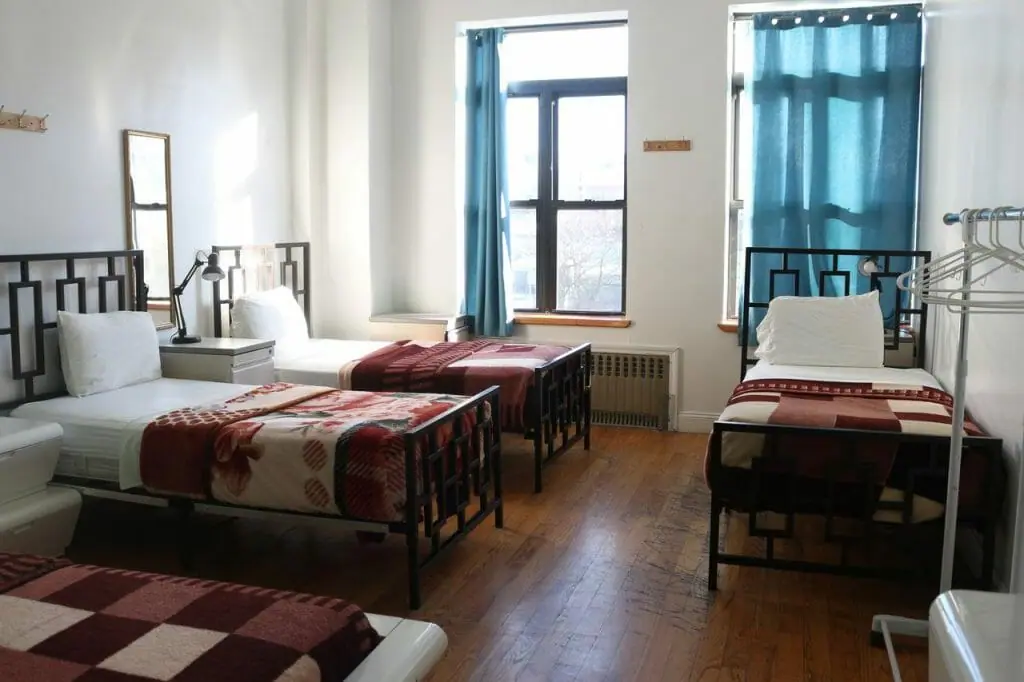 You could also opt for the International Student Center. This youth hostel is set in a brownstone townhouse on the famous Upper West Side in New York City. It embraces the diversity of its guests by providing them with multicultural experiences. It further creates a safe space where you can meet new friends. You could gain many cultural and educational experiences from this hostel. Hence, you could treat it as your home away from home.
This hostel consists of mixed-gender and single-sex dorms with bunk beds and lockers. It also consists of a communal kitchen, a dining area, and a lounge.
International Student Center welcomes young people – 18 to 35 years old – who are traveling to New York. So whether you are a nomad, a wanderer, or a student, you are most surely welcome. Its guests should hold an international passport or even other government IDs to be accepted. The hostel only allows a maximum of one week stay.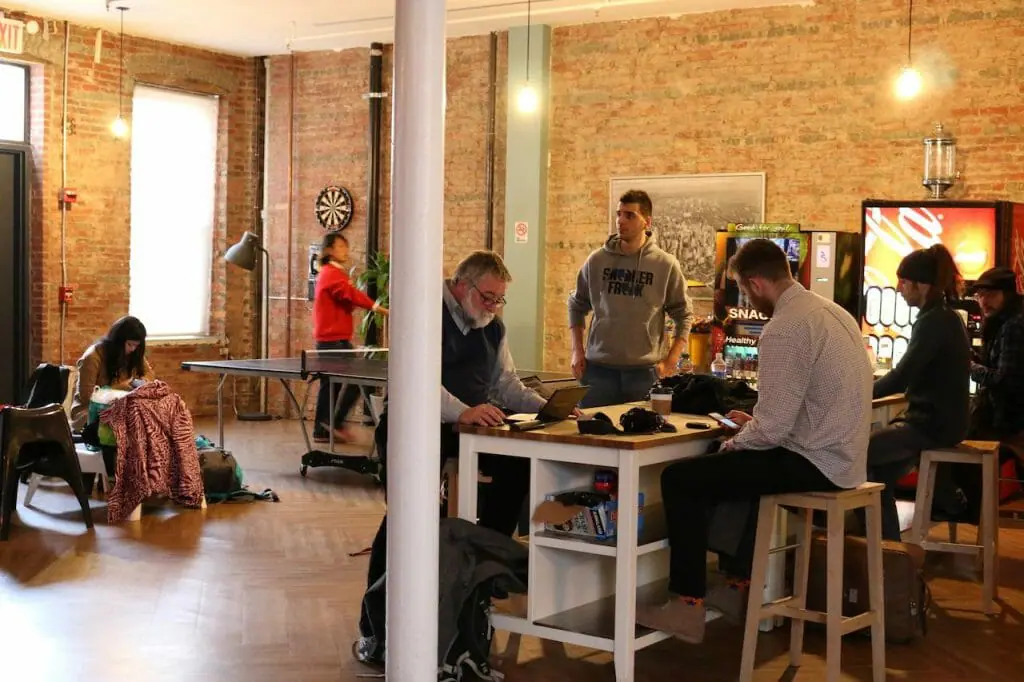 Giorgio Hotel also enters our list of the best gay hostels in New York City. Found in Long Island, this hostel stands in a commercial area with various automotive businesses. Guests would enjoy the hospitality which its staff would deliver. Because of this, you would feel welcome at home. Guests of this hostel could enjoy its comfortable rooms. Many of the rooms offer a picturesque view of the Long Island and Manhattan City Skyline.
From the rooms, you could choose from female-only and mixed-gender dorms. These dorms could allow up to four guests. You could also opt for private rooms with a modern vibe. When you check in, you can enjoy amenities such as bunk beds, lockers, and free Wi-Fi. Other rooms also have balconies and flat-screen televisions.
Giorgio Hotel also has a game room with a pool table. You could also chill out in the lounge area of the hostel. With all the services it renders, you would surely consider checking in here.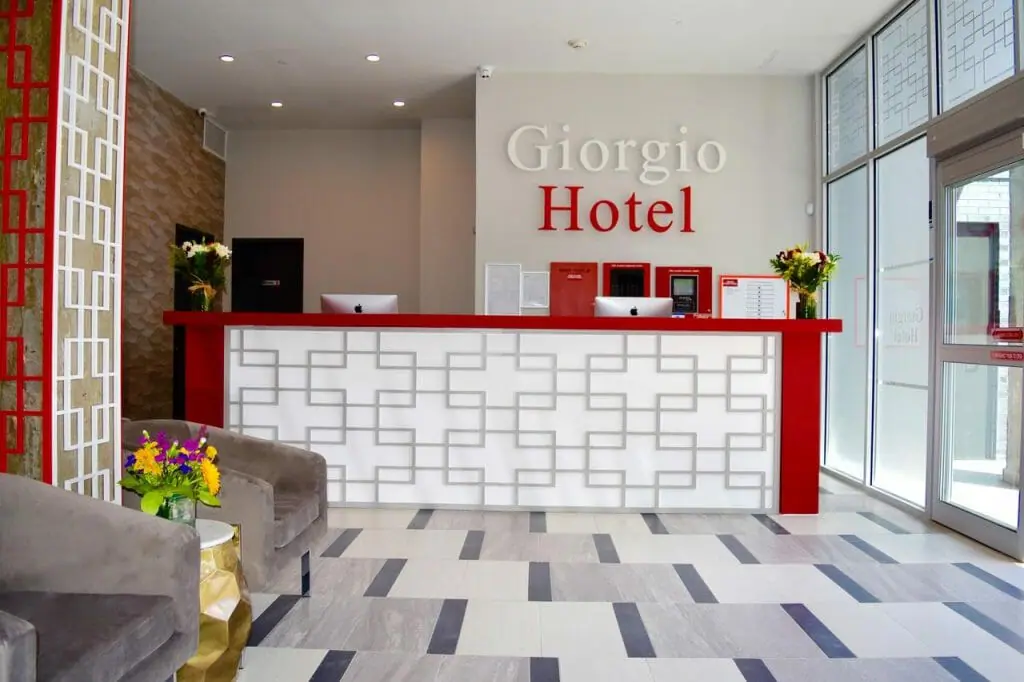 To complete our list of gay hostels in New York City, we have included Vanderbilt YMCA. This is a community-focused nonprofit establishment that was founded in 1844. At present, it offers modern facilities such as exercise equipment and pools. It is close to New York City destinations such as Time Square and the Grand Central Terminal. With a community that is committed to helping you achieve your desires and goals, you will surely love your stay here.
Aside from their gay-friendly rooms, you could also try other amenities, programs, and classes. These include a cardio fitness center, basketball court, indoor running track, massage therapy, and sauna. Being a child-friendly establishment, it also offers features that your children could participate in. These include a child watch while you work out, teen programs, kids' classes, and swim lessons. Everyone is welcome at Vanderbilt YMCA.