Tel Aviv is the cosmopolitan city of Israel. It is vastly known for its exciting metropolis and its stunning beaches. But there are more reasons why people, especially the LGBT+ community love the city.
Tel Aviv is also popular because of its liberal outlook and open-mindedness on several things. If you are passionate about knowing what Tel Aviv has in store, you better know where to stay after sightseeing. While only a few, you could check out the best gay hostels in Tel Aviv.
Tel Aviv is noted as one of the best gay-friendly travel destinations. When exploring the city, you would get to experience the world-class beaches it offers. With white sand and crystal blue waters, you will surely be infatuated with the city. When the sun sets, a party in Tel Aviv begins. Gay nightlife is exciting in the city. Expect dancing, partying, and a whole lot of stunning men.
Gay Tel Aviv really is *the* place to be!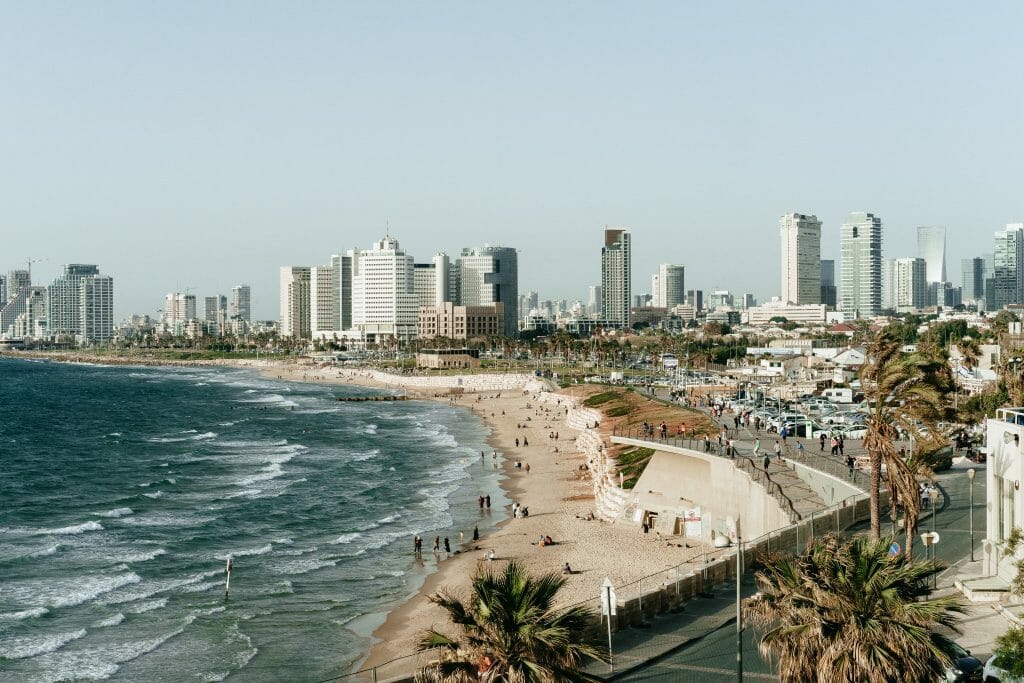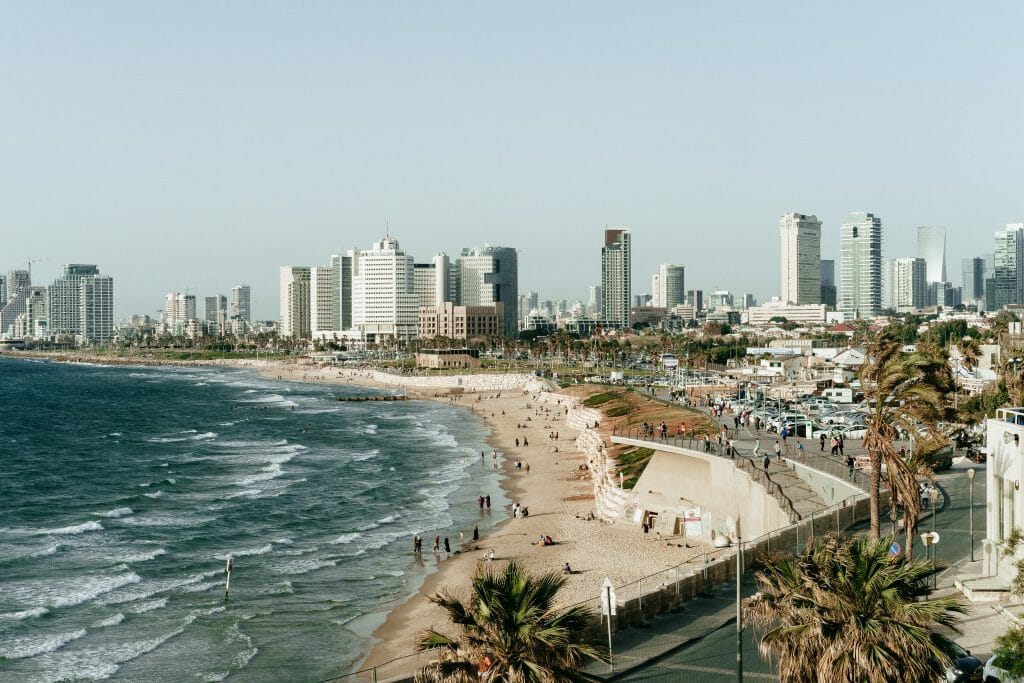 In terms of accommodation, you could opt for some of the best hotels in Tel Aviv. These include Hilton Tel Aviv and Prima Tel Aviv Hotel. Hilton Tel Aviv is popular because of its location near the beach. This five-star hotel offers exquisite amenities such as outdoor pool, restaurant, and gym. Prima Tel Aviv Hotel, on the other hand, is a stylish hotel which takes inspiration from the arts and design of the city. This four-star hotel provides facilities that you could use throughout your stay.
However, if you are on a budget, you might not be able to afford these hotels. Well, we have great alternatives for you. Not only are these gay hostels in Tel Aviv affordable, but they are also as stunning as the expensive hotels in the city. Without further ado, here are five of the most fabulous and almost-gay hostels in Tel Aviv.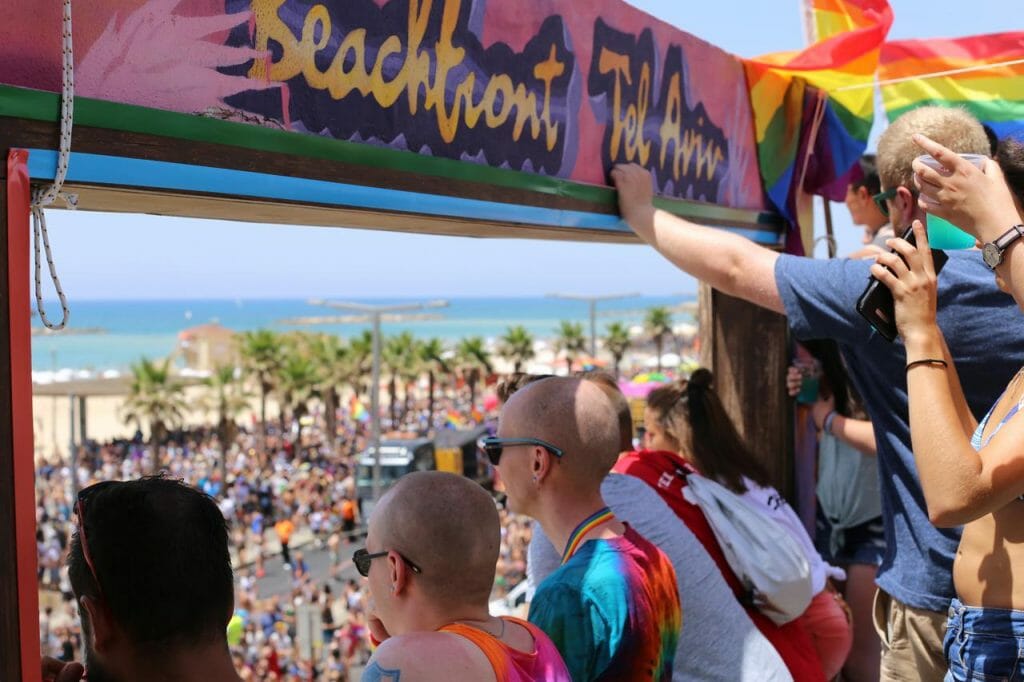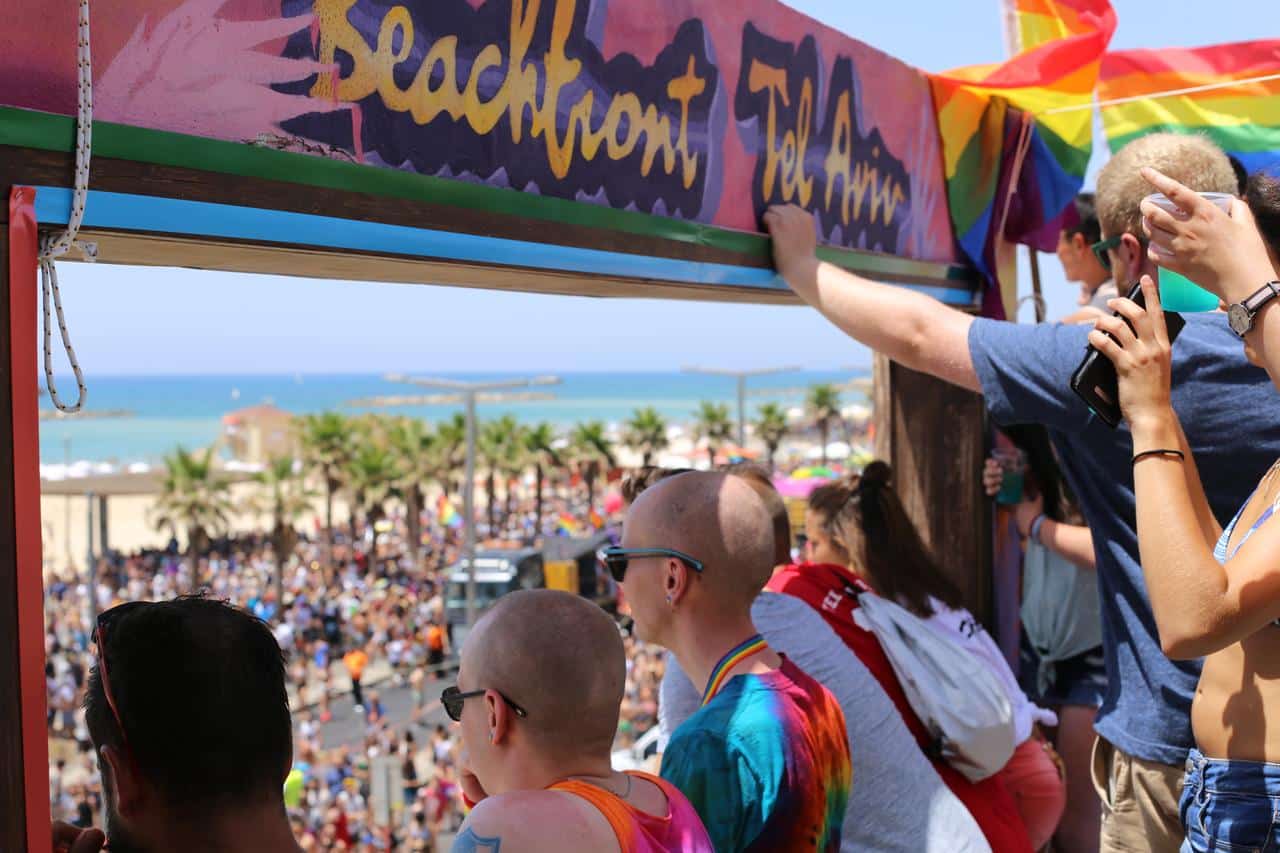 The Most Fabulous And Almost-Gay Hostels in Tel Aviv 🇮🇱
In this article we will cover...
When you want to save money while traveling, you could opt for the best gay hostels in Tel Aviv. One of your choices would be Little Tel-Aviv Hostel. This is a modern hotel that you could find in a contemporary building which is a few kilometers from White City. White City is a district in Tel Aviv which is home to 4,000 buildings built in a distinct form of the Bauhaus.
Little Tel-Aviv Hostel prides itself as the right place to stay when visiting Tel Aviv. This is because of the features and amenities that is offers. This hostel has a stunning interior that highlights a fashionable and contemporary style. Emphasizing comfort, it attempts to let you feel at home immediately. On its cozy common area, you will have a chance to hang out with fellow backpackers. You could also just loaf around in a comfortable chair and relax.
The hostel offers dorms and private rooms which would suit your needs and budget. You could choose between single-sex and mixed dorms which could accommodate up to six people. These dorms have shared bathrooms, individual lockers, and in-room sinks. Private rooms, on the other hand, come with private bathrooms and balconies. Some of these private rooms also have murals. All of the rooms have free Wi-Fi.
Little Tel-Aviv Hostel also has a showroom for art exhibitions. Other amenities include a furnished garden, a communal kitchen, and a restaurant.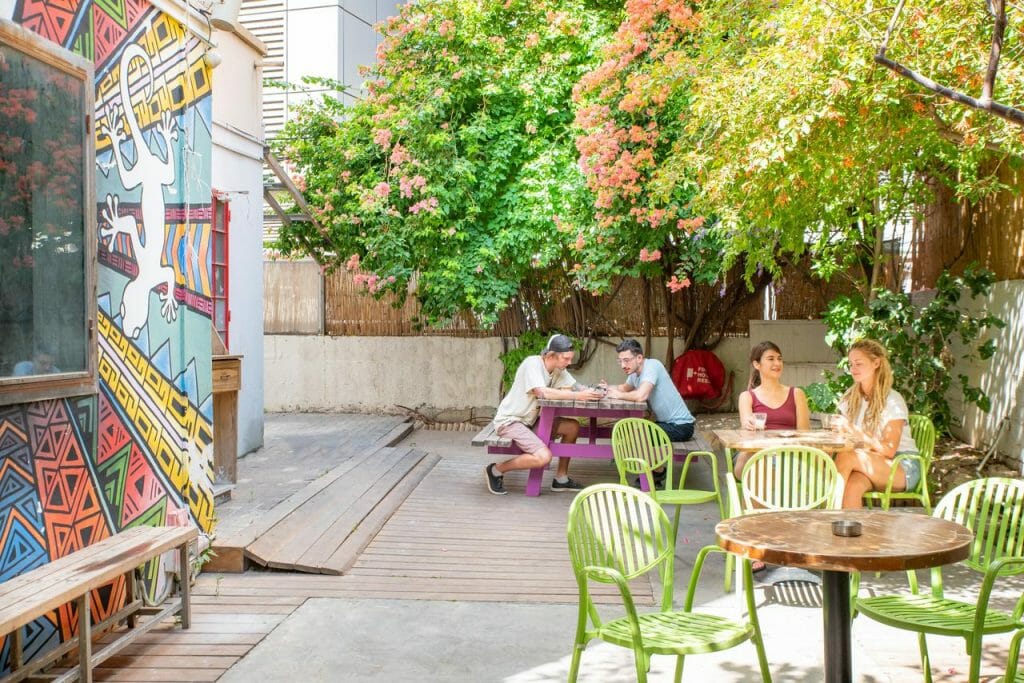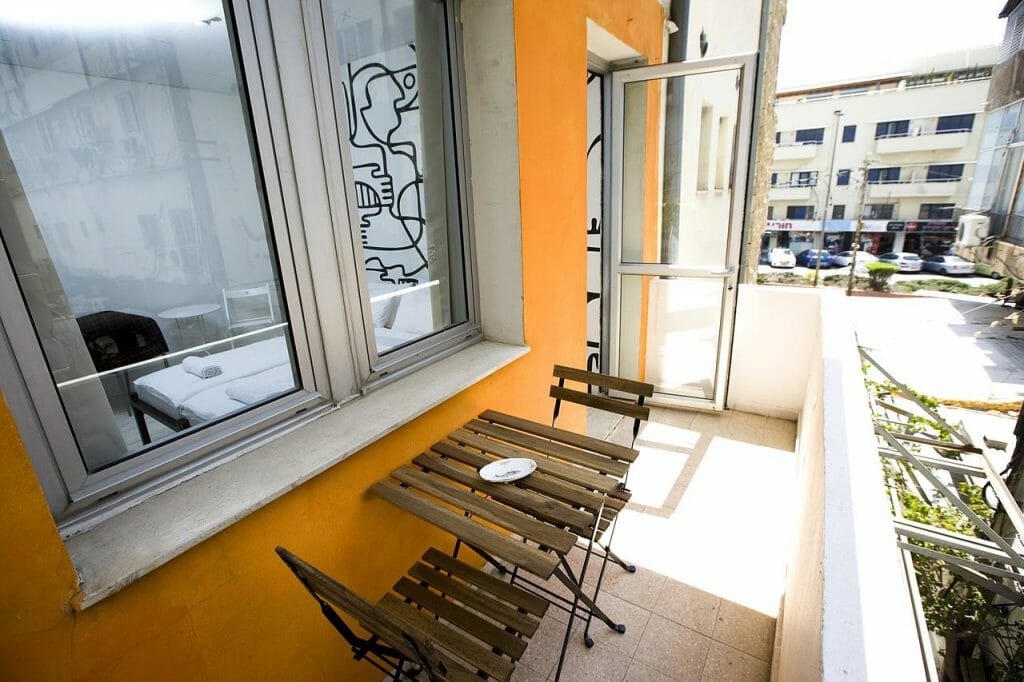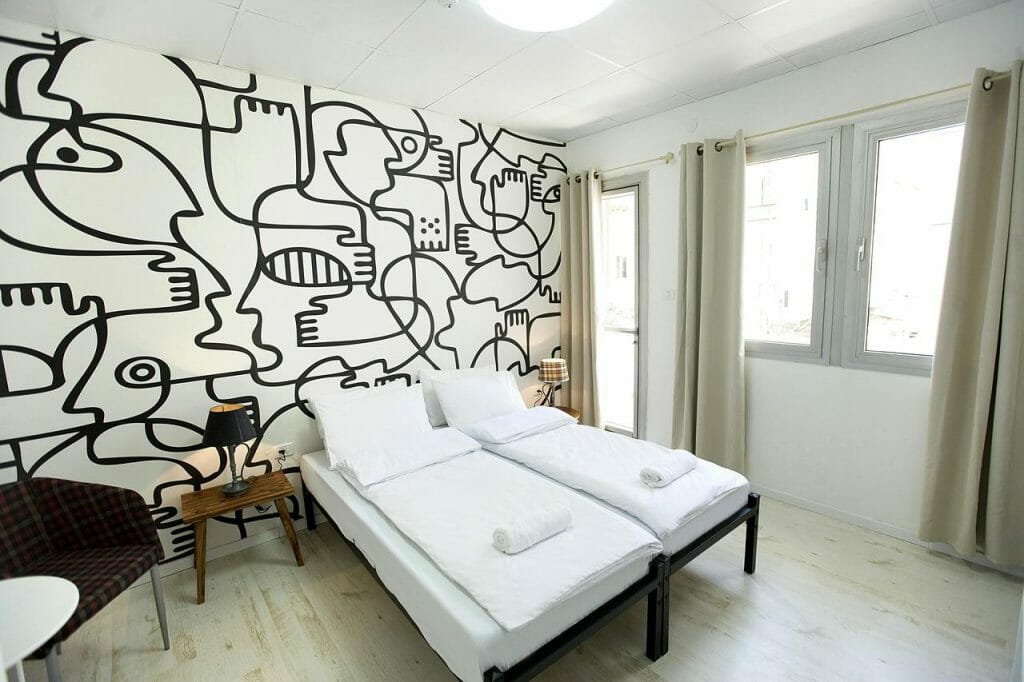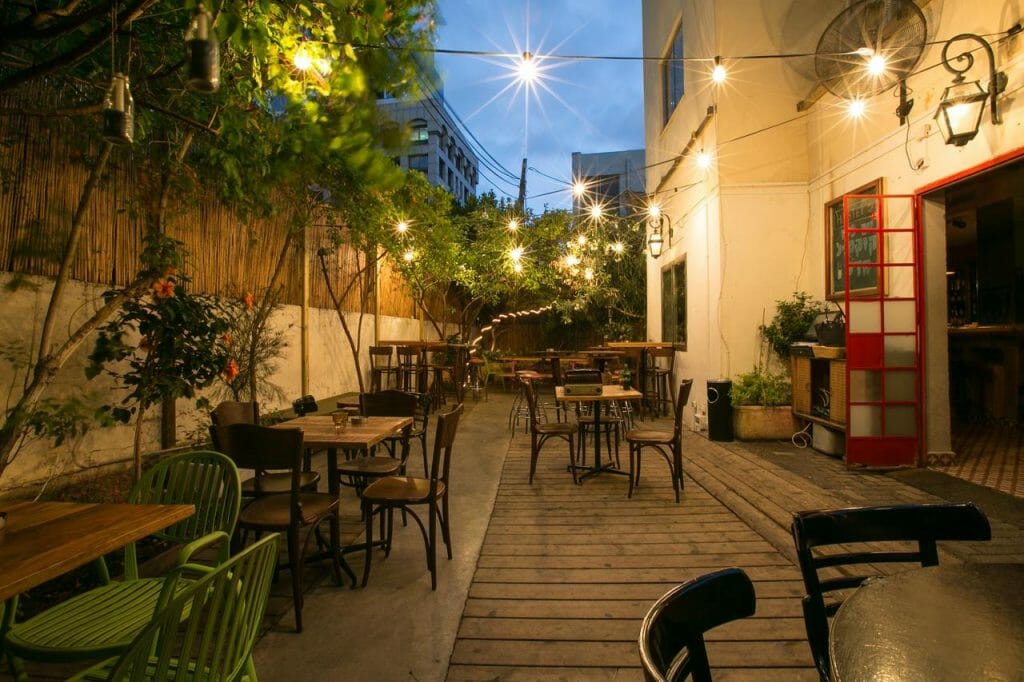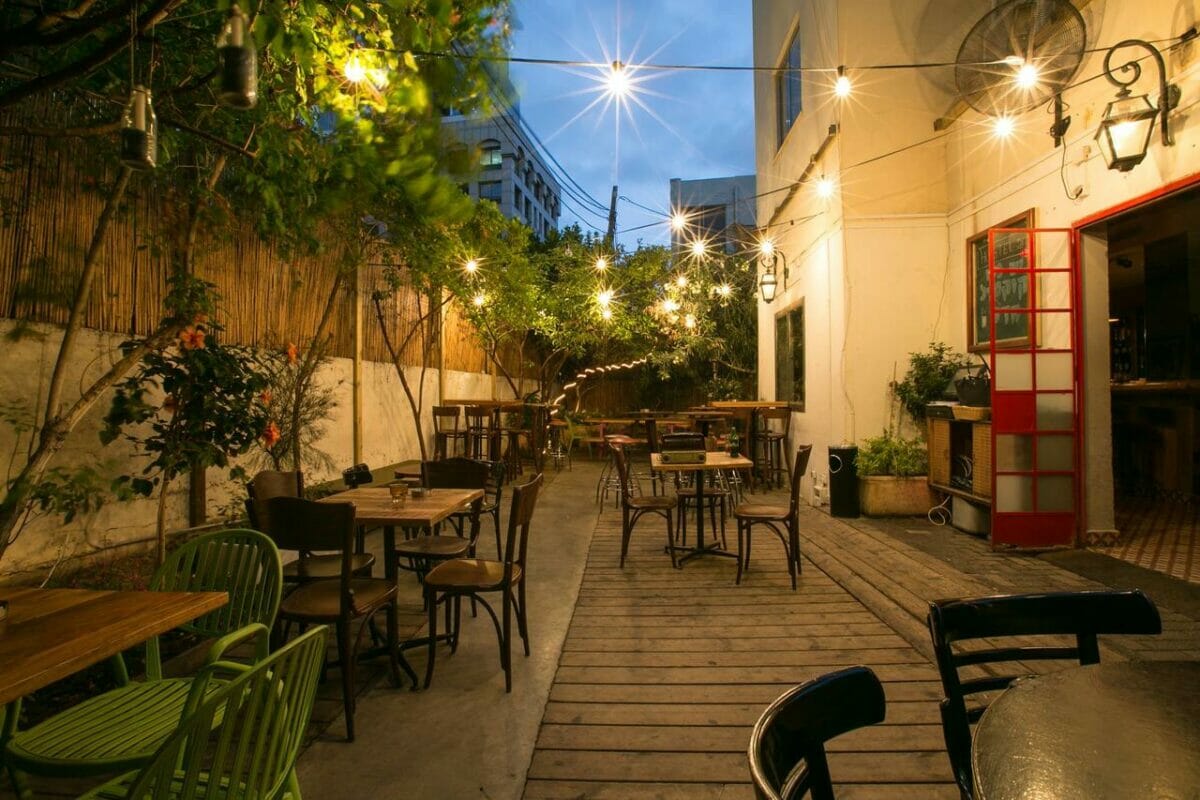 Florentin is a hip neighborhood in Tel Aviv. It has a distinct vibe that flows through its galleries, bars, stores, and workshops. Not only that but the vibrancy of the street is also felt at Florentin House, a chic hostel found inside this neighborhood.
Florentin House is a hostel which offers a unique experience for its guests. When you check in on this place, you would feel the authentic spirit of the neighborhood, alongside the aesthetic and functional vision of the hostel.
With the quality and comfort it has, you would be surprised that Florentin House offers several amenities at a reasonable price. Its rooms, in particular, are clean, bright, and functional. These rooms are perfect for the best gay travel groups. Its dorms, in particular, are available through mixed-gender and female-only options. The latter has balconies you could enjoy. The private rooms have windows which reach from the floor to the ceiling. This gives you a picturesque sight of the outside.
Aside from the rooms which we have mentioned above, Florentin House also offers a rooftop suite which features a private bathroom, an 80-inch flat screen TV, and air conditioning, among others. It also has a terrace with a dining table and sun lounges.
With all the services and amenities it contains, you would surely love your stay at Florentin House.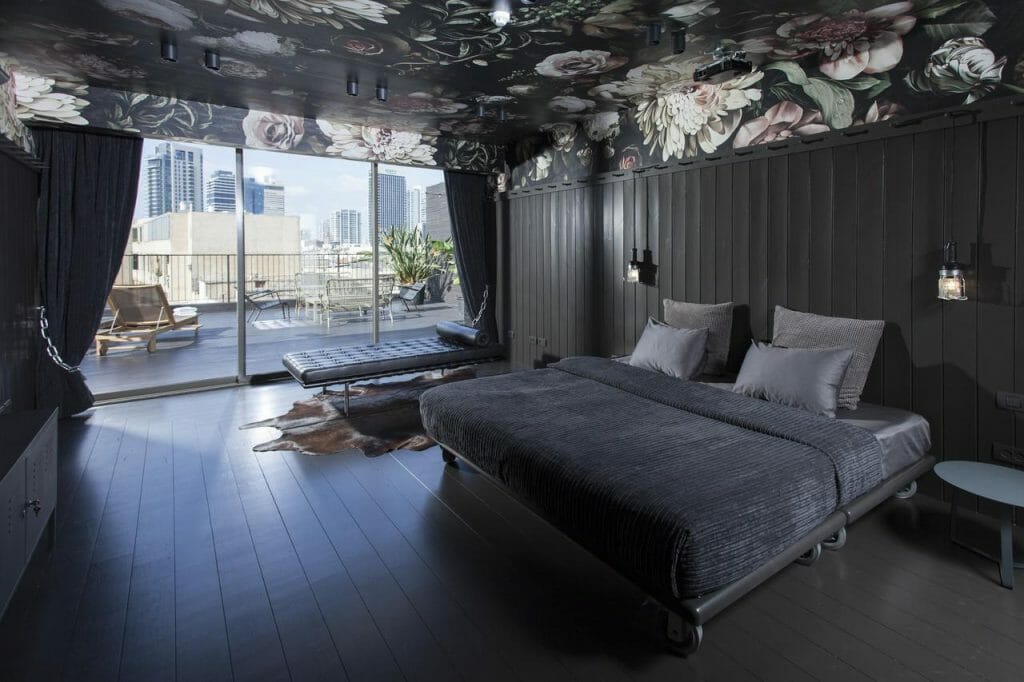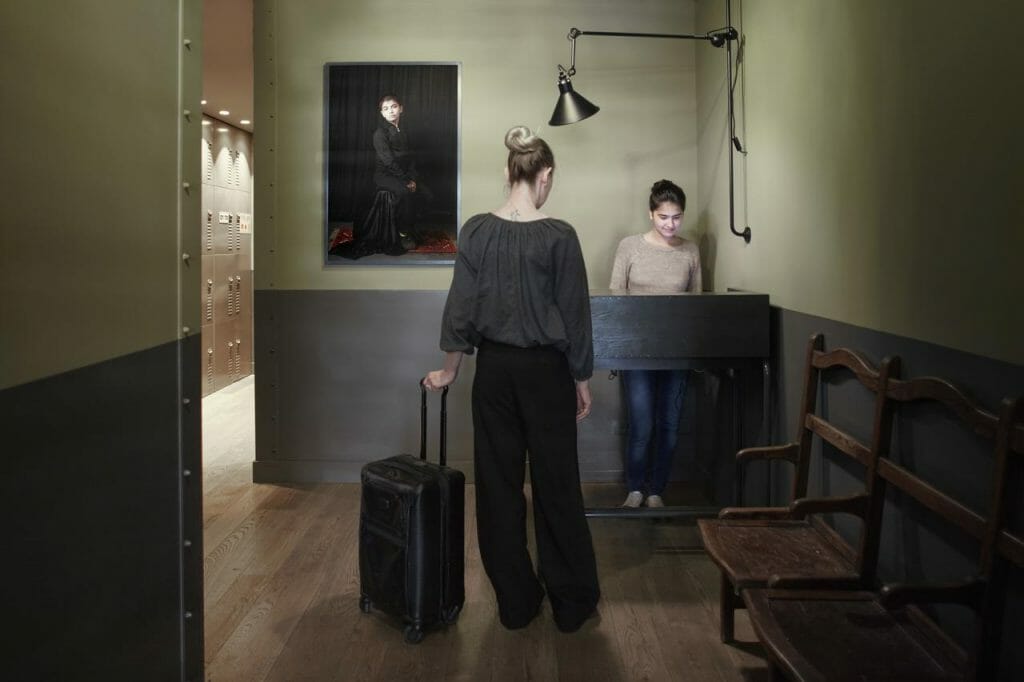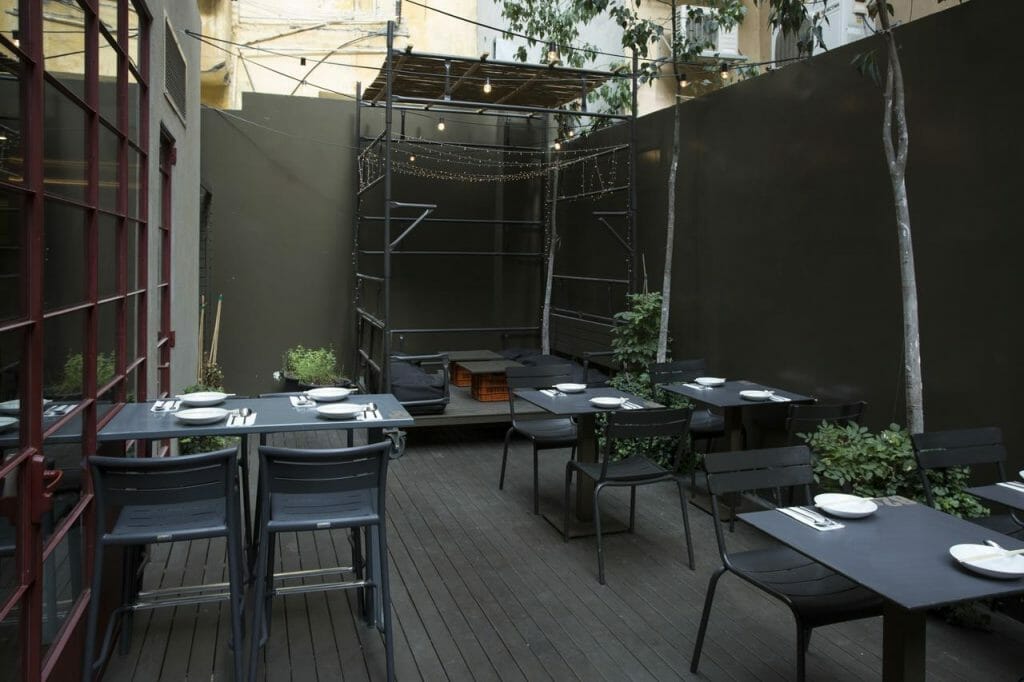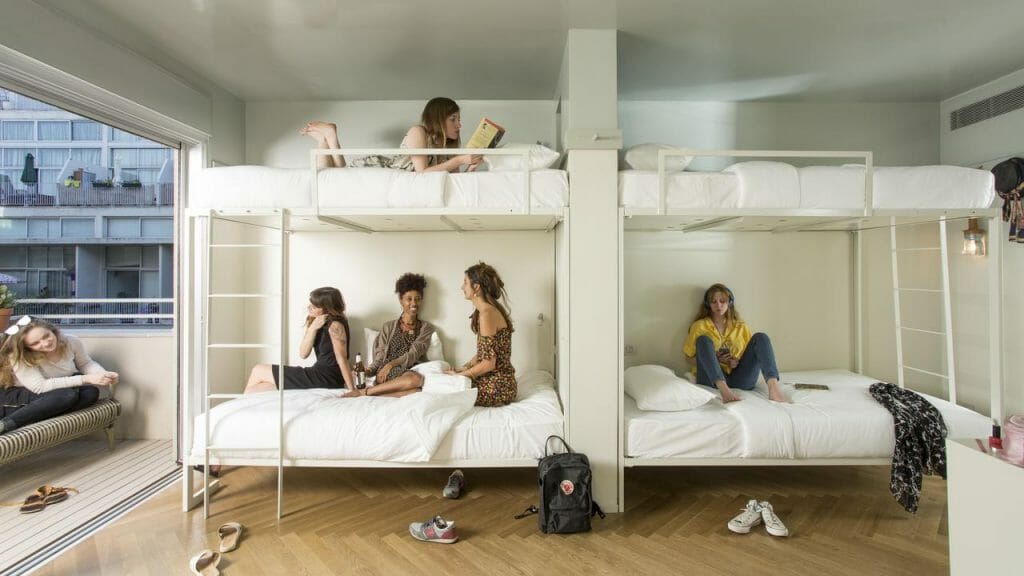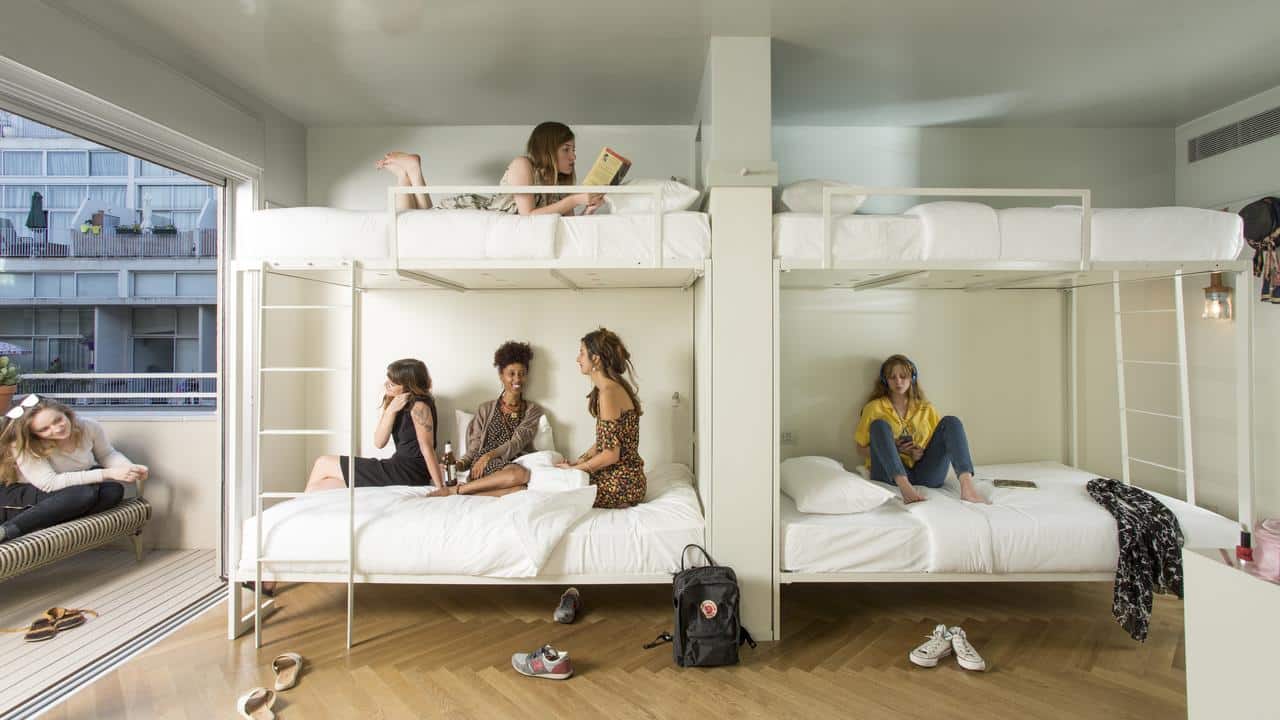 Abraham Hostel Tel Aviv is another hip hostel that you could find at the heart of Tel Aviv. Many of the best attractions of the city surround this hostel, making it an ideal choice for you. This hostel is famous for its convenient location, warm atmosphere, extensive facilities, and friendly staff, among others. It also hosts varied daily events and tours, giving you the ultimate Tel Aviv experience. So whether you ought to have the gay holidays for singles or groups, your stay at Abraham Hostel Tel Aviv would be worth it.
The hostel offers dorms which could accommodate up to 12 people. Like other gay hostels in Tel Aviv, you could choose between single-sex dorms or mixed-gender dorms here. Each of these forms contains bunk beds, en suite bathrooms, lockers, and free Wi-Fi. You could also opt for private rooms which range from an economy room to suite. These private rooms come with mini-fridges. If you upgrade your rooms, you could avail of flat-screen televisions. The suites, in particular, have kitchenettes and living rooms.
In addition to the aforementioned services, Abraham Hostel Tel Aviv also offers extensive facilities for all guests. You could enjoy a lounge for chilling out after a day of traveling. You could also try out its bar, its guest kitchen, and its traveler center. Being one of the best gay hostels in Tel Aviv, you would surely enjoy your stay here.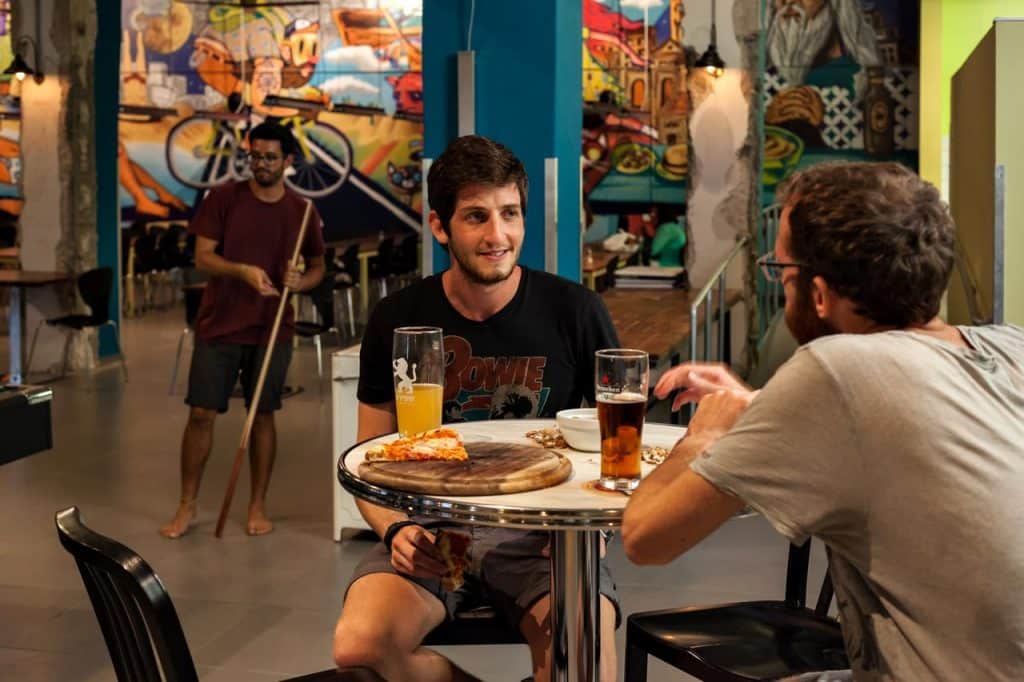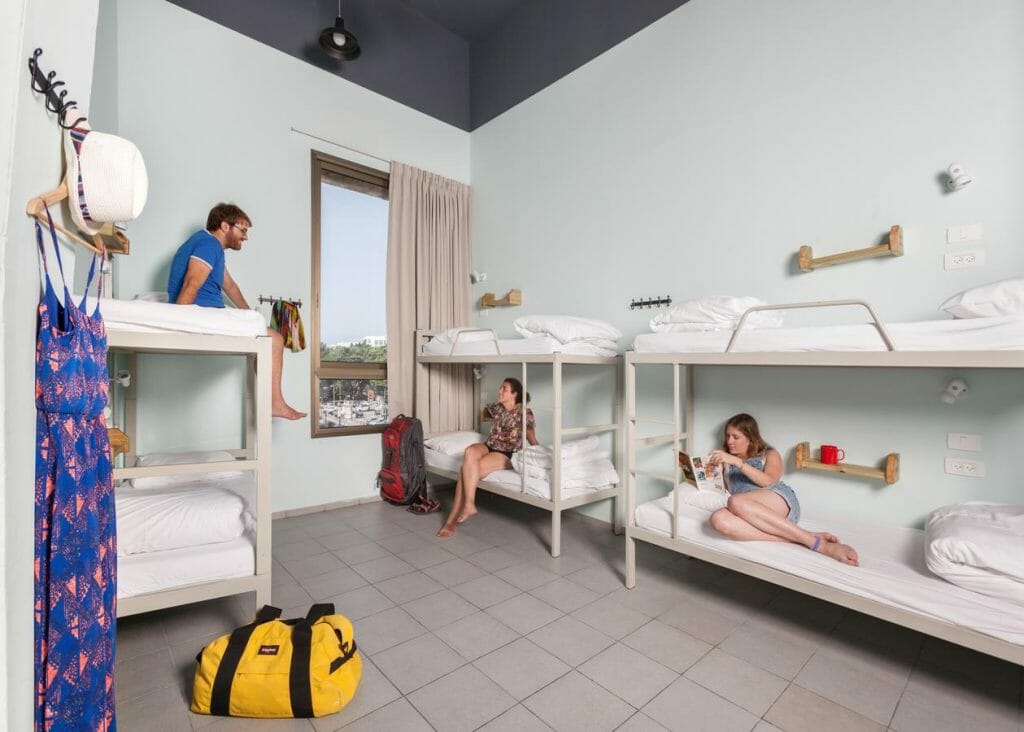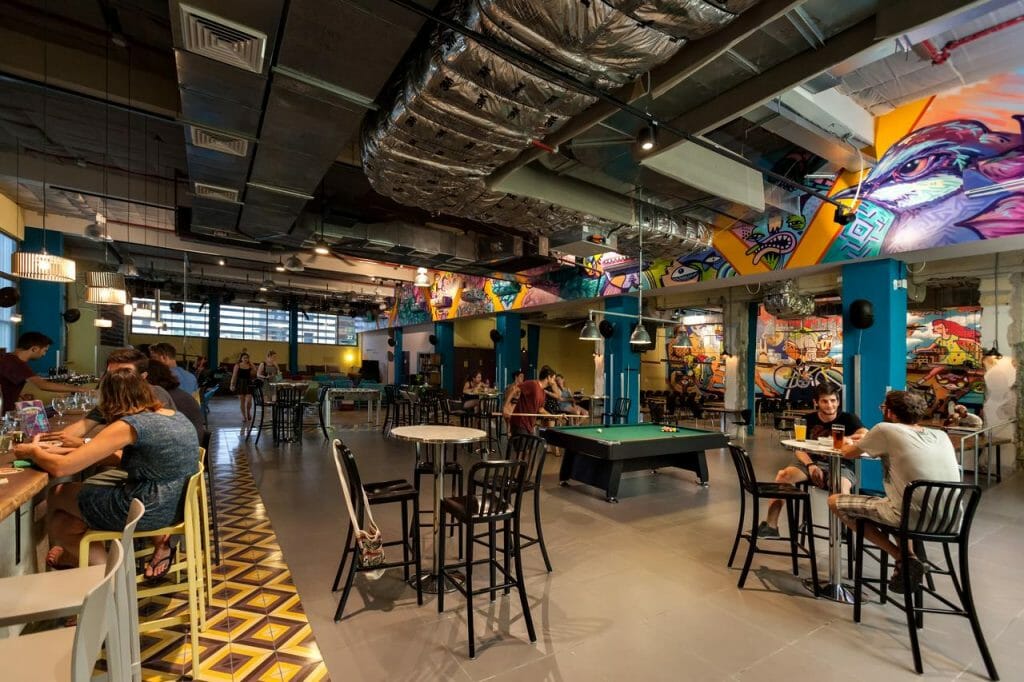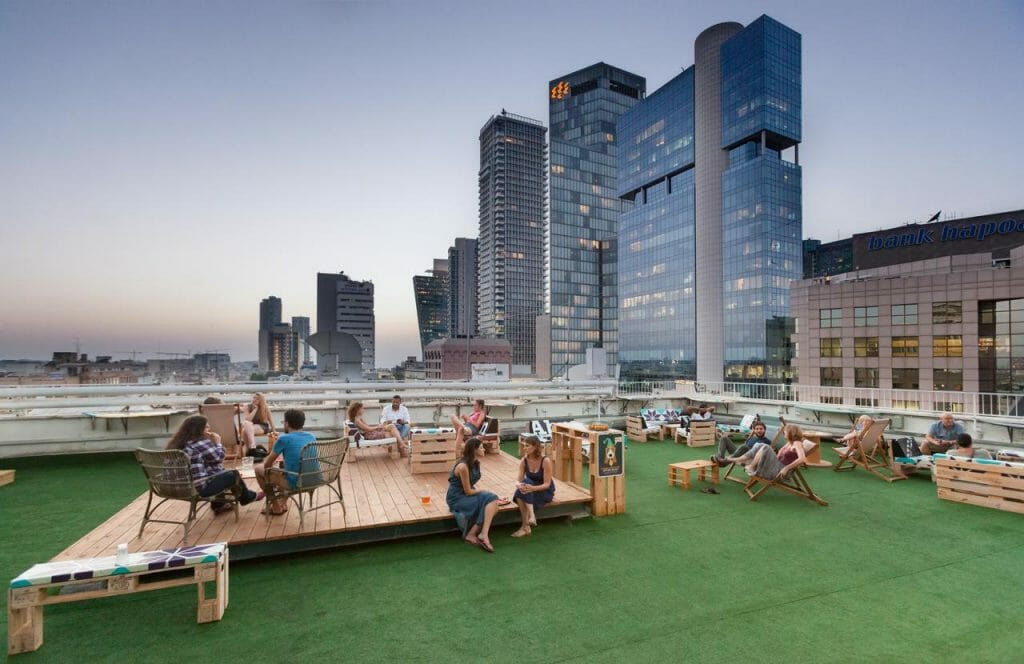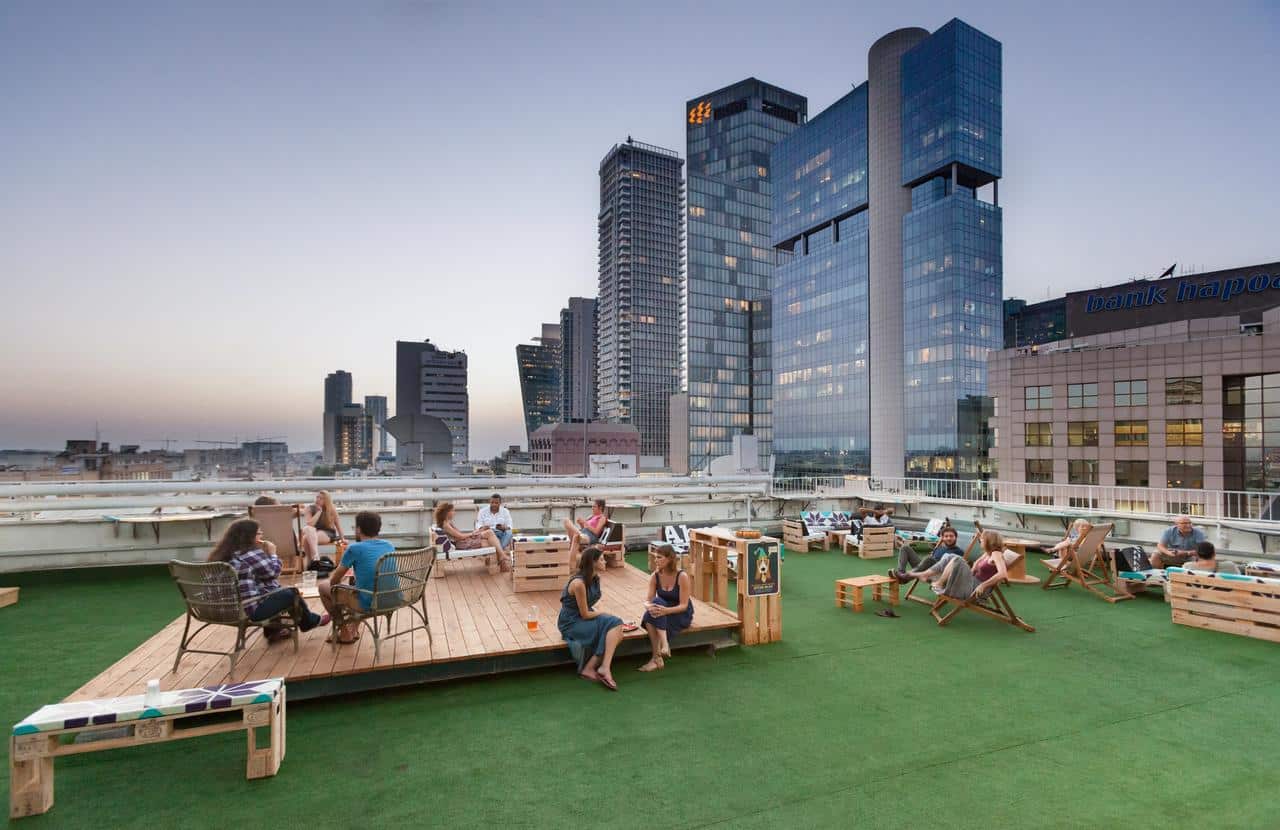 Next up on our list gay hostels in Tel Aviv, we would recommend the Hayarkon 48 Hostel. This is a bright yet stunning hostel which you could find three kilometers from the Tel Aviv Museum of Art. This hostel consists of neat and well-arranged dorms which could accommodate up to eight guests. When you avail of the dorm, you would be able to use its Wi-Fi and bunk beds freely. Bathrooms are shared on the dorms. Other dorms have balconies where you could witness a stunning view of the beach. If you avail of a private room, you will get to enjoy en suite bathrooms, cable televisions, and free W-Fi as well.
As you go around Hayarkon 48 Hostel, you will be able to enjoy other amenities which this hostel offers. These include a rooftop terrace, a TV lounge, a communal kitchen, and a billiards table. You would be given a free breakfast as part of your hostel experience.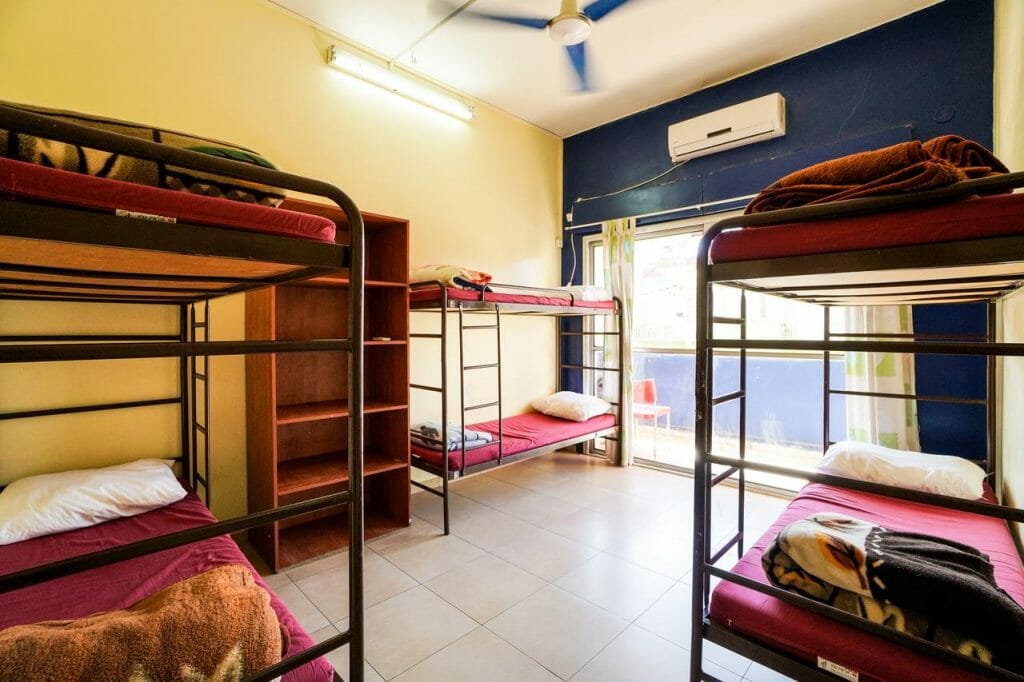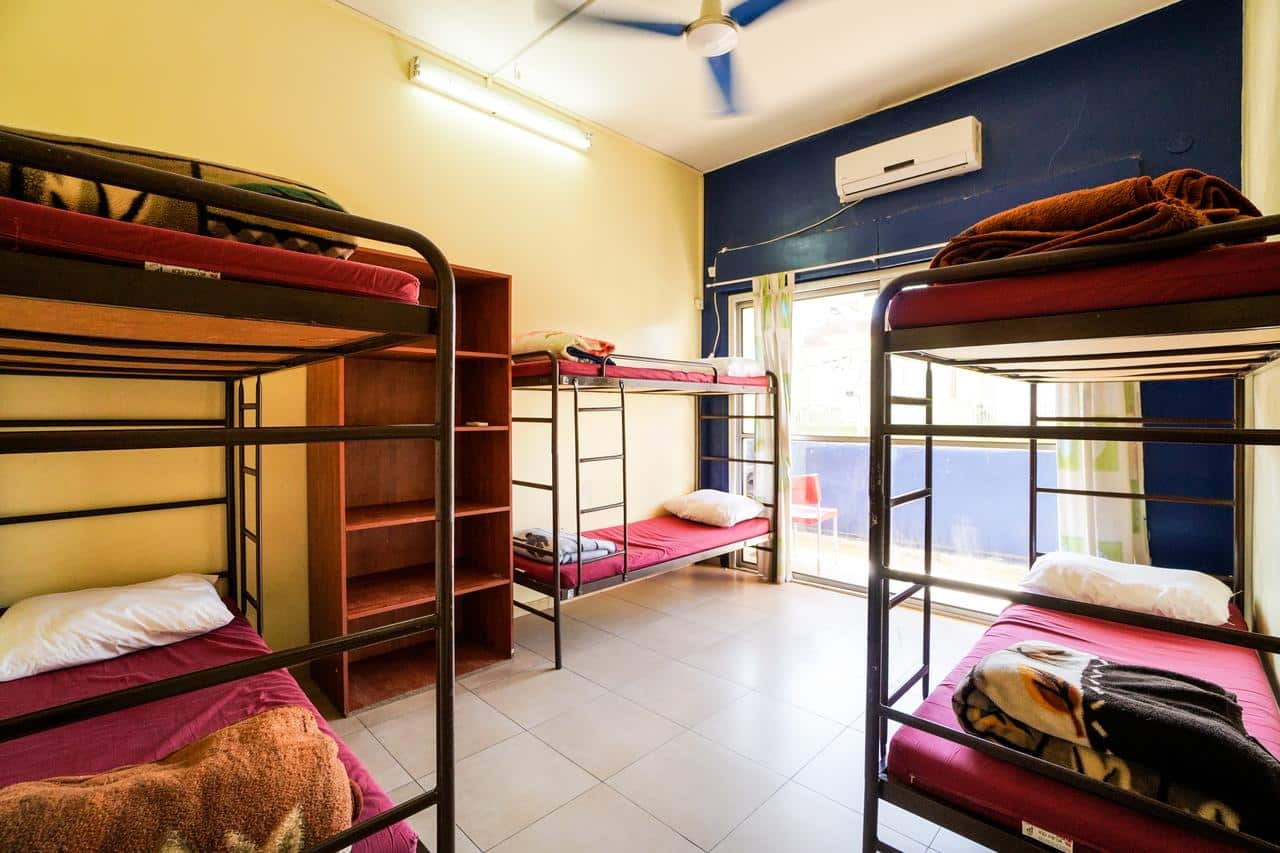 The Tel Aviv Beachfront Hostel also enters our list of the best gay hostels in Tel Aviv. We mean, just look at the photos – if this place isnt full of queer spirit then nowhere is!
This is a chill and cozy place to stay after a day of traveling around the city. This hostel offers a stunning place right in front of the beach, allowing travelers to enjoy the sand and the waves. In addition to this, this laid-back hostel is set in a bright building so that you could notice it immediately.
You could enjoy your rest on the rooms of the hostel while also enjoying the view of the Mediterranean Sea. Tel Aviv Beachfront Hostel offers bright private rooms. If you avail of such rooms, you could even get to enjoy facilities such as air conditioning, LCD televisions, small fridge, and free Wi-Fi access. Some of these rooms also have a stunning terrace with a stunning view. If you went to Tel Aviv with your friends, you could avail of the dorms which consist of up to five beds. Their amenities are similar to that of the private rooms. However, dorms have shared bathrooms. If you are extra, you could also opt for stylish and comfy tents which could accommodate up to five people.
Being in a strategic location, you could enjoy various facilities such as a bar, a rooftop with views of the sea, a chill-out zone, and a lobby, among others.