From recreating the iconic scene in Titanic to quoting all the lines from Mean Girls, we all love to live our own favorite films. Many of these films have shaped us, to the point of allowing us to discover our interests.
Others would even take us places because of the sceneries the film display. One of the films that we truly love thanks to its gender-bending realness, stunning scenery, progressive themes, and hilarious quotes, however, is the Adventures of Priscilla, Queen of the Desert!!!!
"Shit! All I can see is female impersonators."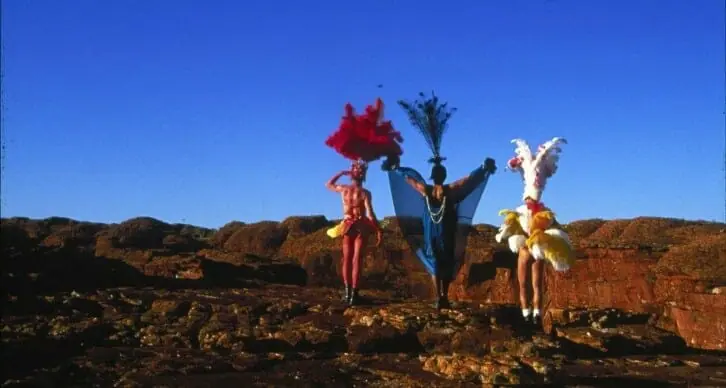 We are so engrossed with the fiercely fabulous Priscilla Queen of the Desert Tour that we have decided to follow their journey and inspire you with a guide to all the best film locations so you can visit them for yourself! Hardcore fans will want to source the perfect bus on Gumtree – clearly a 1976 Hino RC320 – so for a shorter adventure there is always the annual epic drag bus tour from Sydney to the Broken Heel Festival fuelled with more desert, disco, and divas than you could ever handle.
For those who do not know what this film is, we'll lead you to it. The Adventures of Priscilla, Queen of the Desert is an Australian film which follows two drag queens and a transgender woman as they traverse Sydney to Alice Springs in a tour bus. They have named their tour bus Priscilla, hence the film's name. This 1994 film was a box office hit! It was a critical and commercial success, even garnering an Academy award. The LGBT community received mainstream recognition. Everyone wanted to have a fabulous Priscilla Queen of the Desert Tour themselves.
Up until now, the influence of the film lives on. Today, there is already a Broadway musical adaptation of the film. It also appeared during the 2000 Summer Olympics in Australia. Not only did it receive a cult following, but it also became a pop culture classic. If you are one of those who follow this classic, we're going to treat you with something. On this article, we are going to share how you could have your own fabulous Priscilla Queen of the Desert tour.
Oh, that's a novel idea. Let's stuff ourselves to death. Imagine the headlines: "Whales Beach Themselves In The Outback". "Mystery Bum Sticks Dead In Drag".
How To Have Your Own Fiercely Fabulous Priscilla Queen of the Desert Tour 💁🏼
In order to follow the journey of Adam, Tick, and Bernadette, you do not need an elaborate guide. Basically, you just need to hire a van or a tour bus, especially if you belong to gay travel groups. From here on out, you could do the same thing as the characters did. You could go to the places where they stopped in the film and look at how they are in real life. And when you are there, you could recreate your favorite scenes. You could even compare the similarities and differences these places have over the years. If you are traveling solo, you do not need to fear. We've got you covered.
Locations of the film include New South Wales, South Australia, and the Northern Territory. But our first stop is at gay Sydney.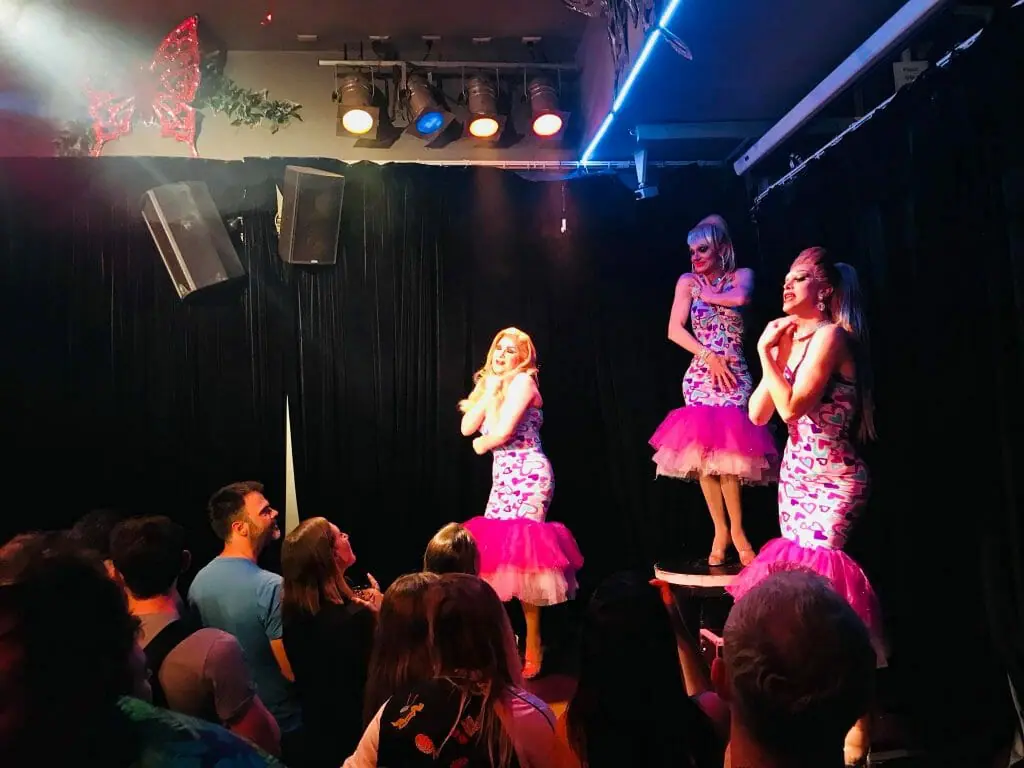 First Stop: Sydney
The adventures of Priscilla and the three drag queens started in Sydney. A tourism hotspot, Sydney is one of the most visited cities in Australia. There are plenty of tourist spots you could visit here. But if you want to follow the film so bad, you could drive to the Sydney Opera House. You could walk to this scenic spot by foot because there are plenty of walk routes to take. With over 40 shows a week, you would surely get to enjoy the ooh and ahh sensation of this stunning attraction.
Next stop, you could wade your way to the fabulous Sydney Harbour Bridge. This arch bridge stands across the Sydney Harbour. It carries vehicles between the Central Business District and the North Shore. Both the Sydney Harbour Bridge and the Sydney Opera House are iconic images of the city.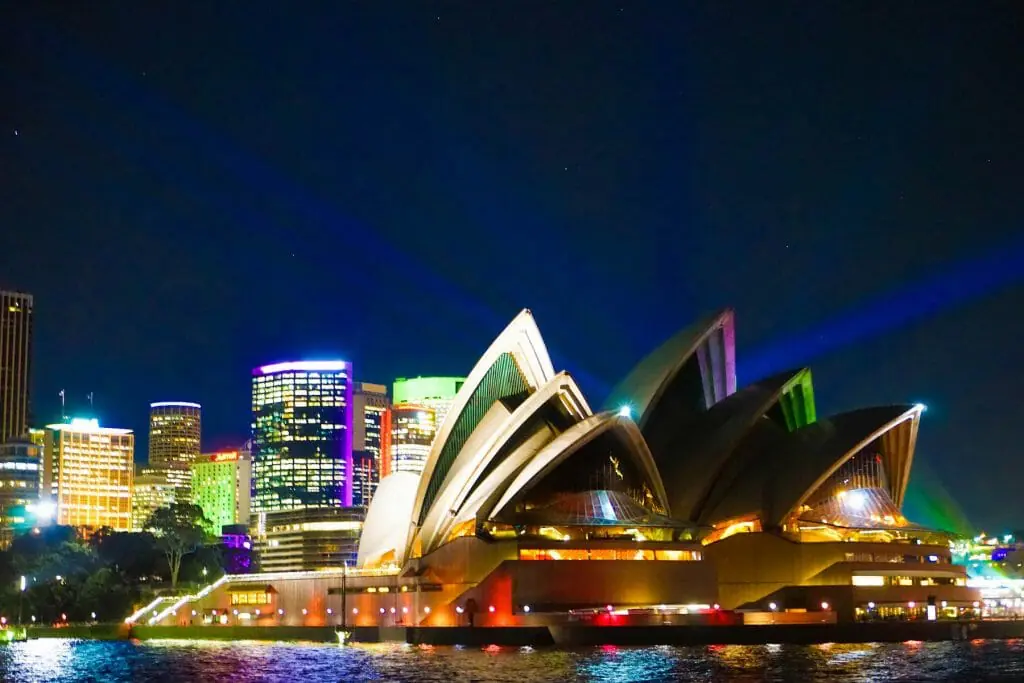 There are many ways to see the Sydney Harbour Bridge. You could climb the bridge and gaze at the rest of the city. You could take a helicopter flight for aerial views of the bridge. Or you could take a ferry and kayak if you want to go beneath the bridge. Using your van, you could also pass by this it.
Your Priscilla Queen of the Desert tour is already exciting, but we've only just begun. After exploring Sydney, you would then travel to New South Wales.
I hereby christen this budget Barbie camper, Pricilla: Queen Of The Desert.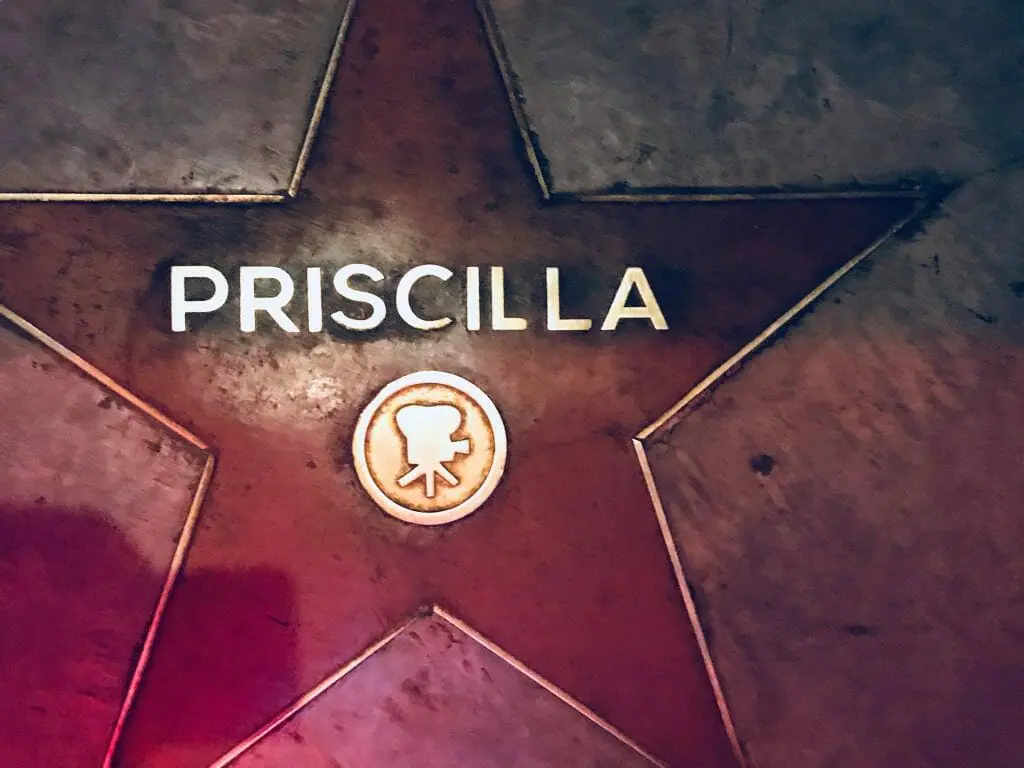 Into The Outback: New South Wales
Bernadette and her friends drove to New South Wales next. This is a desert in the east coast of Australia. There are a lot of things to do here, but the first stopover that you should go to is Broken Hill. Felicia, Bernadette, and Mitzi went on this historic mine city, which is about 750 miles west of Sydney. When you are going to drive from Sydney to Broken Hill, except a rather long drive. But don't worry, the sceneries are rather stunning. You will still have a lovely trip to the town.
The girls go shopping on Argent Street but are somewhat surprised with what they found out. Later, they got to check in to one of the hotels in New South Wales. The Palace Hotel – formerly known as Mario's Palace – is an eclectic hotel with beautiful murals found on its walls. Many scenes were filmed at the Palace Hotel. If you want, you could stay at the Priscilla Suite, the exact room where the characters in the film stayed.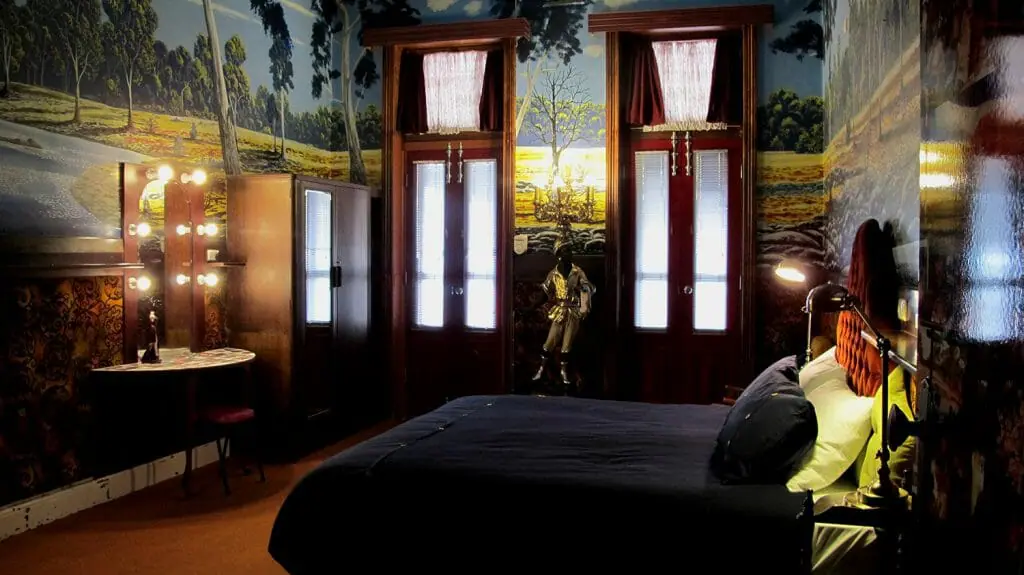 After spending a day or two at the Palace Hotel, the drag queens drove all the way to the Mundi Mundi Plain Lookout. This is where they got stranded because Priscilla breaks down. You could find this view on Silverton Road. It is a desert place, but there a lot of things that you could do here. You could watch the sunrise or take a long walk and enjoy the atmosphere. Even if you are just beginner hikers on a trip like this, you could most certainly do it in style.
When the girls are about to give up, a duo came to save them. Bob and Cynthia gave the three a lift to South Australia.
A desert holiday, let's pack the drag away. You take the lunch and tea, I'll take the ecstasy. **** off you silly queer, I'm getting out of here. A desert holiday, hip hip hip hip hooray!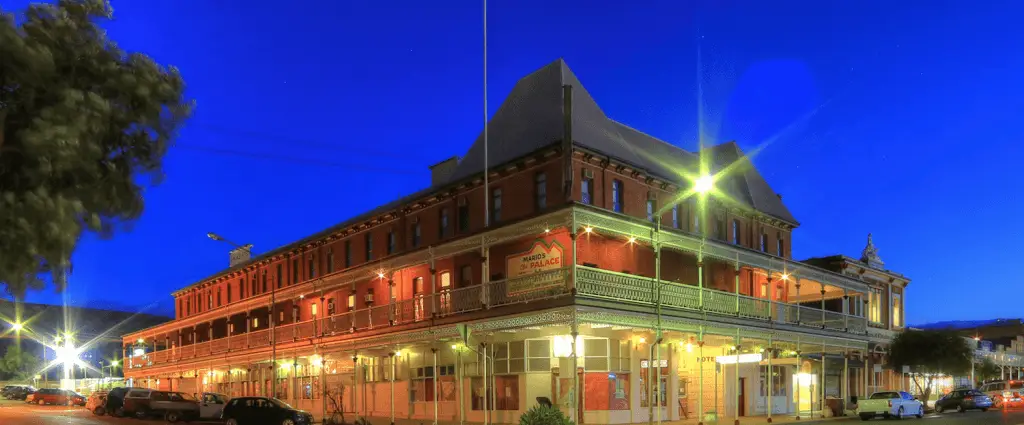 Where Even Are We: South Australia
Going to South Australia is another experience. Coober Pedy, in particular, was the place they went to. Coober Pedy is another mining town known for its quantity of opals that are mined here. The town's name literally means, "white man's burrow." There are a lot of below-ground residences called dugouts here, so you might want to visit them. The reason for these underground dwellings is due to the hot temperature when the day comes. As a matter of fact, the temperature usually rises to over 50 degrees Celsius. The dugouts are rather peculiar, but that's the beauty of it all. If your Priscilla Queen of the Desert tour is still not visionary, we don't know what would be.
Here's an Easter egg for you. These underground landscapes have actually provided backdrops for other films in the past. These include Mad Max Beyond Thunderdome and Until the End of the World.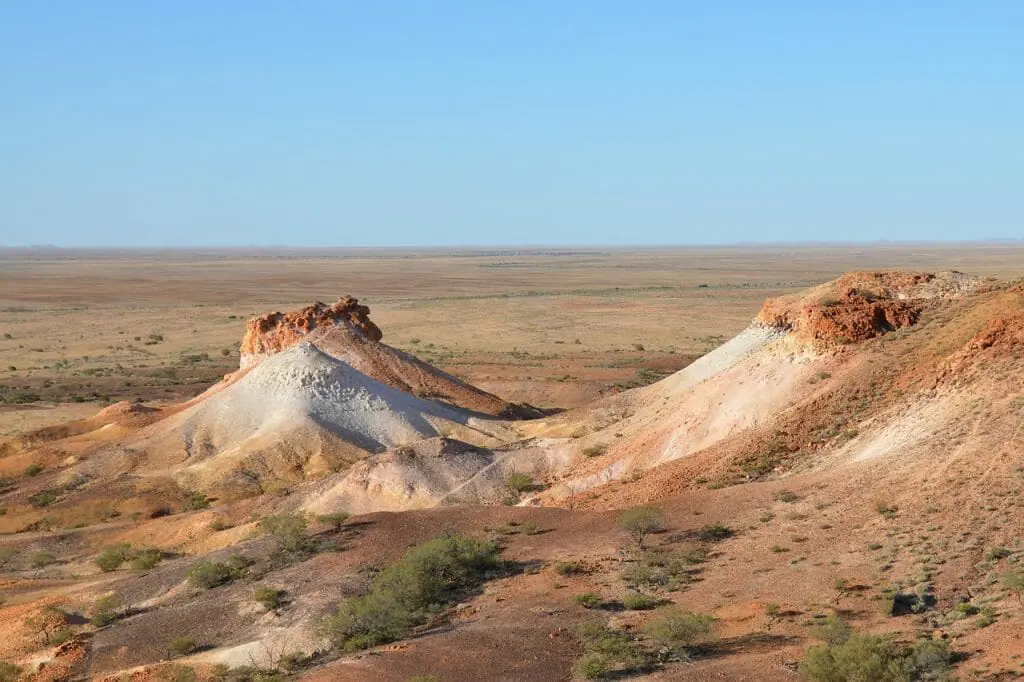 You could actually try out checking in on one of these underground places. You could check in at White Cliffs Underground Motel, a three-star motel at Catacomb Road. There's a lot of surprises waiting for you here.
Coober Pedy seems like an intriguing place, but let's not forget our Priscilla Queen of the Desert tour. From this mining town, you could head into the Northern Territory, preferrable strapped to the top of your bus wearing the queerest Pride outfit you can possibly muster…
Now listen here, you mullet. Why don't you just light your tampon, and blow your box apart? Because it's the only bang you're ever gonna get, sweetheart!"
Did We Make It Alive: Northern Territory
Just to give a small background, the Northern Territory is an Australian territory with small settlements scattered across the place. There are a lot of national parks and protected areas in the Northern Territory. This is why this place could be a great place for sightseeing. But if we are going to follow the Priscilla Queen of the Desert tour, we are going to wind up at Alice Springs.
Alice Springs is known for its red sands and mountain ranges. But fans of Priscilla visit the place because of Lasseters Hotel Casino which was featured in the film. This entertainment complex was one of the final destinations of the characters in the film. Fans could enjoy and recall the film's scenes as they play on its casinos.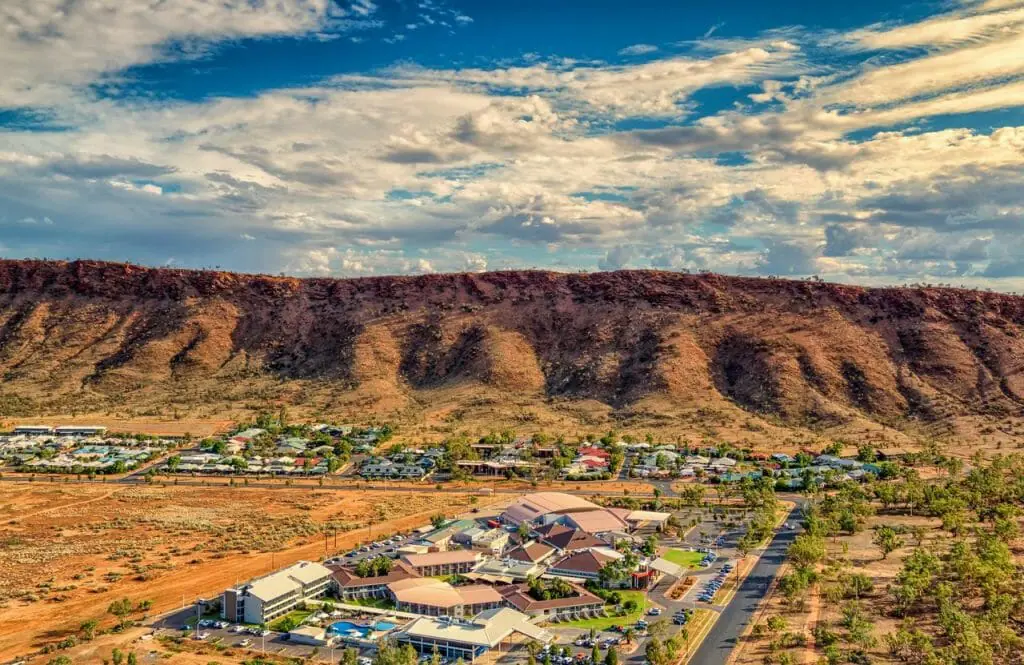 The characters also wound up at King's Canyon. This attraction is part of the Watarrka National Park. This could be found a few hundred miles west of Alice Springs. Felicia had a glorious climb on this fascinating natural wonder. But if you're not as adventurous as her, you could still do other things here. First, you could catch the sunrise across the Watarrka National Park. You could also have dinner under the stars at the King's Canyon Resort. And that ends your Priscilla Queen of the Desert tour.
Of course, you could have two options to do after finishing your pilgrimage. You could go back to Sydney like Tick and Adam. But if you want to follow the desire of Bernadette, you could remain at the resort for a while. While you're here, you could already explore the other attractions of the Northern Territory, particularly at Northern Springs. You could immerse yourself with the people around and have yourself a tour beyond what is expected of you.
The only life I saw for the last million miles were the hypnotized bunnies. Most of them are now wedged in the tires.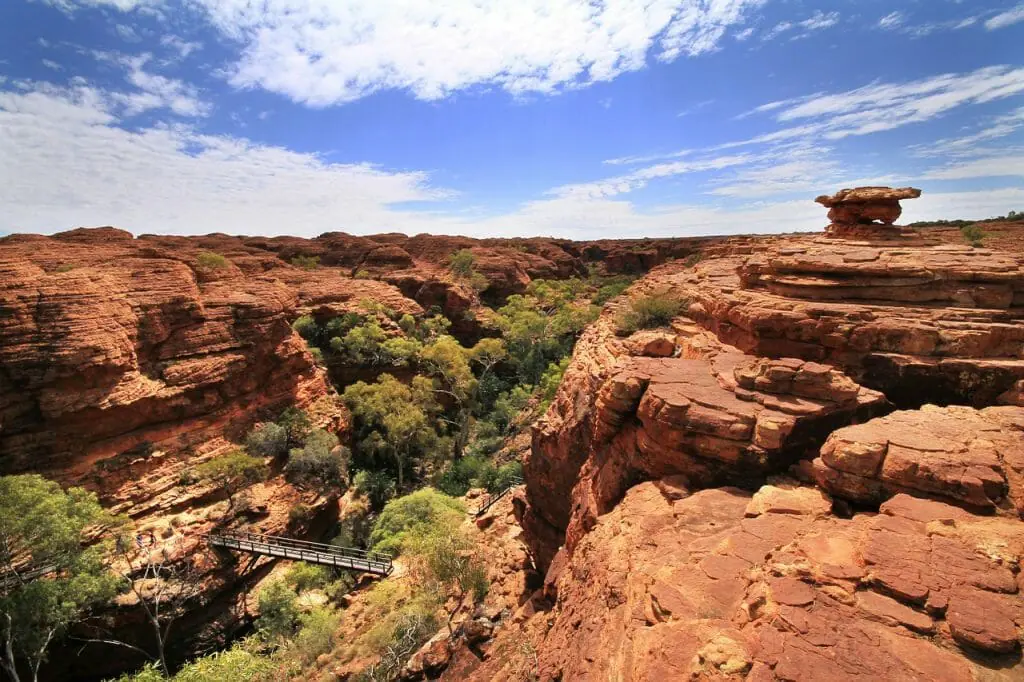 Wrapping Up An Epic Gay Desert Trip
There you go. You could already have your own fabulous Priscilla Queen of the Desert tour! After going through this itinerary, you would feel as though you have traveled the whole continent already. Australia has a lot of things in store. You could continue west, across the vast desert to Gay Perth, or return back to civilization in the East Coast – Melbourne and Brisbane are both marvelous options.
But nothing here will be more fabulous than having the adventure of a lifetime, with your own Priscilla Queen of the Desert tour.
I've said it before, and I'll say it again: No more ****ing ABBA!