One of the world's most fabulous destinations, Gay Sydney is has a worldwide reputation for sublime weather, gorgeous men, and wild nightlife fuelled with debauchery!
And that's to say nothing of the gay icons it has produced: Ian Thorpe, Matthew Mitcham, Mardi Gras, Priscilla, and Speedos. A cosmopolitan city with upscale cocktail bars, underground events, avant-garde art galleries and trendy cafes, travelers have chosen Gay Sydney for decades, and despite the recent introduction of lock-out laws which have decimated inner city nightlife, us gays still continue to flock here. Gay life in Sydney is centered around Oxford Street in Darlinghurst, but you can find queer folk happily holding hands throughout the city – recently emboldened by the passing of same-sex marriage bill after a vicious (and unnecessary) national debate and referendum.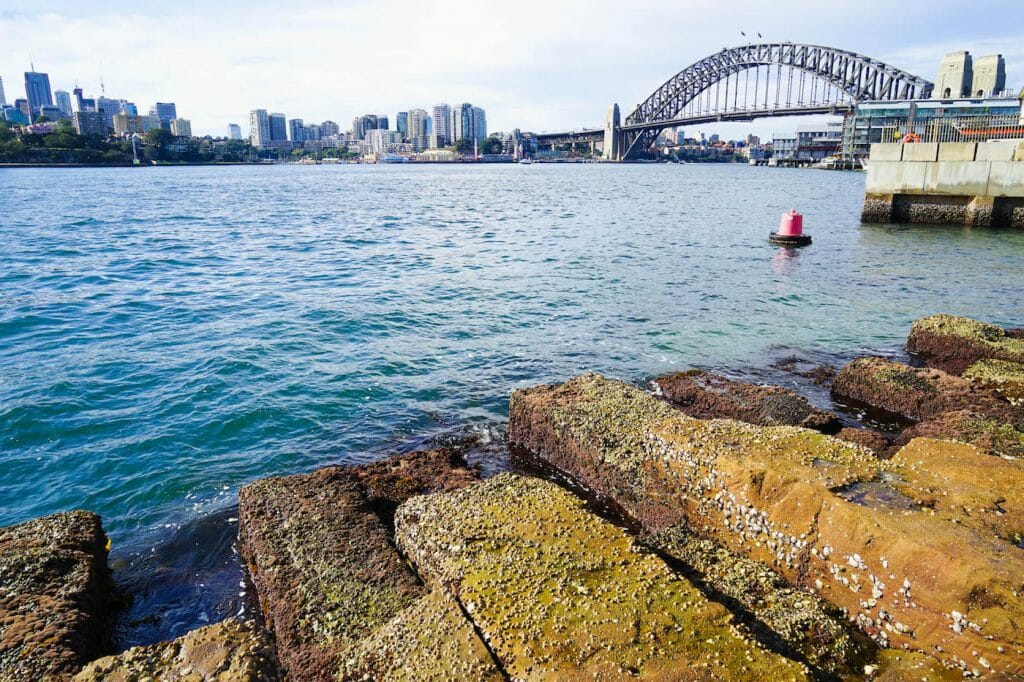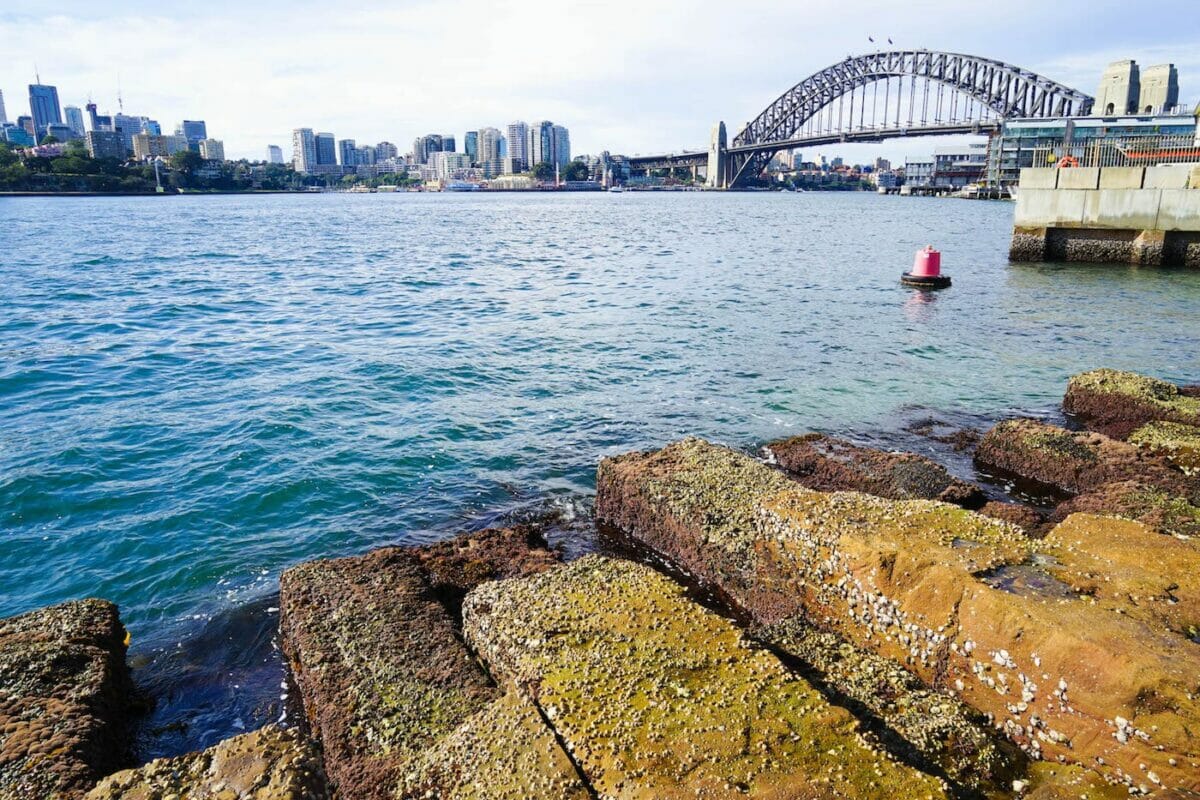 In Sydney discrimination on the basis of sexual orientation, gender identity or expression is strictly prohibited, and it is highly unlikely gay travelers will have an issues exploring the wonders of Gay Sydney. Just no matter what you do, be sure to see a drag show – either at brunch, dinner or late in the night. It is truly something special here and widely accepted, probably stemming back to the colonial days of Australia where it was mostly men around. We can only imagine what they got up to…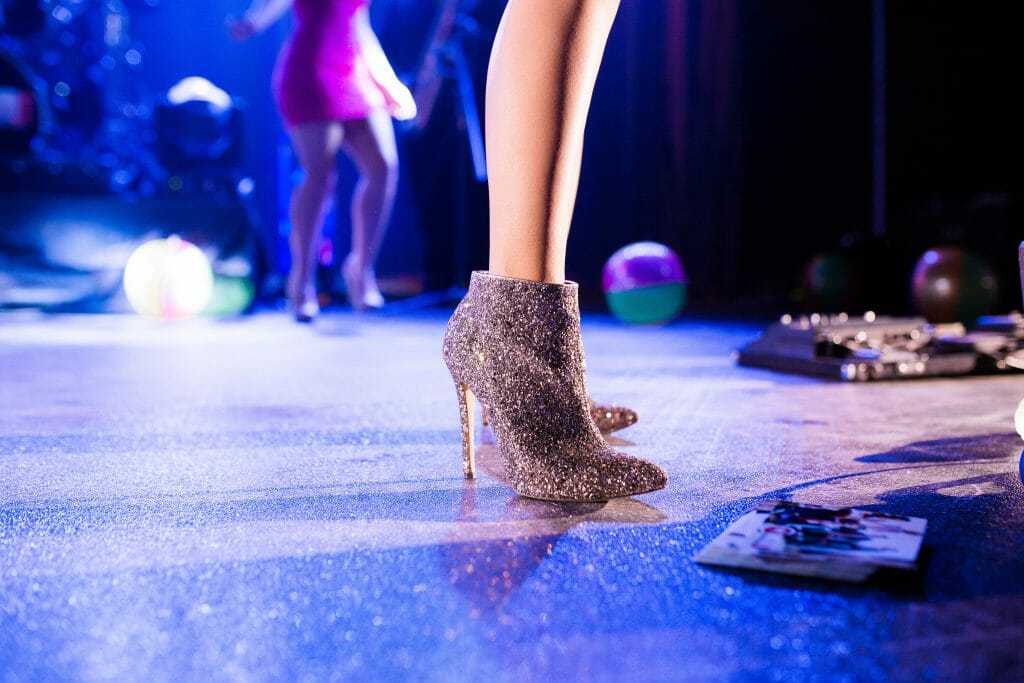 Gay Sydney Guide: The Essential Guide To Gay Travel In Sydney Australia 2018
Attractions in Sydney
Obviously being gay does not define which attraction most of us will want to see in each city and most queer travelers will simply want to check out the top things to see in Sydney during the day! Sydney is a very safe city, and gay travelers in Sydney do not need to take any extra precautions regarding public displays of affection in this very tolerant and progressive city. If you are at a loss for things to do in Gay Sydney or can't decide – we recommend just heading to Oxford Street where the shops, cafes, bars and people never fail to entertain!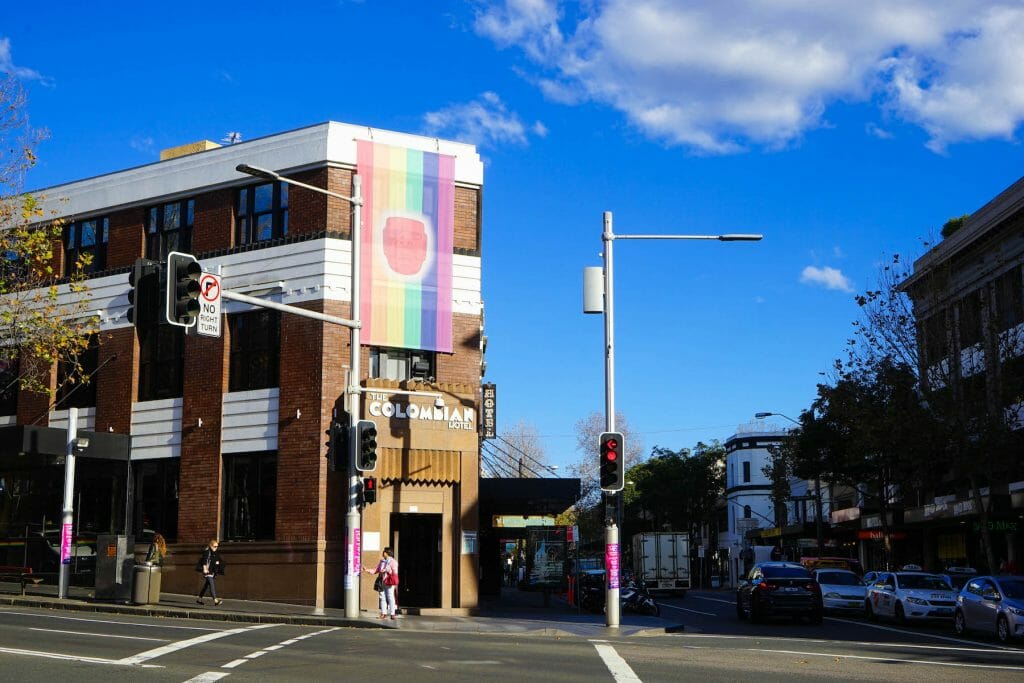 Highlights In Sydney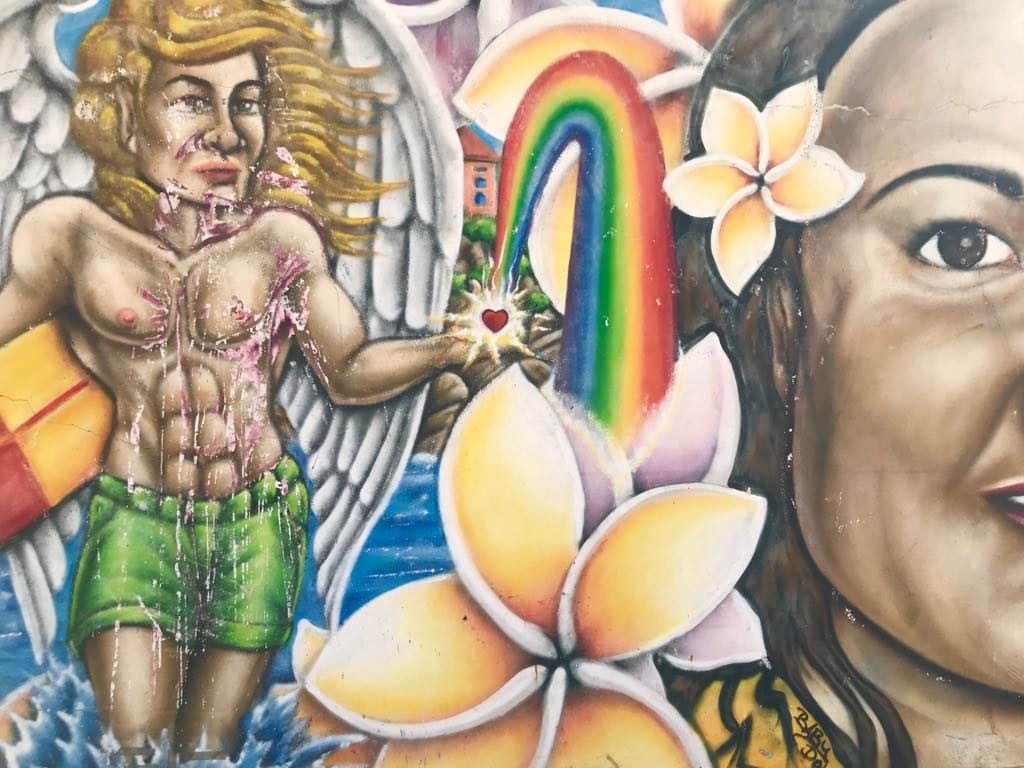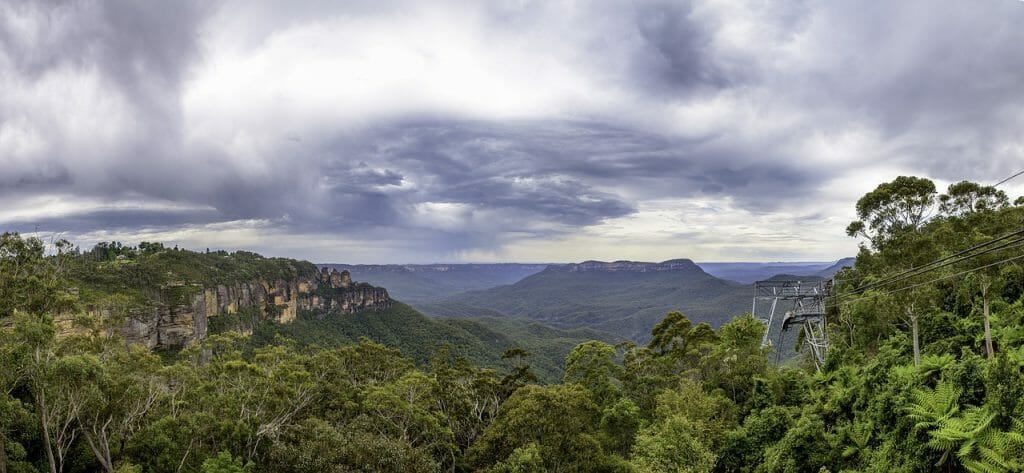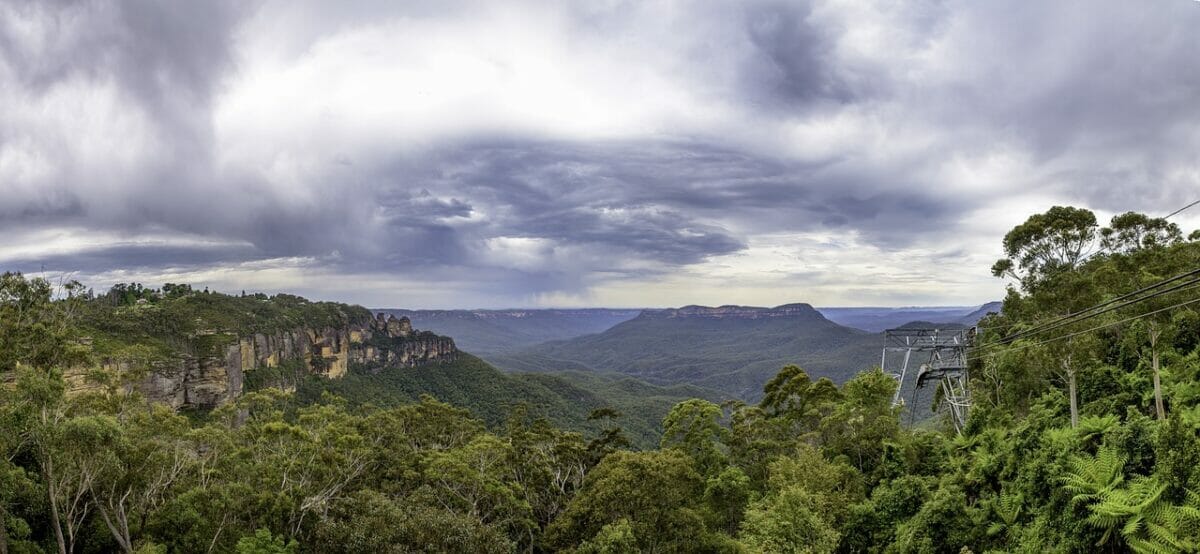 Sydney Harbour Hop-on Hop-off Cruise – Sydney is a harbor city, and so the best way to explore its many attractions and take it all in is via boat! Spend the day aboard a hop-on hop-off cruise that takes you around Darling Harbour, Circular Quay, Watsons Bay, Manly and Luna Park. Get the best vantage point of the city, all without moving from your seat!
Carriageworks Farmers Markets – On a Saturday morning you can't miss heading to this bustling farmers market full of seasonal produce and organic delights from all across the state. An award-winning market in the heart of Redfern curated by celebrity chefs with a little something for everyone.
Bondi to Coogee walk – One of the most beautiful walks in the world, this six-kilometer coastal delight is our absolute favorite thing to do in Sydney with gorgeous views, busy beaches and plenty of cute locals to admire. A close runner-up is the Manly to Spit walk with mega mansions, Indigenous rock art and magical secret beaches to discover.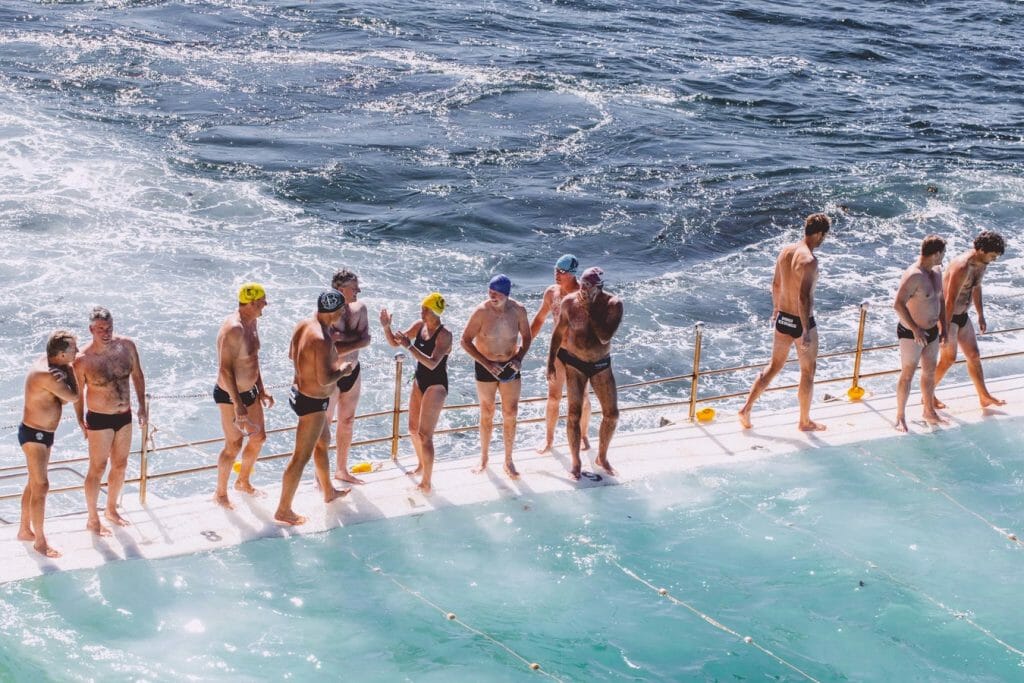 Museum of Contemporary Art – A cutting-edge venue tucked into Circular Quay with extensively renovated galleries, sublime city views, a sculpture terrace and gorgeous rooftop café. The art is not bad either!
White Rabbit – A gallery home for contemporary Chinese art set in the hopping Chippendale suburb. Covering four-floors with 21st-century Chinese art and a rotation of eclectic exhibitions, this self-funded non-profit gallery is a must-see.
Sydney Attractions Pass – There is so much to do in Sydney, and a lot of the highlights here are not cheap. If you're the type, who wants to see and do it all you can plan your own itinerary choosing from 35 available attractions while you visit – all at one low price.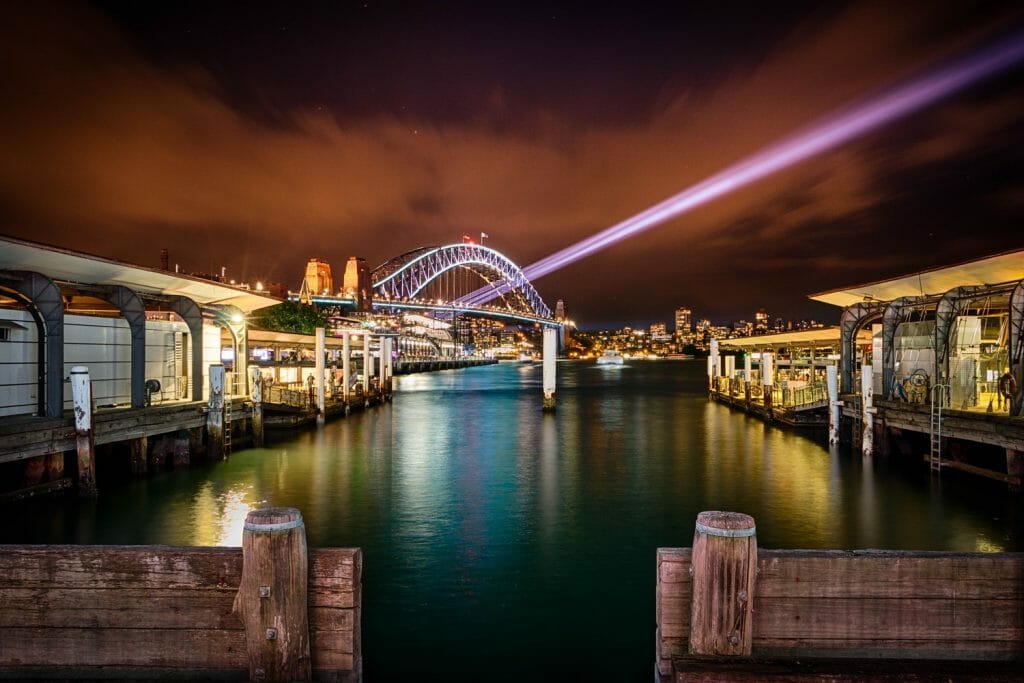 Gay Things To Do In Sydney
Planetdwellers – A Planetdwellers LGBT Travel, Tours, Events company in the middle of Oxford Street. Proudly gay-owned and operated, Mario, Barry, and Tim are the perfect guys to contact if you're looking for a special tour of Sydney with a gay twist, or any dedicated help for your gay travels, within Australia or abroad. One of their top in-house tours around Sydney is the Sydney Gay Village Walking Tour which explores Oxford Street and the surrounding area, talks about the famous events and history of the area and what it means to be gay in Sydney today. Also worth planning a trip around is their annual epic drag bus tour to the Broken Heel Festival in Broken Hill fuelled with more desert, disco, and divas than you could ever handle. A ball of a week celebrating the iconic Aussie movie, 'Priscilla Queen of the Desert', there could be no better way to experience Gay Australia that with 50 other pleasure seekers, champagne in hand of course!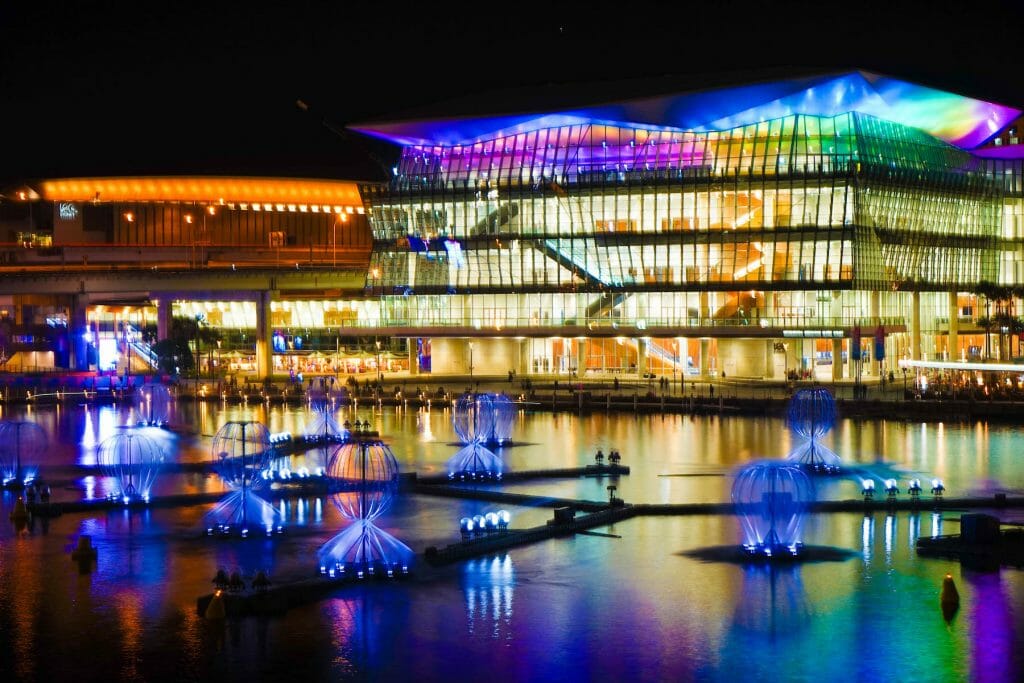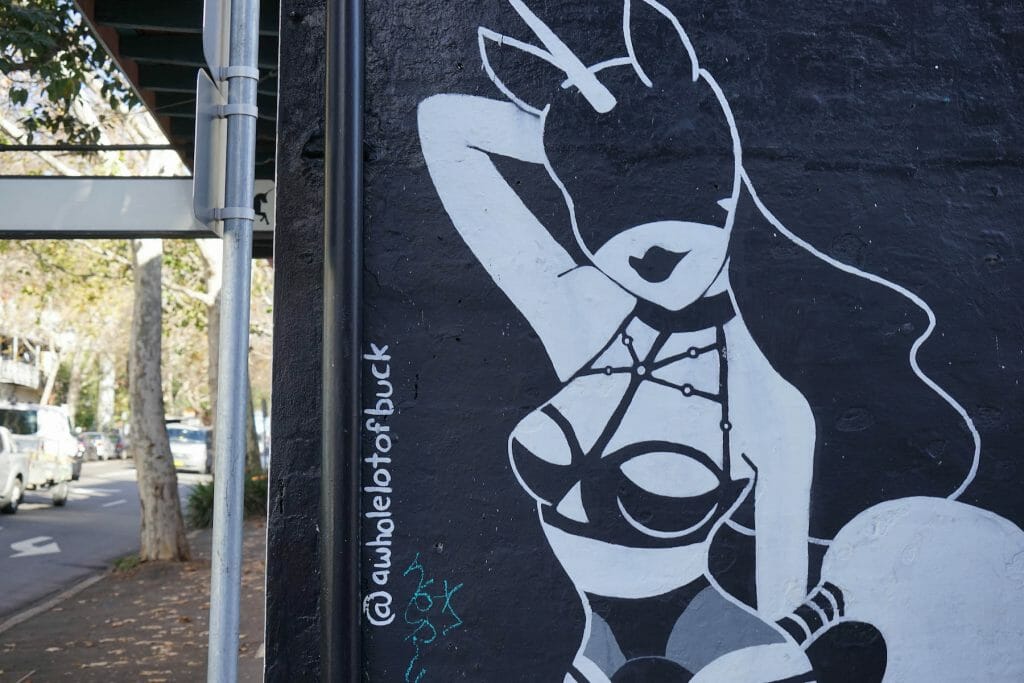 Fruits in Suits – Organised for over 20 years by the Sydney Gay & Lesbian Business Association 'Fruits' as it's fondly known, has been running since 1996 and is the original of many so-named events in the Asia-Pacific. It is a monthly social networking event held on the third Thursday of every month between 6 pm – 9 pm at the Beresford Hotel. An ideal opportunity to increase your business network in a social setting or meet friends or colleagues after work.
Lemons With A Twist – A long-established, largely social event much like the gay equivalent with canapés and drinks for lesbians, their friends, and allies. A monthly, largely social event, attracting about 200 attendees. Lemons With A Twist is a great opportunity to catch up with friends early in the evening, then a little later, join popular DJs or enjoy live entertainment and party the night away! Held on the first Friday of every month between 6 pm – 9 pm at The Polo Lounge in The Oxford Hotel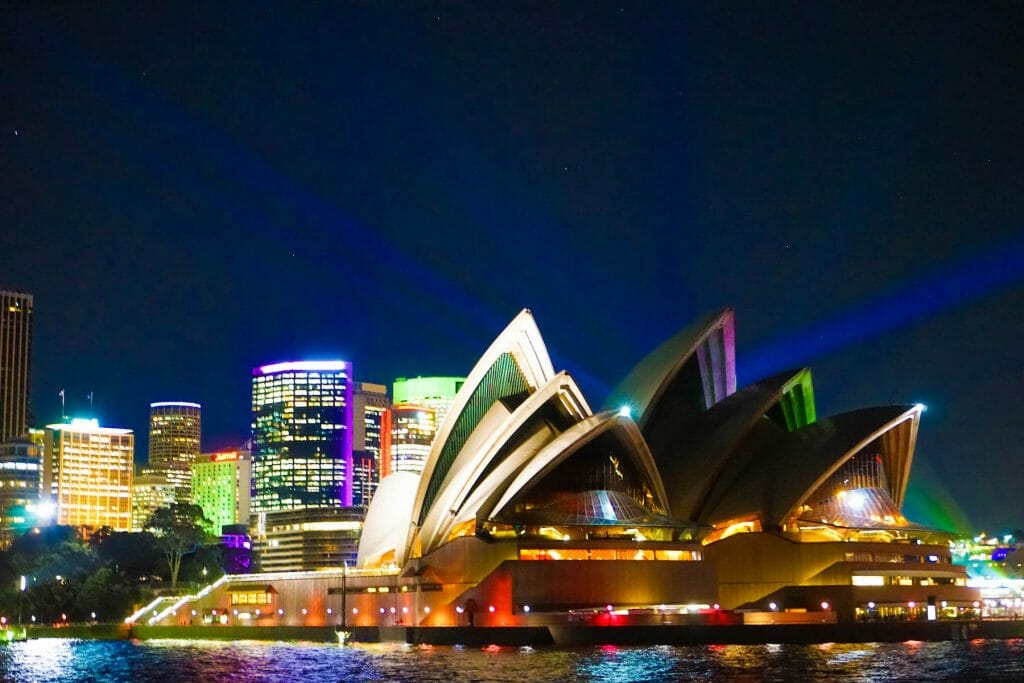 Sydney Gay and Lesbian Mardi Gras – An annual LGBT pride parade, one of the largest held anywhere in the world with hundreds of thousands of attendees. Held annually on the second Thursday in February for 40 years, the festival grew out of a gay rights parades in 1978, where participants had been arrested by New South Wales Police and today still holds on to its political roots, while expanding to include the Bondi Beach Drag Races, Mardi Gras Film Festival and a huge Fair Day in Victoria Park. There are also hundreds of other club events and queer parties planned around. A huge tourism drawcard where hotels in Sydney sell out months in advance, so if you plan on attending be sure to book well in advance!
A city the size of Sydney has plenty more to explore!
We advise getting a full guidebook if you are staying for more than a night or two. It probably won't have any information on Gay Sydney – that's what we are here for – but it will have useful tips and an exhaustive list of the best attractions across Australia to assist you on your fabulous adventure!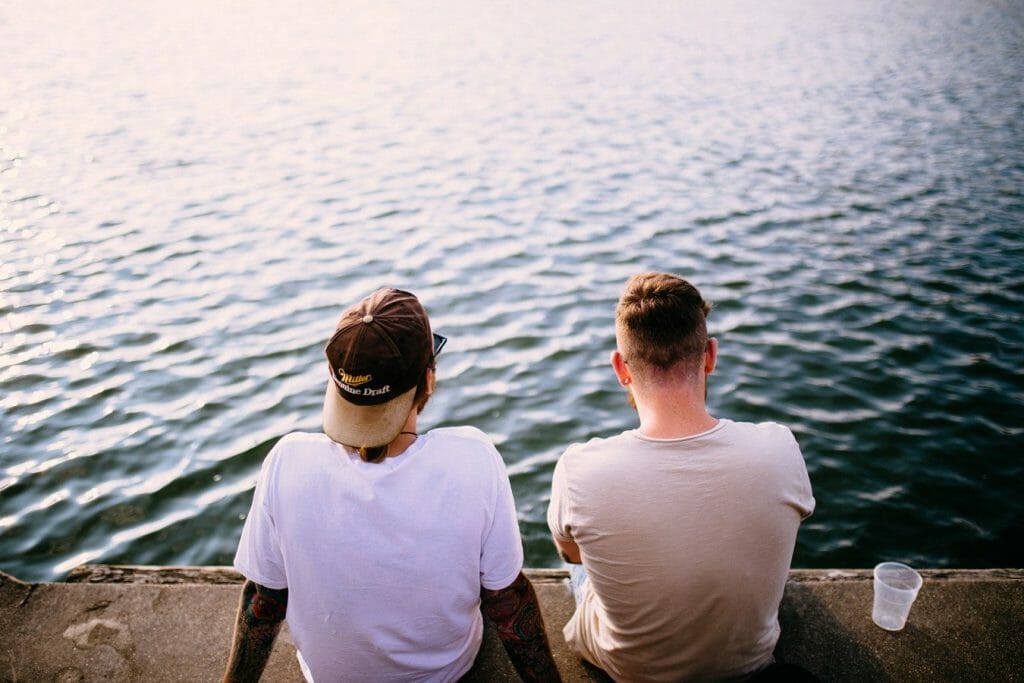 Gay-friendly and Gay Hotels in Sydney
As a world leader in LGBT tourism, pretty much every hotel and hostel in Sydney can be considered gay-friendly – after all being a gay-friendly it not all about upscale luxury, but about providing friendly and open service and welcoming everyone with open arms! Having said that, everyone likes to be surrounded by people with common interests, and as such there a few well-known hotels in Sydney that are known hot spots for gay travelers to stay! The best locations for gay travelers is near Oxford Street which is close to all the gay attractions of the Sydney gay scene –  by day or by night.
The following gay-friendly and gay hotels in Sydney are only the most popular with gay travelers but there are hundreds of other hotels in Sydney if you don't find quite what you are looking for. Whether you want a fun and social hostel, a cheap place to crash after a night of partying or a chic designer option to sip cocktails and surround yourself with fabulous people  – Gay Sydney has it all!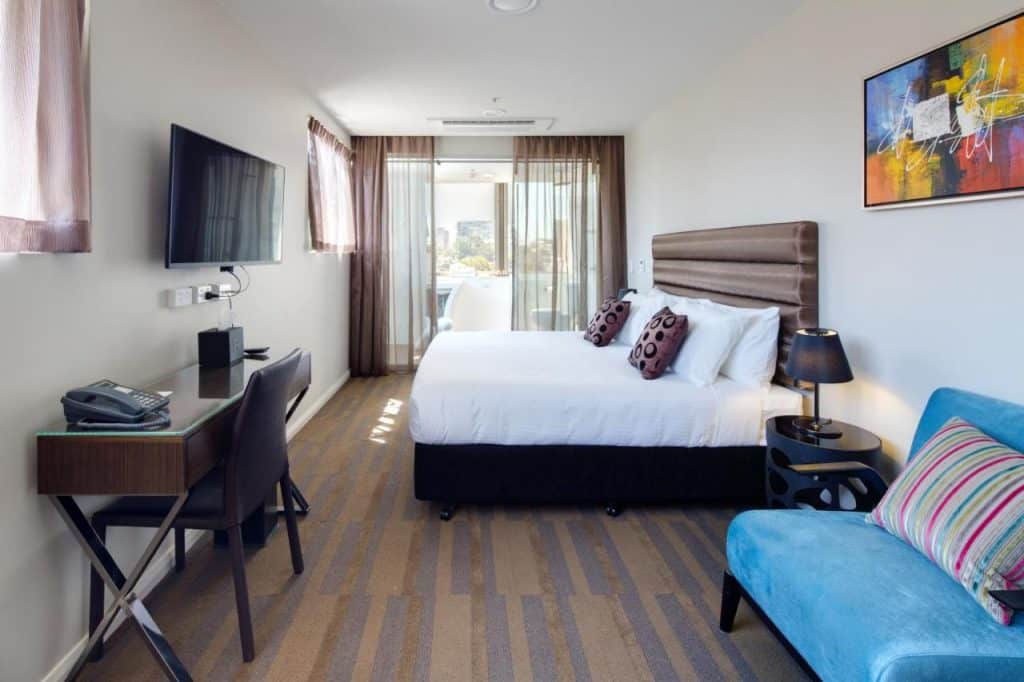 57 Hotel ☆☆☆☆ – Easily our favorite place to stay in Sydney, this stylish 70s boutique hotel has an unbeatable central Sydney location just minutes from Central Station and a short walk to the Oxford gay scene. Serving 21st-century comforts mixed with Studio 54 realness, 57 Hotel offers 92 rooms with modern decor, glass-walled rain showers, complimentary skin care products and 24/7 Nespresso coffee in the lobby. 100% Gay-Friendly, we loved the grab-and-go breakfast with delicious bakery products freshly made from a local store, 24/7 gym access, helpful staff and frivolous packages designed around themes or events (consider opting for their fabulous temptations package when booking direct!). Nestled in the heart of Surry Hills there is a myriad of bohemian bars, vibrant cafes and boutique shopping, this stylish hotel has a discreet entrance and funky black lobby meaning you feel like a celebrity from the moment you arrive – plus there is a disco ball and lights in the elevator. Since there are no exclusively gay hotels in Sydney, the 57 Hotel is our top recommended place to stay!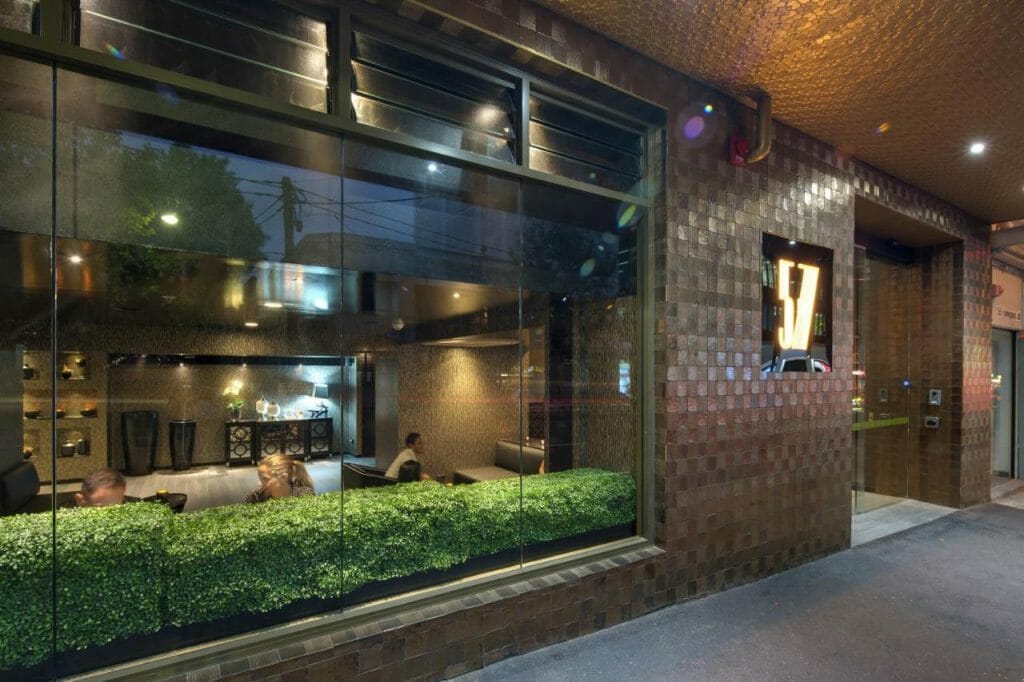 Four Seasons Hotel Sydney ☆☆☆☆☆ – A gay-popular luxe high-rise hotel in the Sydney CBD offering posh dining & a bar, plus harbor views, an outdoor pool & a spa.
Sofitel Sydney Darling Harbour ☆☆☆☆ – Not at all convenient to the Sydney gay scene, but if you simply want to relax poolside, enjoy world-class views and take in Sydney from above, the Sofitel is one of our favorite places to do it.
28 Hotel ☆☆☆ – An affordable boutique hotel in Chippendale close to Central Station with Spice Alley, China Town, Paddy's Market right on your door-step. Not your traditional hotel but a gay-popular option with absolutely no bellboys, towel swans or chocolates on pillows.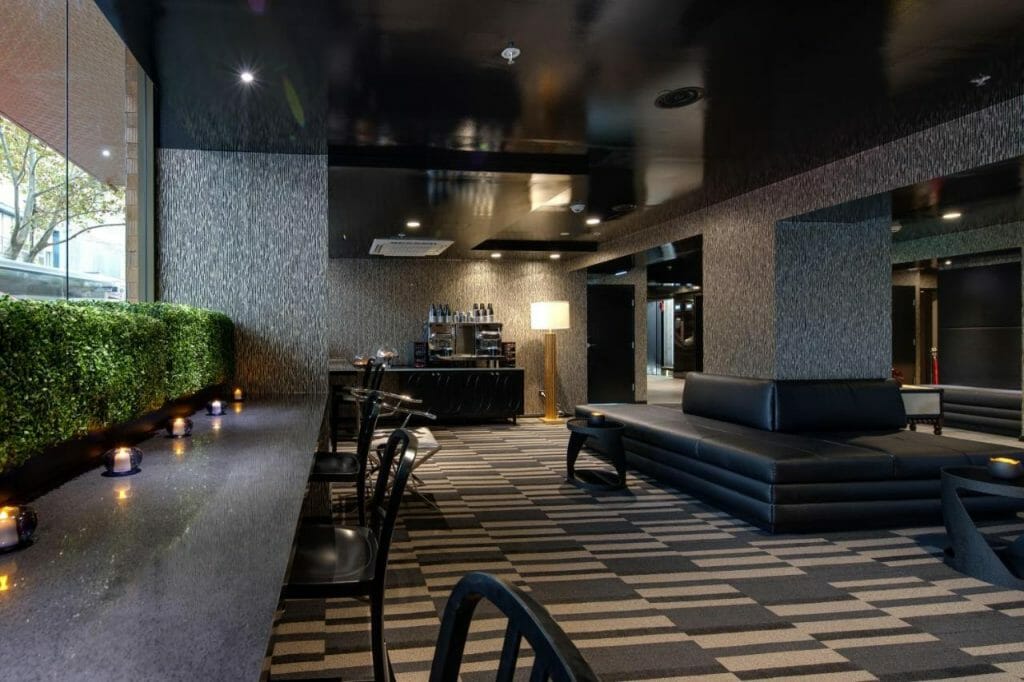 Value Suites Green Square ☆☆☆ – Conveniently located on the train line between Sydney Airport and the Downtown, the ValueSuites Green Square offer low prices, vibrant color and delightful views from the upper floors. A very trendy and up-and-coming area with industrial buildings filled with hipster cafes.
Bounce Hostel ☆☆☆ – A totally unique hostel with exceptional dorms and private rooms on the edge of the Central Train Station. The top rated hostel in Sydney with killer roof-top views, a cinema, chilled hang out spaces and a short walk from Oxford Street. If you're on a budget, traveling alone and want to have instant friends to check out the nightlife, then you need to head to the Bounce Hostel. LGBT friendly, with a gorgeous gay Irish-Italian man frequently on the front desk if you have any questions.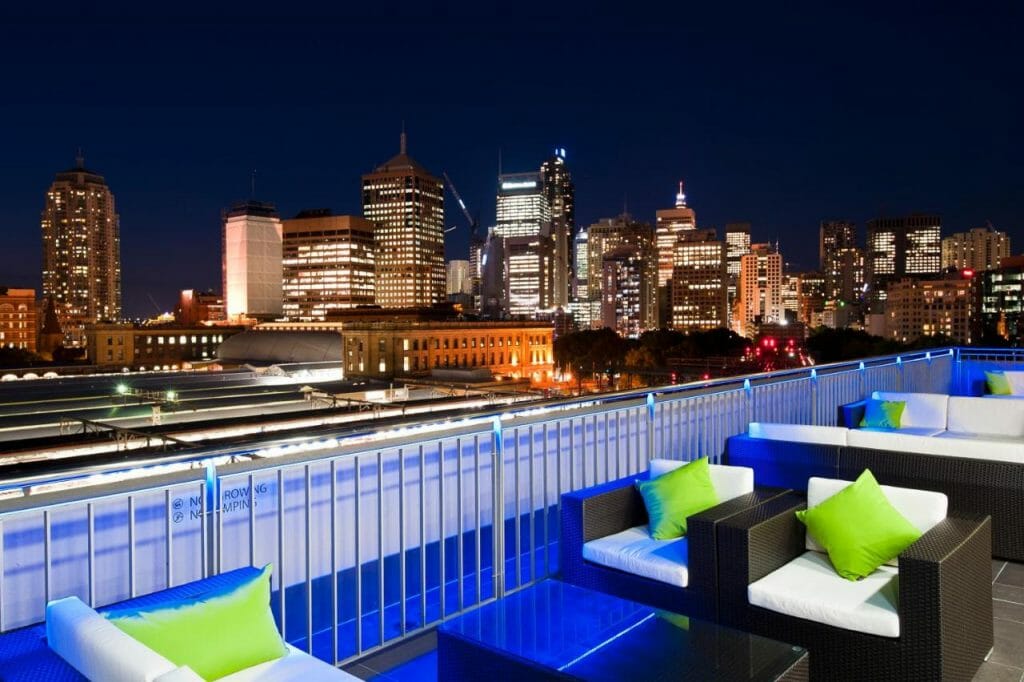 Sydney is well-known as one of the most gay-friendly cities in the world, and of course, it has plenty of gay nightlife to cater for any kind of mood. Gay Sydney offers some of the biggest gay dance parties in Australia, and there are a ridiculous amount of Sydney gay bars to choose from located around the infamous Oxford Street in the suburb of Darlinghurst or in the suburb of Newtown which is outside of the lock-out zone.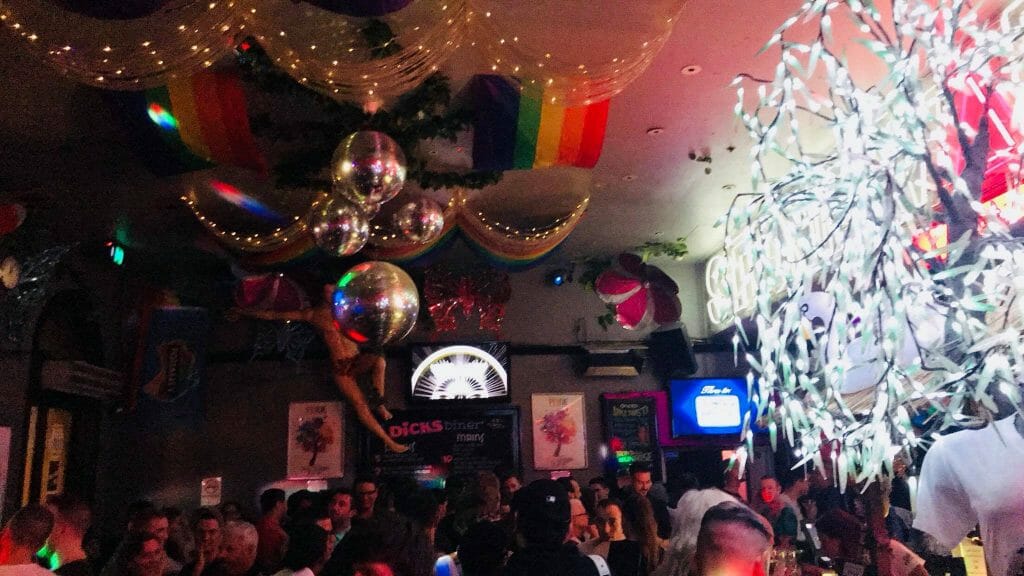 The 'Sydney lockout laws were introduced in 2014 to reduce alcohol-fuelled violence, but have decimated the cities nightlight. The legislation requires no bars, clubs or pubs in the Sydney CBD entertainment precinct allow entry after 1.30am and 3 am last drinks. The Sydney CBD entertainment precincts are Kings Cross, Darlinghurst, Cockle Bay, The Rocks, and Haymarket.
This legislation has killed off plenty of LGBT nightlife spots in Oxford Street and is likely to continue to drive people to outside of the lock-out zone (aka Newtown). If you plan to part all night long, you will want to avoid Oxford Street which is sad as the queer spirit is strong here. The are also plenty of semi-underground gay nights in Sydney where queers take over different and clubs (also very popular in Gay Tel Aviv)  which are worth checking out for a change of scene!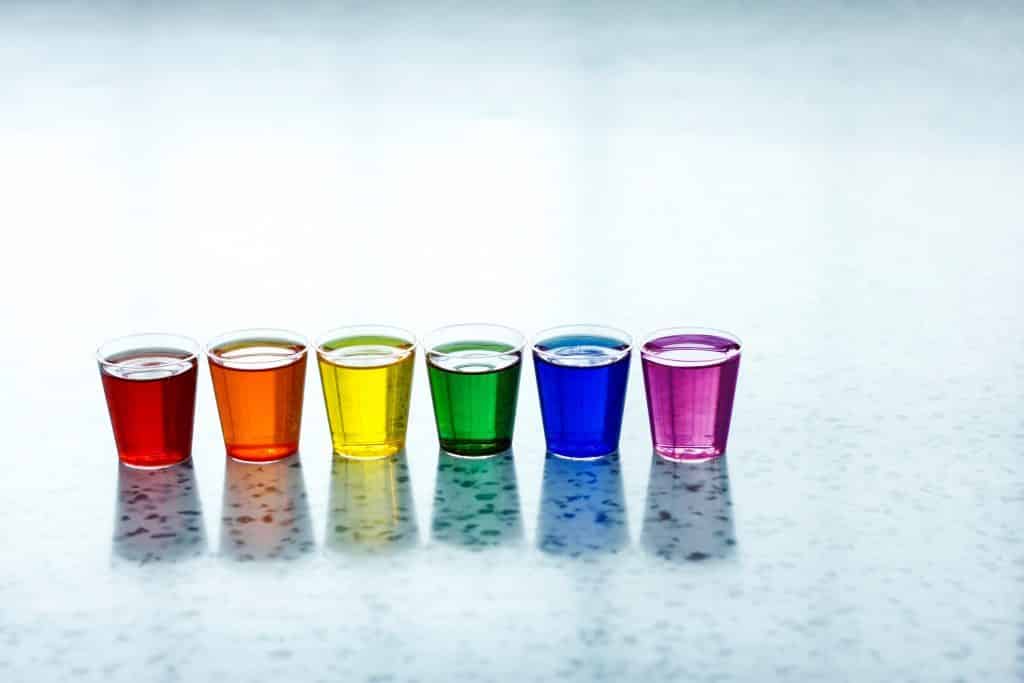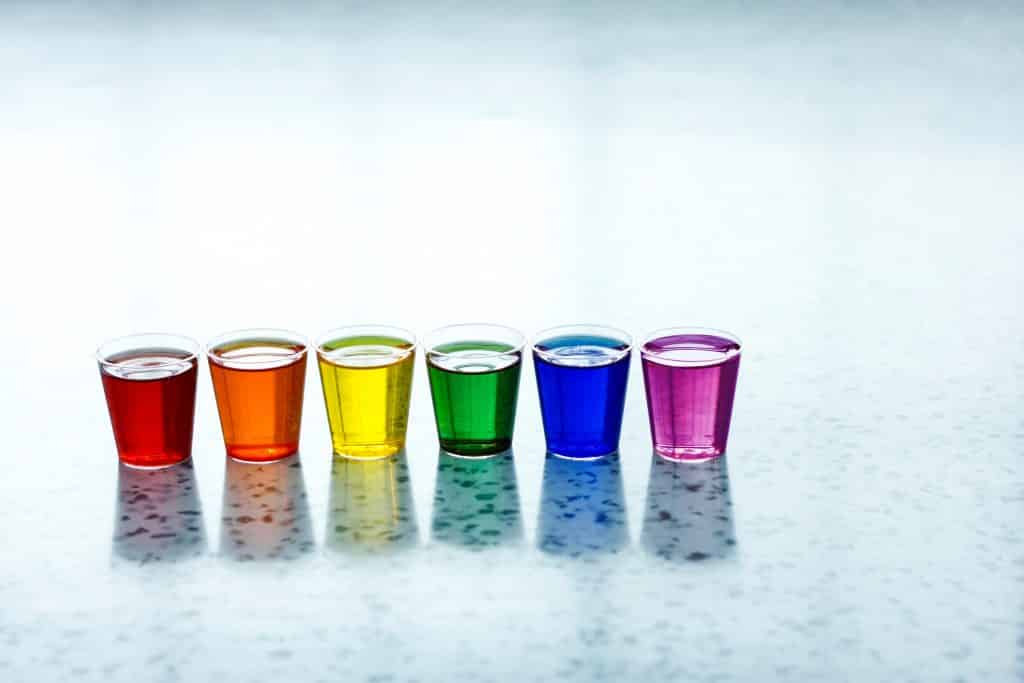 Oxford Area Gay Bars in Sydney 
The Oxford – Standing proudly on Oxford Street for over a century, The Oxford Hotel is made up of four different venues, all popular with the LGBT community. On the top floor sits the intimate Polo Lounge, below that, hosts the glam New York style Ginger's Cocktail Bar, and in the basement, you'll find the down-and-dirty Oxford Underground. The ground floor has the Oxford Bar with fun, affordable bistro and a large terrace for people watching out over the street. The Oxford is our favorite go-to gay bar in Sydney, any night of the week with a fabulous line up of events including Drag Bingo, Slay 4 Pay, RuPaul's Drag Race viewing, raunchy parties and Piano show tunes. What more could you want really!
StoneWall Hotel -Fulled with history, this bar is a local institution, and it is a safe place for the LGBT+ community. Three floors of dancing and revelry with weekend drag shows, though we have to be honest: the drag here was a massive disappointment, even baby sister Auckland was better! Longer shows and more enthusiasm might go a long way. Girl, you have to step your pussy up!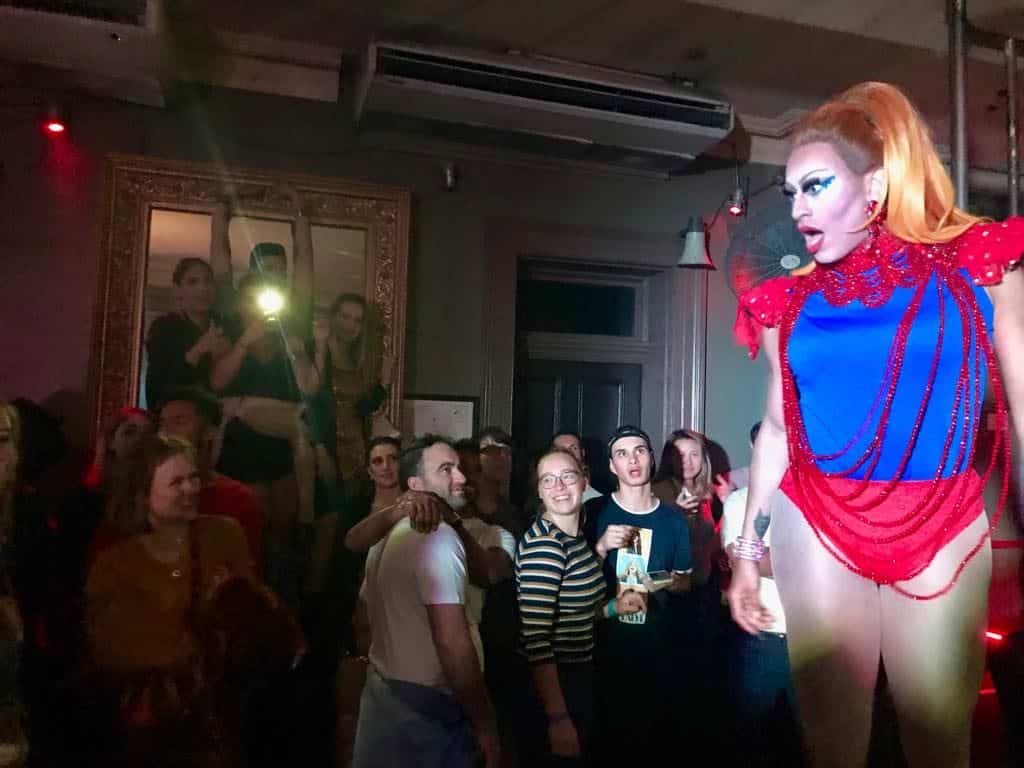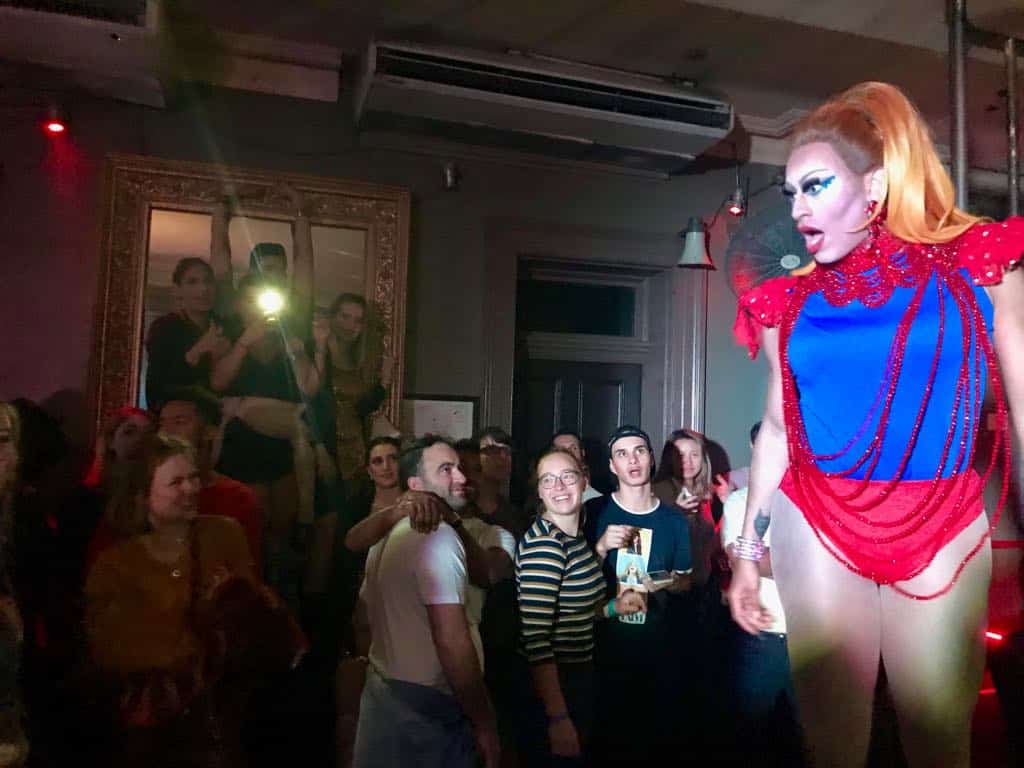 The Colombian Hotel – A two-level historic hotel with a dance floor on the second level and a fun place to meet for wines, cocktails or more. There are sexy cage dancers every Sunday night, Trivia on Wednesday and a fun Black Magic night of gay hip hop and RnB on the first Friday of every month! Not quite as wild as Bogota or Medellin, but we still love it anyway.
The Palms – A unassuming underground bar filled more all the pop music your heart could ever desire, and then some! Strong drinks, a pumping dance floor, and free entry make the Palms worth checking out.
Arq – The biggest gay club in Sydney, and quite possibly in Australia. Located just off Oxford Street, upstairs is ARQ's Arena with penetrating sound, euphoric lighting displays, resident performers, and DJs + a fabulous mezzanine for taking it all in. Downstairs is the Vortex, an intimate space with smaller gigs and occasional drag shows. Open on Thursdays, Fridays, Saturdays, and Sundays with regular themed parties most nights.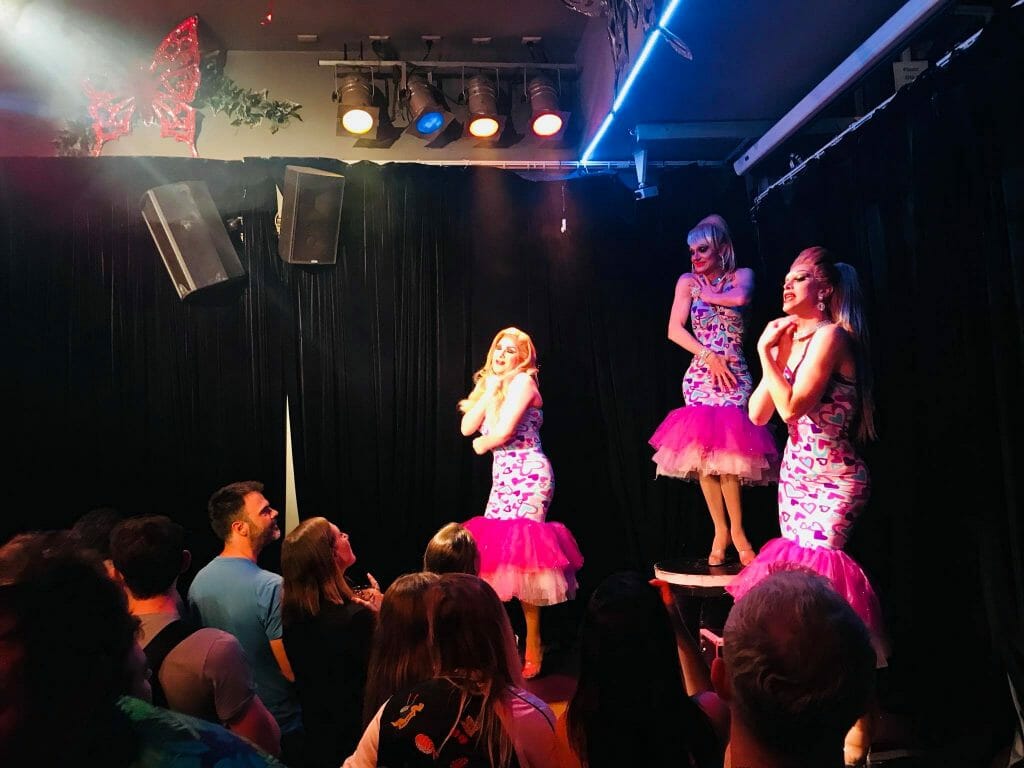 The Beresford – A very popular bar and restaurant in upscale Surry hills just a few minutes walk from Oxford Street. Chic, sophisticated and oh-so-cool, the Beresford is always gay-popular, but on Sundays, it is packed to capacity with gay boys dancing upstairs or enjoying the beautiful outdoor courtyard. One of the best bars in Sydney – gay or otherwise.
Slide – A magical showcase of cabaret shows, live performances and themed events inside a converted Art Deco bank on the Golden Mile of Oxford Street. One of the most popular gay venues around with state of the art families, dining, cocktail, and performances sure to entertain for hours. Beautiful, elegant and a treat for all the senses.
The Green Park Hotel – A cozy gay-popular pub with more laid-back clientele. While the Beresford might be about upscale sophistication, the Green Park Hotel is all about warm, welcoming vibes, simple interiors, and your traditional Aussie pub feel. Recently renovated, this classic hotel mixes the old with new seamlessly and is the place to go for a friendly, vibrant atmosphere and busy dancefloor on Friday / Saturday night!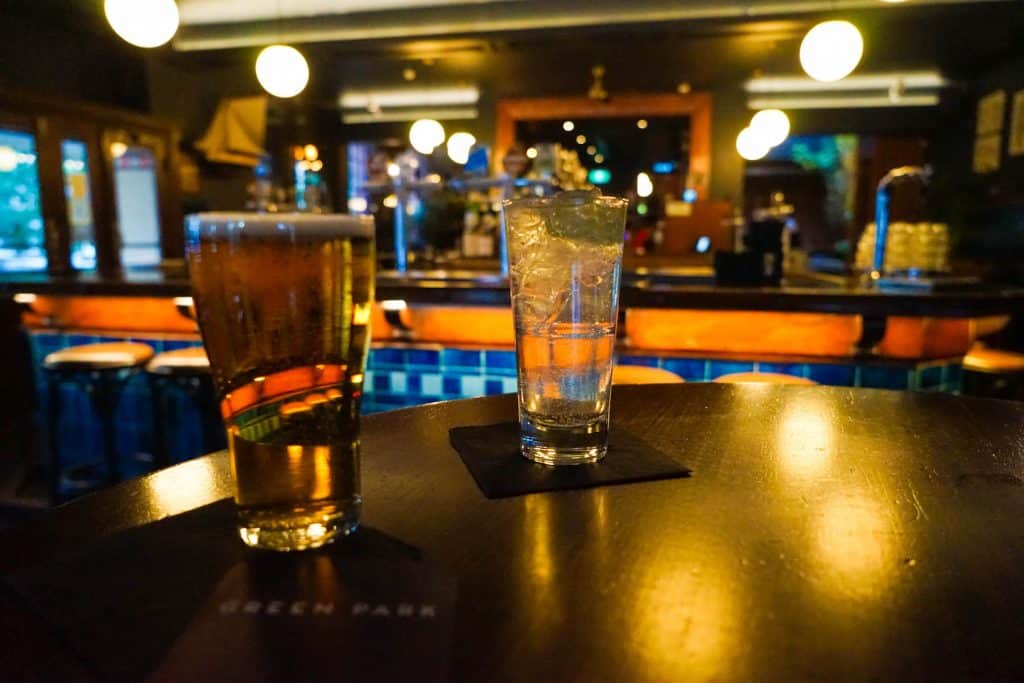 Other Gay Bars in Sydney 
The Imperial Hotel – One of the most iconic gay bars in Sydney with drag, cabaret shows, delightful cocktails and a sociable terrace. This Erskineville pub was actually the setting for 1994 classic The Adventures of Priscilla, Queen of the Desert. It has alternated between straight and gay for decades but now the rainbow flags are back, and bold and beautiful gay men are once again flocking here. There are regular DJs and parties hosted by promoter groups, including Heaps Gay, Girl Thing, Honcho Disko – as well as the home-grown fabulous Drag Xtravaganza on Friday nights with Farren Heit. The Imperial is an Australian national treasure in the heart of the Sydney LGBT+ community with its now unique style and devil-may-care attitude.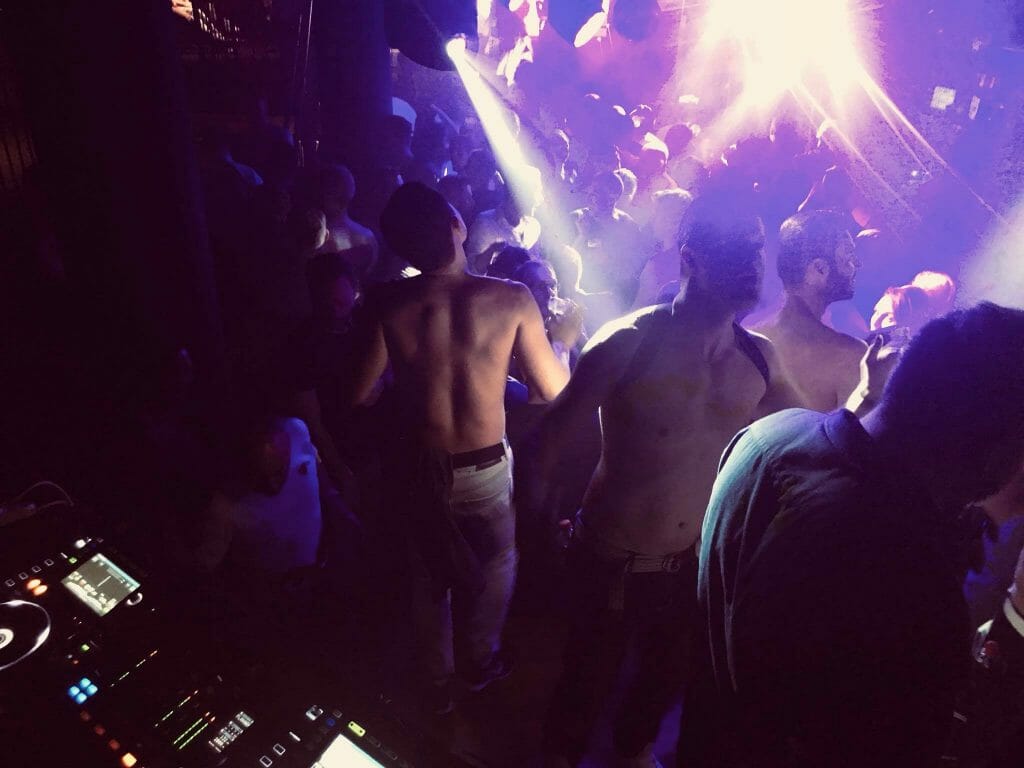 The Sly Fox – While there are no specific lesbian bars in Sydney, this Newtown pub is where all of our lady-loving sisters feel most comfortable and tend to congregate. Thy Sly Fox has plenty of live music, drag bingo, nightly drink specials and most importantly – a 6 am liquor license on the weekend!
The Bearded Tit – Not a gay bar, but an off-beat LGBT friendly location that actually takes its name from the avian kingdom. Both a bar and a creative space. A funky place with cabaret meets art and rock, and locals, visitors, and friends come together. Mix and mingle, and you will find plenty of your queer family here.
The Bank Hotel – Another popular LGBT hangout in Newtown, especially amongst lesbians. Large cocktails, live music, craft beer and a funky outdoor garden make this a relaxing place to start your night out in Gay Sydney.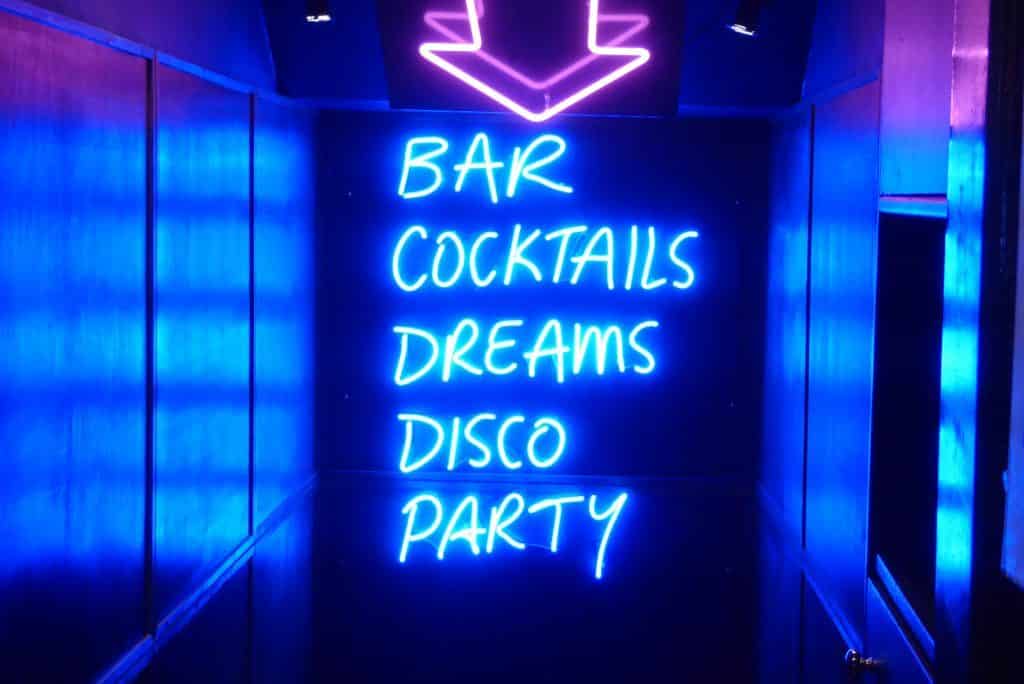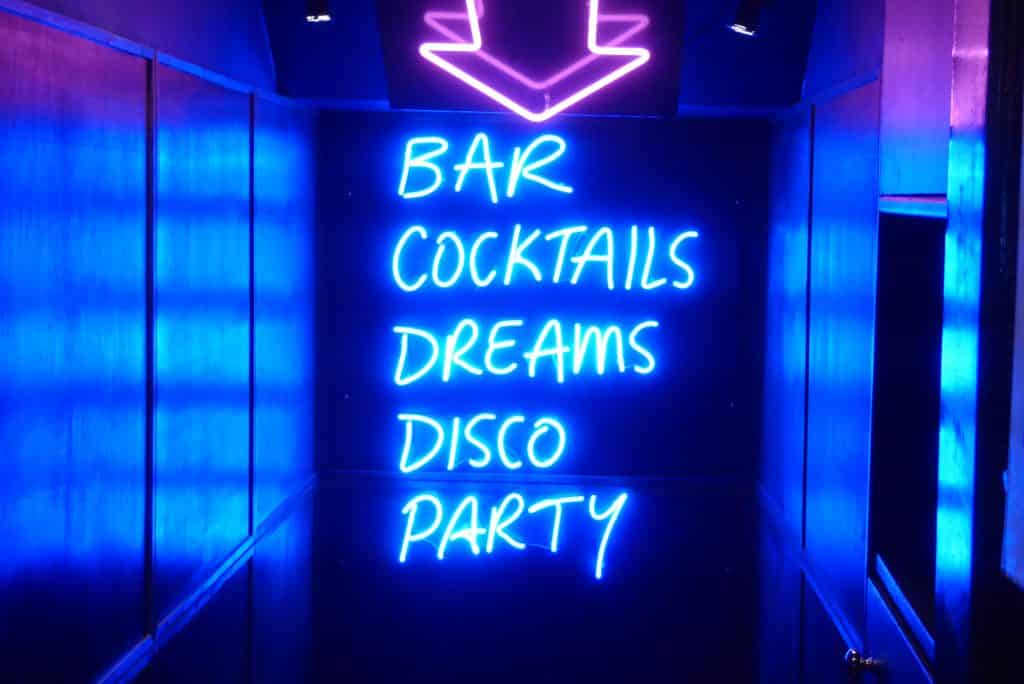 Gay Events in Sydney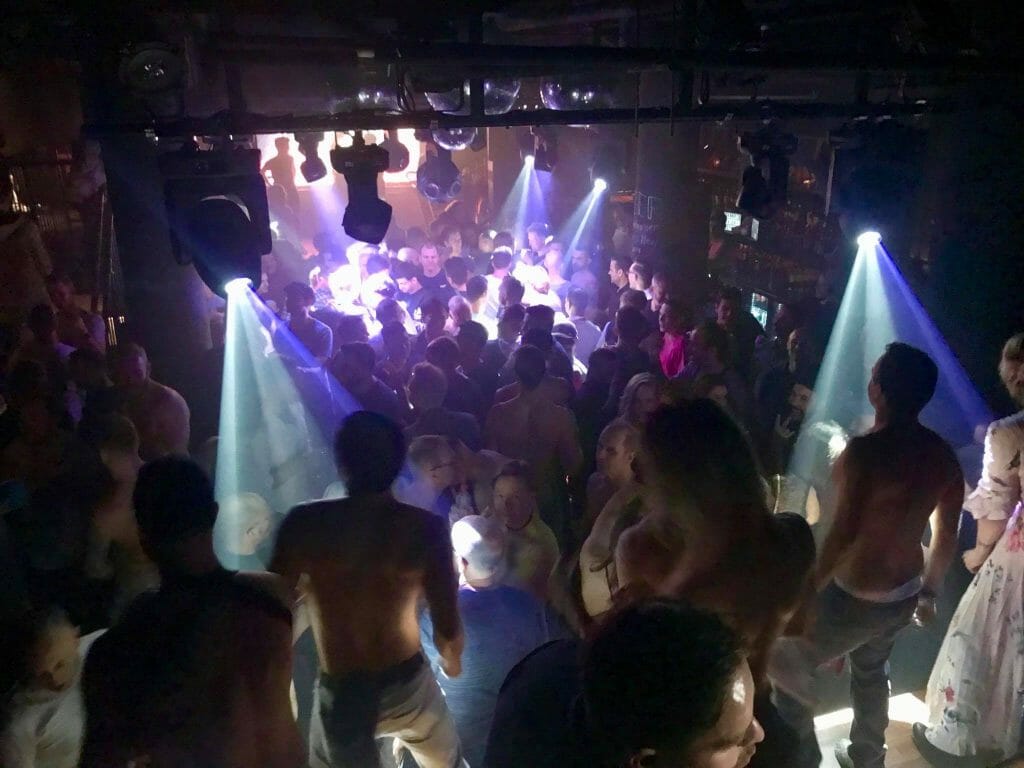 Pampering & Male to Male Massage in Sydney
While at night Sydney's gay scene might come alive, for those who can't wait, don't care about the sights and simply want to take to relax while getting a male to male massage in Sydney – there are plenty of options for you. Here are some of the top recommended male grooming spots, spas, and male to male massages in Sydney!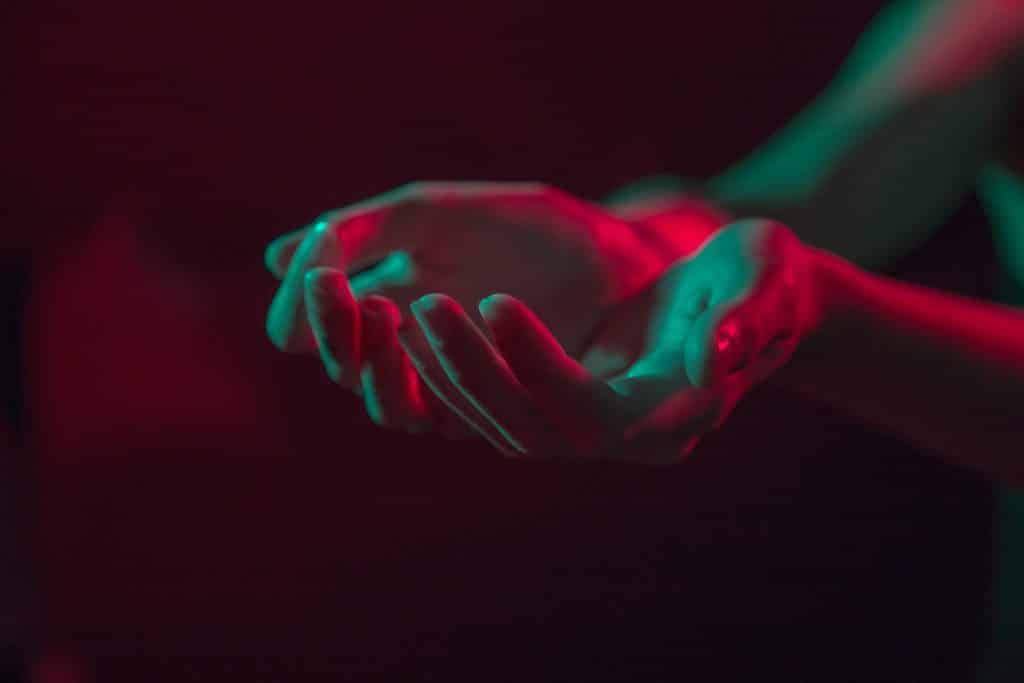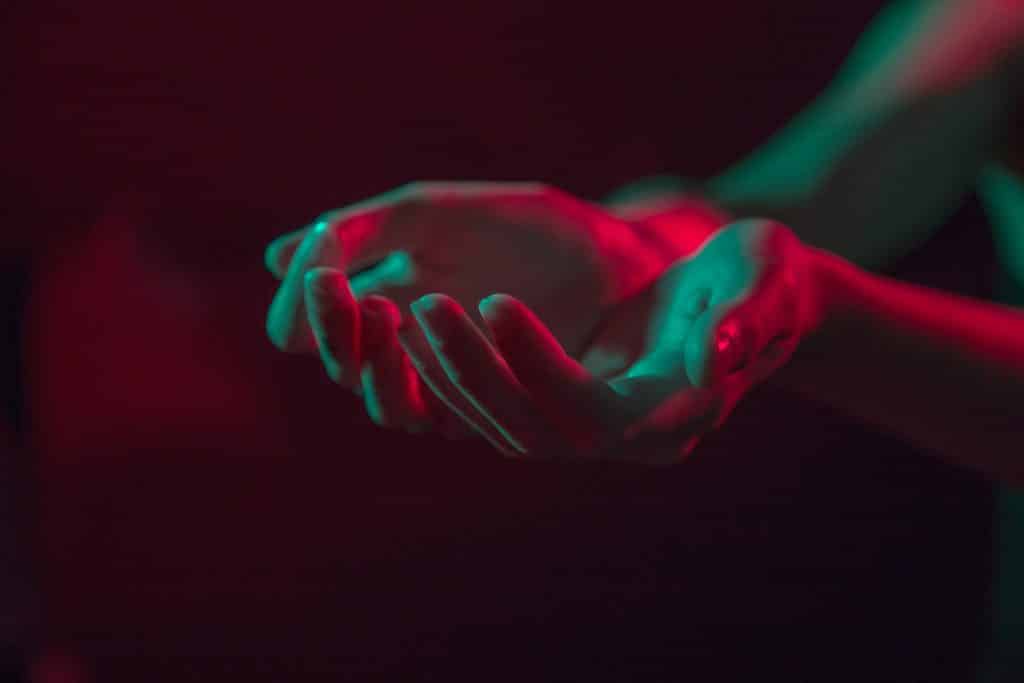 Sex On Premises Venue and Gay Sauna in Sydney
Unlike in the USA (where in cities such as
Gay Austin
and
Gay Nashville
the gay sauna scene is all but extinct), saunas and cruising spaces in Sydney
 are still all the rage. Gay hookup apps are popular here, but often it's just easier and more fun to head to any of these sex on premises venues in Sydney. Under local law you will need to provide ID's but cruising lounges and gay saunas in Sydney are not only clean and safe, they are welcoming t
o foreigners and host guests of all different shapes, sizes, fetishes and more!
In Australia, cruising spots are known as gay beats, parodies the beat walked by a police officer or a prostitute. The gay beats in Sydney frequently change, but are no longer very popular and are still dangerous. We do not recommend seeking them out.
Gay sauna or not, in any sexual encounter, please take adequate precautions. No matter what your intentions are in Gay Sydney, you should bring your own condoms and lube to play it safe. Take home a hot guy or a hot memory, not an STD.
Besides, you never know what other fun surprises your trip might have in store for you…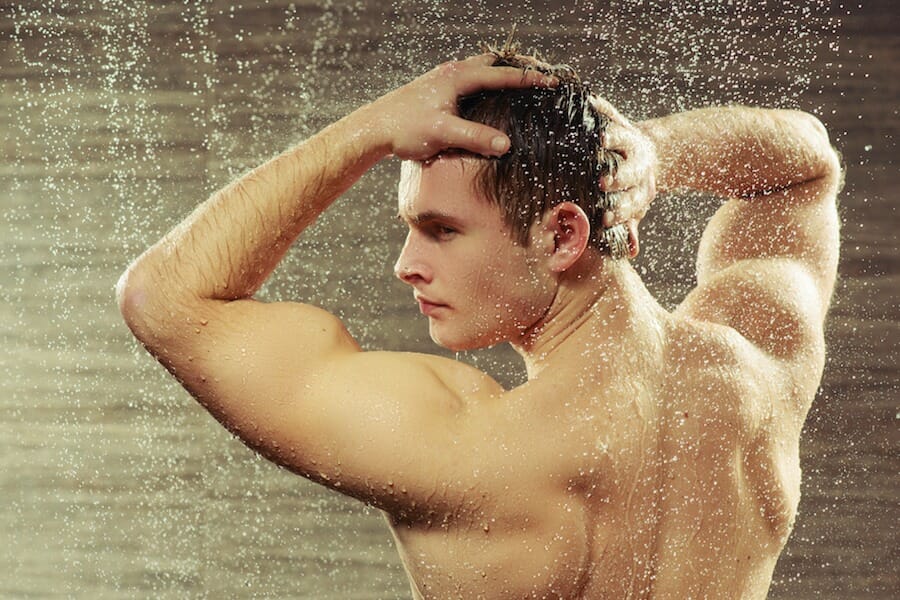 Gay Saunas 

in Sydney
357 / Sydney City Steam – The only gay sauna in Sydney with a fully licensed bar conveniently located in the central city on Sussex Street. Well-know as one of the busiest places in town, weekdays between 11 am – 2.30 pm are popular as is Friday nights for the blackout party and Sunday afternoons Foam Party. Outrageously sexy, this 4-floor complex includes a dry sauna, maze + dark room, steam room, XXX porn room and cabins. A nice mix of guys of all ages and ethnicities and friendly staff makes this the best gay sauna in Sydney! Open 10 am to 6 am weekdays and 24 hours over the weekend.
Sydney Sauna – A modern sauna conveniently located in Darlinghurst on Oxford Street with lockable rooms, a fun jacuzzi, dry and steam room, maze, cinema room and cafe. Sydney sauna also offers one of the best gay massages in Sydney and is open 24 hours a day, 7 days a week. The best option after a night out exploring the Oxford / Sydney gay scene if you don't feel like traveling far.
Bodyline – Our least favorite gay sauna in Sydney with questionable hygiene standards and urgently needs a full renovation. With two other great sauna close-by, you might want to try them first. Bodyline Sydney features a large jacuzzi, dry sauna, steam room, porn room, maze, sun deck, and cabins. The first lawfully established gay bathhouse in Sydney, Bodyline could once again be great if the owners wanted to put in a little effort.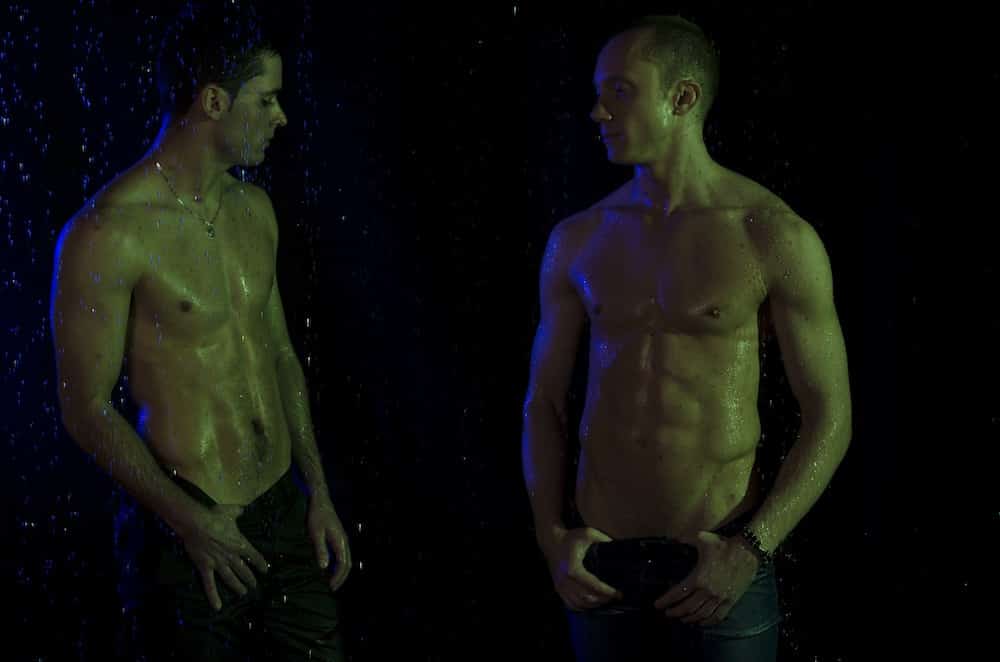 Cruising Bar 

in Sydney
HeadQuarters – A good place for hot and heavy action, and the largest gay cruise bar in Sydney. Here you can find plenty of playrooms, private spaces, video lounges and themed parties. Open 24 hours over the weekend, but its often deserted at other times given it is the most expensive cruise bar in Sydney. When its good its good kind of place, just find out how busy it is before you enter. Bar hours are limited to 6pm to 3am.
Aarows – A all-inclusive cruise club where everyone is welcome, gay, straight, bi, transgender with 3 floors of facilities. Here you can find a sauna, spa, cinema, small gym and dance floor. Open 24/7 with a generally mixed crowd except for Sundays when Aarows is men only. In need of some investment, this discreet dive is located in West Sydney near Parramatta, but easily reachable via train from the CBD.
Signal – A popular sex-on-premises venue in the heart of Oxford Street with a younger crowd. Plenty of private rooms, 2 movie lounges and lots of spaces for fun play including a glory hole. If you have trouble finding it, you need to enter through Toolshed (some people get confused and think they are one in the same). Very, very busy on Thursday's Naked Nights.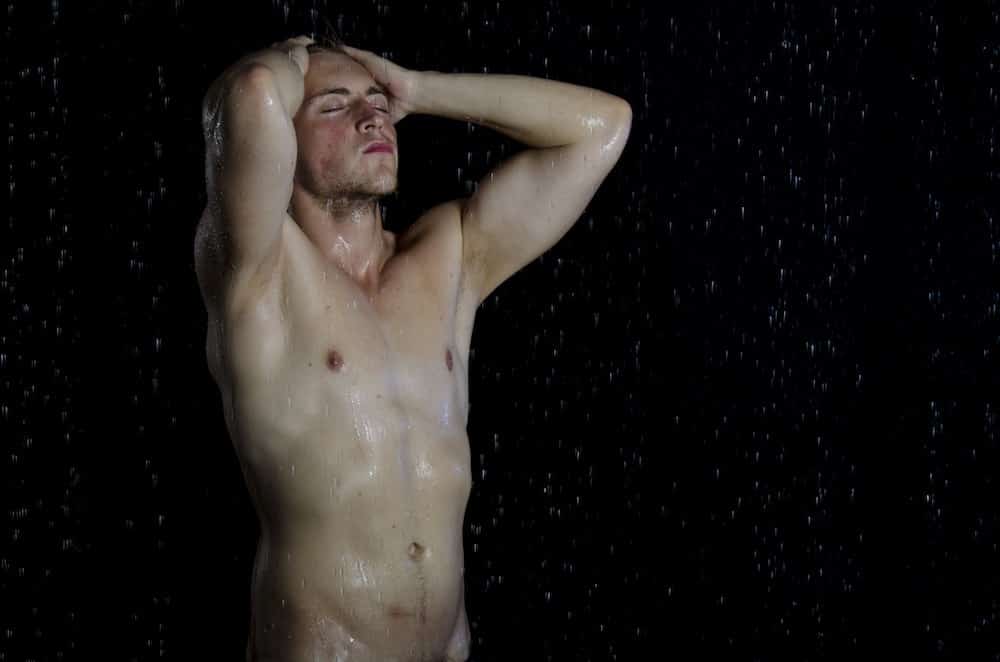 Further Things To Consider Before Any Gay Trip
Now you're all set and prepared to explore our big queer world, why not sort out everything else out all in one go? If necessary for your travel plans make sure you have brought proper travel insurance, protected your privacy by getting a secure VPN, compared all the top hotel booking sites to find just what you're after, reserved an unbeatable rental car price and - of course - booked the best flight deals!
Or maybe just forget it all and go for a last minute cruise or effortless tour instead?
Many gay travelers (including us) indulge in worldwide airport lounge access and pre-arrange airport transfers to take the stress out of travel. Naturally, we would never leave home without a more mainstream travel guide since we couldn't possibly cover everything here!
Just add an adventurous attitude and plenty of smiles - they go a long way - and that about covers it all! Now go out, find your global rainbow family and don't forget to share your best gay stories with us on Facebook, Twitter, and Instagram...We'd love to hear from you!