One of the world's most fabulous destinations, Gay Sydney has a worldwide reputation for sublime weather, gorgeous men, and wild nightlife fuelled with debauchery!
And that's to say nothing of the gay icons it has produced: Ian Thorpe, Matthew Mitcham, Mardi Gras, Priscilla, and Speedos
A cosmopolitan city with upscale cocktail bars, underground events, avant-garde art galleries, and trendy cafes, travelers have chosen Gay Sydney for decades, and despite the recent introduction of lock-out laws which have decimated inner-city nightlife, we gays still continue to flock here.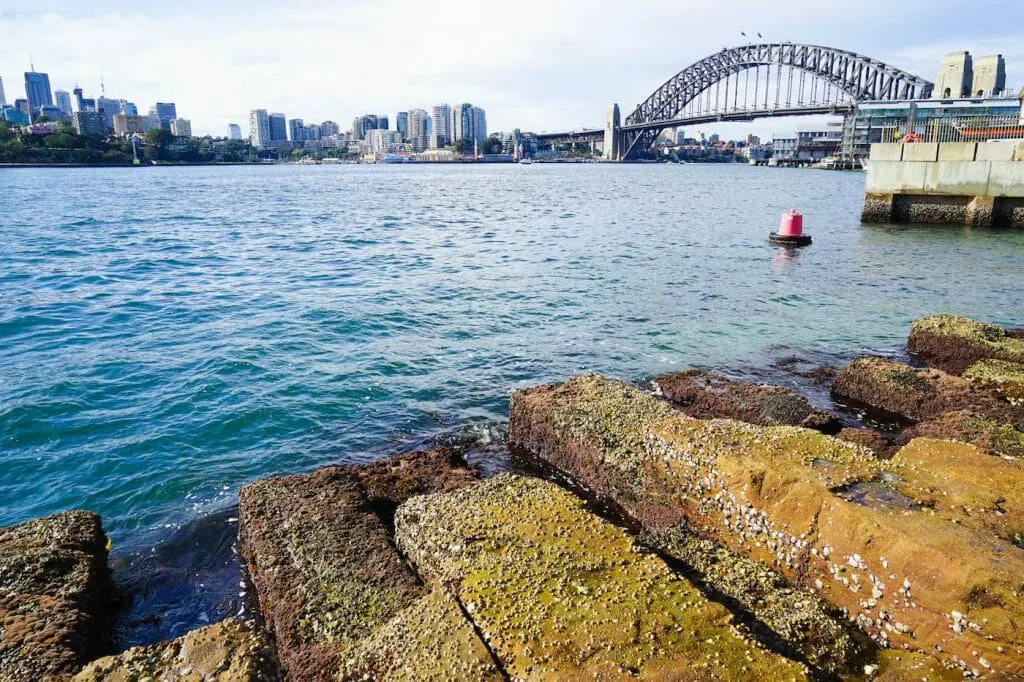 The western section of Oxford Steet, which runs through the suburb of Darlinghurst, is Sydney's main gay district, but you can find queer folk happily holding hands throughout the city – recently emboldened by the passing of same-sex marriage bill after a vicious (and unnecessary) national debate and referendum.
Oxford Street is closed to traffic once a year in March for the legendary Sydney Gay and Lesbian Mardi Gras, but every day of the year is absolutely queer here with cafes, bars, late-night clubs, speedo shops and rainbows galore.
In fact, one in 10 gay men living in Sydney can be found within two kilometers of Taylor Square, the epicenter of the Oxford St gay scene. Needless to say, no visit to gay Sydney would be complete without at least one visit here.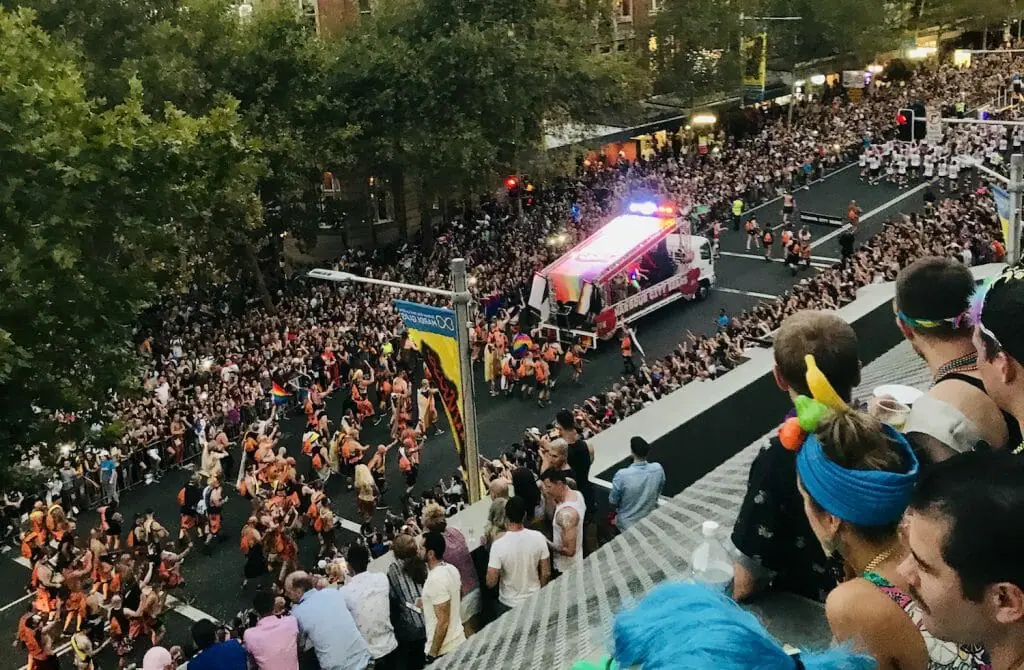 Just no matter what you do, be sure to see a drag show – either at brunch, dinner or late in the night,. It is truly something special here and widely accepted, probably stemming back to the colonial days of Australia, where it was mostly men around. We can only imagine what they got up to…
In Sydney, discrimination on the basis of sexual orientation, gender identity or expression is strictly prohibited, and it is highly unlikely gay travelers will have any issues exploring the wonders of Gay Sydney.
Australia, in general, is considered to be one of the most-gay friendly counties in the world, with 79% of Australians agreeing homosexuality should be accepted by society (the 5th-most supportive of countries surveyed), and there are vibrant gay scenes in Melbourne, Brisbane, Adelaide and Perth – but for sun, surf, speedos, and gorgeous guys in Aussiebums none others quite compare.
Sydney is quite simply a gay mecca renowned the world over, and one we are absolutely living for!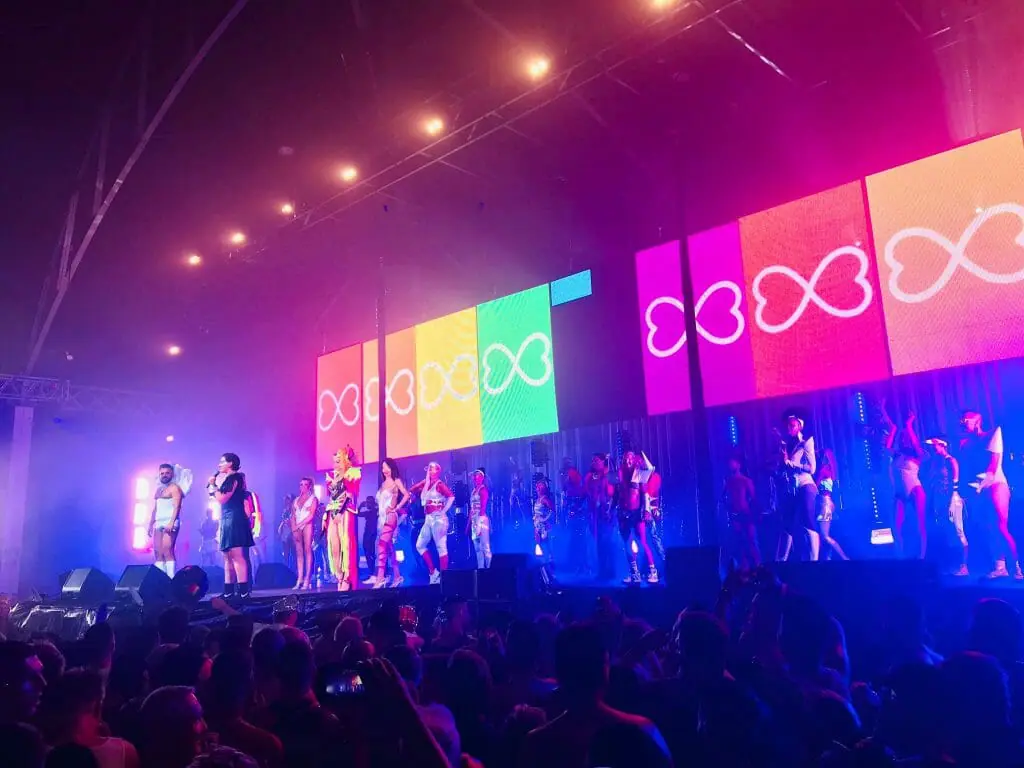 Attractions in Sydney
Obviously, being gay does not define which attraction most of us will want to see in each city, and most queer travelers will simply want to check out the top things to see in Sydney during the day!
Sydney is a very safe city, and gay travelers in Sydney do not need to take any extra precautions regarding public displays of affection in this very tolerant and progressive city.
If you are at a loss for things to do in Gay Sydney or can't decide – we recommend just heading to Oxford Street, where the shops, cafes, bars and people never fail to entertain!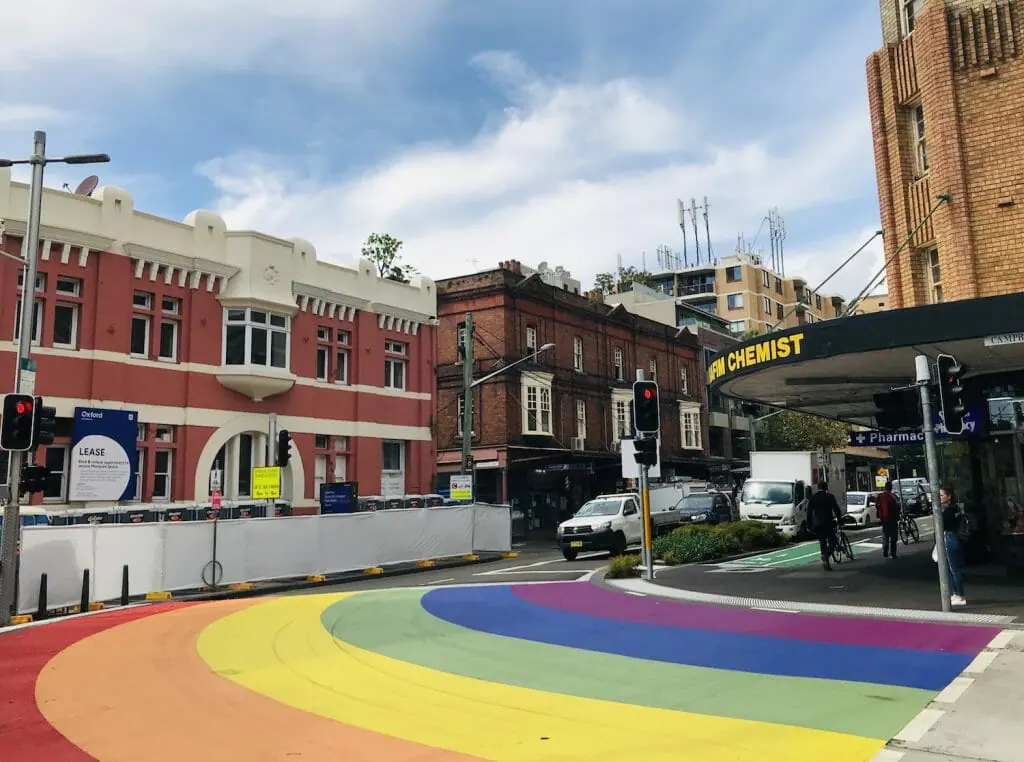 Highlights In Sydney
One of the 20th century's most famous and distinctive buildings, no trip to Sydney would be complete without visiting this world-class multi-venue performing arts center. While the view from outside is incredible, head to the interior bar – or even better, watch a concert of the greatest hits of opera here, including Bizet, Puccini, Rossini, and Verdi.
A boutique micro-roastery based in Surry Hills that is insanely gay-popular. Focused on unique, delicious food and exceptional customer service, the food here is best described as inspired by the coffee origin trips, with a real emphasis on the quality of the coffee and paying tribute to all the hard work it takes to get the coffee in the cup.
Think Green Chilaquiles as we enjoyed in Puerto Vallarta or Huevos Divorciados better than in Bogota. Honestly, everything on the menu here is incredible; the staff is second to none, and the decor is oh-so-edgy – what's not to love?
We normally are not the biggest fan of zoos, but this one overlooking the iconic Sydney harbor and full of all of Australia's weird and wonderful wildlife is a must-do! With over 350 animal species, including kangaroos, koalas, and platypuses, you are going to want to spend the whole day here!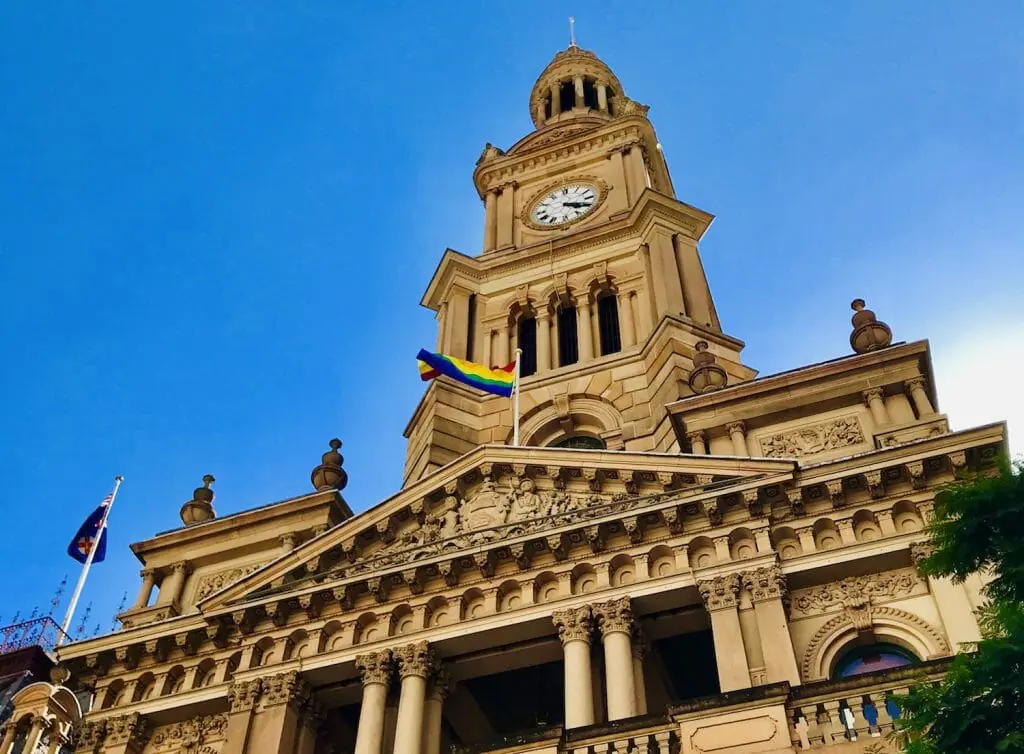 Voyage through the ocean waters off Sydney to spot humpback and southern right whales on their annual migration from May to November. One of the few cities in the world, this is possible, but even in the unlikely event you don't spot them, there are often also dolphins, seabirds and other marine animals making guest appearances.
As if visiting Sydney was not thrilling enough, take the plunge 15,000ft above and experience a 60-second free fall after jumping out of a plane with a highly trained tandem jump master. One of our favorite Sydney experiences of all time, and there is nothing quite like touching down right on Wollongong Beach at the end!
Sydney is a diverse and accepting city, not just in terms of sexuality, but also in terms of other cultures and religions.
One fabulous way to explore this is by letting Taste Cultural Food Tours gifted local guides show you delicious mouth-water gastronomical delights across many of Sydney's hidden ethnic enclaves – and accompanied by stories of food, history, and culture, of course.
Even better, Taste Cultural Food Tours is a charity and social enterprise providing training to Australian migrants and refugees and local youth, so by going on their tours, you are not only going to be led to the best food and hidden local gems, but you will also be eating for a good cause and promoting cross-cultural understanding.
We were short on time, so we opted to explore the wonders of Chinatown, and discovered a whole new side of this area we thought we knew from previous visits, but we are determined to try the Taste of Vietnam in Cabramatta as well as the Taste of Afghanistan, Syria, and Persia in Merrylands on our next visit. With small group sizes guaranteed, be sure to book well in advance to avoid missing out!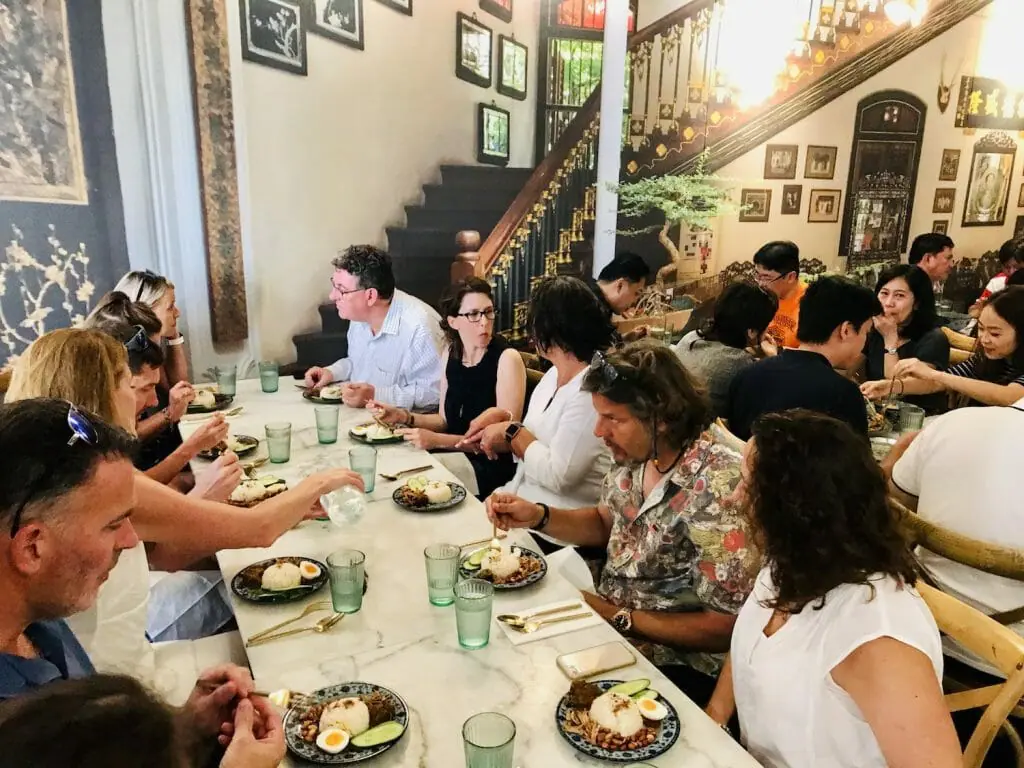 Explore the picturesque Hunter Valley and taste award-winning regional food and wine, all on a day trip from Sydney. Who doesn't love to indulge even a little? If the gay nightclubs of Sydney are not your scene, maybe the private vineyards and boutique stores around the Hunter Valley Garden Village are.
One of the oldest public gardens in the Southern Hemisphere, Sydney's Royal Botanic Gardens is a 30-hectare oasis of calm in the center of the city with breathtaking views, beautiful gardens and plenty of cute picnic spots.
What can we say? Hawaii might be the spiritual home of surfing, but Australia has claimed it as it's their own. Head out for a 2-hour introductory surf lesson at the world-famous Bondi, and even if it's not for you: there are plenty of cute boys and instructors around to enjoy!
Even if surfing is not for you, treat yourself to the famous Bondi Icebergs Pool – one of the most photographed in the world!
Escape Sydney's metropolitan bustle for a day to discover the World Heritage-listed wilderness of the iconic Blue Mountains. Soak up breathtaking views of eucalyptus forests, and study up on the Aboriginal legends behind these unreal rock formations.
Search for the most charming mountain town possible – there are plenty to choose from, and don't miss spotting koalas and kangaroos at the epic Featherdale Wildlife Park.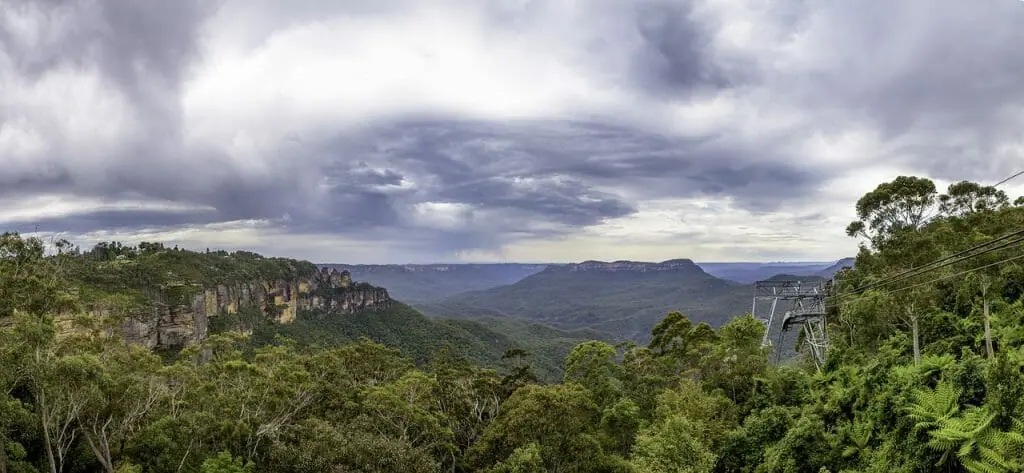 Sydney Harbour Hop-on Hop-off Cruise
Sydney is a harbor city, so the best way to explore its many attractions and take it all in is via boat! Spend the day aboard a hop-on-hop-off cruise that takes you around Darling Harbour, Circular Quay, Watsons Bay, Manly, and Luna Park. Get the best vantage point of the city, all without moving from your seat!
On a Saturday morning, you can't miss heading to this bustling farmers market full of seasonal produce and organic delights from all across the state. An award-winning market in the heart of Redfern curated by celebrity chefs with a little something for everyone.
One of the most beautiful walks in the world, this six-kilometer coastal delight is our absolute favorite thing to do in Sydney, with gorgeous views, busy beaches and plenty of cute locals to admire. A close runner-up is the Manly to Spit walk, with mega-mansions, Indigenous rock art and magical secret beaches to discover.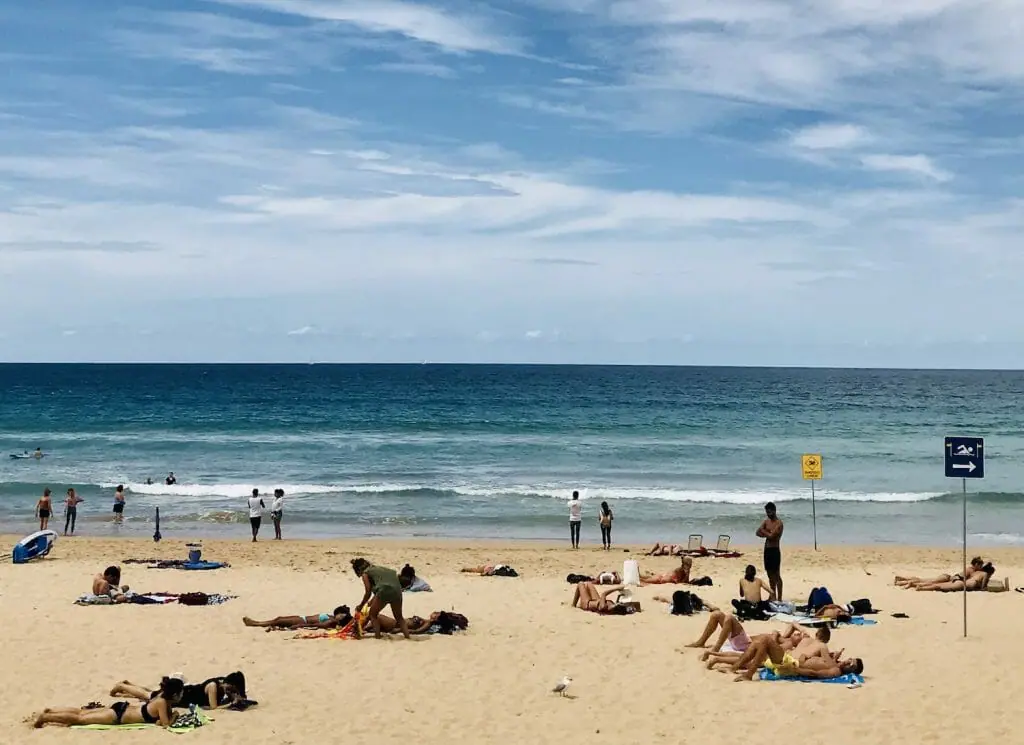 A cutting-edge venue tucked into Circular Quay with extensively renovated galleries, sublime city views, a sculpture terrace, and a gorgeous rooftop café. The art is not bad either!
A gallery home for contemporary Chinese art set in the hopping Chippendale suburb. Covering four floors with 21st-century Chinese art and a rotation of eclectic exhibitions, this self-funded non-profit gallery is a must-see.
There is so much to do in Sydney, and a lot of the highlights here are not cheap. If you're the type, who wants to see and do it all, you can plan your own itinerary choosing from 35 available attractions while you visit – all at one low price.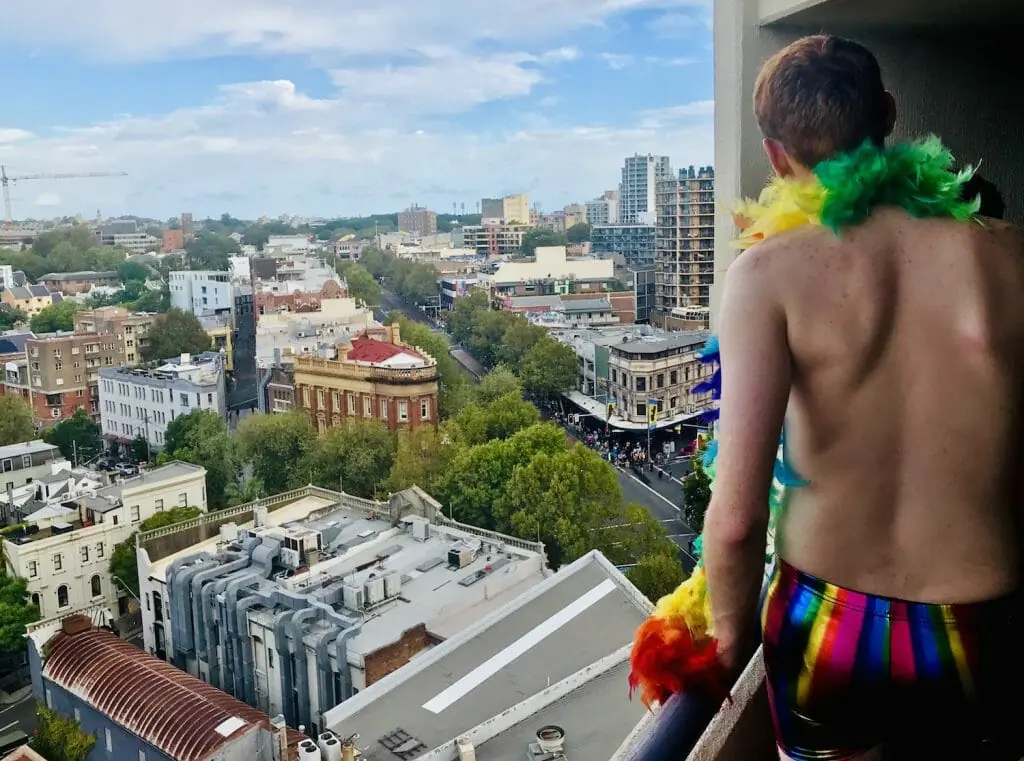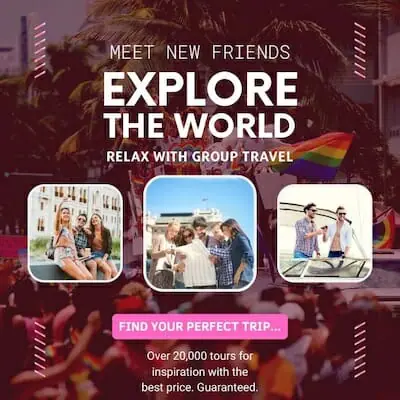 Gay Things To Do In Sydney
An all-day breakfast and lunch eatery that aims to create a homely dining experience. One block from Oxford Street, every gay man in Sydney knows the Rusty Rabbit has the hottest waiters, and this cafe has well and truly been embraced by the LGBT crowd. The food is almost as good-looking as the guys here.
Sunday's just got fabulous with this 2 Hour Bottomless Brunch session, complete with drag queens who sing, dance and shake their balls for your pleasure.
A concept that has taken off in US cities such as Fort Lauderdale, Denver, Las Vegas and Austin…but Drag Brunch Sydney is an Australian first!
Australia's #1 gay rave, held every Saturday in Melbourne, occasionally hosts events in Sydney, including one fabulous boat party around Mardi Gras. Take a quick look at their Facebook events to see if the stars align for you to attend.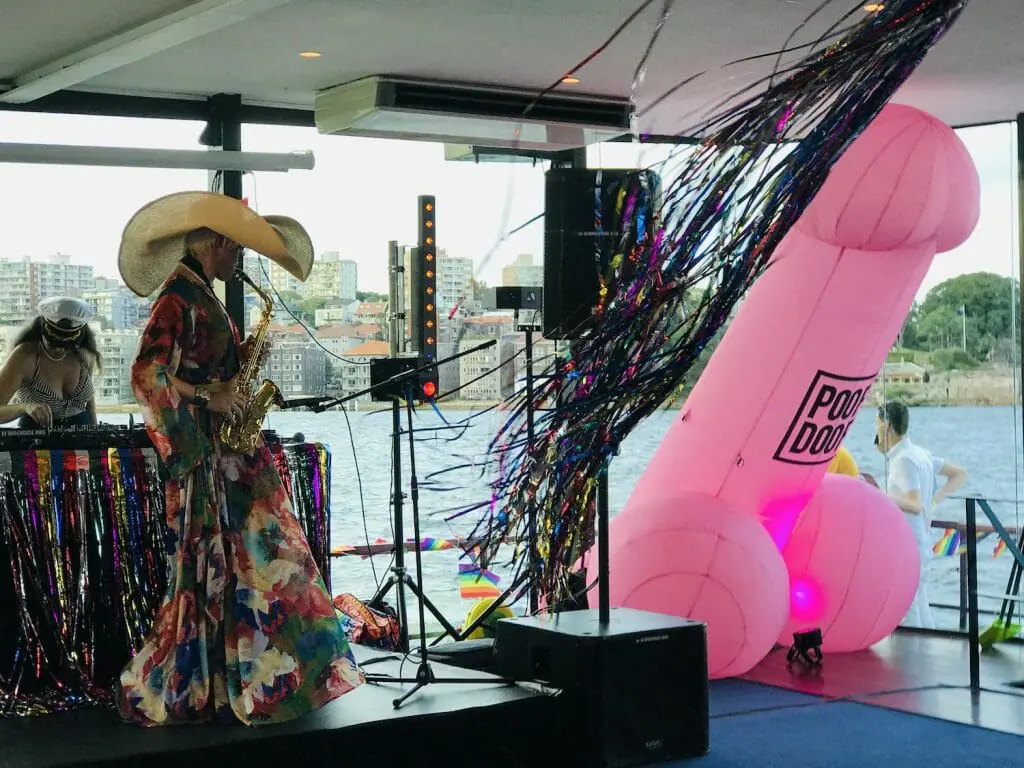 Add some kink to your haircut! Enjoy a grooming service like no other with all the fetish grooming details, including Hot Towels, Hot Wax, and Cutthroat Shaving, and he will even lather you up in shaving cream! It's not for everyone, but it is utterly unique.
Organized for over 20 years by the Sydney Gay & Lesbian Business Association, 'Fruits' as it's fondly known, has been running since 1996 and is the original of many so-named events in the Asia-Pacific. It is a monthly social networking event held on the third Thursday of every month between 6 pm – 9 pm at the Beresford Hotel.
This is an ideal opportunity to increase your business network in a social setting or meet friends or colleagues after work.
A long-established, largely social event much like the gay equivalent with canapés and drinks for lesbians, their friends, and allies.
A monthly, largely social event, attracting about 200 attendees. Lemons With A Twist is a great opportunity to catch up with friends early in the evening, then a little later, join popular DJs or enjoy live entertainment and party the night away! Held on the first Friday of every month between 6 pm – 9 pm at The Polo Lounge in The Oxford Hotel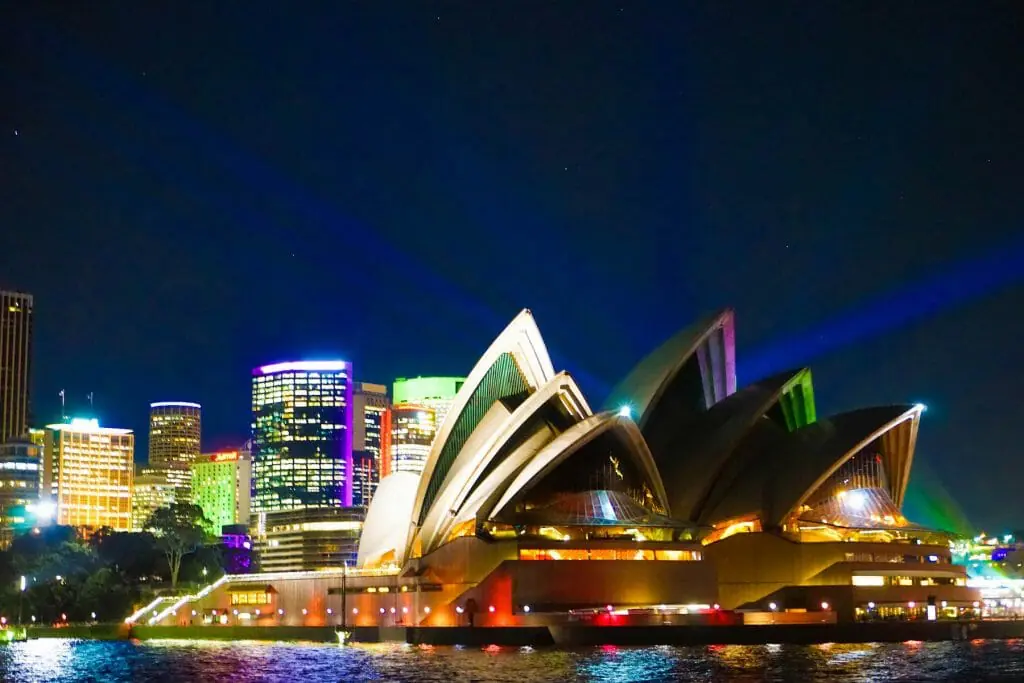 Sydney Gay and Lesbian Mardi Gras
An annual LGBT pride parade, one of the largest held anywhere in the world, with hundreds of thousands of attendees.
Held annually on the second Thursday in February for 40 years, the festival grew out of a gay rights parade in 1978, where participants had been arrested by New South Wales Police and today still holds on to its political roots while expanding to include the Bondi Beach Drag Races, Mardi Gras Film Festival and a huge Fair Day in Victoria Park.
There are also hundreds of other club events and queer parties planned around. The clear highlight is the 4-hour parade extravaganza held on Saturday nights, as is the afterparty where 12,000 guys gather to party all night long in what is Australia's biggest LGBTQI event each year.
Mardi Gras is a huge tourism drawcard where hotels in Sydney sell out months in advance, so if you plan on attending, be sure to book well in advance!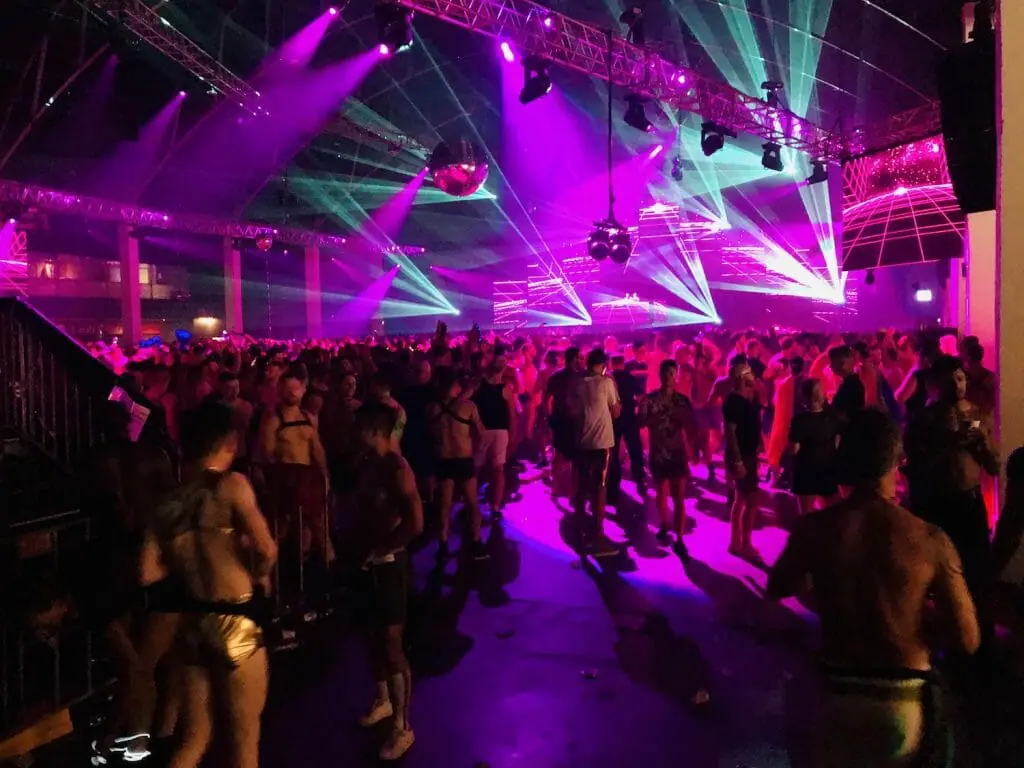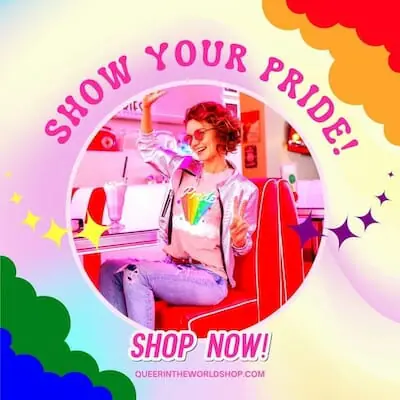 Gay-Friendly and Gay Hotels in Sydney
As a world leader in LGBT tourism, pretty much every hotel and hostel in Sydney can be considered gay-friendly – after all, being gay-friendly is not all about upscale luxury, but about providing friendly and open service and welcoming everyone with open arms!
Having said that, everyone likes to be surrounded by people with common interests, and as such, there are a few well-known hotels in Sydney that are known hot spots for gay travelers to stay!
The best location for gay travelers is near Oxford Street, which is close to all the gay attractions of the Sydney gay scene – by day or by night. The following gay-friendly and gay hotels in Sydney are only the most popular with gay travelers, but there are hundreds of other hotels in Sydney if you don't find quite what you are looking for.
Whether you want a fun and social hostel, a cheap place to crash after a night of partying or a chic designer option to sip cocktails and surround yourself with fabulous people – Gay Sydney has it all!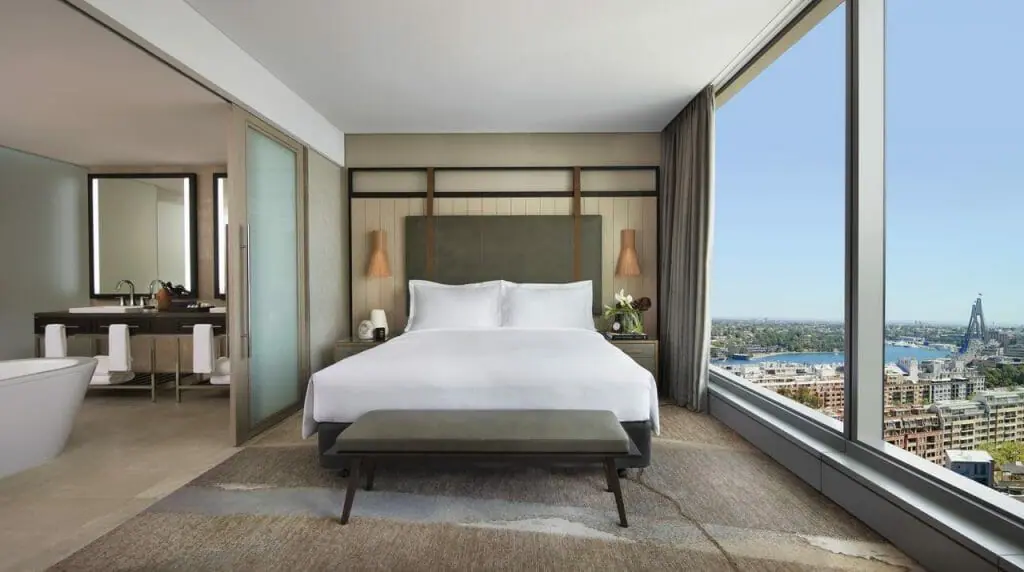 Four Seasons Hotel Sydney ☆☆☆☆☆
A gay-popular luxe high-rise hotel in the Sydney CBD offering posh dining & a bar, plus harbor views, an outdoor pool & a spa.
Rich silk fabrics, mahogany wood details, and spacious marble bathrooms create personal sanctuaries inside, with incredible views of the cobblestone lanes of The Rocks, the ferry wharves of Circular Quay, the bustling city and the shimmering waters of Sydney Harbour all found right outside your window.
Sofitel Sydney Darling Harbour ☆☆☆☆
Not at all convenient to the Sydney gay scene, but if you simply want to relax poolside, enjoy world-class views and take in Sydney from above, the Sofitel is one of our favorite places to do it.
Give your Sydney journey a sophisticated setting by choosing a beautiful harbor-side haven from 590 luxurious rooms, including 35 lavish suites. Spread over 35 floors in Darling Harbour's tallest building, enjoy the latest technology and contemporary design with chic French touches.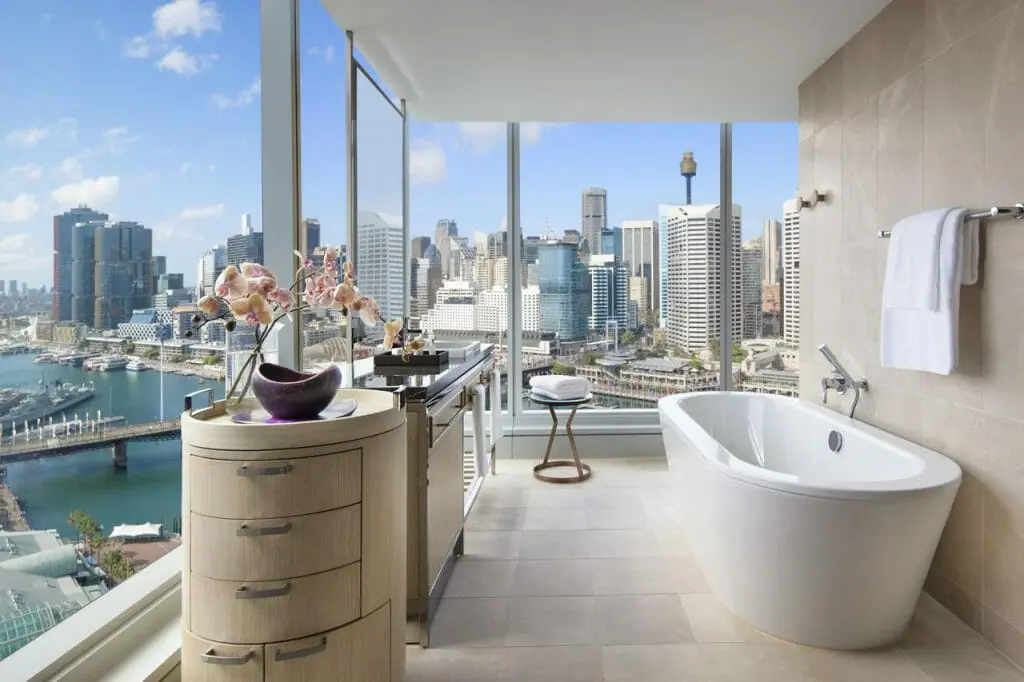 Easily our favorite place to stay in Sydney, this stylish 70s boutique hotel has an unbeatable central Sydney location just minutes from Central Station and a short walk to the Oxford gay scene. Serving 21st-century comforts mixed with Studio 54 realness, 57 Hotel offers 92 rooms with modern decor, glass-walled rain showers, complimentary skin care products, and 24/7 Nespresso coffee in the lobby.
100% Gay-Friendly, we loved the grab-and-go breakfast with delicious bakery products freshly made from a local store, 24/7 gym access, helpful staff and frivolous packages designed around themes or events (consider opting for their fabulous temptations package when booking direct!).
Nestled in the heart of Surry Hills, there is a myriad of bohemian bars, vibrant cafes and boutique shopping; this stylish hotel has a discreet entrance and funky black lobby, meaning you feel like a celebrity from the moment you arrive – plus there is a disco ball and lights in the elevator.
Since there are no exclusively gay hotels in Sydney, the 57 Hotel is our top recommended place to stay!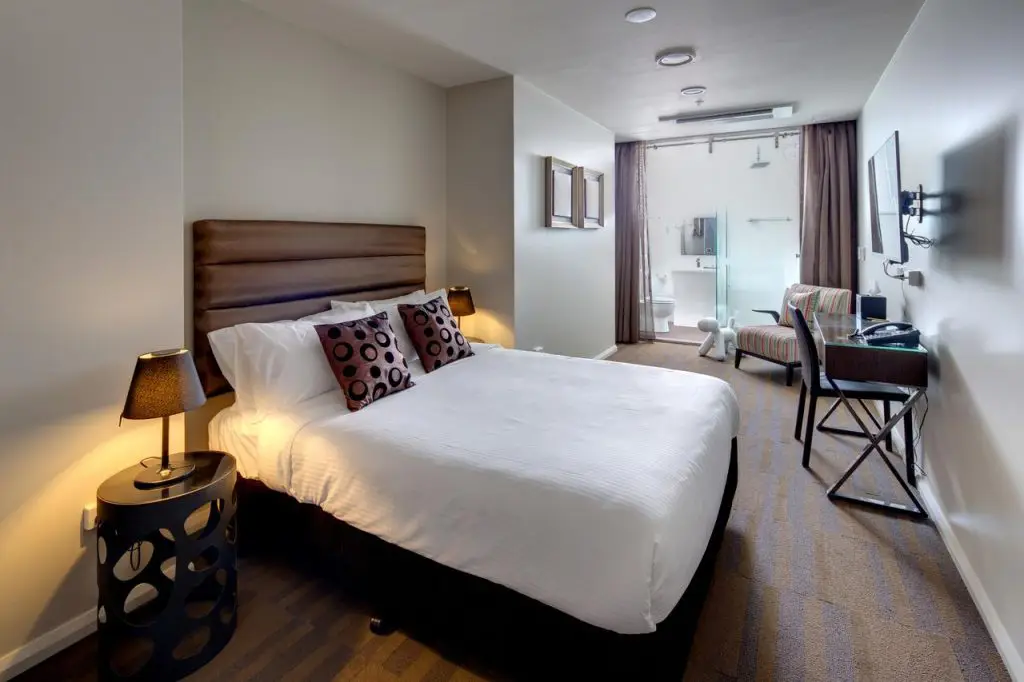 Located on a quiet section of Darlinghurst Road between busy William Street and the even busier Oxford Street, this stunning boutique hotel is within walking distance to the CBD, the Harbour and the Opera House – the perfect location for those who wish to interact with the creative locals and enjoy themselves – and just a short walk to the Sydney gay scene.
All of Medusa's 18 rooms reflect the importance of beautiful surroundings, comfort, and privacy. Stunning mixtures of exotic timbers pay homage to bold theatrics in color and furnishings where each room takes on an individual identity. Other luxurious amenities include Lindt chocolates, a mini-bar, complimentary breakfast pastries, and a newspaper.
Pullman Sydney Hyde Park ☆☆☆☆☆
Welcoming queer travelers with contemporary accommodation, unique amenities, and an absolutely perfect location in the epicenter of the arts, retail, and business precincts – and with Oxford Street just steps away.
This luxury hotel features 241 inviting guest rooms and suites, equipped with every possible convenience and boasting striking Sydney views. There is also a spectacular rooftop pool and recreation deck, excellent on-site dining, and a fun bar onsite.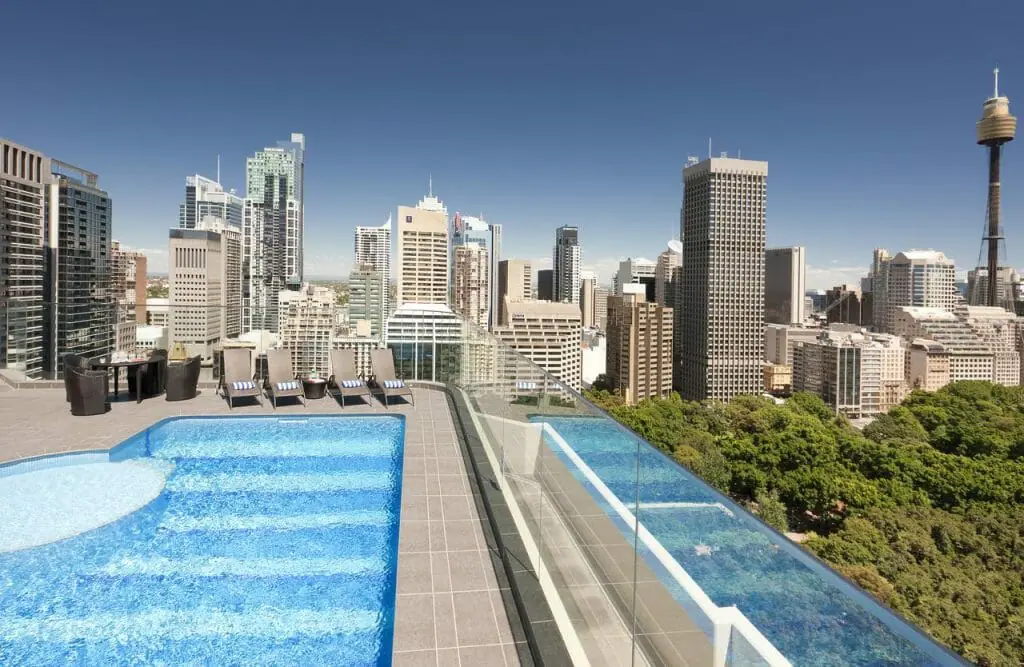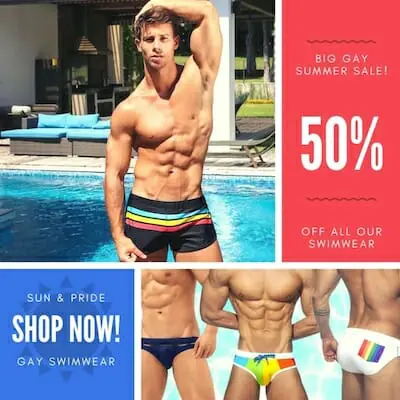 An urban oasis in the heart of one of Sydney's most iconic suburbs. Whether planning a romantic getaway, holiday with friends or traveling for business, these 16 stylish rooms and 4 luxury and spacious suites provide everything you need for a relaxing and comfortable stay.
Design your own Sydney adventure and experience this charismatic part of one of Australia's most iconic cities, all from the comfort of Spicers Potts Point.
Ovolo 1888 Darling Harbour ☆☆☆☆
Located only a stone's throw away from Darling Harbour & the International Convention Centre Sydney, this Pymont boutique hotel is designed with Instagrammers in mind. Even before you check-in, you'll be immersed in captivating photo opportunities around every corner, all with no filter needed.
An award-winning historic converted woolshed that is now the epitome of cool, it might be on the opposite side of town from the Sydney gay scene, but that would never stop us from staying here.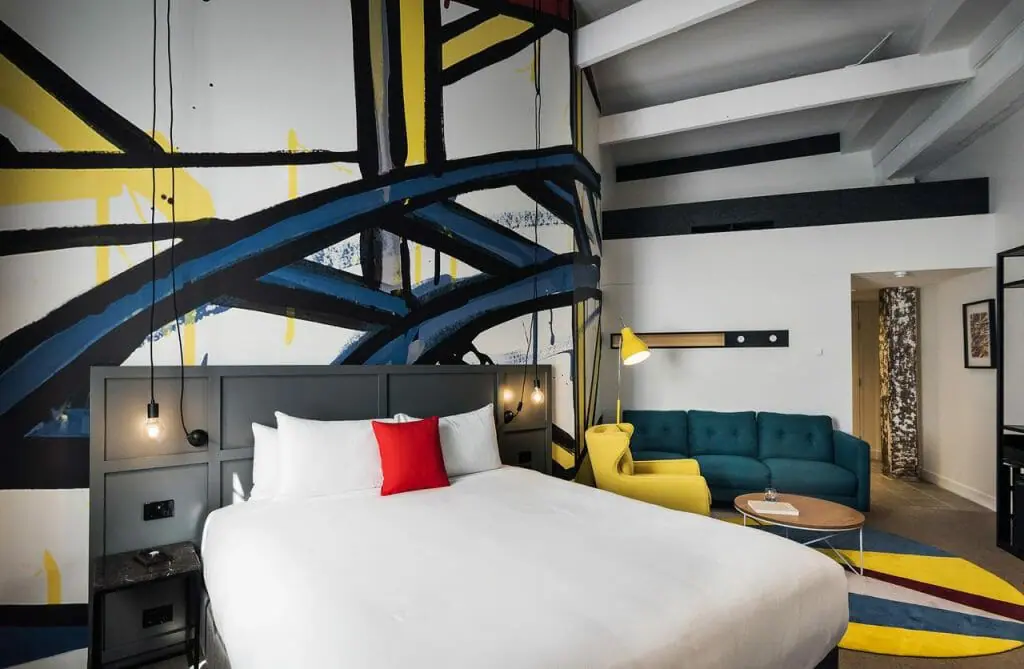 A sophisticated, savvy take on what an Airport Hotel should be, but has never been before. The 150-room Felix, just a short runway from Sydney Airport, is a tip of the hat to the golden era of air travel with a light coating of ' Catch Me If You Can ' cool.
From its locally sourced art-filled walls to the super-stylish Penthouse, where you'll want to spend your evening (after you've taken in a movie at the rooftop cinema), and its cool yet comfortable bedrooms, Felix is also something no airport hotel has ever been before – fun.
A short walk to Mascot station and the rest of Sydney, this is a cheap but beautiful option ideal for only a short stay in this wonderful city.
The Sydney hostel scene is extremely dire, but thankful we would Wake Up!, one of our favorite hostels in the world and extremely gay-friendly (they even host their own Mardi Gras Party onsite every year).
Super-conveniently located right opposite Central Railway Station, Wake Up Sydney Central has a pumping onsite bar/nightclub in the basement (you can't hear from the rooms at all), a wonderful street side café (Roys), and a huge range of daily free activities. Modern, clean, funky, quiet and affordable – Wake Up Sydney ticked all the boxes for us, and we want to shout it from the rooftops!
Only a 20-minute walk to the Oxford Street gay scene, this is a perfect option for solo travelers or thrifty friends who want to make new friends and go out and explore Sydney!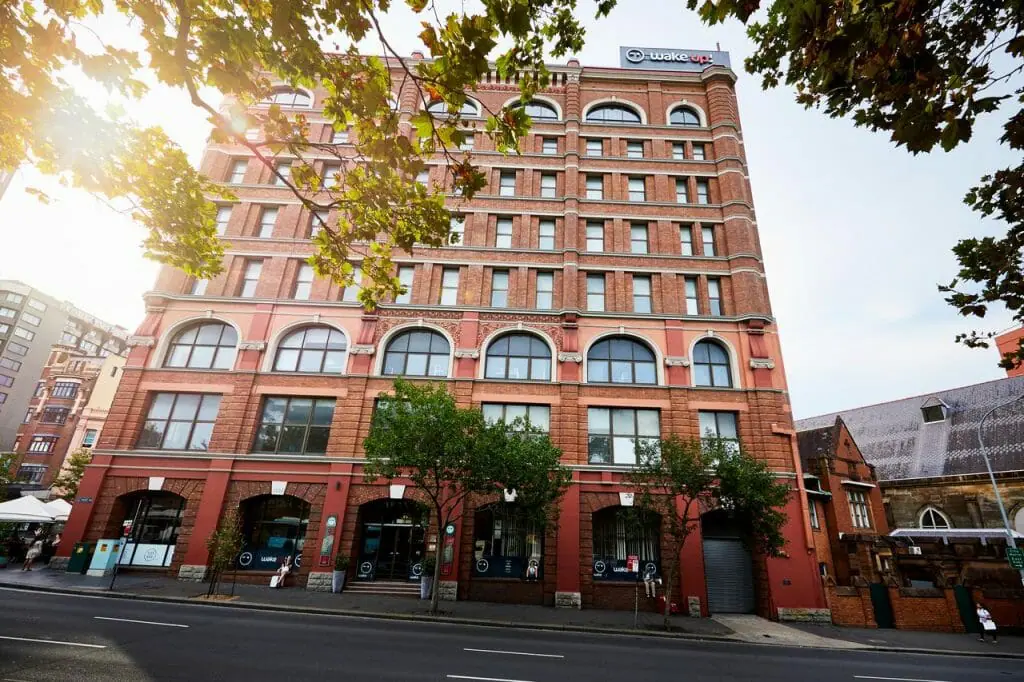 Sydney Gay Nightlife Scene
Sydney is well-known as one of the most gay-friendly cities in the world, and of course, it has plenty of gay nightlife to cater to any kind of mood.
Gay Sydney offers some of the biggest gay dance parties in Australia, and there are a ridiculous amount of Sydney gay bars to choose from located around the infamous Oxford Street in the suburb of Darlinghurst or in the suburb of Newtown, which is outside of the lock-out zone.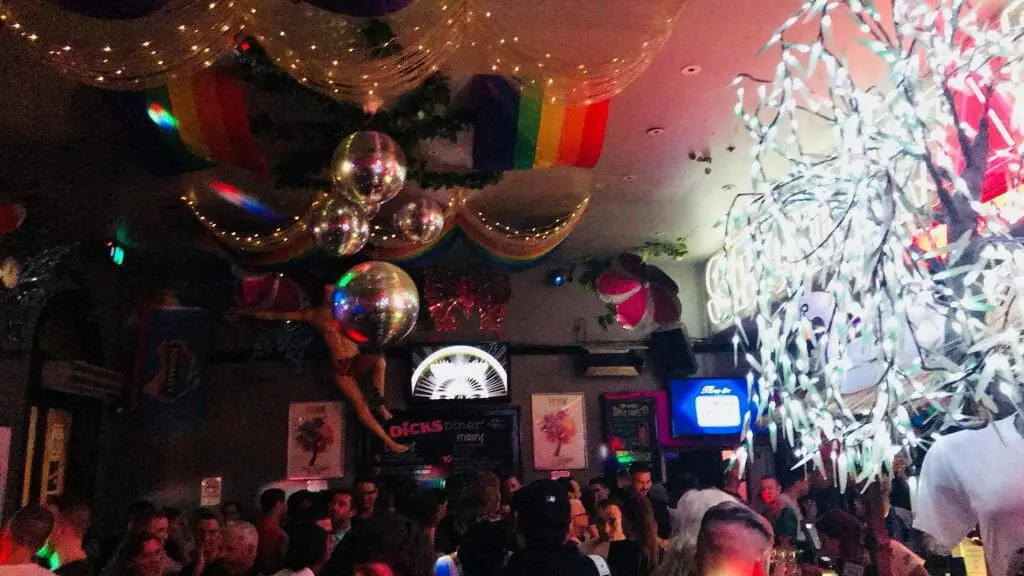 The 'Sydney lockout laws were introduced in 2014 to reduce alcohol-fuelled violence, but have decimated the city's nightlight. The legislation requires no bars, clubs or pubs in the Sydney CBD entertainment precinct to allow entry after 1.30am and 3 am the last drinks.
The Sydney CBD entertainment precincts are Kings Cross, Darlinghurst, Cockle Bay, The Rocks, and Haymarket.
This legislation has killed off plenty of LGBT nightlife spots in Oxford Street and is likely to continue to drive people outside of the lock-out zone (aka Newtown). If you plan to party all night long, you will want to avoid Oxford Street, which is sad as the queer spirit is strong here.
There are also plenty of semi-underground gay nights in Sydney where queers take over different clubs (also very popular in Gay Tel Aviv), which are worth checking out for a change of scene!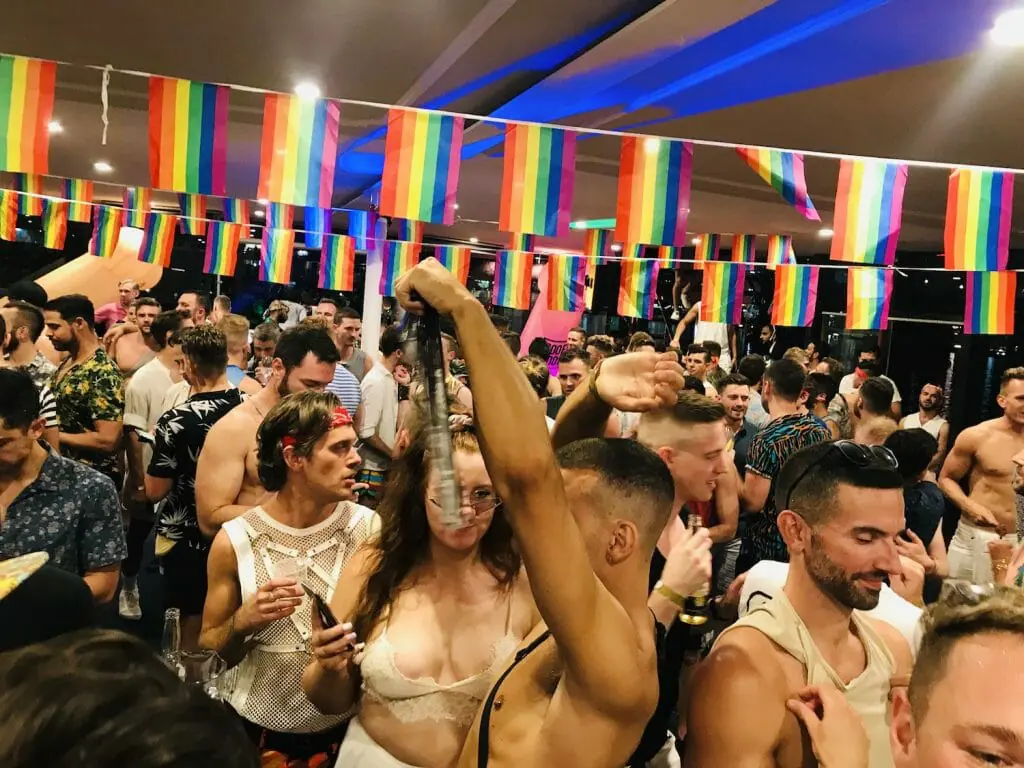 Oxford Area Gay Bars in Sydney
3Standing proudly on Oxford Street for over a century, The Oxford Hotel is made up of four different venues, all popular with the LGBT community. On the top floor sits the intimate Polo Lounge; below that, it hosts the glam New York-style Ginger's Cocktail Bar, and in the basement, you'll find the down-and-dirty Oxford Underground.
The ground floor has the Oxford Bar with a fun, affordable bistro and a large terrace for people watching out over the street. The Oxford is our favorite go-to gay bar in Sydney, any night of the week, with a fabulous lineup of events, including Drag Bingo, Slay 4 Pay, RuPaul's Drag Race viewing, raunchy parties and Piano show tunes. What more could you want, really?
Filled with history, this bar is a local institution, and it is a safe place for the LGBT+ community. Three floors of dancing and revelry with weekend drag shows, though we have to be honest: the drag here was a massive disappointment; even baby sister Auckland was better! Longer shows and more enthusiasm might go a long way. Girl, you have to step your pussy up!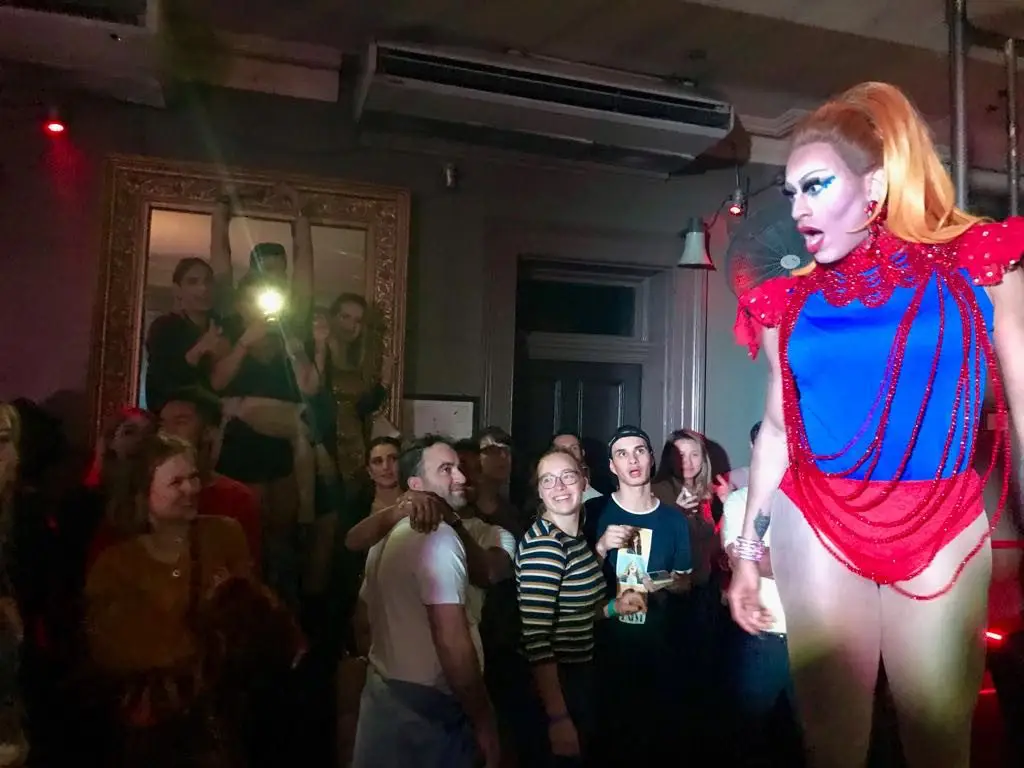 A two-level historic hotel with a dance floor on the second level and a fun place to meet for wines, cocktails or more. There are sexy cage dancers every Sunday night, Trivia on Wednesday and a fun Black Magic night of gay hip hop and RnB on the first Friday of every month! Not quite as wild as Bogota or Medellin, but we still love it anyway.
An unassuming underground bar filled more with all the pop music your heart could ever desire, and then some! Strong drinks, a pumping dance floor, and free entry make the Palms worth checking out.
The biggest gay club in Sydney, and quite possibly in Australia. Located just off Oxford Street, upstairs is ARQ's Arena with penetrating sound, euphoric lighting displays, resident performers, and DJs + a fabulous mezzanine for taking it all in.
Downstairs is the Vortex, an intimate space with smaller gigs and occasional drag shows. Open on Thursdays, Fridays, Saturdays, and Sundays with regular themed parties most nights.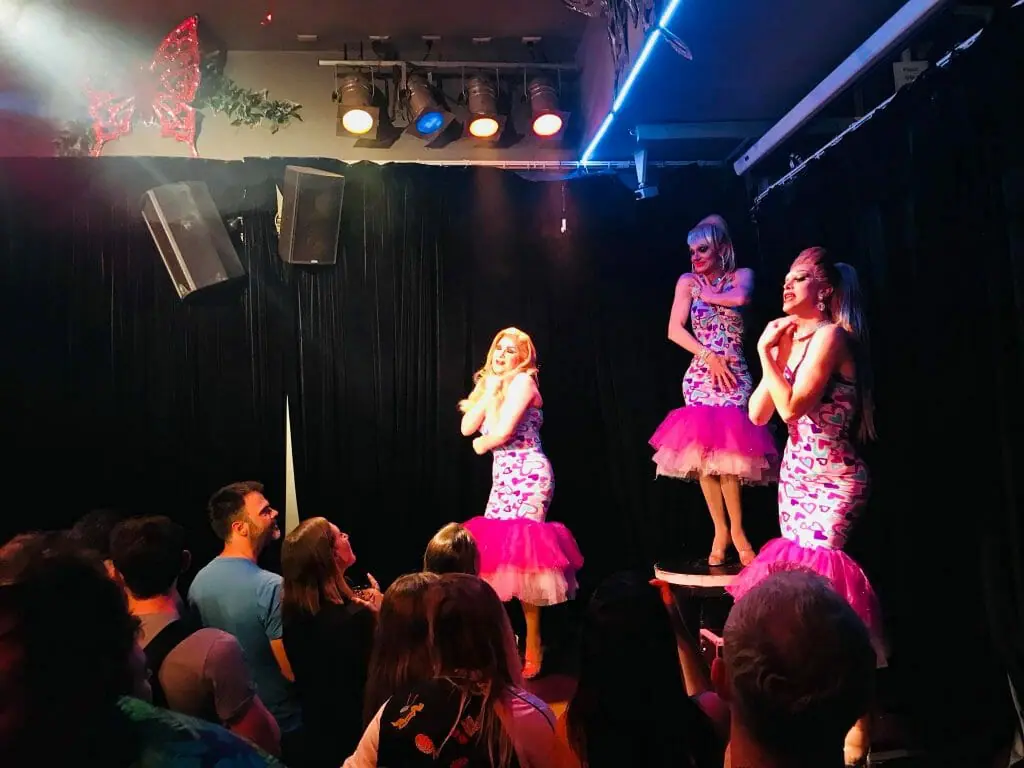 A very popular bar and restaurant in upscale Surry hills are just a few minute's walk from Oxford Street. Chic, sophisticated and oh-so-cool, the Beresford is always gay-popular, but on Sundays, it is packed to capacity with gay boys dancing upstairs or enjoying the beautiful outdoor courtyard.
One of the best bars in Sydney – gay or otherwise.
Slide
(Temporarily or permanently closed. If you know something, please suggest an edit.)
A magical showcase of cabaret shows, live performances and themed events inside a converted Art Deco bank on the Golden Mile of Oxford Street. One of the most popular gay venues around, with state-of-the-art families, dining, cocktail, and performances sure to entertain for hours. Beautiful, elegant and a treat for all the senses.
The Green Park Hotel
(Temporarily or permanently closed. If you know something, please suggest an edit.)
A cozy gay-popular pub with a more laid-back clientele. While the Beresford might be about upscale sophistication, the Green Park Hotel is all about warm, welcoming vibes, simple interiors, and your traditional Aussie pub feel.
Recently renovated, this classic hotel mixes the old with new seamlessly and is the place to go for a friendly, vibrant atmosphere and busy dancefloor on Friday / Saturday nights!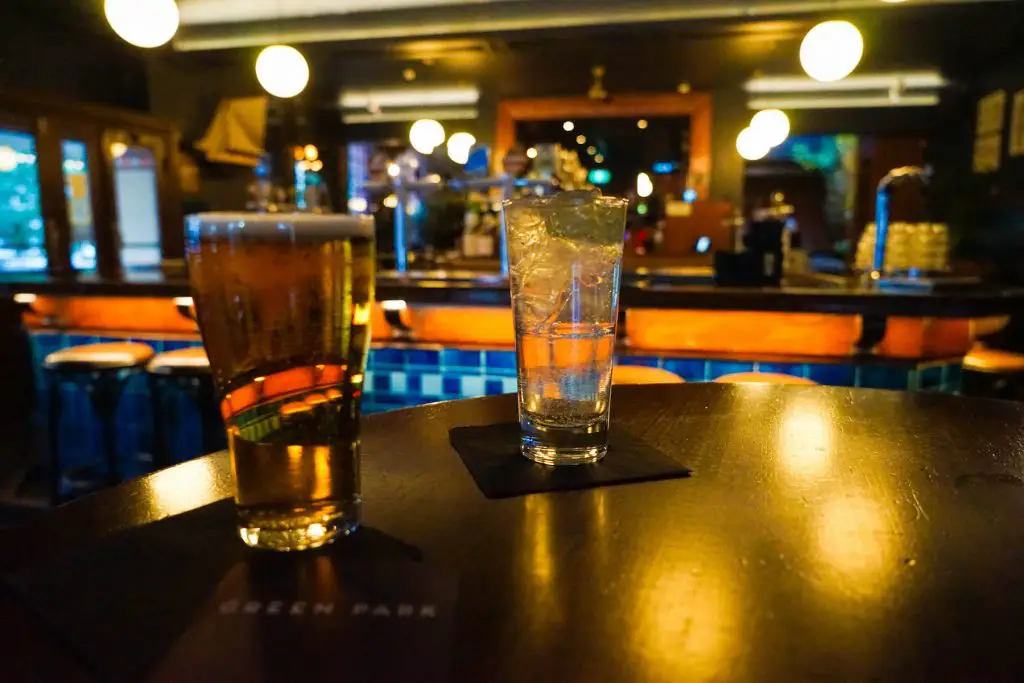 Other Gay Bars in Sydney
One of the most iconic gay bars in Sydney with drag, cabaret shows, delightful cocktails and a sociable terrace. This Erskineville pub was actually the setting for the 1994 classic The Adventures of Priscilla, Queen of the Desert.
It has alternated between straight and gay for decades, but now the rainbow flags are back, and bold and beautiful gay men are once again flocking here. There are regular DJs and parties hosted by promoter groups, including Heaps Gay, Girl Thing, and Honcho Disko – as well as the home-grown fabulous Drag Xtravaganza on Friday nights with Farren Heit.
The Imperial is an Australian national treasure in the heart of the Sydney LGBT+ community with its now unique style and devil-may-care attitude.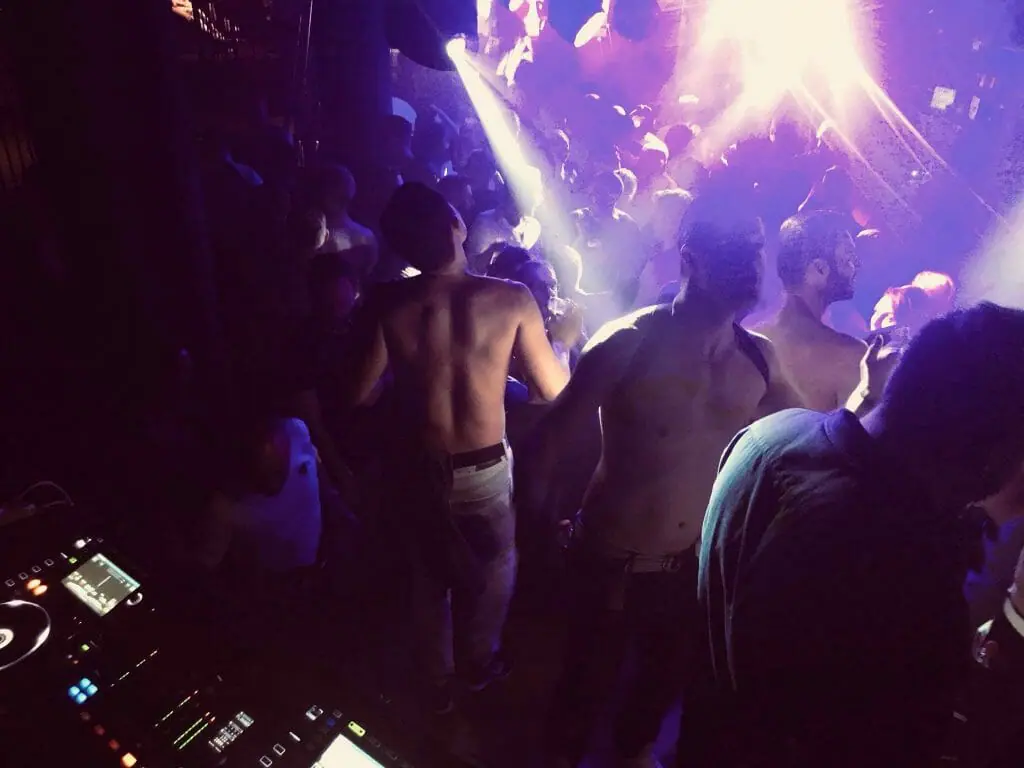 The Sly Fox
(Temporarily or permanently closed. If you know something, please suggest an edit.)
While there are no specific lesbian bars in Sydney, this Newtown pub is where all of our lady-loving sisters feel most comfortable and tend to congregate. Thy Sly Fox has plenty of live music, drag bingo, nightly drink specials, and most importantly – a 6 am liquor license on the weekend!
Not a gay bar, but an off-beat LGBT-friendly location that actually takes its name from the avian kingdom. Both a bar and a creative space. A funky place with cabaret meets art and rock, and locals, visitors, and friends come together. Mix and mingle, and you will find plenty of your queer family here.
Another popular LGBT hangout in Newtown, especially amongst lesbians. Large cocktails, live music, craft beer, and a funky outdoor garden make this a relaxing place to start your night out in Gay Sydney.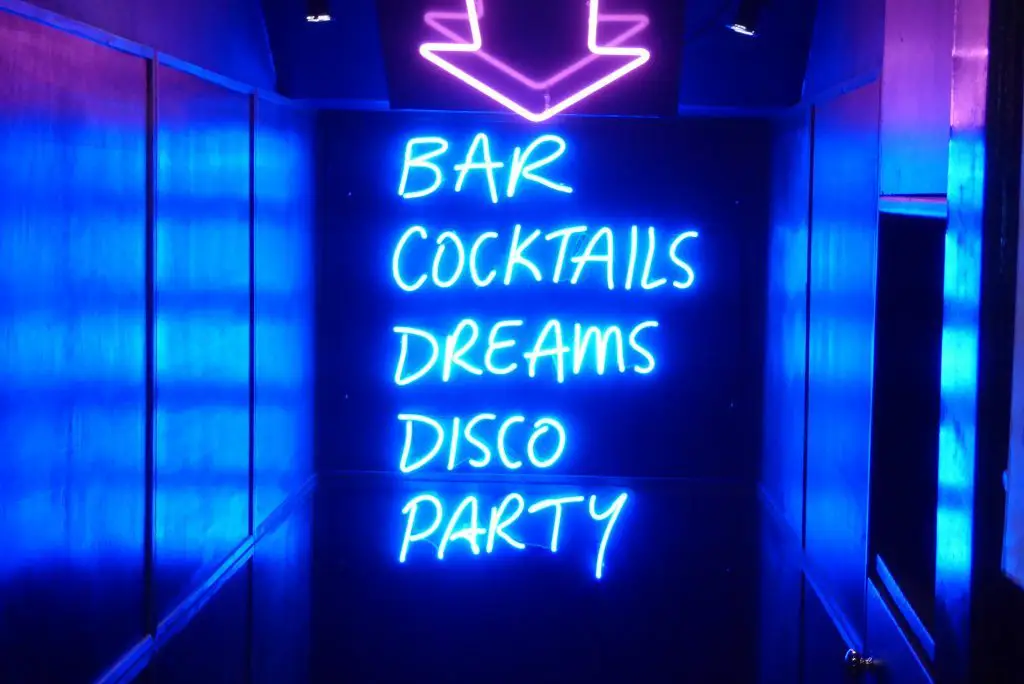 Gay Events in Sydney
Trough
A kinky leather fetish event with dark, dirty beats, exhibitionist performances and plenty of lasers. Always drawing in a huge crowd, Trough is now held in The Metro Theatre after years in the Oxford Art Factory.
Organizes sexy one-off pool and dance party events, normally attracting the hottest guys in Sydney. Largely active in summer, check out their Facebook page for upcoming events.
Epic queer events organized by TheBeardedHomo in various locations around Sydney and Melbourne. If you are sick of typical gay bars, then these events are the antidote.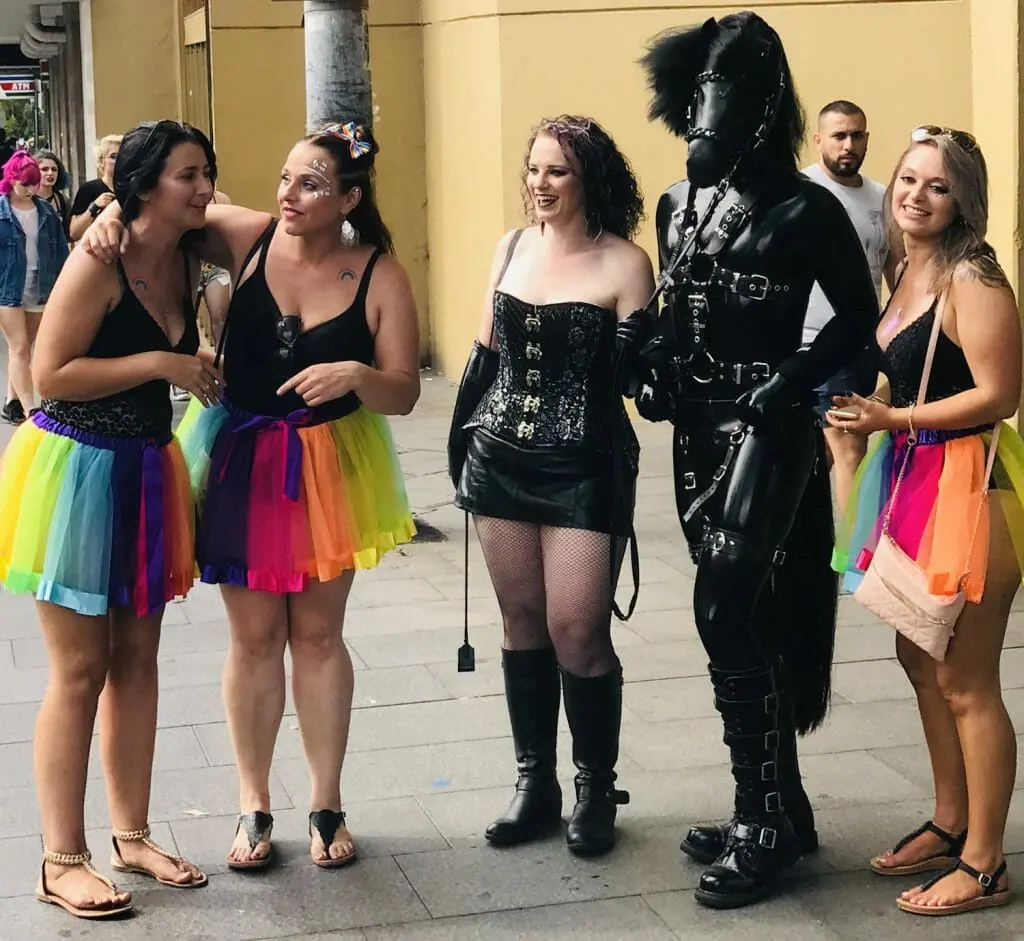 Basically, what it sounds like, is a frequent dark and freaky underground techno party attended largely by leather daddies and bears. Taking over different venues around Sydney around once every two months.
An Australia-wide LGBT community is organizing queer and fabulous one-off events, with everything from Disco, Pub Trivia, Art, and Glitter Balls. Check them out!
Otherwise known as In The Dark Presents, it is New Zealand and Australia's leading LGBT event producer. Originally from Adelaide and now operating in Brisbane, Melbourne, Perth, Auckland, and more, they are responsible for bringing sickening drag race artists and other performers to town for one-off events that are not to be missed! Check their website for upcoming events.
Lesbian events in Sydney normally take place at the Imperial Hotel. Lesbian Jelly Wrestling. Need we say more?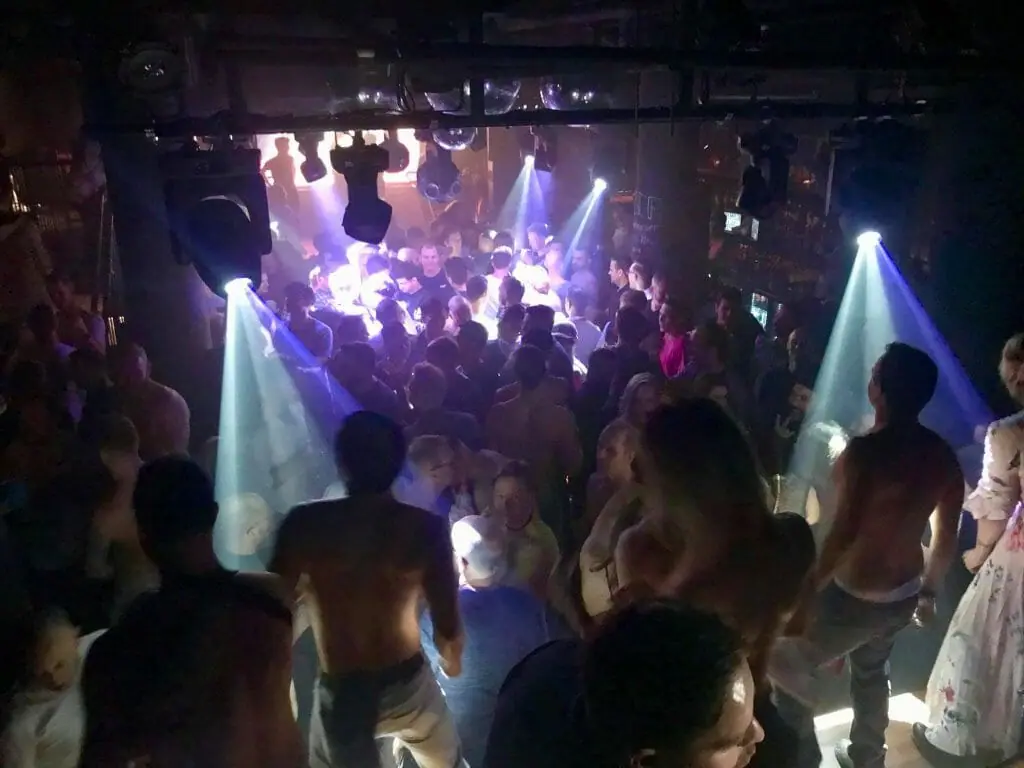 Pampering & Male to Male Massage in Sydney
While at night, Sydney's gay scene might come alive, for those who can't wait, don't care about the sights and simply want to take to relax while getting a male-to-male massage in Sydney – there are plenty of options for you.
Here are some of the top recommended male grooming spots, spas, and male-to-male massages in Sydney!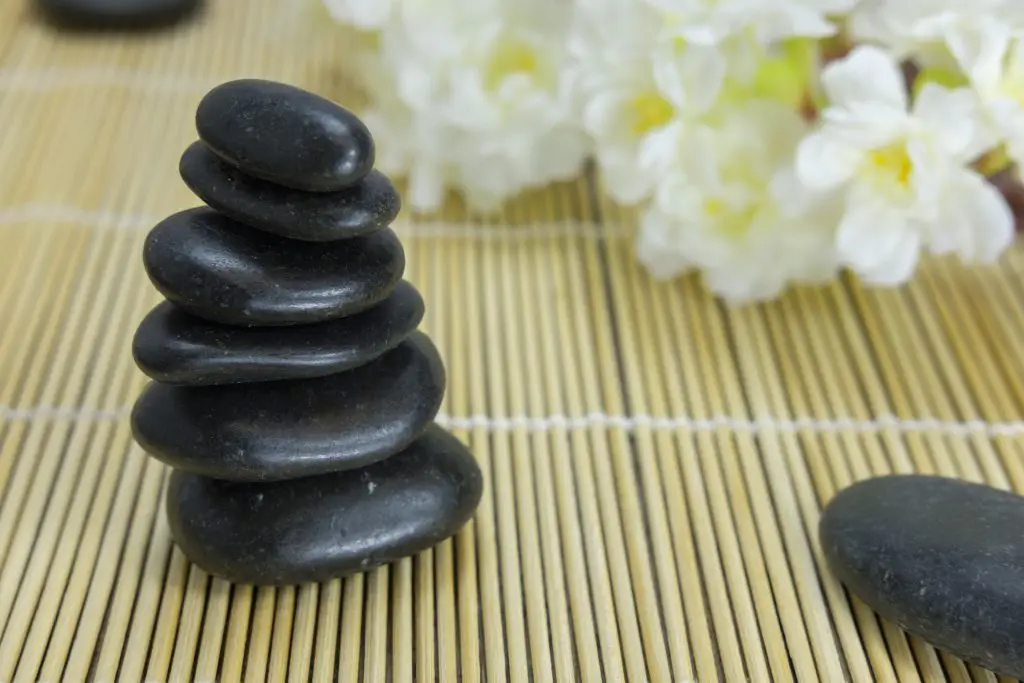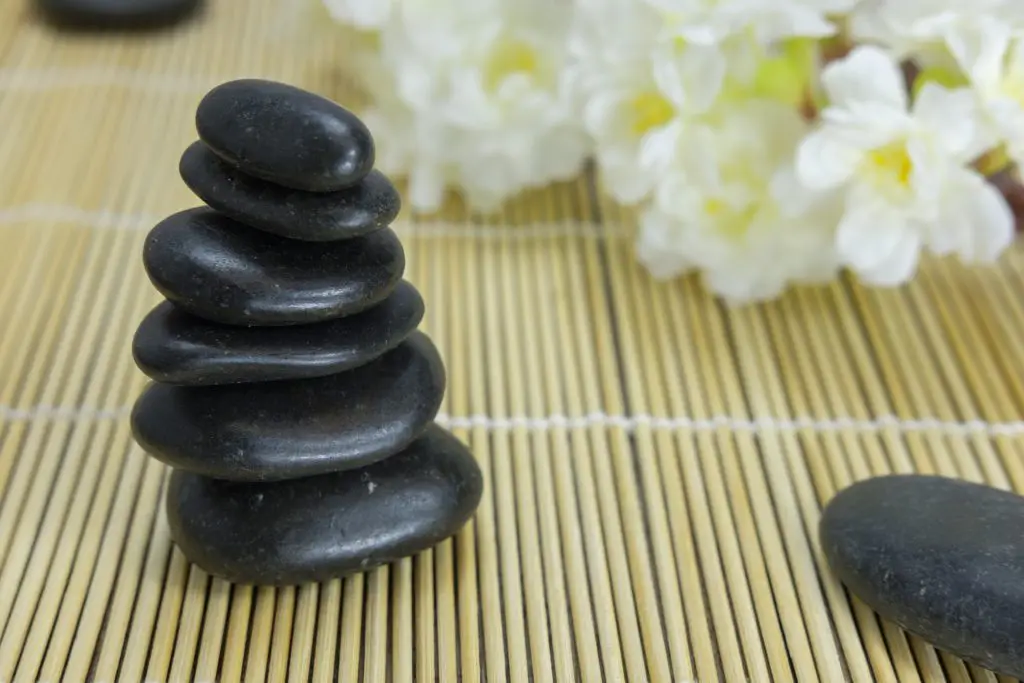 A fabulous option for male massages in Sydney, along with treatments, peels, lasers and waxing and more. A great supporter of the Sydney LGBT community, with another outpost in Melbourne, also being very LGBT popular.
Offering popular male-only naked yoga classes along with popular male massages in Sydney, including Thai, Remedial, Lomi Lomi and Swedish massage. They also offer workshops and retreats.
A specialized holistic male-to-male (M2M) massage practice offering a range of massage treatments, including remedial/deep tissue, Swedish/relaxation, hot stones, salt scrubs and mud wraps.
Situated in Sydney's inner east, Eclipse has a select menu of results-driven body treatments designed for relaxation, rejuvenation, and bliss all in a private, tranquil space.
An inconspicuous grooming space tailored to meet the needs of urban males in Sydney's Eastern Suburbs. These guys are dedicated to achieving exceptional results for your skin by providing non-invasive treatments. Facials, male grooming, hair removal, and male massages are their specialties.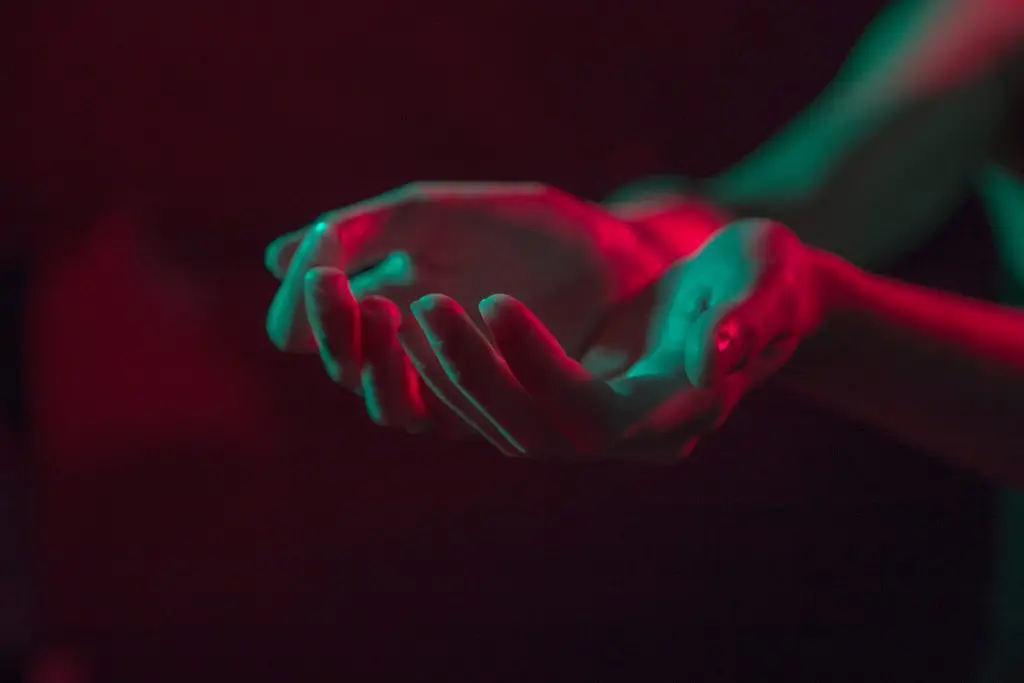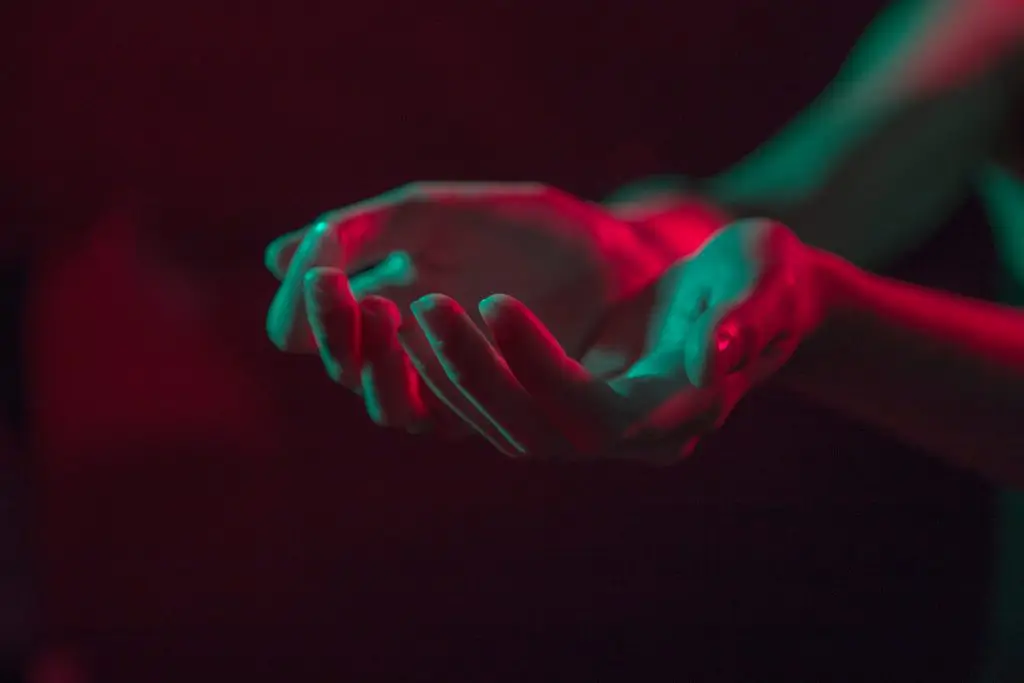 Sex On Premises Venue and Gay Sauna in Sydney
Unlike in the USA (where in cities such as Gay Austin and Gay Nashville, the gay sauna scene is all but extinct), saunas and cruising spaces in Sydney are still all the rage. Gay hookup apps are popular here, but often it's just easier and more fun to head to any of these sex-on-premises venues in Sydney.
Under local law, you will need to provide IDs, but cruising lounges and gay saunas in Sydney is not only clean and safe, but they are also welcoming to foreigners and host guests of all different shapes, sizes, fetishes and more!
In Australia, cruising spots are known as gay beats, parodies the beat walked by a police officer or a prostitute. The gay beats in Sydney frequently change, but they are no longer very popular and are still dangerous. We do not recommend seeking them out.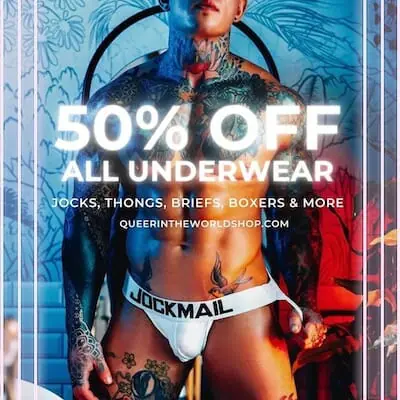 Gay Saunas in Sydney
The only gay sauna in Sydney with a fully licensed bar conveniently located in the central city on Sussex Street. Well-known as one of the busiest places in town, weekdays between 11 am – 2.30 pm are popular, as are Friday nights for the blackout party and Sunday afternoons Foam Party.
Outrageously sexy, this 4-floor complex includes a dry sauna, maze + dark room, steam room, XXX porn room and cabins. A nice mix of guys of all ages and ethnicities and friendly staff makes this the best gay sauna in Sydney! Open 10 am to 6 am on weekdays and 24 hours over the weekend.
A modern sauna conveniently located in Darlinghurst on Oxford Street with lockable rooms, a fun jacuzzi, a dry and steam room, a maze, a cinema room and a cafe. Sydney sauna also offers one of the best gay massages in Sydney and is open 24 hours a day, 7 days a week.
The best option after a night out is exploring the Oxford / Sydney gay scene if you don't feel like traveling far.
Our least favorite gay sauna in Sydney with questionable hygiene standards and urgently needs a full renovation. With two other great saunas close by, you might want to try them first. Bodyline Sydney features a large jacuzzi, dry sauna, steam room, porn room, maze, sun deck, and cabins.
The first lawfully established gay bathhouse in Sydney, Bodyline, could once again be great if the owners wanted to put in a little effort.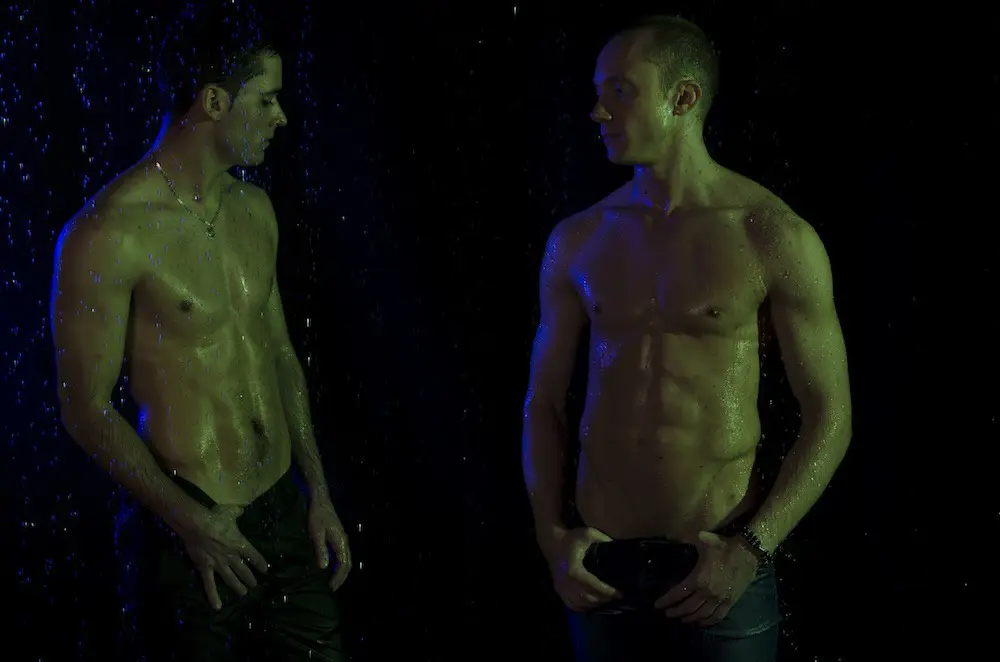 Cruising Bar in Sydney
HeadQuarters
(Temporarily or permanently closed. If you know something, please suggest an edit.)
A good place for hot and heavy action, and the largest gay cruise bar in Sydney. Here you can find plenty of playrooms, private spaces, video lounges, and themed parties. Open 24 hours over the weekend, but it's often deserted at other times, given it is the most expensive cruise bar in Sydney.
A 'when it's good, it's good' kind of place; just find out how busy it is before you enter. Bar hours are limited to 6 pm to 3 am.
An all-inclusive cruise club where everyone is welcome, gay, straight, bi, and transgender, with 3 floors of facilities. Here you can find a sauna, spa, cinema, small gym and dance floor. Open 24/7 with a generally mixed crowd except for Sundays when Arrows is men only.
In need of some investment, this discreet dive is located in West Sydney near Parramatta, but easily reachable via train from the CBD.
Signal
A popular sex-on-premises venue in the heart of Oxford Street with a younger crowd. Plenty of private rooms, 2 movie lounges and lots of spaces for fun play, including a glory hole. If you have trouble finding it, you need to enter through Toolshed (some people get confused and think they are one and the same). Very, very busy on Thursday's Naked Nights.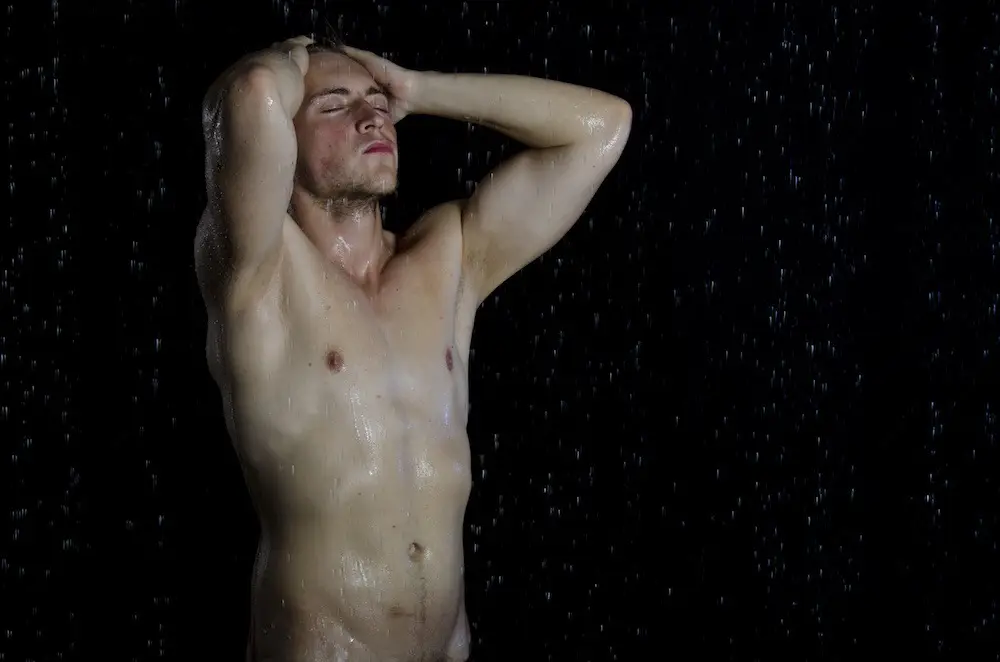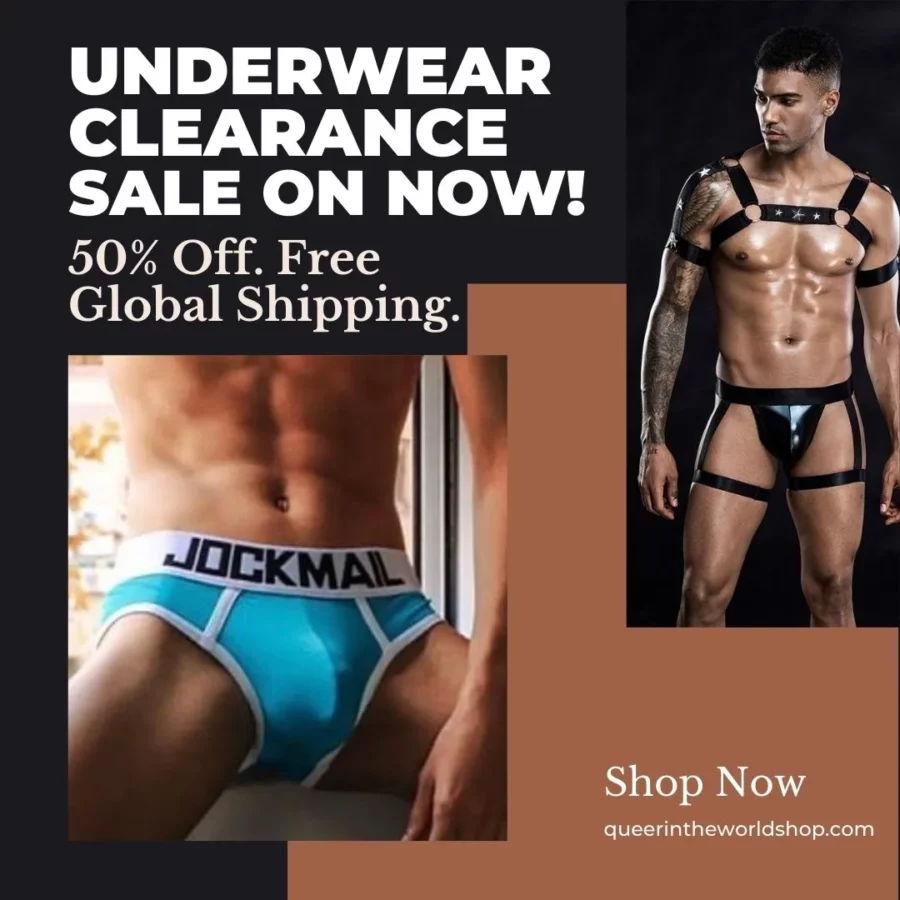 Gay Map Of Sydney
Finding it hard to envisage where everything is in Sydney? Hopefully, this queer-centric map helps where we have marked all the bars, clubs, parties, hotels, saunas, massages and more will help you stay in the spot best suited to you!