Every year, there are fabulous parties thrown in beautiful destinations around the world that specifically cater to the gay community, specifically queer men. These getaways are the perfect opportunity to network with beautiful and interesting people from around the world who are part of the same community and just want to have fun!
These parties allow you to really let loose and express yourself, knowing that your sexuality will be welcomed and celebrated. Many people consider circuit parties a rite of passage for gay men. They attract LGBT members of all ages, although some parties are targeted at specific subsections of the community.
For those who are single, they are an incredible opportunity to find love and friendship, all while enjoying incredible music and dancing.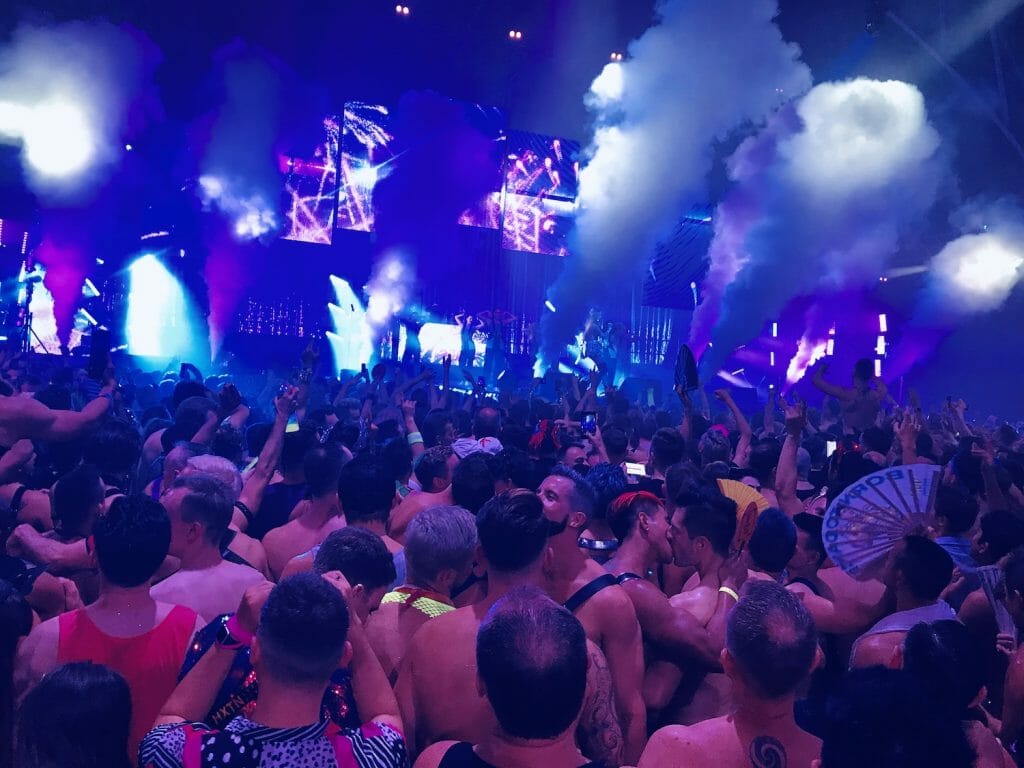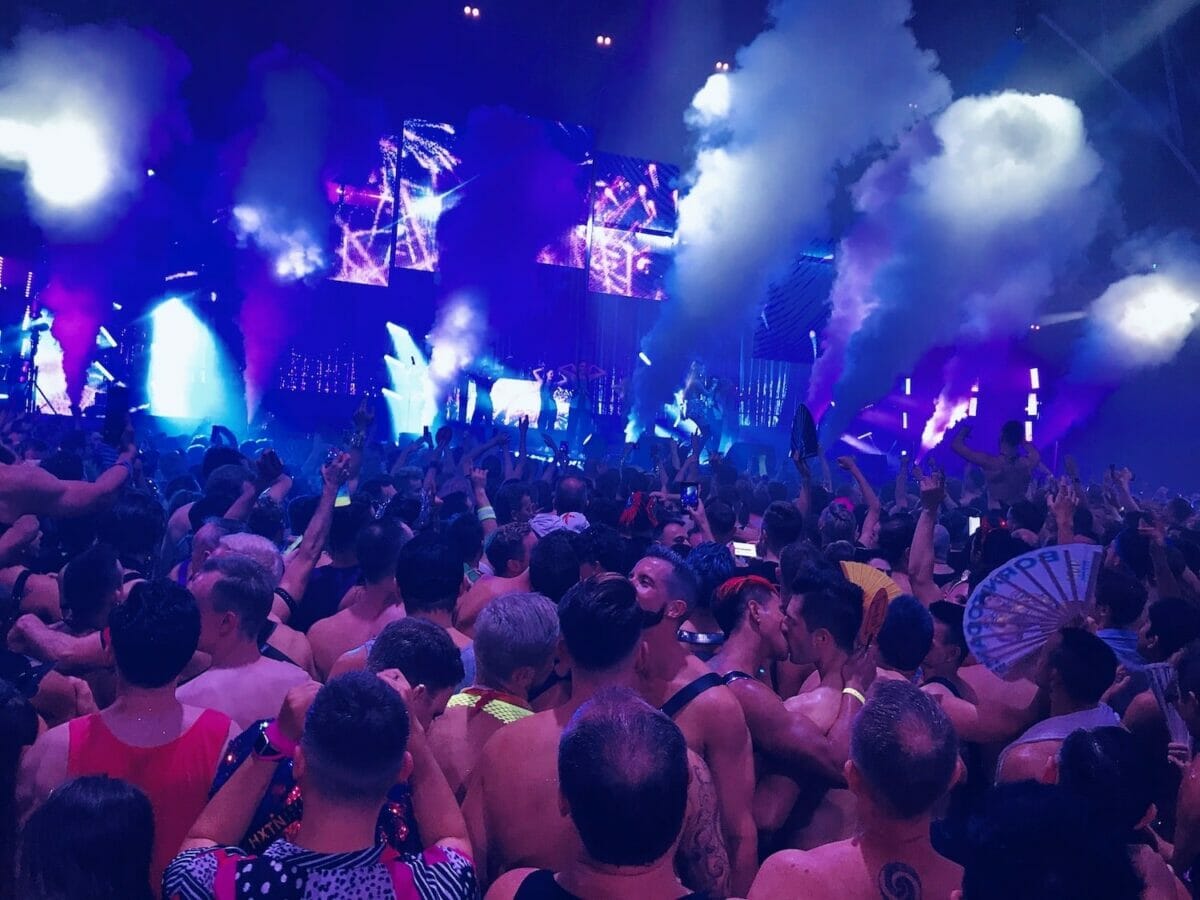 For couples, they make the perfect excuse to take a gaycation, and for those who regularly attend, they are also an opportunity to see friends you've made over the years. These high energy events are sometimes compared to raves, and they do often bring in some of the world's best DJs. However, there are usually a range of smaller parties affiliated with the main event, so you can really plan your whole weekend around it.
There are so many different circuit parties held around the world that it can be difficult to decide which ones are worth spending your money on. Much of it comes down to personal preference, such as the type of music you like or the type of destination you want to visit. Some parties are relatively tame, where others are heavy on eroticism with guys in only their Andrew Christian or Aussiebum underwear – or even less.
All can be a great experience, depending on what you are looking for. Here are some of the circuit parties that are truly worth the trip, whether you're going with a partner, friends, or are just enjoying the single life.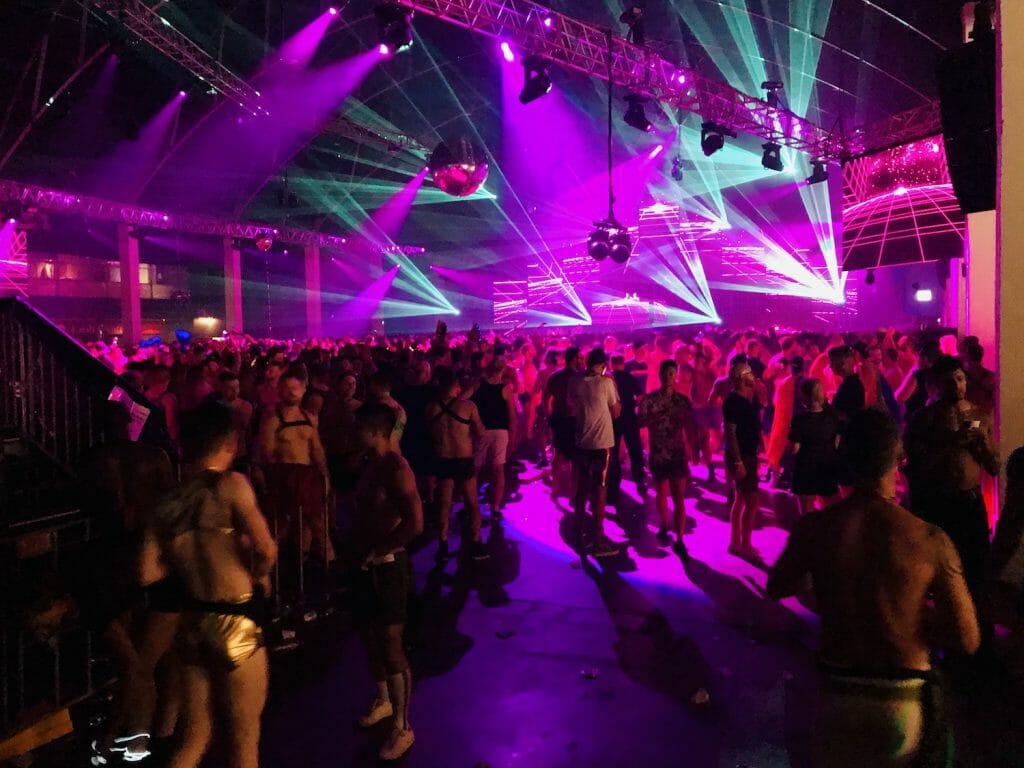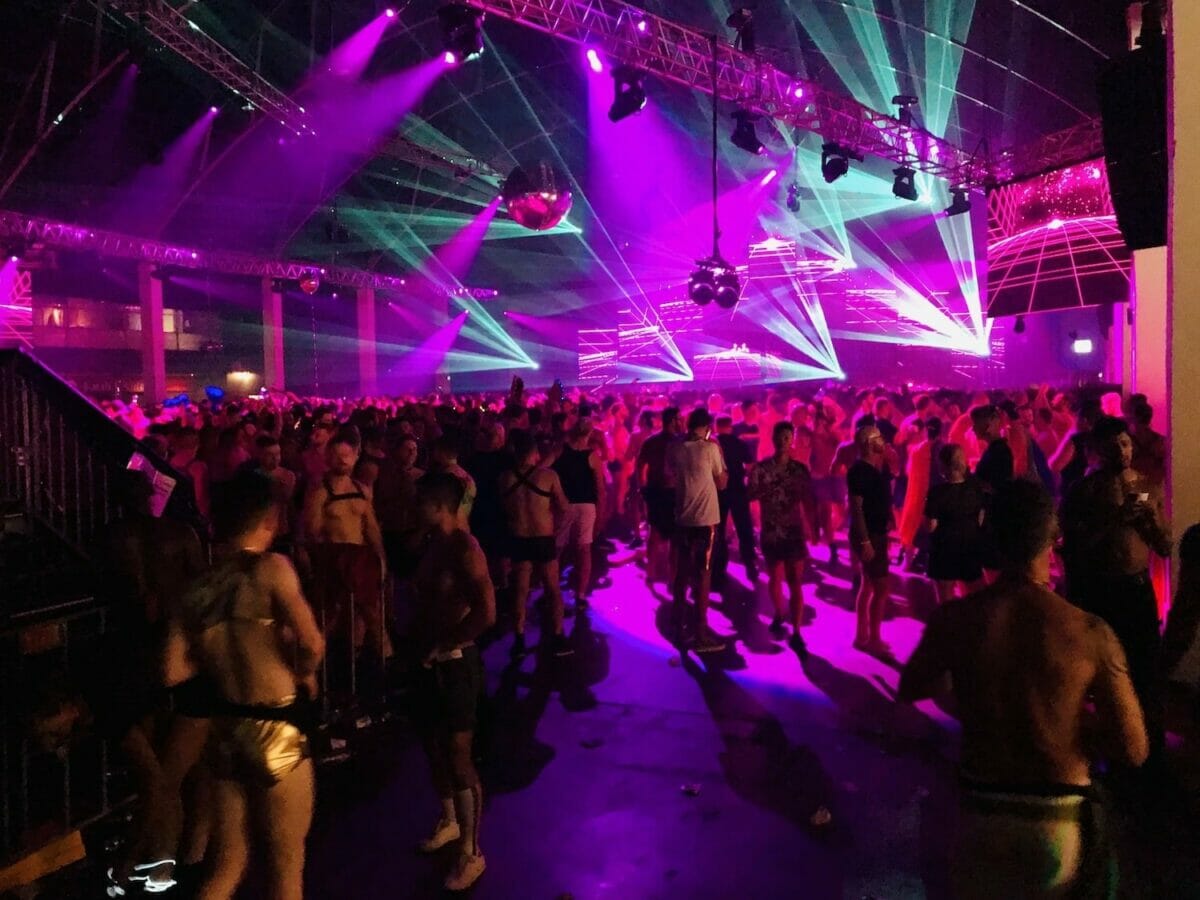 La Demence is a lauded venue in Brussels, Belgium that hosts parties intermittently throughout the year, usually on bank holidays. Their parties have a variety of different themes, often vaguely related to the season or holidays at that time of year. They bring in DJs from around the world, and they have three different dance floors you can choose the music you love the most. Some of their larger parties also offer darkrooms where you can get naughty if you feel so inclined. The biggest parties also include dance and acrobatic shows.
La Demence partners with 10 different hotels in Brussels, many of them in the main gay district. You can also get discounts on flights with Brussels Airlines, as well as discounts on train and bus tickets from Paris. This party feels particularly special because it attracts a very diverse crowd, with men of all ages and nationalities. There's no dress code, and you'll find guests in all manner of outfits – everything is truly welcome and appreciated.
Winter in most parts of the world can be a bit unpleasant, so consider taking off to Miami, Florida for the Winter Party, where the weather is warm and sunny. Held in late February or early March each year, this is a giant festival with tons of different events to choose from. You'll be able to party on the beach during the day, and head to local nightclubs in the evening for even more fun and debauchery.
In addition to the dance parties, there are also classy cocktail receptions, boozy brunches, drag shows, and many other events where you can flirt and network while enjoying Miami's bright and colorful scenery. If you want a true VIP experience, you can book bottle service and private tables for many of the events ahead of time – this is a great option if you're coming with a large group of friends. Afterwards, you can either relax in South Beach, or head to the nearby gay resorts of Fort Lauderdale and Key West to recover. Fabulous!
Bangkok, Thailand has recently become one of the world's most gay-friendly cities, and Songkran GCircuit is one of the biggest parties to enjoy while you're there. It celebrates the Thai New Year and is considered to be the largest gay circuit party in Asia. Held in April, this weekend-long party has a huge DJ lineup, with a giant opening party as well as two outdoor pool parties during the day.
After going hard at the night parties, the daytime events are the perfect opportunity to relax and have some more intimate conversation. The themes always add a little intrigue to the party (this years is 'wet'), and you'll find sponsored deals on luxury accommodations like the Royal Orchid Sheraton, the host hotel.
The beautiful backdrop of the Palm Springs desert makes the perfect background for a gay getaway, and the White Party is an amazing excuse to go enjoy the weather, along with some incredible music and dancing. The event is held in late April, featuring 13 amazing DJs as well as pool parties, gogo shows, and fireworks. Each of the events has a fun theme that you can dress up for – some of this year's include military, circus, and tribal.
The event is hosted at the Palm Springs Hilton, which features tons of outdoor space where you can work on your tan and check out some serious eye candy. Because trust us, honey, the guys here are drop-dead gorgeous! You can either check in to the Hilton to be right in the heart of the action, or stay at any of the wonderful clothing-optional resorts in Palm Springs which are sure to be bustling as well…
One Magical Weekend is held in Orlando, Florida on the first weekend of June to celebrate Pride month. This circuit party is very unique in that it is held at Walt Disney Parks, so it is the perfect opportunity to check out these legendary amusement parks and indulge in some childhood nostalgia. There are three main parties at this event, and they are all held at iconic Disney venues. Themes change from year to year, but you can always expect something creative that brings a little bit of Disney magic to the party.
This year offers the Riptide party at the Lagoon Waterpark, RED Volume IV Galaxy at House of Blues, and the Wig Party at Sheraton Lake Buena Vista. There are also plenty of laid-back pool parties to enjoy, as well as Cadabra After Hours, a piece of magical music and dance show. Every event features world-class DJs. You can also attend some of the partner events through Orlando Pride while you are in town to extend the celebration – or try Gay Days @ Disney if you can't make this one…
Rapido is an LGBT venue that is famous in the Netherlands and hosts parties all year round. Amsterdam is already a very freewheeling city, and this is the perfect opportunity to find a new suitor (or three). Each event has multiple dance areas, so you can choose the type of music you like most for the best experience.
The events often offer live music, dance, and drag shows as well, and if things start to heat up, head to the playroom to really let your guard down. It's far more intense than you could ever imagine, but hey – what's life without a little adventure! Kinky, right!
You could also check out the fabulous Milkshake Festival – which we are utterly obsessed with aswell.
Barcelona is considered one of the world's best cities for gay nightlife and culture, and the Circuit Festival is an event not to be missed. This huge event takes advantage of Spain's beautiful weather and vibrant energy, and it's held in the middle of August so you can really take advantage of all the sunshine.
The festival has both main parties and preparties for an entire week that you can take advantage of, and they also have a water park day with a giant pool, rides, and of course plenty of dancing and music.
Mykonos is a beautiful and romantic island in Greece, and it's also one of the gay meccas in the Mediterranean. The festival is held in late August, and offers not only incredible DJs and shows, but also intimate gatherings in island restaurants and bars, as well as beach days where you can soak in once-in-a-lifetime views.
For the duration of the festival, the entire island is yours to explore, and you'll have thousands of beautiful people from around the world there to explore it with you. Just make sure you book your gay Mykonos hotel well in advance if you don't want to miss out!
Held in the summer in Taipei, this event celebrates gay pride with a unique Asian flair. The event is held at the same time as Taiwan's traditional dragon boat festival, so it brings together unique cultural traditions and a high energy dance party in one unique and unforgettable weekend.
Over the three days, there are several themed parties to choose from, including a pool party where you can enjoy some serious eye candy. The themes change from year to year, but always give you some fun dress-up options – last year's themes were starry sky, dragon boat festival, and wolf pack.
Sydney, one of Australia's biggest gay circuit party is Daywash, an all-day party that lasts for an entire weekend. Held in the beginning of March, this event coincides with Mardi Gras and makes for an incredible celebration you won't want to miss. In addition to an incredible pool party, this year also features the epic Candyland parties, with major international DJs that are sure to attract gorgeous LGBT partiers from around the world.
Sydney's ultimate all day gay party. 3 Levels, 4 rooms and the world's best DJ's, the DAYWASH experience is like no other party anywhere in the world. But with Mardi Gras weekend being one of the biggest gay events on the planet, why just limit yourself to this one party…The Official Sydney Mardi Gras After Party is also out-of-this-world….