Orlando, the theme park capital of the world, might not scream gay destination holiday on first thought – but away from the I-Drive hotel zone, you will actually find one of the most vibrant and LGBT-friendly cities in America!
Vibrant communities, trendy neighborhoods and close proximity to fabulous beaches have created the perfect conditions for a distinctly cosmopolitan vibe to take hold, and today Gay Orlando has one of the most lively queer communities in the world with a distinctly Latin twist.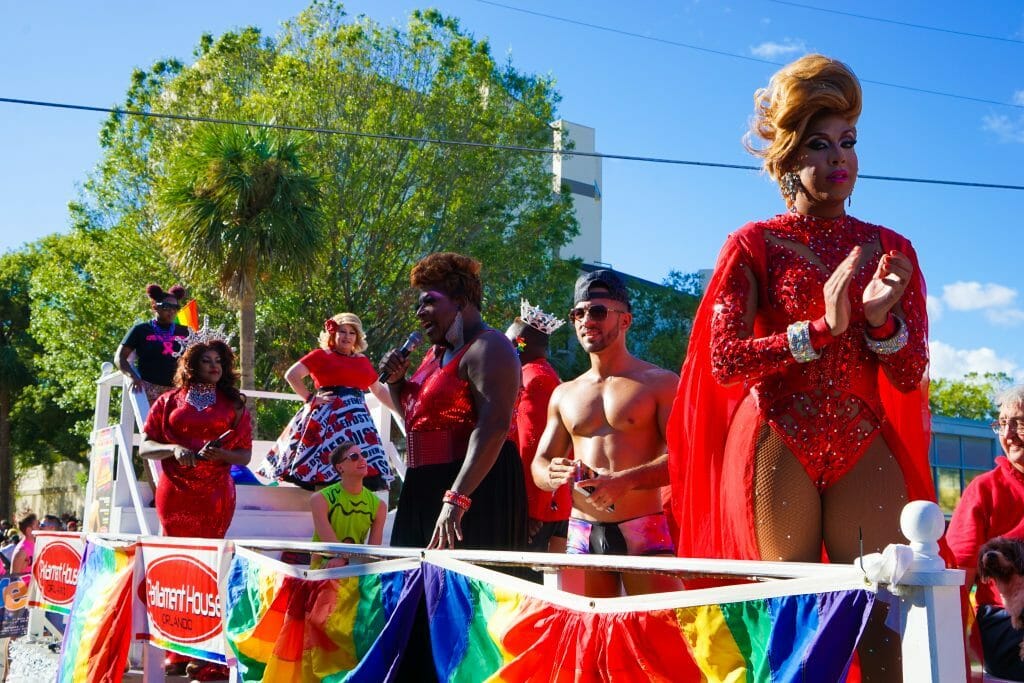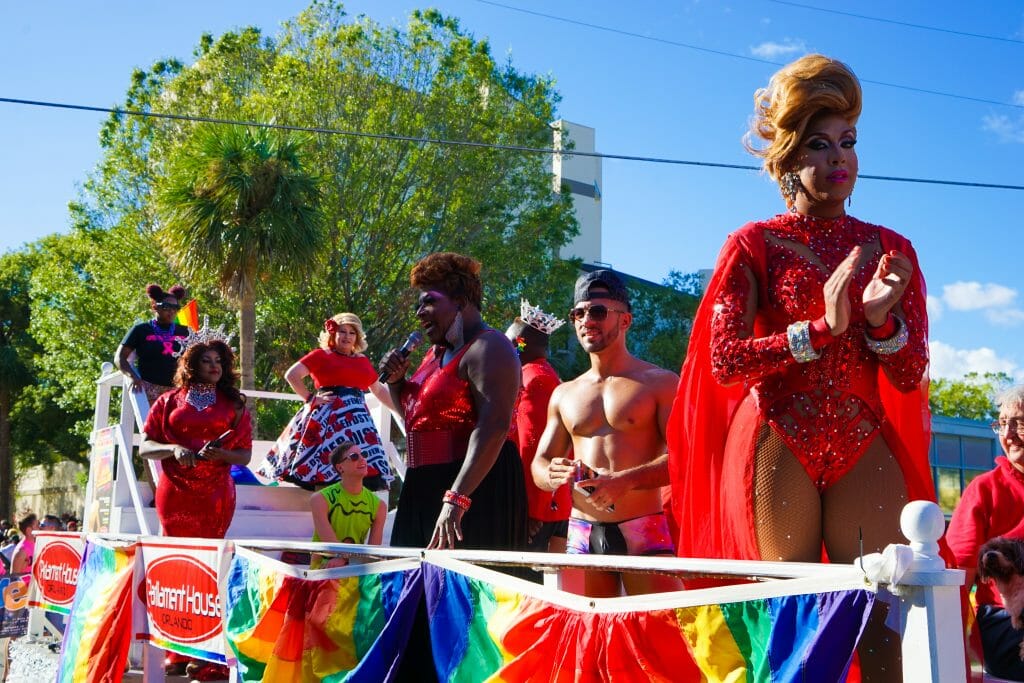 The legendary Parliament House, Disney Gay Day's and the annual Come Out With Pride events are some of the highlights of Gay Orlando, but there is also plenty of modern dining, live music, and gay events! Add to this the legendary theme parks and affordable travel options to get here and you will understand why Orlando is the number one travel destination in the USA and a growing gay destination holiday location.
Orlandians stood together in the wake of the Pulse nightclub tragedy, and today the community is strong and the region more committed to inclusiveness and diversity than ever before. Rainbow flags and light displays still cover the city, Orlando Pride transforms the entire city and everybody has come together, united – providing that love will always prevail.
Come discover for yourself the rich and vibrant culture of Gay Orlando – Honour the Pulse victims and help Orlando heal through the power of dance. Keep Dancing Orlando!
Are you relocating? This guide will help travelers discover the queerer side of the city. However, if you are lucky enough to be considering a move here, we recommend getting in touch with a local gay realtor. They can happily give you no-obligation advice and all the information you'll ever need to know about your new city. And if you then want their help to find your dream home, you are guaranteed fair, equal, and honest representation. No surprises or awkward conversations necessary!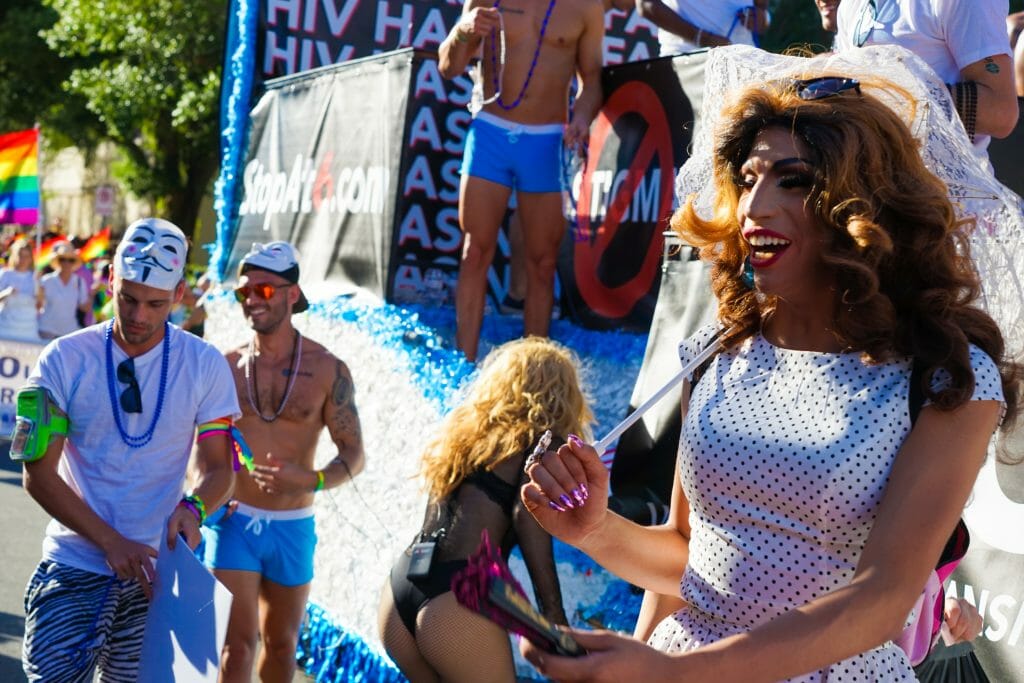 Gay Orlando Guide: The Essential Guide To LGBT Travel In Orlando Florida
Attractions in Gay Orlando
Naturally being gay does not define which attraction most of us will want to see in each city and most queer travelers will simply want to check out the top things to see in Orlando during the day!
Theme parks, all-American dining, hipster suburbs, and a growing downtown – Orlando has it all, except a beach that is! Rather annoyingly Orlando is smack-bang in the middle of Florida meaning a decent drive is required for any beach days.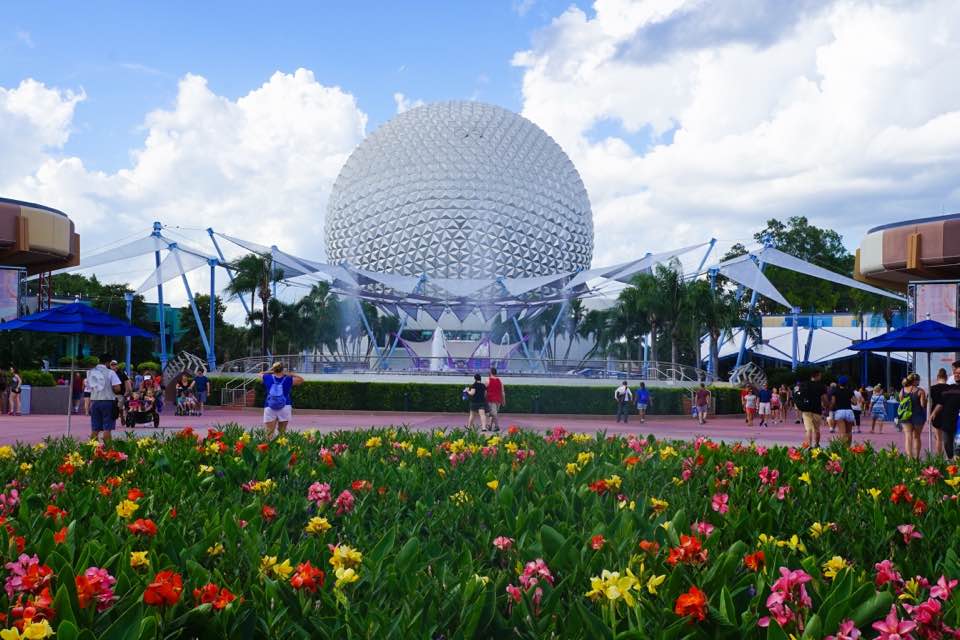 You can either join your trip to Orlando up with a few days in Miami (and its fierce gay/beach scene) or drive a few hours in any direction to a beach of your choosing. Florida is basically one big beach after all, but for a secluded LGBT-friendly beach consider Pass-a-Grille ( 2 hours) or for wild exploration and photography consider Blowing Rocks Preserve (2.5 hours away)
Orlando is a tolerant and progressive city and gay travelers in this part of Florida do not need to take any precautions concerning public displays of affection.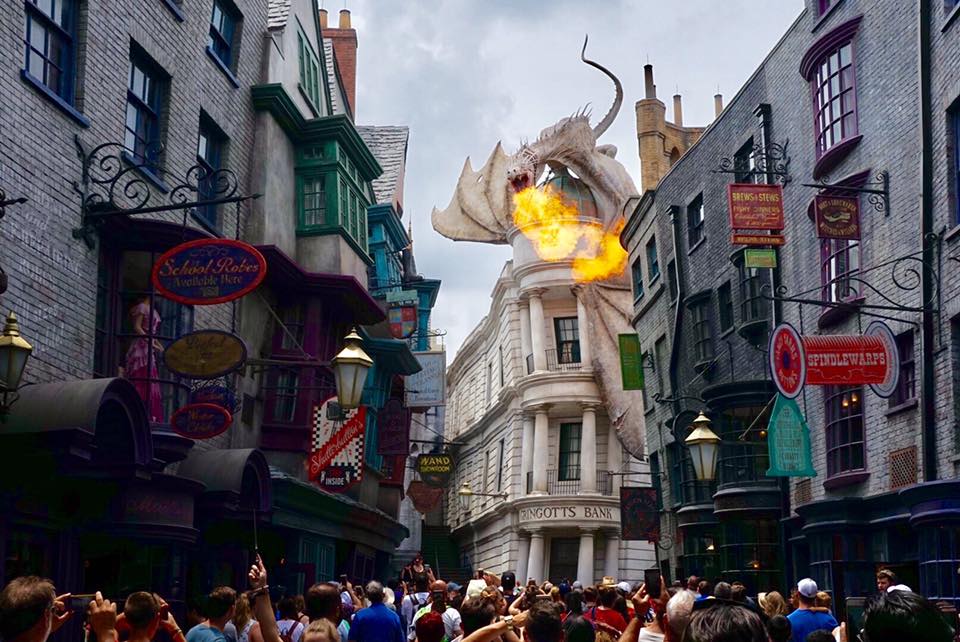 Universal Studios – Grab a two-day ticket to Universal Orlando and keep the ultimate theme park adventure going! Hop on world-famous rides and attractions and enjoy the thrilling experience of state of the art rollercoasters. Universal is also the ultimate Harry Potter fan destination so be sure to make stops at Hogwarts, Diagon Alley, Gringotts and more!
Walt Disney World – Make your dreams come true with an unlimited pass to the biggest Walt Disney World. Sure Tokyo, Hong Kong, Paris, Shanghai, and LA are great… But nothing compares to this! Explore the exciting Magic Kingdom, Epcot, Disney's Hollywood Studios and Disney's Animal Kingdom and say goodbye to the exciting day with a stunning musical fireworks show! Category is: childhood nostalgia realness.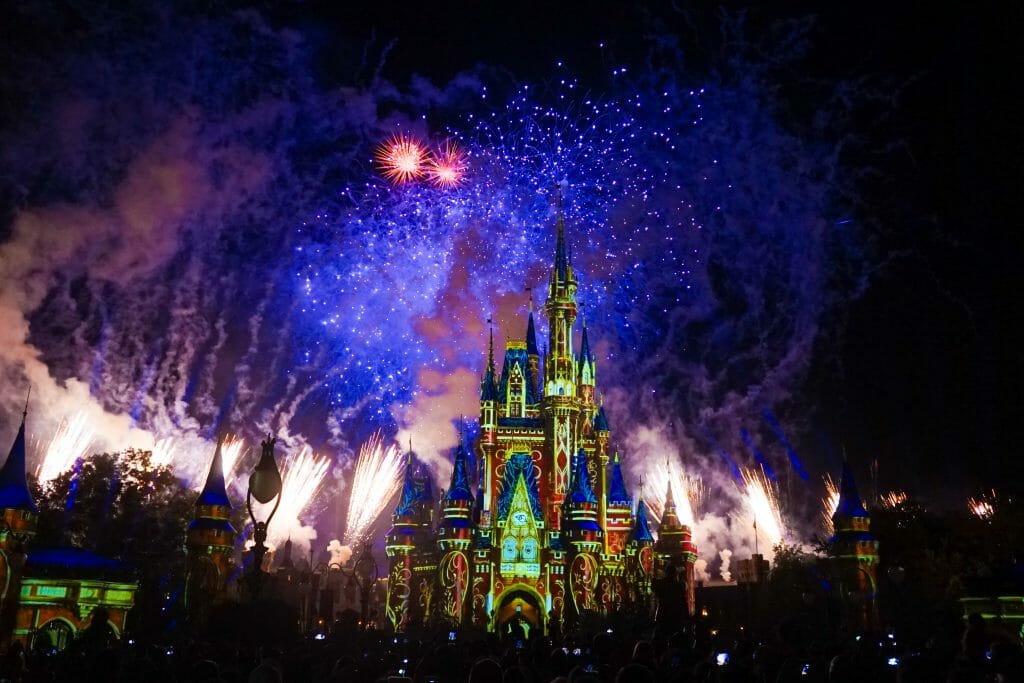 La Nouba by Cirque du Soleil – Enter the wondrous world of make-believe where La Nouba brings the essence of magic, miracles and the extraordinary for you to enjoy. Located at the uniquely designed theatre of Disney Springs featuring world-class sound and lighting systems, La Nouba is a show of several thrilling acts including dazzling choreography, energetic soundtracks, interesting characters, bold acrobatic acts and more!
Kennedy Space Center – Enter NASA's most important base and visit where history has taken place. A holy land for many aerospace and military technology aficionados, why not experience all the aerospace facilities here and be an astronaut for a day!
Plaza Live Orlando – One of Florida's oldest theaters that was transformed from a cinema to a theatre space, and now into a popular music venue. Frequently hosting the best 'small' acts in town, check out their line-up if you have a spare night while in Gay Orlando.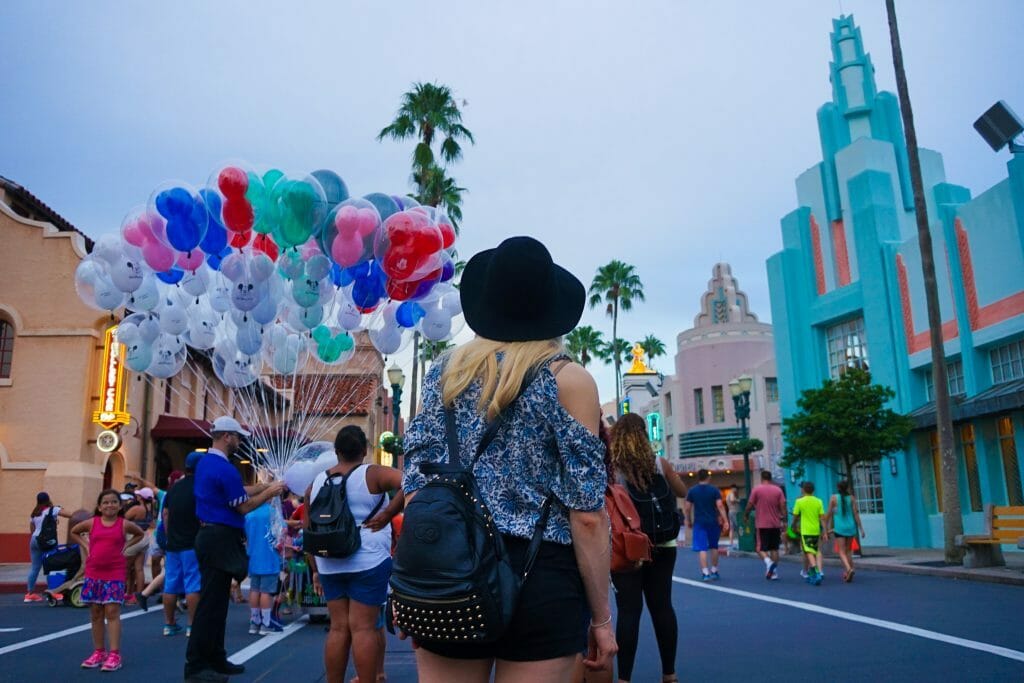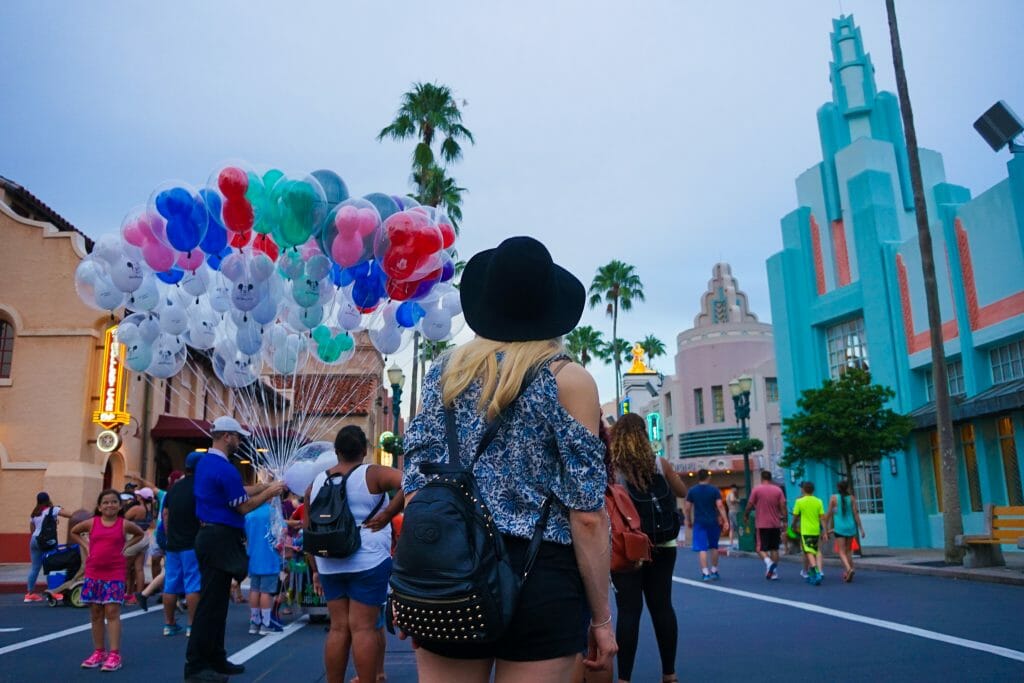 Blue Man Group – Dare to live in color as Blue Man Group brings heart-pounding percussion, comedy, live music and over-the-top theatrics to the Universal Orlando Resort! This resident show takes place in a small and intimate setting, but the show itself is larger-than-life.
Milk District – Orlando's premier gaybourhood and cultural hub for those seeking a progressive lifestyle and features lively music and arts scene, diverse culinary options, creative street art, and murals – as well as a healthy dose of coffee shops, craft beer distilleries, and music venues. Great to explore by car during the day, or on foot in the evenings!
Tasty TakeOver – An ever-changing assortment of delicious food trucks serving everything you could possibly want: Vegan, Asian, Latin, BBQ, Tasty Takeover have everything. The portions make it a bit tough to try all the trucks in one visit, but their convenient location at 2424-2432 E. Robinson Street between Bumby & Primrose means you will surely be coming back for more!
Lake Eola – A relaxed spot to visit in the evening which popular with toned, shirtless joggers and hosts epic city views. It is also the site of Orlando's 'Annual Come Out With Pride' event.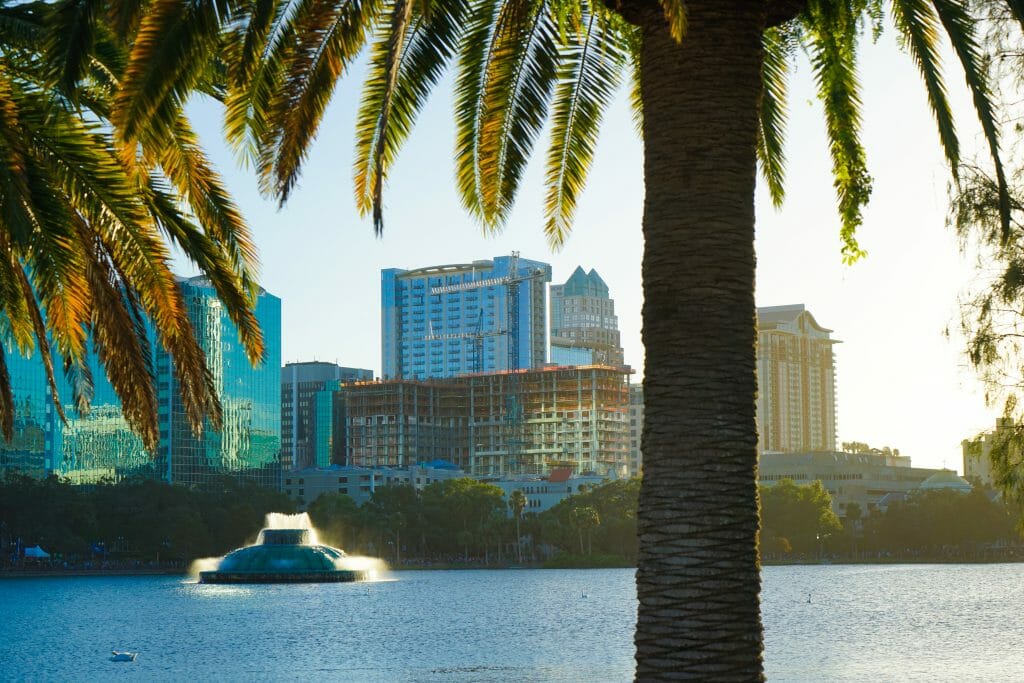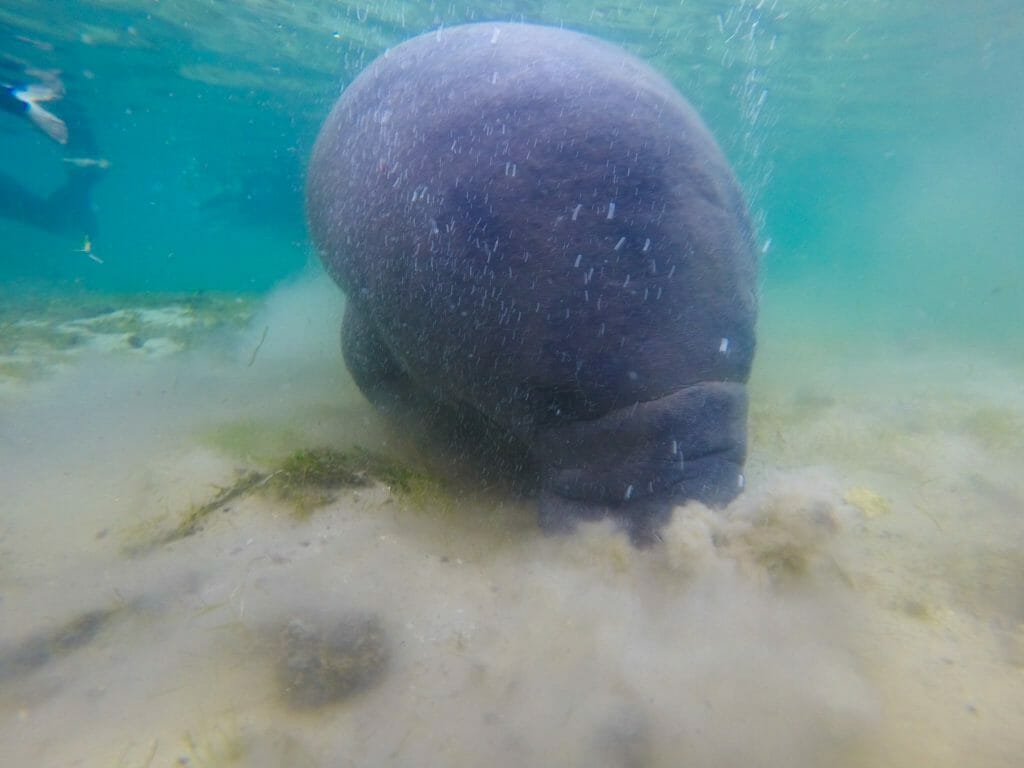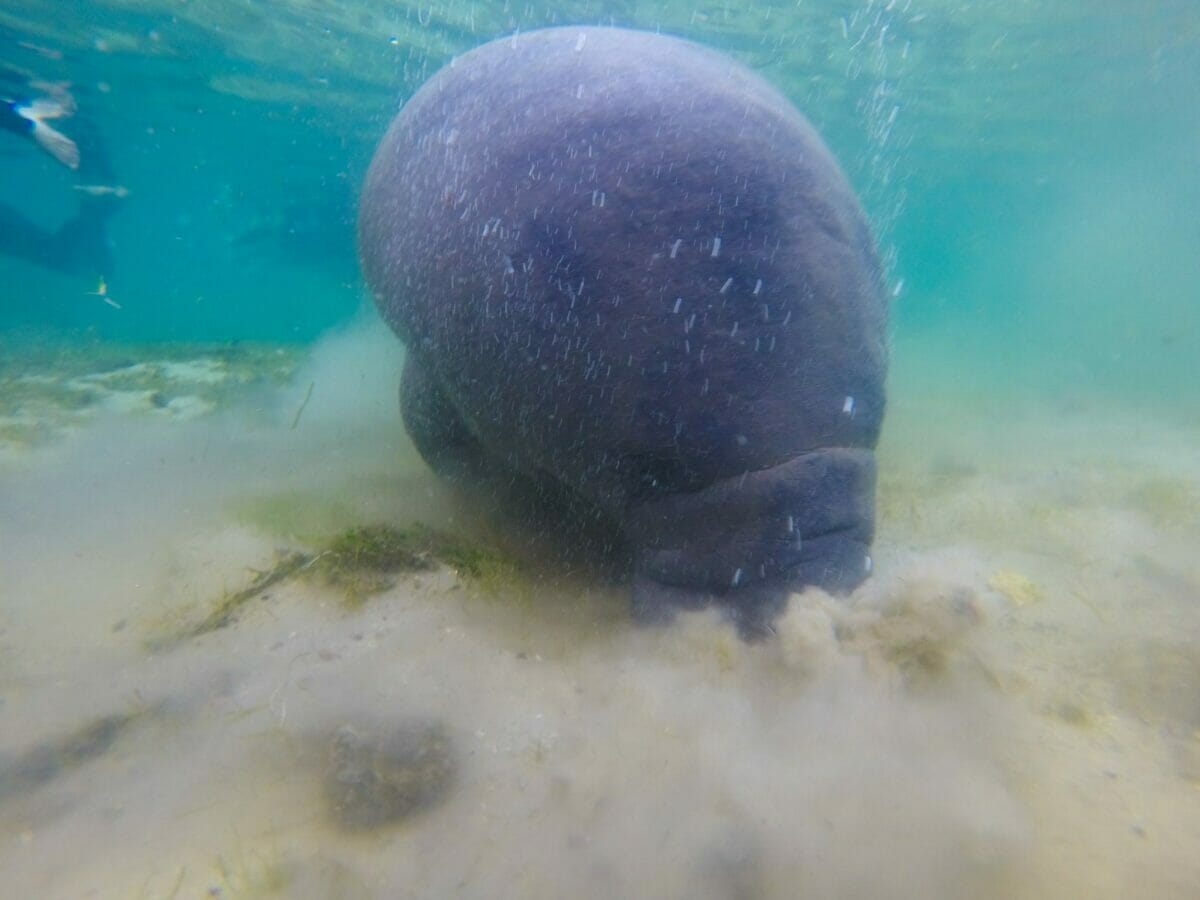 Gay-friendly Dining in Orlando
The dining scene in Orlando is currently said to be in its puberty and at any given time there is a number of new neighborhood restaurants opening up to cater to adventurous tastes, but casual restaurants and food halls – the mainstays of Orlando dining, continue to be popular.
Below are some of the more progressive, and interesting, options available – along with a few staples – which are extremely gay-friendly and not to be missed. However, you should also head over to Tasty Chops, an Orlando Food Blog with the latest developments!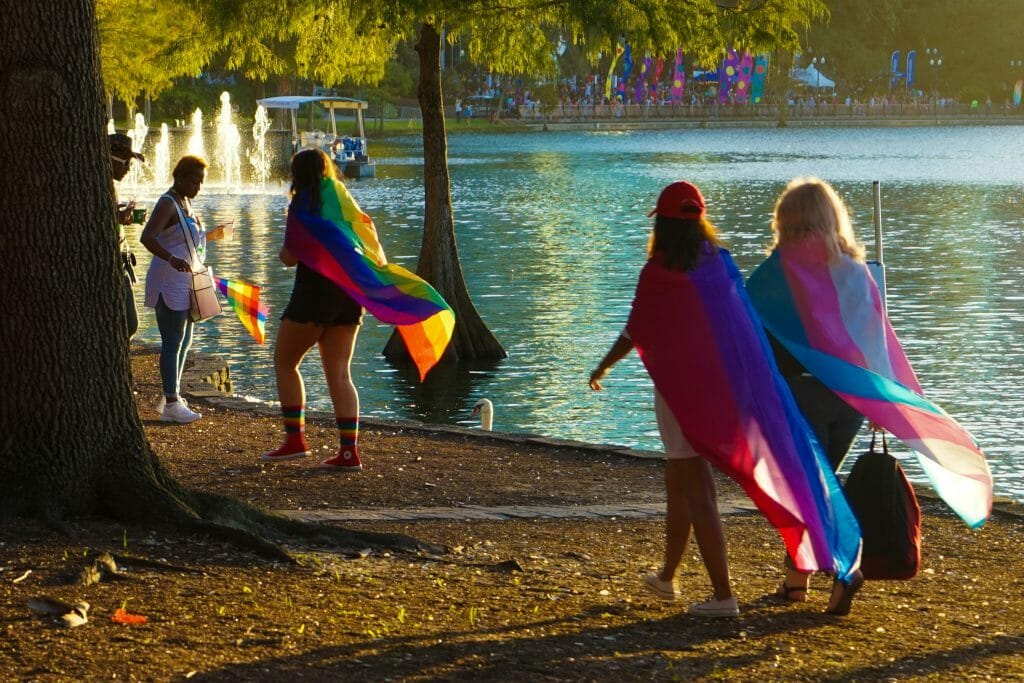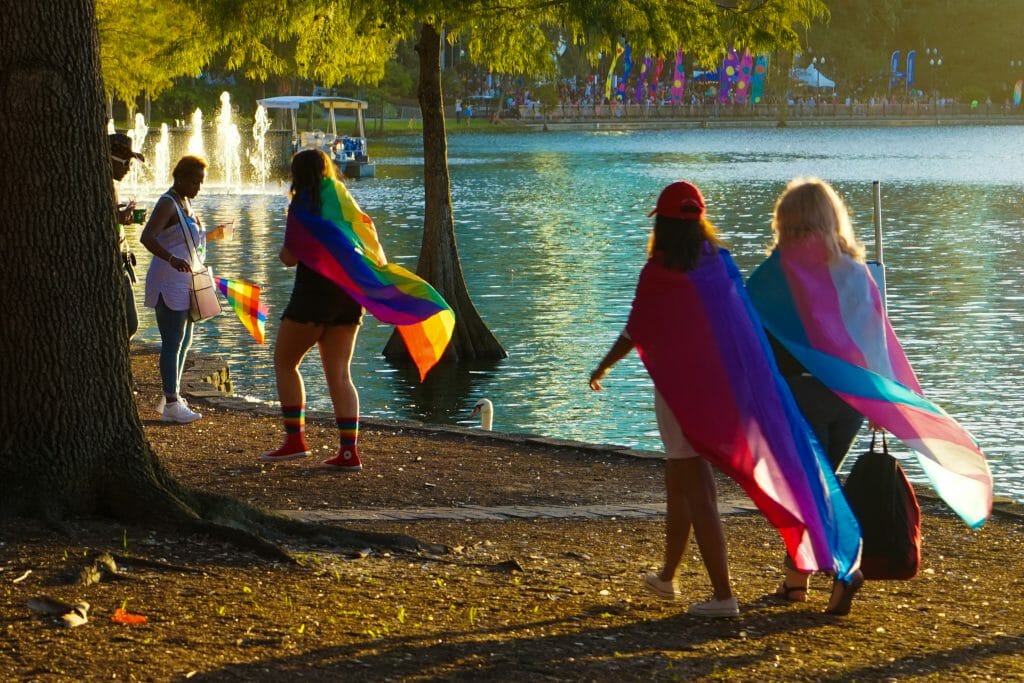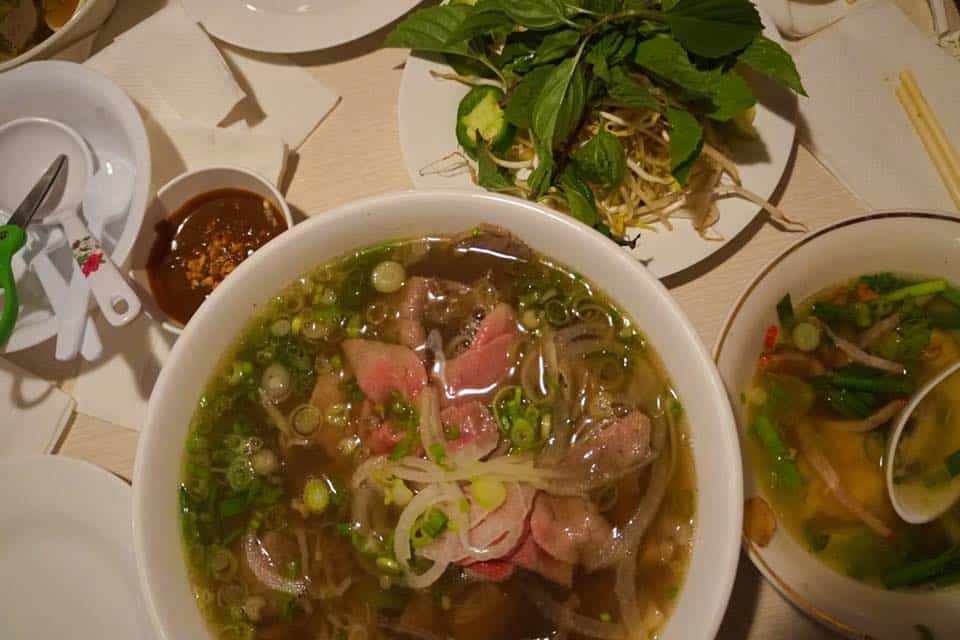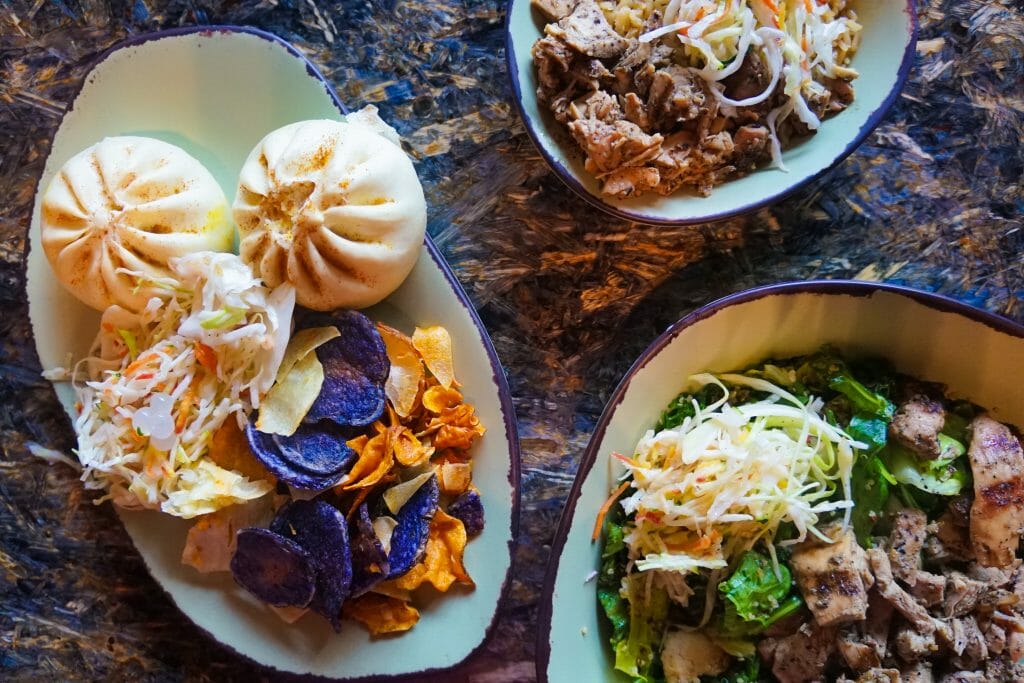 Gay Events In Orlando
With Orlando being rated one of the gayest cities in America, you would be right in expecting a huge line up of LGBTQ+ entertainment year-round! The behemoths of Gay Orlando events are One Magical Weekend, Disney Gay Days, the International Bear Bash and Come Out With Pride Orlando.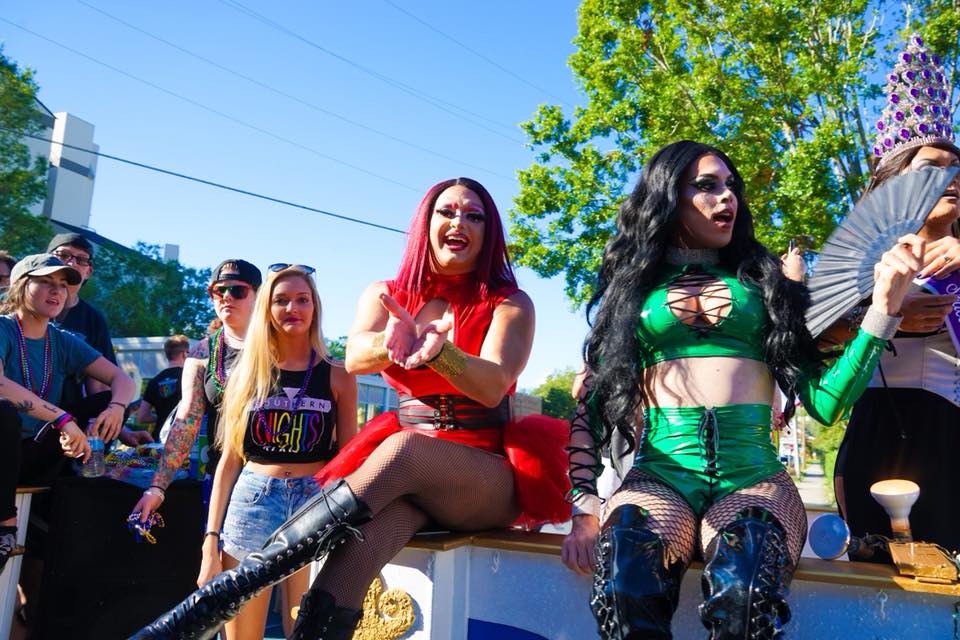 Of course, there are hundreds of other events in Orlando talking place annually, so be sure to check out local bars (above) Facebook pages for more information during your visit. Here are the biggest gay events in Orlando:
Disney Gay Days – An annual week-long family-friendly event in June where queer people vacation together at pre-designated Disney World Parks. Although not officially sanctioned by Disney, it was attended by over 50,000 people last year so be sure to book your hotels near Disney World well ahead of time. The event covers each of Disney's Parks each day (so a 4 parks in 4 days Disney pass is best) and is one of the best gay vacation ideas for both the young, and young at heart!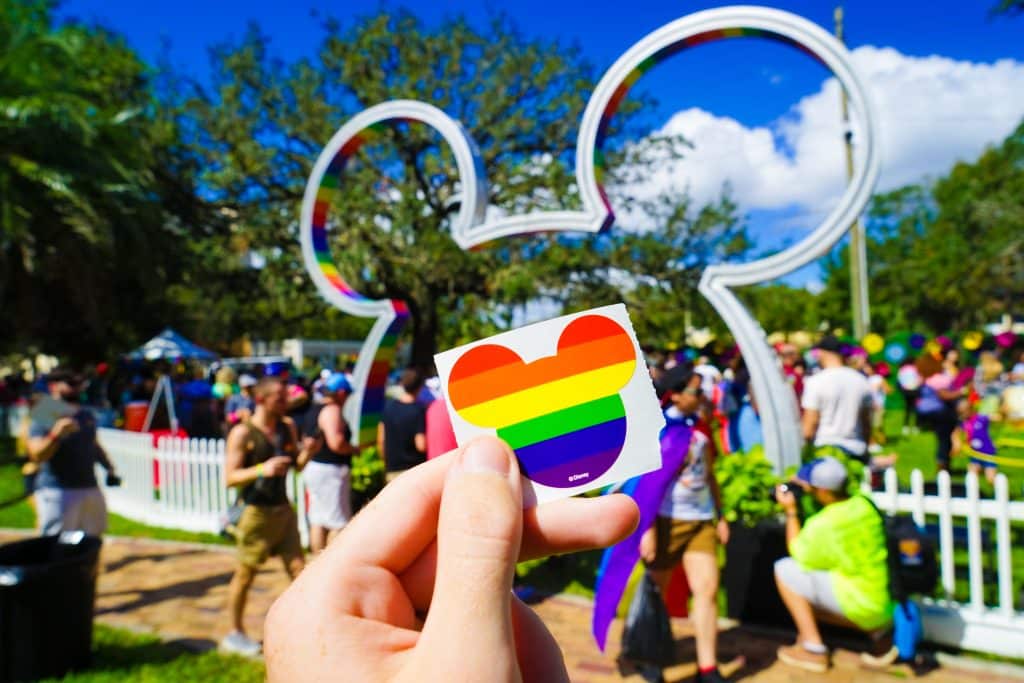 One Magical Weekend – Piggy-backing somewhat on the success of Disney Gay Days in June, but entirely without the wholesome fun is One Magical Weekend. A three-night circuit park coinciding with Gay Days, including the biggest DJs. Think a private all-night party at Disney's Typhoon Lagoon Waterpark, all-night dance sessions and therapy pool-parties by day…Why choose between events when you can do them both??
The International Bear Bash 2018 – Bears, cubs, and otters descend on Orlando in September for one weekend of all-out mayhem. With a masquerade ball complete with leather, whips and uniforms, ample Happy Hours, associated events, theme parks, and the Bear Bash Cabaret this is one event to plan your summer vacation around!
Orlando International Fringe Festival 2018 – Not strictly LGBT focussed but with a fully inclusive atmosphere, this a 14-day annual arts festival in May is America's biggest and oldest fridge festival. Consistently voted Orlando's best annual event, no list of gay events in Orlando could be complete without it.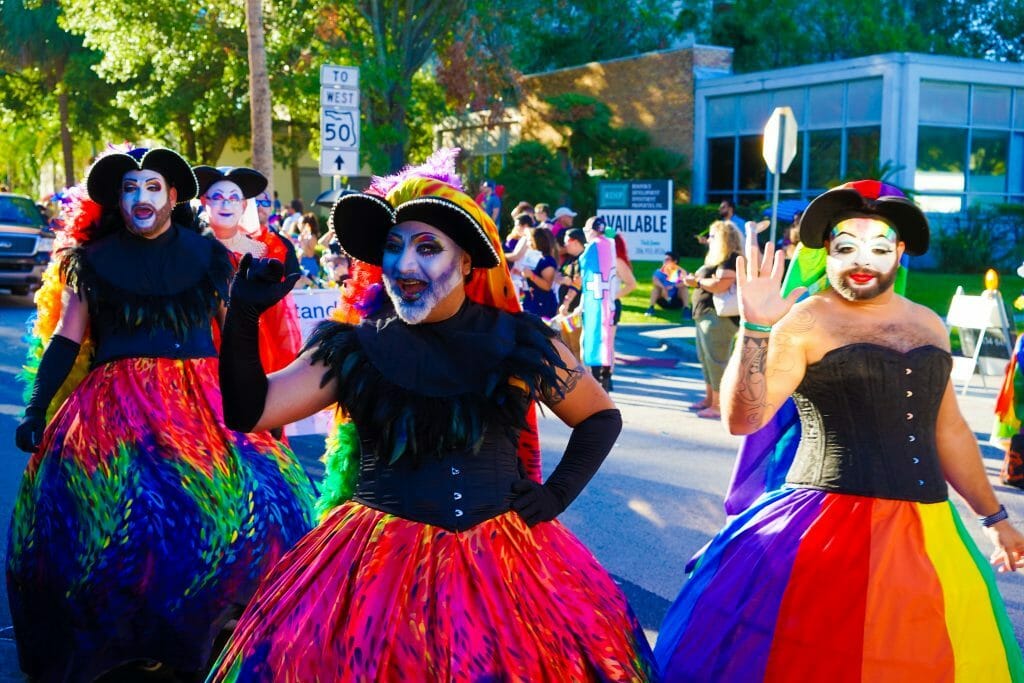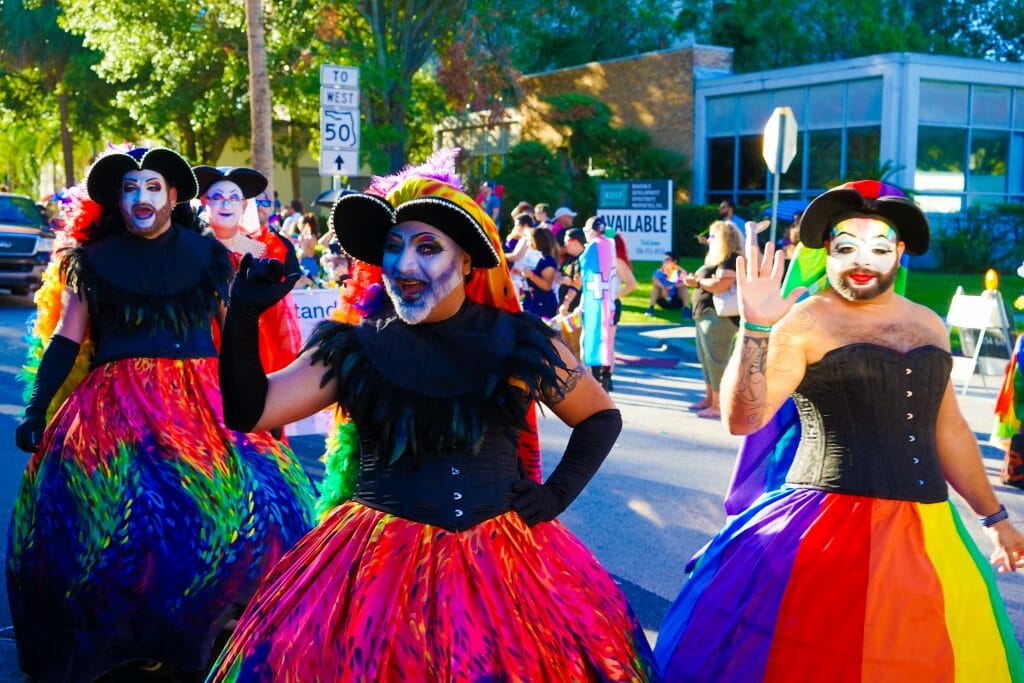 Come Out With Pride Orlando 2018 – The largest LGBT event in Florida, Pride Orlando held annually in October brings together the LGBT community and friends to celebrate progress and diversity annually. A week-long roster of events culminated in a festival and parade at Lake Eola, after the tragic event at Pulse Nightclub this is truly the celebration the city needed to bring it together.
Halloween Horror Nights – A epic once in a year event in October at Universal Orlando where you can explore up to 11 haunted houses, including those inspired by horror plays Trick 'r Treat and Stranger Things. When the sun sets, the whole Universal Orlando turns darker, eviler, and will surely leave you shaking. Ok, it is not gay at all – but it is utterly fabulous and not to be missed…Seriously!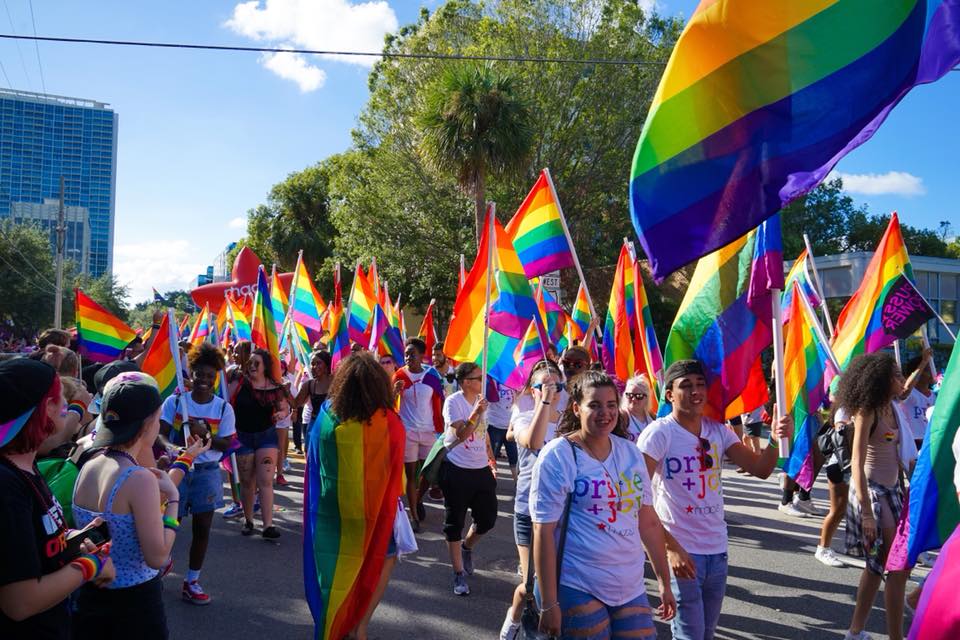 Gay-friendly and Gay Hotels in Orlando
In Orlando, you would be hard-pressed to find a major hotel that had any issues with gay guests – but there are some hotels that prioritize creating a diverse and inclusive environment for their guests, which are featured here.
These gay-friendly hotel chains – and one landmark gay hotel in Orlando- are frequented by members of the LGBT community and have great reputations. Each offers something very specific, and being Orlando children will be common at many, so be sure to choose the right style and location to meet your needs.
Of course, there are also hundred's more hotel options in Orlando if none of these suit your desired budget, facilities or area.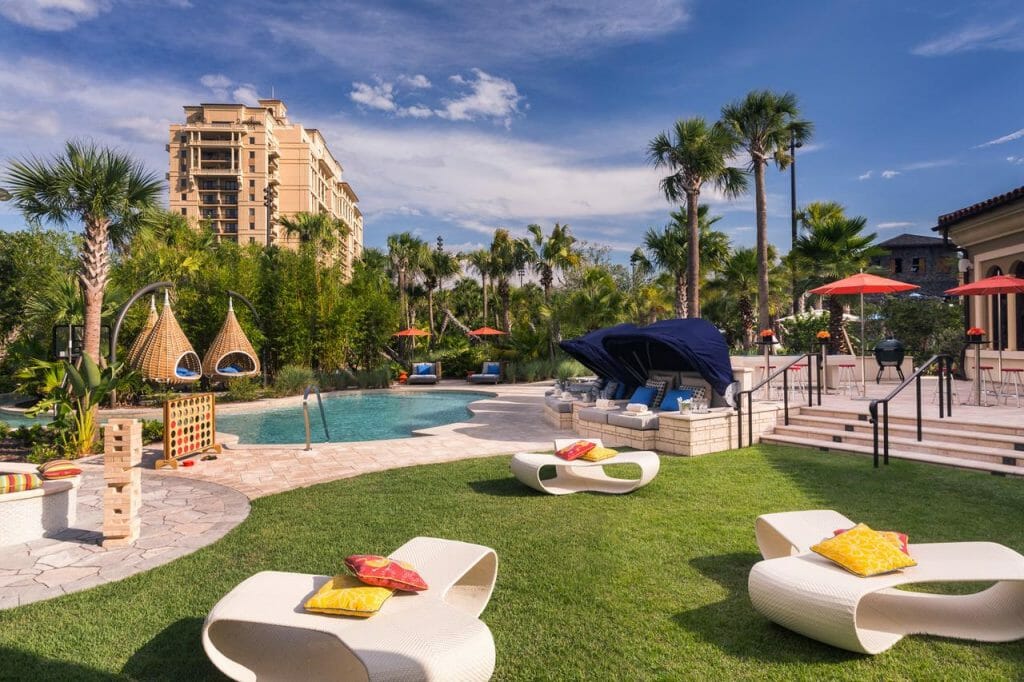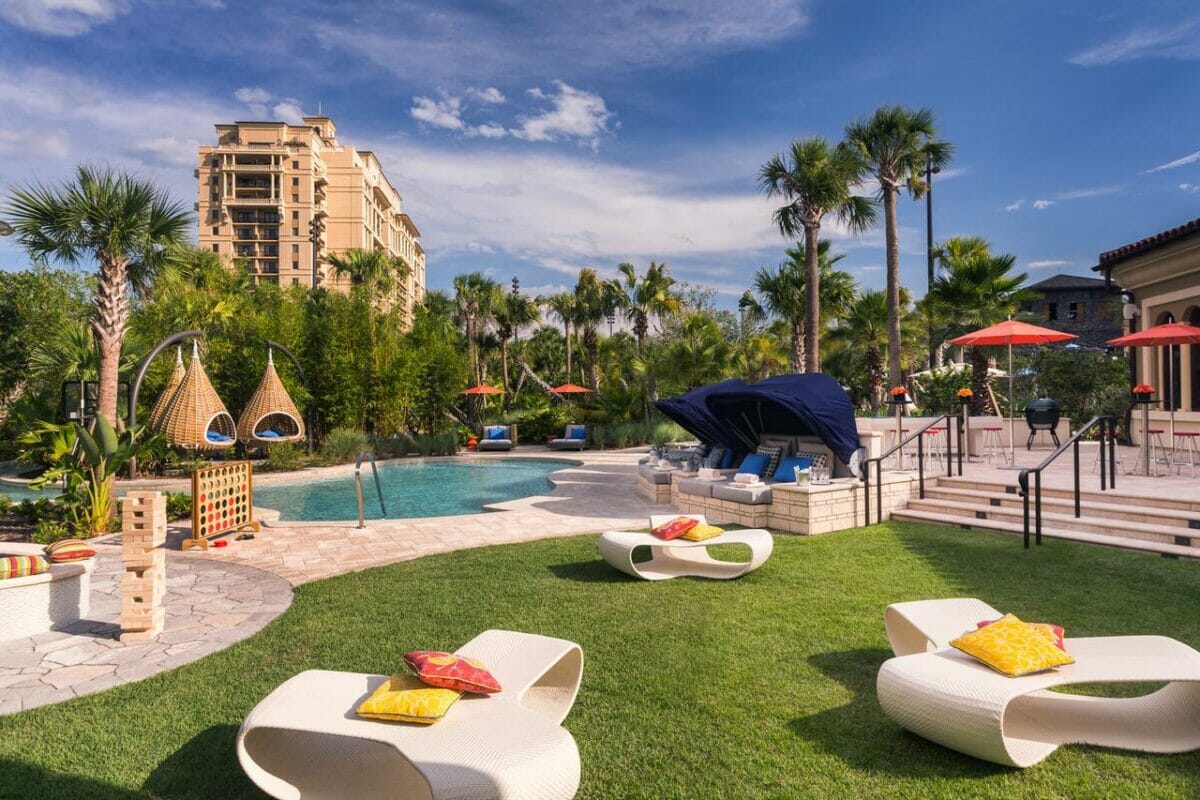 Four Seasons Resort Orlando at Walt Disney World Resort ☆☆☆☆☆ – Nestled in a secluded, residential setting within the Walt Disney Resort Resort, this AAA Five Diamond Resort is a lakeside haven dotted with gardens, pools and towering pillars of palms and cypress. Enjoy refined rooms and suites, treat yourself to a soothing, post-park massage, or toast the evening fireworks with dinner at the rooftop steakhouse. The perfect blend of Four Seasons experiences and Disney offerings, including access to extra magic hours and the Disney FastPass+ up to 60 days prior to arrival. The perfect luxury home base for your next Gay Orlando adventure, magical moments guaranteed!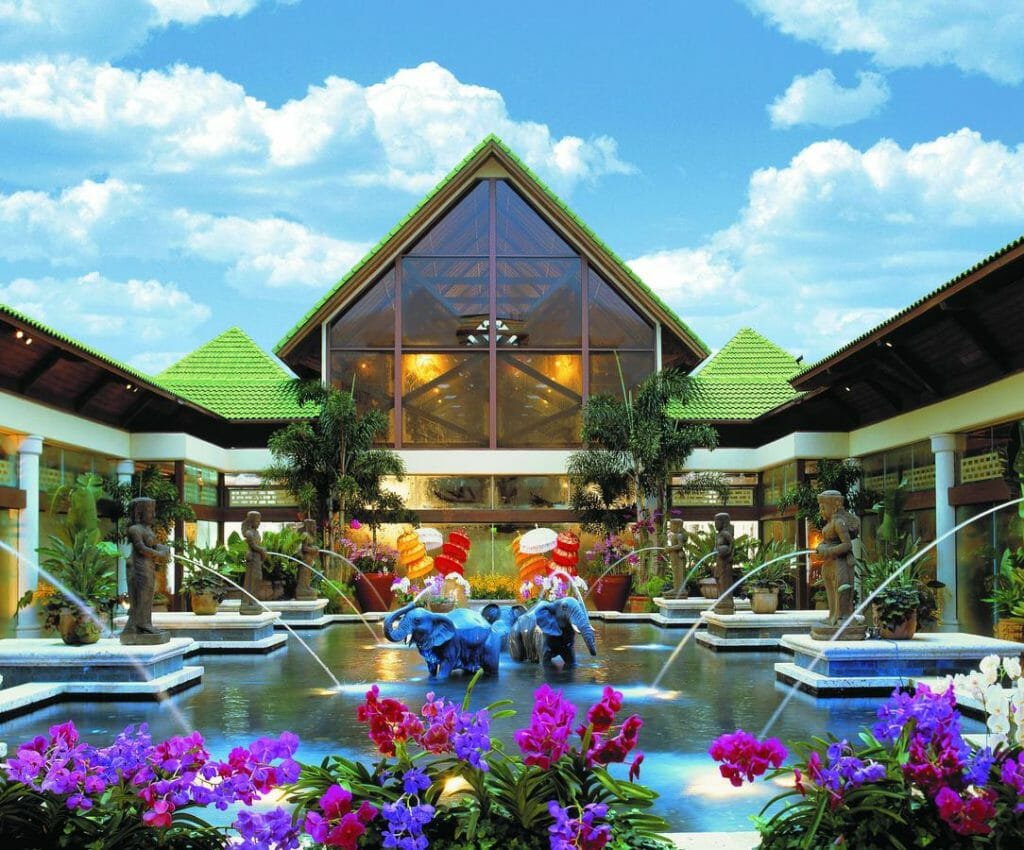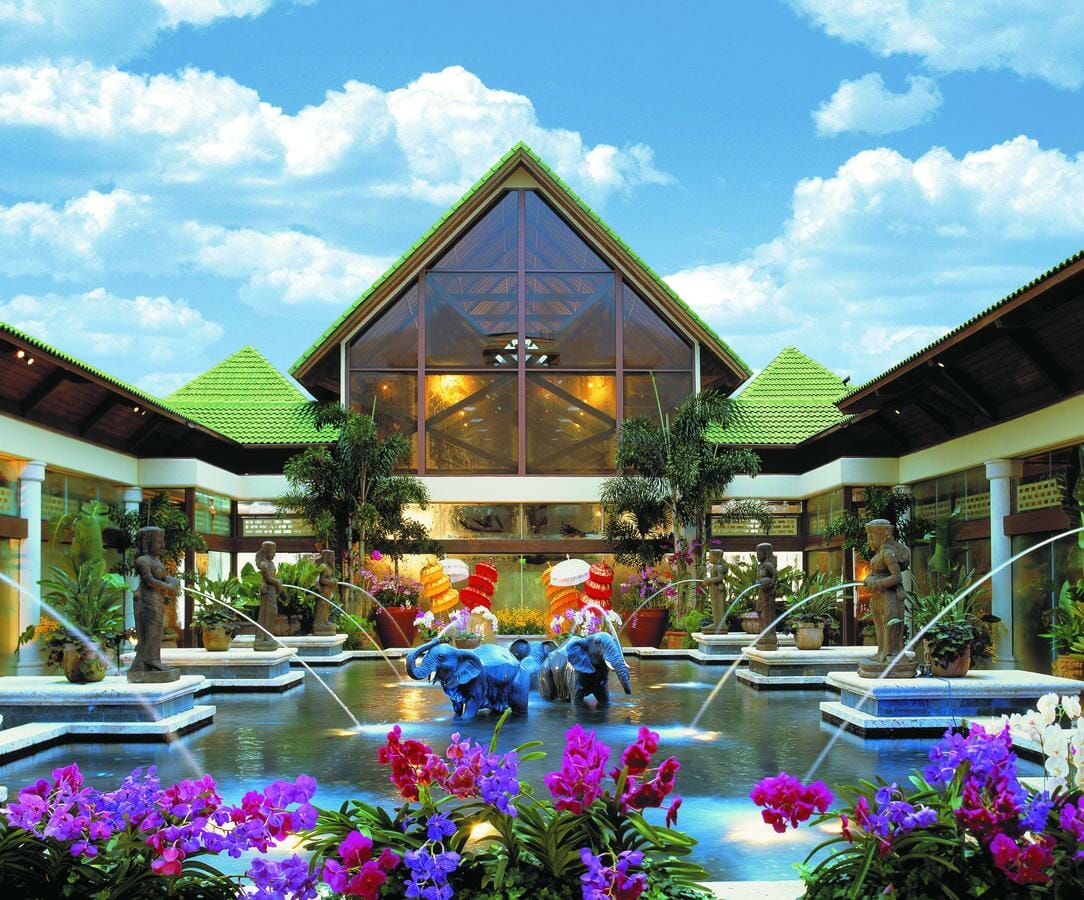 Loews Royal Pacific Resort ☆☆☆☆☆ – A tropical oasis inside Universal Resort, the waterfalls, and landscaping – not to mention the villas – all scream luxury. If pampering and exotic retreats are your things, you have come to the right place! This is especially worth it as by staying one night you are offered by Loews 2 days of Express Pass & Early Entry to the theme parks.
Disney's Contemporary Resort ☆☆☆☆ – An iconic on-site Disney Resort with a mono-rail stop inside the building, this resort is best for those wanting to make the most of the Magic Kingdom, complete with extra magic Happy Hours where the parks are only open to on-site guests. Combined with award-winning dining options, amazing views, and a huge pool this is perfect for any Disney-fanatic!
Bohemian Hotel ☆☆☆☆ – Depart from the hustle and bustle found at other hotels in Orlando. Instead, step back in time to a place where the spirit of Old Florida echoes all around. Surrounded by turn-of-the-century charm, you'll awaken your inner romantic as you explore one of the most unique hotels in Orlando. Featuring colorful rooms decorated with custom artwork, an upscale bar and grill with a terrace, fitness center and day spa – You could be forgiven for just skipping the parks or gay nightlife in Orlando entirely and staying here all day (or night) long!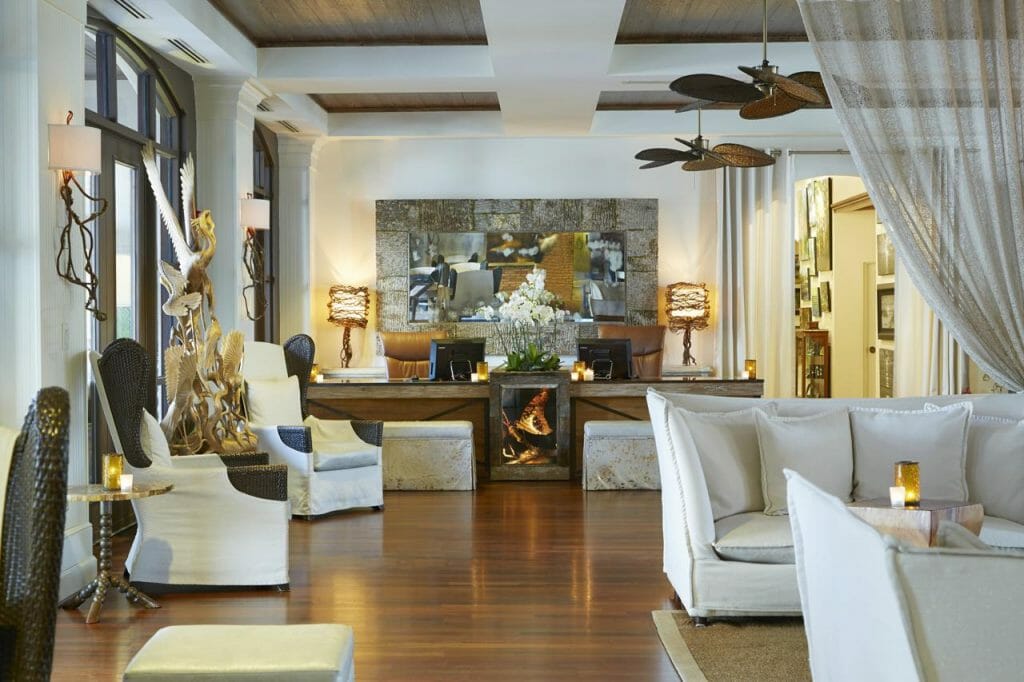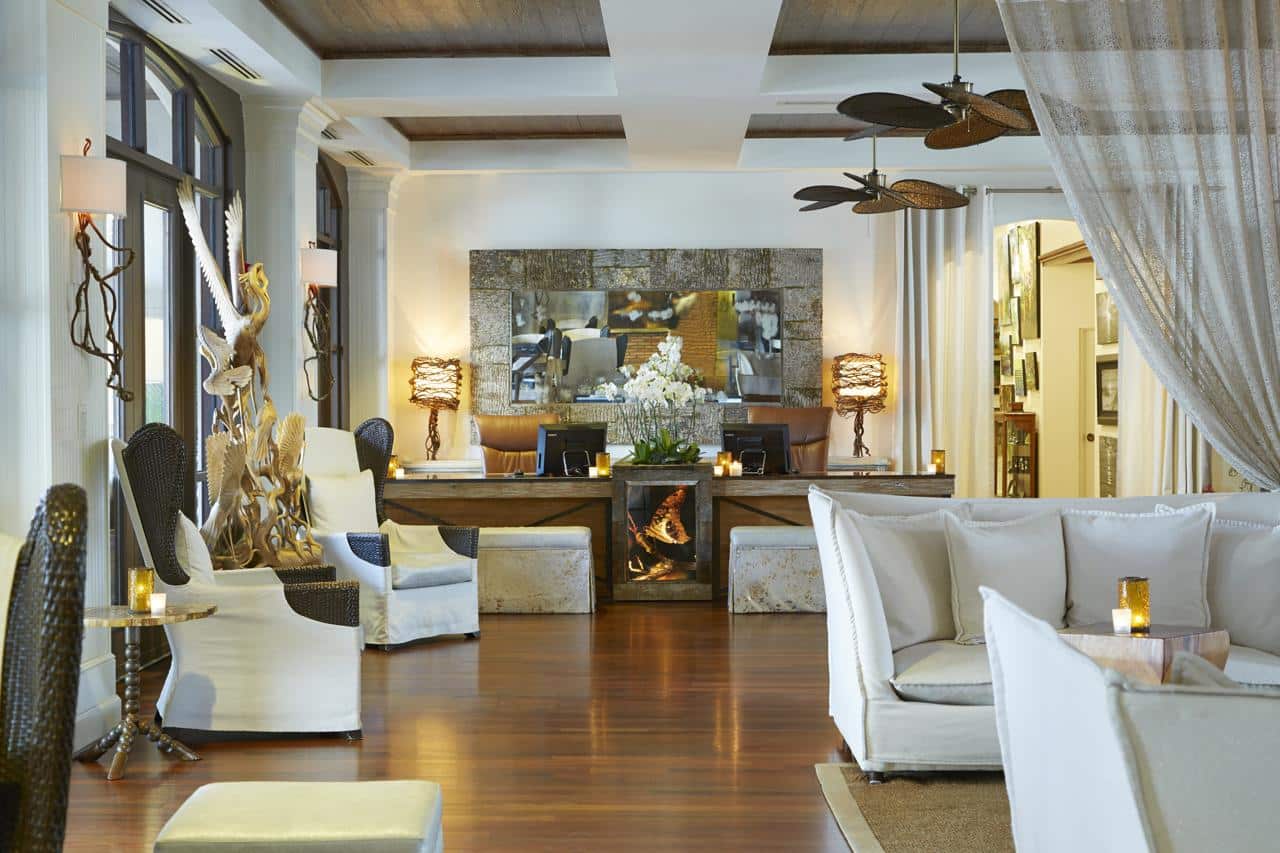 Castle Hotel, Autograph Collection ☆☆☆☆– You can be Queen of your own castle in this well-appointed hotel close to the theme parks on I-Drive. The stately Bavarian architecture and original artwork are sure to make you feel special – and the roof-top offers a nice retreat with a glass of bubbles.
Grand Bohemian Hotel ☆☆☆☆– Elegance and sophistication in Downtown Orlando, this hybrid romance, and

gothic building emanates class and is sure to make a very special stay.

Melia Orlando Hotel ☆☆☆☆ – An oasis of stylish comfort just a short distance from Orlando's countless attractions and parks – and an official Walt Disney Good Neighbor Hotel with roundtrip transportation to the Walt Disney World theme parks. Enjoy family fun and relaxation at the sophisticated Meliá with elegant 1- and 2-bedroom suites, a bar with live entertainment, outdoor walk-in pool, a hot tub and complimentary parking.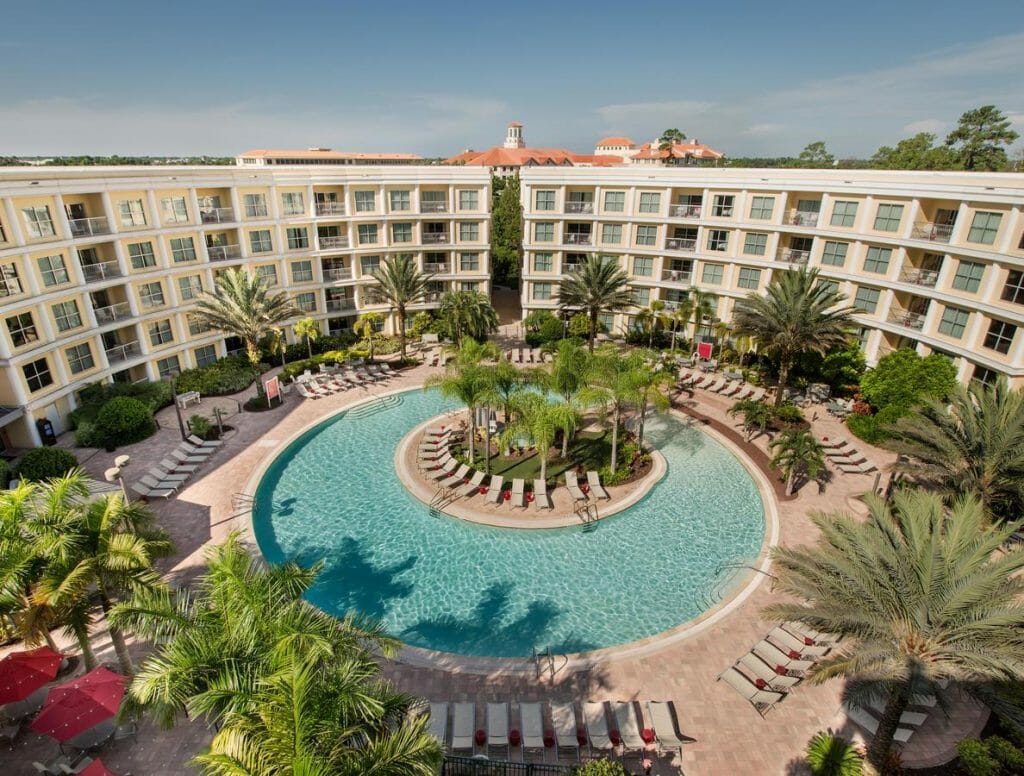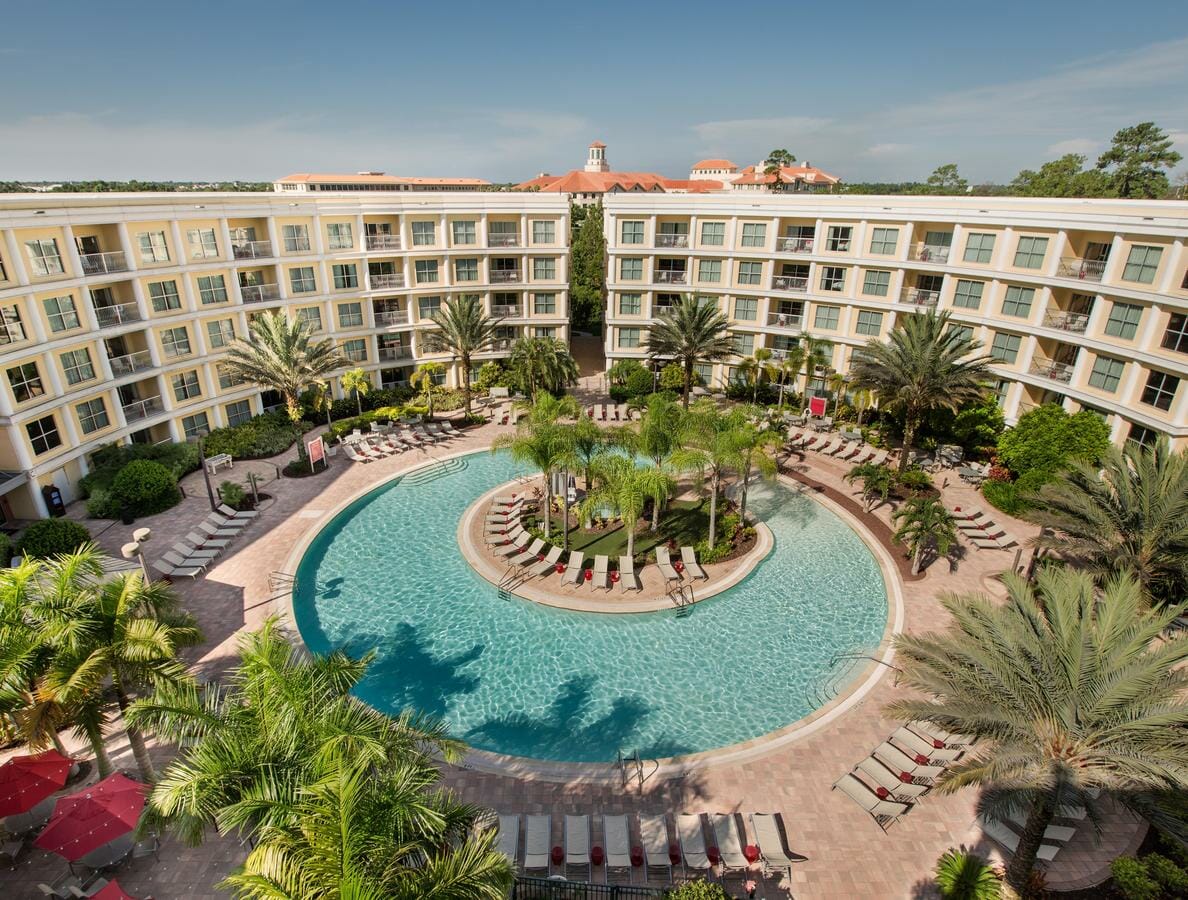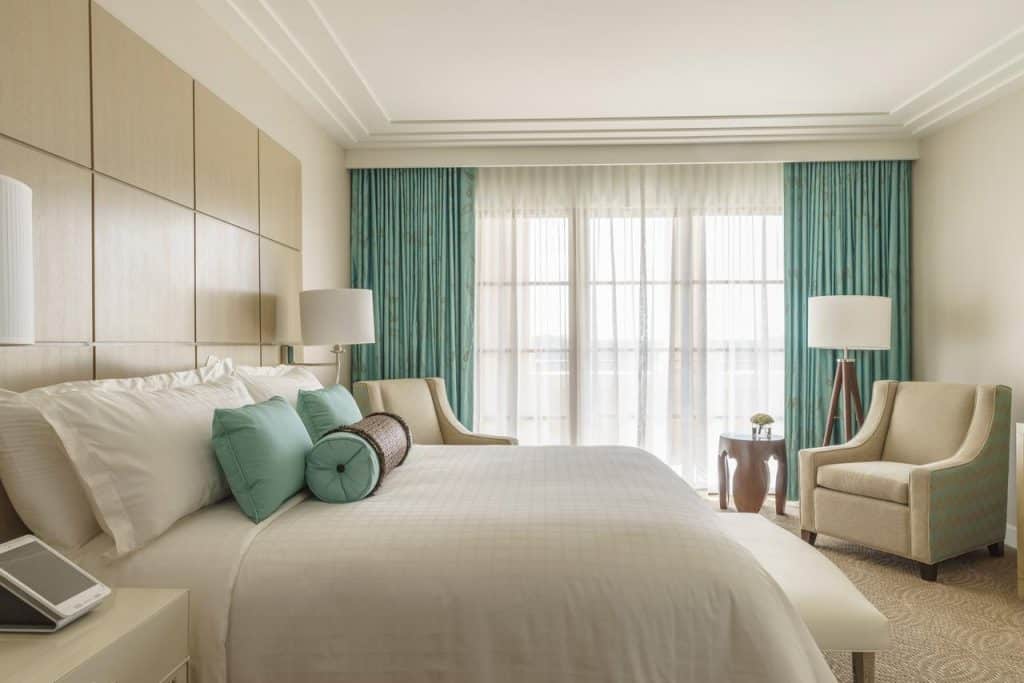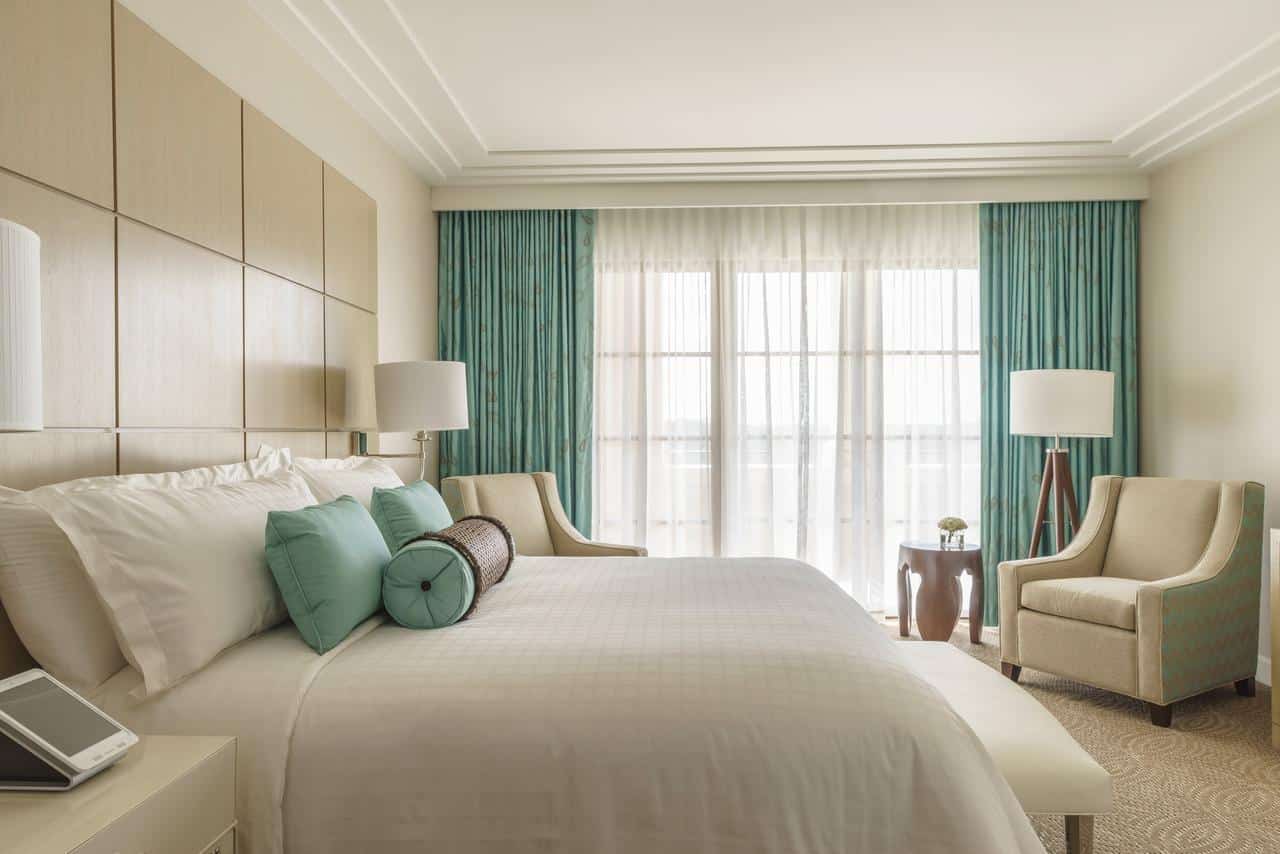 Gay Bars and Gay Clubs in Orlando
Despite the rise of Grindr & Co, gay bars and gay clubs in Orlando continue to thrive in large part due to the community and culture they provide. Most places no longer cater exclusively to only LGBT patrons, and you should feel free to bring any friends or supporters along with you.
Many cater to the gaybourhood crowd (though sadly exclusively lesbian clubs in Orlando are lacking) and are located away from the main-theme park areas, and it's not uncommon for a massive club to be found right in the middle of a middle-class suburban neighborhood. Get a taxi/rideshare app (for international visitors most clubs have WiFi if needed) and please don't drink and drive – Like many gay bars, they make the drinks hard and stiff here!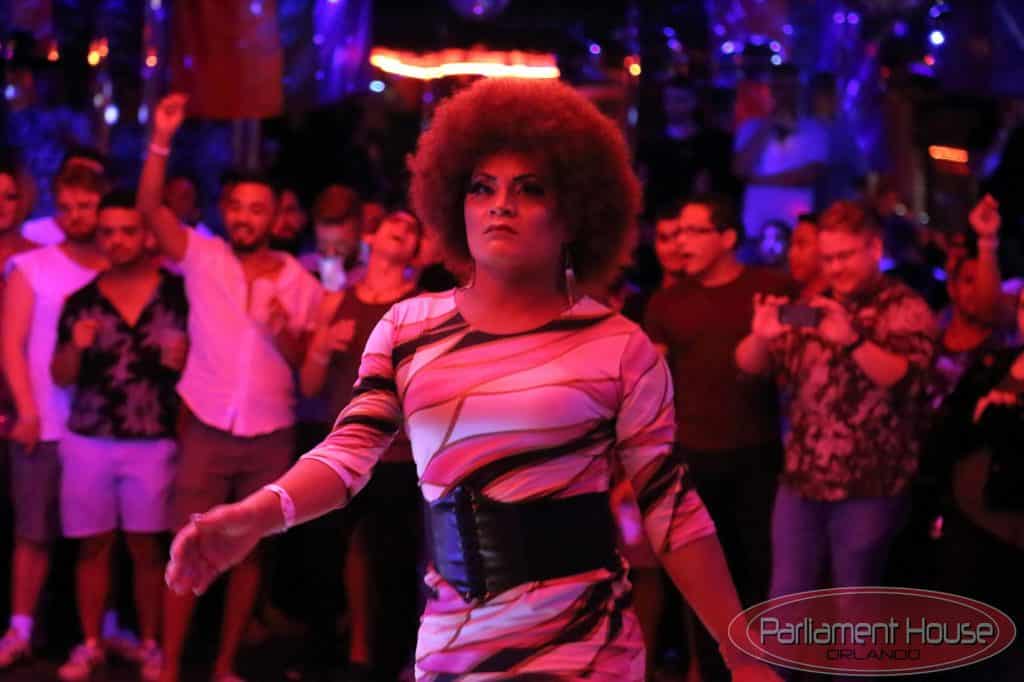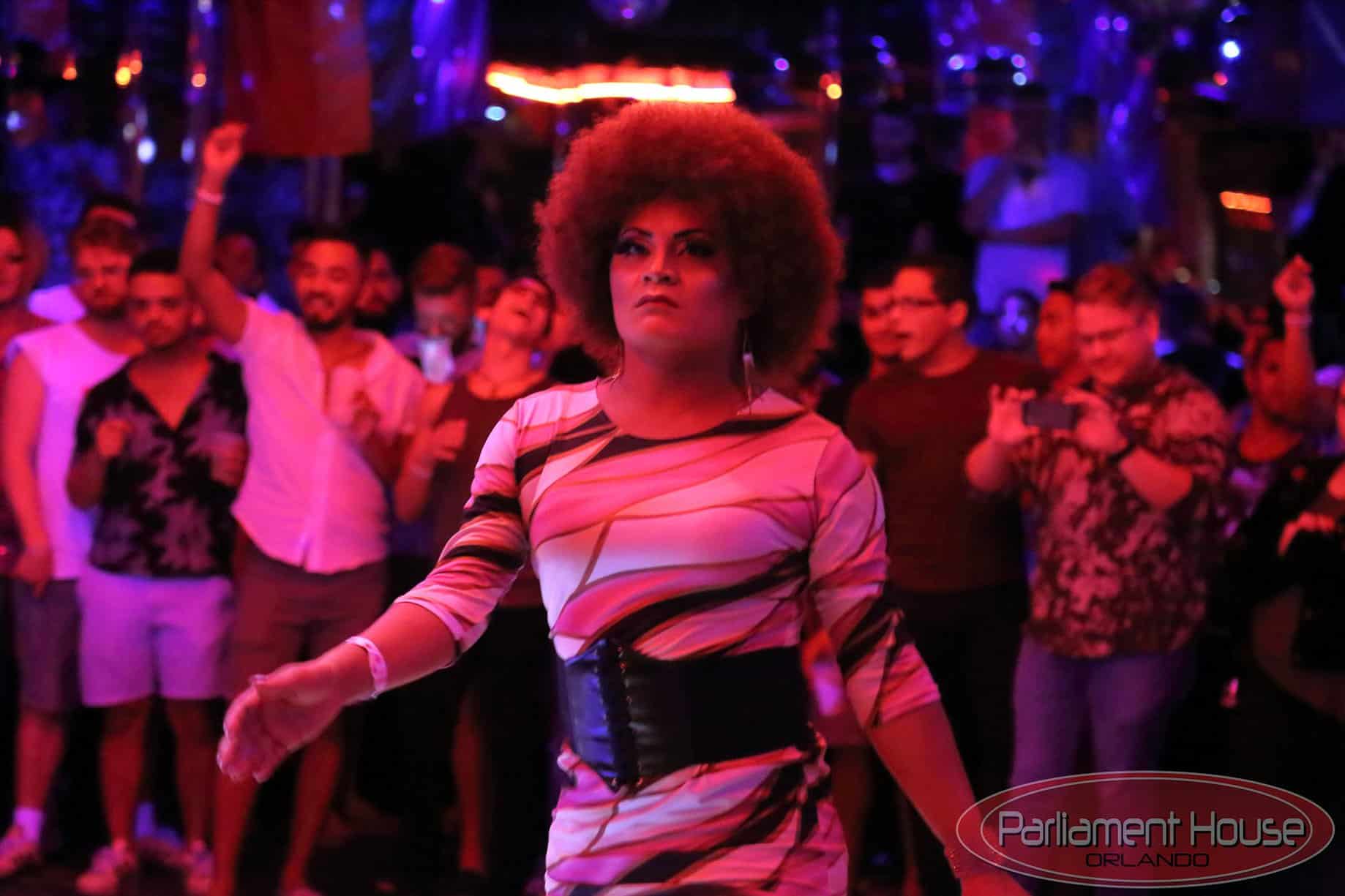 Parliament House – Everything you could possibly need in one space. An all-gay bar, club and hotel mega-complex with plenty of events and big-name shows. It might be dated and a little dirty, but with something on every night there is a reason why everyone just keeps coming back!
Stonewall – A laid-back neighborhood dive bar catering for the LGBT community. A great place to grab a drink – and some great Happy Hour specials, with food, billiards and more.
Hanks – A no-frills Neighbourhood cruise bar with a strong local vibe. Expect cheap drinks, a generous happy hour and a landscaped outdoor patio.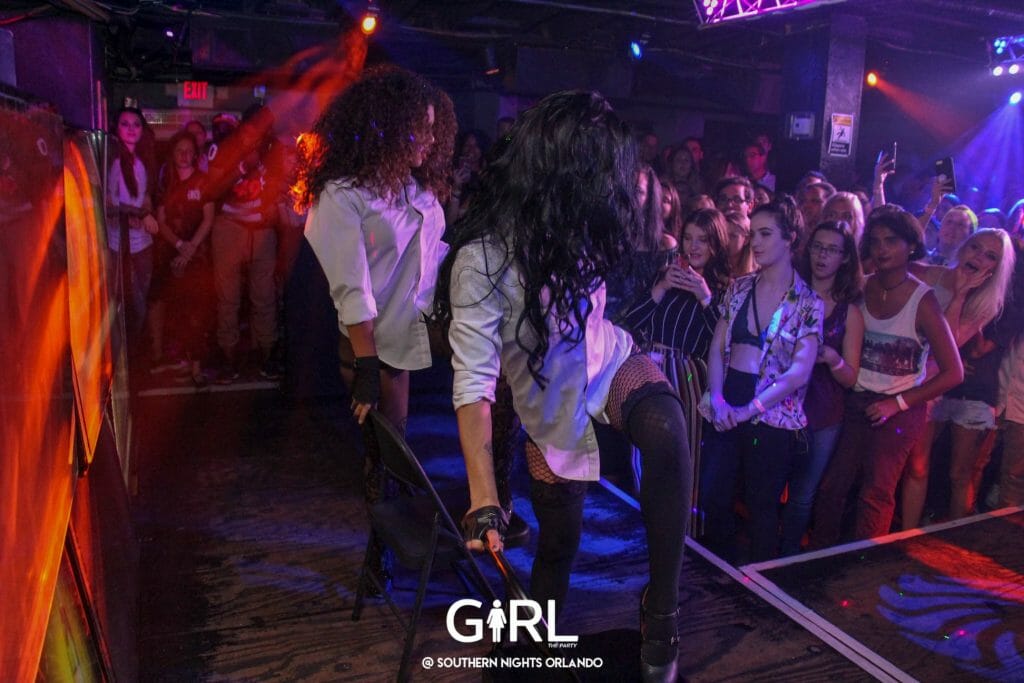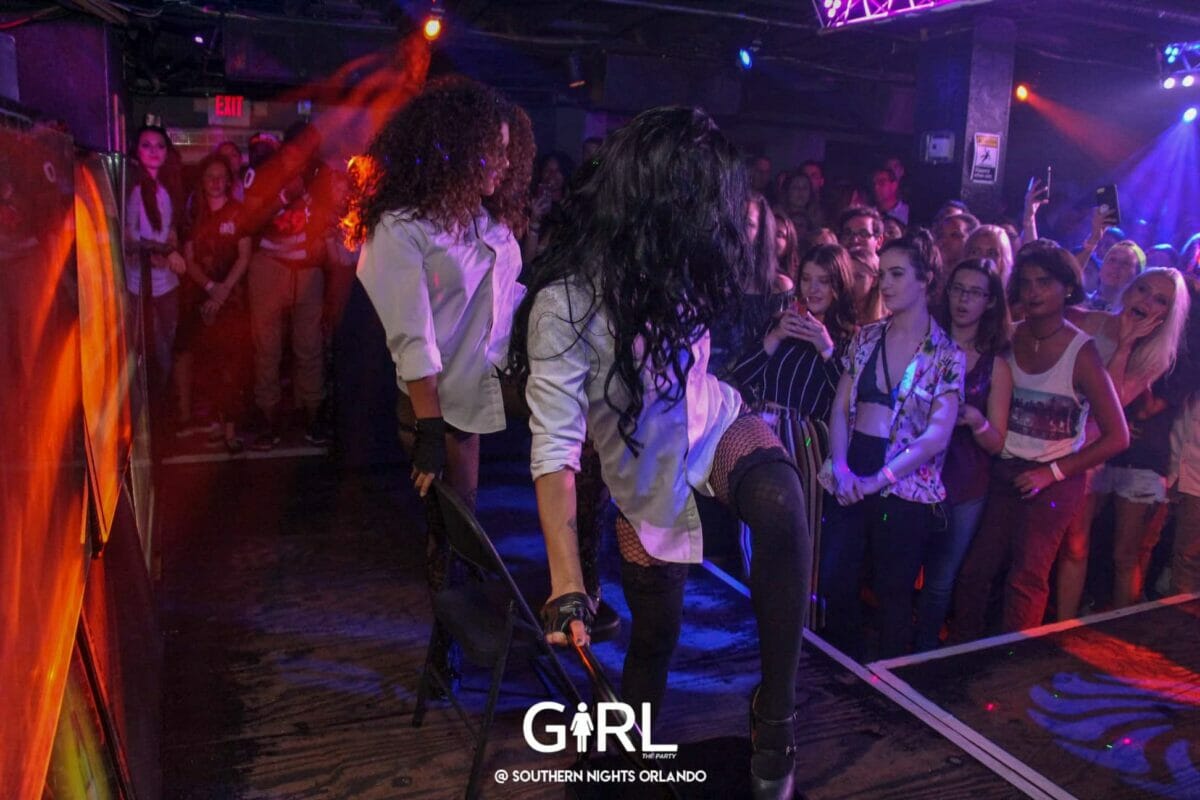 Southern Nights – A huge multi-room club with a special girls / lesbian night every week (Making Southern Nights the closest thing to lesbian clubs in Orlando). Plenty of areas to dance, chill and mingle – South Night's will be packed in the weekend and most nights with weekday events such as their famous Drag Race competitions.
Savoy – An up-scale lounge where you go to see-and-be-seen! With hot bartenders, even hotter go-go dancers and chic decor, this is the place to go for early drinks and to stay well into the night.
Southern Craft – The partner establishment down the road from Southern Nights, this subdued bar offers classic and creative cocktails in an industrial setting. Perfect for some pre-gaming or a quiet night out!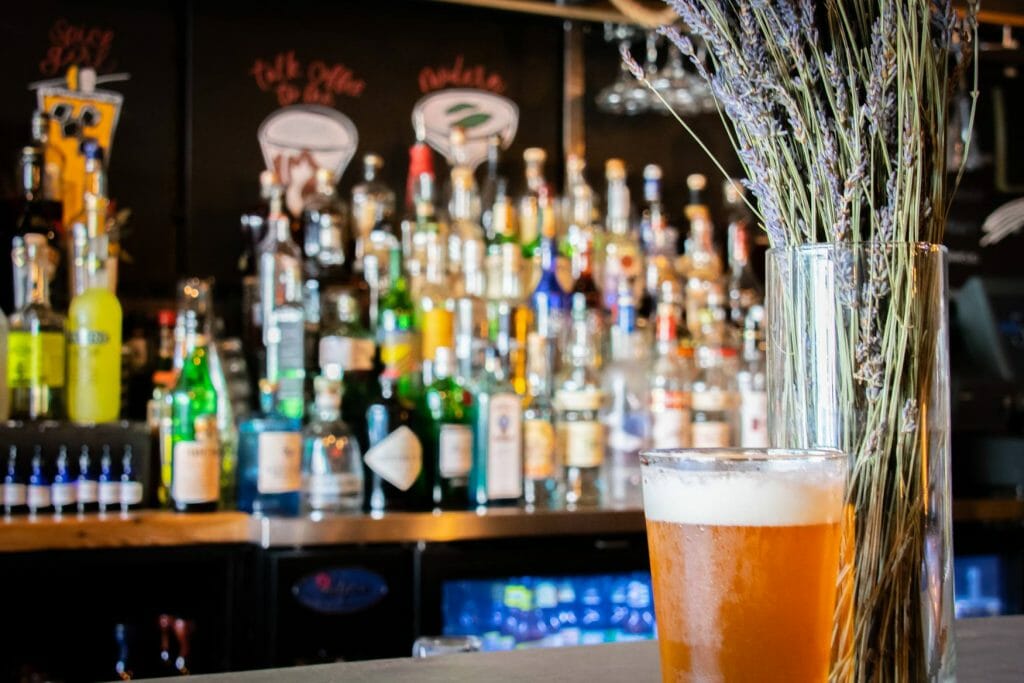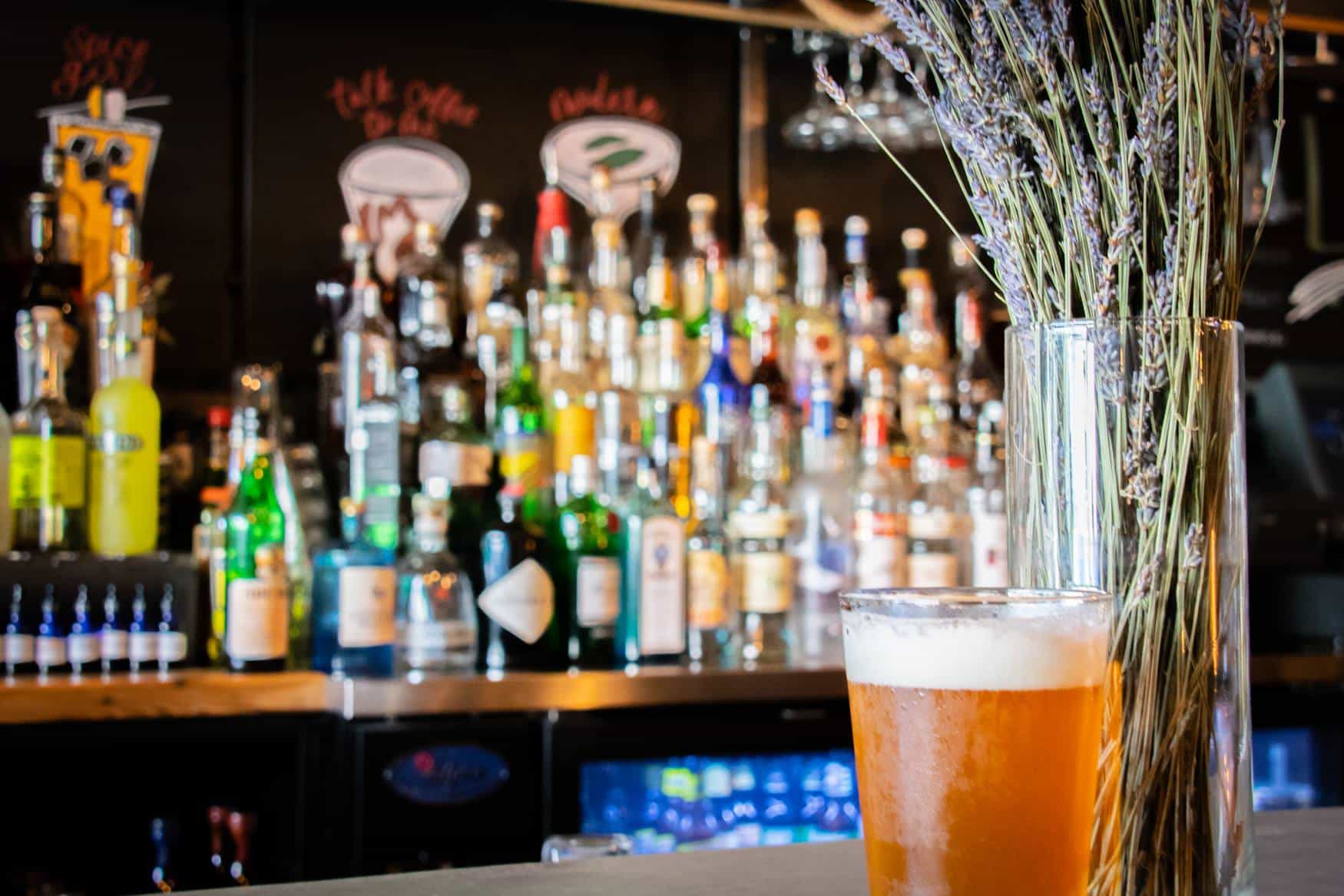 Gay Saunas and Bathhouses in Orlando
One place where Grindr et al has really made a difference worldwide is the closing of saunas and bathhouses. In Orlando, the bathhouse scene has been particularly hard hit and today only Club Orlando remains – though it is one of the top bathhouses in the United States.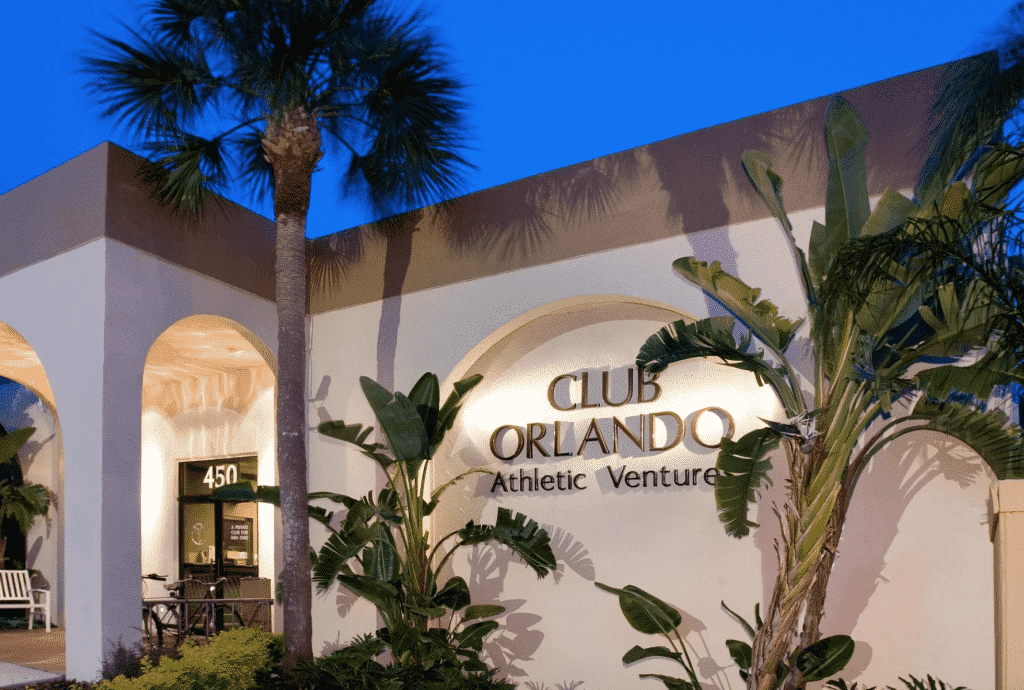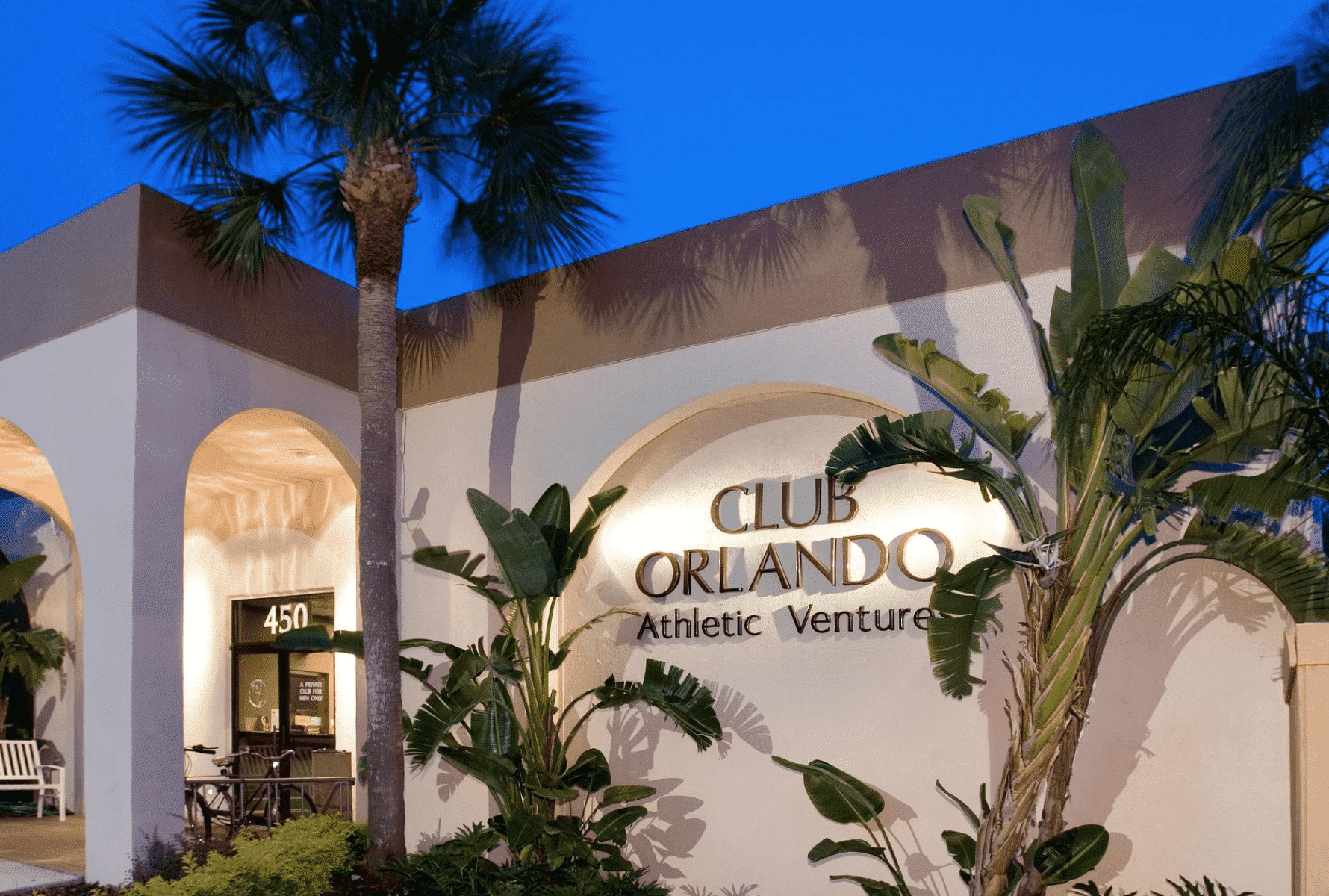 Extensive, clean and with a contemporary flair, it looks and feels like you are going to a high-end spa (and why not? We are not in the stone-ages anymore!). There is a large heated swimming pool on site along with an outdoor sunning area, group showers, a hot tub, gym and full steam and sauna available – not to mention modern lounge areas to relax in.
Open 24/7 and equal distance between theme parks and the downtown, Club Orlando still remains extremely popular as the only Orlando sauna! The Club also has other locations in Columbus, Fort Lauderdale, Houston, Indianapolis, Dallas, St. Louis and Miami.
Parliament Hotel in Orlando is also another cruisy-ish spot – but you either need to rent your own room or find someone who has one…