This oft-overlooked sprawling city on the Gulf Coast of Florida that has been undergoing a quiet rejuvenation, but we are pleased to announce: Gay Tampa is now ready for you!
While Miami, and Key West – and more recently Fort Lauderdale and Orlando – are the more popular gaycation destinations in Florida, Tampa offers open parks, pioneering gastronomy, a cultural venue and a relaxed pace of life.
That's without even counting the hip GaYbor district where all of Tampa's hottest nightlife is – gay and straight.
Add to the mix the miles of waterfront and sandy beaches of Gay St Pete's next door – which we have separated into another article-, sexy boys, a sultry subtropical climate, + affordable prices, and Gay Tampa is on to a winning combination.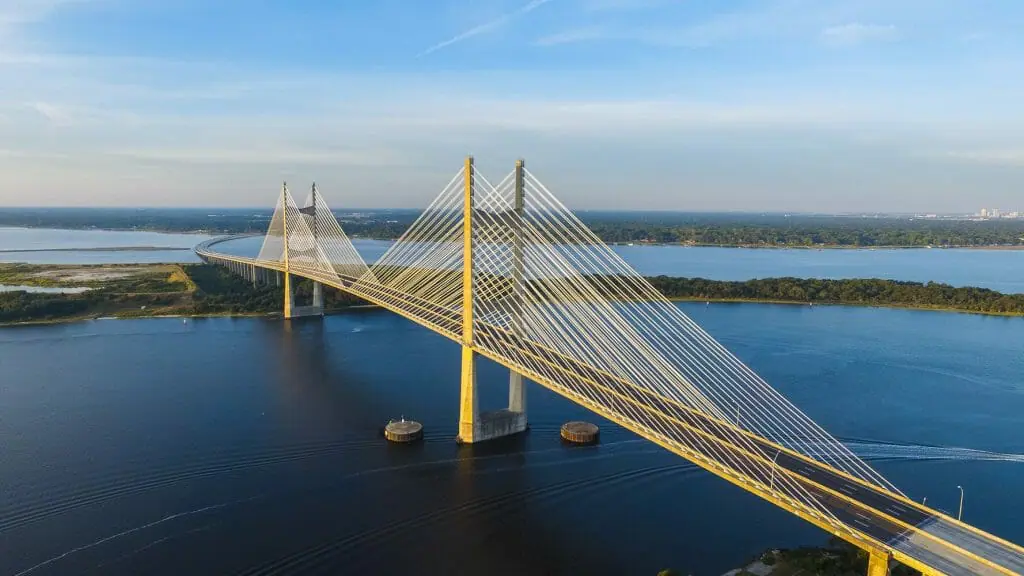 While not the most liberal city in Florida, Tamp still has a very active and visible LGBT community – and gay travelers are unlikely to experience any issues, especially in tourist-popular areas.
The long Gulf Coast just begs you to explore it – perhaps as part of a larger gay Florida road trip – but Tampa has enough gay bars, clubs, bathhouses and hipster-ness to keep you busy for at least a few days.
Trust us; you won't regret choosing Gay Tampa as your next gay holiday destination, no matter where your interests lie!
---
Are you relocating? This guide will help travelers discover the queerer side of the city. However, if you are lucky enough to be considering a move here, we recommend reading our article about moving to LGBT Tampa or getting in touch with a local gay realtor. They can happily give you no-obligation advice and all the information you'll ever need to know about your new city.
And if you then want their help to find your dream home, you are guaranteed fair, equal, and honest representation. No surprises or awkward conversations are necessary!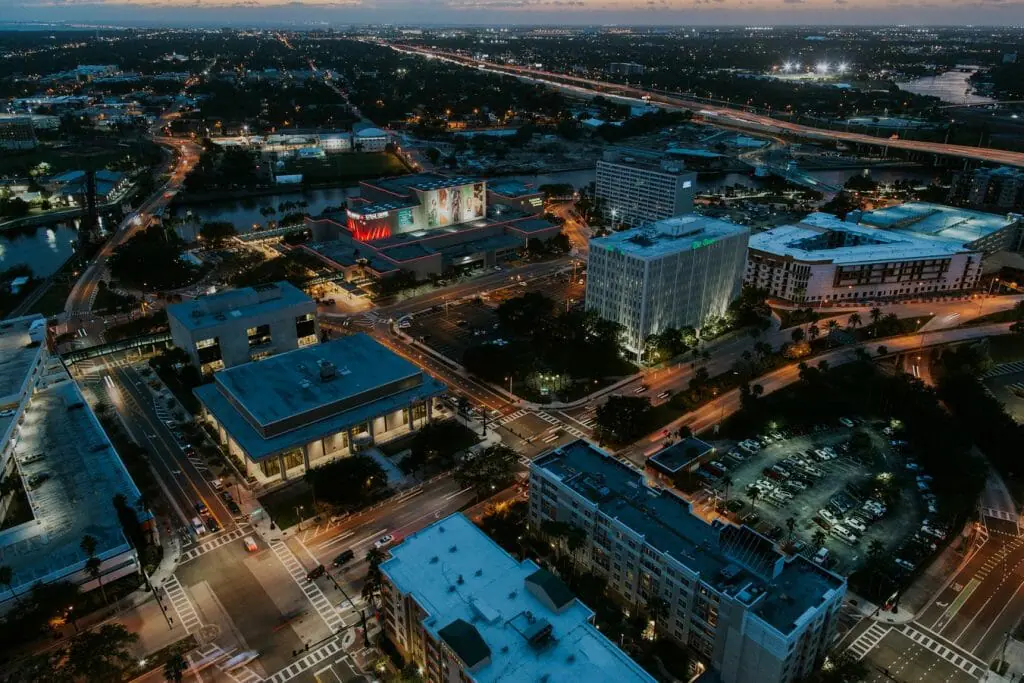 Attractions in Tampa
Being gay does not define which attraction most of us will want to see in each city, and generally, gay tourists will simply want to check out the top things to see in Tampa during the day!
Tampa is a safe city, and gay people here need not take any more extra precautions regarding public displays of affection than they would in other large US cities.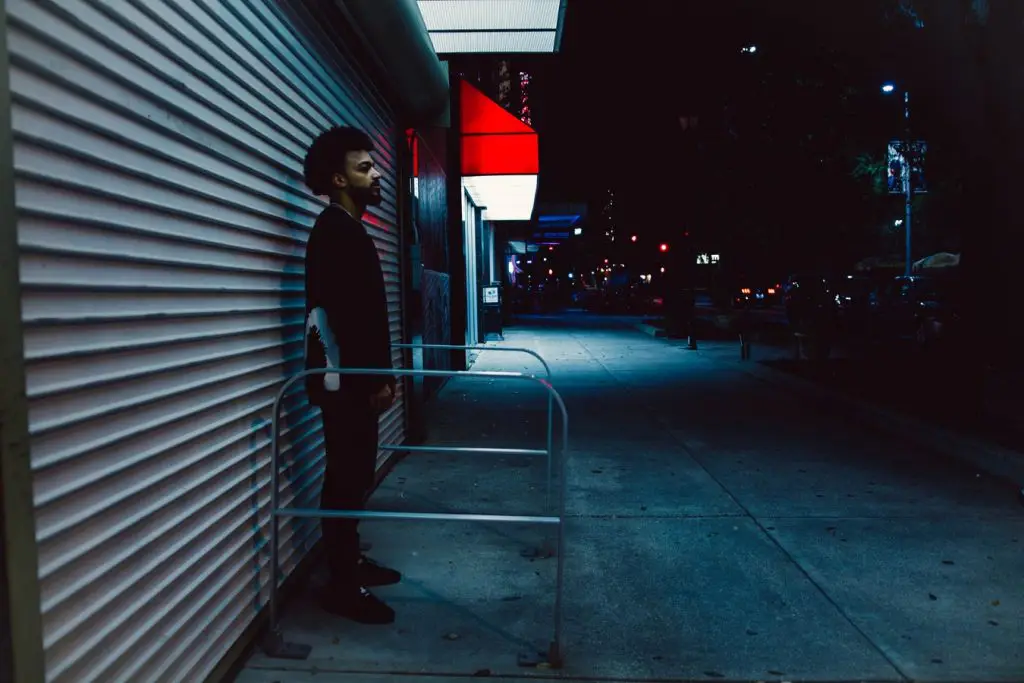 We highly recommend hiring a car and getting out and discovering all of the glorious nature of the Florida Gulf Coast, which is right on Tampa's doorstep.
However, suppose you opt to stay just in the city. In that case, there are still plenty of art galleries, hipster neighborhoods, contemporary architecture, beautiful green spaces and gay venues to keep you entertained during your stay – whether you're lucky enough to be in town for a day, week, month or even longer!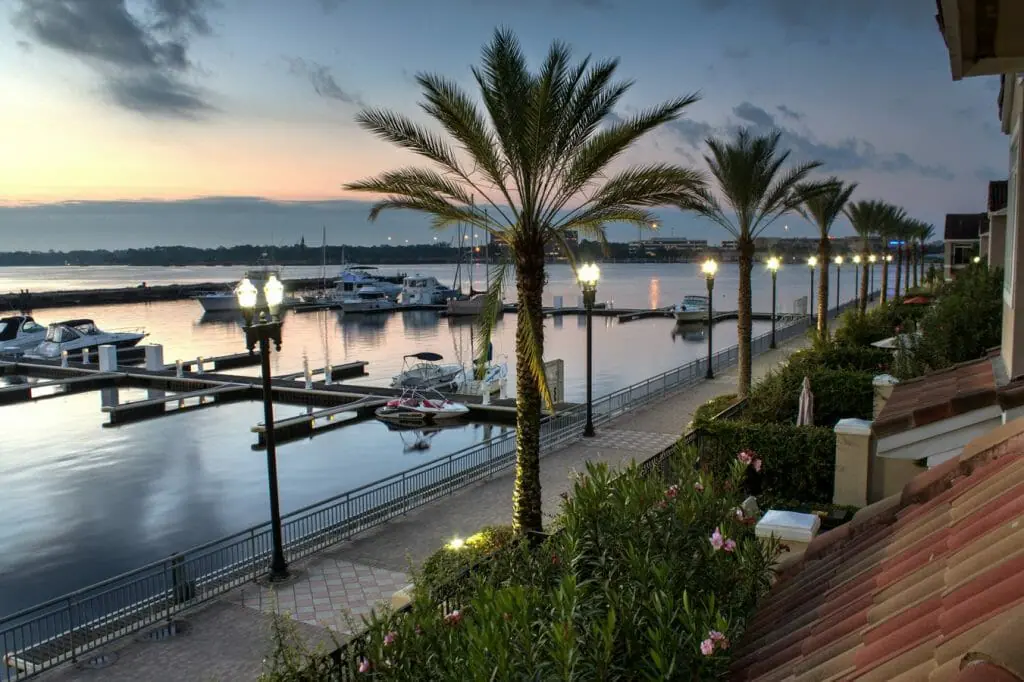 Top Highlights of Tampa
Explore the rich and diverse LGBT highlights of Gay Tampa and the only National Historic Landmark District in the city.
The cigar factories and historic buildings have been converted now to factory warehouses have converted into businesses' lofts, restaurants, shops, and bars, and there is a distinct sense of culture, diversity, and community on these classic brick streets.
The perfect place for jogging, yoga, or to start exploring Tampa City, this 2.4-mile trail connects much of Tampa's cultural and entertainment venues – as well as hosting festivals and the occasional 'pop up' bar.
An epic 330 acres animal theme park with extreme thrill rides, Africa-themed, and lower prices than Walt Disney World or Universal Studios in Orlando.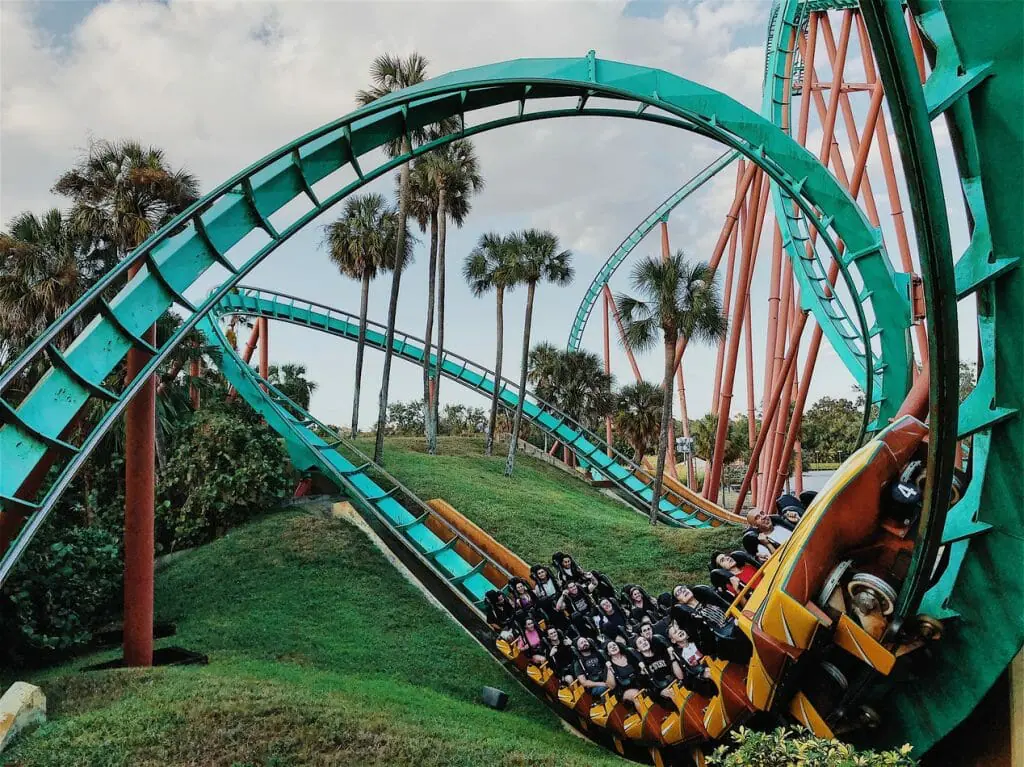 A relaxing journey on Florida's most picturesque harbor taking in the views of millions of homes, a real pirate ship, and 4000 years of history of Tampa.
Yes, it is possible to swim with these adorable creatures – a unique privilege and defiantly one for the bucket list. We recommend the laid-back vibes of Homosassa over the more touristy Crystal River, but both are fun options!
A historic landmark theatre with Mediterranean Revival architecture. A landmark of Tampa with a daily offering of foreign and independent films.
A fab contemporary museum in a landmark building with modern art as well as Greek, Roman, and Etruscan antiquities.
A European-inspired food hall in Downtown Tampa offering a reinventing dining experience/restaurant collective with a little something for everyone.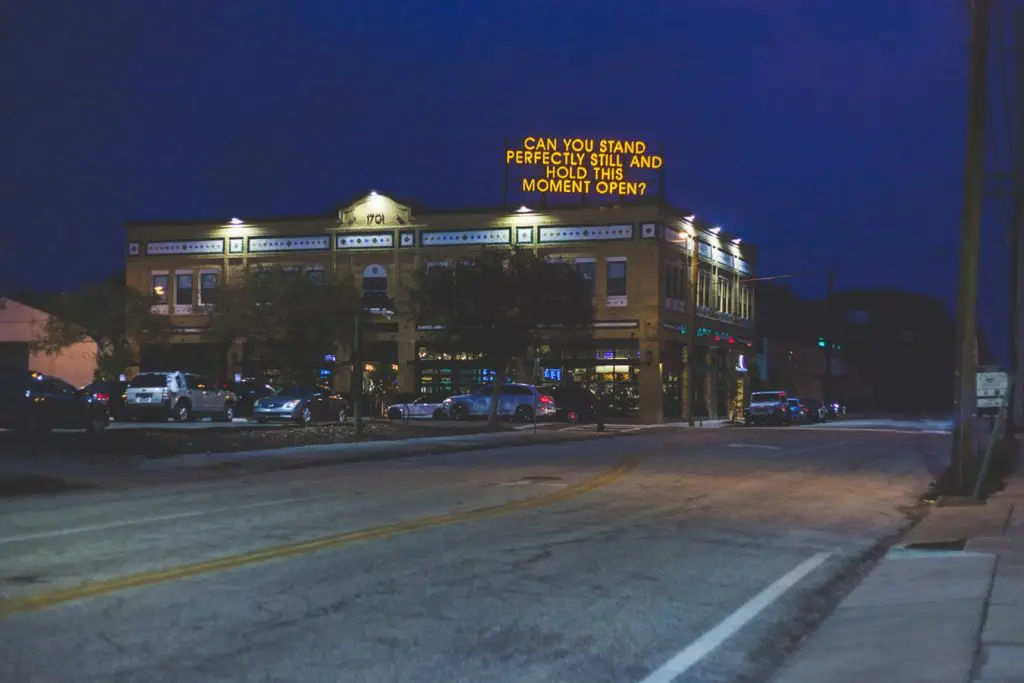 Formerly the luxurious Tampa Bay Hotel, this museum on the University of Tampa's campus takes a look at Gilded Age tourism and the elite lifestyle of the hotel's guests from the time.
We say this about every city, but it bears repeating: you can't truly know somewhere until you know its food! Tampa is in the midst of a gastronomical rebirth, and you need an expert local foodie to help you navigate all the city's edible delights.
Or at least make sure to eat somewhere new every night; we are serious…There are more locally acclaimed restaurants and stands popping up than we can possibly keep track of!
An über-cool space with that is like magically steeping into Edinburgh with a trendy restaurant, bookshop, coffee-house, and shop. See what everyone in town is talking about!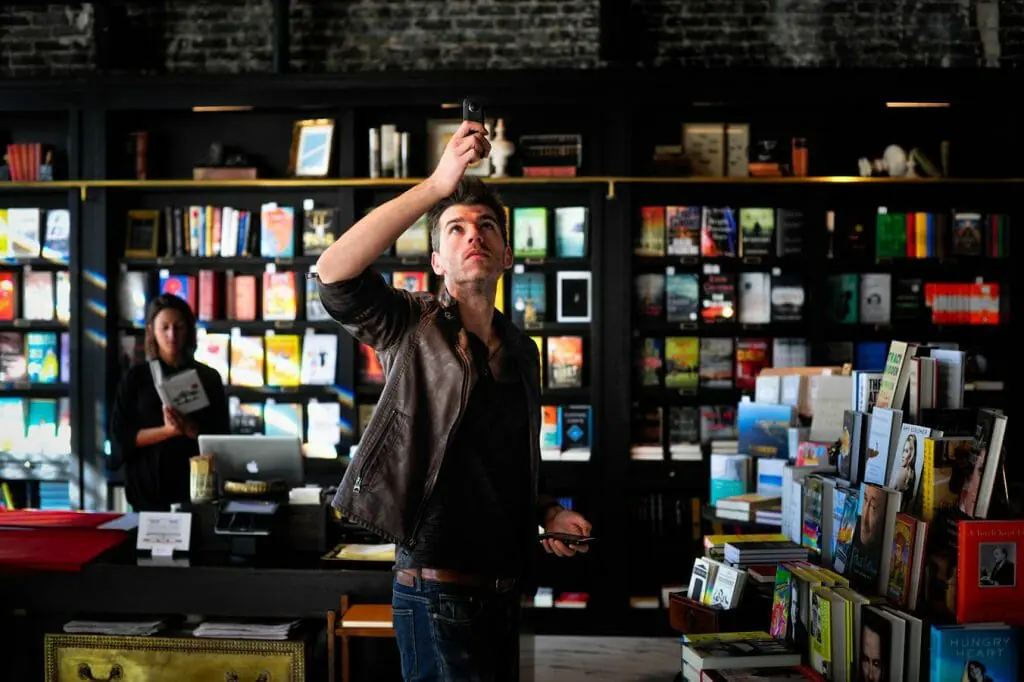 Yes, on a visit to the Florida Aquarium in Tampa Bay, you can experience replicas of all the Florida key's most popular coral reef dive sites, without the long drive! The highlight is getting up close and personal with the ocean's top predators, at a surprisingly affordable price.
Though best to stay behind the glass if you have selachophobia (a fear of sharks, which is also the same as a fear of cats?)
Just outside Tampa city limits, this part boasts hardwood swamp forest, pines, jogging trails, a three-story observation tower, a bike path and guided nature tour on Saturdays and Sundays. The most popular natural park close to Tampa – but you will need to hire a car to get here.
A favorite cost-saving pass that saves you waiting in line and allows you to see Tampa Bay's top attractions, handpicked and packaged together at significant savings.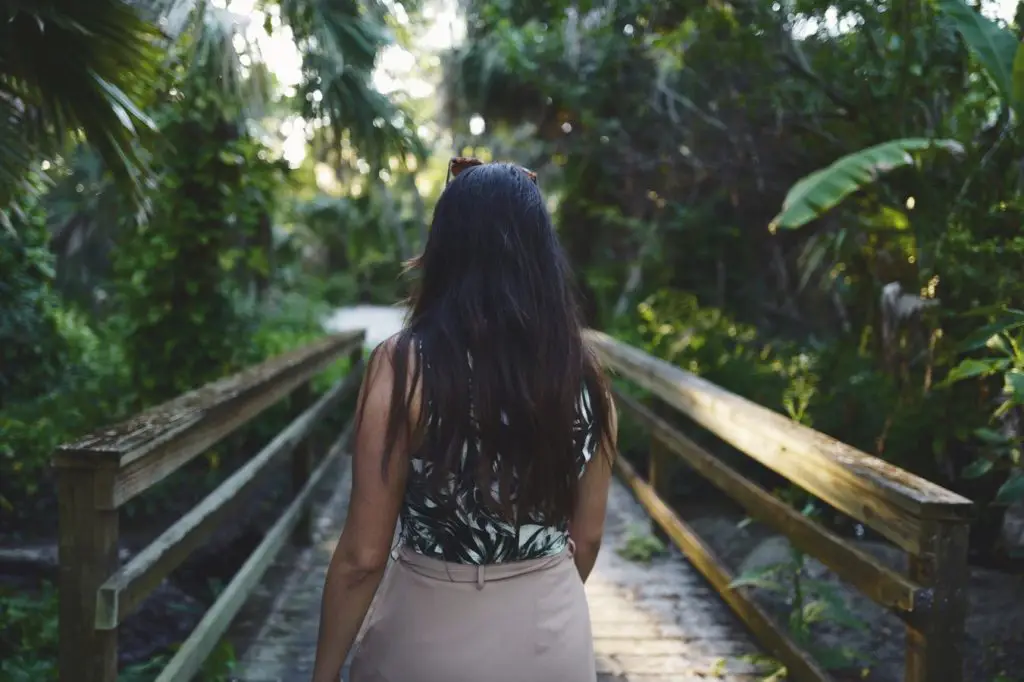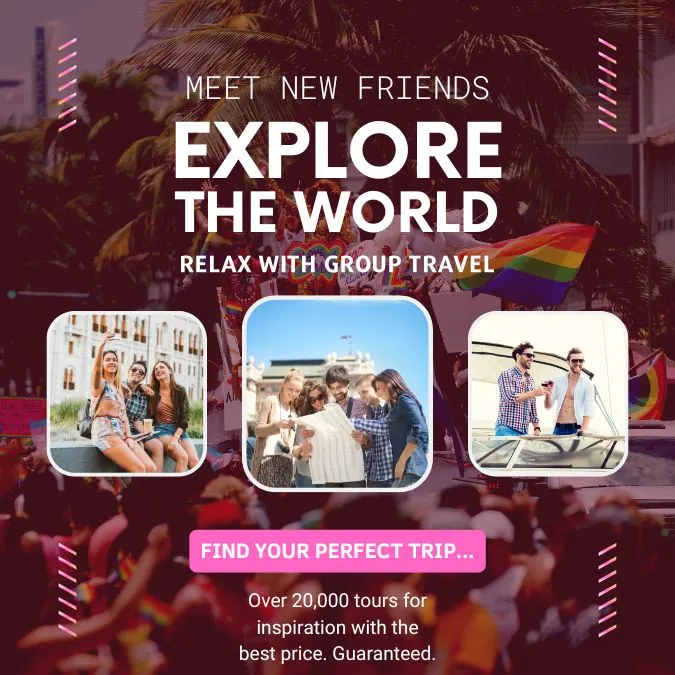 Gay Things To in Tampa
The biggest event on the Gay Tampa calendar. This week-long party celebrates the role of the LGBT community in making Tampa what it is today, and is entirely worth planning a trip around. Held annually in March, the highlights are the massive street festival, a vibrant parade, and all the club parties – but there are plenty of other cultural events too!
Today it is mostly about celebrating everything queer and fabulous, but of course, still much needs to be done to achieve total equality, and there is a strong focus on the political roots of Tampa Pride.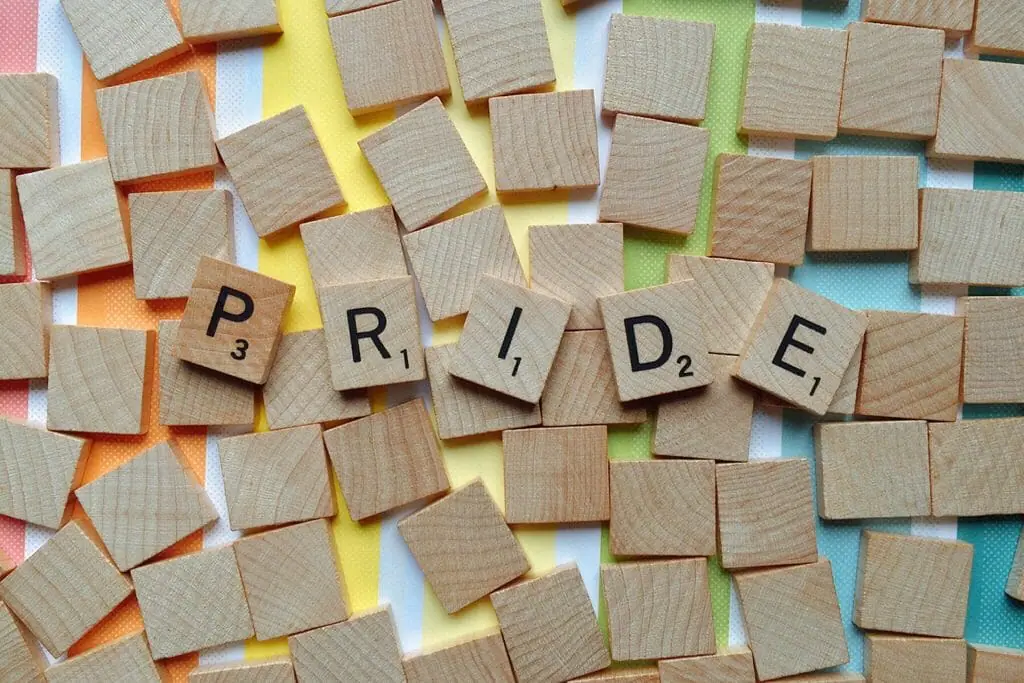 Missed Tampa Pride? Then why not rent a car and head across the bridge to St Petersburg in June for another fun and fabulous day in the sun? Or if you're in Tampa long-term, why not go to both…
An LGBT-friendly bar and burger chain with locations around the USA, including Houston, Long Beach, Las Vegas, and yes, the gay neighborhood of Tampa. We love any brand that markets to us gays, and we think they deserve our support. Plus, the food is delicious – and there is drag bingo, trivia, and live music weekly!
A fun gay-owned barber in the heart of the Gaybor village. Offering facials, grooming, waxing and haircuts + cold beer, flawless beers and professional staff who make you feel welcome.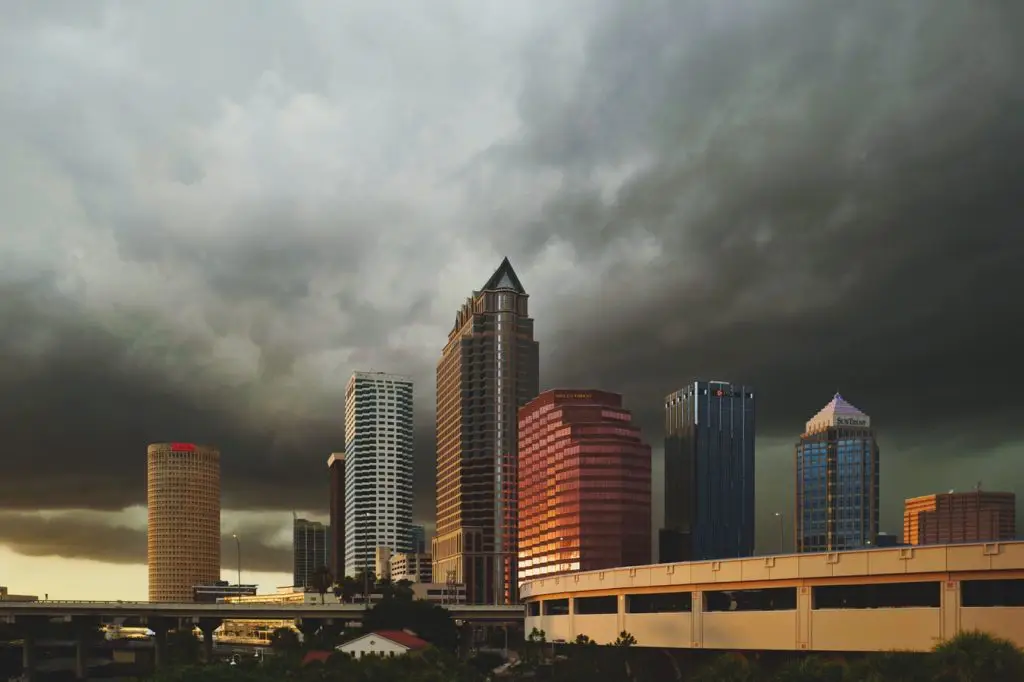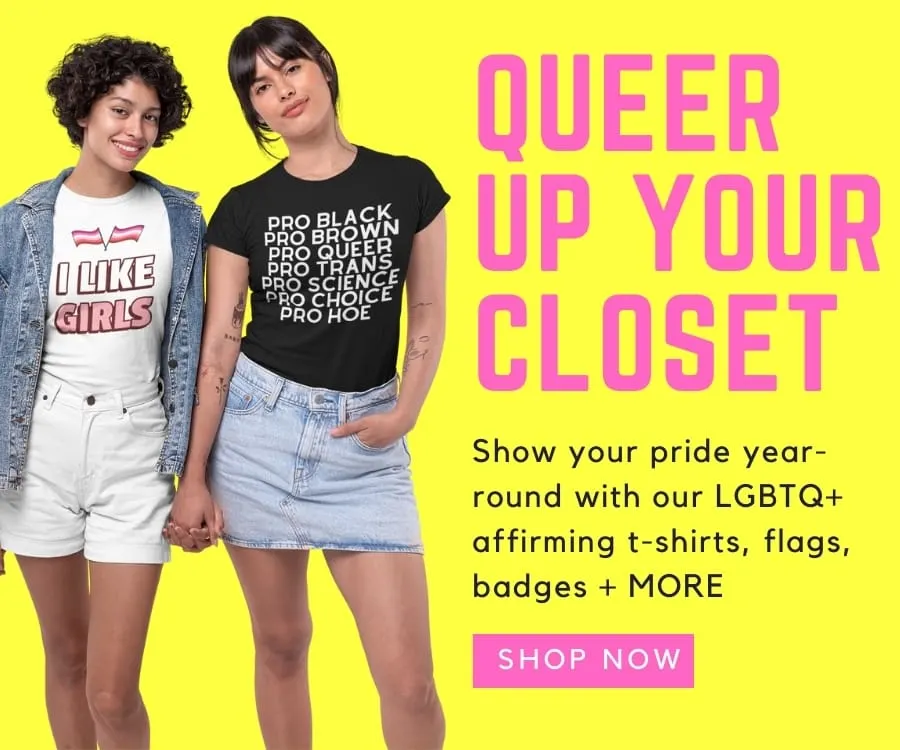 Gay-Friendly and Gay Hotels in Tampa
In this revitalized yet sprawling city, you will not find any significant hotel that isn't gay-friendly. After all, being gay-friendly is about providing a non-judgmental and respectful environment in which all people are treated equally.
Elegant design, helpful staff, and excellent value for money never hurt anyone, though! Some hotels in Tampa have gone above and beyond in recognizing and marketing to the LGBT community, and given their popularity with gay travelers; we would say it has paid off!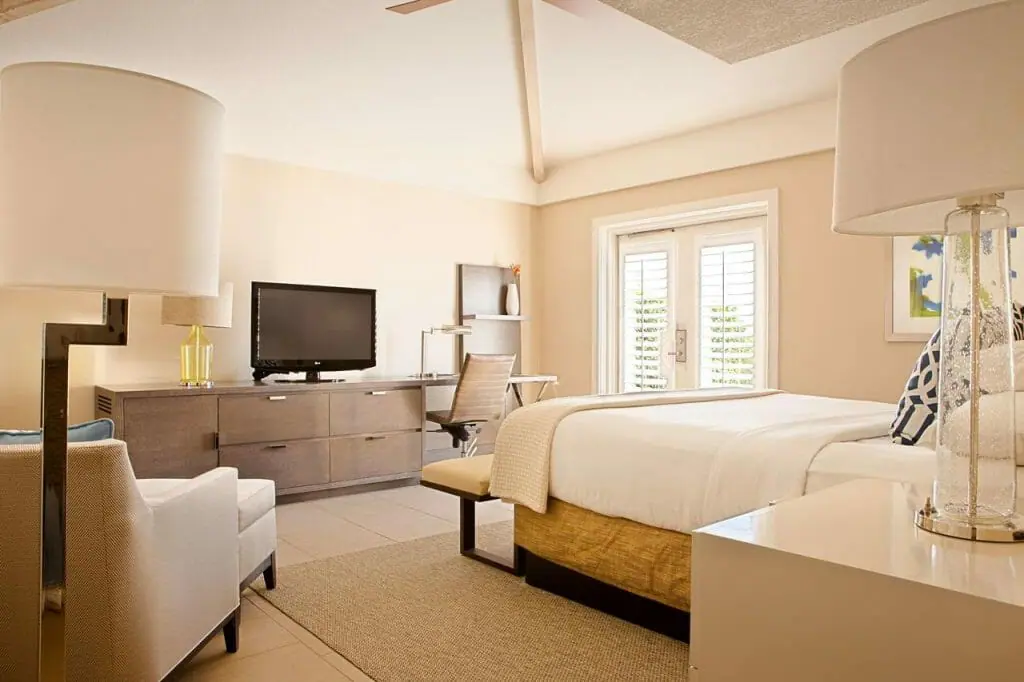 Everybody likes to be surrounded by people with common interests, and as such, there are a few hotels in Tampa favored by the gay jet set. Most are located close to the thriving downtown – near all the attractions by day and night – and each hotel showcased here offers something unique and unforgettable.
Sadly, however, there are no exclusively gay hotels in Tampa since the closure of Ybor Resort & Spa, but there are a few in nearby Gay St Petersburg.
The following gay-friendly hotels in Tampa are only the most recommended, but there are hundreds of other hotels in Tampa if you don't find quite find what you are looking for.
Whether you want a cheap but private place to crash after a night of partying, an upscale resort or a luxury hotel to sip cocktails surrounded by fashionable people, Gay Tampa is something for everyone!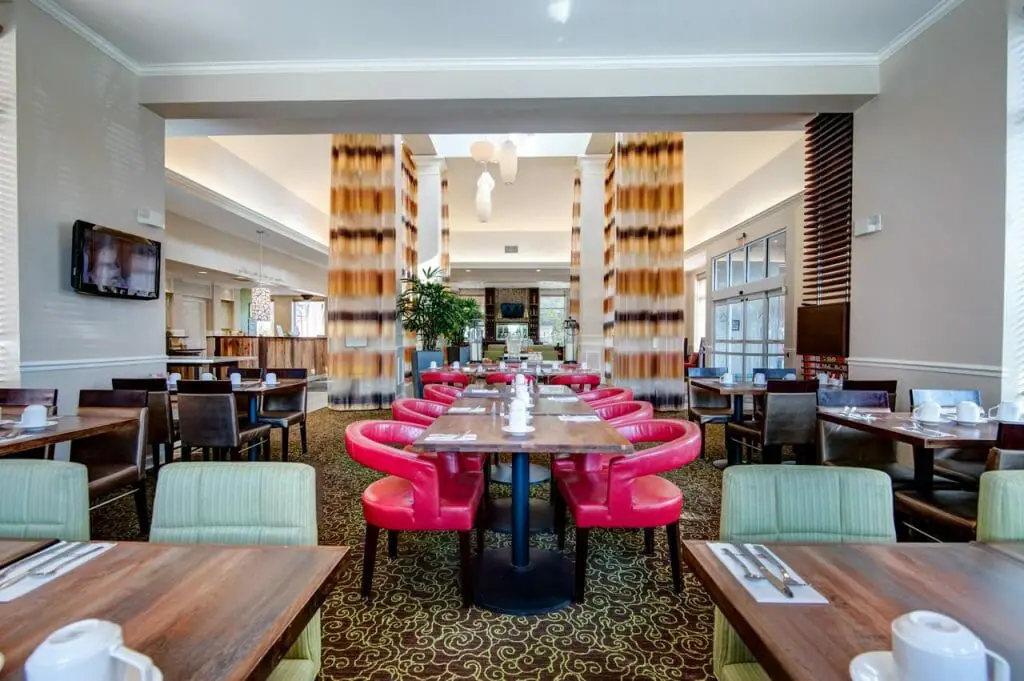 Hilton Garden Inn Tampa Ybor Historic District ☆☆☆☆
While there are sadly no gay hotels in Tampa anymore, the Hilton is our favorite option for a gaycation here. Located two blocks from all of the Gaybor nightlife districts in Tampa, with contemporary decor, an American grill offering outdoor seating, cooked-to-order breakfast, a gym, spa and an outdoor pool.
We also love how the Hilton brand supports LGBT travel with their Go Out campaign, so you always know you are staying gay-friendly.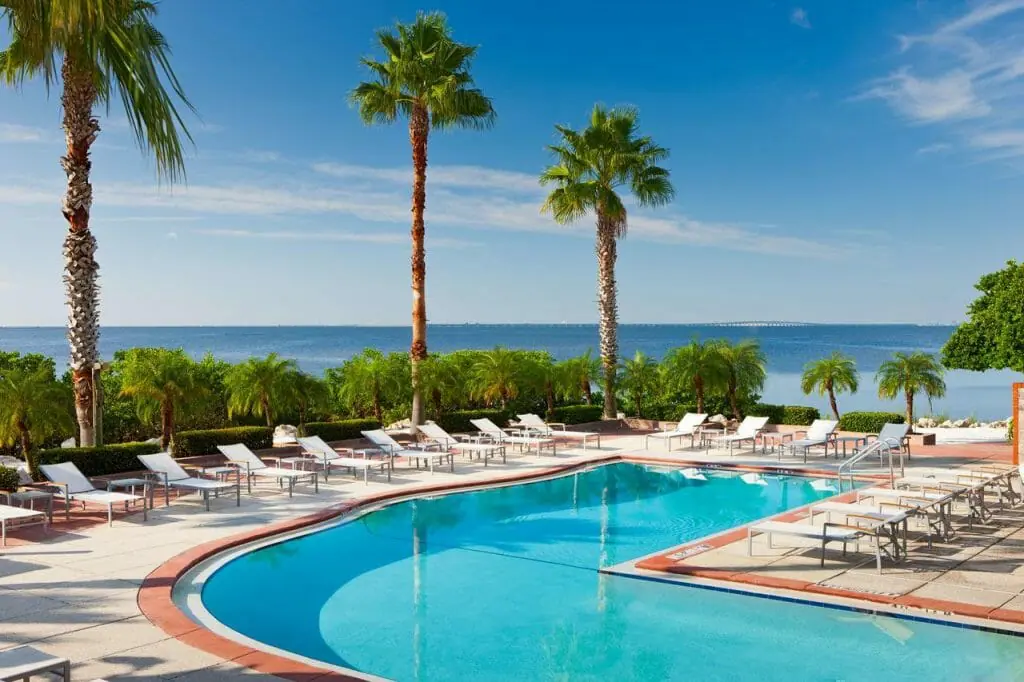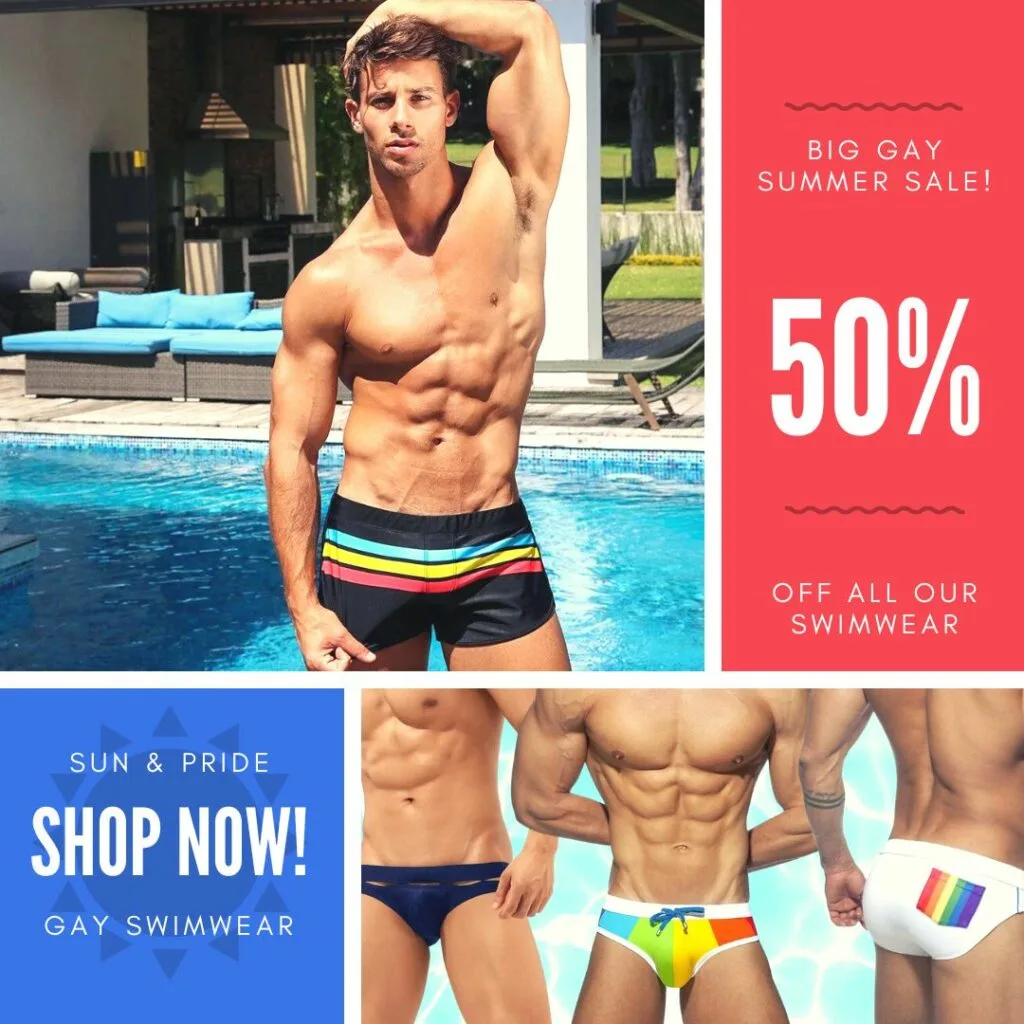 A classic luxury hotel with refined rooms, 2 pools, tennis courts, a gym and a walking trail through a nature preserve. A relaxed, resort environment, but it's a 20 min drive to most gay places in Tampa.
An upscale hotel in a converted courthouse conveniently located in downtown Tampa. Very gay-popular thanks to its contemporary rooms, modern cocktail bar, outdoor pool, and gym. International hotel chain quality but an unforgettable building make this a winner in our books!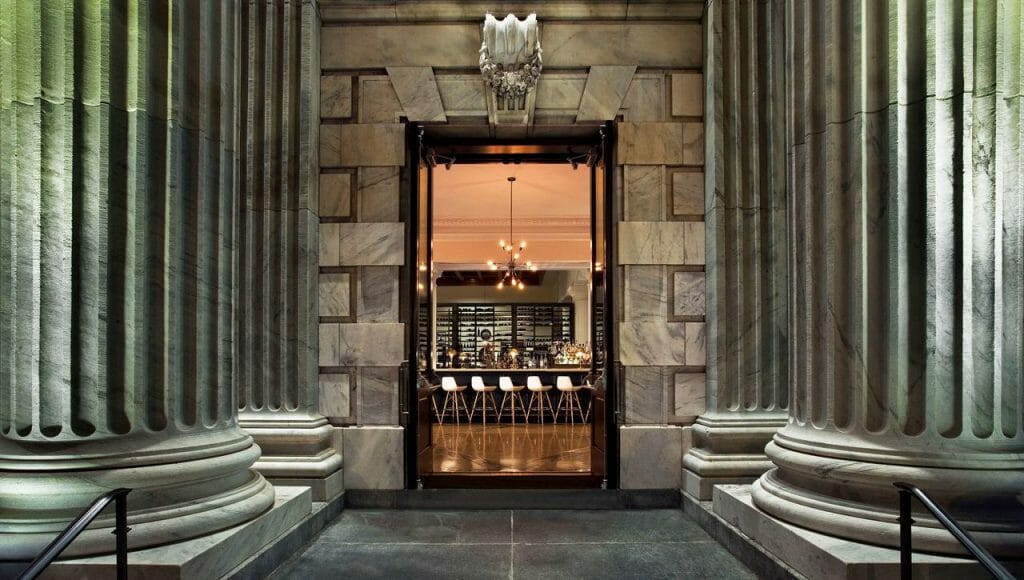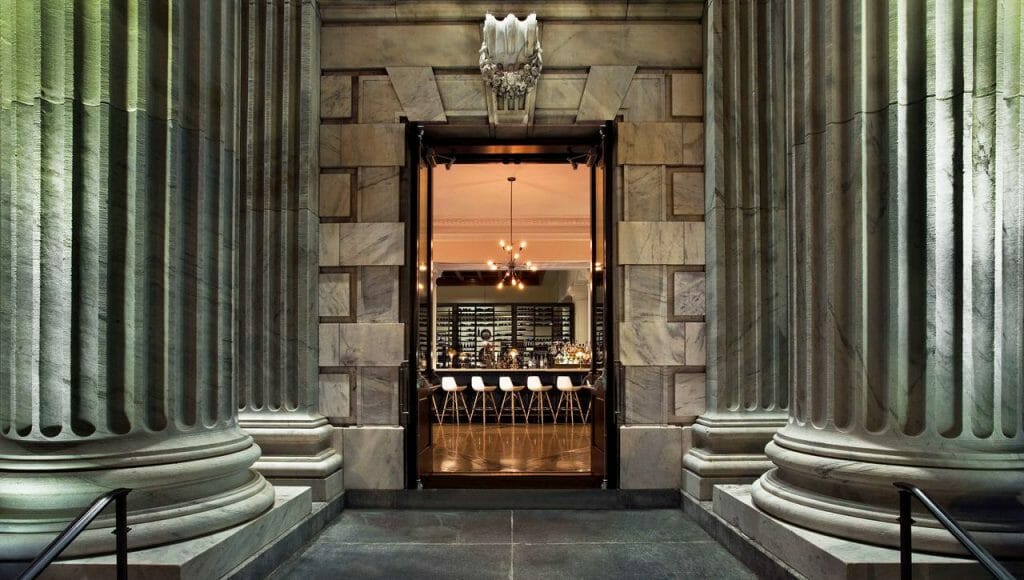 Epicurean Hotel, Autograph Collection ☆☆☆☆
A contemporary hotel offers a foodie and wine paradise just outside of the Tampa core in the vibrant Soho district – and only a 5-minute drive to the City Side gay bar. An idyllic blend of urban chic and comfort that promotes LGBT Travel explicitly and celebrates all pairings of people.
Hampton Inn & Suites Tampa Ybor City Downtown ☆☆☆
A budget and quiet hotel close to the Tampa gay life. Understated rooms, complimentary breakfast, an outdoor pool, free parking and an area shuttle make getting around easy. It's not a gay hotel in Tampa, but gay-popular and fabulous value-for-money.
A gay-popular hotel in Tampa Downtown with a hip & funky design, an outdoor pool with a riverside terrace and a gym. Chic contemporary rooms are only steps from all of Tampa's best museums, parks, and restaurants – though the gay nightlife district is a 5-minute drive away. If you're staying with a dog, they also offer a fun service with beds, treats, and toys!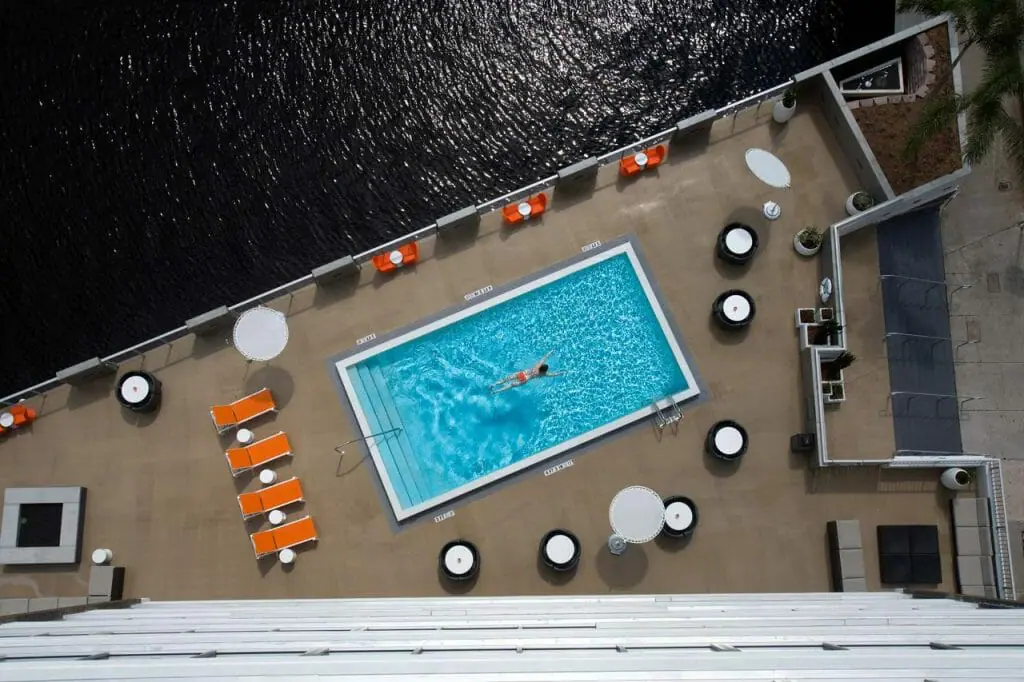 Flamingo Resort ☆☆
(Temporarily or permanently closed. If you know something, please suggest an edit.)
A popular gay resort in Florida across the bridge in St. Pete's. We are working on a separate article for Gay St Petersburg, but you might want to consider staying here. Basic rooms with an outdoor pool, fun events, 6 themed bars, a dance club and a 2-person whirl pub.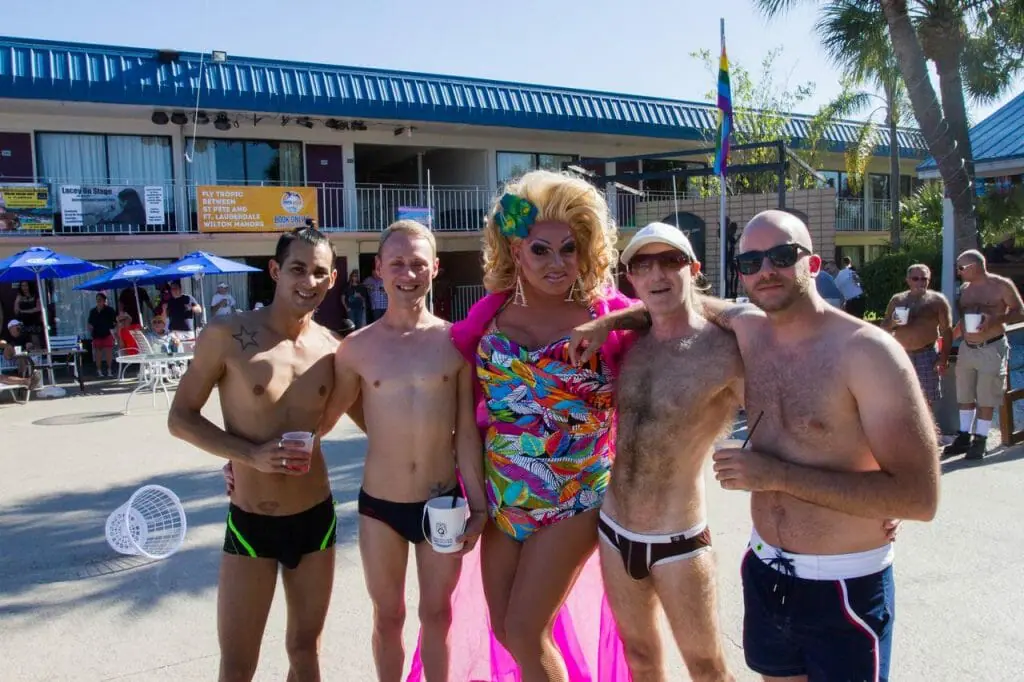 Gay Nightlife in Tampa
For those looking to go out and party, you will be happy to hear that Gay Tampa has a vibrant gay scene centered in the old town area, "GaYbor District."
A coalition of gay and gay-friendly bars, nightclubs and restaurants on one strip that has sprung up through a grass-roots movement over the last decade, the GaYbor is the best place to discover the gay nightlife in Tampa.
A former cigar-rolling district with Latin roots, a night out in the Gaybor is perfect for dancing the night away in style with Britney, Ariana, and Cher. Nightlife in Florida, in general, is somewhat upscale, so dress-to-impress and be prepared for a long night: It' might not be Bogota, Medellin or Guadalarja, but the party starts late and goes all night long.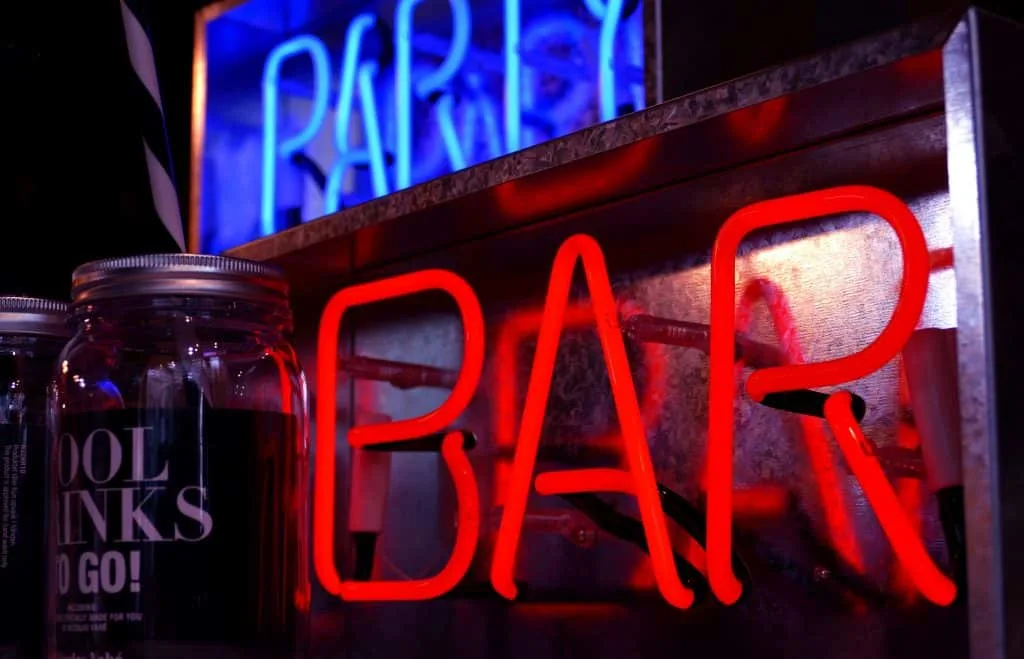 Gay Bars And Gay Clubs In The GaYbor District
A popular gay bar opens 365 days a year with no cover and plenty of divas, drinks, and dancing. Daily Happy Hour til 9 pm with 2 for 1 on everything drag hosts and a social atmosphere. Bradley is one of the oldest bars in Tampa's "Gay-Bor-Hood," and even without their sexy go-go boys, we would still go (but seriously, keep the boys!)
An upscale wine bar with fun snacks, deserts, inside seating and a patio overlooking the gay Tama scene on 7th Avenue. Perfect for meeting up and enjoying a sophisticated start to a night out.
A simple dive bar in the heart of the Tampa gaybourhood. Cheap shots, professional bartenders and pool tables. A mixed hipster/gay crowd frequents this hole-in-the-wall bar in Tampa.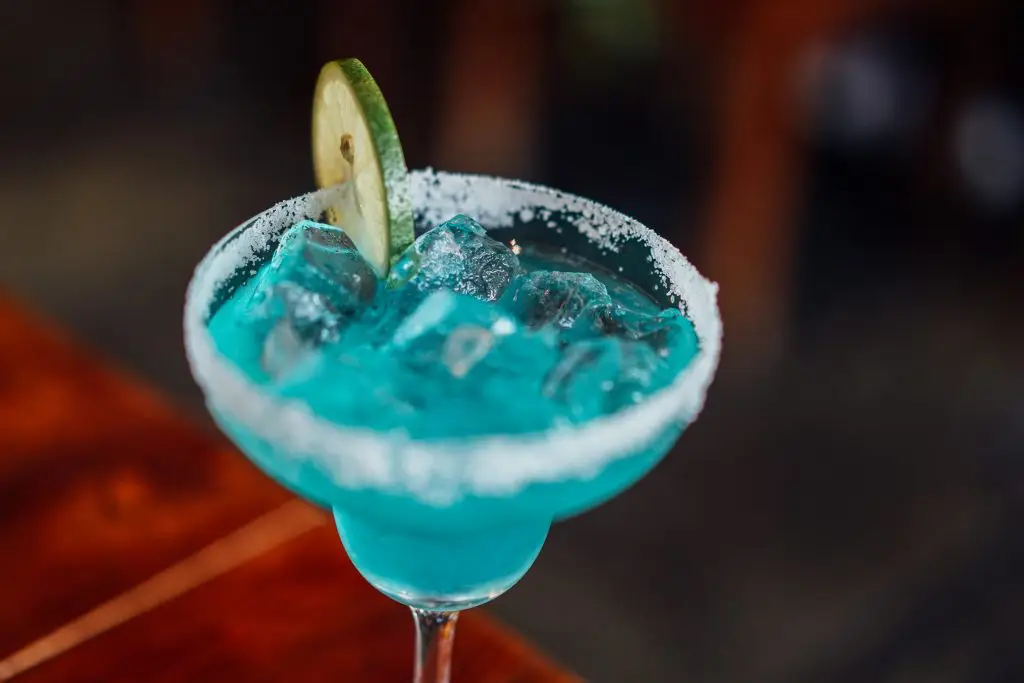 Honey Pot
(Temporarily or permanently closed. If you know something, please suggest an edit.)
Our favorite gay club in Tampa with a large dance floor, great drink specials before 11, a hot and steamy atmosphere and a young crowd. Fun events every night of the week with the most popular Tampa lesbian night: "Tease Saturdays," complete with rainfall shower. A variety of other events include a onesie dress-up, Masquerade and glow parties.
An unapologetic client and an utterly fabulous gay club in Tampa. Drag talent shows colossal dance events, go-go dancers, cocktails and plenty of queer spirits. What's not to love? They also have a sister club in Orlando if you are heading that way.
This underworld club within a gothic 'castle' has 3 different areas for music, a dungeon bar, an over bar and a fun courtyard. There are fun events 5 nights a week, from Future Pop Thursdays to Friday darkness.
Everyone is welcoming in this queer-friendly environment, but it is gay-popular and not a gay club. Imagine a tropical Prague fetish dungeon or clubbing with goth Dracula, and you might start to get the idea…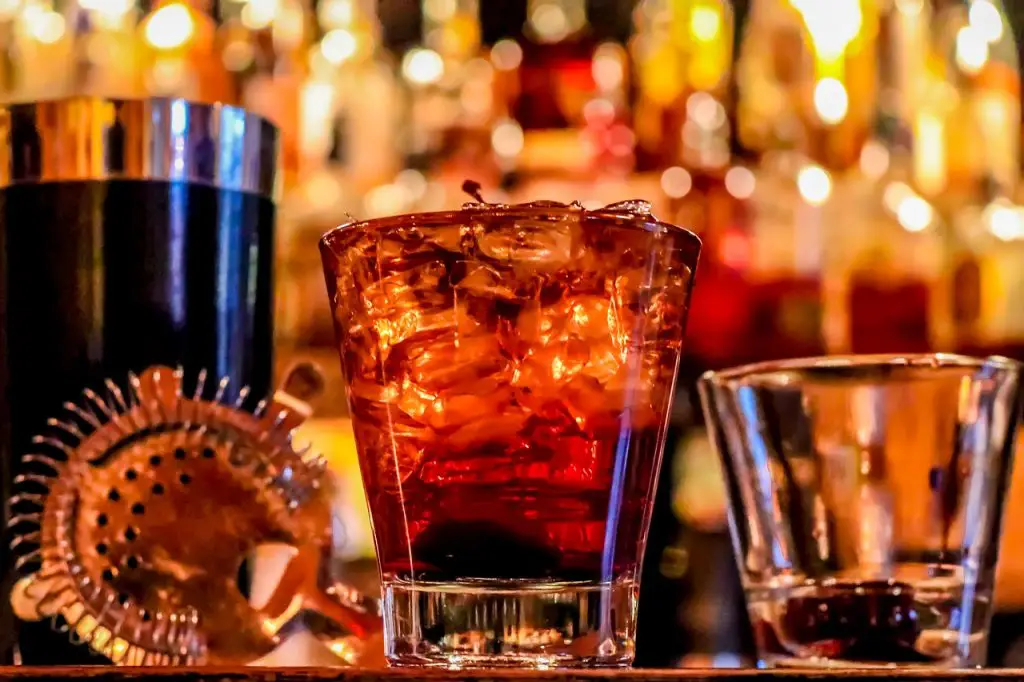 Other Gay Bars And Gay Clubs In Tampa
A fun local gay bar and cocktail lounge not in the central Tampa gay area. Delightful drag shows, karaoke, and bingo filled with locals drawn by the lower prices and easy parking. Only a 15-minute drive away from the GaYbor district if you're after a change of pace!
Cristoph's
(Temporarily or permanently closed. If you know something, please suggest an edit.)
A new gay club in Tampa with hot bartenders, dance and drag events, Happy Hour and Beer Bust Sundays. Bear/leather / Fetish popular, but welcoming to everyone. Another fun option if you don't want to head to the GaYbor area of Tampa.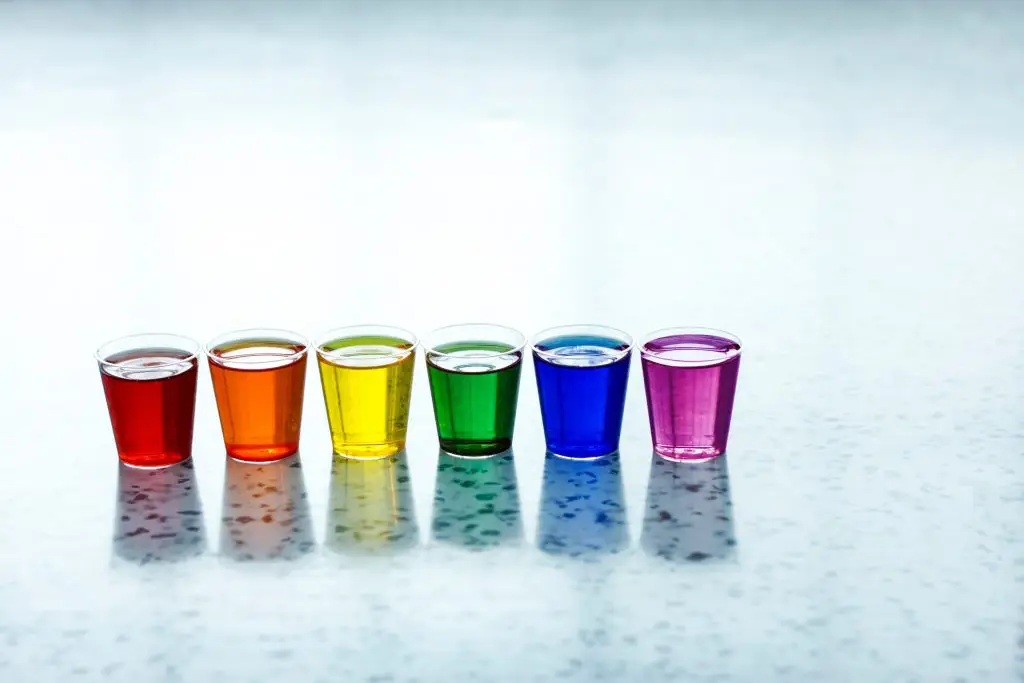 Gay Bath Houses in Tampa
Halleloo! Unlikely so many Gay USA destinations we visit … Austin, Nashville, Santa Cruz, Honolulu… there is actually a gay bath house in Tampa. Two, in fact!
While Grindr and other gay hook-up apps have led to a closing of saunas and bathhouses worldwide, we are happy to report that both Tampa bathhouses continue to be popular, despite their somewhat inconvenient location in Drew Park (a 20-minute drive from Tampa city center).
Use our gay map of Tampa at the end to get a better look at the layout of Tampa and to decide where to stay. If cruising for gay hookups in Tampa's gay clubs is not your style, or you just want some steamy action: these are the best gay bath house in Tampa.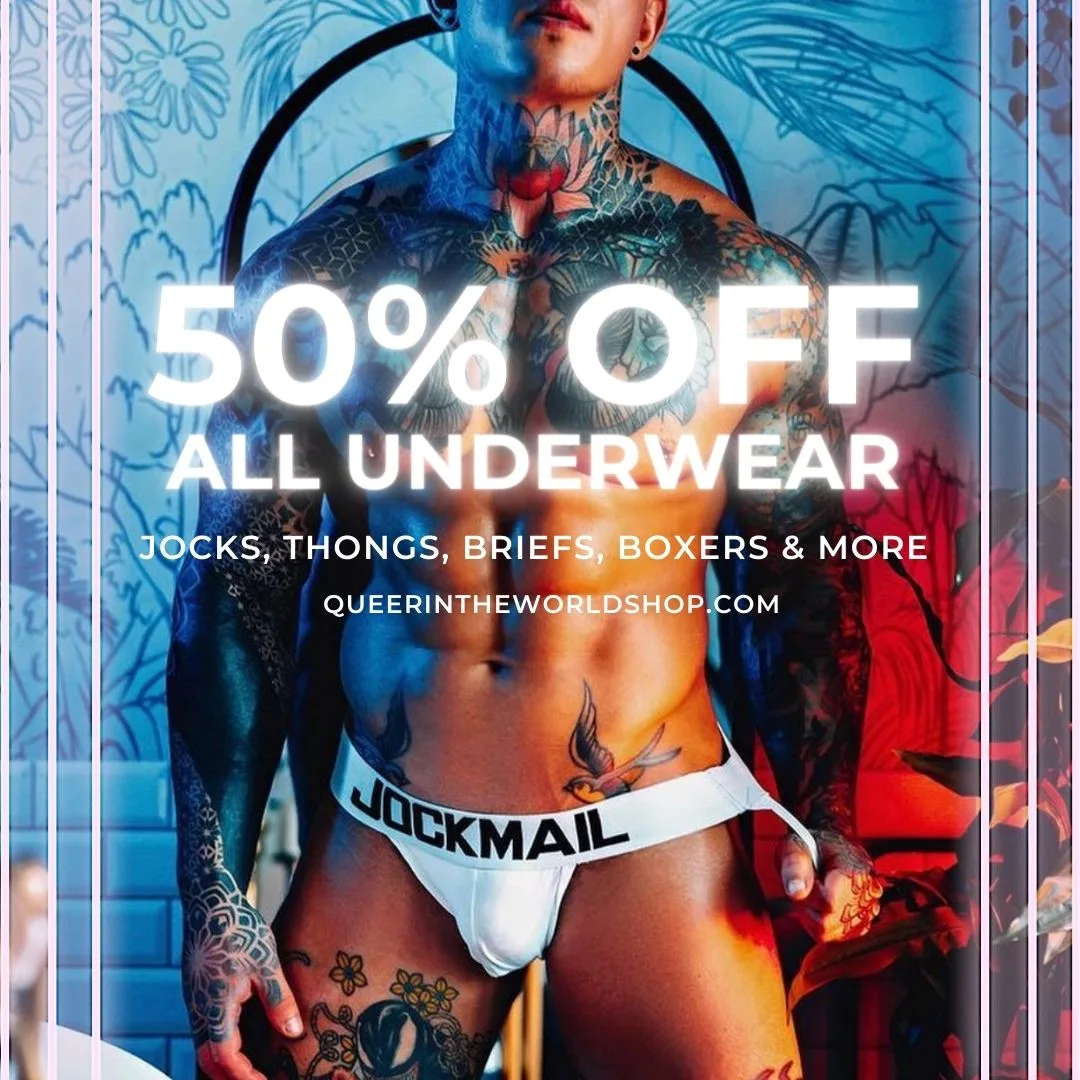 Rainbow Cabaret
(Temporarily or permanently closed. If you know something, please suggest an edit.)
Basic gay sauna/bath house offering shows, a lounge, dry sauna, hot tub, sling and video rooms. Rainbow cabaret also has arcade games, darts, and a jukebox. Cleanliness is not their top priority, and it's very run-down and sleazy, but if you're after a quick gay hookup in Tampa, it will do the job. Necessary locker, single and double rooms for rent.
Don't expect a world-class sauna like those found in Bangkok, Paris or Melbourne, but still, this is our favorite bath house in Tampa for a fun gay hookup. Full gym with workout gear, steam room, jail, outdoor tanning area, theatre, mirrored showers and hot tub.
Some amenities are available for sale (though there is a mega adult store nearby), and different prices and events are set out on their website. Bear night, boy nights and breakfast are served on Sundays.
The popular bathhouse and gay hotel in Tampa, Ybor Resort & Spa, is sadly now closed.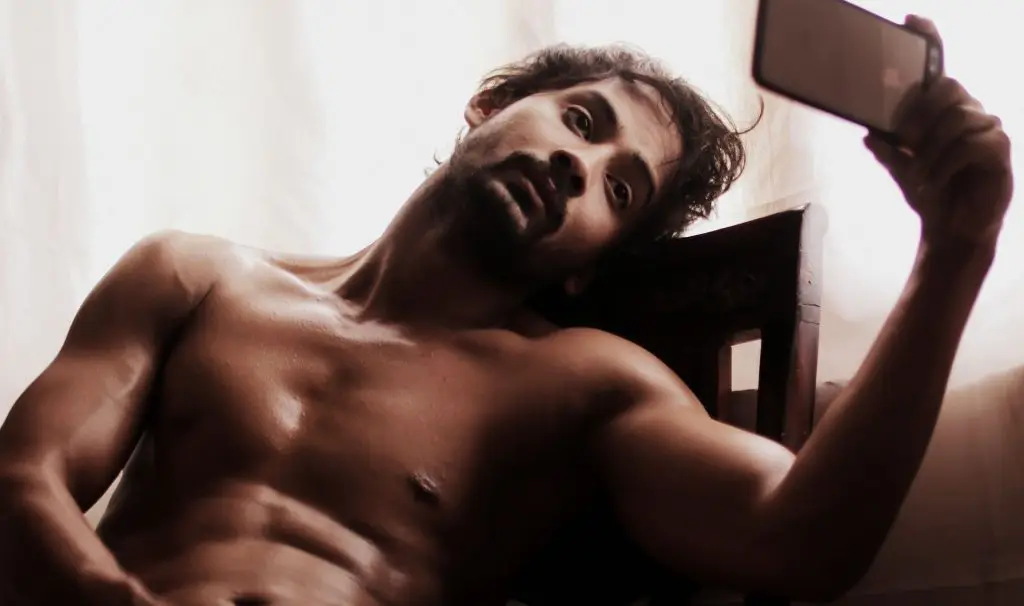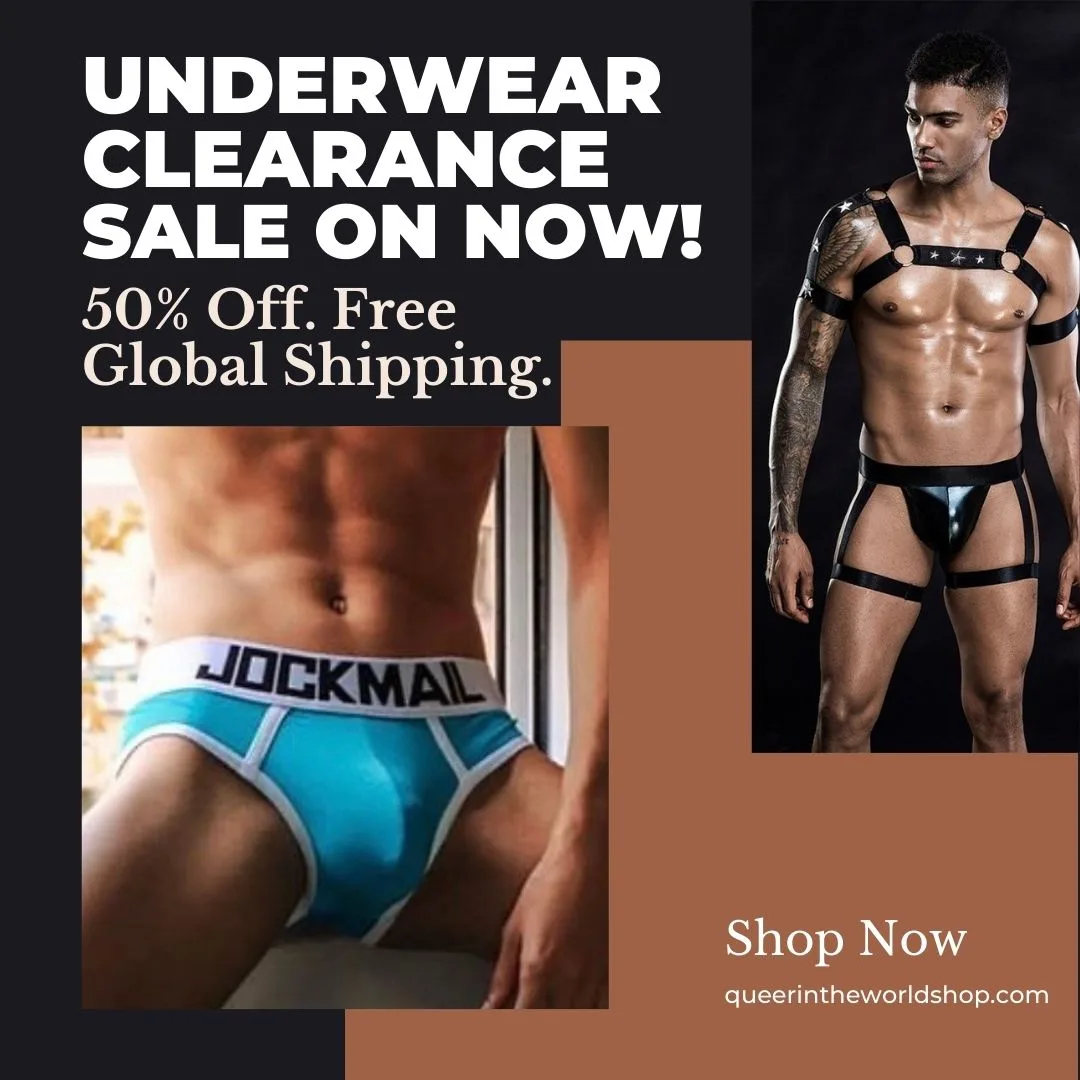 Gay Map Of Tampa
Finding it hard to envisage where everything is in Tampa? Hopefully, this queer-centric map helps where we have marked all the bars, clubs, parties, hotels, saunas, massages and more will help you stay in the spot best suited to you!