Progressive, liberal, tolerant – at least compared to its neighbors to the east, Gay Prague is quickly becoming one of the world's most popular gaycation destinations. Since the 1990's tourism has been booming here – gay or otherwise – and it's not hard to see why. Centuries of history, a beauty that rivals that of Paris, some of the world's best beer (at some of the world's best prices) and an epic nightlife scene that would have you believe they are celebrating the fall of communism still – every, single, night! The gay community in Prague is the biggest and most vibrant in ex-communist Europe – and possibly offers one of the biggest gay scenes in the world.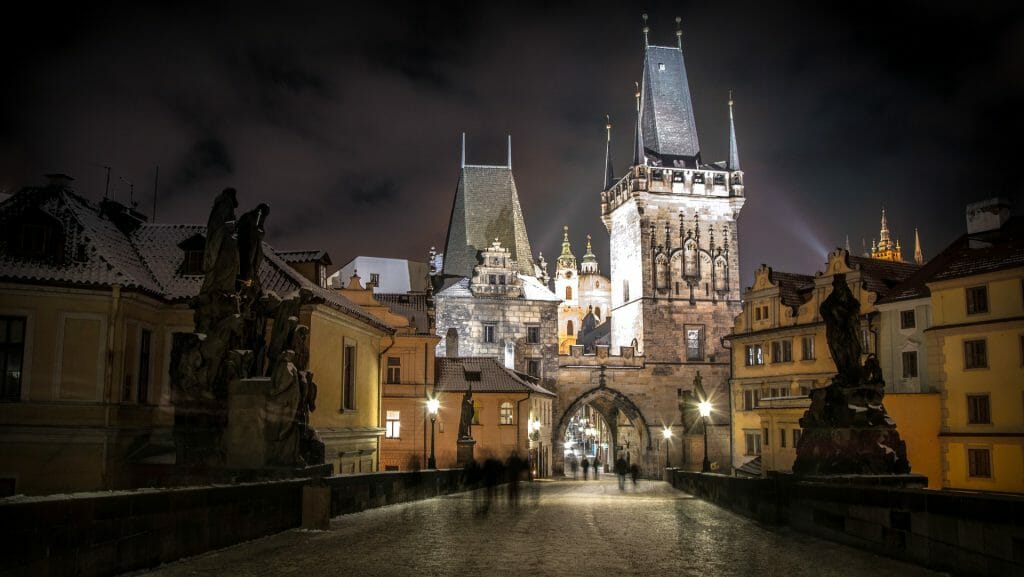 At the very least Gay Prague punches far above its weight and honestly, it kind of took us by surprise – like that of
Kuala Lumpur
,
Istanbul
or
Bogota
. Sure, we somehow expected the BDSM sex-dungeons and all-night dance parties, but the upscale cocktails bars like
Dandy
(whose bartenders are worth stopping by for alone) or the almost post-gay
The Bourgeois Pig
coffee & vinyl bar came as a total surprise. Czech Republic society is tolerant and largely atheist, and an average gay traveler here should not expect any discrimination above and beyond that of other major European cities. Currently, the Czech Republic is discussing repealing a ban on same-sex marriage and we were pleasantly surprised to learn recent polls showed 75 percent of people here now believe that same-sex couples should be able to marry.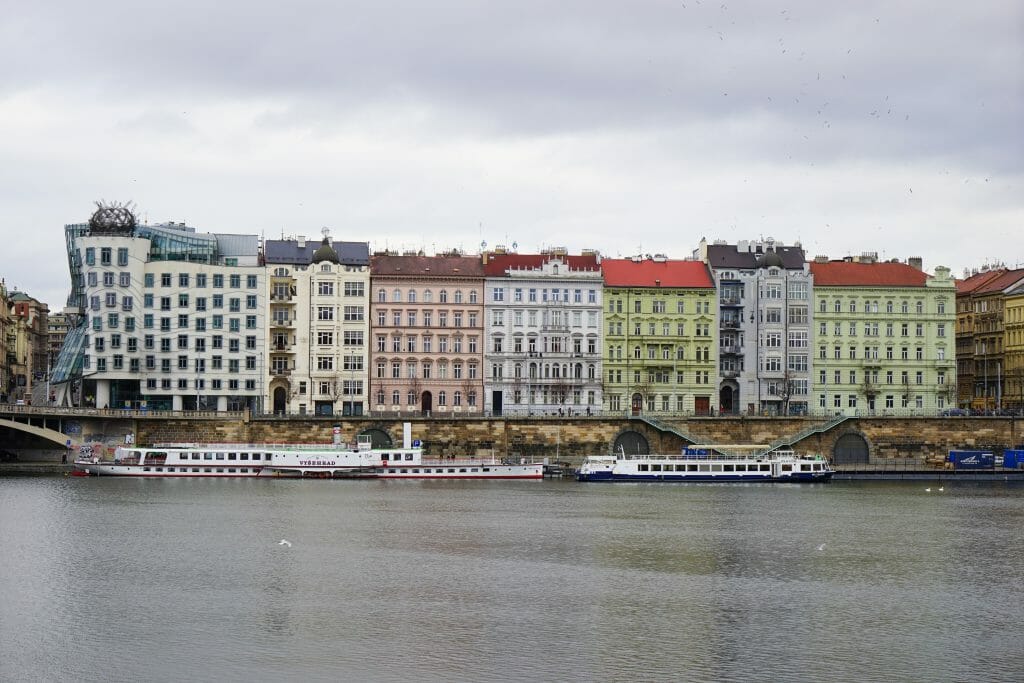 If you're wondering the best time to visit Gay Prague we would humbly suggest August timed with the fabulous
Prague Pride
, a summertime week filled with culture, entertainment and tolerance ended with the largest pride in the Central and Eastern Europe. There is really no bad time to visit however as the glory of Charles Bridge in the twilight, the millennium-old caste on the hill and twisting maze of cobbled laneways and quiet courtyards in Prague's Old Town will always be waiting. No matter where your interests lie – wild nightlife, old-world culture, luxury hotels, delicious food, quiet cafes or all those cute Czech boys – Gay Prague has something for you!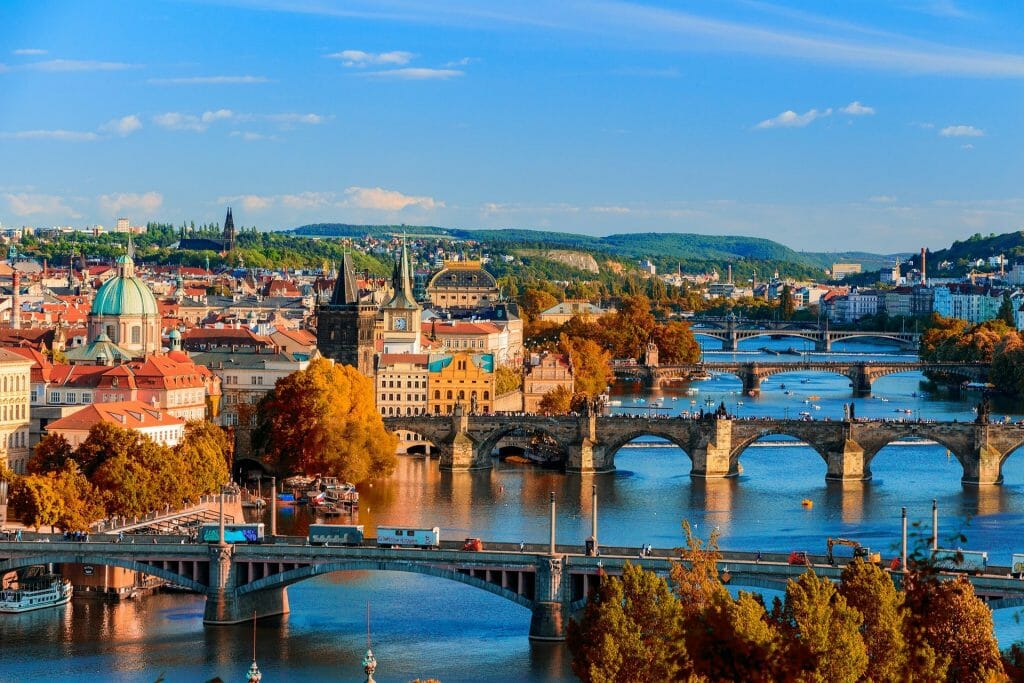 Gay Prague Guide: The Essential Guide To Gay Travel In Prague Czech Republic 2018
Attractions in Gay Prague
Obviously being gay does not define which attraction most of us will want to see in each city and most queer travelers will simply want to check out the top things to see in Prague during the day! Prague is a very safe city but still, all travelers should take caution crowded areas or at night in bars with valuables.
There is so much to do in this gorgeous city – but we found our favorite memories were just sitting and drinking coffee watching the world go by, getting lost in the beautiful Old Town or dancing away the night with new friends in one of the cities many gay bars. If you have the time you might consider hiring a car to check out the beautiful surrounding small towns and countryside, though you hardly run the risk of getting bored no matter how long you stay in Prague. You can't throw a stone in this city without hitting something gothic and historic – but still, it helps to have some kind of idea what is going on, so here are our just a few of our favorite things to do in Prague that you should not miss!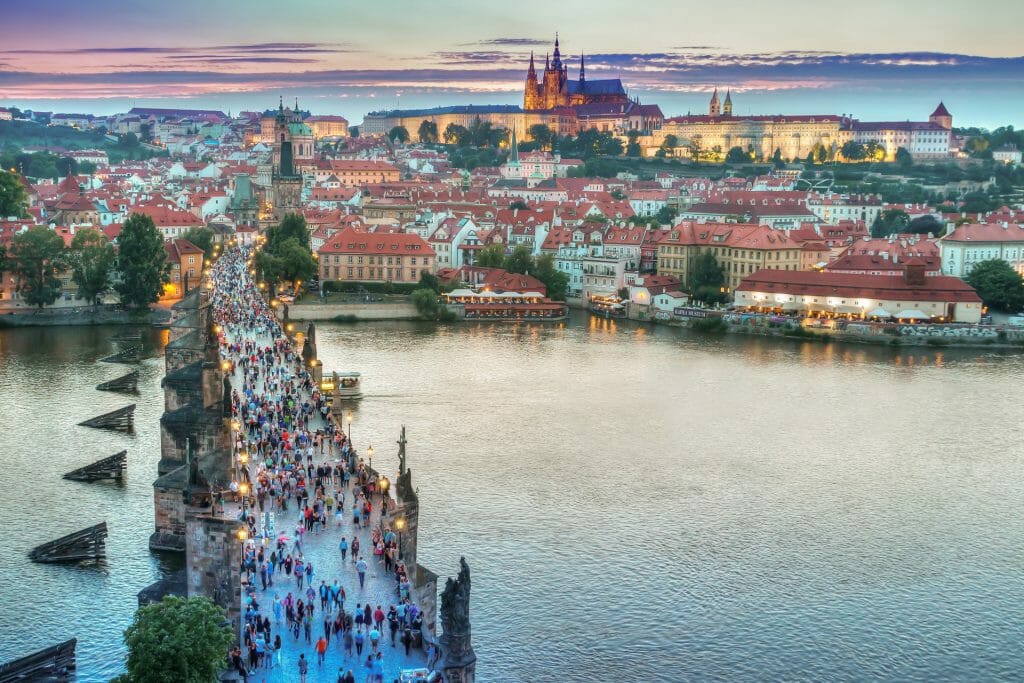 Things To Do In Prague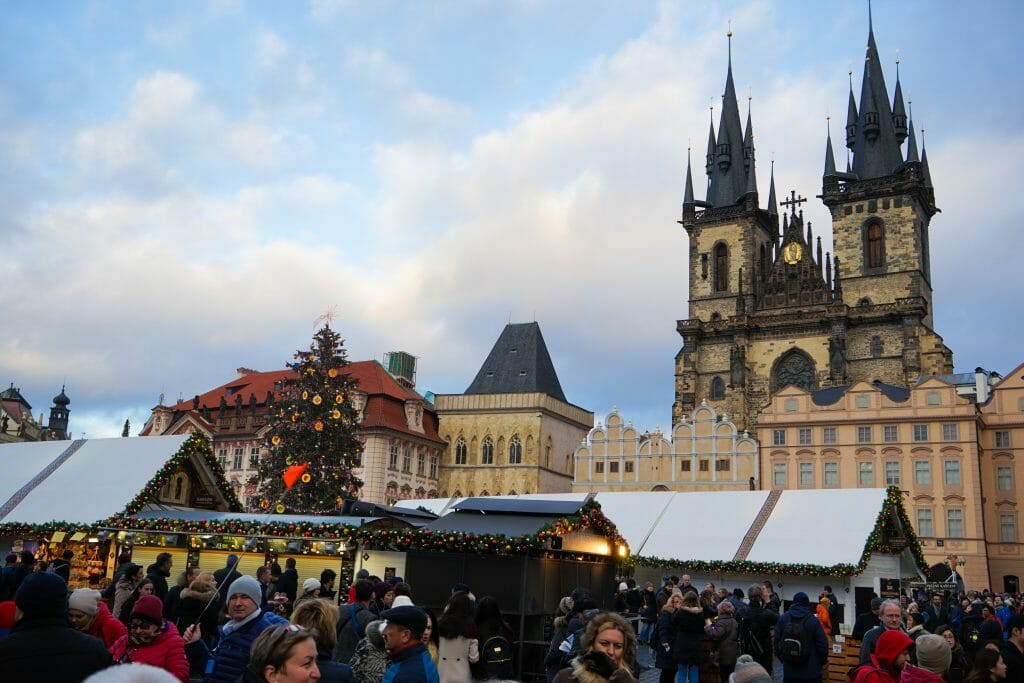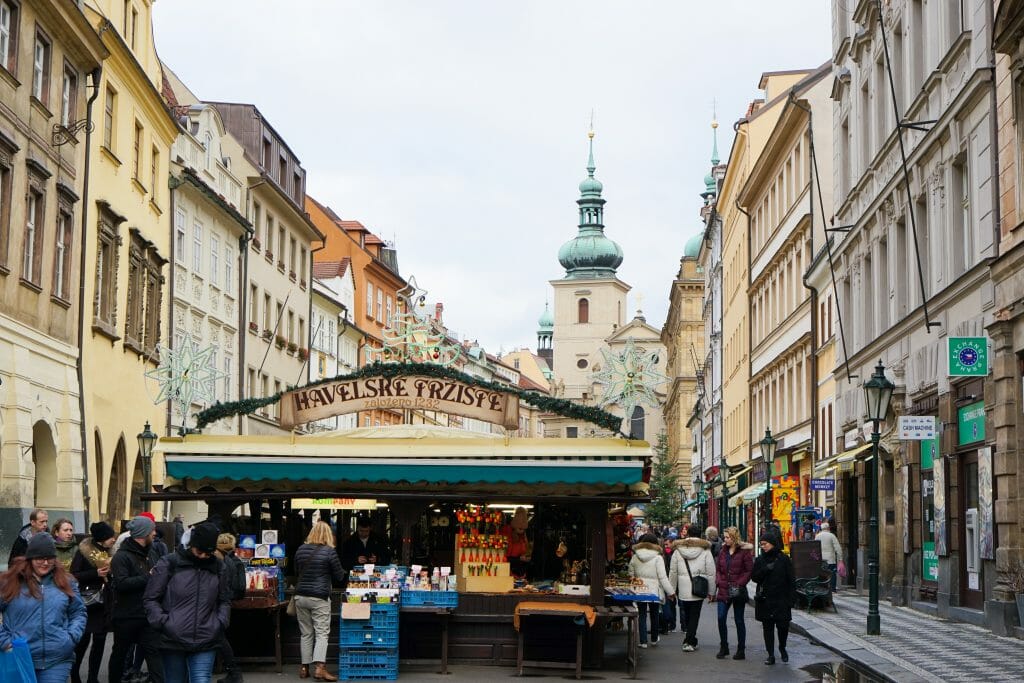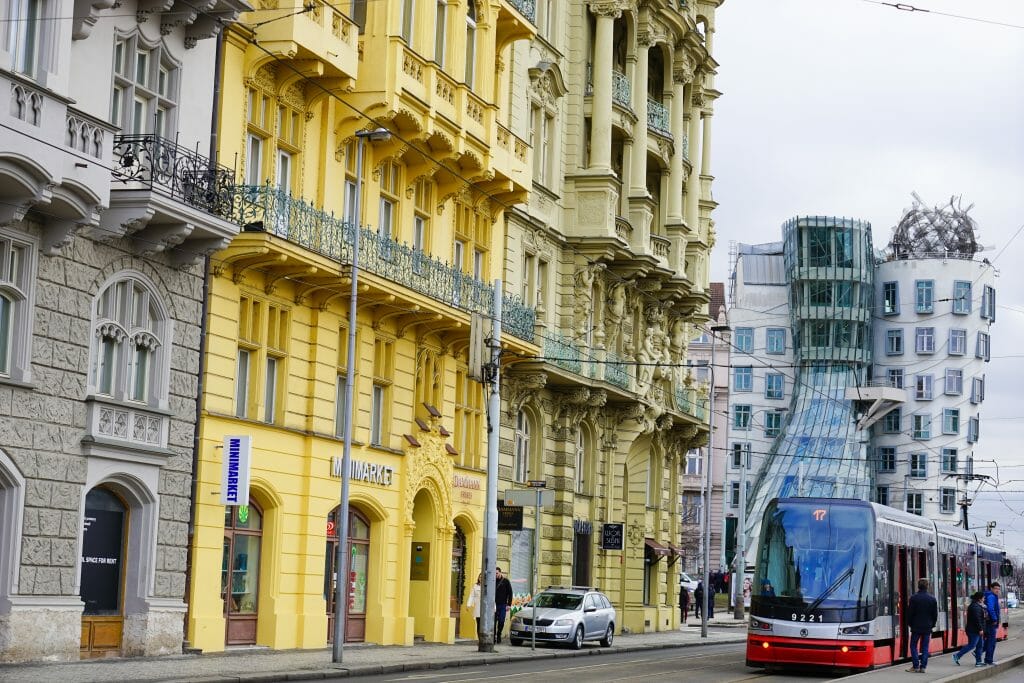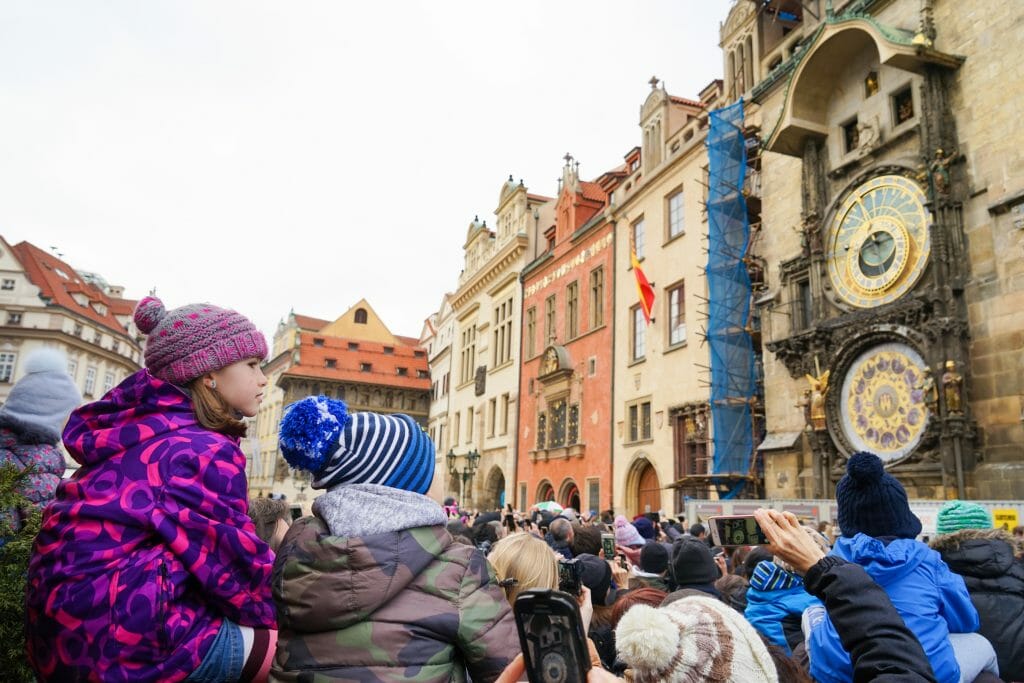 The Best Day Trips in Prague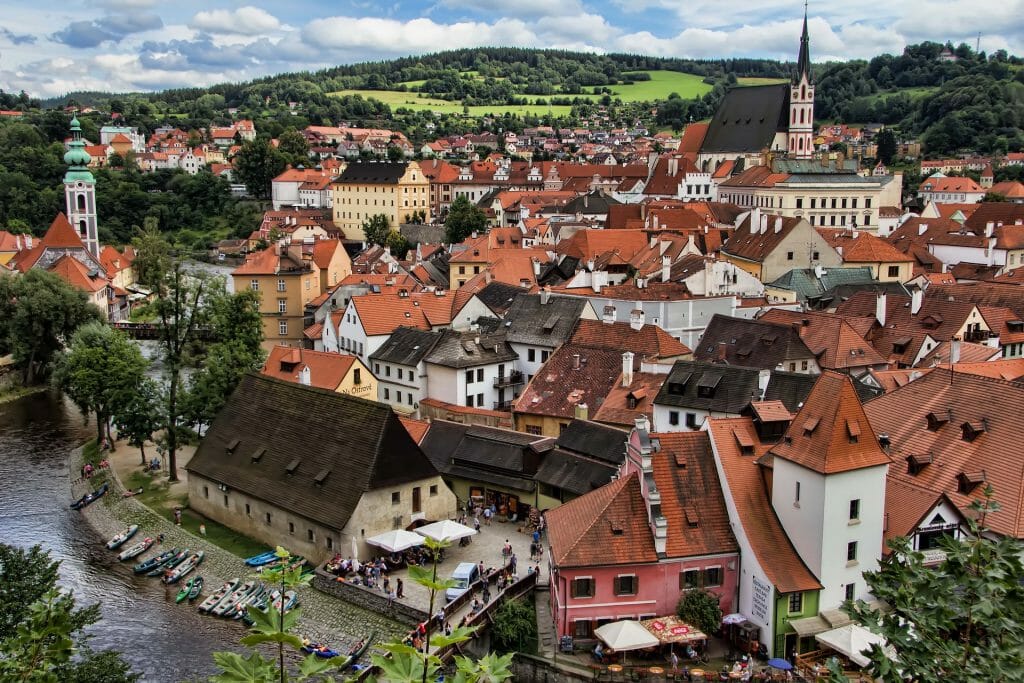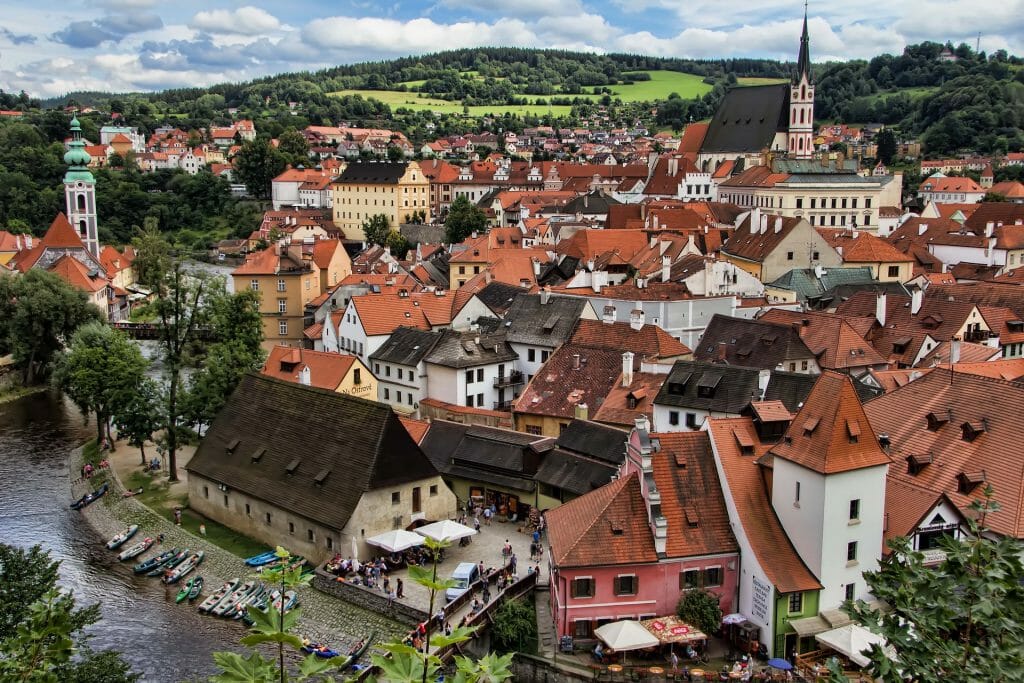 A city the size of Prague has plenty more to explore, and we recommend picking up the Lonely Planet Guide Book if you are planning on staying for more than a night or two. While they don't have much – if any – information on Gay Prague they do have a comprehensive list of all of the best attractions and sites across Czech Republic, and there are far, far too many to list here!
Gay-friendly and Gay Hotels in Prague
In Prague, you would be hard-pressed to find an upscale hotel which had any issues with gay guests but discretion is advised in small, owner-operated hotels in this still sometimes conservative society. Some Prague hotels are more popular with queer travelers due to their location and inclusive environment or vibe, which are features here since there are no exclusively gay hotels in Prague.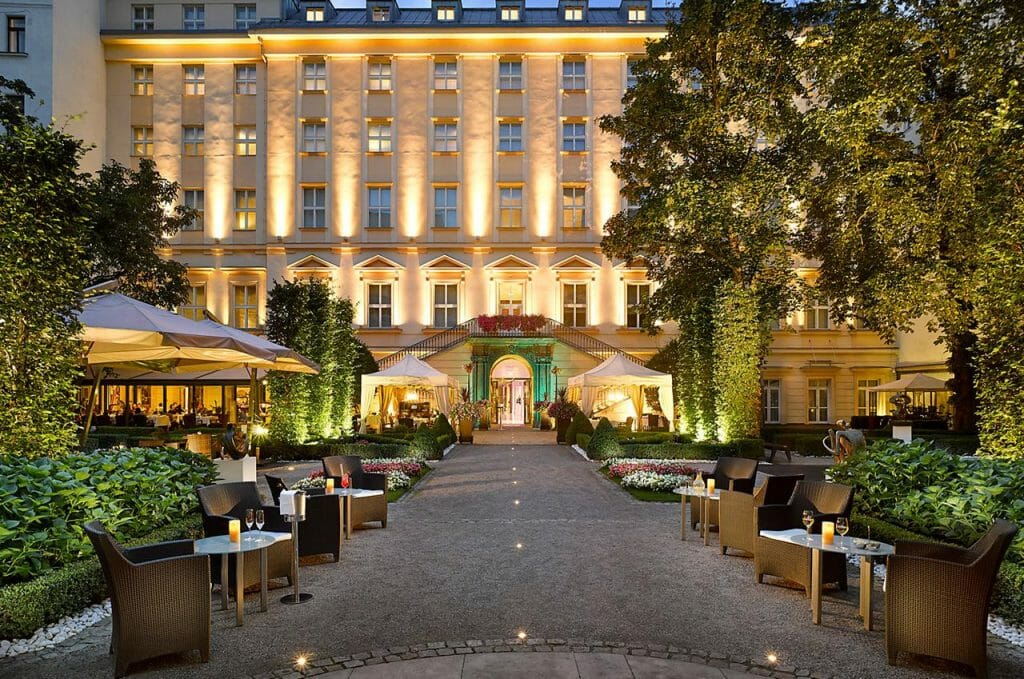 Each hotel and area offer something very specific, so be sure to choose the right style and location to meet your needs. Prices are cheap compared to North American and Western European hotels (thought quickly rising) and standards are high – so it's a great place to splurge! Of course, there are also hundred's more hotel and hostel options in Prague if none of these suit your desired budget, facilities or area – but these are the best hotels according to us and other gay travelers.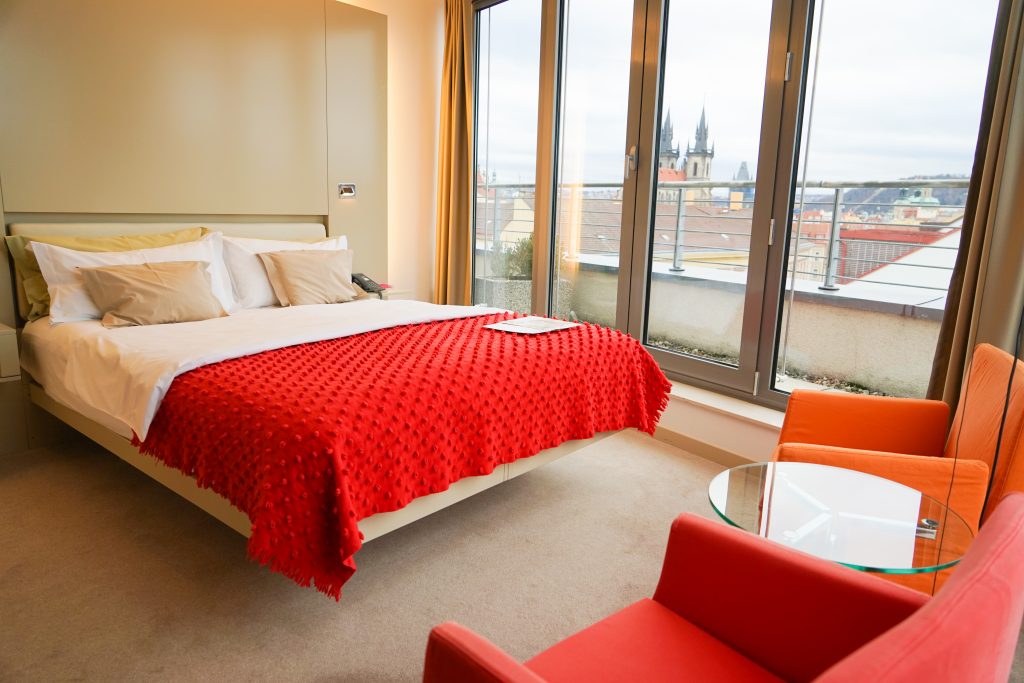 Hotel Josef ☆☆☆☆ – Our absolute favorite gay stay in Prague, this gay-friendly hotel (Prague's only design boutique hotel) is the perfect juxtaposition to the old-world beauty of Prague. We were left gagging over their Premium Josef rooms where you can enjoy unparalleled views out over the UNESCO-listed Old Town of Prague without even leaving your bed. Located on a quiet side street only a few blocks from the main square, we loved the modern architecture, plentiful natural light, and a bold color scheme.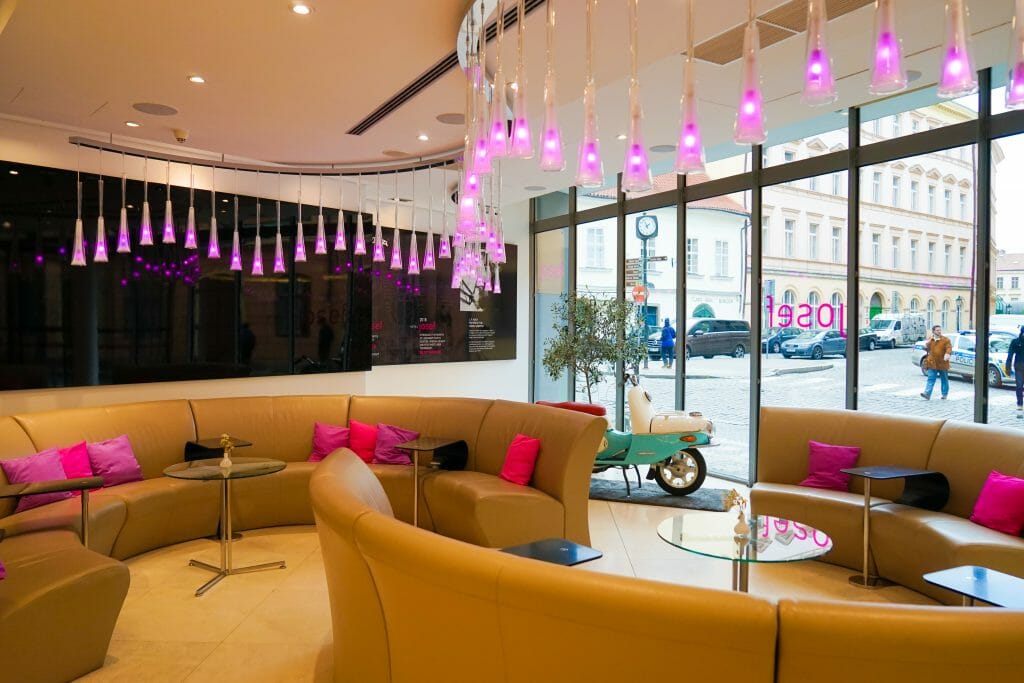 With all the modern amenities you would expect in a designer hotel of this caliber, there are also a few unexpected surprises including a complimentary mini-bar stocked with goodies for your arrival, both ala carte and buffet breakfast options including a health corner and fresh-baked bread right in front of your eyes. Oh, and did we mention the penthouse gym and sauna – which include free advice and work-out routines with the very sexy private fitness coach Lukas. Even if there was a Prague gay hotel, we would still choose to stay at Hotel Josef, the best place to stay in Prague the perfect palate cleanser after a long-day of Old Town sightseeing.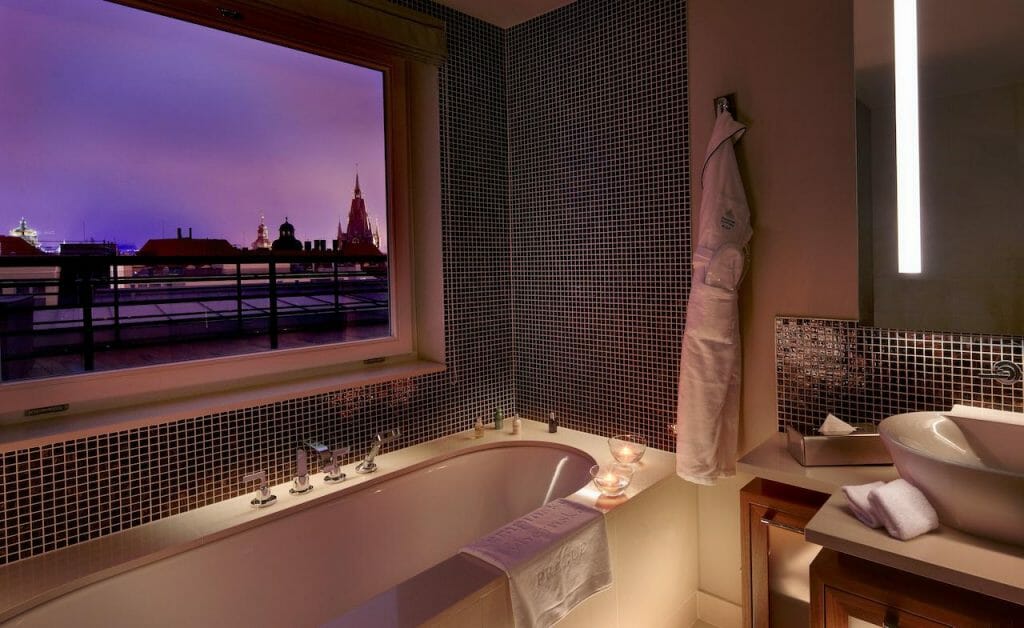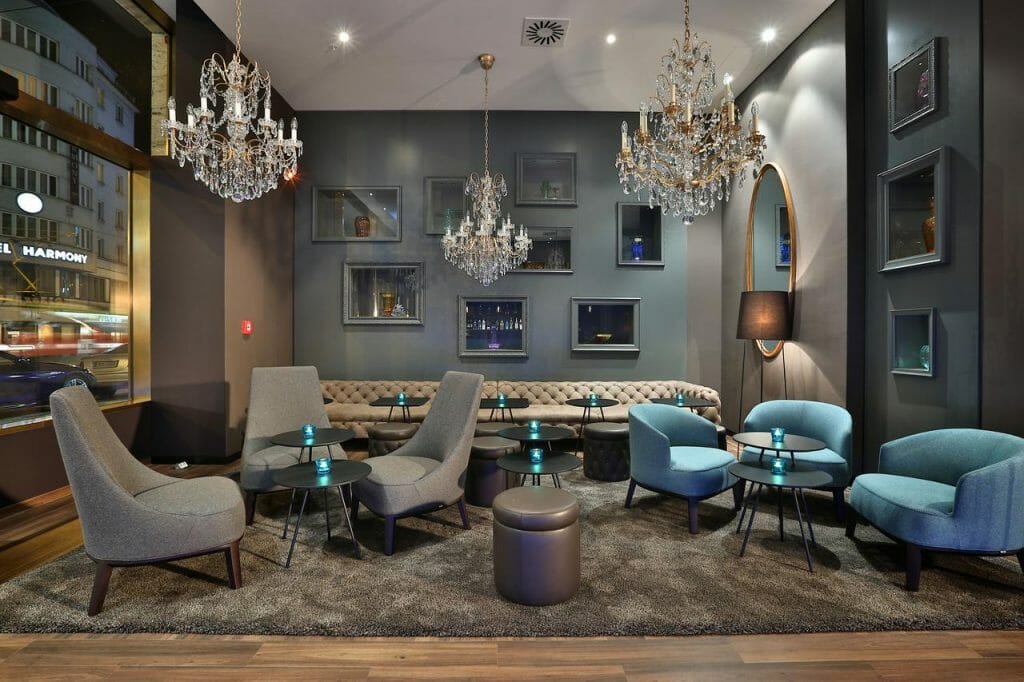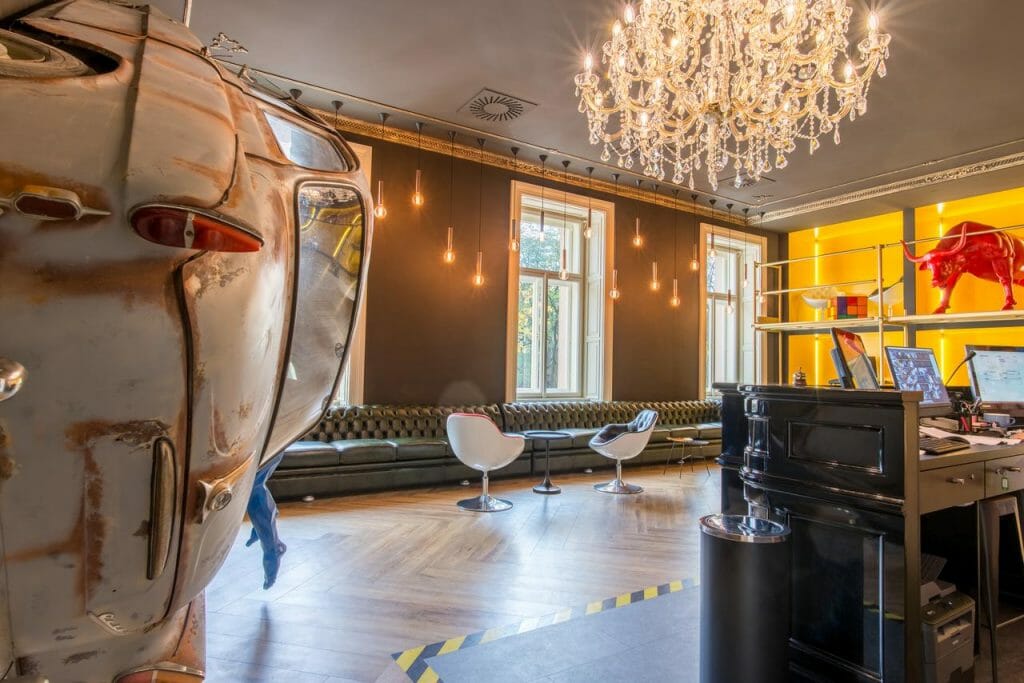 Not your style? Want something a bit different? Really want to experience the Prague gay scene? Why not take a look at misterbandb – gay alternative to airbnb where you can stay or rent rooms from gay locals in cities all over the world with zero hassles. What better way to know you're staying gay-friendly! Get 10€ off  you first stay right now with one-click sign up!
Gay Bars and Gay Clubs in Prague
Prague is increasingly getting a reputation as one of the best gay-party cities in Europe, as it's nightlife is up there with some of our other favorite 'up-and-coming' gaycation spots: Orlando, Medellin, Taipei and Glasgow. Needless to say in Gay Prague you can find almost every type of nightlife imaginable from hipster cocktail bars, bohemian cafes to underground drag-pubs and all-night gay dance events. There is a  ridiculous amount of Prague gay bars to choose from mostly located around in the Vinohrady gay district, close to Náměstí Míru metro station (but some are located in other places so be sure to check out our helpful Gay Prague Map).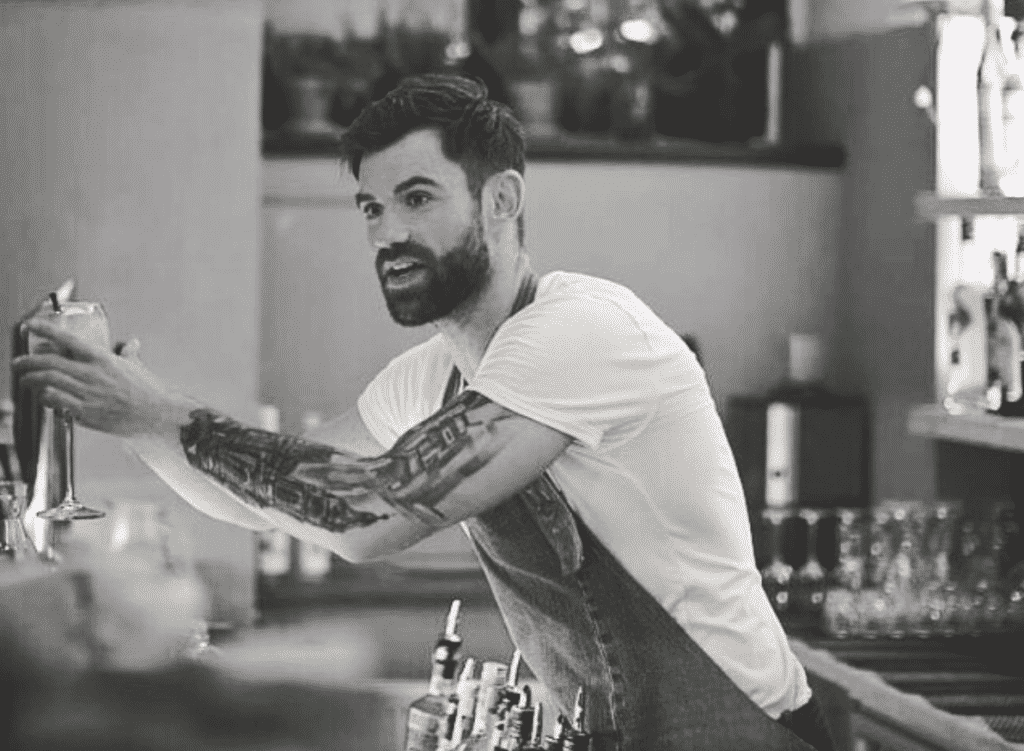 The gay club scene in Prague is always changing and it seems some places open just as quickly as they close so check websites and Facebook pages before heading out and contact us if you think we need to add or remove anything. While Prague might be the most liberal city in the Czech Republic, open displays of affection outside of gay bars can lead to trouble. Also, watch out for hustlers and don't take any valuables with you if you can help it – and watch all of your belonging in the back-rooms of gay bars and clubs (most have them) as pick-pocketing, while you're focussed elsewhere, is extremely common. Things are getting better however, many gay bars in Prague are cleaning up their image, increasing security and kicking hustlers out – so just use your common sense and enjoy what is guaranteed to be a crazy fun night out in Gay Prague.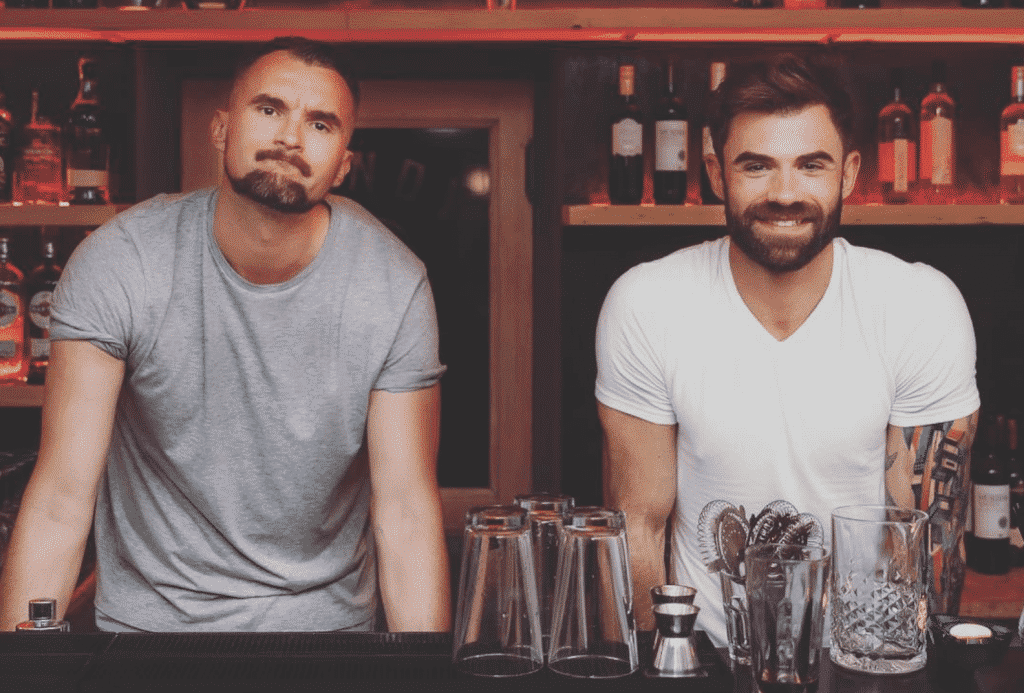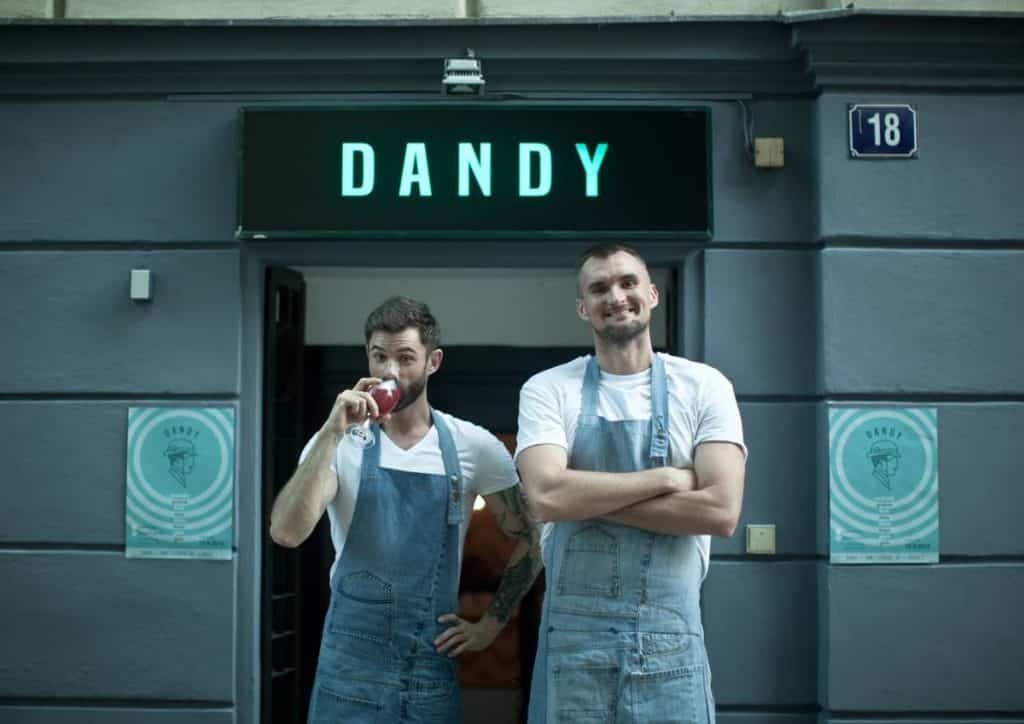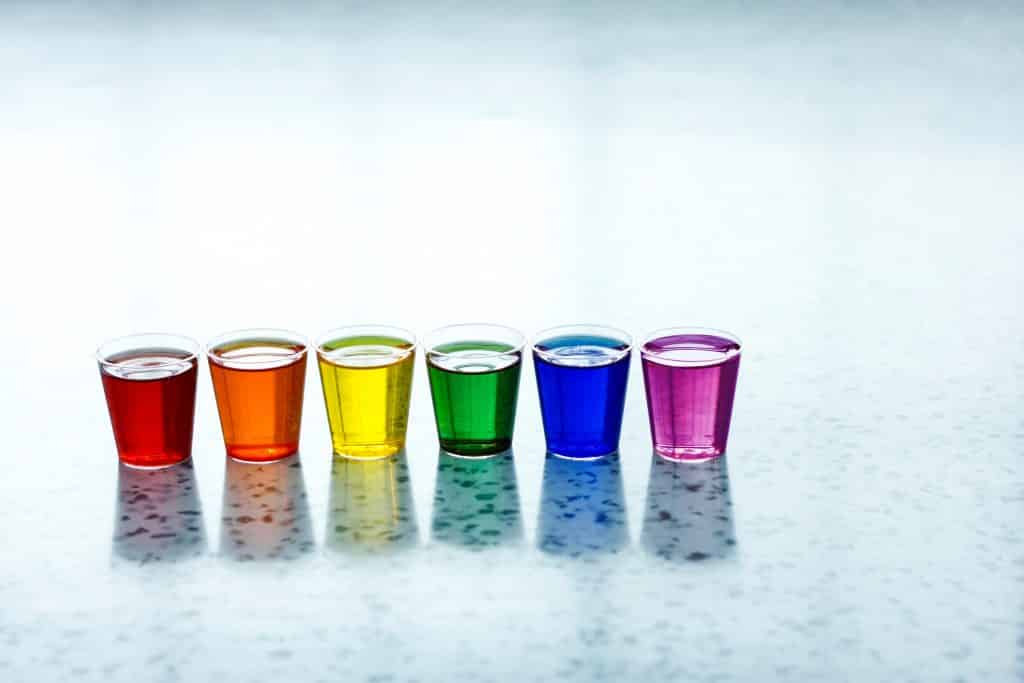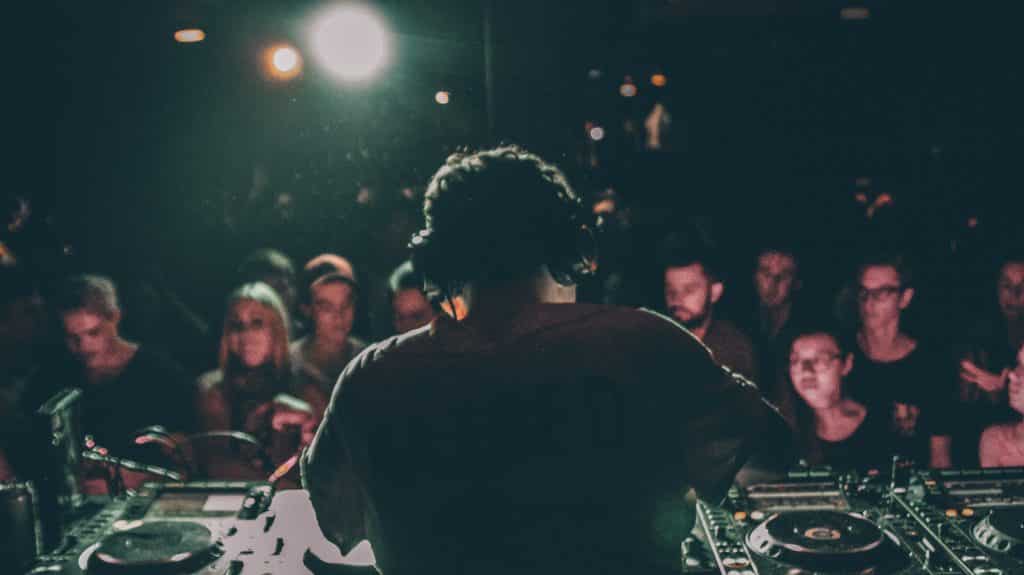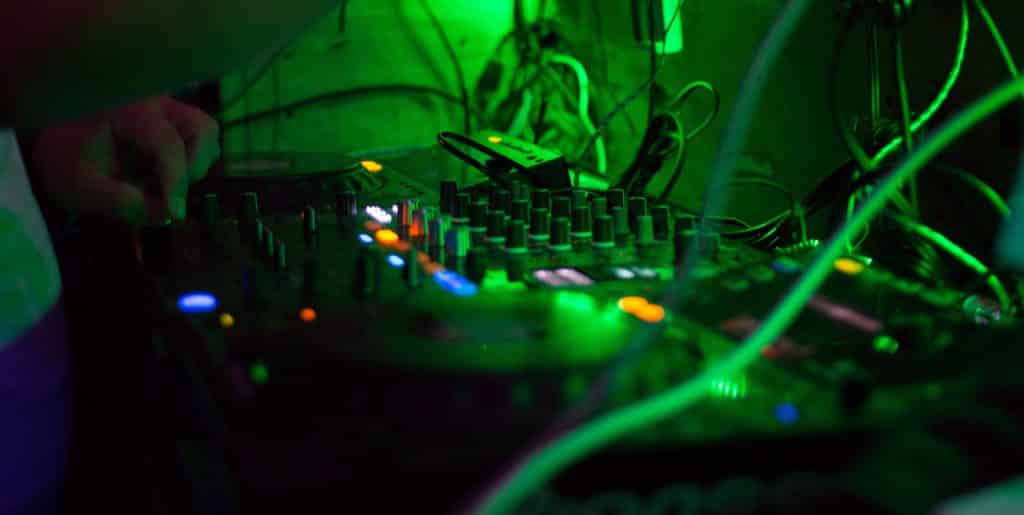 If you're a bit shy or just wanna meet other LGBT travelers, why not join the Prague Gay Pub Crawl?  A totally unique experience beginning with a 1-hour open bar and free shots then VIP entrance to 5 of the best gay venues in Prague before ending in an (optional) steamy sauna session! 
Gay Cruising & Gay Saunas 

in Prague
Those who are interested in the Prague gay sauna scene will not be disappointed, unlike in other Eastern Europe Capitals like
Bucharest
. In fact, the cruising clubs and gay saunas in Prague are amongst the best in Europe competing with Vienna, Berlin, and 
Brussels.
 Sadly however many venues are full of attitude so decide carefully where you want to decide – and rent boys in Prague are pervasive here. We recommend Sauna Babylonia, Drakes Club, and Alcatraz to avoid the worst of this. In any case, your experience in the gay sauna of Prague will really depend on timing with the afternoons on weekends being the most popular time, since almost all the gay clubs in Prague have their own darkroom there is no need to leave…
 Gay sauna or not, in any sexual encounter please take adequate precautions. Not matter what your intentions are in Gay Prague, you should always bring your own travel supplies – You never know when you might need them!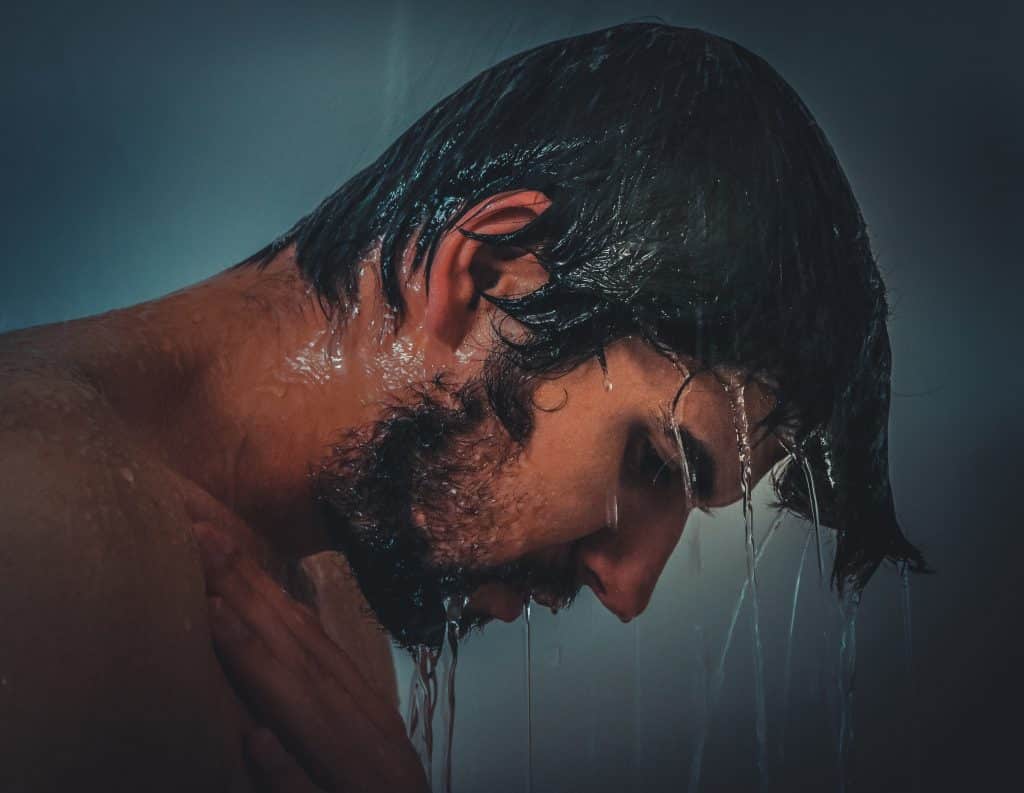 Gay Cruise Bars  

in Prague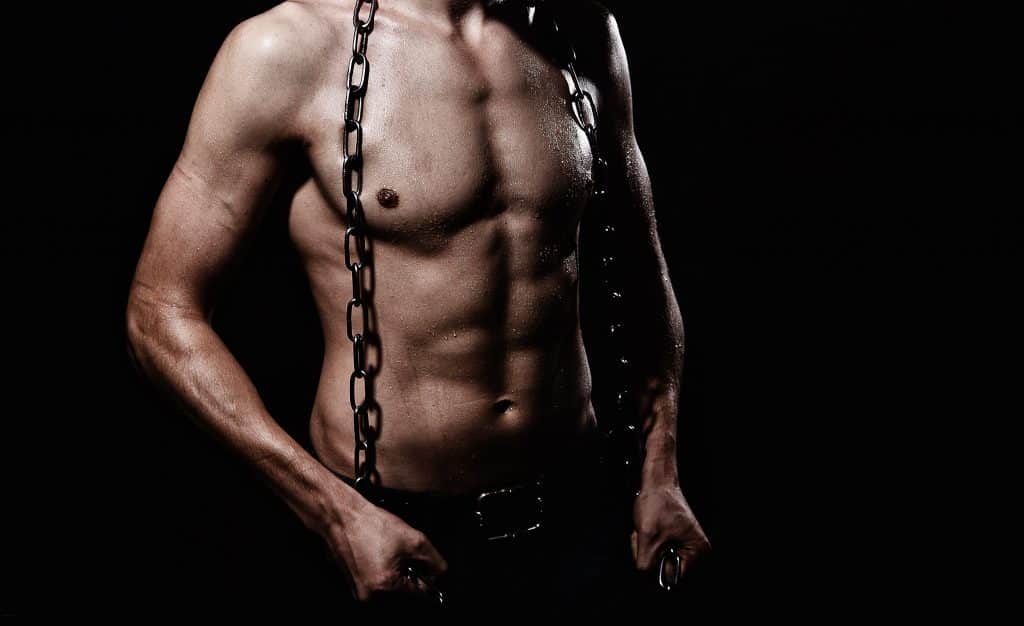 Further Things To Consider Before Any Gay Trip
Now you're all set and prepared to explore our big queer world, why not sort out everything else out all in one go? If necessary for your travel plans make sure you have brought proper travel insurance, protected your privacy by getting a secure VPN, compared all the top hotel booking sites to find just what you're after, reserved an unbeatable rental car price and - of course - booked the best flight deals!
Or maybe just forget it all and go for a last minute cruise or effortless tour instead?
Many gay travelers (including us) indulge in worldwide airport lounge access and pre-arrange airport transfers to take the stress out of travel. Naturally, we would never leave home without a more a more general travel guide since we couldn't possibly cover everything here!
Just add an adventurous attitude and plenty of smiles - they go a long way - and that about covers it all! Now go out, find your global rainbow family and don't forget to share your best gay stories with us on Facebook, Twitter, and Instagram...We'd love to hear from you!