A mystical city full of legends, grand architecture, bohemian vibes and 20th-century tragedy, Gay Krakow today might be utterly captivating but is still found in Poland, one of the most chal­leng­ing EU na­tions for the LGBT com­mu­nity.
Being gay in Poland is not easy, with a socially conservative duopoly in control of legislation with the backing of the all-powerful Catholic Church, which until recently wherein the grip of anti-gay hysteria and a state-sponsored campaign of LGBTQ persecution.
While Krakow might be rapidly changing with an influx of Western Europeans looking for both history and nightlife, it is still very much a Catholic city where pious devotees stream in and out of churches, seemingly towering over every street corner.
Sadly, amidst such blatant homophobia, verbal abuse and gay bashing are not unheard of.
While many ex-soviet countries have made steps towards equality, Poland – despite being a member of the European Union for fifteen years – has woefully insufficient legal protections for LGBTQ Poles. The sim­ple fact of being alive is enough reason for crit­i­cism and at­tacks from a cer­tain sector of Pol­ish so­ci­ety, and the LGBT community here is fighting an increasingly uphill battle.
While Warsaw is more liberal with a larger gay scene, queer takeovers and a fabulous Pride event, Krakow is still stuck in its ways with not even a Pride celebration. Needless to say, any public displays of affection are strongly advised against in Krakow.
However, as in much of Eastern Europe, the younger generation is finding their voice, and in Krakow, you can find trendy cafés and bars frequented by the LGBT community. There are also signs a shake-up is on the way, with Robert Biedron, Poland's first openly gay MP and then mayor, being viewed as a frontrunner for Poland's presidency.
We can only hope!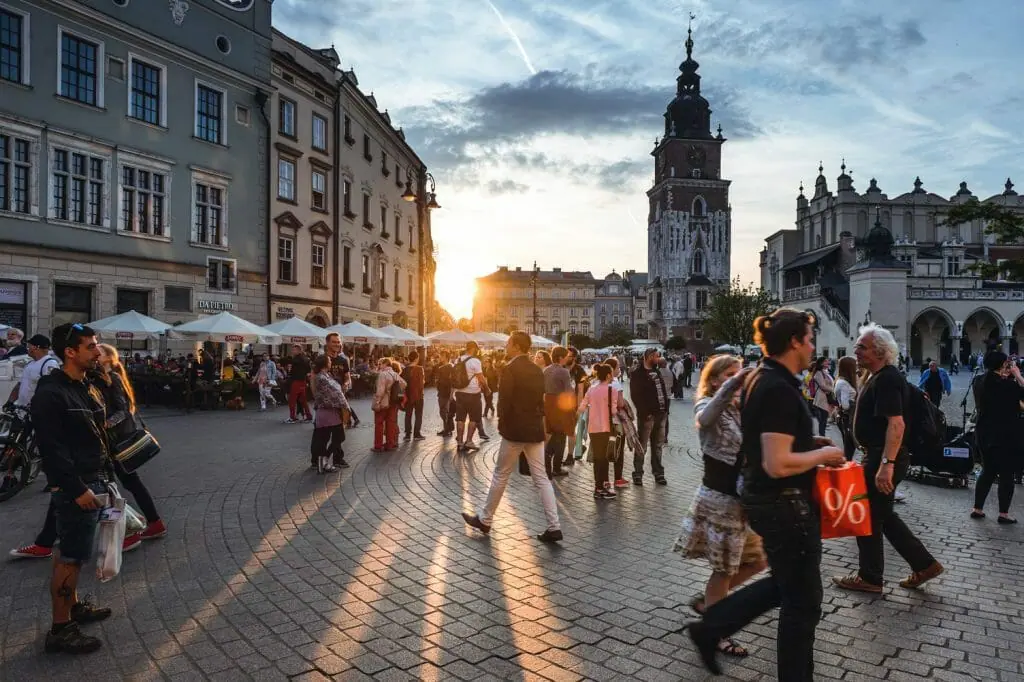 Attractions in Krakow
Obviously, being gay does not define which attraction most of us will want to see in each city, and most queer travelers will simply want to check out the top things to see in Krakow during the day! Krakow is a safe city, but still, all travelers should take caution in crowded areas or at night in bars with valuables.
Gay travelers in Krakow should avoid all public displays of affection as many residents are uncomfortable with LGBT culture and likely hold conservative attitudes, if not outright homophobia.
LGBT Tolerance is low here, similar to Budapest or Bucharest and is a long way off more LGBT-friendly post-Soviet cities like Prague and Tallinn. Overall gay life in Krakow is discreet and traveling here requires a common-sense approach that generally ensures you have no issues exploring this otherwise beautiful city.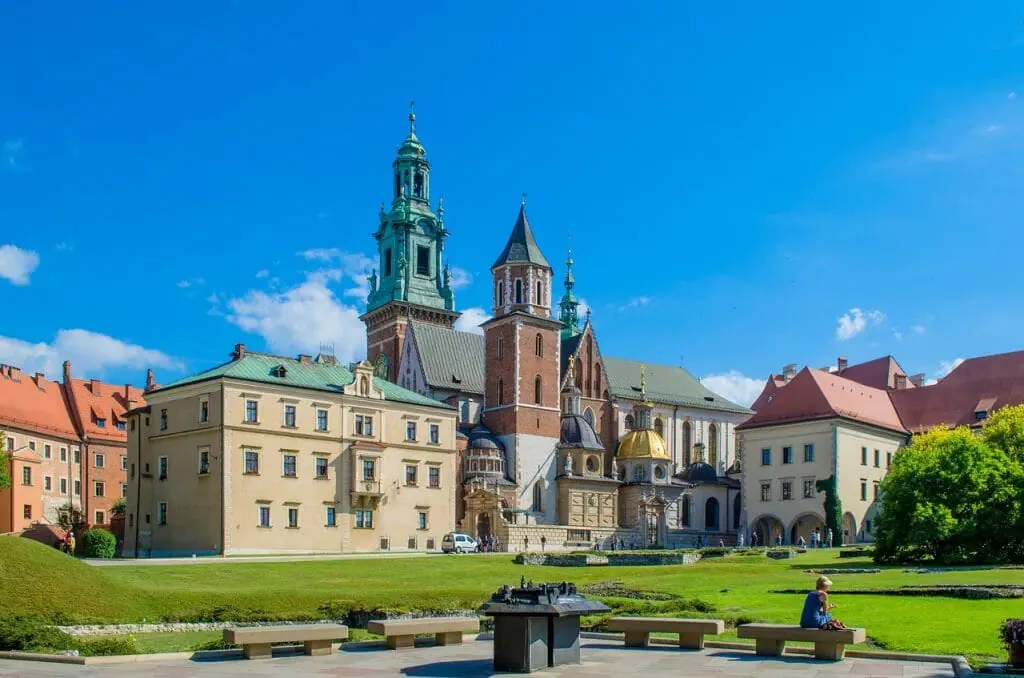 There is so much to do in this gorgeous city – but we found our favorite memories were just sitting and drinking coffee, watching the world go by, getting lost in the beautiful historic center or dancing away the night with new friends at one of the Krakow gay clubs.
If you have the time, you really should consider hiring a car to check out the beautiful surrounding small towns and countryside, though you hardly run the risk of getting bored no matter how long you stay in Krakow. Still, it helps to have some idea of what is going on, so here are just a few of our favorite things to do in Krakow that you should not miss!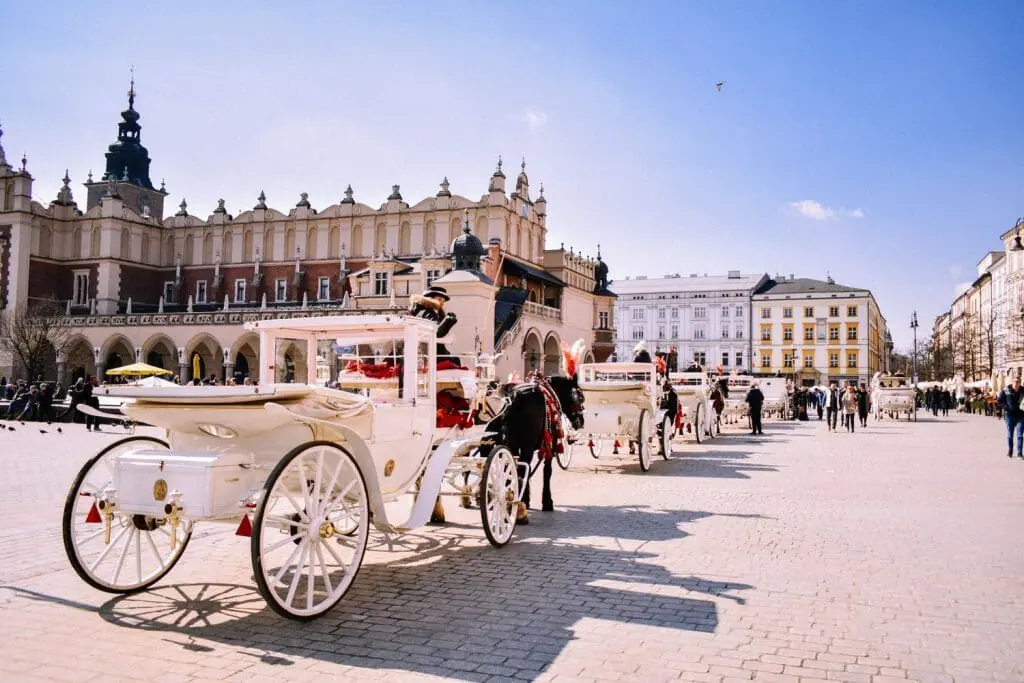 Kazimierz The Former Jewish District
The center of Jewish life for over 500 years in Krakow and rediscovered in the 1990s by tourists after the fall of the regime. Today this energetic, bohemian neighborhood is brimming with historical sites, eclectic cafes and vibrant art galleries.
Great care has been taken to protect the traces of Kazimierz's Jewish, with numerous synagogues and Jewish cemeteries dotted around. There is no better place in Europe to see a sense of pre-war Jewish culture than Kazimierz. The limited gay life of Krakow is also focussed here, but don't expect prideful rainbow flags hanging from the street poles.
The most glorious jewel in Krakow's historic crown, perched on a hill immediately south of the Old Town. A symbol of national pride, self-rule and fierce patriotism, Wawel Castle is the Polish equivalent of both Buckingham Palace and Westminster Abbey!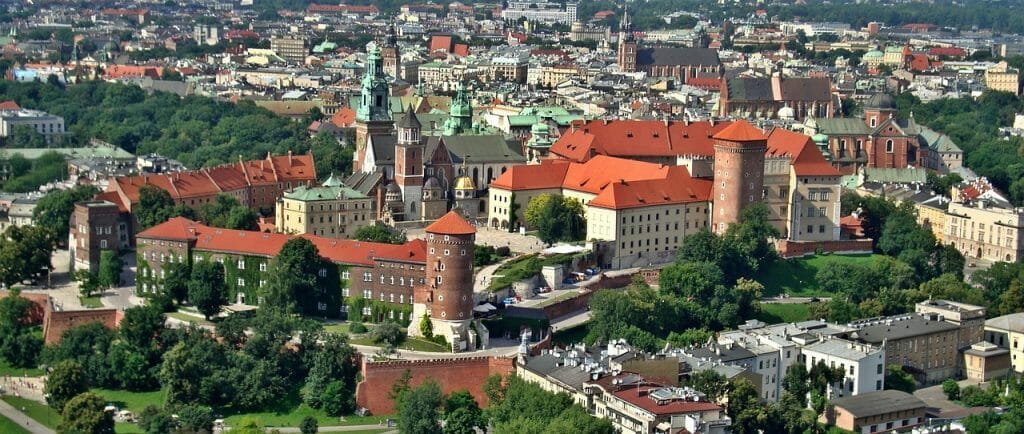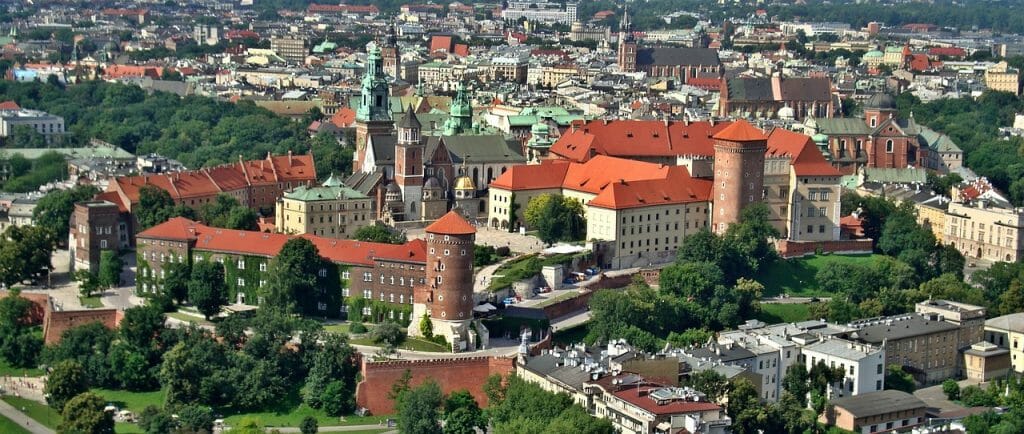 A gay-friendly cafe in Krakow to meet people, enjoy coffee or relax amongst hipsters and trendy artists. Everyone is welcome here.
A cozy gay-popular hangout with delicious vegetarian food and warm outdoor space, perfect for summer evenings. Occasional cultural events are held here, but whenever you visit, know that you will be warmly welcomed.
Woof, woof, woof! There is a very active gay bear scene in Poland hosting parties, events, weekend trips, skiing and fetish events. Check out their website or follow the Facebook page to see upcoming events.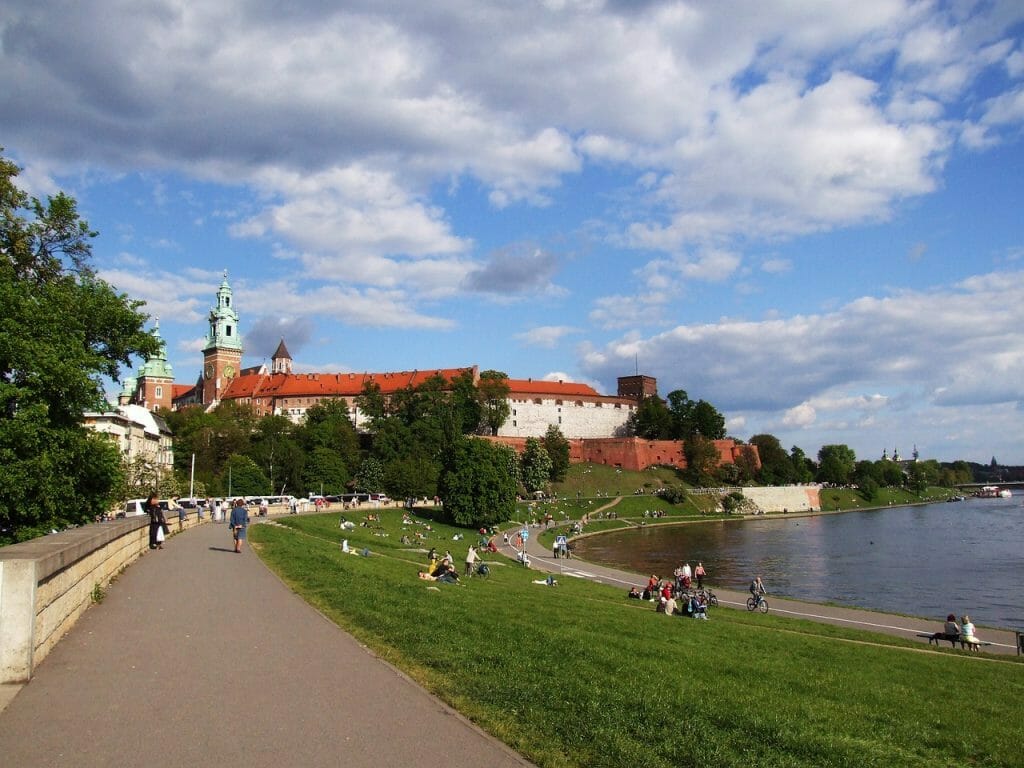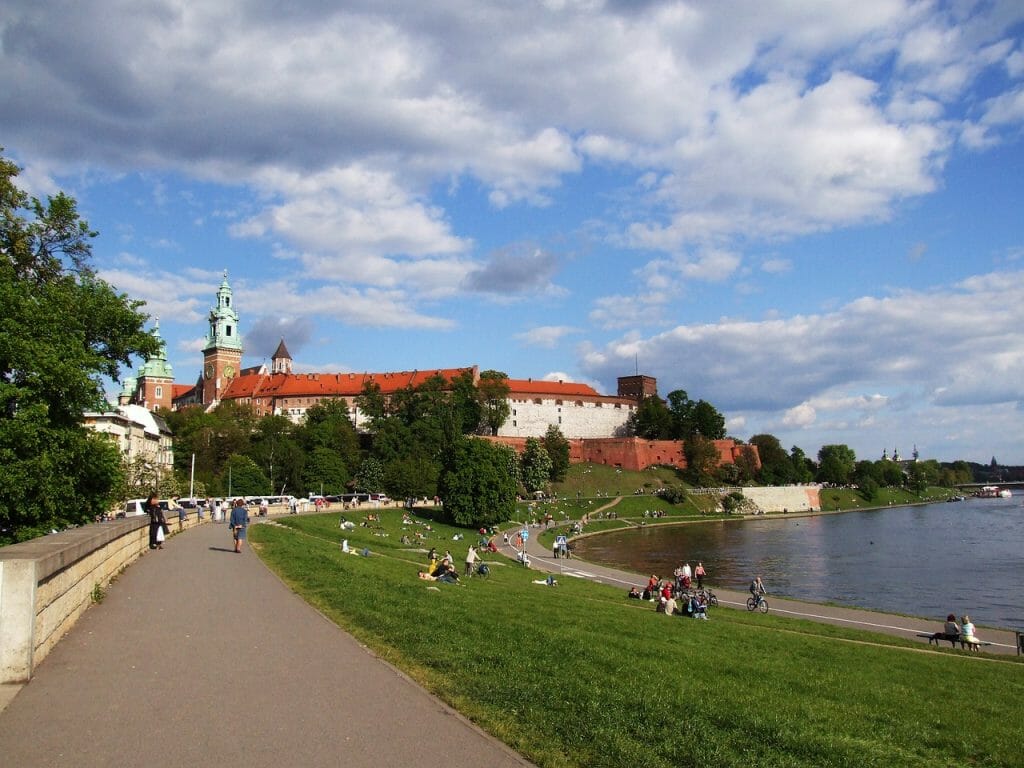 Smack-bang in the center of Krakow, making it easy to see all the top sites in one day. Wander around and soak in the atmosphere while visiting the Cloth Hall, the Town Hall Tower, and the Statue of Adam Mickiewicz. Plenty of outdoor ambiance; chances are you will end up here time and time again.
Enthusiastic hikers should hire a car and take a day to explore the scenic beauty and trails of one of Poland's most beloved spaces. It is pronounced Bee-esh-Chardy, for all those not familiar with Polish!
Boasting over 780,000 art items that span throughout history, with an emphasis on Polish painting. The most popular works of Stanisław Wyspiański are held here, which still draw insane crowds, so be sure to get a ticket in advance to avoid waiting.
The famous 13th-century Wieliczka Salt Mine is protected by UNESCO and has been actively mined up until 2007. There is nothing quite like it in the world, like an underground dwarf kingdom straight out of Lord of the Rings. The highlight, however, has to be the carved chapel and Last Supper artwork in rock salt – clearly, the miners had too much time on their hands!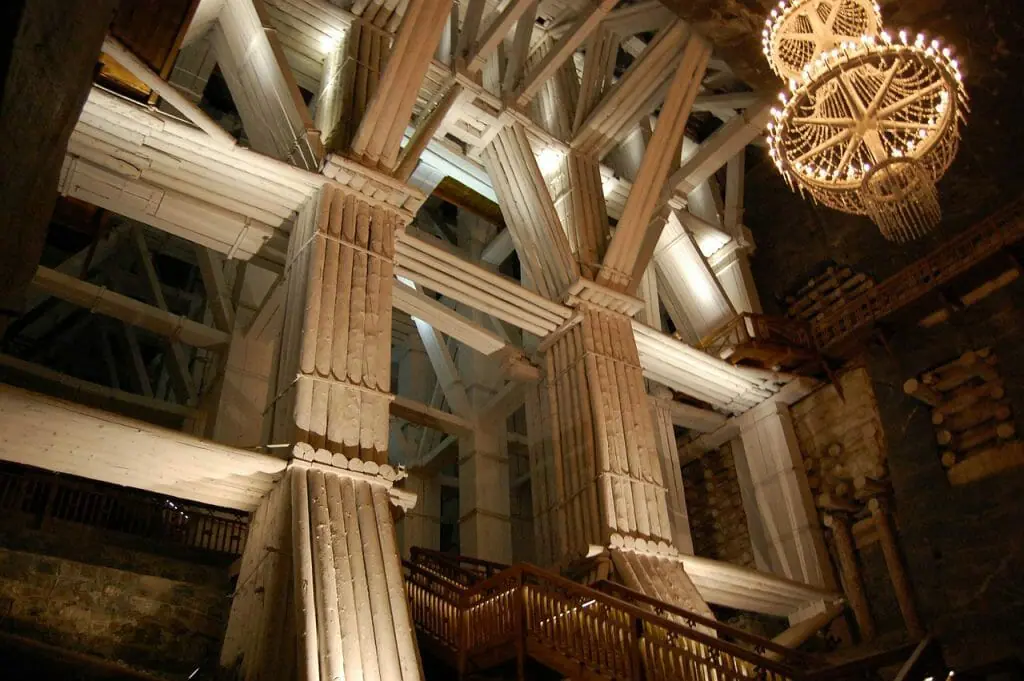 Auschwitz-Birkenau Museum & Camp Tour
A morid, heart-wrenching site, the Auschwitz Museum, the site of the biggest Third Reich concentration camp, is accessible on a day trip from Krakow. It is important to see the scale of the industrialized murder that took place here, and after finding out the way the complex functioned as well as stepping into the barracks whereby prisoners were kept, you can start to get an idea.
Gay travelers should know that of all the social groups kept here, gay and lesbian victims of Nazis continued to be persecuted for many years after WW2 as homosexuality was a crime still in the Allied Countries.
Many of those who were free from the camps were subsequently rearrested after the war to serve out their terms of imprisonment – two years under Paragraph 175 of the German law – but time already spent in a concentration camp did not count toward their sentence.
After the Allied's victory, the West German government began having to pay reparations to people who had spent time in the concentration camps. But in 1956, the federal government declared that all those imprisoned for homosexuality didn't qualify for compensation.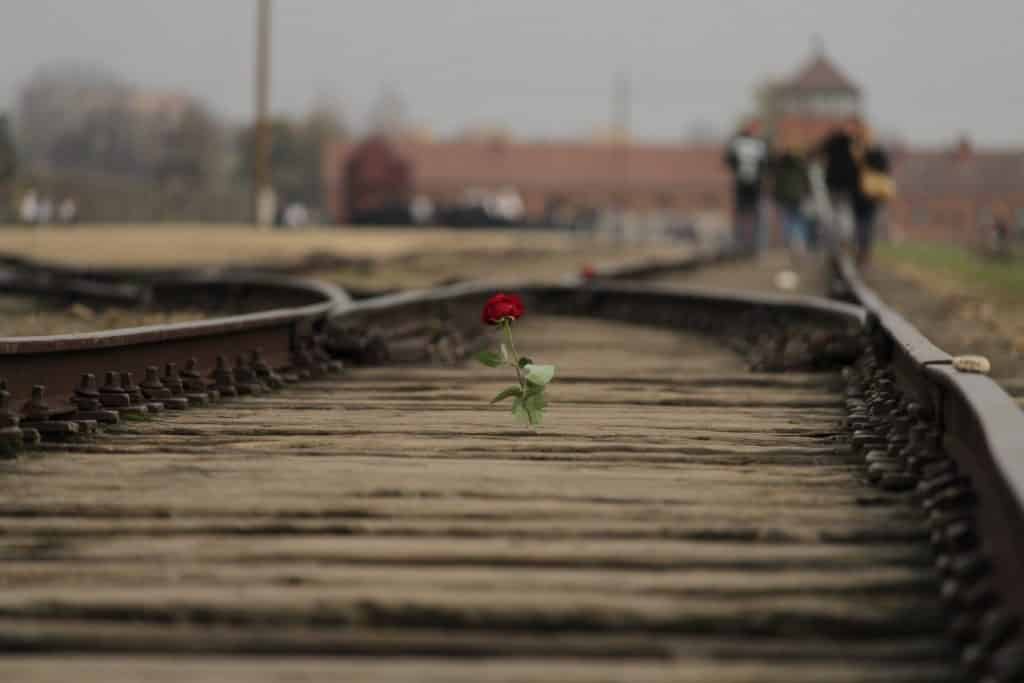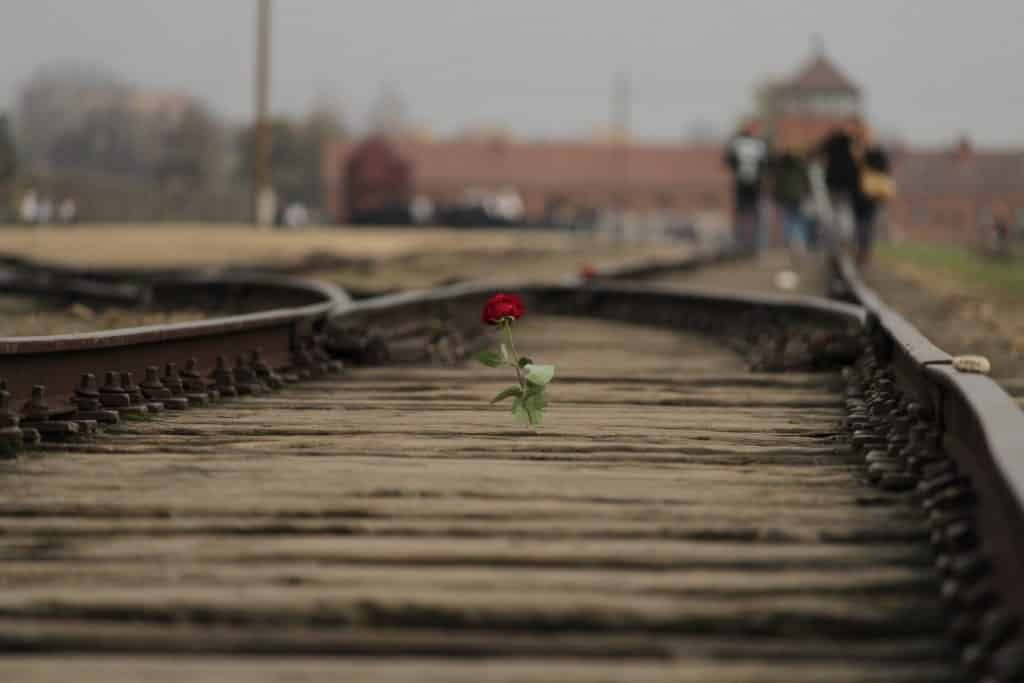 Grasp one of the most inspiring stories from World War II by visiting Oskar Schindler's former enamel factory in Kraków. Made famous in the film "Schindler's List," explore just how a ranking Nazi Party member used his power to help over 1,200 Jews escape almost certain death. One of the few positive stories to come out of such a dark and tragic time in humanity.
Visit a Chopin piano recital in the stylish Chopin Gallery in Krakow, and also experience the gorgeous sounds of Poland's most prominent composers. Appreciate the genius of Chopin's compositions in the charming environment of Market Square.
Experience the delights of Polish cuisine through the eyes of a local who is in the know. A 3.5-hour food tasting and culture tour in the historical district of Kazimierz in Krakow. Walk and eat your way through 6 local Polish restaurants, trying 14-15 different Polish dishes, including two craft beers and two vodka tastings.
Leave the city behind and explore the hot springs and beautification of Zakopane, a resort town hidden in the unspoiled nature and amazing mountain landscapes of Poland.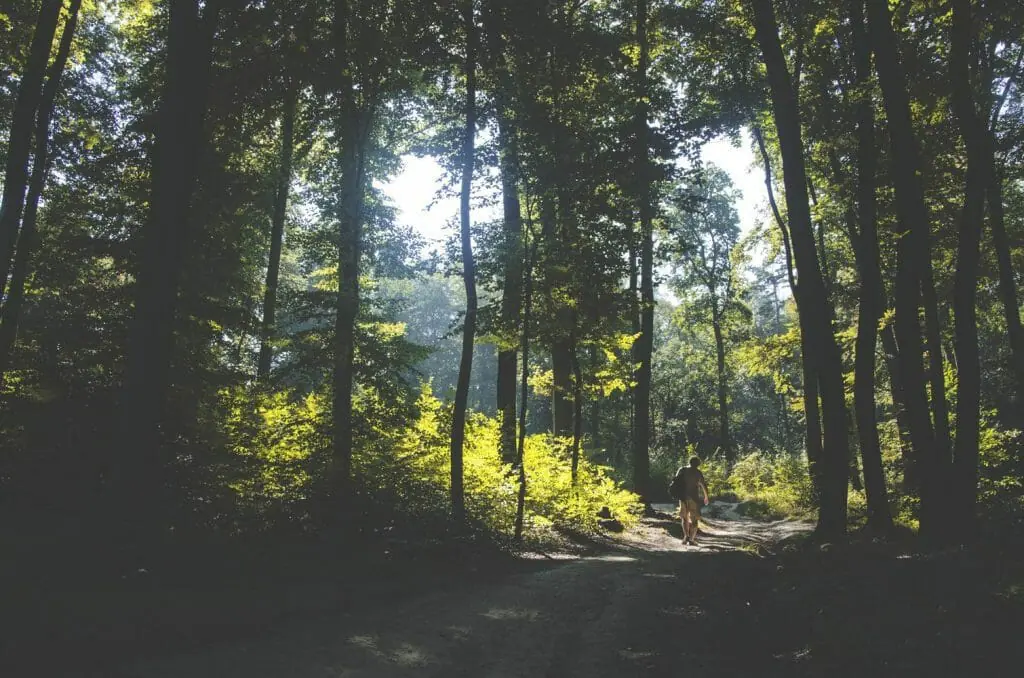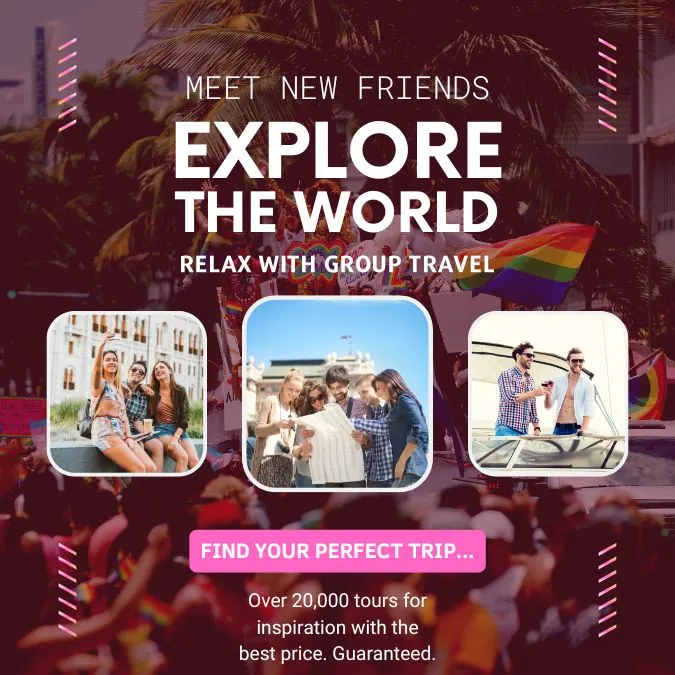 Gay-Friendly and Gay Hotels in Krakow
In conservative Krakow, it is very difficult to find an upscale hotel that would refuse to host gay guests. Still, some Krakow hotels are far more popular with queer travelers due to their location, design and welcoming environment, which are features here.
There are currently no exclusively gay hotels in Krakow, but we frequently find the best hotels also to be the most gay-popular and explicitly gay hotels to be grungier, less cool and less sociable when we have stayed in other cities.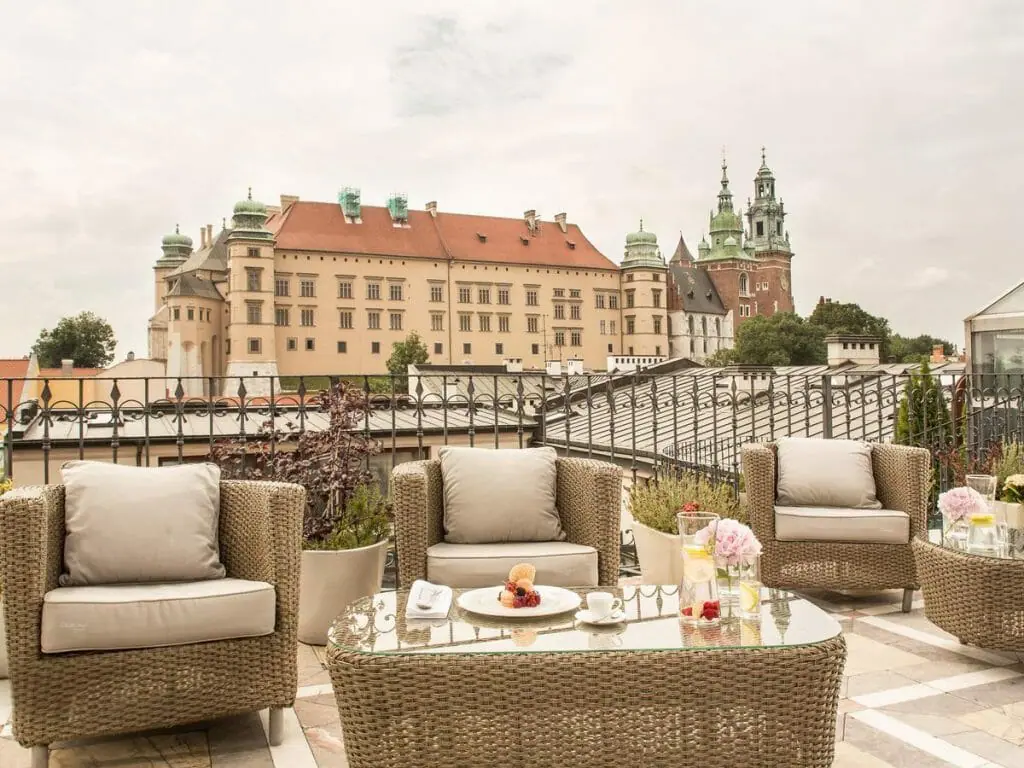 Each Krakow hotel and area offer something very specific, so be sure to choose the right style and location to meet your needs. Prices are cheap compared to North American and Western European hotels (though quickly rising), and standards are high – so it's a great place to splurge!
Of course, there are also hundreds more hotel and hostel options in Krakow if none of these suit your desired budget, facilities or area.
We have also put a Gay Krakow map at the end in case you need some help getting an idea of where everything is, whether you want a fun and social hostel, a cheap place to crash after a night of partying or a chic designer option to sip cocktails and surround yourself with fabulous people – Gay Krakow as something for everyone!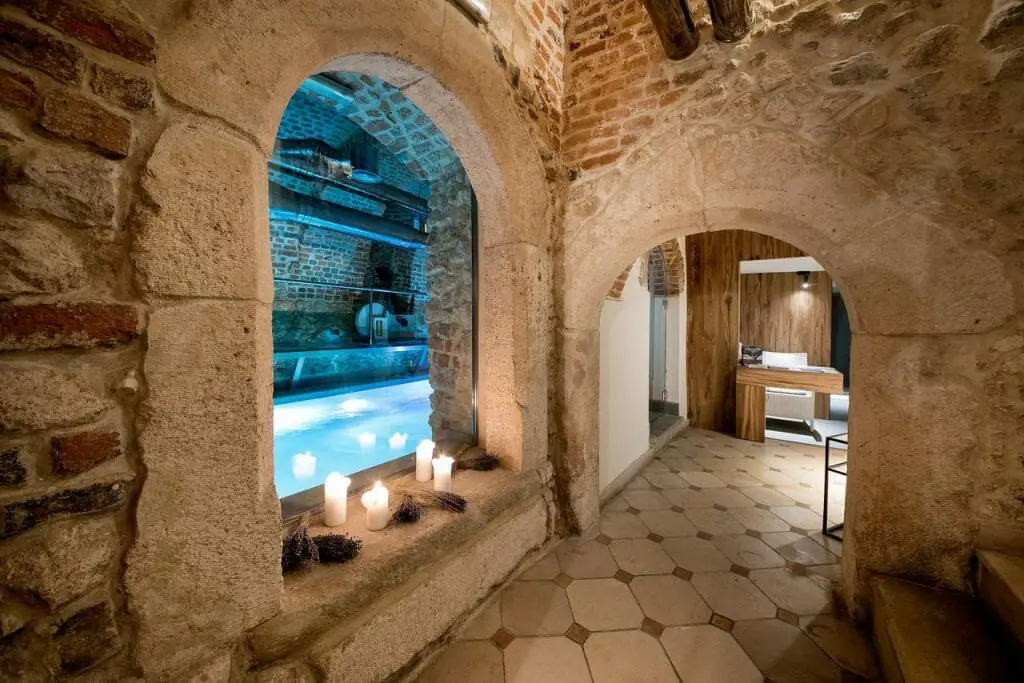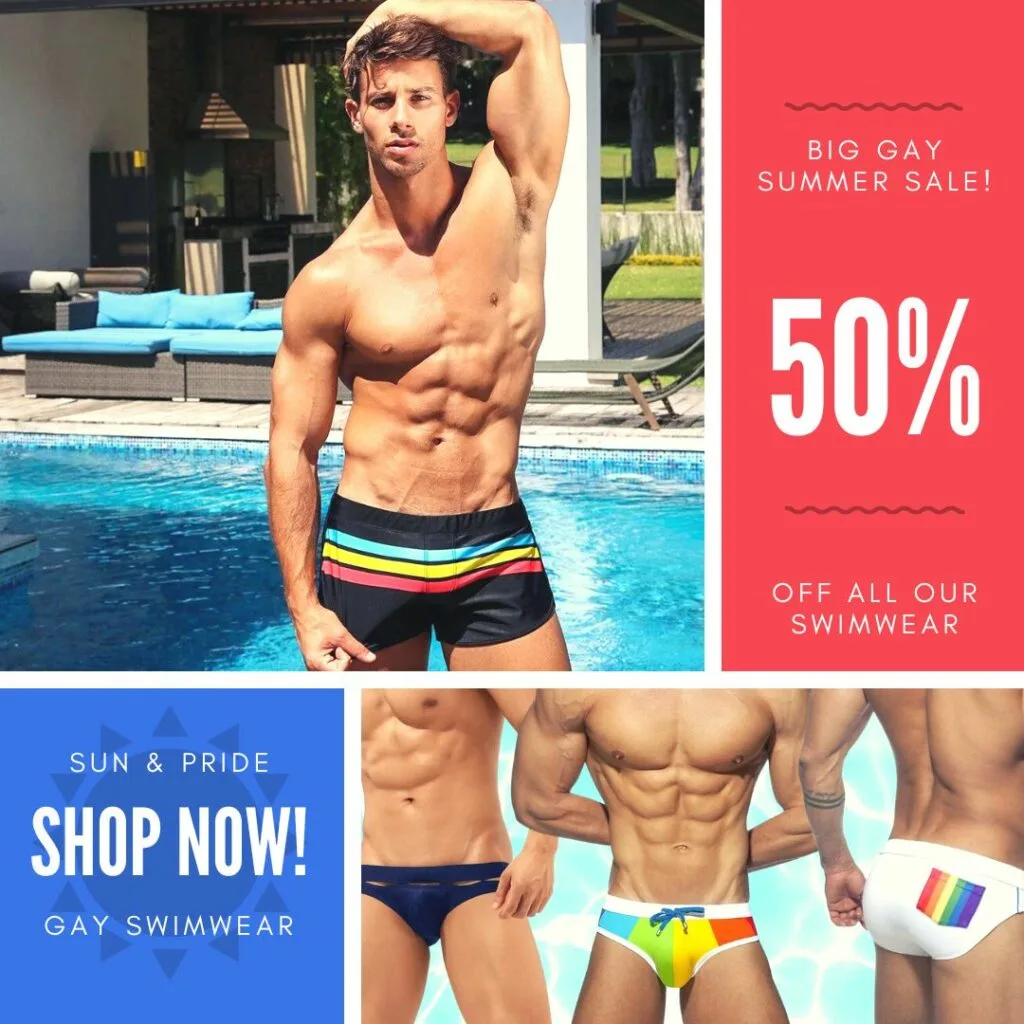 A classy hotel that blends tradition with modernity in 29 individually styled rooms and suites. Located on Krakow's oldest street, this enchanting hotel features charming Renaissance frescoes, carved stone portals, marble bathrooms and a subterranean world of cellars complete with a pool and gym. If that isn't enough, there is also the luxurious Copernicus spa by L'Occitane and one of Poland's top restaurants.
Niebieski Art Hotel & Spa ☆☆☆☆☆
An utterly contemporary hotel with a modern, artistically furnished interior and an oh-so-chic atmosphere. Focussed on organic living, minimalism and a relaxing spa experience, Niebieski is a welcome departure from the old-world grandeur of the majority of Krakow's hotels.
A premier hotel known for its commitment to ensuring the LGBT community is invited, welcomed and valued at all locations worldwide. Their Krakow location features alluring views, designer details, and excellence in service, as the location is right on the banks of the Wisła River.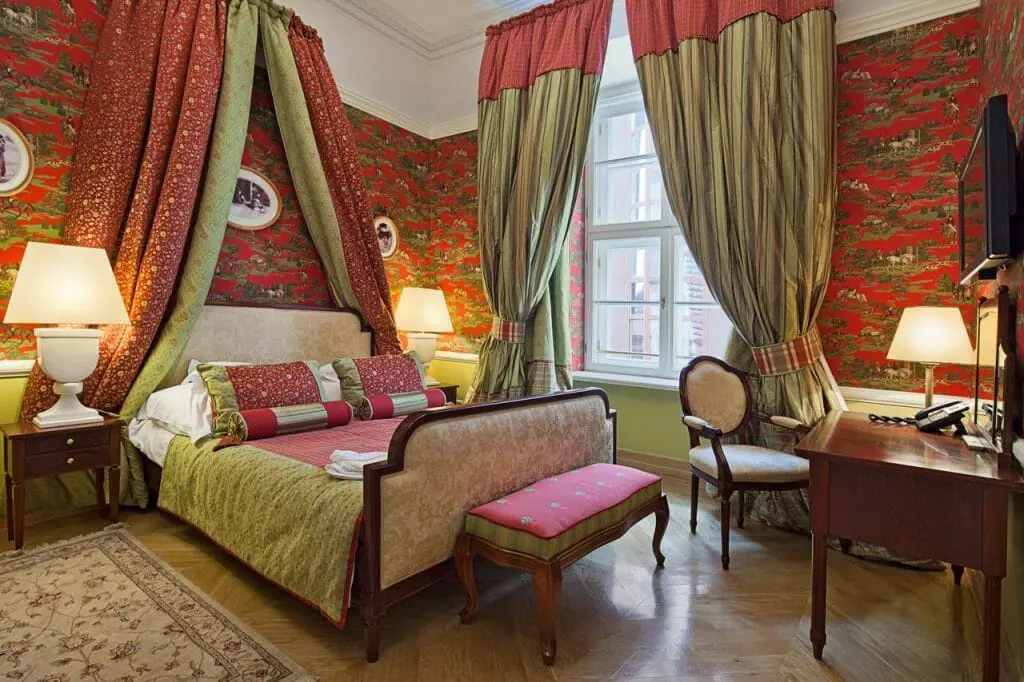 An elegant stone palace-hotel boasting a grand spiral staircase and a mix of original Gothic style elements with Renaissance and Baroque details. Gay-popular, Bonerowski Palace is a luxurious property where the history and spirit of several eras are intertwined with modern technology, comfort, and kitchens in the world.
A stylish hotel supremely located between the Krakow Old Town and Kazimierz hipster district. Unique interiors, a spectacular view out to the Wawel Castle and monastery gardens from balcony rooms and professional staff who will treat you like the fabulous Queen you are some of the many reasons to stay here. Frequently named one of the best hotels in Poland, with a spa, a sauna, a cocktail bar and an upscale restaurant with a cozy fireplace.
Right in the heart of Old Town, this industrial-chic hotel blends historic Polish art with contemporary style. We loved the elegant boutique rooms with rainfall showers and subtle décor inspired by three of the country's greatest painters.
Everything is right on your doorstep, but if you don't feel like leaving, the onsite creative chefs serve local specialties sourced from the neighboring Old Kleparz food market, or the intimate bar serves unorthodox cocktails.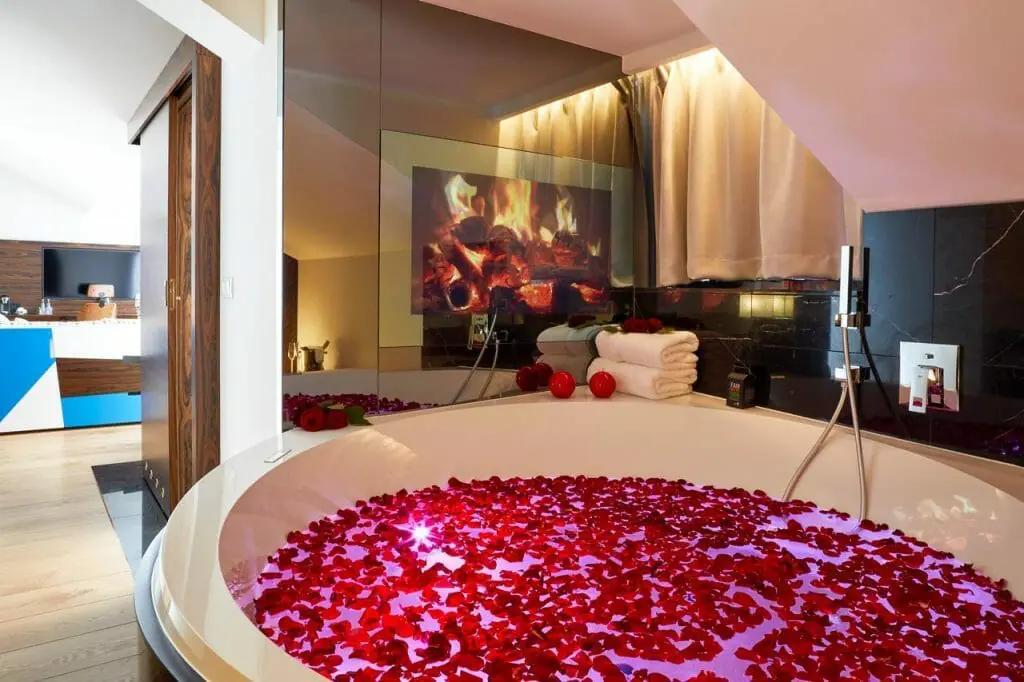 An exceptional hotel in the historic district of Kazimierz fuelled by energy, unique design, and Art Deco elegance. Rational, unpretentious modernism with a hint of unconventionality – a design hotel in Krakow was always going to be gay-popular, and if the proximity to two gay clubs was not enough, they also added the appeal of a relaxed bar, airy restaurant, gym, and sauna.
A charming boutique hotel with an enviable location in the very heart of Cracow. Guest kitchens are available each year, bike rentals make getting around the city a breeze and the annex apartment, with a mezzanine and an exposed-beam ceiling, includes living and dining areas and a kitchenette – perfect if traveling in a larger group.
A modern, glass-fronted building with elegant and sophisticated design, floor-to-ceiling windows with city views and a hip international restaurant. We are obsessed with their concept of rooms as functional pieces of art and love how they are all flooded with natural light, stylishly furnished and equipped with indulgent showers.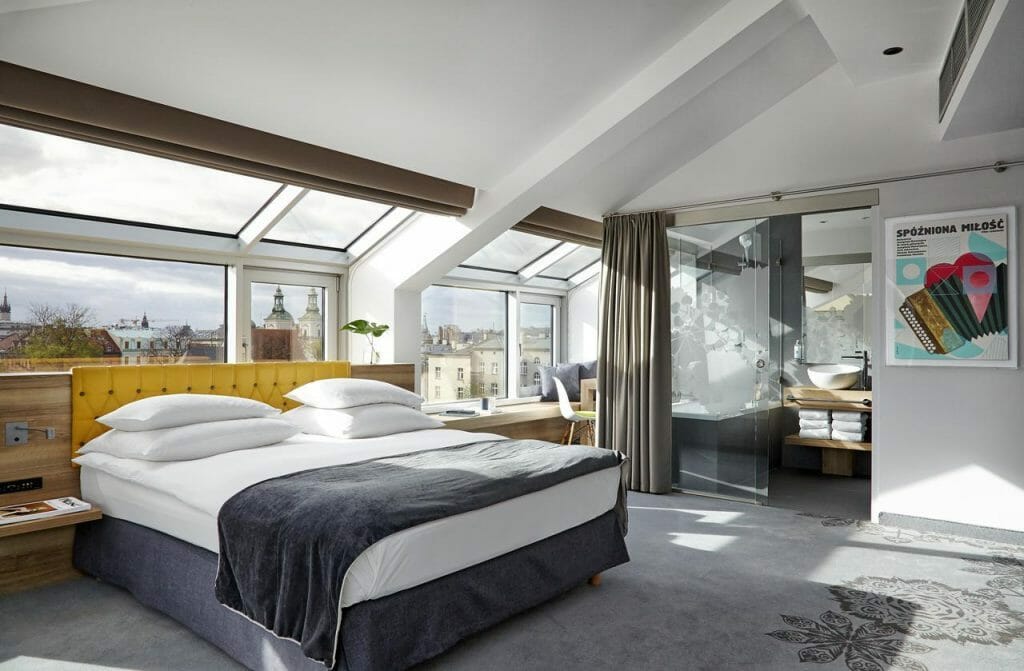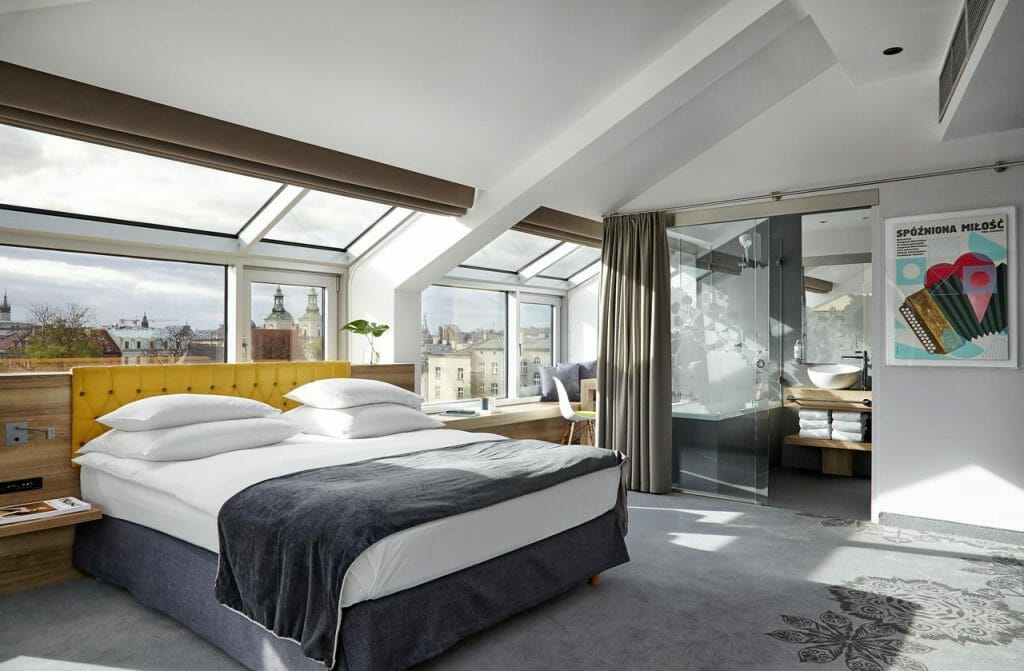 Luxury furnished apartment rentals are located on four floors of the tenement house with plenty of space, a kitchen, a dining area, and amenities. Located in the Grzegórzki district, about 15 minutes from the Old Town on foot, this apartment in Krakow is perfect for having a bit more privacy and options for pre-drinks or hosting.
Colorful, clean, vibrant and modern – This is the best choice for a budget hotel in Krakow that is still a little fun! The city is about 15 minutes away on foot, but it is one of the top reviews hotels in all of Krakow. A relaxing and safe base from which to explore Krakow.
While there is no gay hostel in Krakow, if your looking for the cheapest bed in town, then this modern hostel is your best bet! Cozy with a warm design, the Dizzy Daisy Hostel is a relaxing and safe base from which to explore Krakow.
If you want to explore the Krakow nightlife with new friends, or just save some cash, check them out – They have private rooms, apartments, and dorms; just make sure to bring your earplugs!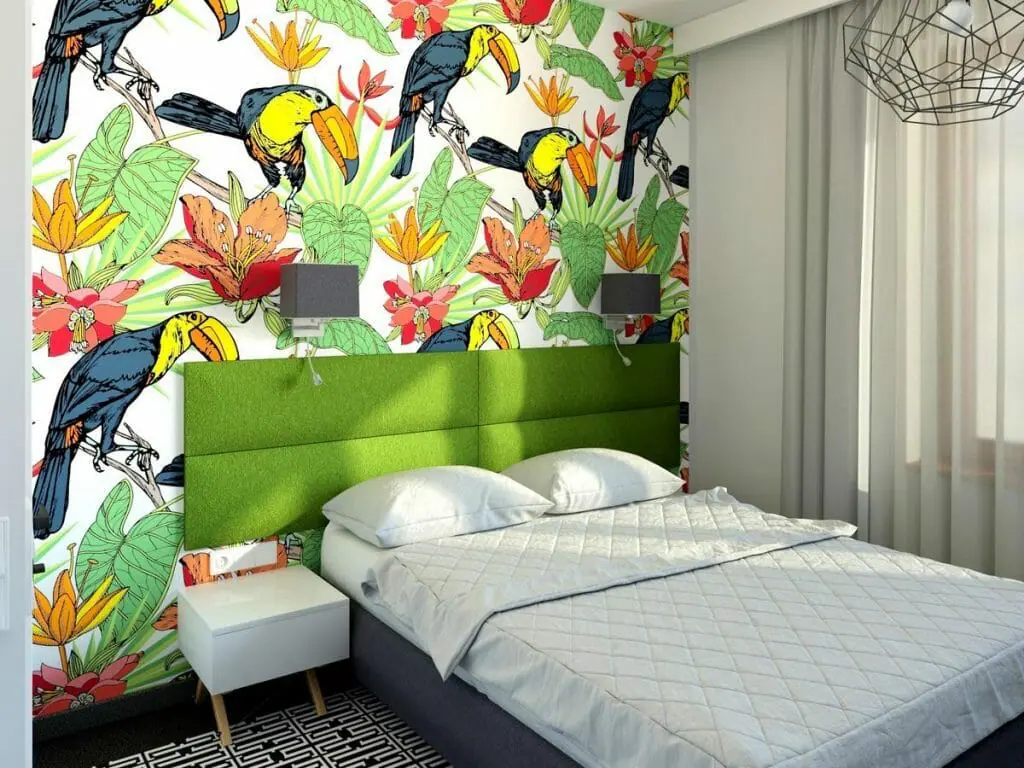 Gay Nightlife in Krakow
The gay club scene in Krakow is much smaller than in Warsaw, and there are only a few establishments openly courting the LGBT crowd.
There is also no defined gay area in Krakow, but the hipster Kazimierz Old Jewish neighborhood is home to the two biggest gay clubs – and everything from hip cocktail dens to shabby-chic vintage shops.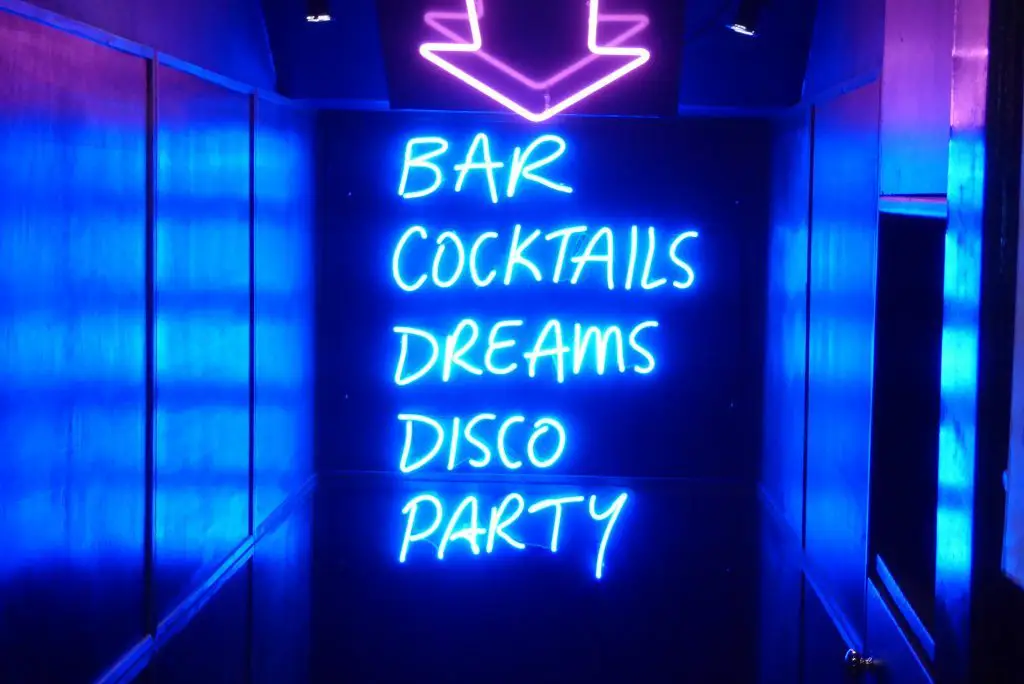 If you are interested in straight hedonistic clubbing, the high street of Floriańska and Szewska in the historic town is fuelled with sex-crazy students every weekend, and there are a few LGBT+ friendly establishments dotted within. Take a look at our Gay Krakow map at the end if you can't decide where to go!
Be sure to check websites and Facebook pages for up-to-date information, and take care! Poland is one of the least liberal countries in the EU, and open displays of affection outside of gay bars can lead to trouble.
LGBT Krakow is growing, however, and what better way could there be to support the burgeoning Krakow gay scene than dancing the night away with your new queer family… Just don't forget your common sense!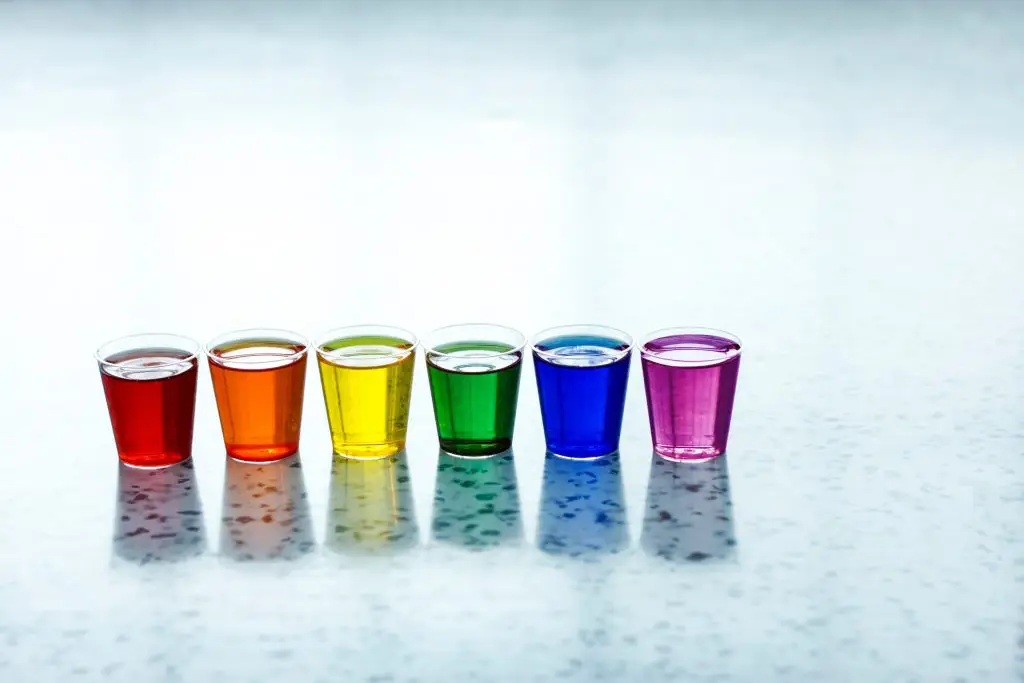 Gay Clubs in Krakow
Ask anyone who has been to Gay Krakow, and the first place they will tell you to go to Canon Music Club. Easily the best gay club in Krakow, with three bars, an outdoor garden terrace, and two dance floors – one of which is the biggest dance floor in the city!
The music is typical disco music, gay anthems and famous hits combined with futuristic light effects, video projections, and a sensational sound system, but if you're not into that, try the more sophisticated Sala Coco room with ample seating and its own unique vibes.
Every Friday and Saturday, a professional body painter paints guests, drag shows take place frequently, or on Thursday evenings, there are generally exciting lectures, author's evenings or film screenings to start the night early. Fabulous energy attracts mostly younger guys, but it is also popular with lesbians in Krakow.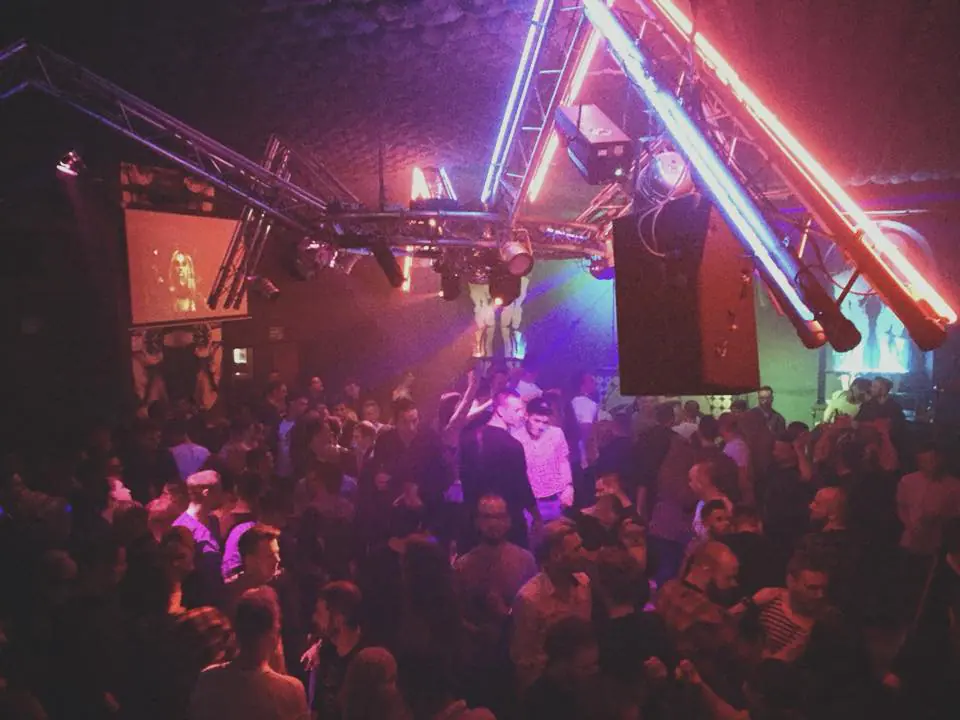 LaF Klub
(Temporarily or permanently closed. If you know something, please suggest an edit.)
A straight-friendly lesbian club in Krakow with a heaving dance floor and groovy music. Things heat up quickly early here and go until the early dawn – but the later it gets, the more inhibitions are left behind and experimental the crowd gets… Free entry, but this spot is kind of hard to find; go through "Cafe Mlynek" corridor and down the doors to the right.
A Krakow gay bar close to the city center with bright colors, nice crowds, and friendly staff. The best place to go if you prefer laid-back bars with the good-looking company over all-night sweaty dance floors. Lindo Gay Bar also has fresh juices and Instagrammable milkshakes during the day, but the rainbow margaritas at night are our favorites!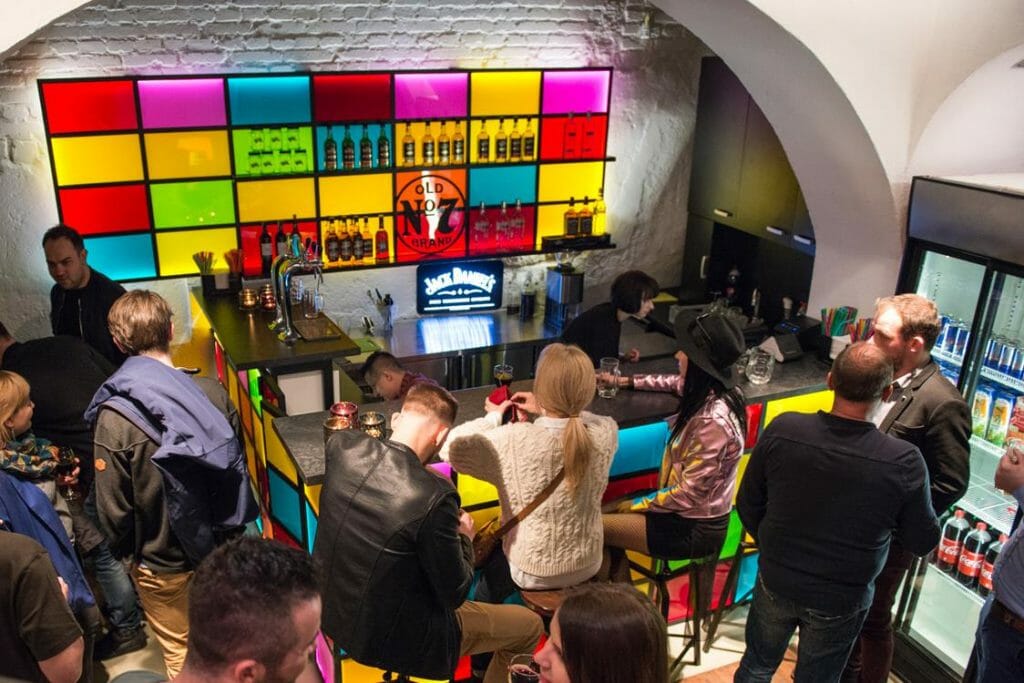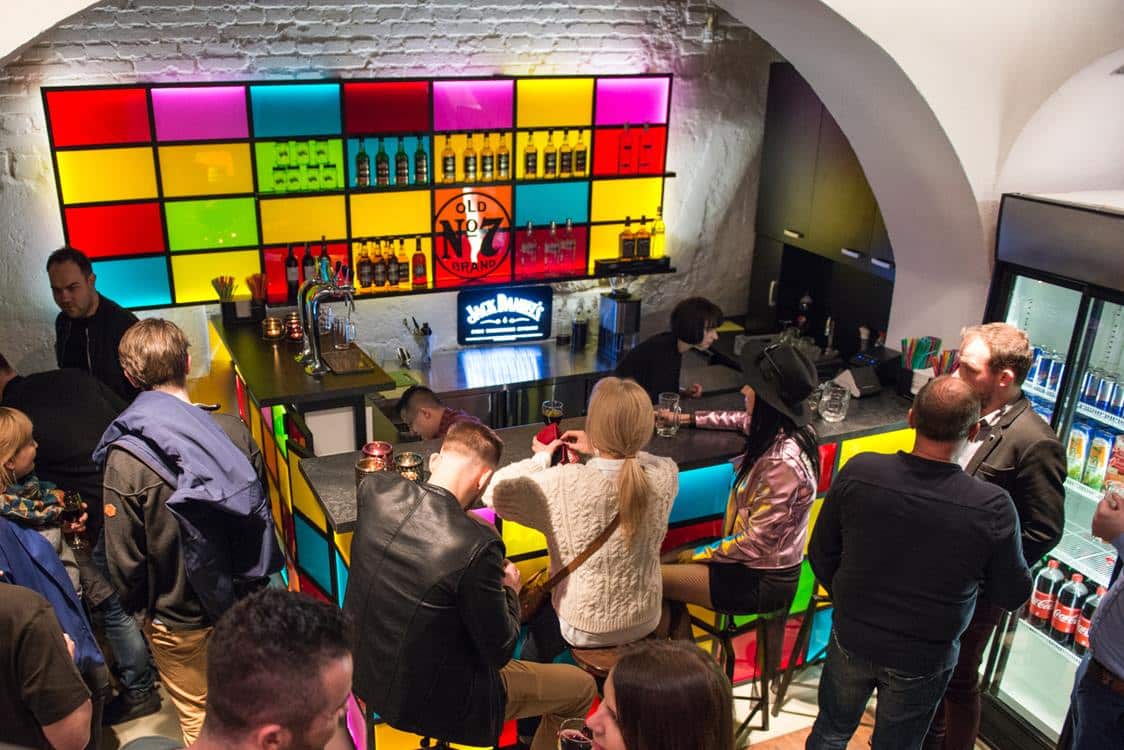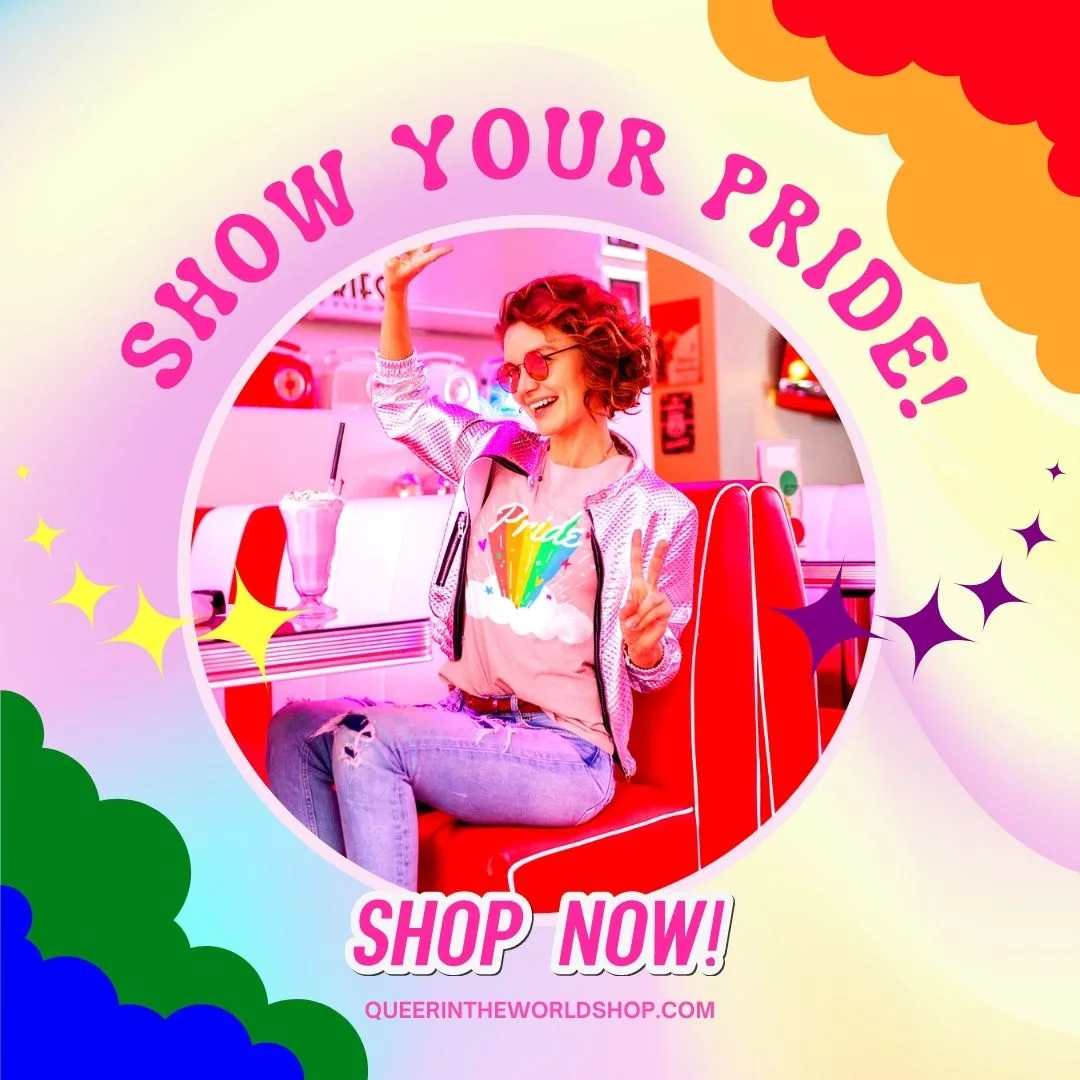 Gay-Popular Venues in Krakow
Klub Pozytywka
(Temporarily or permanently closed. If you know something, please suggest an edit.)
A modern-style bar attracting a mixed crowd, but it's definitely gay-popular. While most of the other nightlife in the Kazimierz district is more hipster-curiosity shop-type vibes, Klub Pozytywka is sleek, stylish and utterly modernist. It is also a nice place for coffee during the day with fast WiFi, but at night it's more live music, delicious cocktails and frivolous fun.
Bomba Na Placu
(Temporarily or permanently closed. If you know something, please suggest an edit.)
A hidden gem. in the historic center of Krakow with a nightclub on the weekend downstairs. Not technically a gay bar in Krakow, but you would think so with the crowd it draws: the artsy, trendy, designer types! An extensive selection of beers and cocktails, fun events and helpful staff.
A beautiful wine bar on the edge of Krakow is full of natural lights, soft wooden tones, and an edgy warehouse setting. With a world-class selection of wines from exclusively ecological vineyards, this is the perfect place to relax, enjoy a few glasses and chat in an unforgettable setting. Located close to Schindler's Factory, so it can easily be combined if you are heading all the way out here.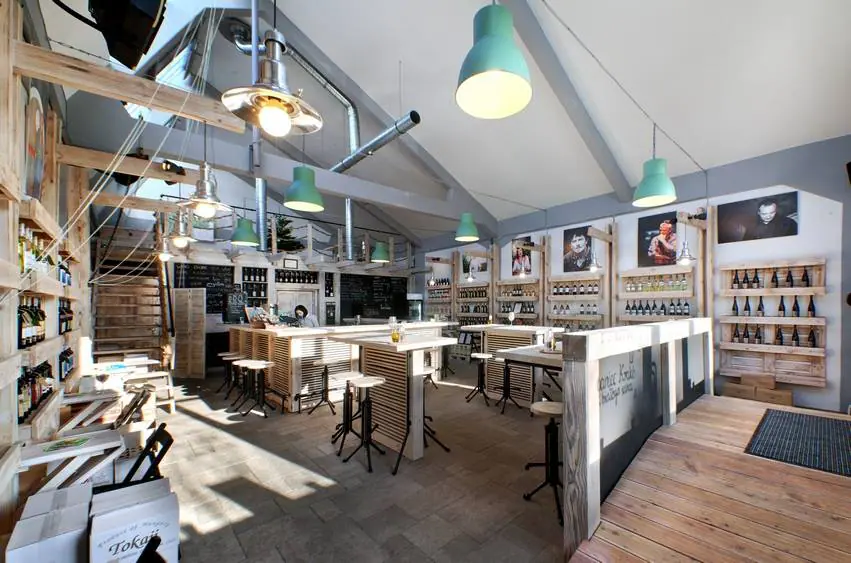 A six-room mega-bar with a diverse range of drinking environments all under one roof. Our favorite is the Great Gatsby-themed cocktail bar or the Garden Le Scandale with summer Tiki Bar (it's not Honolulu but their Mai Tai's are almost as good!)
A modern greenhouse-Esque bar adjacent to Krakows contemporary art bunker. Fun happy hours, delicious food and a sociable environment perfect to organize to meet up before a big night out – or in…
A super-hipster bar with dim candles and wooden furniture inviting you to relax and contemplate life, either alone or with friends. Murky, old-world decor with strong nostalgic vibes and the embodiment of the Kazimierz spirit.
Roof Top Terrace & Lounge Bar @ The Sheraton Grand
Even if you don't want to splurge on a luxury stay, you can enjoy a world-class view. Which entrance only costs you the bill for a fruity cocktail. Boasting minimalist design, plenty of greenery and the best sunset spot in town – perfect for getting into the pre-party spirit!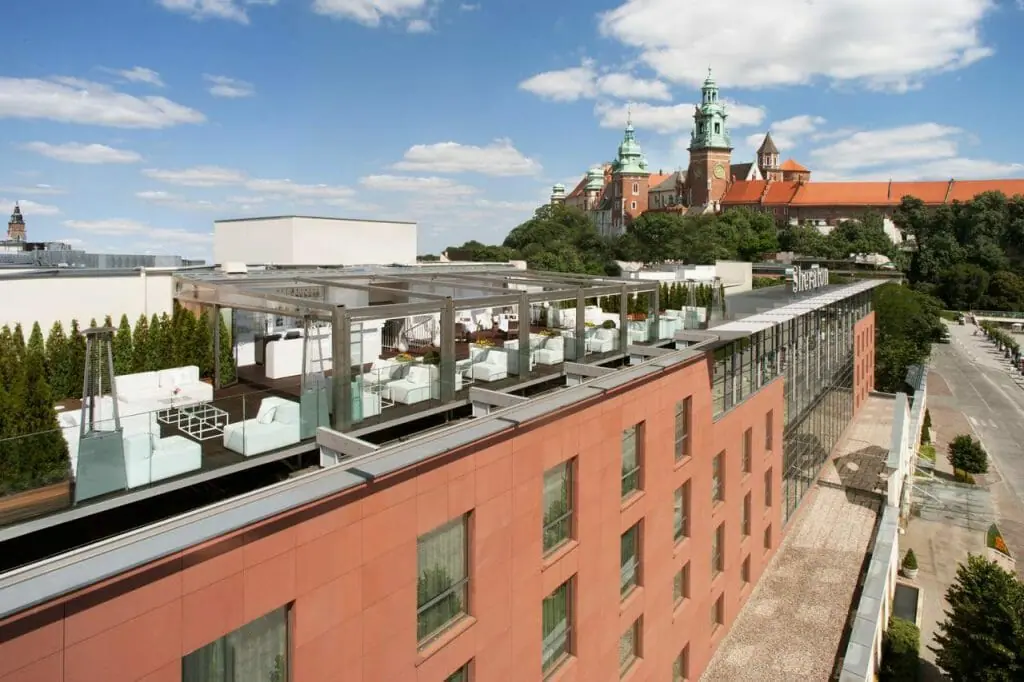 Cruising & Gay Saunas

Krakow
Looking for a bit of hot, steamy fun? There is only one gay sauna in Krakow – but three gay cruising clubs if you are looking to stay dry.
Foreigners are typically welcoming throughout the Krakow gay scene, but many guys don't speak English in the saunas here, so you'll need to brush up on your non-verbal cues and gay sauna etiquette. We have a handy guide to the perfect first-time gay sauna experience to answer all your questions!
Do not take any unnecessary valuables (phone, keys, wallet) to the gay sauna in Krakow – or into any dark rooms. Across Europe, thieves sadly take advantage of guys while their pants are quite literally down.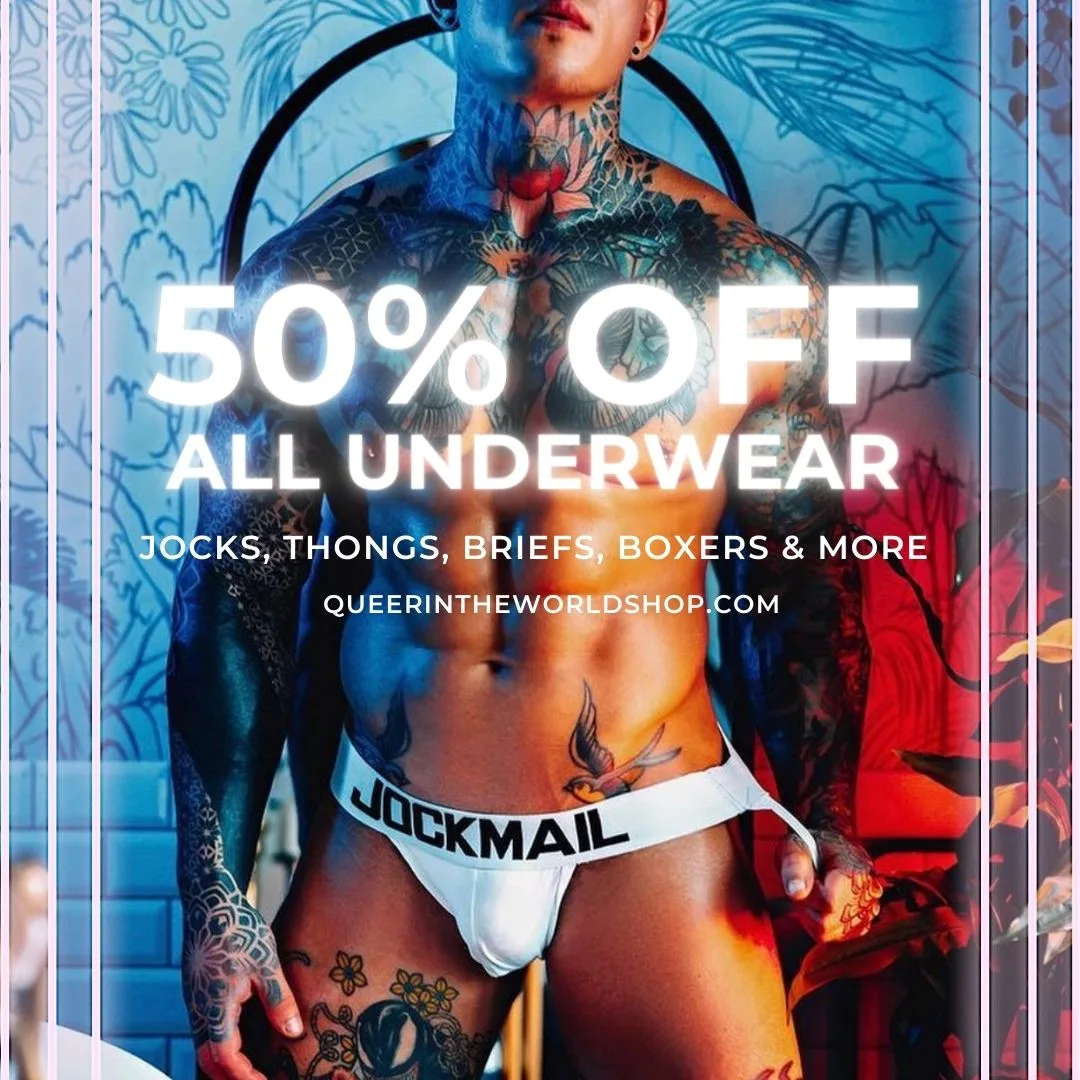 The only gay sauna in Krakow which has been open for 25 years. They do not have condoms or lube – which we hate -, but the entrance is cheap, the drinks affordable, and the guys are very hot. Expect to find many local self-loathing closeted guys – this is a deeply Catholic country, after all – but you are not here to make friends, so who cares! Spartakus boats a
Finnish sauna (though we preferred the real sauna in Helsinki!), a steam room, sun deck, and bar. Staff can speak basic English, and they offer the best male massage in Krakow, but there is no darkroom or jacuzzi. Busiest after work on weekdays or Sunday afternoons.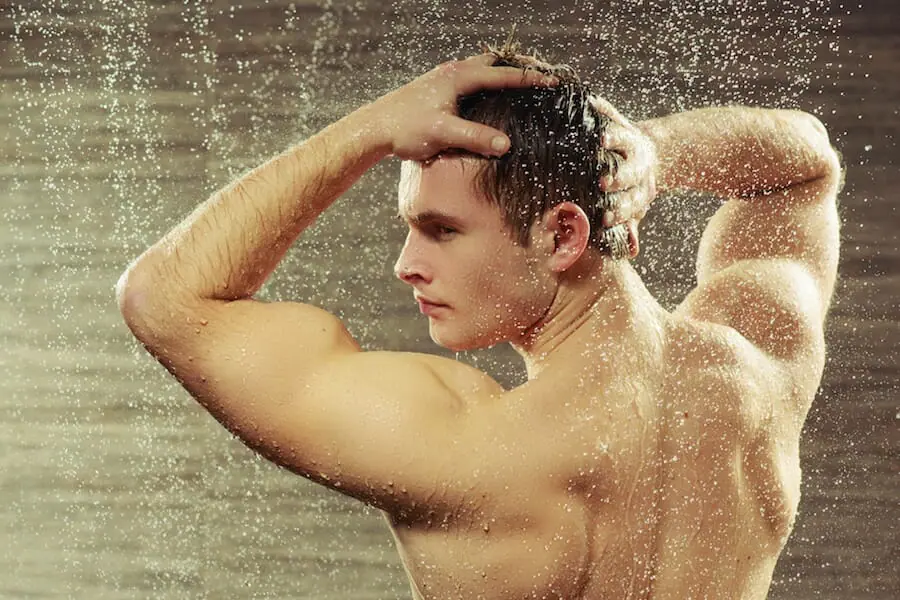 A gay sex club in Krakow with kinky-themed parties – gay boxers, jock, naked and fetish – and plenty of play zones. Pure, uncomplicated fun with small rooms filled with beds, slings and glory holes. Unlimited alcohol is included in the entrance fee, with small lockers and no super-dark zones if you just want to observe.
The best cruising spot in Krakow, famed for its themed parties, hot hairy Polish guys, and action-oriented environment. Three slings, 16 cabins, darkroom, maze, cinema, bar and small dance floor. It's a private club, and you need to ring the doorbell to get access to Klub Blue XL.
The staff and guys are not super-welcoming to foreigners, but we put it down to a language barrier. Besides, you don't really need to do much talking here.
The first gay cruise club in town with cheap drinks, a small sex shop, and a dark room. We have heard very mixed reviews recently about girls and straight guys being allowed in, but as far as we can tell, it's still a filthy location just for gay men. Try your luck, and feel free to let us know your experiences so we can update you further.
Black & White
A mixed adult cinema with video cabins, cinema and shop sex shop. Aimed at straight guys but very cruisy with some gay men looking for action. We prefer the gay sex clubs in Krakow, but if you're nearby, you can try it for yourself.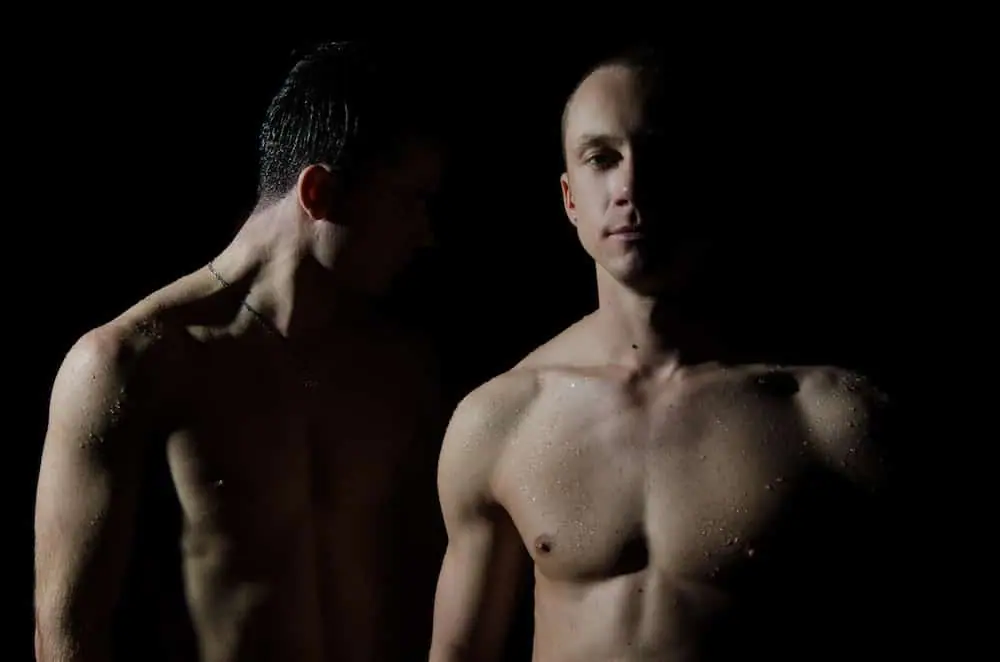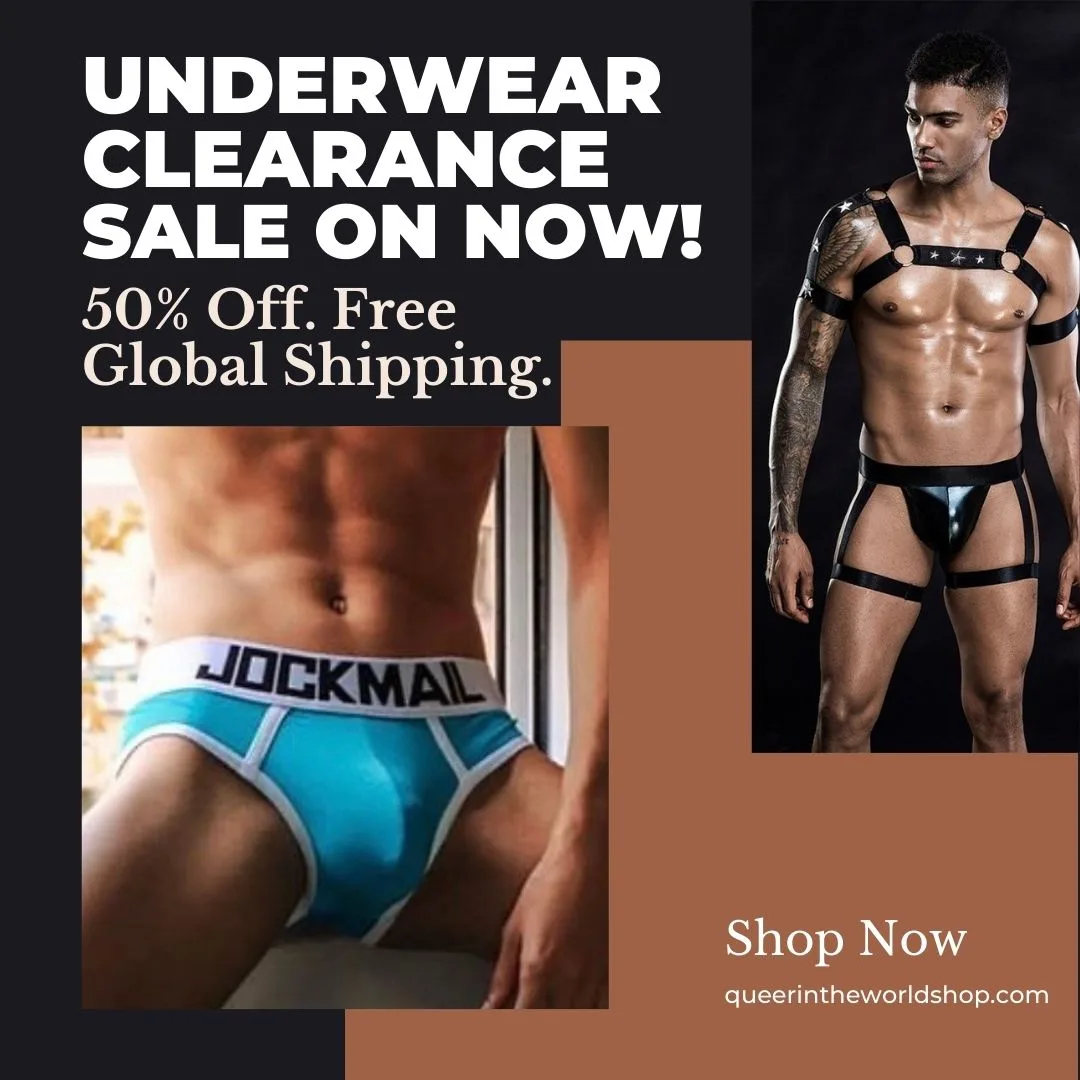 Gay Map Of Krakow
Finding it hard to envisage where everything is in Gay Krakow? Hopefully, this queer-centric map helps where we have marked all the bars, clubs, parties, hotels, saunas, massages and more will help you stay in the spot best suited to you!