Gay Budapest, the charismatic capital of Hungary, offers plenty of hidden delights for LGBT travelers no matter where their interests lie…
A majestic city that has found a winning formula infuses a unique culture with uninhibited nightlife, plenty of glorious old-world baths, luxury hotels, and a burgeoning dining scene. It's no wonder tourism is booming in Budapest and Gay Budapest is thriving. The 2000's were marked by plenty of blatant homophobia and general cultural intolerance of gay people across Hungary.
Attitudes are slowly changing and today Budapest is a relatively liberal city – although it is still advised to keep overt displays of public affection to a minimum… Much like Bucharest, Hungary with Viktor Orban seem hell-bent on turning 'illiberal', though hopefully, this turns out to be just a small bump in the road to full societal acceptance of gay life in Hungary.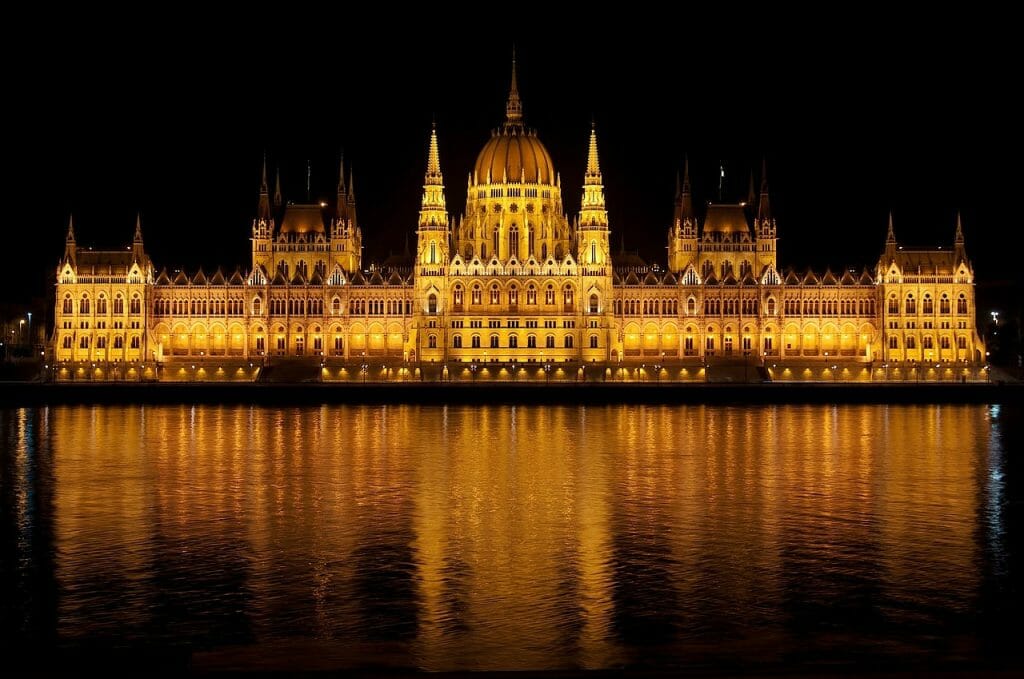 As in much of Eastern Europe, the younger generation is finding their voice and in cosmopolitan Budapest, you can find plenty of trendy cafés and bars frequented by the LGBT community. However, Many older Hungarians will still not admit to being gay – even when you spot them making out on the dance floor.
Despite Hungary's less than progressive attitudes to gay rights, Budapest should be on everybody list not only because of its tantalizing energy and wild gay nightlife but because of its fascinating mix of communism, old-world elegance and a near-total devotion to modern capitalism. Things can get really wild here, but that's half the fun of Budapest. Just use your common sense and stay safe!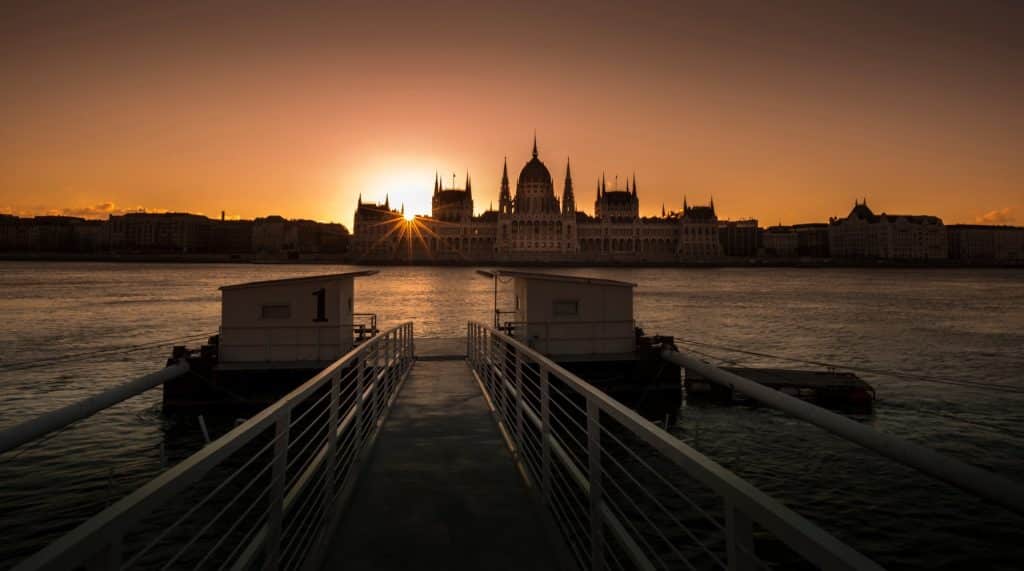 Gay Budapest Guide: The Essential Guide To Gay Travel In Budapest Hungary 2019
Attractions in Budapest
Obviously being gay does not define which attraction most of us will want to see in each city and most queer travelers will simply want to check out the top things to see in Budapest during the day! Budapest is a very safe city but still, all travelers should take caution in crowded areas or at night in bars with valuables.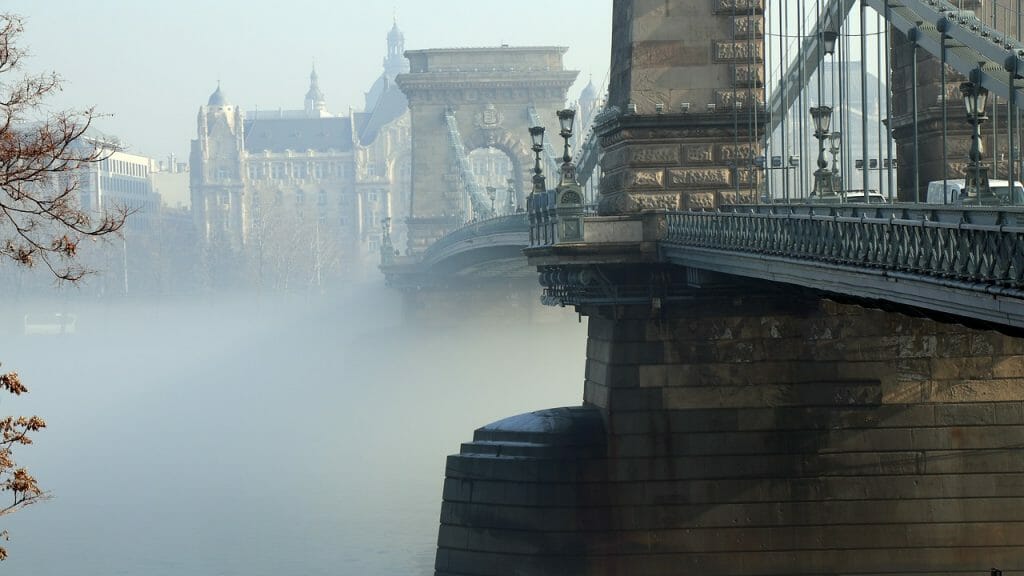 Gay travelers in Budapest should take special care in terms of public displays of affection where many residents are uncomfortable LGBT culture and likely hold conservative attitudes, and outright homophobia is not unheard of. While Vienna may be only a few hours away, in terms of attitude it is a world-away and other ex-soviet cities like Prague and Tallinn are more LGBT tolerant. Overall gay life in Budapest requires a common-sense approach which will generally ensure you have no issues exploring this beautiful and diverse city.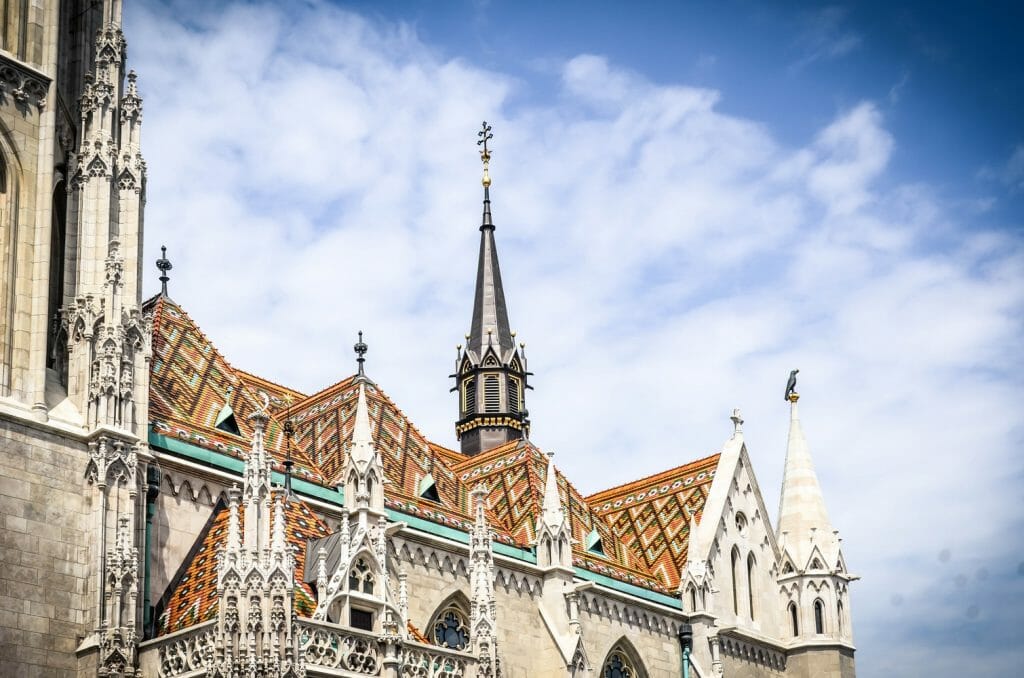 There is so much to do in this gorgeous city – but we found our favorite memories were just sitting and drinking coffee watching the world go by, getting lost in the beautiful historic center or dancing away the night with new friends at one of the Budapest gay parties. If you have the time you might consider hiring a car to check out the beautiful surrounding small towns and countryside, though you hardly run the risk of getting bored no matter how long you stay in Budapest.
You can't throw a stone in this city without hitting something grand and historic – but still, it helps to have some kind of idea what is going on, so here are our just a few of our favorite things to do in Budapest that you should not miss!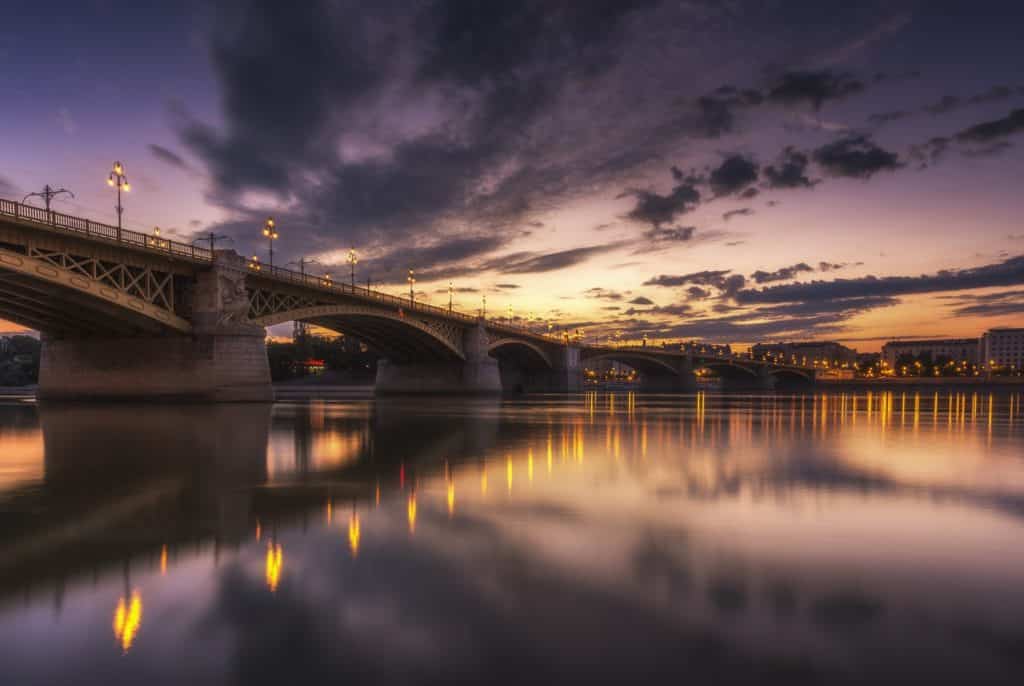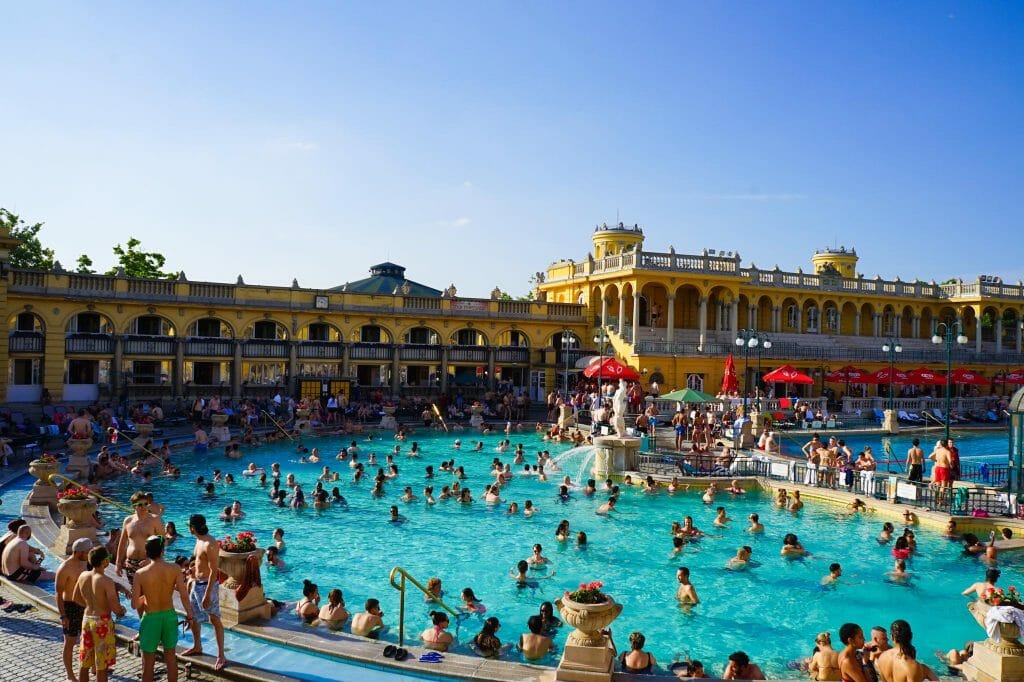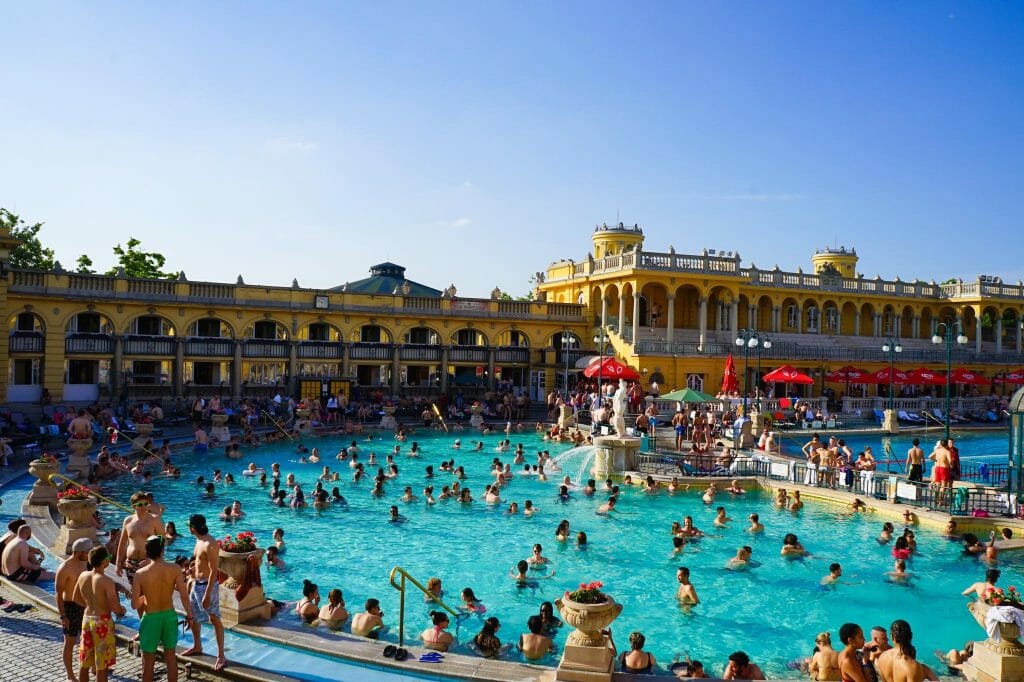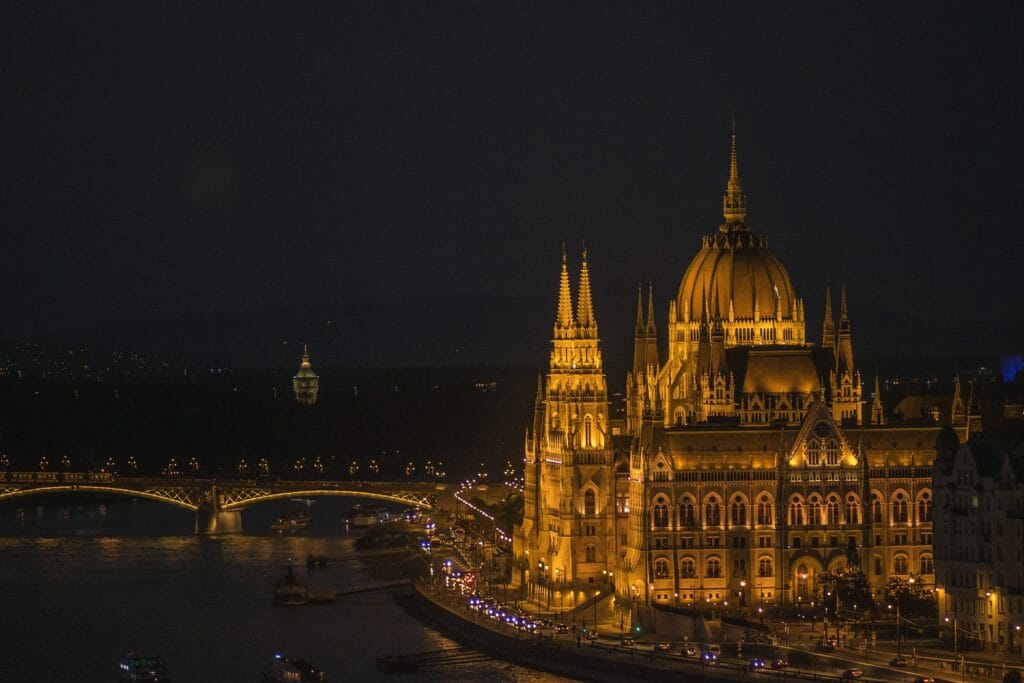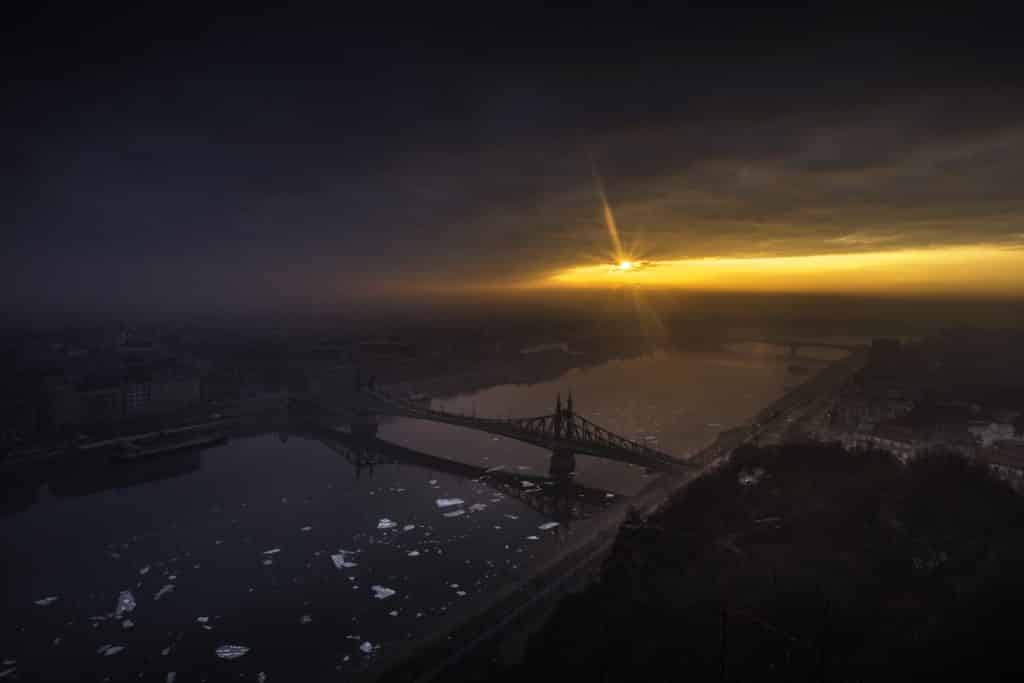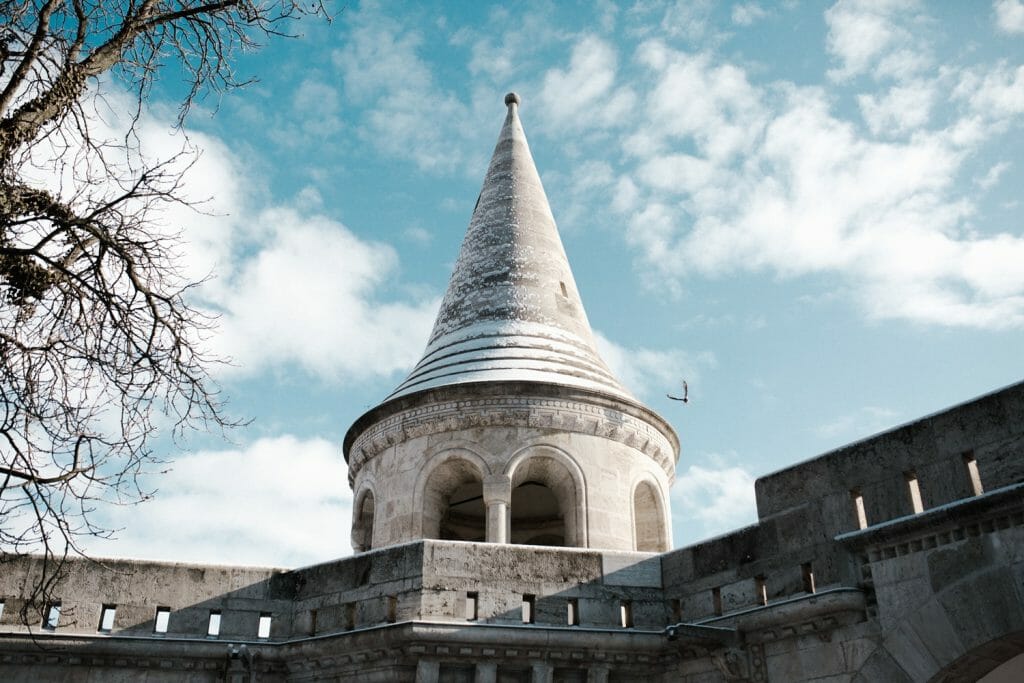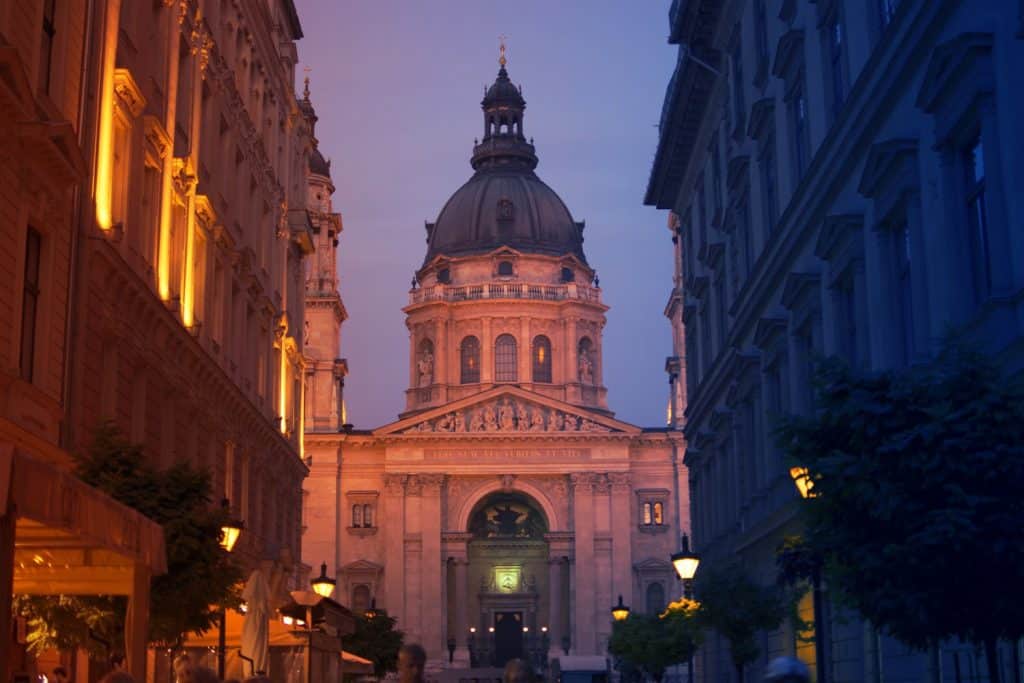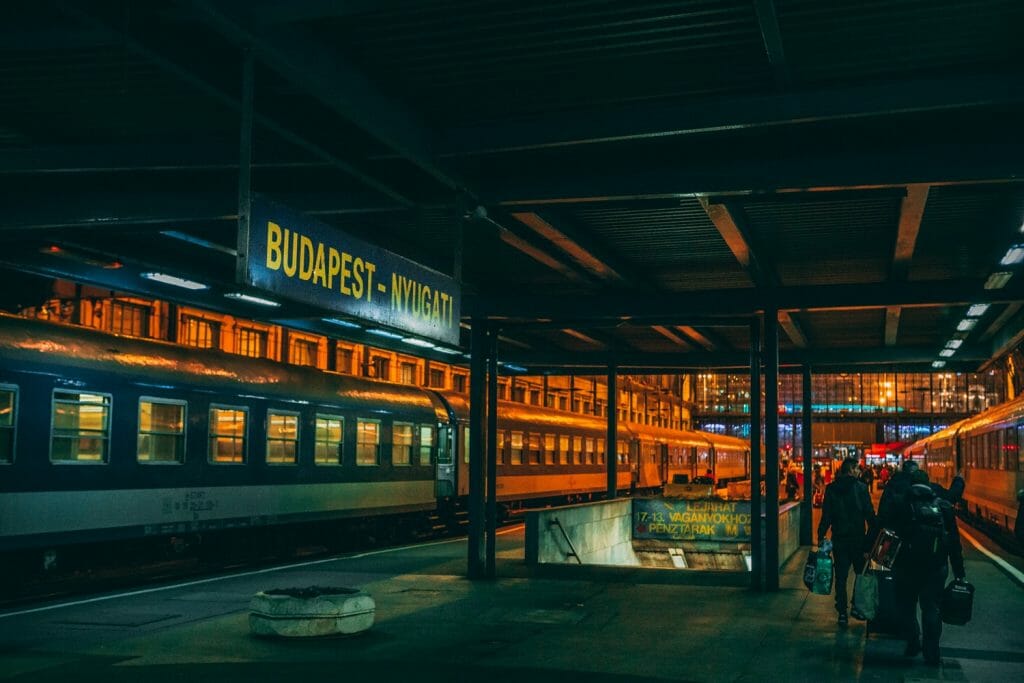 A city the size of Budapest has plenty more to explore!
We recommend getting a full guidebook if you are staying for more than a night or two. It probably won't have any information on Gay Budapest – that's what we are here for – but it will have useful tips and an exhaustive list of the best attractions across Hungary to assist you on your fabulous adventure!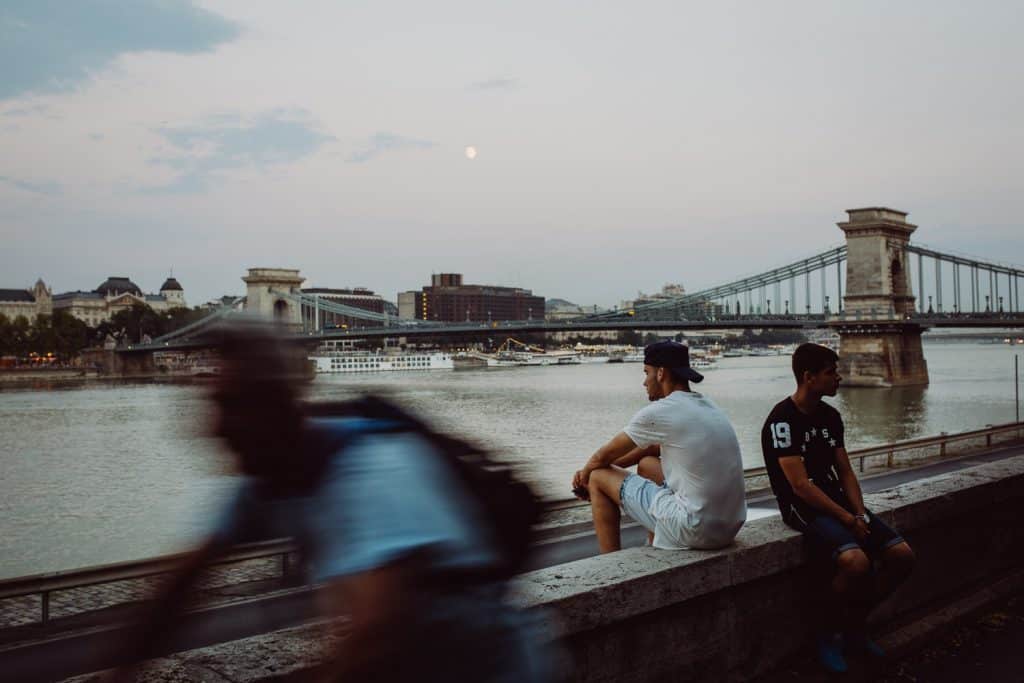 Gay-friendly and Gay Hotels in Budapest
In Budapest, you would be hard-pressed to find an upscale hotel which had any issues with gay guests but discretion is advised in small, owner-operated hotels in this conservative society. Some Budapest hotels are more popular with queer travelers due to their location and inclusive environment or vibe, which are features here. These gay-friendly hotels in Budapest are frequented by members of the LGBT community and have great reputations. There are currently no exclusively gay hotels in Budapest.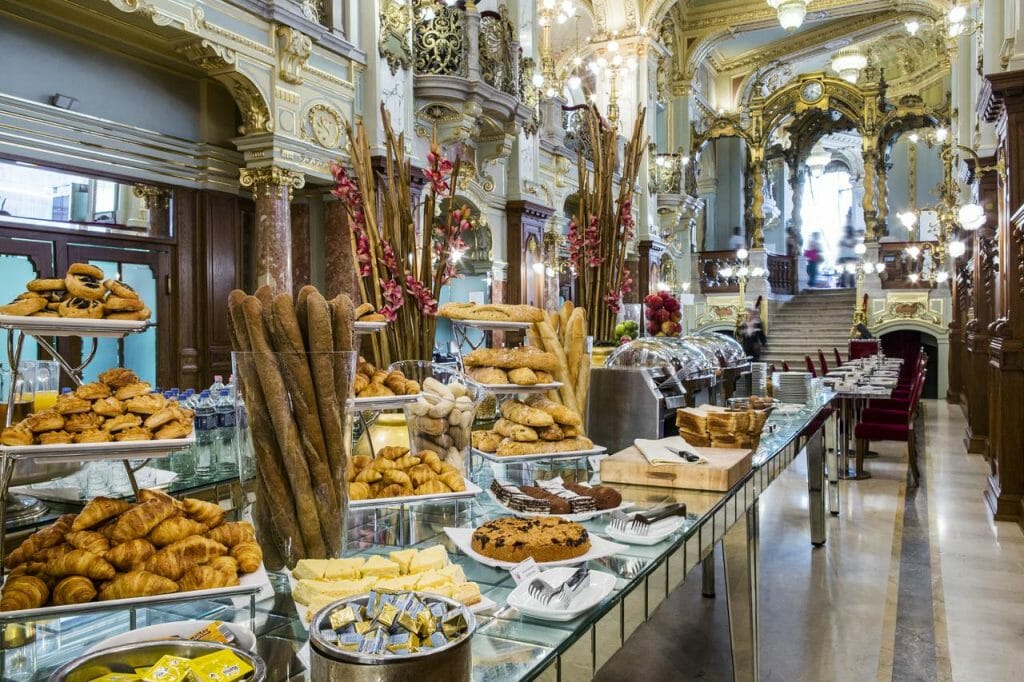 Each hotel and area offer something very specific, so be sure to choose the right style and location to meet your needs. Prices are cheap compared to North American and Western European hotels (thought quickly rising) and standards are high – so it's a great place to splurge! Of course, there are also hundred's more hotel and hostel options in Budapest if none of these suit your desired budget, facilities or area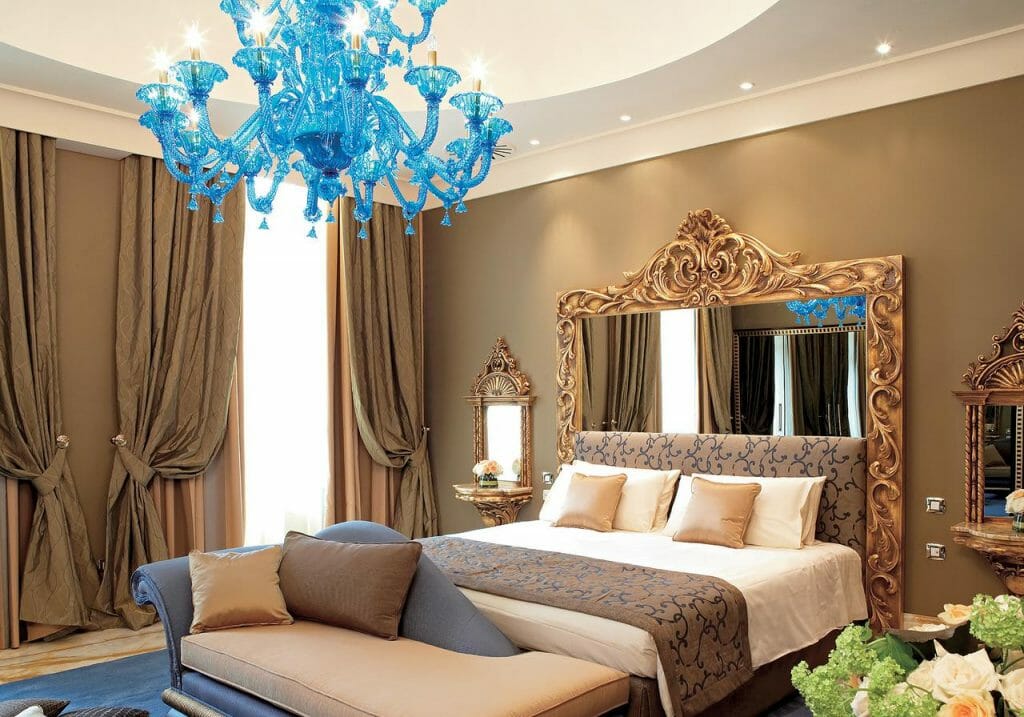 New York Palace Budapest ☆☆☆☆☆ – A landmark building renown for its fusion of art nouveau, baroque and renaissance styles, this New York Palace Hotel is like stepping back in time to the days of Austro-Hungarian Empire. Painted ceilings adorned with prancing cherubs, marble staircases, Venetian chandeliers, and gleaming mirrors are just some of the divine features of this ultra-luxe hotel which is very popular with gay travelers to Hungary. The elegant rooms feature a mix of contemporary and antique furnishings, many with city-view balconies but if that's not enough just head downstairs to the famed New York Café (where literary minds would gather during the Bella Époque). There is also an opulent spa offering a rainbow-hued grotto of indoor pools, baths, and heated rooms. Truly a hotel like no other, this is our favorite place to stay in Budapest for old-world throwbacks and ritzy affairs.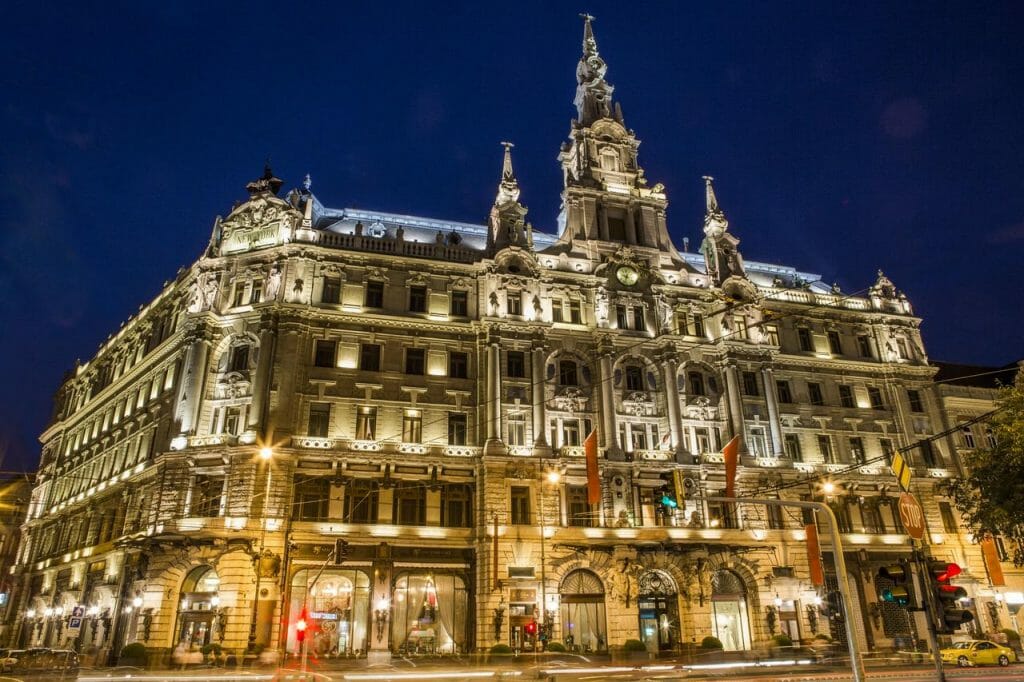 The Ritz-Carlton, Budapest ☆☆☆☆☆ – Overlooking the park at Erzsébet Square, this extravagant hotel is very gay-popular and only a short walk to the Danube River and much of the cities top attractions. The graceful rooms feature flat-screens, Nespresso machines, and marble bathrooms; with either city or park views. There is also an uber-posh restaurant, luxe spa, indoor pool, sauna and opulent dining room where breakfast is served under an iconic domed stained-glass ceiling.
Aria Hotel Budapest ☆☆☆☆☆ – A boutique hotel offering rooms designed around musical styles. Fun, frivolous and straddling the border of modern and classical, the rooftop bar here is one of the best in the city and the rooms are simply gorgeous. Guests can enjoy a rich complimentary buffet breakfast, free cheese and wine reception every afternoon and access to the glamorous pool and spa set-up.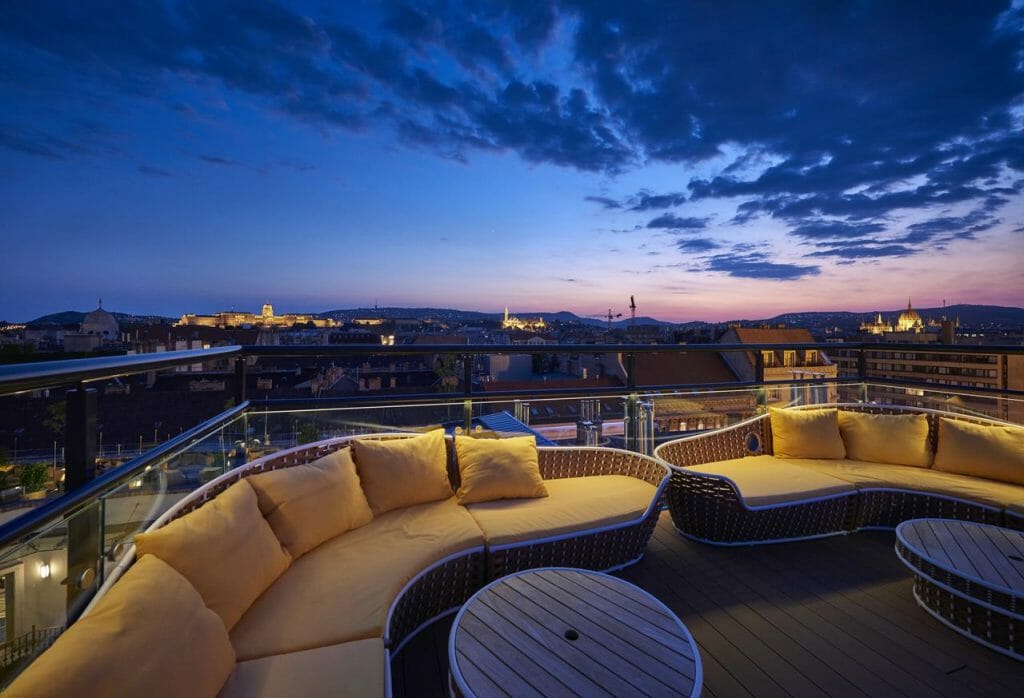 Buddha Bar Hotel Budapest Klotild Palace ☆☆☆☆ – A grand European mansion reimagined as a Buddhist wonderland, with elegant Asian-colonial design. One of the most unique hotels in the Budapest, which is why we were drawn here. Deep, sensuous reds theming, fabulous dining and exceptional service always the Buddha Bar Hotel a popular option.
Baltazár Budapest Boutique Hotel ☆☆☆☆– A upscale design hotel in the historic center of Budapest with 11 artsy, upscale rooms and colorful themes. Luxe amenities include limestone bathrooms, fine art, vintage furnishing and rain show – plus there is a vibrant cobble-stoned terrace restaurant. The best little hotel in Budapest.
Bohem Art Hotel ☆☆☆☆ – A funky hotel/art gallery with eclectic rooms, 2 level suites and breakfast included in room rates. Each room is utterly unique and Bohem offer a variety of bed configurations making them useful for groups or unconventional travel partnerships.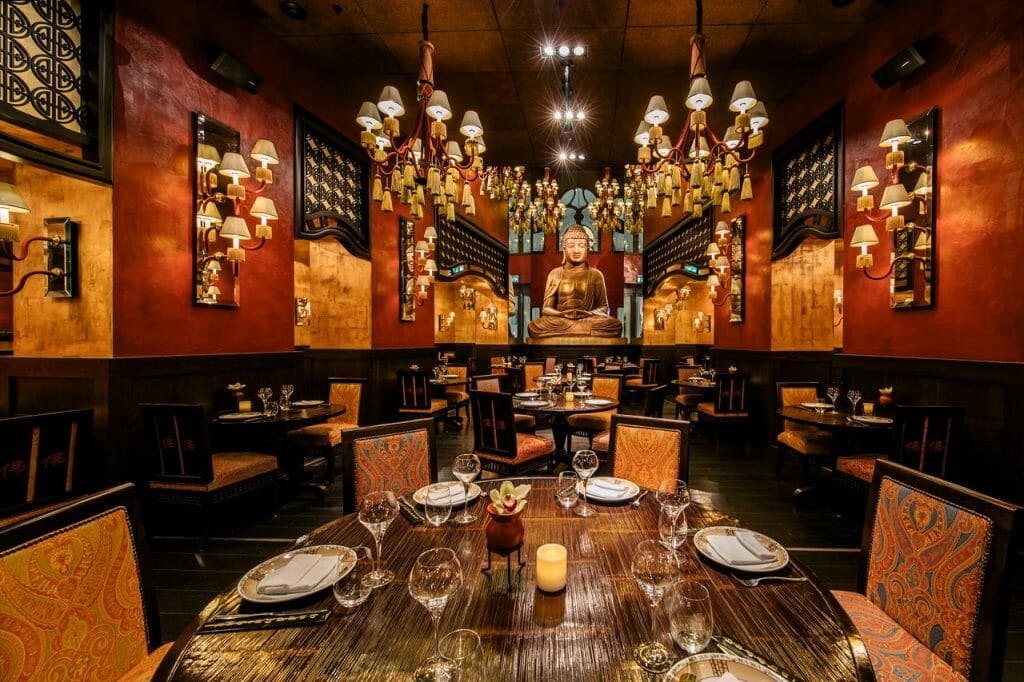 Kapital Inn ☆☆☆ – A gay poplar B&B located on the penthouse floor of an elegant 19th-century building in the heart of the old town, with a stellar reputation. Relaxing contemporary design, high ceilings, large French style windows and a comfy king-size bed for a truly restful stay.
Ibis Styles Budapest City ☆☆☆ – A international hotel chain known for clean, basic rooms and low costs. Their Budapest location is no different, except each room as fabulous balconies and plenty of vibrant colours. Polite staff, great breakfast, the Ibis is perfect for a no-surprises stay in Gay Budapest.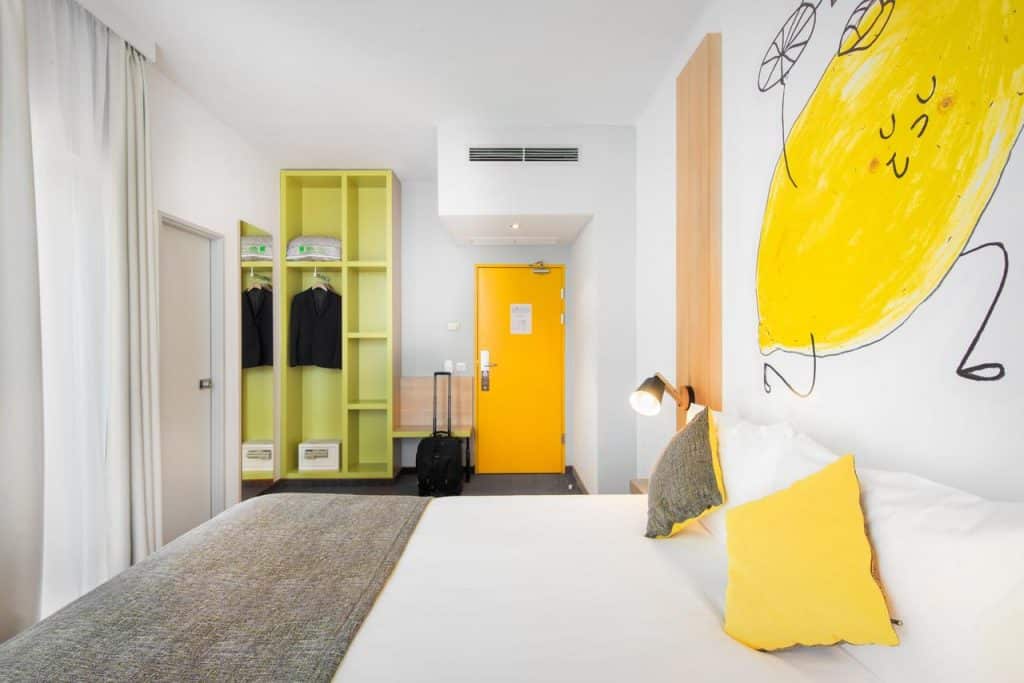 K9 Residence ☆☆☆ – Modern apartment rentals with plenty of space, a kitchen, dining area and TV. Perfect for having a bit more privacy and options for pre-drinks or hosting.
Connection Guest House ☆☆ – Not officially a gay hotel in Budapest, but well-known as such since it is gay-owned and operated. Most of the customers are gay men, but lesbians are welcomed – as are both coulples and single travellers. Offering basic rooms with a ovely atmosphere, friendly and helpful staff, great location, 24/7 reception and a full bar. The breakfast, while not included, is also excellent value.
The Hive Party Hostel ☆☆ – If your looking for the cheapest bed in Budapest, then this modern hostel is one of the best places to stay. Only two years old, the Hive Hostel is making waves with its legendary parties and rooftop parties – ideal if you want to explore the Budapest nightlife. Just make sure to bring your earplugs.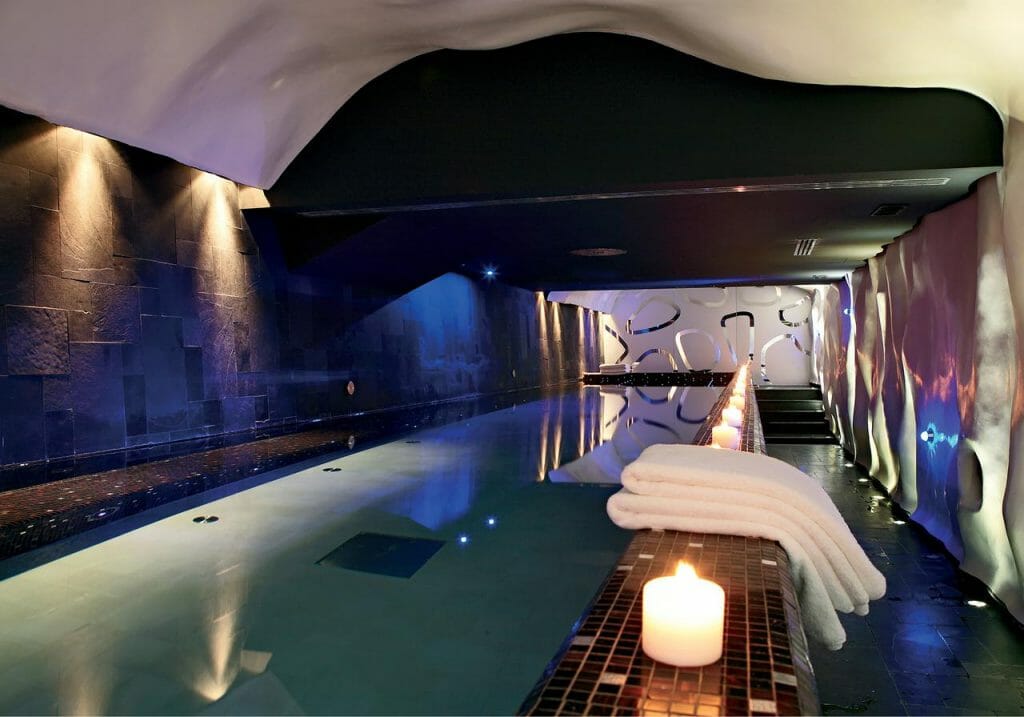 Gay Nightlife in Budapest
The gay club scene in Budapest is always changing and many places open just as quickly if they close. There is a trend towards queer takeovers/ gay parties in Budapest which take place a month in various venues, all of which are guaranteed to draw a crowd.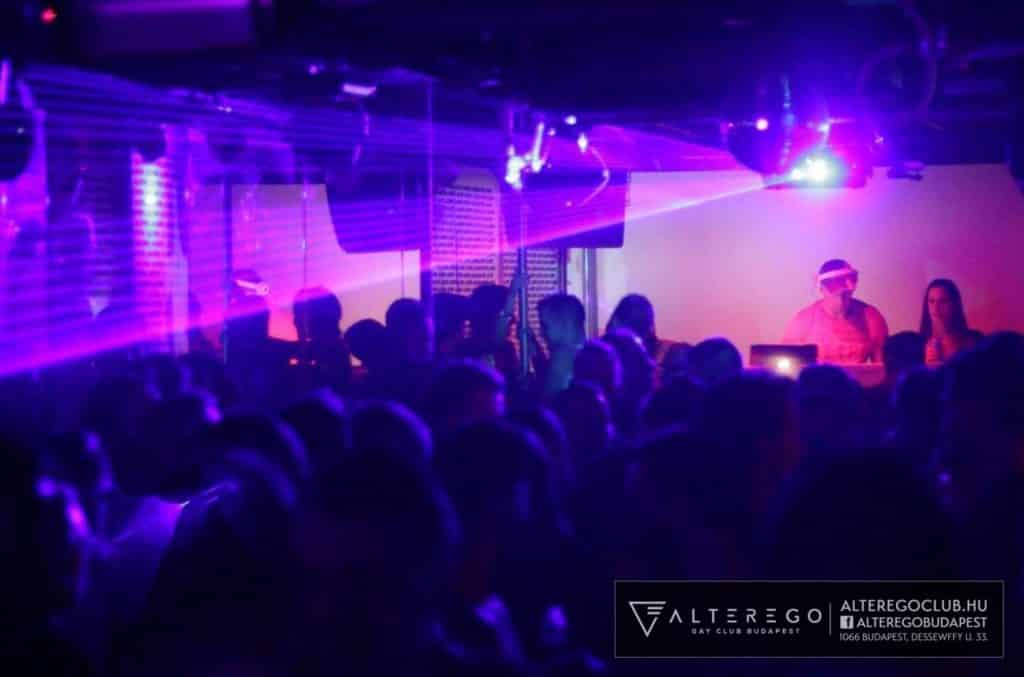 Be sure to check websites and Facebook pages before heading out, and take care – While Budapest might be the most liberal city in Hungary, open displays of affection outside of gay bars can lead to trouble. Also, watch out for hustlers and don't take any valuables with you if you can help it.
However, things are getting better and a few new gay bars have just opened up! And of course Budapest does get crazy wild, and what better way could there be to discover the Budapest gay scene than dancing the night away… Just don't forget your common sense.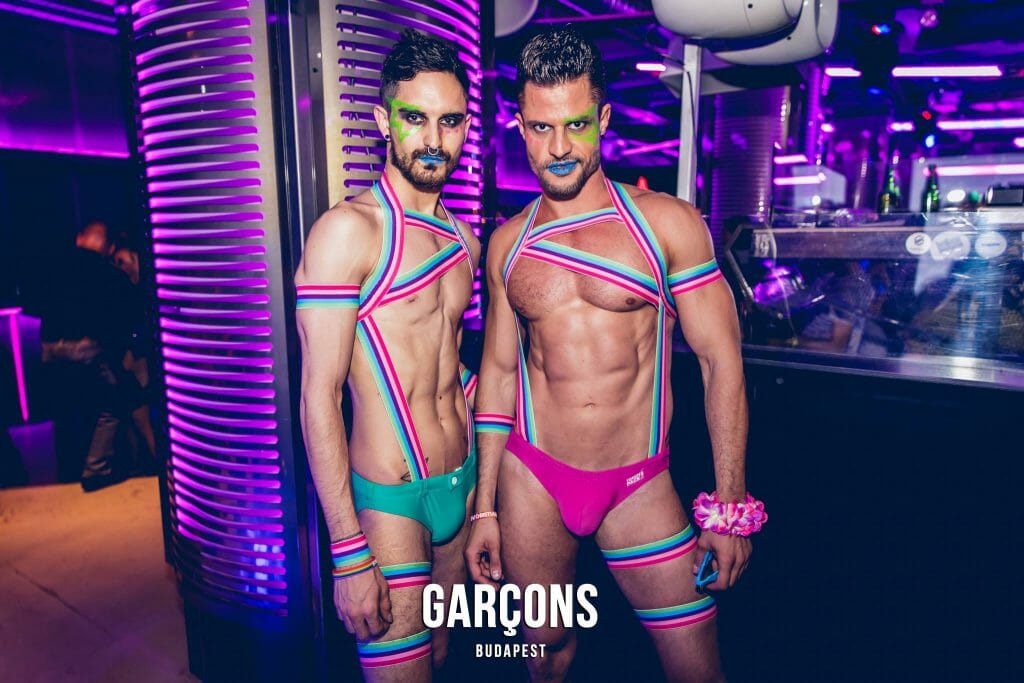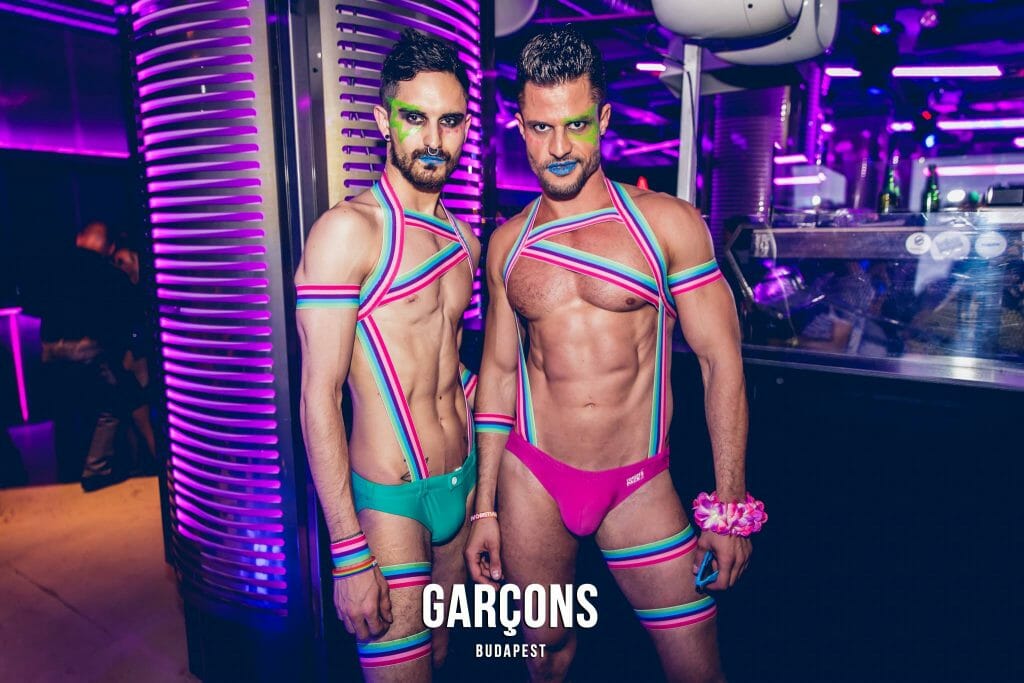 Gay Bars in Budapest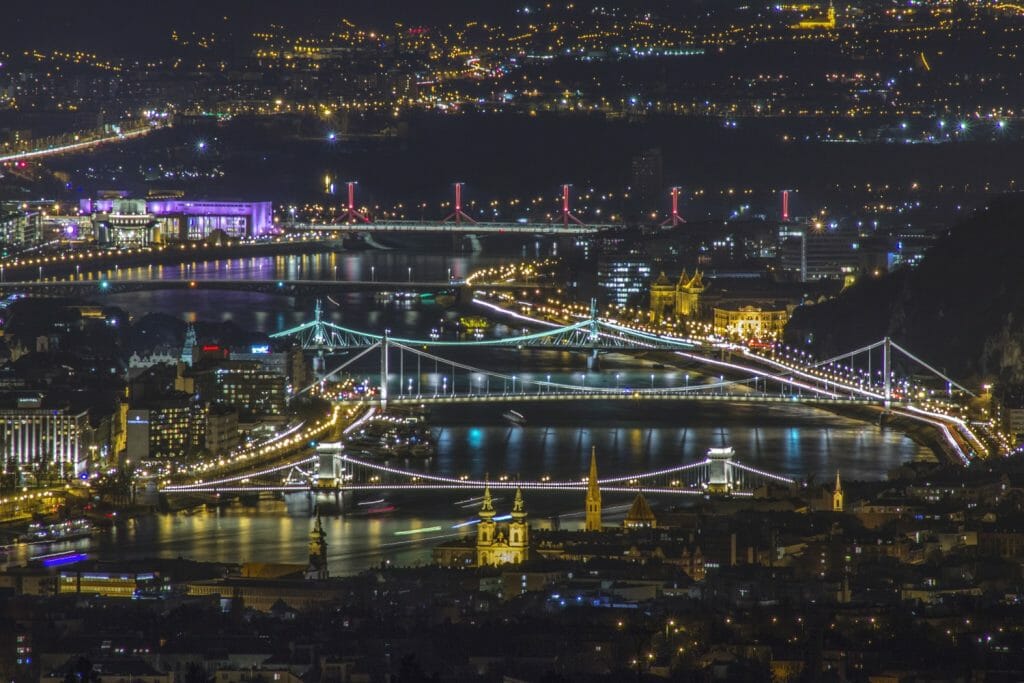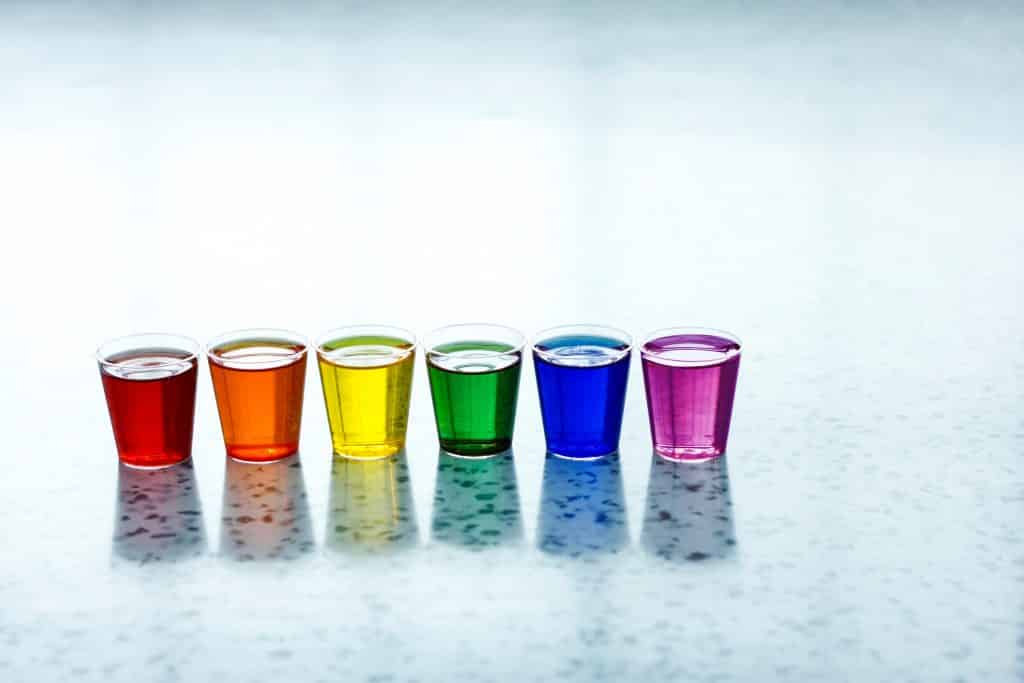 Gay Clubs & Gay Parties in Budapest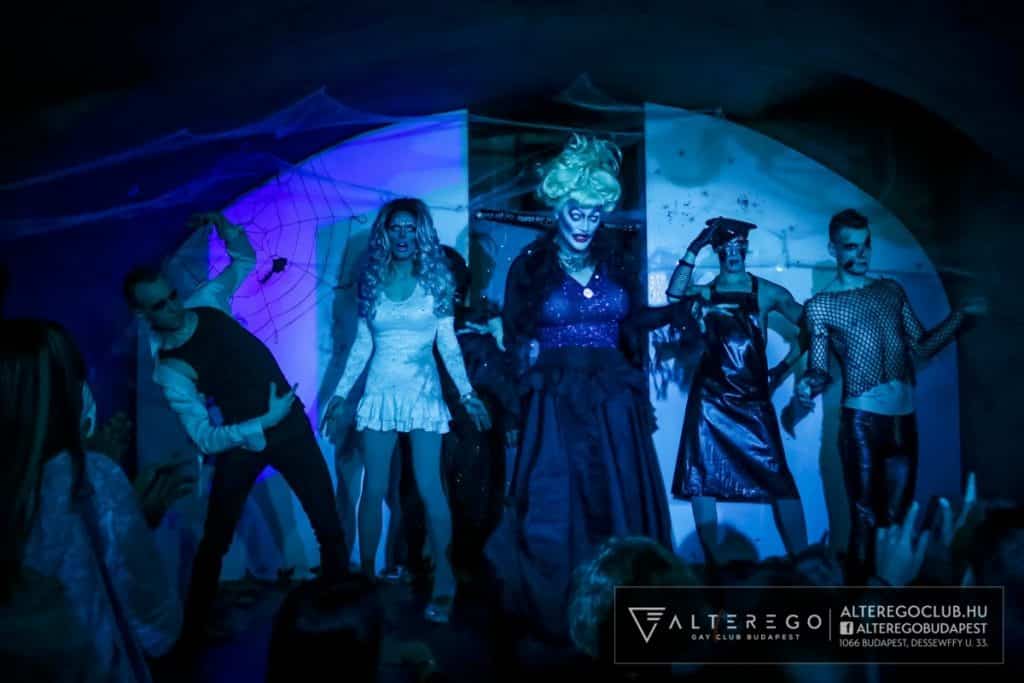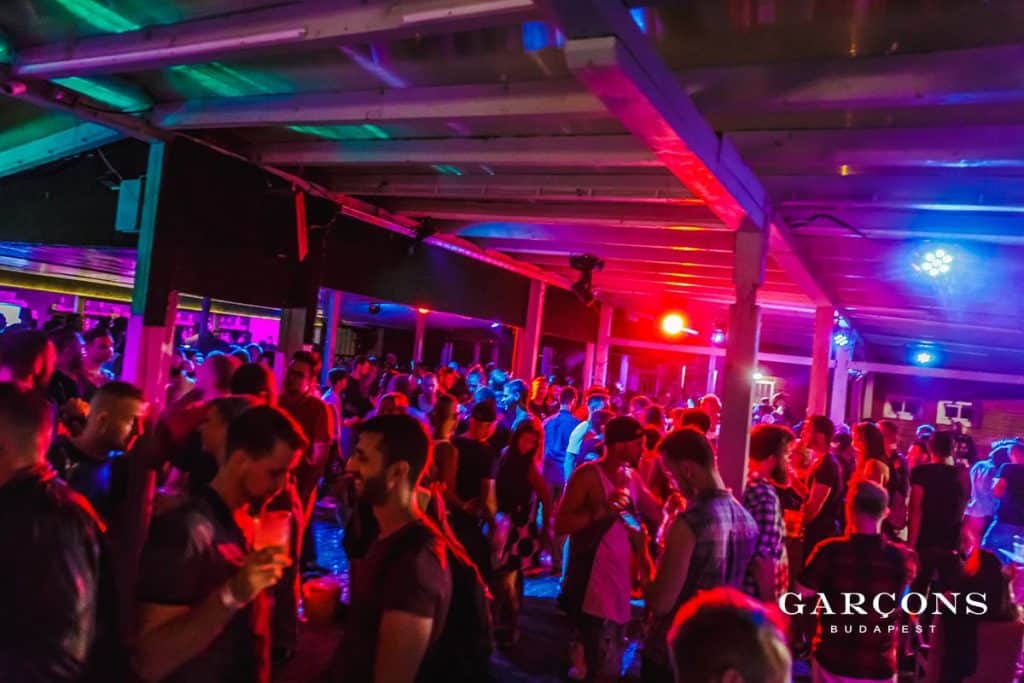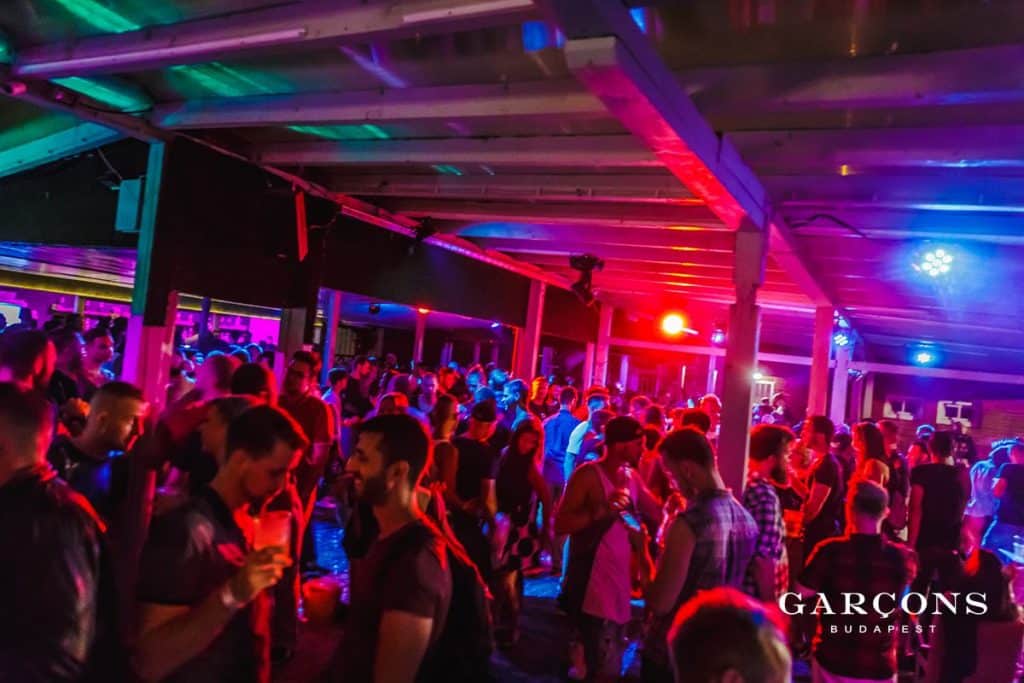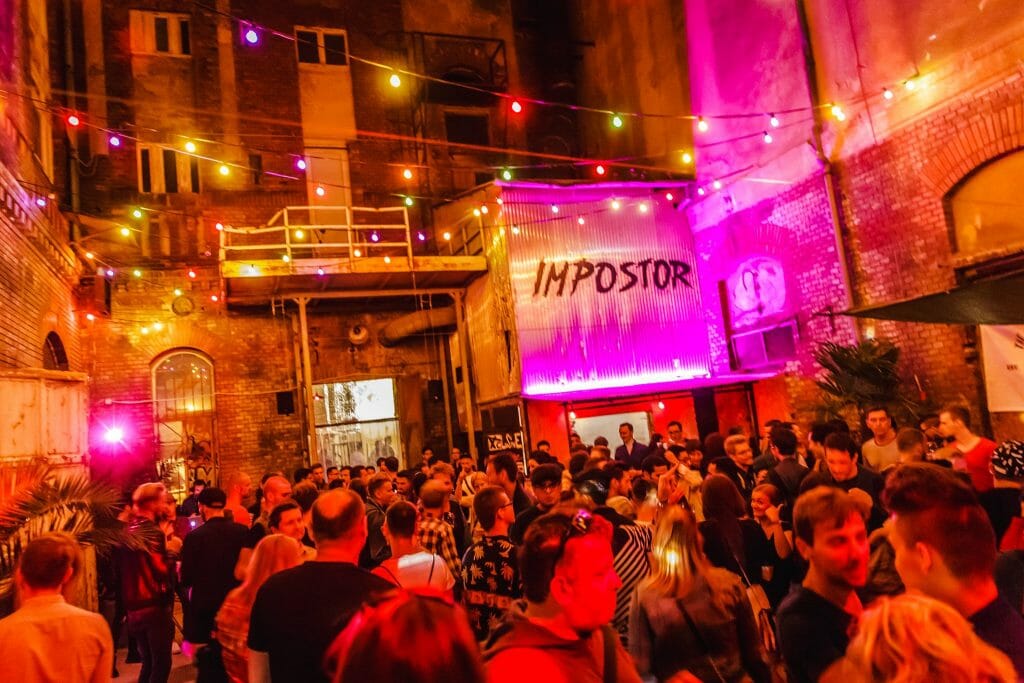 Cruising & Gay Saunas

Budapest
Had enough of gay cruising in Budapest– either in the bars or elsewhere? For those who want a bit more guaranteed action, the gay saunas in Budapest will not disappoint you (unlikely all those faceless Grinder accounts…). Foreigners are typically welcoming through-out the Budapest gay scene, but many guys don't speak English in the saunas here so you'll need to be good at reading non-verbal cues.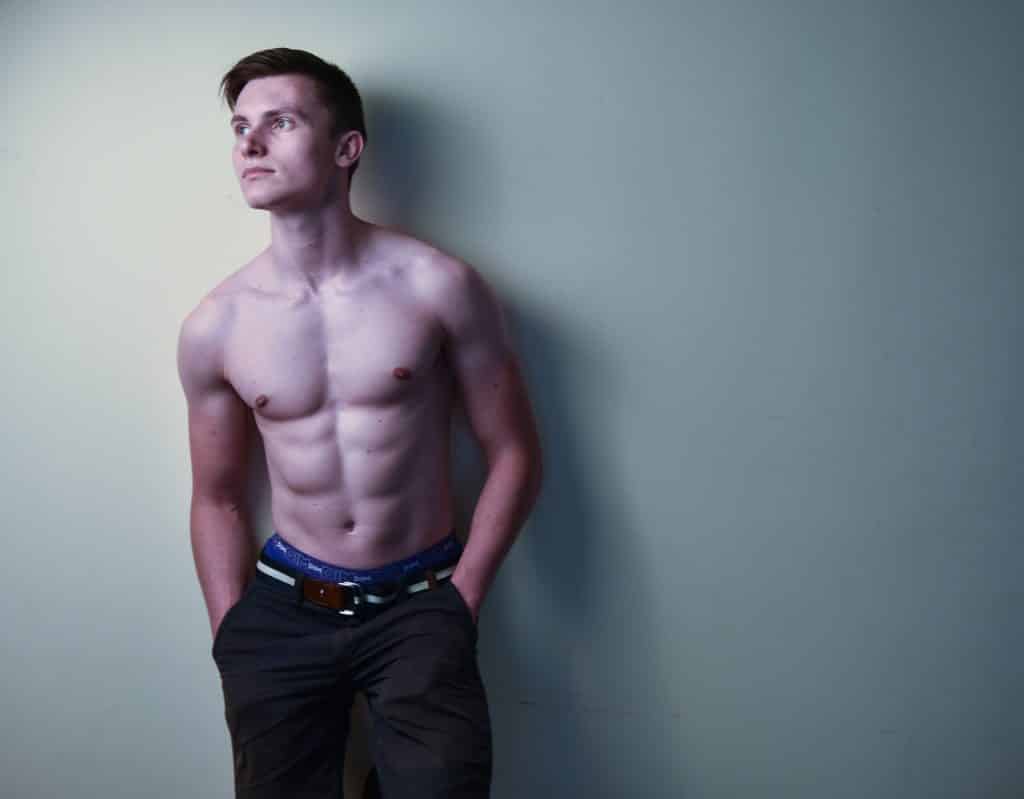 There are three gay saunas to choose from, and each is relatively easily accessible from most of the central city. Just take a look at our Gay Budapest Map if you need help deciding which is closest. The gay sauna's in Budapest mostly get crowded on weeknights after 5 pm and on Sunday afternoons. We also found Google Maps helpful for displaying the busiest times for most locations.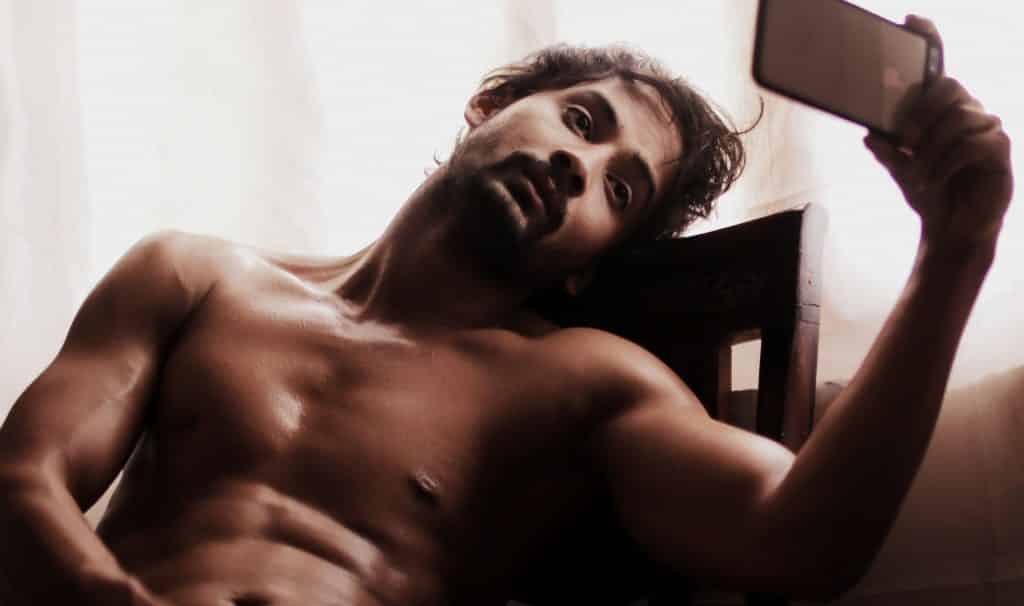 Szauna 69 – A relaxing sauna with plenty of younger guys on Thursday ("youngsters' day") and Sunday evenings, otherwise mostly older guys. Inside you will find a 'Finnish' sauna (we still prefer those Helsinki…), steam room, hot tub, private rooms, solarium, WiFi and a café / bar. We also enjoyed some of the best male massages in Budapest here.
Magnum Sauna – The original gay sauna in Budapest and generally busy all the time with a mix of locals and foreigners. Spread across two levels with four saunas, plunge pool, rain shower and huge jacuzzi this is the best sauna in Budapest – by far. Want more? There is a steam bath, maze, XXX porn rooms, private and semi-private cabins, bar, and glory holes. If you're after a gay massage in Budapest this is also a simple option. Magnum Sauna is absolutely packed on the weekends with the Dark & Naked themed nights and doesn't close from Saturday until midnight Sunday.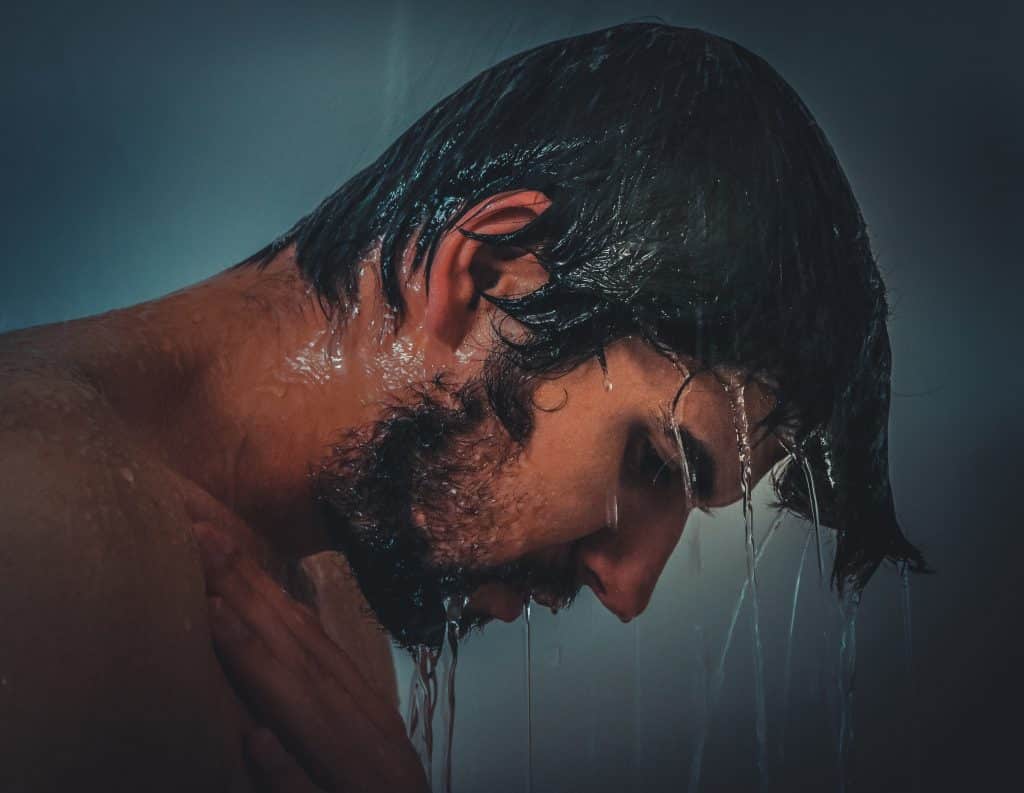 RUDAS Thermal Bath – A beautiful, historic spa that is over 400 years old – Rudas is not your typical gay sauna but they only welcome men on Mondays, Wednesdays, Thursdays, and Fridays. As you can imagine it is a mostly gay crowd. This is not a place to play around through with increased security, but nothing stops you from meeting some eye candy and heading back to your hotel. Since the baths were founded during the time of Ottoman rule, many of the key elements of a Turkish bath remain including a Turkish dome and octagonal pool. Just like visiting Gay Istanbul or Gay Antalya. The bath has six therapy pools and one swimming pool where the temperature is in between 10-42C.
Coxx Club – A huge hardcore cruise lounge and fetish bar that is likely to fulfill all your naughty Hungarian fantasies. Three separate bars with plenty of fun areas including a dark room, sling, glory hole, porn room, prison cell and more. Free entry but minimum consumption applies. Very modern but the Coxx Club owner and staff can be quite rude.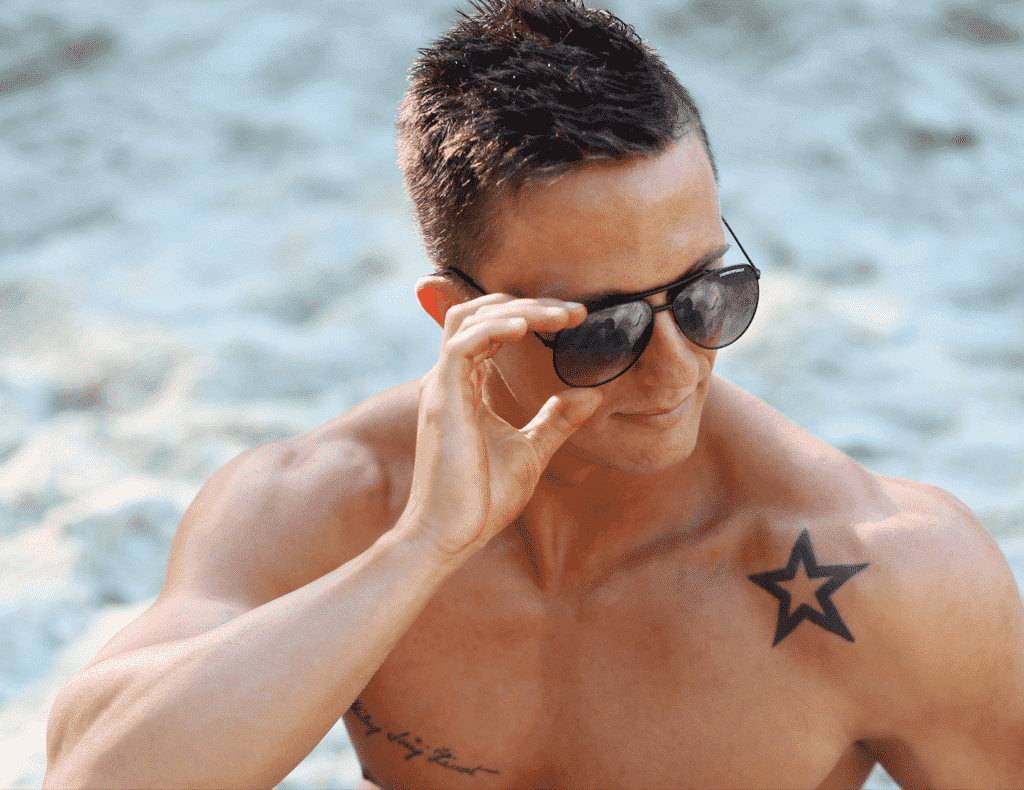 Further Things To Consider Before Any Gay Trip
Now you're all set and prepared to explore our big queer world, why not sort out everything else out all in one go? If necessary for your travel plans make sure you have brought proper travel insurance, protected your privacy by getting a secure VPN, compared all the top hotel booking sites to find just what you're after, reserved an unbeatable rental car price and - of course - booked the best flight deals!
Or maybe just forget it all and go for a last minute cruise or effortless tour instead?
Many gay travelers (including us) indulge in worldwide airport lounge access and pre-arrange airport transfers to take the stress out of travel. Naturally, we would never leave home without a more mainstream travel guide since we couldn't possibly cover everything here!
Just add an adventurous attitude and plenty of smiles - they go a long way - and that about covers it all! Now go out, find your global rainbow family and don't forget to share your best gay stories with us on Facebook, Twitter, and Instagram...We'd love to hear from you!