Tallinn – the capital of Estonia – is a proud city saturated with medieval magic, gourmet New Nordic dining, classy design stores, hidden hipster hotspots, and wild nightlife, at least for heterosexuals.

Lying in the east of the Baltic sea, only 70 km south of Helsinki, Tallinn was founded almost a millennium ago and has centuries of history trading – and being traded by – Russia, Denmark, Sweden, and Germany.
The result is a rich cultural tapestry which has endowed Tallinn with many unique attractions, however, for most tourists – gay, straight or unicorn – the mains highlight is undoubtedly the beautifully preserved walled city at Old Tallinn's heart, concealing winding cobbled streets, photogenic medieval houses and plenty of Medieval fairy-tale charm.
Culturally distinct from its Russia and it's Baltic neighbors, Latvia and Lithuania, and separated from its linguistic brother Finland by the Soviet occupation, today Estonia, a little country way up in the north, is embracing its independence and singular uniqueness.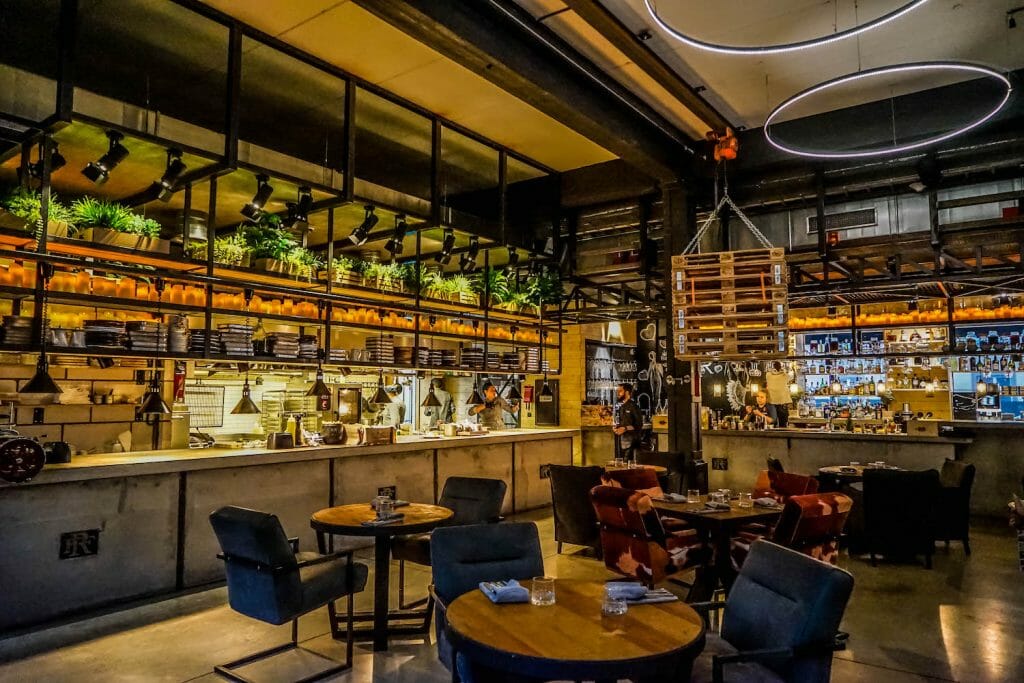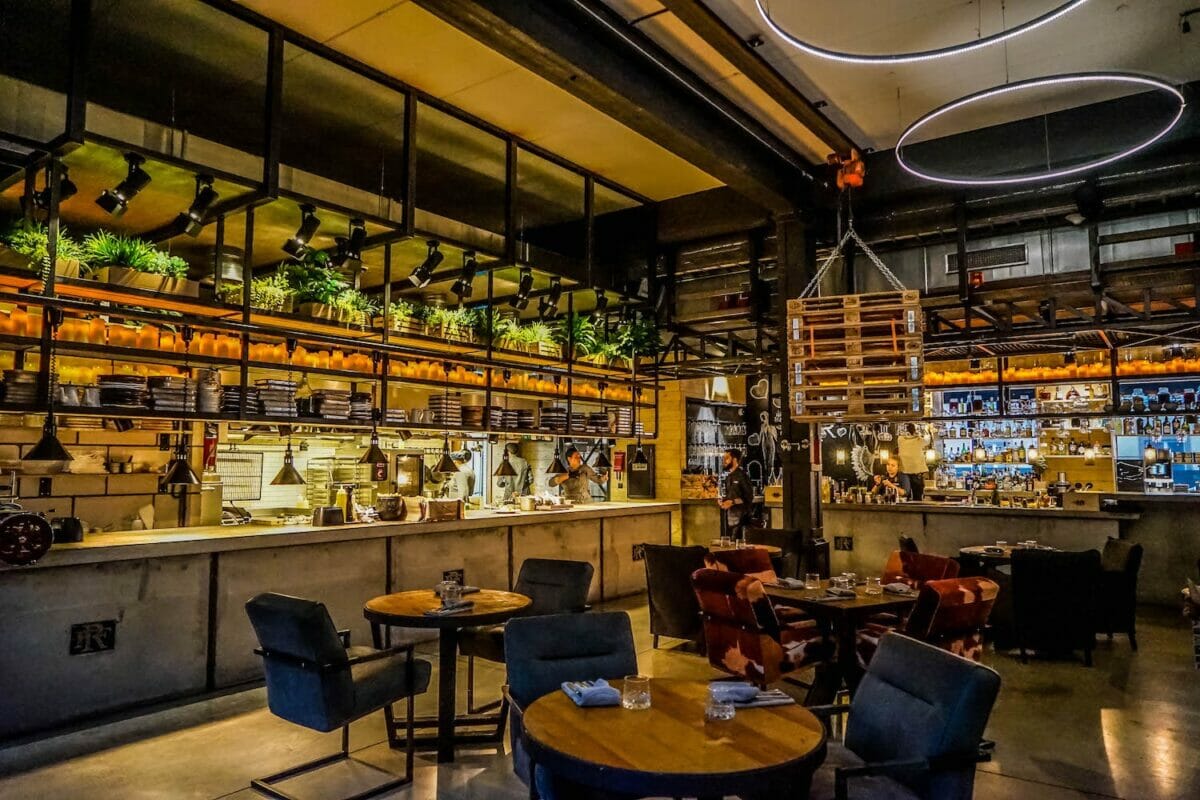 Tourism is quickly finding this ludicrously photogenic town. However, Gay Tallinn has been slow-coming. Easily the most progressive, liberal and tolerant country in the post-Soviet block Tallinn still struggles with homophobia, especially in the older generations.
A hangover from the communist-era when homosexuality was seen as a disease, today most young people have far more progressive views that wouldn't be out of place in Oslo, Melbourne or Austin. Changing attitudes after decades USSR of propaganda is proving difficult. As with most problems in modern Estonia, communism is a convenient scapegoat.
After all, homosexuals simply didn't exist in Stalin's USSR…Still today Russia tells the UN that there are no gays in Chechnya.
Right…
In truth, much of the Russian speaking population today is still influenced by state-sponsored homophobia thanks to Russian news and social media. Attitudes in these Russian communities toward LGBT people are flat or even worsening – and a considerable challenge for Estonia in many respects.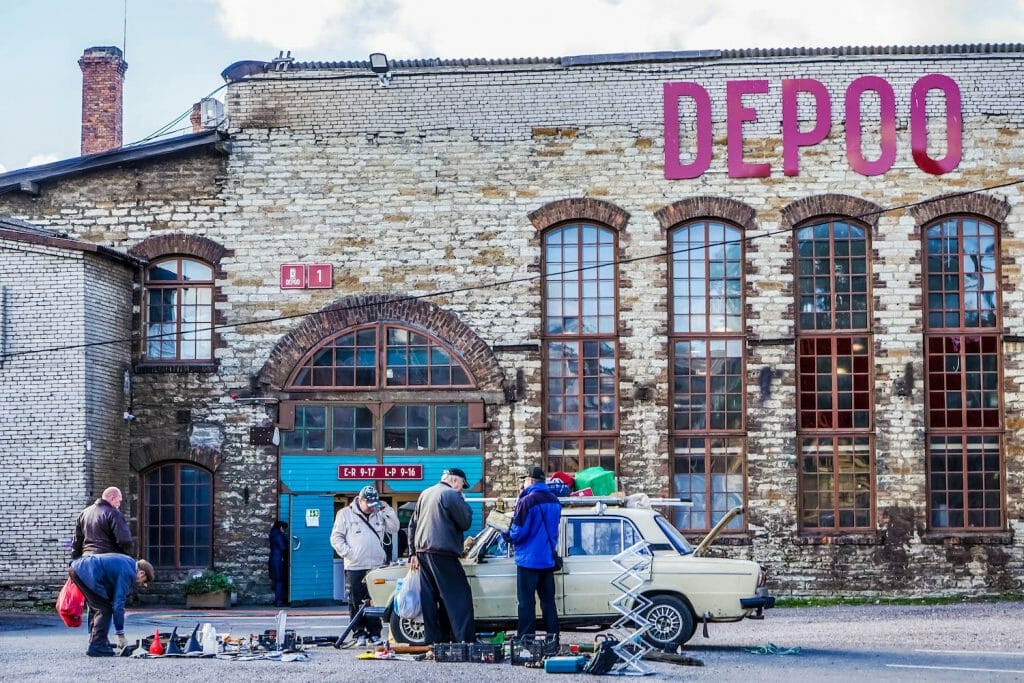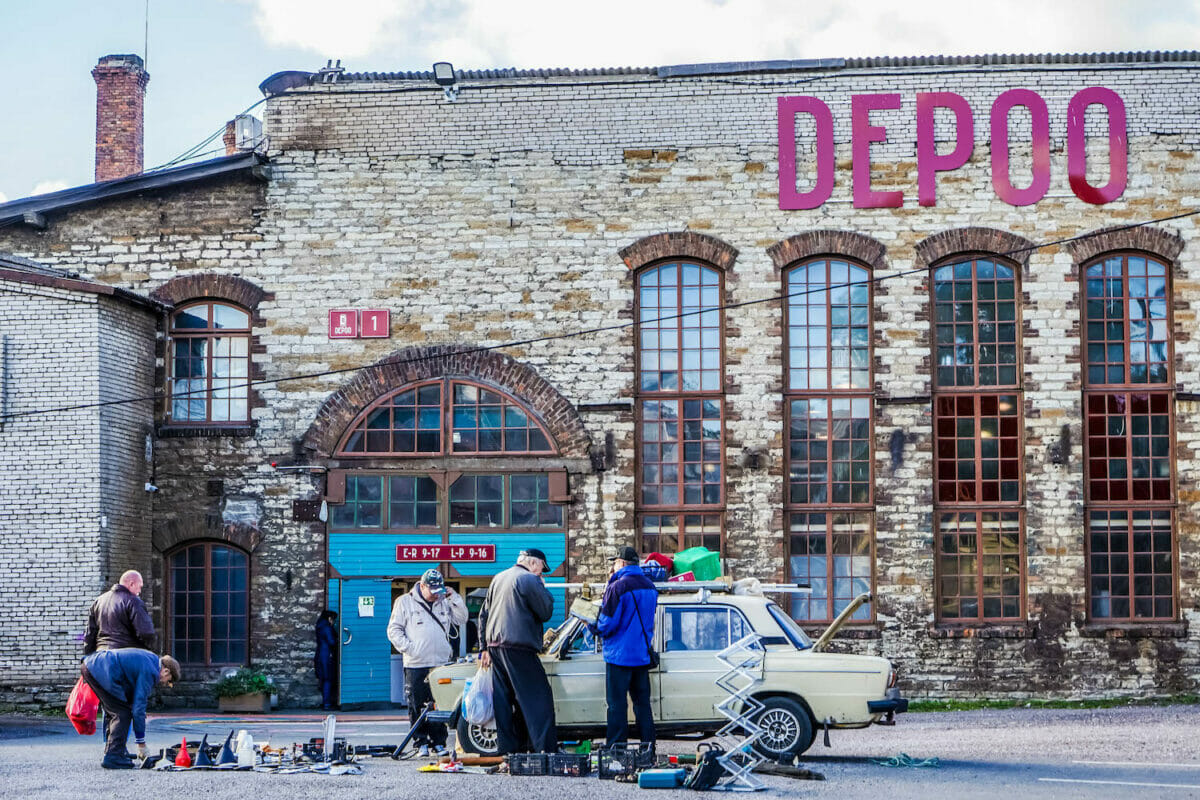 Estonia was the first and so far only former Soviet-occupied state to recognize gay marriages performed overseas in a similar manner to Israel, and we hope this will help Estonia progress to full-marriage equality soon. This likely has something to do with Estonia being the world's least religious country, so homophobia is not as entrenched in the mainstream media in Estonia as 'uber-Catholic' Lithuania and Poland.
It's true – only 16 percent of the Estonian population says religion is in an important part of their life!
All anti-gay discrimination is banned under the law, and visitors to Tallinn will notice in general an openness in these otherwise shy people. Much like Bucharest and Bogota where gay travel is helping to change attitudes in society at large, LGBT acceptance is rising annually in Tallinn.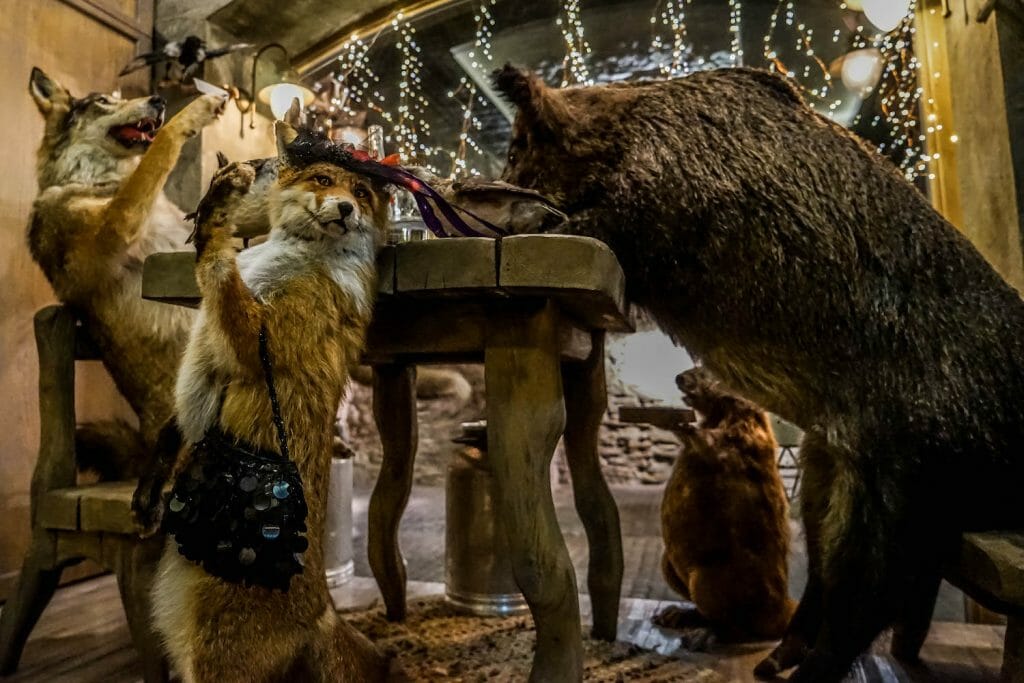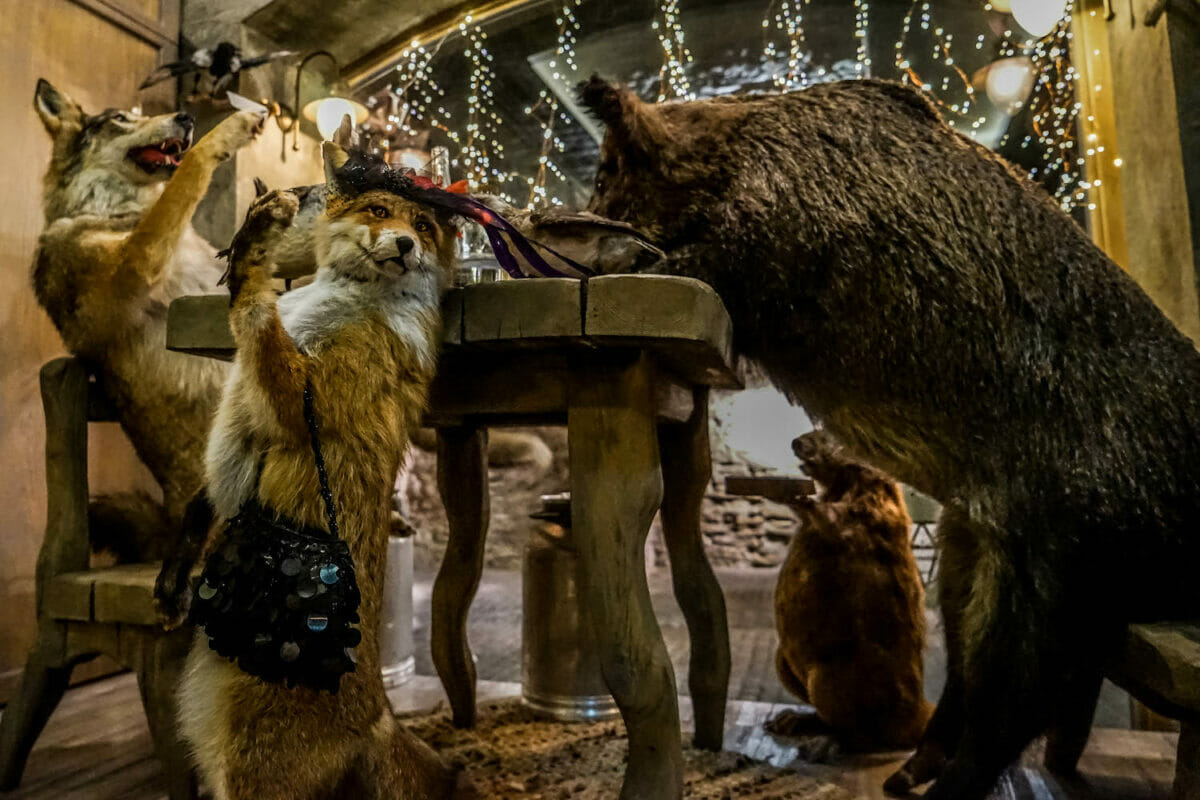 Like a long-lost Nordic brother, Estonia is seeking to model itself after progressive Copenhagen or Helsinki. They will likely succeed if it can escape the bigotry and totalitarian propaganda spewed from neighboring Russia, but there is still a fair way to go before the public psyche regarding homosexuality catches up with Scandinavian countries and Western Europe.
Gay tourists should have no more to fear here than in other significant European capital – although discretion is still advised at night outside of the small Tallinn gay scene or more liberal nightclubs.
As much as things have changed here, you will still be stared at by some people walking through Tallinn holding hands…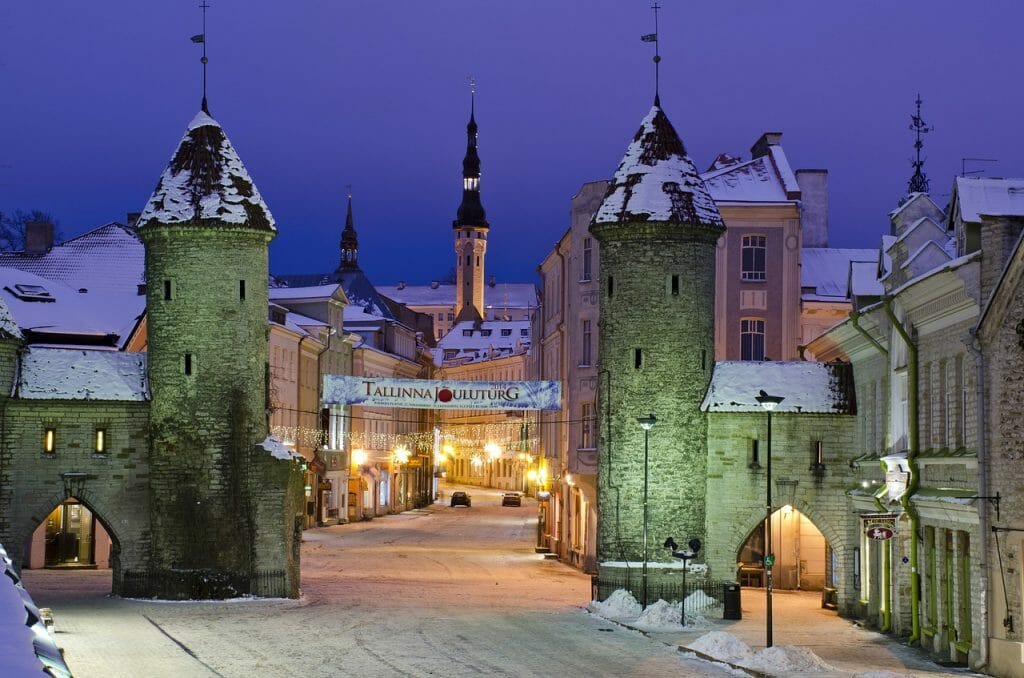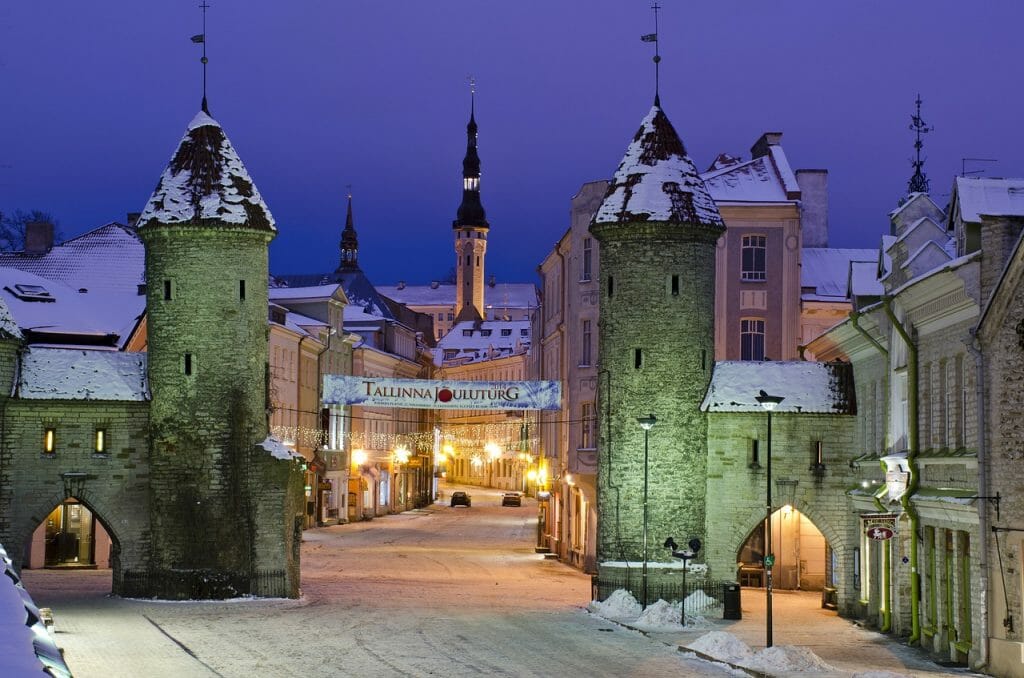 In all honesty, LGBT travelers shouldn't head to Tallinn for its almost no existent gay scene but instead to fall in love with its fairy-tale charm, beautiful hotels and picturesque countryside of Estonia. Not to mention the lower prices, wonderful Estonian design community, and incredible gastronomical landscape.
If you're looking for raging gay nightlife like Munich, Las Vegas or Bangkok – you won't find it here. Still, there are plenty of cute Estonian boys and girls, cocktails aplenty and mountains of hidden gems to uncover… Trust us, Tallinn will not disappoint!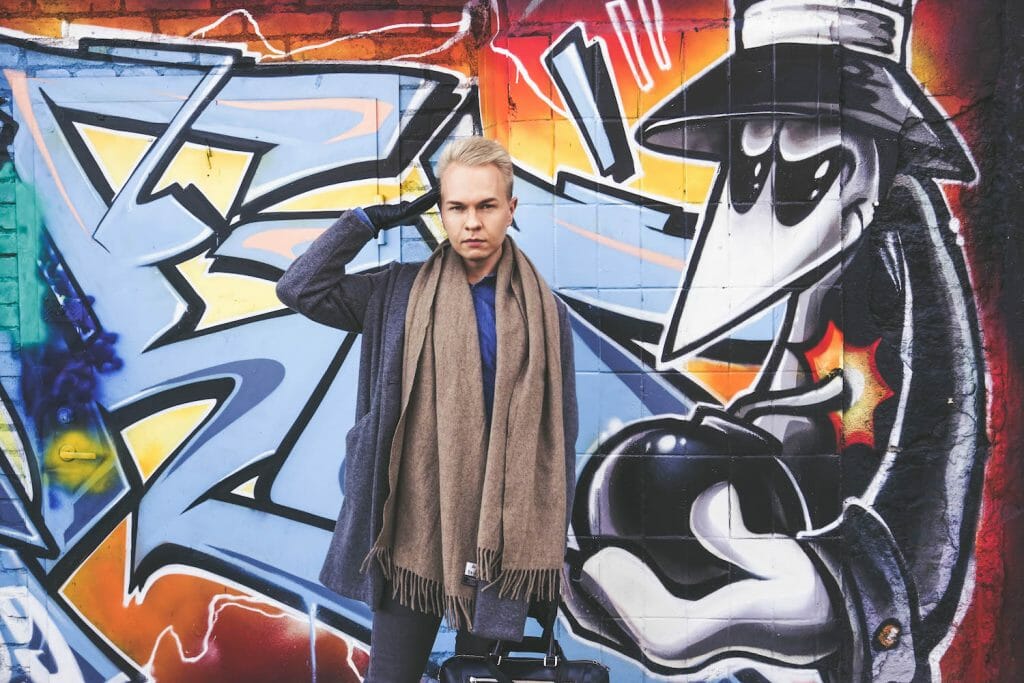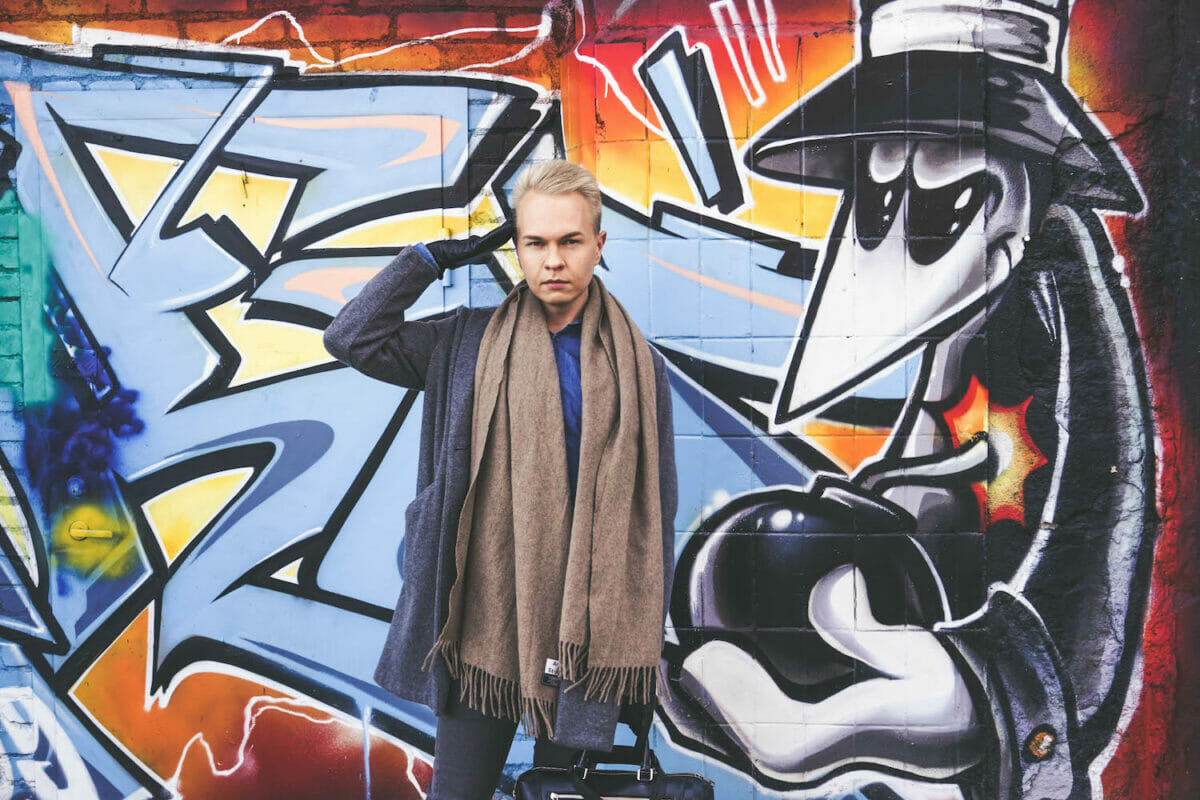 Gay Tallinn Guide: The Essential Guide To LGBT Travel In Tallinn Estonia
Attractions in Gay Tallinn
Obviously being gay does not define which attractions we will want to see in each city and the majority of queer travelers just want to have fun and check out the top things to see in Tallinn during the day!
There is so much to do in this gorgeous city – but we found our favorite memories were simply sitting and drinking coffee watching the world go by, getting lost in the fairytale-like Old Town and bohemian Kalamaja or hiring a car and exploring the beautiful surrounding towns and countryside. Oh, and wandering through all the beautiful design stores and being pampered on an affordable spa day.
You hardly run the risk of getting bored in Estonia no matter how long you stay. It's difficult to throw a stone in this medieval trading town without hitting something historic and worth visting– but still, it helps to have some idea what is going on, so here are our just a few of our favorite things to do in Estonia that you should not miss!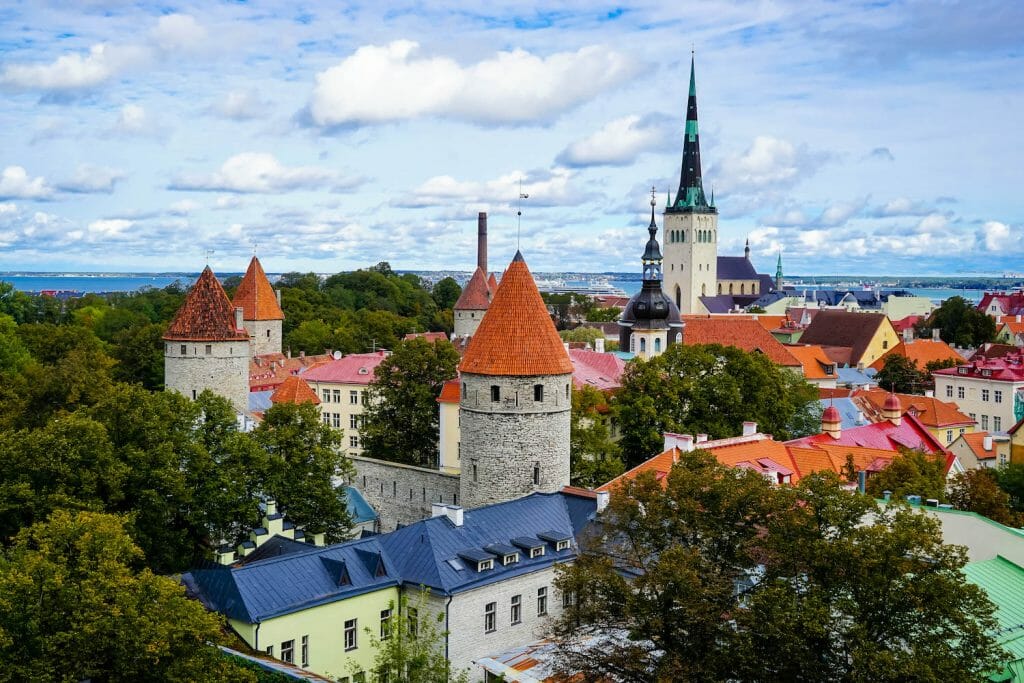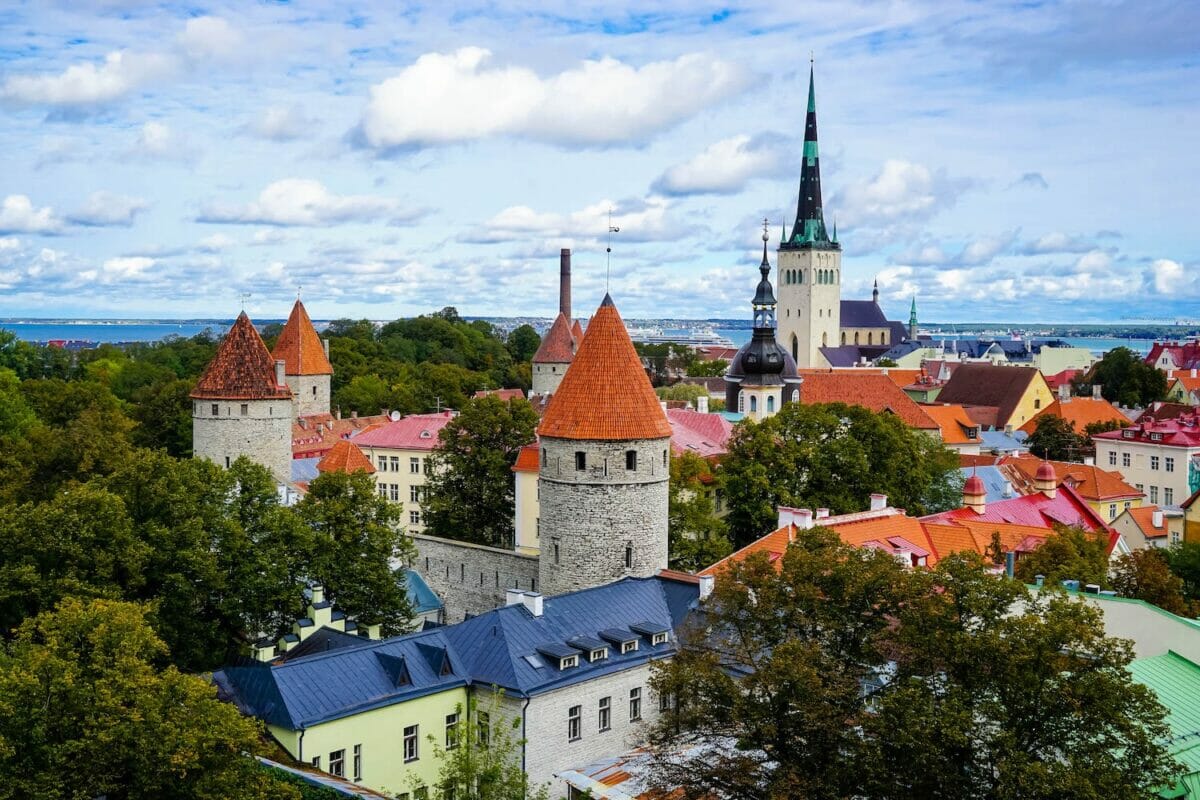 Tallinn Gastronomic Revolution – One of the highlights of Tallinn is unquestionably the 'new Nordic' food scene – and there are far, far too many restaurants leading the way to list them all here. Use this guide to find the best restaurants in Tallinn to eat, so you can best experience the diversity of talented Estonian chefs who are fuelling a culinary revolution by fusing Scandi-style cooking with fresh, local and seasonal ingredients. New Nordic dining with an Estonian twist. In Tallinn, you will find an exceptional dining scene brimming with innovative dishes at affordable prices. Yes, unlike eating out in Copenhagen, Turku or Bergen, indulging here does not cost the same amount as a house in a third-world nation. Still, if we were forced to choose just one place to recommend it would have to be the newly opened Rae Meierei, from the creators of the already famous Farm and Rukis – all of which are in the Tallinn Old Town.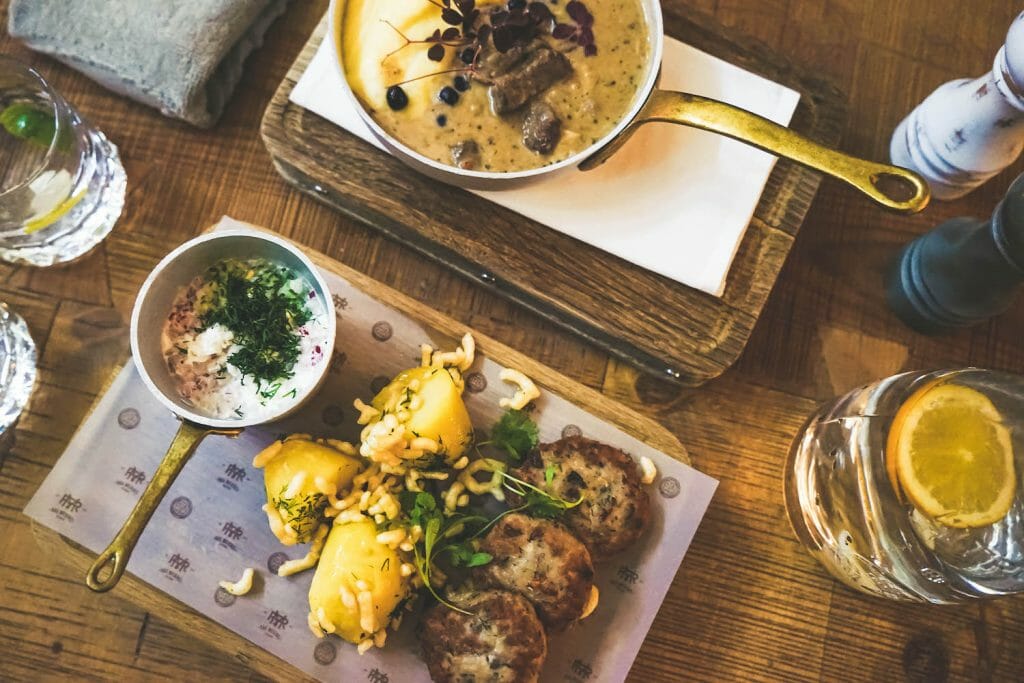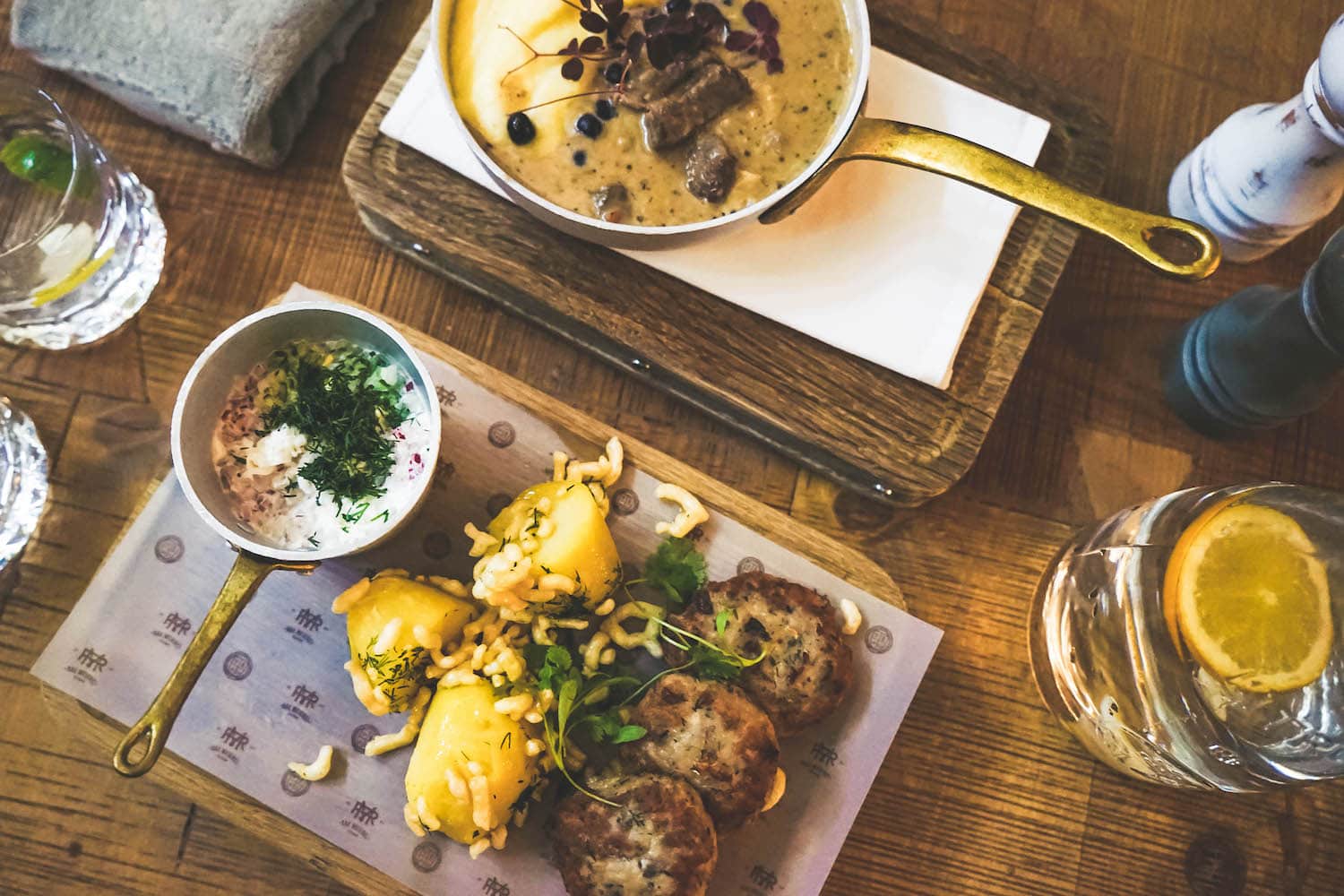 Seaplane Harbour (Estonian Maritime Museum) – With the design aesthetics and WOW factor of a James Bond villains Lair, the converted Seaplane Harbour is easily one of the best things to do in Estonia – and possibly Europe's most exhilarating museums. Separated into three levels: in the air, on the sea, and below the sea – the Seaplane Harbour is a fabulous example of a renovation done correctly and protects one of the most valuable buildings of the 20th century in the Baltic States for generations to come. There are around 200 different maritime objects houses within this historical seaplane hangar, but the crowning jewel has to be the Lembit submarine which was the oldest submarine still afloat in the world when he was brought ashore in 2011. You are free to explore inside the sub, but there is so much more here including sailboats, special exhibits, the incredible cafe MARU and an array of historically significant maritime boats out back you can wander aboard.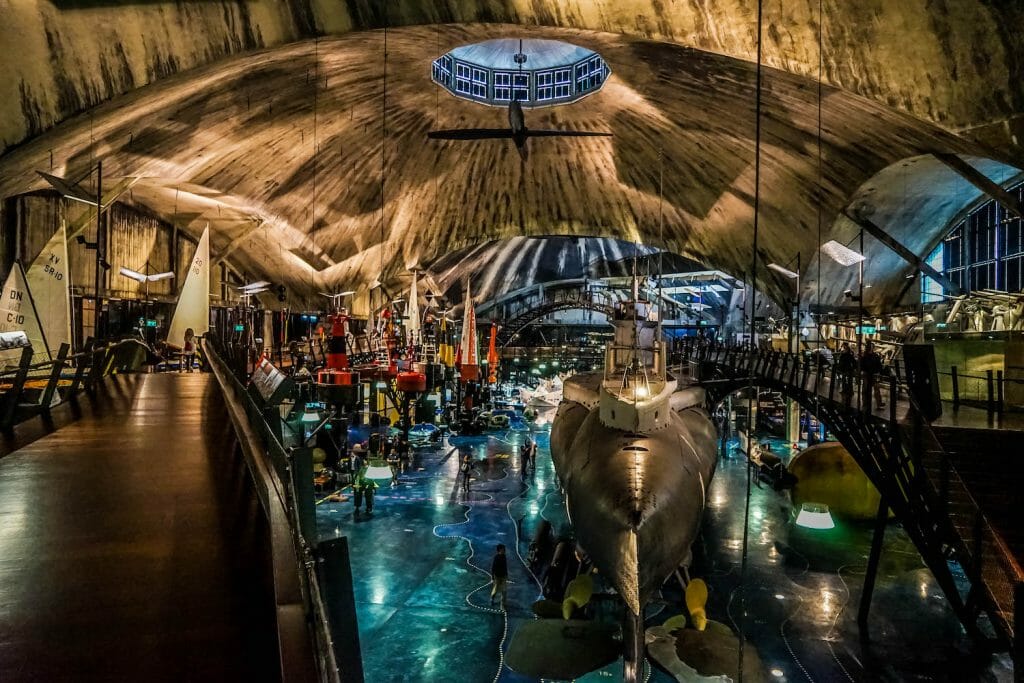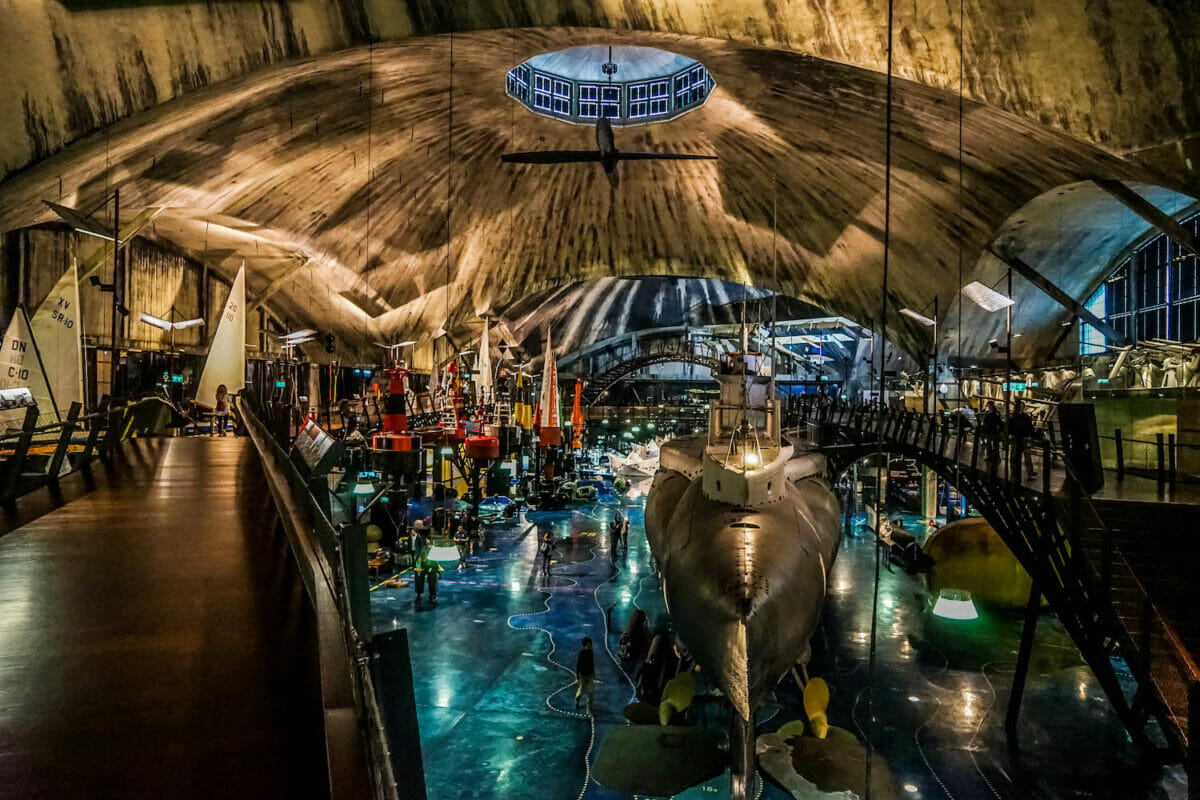 Medieval Old Town – Explore the historic center of Tallinn with its gourmet restaurants, cobble-stone streets, and grand Gothic architecture. Oozing charm, there is no other place on Earth quite like it, and you can spend days exploring all its cafes, buildings, museums and boutique shops.
Telliskivi Creative City – Skip all those over-priced and tacky souvenir shops in the Old Town and instead head to the Telliskivi Creative City – an uber-cool creative hub housed in a former industrial complex just a few minutes walk from the Old Town border. Not only will you find vintage shops, fair trade products, hip restaurants, and design stores – just you can only find bespoke events here, especially on weekends, including coffee-making championships, dance performances or pop-up stores and market which takes place every Saturday.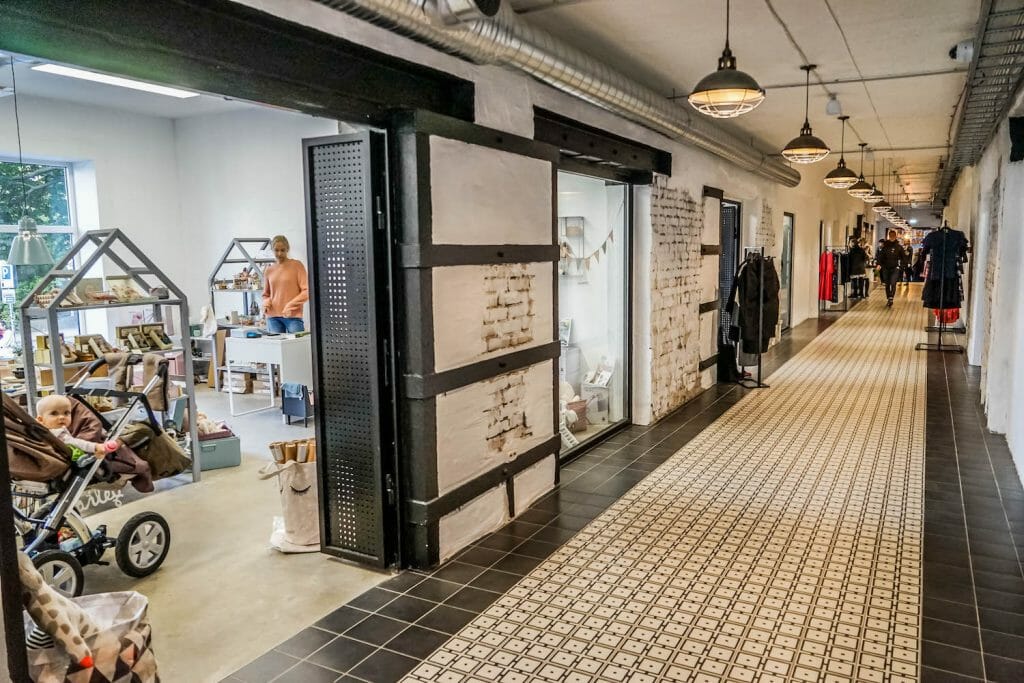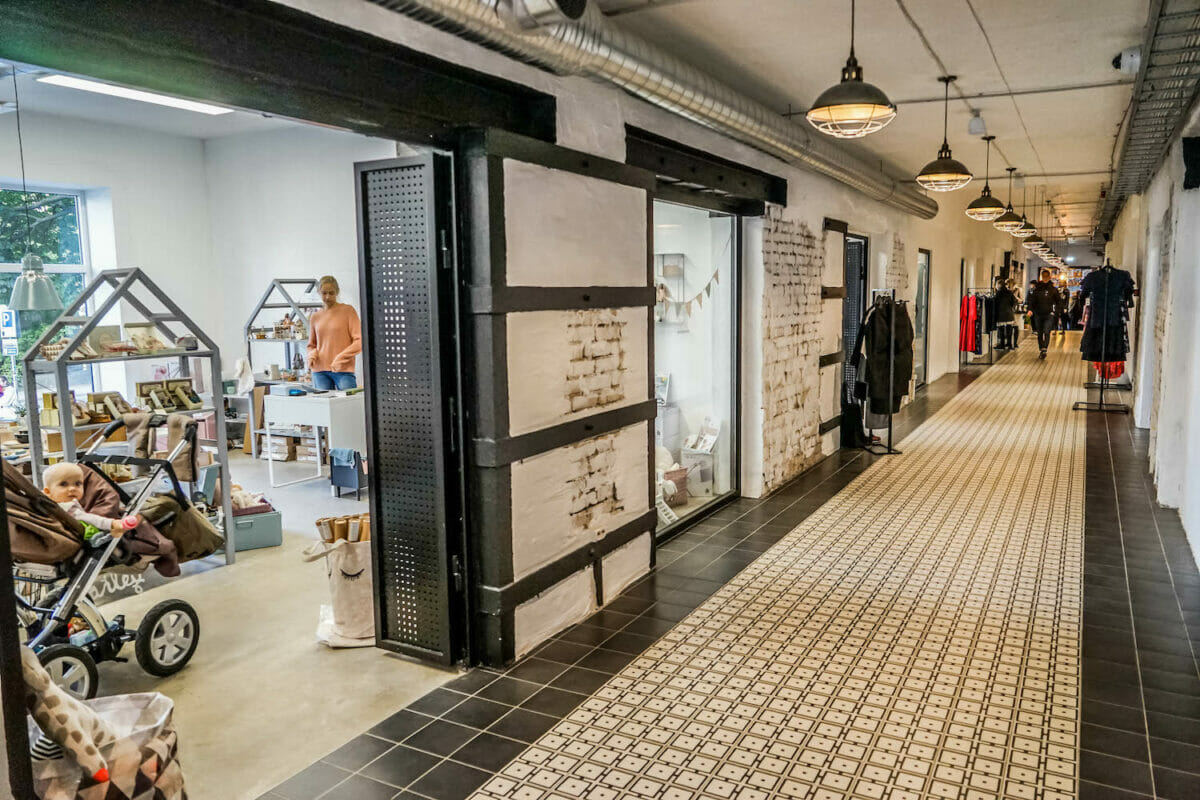 Toompea Castle – A Baroque castle sitting on a 9th-century citadel with a historic past and now the present seat of the Parliament of Estonia. The huge flag that flies here on Tall Hermann tower is a symbol of Estonian independence, and free tours are available Monday to Friday if booked in advance, or you can watch sessions of parliament from the public gallery.
Kadriorg Palace – The Russian's might not be well liked here – but ethnic Estonians at least – but one positive legacy they left is this grand 18th-century baroque palace built by Tsar Peter the Great. It now houses a nice collection of foreign art, but the building and ground are the highlights.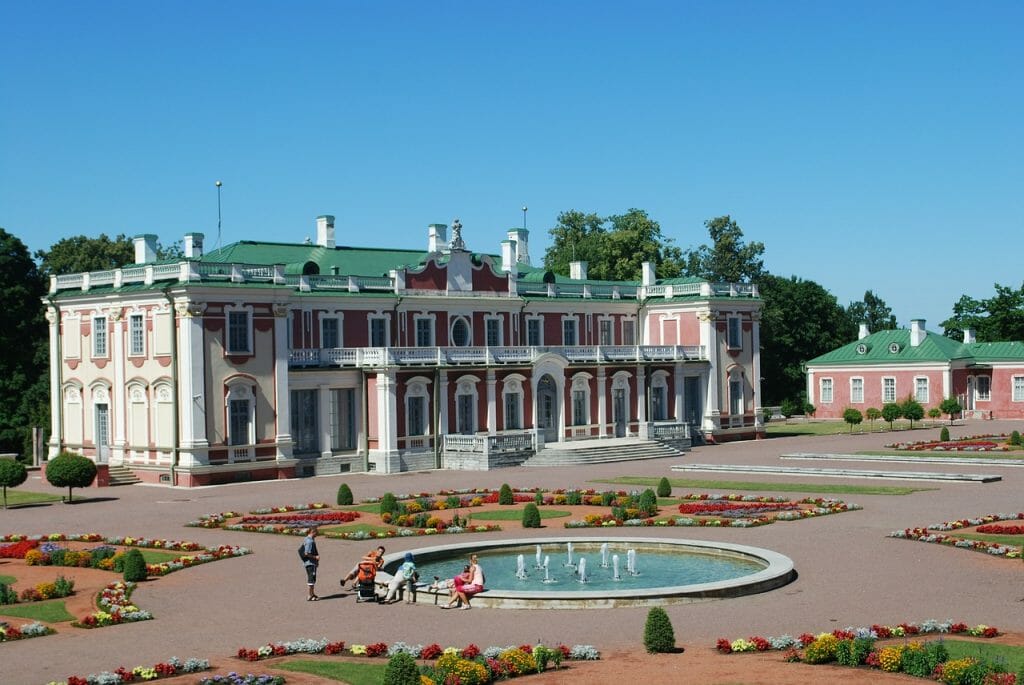 Art Museum of Estonia (KUMU Location) – One of the largest art museums in Northern Europe in a grand glass-and-steel architectural building. Inside are an impressive collection of Estonian art especially Socialist Realism and 'Nonconformist art' from the occupations period – plus art from earlier periods in Estonian history There are frequently temporary exhibitions with feature both foreign and Estonian contemporary art.
Maiasmokk Café – No visit to charming Tallinn would be complete without a relaxing coffee and sweet at Maiasmokk, the oldest operating café in Estonia. Yes, this unique café has been in the same location since 1864 and as soon as you walk in you really can tell with its interior décor has been unchanged for almost a century. While the coffeehouse culture might have been perfected in Vienna and Budapest, here in this cozy little cafe, you can enjoy the experience with an Estonian twist while be served delectable and novel meals, fresh pastries, pies and cakes – and strong coffee of course!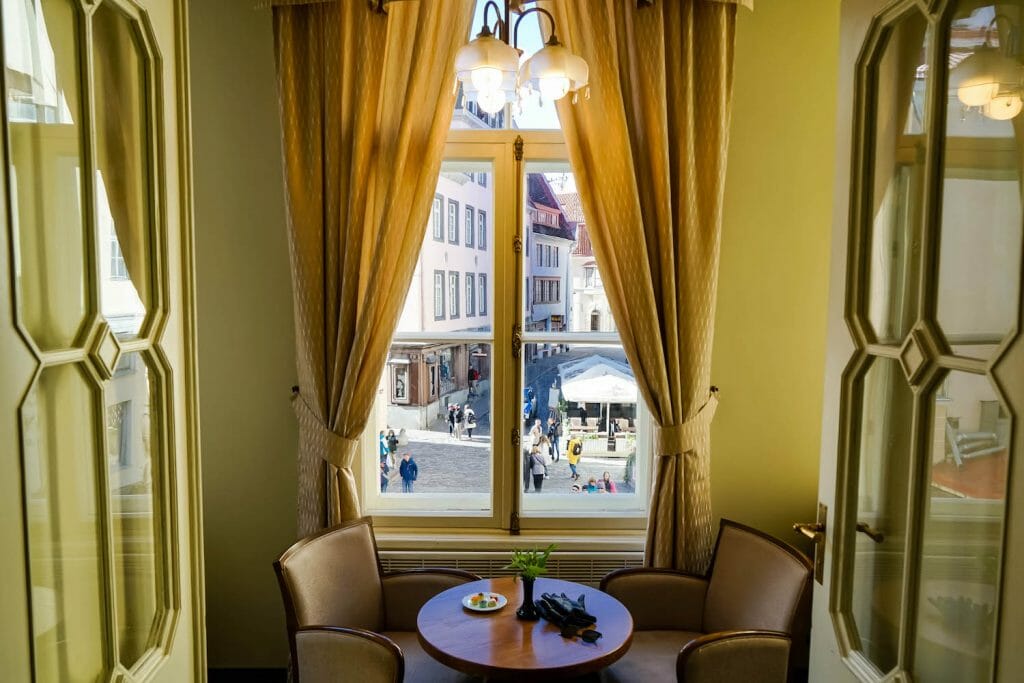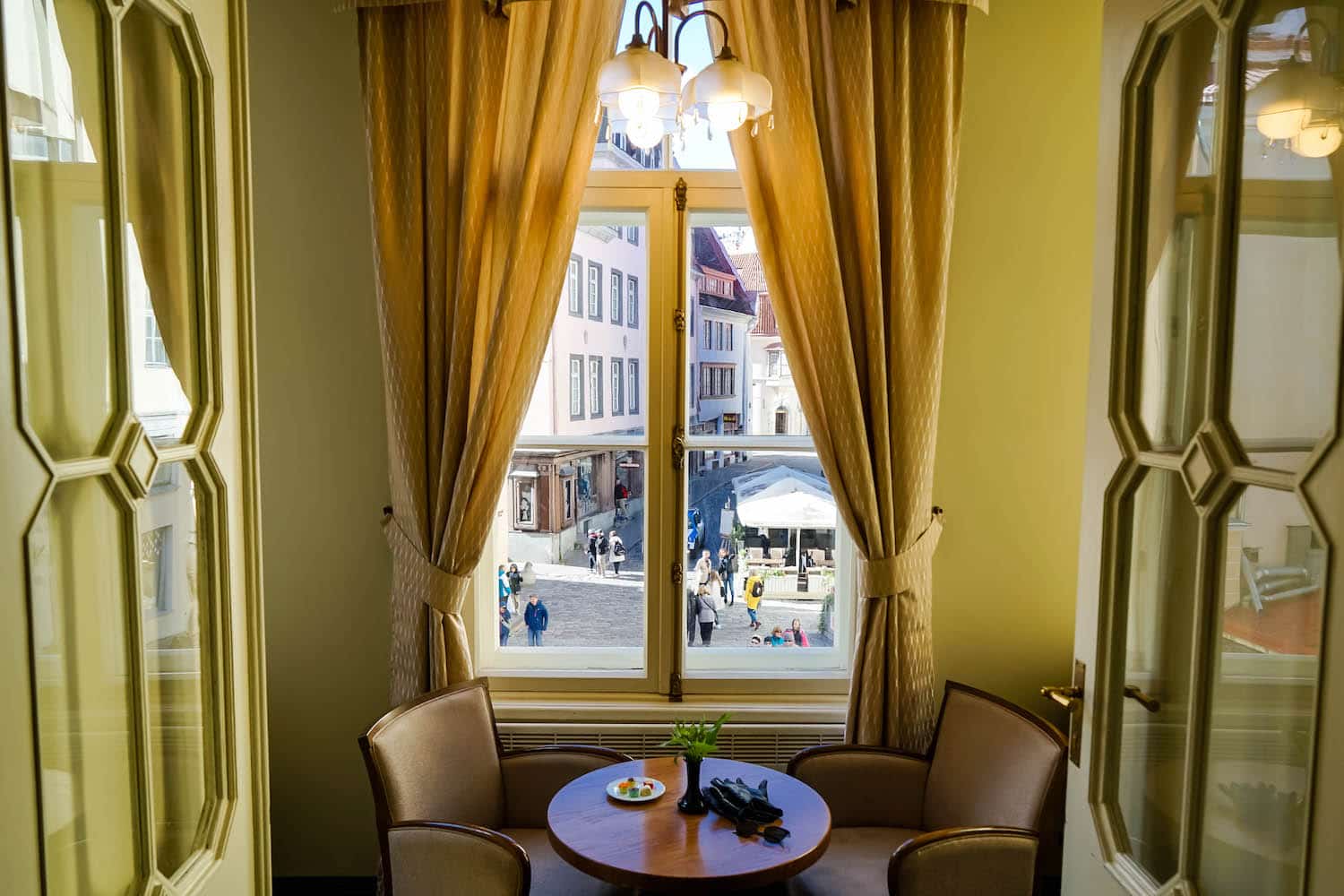 Balti Jaam Market – This newly-renovated market complex deserves it's placed on any list of Tallinn things to do, being the most modern of its kind in the Baltics and bringing high-quality dining, produce, coffee and other items together under one roof. As you will quickly see the Balti Jaam (Baltic Station) Market is extremely popular with both locals and tourists, so you know you are onto a good thing! Tucked away on the upper floor is store after store of old Soviet-era objects, basically a more civilized version of an Estonian garage sale. Second-hand antiques, toys, bicycles, matchboxes, pots, artwork, fur coats, military gear…You name it, and you are sure to find it here, although some hunting might be required. The walls are piled high, and space is at a premium, but you can spend hours sifting through the treasures here.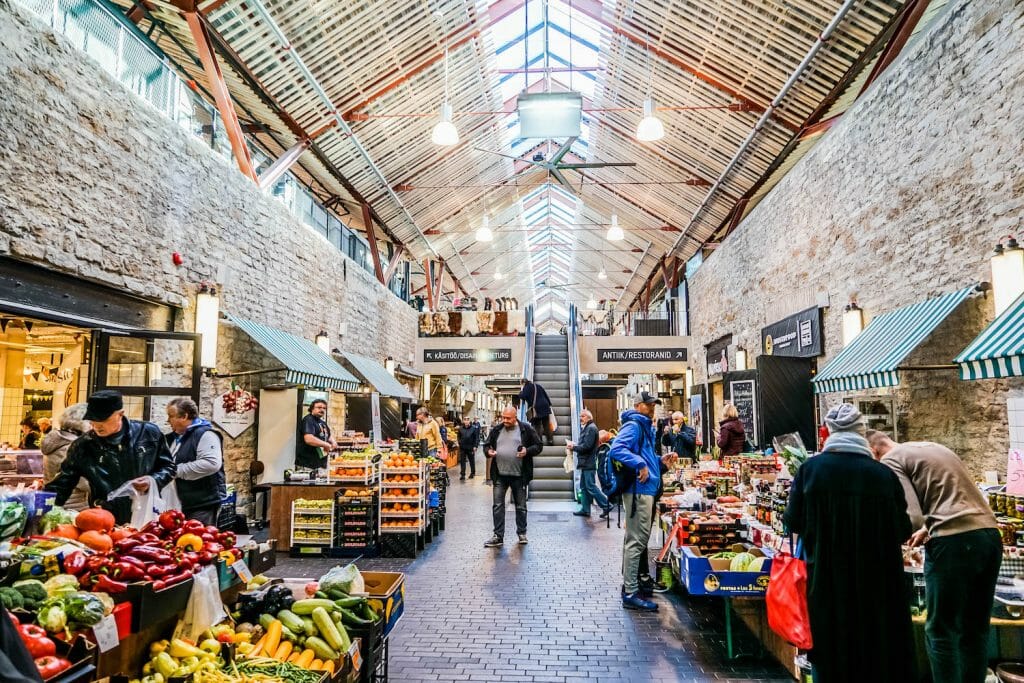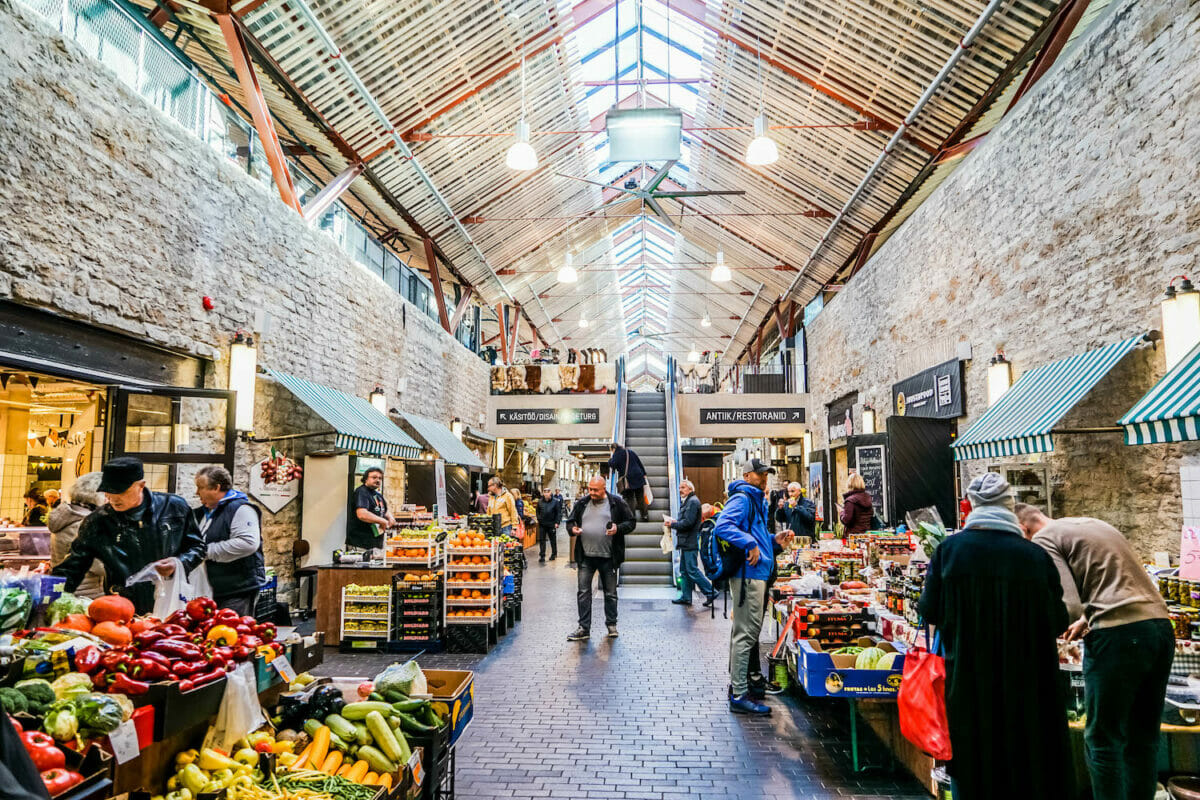 Estonian History Museum – If you are as curious about Estonia as a country and its long – and very complicated – history then you absolutely cannot miss visiting the Estonian History Museum houses in the Great Guild Hall. Here, you can examine Estonia's history from prehistoric times' right up to the end of the 20th century under the arched roof of the glorious 15th century Great Guild Hall, itself a stunning relic of Tallinn's past. Among the many highlights is an exhibition consider If Estonia is Nordic, a weapons chamber presents wars and arms through the ages and the permanent exhibition 'Spirit Of Survival: 11,000 years of Estonian' which helped us to finally understand the uniqueness of the Estonian people and how historical events have affected them.
Estonian Sauna – While their Finnish cousins might have invented it, Estonia has their own unique smokey sauna experience that is even UNESCO-listed. Cover yourself with honey, gently beat yourself in birch swims and enjoy an authentic Estonian sauna. The benefits include stress relief and weight loss, though we just think its fun. Many locals will have their own at their summer cottages if you're lucky enough to know one or hire a car and head to Mooska farm. A typical lifestyle farm in Southern Estonia run by a family who loves welcoming guests into their traditional smoke sauna.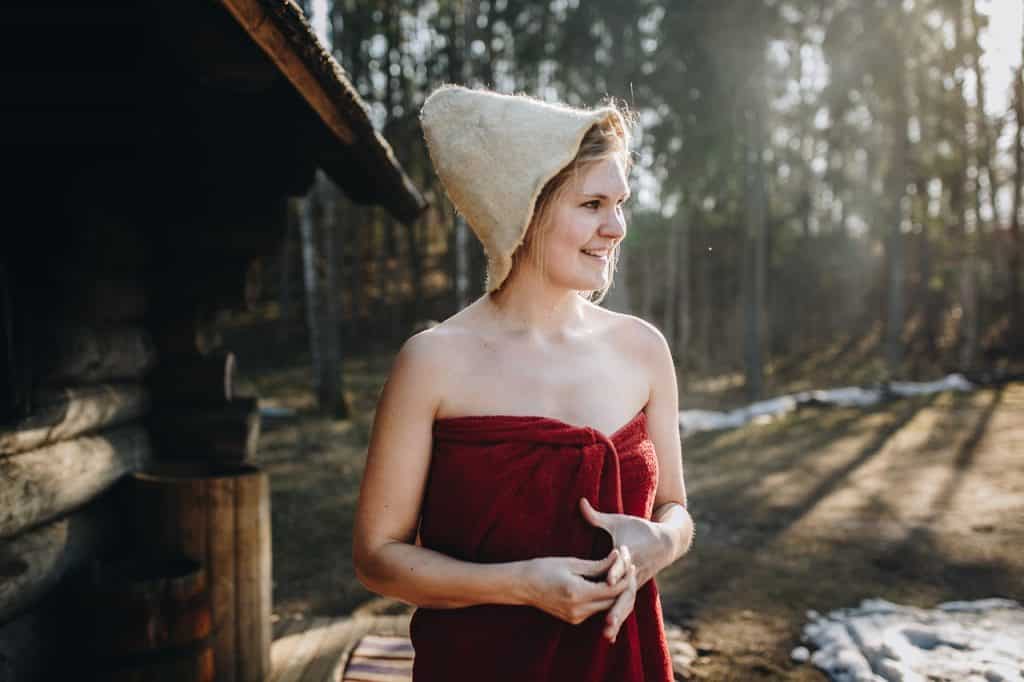 Tallinn Botanic Garden – A vast 300-acre park perfect for a sunny day with fabulously lush greenhouses and expensive open-air gardens.
Hipster Kalamaja – The quaint neighborhood of Kalamaja, much beloved by hipsters, which is known for its quiet streets, colorful wooden buildings and increasingly its young, creative energy. This is part of Tallinn where you will get an authentic feel of the locals' lifestyle – and promptly decide you want to move here! While the best way to discover Kalamaja is wandering around and get lost, you should try to visit the modern Austrian-style café, Gustav

, or later in the evening pop into the

trendy TOPS bar

for a drink. Kalamaja is also home to one of the oldest and best public sauna's in Estonia, Kalma, if you want to experience sauna the Estonian way. Dignified architecture and traditions make Kalma sauna a soulful place, and quite a different experience than visiting

Tampere, the sauna capital of the world!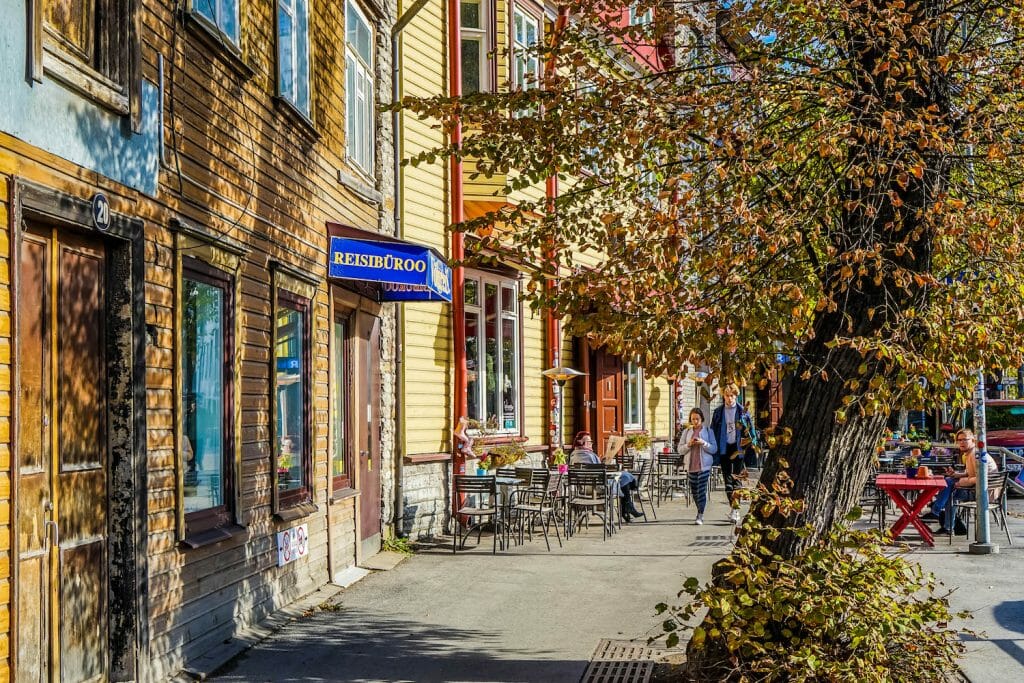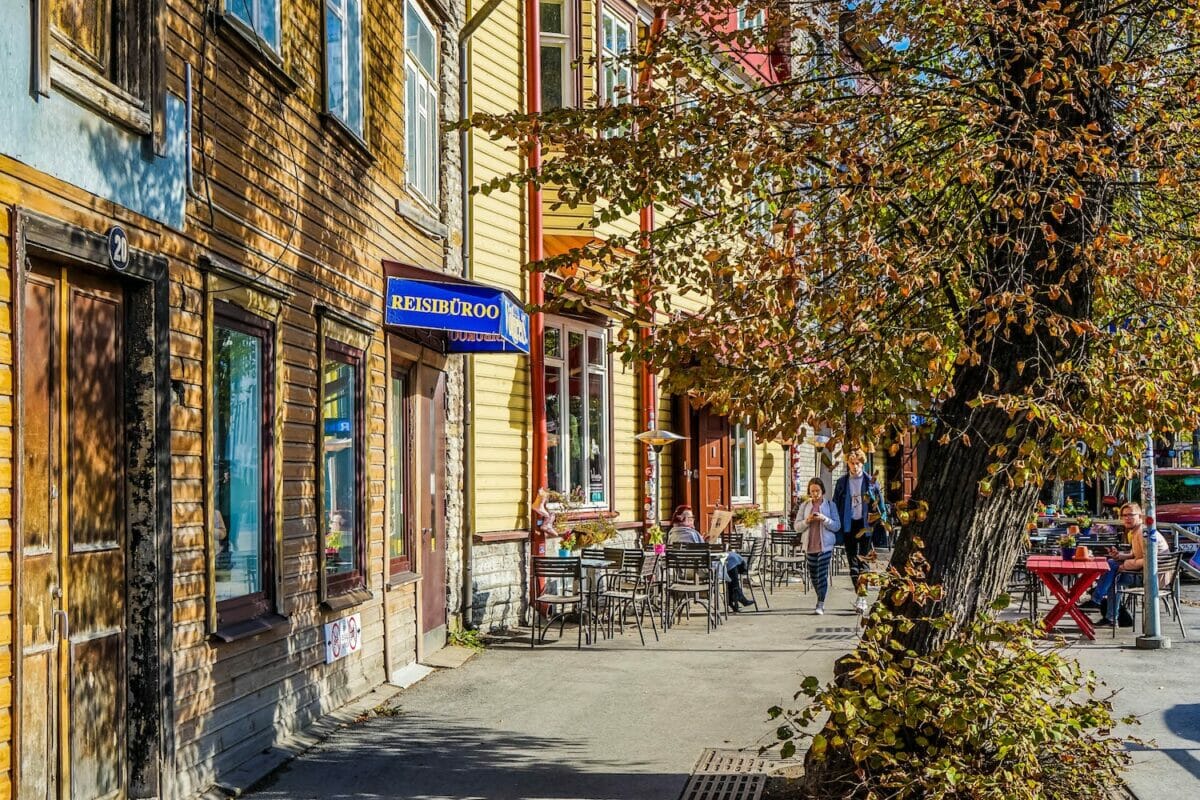 Tallinn Legends – A bizarre museum involving theatrical performances and interaction to recreate the historic event and leans of medieval Tallinn. Fun and unforgettable, the Baltics love their folklore, and this is the perfect place to get a sense of it.
Brewery Tour – Take in the best of Estonian beer and cheese while seeing all the major sites of the city and countryside. A fun day trip if you short on time, basically a cheat sheet of all the things you should see and try in 24 hours. You can also try the Beer House, an old-school gastro-brewery just off Town Hall Square with seven in-house varieties of 'living beer brews,' hearty meals, indoor and outdoor seating and live music Thursday to Saturday! The waitresses and staff were even dressed in traditional Germany clothing and serving bratwurst and pork, given a somewhat artistic license to Tallinn's past merchant history with Hanseatic League.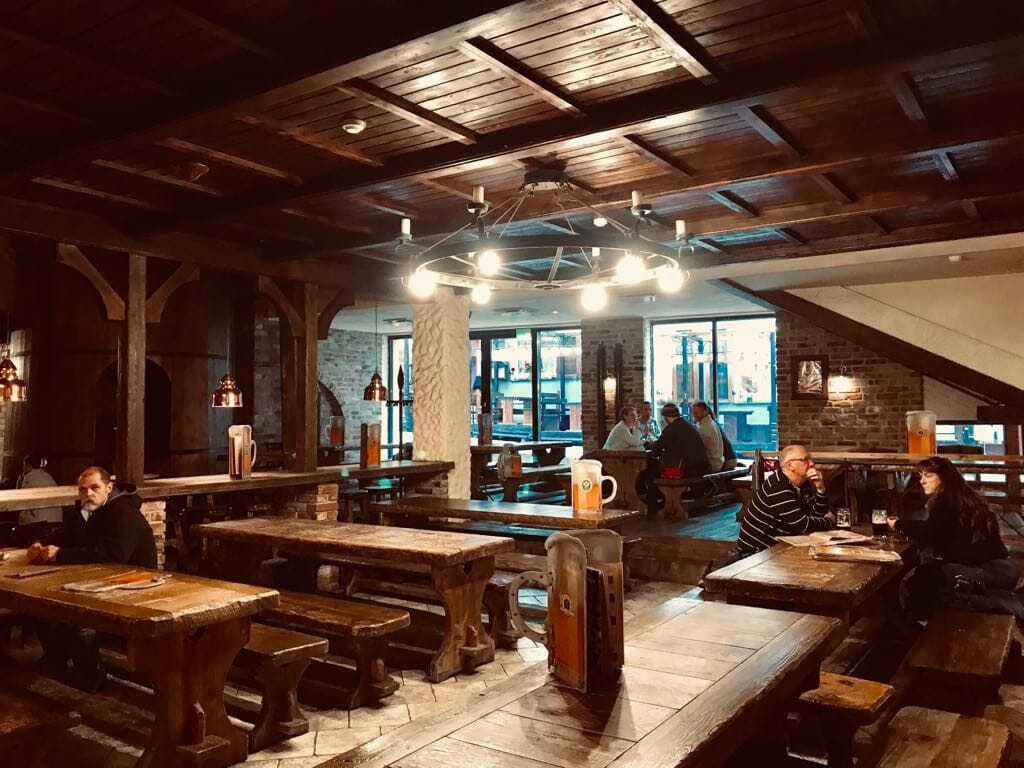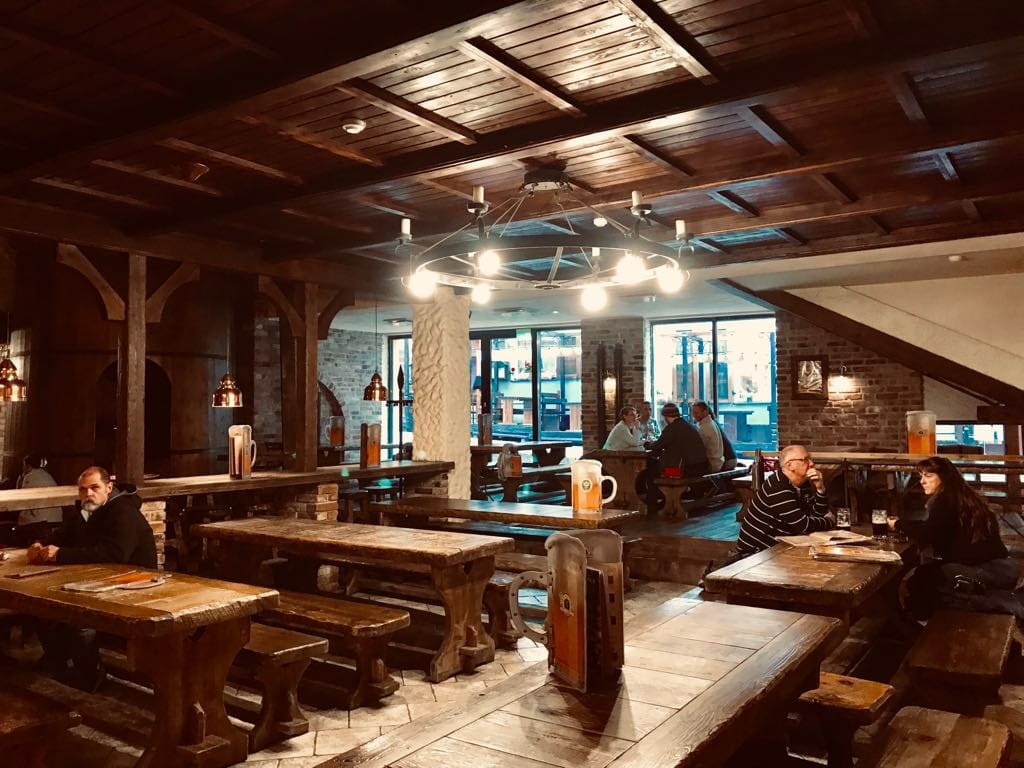 Helsinki Day Trip – Sure, more Finns are heading the other way to stock up on cheap alcohol but if you want to take in all the highlights of Helsinki in one day you can. And without paying their insane accommodation costs. Take a relaxing ferry, explore the compact and walkable inner city and head back in the afternoon. Sure Gay Helsinki needs more time to explore, but at least you can tick another country off the list!
Lahemaa National Park – The oldest and most beautiful national park in Estonia. An eerie bog landscape of undeniable beauty with look-out towers, you can visit by car but the day trip also includes Soviet ruins like an abandoned submarine station, a trip to the Estonian seaside, centuries-old manor houses and a surprisingly fun lunch at a sea-captains house to get a sense of this charming little country.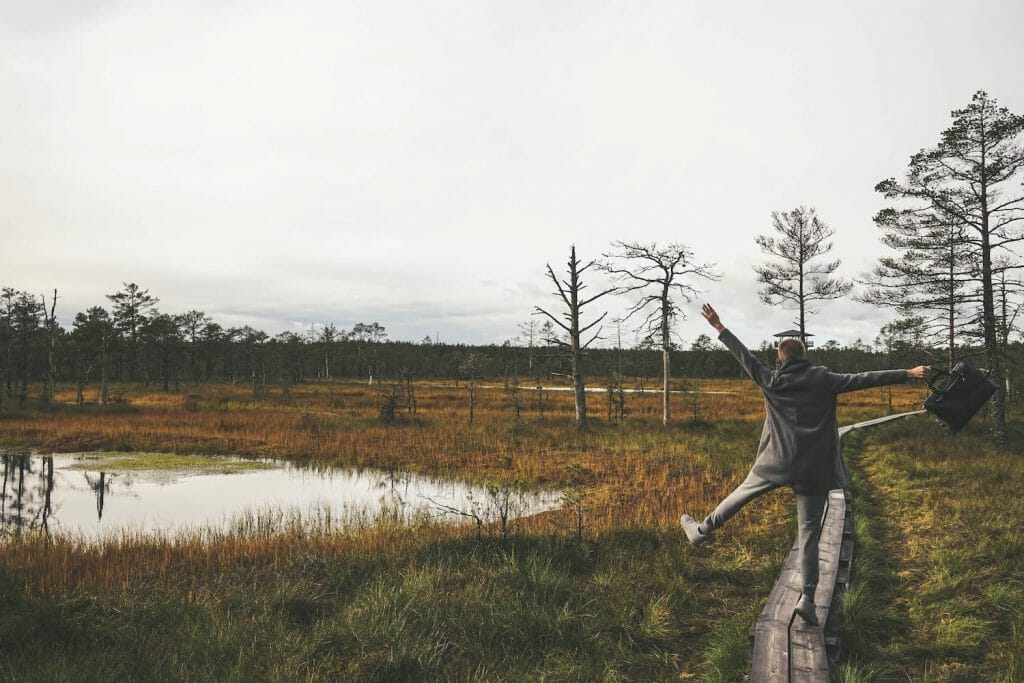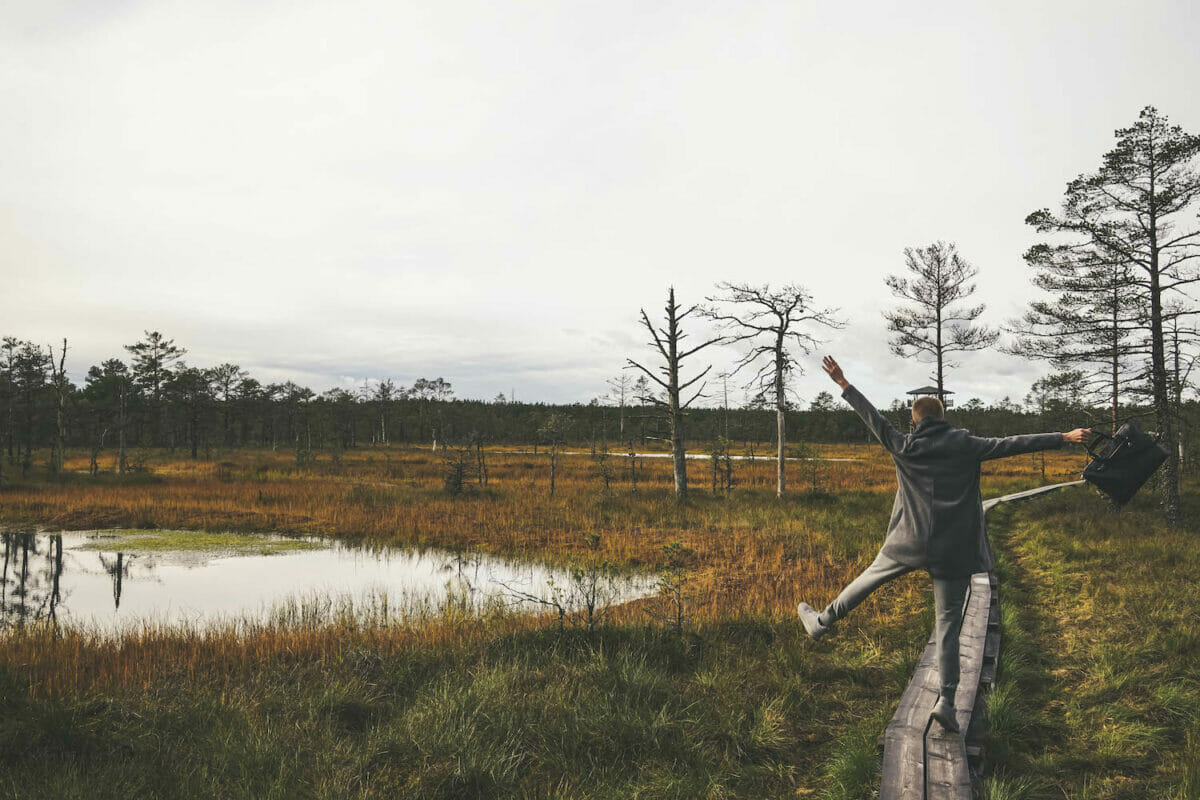 Vikerlased – The first LGBT choir in Estonia holding frequent events. Check out their Facebook page and try to get along to support this worthy cause!
Tallinn Gay Pride – Held for the first time in 10 years in 2017, but normally Baltic Pride is the main event rotating in turn between the capitals of the Baltic states; Tallinn, Riga, and Vilnius. Why it has not been held in Tallinn for so long before this, we can't figure out, but it should return again in 2020. Increasing visibility of the community is the best way to more forward and ensure Estonia becomes a more fair, equal, and inclusive society – so we hope to see Tallinn Pride taking place every year soon and gaining more local support.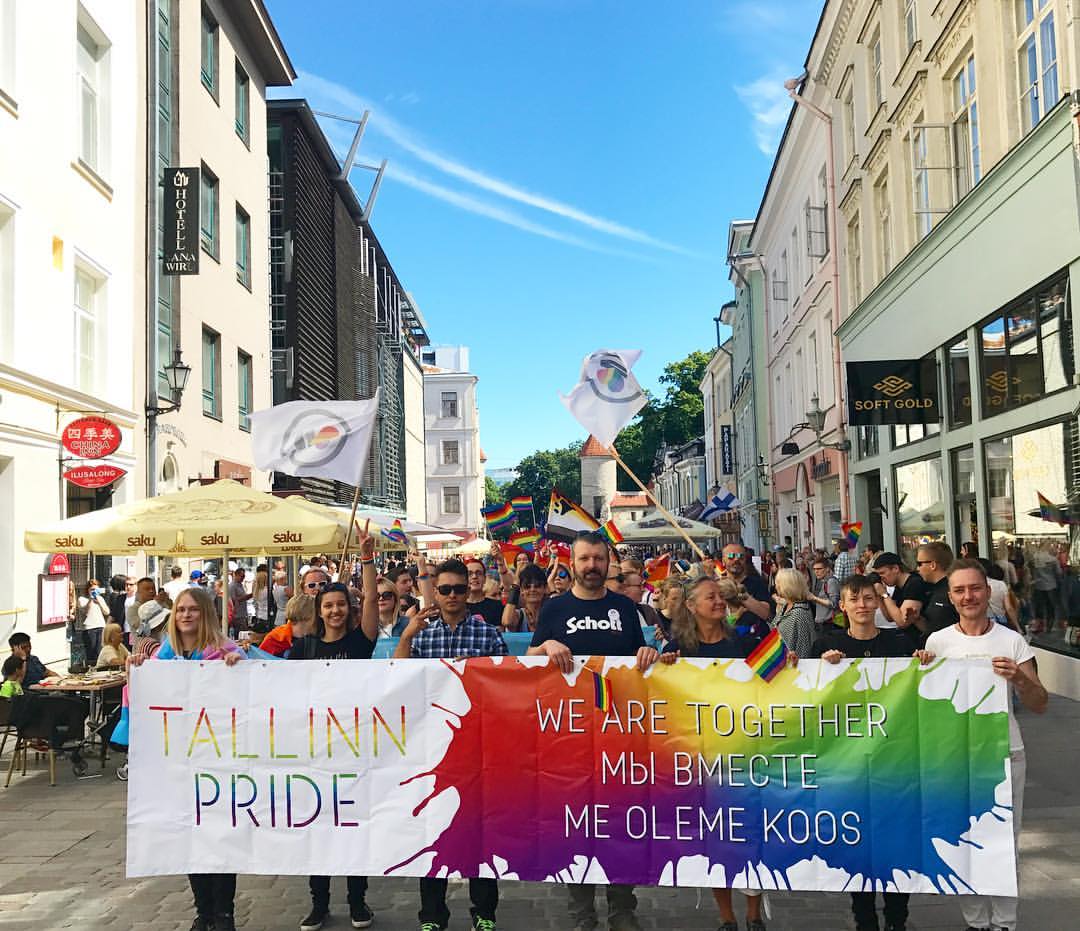 Gay-friendly and Gay Hotels in Tallinn
In Estonia, you are extremely unlikely to find a boutique, upscale hotel which had any issues with gay guests but could potentially find an issue in some small, owner-operated hotels in this still sometimes conservative society – especially in older generations. While there are no exclusively gay hotels in Tallinn, we have featured hotels which are gay-popular thanks to their location or design and are also known for their gay-friendly environment.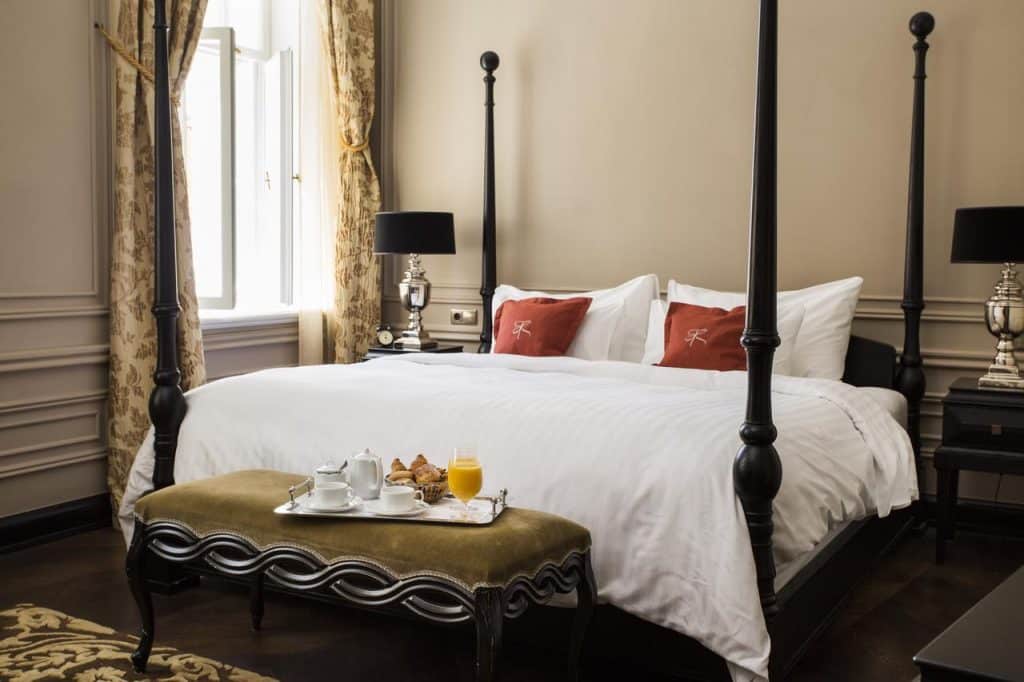 Each hotel offers something very specific, so be sure to choose the right style and location to meet your needs. Prices are cheap compared to North American and Western European hotels (thought quickly rising) and standards are high – so it's a great place to splurge!
Needless to say, there are also hundred's more hotel and hostel options in Tallinn if none of these suit your desired budget, facilities or area – but these are the best hotels according to us and other gay travelers.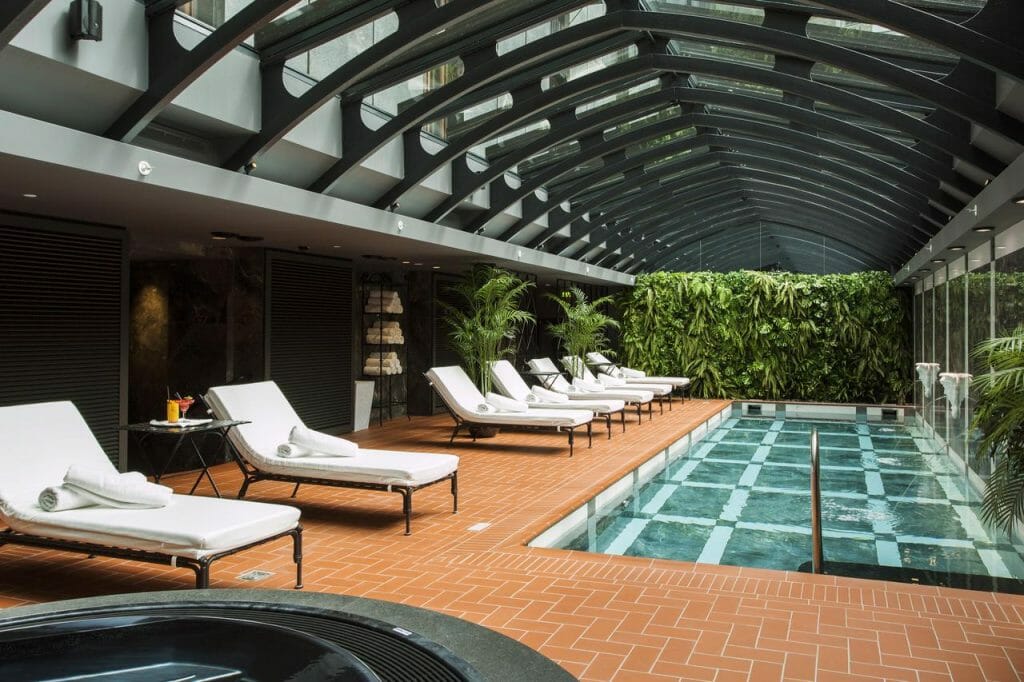 Hotel Telegraaf ☆☆☆☆☆ – A luxe award-winning hotel set in a classic 1878 building just steps from the medieval Old Town. A distinguished property part of the LGBT friendly Marriot Hotel Chain's Autograph Collection. Located in the former Estonian Telegraph office, there is a certain amount of mystery in this hotel which offers modern convenes but a decor which takes you back in time. Experience a slower pace of life, enjoy the moment in refined rooms with deco touches. Amenities include an indoor swimming pool, spa, jacuzzi, sauna, beautiful courtyard terrace, and posh lobby bar.
Schlössle Hotel ☆☆☆☆☆ – A gay-popular luxury hotel with a soul. This one of a kind property is in a recently renovated 14th-century building so you can expect plenty of charm. With tufted headboards, homely rooms and small touches like loaner iPads and espresso machines in the suites we can see why the Schlössle Hotel is so gay-popular. With many rooms and public space having wood-beam ceilings you get a real sense of living in Old Tallinn in this atmospheric hotel complete with two refined restaurants, free breakfast, and a cute courtyard.
Radisson Blu Sky Hotel ☆☆☆☆☆ – A sky-high hotel with picturesque views over Old Tallin's medieval spires from their contemporary rooms. Friendly service with a spa, gym, and sauna to unwind. There is also the much-lauded Lounge24 with casual dining and exceptional views to complete your unforgettable gaycation in Tallinn.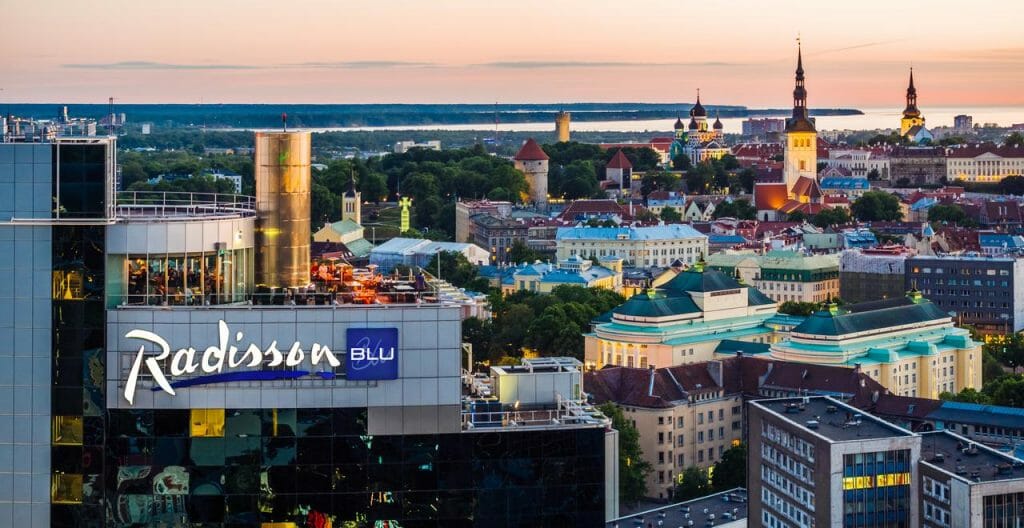 The Three Sisters ☆☆☆☆ – A boutique hotel in Tallinn that fuses the cities medieval past with its modern future. Found across three renovated 14th-century merchant's houses, each room offers individual design with a historic twist, including unique furnishings and beautiful hardwood floors. We also loved the exposed-beam ceilings, 4-poster beds and free-standing tubs that made us felt like Disney Princesses, and there is even one room with a piano! Complete with a hip bar and on-site restaurant serving up gourmet Estonian dishes inspired by the past when the lively street outside was a marketplace for spices, meats, and grains.
Hotel Palace ☆☆☆☆ – A modern hotel in the heart of Tallinn with a beautiful pool/spa and great value for money. The breakfast is a highlight offering a large 'Taste of Estonia' as is the view of Vabaduse Square from most rooms. Comfortable, clean and quiet, so its no wonder Hotel Palace is the highest rated hotel in Tallinn by previous guests.
Hilton Tallinn Park ☆☆☆☆ – A gay-popular hotel in Tallinn and fora good reason. The Hilton chain is internationally known for their support of LGBT causes and as such many gay travelers opt for the Hilton every time. This location, however, has many of its own merits including being newly built in a striking glass building with polished, understand rooms and gorgeous floor-to-ceiling windows. The city center is a short tram trip from outside the front door, but the 24/7 gym indoor pool, jacuzzi and sun terrace mean you have plenty of reasons to stay in. Splurge on a city view room for fabulous views of the entire Old Town of Tallinn as you lay in bed.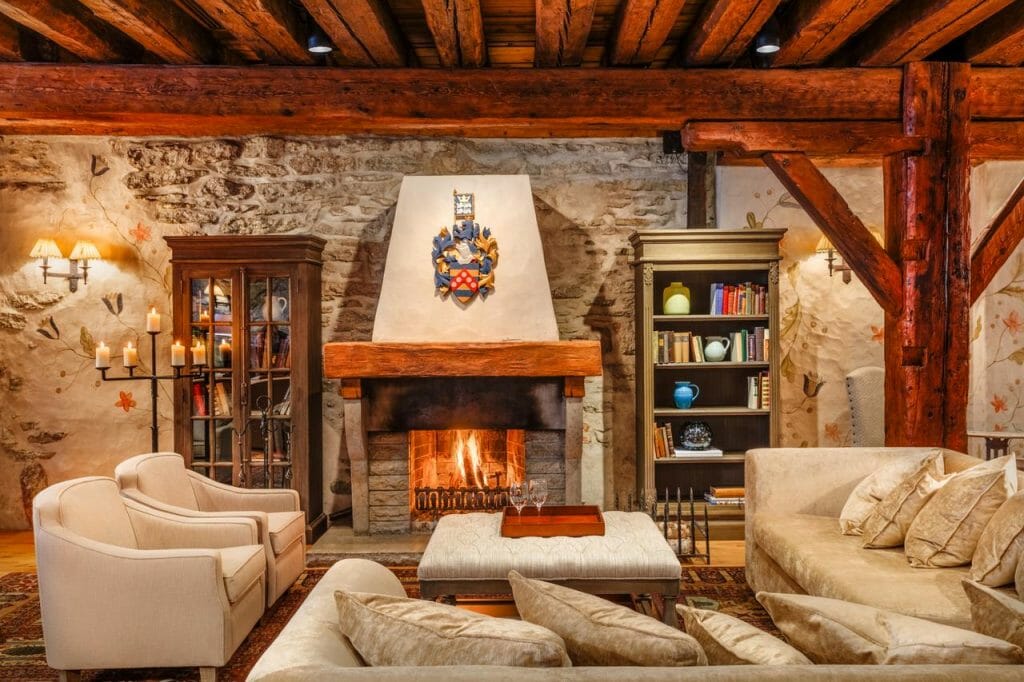 Braavo Spa Hotel ☆☆☆ – Frequently booked out, but if it's available, we love this relaxing hotel close to the center of town. Boasting extensive spa facilities' gym, bar and swimming pool, it's the perfect cheap-escape to relax while in town. The rooms are clean and well-appointed, and there is often cute sporty guys hanging by the pool. One of the most frequently booked hotels by our guests.
City Hotel Tallinn ☆☆☆ – A pleasant and clean hotel close to the center of town, and the cheapest private room we could find in Tallinn. If you value your privacy but just want a basic room to rest your head with ensuite, great location and helpful staff, this is the place to stay.
Welcome Hostel ☆☆ – A modern, chic hostel with industrial details throughout. All of the other hostels in Tallinn we looked at are pretty bleak – and attract a dubious clientele. Here, however, we found polite roommates, friendly staff and immaculate facilities. If you want to see Tallinn on a budget, don't mind sharing a dorm and want to make friends to explore the nightlife then this is the place to stay!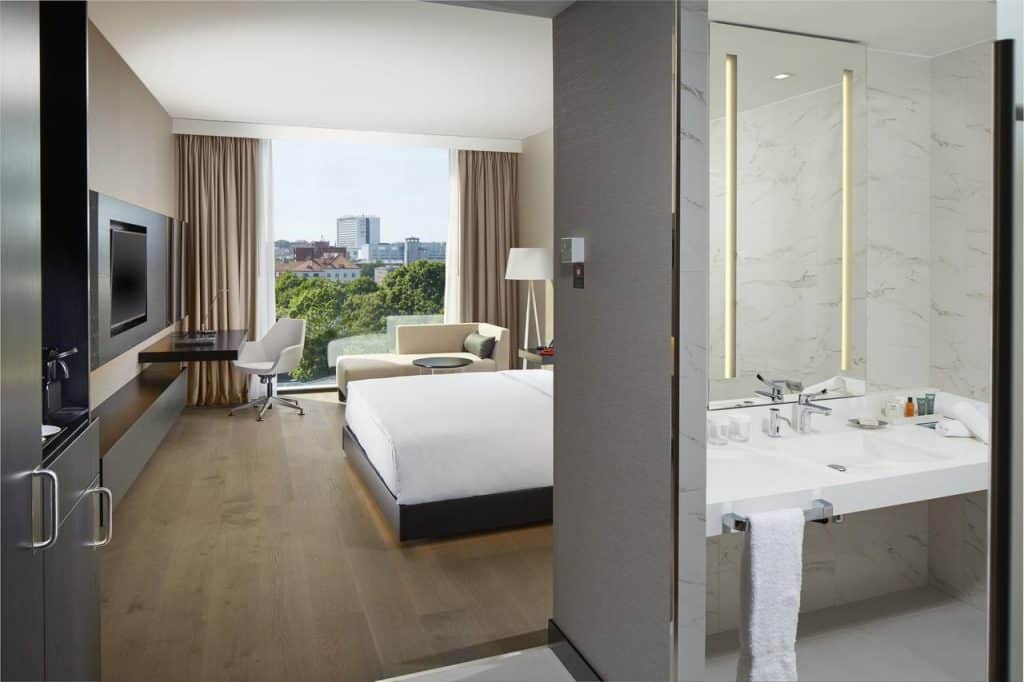 Gay Bars and Gay Clubs in Tallinn
While Tallinn is increasingly getting a reputation as one of the best party cities in Europe, this sadly does not extend to its gay scene, and there is only one 'true' gay bar in the city.
If your interested Prague is the gay nightlife capital of Eastern Europe, but Helsinki just a short ferry-trip away also has a vibrant gay scene – it's just far more expensive! If your looking to party the night away with your queer family X-Baar is your only choice, but if you don't mind shifting through straights, there are some gay-popular hipster cocktail bars, bohemian cafes and all-night dance events.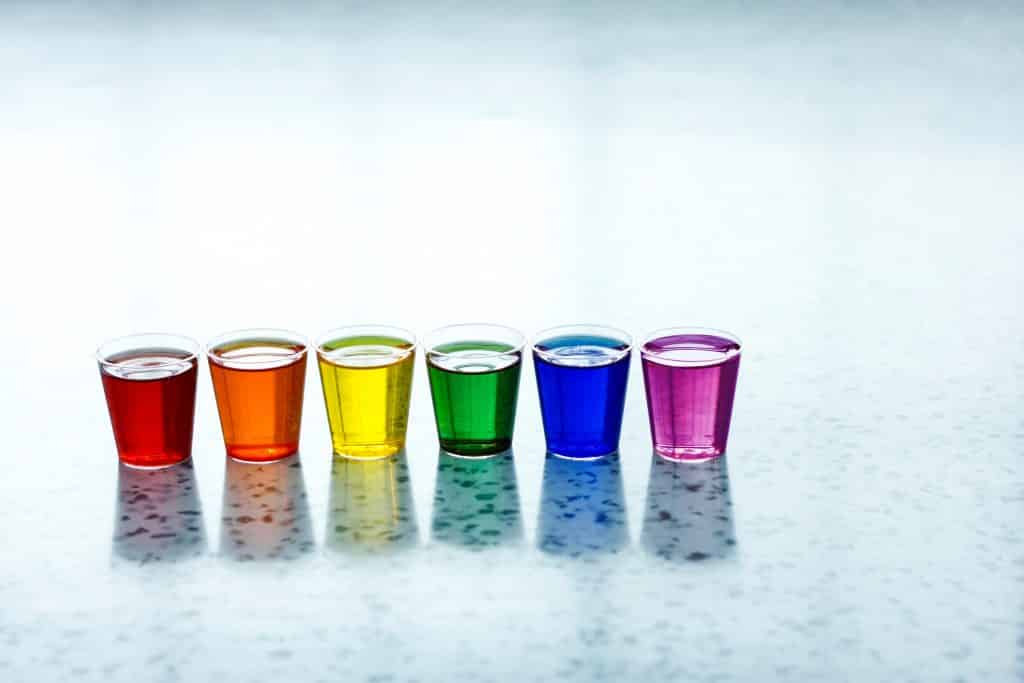 While Tallinn might be the most liberal city in the Baltics, open displays of affection outside of gay bars can lead to trouble – especially late at night – so discretion is advised.
Things are getting better however, and many young clubbers don't mind if your gay or straight thanks to changing attitudes towards the LGBT community in Estonia, but homophobia is still a serious issue. New gay clubs also seem to open up now and again but don't ever seem to last long, but please contact us if you find more. Just use your common sense and discretion, don't over think things and you can enjoy what is certain to be a crazy fun night out in Gay Tallinn.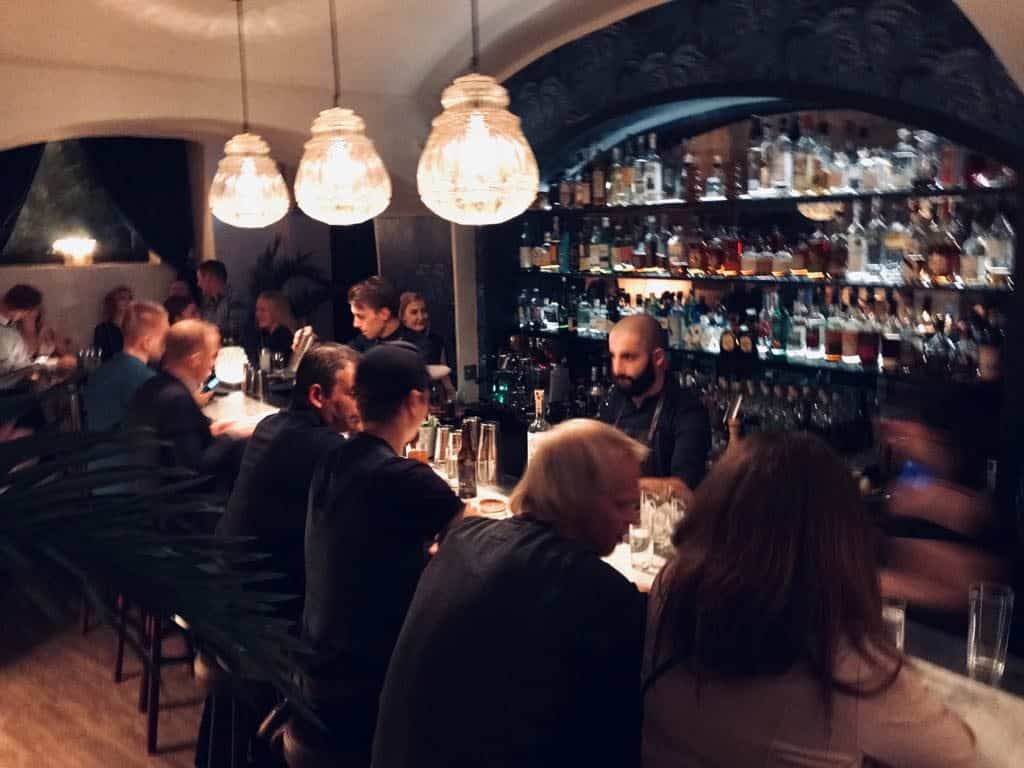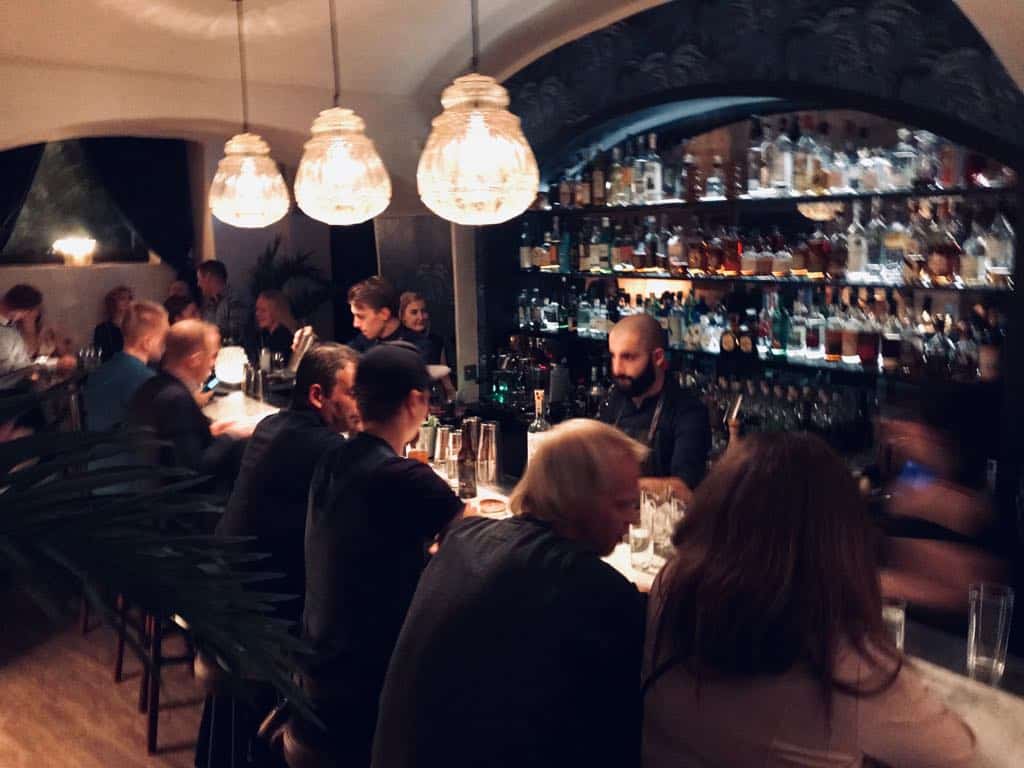 Vikerrumm – A LGBT community group that organizes gay events across the Baltics, though mostly in Tartu. Check out their Facebook page to see if they have any upcoming gay events in Tallinn, most of which are ' hetero-friendly' dance events!
X- Baar – The only real gay club left in Tallinn. A friendly open place with is always busy with a free drink on entrance, large dance floor area and plenty of pop-favorites. There are two bars, fun events, plenty of mood-setting pink lights and yes, a stripper pole if you really want to show off. Lesbians are welcomed here, but there are no specific lesbian bars in Tallinn that we are aware of. An integral part of the Tallinn gay scene for 15 years, let's hope they have some company soon!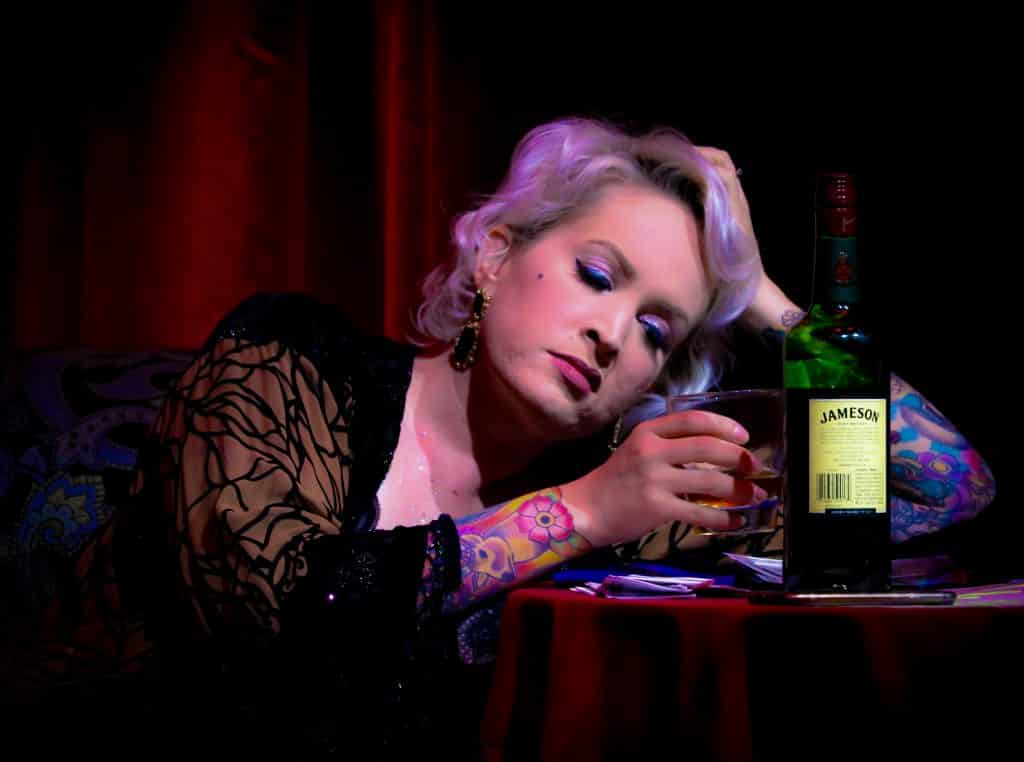 Whisper Sister – So cool, that there is no sign, a locked door and no one out front. To get into this underground speakeasy, you need to call a discreet phone number listed in tiny letters by itself on the wooden door and wait for someone to let you in. In reality, if you are a tourist without a working phone, just wait for another patron to come by and tag along with them. Inside is frequently packed, but even if you miss out on a table, you can grab a seat at the bar where the skilled bartender craft alcoholic works of art right in front of your eyes. The Match Gin Cocktail is simply divine- or why not try a Lemon Pie liquid dessert with Waqar pisco, aged Italian wine, Marsala, homemade whey, vanilla-lemon curd & melt-in-your-mouth meringue. With a wide selection of though-out cocktails, excellent service, and a chic interior – this speakeasy is a must visit when in Tallinn.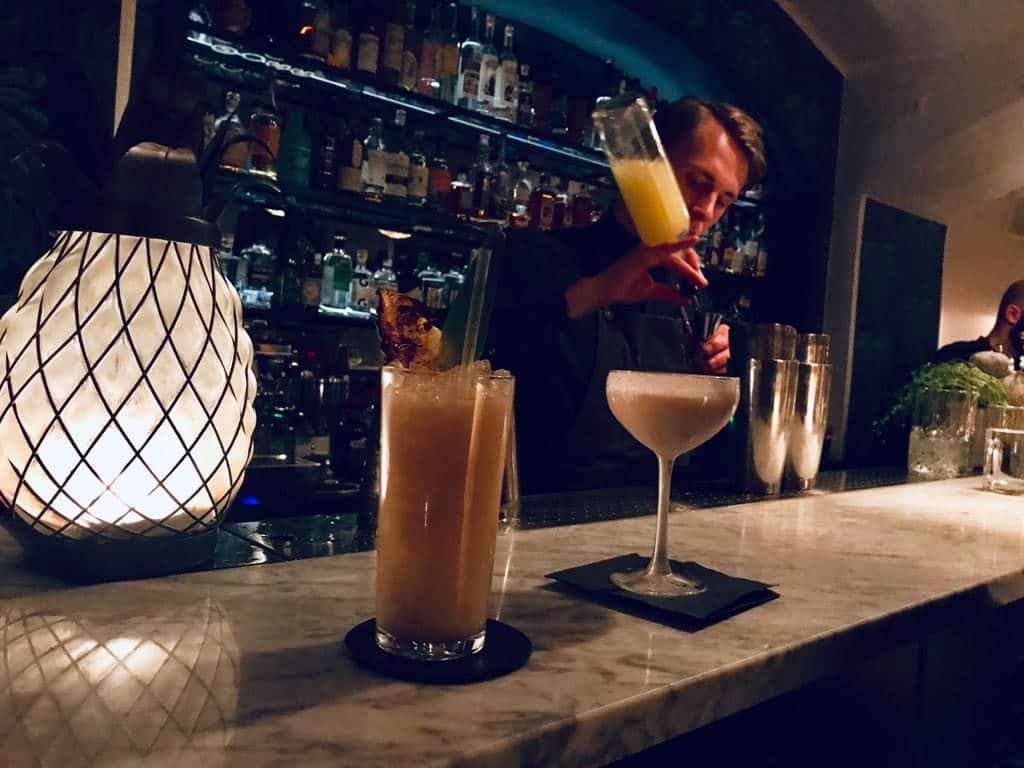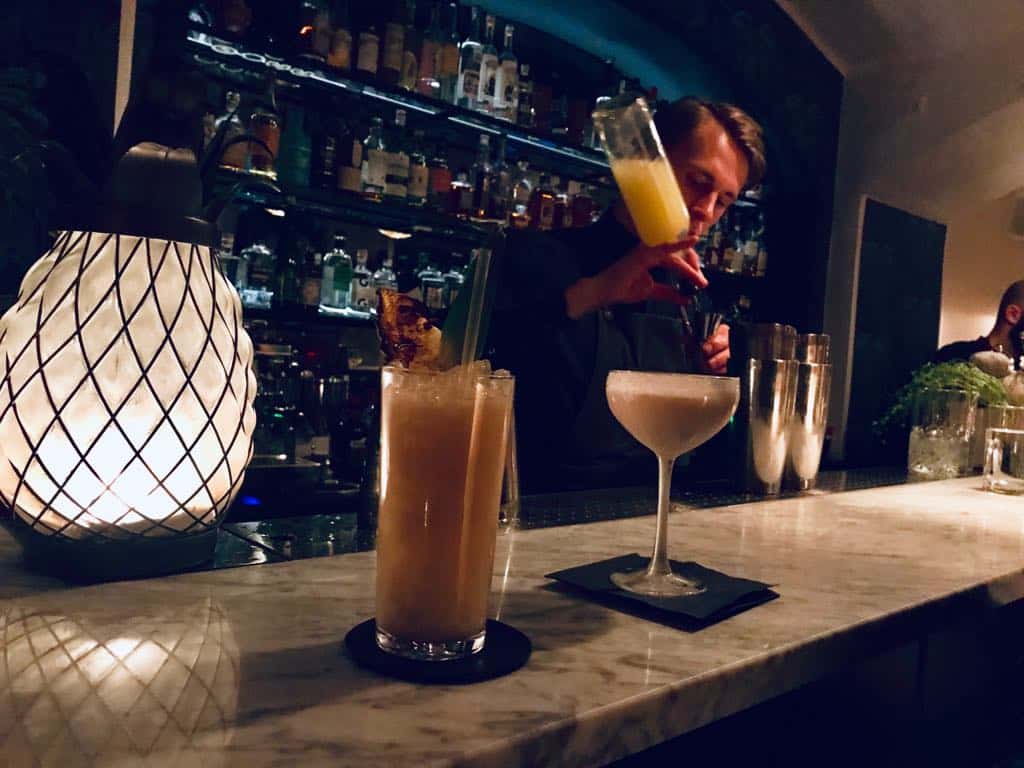 Depeche Mode Bar – Not to be confused with a gay bar in Tallinn, but a popular place dedicated to the Depeche Mode bands whose song "People Are People" is an anthem for the LGBT community. Don't know it? It was regularly played at gay establishments and gay pride festivals in the late 1980s and has been covered by RuPaul. A fun atmosphere, 20-year history and plenty of locals and tourists.
Lounge 24 @ Radisson Blue Sky Hotel – A chic rooftop bar offering some of the best views over Tallinn with delicious cocktails and a relaxed terrace. A romantic spot for gay couples to enjoy the view by day or by night, or perfect for meeting someone from a dating app if you are staying at the hotel or nearby.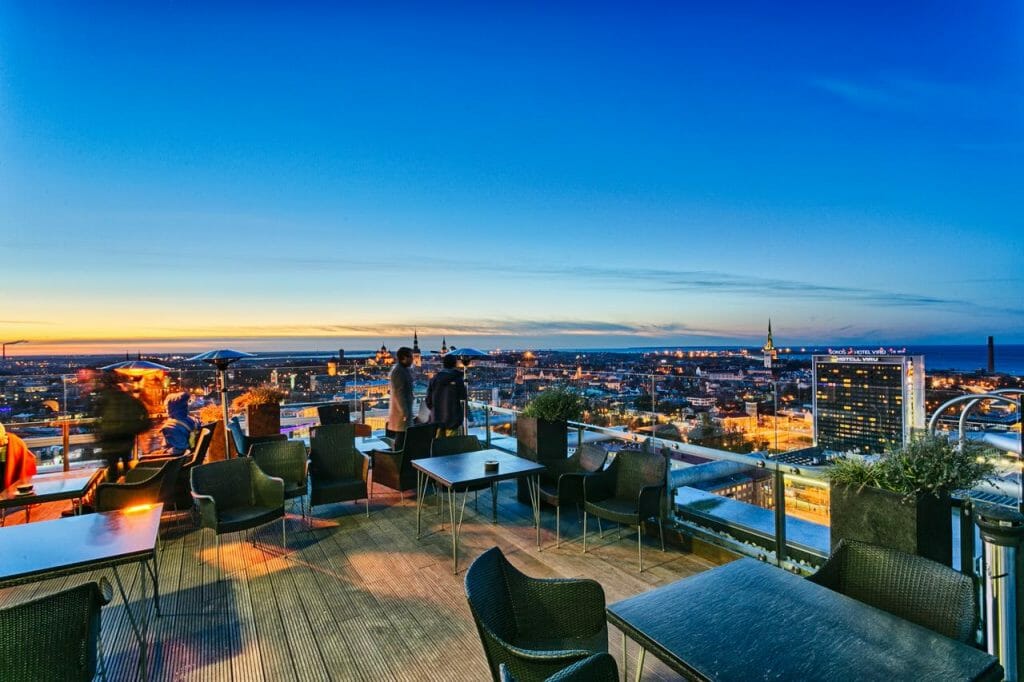 Patt Club – Originally opened as a gay nightclub but sadly was not popular enough to survive. Patt has now transitioned to an 'everyone is welcome' space that is popular with alternative types as we as the LGBT community. A variety of music and events, this large place also has unique views from its terrace – even if its a bit of a hike from the old town in winter.
Vana Villemi Pub – An absolutely beautiful pub that is worth the trip for the Insta photos alone. Sure, your no more likely to meet gay people here than anywhere else but this Tallinn pub has cheap beers, plenty of locals and gives a taste of real Estonian culture.
Manna La Roosa – Possibly the most unique place in Tallinn, and in an urban landscape littered with extraordinary wonders, this is no small feat. Tacky as hell, but somehow the Latino burlesque decor mixed with Gold Baroque works. The drinks here were even more standout, so good in fact you can just pop in for a quick nip and to admire the psychedelic walls or gorgeous bar – though the food here is equally outstanding. Housed in the same charming building, there is the similarly beautiful Tai Boh upstairs with a similar LSD-inspired design palate but with an Oriental theme. Both are a must for foodies and design fans, but reservations are essential in summer months or weekends.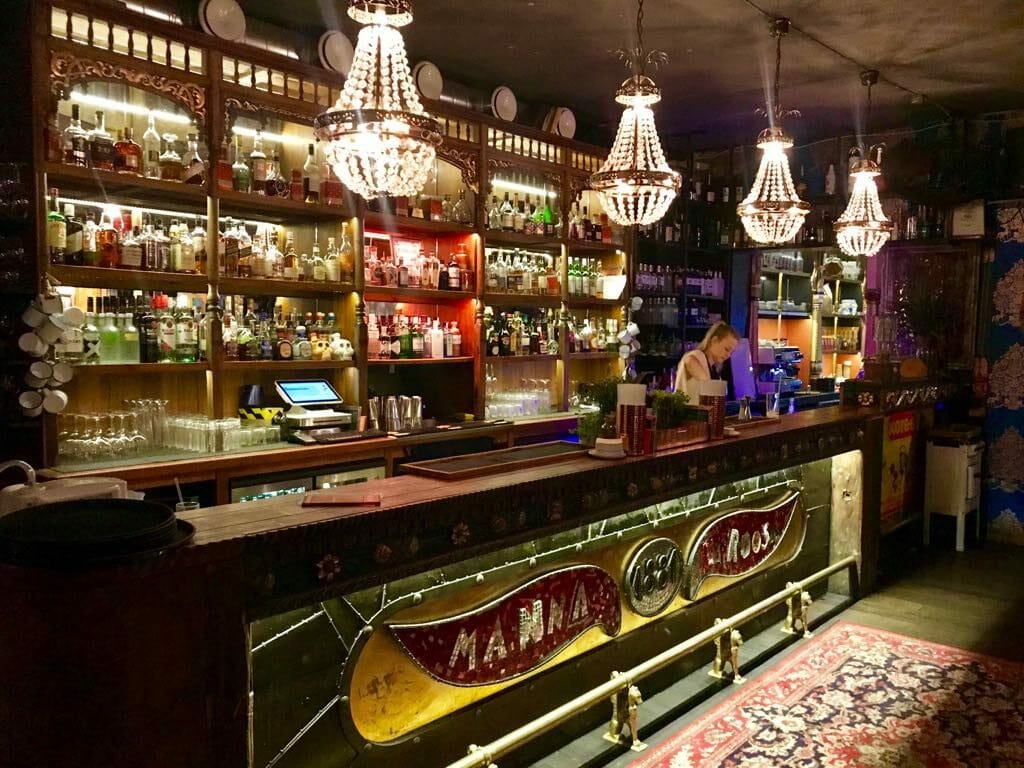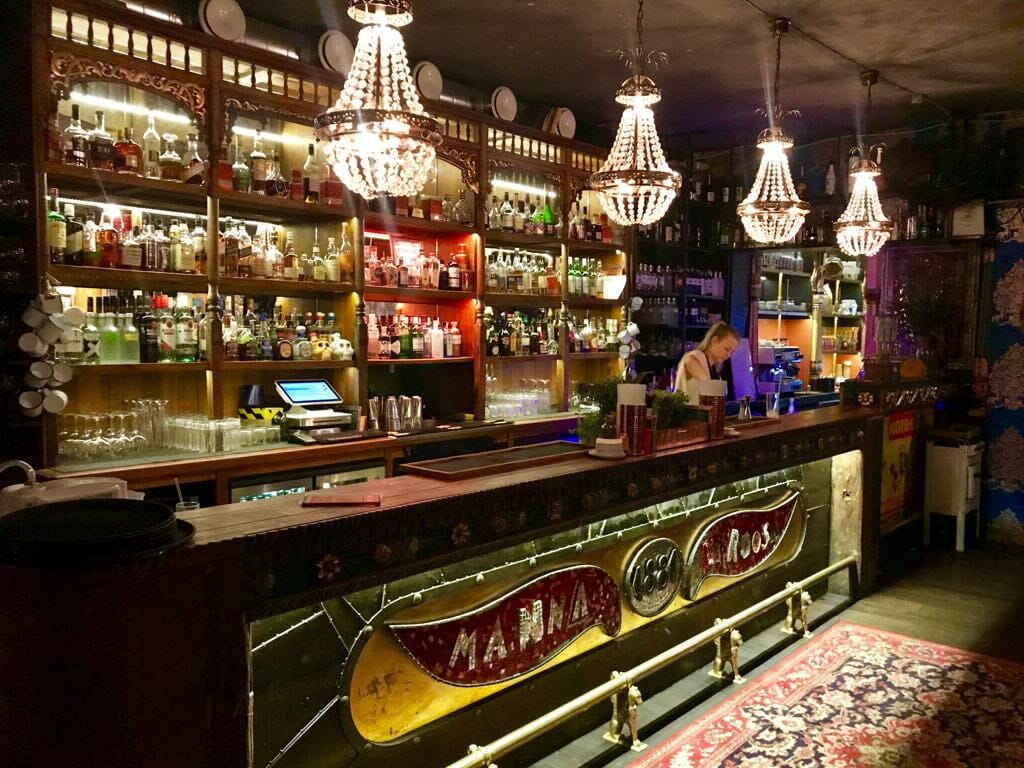 Kultuuriklubi Kelm – A popular student club in Tallinn if you just want to dance and drink the night away. Plenty of liberal people here and your sure to bump into some of your LGBT family but really this is a place for a hardcore party so might be best if you're with a mixed group of friends.
Sessel Salong – A gay-popular wine bar and cafe with a creative atmosphere and inclusive vibes If you want to enjoy a low-key meeting or plan to strick up a conversation with strangers this is a great place to star. Plenty of items here tell a story, it's almost like a museum cafe and art gallery all in one!
Sigmund Freud Bar – An insanely popular cocktail bar perfect for mixing with hipster locals – or perhaps dabbling in some psychoanalysis. It's all your mother's fault, isn't it? Trendy, delicious and nothing but 10s,10s,10s across the board!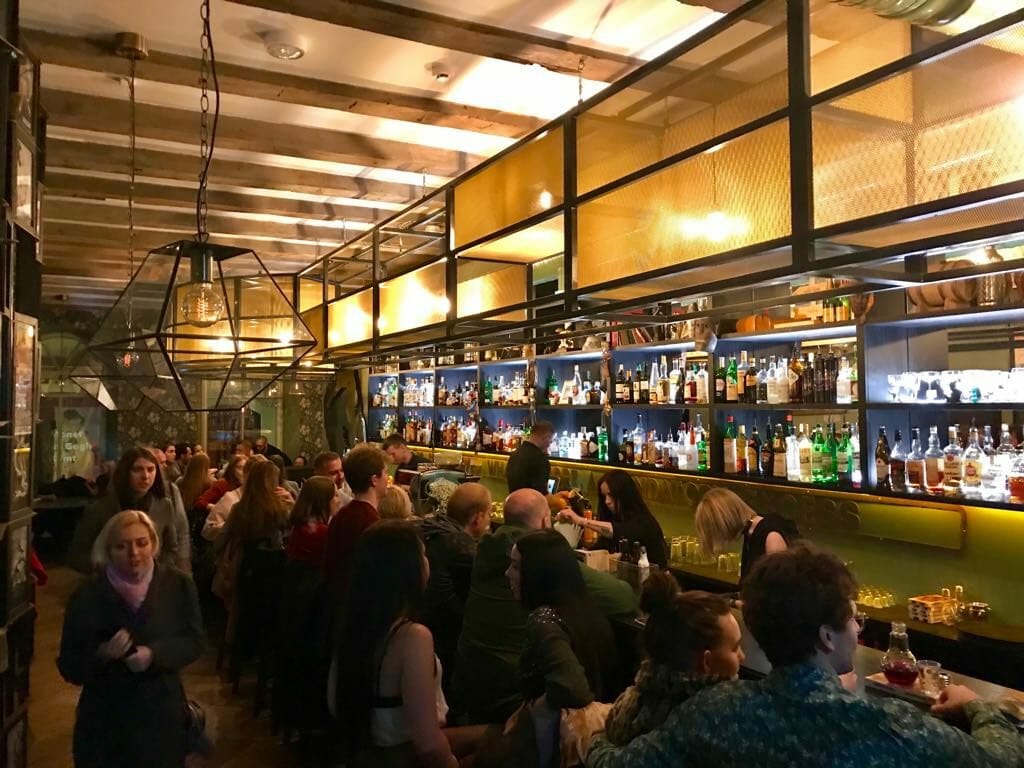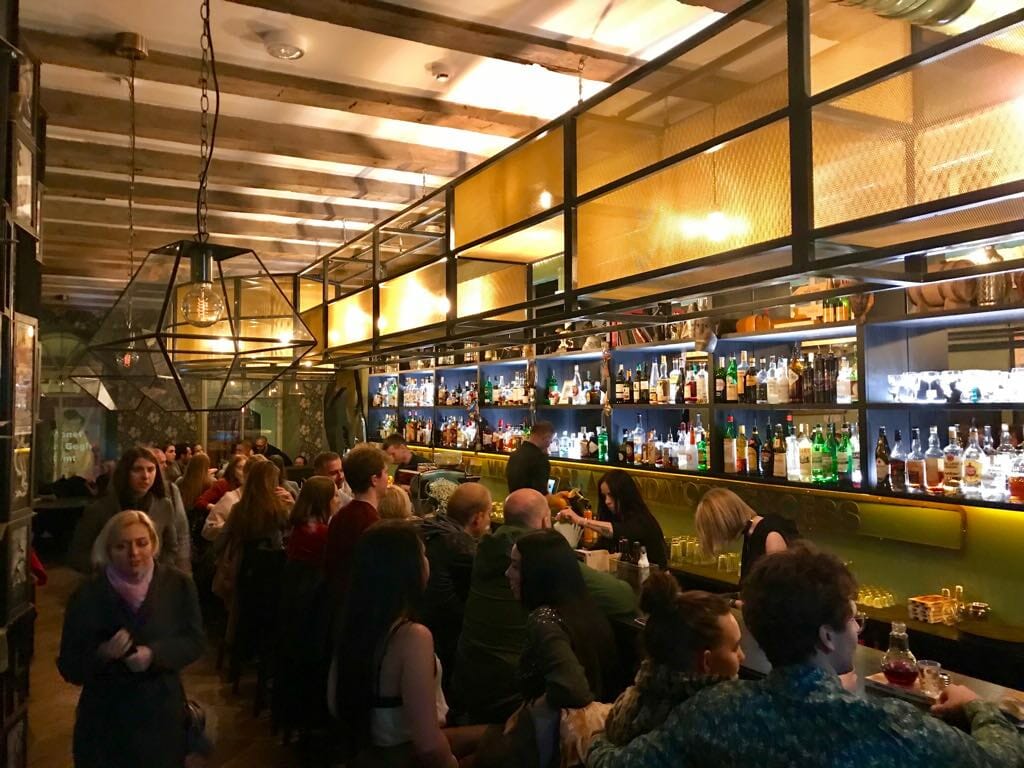 Gay Cruising & Gay Saunas

in Tallinn
Those who are interested in the Tallinn gay sauna scene will be disappointed to learn there is only one in all of Estonia. It seems these days people prefer to meet in hook-up apps and clubs.
Thankfully Club 69, the only gay sauna in Tallinn, always seems to be busy! Filled with fit young guys on weekends/weeknights and older guys during the weekday, so take your pick. Cheap drinks, relaxed and friendly vibes with a steam sauna, jacuzzi, bar, spa and relaxing private cabins. Club 69 hold multiple events throughout the week with different themes and discounts.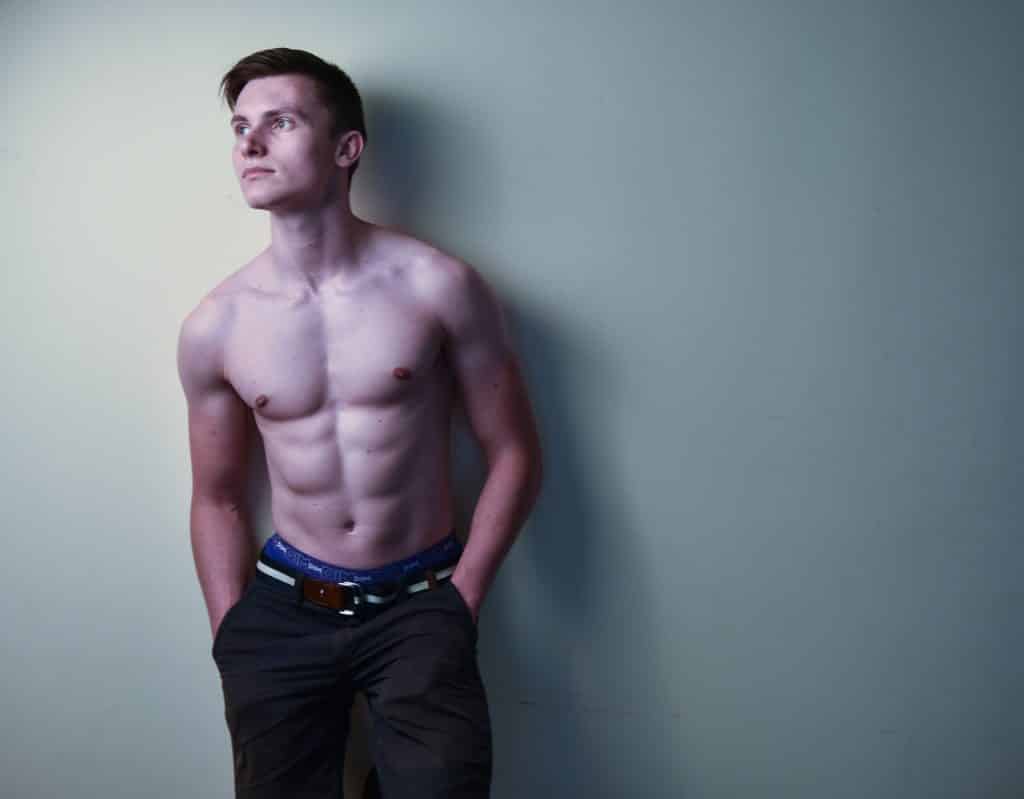 LGBT travelers should take care never to confuse gay sauna's versus traditional sauna as it would be extremely awkward to make advances in a traditional sauna in Tallinn – which are all about health and relaxation rather than sex.
Public saunas, however, are the best place for tourists to get a crash-course in this intrinsic part of Estonian culture and no visit to Tallinn would be complete without an authentic sauna experience. Most public saunas in Estonia are separated by sex and guests will generally be naked, though there are a few exceptions.
You can also try SexMax shop, an adult sex toy store in Tallinn with video booths and glory holes or MaleSecrets lounge, a swingers club that holds an exclusive gay party every Saturday from 10 pm.