One of the world's most LGBTQ-friendly cities where anyone is always welcome anywhere; there is a lot more to love about Gay Copenhagen than just its queer spirit and admirable history of promoting gay rights.
Copenhagen today is one of the world's most sought-after travel destinations defined by a gastronomical revolution fuelled by New Nordic cuisine and Danish design that embraces simplicity, detail and minimalist beauty.
And of course, there is all the museums and cultural treasure stretching back to the Vikings for tourists to marvel over.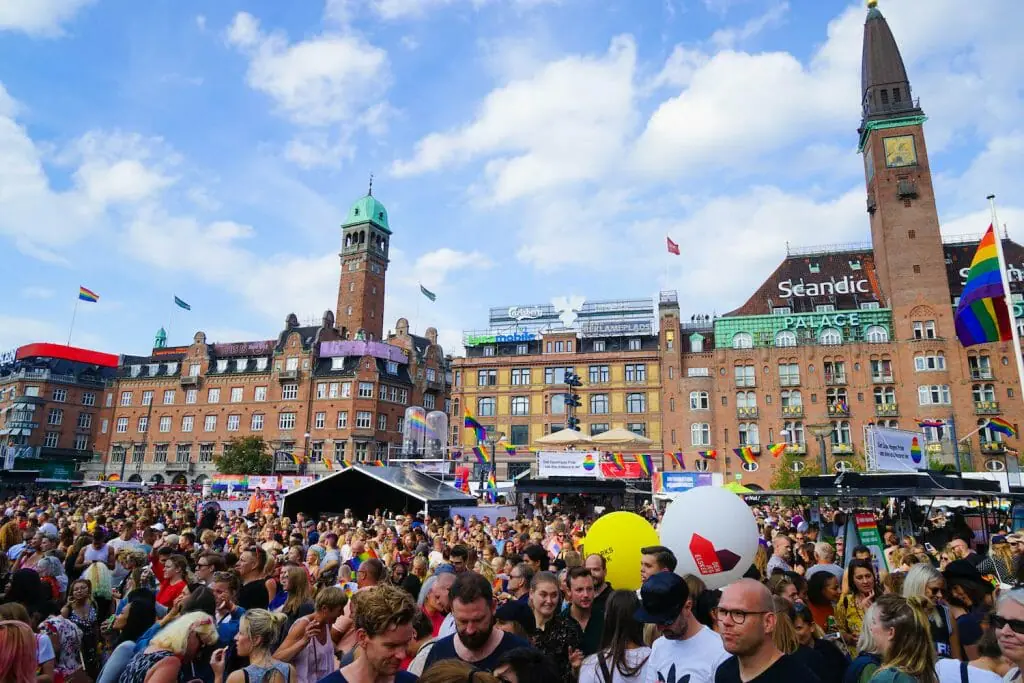 Add to this Copenhagen is one of the world's most liveable cities filled with animated cycleways, world-class public transport, inviting public spaces which function as living rooms and a full roster of events, and it is easy to see why everyone – gay, straight or unicorn – is flocking to this colorful and cool Scandinavian capital.
There may, however, be no greater city in the world for homosexuals to visit than Copenhagen, thanks to its tolerant and open communities and vibrant gay scene – and as a gay man here, you can visit straight bars with no problems, or walk home holding your lover's hand. And did we mention how absolutely gorgeous the Danes are…
Denmark's society is somewhat intrinsically progressive, in that they – much like the Dutch – are always looking for a better way to do things. The Danes have a proud history of progressing gay rights, with homosexuality in Denmark first being decriminalized in 1933. In 1989 Denmark made history as the first country in the world to recognize registered partnerships for same-sex couples. Way to go, guys!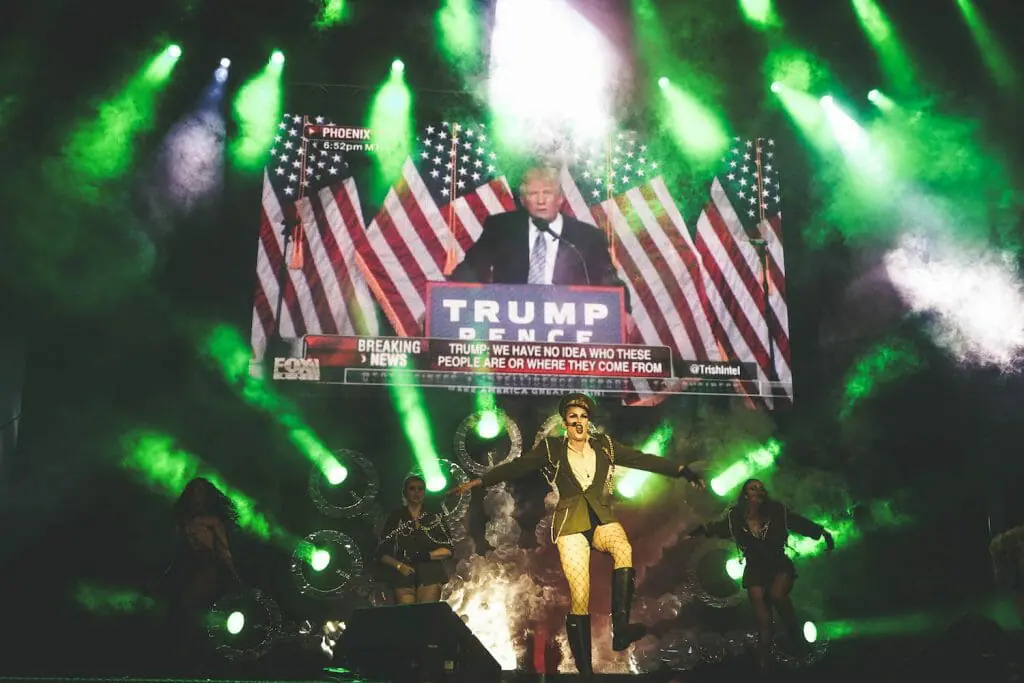 Copenhagen is also home to the Centralhjørnet, the world's oldest existing gay bar, and in 2021 Copenhagen will become the first city ever to host both the WorldPride and EuroGames. We can only imagine what this will look like considering the over-the-top standards set by the fabulous Copenhagen Pride festival!
Studiestræde and the surrounding streets in the old Latin Quarter (near the City Hall) are the defacto Copenhagen gay area and the hub of LGBT nightlife, but the level of integration and tolerance here explains the relatively small size of the gay scene in Copenhagen.
During the cities, Pride Rainbow flags fly from flagpoles and buildings across the entire city, and it is immediately apparent local gays by no means limit themselves to any one area.
So follow their lead, and explore the extravagant queer spirit of Gay Copenhagen but don't forget that the entirety of this edgy yet functional city is your playground. In Copenhagen, you are entirely welcome as you are!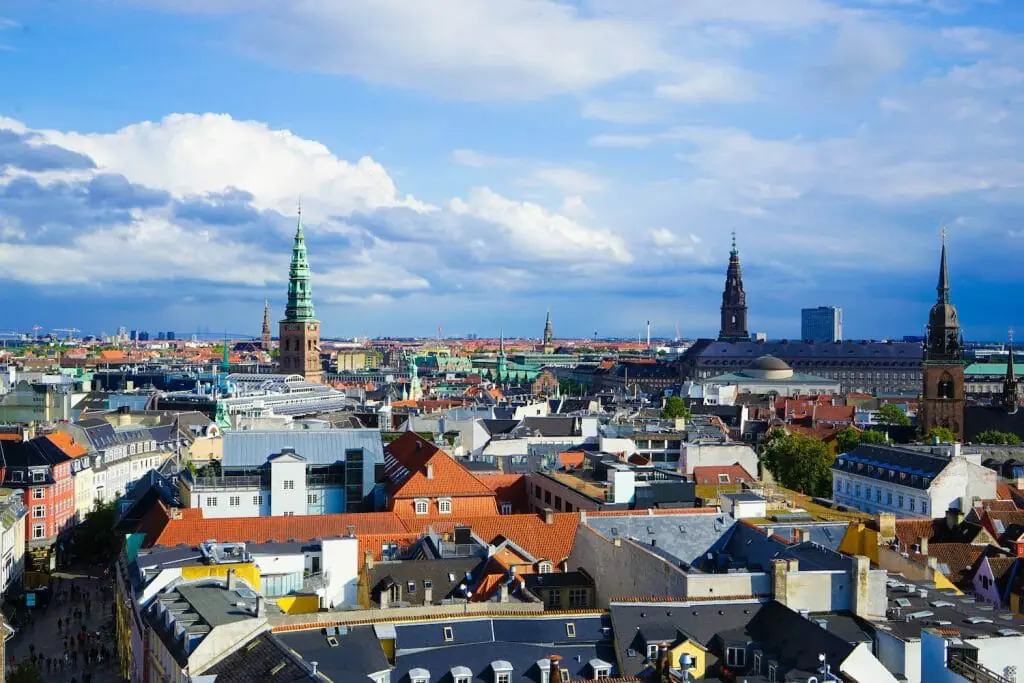 Attractions in Gay Copenhagen
Naturally, being gay does not define which attraction most of us will want to see in each city, and most queer travelers will simply want to check out the top things to see in Copenhagen during the day!
Copenhagen is a very safe, tolerant and progressive city, and gay travelers in Denmark do not need to take any precautions concerning public displays of affection. Rest assured, you will have no issues exploring this beautiful and diverse city, and even the essential list of things to do keeps visitors entertained for at least a couple of days.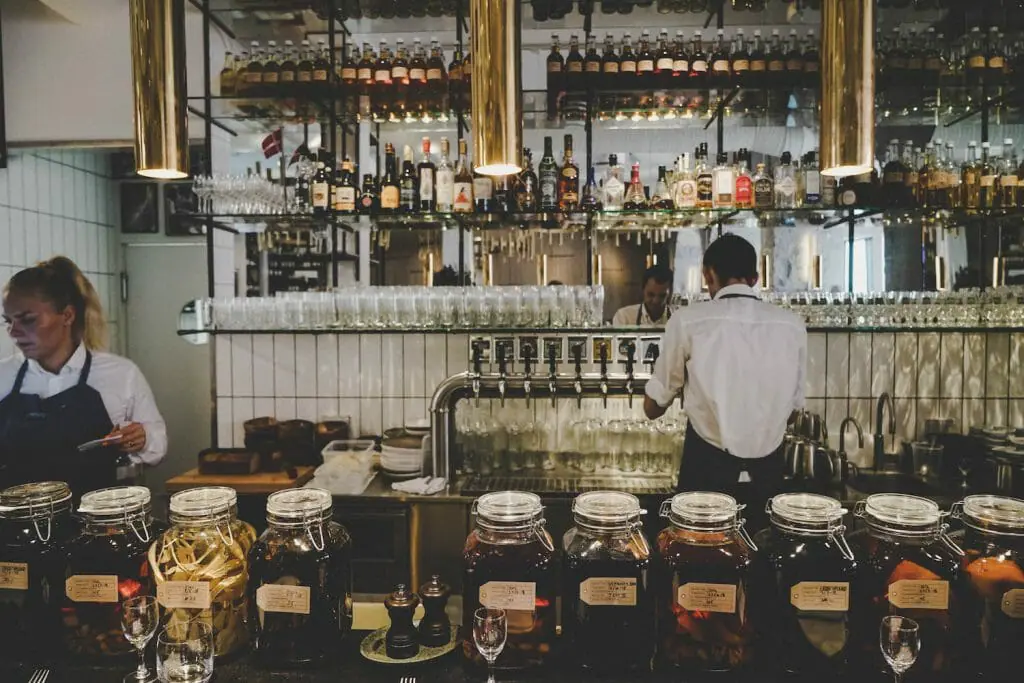 Top Highlights Of Copenhagen
Copenhageners love their food, and while your average tourist might not stray from the uninspired cuisine of the Nyhaven, we highly recommend you take the chance to get out and experience the hidden delights and diverse neighborhoods of Copenhagen with a talented local guide who knows all the best spots to chow down at!
Foods of Copenhagen offers fun, small-group sustainable food experiences with three carefully curated tours which all show their passion for food, and people and showcase the undiscovered gems of the ever-changing New Nordic gastronomical landscape…You won't find any three-year-old guidebook recommendations here!
Without ruining the many surprises, you will have in store – though given the frequency they update their tours, that would be hard – suffice to say their fabulous adventures are characterized by a diversity of delicious Danish food and beverages, meetings with chefs, food-obsessed guides and like-minded hungry and passionate travelers.
Don't worry – the max group size is strictly kept to eight participants meaning at each location, you feel more like a group of friends dining in style rather than a large tour crowd following the flags or microphone speakers!
Try their trailblazing dining delicacy experience, the uniquely Danish bike-and-food tour, or enjoy leisurely food in Copenhagen's hippest area – and former red light district – Vesterbro.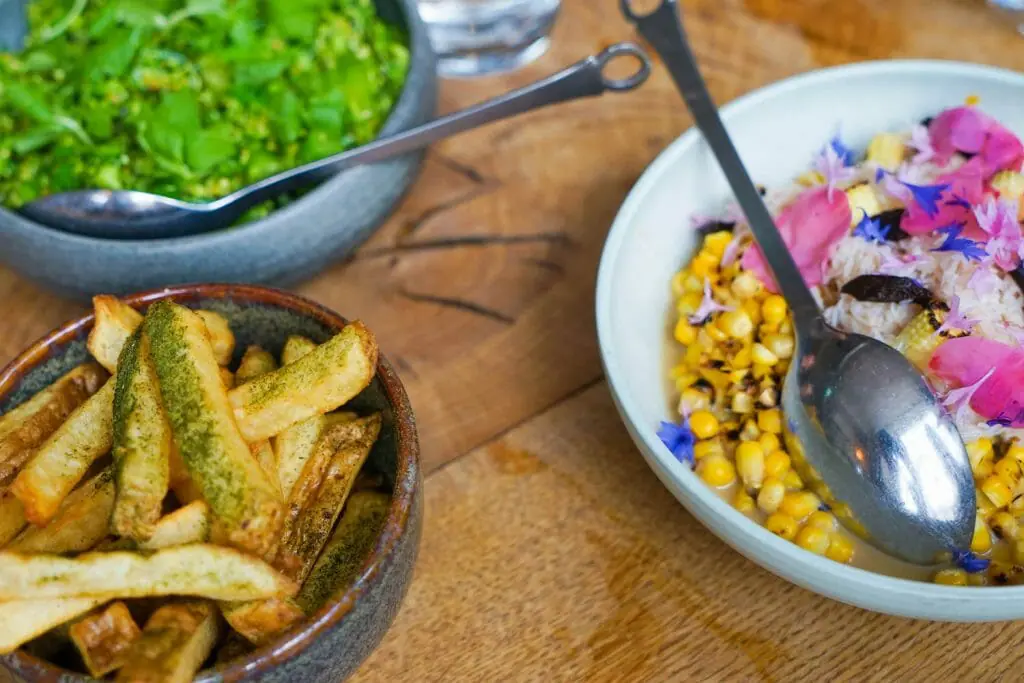 Freetown Christiania
Copenhagen's most alternative neighborhood and society within a society, this intentional commune covering 34 hectares with around 1000 residents is probably one of Copenhagen's weirdest attractions – and most interesting.
A source of controversy ever since its inception within an abandoned military area in 1971, today things are a bit more … stable – and you will find an eclectic mix of homemade houses, colorful workshops, live music venues, organic eateries, intriguing art and quiet nature.
Check out the events taking place at Bøssehuset before going, a cultural house mainly targeting the queer and gay segment.
Make the most out of Denmark's charm-laden capital without taking out a second mortgage with the incredible-value Copenhagen Card. You can choose from a 24-, 48-, 72- or 120-hour card and use it as a VIP pass to all 73 of Copenhagen's top attractions, plus enjoy free, unlimited use of the city's public transport networks!
The biggest money-saving tip we can provide for those visiting Gay Copenhagen who want to see and do it all is simply to get the Copenhagen Card…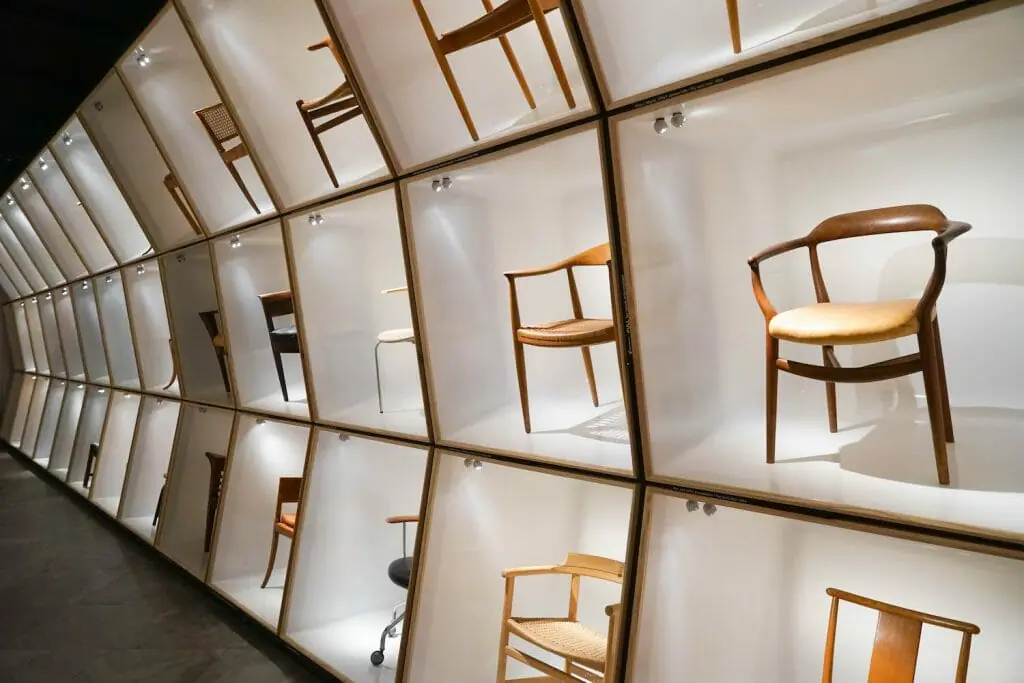 Danish Museum of Art & Design
Danish Design, a functionalistic design and architecture style that developed out of the German Bauhaus movement, is now renowned throughout the world, and what better place to get up close and personal with the iconic works of simplicity and functionalism than the Designmuseum Danmark?
You might be familiar with the Egg chair and the PH lamps – both on display here – and the Sydney Opera House (obviously not on display here!), but Danish design is so much more.
Aside from the extensive permanent collection and impressive collection of Danish chairs, there are also exhibitions here of decorative art, crafts, and industrial designs in both the Western world and Asia, with a focus on the influence of Japanese design on modern Danish designers. Included in the Copenhagen Card.
Dyrehave Deer Park
Just out of town but notable for its huge, ancient stands of oak trees and large populations of red and fallow deer – as well as being a popular recreation area for biking, hiking or horse riding.
We love it here because you have the ability to get up close with the deer, some of who might even post for a selfie if you are lucky, and it provides a much-needed escape it offers from the chaos that Copenhagen inventible presents in peak tourist season. The city is wonderful, but everyone needs an escape sometimes, right?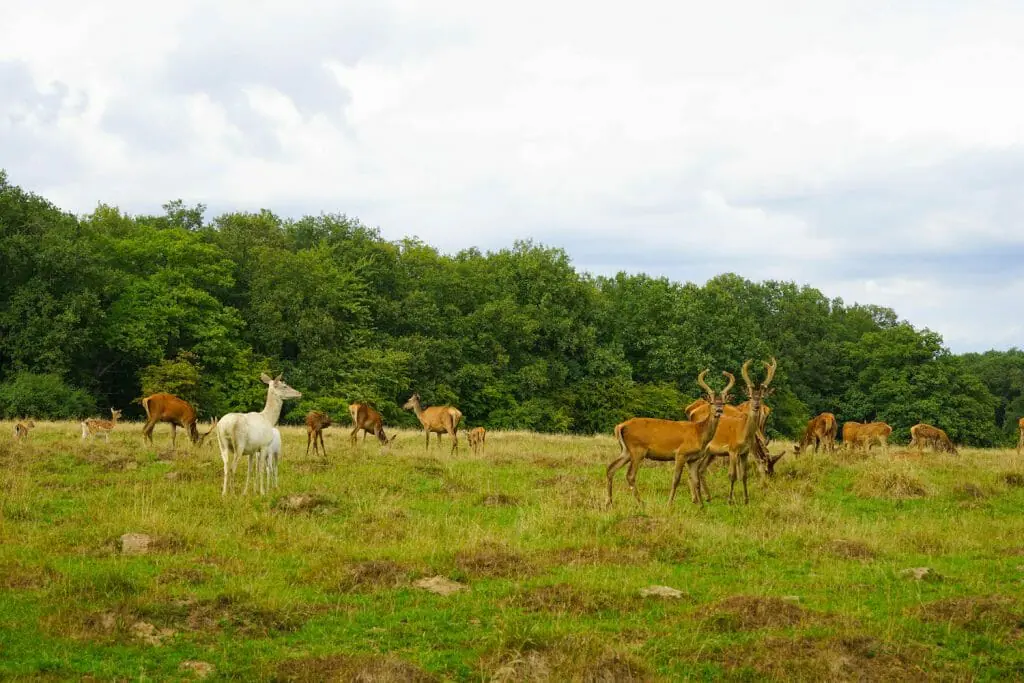 Tivoli Gardens
Danes have placed their Tivoli Gardens amusement park, a national treasure, right in the heart of everything, just a few steps from City Hall and the Copenhagen Central Station.
Founded in 1843, there is something for everyone here with four roller coasters, including one of the world's oldest wooden roller coaster, Rutschebanen, 28 other rides and a host of other cultural attractions – in addition to their summer fireworks shows, Halloween Fest in October and Christmas Holidays in December. Included in the Copenhagen Card.
National Aquarium Denmark
Futuristic architecture, fascinating exhibits, and insanely adorable sea otters? Yes, the National Aquarium Denmark is undoubtedly one of the best things to see in Copenhagen! Included in the Copenhagen Card.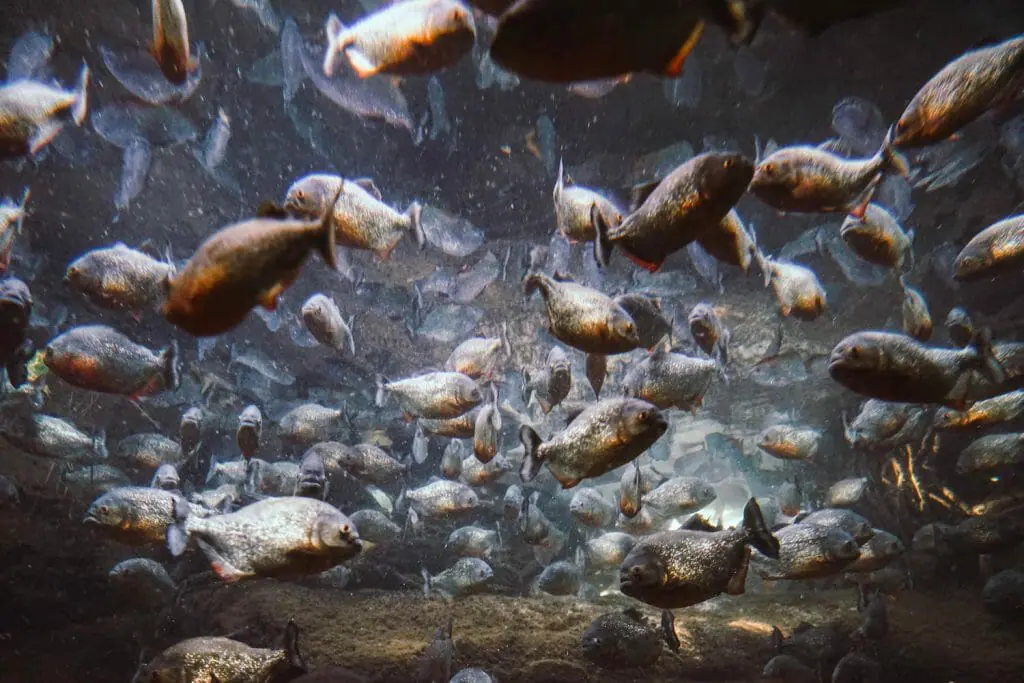 Torvehallerne Food Market
One of Copenhagen's culinary hot spots, this supermarket (not a supermarket) has been a long time coming, but it is well worth the wait!
With over 60 staff offering on the best of Danish produce and cuisine, you could wander for hours grazing on delights ranging from gourmet chocolate to divine coffee, local cheese, smoothies and inspired porridge, to name a few! Diversity, quality, and taste are the starting point for everything here, and it shows in everything on offer.
Occupying a strategically important headland overlooking the Sund, a stretch of water between Denmark and Sweden, the Royal castle of Kronborg is not only one of the most beautiful places in Denmark but also holds tremendous symbolic value to the Danish people.
Built-in 1574, this outstanding Renaissance castle remains intact to this day and has been awarded UNESCO World Heritage status but is perhaps more famed as the setting of Shakespeare's Hamlet (and the even more famous 'To be, or not to be: that is the question' line). Included in the Copenhagen Card.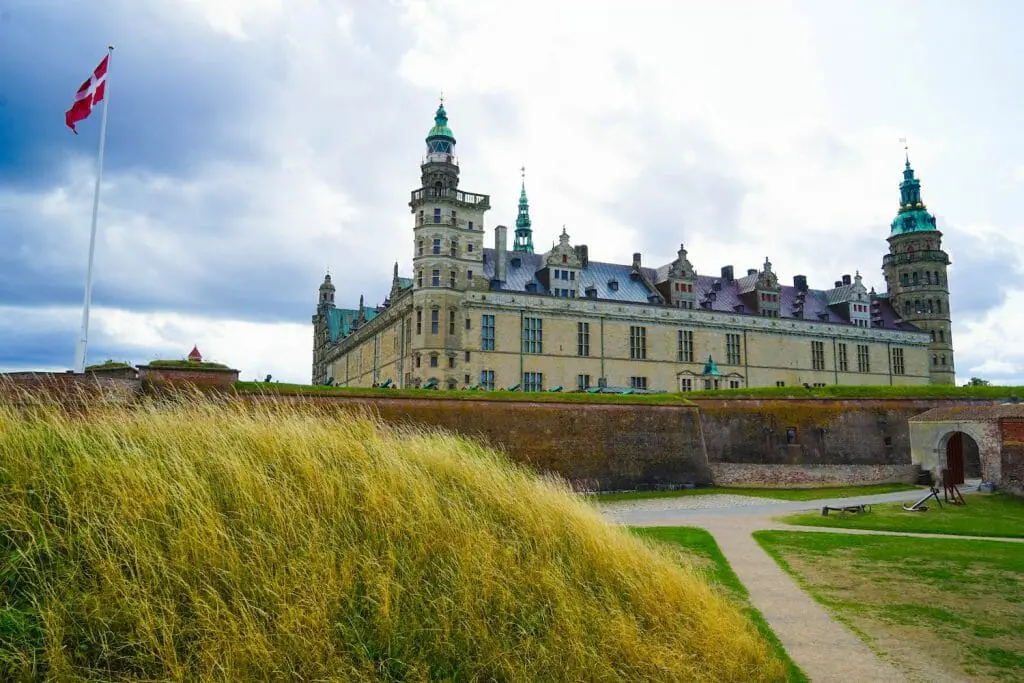 RAGNAROCK Museum For Pop, Rock, and Youth Culture
A mind-blowing museum only recently opened and is dedicated to Danish music, it impacts society and how youth have taken the music to forge their own culture and rebellion. There is also an interesting focus on LGBT movements through music, though the museum is slightly out of Copenhagen in Roskilde. Included in the Copenhagen Card.
No list of the best things to do in Copenhagen would be complete without reference to Nyhaven, the 17th-century waterfront, canal and entertainment district once filled with alehouses, ladies of the night and dirty sailors but now filled with beautiful colored old houses covered into upscale restaurants.
As you might expect, you will have to face an onslaught of selfie-stick-wielding tourists who would trample over their own children to get the perfect shot, and the restaurants – will be nice – are not the best in the city, but don't let this dissuade you… Nyhavn is a well-polished gem, with a lively atmosphere and plenty of fabulous people watching.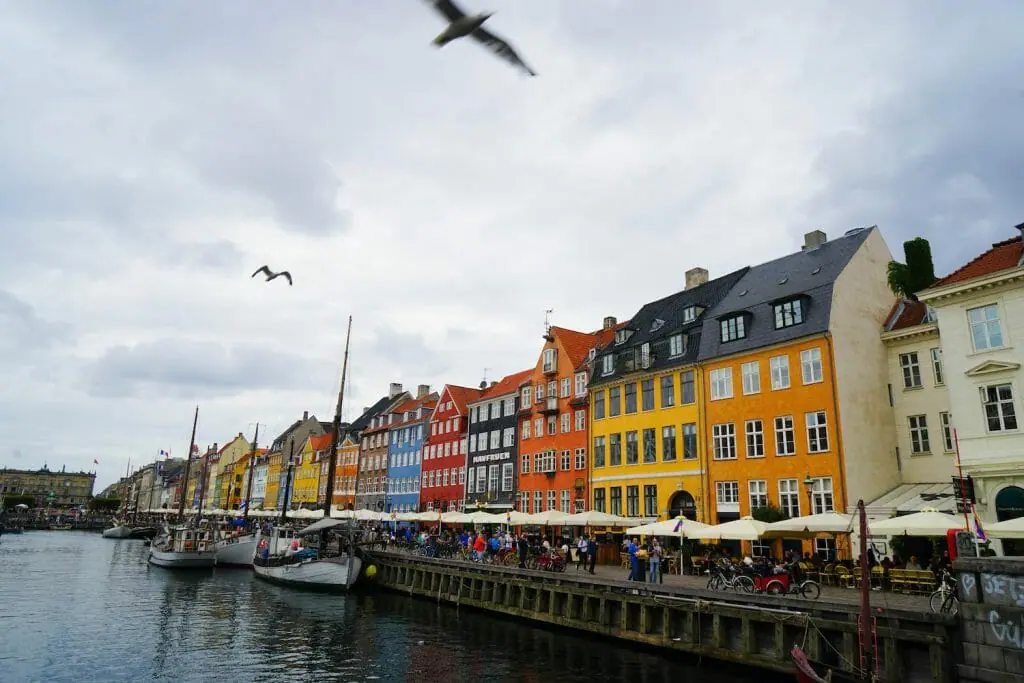 Technically the third Christiansborg Palace after the first two burnt down, the latest iteration of the Christiansborg Palace contains not only multiple museums for tourists' enjoyment and rooms reserved for use by the Royal Family for functions – but also the Danish Parliament Folketinget, the Supreme Court, and the Ministry of State.
This makes Christiansborg the only building in the entire world to house all three of a country's branches of government, with the supreme executive, legislative and judicial power based here. A bold move for a palace that has already burnt down twice …Museums included in the Copenhagen Card.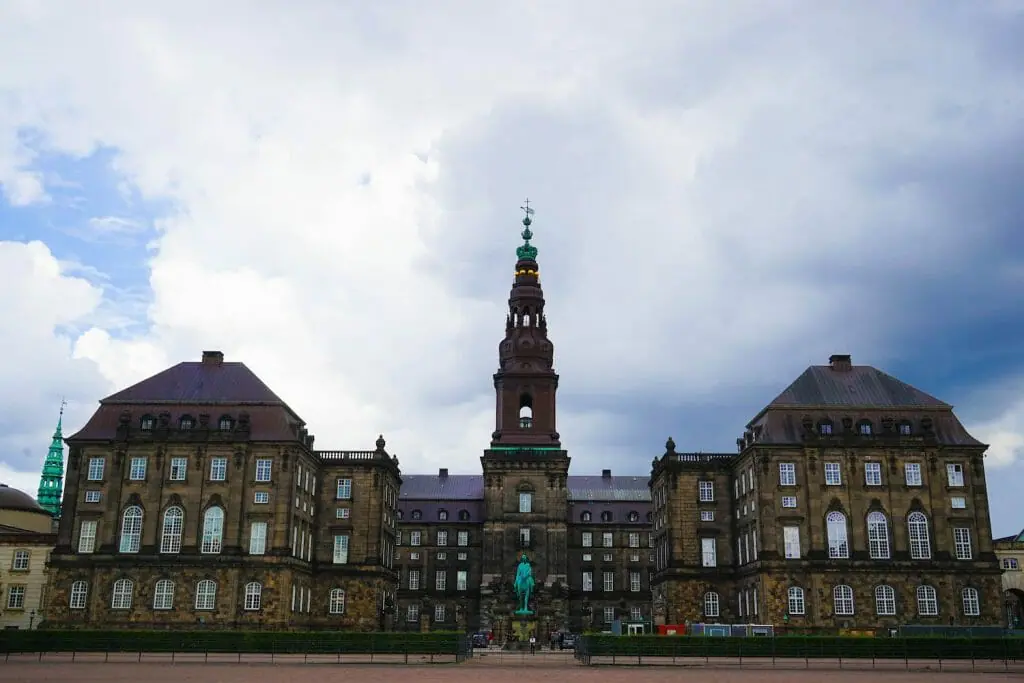 National Gallery of Denmark
Denmark's largest museum is the perfect place to spend a rainy day exploring seven cuties of Danish and international art, ranging from grandmasters to contemporary delights and wishing stars. If you are an art connoisseur or take delight in gazing upon gems by Rubens, Matisse, Munch, Derain and more, you need to make sure you don't miss a visit. Included in the Copenhagen Card.
Suppose you are tired of walking – or biking – everywhere. Why not see the city from a different perspective as you sashay through the city's scenic canals and harbor waters, soaking up the breathtaking views of many of Copenhagen's top attractions?
Copenhagen is an old harbor and maritime city, after all. Depending on the trip you take, you will pass landmarks such as the Copenhagen Opera House, the Amalienborg Palace and yes – even the Little Mermaid Statue (which saves you a trek out there!) – while also spotting countless colorful houses, quaintly cobbled lanes, and sleepy houseboats.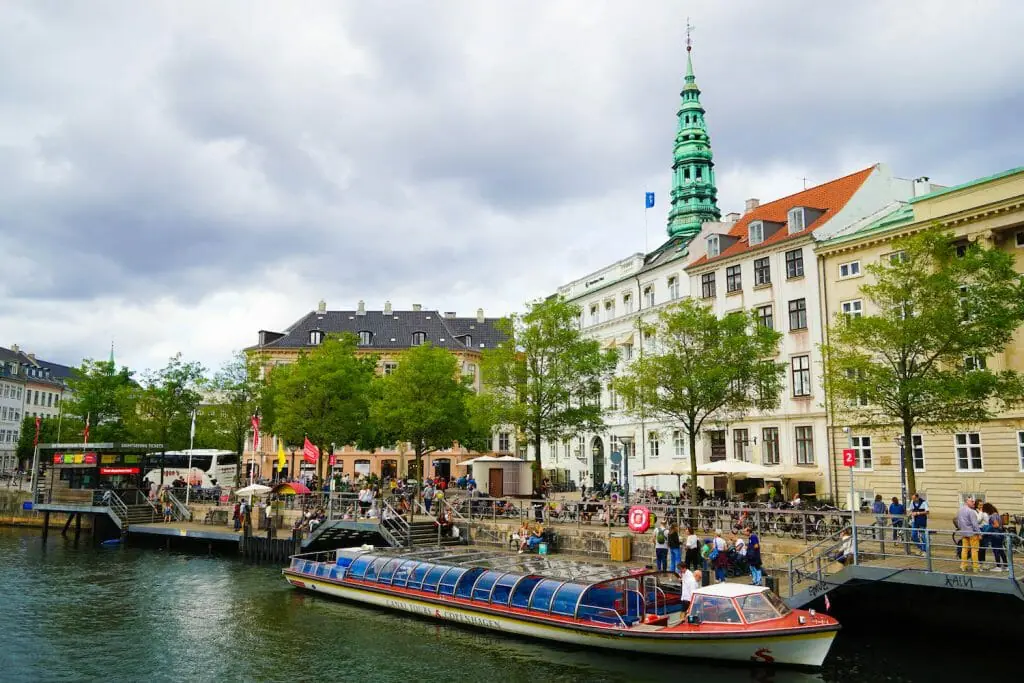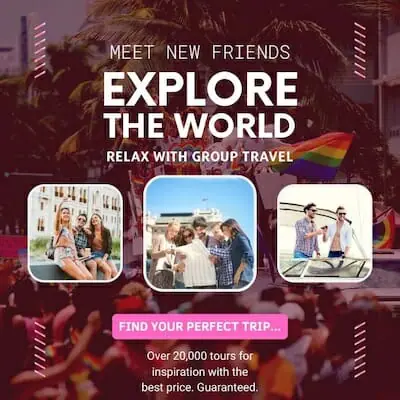 Gay Things To Do In Copenhagen
A live art performance space in the Meat Packing district in Copenhagen bringing ground-breaking film, performance art, burlesque, dance, literature, art, activism, and music to the city, frequently with a strong influence on trans-, queer- and gender-political issues. Check out their Facebook for upcoming events.
Translated literally as Gay House, this cultural space in the Christiania Freetown has a variety of queer events and performances worth attending – especially if you enjoy alternative spaces.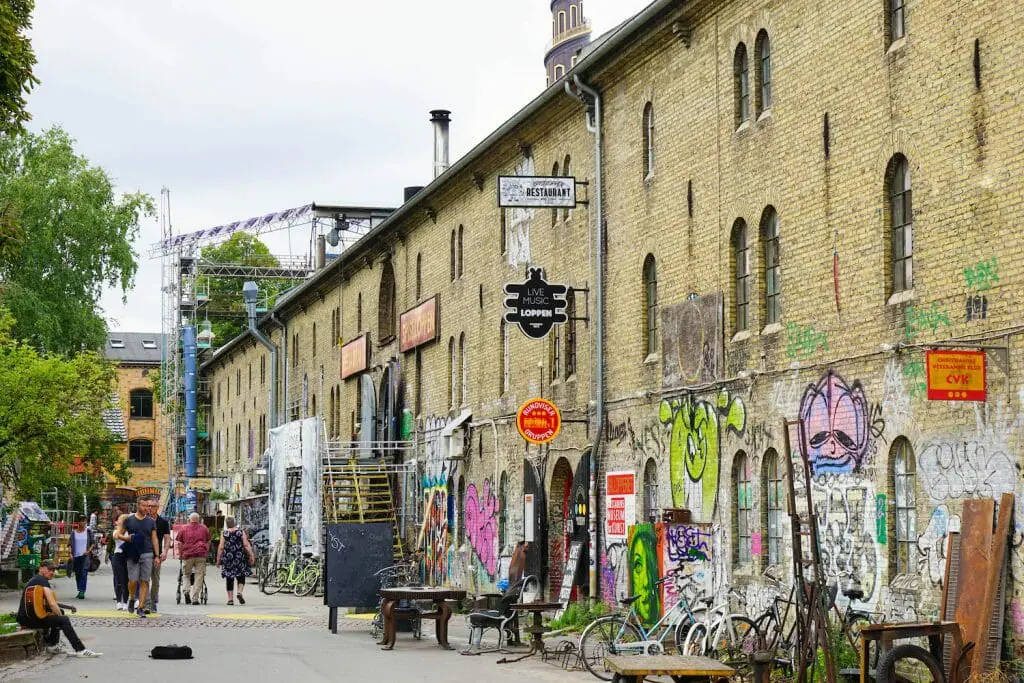 A café run by HIV-Danmark welcoming anyone, but especially those affected by HIV. Only open on Tuesday and Thursday, you can support this cause simply by enjoying their delicious variety of drinks, sweets, and vegetarian food while getting HIV and LGBT-related information – or enjoying an absorbing conversation with anyone else here.
A small local café in the heart of Gay Copenhagen with friendly staff and many gay customers. More of an open-to-all place than a 'gay café,' but given its location close to most of Copenhagen's gay highlights, Next Door Café is the perfect place to people-watch or perhaps catch a cute guy's (or girl's) eye.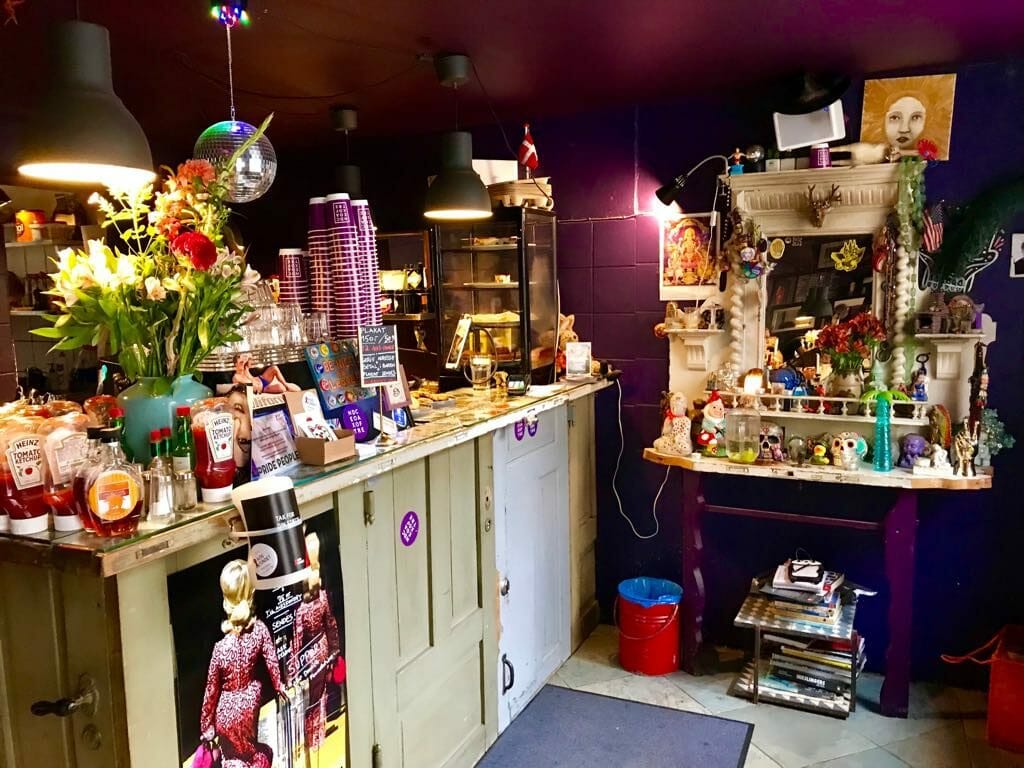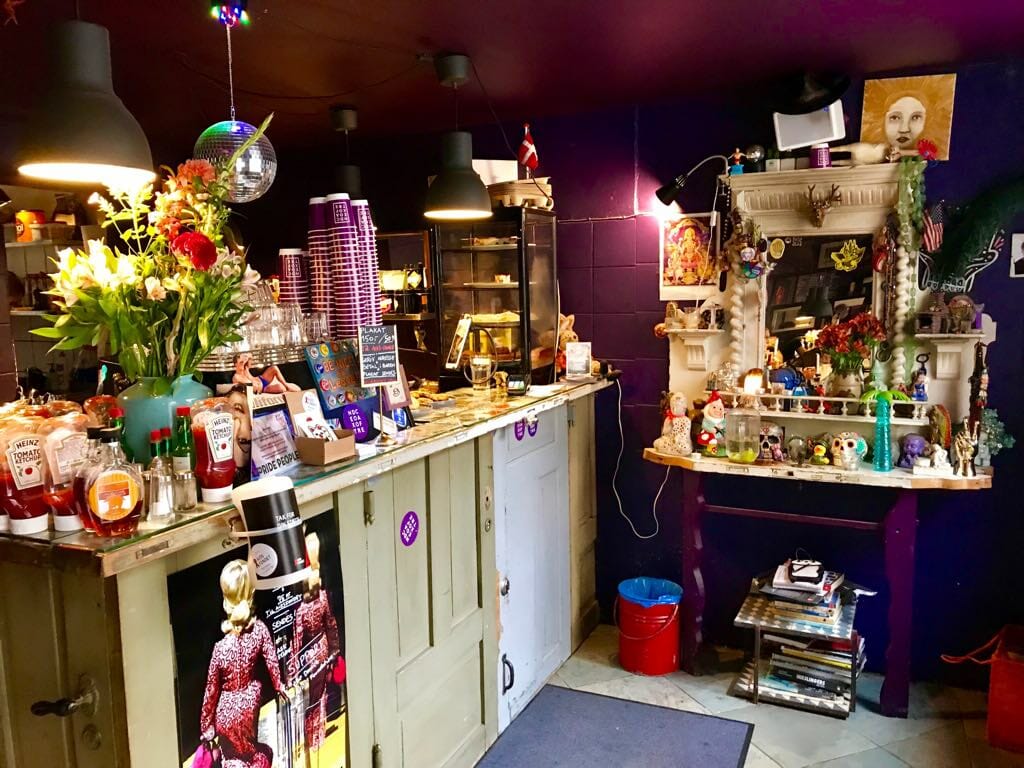 An open-to-all cafe but very gay-popular, serving breakfast, lunch, and dinner. There is a large terrace, ice-cold beer, and a great atmosphere…what else could you need?
Not technically a gay café, but close to the fabulous Urban House and offers incredible Pride-themed drinks and food when we visited. Copenhagen's first matcha bar offering organic matcha tea and the perfect place to chat the afternoon away amongst refined décor.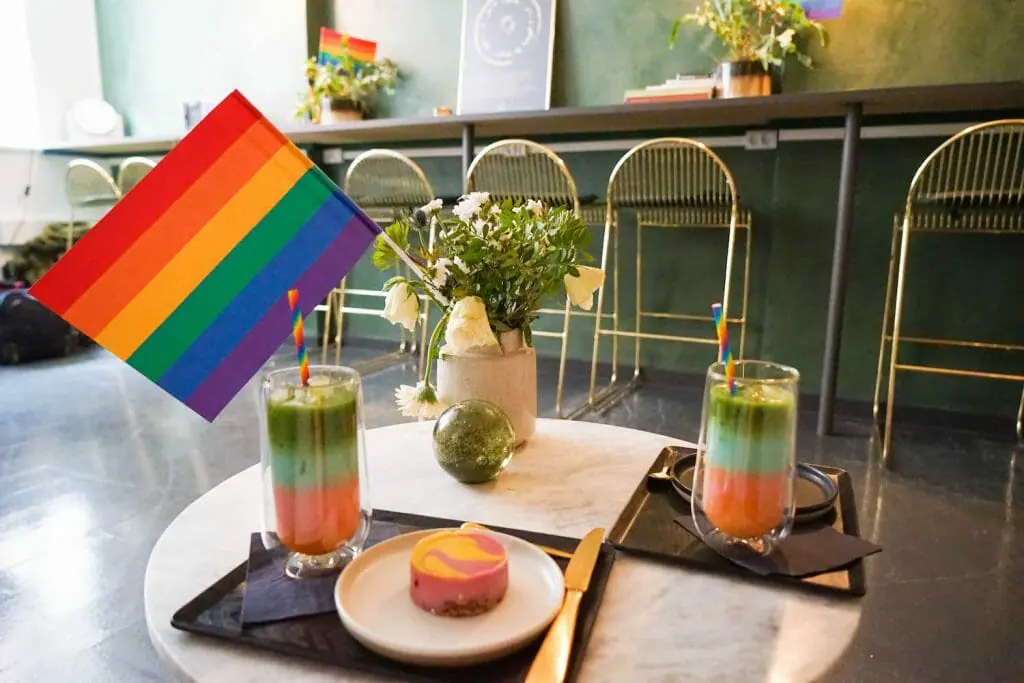 Homoware
The famous gay lifestyle shop supplies all your fun needs, including lube, condoms, toys and accessories, sexy underwear (in case you need a confidence booster) and leather/fetish gear, including the infamous Mister B products. You also never know who you will meet here…
Ezzo
Another gay sex stop is selling all the gear you could possibly need but with a particular focus on LGBT underwear brands.
A Monthly same-sex dance night is open to everyone, with classes and a big end-of-season dance. The first 45 minutes are dedicated to lessons in a specific dance. All are welcome, even if you have never danced before. After that, the music will play all night, and you can dance with a partner and try multiple types of social dancing. Visit their website for more information.
A collective of some of the best drag queens in Denmark, and an excellent source of information for all the drag queen performances in Copenhagen. If you are lucky enough to be able to make any of their events, you will be left gagging – and wondering when RuPaul's Drag Race: Denmark Edition will start filming ….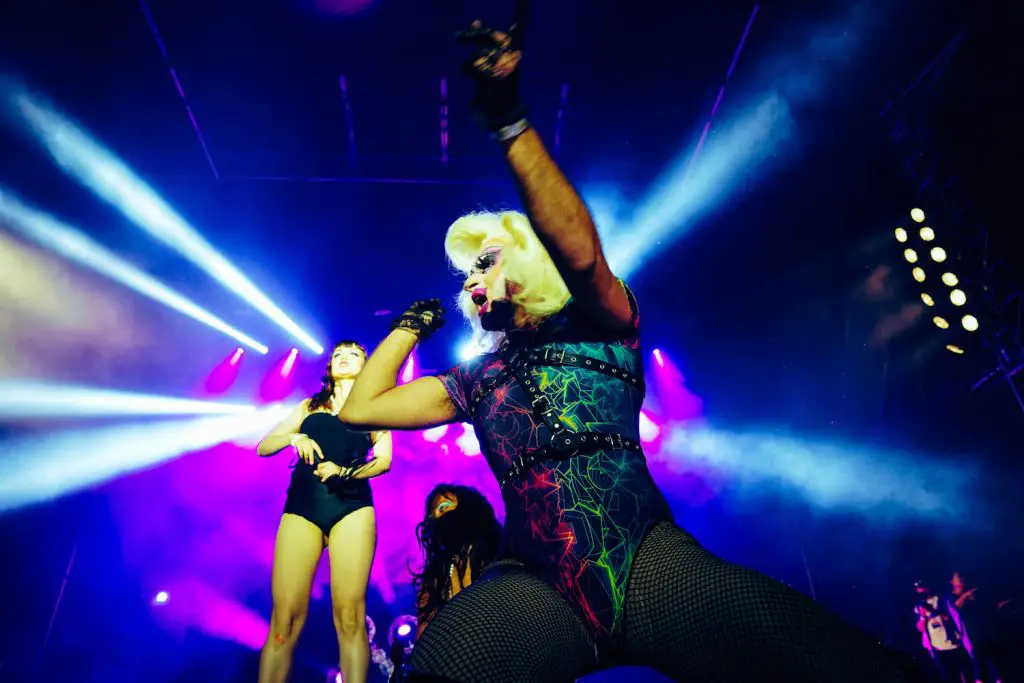 Gay Events In Copenhagen
Who says Pride should only be once a year? If you are in Copenhagen in February, you can look forward to this week full of love, rainbows, diversity and unforgettable experiences. Queer extravagance is the perfect way to brush off the winter blues, and every year this exciting program features a bunch of local and international activists, speakers and performers – as well as a few epic LGBT parties.
The Copenhagen Gay & Lesbian Film Festival, and one of the oldest LGBT film festivals in the world. Held annually in October, expect ten days of queer films, documentaries, and short films to showcase the best of independent LGBT cinema.
A more sophisticated side of the Copenhagen gay scene and a great way to mix, mingle and network! If you can't make these dates, why not consider planning your trip around these other amazing gay film festivals!
Pride Christmas
"I've been dreaming, of a …Pride Christmas?" Yes, if you want to have a rainbow-colored Christmas Eve and feel like celebrating Christmas differently with a bunch of lovely people, then Pride Christmas is for you. Xmas DIY, food, drinks, Christmas caroling and a fun game of bingo with lots of great presents.
The event is free to attend and open to all, but if you feel like donating to Copenhagen Pride, you are encouraged to do so.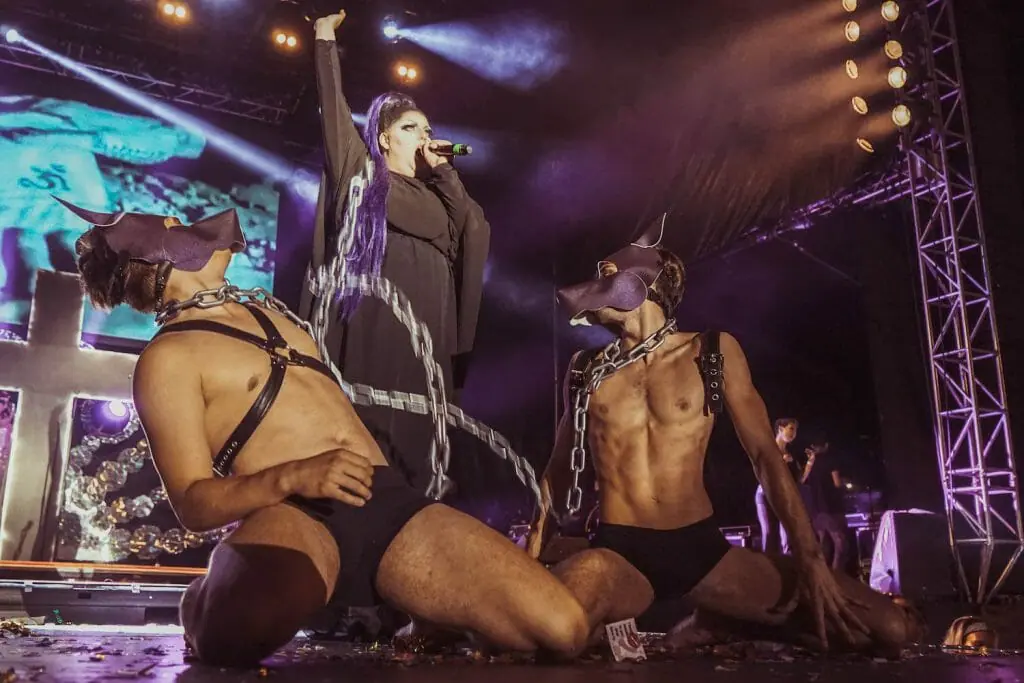 The biggest gay event in Copenhagen is held annually in mid-August. There is a grand parade from Frederiksberg Town Hall along Vesterbrogade to Copenhagen City Hall Square, where a Pride Square is set up for the entire week, offering concerts, speeches and one sickening drag extravagance – one of the biggest displays worldwide with over 4 hours of lip syncs, death drops, and queer spirit.
There are also plenty of satellite events, human rights discussions and rainbow flags strewn around the town – plus an undeniable buzz throughout the whole town. 2018 was the biggest Copenhagen Pride march on record and is expected to grow further, with Copenhagen hosting World Pride in 2021.
You can read our in-depth article on Copenhagen Pride, but suffice it to say this is one of the best gay pride in the world – and entirely worth planning a trip to Gay Copenhagen around!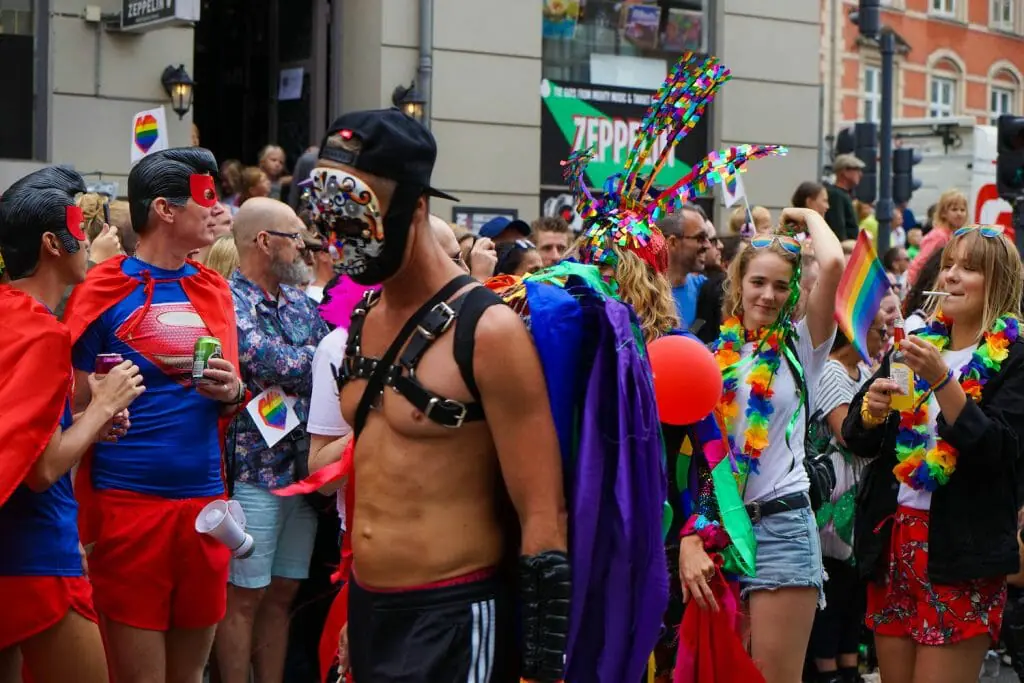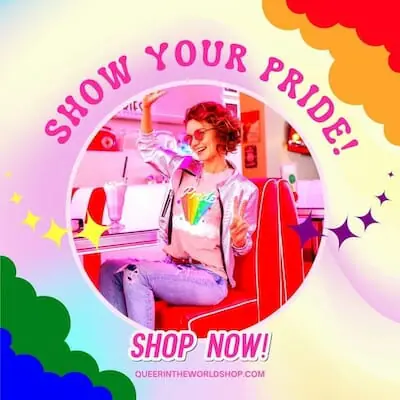 Gay-Friendly and Gay Hotels in Copenhagen
As you would expect in such a progressive country, pretty much every hotel and hostel in Copenhagen can be considered gay-friendly – after all, being gay-friendly is not all about upscale luxury, but about providing friendly and open service and welcoming everyone with open arms!
Having said that, everyone likes to be surrounded by people with common interests, and as such, there are a few popular hotels in Copenhagen that are known hot spots for gay travelers to stay!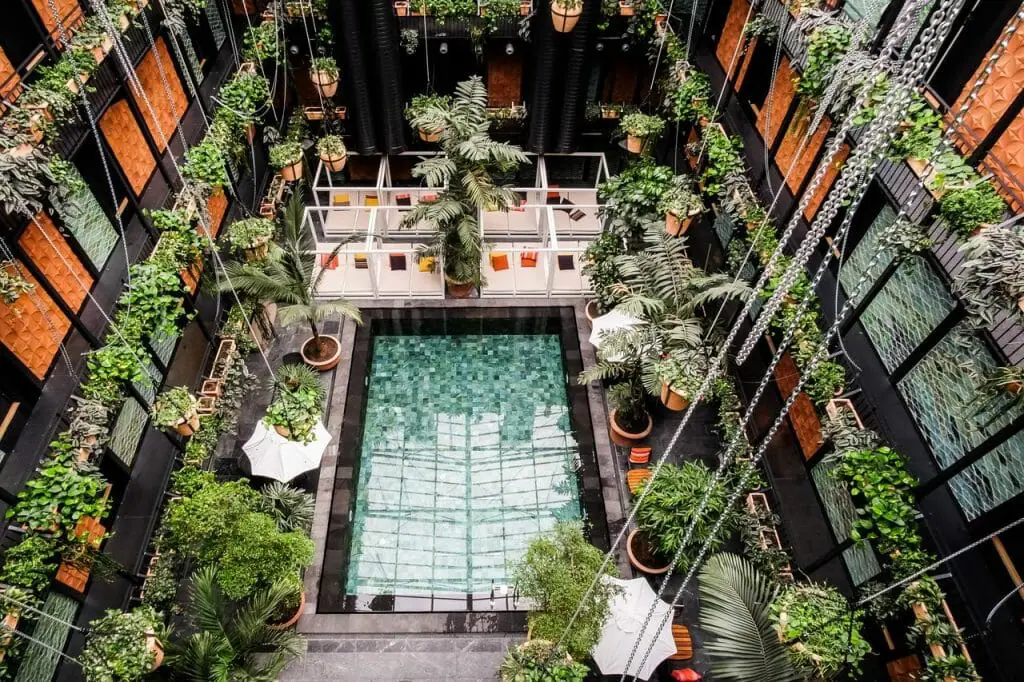 No hotels are exclusively for gay men anymore – a sign of the liberal times in Denmark – but others are still a crucial part of the gay scene because of their location and history, and some hotels are just known for being exceptionally welcoming of gay guests.
The following hotels in Copenhagen are only the most popular with gay travelers and can all be relied on for an extraordinary stay, but there are hundreds of other hotels in Copenhagen if you don't find quite what you are looking for.
Whether you want a fun and social hostel, a cheap room to crash after a night of partying or a designer boutique option to sip cocktails and surround yourself with fabulous people – Gay Copenhagen is something for everyone!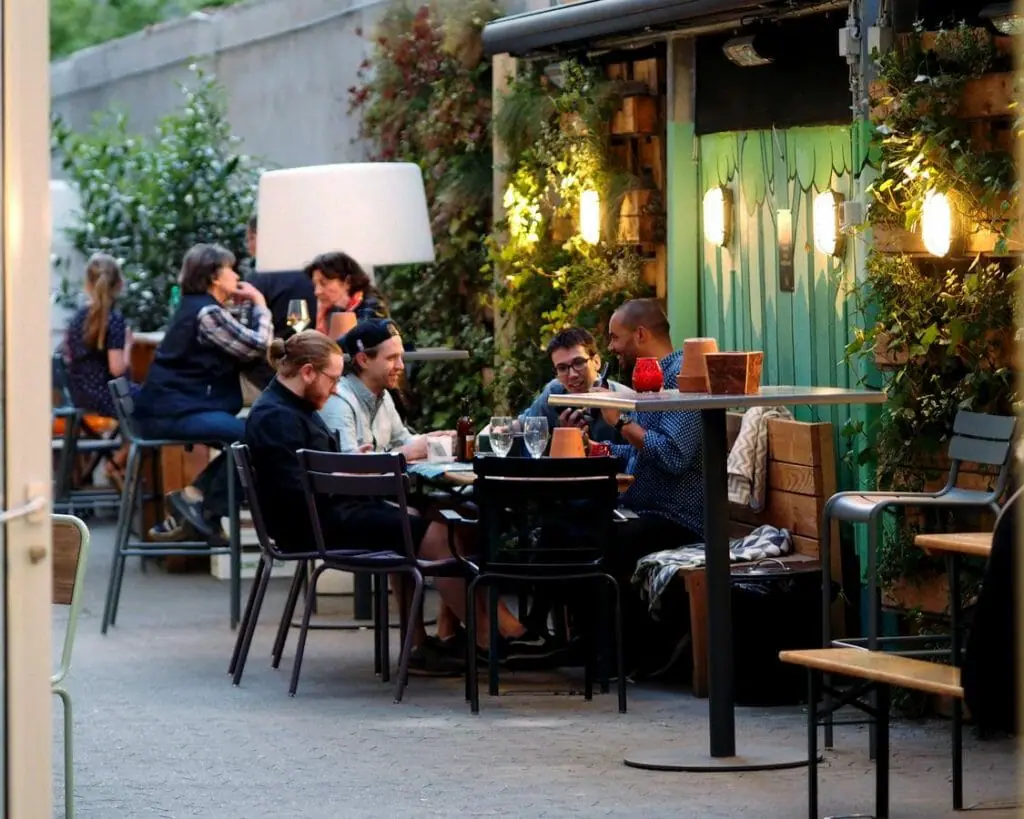 Urban House Copenhagen by MEININGER ☆☆☆
It's no secret that Copenhagen accommodation can be relatively expensive for many travelers, especially at peak times of the year. Thankfully there is Urban House, a funky hostel/hotel hybrid set on the edge of Copenhagen's trendy Vesterbro district and only a 2 min walk from Copenhagen Central Station; it offers great prices, stylish design and a wide variety of room categories to suit all travelers.
With both private rooms and dorm beds available, we loved socializing in the outdoor sun terrace, laid-back bar with frequent live music or on the colorful leather sofas surrounded by graffiti-inspired pop art.
Urban House is very gay-friendly – they had a gay anthems playlist on repeat during Pride – but many gay travelers also chose to stay here for Urban Houses location, a 10-minute walk from the gay scene of Copenhagen, as well as to meet other like-minded people to explore with.
Since there is no gay hostel in Copenhagen, this is our go-to gay stay for fun on a budget while still getting a healthy dose of Scandinavian chic vibes!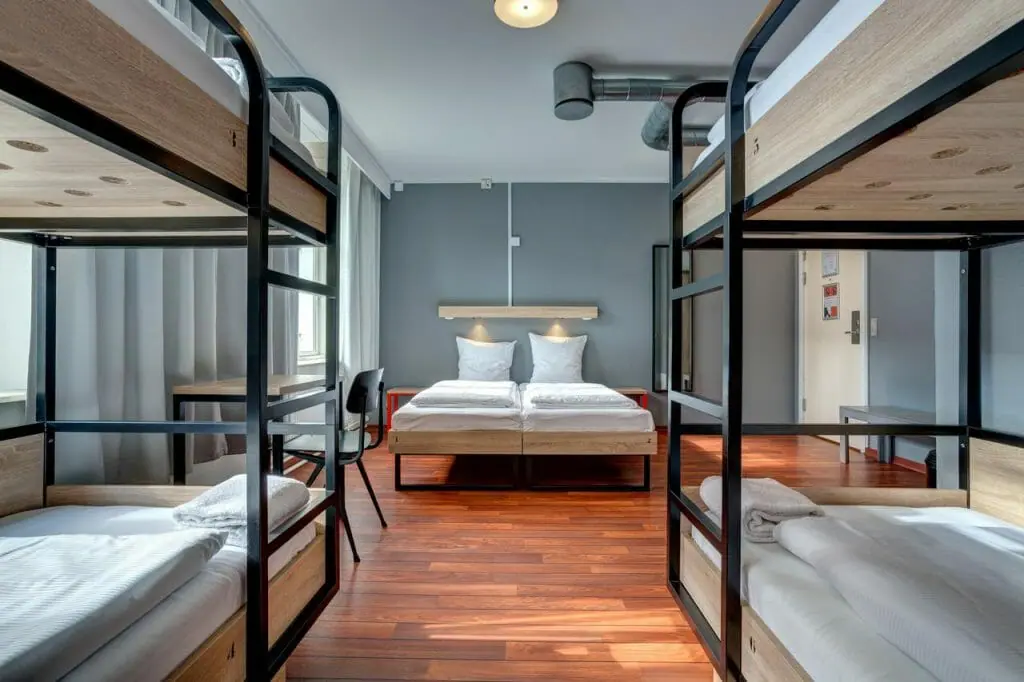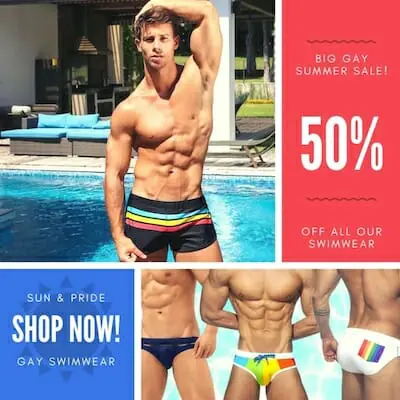 Manon Les Suites Guldsmeden ☆☆☆☆☆
A modern all-suite hotel is quickly becoming the most 'it' spot in town with its hip cafe, lush atrium, luxe indoor pool and dramatic sun terrace. Manon Les Suites is tropical Bali meets urban New York in stylish Copenhagen, and the Manon Les Suites Guldsmeden is giving us life! Truly one-of-a-kind and a perfect retreat after a long day – or night – out in Gay Copenhagen.
A laid-back luxury hotel is popular with gay travelers to Copenhagen who enjoy understated retro glamour vibes and exceptional service. The open-air rooftop terrace is to die for, as is the location in the heart of Old Copenhagen.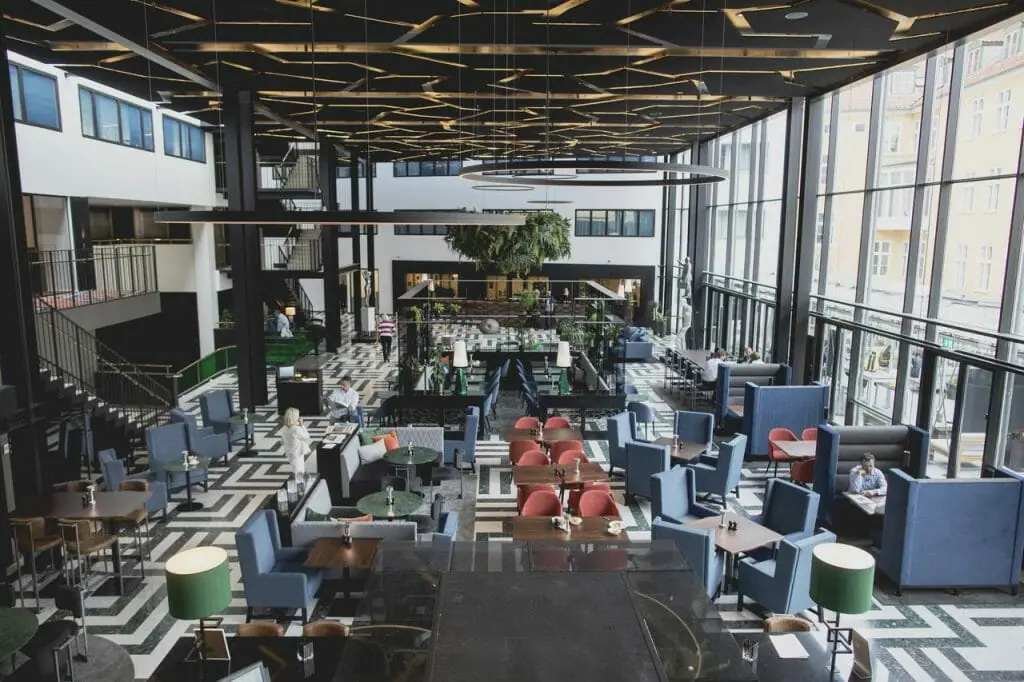 The most gay-popular design hotel in Copenhagen, thanks to its location, is just a minute's walk from most of the gay bars and clubs. Relaxed Danish accents and furnishings flow throughout the common and private spaces with very reasonable prices if booked in advance. There is even a trendy on-site bar, and we loved the sassy receptionist who winked if you brought guys home past midnight!
An elegant hotel is offering intimate, stylish rooms and a complimentary breakfast on the glass-enclosed rooftop deck. Rather gay-popular, there is also an upscale bar, a terrace with fireplace and loaner bikes to enjoy Copenhagen like a local.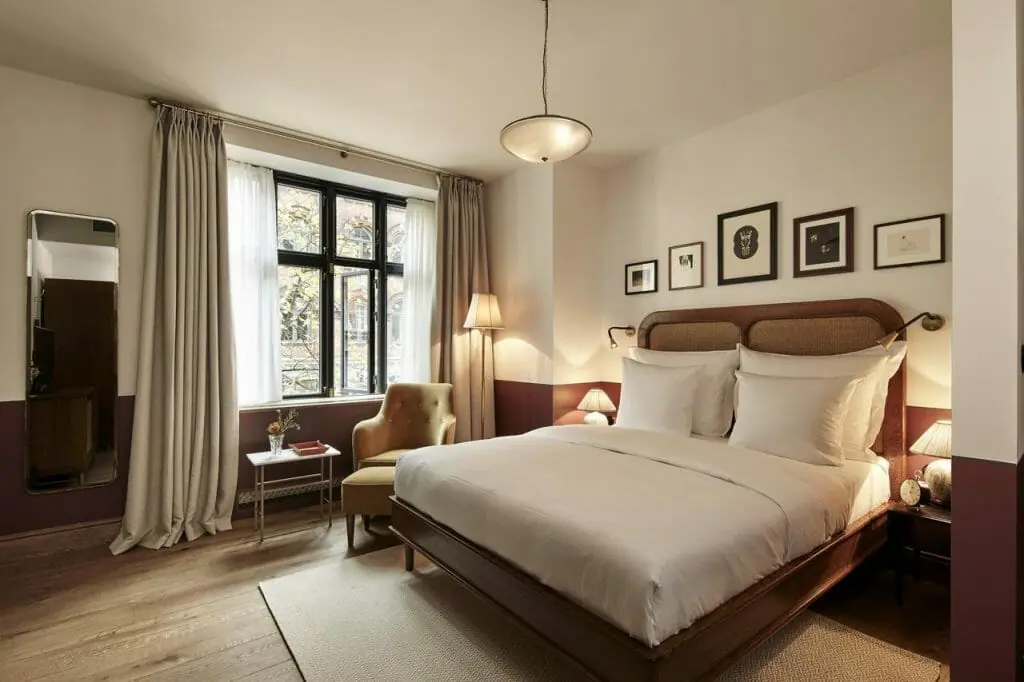 An upscale hotel housed in a striking redbrick 1910 National Romantic style building across the street from the City Hall Square.
Close to the gay area of Copenhagen, Scandic Palace Hotel offers individually designed rooms with modern décor, an in-house restaurant that provides Nordic cuisine using seasonal ingredients and organic produce…and there are discounted early-bird booking rates for those who commit early!
Honestly, not our favorite hotel in Copenhagen, but a budget option in the heart of the gay ghetto of Copenhagen if you are more interested in the nightlife and having a short walk back from the bars to a private room. Clean and tidy, the Hotel Windsor is often mistakingly listed as a gay hotel – but is undoubtedly very gay-popular thanks to its price point.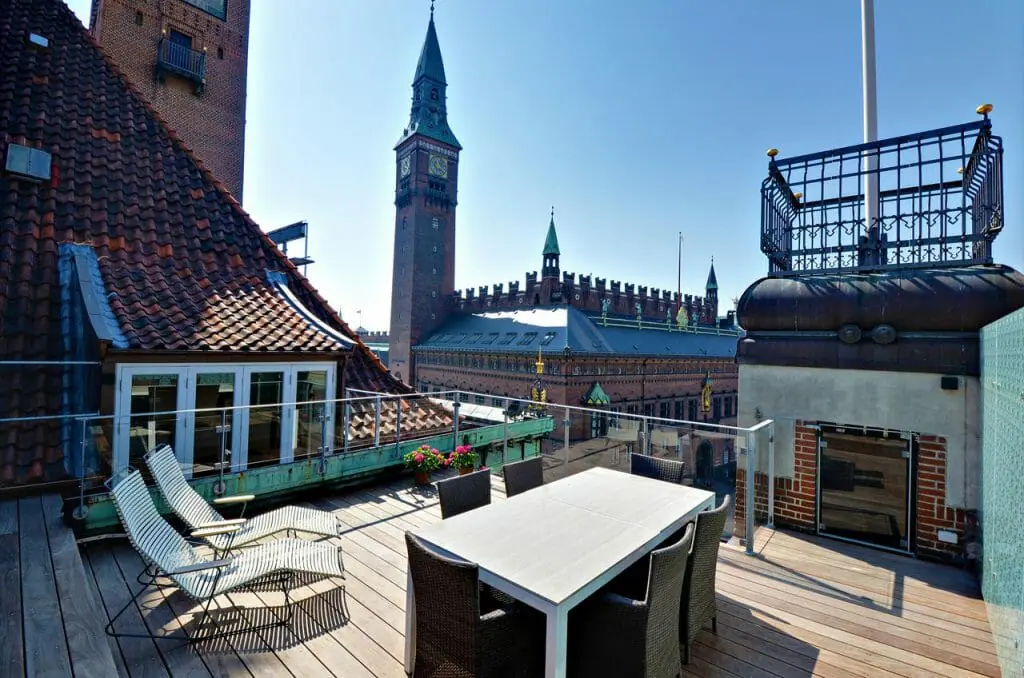 Gay Nightlife in Copenhagen
We are not even sure where to start, as the wild gay nightlife in Copenhagen took us by surprise! Sure it is not the best in Europe, but Gay Copenhagen is up there and has far more than we expected for a city of this size!
If you become as overwhelmed as we were, the only thing you need to know is that Studiestræde and the surrounding streets in the old Latin Quarter (near the City Hall) are the unofficial Copenhagen gay area and the hub of LGBT nightlife here …but by no means the only place to spend the night with your global queer family.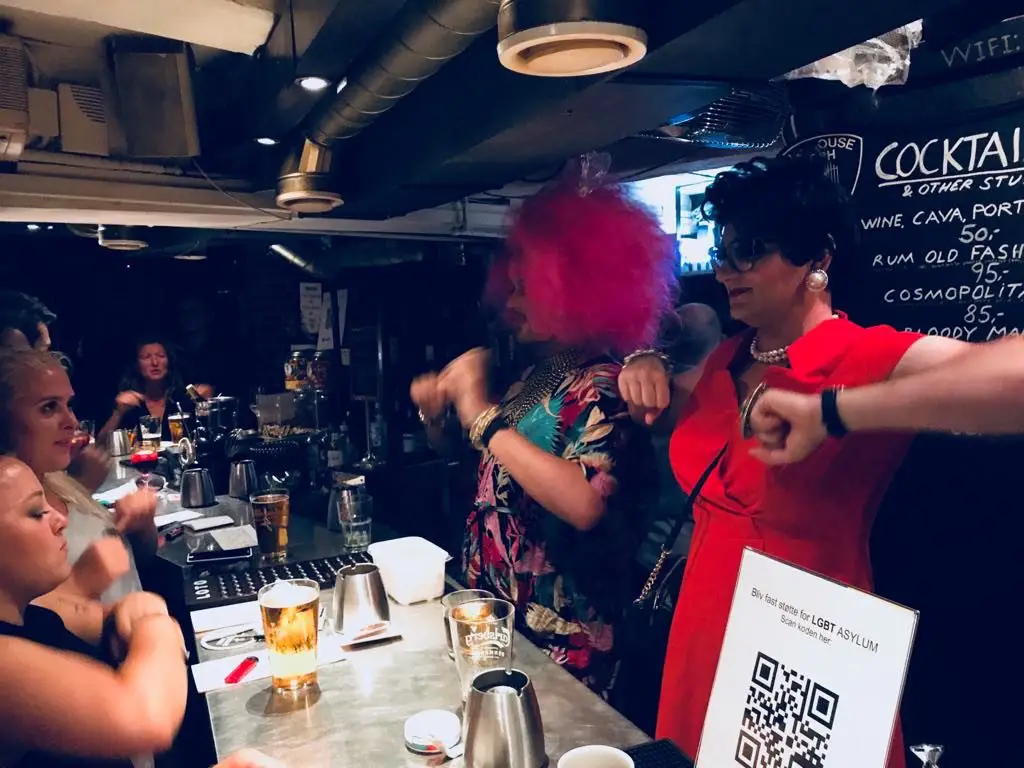 Copenhagen has something for everyone, from utterly over-the-top glitter queer club parties to relaxed pubs and Scandinavian chic bars, and that is without exploring all the LGBT-friendly options.
If none of these gay venues seem for you, remember many gays in Copenhagen don't feel the need to segregate themselves to the 'gay ghetto', and because Copenhagen's nightlife is very open-minded, you can meet people everywhere you go.
No matter how you choose to explore Gay Copenhagen, you are unlikely to experience any issues in what is one of the most gay-friendly cities in Europe.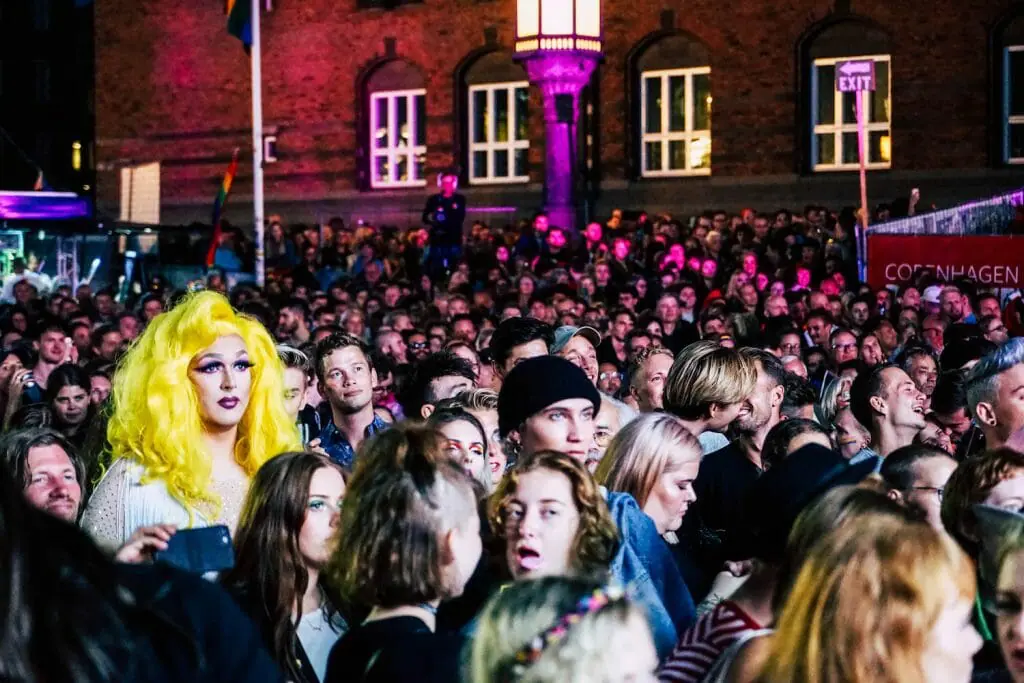 Gay Bars in the Copenhagen Gay Area
Who doesn't love a man in uniform, right? The Jailhouse CPH is a fun and cozy spot for affordable drinks and conversation with their friendly bartenders – all dressed up in guard attire, of course. There is no backroom or anything nefarious as the name might imply, just a prison theme bar below street level with steel cages and a prison box as a point of difference.
Upstairs there is a more upscale restaurant that serves coffee, cake, and light dishes – best enjoyed with a glass of wine. Jailhouse CPH often has fun weekend events with themes like Eurovision, Sailor Night, Construction, Bear, Halloween and yes, Prison Night, but arrive early as space is limited!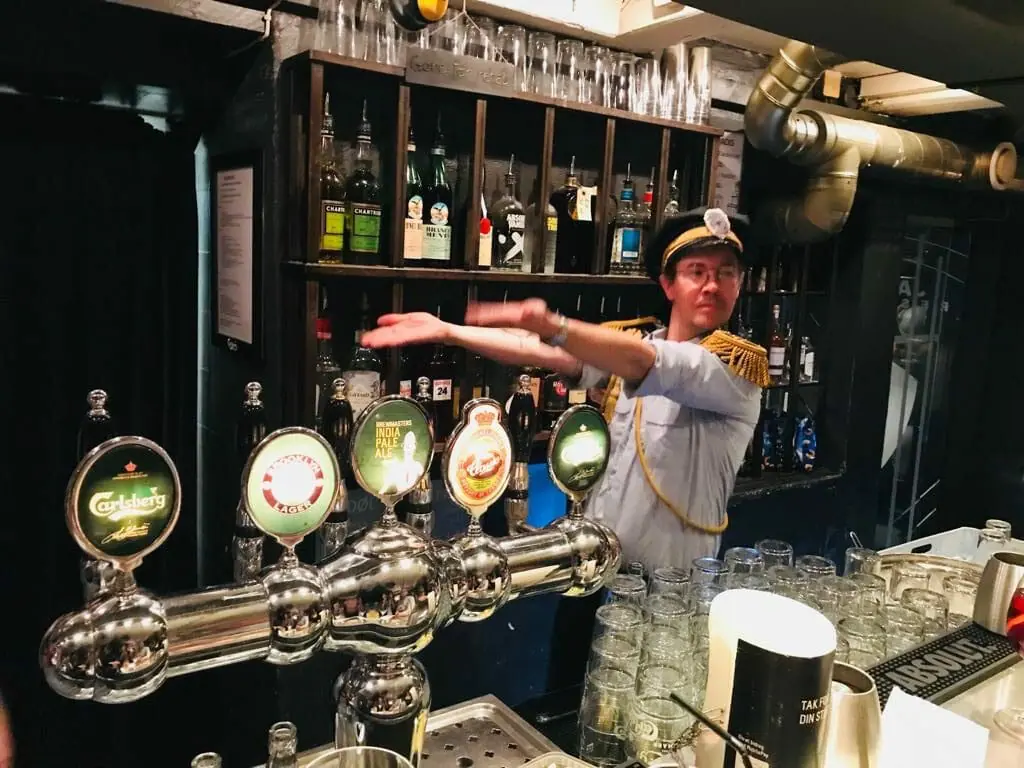 A cute and cuddly bear bar in Copenhagen spread across two floors. Actually, when we visited, the bears were somewhat lacking, but this could have just been the night we visited. During the day, there is nice outdoor seating to people-watch with a bear in the sun!
Your friendly local leather bar, but no dress code is enforced. Masculine, raw, and black – is the design theme, popular with the leather, bears and the mature crowd they court, Weekends are busiest, as with most places in Gay Copenhagen, but MEN's Bar offers a fun daily Happy Hour from 3 till 9 pm daily! The cheapest bar in town…in so many ways!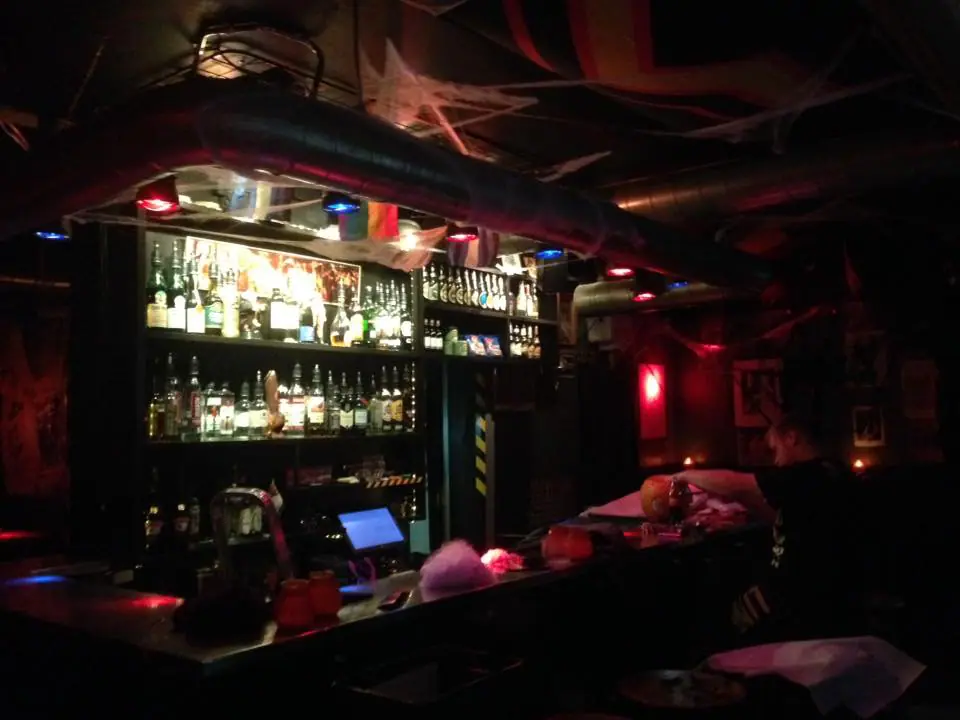 A Gay Copenhagen institution and one of the city's oldest gay bars. Open seven days a week; there is almost always a crowd here of all ages and times who come to meet over affordable beer and to chat in the early hours.
We don't quite understand Denmark's smoking rules – but smoking is allowed here, which can be very off-putting if you are not used to it! A great place to bump into new people and start a conversation.
A small club and bar filled with great music and good vibes. Annoyingly it is also filled with some, as smoking is also allowed inside here. There is a dance floor and affordable drinks, and a more dancey atmosphere the later the night gets, with things often not winding down til 8 in the morning.
Cosy Bar is very lesbian-popular, but Vela is Copenhagen's only exclusively lesbian bar and nightclub, found in the hipster Vesterbro area.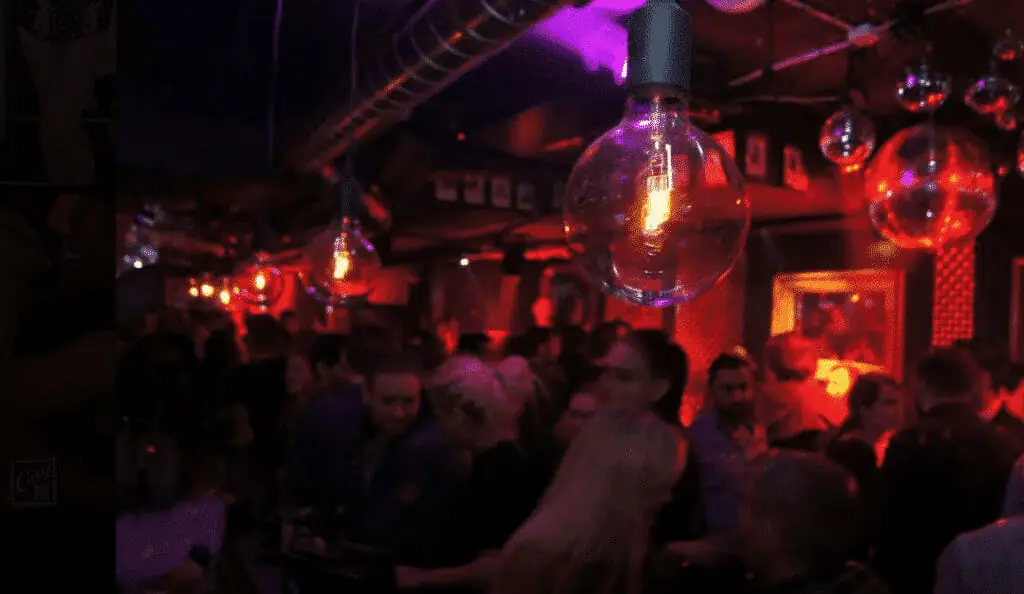 The world's oldest still existing gay bar, Centralhjørnet, is a must-visit when in Gay Copenhagen – even without their daily happy hour from 12-6pm. If you are visiting during the winter season, from October 1st to April 30th, try the time you visit on Thursday and Sunday when the stage at Centralhjørnet plays host to fabulous entertainment, including drag shows, bio queens, and jazz!
A modern, clean and trendy gay bar with handsome staff and a strict no-smoking policy! Halleloo! Friendly clientele, delicious cocktails, and food, plus a fabulous selection of gins! There is also an outdoor social area in the square perfect for enjoying the sun and an uber-cool on Fridays when Oscar's has a live DJ.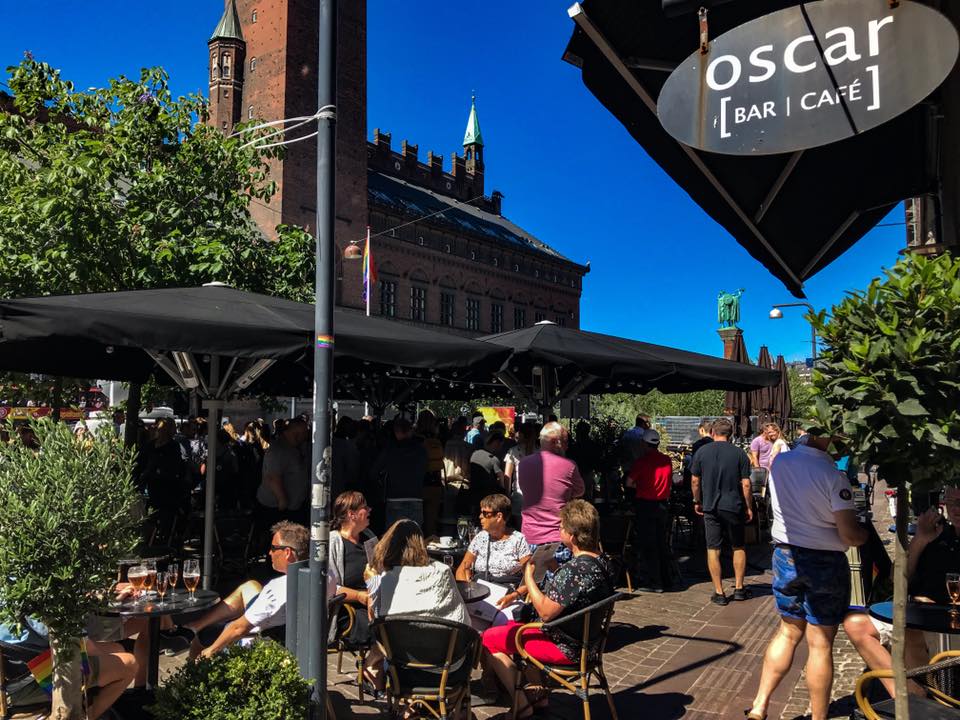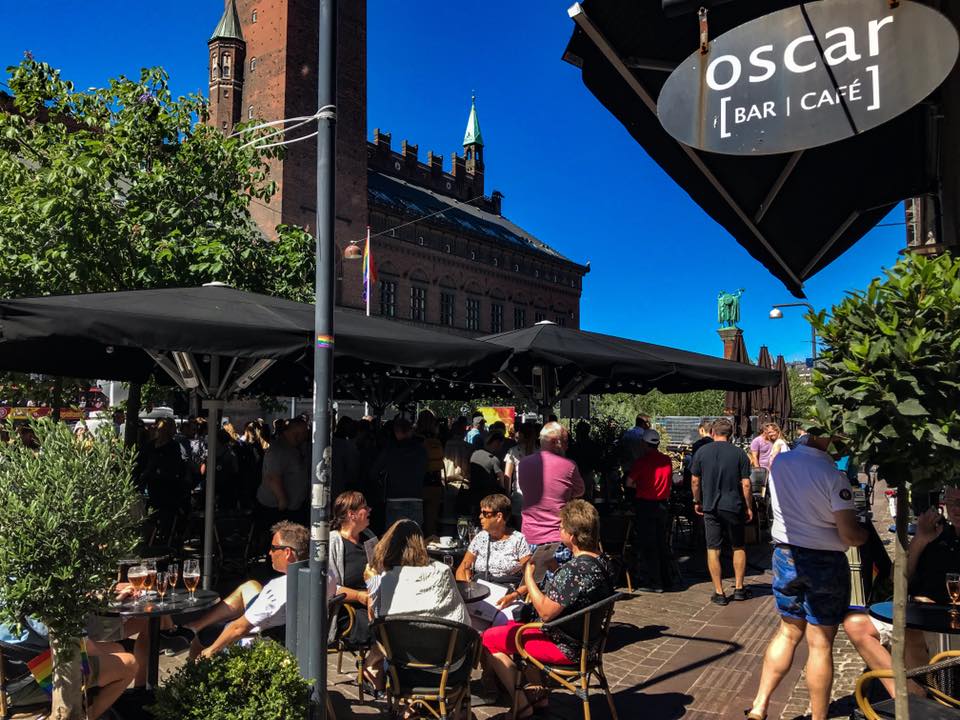 Other Gay Bars in Copenhagen
A retro piano bar in Frederiksberg to enjoy a relaxing drink surrounded by quirky characters, the majority of who just happen to be gay. Sunday's are jazz night, Wednesday's sing-a-long night, and other nights ..well, there is always something on in this fun, open-minded establishment.
My Fair Ladies
(Temporarily or permanently closed. If you know something, please suggest an edit.)
The only musical and show tunes bar in Copenhagen – So not technically gay, but…. My Fair Ladies is open every single day, so even a rather dull Tuesday night can be turned into an unforgettable night here. Karaoke is on Wednesday, but many other events and shows are held occasionally. There is a daily happy from 12 – 6 pm.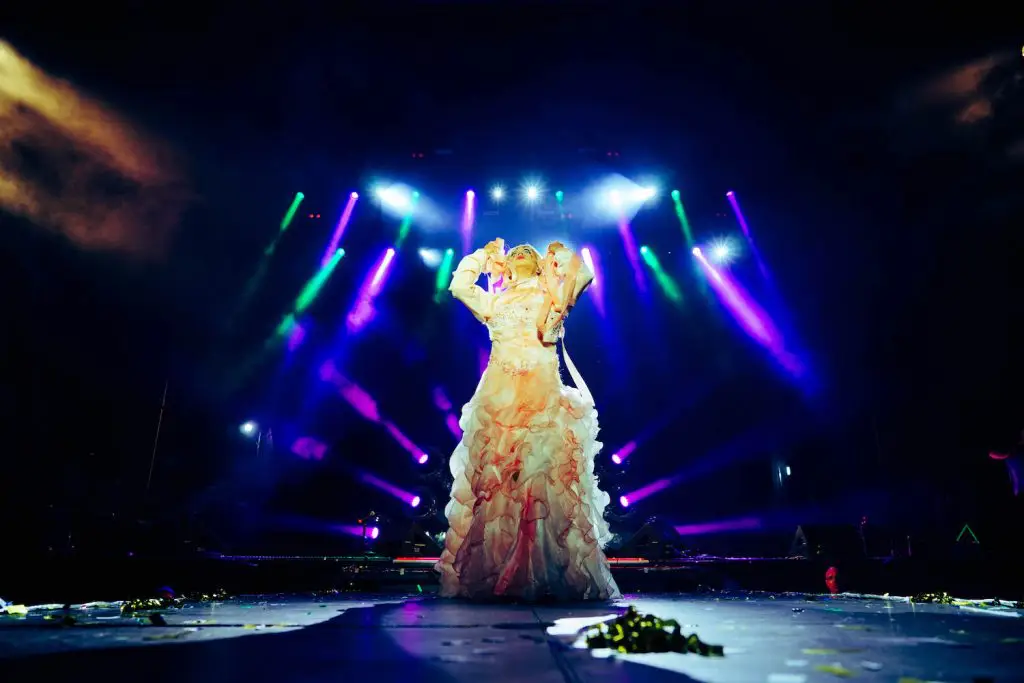 Technically not a gay bar but very gay-popular, attracting fashionable hipsters and cocktail connoisseurs. Located in an old townhouse apartment in the oldest part of Copenhagen facing the parliament buildings, this is a fabulous place to experience open-minded Copenhagen nightlife in a private setting.
Hey ladies! Yes, this is Copenhagen's only lesbian bar and nightclub, found in the hipster Vesterbro neighborhood – and with a geisha, theme to boot (oh, hey, Gay Tokyo!). Let us tell you, lesbian bars are very rare and don't last long, so instead of always complaining to us that we haven't found you one…Just go and support them!
Want to dance on the tables, kiss that cute blonde or dance til dawn? You can do it all here – including smoking annoyingly. Vela also hosts a range of events, from poetry reading to live music, so check out what is on in advance!
Gay Nightclubs in Copenhagen
A gay club in the heart of Copenhagen's gay scene with strong drinks and an even stronger bass line. Never Mind has an excellent drink selection and plenty of cute guys; while the party does not get going until after one, it does go until 6 am if you want to go all in. Sadly, smoking is also allowed here…Come on, Copenhagen!
One of the most popular gay clubs in Copenhagen, but how buzzing it depends on the time of year. The dance floor gets hot and heavy later into the night, with mainstream pop music, which can get a bit annoying. Think more Despacito and less Born this Way. Only open Thursday to Saturday; check their Facebook for the latest events and nightly drink specials.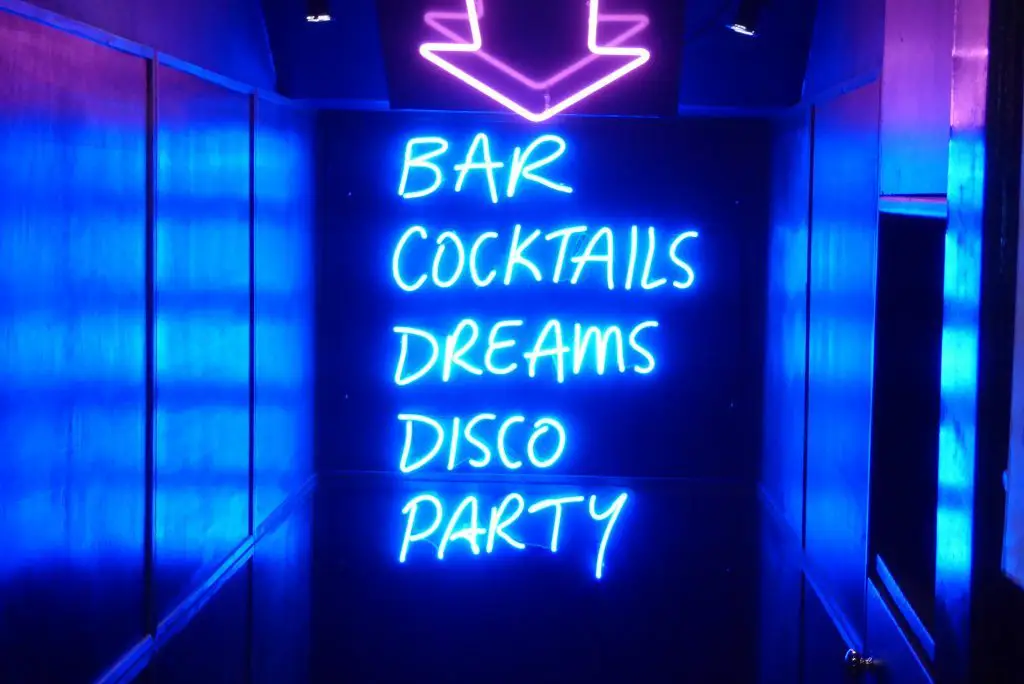 A mostly dance party that is insanely popular. Being the first gay dance party in Copenhagen, we can only expect more are on the way soon, but we were just happy enough to dance all night with cool vibes and funk / R&B music setting the tone.
Infrequent non-profit queer parties aim to create a safe space for everybody held at the Gay House in Christiania.
Fierce gay parties are held every 3-4 months with trashy pop, sexy dancers, international DJs and more queer spirit than we can handle!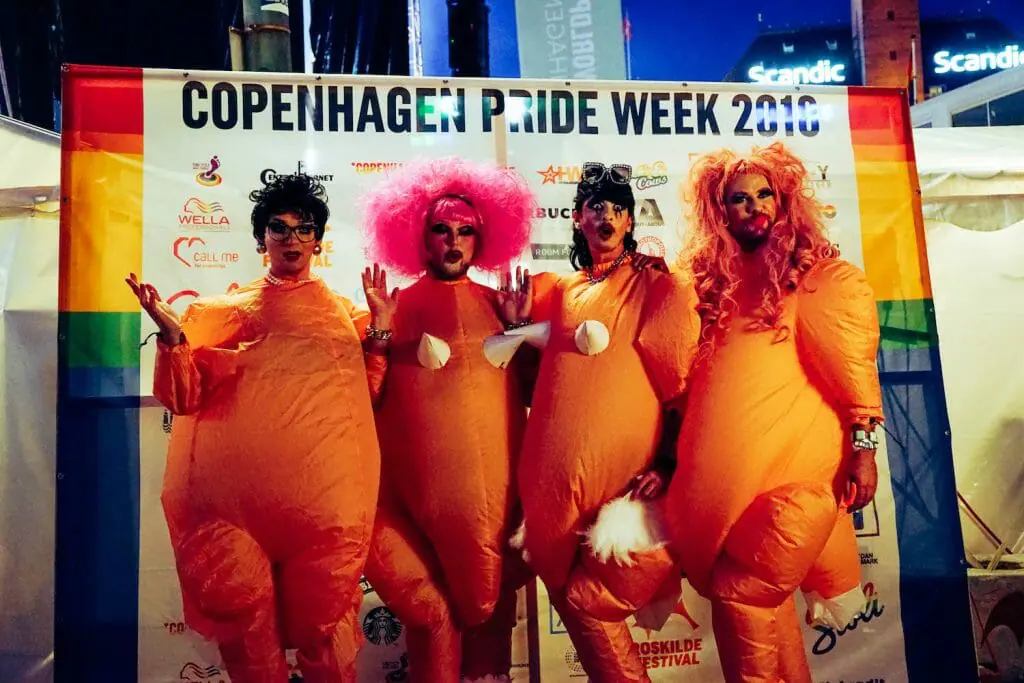 Gay Sauna in Copenhagen
One place where Grindr and other gay hookup apps really made a difference worldwide is the closing of saunas and bathhouses.
While other European destinations such as Vienna, Brussels, Milan, and Lisbon have managed to buck the trend and continue to have a thriving gay sauna scene, in Copenhagen, this is not the case, and today only Amigo Sauna remains – if you choose to go, make sure your expectations are low.
Ørstedsparken, a beautiful park in the center of Copenhagen, is also a well-known gay cruising spot at night – but we can't really recommend this to you…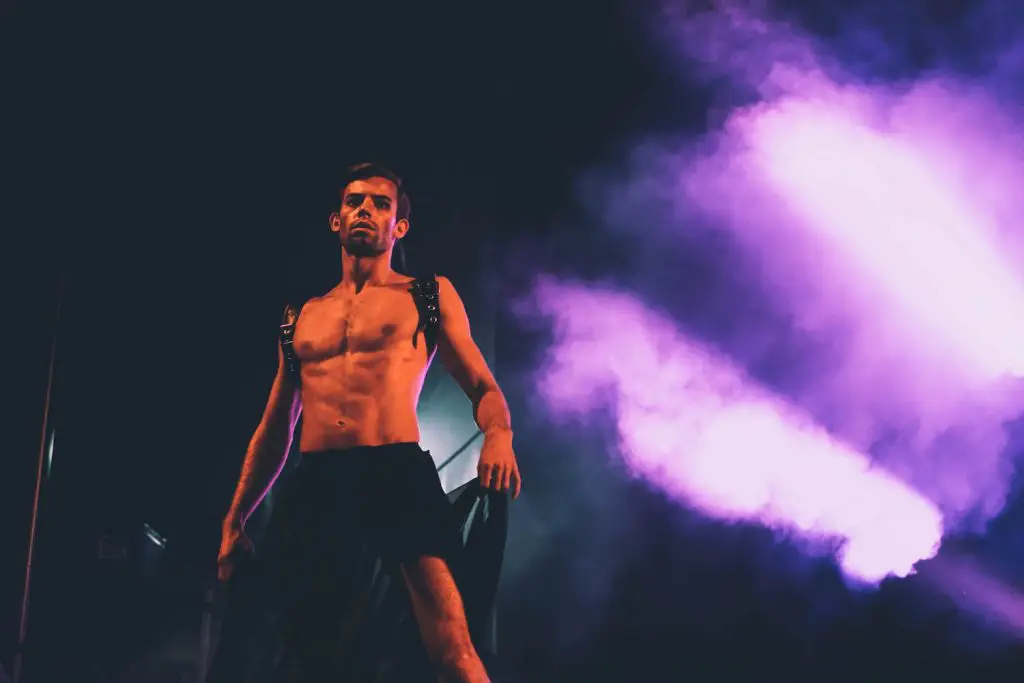 A core part of the gay Copenhagen scene for over 25 years, but sadly – Amigo Sauna is now really showing its age. You might wonder whether they have even cleaned it since opening, and the facilities are in major need of an upgrade – for one of the leading gay cities in Europe, this sauna is a disappointment, and it is no wonder the gay hookup apps are so popular here.
Maybe it is just a sign of the changing times, but for visitors, a gay sauna can often be the easiest way to connect with locals and have some discreet fun. However, Amigo Sauna does offer 700 square meters of fun spread over three floors with a dry and steam sauna, dark room, maze cabins, and cinema.
The entry price is quite steep for what is on offer, so we can only recommend trying this gay sauna in Copenhagen out on weekend nights when a crowd enviably gathers, thanks to its proximity to the Copenhagen gay scene!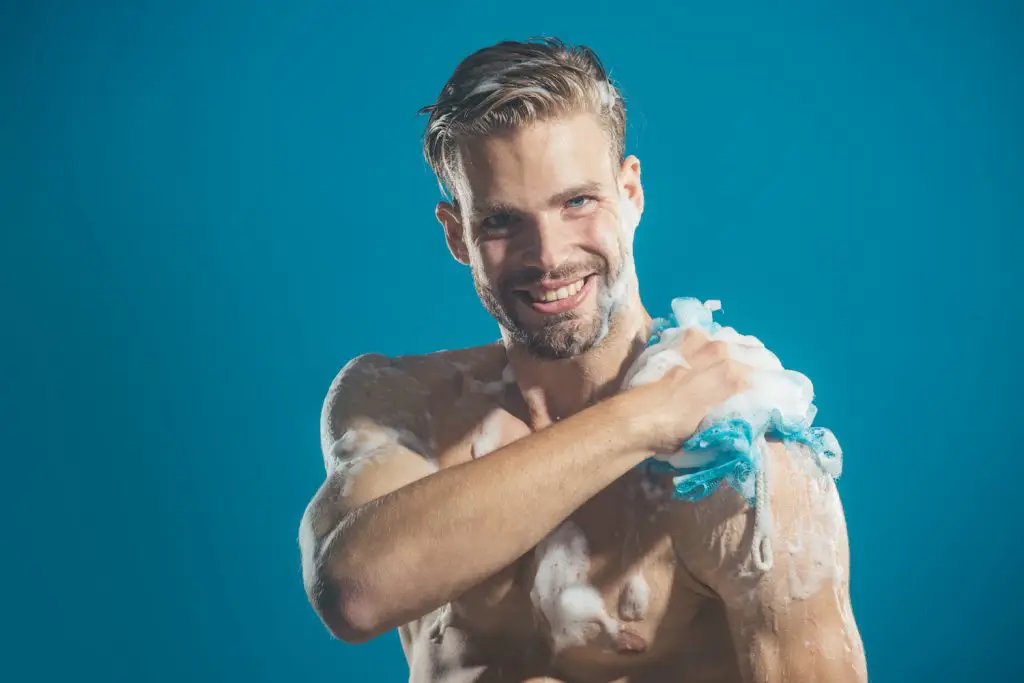 Cruising and Fetish Clubs in Copenhagen
If the bars or gay parties in Amsterdam are too vanilla for you, perhaps these fetish clubs and cruise lounges are a better fit.
The gay leather/fetish/bear scene is not as wild as other places in Europe, like Amsterdam, Rome, Paris, and Prague but is still somewhat infamous in Europe for having one of the largest fetish clubs in the world! For the uninitiated, this could be the perfect place to explore your curiosities and hidden desires…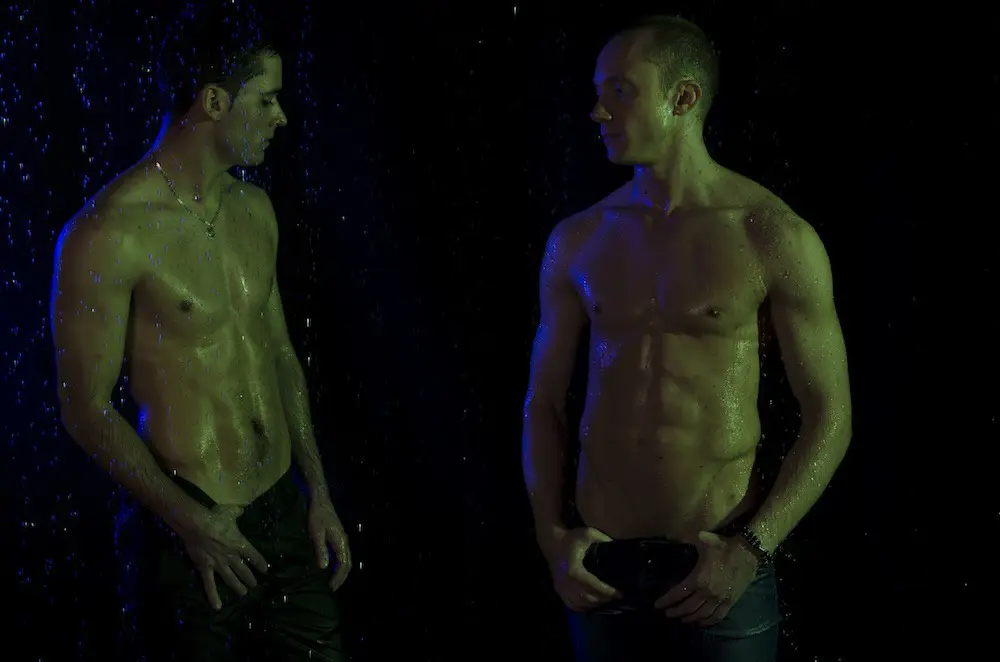 Part of the Top of Europe SLM / Fetish club group that was also be found in Helsinki, Aarhus, Oslo, Malmo, Goteborg, and Stockholm – but make no mistakes: SLM Copenhagen is the largest fetish club in Scandinavia and one of the best in the world! Open to gay and bisexual men who like leather, rubber, uniform, army, skinhead, construction, and denim.
SLM Copenhagen is open every Friday and hosts special theme nights most Saturdays, but check their calendar in advance. As a members-only club, you must buy a membership card on arrival (starting at DKK 100-150). While S&M is not compulsory, it is the main focus, although 50% of people come to socialize…
Very clean faculties with plenty of action. There are two bars, extensive play areas, a wet room, a labyrinth, a smoking lounge and a pool table. A strictly 'masculine' dress code is enforced, so dress for the theme or risk staying out in the cold.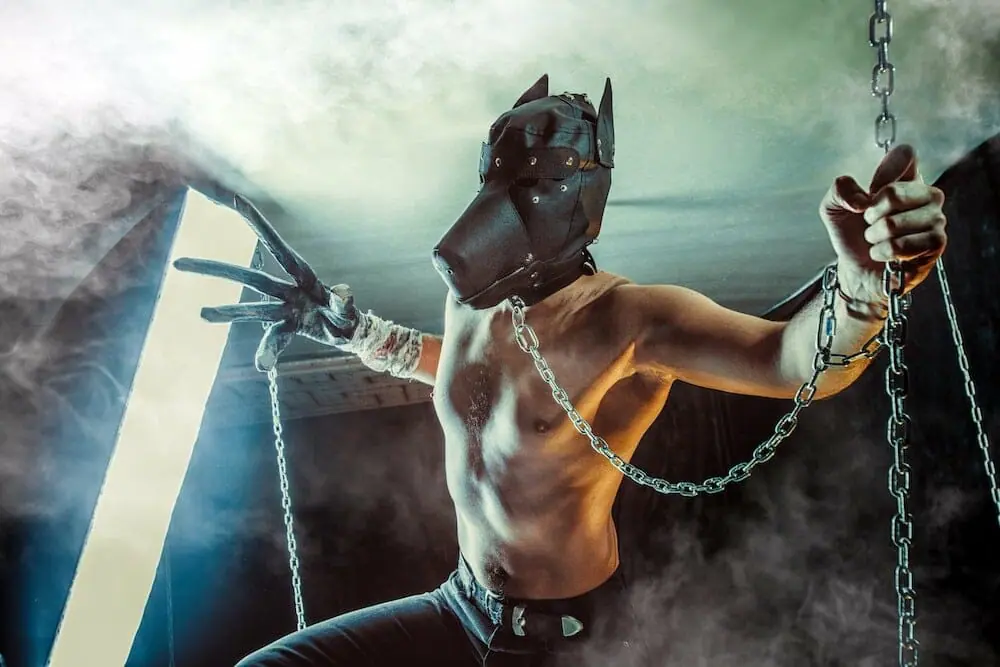 Offering a sanctuary for 'everyone' and a place where everything can happen, but in reality, Body Bio is a small, rundown basement cruise spot that attracts mostly gay and bisexual men. There are private cabins, a dark room and a maze and sauna available for a specific fee – but we don't recommend it! Plenty of attitude from the guys, and not for everyone's taste.
An organization was founded for the bear community of Copenhagen and embraced the natural masculinity of mankind. Hosting super cruisy yet entertaining parties at gay clubs around Copenhagen regularly, and not to be missed! Why not embrace your fuzzy side and go Bear-seek for a night?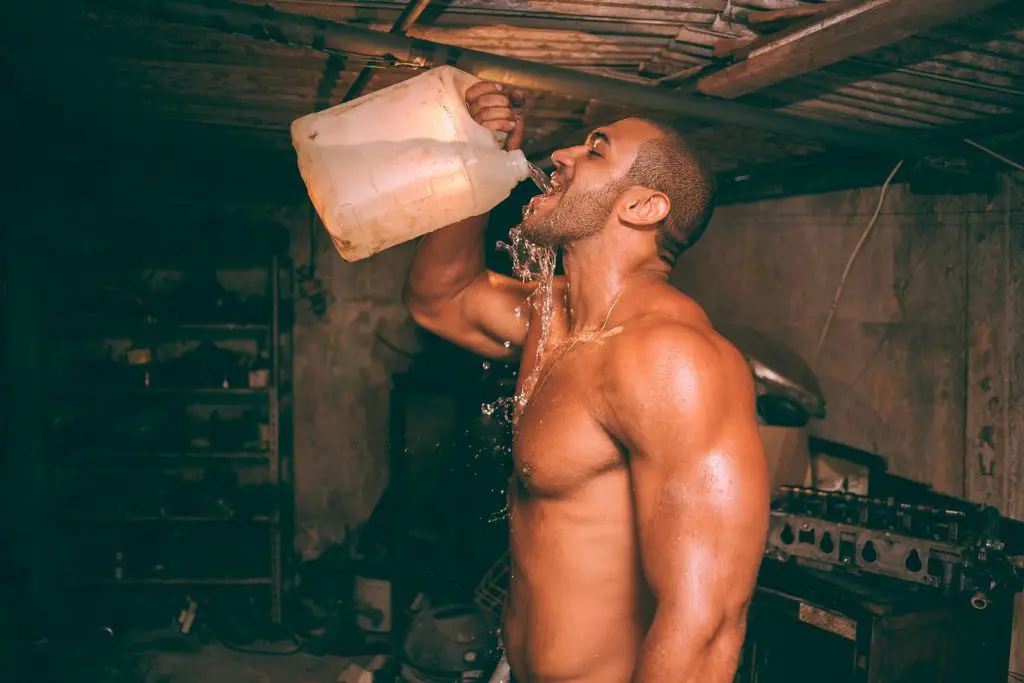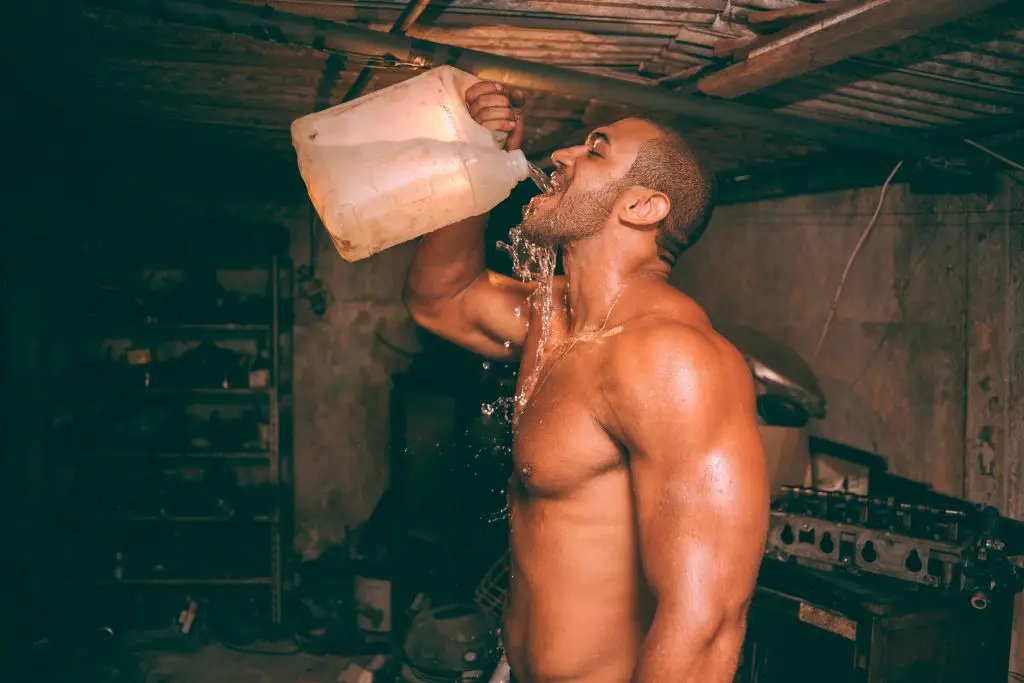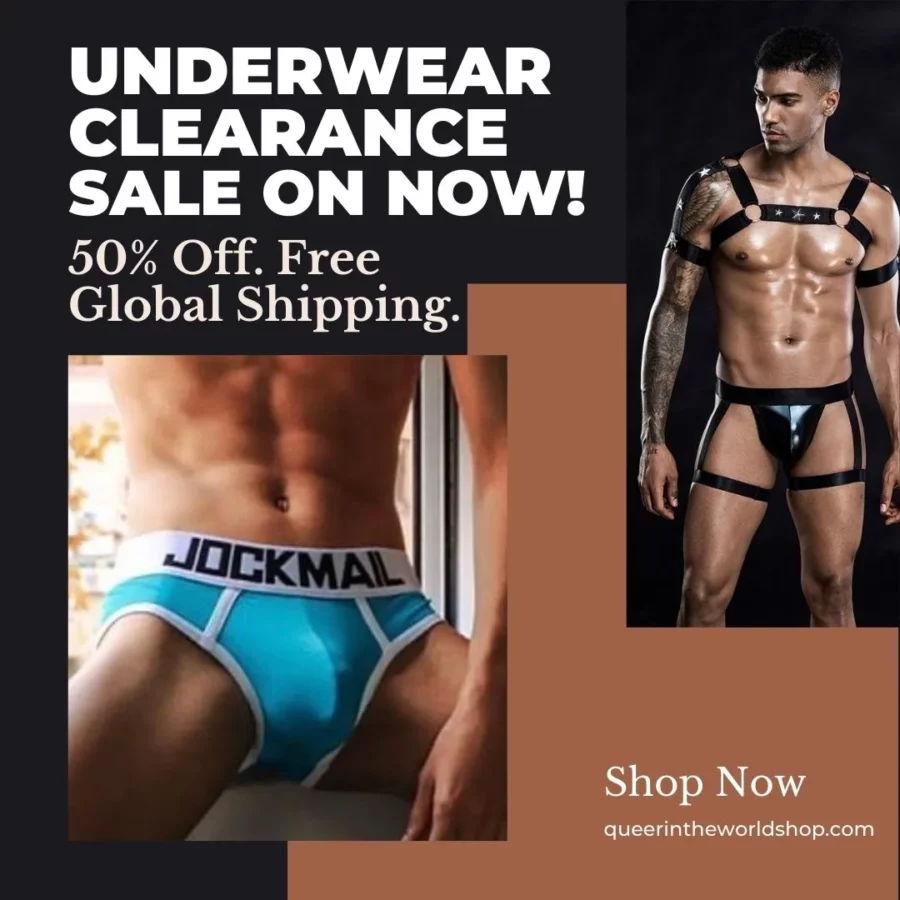 Gay Map Of Copenhagen
Finding it hard to envisage where everything is in Gay Copenhagen? Hopefully, this queer-centric map helps where we have marked all the bars, clubs, parties, hotels, saunas, massages and more will help you stay in the spot best suited to you!