Held annually in August, Copenhagen Pride is Denmark's biggest celebration of diversity, queer spirit, and inclusion where LGBT issues are at the center of attention, and everybody is welcome.
While Pride Tourism is growing worldwide, Copenhagen Pride makes an extra-compelling option as not only one of the world's most LGBT-friendly cities but as being the capital of a country with a long and proud LGBT history.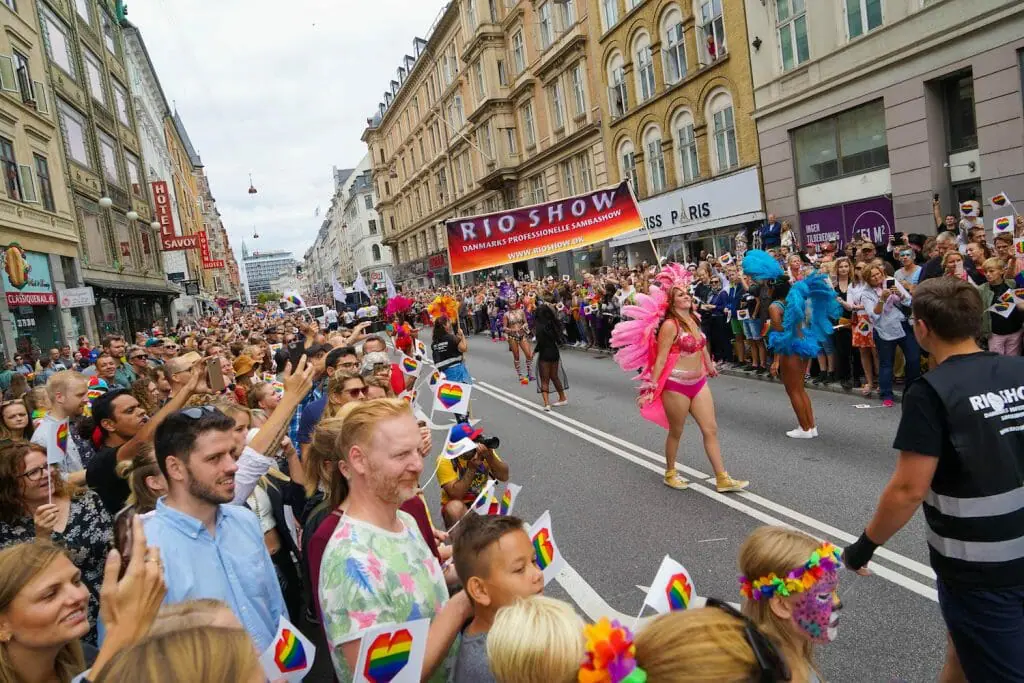 After all, Denmark was the first country to undertake a sex reassignment surgery, and the first legalize same-sex partnerships. The Danes were also amongst the first to lower the age of consent to be consistent regardless of sexuality. LGBT culture is embraced and celebrated in Denmark, but for Copenhagen Pride Week the trend goes into overdrive when the entire town is decked out in glitter, rainbow flags fly from every flagpole, and the City Hall Square is even renamed Pride Square and becomes the focal point of action for the celebrations.
Not that there is a lack of Pride-related activities anywhere around Copenhagen during this time!
A time to gather together and celebrate the complicated history of the LGBT community with parades, parties, music and more – there is so much to do and see at Copenhagen Pride, it can be a little overwhelming. Have no fears, however! We have put together this quick Copenhagen Pride 101 guide to help answer your most burning questions, to inspire you to attend Copenhagen Pride and to let your queer spirit out!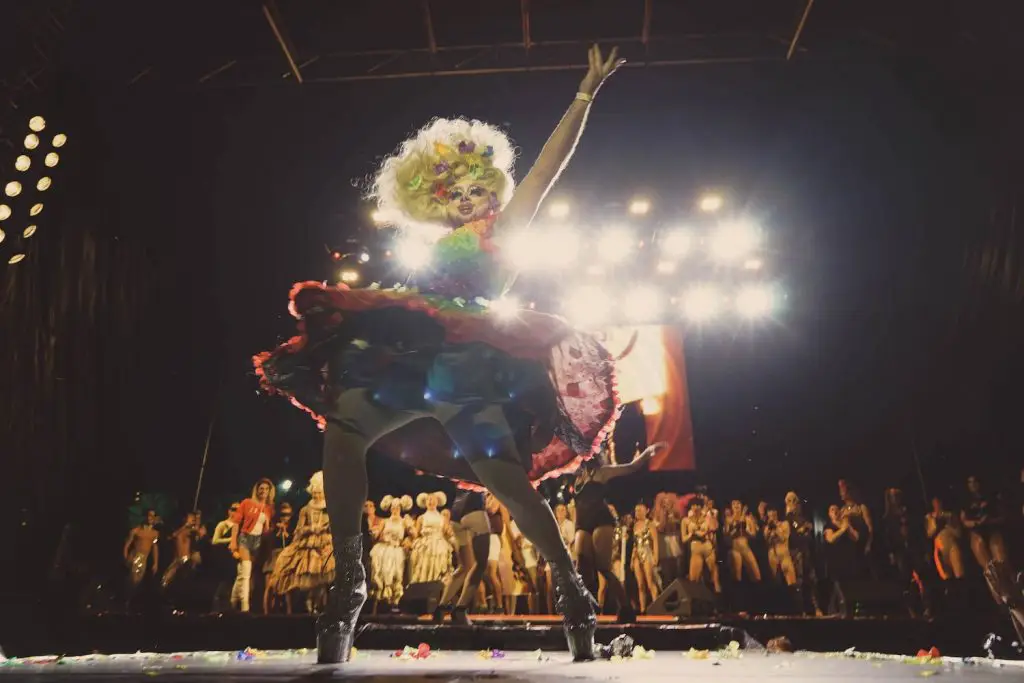 How Did Copenhagen Pride Start?
Copenhagen Pride was first hosted in 1996, a year when Copenhagen enjoyed being the European Capital of Culture and hosted the Europride event. From 1998 onwards the human rights festival was named Mermaid Pride, but thankfully since 2004, the celebration has once again been merely known as Copenhagen Pride.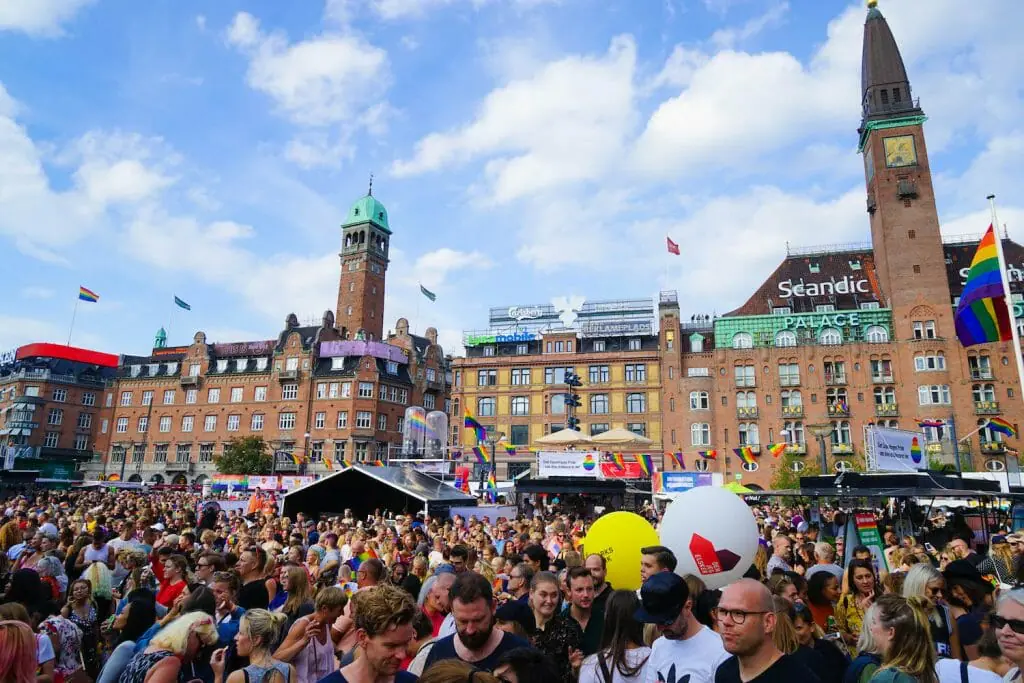 Initially, the festival was held in June, but since 1999 Copenhagen Pride has been in August – nicely placing it at the tail end of the European Pride season and ensuring it does not conflict too much with other Pride celebrations around Europe. One of the most significant years was being held in conjunction with the World Outgames in 2009, but 2018 recorded the biggest attendance to date!
This is a clear sign that there is a deep-seated desire still to celebrate LGBT history, progress and diversity, even as society becomes more accepting. In addition to the summer festival, the first Copenhagen Winter Pride was held in February 2015 and has continued ever since giving two occasions annually in Copenhagen to visibly come together as a community.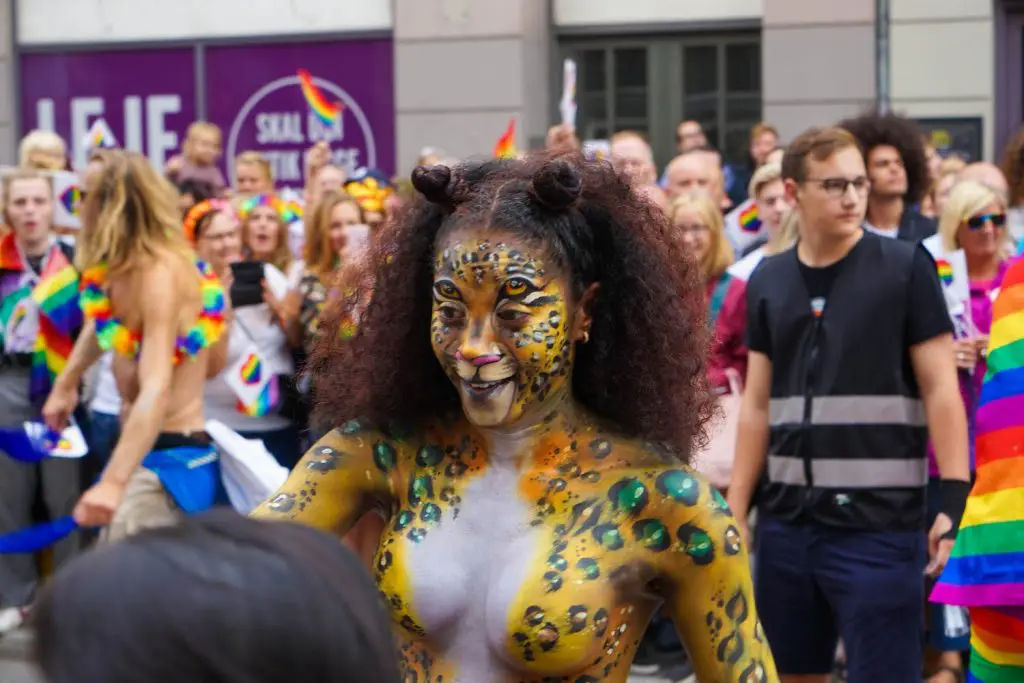 What Is Copenhagen Pride Week Today Like?
As you might expect Copenhagen Pride celebrates diversity and equality for LGBT+ people city-wide but is hard to describe exactly what an individual experience might look like. Some people choose to rage all night at dark parties in crowded discos, others choose for high-brow intellectual discussions and others again to simply relax at the Pride Square with a drink to like the queer vibes wash over them.
Just always know at Copenhagen Pride you can love and live freely, find safety in its safe spaces and freely express yourself however you wish!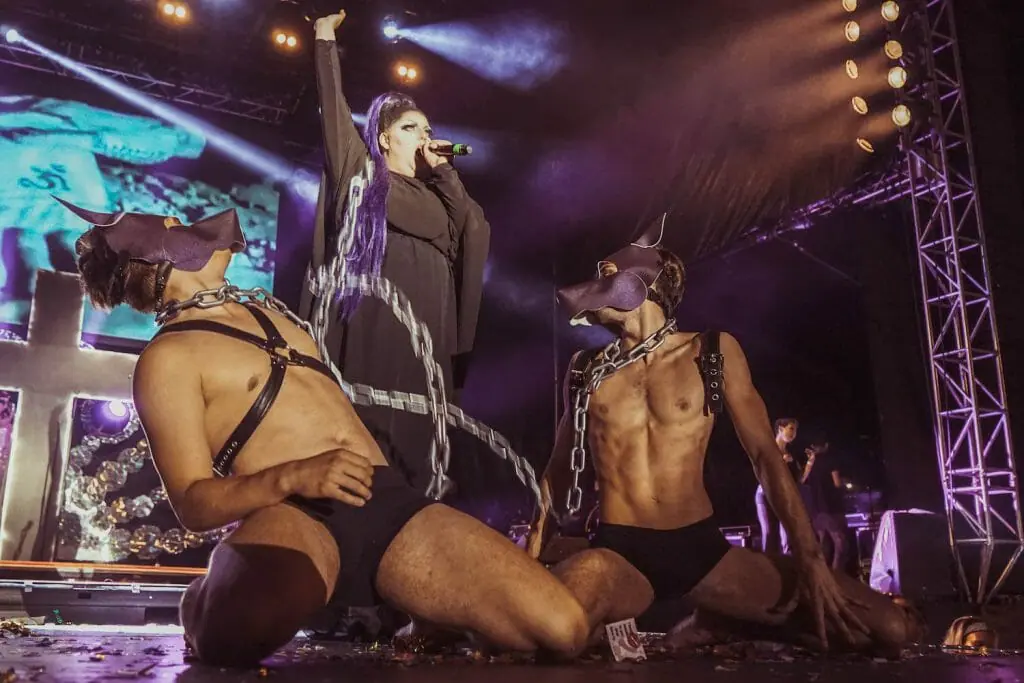 Copenhagen Pride certainly has an international element with many gay travelers amongst the estimated 40,000 people attended the Copenhagen Pride Week parade in 2018, an all-time record, as were the 180 different floats that entered!
The 3.3-kilometer parade route was standing room only and stretched from the Frederiksberg Town Hall to its end point at Pride Square in front of the City Hall.
Many thousands more joined in the jam-packed schedule with included eccentric parties, fabulous drag, high-intensity concerts, films and political discussions. A true highlight for us was the four-hour Drag Extravangaze on the main stage of Pride Square – one of Europe's biggest drag shows crammed with Denmark's top talent – but day or night, a visit to the Copenhagen Pride Square to hardly ever be described as boring.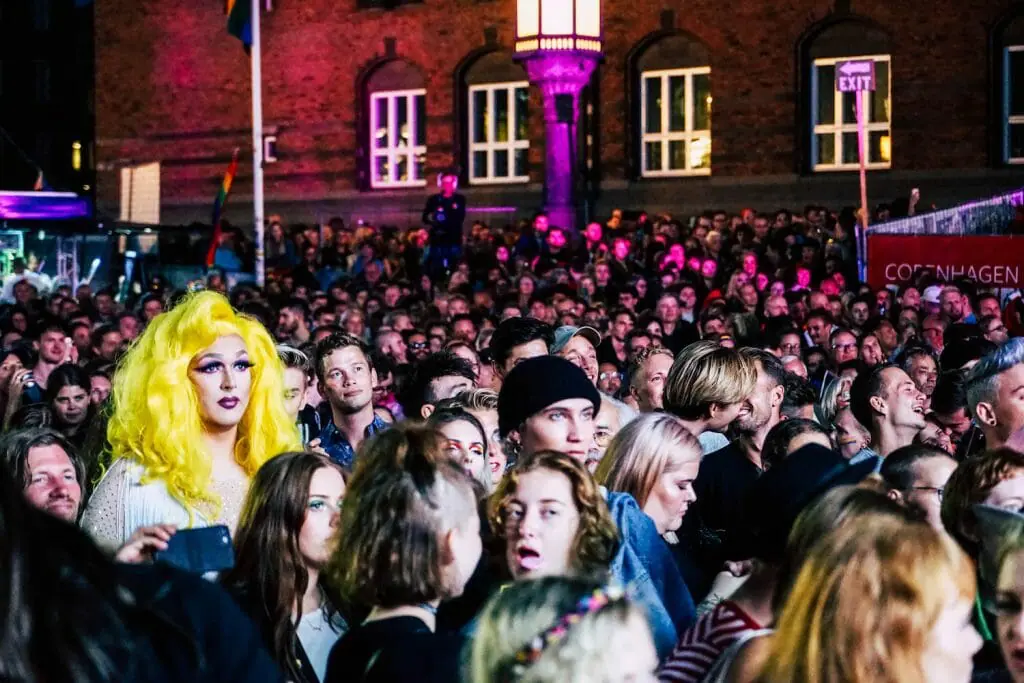 Entrance to the Pride square and all of its magnificent events throughout the week are free to attend, but to help show your support (and provide funding for future years) you should buy the official Pride bracelet that is on sale at the entrance to the square. Trust us, it is the coolest accessory around town and worn – quite rightly – as a badge of honor!
Copenhagen is always romantic and charming, but during this festive week, the City of Copenhagen hosts Copenhagen Pride Week Weddings in which both Danish and international couples are invited to celebrate diversity and officially sanction their love for each other and sealing their love during one of the city's most colorful and popular celebrations. Last year 14 couples tied the knot at photogenic Nyhaven in a festive display of color and love, and you are encouraged to register here if you are interested in participating. A tad classier than a gay shotgun wedding in Las Vegas we would say!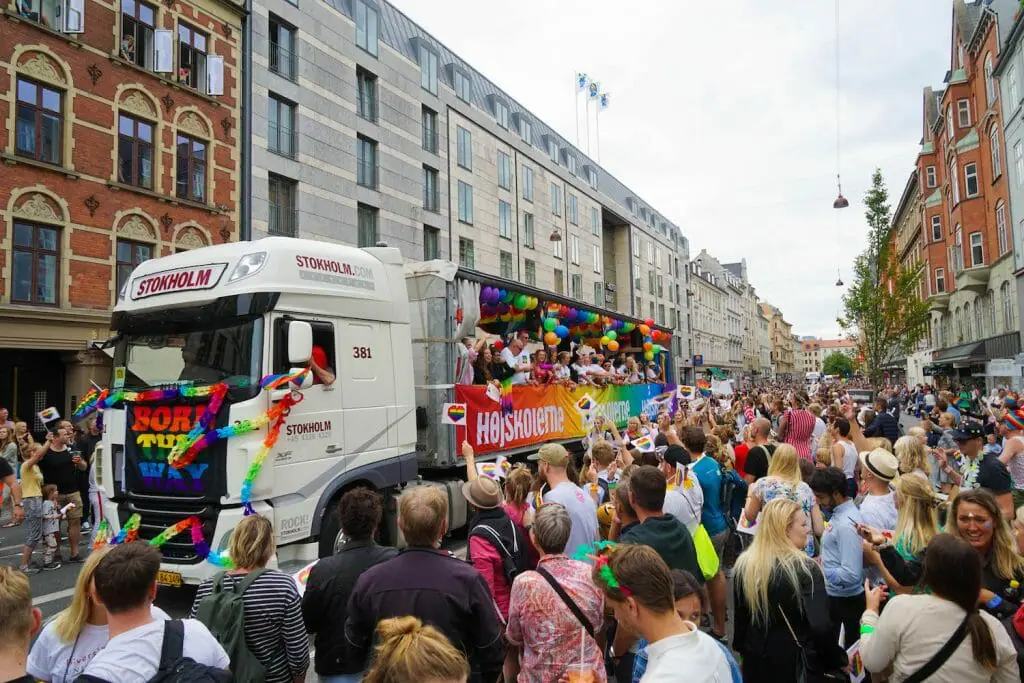 At its essence, Pride is all about doing whatever you want – so you choose to experience it is largely up to you. The team at Copenhagen Pride put on activities and events aimed at the LGBTQIA community to ensure visibility and understanding – but what you make of these events is up to you.
What Is Next From Copenhagen Pride?
Copenhagen Pride has been growing from strength-to-strength in recent years and is expected to grow even further as it scales up to hosting both WorldPride and the Gay EuroGames in 2021. This mega LGBTQIA event is being called simply Copenhagen 2021 and should be marked on everyone's calendars!
Copenhagen 2021 will be a spectacular celebration of love, sportsmanship and LGBTQIA rights all wrapped in a rainbow-colored pride party, where everyone is included and love is love! Sure to be the biggest and most ambitious LGBTQIA event ever hosted in Denmark, we look forward to seeing that the team at Copenhagen Pride have in store for us in the run-up to this event, and are extremely excited about what Copenhagen 2021 represents.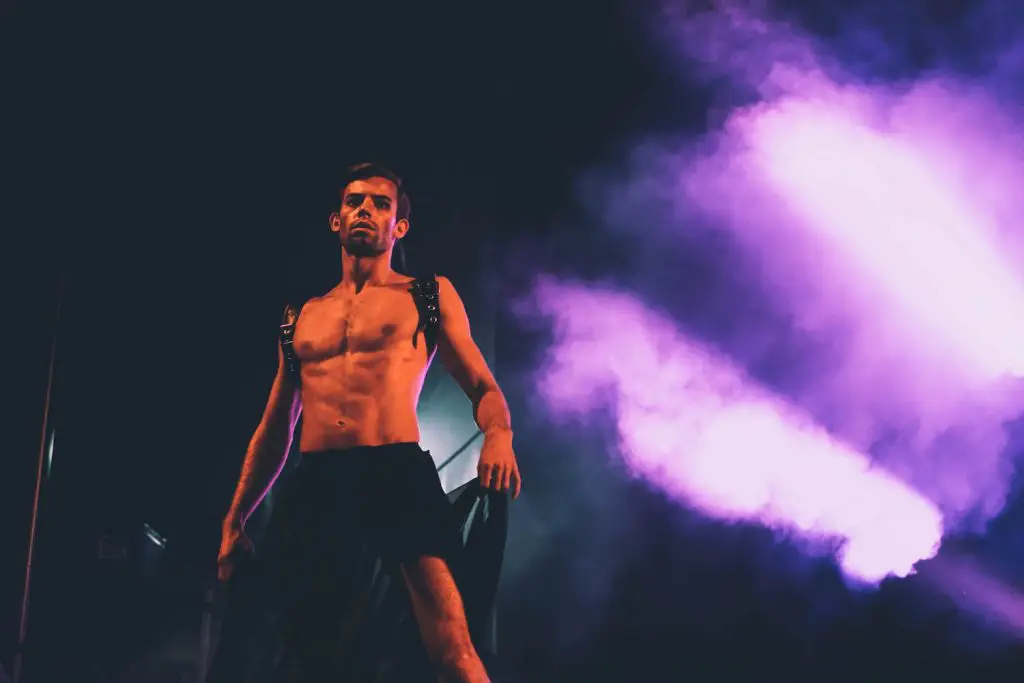 What Do I Wear To Copenhagen Pride?
This is going to seem like a bit of a manta – but this is Pride darling, you can wear whatever the hell you want!
Sure, it might seem like everyone got some of secret queer dress code that mandates glitter, fetish gear, dyed hair and showcasing your body in all its glory, but take a moment to look around, and you will find just as many people in everyday street gear. There are no rules to being gay or how to celebrate after all!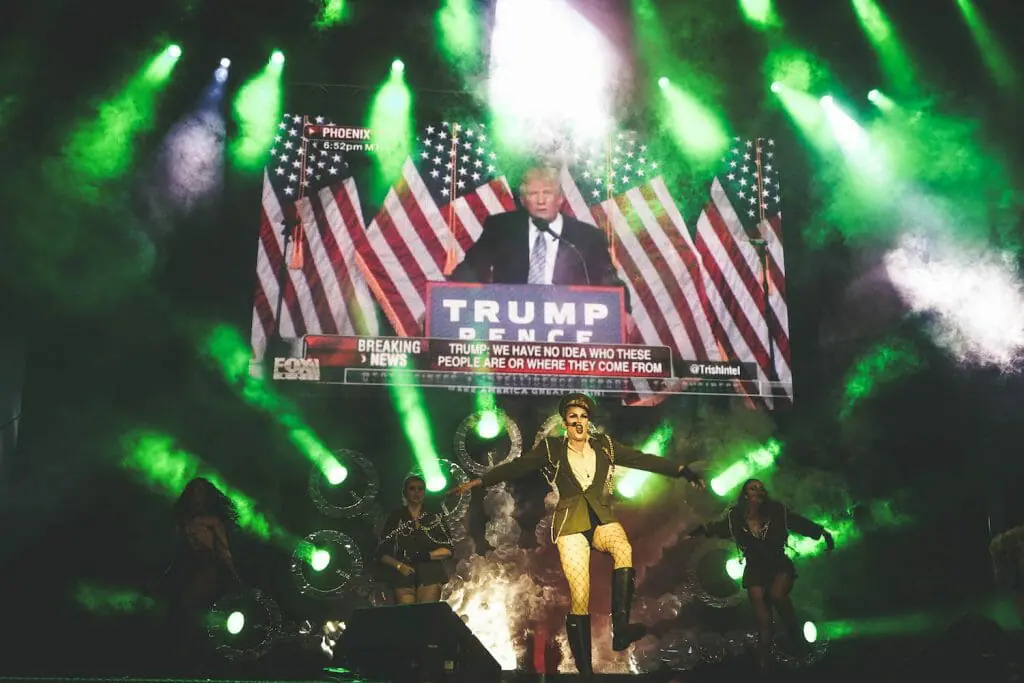 It can be hot in Copenhagen in August – though it can also be raining and overcast – and so we do think you absolutely need some high-quality sunscreen. Protect yourself and that beautiful skin!
Having said this, Copenhagen Pride is a glorious time to get out of your comfort zone and experiment with your looks if you want – to let your freak flag fly and embrace the daring and unconventional. Is there something you have been longing to wear, but haven't quite had the courage – now is the time!
Rainbow, goth attire, latex suits or unicorn onesies – we have seen it……. No matter what you wear, you will not be alone and would have to work extra hard to stand out from the crowd in any Pride environment.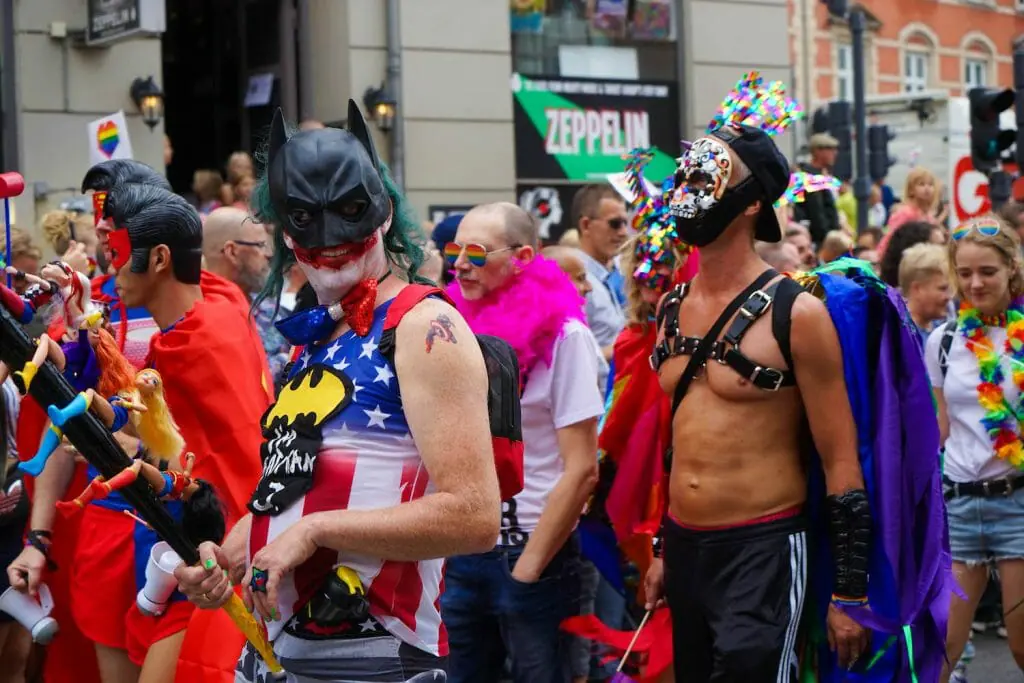 Can I Go To Copenhagen Pride Alone?
Yes Yes, A Thousand Times Yes!
In fact, going alone is what many travelers do when experiencing different Pride Festivals around the world, and it doesn't take long for you to make new friends and bond with like-minded people in the LGBT community.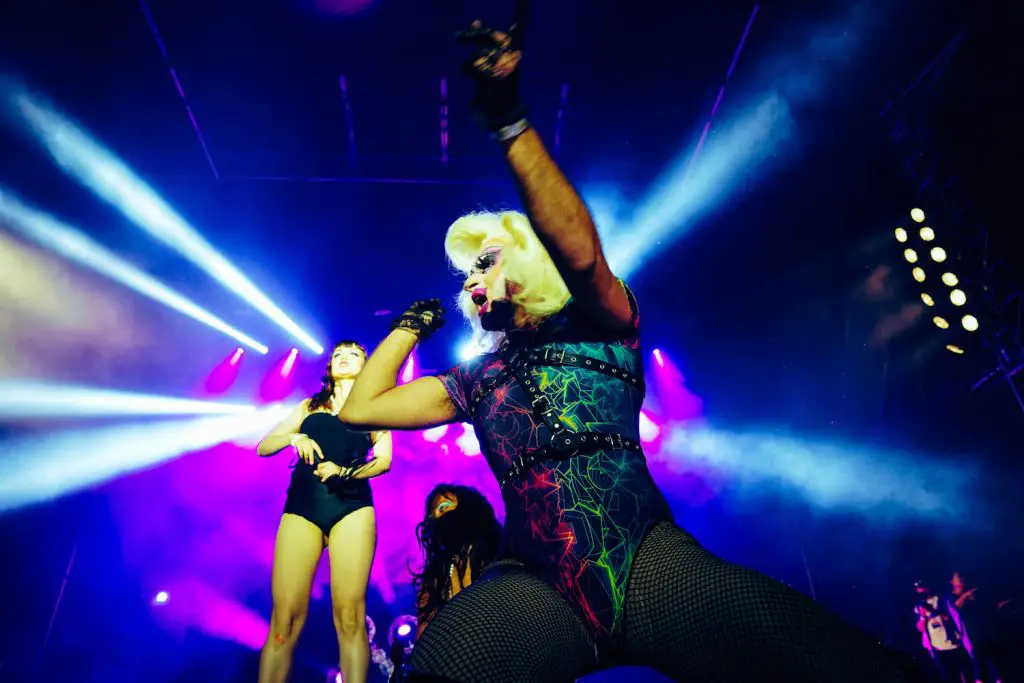 If you are nervous about going solo, or a bit introverted, you can also connect with other travelers and locals on gay hook up apps before heading out – which are also great ways to find information on other events and activities in your area.
Pride is all about celebrating your way, so accessibility to everyone is paramount. Organizers will be more than thrilled to see you, whether alone, as a couple or in a group!
Do I Have To Drink To Celebrate Pride?
Drinking is allowed in public in Denmark making the occasion even more festive, with 7-11's along the Prade route – a major sponsor of Copenhagen Pride – jam-packed as thirsty gays stocked on up supplies between floats of scantily clad men, women, and unicorns.
However you personally do not need to drink, and many participants choose to celebrate in sober style!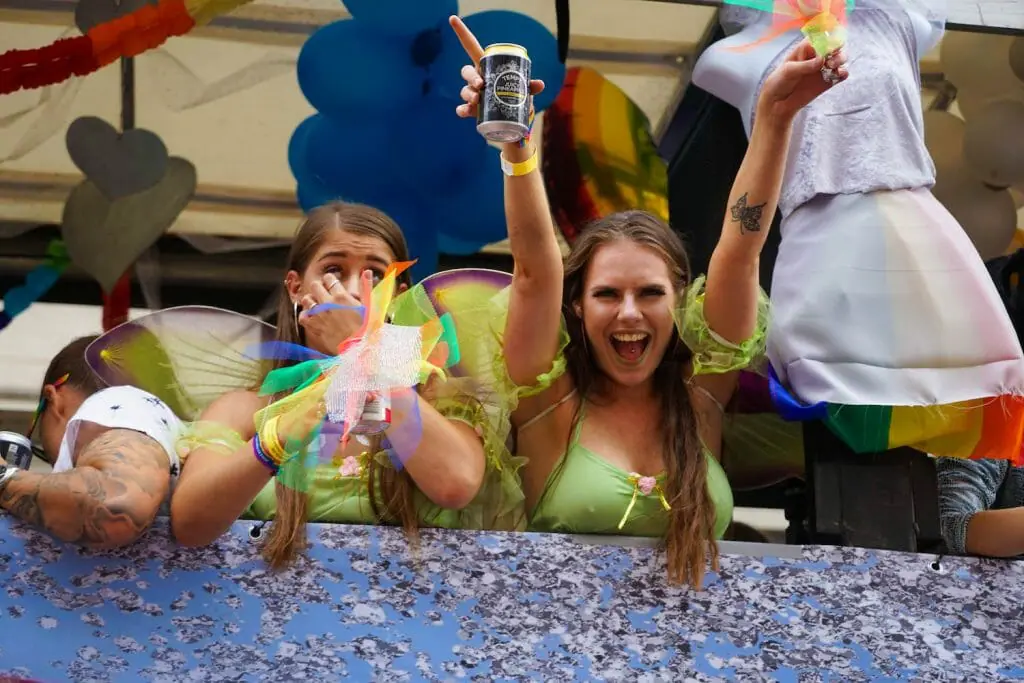 You may feel an added pressure to drink but it is always your choice and you should again remember that you can enjoy Copenhagen Pride anyway you want to! If it makes sense to have a drink in your hand, but you don't want a hangover or the price-tag, just grab something colorful, fruity or both.
Bartenders here are also happy to provide non-alcoholic drinks, we promise you will not be the only sober members of the community – in fact, some of us would do well to follow your lead…