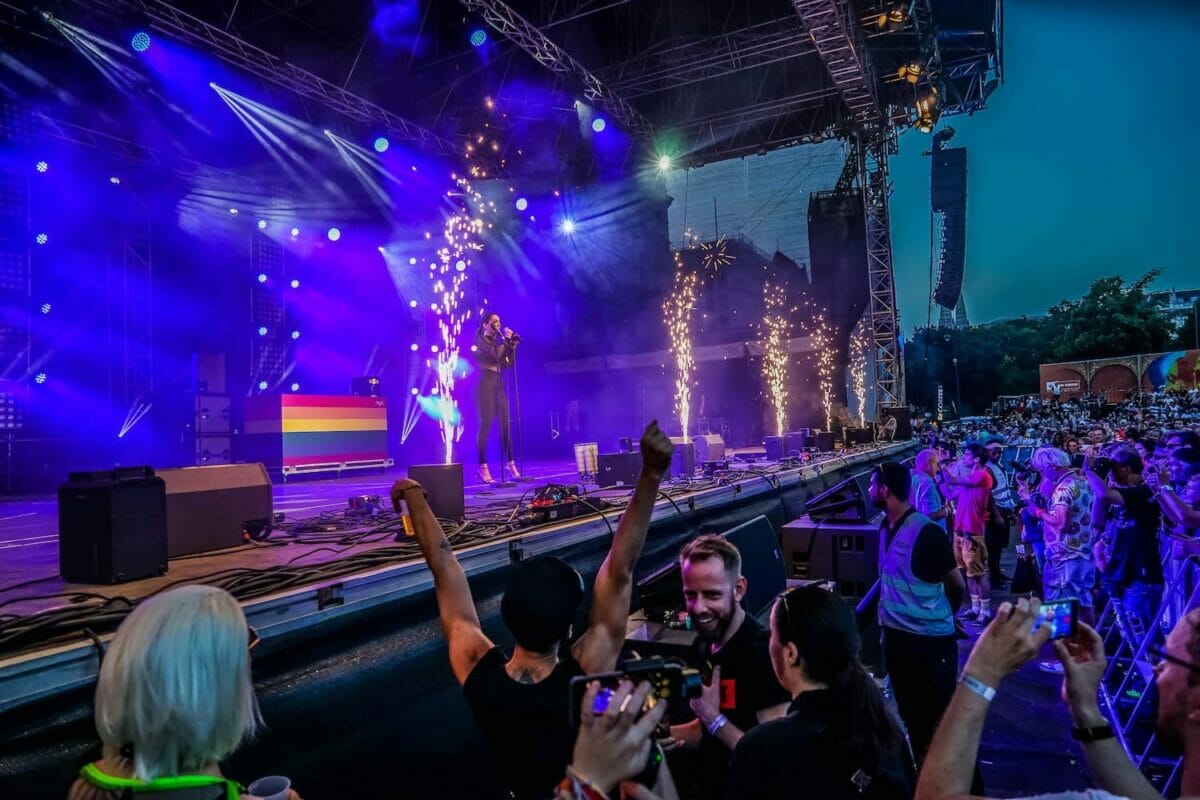 It will come as no surprise to anyone that we love Pride season. In fact, who doesn't? Celebrating LGBT history, culture and fabulousness loud and proud is always one hell of a good time.
There are so many great options for Pride; it can be hard to know where to start! But whether you're going to one event or 20, you've got to have EuroPride on your list. This legendary event travels around Europe bringing up to a month of arts and culture, sporting and discussion events that all wind up in a wild and wonderful weekend of parade and partying!
But why is this your ultimate annual date? We know you've got a million potential options on your calendar, so let us persuade you with these 10 good reasons why EuroPride is the annual event you should plan your next gay holiday around!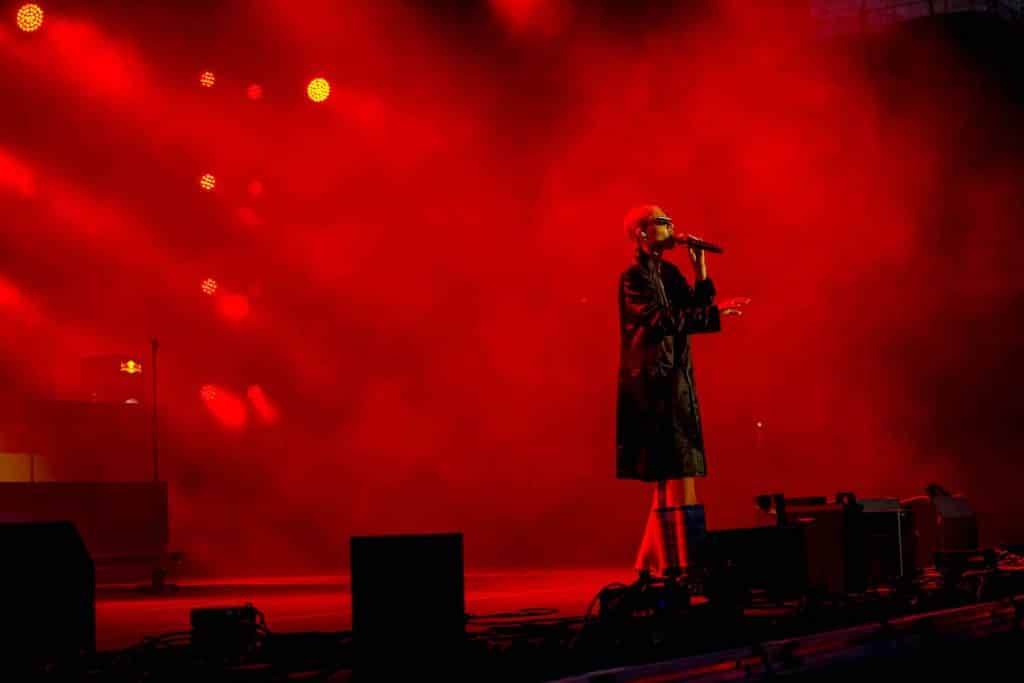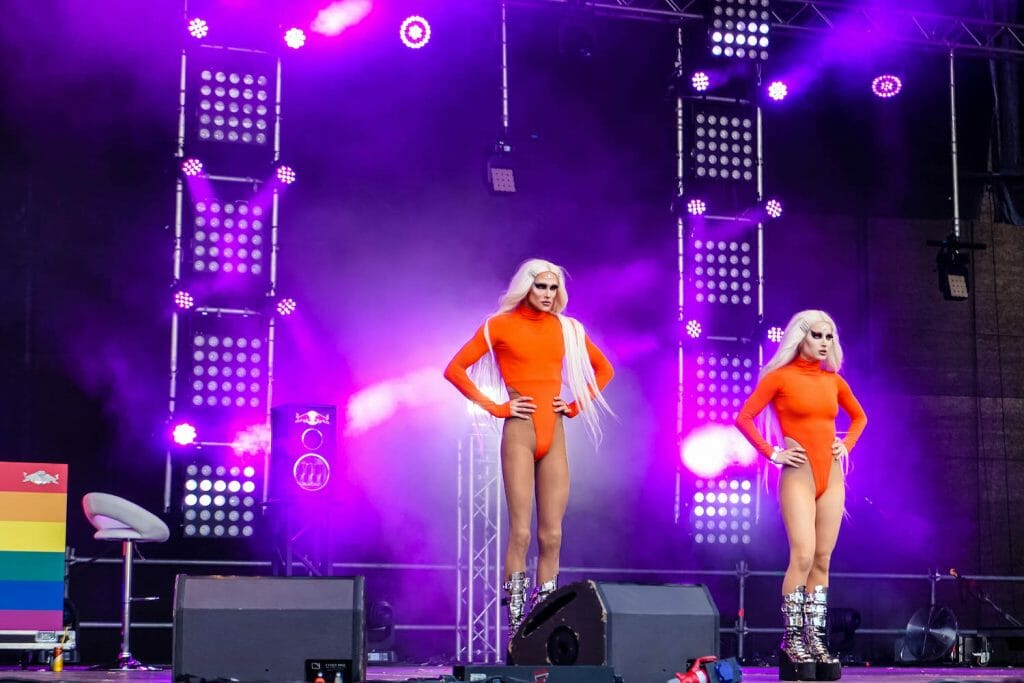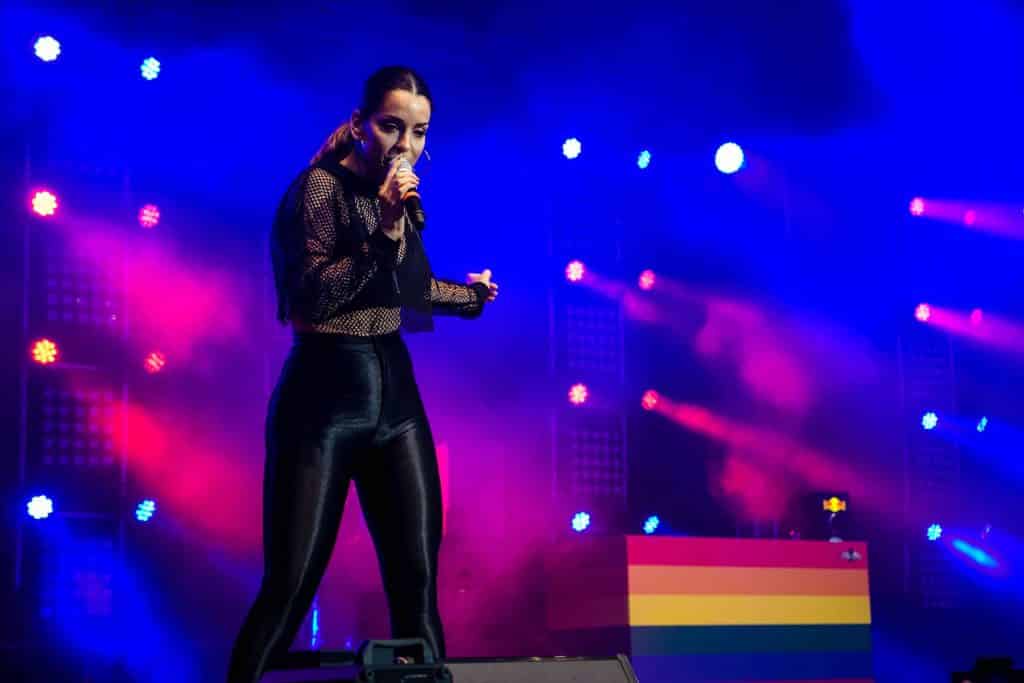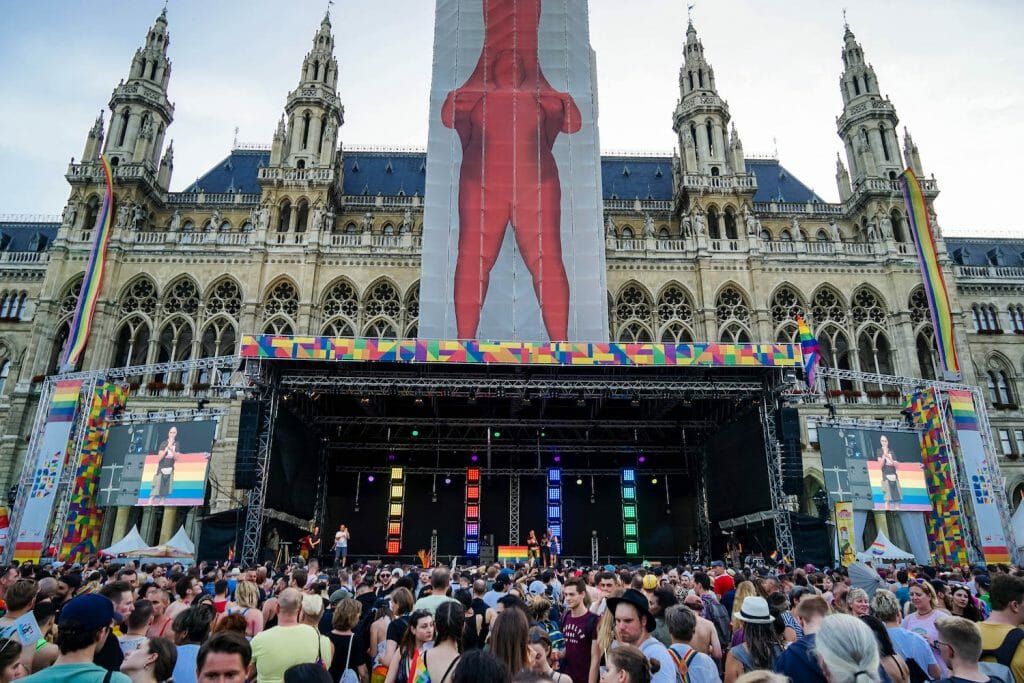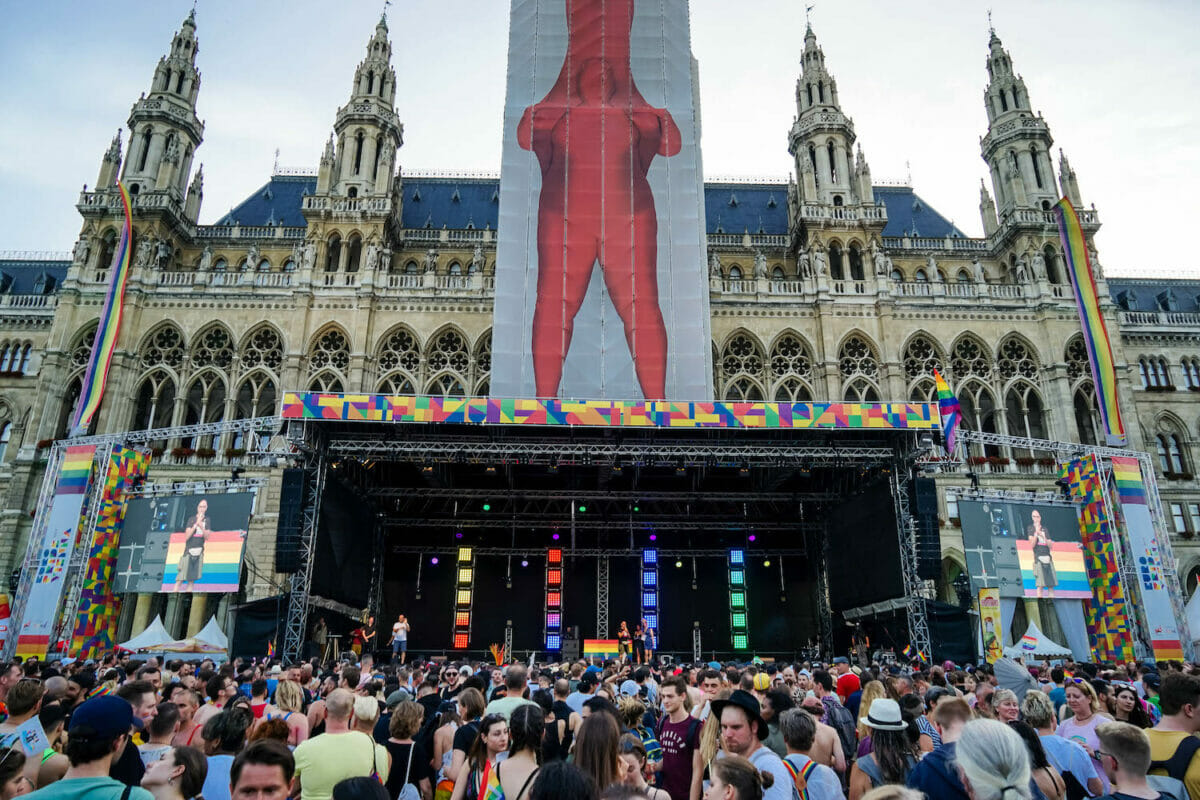 10 Reasons Why EuroPride Is The Ultimate Annual Event To Plan Your Gay Holiday Around 🌈
1. The EuroPride Destination Is Always Fabulous!
Really, the first thing you think about when planning a holiday around an event is where it is – and EuroPride always knocks it out of the park. In 2019 it was in Vienna, one of our dream gay destinations. It's already a hub of culture, art and delicious foods so the extra boost from the LGBT community for the two weeks of EuroPride are just the cherry on top of the cake. Pride Village in Rathausplatz was epic and there was a more chilled-out option of Pride Park in Sigmund Freud Park.
Aside from these two, there were plenty of other great events to visit including the Pride Beach on the Danube, a Pride Street Festival and guided tours around the grand museums. Seeing the Ringstrasse go full rainbow for the Parade was truly breath-taking and we can't even talk about the parties. But don't worry if you're feeling gutted you missed out on this – 2020 is in Thessaloniki in Greece so say hello to sun, sea and cute boys in small shorts. 2021 will be World Pride in the gorgeous Copenhagen, capital of liberal Denmark.
With such fabulous host destinations, you can easily use EuroPride as a starting point (or end point) for an incredible gaycation around some of Europe's most beautiful cities. Just be sure to pack plenty of fabulous LGBT Pride outfits, cause girl – you are gonna wanna look just as fabulous as the city that surrounds you…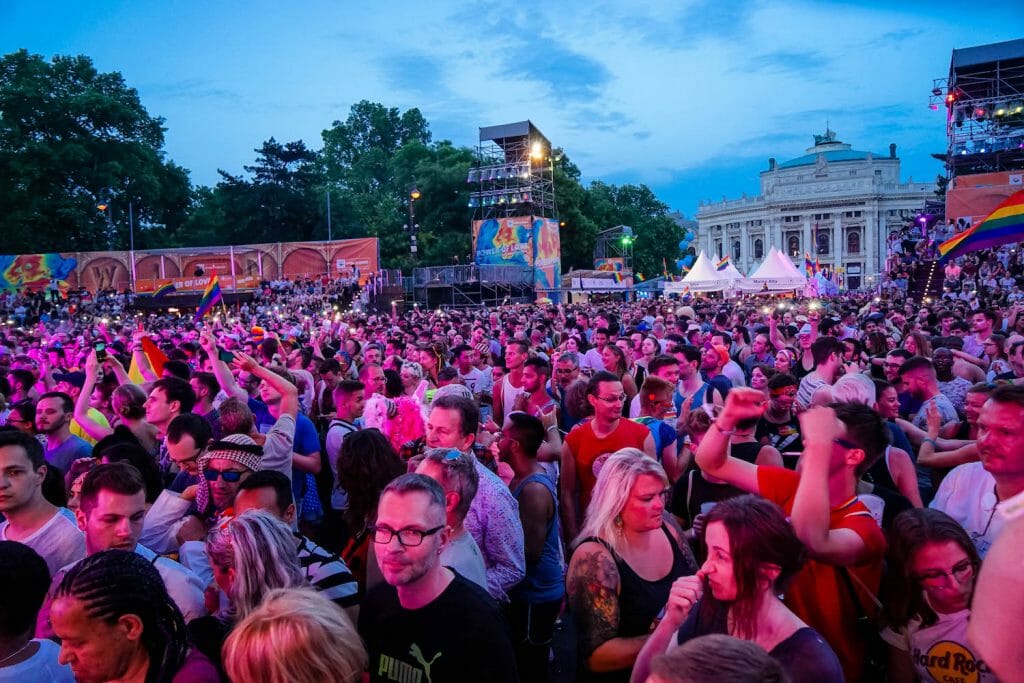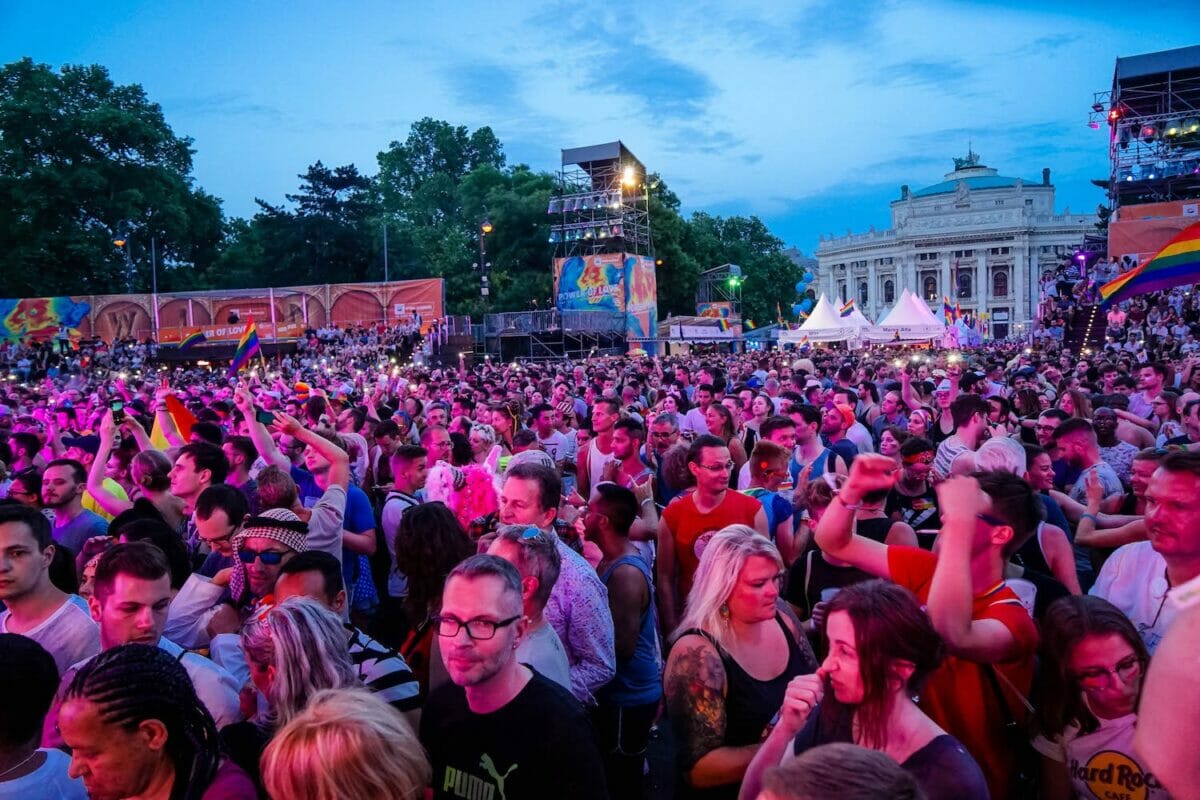 2. There Is A Unforgettable Rainbow Parade…
Naturally, the high point of any EuroPride is the Rainbow Parade, an all-singing, all-dancing extravaganza where you can let your queer flag fly. Thousands of people gathering to proclaim their support for equal rights is an important movement to be part of, even as it is a lot of fun at the same time!
It helps that they usually take place in the most picturesque parts of the city – like the Ringstrasse in Vienna – so you've got a gorgeous backdrop for your Mardi Gras-esque pride parade.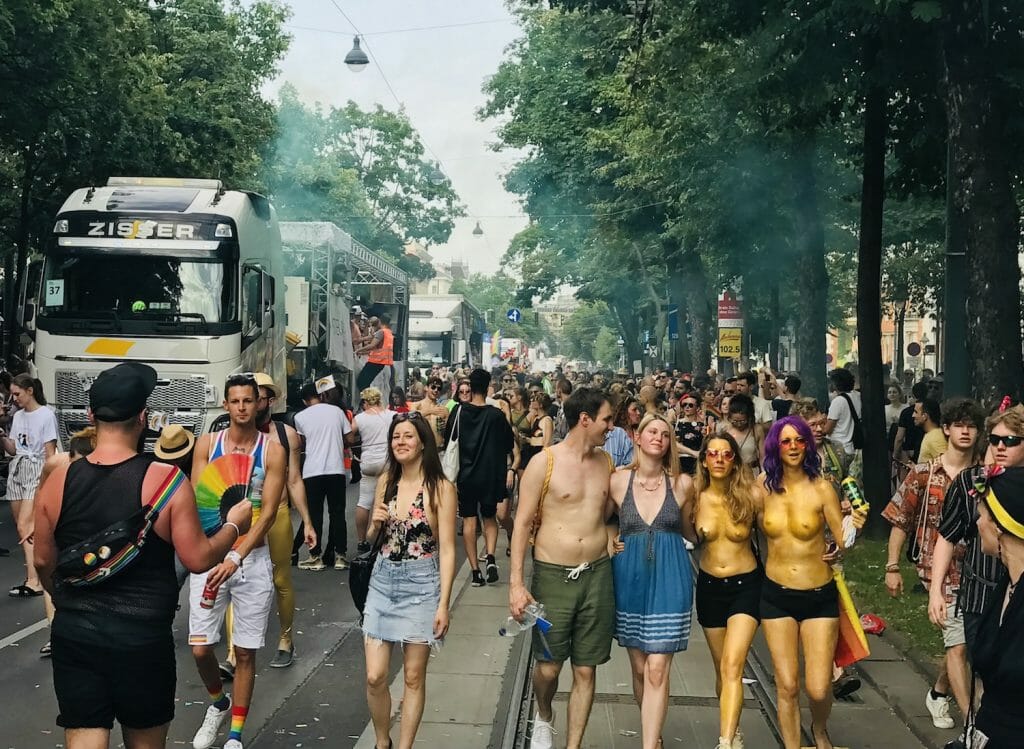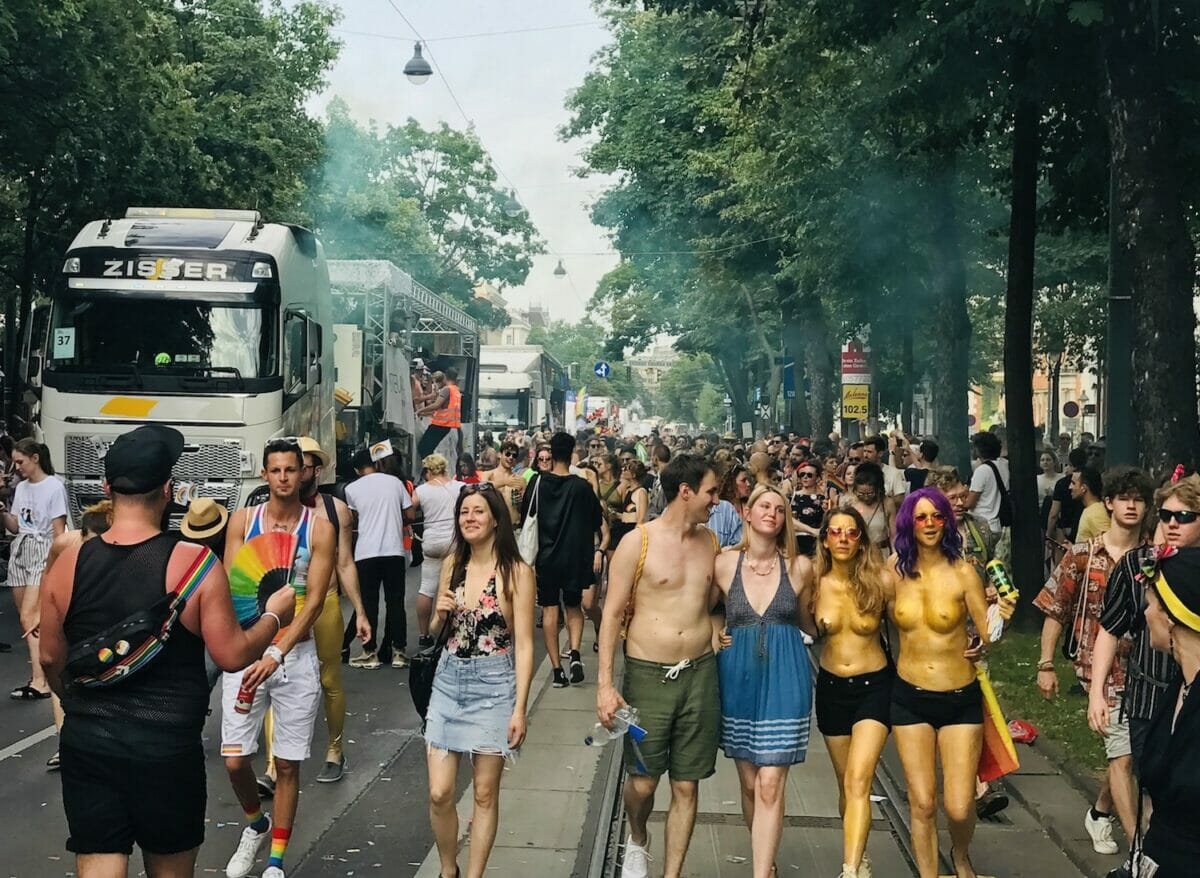 3. You Get To Party, Party, Party!
Although the parade is like one huge party, make sure you've got some energy left over for all the incredible parties running throughout the two weeks of EuroPride. The launch party in Vienna in 2019 was held by Ken Club and Replay Party and featured drag queens, shot boys and all the glamour your heart desires.
The world-famous Life Ball, an AIDS charity event, was also a huge highlight in Vienna, complete with red carpet and a show outside for those who can't sneak in. Sadly, that was the final year for the Life Ball but trust us when we say every EuroPride features parties this epic. Afterparties can go on until lunch the next day, and then you can start right back up again!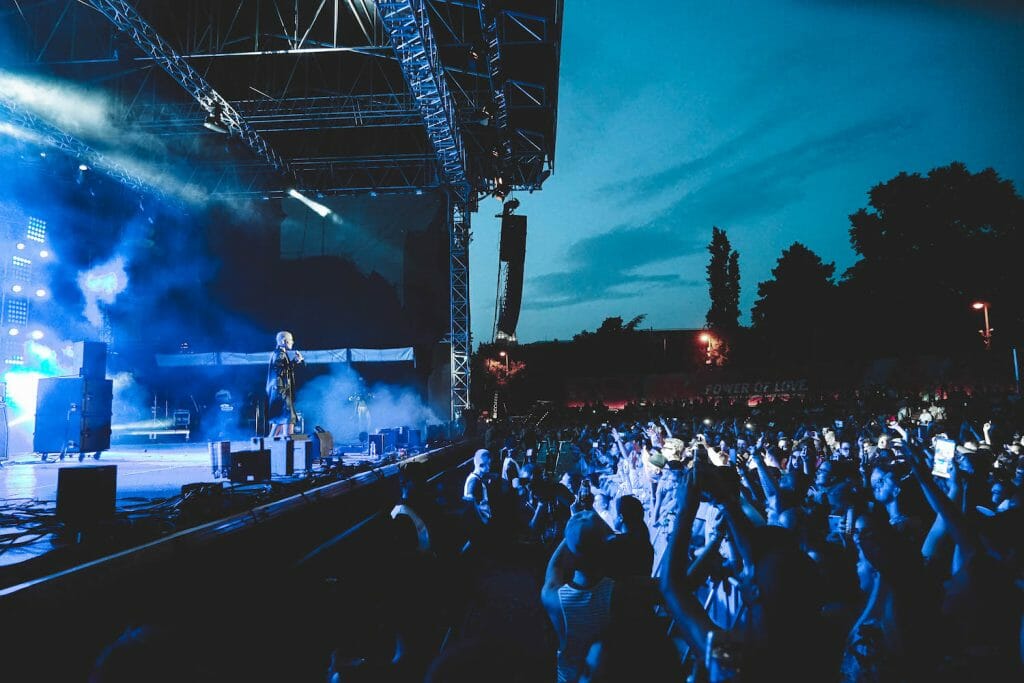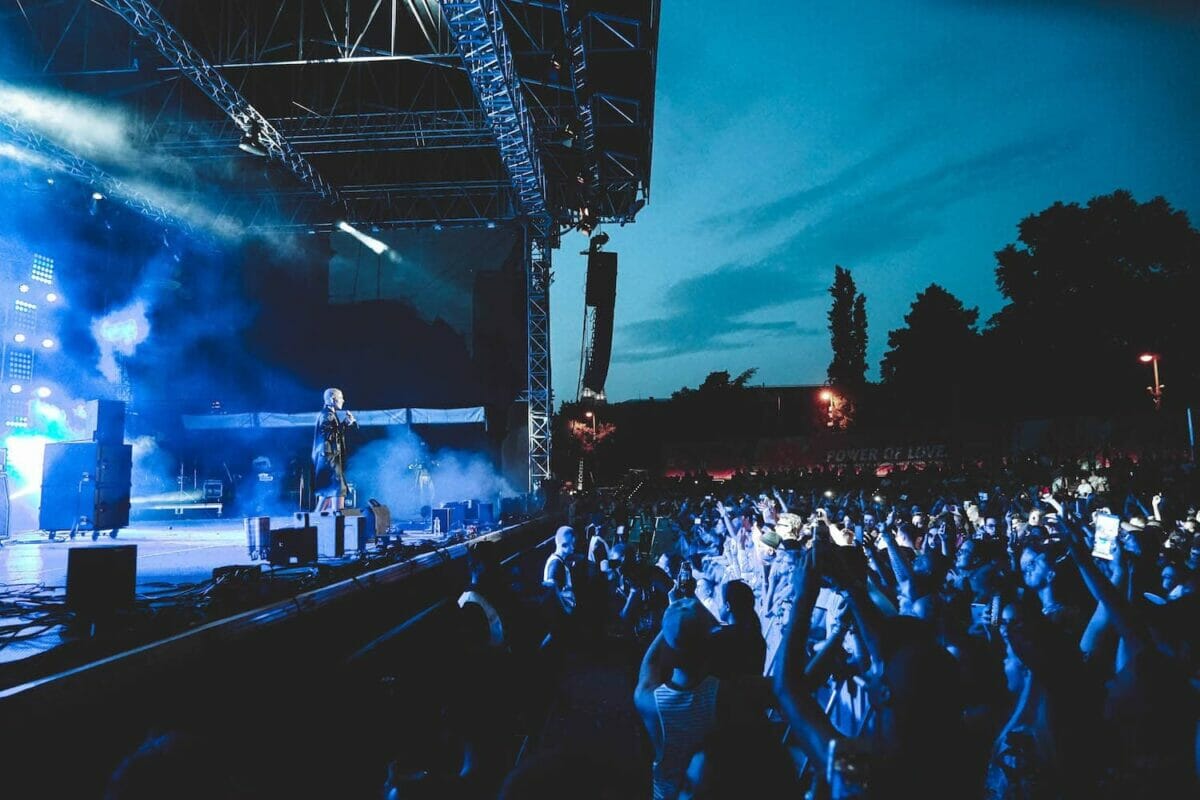 4. There Is Fun And Unusual Events Like Pride At The Zoo…
One of the things we love most about EuroPride is that it's got something for everyone. A great example is the Family Day at the Zoo that EuroPride Vienna held. This was every bit as fun and friendly as you might imagine, transforming Schönbrunn Zoo into a colourful place where animals show off their LGBT support.
Pride stations around the park celebrate what the festival stands for and include fun activities for kids like face painting and quizzes.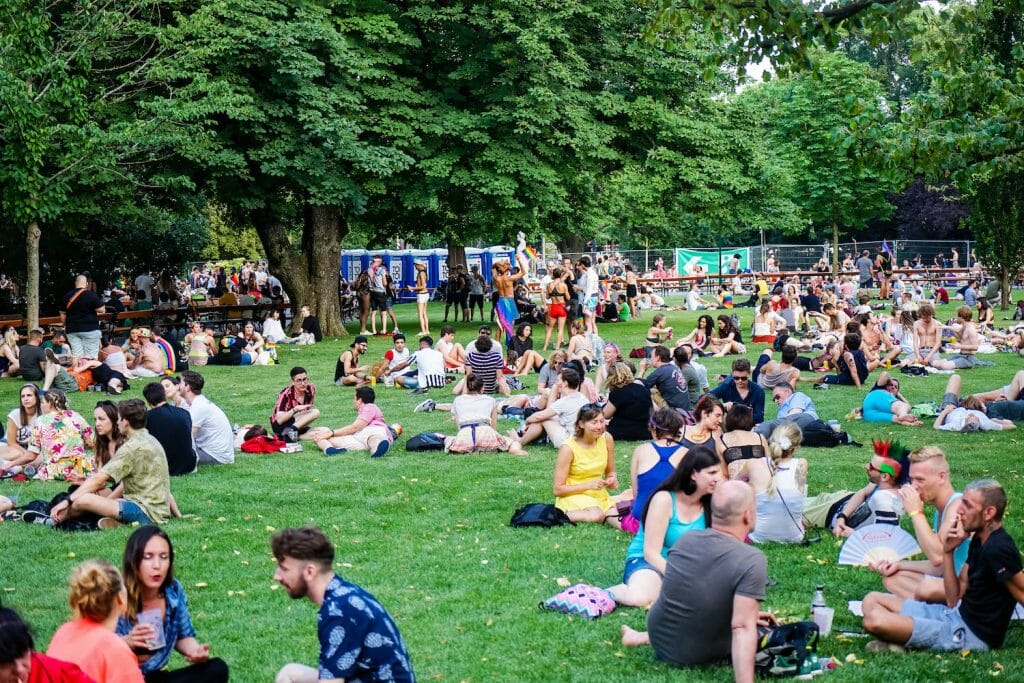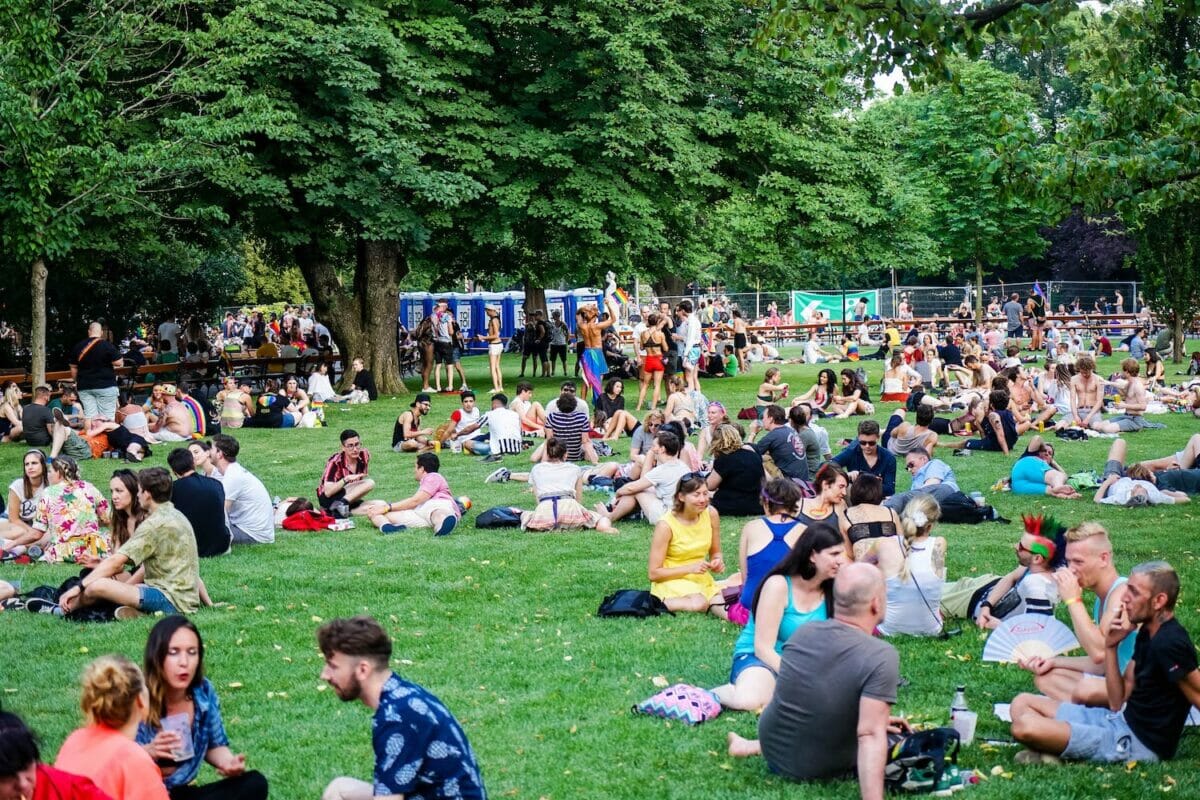 5. And Plenty Of Hot And Liberating Beach Days!
With all the excitement of the parties and parades, it's important to take the time to chill a bit. Luckily, the EuroPride organisers know it's important for us gays to spend some time by the water, lying under the sun – so they made sure they provided a beach even in landlocked Vienna. Thessaloniki is on the coast so this will be easier in 2020 we imagine!
Vienna's EuroPride Beach Day included options for the kids, some yoga (stretching out those muscles sore from dancing!), happy hour and some laid-back beats. The perfect opportunity for relaxing and tanning before you hit the clubs again.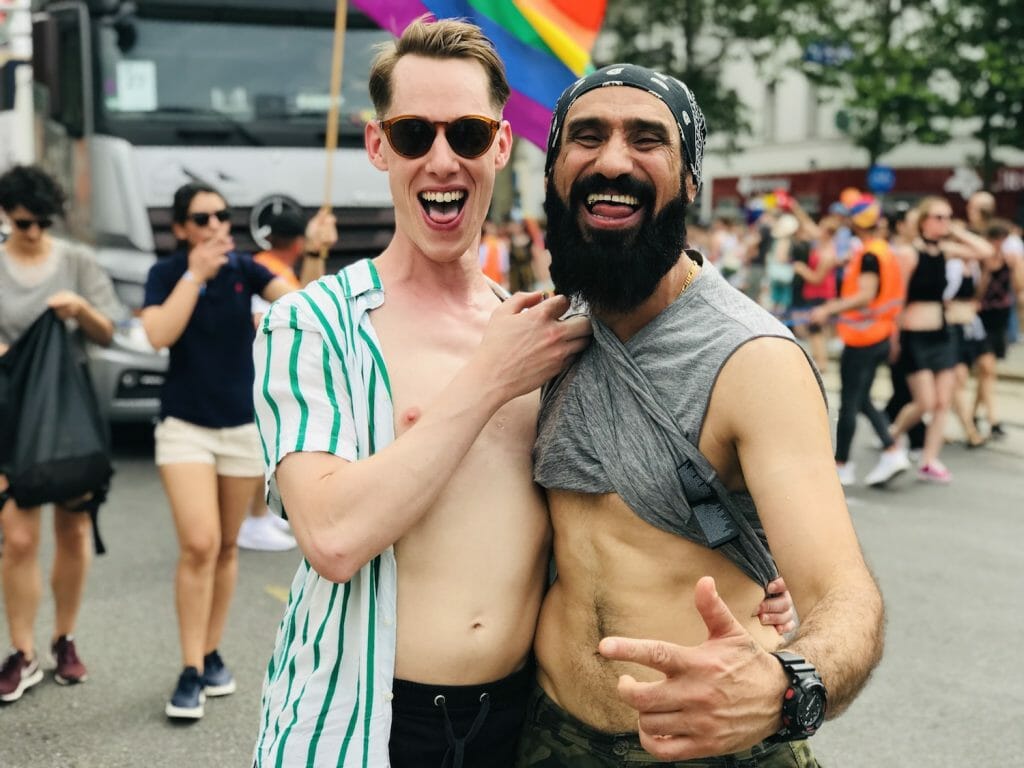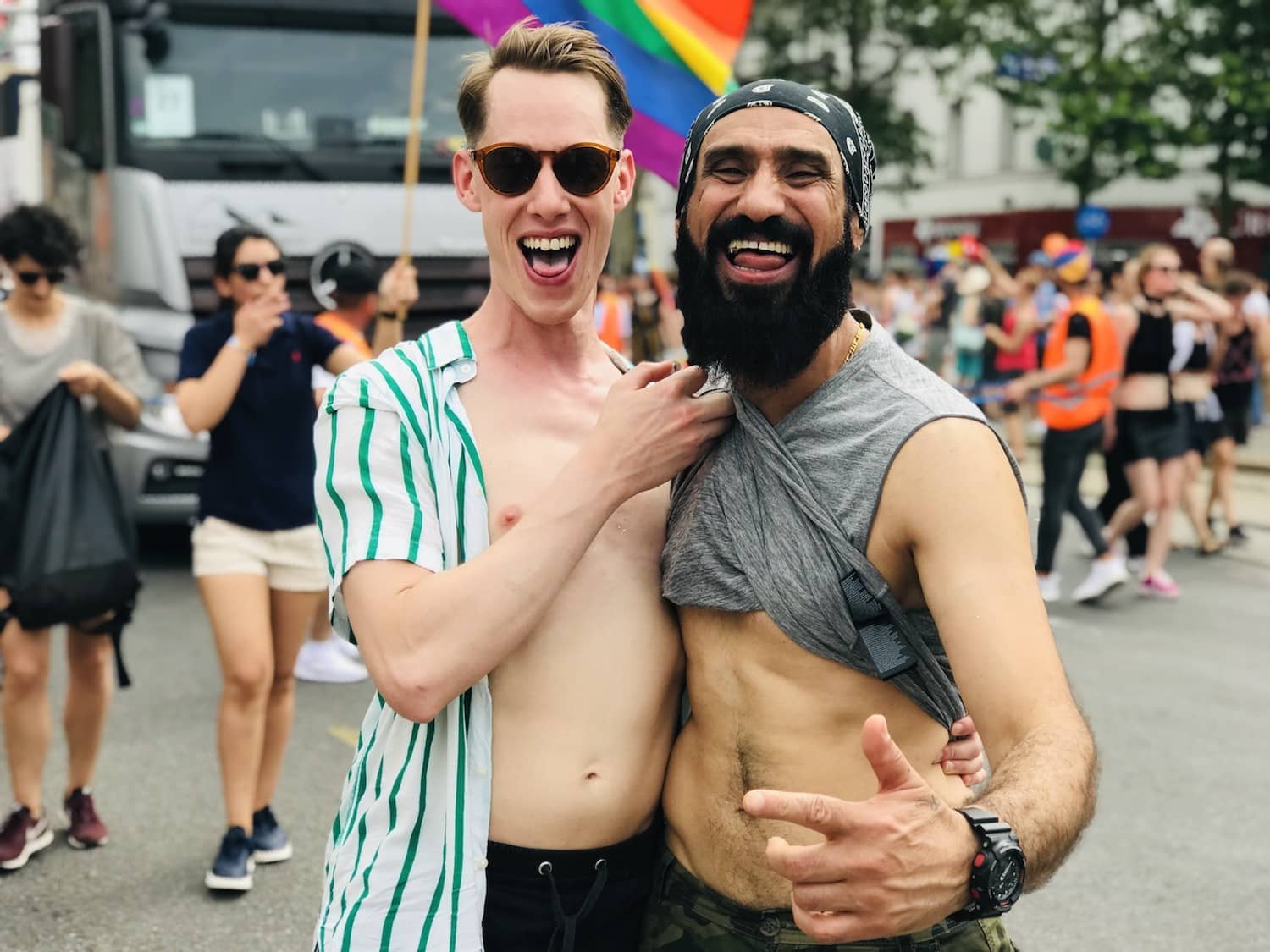 6. You Can Dabble In Some Queer Celeb Spotting!
One of the most fun things about EuroPride is the celeb spotting – it's almost as fun as the hot-guy-spotting. There are so many icons of the LGBT community taking part in all the fun that this is a game that could last all weekend. Lady Gaga performing in Rome in 2011 was epic but we also loved spotting Conchita Wurst among the crowd in Vienna.
Unsurprisingly, she was an ambassador for EuroPride Vienna, so it was super exciting to see her meeting and greeting people there!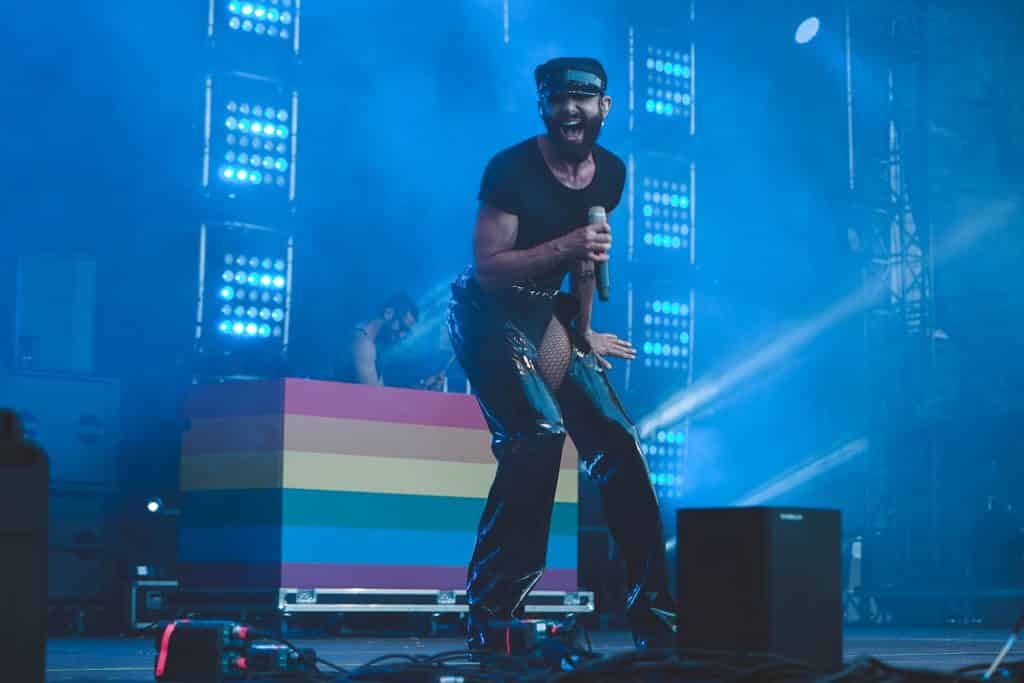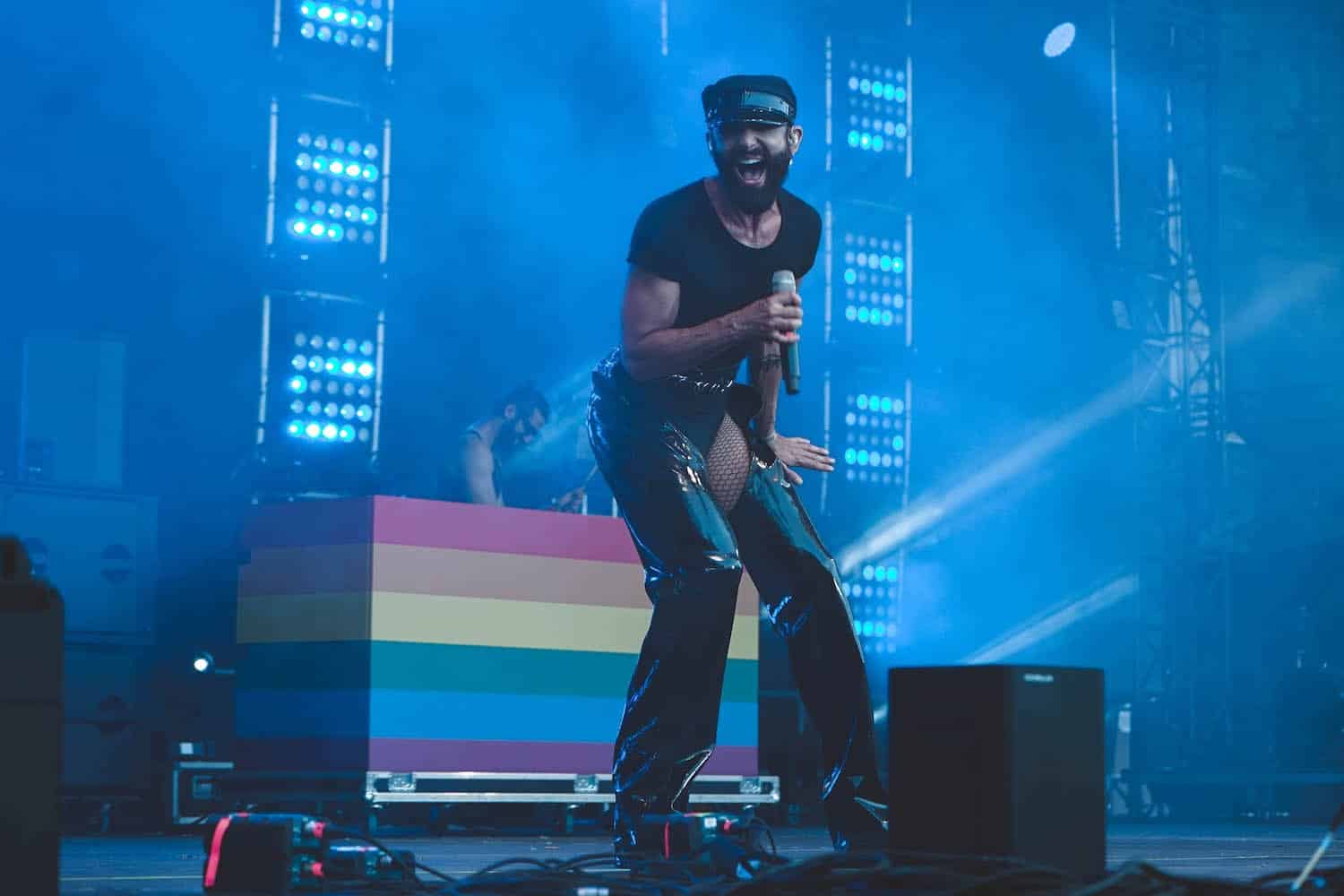 7. There Is Always Something For The Brainiacs…
Everyone's different – and diversity is what we love about our community – so it's important for a good Pride festival to offer plenty of variety. The fascinating EuroPride Conference offered an opportunity to hear a wide range of talks and panel discussions on LGBTIQ rights, movements and experiences.
From a keynote speech that acted as a call to action, to workshops on social media for activism, to panel discussions on LGBT people in the workplace, there was tonnes of interesting events. This is why EuroPride is so important, in our opinion: it makes room for the discussions we need to be having.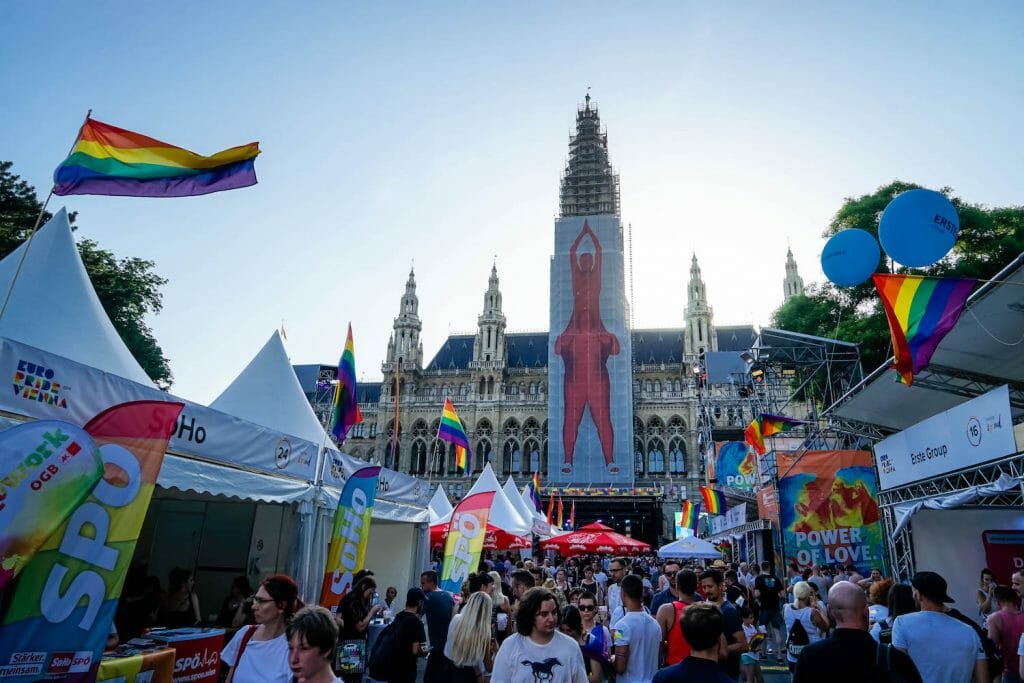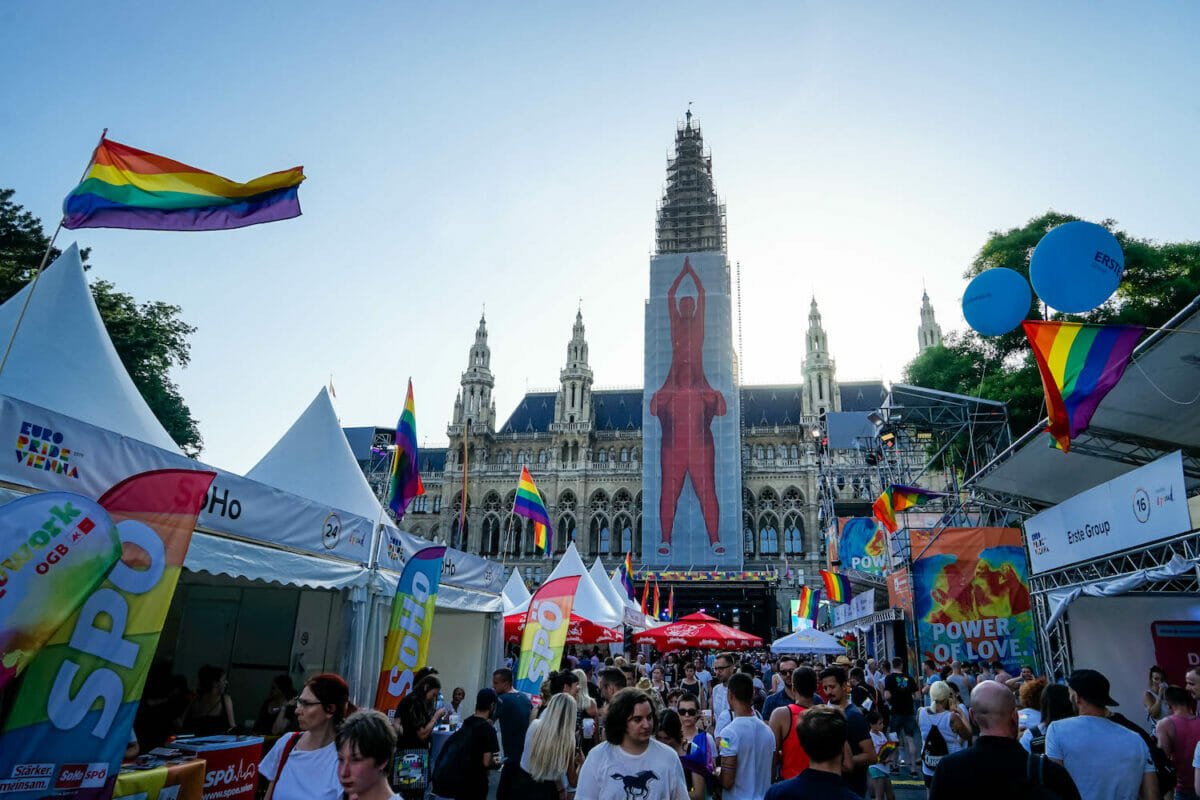 8. Then There Is All The Culture Plus Drag Queens!
Basically, two of our favourite things in one festival – how could you not plan your holidays around EuroPride? Even better – drag queens doing tours of museums. Even if you're not into museums, we're pretty sure these tours will convince you! At Albertina in Vienna Austrian drag queen Tiefe Kümmernis gave entertaining and informative tours of the Rubens to Markart exhibitions.
There are also film screenings, poetry slams, queer art spaces and queer performance festivals to enjoy. Art is about making statements and EuroPride provides the perfect opportunity for creatives to do that.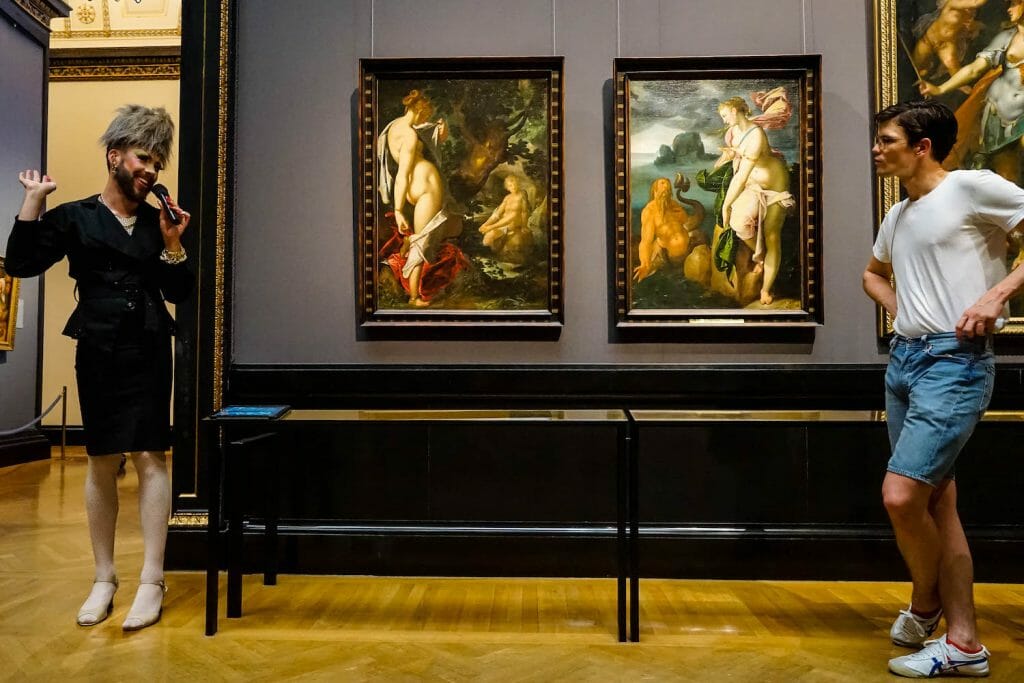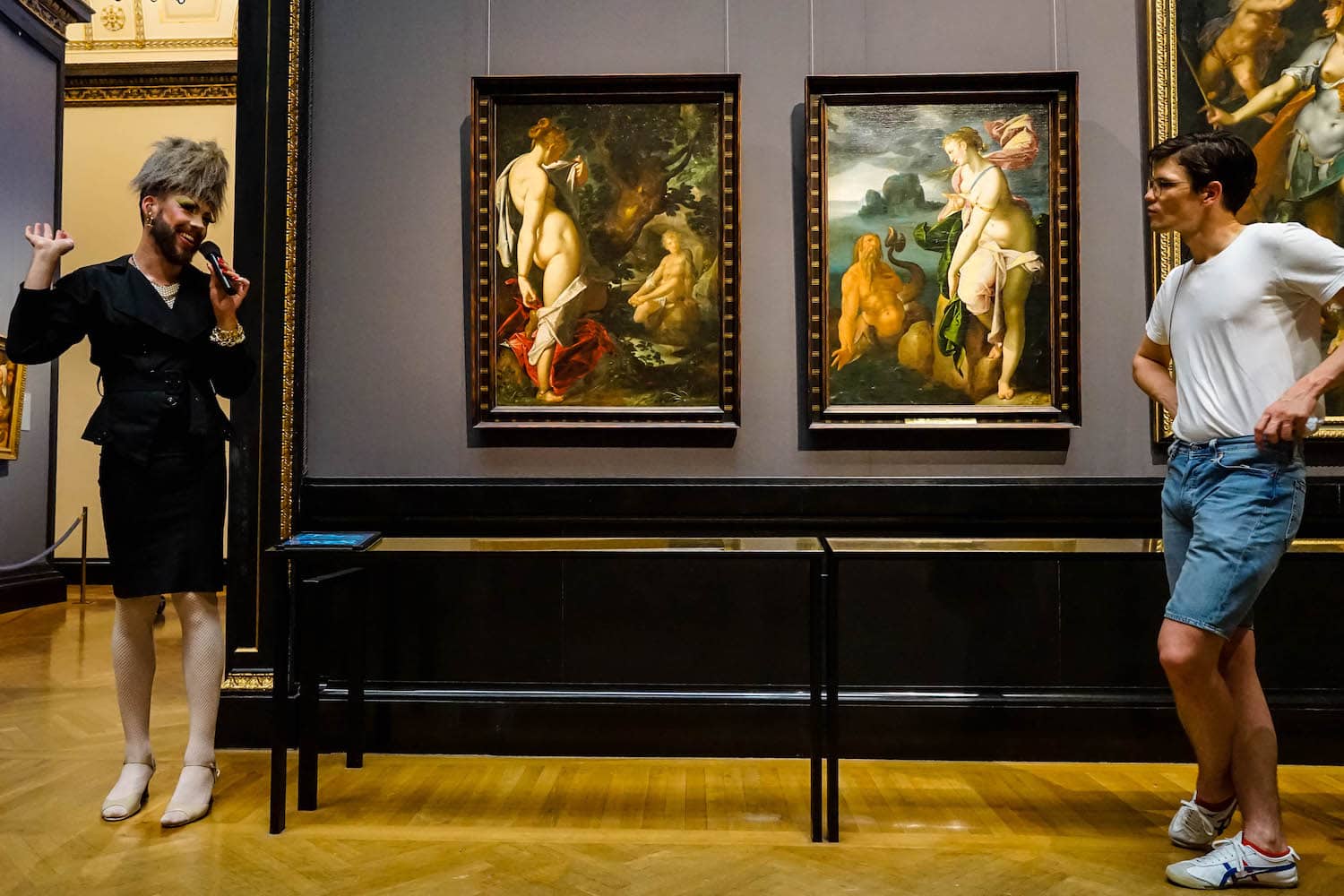 9. You Can Holiday At Europride And Still Get Your Exercise In!
Don't hate us, exercise is important. Especially if it keeps you fit enough to dance all night long without losing your breath! Most EuroPrides have at least one activity for you exercise bunnies out there – and even if you're not into sweating yourself, perhaps you like to cheer on others doing it?
Vienna, for example, had the EuroPride Run – a 'short' (depending on your fitness level!) run of 5km open to single, couple and group competitions. It's a great opportunity to show off your body in shorts and run for pride!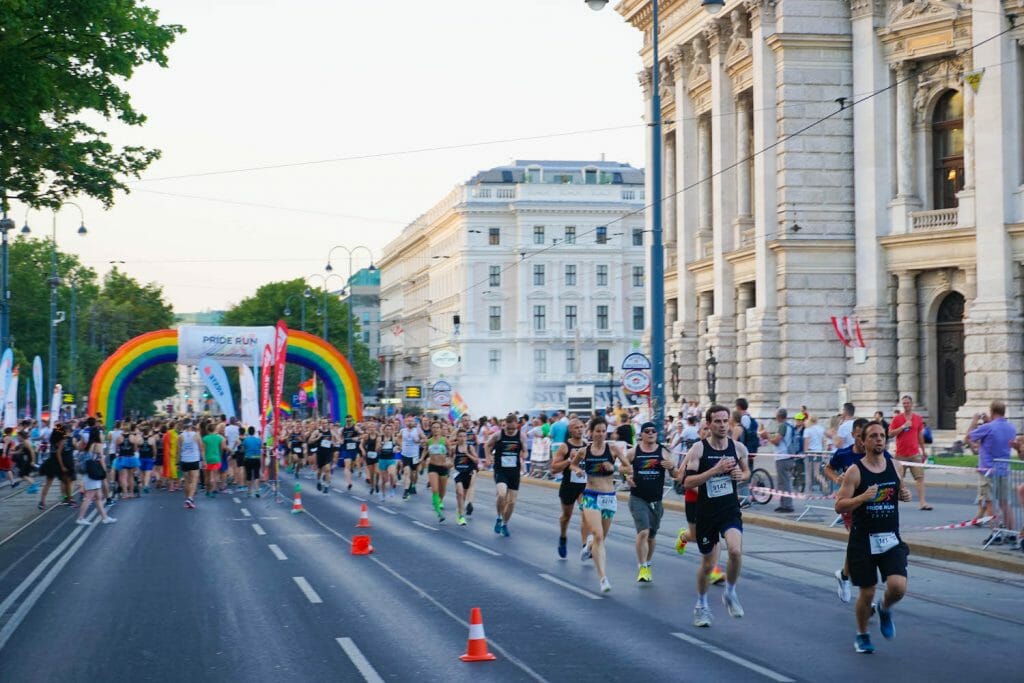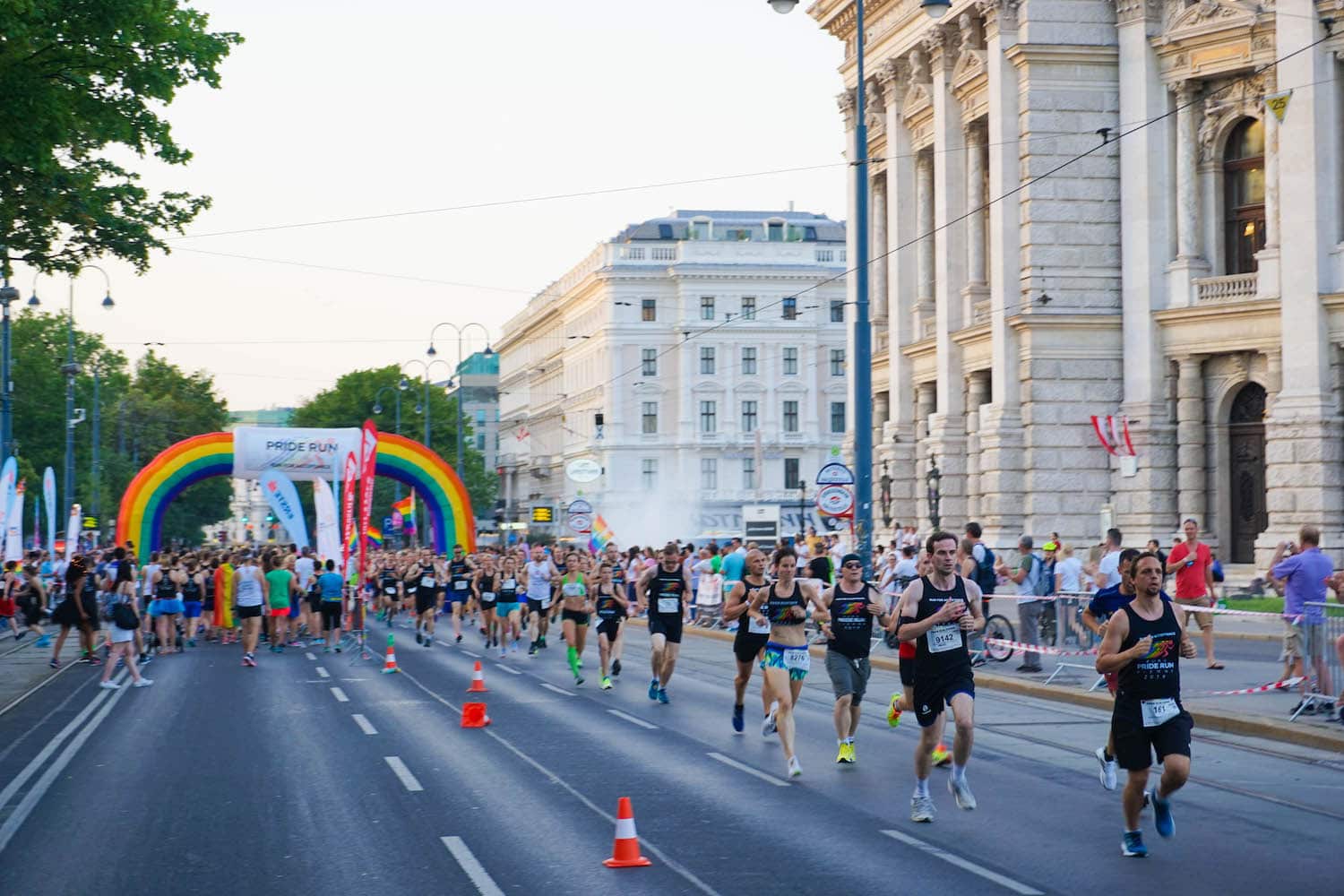 10. You'll Never Be Bored With Daytime Activities Galore…
Much as we adore the Pride parties, sometimes it's the daytime activities that make an event really special. Pride villages often bring together a huge variety of shows in one place so you can enjoy comedy, theatre, entertainers and the multiple drinks stalls. On June's sunny days it can be an uplifting experience to wander through a buzzing village dedicated to the LGBT community. It's also a family-friendly option if you're bringing the whole team!

Trust us, these are only 10 of many reasons why EuroPride is the ultimate event to plan your next gaycation around!
Or if you are really organized Copenhagen Pride is the place to be in 2021, Belgrade in 2022, Malta/ Valletta in 2023 and Thessaloniki Europride in 2024 (which was supposed to happen in 2020 – but it didn't thanks to a little virus…)