Forget Christmas, Pride season is obviously the most wonderful time of the year. Colors, music, dancing, fun, parades, costumes… what's not to love? And most importantly, a chance to get together with the community and celebrate being out and proud!
That opportunity to celebrate our community and our identity is still so important. For lots of us lucky ones, it's that: a fun celebration of LGBT rights. But it's more than just the celebration; it's about showing people who are trying to push back gay rights around the world that we are still here and still going to fight for our right to be who we are.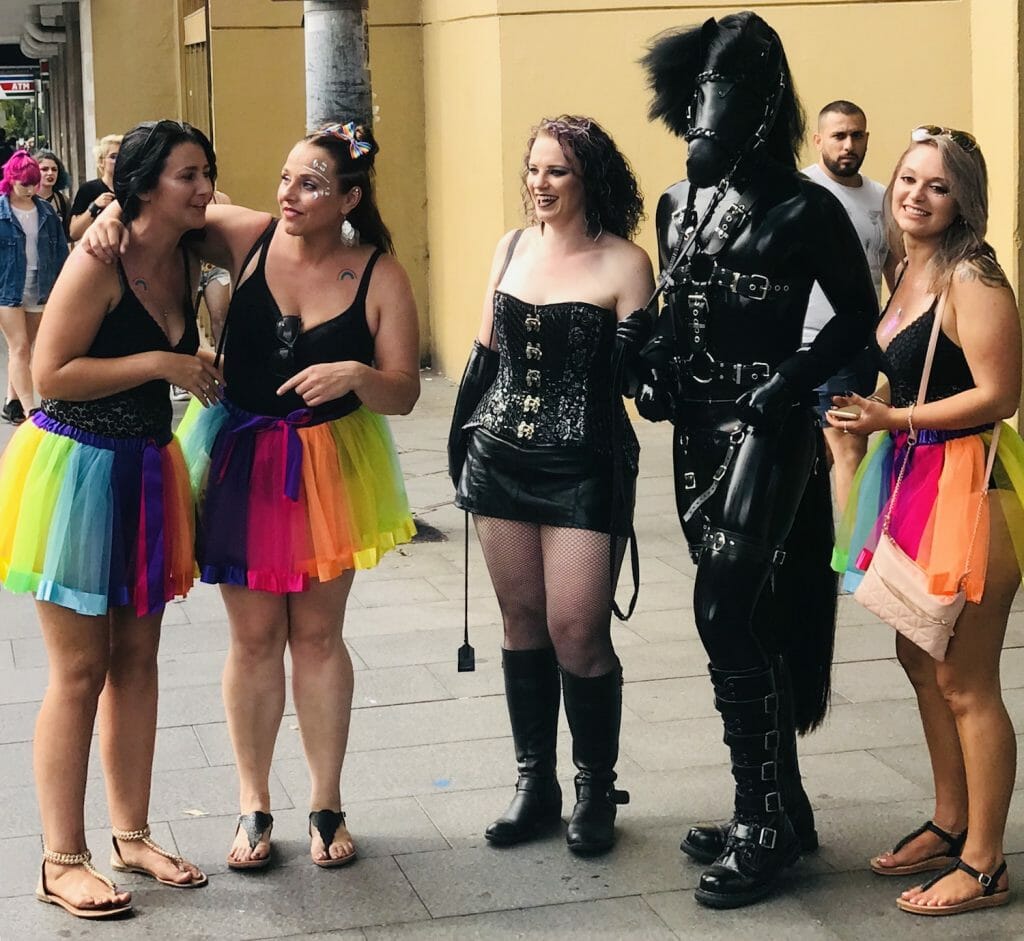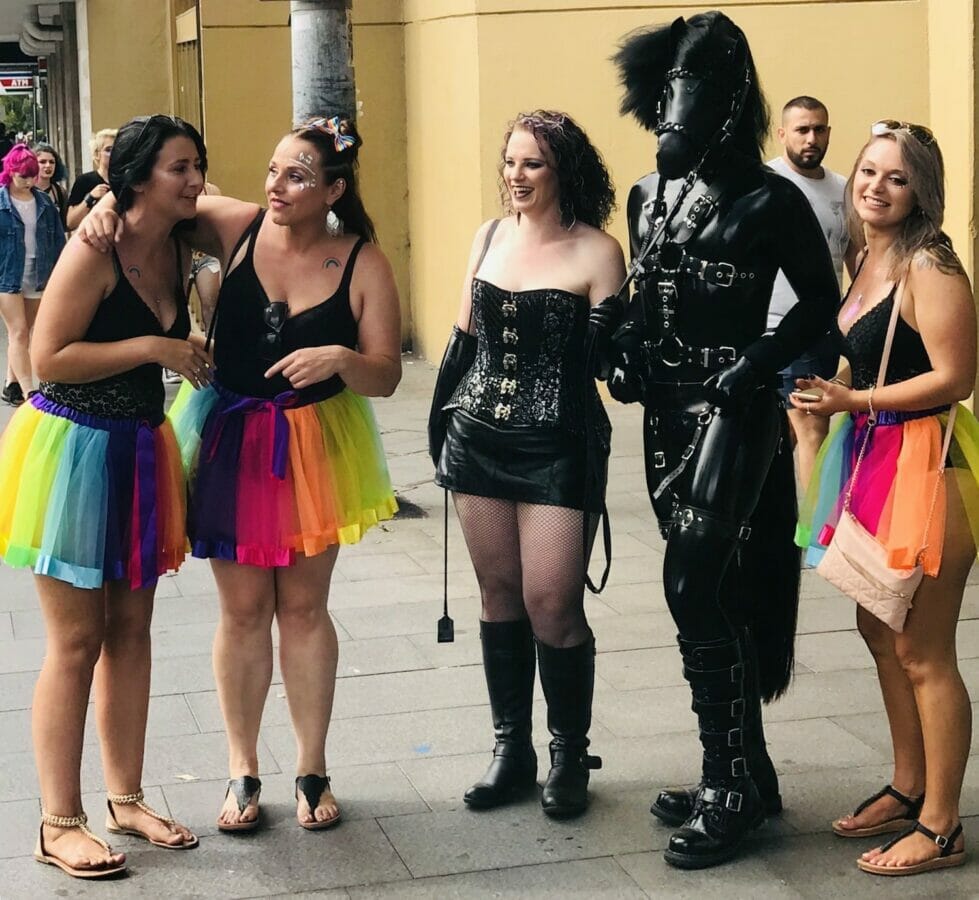 It might be 50 years since the Stonewall riots, but unfortunately, people still experience homophobia and bigotry, even in the most progressive countries. Pride is a time to empower everyone, enjoying the safe space that Pride celebrations create and to highlight the public support from allies, as well.
Imagine being a young, LGBT person still discovering who you are, still wondering where your place in the world is – and then seeing joyful Pride celebrations populated by out and proud queer people. Wouldn't that visibility be so inspiring? Knowing you're not alone is one of the most reassuring feelings we all, gay, straight or unicorn, can have – Pride gives that to the queer community in all its gorgeous diversity.
Really, there are a million things we could say about why Pride is important but we're sure you know them all. Sadly, in countries all around the world, LGBT people are still struggling for their rights – Pride is for them as much as for the people attending. There's still work to be done and it's important to keep reminding people of that.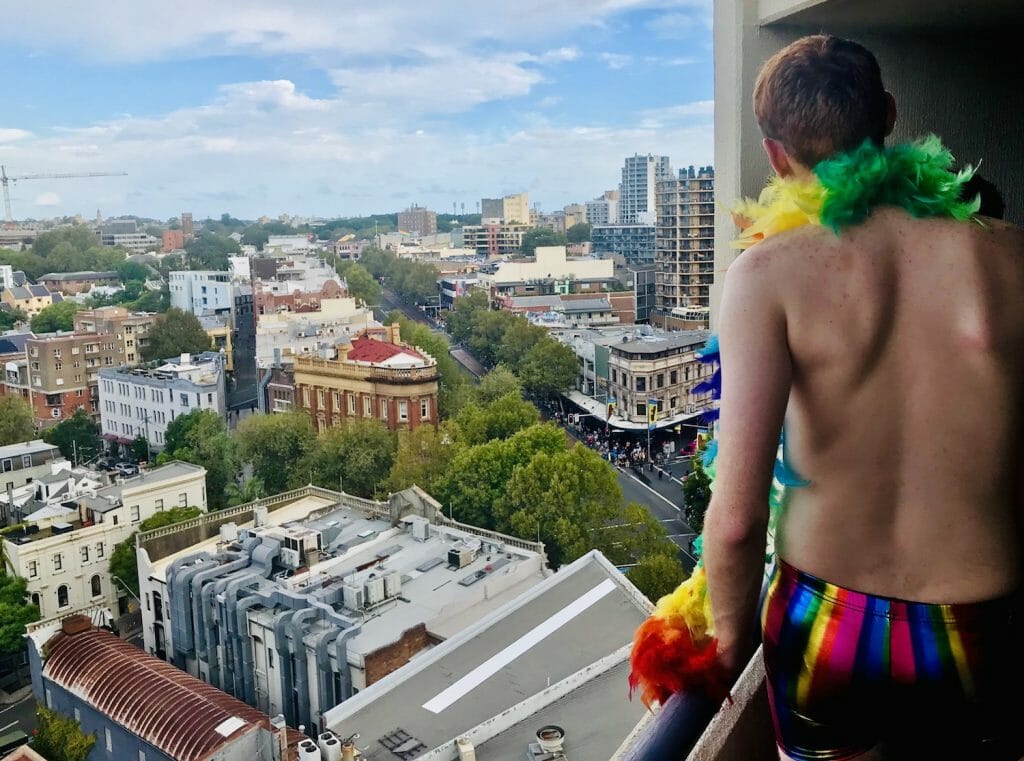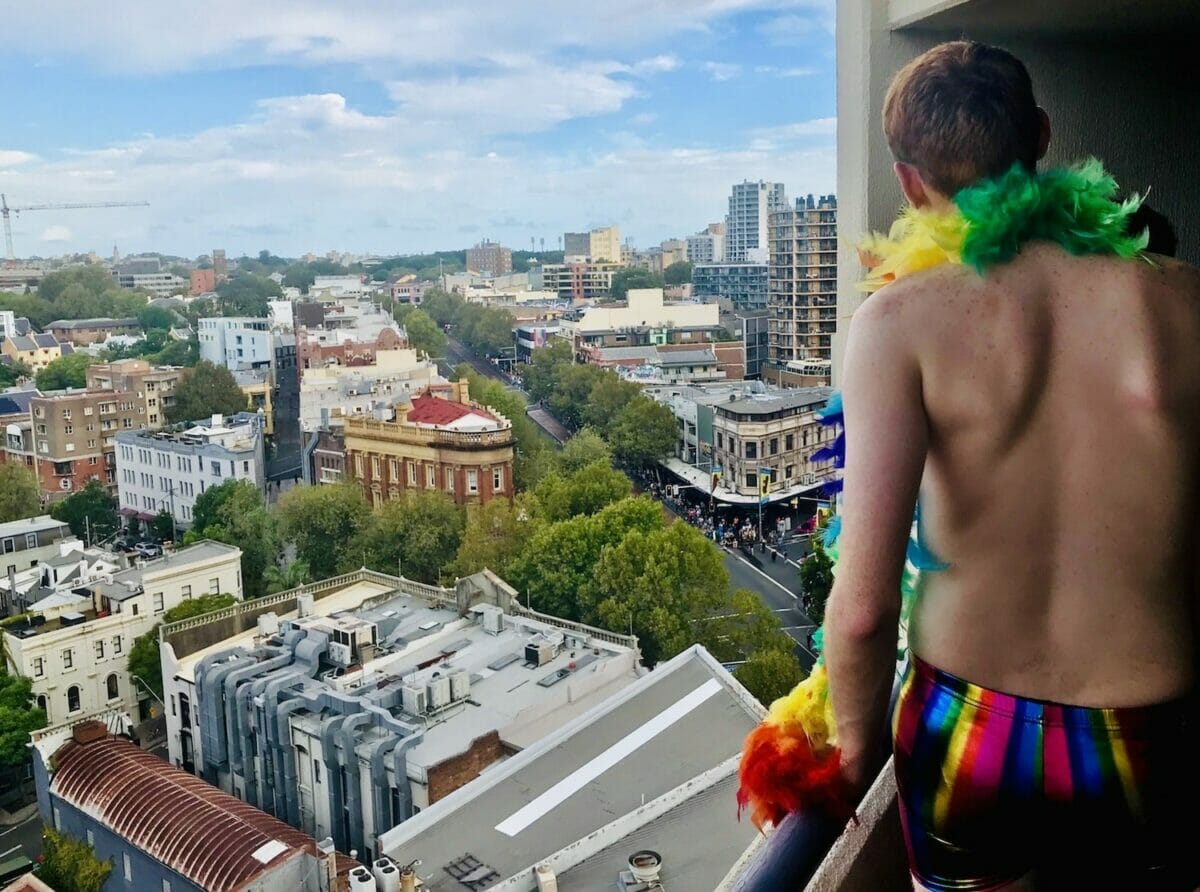 Of course, it helps if this reminder is done in the most fabulous way possible! Seeing people taking joy and pride in their own identities and those of the community around them is pretty damn fabulous, after all!
That's where fashion really plays a role. Sure, you can go to Pride wearing whatever the hell you want, but we love how a statement T and a good helping of rainbow colours can really show how unique and fun the queer community is. Show the world that love wins, that you're proud of who you are, that they're not going to erase us, no matter what.
Get ready to show the world your pride with these iconic LGBT fashion moments…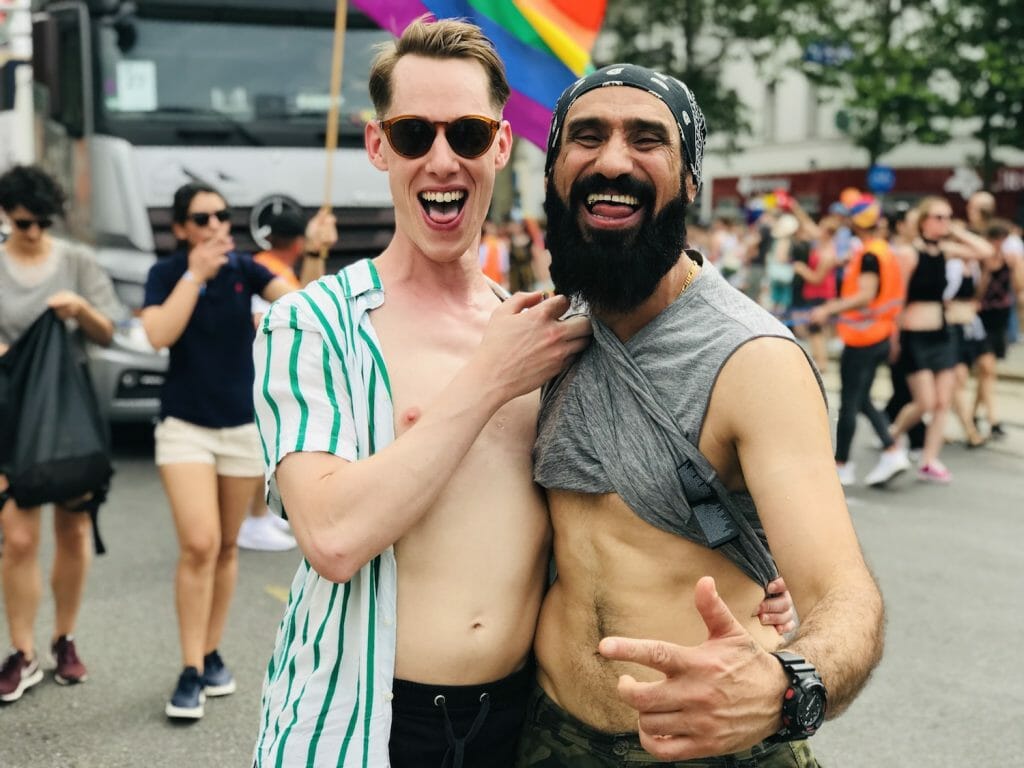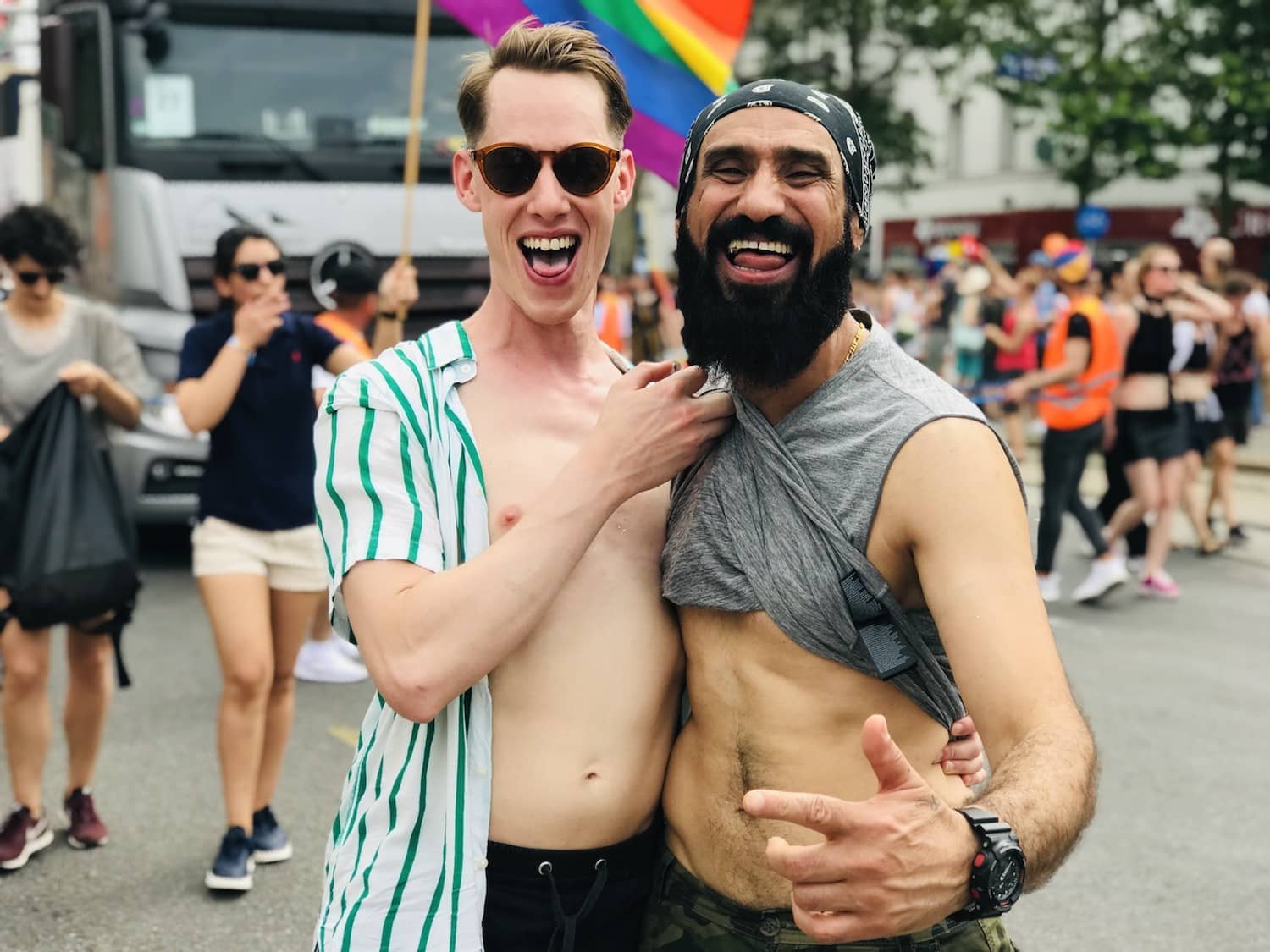 RuPaul has gifted us with so much, from fabulous entertainment to inspiring us to show off our true selves. Popularising 'Sissy That Walk' as a way to prompt people to walk with attitude, to really work it with confidence, has been a fun rallying cry for queer boys and girls all around the world.
Hearing the command immediately makes you want to strut a little harder to show that you're proud in who you are – so what better outfit for Pride that a tee proclaiming Sissy That Walk in bright pink letters. No one's going to miss that message; and it'll provide you with inspiration time and time again. Set a fierce example with this T-shirt and don't forget to sissy that walk while wearing it!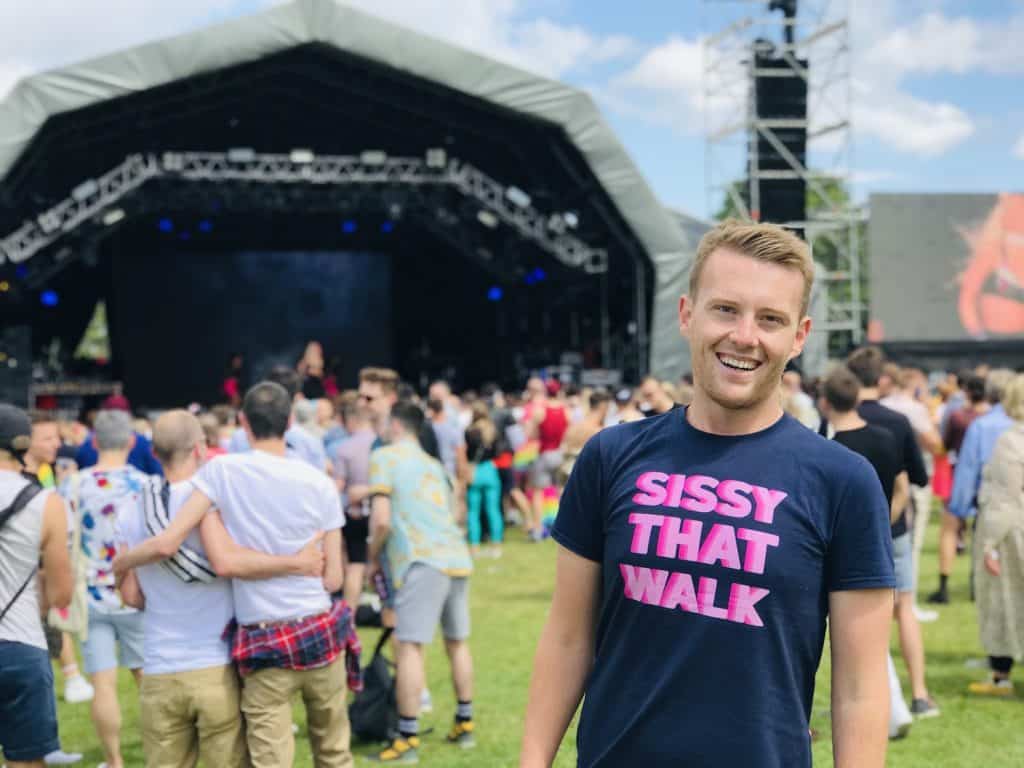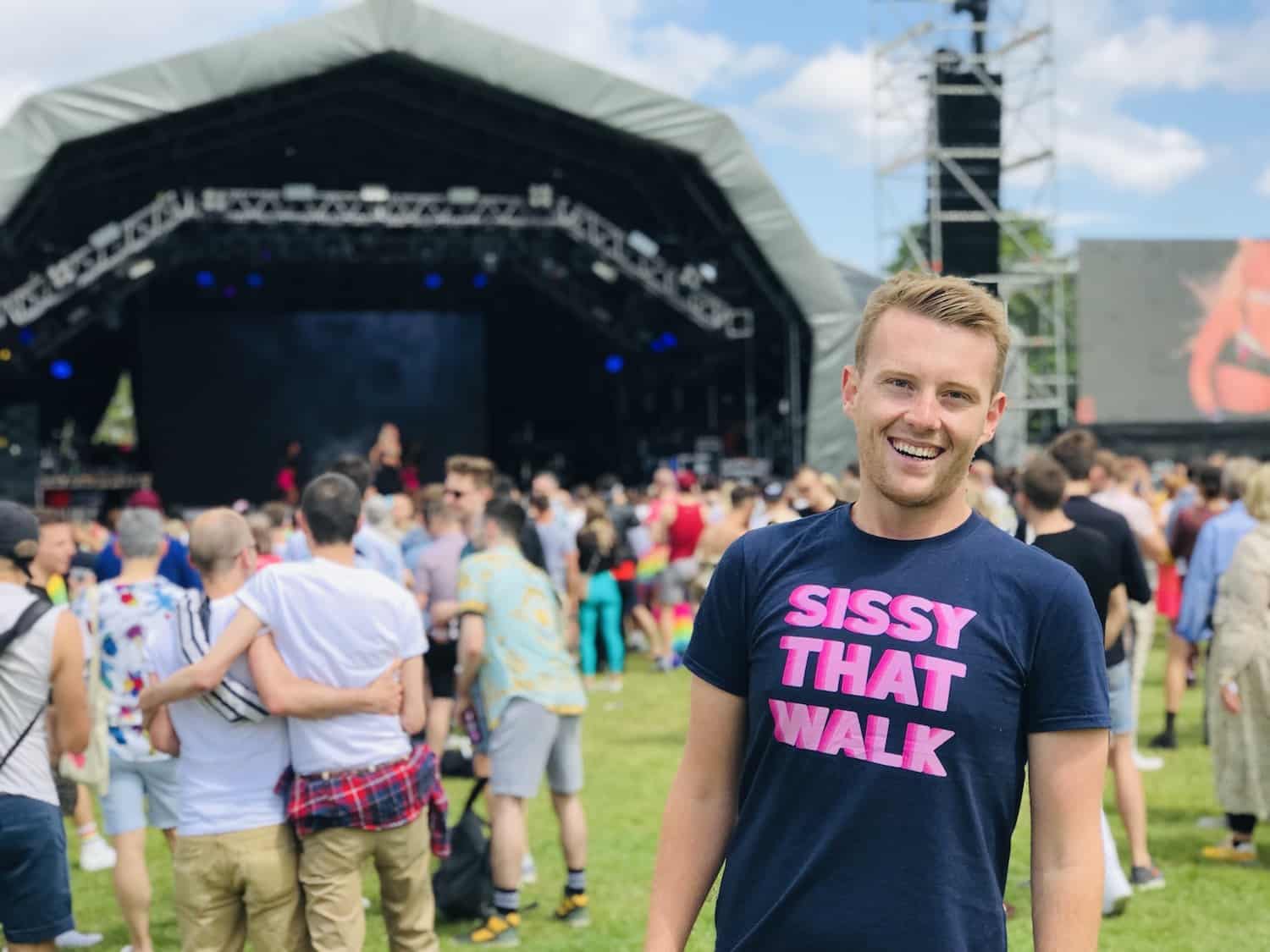 You know when we talk about LGBT fashion creations, we're not only talking about clothes. You can show off your pride and your good taste with your homeware as well – this cheeky mug is a great example. From morning coffee to a pick-me-up cuppa after lunch, you'll show anyone joining you for a beverage that you're queer and don't give a f**k what anyone thinks.
The bright colours of the design will cheer you up almost as much as the caffeine, to be honest. And who doesn't want a mug with an attitude as bad-ass as you are? Get it in two sizes for any hot drink you fancy. Hell, you could even drink vodka out of these – no one's judging.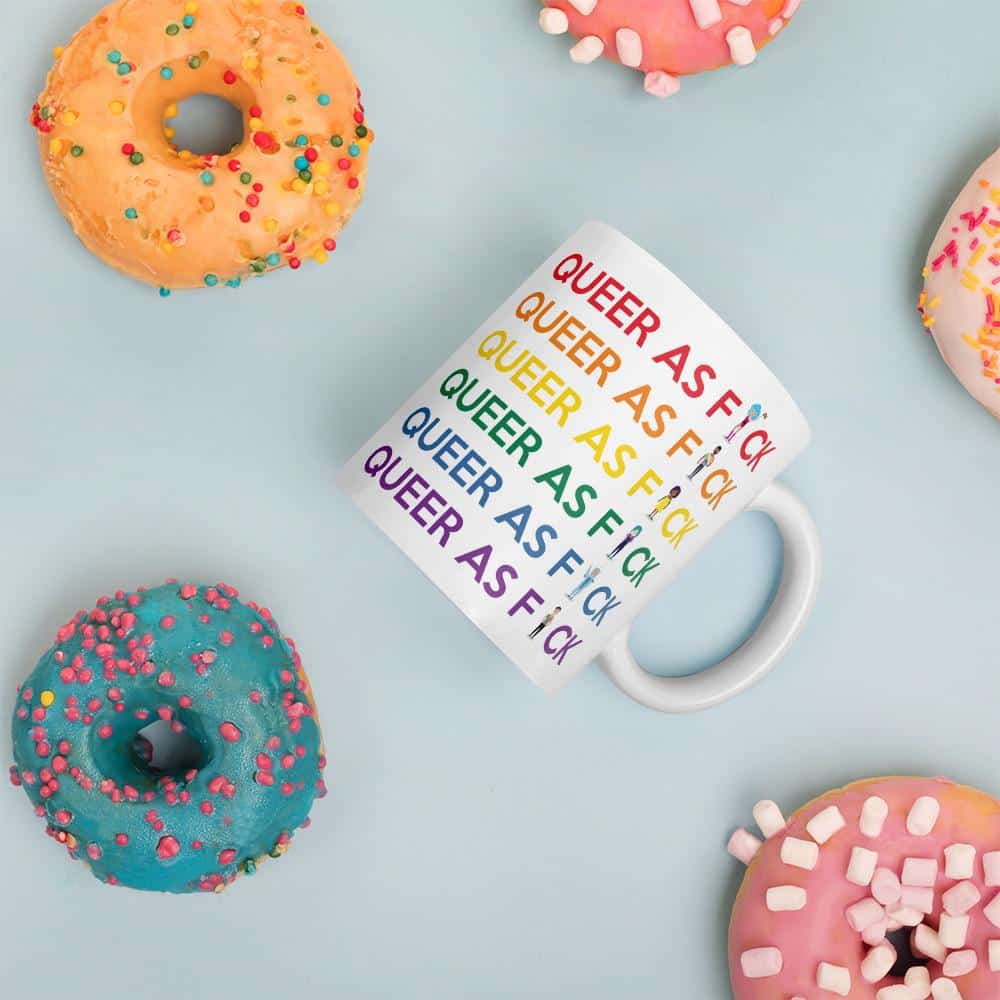 We all want to be comfortable at Pride, even as we flaunt our newest LGBT fashion creations – this cute crop top ticks both of those boxes. With enough freedom to dance to your heart's content, the simple but effective message on this tee also sends a powerful message of empowerment.
We love that the rainbow colours are used here to create a flowing watercolour effect in the lettering, rather than the usual harsh lines. It means that this top is unique, so you'll really stand out in the crowd.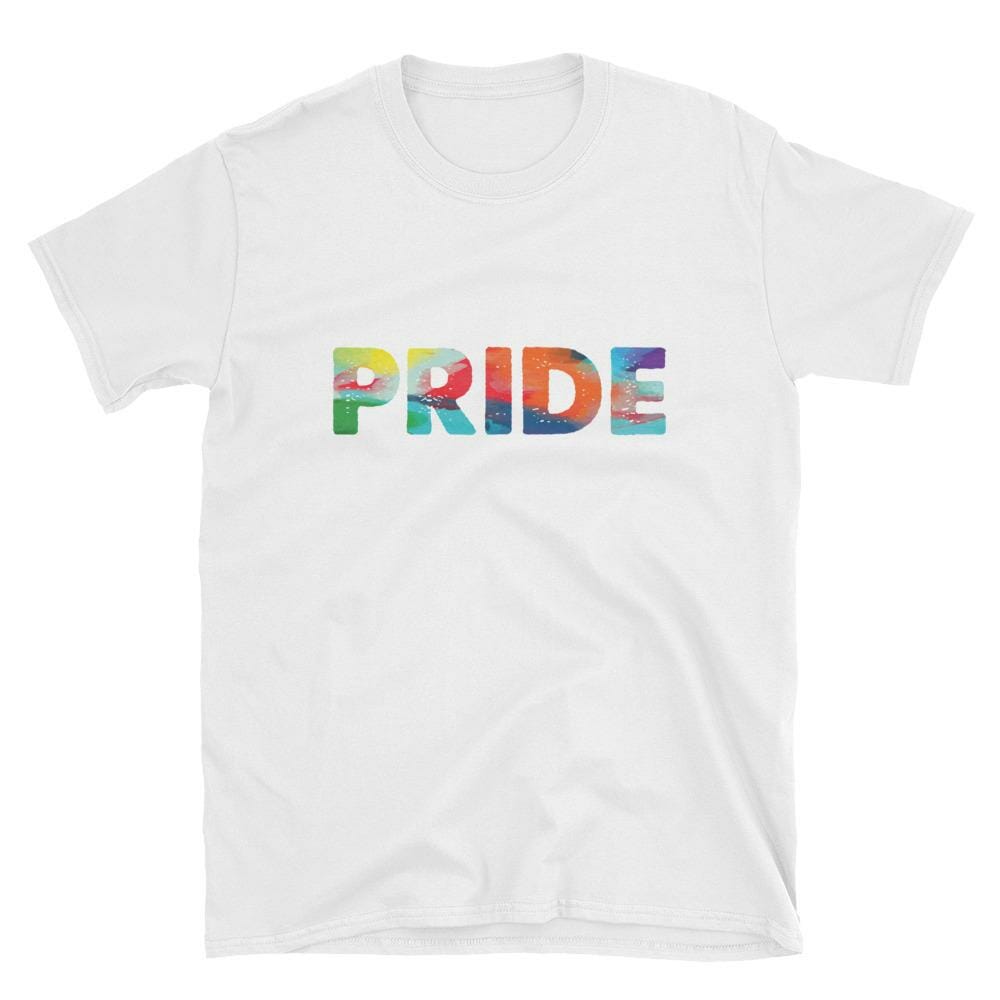 One of the things Pride celebrates is the amazing diversity in the queer community. We don't all fit into designated boxes and we want our LGBT fashion creations to highlight that. This Masc 4 Mascara tank does that perfectly. Come on, you can be masc but still love to dress up or enjoy a little glamour!
It's a fun message against discrimination within the gay community and you can wear it on a cute tank top in a choice of three neutral colours with a bold black and purple font. It's great for showing off your arms, too!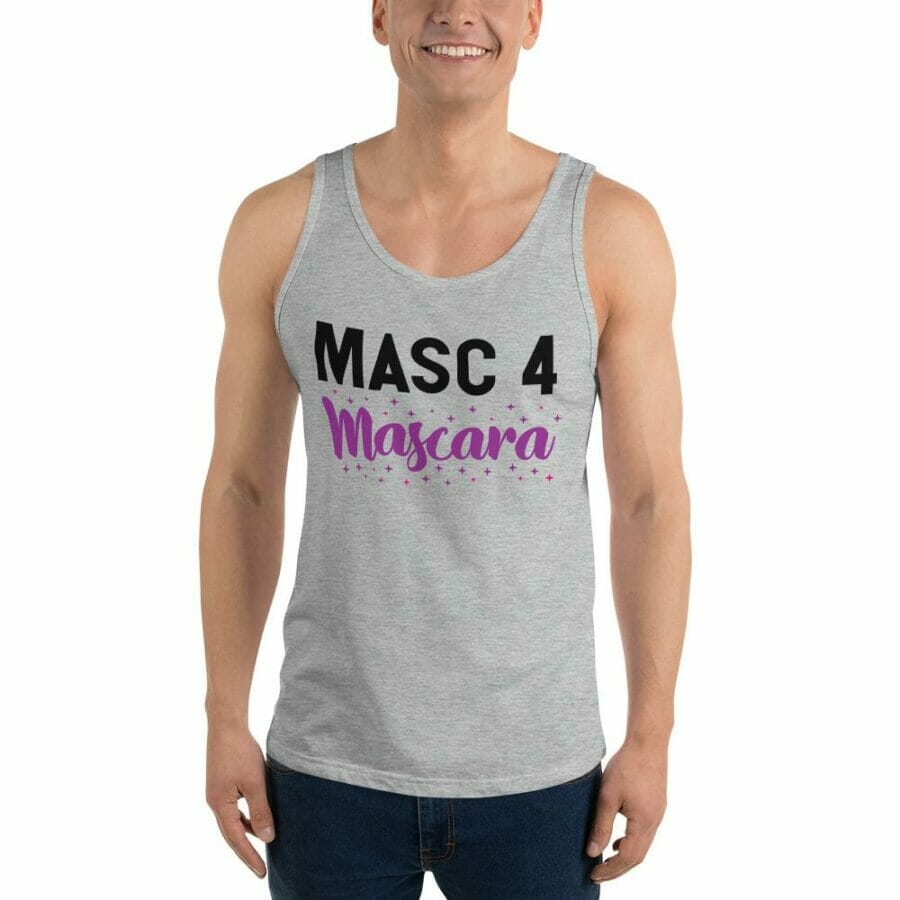 There's one thing pretty much all of us have to agree on: every outfit is completed by a fabulous hat. If you want something you can throw on with any ensemble, this simple snapback hat is the item for you! There's a huge range of colours for the separate sections from attention-grabbing aqua or hot pink to more subtle all-black.
Proclaiming 'Love Is Love' is one of the most powerful messages for Pride and beyond. Here it's embroidered in unassuming yellow font so people can't fail to see it.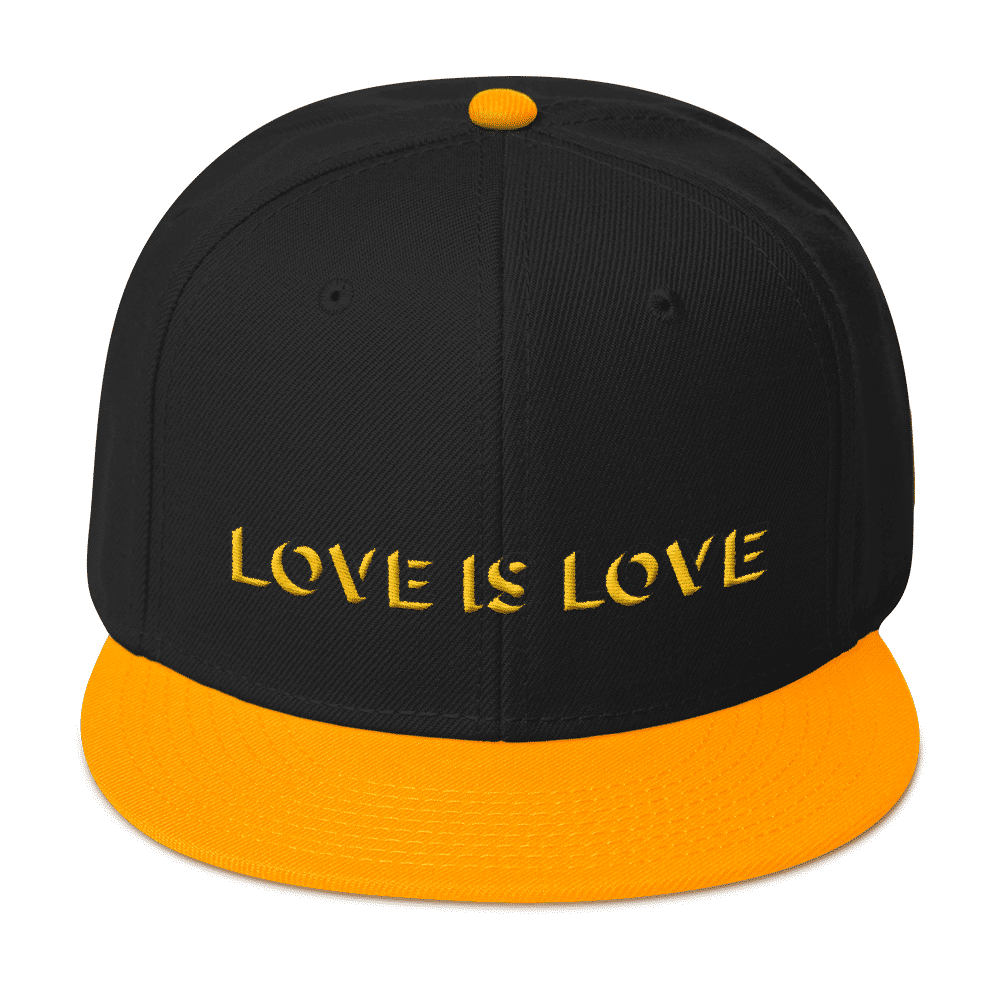 We'll admit it – this isn't one for the shy and retiring types out there. But hey, who ever wanted to be shy and retiring at Pride? This is a time you want to flaunt your gym-toned shoulders and tell others you're on board for a wild time; this tank will help you do both. A vanilla intro to the world of kink.
There's even a helpful pic there to really drive the message home, but the cute drawing means it's in good taste, we promise! Get one, or get all four colours to wear to the different events. Why not?!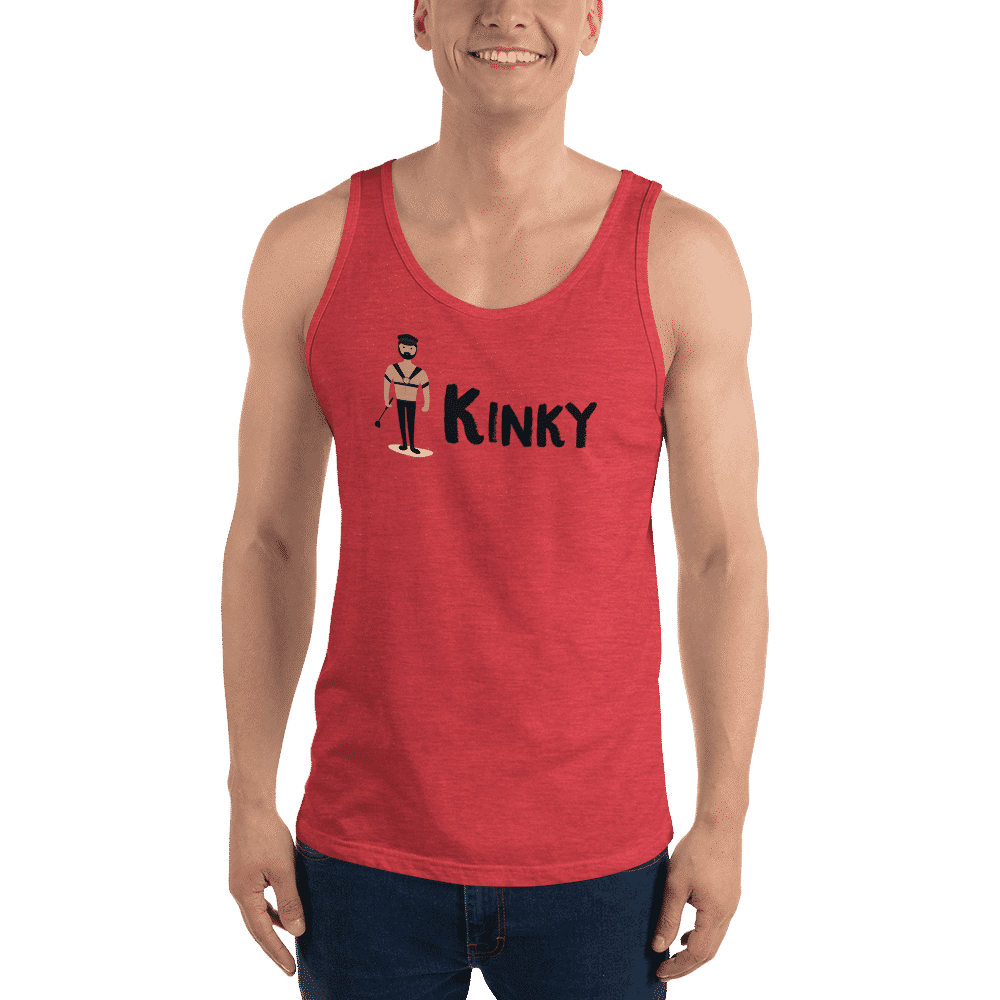 We talked above about how Pride is not only a celebration, it's about showing the world that we're going to fight for our rights and not take any s**t. This cute baseball shirt is a great way to get this message across in a non-antagonistic way, showing off your sense of humour as well as your bad-ass attitude.
It's also another way for us to incorporate our love of foxes into LGBT fashion creations – we think this adorable graphic will bring a lot of others around to our way of thinking!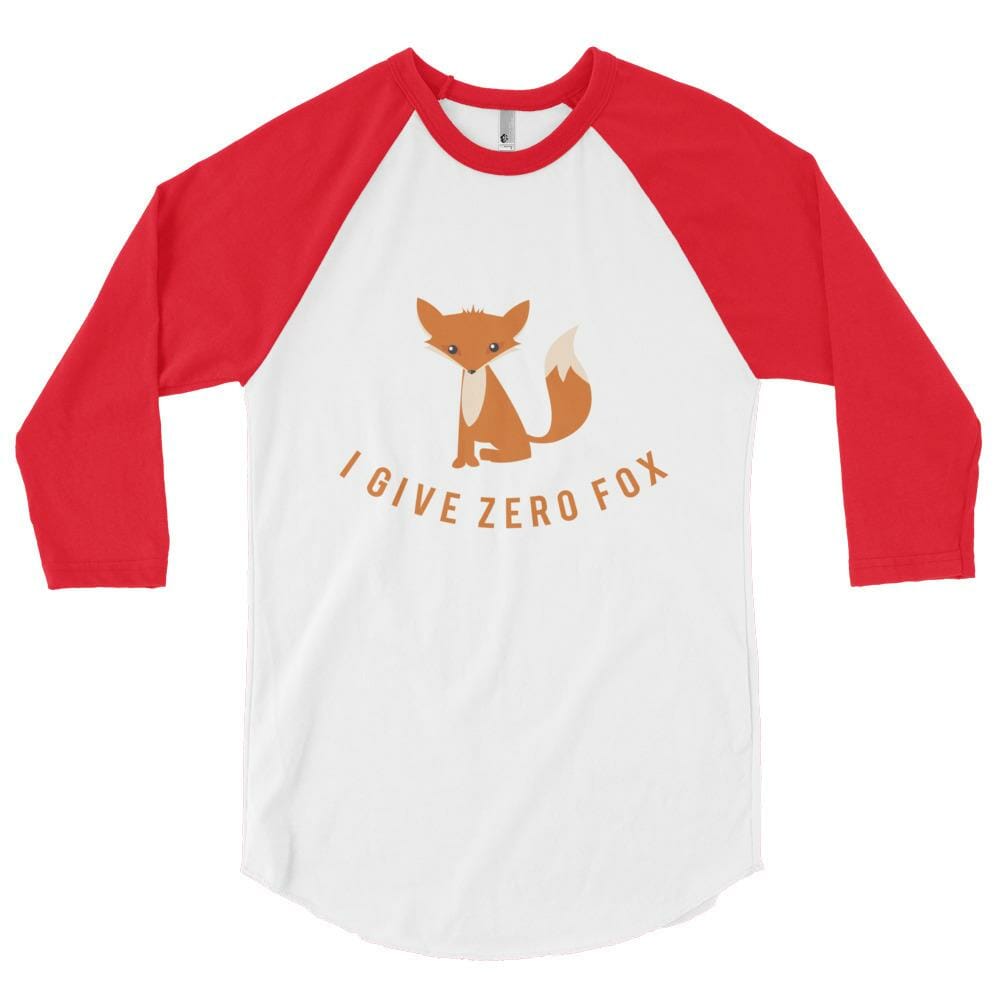 We bet you never knew you needed a tee with a rainbow coloured lama on it until this moment – but seriously, you need a shirt with a rainbow coloured lama. And this lama has some serious attitude! Its brightly-coloured coat makes a bold statement against the pale colour options and no-one can miss that proud proclamation across your chest.
Wear it with pride, at Pride – or all year round, because it's not like you ever stop being fabulous, and we could all always do with a little extra sass.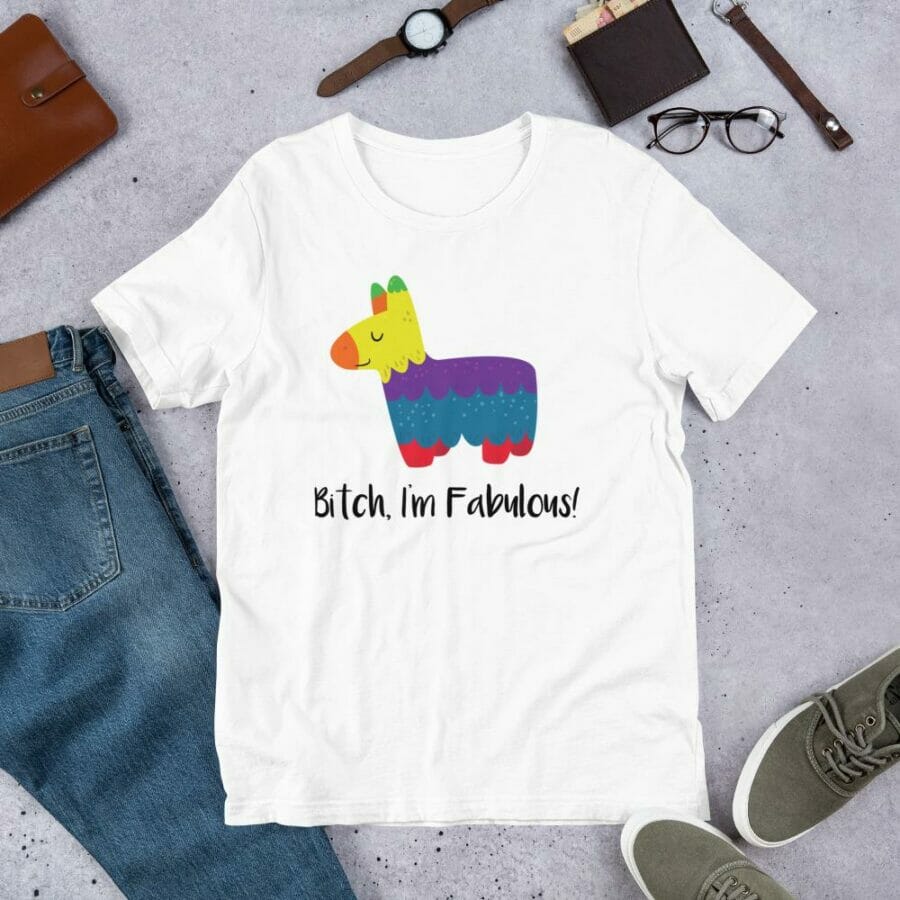 As we said before, LGBT fashion isn't only about what you wear – it's also about how you decorate your home (aka 'where the magic happens'). This simple square cushion will show any visitors to your place how proud and fun you are; it'll also make nap time that bit more stylish.
The graphic of a glam queen waving the rainbow flag high is the perfect accompaniment to the sickening slogan on this joyous pillow. It'll never fail to cheer you up.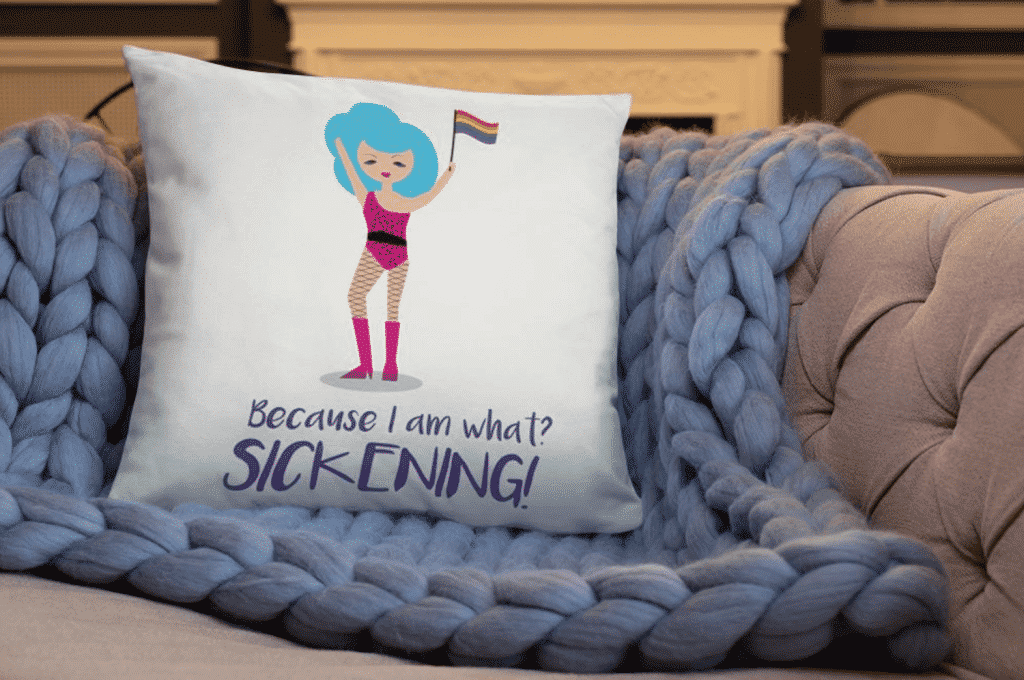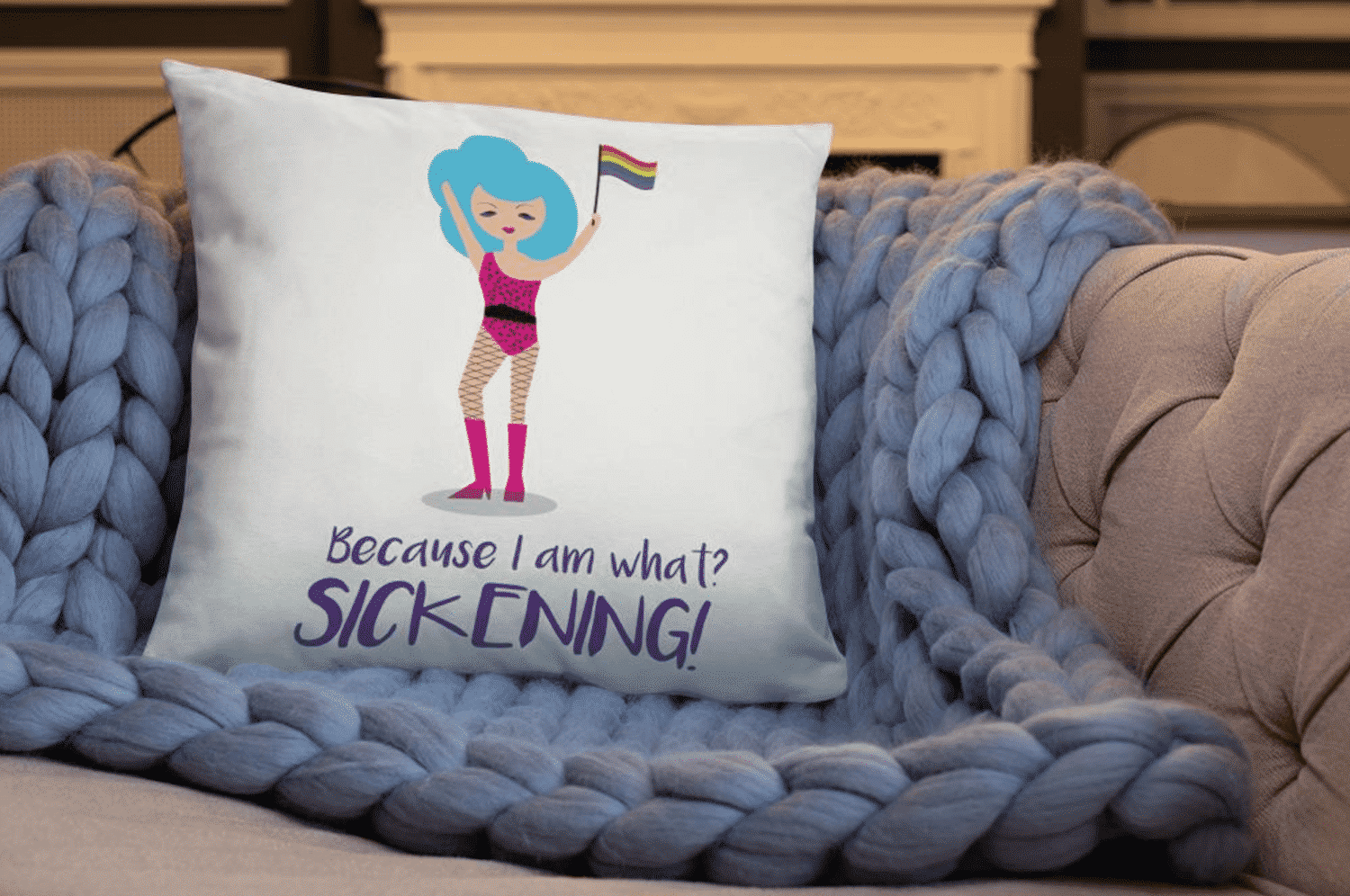 The rainbow is the iconic image of gay pride. Those bright, bold colours never fail to set our hearts soaring and seeing a city covered in rainbow flags for Pride is pretty magical, to be honest. So why not continue the magic with a comfortable sweatshirt that pays homage to the rainbow design while being wearable all year round?
This top has a fun, super-cute print of rainbow fox faces that really stand out against the soft white fabric. To us, foxes symbolise awareness, intelligence and (of course) 'foxiness' – so they're the perfect animals to help us celebrate gay Pride. After all, people supporting LGBT rights must be intelligent and aware! It's a subtle print, which makes it pretty versatile while still being unique.
Remember these LGBT fashion creations don't just help you look fab – they also give more visibility to our fabulous and diverse community. Keep that Pride going!